Williamsport, Maryland
May 4, 2019 - May 11, 2019
We spent Sunday just chilling at the "house", doing laundry, surfing the net, watching Game of Thrones, and prepping to move out on Monday.  We moved to Williamsport, Maryland to the Yogi Bear's Jellystone Park Camp Resort.  This place is huge and they have sooo much stuff for kids; a water park, paint ball, horse shoes, volley ball and Boo Boo's Ninja course. They have several statues of Yogi, Boo Boo, and Ranger Smith around the camp...of course none of the kids would have seen the cartoon since I think in last aired in the late '80s.  I am really glad we are here early in the season and there aren't any screaming children.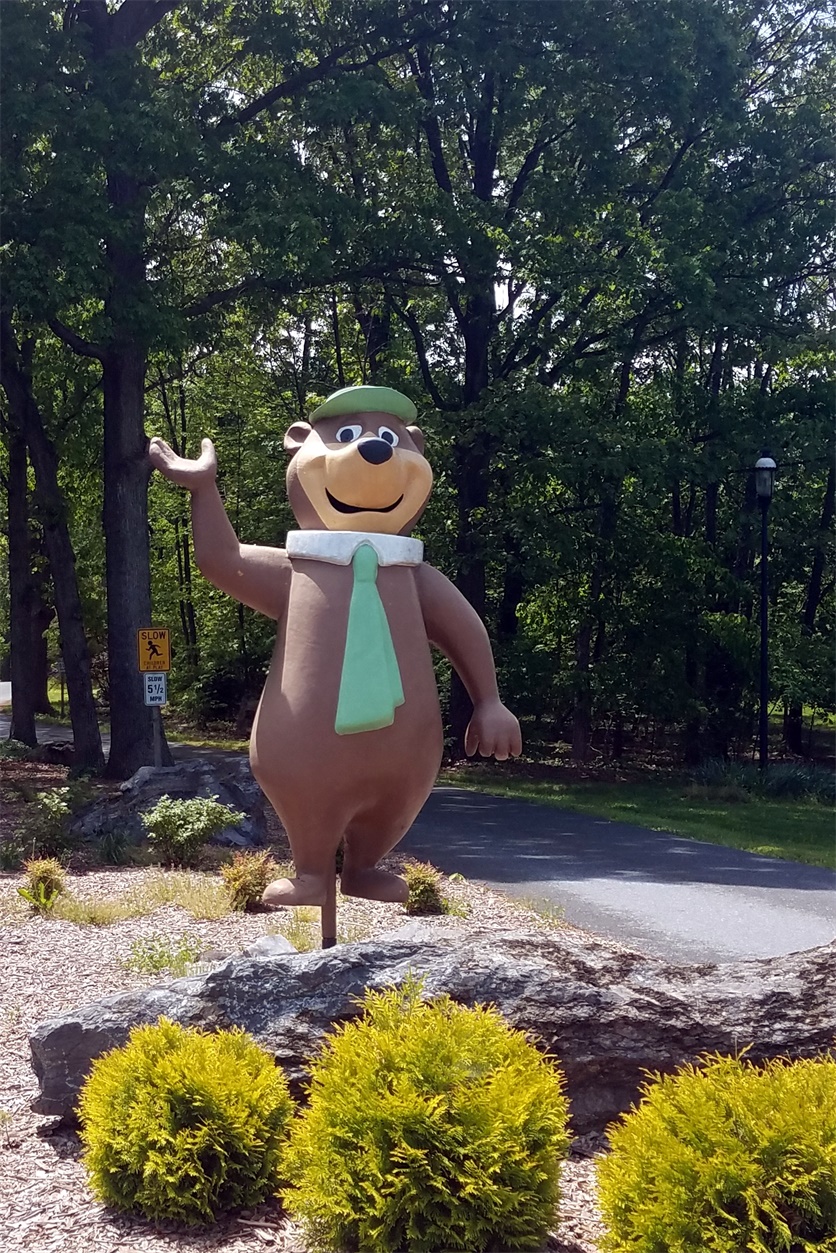 Tuesday we did a 12 hour road-trip!  I actually got up by 6:30..AM..we drove out to the Flight 93 National Memorial in Pennsylvania. It definitely has a different feel than other parks we've been to.  It is hard to describe, I was first struck by the serenity of the area, then angry over the senselessness of the act. The design of the memorial is nice. The visitor center has news "reels" running from the day, memorabilia from the victims and the crash site and beautiful words for the family members.  They also have voice mail recording from the passengers that you can listen to..I was able to listen to two and had to stop. They are creating a "Tower of Voices", a 93 foot tower with 40 different chimes in it to represent the passengers and crew.  It is going to be something I think.  We left the visitor center to see a school group gathered at the model of the park...It's amazing that these kids weren't even born when this happened. We drove down the hill to the crash site.  The design here was innovative. There is a short deep wall that allows you to see but protects the debris field that is essential the burial ground for the brave souls on this flight.  The wall has a small alcove where people leave small mementos, so moving.  There is a wall with the names of the crew and passengers that shows the flight path. There were so many birds in the fields surrounding the site, and they were all singing at the top of their lungs.  It was beautiful. God bless the families, and may we never forget.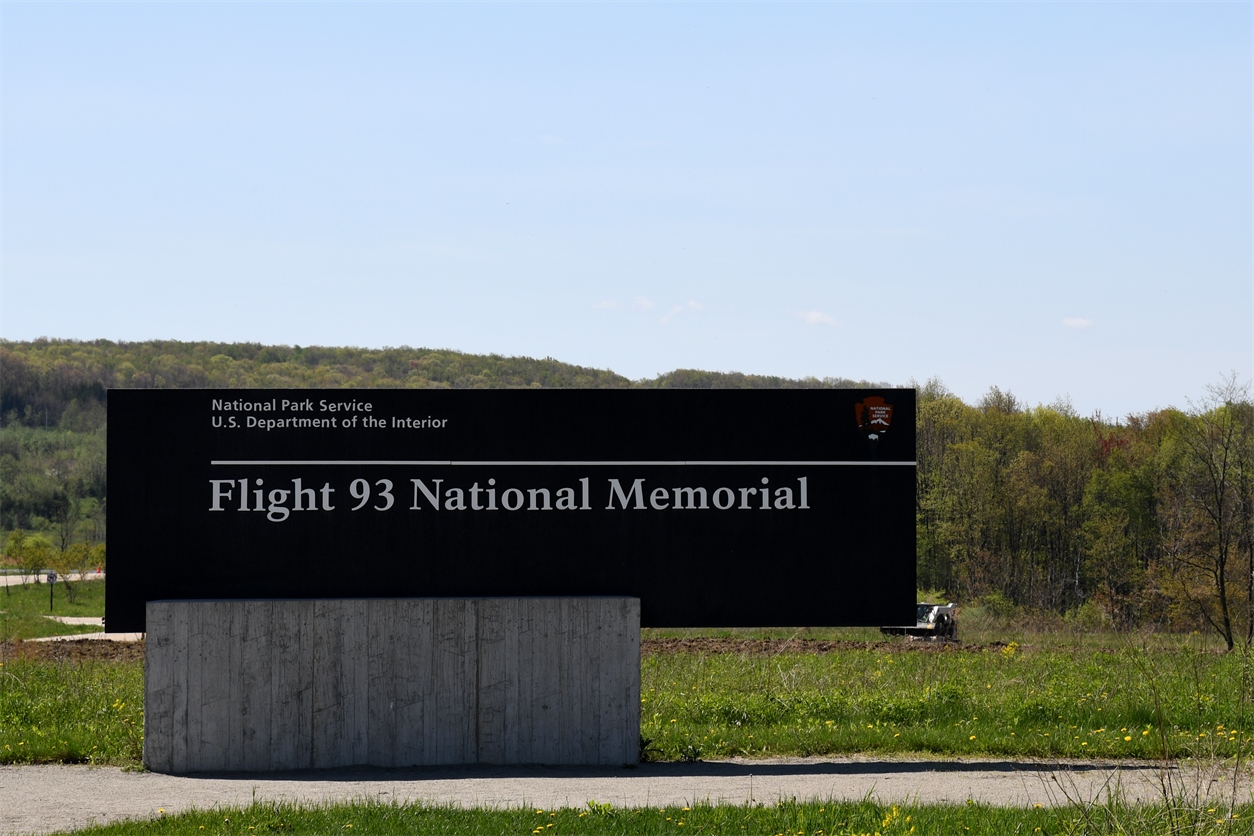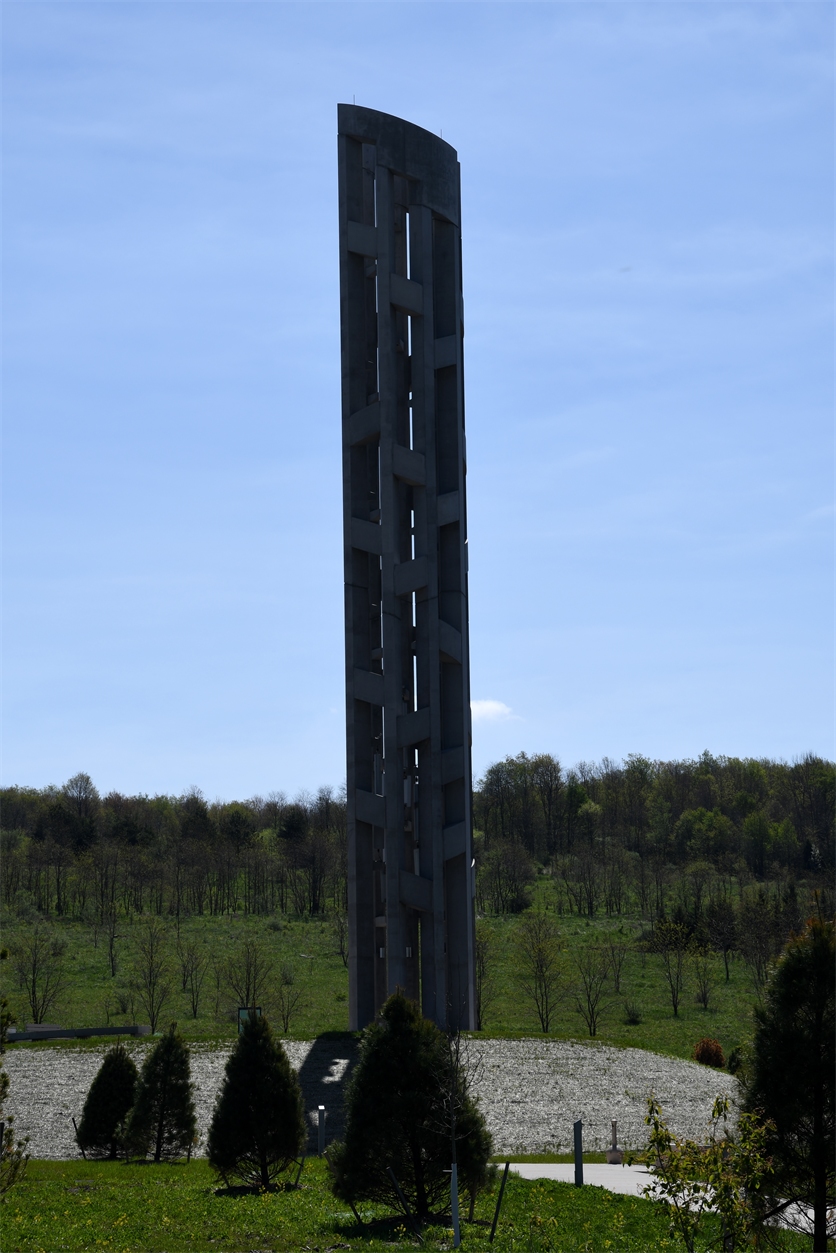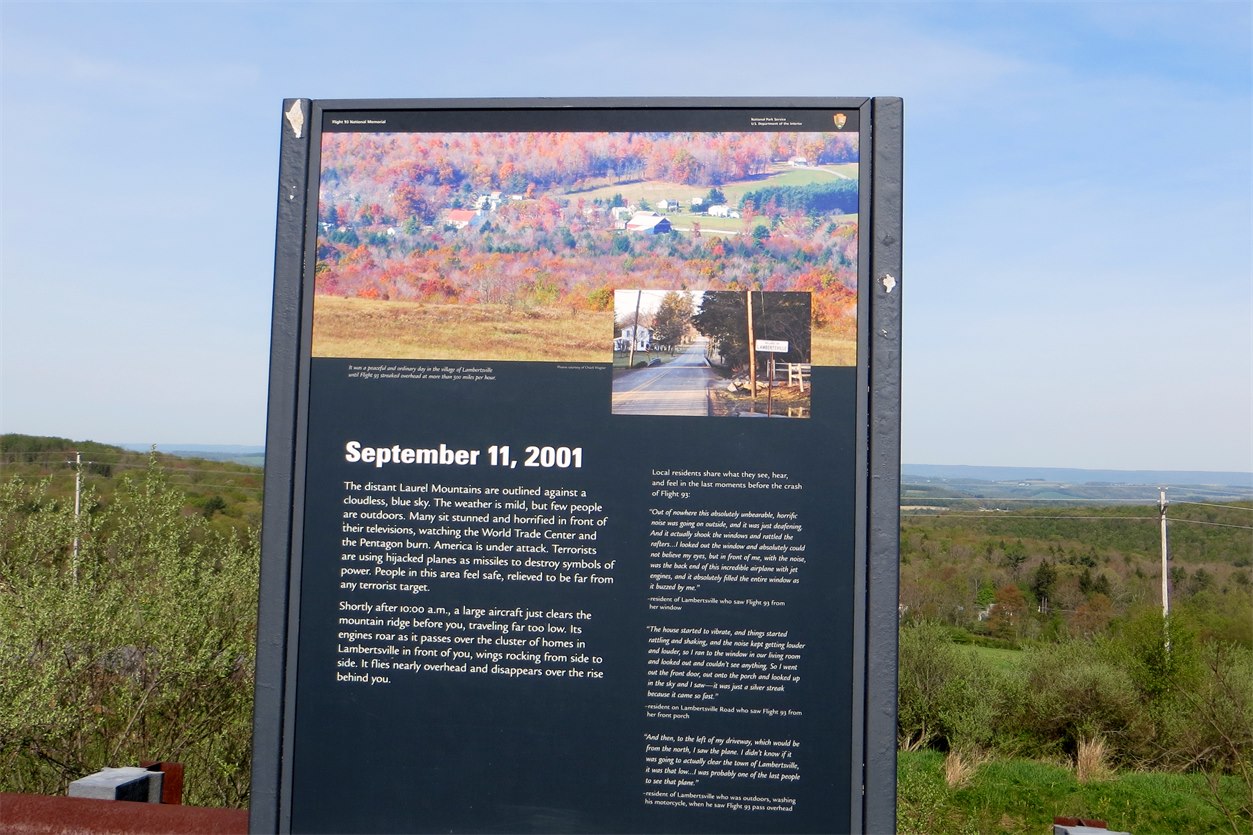 We continued on to the small town of Mill Run, PA and stopped for lunch at Brenda's Family Restaurant. Our waitress, Ms. Wanda, was very friendly and took good care of us. They remind me of Mrs. Smith's restaurant in Sterlington, LA.  The food was made fresh, I had the burger and Elard had the steak hoagie.  Dessert was good too, I had coconut cream pie and Elard had the apple dumpling.  The pie had an actual pastry crust rather than a graham cracker one, I hate graham cracker crusts.  There were some interesting roadside things along the trip.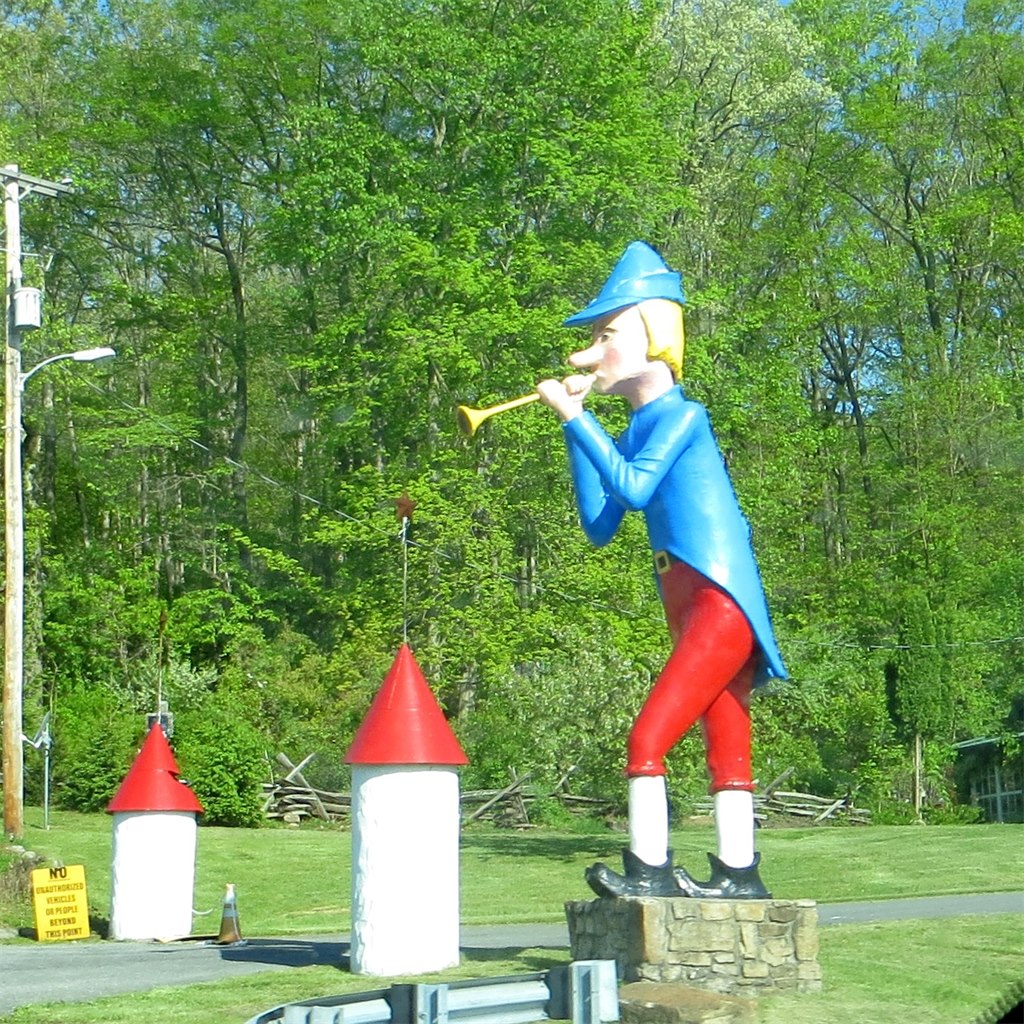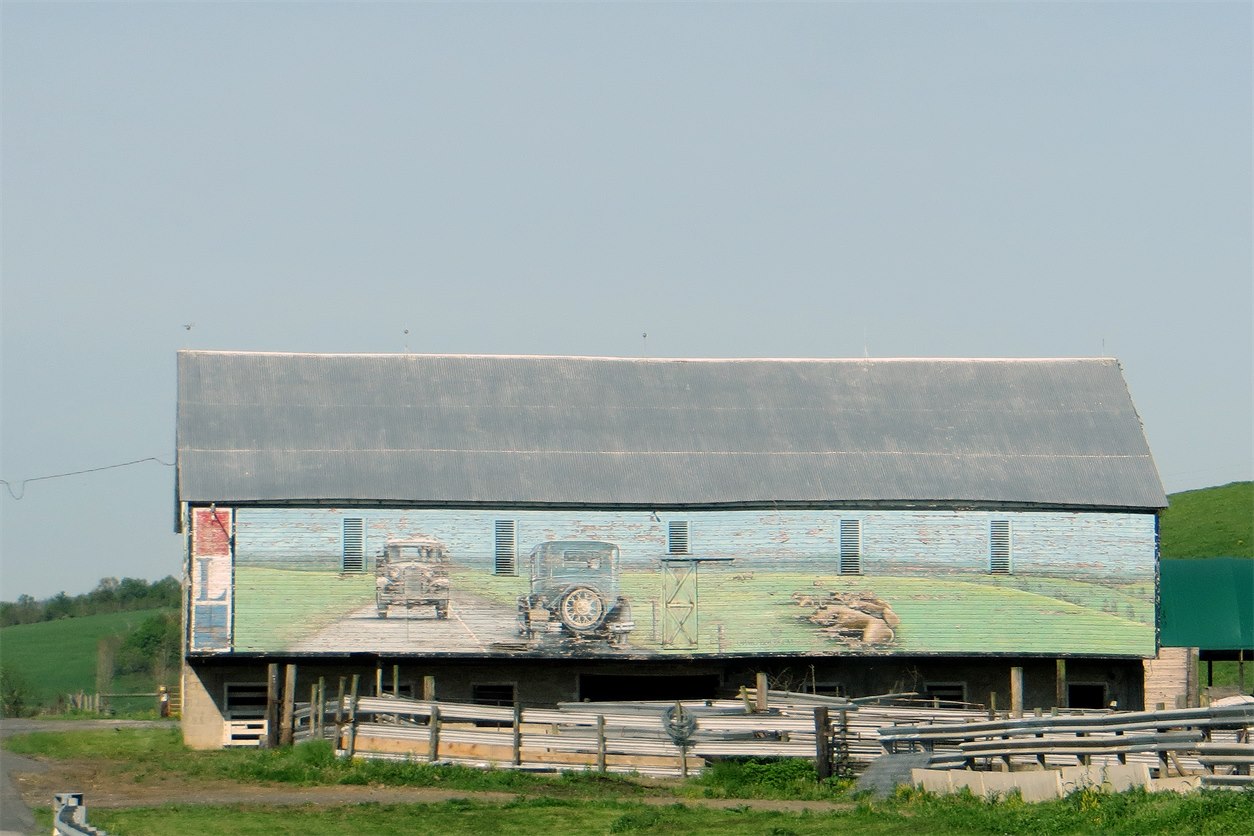 The next stop was Fallingwater, probably the most famous home designed by Frank Lloyd Wright. It was absolutely beautiful. He was so prolific and so ahead of his time.  It would be awesome if he'd had access to today's construction materials. We were able to tour the inside, I was surprised how quite it was in the great room, you could barely hear the waterfall directly beneath it. The location is beautiful.  The family always had hiking sticks when they trekked around the area.  The home was donated to the Western Pennsylvania Conservancy in 1963 and they've been giving tours since then.  They gave us the "opportunity" to become Friends of Fallingwater.  We took advantage because they have a reciprocal agreement with 24 other FLW homes across the country. We think we can make it to at least 6 others this year so definitely worth it, oh and I got a hiking stick!  I've wanted one for years, I almost buy one every time we visit a National Park store, now I've got one.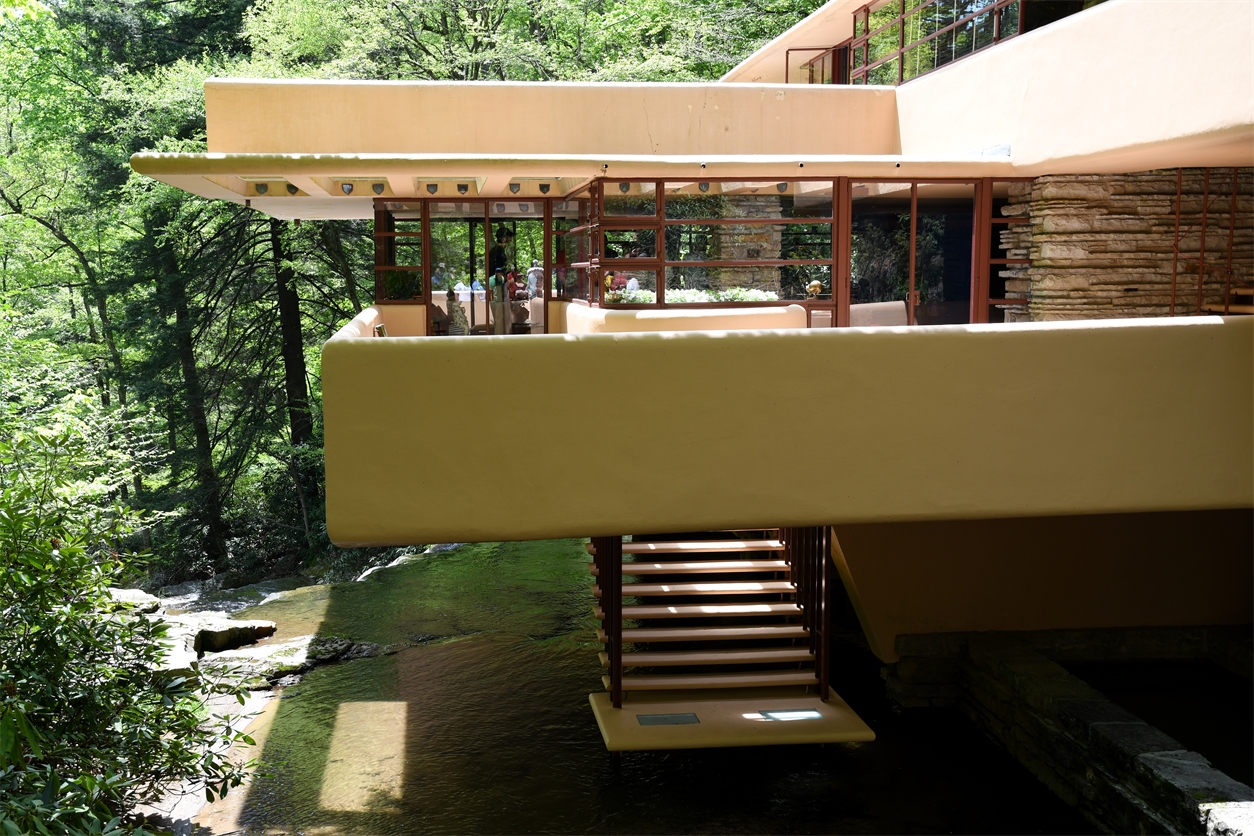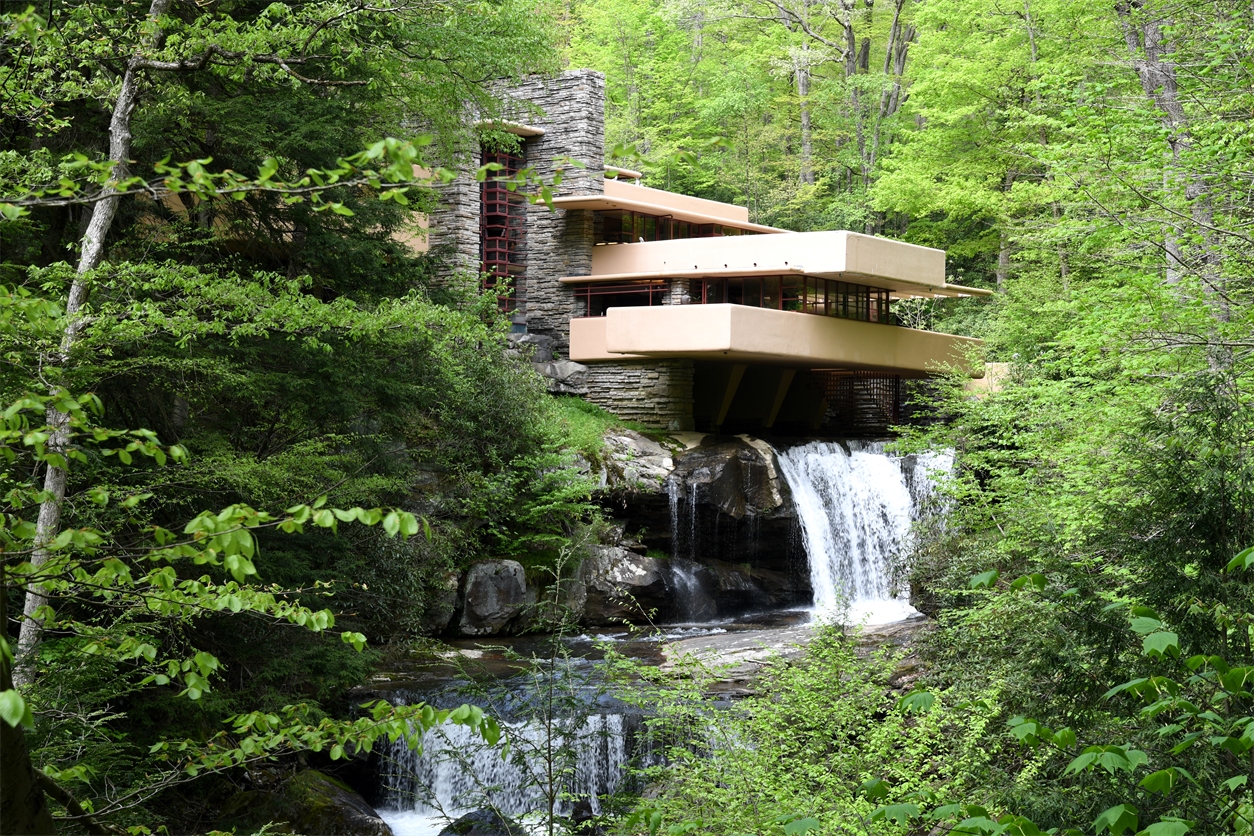 Wouldn't be awesome to live here!
We also discovered there is another FLW designed home only 6 miles from Falling water. Of course we had to go.  It is called Kentuck Knob and is another excellent example of FLW's ability to marry the home design with the surrounds.  Beautiful! We were taking the tour and briefly met the owner and his dog Lilly.  She was so sweet, made me miss Catra terribly. Thank you Mr. Palumbo for allowing tours of this treasure.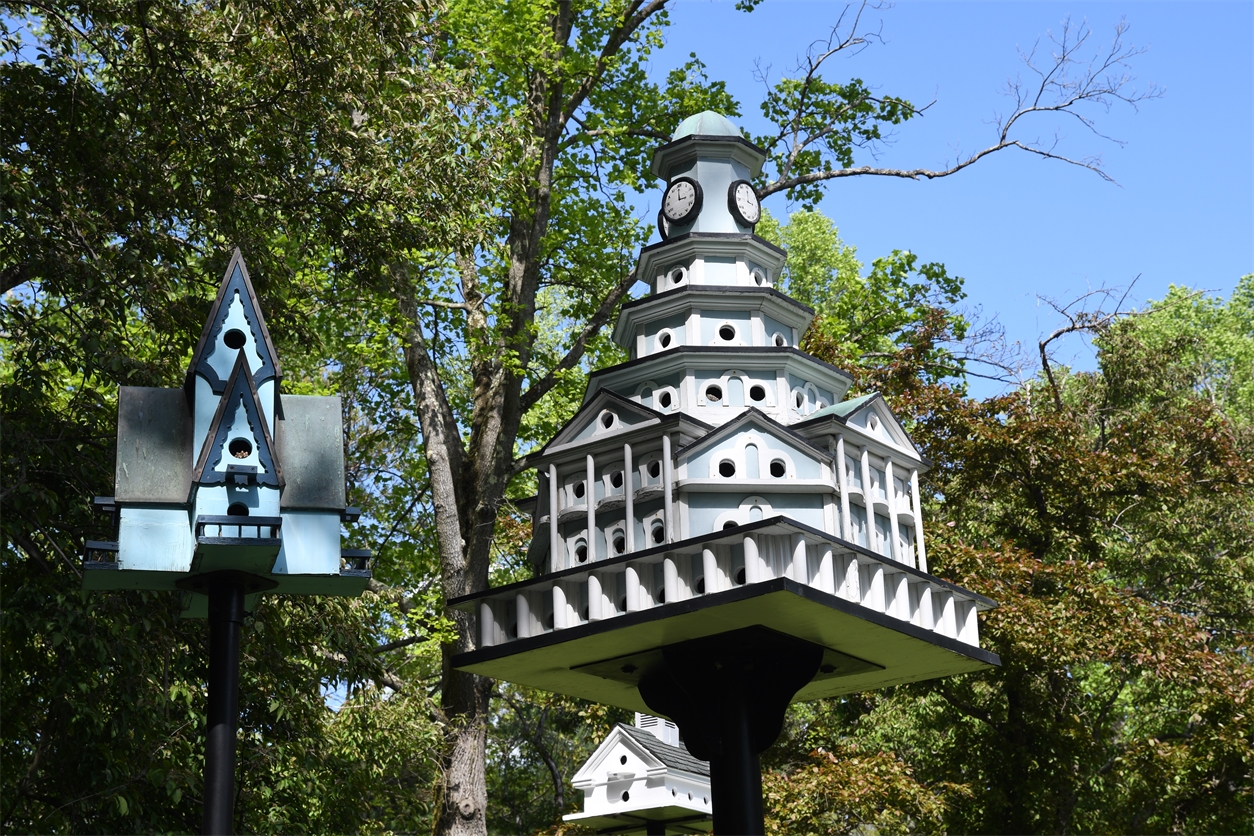 We continued our road-trip by following a large part of Scenic Drive #98 from the book Reader's Digest The Most Scenic Drives in America. It was a pretty drive with several interesting things to stop and see.  Unfortunately it was late in the day so most stops were closed so it was really just a road-trip.  We did stop to get a photo of the 0 mile marker for the "National Road" and George Washington's headquarters from the French and Indian war time frame.  We will have to do part of this drive again to see a few more things.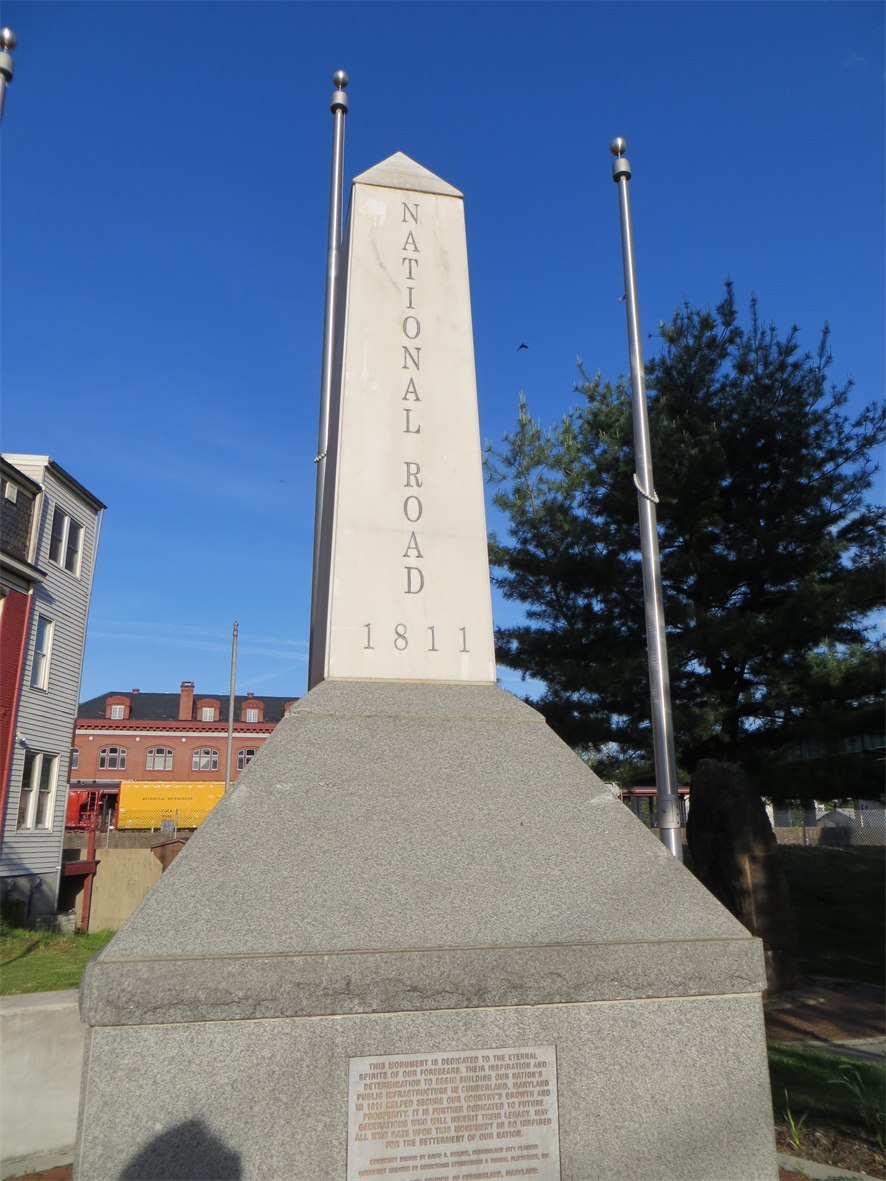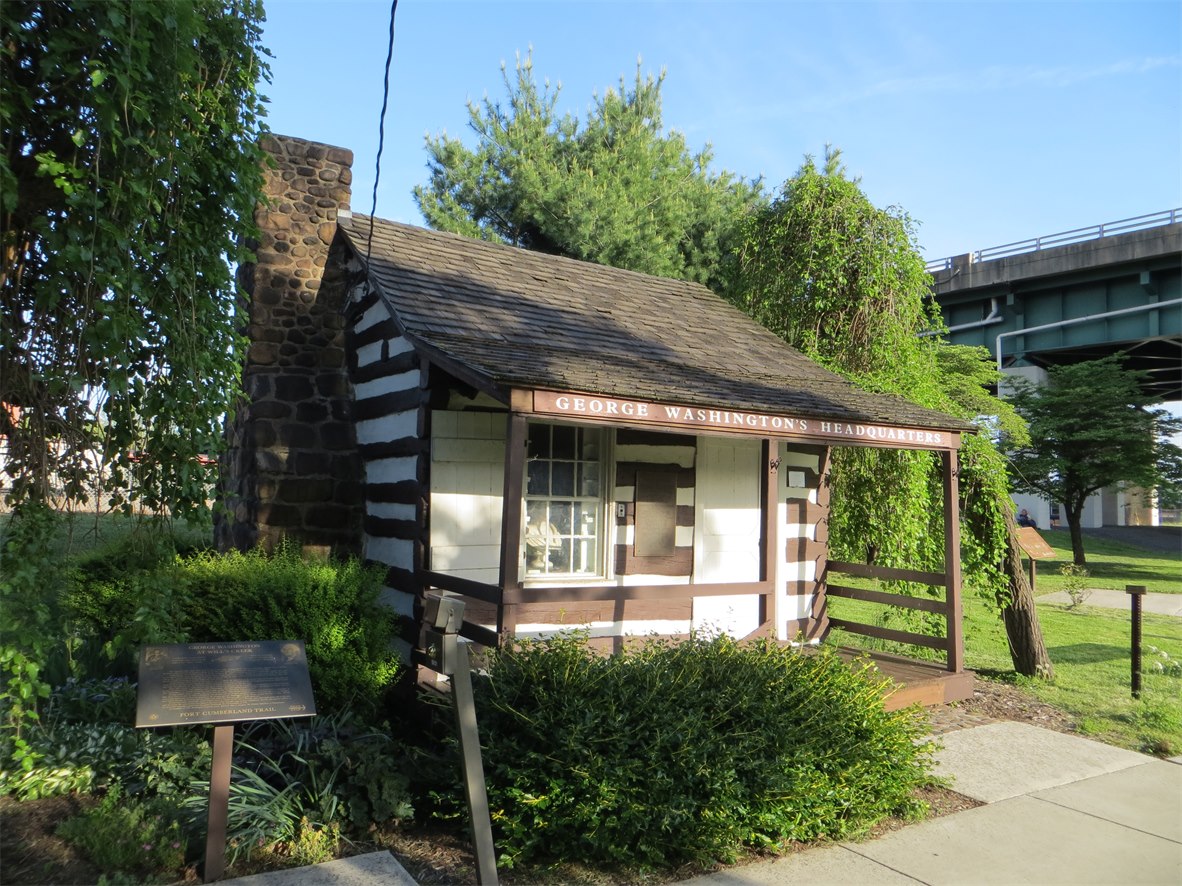 Wednesday was a day for civil war history.  We started with a stop at the local sections of the Chesapeake & Ohio Canal trail.  This thing is 184.5 miles long! 184.5 MILES!  So cool; we started at Lock 44 which includes a Lockhouse. They had the house staged with period pieces and photos from the era. We talked with the ranger there and he told us about an aqueduct just up the river that is under repair from recent flood damage so we walked up there to take a look.  We met a goose family on the way.  The mom and dad kept a REALLY close eye on us but let us take a couple pics and go on our way without attack. We couldn't see much of the aqueduct but we went into the visitor center and met a really intersting ranger, Mr. Mike . He was so funny and helpful.  He told us about a tunnel along the C&O canal that is a little over 3000 feet long. It is along the Scenic Route #98 that we missed Tuesday, so we will definitely go back for that. We mentioned that we'd been to the Flight 93 Memorial and he told us of his day on 9/11.  He used to be a member of law enforcement and covered Camp David from the outside.  I can't remember which branch he said he was part of but I could have listened to his stories all day. We met a little girl and her dad walking the trail.  We actually met them walking in both directions and she spoke right up to say hello both times.  Dad had make both of them hiking sticks for their walk but she hadn't quite got the hang of it, she was just carrying it.  Soo cute and she was so happy to be out with dad, here smile couldn't have been much bigger!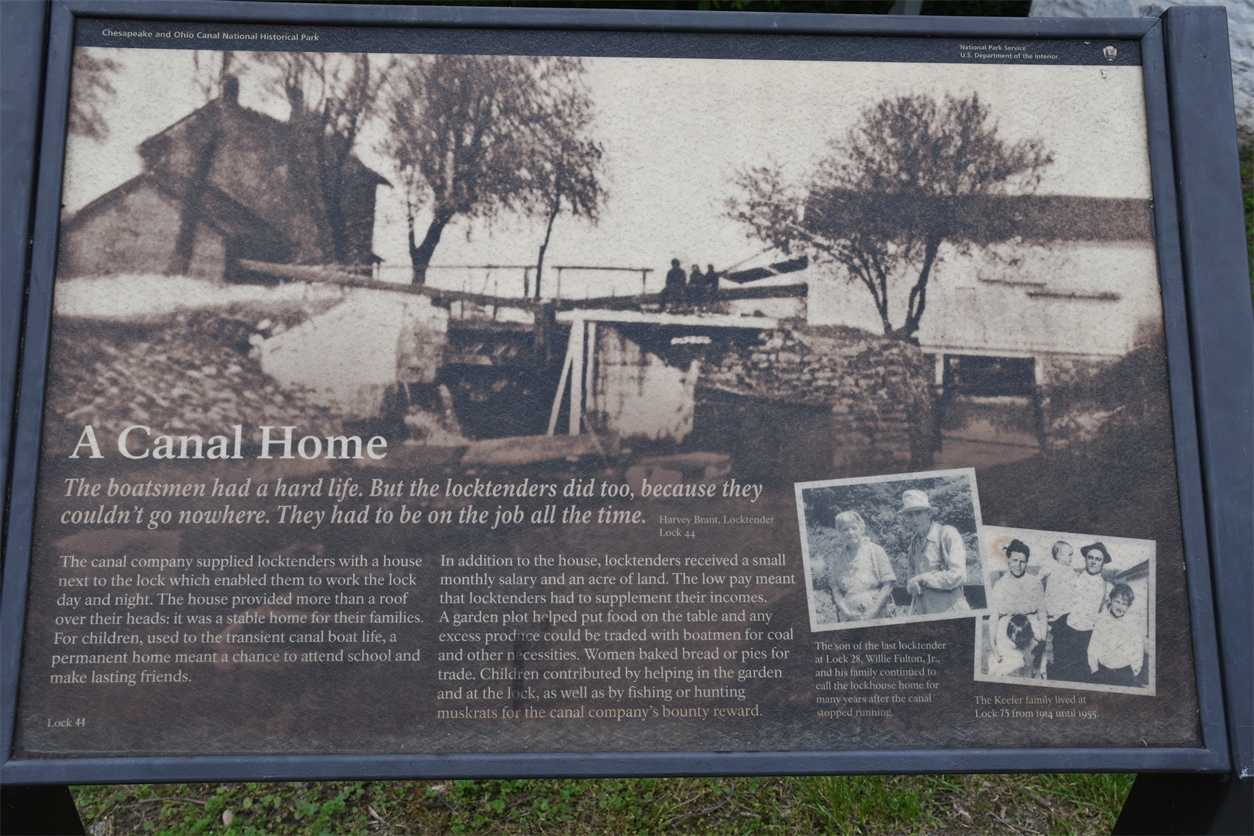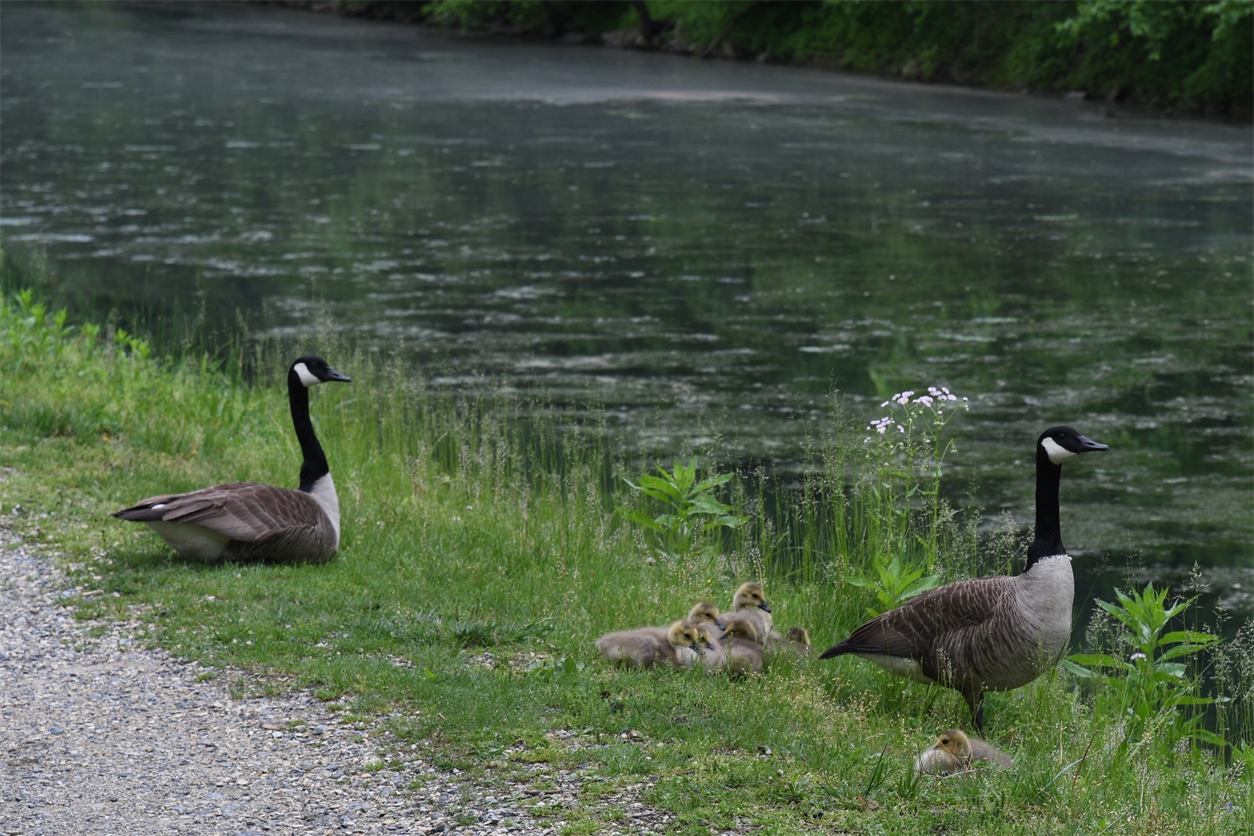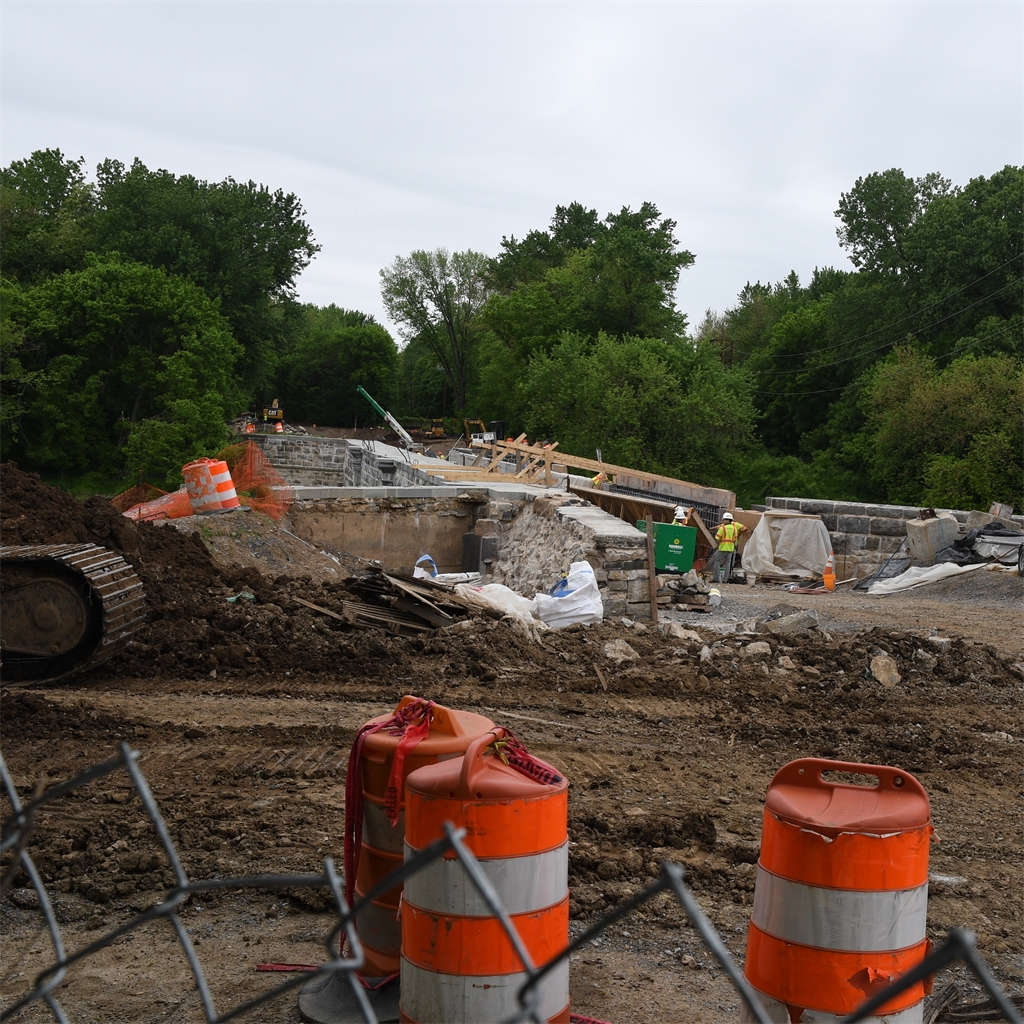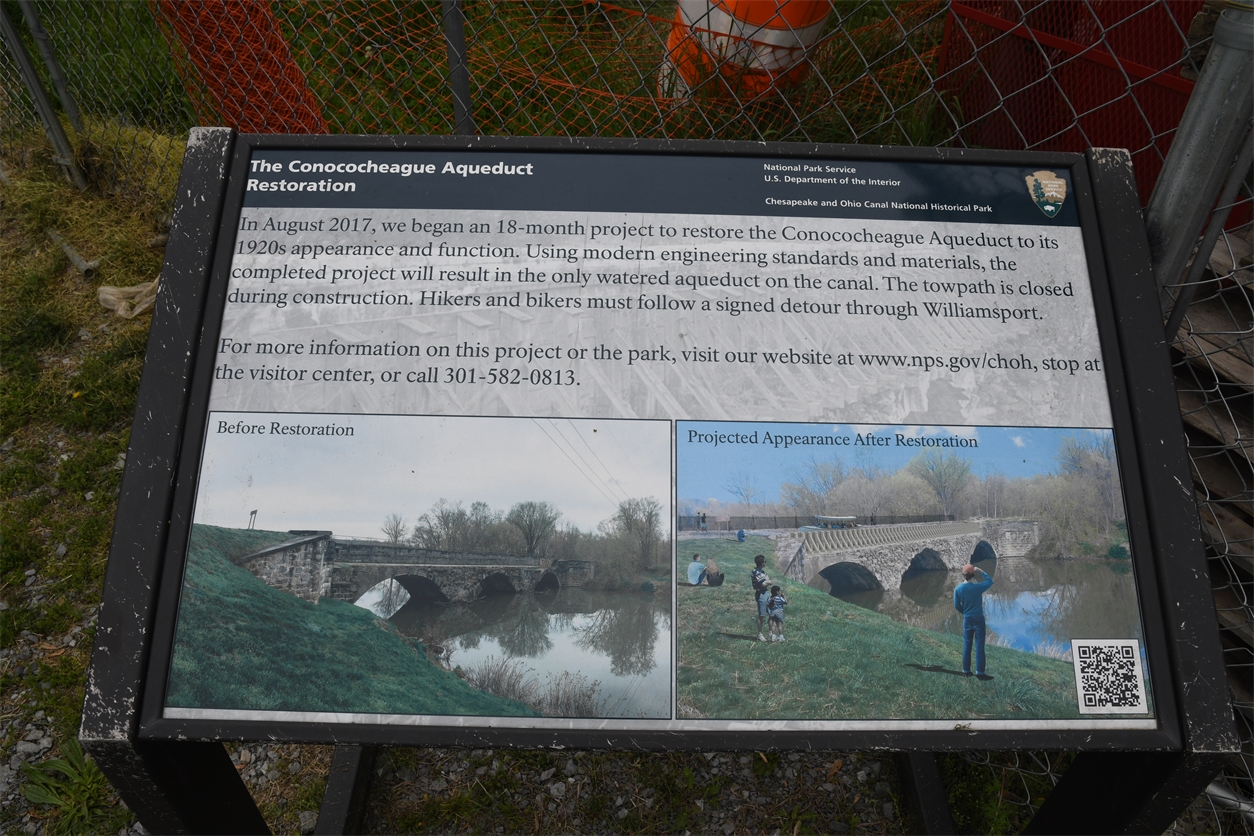 We continued on to Antietam National Battlefield. It was a pretty drive to get there and it reminds me of the Vicksburg, MS battlefield. There were more people killed in this battle than in all the wars on American soil to that time. They have a lot of military visitors who come to study battle tactics.  They have two elevated observation areas to get a birds eye view of the battle. As we drove the field and stopped at the battle sites we met a group that was having a lecture about the time and tactics.  We were tempted to join them.  They say that the battle field is one of the best preserved because the family that owned it at the time of the battle continued to own it until the park service purchased it so there was no development in the area.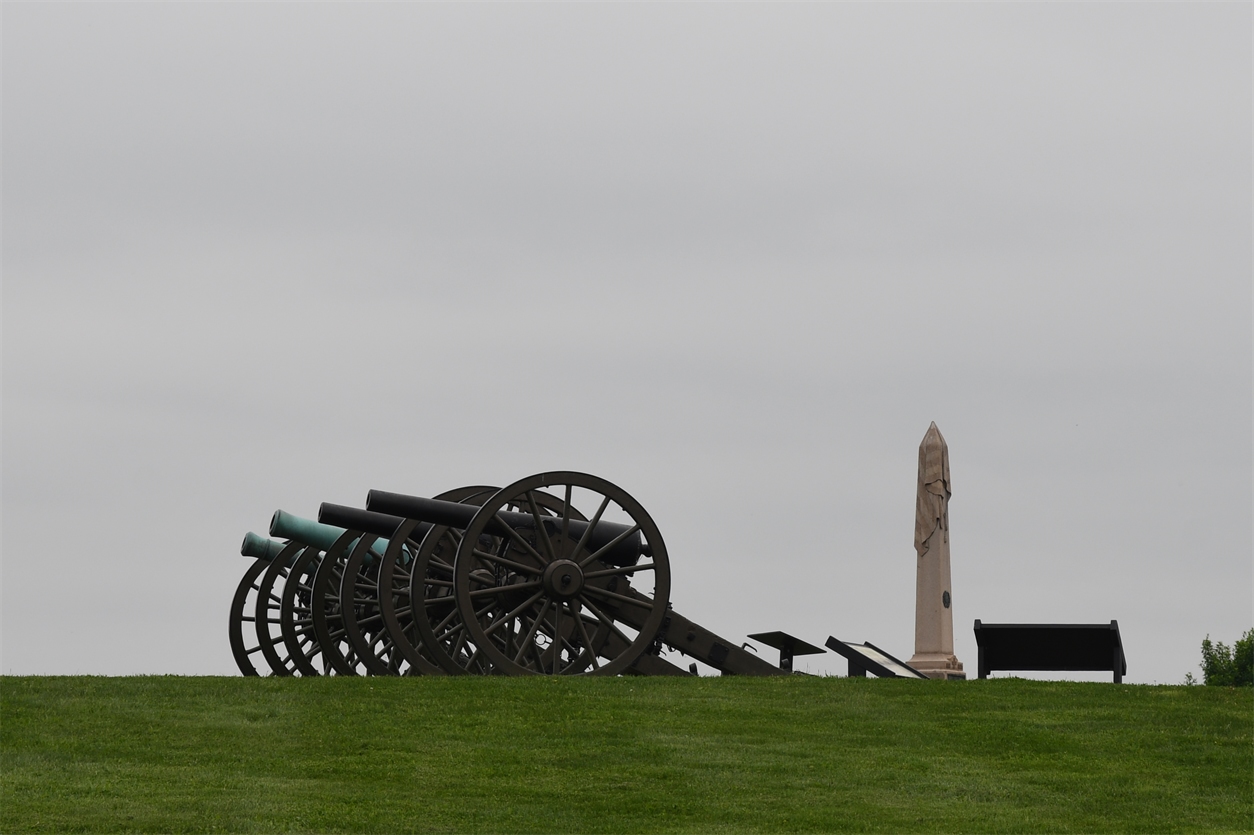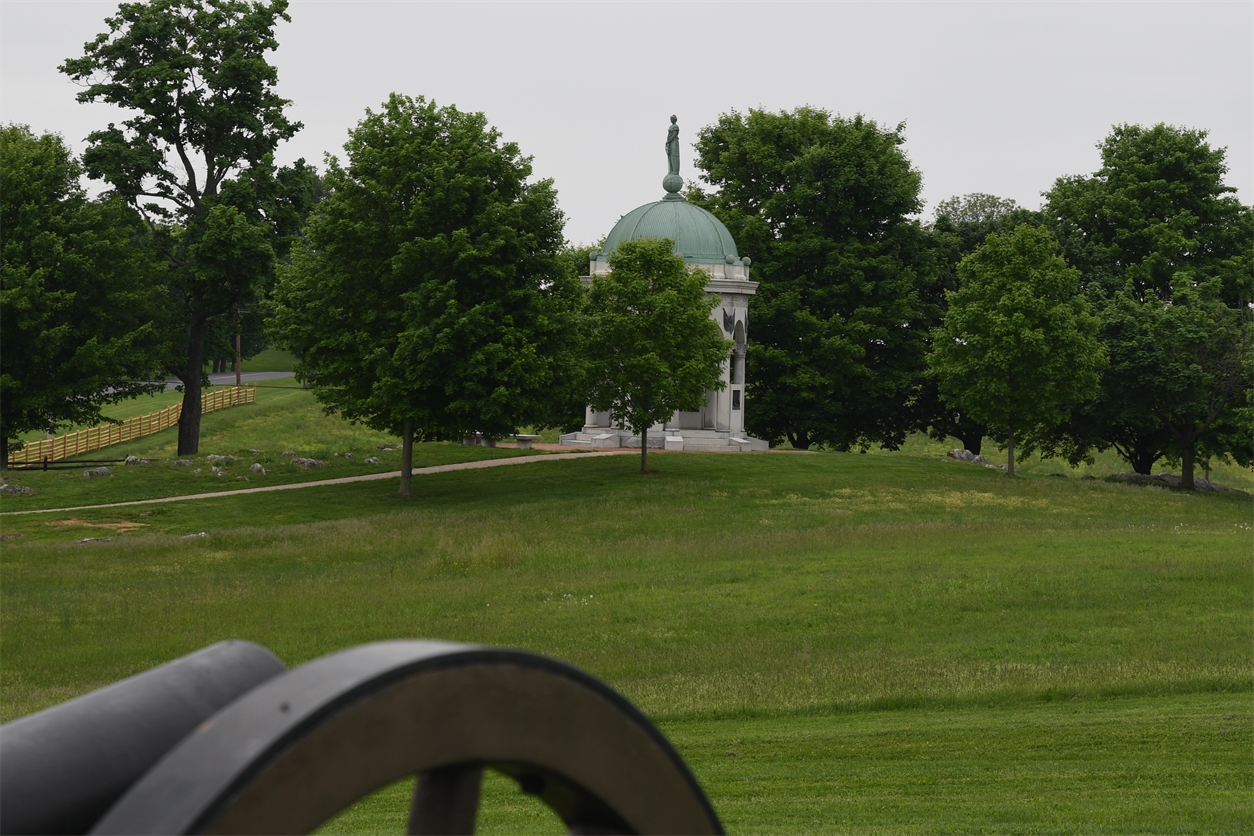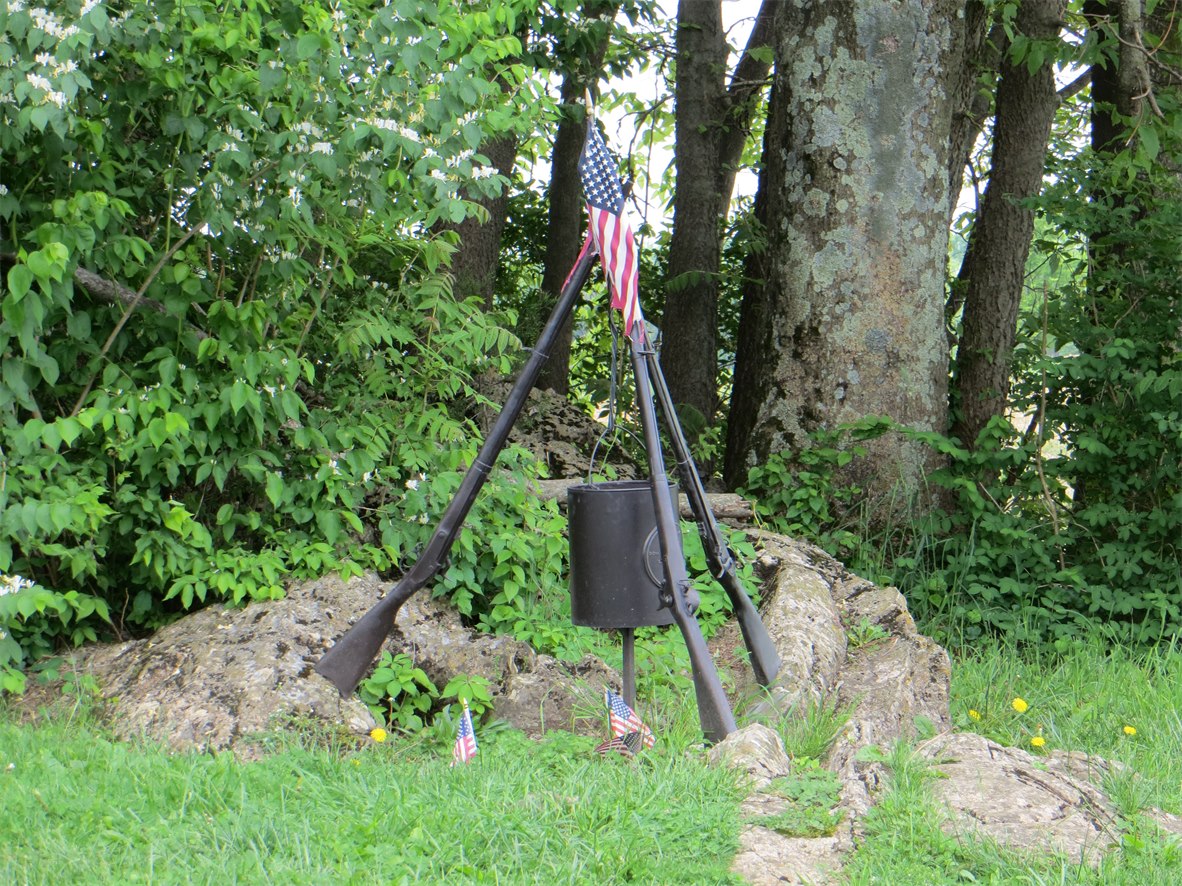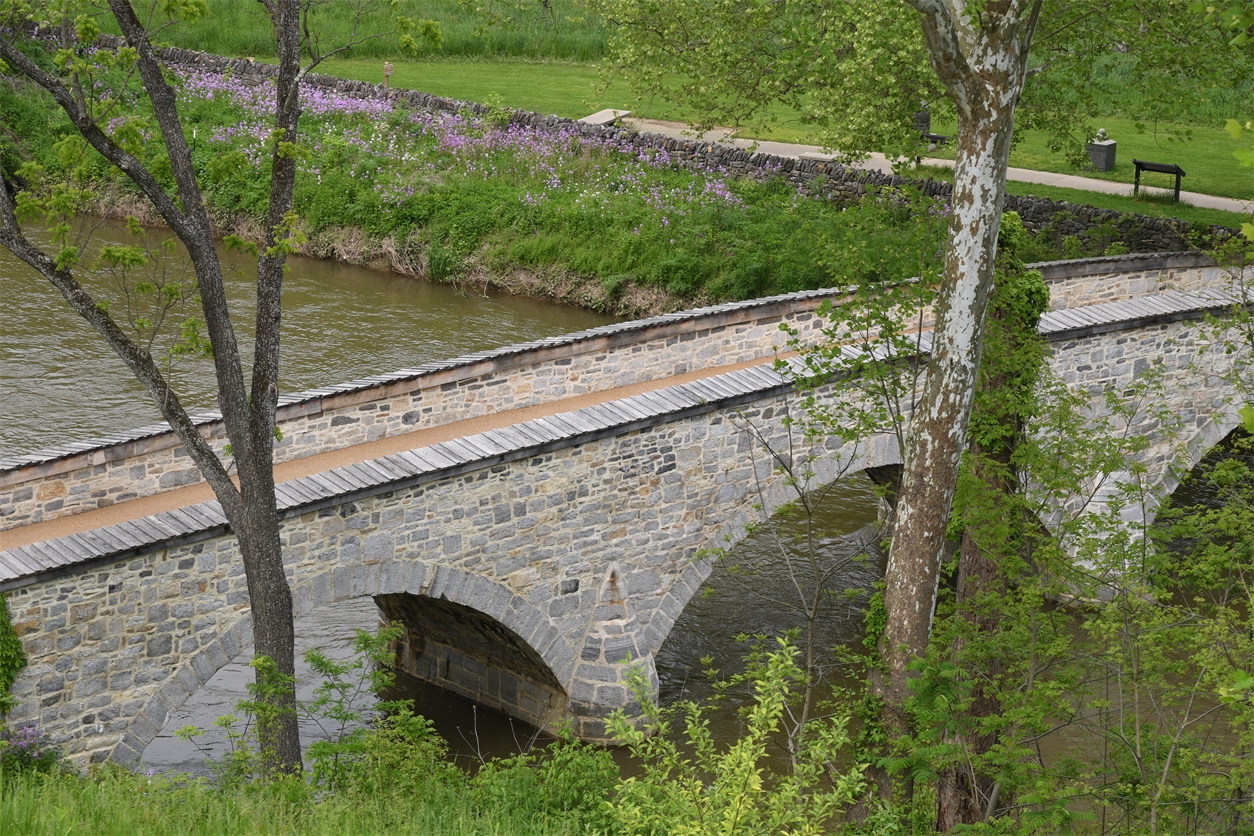 This quilt on the right was made in 1852!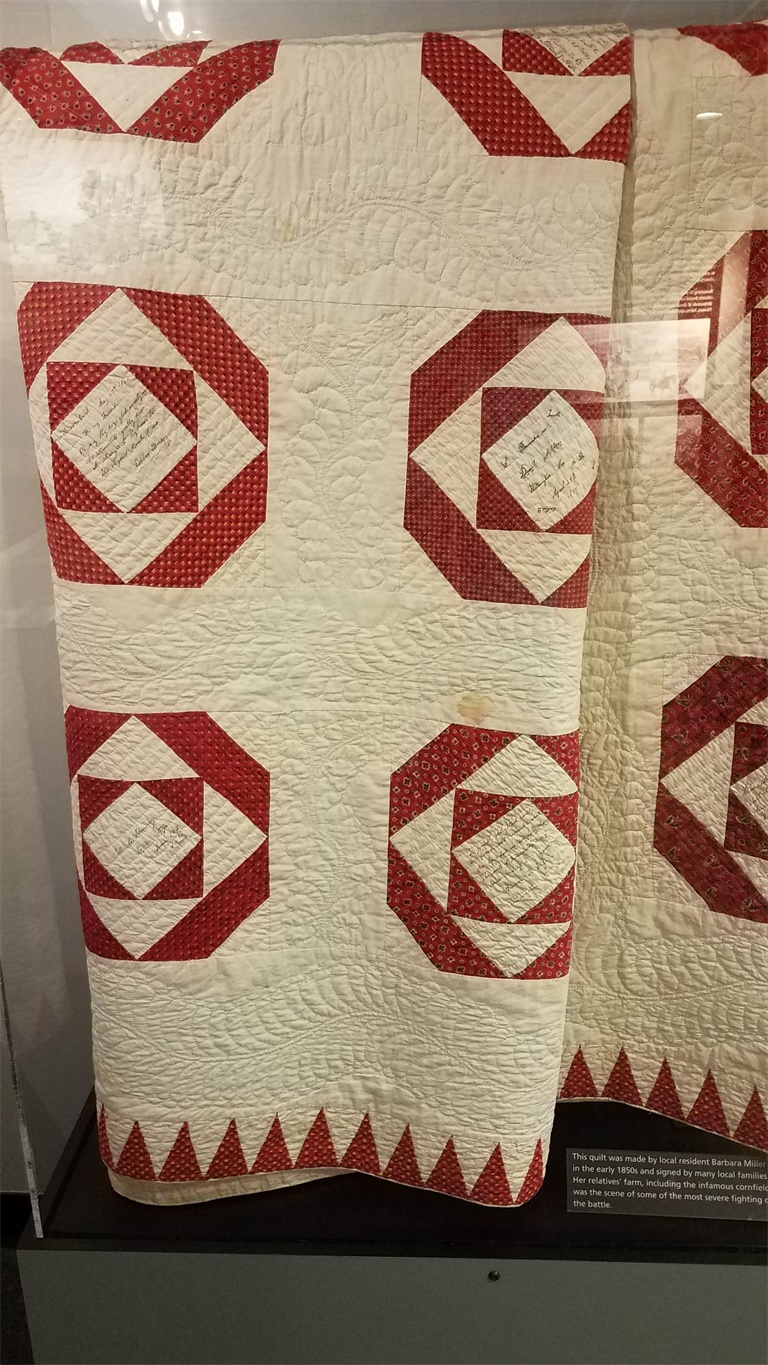 Our next stop was Harper's Ferry.  It is at the confluence of the Shenandoah and Potomac rivers and is beautiful.  I had no idea how big the park is. The park service actually owns nearly the whole town, a couple dozen building and the have many exhibits to reflect the time frame running up to the Civil War. It is also a point where the Appalachian Trail and the C&O canal all cross the same area.  We saw a sign that indicated this is about the halfway point of the Appalachian trail.  We also saw more geese families, and a ground hog. We got there kind of late so we didn't get to see many of the exhibits but we did get a good walk.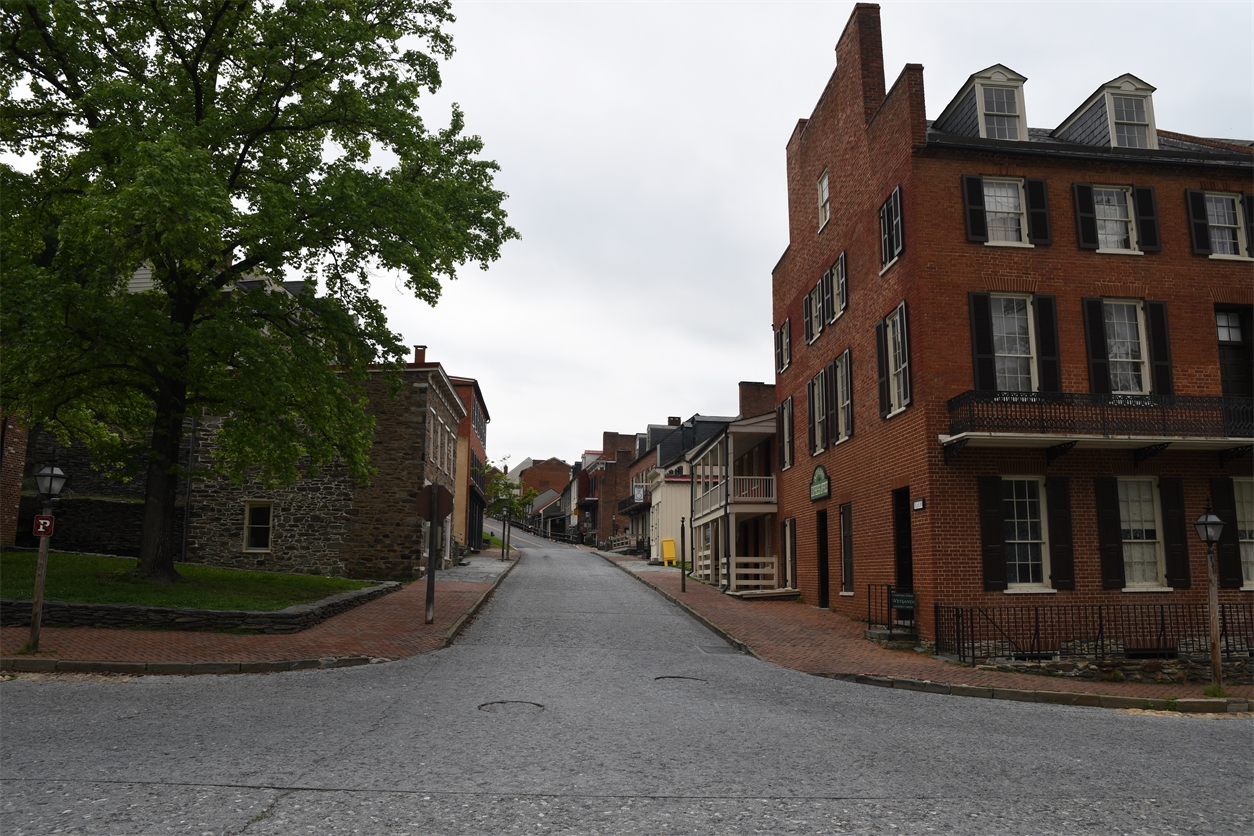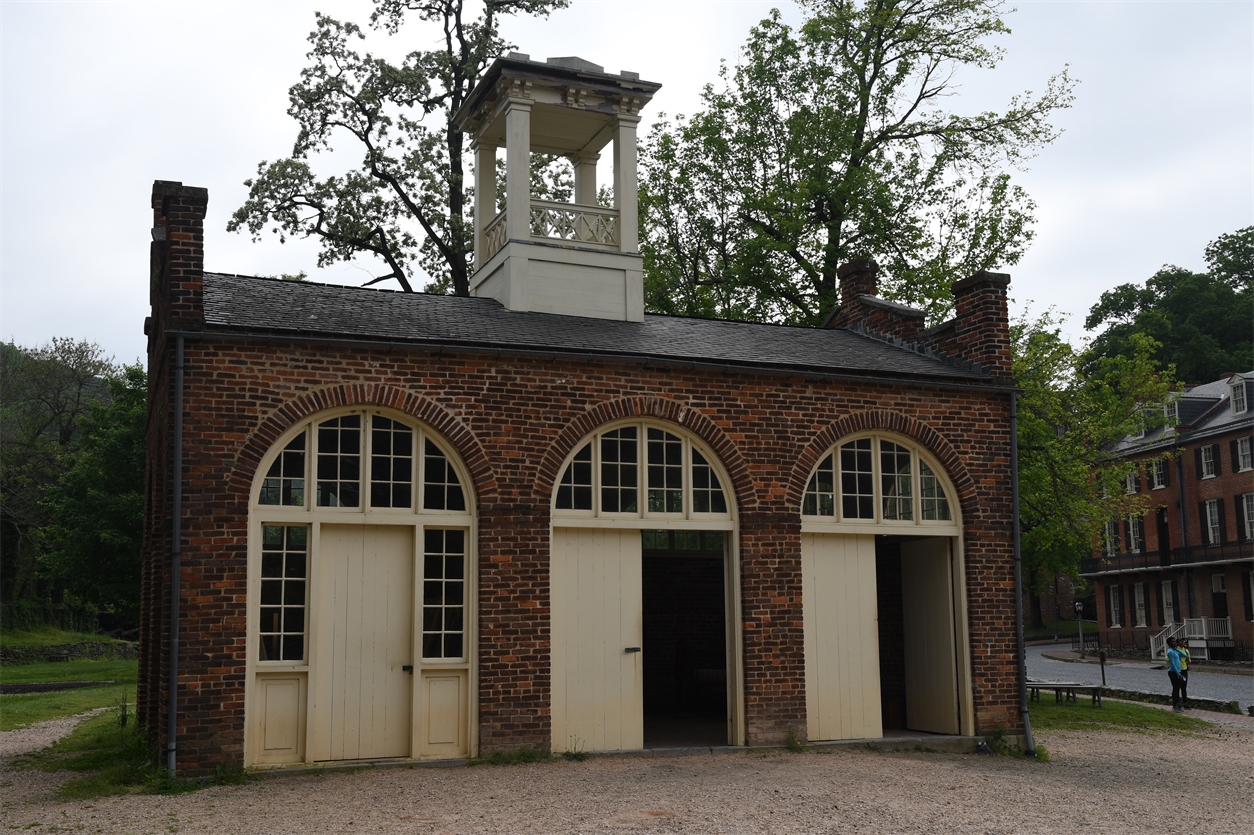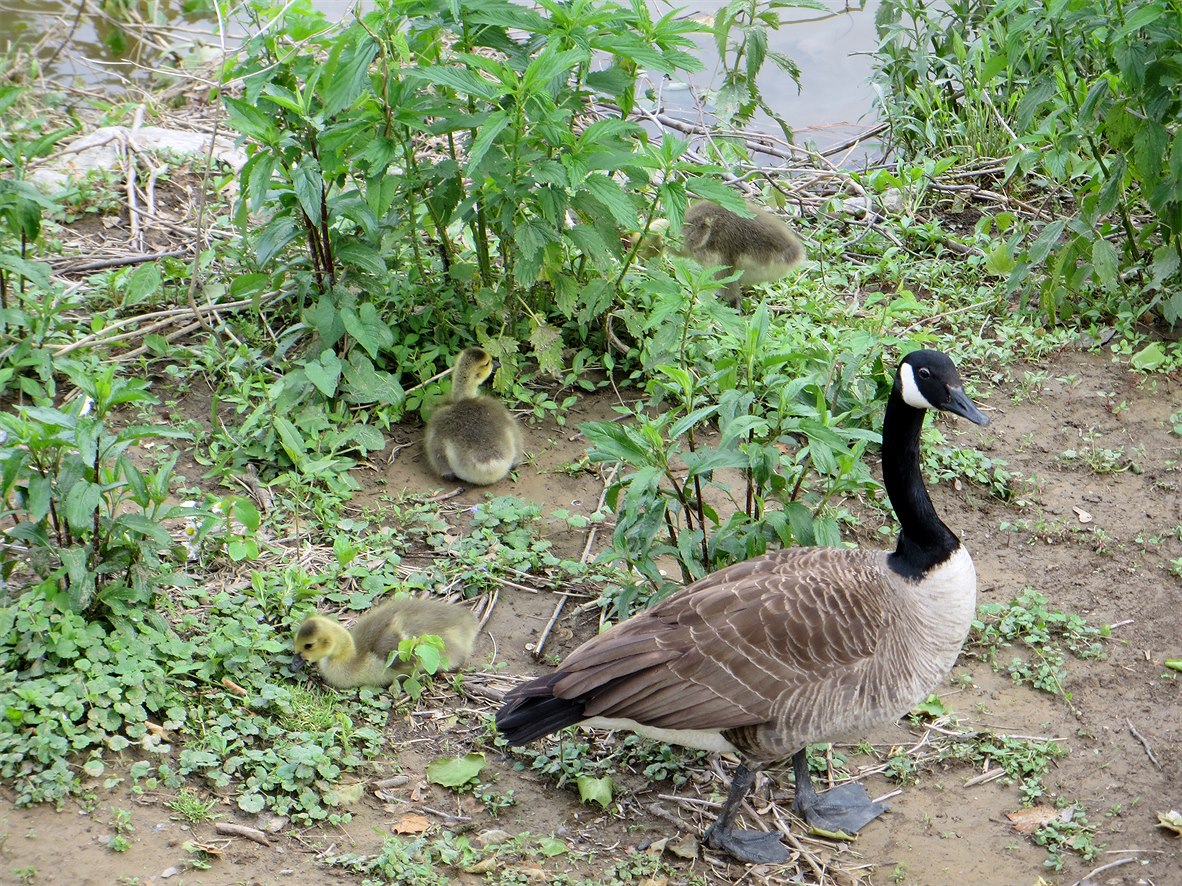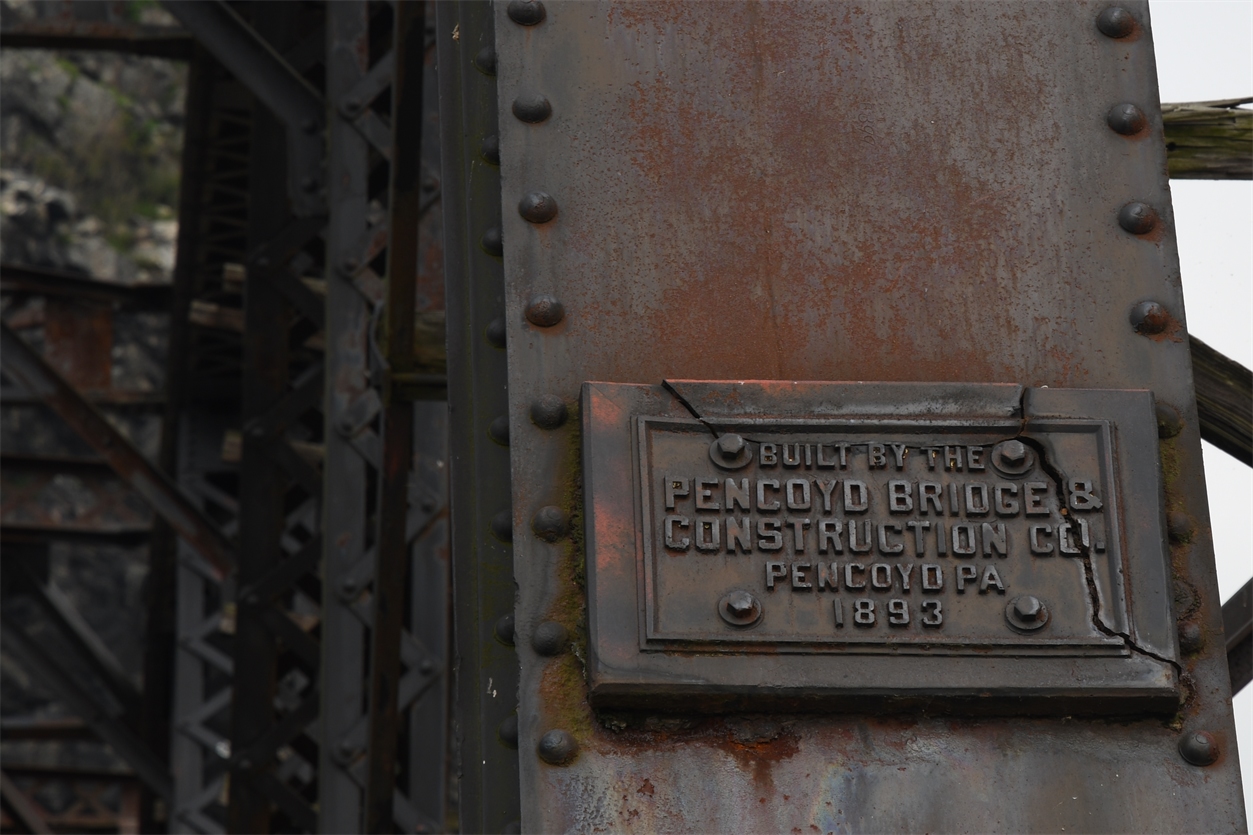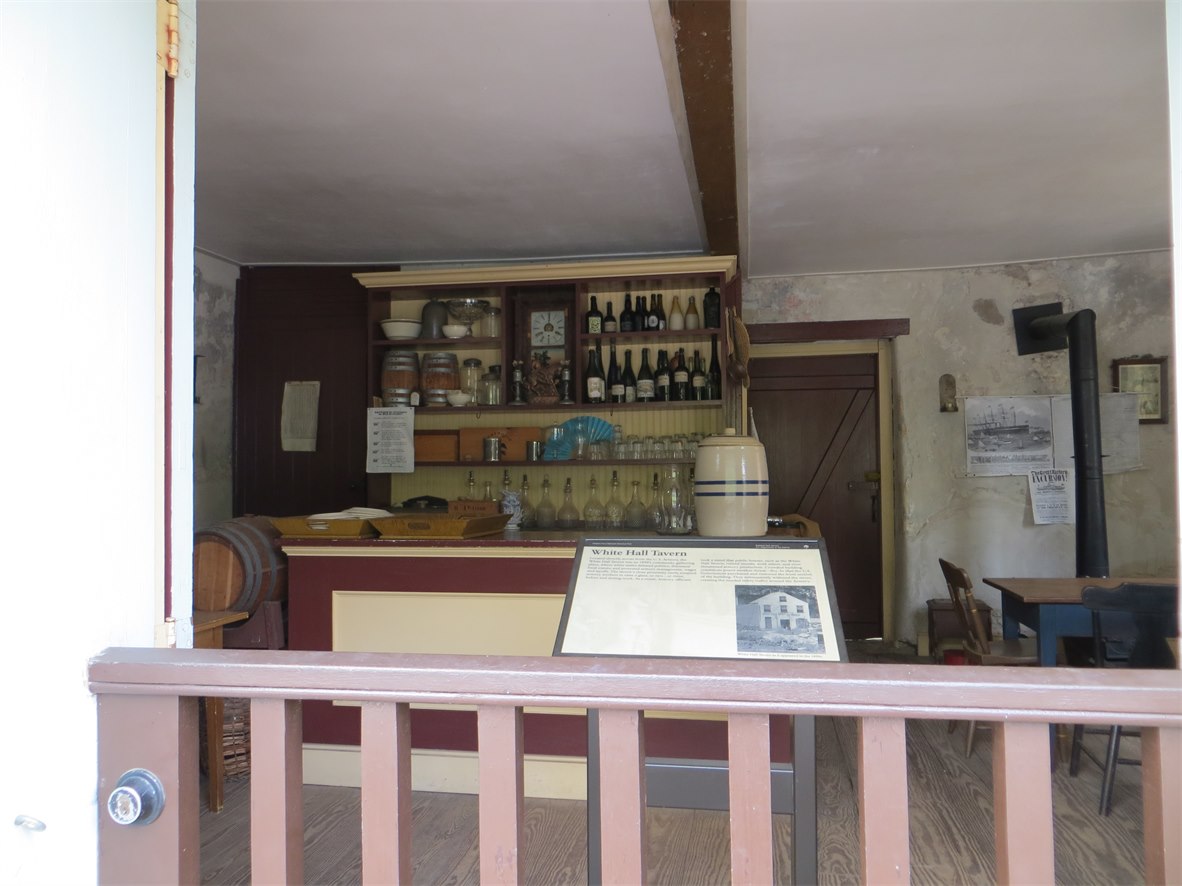 On the drive home we passed thru a small town called Boonsboro and spotted a restaurant we may need to try, Crawford's Restaurant Guns & Ammo! What else do you need? I also discovered that the first Washington Monument is in this town so we will be back.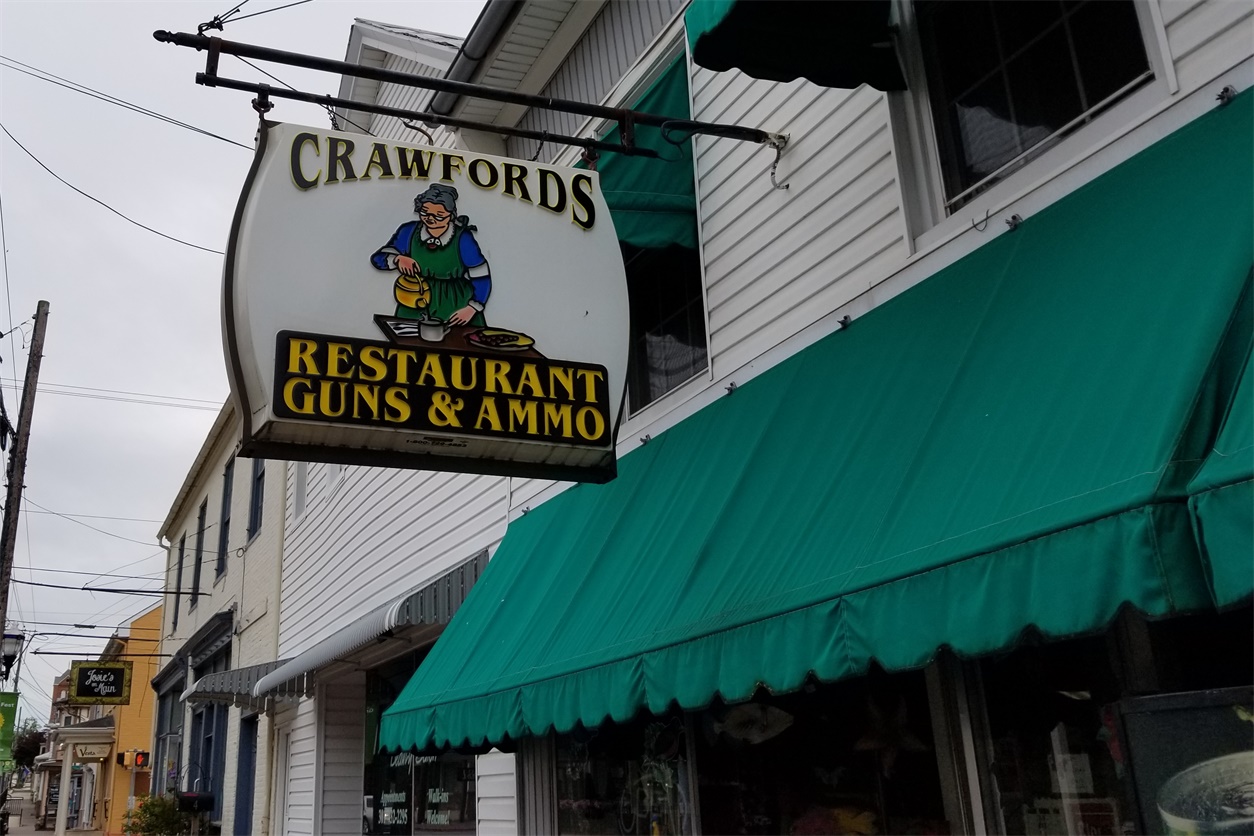 Thursday was rainy so we spent most of the day inside but did make an excursion out to shop.  I found a quilt shop to get fabric for the next block, we got the oil changed, and made a grocery run. Friday was rainy too so just went for a walk between showers and did some laundry.
Saturday we spent HOURS at the National Air and Space Museum out by Dulles Airport. It was opened in 2003 and has some very special aircraft. The first helicopter to carry a president, the Enola Gay!, an aircraft from the Pearl Harbor attack, one of the original crop dusters from Monroe, LA, and a Concord! So cool! We drove back through Boonsboro but Crawford's was closed, we had lunch at Dan's Restaurant and Tap House.  We had the fried pickles, Big Spicy Burger, and Crab Cake Club sandwich. So so good. I had a pilsner and Elard had something dark, they were both good also. The original Washington Monument is here, but it was closed when we tried to stop by.