Shreveport, LA
Feb. 23 - Feb. 29, 2020
Sunday, I spent most of the day creating menus for the next couple of weeks and the grocery lists to make them happen.  I plotted out our next three weeks of travel.  Now that we think the motorhome is fixed, we are ready to start moving again.  It is still too early to start heading north so we are going to stay in the I-20 corridor between Dallas and Shreveport for a few more weeks.  We have tickets to see Heather Land, known for her "I ain't doin' it" YouTube videos.  She is hilarious on the videos, we will see how she does on stage.  If you haven't seen them you really need to give them a look, they are only about a minute long.  I managed to get out to do the grocery shopping and stopped at JoAnn's Fabrics for a couple notions to finish my new sewing tote.

Monday, I did some more travel planning and not much else....I am procrastinating the tax documents gathering.  Kenda Ducote at Kelly, Noland, and Ducote has been our CPA for years now.  She does a great job, and they make it easy to share documents electronically and safely. If you need help I can highly recommend her. 
Tuesday, I was able to sew with the group at Fabric Boutique today.  It was a really productive day.  I managed to finish my "Sew Together" bag with the science fabric.  I got the zipper and lining put in the new tote I made for my Singer 9960.  I made a matching zippered boxy bag for the accessories for this machine.  And I quilted a piece of fabric to turn into a bag for my smaller rulers and trimming tools.  I enjoyed meeting these ladies and will definitely stop in again when we are in the area next time.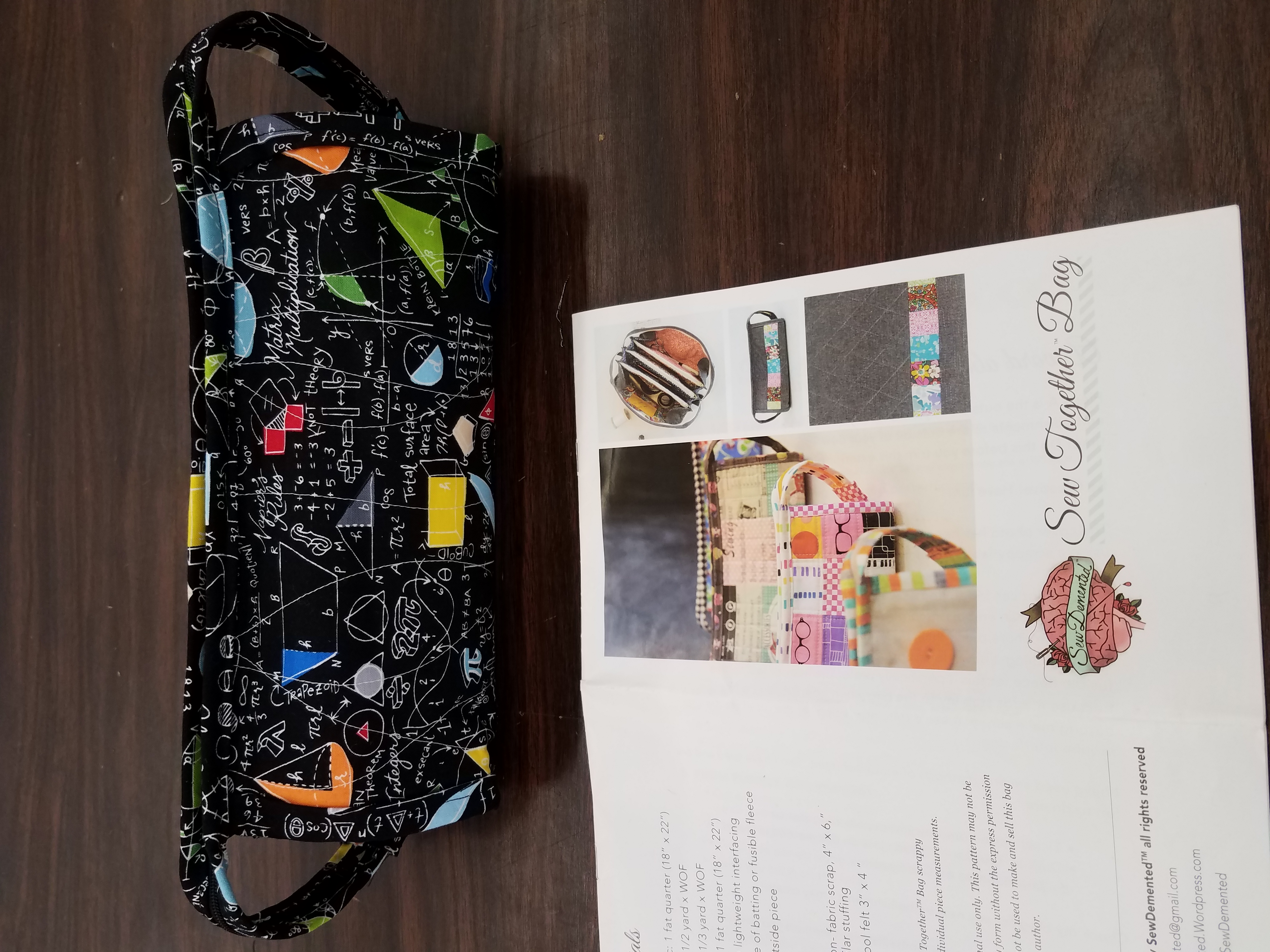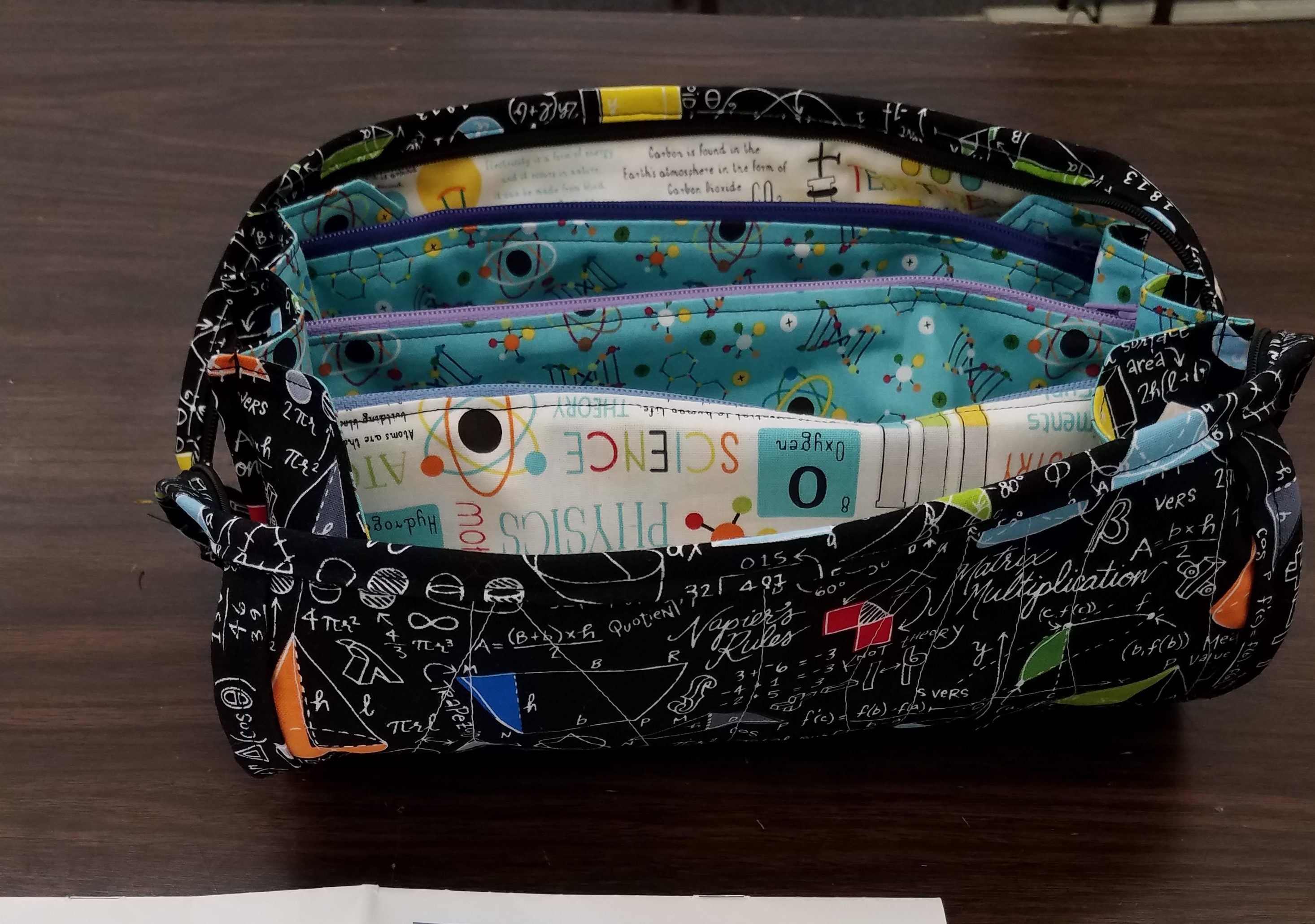 Wednesday, several months ago my friend Karen Kay told me about an app that will capture all those recipes you see online with the click of a button.  It is called "Copy Me That" and is really awesome.  I have a bunch of recipes printed out and don't want to lose, but they get in the way. So I spent some time this morning getting them all into "Copy Me That". Most of them were from websites but it also lets you enter them manually.  So handy and its free to use.  There is a premium paid version and I like it so much I paid for the lifetime membership (which was only $25).  I use it mostly online from my computer but it works from my cell phone too.  I also cut 19 more clam shells from the fabric I got from Missouri Star and Quilting is my Therapy.  They are going to look cool in the travel quilt.  
Thursday, another sew day today. I made an adjustment to the tote bag I made for my Singer 9960 today.  I top-stitched down the zipper so that it won't catch the fabric when you use the zipper.  I think it is a bit small for the machine and that I am going to make another tote for the machine.  I also made the matching tool bag a little bit smaller so that it fits inside the tote and the tools don't get lost in the bag.  I completed the bag for my smaller rulers.  I repaired 5 T-shirts with tiny holes at the belly button area....how do those holes happen?  Elard finished installing our new surround sound system in the coach.  Very productive day all around but I have several more projects I want to work on.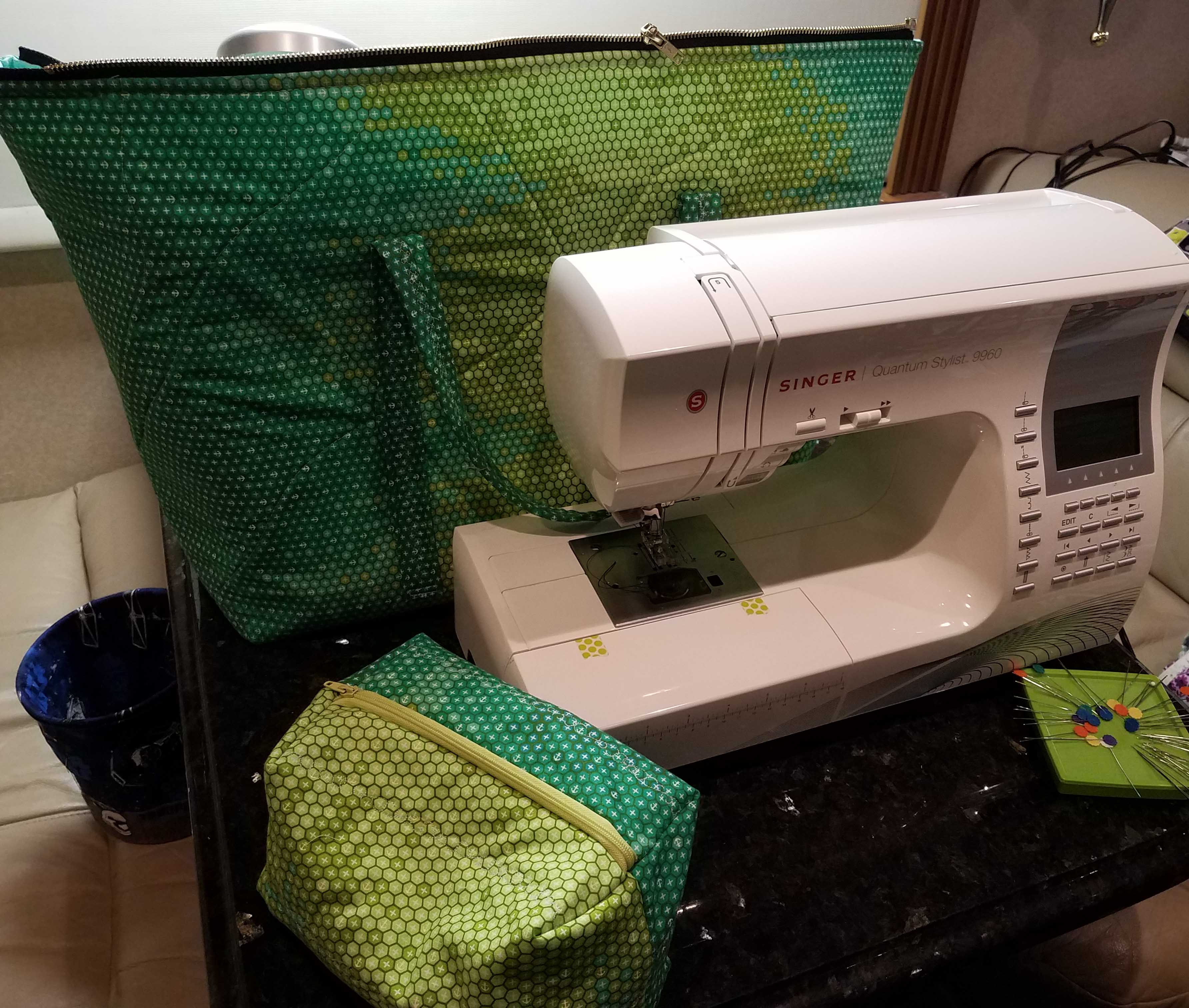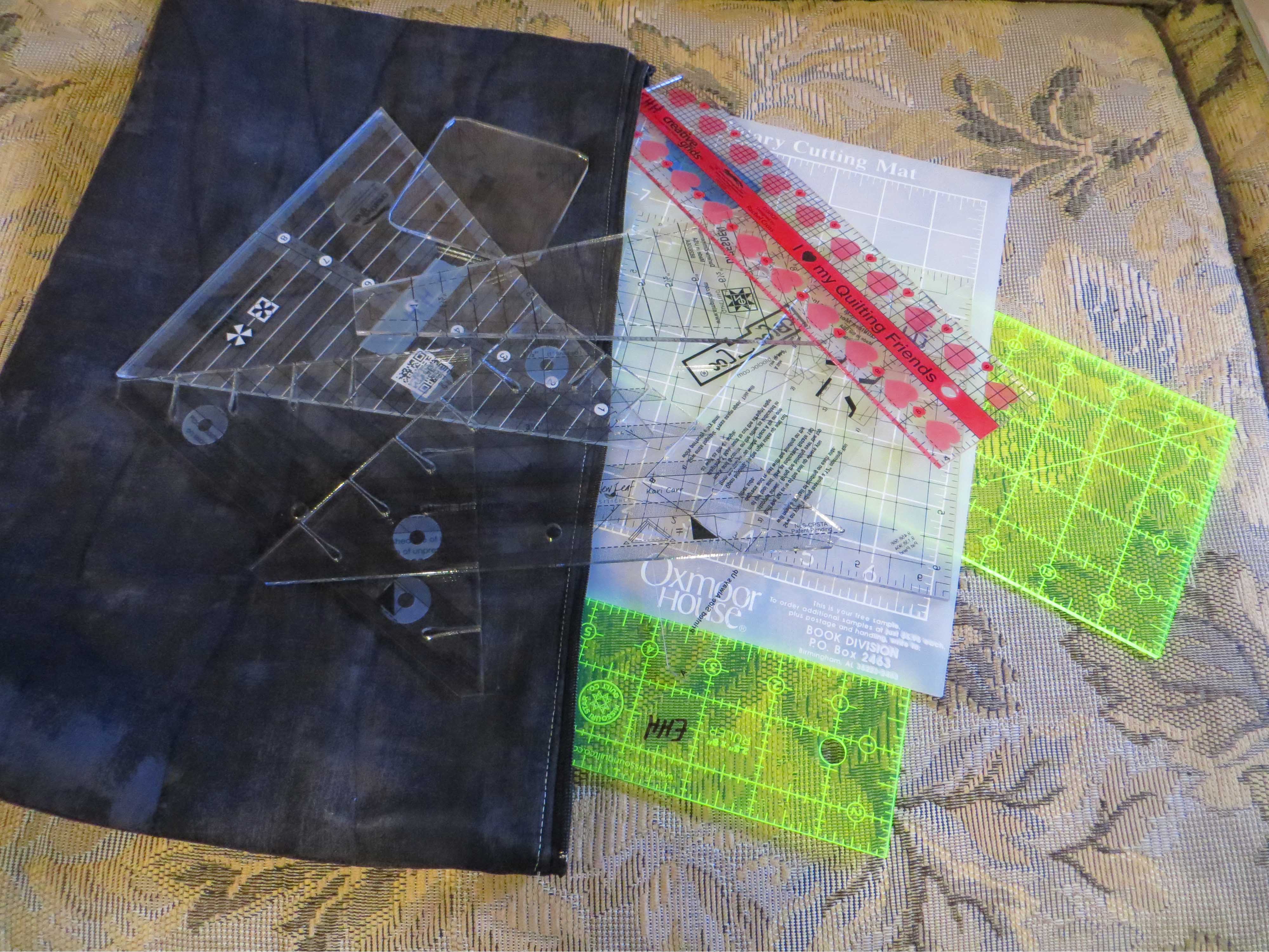 Friday, we made one more de-stashing run thru the motorhome, and took things to our storage unit in Monroe. I decided to leave my Singer Featherweight and use my Singer 9960 this year.  I will re-evaluate this fall when we return to the area. We stashed the old surround sound system too.  We stopped at Cormier's for some crawfish.  Good as always and we got to say hi to Linzay Sexton too!  If we'd known we were going to do this we would have invited everyone to join us there. 
Saturday, was another sew day!  I'm knocking out projects! I started on the second of the pair of quilts I'm making for my niece.  I found this little trimming tool that lets you trim the excess off of your triangles.  This makes it easier to line up the ends of two triangles when you sew them together.  This little tool is good for 4 different angles and it was really worth the time it took to trim all the triangles.  I also got this cool new spinning, self-healing, cutting mat that made trimming go faster too.  I got both tools at the retreat I went to at Missouri Star Quilt Company.  I also got 2 of the twelve rows for the quilt sewn together.  My goal is to get the tops finished so that I can rent time on a long-arm machine while we are in the Dallas area.  There is a business called "Seldom Seen Quilting" in Waxahachie, TX, that will rent you a long-arm machine for the day and teach you to use it! Can't wait.

Make Life an Adventure!