Tatum, TX to Alabama
Apr. 4 - Apr. 10, 2021
Sunday, we dropped my car at my brother's house in preparation for hitting the road again. We enjoyed one last visit and lunch at Olive Garden with Willie and David. I am not sure that having the calorie content of each dish on the menu is that helpful LOL.  I know it will only be 6 months before we are back in the area, but it was nice being so close.
Monday, we spent the day getting the coach ready to move.  This is the longest we've ever sat in one place. We also got our taxes mailed off so we don't have to worry about the tax man for another year.  It has been so nice here for the last few days. 

Tuesday, we are on the move again after 10 weeks. We are headed south and I planned the trip so that we are just meandering. We started the day with a stop at the Blue Beacon truck wash to get the coach all shiny. It took an hour in line and about 15 minutes to get the wash.  Next we topped off the fuel tank at the Petro Station and had a quick chicken salad sandwich thanks to Newk's grab and go.  I love their chicken salad.  We headed south and stopped at River Cities RV Park just outside of Alexandria. This park is set up the way they all should be, level concrete slabs and long enough to not have to unhook.  We are only here for the night so it makes taking off tomorrow quick and easy.  The day was so nice that I sat outside to read for a while.  I enjoyed several bird sightings.  The red-wing blackbirds were serenading me.  I also spotted something huge being transported.  No idea what it is but it looks like a missile to me. We cooked a steak and then went for a stroll around the park.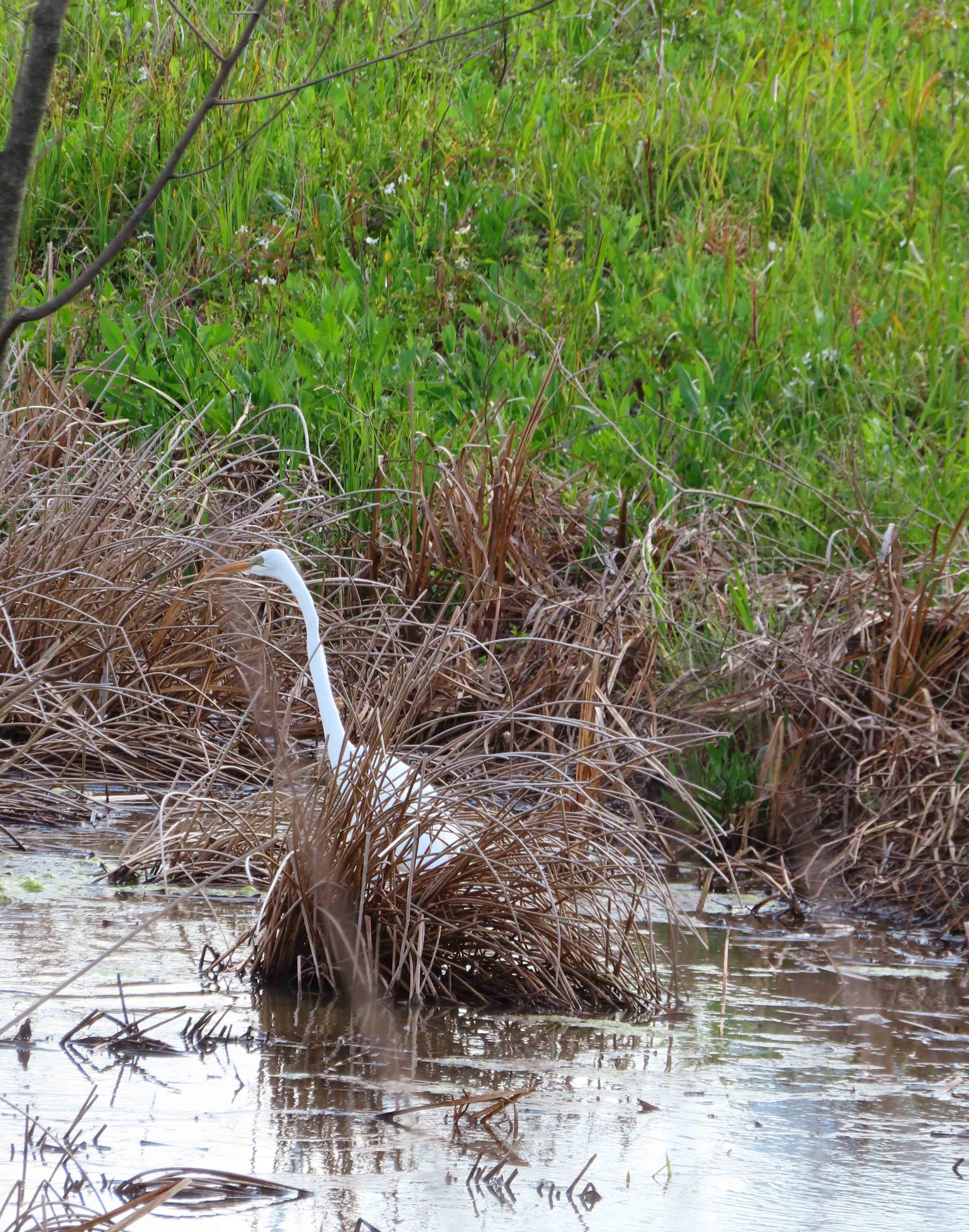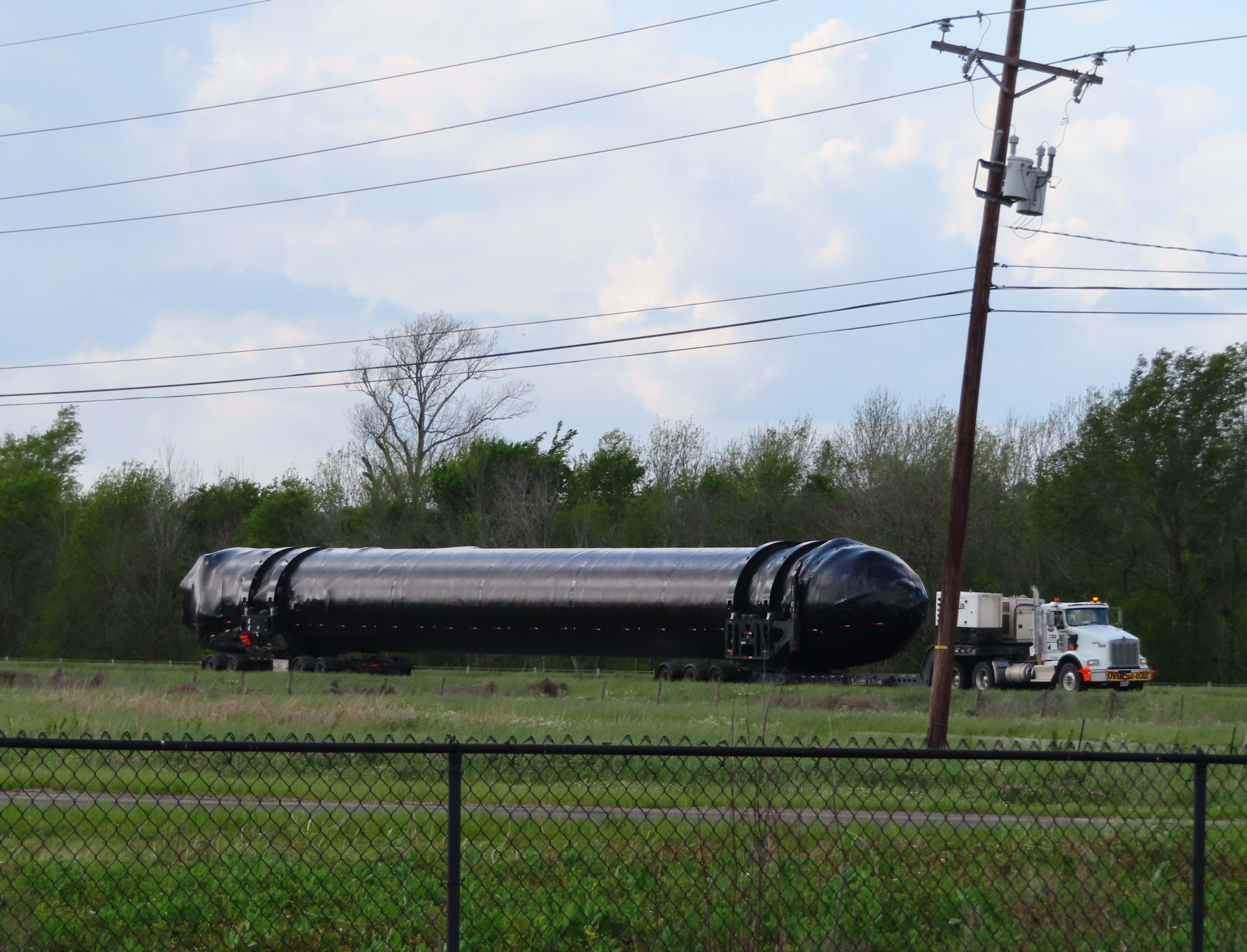 Wednesday, another short hop to Livingston, LA and another really well maintained and laid out RV park, Lakeside RV Park.  We drove around to two stop over locations here in the area to see if our coach would fit. John Schneider's Studios and Passport to Leisure. We wouldn't fit very well in either location but the John Schneider's Studios looks like a fun place to visit. We visited the Tangi Meat Market in Hammond and found some local sausage and butter beans. We enjoyed a frozen pizza and a walk around the park to wrap up the day. The park has a swan in residence and they have a stocked lake that you can fish in and keep what you catch. It is a small but mighty park.

Thursday, our short hop today brought us to Alabama where we will stay for the next couple of weeks.  We plan to do some exploring and I plan to start filling out some of the other tabs on my website.  This may put me a few weeks behind on the travel blog, but allow me fill in more detail for the other areas as I've been promising, LOL. I always LOVE crossing the causeway over the Mobile Bay, so many memories. The RV park here is one of our membership parks and it is cool. It is definitely an older park, the office looks like an old KOA building.  We walked around a little to get a feel and made it down to the river that we are beside. Maybe we can do a tube float down the river.
Friday, we drove to Crestview today to get our Covid-19 vaccinations.  Florida has opened the vaccine to anyone over 40.  Since we are on the move again we chose to take the single shot Janssen vaccine.  This way we don't have to wait for the second shot and I also like the idea that the vaccine does not have to be handled quite so carefully. It wasn't too bad, but I could definitely feel it going in.  I took my temperature later in the afternoon and it was the same as when I took it in the morning. We also took the opportunity to have lunch at one our favorite restaurants in Crestview, Pounder's Hawaiian Grill. I absolutely love the rice they serve, I asked if I could have the recipe and the lady assured me they didn't do anything special, its just sticky rice.  I found a recipe on Pinterest and will try it out later this week. We took another stroll this evening.  I didn't really realize how sedentary we have been over the last two months! I am definitely planning more getting out and about now that we are back on the road.  I ruined one of my skillets last week and had to get a new one, I'm giving the "Blue Diamond" (As Seen on TV LOL) a try.  I couldn't resist buying this new ladle at the same time, I've had it on my Amazon list for 6 years! Isn't it adorable?

Saturday, best laid plans...We intended to go to the Blessing of the Fleet in Orange Beach in the morning and then to a Low Country Shrimp Boil at Coastal County Brewery over in Pensacola. It started raining late Friday night and didn't stop until around 10:30 this morning so we didn't make it to those two outings.  We did check out another RV park nearby for future reference and it was an older park but there are several sites that we could use when we come back thru this area. Next we went to Walmart to restock the ice cream supply LOL. We discovered a crack in the rear drivers side door window on the Jeep..damn it!  It is always something.  No idea what caused it, will have to find a place to get that fixed soon. What is that saying again?... Oh yeah, "Its always something!"
Make Life an Adventure!