Thackerville, OK
Mar. 15 - Mar. 21, 2020
Sunday, moving day.  We moved to Thackerville, Oklahoma with a stop at the Sam's Club along the way in Sherman, TX.  We were down to 1 steak and 1 pound of sausage in the freezer so we needed to restock.  It was a bit crazy, there was nearly zero chicken in any form left. They had chicken wings and like 2 bags of chicken breast tenderloins, so I substituted some frozen shrimp instead of chicken. They had plenty of steak but no pork. They had paper towels and toilet paper.  In Gainsville, TX  I think we may have found a windmill blade manufacturing plant, we saw several being staged for delivery.  We made it to Thackerville to the Red River RV Resort where I had a short moment of panic.  I thought I had made a reservation but my name was not on the arriving guest board.  Fortunately there were plenty of empty spots, so we just picked one and left note that we'd touch base with them on Monday.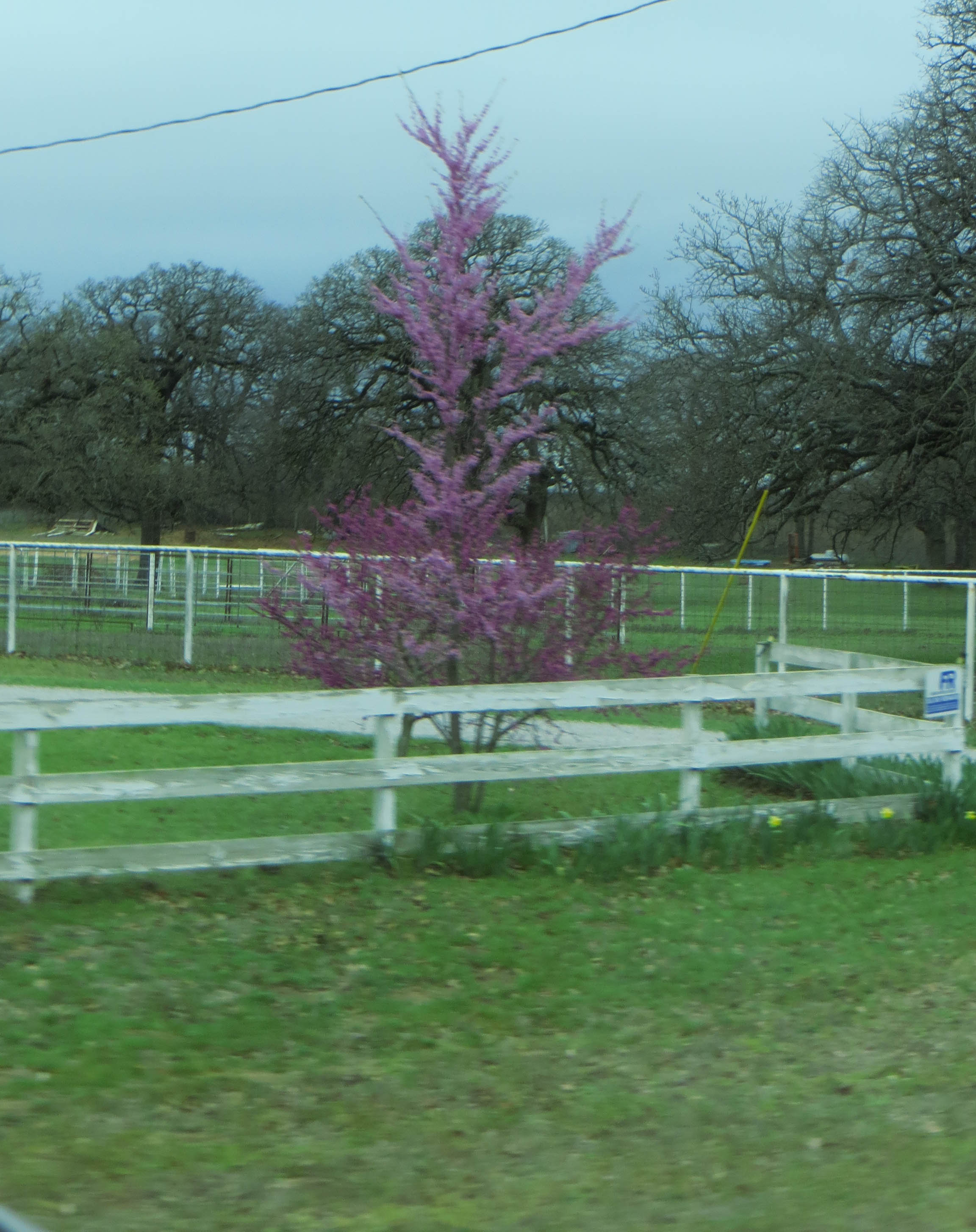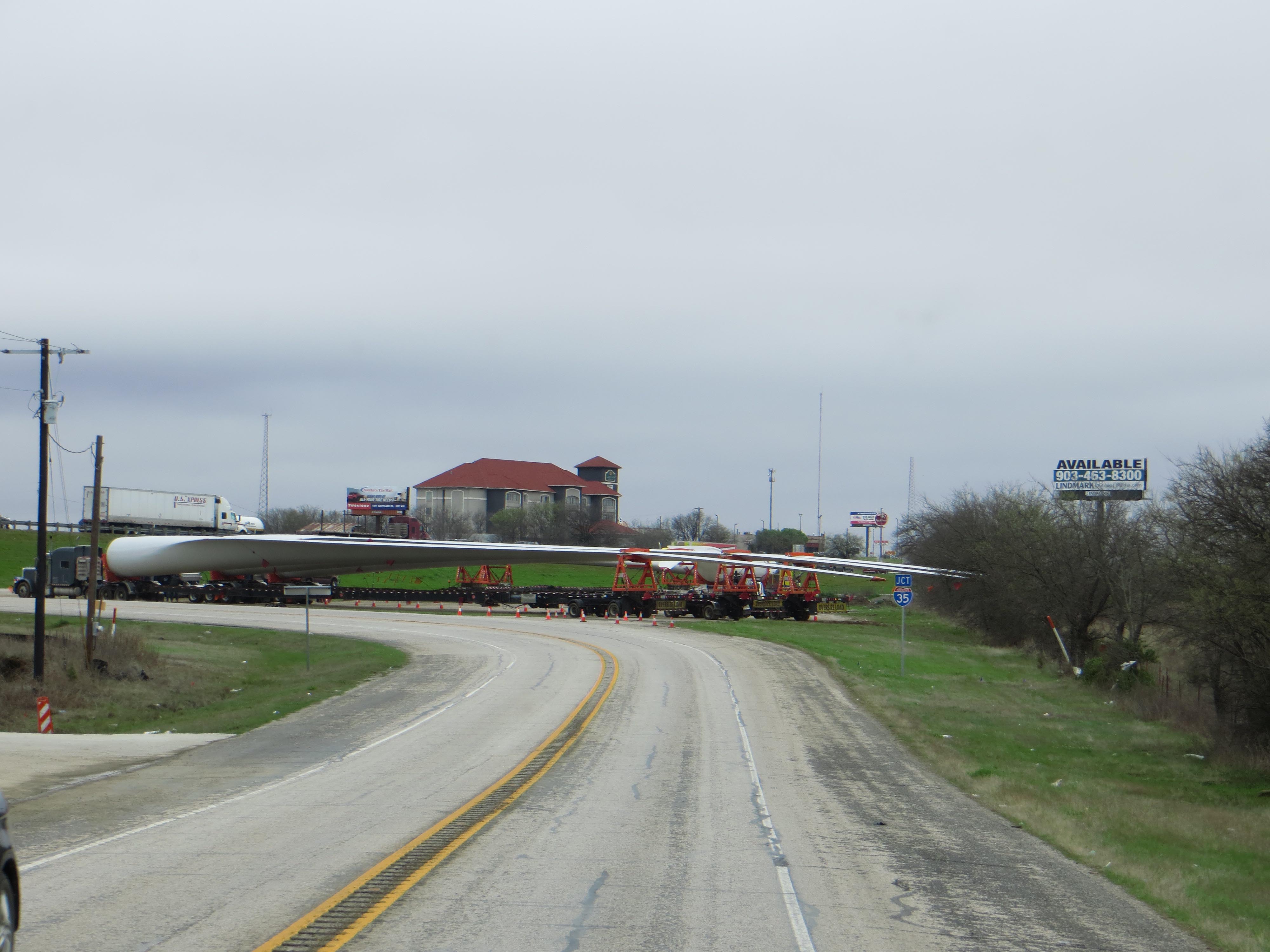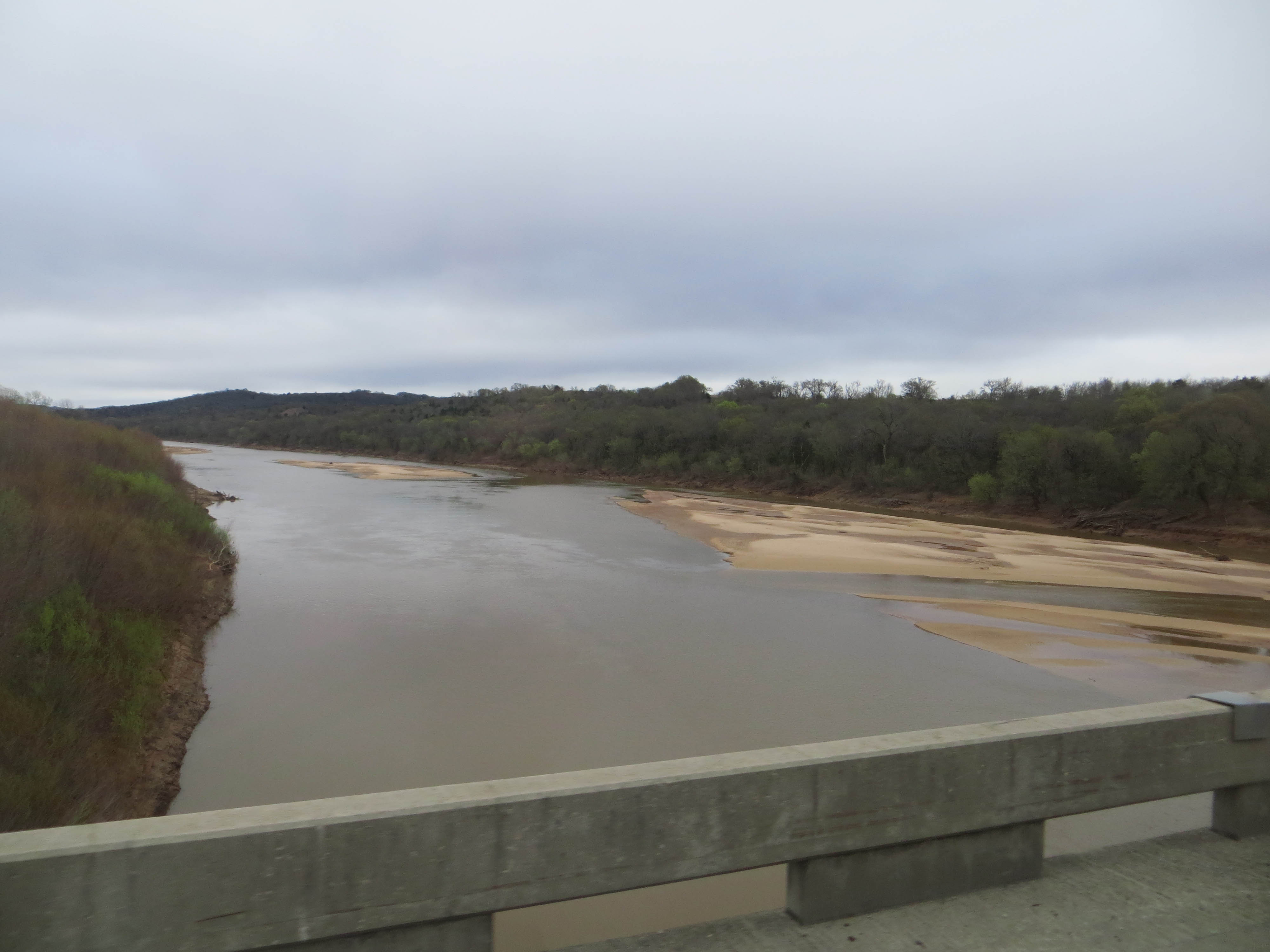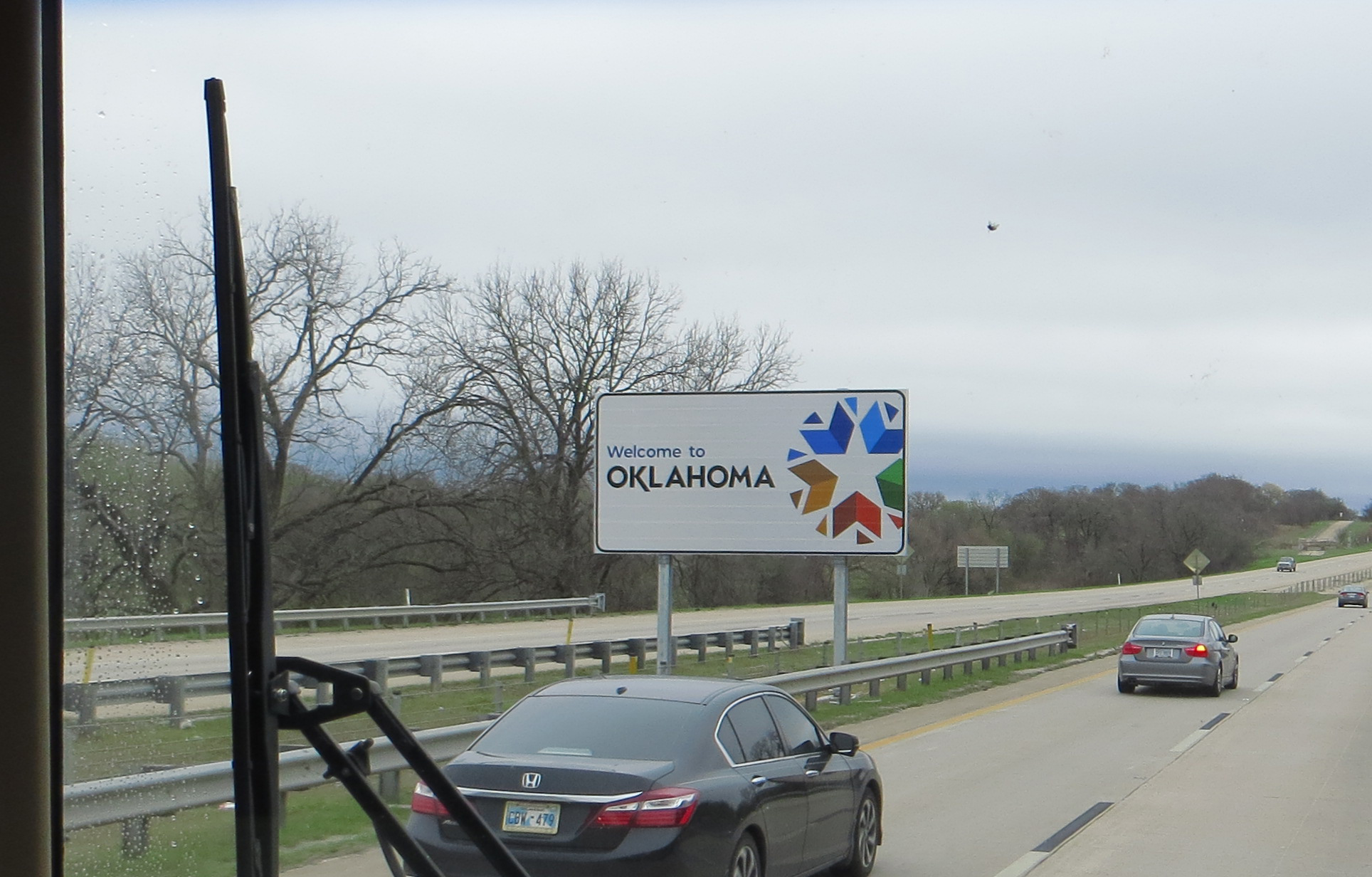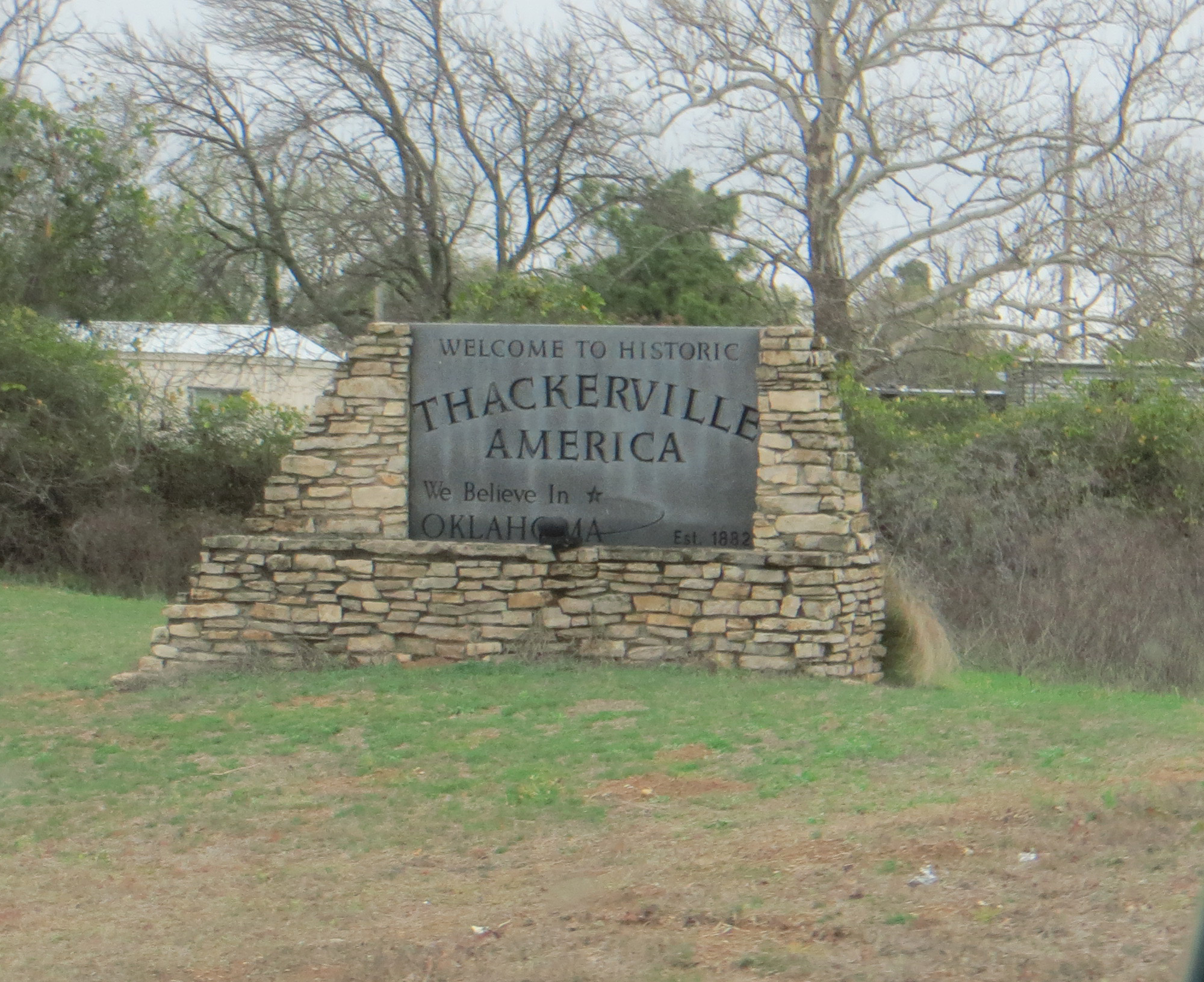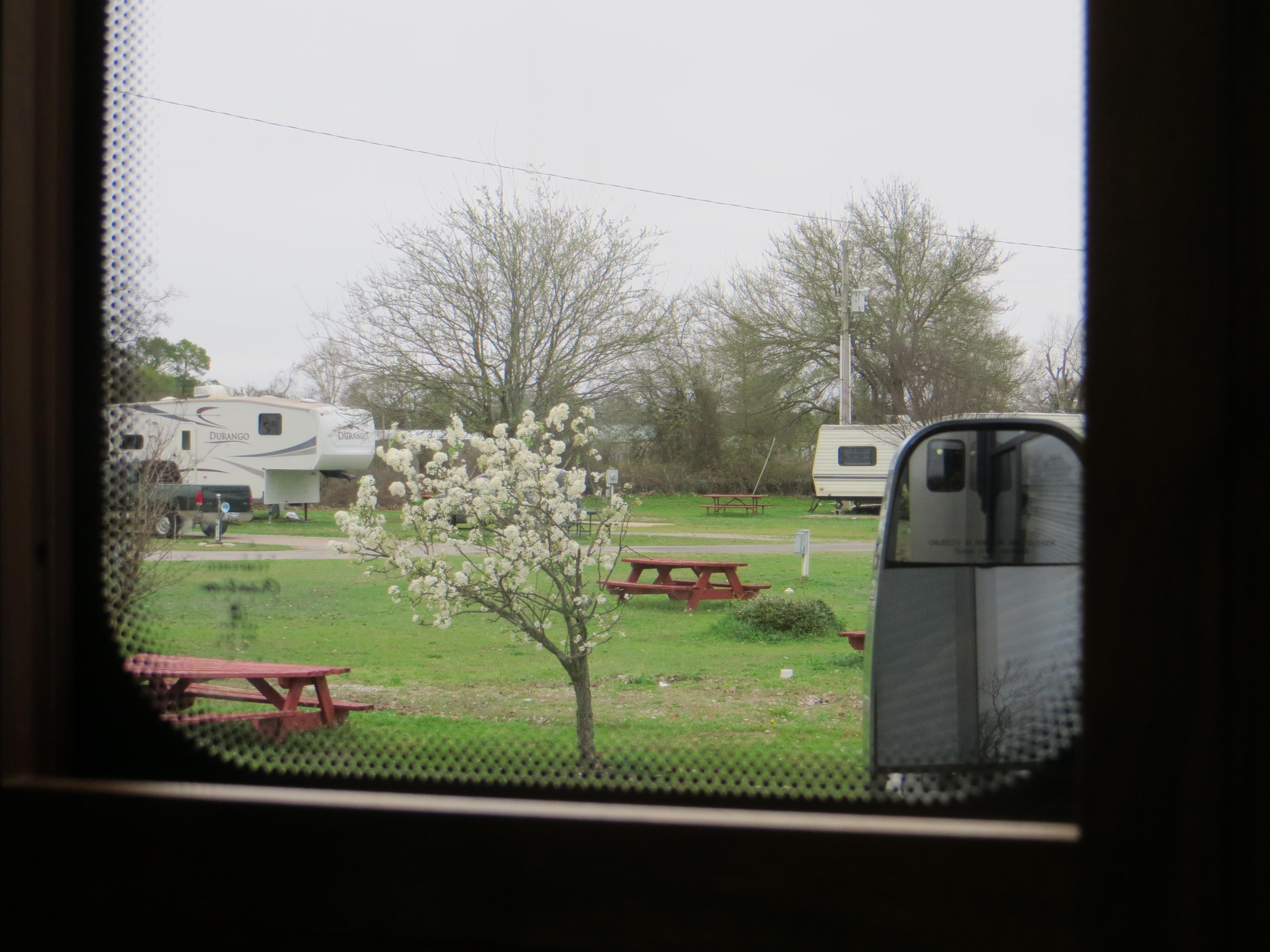 Monday, I touched base with the RV Park's Office and we managed to find a good site with full hookups for the week.  Not a lot of amenities here but, we are just across I-35 from supposedly the worlds largest casino, The WinStar.  The quilts are ready!  We drove down to McKinney to pick them up from Shantilly Martin of Shaushanna Lace Creations. On the way down we stopped by the Glenn Goode Big People.  It's another of those Roadside America things.  Mr. Goode makes fiberglass statues like the big Texan in Dallas.  Shantilly did a wonderful job on the quilts.  She managed to do exactly what I had envisioned in my head.  We grabbed a quick bite at Cane's and decided to stop at Walmart for a few things.  Wow, we should have picked up toilet paper and paper towels at Sam's yesterday!  We managed to get the few other things we needed but this is get really crazy. I spent the afternoon working on the new sewing machine bag.  I got the zipper installed and tried to get the binding around the edges.  I think the binding needs to be a little bit wider.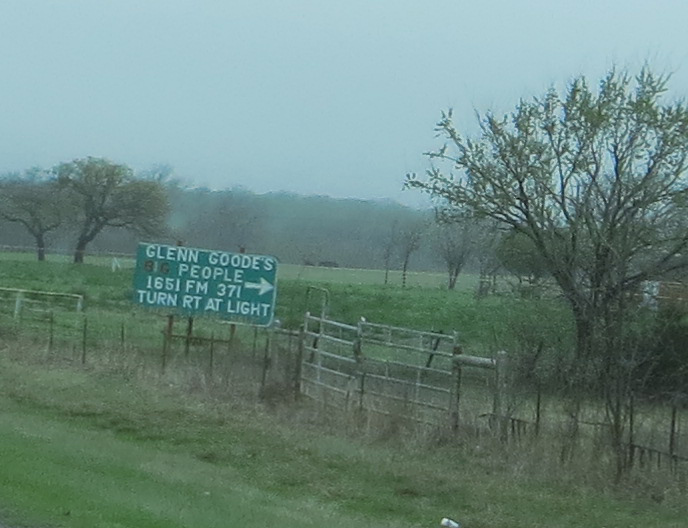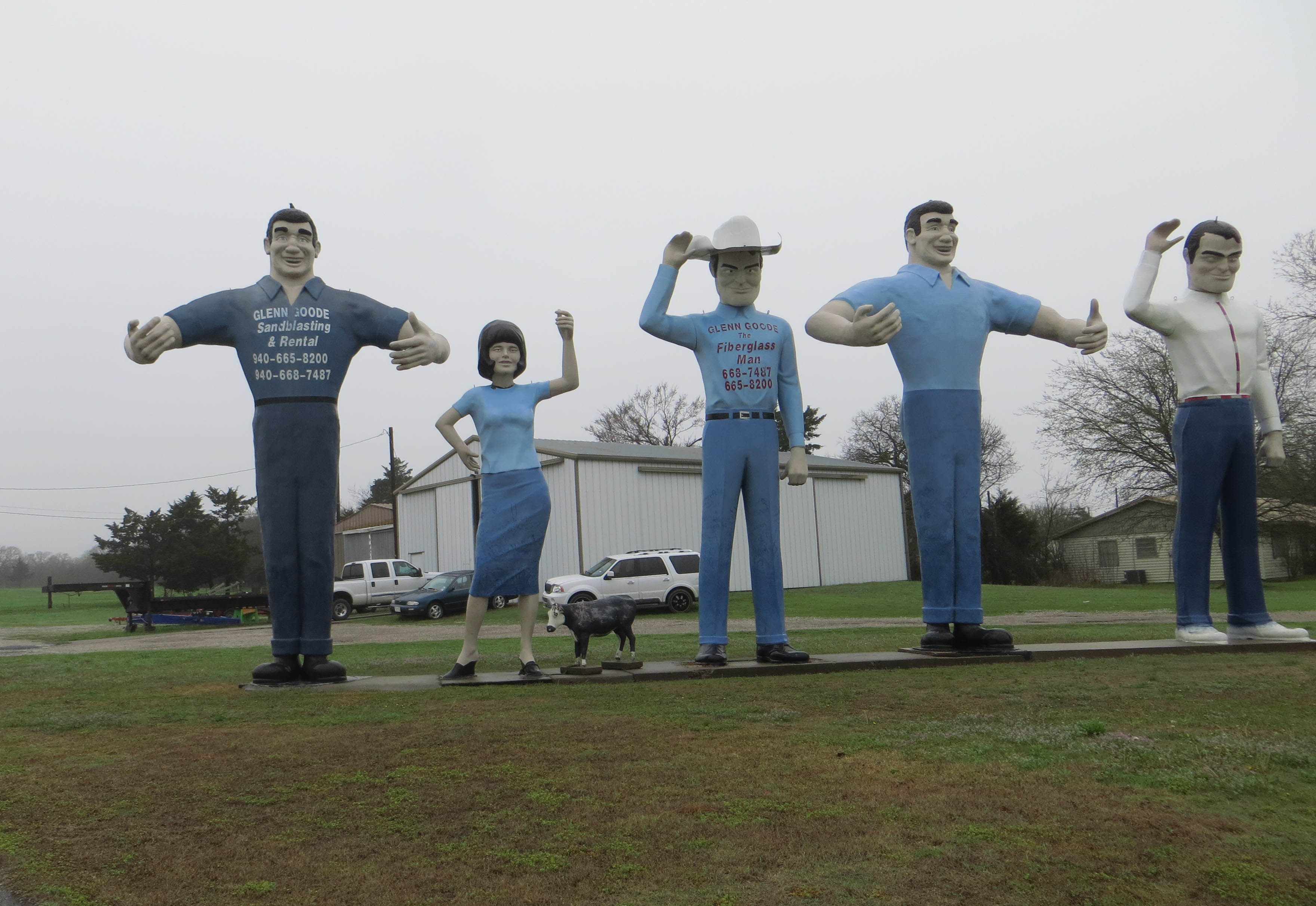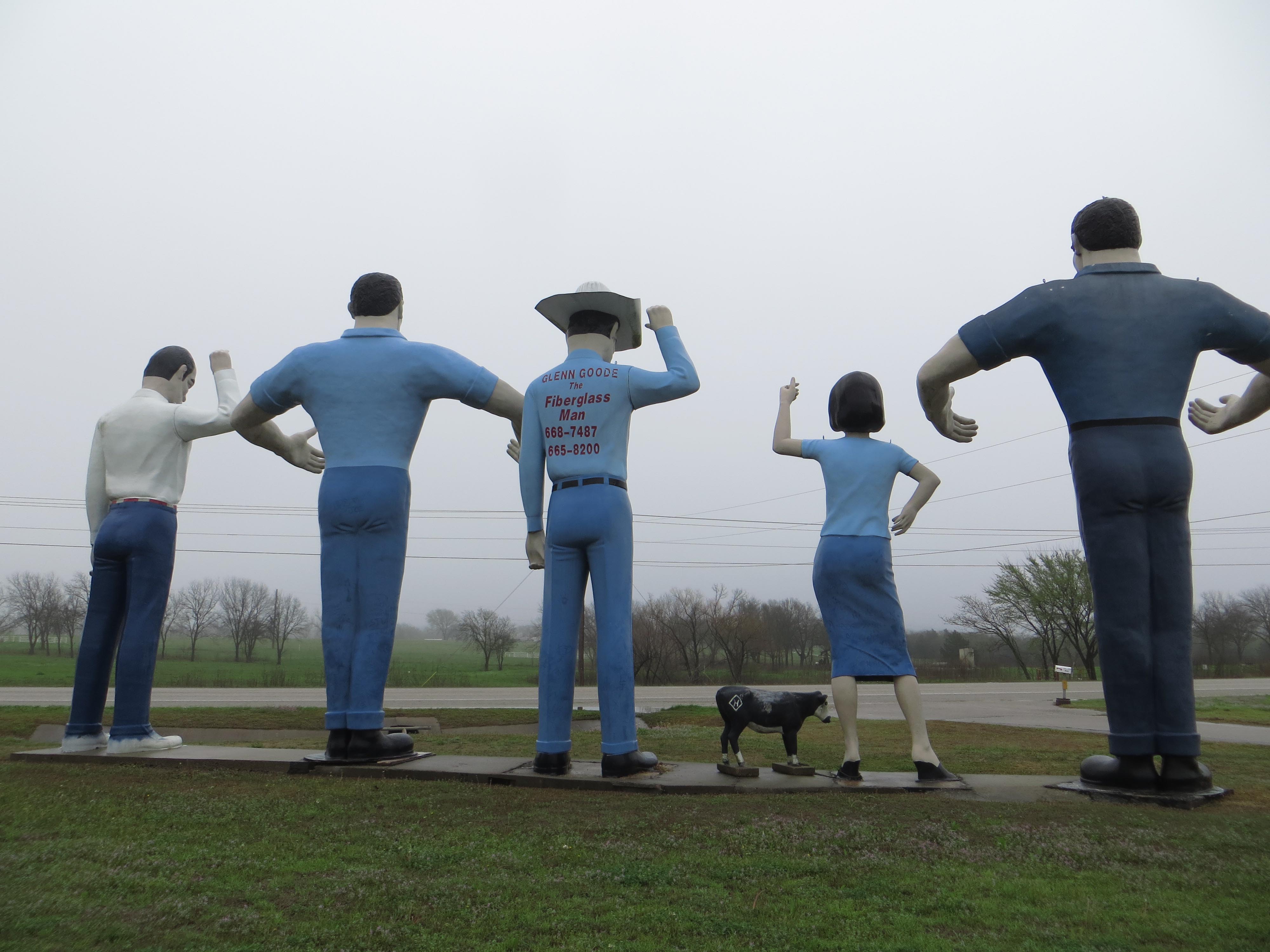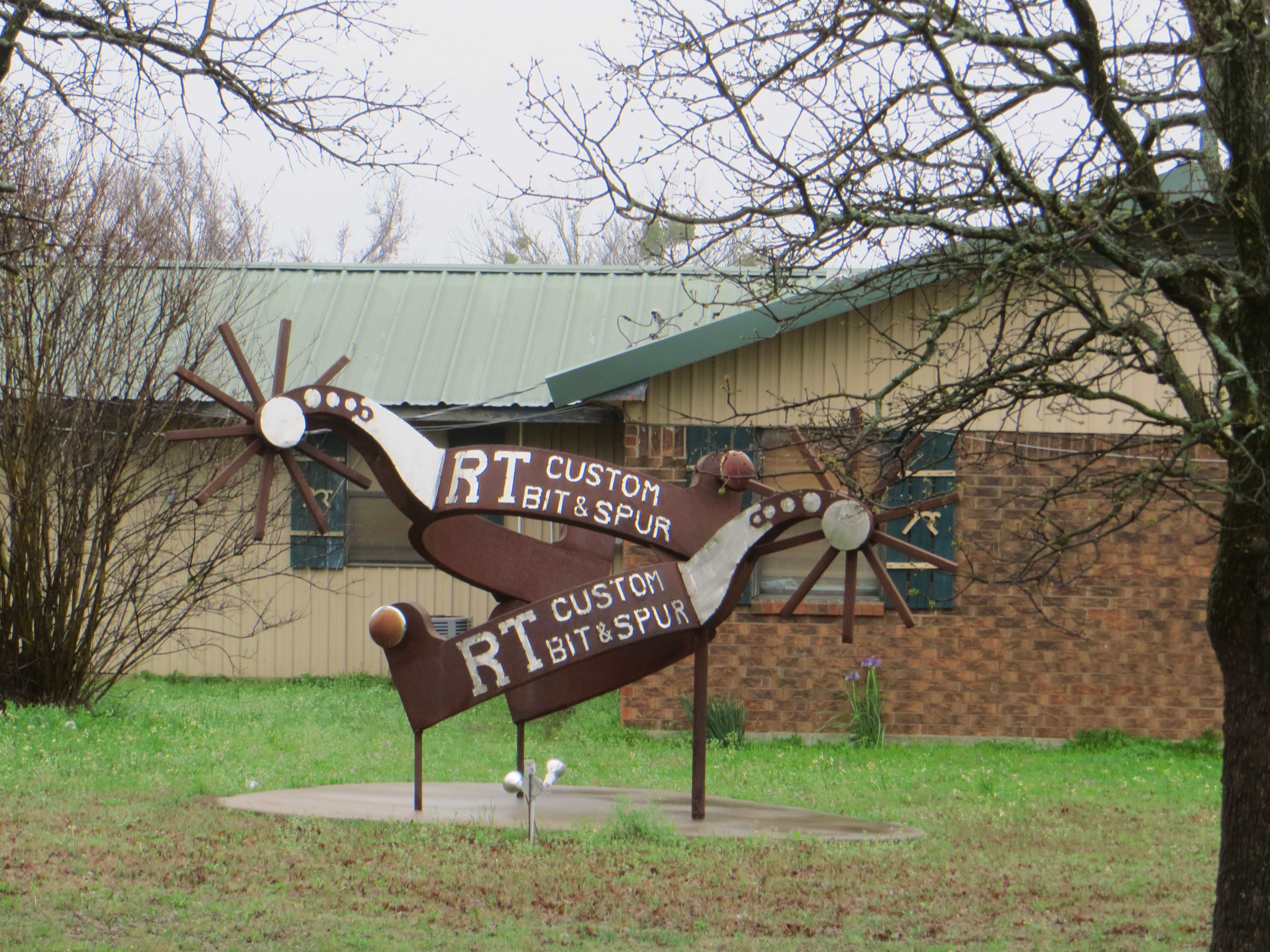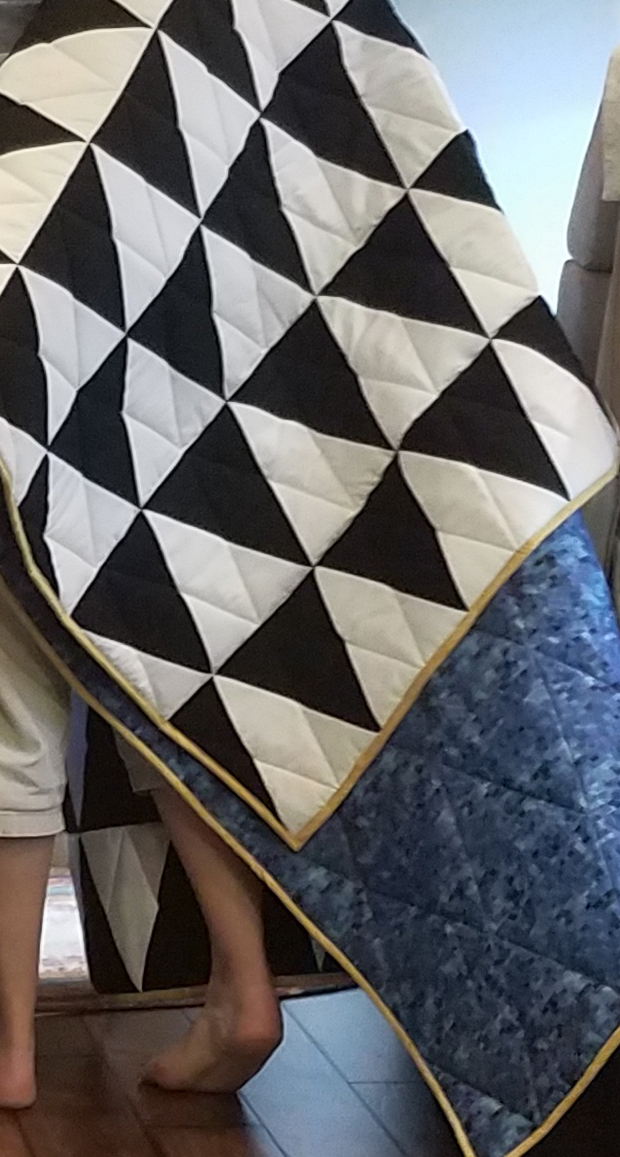 Tuesday, we made a cool driving tour today.  We started at the Three Valley Museum in Durant Oklahoma.  Unfortunately it was closed but the town was cute.  We continued on to Denison Texas by crossing back over the Red River.  We noticed signs for the Denison Dam so we drove to it.  It is what creates Lake Texoma which is huge.  Dams always intrigue me.  There were a lot of fisherman taking advantage of the day, both human and feathered varieties.  There was a small flock of white pelicans and a few blue herons. Denison is the birthplace of Dwight D. Eisenhower. He was only there until he was 18 months old but they have preserved the home.  They have created a very nice display.  The home was not open for tours but we were able to walk around and peek in the windows.  And I got a small Eisenhower statue for the dash.  We continued on to Sherman to see a couple of examples of Queen Anne architecture.  Next was the Perrin Airforce Museum, again closed because of the social distancing orders of the state.  On the way home we passed a ranch with an awesome name...Notchyo Land and Cattle.  Love it. As you can see it is a dreary day.  It is supposed to be sunny tomorrow.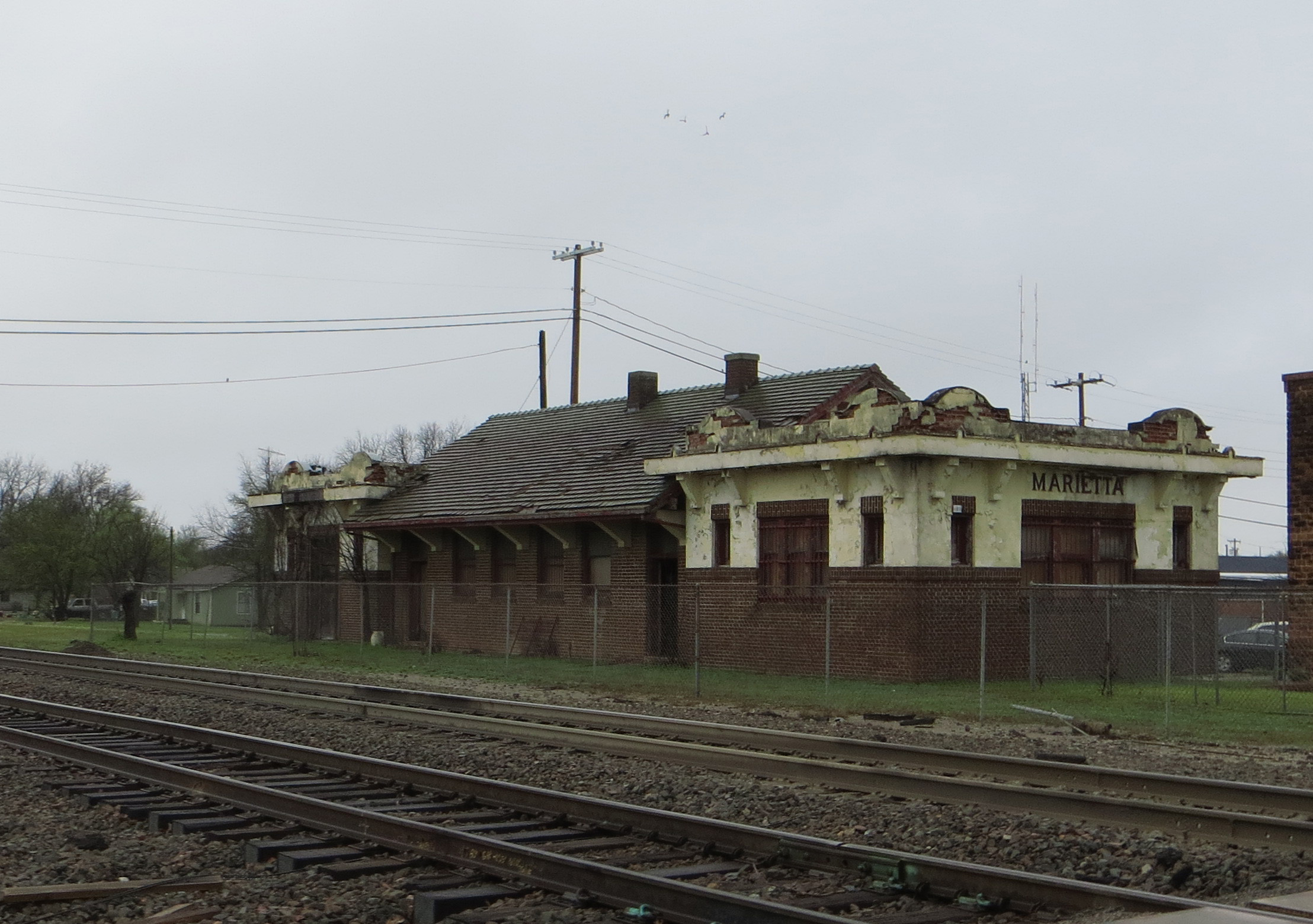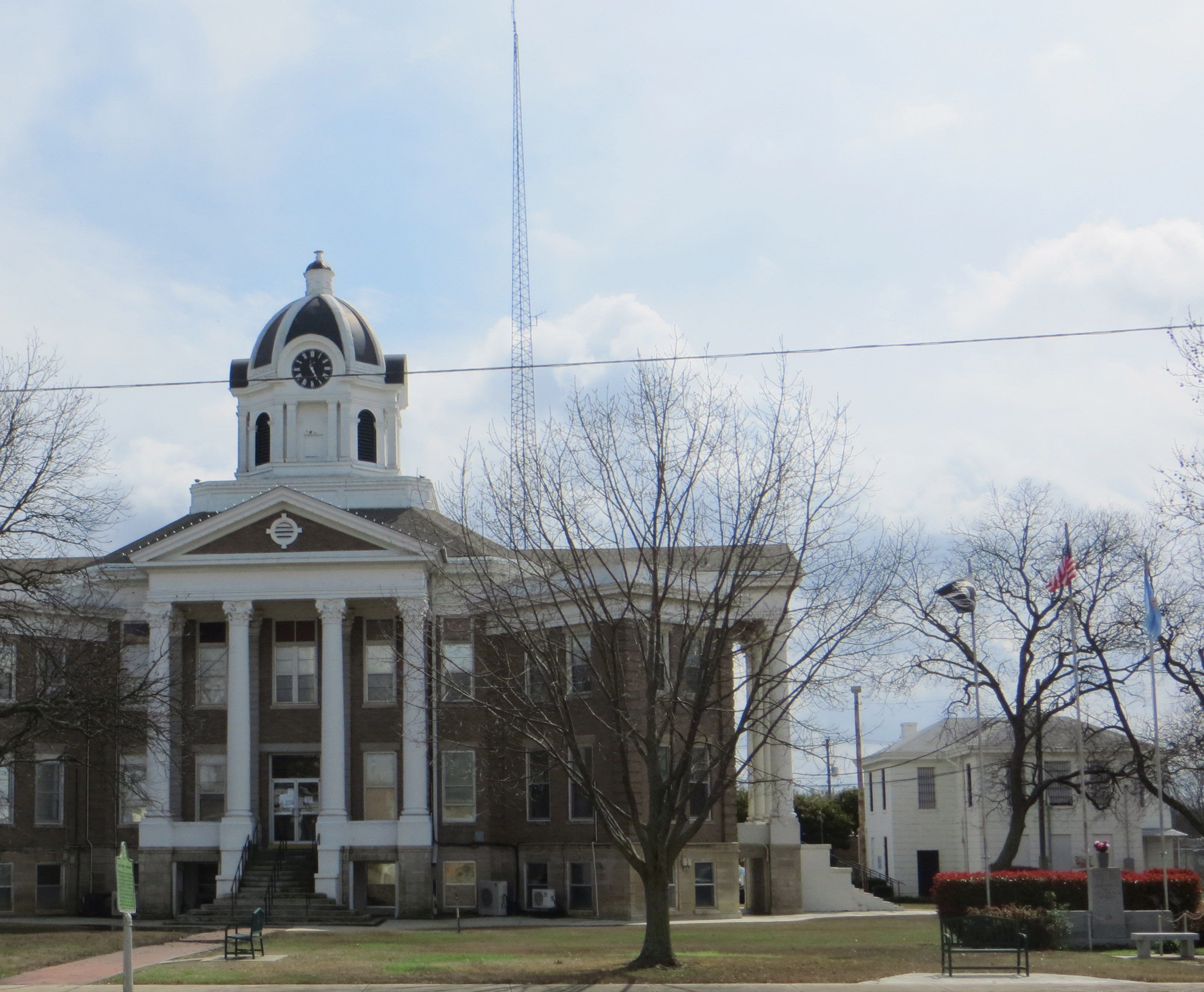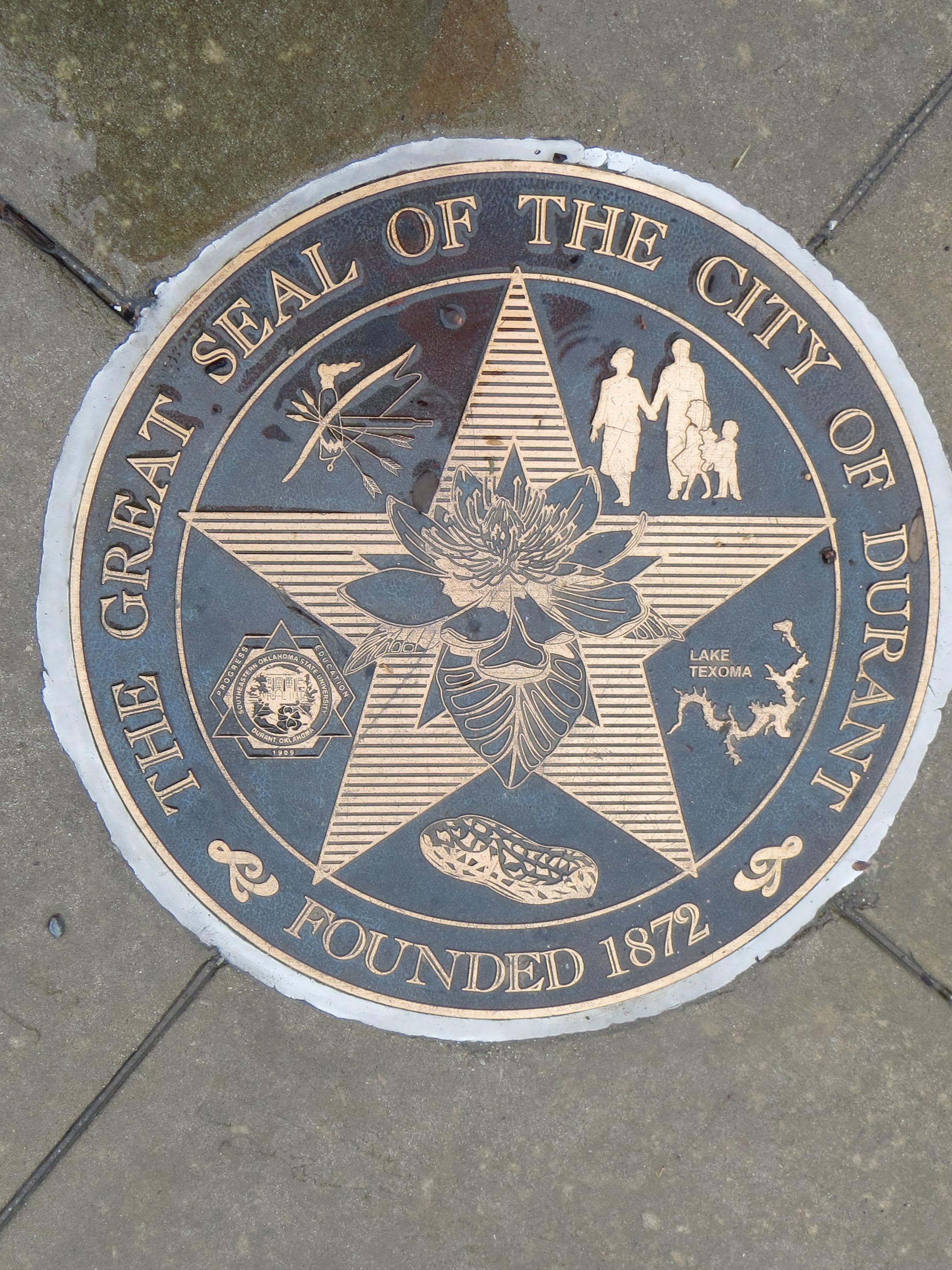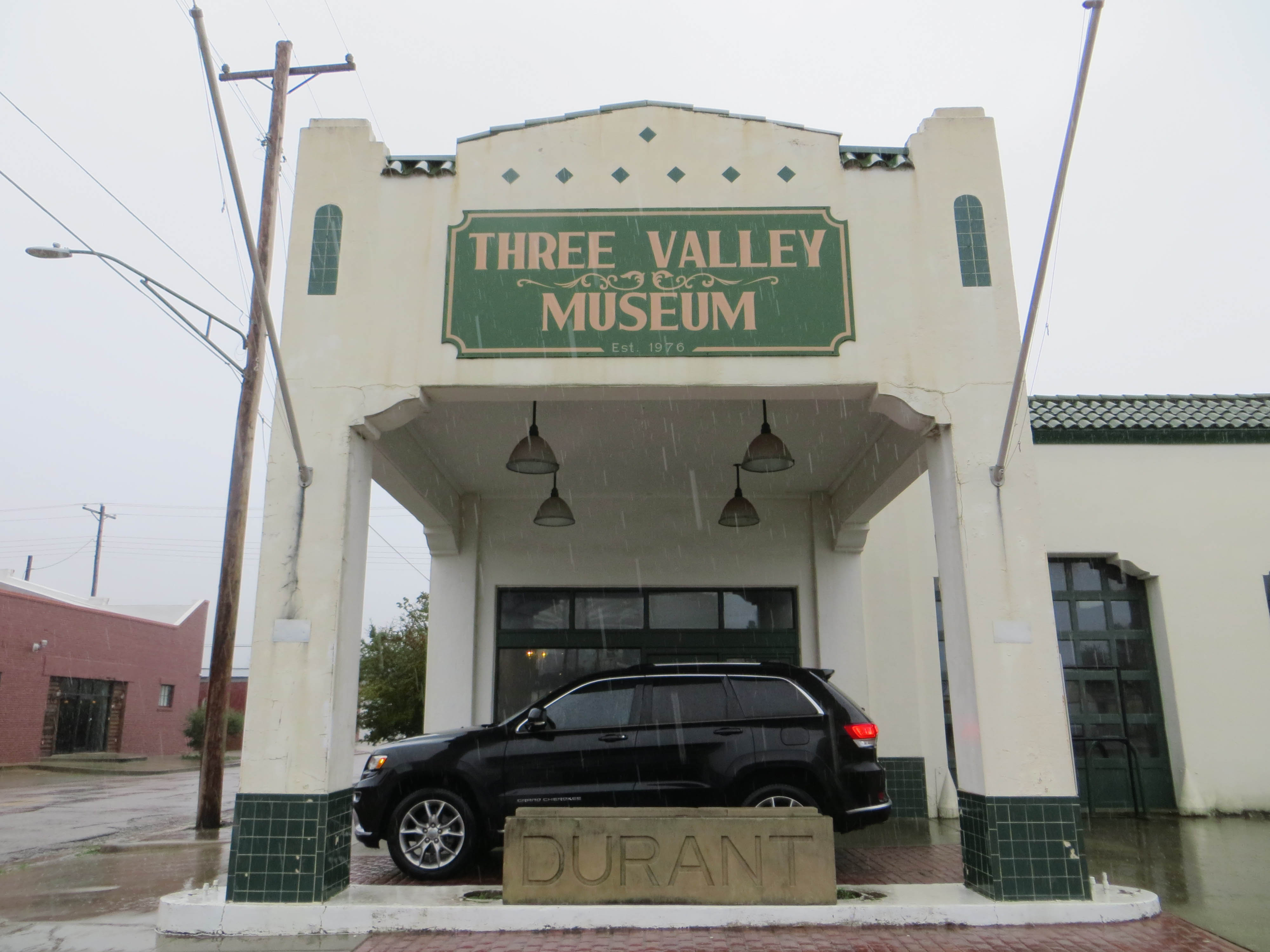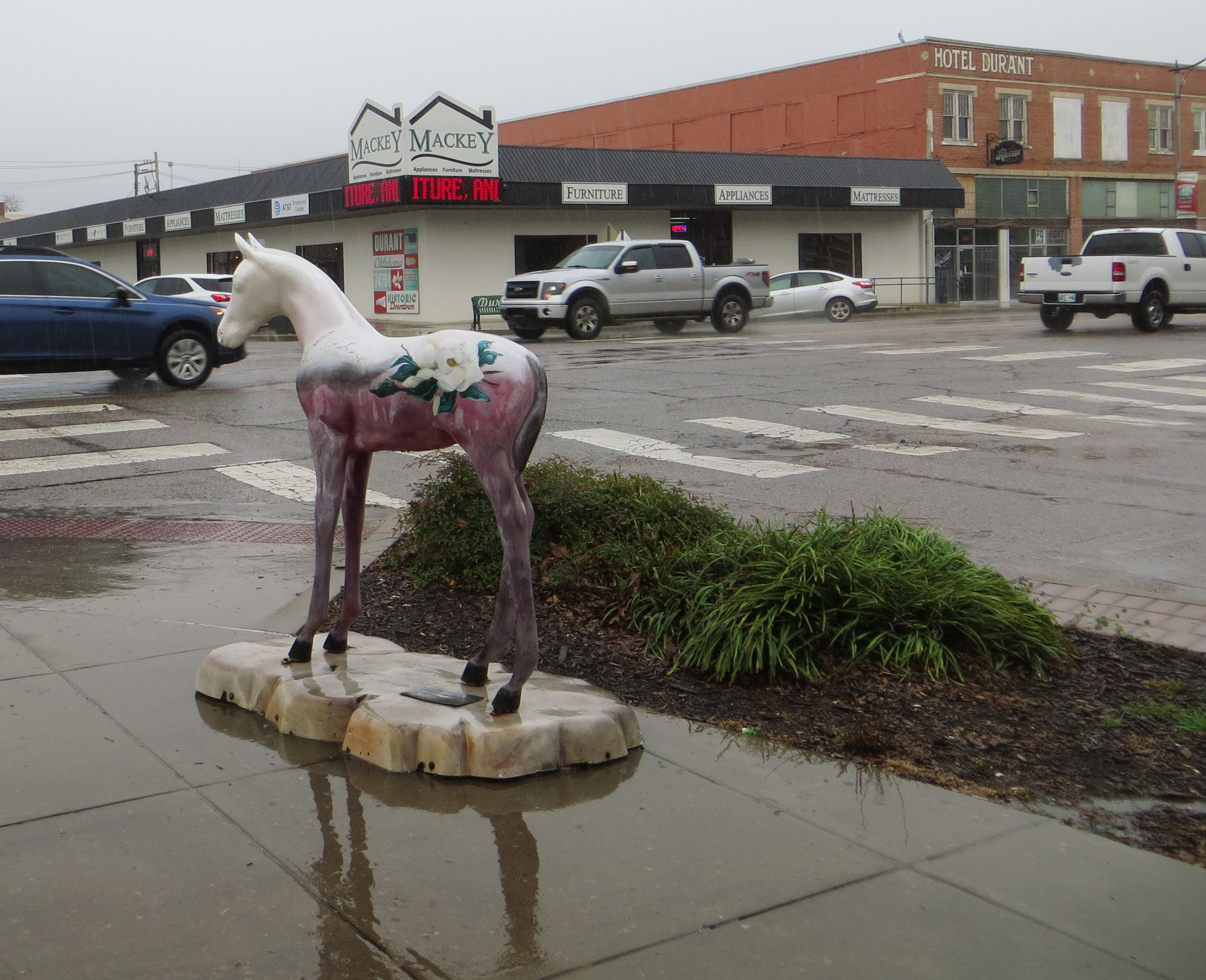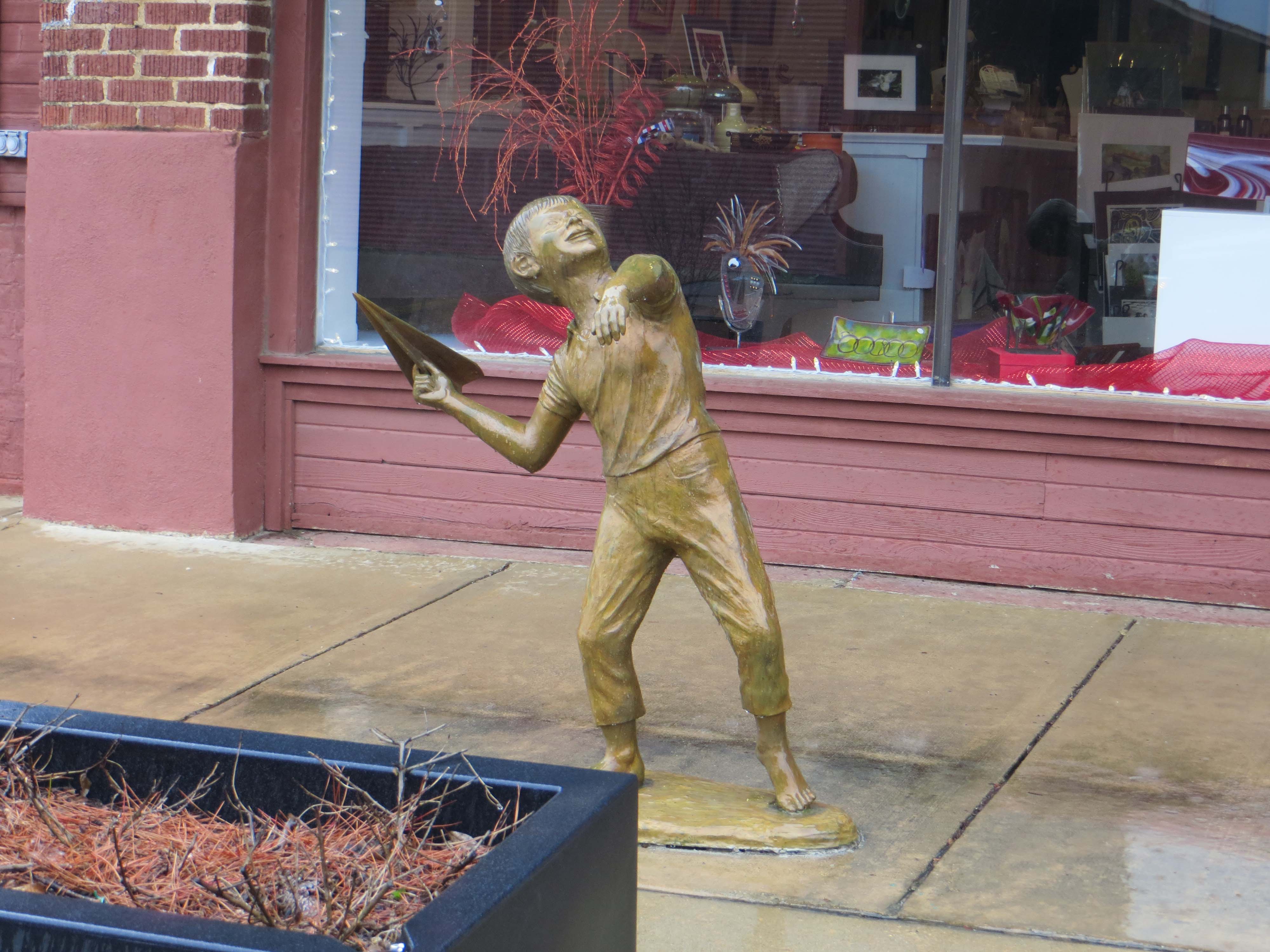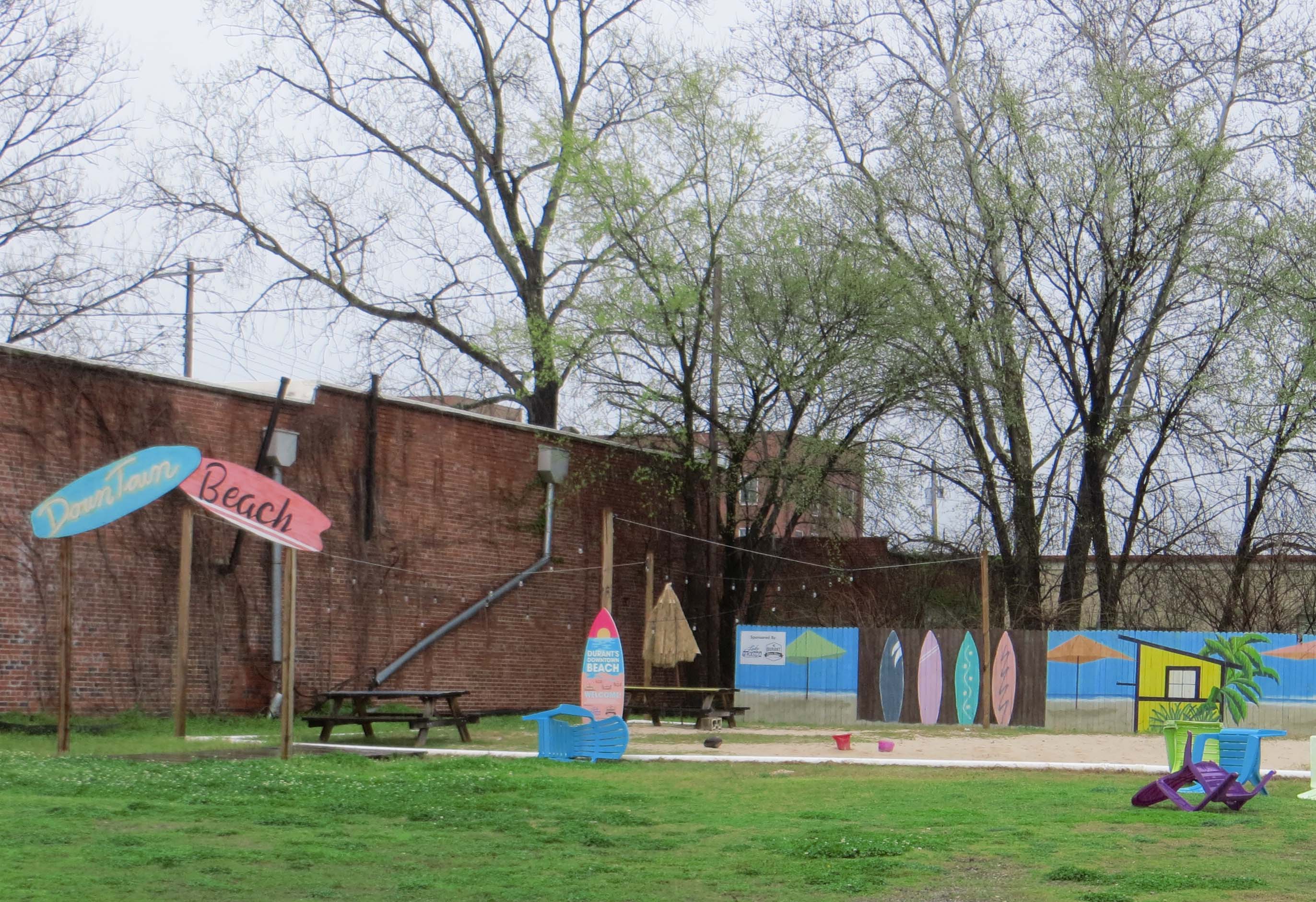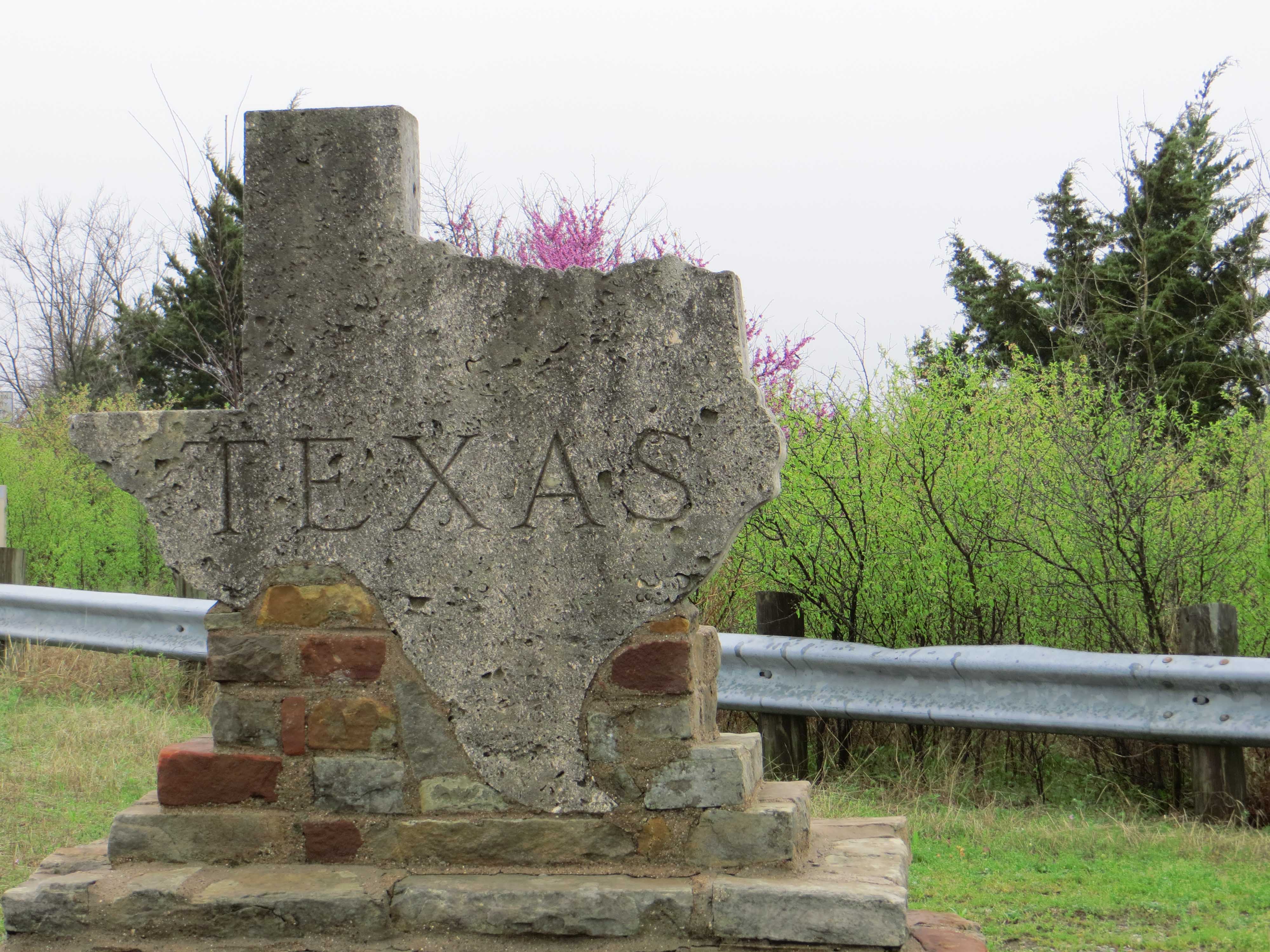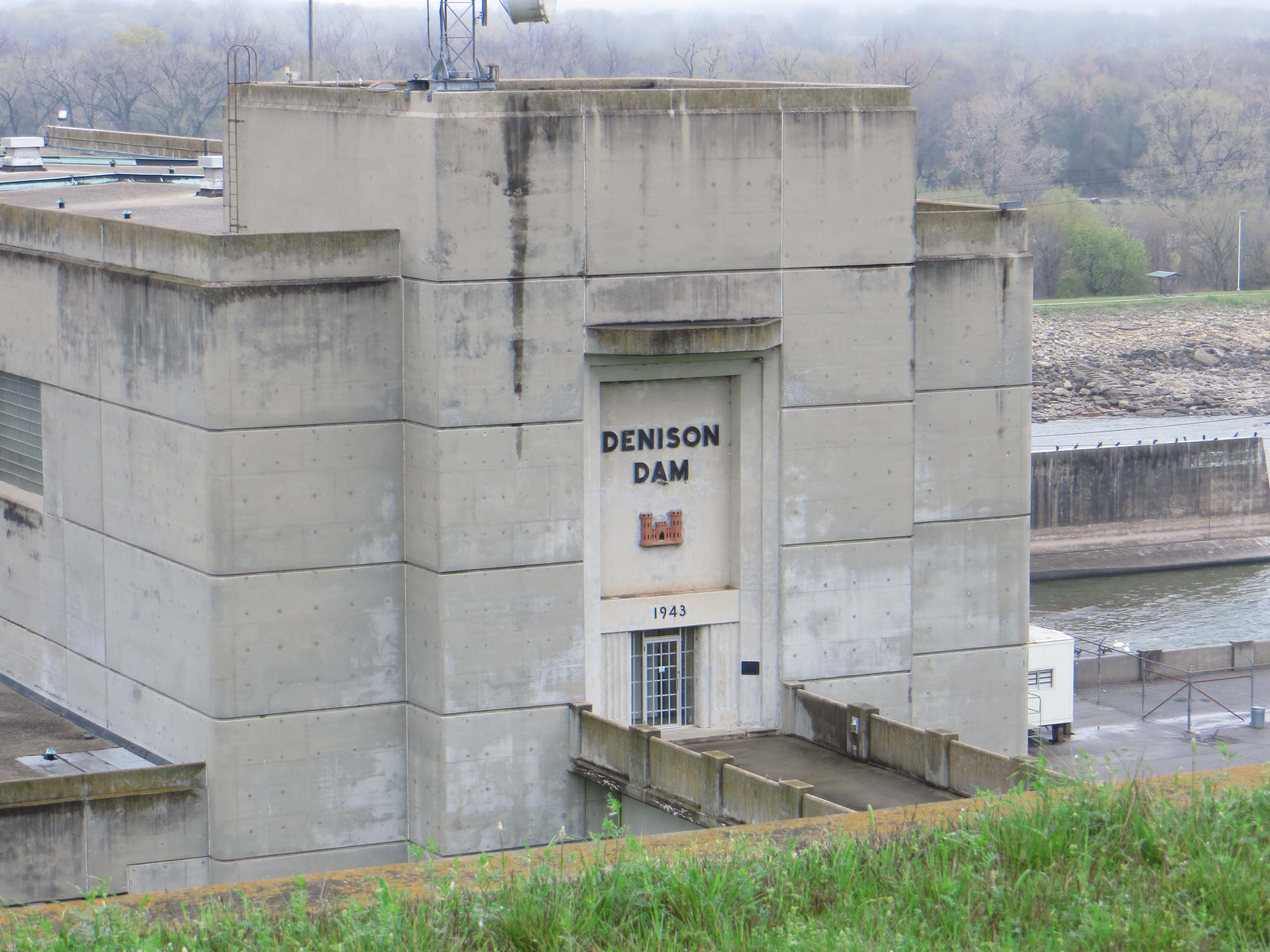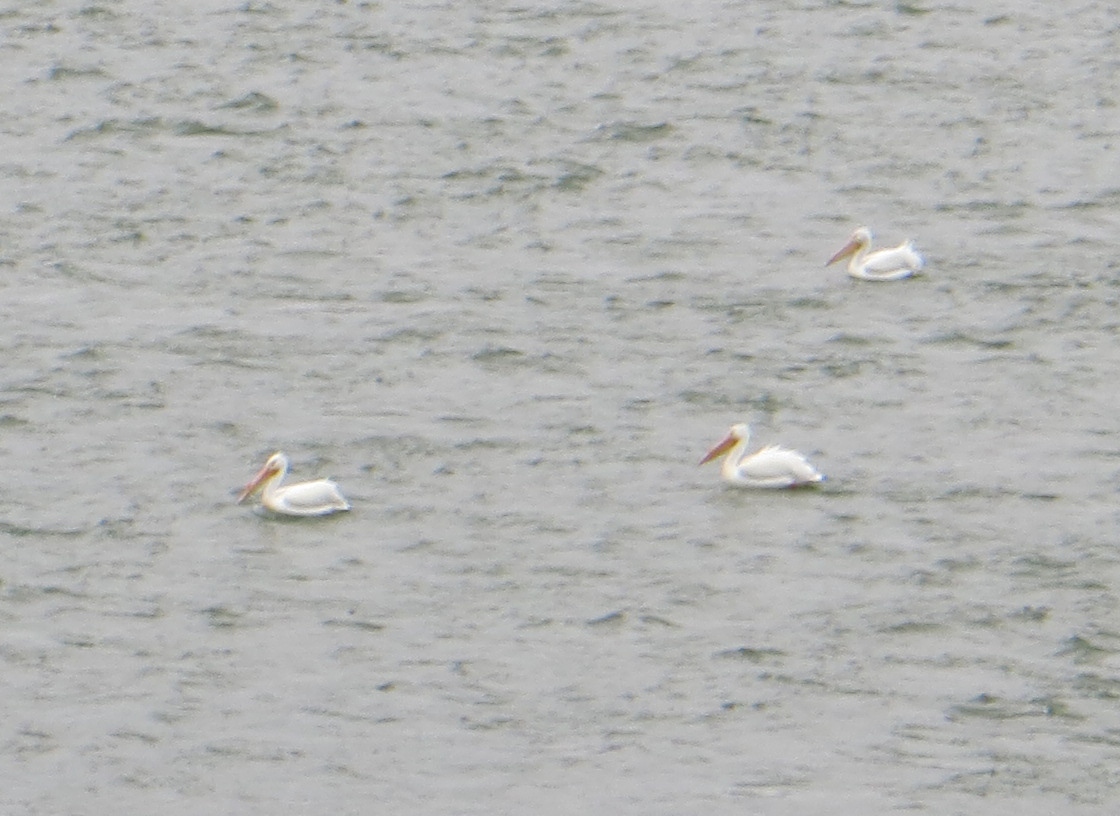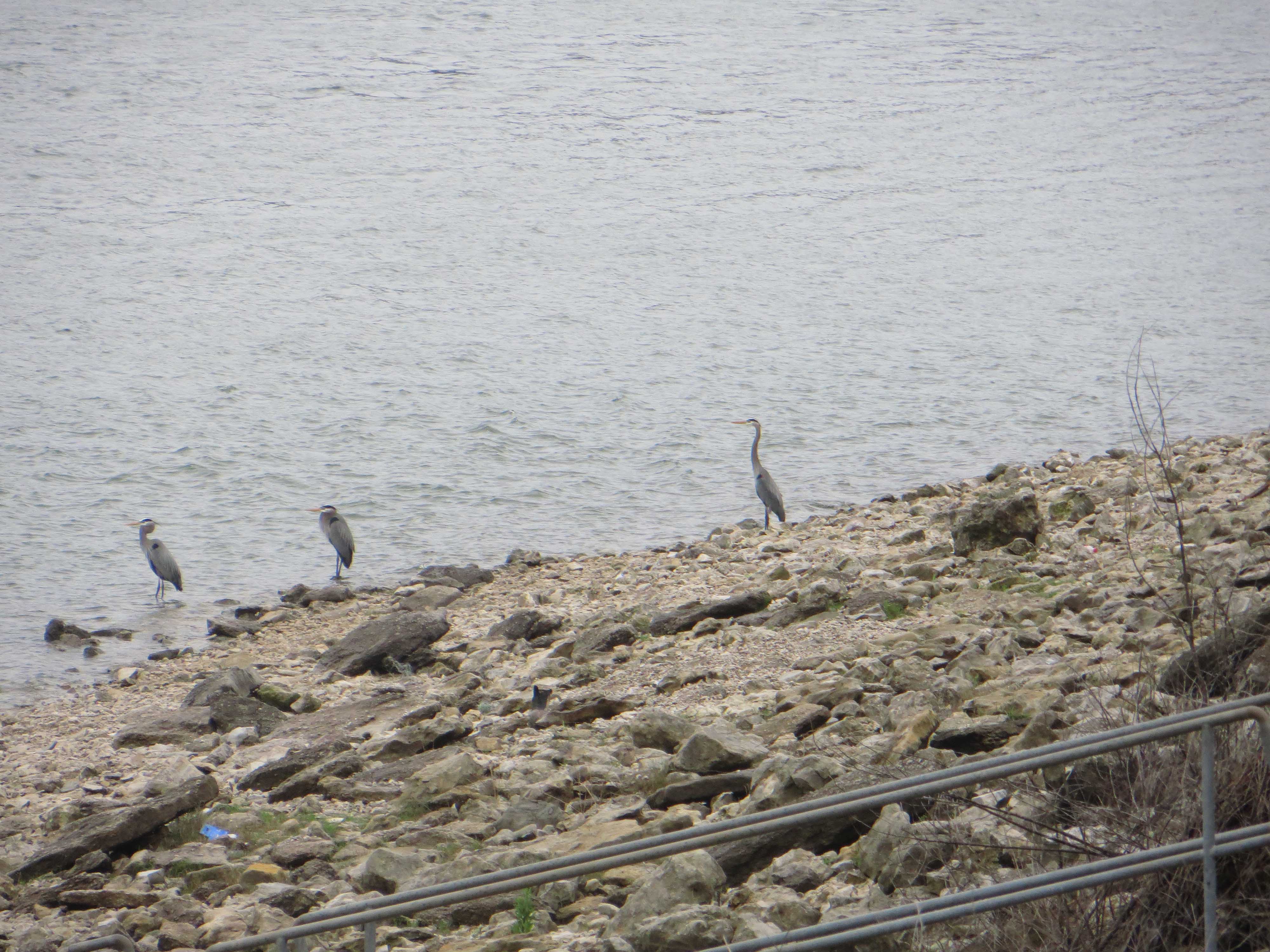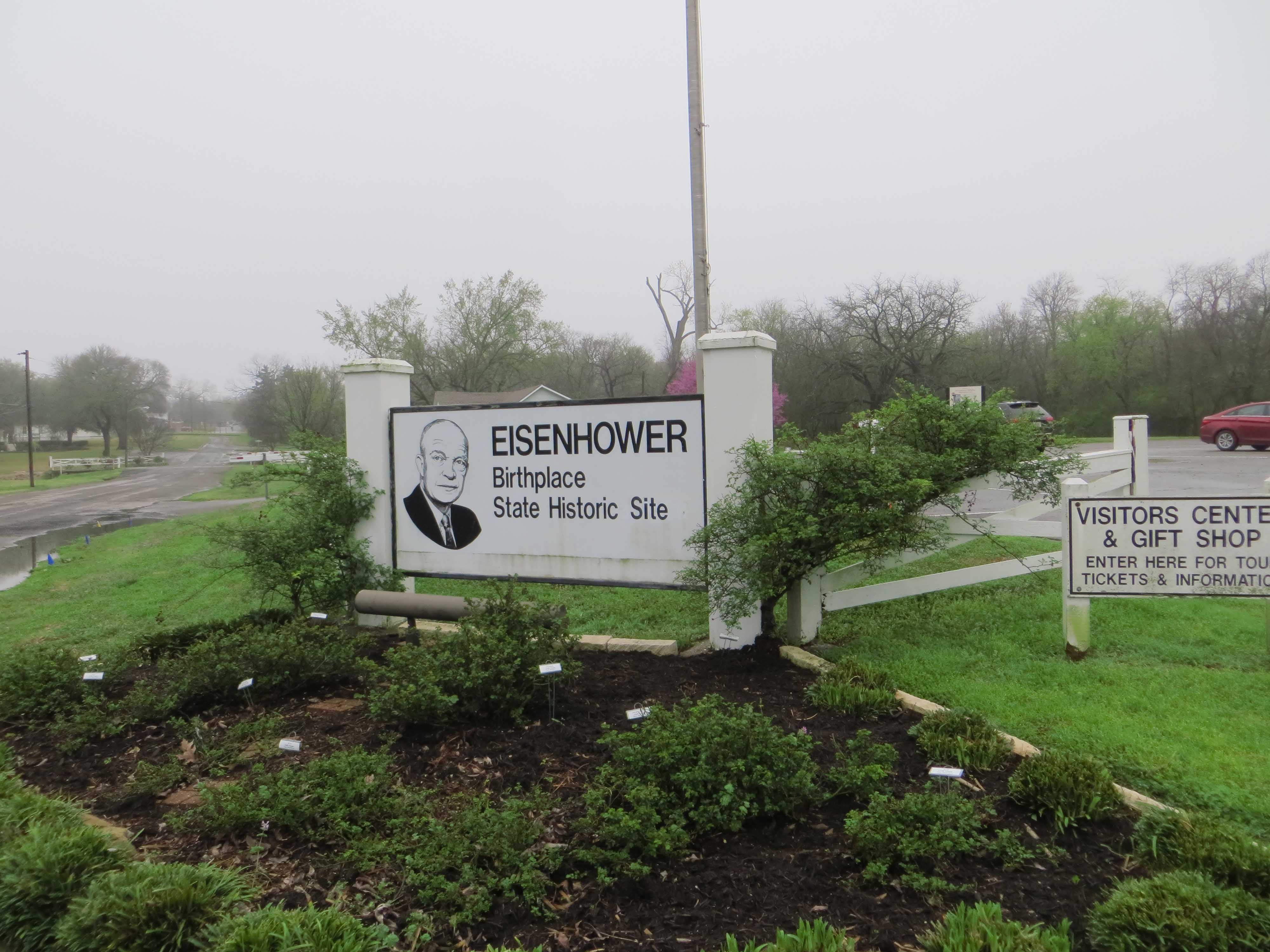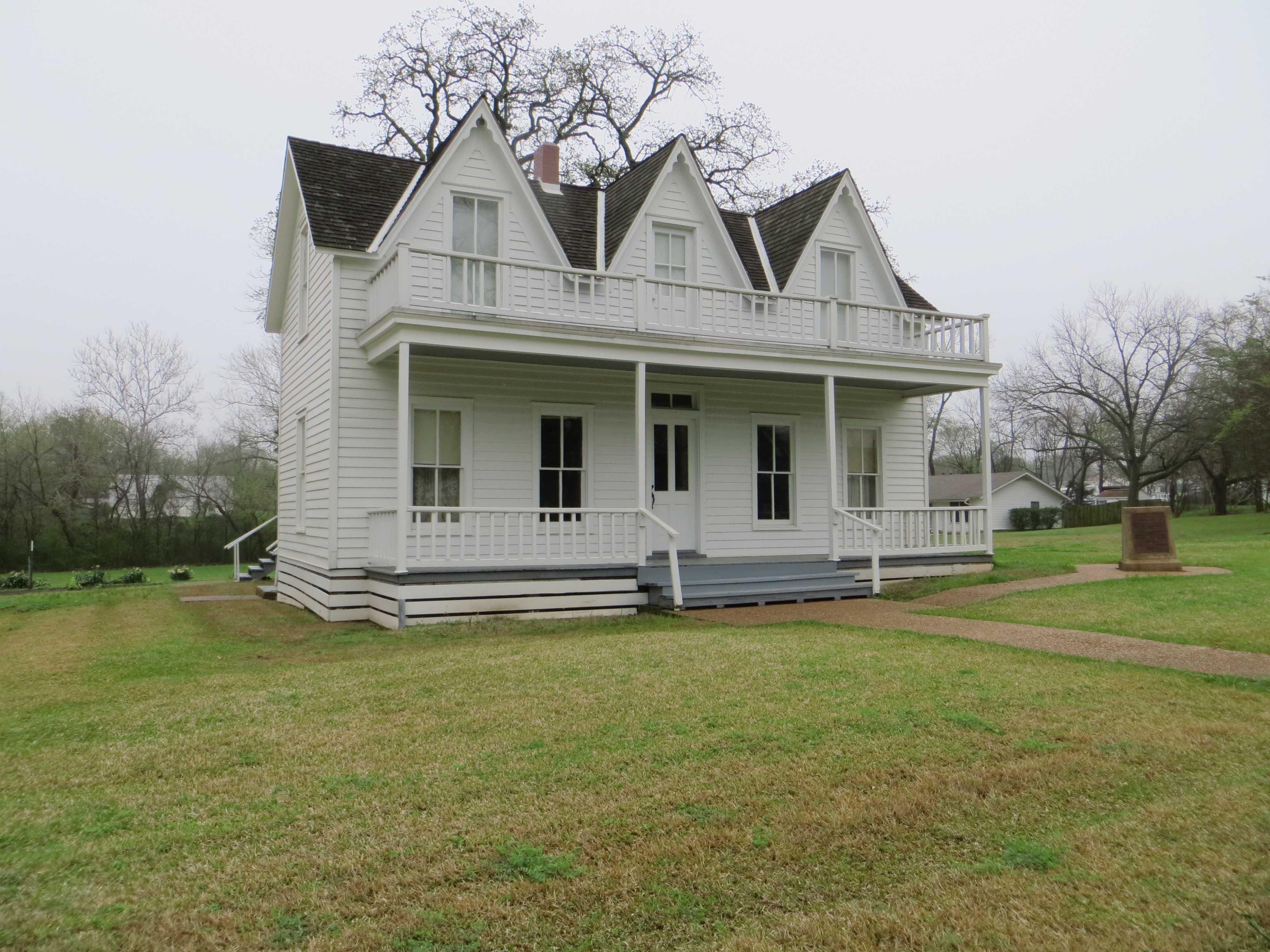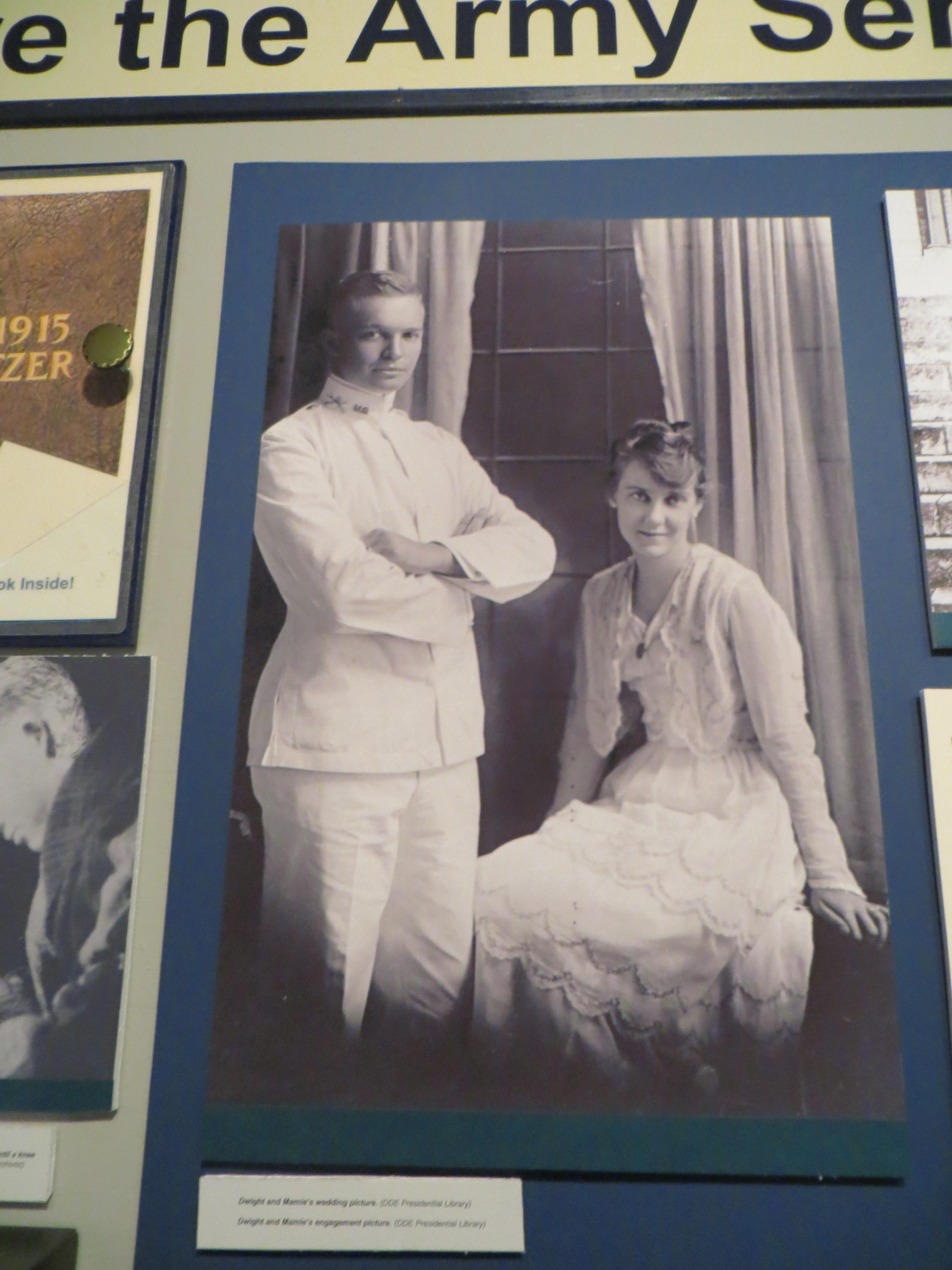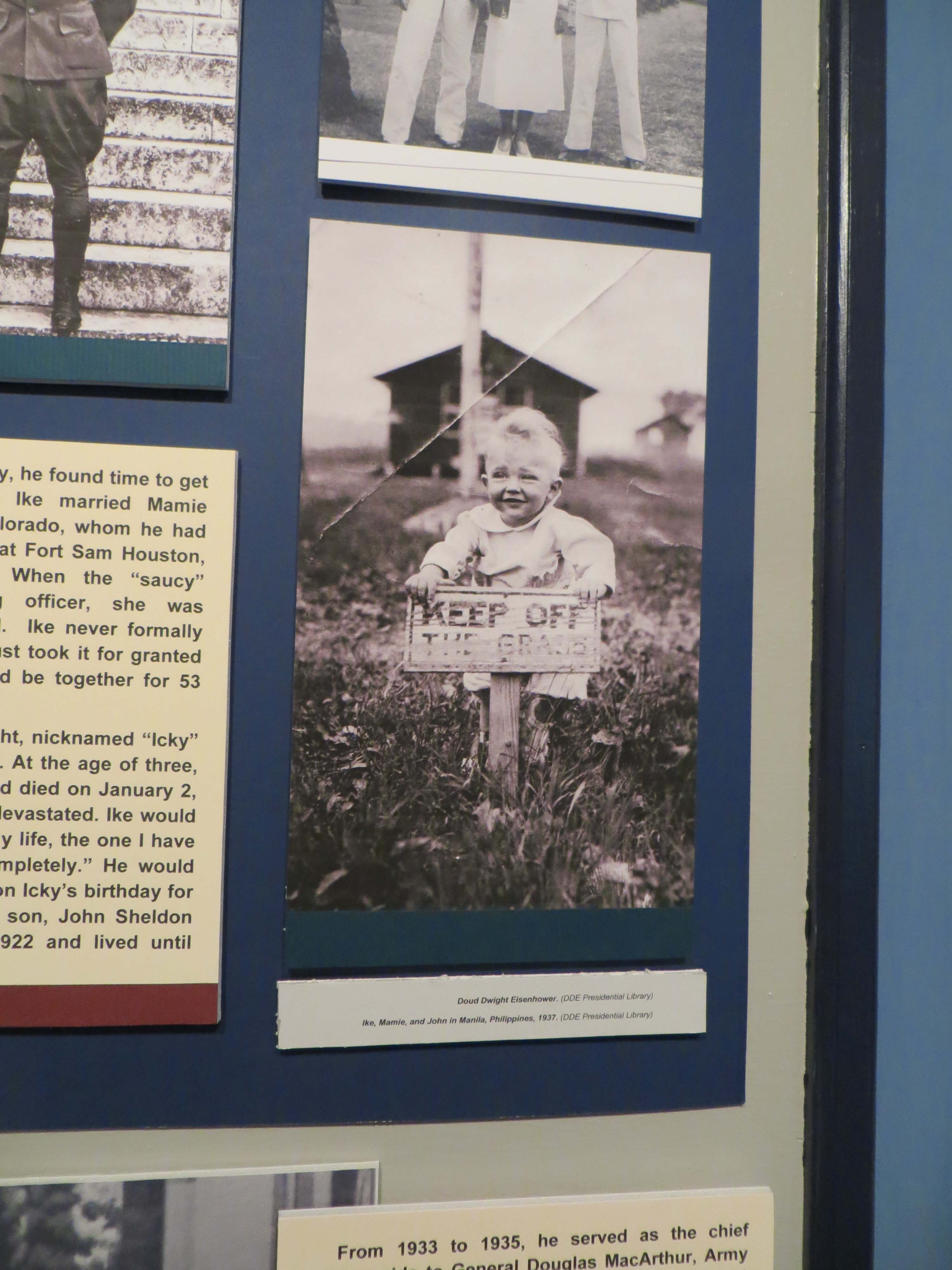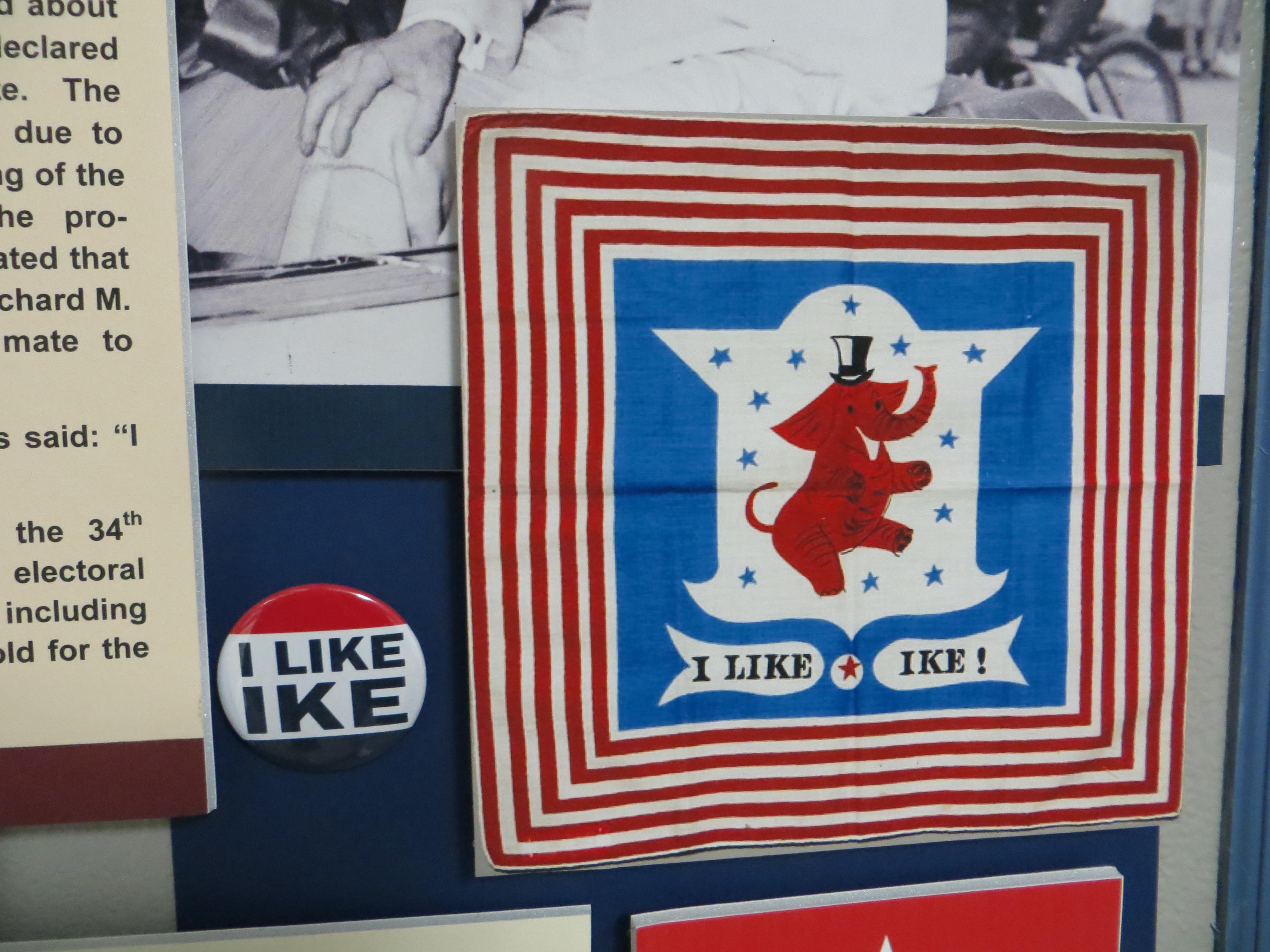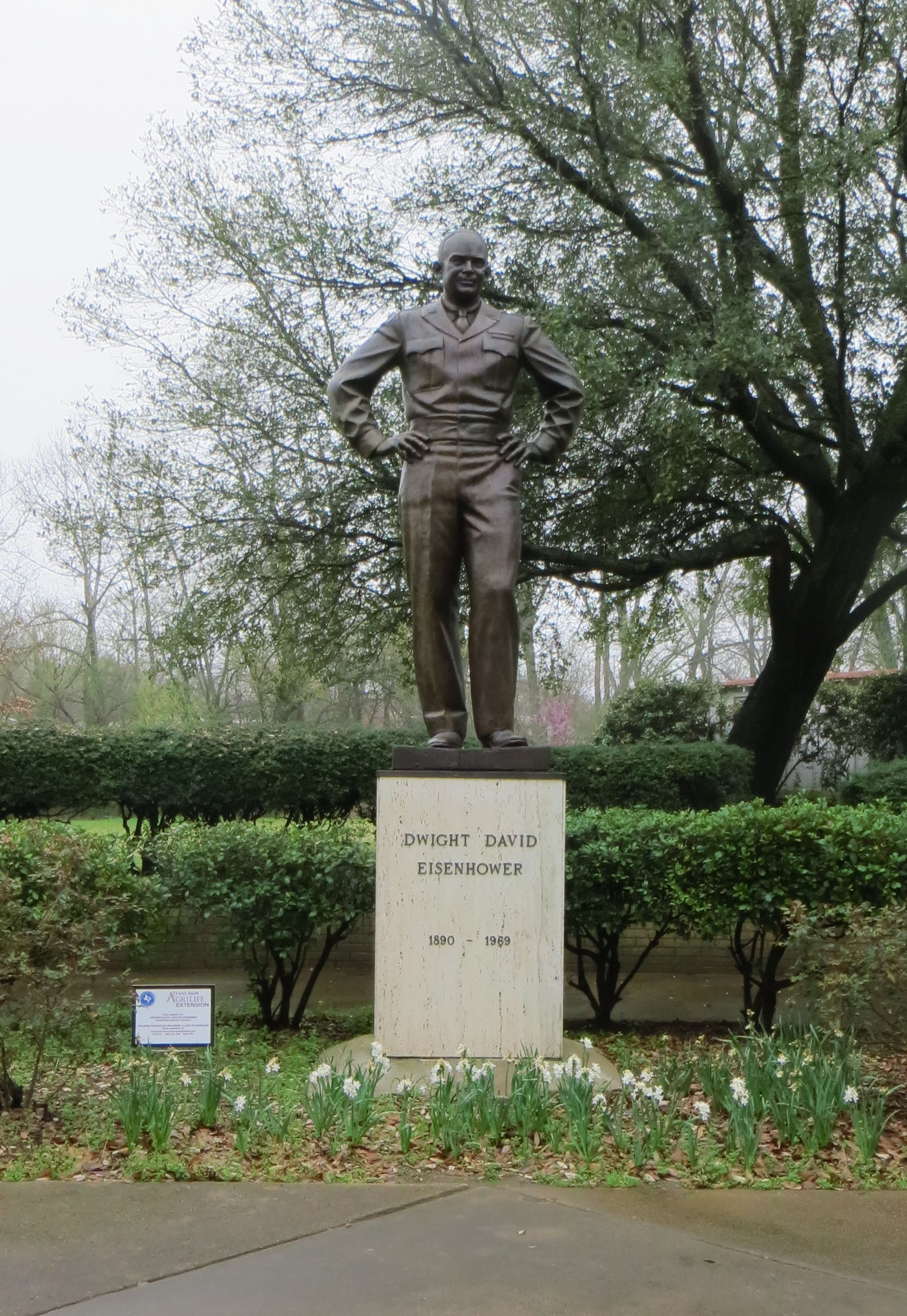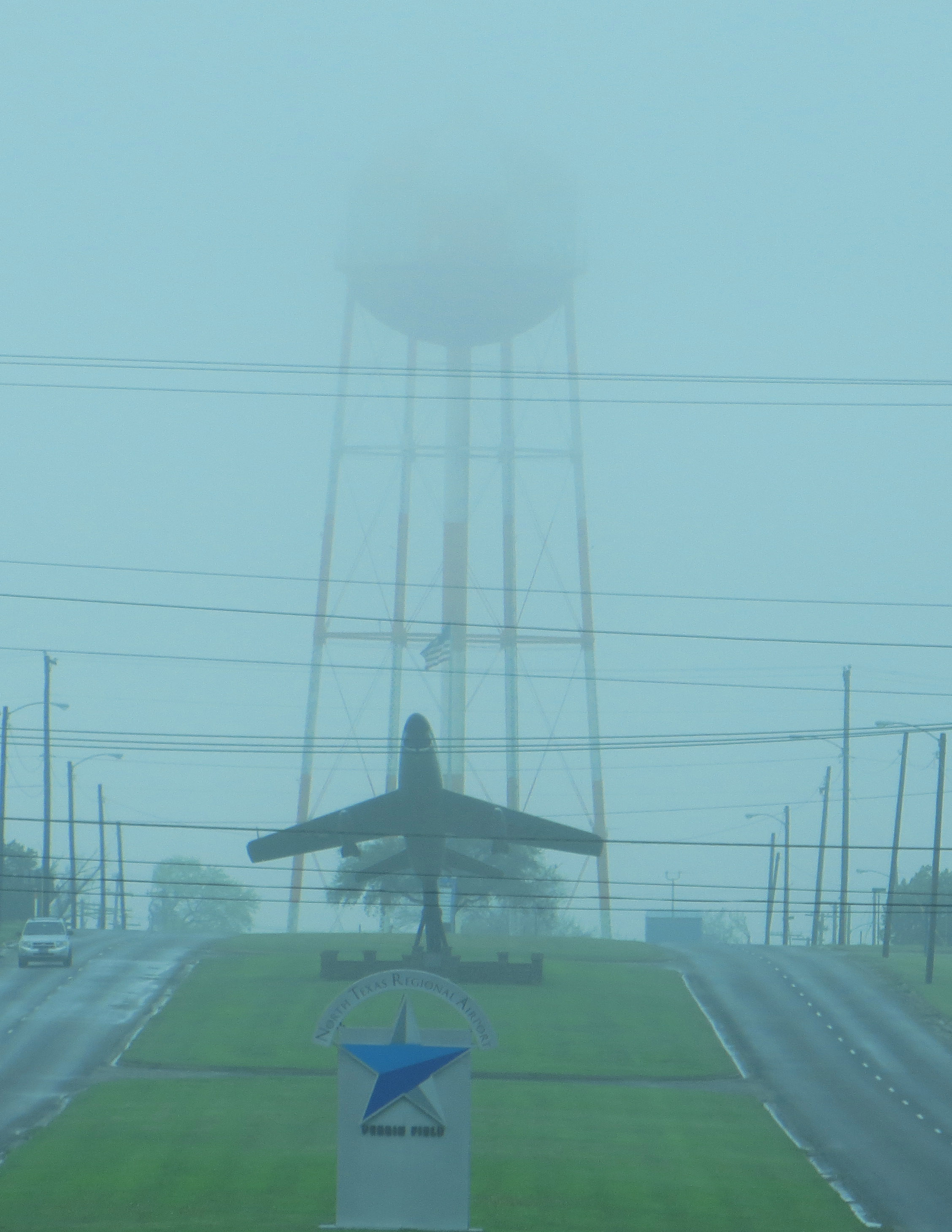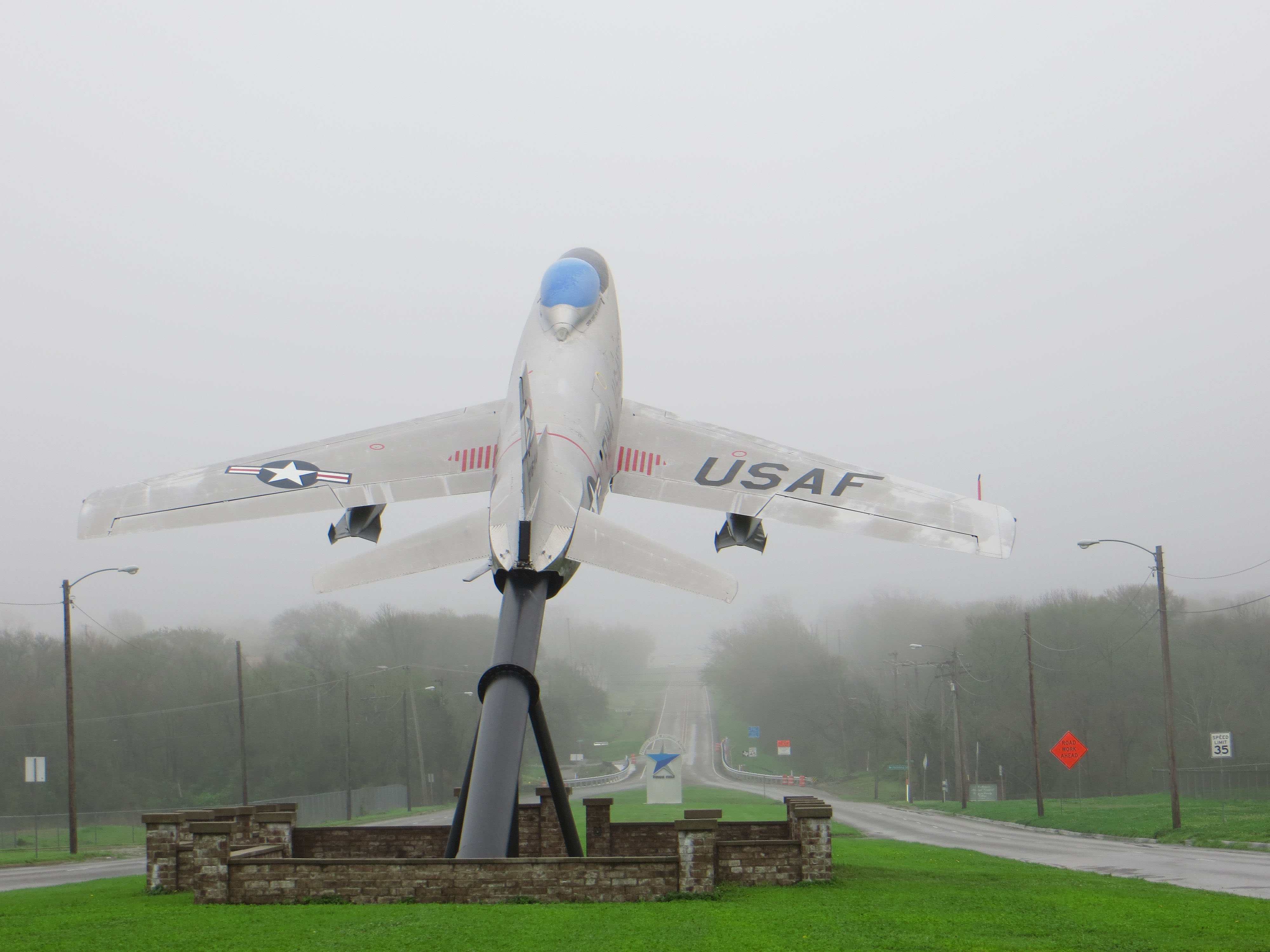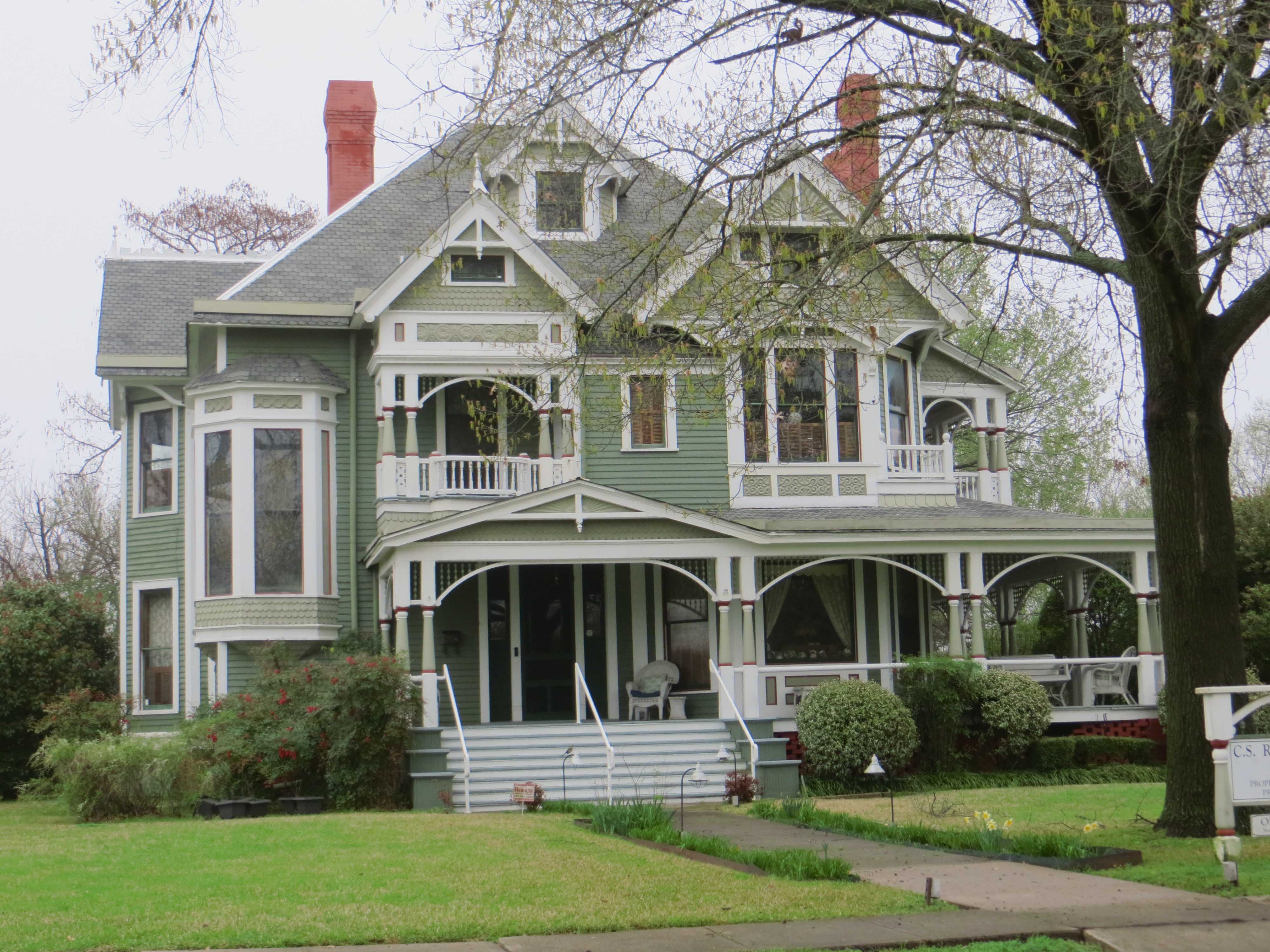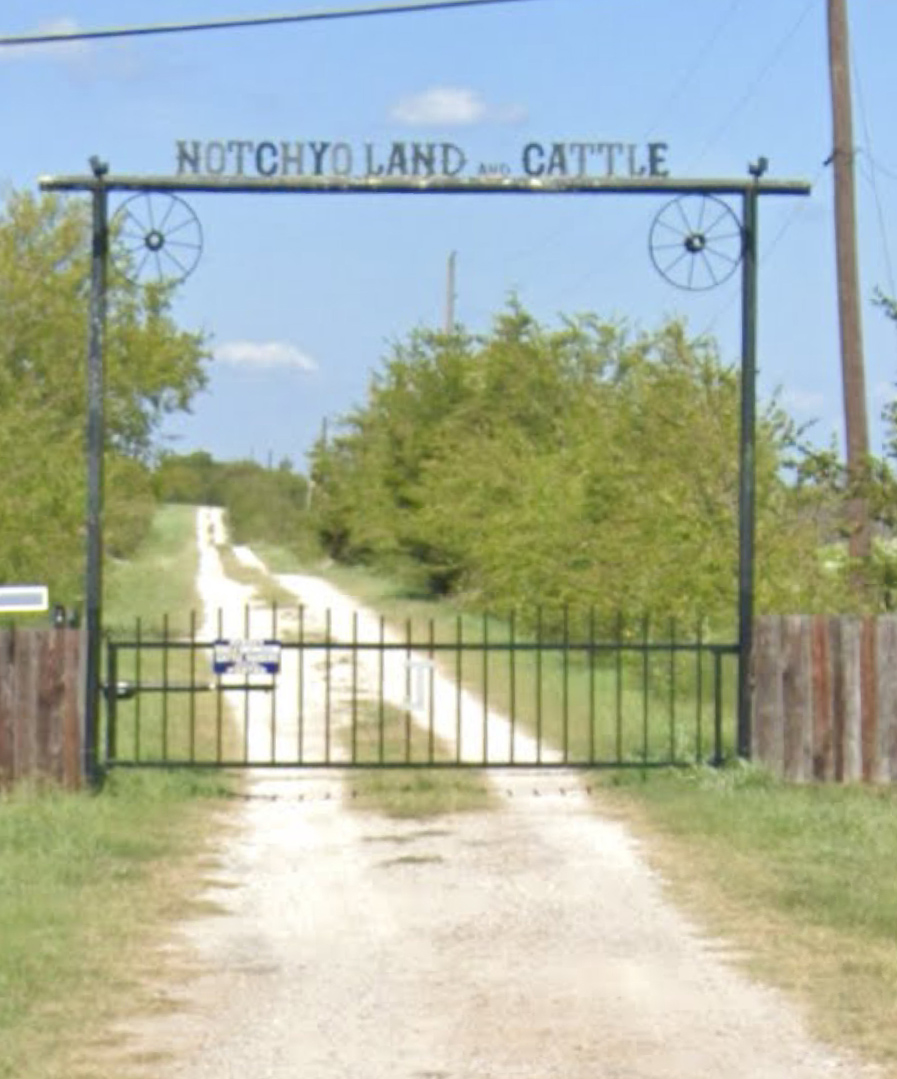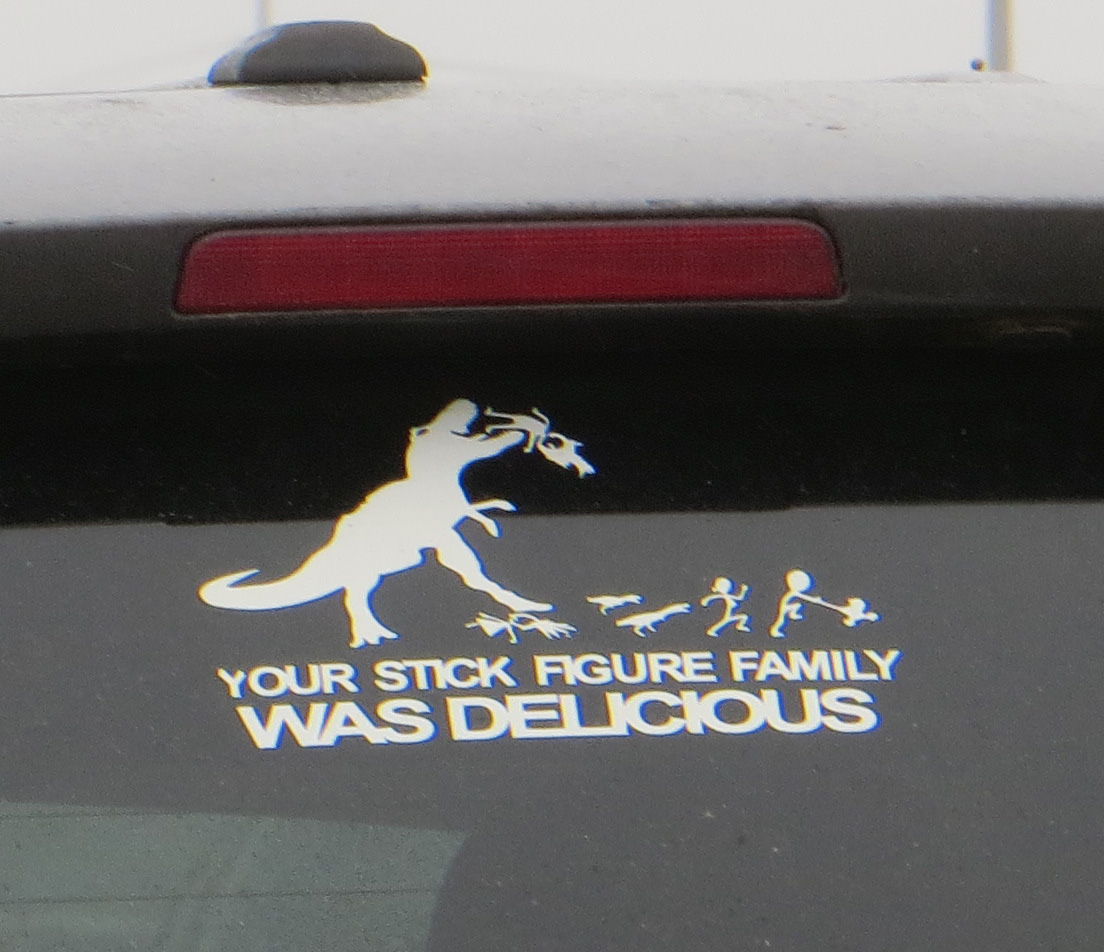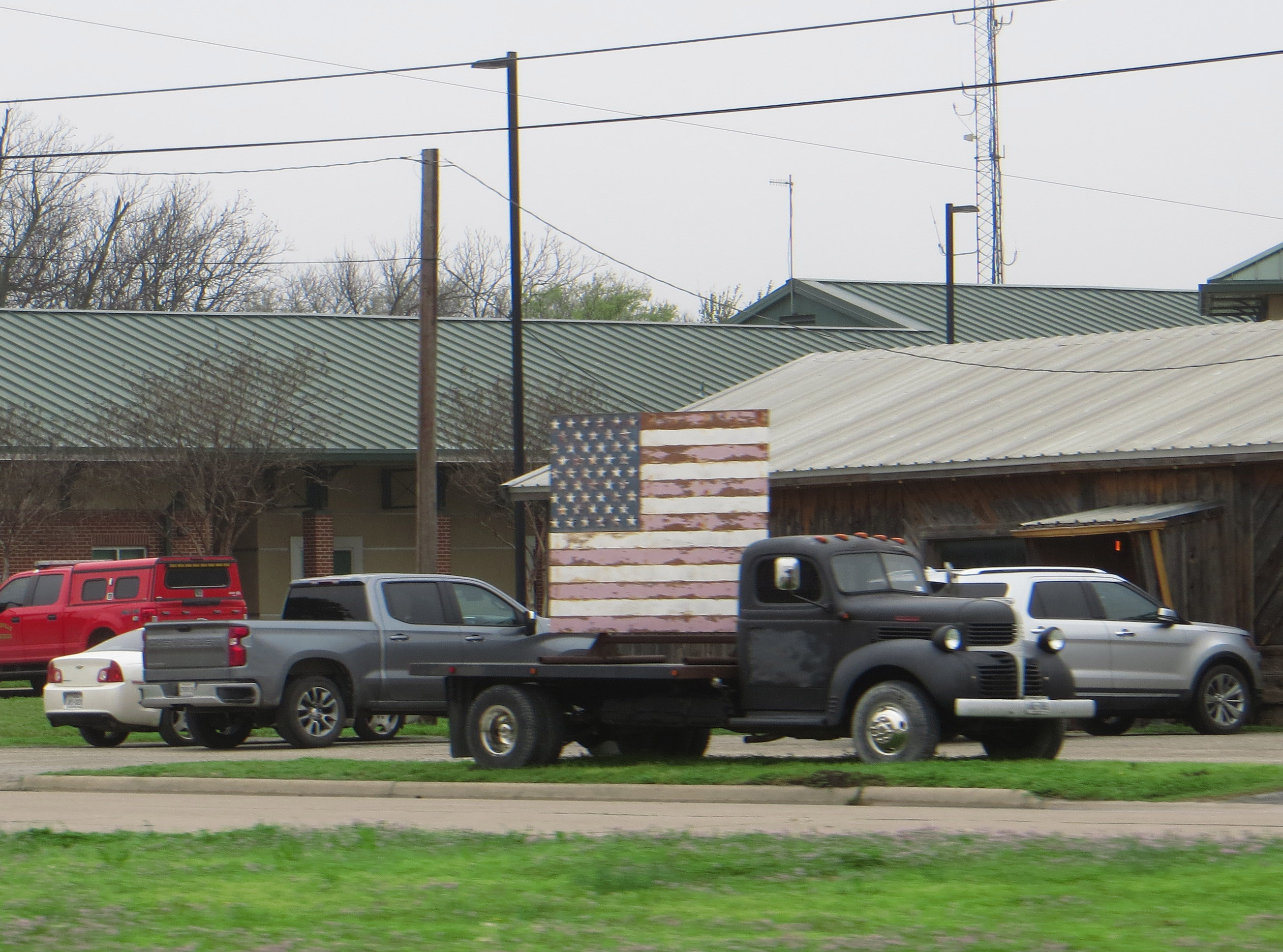 Wednesday, well it rained all night but the sun popped out around noon so we decided to go see the Tucker Tower on Lake Murray. It was built back in the 30's by the WPA, Works Progress Administration, as a retreat.  It was very cool, it would be an awesome house, with a few improvements like running water and leak fixes.  It has some hella nice views.  We got back to the RV and had a nice dinner then all hell started breaking loose.  It was raining and there were several severe storms.  I experienced my first tornado shelter.  It became increasing clear from the weather report that we were likely in line of a tornado.  Then the tornado siren down the road went off!  We decided to jump in the car and try to out run it by driving away from the path.  I know - I know, but the RV park does not have shelter and we figured it would be better than staying in the RV! It doesn't exactly have an interior room right? There is an elementary school only a mile away and we saw a bunch of people gathering so we pulled in and yes there was a shelter there.  There were about a hundred people in there so if we catch Covid-19 it will have been because of that.  We were there for about 30 minutes and the siren shut off and we all left.  We got back to the RV to find everything fine and we were soaked.  It continued to storm all night but no more tornado warnings. Needless to say we did not get much sleep.  I hope that is my last tornado shelter experience.  A shelter is now a checklist item for RV parks at least while we are in Oklahoma.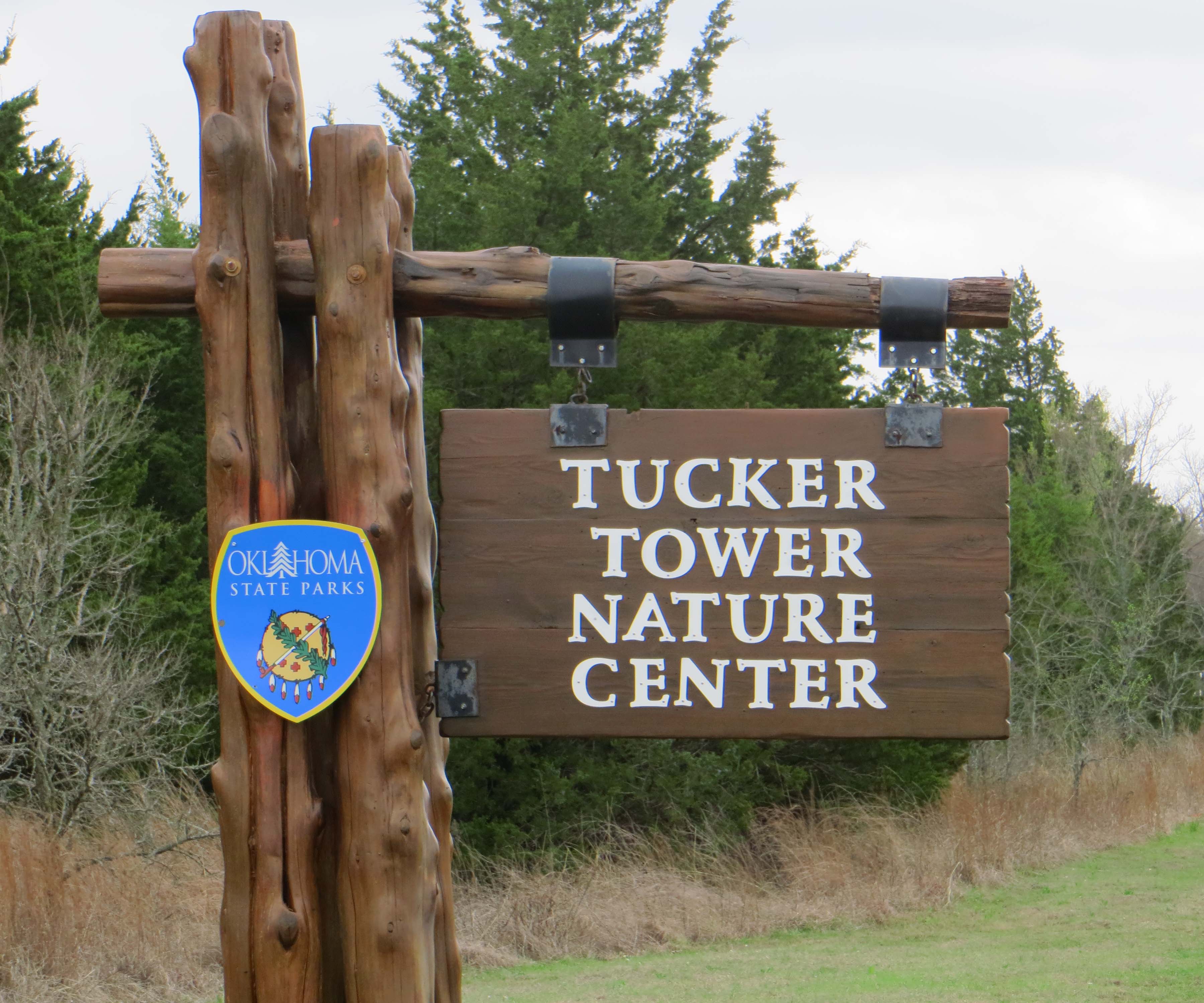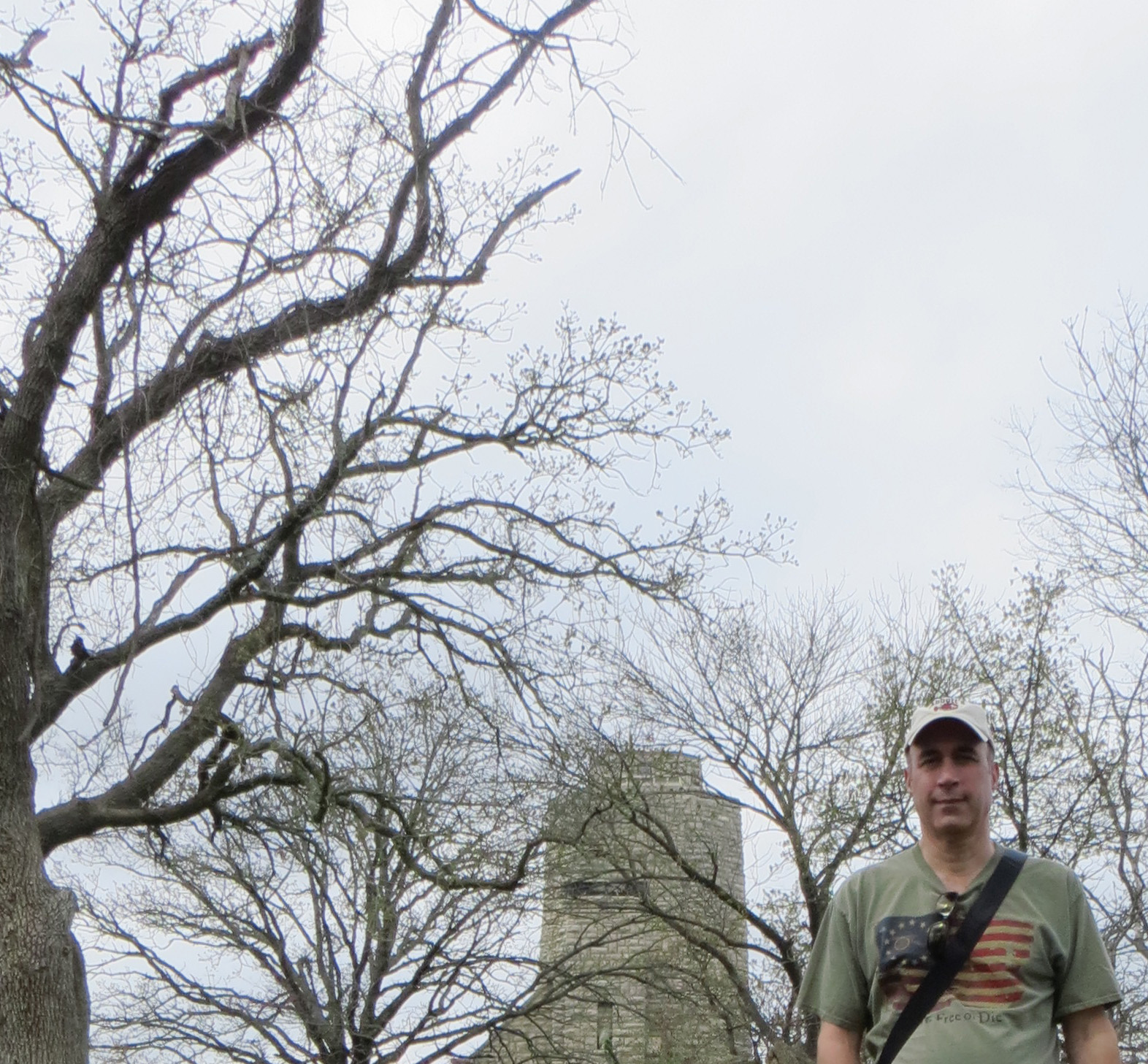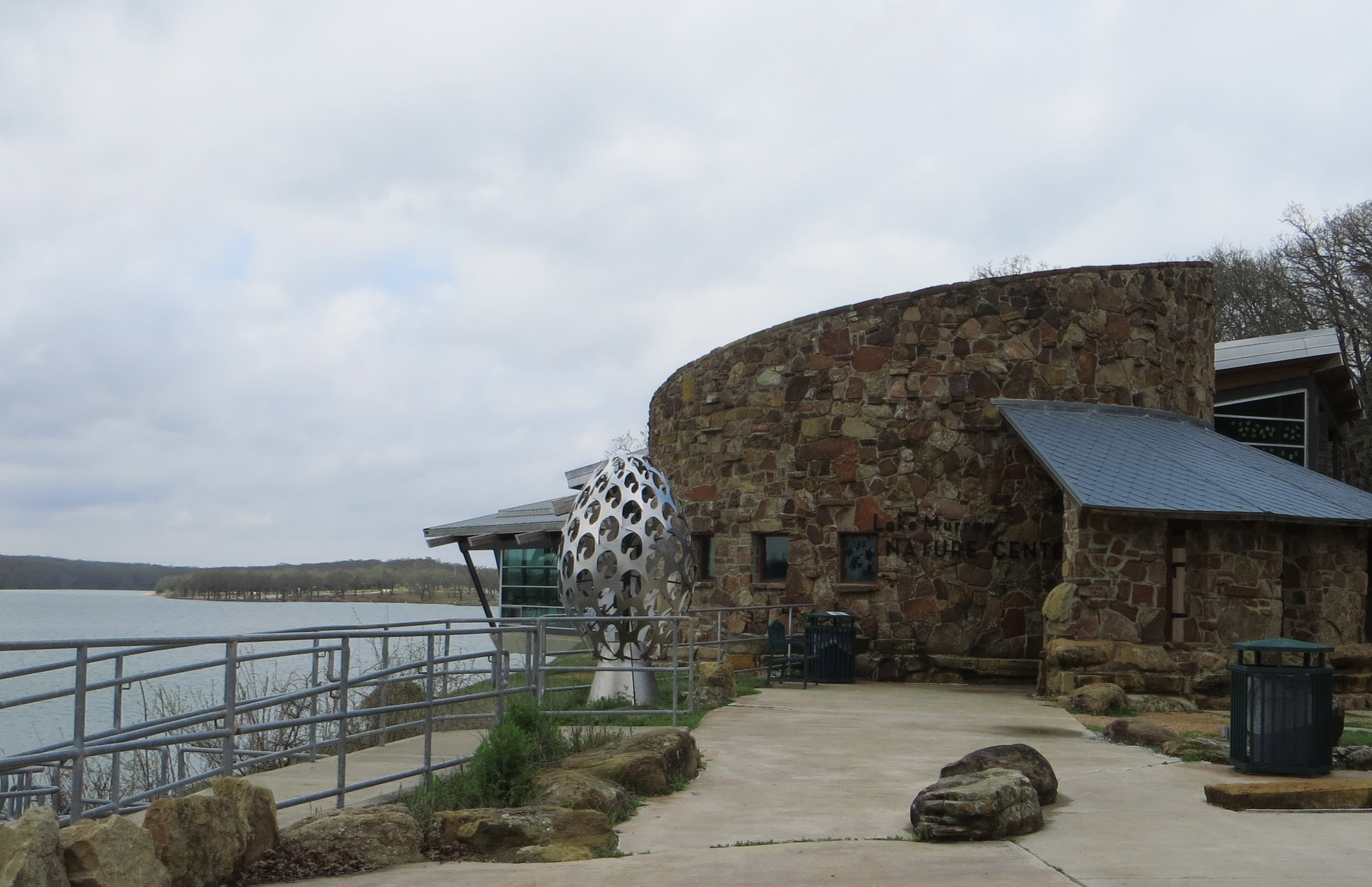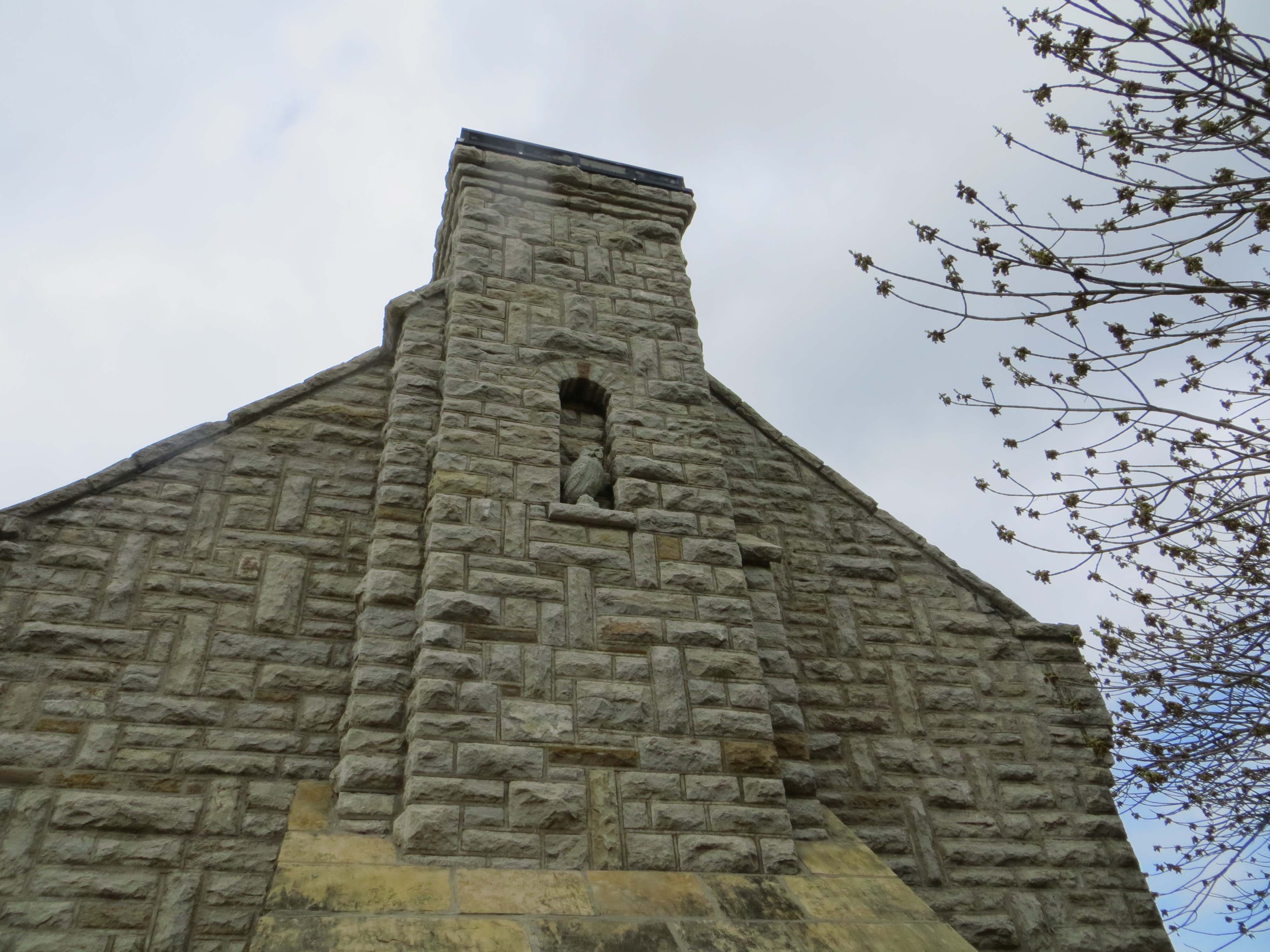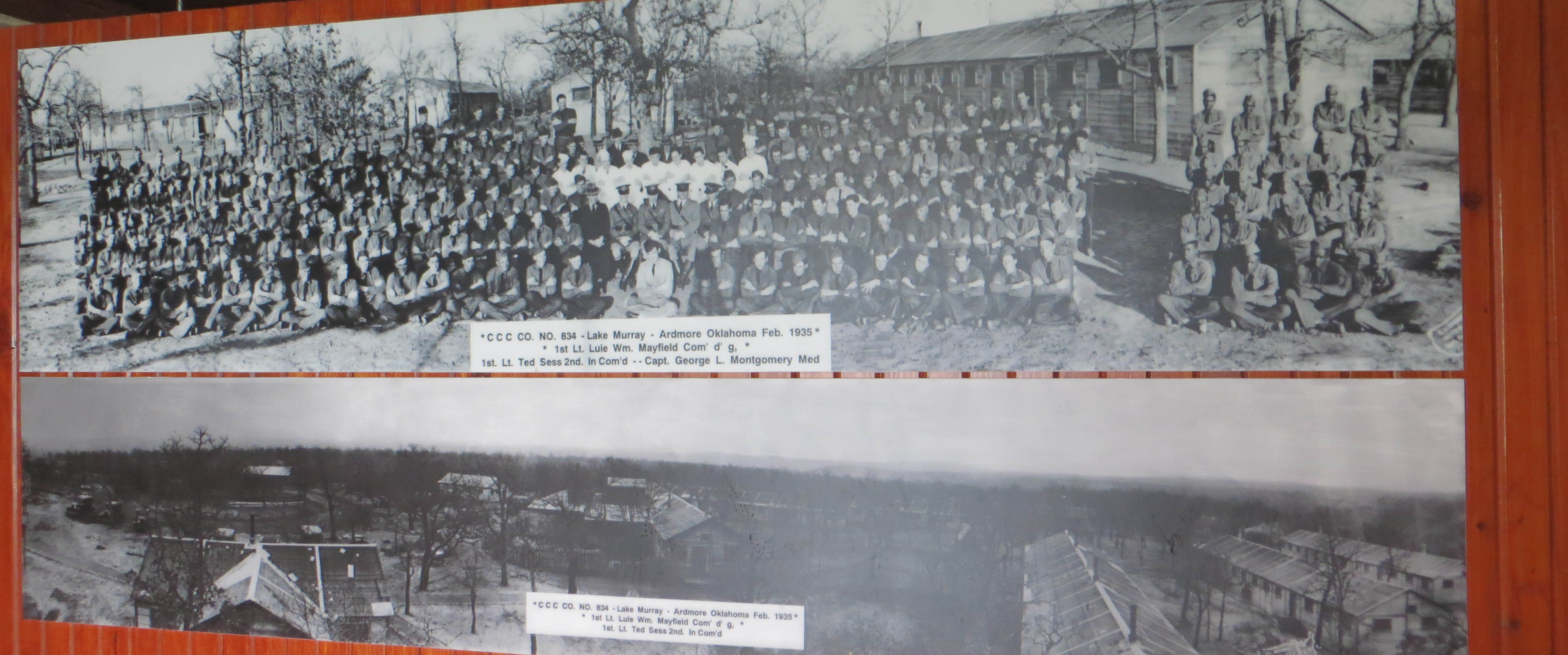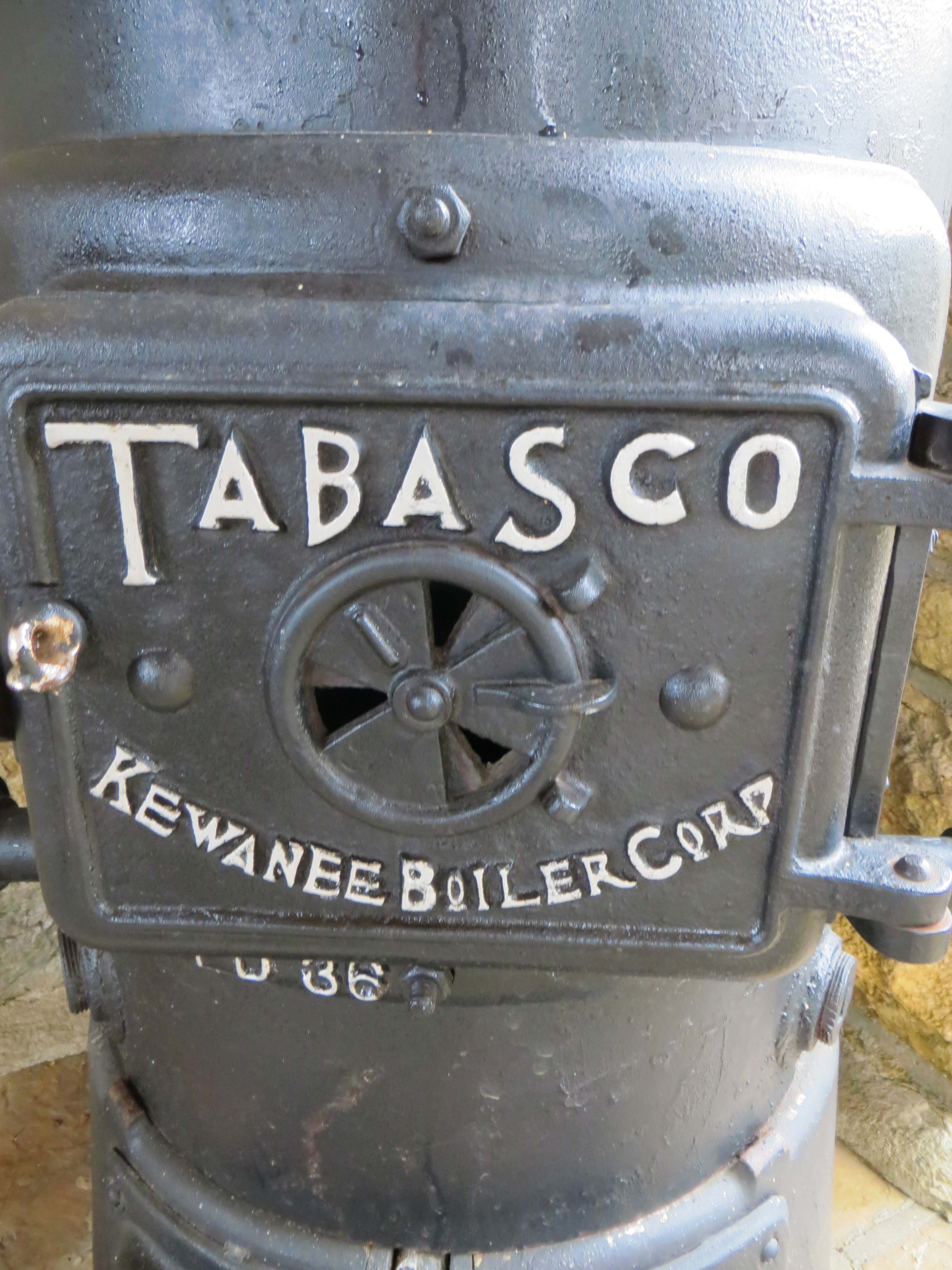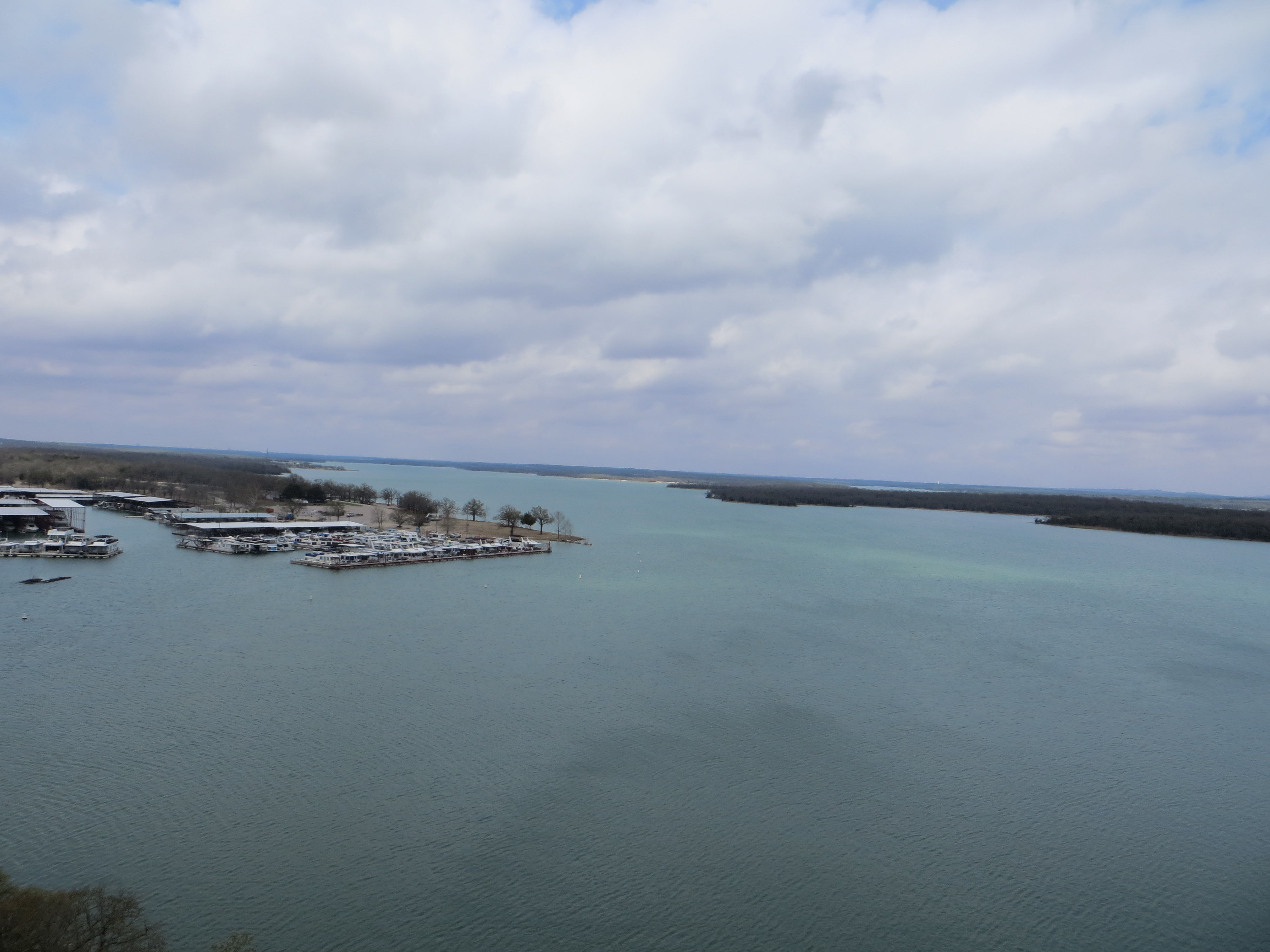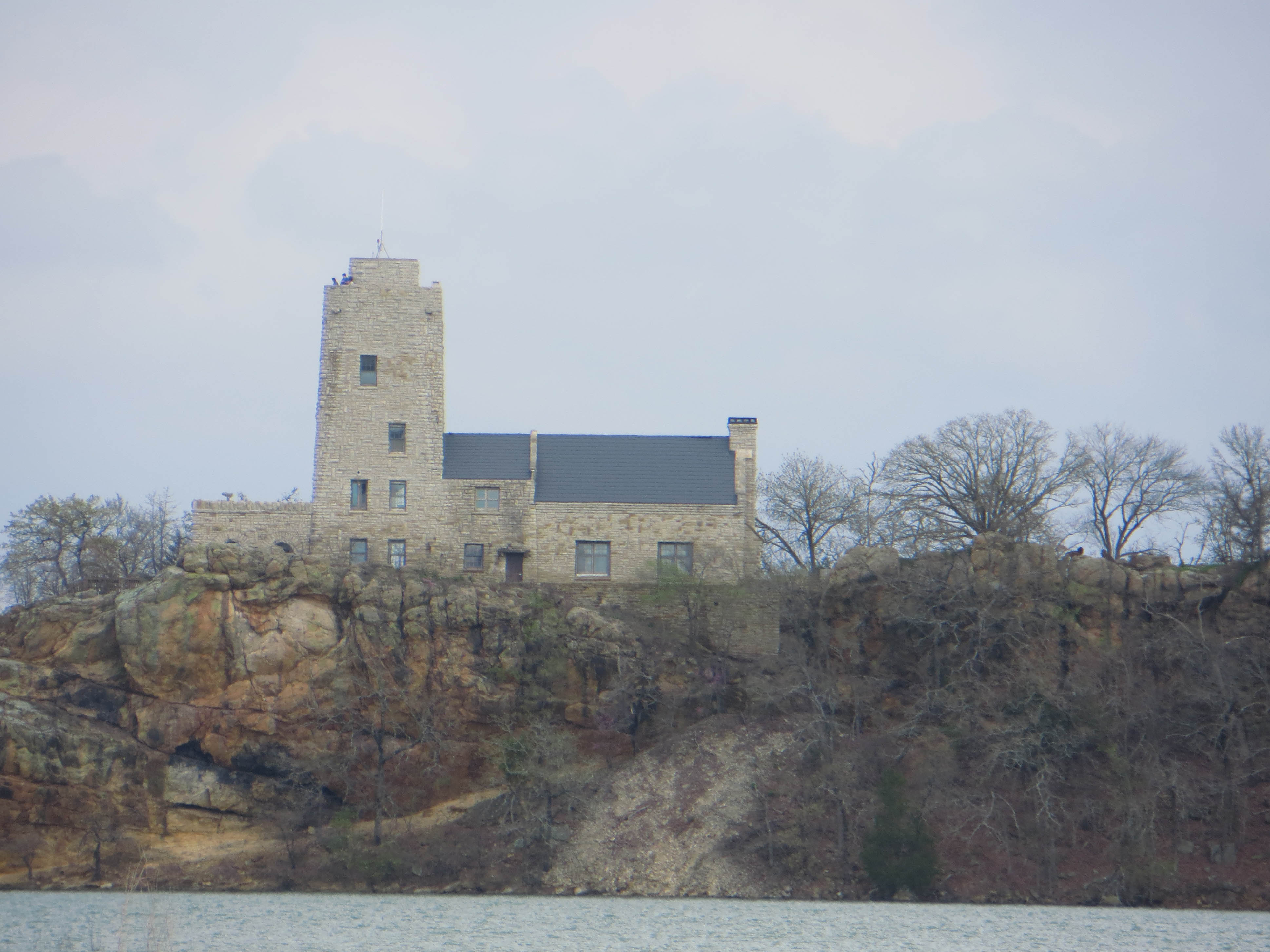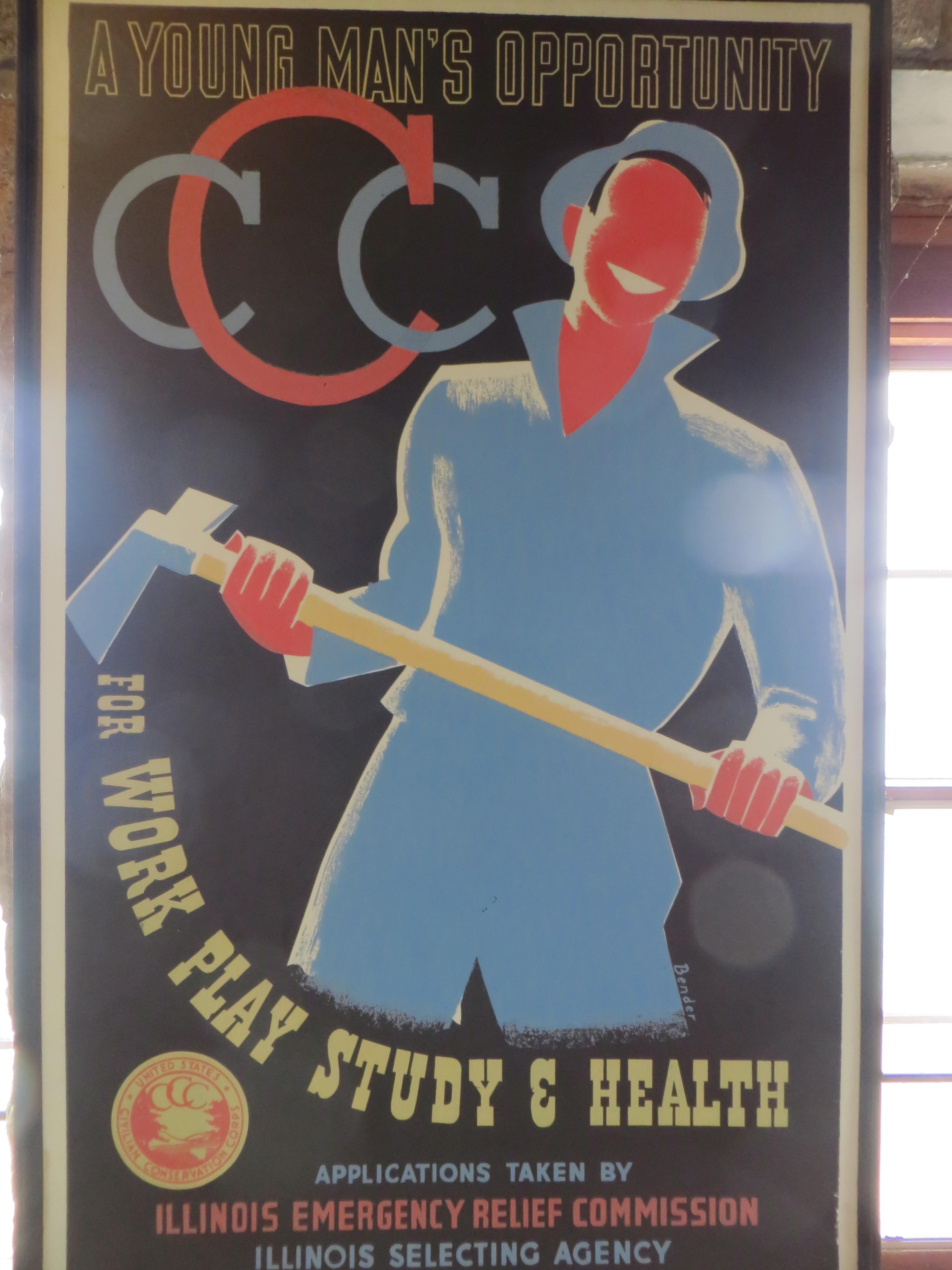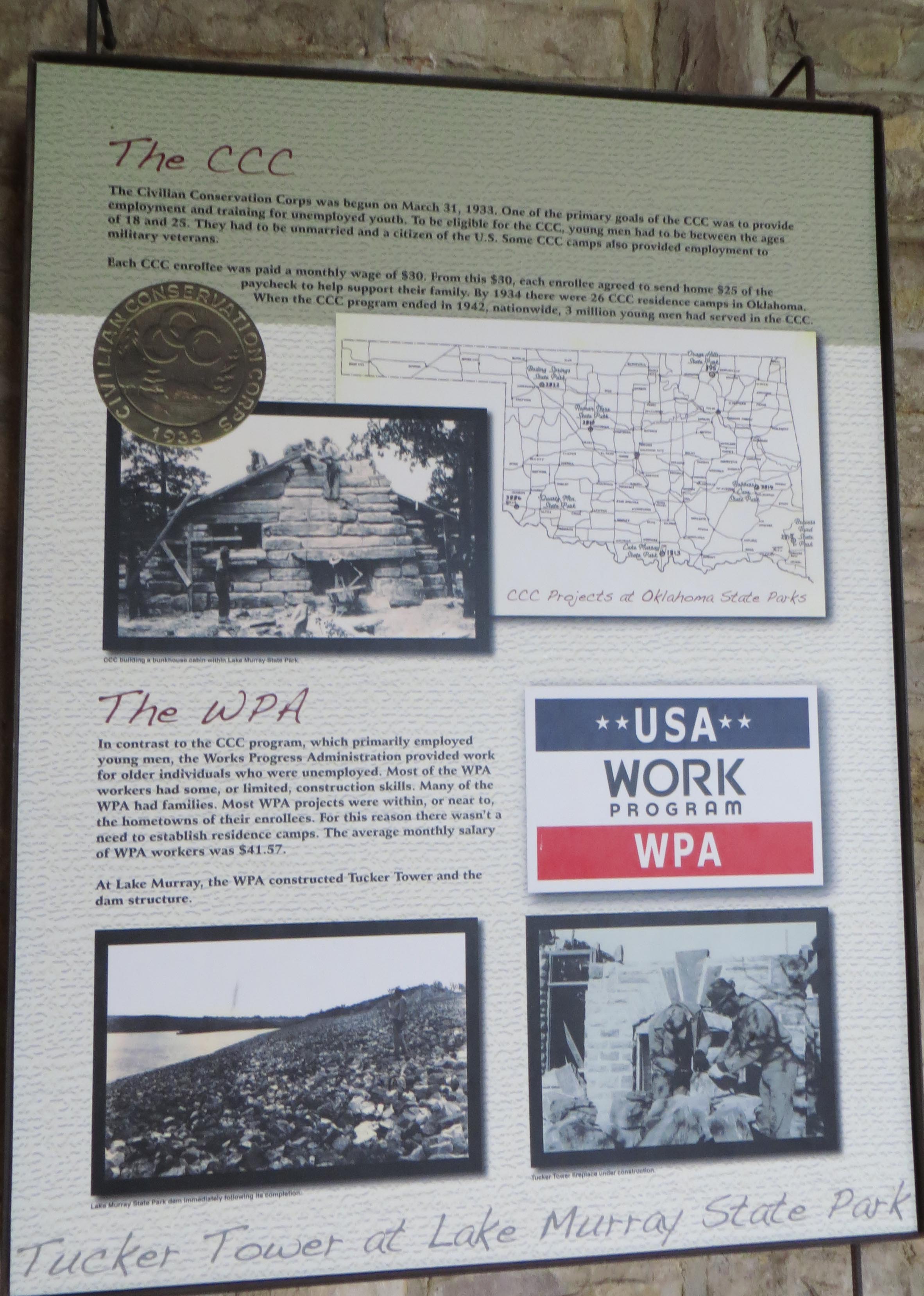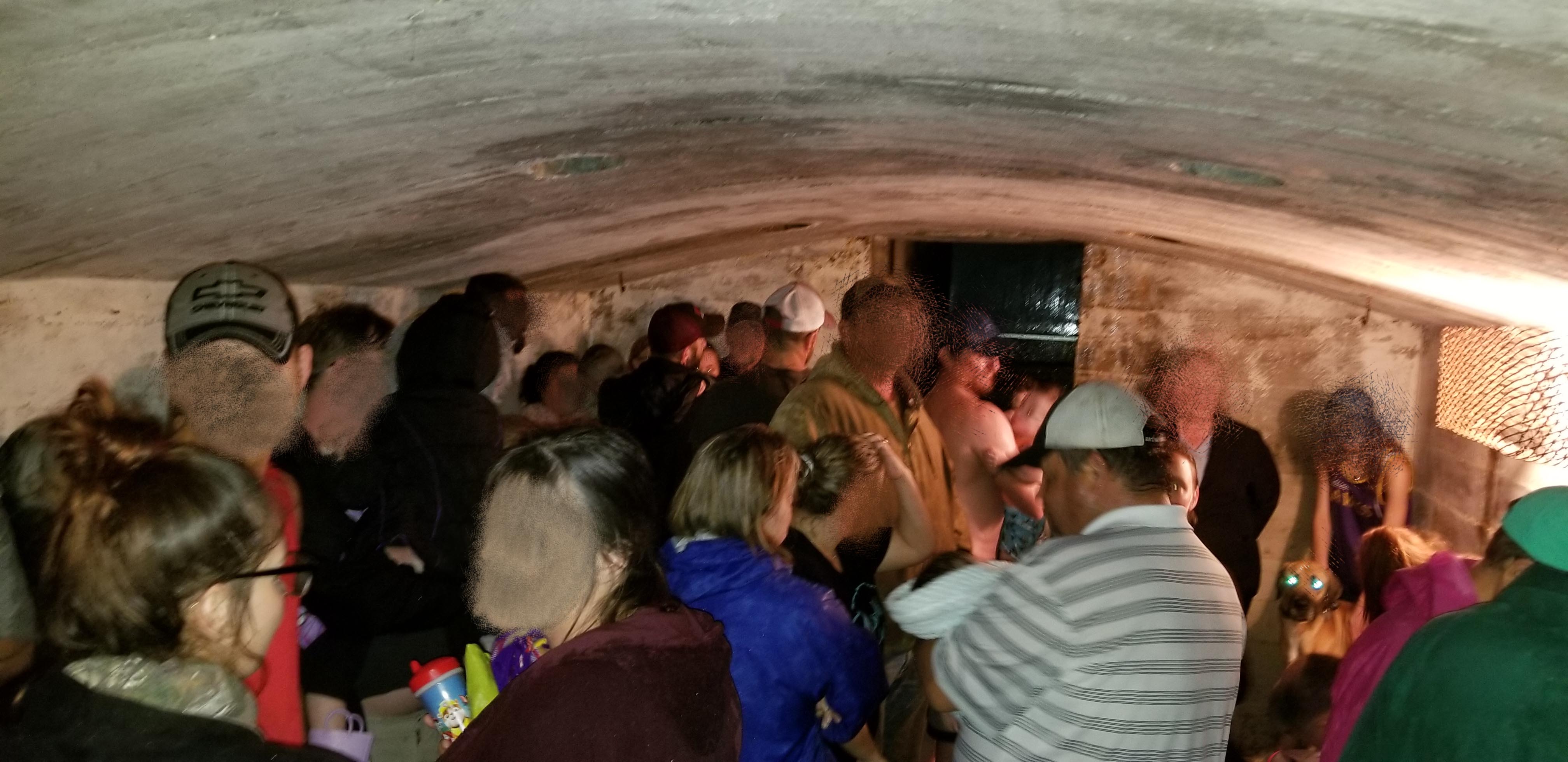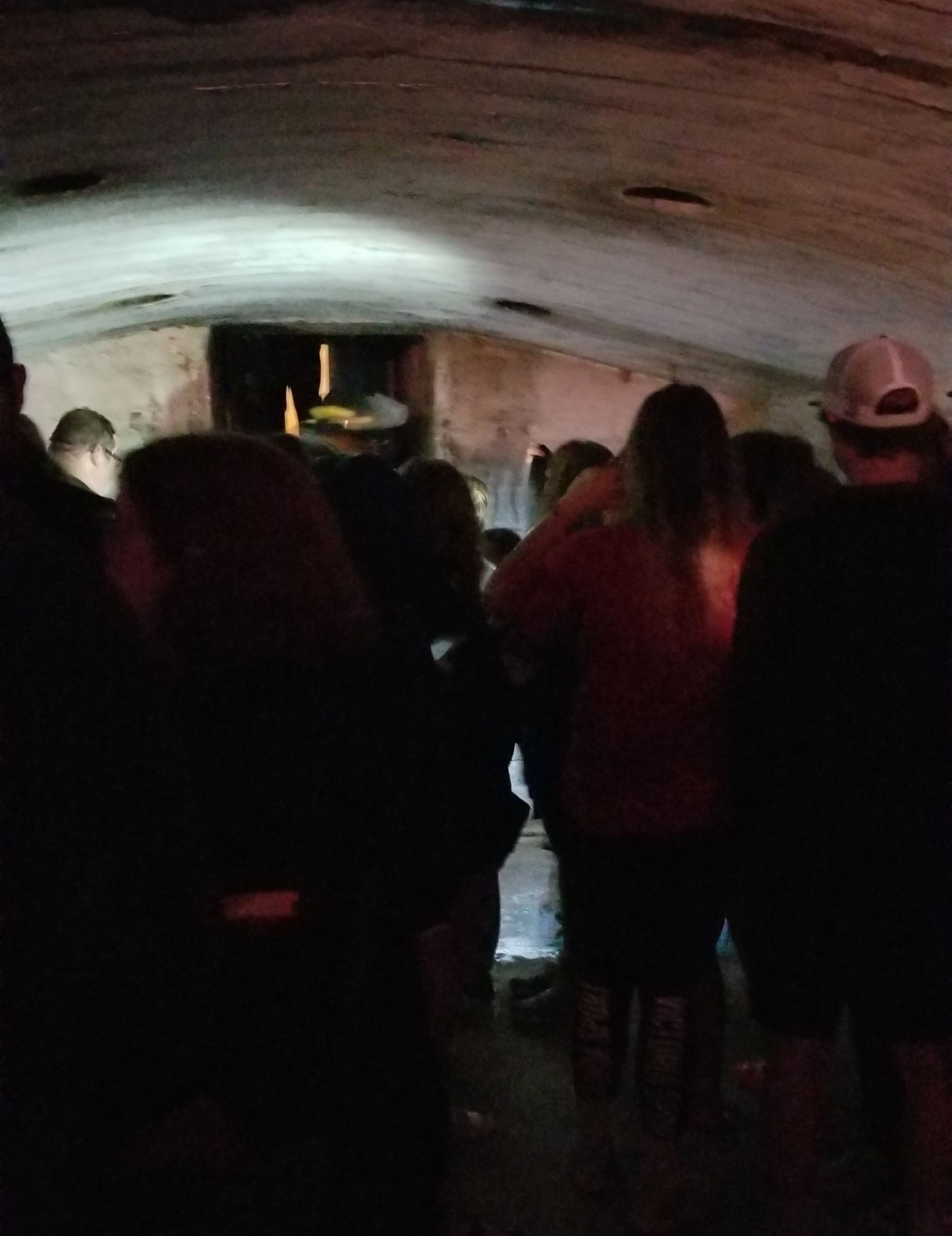 Thursday, the sun was shining bright today! Doug was passing through on his way home from visiting Ponca City so we got to visit with him again.  We were planning to go to the casino together this week but it closed to the public yesterday.  The next few weeks there is going to be less and less to do.  We plan to do some road trips to see outside things but I doubt there will be any museums, etc. open.  We did manage to visit a quilt shop in Whitesboro, TX, Kaleidoscope Quilt shop, very cute and I got some cute fabric. On the way home we decide to make one more try at Walmart for TP and paper towels.  Score! I managed a six pack of paper towels and an 8 pack of TP.  That should last a few weeks. 
Friday, we just kind of chilled today. I made several travel decisions for the next 4 weeks.  We've got RV reservations now thru the end of April.  We also managed to get a 2 mile walk in this afternoon.  
Saturday, another chill out day with another 2 mile walk.  We cooked, and watched a few more episodes of Arial America to find places we need to see along the way.  We watched Missouri, Iowa and Minnesota. There is a lot to do in Missouri and Minnesota, but not a lot in Iowa.  Tomorrow is moving day again so we are getting things ready to roll.  Everyone hang in there!
Make Life an Adventure!