Oklahoma City, OK - Week 7
May 03 - May 09, 2020
Sunday, the third baby buffalo did show up some time last night, so cute.  We got to visit it on our way out for our daily walk. We didn't do a whole lot.

Monday, was a beautiful day for a visit! We took the opportunity to go visit Elard's stepmom Maralyn!  We had intended to stay for a week in Ponca City so that we could have a nice long visit... that was before COVID-19.  We are very confident that we aren't sick and Oklahoma started opening up businesses last Friday, so we felt confident making a short visit.  We had a nice chat and she took us to lunch at a nice little coffee shop, The Perk, near her house. They had a good chicken salad sandwich. We also took a minute to say hello to her neighbor and Elard's ski buddy Rob over the back fence. So glad we got to go visit. I can't believe I forgot to take a picture!  I also took a chance that the quilt shop there in Ponca would be open and let me in to grab a couple of fat quarters, Completely Quilted. They were and I also picked up their 2019 Row by Row license plate.  Good luck y'all.  I decided to try to get a walk in when we got back to the RV before the "weather" hit.  It was windy and HOT but I didn't see any scary clouds, however, as soon as I got back the weather radio was going off.  Fortunately, it was south and east of us. I did see some baby geese on the walk.  We enjoyed eating out at lunch so much that we grabbed some tacos for dinner.  I was really too hot to cook (or maybe too lazy).  There was definitely more traffic on the road today so you can tell people are taking advantage of the loosening of restrictions.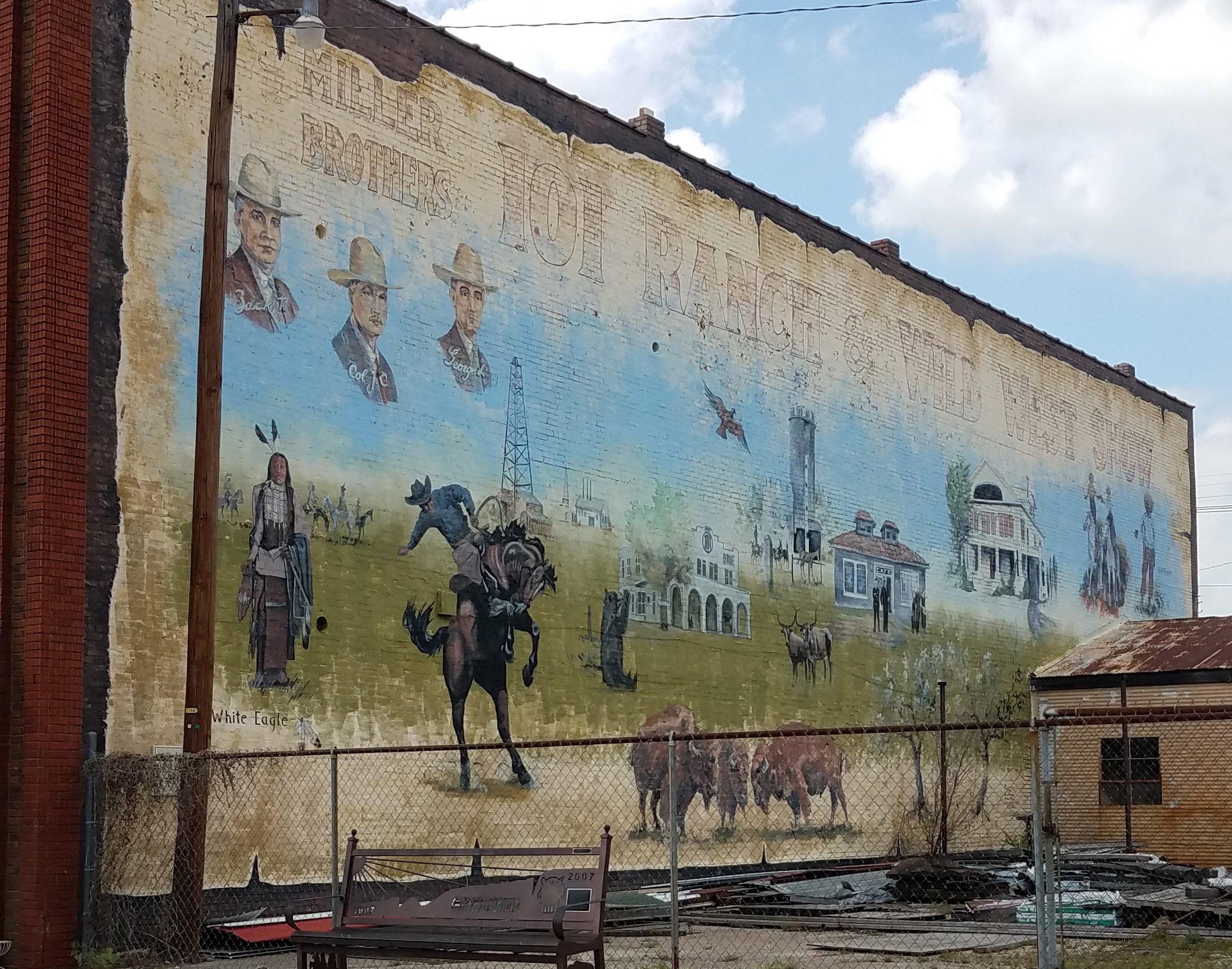 Tuesday, we drove to the Brick-town area to take a stroll around their little river walk area and see the Centennial Land Run Monument. It is a huge piece of art commemorating the land run.  You could obtain 160 acres for free if you could farm it/improve it over a 5 year period. It was a beautiful sunny day and a great temperature.  Their "river" is a bit like the river walk in San Antonio, they have a boat ride too normally but that has not been lifted from stay at home orders yet.  We made the complete loop around the north end but didn't go to the Boathouse district. There were some really good looking restaurants and some hotels along the way. Next I talked Elard into taking me to a local quilt shop, The Stitching Post. It was a cute shop.  When we got back home we grabbed a bite to eat and went out for my daily walk.  We got 2 miles in at the river walk but I wanted to round it out at 4 miles for the day.  As I was returning I saw this tiny black snake with a red band around his neck.  He was only about 5 or inches and he wasn't moving so I touched his tail with my toe.  He curled up his tail, showing his red under belly making it look like he had two heads. He is called a ring-necked snake.  I don't think he appreciated me very much.  Oh, and now there are 4 baby buffalo.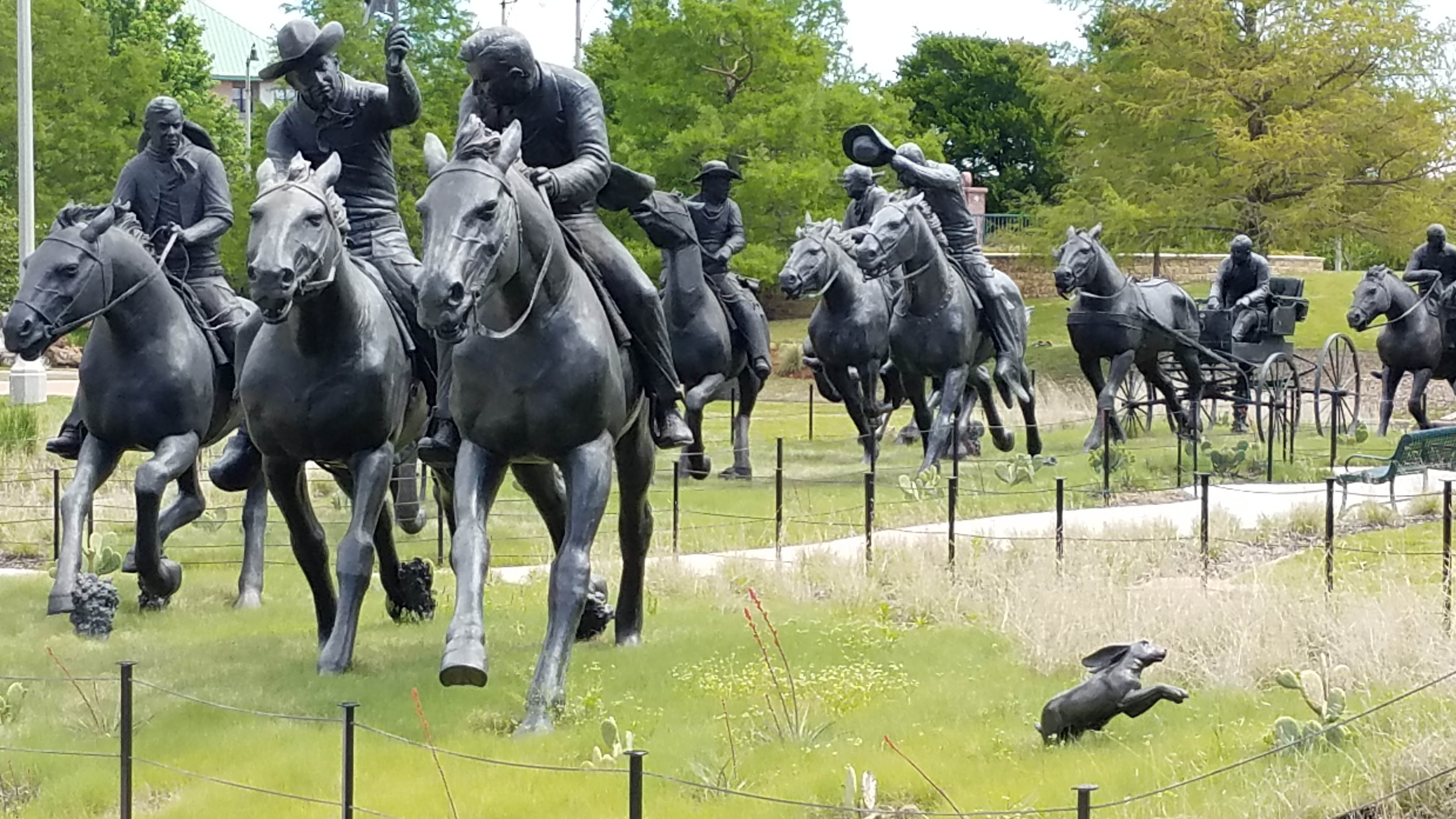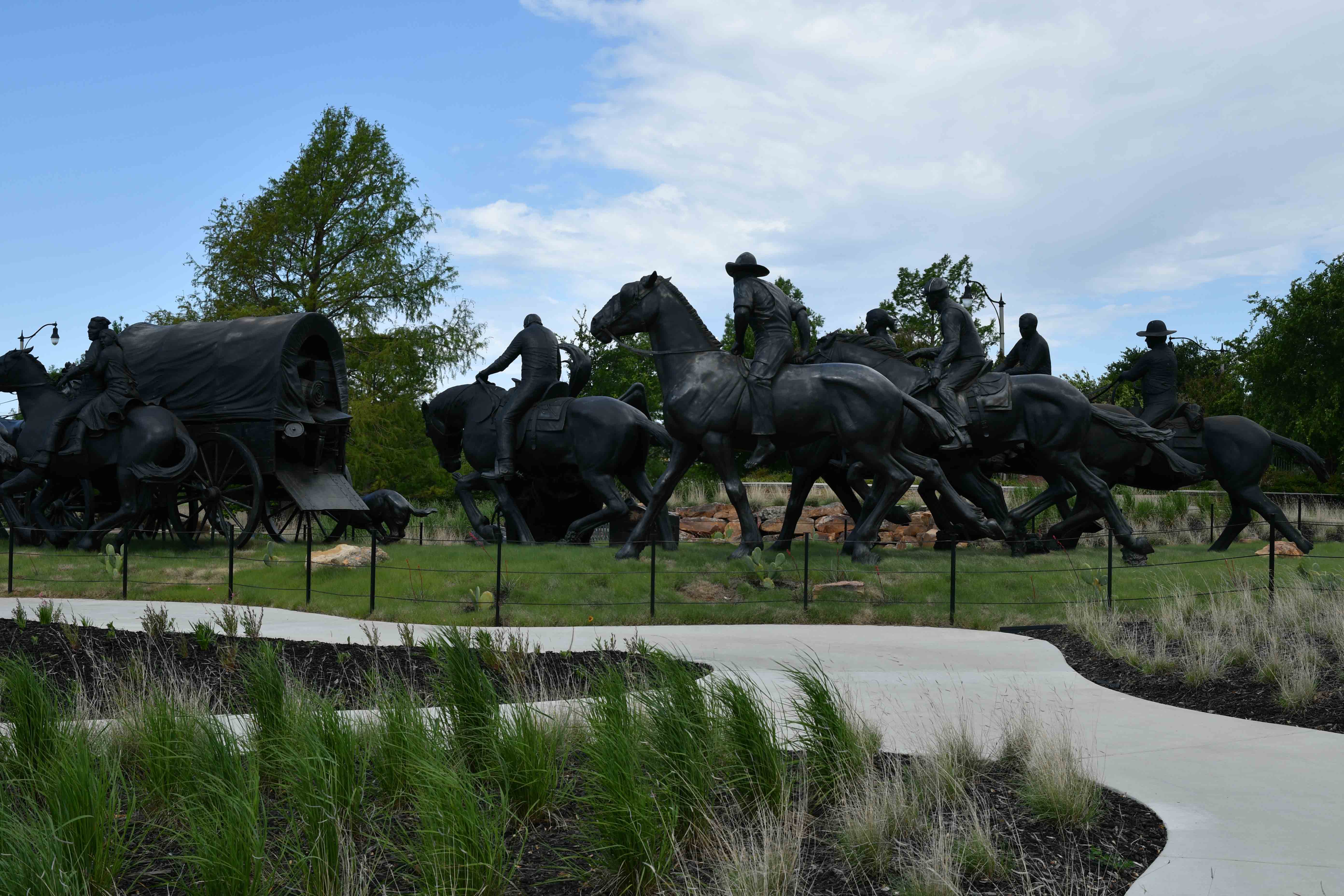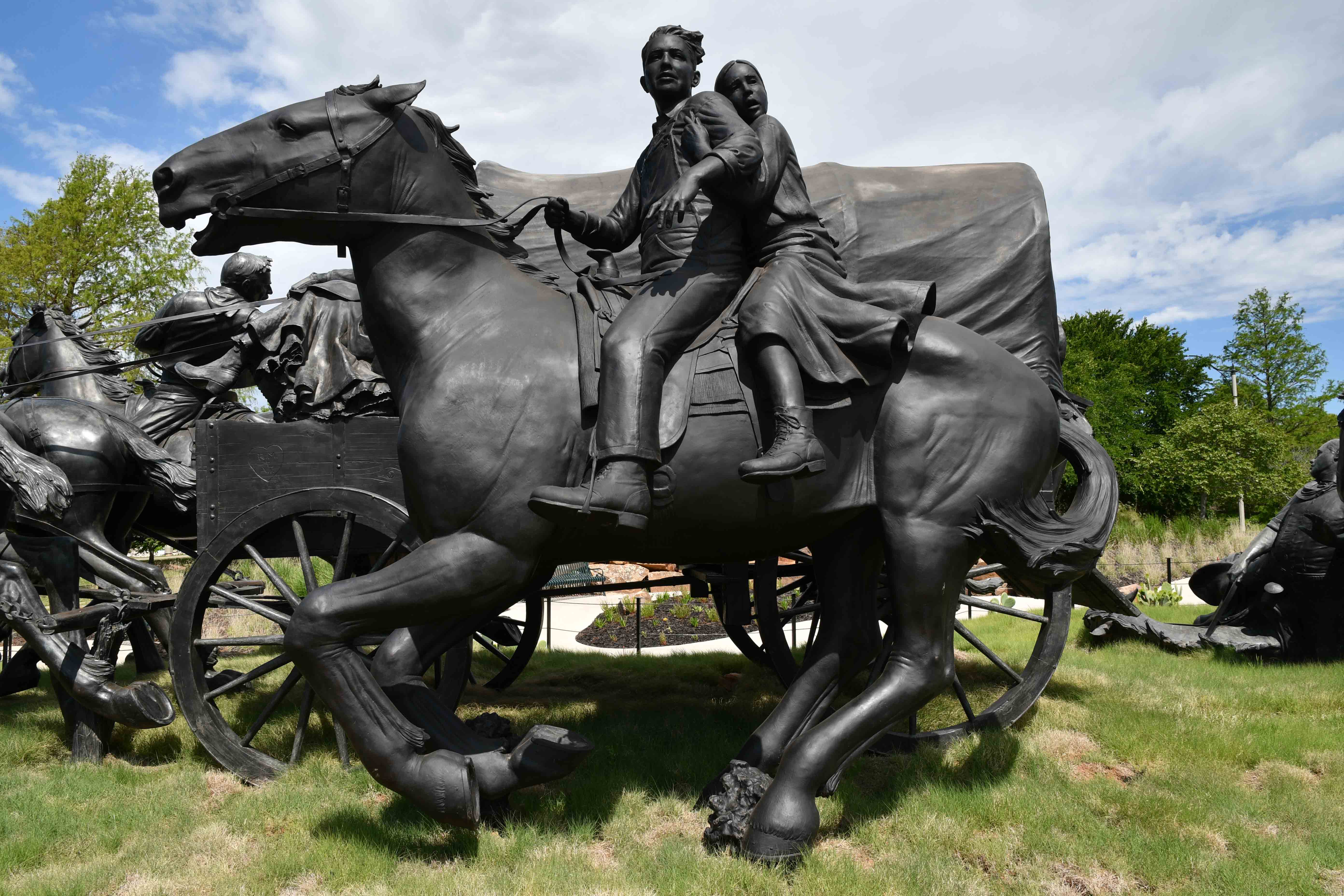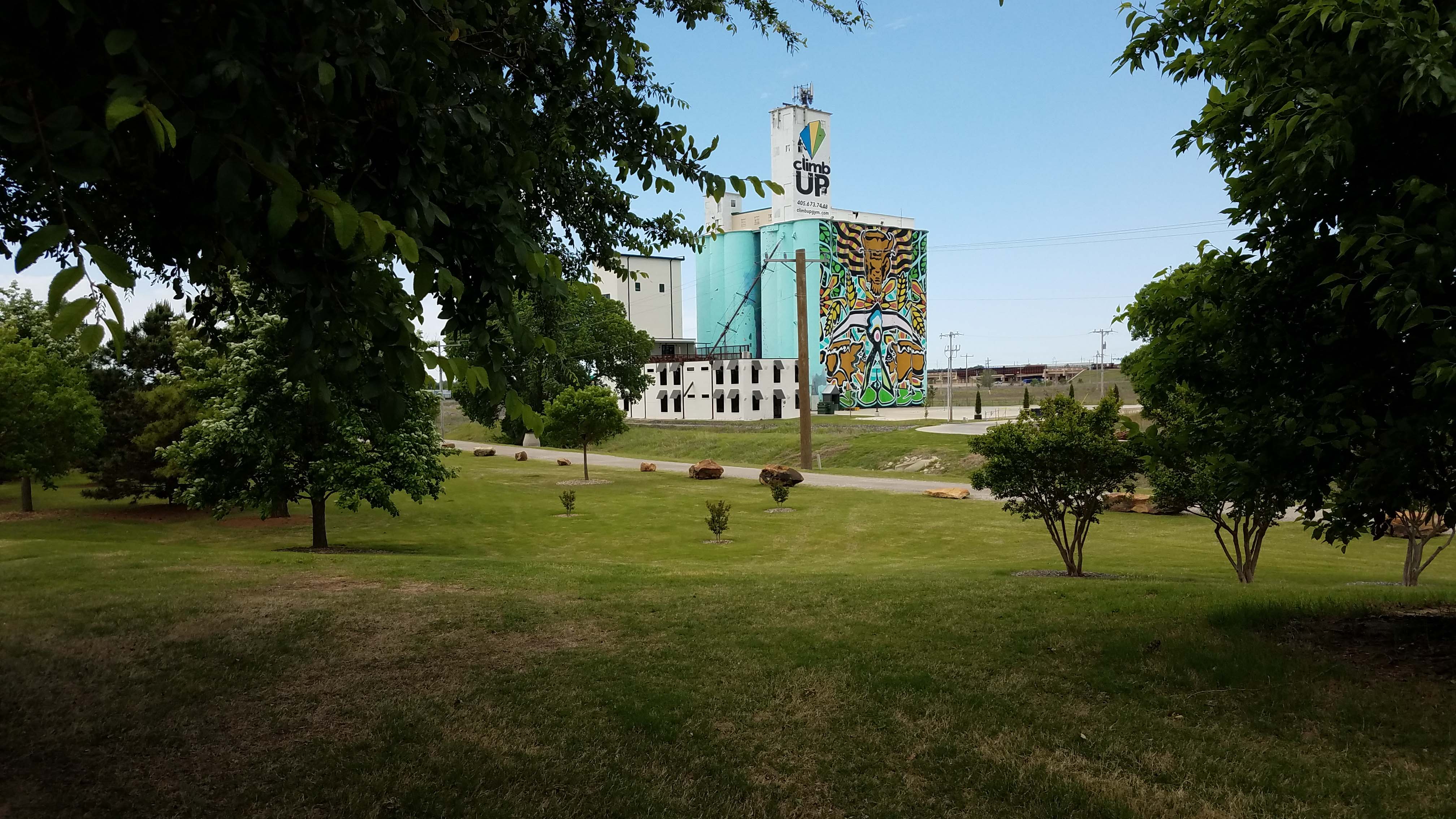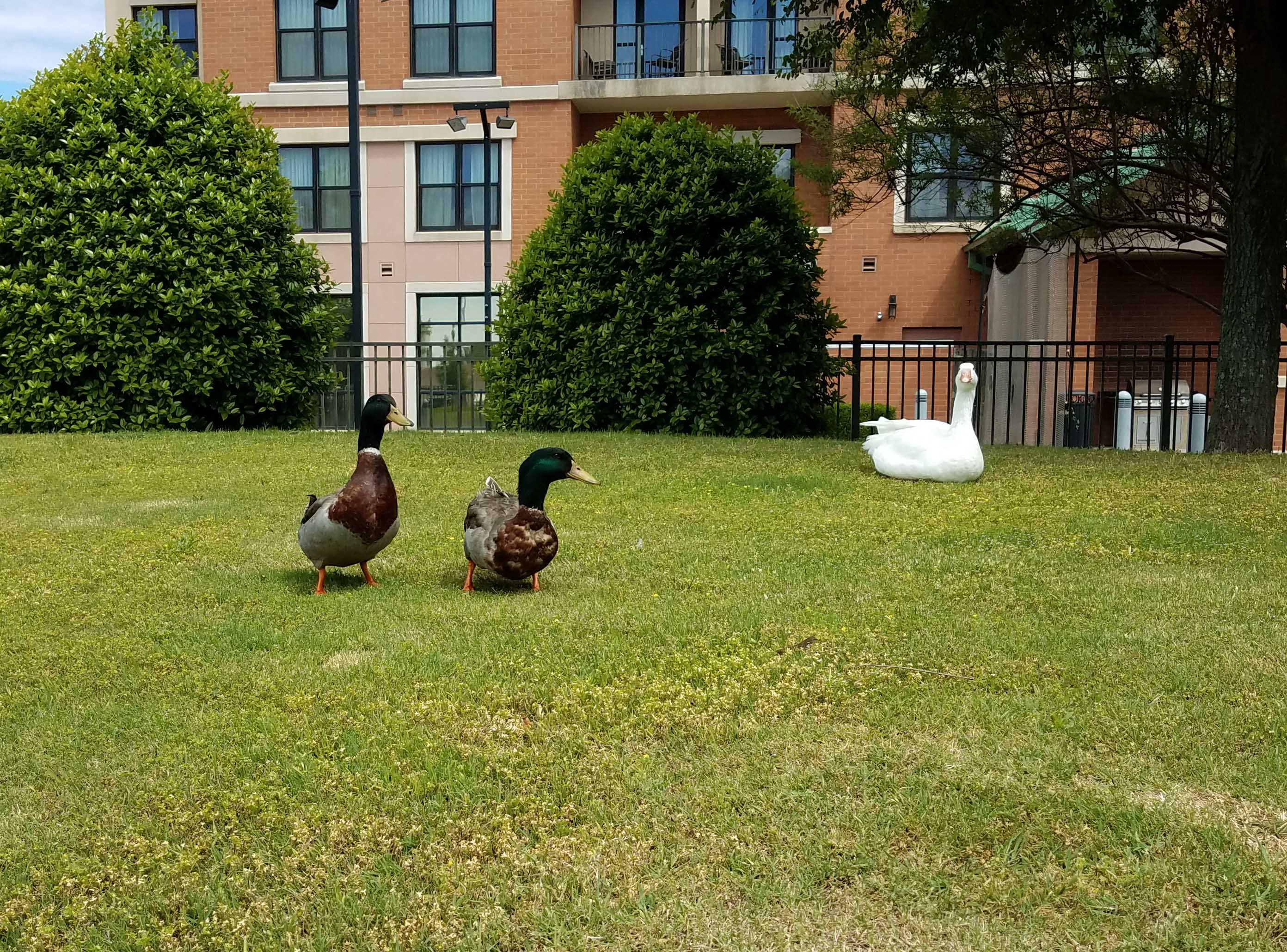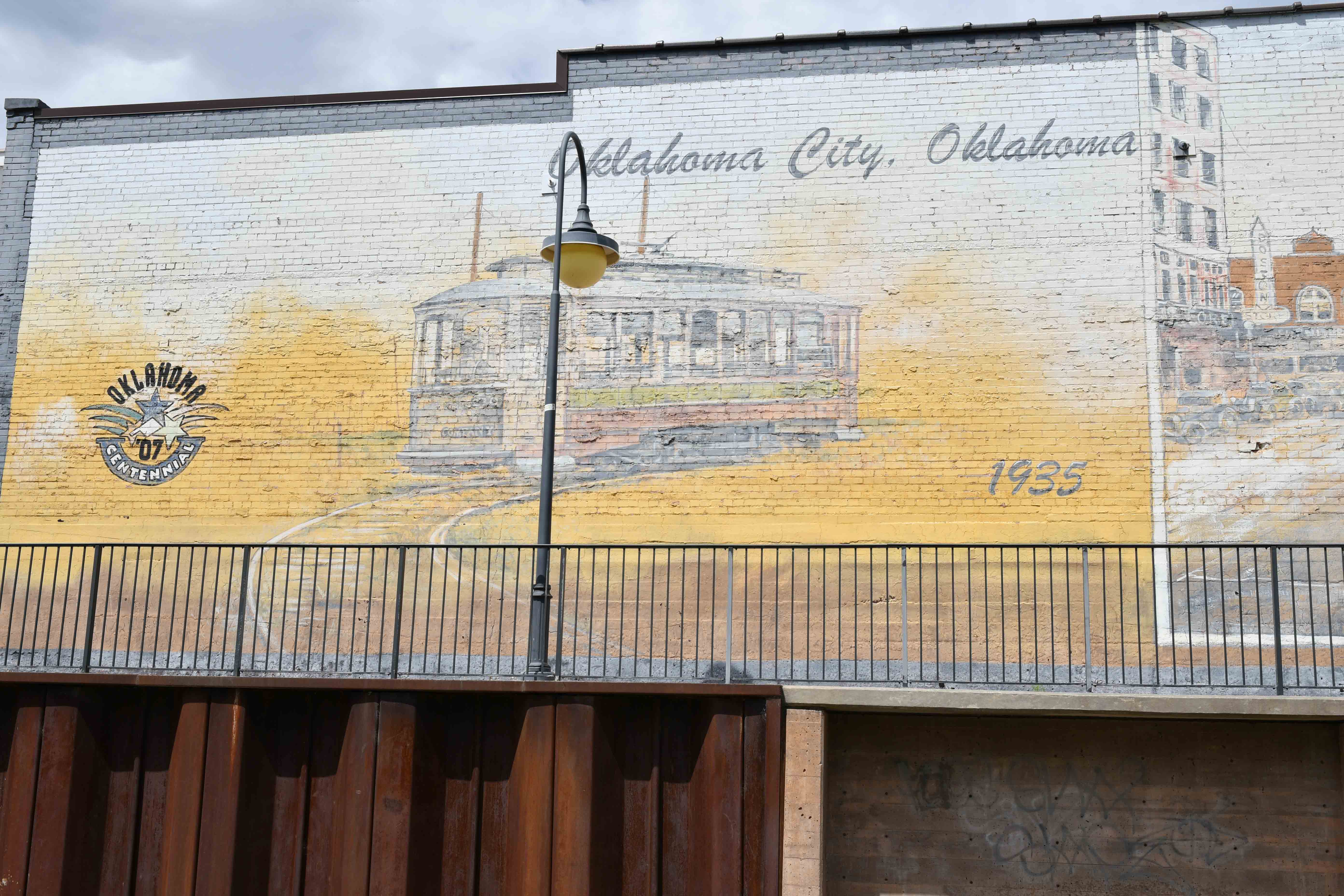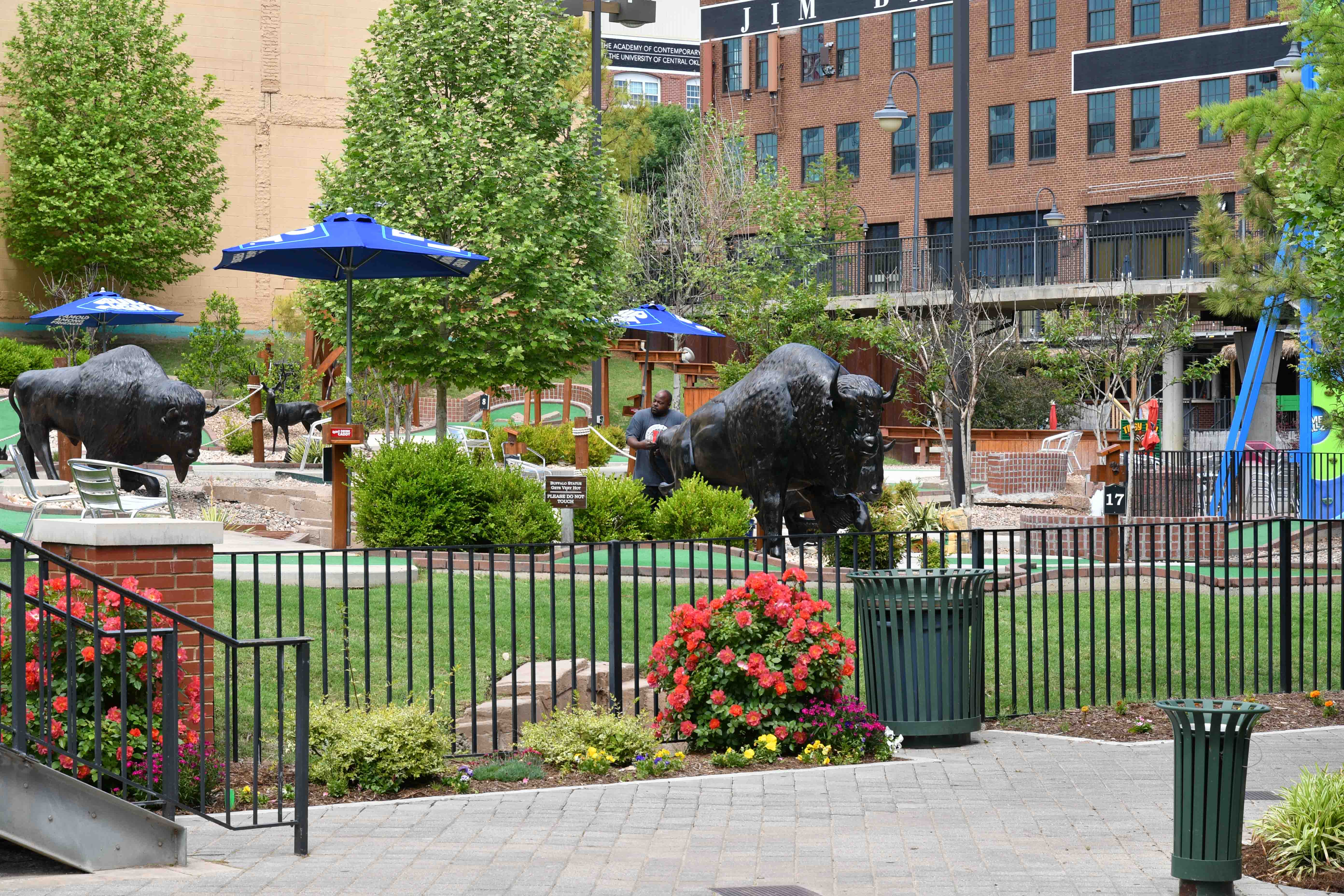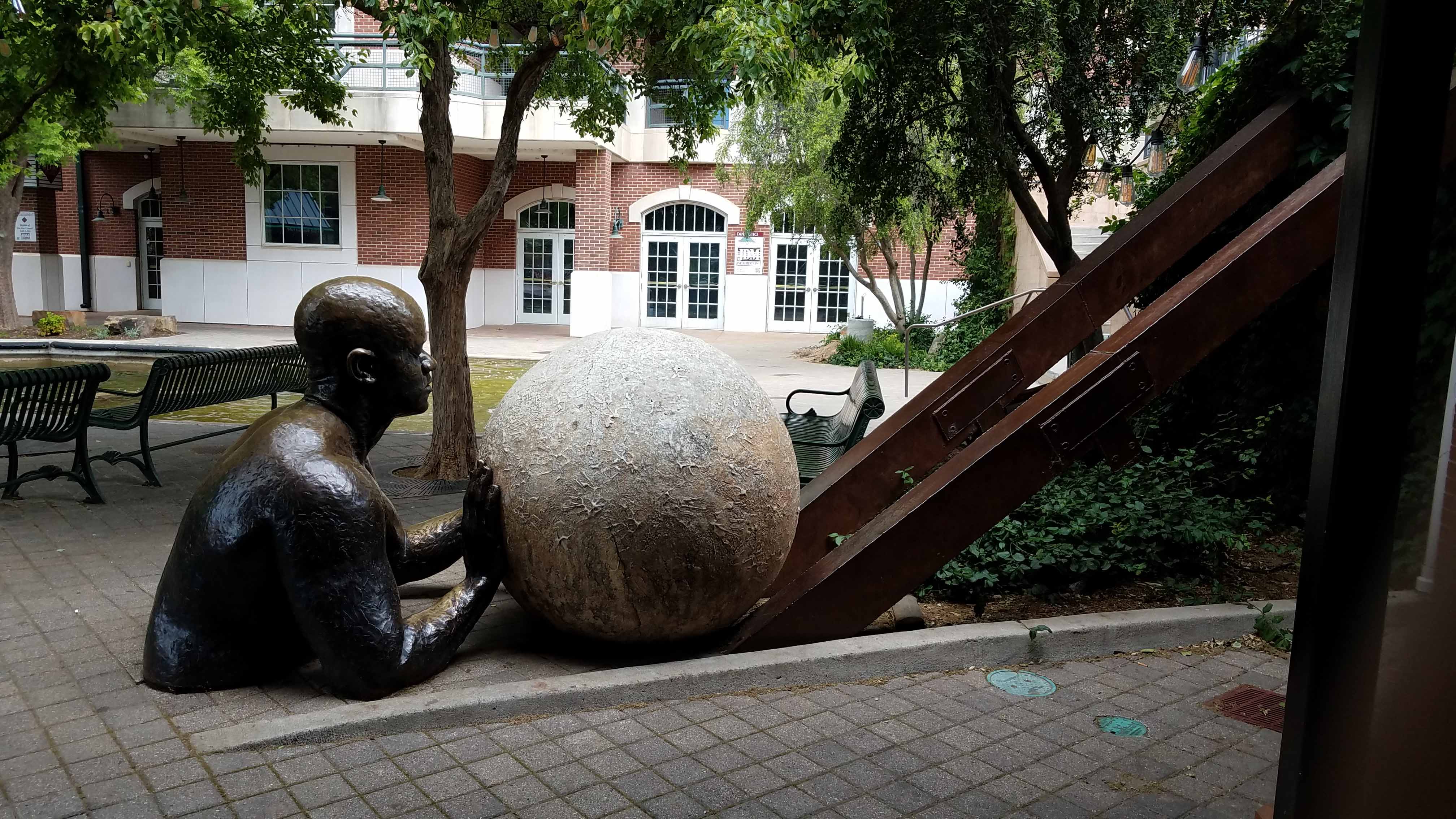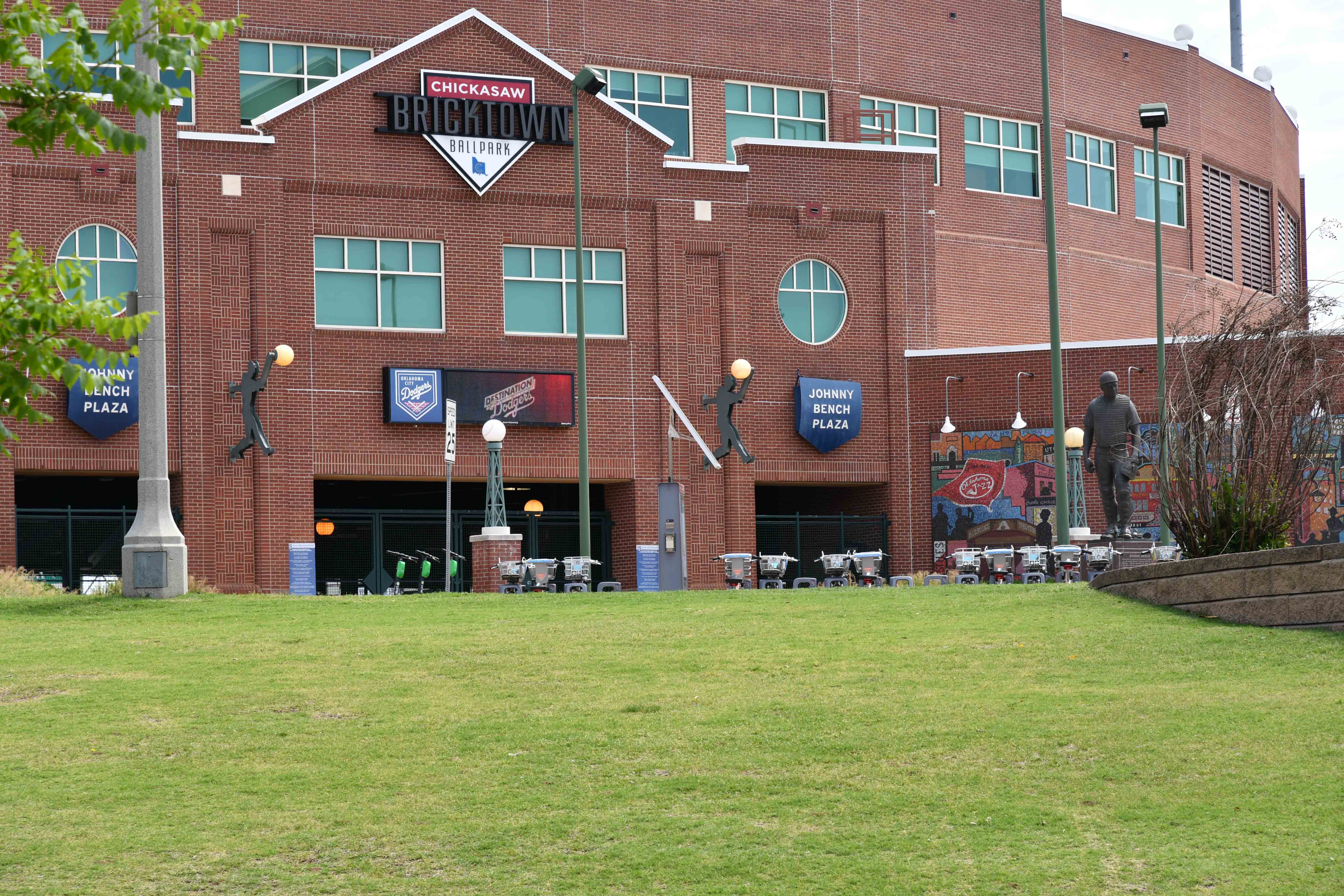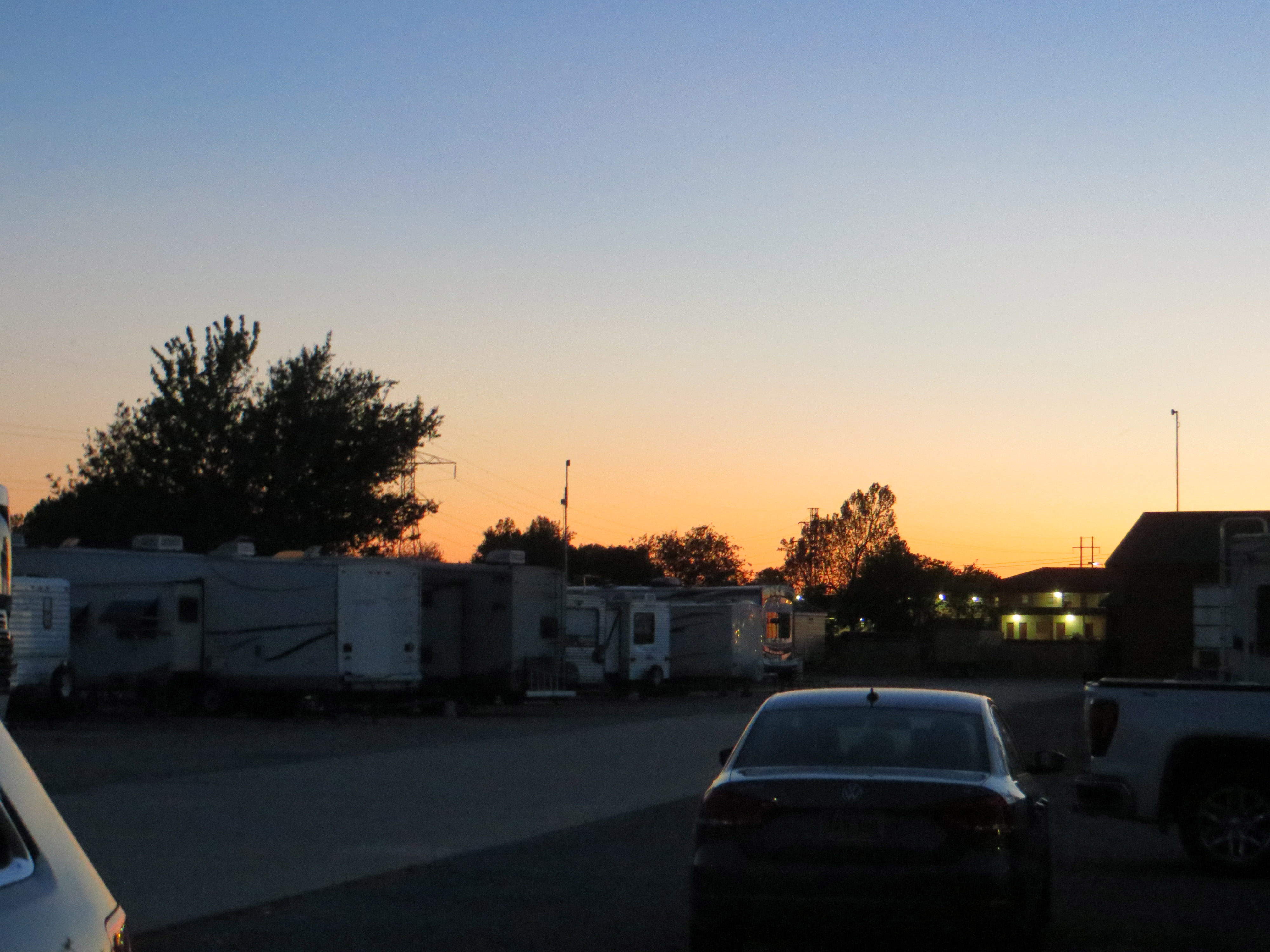 Wednesday, we took advantage of another beautiful day to drive over to Tulsa and have a picnic with my cousins Linda and Hope.  It was actually kind of cold so I sat in the sunshine.  We enjoyed the park for a couple of hours then, Hope had called a small auto museum to see if they were open and the guy told her he would open up for us. We passed a few churches in Tulsa on our way to the auto museum.  It was definitely worth the short drive to Inola Oklahoma.  Mike Fuller Auto & Gas Museum.  Thanks Mike!  If you are in the area it is worth the stop.  On the way back we stopped by the Blue Whale of Catoosa, a Route 66 icon. We will definitely have to come back to stay in Tulsa for a week or so. We drove back to OK City just in time for me to get a quick 2 mile walk in before sunset. I also took a moment to watch one of the little buffalo running around the pens. He was having a grand time but the other 3 babies weren't interested in joining in. And the best part of the whole day, (no disrespect to Linda and Hope) our home in Monroe finally closed. It is a great relief to know we don't have to worry about the house getting broken into or damaged by mother nature or anything else.  And now we have a great down payment when we decide to settle down.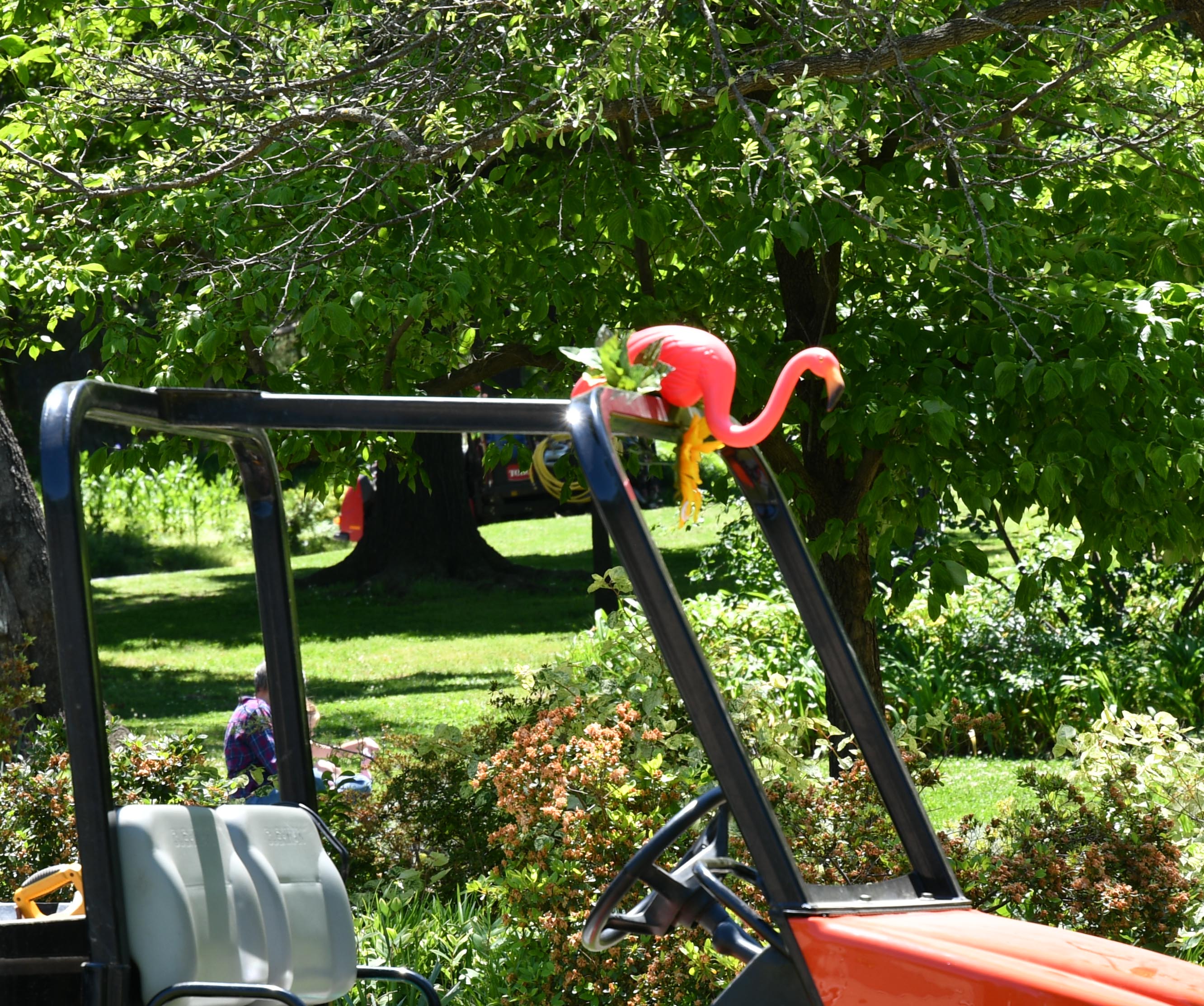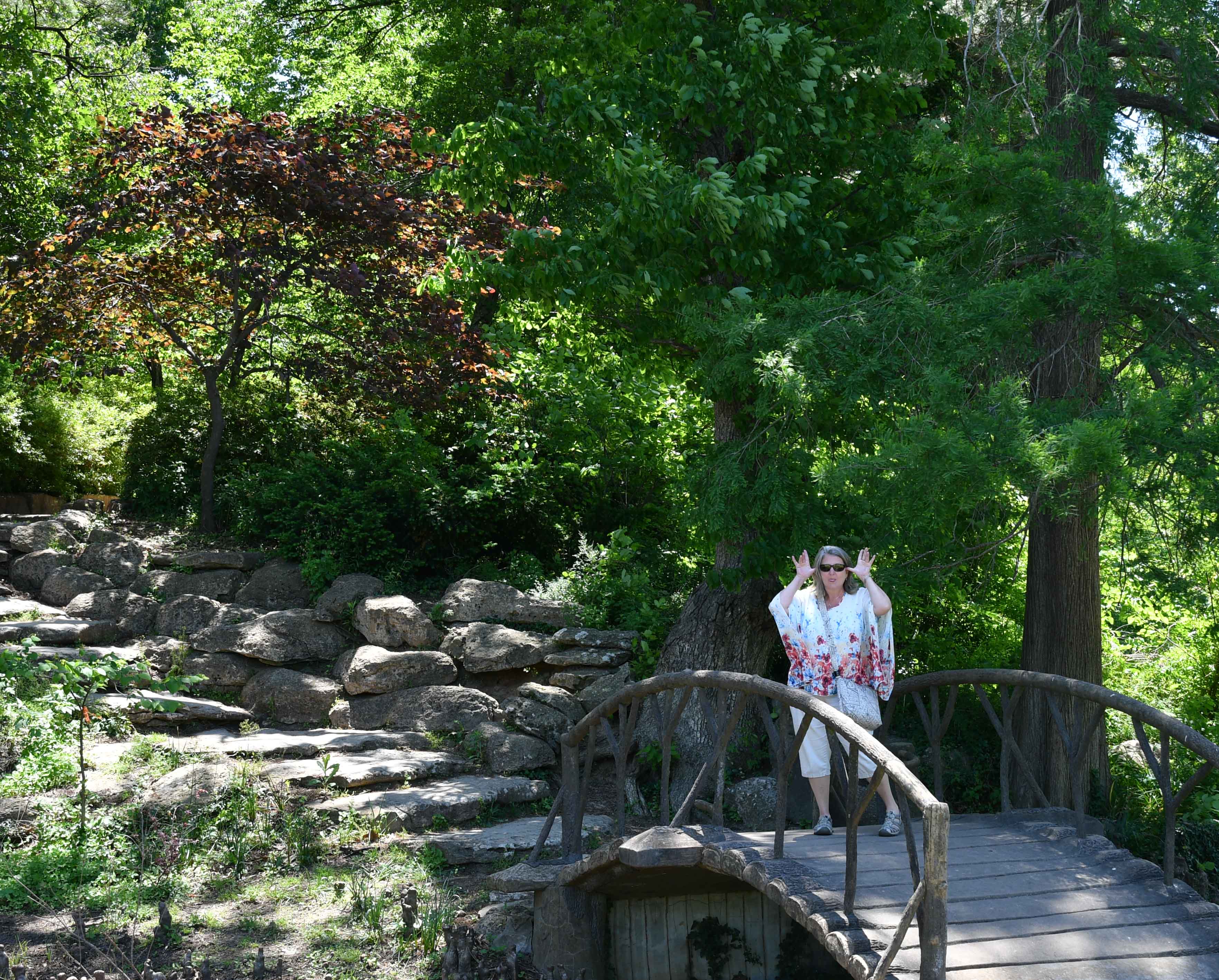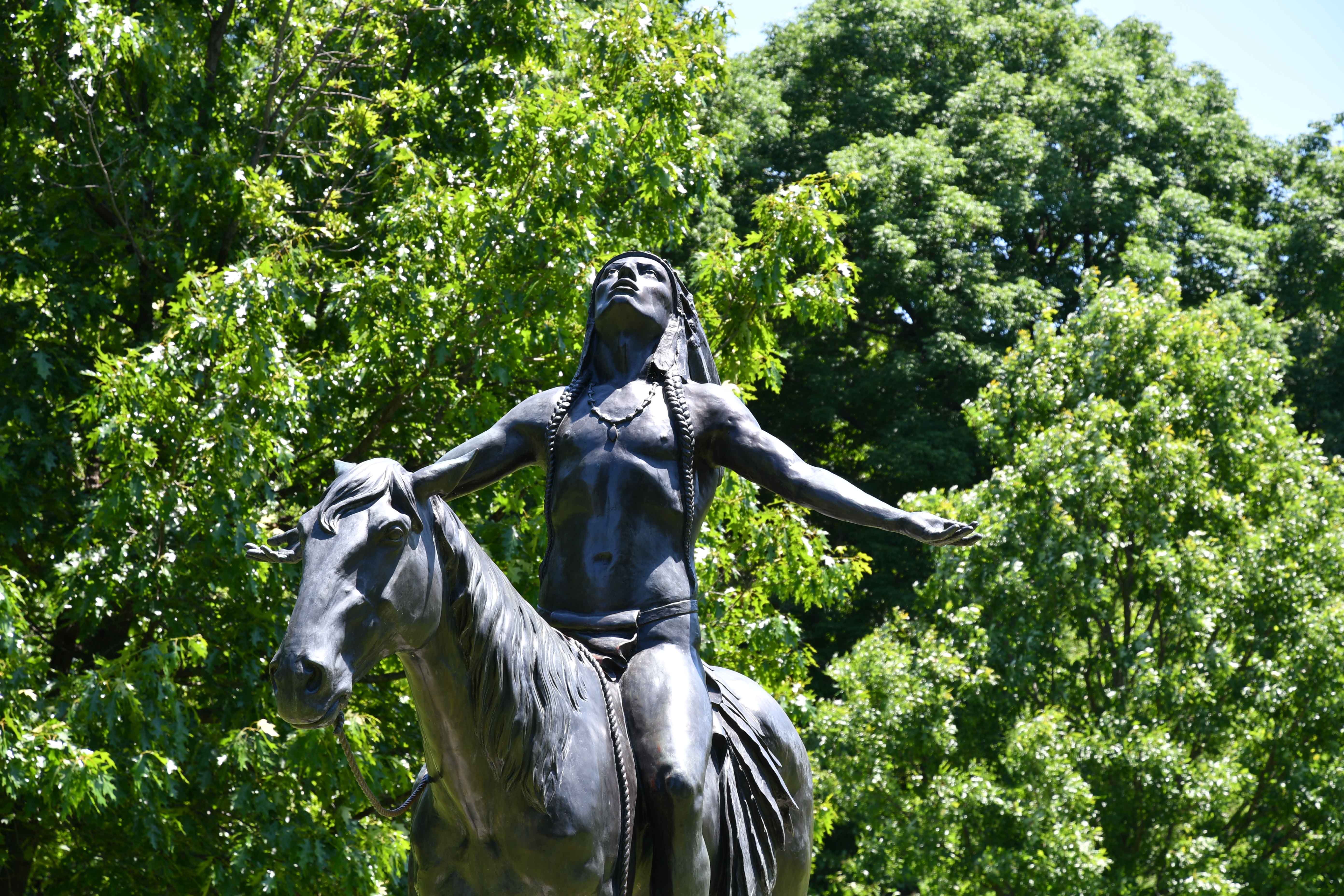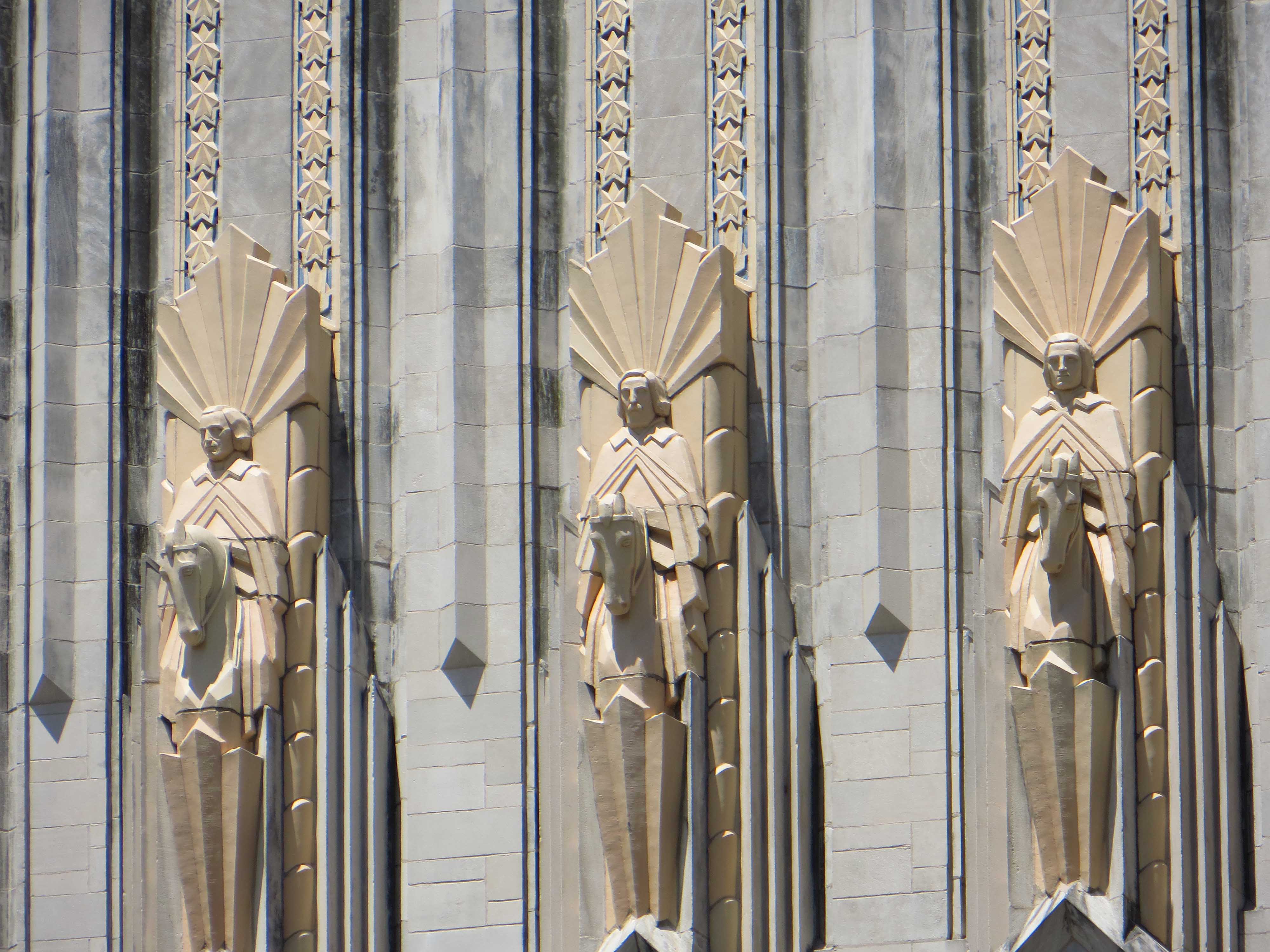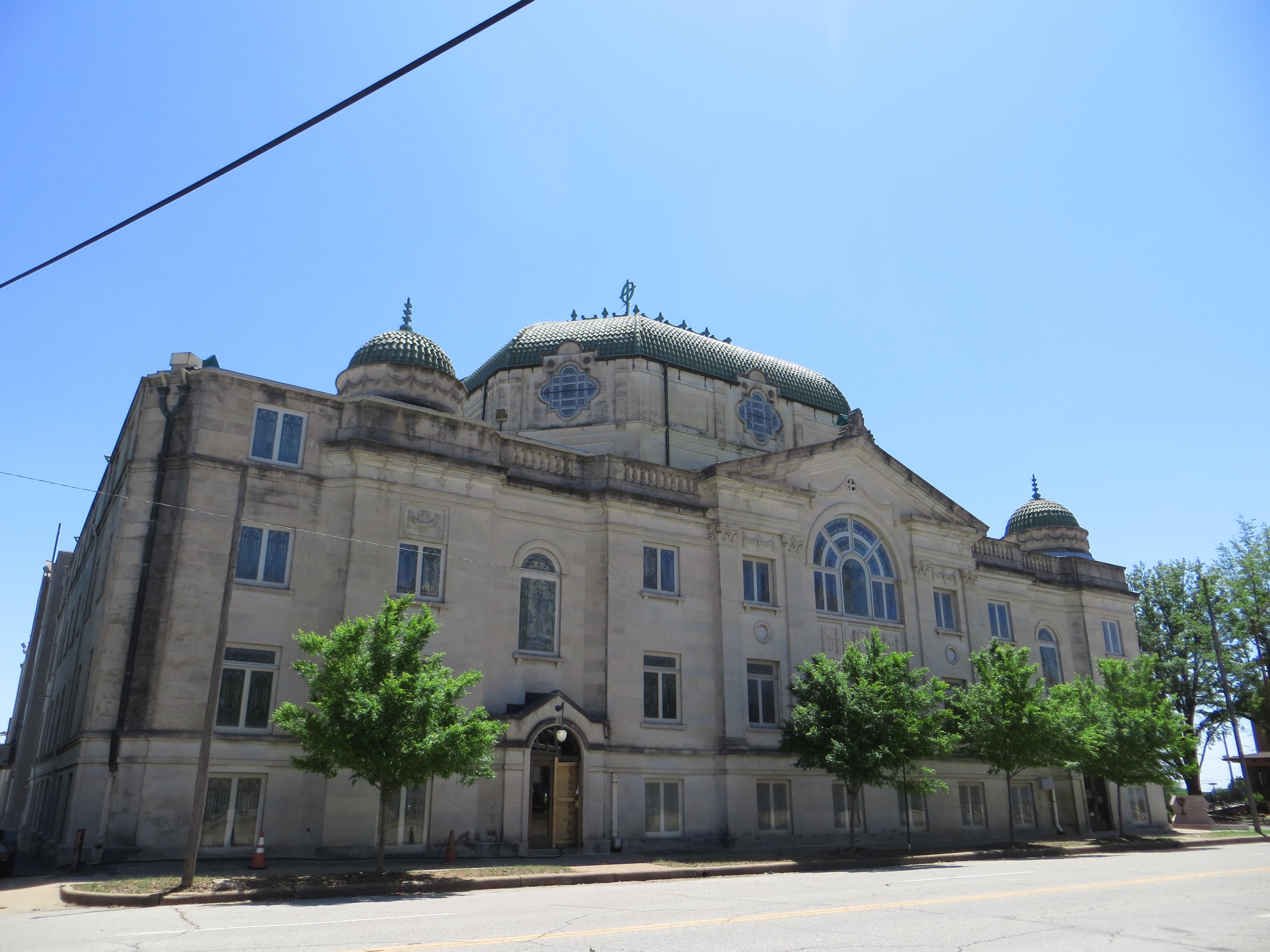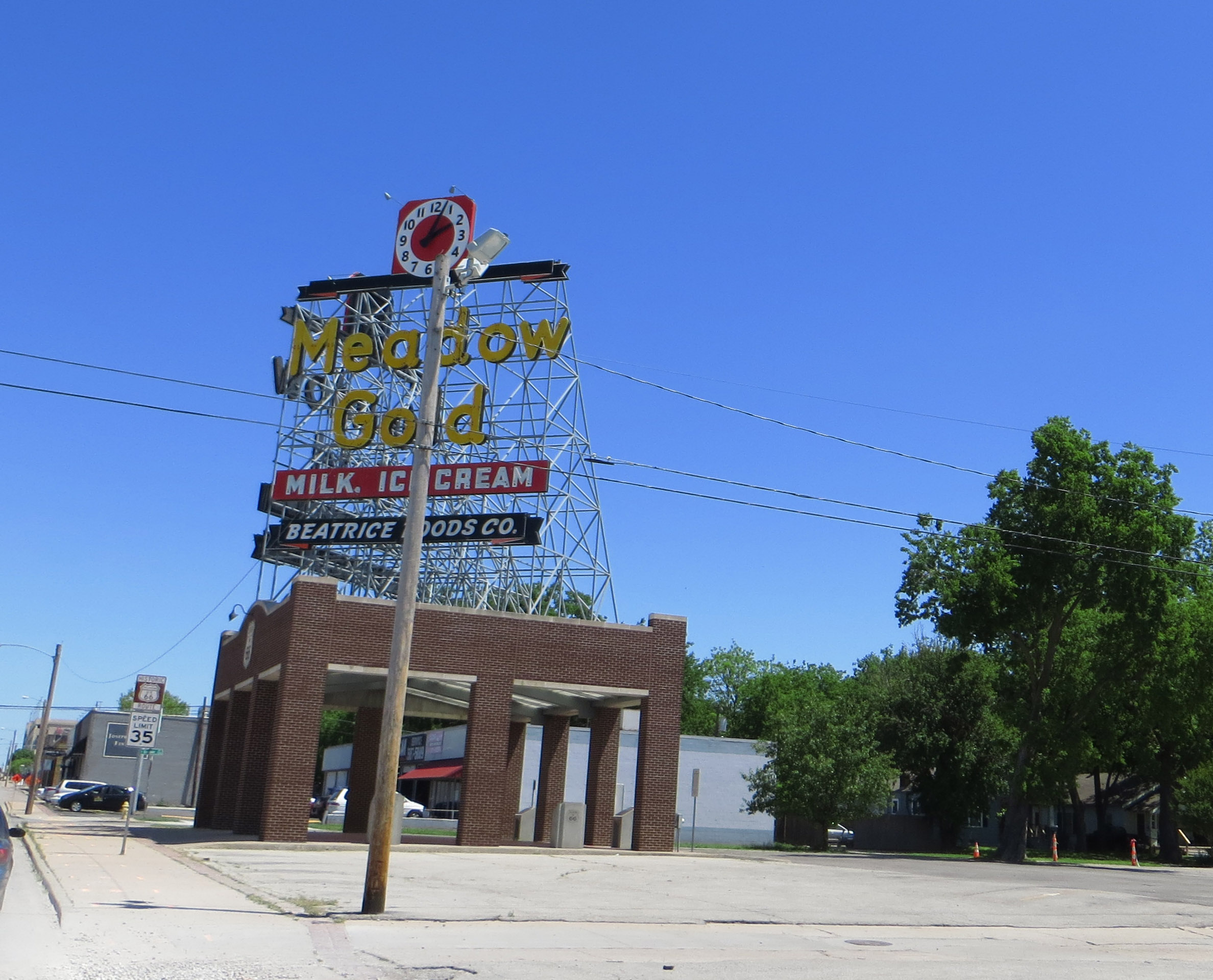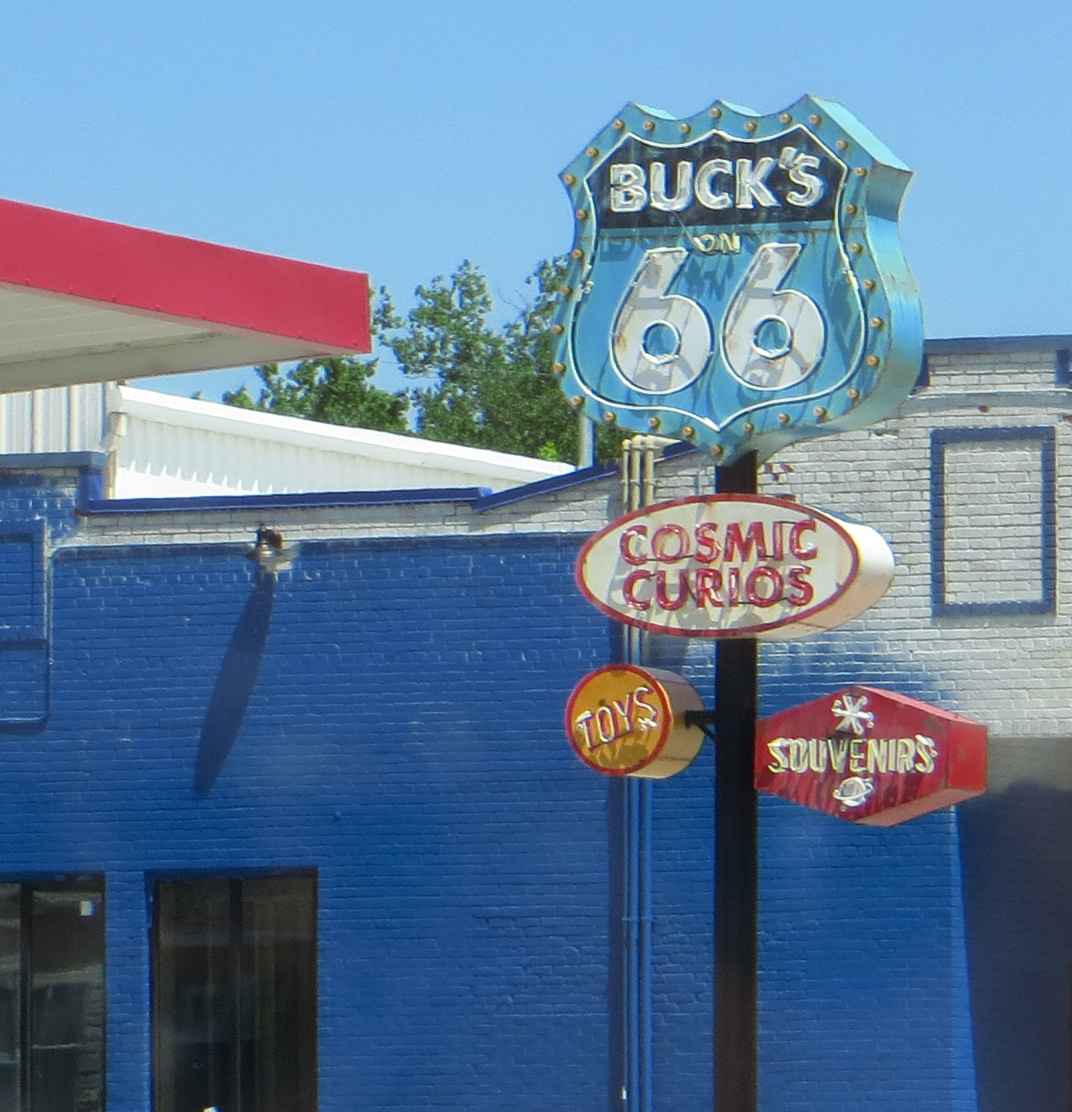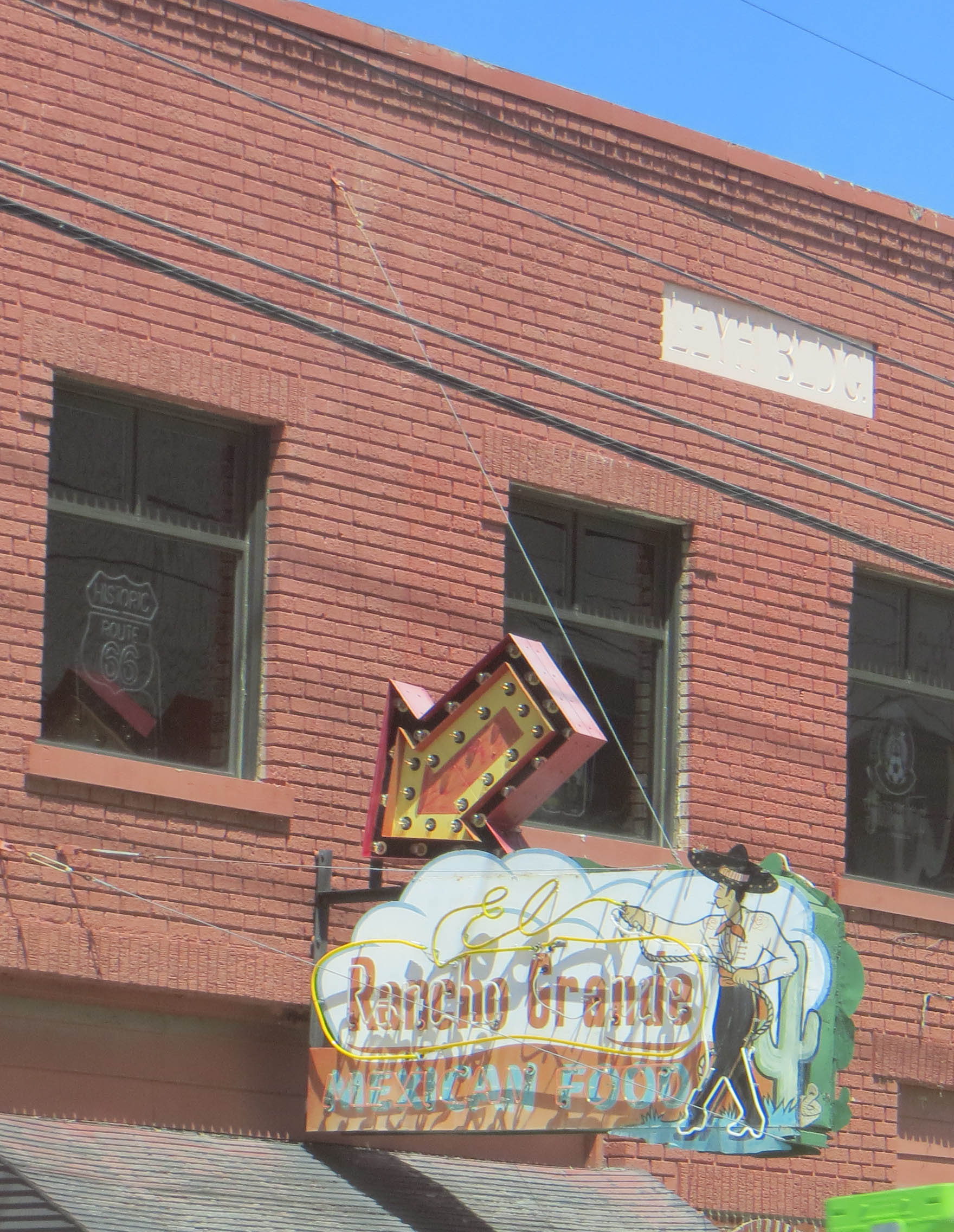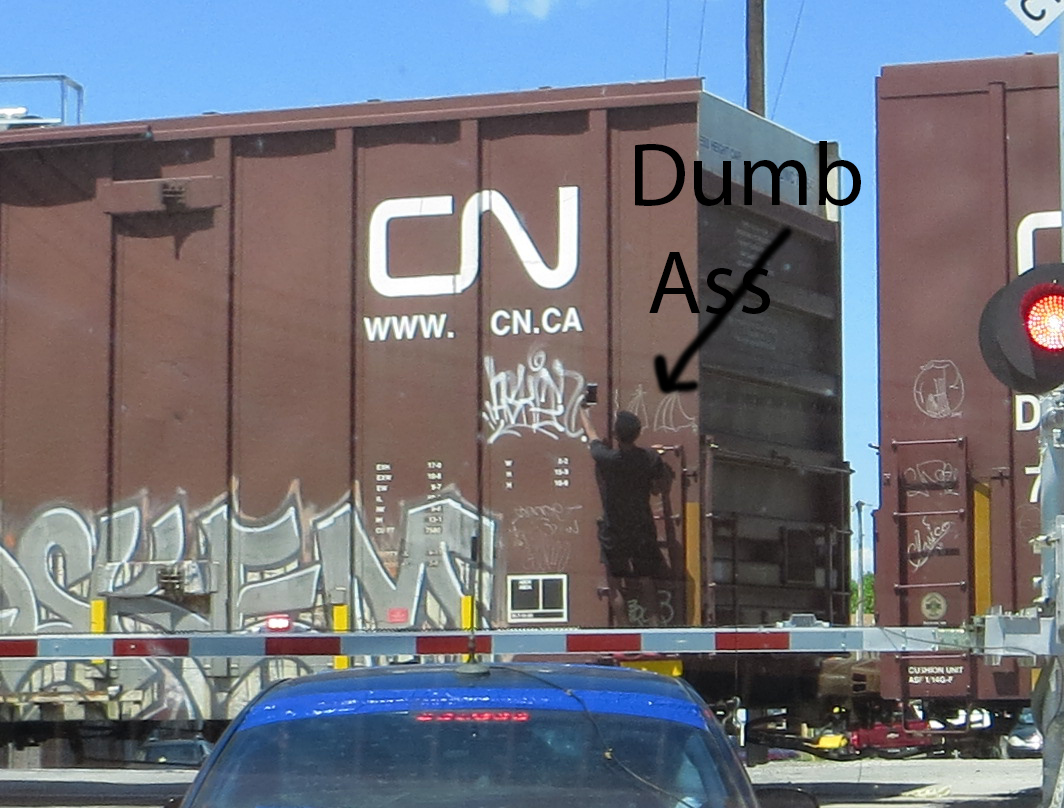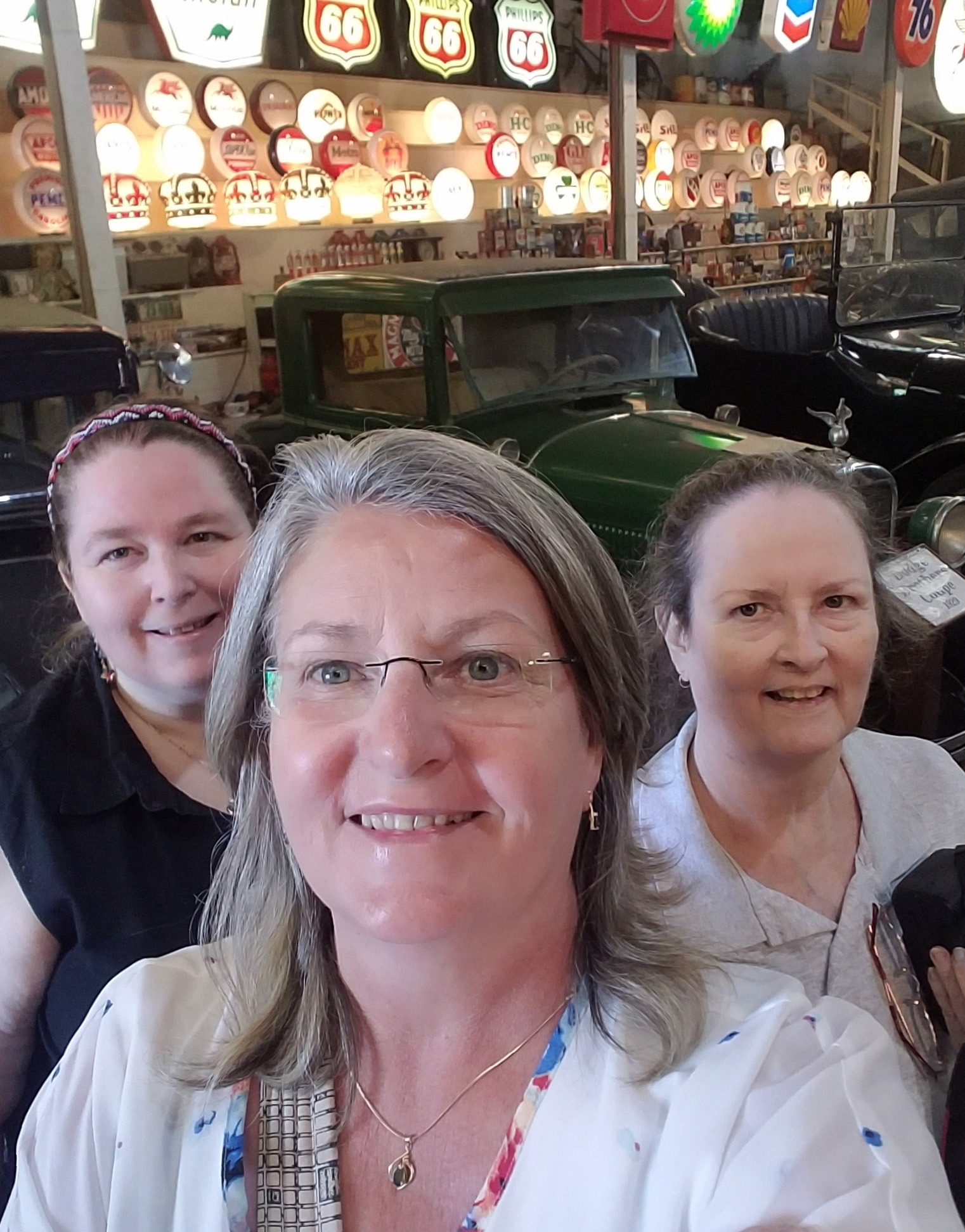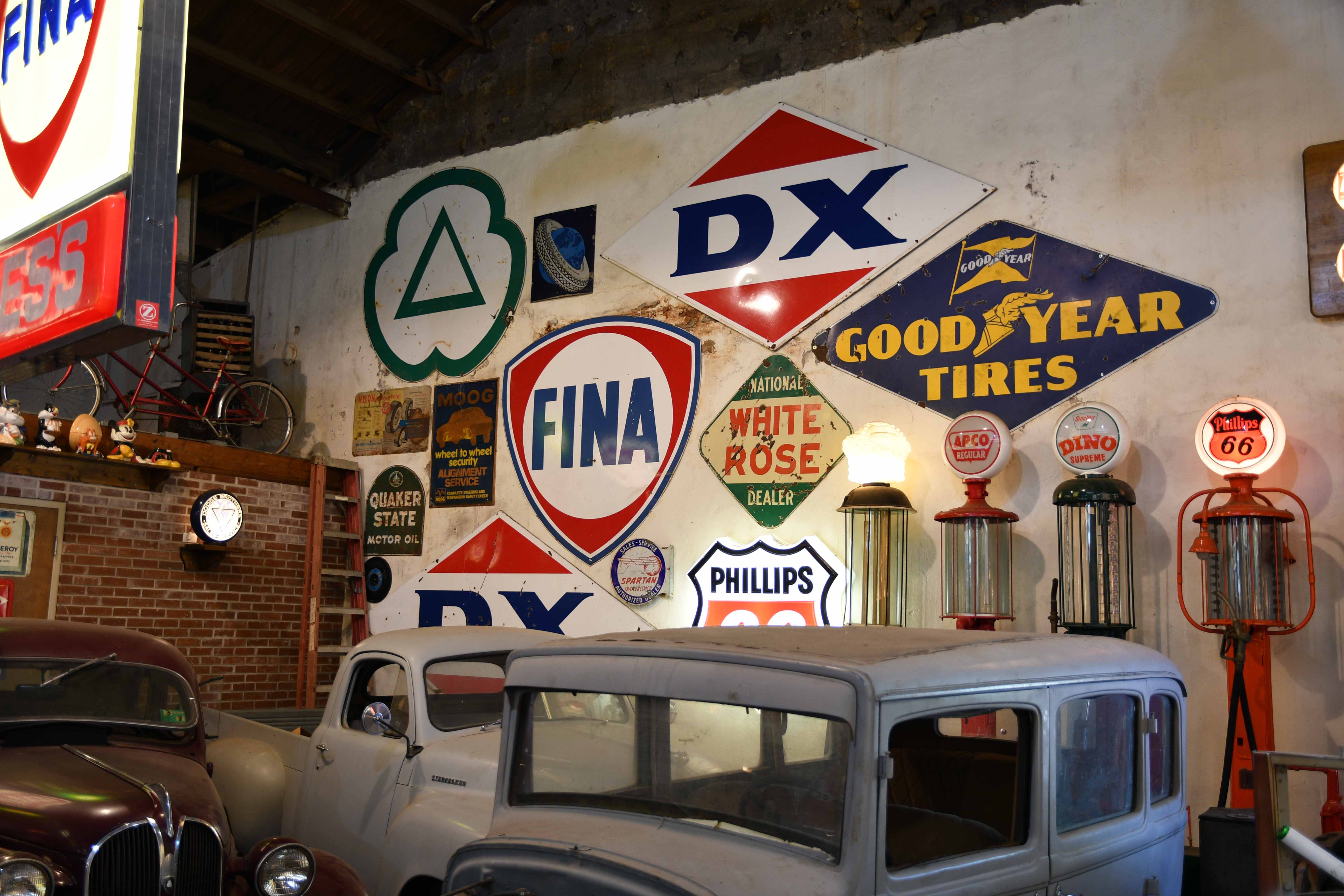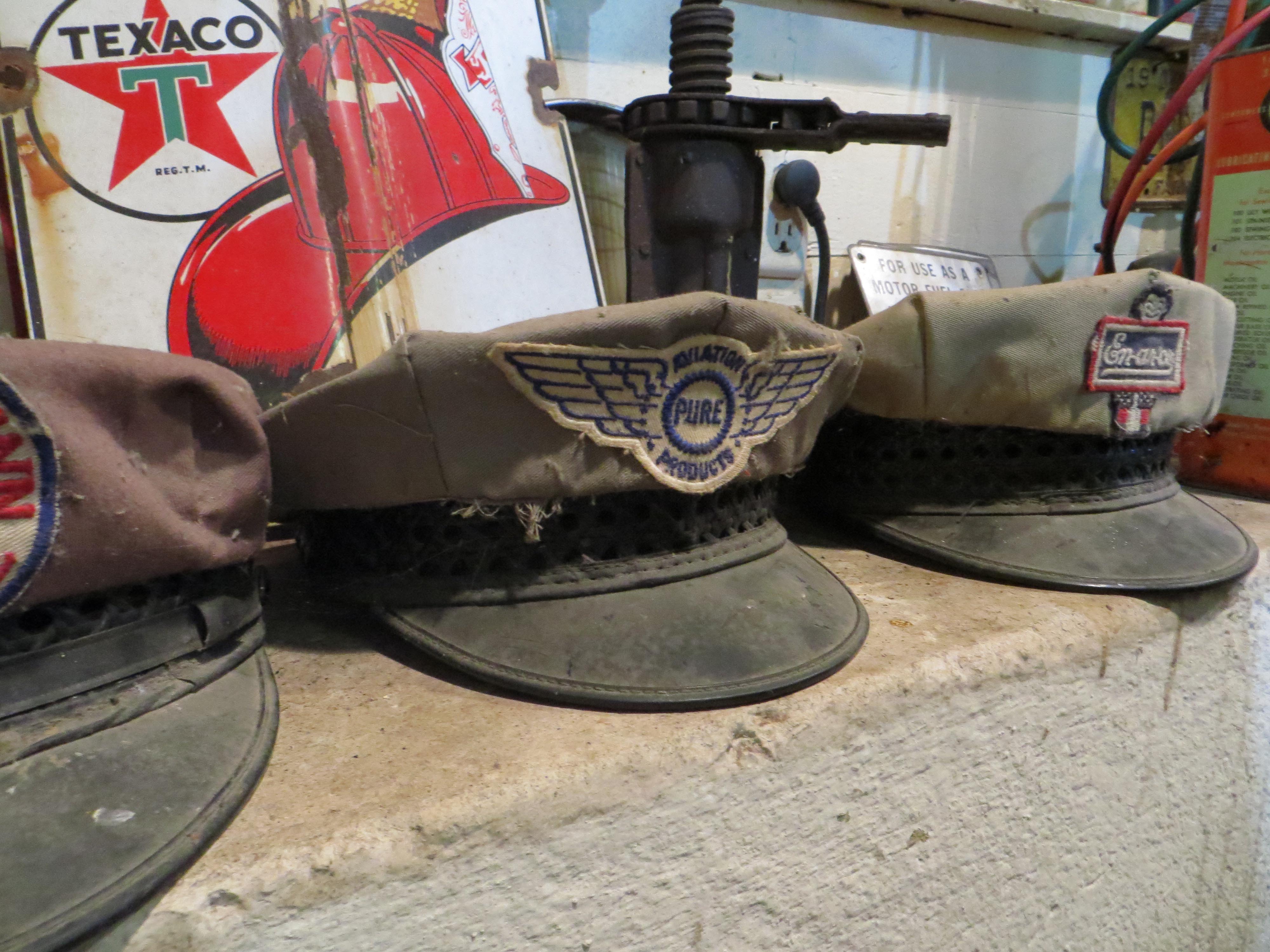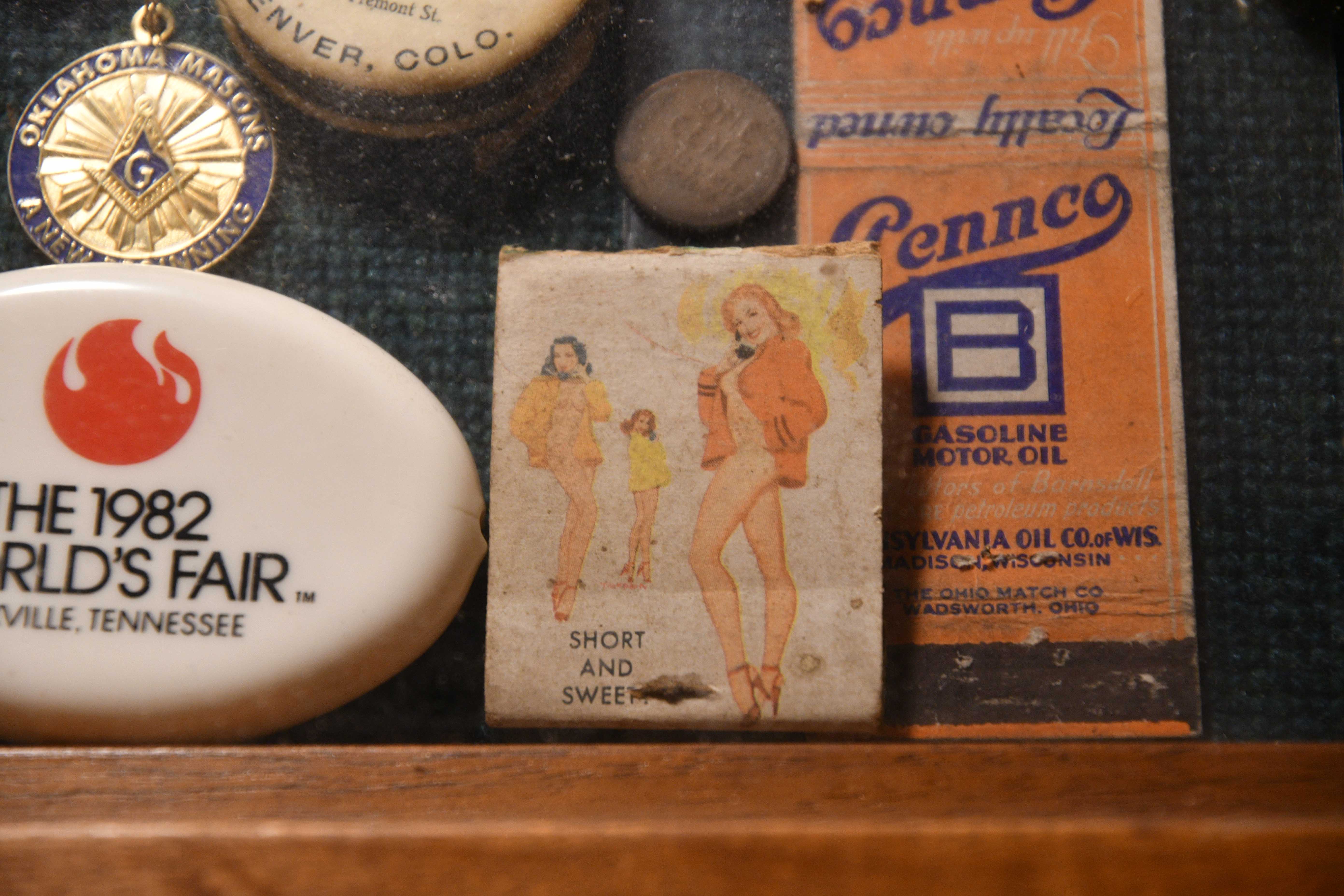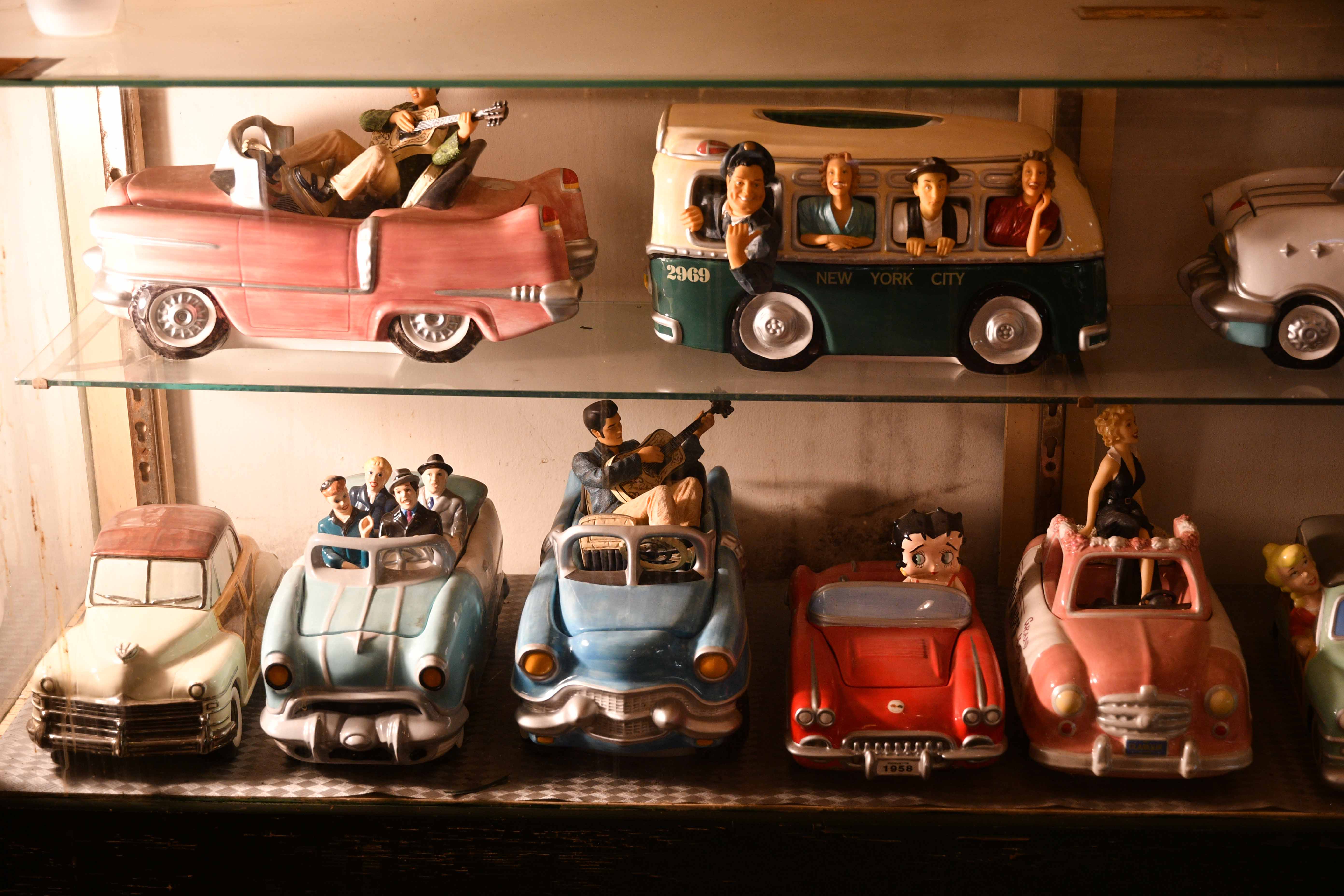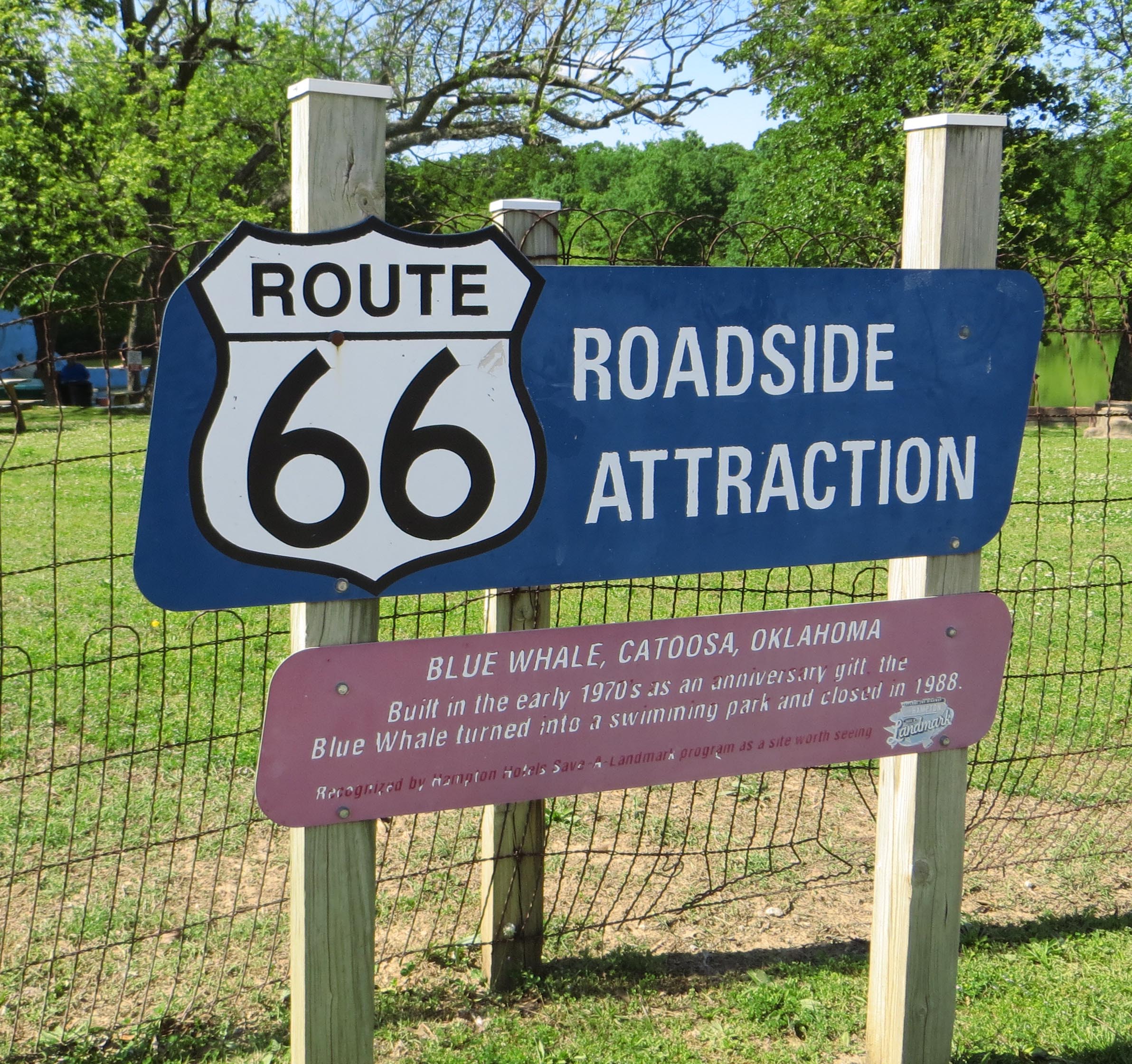 Thursday, was my last opportunity to enjoy the walking trail by the RV park. I will miss this trail.  I spoke to the RV park owner and he told me there are now 5 baby buffalo and they are expecting 2 more over the next few days.  It really was a beautiful day to do the laundry LOL.  We also took advantage of the quarantine loosening to go to the oldest steakhouse in Oklahoma City, Cattlemen's Steakhouse.  I had an excellent T-Bone, well I enjoyed about half of it and save the other half for later. When we got home I started putting things away. It's been so long since we've broken camp I wanted to make sure I didn't miss something.
Friday, we started the day by turning my leftover steak into steak and eggs.  We got on the road by 10:30, onward to Arkansas!  We filled up the motorhome for only the second time this year, weird, and the price was awesome!  Things are beginning to loosen but not all the way.  We passed several signs once we got into Arkansas there were road construction signs saying no "REC" travel.  I think meaning no recreational travel.  We arrived at "The Creeks RV Resort" in Cave Springs, Arkansas around 3 pm.  Poor Elard, the wind was brutal all the way from Oklahoma City. I already miss the walking trail, it took two loops of all the interior roads of the park to get to 2 miles.  Oh well.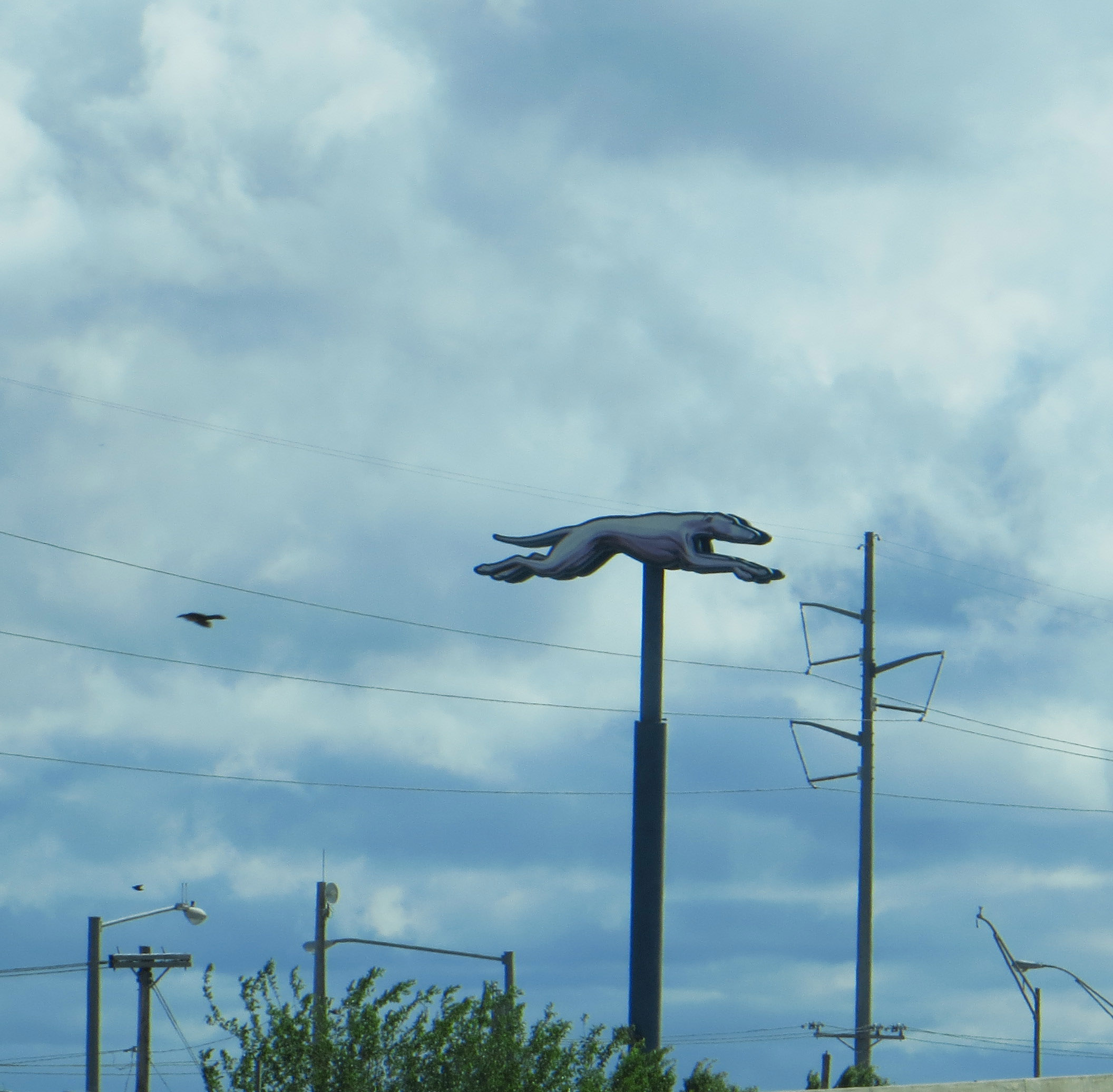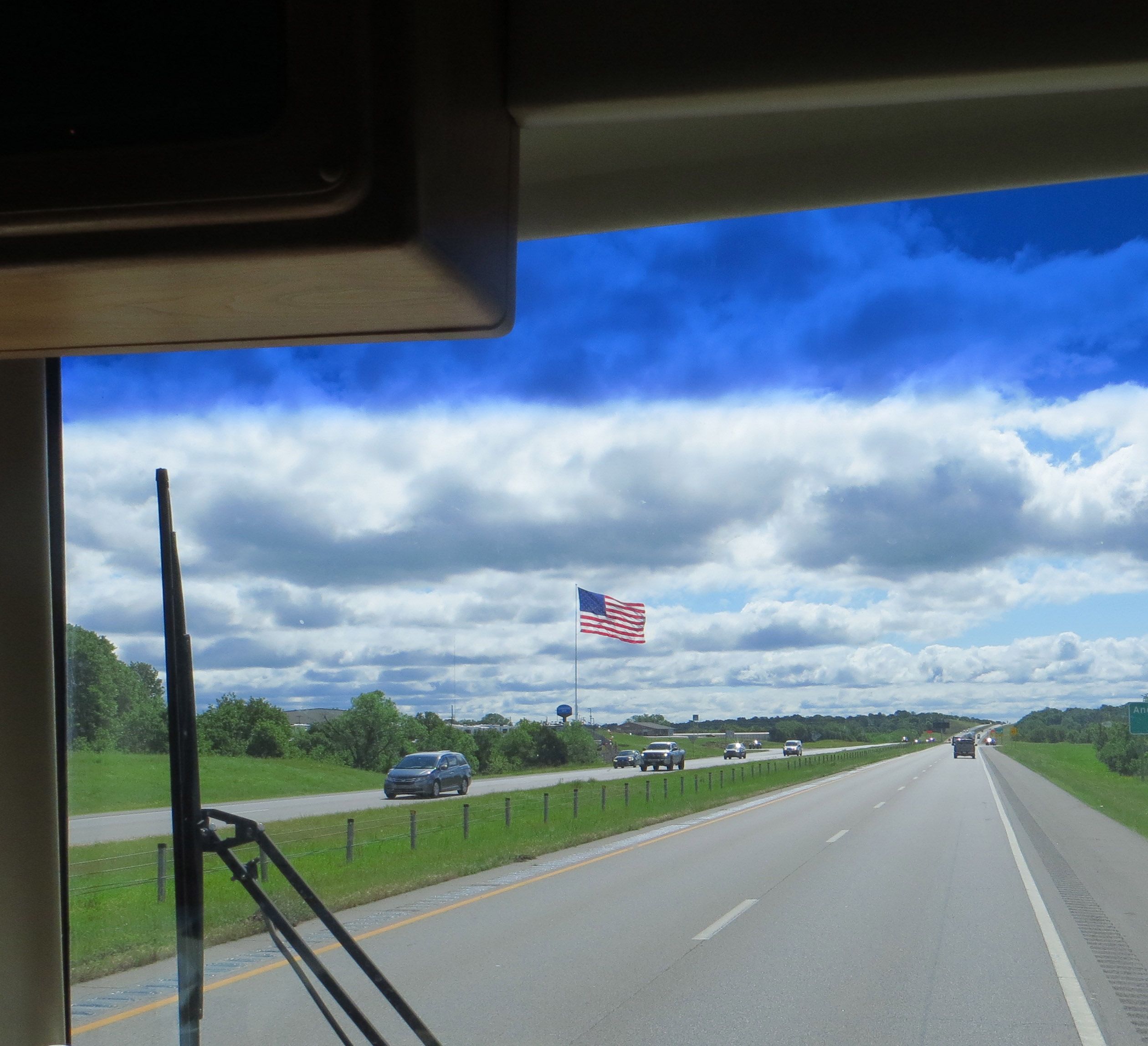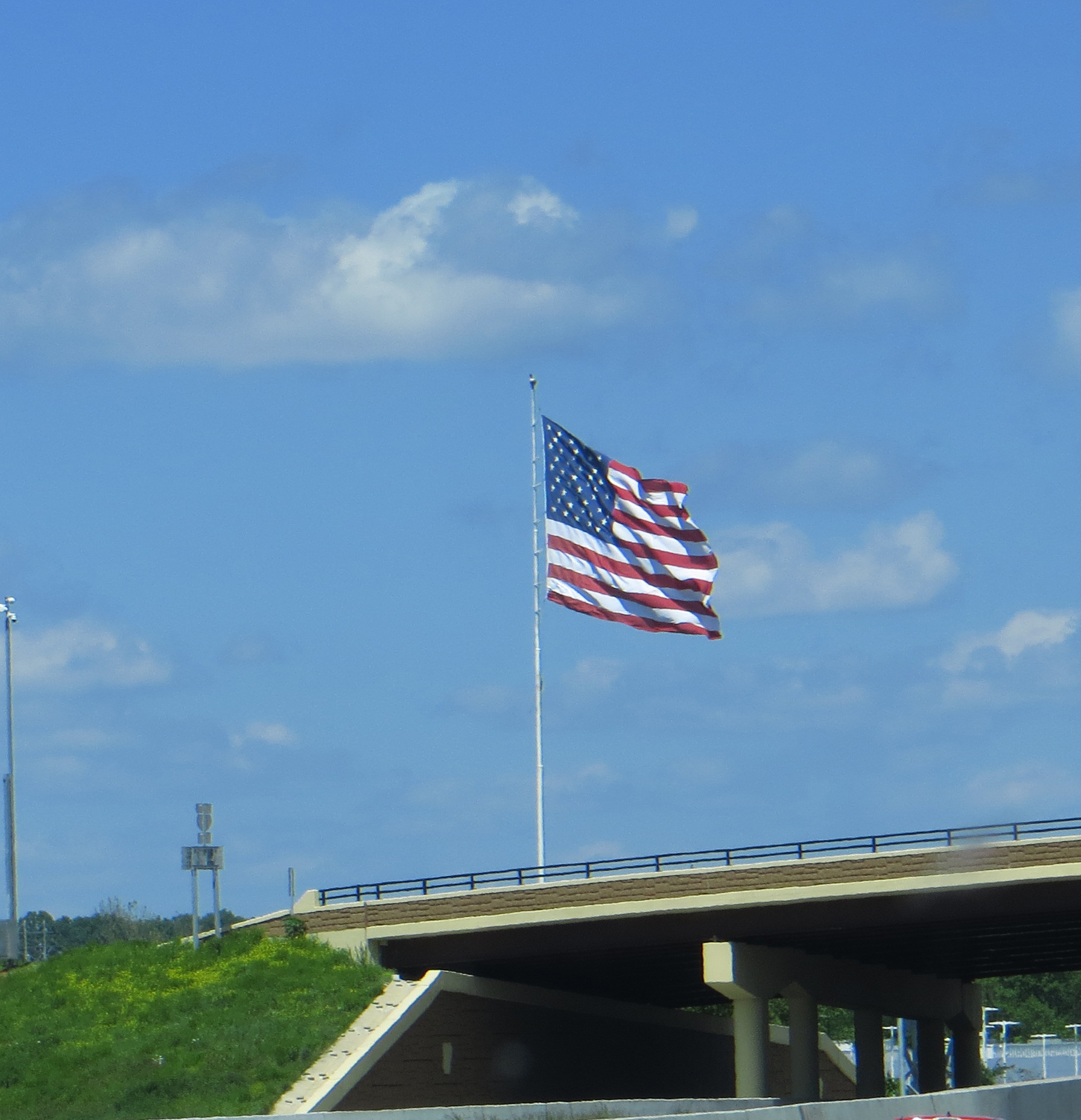 Saturday, brrrr, it got cold last night and only got to 70. It is supposed to stay very cool thru Wednesday.  It made for a very nice walk today. Next I managed to get a reservation at a park in Kansas City, MO (our next stop) ...but just barely.  Missouri is not allowed to accept reservations for recreational travelers yet. I worked on getting the blog post ready and cooked dinner. And we worked on what we plan to do for the next week.  It is good to be "on the move" again.
Make Life an Adventure!