Rayne, LA
Jan. 02 - Jan. 09, 2021
Sunday, moving day, from Abita Springs RV Resort to Frog City RV in Rayne, LA, frog leg capital of the world.  We ran into Willie and David on the drive and visited together for a few minutes at the Atchafalaya rest area. They were headed to Haughton to visit with our brother and his family for a few days. We made a fuel stop for the motorhome and after setting up camp we went for dinner at Cajun Claws Seafood Boilers.  The food was very good, too early for crawfish just yet but their boiled shrimp was yummy. I spent the evening looking at RV Parks and weighing options for travel after Elard gets back from snow skiing. 
Monday, I spent most of the day marking RV Parks in the Coast-to-Coast network that are near the places we want to go.  As I looked there were a lot of parks in California, Washington, and Oregon that show "Temporarily Closed" on Google.  I suspect this is because of COVID restrictions but I have not actually called any of them to check.  We made it out to look around and fill up the Jeep. Boy it is flat around here.  We saw a few crawfish traps out in the fields, quite a few of them also had a white crane on top trying to figure out how to get them out of the trap. It is always something with this lifestyle...found evidence of a water leak the back corner of one of the closet! We pulled everything out and got it drying out from the rain we had last Friday.  Elard thinks he knows were it is coming from outside and there is no rain forecast until Wednesday night. Luckily is is just in the back corner so we should be fine.

Tuesday, we took off for Shreveport early to visit with the family. It made for a long day but very worth it.  

Wednesday, I tried to go to a couple of quilt shops but I was unsuccessful, one was closed and I could not find the other. So I visited a couple of antique/flea markets instead, Old Roundup and The Funky Flea.  I didn't find anything I couldn't live without but it was fun. I've been wanting to try chicken cracklins since I discovered they were a thing in November 2019.  I stopped at Don's Specialty Meats to get some. They are awesome...but sooo bad for you.  I went a little overboard at Don's, stuffed pork chops, stuffed chicken, sausage, bisque, and they were having King Cakes delivered when I arrived.  At least they were 1/2 size king cakes...of course I bought 2.  I shared the chicken cracklins with Elard when I got back to the coach and we tried the Praline Cream Cheese cake. It was made by Crystal Weddings, very moist, I loved it.  I put the Bavarian Cream in the freezer for later.  We found a local gem for dinner, Gabe's Cajun Food.  They had lots of good reviews on Google and we had to stand in line to order.  There was a steady stream of cars going to the drive thru and picking up orders they'd call in.  The seating area was small and full so we got our order to go.  I had the frog leg combo (when in Rayne right?) and they were delicious. Elard had the fish and shrimp and enjoyed his as well. The fried chicken looked really too.  Daiquiri Divas provided the beverages which also served as dessert. And speaking of frogs! It came a frog strangler, I was afraid we might have to shelter from a tornado but it didn't materialize, thank goodness. While I was out shopping Elard applied some sealer to the spot where he thought the water is getting in . At least the rain let us know the leak isn't fixed while everything is still out of the closet...more research needed (it's always something).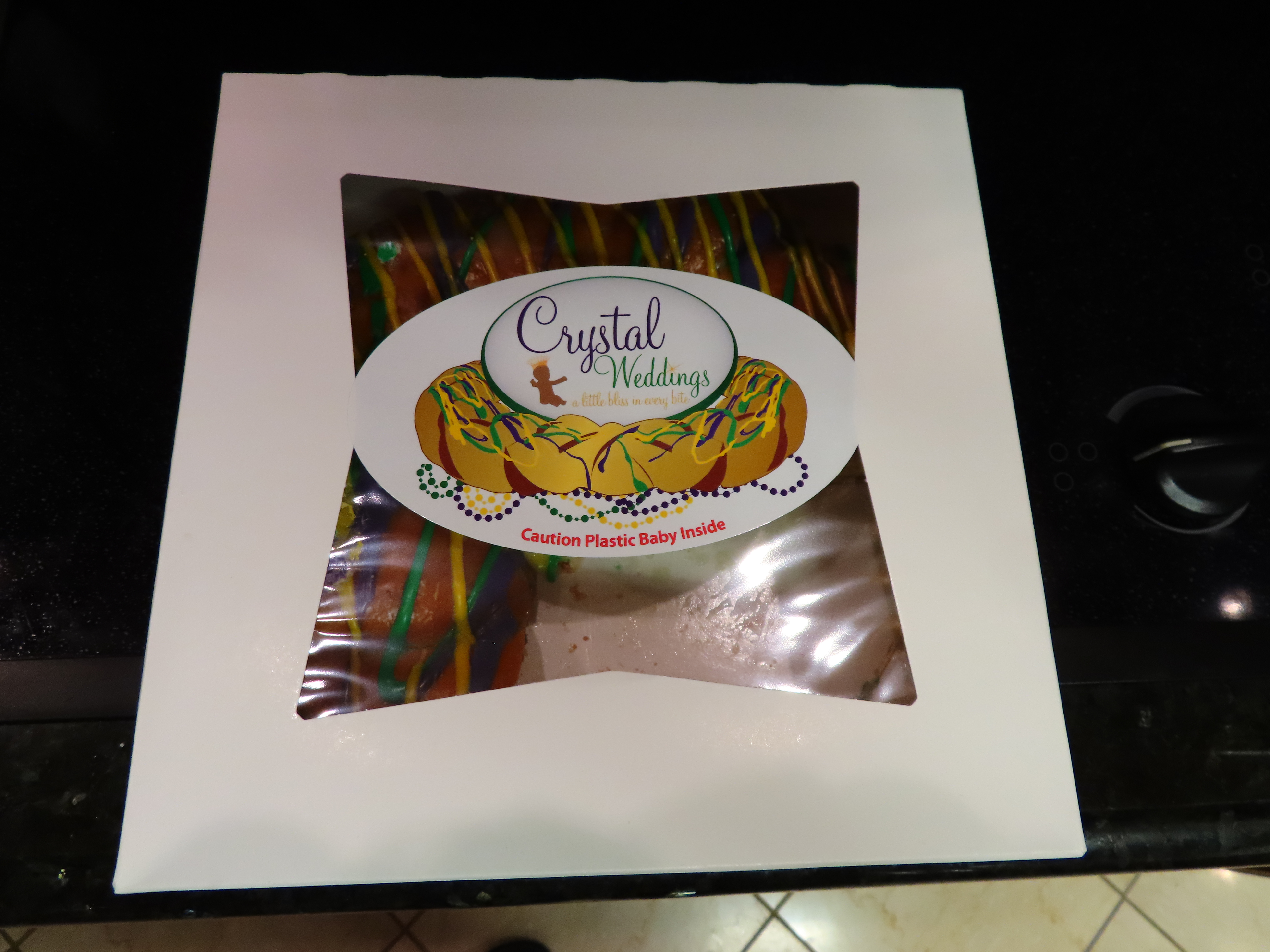 Thursday, I didn't do much of anything but Elard spent the day trying to find the leak. We will have to wait for more rain to know if he found it. 
Friday, moving day!  We are now all settled in at Grand Texas RV Resort just north of Houston.  We will be here for a bit. The park is very nice, and right across from a water park and adventure park and beside a go kart track. Would be a great location for a summer time get away with kids. It is close to I-69 but surprisingly quiet.
Saturday, I dropped Elard at the airport really early for his annual ski trip to Vail. Since I had a little time before my Walmart pickup I decided to try a breakfast place, The Toasted Yolk. It was just okay but the timing was perfect for my pickup order to get ready.  I went shopping at the Cupcake Quilting shop. Such a cute shop and they have such a huge selection of Bernina machines. I found some good fabric and decided to stop for a late lunch at Dirty Juicy Burgers. They weren't dirty but they were juicy and good. 

Make Life a Adventure!