Week 201: Opp, AL - Marianna and Eastpoint, FL
Dec. 04 - 10, 2022
Sunday, moving day! We moved to Marianna to the Stay N Go RV park. It is a nice park for a quick stop. It is weird to be here without my sister living here, Marianna not the RV park LOL.
Monday, I enjoyed a little pampering with a pedicure and then did the grocery shopping. We went to the Wharf for dinner, they do a good job with shrimp for sure.
Tuesday, we didn't do much of anything. We made a stop at the post office and decided to enjoy the Wharf again for dinner. Their flounder was almost as good as the bacon wrapped shrimp.
Wednesday, moving day again. We moved to Coastline RV Resort in Eastpoint, Florida, one of my favorite places in the world. We had to take a little different route than usual to avoid a bridge closure but the drive was uneventful and the bay welcomed us back.
Thursday, we enjoyed a very productive day. We talked with our builder in Louisiana to discuss our build plans. Prices are definitely higher than when we first looked at this in spring 2021. Next we visited the Apalachicola National Estuarine Research Reserve. It was a cool place with the history of the area and several aquariums full of local fish. One of the coolest exhibits was a sample from the bay taken that day and displayed beneath a microscope showing the tiny living things in the sample. Finally we stopped at the Eastpoint Beer Company to sample the local brew. I may have found my new boat, LOL.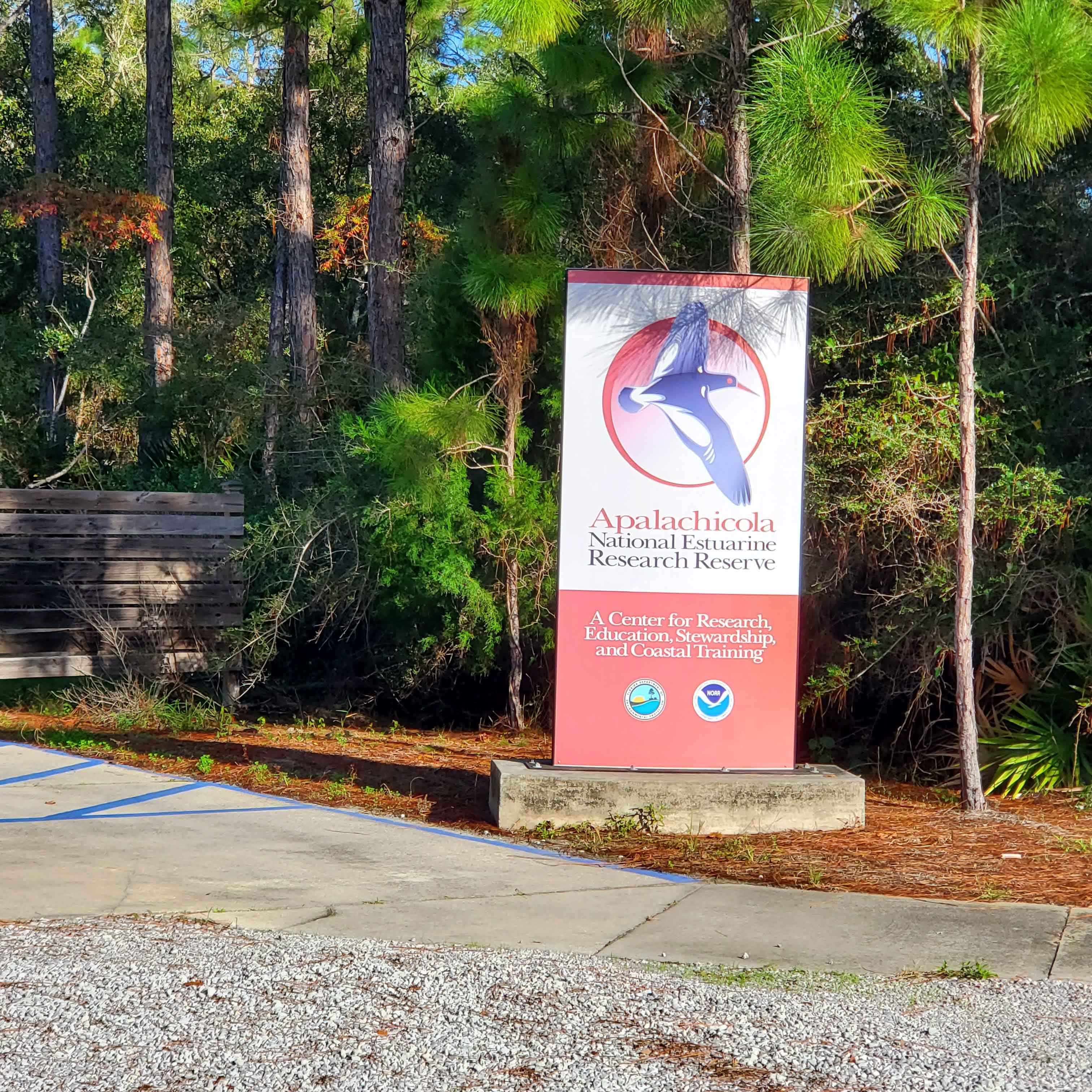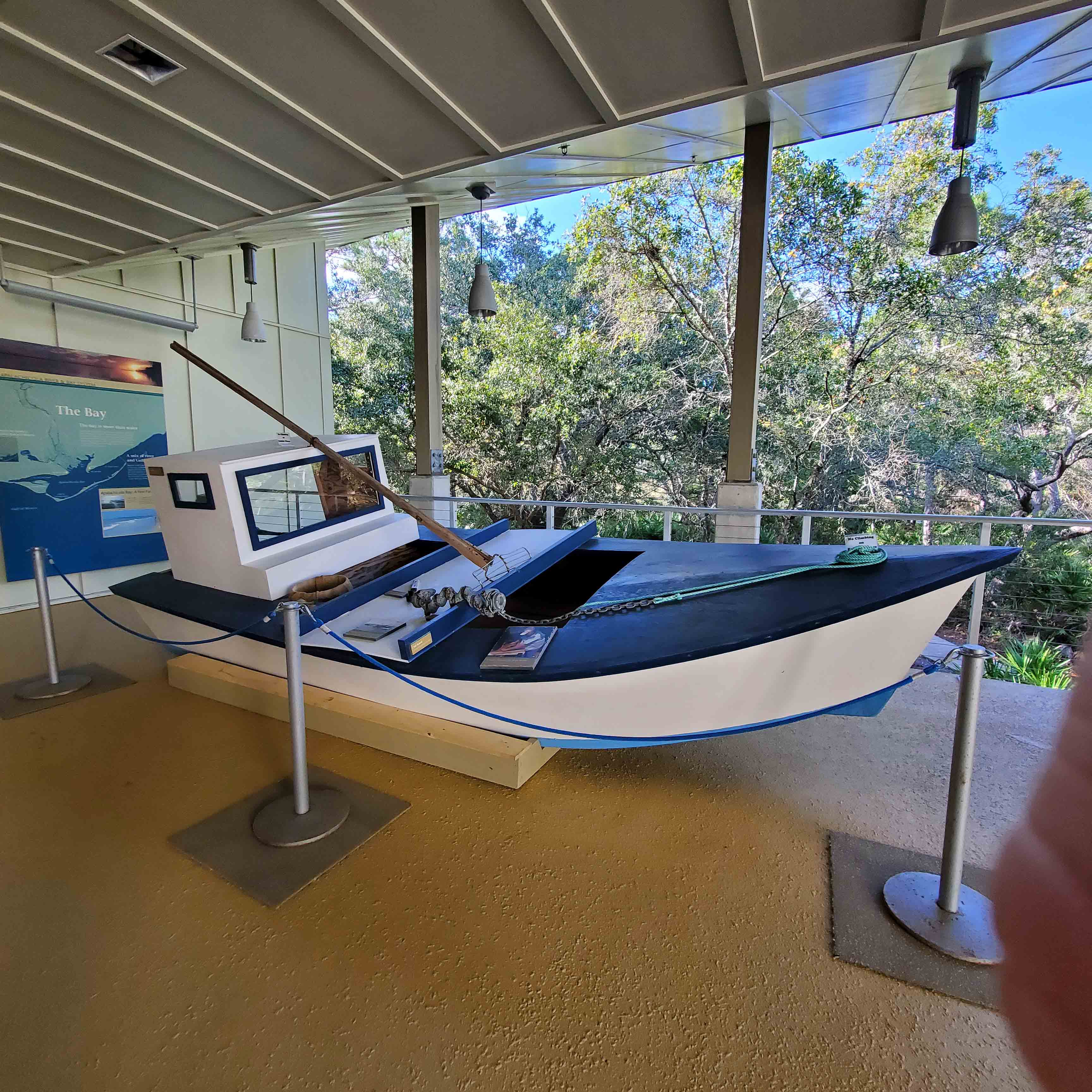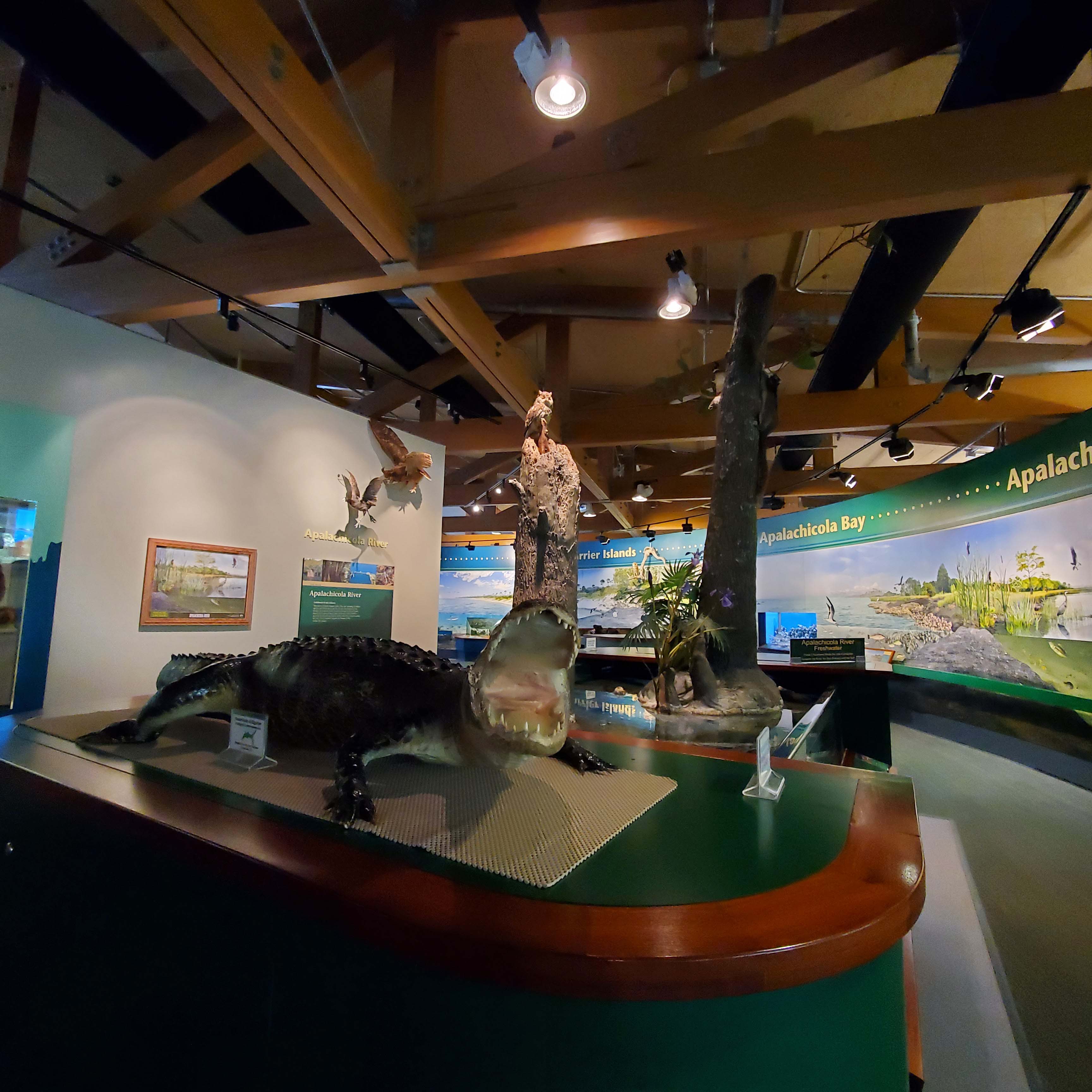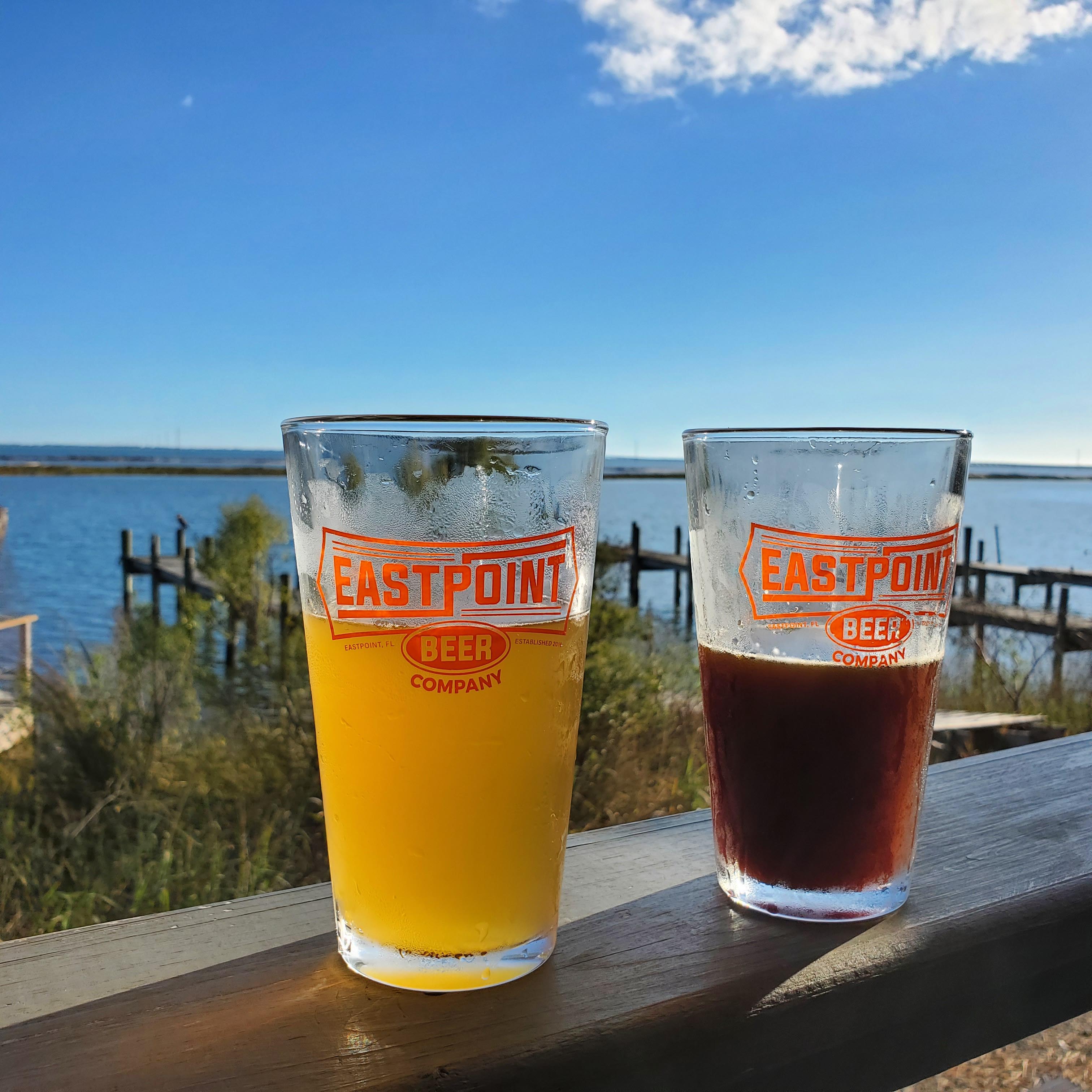 Friday, I enjoyed some outside time reading and watching the water. We decided to ride our bikes to the local Christmas Parade. It was only a 4 mile ride from the RV. While we were waiting for the parade to start I spotted a bald eagle on a tower.  I thought maybe he wanted to see the parade too but he took off when the police car blipped his siren.  It was such a cute little small town parade. The little boy next to us really made out like a bandit.  Nearly everyone in the parade knew him and pelted him with candy.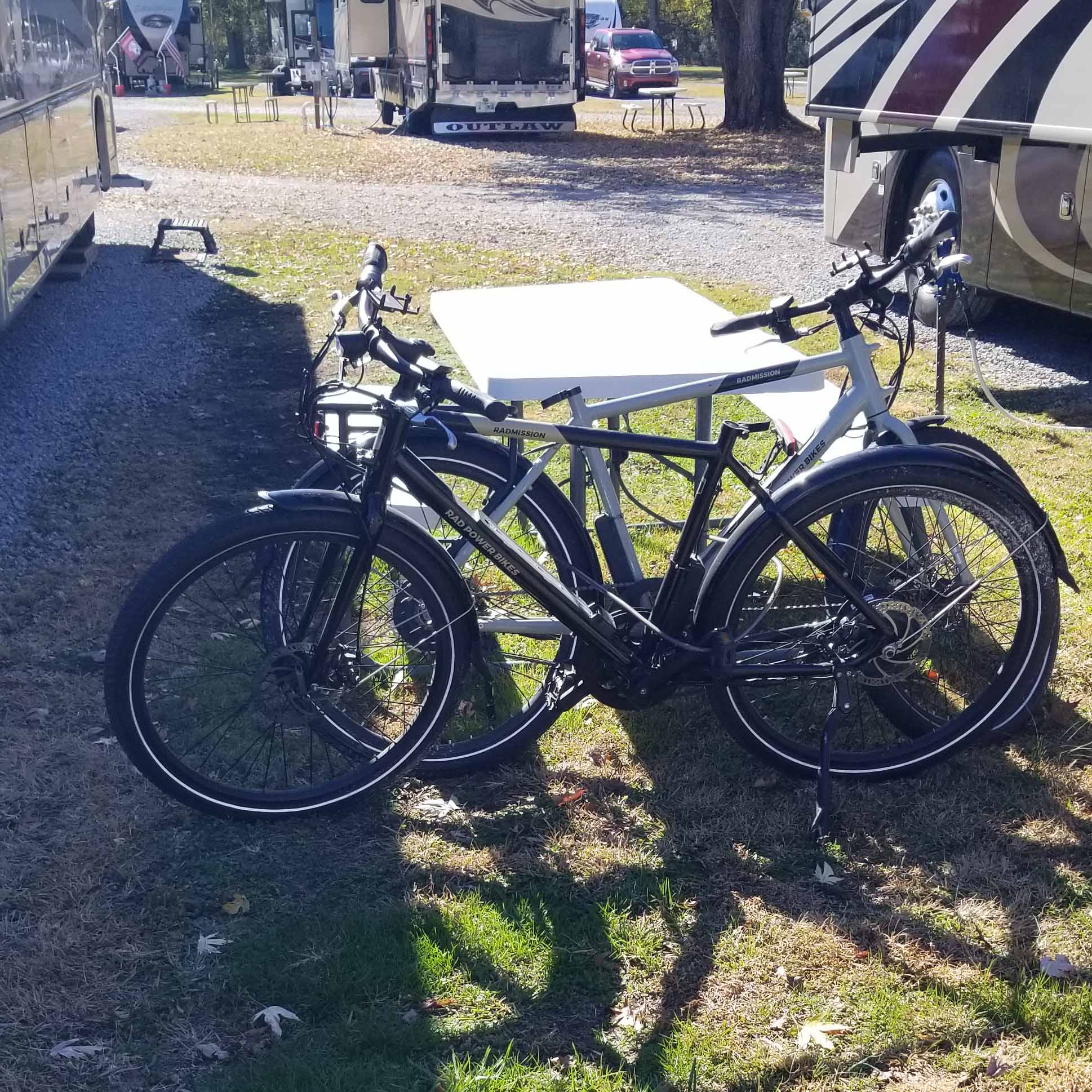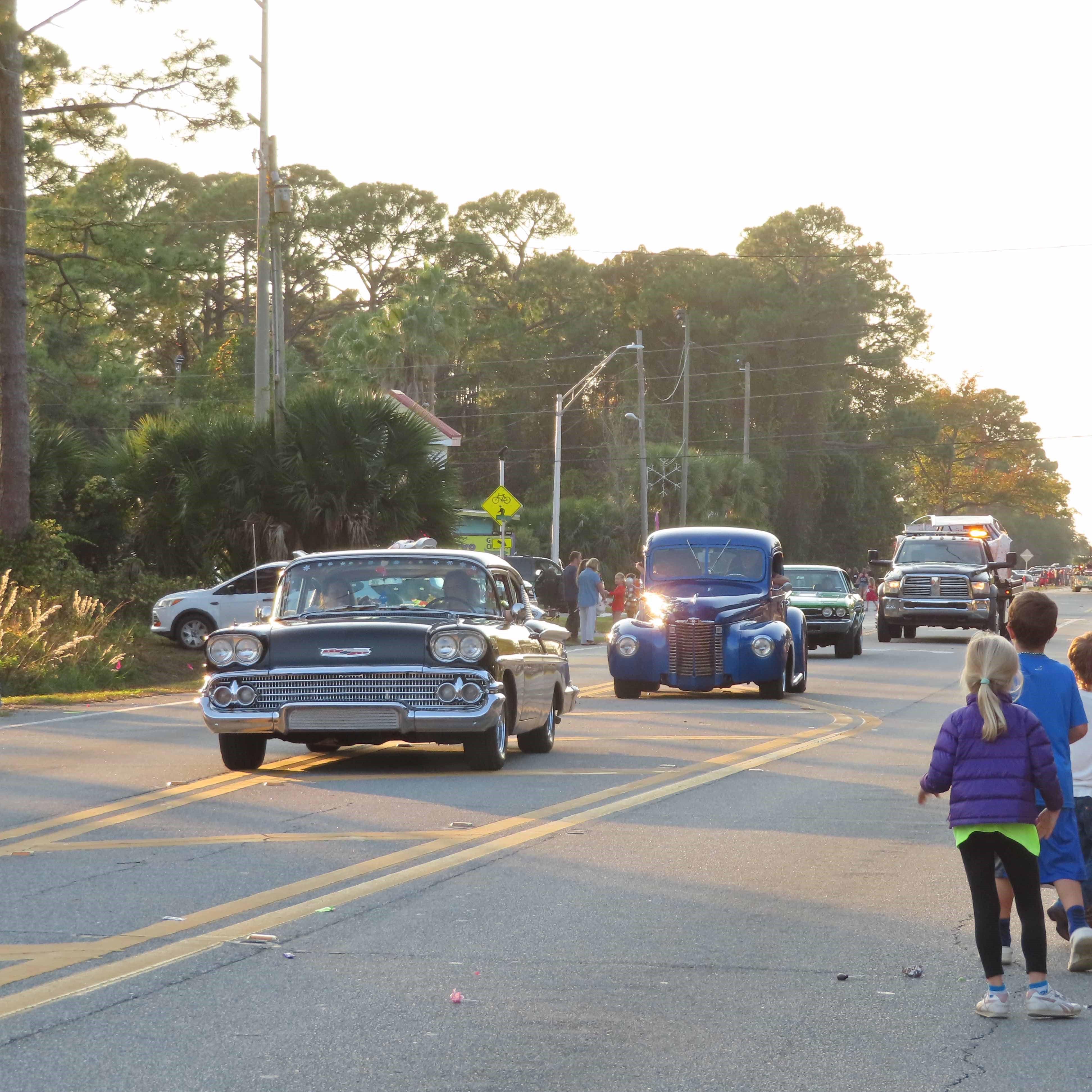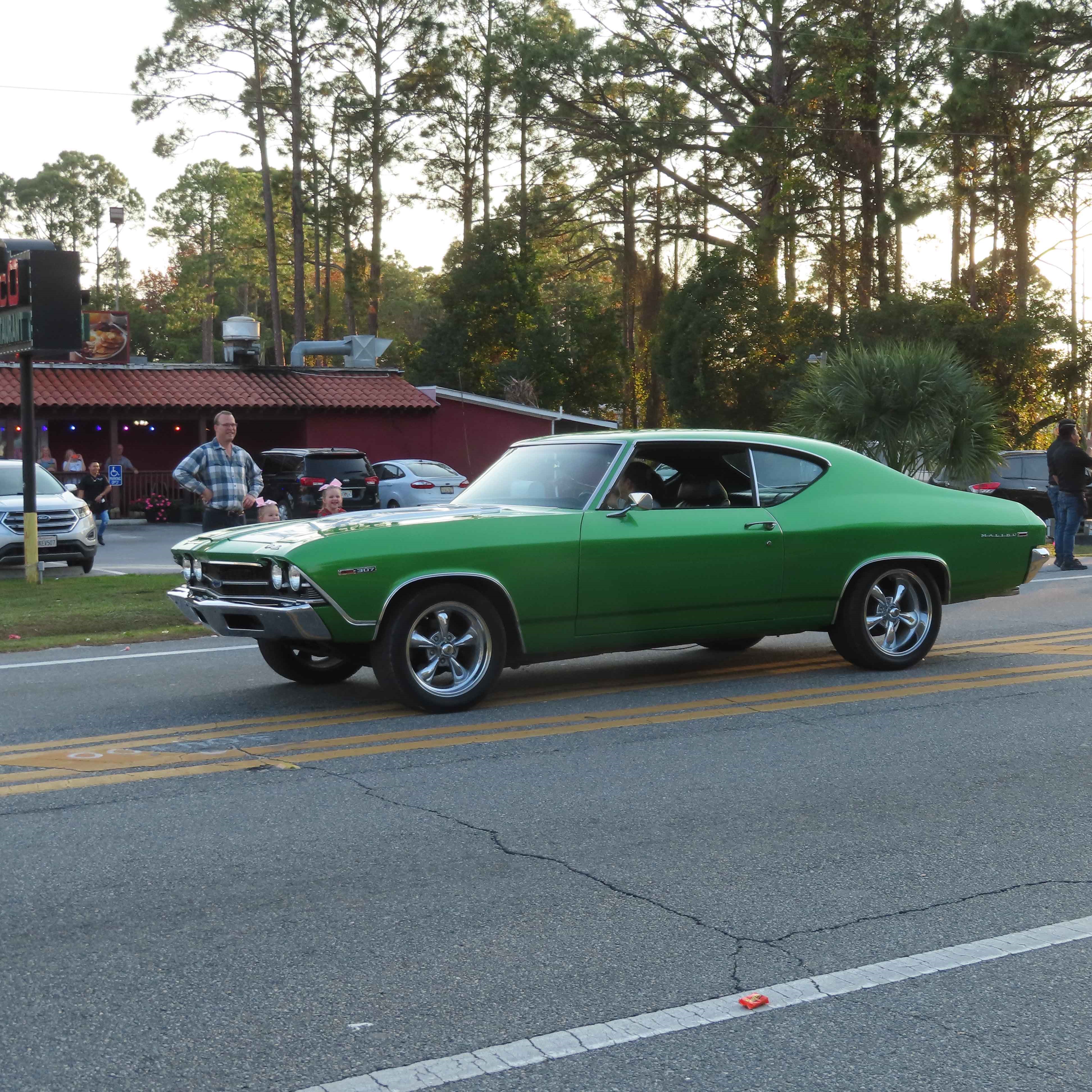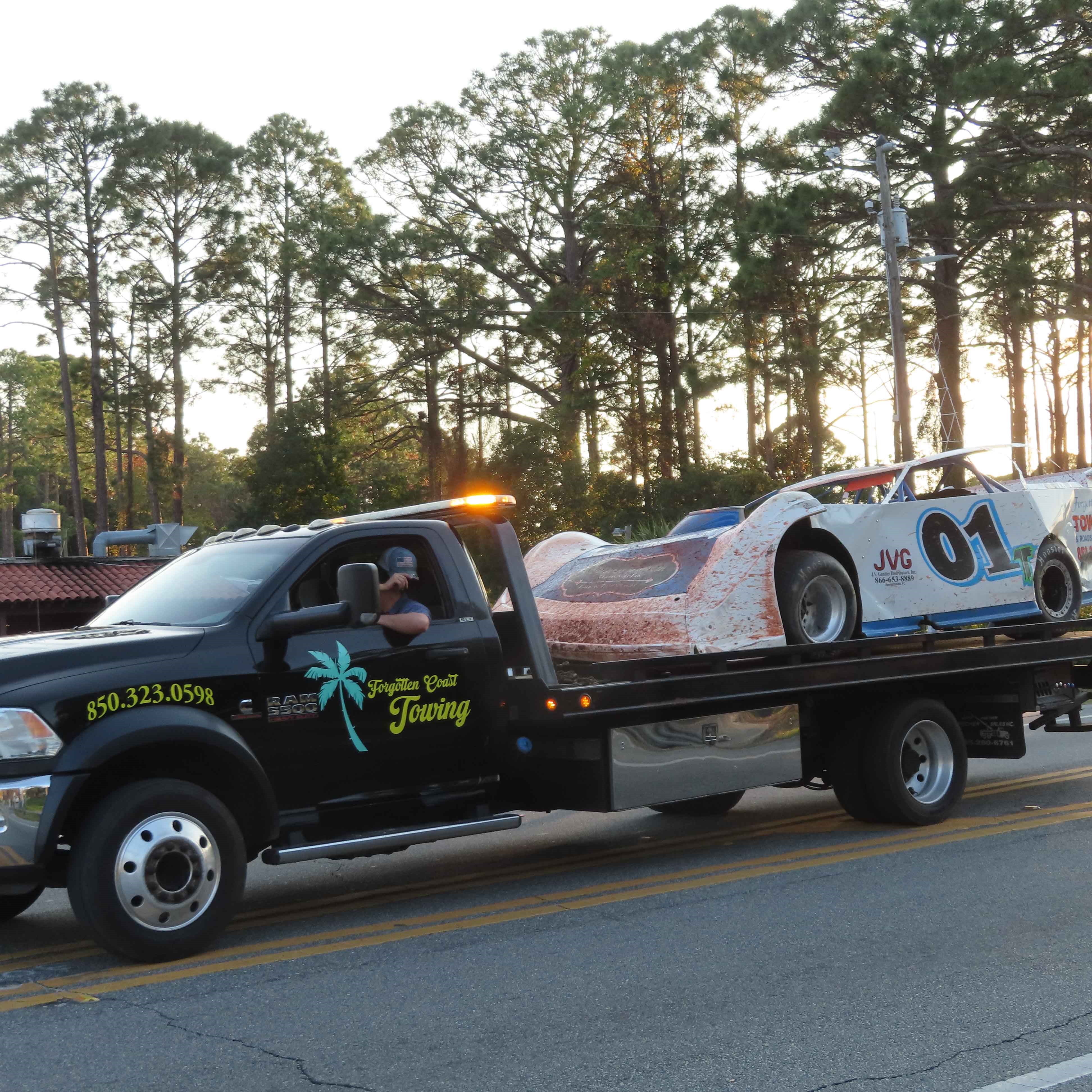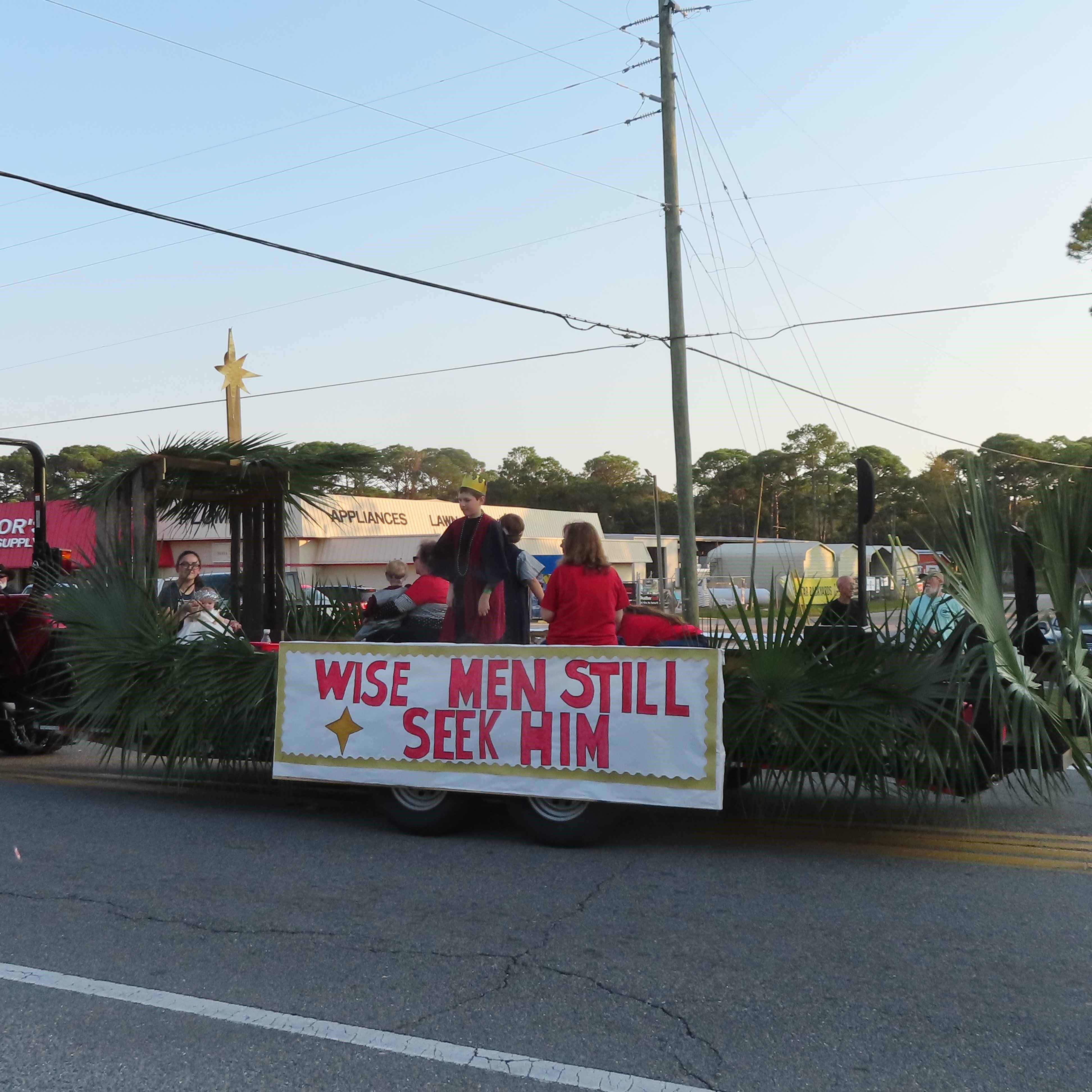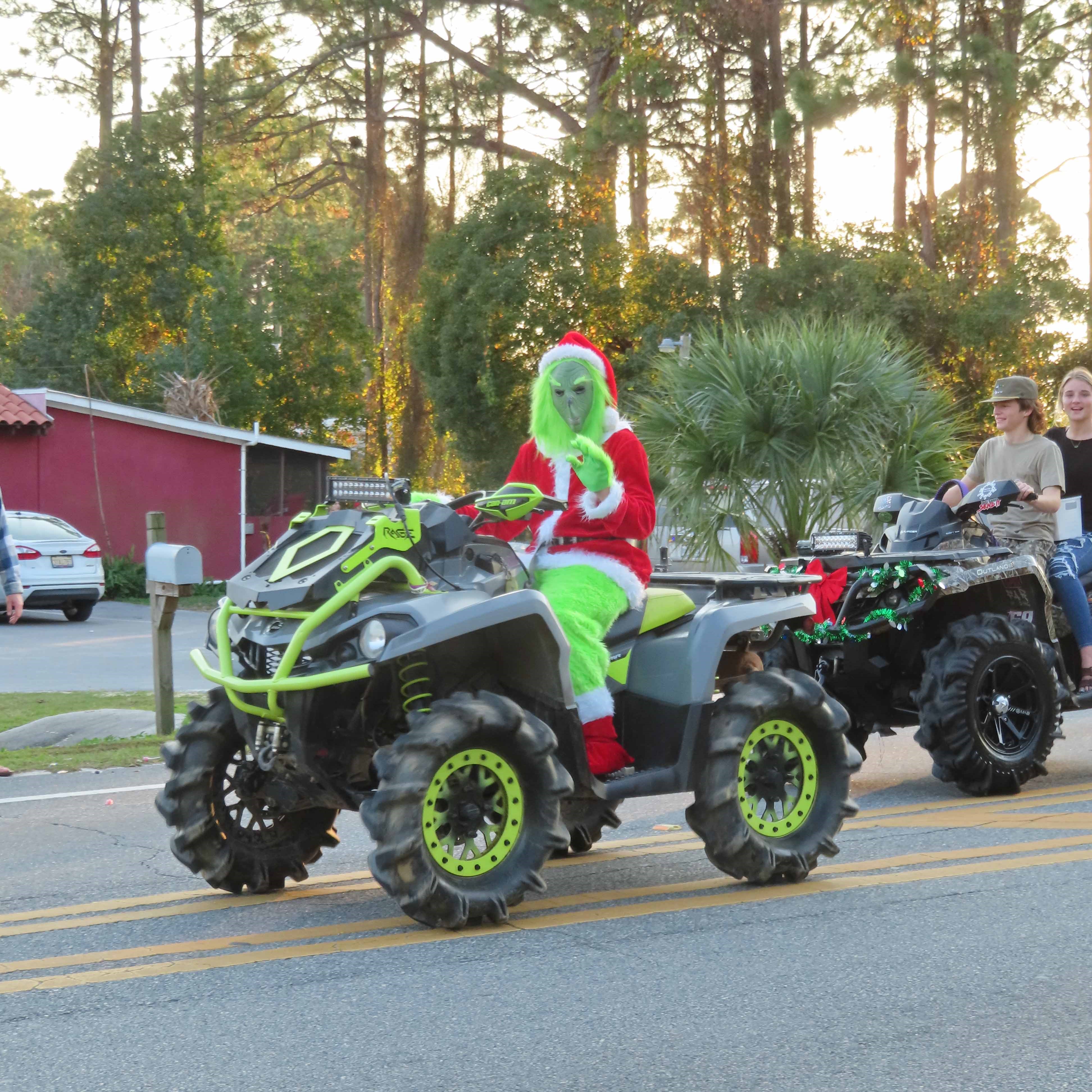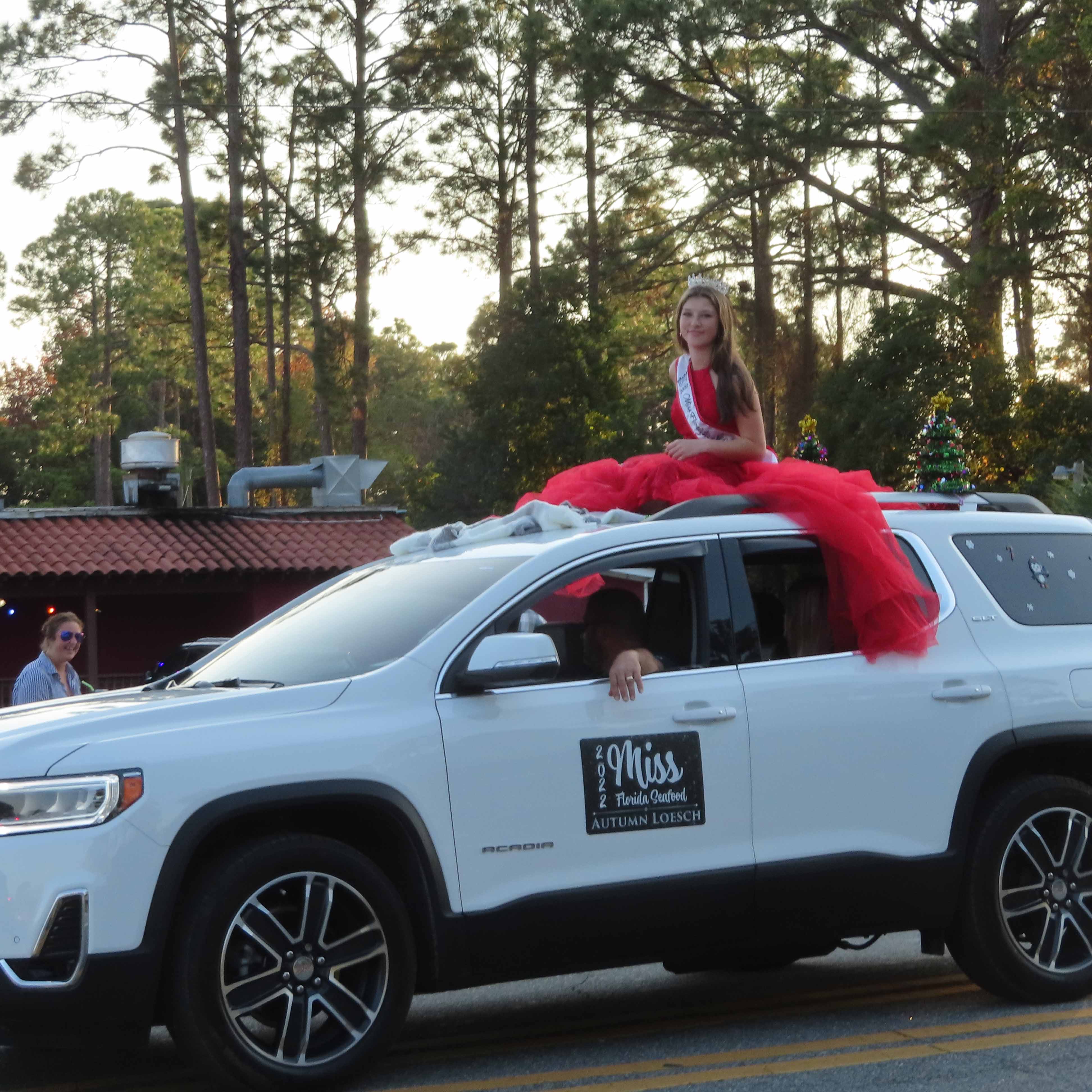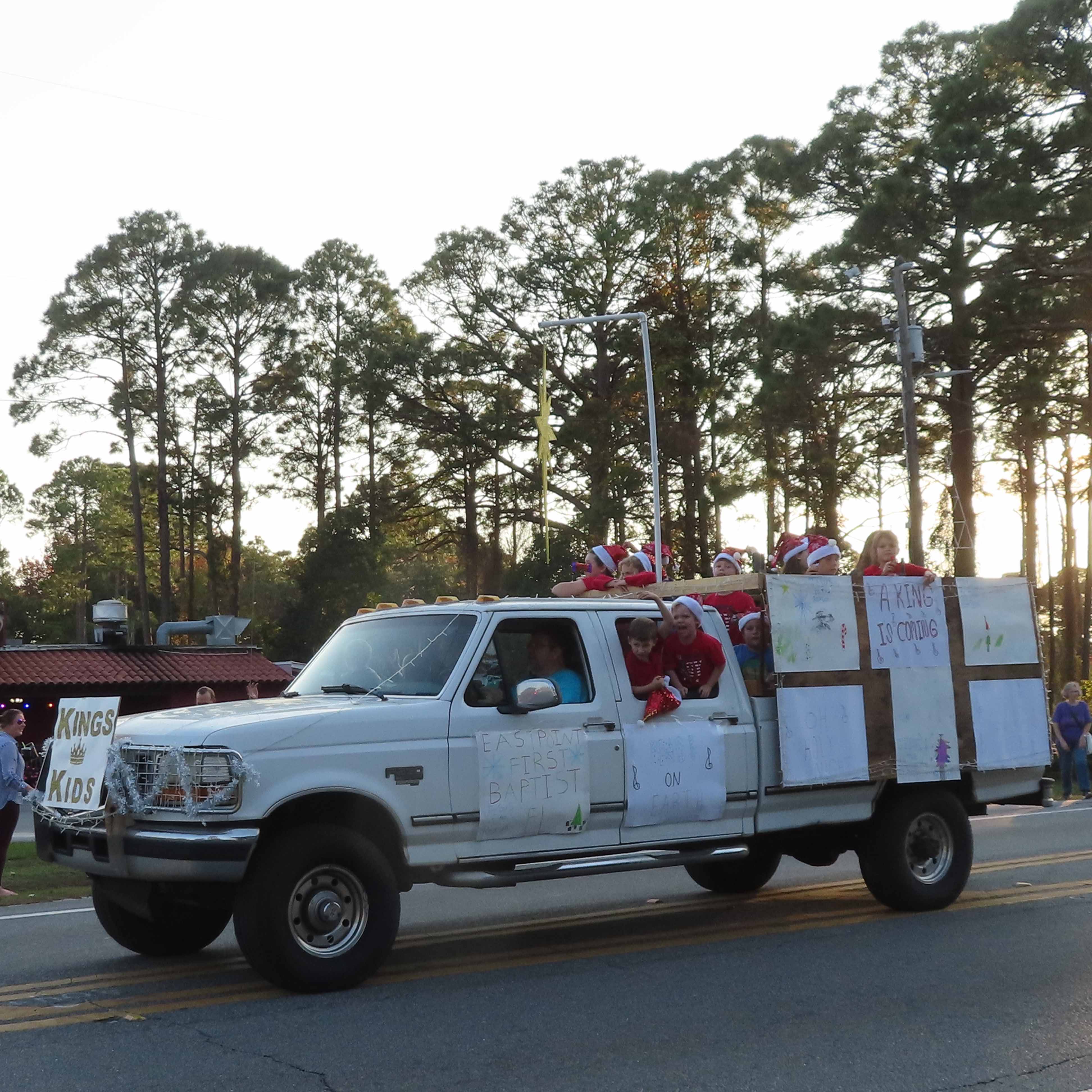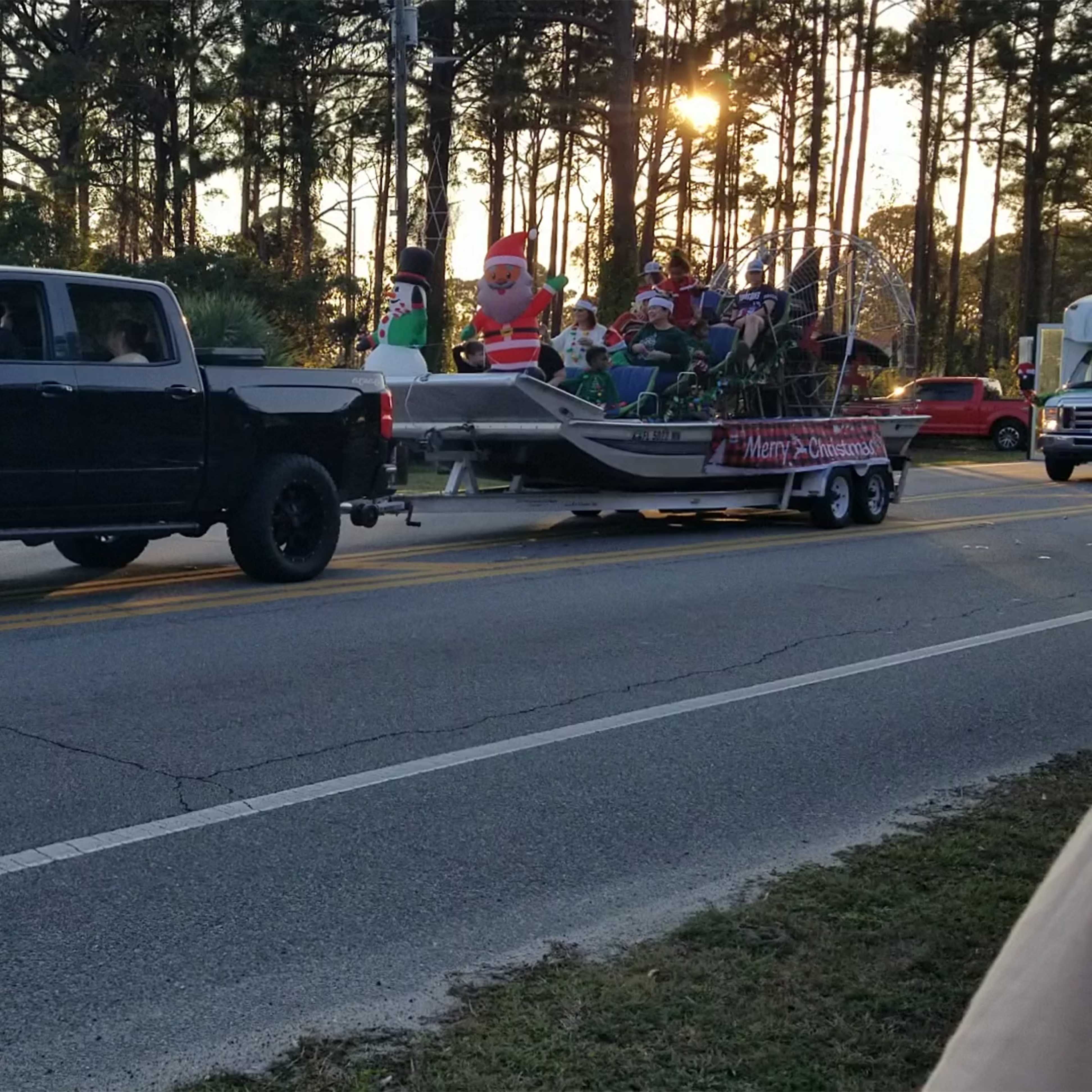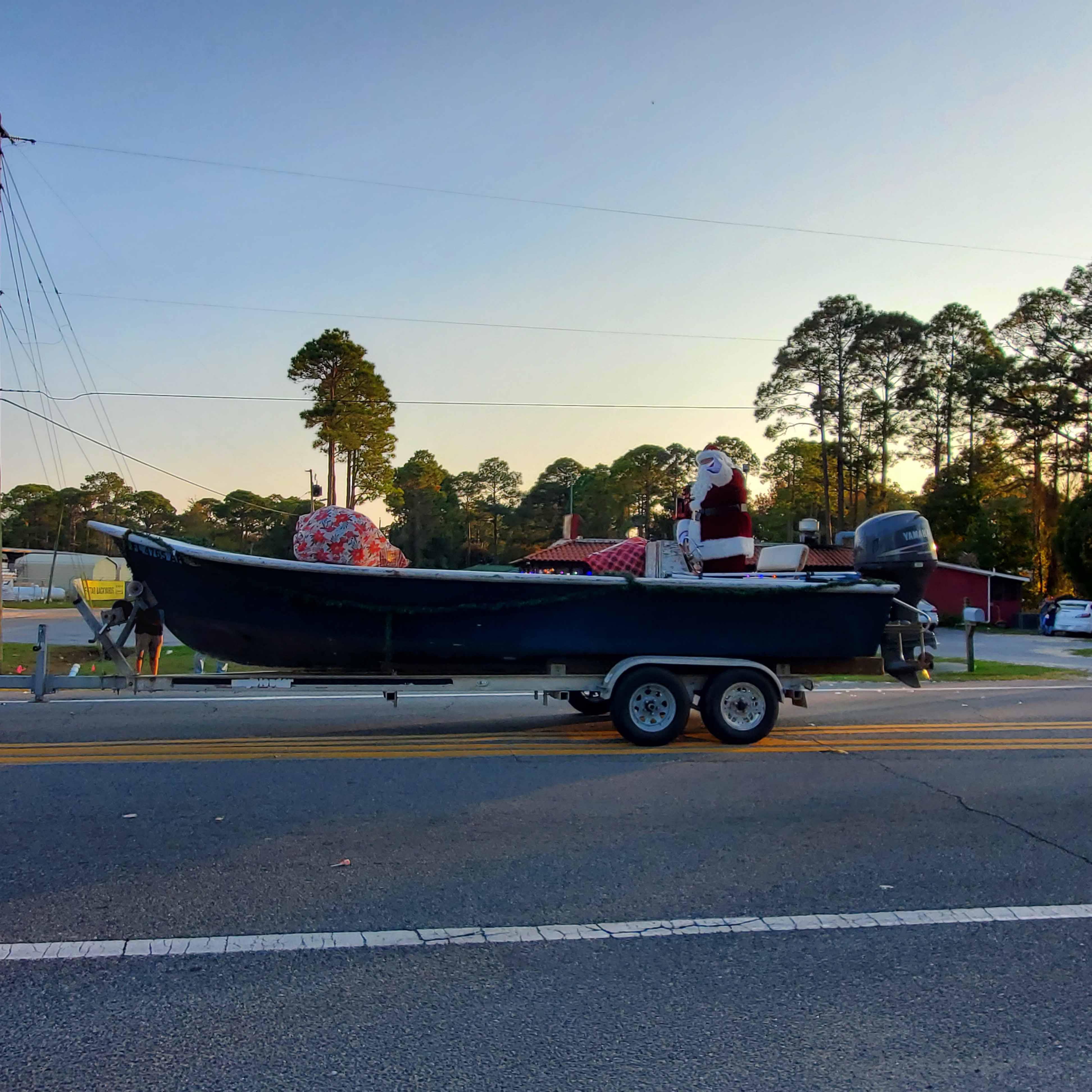 Saturday, we booked a fishing trip over in Carrabelle. I used the Fishing Booker app to find and book the trip. We headed out on the water at about 10 am. The tide was out and we got stuck heading out into the bay. Our Captain hopped out of the boat to get us moving. Our first fishing spot had a great deal of activity. I had several bites but there was a six foot shark hanging out between our boat and the end of my line. It was cool to watch him but I was glad he didn't get an opportunity to take a fish from me. Elard caught a couple of small trout. We saw a pod of at least 20 dolphins. There were jelly fish too. We hit several more spots and ended up catching 3 trout. I also caught a puffer fish, what a crazy little creature. Captain Jeff said the puffer fish is responsible for the loss of a lot of baits. I believe him cause we lost at least 5 just on this trip. It was a fun day. Captain Jeff cleaned the fish for us and we stopped at Linda's Quality Oysters for dinner.

Fish On!