Savannah, GA
Mar. 9, 2019 - Mar. 16, 2019
Y'all, Savannah is a beautiful city!
We ended our time in Jacksonville with a visit with one of my "old" college buddies, George Simmons!  We had a great lunch at Junior's Seafood Restaurant and Grill in Callahan, FL with George and his son; we missed having you there Lisa.  It was so fun to catch up and relive some of those great memories from Miss. State. We won't talk about how long ago that was.  We actually ate at another Junior's Seafood in North Jacksonville that we also enjoyed so I would highly recommend them.
I don't think I mentioned that we hit a "road gator" on our way to Baton Rouge.  For those of you who don't know what a road gator is, it is the tread from an 18 wheeler tire!  We were traveling behind a box truck who hit it and got it rolling so that it hit half way up the front bumper of the Jeep.  We are lucky the air bags didn't deploy.  It knocked one of the park assist sensors loose and one of the fog lamps loose.  It also poked a tiny hole in the side wall of the passenger rear tire.  Yep one of the brand new tires we had installed last week.  I said all that to say that caused us to just hang out in the motorhome on Sunday waiting on Monday morning to get that tire replaced.  We used Discount Tire on Skymarks Drive in North Jacksonville.  They did a great job, I'd highly recommend them.  They were finished with the repair by 8:30 am and we were on the road to Savannah Oaks RV Resort by 11.  We tried to get the RV washed at a Blue Beacon truck was but the line was at least 12 trucks long so we skipped it. We'll have to figure something out cause it really needs a bath.
Savannah Oaks is a nice place, well maintained.  Our space is next to the road so the road noise is kind of high but, after a few days you get used to it and don't notice it anymore. They have a great advantage of having the Old Town Trolley Tours pick up at the park at no extra charge.  Oh, and their water is not stinky here so I was able to do laundry in the motorhome.  It took two days to catch up!  Definitely an indication that we are NOT on vacation right?!  I still have to clean house too...it just takes MUCH less time!  I spent Tuesday finishing up the laundry and getting some sewing time in while Elard took the Jeep to get some estimates on repairing the road gator damage.
We took advantage of the on-site pickup on Wednesday to explore Savannah on the Old Town Trolley.  SOOOO pretty!  The azaleas were exploding with flowers. We did the complete tour loop to get the whole story, our tour guide was Sue..."my name is Sue, how do you do!"  Then we went back to one of the central stops and got off to have lunch and explore on foot. We had lunch at the Six Pence Pub. Cool place for lunch, we started with a couple refreshing beverages.  I had the chicken pot pie and it was awesome. Elard had a sandwich with a side of potato salad, really good potato salad. Afterward we stopped at both fabric shops near the Pub, Fabrika and Measure. They were both cute shops but were not quilt shops.  I was able to find some fabrics for the next "Sewjourn" quilt block. I'll have to work some more sewing time into the schedule.  We strolled several of the squares, including the  one from Forrest Gump. Then we headed down to the Riverfront. The old cobblestone streets were interesting, the stones were used as ballast for the ships that crossed from England/Europe.  When they arrived here, they dumped the stones to make room for the cargo they were hauling back to England/Europe.  We found the Savannah Candy Kitchen, pralines, YUM! They seem expensive but I've made pralines before and it is worth every penny to not have to make them yourself!  We saw a couple of huge cargo vessels loaded with containers come up the river and they both acknowledged the waving girl statue.  We also saw the Savannah Queen come up river, she has a paddle wheel but I couldn't tell if it was decorative or not. It was not in the water when we saw it. We walked all the way down to the Waving Girl statue and then back to the other end of River Street to hop back on the Trolley.   Apparently, St. Patrick's Day is a big deal here.  They were making preparation for Saturday's parade, which Sue told us is second in size only to New York.   The have also dyed all the fountains water green....I hope they change back to clear before we leave! Robert, our shuttle driver, picked us up and had us back at the RV by 5:30 pm.  Had a great day, and we have a second day of Trolley riding to do at some point in the next couple of weeks.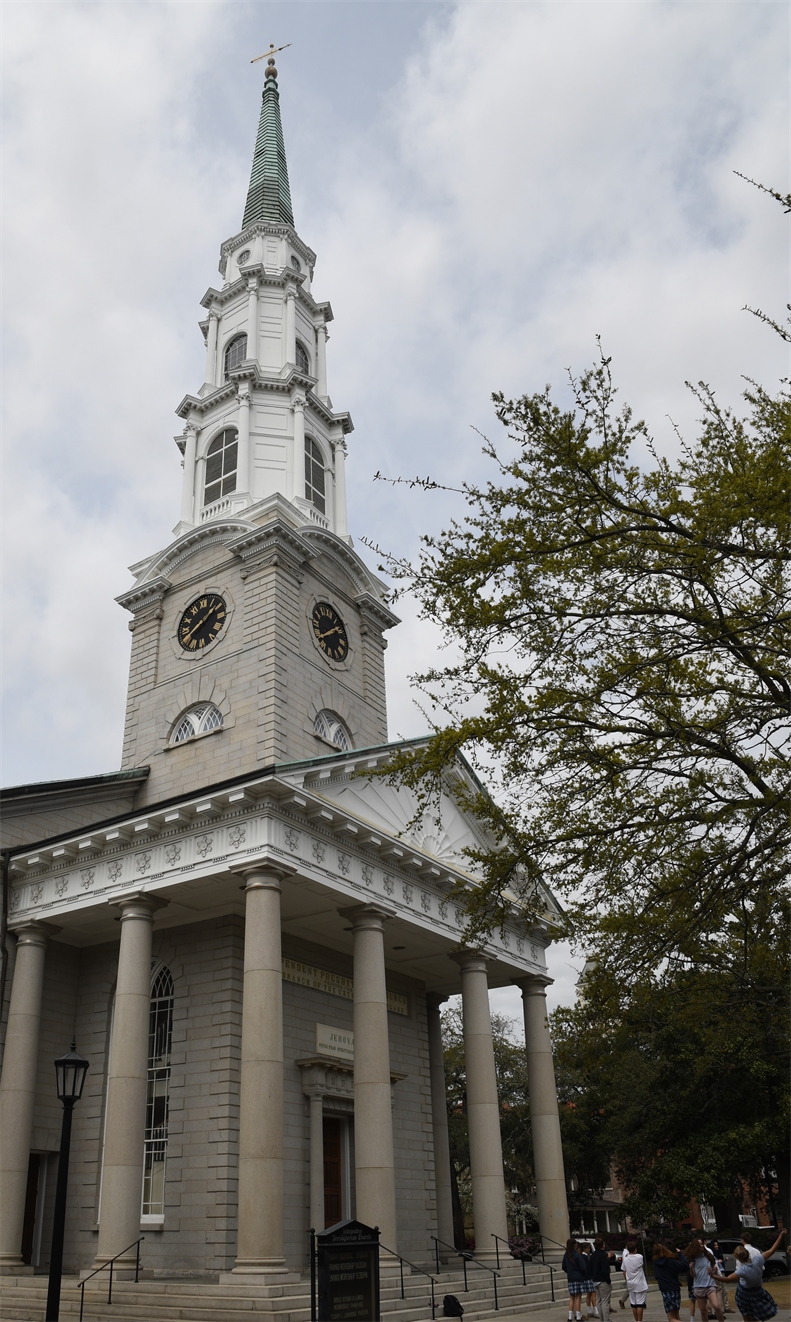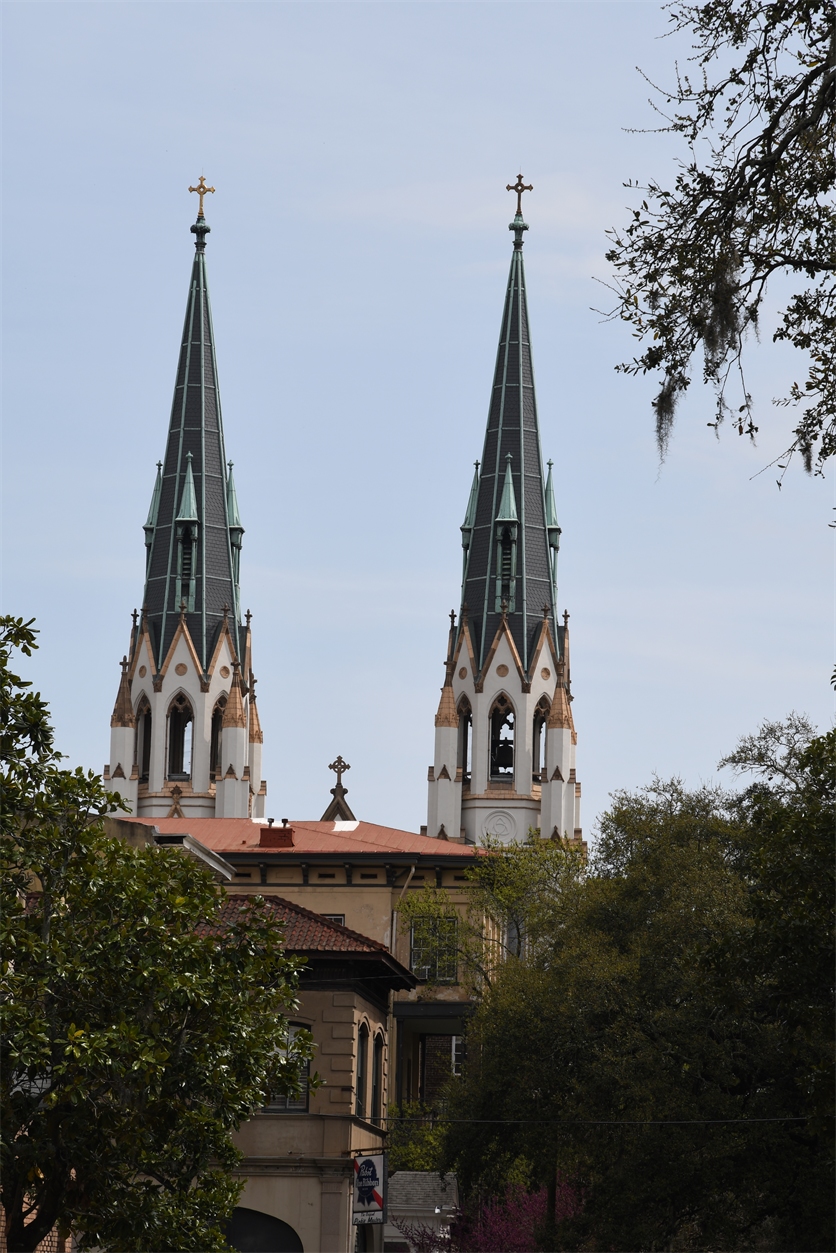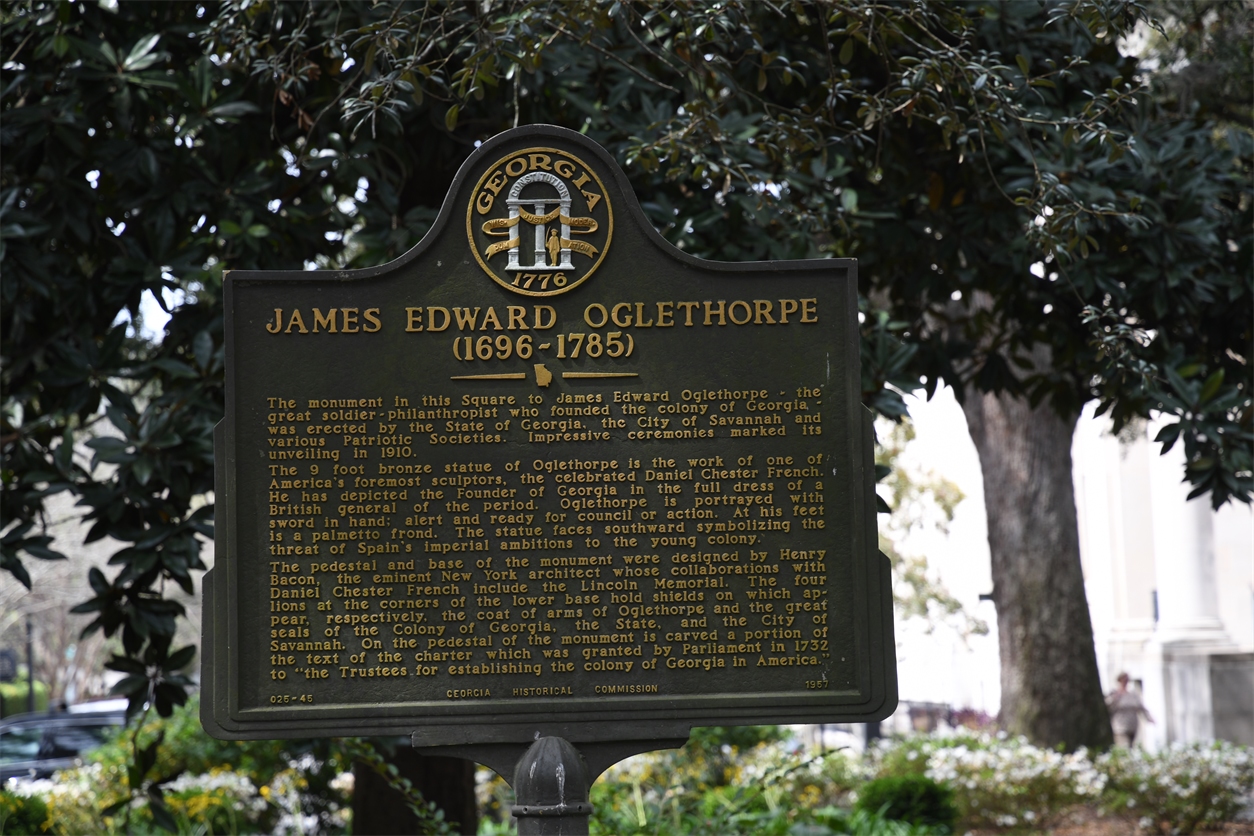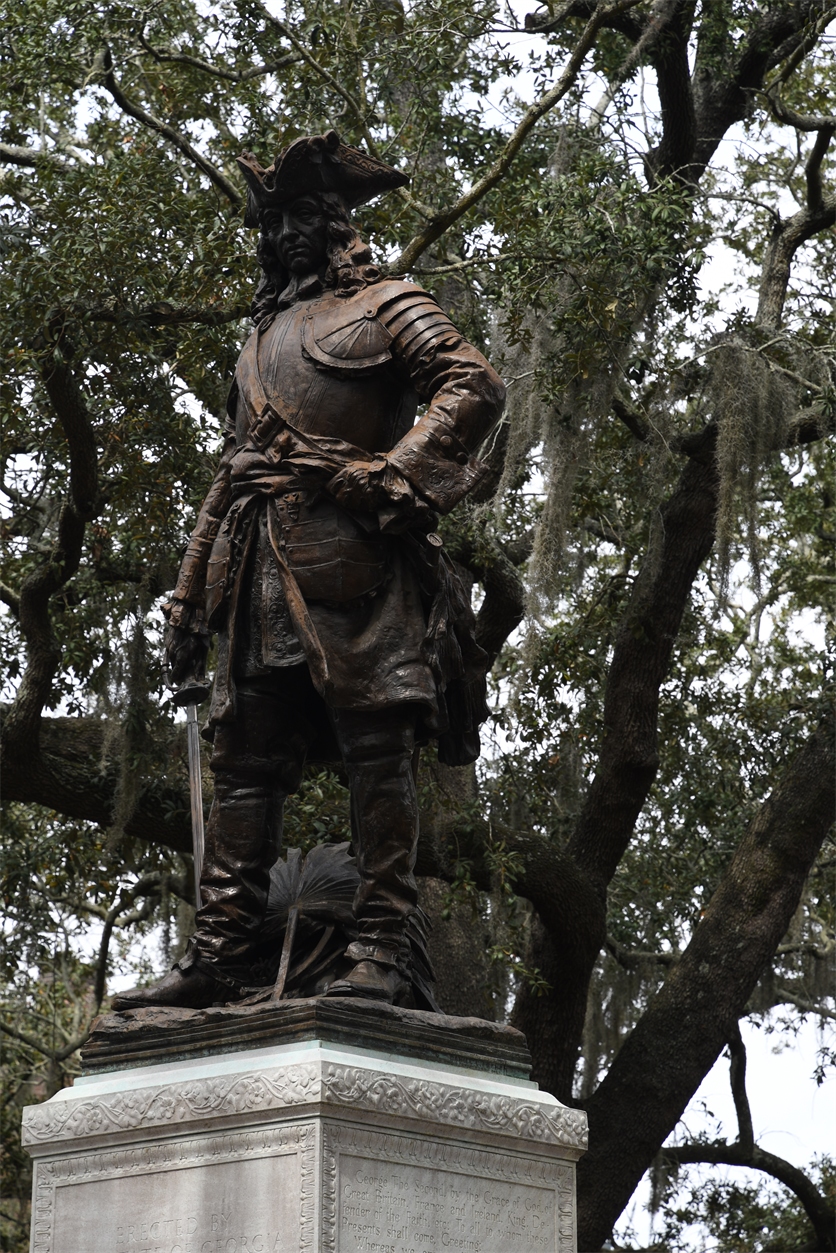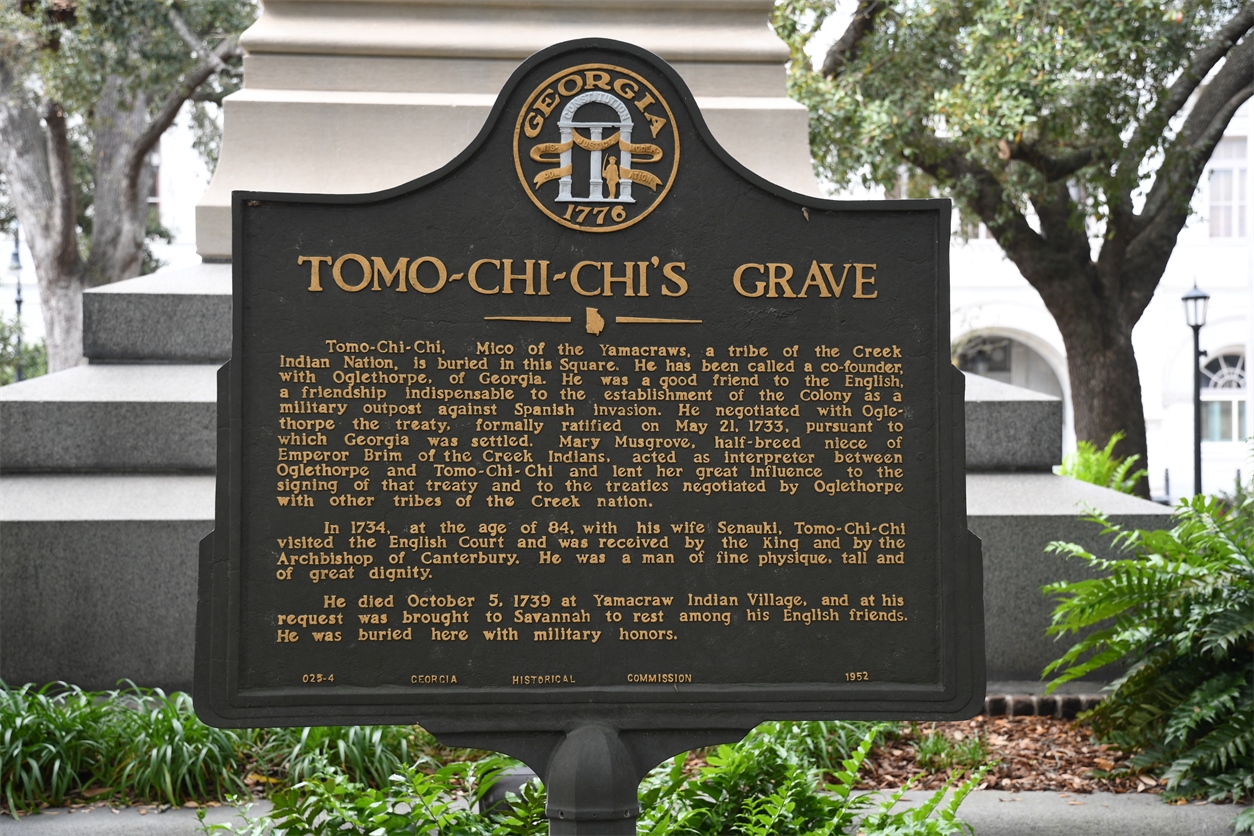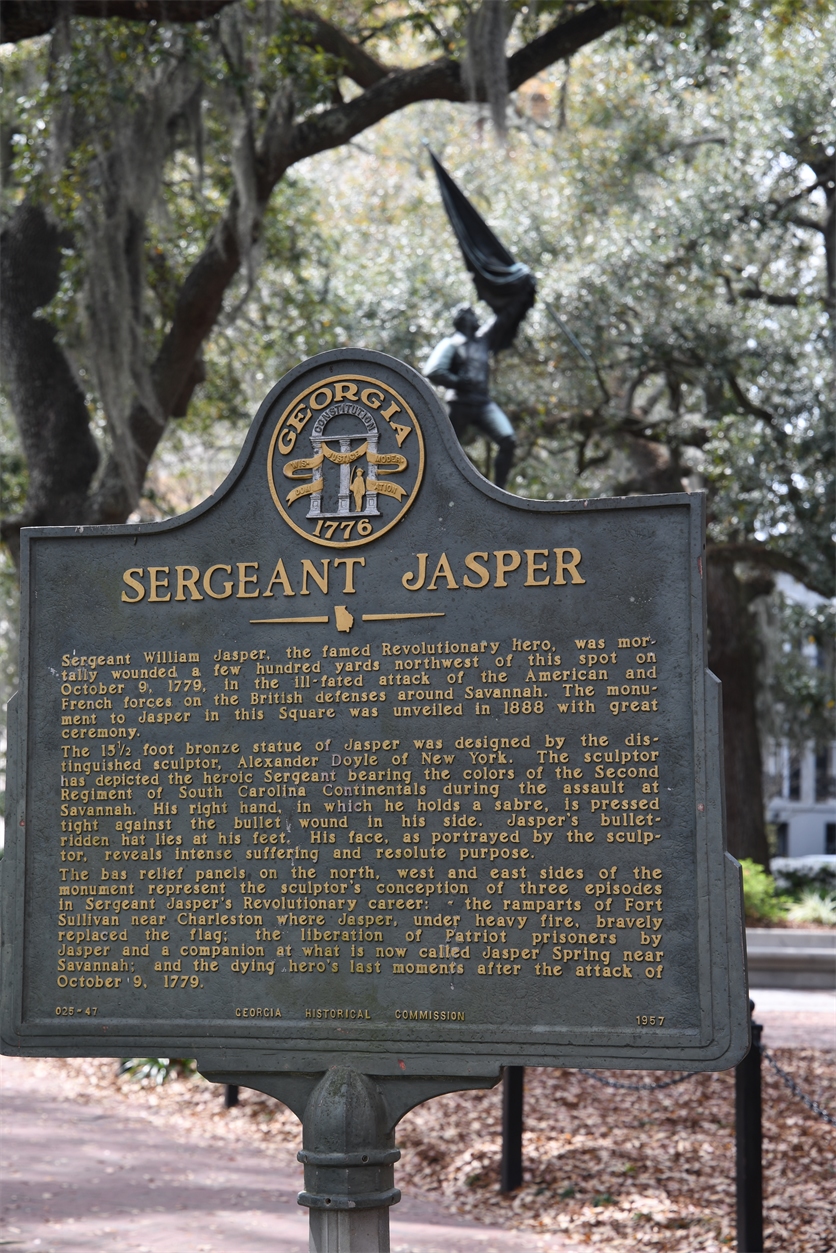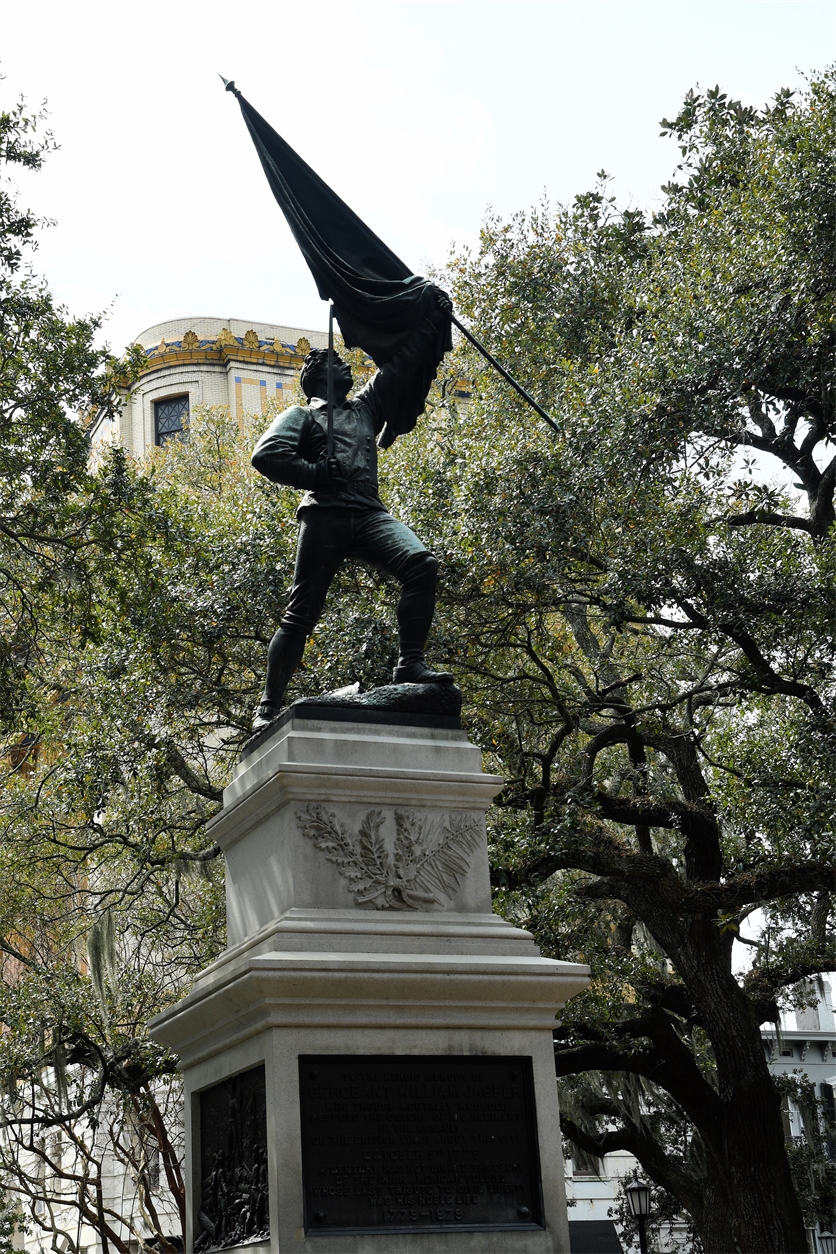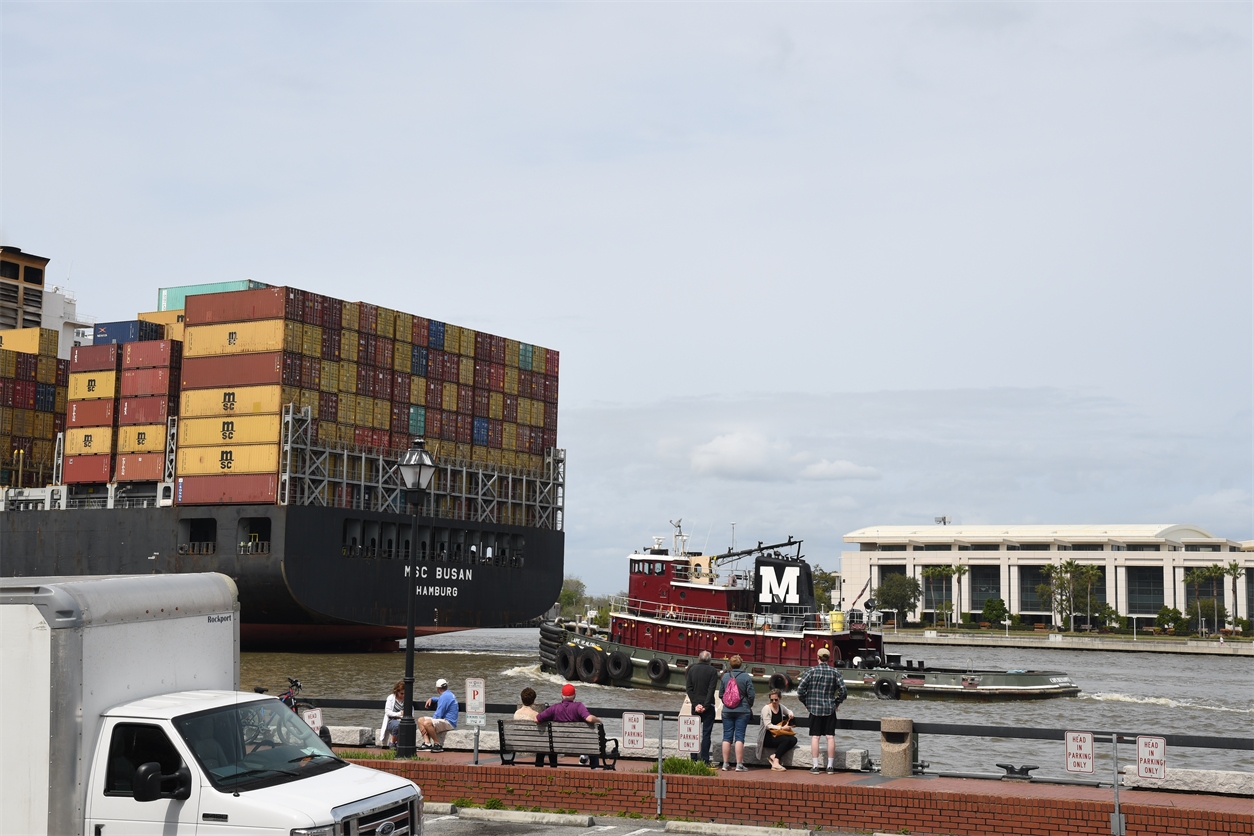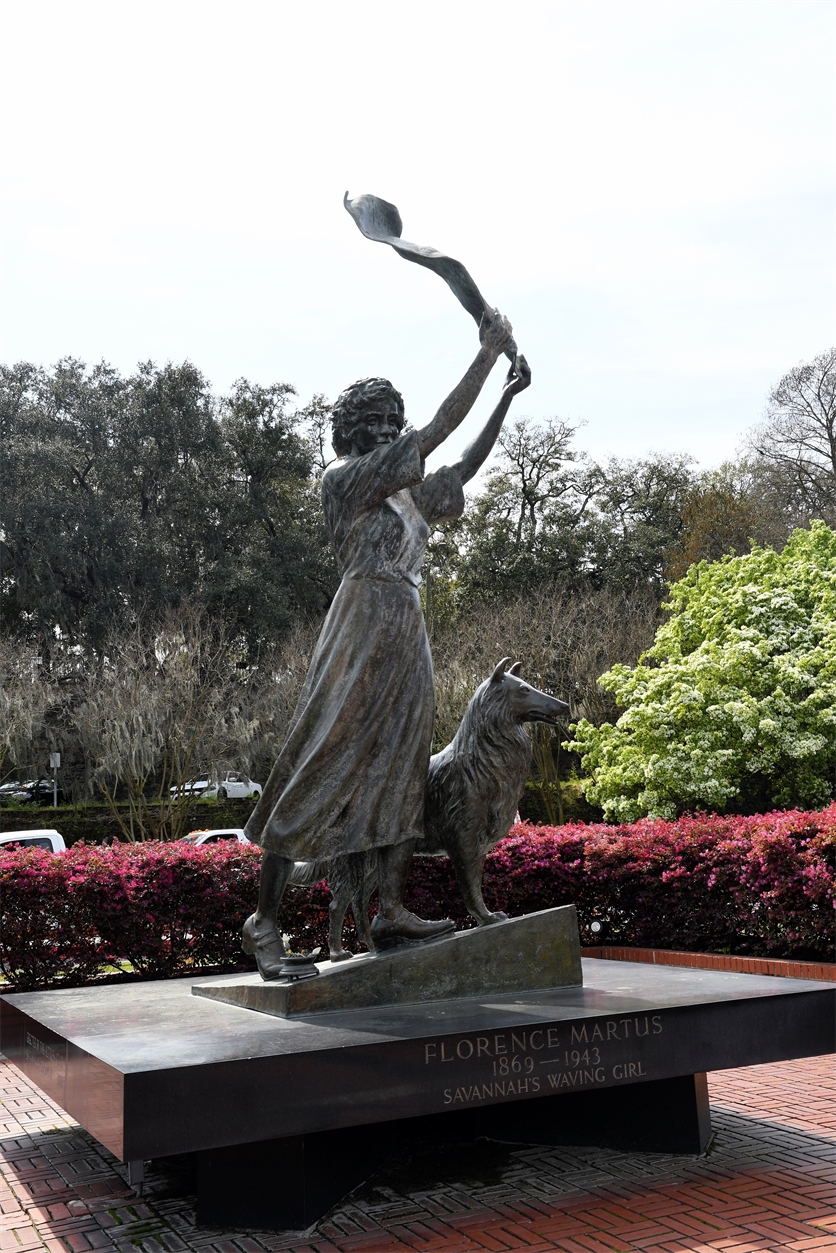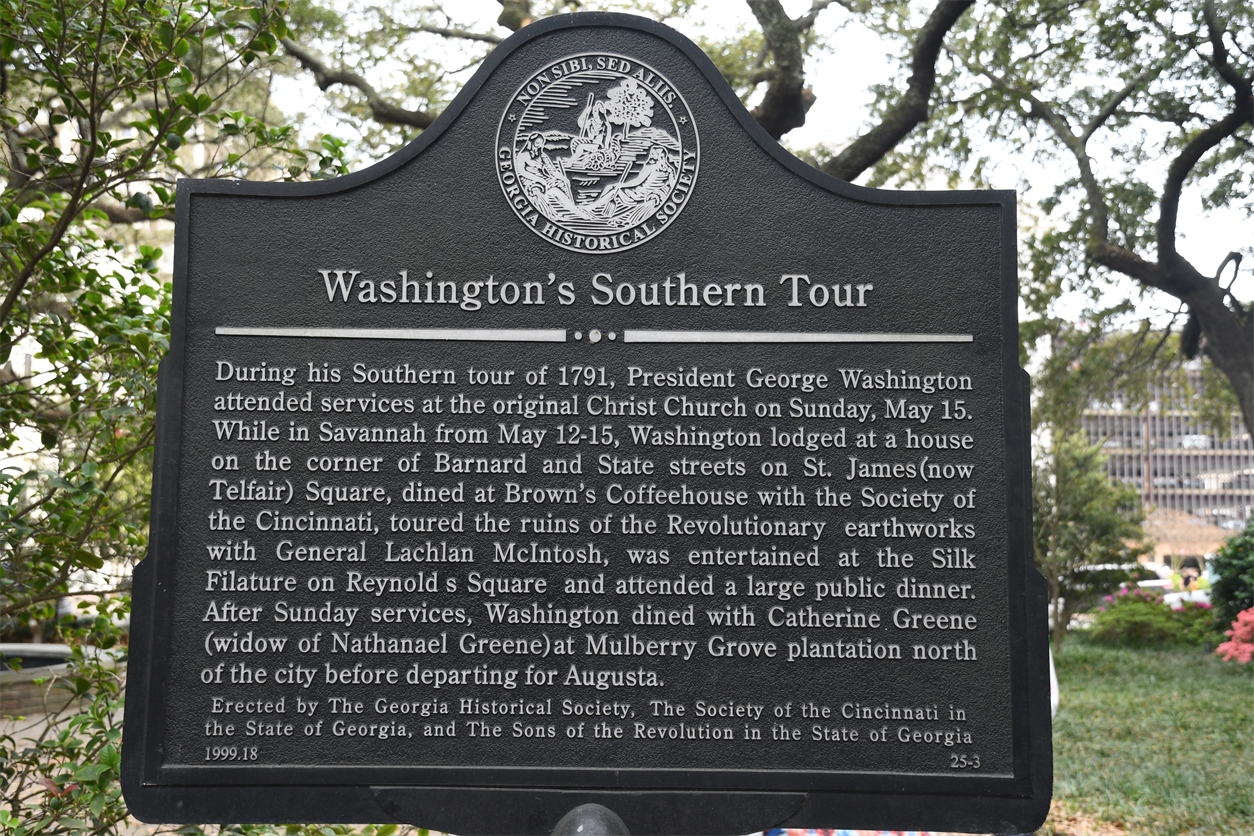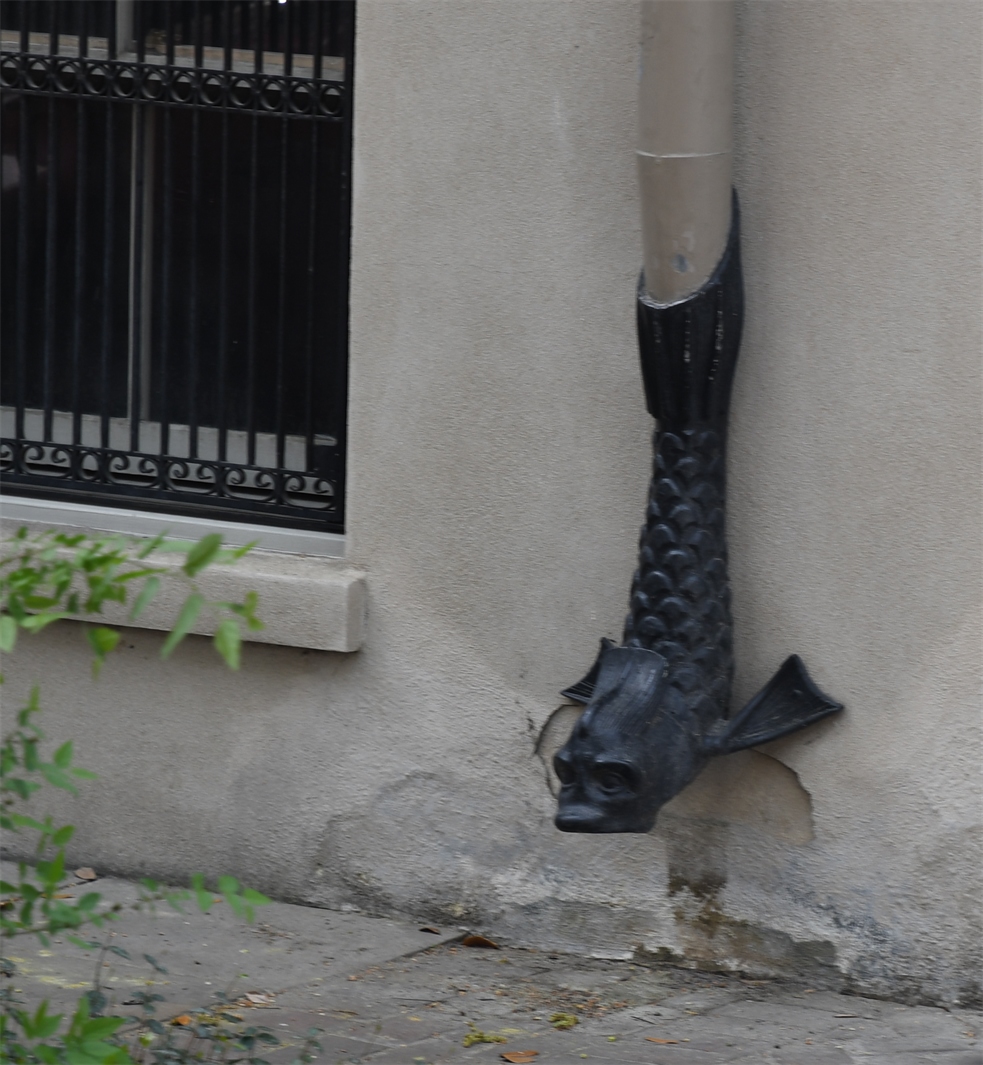 Thursday we decided to do the upper half of half of scenic drive 117 from the Reader's Digest "The Most Scenic Drives in America" 1997 edition. (We are going to get all 120 drives in before we finish I think!)  Not on the drive, but just a quarter mile from the RV park, we discovered the S&O Canal system.  It is a system of locks from the 1800's that connected the Savannah and Ogeechee rivers.  Of course this was perfect for our nerdiness.  Next we drove to Fort McAllister State Park. It was at the end of Sherman's march to the sea and was restored thanks in part to Henry Ford.  Very interesting design and exhibits.  And they have a park cat who greeted us. The park also has a camp ground that is being updated to include 100 amp full hookups.  Very nice looking and they should be finished with the upgrades in a couple of months.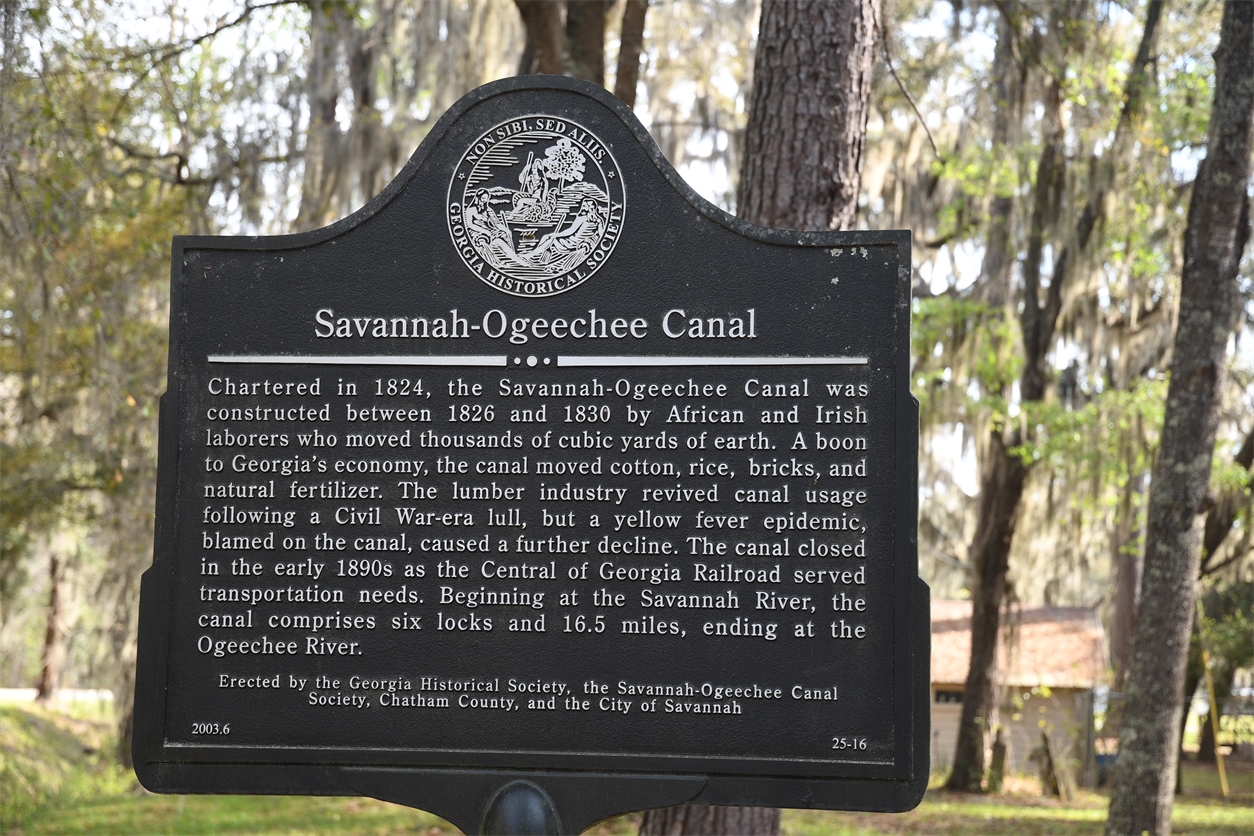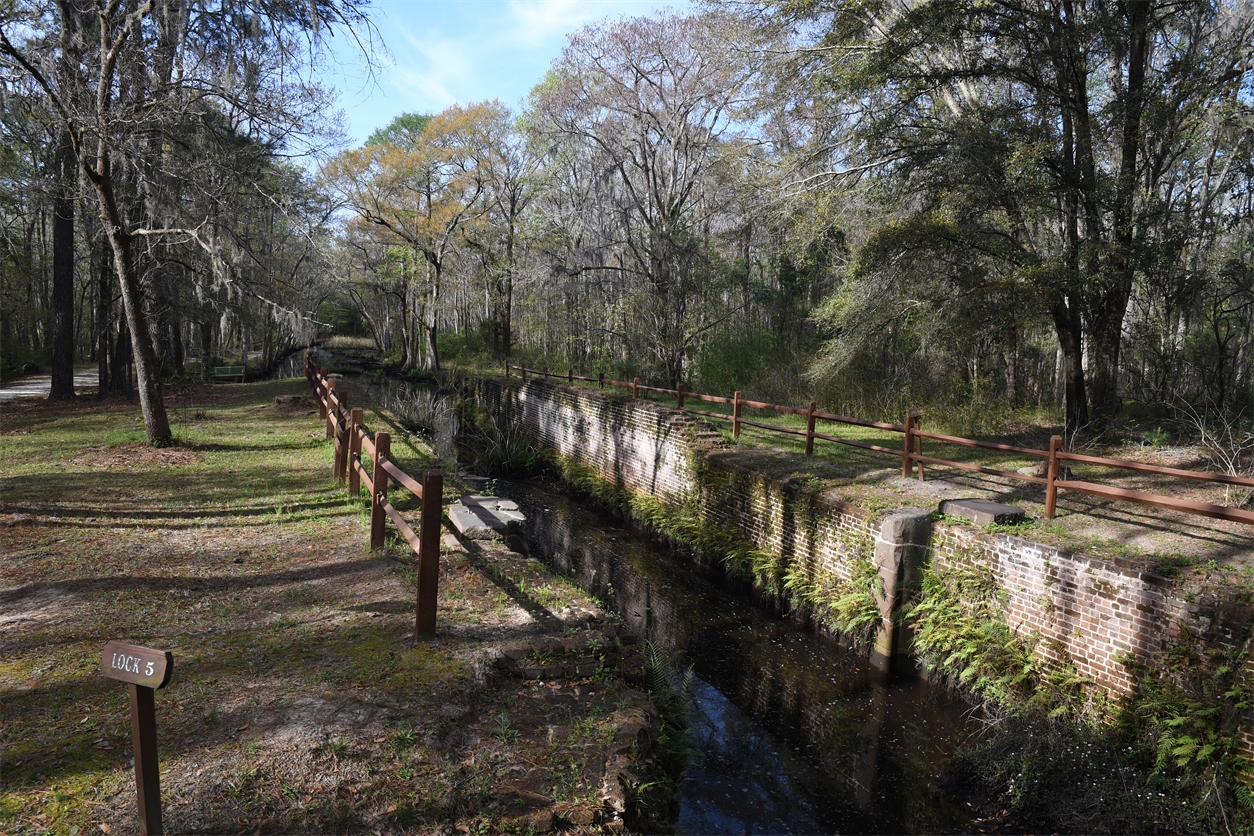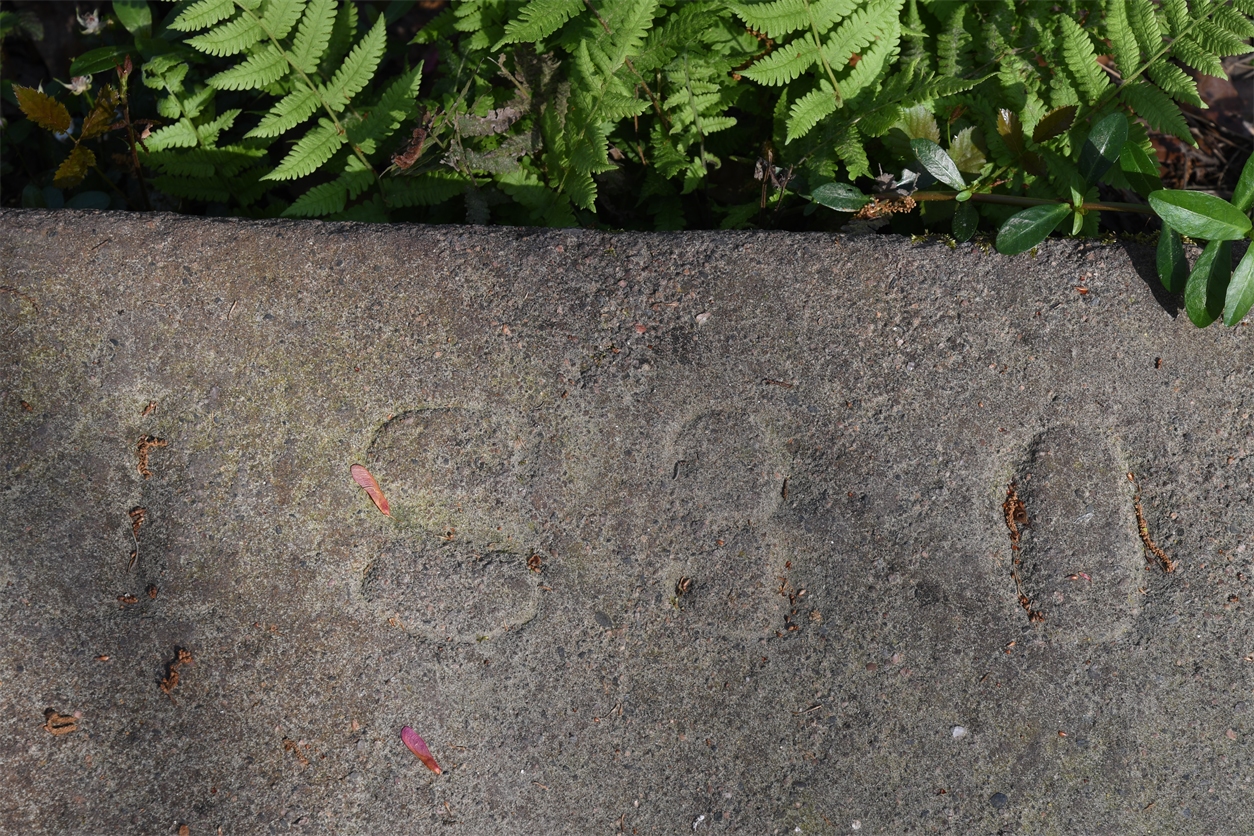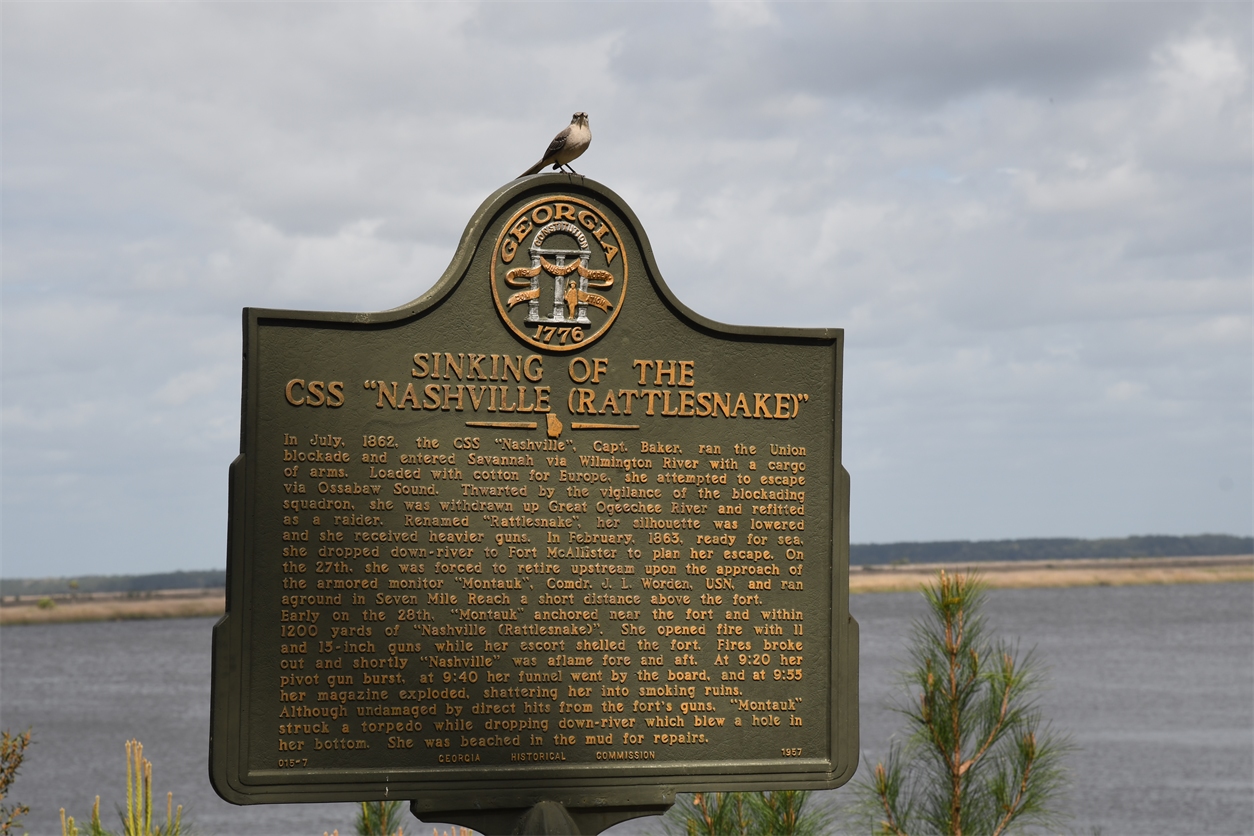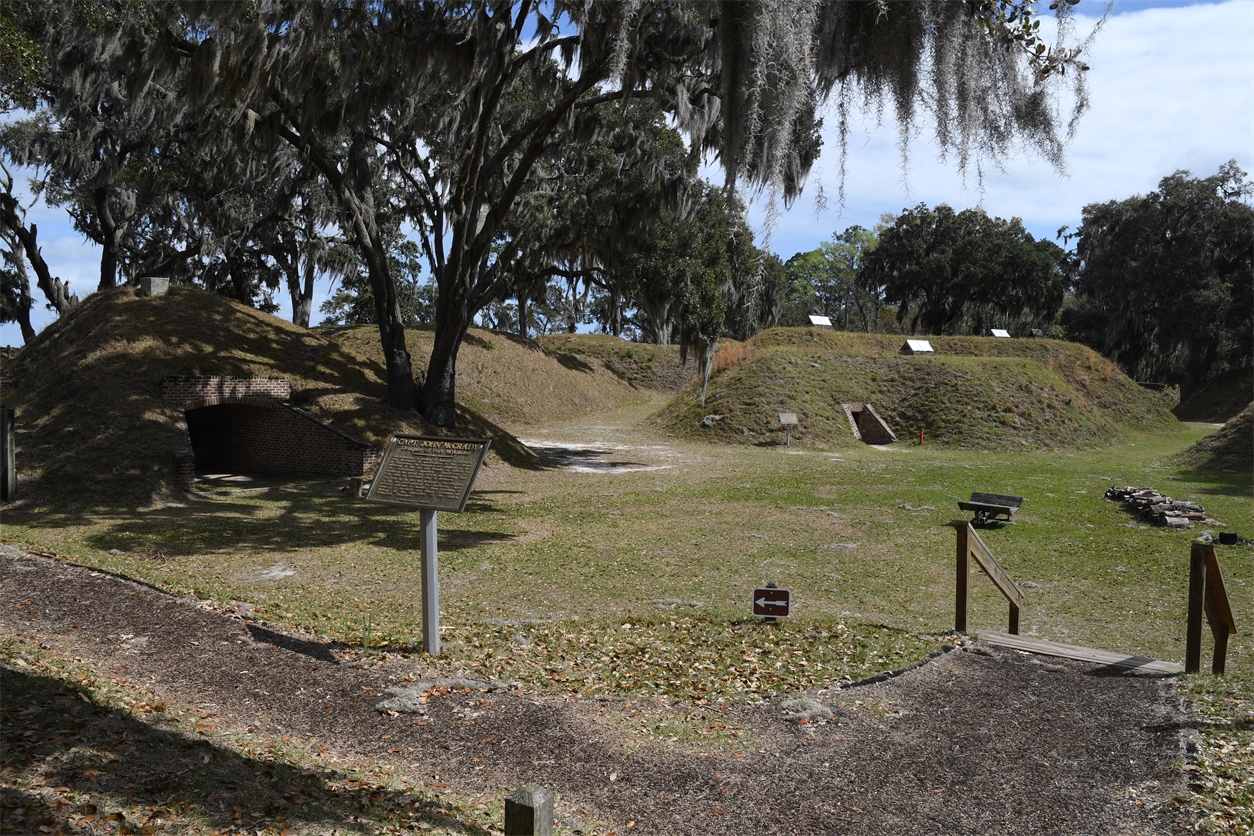 Next we drove on to the Smallest Church in America.  Twelve seats, so cute. The Harris Neck National Wildlife Refuge was next.  It is an old air strip compound turned into a refuge.  We saw several types of birds and some beautiful moss draped oaks making a canopy over the roads.  We ended the day with Fort King George.  Small but beautifully restored and worth the visit.  Whew, long day which we ended with dinner at The Shell House.  Great shrimp but they do not know how to boil crawfish. They have a small pond outside with a deck you can feed the turtles from and watch the alligator.  We'll definitely go back...just won't order the crawfish. Then I still had to go grocery shopping. I know I should have done the Walmart pickup thing!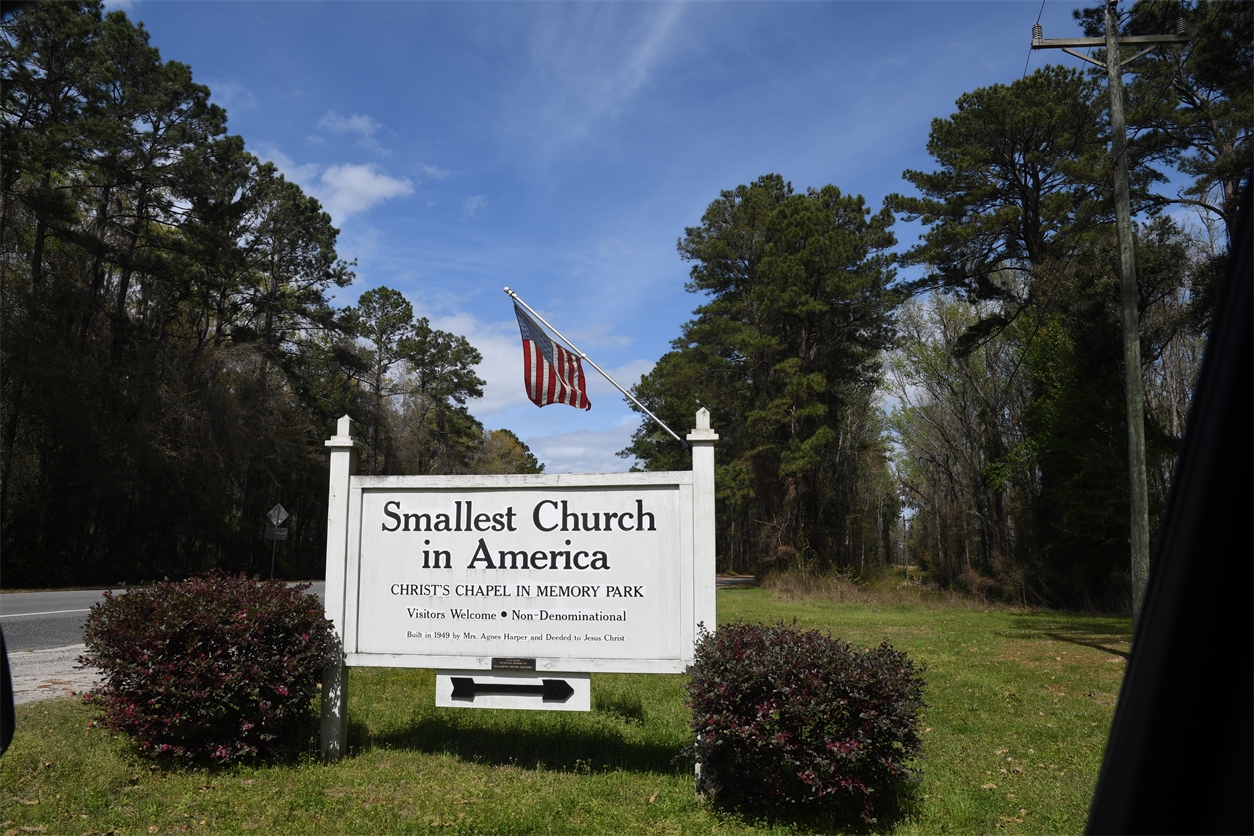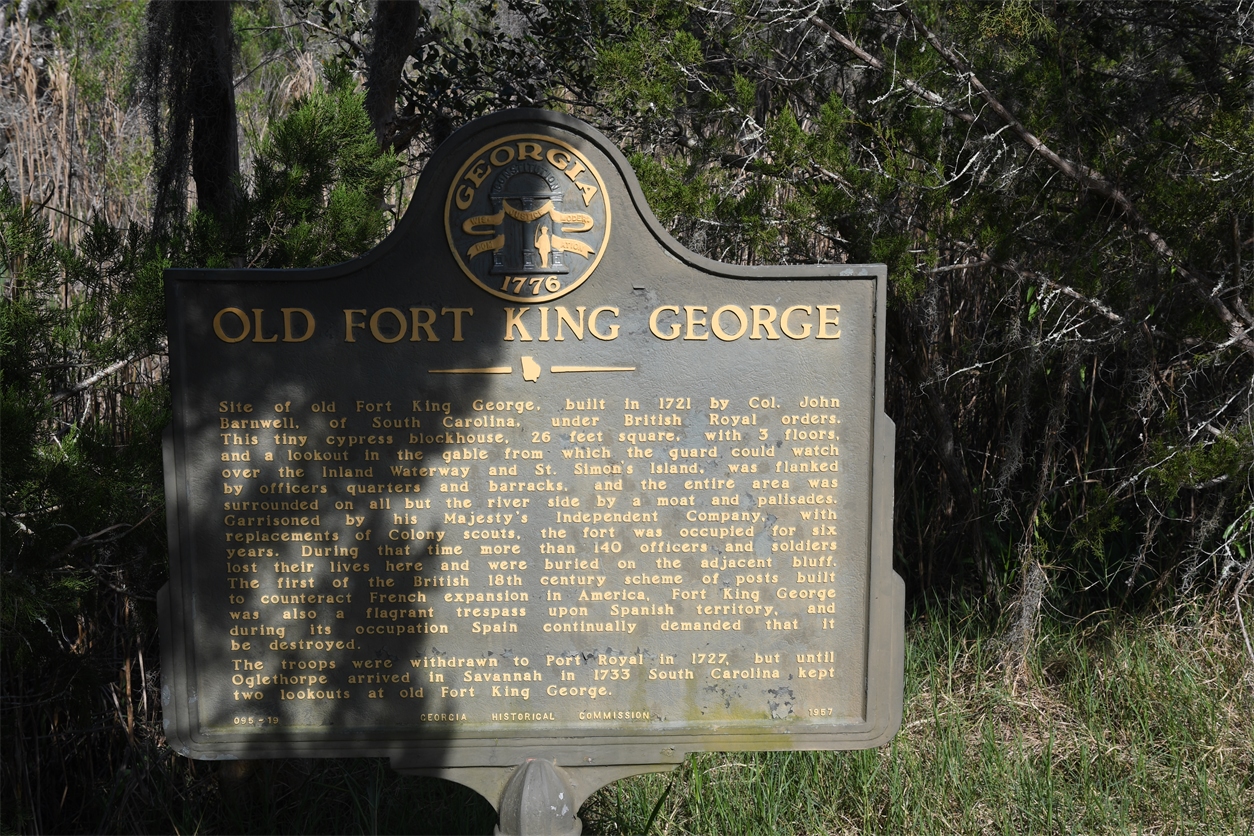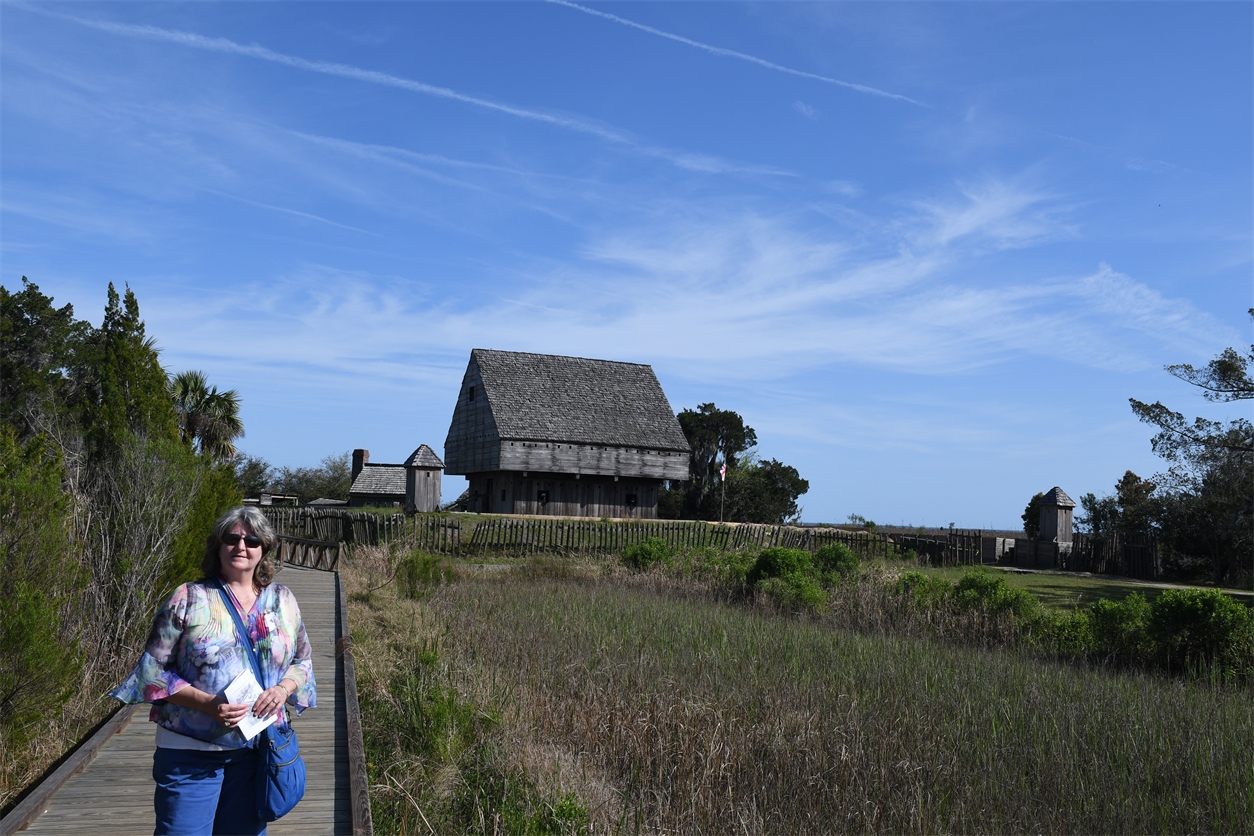 Make Life an Adventure!