Robertsdale, AL to Eastpoint, FL
Apr. 18 - Apr. 24, 2021
Sunday, I spent most of the day outside reading and soaking up the little bit of sun there was. I keep expecting to see some wildlife other than birds but not yet.  It was almost cold.  We ended the day with some "Fear the Walking Dead".
Monday, we visited a couple of museums.  Starting with the Foley Railroad museum. It is a free museum and has a model train area that was unfortunately closed.  They are only open one day per week at the moment and we missed it.  They are in the original Foley Depot building that was moved to the current site to keep it from being demolished. They are in a very nice park with some great landscaping.  There was a gardener out there changing out the plantings and giving away the stuff she was pulling out.  We saw two couples picking up some of the plants.  Next we went to the Spear Hunter Museum.  It profiles the hunting conquests of Mr. Gene Morris a.k.a. The Spear Chunker. He had 592 big game kills with a spear!  Interesting, and the mounts were well done.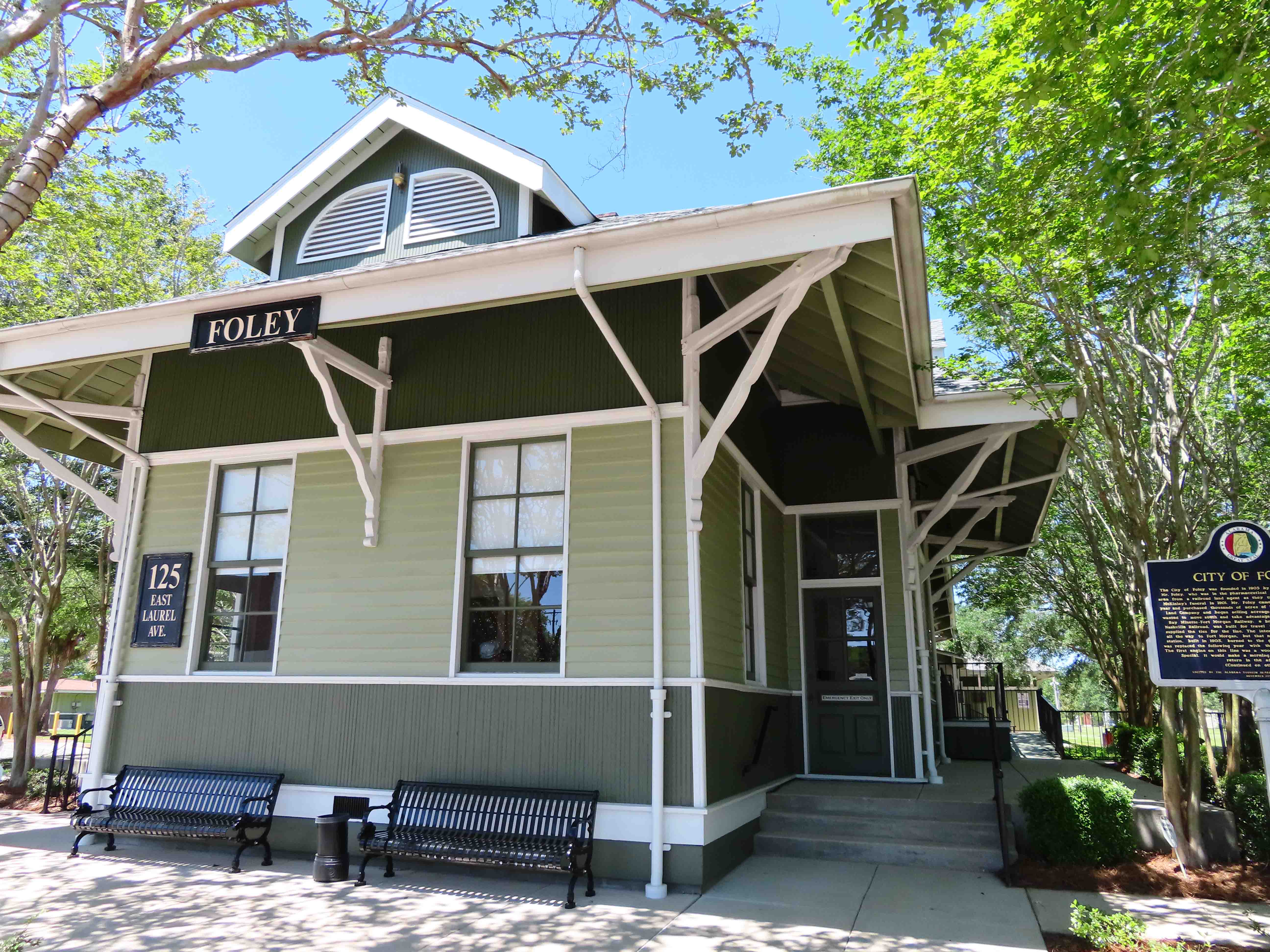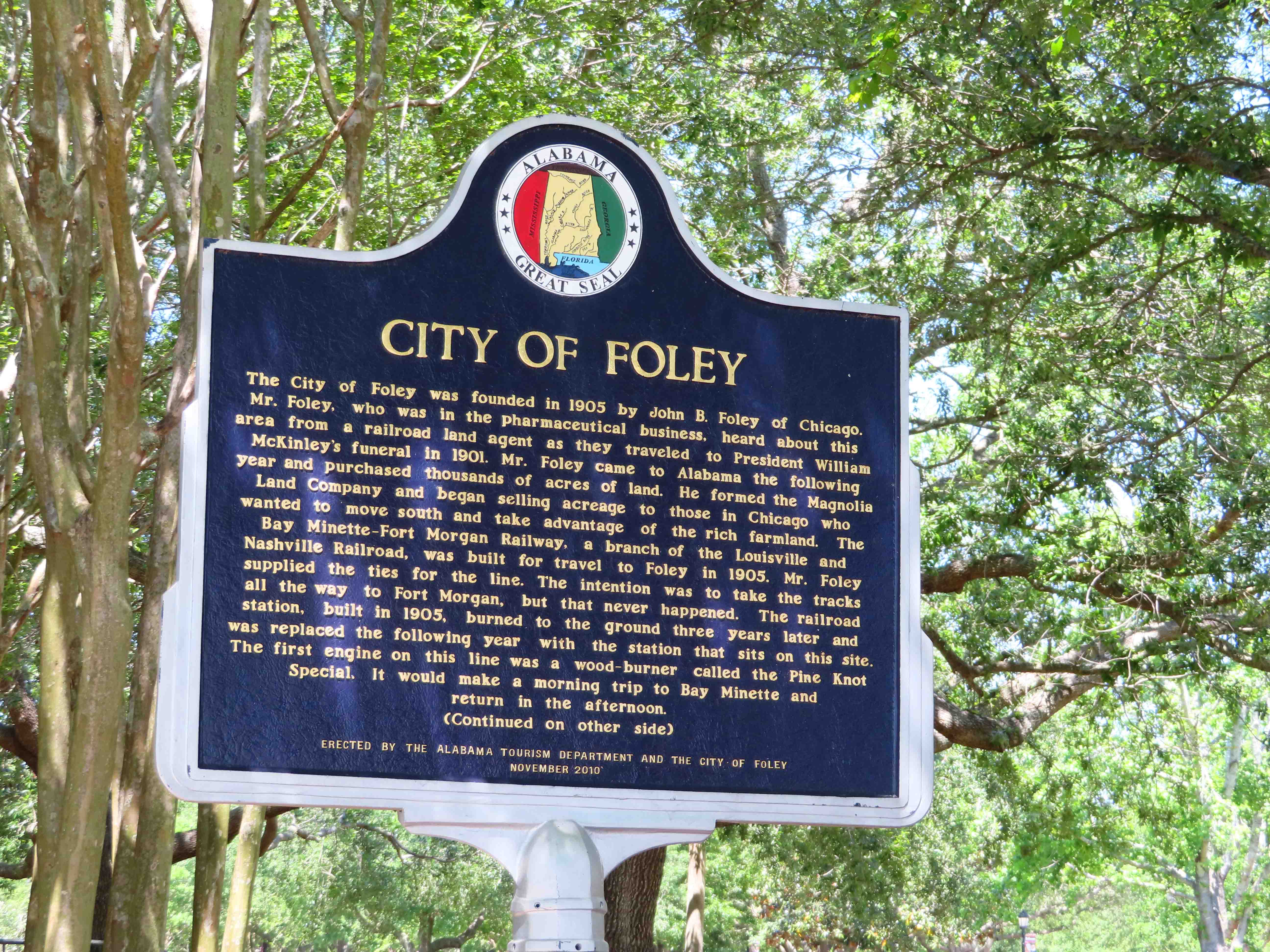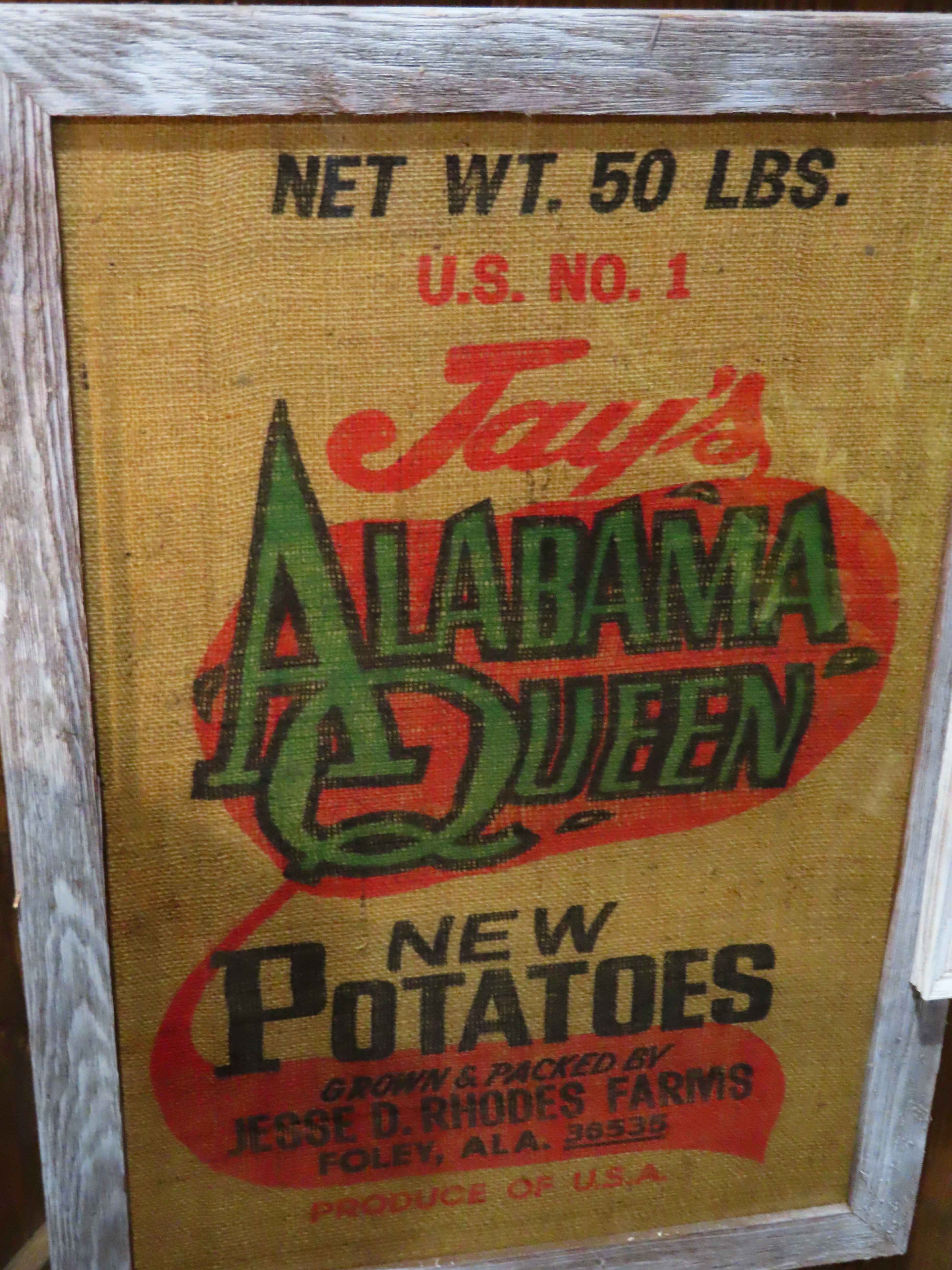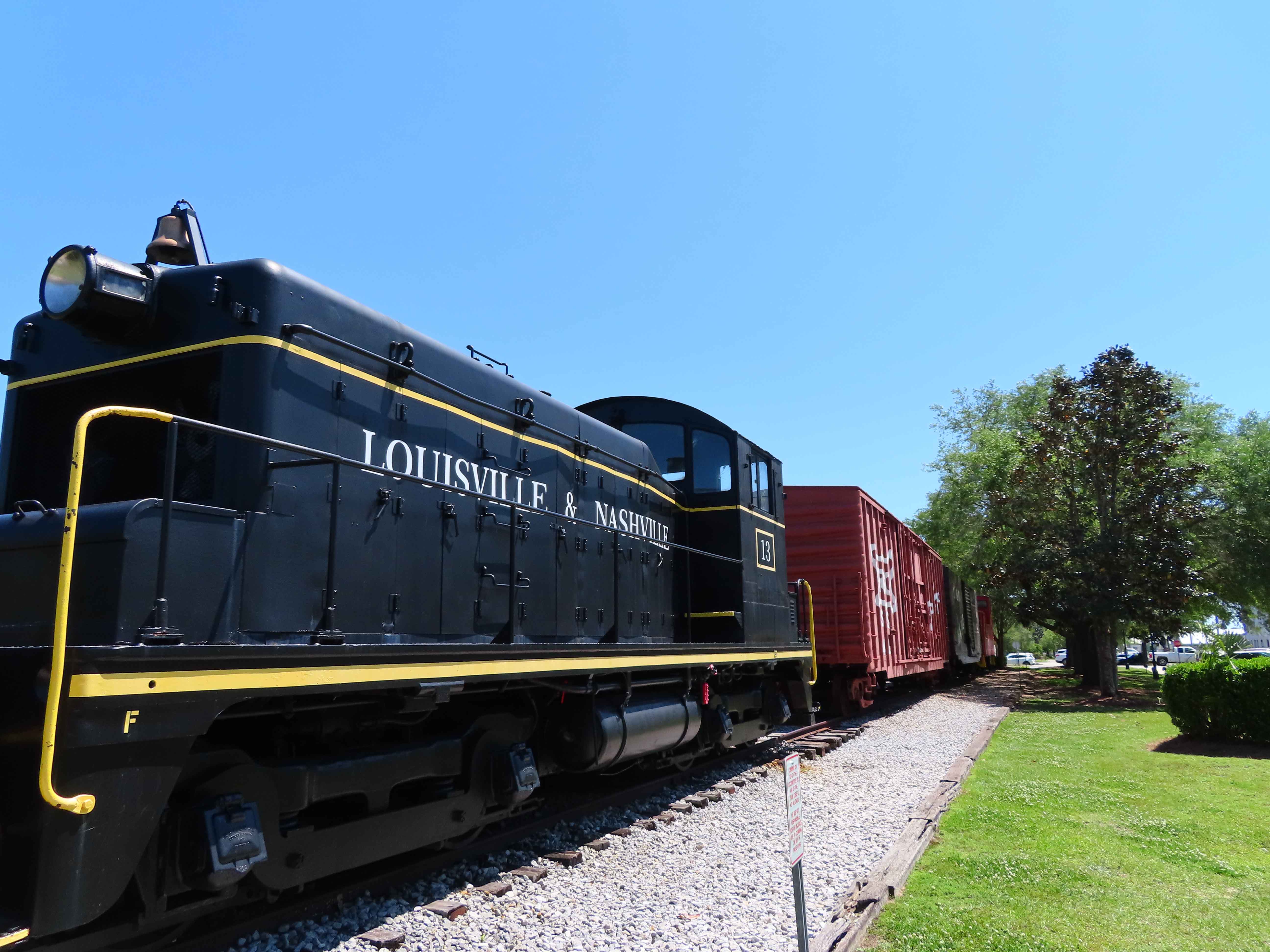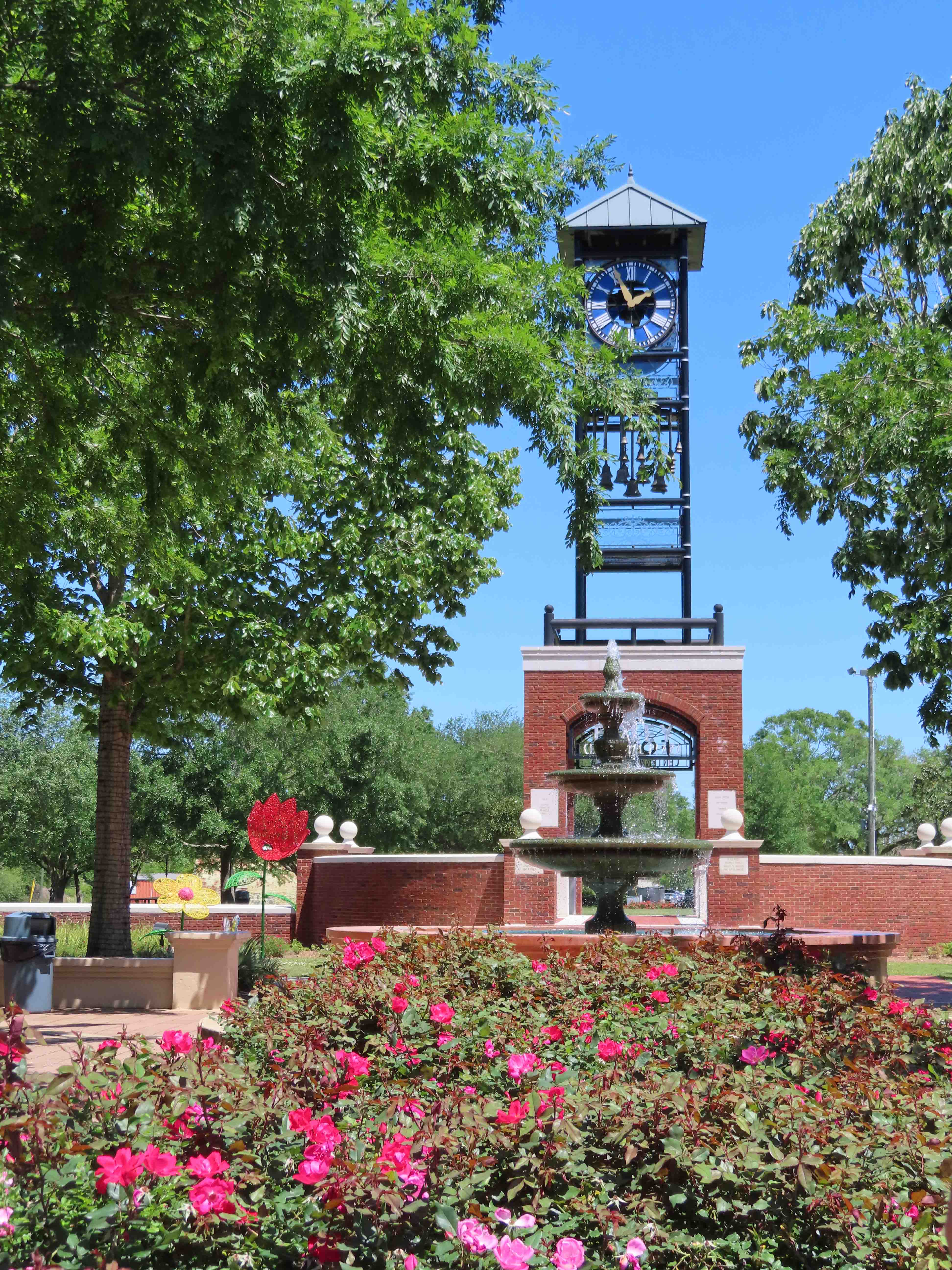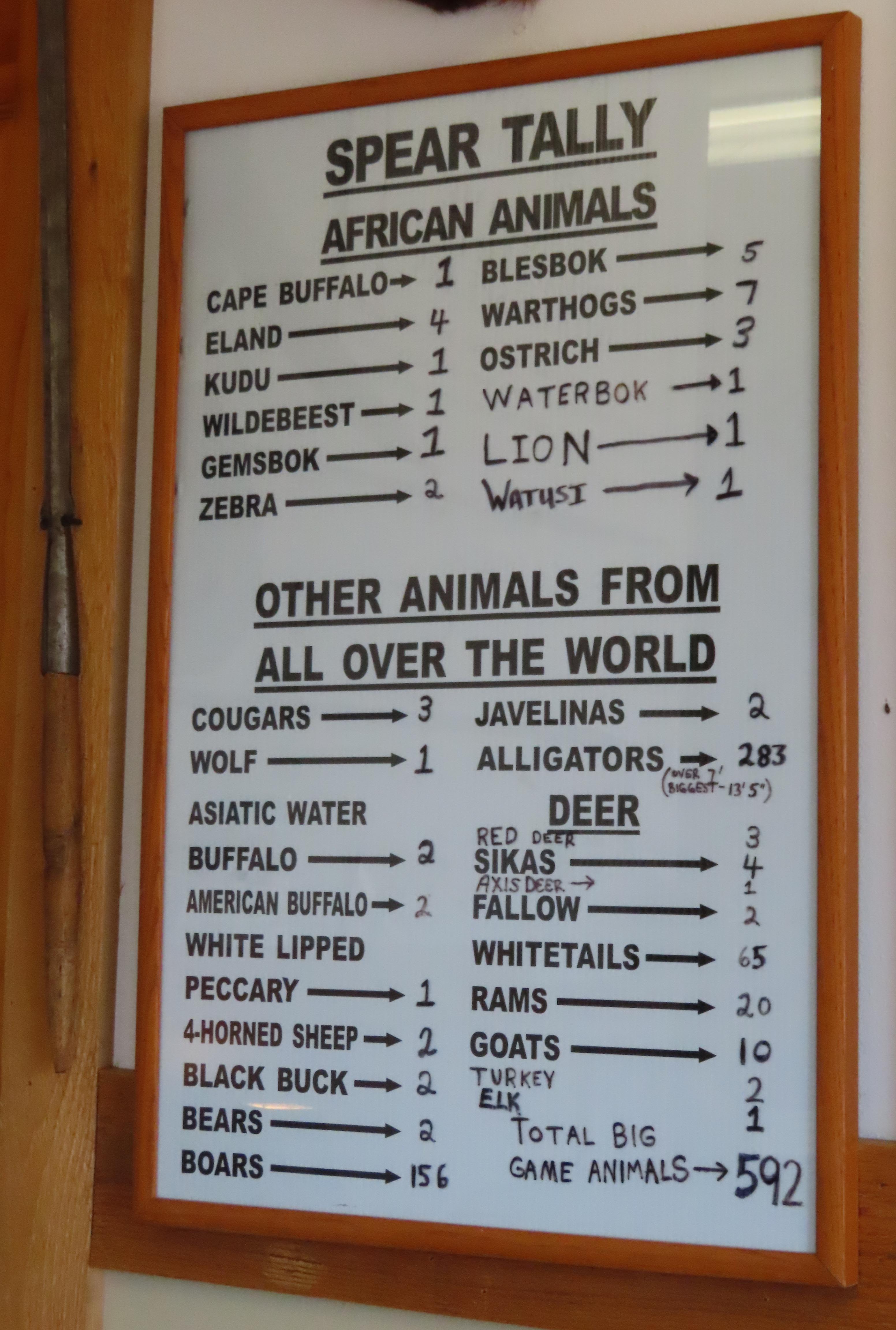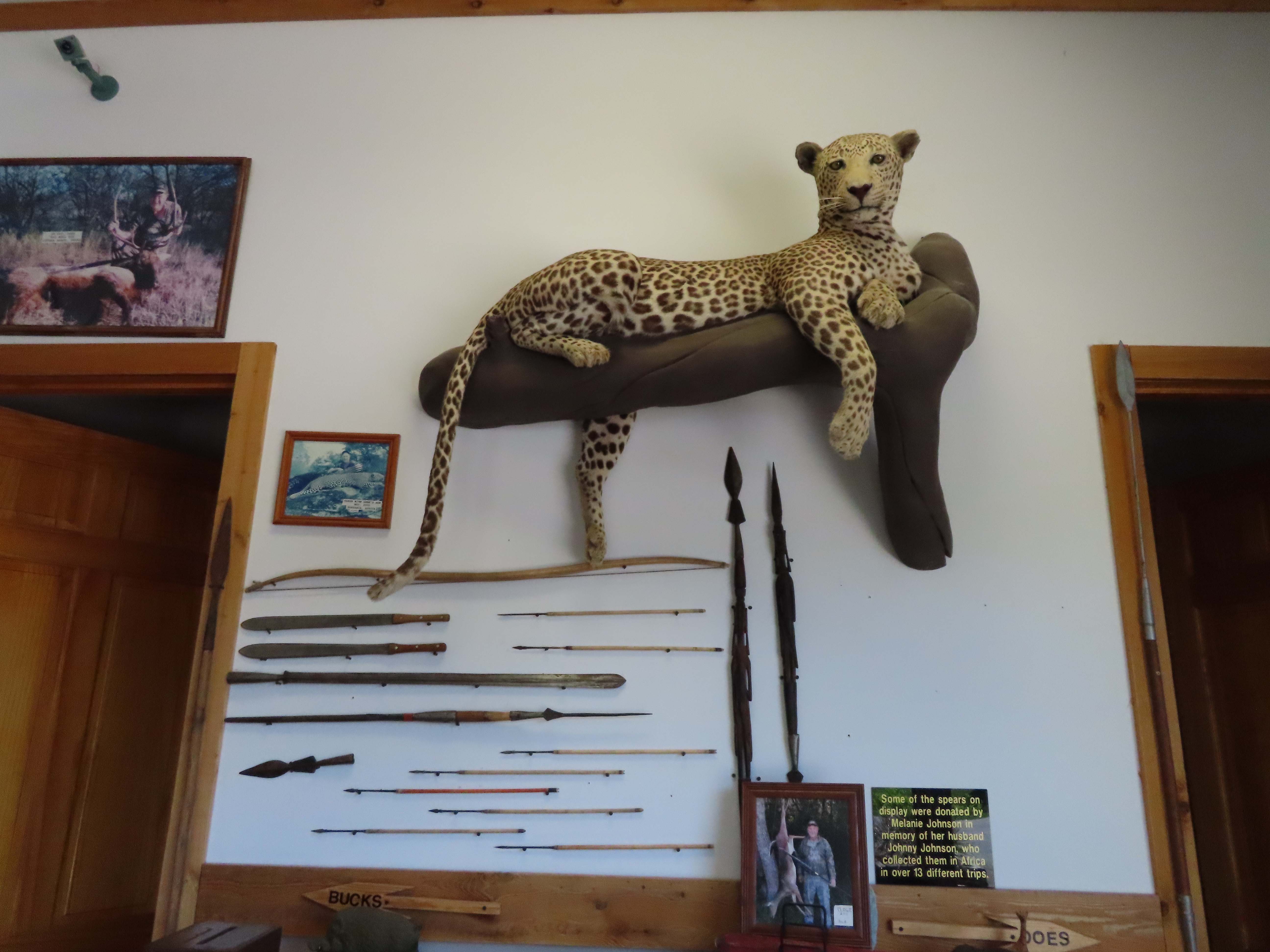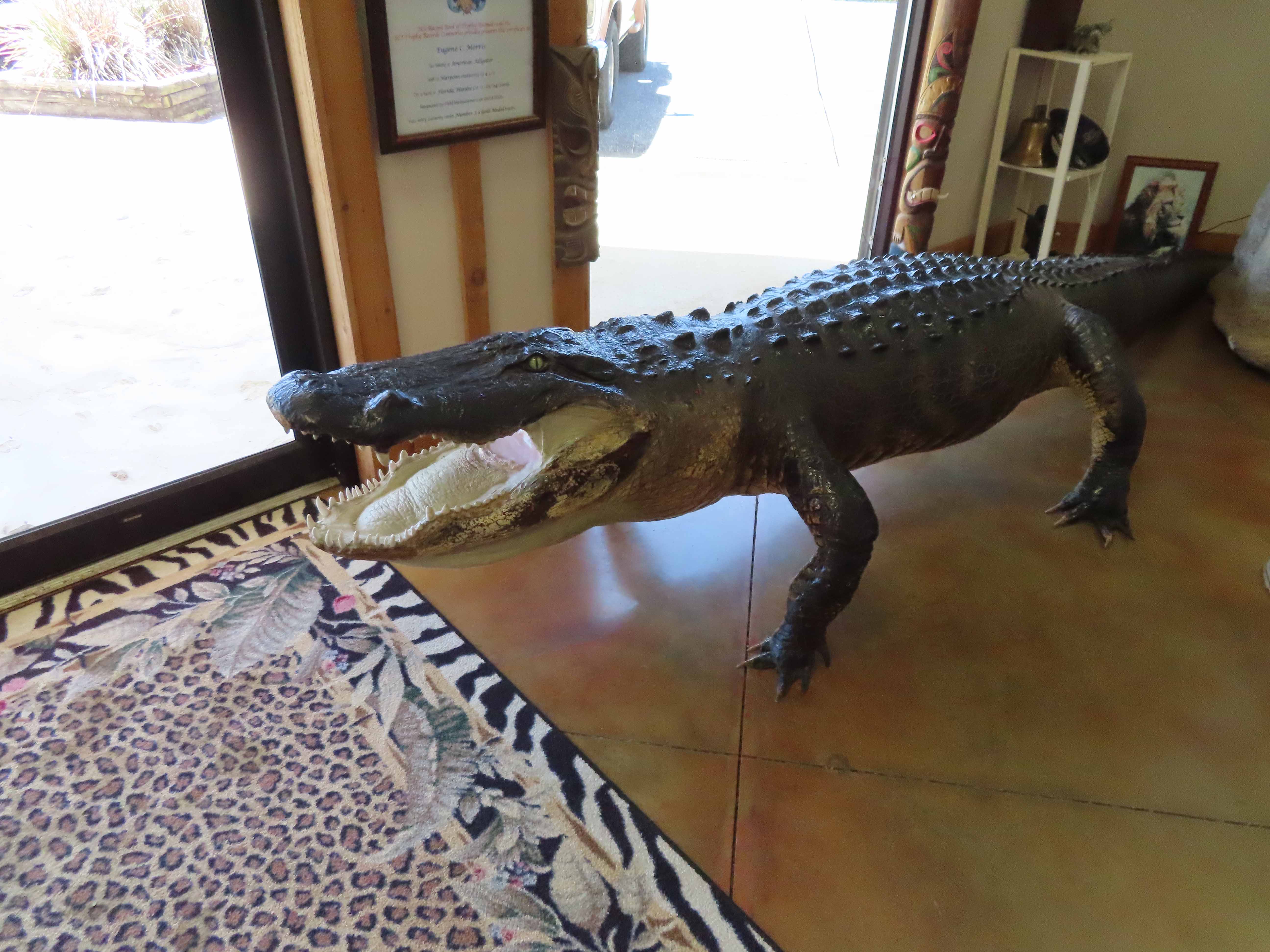 Tuesday, we drove over to Crestview to pickup mail from our mail service, My RV Mail.  We are now residents of Crestview Florida and have the new drivers licenses to prove it. We went for a good walk and just enjoyed the outdoors. It was a great day.
Wednesday, I spent our last day at Styx River enjoying the outside.  I read most of the day. We spent the evening prepping for the move tomorrow.
Thursday, we moved to Eastpoint, FL.  We filled up in Marianna and there seemed to be a lot of police activity on the route.  I saw two vehicle searches in progress and someone had left a white SUV on the side of the road with "Free, Take Me" painted in red spray paint. We are staying at Coastline RV Resort again, I LOVE this park.  We didn't get a gulf front site this time but I can see the water and I intend to look at it every day we are here.  I saw 3 bald eagles within 30 minutes of getting set up. We are only here for 7 days and I intend on doing nothing but watching the birds and the water.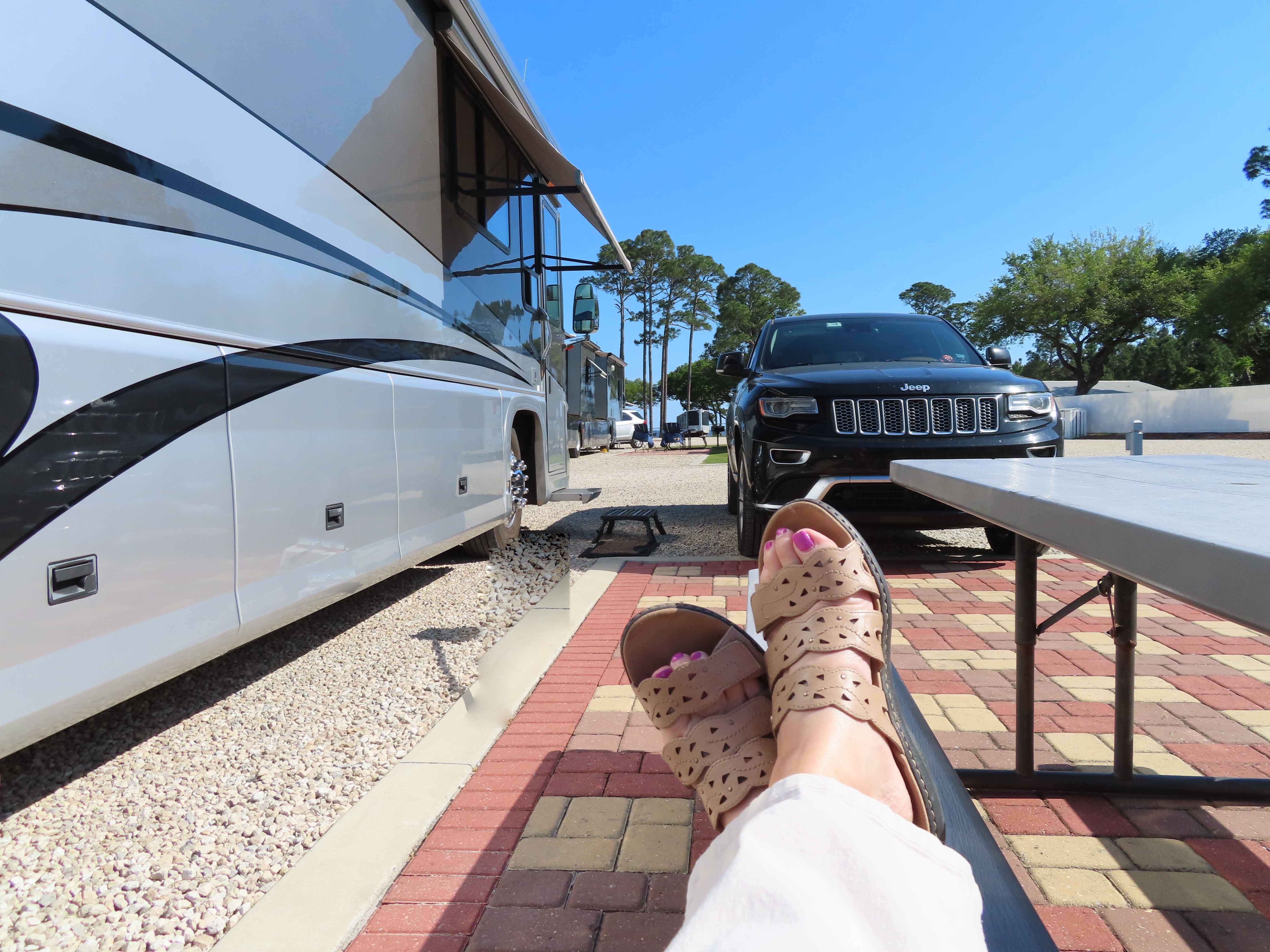 Friday, beautiful morning enjoying the sea breeze with a cup of coffee and getting dive bombed by Purple Martins.  Saw seagulls, terns, and dragonflies and the morning was breezy and cloudy.  The temperature never got out of the 60's, perfect as long as the sun was out. I also got buzzed by a buzzard! They are so raggedy looking.  I also saw mockingbirds, a scissortail kite, 2 bald eagles, and a woodpecker. Oh and of course pelicans. I also managed a little piecing on the Travel Quilt.  Successful day.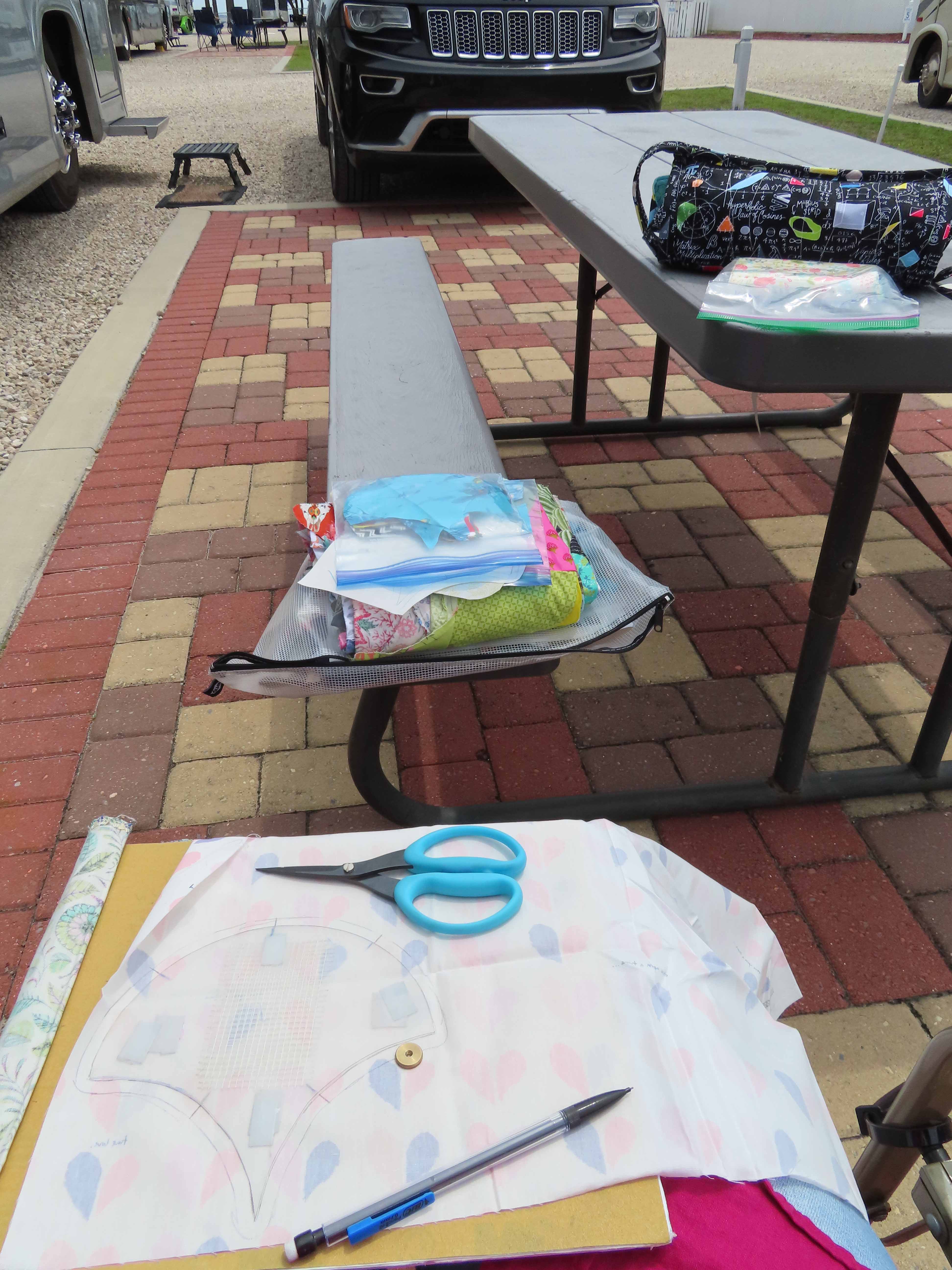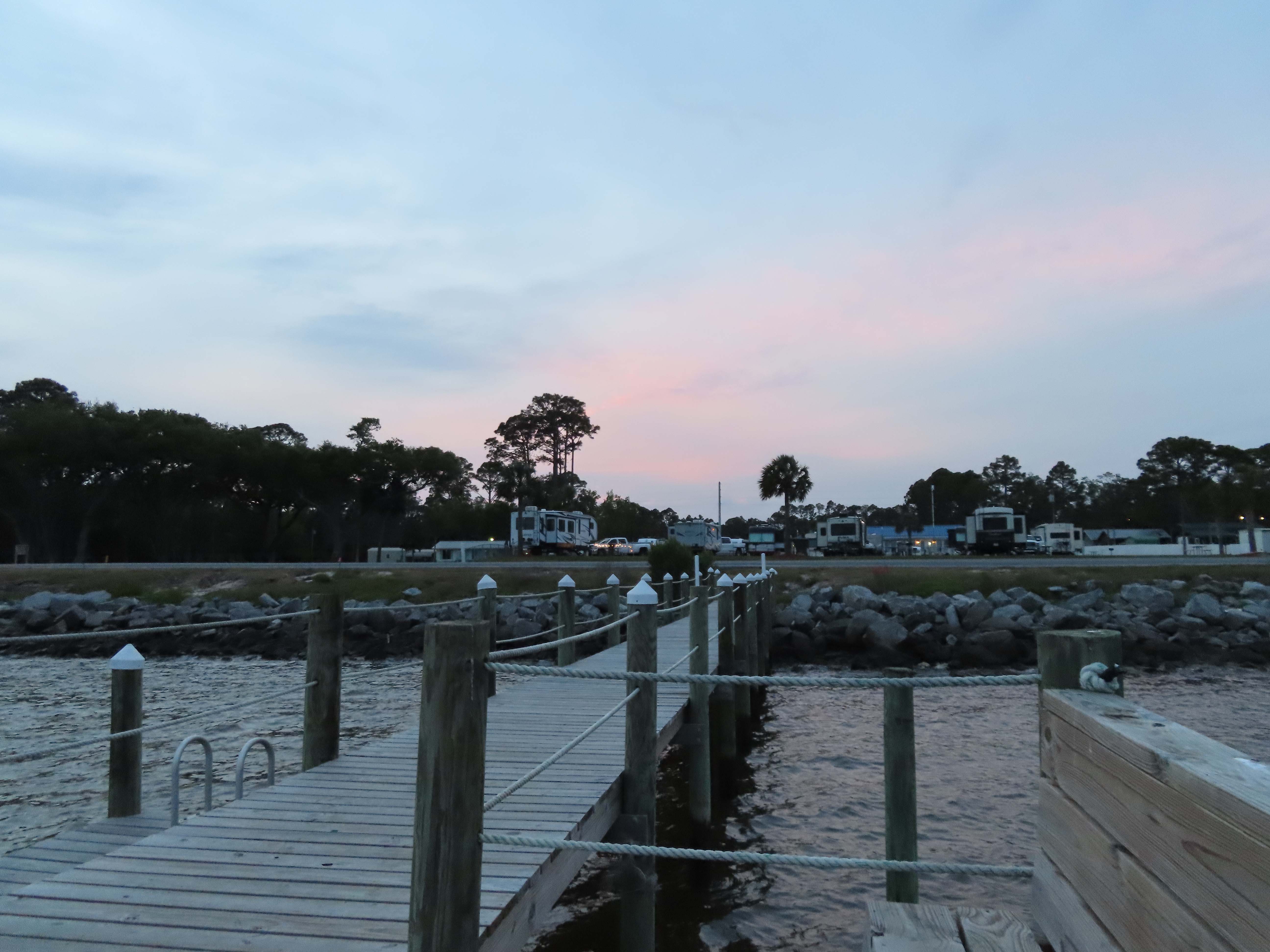 Saturday, it rained a bit early, and ended cloudy, and too windy for the birds.  We drove over to Port St. Joe and had lunch at The Brick Wall Sports Bar & Grille.  Yummy raw oysters.  Since the expected rain went north of us, we also drove over to Panama City Beach. I didn't think about it being Saturday, the traffic was just awful on Front Beach Rd. I thought that all the Spring Breaks were finished, maybe it is just because it is the weekend.  It was good to see that about 80% of the damage from Hurricane Michael seems to have been repaired. On our way back we drove out to Cape San Blas. They seem to be recovered too.  It turned out to be good day for a drive.  I spent the remainder of daylight out on the patio.
Make Life an Adventure!