Holt, FL Week 7
Dec. 20 - Dec. 26, 2020
Sunday, we started the day by meeting the Kay's for lunch at a great Korean restaurant, Arirang. It was good and I was stuffed by the time we left. We retired to the Kay abode for conversation, reminiscing, and homemade Christmas cookies.  There's no better way to spend an afternoon. 
Monday, we didn't do too much today, we did get a correction made to our Dow 1099s (tax stuff, so exciting).
Tuesday, we both had doctor appointments. I got my stitches removed (Thank God!) and was given a clean bill of health. I was told not to lift anything over 10 pounds for two more weeks.  Elard had to drive to Baton Rouge by himself and also got a clean bill of health. I did a little shopping and enjoyed the afternoon. I ordered a pizza for dinner when Elard got home. We chose Hideaway Pizza and were not impressed. The flavor was pretty good but the crust was a bit soggy.
Wednesday, Elard lifted my sewing machine for me so I could work on the jelly roll Christmas trees. I got one completely finished and added to my little collection of decorations. Isn't the Gnome that Karen made for me cute also? I have two more trees that will get finished by the time Santa arrives. I spent the rest of the evening going thru the coach to get rid of anything else we haven't used in the last 2 years.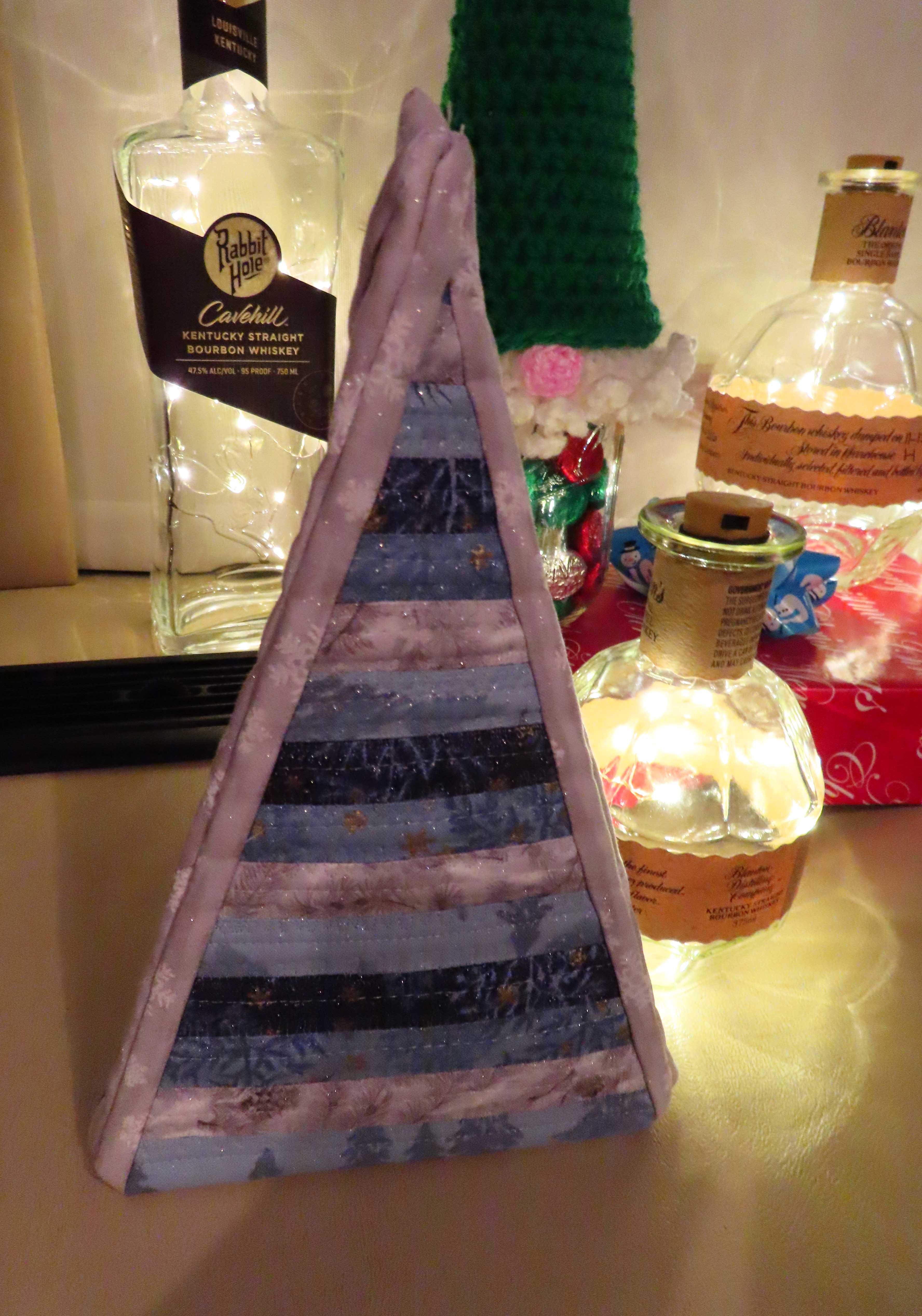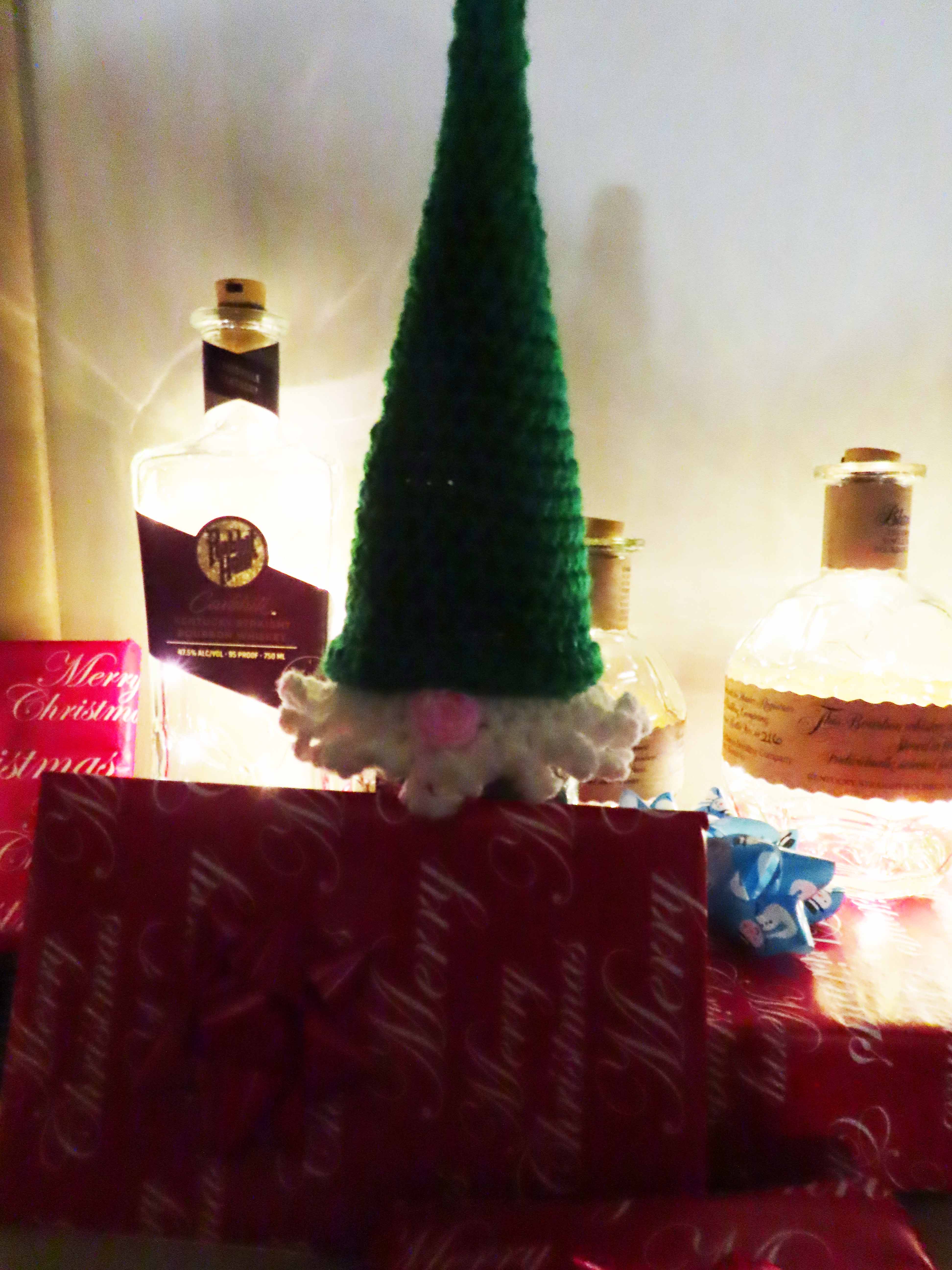 hursday, I did finish the other two trees, nothing like the last minute right? I also tried out a new dessert recipe so that I could use my new tiny springform pans.  Each pan is perfect for 2 servings of cheese cake.  I made blueberry cheese cakes from one of my new cookbooks Dessert Cooking for Two. I modified the recipe a little because I don't really like graham cracker crusts. I used Nilla wafers instead, and half the butter, oh and I used the low fat cream cheese.  They turned out great! 
Friday, we spent a wonderful day with my sister. She also made cheesecake, it was good even with the graham cracker crust LOL. She added pecans to her crust and it really made a difference. I am going to try that with the Nilla wafers on my next one.  We had several packages delivered to her house one of which was my Christmas present from Elard! He really surprised me, I am now the proud owner of a Bernette B48 Funlock!  I've wanted one for about 5 years now and I LOVE it.  Of course, I can't take it with us so it will live with Willie and David for a while. But I threaded it and did a couple of stitches to make sure everything worked after being shipped. We also got a few cards from our wonderful friends and look at this new angel Peggy Wells made for us. Isn't she awesome! The new RV angel looks great with her sister the quilt angel Peggy made a few years ago! Thanks Peggy! On our way home we detoured to Defuniak Springs to drive thru their Christmas lights display. It was very nice but I sure felt sorry for the folks out there collecting the entry fee.