Week 152: Ashdown, AR
Dec. 26, 2021 - Jan. 01, 2022
Sunday, Willie sent us back to Millwood Landing after a good breakfast. We enjoyed being able to see so much family for Christmas.  
Monday, we didn't do anything really. I did get a pedicure, always a treat.  I did some updating on my "sewjourn" spreadsheet. Getting it ready to close out 2021 and creating the 2022 spreadsheet. Everyone who knows me knows that I have a spreadsheet for everything.
Tuesday, we met Willie and Melvin to take care of some banking details and then went to a late lunch at Monjuni's.  I really enjoy them, I wanted to get a jar of their pasta sauce but the waiter missunderstood me and gave me a jar of olive salad instead...oh well guess I need to make some muffalettas.
Wednesday, we had another good breakfast with Willie and David and then ordered a Johnny's Pizza take and bake pizza so that we can get one last fix before we leave the area.  It was delicious.  

Thursday, we did some research on what the weather is going to be doing over the next few days. It is going to be rainy and cold this weekend so we decided to go ahead and move to Nacogdoches on Friday instead of Sunday. Rain and 20 degree weather are not a good combination for driving a 40,000 pound vehicle.

Friday, we got on the road by about 2 and got to Foretravel in Nacogdoches just as the sun was setting on 2021.  It was beautiful.  We had a good dinner at the Jalapeno Tree and made a run by Spec's in search of Blanton's and Yellowstone. No luck on that, but we did find some Kentucky Owl and Weller Antique. We made it to midnight and heard all the local fireworks going off.  We toasted the New Year with the Kentucky Owl...it was yummy.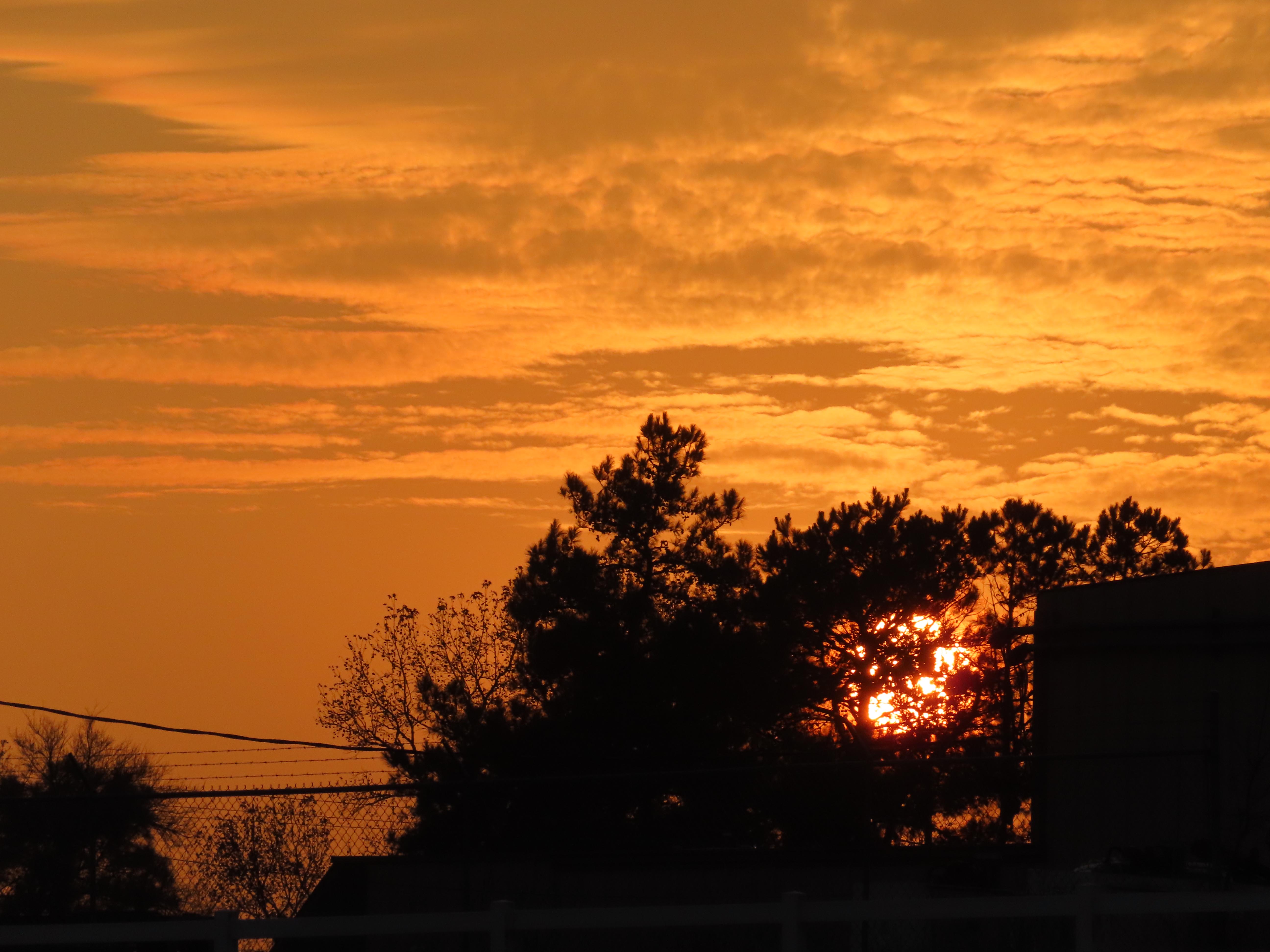 Saturday, HAPPY 2022! We had mimosa's, scrambled eggs, and bacon to welcome the new year. We also got a walk in before the temperature bottomed out. God Bless you all and we hope you accomplish all your goals this year.
Happy New Year! What an adventure!