Minnesota Week 02
Aug. 15 - Aug. 21, 2021
Sunday, I needed a single night lodging before we could get into Buffalo Valley RV Park so I chose River Place Campground in Duluth, MN.  It is literally on the banks of the St. Louis river. It would be perfect for anyone who loves fishing.  We had SPAM and eggs for breakfast so I can now say I've had SPAM.  It was pretty good but it won't be my go to breakfast meet LOL.  But, I would not turn my nose up at it if offered to me.  Once we got settled into our site we had "lupper" at a local pizza chain, Sammy's, and drove the "Skyline Parkway" drive.  It was pretty funny when we pulled into the campground, EVERYONE was interested in our coach, we were definitely the biggest thing there. They were all very good natured and came up to say hello and ask about the coach.
Monday, moving day again, to Buffalo Valley RV Camping.  This place is pretty cool.  They have their own onsite restaurant, volley ball courts, an entrance to a state hiking/biking trail, and two softball fields.  They used to have 3 fields but they've turned the third one into huge full hookup sites.  That's where our site is, the guy told me that they had just opened these new sites two days before we got here.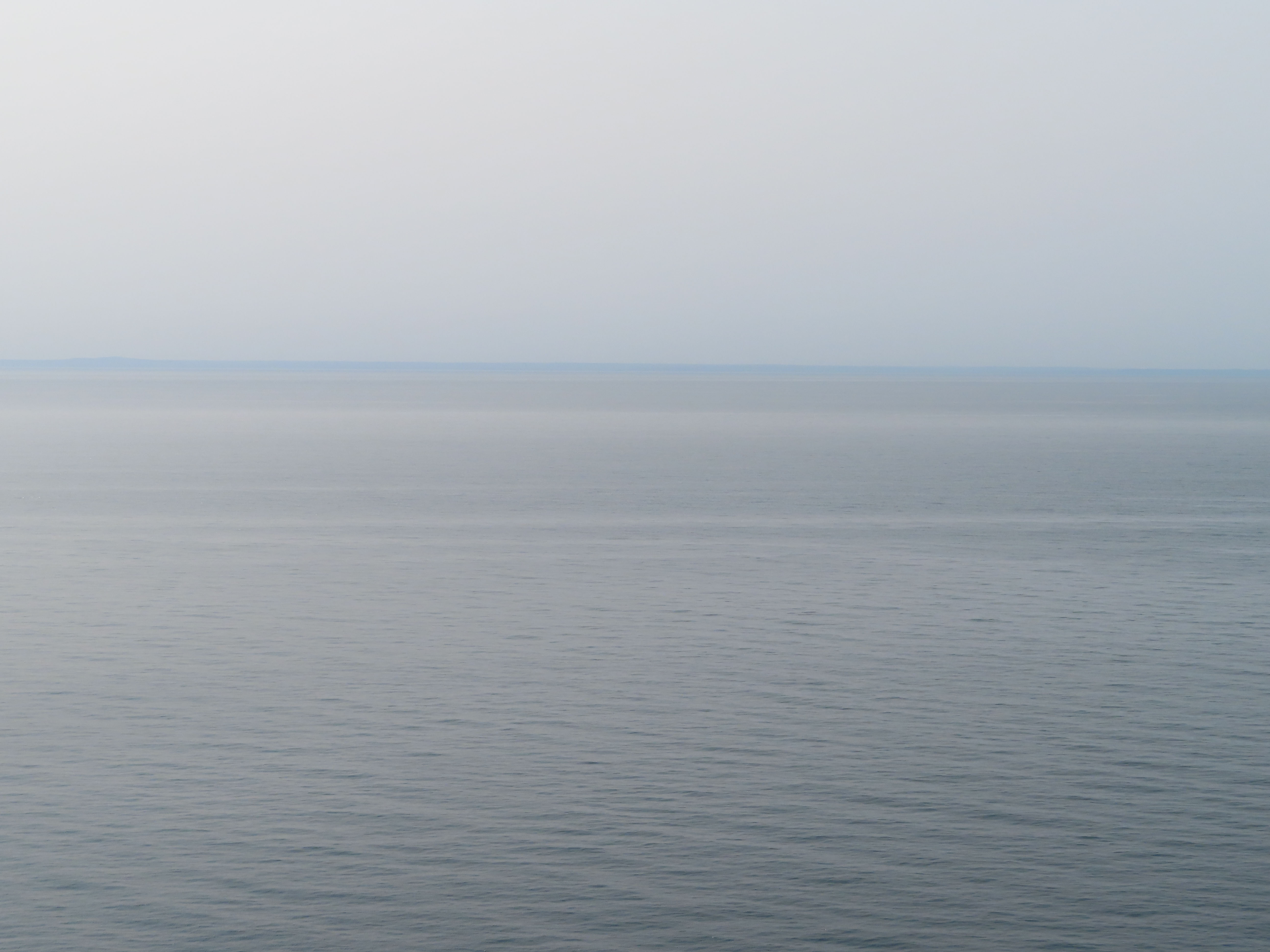 Tuesday, we did drive number 57 from the Most Scenic Drives in America book, North Shore Drive, along the north shore of Lake Superior.  It was a beautiful drive.  We stopped at Gooseberry Falls State park first.  It was kind of disappointing because there was not very much water. I did leave a painted rock for someone to find.  Next was the Split Rock Lighthouse State Park. It is a cool light house but they were running us thru like cattle.  I was a little annoyed by that.  Back on the road we stopped for lunch in Grand Marais at The Fisherman's Daughter. They were really more of a market but their food was good. ( I had to have their cheese curds.) We did a drive by of the Grand Portage national monument but didn't stop.  Next we tried to find a moose, no luck, I think it was too early in the afternoon for them to be out. It was a long day but we enjoyed it very much.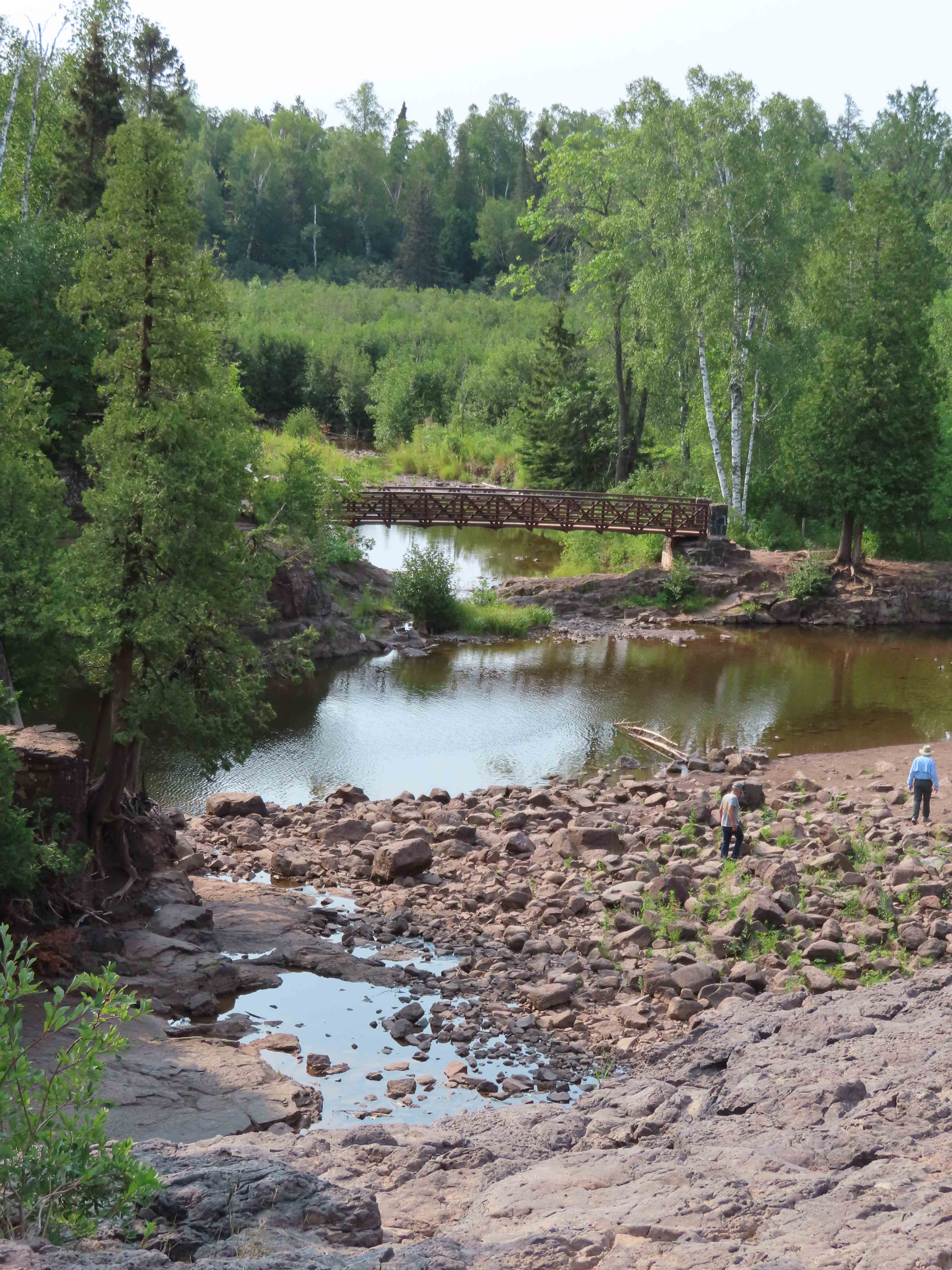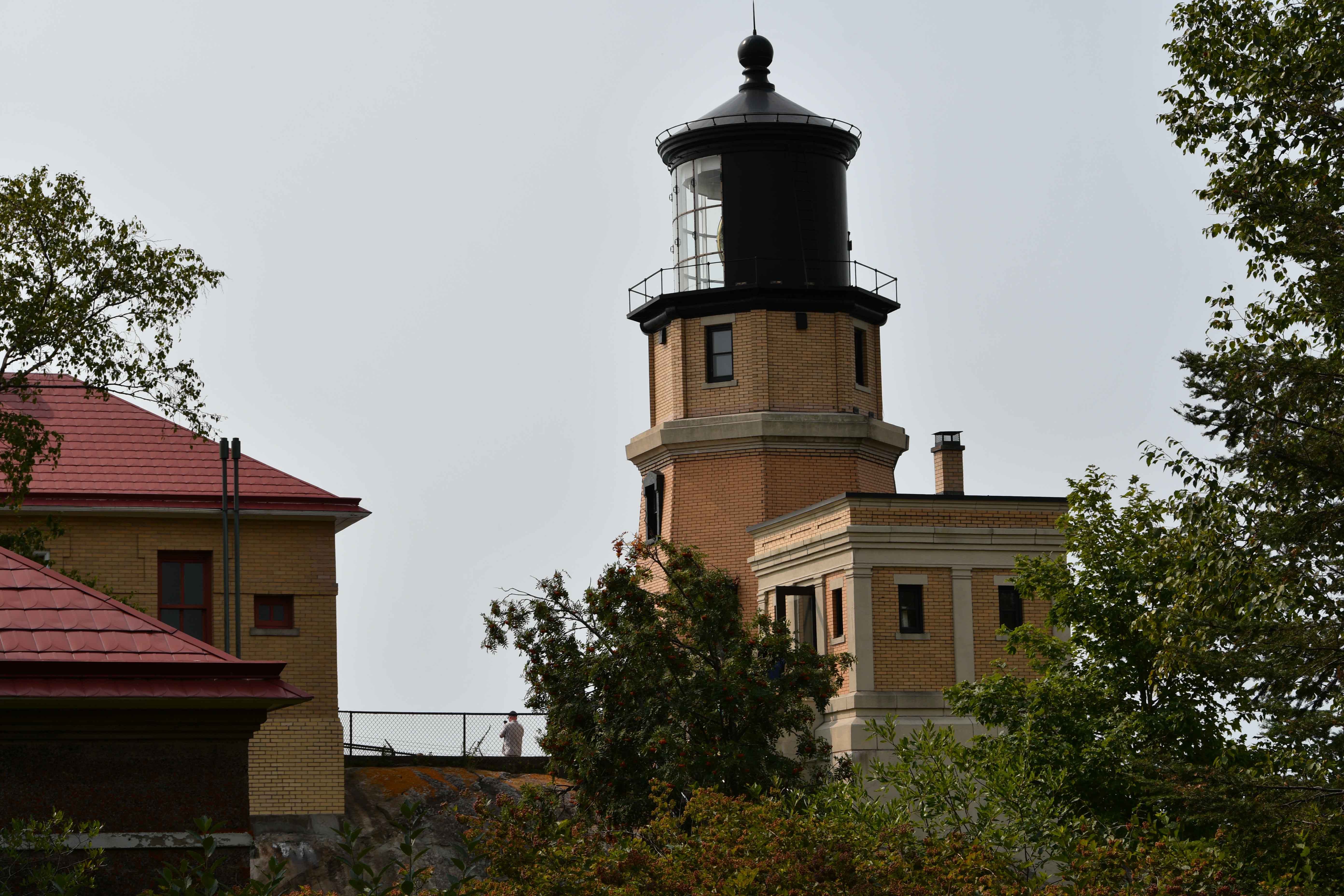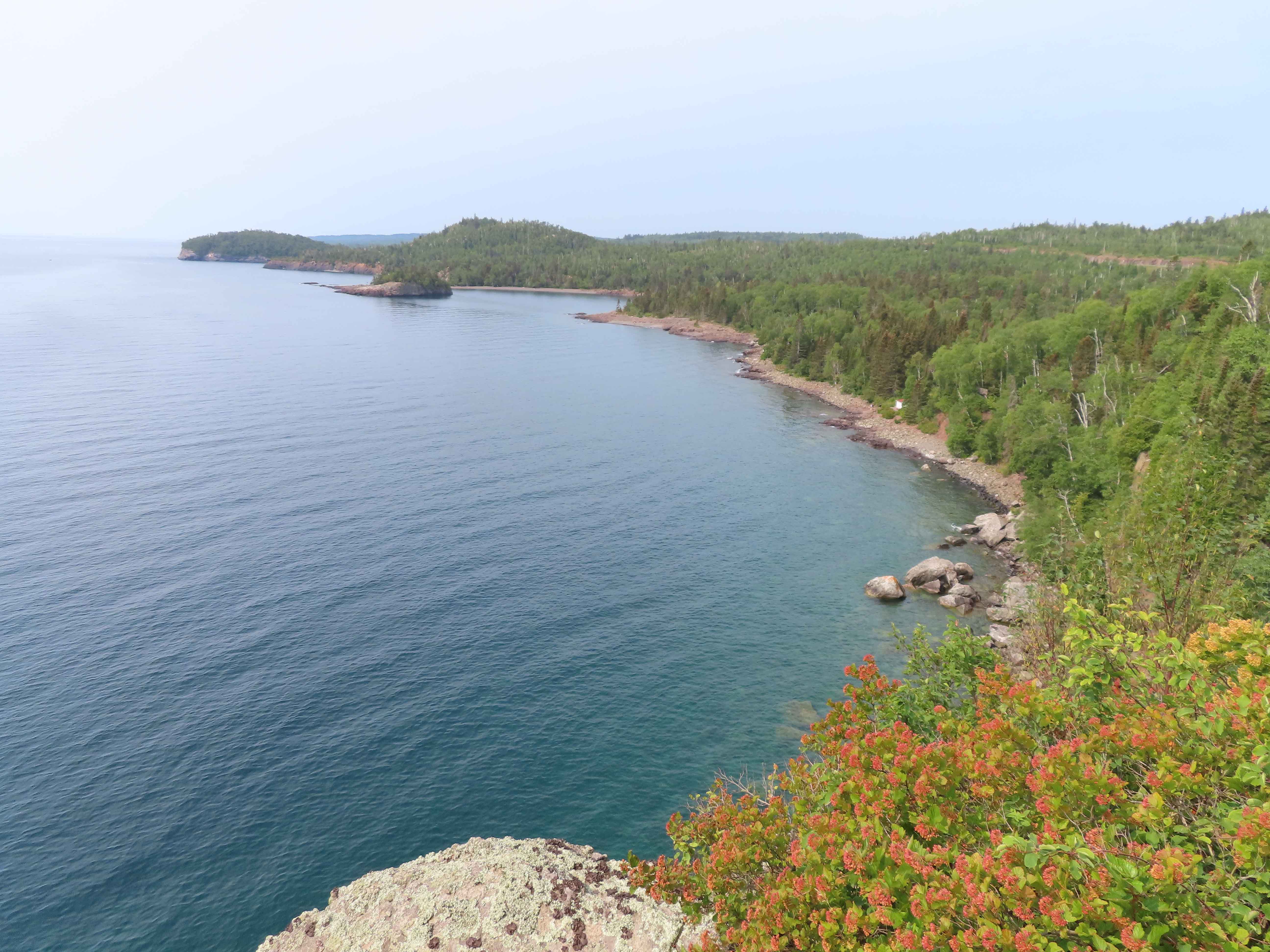 Wednesday, we did the last half of drive number 58, Wisconsin North Woods. Our first stop was a Triple D restaurant, Delta Diner.  To be fair the food was good, but....well let's just say their service just pissed me off. The drive itself was pretty, with a few lighthouses and quaint little towns.  We saw a pickup truck that proves there are red-necks everywhere, his front tire hit the wheel well when he turned into the gas station. The last stop on the drive was the Superior Entry Lighthouse. We couldn't get out to it, but still got a good picture. We finished up at the Bent Paddle Brewing Company for a couple of nice brews and I found a sticker that my brother needs for his fishing boat.  They had a good sense of humor as evidenced by their emergency equipment.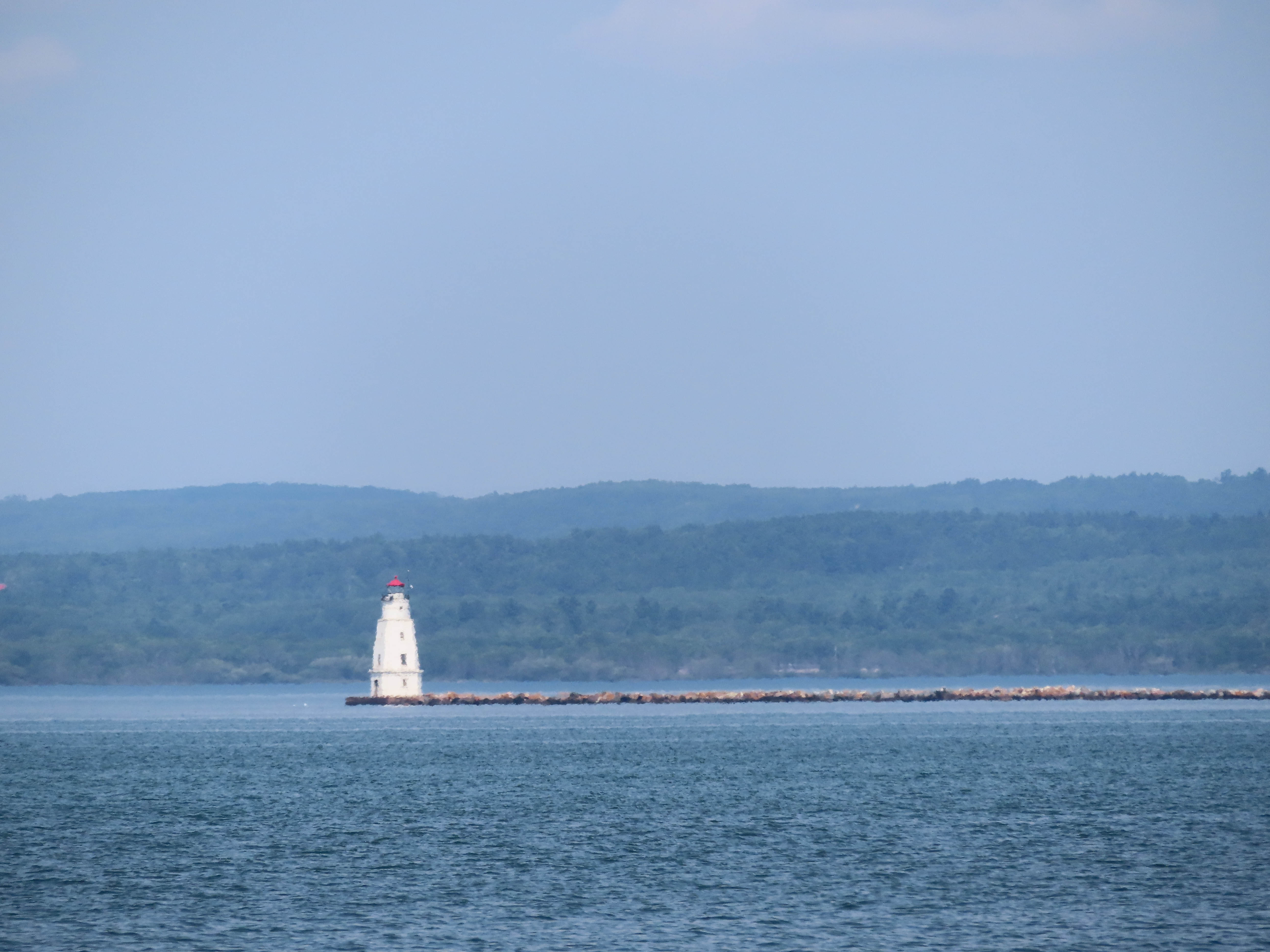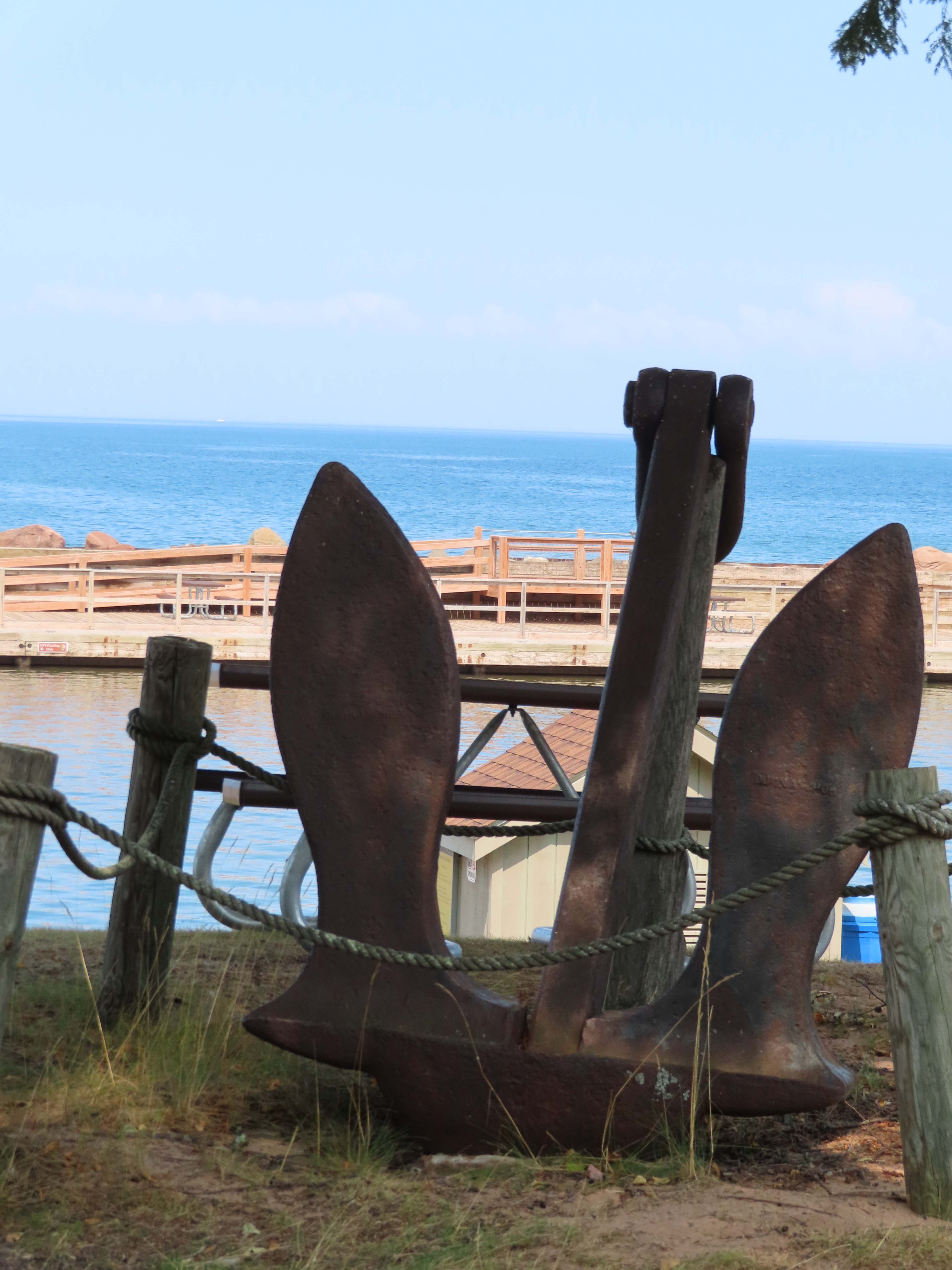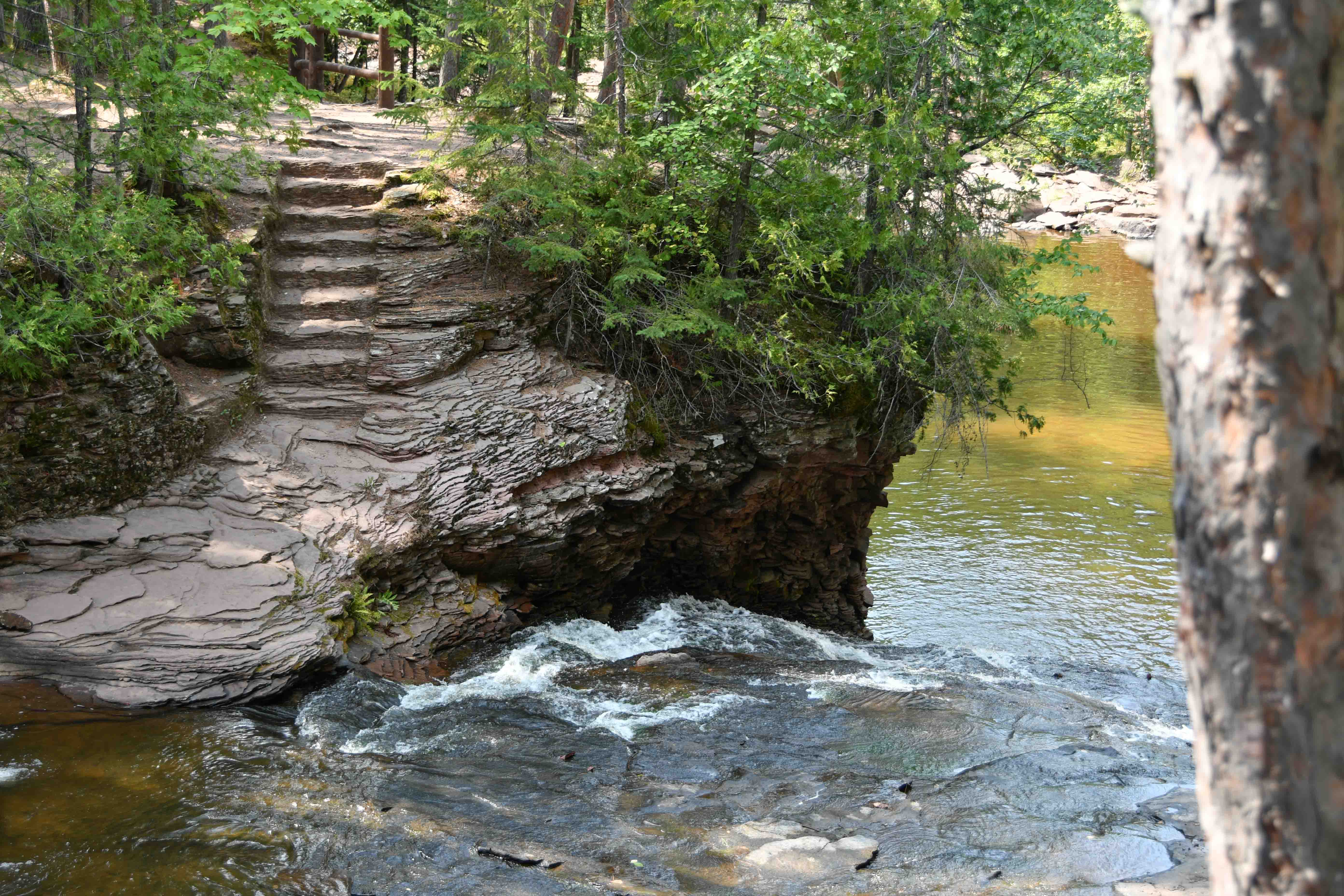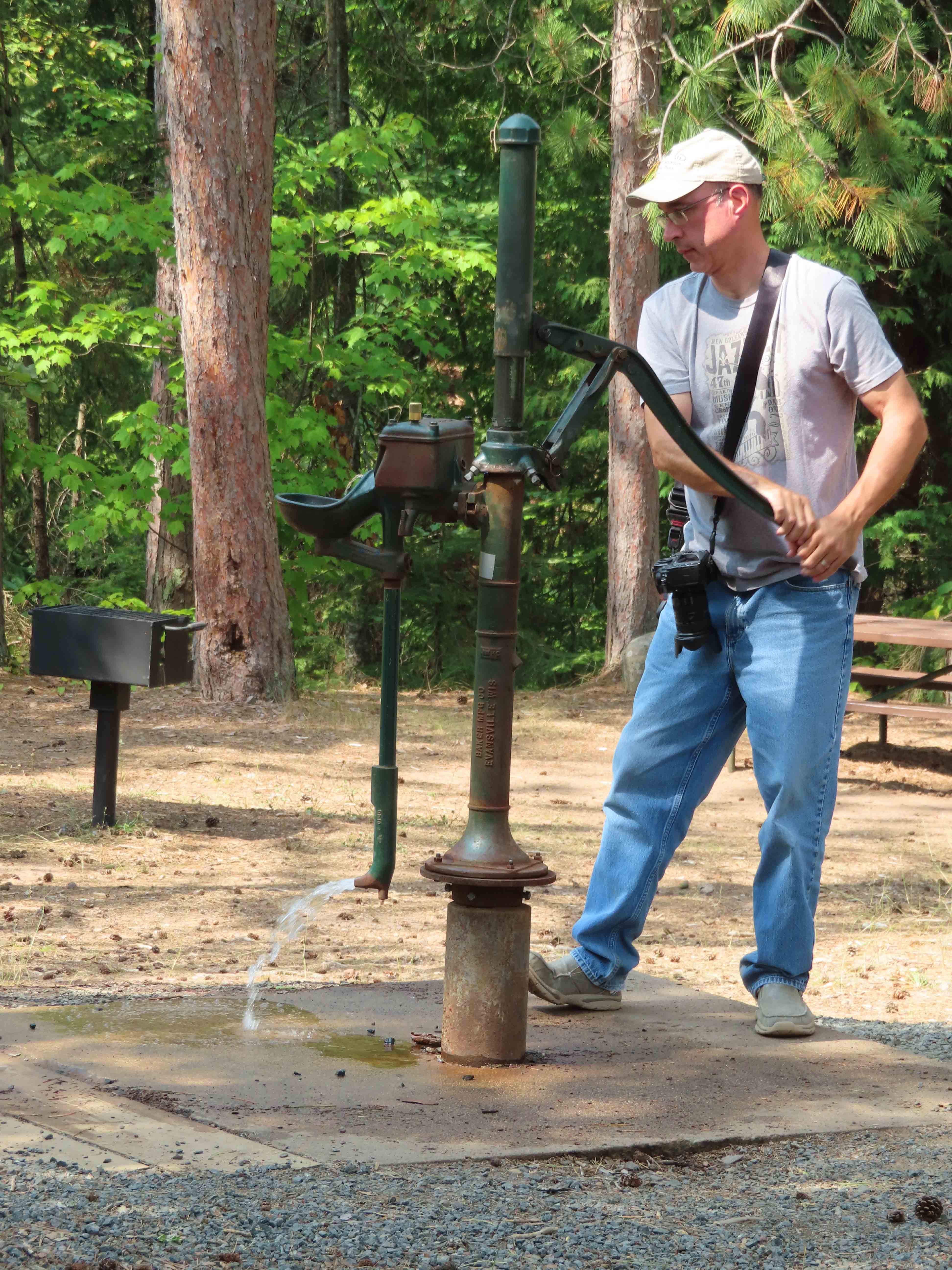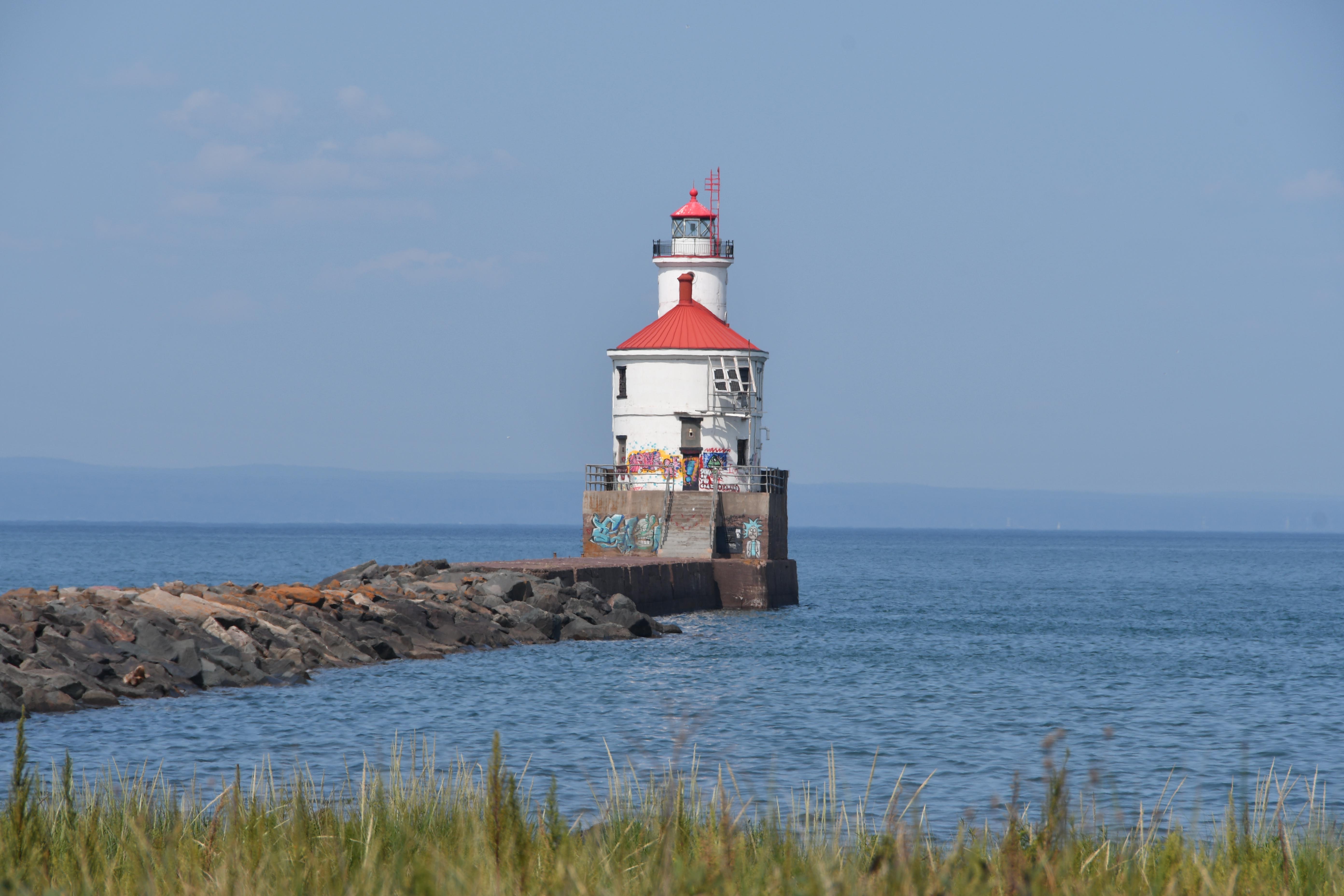 Thursday, we did drive number 56, Northern Minnesota Circle.  This drive didn't include a lot of stops, mostly just beautiful lakes and forests.  The main stop (at least for me) was the birthplace of Francis Gumm, better known as Judy Garland!  It is in Grand Rapids, MN, and it was a great little museum. We visited the Cut Foot Sioux 1908 cabin and the Cut Foot Sioux visitor center both of which were closed. But we had lunch at their picnic table anyway.  Back on the road we drove the "Edge of the Wilderness" scenic byway.  This drive took us across the Laurentian Divide twice. The "Edge of the Wilderness" Discovery Center was a very cool welcome center.  They had some really cool taxidermy animals. They even had a porcupine. I bought some local blackberry jelly there. And "Edge of the Wilderness" was an accurate name for the are for sure, no cell service and hardly any people.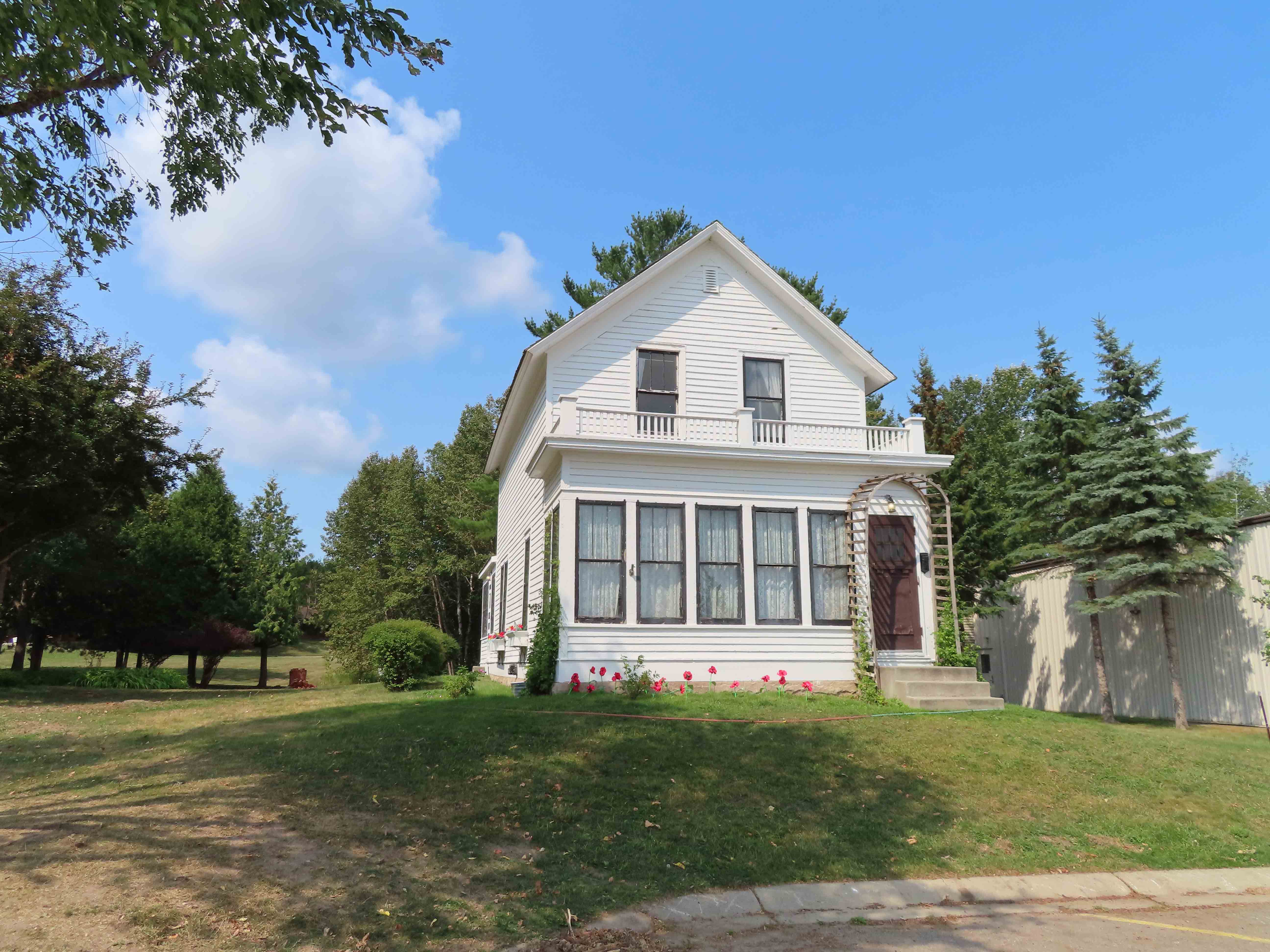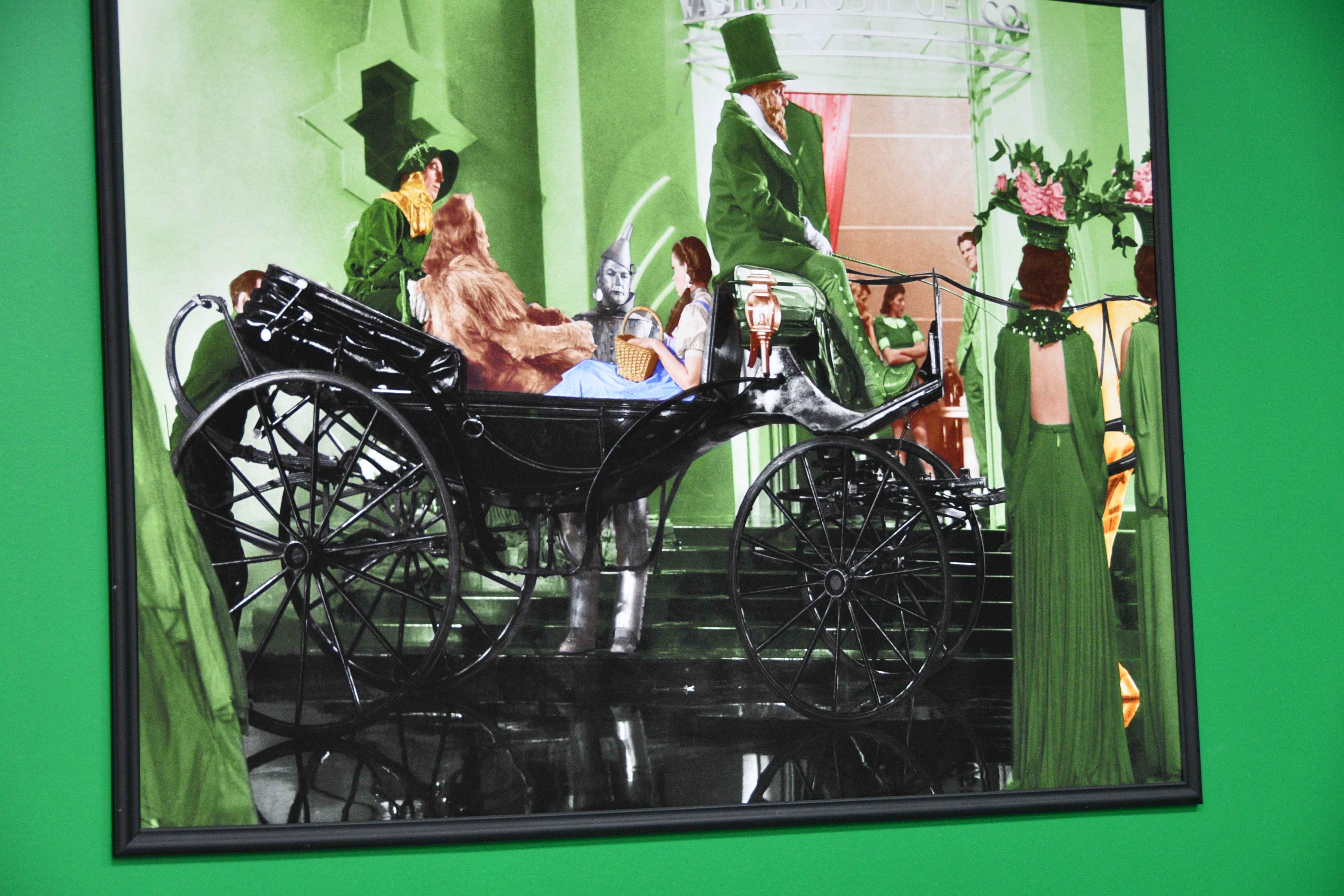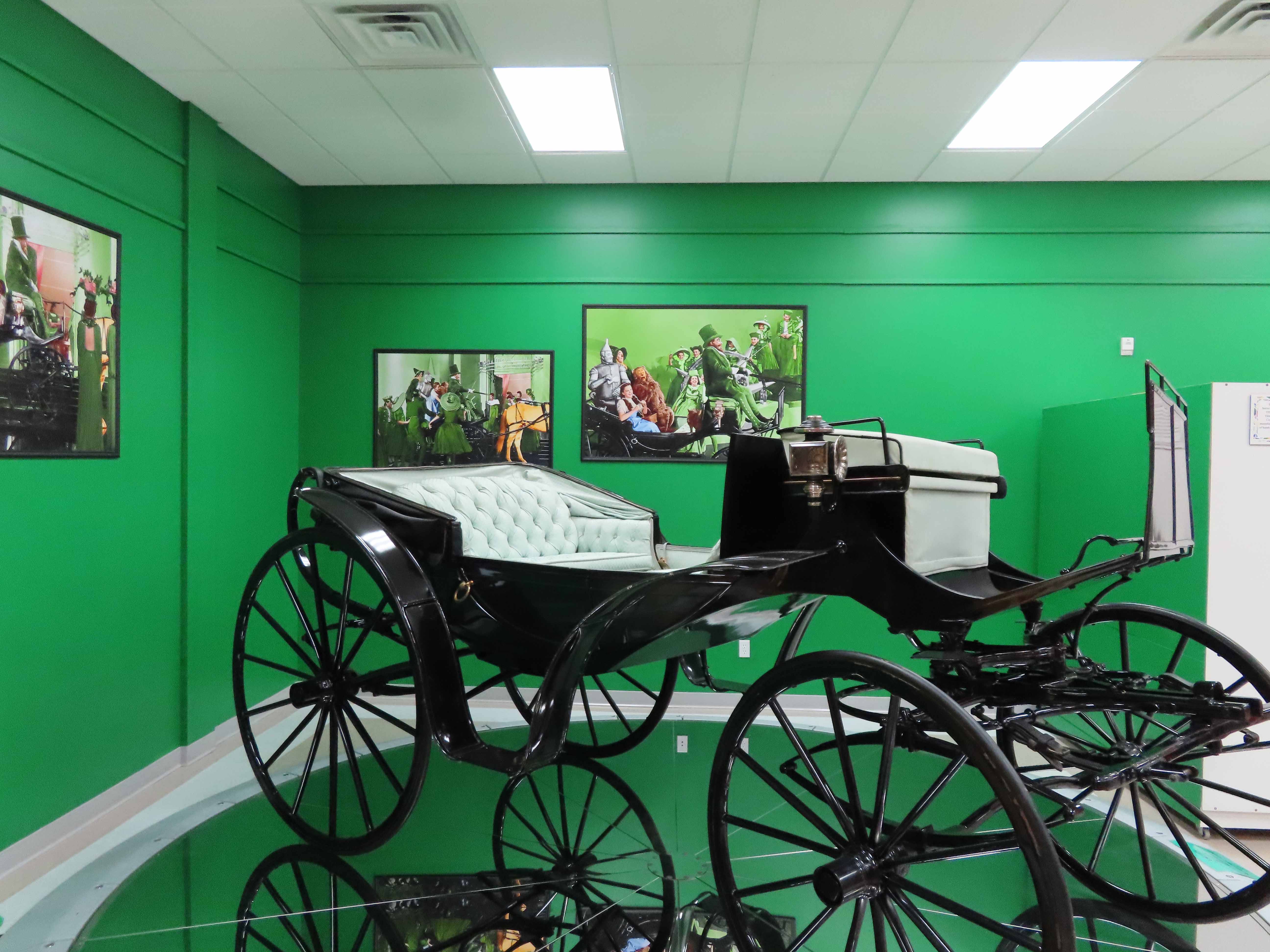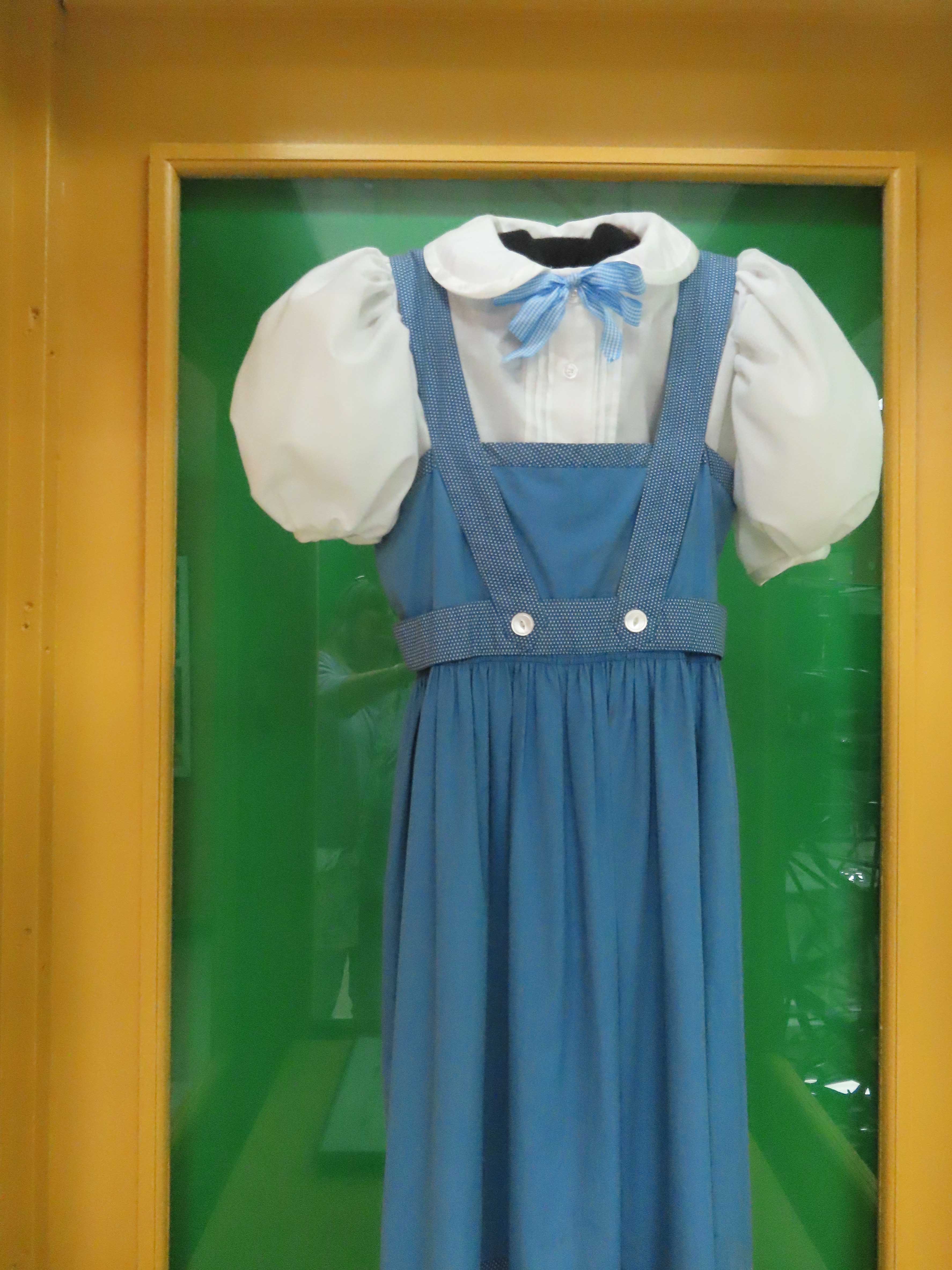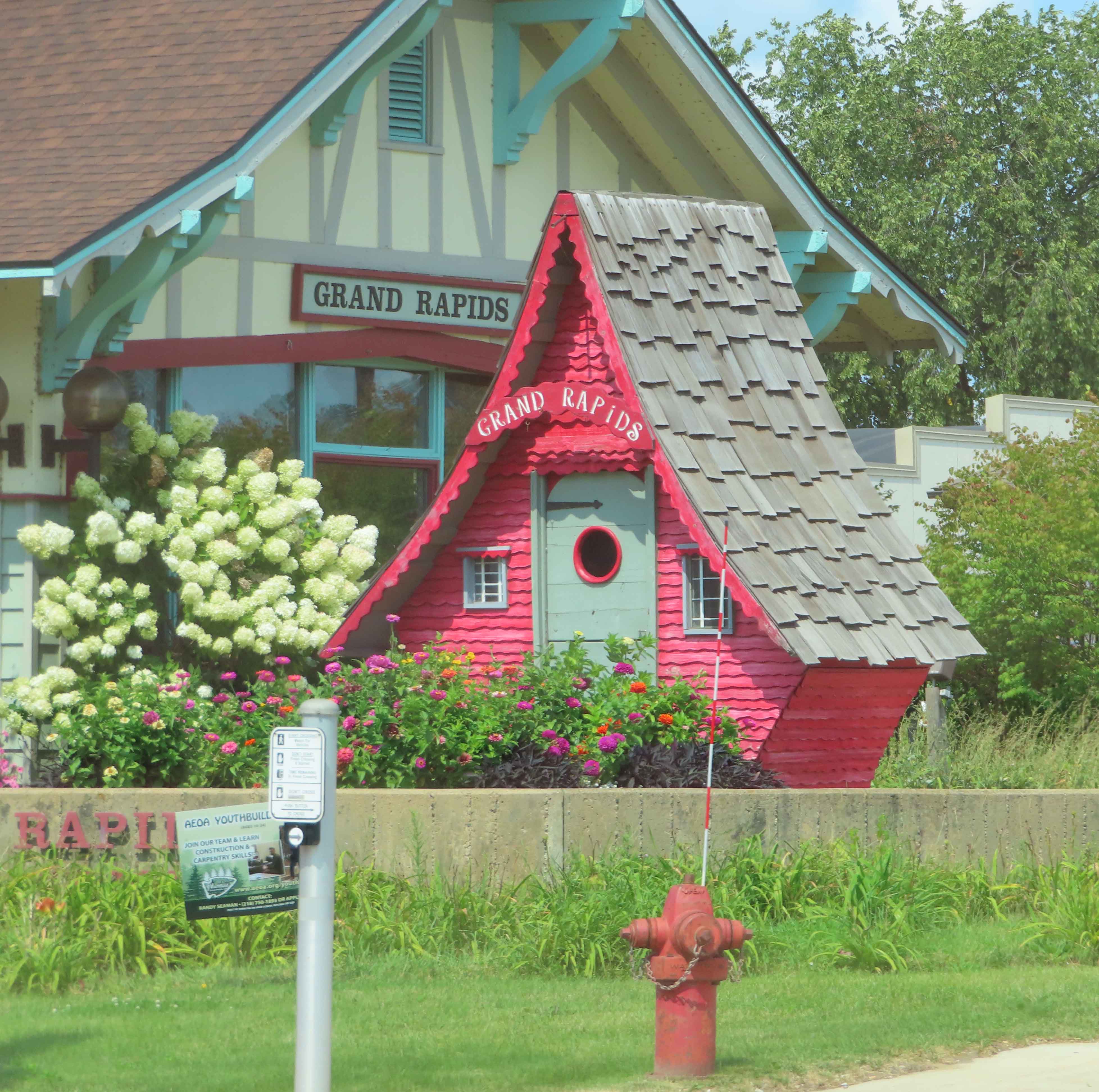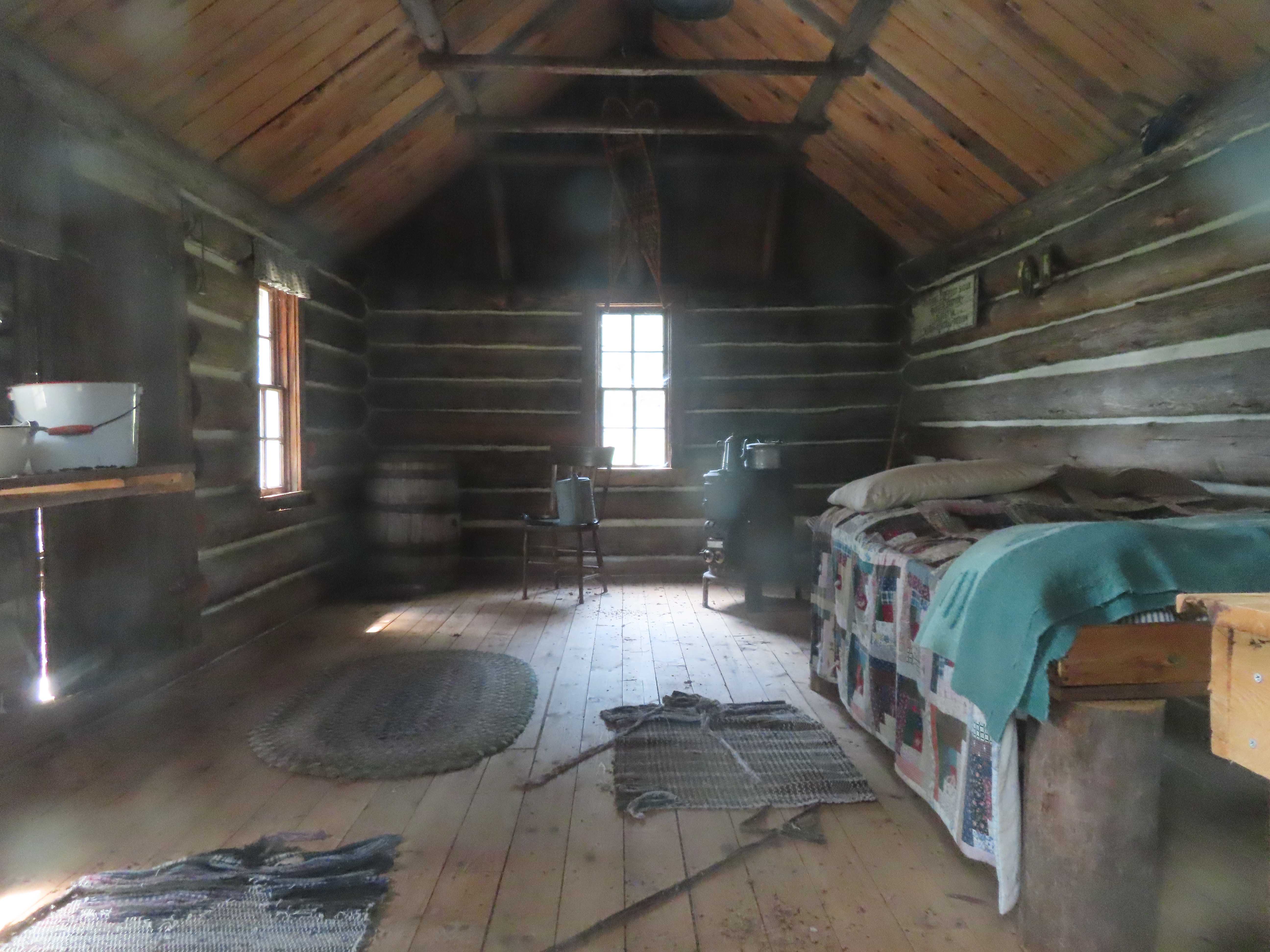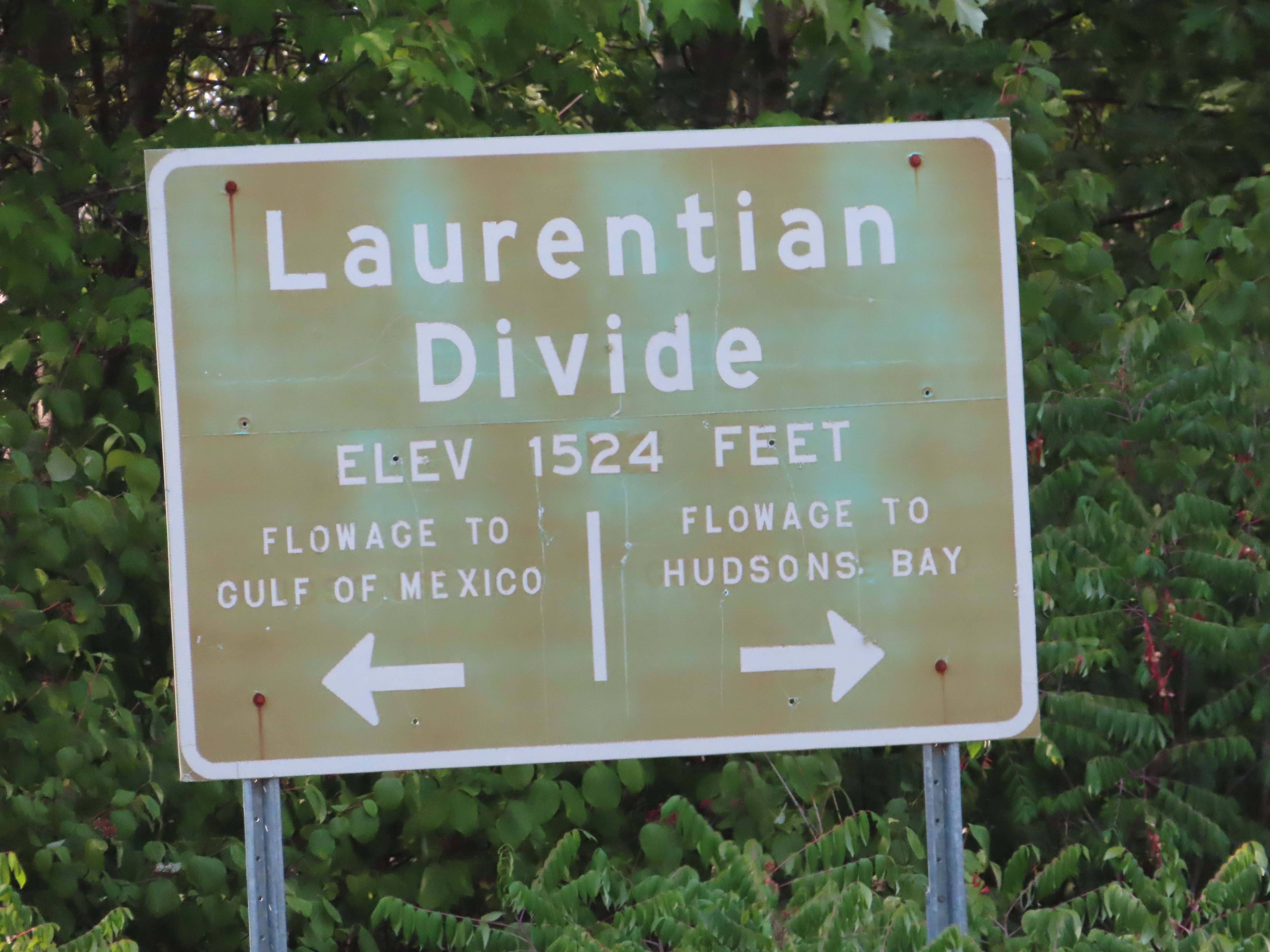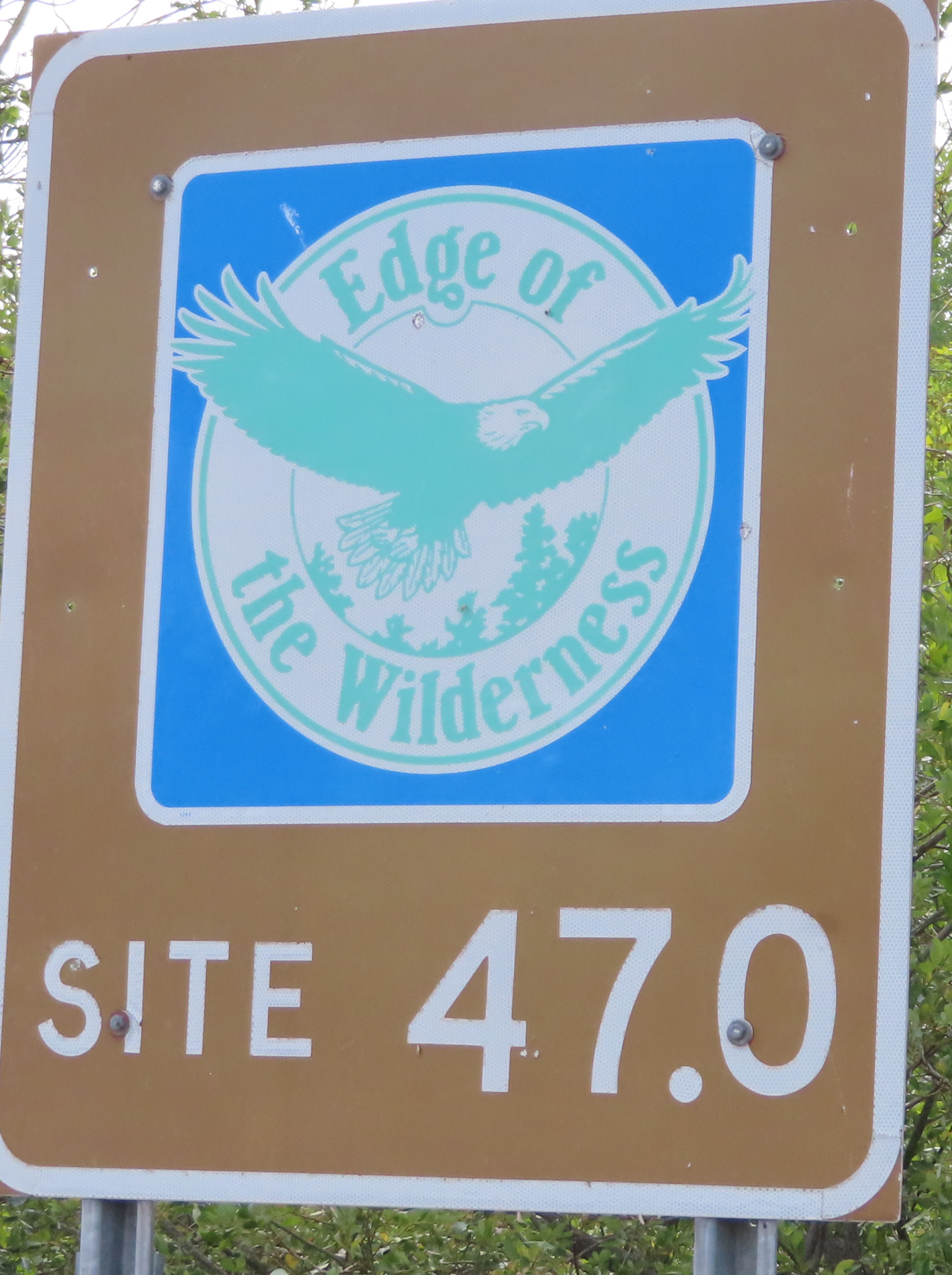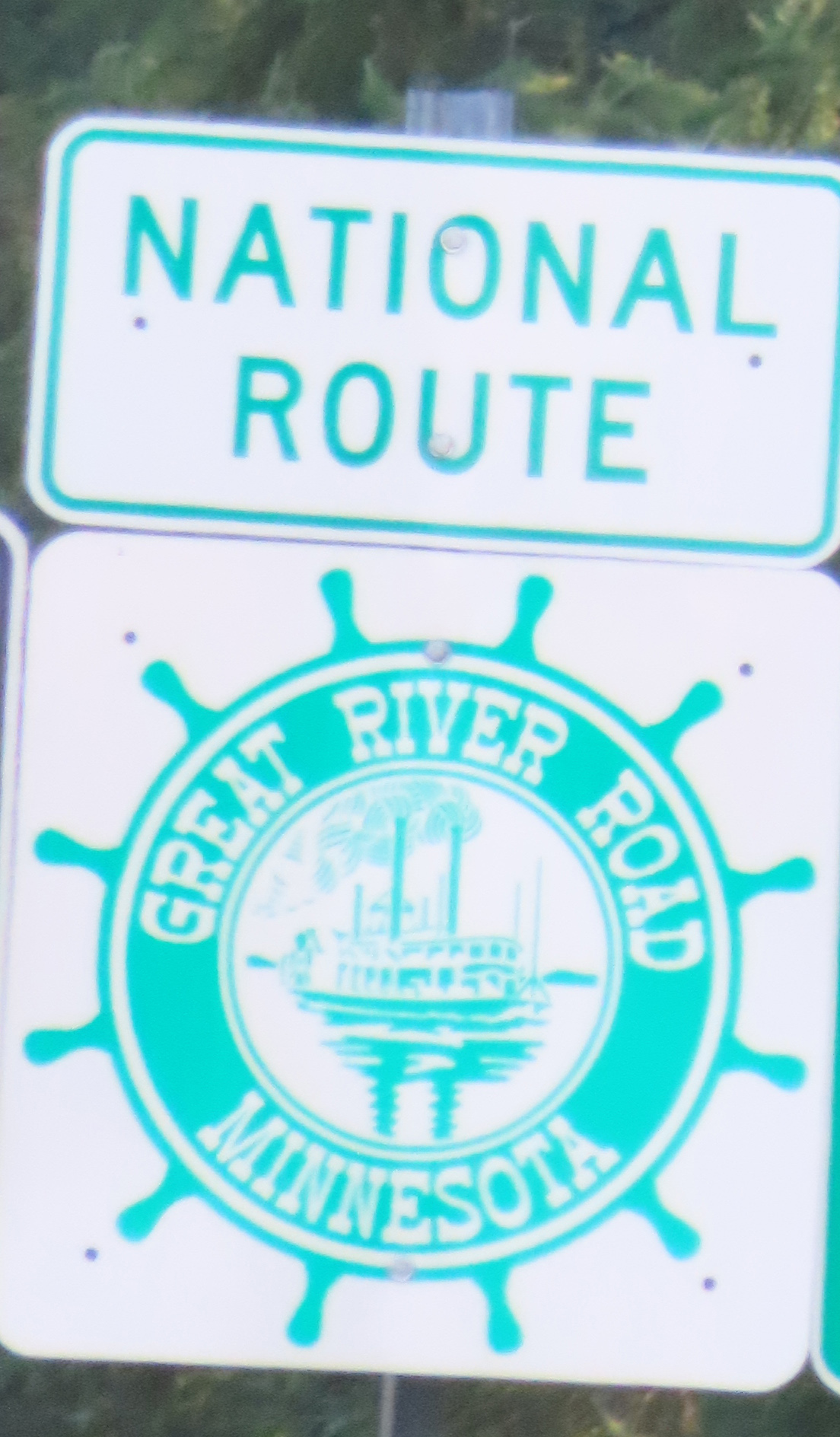 Friday, I started the day with a Walmart run and a stop at The Quilted Dog quilt shop.  I found some cute Minnesota fabric and a kit for a casserole carrier. Next we explored Duluth, beginning at a currently operating service station designed by Frank Lloyd Wright.  Next was the Lake Superior Railroad Museum. WOW, so many rail cars and engines. My favorite was the snow plow. We drove by Bob Dylan's former home on our way to the Arial Bridge that crosses the inlet to the Duluth harbor.  Just after we parked, we saw the bridge start to lift.  We had time to walk over to the channel and watch a large ship go thru. The crew of the Walter J. McCarthey, Jr. enjoyed waving to the crowd gathered on the channel walls.  The poor folks waiting to cross the bridge to get to their homes waited at least 30 minutes. We were able to get some nice pictures of the three light houses on the channel.  Next we walked along the shore for a little ways and then to have dinner.  We chose a Taste of Saigon because our first choice was pickup order only.  It has been a long time since we've had "Chinese" food, I chose a Chinese dish and Elard had a Vietnamese dish.  It was all pretty good. We finished with the Canal Park Brewery, they had some good beer.
Saturday, after all the exploration this week we chose to just chill out today.
Adventure On Y'all!