Week 200: Opp, AL
Nov. 27 - Dec. 03, 2022
Sunday, another day of fishing....not catching LOL. I don't think there are any fish in this lake. On a positive note, no more crick in my neck, the new pillows are much better.
Monday, I love being this close to the Kay's. We met them for lunch at the Samurai Japanese Steakhouse in Andalusia and then watched a movie at their house. Great afternoon.
Tuesday, we made another run into Crestview. Our mail service is there and we needed to pick up all the packages I've bought for Christmas. We tried to eat at Pounder's again but turns out today is the day they are moving to their new building. So we met Karen and her mom for lunch at the Waffle house. On the way home we spotted a funny fireworks store in Florala...Betty's Fireworks, the Best Bang in Town!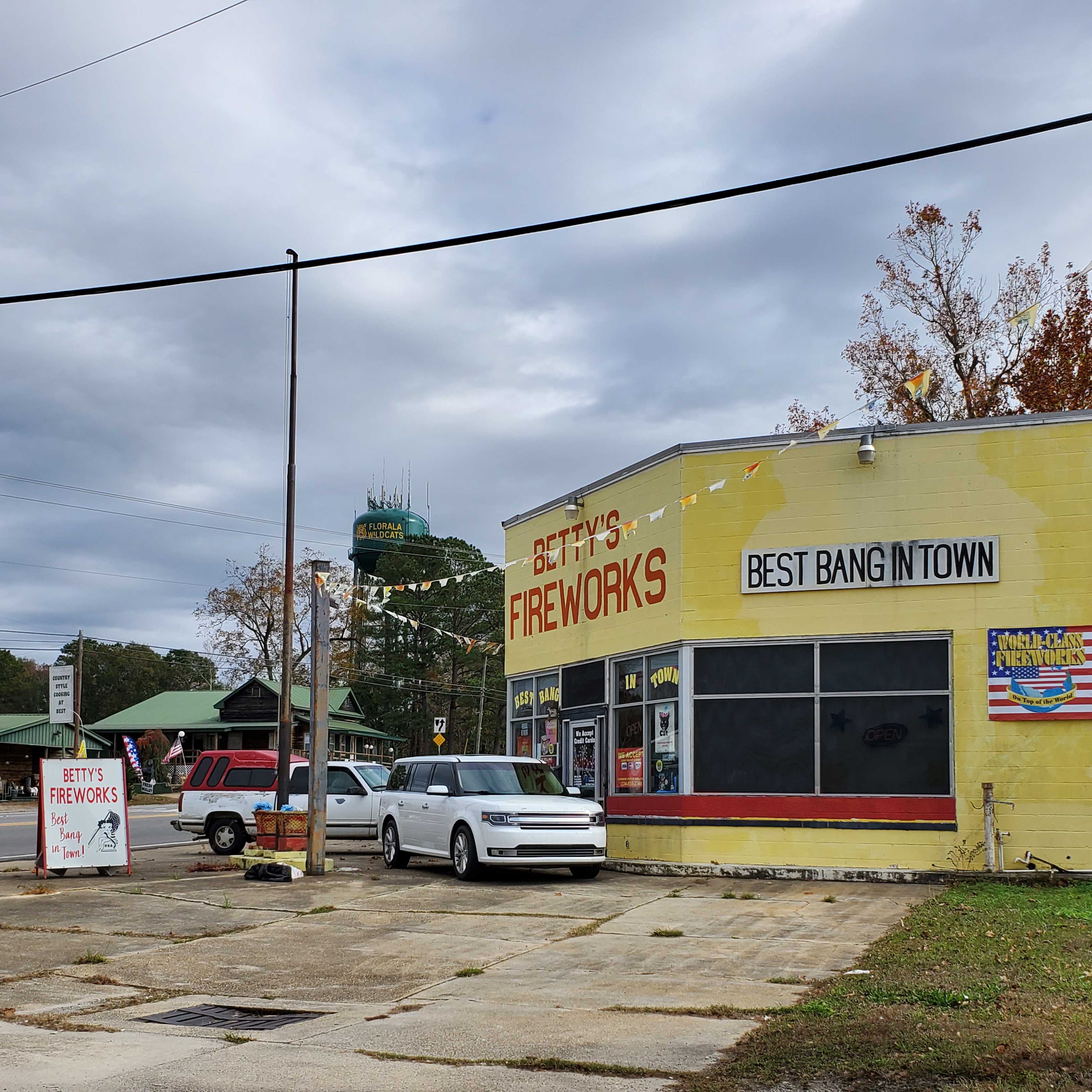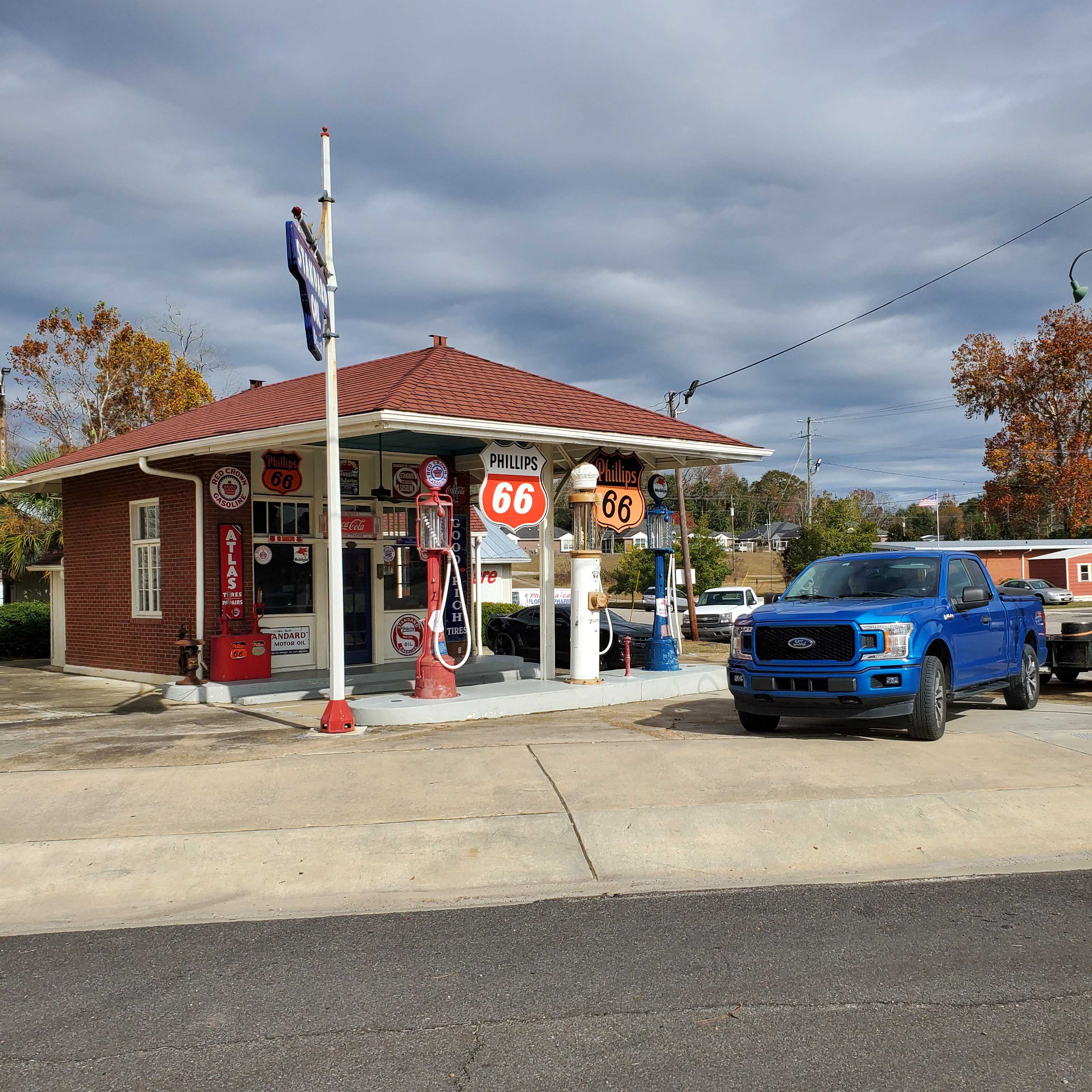 Wednesday, we didn't do much except planning strategies for the bad weather. We were lucky to escape any really bad weather but it was close. We didn't get much sleep though.
Thursday, another day of doing not a lot.  I did try the fish again but still no luck, thou I do think I saw an alligator swimming out to the island.
Friday, we enjoyed one more wonderful day with the Kay's. Ron made a big pot of chili and we enjoyed a great afternoon around the fire pit. It really doesn't take much to enjoy the fellowship of friends.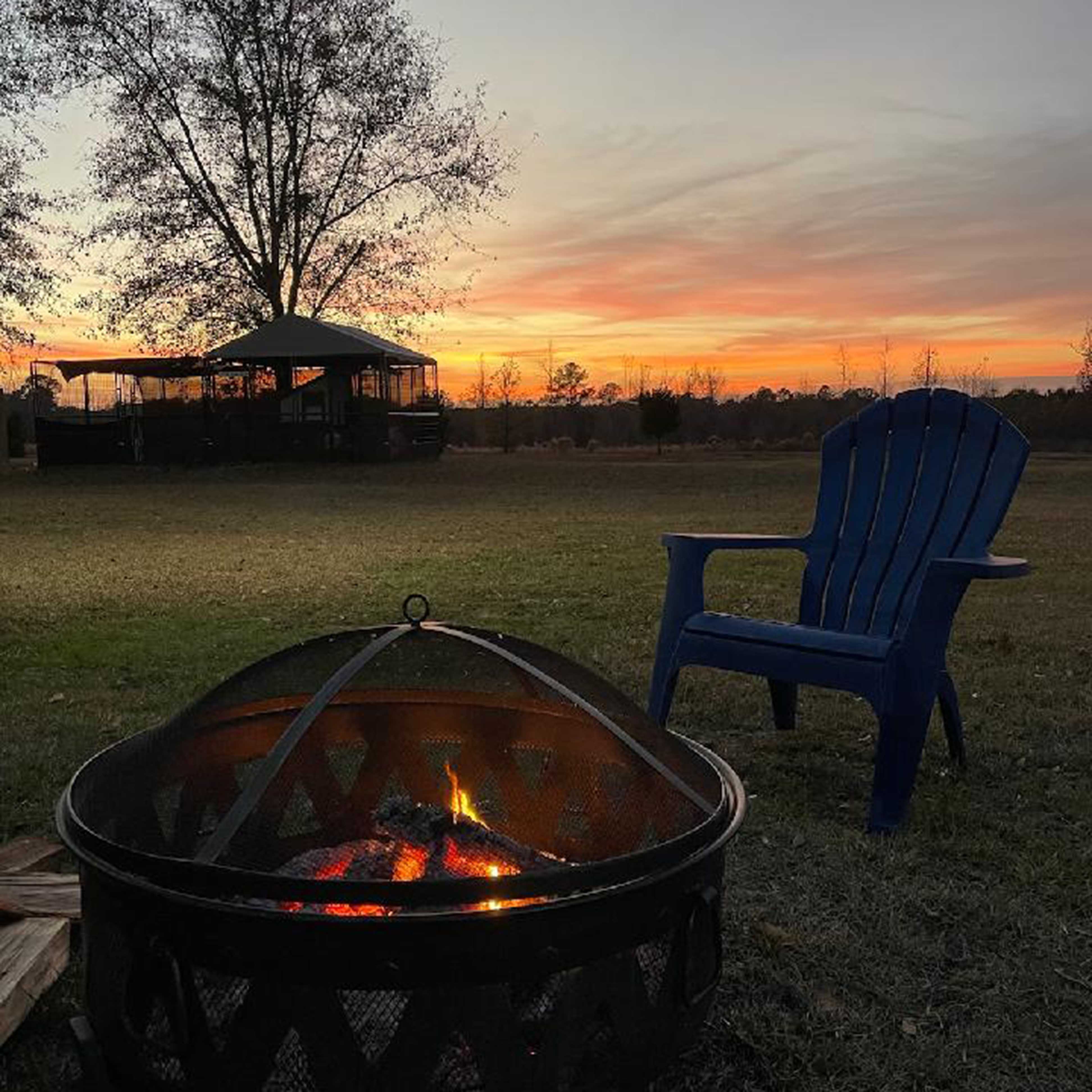 Saturday, well dang it! Our mail service was closed today so we are going to have to swing by on our way back thru from Eastpoint. We did manage to eat at the new Pounder's location though. They are so good and their new building is very nice. They were having a Santa Claus visit too and the Marines were there collecting toys. Back at the campground I decided to walk a few more of the nature trails.  When we first got here they had hundreds of scarecrows scattered thru the park.  They have switched them out to Christmas decorations.    Another great week, I've loved being so close to the Kay's this past two weeks.

Make Life An Adventure!