Week 158: Bandera, TX
Feb. 06 - 12, 2022
Sunday, I am all caught up with blog posts but still need to do some photo editing.  We finished the laundry and finally got out of the motorhome today.  We drove over to Boerne, TX to restock some groceries and look around the area.  It was nice to get out and move after essentially 5 days of being stuck in the coach.
Monday, it warmed up nicely today, almost 60.  We chilled at the coach but did get outside for a walk.

Tuesday, I like Kerrville, TX.  We started our day with a visit to Stonehenge 2 and a couple of Easter island heads.  The completed (if a bit smaller than original) Stonehenge was created by Al Sheppard on his farm near Hunt, Texas.  We saw it about 15 years ago when we visited Kerrville. After Mr. Sheppard's death it was moved to its current location on the grounds of the Hill Country Arts Foundation.  Next we visited a landmark on the Great Western Cattle Drive Trail in Inghram, TX. After that we visited the home built by Jimmy Rogers (father of country music) which he named Blue Yodeler's Paradise.  It was built in 1929 and is still a private residence.  We enjoyed lunch at Mamacita's Mexican Restaurant, it was okay. We also made a stop at the local Spec's, I found some pretty darn good Keto friendly margarita mix, Nina's Naturals, and we cleaned them out of Yellowstone. Next, we visited the Museum of Western Art and that was fabulous. We got a nice introduction to the history of the building and enjoyed the art work on display.  One of the exhibits is call the Color of Horses.  The story is that the Darol Dickinson was commissions to create 34 paintings to illustrate the most common horse colors and breeds. When we delivered the paintings, the person who commissioned them said he'd gotten them all wrong.  Mr. Dickinson is said to have discussed this with a colleague who advised him to just set the paintings aside for a year in a safe place.  When the year had passed, he re-presented them and the person then said these are perfect, aren't you glad I asked you to redo them.  Who knows if the story is true but it makes a good tale. There was some confusion on what we were allowed to take pictures of but there were some awesome small bronze sculptures and a bankers desk that was very cool. We ended the day with a quilt shop stop at Kerrville Creations and a drive down State Hwy 16.  It was a beautiful drive home (part of Drive #77 in "the book") and I found some fabric for the travel quilt.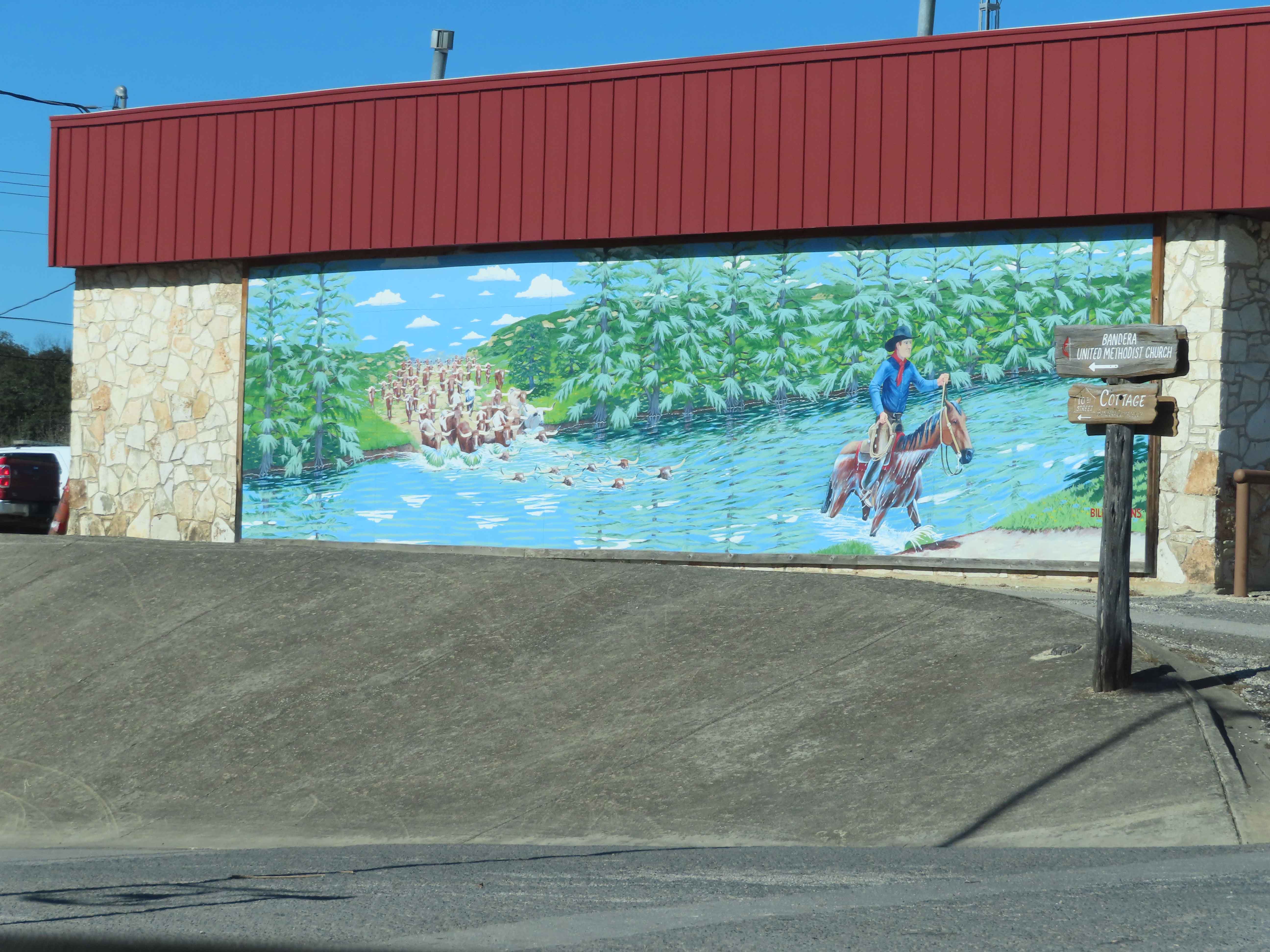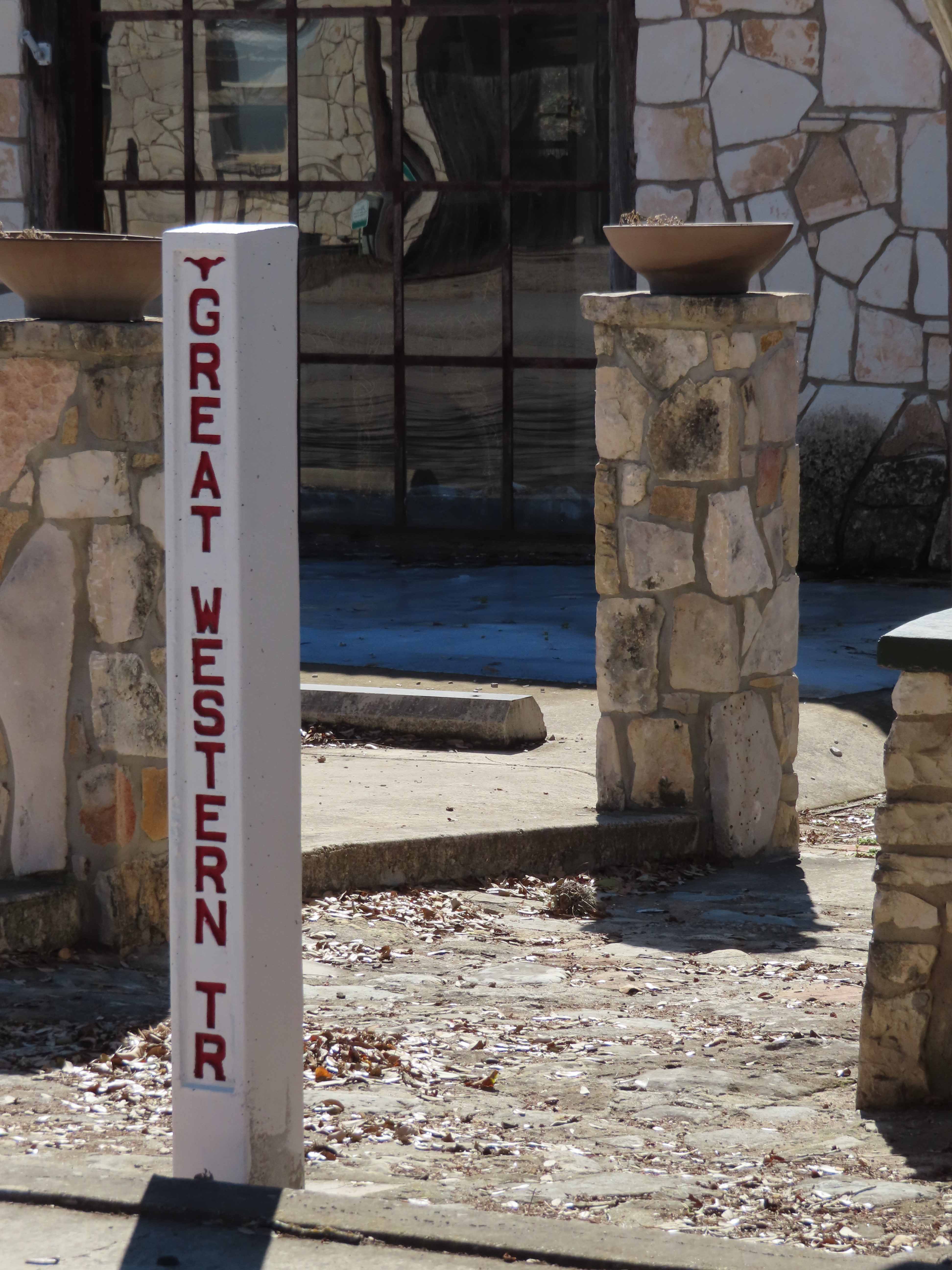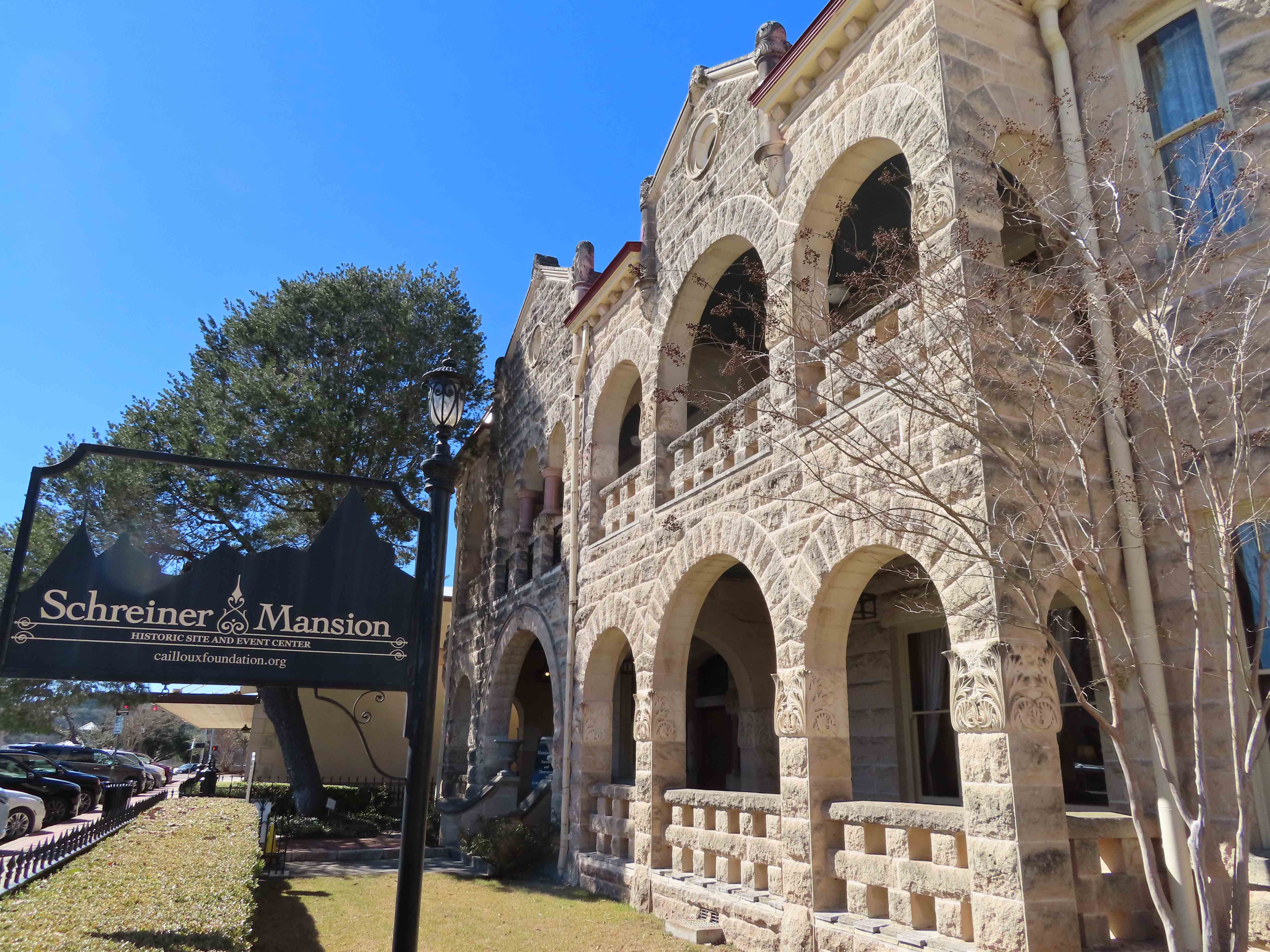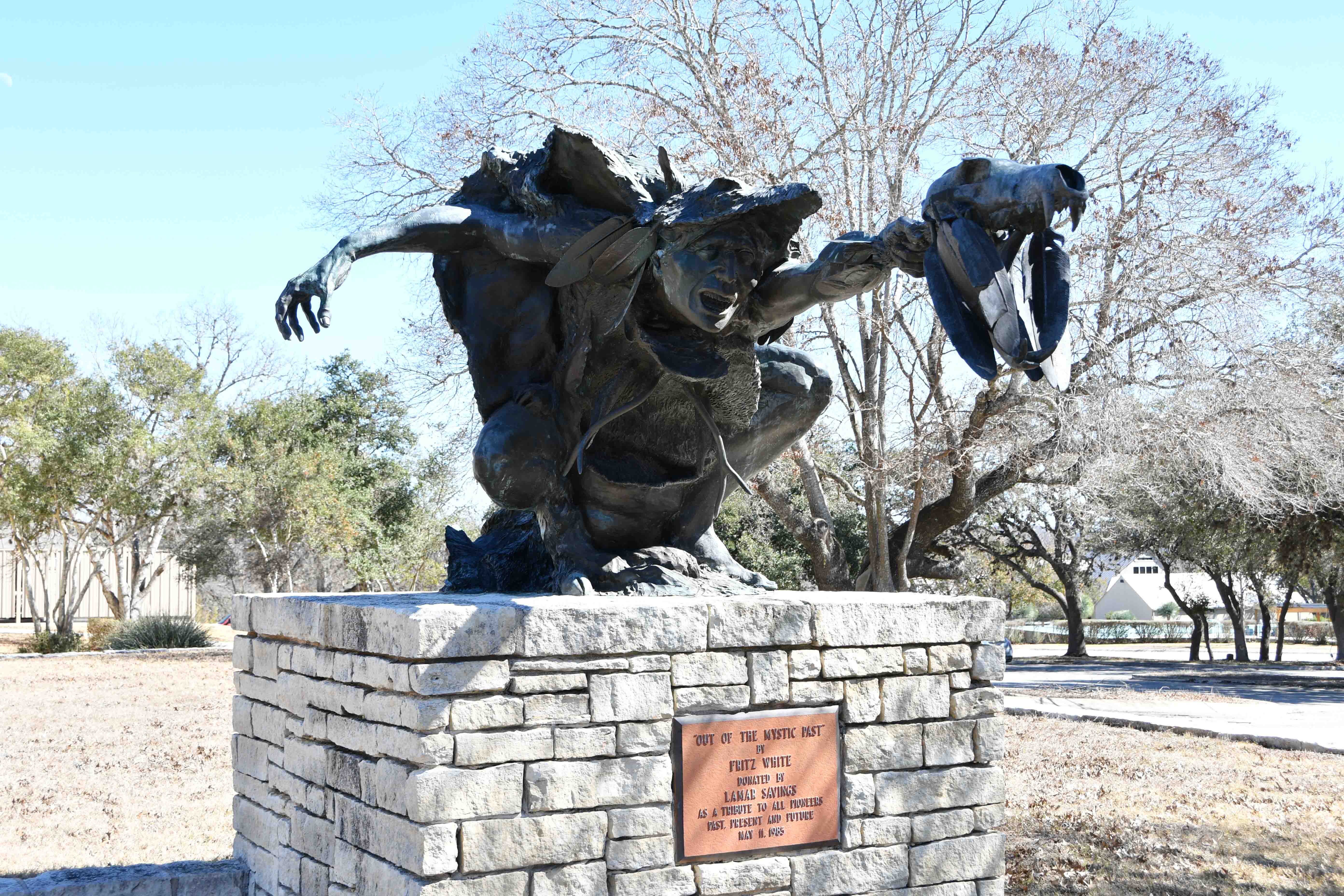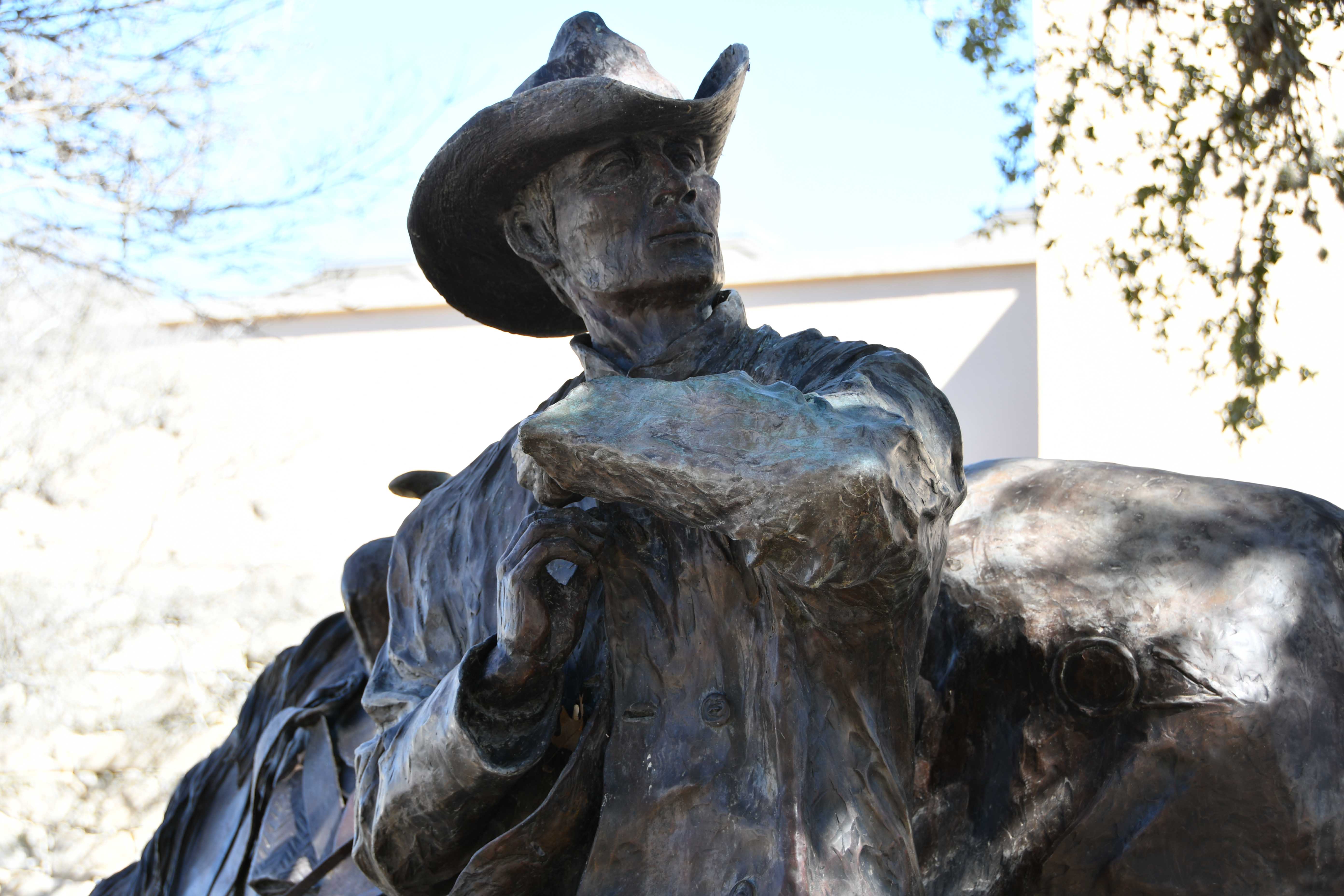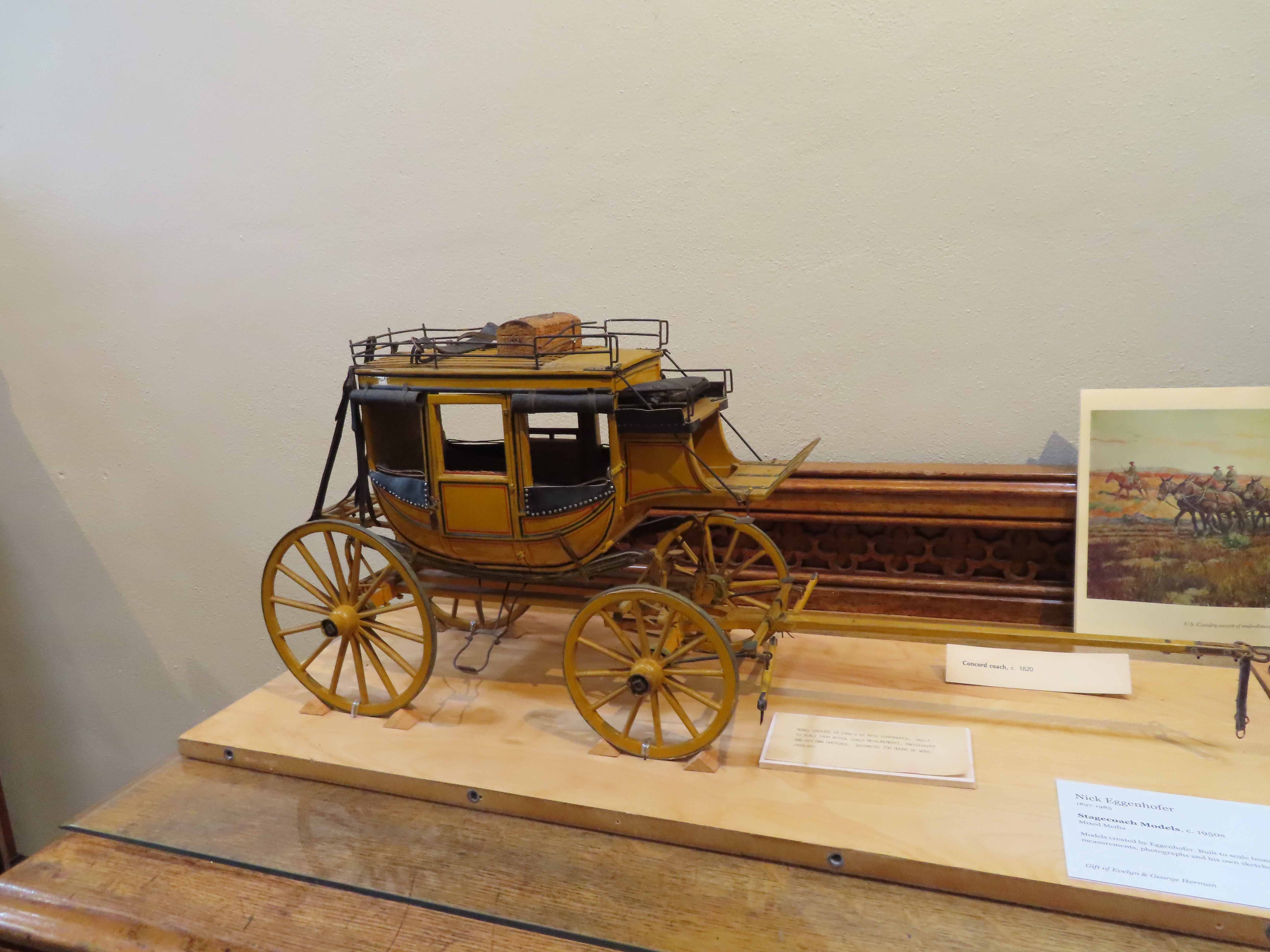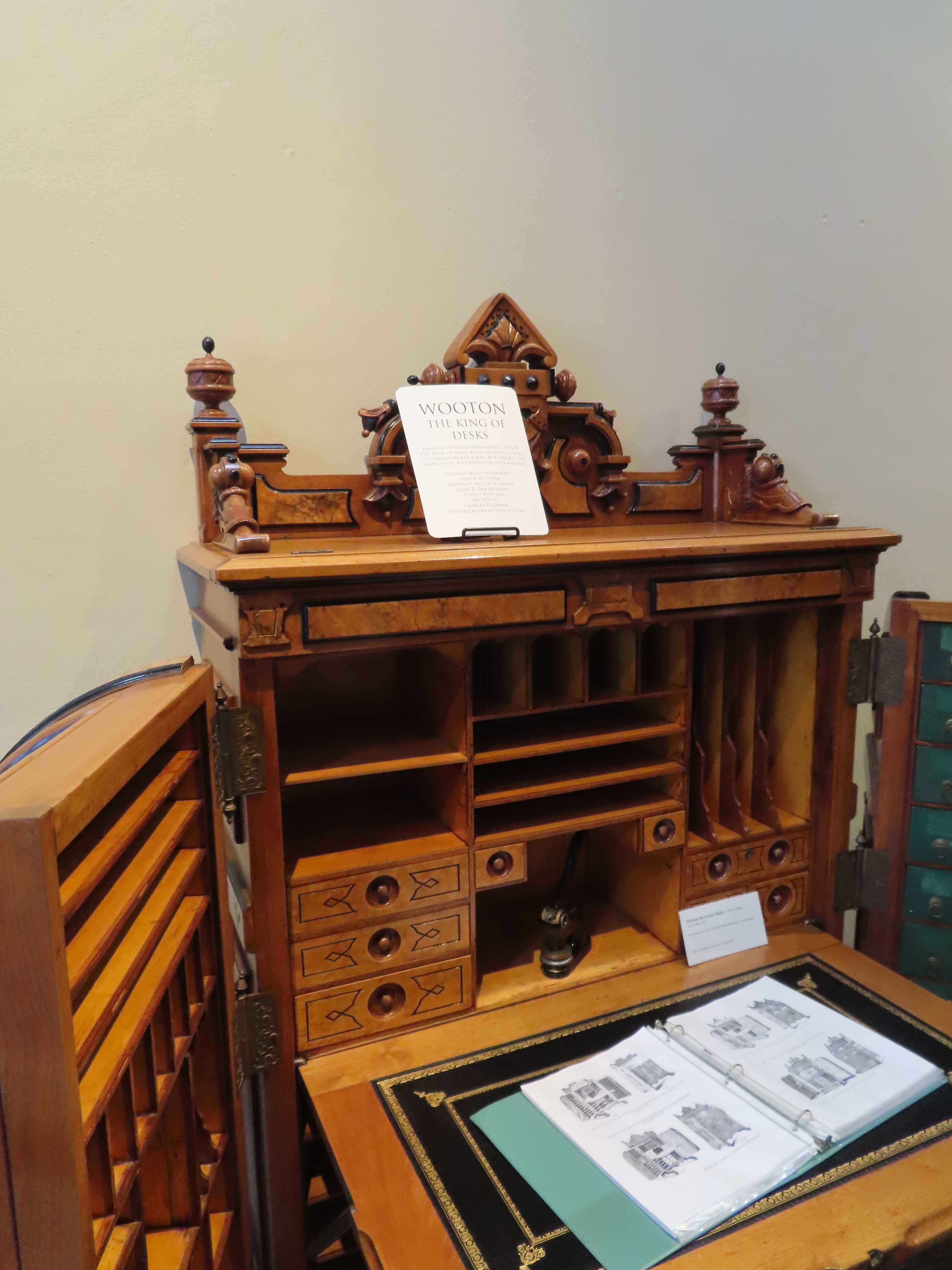 Wednesday, we visited the "Cowboy Capital of the World", Bandera, TX.  We started at the FrontierTimes Museum.  It had a huge collection of bells, in all shapes and sizes.  There were several oddities too, among them, a two headed goat and a couple of shrunken heads. There was a room dedicated to local famous cowboys with their championship saddles, etc.  We spent about an hour looking at all the items in the display cases.  There was a very interesting music box I wished we could have heard play.  It had bees as the "hammers" to ring some bells.  Next stop was the Gone Quilting quilt shop. I liked this shop a lot. We saw several police officers head to a BBQ joint for lunch and decided to follow them.  They did not lead us astray, Busbee's BBQ was very good. Next stop, another quilt shop just up the road in Medina, TX.  They also had some interesting fabric and a pretty big Cross Stitch/Embroidery section; the Little Cottage Quilt Shop. Back to Bandera we visited the current county court house and their first county court house.  We got some nice photos and then decide to drive to the Lake Medina Dam to get a look at the lake that we are supposedly next to at the RV park.  You really couldn't see the lake from the dam area so we tried to get a view from a local marina. The lake was so low that you could barely see the water.  When we got back to the RV park we drove down to their boat dock.... you can see from the picture that it has been a long time since there was water backed up this far. The lake bed is crisscrossed with fences and there are cattle grazing.  Elard looked up some information on current lake conditions and found that it is at 25% level.  Last year at this time it was at 40% level but I don't think that means there was water here at this park. Regardless it was a truly beautiful day for exploring, sunshine and 70 degrees.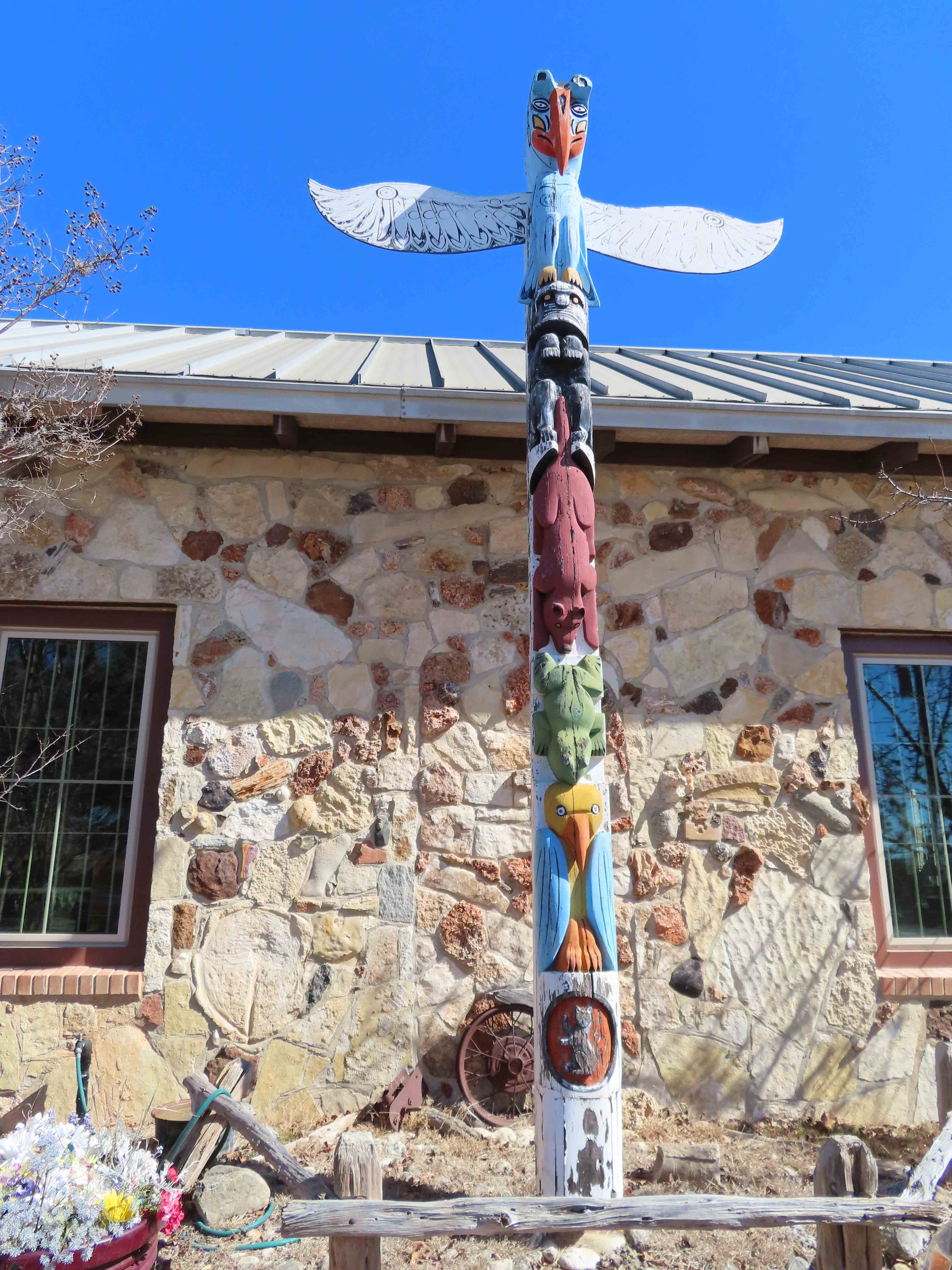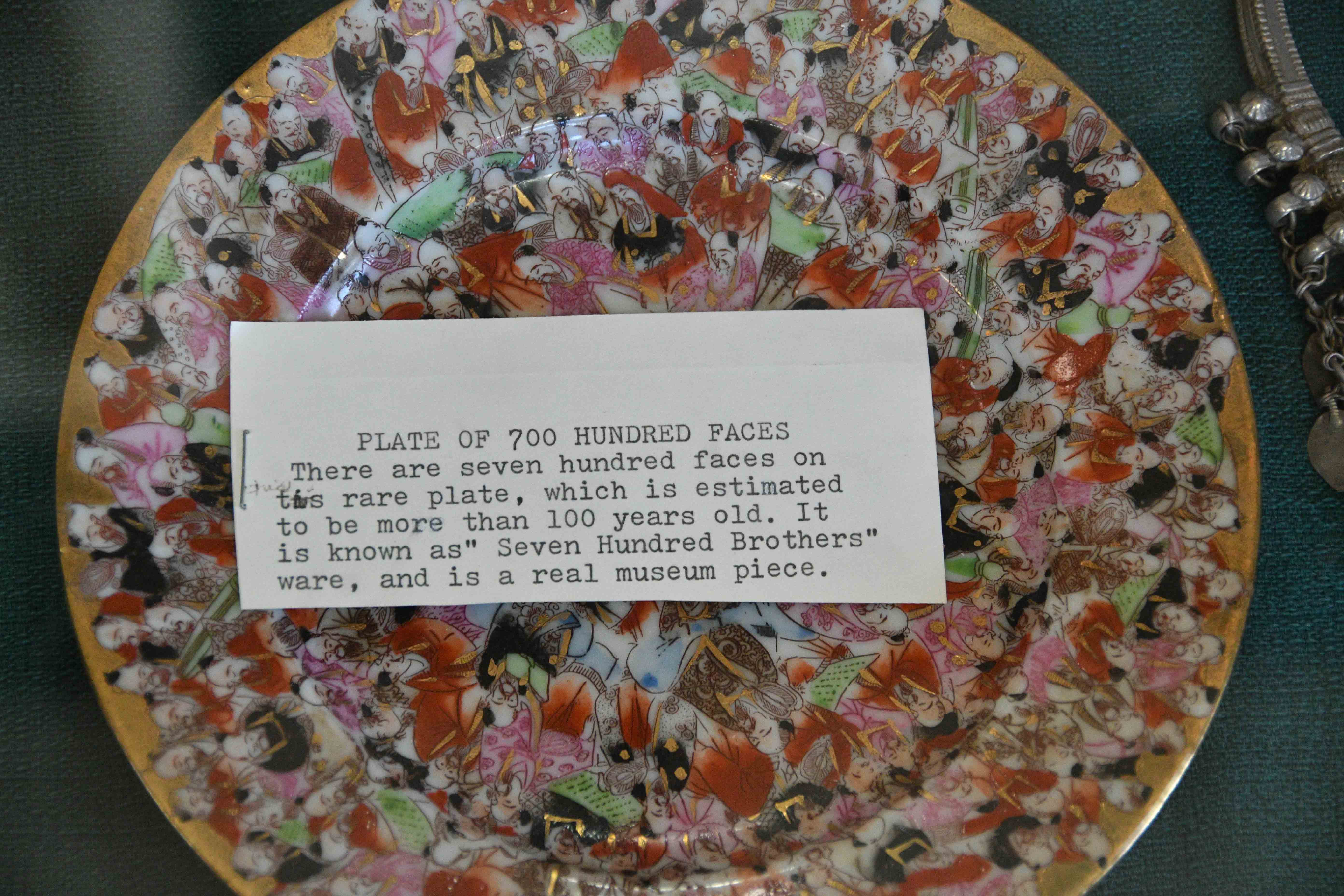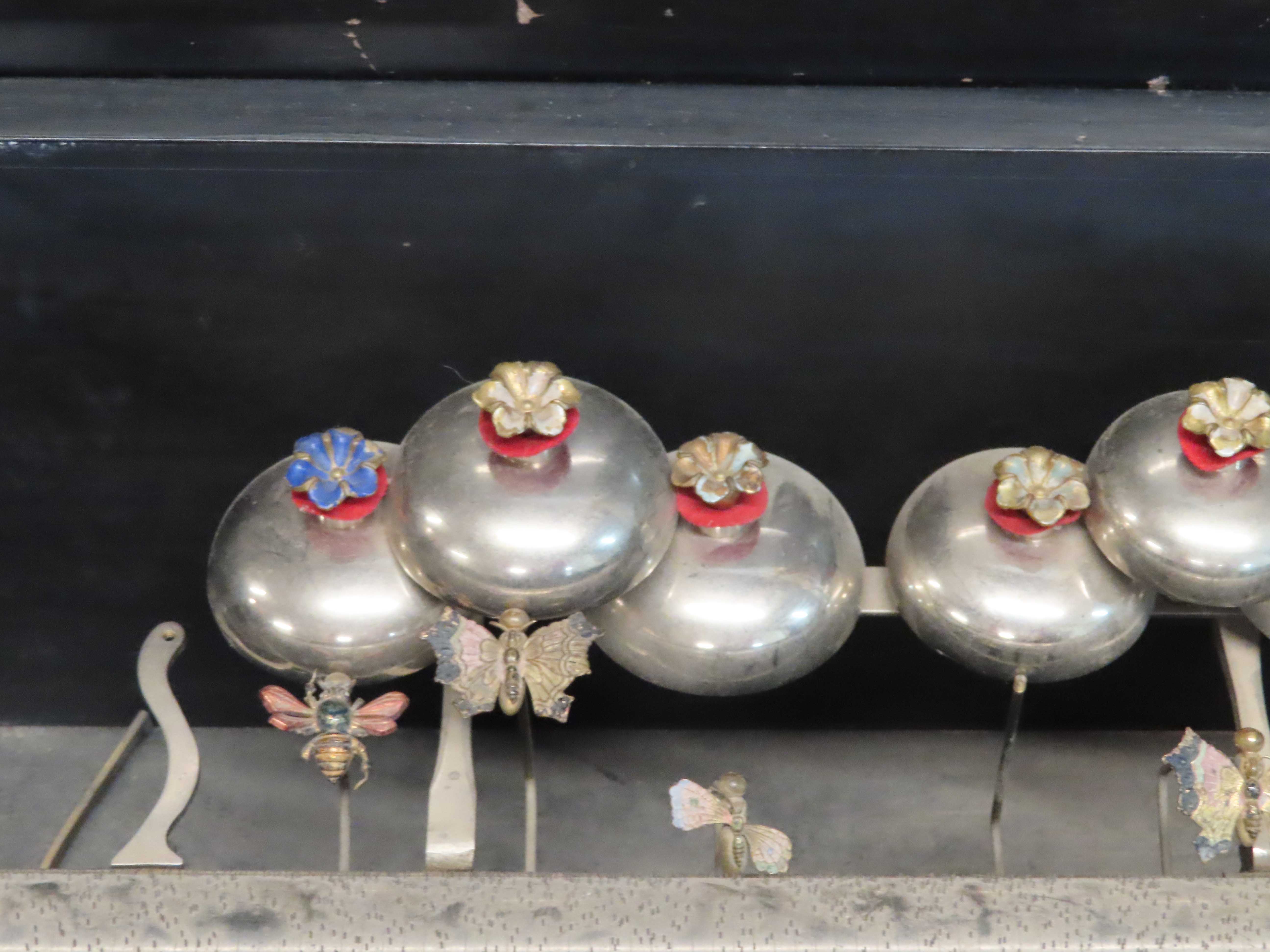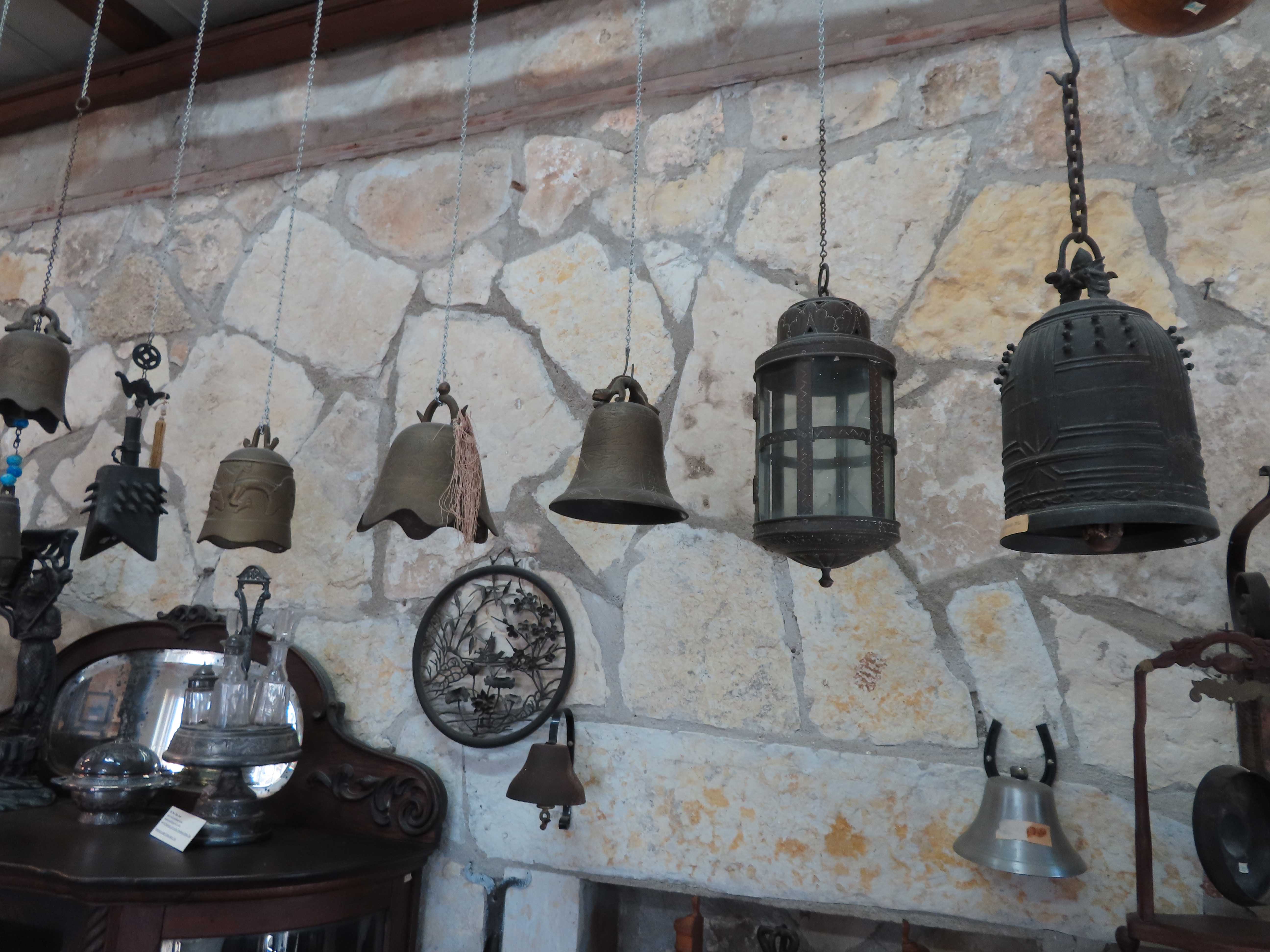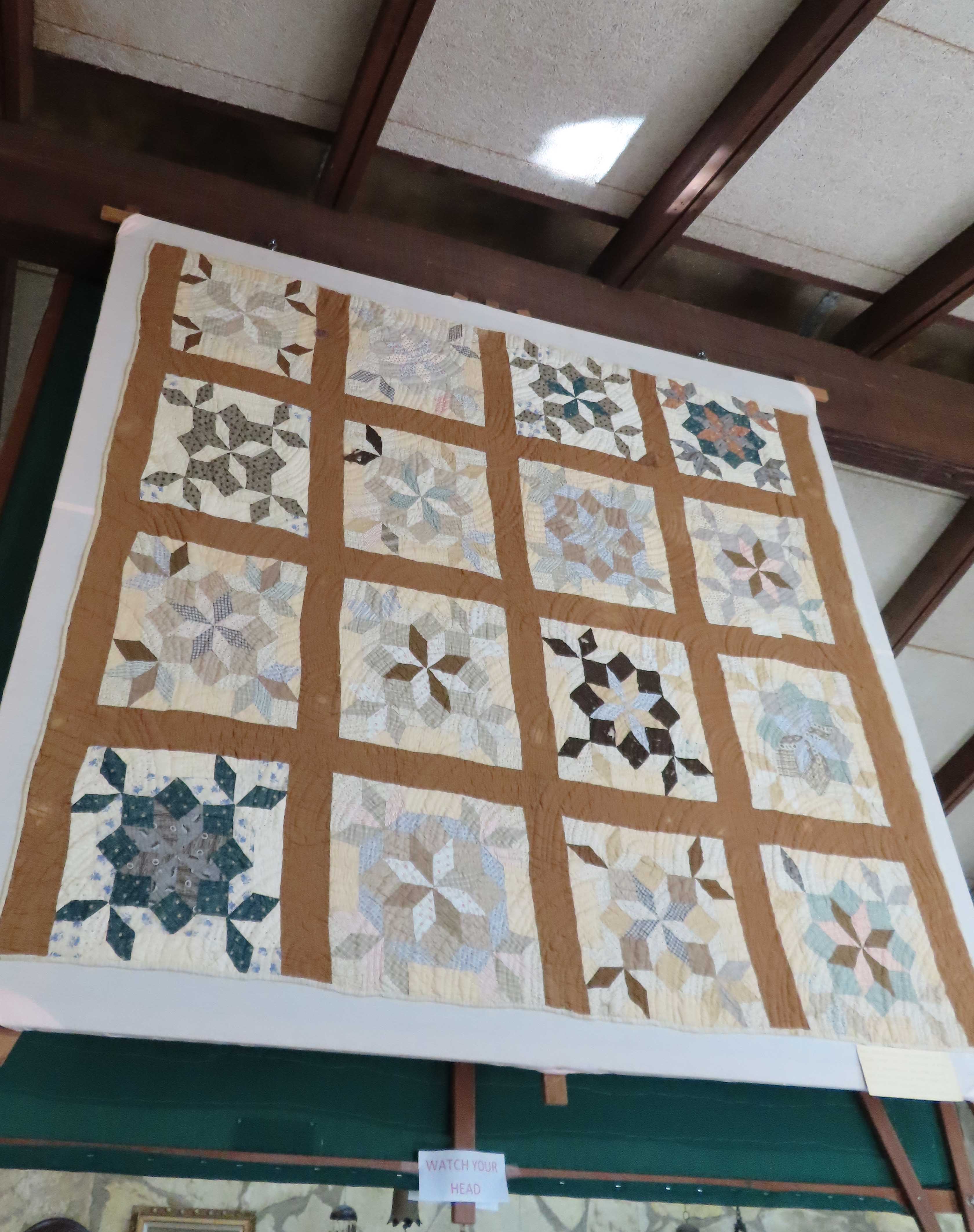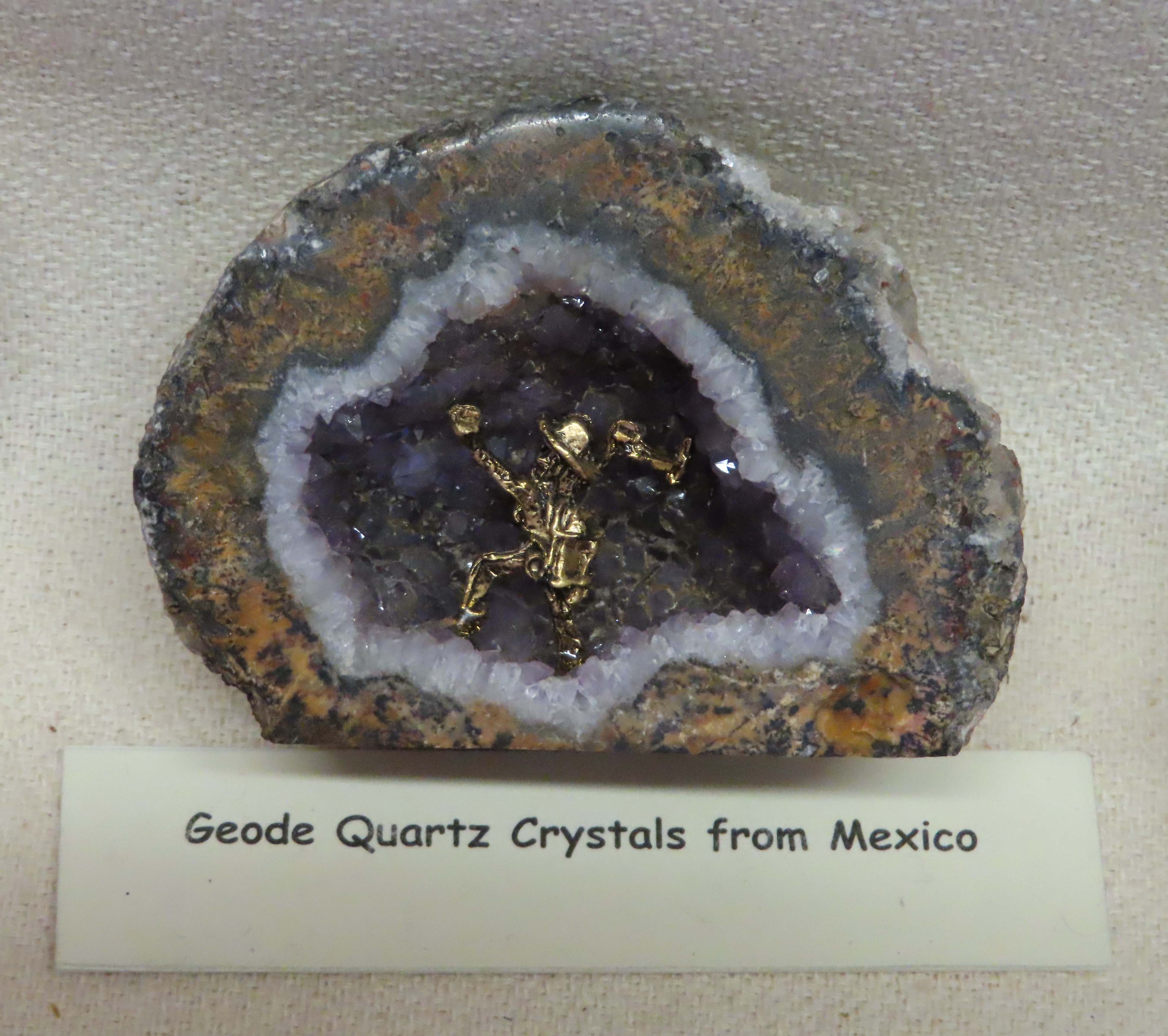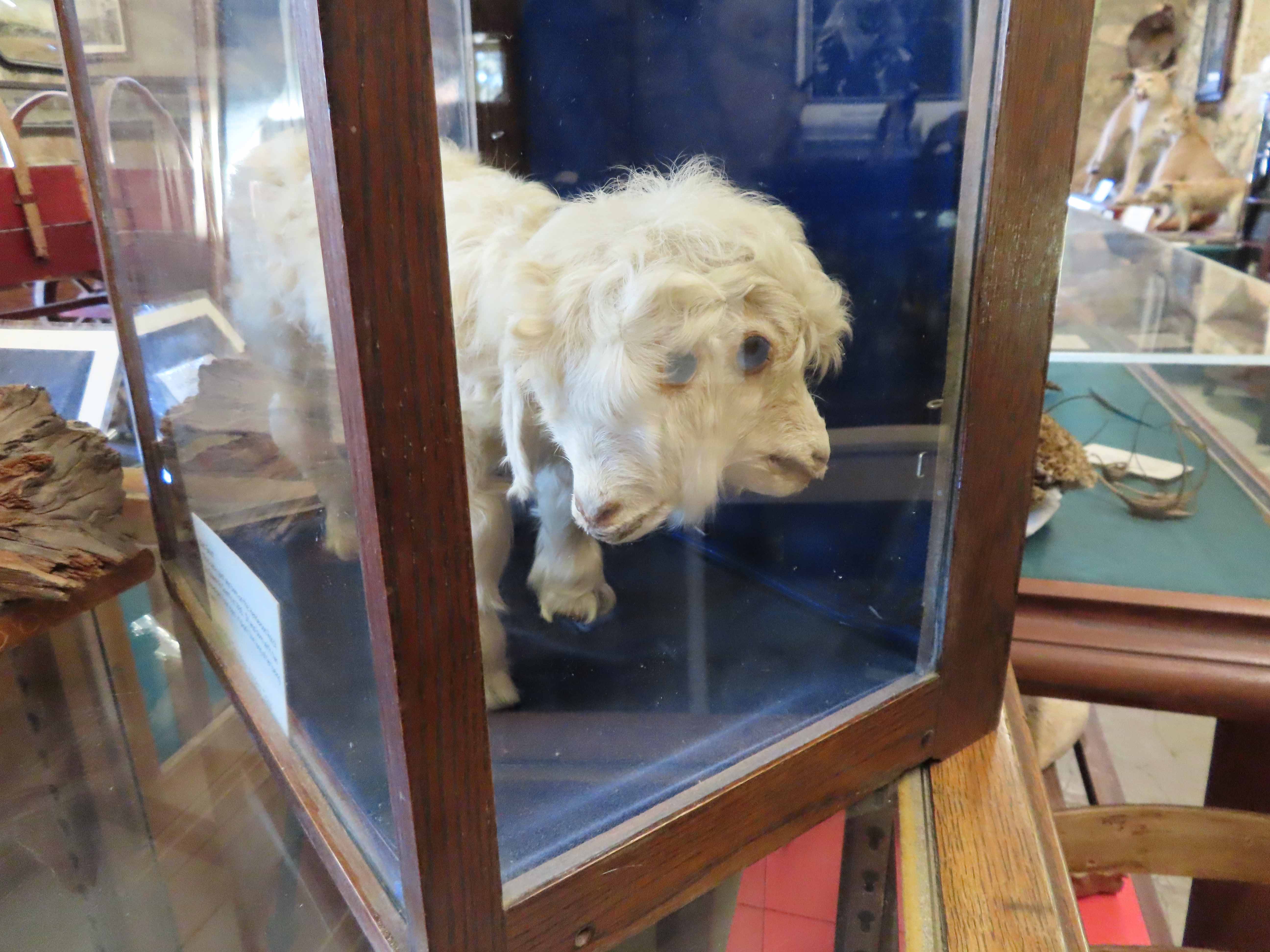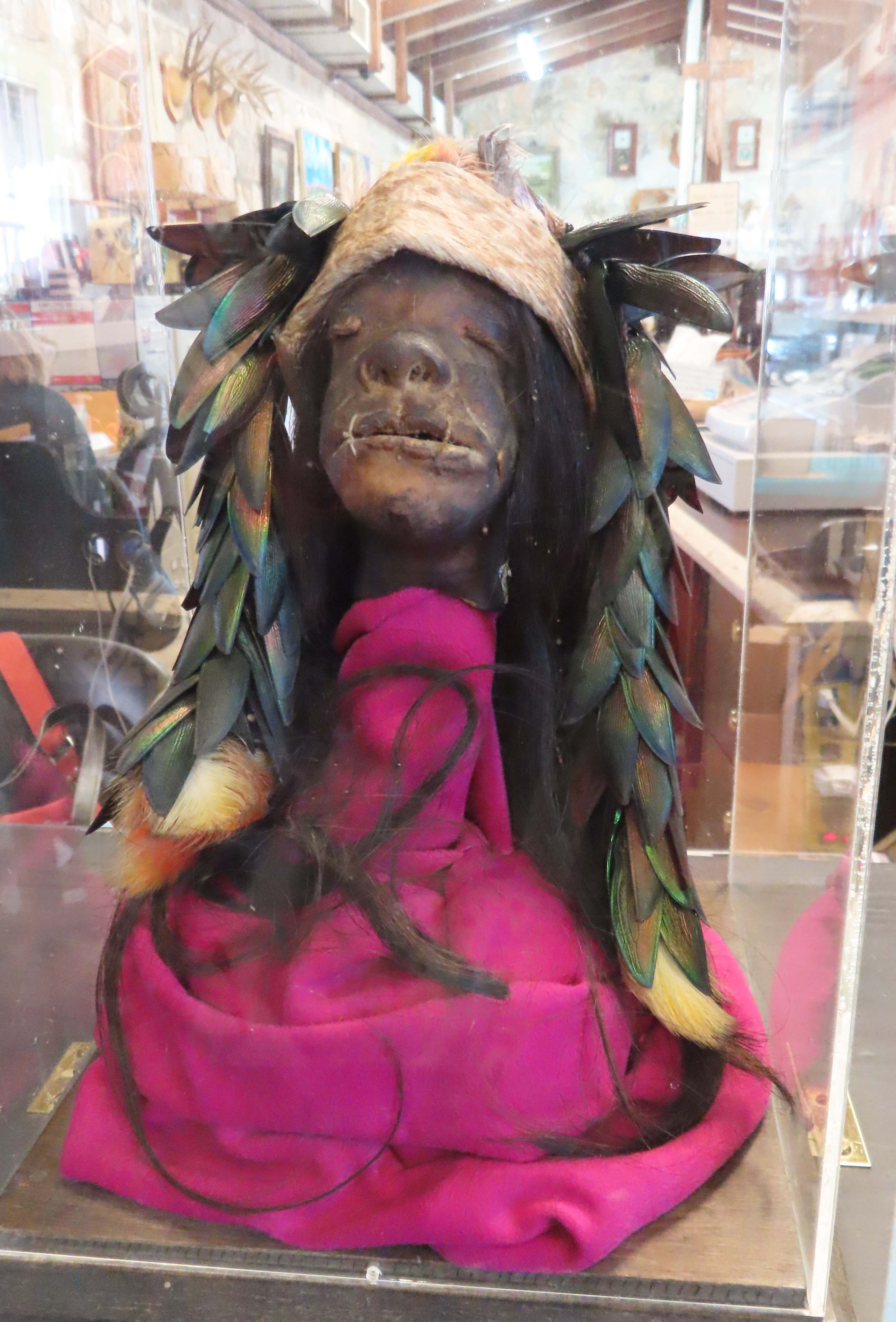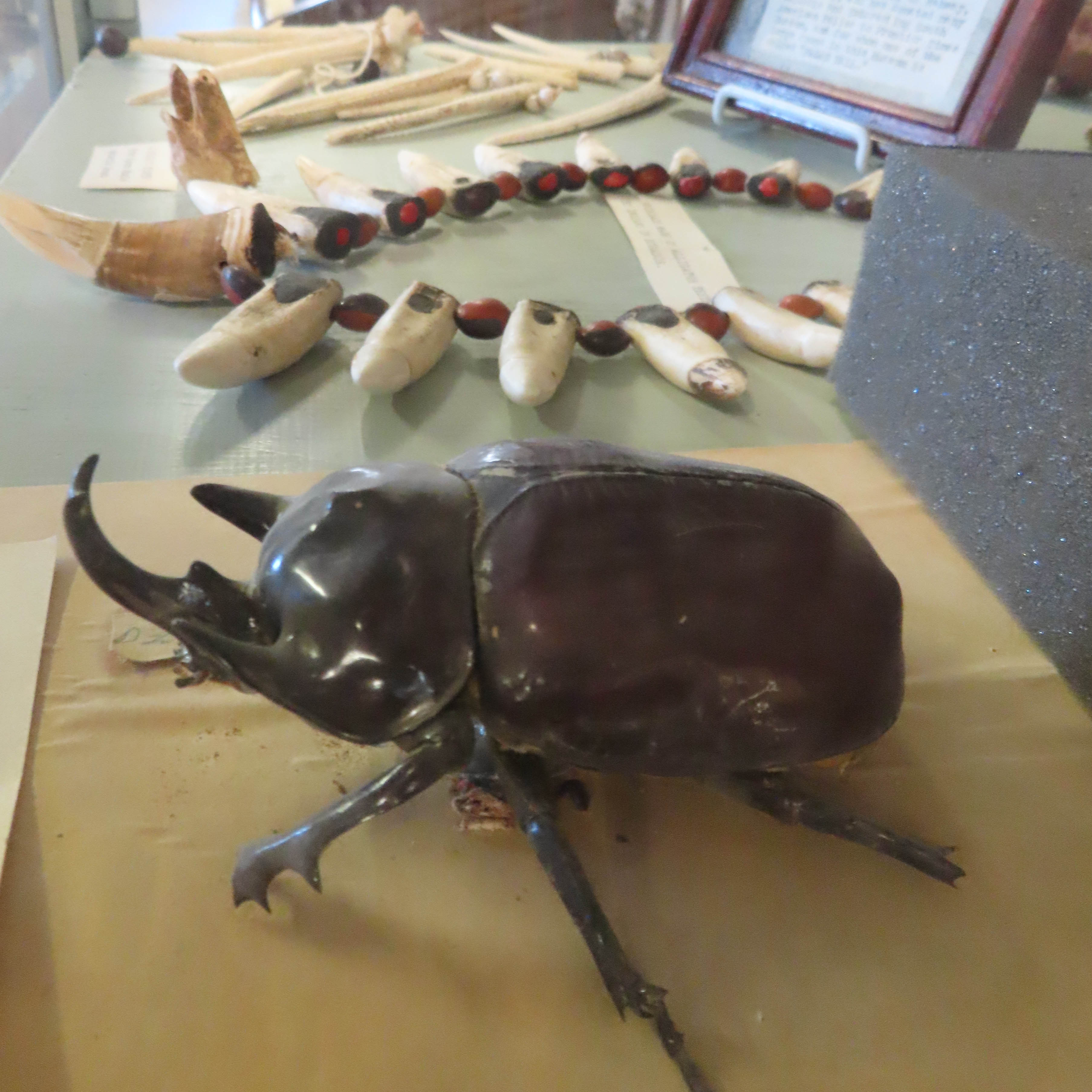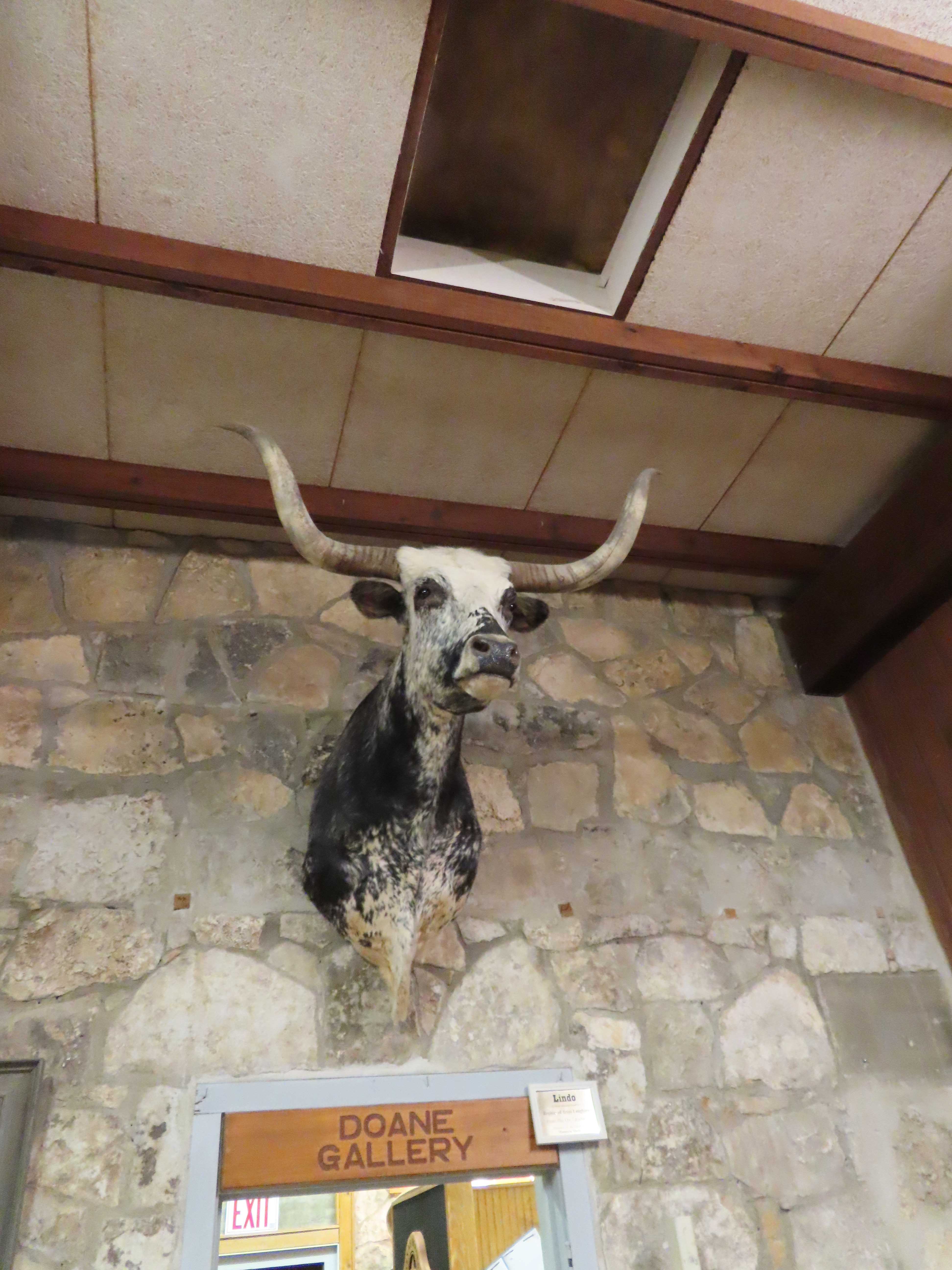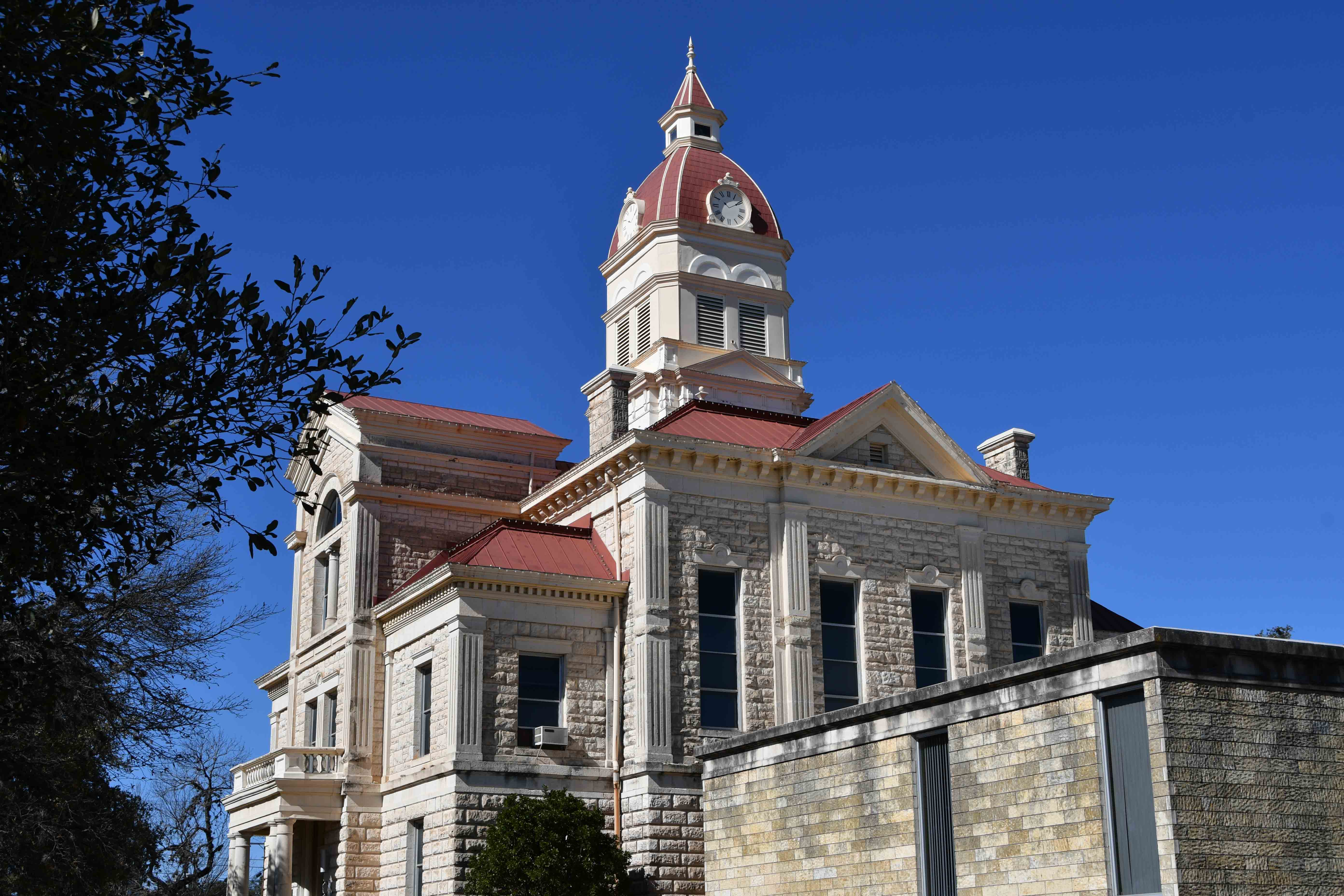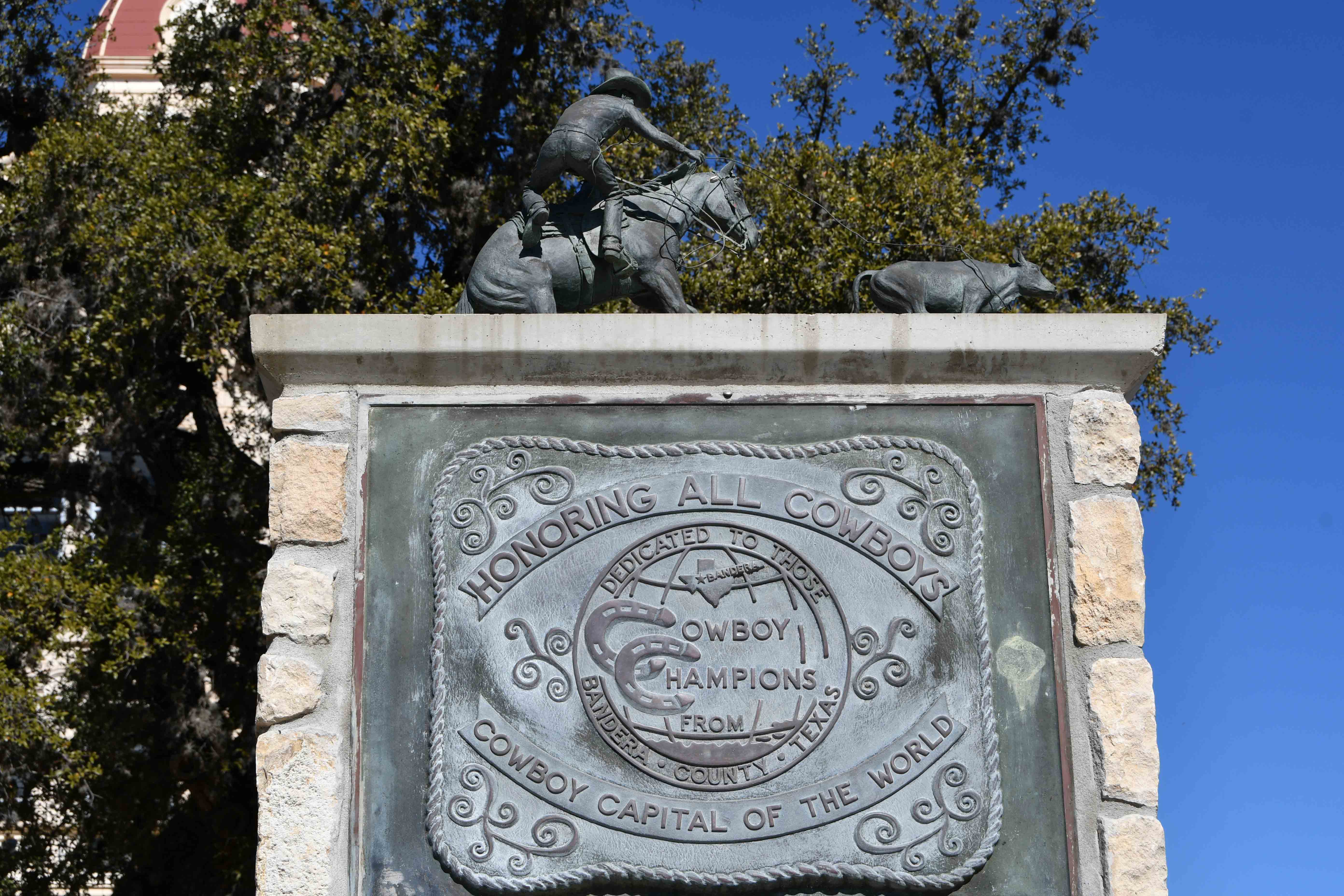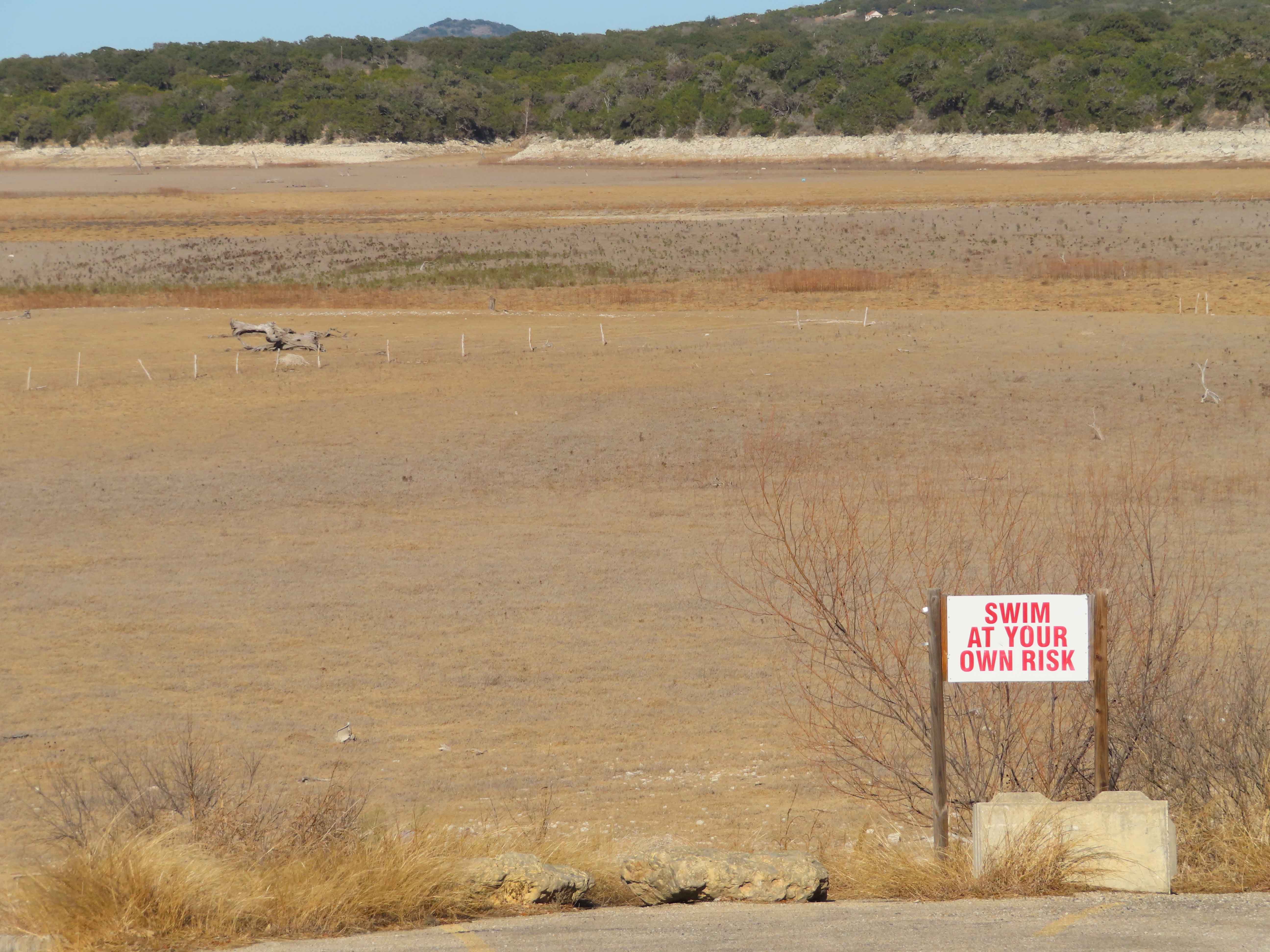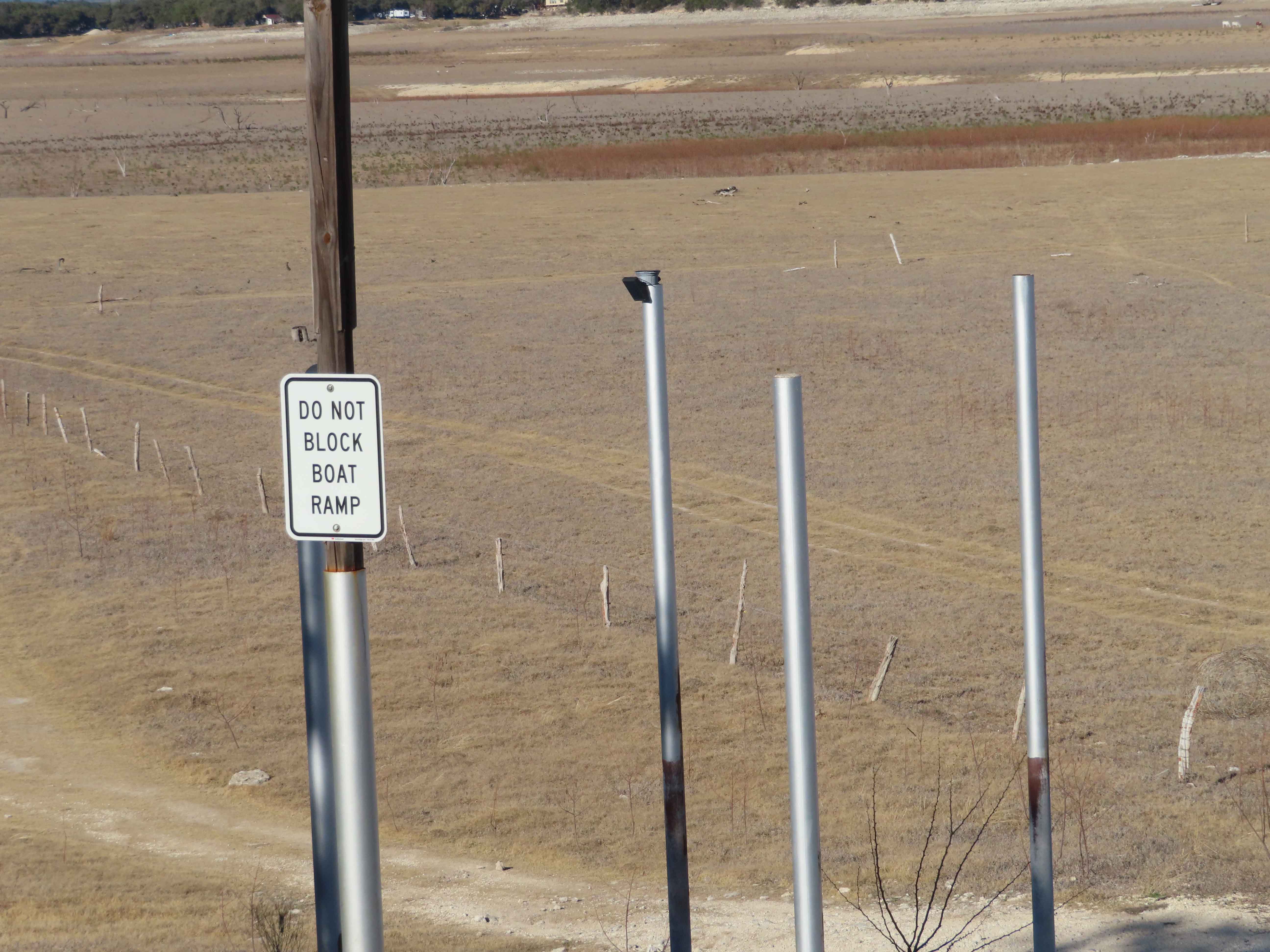 Thursday, we drove about 30 minutes away to Tarpley, TX to eat at a Triple D restaurant.  Mac & Ernie's Roadside Eatery.  It was on the very first episode of Diners, Drive-Ins, and Dives and let me tell you, it might not be in the MIDDLE of nowhere but you can see it from there.  The food was good, we both had the Cabrito Burger, made from goat.  I had mine on top of a salad to keep it Keto and it really was good. They are under new ownership since Guy was there so I don't know how it compared to his visit but I liked it and the staff was very friendly. I also got one of their logo magnets which is a goat. We'd planned to go to a museum of miniatures back in Bandera but it looked like someone's home. No sign out front or anything. We did stop at another monument to the Great Western Cattle Trail. They even had a Fredrick Remington sculpture.  Apparently, Bandera was the starting point of the cattle drive trail and one of the reasons they are now known as the Cowboy Capitol of the World. We got home early enough and the temperature was warm enough for me to enjoy some outside time. I saw an 8 point buck stroll past our campsite.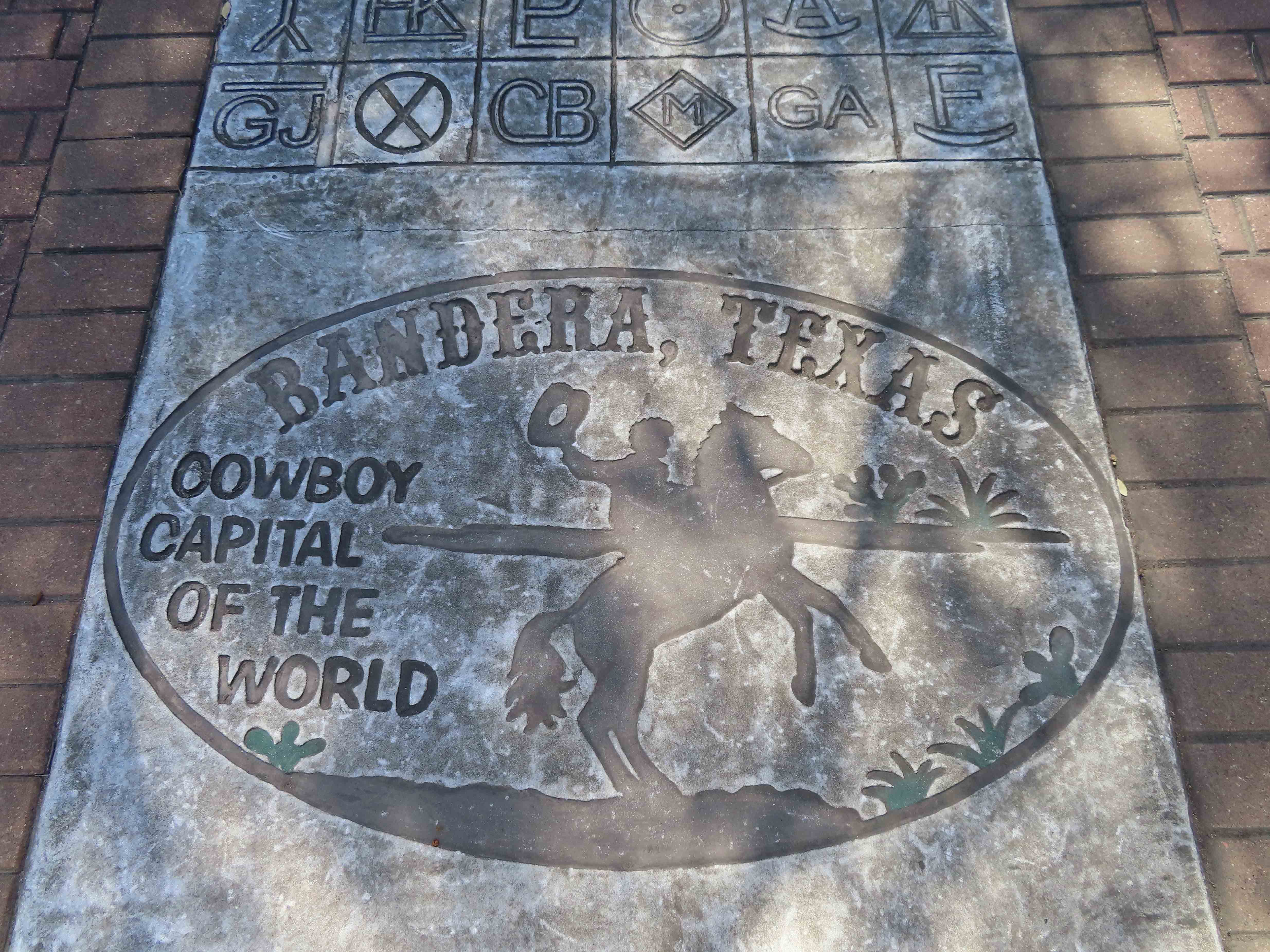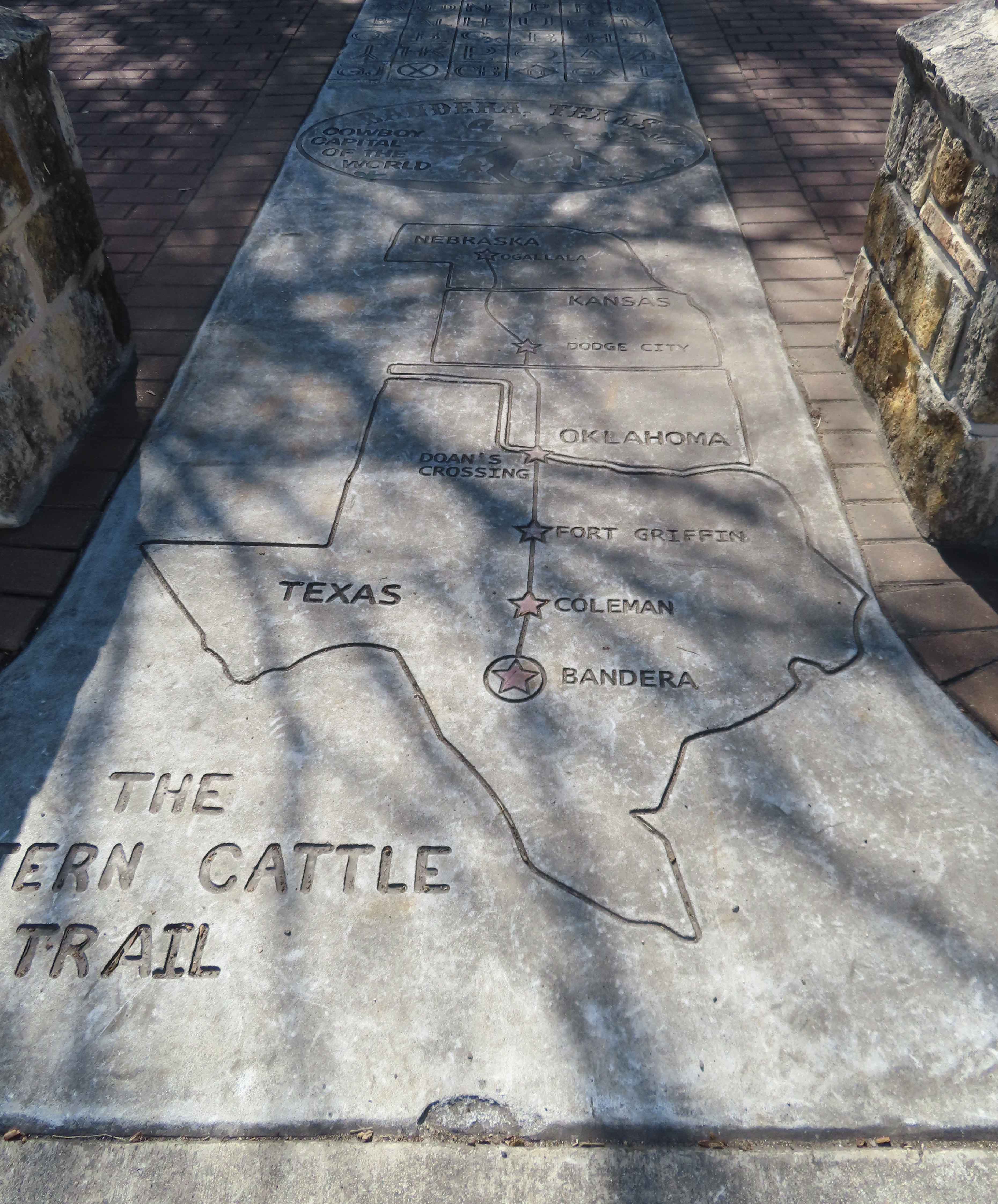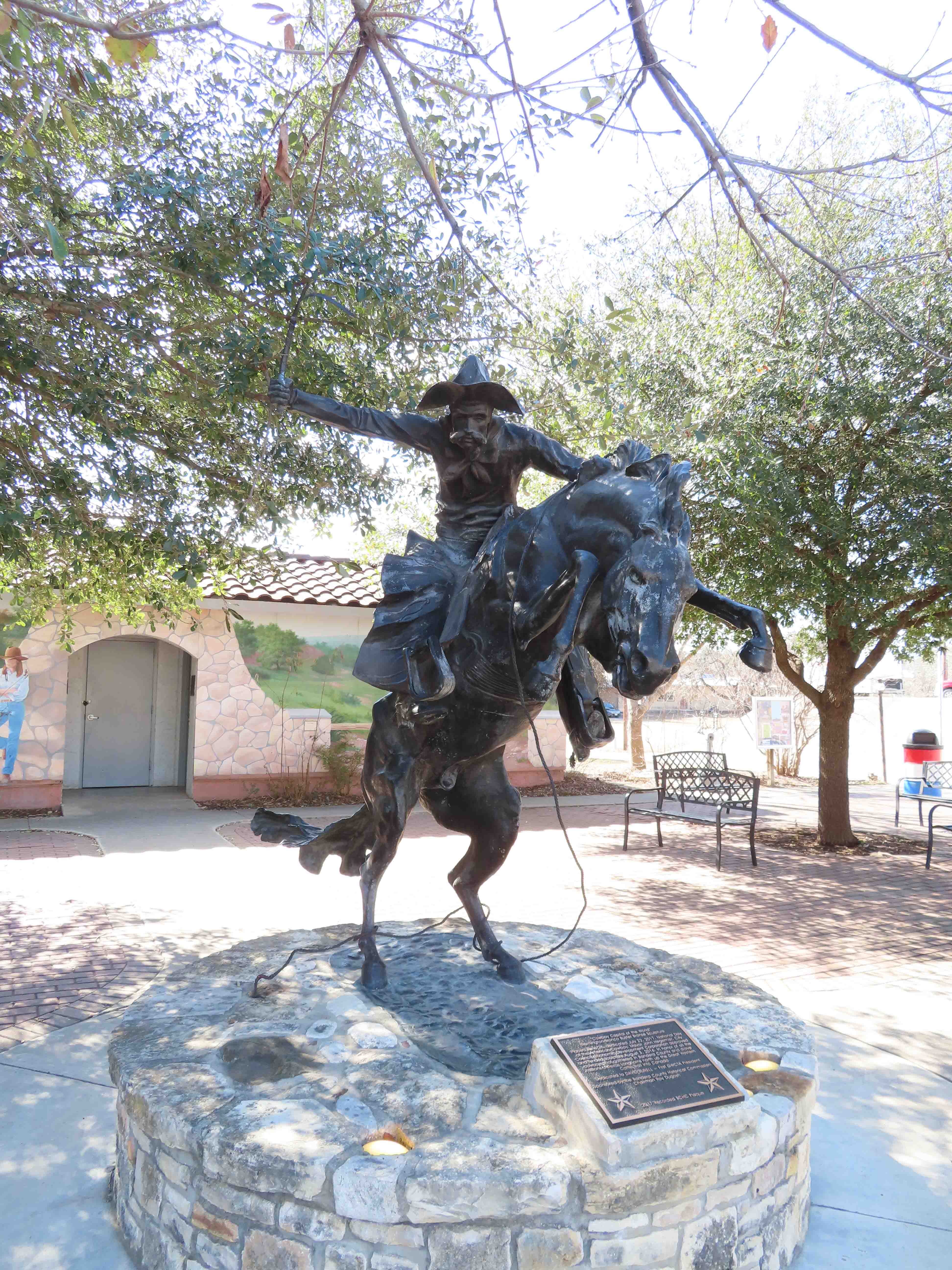 Friday, Fredericksburg, TX was our destination. We started the day at Luckenback. They have at least 3 stages for music.  The tiny Post Office is hilarious.  They had several items in the gift shop that I wanted to buy but talked myself out of it. One of them was a cowboy hat. I made the mistake of mentioning it at checkout and the cashier suggested that I go out back to the hat shop and let Cassie fit me properly.  After petting the shop cats, I did wander out to the hat shop.  Of course I found one that I liked.  I've wanted a hat for awhile and this one has 5 Buffalo nickels on the hat band, alternating heads up and tails up.  Now I just need a pheasant feather to add to it.  We enjoyed a couple of Shiner Bocks and then moved on to the Texas Rangers Heritage Center. They have made a good start on their vision. It was a moving monument to the Rangers and will be a wonderful education center when it is finished.  Next we visited the Pioneer Museum. It is dedicated to the German immigrants that settled the area.  Boy they had a rough start.  Lunch was at the Old German Bakery and Restaurant. I have concluded that German food is not my favorite.  I wanted to give it a good try so I placed no diet limitations on myself. I had the Rouladen, which is a pickle and sautéed onions wrapped in bacon and then wrapped in a slice of roast beef. It is then covered in brown gravy and was served with potatoes and purple cabbage.  I didn't like the gravy and the beef was kind of dry. It was almost closing time for them so maybe it would have been better earlier in the day.  Surprisingly, I did like the purple cabbage. I'm going to try to find that recipe.  The only thing missing was a good beer.  So we walked down the street to the Altdorf Biergarten. I enjoyed an Altstadt Kolsch and Elard enjoyed an Altstadt Alt. Both were good.  Our last stop in Fredericksburg was One Quilt Place. It was a fantastic shop and I found several fat quarters to add to the travel quilt. We did part of Scenic Drive #77 back down thru Kerrville, a beautiful way to end the day.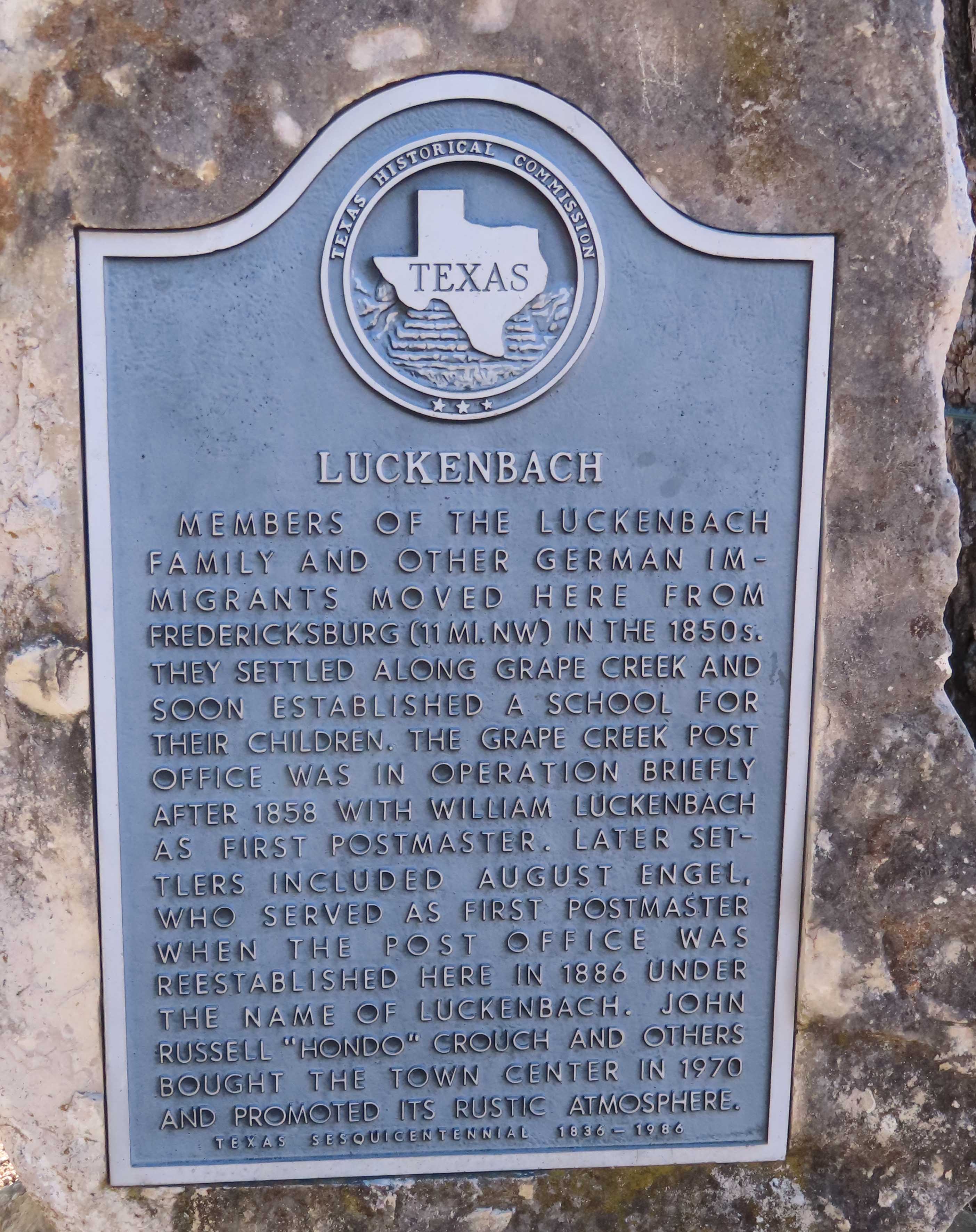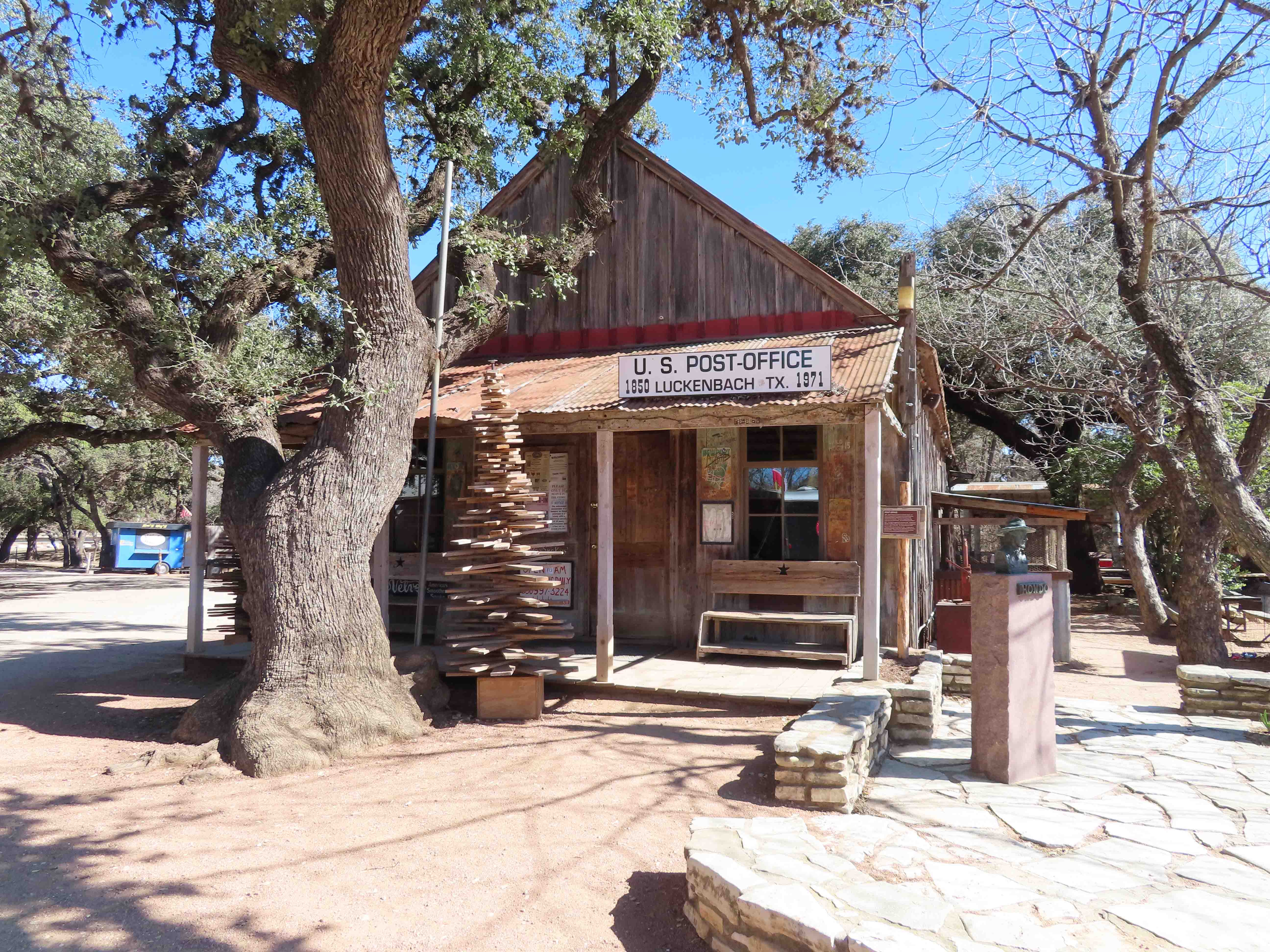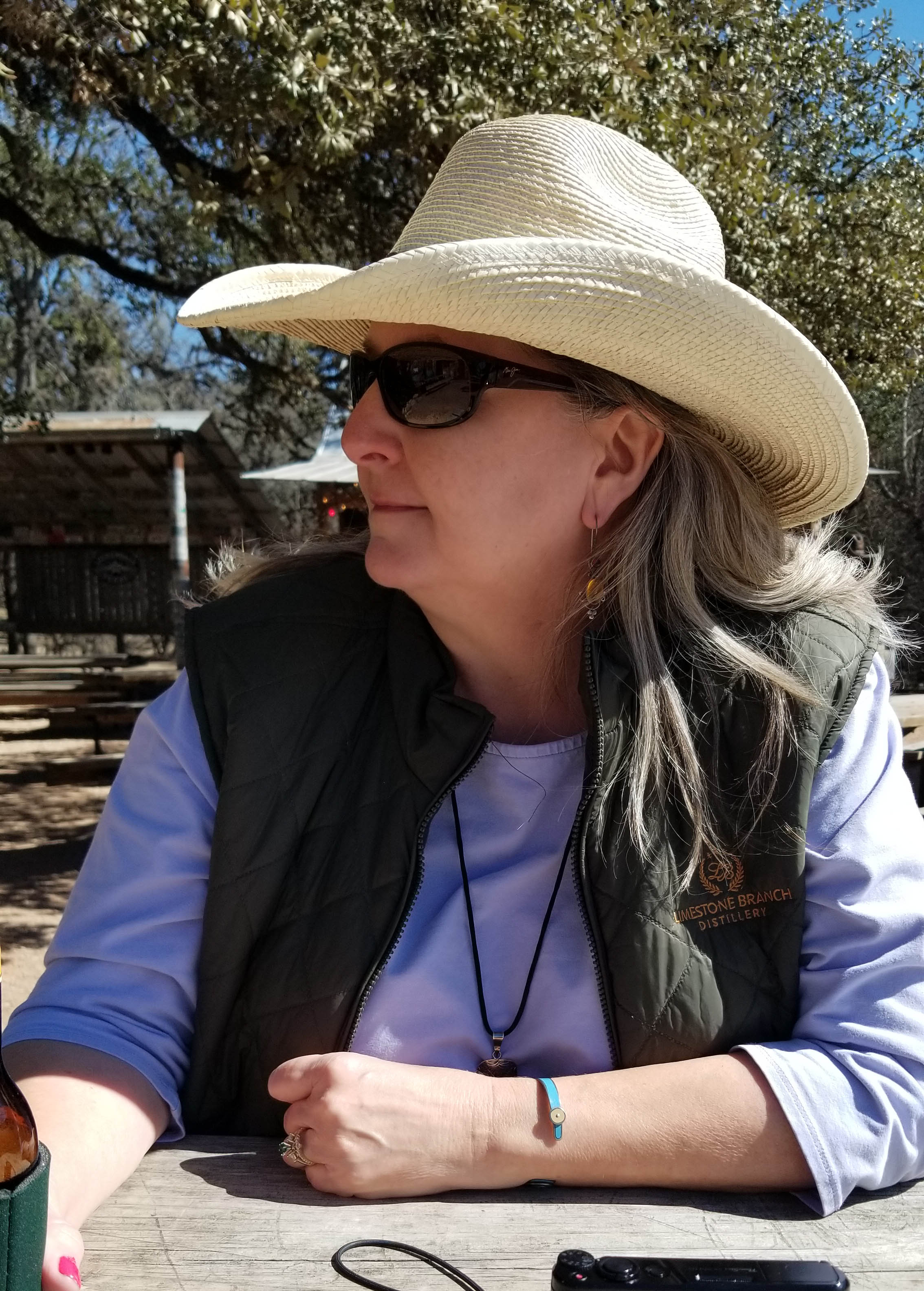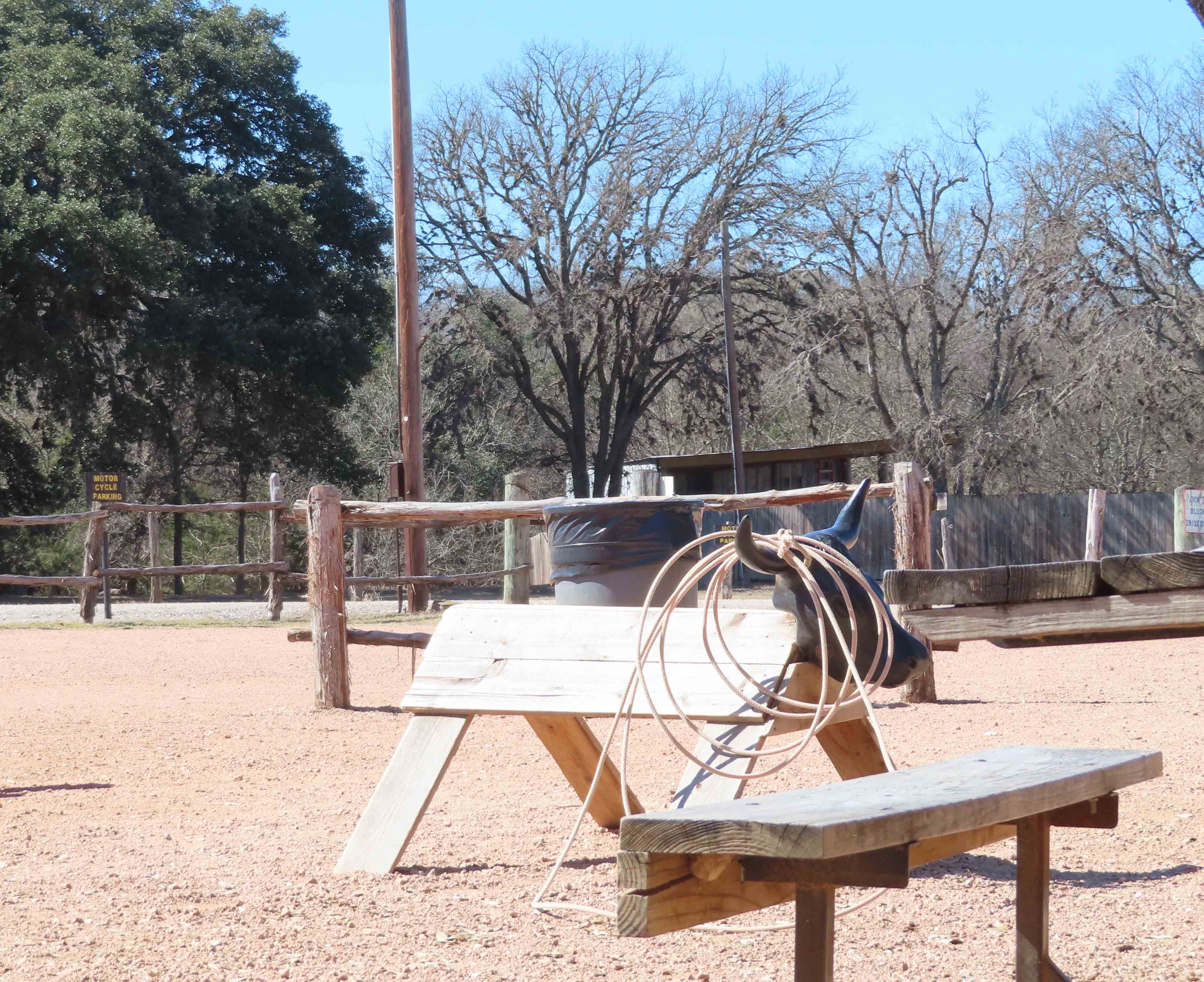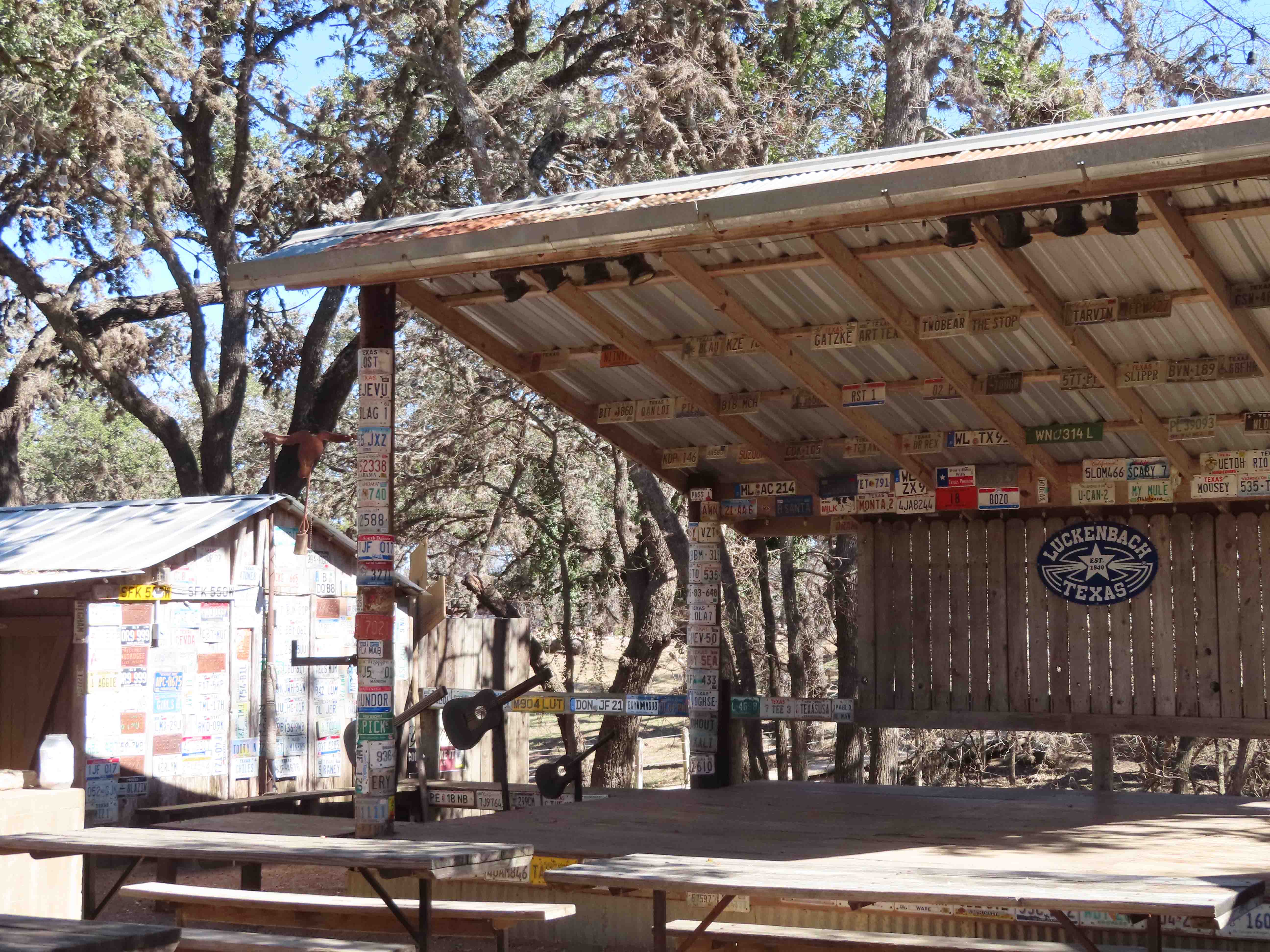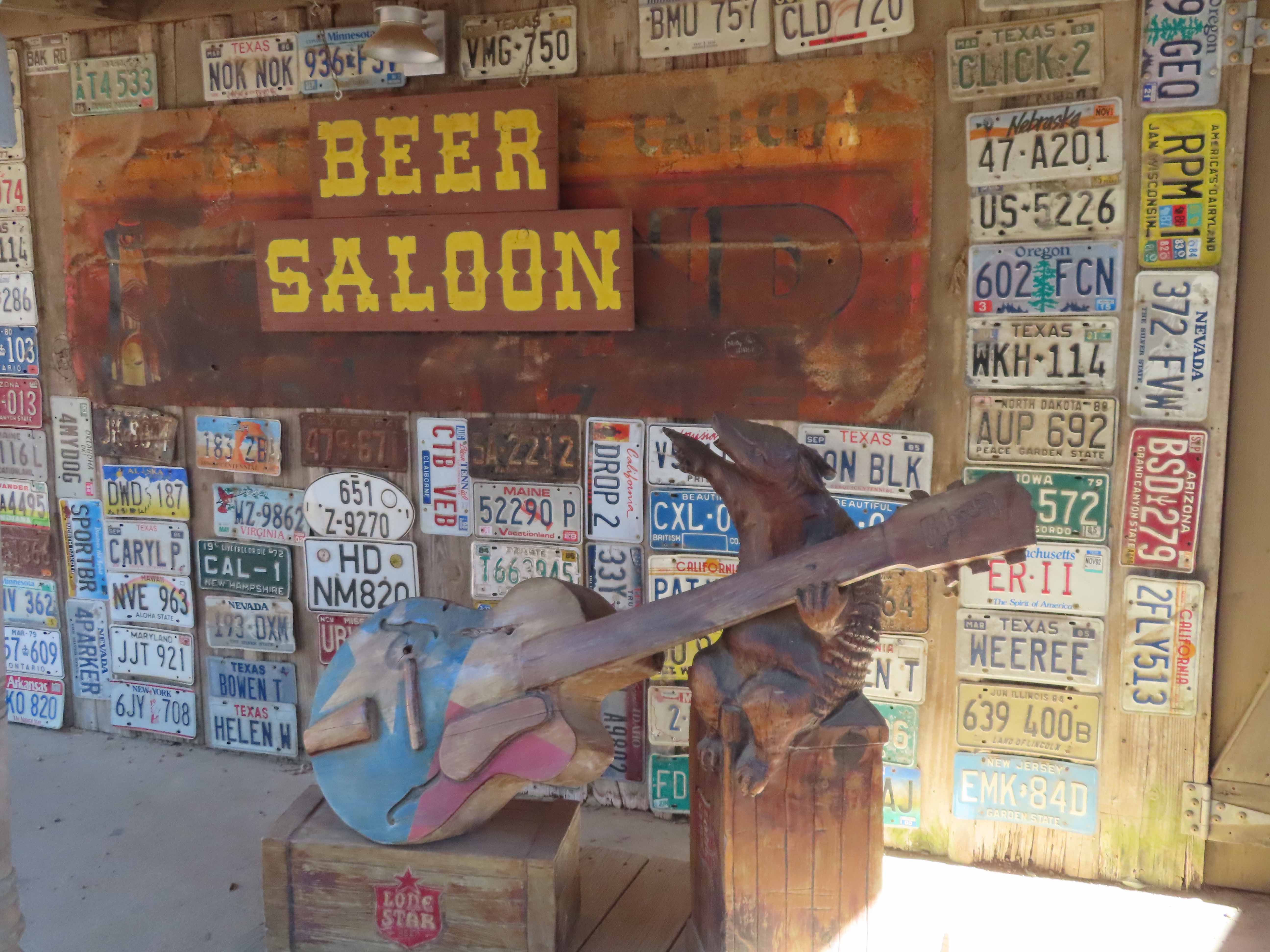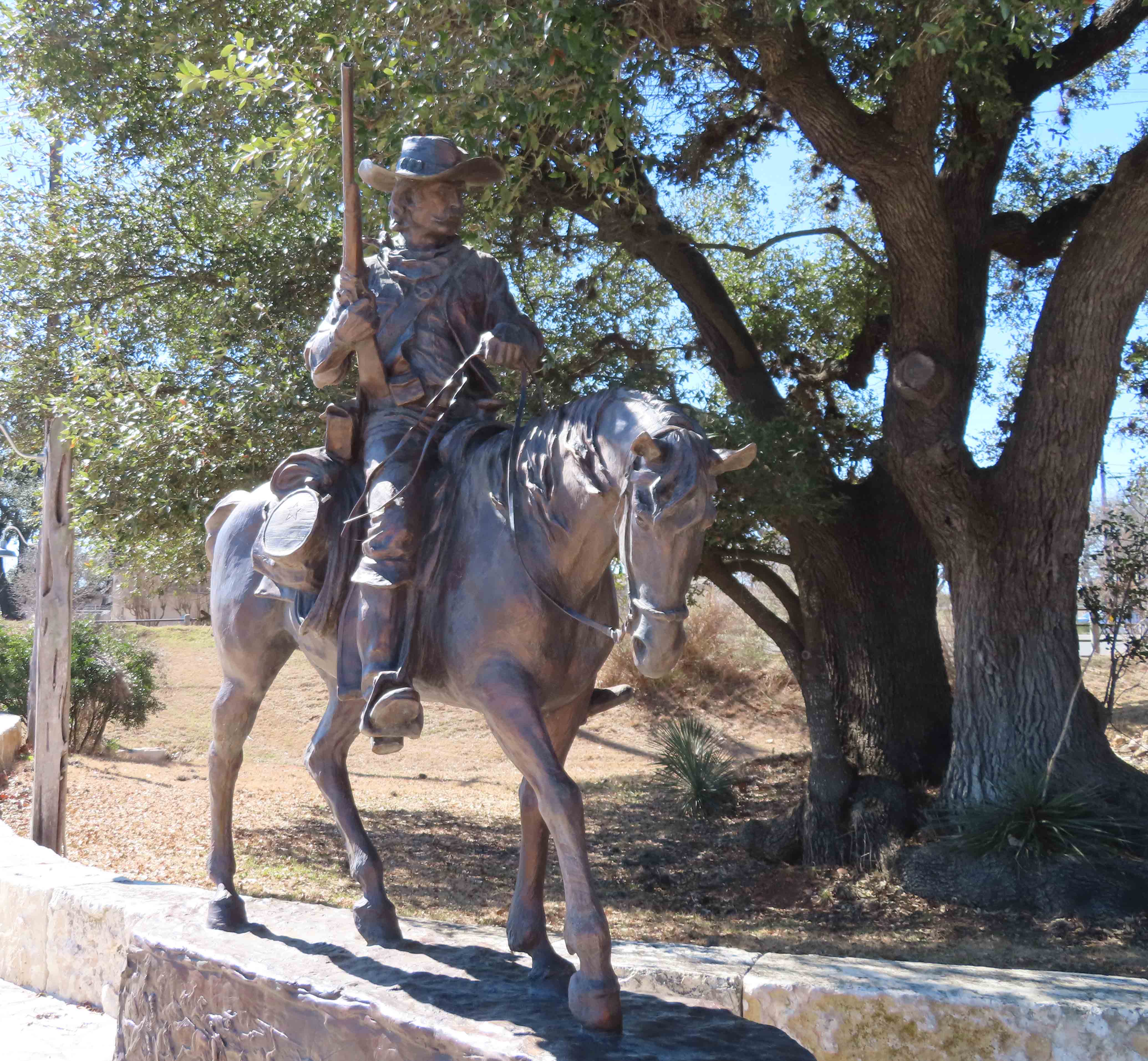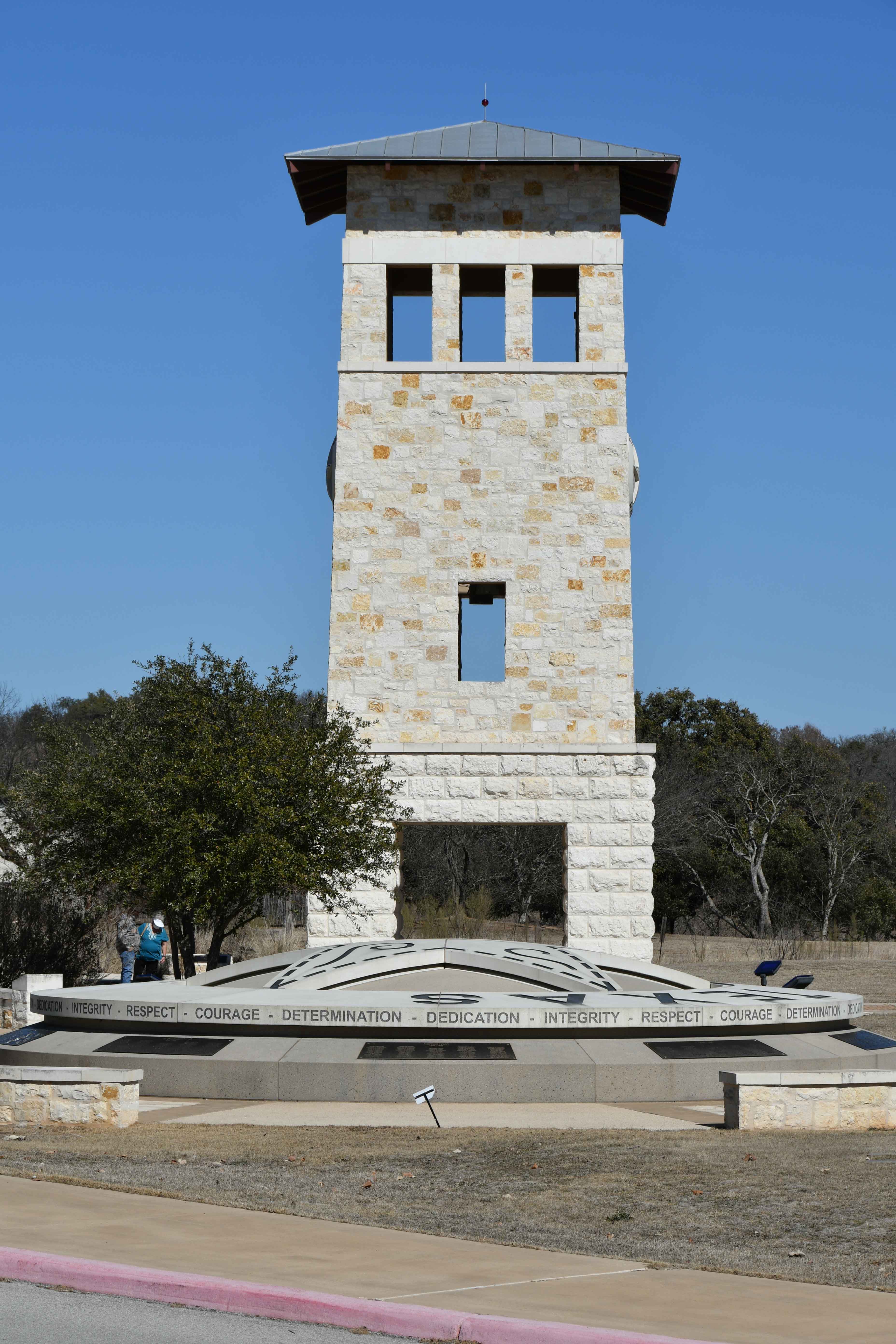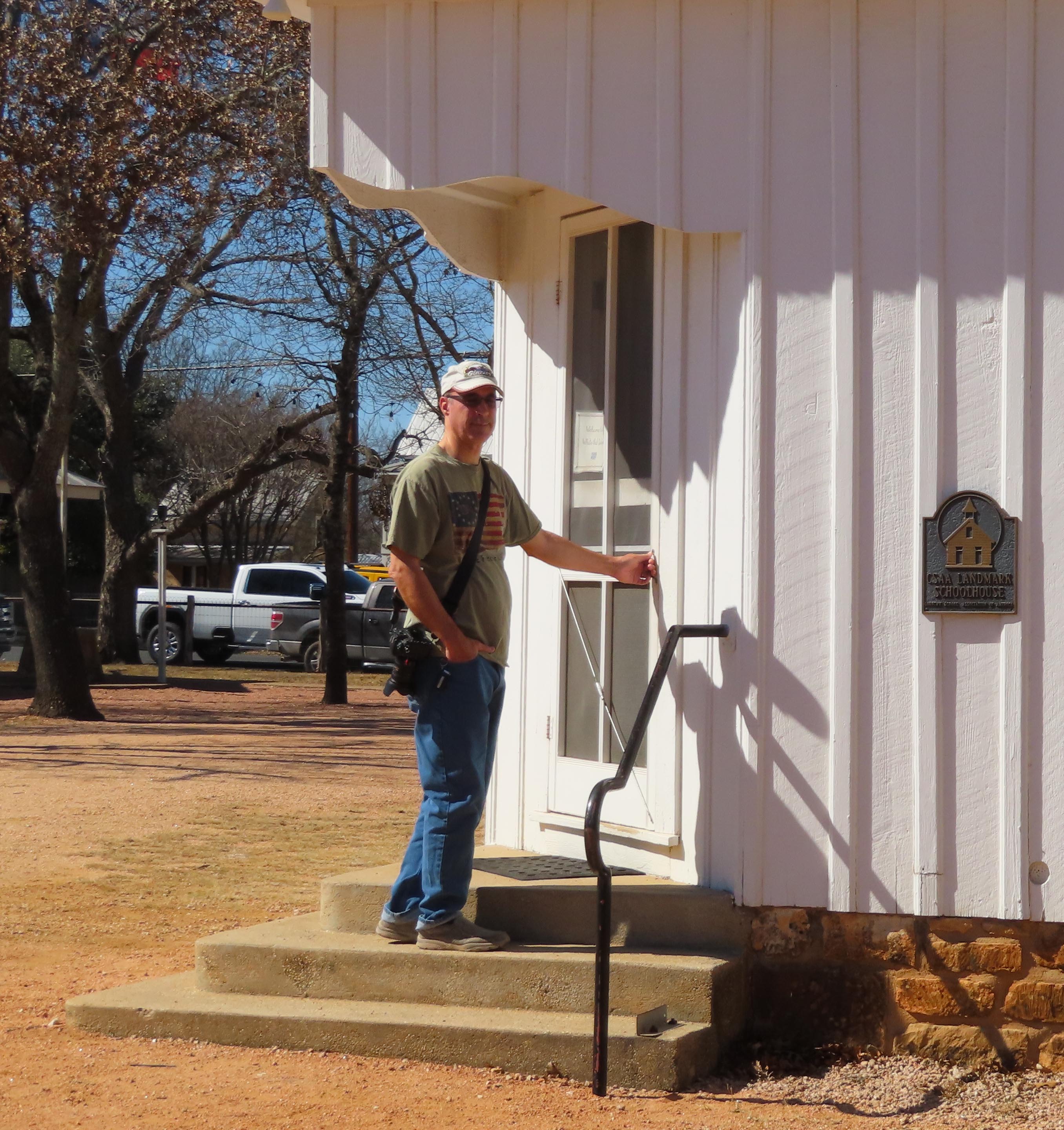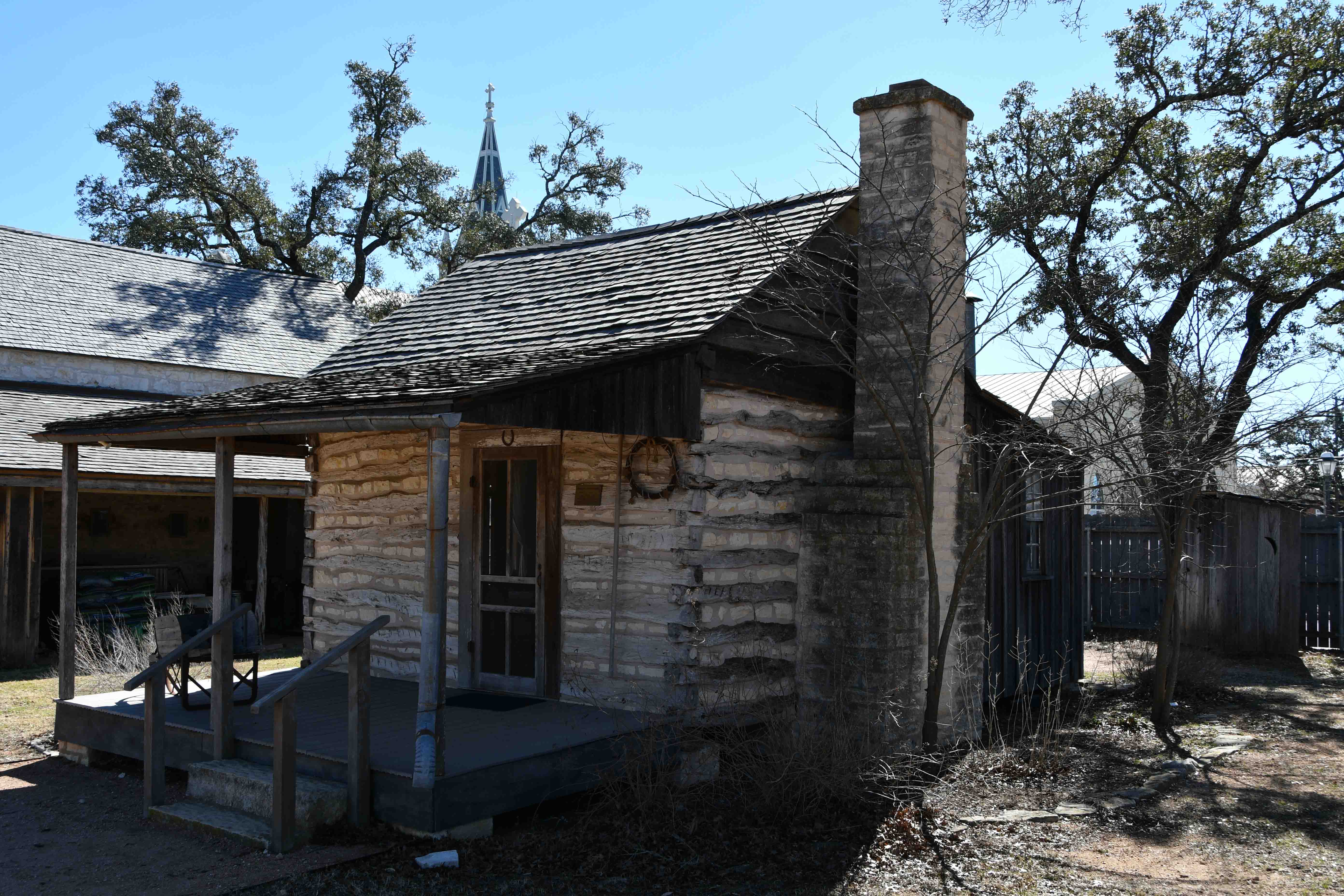 Saturday, whew these last four days have seemed like a whirlwind compared to our activity level the last 2 months! We did chores today and chilled out.
Make Life an Adventure!