Robertsdale, AL
Apr. 11 - Apr. 17, 2021

Sunday, we tried to get some boiled crawfish but the restaurant was late opening so we will have to try again later this week.  We stopped at The Shrimp Basket in Milton, FL for lunch instead.  They had fried crawfish tail basket so I had that, Elard enjoyed the blacked redfish. Next we attended the 2021 Festival of Flower at Pensacola State College. It was a plant sale to benefit many other causes.  The Panhandle Butterfly House & Nature Center was why I wanted to go. It isn't open yet but maybe next year.  Even though nothing was closed to day we decided to visit the Beardless Brewhaus since we were in Milton already.  They had a nice strawberry blond ale but what I really enjoyed was a group of women spinning yarn and doing various other needle work. Women after my own heart, sipping a beer, enjoying creating things, and soaking up some sun. We finished off the afternoon by driving back to our RV park via the beach road to Gulf Shores.  In Pensacola we found a new painted corner art theme, Pelicans.  We are staying at Styx River RV Resort, it is just off I-10 but amazingly you can't hear all that traffic. There is a hill between the park and I-10, and the Styx River runs along the other side of the park. As I mentioned, it is an older park but if you don't need much it is ok. When we got home we discovered a weird crack in the rear drivers side door window.  There doesn't seem to be any impact point, very strange.
Neither Elard or I have had any reaction to our Covid vaccination we go last Friday.  I am glad we got them.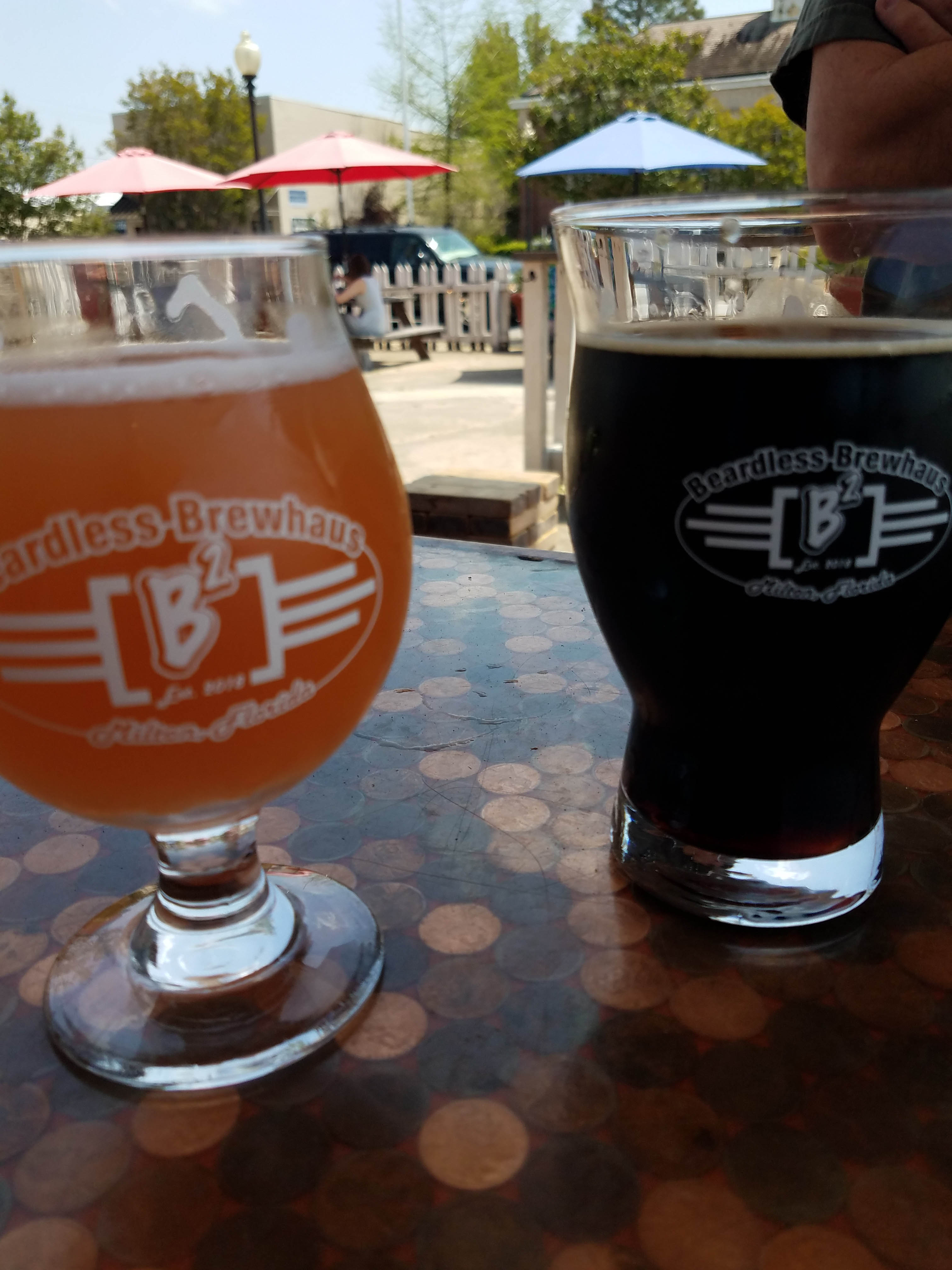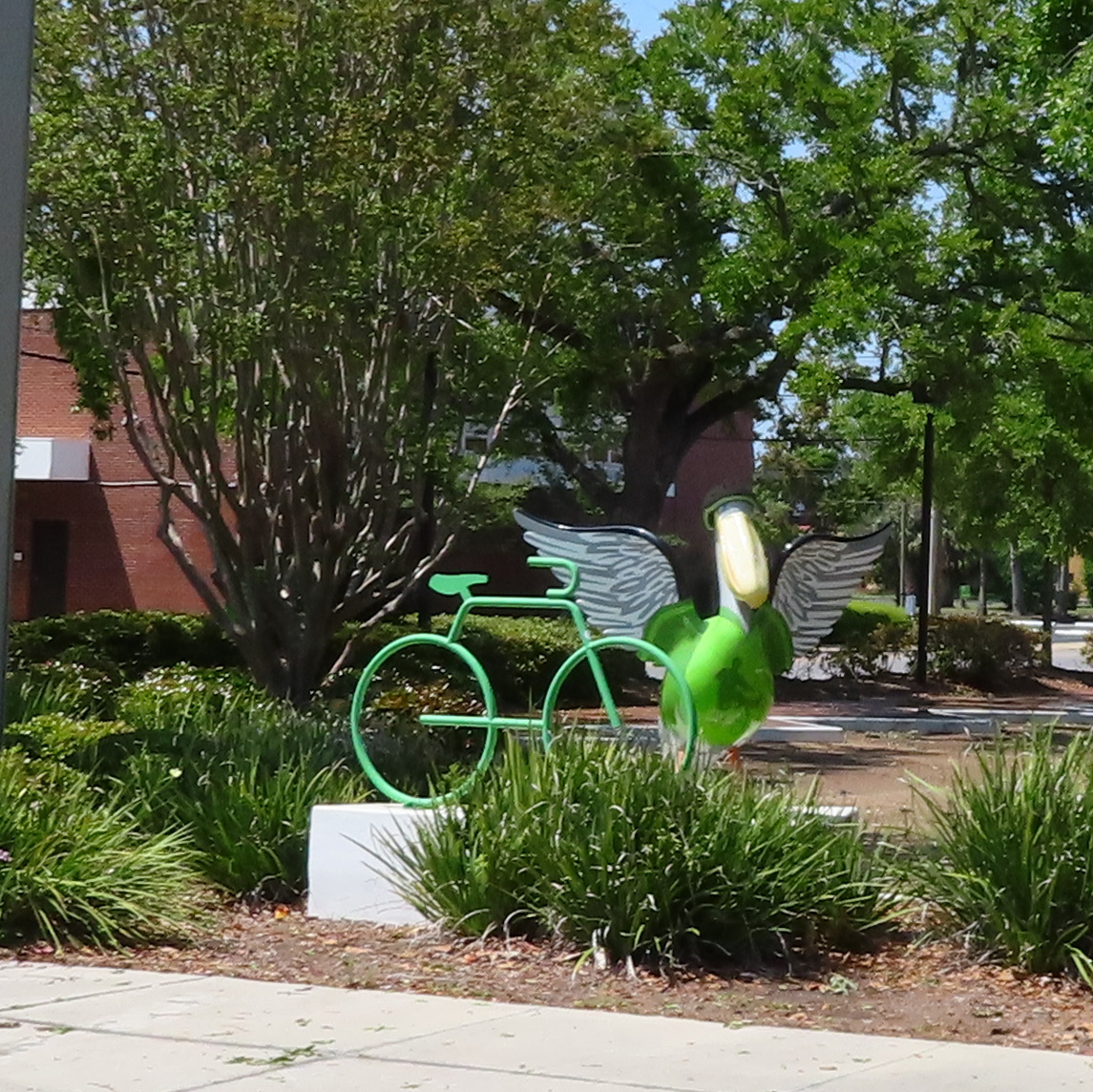 Monday, it was a truly beautiful day. We started with a visit to ACME Brick & Tile to see some bricks in real life.  It is so hard to visualize what the brick is going to look like on a whole house.  We then visited Bellingrath Gardens to see what is blooming.  We missed the azalea's but the roses were starting and the hydrangeas and hibiscus were pretty.  The hibiscus blooms in the hot house were as big as my head. The fountains at the gardens are so nice, one of the fountains contained a whole nother type of wildlife! The moon bridge is under reconstruction but we still got a good photo. And get a load of the turtle chilling out on a stone in the pond. Not sure what is going on with his shell but he was not concerned by us at all. Next we drove down to Dauphin Island to drive thru the RV park we stayed in 20 years ago.  It seems to have faired pretty well in the recent storms, maybe we will stay there again sometime. I found a restaurant in Mobile serving crawfish, The Boiling Pot. They were soo good, and not outrageously expensive.  We got 10 pounds plus a dozen each pieces of corns, potatoes, and pieces of sausage all for $70. Once we got back home I enjoyed sitting out behind the motorhome with my Kindle and the sunset. A very good day.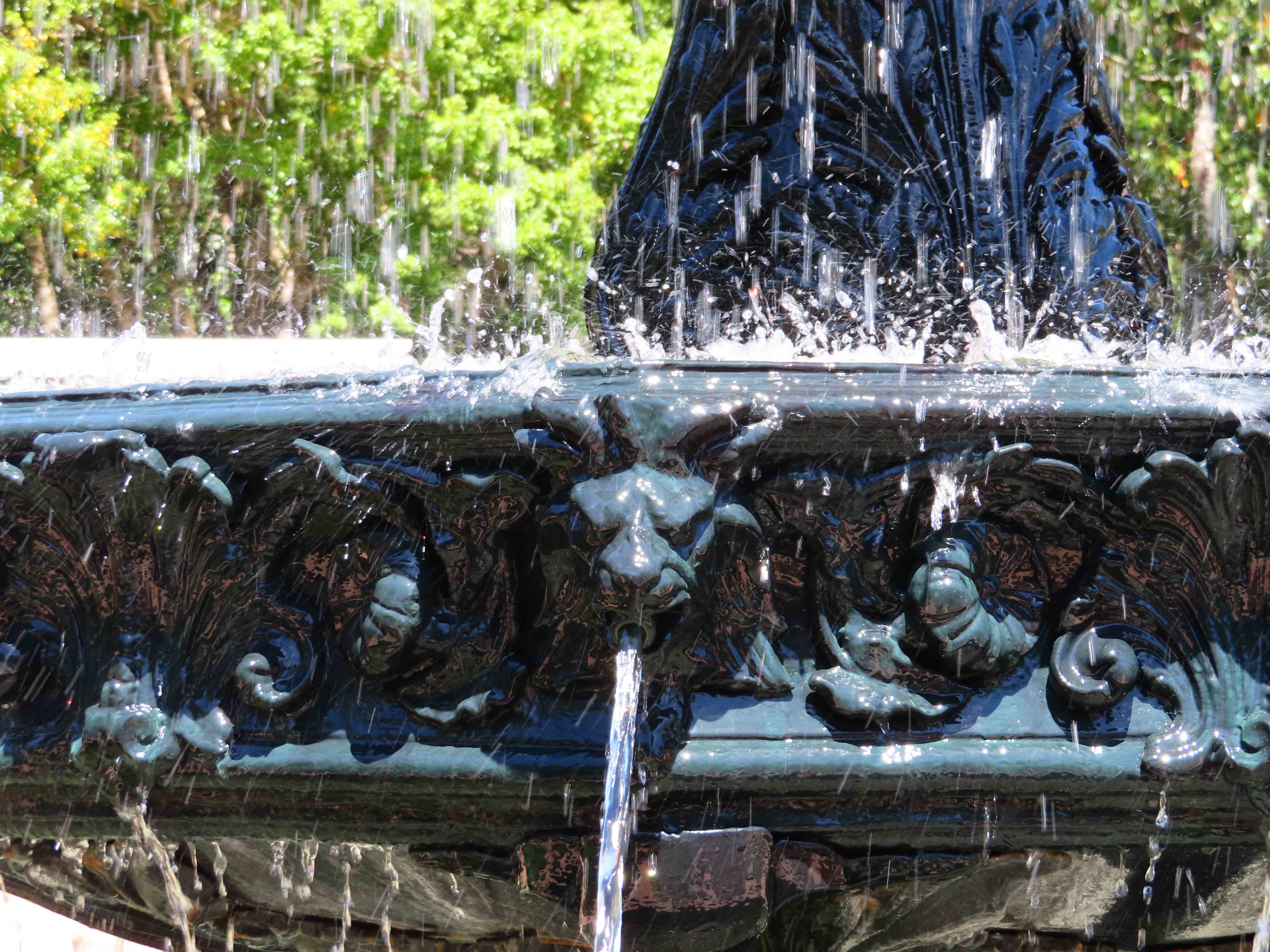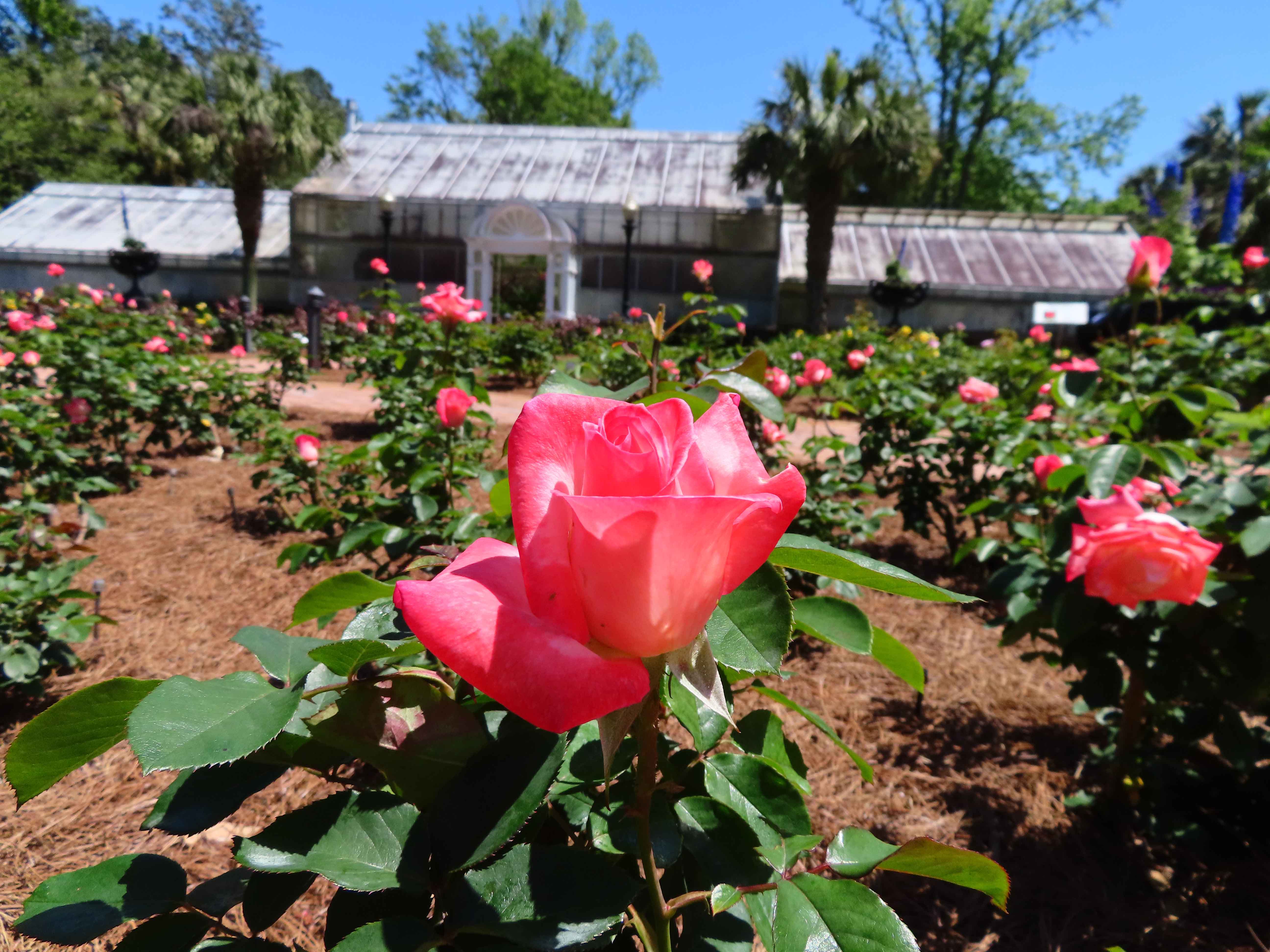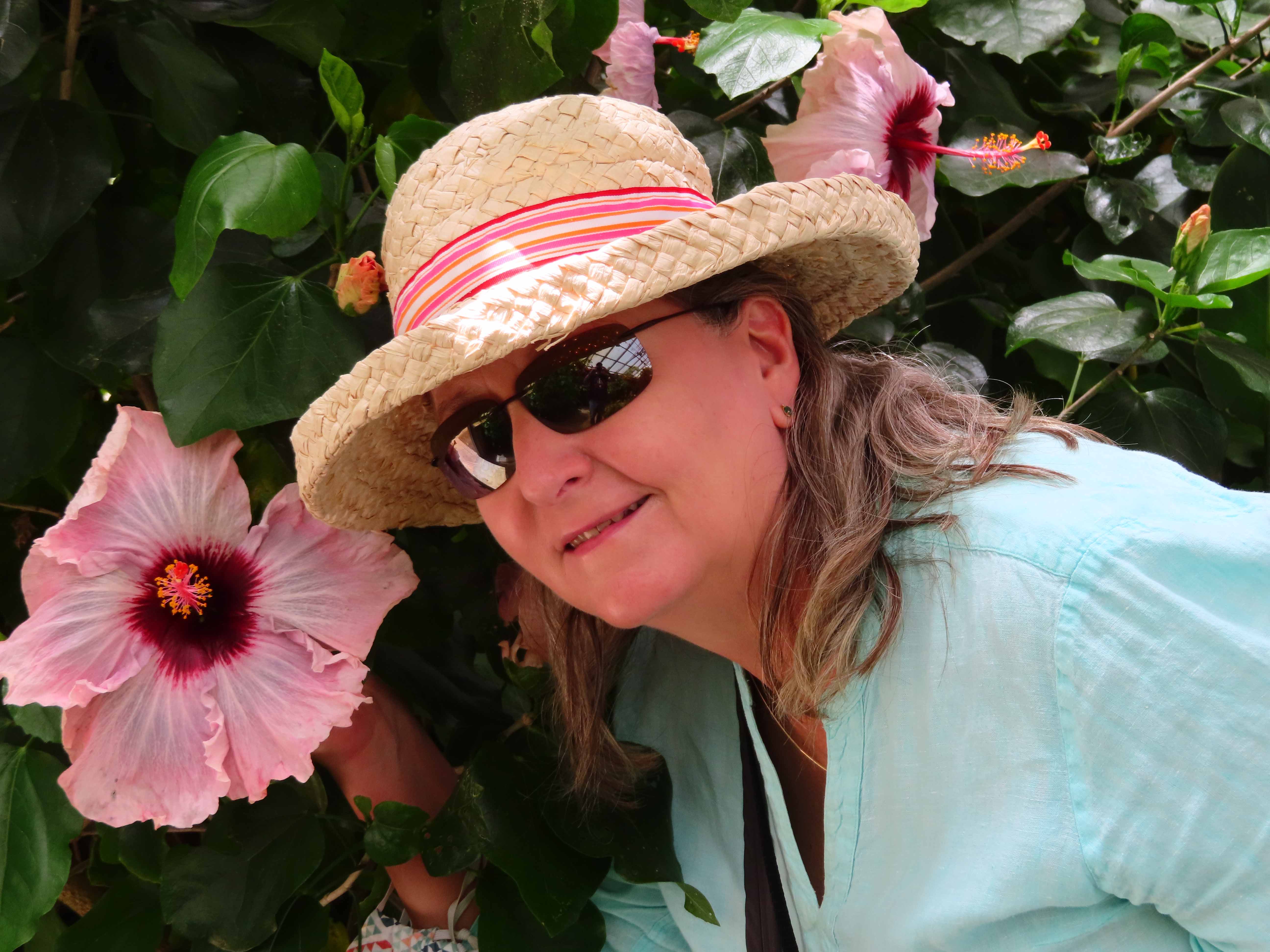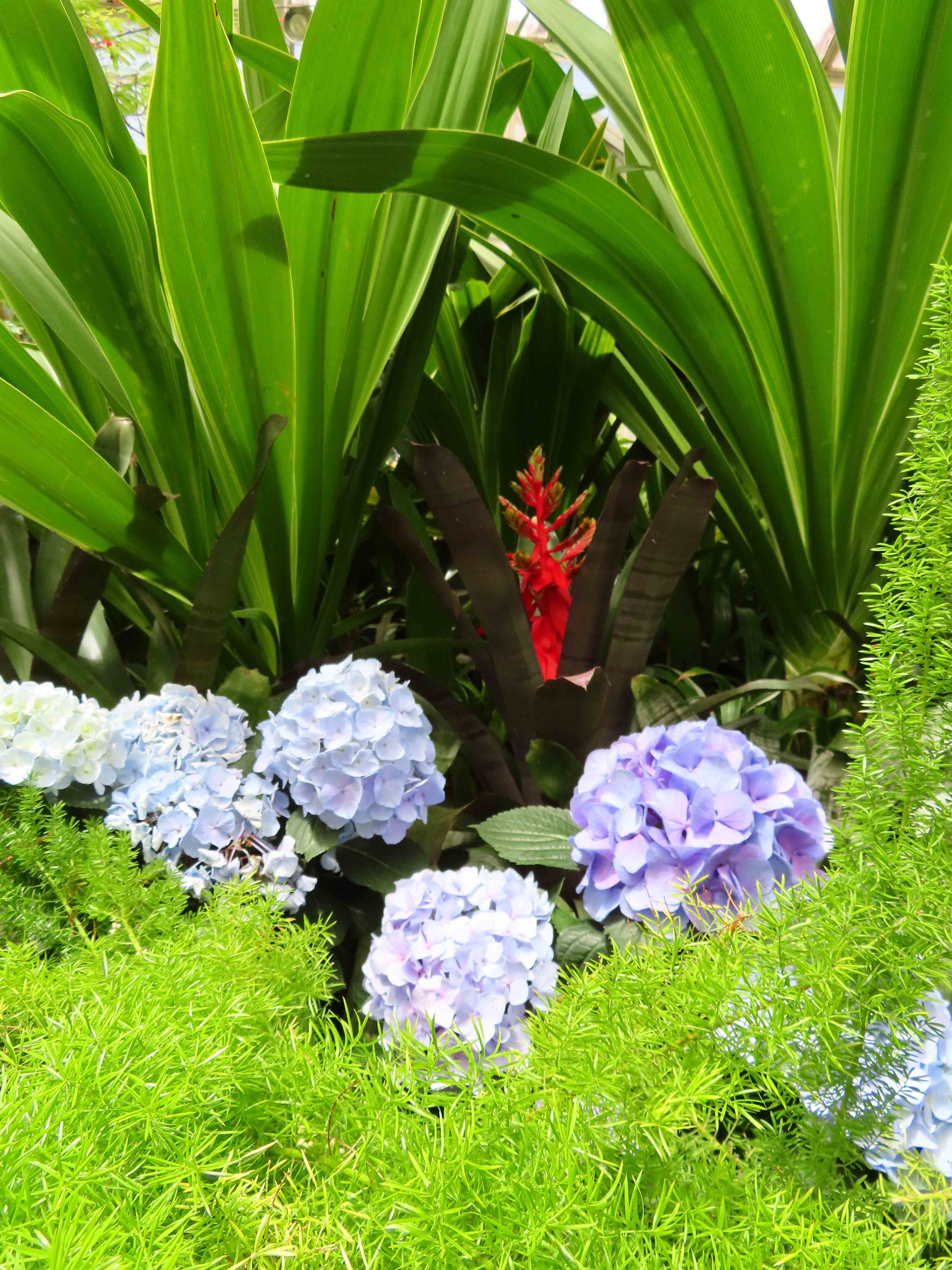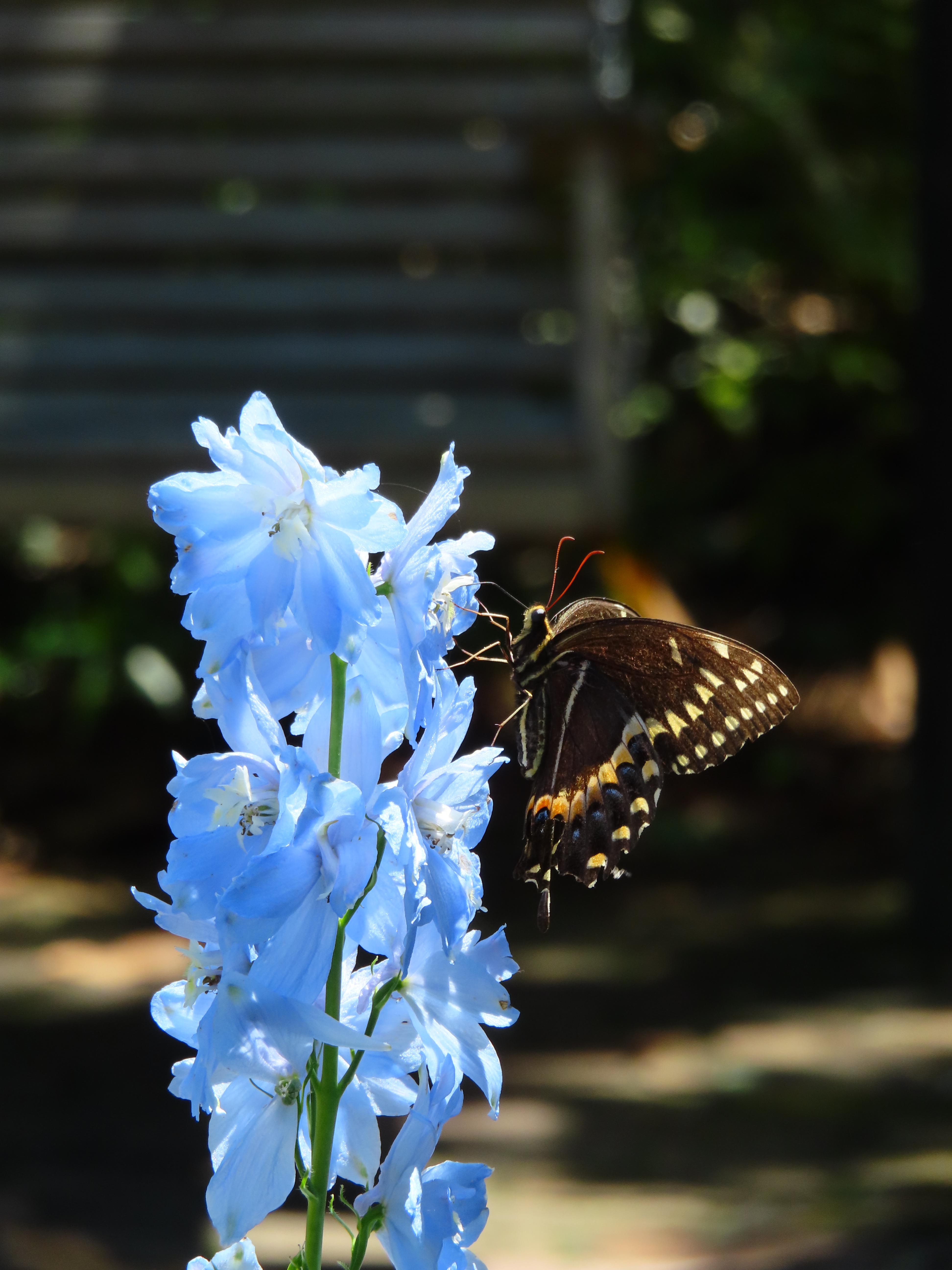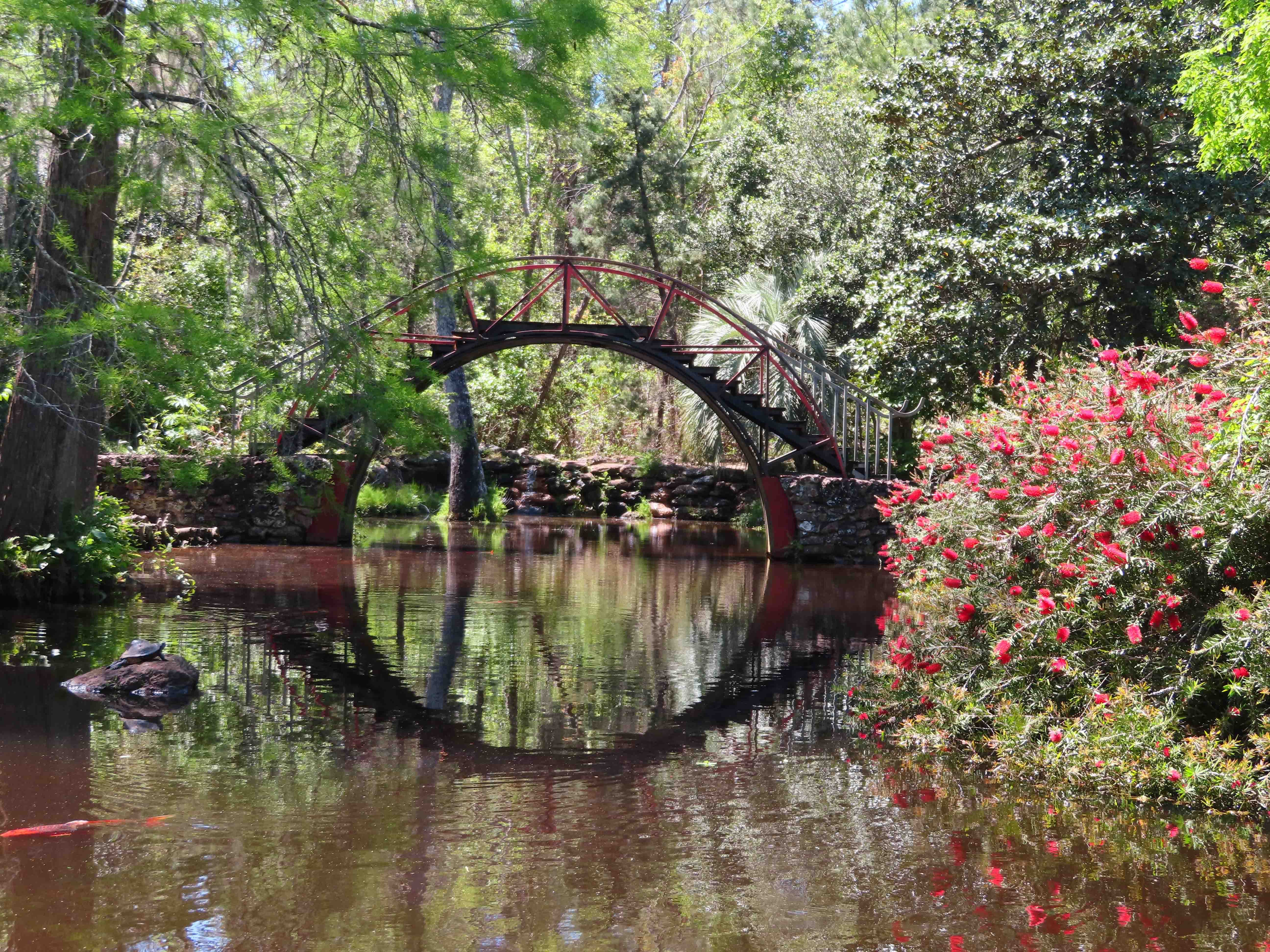 Tuesday, I got in some quilting today. Its been a while since I got out the needle and thread.  I completed 10 Tiny House blocks, a pattern from Missouri Star Quilt Company.  I have a gazillion of them cut out and they went together quickly...after I corrected my 1/4 inch seam measurement. They are going to make a great quilt.  I enjoyed nature for a while as well by taking my travel quilt outside and working on it. We also made it out for a little exercise. It was cloudy all day but the temperature was nice and the rain held out until we were done with our walk.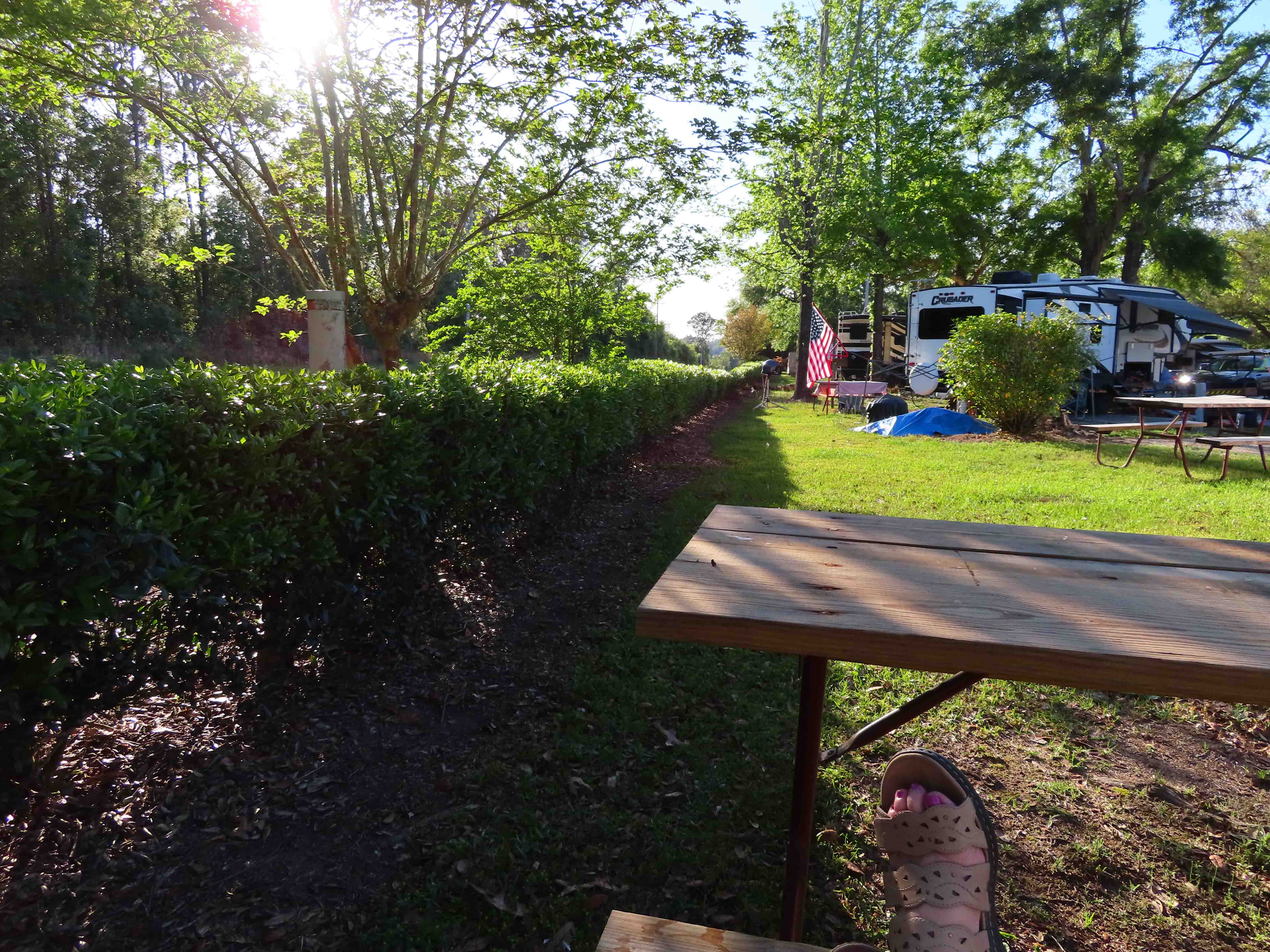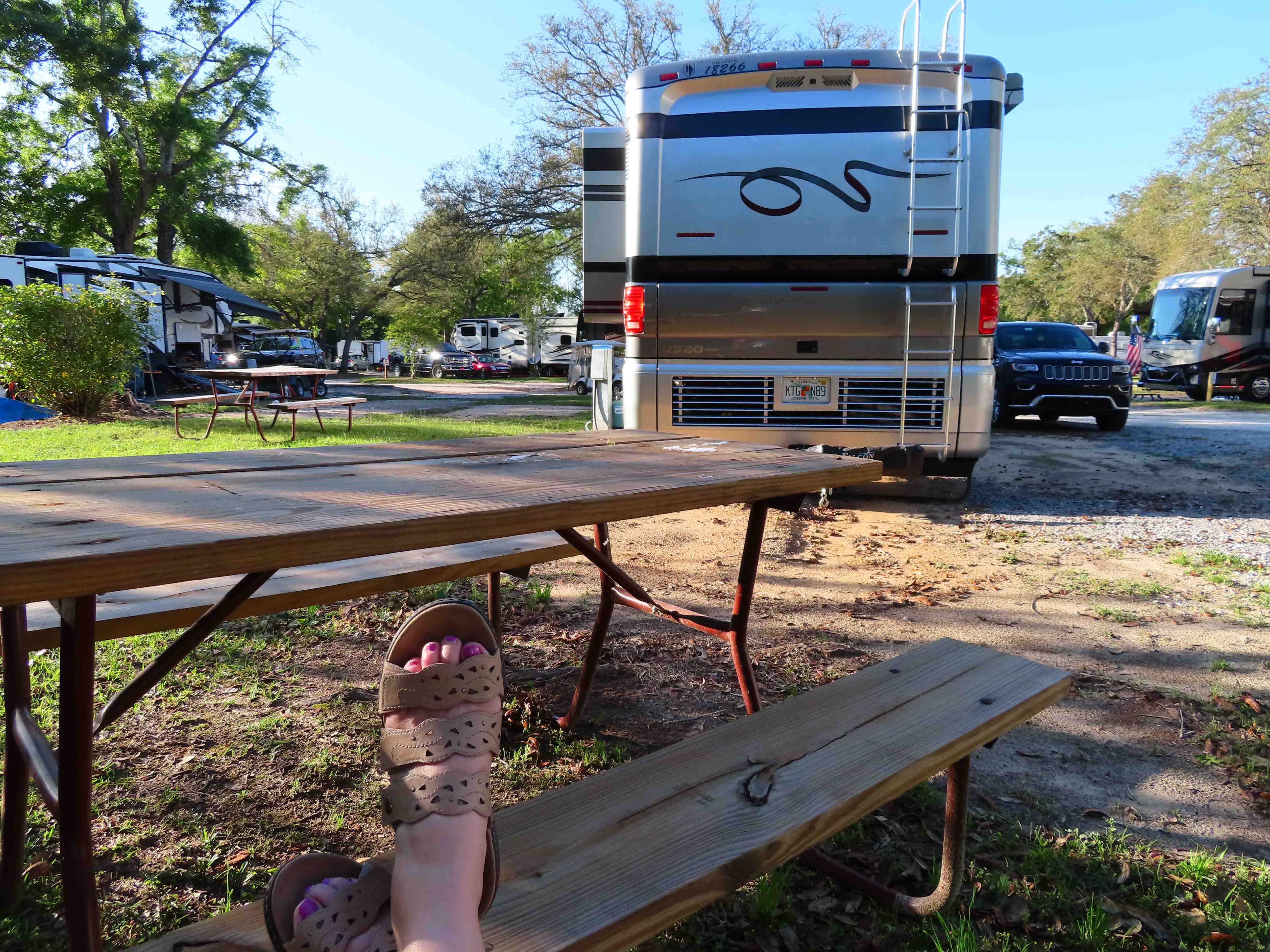 Wednesday, we got lucky with our window repair.  There was a huge hail storm in Orange Beach on Saturday and we got our appointment before all the insurance claims started rolling in. Bay Auto Glass in Daphne did an excellent job. They worked thru lunch to get us going.  They also recommended a restaurant for lunch, Dragonfly Tavern.  It was awesome, I finally met a turnip root that I like. They make tempura battered turnip fries, so good. It rained most of the day but stopped early enough for us to enjoy a fire and the sunset at our friends house. It was a great evening visiting with friends.
Thursday, after brunch with friends we headed back to the RV. It was cloudy but still nice enough to enjoy some time outside.
Friday, the last time we were in this area Elard found a restaurant in Pensacola that serves breakfast all day, Aunt Katie's.  It was awesome. They have several versions of eggs benedict that they call " Our Kinda Bennie's".  I had the corn pancake, fried green tomato, and shrimp bene and it was delicious. Next we intended to explore a couple of museums...they are only open on Tuesday, Thursday, and Saturday....what kind of schedule is that?  So we just wandered around the area looking at the architecture and wouldn't you know it, we found a brewery!  The 5 Barrel, Elard enjoyed one of their stouts and I their summer ale. We did find another of the Pelicans that grace the street corners.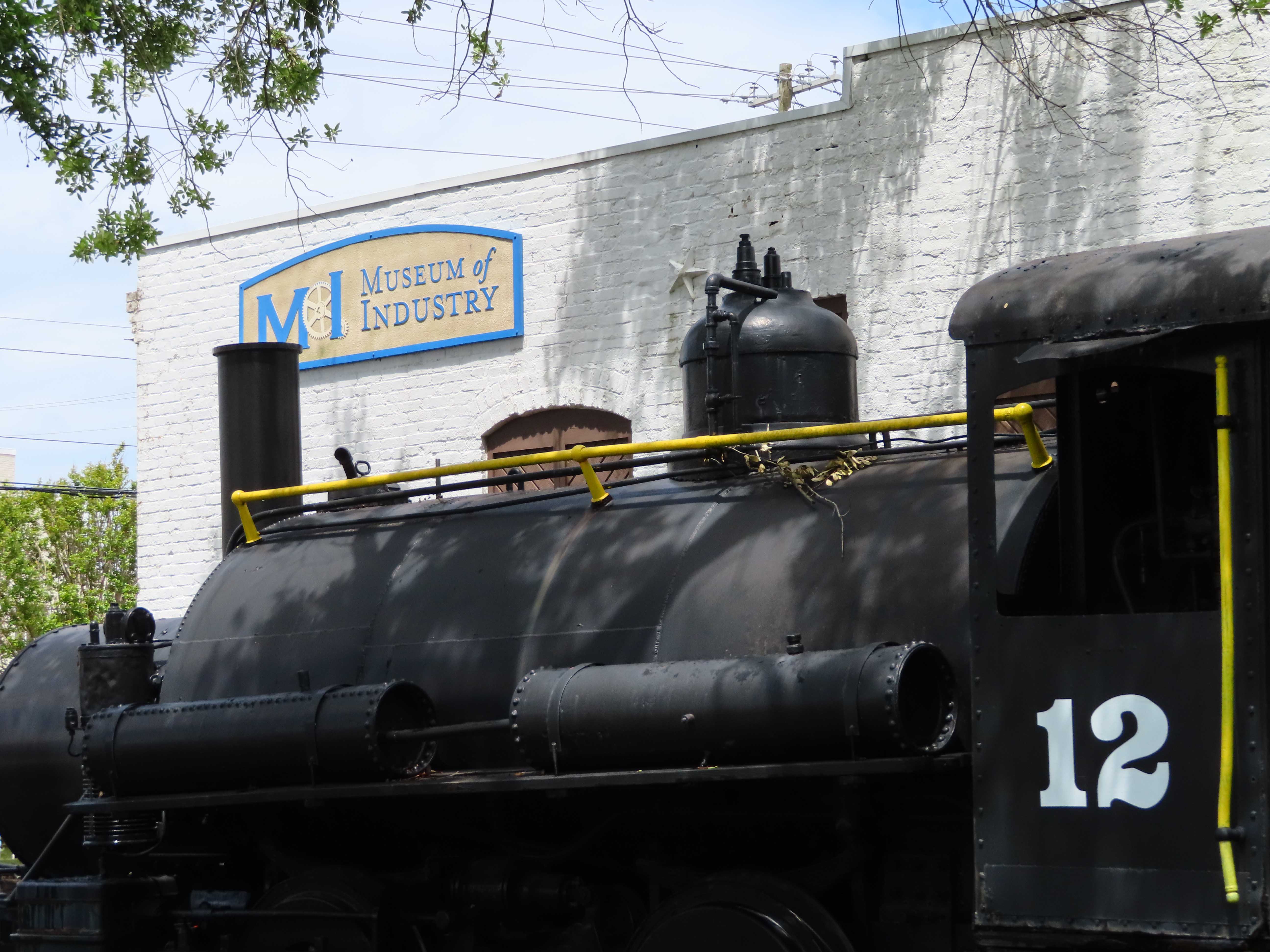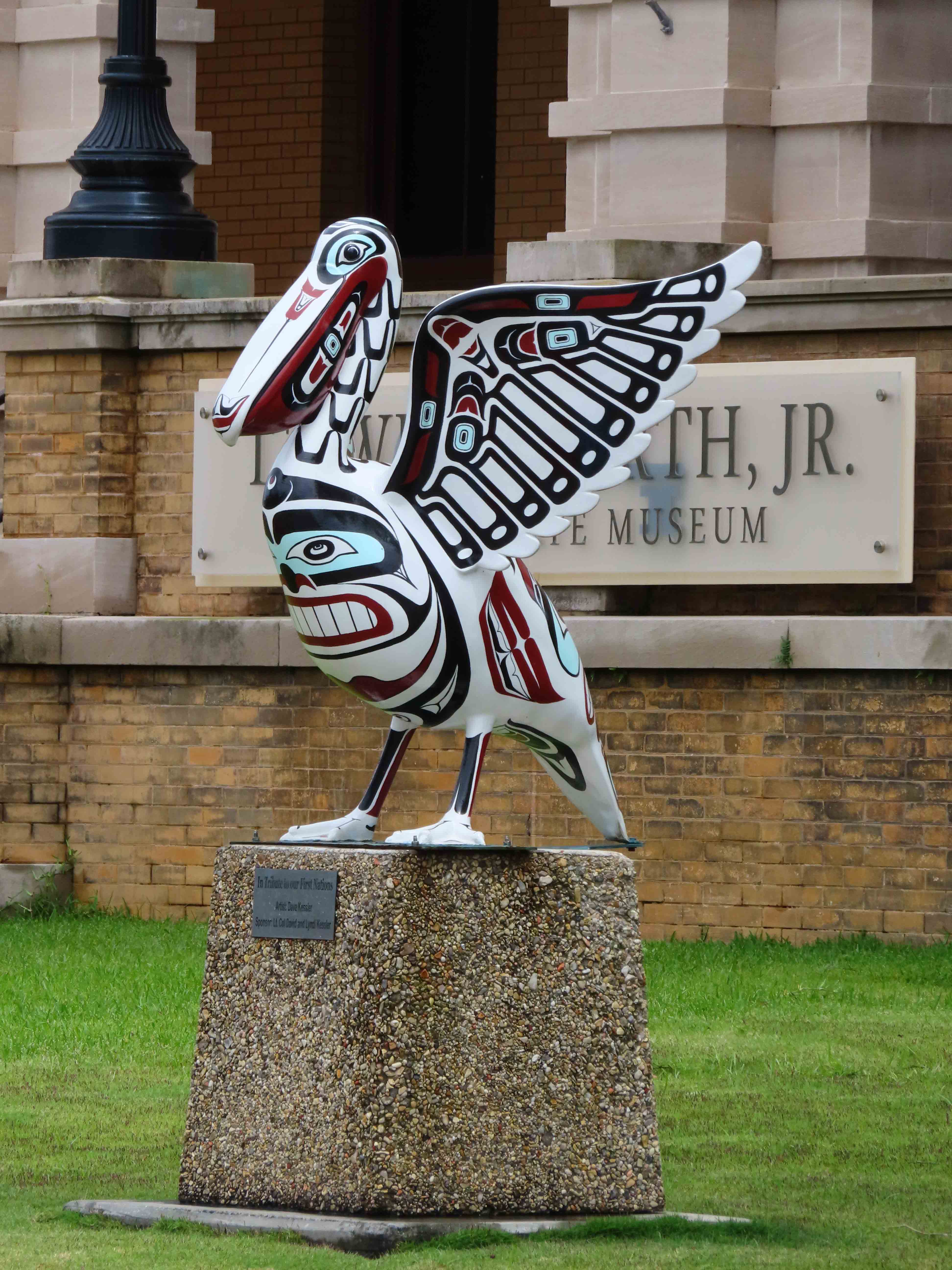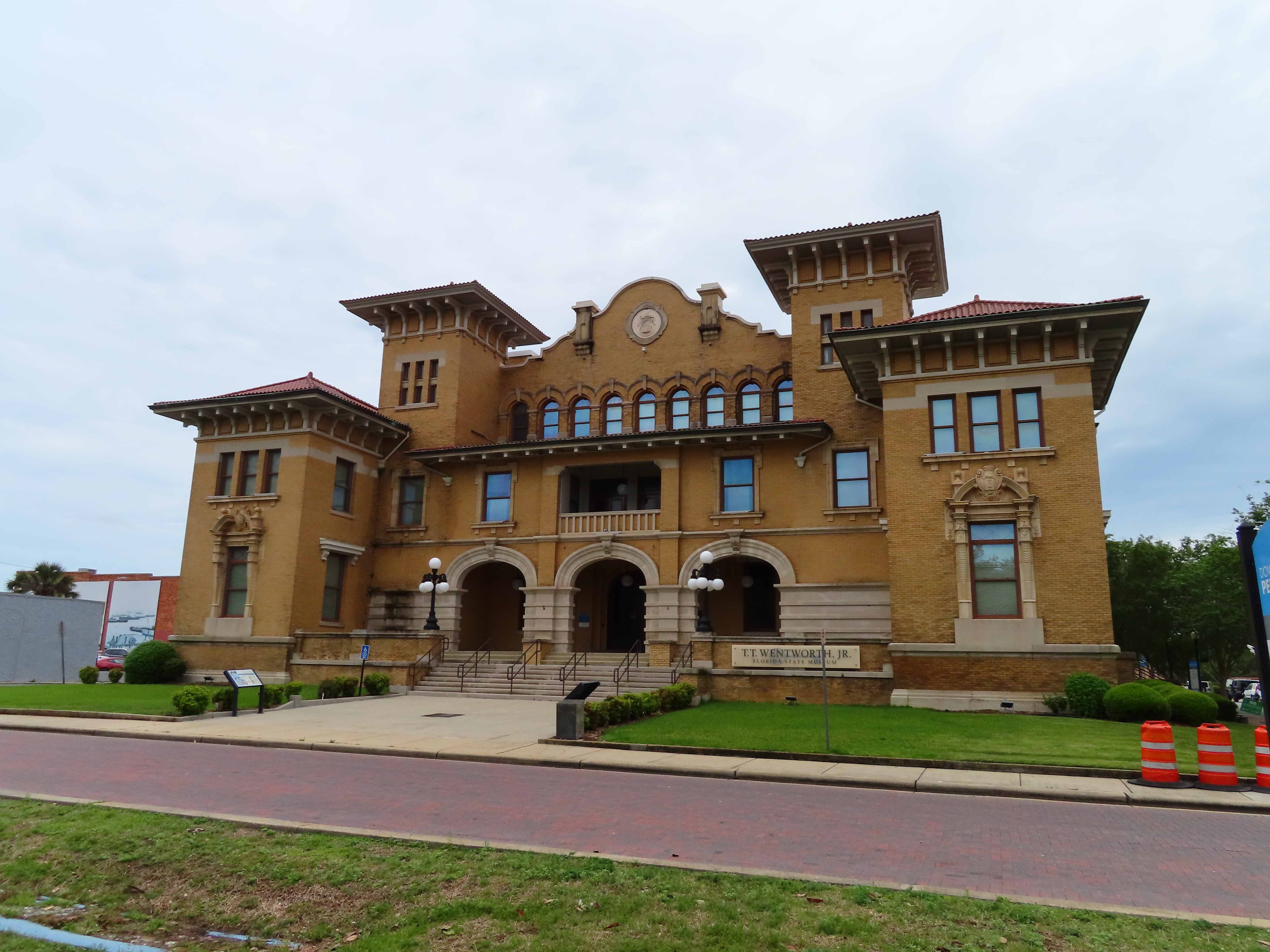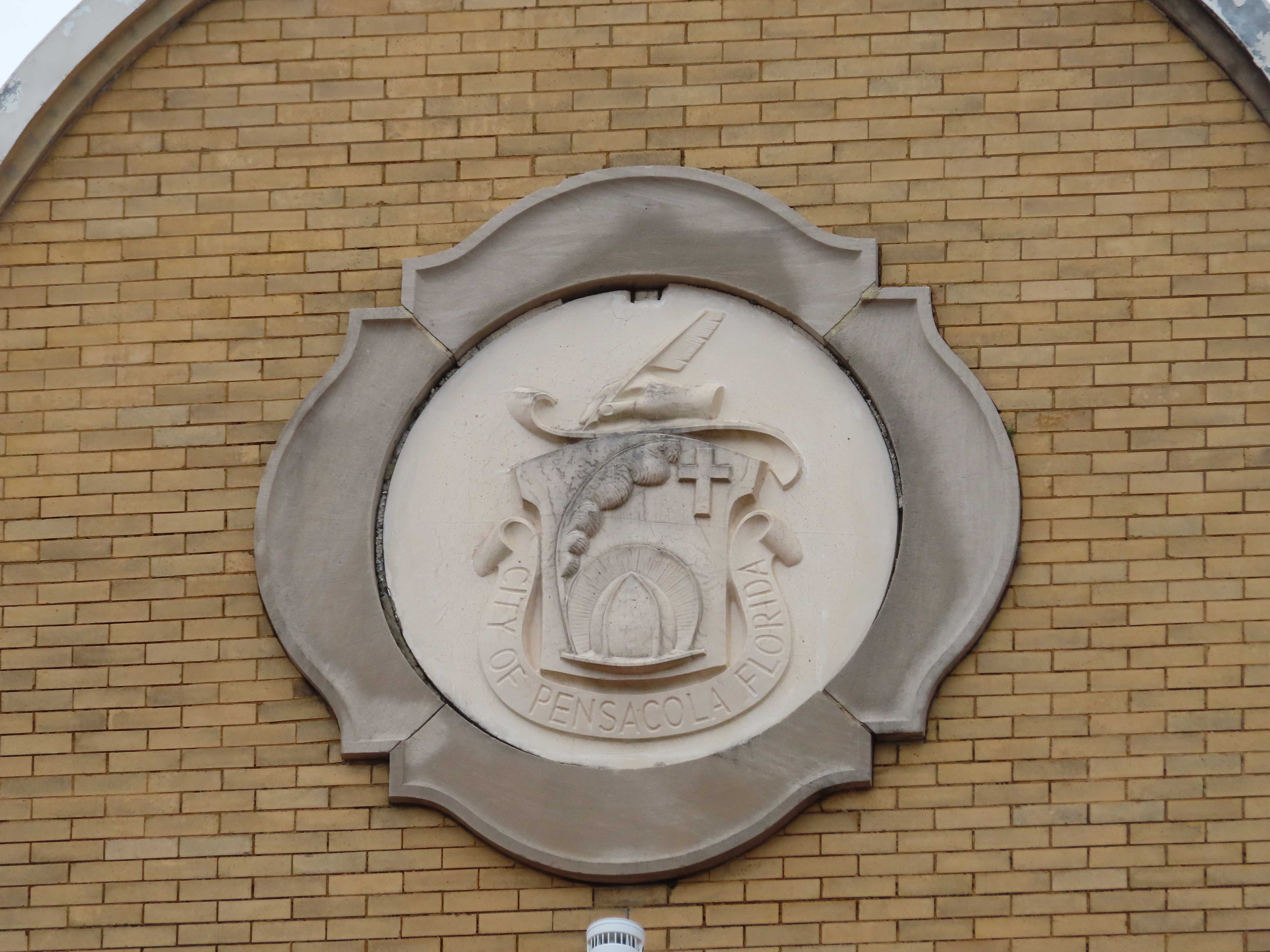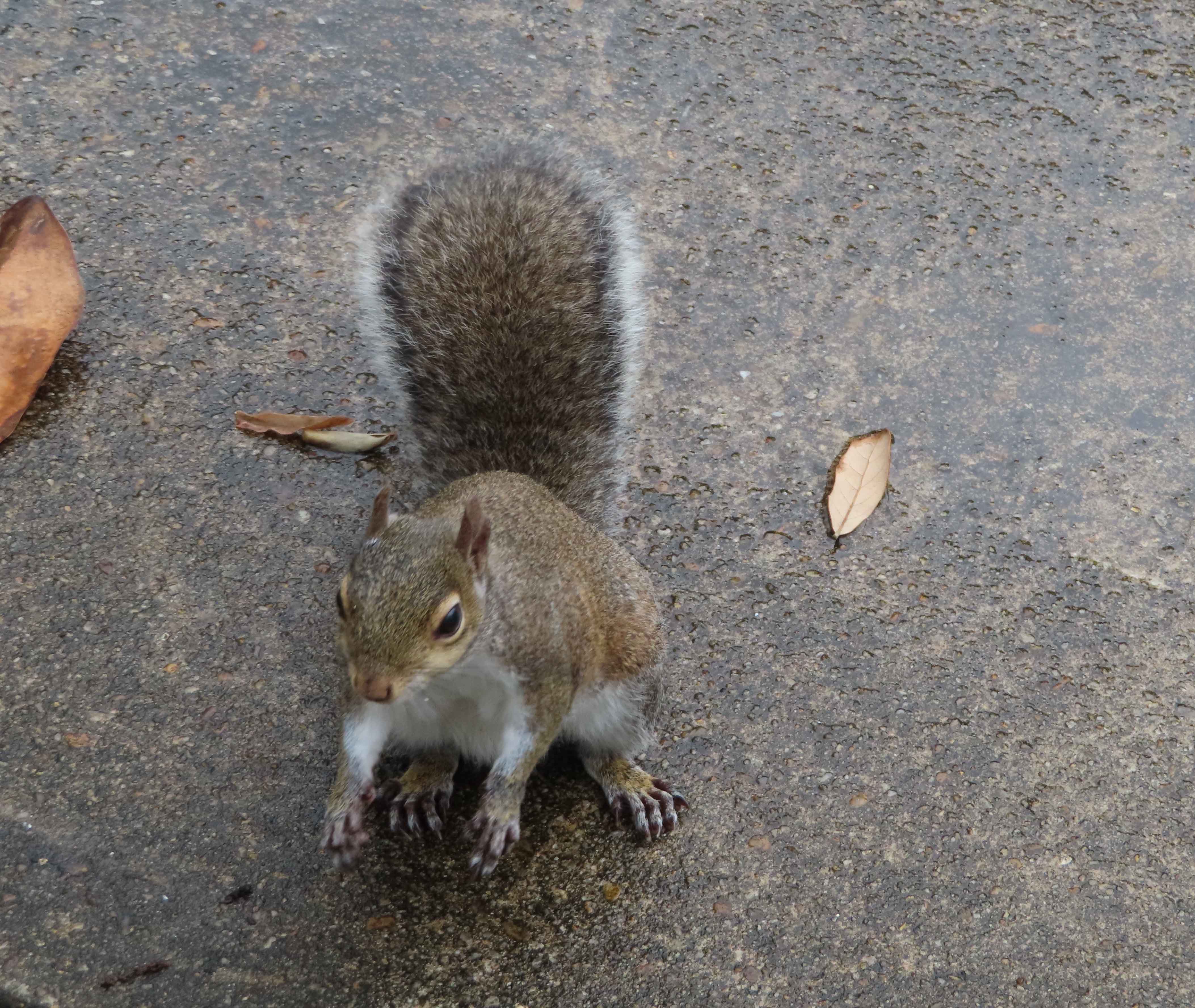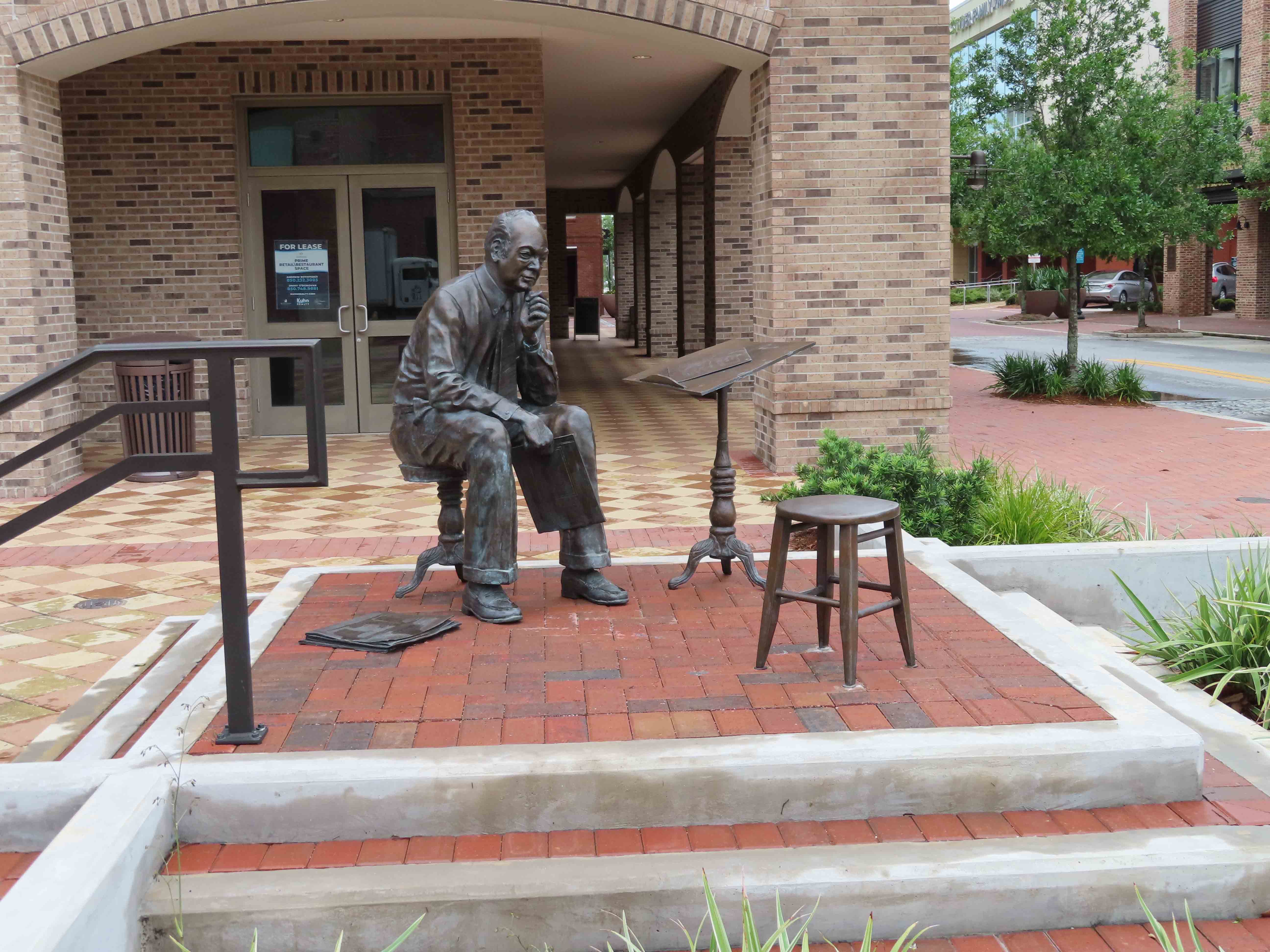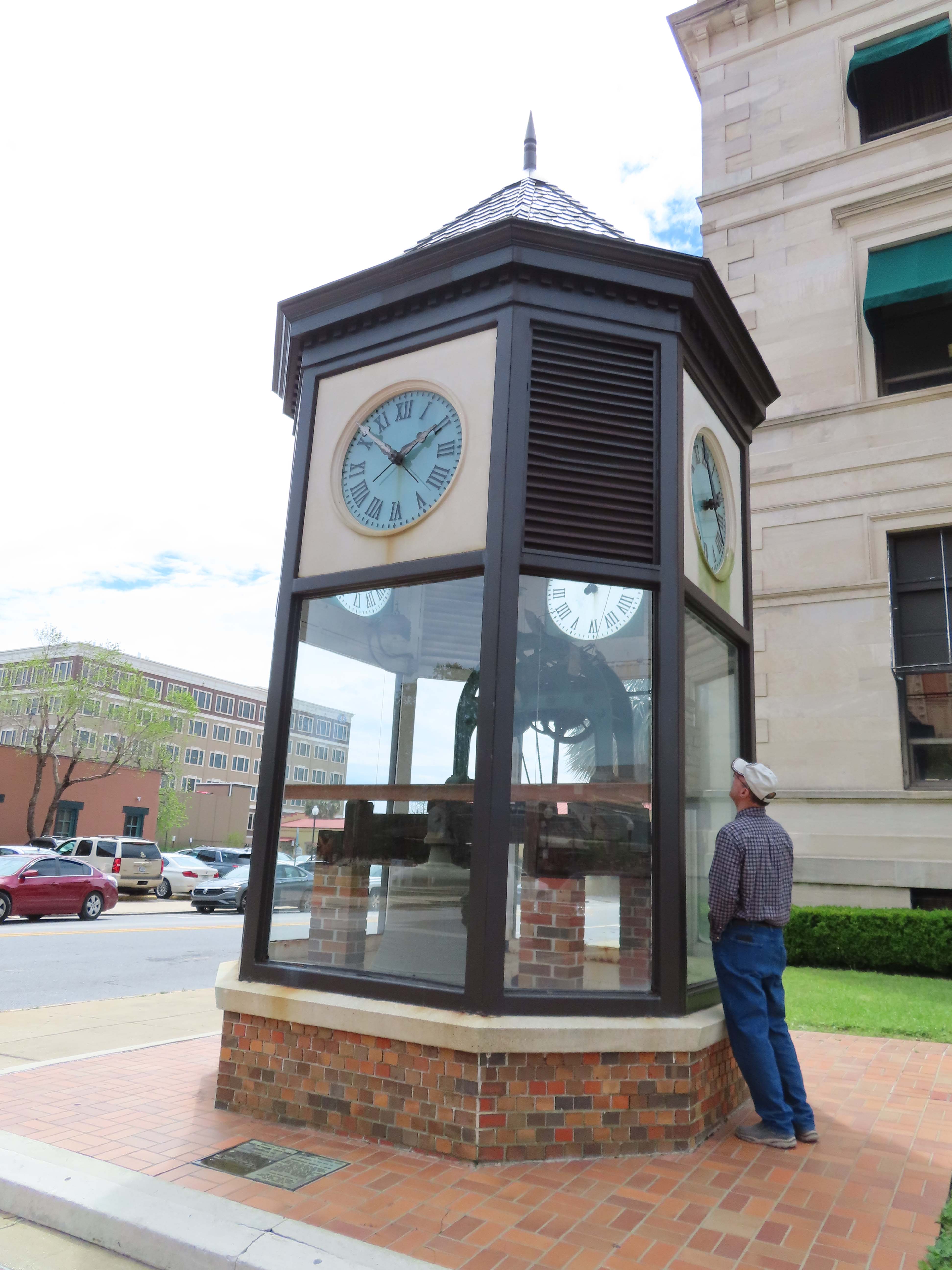 Saturday, the goal was to do some museums around Foley but whew, so much rain.  Instead I found a quilt shop, did grocery shopping, then refilled the gas tank. The quilt shop was Sisters Side By Side, they are a small shop but I met another fulltime RVer who quilts. I got soaked getting the groceries to the car. Buc-ee's here has 240 gas pumps! They had 3 tank trucks on-site waiting to refill when needed.  I wonder how much they go thru in a day? I think this is the first and maybe only location outside of Texas, it is located at the corner of I-10 and the Beach Express, they couldn't ask for a better location. We ended the day by watching the Invisible Man...I love a good scare, and for the bad guy to get what he deserves. 
Adventure on Y'all!