Vermont
Aug. 03, 2019 - Aug. 10, 2019
Last Saturday was spent grocery shopping, preparing for some motorhome maintenance and sewing prep.  I was able to get the components of a purse cut out.  I also turned the paper piecing pattern for the travel quilt into hand quilting templates.  I want to see if I can make a block faster this way rather than the paper piecing. I didn't have time for photos.
Sunday we did most of Drive #87 and two "Watch it made in the USA" sites.  We started the day with King Arthur Flour company for breakfast.  The bread was soo good! You can watch them baking all kinds of goodies thru big picture windows. We found some bourbon maple syrup and a couple of fridge magnets and got underway. 
We stopped at Senator Justin Smith Morrill's home, long time servant of the people of Vermont.
Next was the birthplace of Joseph Smith, the founder of the Mormon's.  The drive between these sites were dirt roads, we really got off the beaten path. We even met a swarm of bees resting in the middle of the road, thank goodness we had all the vents and windows closed. We could hear music in the woods at the Joseph Smith birthplace, pretty sure there was a church service going on up there.
Next up, bridges, two covered bridges and a floating bridge in Brookefield Village, all on the way to the largest granite monument production quarry, Rock of Ages!  They supply 1/3 of the nations granite monuments.  There is a cemetery nearby, Hope Cemetery, with awesome examples of the craftsmen here.  Is it too weird that we drove around there?  There was a Nascar style race car as a headstone, an airplane, and a take on the Superman S but with a Z instead.
Next stop was the Cabot Creamery.  So much cheese! Unfortunately they are no longer giving tours.  I found some great cheese and a cute T-shirt.  The Alpine Cheddar and Orne Meadows cheeses were soo good. 
We traveled a little farther north in hopes of a moose sighting...I don't think there are really any here!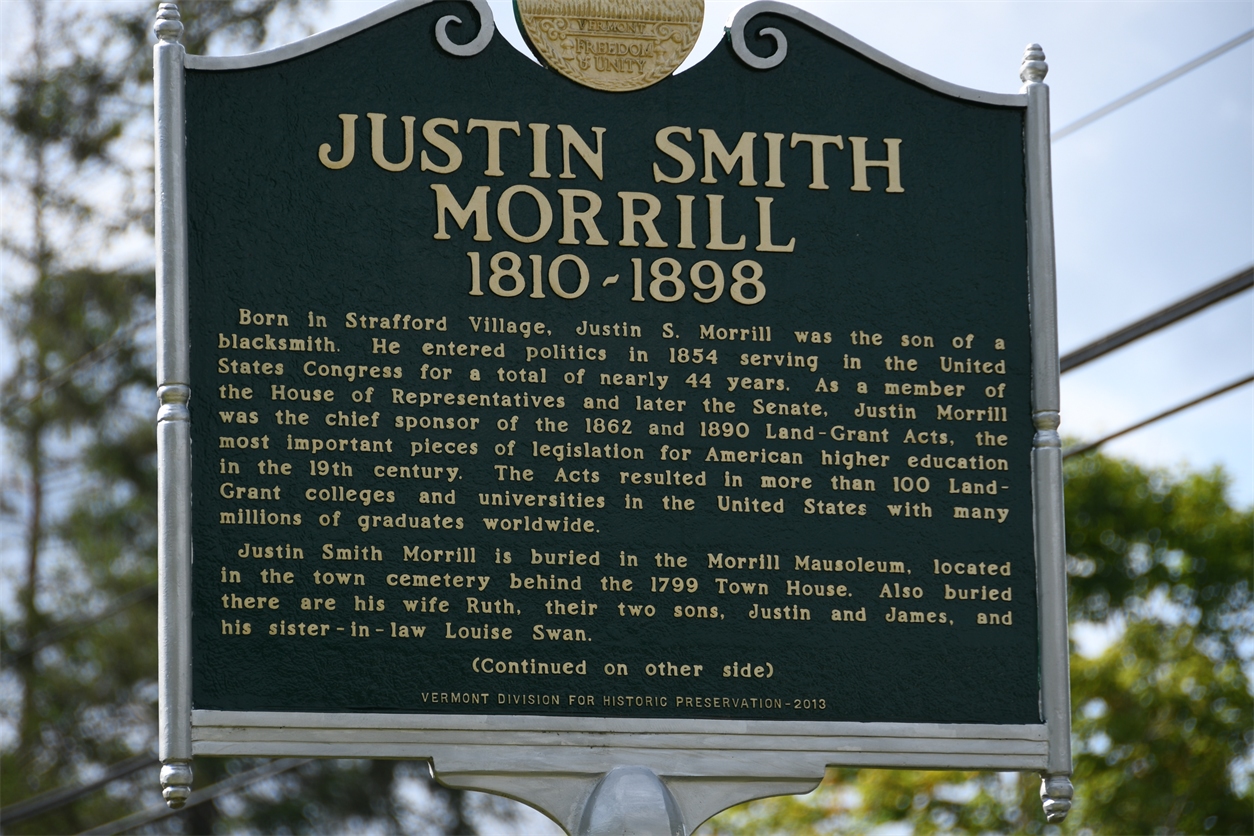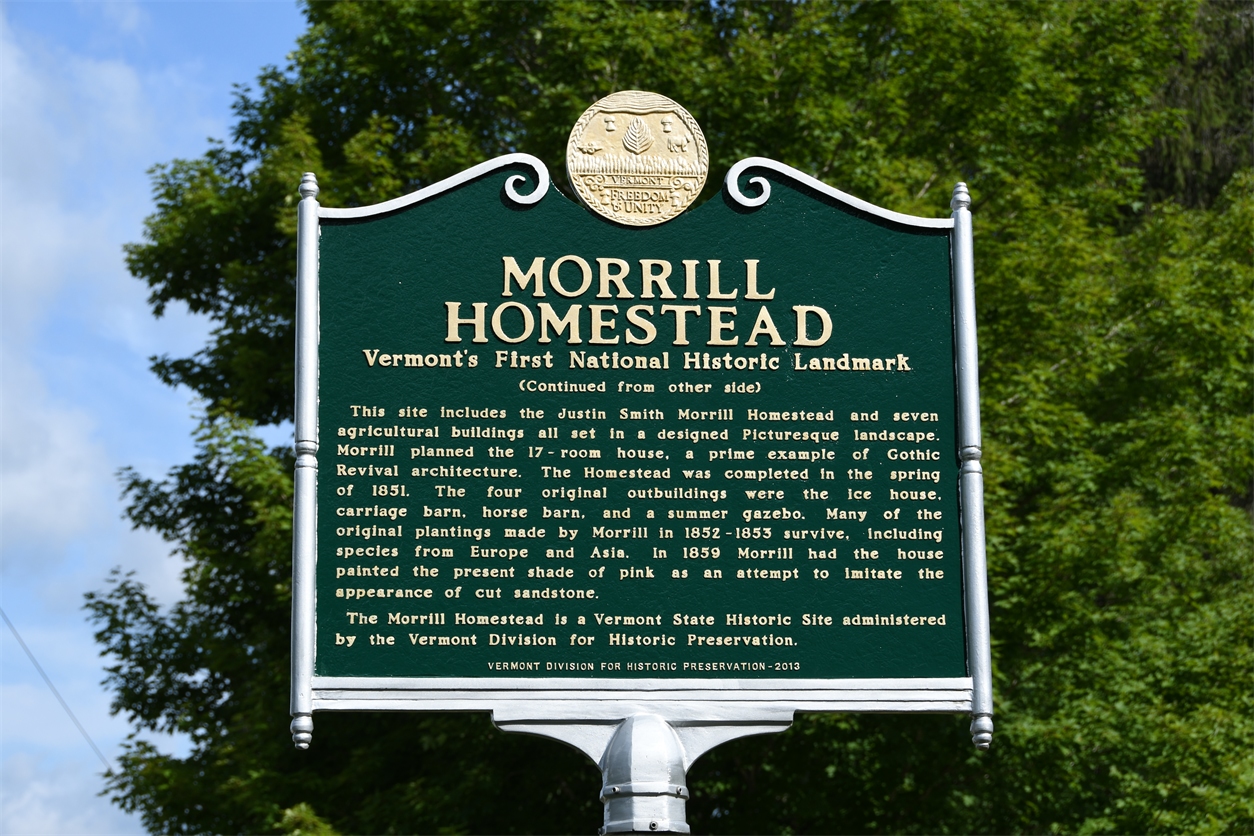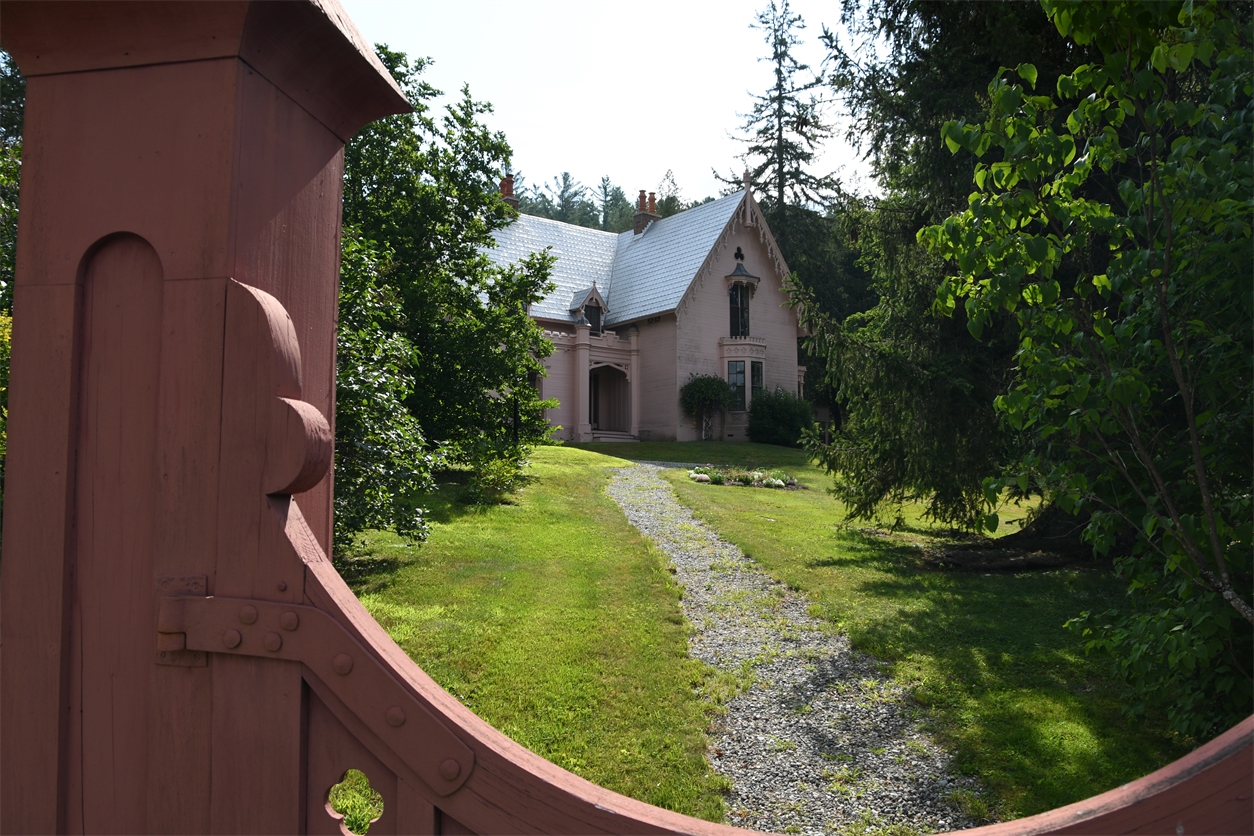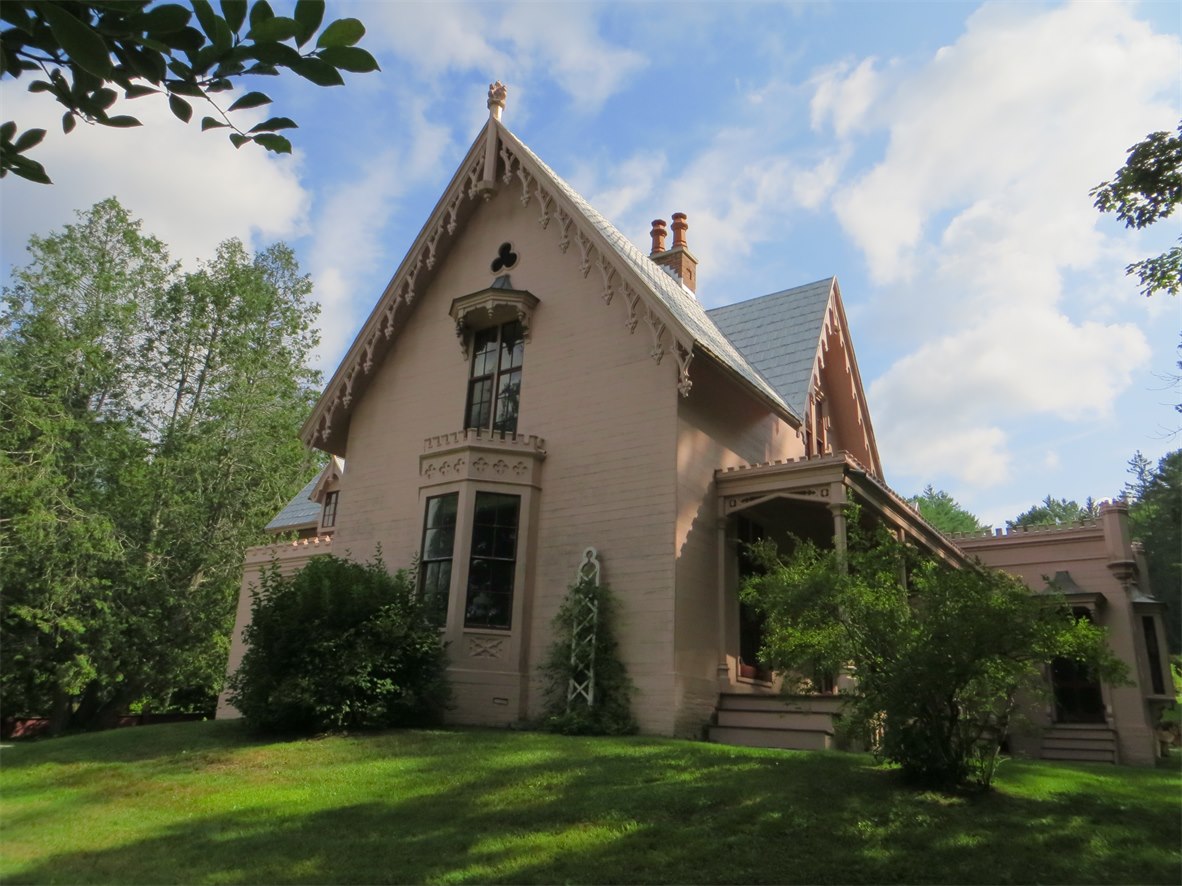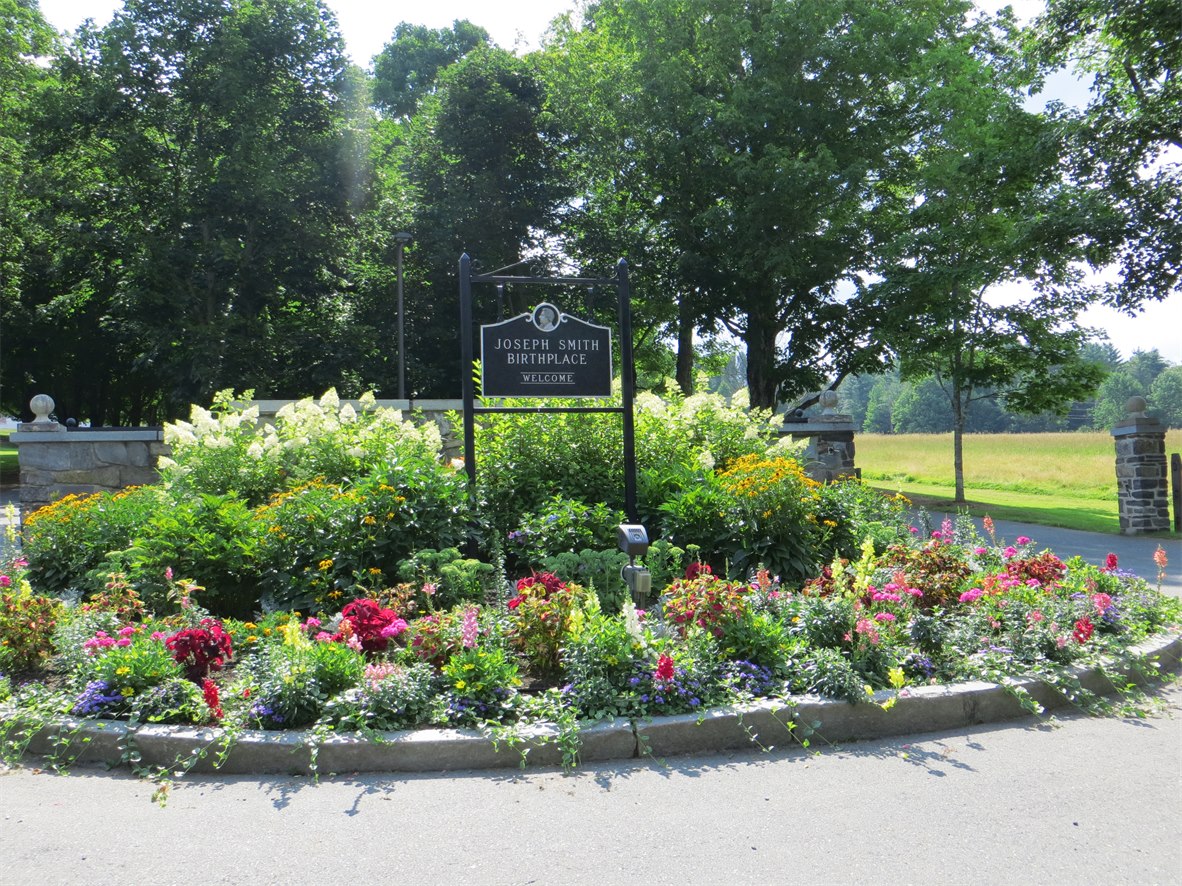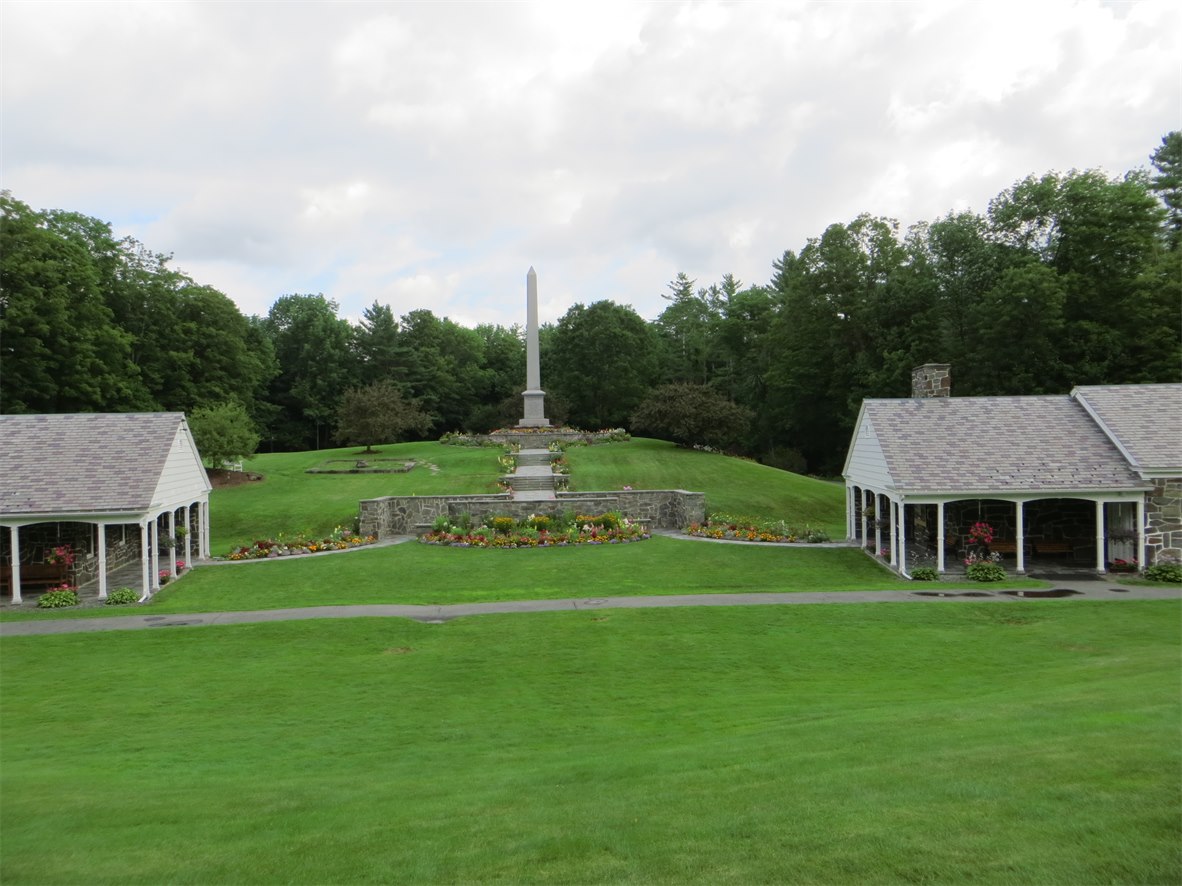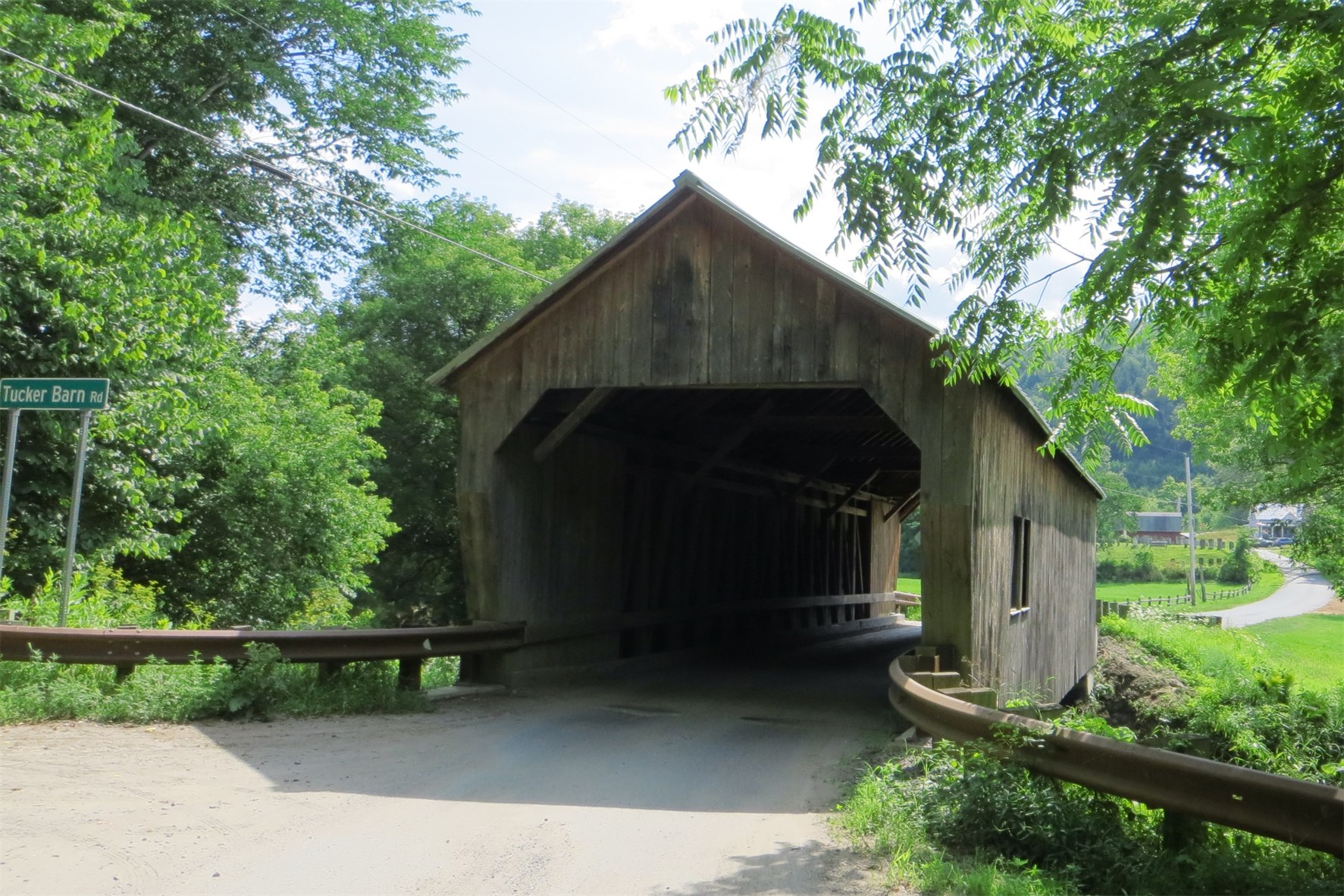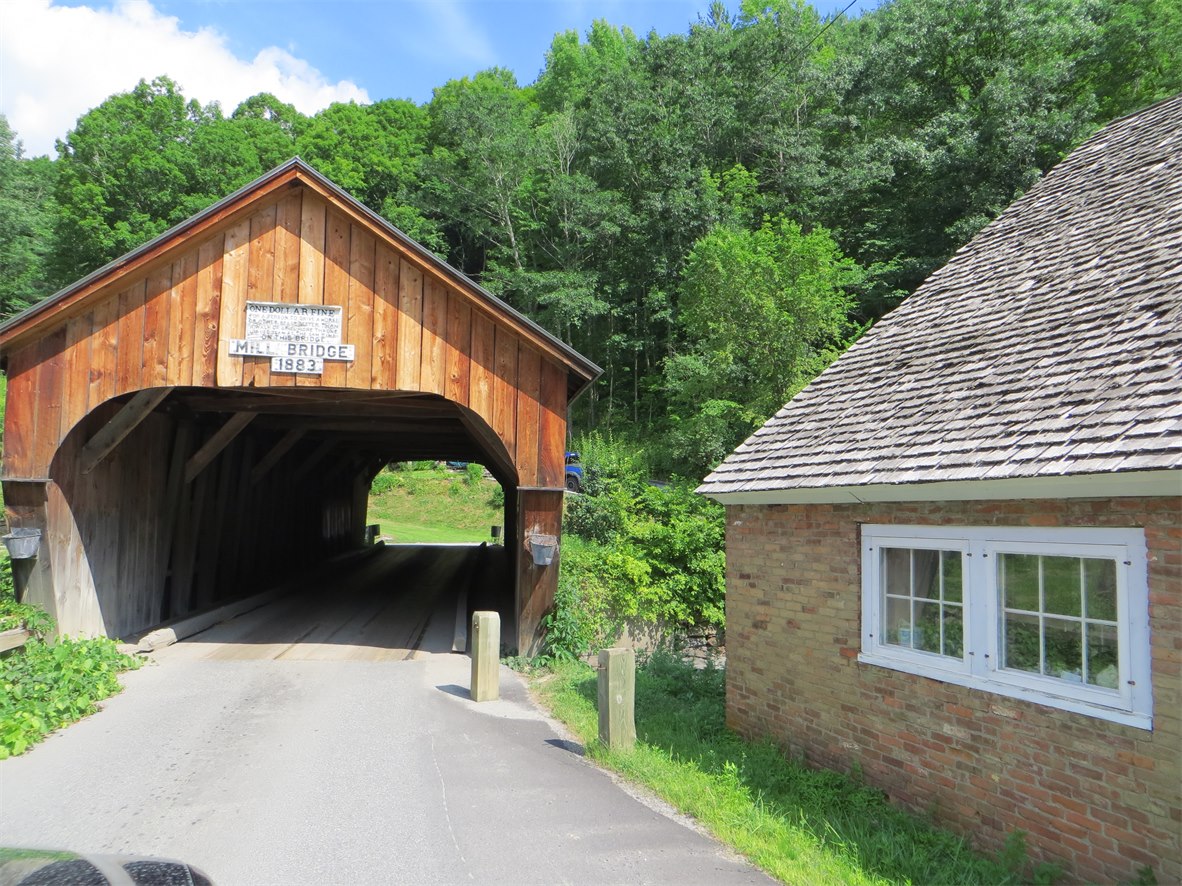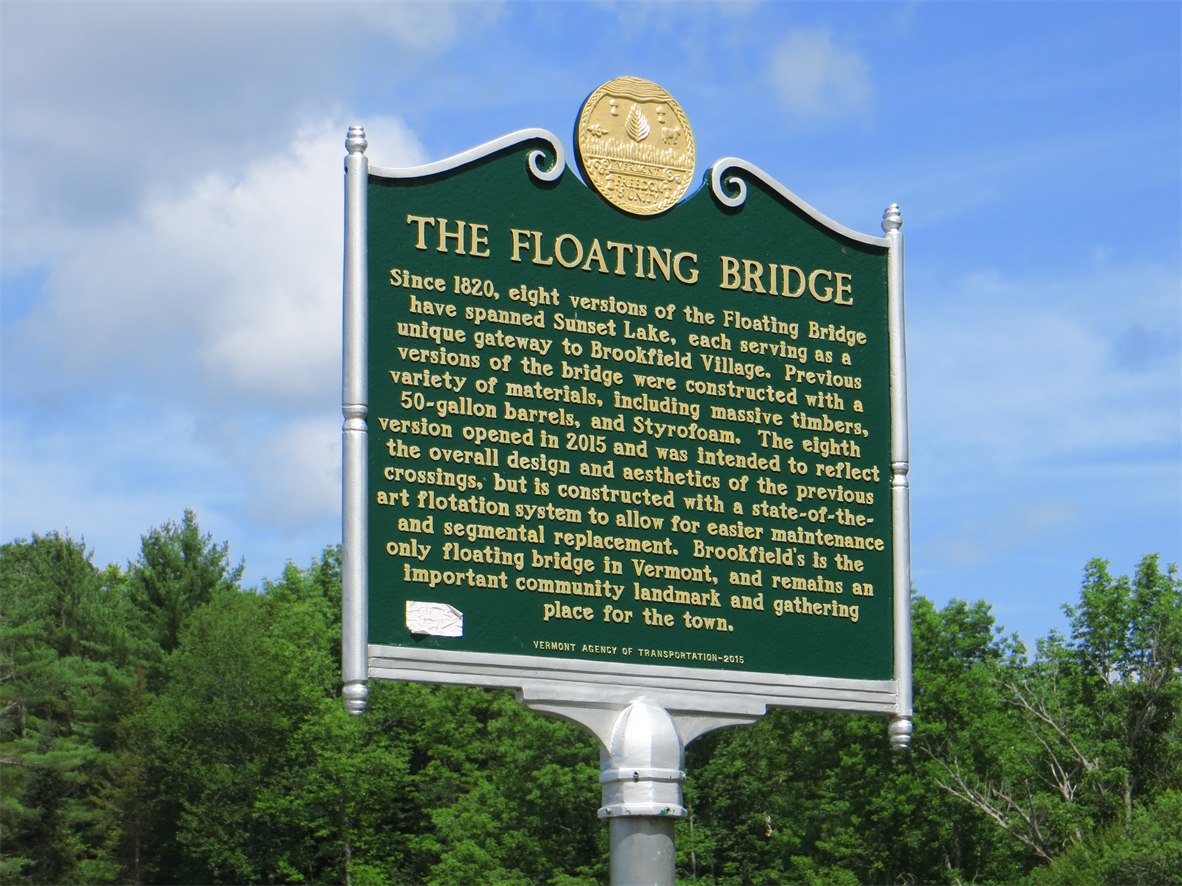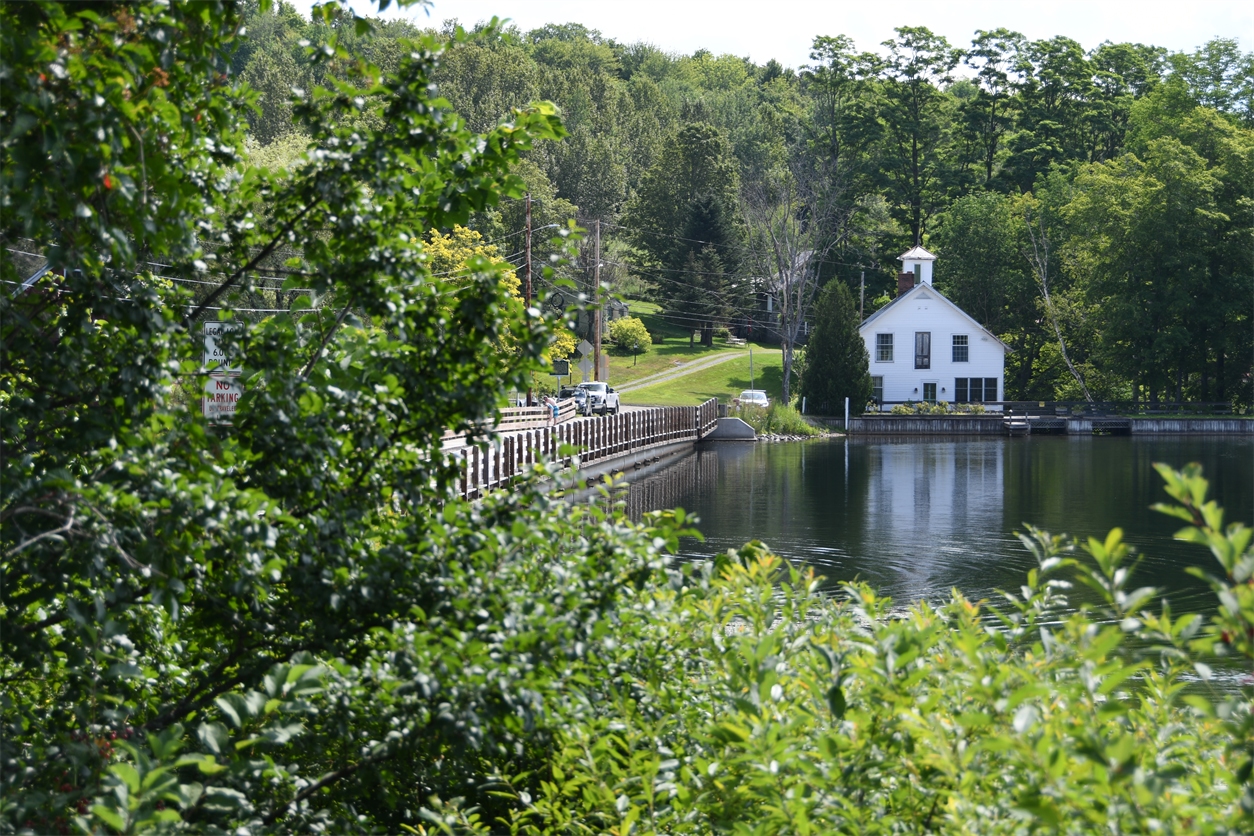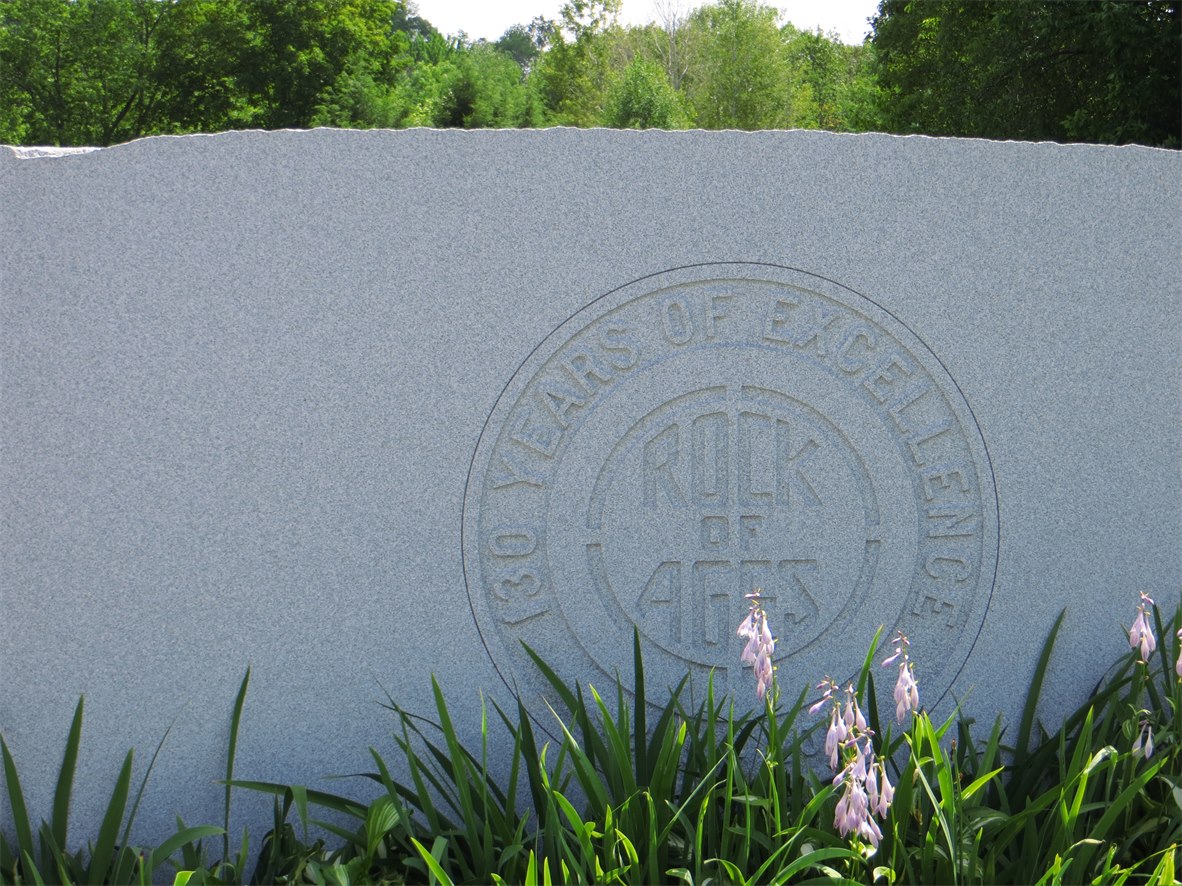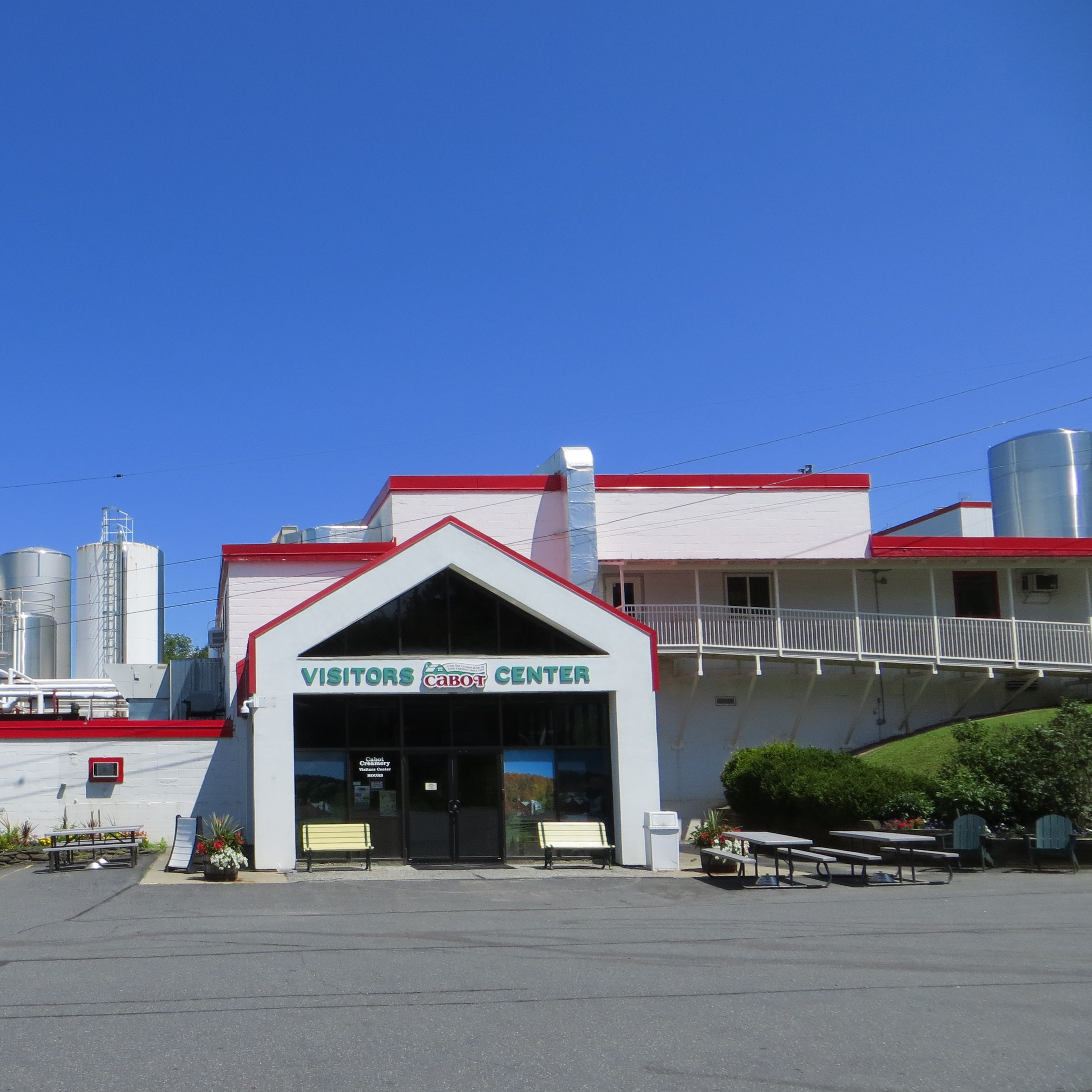 Monday was sewing day again, I pieced together the purse components I cut out on Saturday. It turned out cute, I should have wrote everything down and created a pattern for it.
Tuesday we visited several covered bridges, a famous sculpture's home, a nerdy museum, and a big ditch. 
We started the day by crossing "Blow-Me-Down" covered bridge. Blow Me Down is also the name of a farm in the area but I didn't find out where the name came from.
Next was the Saint-Gaudens National Historical Park. This was his and his wife's summer home for many years and they finally purchased it and made it their year round home.  He sculpted the Robert Gould Shaw Memorial on the Boston Common in honor of the Massachusetts 54th Regiment, the first African Americans to fight in the Civil War. He also sculpted the Double Eagle Twenty Dollar gold coin of 1933 and the Ten dollar 1907 gold coin. The site was truly beautiful, nestled in the Green Mountains. 
Just down the road is one of the longest covered bridges in the USA. The Cornish-Windsor Bridge is 460 feet long and built in 1866.  We crossed the bridge in to the little town of Windsor where we enjoyed a spirits tasting at Silo Distillery, and a flight of beers and lunch at the Harpoon Brewery.
After lunch we went to the American Precision Museum.  They have several operating miniature models of milling and drilling equipment.  Lots of cool old and new tools but there is definitely a liberal bent to the narrative.  For example the introductory film talked about how the factory was locate near the water fall to take advantage of the green energy....green energy my a**.  They did it take advantage of the FREE and most efficient energy that existed at the time! It was a gun factory in the early 1800's they didn't know "green" from shine-ola! But they DID know about precision and the importance of repeat-ability. 
On the way to view the Quechee Gorge we drove across the Martins Mill Covered Bridge. The Quechee Gorge is like Vermont's Grand Canyon. It is a straight, narrow, deeeep, gorge on the Ottauquechee River.  We strolled along a trail to the dam at the head of the canyon.  There were warning signs about a weed called Poison Parsnips, yikes, Google has some horrific pictures of the burns it can cause. (Danna Savage, be careful where you hike in Vermont and New York!)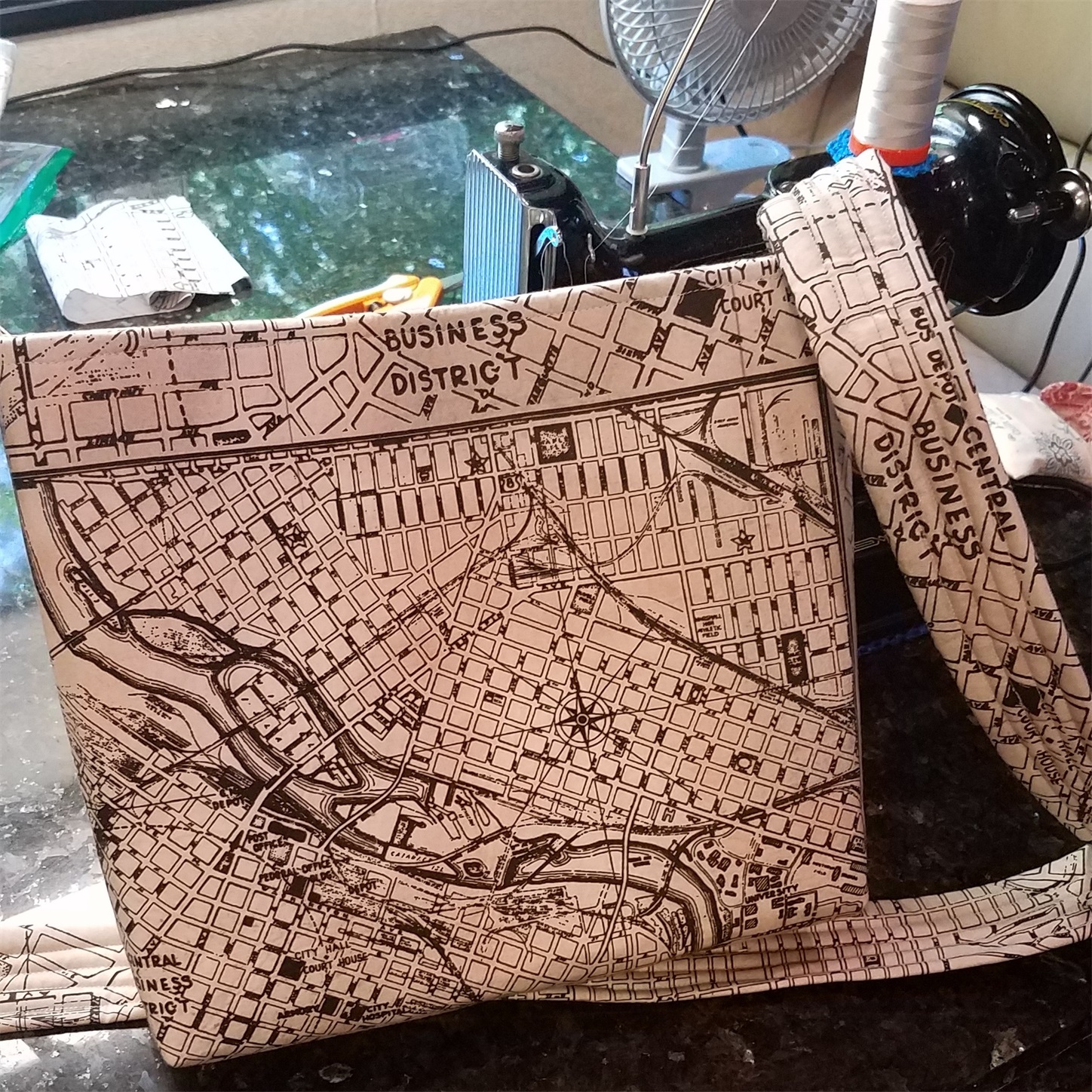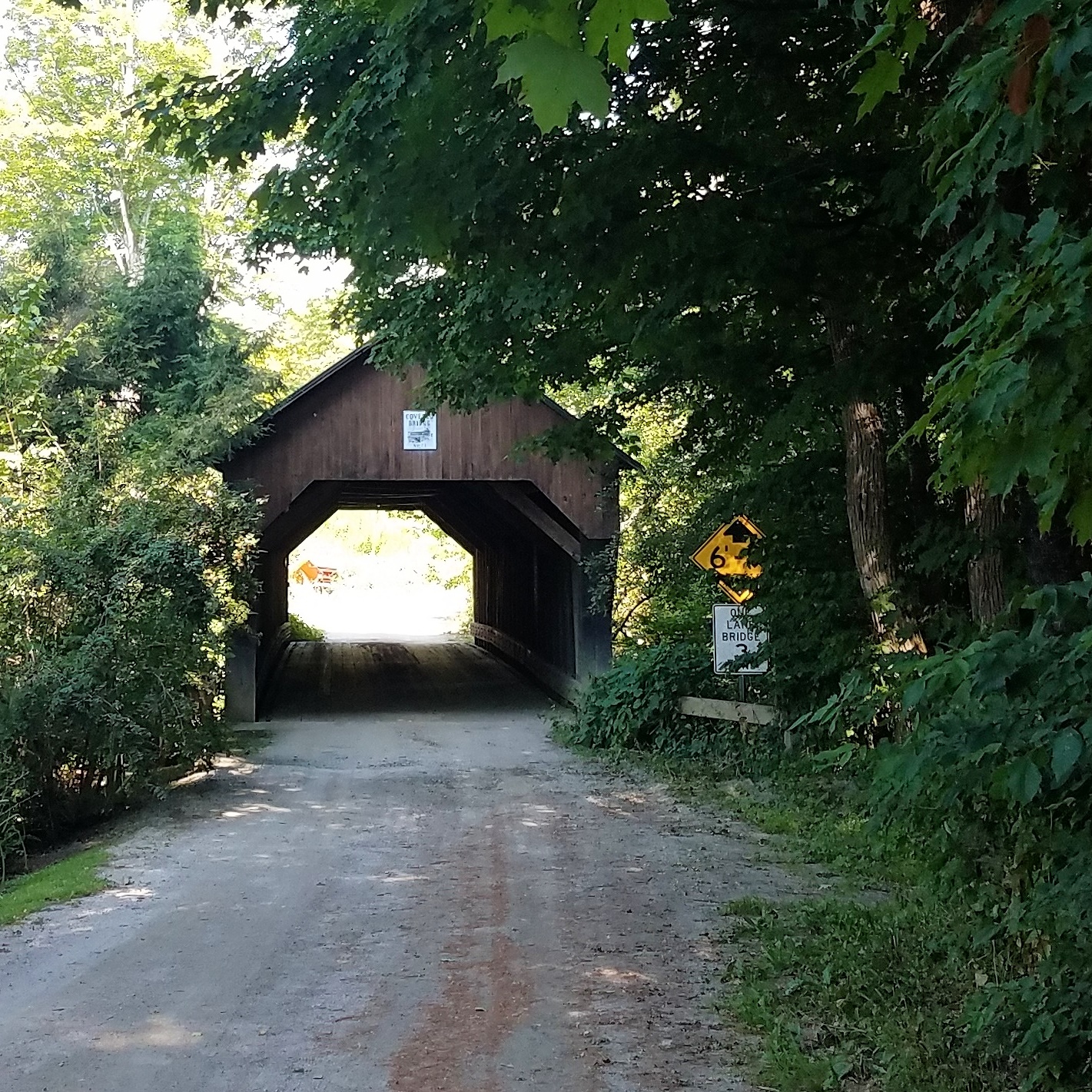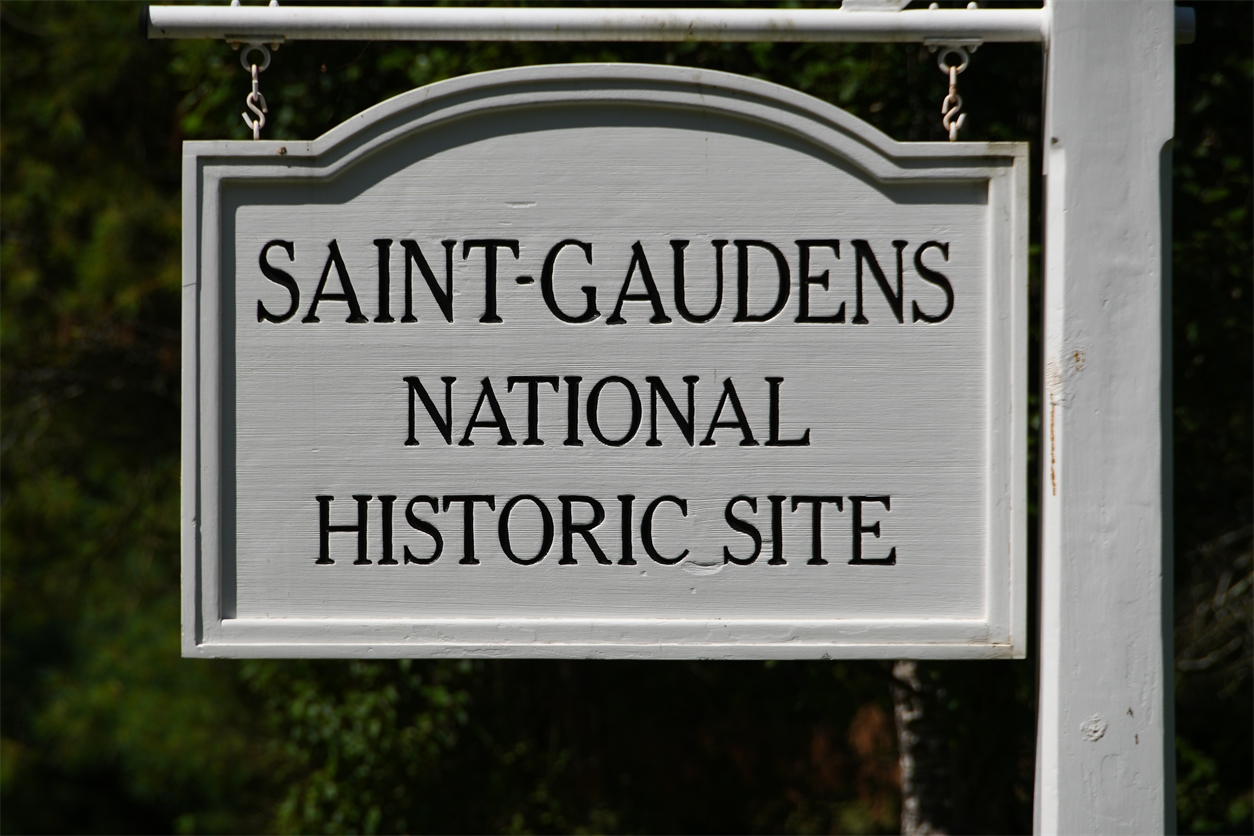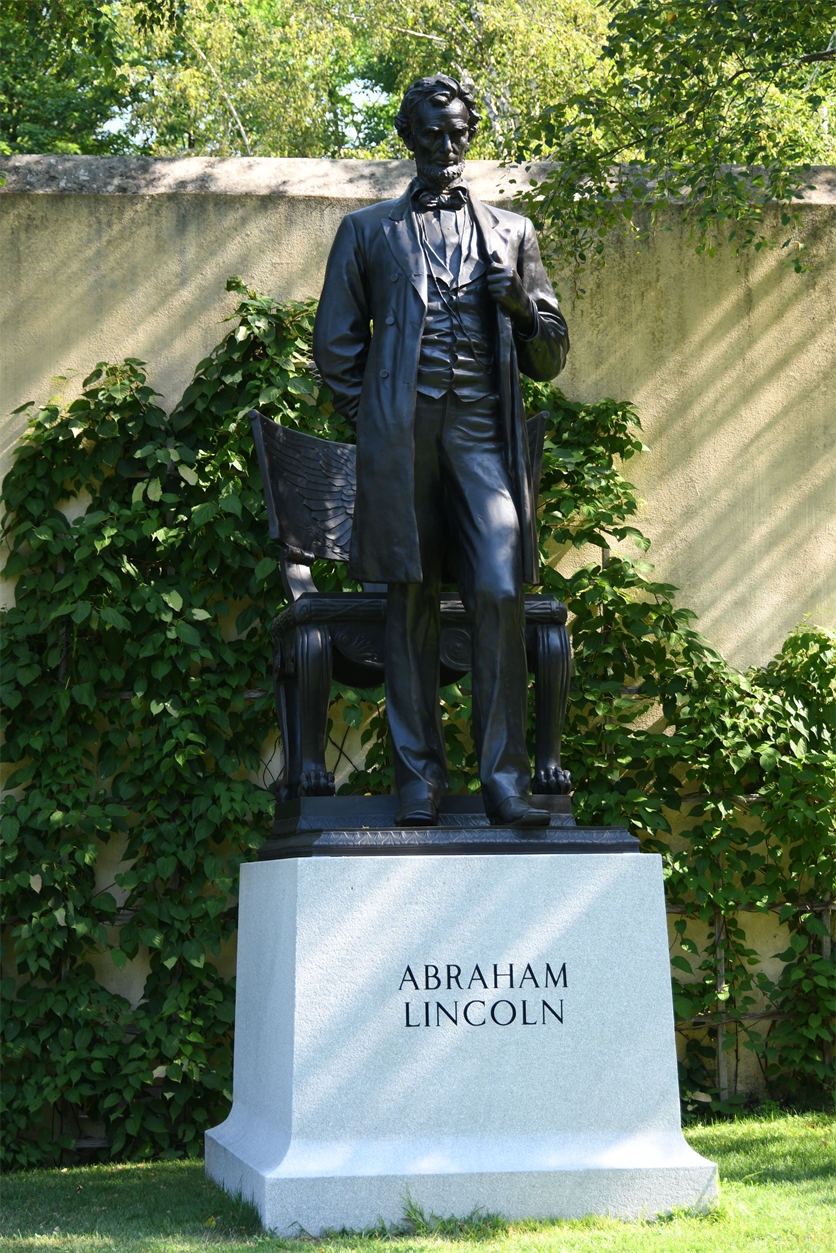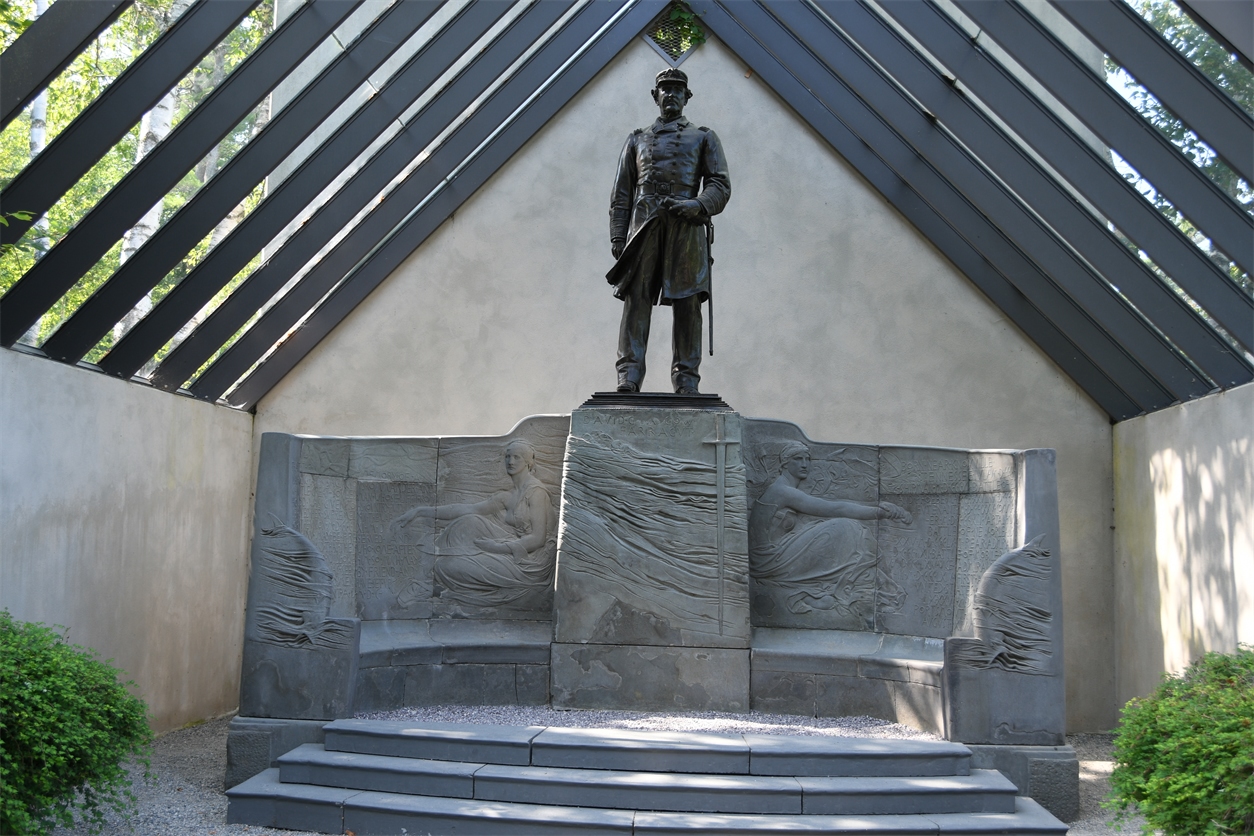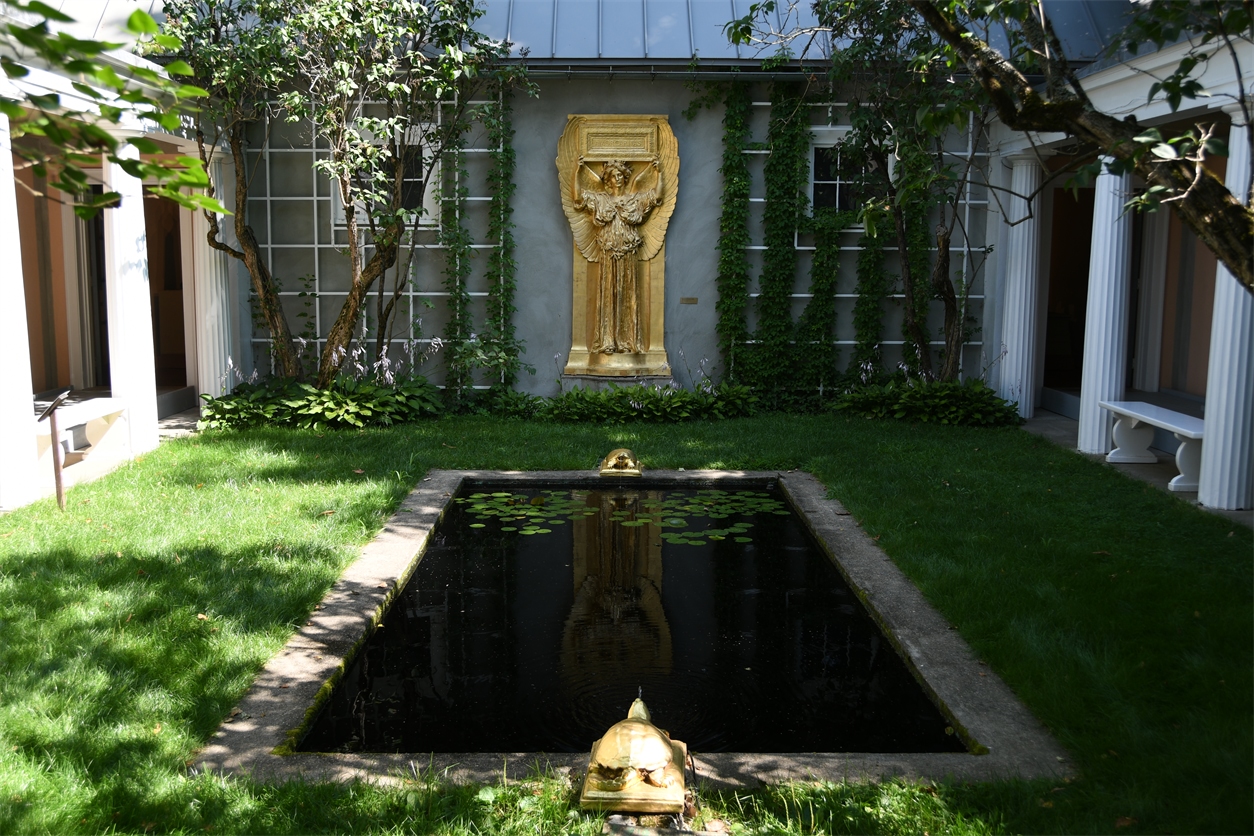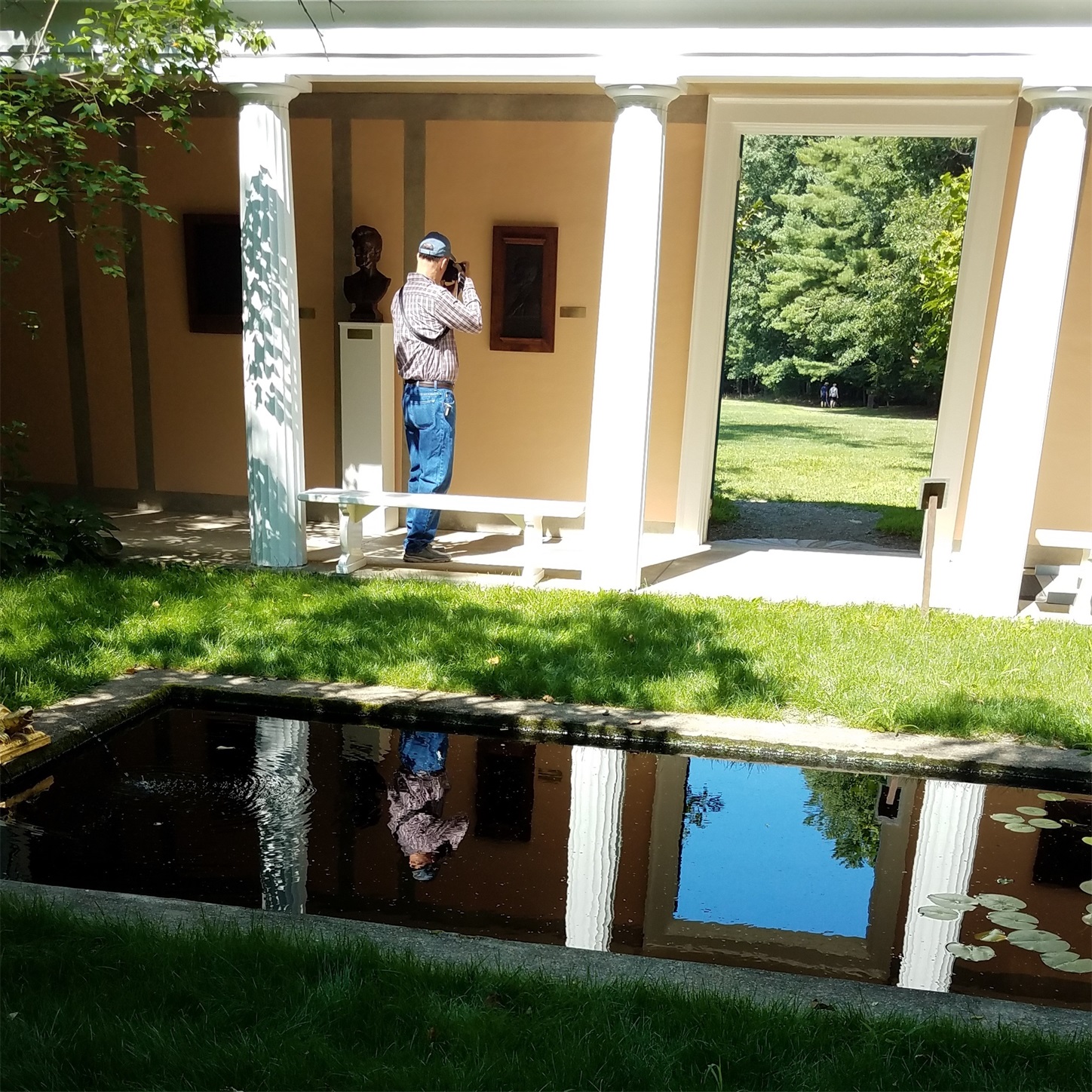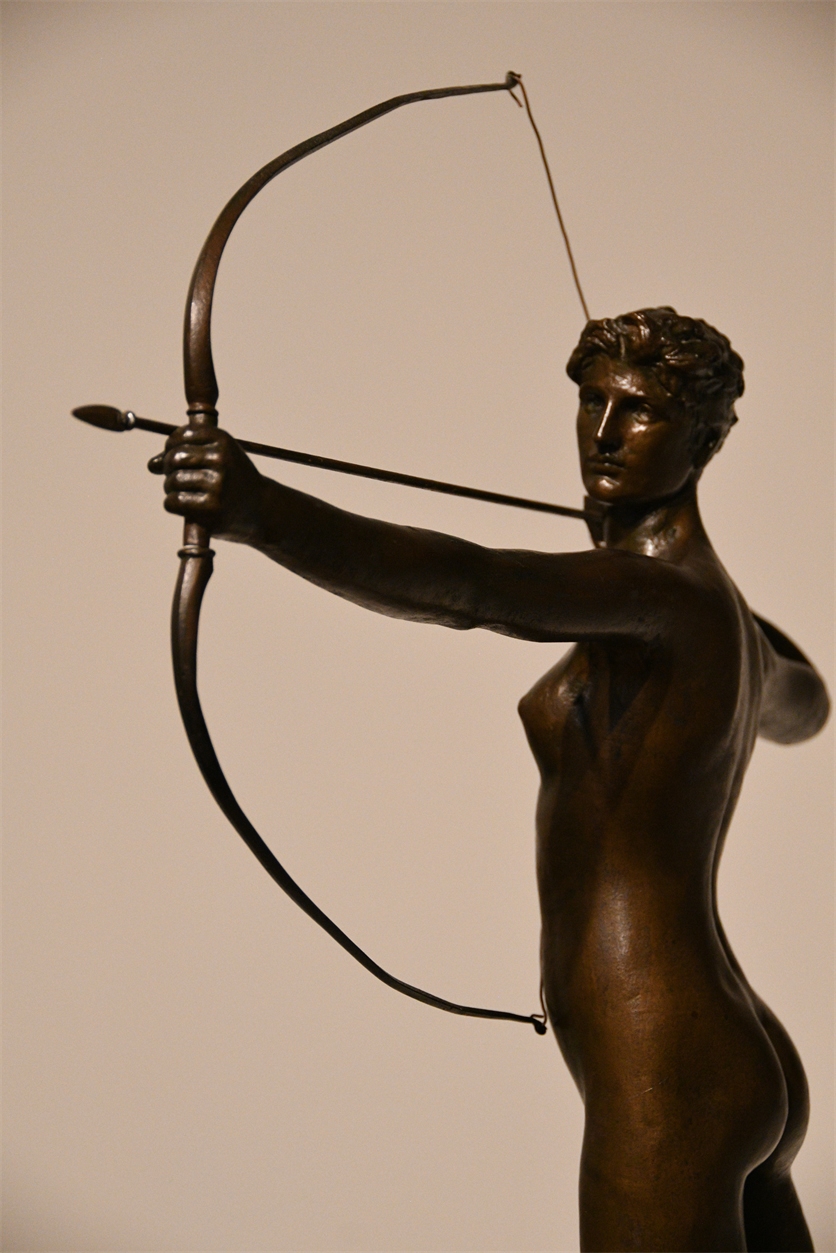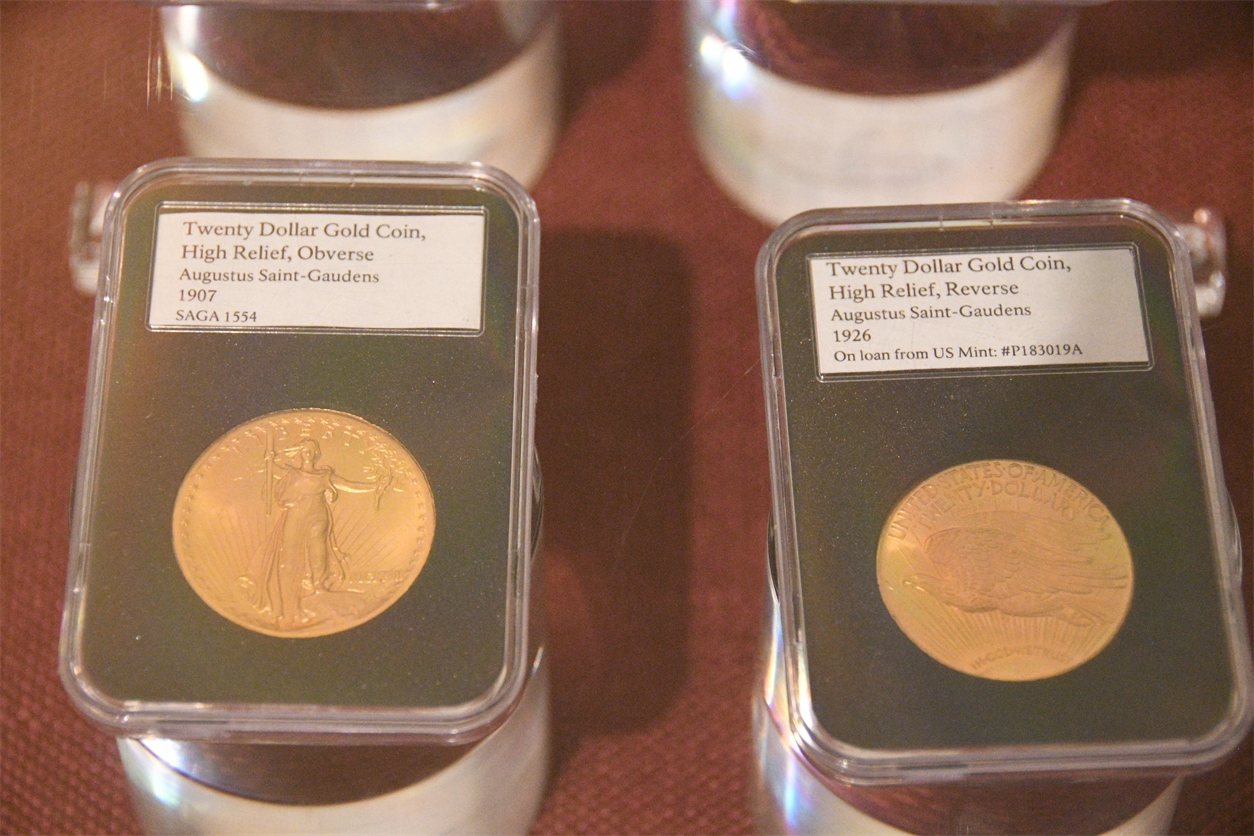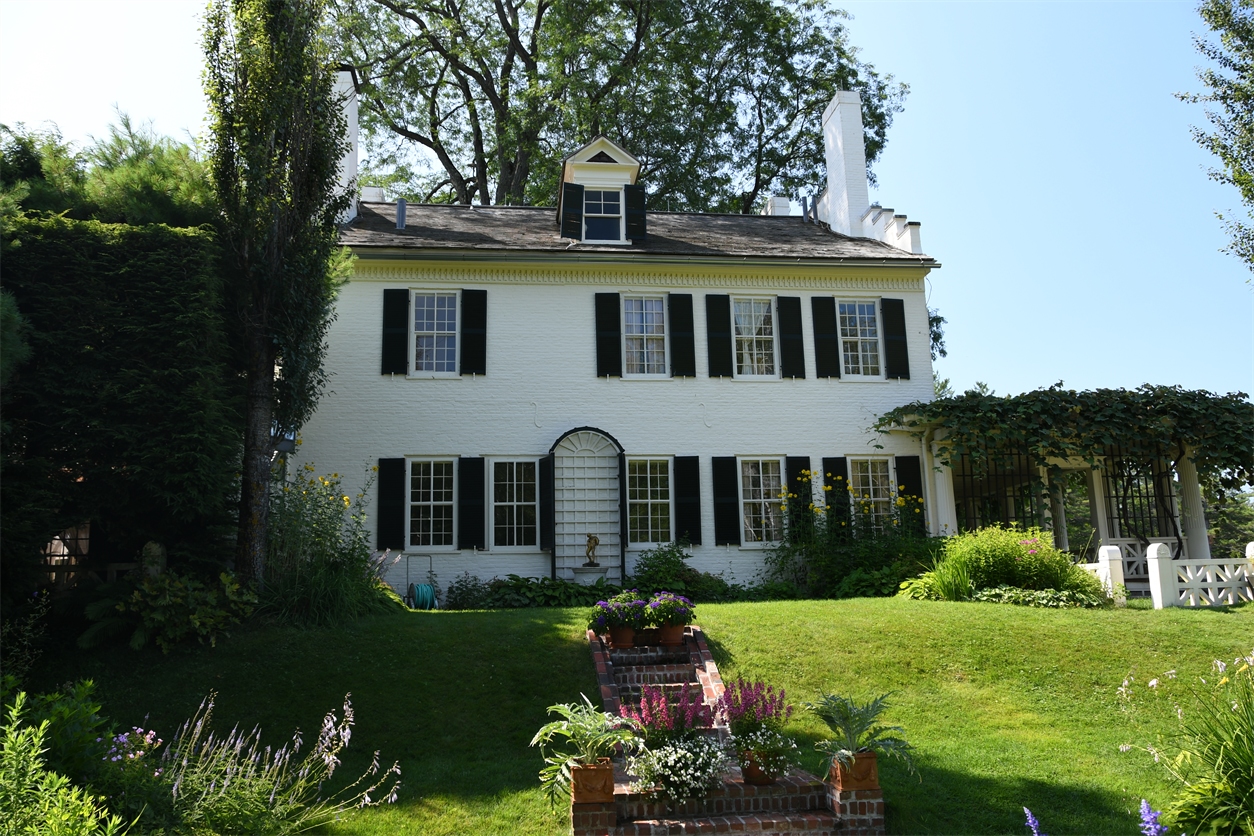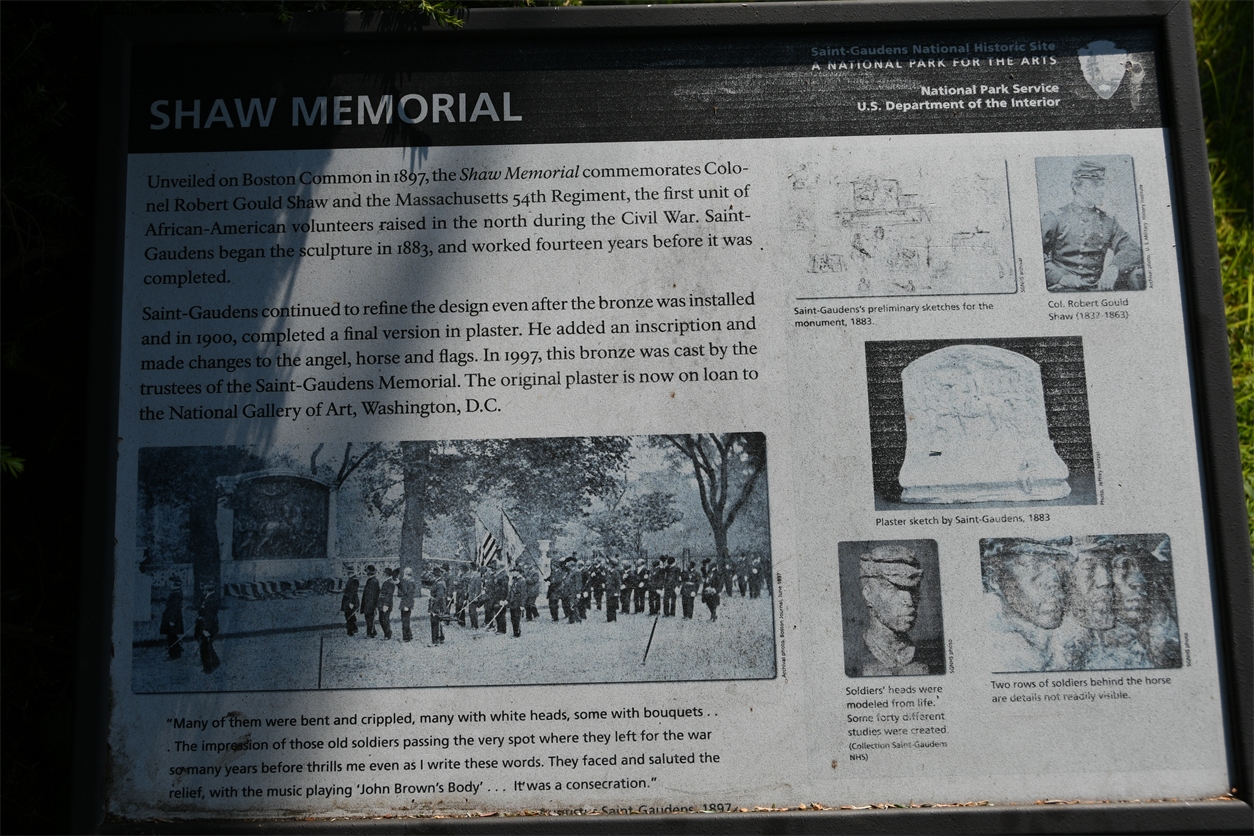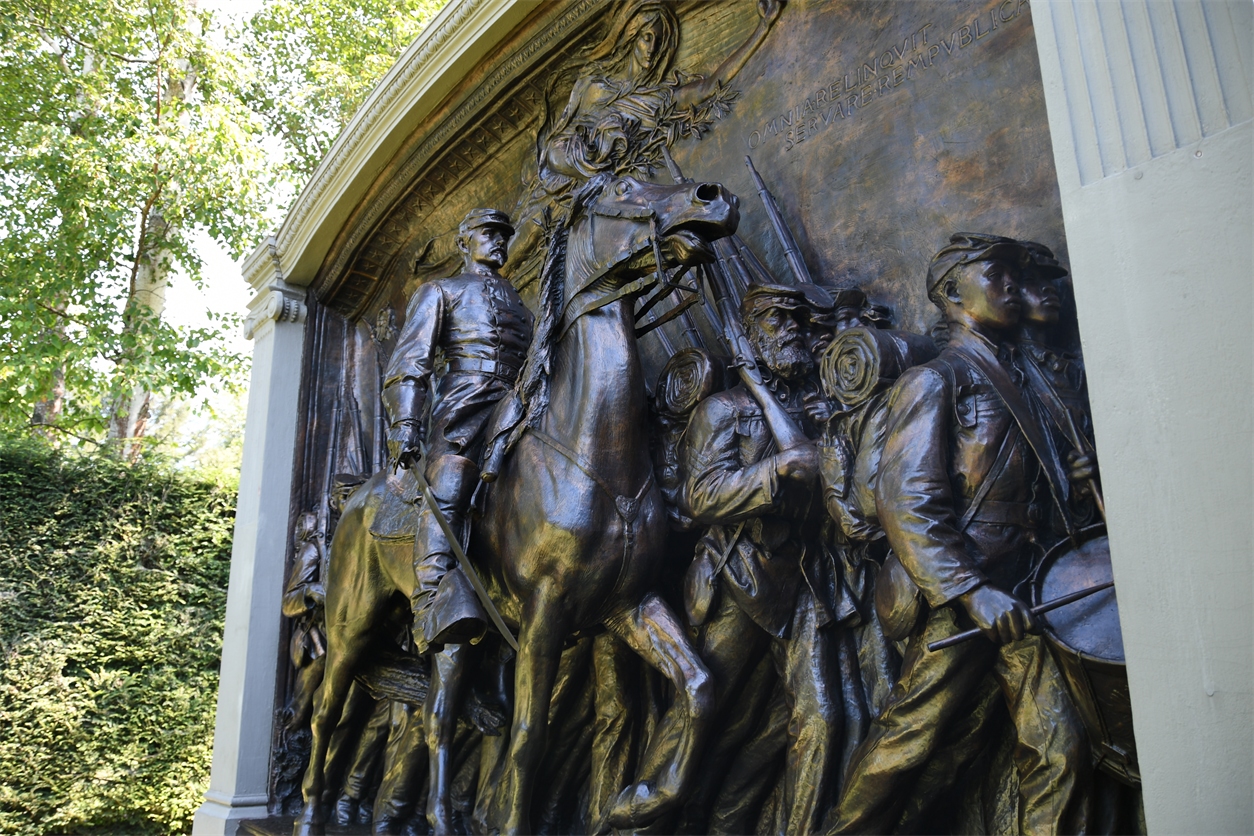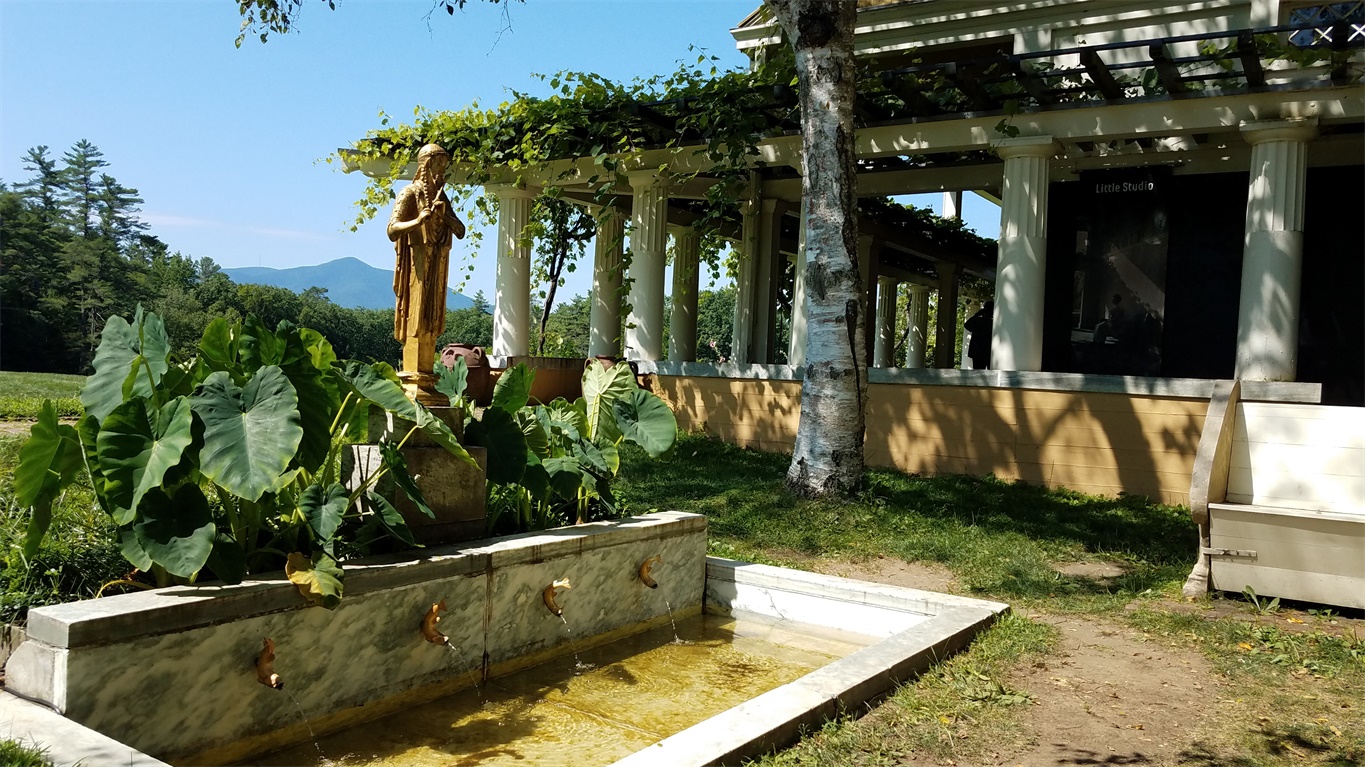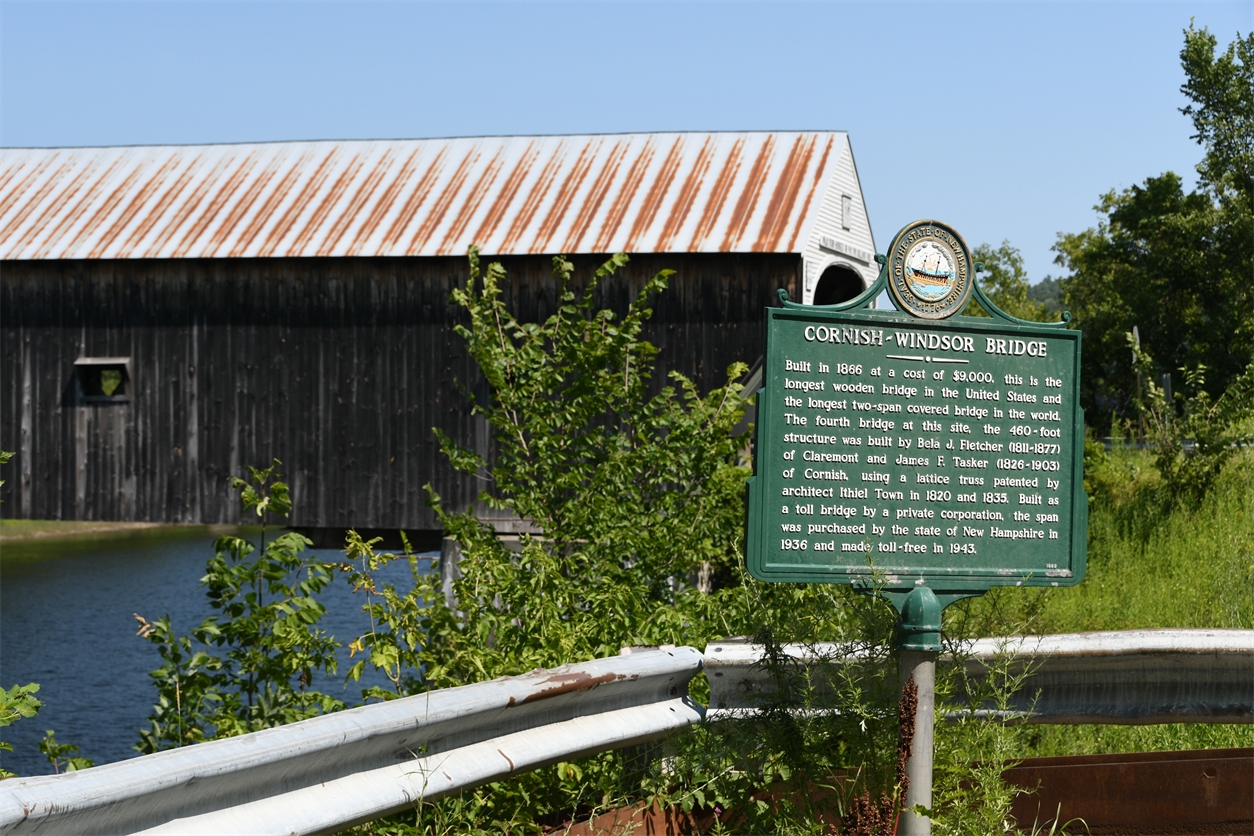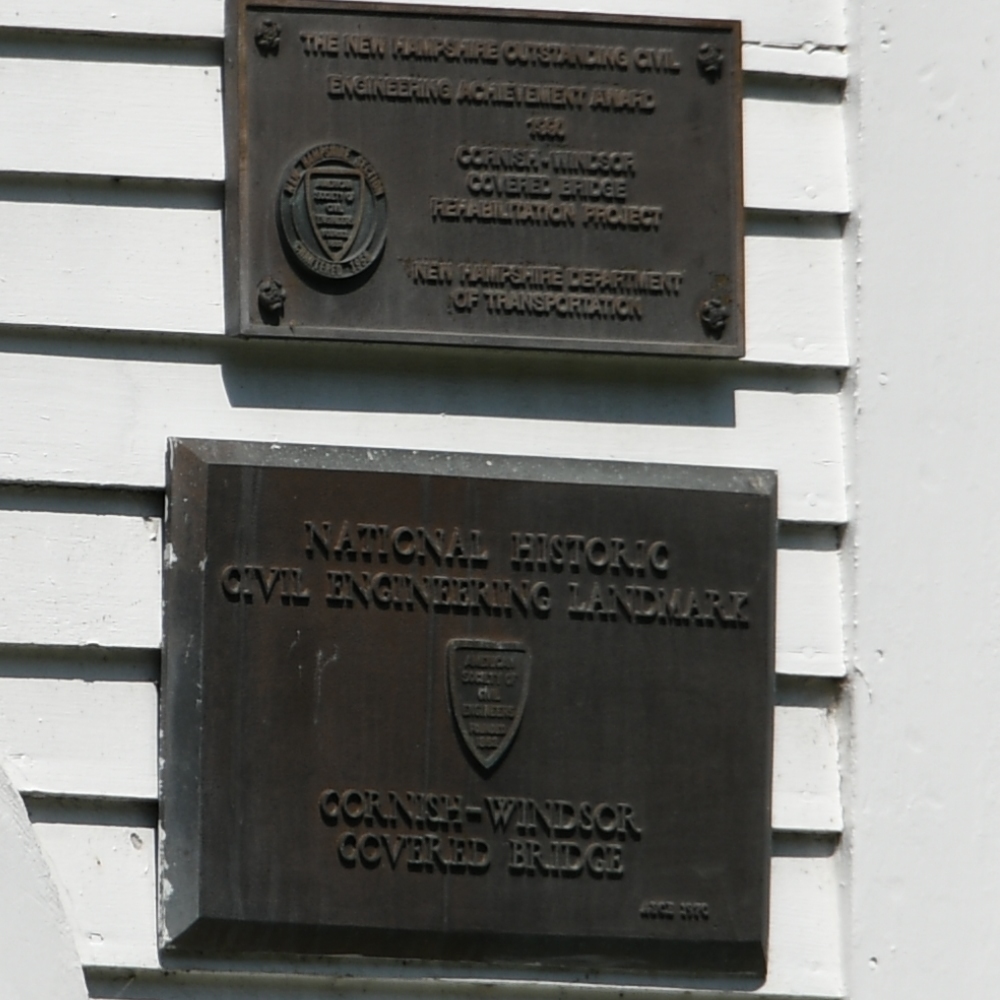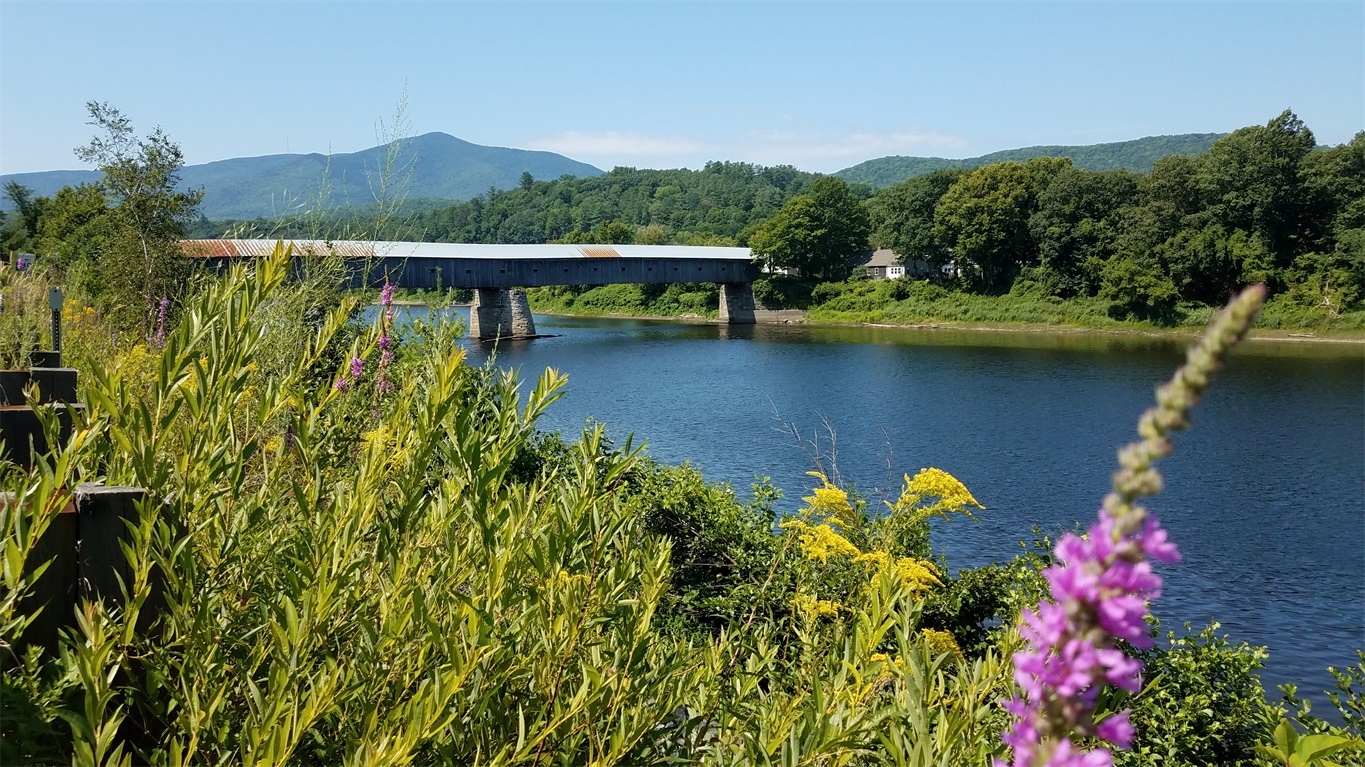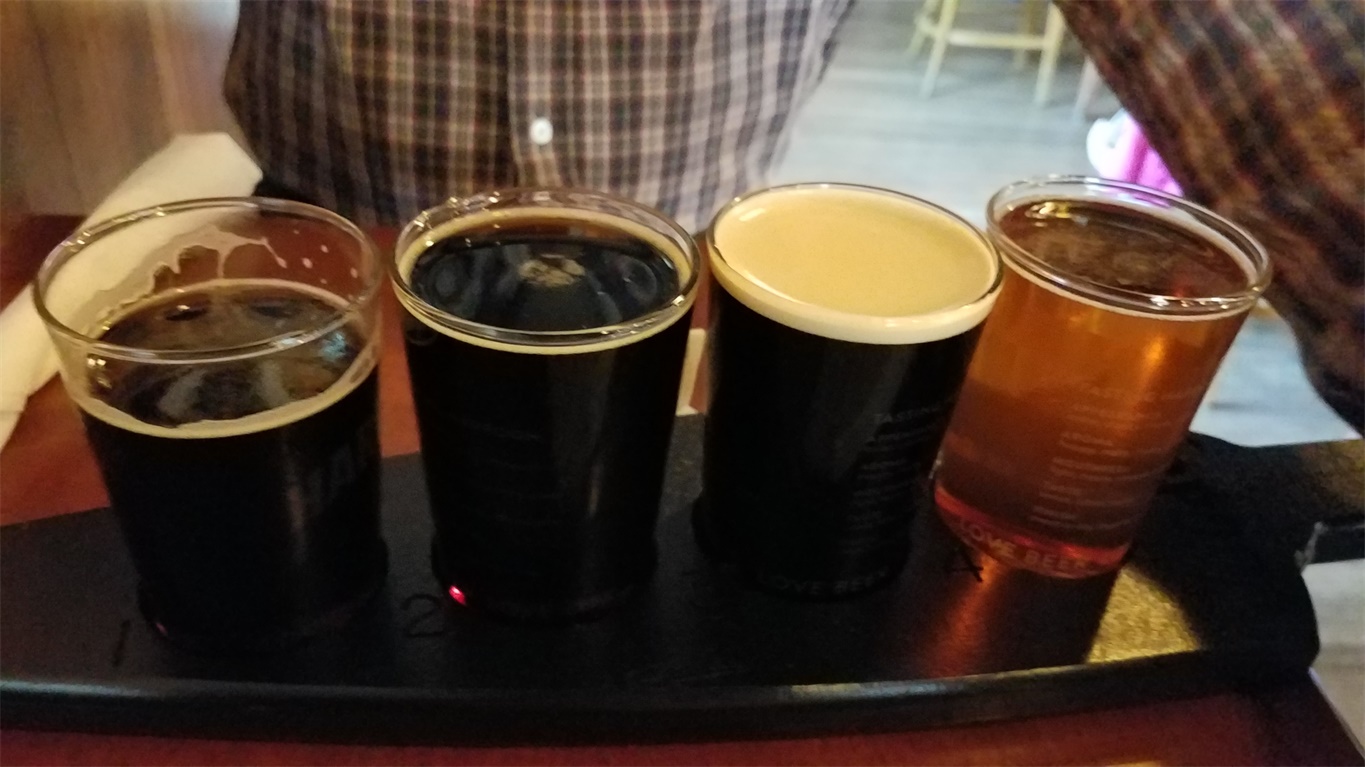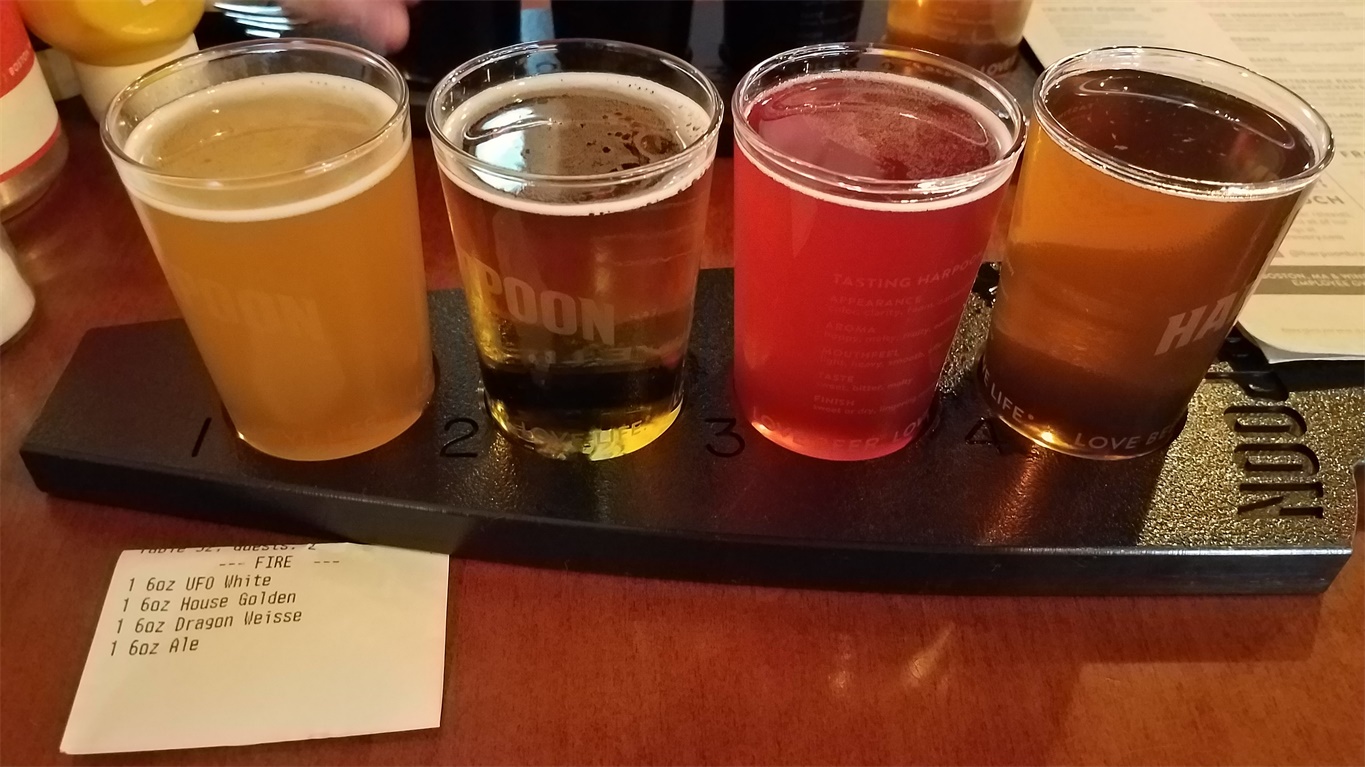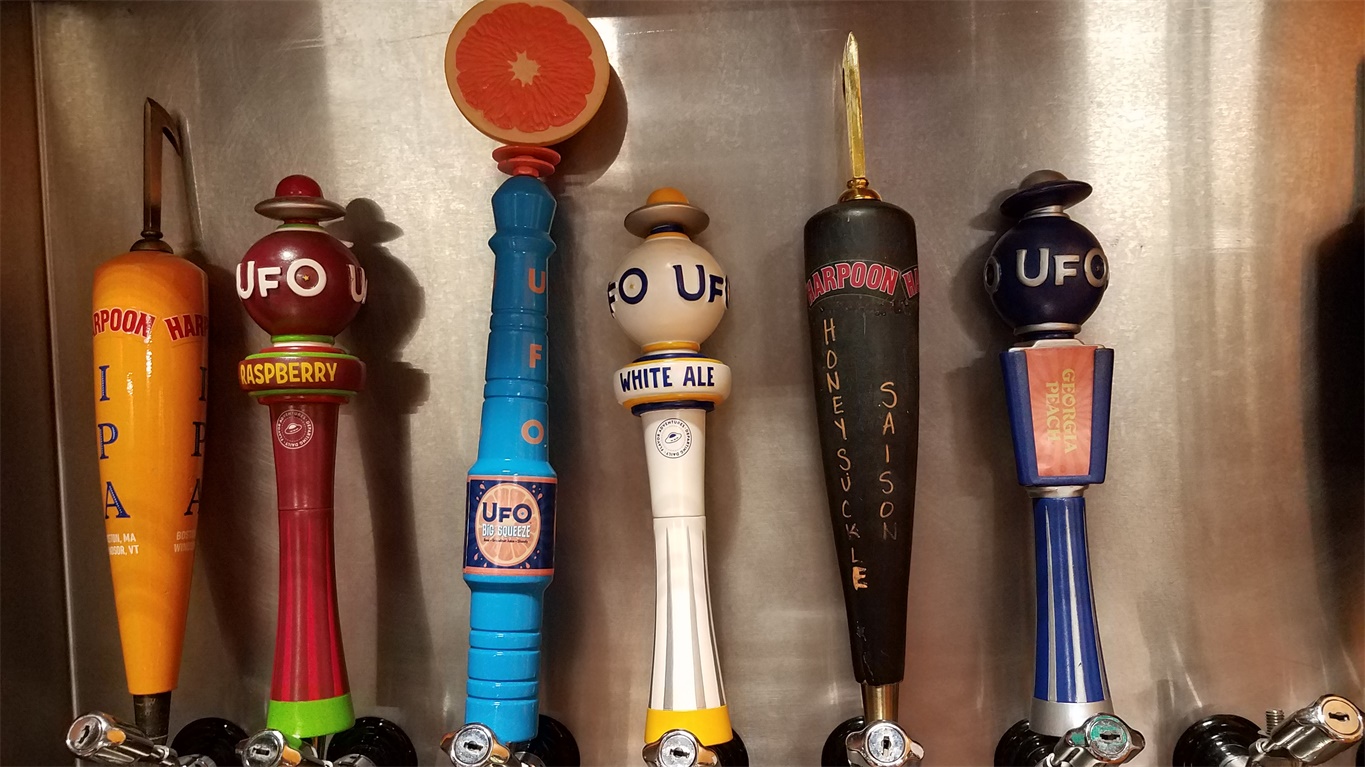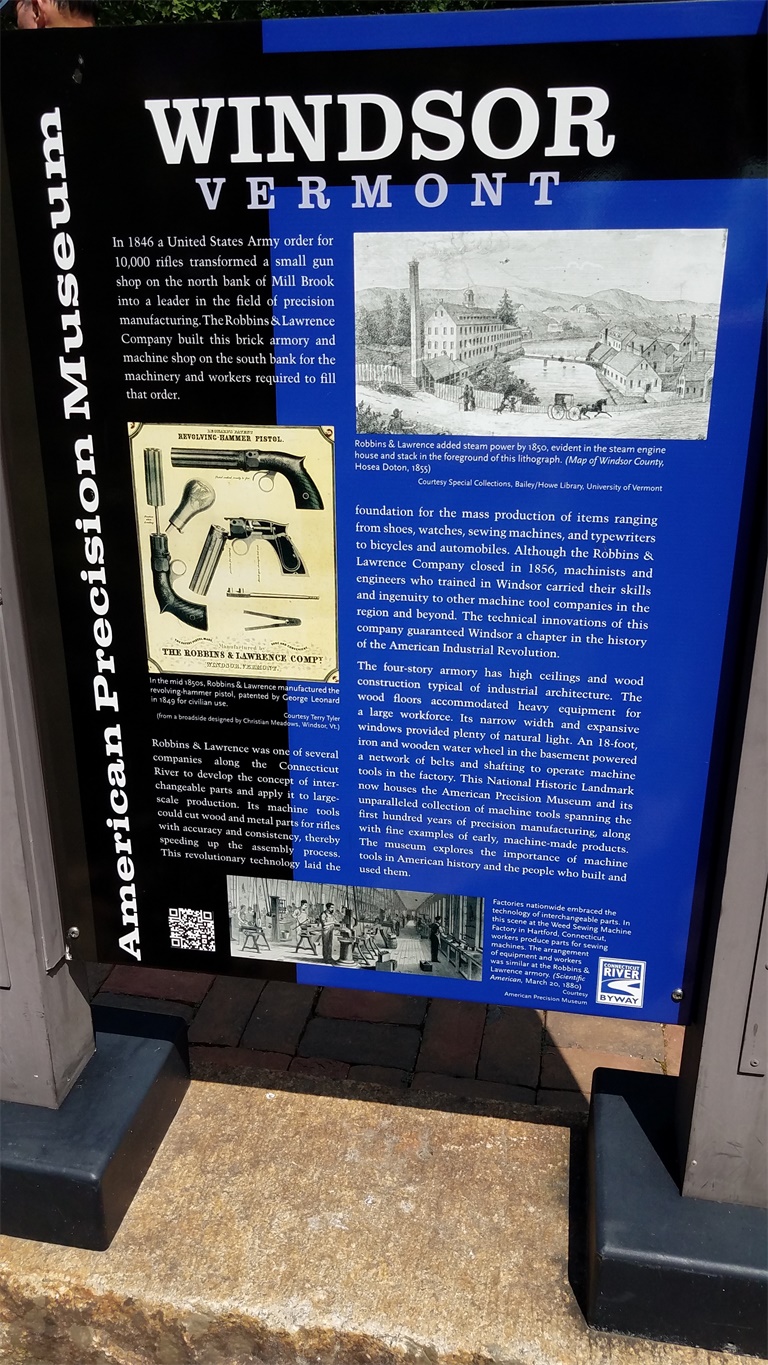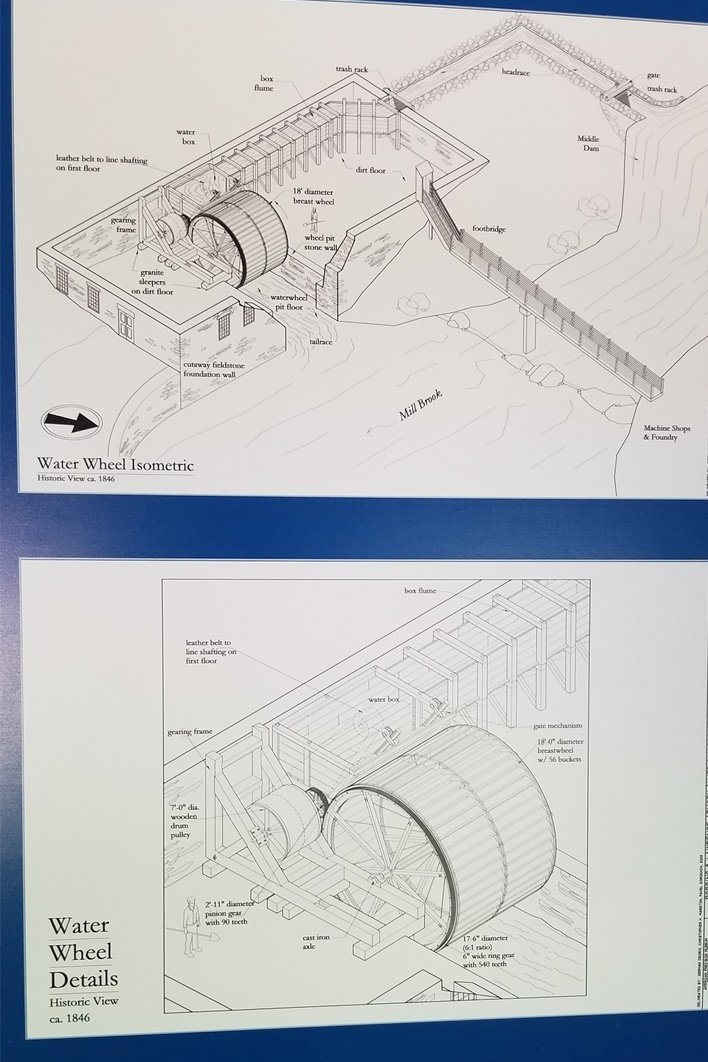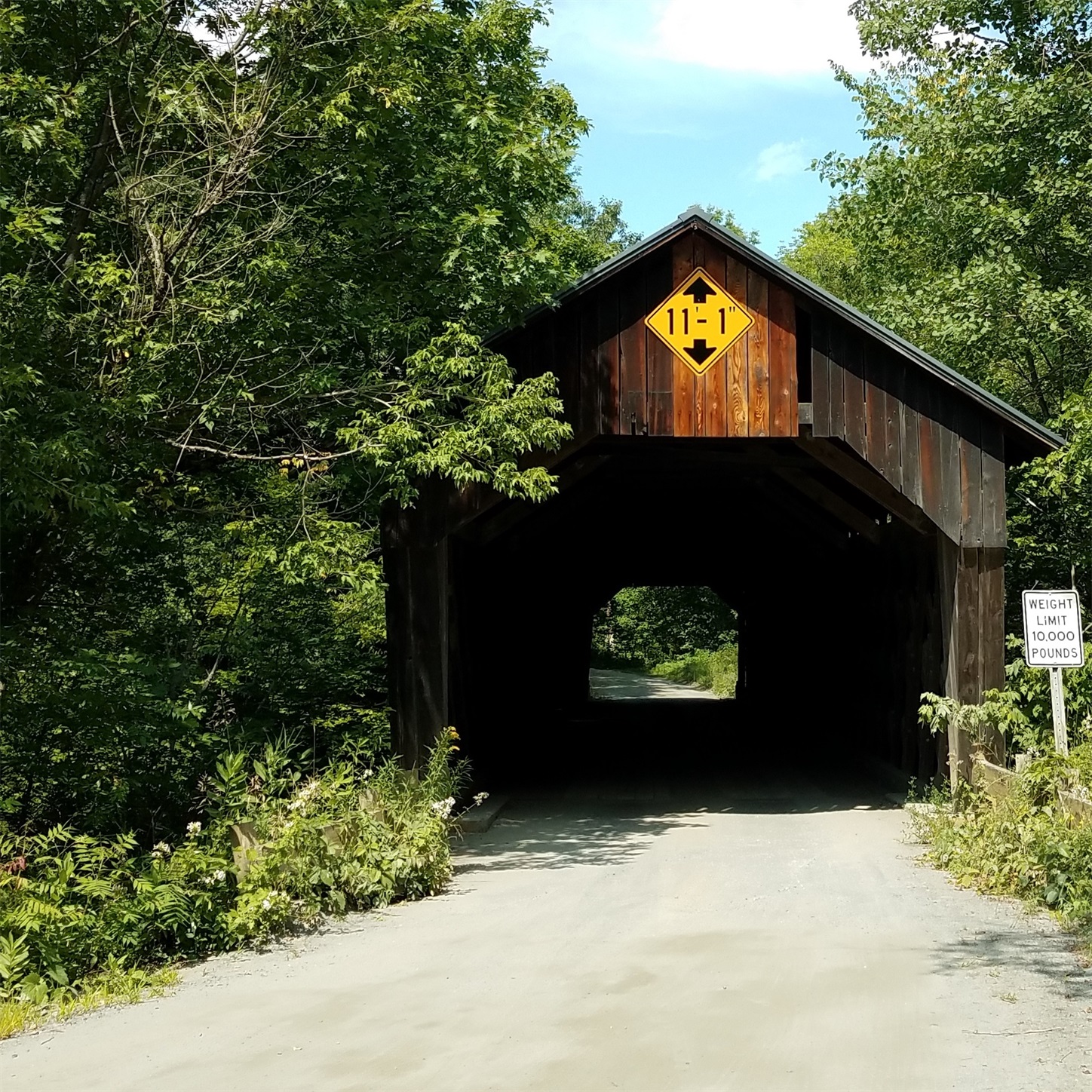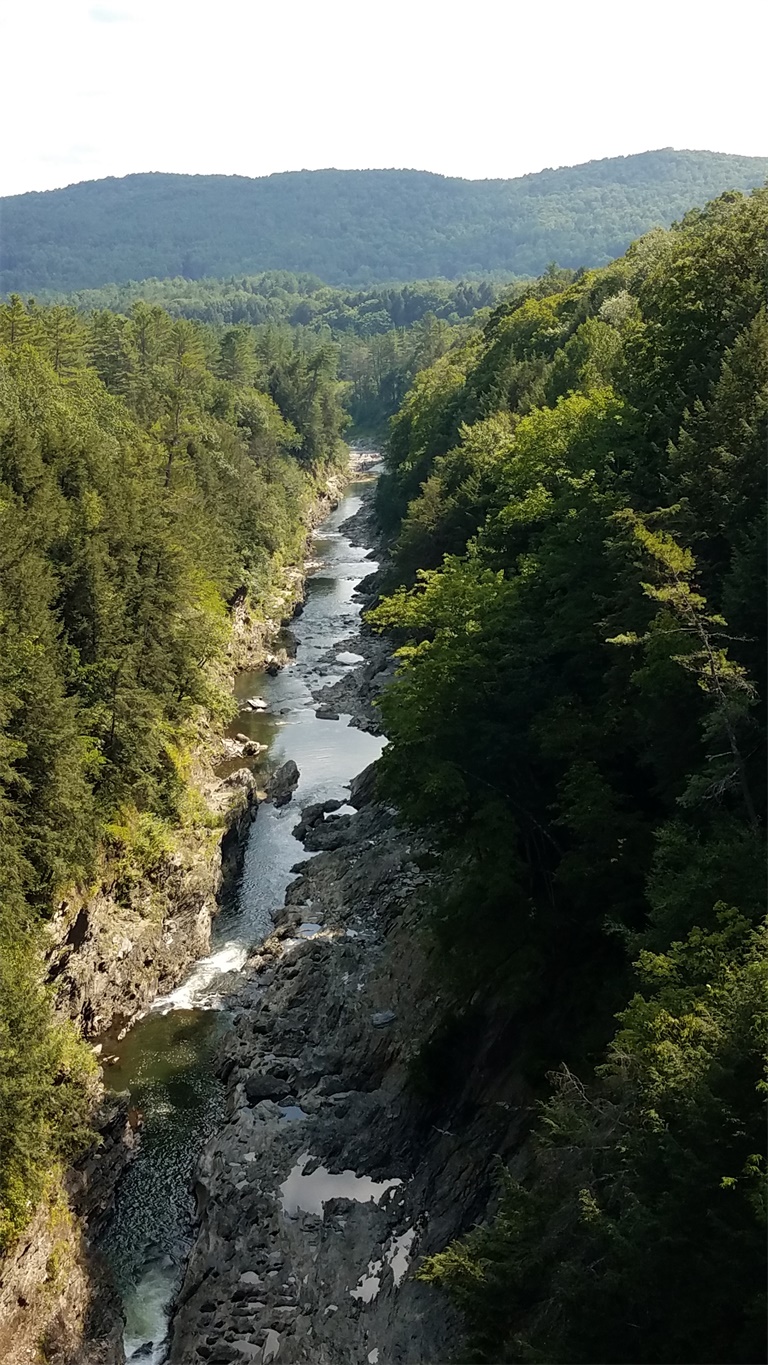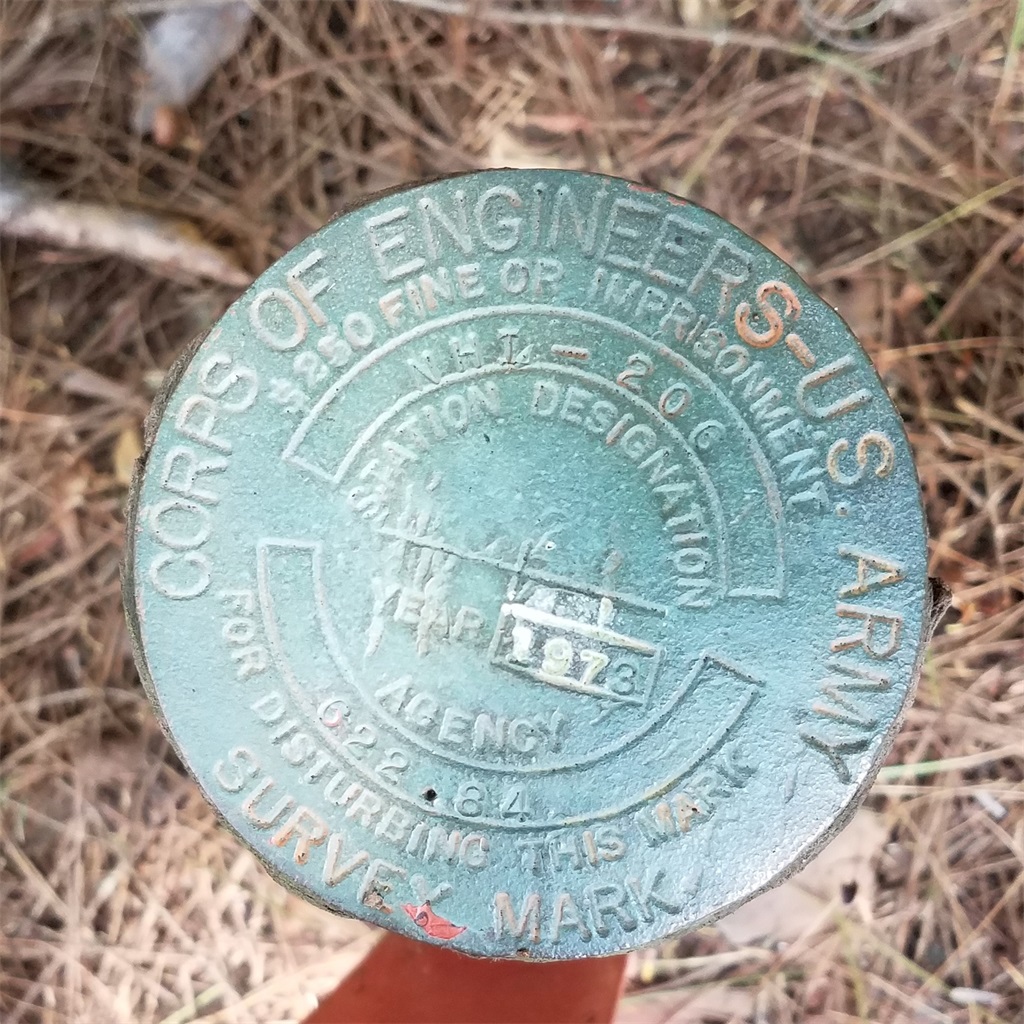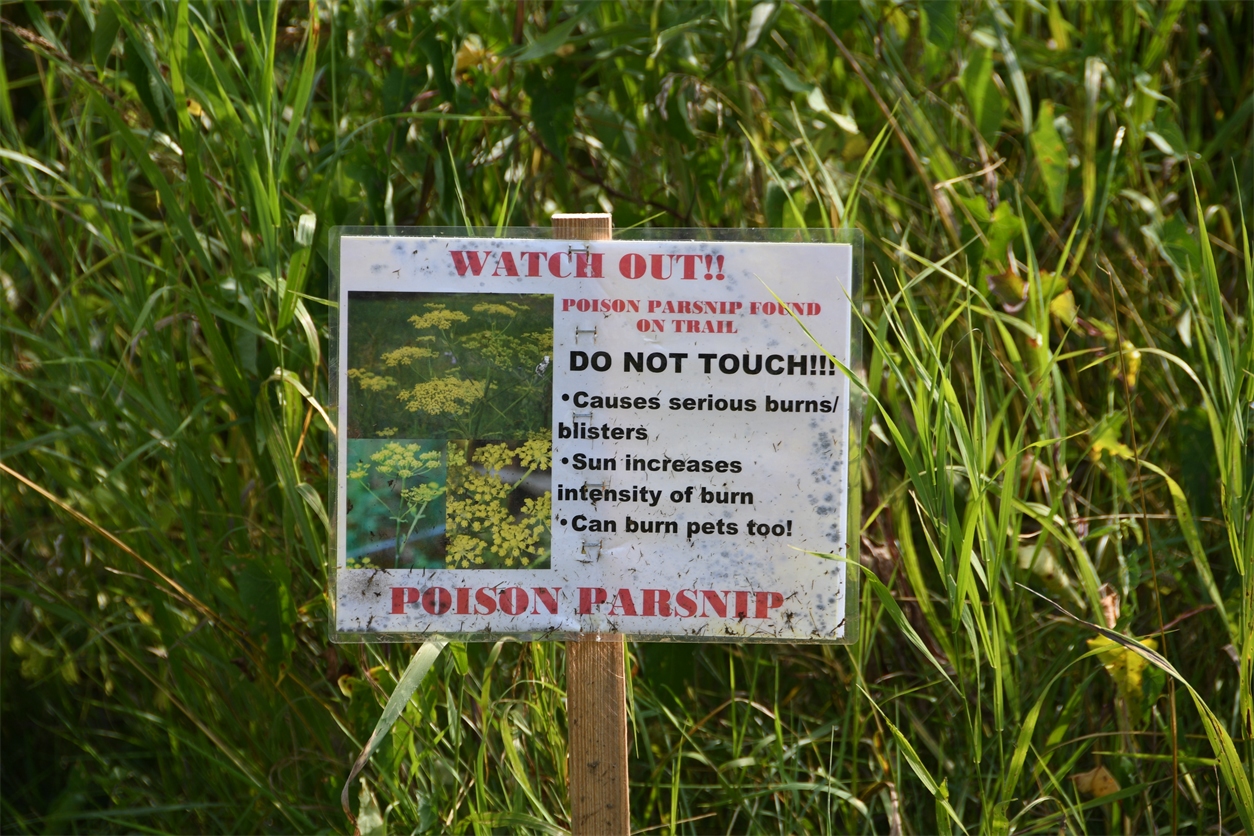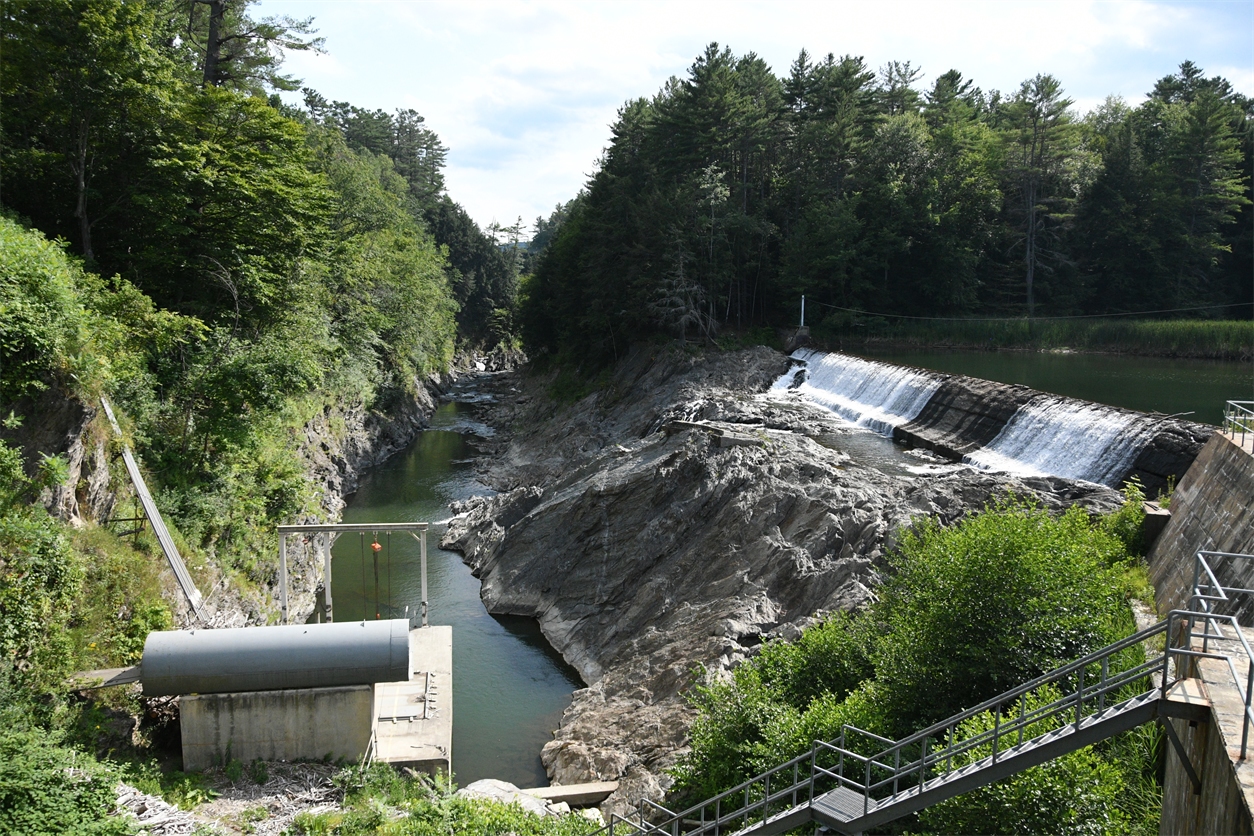 Wednesday we visited the President Calvin Coolidge State Historic Site.  What a cool site.  They had twelve buildings on display including his birth place and his parent's home.  He was also the only president that quilted!  They had a quilt he made at the age of 10 on display in his dad's house.  The birthplace also had a signature quilt made by members of the community in 1860! You could still see the signatures very well and their hand writing was beautiful.  The docent (Sue) commented that there were 3 more quilts on that bed so I asked what it would take to get a peak at them.  She asked if I was a quilter and said that since I was, she would show them to me after the tour.  And she did, they were awesome.  It was amazing to me how many of the buildings they had open for tours.  We got to see the parlor where Calvin was sworn in after hearing that President Harding had died.  His dad swore him in, how cool is that! 
Our next stop was Billings Farm and Museum.  It is a working farm open for tours and education.  They were having an annual quilt exhibit of quilters in Windsor county.  It was a small show but some awesome quilts.  We had a scoop of ice cream and watched a volunteer make butter.  Next up we photographed several more covered bridges on the way to the Vermont Toy Museum.  One of the bridges was closed because someone hit the bridge...oops.  The toy Museum was really a toy store...boo. But, I did finally find a Moose to join my dashboard collection.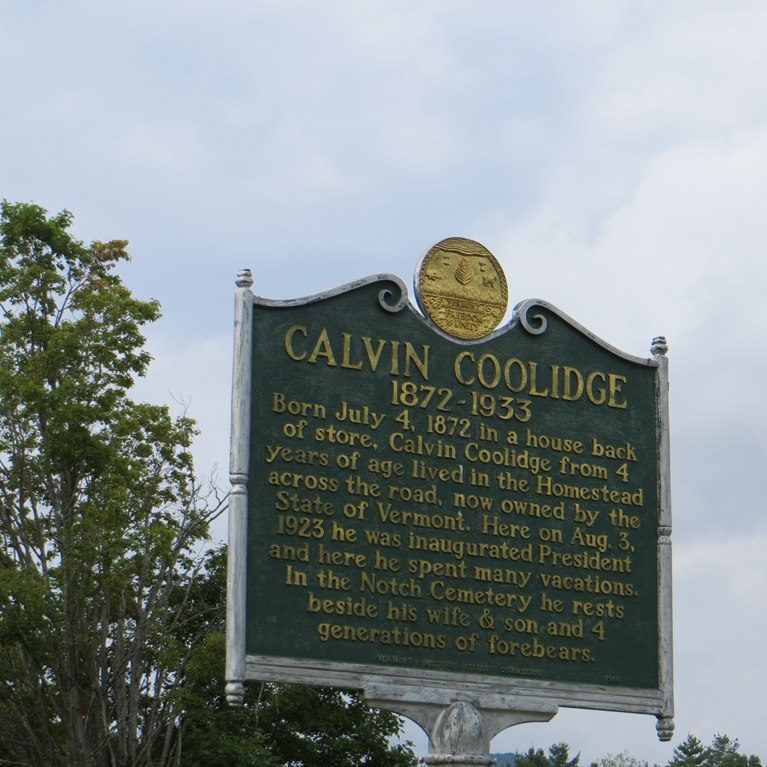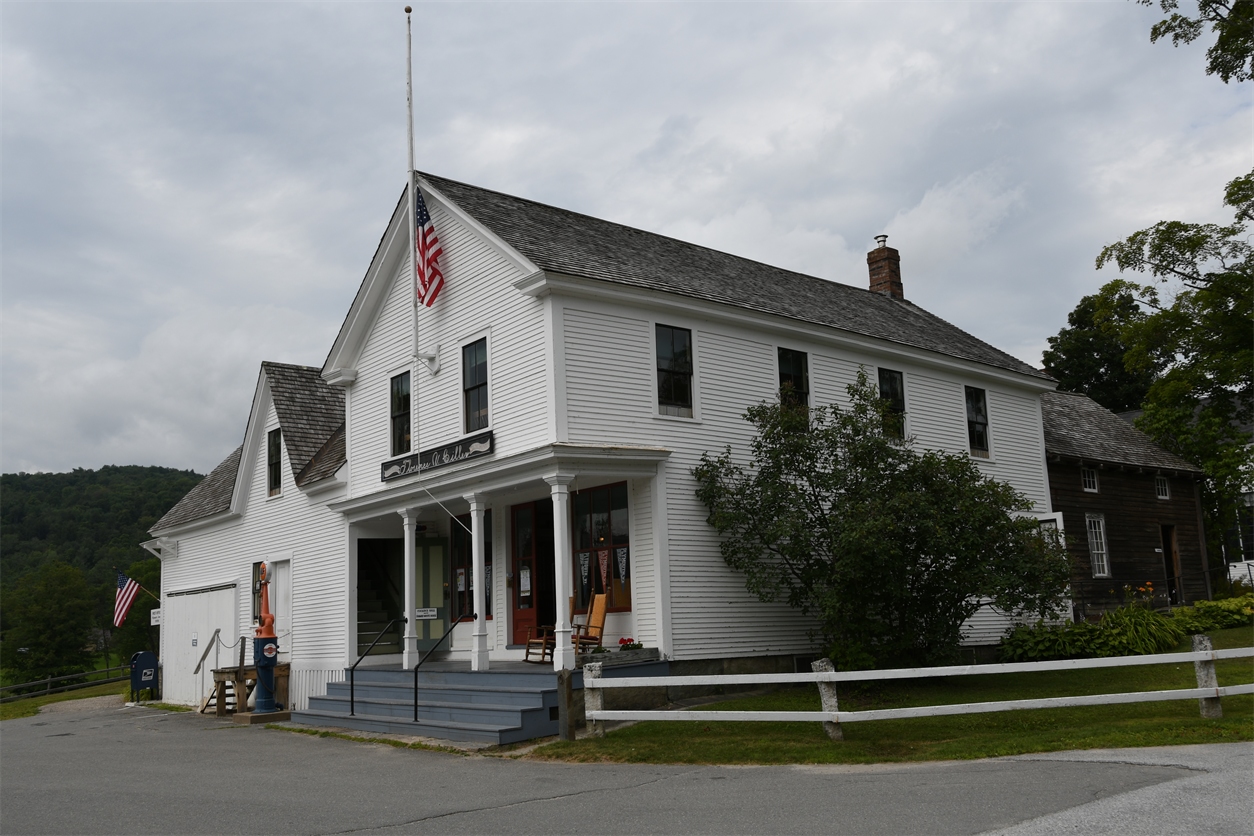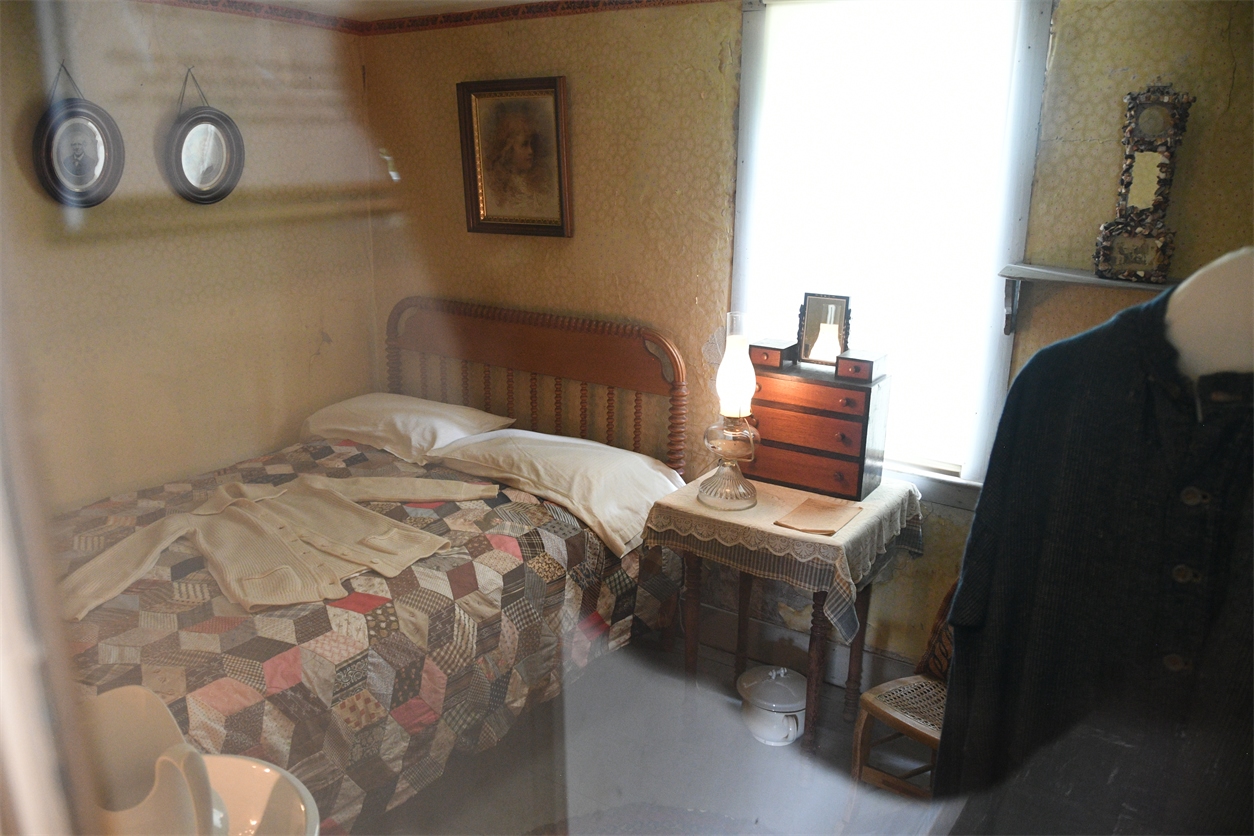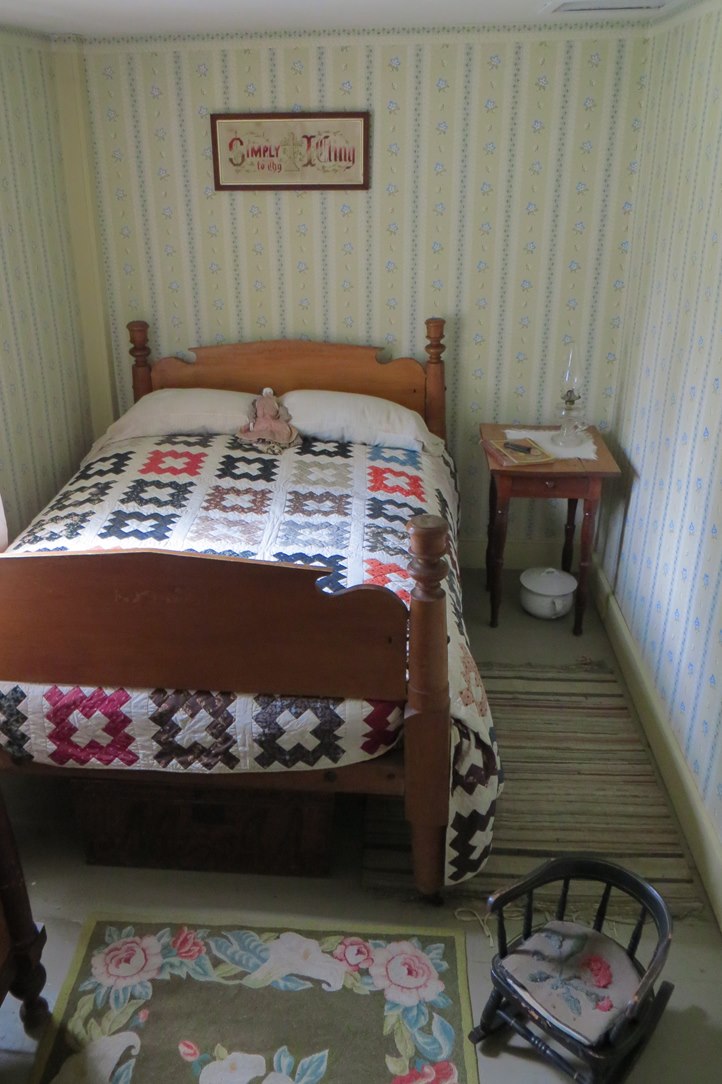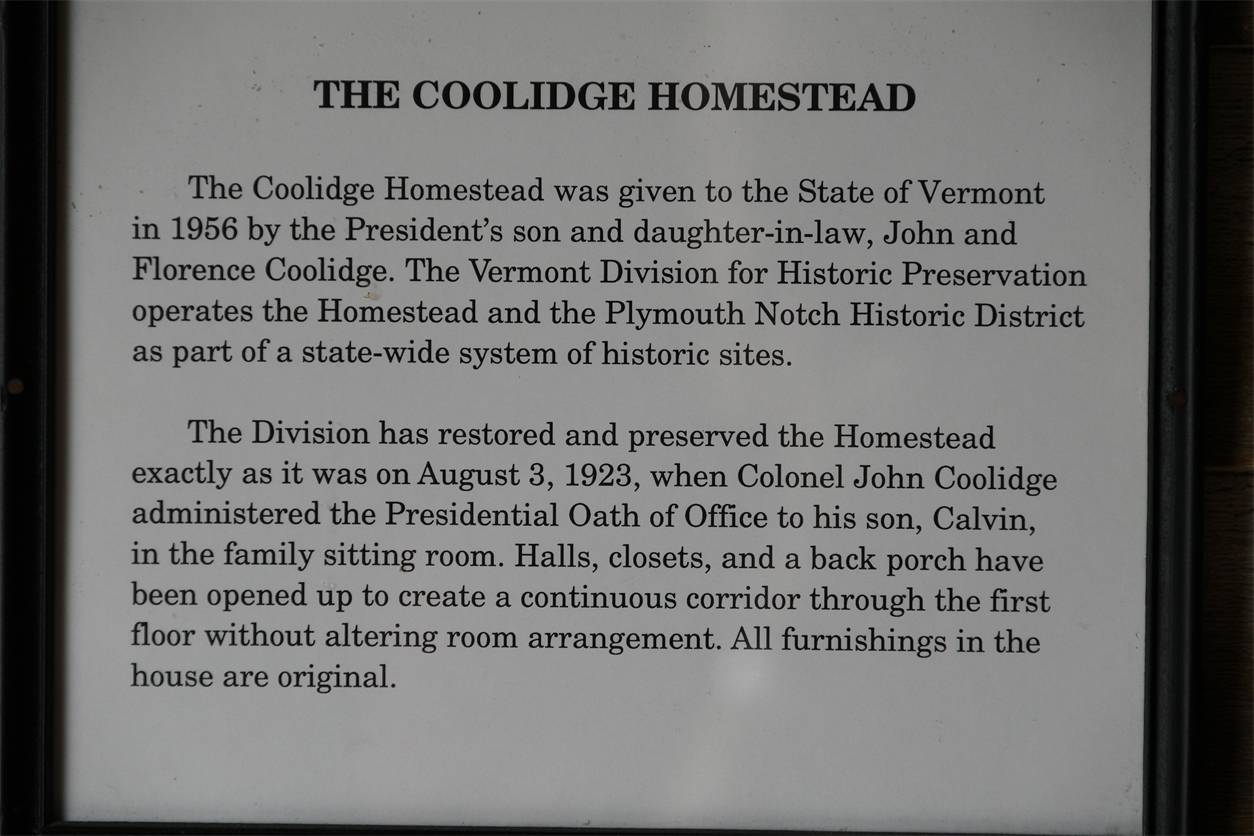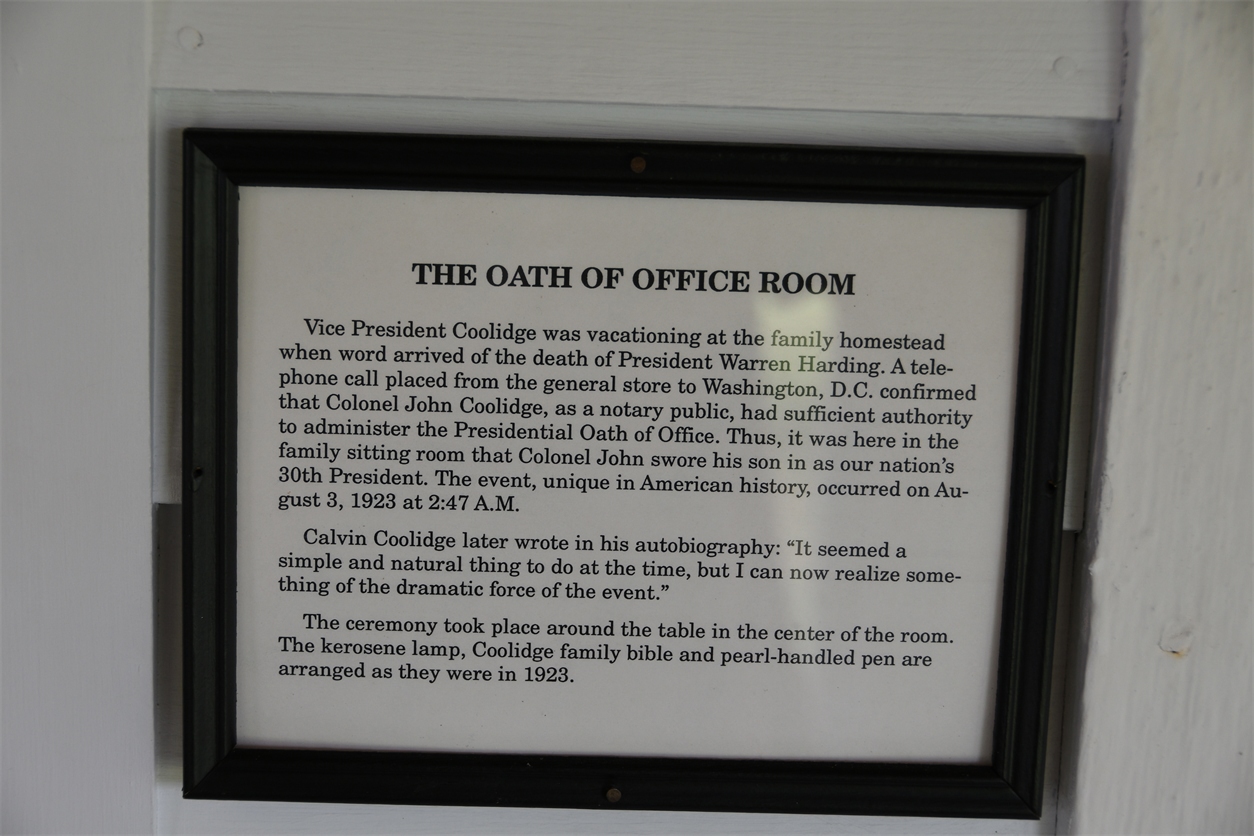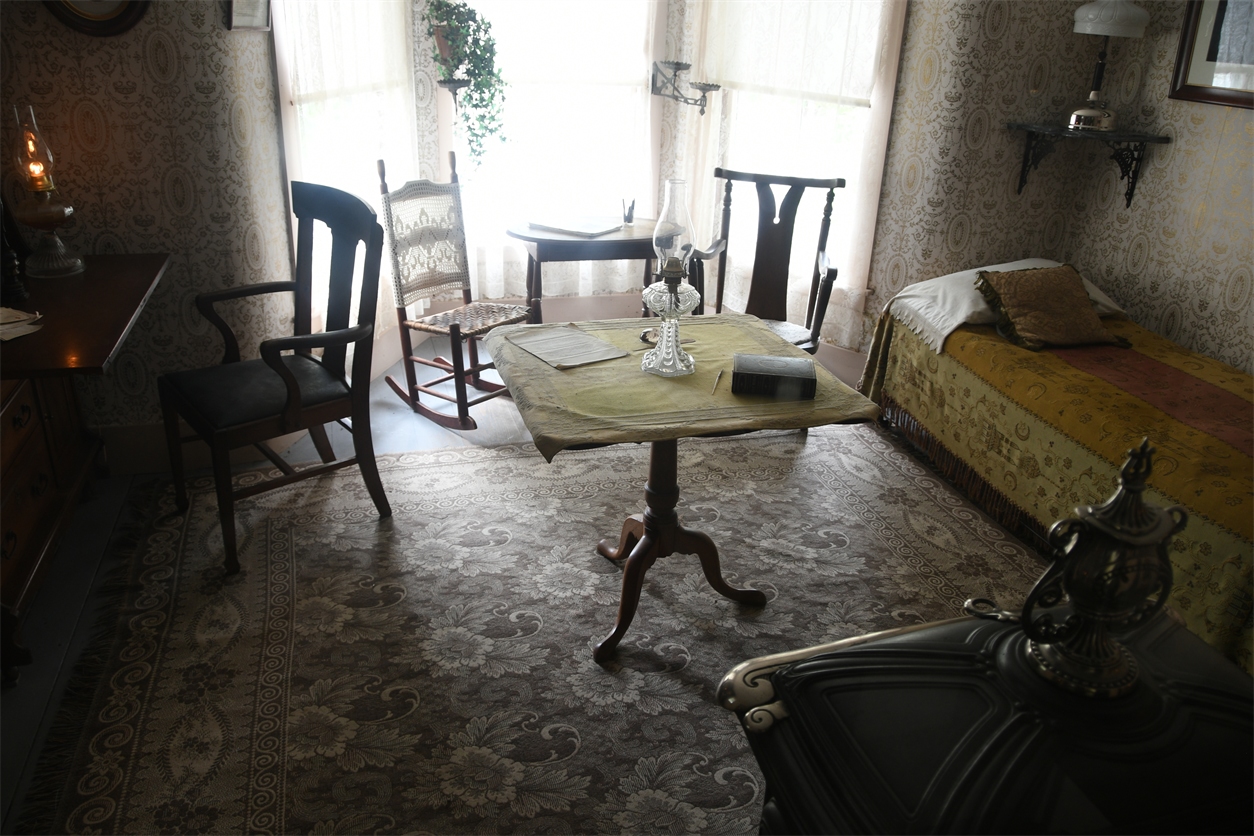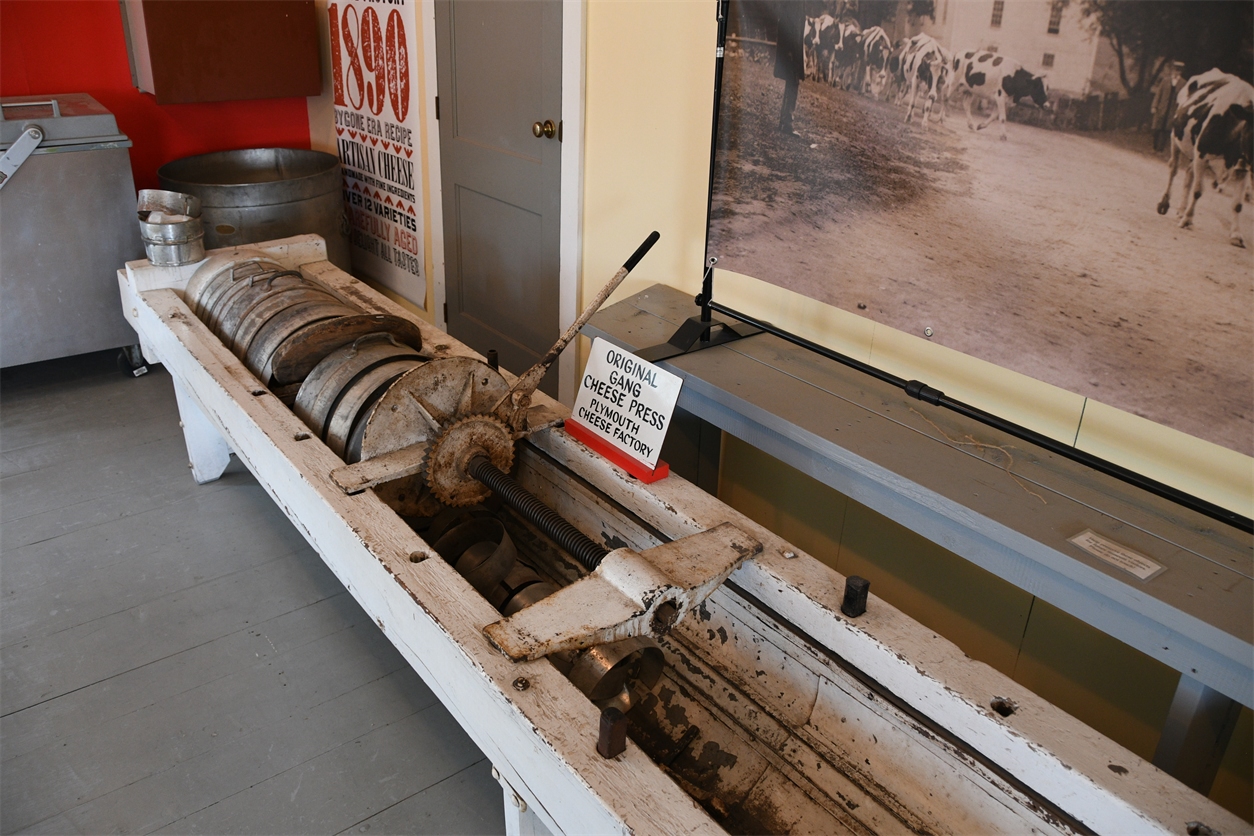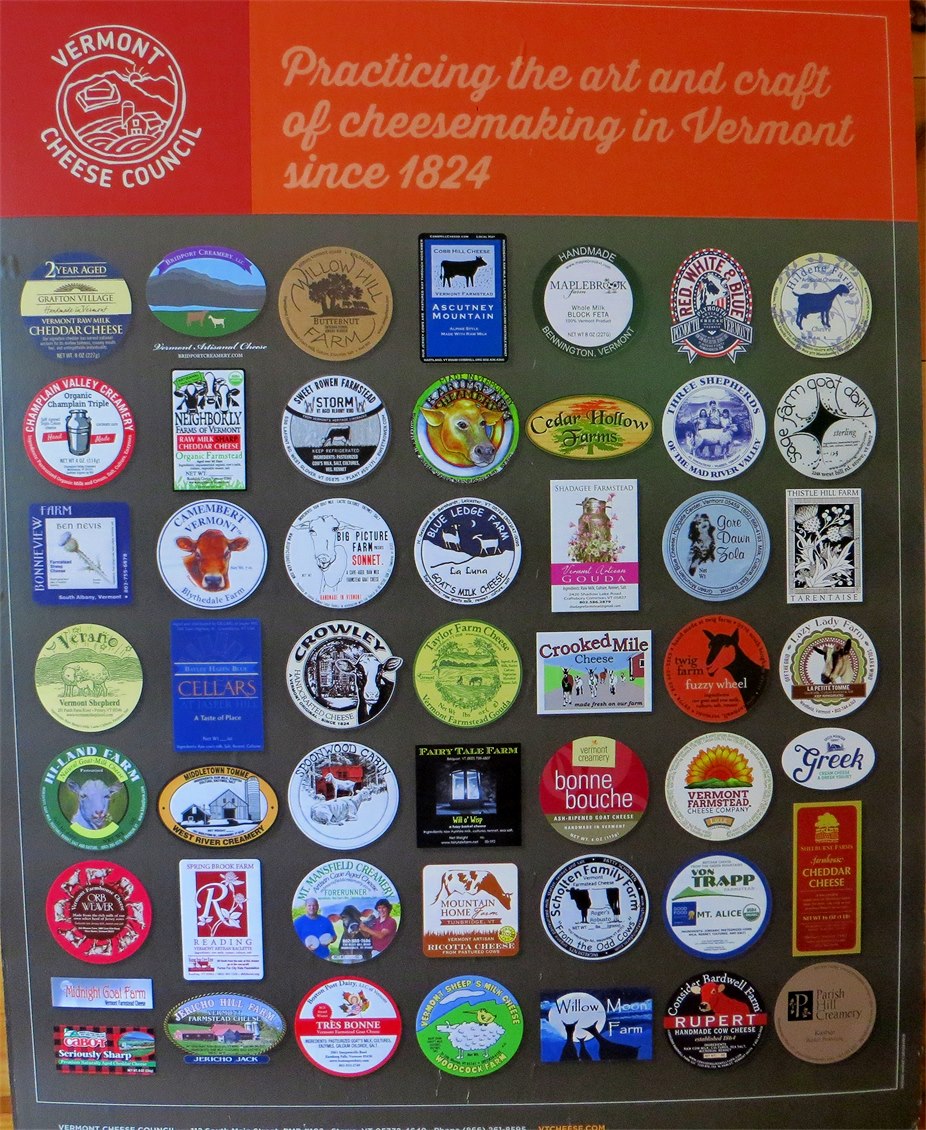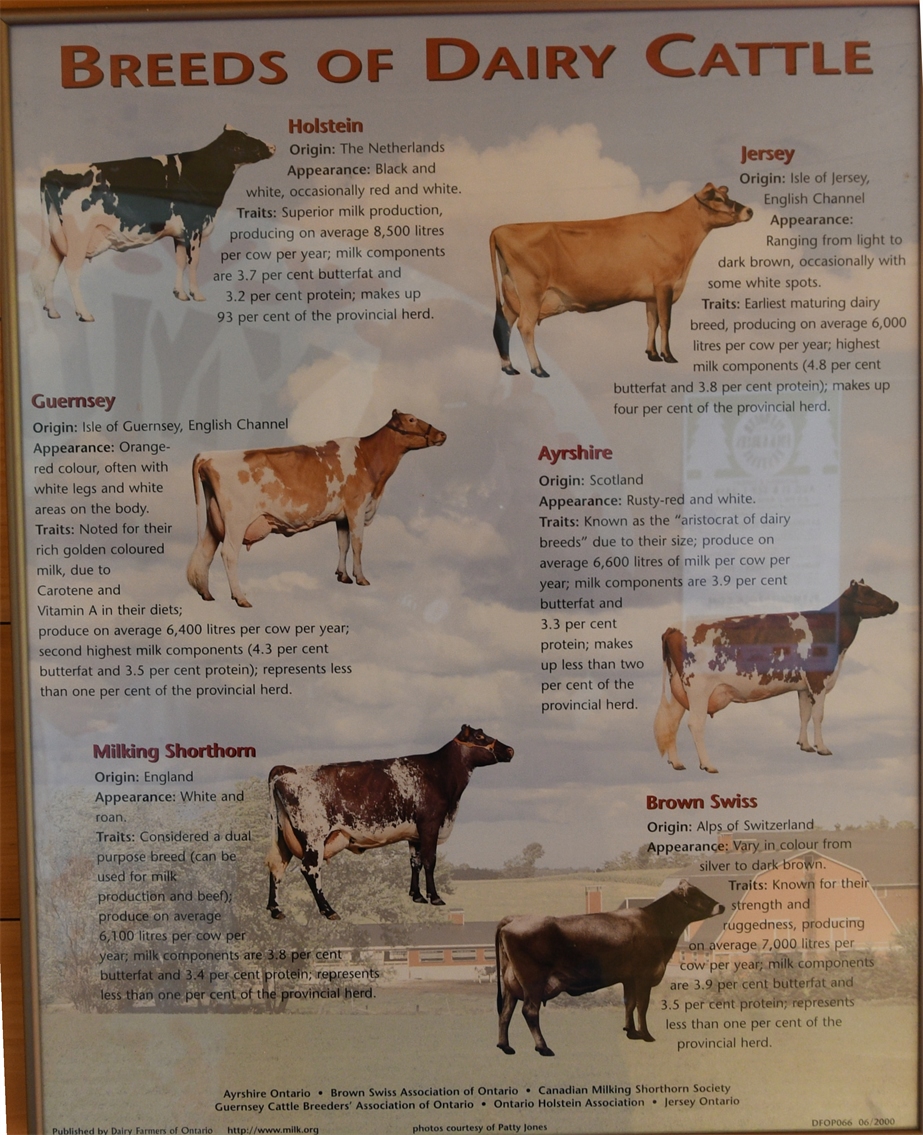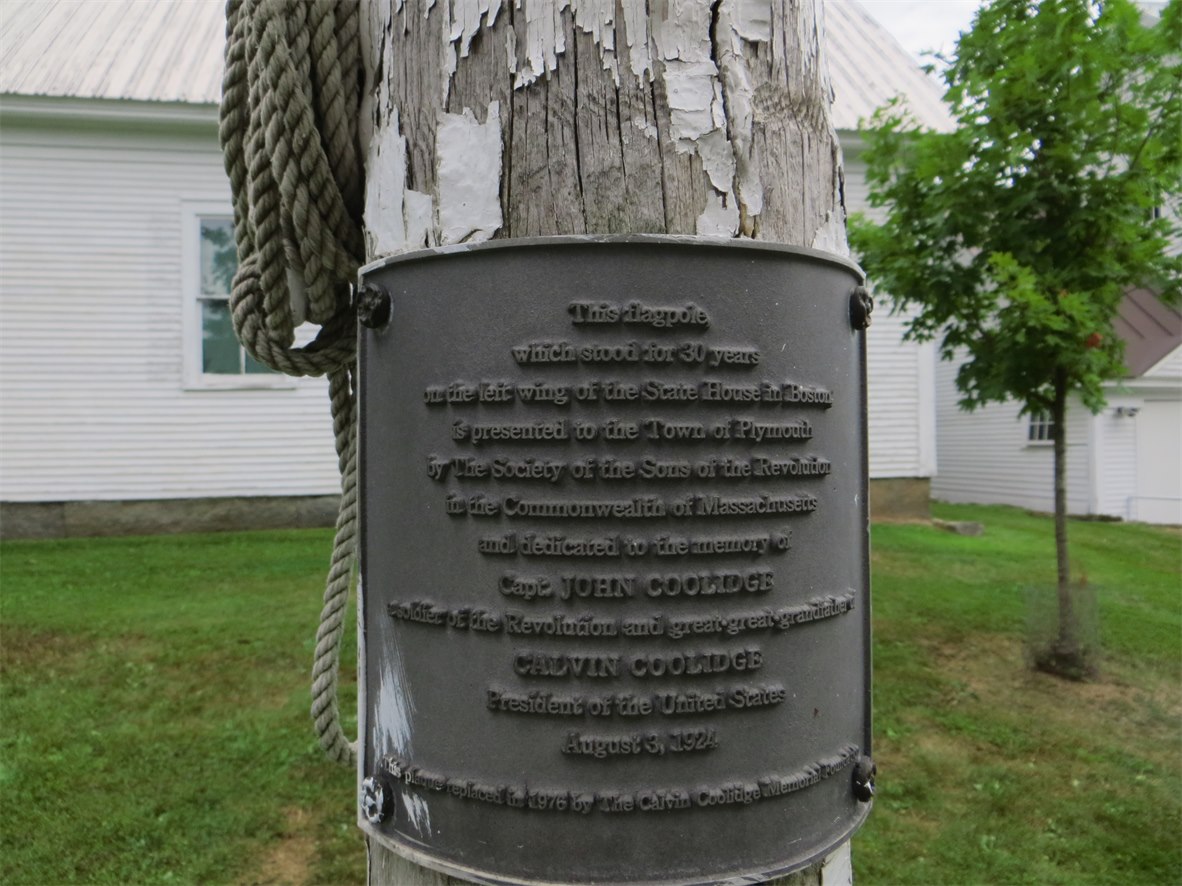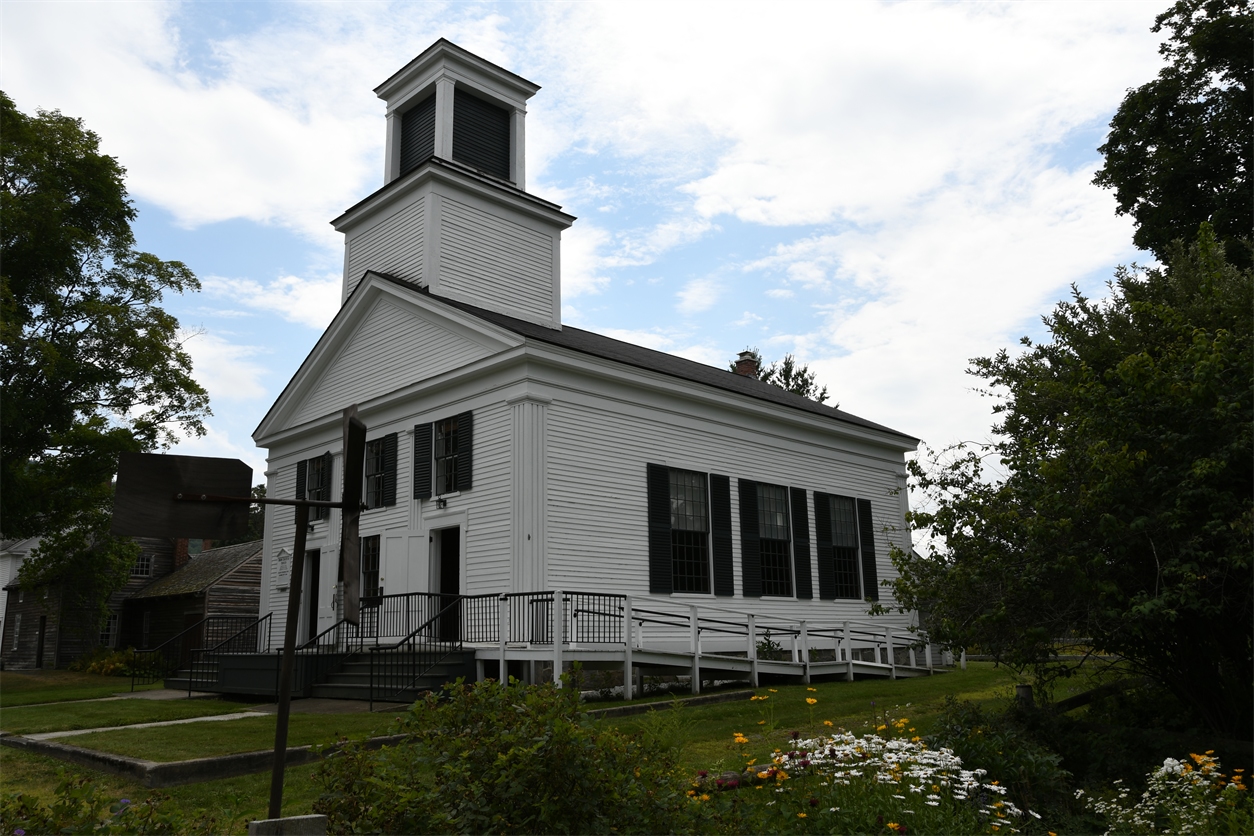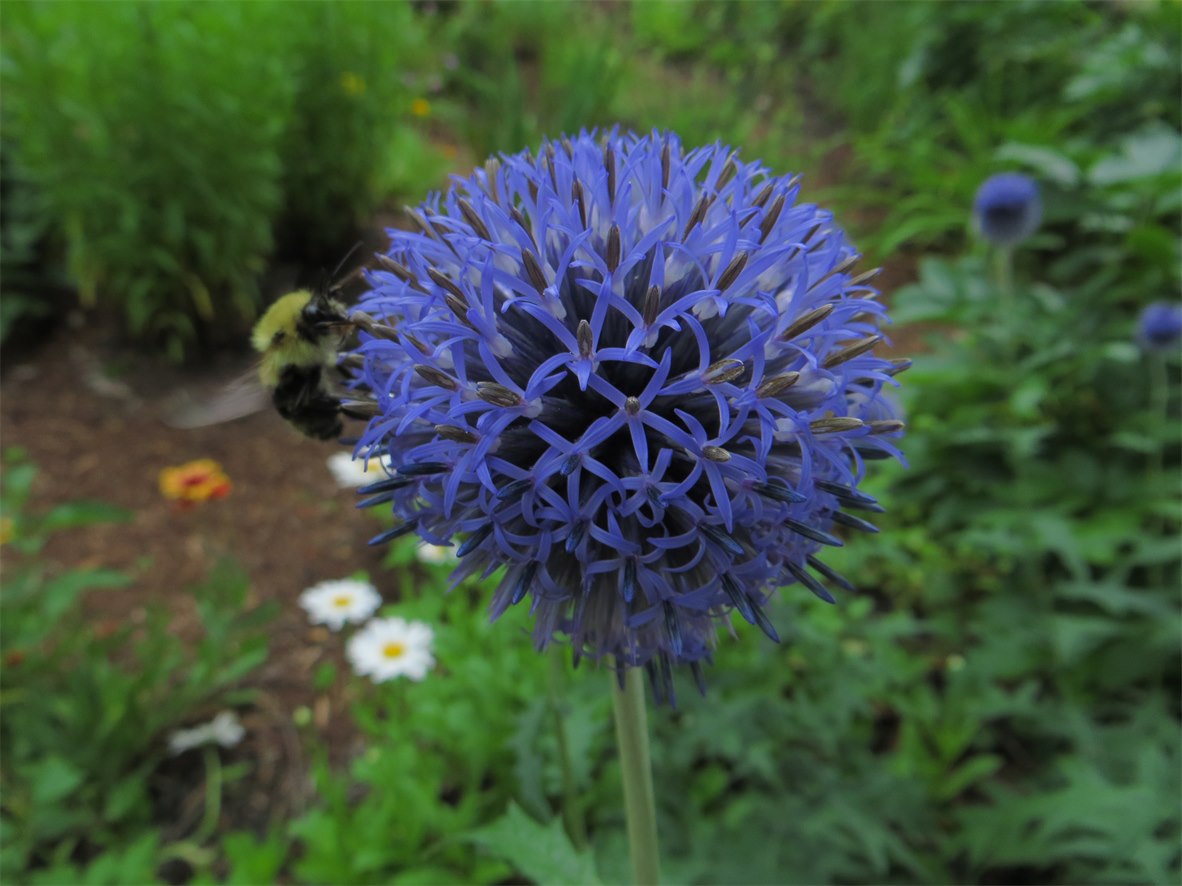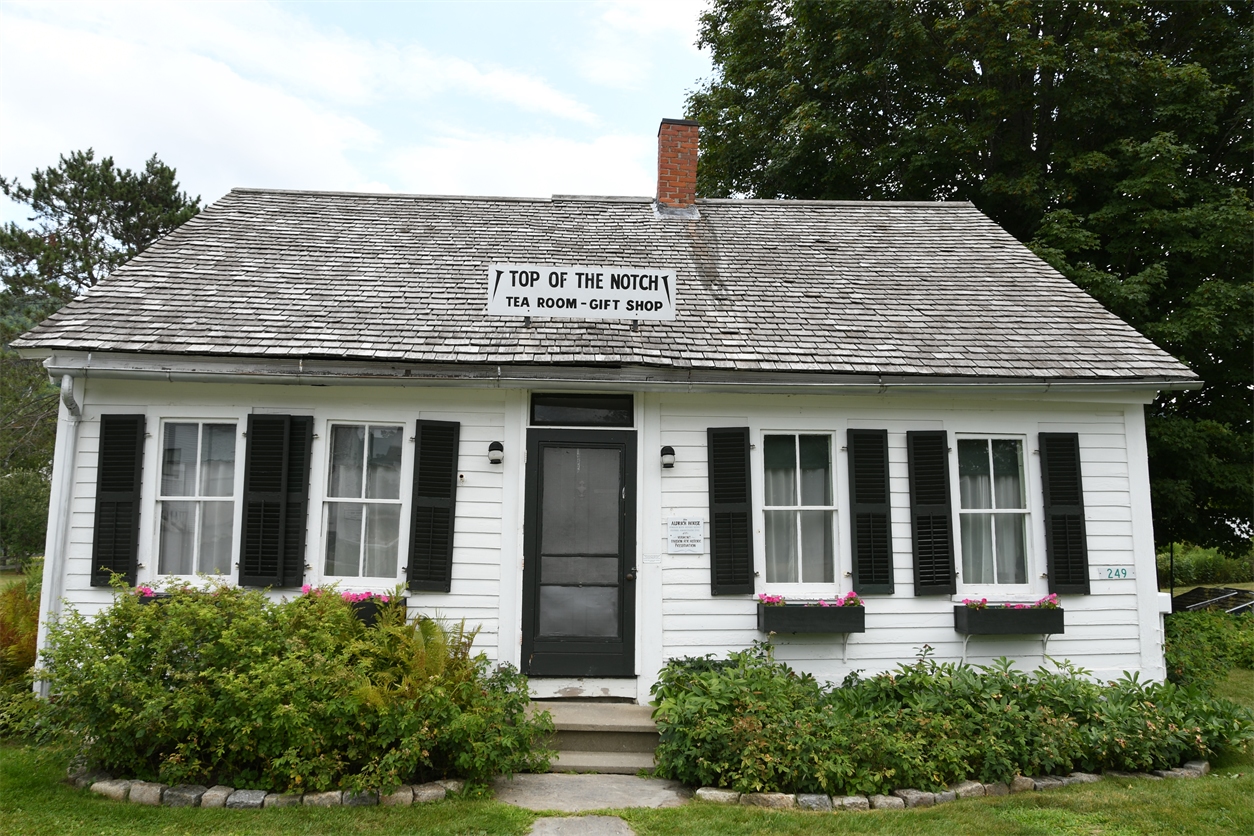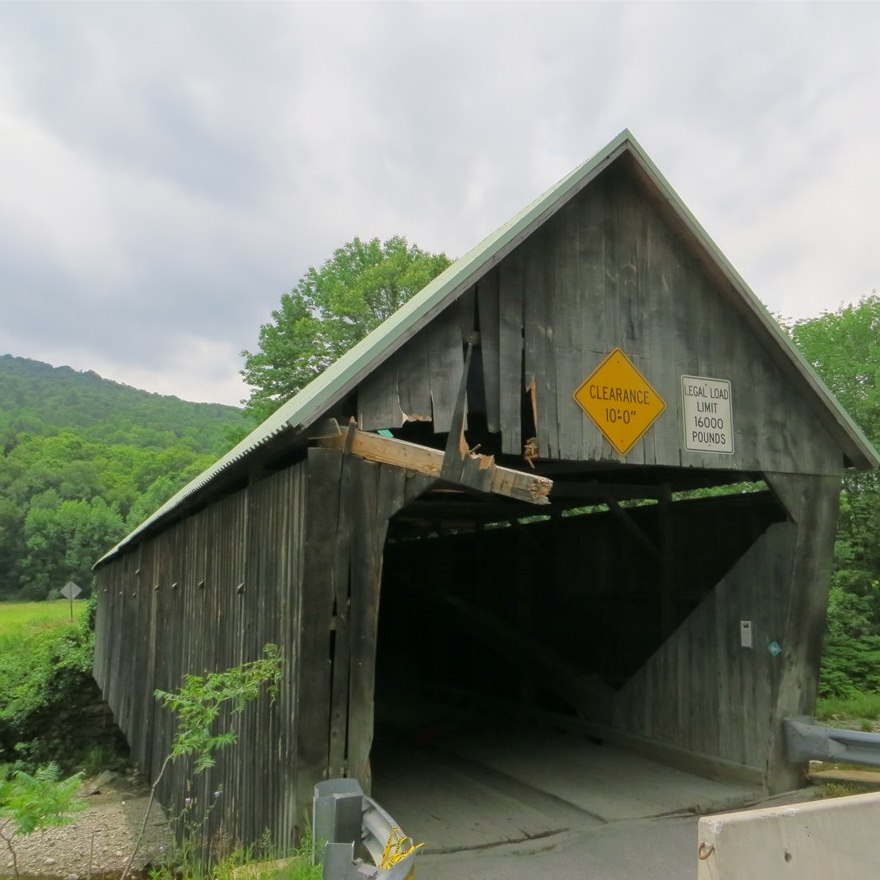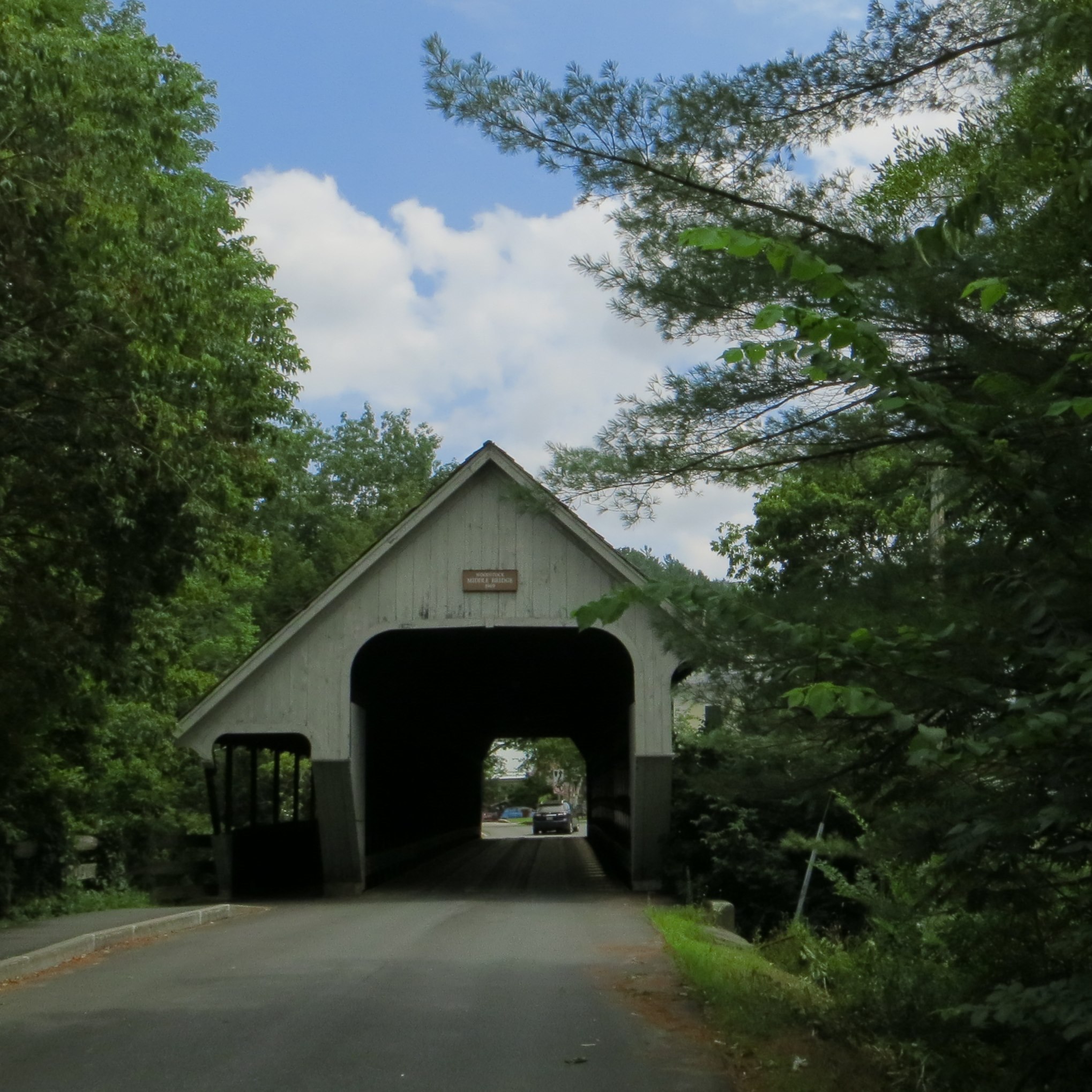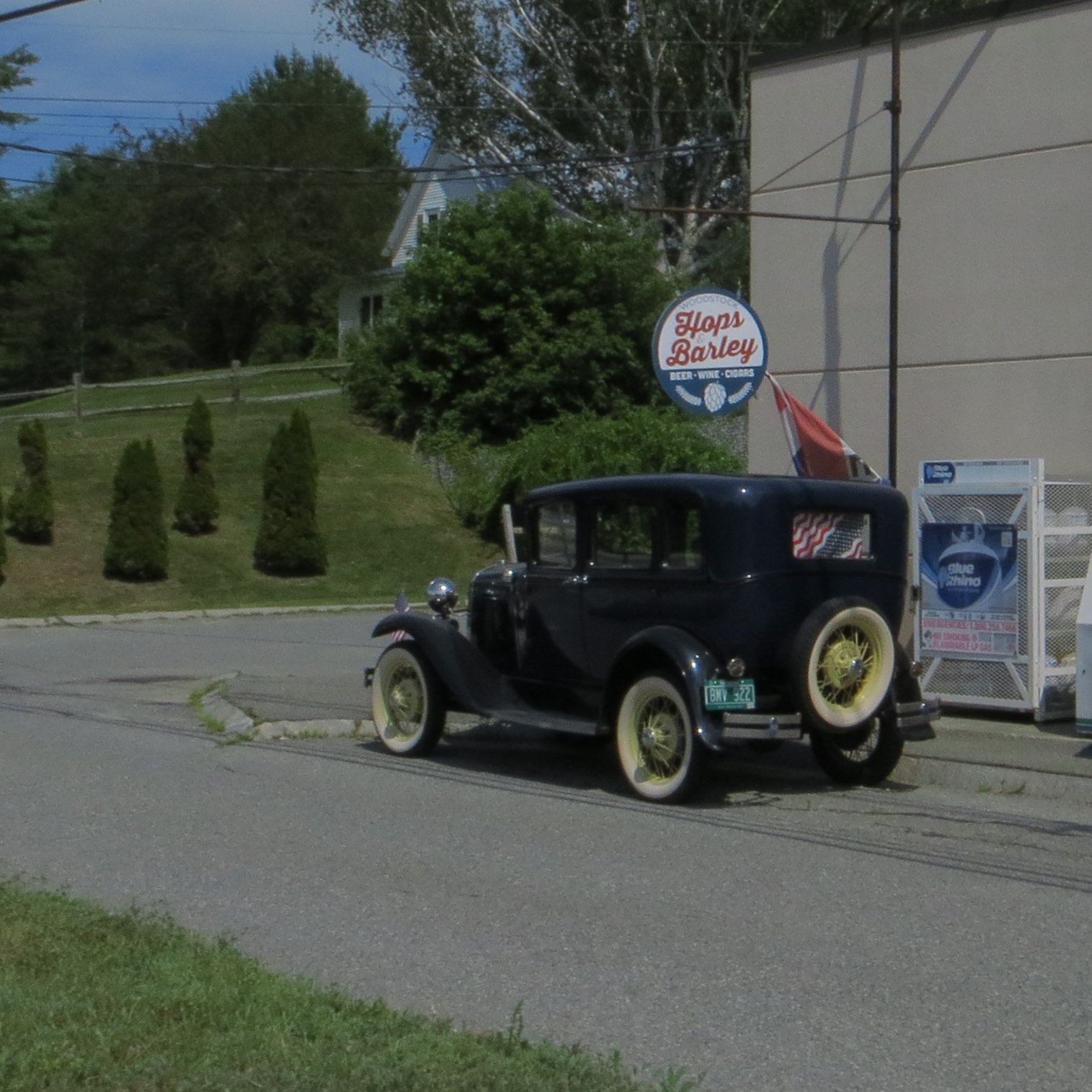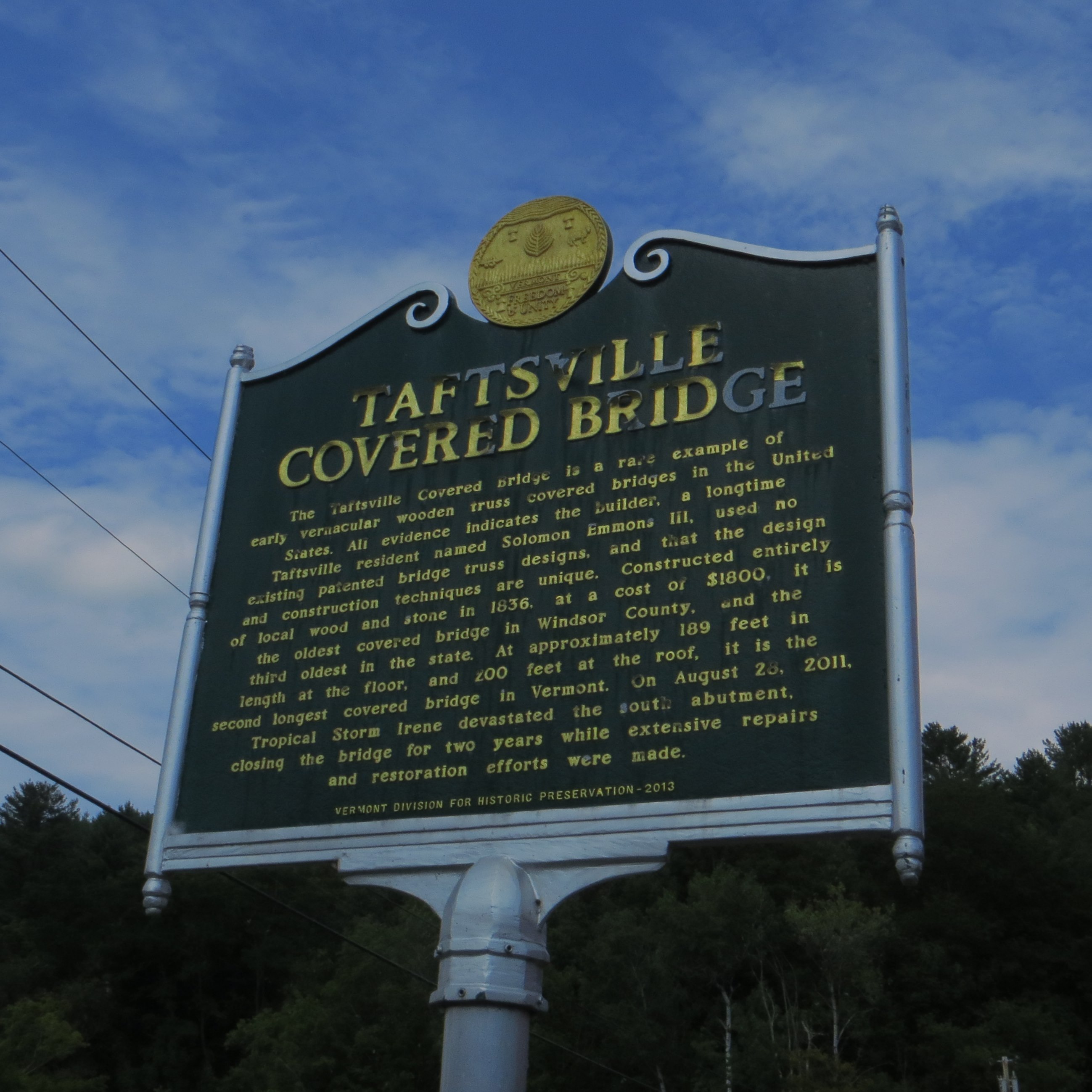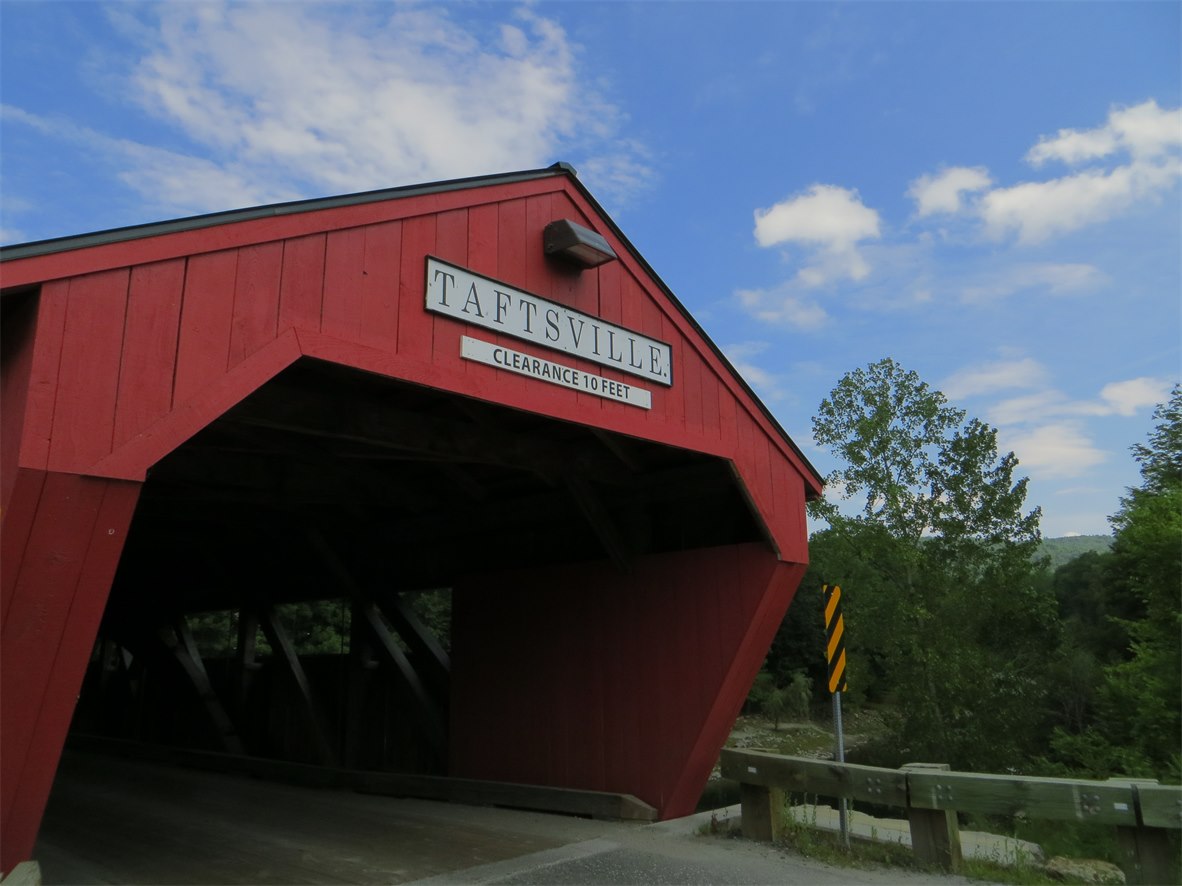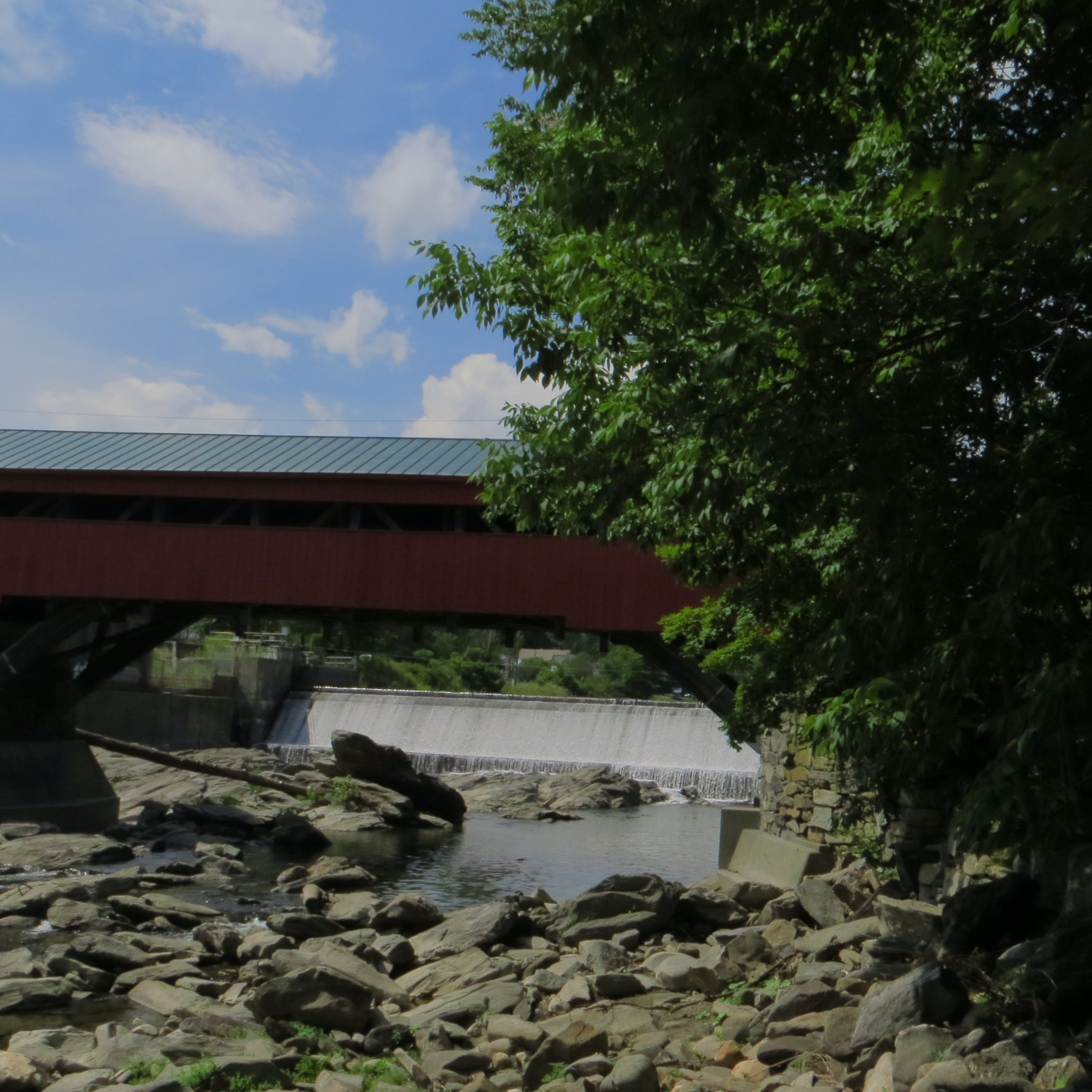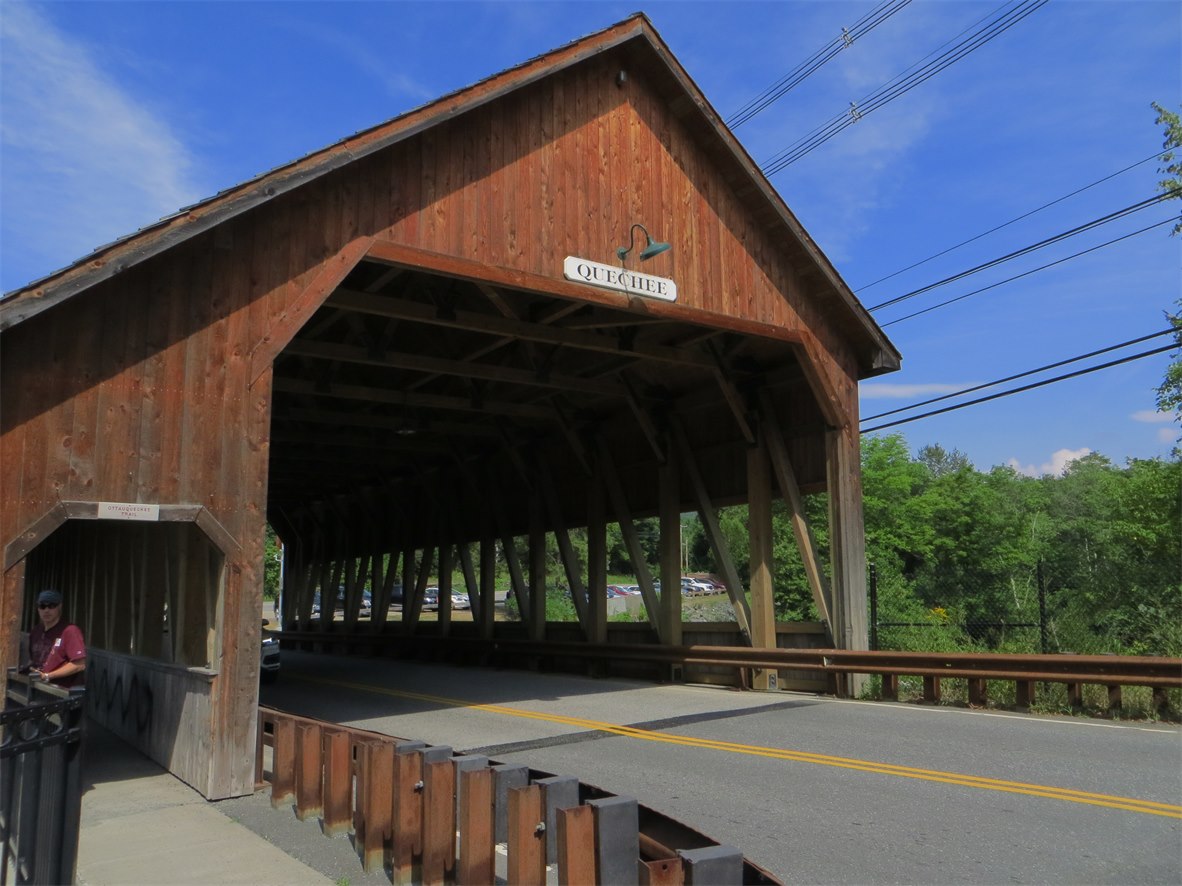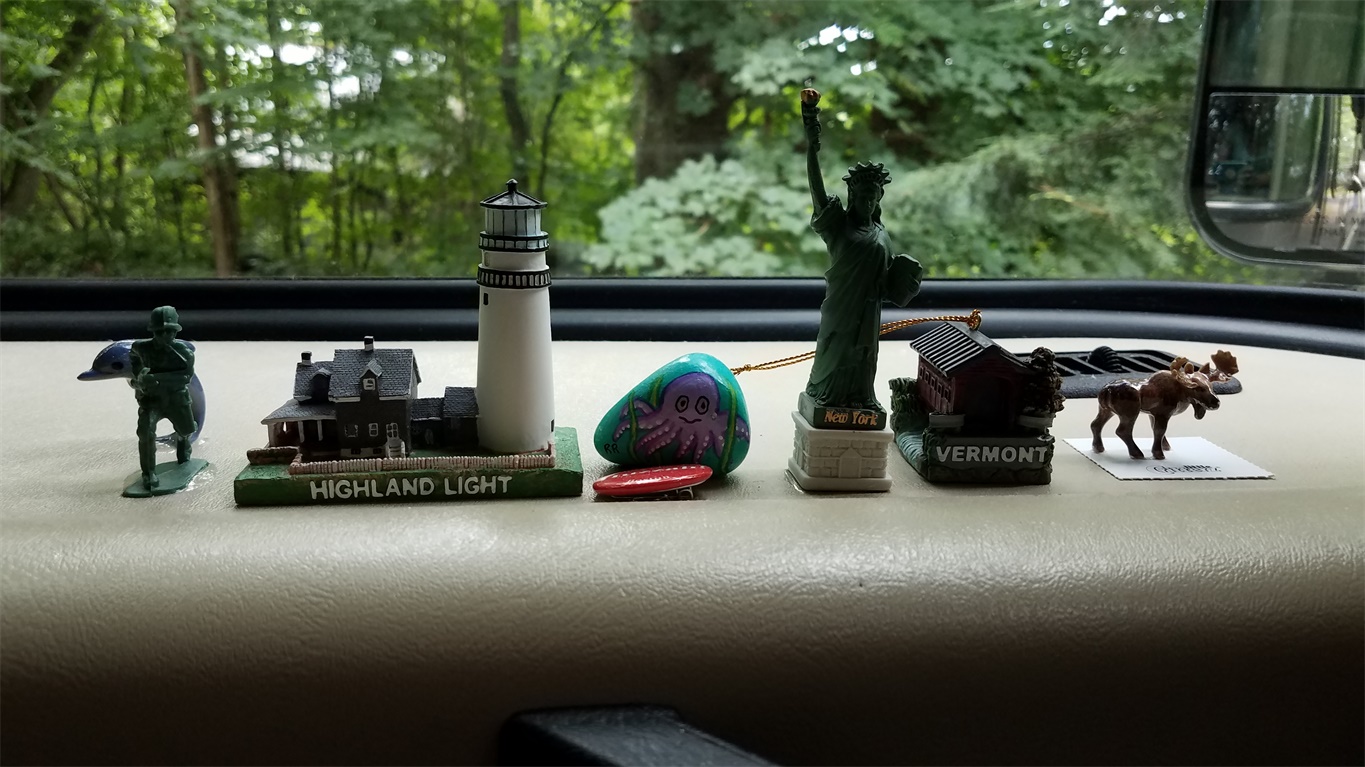 Thursday was moving day.  The Quechee/Pine Valley KOA Holiday was a great place, the only complaint we had was the cell coverage and that is beyond their control.  We moved a little south to Brattleboro, VT. We are at another KOA, Brattleboro North KOA Journey.  Great place. We were setup and had lunch by 1:30 and we set off to shop at The Vermont Country Store.  I always look forward to their catalogs around Thanksgiving.  They have cool old-timey toys and candy and weird and wonderful stuff.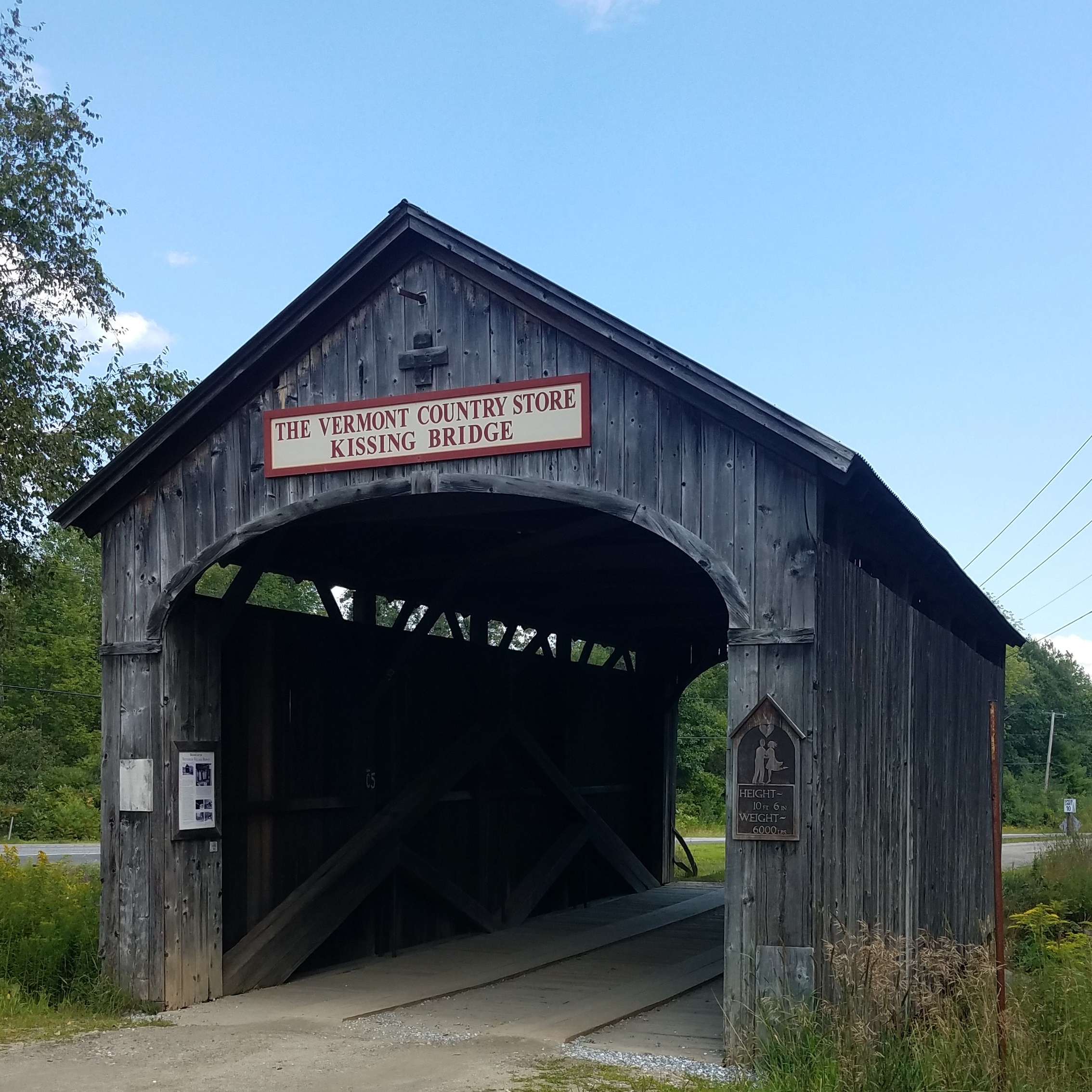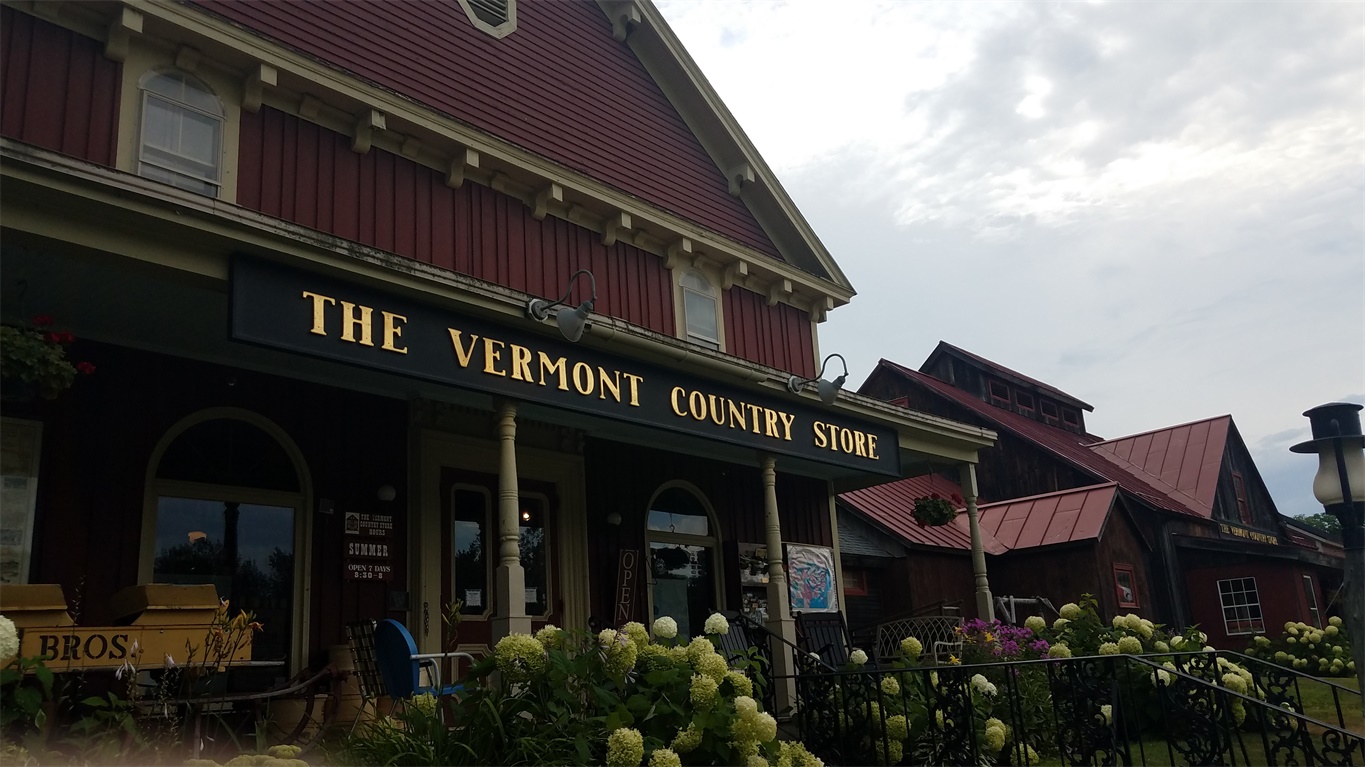 Friday was the first 3rd of Drive #86 from the Most Scenic Drives in America book. We started by doing a drive by of Naulakha, Rudyard Kiplings home.  Unfortunately it is privately owned and we couldn't get a good picture, however it is now a vacation rental that will sleep 8 people. 
We continued on to Southern Vermont Natural History Museum.  What a hidden gem!  It was at the Hogback Mountain Overlook, where we found some Maple Cream liquor that is AWESOME and then visited the museum.  They have a large collection of taxidermy birds and other animals, most of them from the 1930s.  They also have two rescued Bald Eagles, a rescued red tail hawk and several owls.  They had this adorable tiny Saw-Whet Owl.  It was so cute. The entry fee was only $5 each and was well worth it I thought. 
Across the street was a brewery that we should find time to come back and visit....Beer Naked Brewery. 
Next was a scenic drive along highways 100 and 30 thru the Green Mountains, so pretty.  We passed two really funny road names.  We took a side trip to the Scott Covered Bridge for a picnic of Cabot Cheese and crackers.  When we wheeled into the turnout to take pictures, a young man wearing a swim suit appeared from under the bridge.  He proceeded to crawl thru a window in the bridge and dived into the river below. Not sure if you can see his wet footprints on the bridge floor.  There were several people enjoying the cool water of the West River.  Really reminds me of my childhood visiting the swimming hole at the creek.
Next was the Hamilton Falls, beautiful but too many shadows to get a really good photo.  The upper falls drop into a deep hole in the boulders to form a great swimming hole.  You can see that someone has put up a ladder to climb out of the swimming hole.  The swimming hole then overflows to create the lower falls. 
Our drive continued past at least 3 ski slopes, and our final stop was J.J. Hapgood General Store and Eatery.  We shared a piece of chocolate torte that was decadent.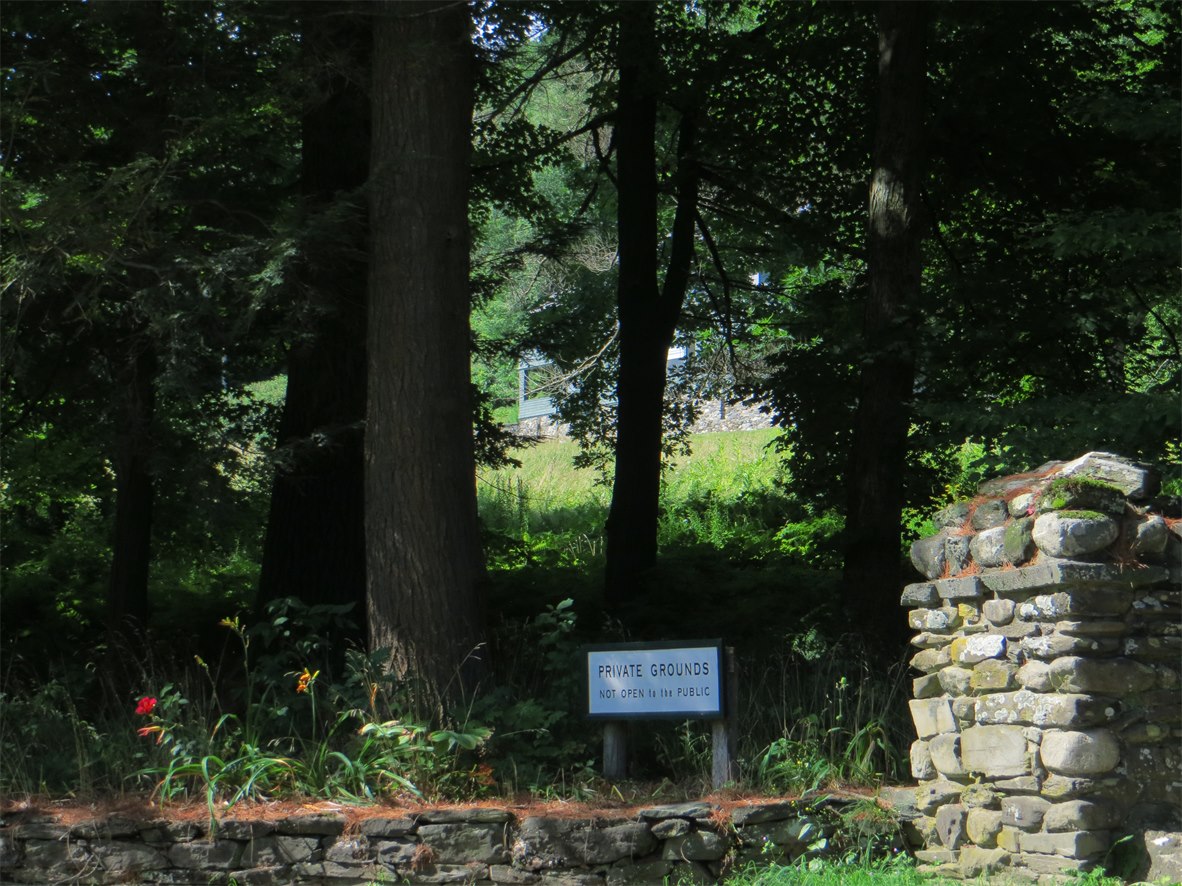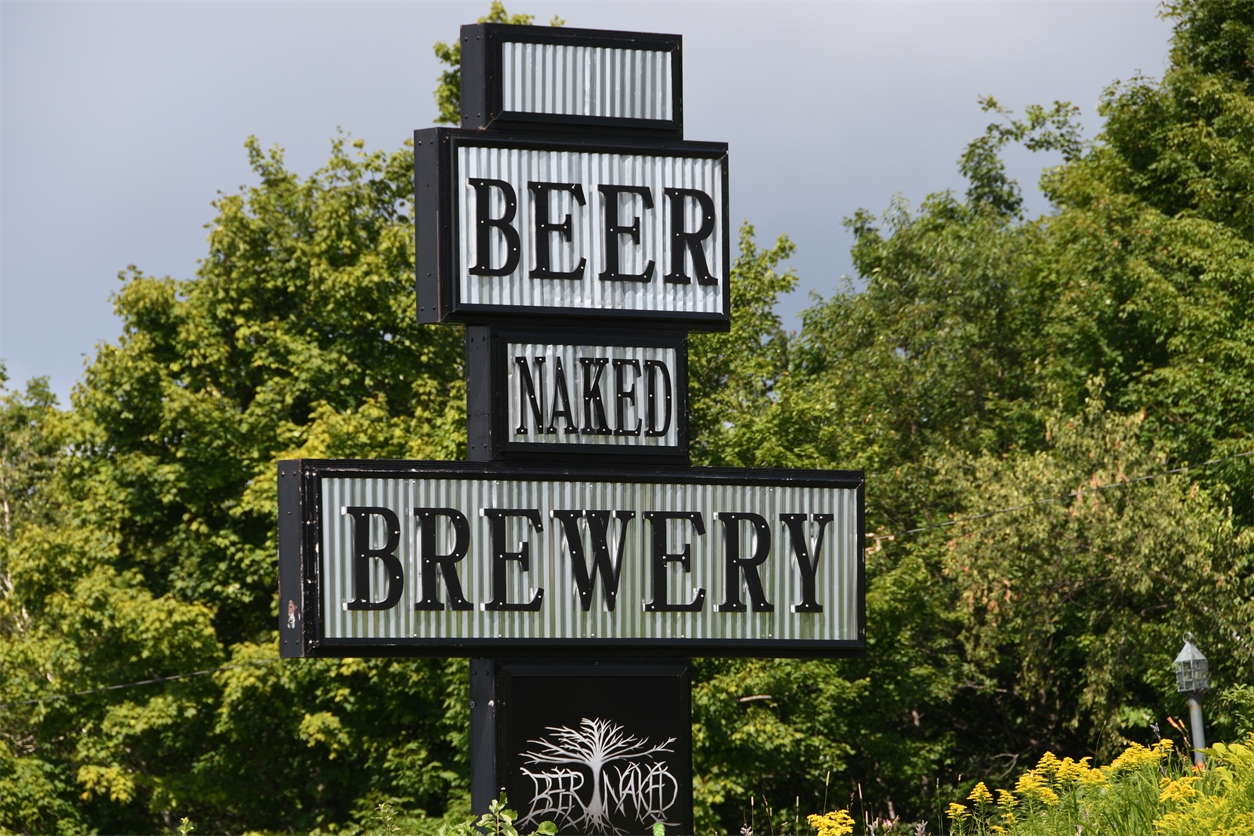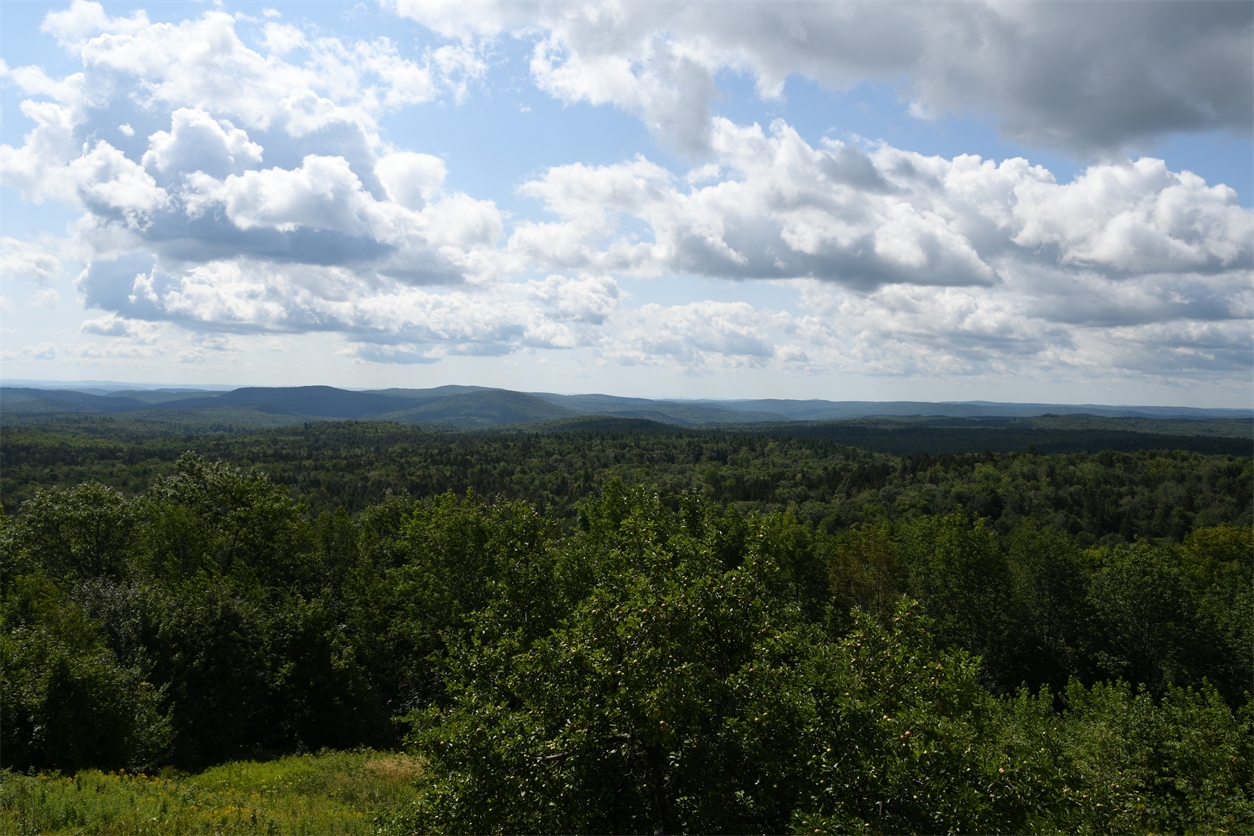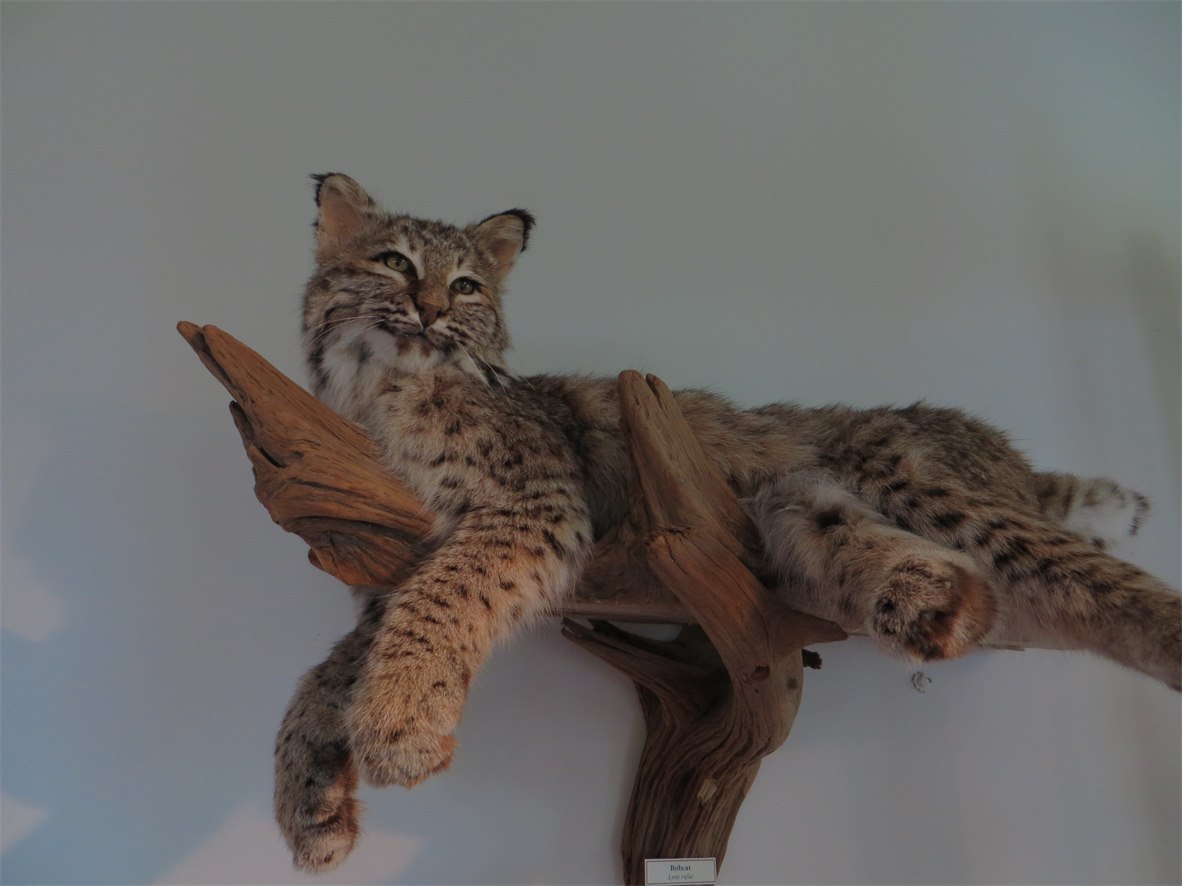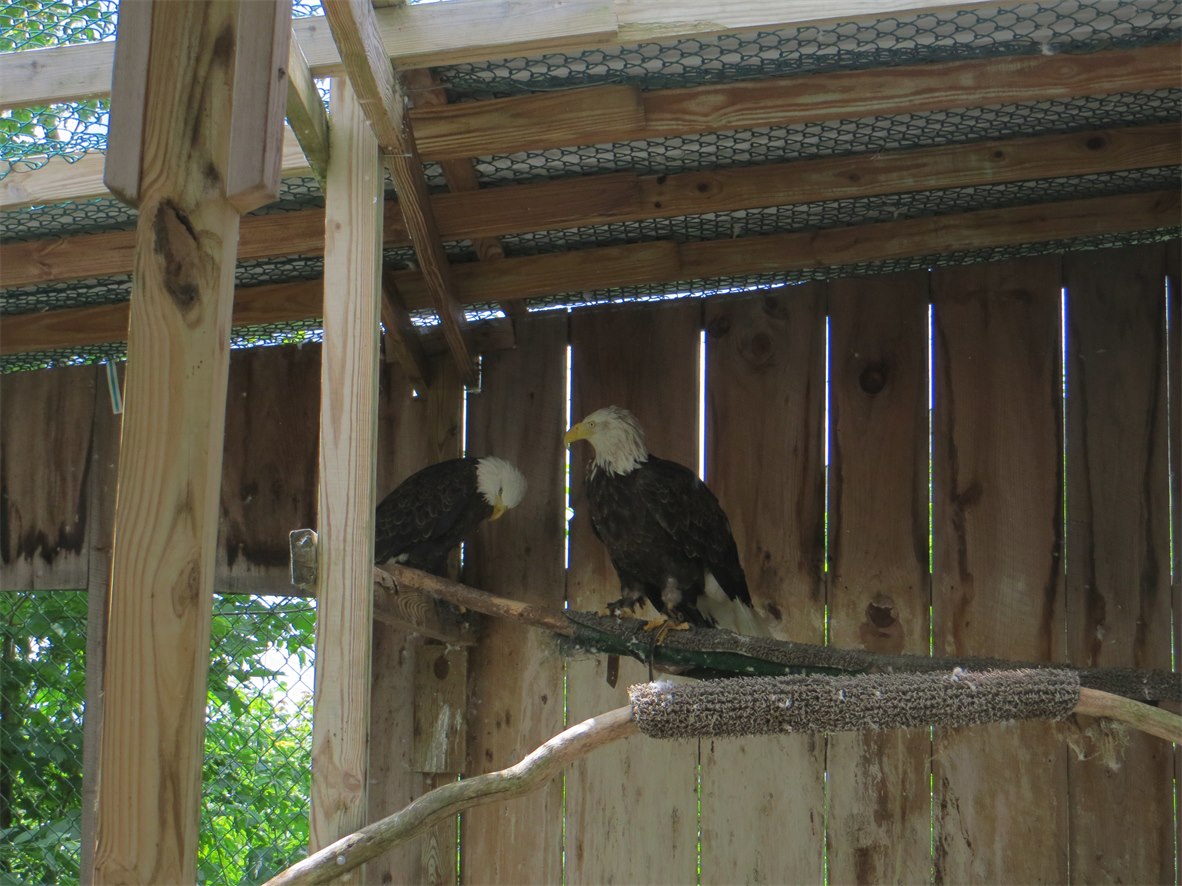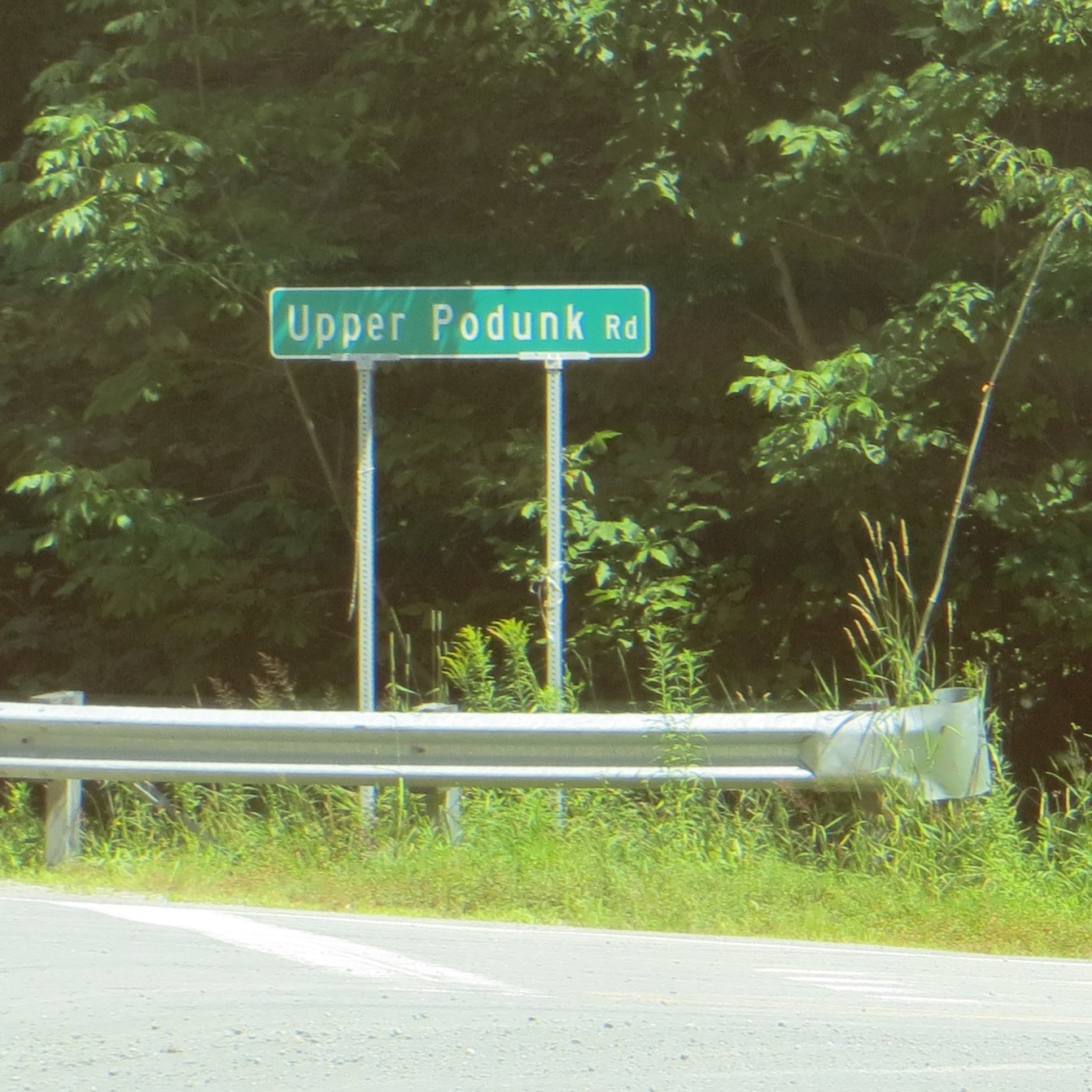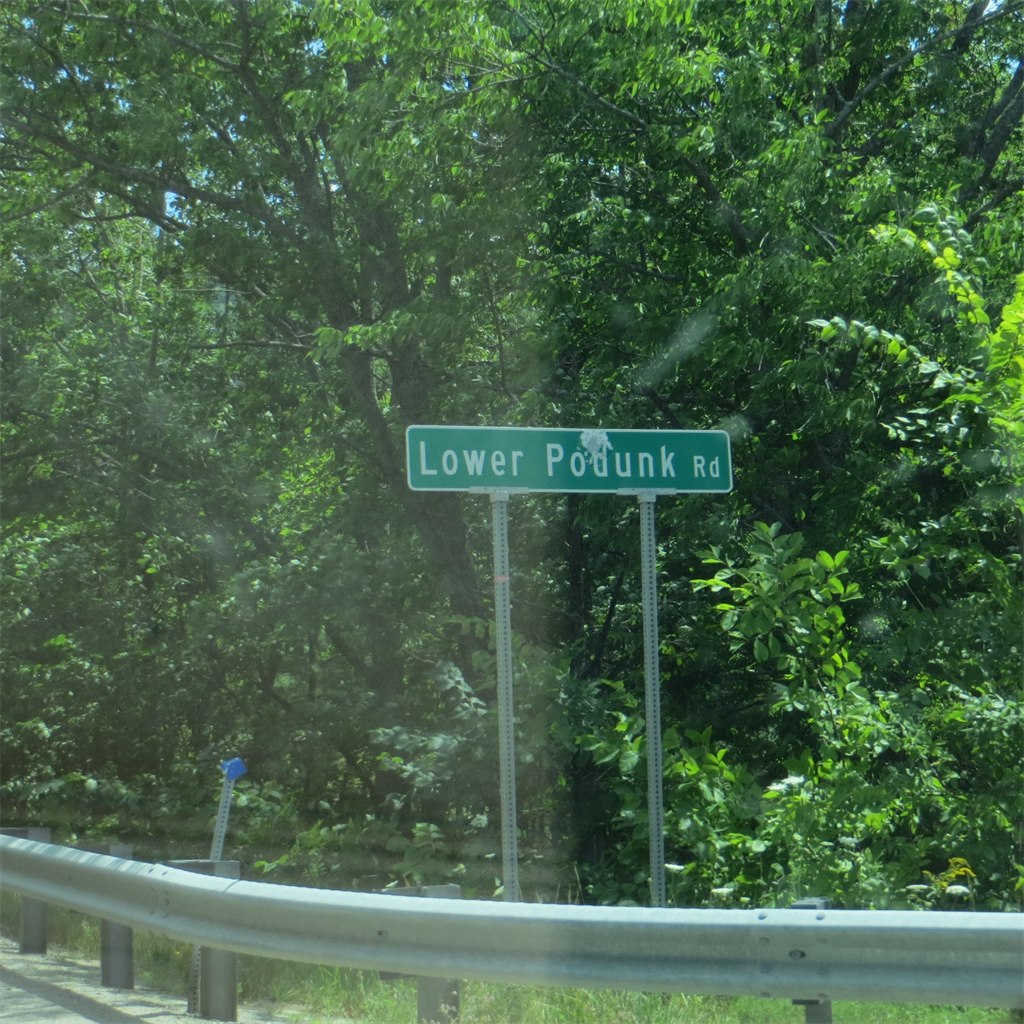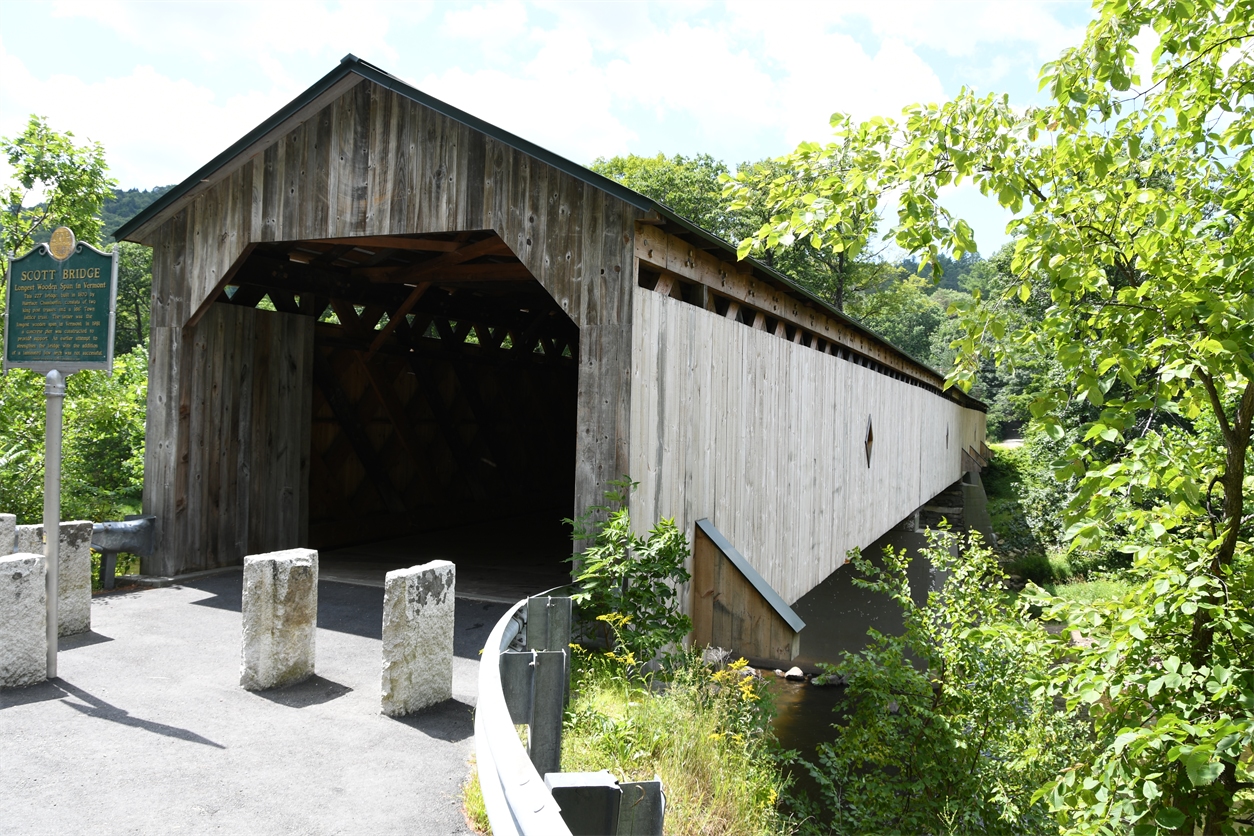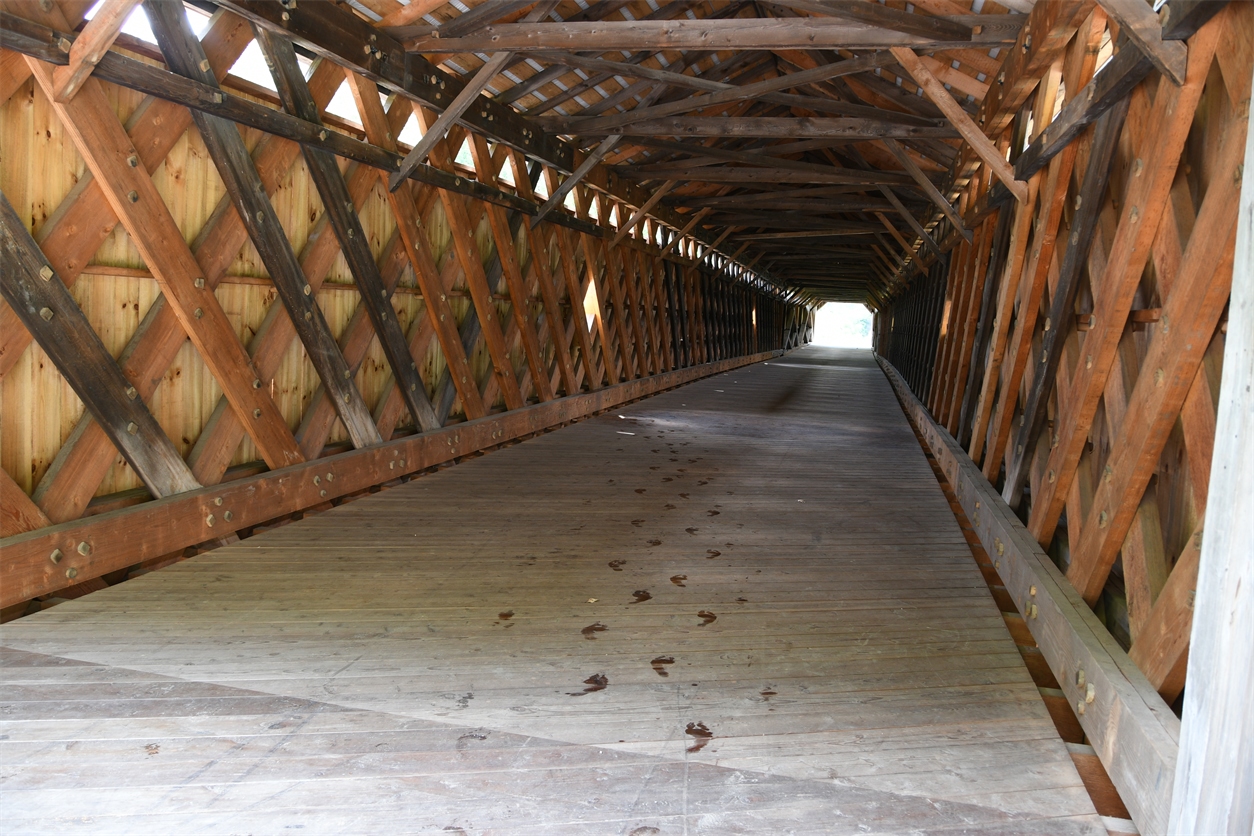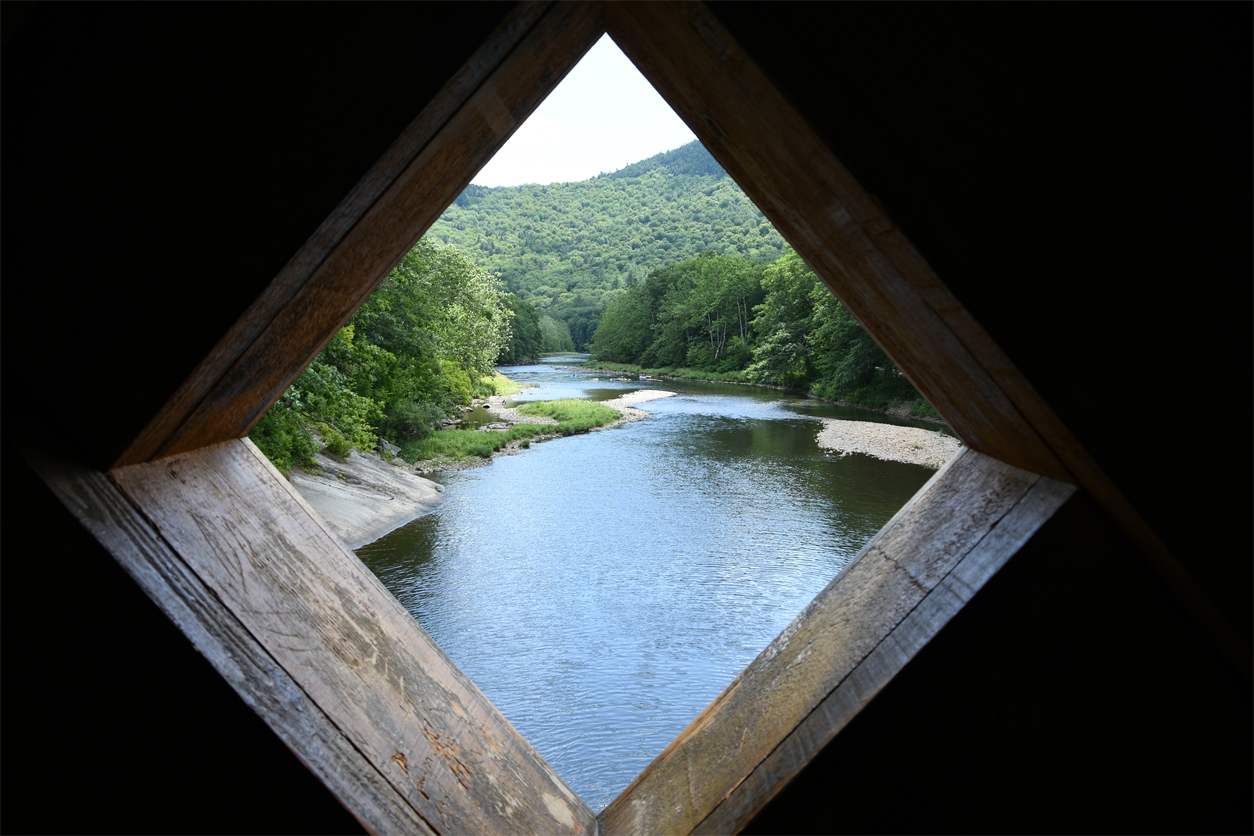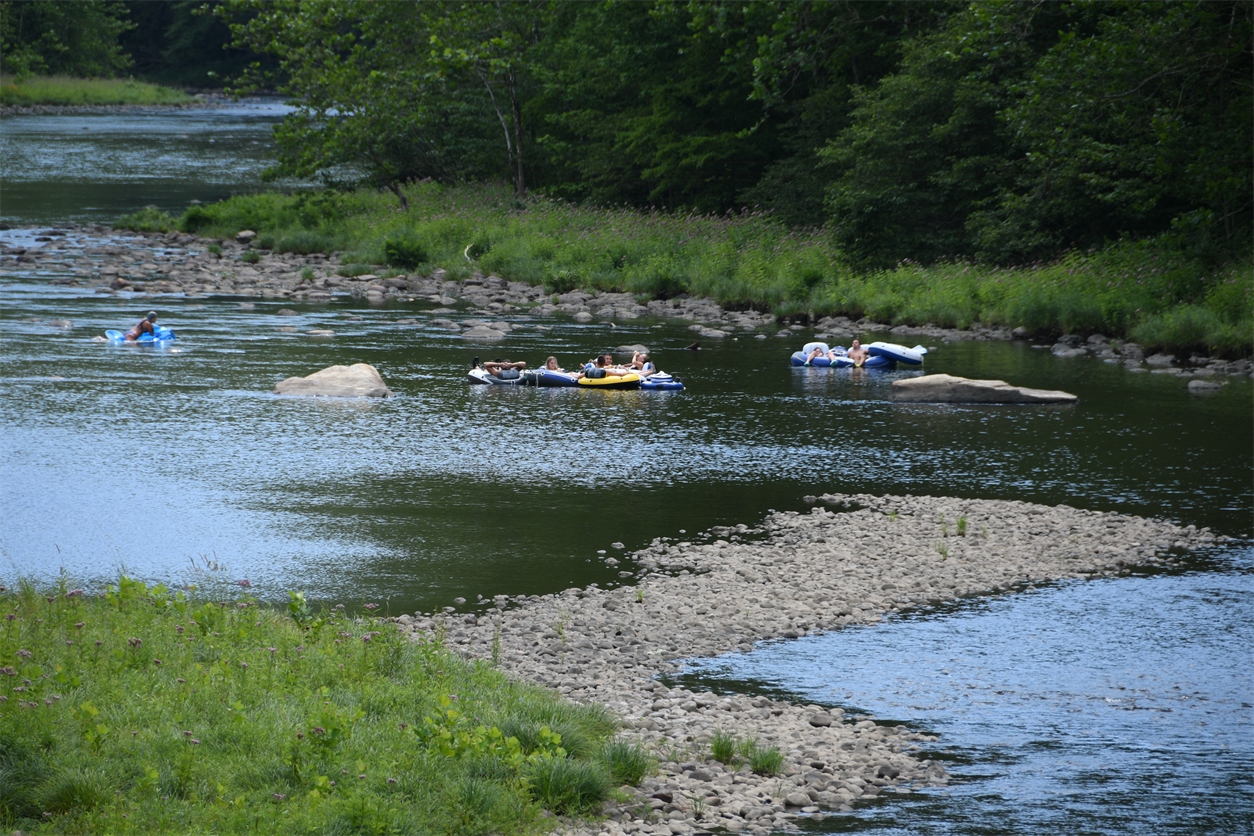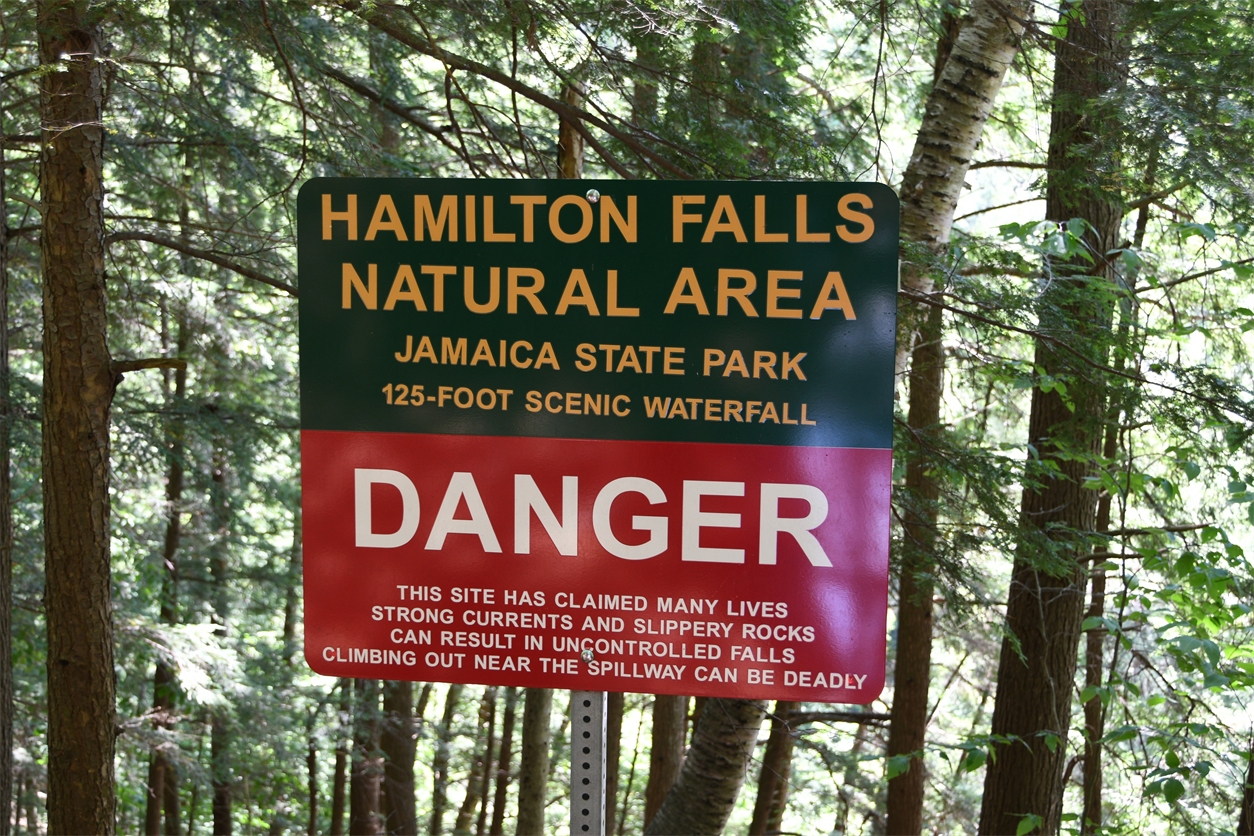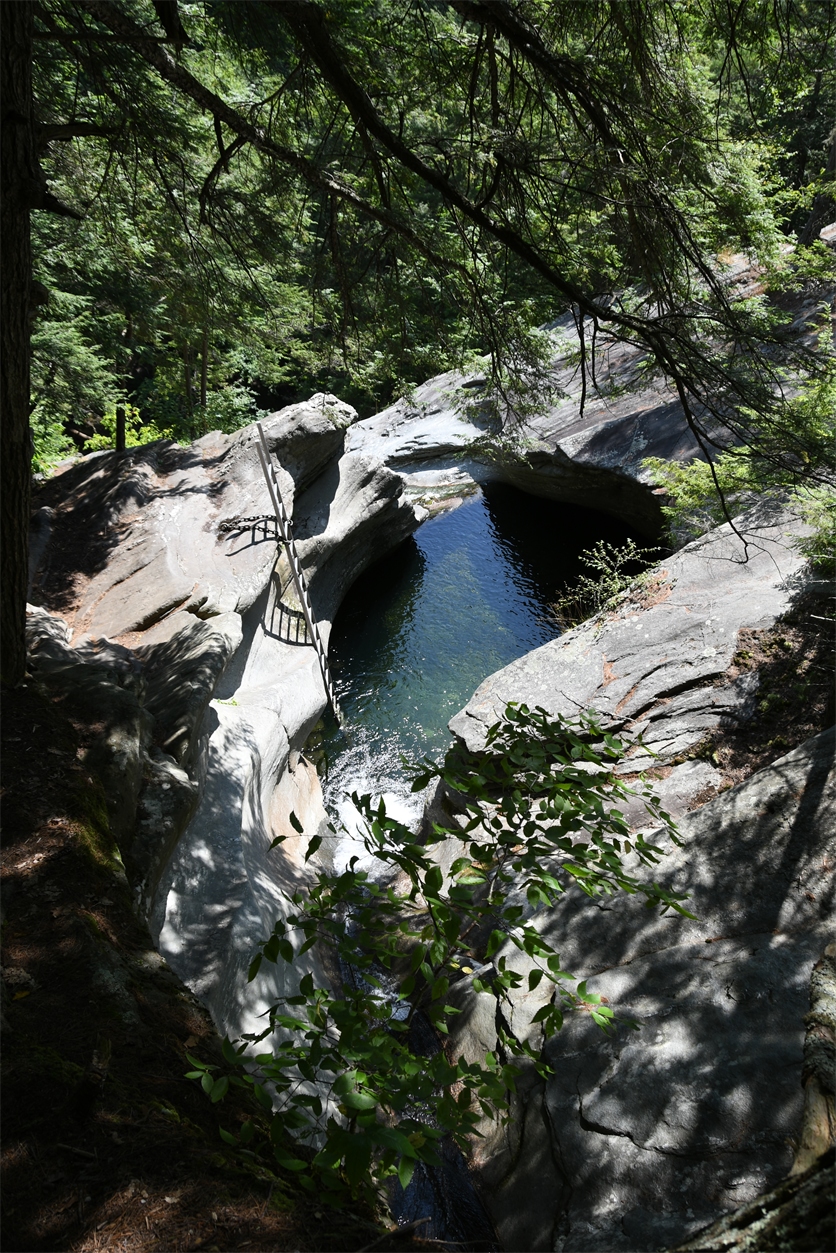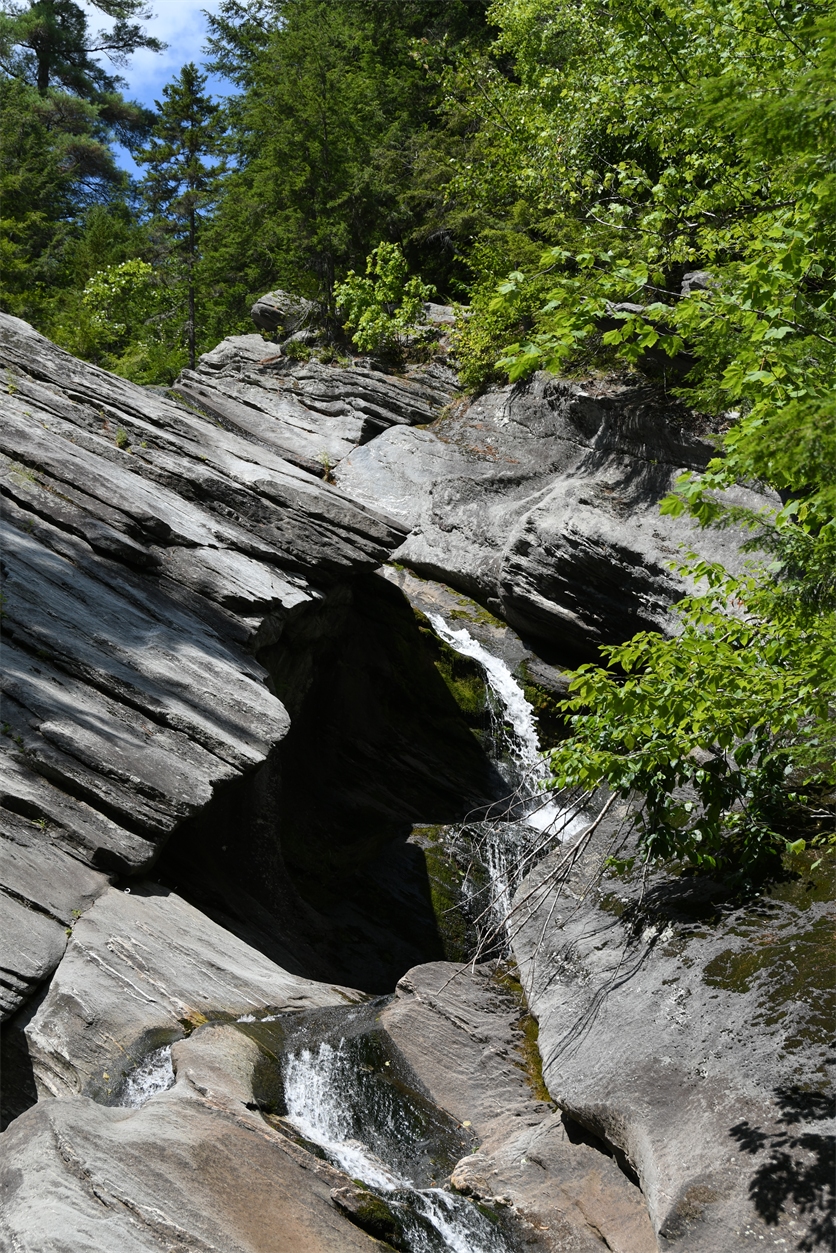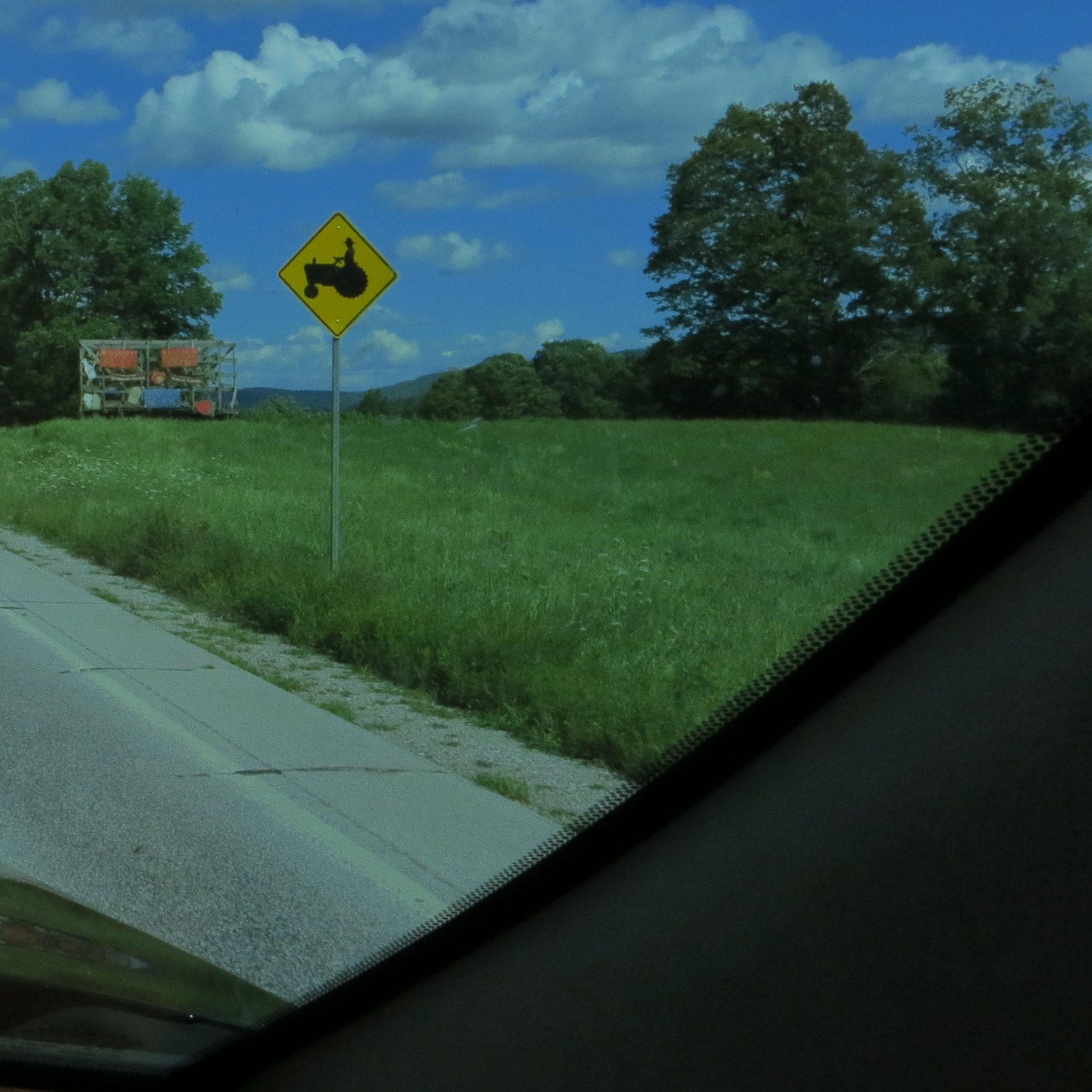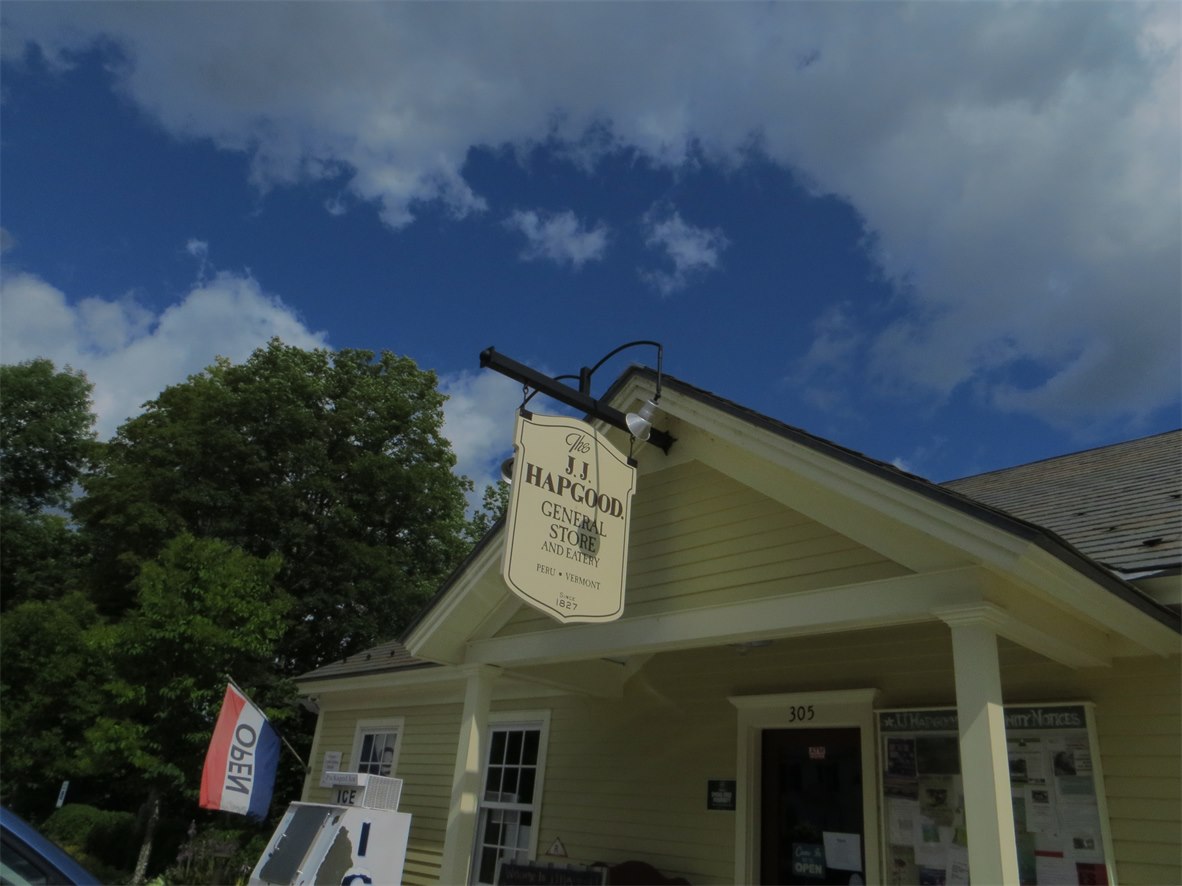 Today is going to be a sewing day.  I am stitching "The Good Life" block by hand instead of by foundation paper piecing to compare how long it takes. 
Make Life an Adventure!