Vegas Baby!
Nov. 21 - Dec. 02, 2019
Thursday the 21st, we made a quick trip to Willie Mae and David's to pick up my car and say hi.  I wanted to leave one vehicle at the RV while we are in Vegas. 
Friday the 22nd, our flight out of Pensacola was earlier than I would have liked but it got us there at around noon time. We are staying at the Hilton Grand Vacations Elara, our room wasn't ready that early so we chilled out until they finished it at about 3 pm.  We went to PF Chang's for a late lunch/dinner. It's been a long time since I've eaten there and they were very good.  We spent the rest of the evening checking out the suite and figuring out how I am going to cook Thanksgiving dinner with the equipment available. The view from the room is awesome.  We, of course, tested out the roulette and craps tables at Planet Hollywood. My brother Melvin and his wife Terrie arrived late, I am so looking forward to having fun with them.

Saturday the 23rd, Check out the morning view! Blackhawks! Then we went to breakfast at La Salsa Cantina.  Elard and I usually go there at least once while we are here because their breakfast is good and inexpensive.  I let the "photo girl" talk me into taking a photo of our group, they say it is free but the one that you would actually want is $10. Well, it is a good picture. Next we ran to the grocery and liquor stores to stock up for the week.  Next we took a stroll down "The Strip".  I found a hoodie I should have bought and some great advice on a sign. We visited Planet Hollywood, Paris Paris and the Flamingo.  The flamingo habitat inside the Flamingo Casino is always cool to see the real flamingos.  We stopped at a nice little bar called "Off the Strip".  We had dinner at Morton's and it was good as always. A good day overall.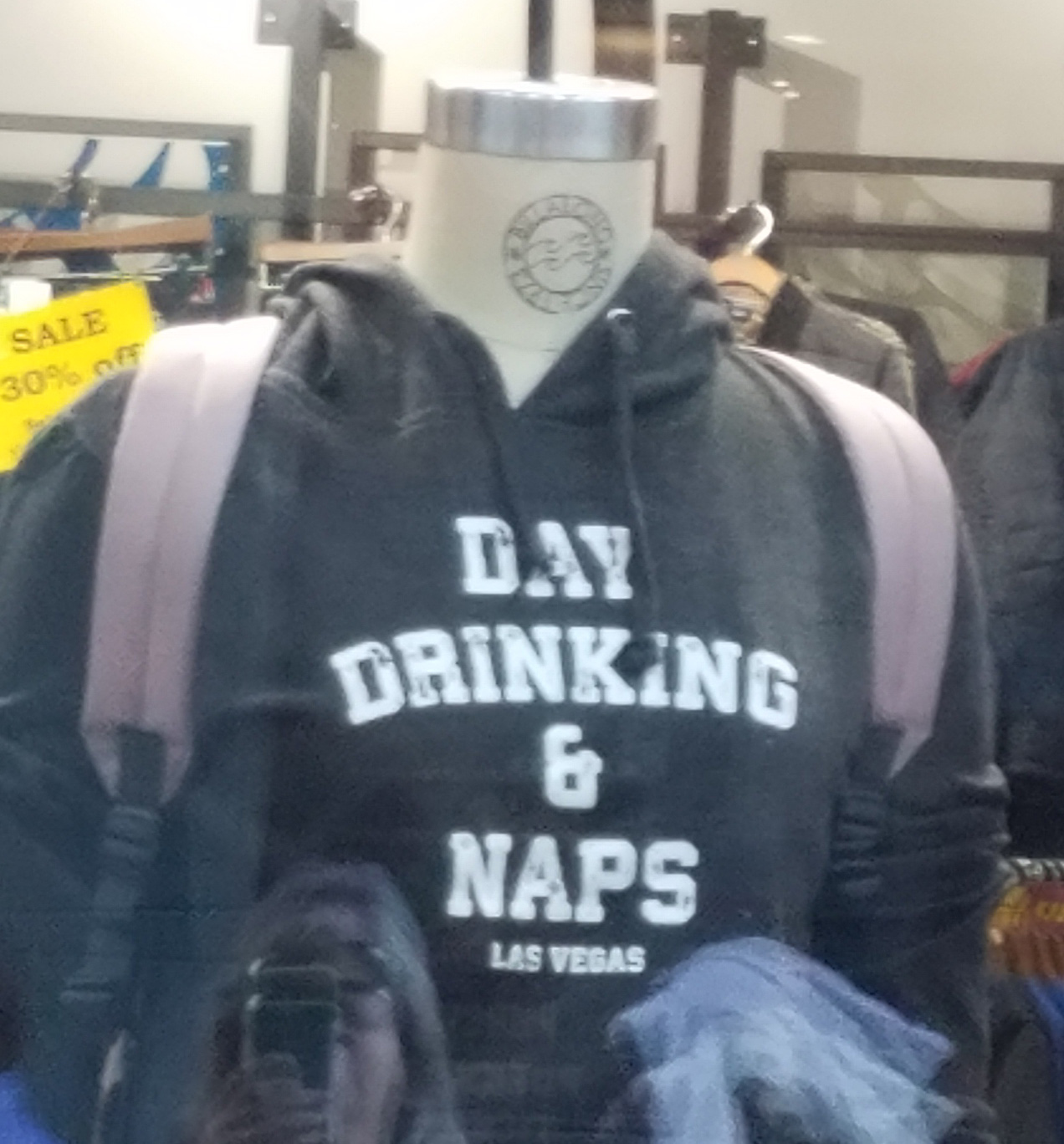 Sunday the 24th, Melvin and Terrie headed out to visit the Big Ditch...aka the Grand Canyon. Elard and I enjoyed another stroll down the strip starting around lunch and spending a little gambling time at Paris Paris before heading to Fugo de Chao for a very late lunch or really early dinner. We did all this on foot and it was probably good considering the amount of drinks they bring you when you are gambling.  I don't think I got my money's worth ~grin~... I guess that is why they call it gambling and not winning right?

Monday the 25th, Elard and I headed out to drive through the Red Rock Canyon Conservation area.  It always amazes me how many different colors dirt can be.  We arrived at the entrance to find a huge line...we finally realized that it must be people off for the Thanksgiving holidays. So we had a bit of traffic to deal with but overall it was a good drive.  We even did a bit of walking to the petroglyph wall, not very far.  There were not very many petroglyphs visible but it was good to get out in the sunshine. Next we headed to the mountain just behind the canyon.  There was snow on the ground and the temperature dropped to 30 deg at 8400 feet.  We tried to get to a Angel Peak observatory on Angel Peak but it was restricted access so we just made the drive along the mountain.  We found a nice mexican restaurant for an early dinner Michoacán Gourmet Mexican Restaurant and then returned to the Elara.  Melvin and Terrie reappeared around 8 pm and we got to hear all about their trip including their hike into the Canyon and visit to Sedona.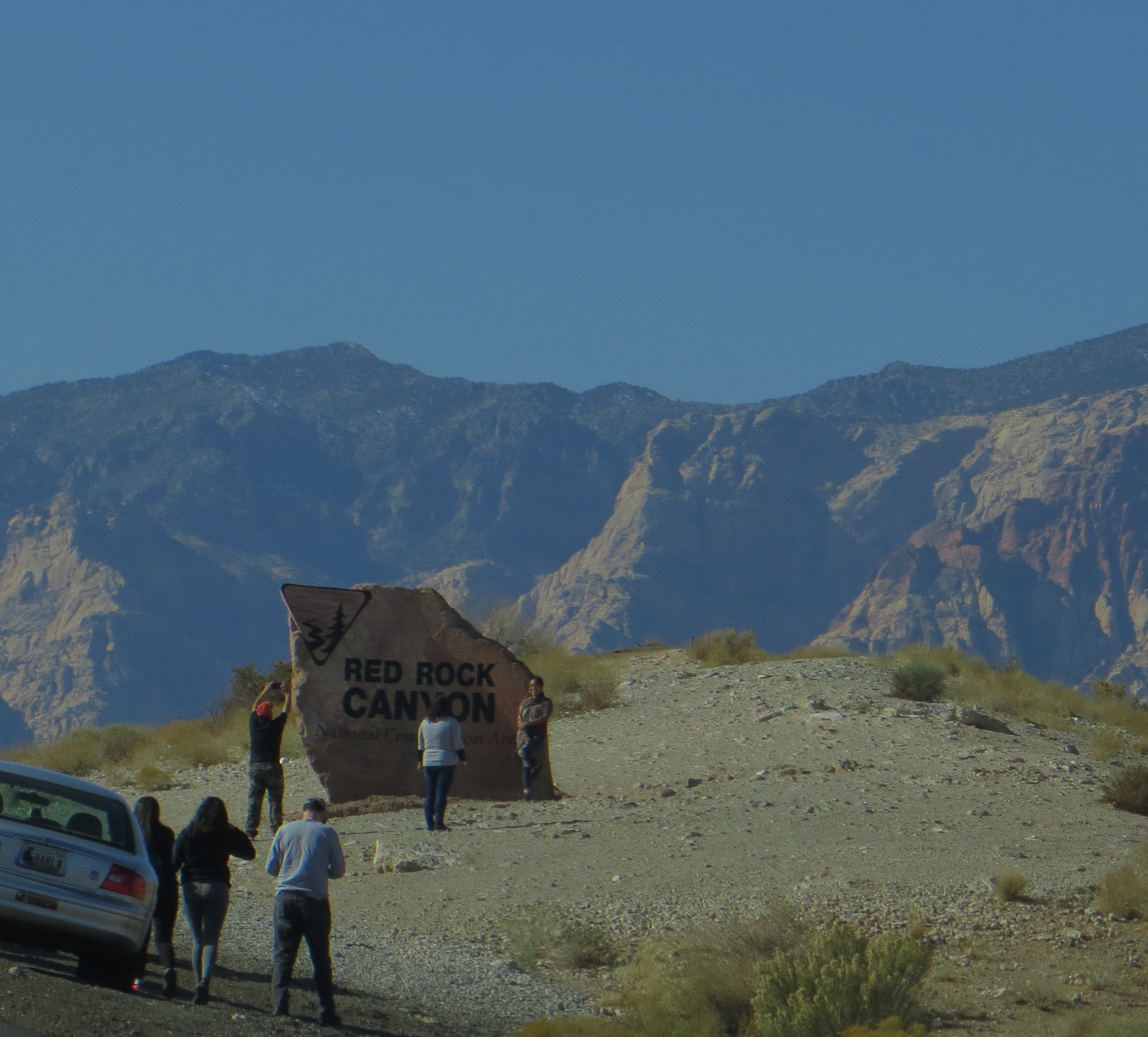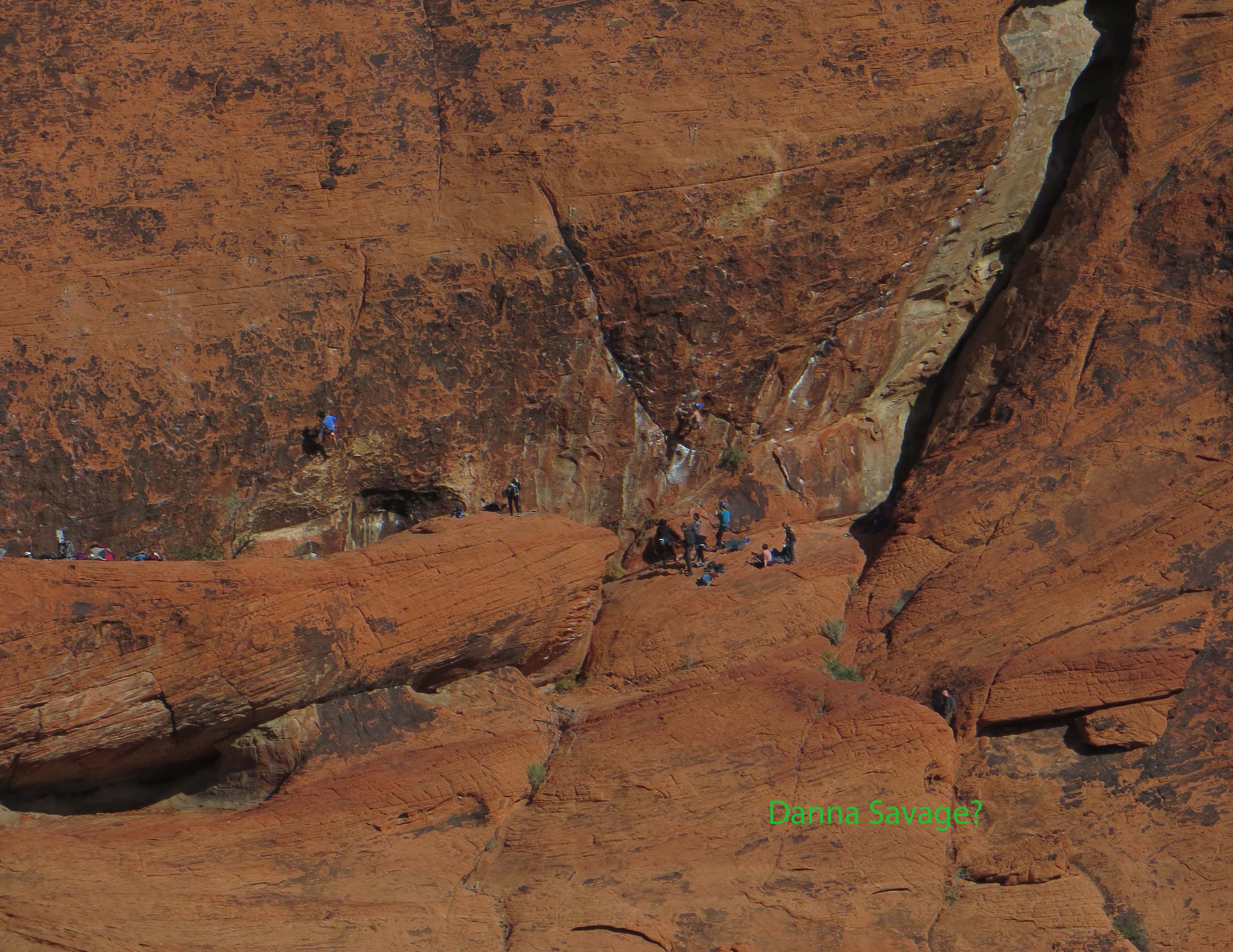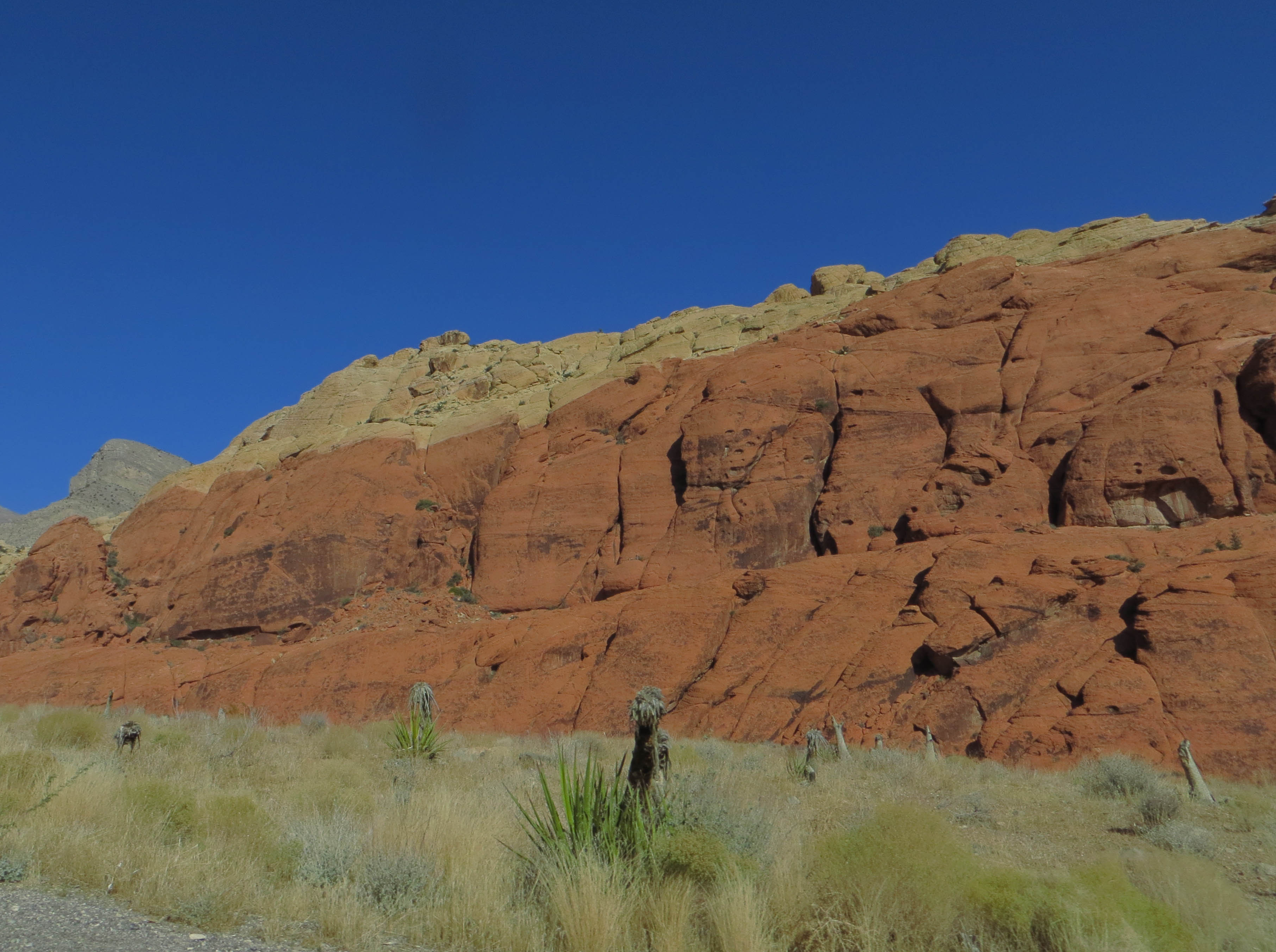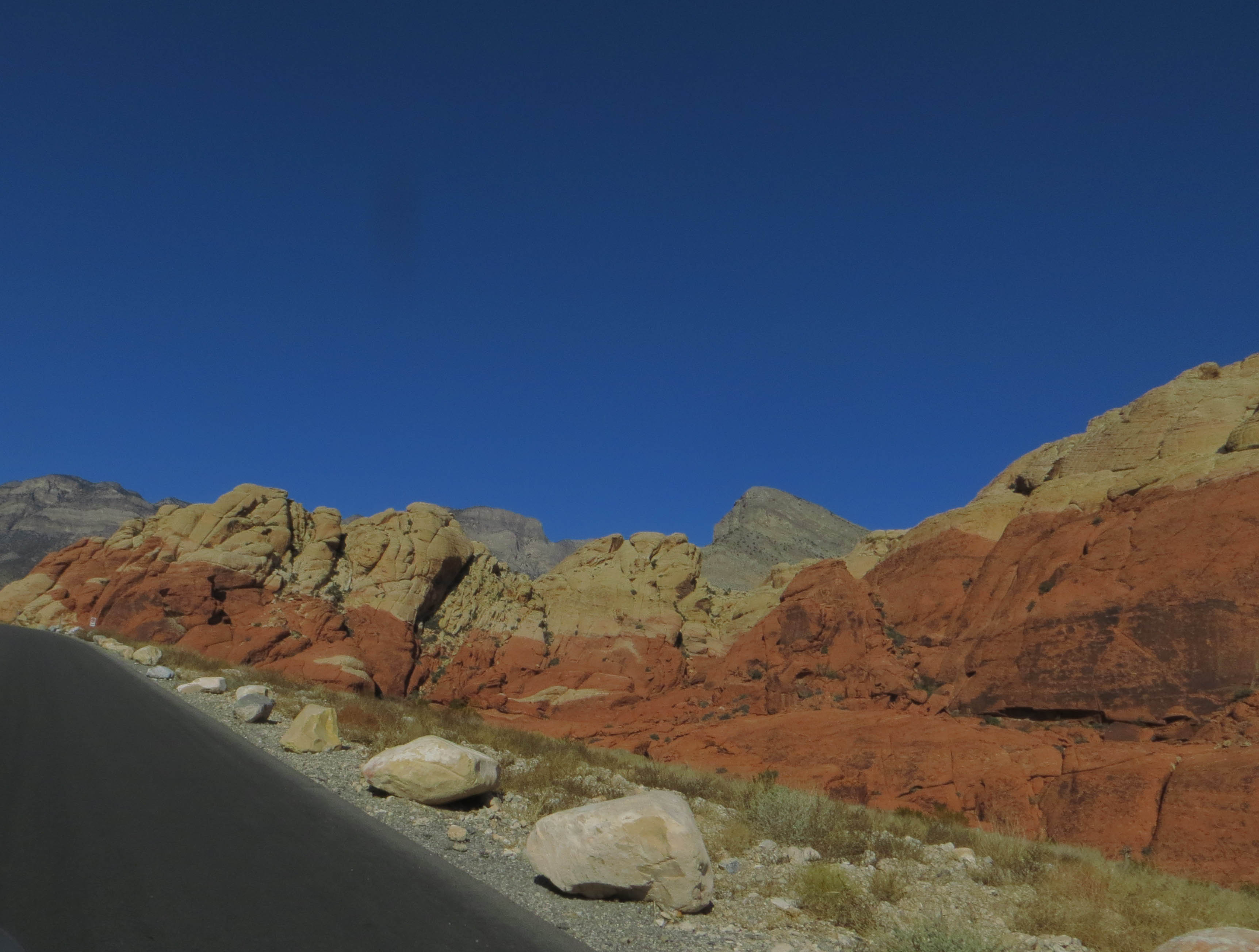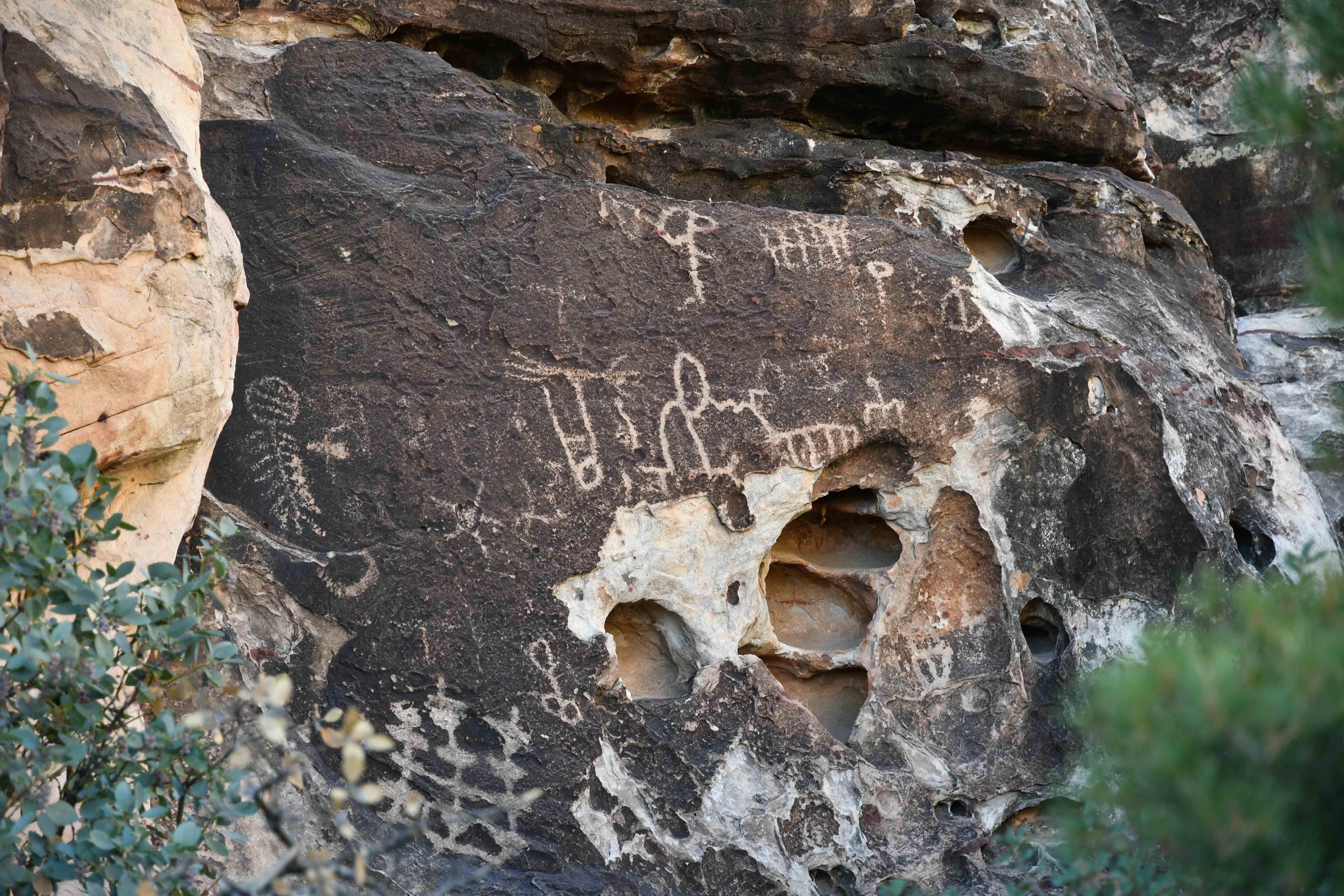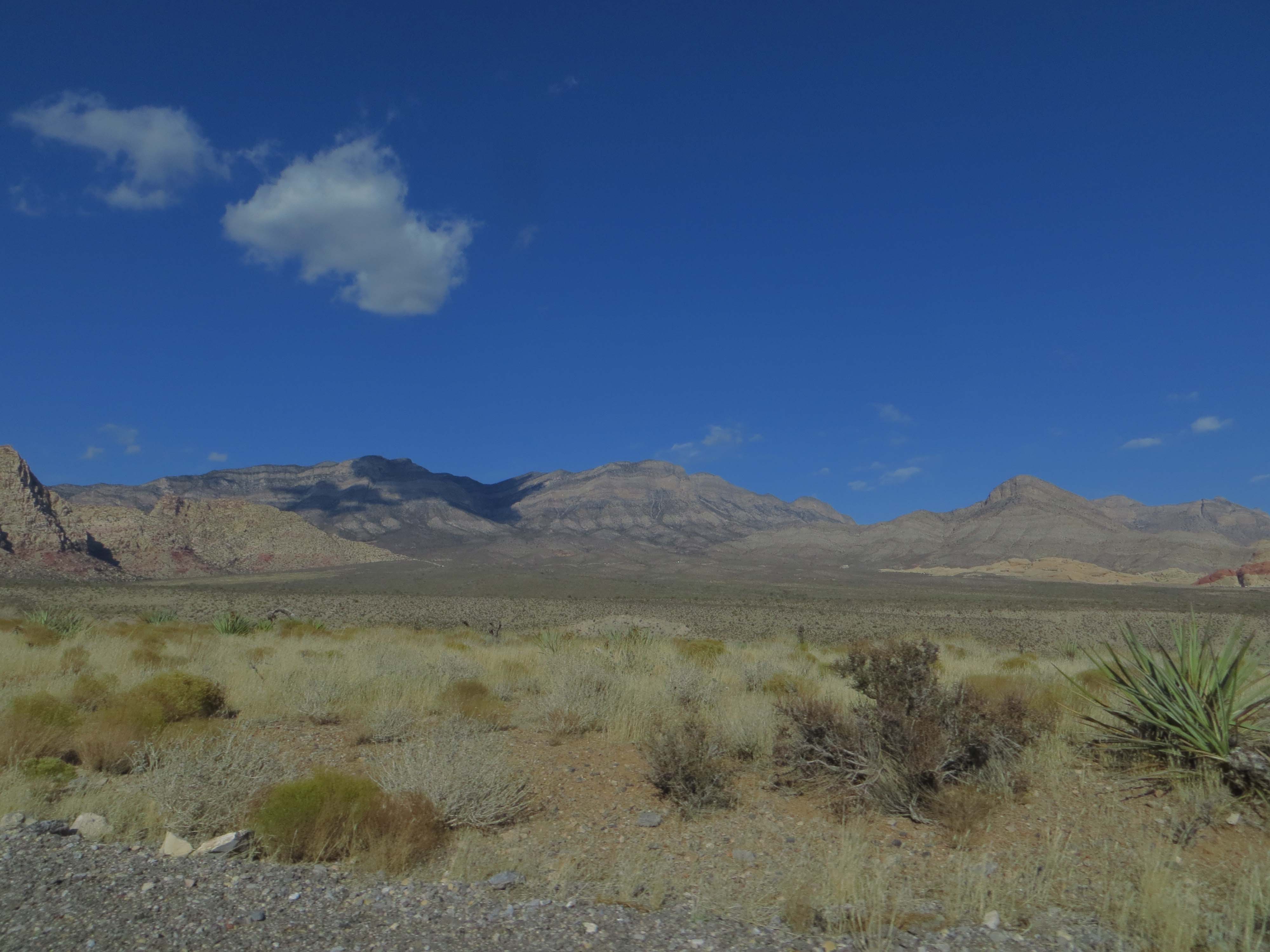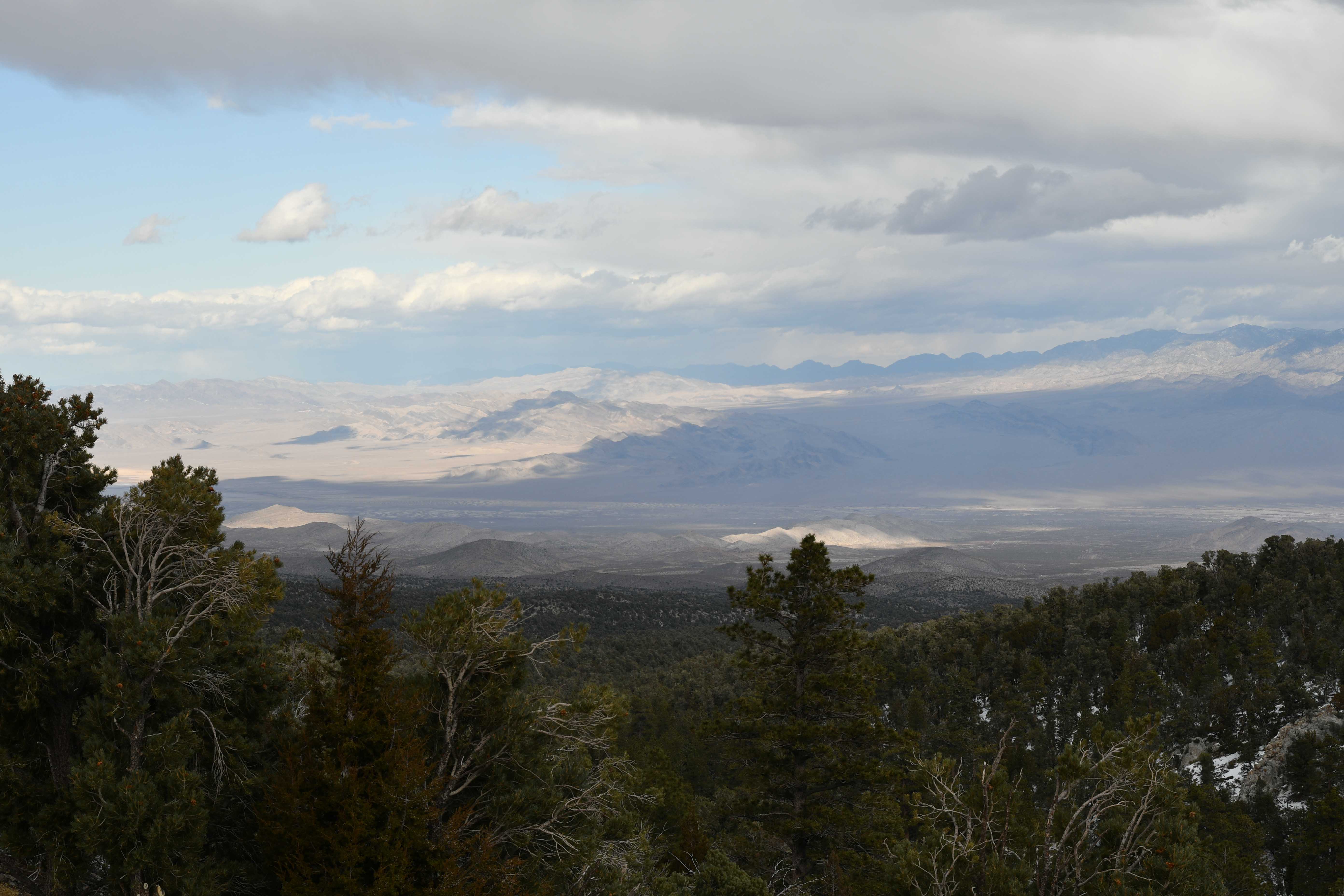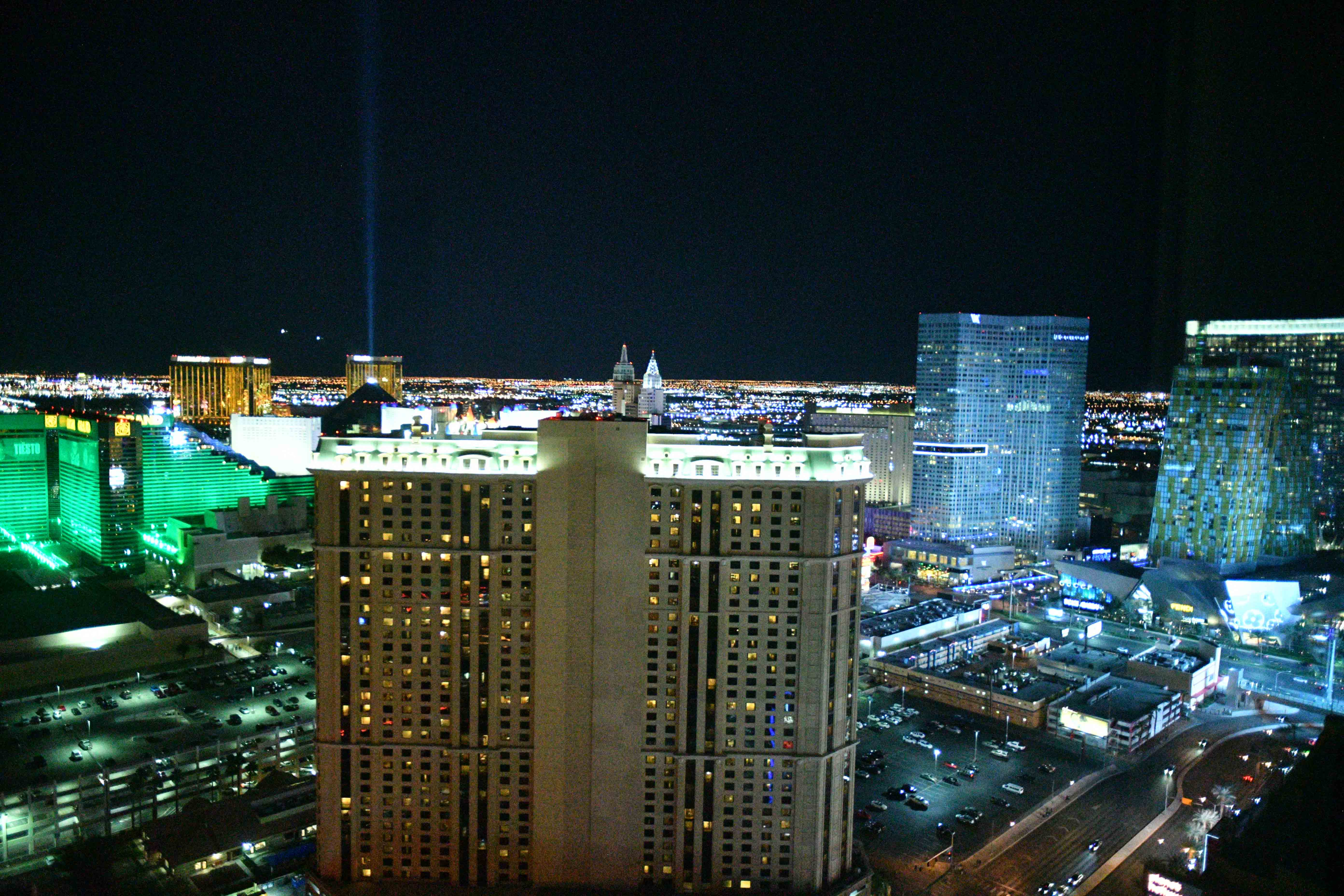 Tuesday the 26th, we all went to the Carroll Shelby museum.  We were an hour early from the guided tour so we just spent time looking around on our own.  The cars are soo pretty, if we ever hit the lottery we are getting one of the cars! Next we drove down to Fremont street to explore.  We enjoyed people watching for a while then went to Container Park to one of our favorite places, Oak & Ivy.  The have an awesome bourbon selection and other crafted cocktails.  We then decided to try out one of the oldest casinos, El Cortez.  They had $2 minimum roulette tables, that let me play for a long time on very little money. It was fun.  We had dinner at PF Chang's and visited the rest of the evening.  Melvin and Terrie were leaving REALLY early the next day so we all said goodbye before going to bed.  So nice to be able to share this fun city with family.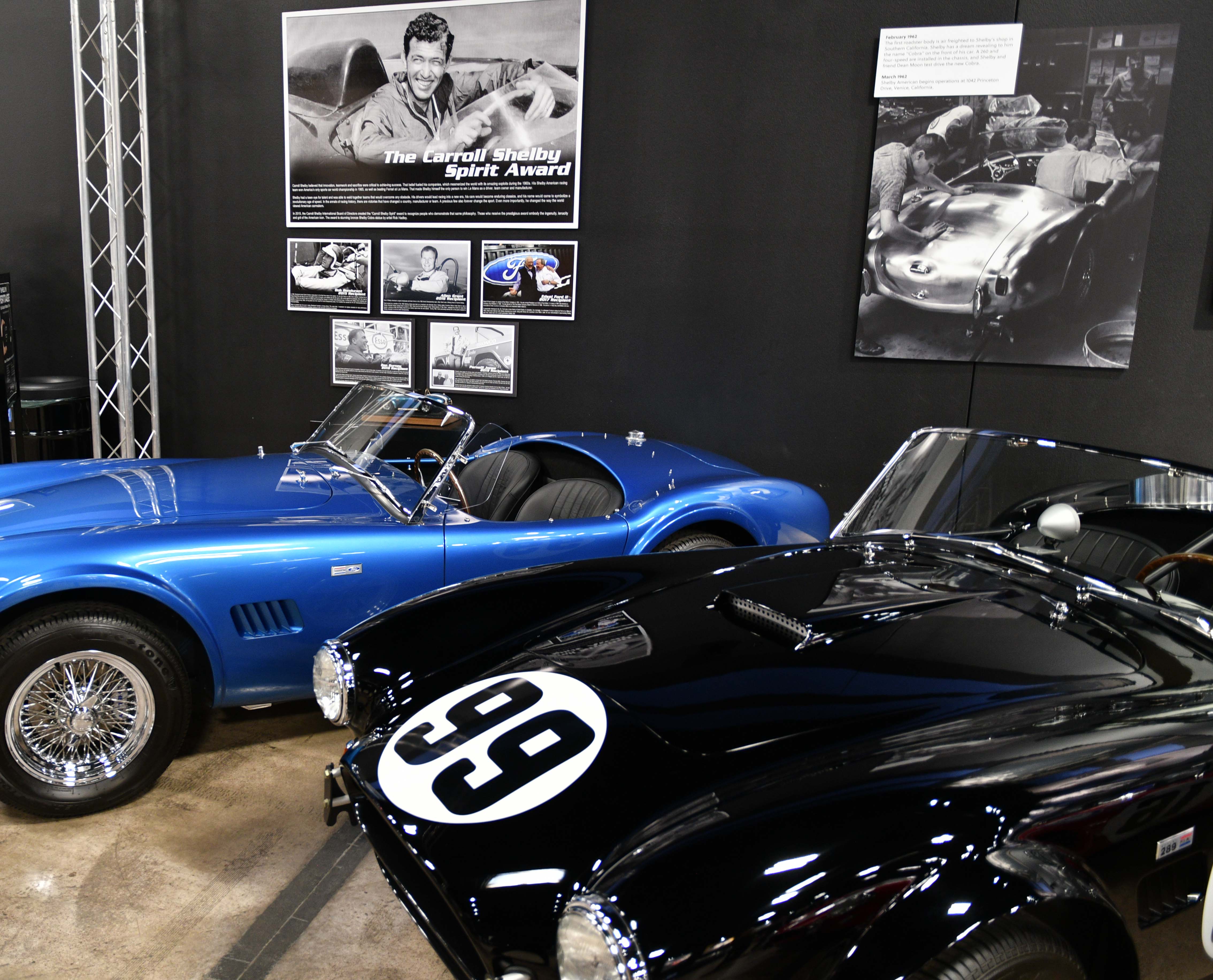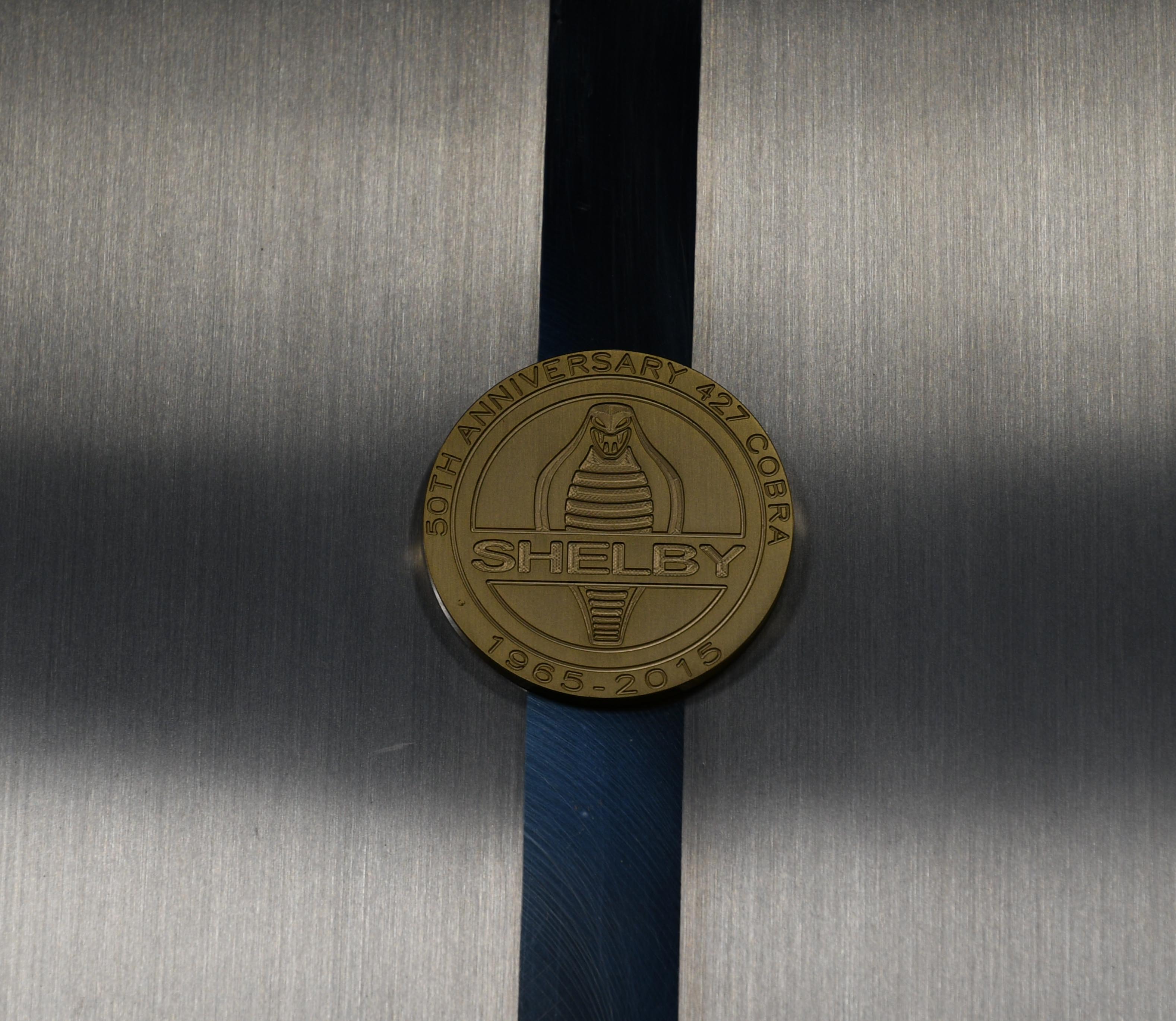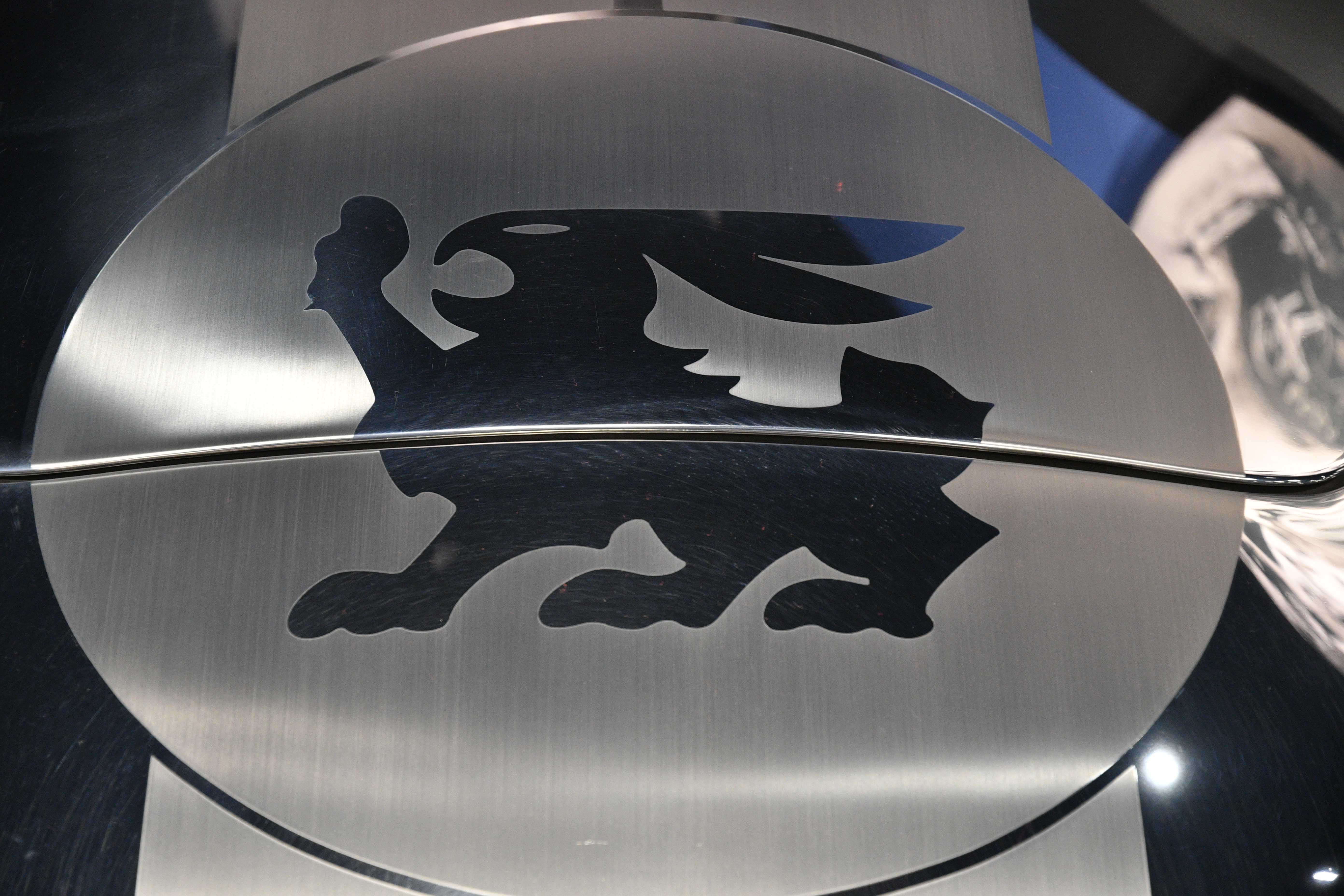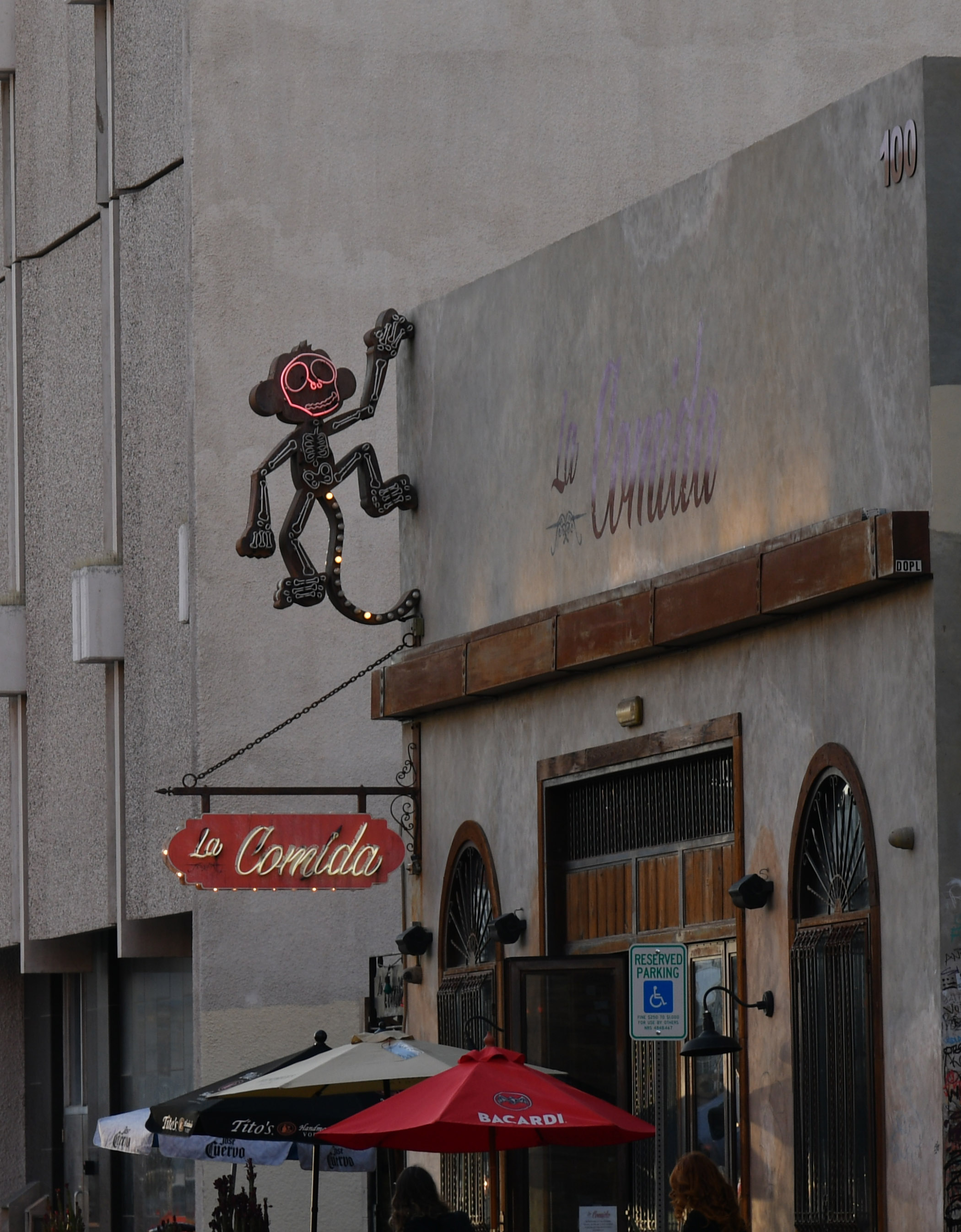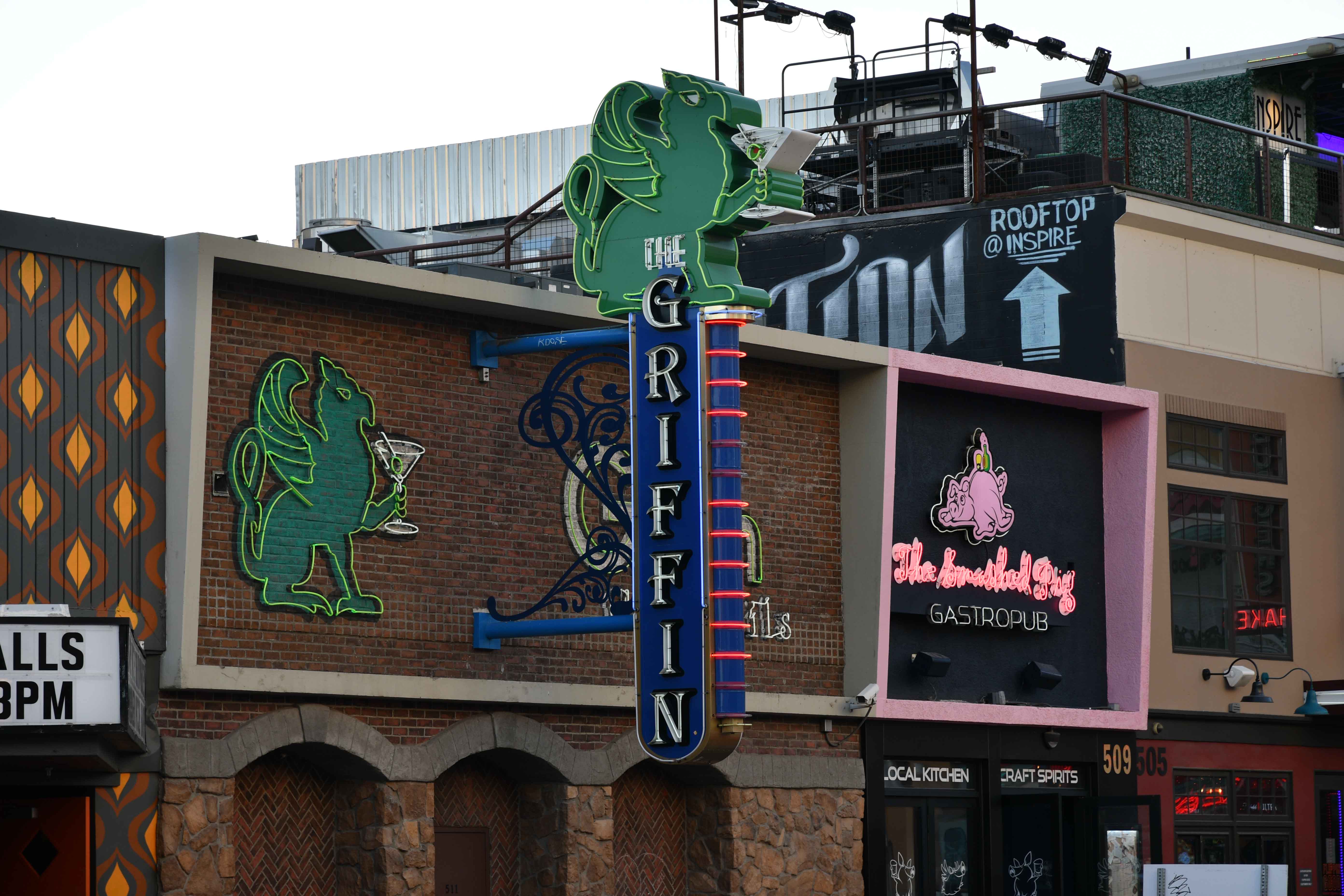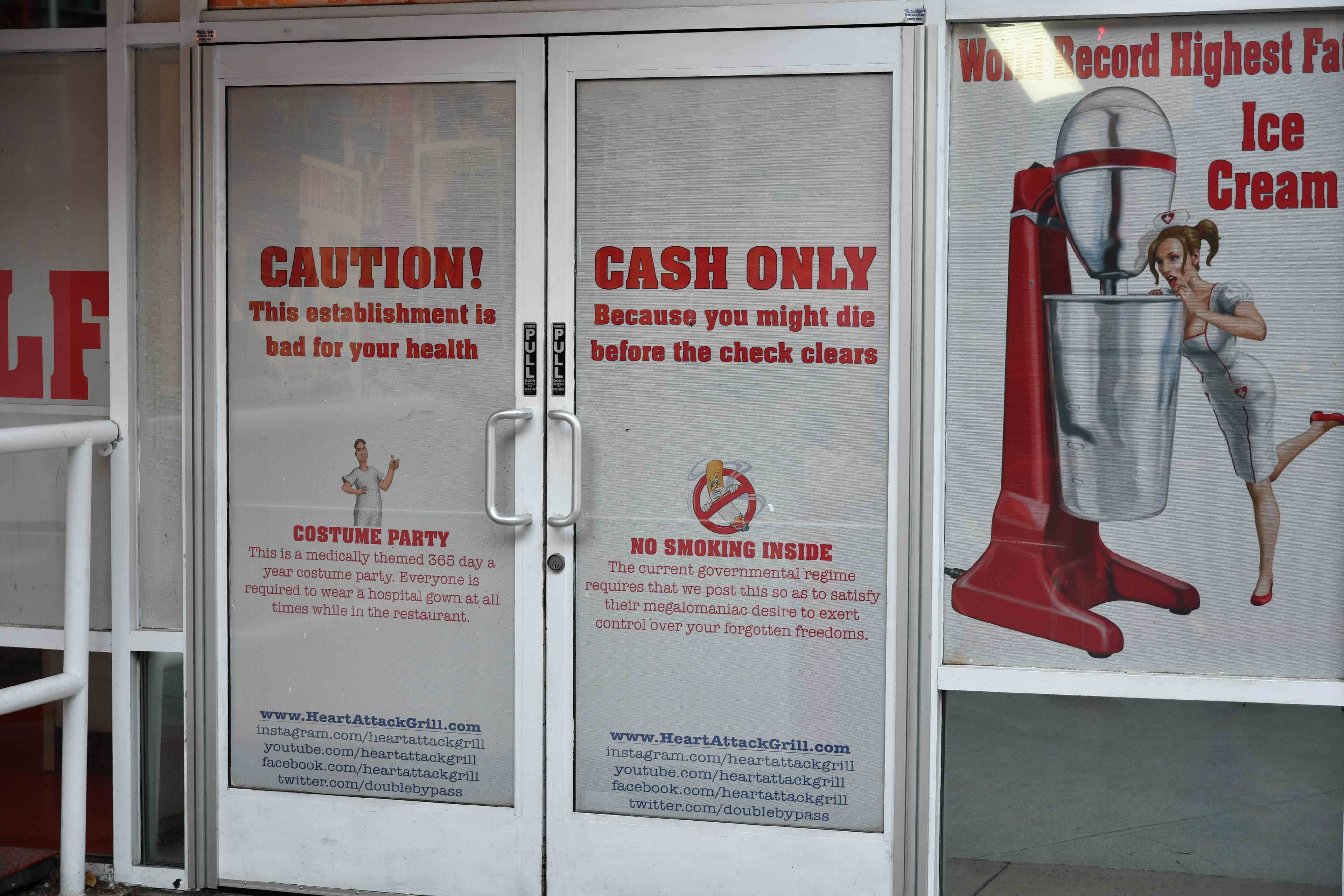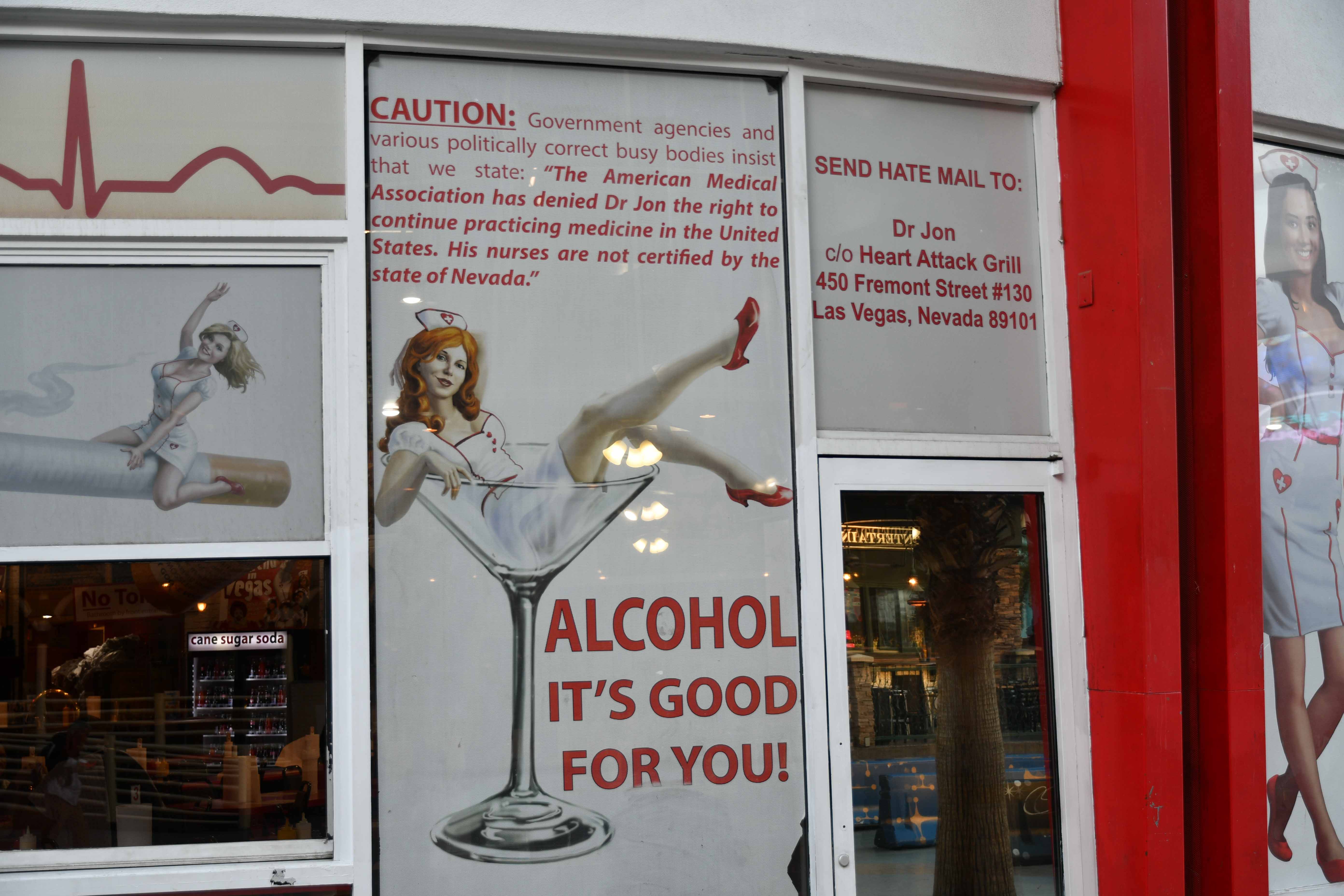 Wednesday the 27th, Mel and Terrie got away without us hearing a peep.  Elard was up before their flight was scheduled to take off so he actually watched their plane take off. He even got a picture of it and texted them the photo. Elard and I spent the day goofing off, and gambling. 
Thursday the 28th, HAPPY THANKSGIVING! We spent the day doing laundry...does it never end?  We also watched football and the Wizard of Oz.  I managed to make chicken and dressing that turned out pretty darn well considering the equipment provided.  Our friends from Anchorage, Alaska Tony and Charmaine Mire arrived around 6 pm.  It has been A LONG TIME since we've seen them! Time sure marches on. We had a wonderful time chatting and catching up.
Friday the 29th, we started the day with Elard making everyone bacon and eggs. Then we went for a walk down the strip.  Next we strolled to the Bellagio.  They had a wonderful display of tigers, elephants, monkeys, peacocks, and foxes.  It was very cool. We continued on thru Ceasars Palace, past the Mirage, and into the Venetian.  All these places are so pretty.  There was a shop in Ceasars that was selling National Geographic photos, WOW. There were some great, great photos. The decoration in these casinos is really something else.  We walked through the Linq alley and stopped for a beverage at Off the Strip and thru the Flamingo habitat on our way to Battista's Hole in the Wall to make dinner reservations.  We gambled for a bit and went back to the suite.  We walked back to Battista's and enjoyed a family style italian dinner.  It was not as good as I remembered but not awful. Once we were done with dinner we walked back to the Mirage to see Kathleen Madigan.  I love this woman, she is so funny. Her show lasted an hour and a half and we made the stroll back to the Elara... We walked a total of roughly 8 miles...I'm was tired but so glad I did it.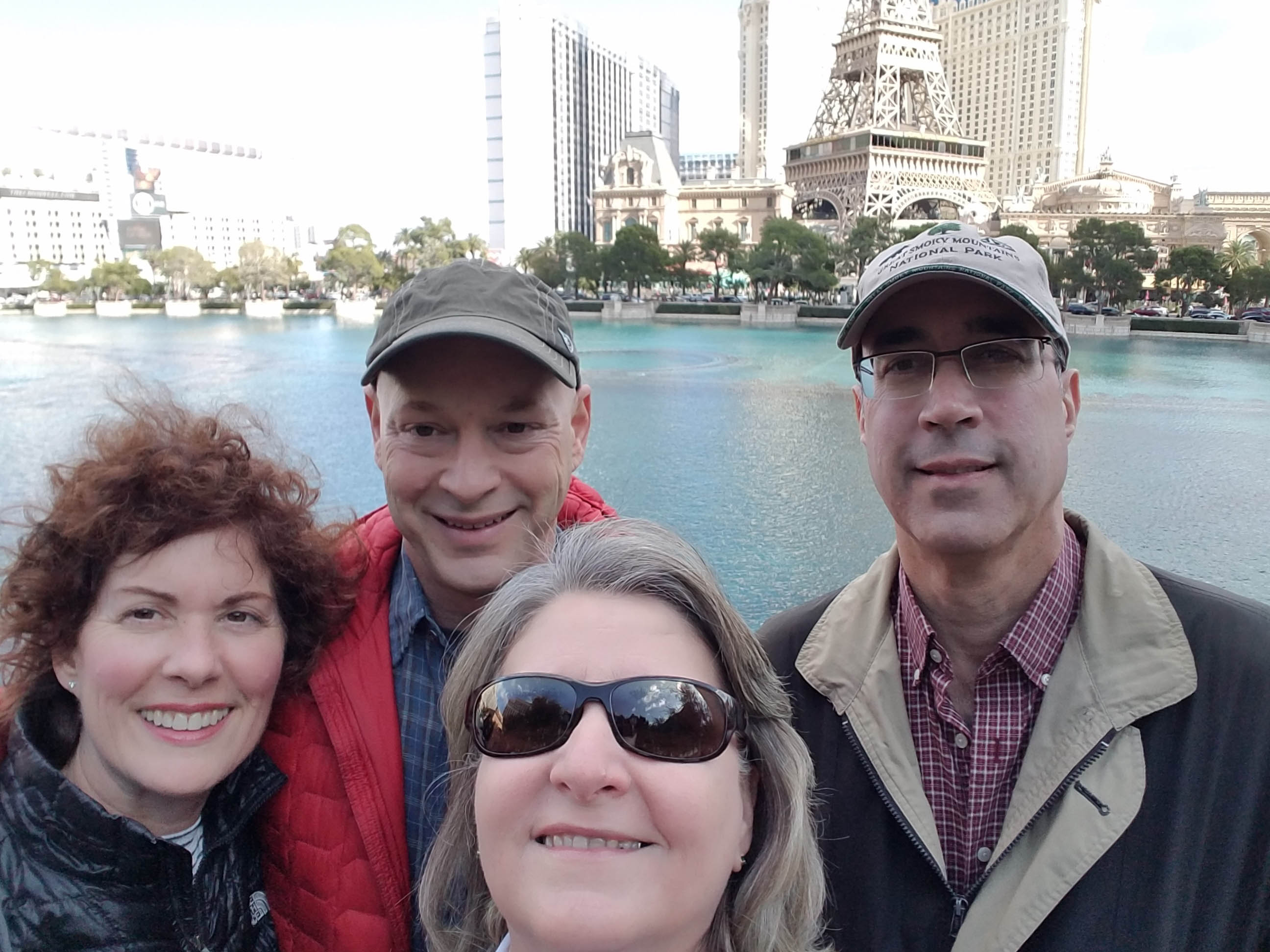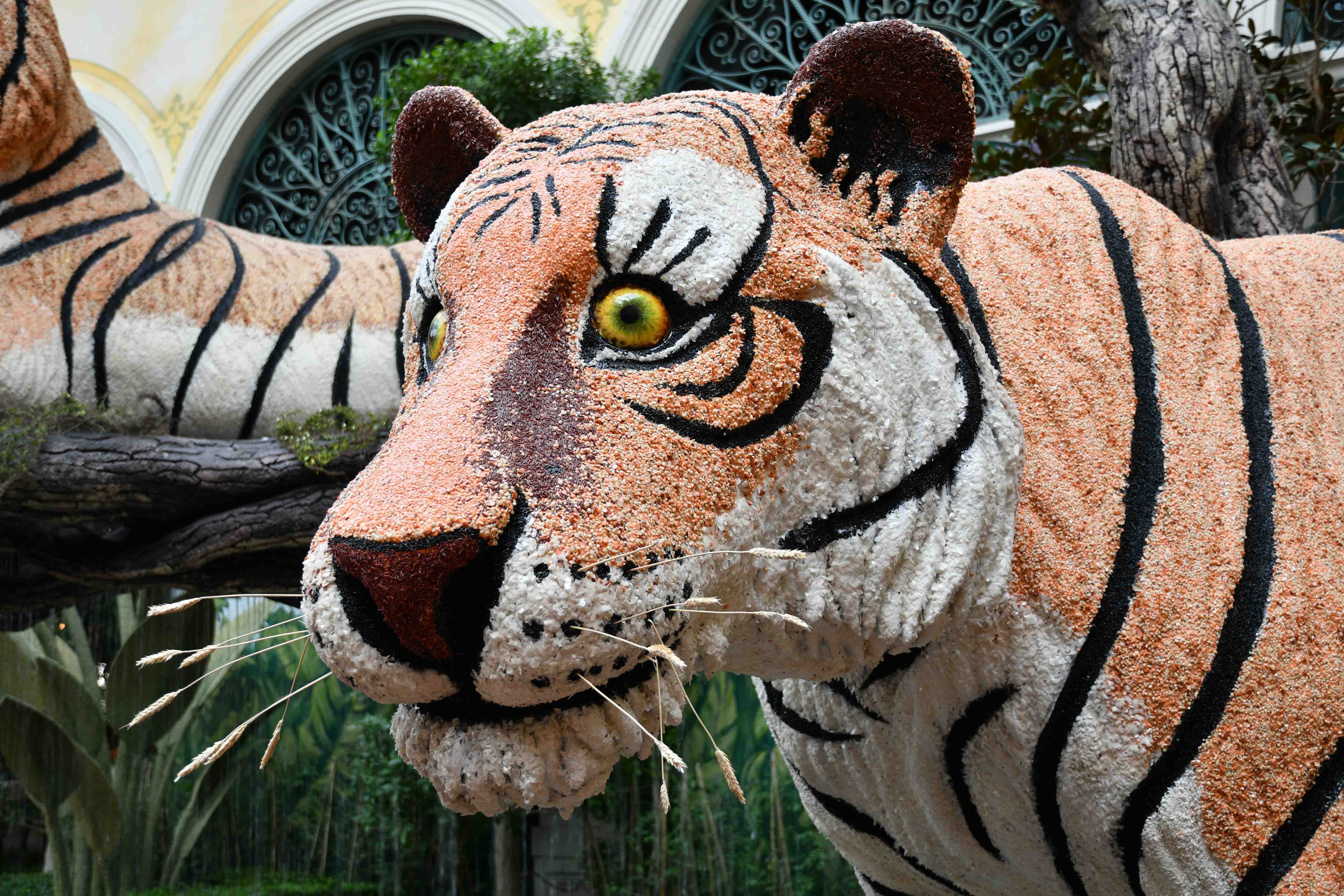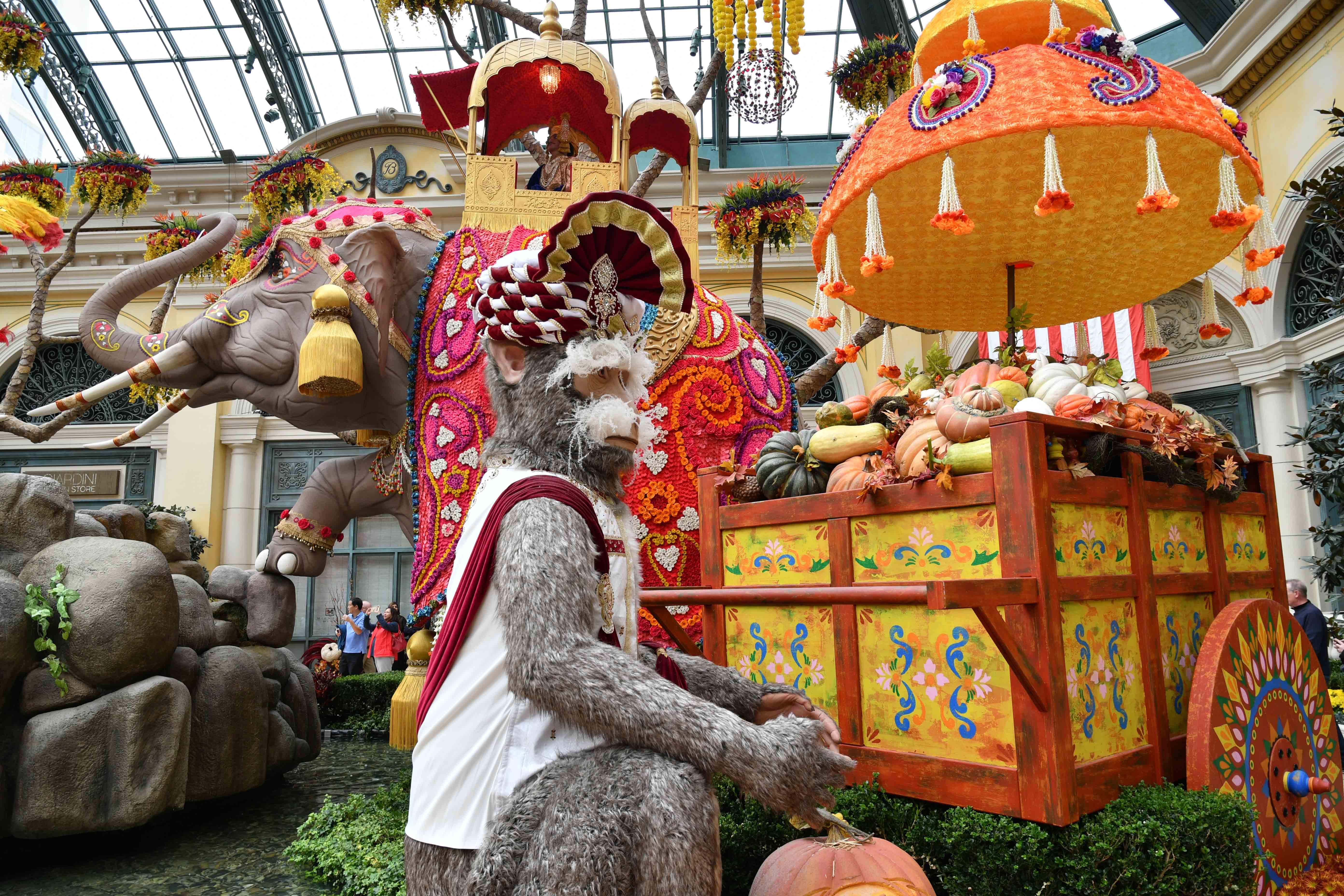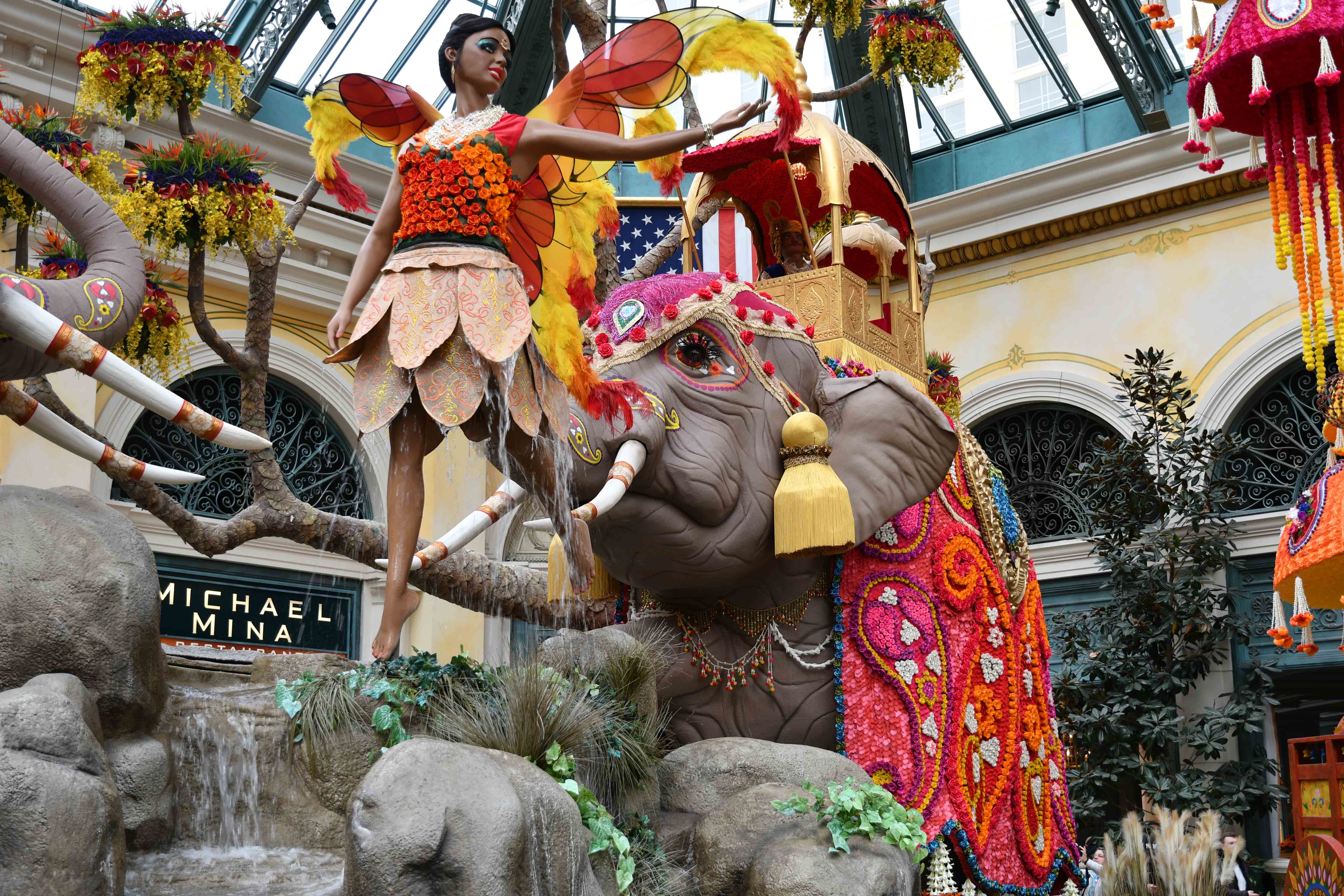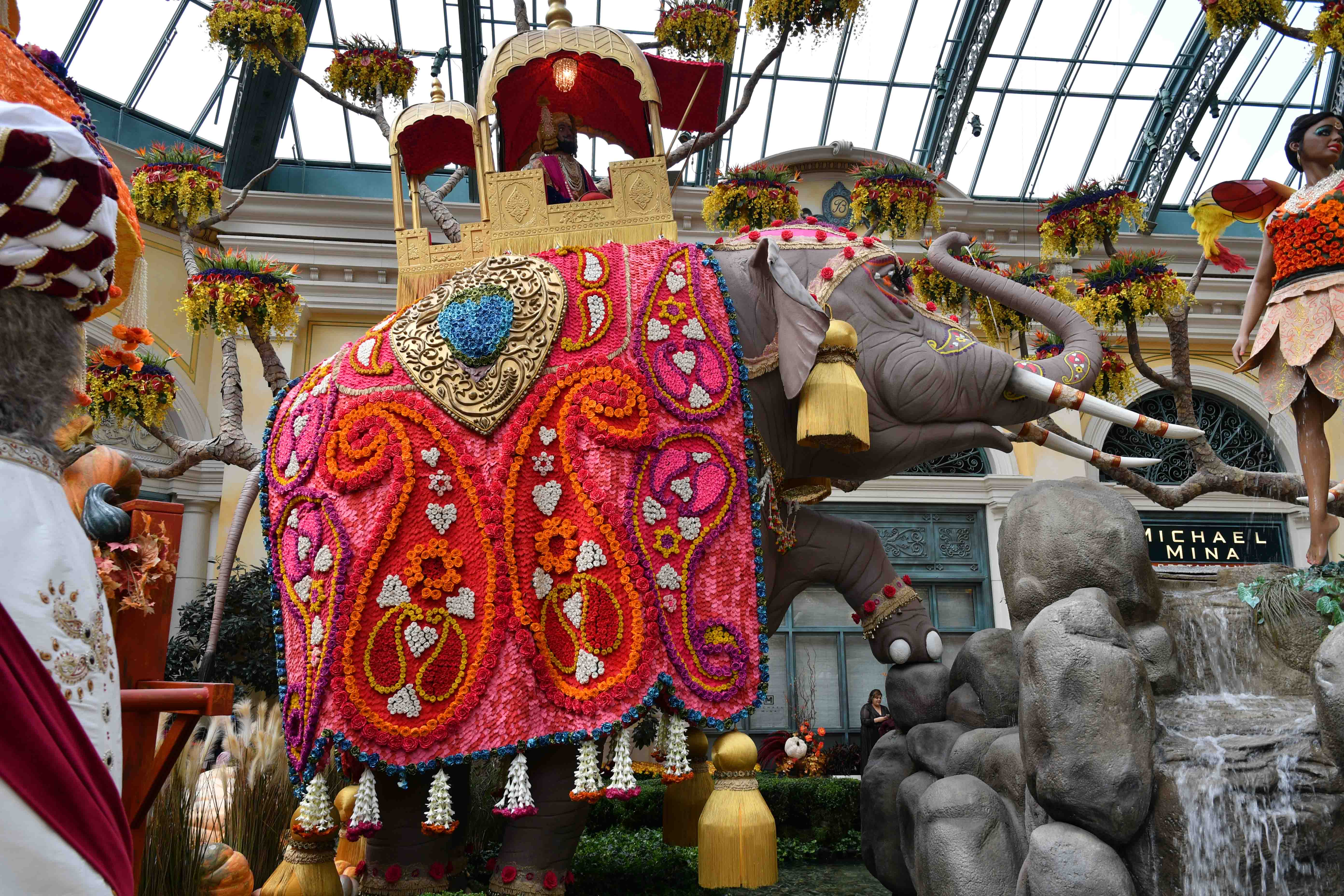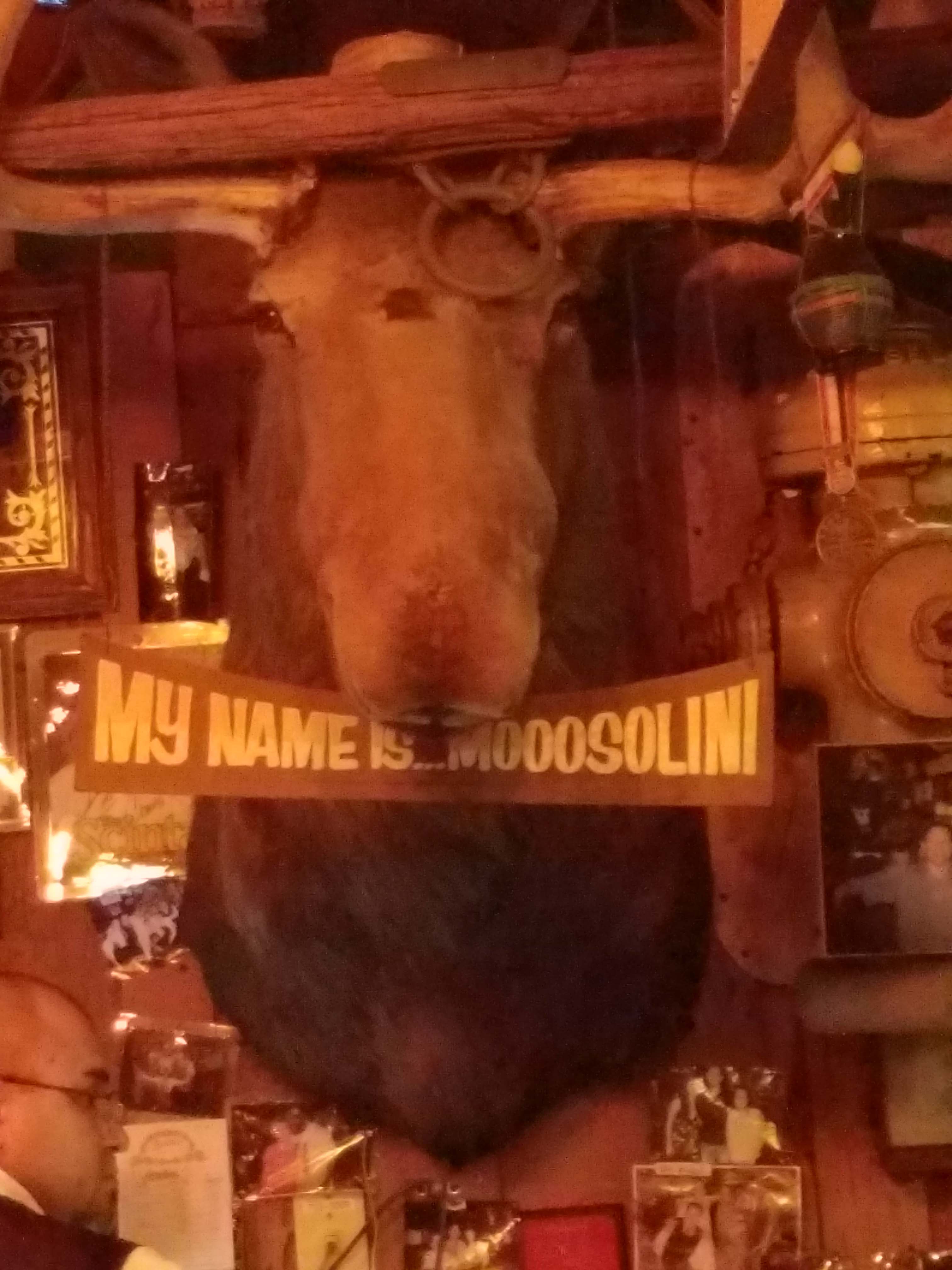 Saturday the 30th, today was another busy day.  We first went to Fremont Street to see the sites again and to gamble.  Our plan was to kill some time then have dinner at The Chart House. It is in the Golden Nuggett and is one of my favorite restaurants. I was not very lucky at the roulette wheel but very lucky with dinner!  After our early dinner we drove over to the Wynn to grab the tickets for La Reve and headed over to the Neon Museum. They were having a Tim Burton exhibit there as well.  A lot has changed since we were here but it is still really cool to see all the history.  Tim Burton is a little twisted...cool exhibit with his creations interspersed with the old neon.  We made it back to the Wynn for the show and we were in the very first row! Right next to the pool.  I was not sure what to expect and I was blown away by the performance.  We only got splashed a little bit and I loved it.  These guys are very talented.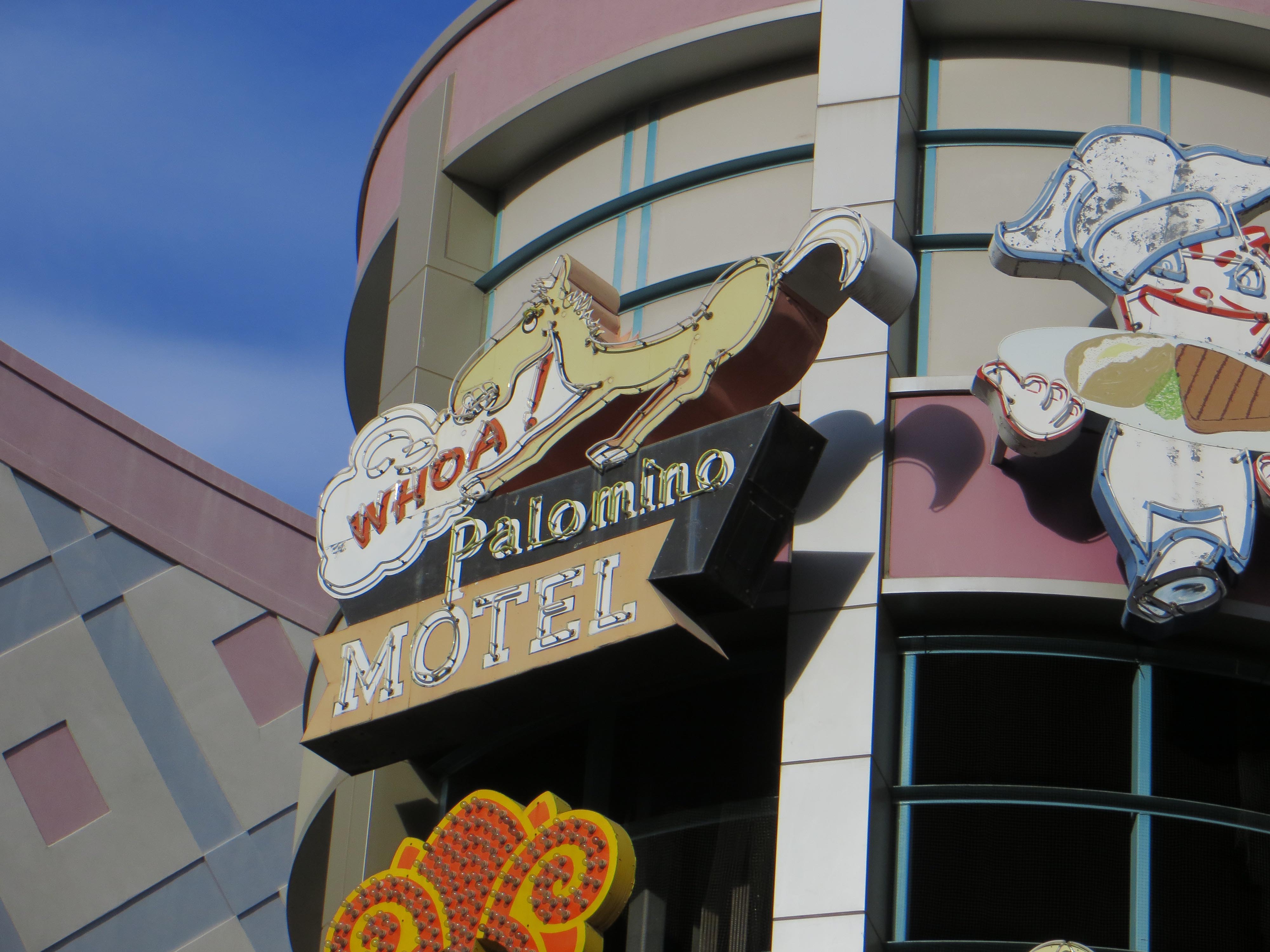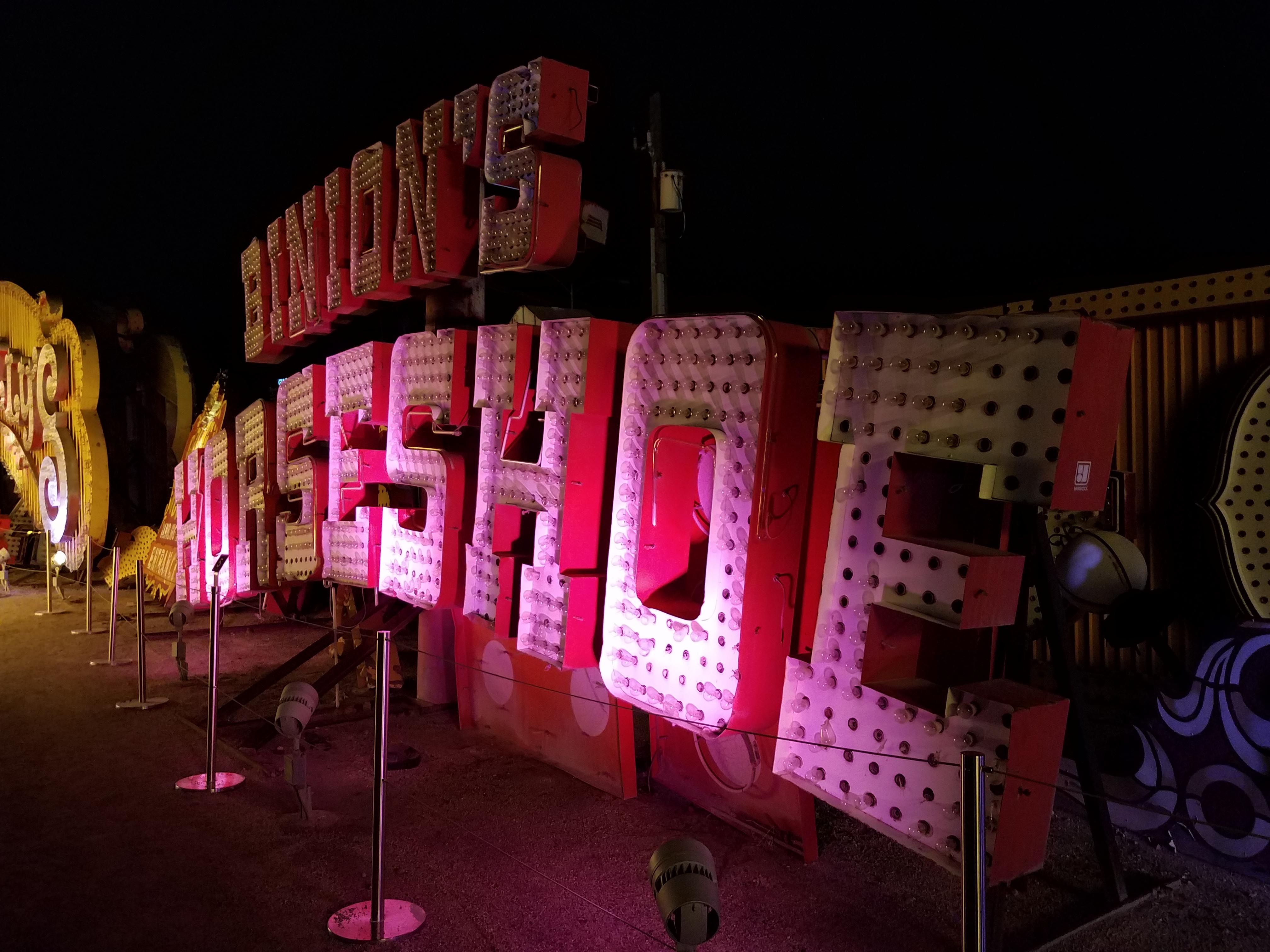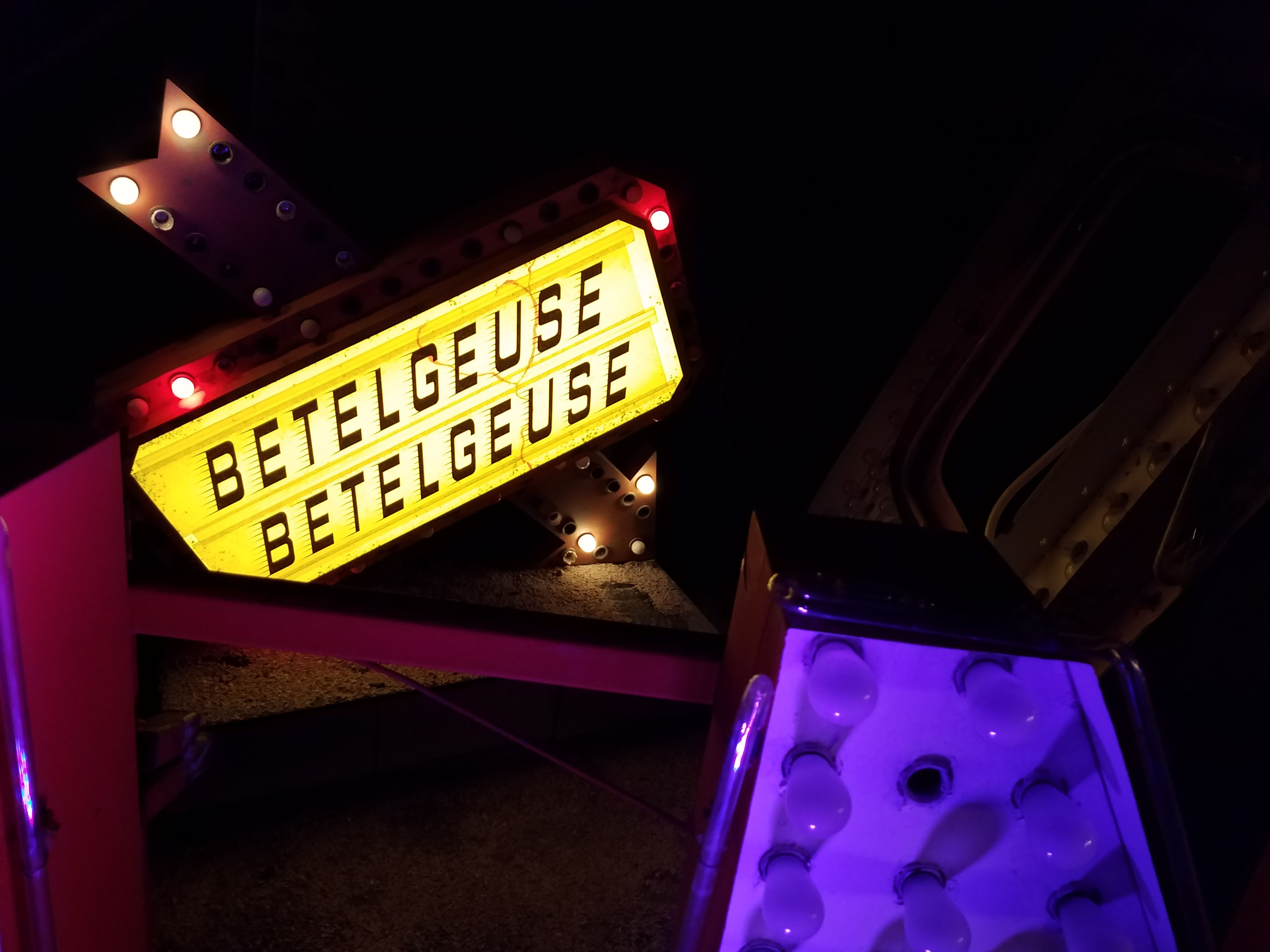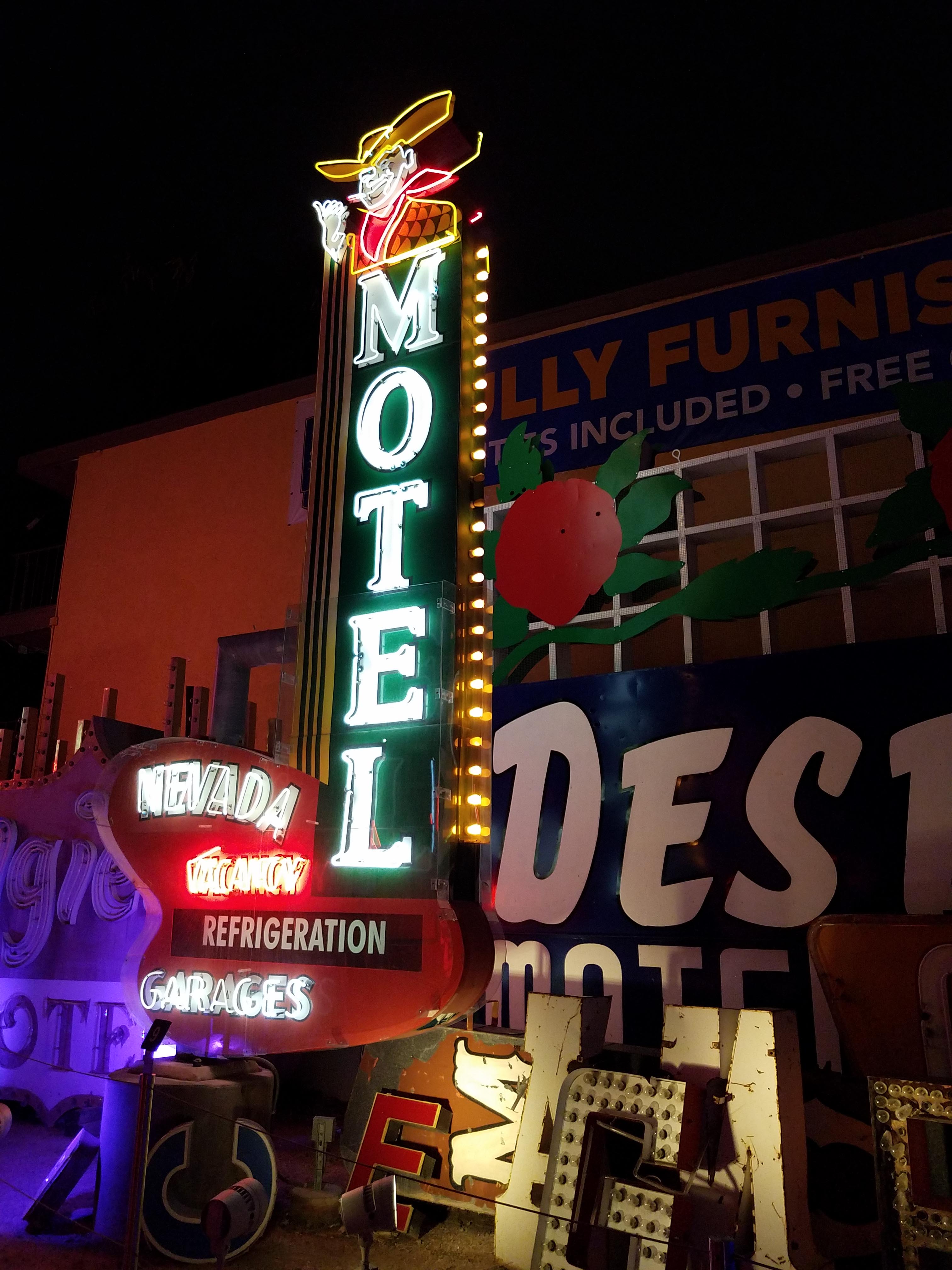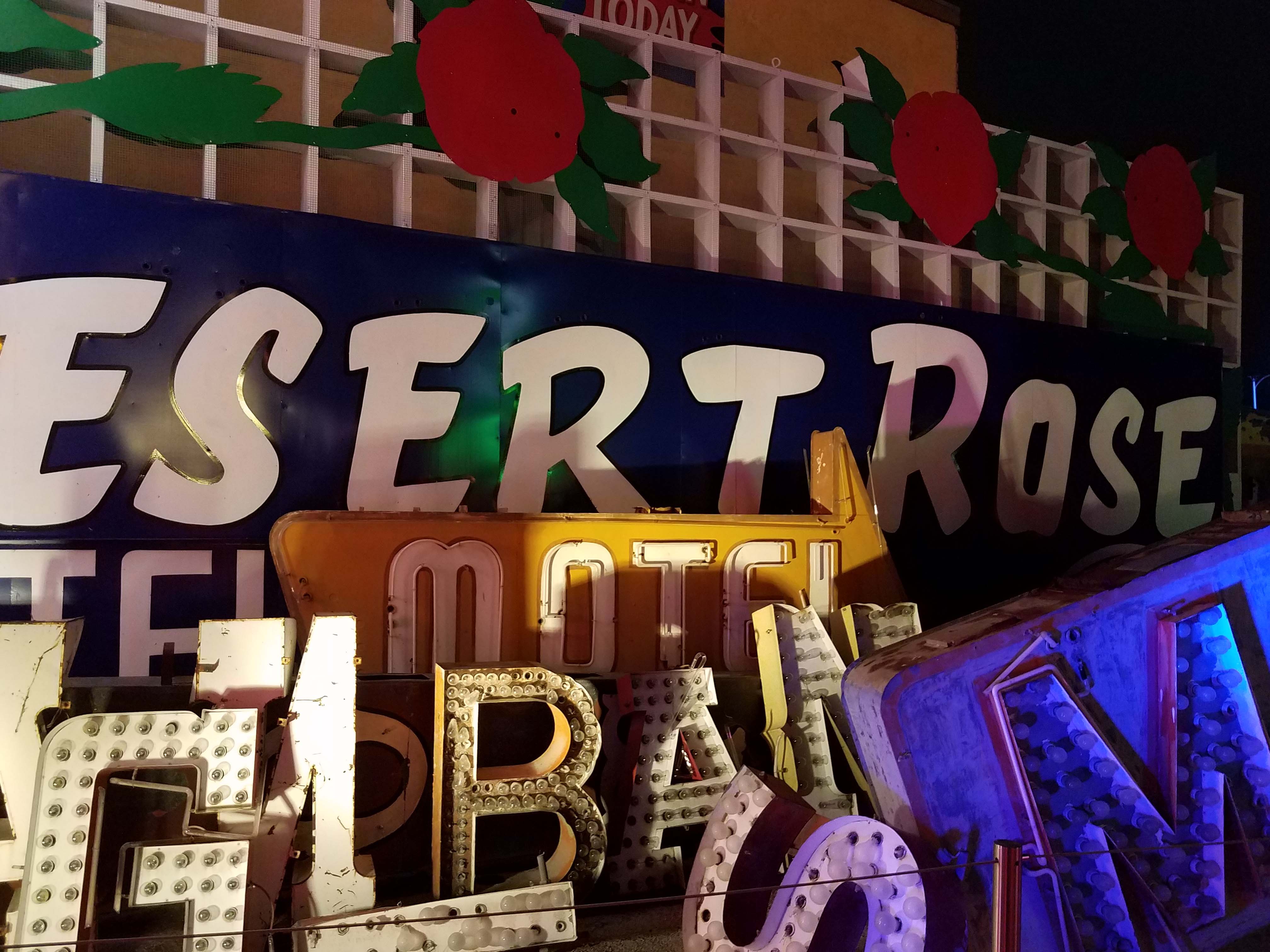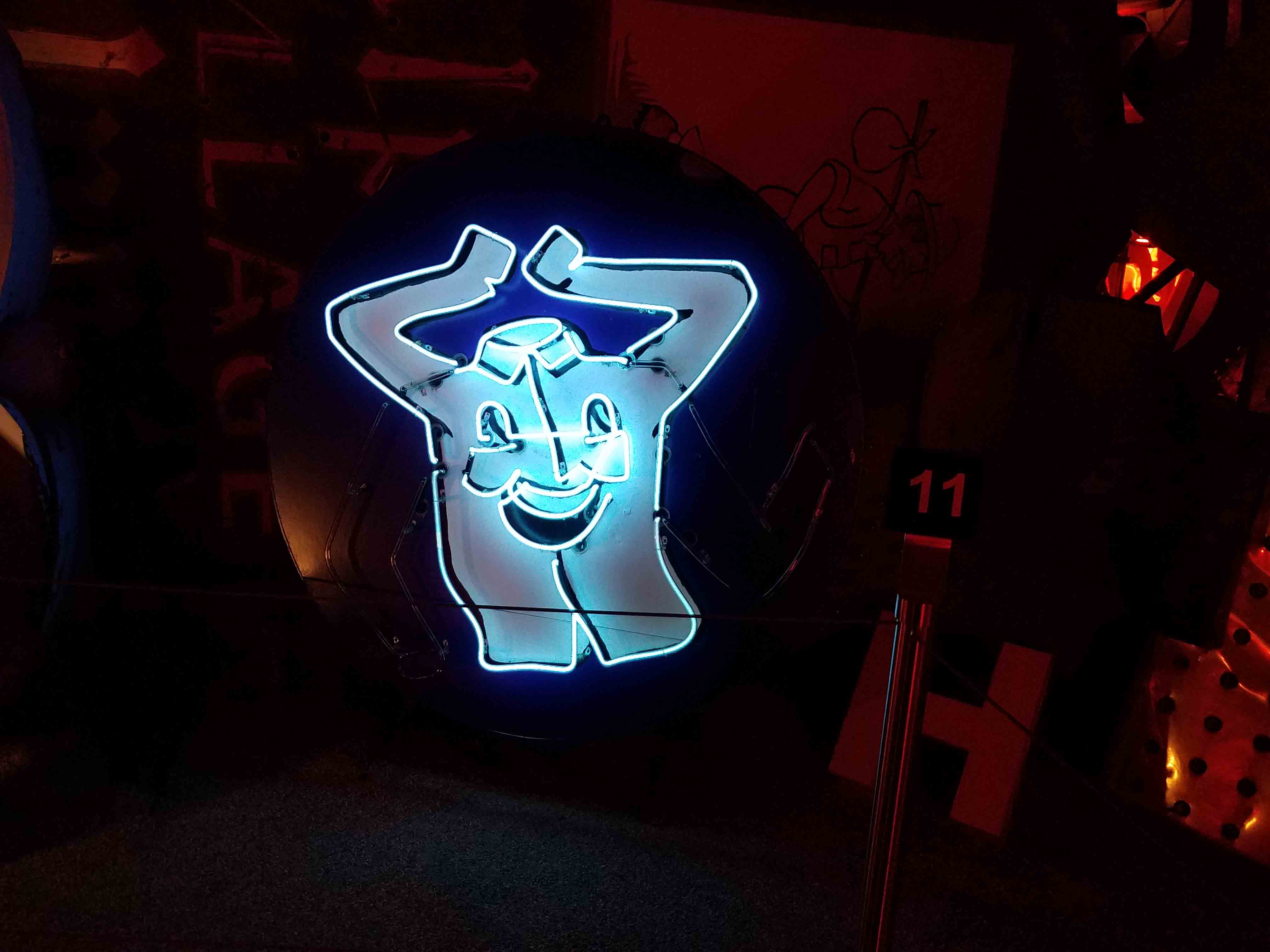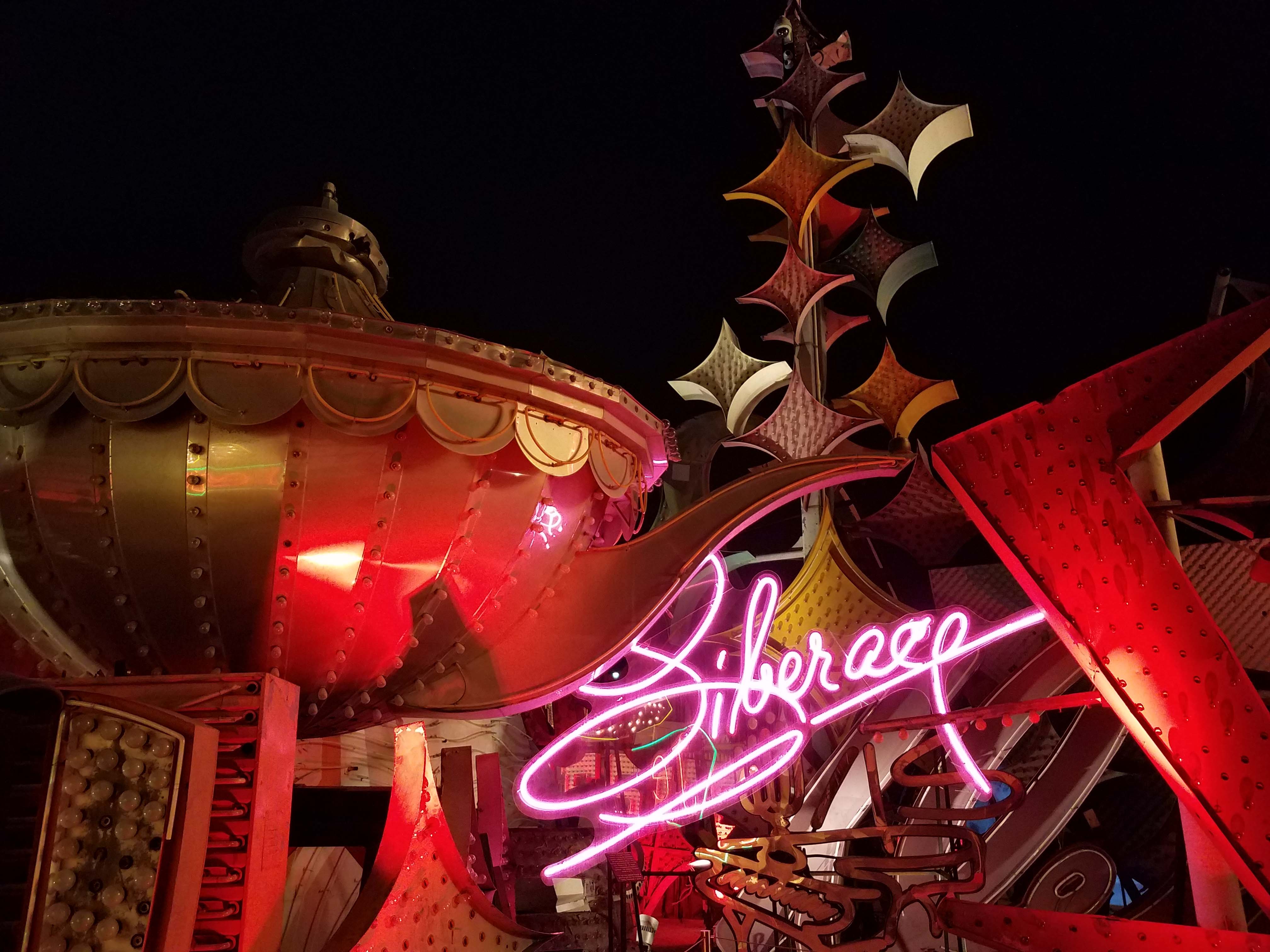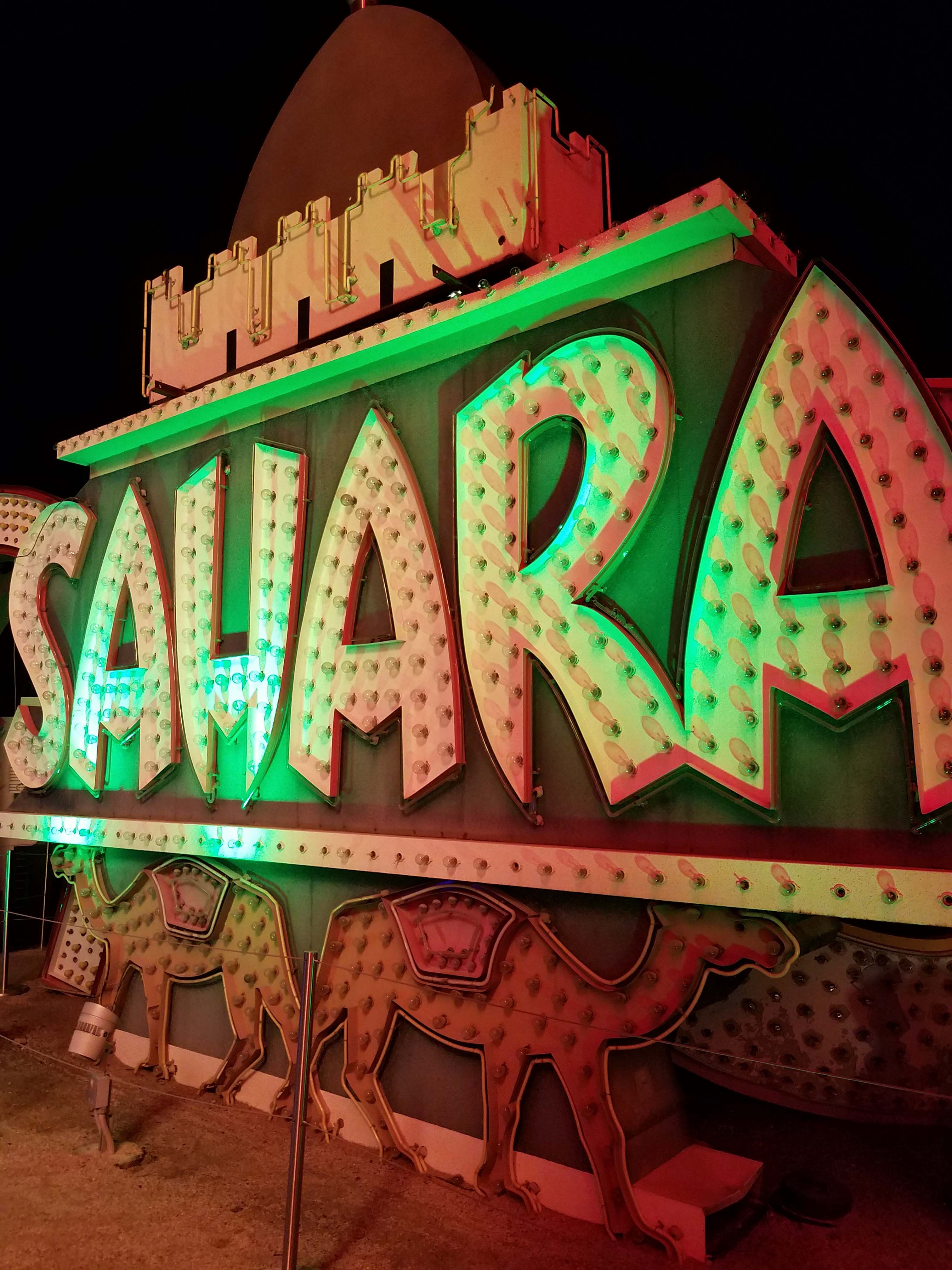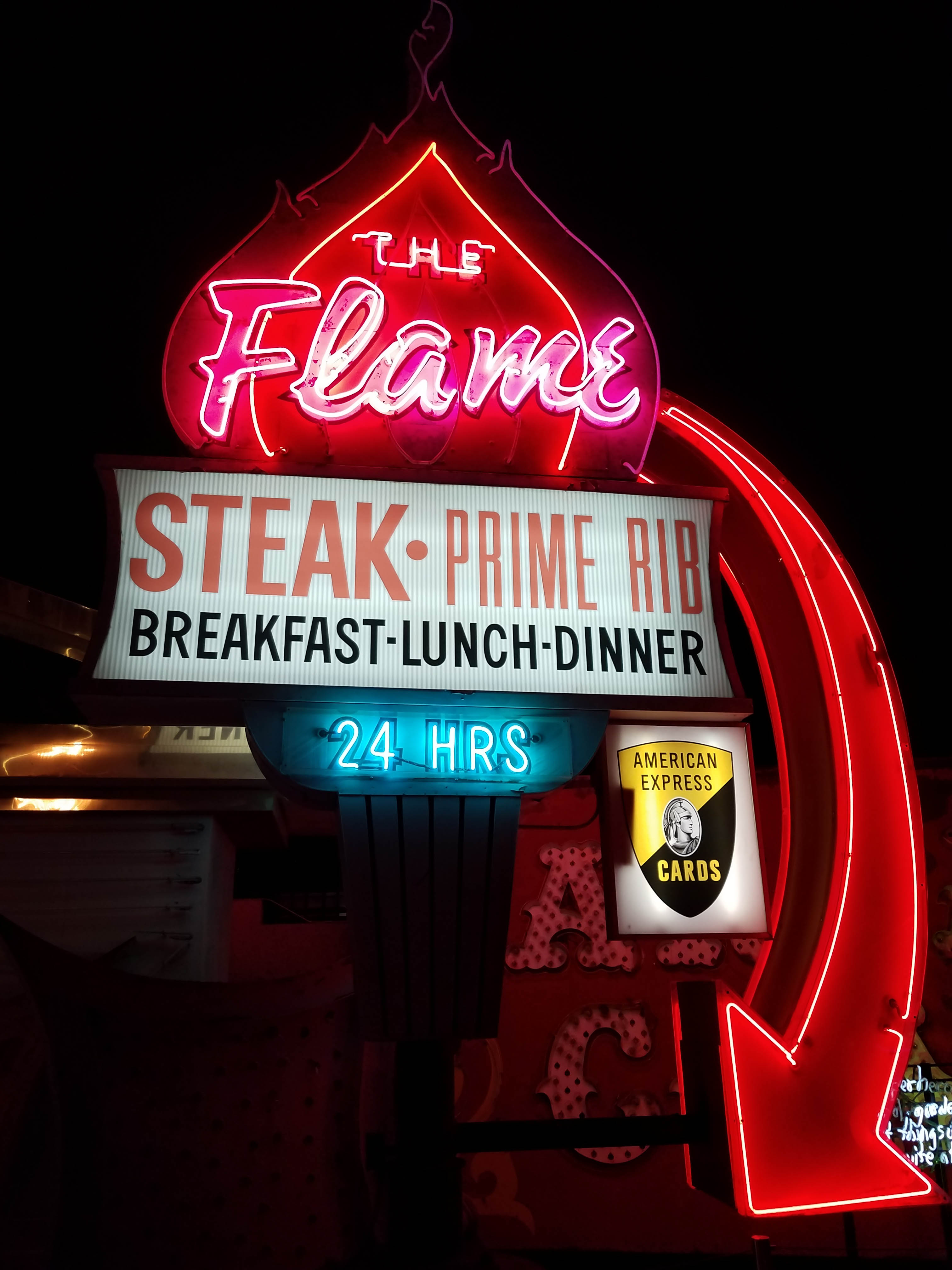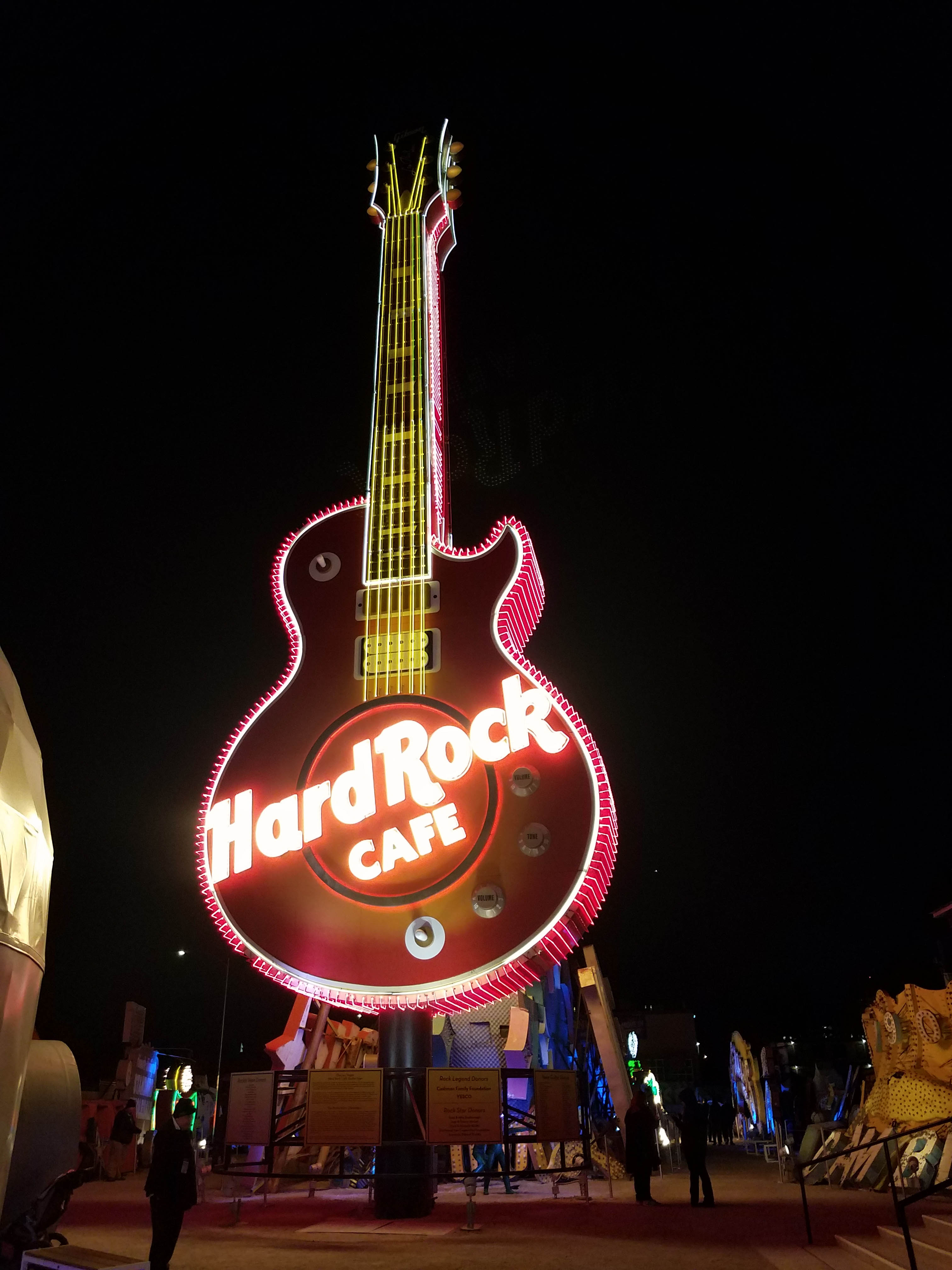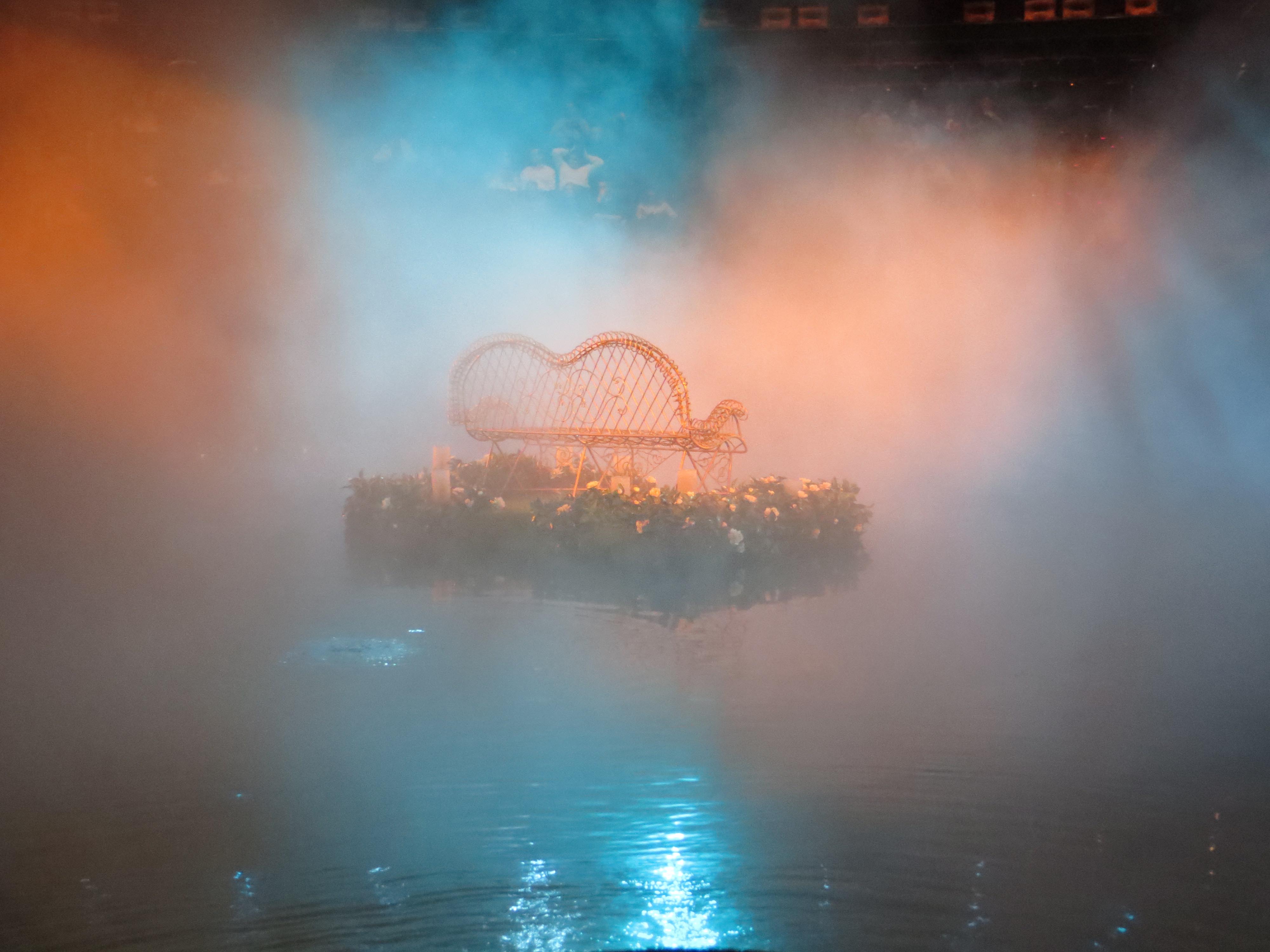 Sunday the 1st, Tony and Charmine left us to travel on to Tuscon.  It was so great to see you both!  Let's try to not let it be another 12 years.  We have every intention to make it to Ankorage next July.  Elard and I spent the day at Paris Paris....we left with only slightly less than we started with and played for hours.  We had dinner at Mon Ami Gabi.  It was wonderful with individual beef wellingtons. We truly made the best of our last evening here.
Monday the 2nd, thank you lord that Elard did not make our flight the early one!!! While I was awakened to a beautiful sunrise, I was not ready to get up.  We did get some good photos of it.  Our flight was not until noon so we were able to do breakfast at the suite before we left.  The Elara is such a nice place. We got there in plenty of time to get the car returned and stroll to the gate.  We had a couple of hour lay over in Houston.  I was actually happy about that because it gave us an chance to eat at Pappadeaux's Seafood Kitchen.  I love, love, love their crab cakes.  We had a nice dinner and plenty of time to get to our gate.  We got back to Pensacola around 9:30 and back home by 10:30.  Whew, it was a great 10 days.
Make Life an Adventure!