Cape Cod and Boston
Jun. 23, 2019 - Jun. 29, 2019
Sunday...I made it to sunrise, and it was so worth it! But no Elard, we are NOT making it a habit.  We left the RV around 4:25 (thats eastern time y'all!), the beach was close to our park so we made it there by 4:45. It was stunning as you can see from the pictures. It did not take long, the sun was fully above the horizon by 5:10. There were several folks there to enjoy the rise with us. The seals were also up and playing/hunting in the edge of the surf.  (Still no sharks) We were back home by 5:30, and of course, I did go back to bed. When I got up I finished editing photos and creating last week's post. We rode back to Rock Harbor to see the difference sunshine and high tide makes, but I didn't get good pictures.  While there we watched this couple and their two labs try to go for a stand up paddle on paddle boards. One of the labs was really not into it, he wanted to visit everyone on the beach instead.  They finally got him on the paddle board and continued on. I made a quick chicken and rice casserole for dinner (yes, no lobster today) and we went back to the Nauset Lighthouse to take the tour.  They only have the tour on Sunday's so we were in luck.  We ended the day with a walk down the cliff to the actual beach and got a couple photos of the seals, and me being silly. Excellent day.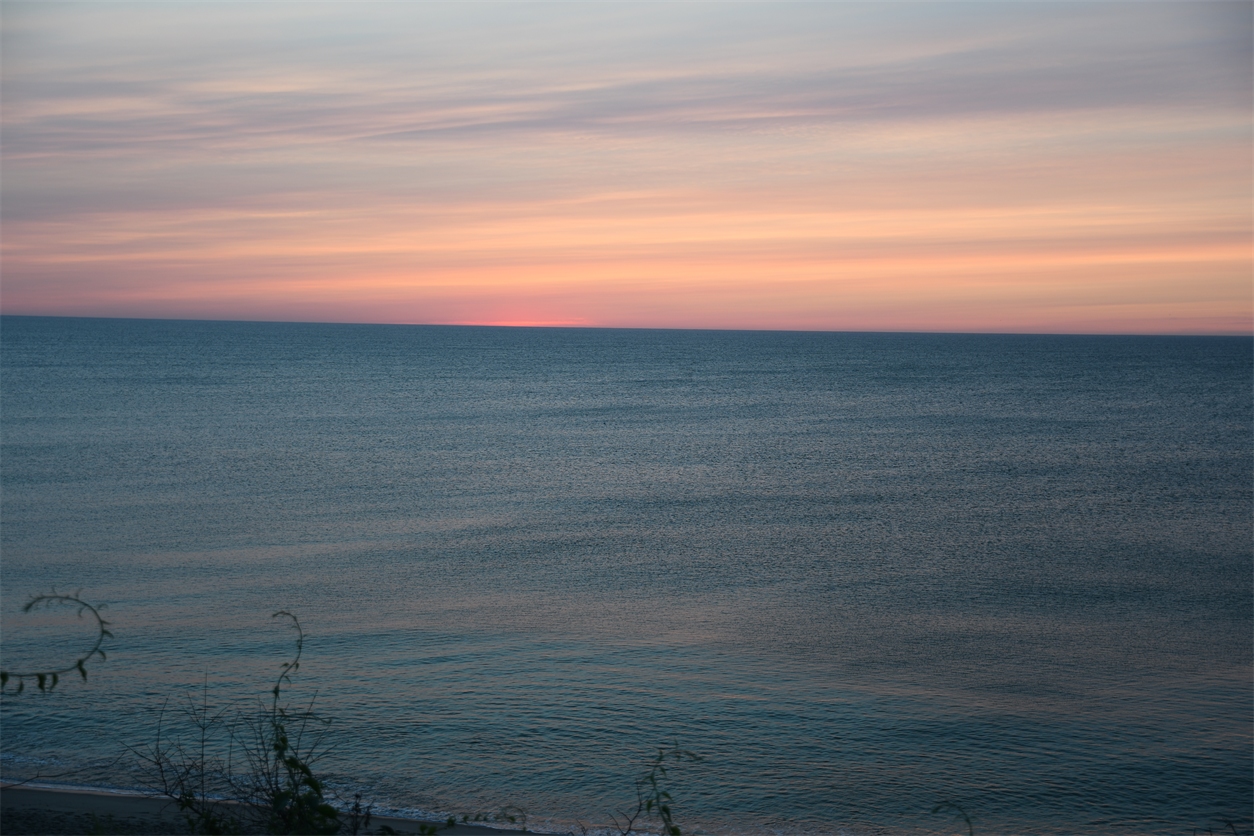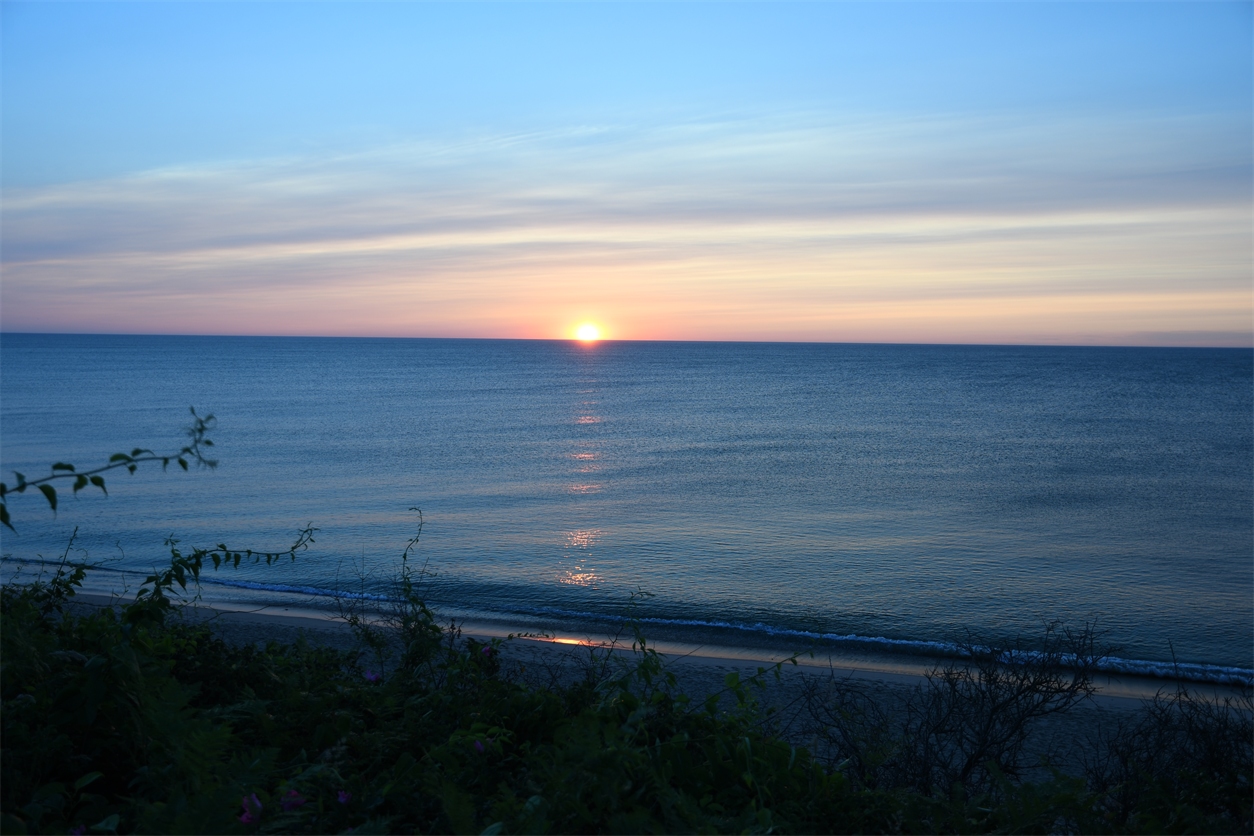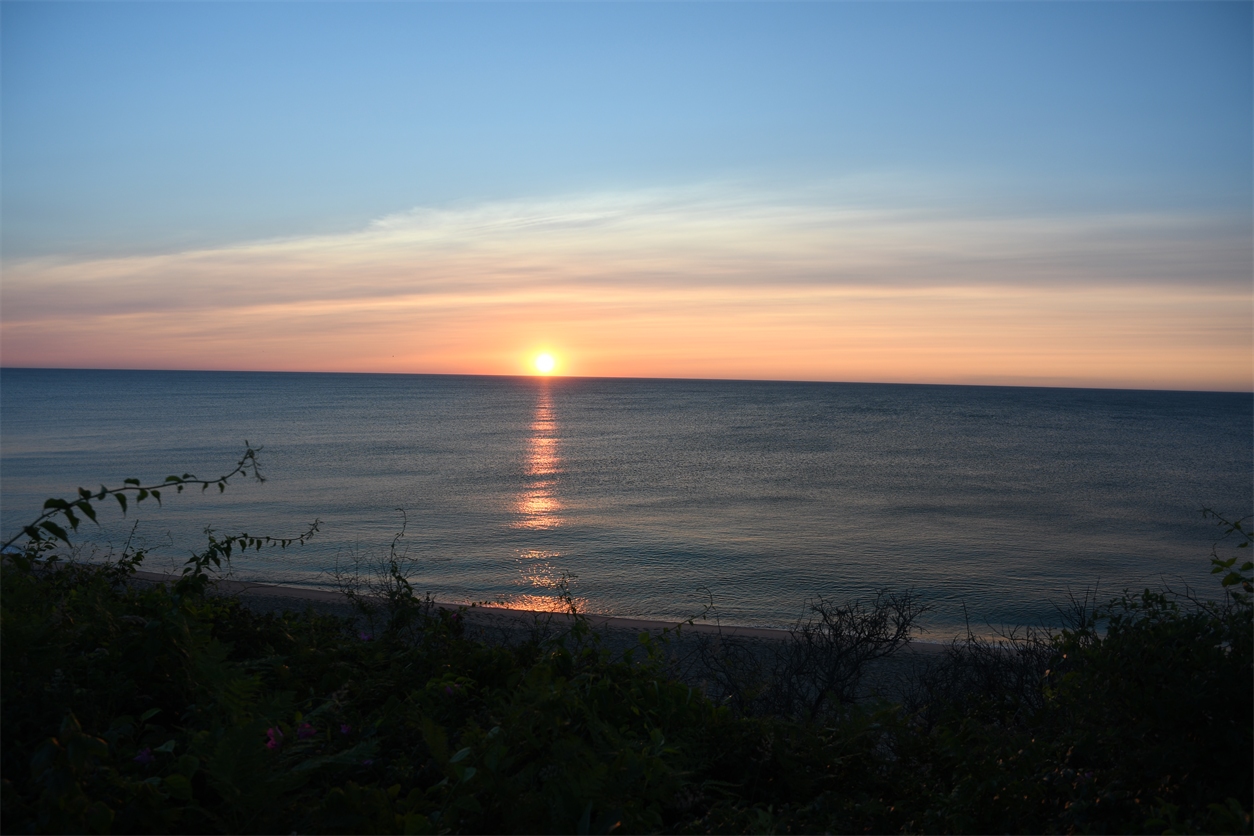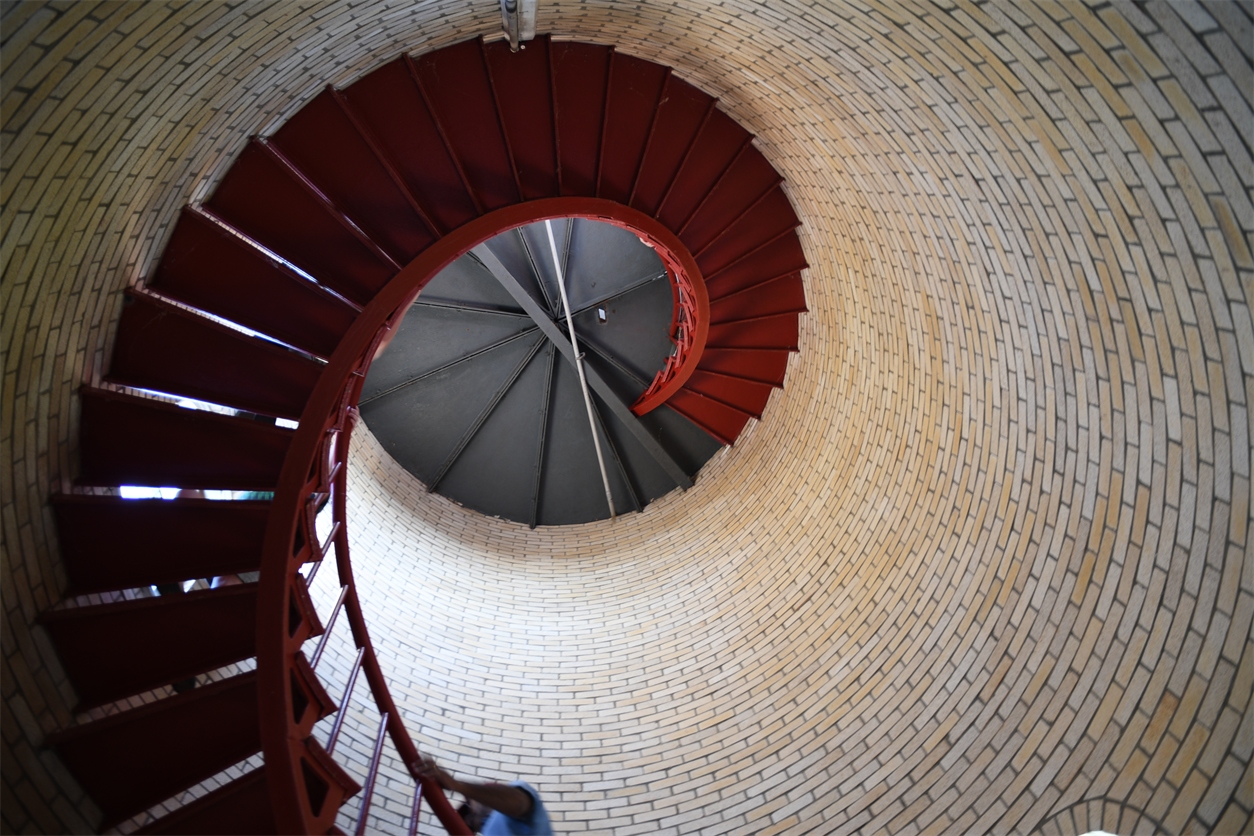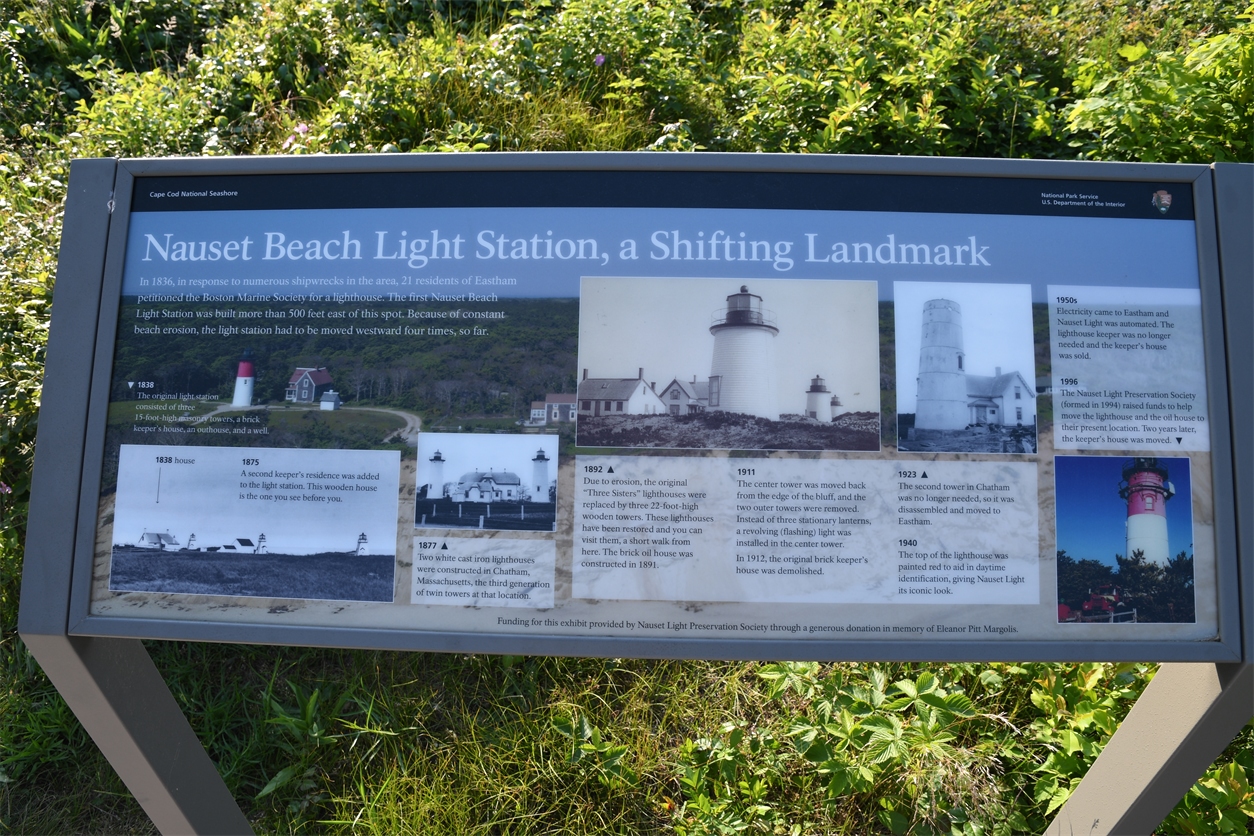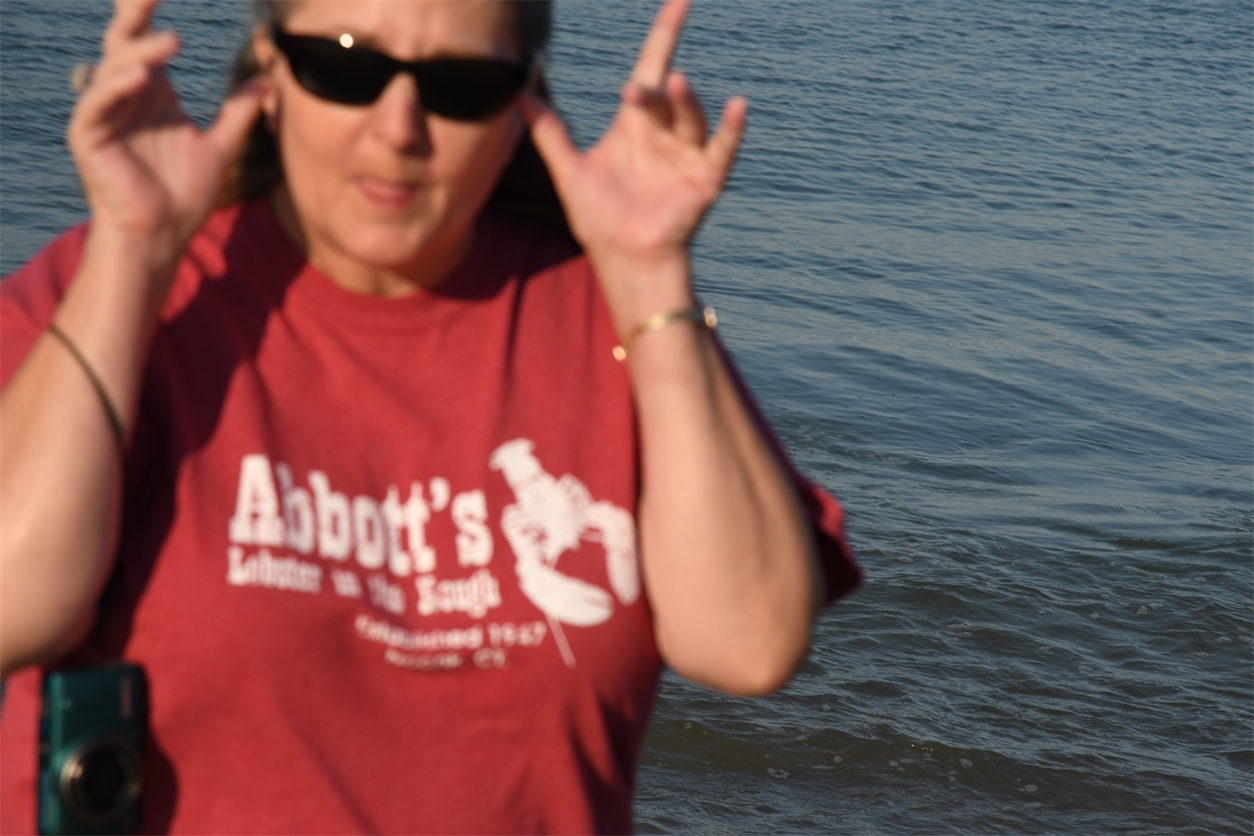 Monday we explored a little of Eastham.  There is a whaling captain's home that is part of the national seashore.  We thought that we would only be able to walk around the outside but when we got there, there was a park volunteer getting ready to give a tour.  So we got to hear all kinds of details about Captain Penniman's life and times.  He took his wife and one child with him on his whale hunting voyages.  The voyages would last 3 to 4 years at time! Can you imagine? You have your wife and one child with you but the rest of the children were back home with relatives.  Times sure do change. This country was founded by some real bad asses and they raised bad asses! Next we drove down to Chatham to see their lighthouse and then to Denis to have lunch at Sesuit Harbor Cafe.  It was so good and was PACKED even at 2 p.m.  It was a busy little harbor too, we saw a steady stream of boats, pleasure and fishing, while we enjoyed our lobster rolls. We ended the day with a tour of the Eastham Cove Burying Ground.  There are three passengers from the Mayflower who are interred here.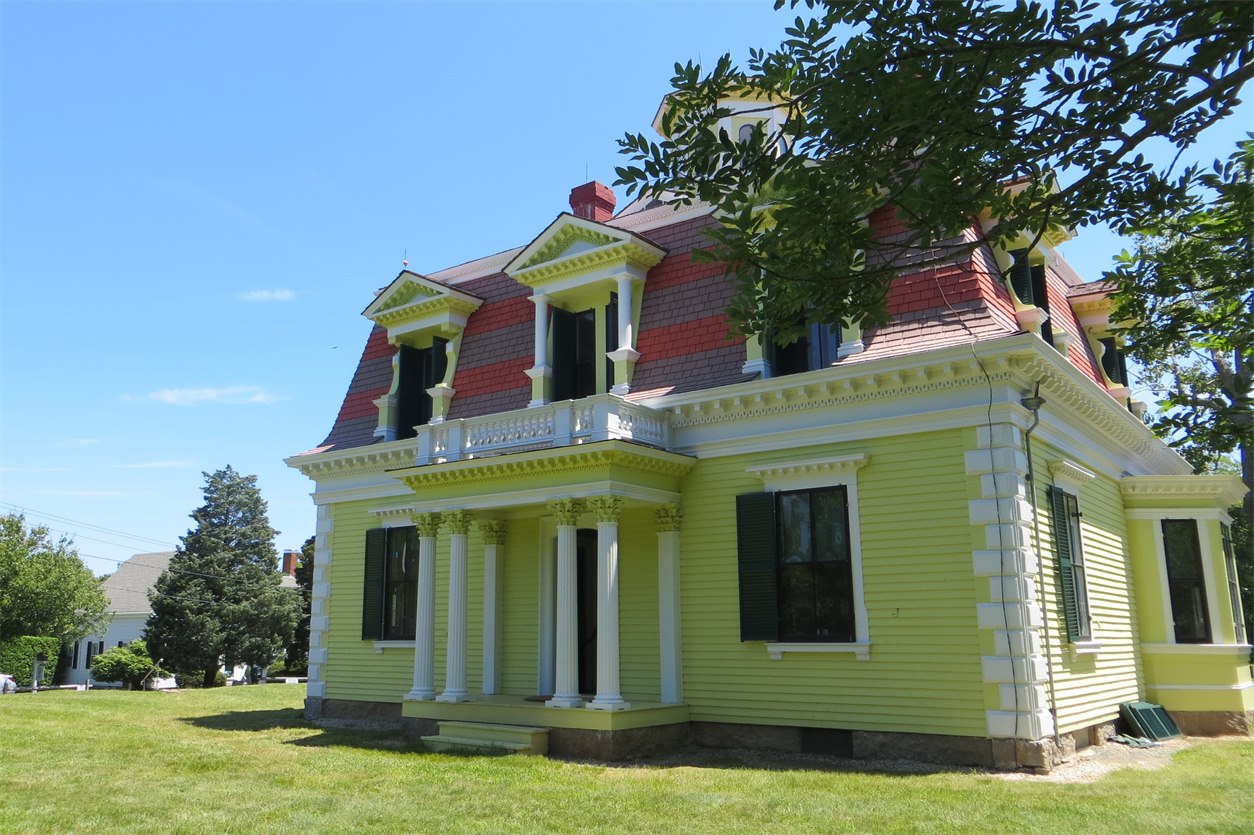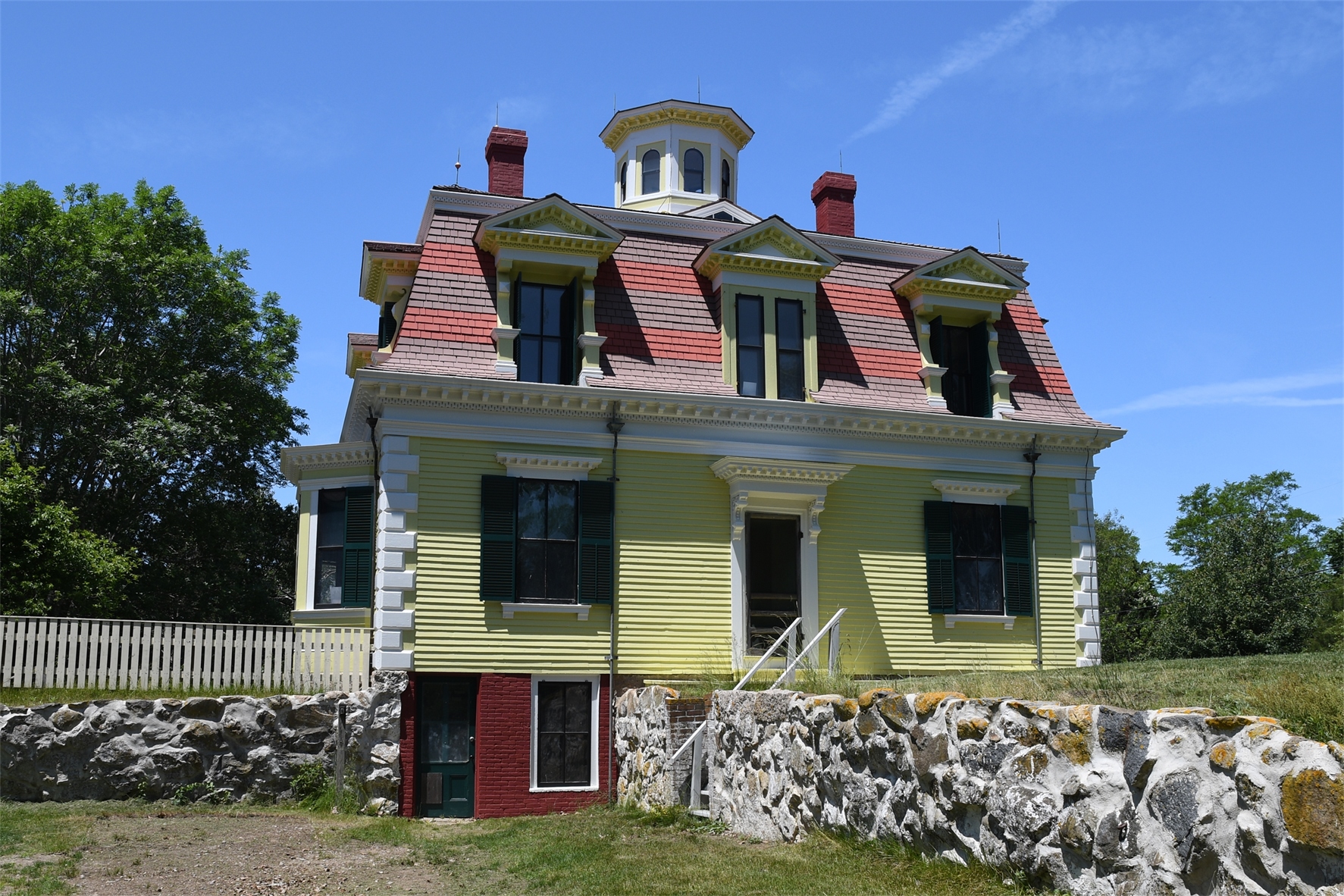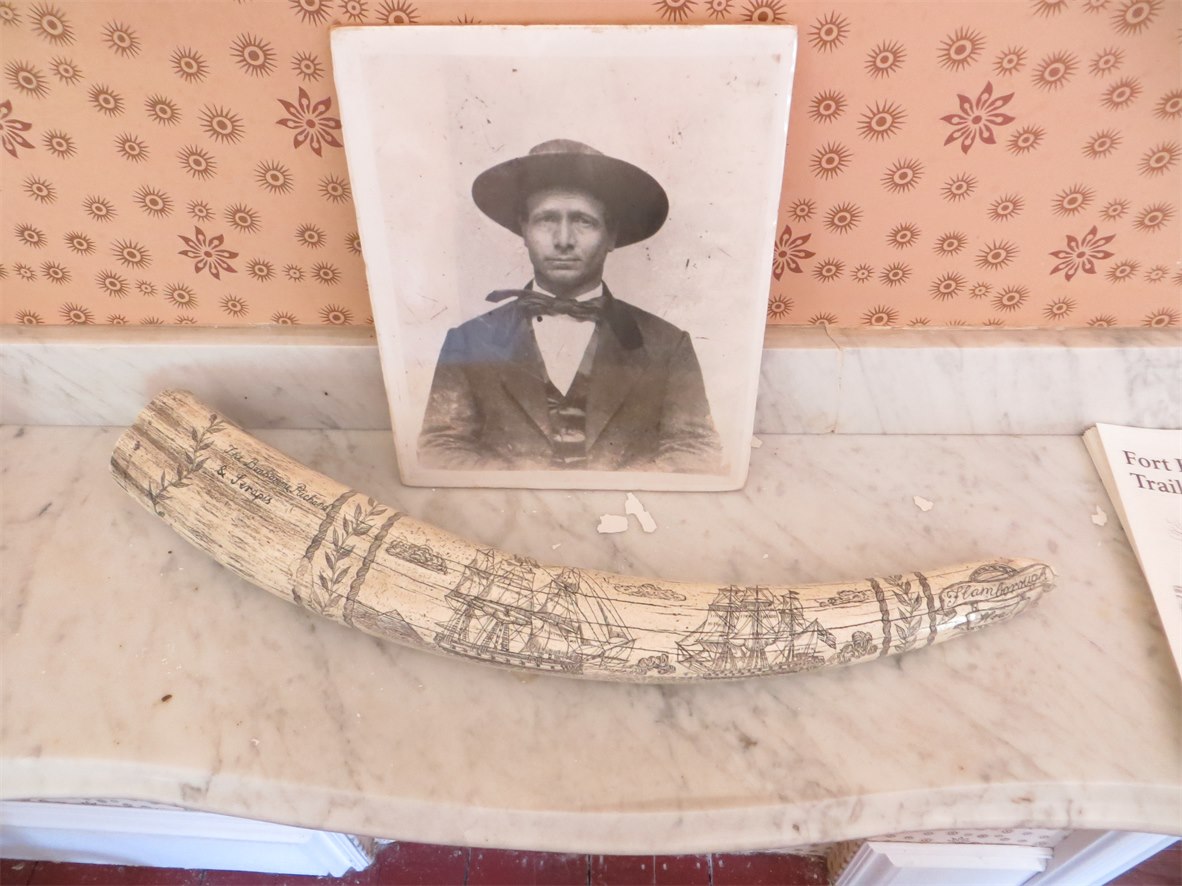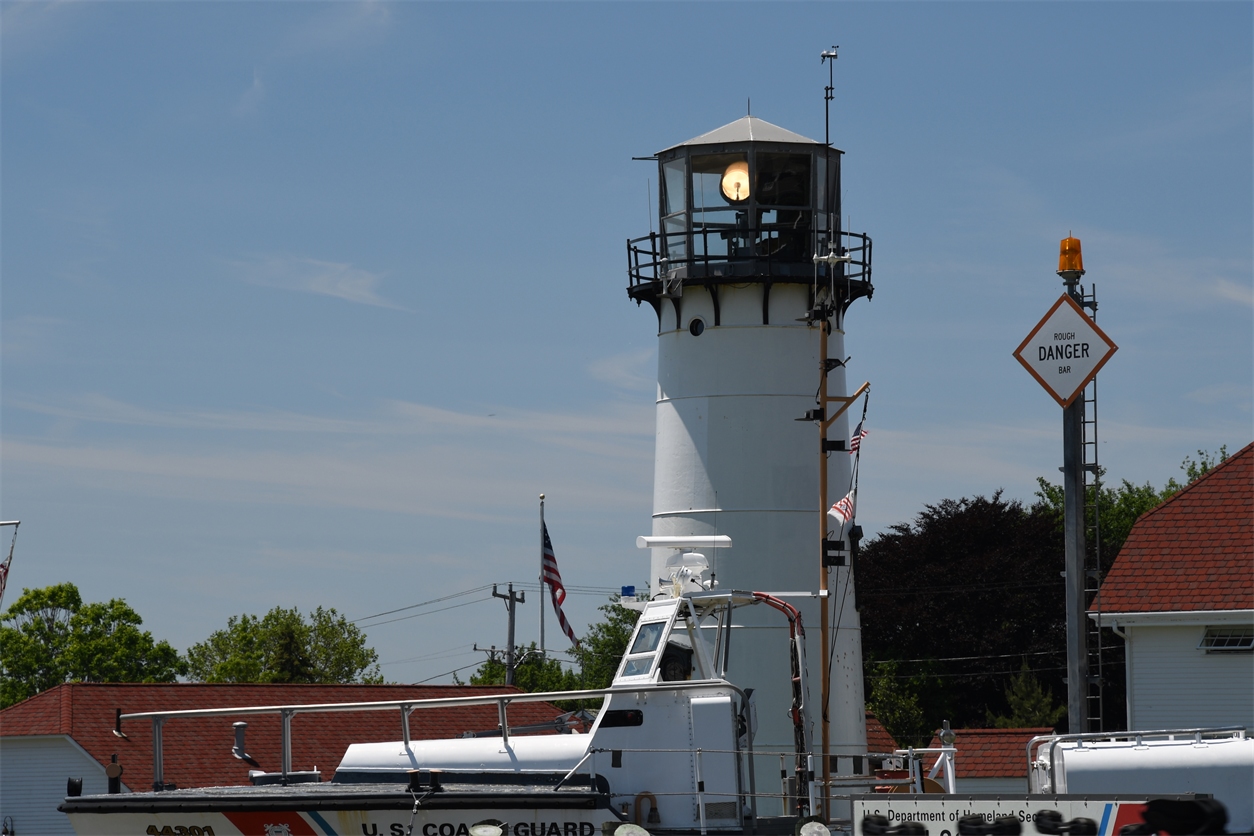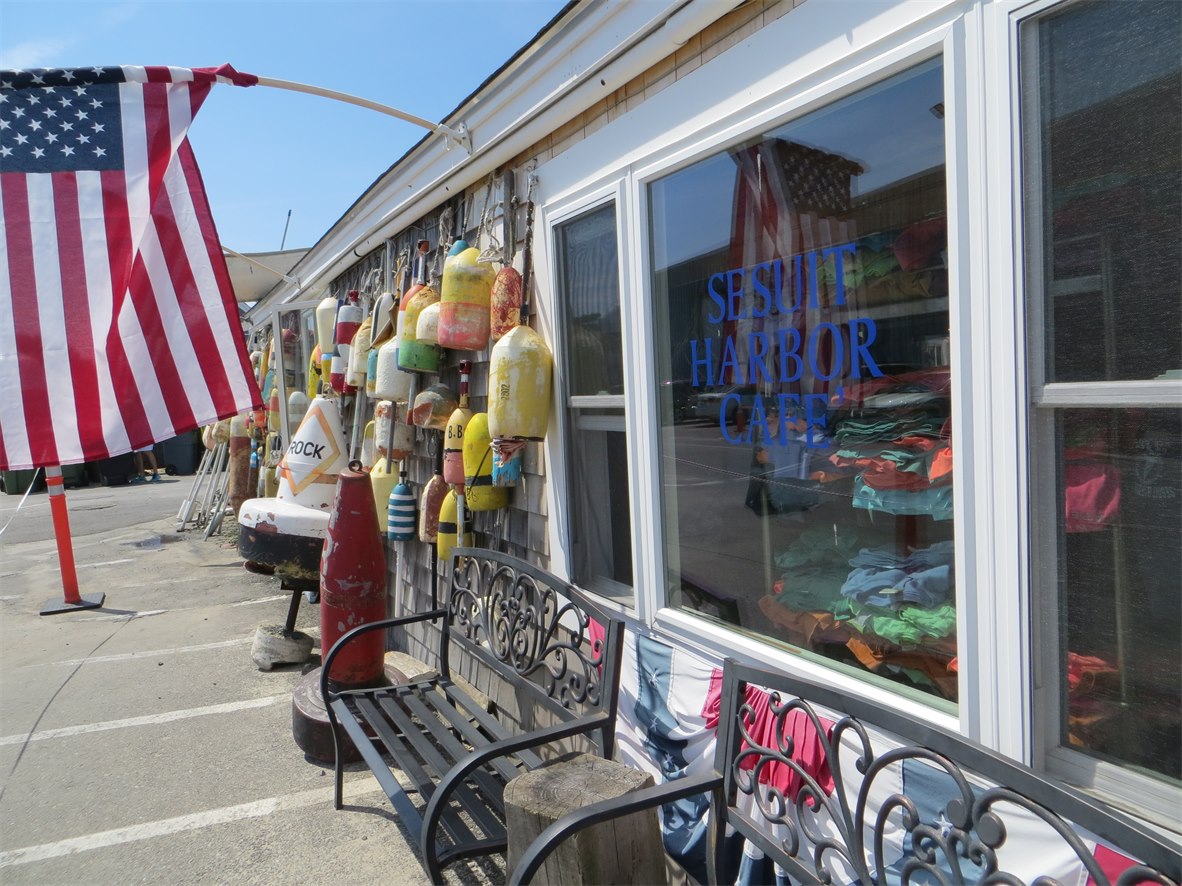 Tuesday we did nothing....its allowed we are retired!
Wednesday was moving day.  We moved to Circle CG Farm Campground in Bellingham, MA. I kind of hated leaving the Cape it was so peaceful there. We planned a stop at a Camping World on the way to Circle CG to have them look at our leveling system.  They were not really qualified to do that troubleshooting but they did give us a recommended place to try.  We had zero trouble leveling at Atlantic Oaks but we had to break out the boards at Circle CG Farm. We had a bit of a scare with the coach when we arrived.  We shut it down to unhook the Jeep and it would not restart!  Elard figured out it was a loose battery cable...thank goodness it wasn't anything more serious.  The campground and the people seem really nice. I had to make a trip for supplies because we really need to do laundry.
Thursday we made an excursion over to see Plymouth Rock.  We had a nice stroll around the park area and found a nice little tavern for lunch.  Speedwell Tavern, they had good beer and wings and burgers.  We got most of the laundry knocked out and I got my hummingbird feeder put out. It suctions to the window.  I saw my first hummingbird on the trip while we were on the cape so I am hopeful they will find me here. We were serenaded to sleep last night by the bullfrogs at the pond down the hill.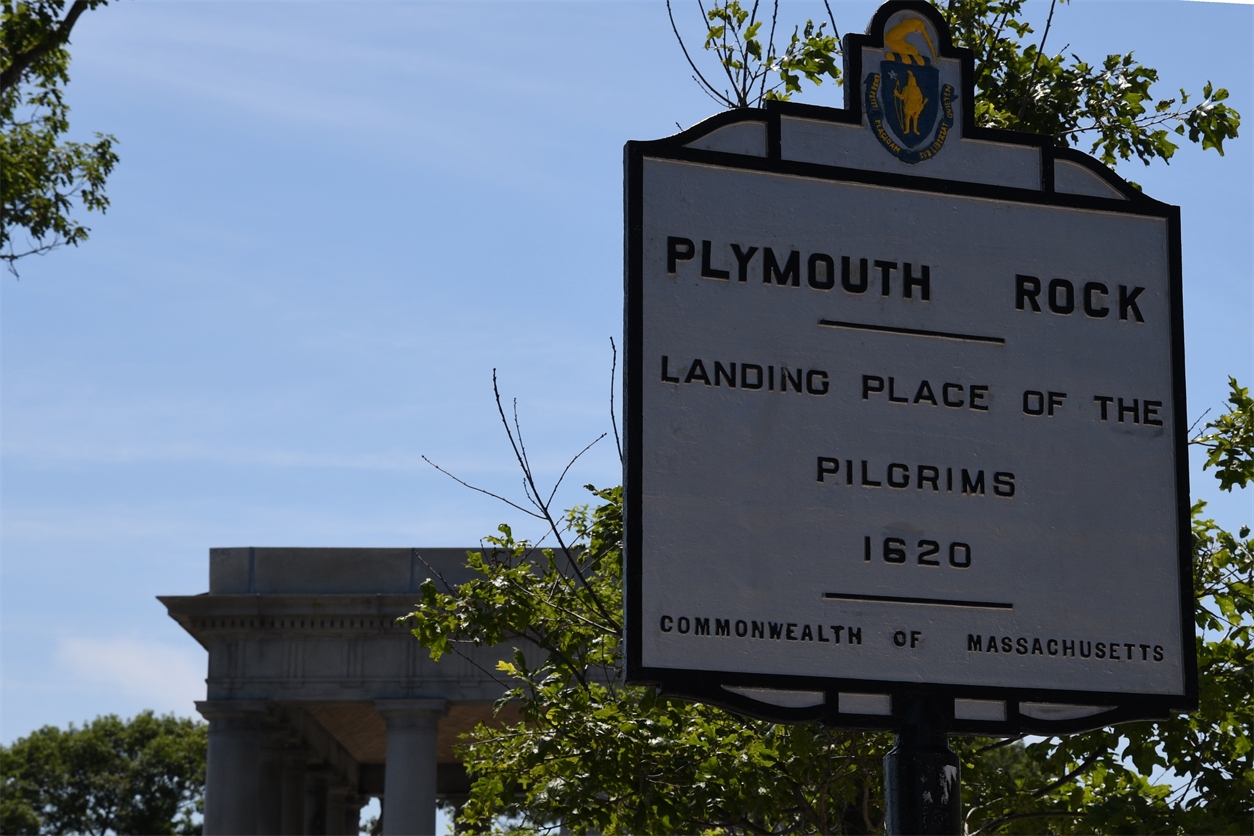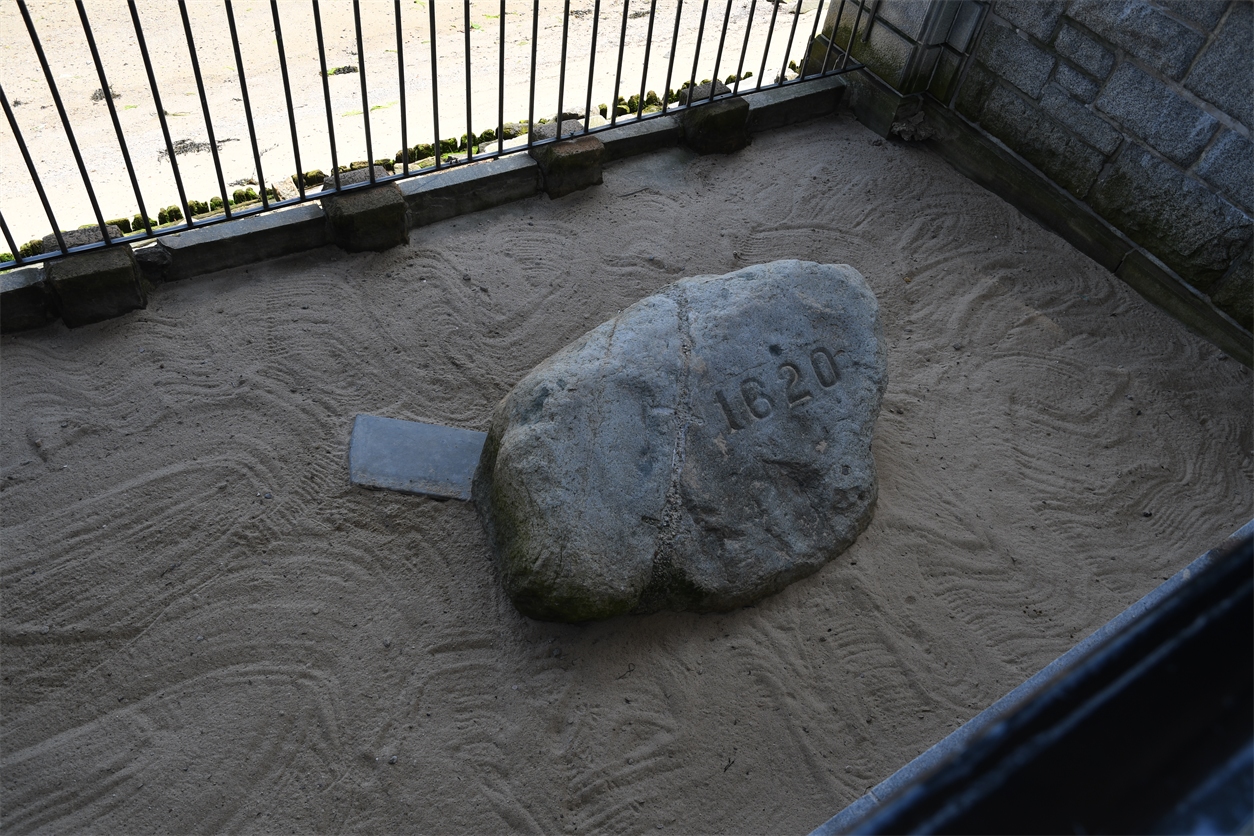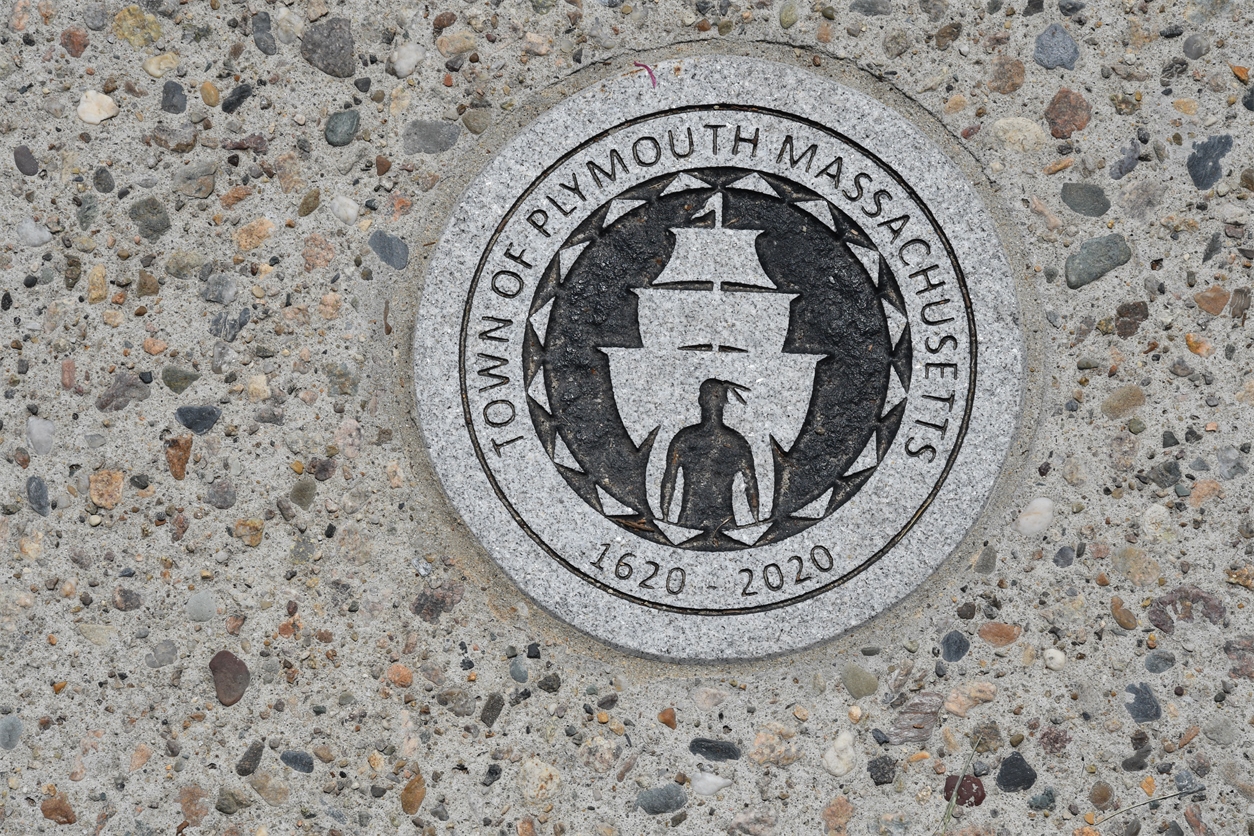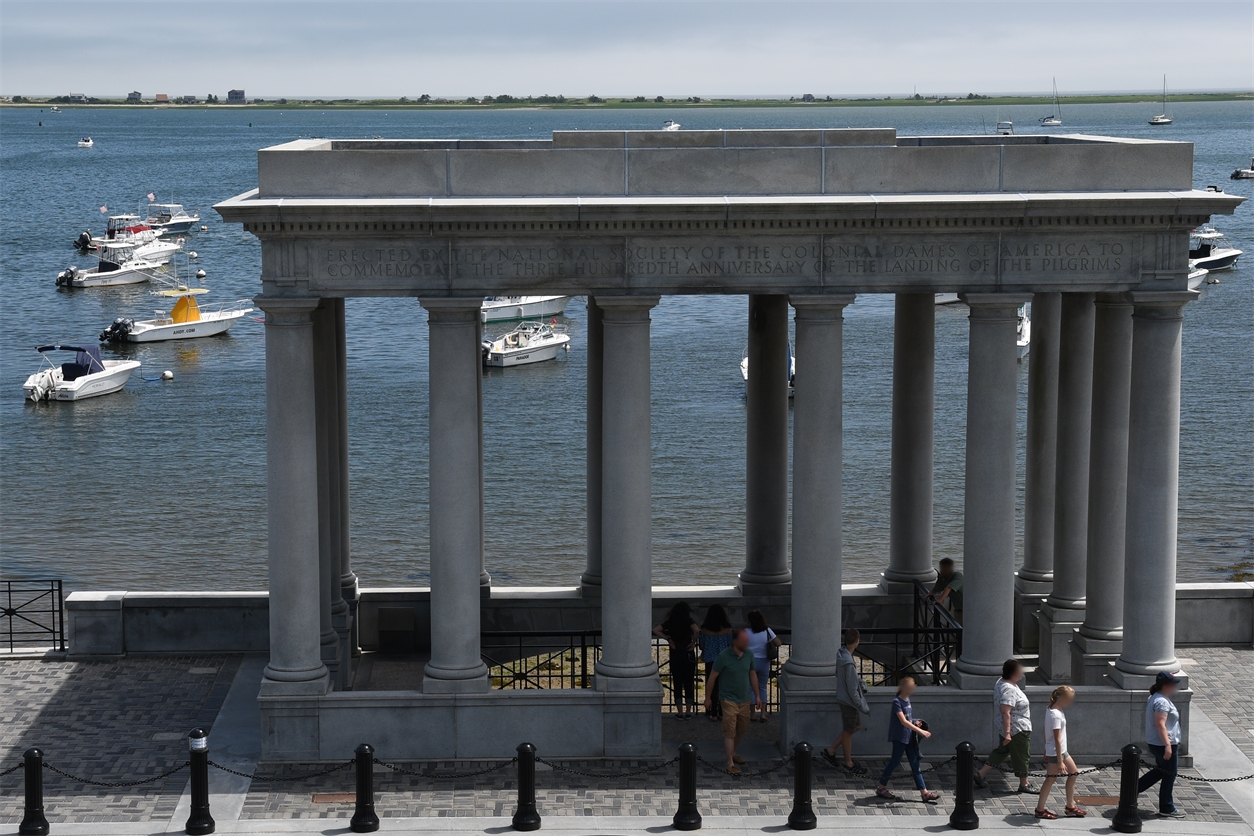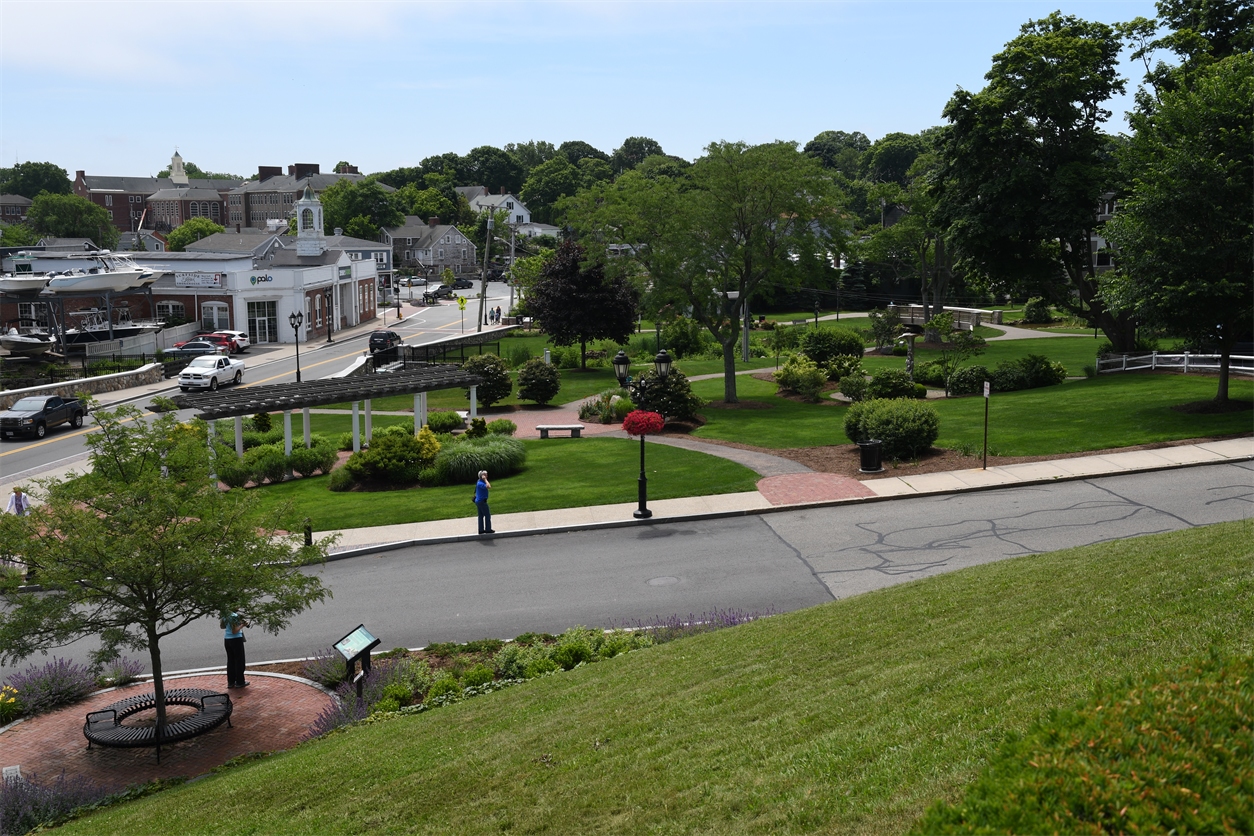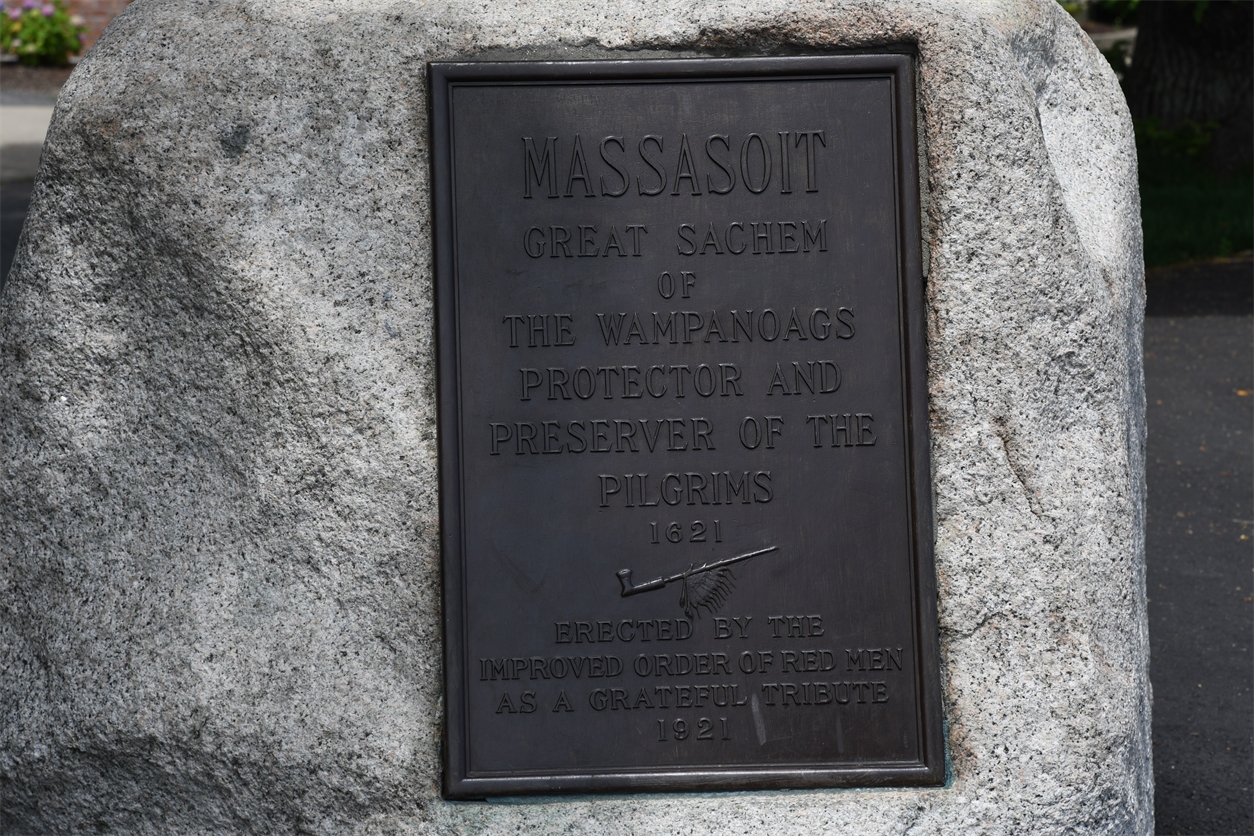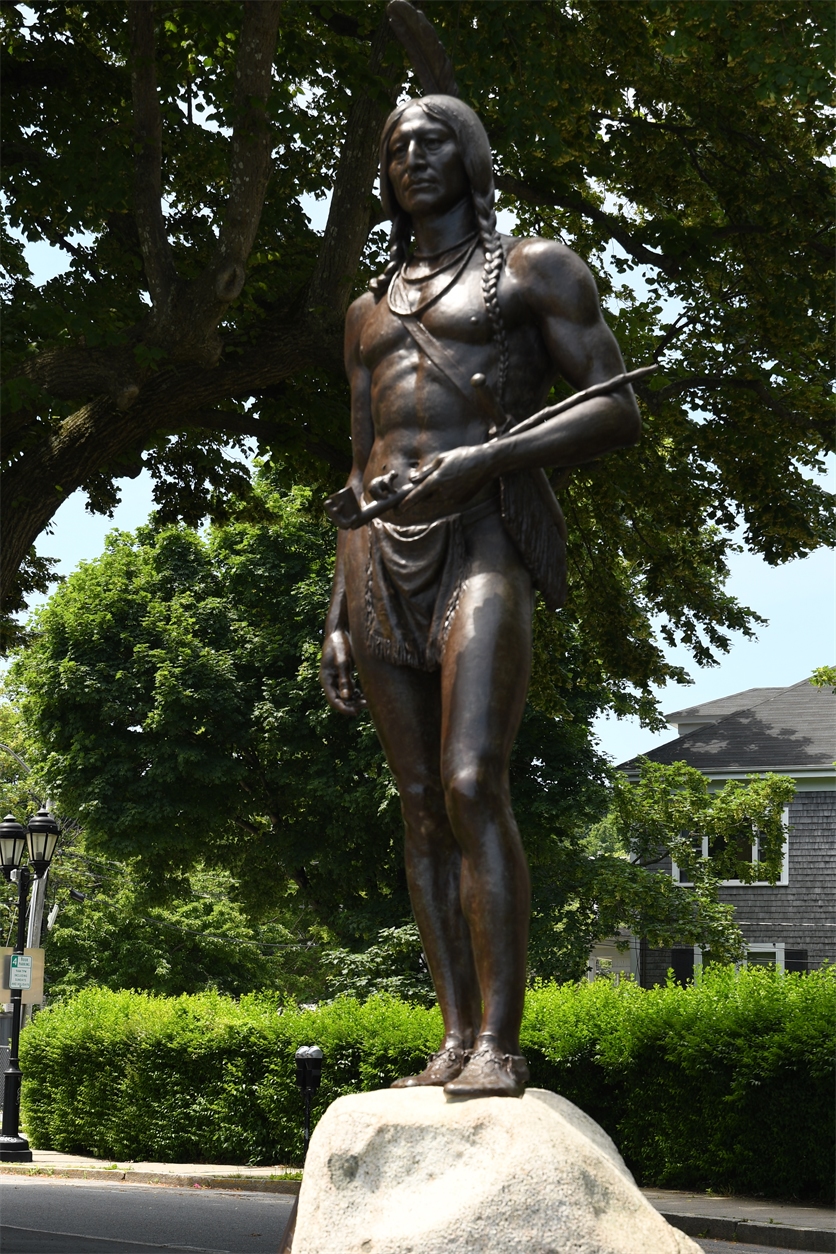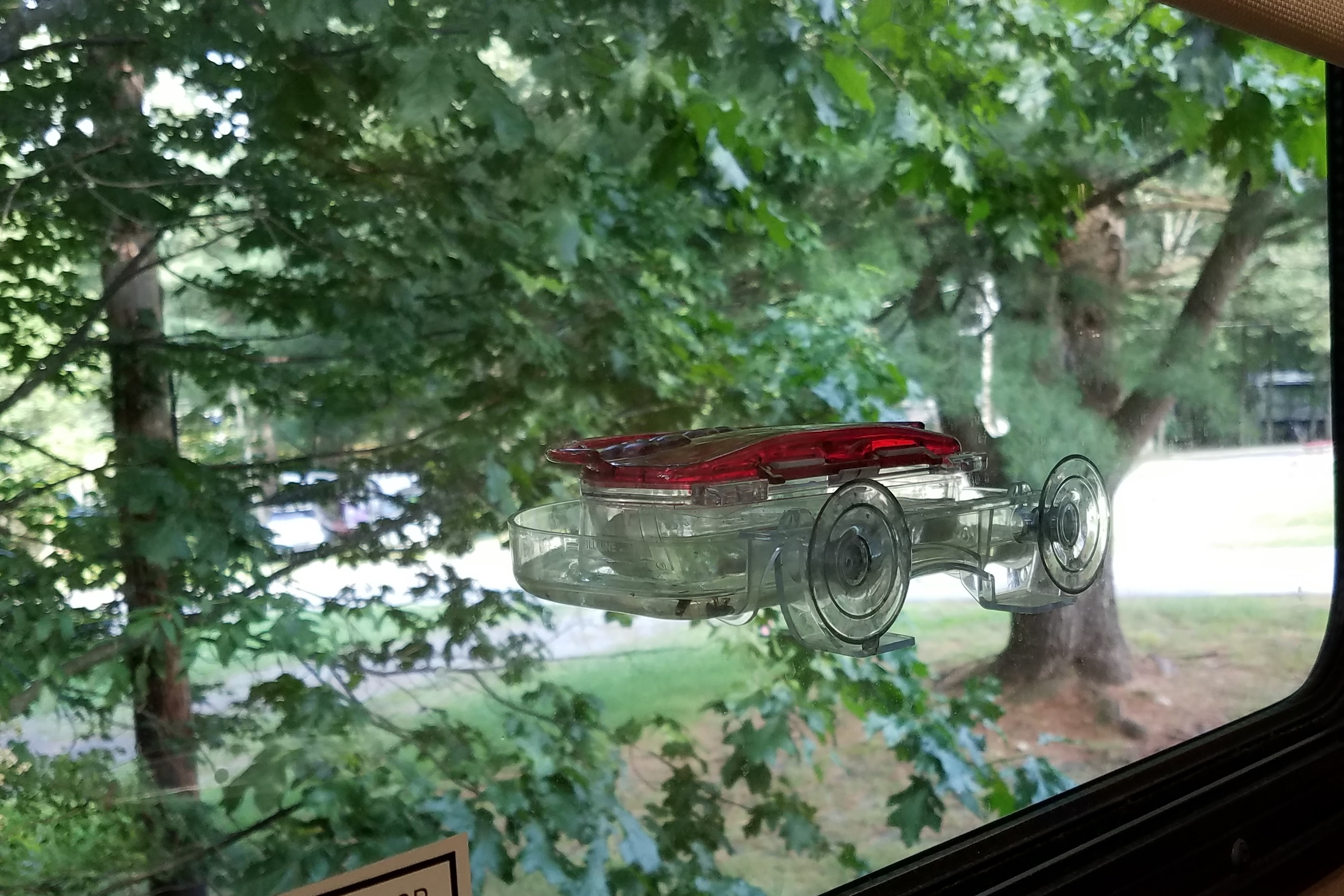 Friday we drove into Boston, we had a photography walking tour of the Back Bay area.  This is another adventure we found through Cloud 9 Living.  We went in early to have a look around and have lunch.  We strolled along the Charles River Esplanade which was very pretty. Can you believe they still operate Duck Boats here?  We had lunch at the great, tiny, local place called Mike and Patty's.  They specialize in breakfast and sandwiches.  I had the Breakfast Grilled Crack sandwich and Elard had the Classic. Sooo yummy. And when I say tiny, I mean tiny.  They have a register, a couple of grills and 4 stools.  We took our order to go and walked down the street to a small park to eat our brunch.  Next we walked to the Fairmont at Copley Plaza hotel and had a beer in "Oak Long Bar + Kitchen". It was catty corner from the Boston Public Library where our tour began.  We met Phil the bartender who gave us a few great suggestions for our travels into Maine.  It was a great place to cool down before our tour.  Our tour guide met us in front of the Boston Public Library and took us inside for some great shots. This building is so pretty. When we were leaving a bride and groom were having pictures taken at the library. Our guide said you can actually rent a couple rooms to have your wedding and reception in for a mere $30 grand!  There was also a farmers market just outside the library that provided more great photo opportunities.  Next was a stroll around the residential area of Back Bay.  There is a statue of a black lab in front of one of the homes that was adorable.  It was a tribute to the dog named Piper.  His head was rubbed bright from where people have petted him. It was really fun to have a professional photographer give us the history of the area and help us compose the shots.  It was very hot today so when we were done with the tour we stopped back in the Oak Long Bar.  Phil gave us a few more suggestions and we headed home. Super day!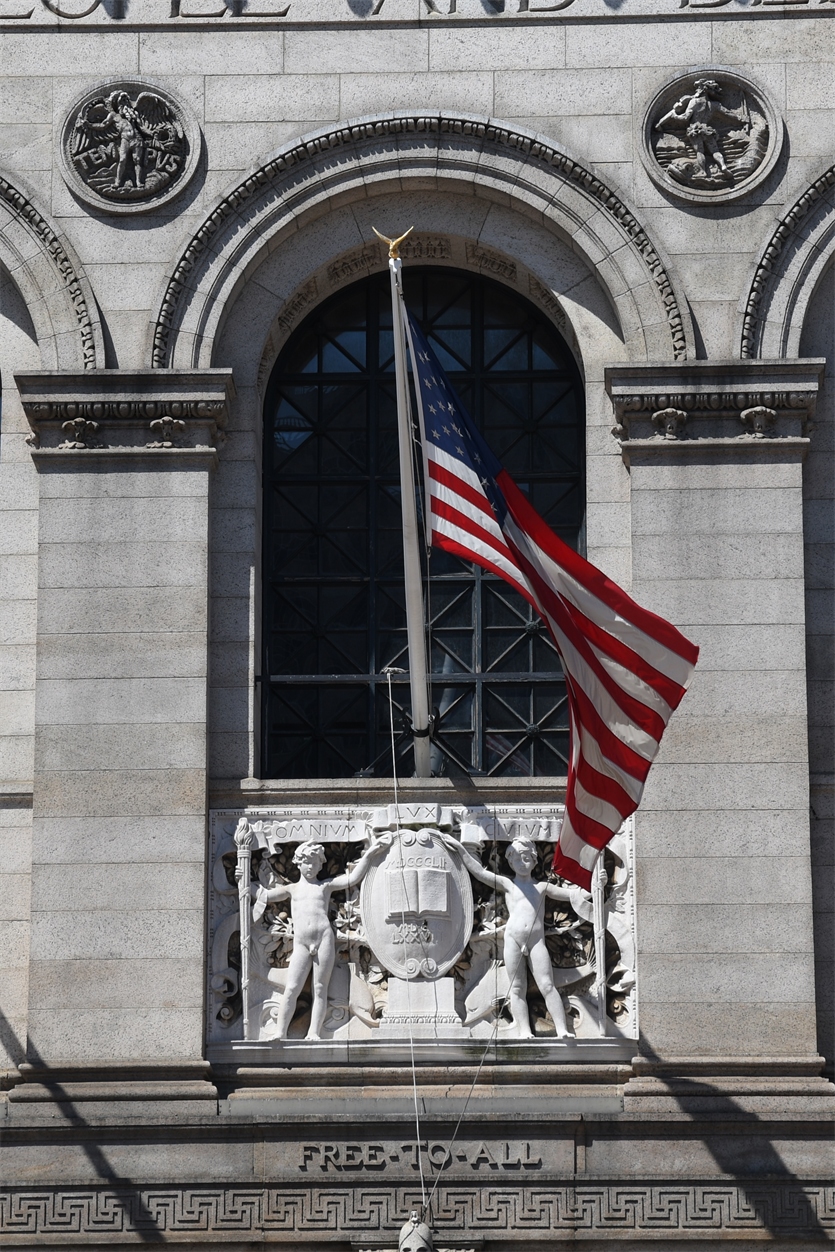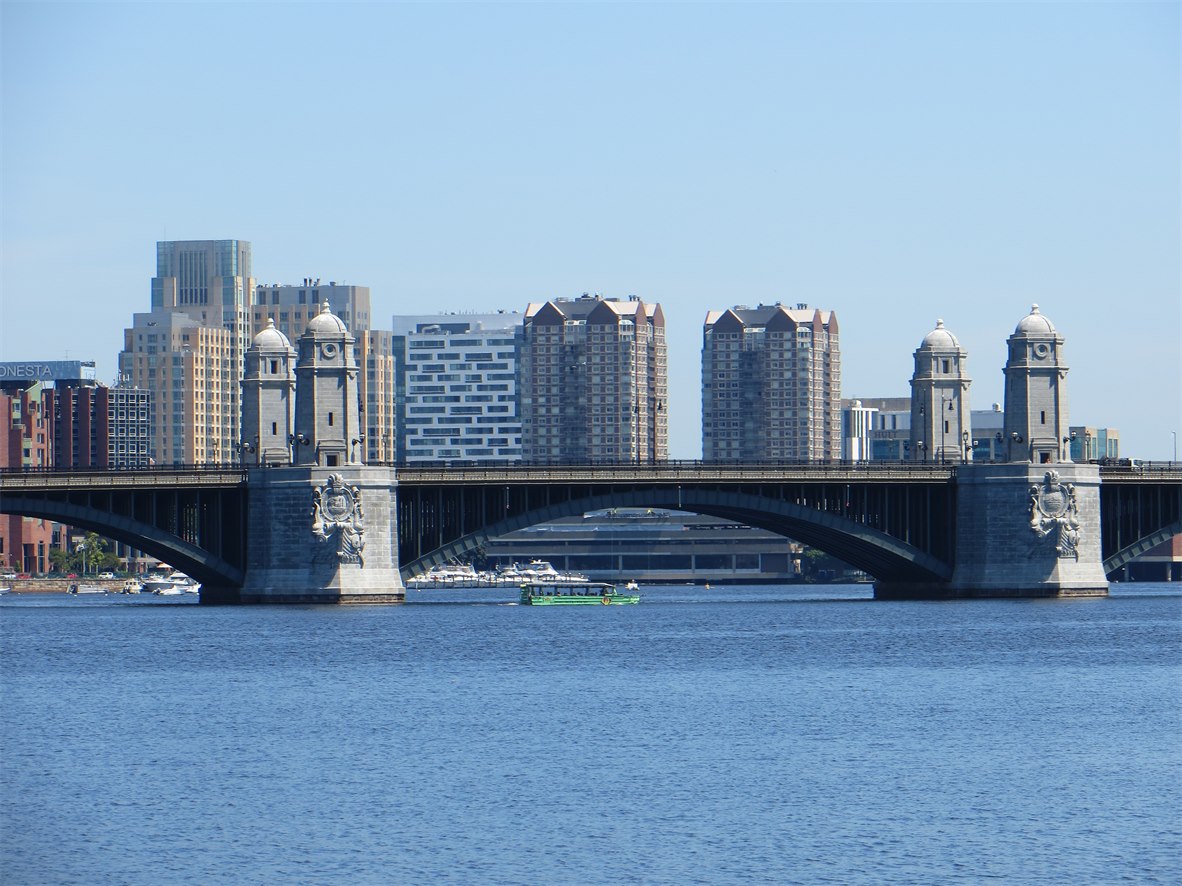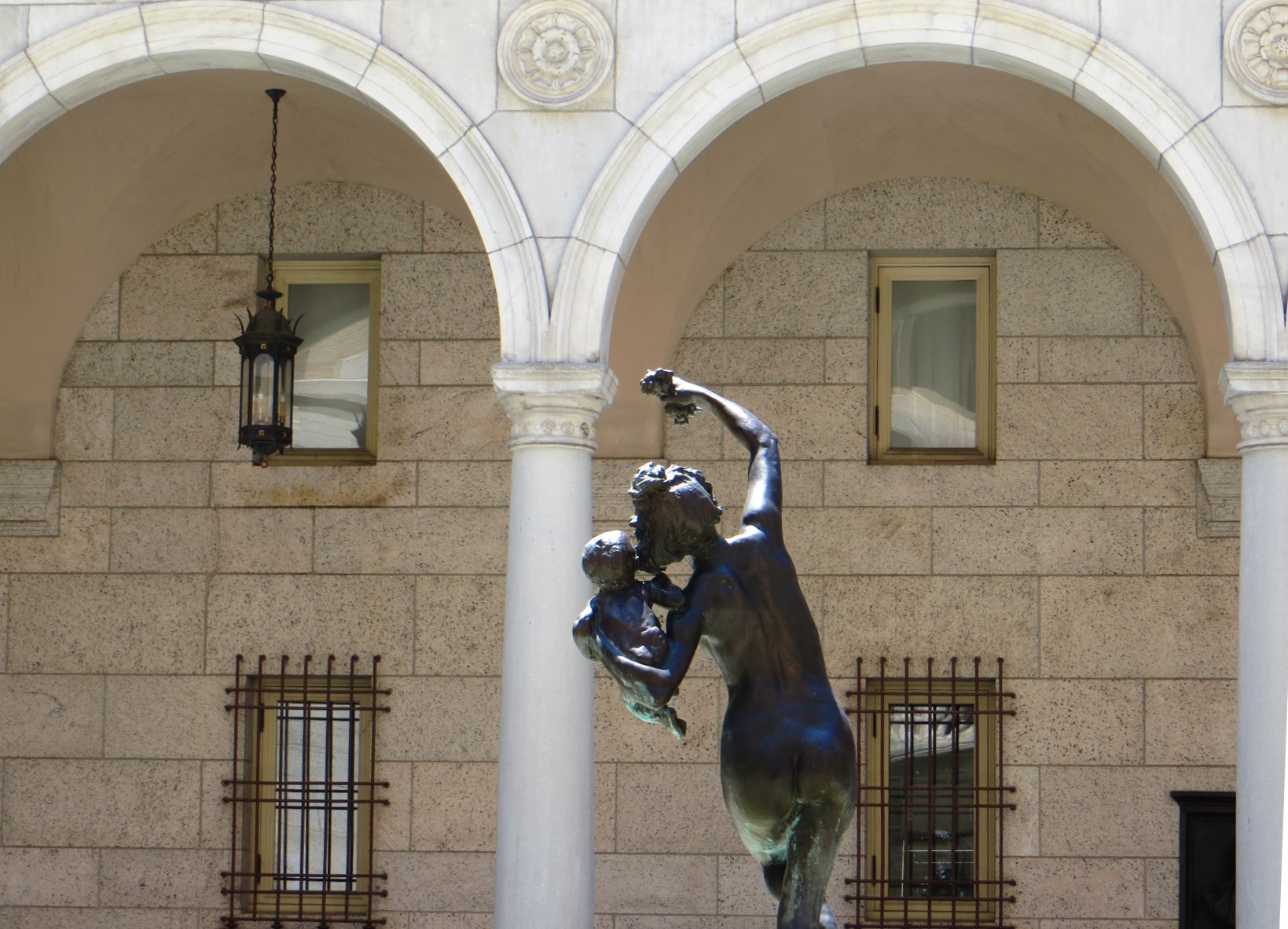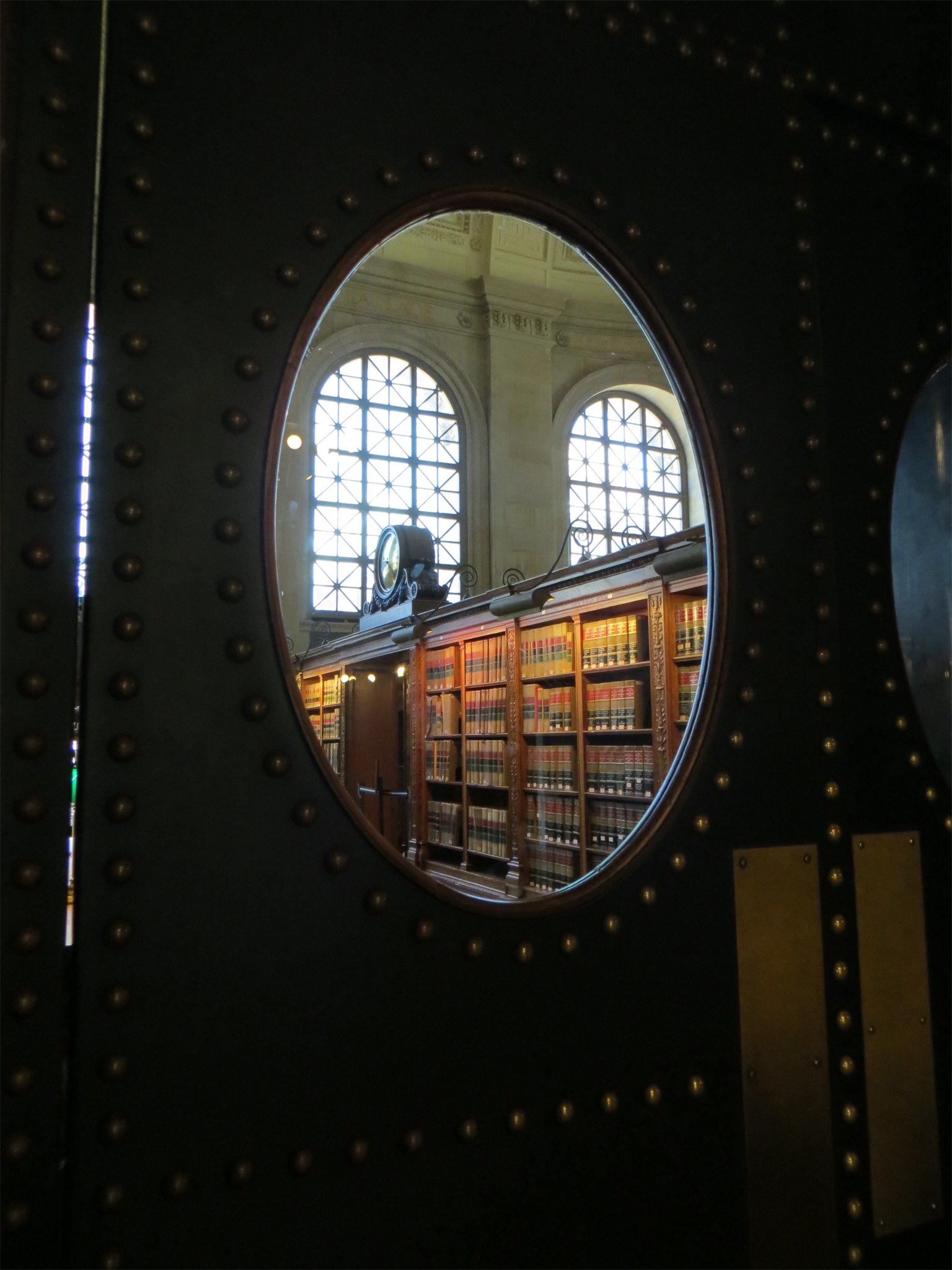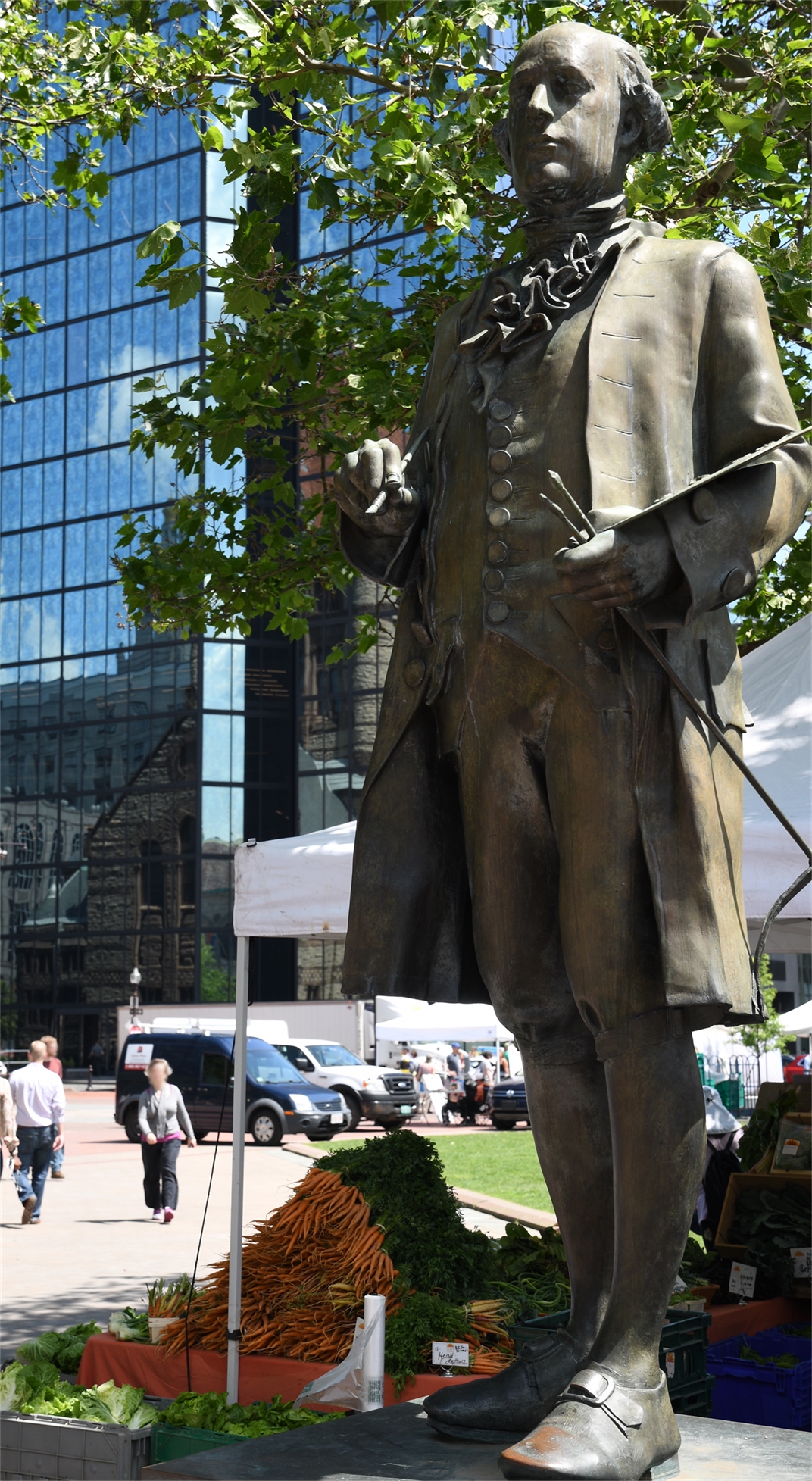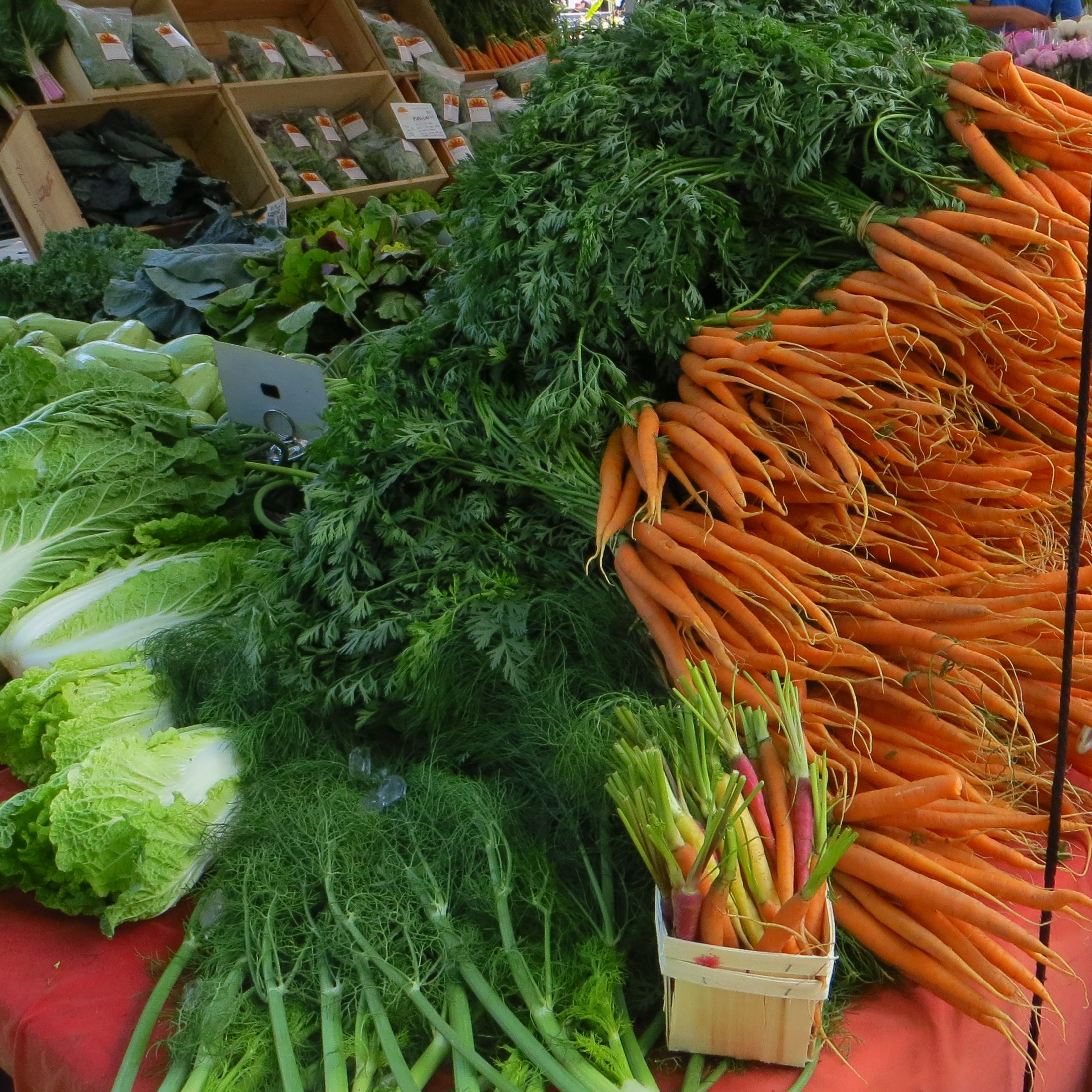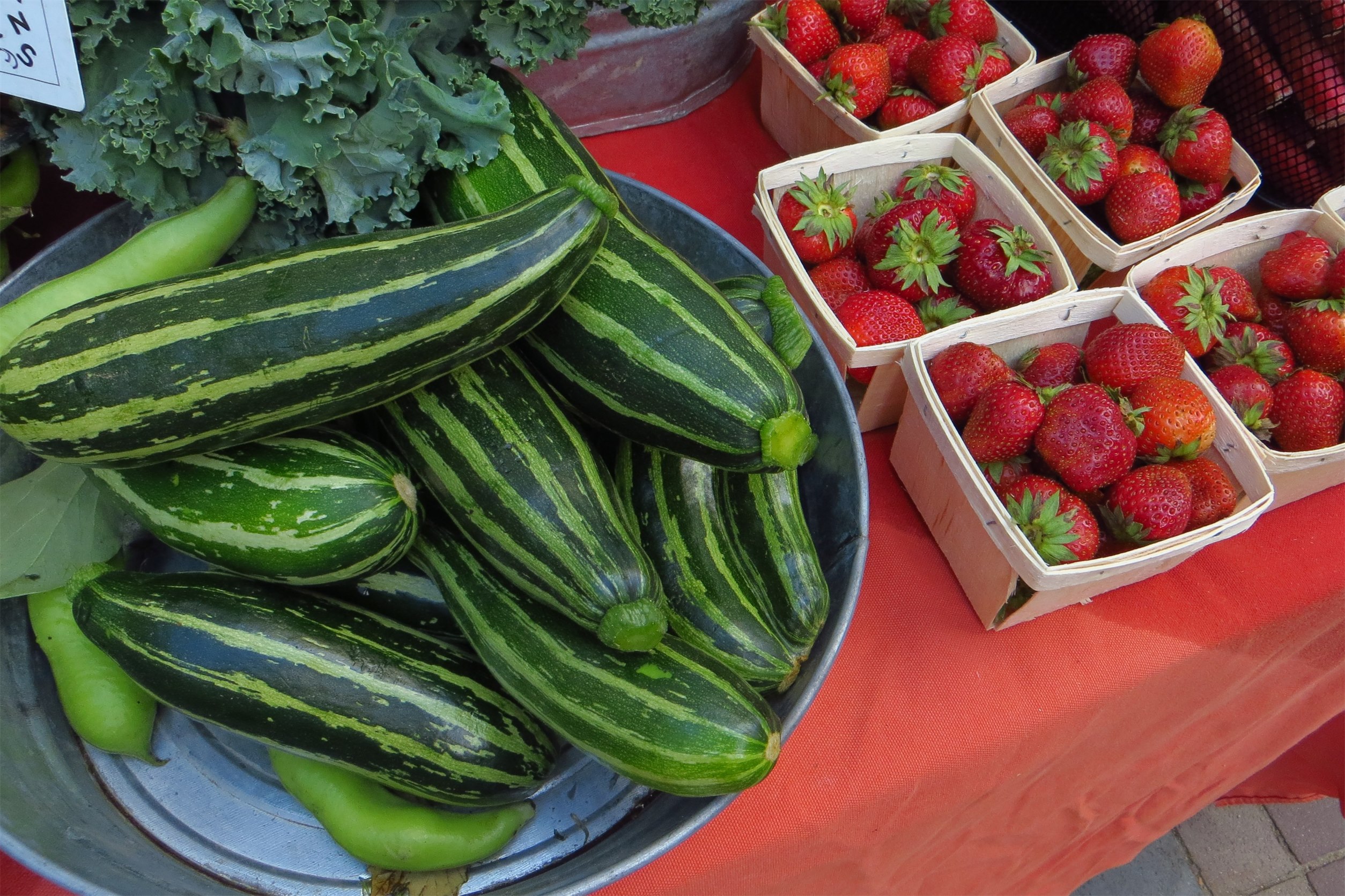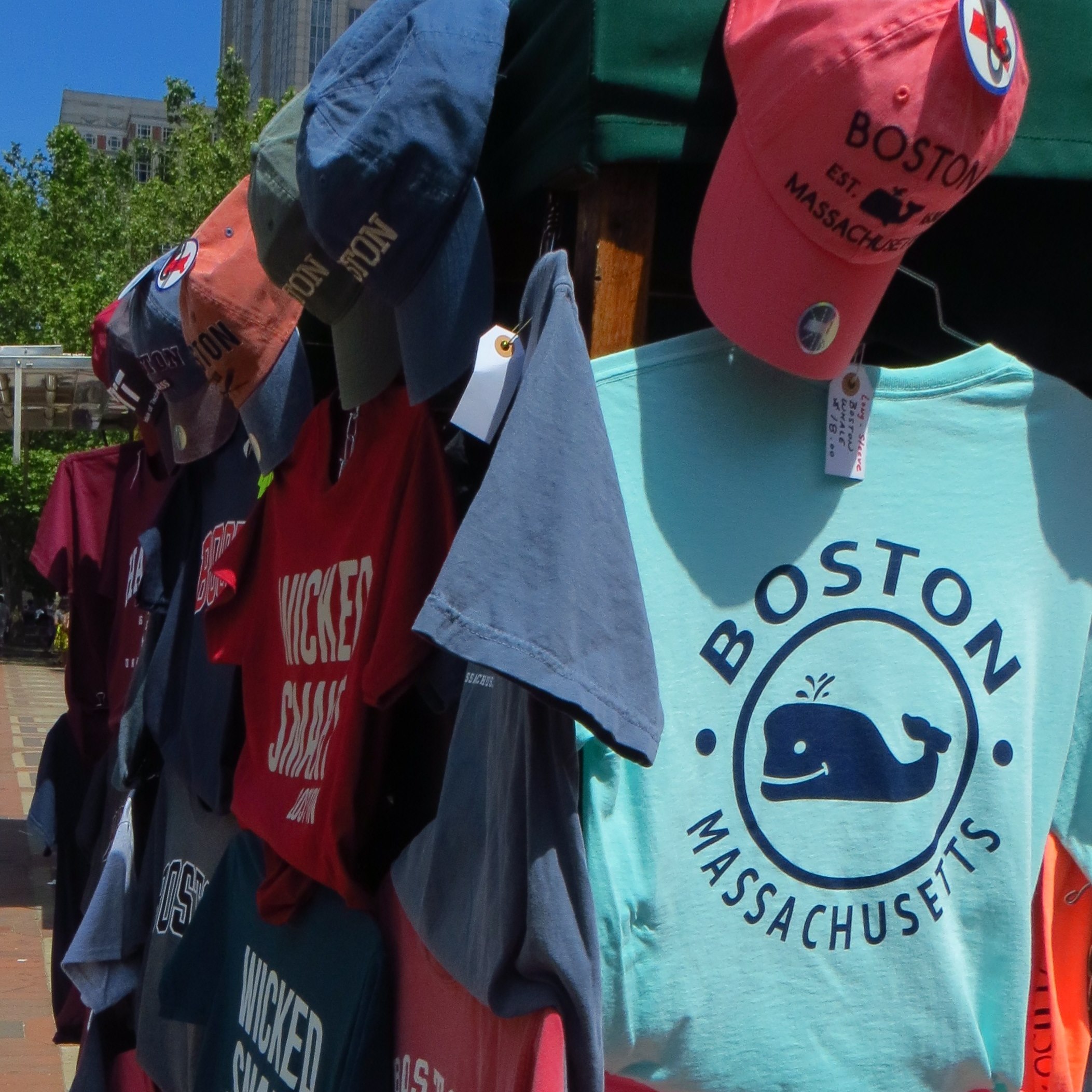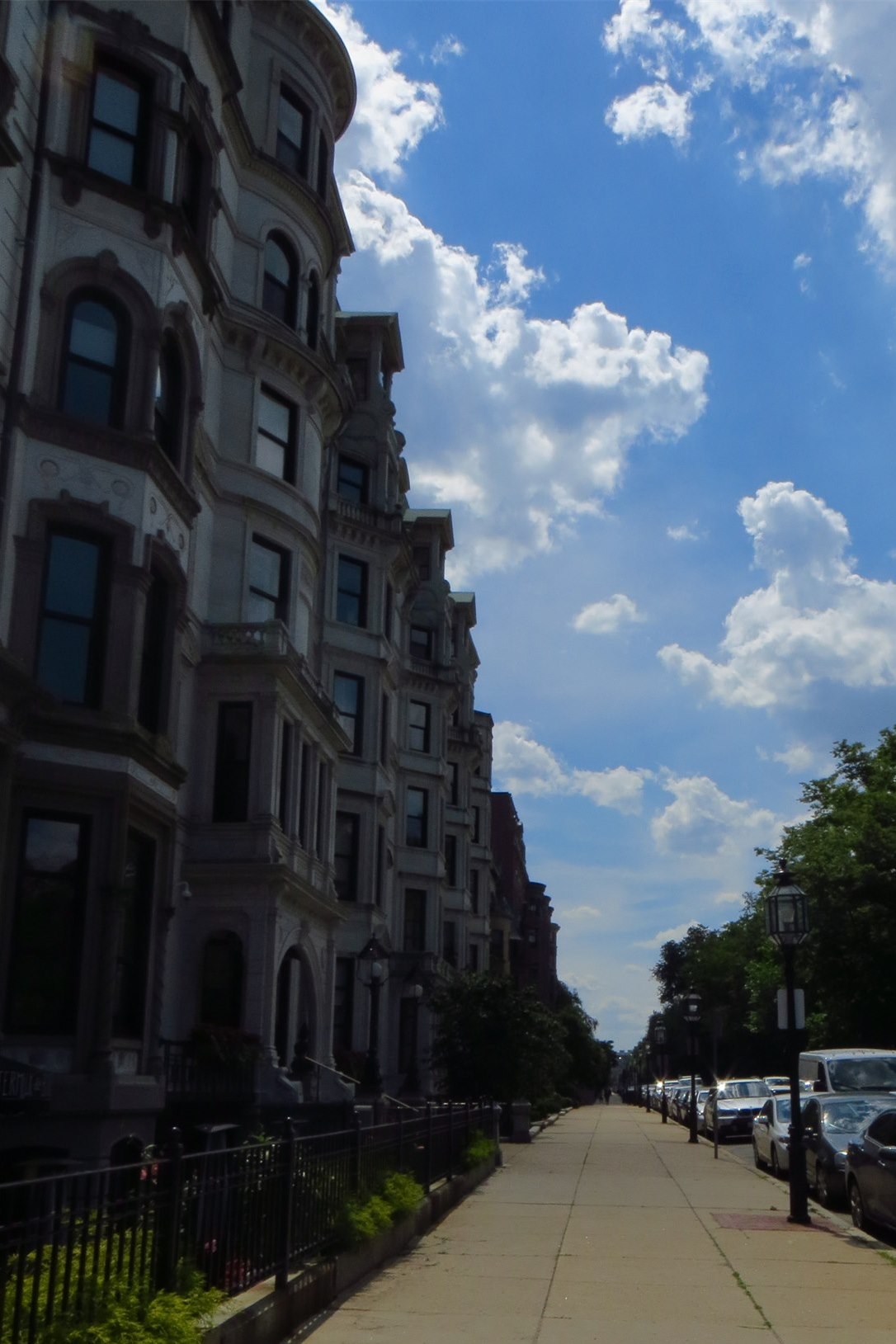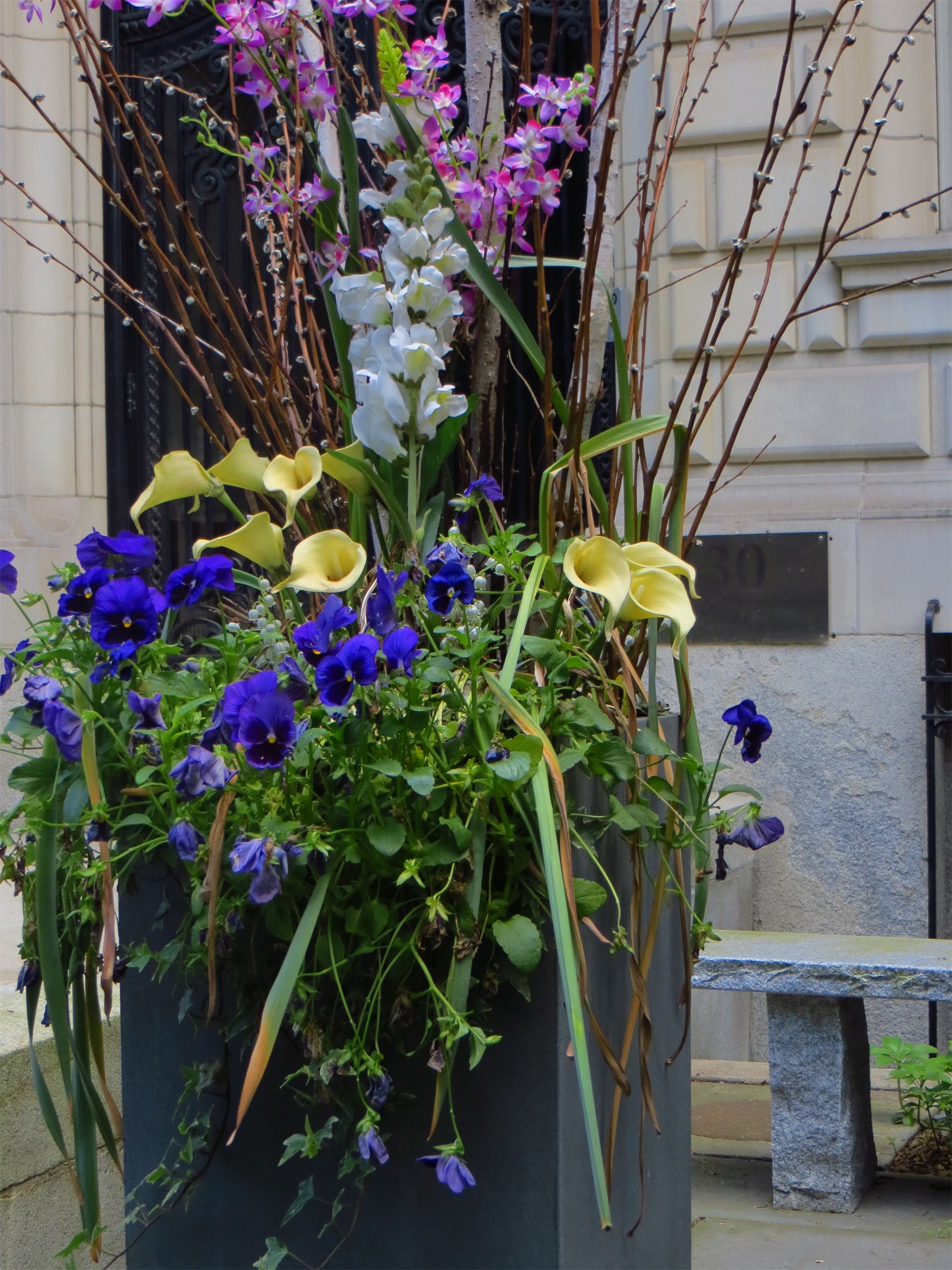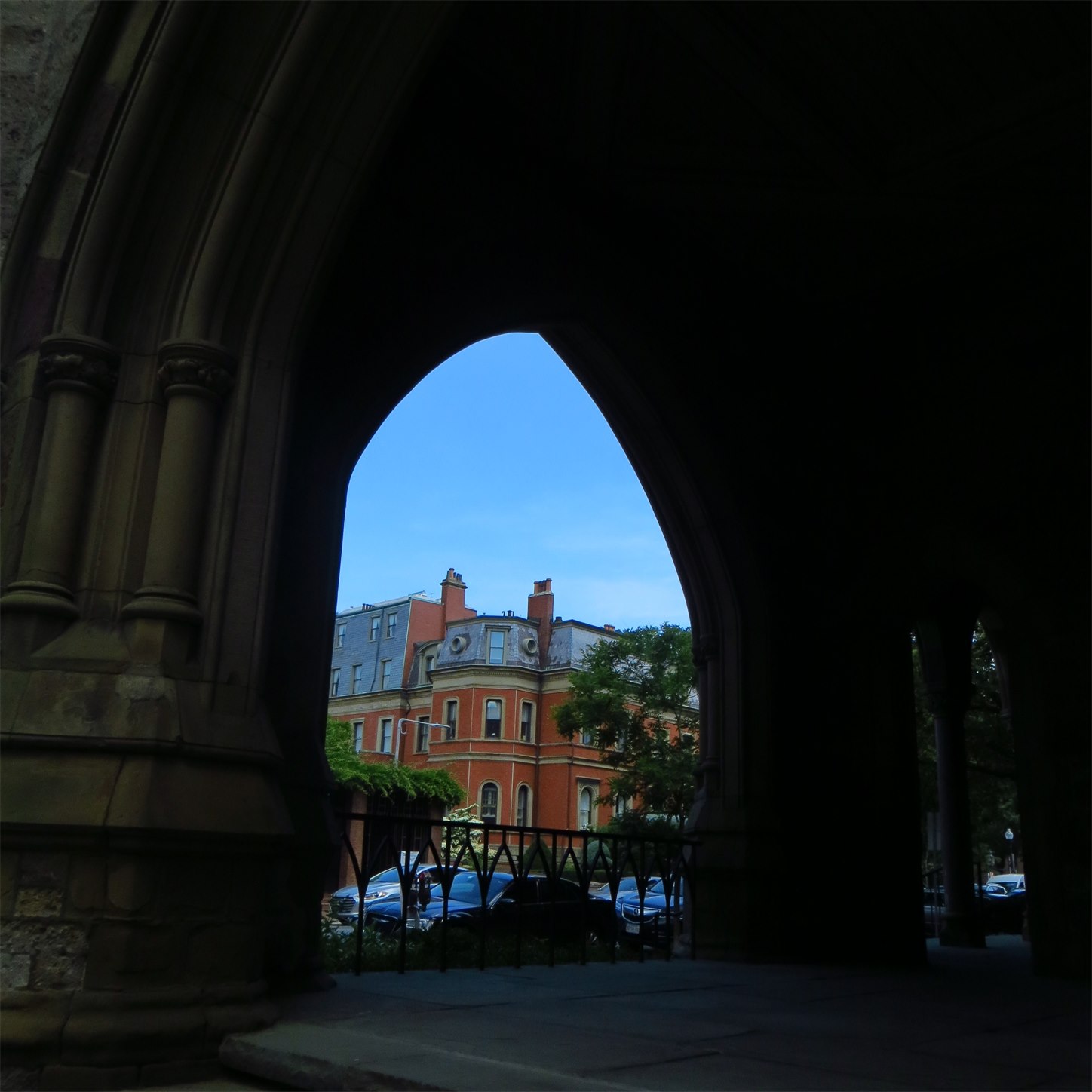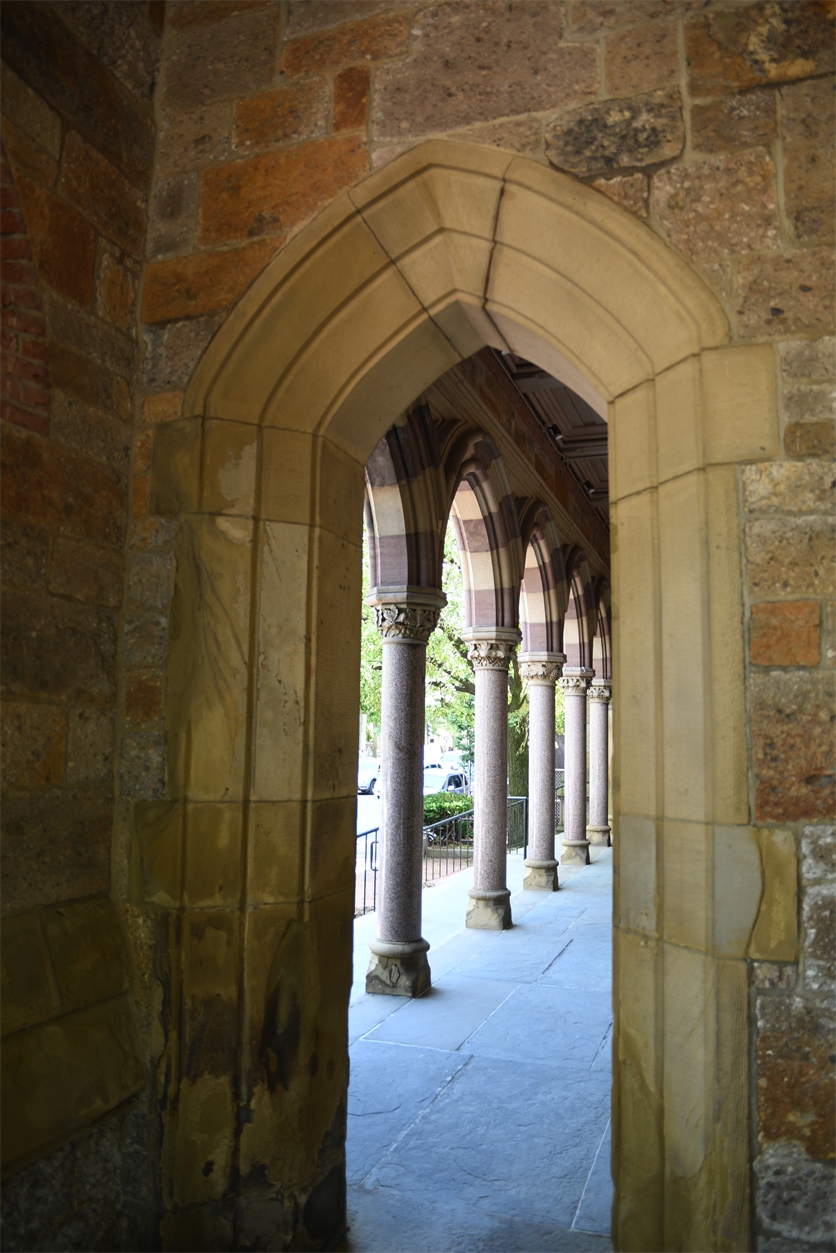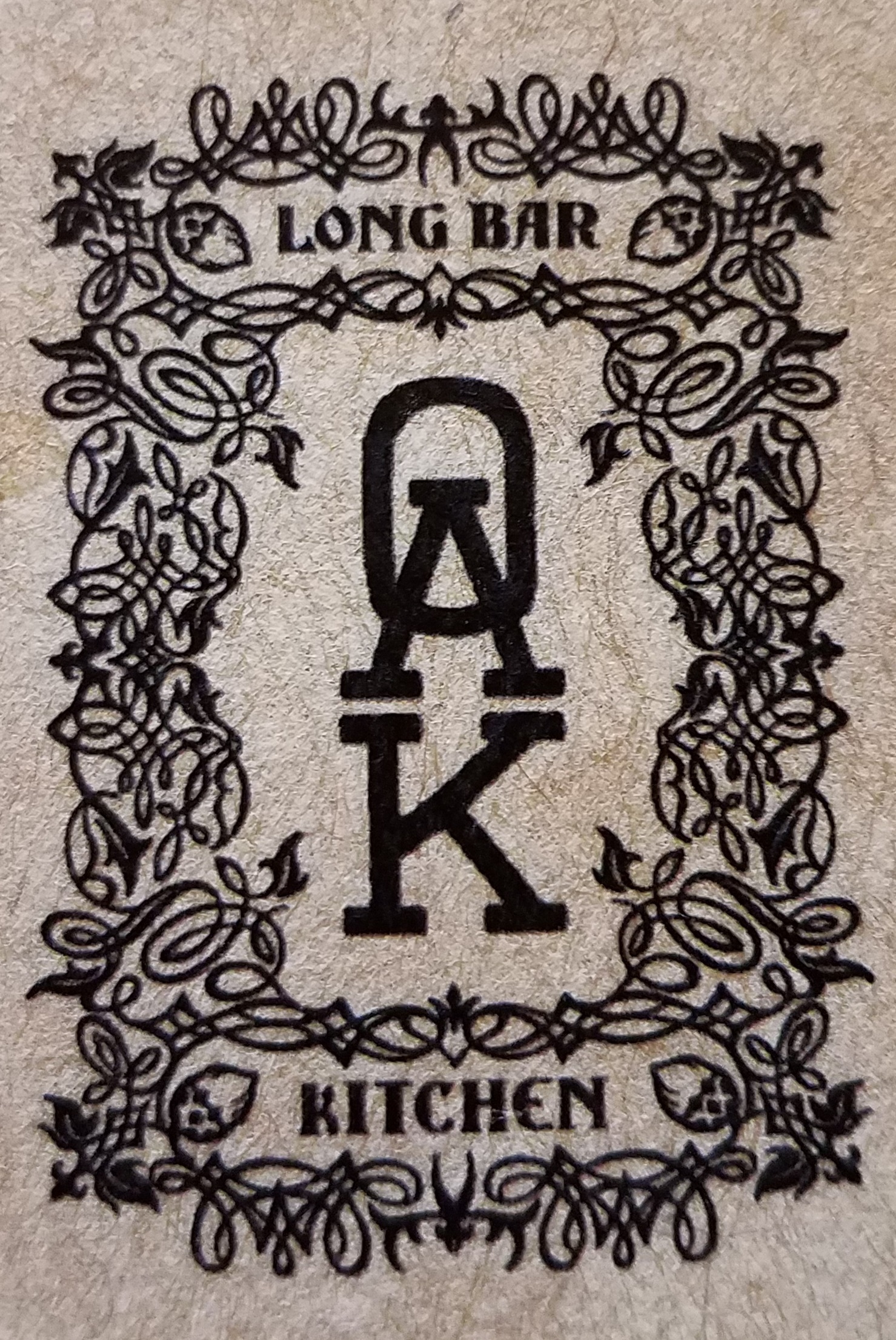 Saturday was quilt shopping day! I found two great little stores.  At Emma's Quilt Cupboard I bought fabric to make a travel quilt block. And at Franklin Mill Store I got fabric to make a purse.  Good day to chill. I am getting behind on the quilting part of this journey ~grin~. I'm going to have to block out a couple days to catch up. 
Make Life an Adventure!