Ocala / Key West / Fantasy Fest
Oct. 20, 2019 - Oct. 31, 2019
Sunday we got all caught up on laundry and Monday we got all our costumes packed and ready for the trip to Fantasy Fest.  We spent both days resting up for the event because, well lets face it we are not as young as we used to be and we don't stay up that late on a regular basis. 
Tuesday we drove down to Fort Myers in order to catch the high speed ferry "Key West Express". We saw a crazy person on the interstate doing over 74 miles per hour on a motorcycle leaned back with both hands behind his head. I'm sorry to my cyclist friends but this makes me want to NOT "look twice".  There were signs on the highway saying "Look Twice" "Ride Responsibly".... I don't think this was responsible.  We had a nice dinner at Joe's Crab Shack to take advantage of our Landry Select Club membership.  Good crabs, they are not my favorite restaurant but we had some reward points we needed to use before they expired.  I would have preferred a Morton's Steakhouse but there isn't close to us. We stayed at the Hilton Garden Inn in Fort Meyers and returned here on Sunday.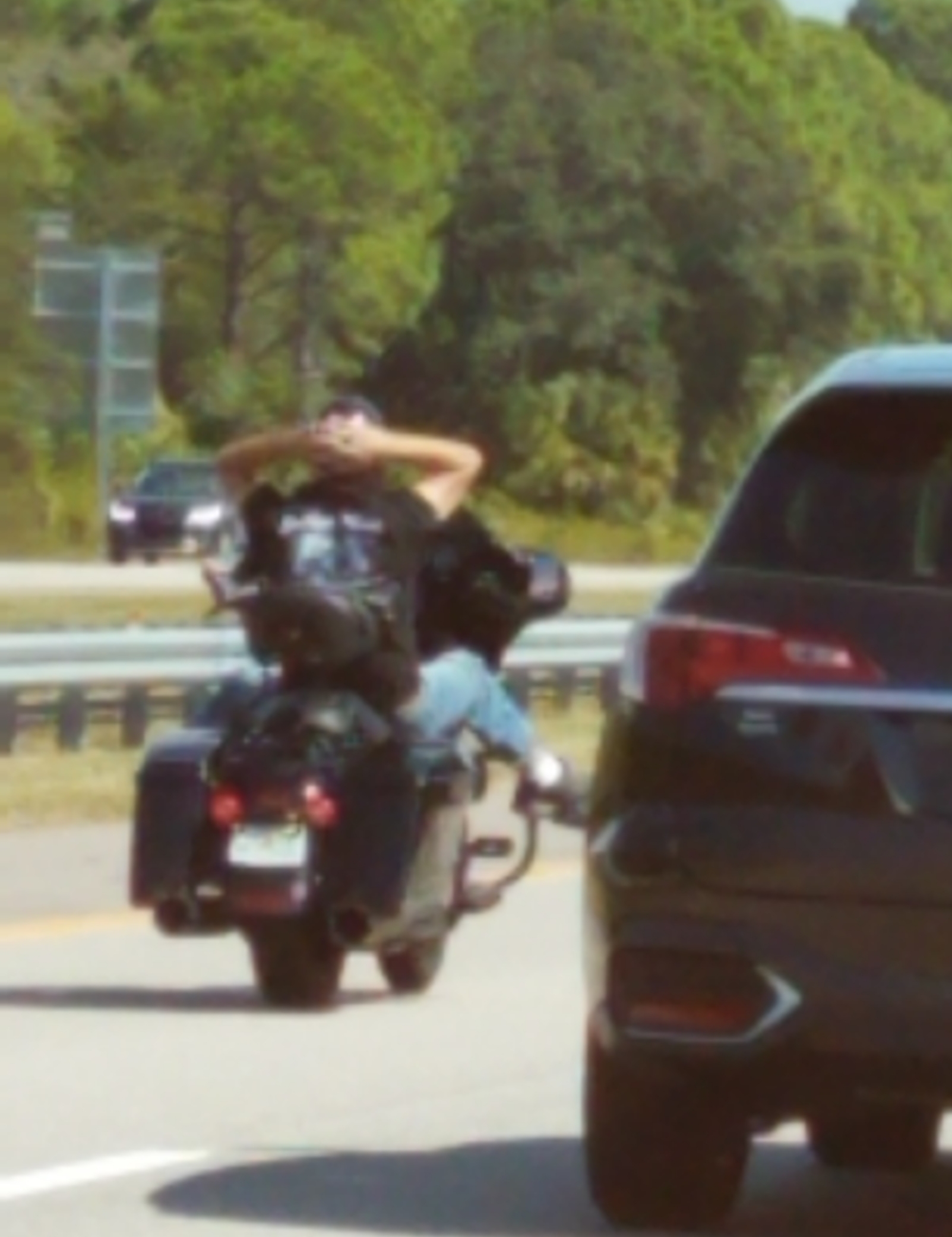 Wednesday, ooof, we had to get up way too early to catch the ferry. We left the dock just after sunrise. As we rounded the point into the Gulf, there was either a really big osprey or an eagle perched at the shore hunting for breakfast.  There was a flock of pelicans feeding at the point as well.  The ride takes about three and a half hours and it was really smooth.  They show a movie and have a galley where you can get drinks and sandwiches.  We arrived around 11:30 and we decided to just walk to our hotel.  There is a free bus, "The Duval Loop" that you can use but it was only a mile so we decided not to wait for the bus.  We stayed at L'Habitation, a block off of Duval and 3 blocks south of Front street, so right in the middle of everything.  It was a nice place.  They had a continental breakfast every day and happy hour. 
Once we got checked in we put on our "Blue Hawaii" costumes.  Elard was Elvis, of course, and I was who ever Elvis' girl of the day was.  We walked down to First Flight to have lunch.  The building is where PanAm was originated. They are now a restaurant and brewery. Next we took a stroll down Duval Street. We saw a few people in crazy costumes but it was still a bit early. The bar Two Friends was offering a discount to anyone dressed as Elvis so we visited them on Front Street. It was sooooo freaking hot we went back to the room to cool down and rest up for the evening.  
We headed back out around 7:30 after the sun went down and it was still HOOOTTTT.  We did some more people watching along Duval Street....let's just say I've seen some things that can't be unseen!  The official Fantasy Fest website is here and they have several videos, just don't go look if you don't want to see nudity. We also attended the 1st Annual Air Sex Championship.  It was...unusual.  Imagine air guitar but with sex, no nudity just wild imaginations..I won't need to ever witness that again. On Duval, there are many body painting booths, and some of them are quite skillful.  I've never seen so many topless women and men that look like they have tops but it is just paint.  We saw several folks with nothing on, you are not supposed to be completely nude but there were several people who did not get that memo.  We decided we'd seen enough by midnight and called it a night. There are A LOT of photos I can't publish.  Did I mention it was HOT!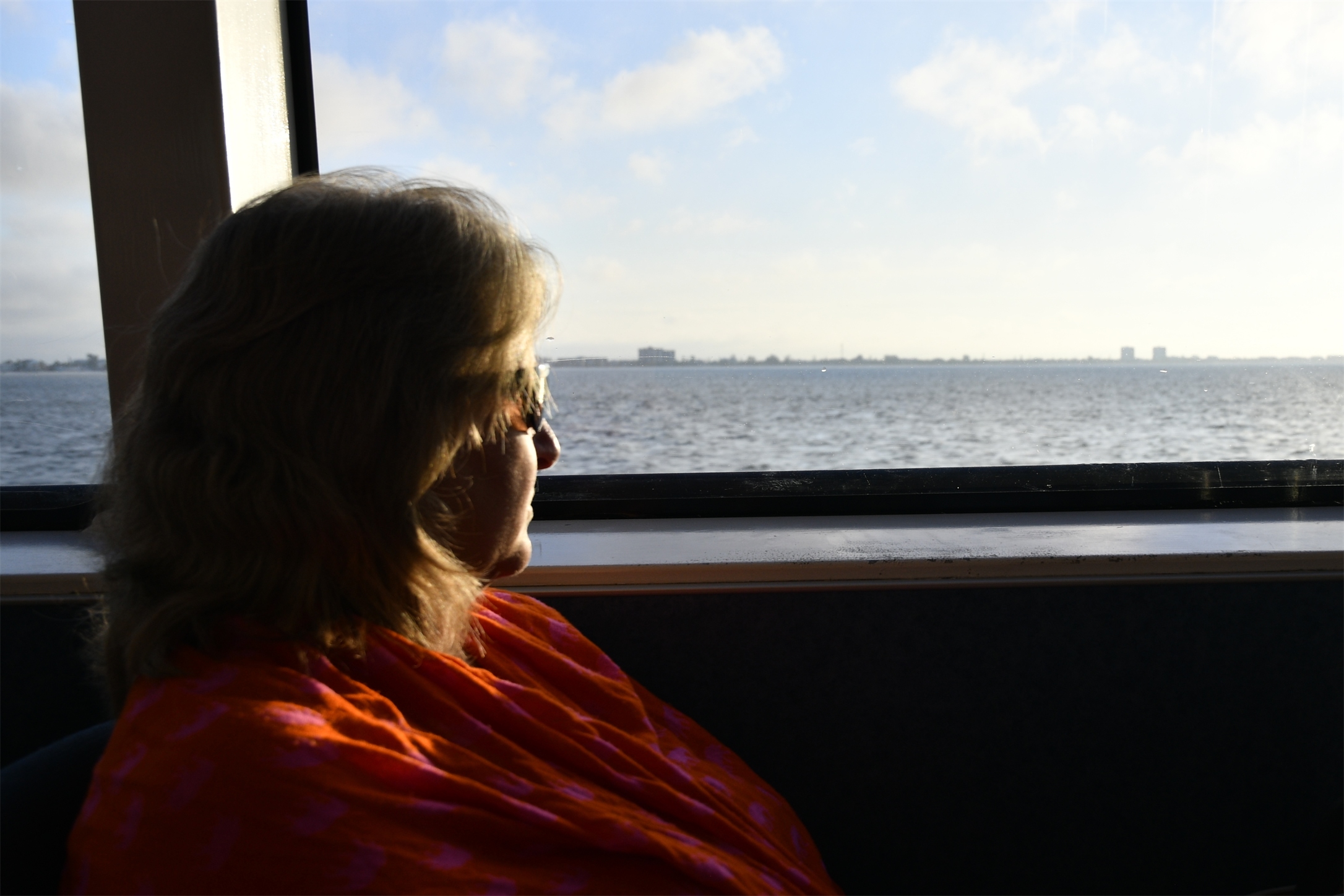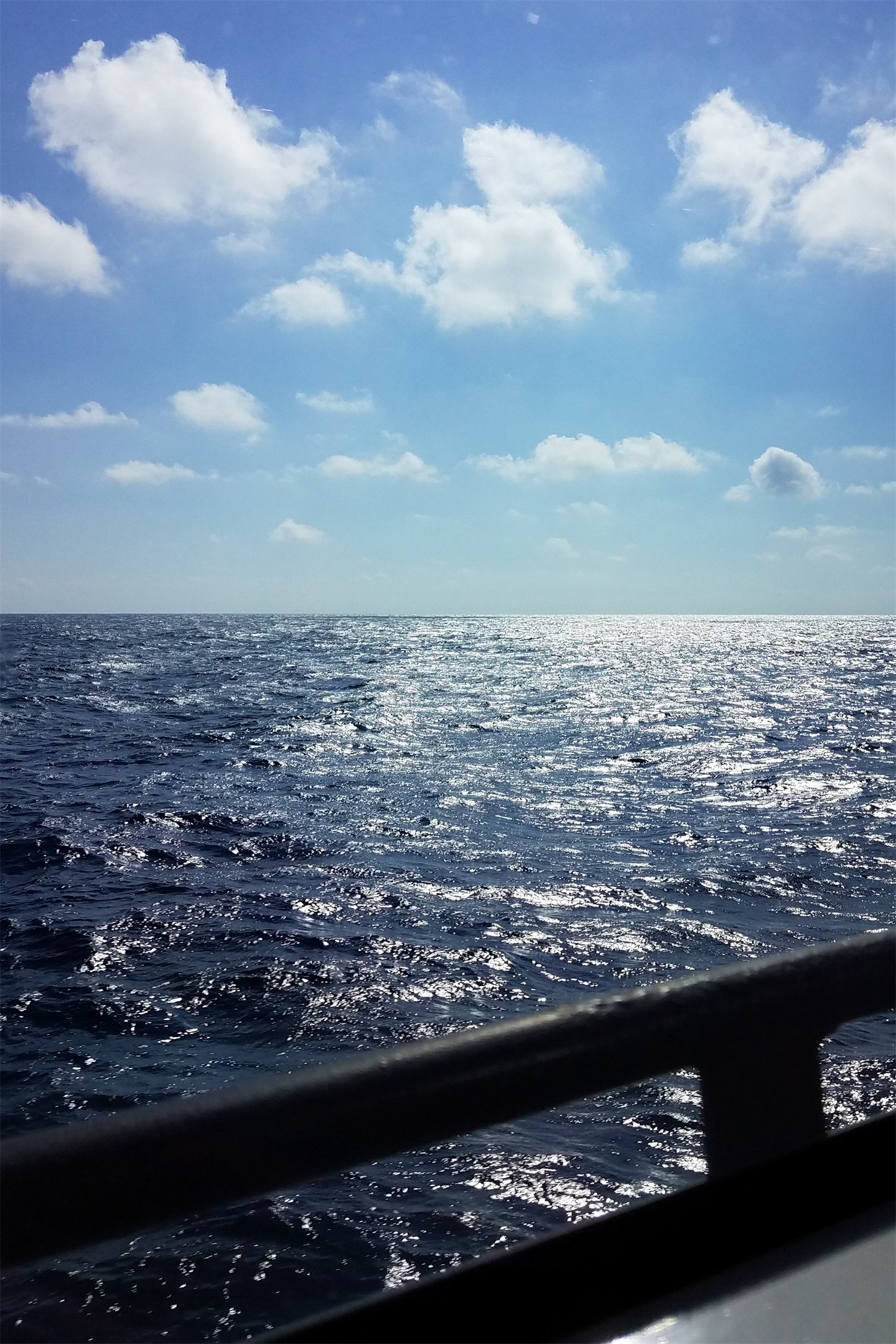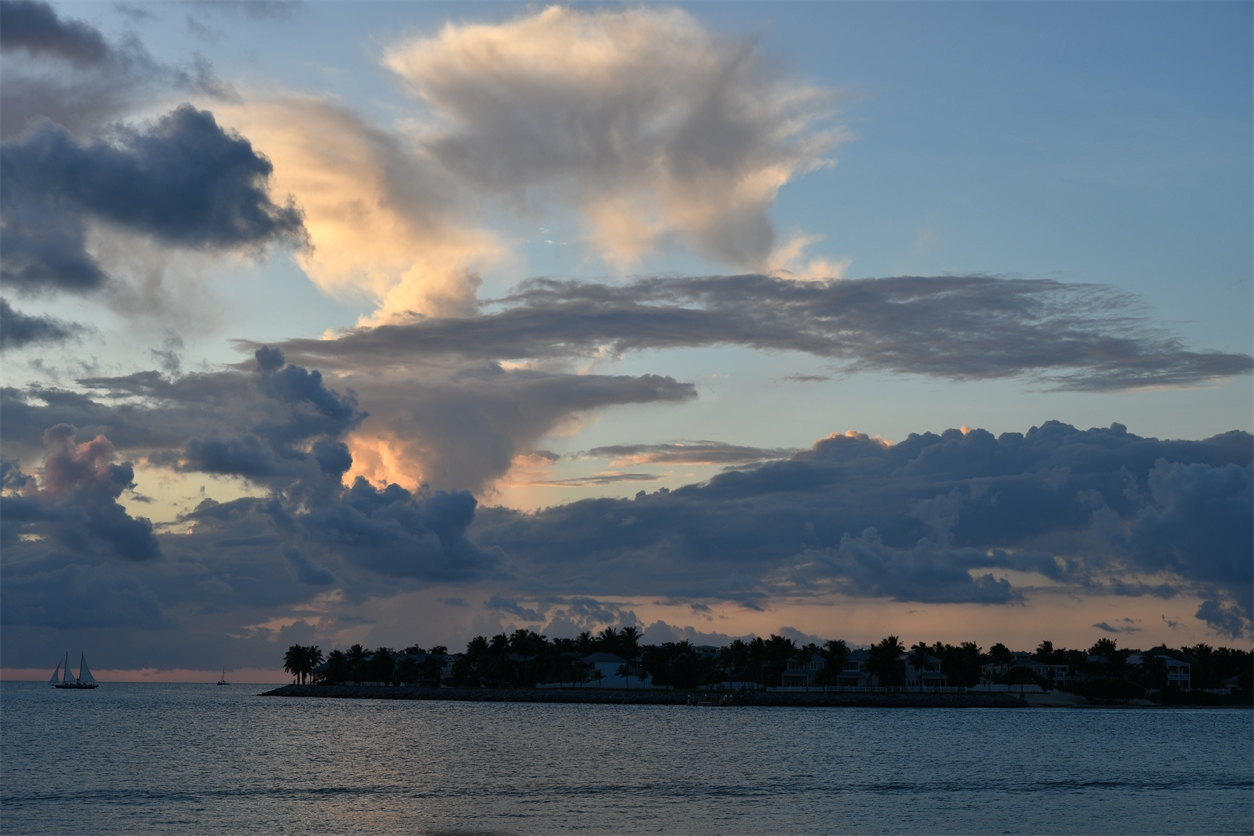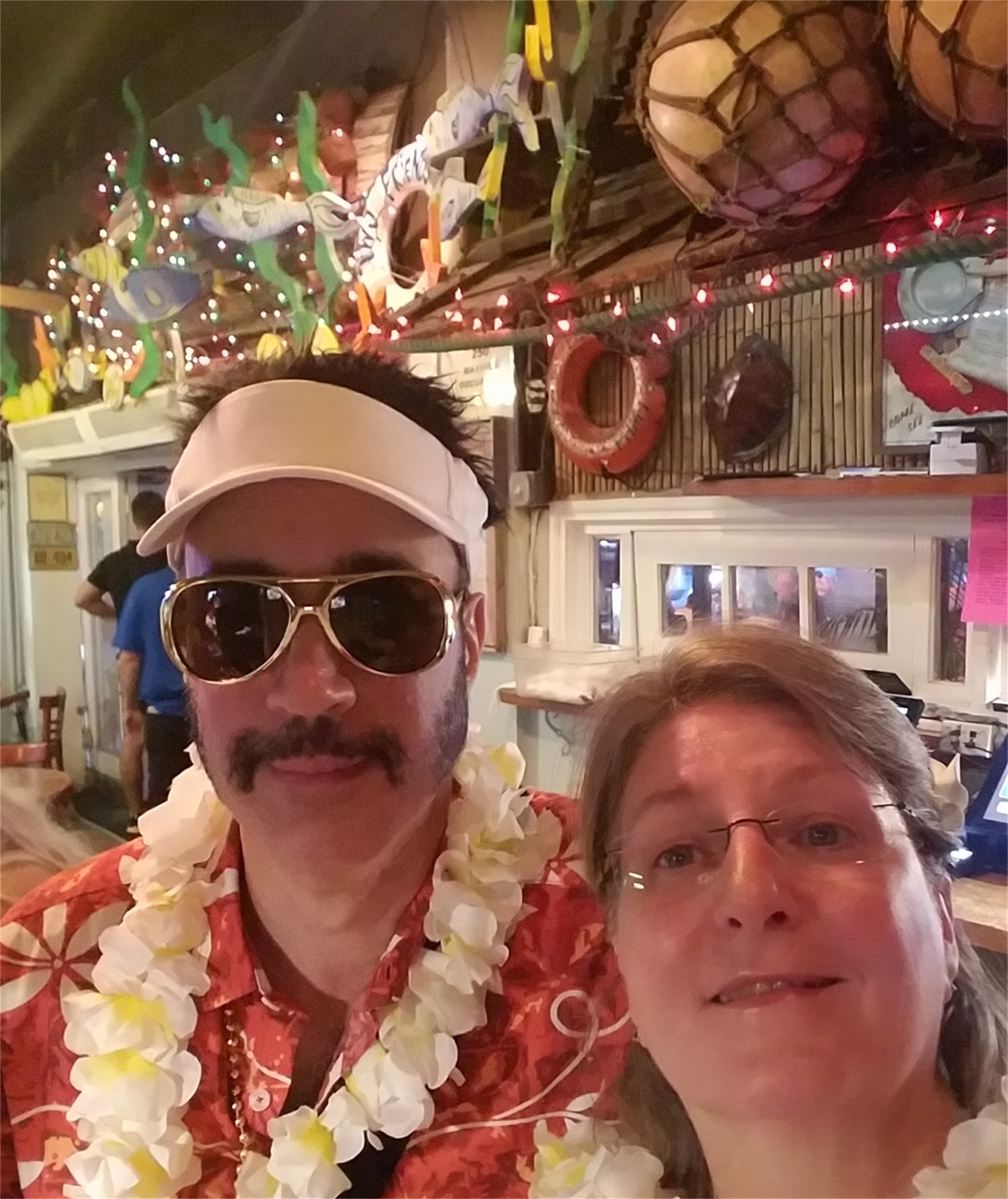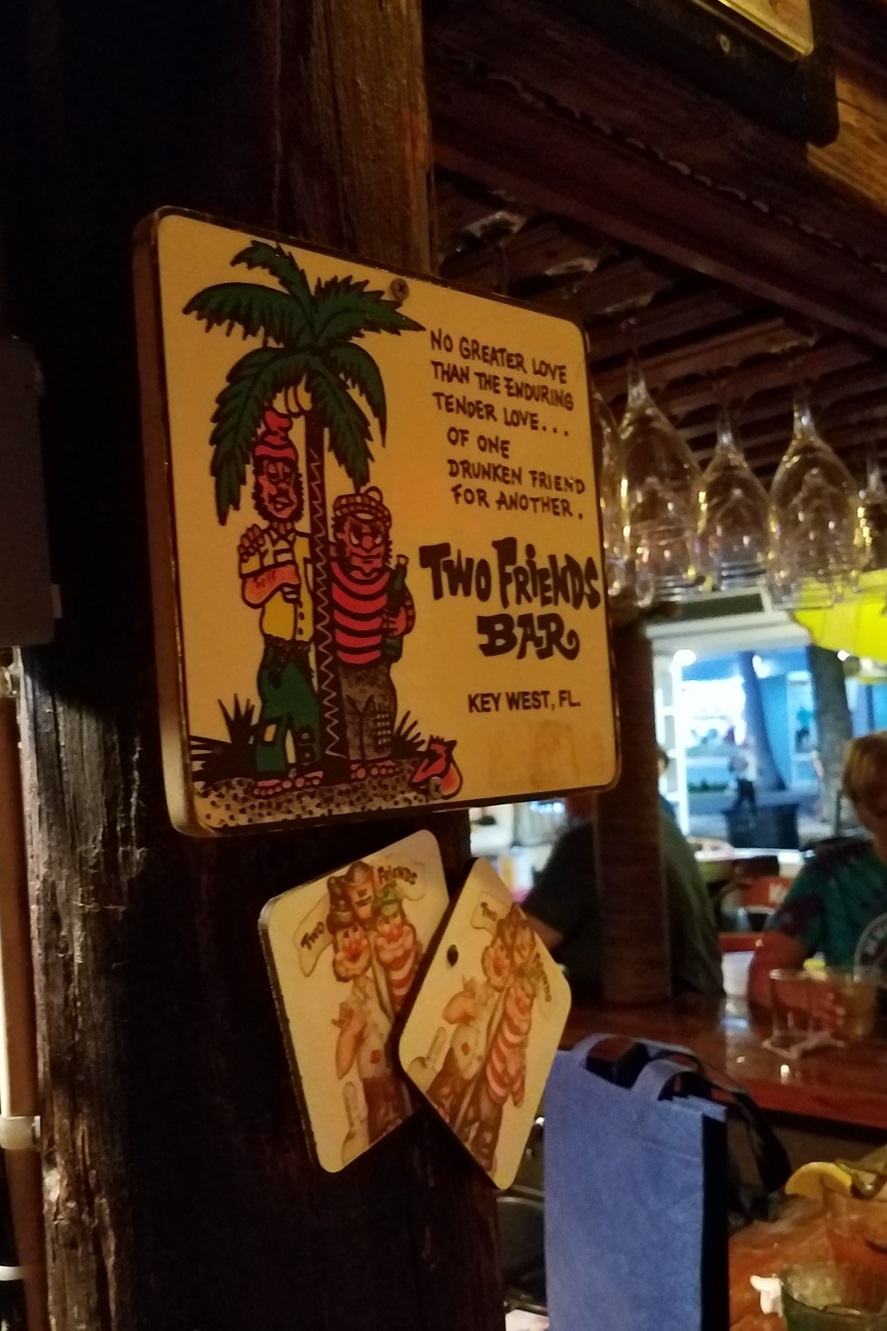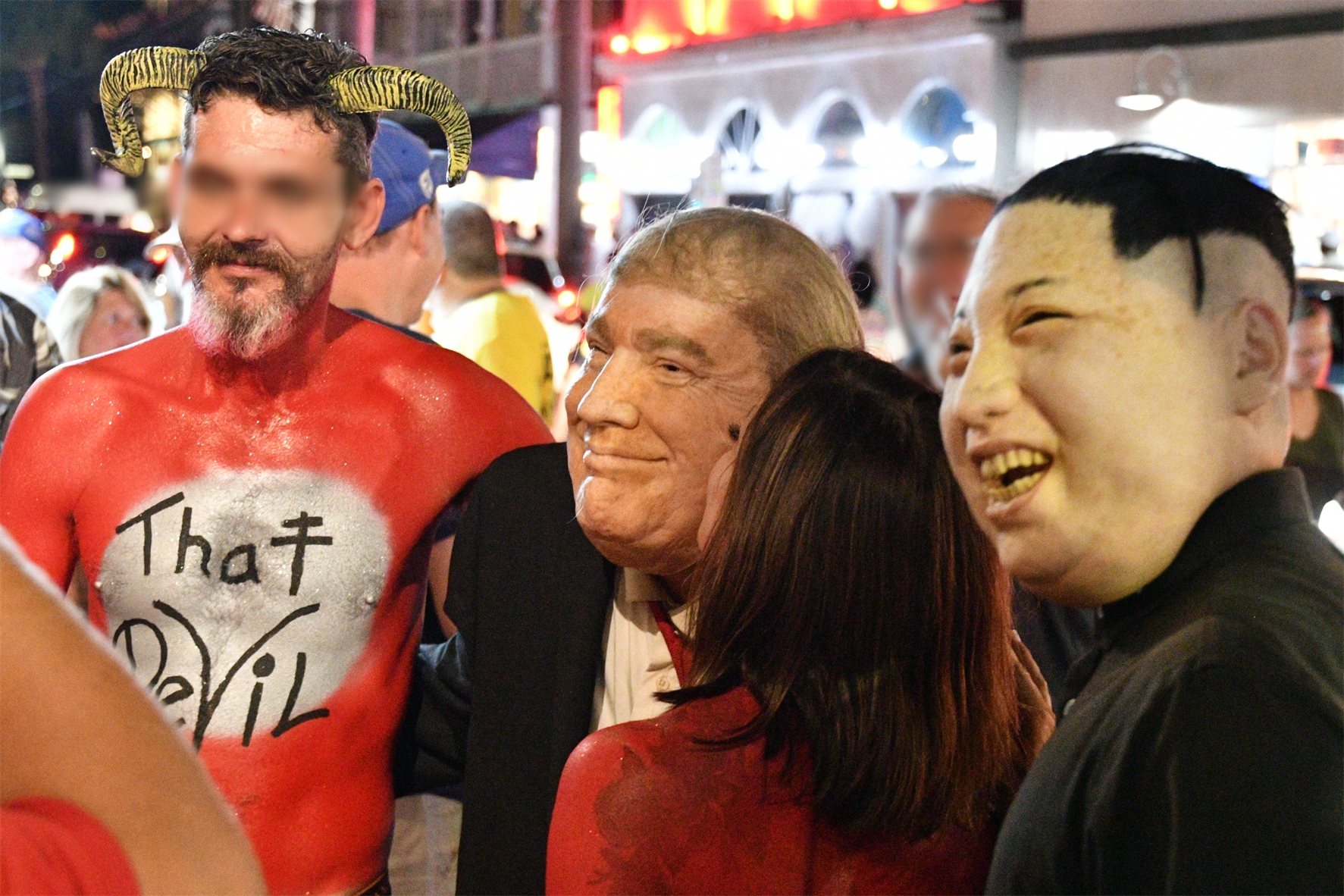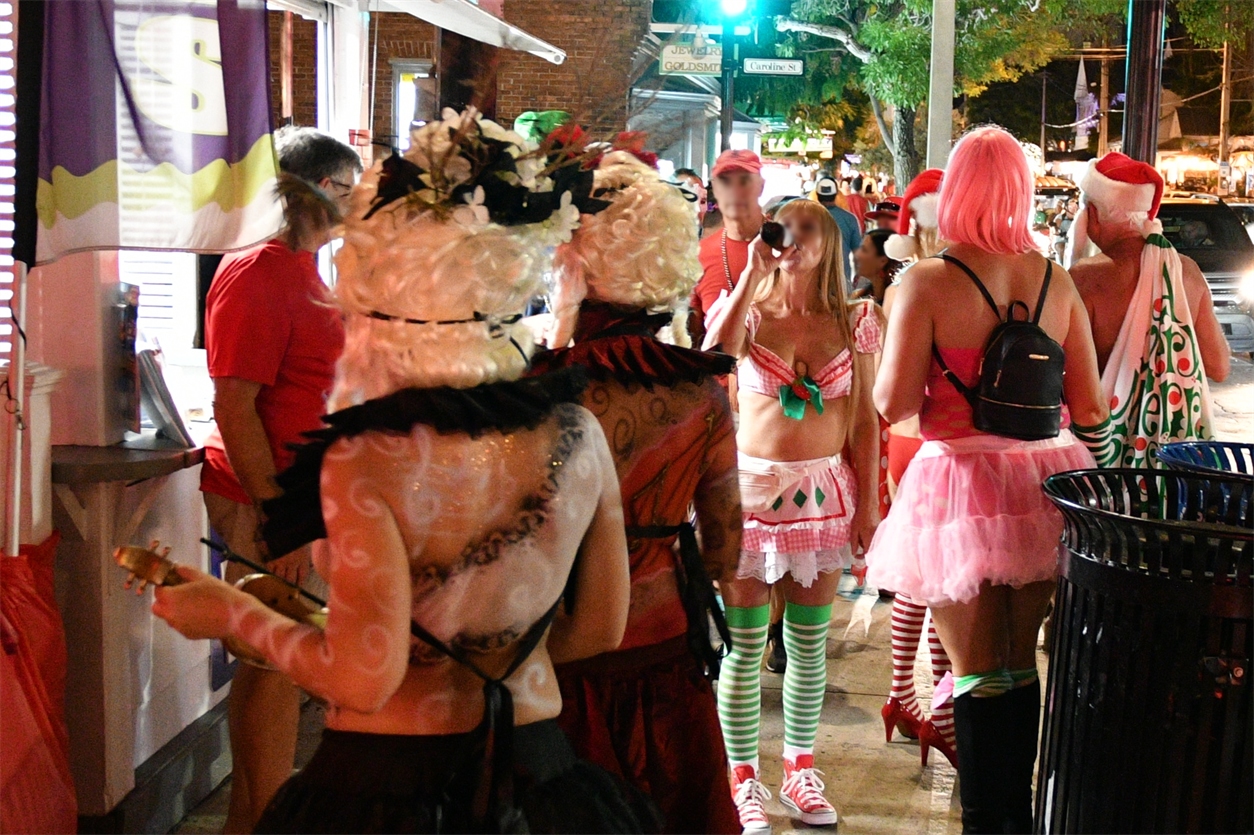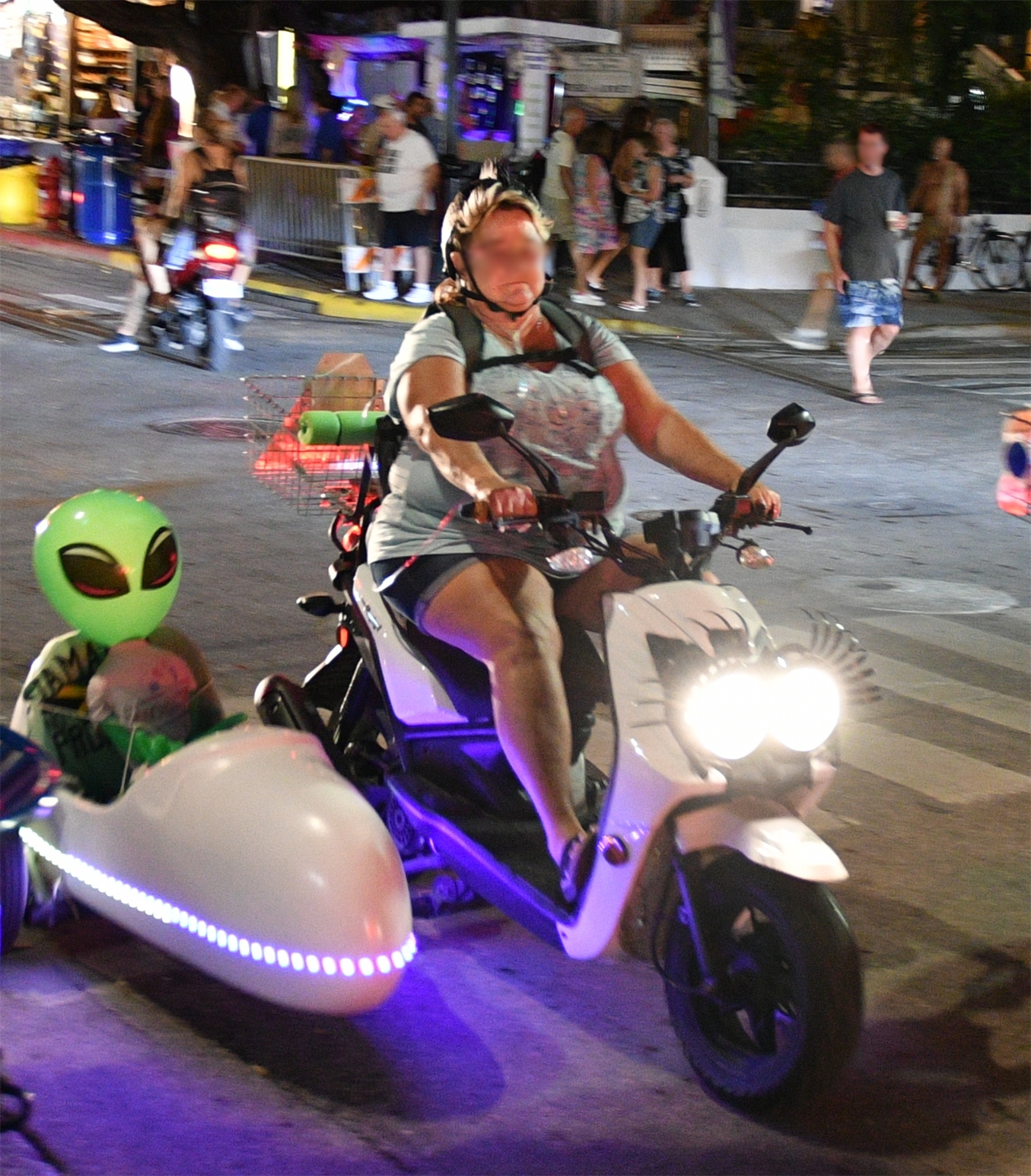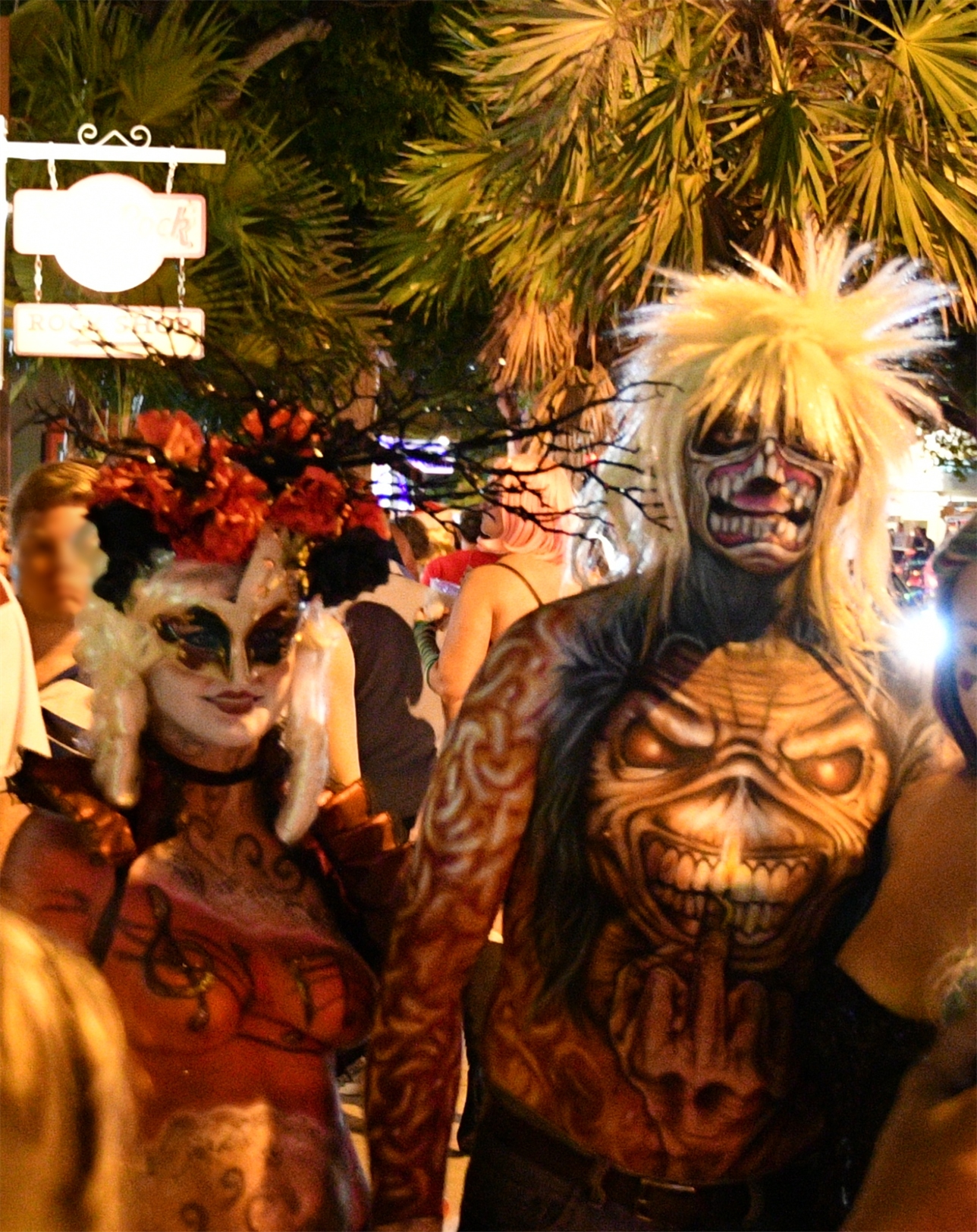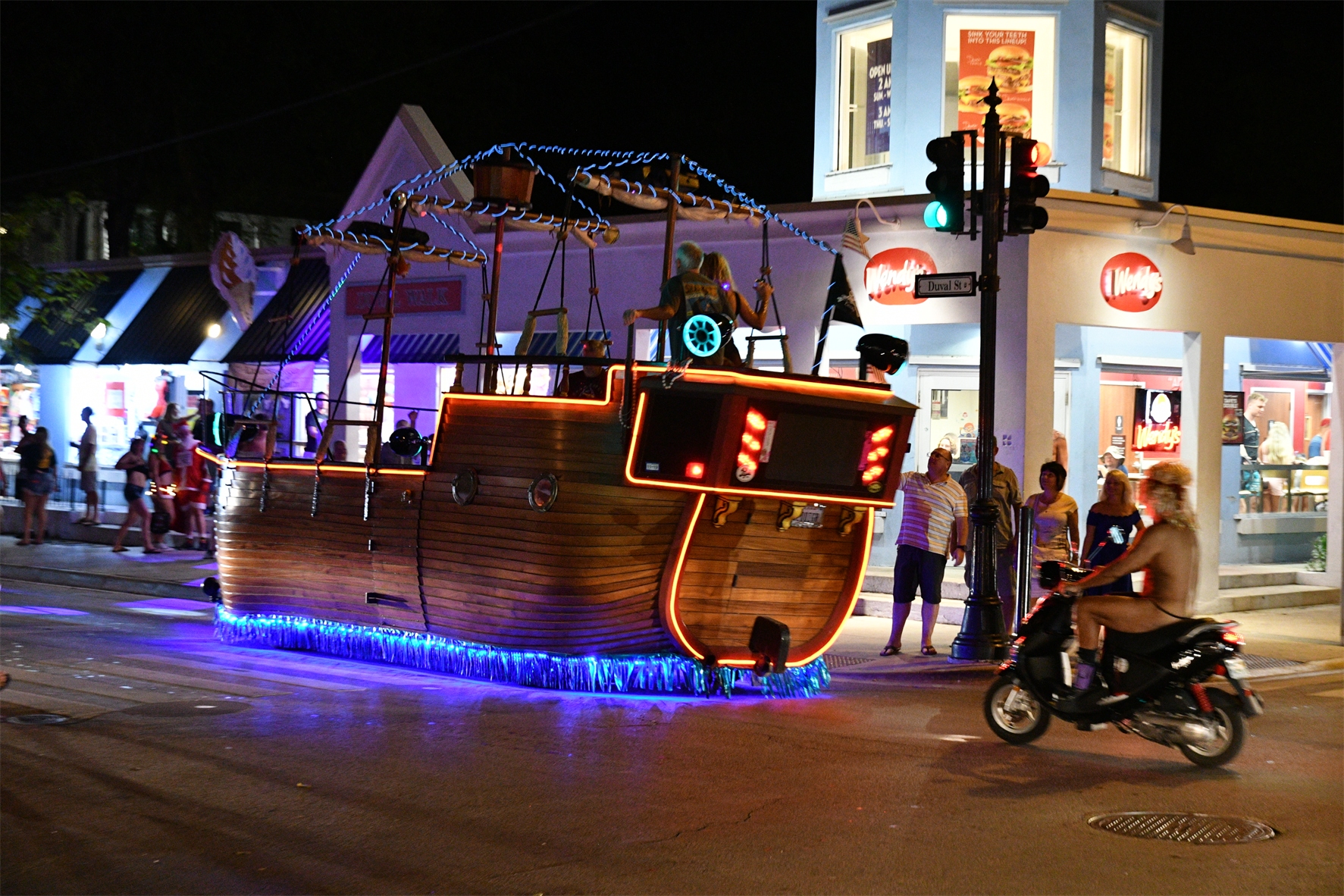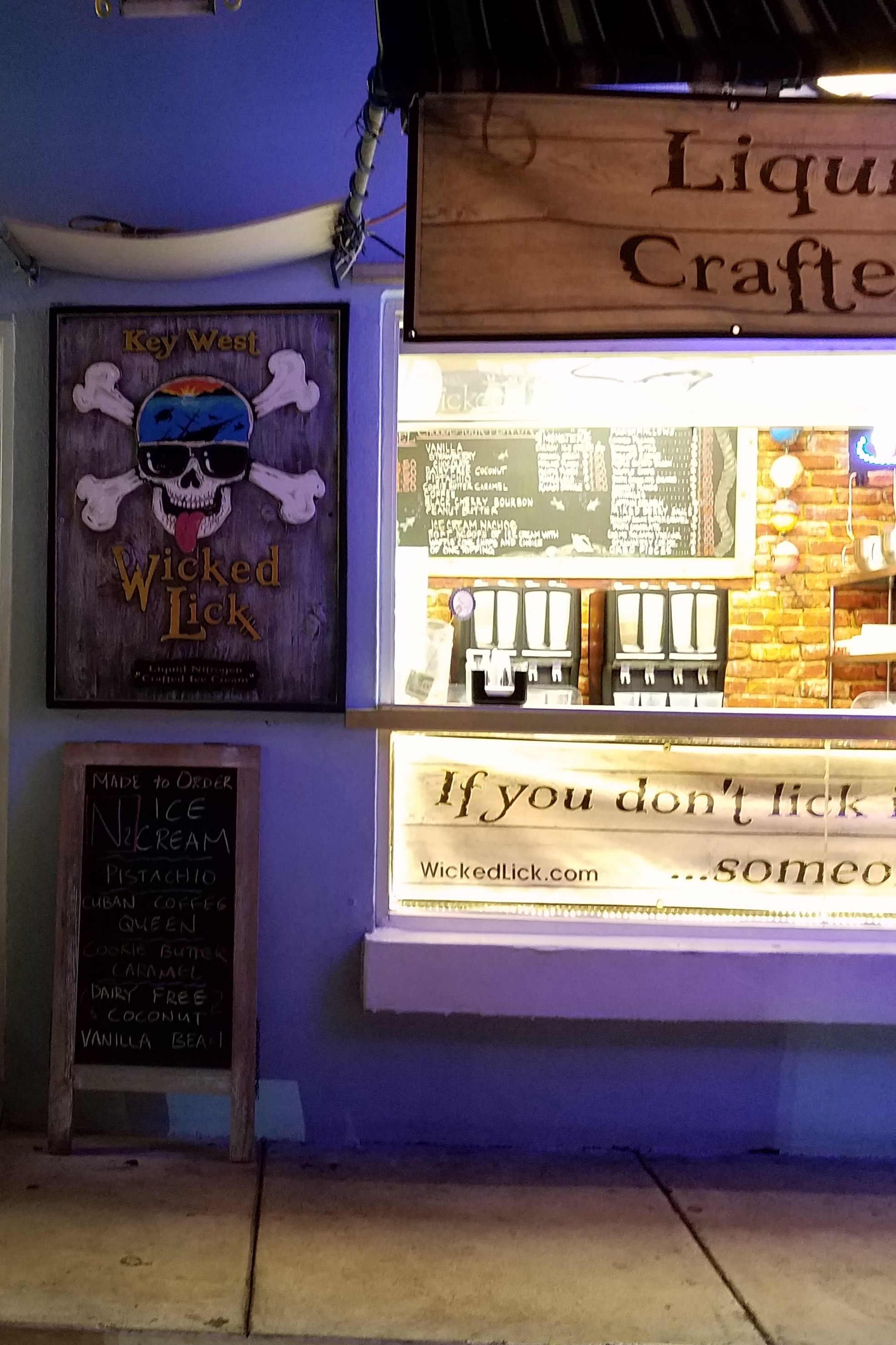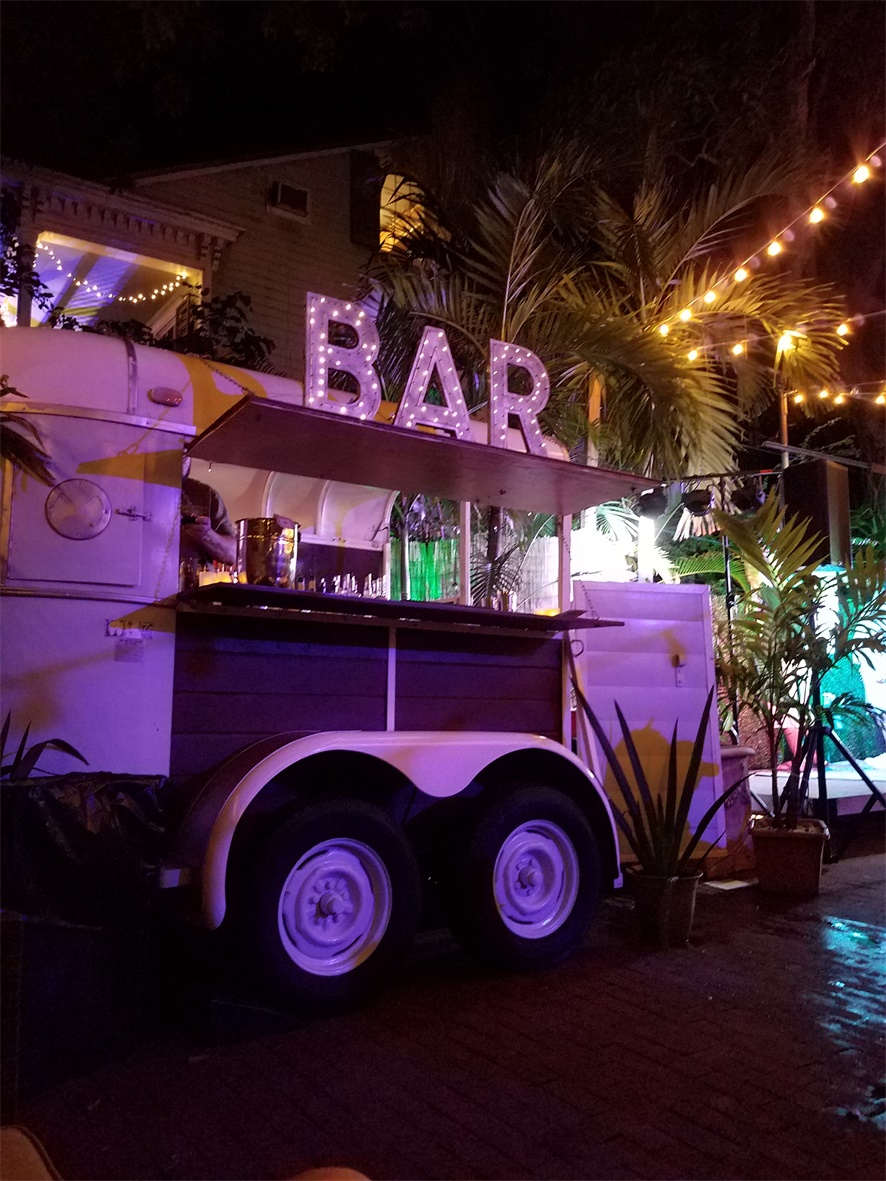 Thursday, Elard got up earlier than me, as usual, and grabbed some breakfast for me before he headed out on the porch to read the newspaper.  Breakfast ends at 10 am which is just about when I got up.  We headed out to Pepe's for brunch at around noon.  It was a short wait but it was so worth it.  They were established in 1909! The food was really good. We walked around the area for a couple of hours then went back to our room to cool down again.  Eric and Dianne Dahl arrived met us for dinner at 6. We met at La Trattoria and had a lovely dinner before going back to the hotel to change into our toga's.  Toga, toga, toga...At least these costumes were cool.  We made a stroll up Duval to Sloppy Joe's for their 40th annual toga party.  Sloppy Joe's is also know as Hemingway's local watering hole.  We got a nice cool drink but did not participate in the toga contest.  All of our costumes were covering too much to win any of the contests anyway!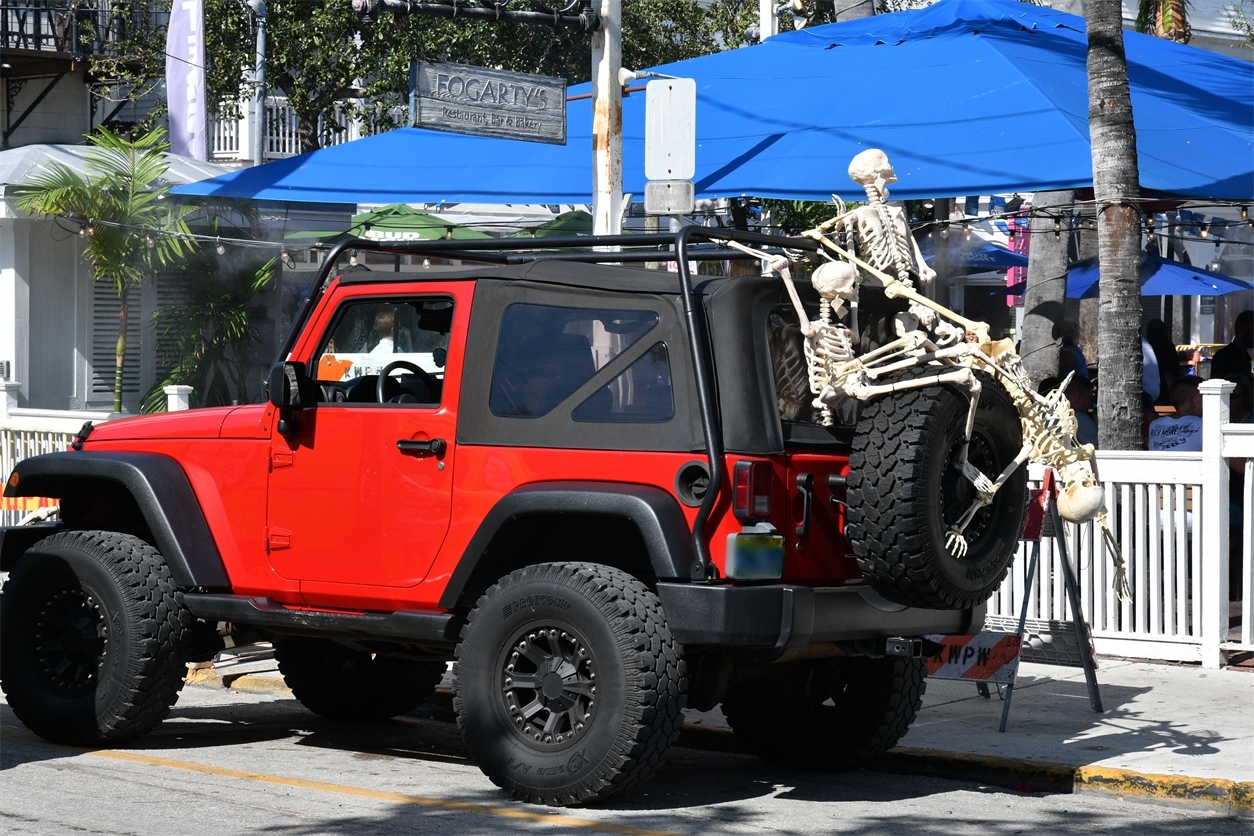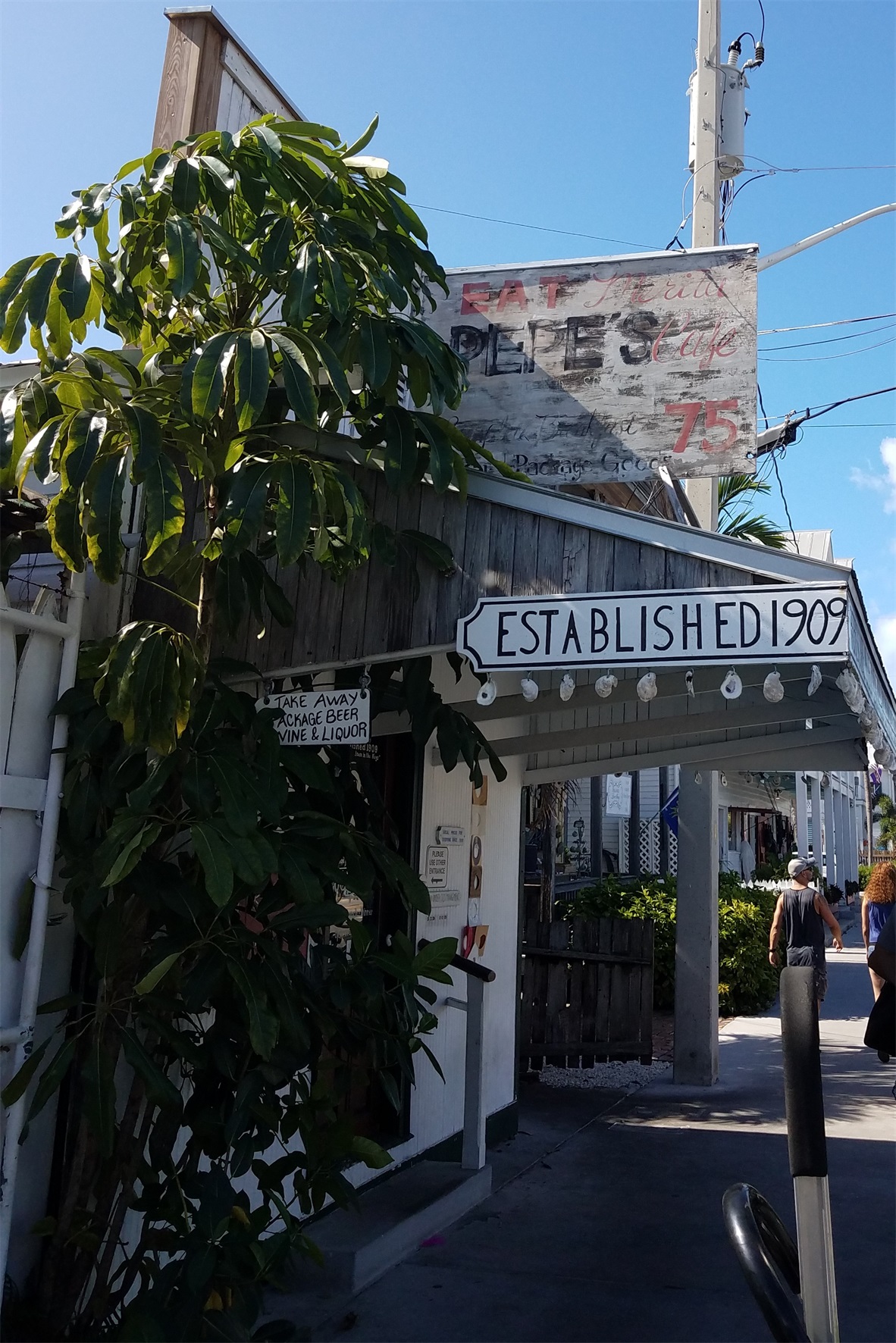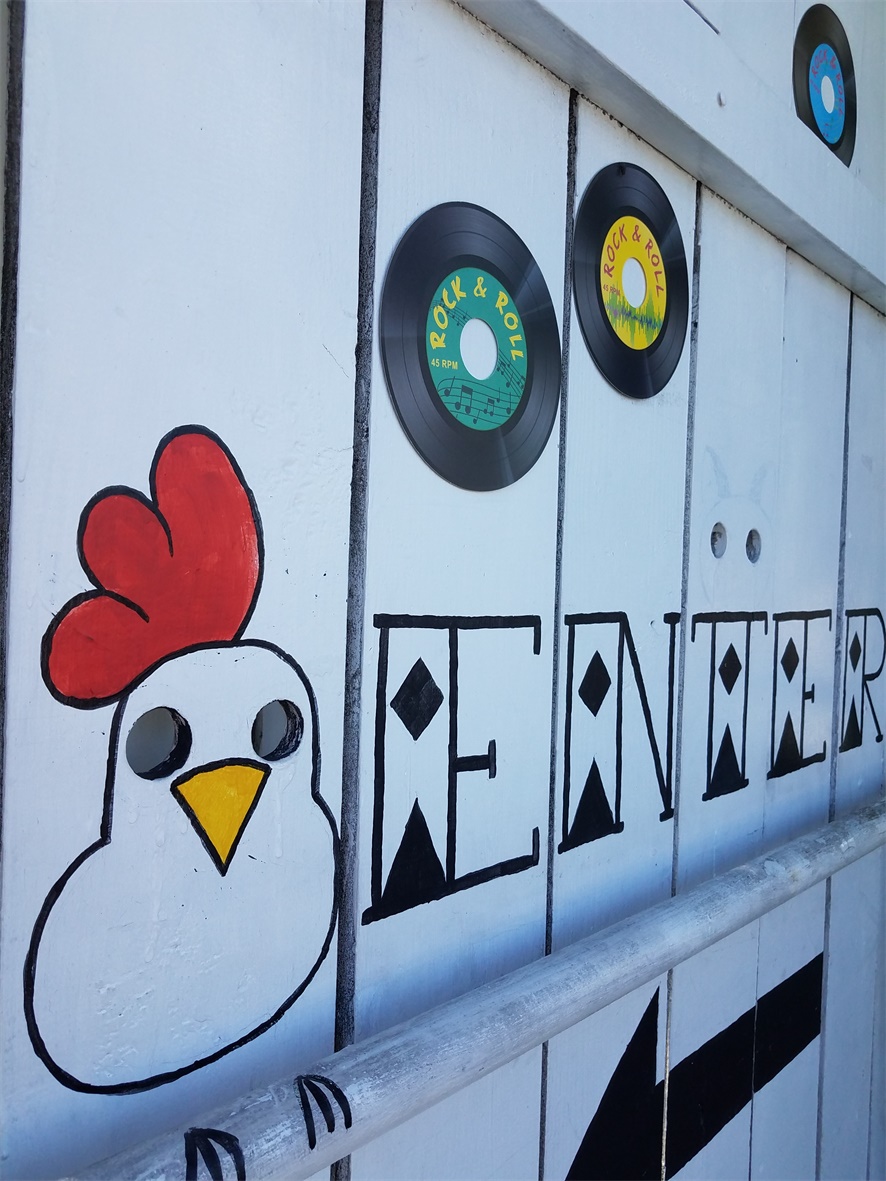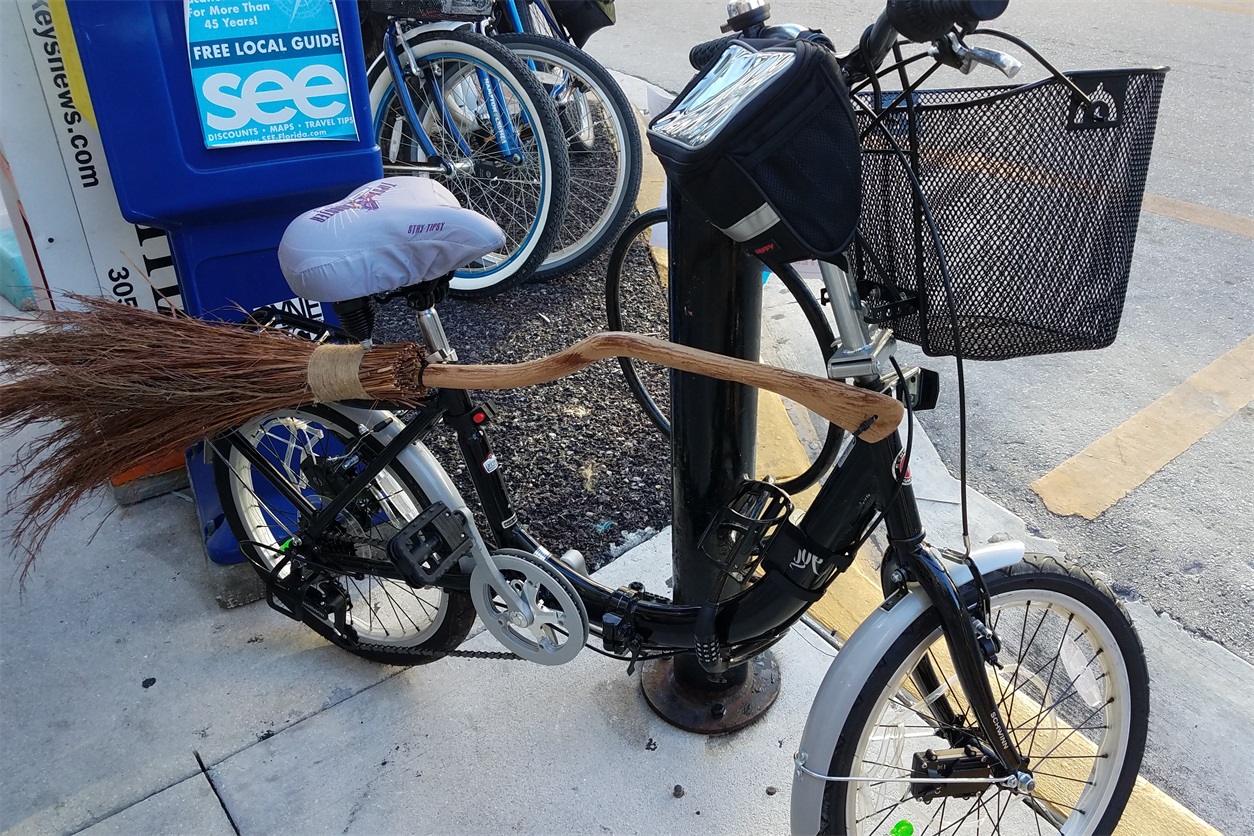 Friday we all had lunch at DJ's Clam Shack which was featured on Diners, Drive Inns and Dives.  It was really good even with the chicken visitors we had.  Did I tell that story?  Apparently there used to be a lot of cock fighting on the island and in the '70s it was outlawed and a law was passed that you couldn't harass the chickens. So there are a lot of chickens.  The Masquerade March parade is for all the locals to come out and participate. It started at 5:30 and there were so many people even with the rain.  It didn't rain long but it did rain pretty hard.  There were soo many cute ideas.  There was a group of "Blue Hawaii" marchers. There was a Wizard of Oz group that included all the characters, including the yellow brick road, the emerald city, munchkins, Oz, flying monkeys, everyone!  Not as many "nude" walkers in this parade. 
We were all dressed as pirates for the 13th Annual Pirate Bash at Turtle Kraals. Eric and Dianne really looked awesome.  We went to the Conch Republic Seafood Restaurant for dinner before heading over to Turtle Kraals. Elard and I talked Eric and Dianne into entering the costume contest...Alas, their costumes did NOT expose enough of them to actually win.  Elard got some photos even though the bottom fell out of the clouds again.  It was fun.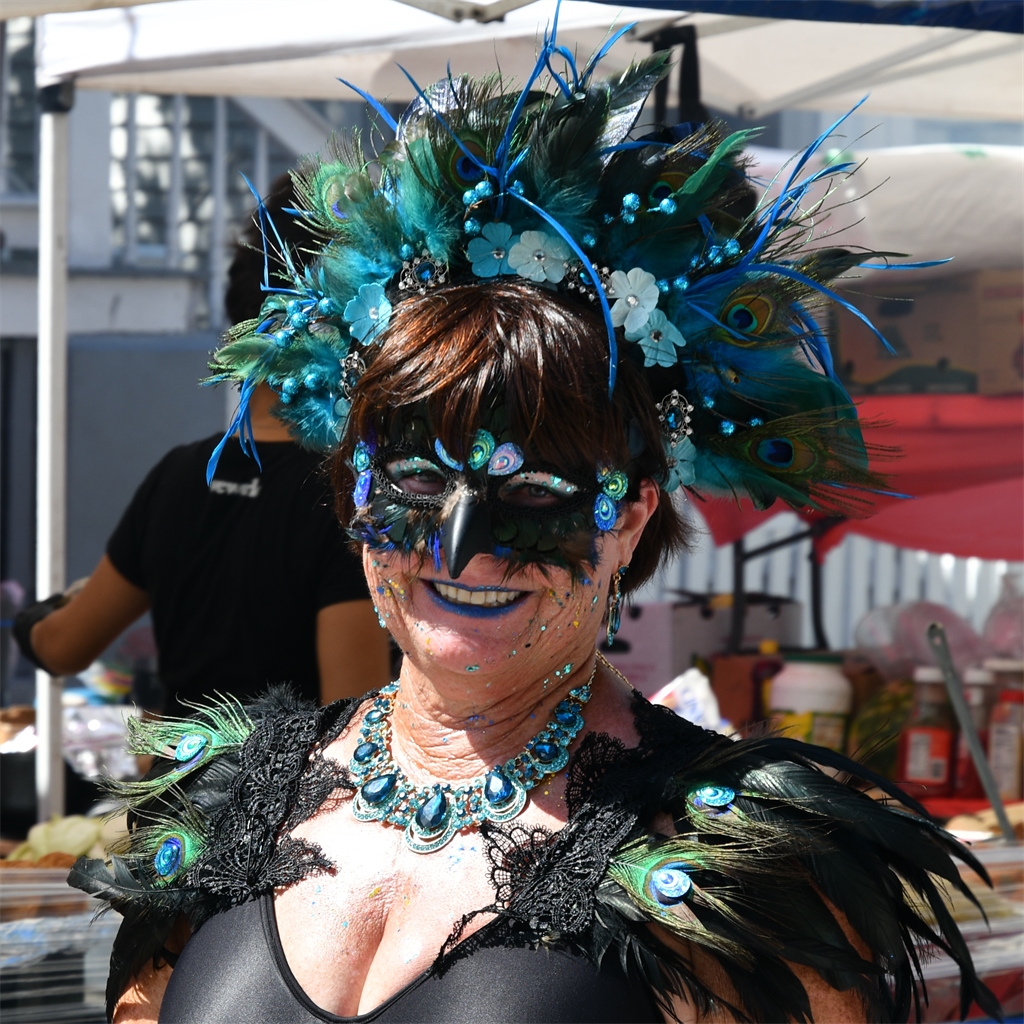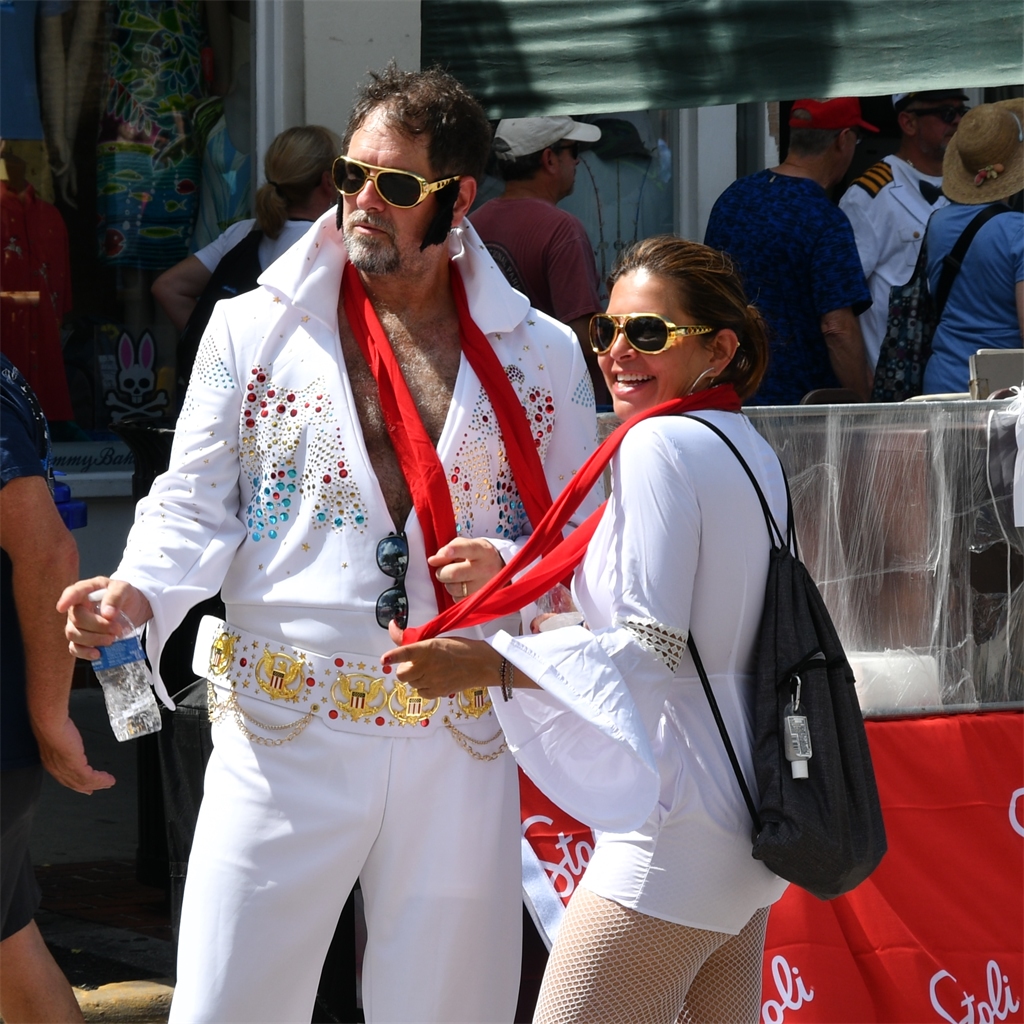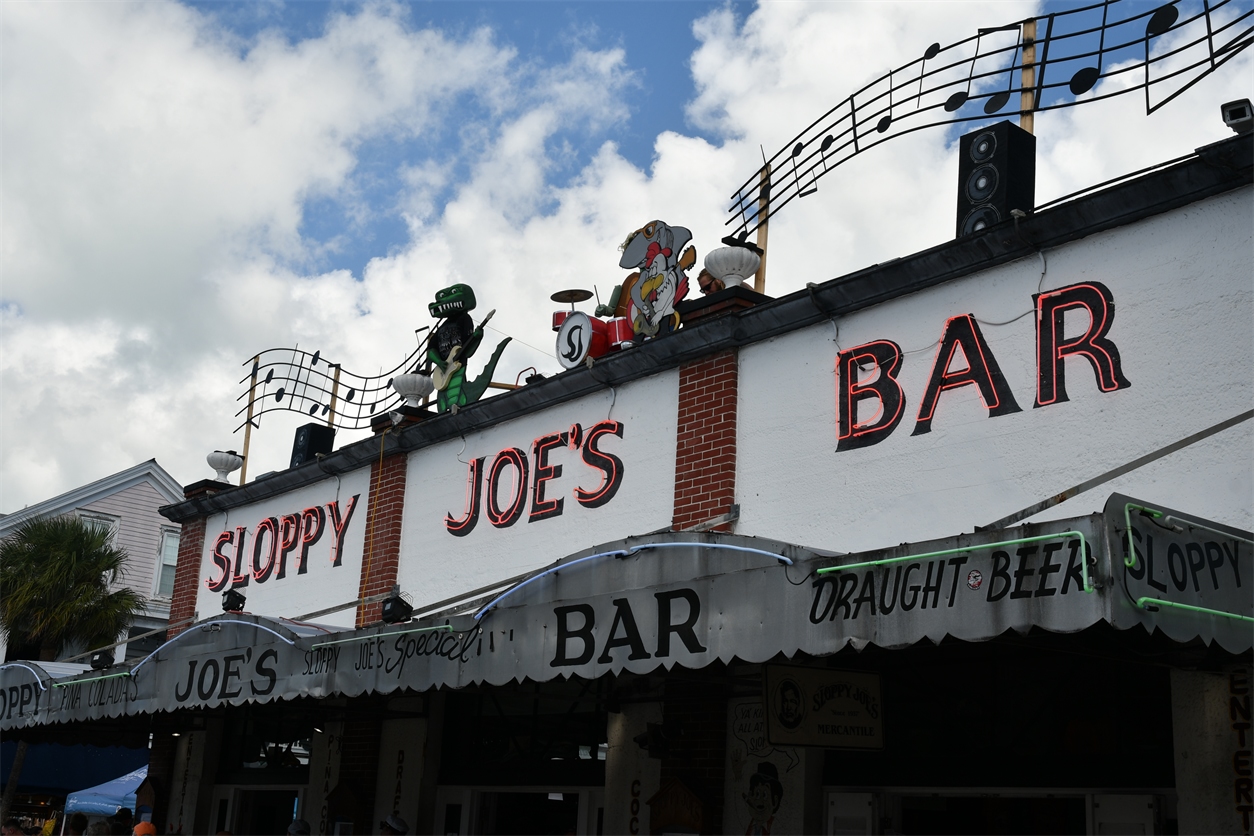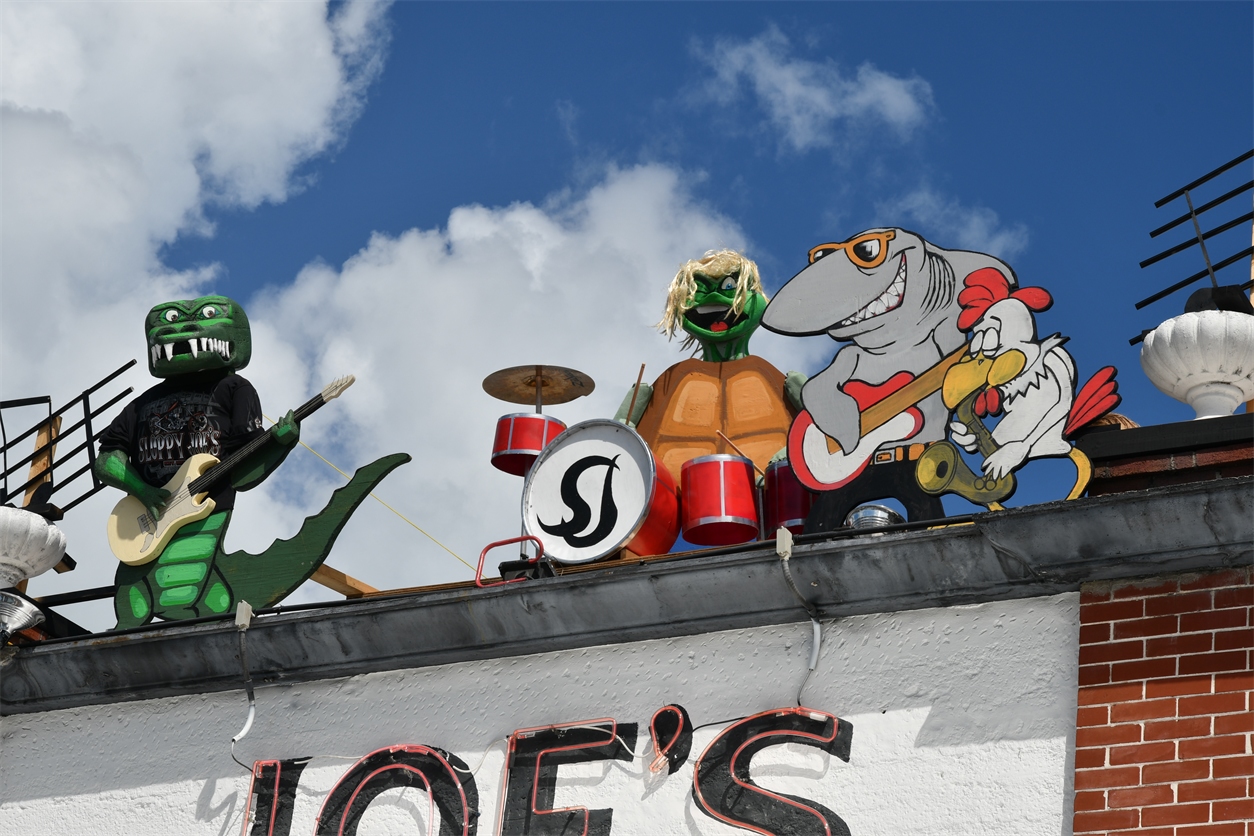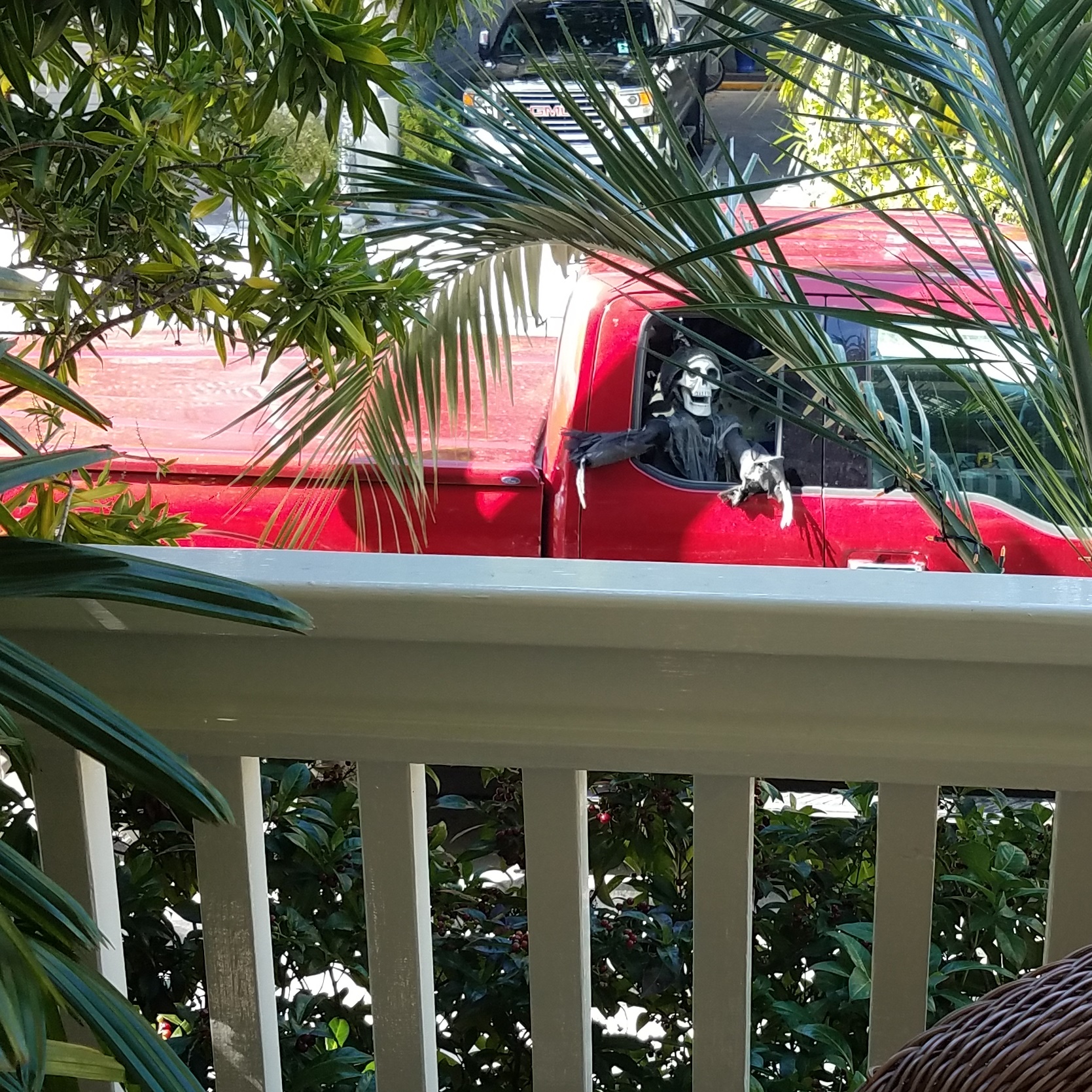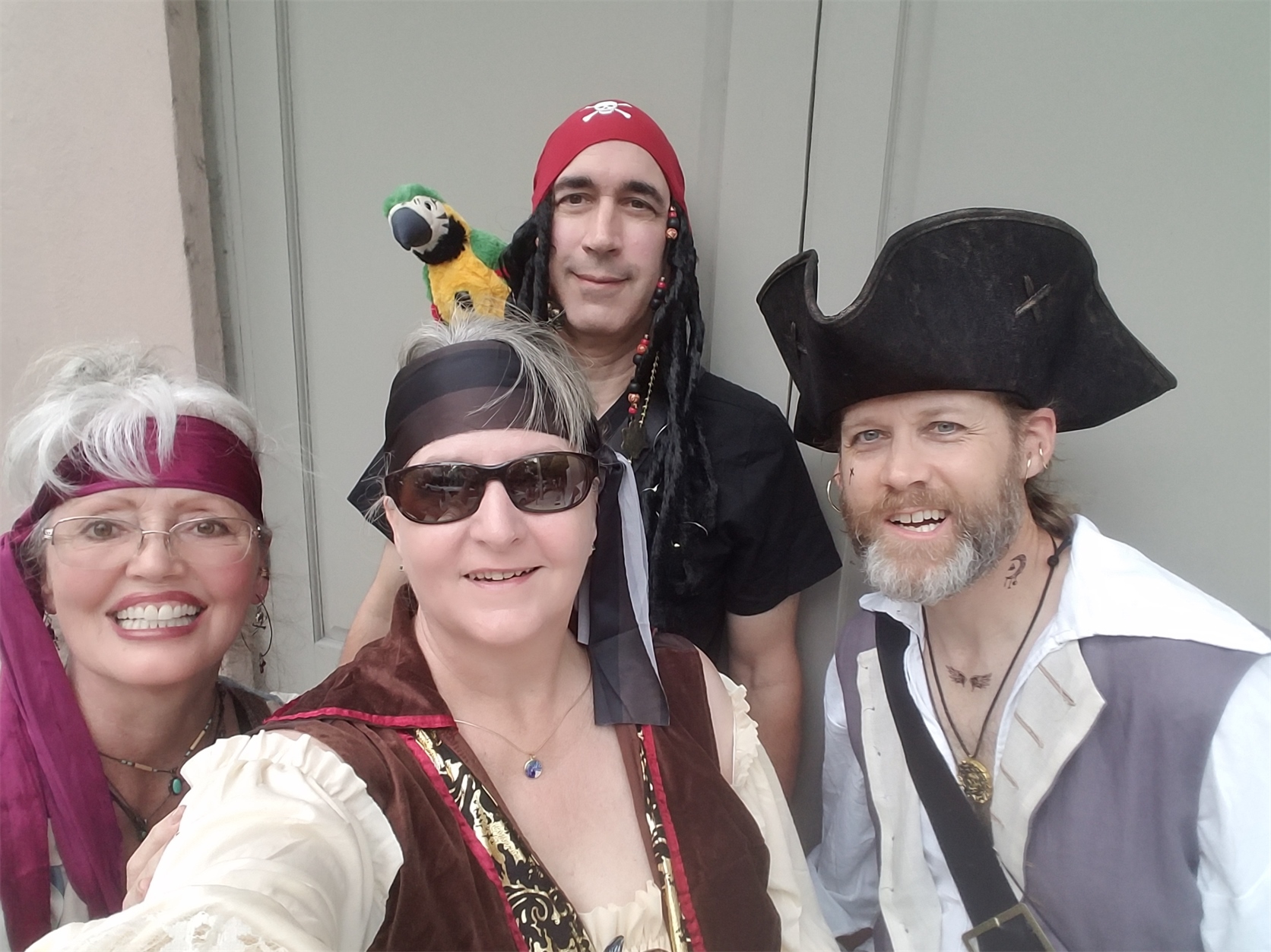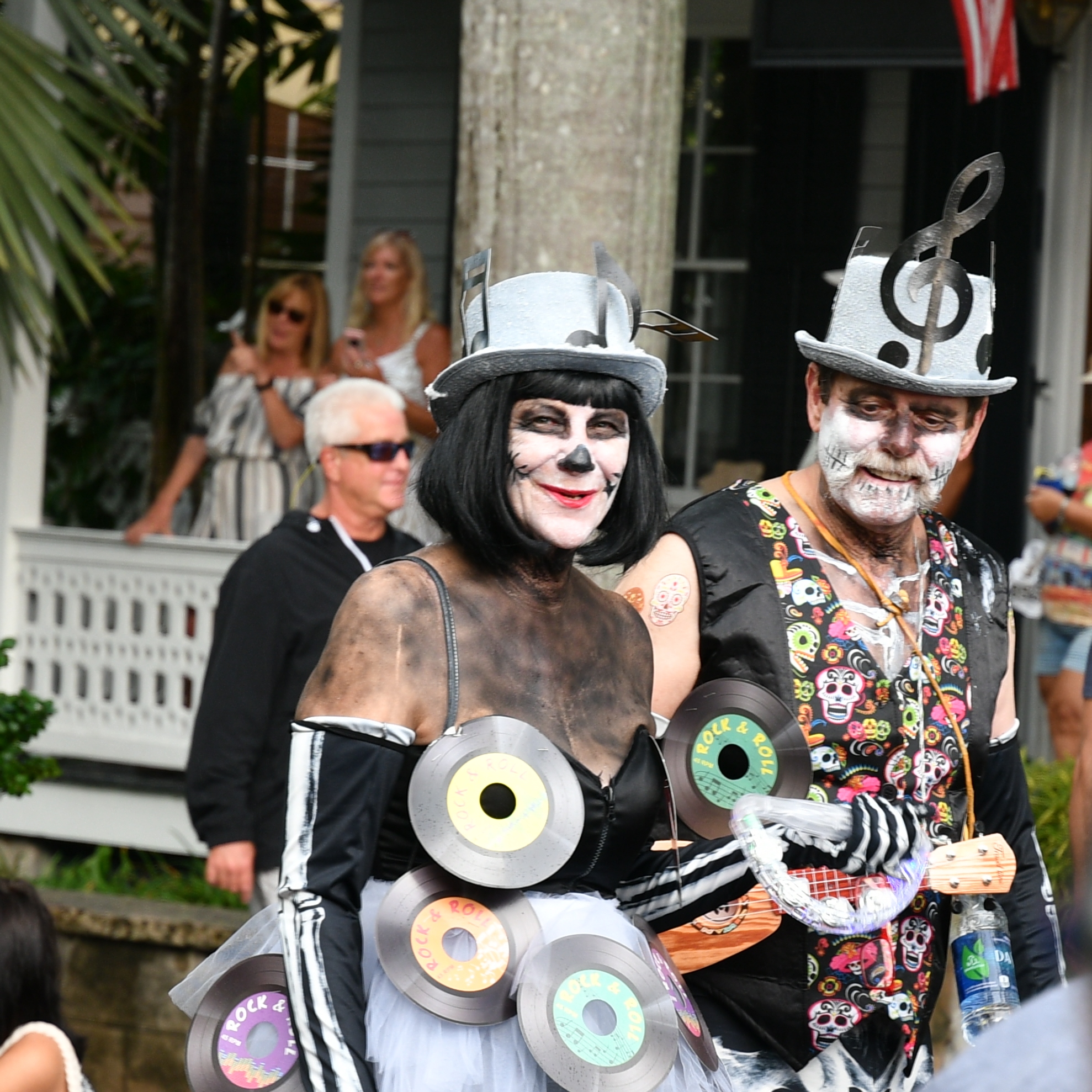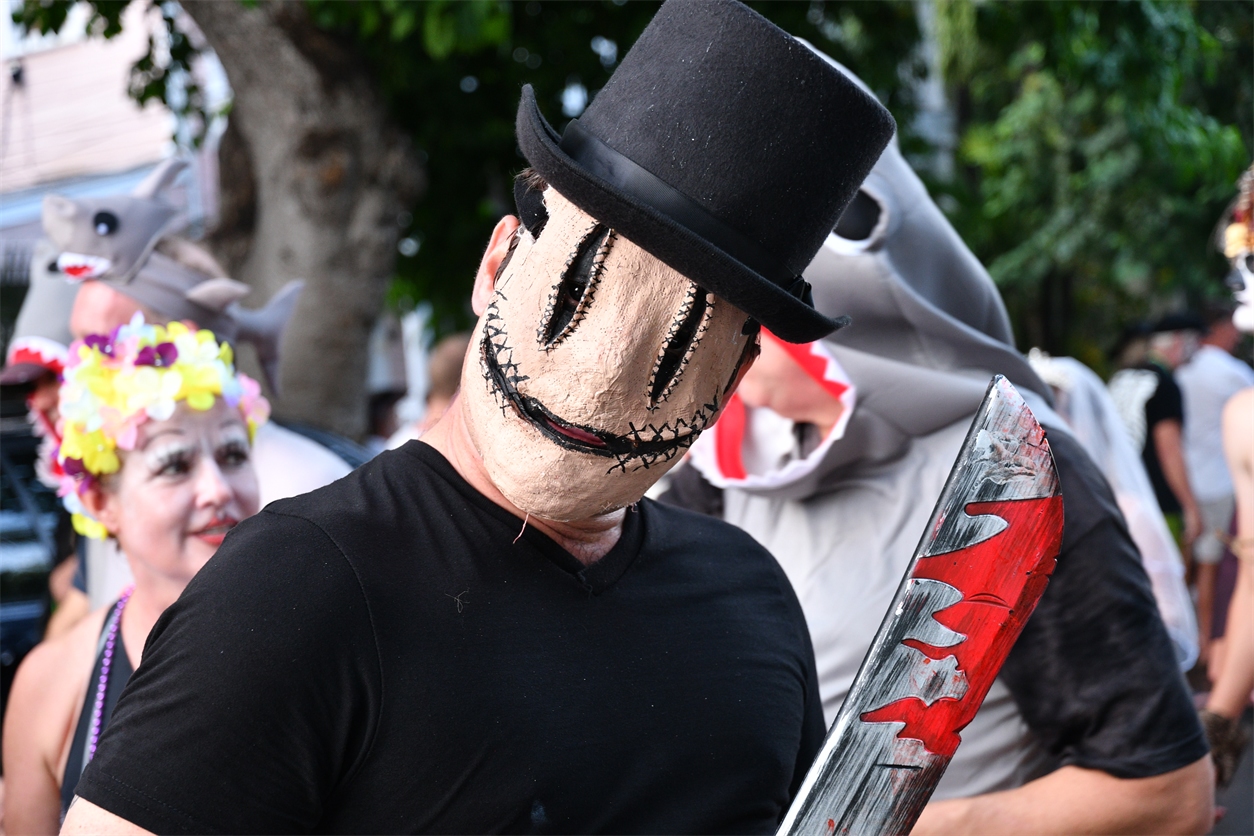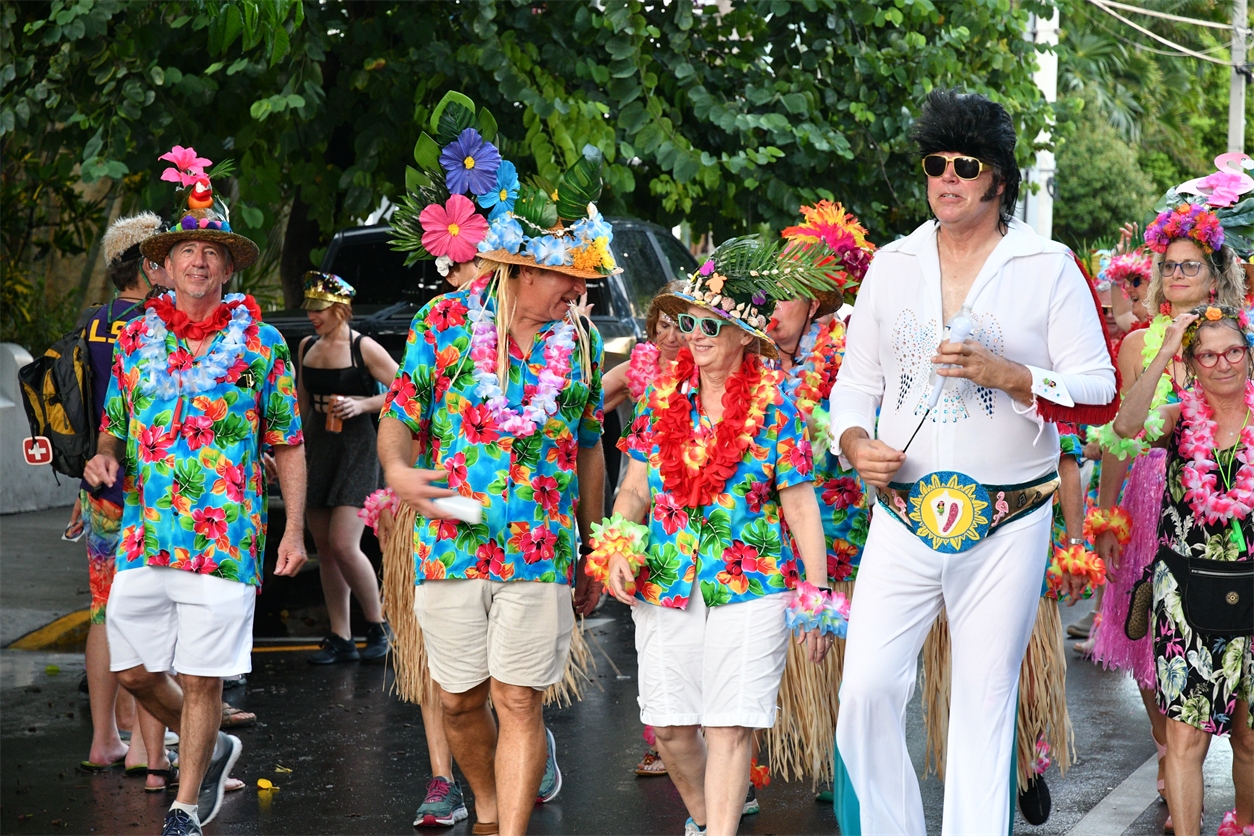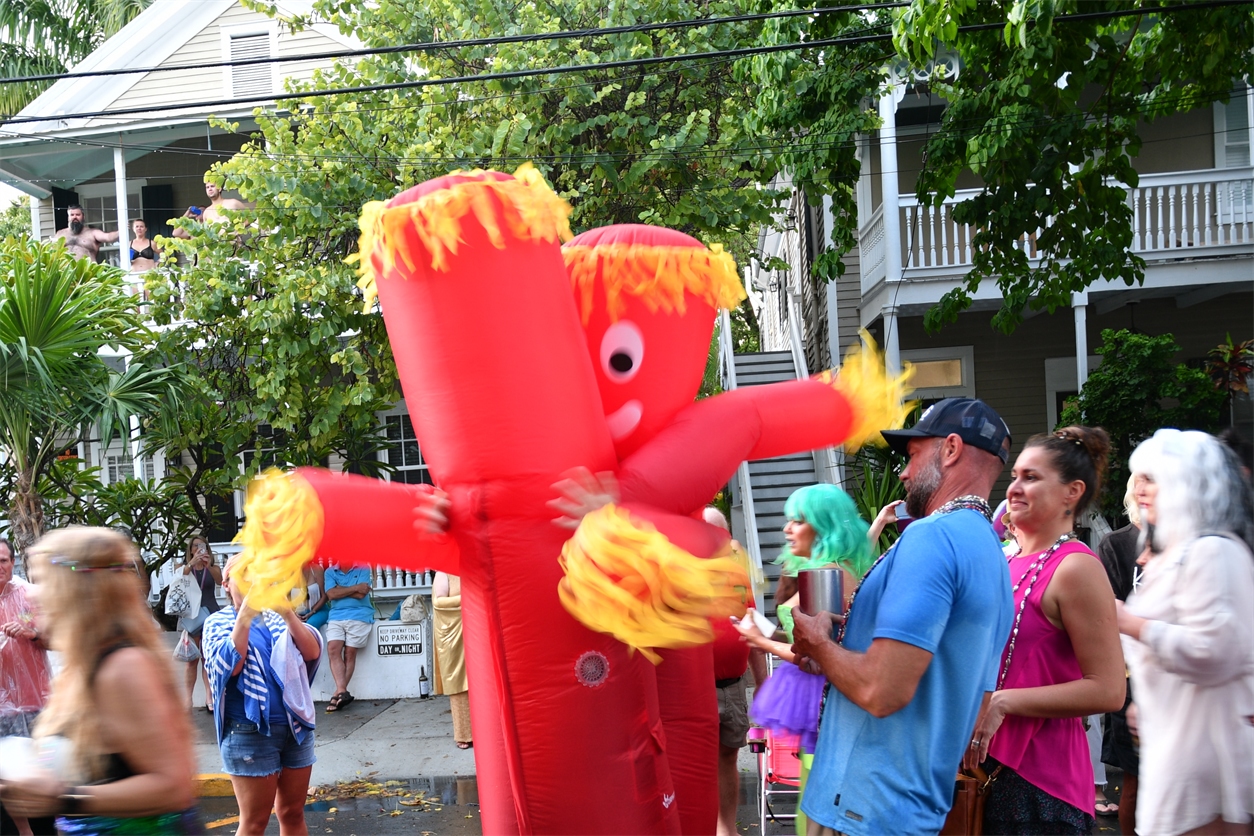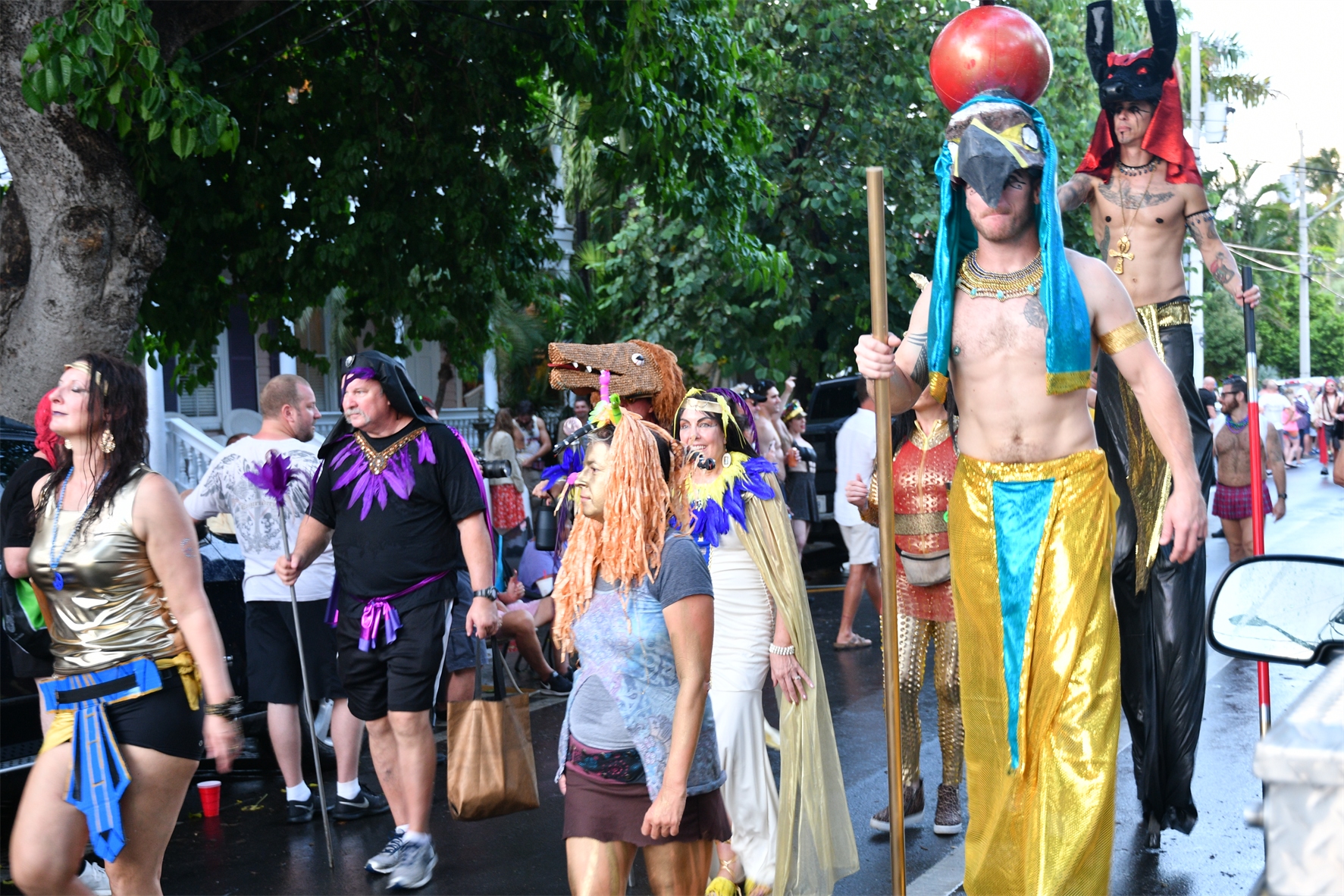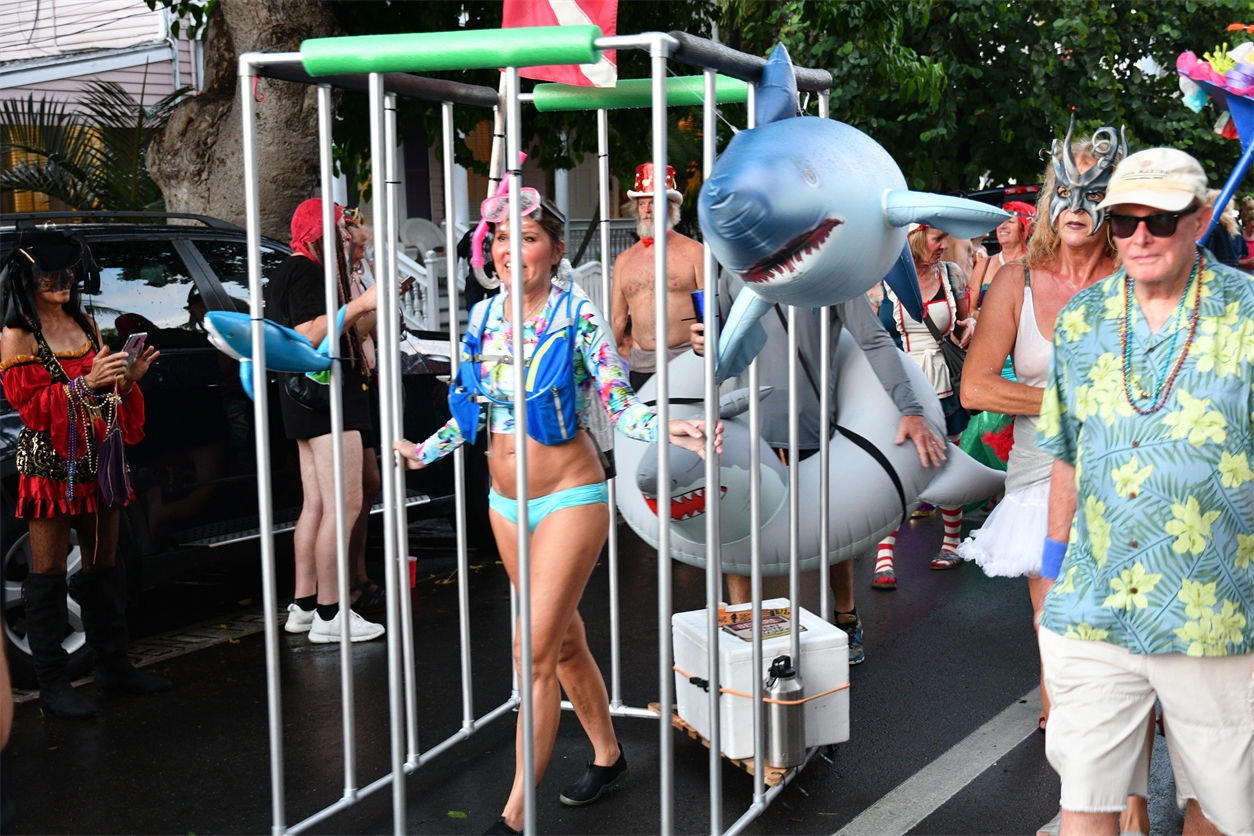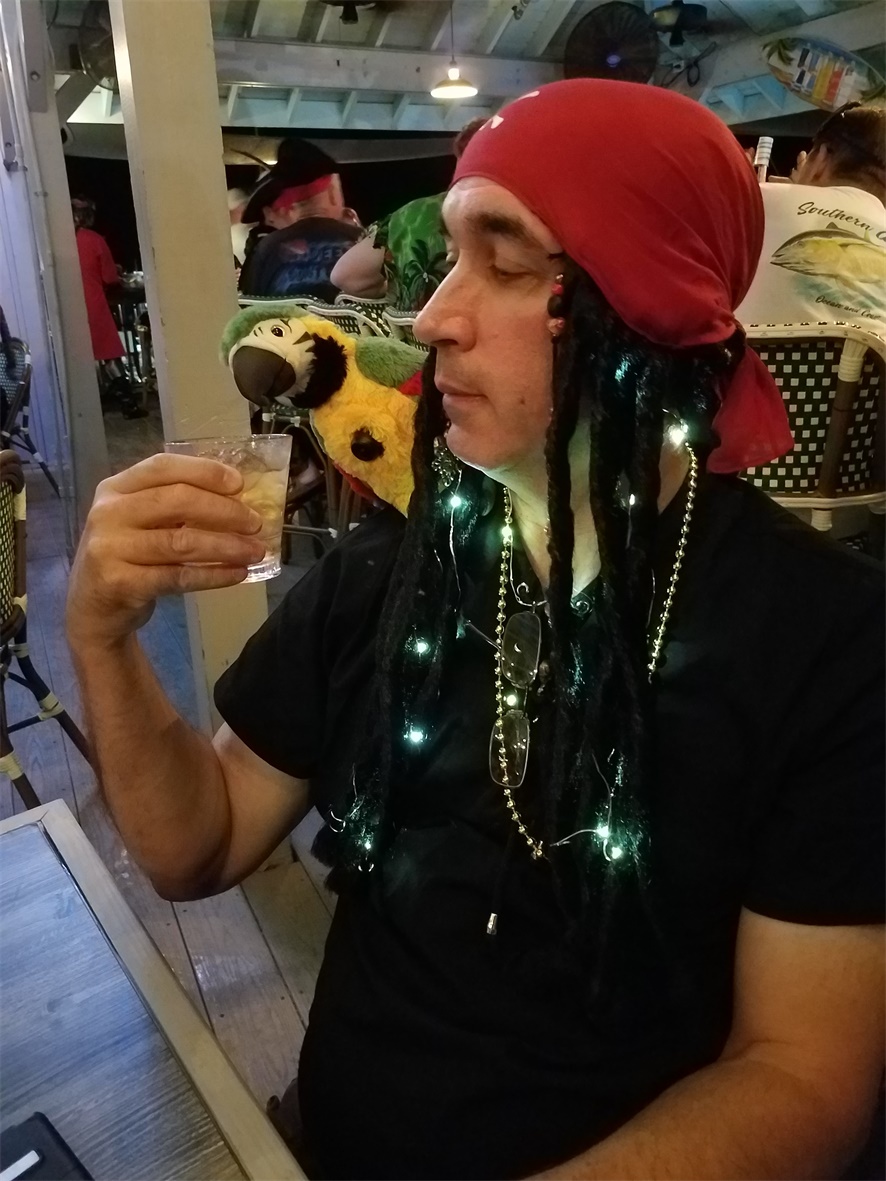 Saturday! Today Elard and I had lunch at another Triple D recommendation Garbo's Grill. It is a food truck in an Airstream.  I had Korean BBQ tacos and Elard had the Yum Yum Shrimp tacos...so good. Again we had chicken visitors. We spent the afternoon doing a little shopping then we all donned our Gilligan's Island costumes.  Elard was Gilligan, I was Mary Ann, Dianne was Ginger, and Eric was the Professor.  I think we looked really cute.  I wish my blouse was make of natural fabric because, did I mention it was FREAKING HOT down there?  It felt like I was wearing a plastic bag.  We had reservations for the Roof Top Cafe's parade watch party.  It was a little expensive but it included dinner and drinks.  The food was good and the location was perfect for watching the parade.  The Bud Light Fantasy Fest Parade was the grand finale for the weeks worth of festivities. It was a bit like mardi gras but not quite as slick. After the parade, Elard and I made one last stroll down Duval and it was a completely different feel. It was like everyone was in a hurry, like they knew it was all over.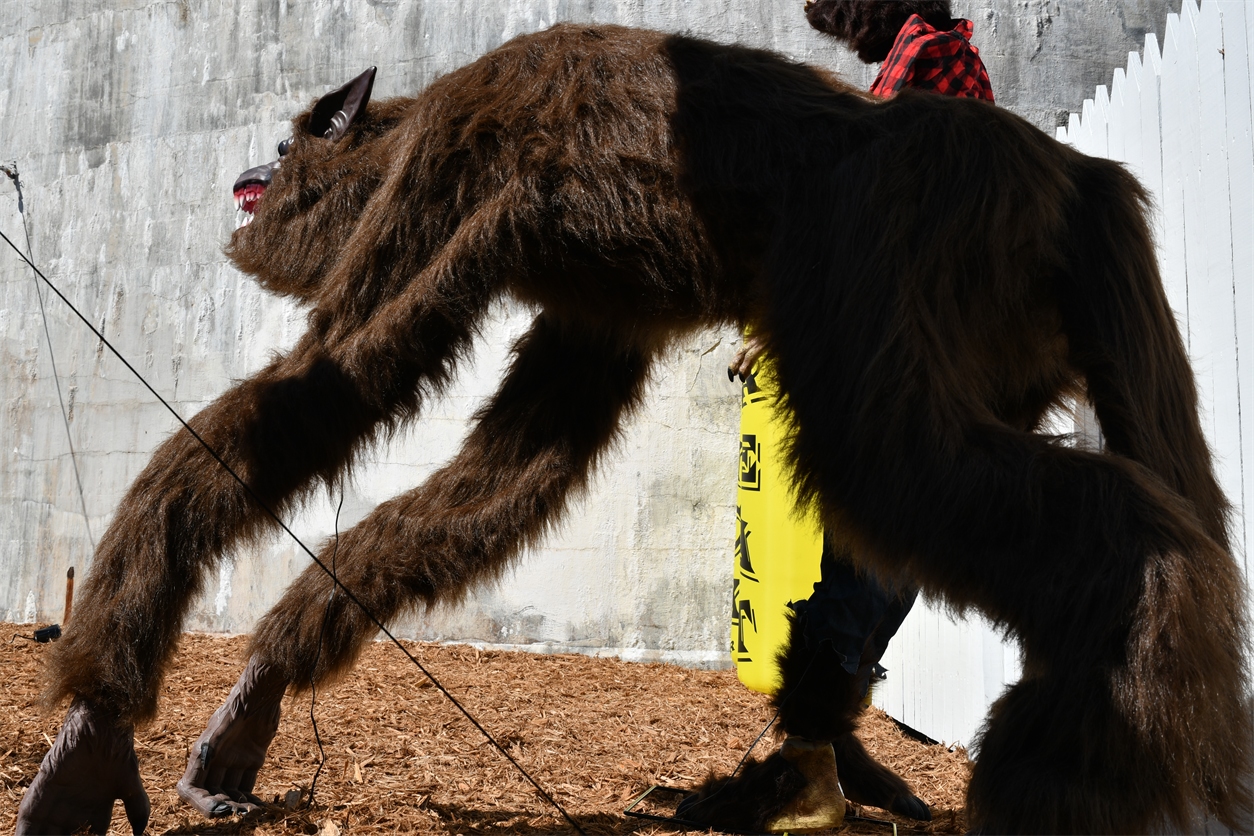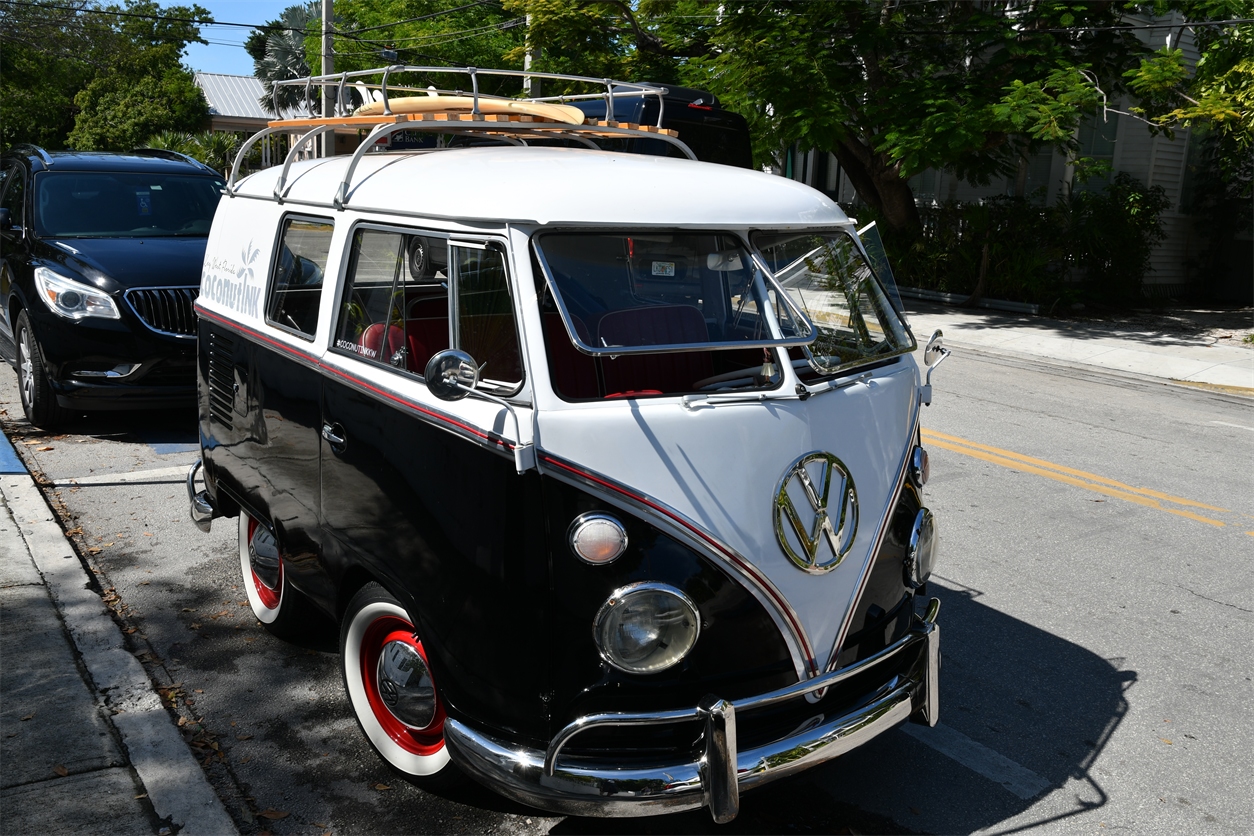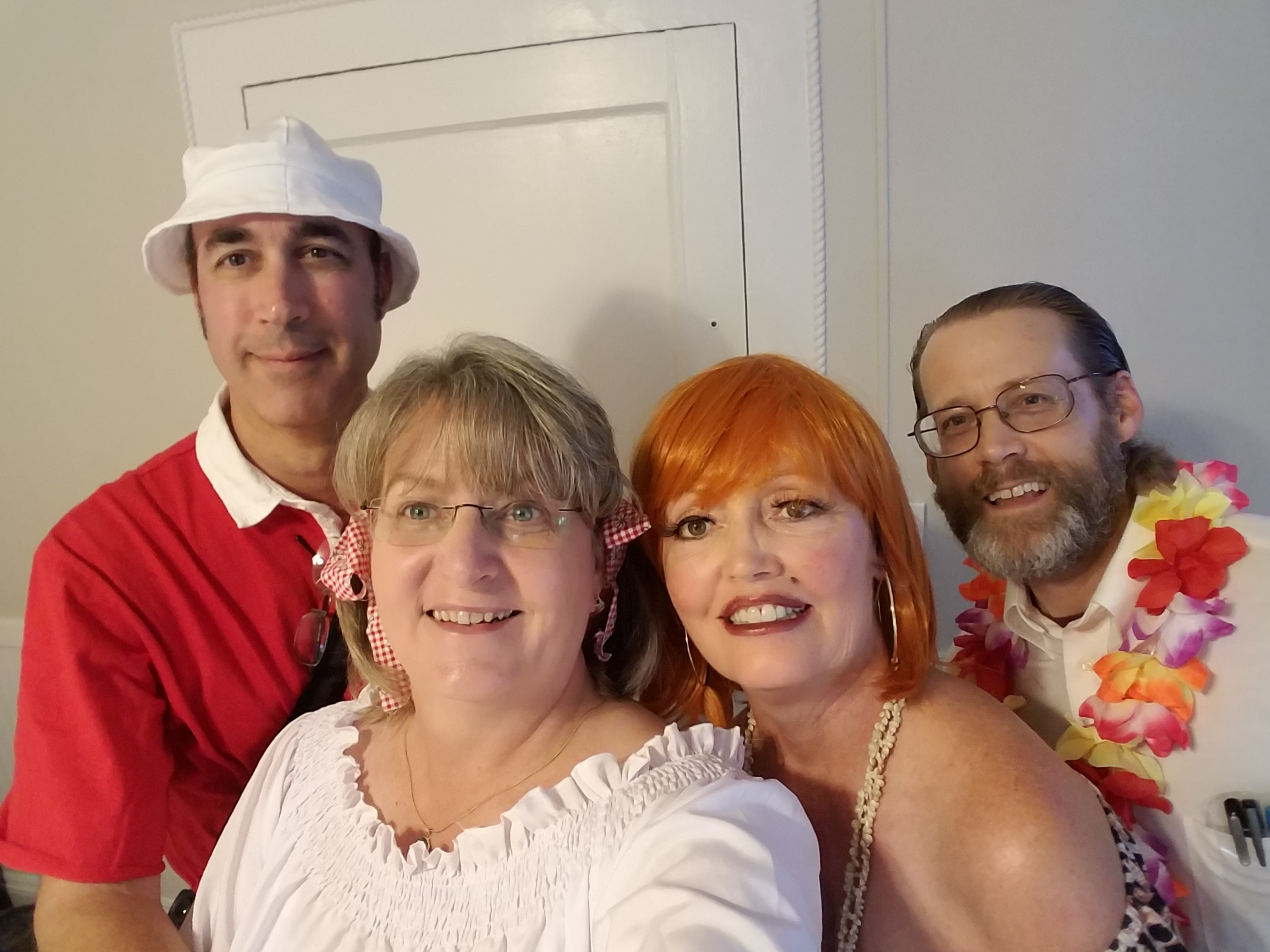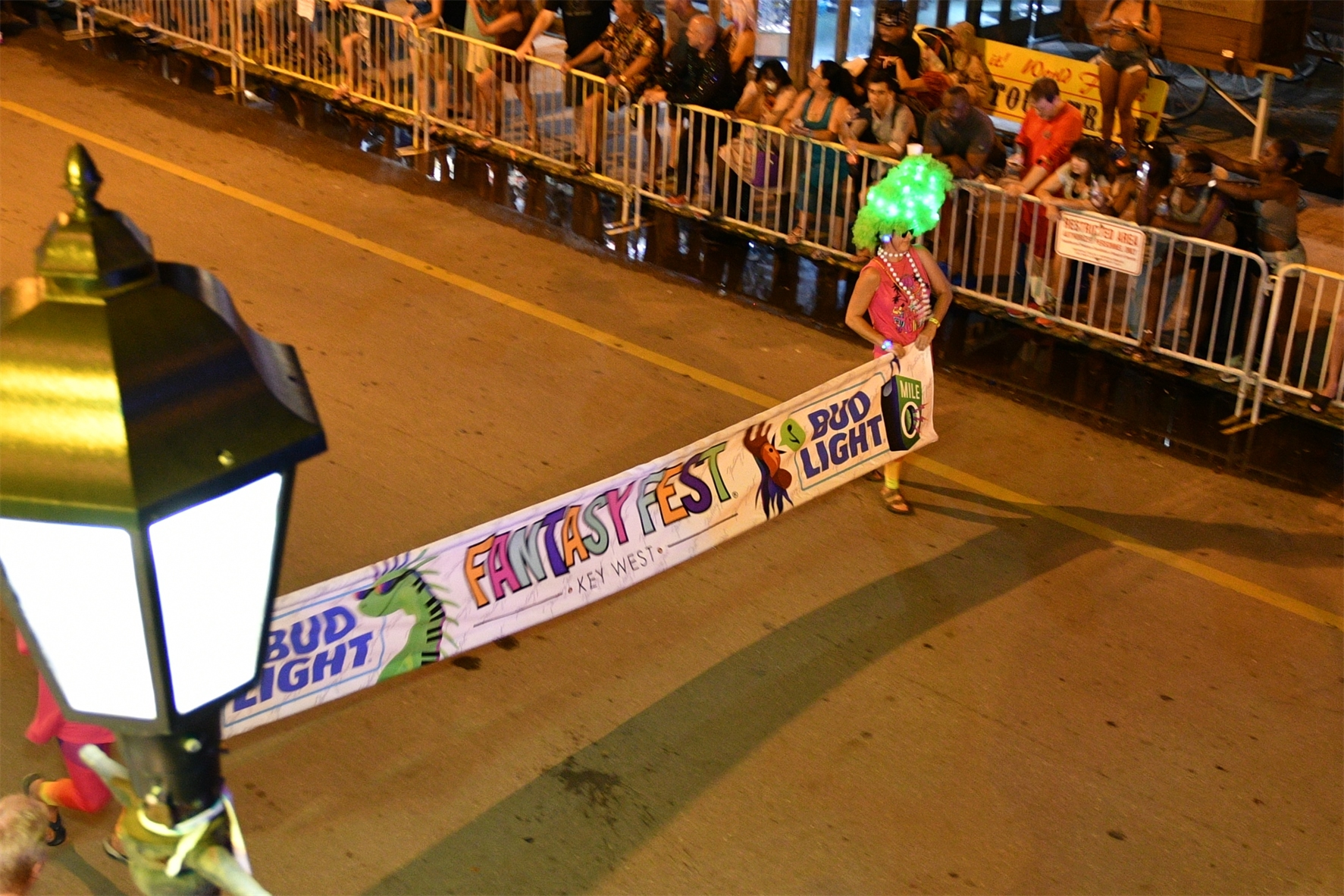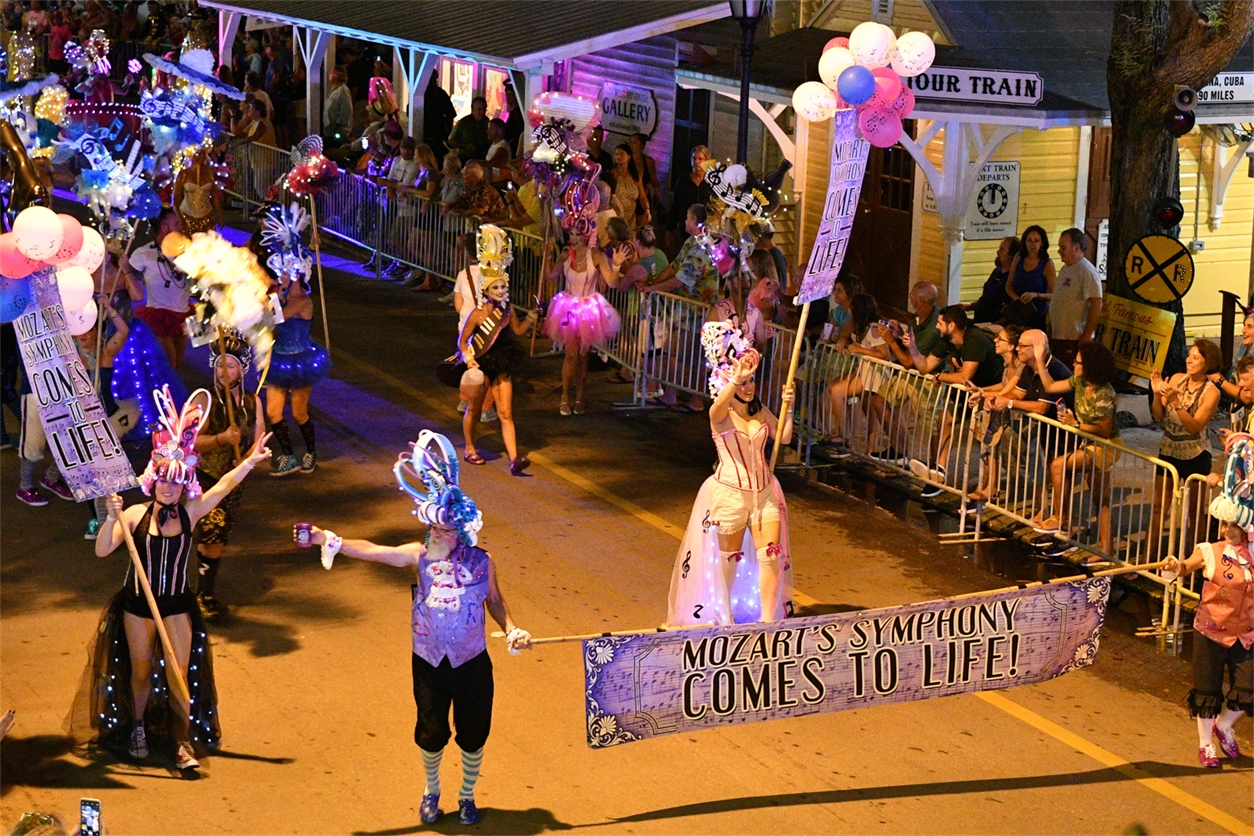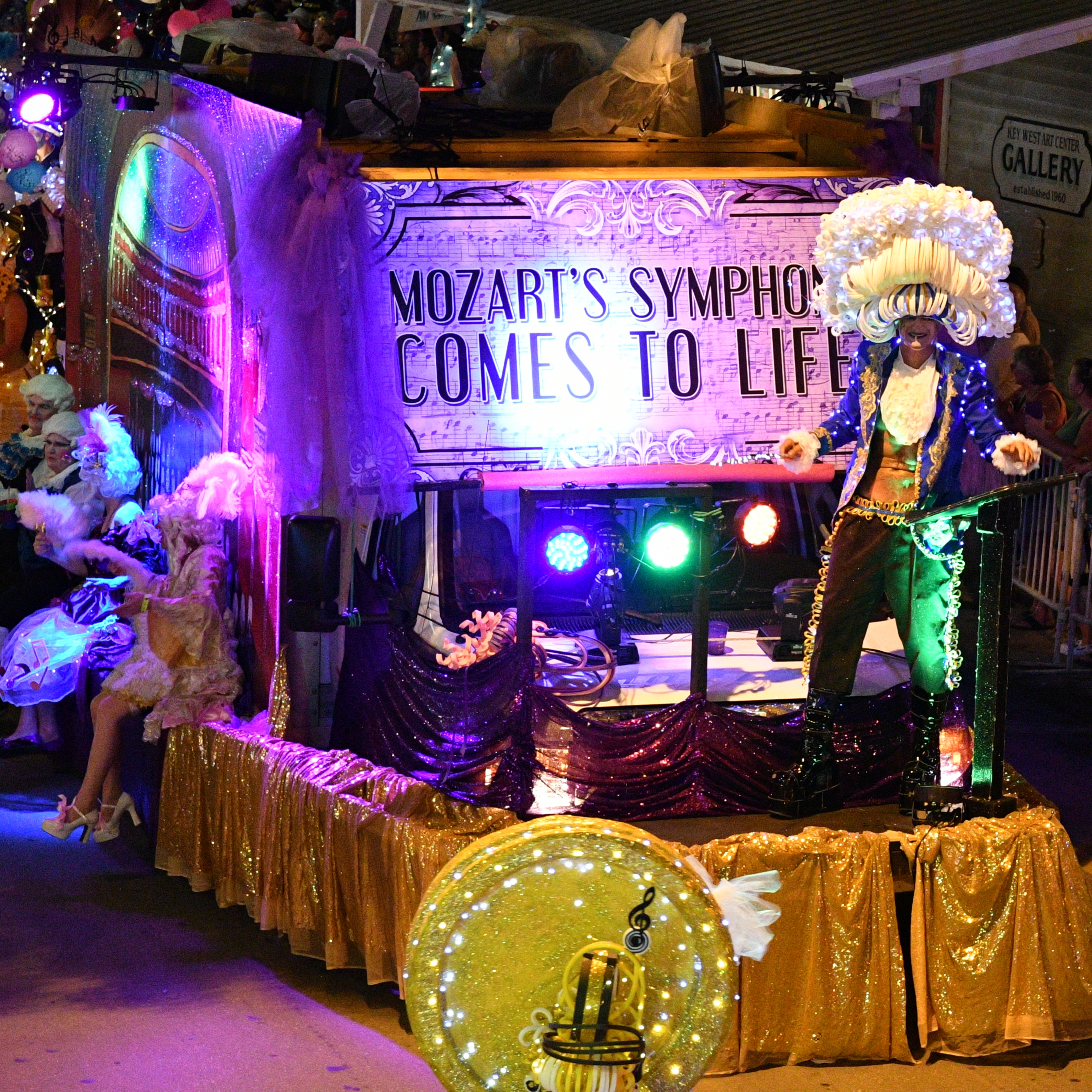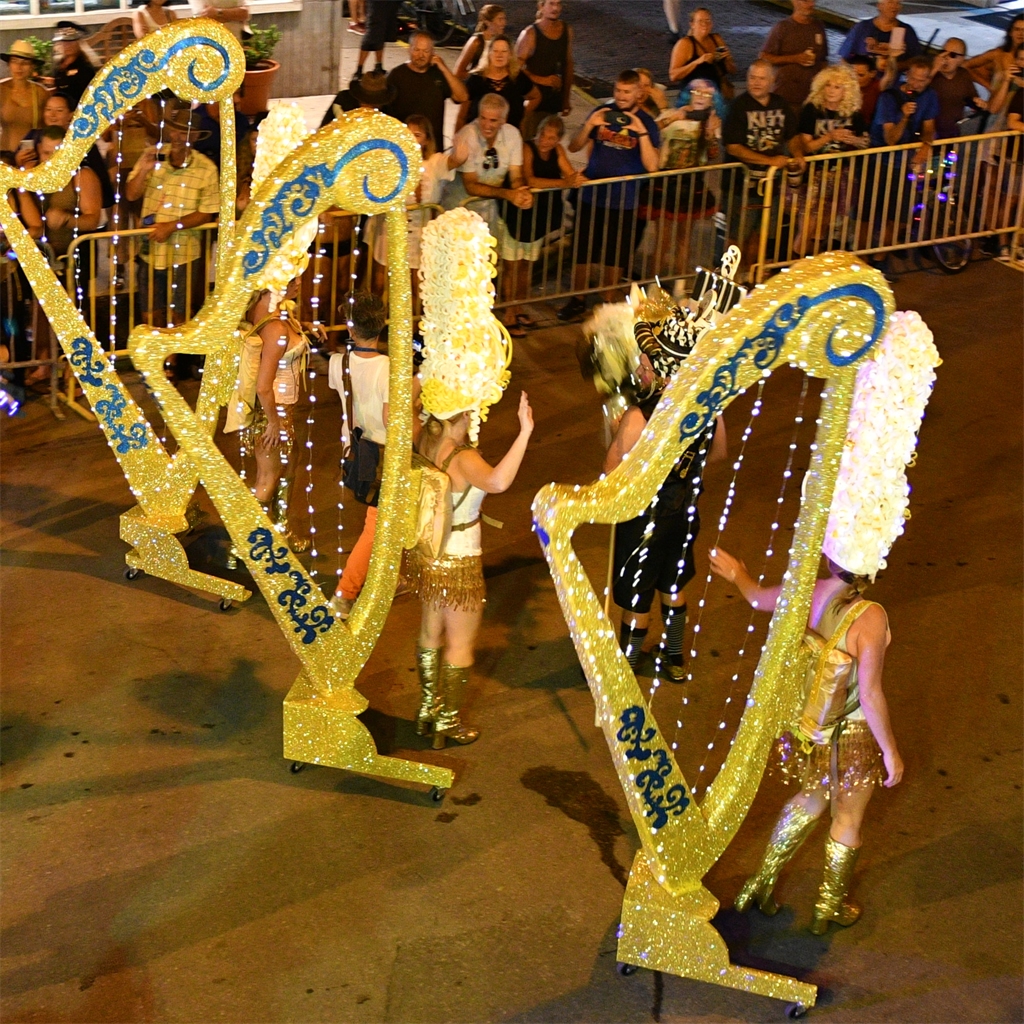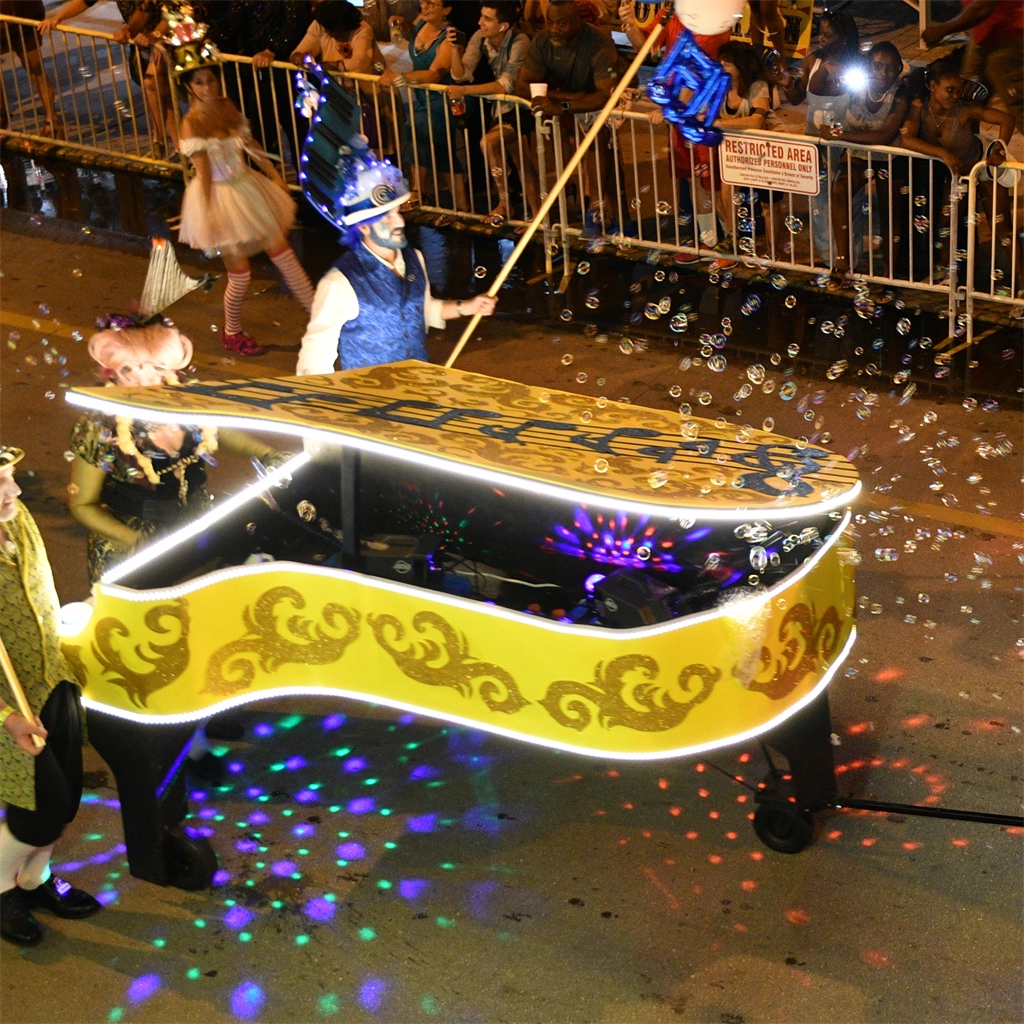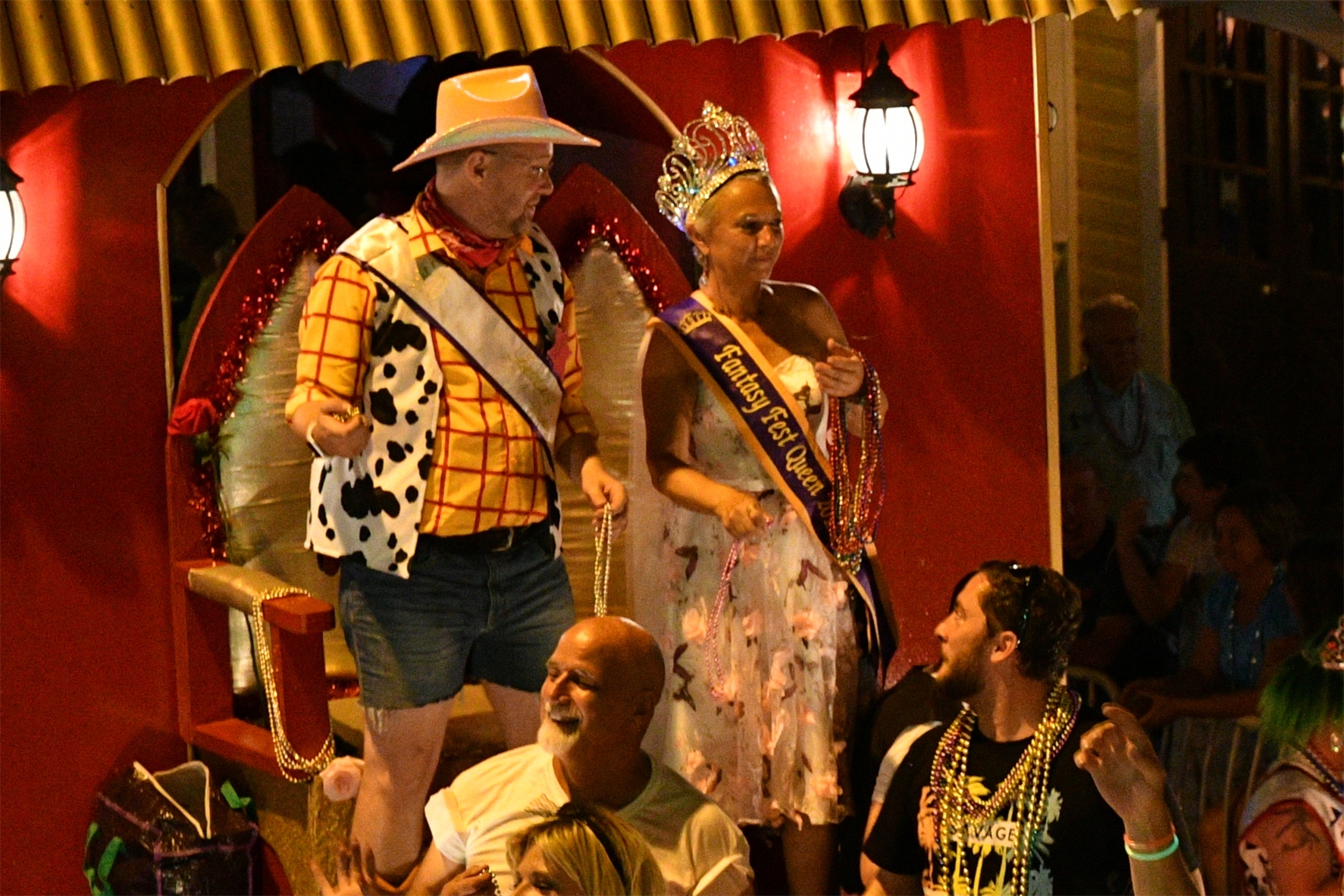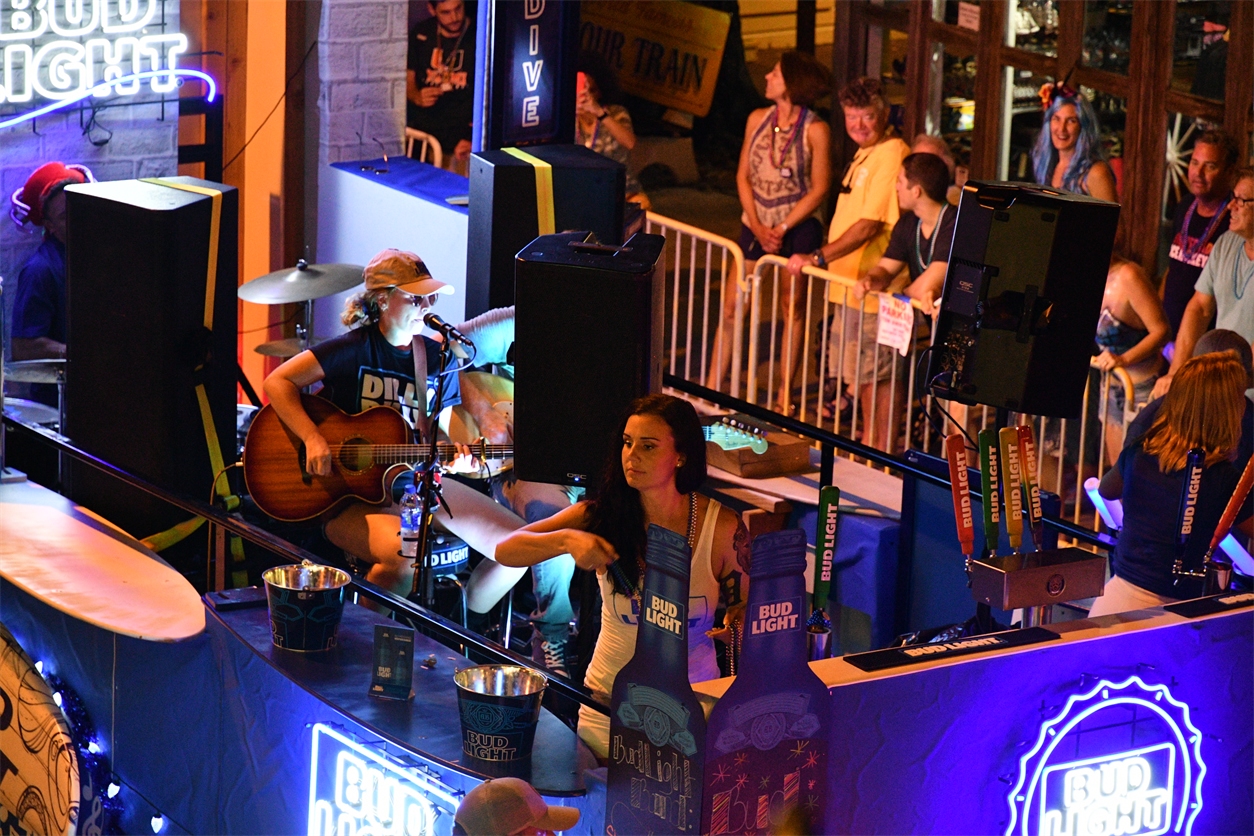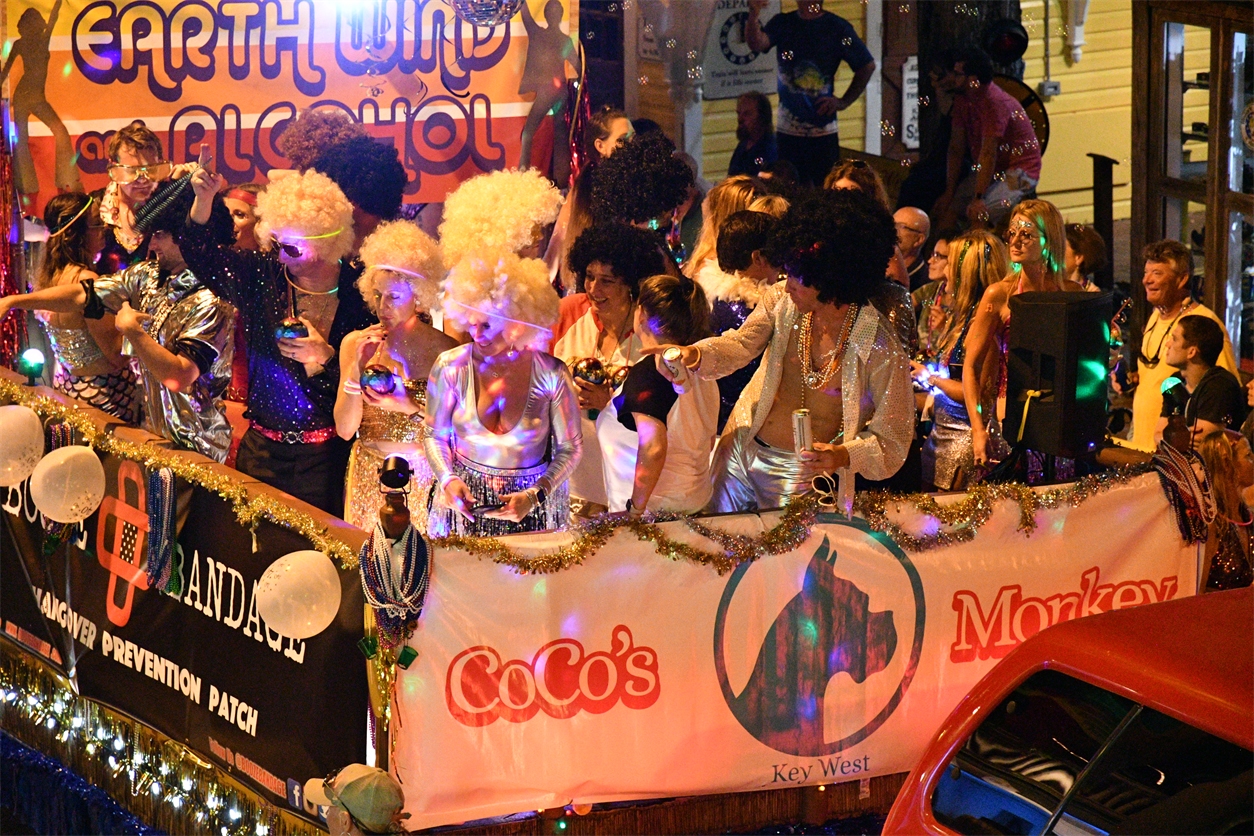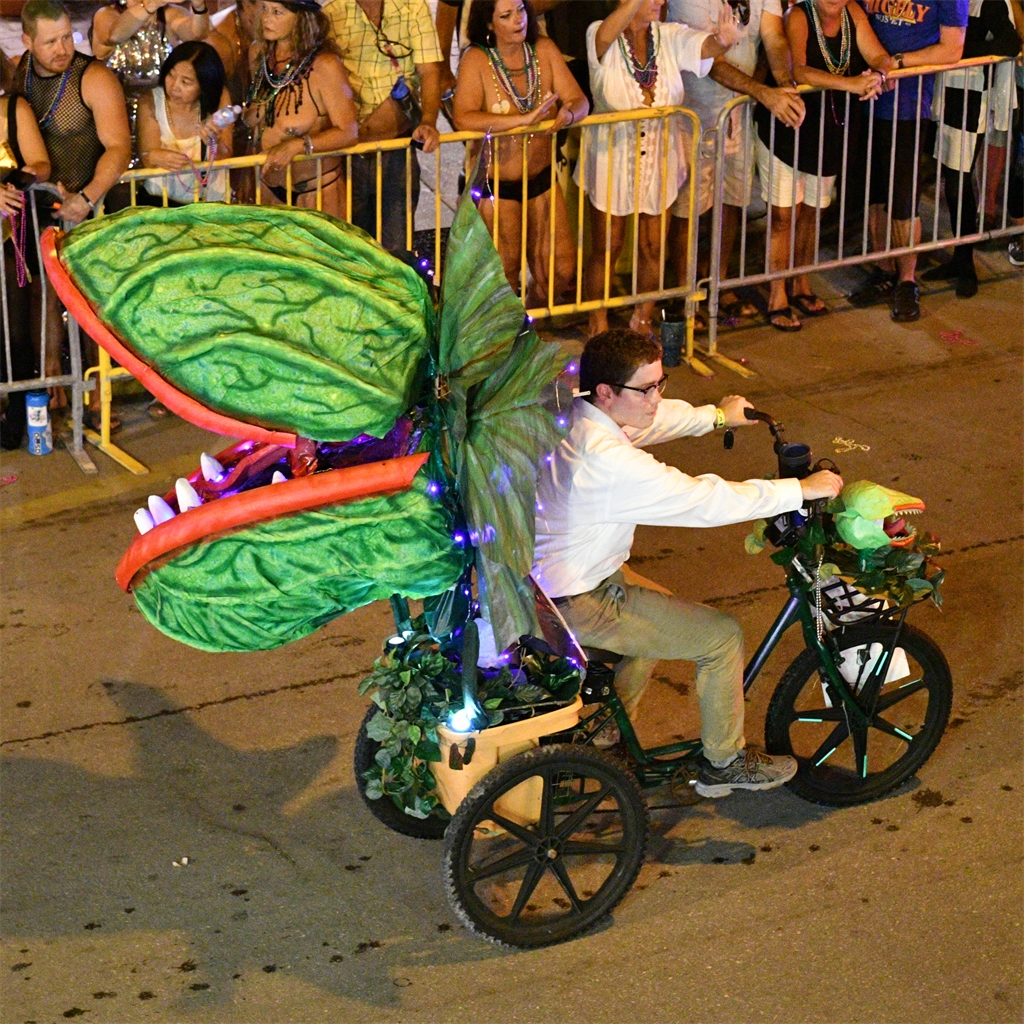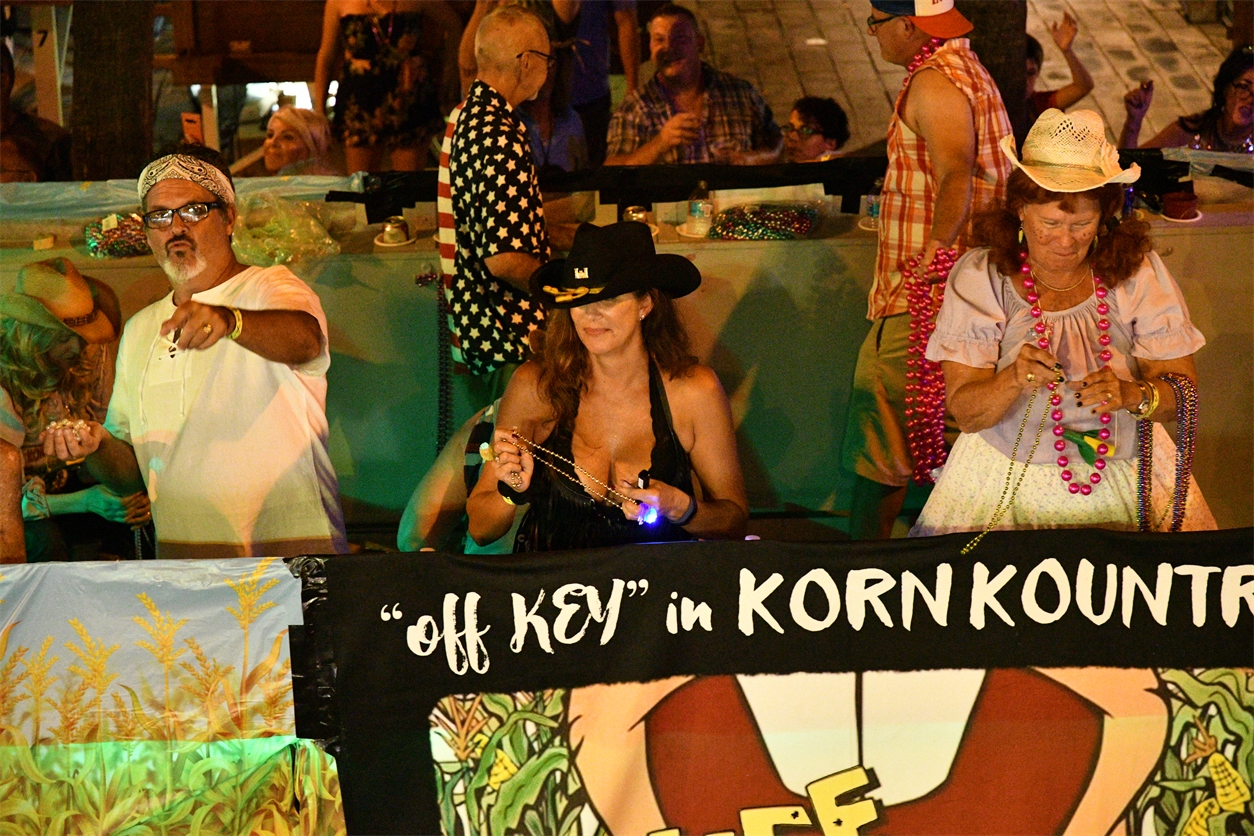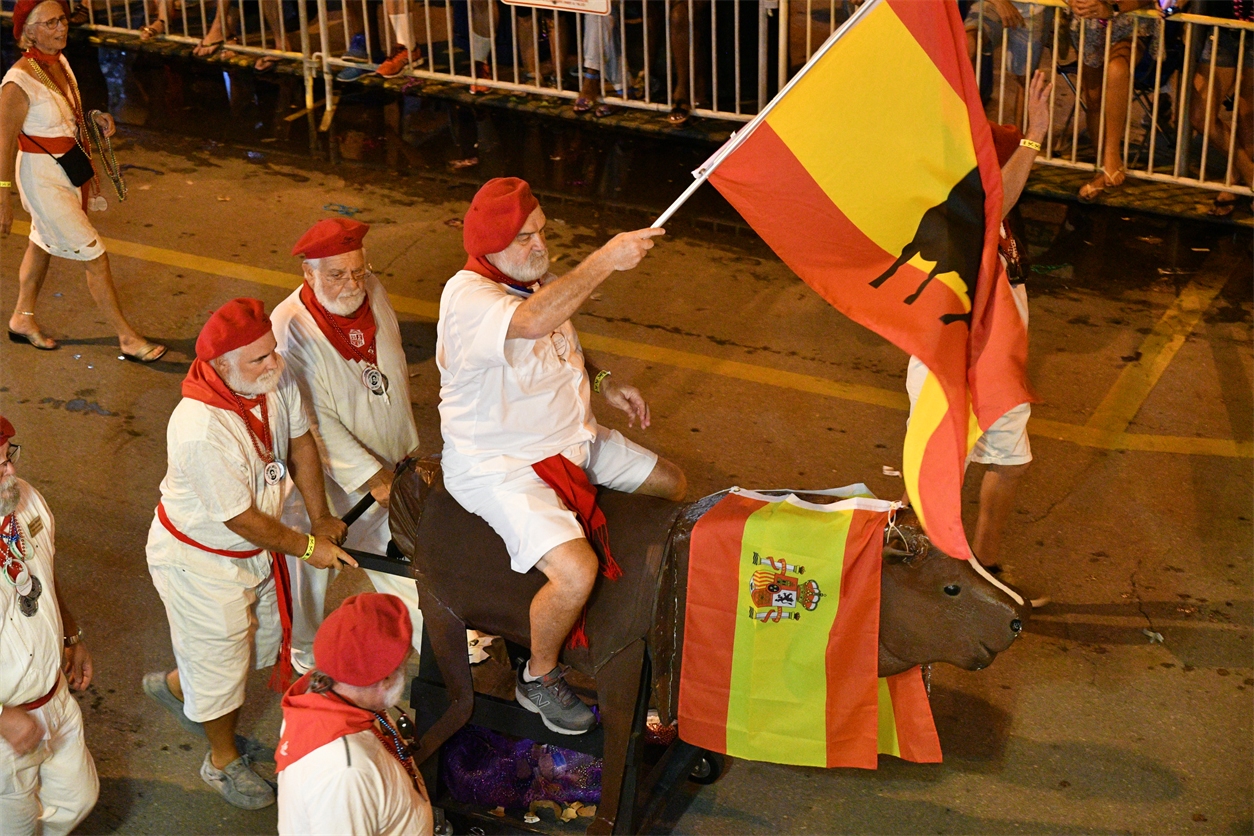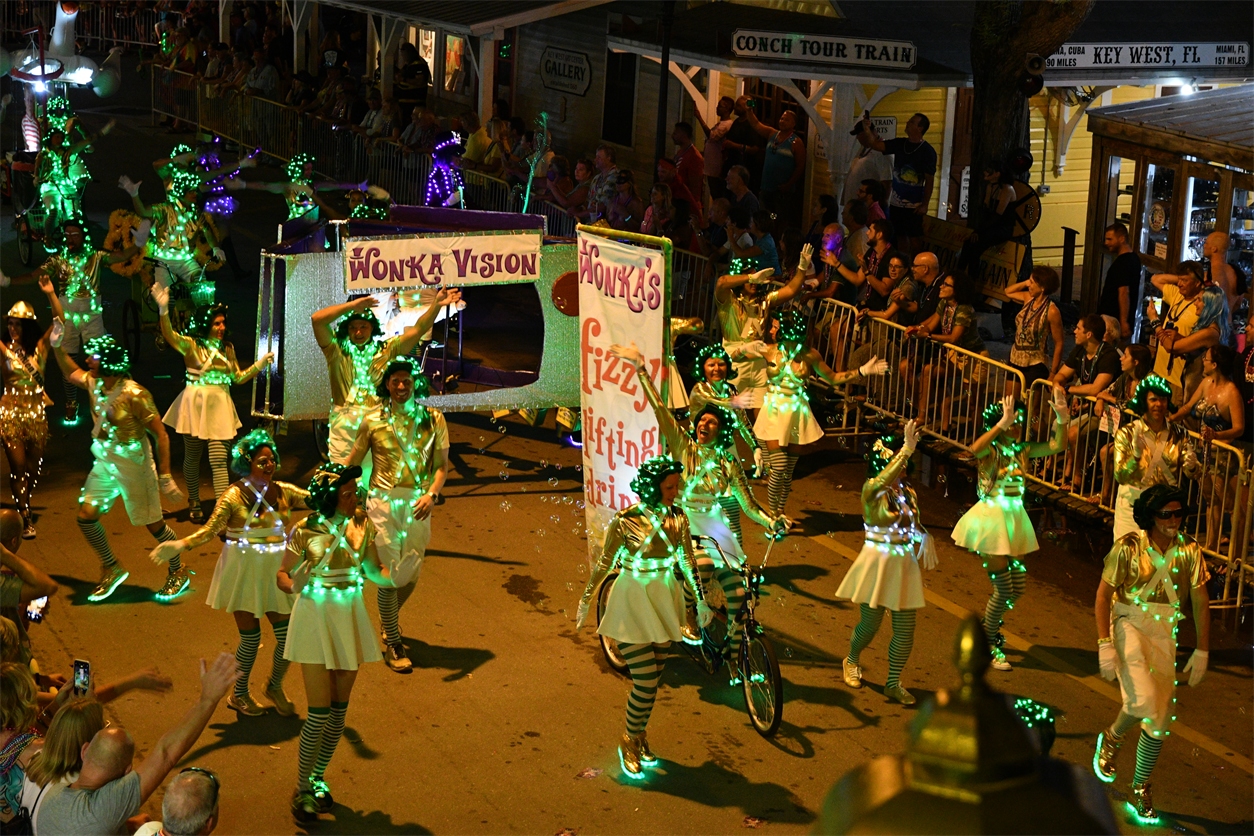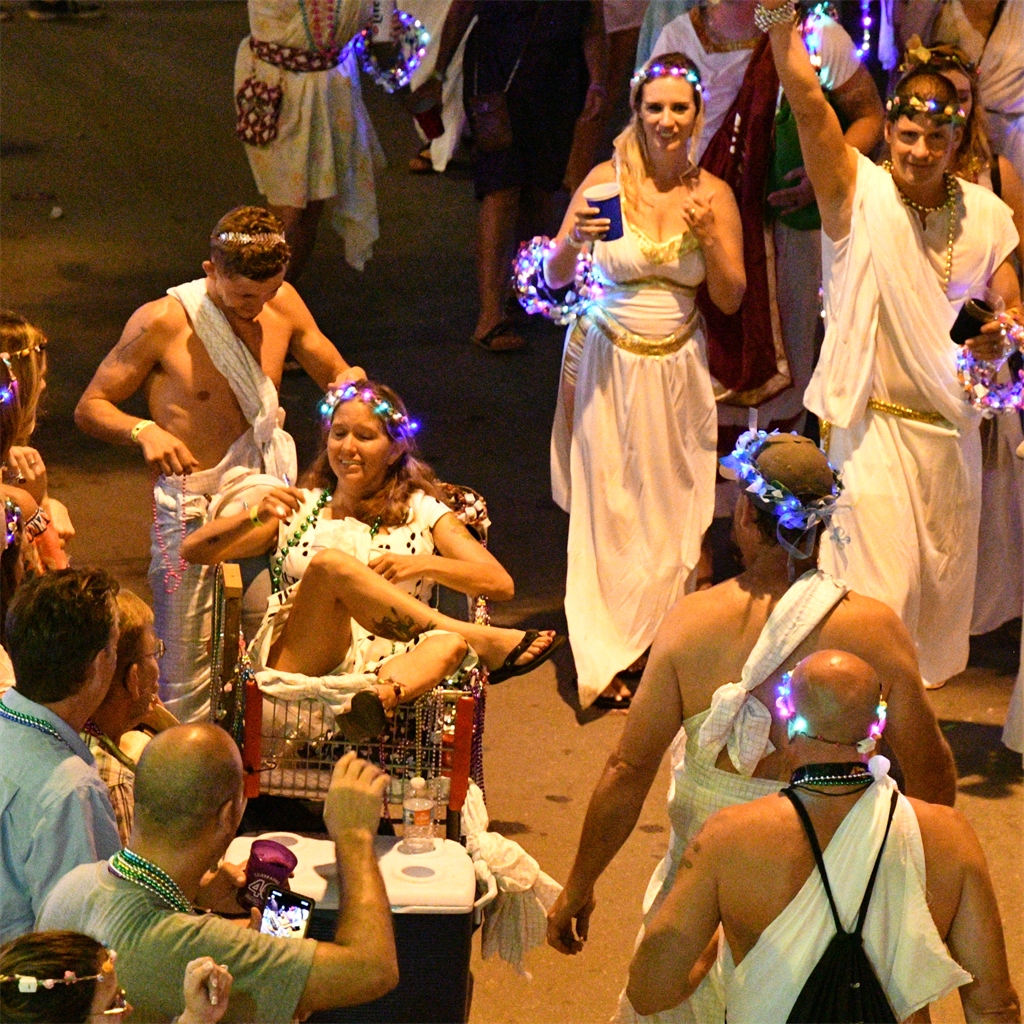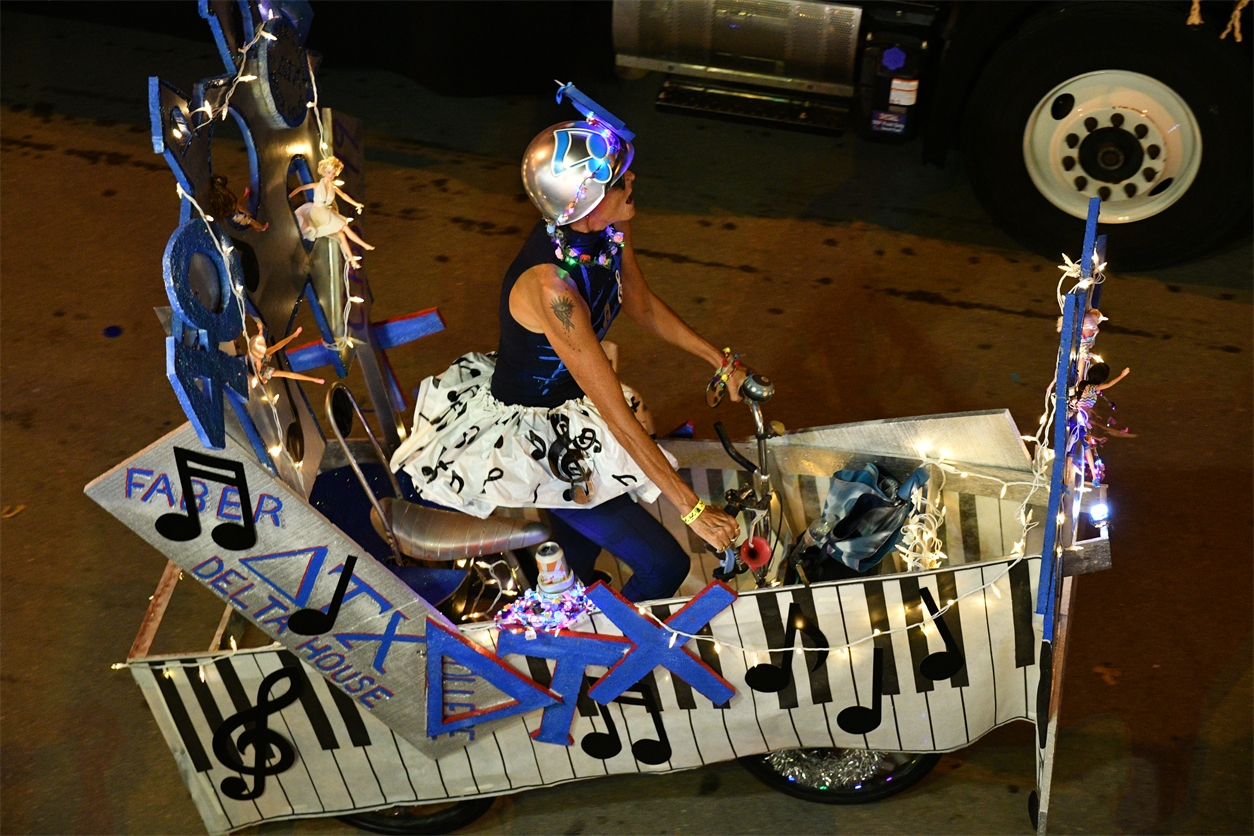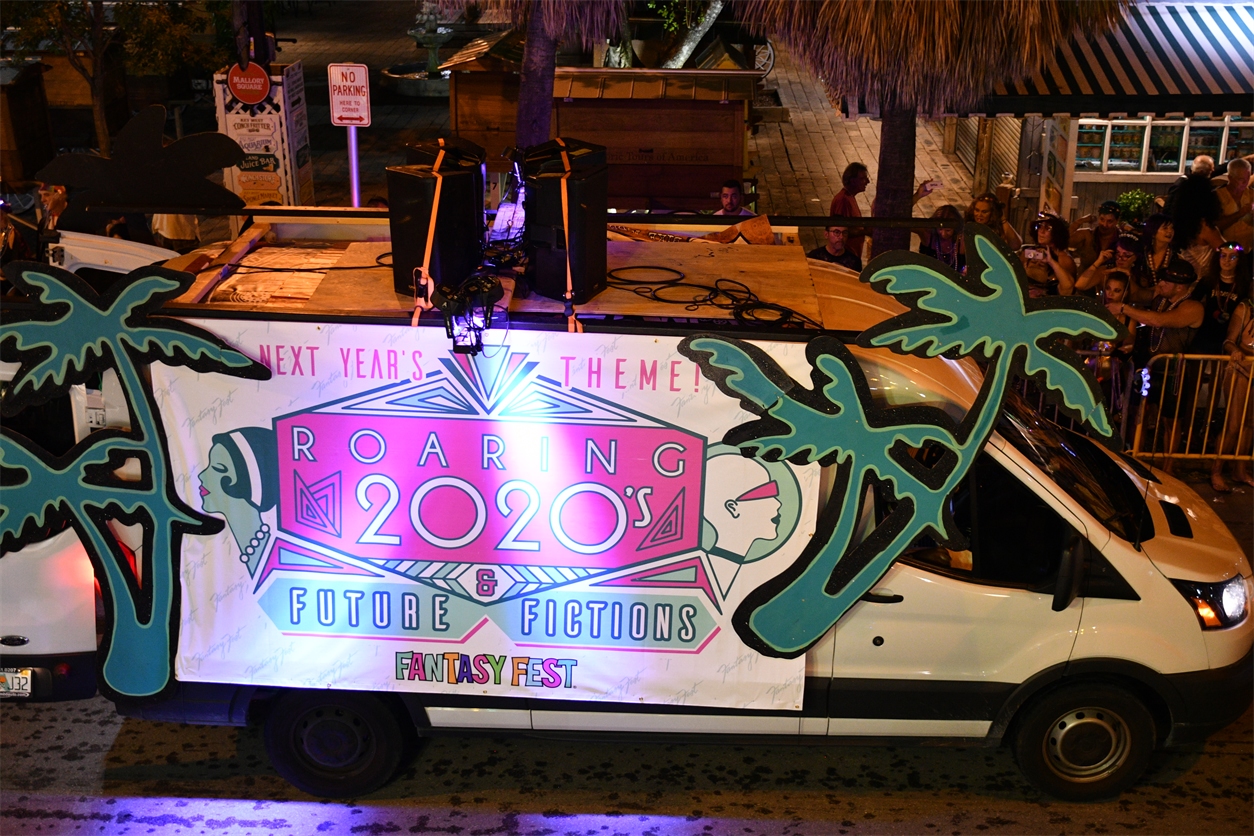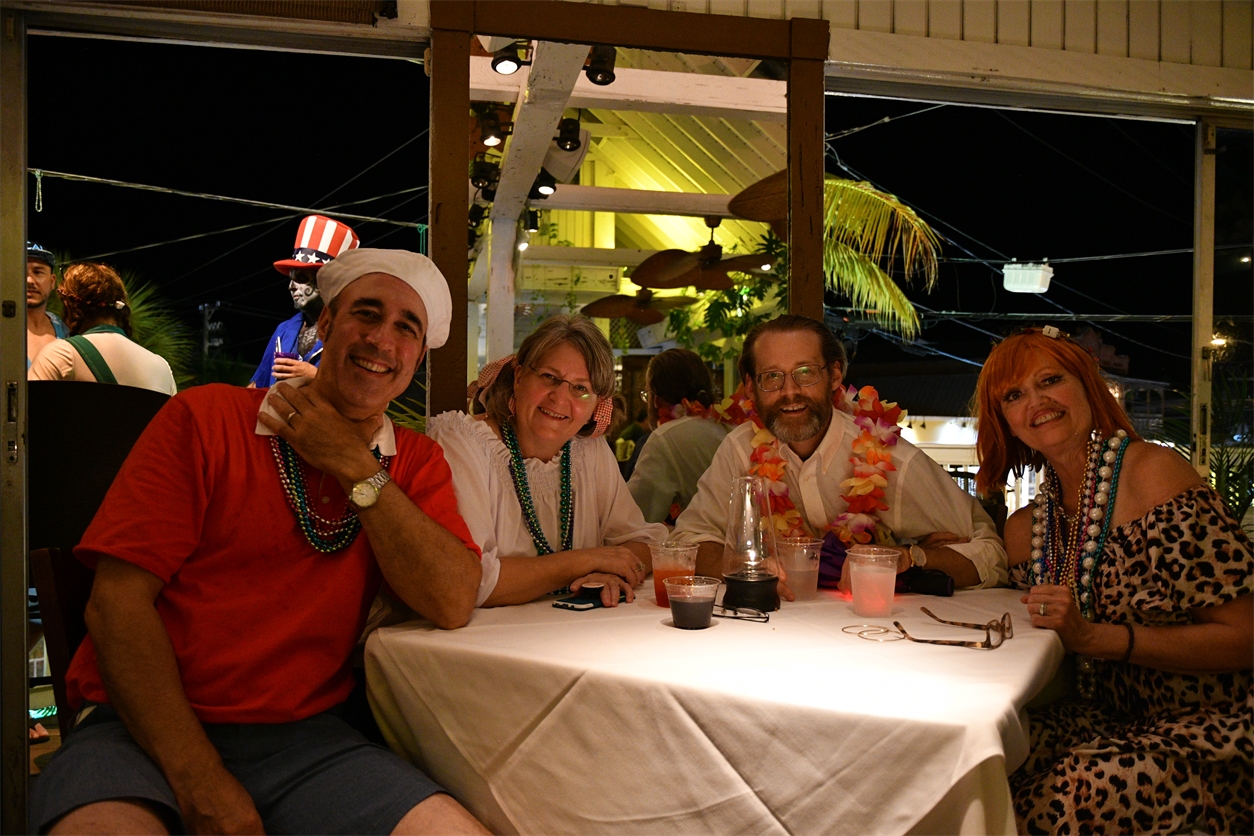 Sunday the 27th, we both slept late and had to check out of our hotel by 11.  We met up with the Dahl's for brunch at Moondog cafe. Wow, everything was so fresh and delicious.  Eric and Dianne went to the Hemingway house for a tour. Elard and I tried to get a picture of the southernmost point but there were too many people. Instead we hoped on the Duval Loop bus and went back to our hotel to gather our luggage. We walked over to the Waterfront Brewery to have a couple beers before getting on the Key West Express.  It was a fun weekend but I don't think I need to see all that again.
We hoped on the ferry and it was PACKED, every seat was taken.  But the seas were very calm again and we were back in Fort Myers by 10 pm.  We got checked back into the Hilton Garden Inn for a good nights sleep before heading back to Ocala. Whew.
Monday the 28th was an uneventful drive back to Ocala and everything was just as we left it except that ants are trying to invade us!  Tuesday the 29th, I managed to finish the Texas Flag quilt and get it in the mail to my friend John.   Wednesday the 29th, we spent all day at a local transmission shop for the RV.  As we came out of the mountains into South Carolina Elard started hearing a noise.  Thankfully, all their tests on the transmission showed it to be OK.  They think it might be in the rear end so we will have to schedule another visit once they get the rear assembly on site. Thursday the 31st, we kind of just chilled out and I confirmed the quilt arrived safely.
I hope you all enjoy the photos I decided were OK to show you!

Make Life an Adventure!