Mar. 05 - 11, 2023: The Start of an Era - Haughton, LA
Mar. 05 - 11, 2023
Sunday, we completed the installation of the Purple Martin house and got my second bluebird house put up. I made quite a bit of progress on emptying boxes. I think the kitchen is completely done now. We are still finding random boxes full of books so I think we are going to have to buy a couple more bookcases. I was enjoying some porch time when I saw a pair for wrens stop to check out one of the bird houses. It only took a moment for a bluebird to show up and chase them off. Then I saw what looked like a flock of bluebirds fly by. They came back and landed in my elm tree. It is hard to see them but there are NINE of them in the treetop. The tree next to them has 11 more. I've never seen that many bluebirds in one place, and didn't know they would flock like that.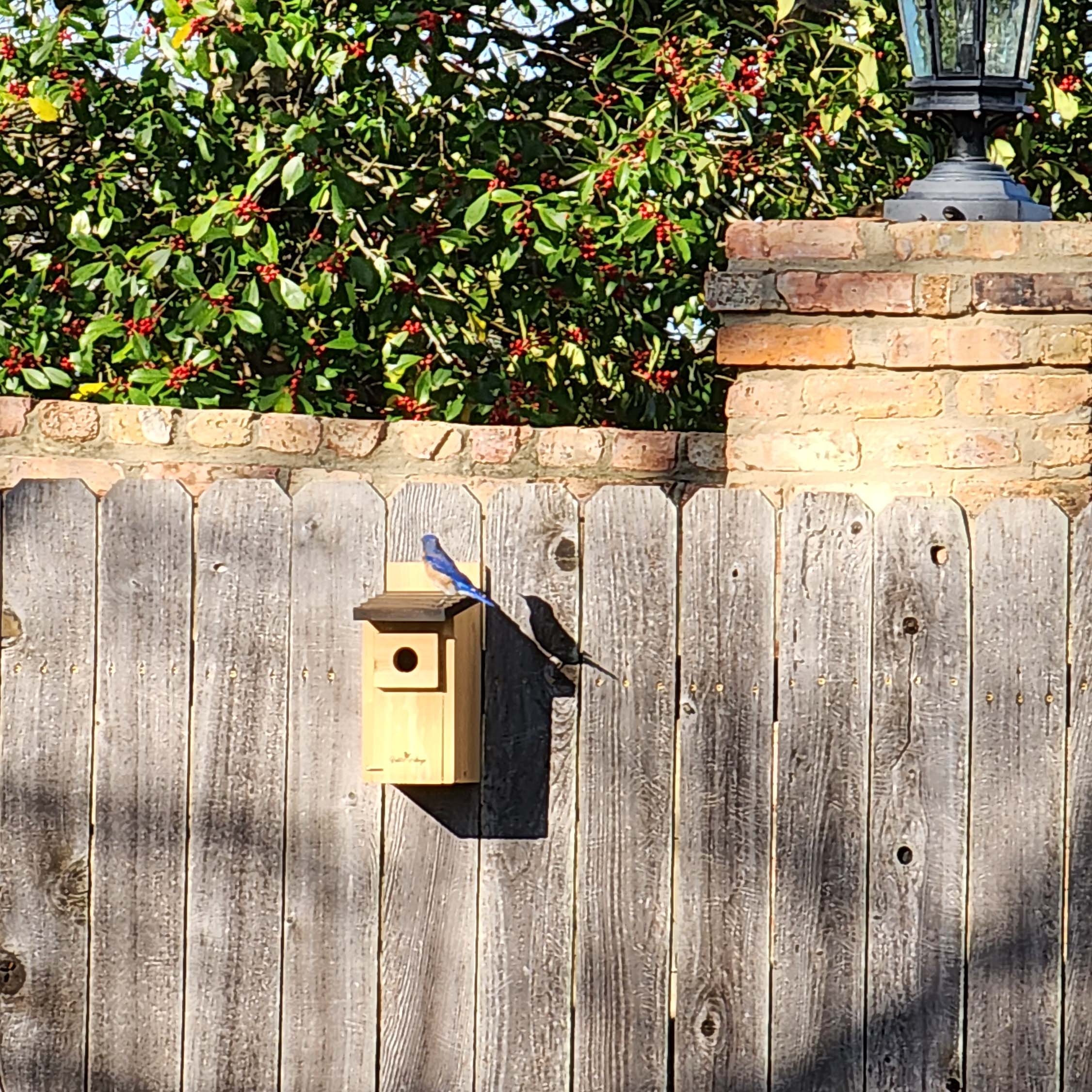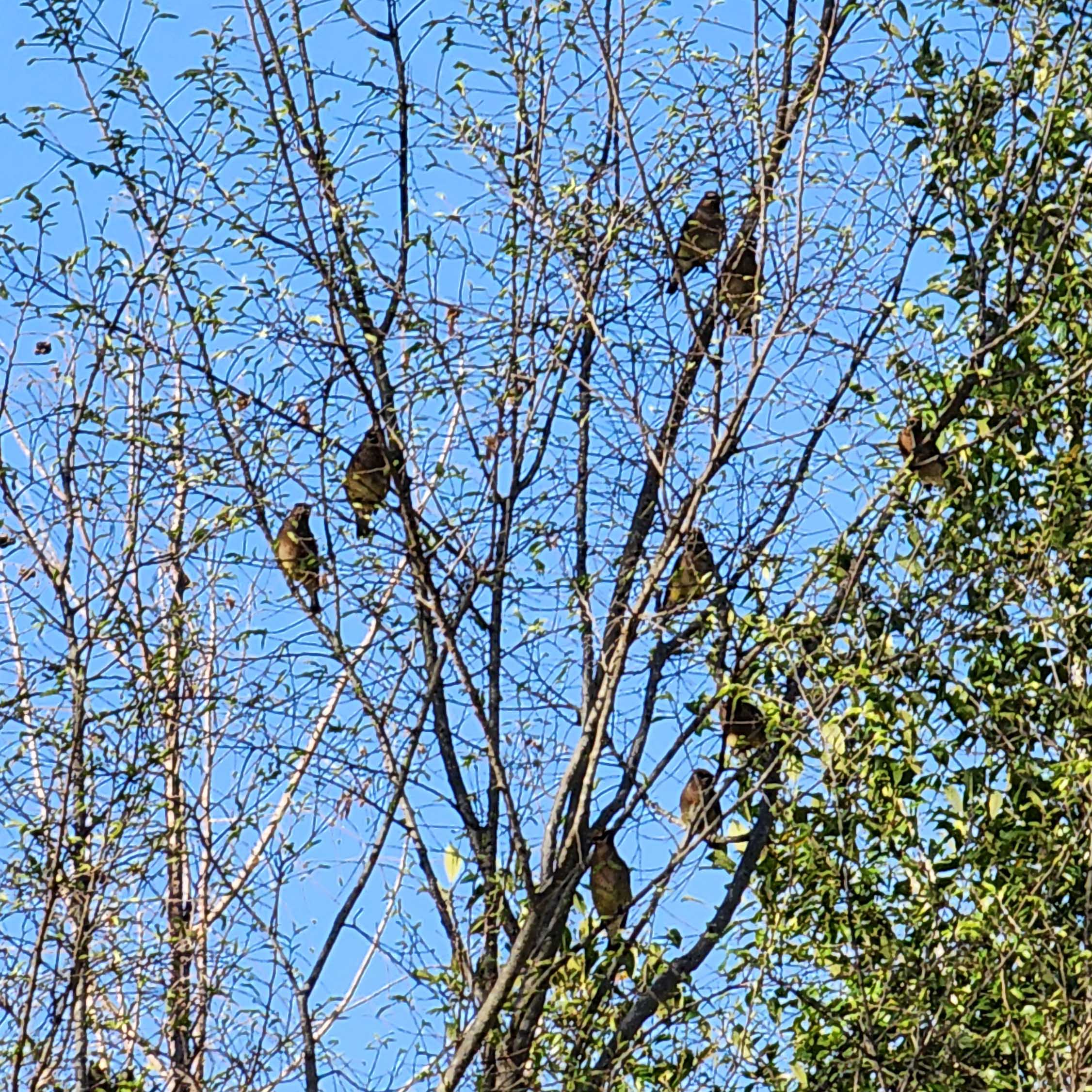 Monday, we continue to make progress slowly but surely. I spent most of the day re-arranging the boxes currently in the quilt studio, making room for the furniture delivery tomorrow. I have to make enough room to place the furniture as we get it put together.
Tuesday, hooray! 2 glass front bookcases, 1 narrow bookcase, three work tables with 4 drawer units underneath. We got two of the drawer units assembled and all three bookcases built and put into place in the closet. We are both worn out. A couple of the drawer units have a manufacturing error so we will have to get replacement pieces for that. The wallpaper hanger made it over today and completed the wall. We are in The Matrix now!  We went to Church's for dinner and then to Melvin's house to bum a birdhouse pole for the Bat house. We are both pooped. I spent the evening figuring out how big the china cabinet needs to be to display all the crystal and china. A very satisfying day.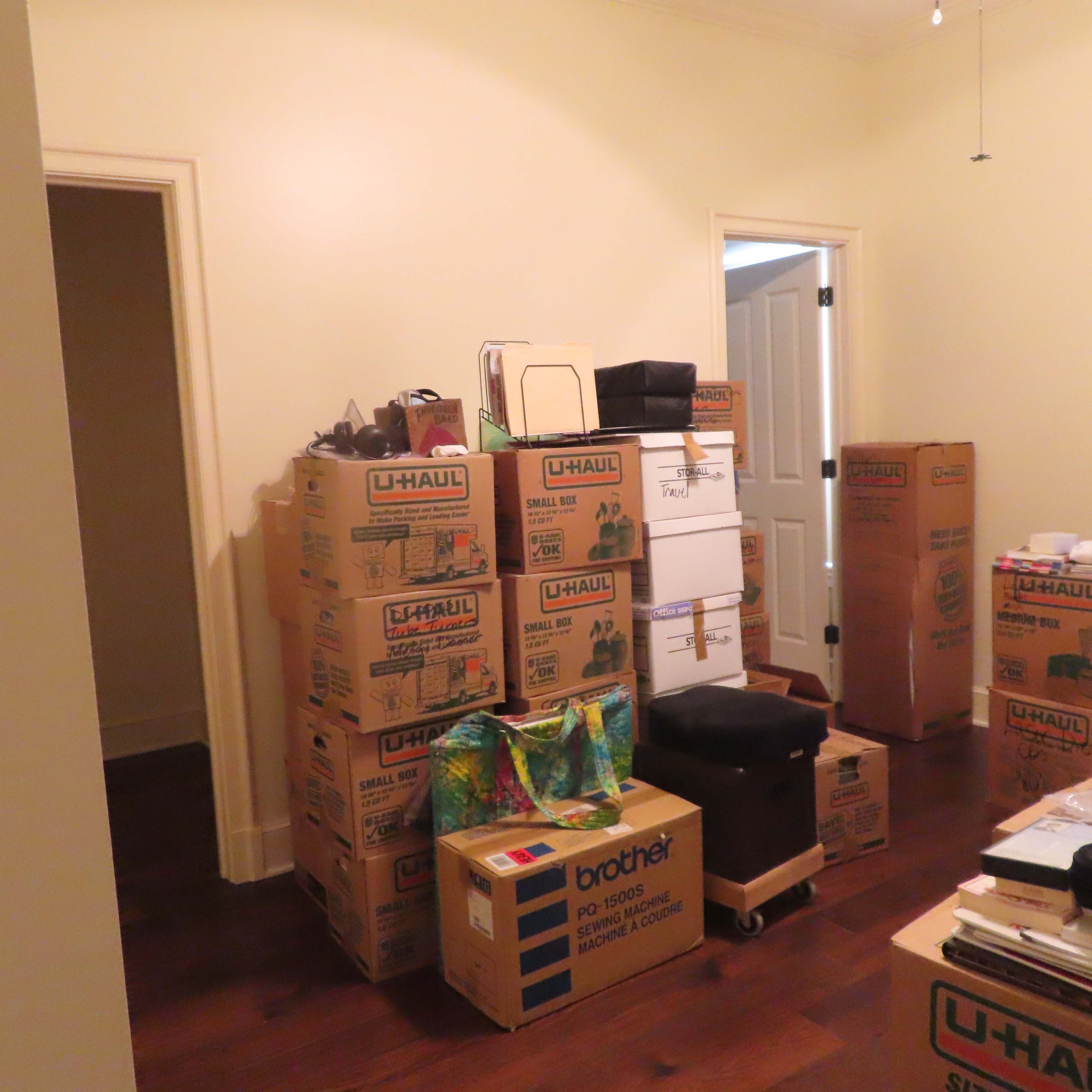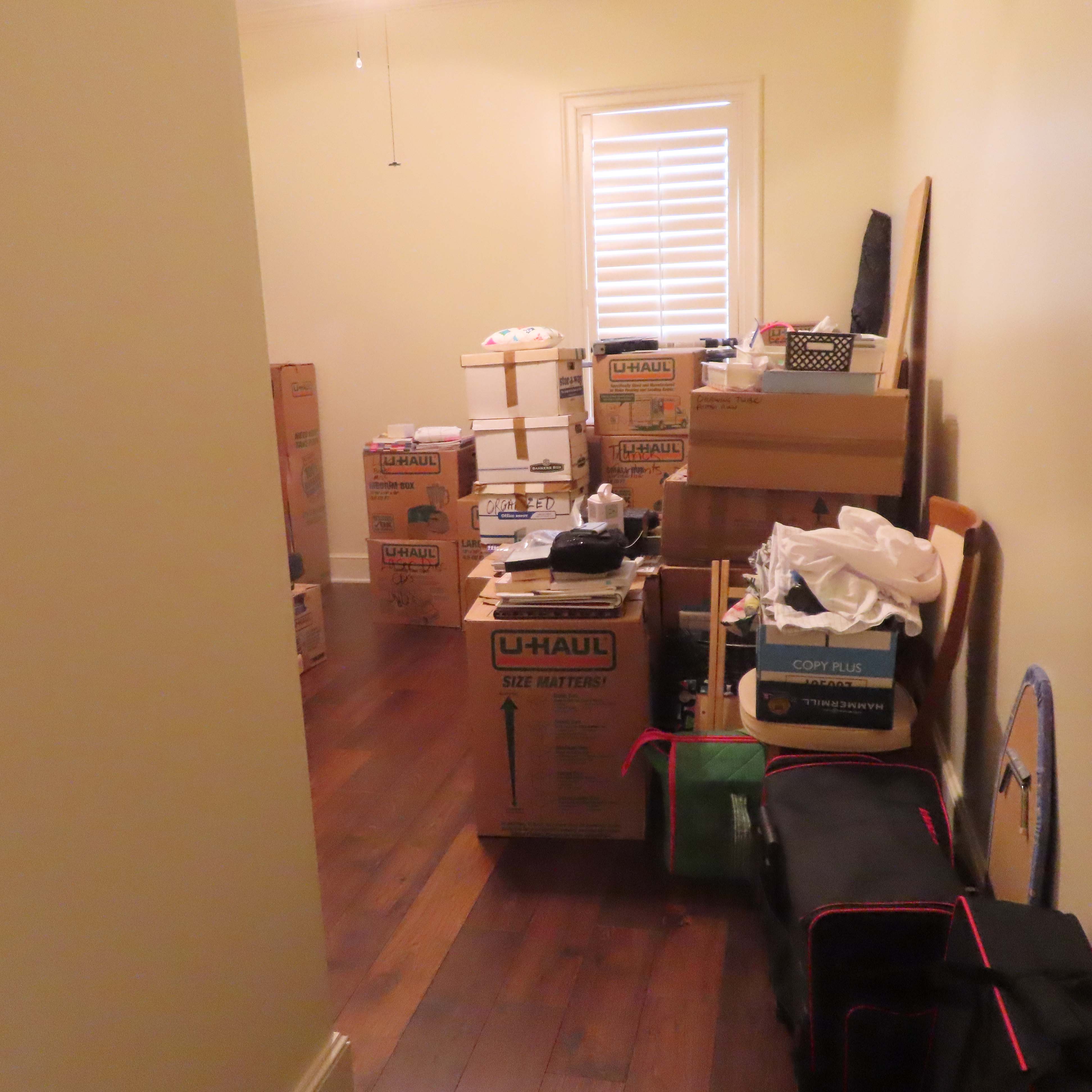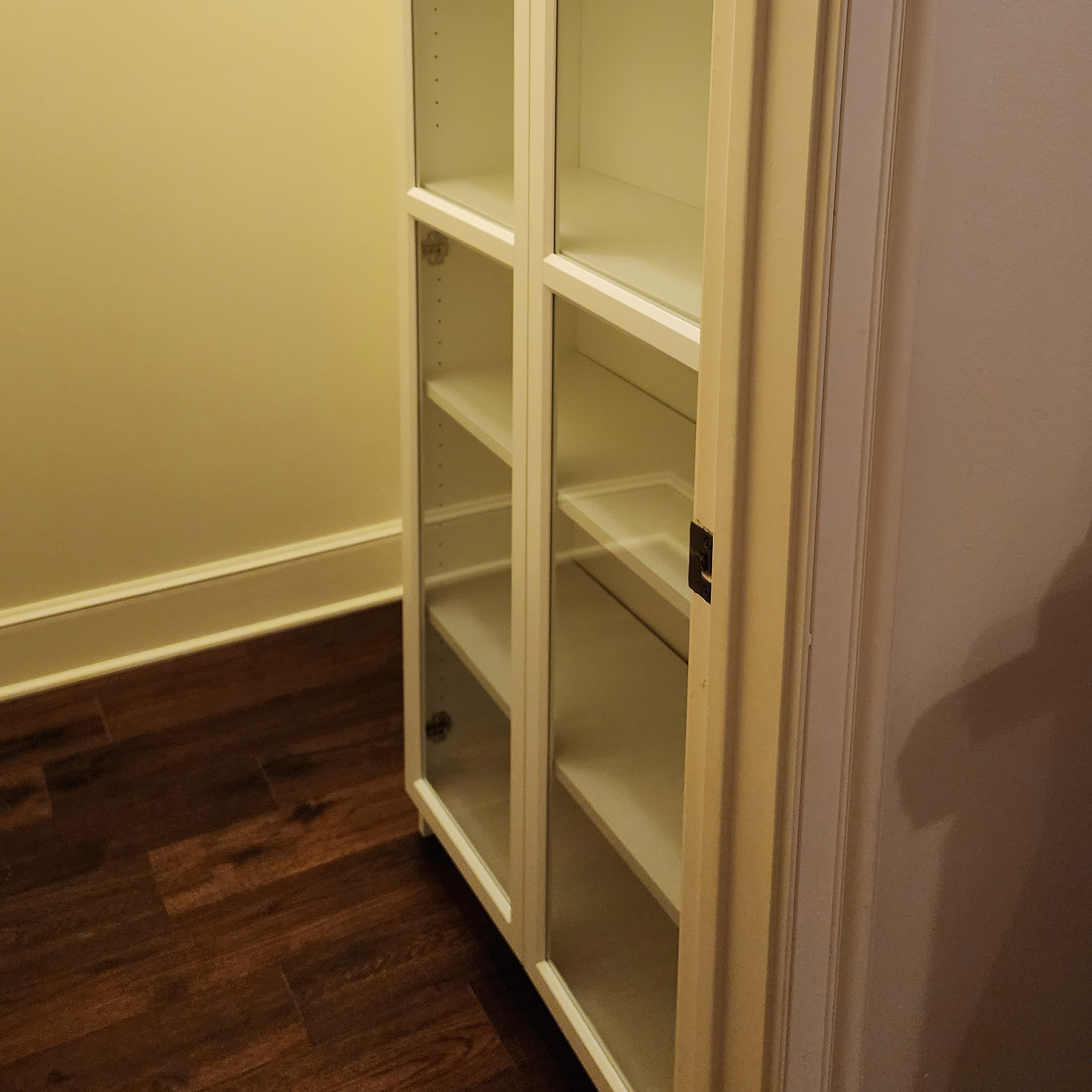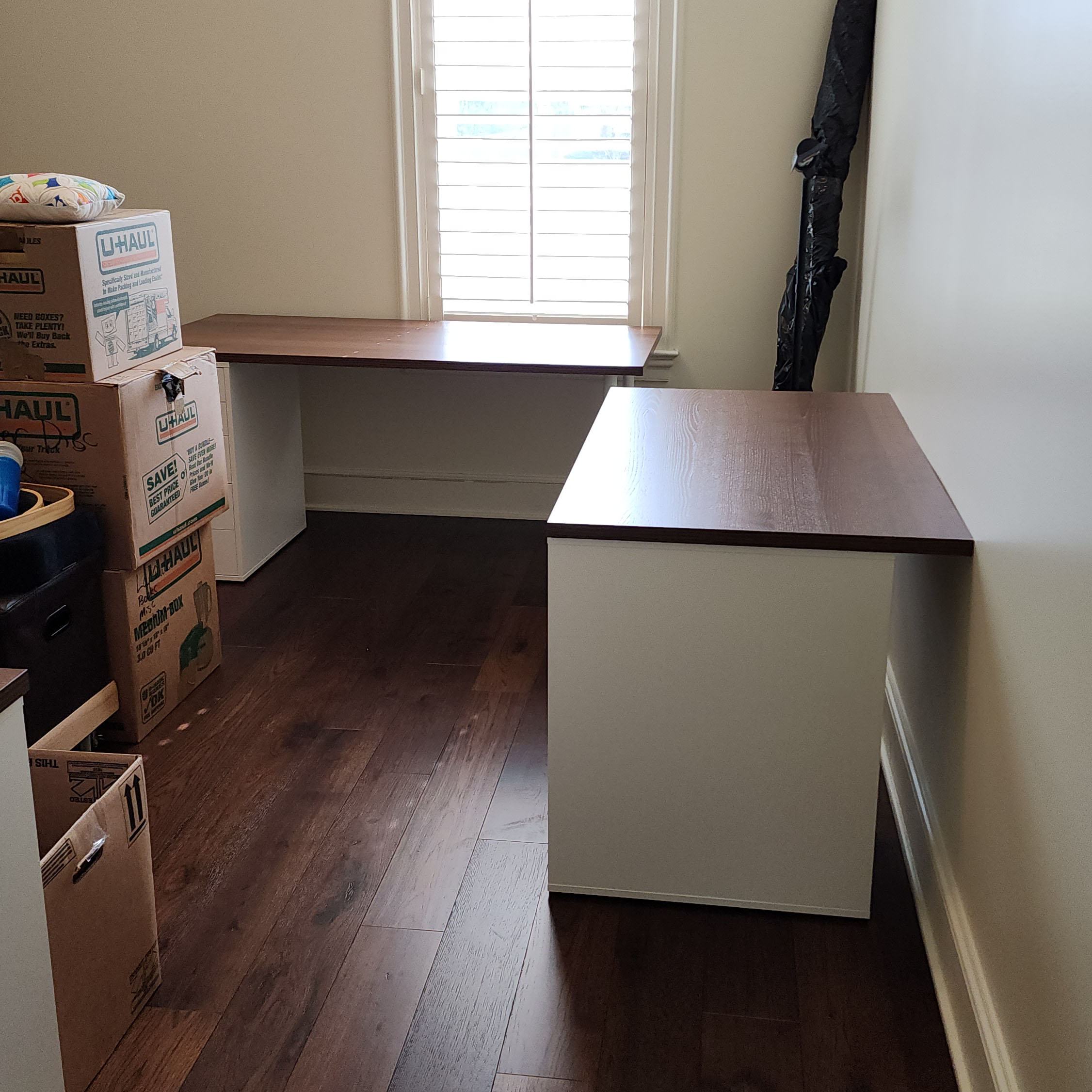 Wednesday, we joined a "lottery" a couple of years ago at Harley's Liquor store in Longview. If they draw your name you get to select any bottle that is in their allocated inventory. Imagine our surprise to get a call that our name got drawn so we were able to select a bottle of Blanton's. Yay, Elard is all paid up on his bets now LOL. We made a day of it and stopped in Marshall at the Bodacious BBQ joint. The ribs are so good. It made for a nice day. We stopped at the La-Z-Boy store and selected a few pieces that might work for the living room. We also stopped at Home Again to look at china cabinets. The ones I really liked are gone now, so I'll just have to keep looking.
Thursday, we completed one of my sewing tables and I started unboxing the quilt studio stuff. I made a pretty good dent until we decided we would try to go get our Louisiana drivers licenses and license plates. That turned out to be a bust but we have appointments for in the morning.
Friday, well it's official, we are now Louisiana residents again. New drivers licenses, license plates, car titles, and inspection stickers. I made a grocery run and filled up my car, and then started unboxing more of the quilt studio.
Saturday, we made a final decision on the La-Z-Boy pieces and got them ordered for delivery. We got the final two sewing tables/desks put together and into place in the quilt studio. I keep finding boxes with books in them. We are going to have to measure how much space we need so I can select a bookcase or have one built. I am happy with our progress so far. We should be able to meet my goal of a hosting a crawfish boil mid-April.

Adventure on Y'all!