Gettysburg and Philadelphia
May 19, 2019 - May 25, 2019
Sunday we did our Day-Time DC tour from the Cherry Hill RV Park. Our tour guide, Cara, was fun and her day job is as a scheduler for a Senator...she didn't say which one, ~grin~, probably not good to ignite a political debate. We started the day with a swing by the Capitol building, the pictures weren't nearly as good as the afternoon of the night tour.  There were a TON of food trucks parked along the National Mall, not sure if that will be true during the week. Next we drove down to the DC Wharf, near the tidal basin, to catch the Potomac Water Taxi.  We rode up the Potomac to Georgetown Waterfront Park. It was a nice day for a boat ride.  We passed Reagan National Airport, cool to see the planes land after making a turn just before landing.  The steps up to the Lincoln Memorial were awesome to see from the river, Ramona Putnam notice the cross fitters on the steps? We passed a dragon boat race along the way, they were serious about it from the looks on their faces. Next was the Iwo Jima monument, we both tried to get closeups of the faces with some success. Following this was the Air Force Memorial! It was so pretty. They have this etched glass display showing the missing man formation, and at the base someone had left a photograph from WWII of a member of the Flying Tigers, THAT is cool. We drove past the Pentagon and made a stop at the Pentagon City Mall for lunch.  Back on the bus and on to Arlington for the changing of the guard at the tomb of the unknowns. Such a great thing to watch and a great end to our day. We even got home in plenty of time to watch the final episode of Game of Thrones... I am torn, I really wanted Daenerys and John to rule together, I didn't want Daenerys to go crazy. I'd love to hear about Arya's future adventures!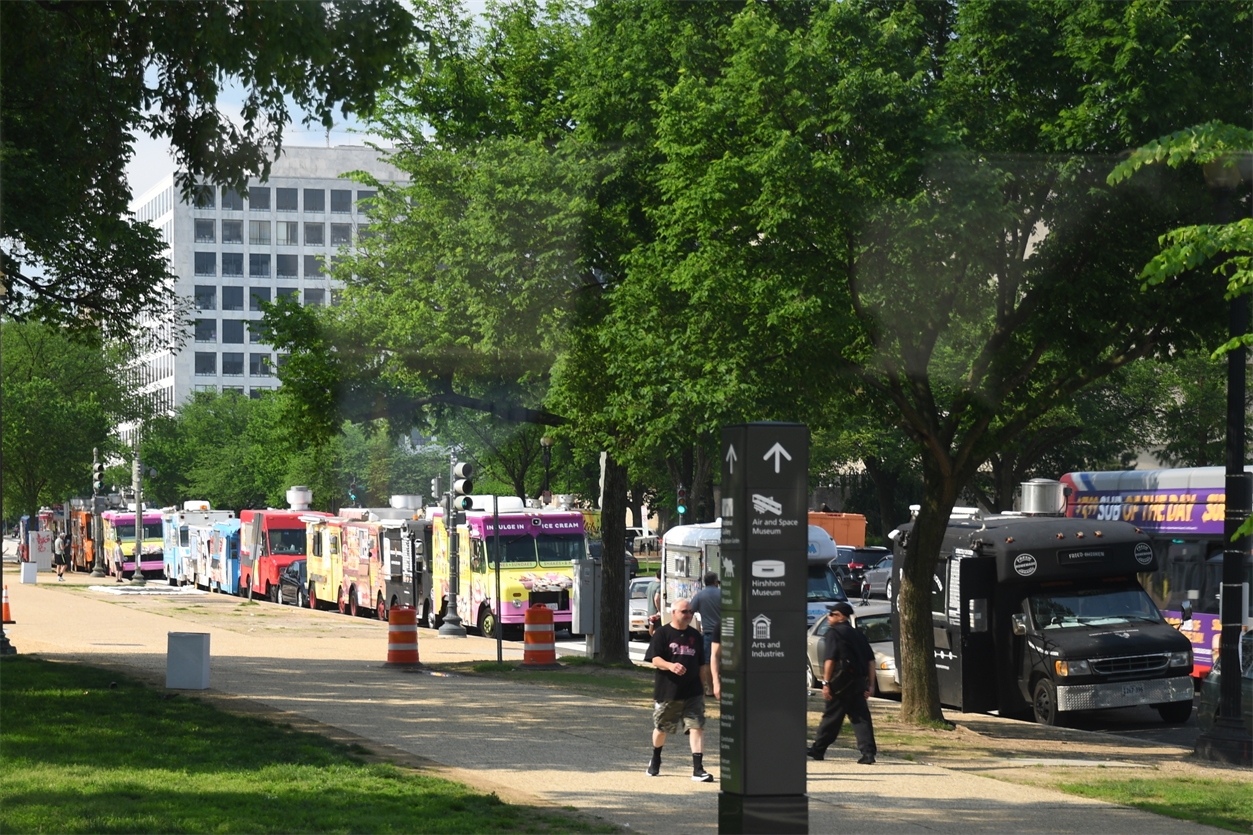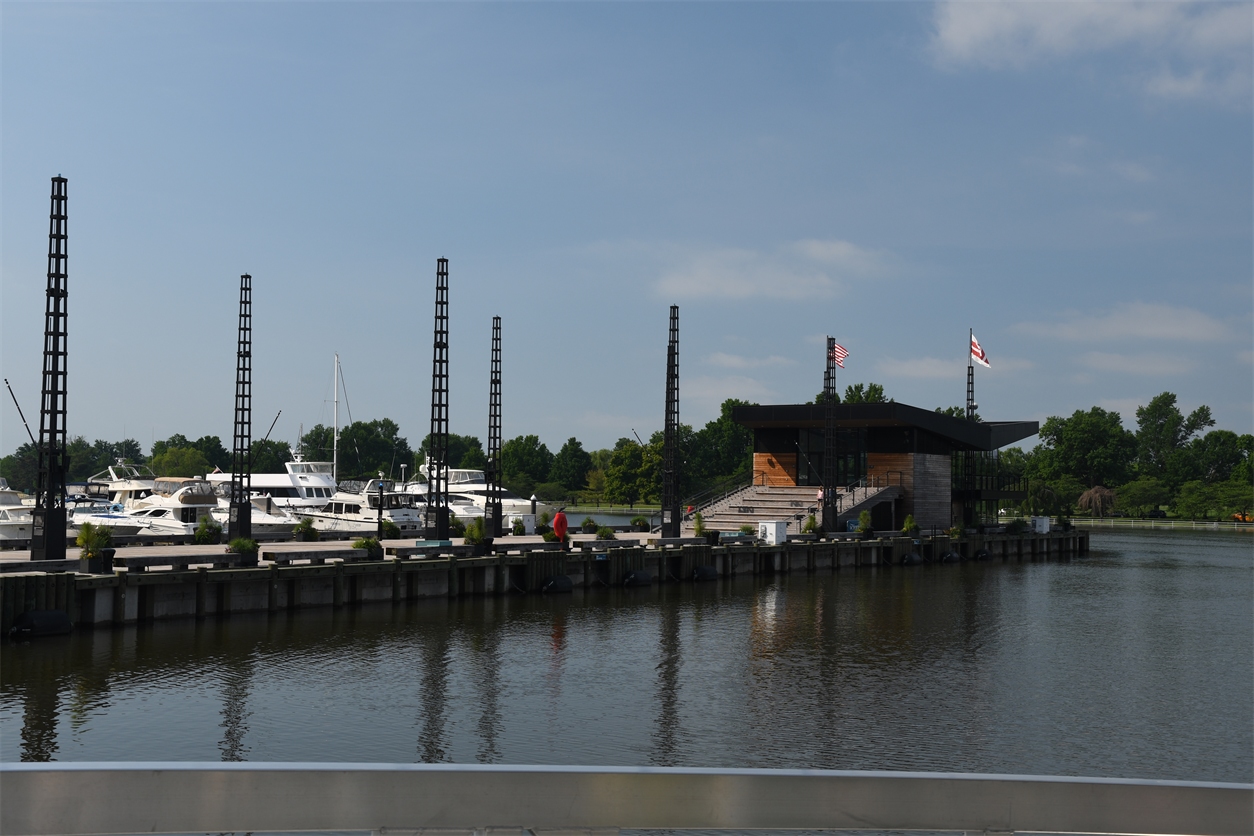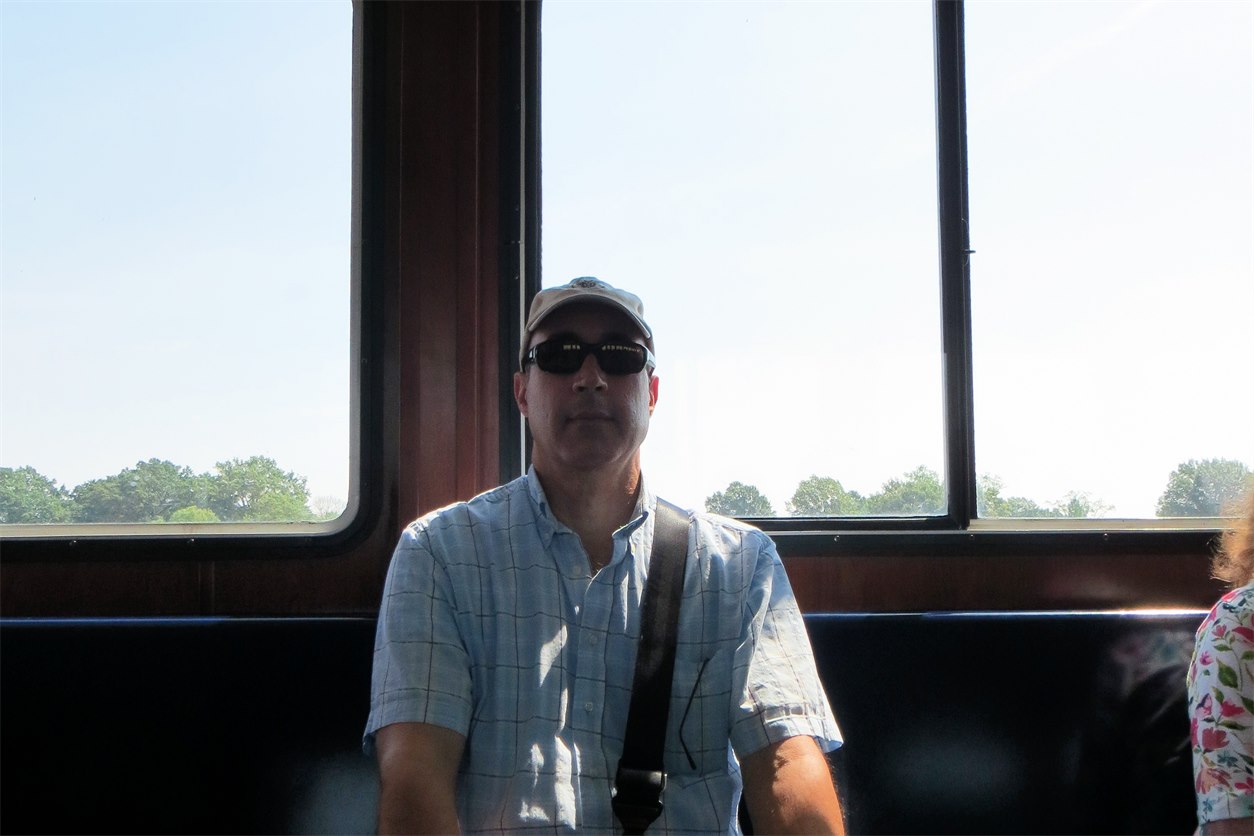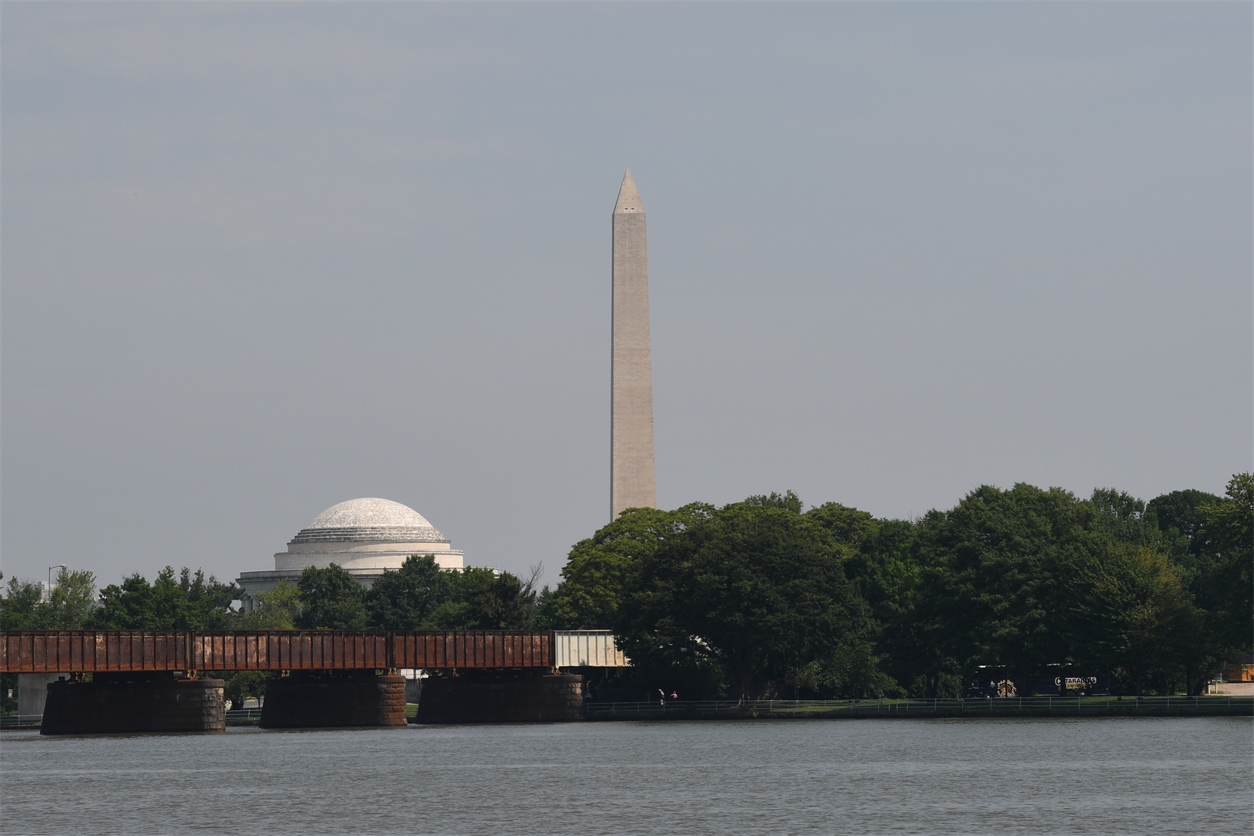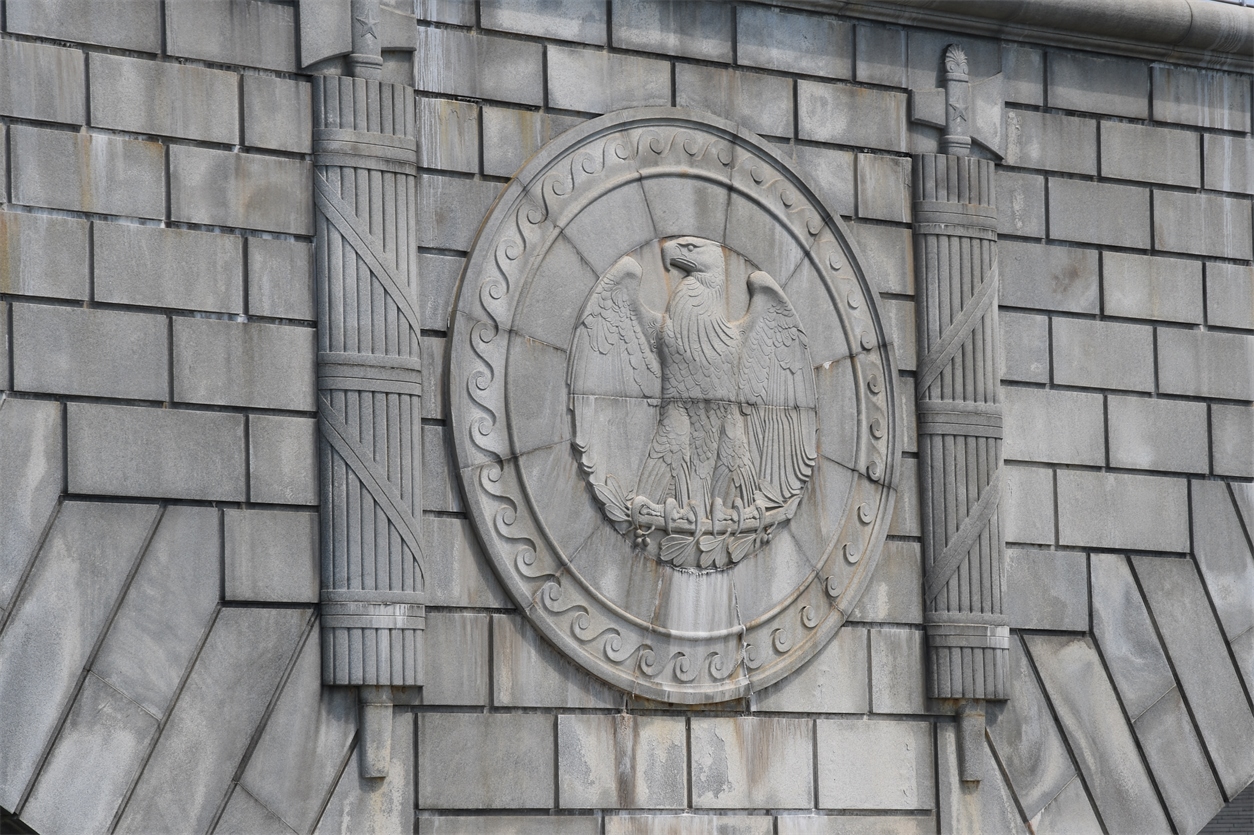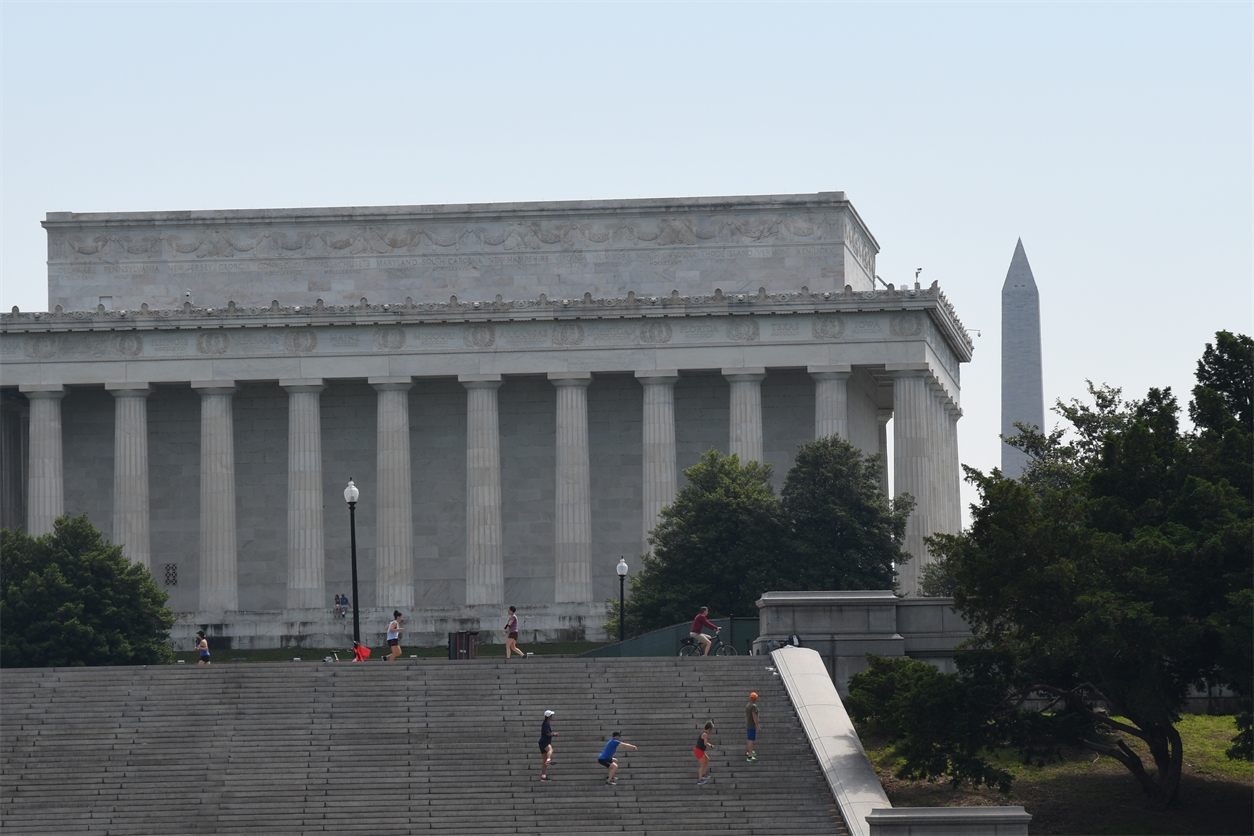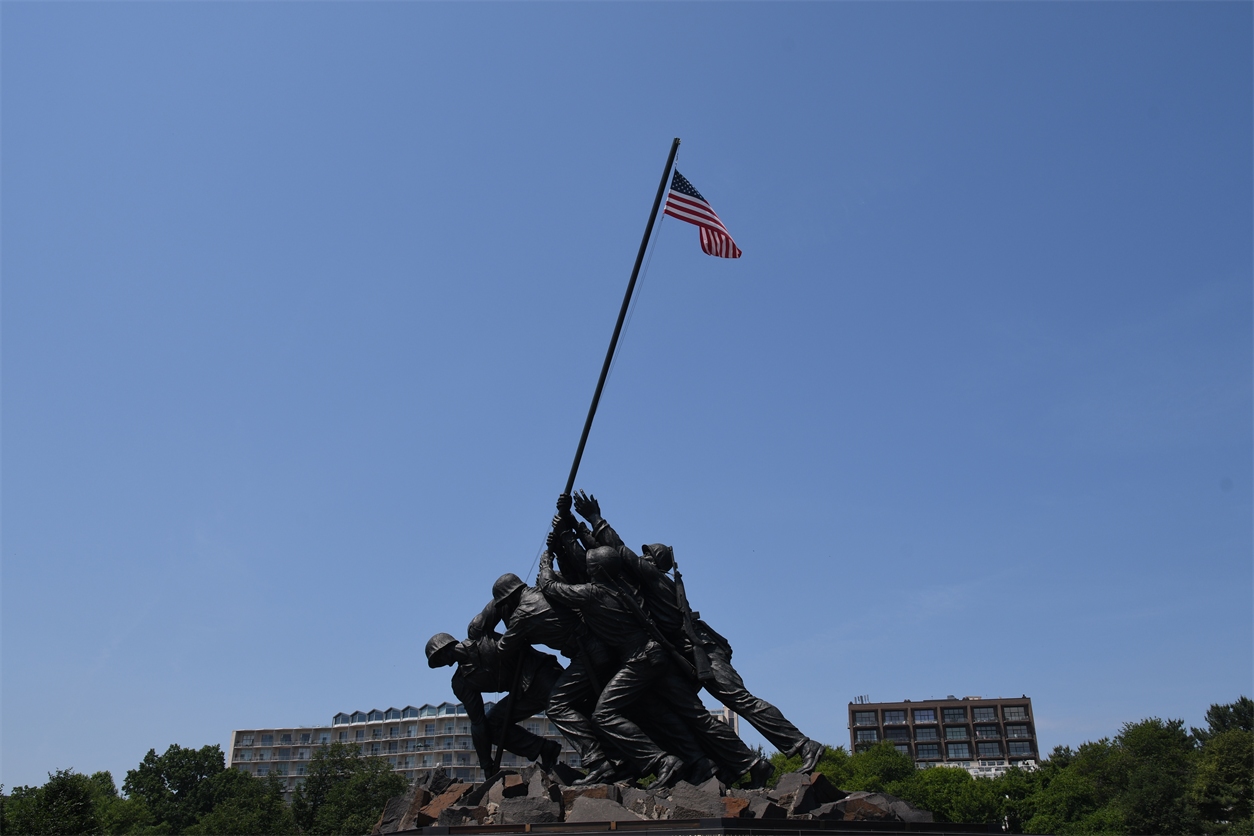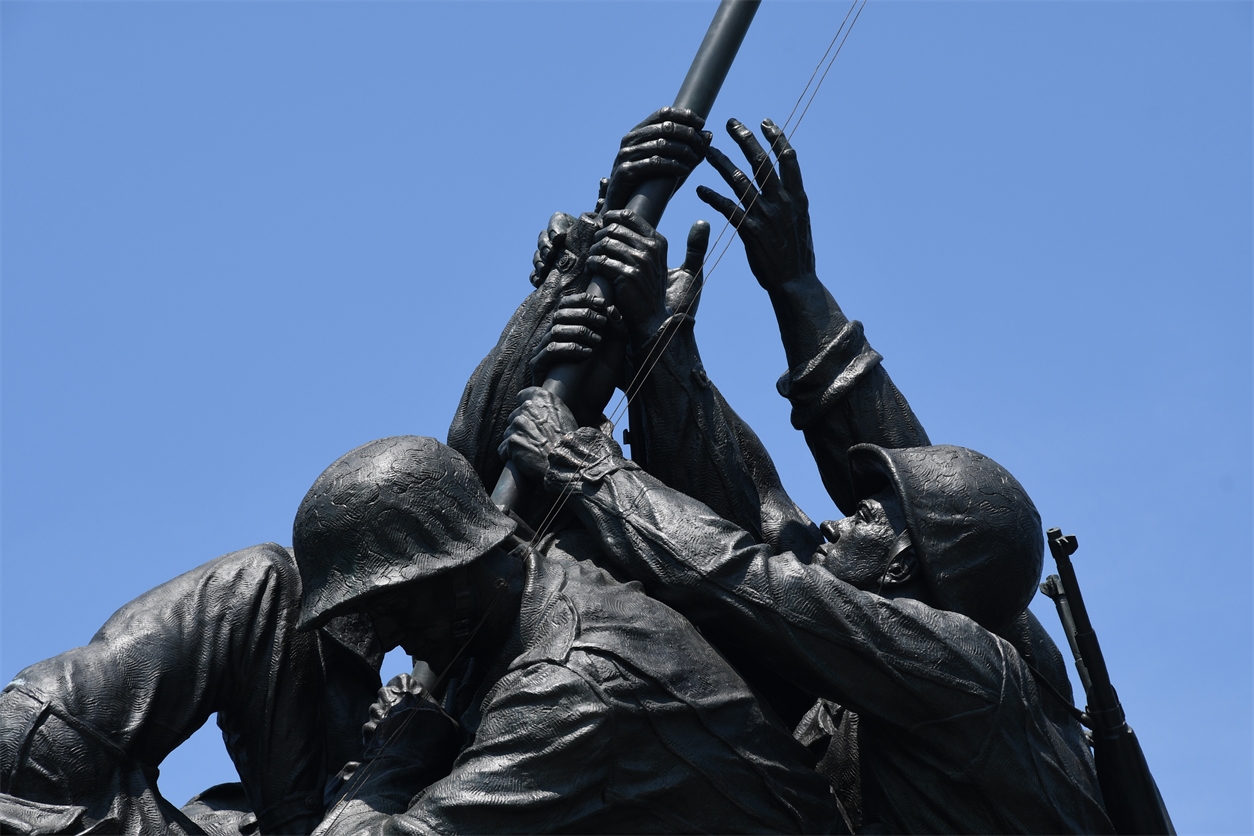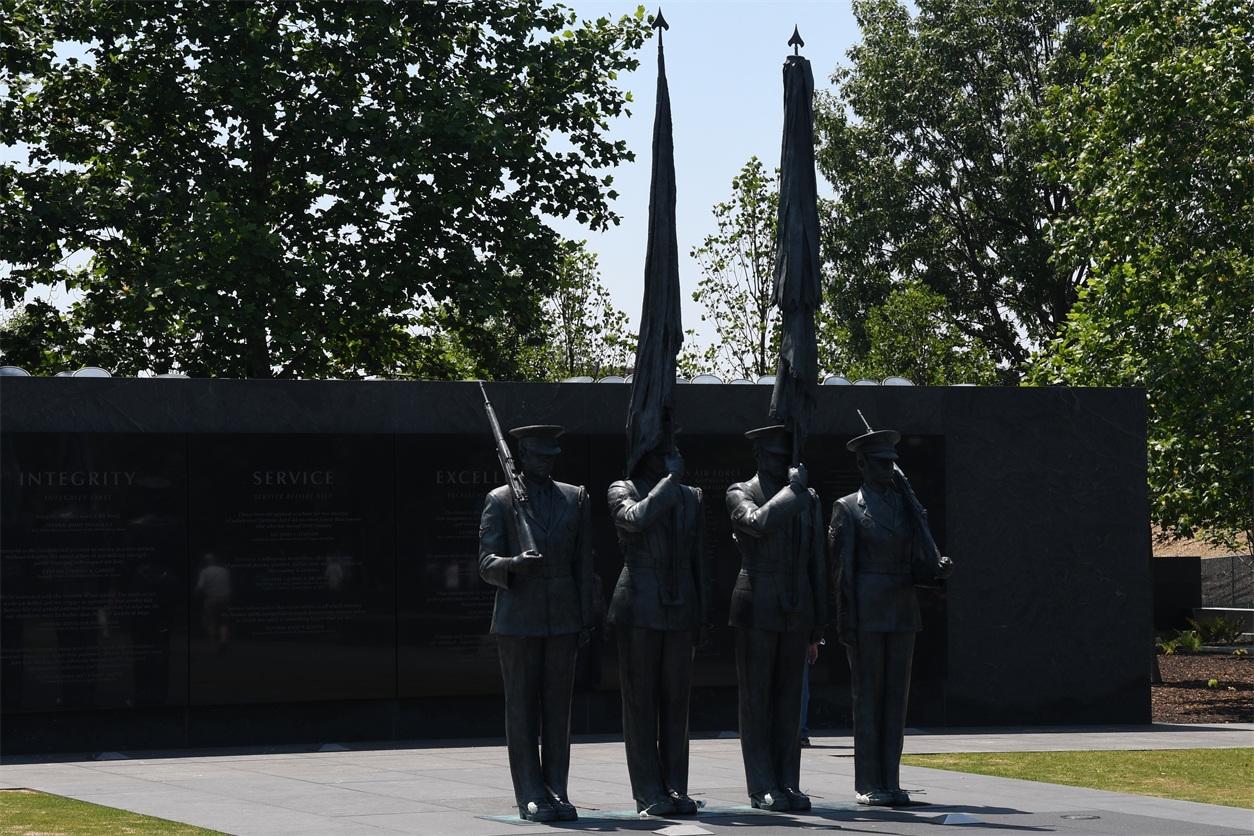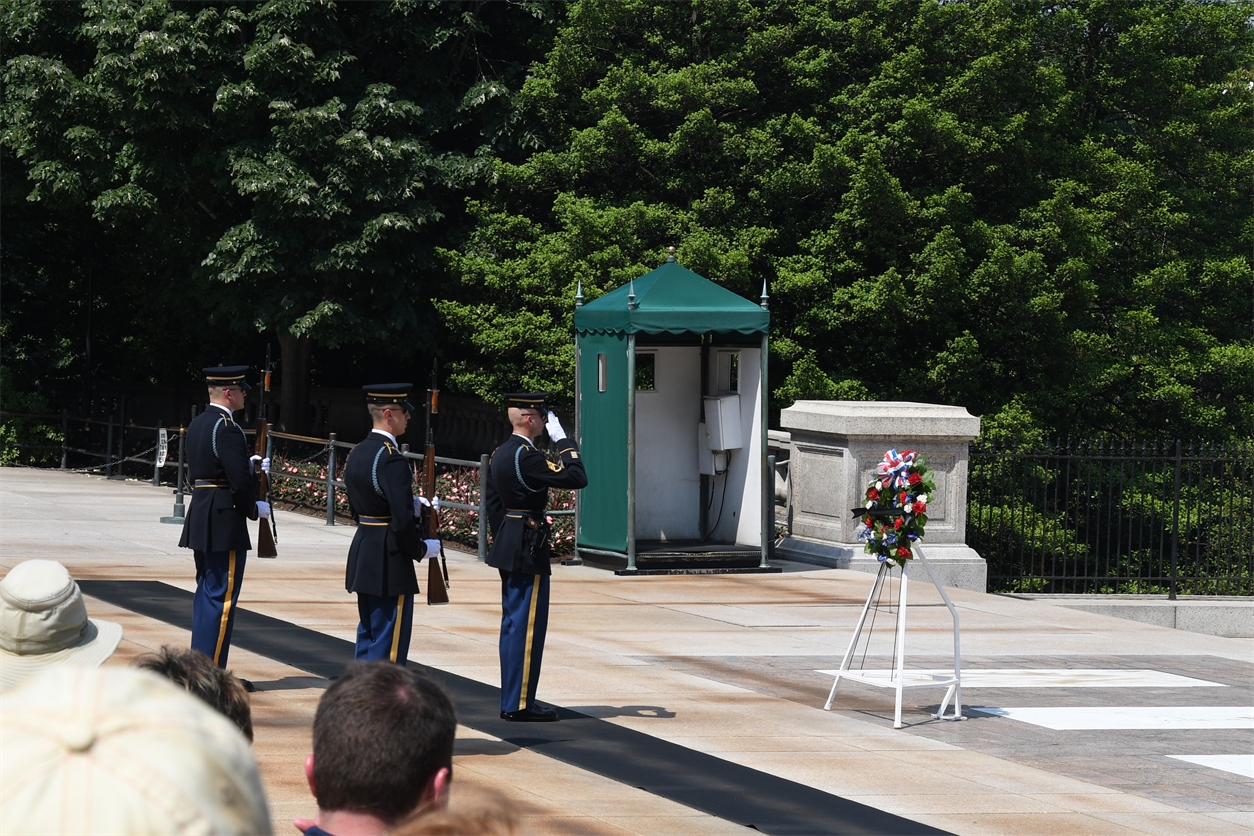 Monday we embarked on a seafood crawl in Annapolis.  I found it through a place called Cloud 9 Living.  I've bought a few experiences from them for later this year and this is the first we've actually done.  It was fun. They had a 6 seat electric cart, 5 customers and the tour guide. Our first stop was St. Anne's church where in the 1770's this was the equivalent of the White House today as the local magnet for protests! They actually dismantled the church to rebuild to make it bigger but decided they would hide the building materials until the "unrest" settled down.  The revolutionists found the building materials and built a fort with them to protect against British attack. The church has two Louis Comfort Tiffany stained glass windows.  The oldest pub in the country was just across the street from St. Anne's, The 1747 Pub.  Our first food stop was Davis' Pub for a Crab Pretzel.  They've been on Triple D and are usually so busy that we just did a pickup and drove down the street to have a picnic from a dock at the Annapolis Maritime Museum overlooking the Chesapeake Bay. Oh My Goodness, this Crab Pretzel thing was soo good, has to be a thousand calories but worth every bite!  Next we passed by a couple more historical buildings on our way to Harry Browne's Restaurant. It is located on the circle with the Maryland State House.  The Maryland State House was the site of where the Continental Congress met in the Old Senate Chamber from November 26, 1783 to August 13, 1784 and as such was the US Capitol at that time. At Harry's we had the cream of crab soup, very creamy and delicious. We passed by a couple of gates to the Naval Academy, there are a lot of goings on this week. Today the seniors were doing the Herndon Monument climb, they grease the statue and the legend is that the person who climbs successfully and puts their hat on the top will become an Admiral. We found out that the Blue Angels will be practicing here tomorrow and conducting an air show Wednesday and a flyover for the graduation on Friday!  Humm, maybe we should change our plans.... Our last foodie stop was Baroak, a restaurant in the Hotel Annapolis for Mussels Mariniere, Ernest Green you would love this.  So good.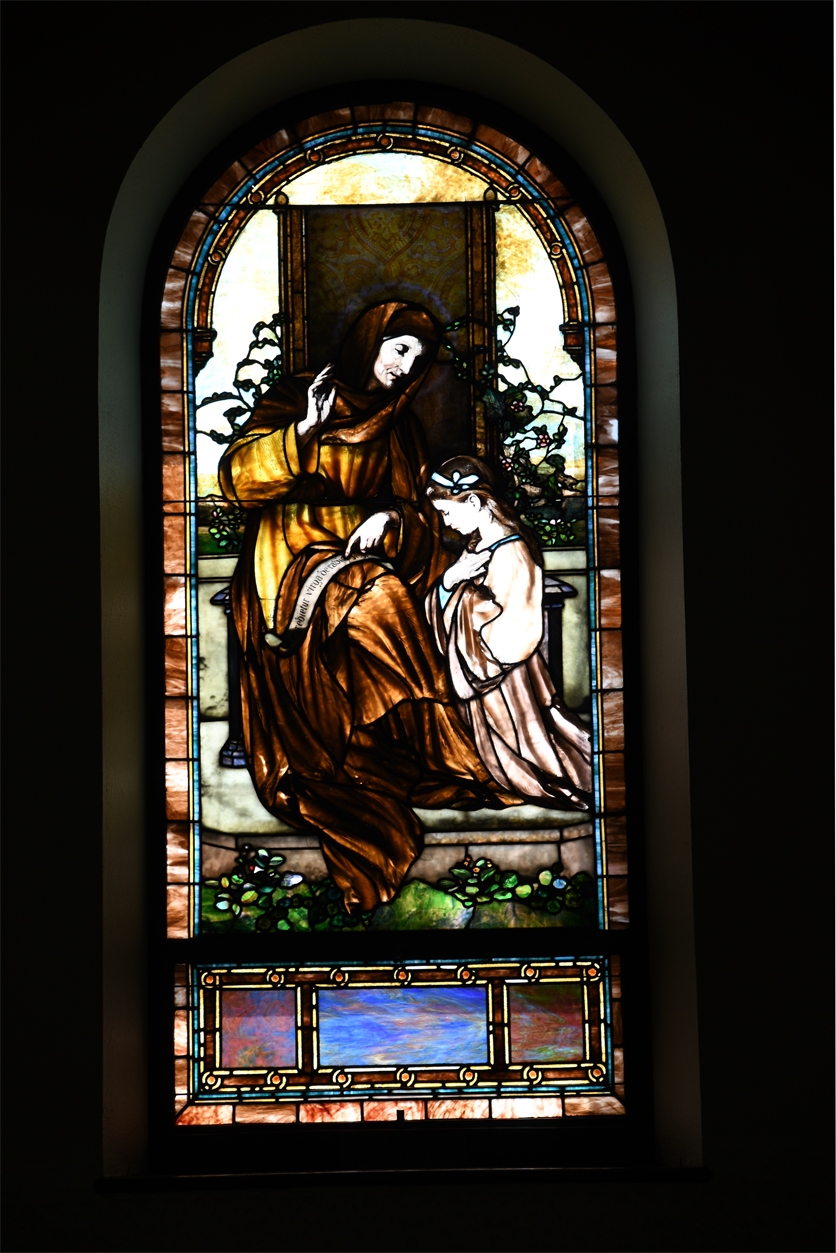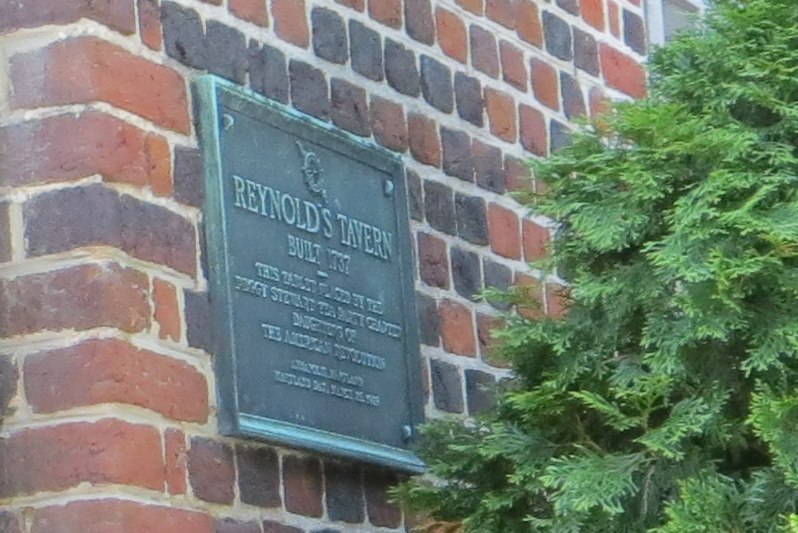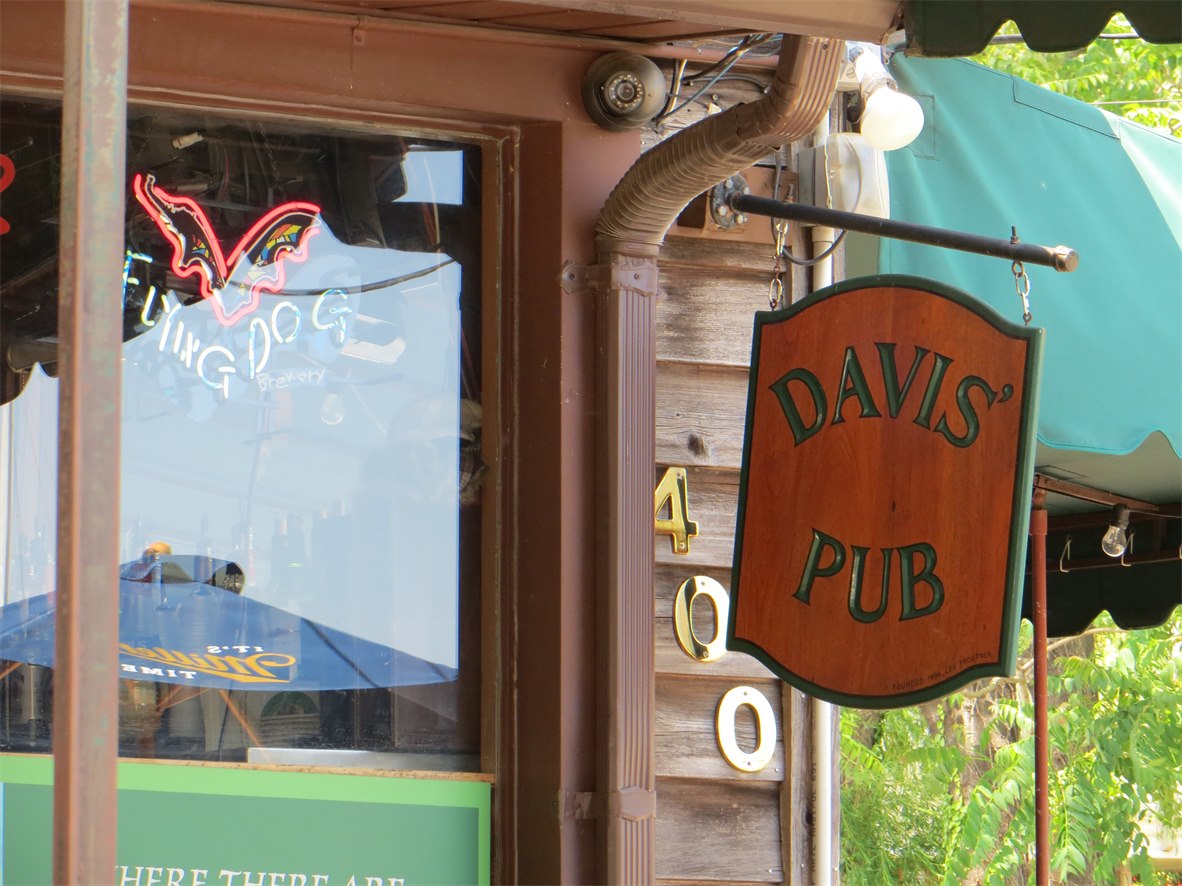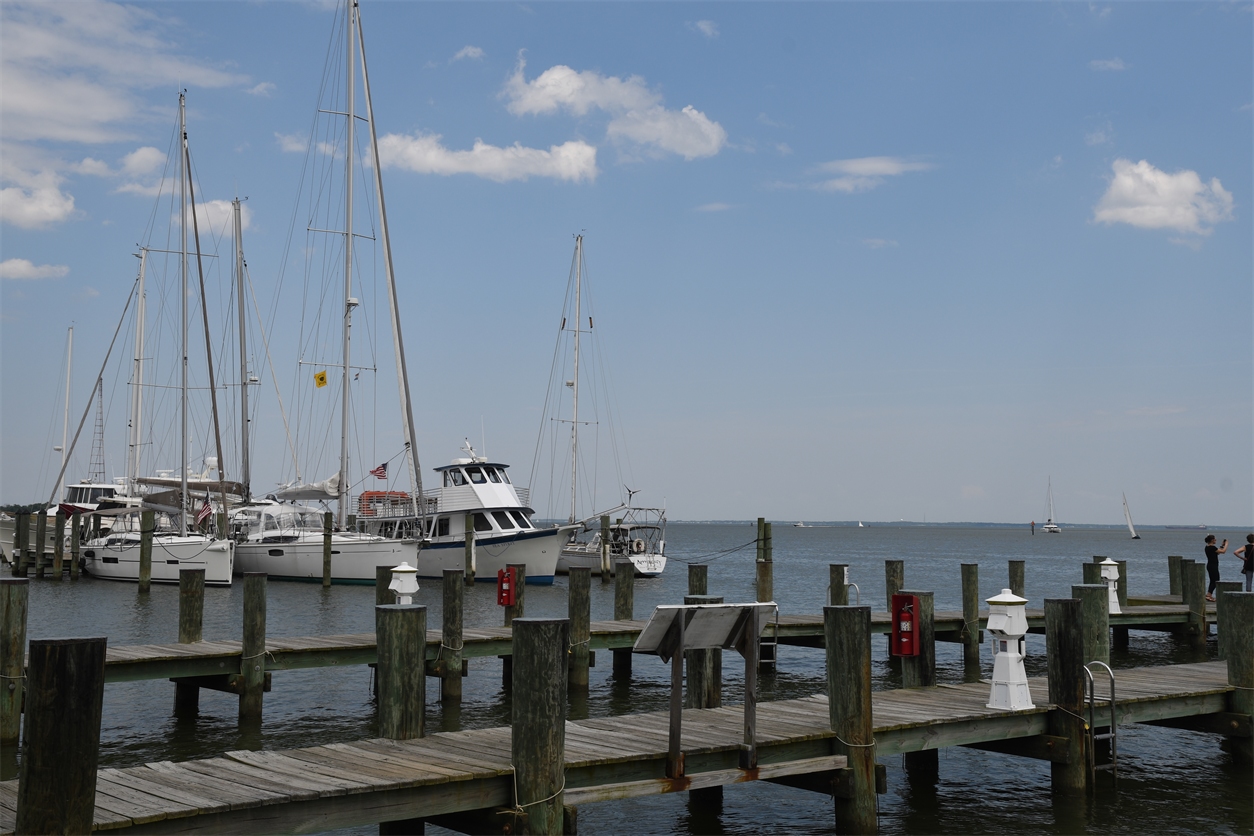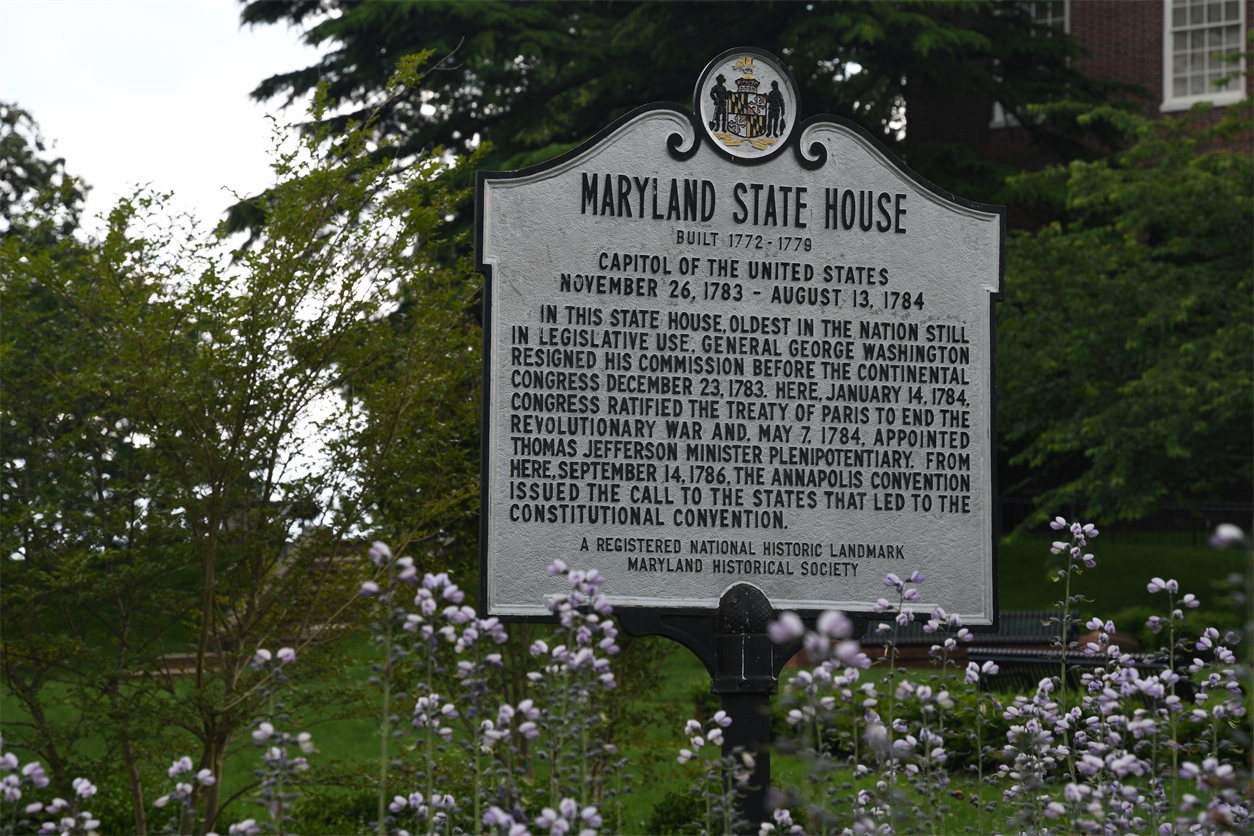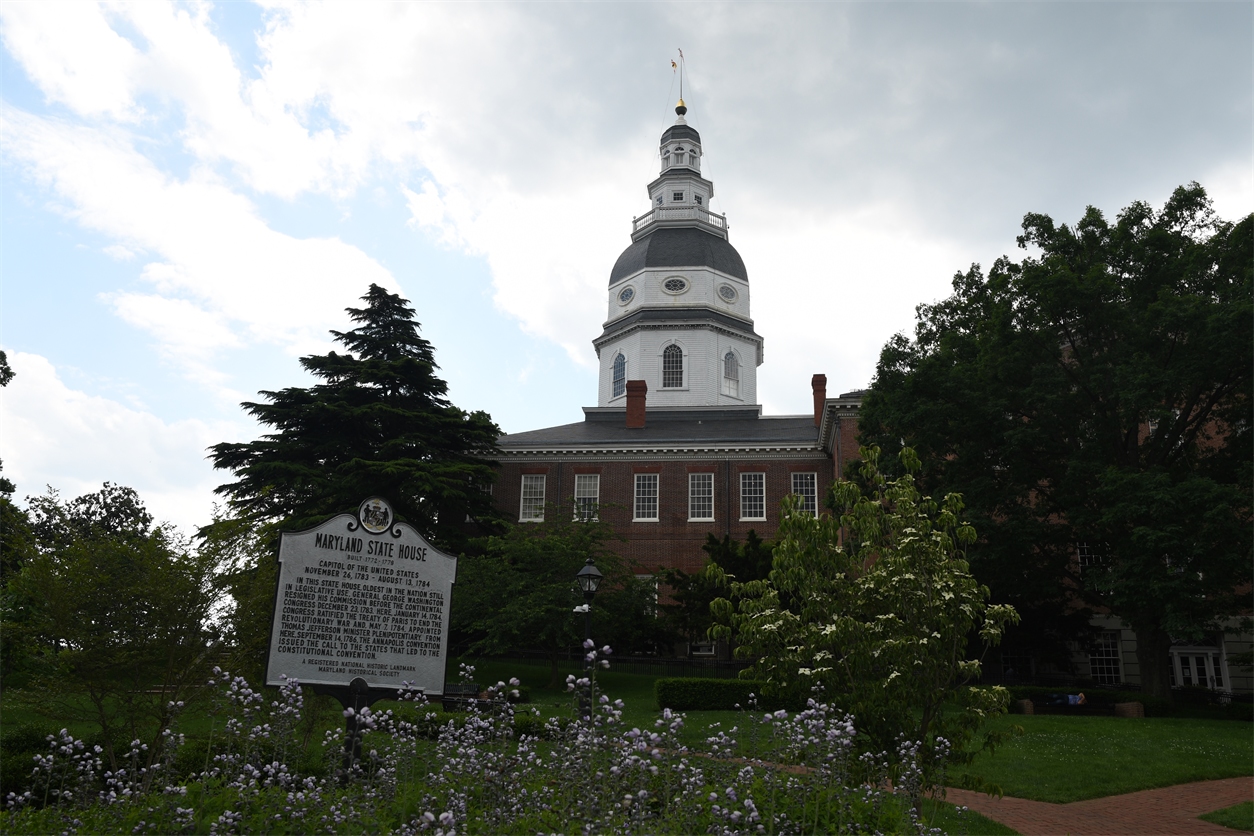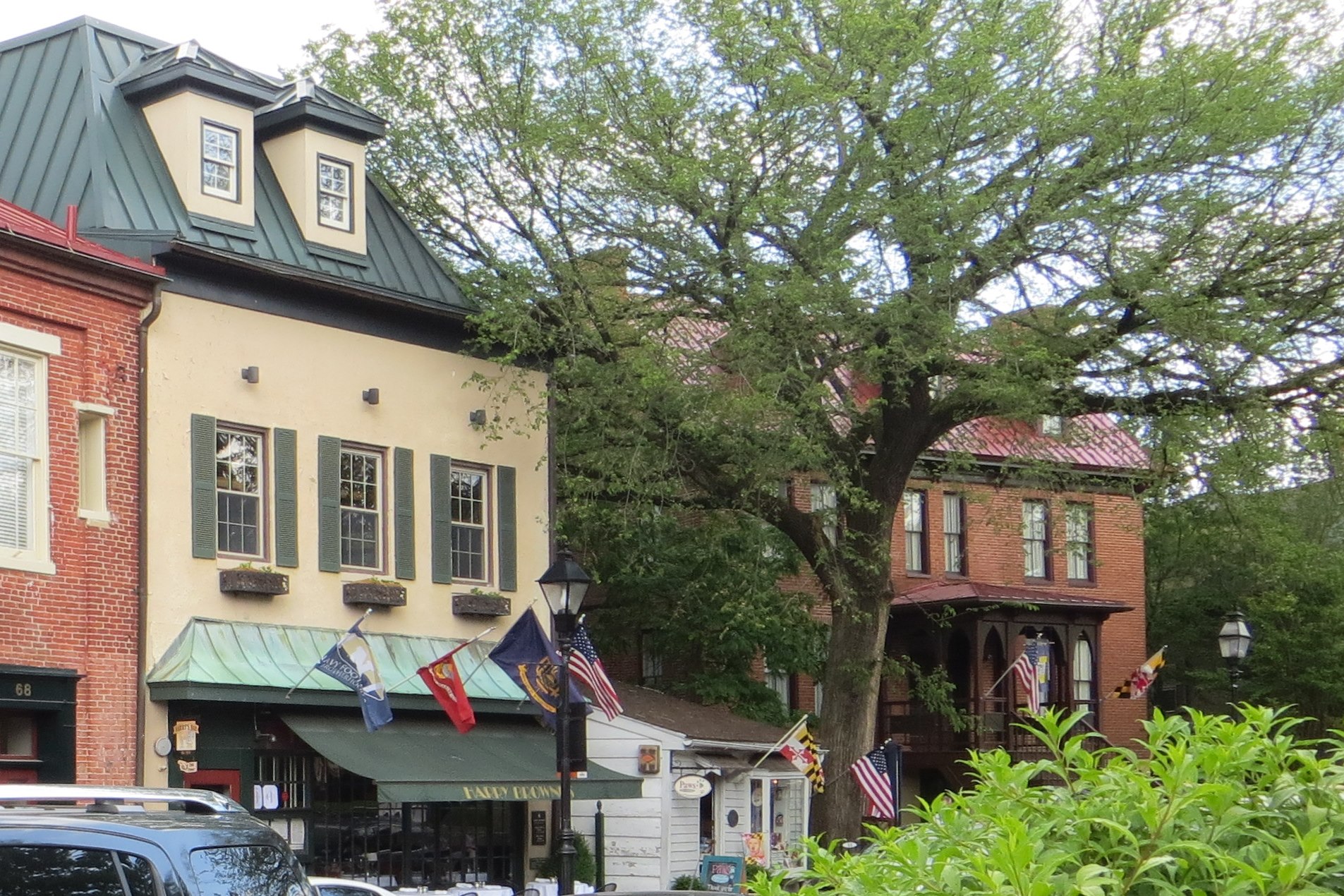 Tuesday we toured the Supreme Court and the Library of Congress. As we walked up to the Supreme Court we were in a crowd of people that were carrying signs and we found them gathered at the steps of the court.  It turned out to be a pro-choice protest on the steps. We quickly bypassed them to the visitor entrance, I guess we could have stayed and challenged all the presidential candidates that showed up.  Our first stop was the cafeteria in the Court.  It was a good, reasonably priced lunch. Next we wandered the halls and went to the theater for a short film about the court. Very interesting. We were able to get a tour of the courtroom itself, it would be cool to be here when they are having oral arguments.  We found out you can actually hear the recordings of the arguments online, but you have to be here in October to end of April to hear them in person. Maybe another trip. I saw a Facebook post by our friend Evalyn Ormand on Monday that indicated she was in DC so we planned to meet up with them for dinner. When we left SCOTUS, we walked around the back side to get photos.  As we walked across the street to get a good photo we noticed a sign in front of a beautiful house indicating it was the State Embassy for Florida.  We were like "what?".  So we googled it and sure enough it is an embassy, for Floridians, and we went up and rang the doorbell.  The guide there showed us around and, of course, gave us some orange juice. What a location! Right between the Supreme Court and the Library of Congress and an awesome view of the Capitol Dome. We continued on to the Library of Congress and each got a library card that lets us use the library. I wish we had more time! The building is so pretty. We walked to The Capital Grille to meet up with Evalyn and her friend Dianne.  It was a great to catch up with Evalyn and make a new friend.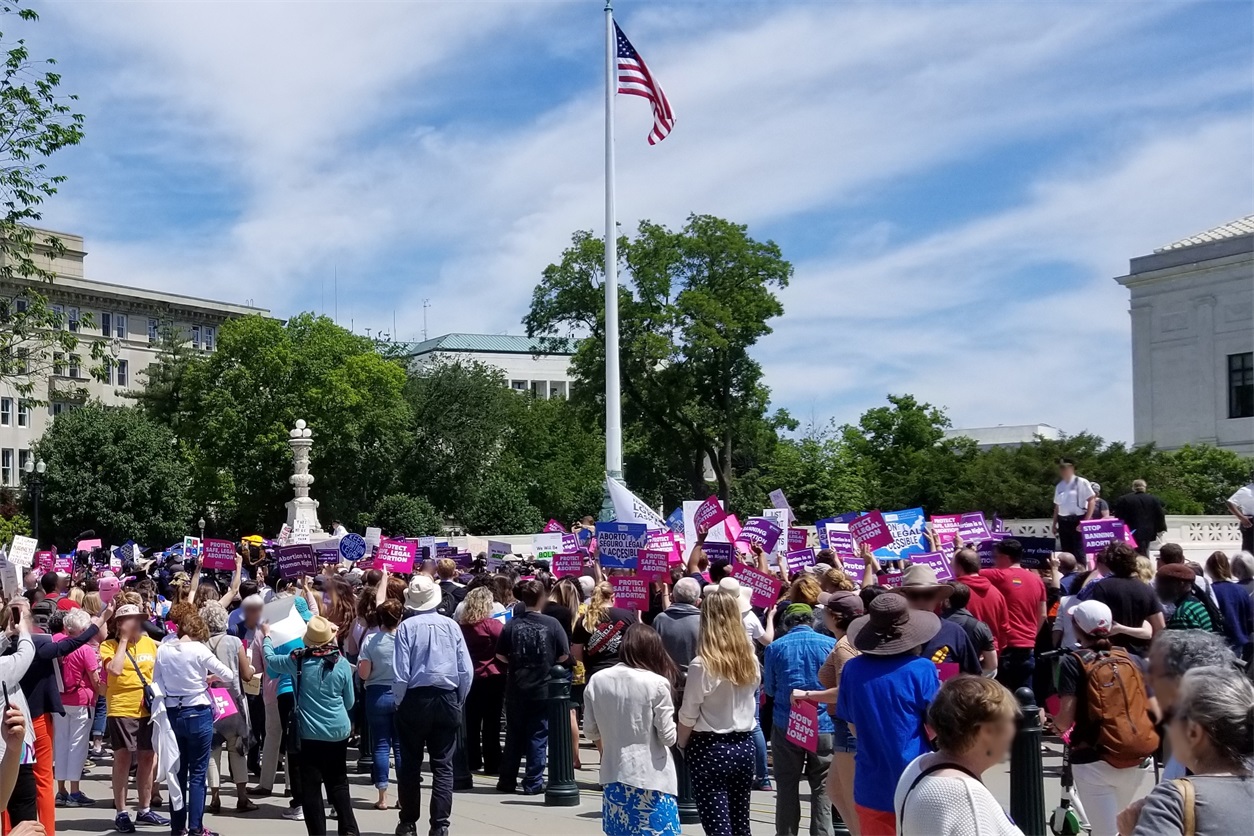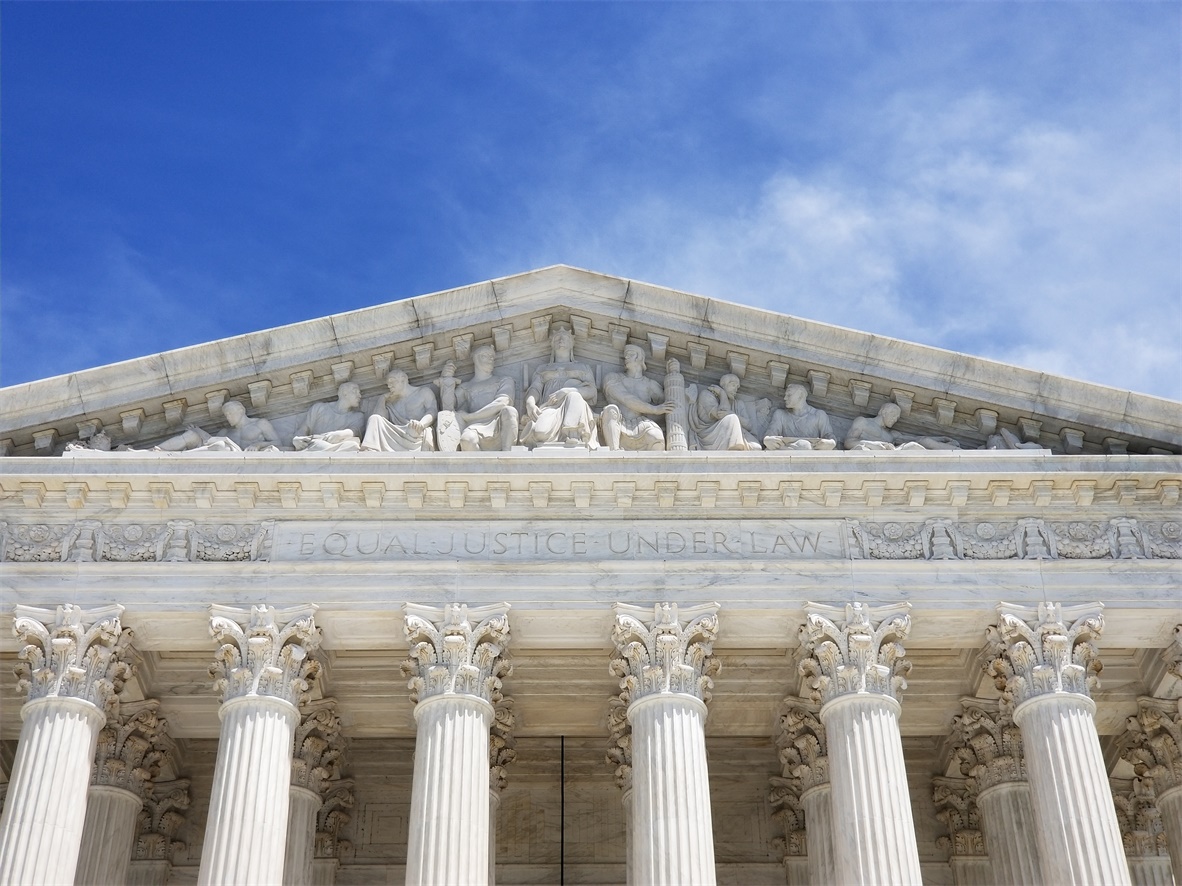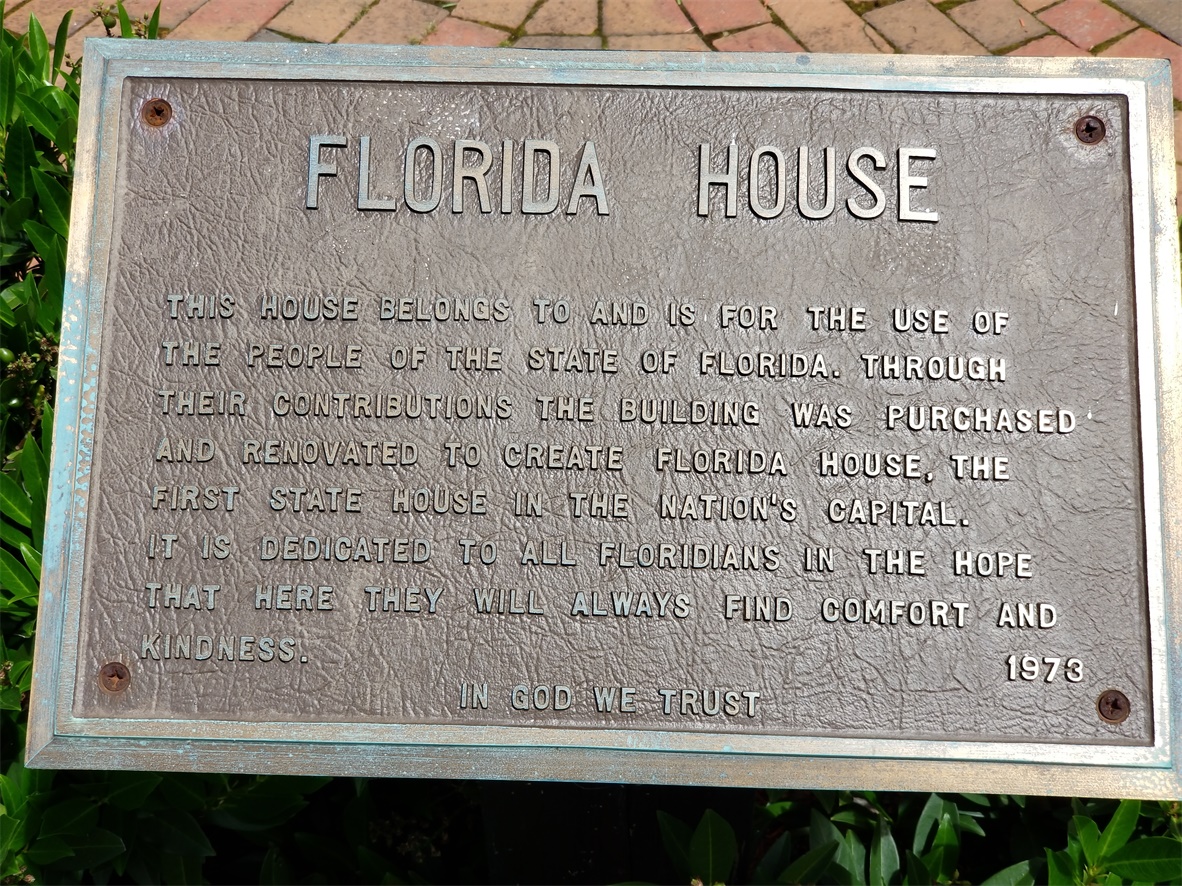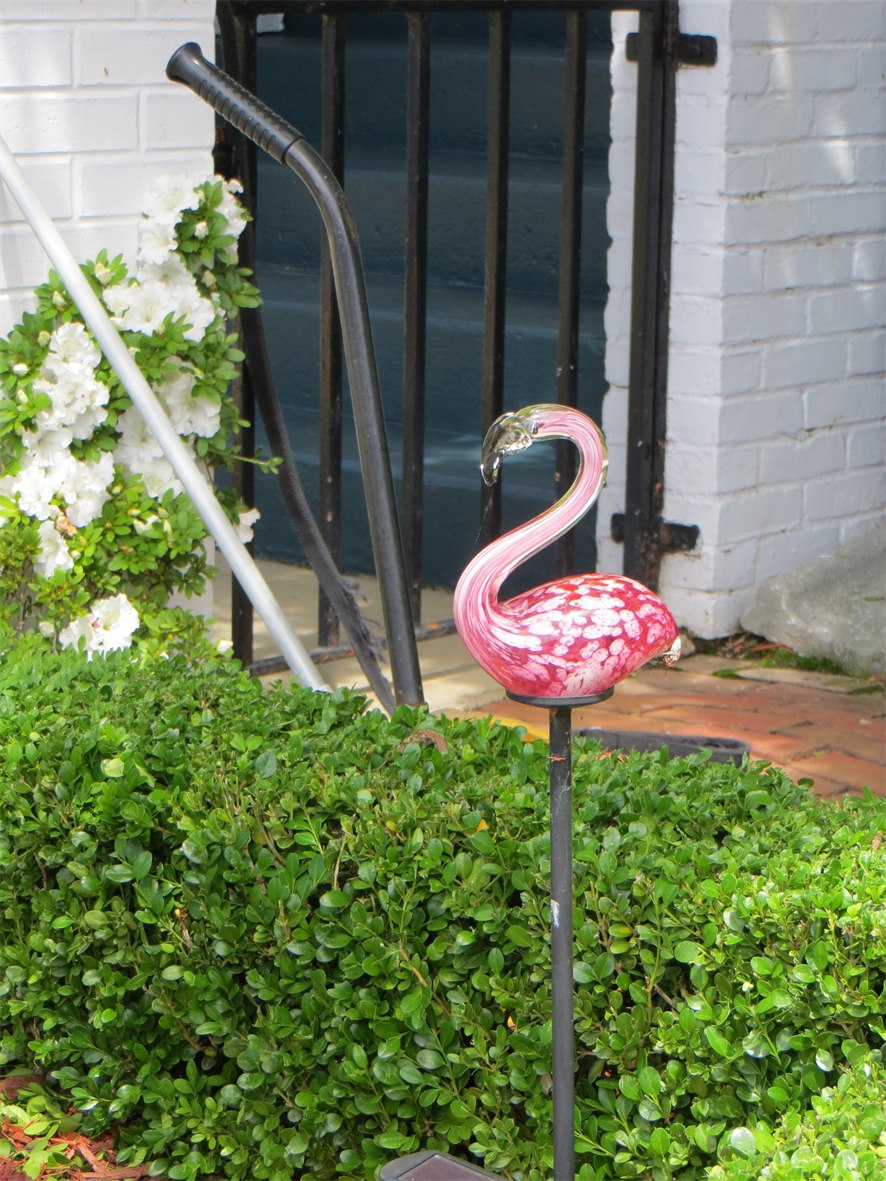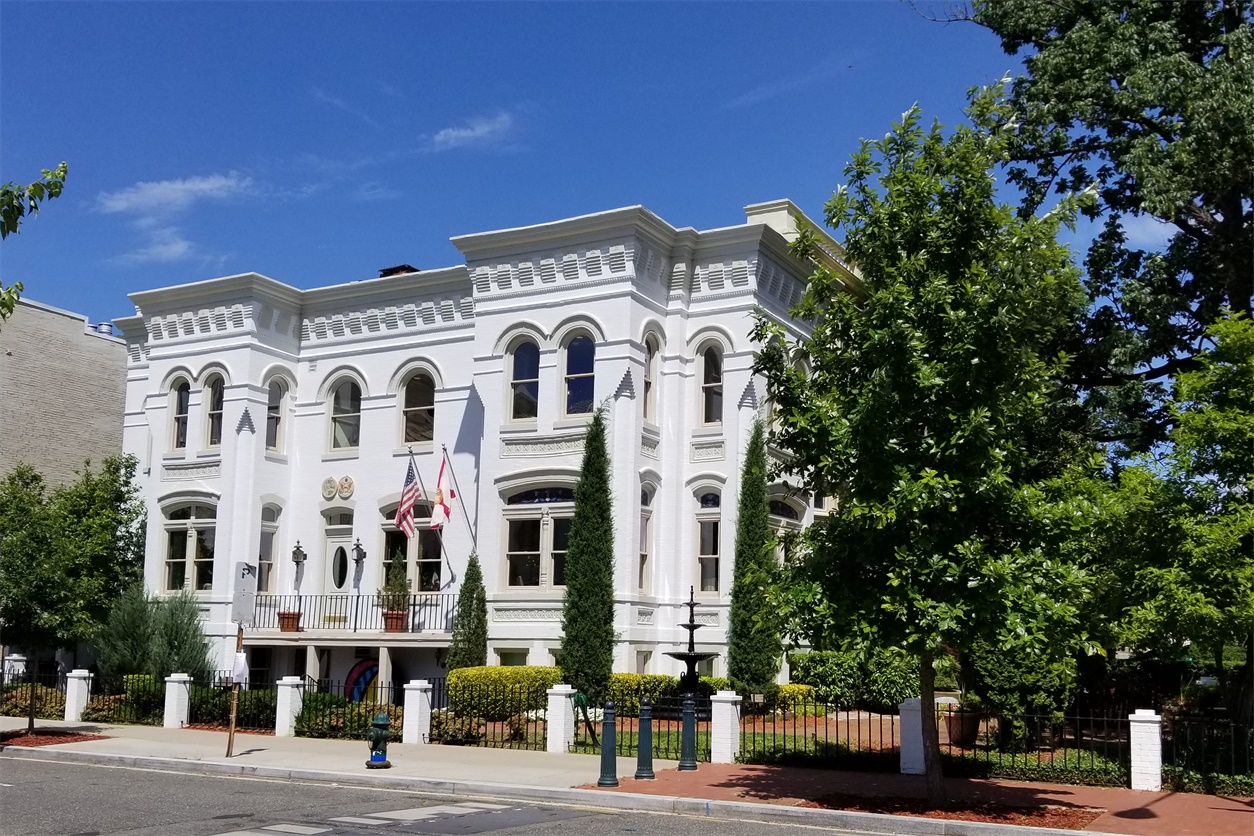 Wednesday we moved to Granite Hill Campground just south of Gettysburg. We spent 2.5 hours trying to get level, I asked if maybe we could move to another site but was told no.  Their maintenance guys helped us by providing some leveling boards and we managed to get close to level, but the leveling system had to work to stay that way.  For nearly $75 a night with only electric and water hook ups, I expected, at the very LEAST, to have a level site. I was so angry by this time, and since we were 2.5 hours behind schedule, I didn't want to cook dinner. So we went to Chubby's Barbecue.  They had great ribs and their menu described their cornbread as so good if you're angry this will make it OK. So of course I ordered that, pretty damn good. And they had a hysterical photo board, you know the ones where you put your face in the hole (bwahahaha). But when we got back to the RV the air system kept coming on to try to keep us level. We decided we could not stay there and would leave Thursday morning.  I'd found a hair salon nearby and had scheduled an appointment, Designers Edge. Heather did a great job.  When I got back to the RV we "broke" camp and I went to the office to let them know we could not stay.  When I made the reservation, I understood that it was non-refundable.  But usually that means that if you don't show, or decide to leave early on a whim, you shouldn't expect a refund.  I completely understood, especially since it is a holiday weekend.  But I didn't just decide to leave, the site was not acceptable for our coach. If the power wasn't on would they have expected me to not get a refund, or if there had been no water?  I was not happy but I am not going to risk damage to our home. My Google review will not be kind. So we moved to Philadelphia a couple days early.  We had a little trouble getting level here too, but we aren't as overextended as at the other place.  I spent the evening plotting out the next few days.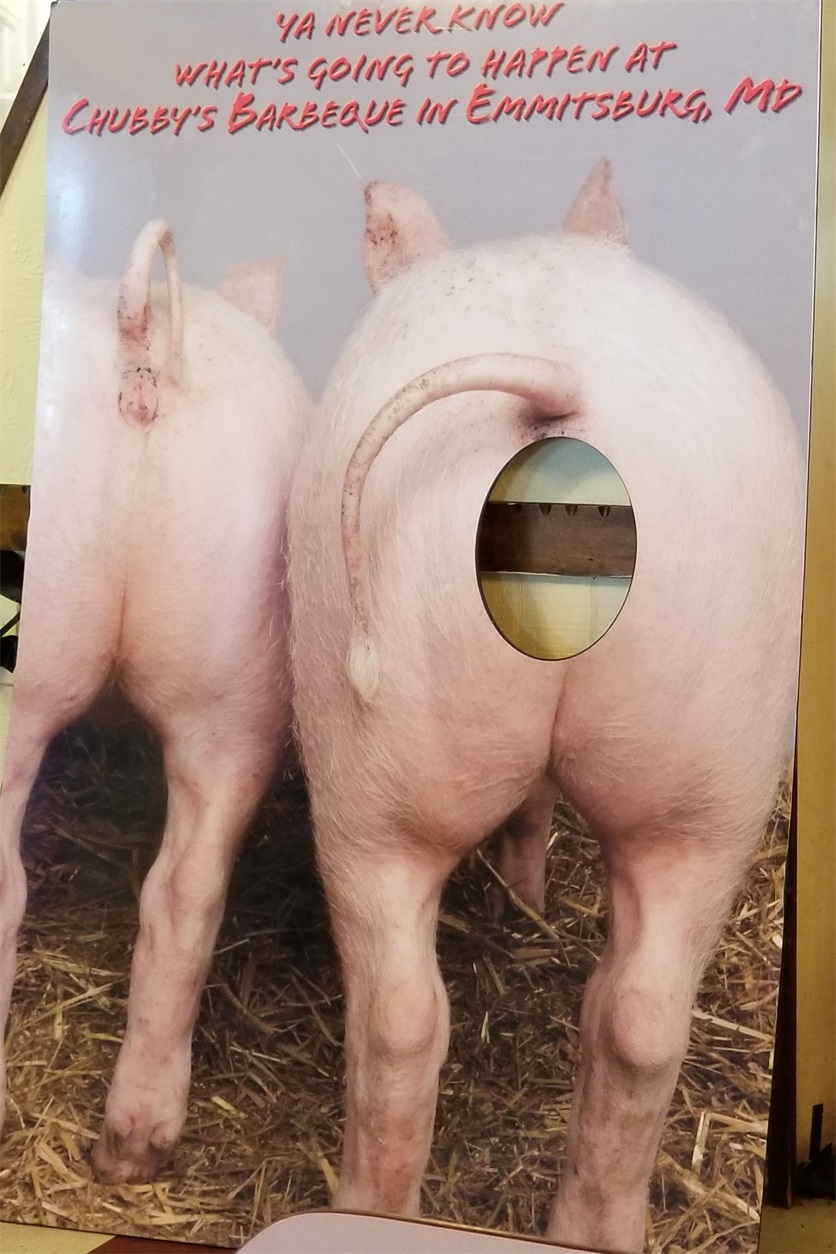 Friday we drove back to Gettysburg to tour the battlefield park. We left the RV at 7:30 a.m., yes I still hate mornings y'all, but occasionally it is worth it.  We had to watch out for the horse and buggy's near Intercourse and Bird in Hand! Two small towns we will have to explore further.  We took Danna Savage's advice and bought an audio tour guide book at the Gettysburg Battlefield visitor center.  It took a little over 3 hours to drive the park following the instructions on the audio tour app. The monuments were so impressive, and we saw several groups that had their personal tour guides.  Apparently you can hire them to travel in your car with you.  There were a ton of school groups and we saw a group on horseback.  Terrie Holland/Jessie Heard, I took a couple of pictures just for you. We had a good lunch at The Dobbin House Tavern in the Springhouse. They are also a Bed and Breakfast, and are on the National Register of Historic Places. There were several observation towers built a hundred years ago by the war department for study of tactics.  We finished up the tour with a stop at the location where Lincoln delivered the Gettysburg Address. Just driving around this area I can't imagine how hard it was back then to travel these hills and to have to fight over this ground.  We got home around 6:30 and found the leveling system struggling.  I hope we didn't keep the tent campers next to us up all night, though Elard said they were all up until around 1:30 am so....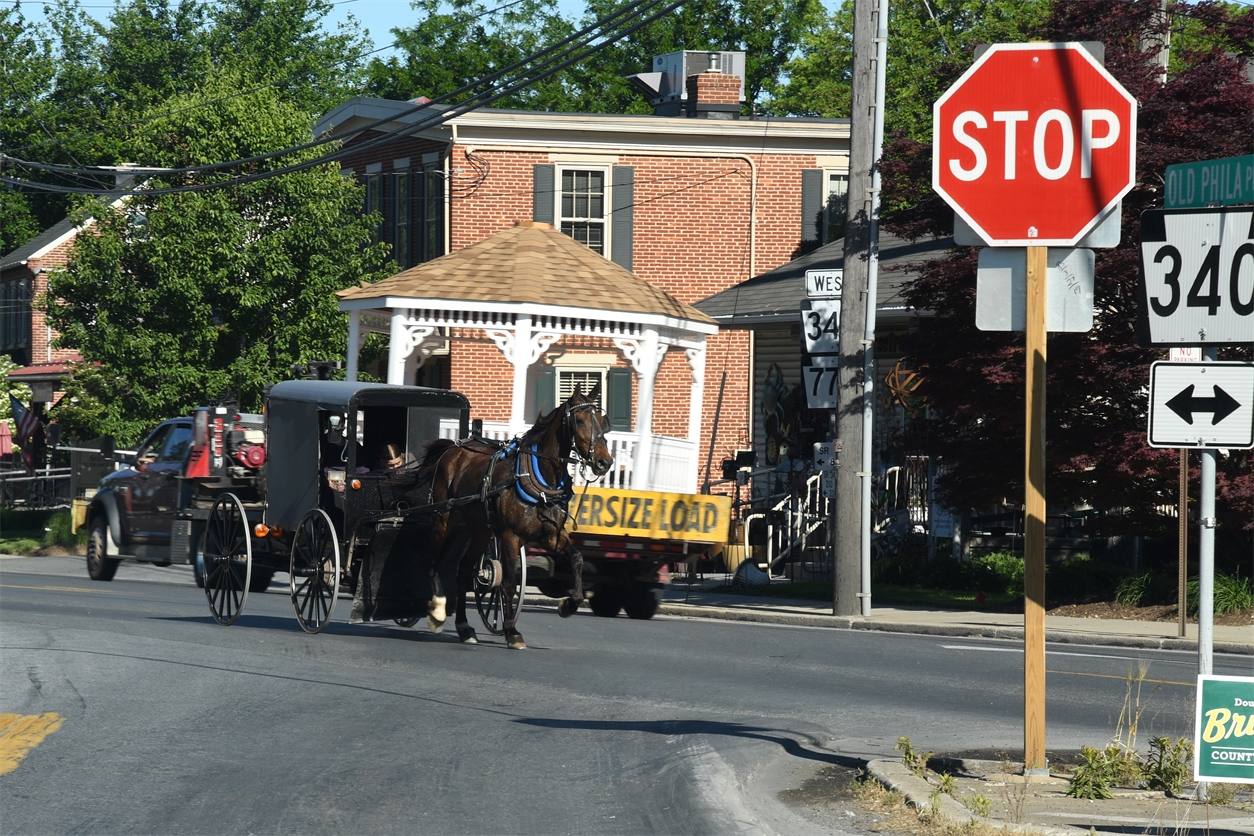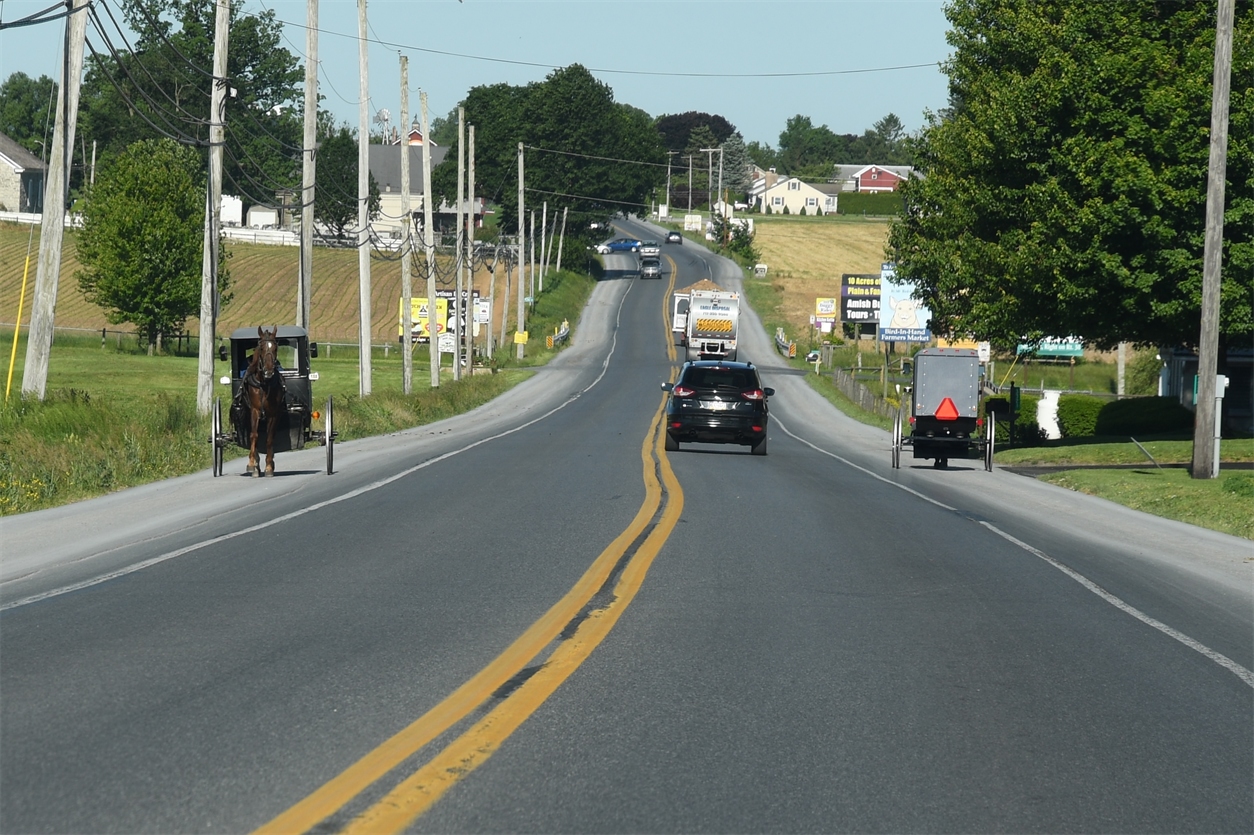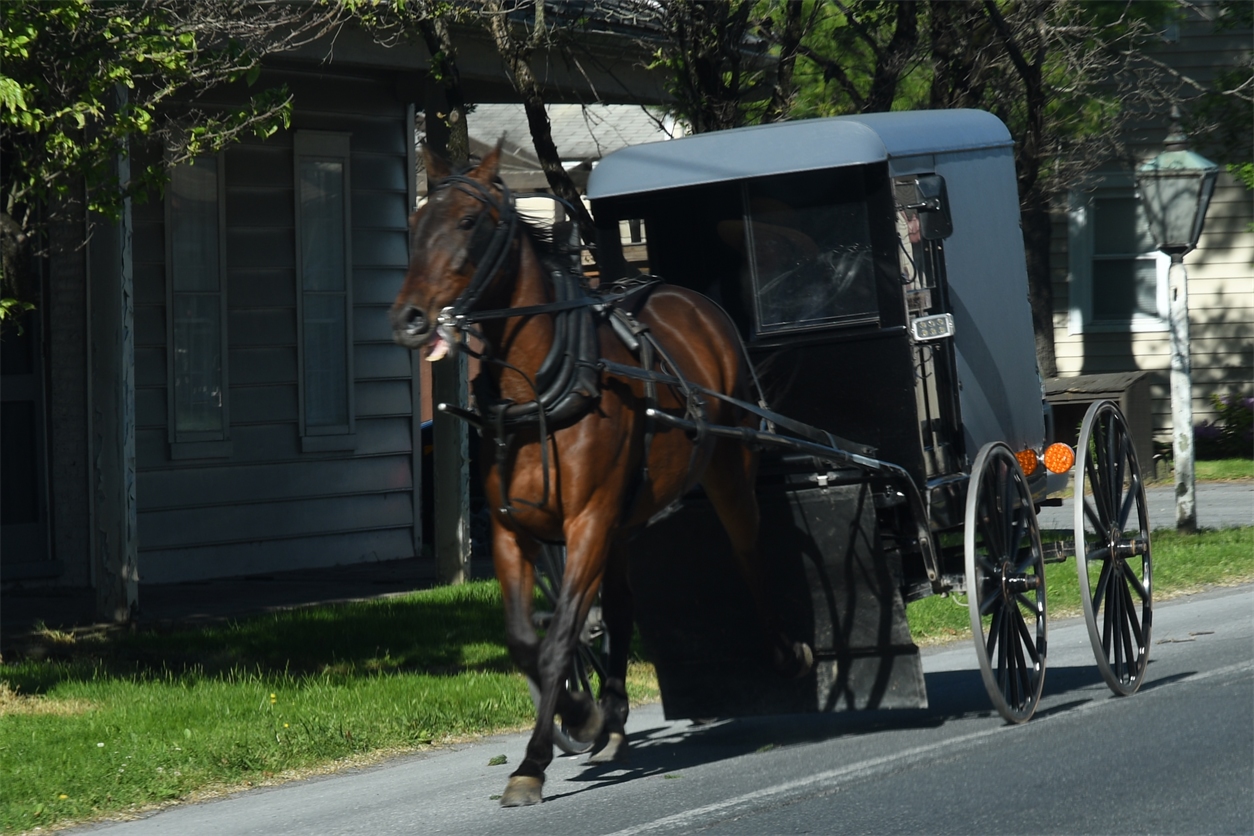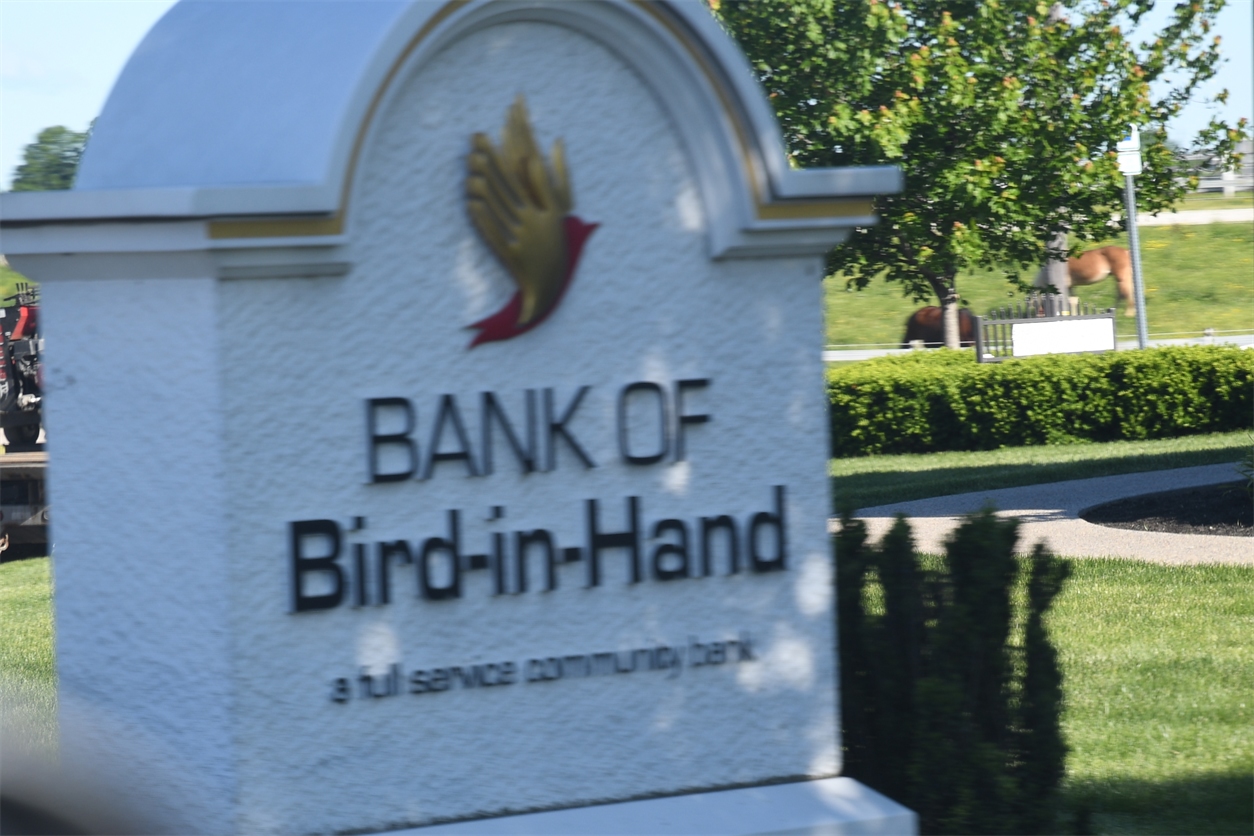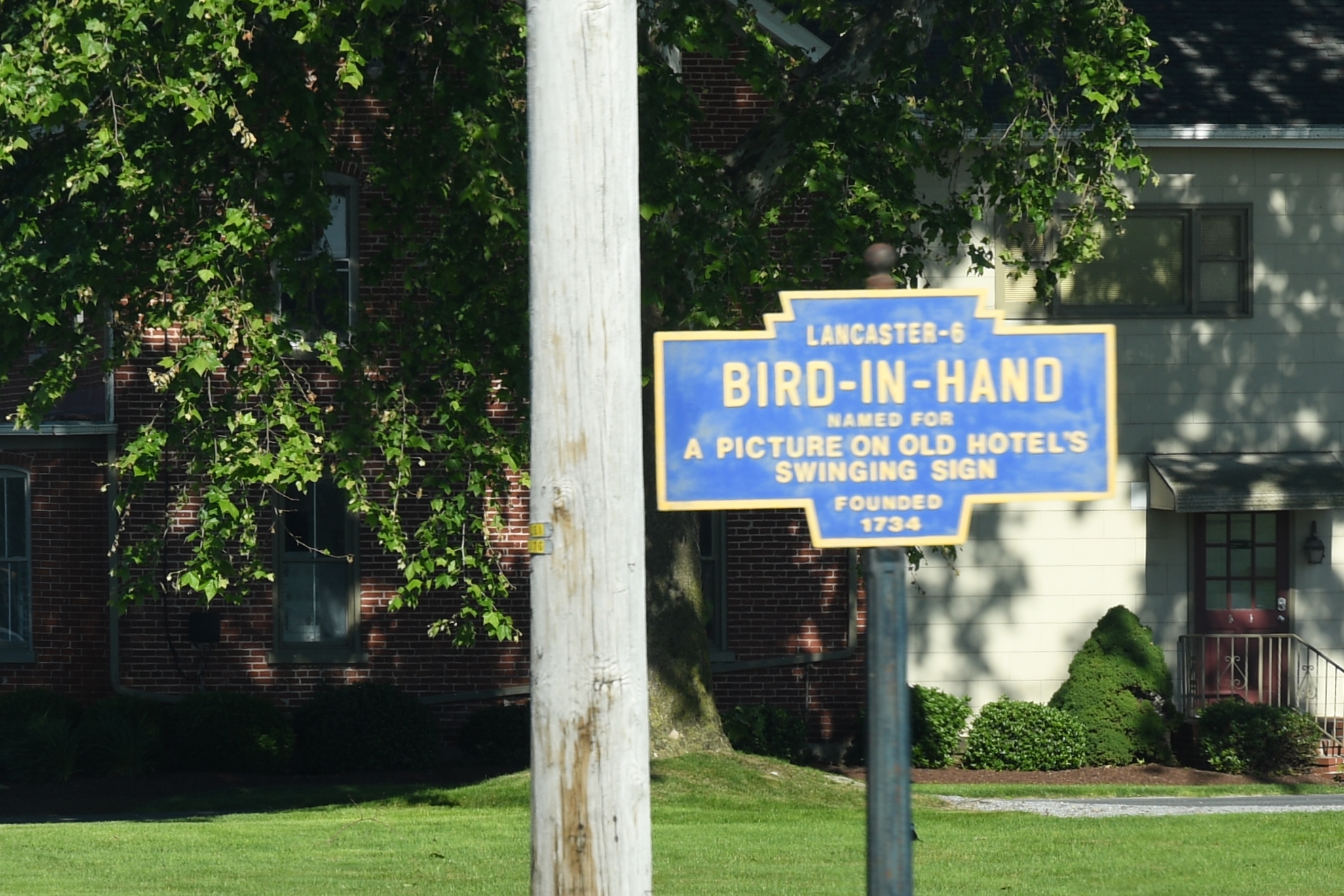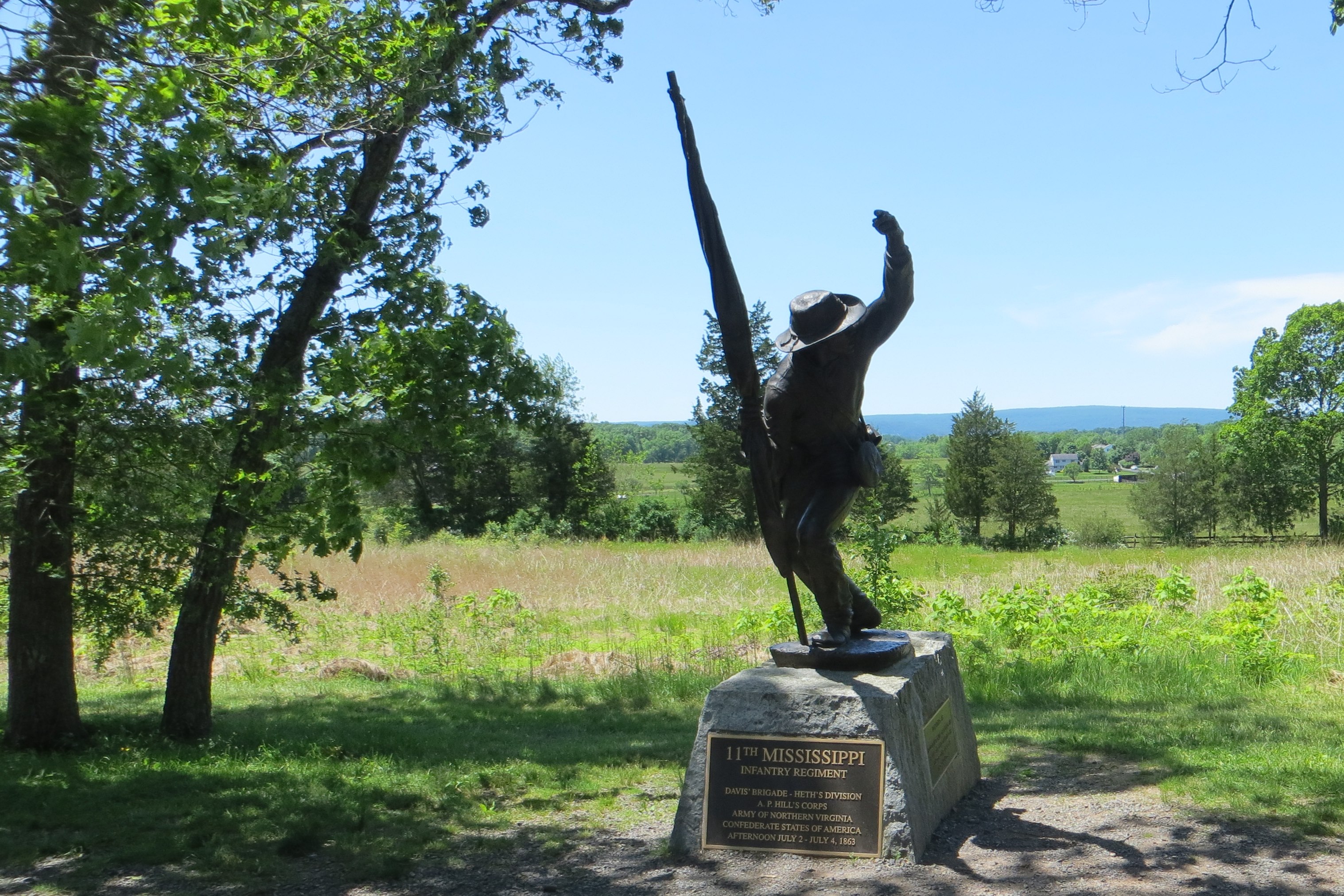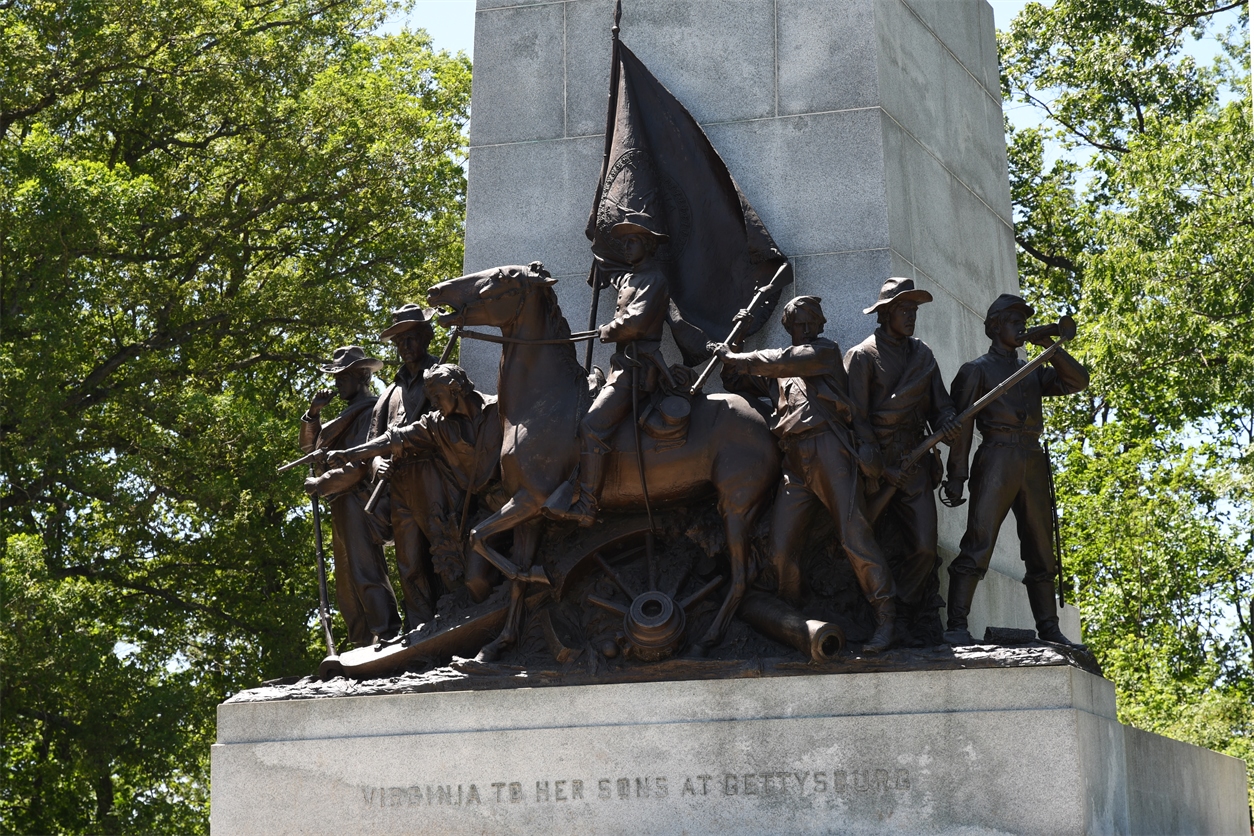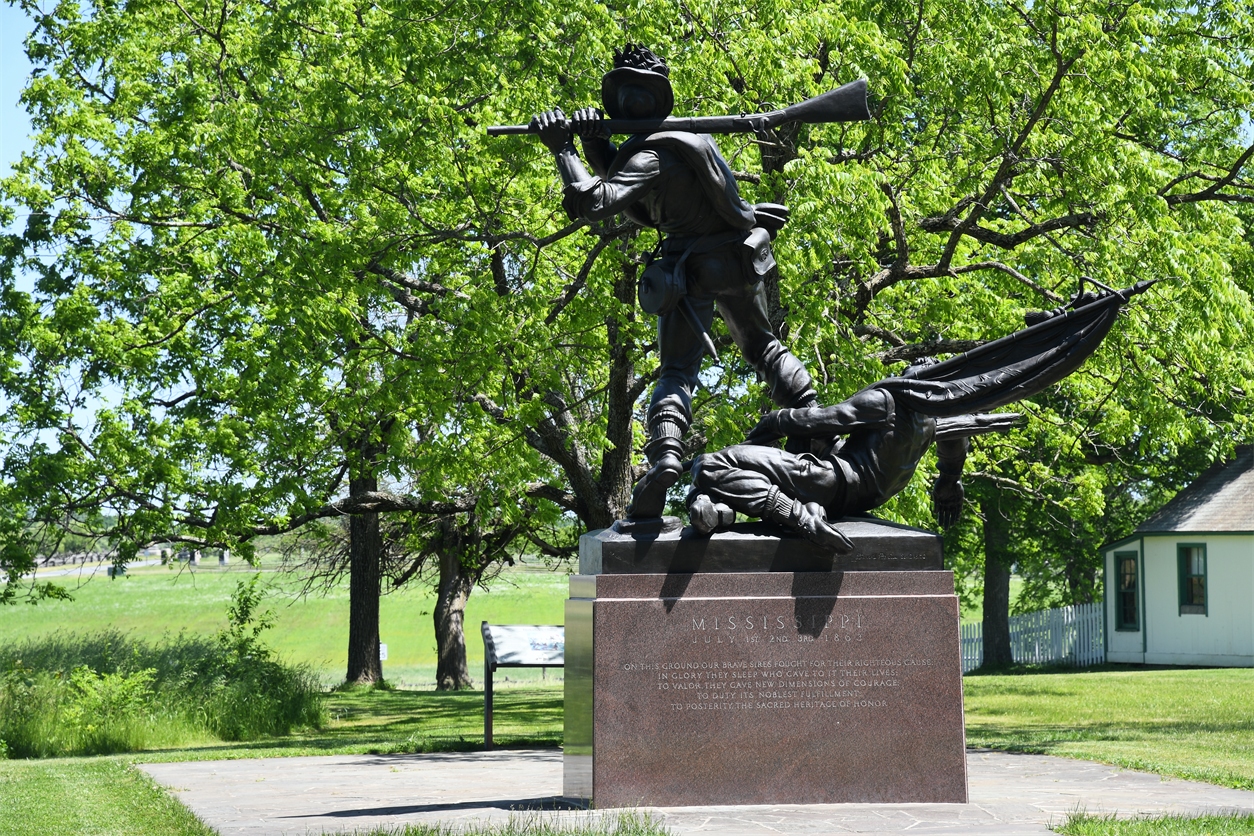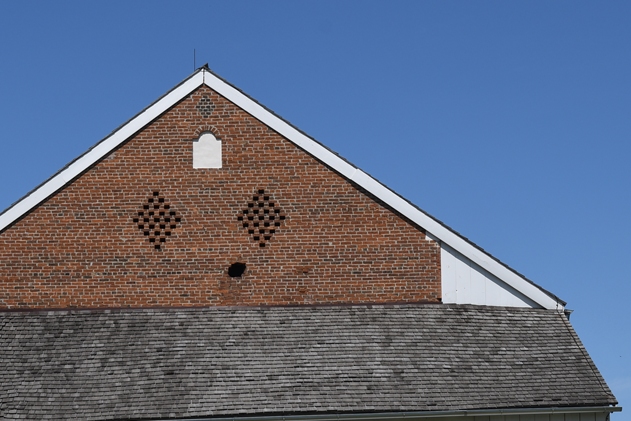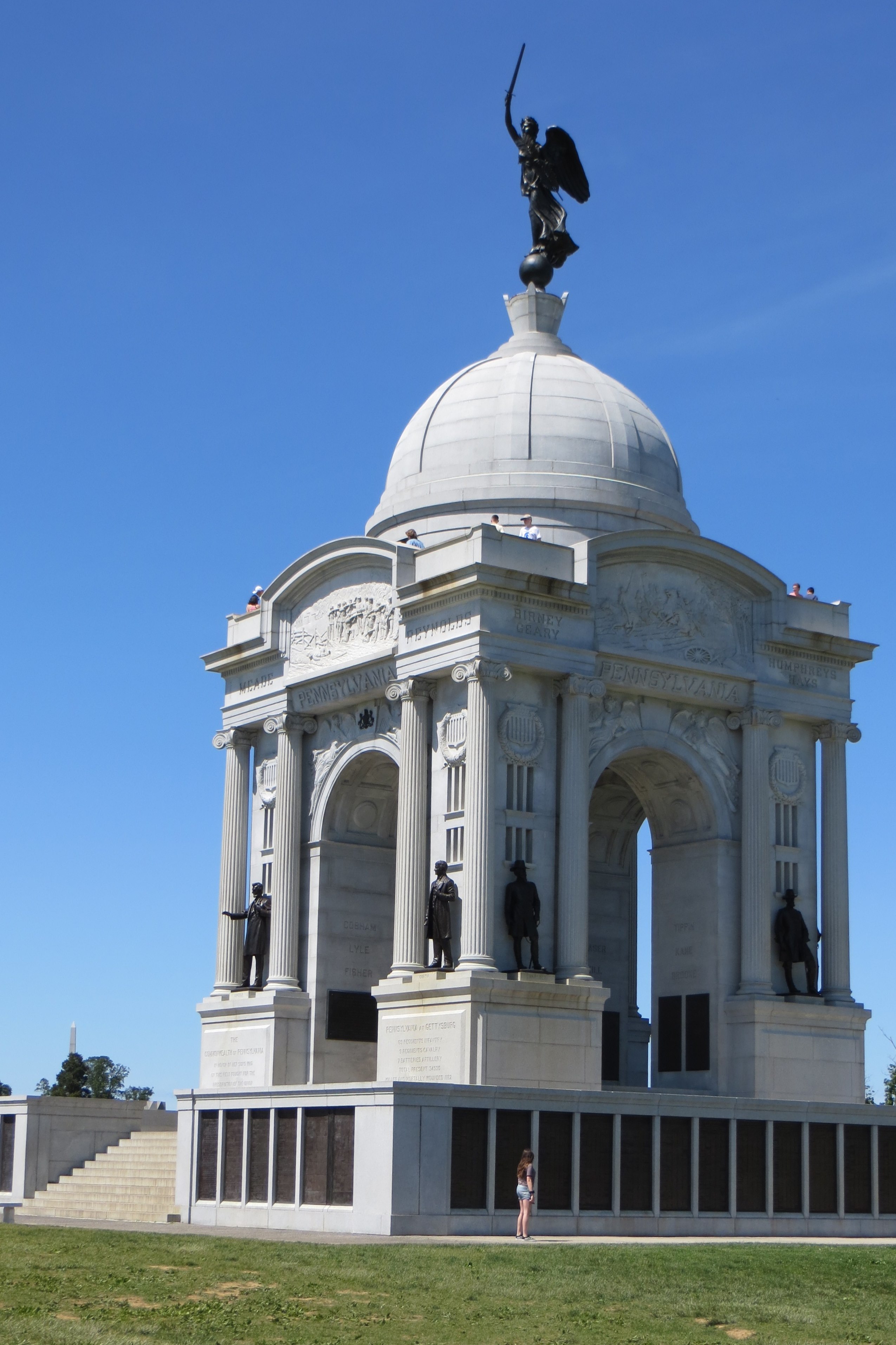 Saturday we cancelled our plans in favor of getting more boards for leveling, a CVS stop, a grocery stop, and some laundry. Things are looking good at the moment, maybe having 2 more inches of lift has fixed the leveling issue.

Make Life an Adventure!