Canton, TX
Mar. 1 - Mar. 7, 2020
Sunday, WOW, just WOW.  A few months ago we joined this logistics group for discounts in fuel cost.  Today we filled up at the Love's at the Greenwood exit for $1.97....YES $1.97 for DIESEL, a $0.75 per a gallon discount! If you drive a diesel vehicle that you can fill up at a truck stop you should consider joining this group. TSD Logistics Fuel Program, its like a fleet discount program for private drivers. They negotiate discounts with the truck stops and take a percentage of the discount you received.  Win, Win, Win for everyone. We moved to Canton, TX today. It was a nice drive and there are definite signs of spring along the way. We are at the Canton KOA / Silver Spur Resort.  It is only a few months old and there is a brewery onsite, The Q & Brew.  They have a wedding venue / party venue onsite.  We enjoyed a couple of their brews once we got set up at our site.  Elard liked the Mexican Stout and I had the Peach Wheat. They also have a home brewed root beer I must try before we leave.  We are only 3 miles from the First Monday Trade Days park, so if you like flea markets this would be an awesome place for you to stay.  Sitting here enjoying a bourbon with Elard and looking at a much less cluttered living area, I am so glad we made that one more trip to the storage unit.
Monday, I managed a grocery run to get the day started and then I spent the day quilting.  I managed to get 6 rows of Jessie's quilt sewn together and I am almost ready to get the backing for both.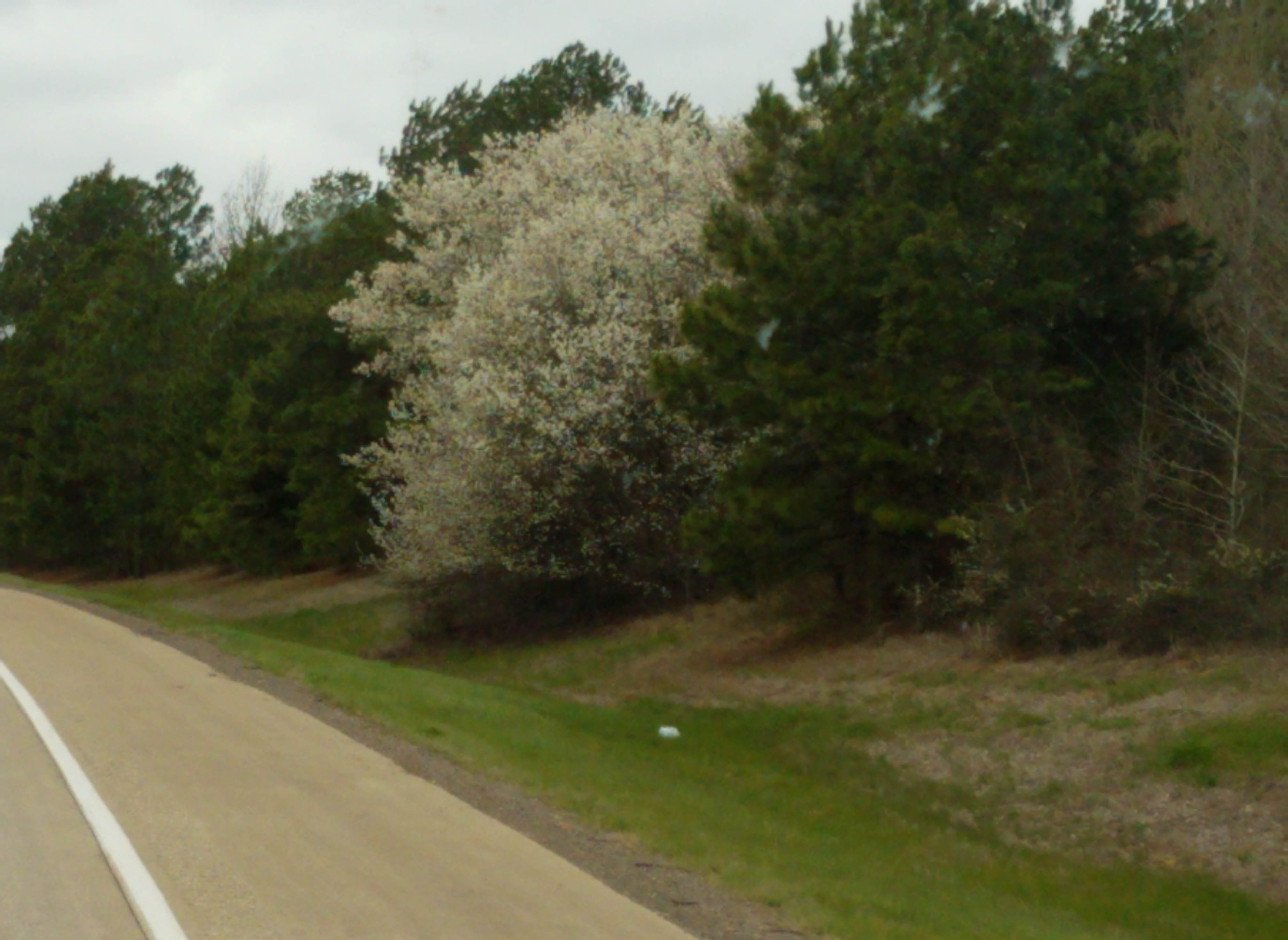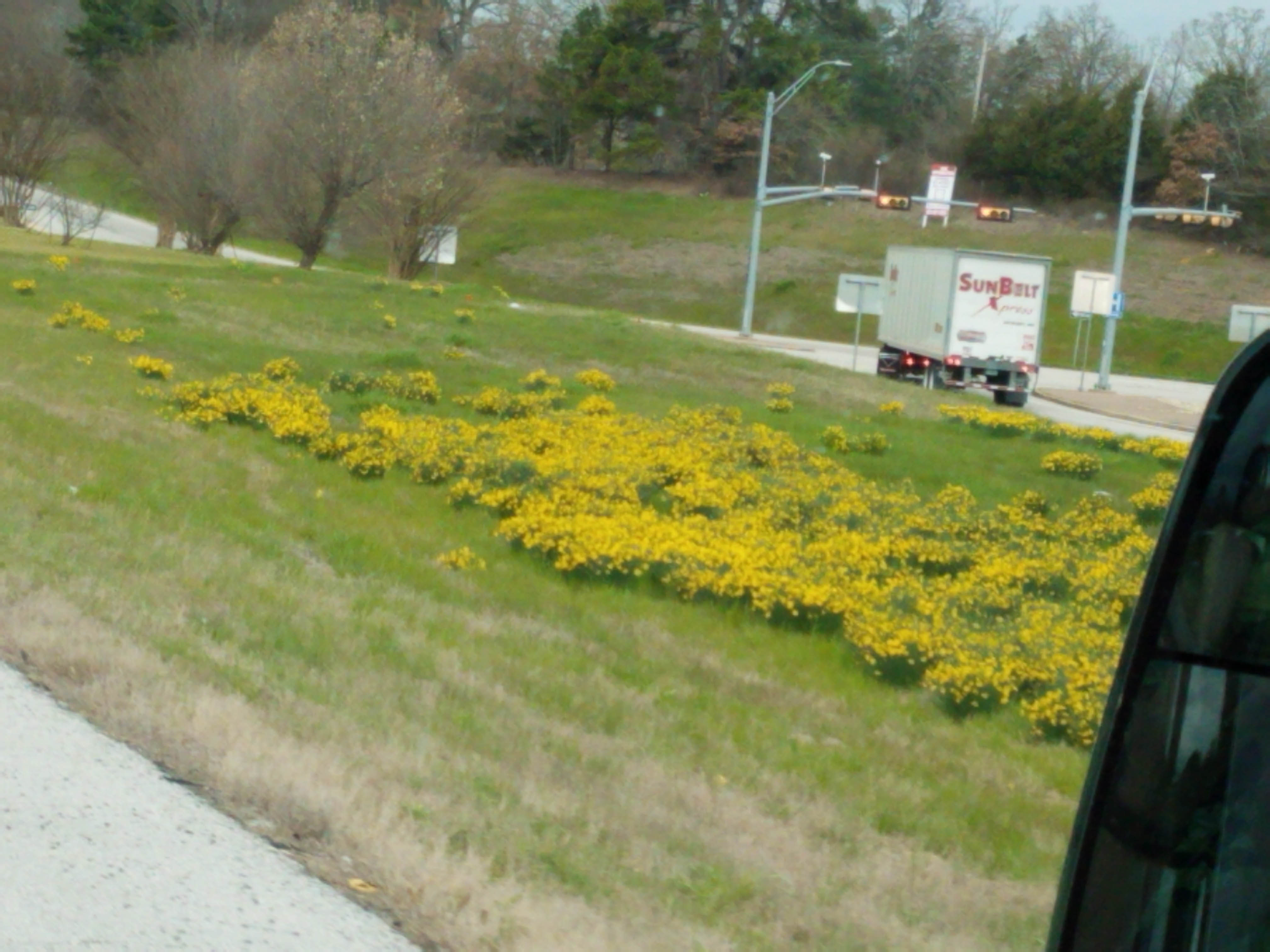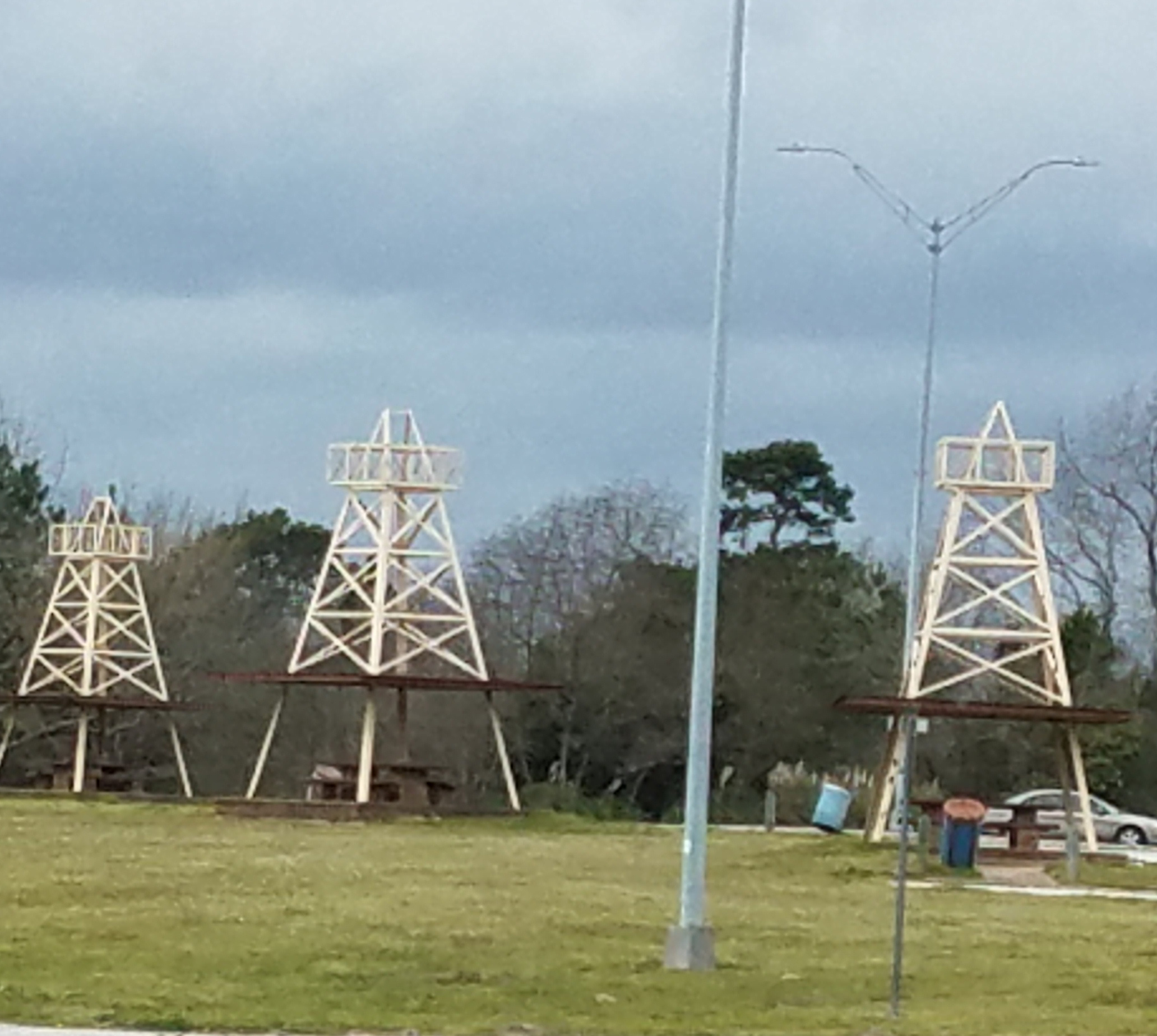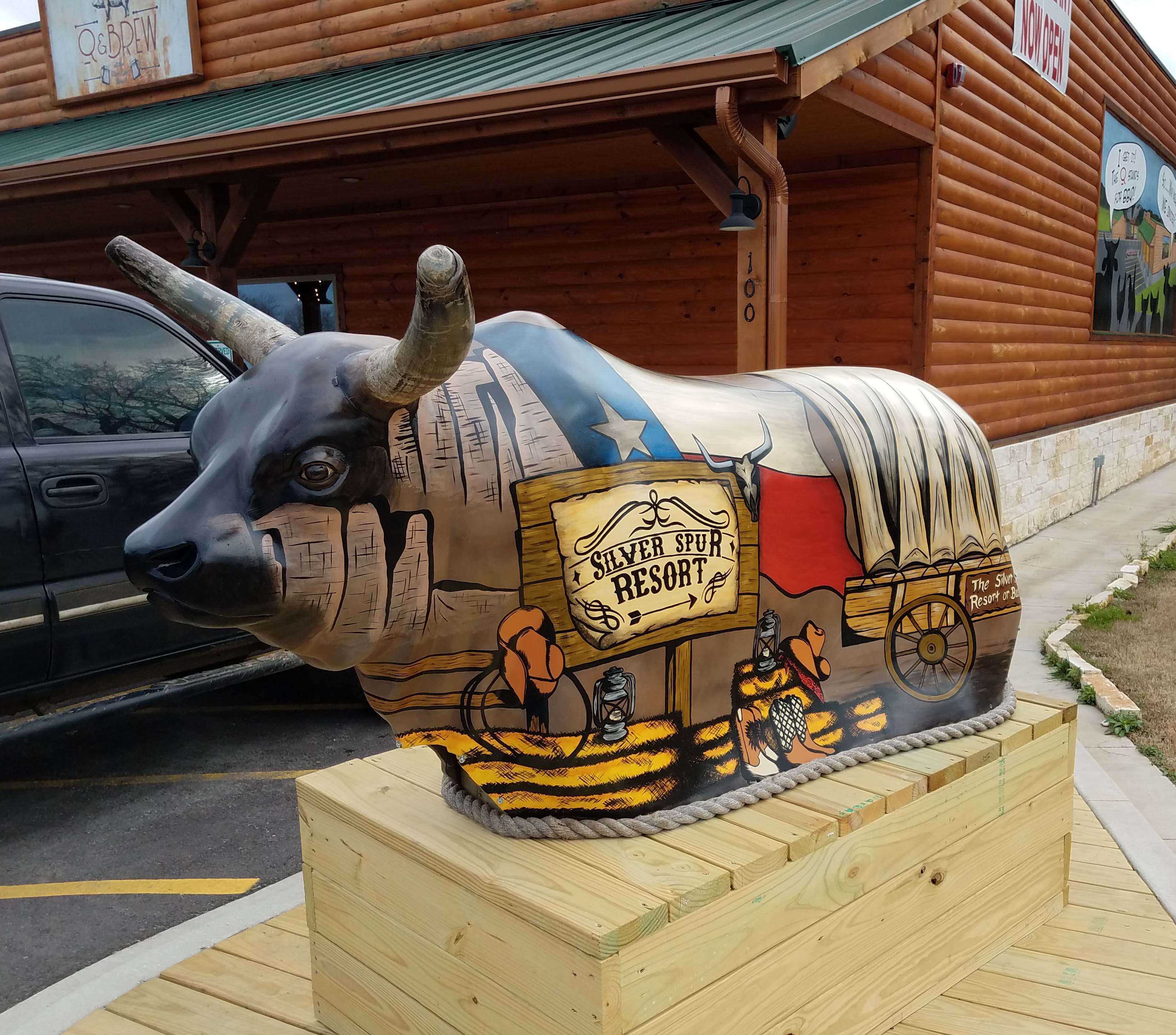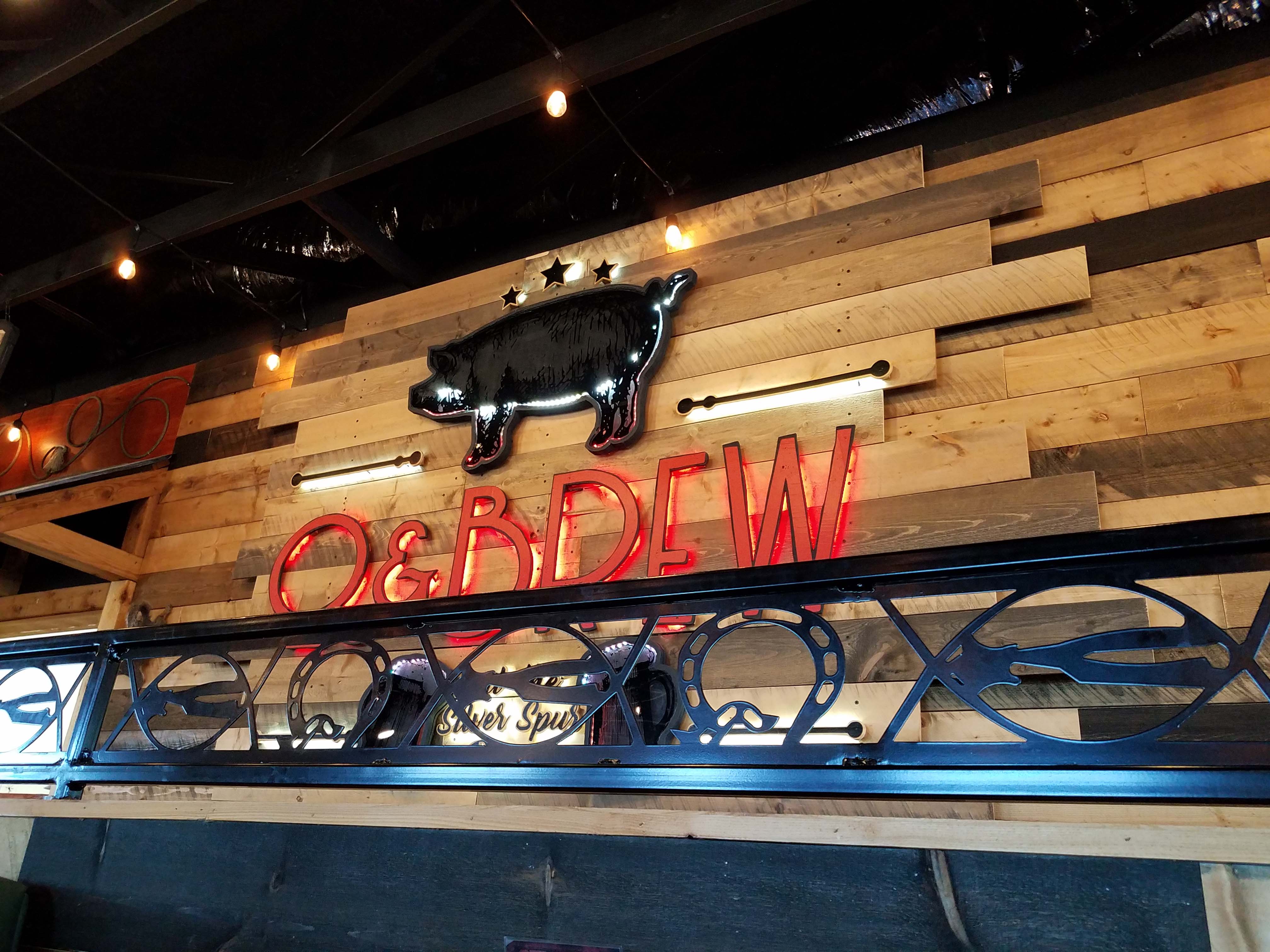 Tuesday, we did a road trip.  We started with a tour of "The Retreat at the End of the Road".  It is near Athens, TX and is indeed at the end of the road.  It is a smallish center with fantastic sewing tables and will sleep up to 8 people. It is a beautiful setting and it is close enough to town to get supplies or go out to eat if you want.  We had lunch at The Jalapeno Tree.  I enjoyed their green sauce with I think is Jalapeno's and sour cream but could be something else.  I found a really nice quilt shop just down from Jalapeno Tree, The Needle Niche.  The owner was so helpful and they have a great selection of fabric.  She helped me pick some nice coordinating fabric to make a bigger tote for my sewing machine.  Next we drove over to Ennis, TX in search of bluebonnets.  They have a festival the 3rd week of April so we were really too early.  Ennis even has an APP that gives you updates on the trails to see the bluebonnets in season. We drove two of the bluebonnet trail loops from 2019 and did see one small patch with about 10 blossoms.  Elard just shook his head at me, but we did get to see a good bit of the country side here east of Dallas.
Wednesday,  it was such a dreary day that I spent the day traveling the area for quilt shops. Unfortunately, Google mislead me and the shop was no longer in business so I wasted an hour there.  There is a cool what-not shop there but no quilt stuff.  I did make it to the new Stitchin' Heaven and WOW, it is nice.  I even got a tour of the site. They have a huge area for fabric, they have a room for cutting the Block of the Month kits, a room for cutting the kits for the cruises they host, a room for laser cutting pre-fused kits. That was really cool to watch.  They have several laser machines, so cool.  And they have a large class room for guilds etc.  I was hoping for some Soft & Stable interfacing for a new sewing machine tote but they were out.  They did have a zipper and some bag hardware I needed so not a wasted trip.  I didn't feel like I had time to make it to Tyler to those quilt shops. Maybe later. I did get to see two dams on my drive, Lake Tawakoni and Lake Fork.  I saw a bald eagle hunting at the spillway of Lake Tawakoni.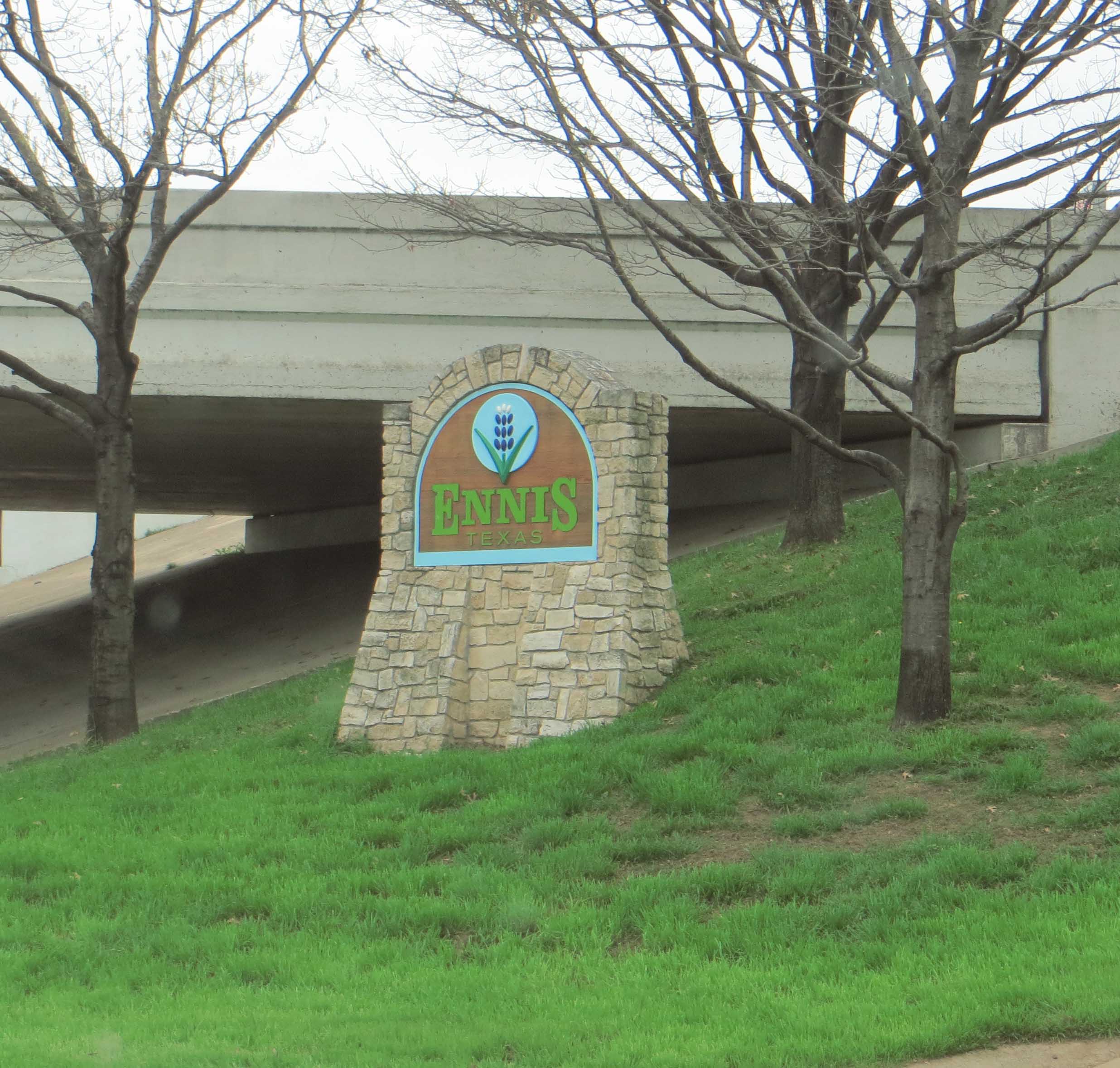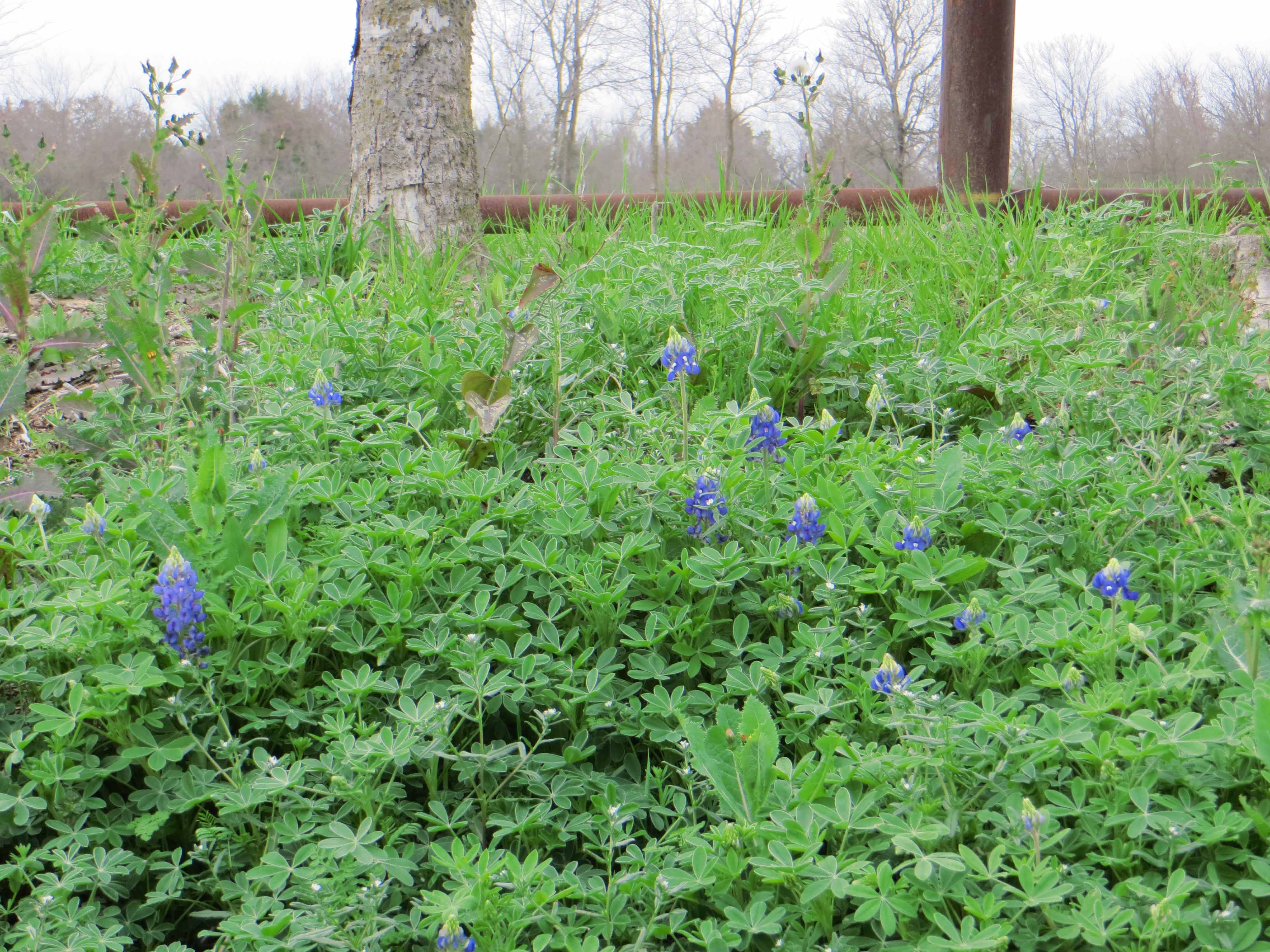 Thursday, today was BEAUTIFUL! We started the day the Salt Palace!  The little town of Grand Saline sits on top of one of the largest Salt Domes in the world.  The salt comes out of the ground at pharmaceutical grade.  The mine is operated by Morton and they have a nice display of the various logos through the years.  The building itself is made from blocks of salt from the mine, well this is actually the third building.  The first two melted and this one they actually built a new building and put a salt facade on so that it can be replaced as needed.  The first palace was built in the shape of the Alamo. They had a display of salt from Avery Island, the Himalayas, and Hawaii that you could compare to the salt from Grand Saline.  The stuff from here is clear a bell. They no longer do tours of the mine but they do have a pretty good video of the operation. When we drove up, they were pulling up the shrubs out front and had uncovered "buried treasure".  There was a geo-cache under one of the shrubs, it had gotten wet with all the rain and the docent was separating the pages so they could dry out. Next we drove to Mineola for lunch at La Waffalatta.  Good burgers, and chicken fried steak, and carrot cake!  We found two other "Roadside America" spots to go in the area, the Futuro House in Royse City just north of Terrell, and the Robert Terrell Octagon house.  The Futuro house looks like a space ship and apparently there are several others around the country.  It is abandoned and I think it would make a great bar.  The Octagon house is on the campus of Southwestern Christian College in Terrell. It was built in the 1870's and one of very few of these homes remaining in the world.  We couldn't go inside.  We did a little shopping a the outlet mall in Terrell and I picked up a package at a set of Amazon lockers at a service station in Terrell.  This is the first time I've used this delivery option and it worked great. I started the order yesterday and to have the order delivered to the KOA they had a delivery date of Monday, March 9; but with the locker delivery it was today.  Of course we are just outside of Dallas so I wouldn't expect that kind of delivery farther away from a huge hub like this.
Friday, I managed to finish the second quilt top for Jessie and I am really struggling with whether I am going to quilt it or if I am going to "quilt by check" this time...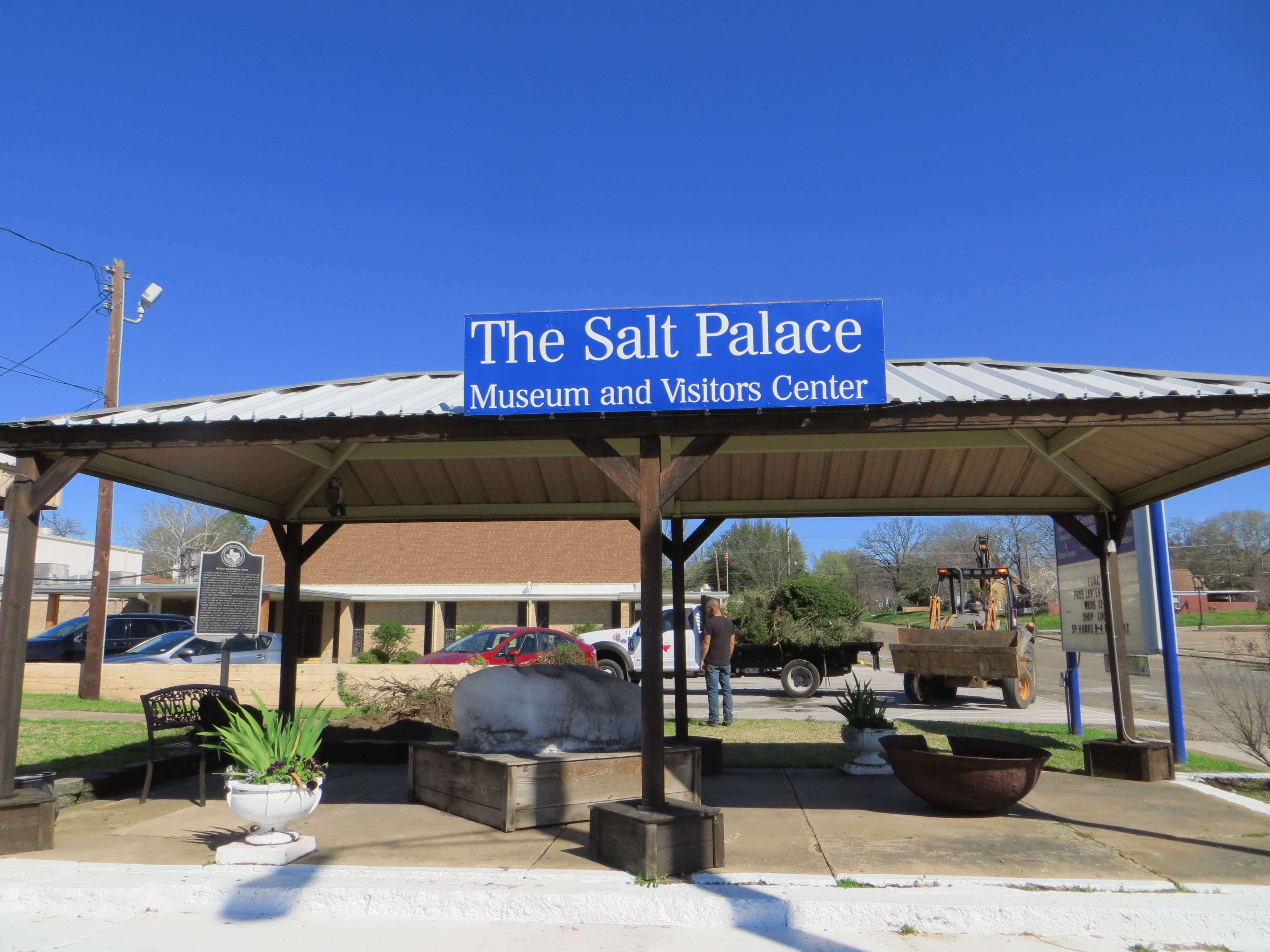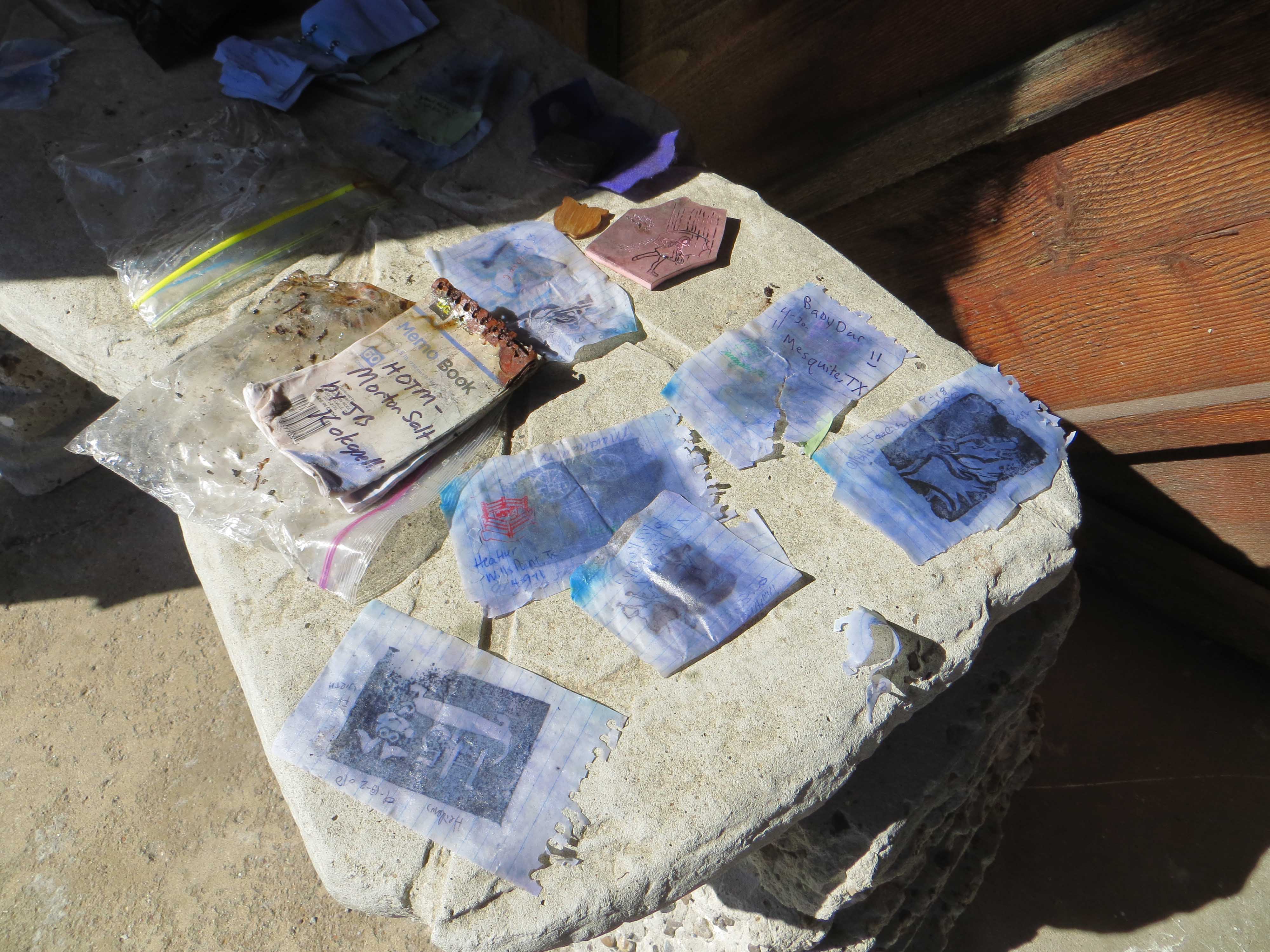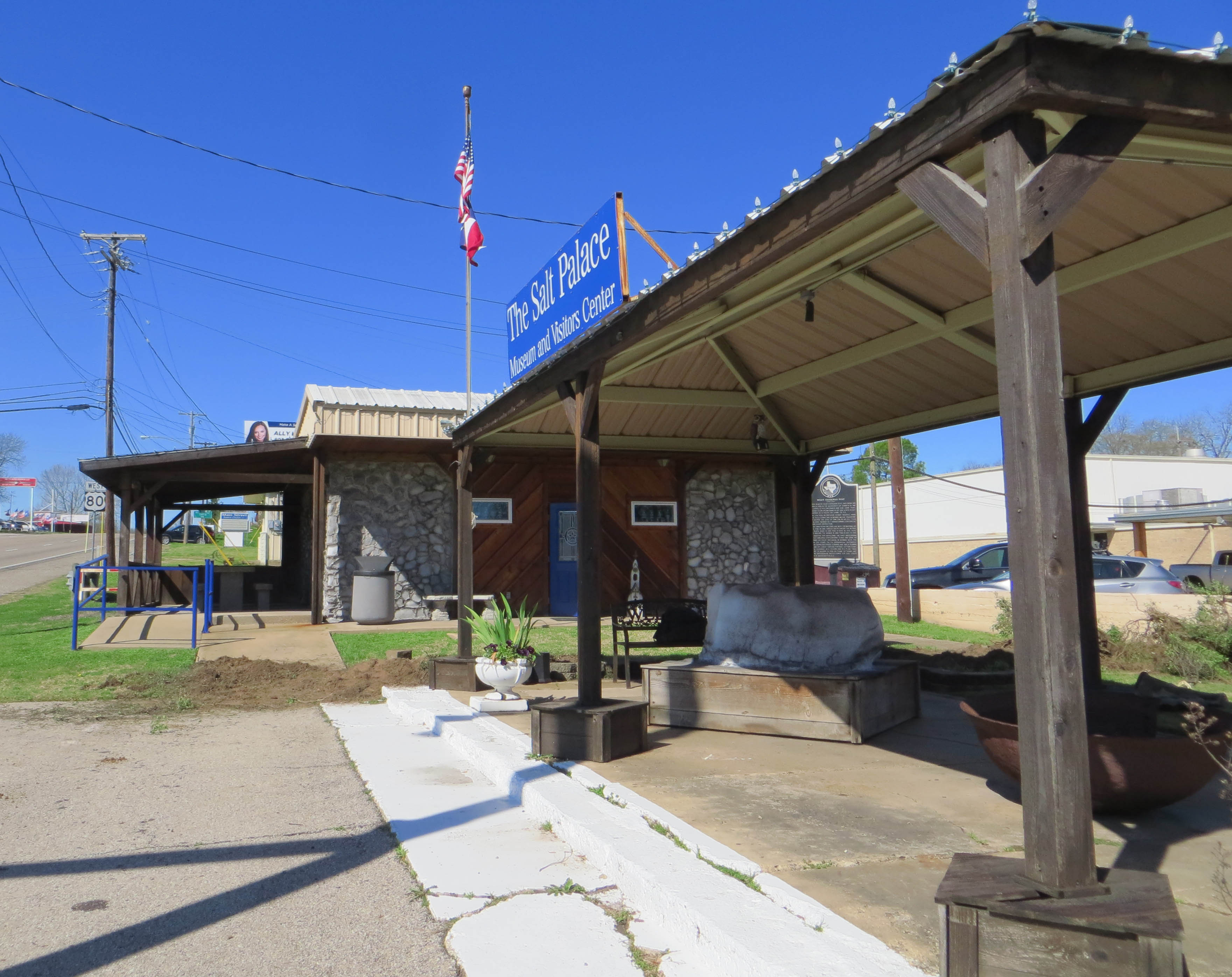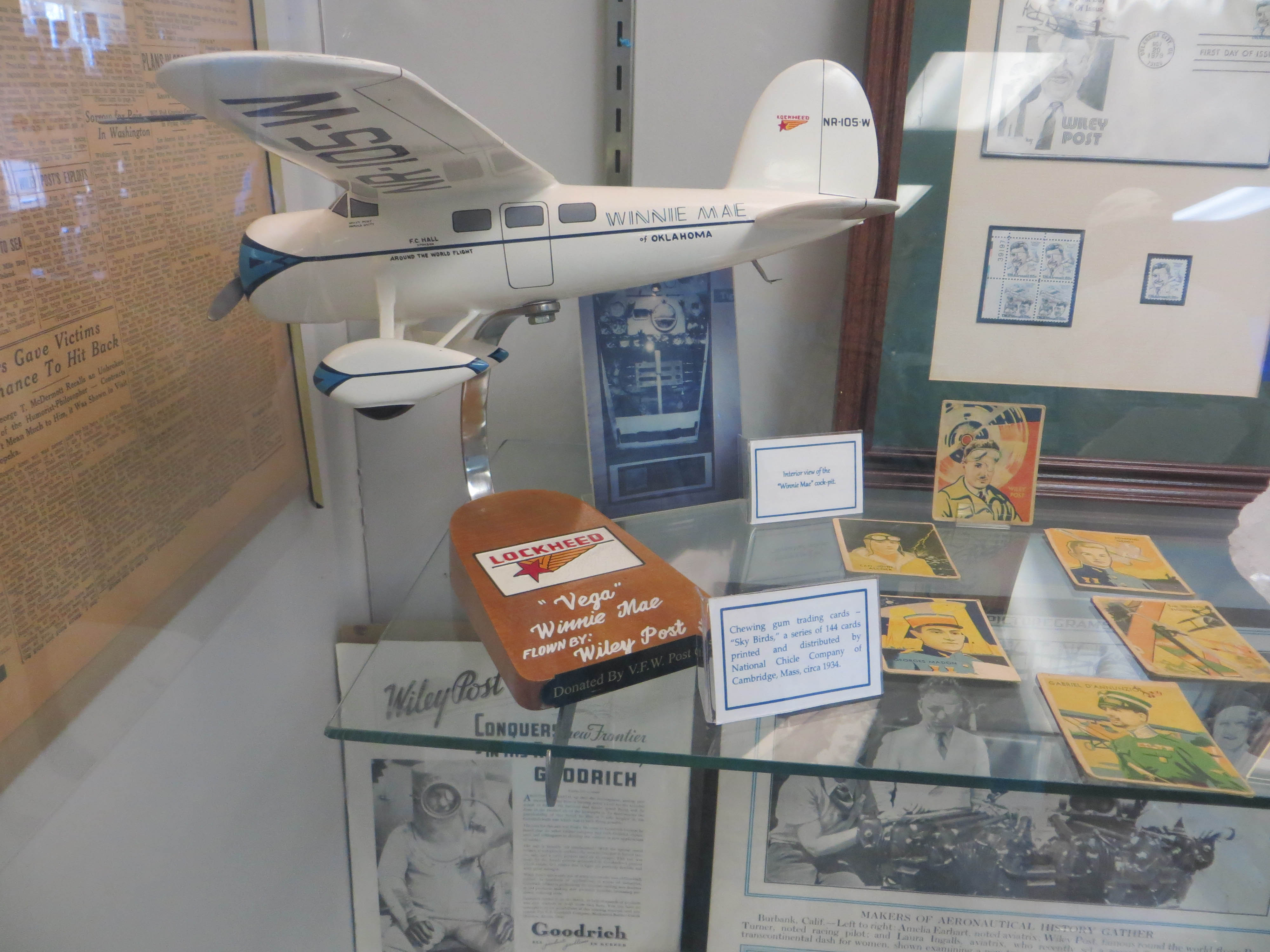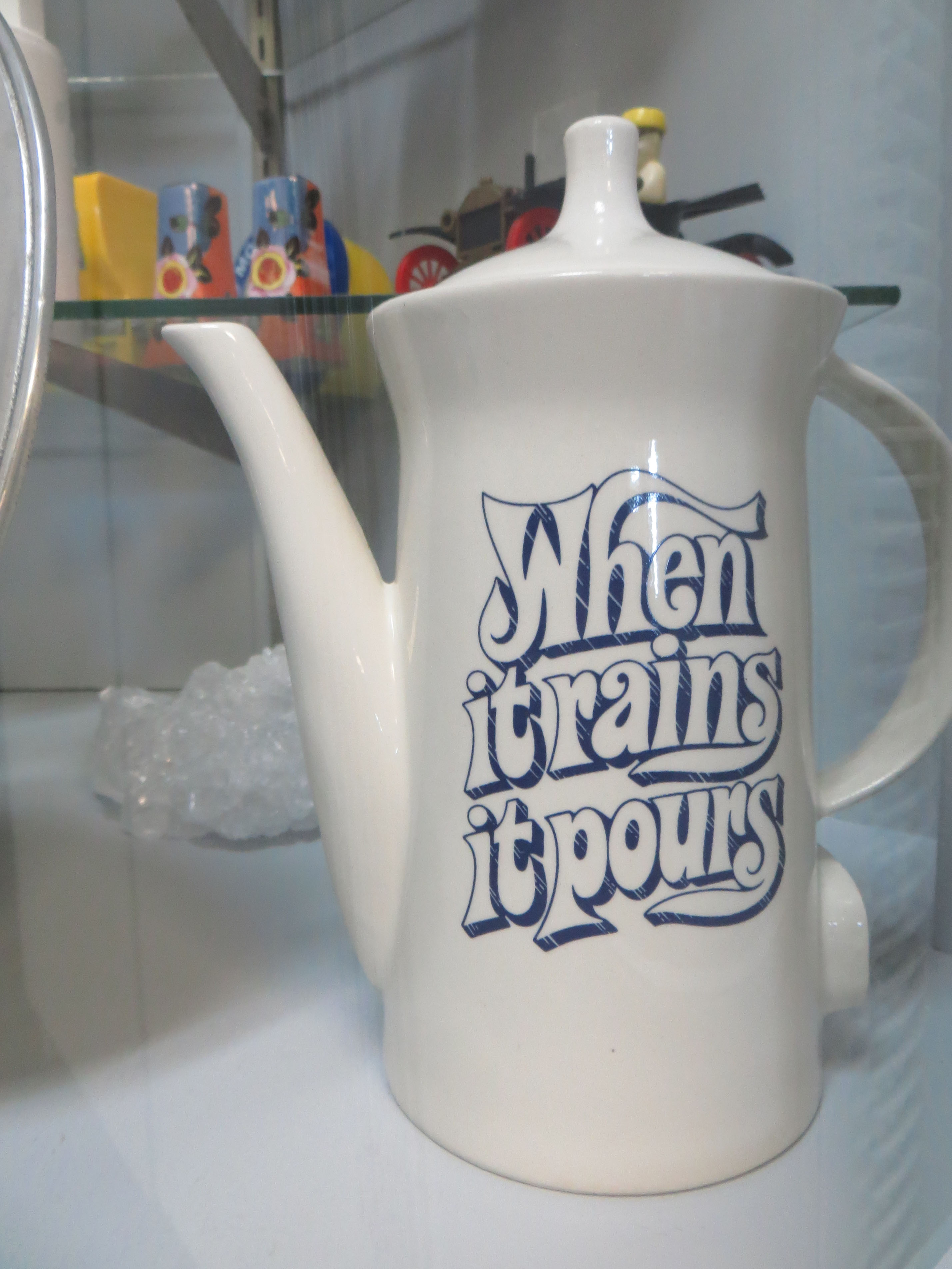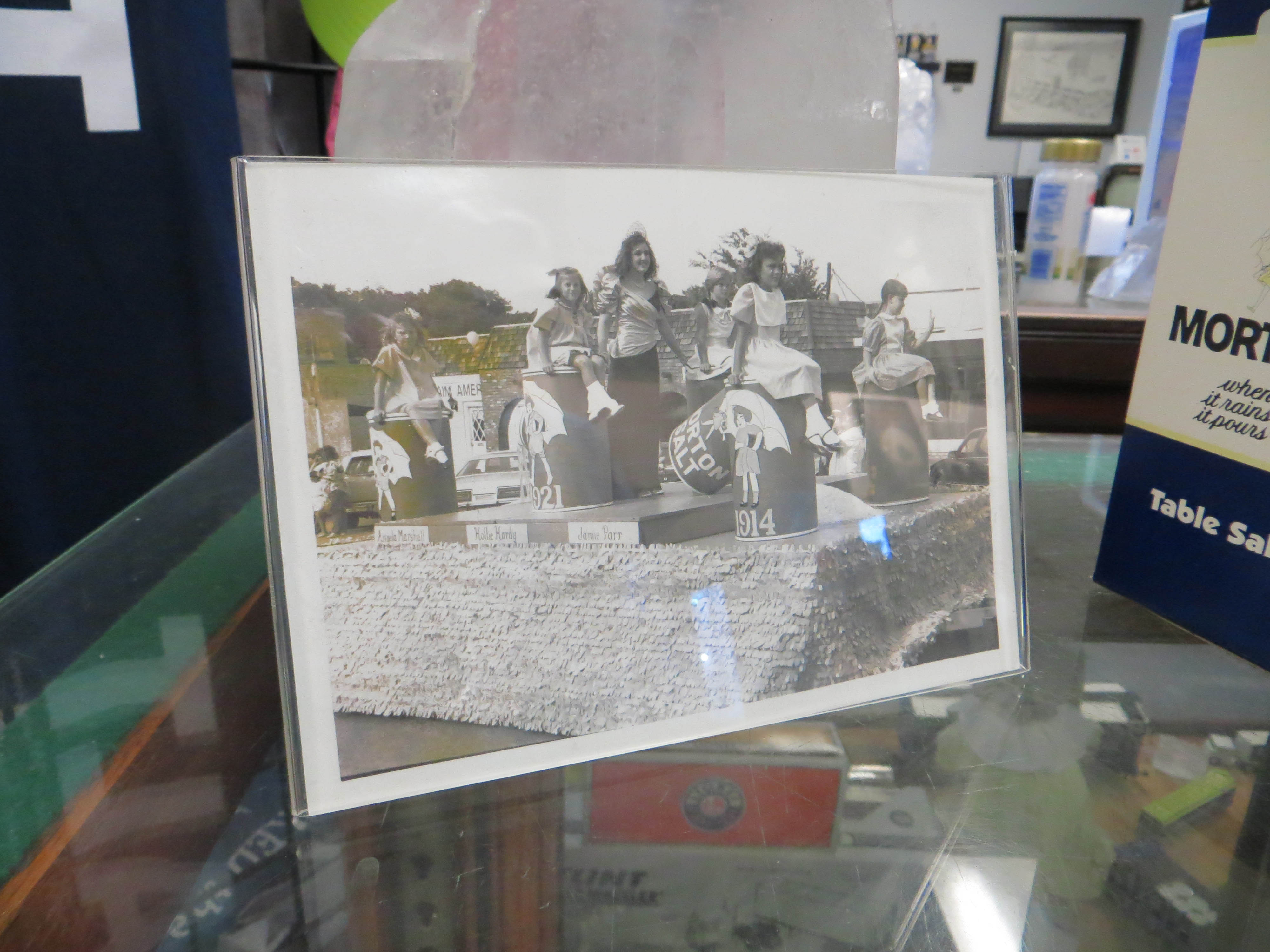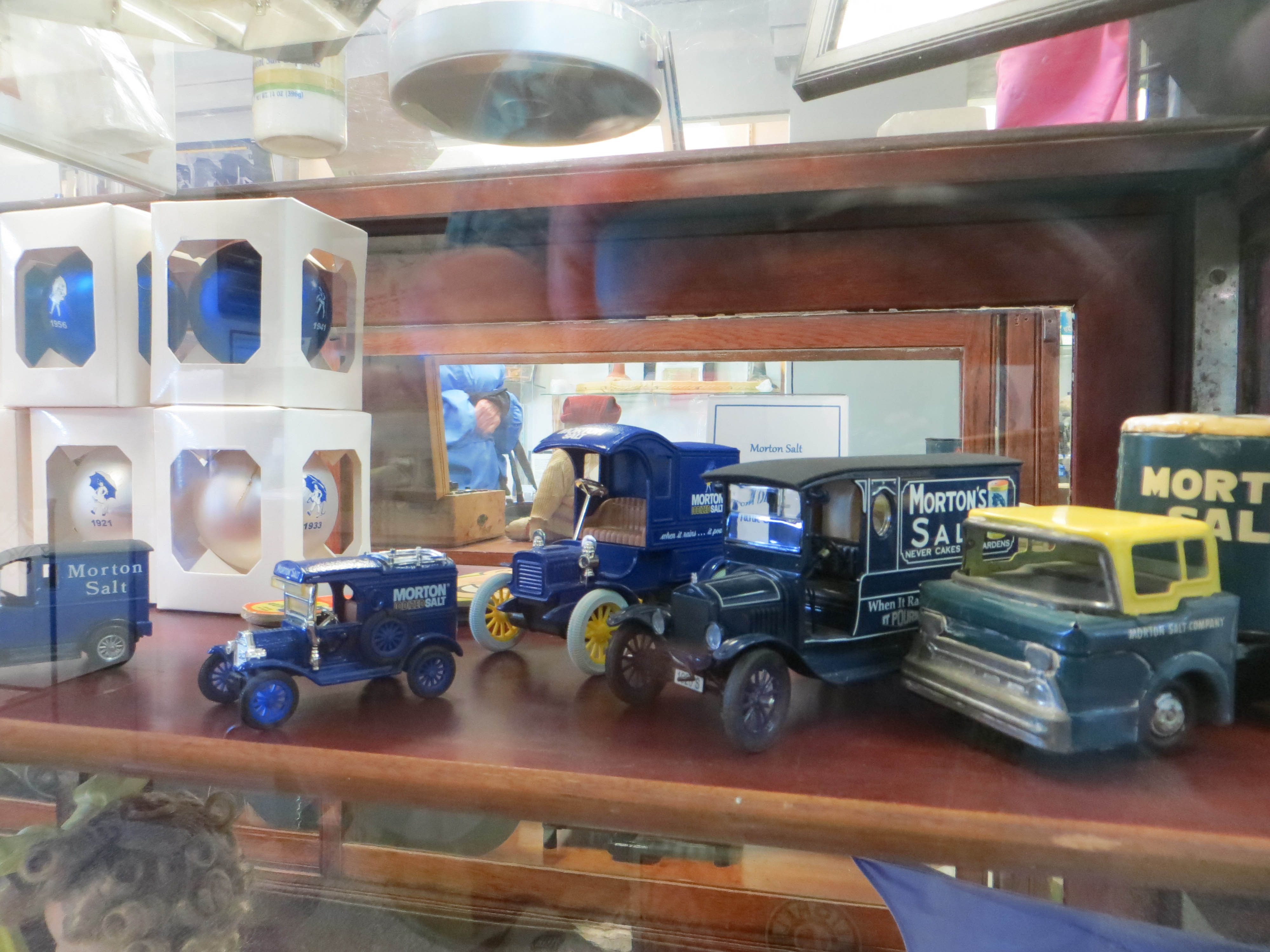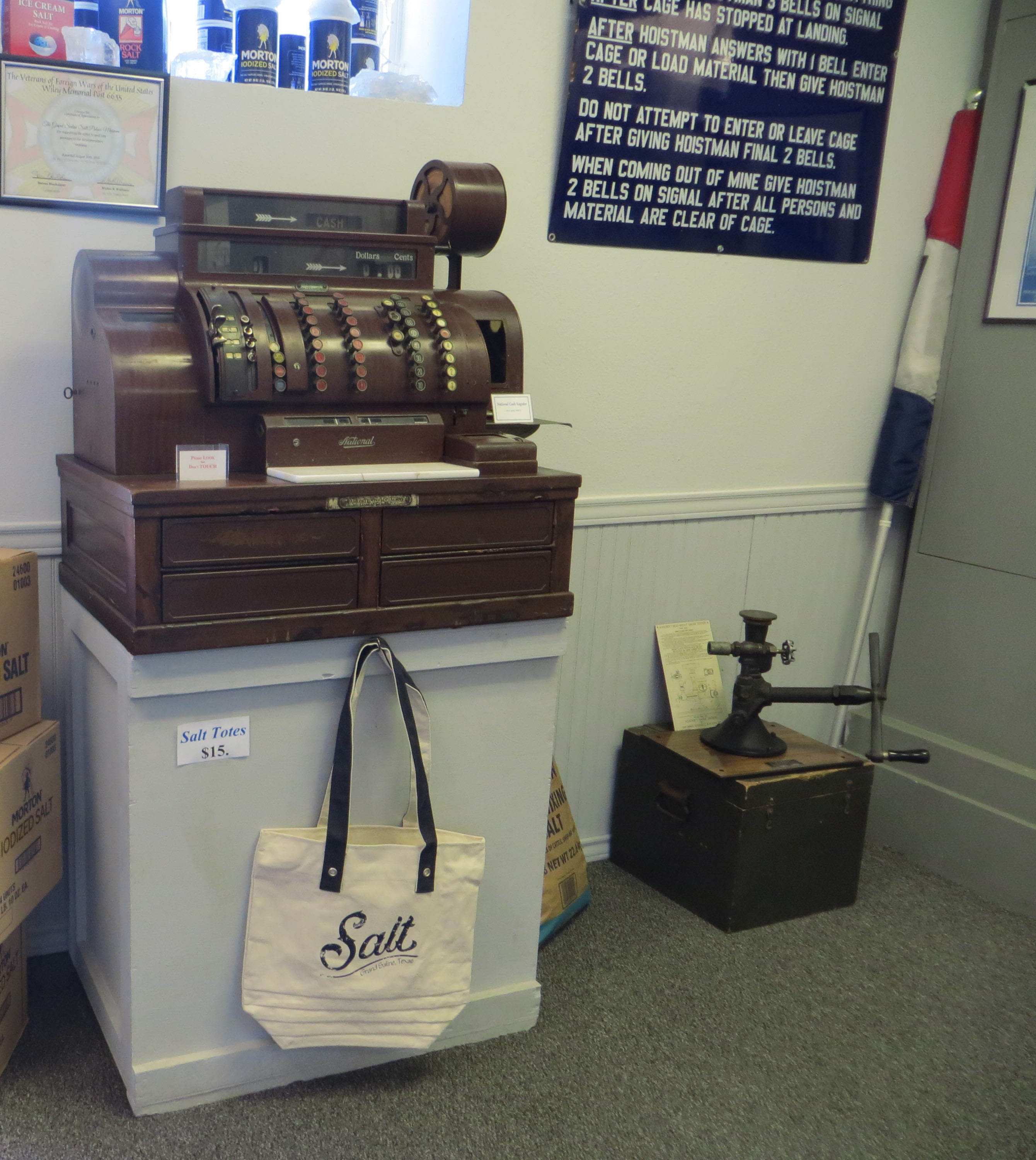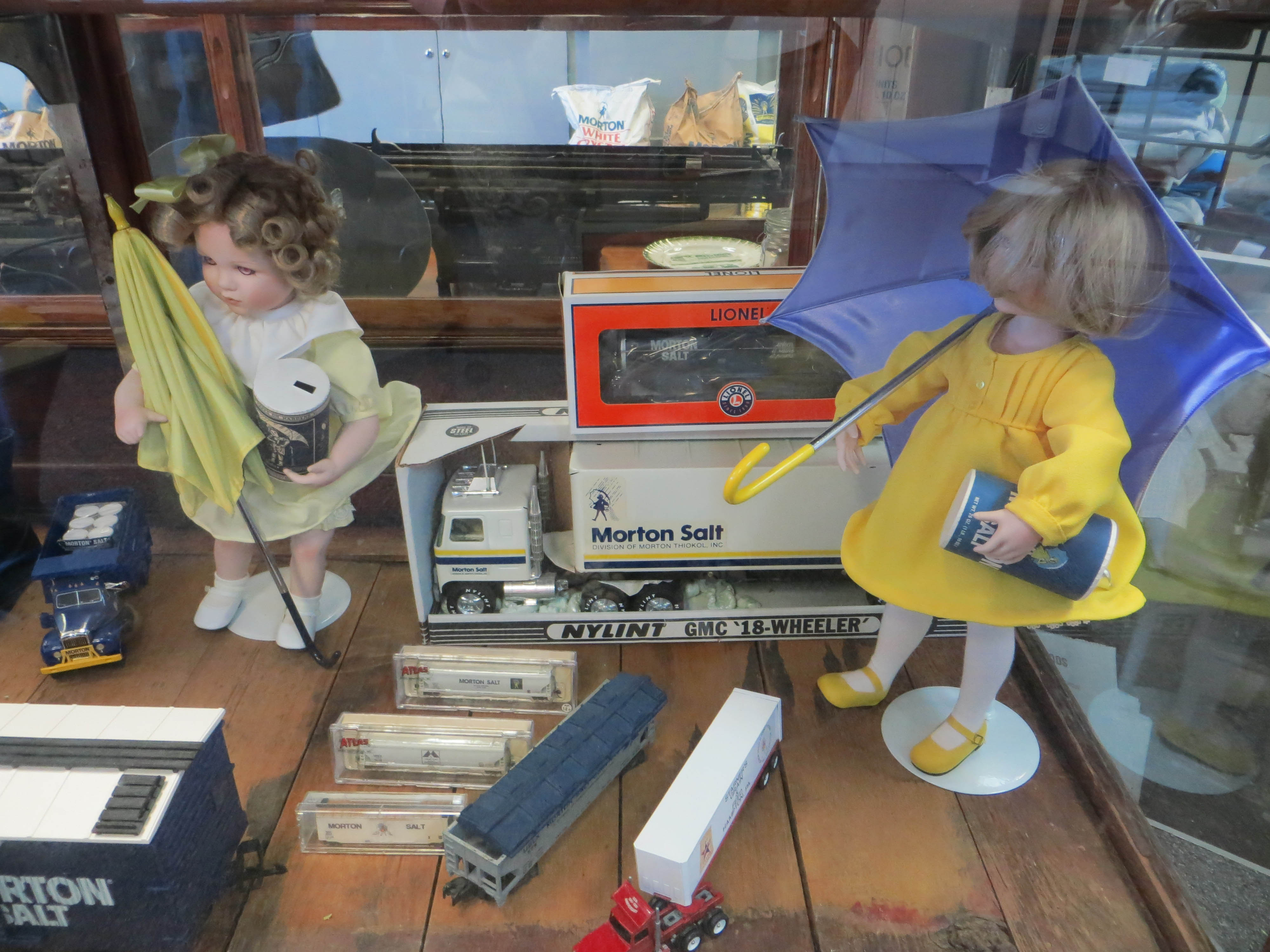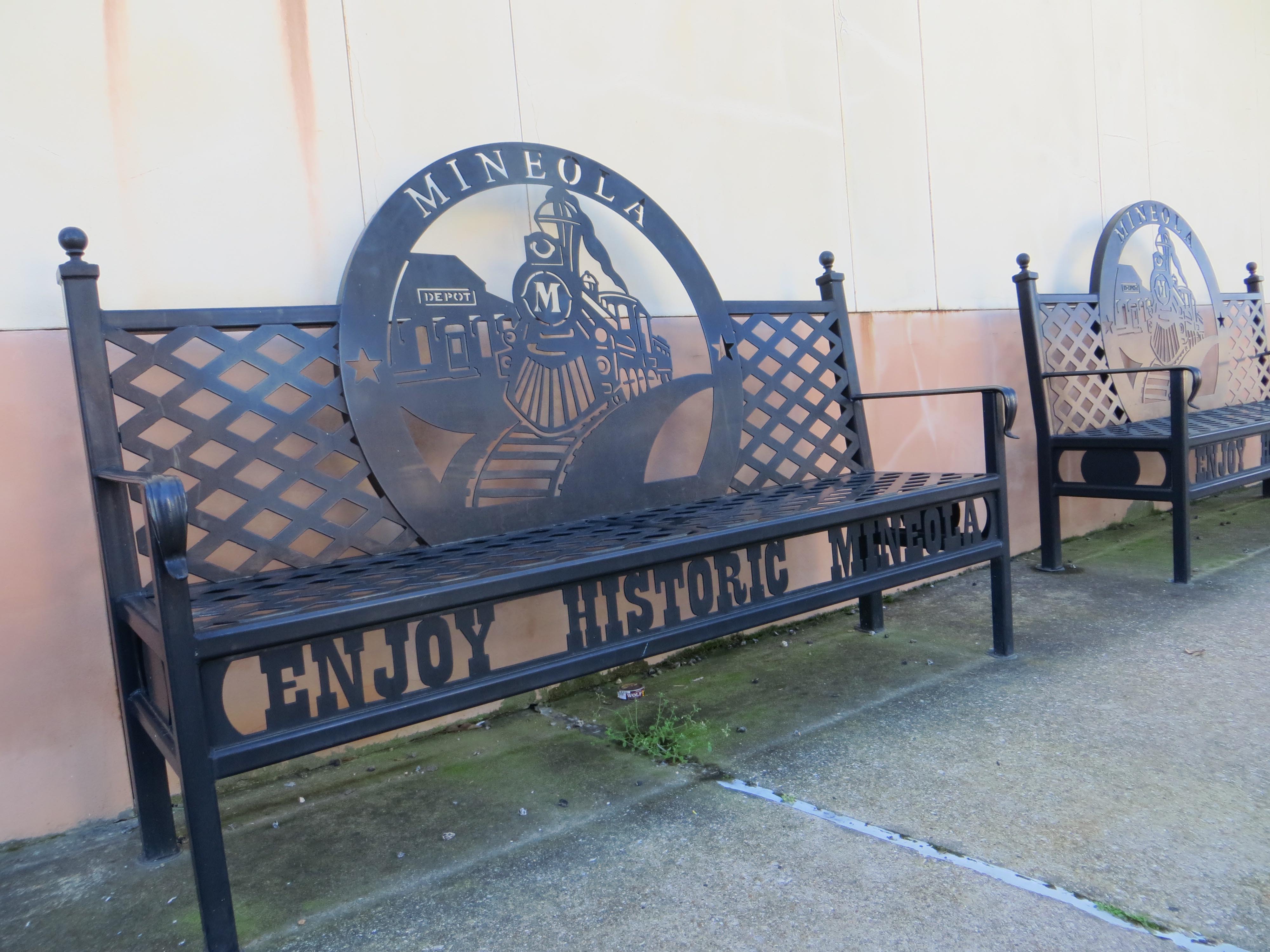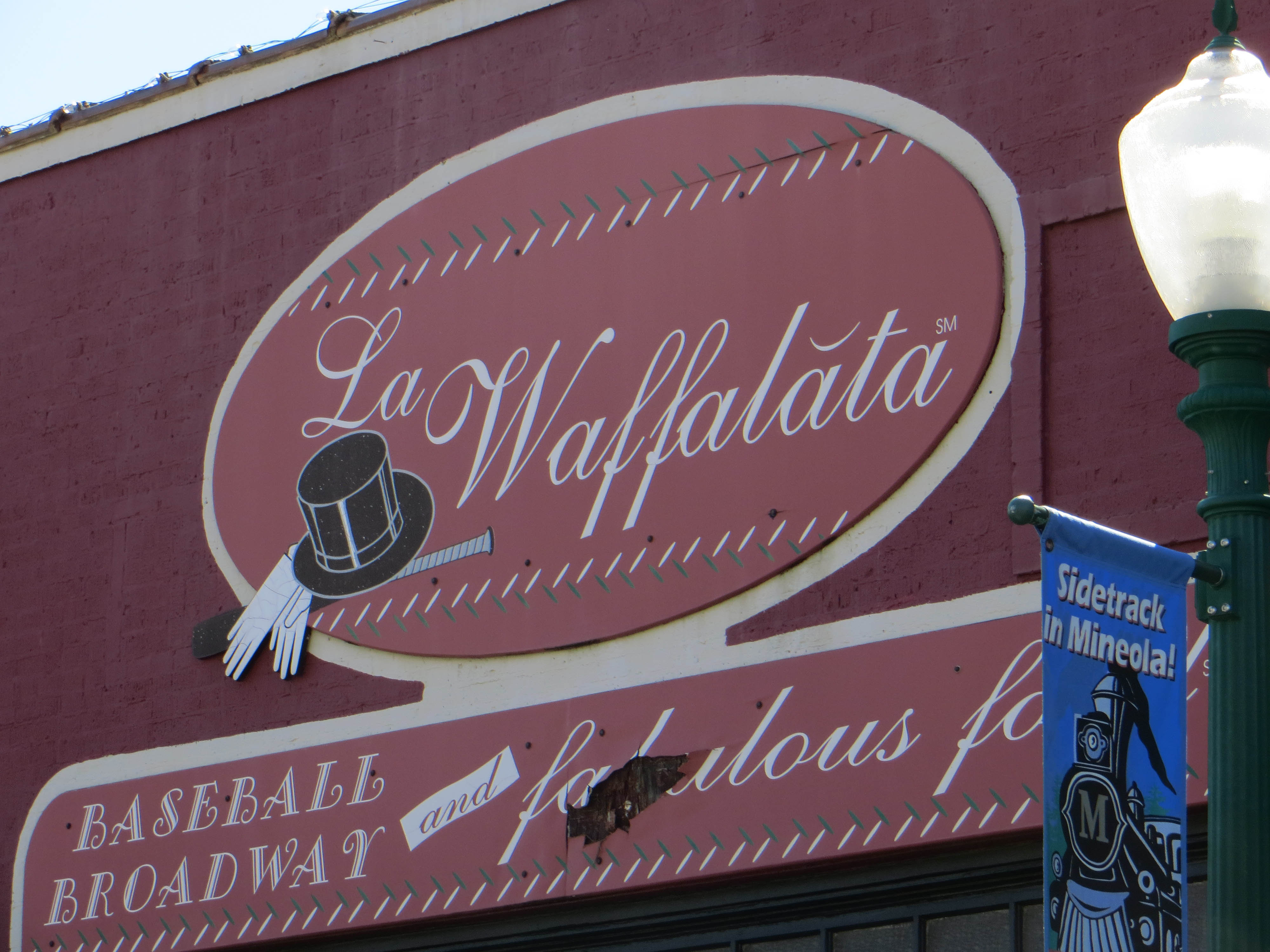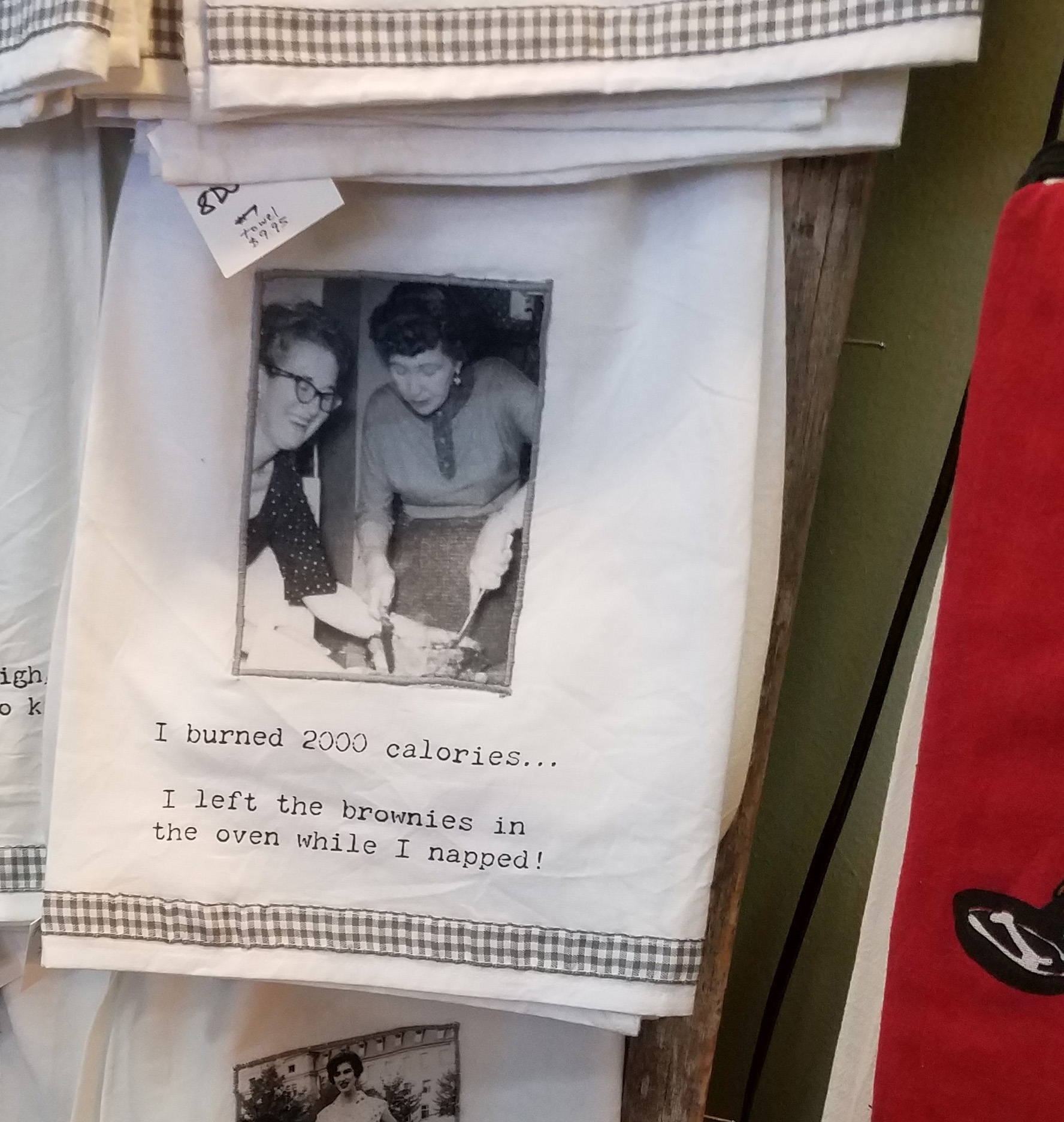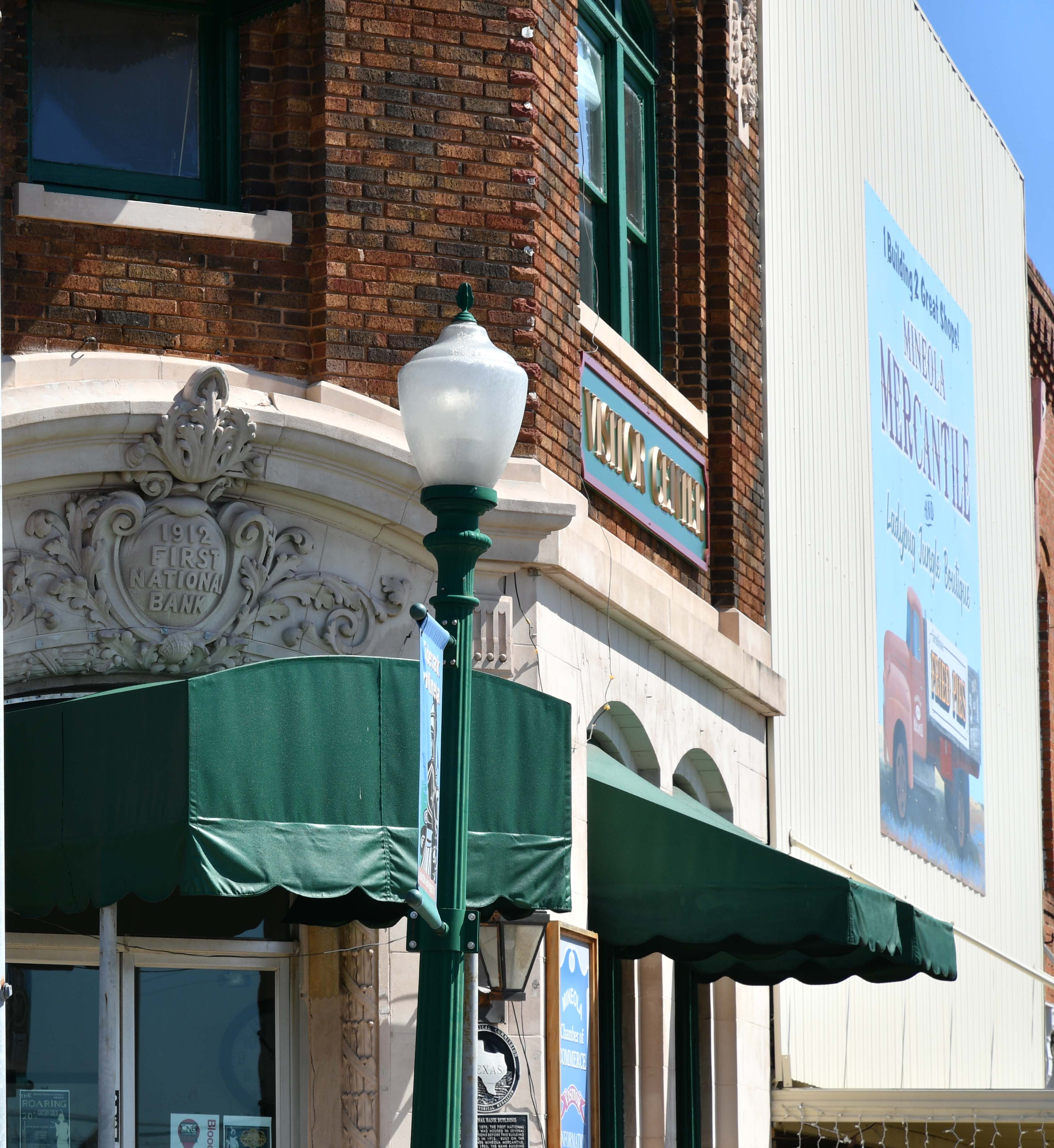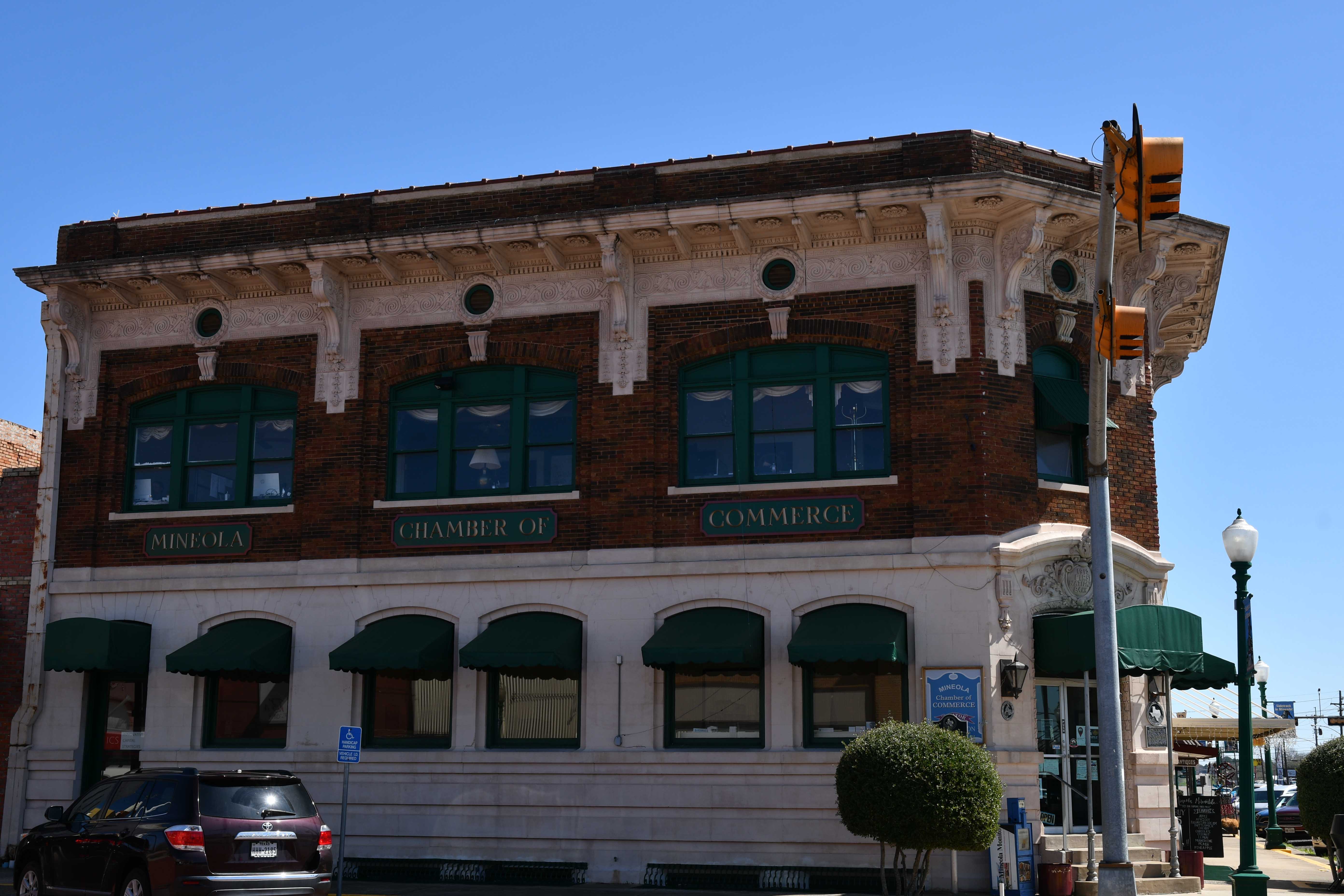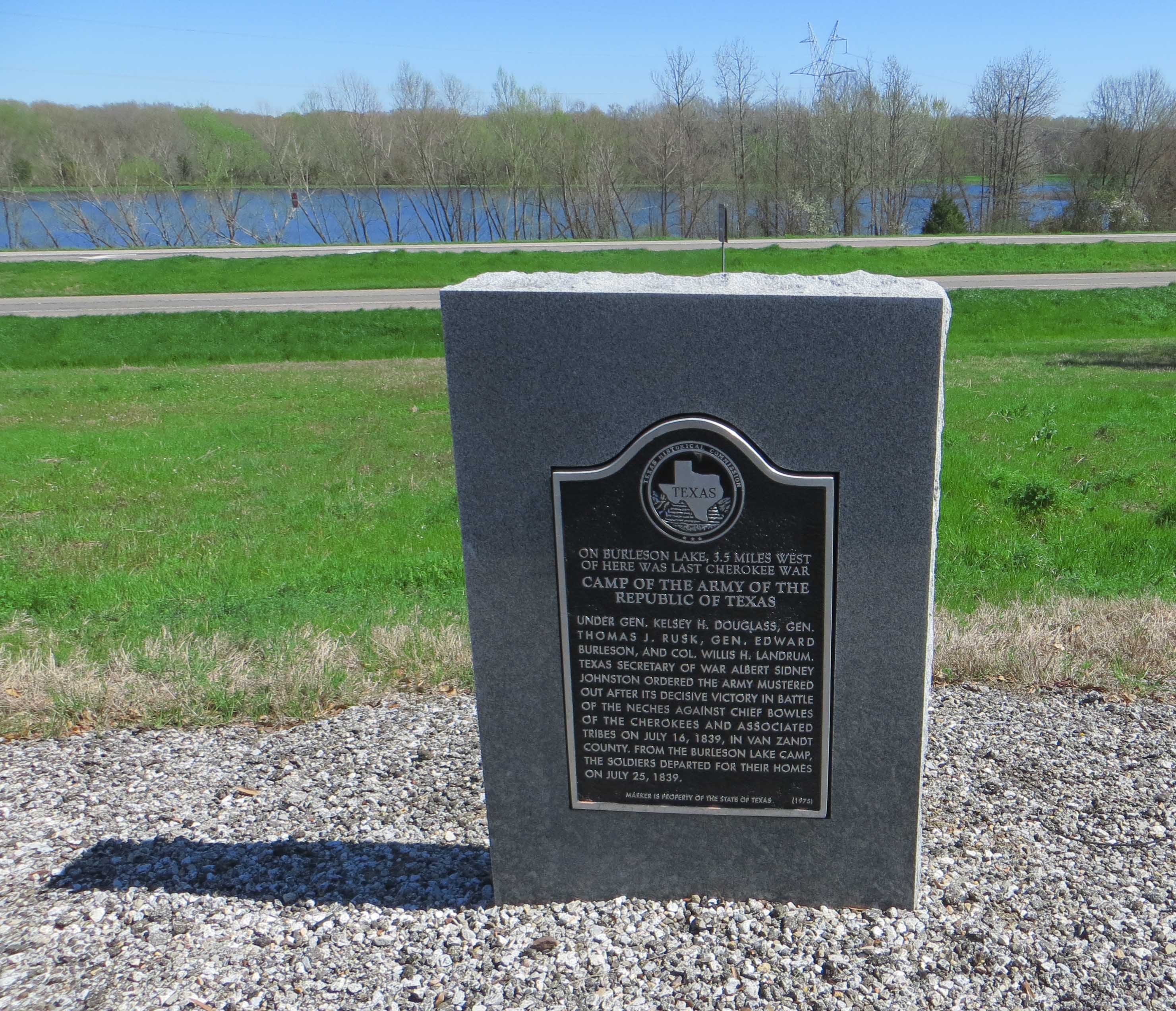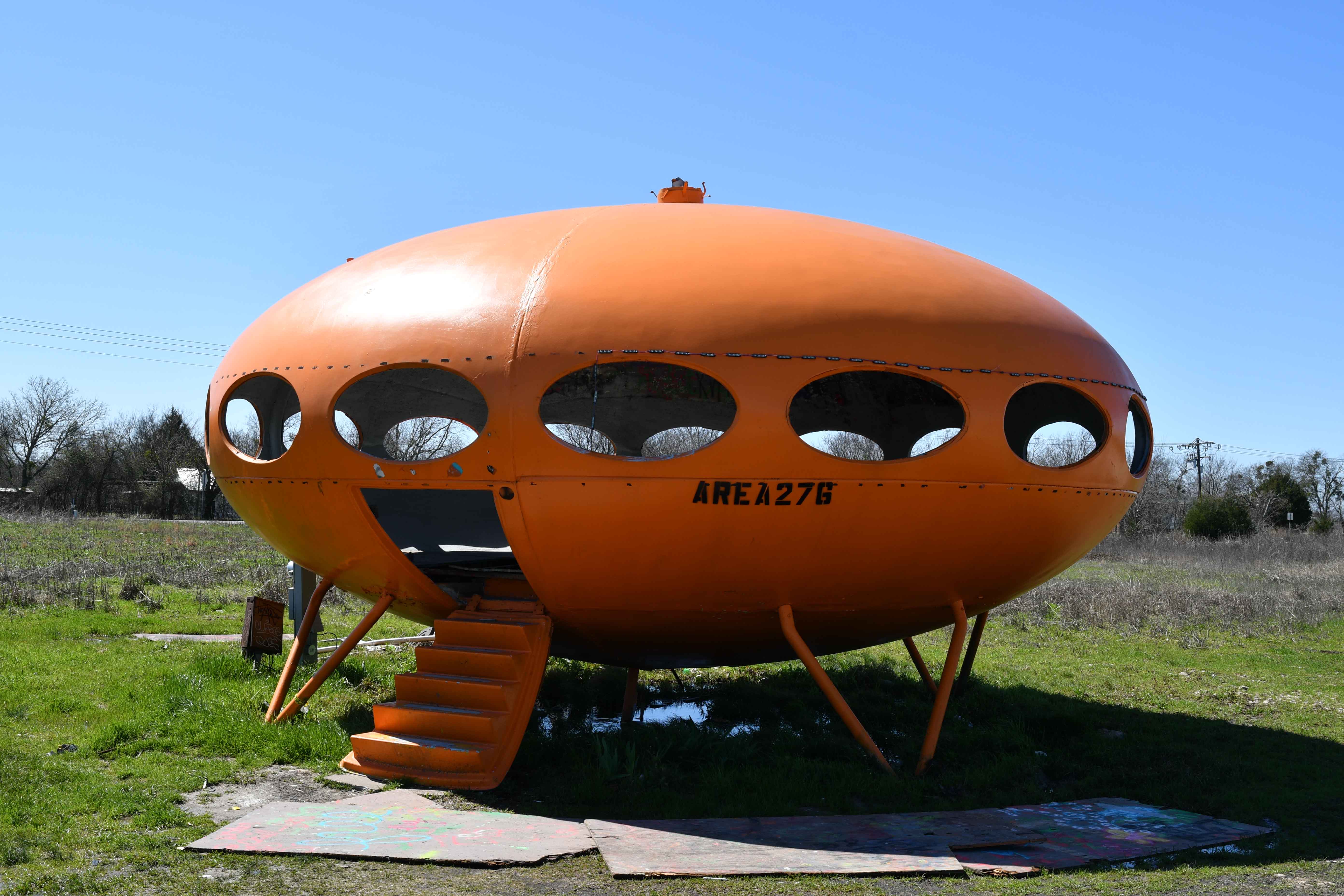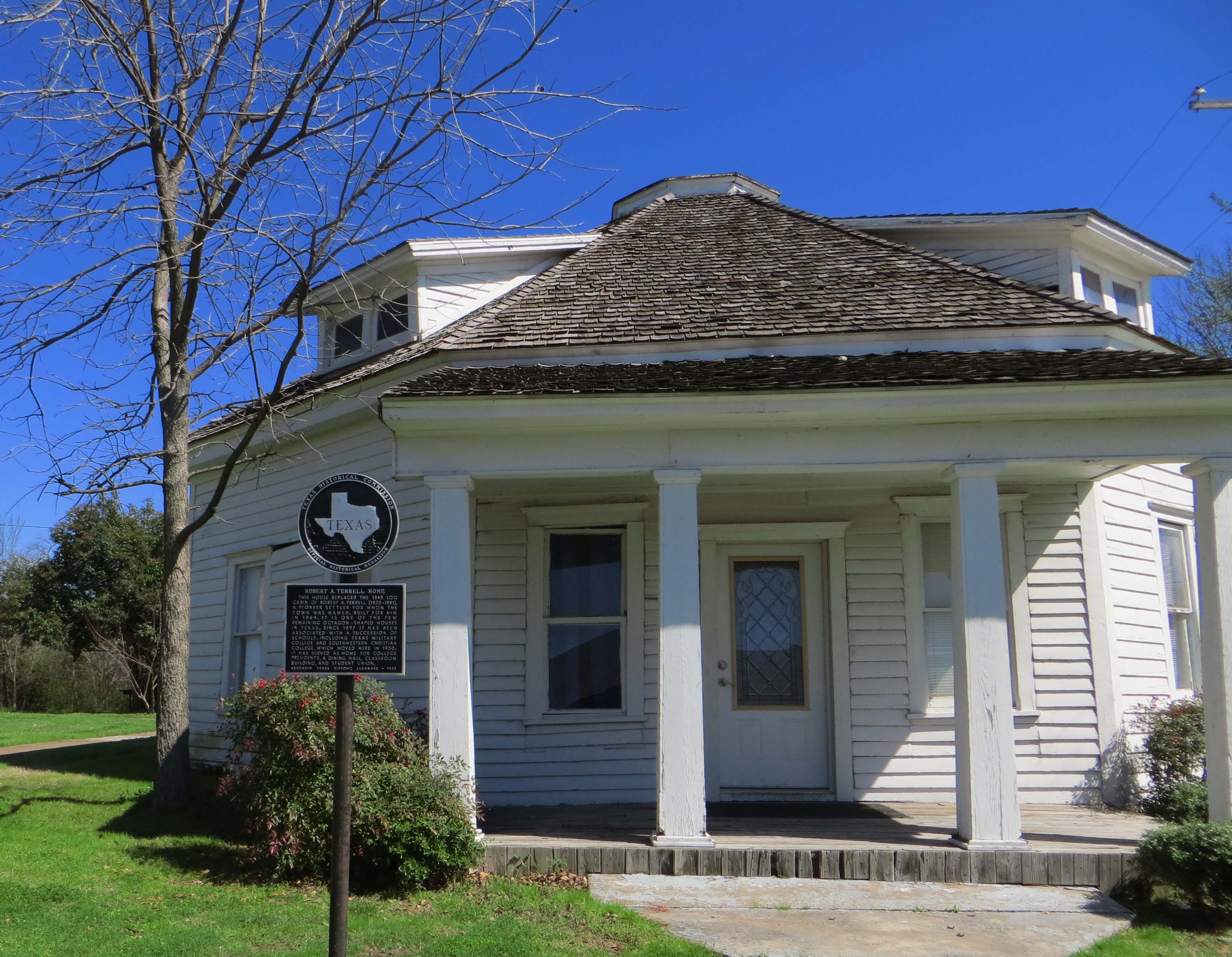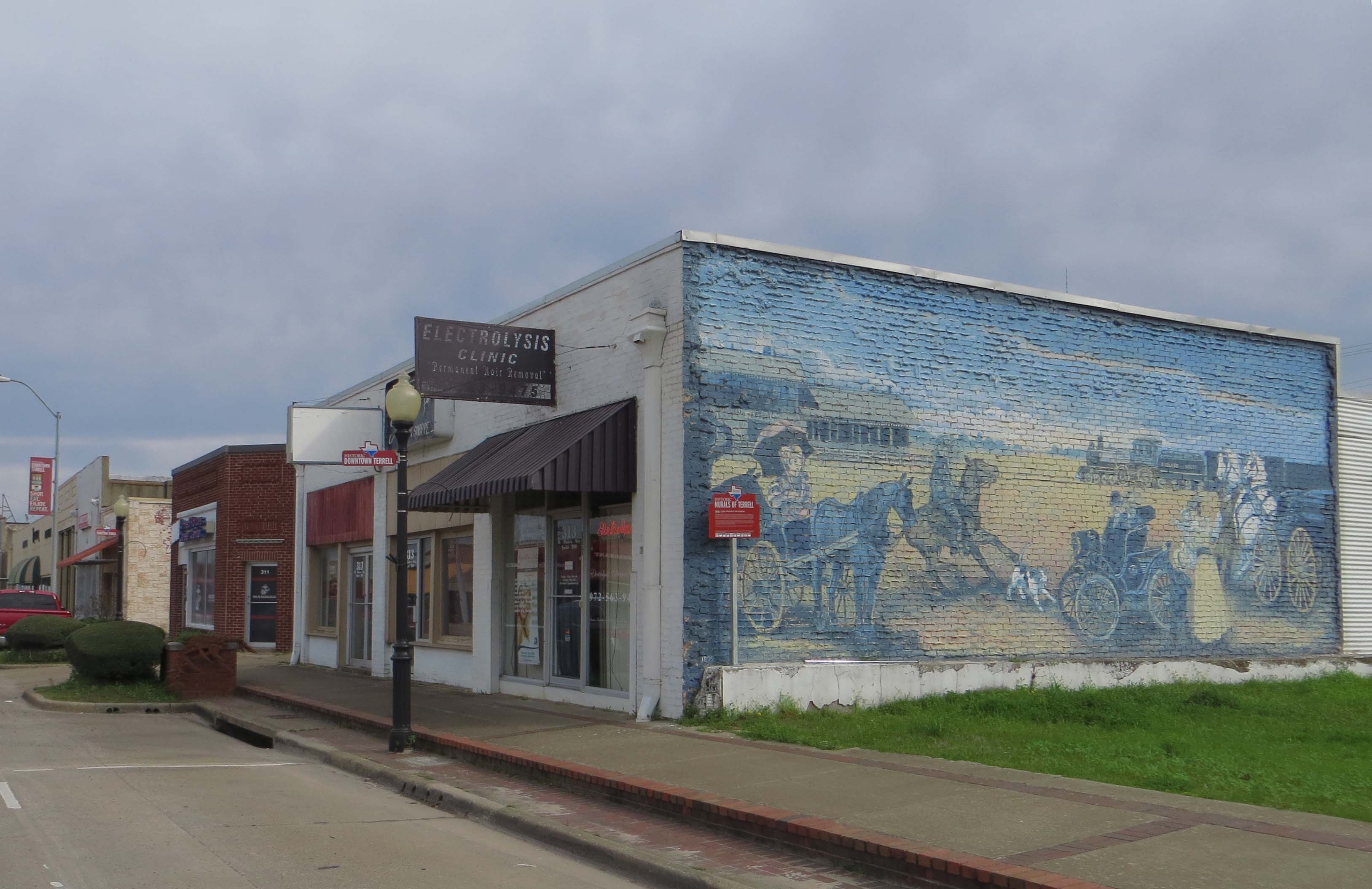 Saturday, we drove into Mesquite to a nice shop called "Pieced Together Studio".  It is downtown Mesquite and has a lot of choices.   They did not have a wide backing that matched what I want to do so I am going to keep looking a bit. Next we went into Garland to try out the Babe's Chicken House there.  It was good but I don't think it is as good as the one in Carrollton.  It was a long way to go just for lunch but I love Babe's chicken.  Google mislead me again!  We tried to stop by The Pumpkin Patch but their physical store is closed, they are only online now. 
Make Life an Adventure!