Wisconsin Dells, WI
Aug. 29 - Sep. 4, 2021
Sunday, aannd its moving day. No wildlife sightings on this drive LOL.  We had an uneventful drive and arrived safe and sound at the Oakdale Wisconsin KOA Journey. It is a nice park even though it is right beside the interstate.  There is definitely more noise here than we've had in several weeks.  I'm okay with that. The weather is absolutely awesome so I see some rocking chair time in the near future.  Only problem is there is a tree blocking the satellite, but they do have cable so we can watch The Walking Dead premier.
Monday, we took the day to plan out the next few days.  We have a scenic drive nearby, Frank Lloyd Wright's home, and many other buildings designed by him. Maybe we can get a river float in as well.
Tuesday, we did the north half of scenic drive number 60, Great River Road. The drive started in La Crosse, WI with a visit to Sunny the Sunfish.  The overlook there was cool and there were a bunch of fishermen out on the river. We continued across the Mississippi to the National Eagle Center in Wabasha, MN.  WOW.  They have three bald eagles that have been injured one way or another and you are within 6 feet of them.  One of them treated us to a call, I've never heard an eagle before.  They were beautiful.  I found a cool quilt shop too.  Called "What's Brewing", it is also a coffee shop.  Hand's down the best smelling quilt shop I've ever been in. Next we drove to Red Wing, MN hoping to find the huge Red Wing boot.  We couldn't find it and unfortunately the factory was not offering tours.  But there is a park with awesome views of the river and town, Memorial Park. Continuing up river we passed through some pretty towns and beautiful water views. Just outside of Hastings, MN we stopped for lunch at The Tipsy Turtle. A cute bar with some really good burgers and cheese curds.  We had the place to ourselves so we were entertained by the bartender/cook/waitress. I think she may have been entertained by us as well.  We crossed the river again and headed south in Prescott, MN. Vermillion Falls was our first stop on the southward trek. They were next to a mill (still in operation, just not powered by the waterfall) with a nice park and bike trail. We stopped at Lock & Dam numbers 4 and 6.  Unfortunately, there were no barges or boats in the locks so we didn't get to see them in operation. Our last stop on the drive was back nearly at the start at Granddad Park. The sunset was awesome and we couldn't have timed it better. We still had about an hour drive back to the RV so it was definitely a long day.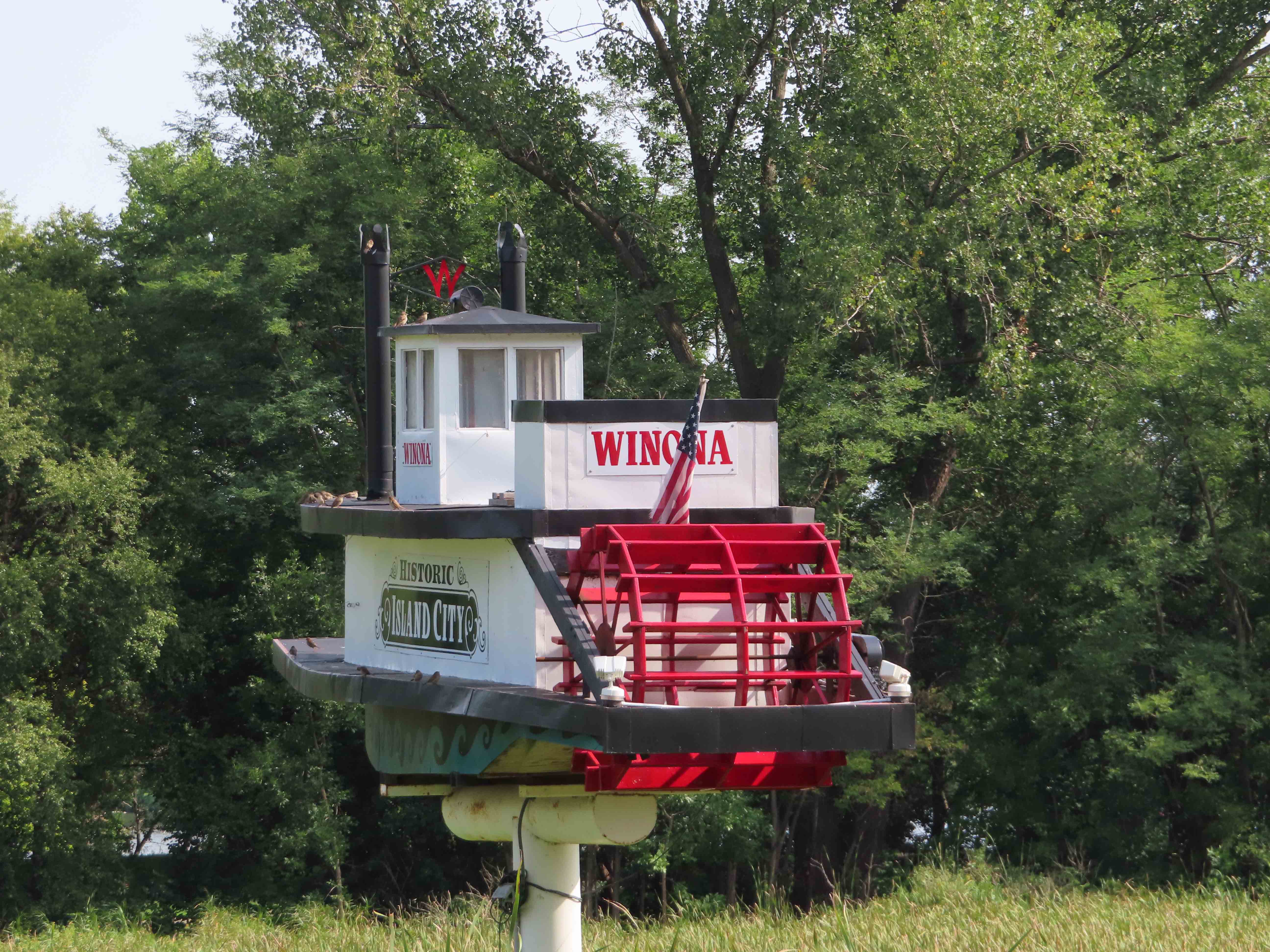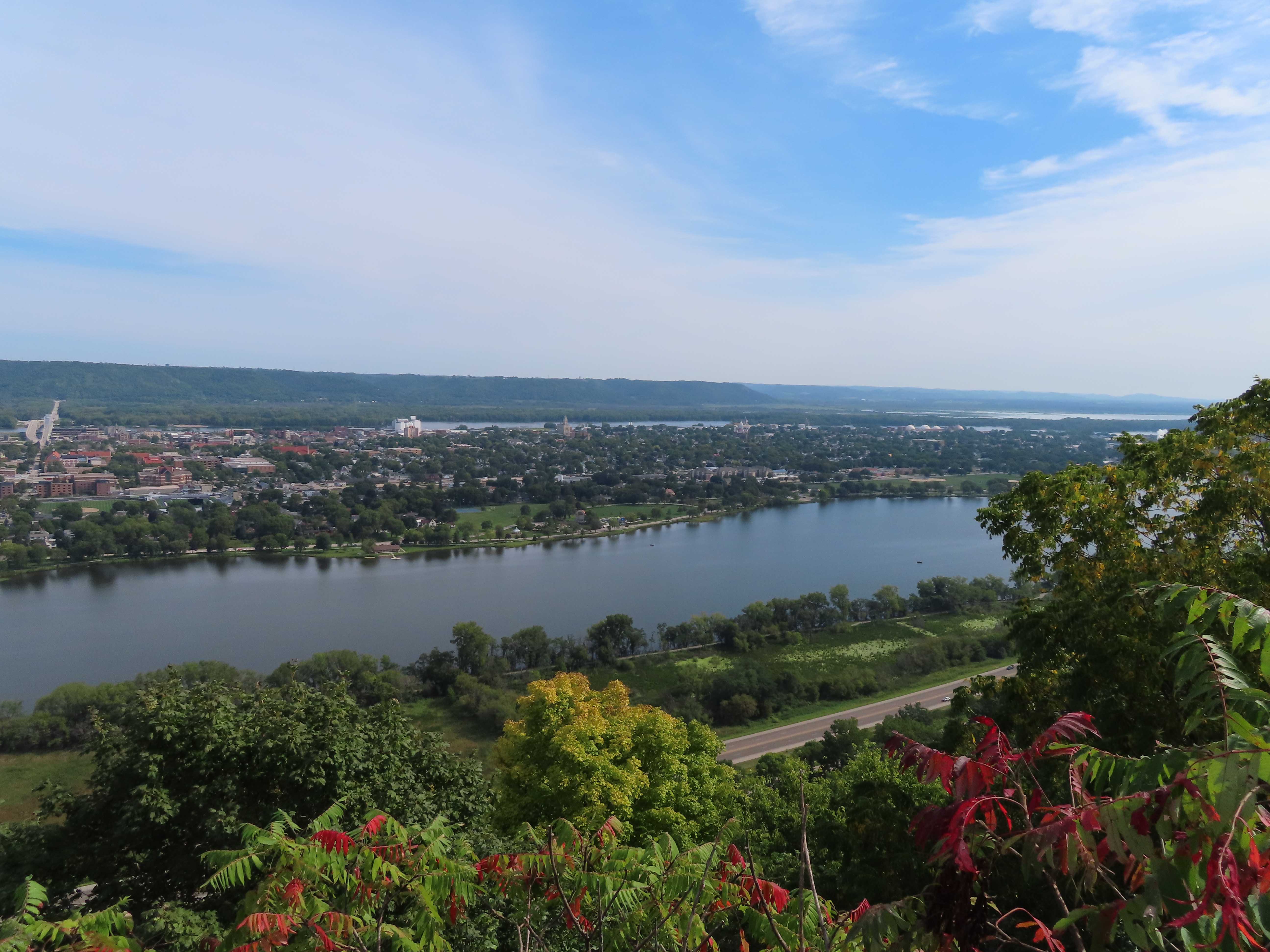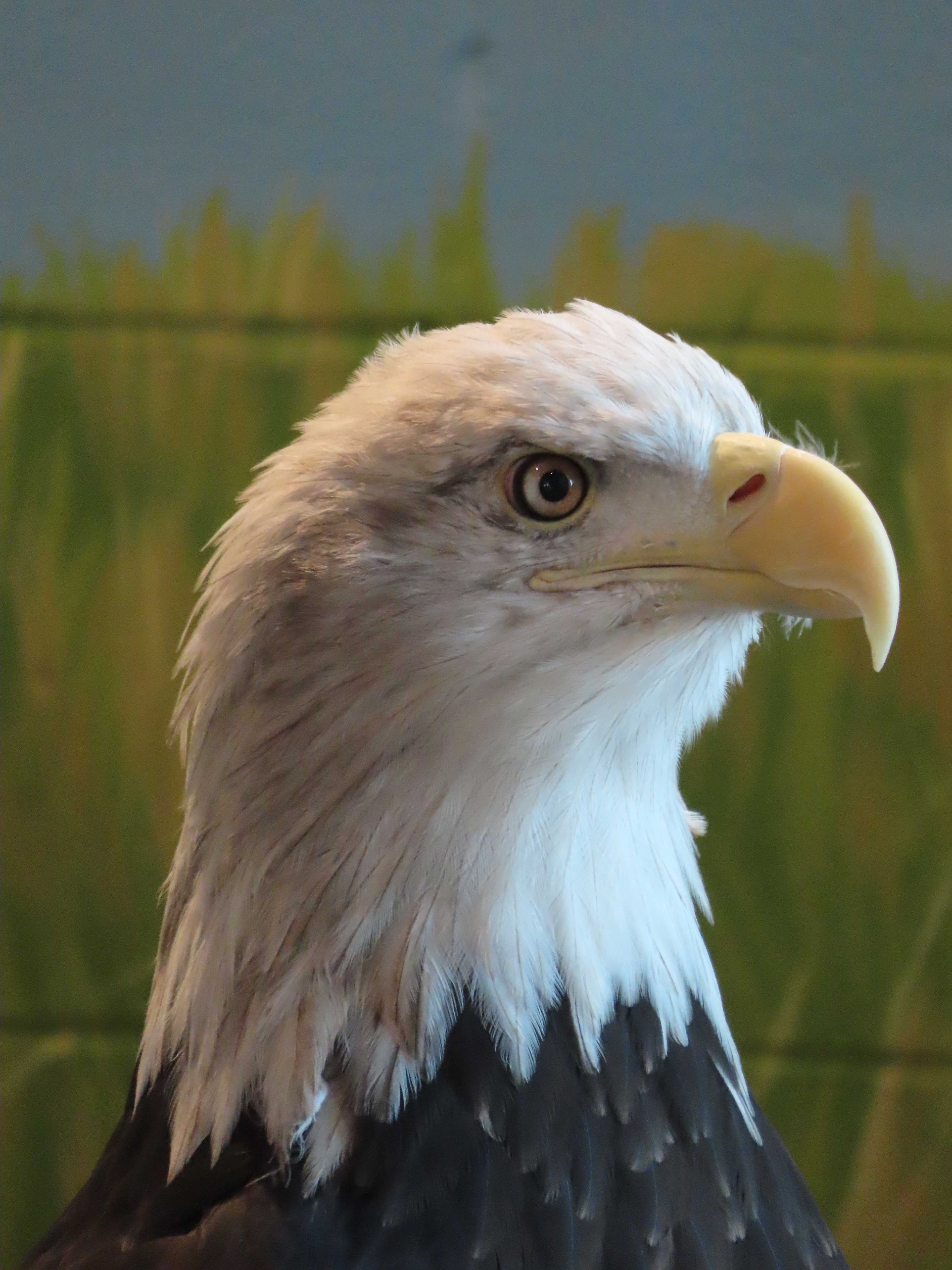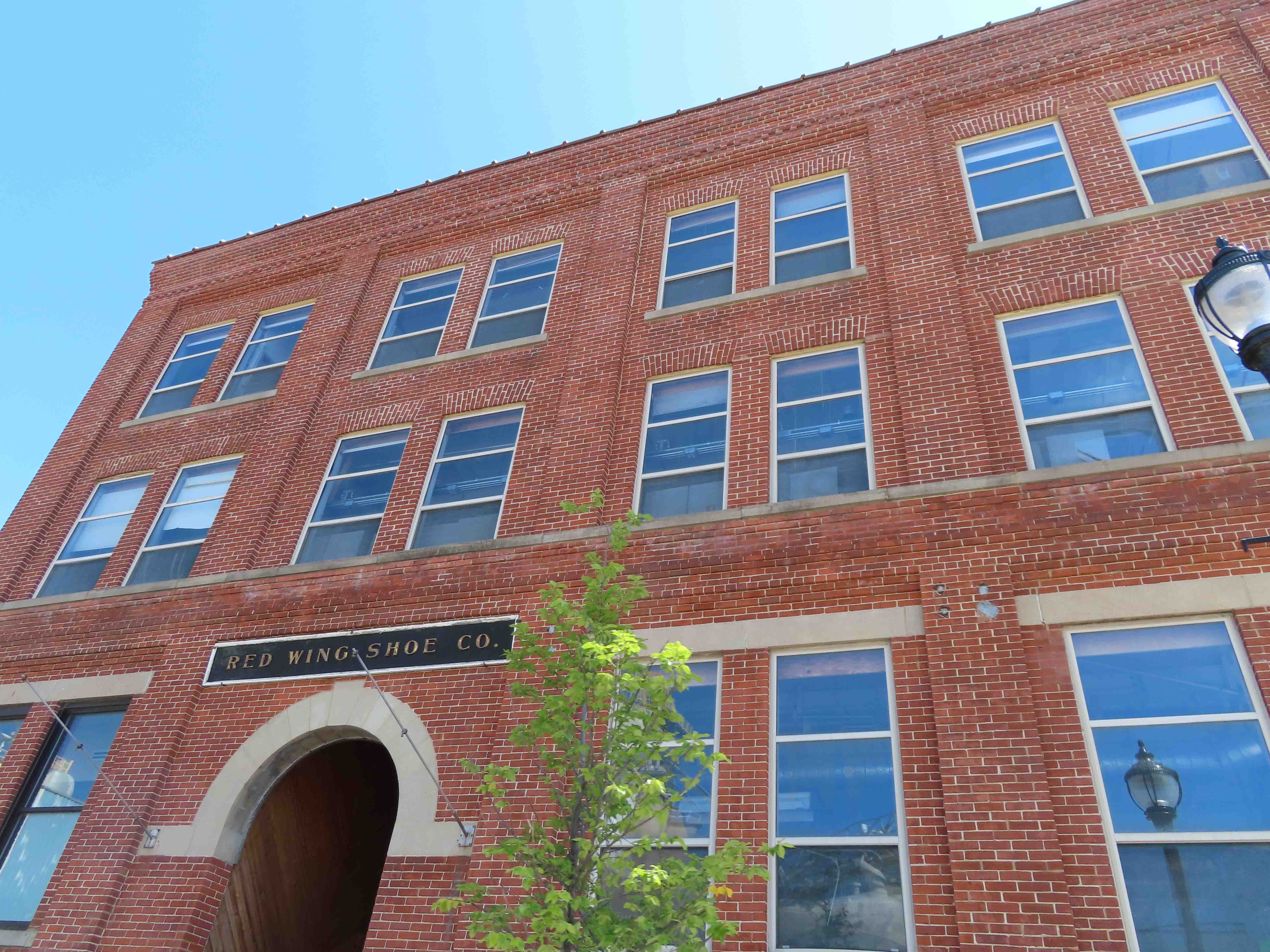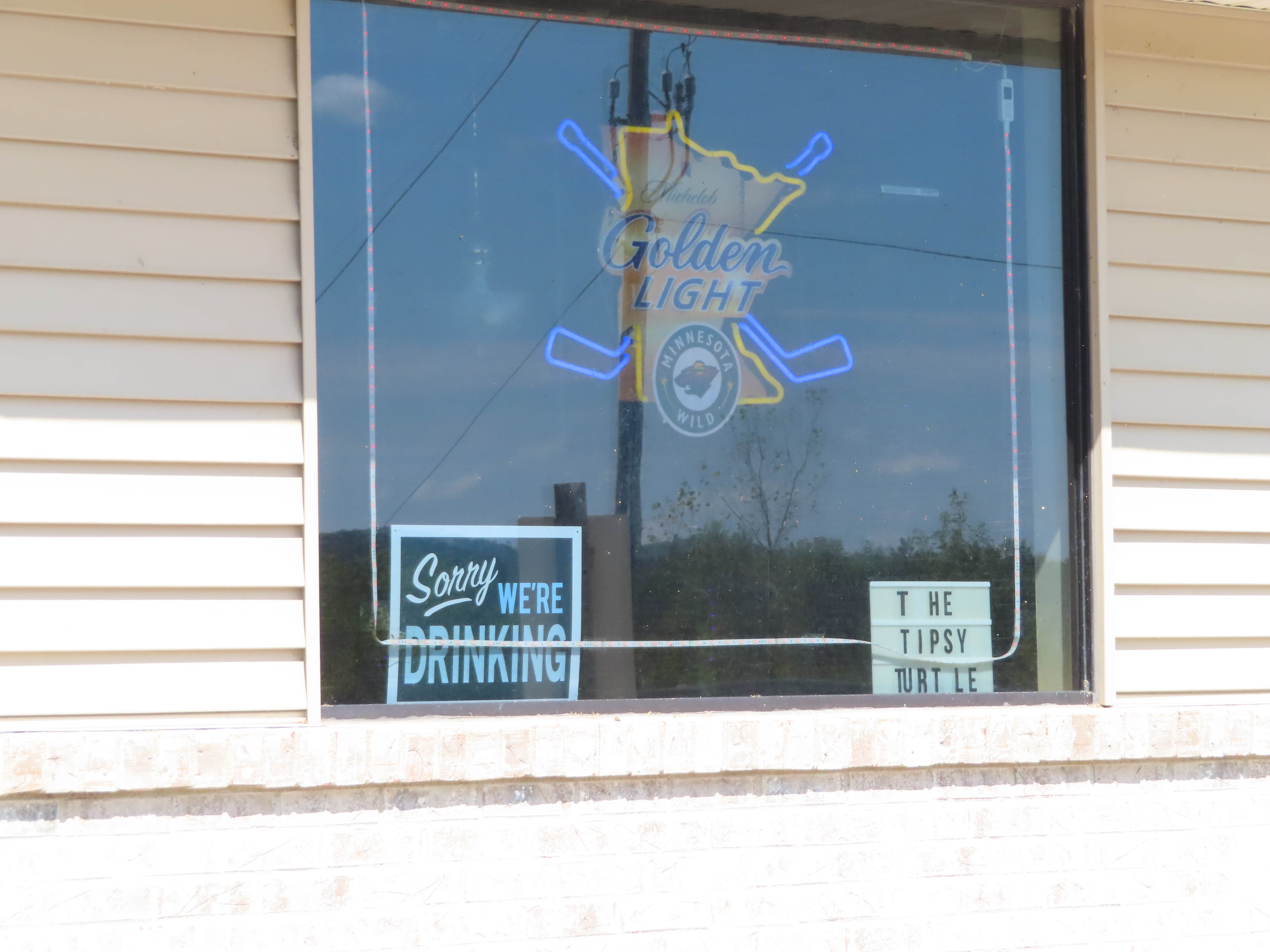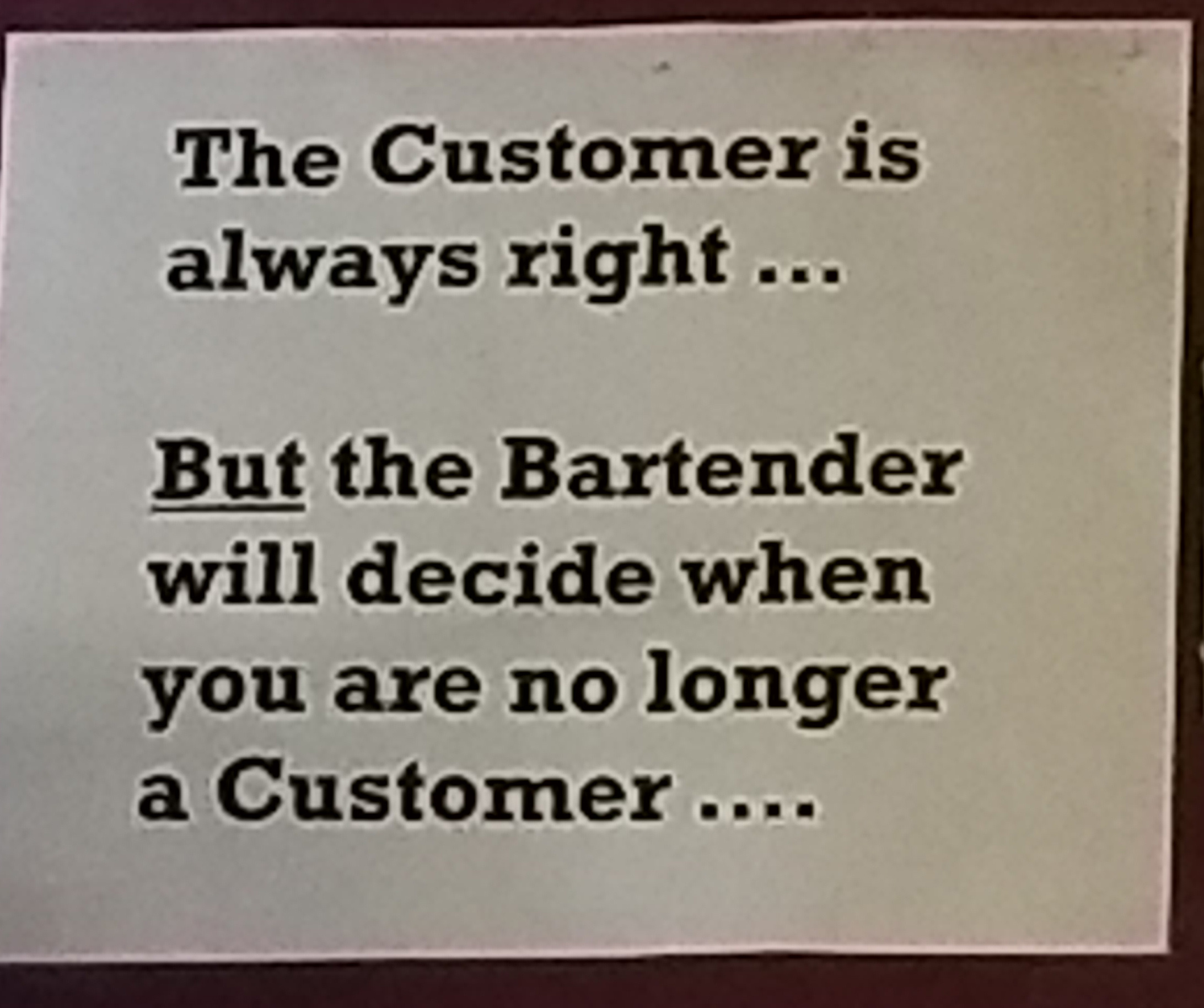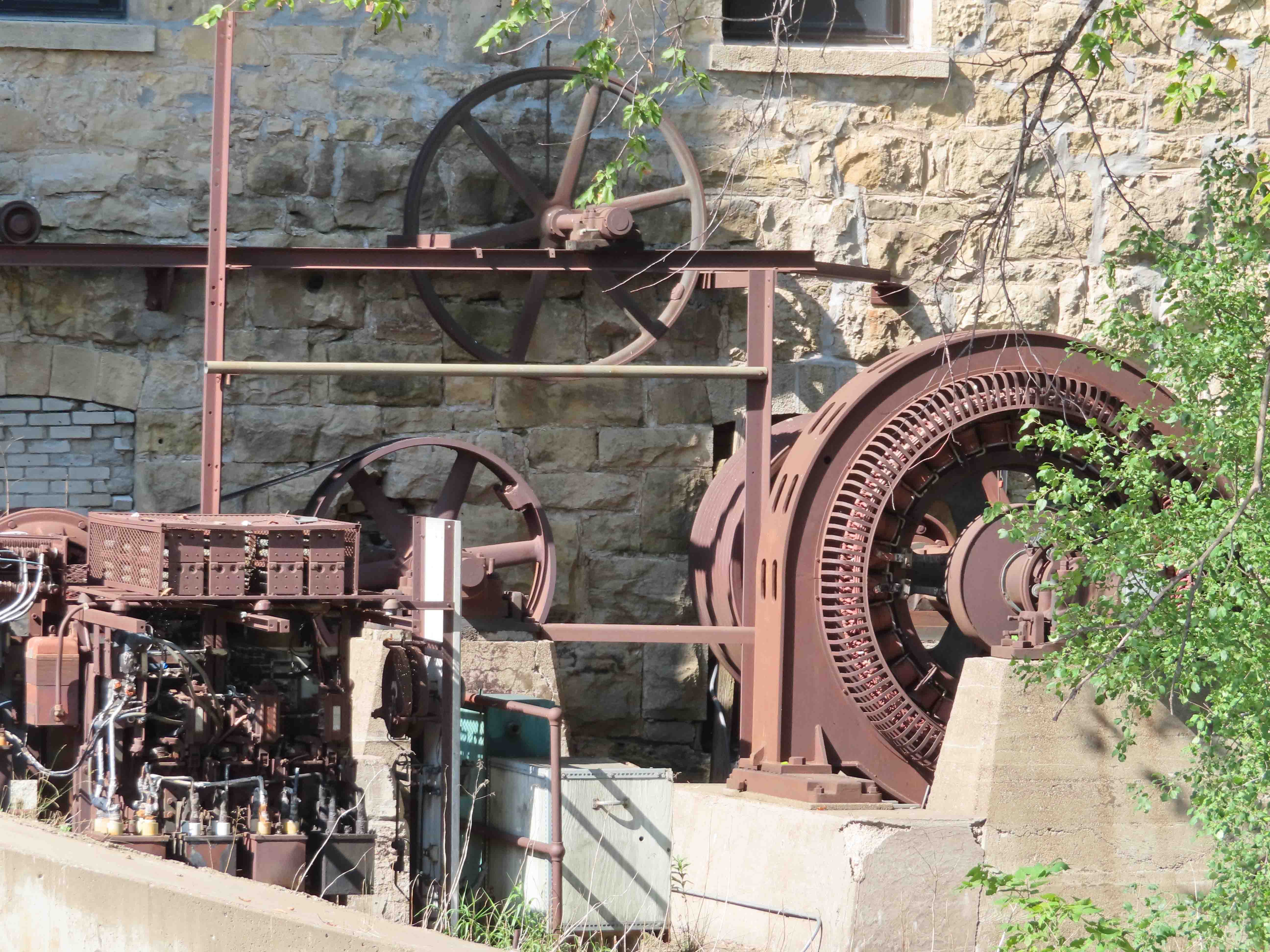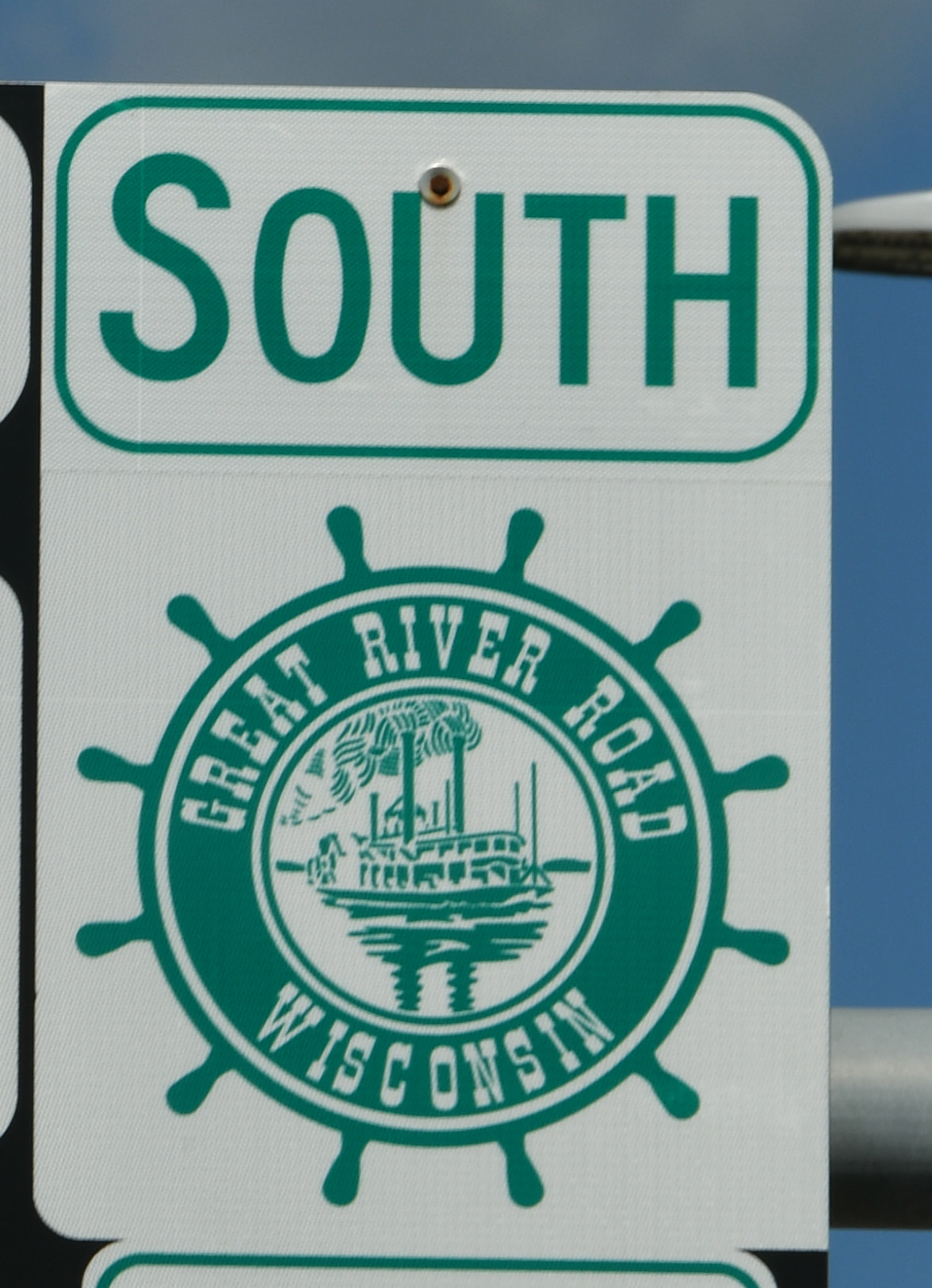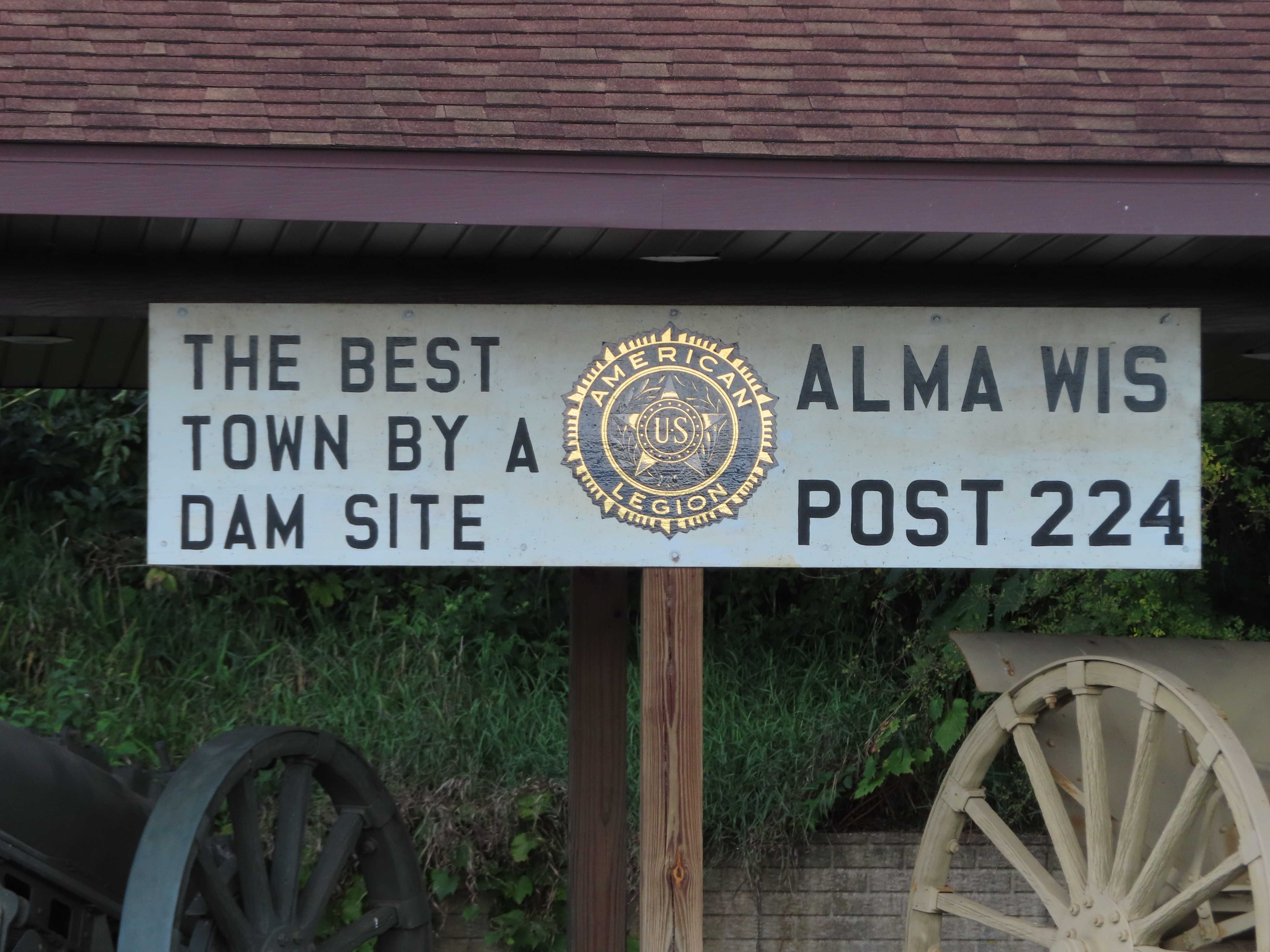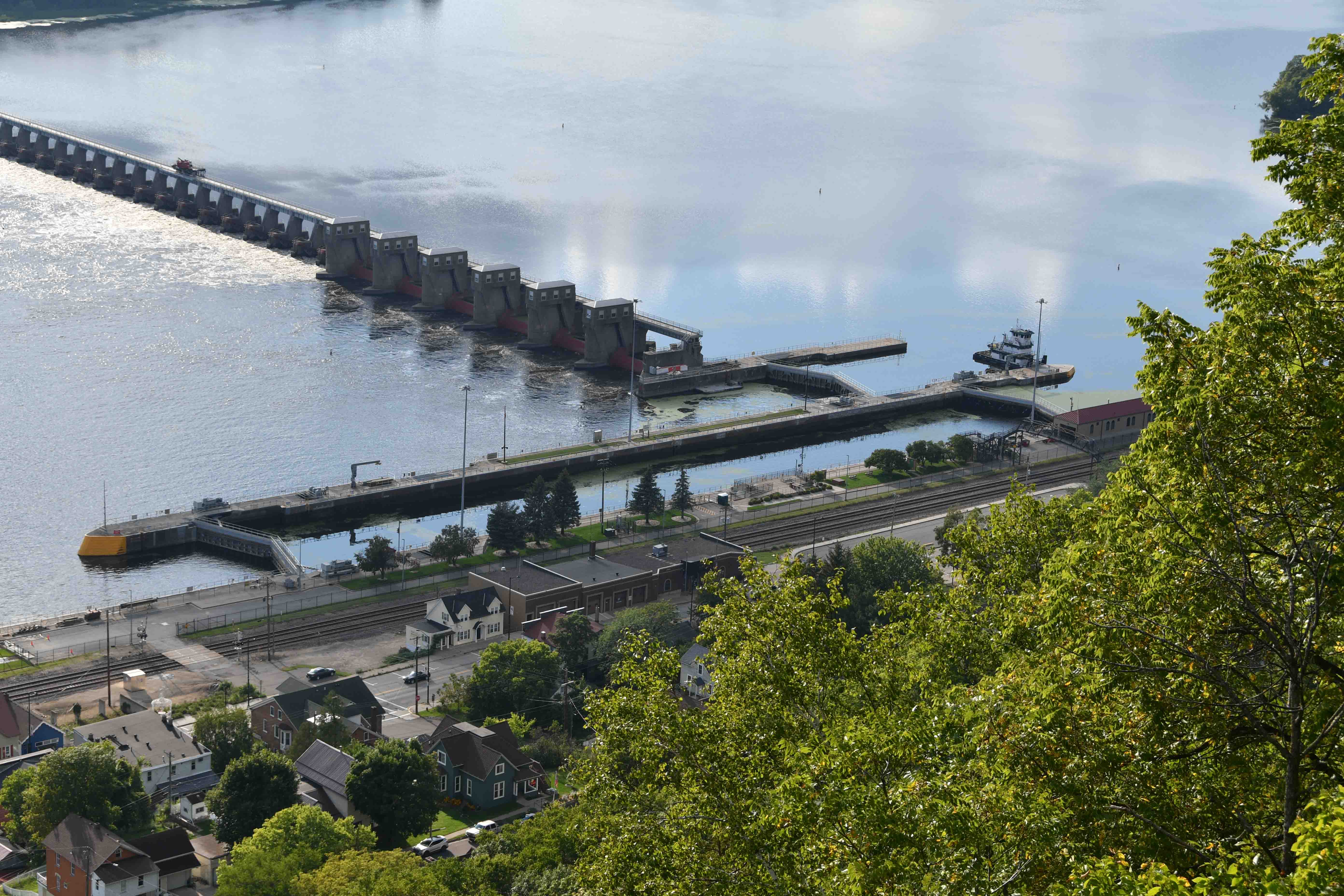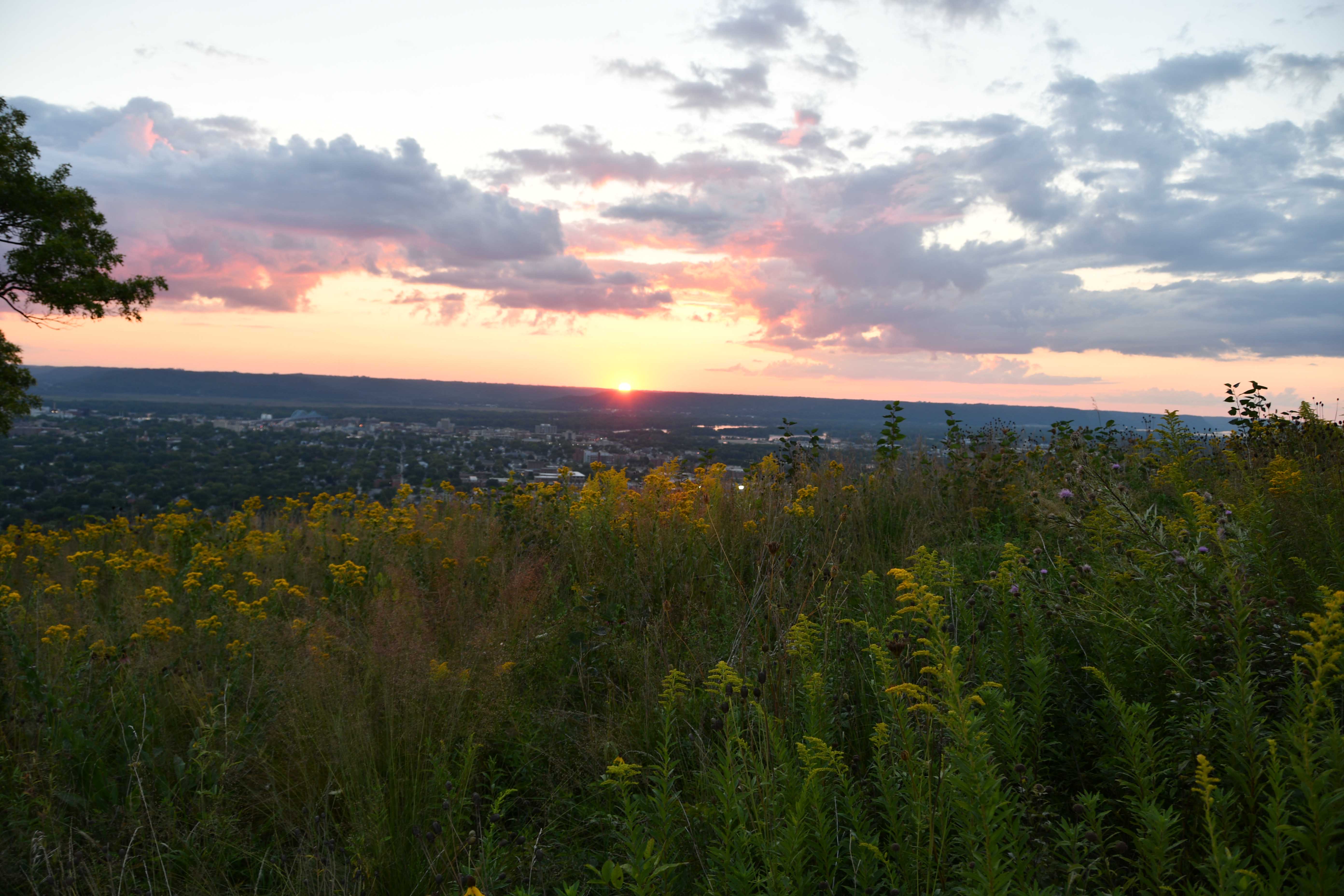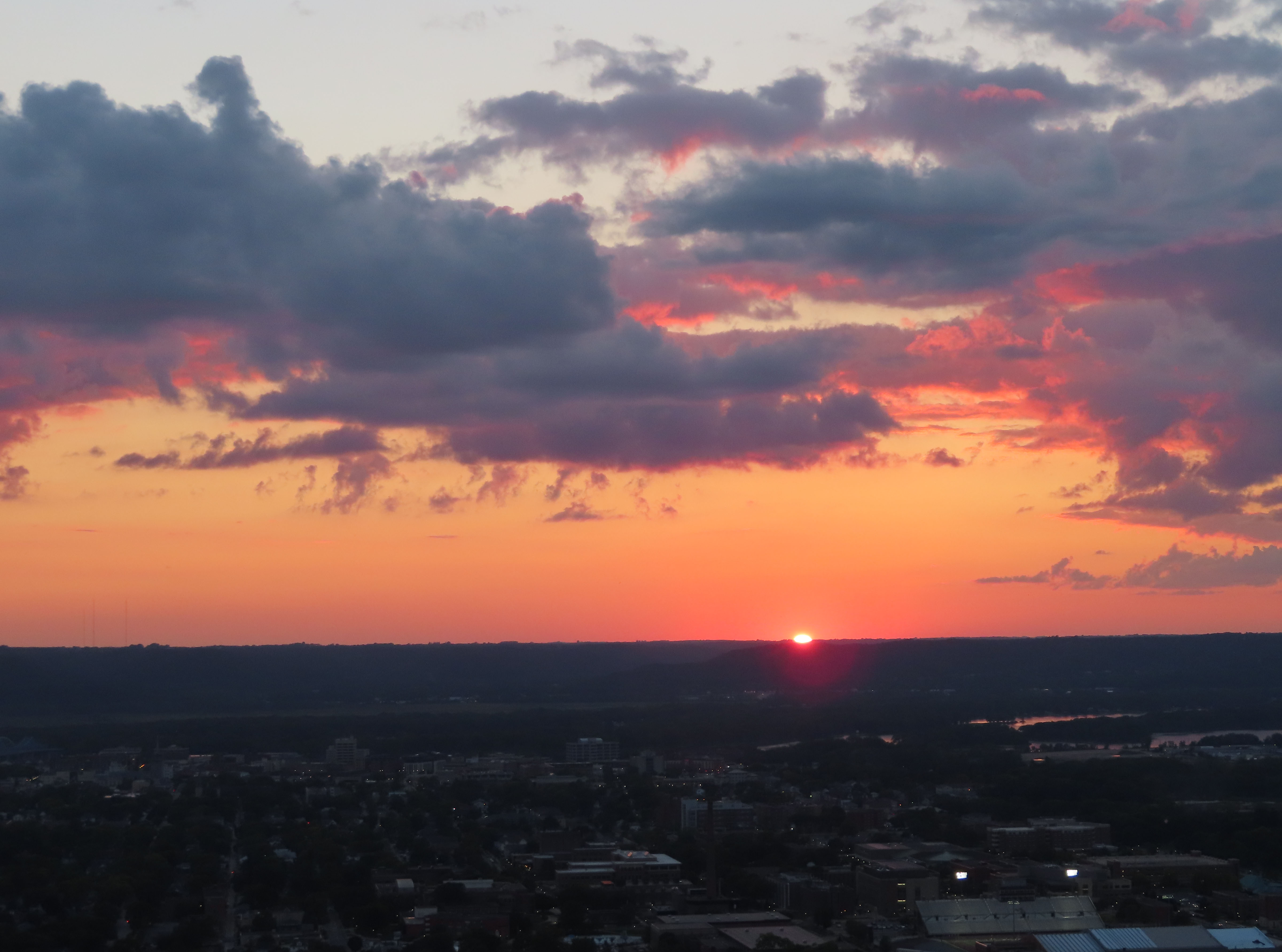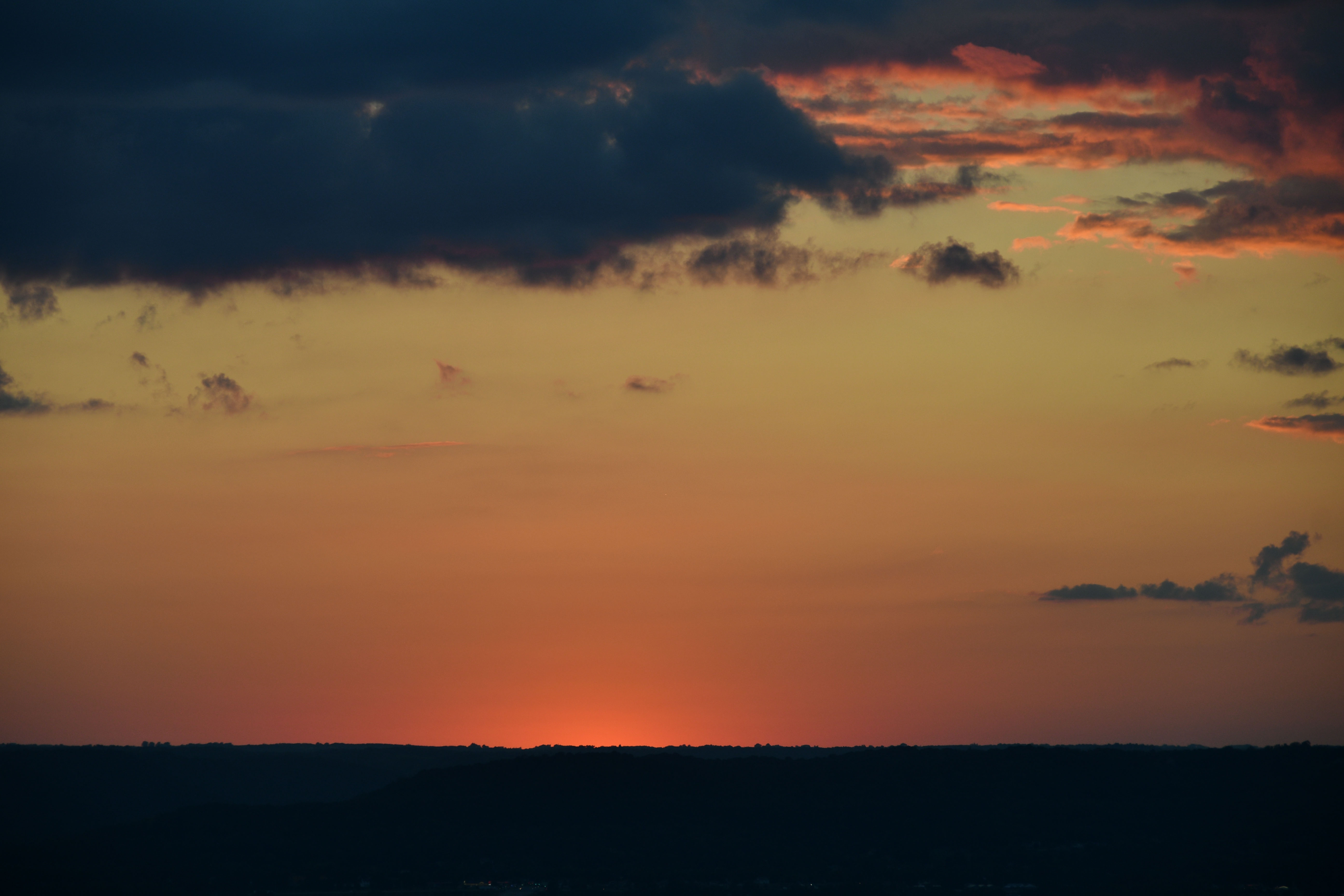 Wednesday, we scheduled a 4 hour tour of Frank Lloyd Wright's estate, located on the land he grew up on in Spring Green Wisconsin. Called Taliesin, he built it in the 30's.  We visited his school in Phoenix, called Taliesin West back in 2000. We ended up getting a private tour because no one else showed up.  It was fantastic.  We got to explore all the building on site. We even got to enjoy snacks on the terrace.  I would love to see what he could do with todays building materials.  Our tour guide Bill and his lovely wife Susan made our experience very enjoyable. We found a nice restaurant right on the Wisconsin River for lunch, Shifflet's Bar & Restaurant.  They are part of the Wisconsin Riverside Resort that includes Kayaking and floating, RV Camping, hotel, and banquet facilities.  You guessed it, I had some cheese curds. Elard had their special, roast beef with mashed potatoes.  The food was pretty good but the view was beautiful! Next we visited the graveyard at the Unity Chapel. Mr. Wright worked on the interior of the chapel when he was only 18.  He was buried here, but was exhumed by his last wife and cremated to be with her in Phoenix. It was a good day.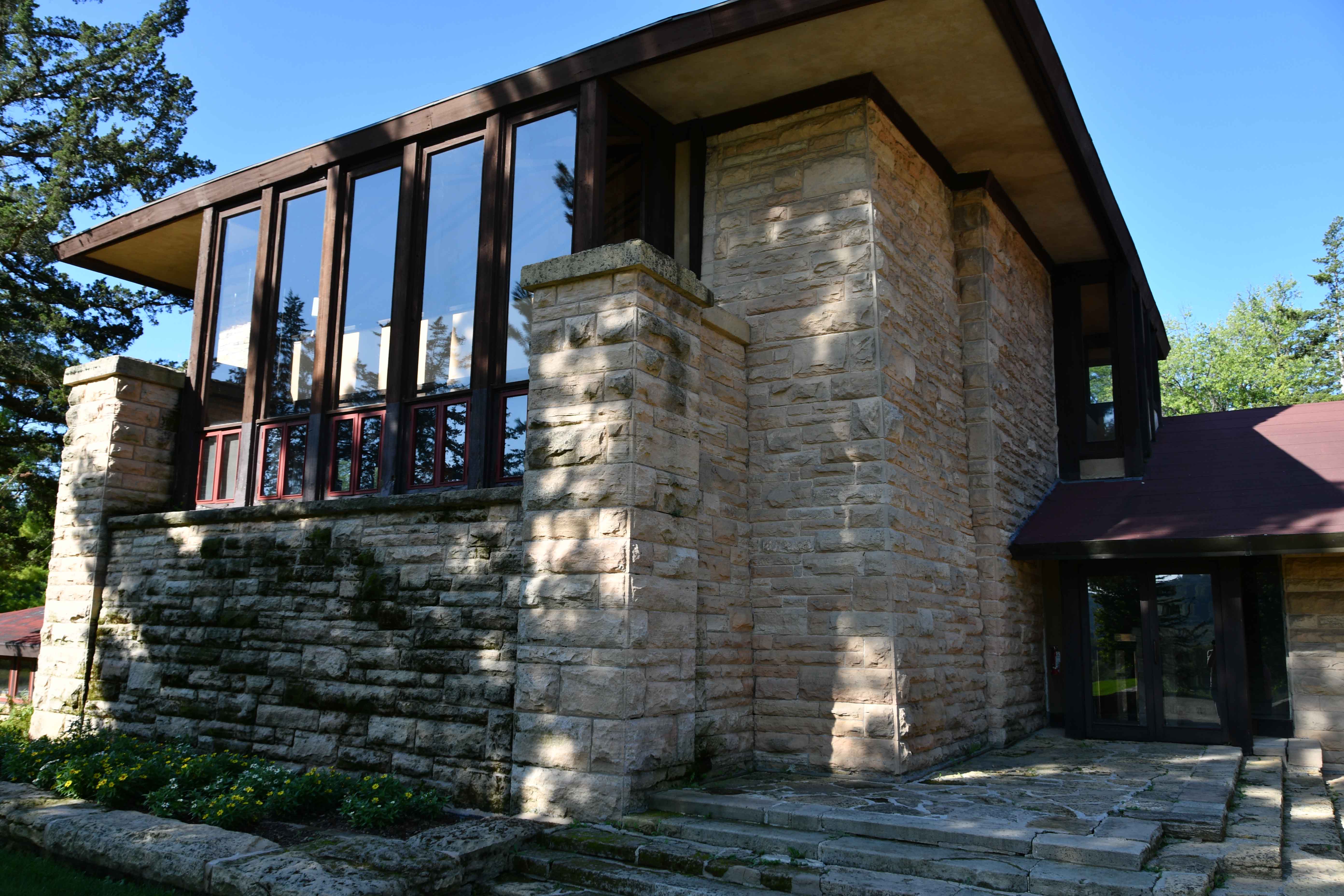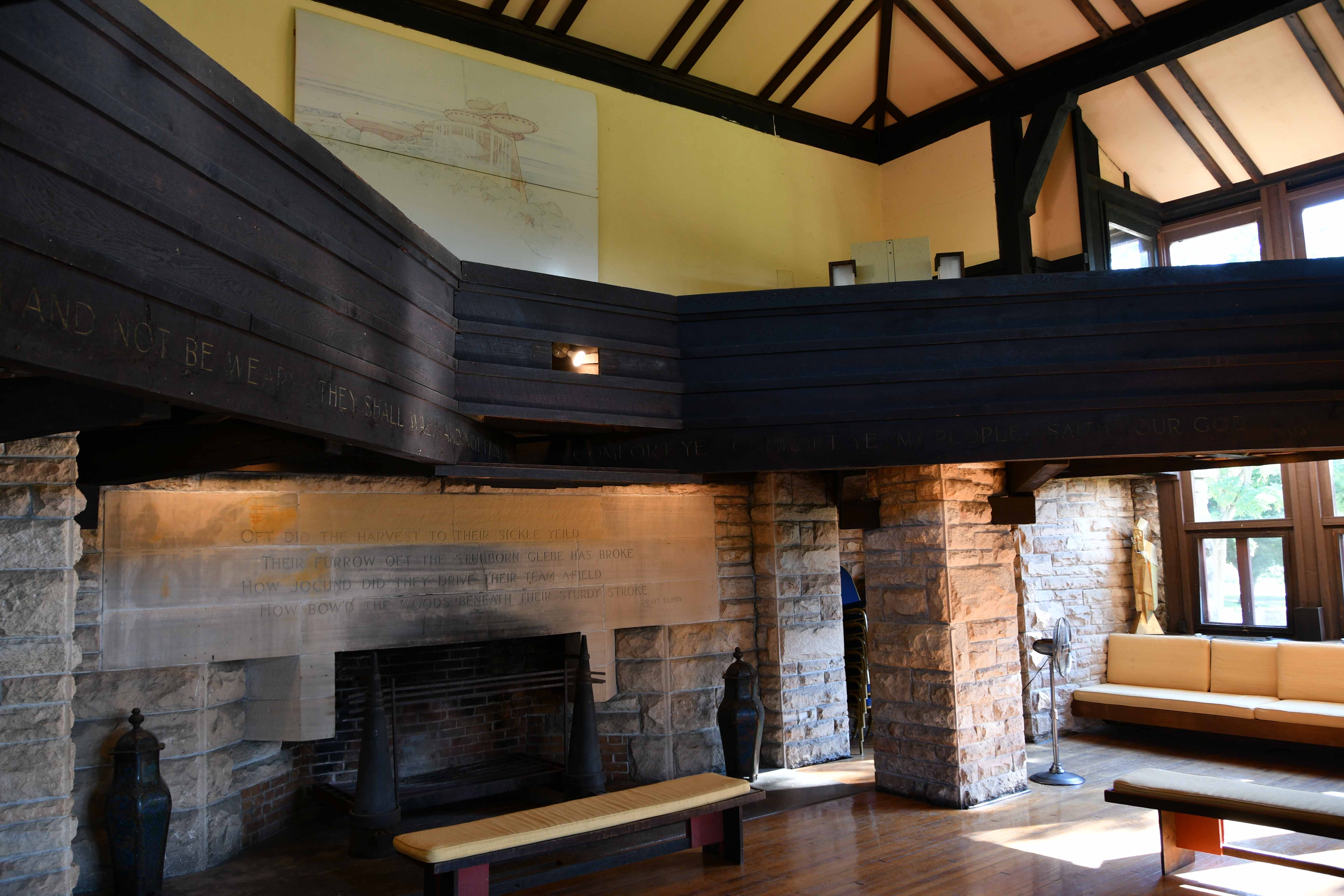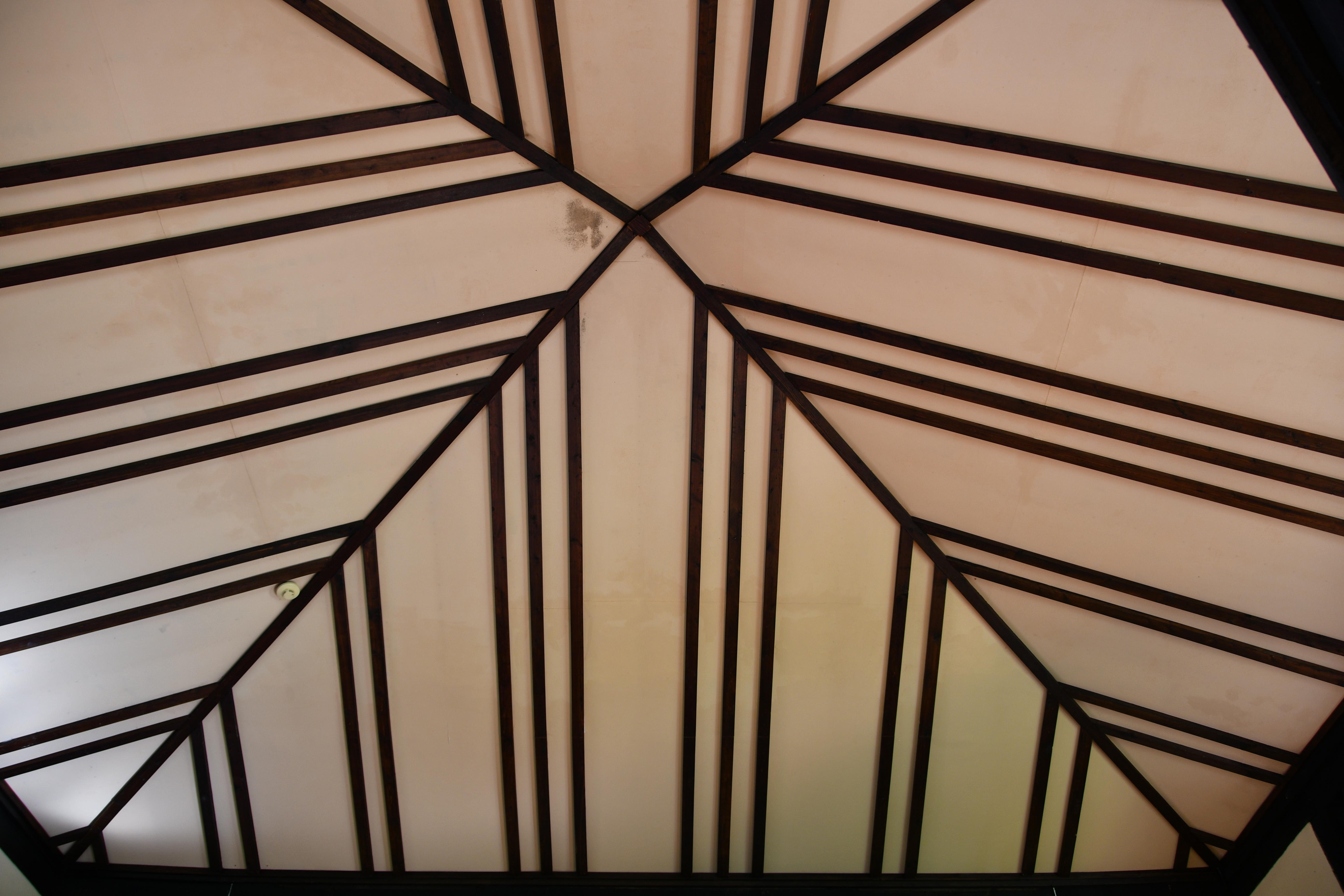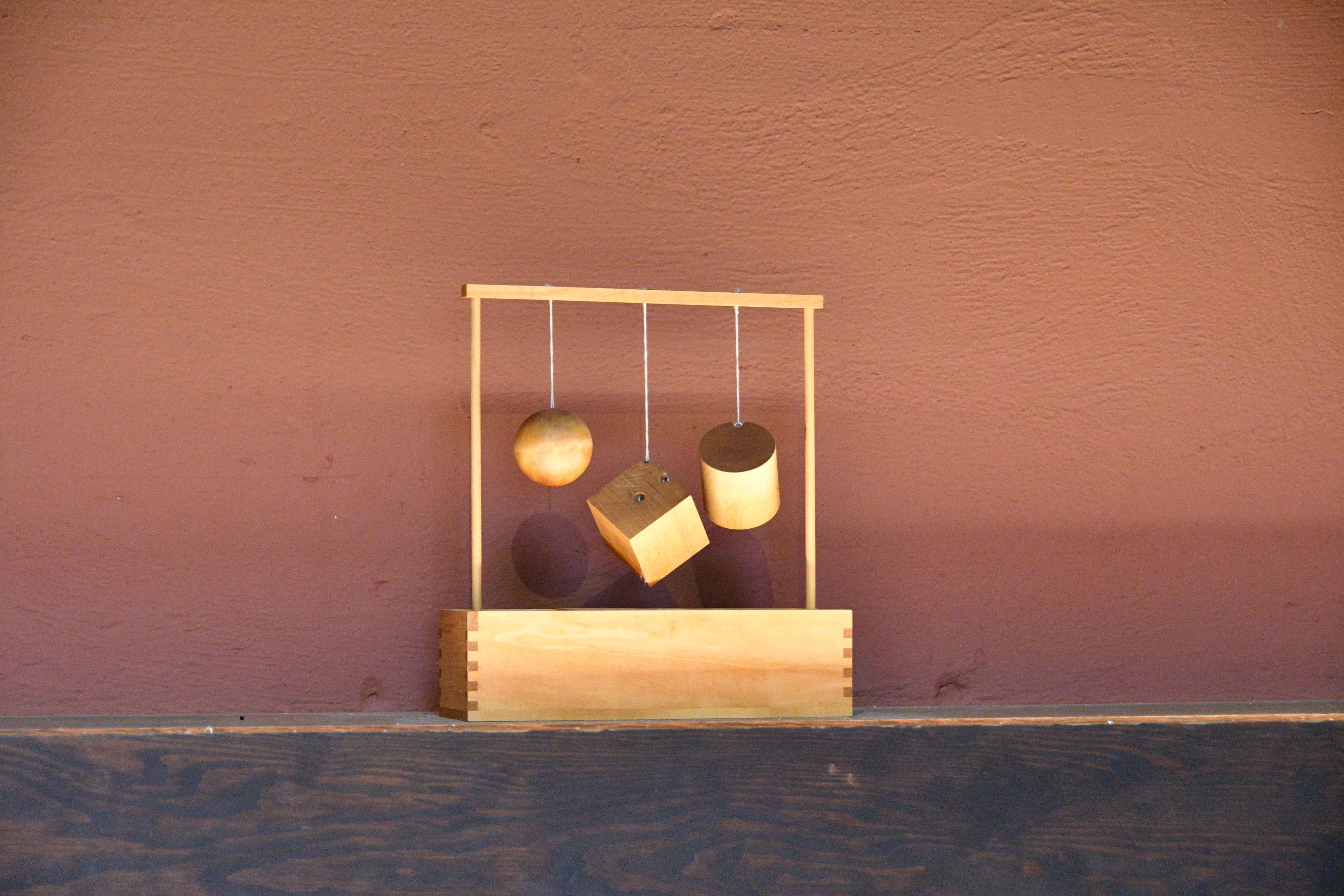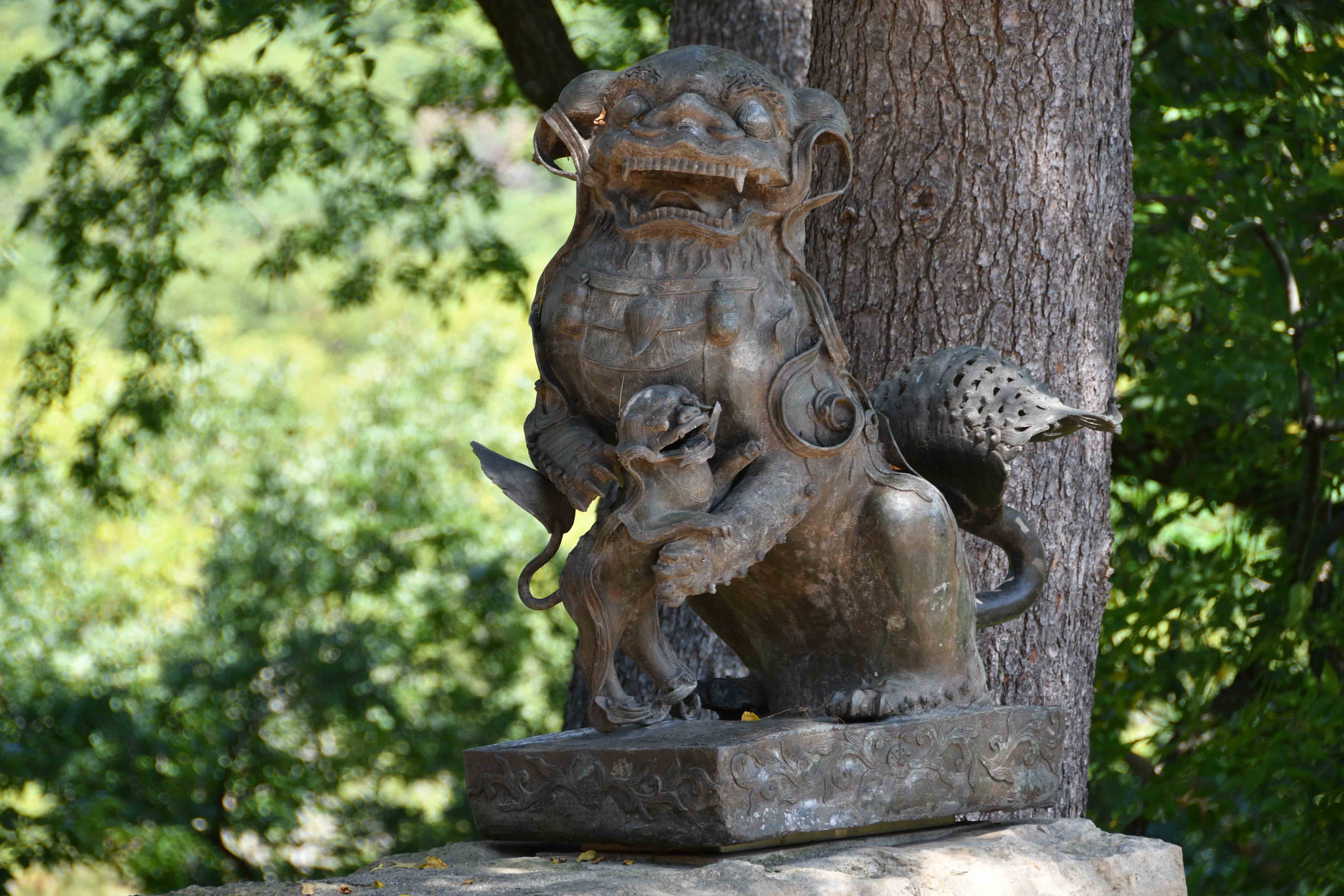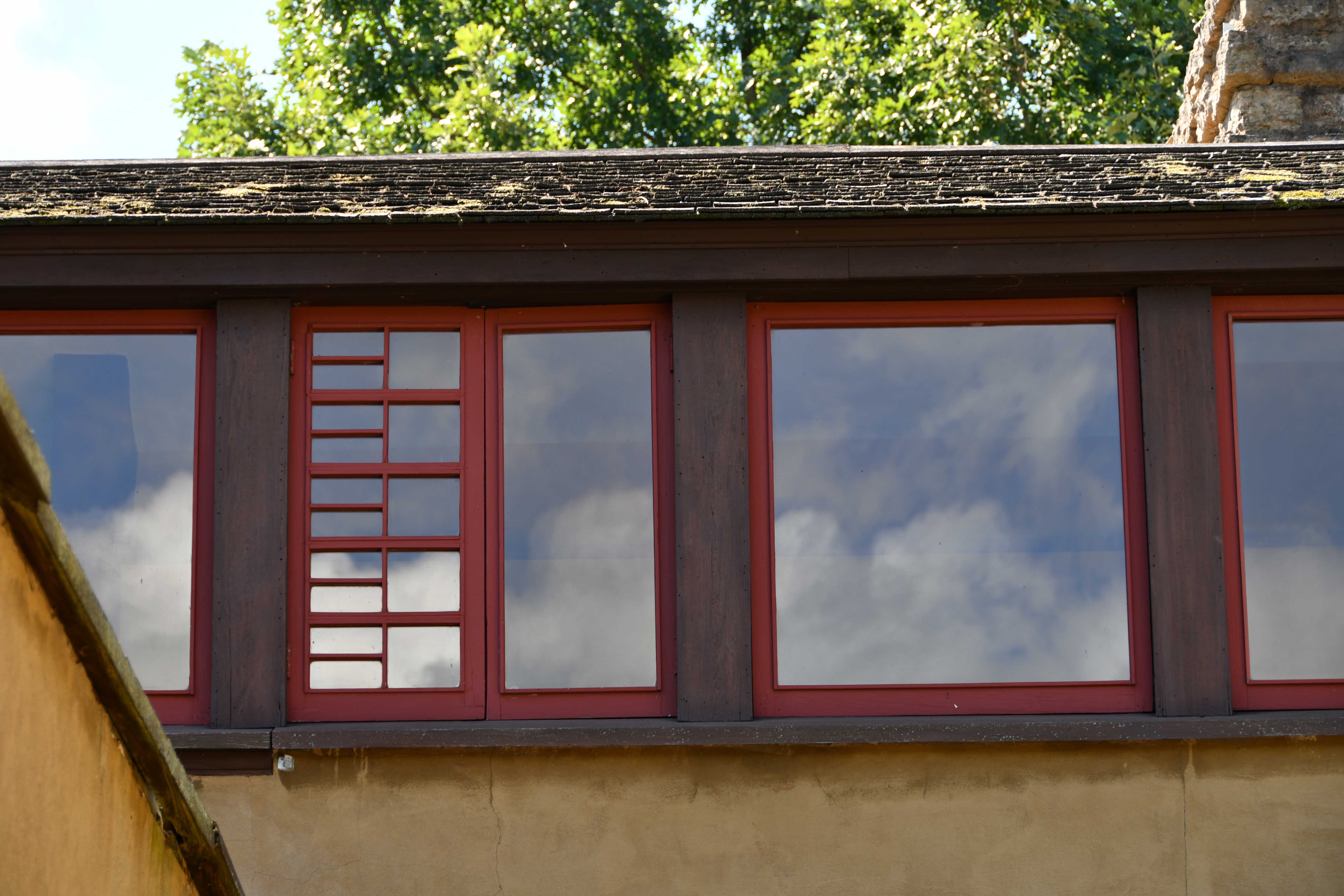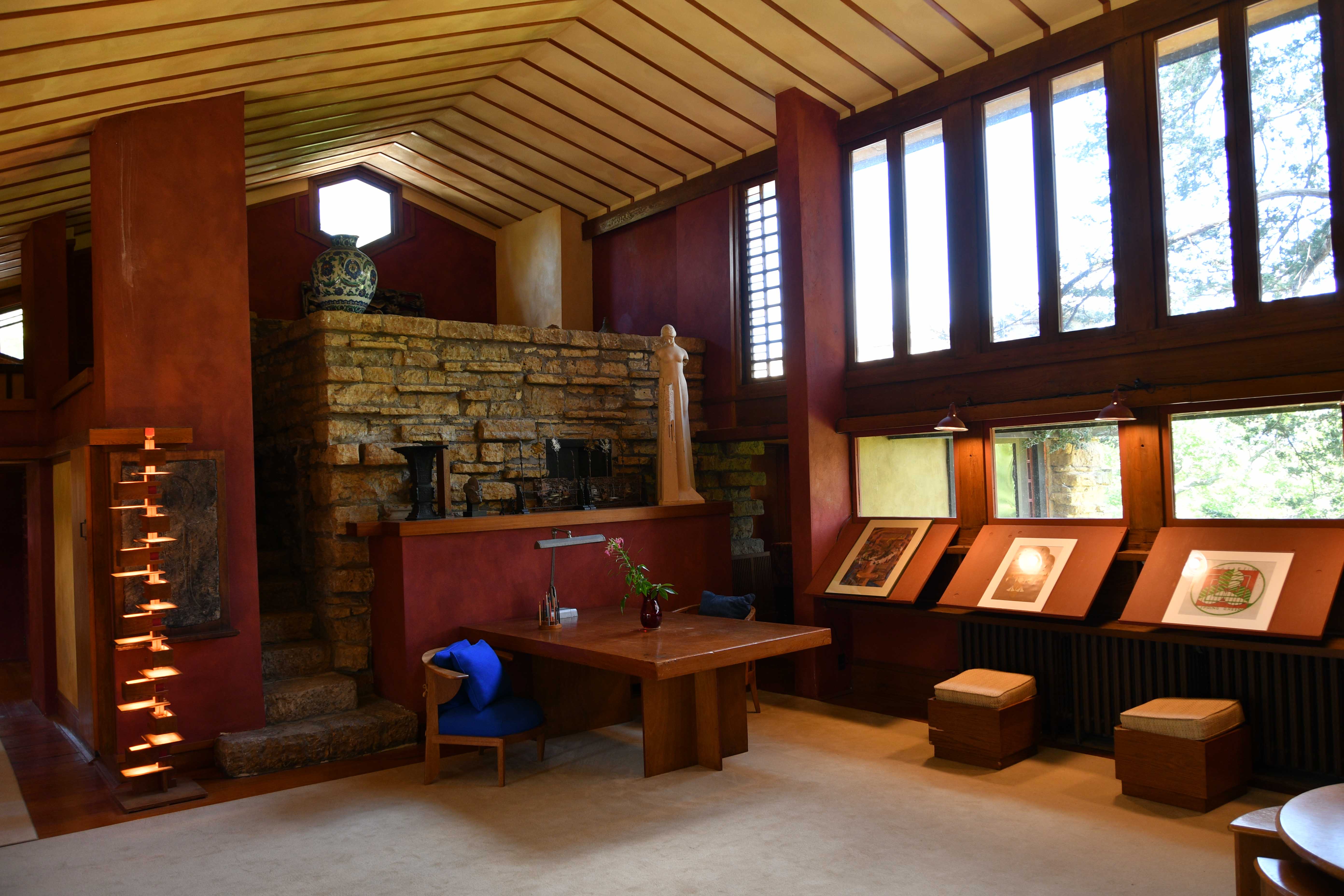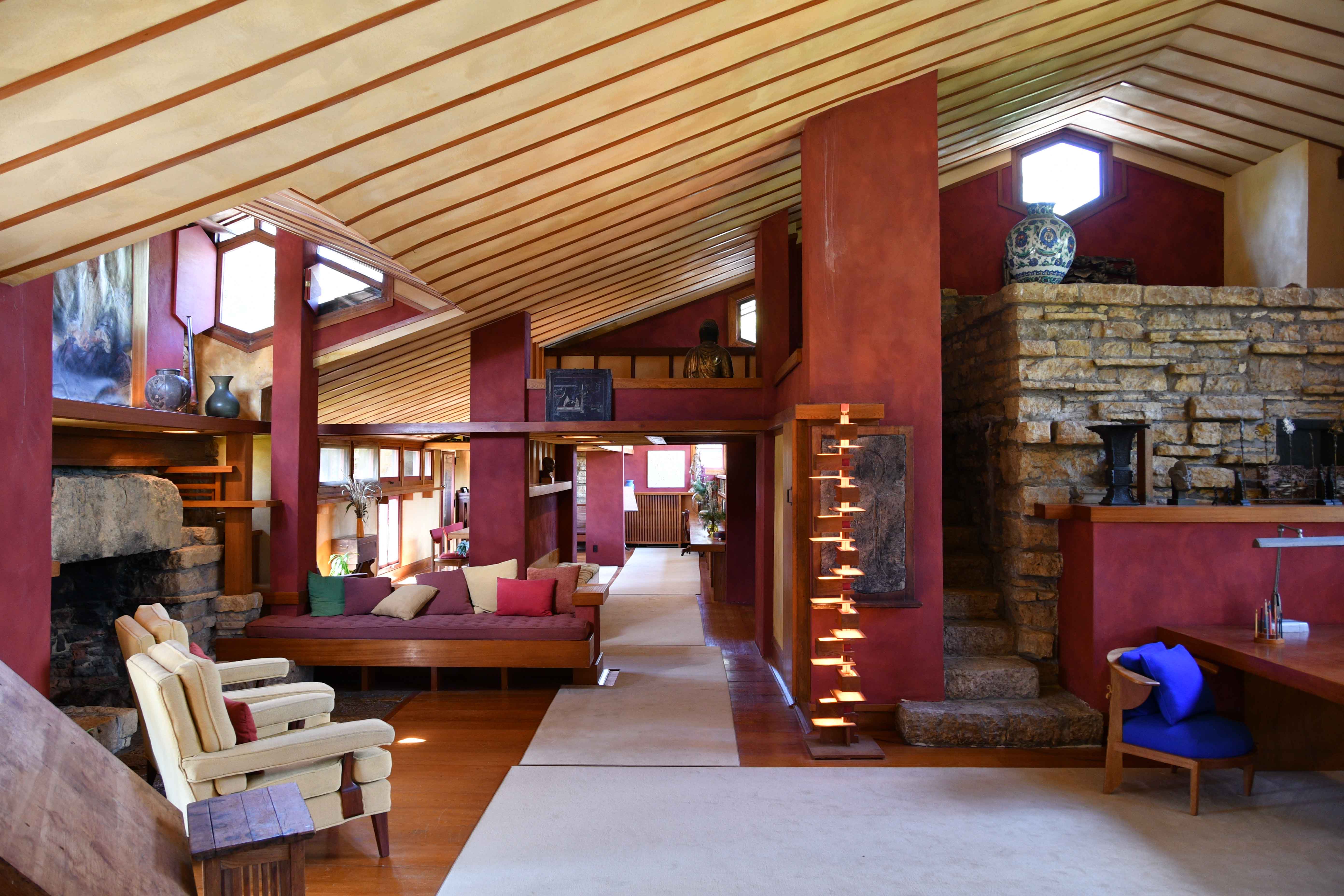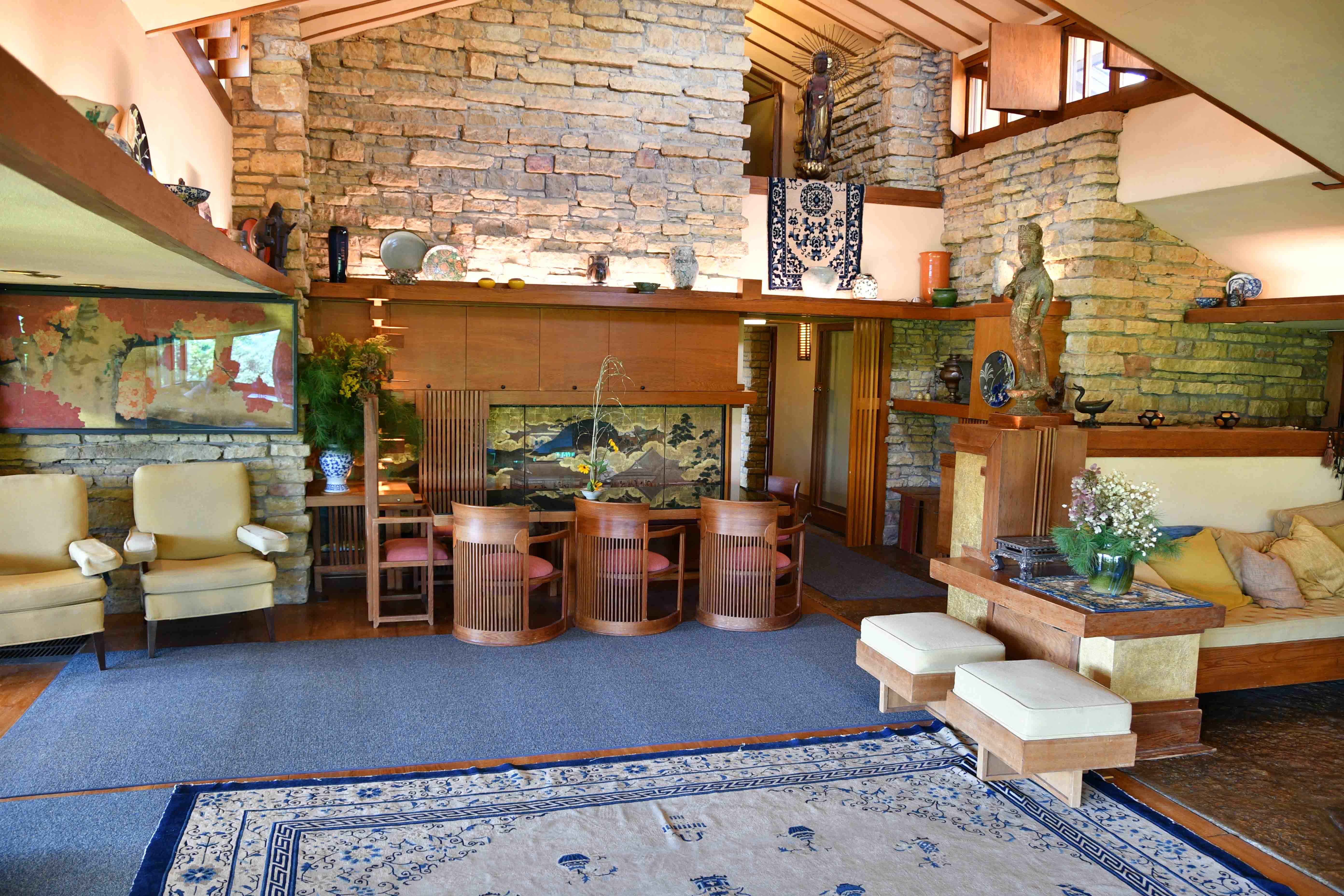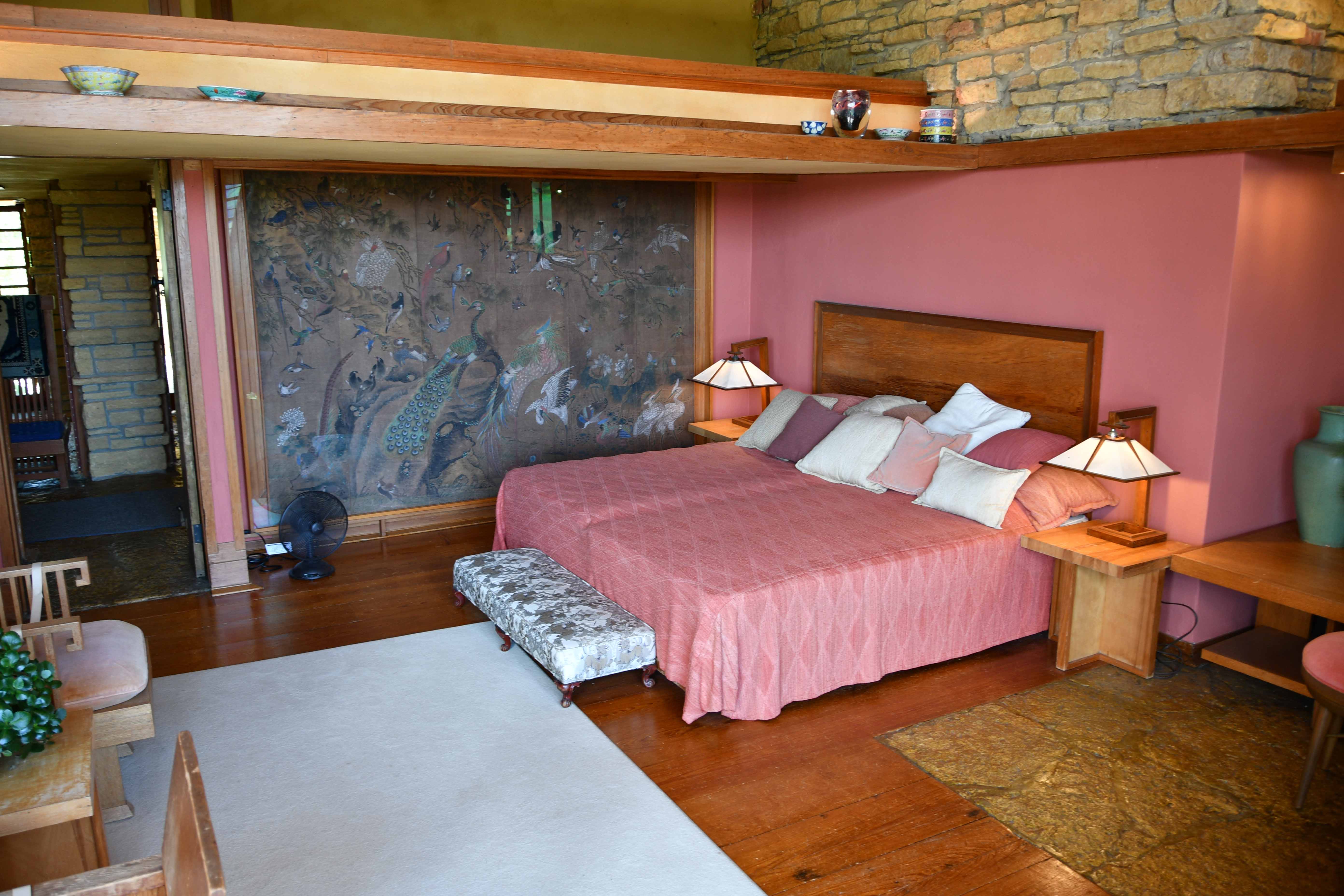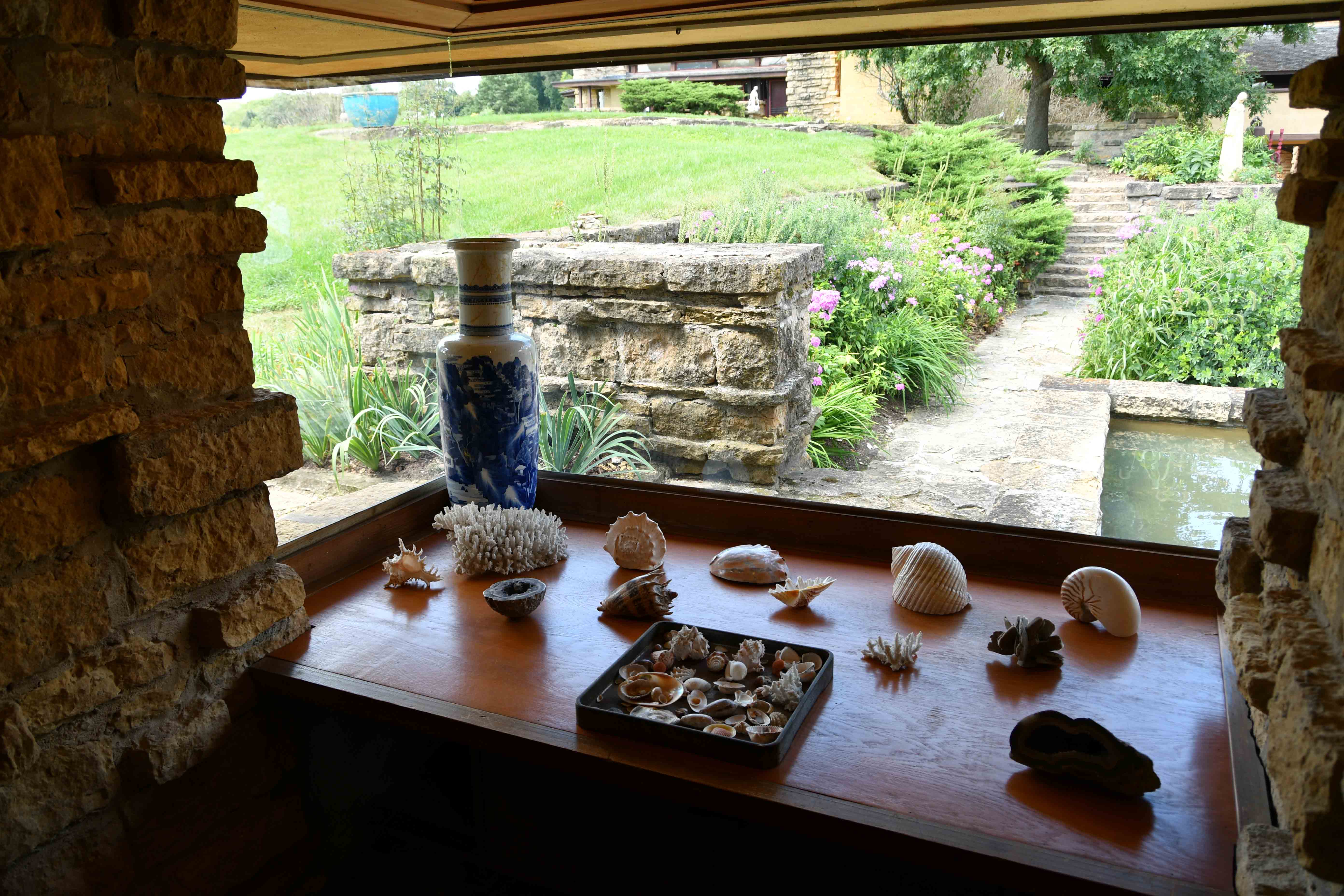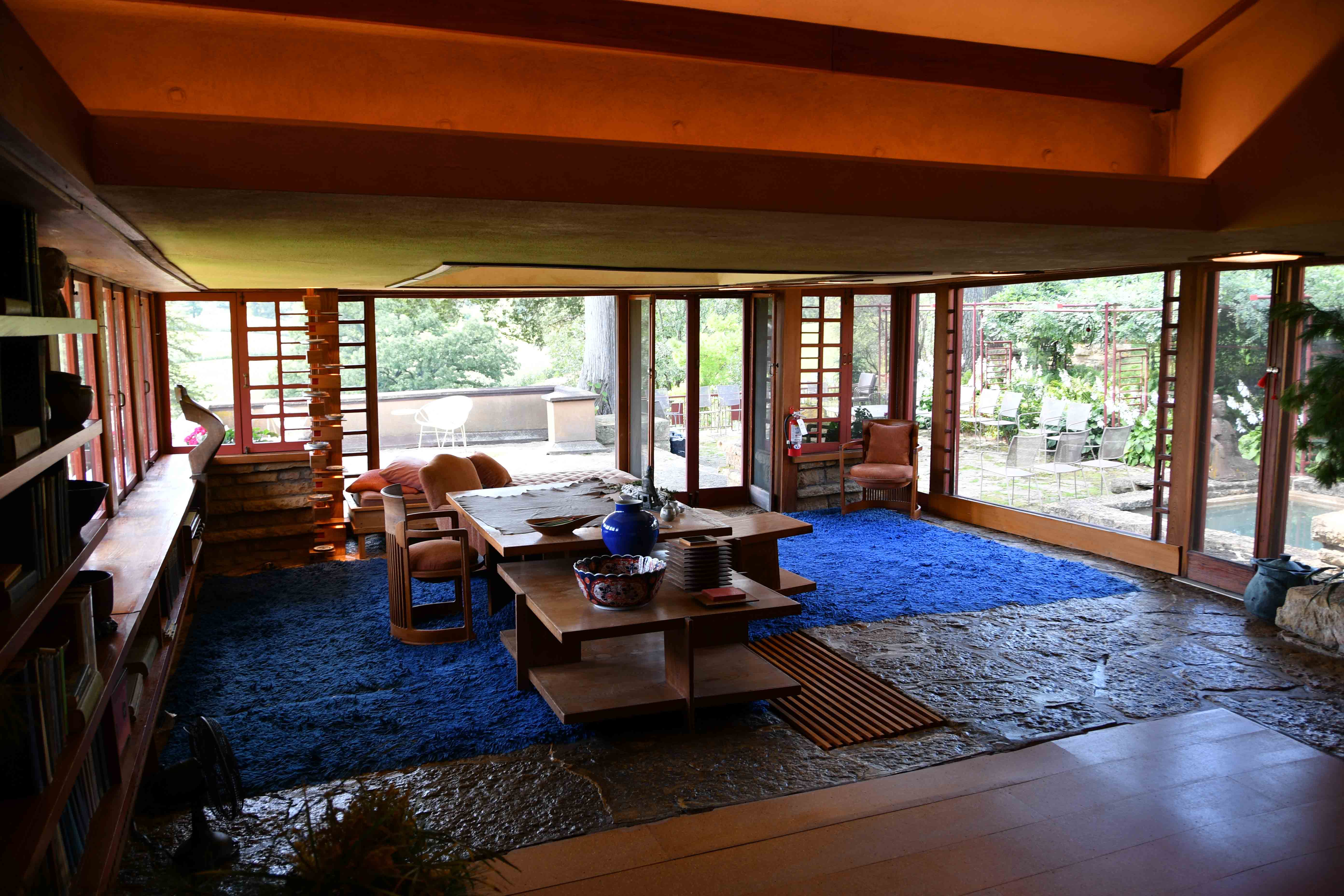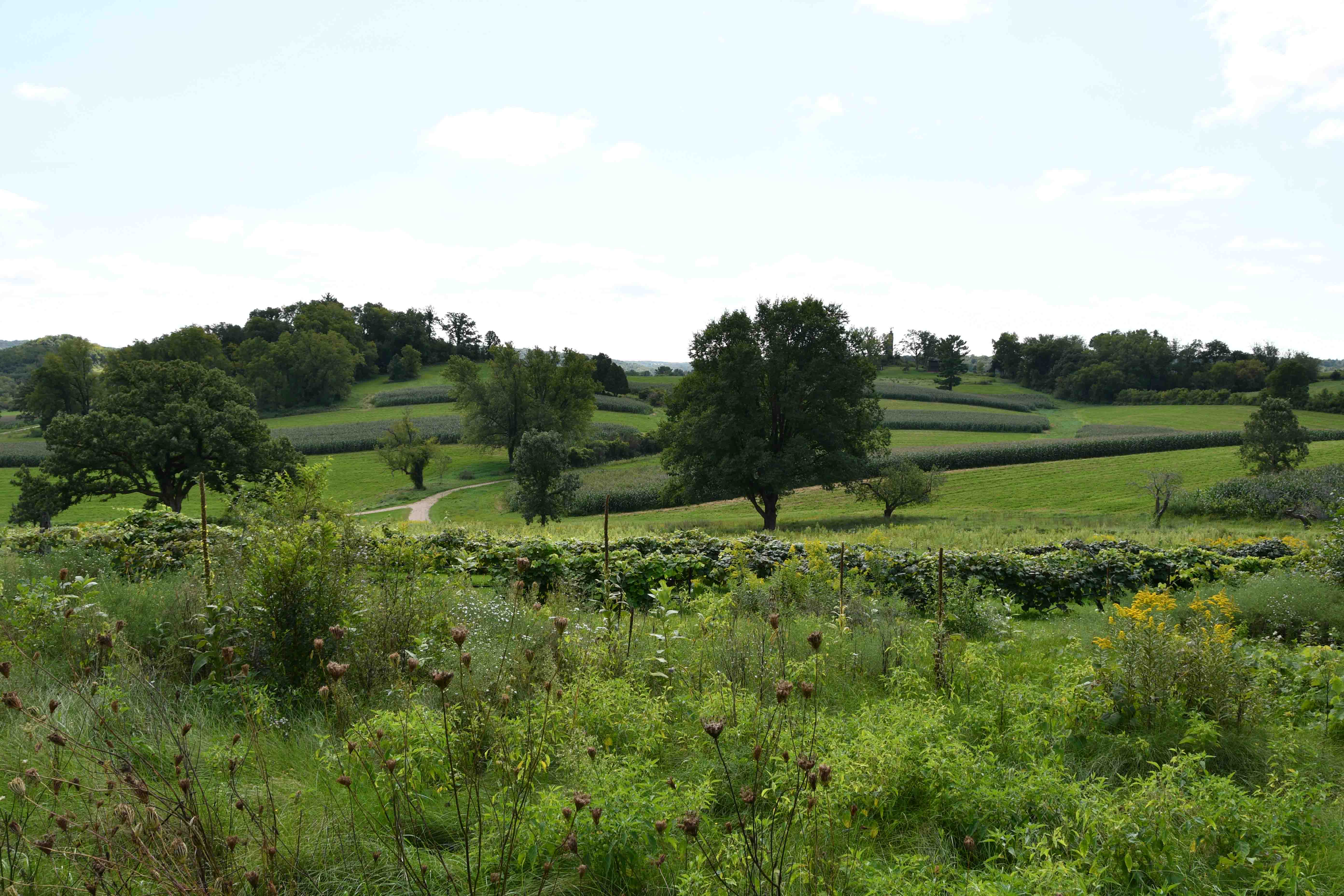 Thursday, we explored Baraboo, WI. This little town of 12,000 was the winter home of the Ringling Bros and Barnum and Bailey Circus. After hitting Quintessential Quilts and Ardyth's Sew N Vac quilt shops, we visited Circus World. I found it MUCH more interesting than I thought I would.  I've never actually been to a circus, only watched on TV when I was young. They had some very cool exhibits and many restored circus wagons from back in the day.  They still give elephant rides and do live performances on site but they were done with them for the season.  The elephants spend the winter somewhere in Oklahoma.  The old wagons were pretty spectacular, the carvings on them were something to see.  We enjoyed ourselves and right next door we found dinner.  Driftless Glen Distillery makes bourbon, rye, gin, vodka, moonshine, and brandy. I had a tasting flight that included their small batch bourbon, single barrel bourbon, and single barrel rye.  All were pretty good but the single barrel bourbon was the best.  I also enjoyed their Korean tacos and Asian slaw for lunch.  They are situated on the Baraboo River and we enjoyed sitting on the patio and watching the water roll by. Elard enjoyed their Huli-Huli Chicken sandwich and Blackberry Old Fashioned. We were too late to take a tour of AL. Ringling's Mansion but we did stop to get a photo.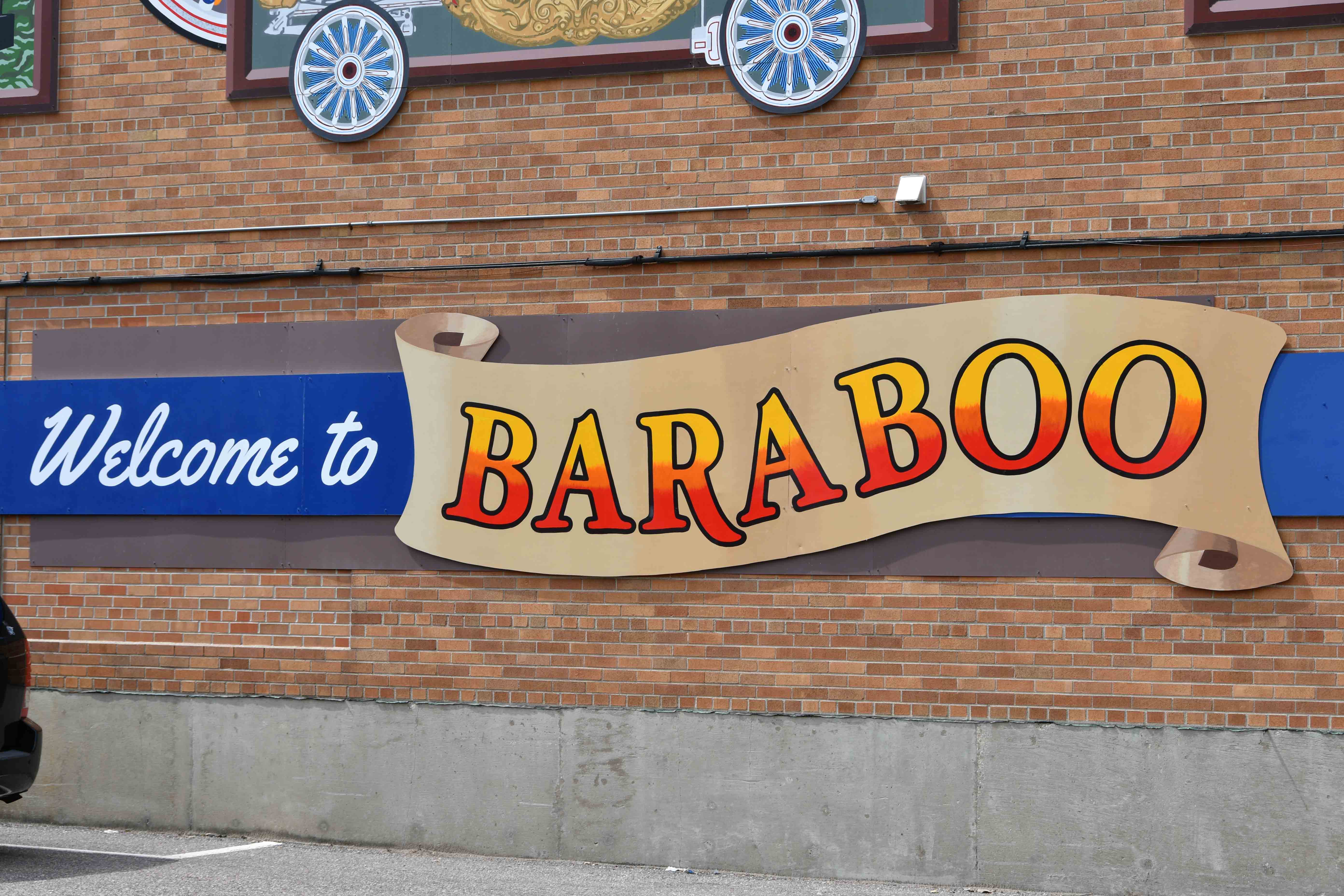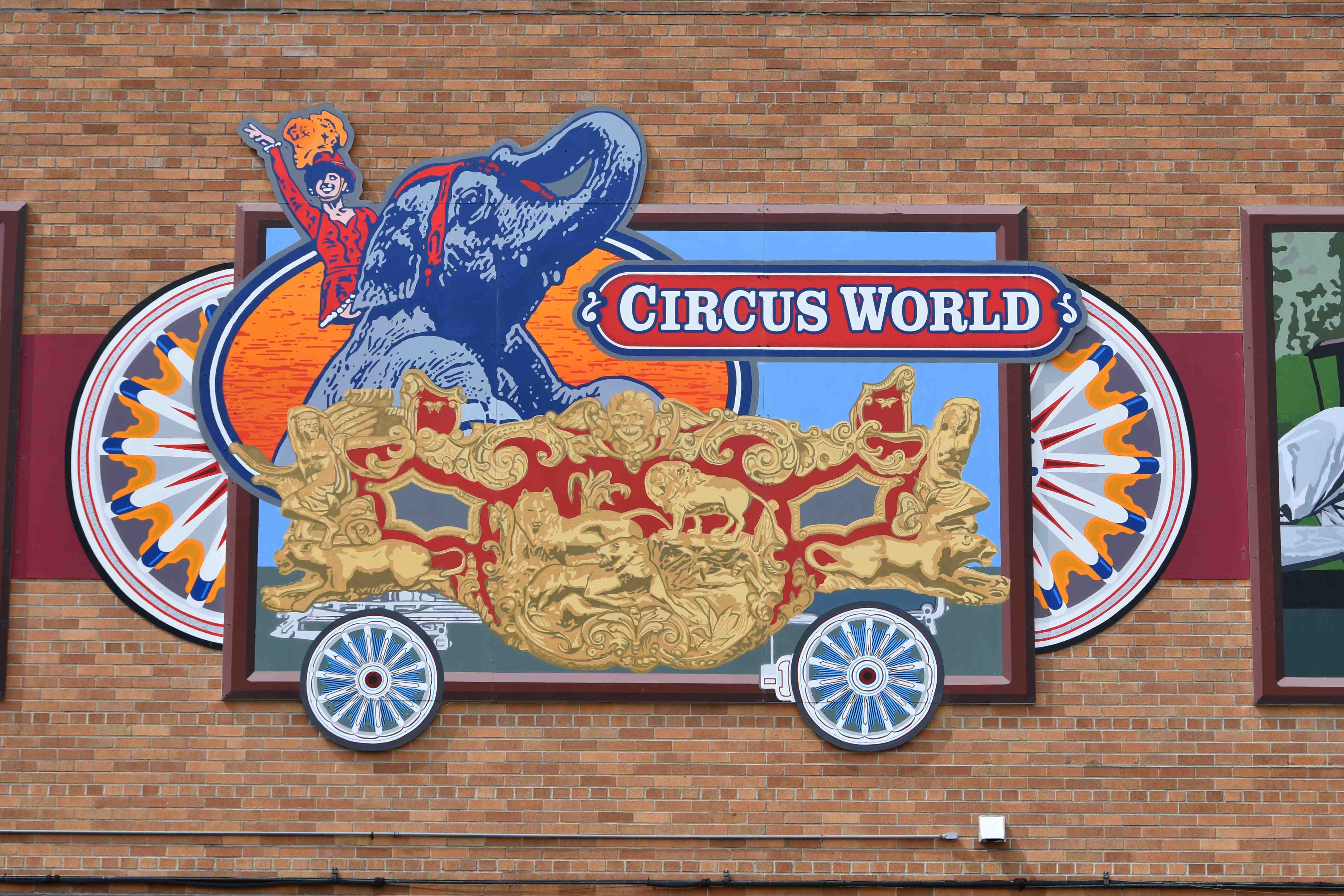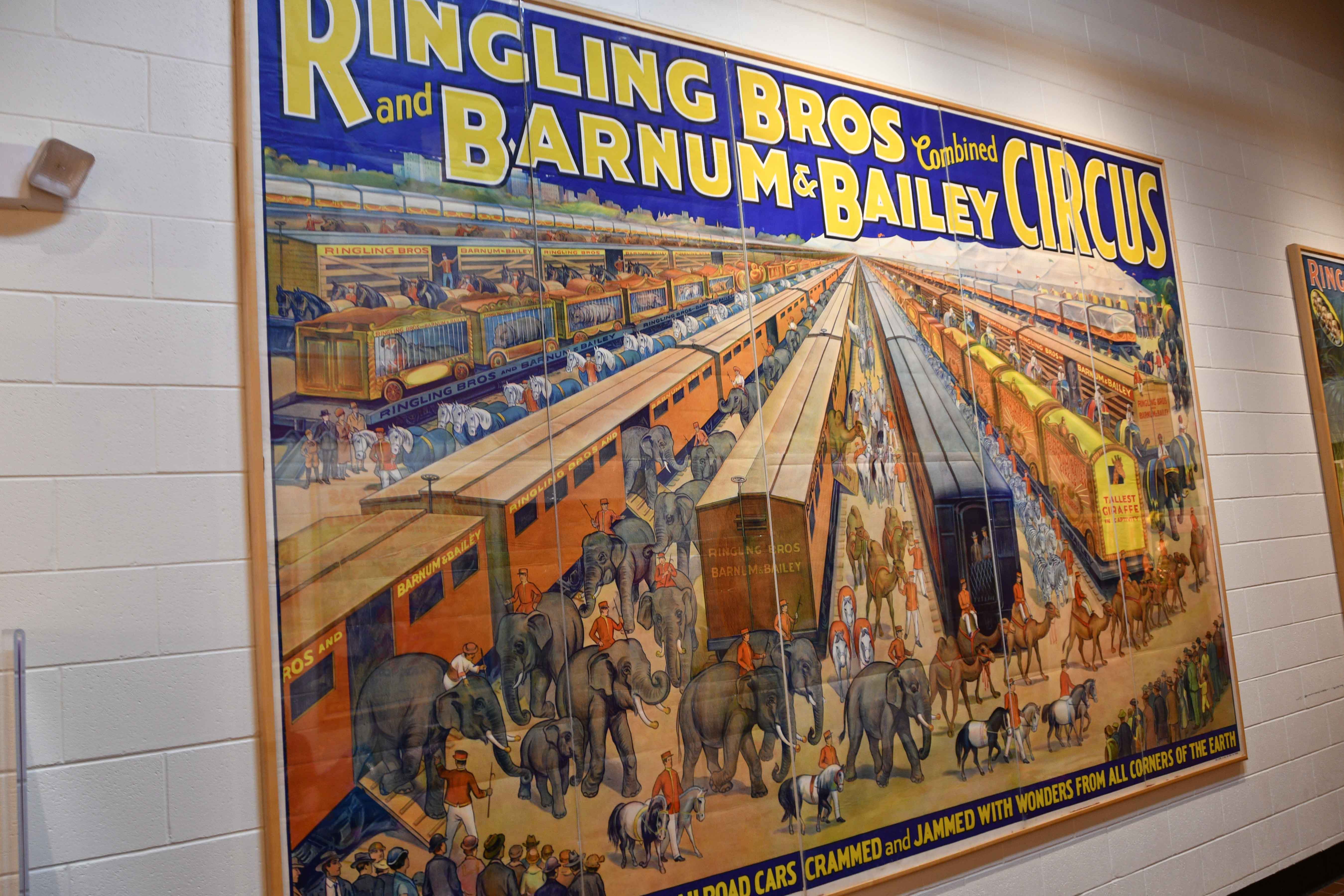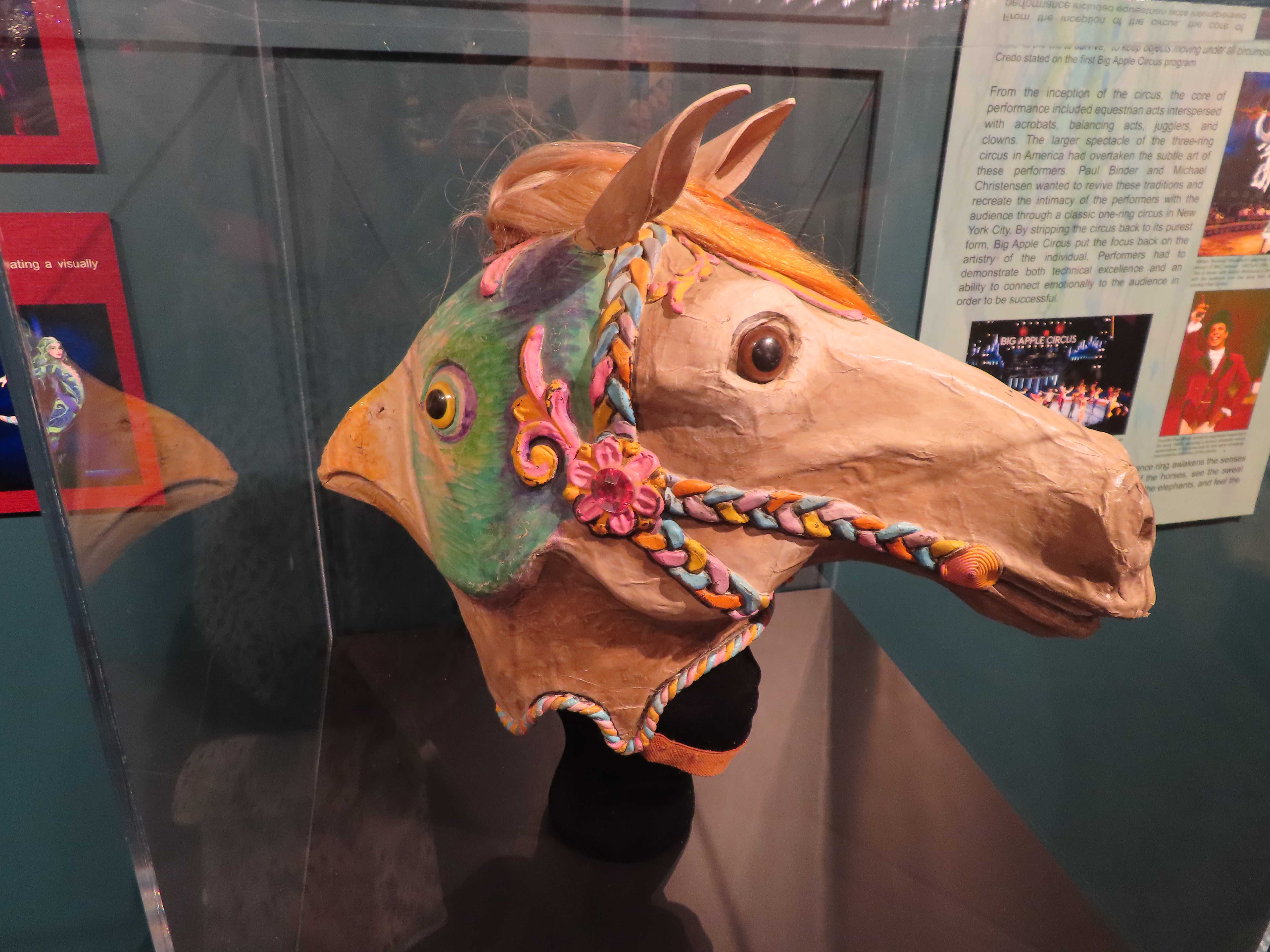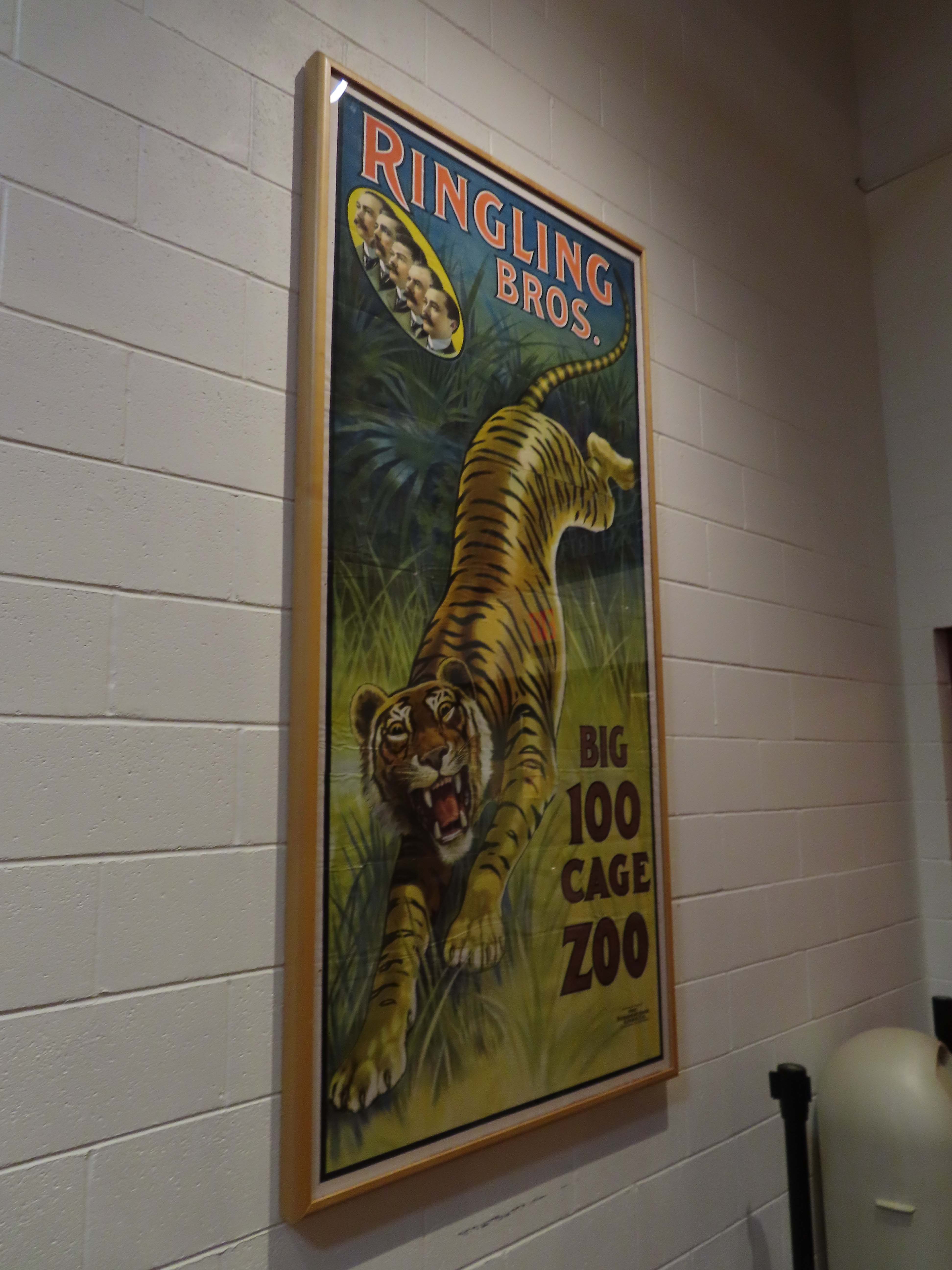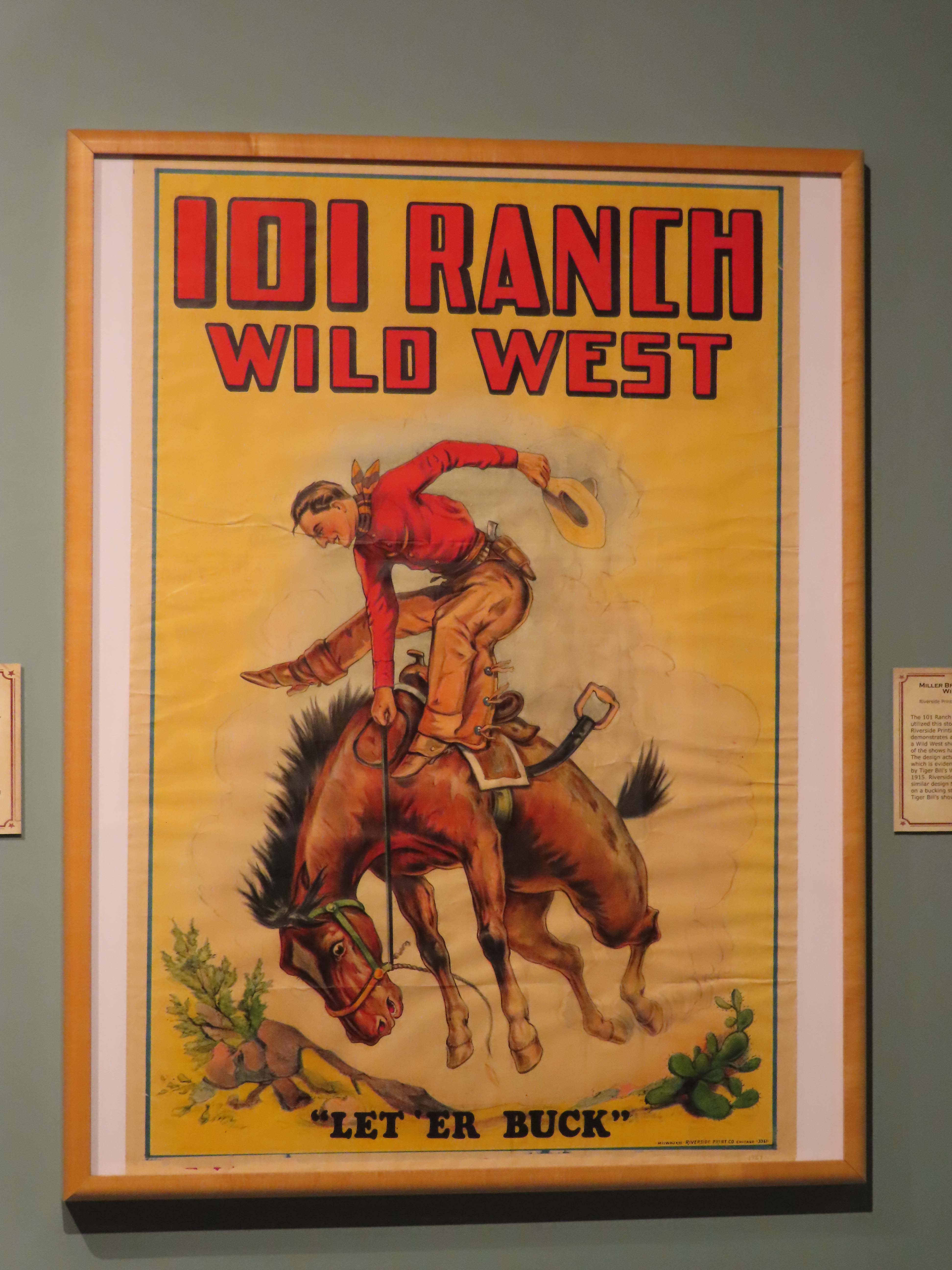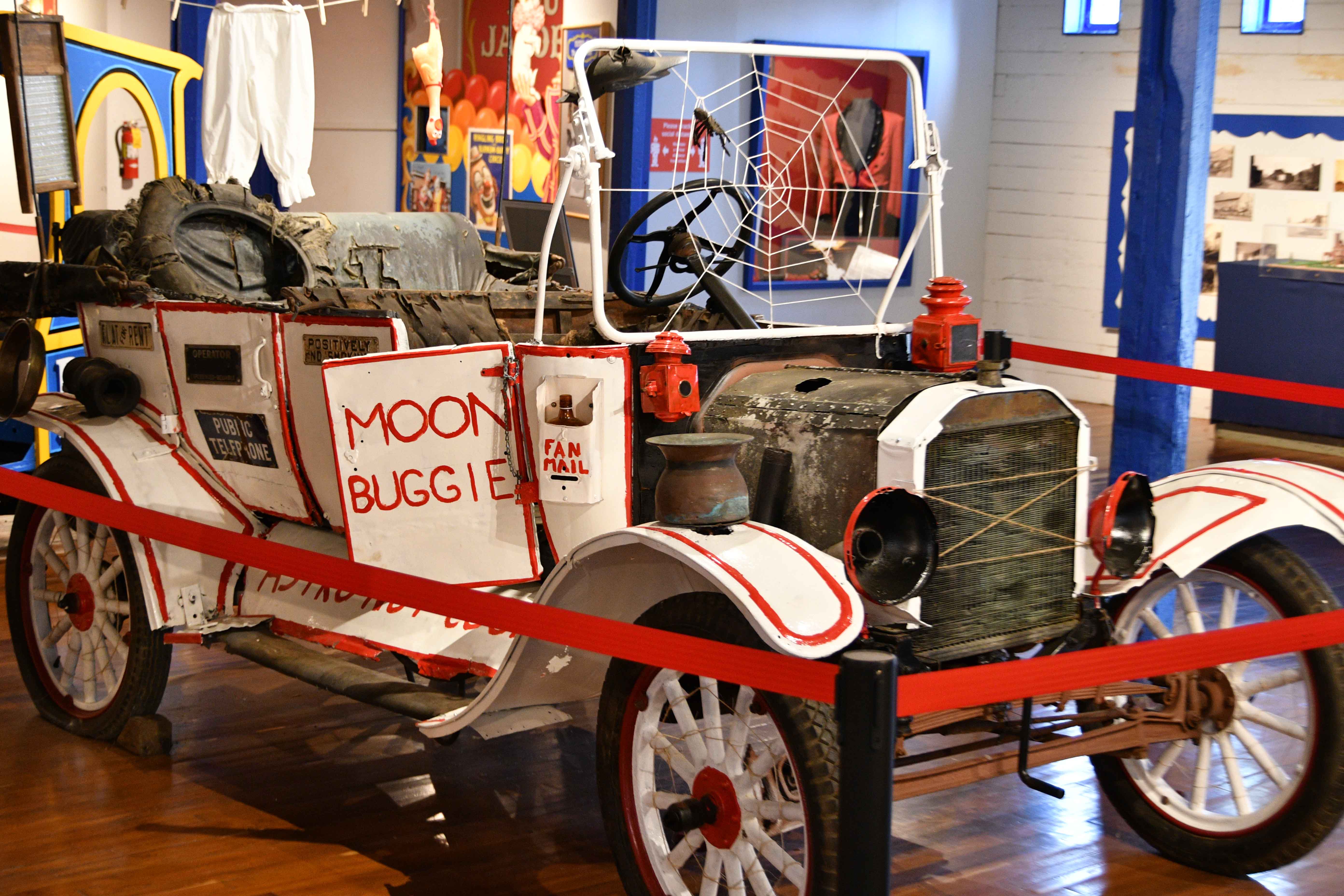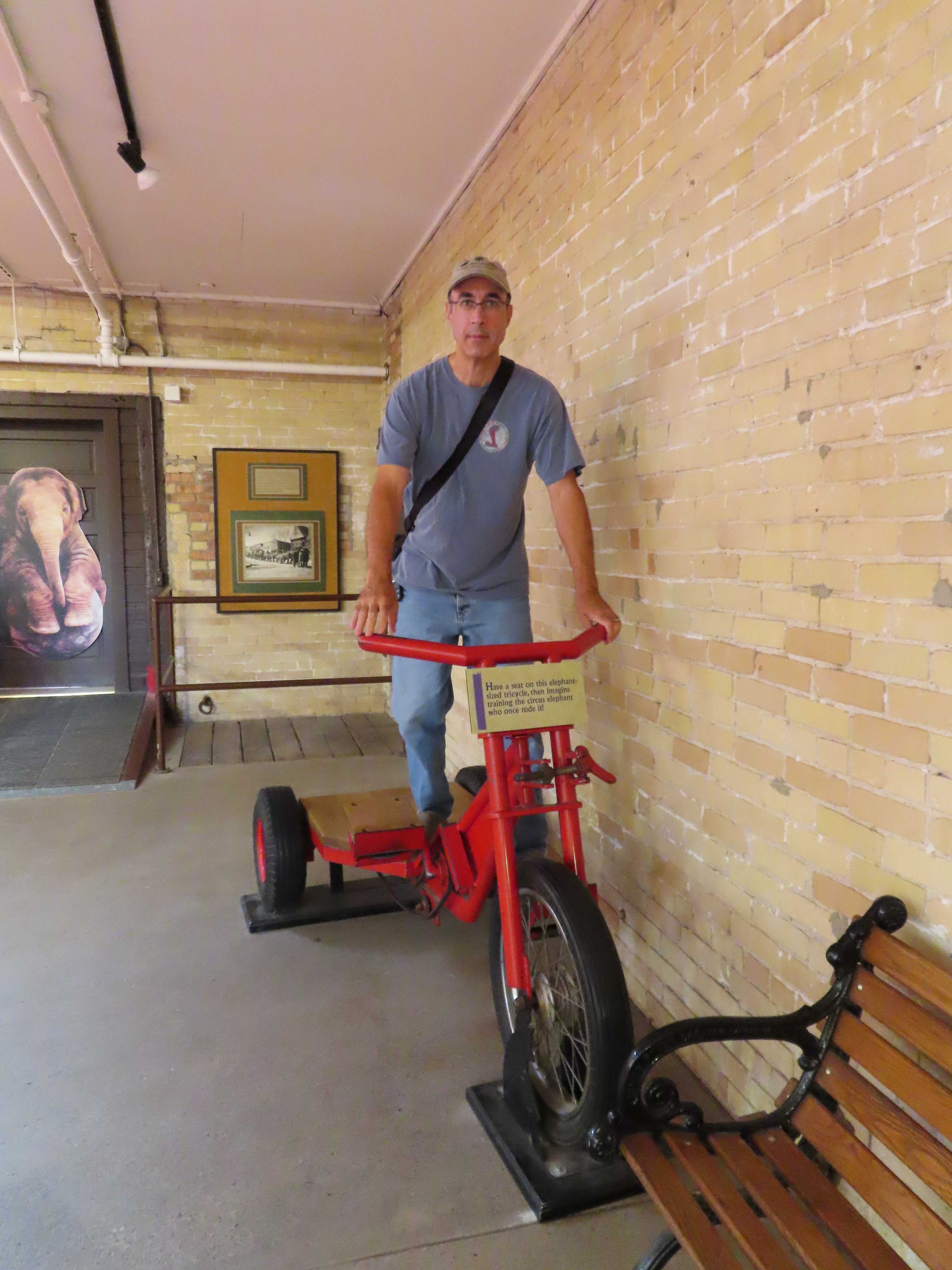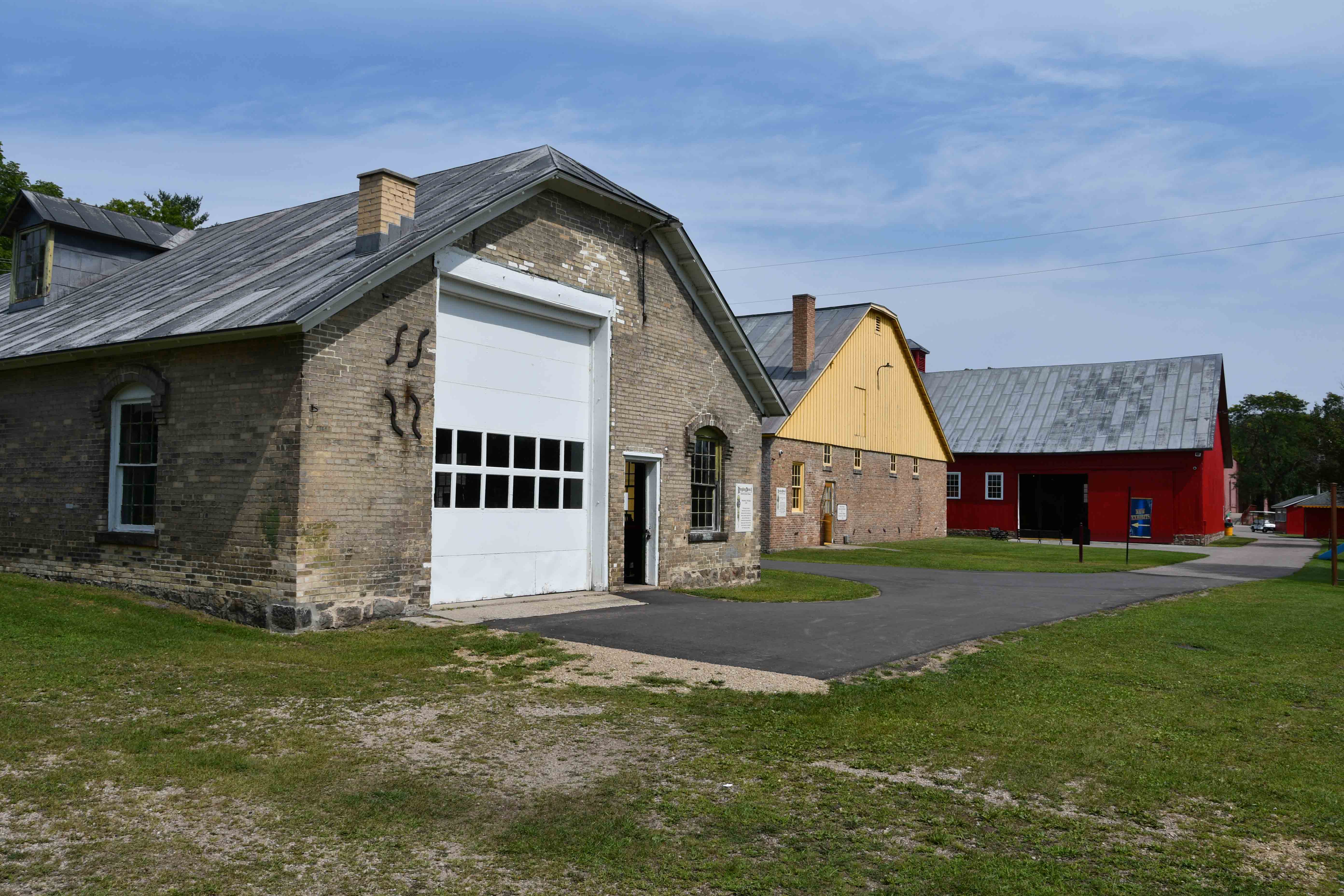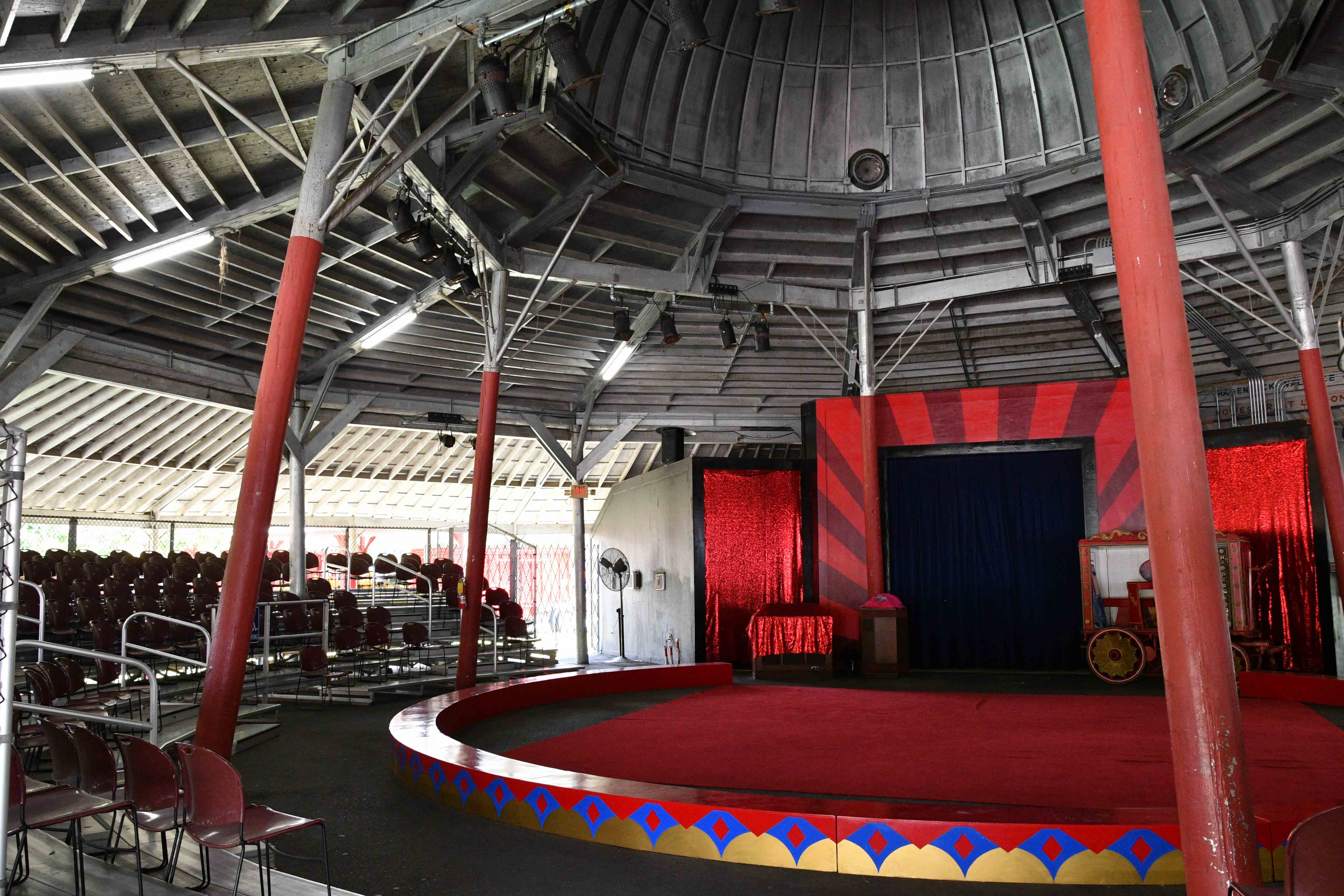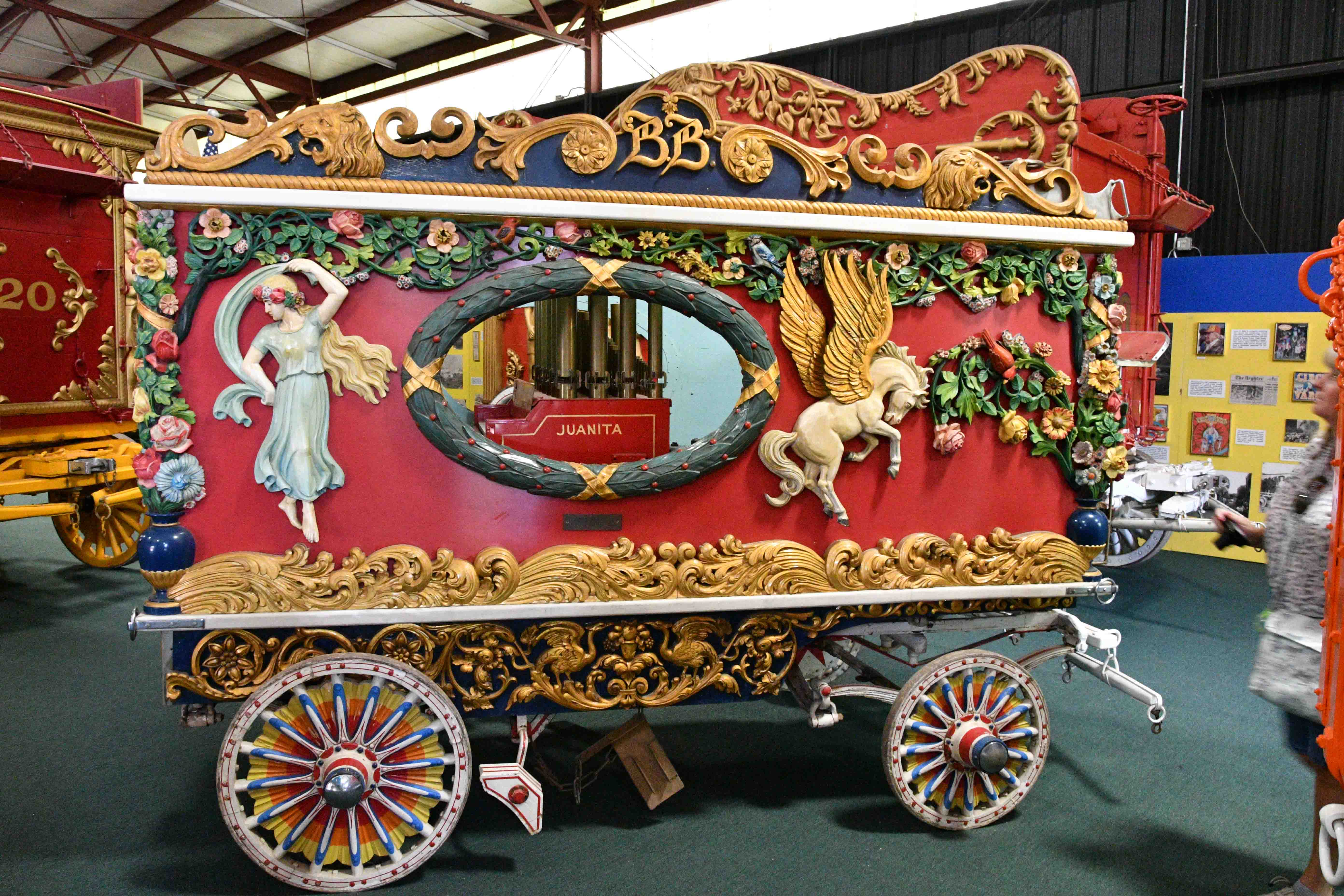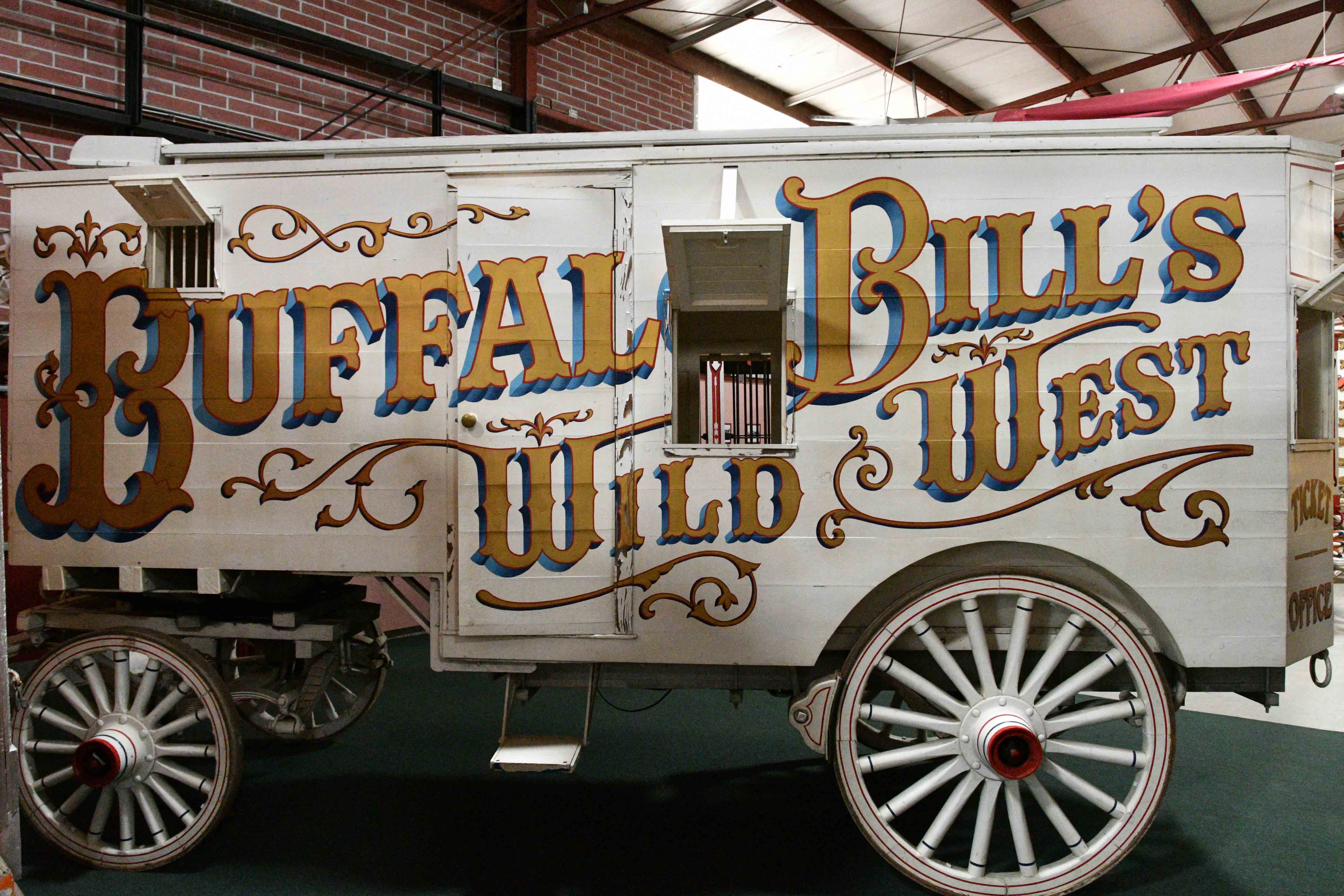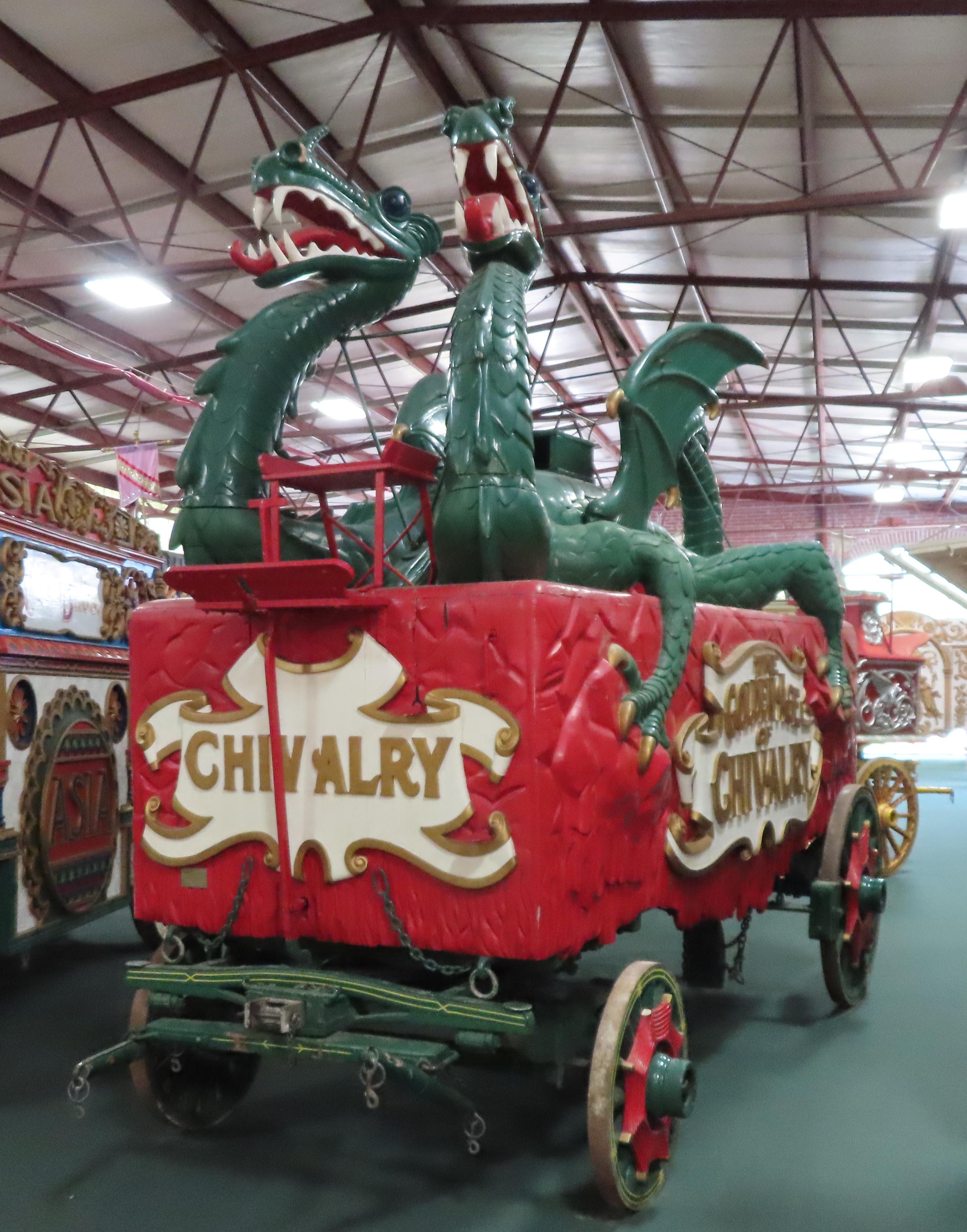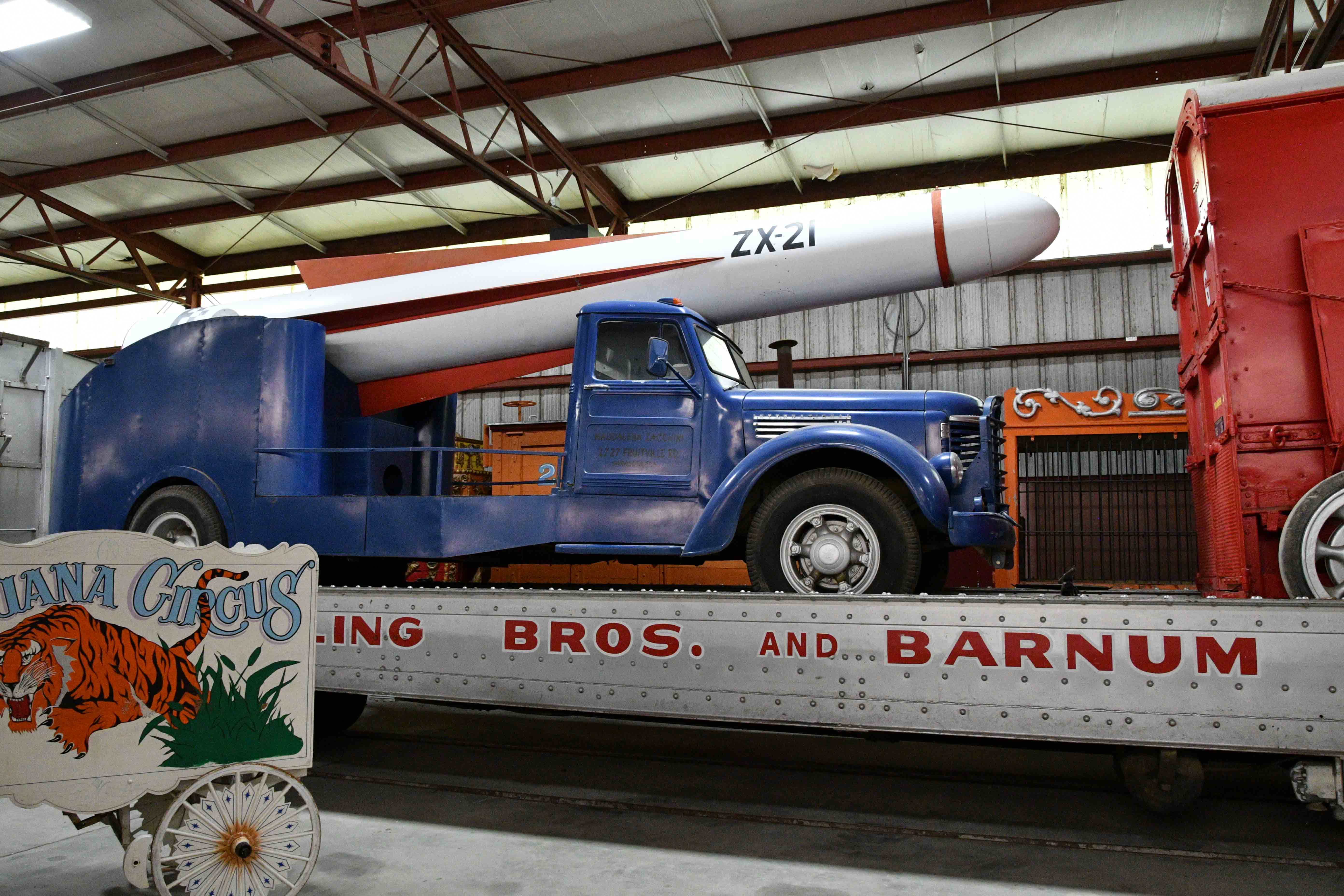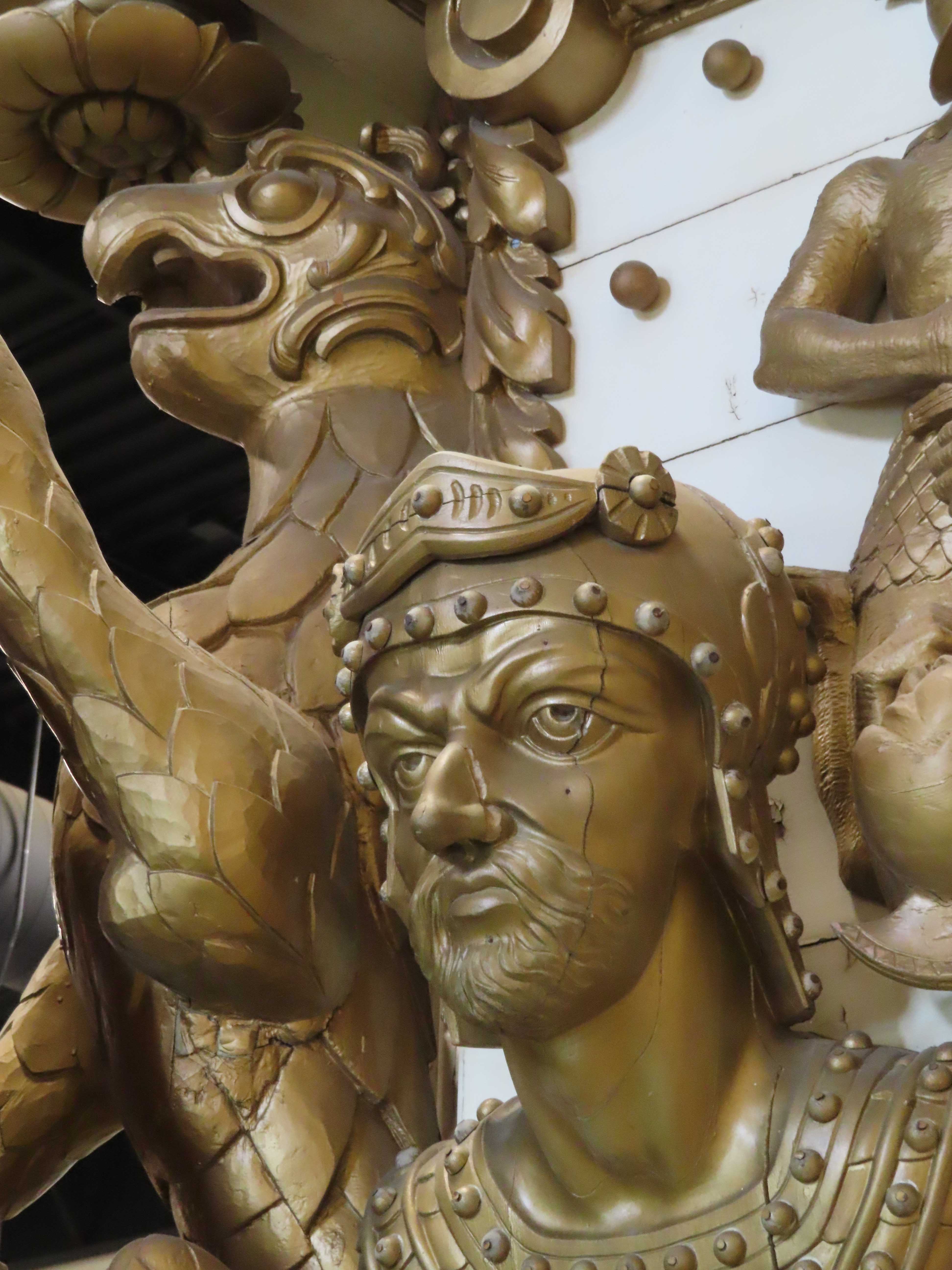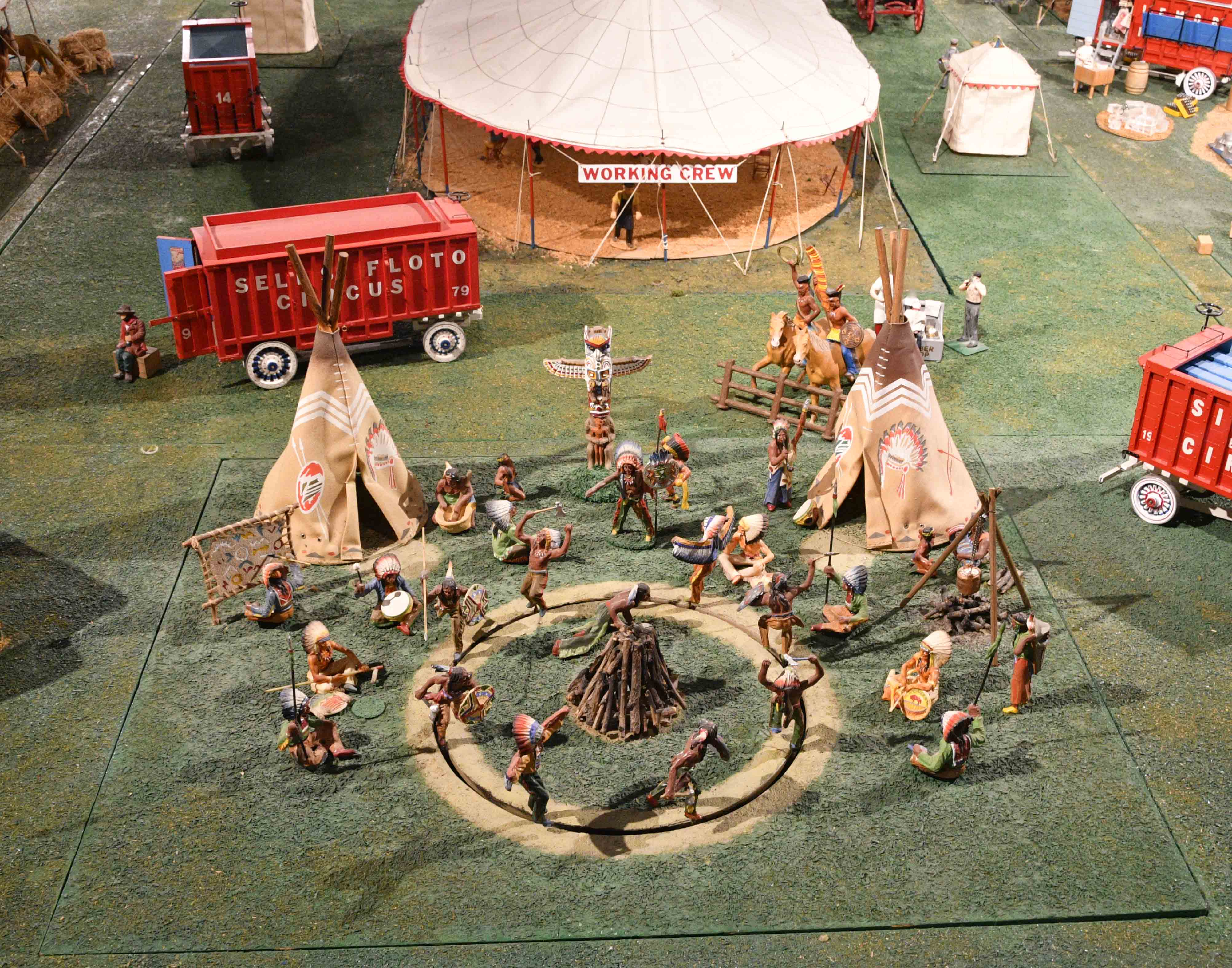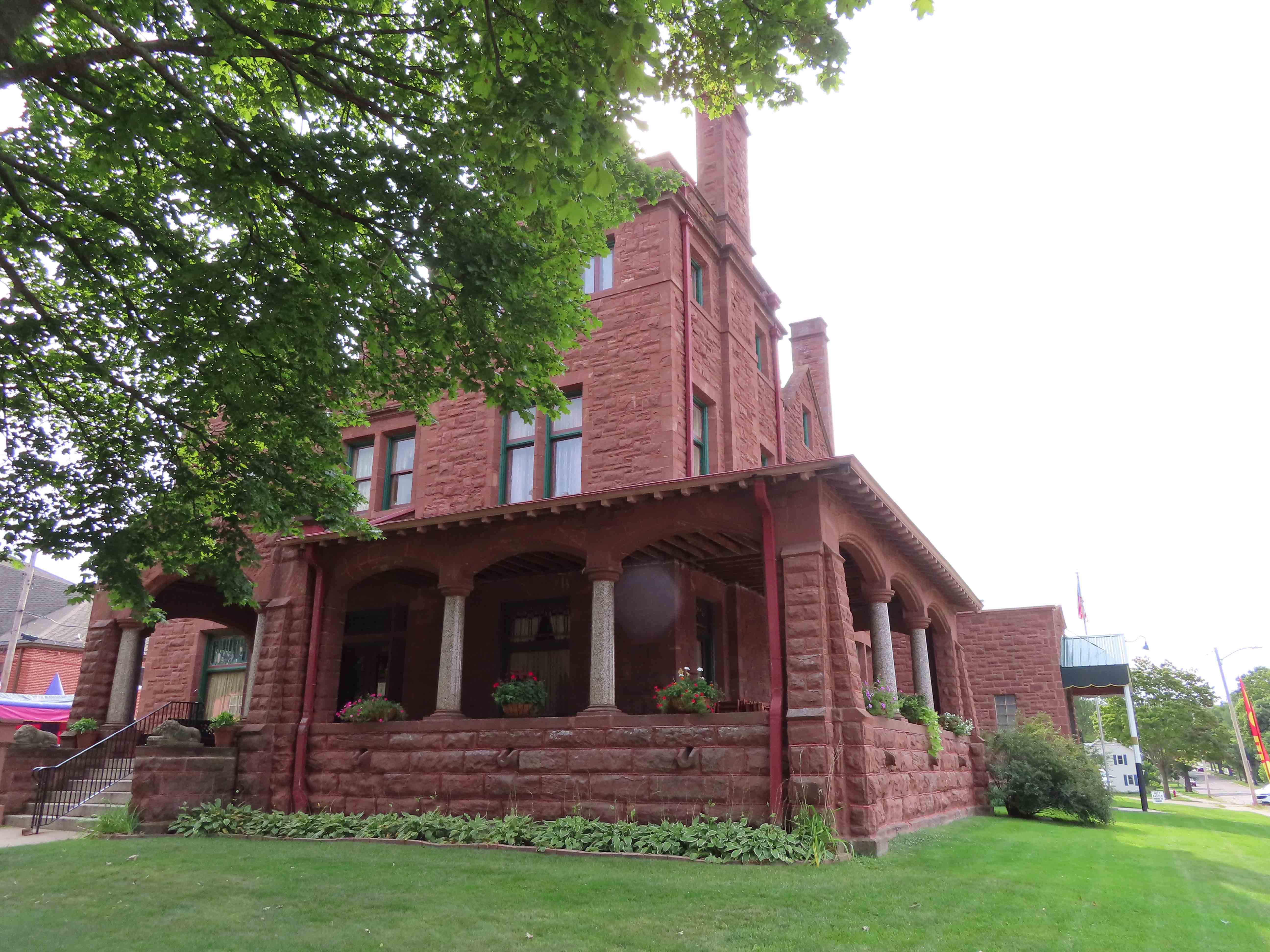 Friday, we took care of chores, since it rained most of the day.
Saturday, we made our own Frank Lloyd Wright tour. We started with the Monona Terrace Community and Convention Center.  The first drawing was made by Mr. Wright in 1938. After many changes, the building was completed in 1997, 40 years after Mr. Wright's death.  It was pretty spectacular.  The view of Lake Monona from the restaurant on the terrace was fantastic.  They have a memorial to Otis Redding there as well.  The day was cloudy and cool but there were several people out on the lake enjoying their Saturday.  One guy was playing on one of those flyboards, like a jetpack but with water.  It was awesome to watch. We had time for lunch before our tour of the facility.  Our tour guide was fun and the gift shop had all kinds of things I would love to put in our new house....whenever we build.  Next, we took a walk through the state capital building.  It was very pretty.
Make Life an Adventure!