Helena, Montana
Aug 02 - Aug 08, 2020

Sunday, we didn't do much today. I did find a couple of quilt shops to visit, The Sewing Palace and Prickly Pear Quilts.  I enjoyed several hours outside this evening.  The weather has been hot during the day but as long as you stay in the shade and have a fan it is fine.  You know, cause its a dry heat! Really though it is true, no humidity makes the shade work.  We have a couple new neighbors in the park that look like they are having fun. These ATVs look serious. The sunset was really spectacular. Doesn't that one cloud look like a monster breathing fire?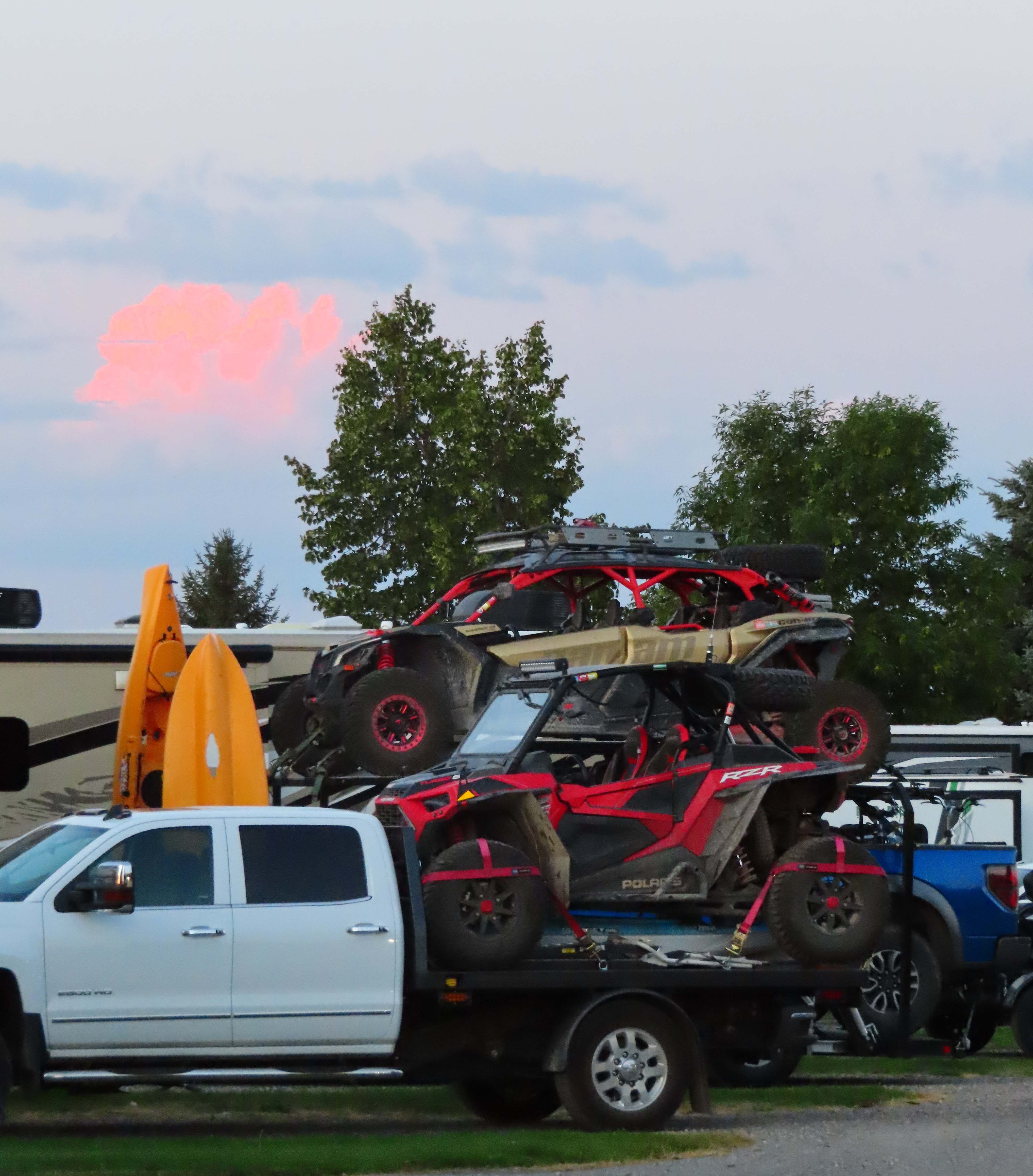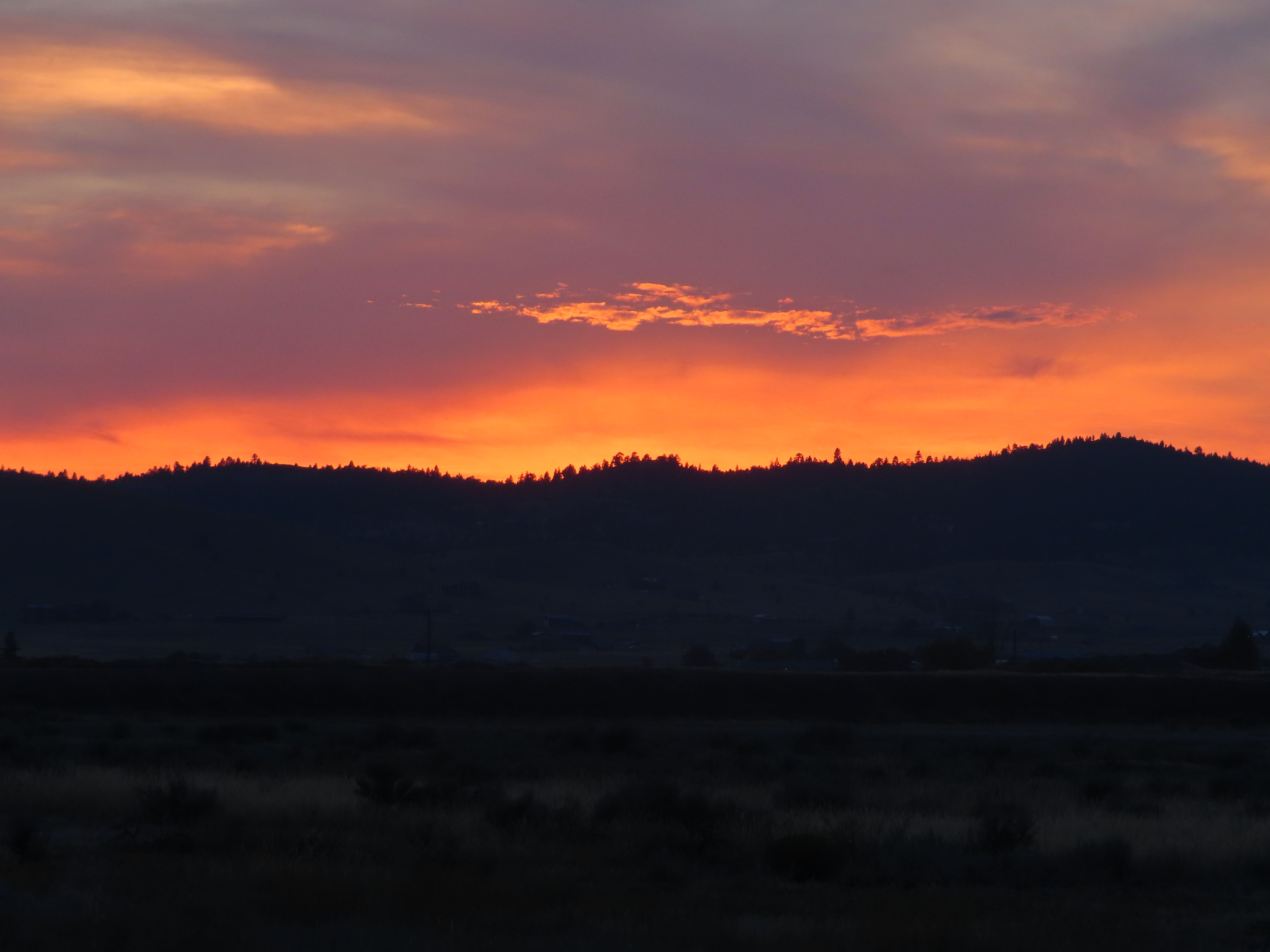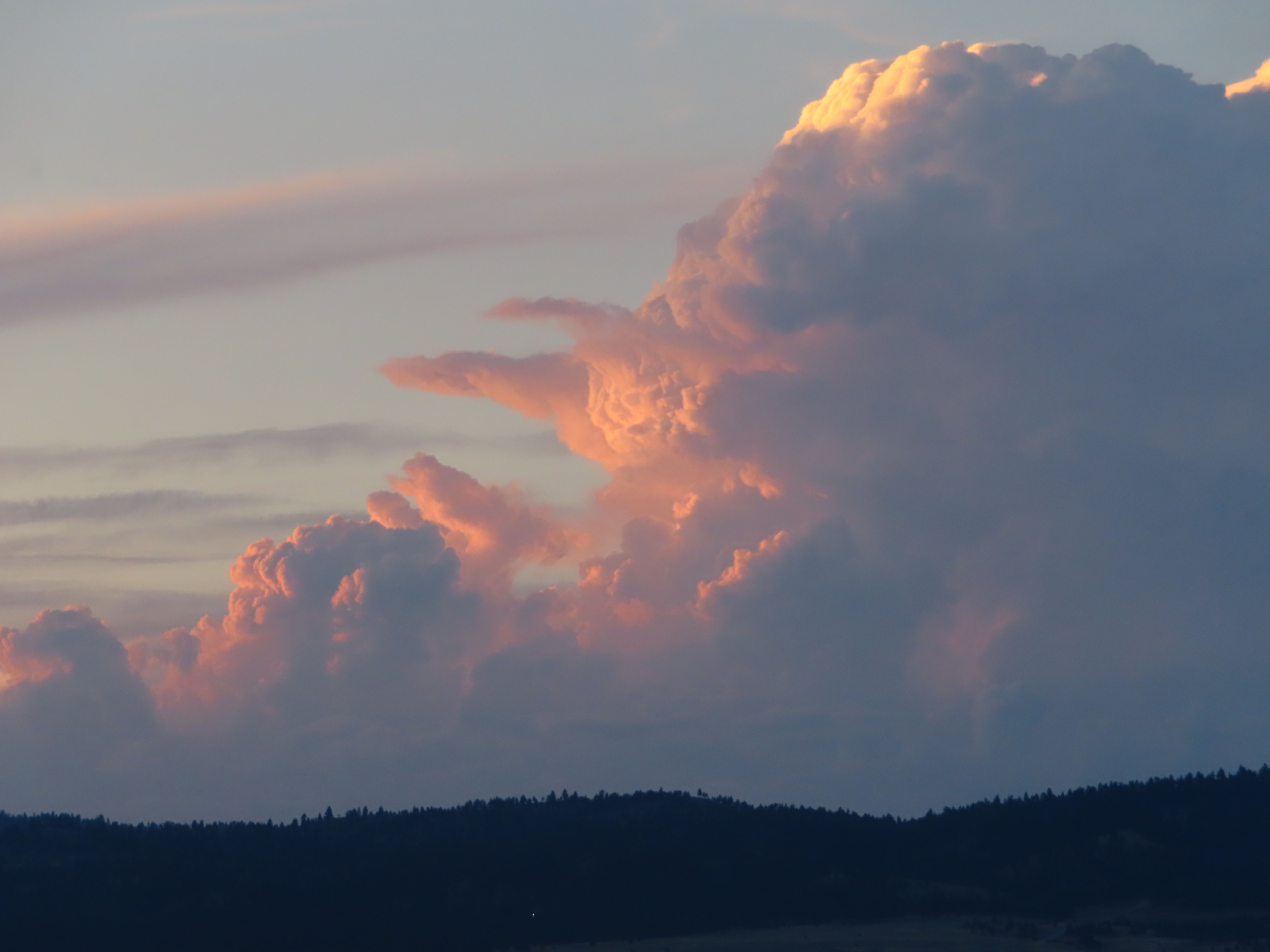 Monday, we explored Helena today. We started at the local bakery Great Harvest Bread Company.  We each got a scone and I got a wonderful loaf of multi grain bread fresh out of the oven. Next we went to Reeder's Alley.  It has the oldest documented dwelling in Helena.  Four men from Georgia were here looking for gold.  They had not had any luck and had packed everything up to move on when they decided okay, this is our last chance. They took their pans to the creek and hit it big! Reeders Alley was a collection of shops to serve the miners.  The shops were closed so we just walked around.  Next we stopped at the original governor's mansion, again closed. We then headed to the state capitol building.  As we were walking up we noticed a historic tour train that looked like it was getting ready to leave on a tour, The Last Chance History Train. We managed to get seats and had a great engineer/tour guide named Boots.  I love doing these over view tours of the history of a town. The Capitol building was very pretty and they have the largest painting that Charles Russell ever did in their House Chambers.  We also managed to get a pretty good photo of the sleeping giant mountain that Boots compared to Alfred Hitchcock. The Montana Historical Society Museum was on the corner where the history train is and they had some really cool exhibits. Or final stop was going to be the Great Northern Carousel but it was closed so we stopped nearby at The Brewhouse.  A very busy, and informative day.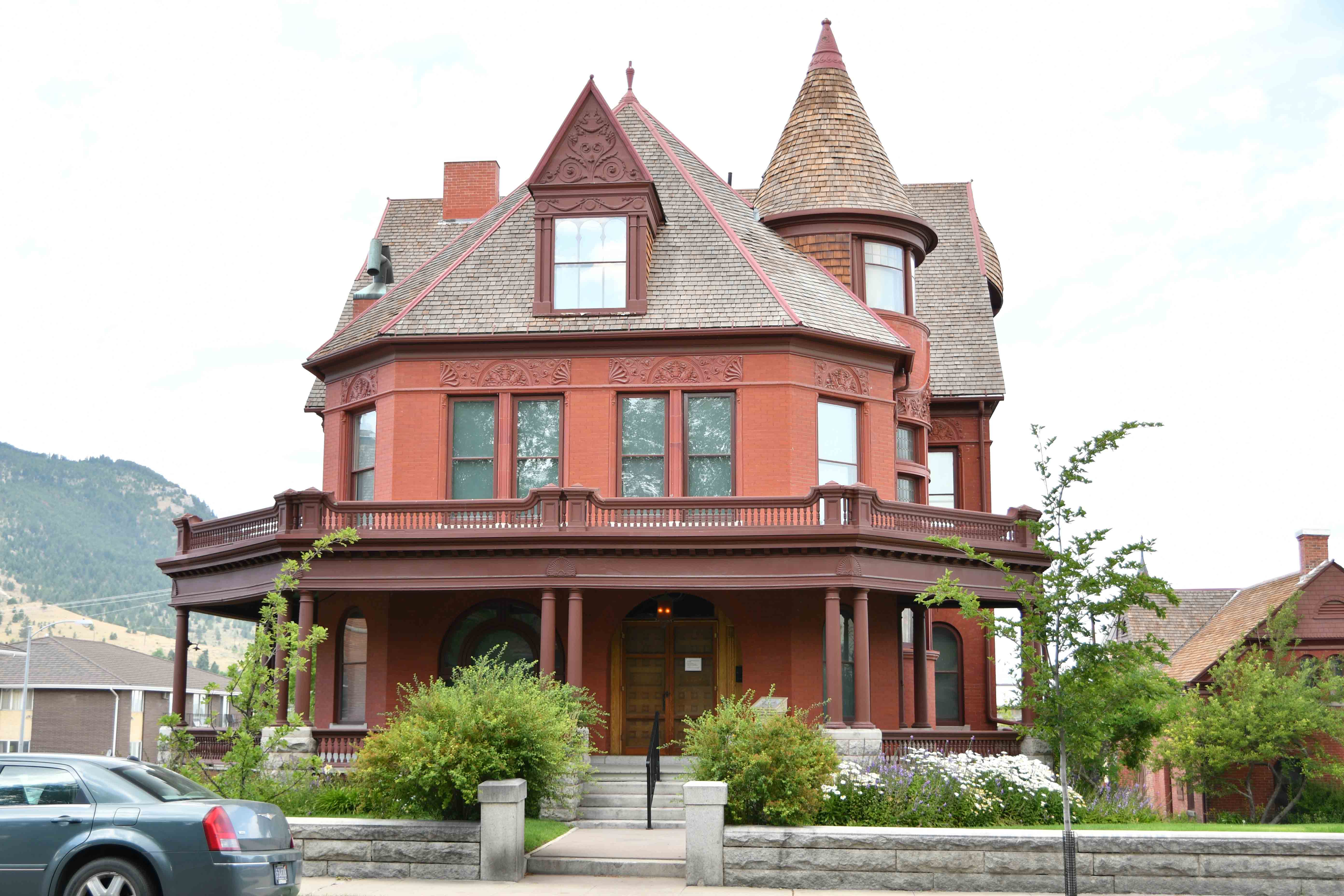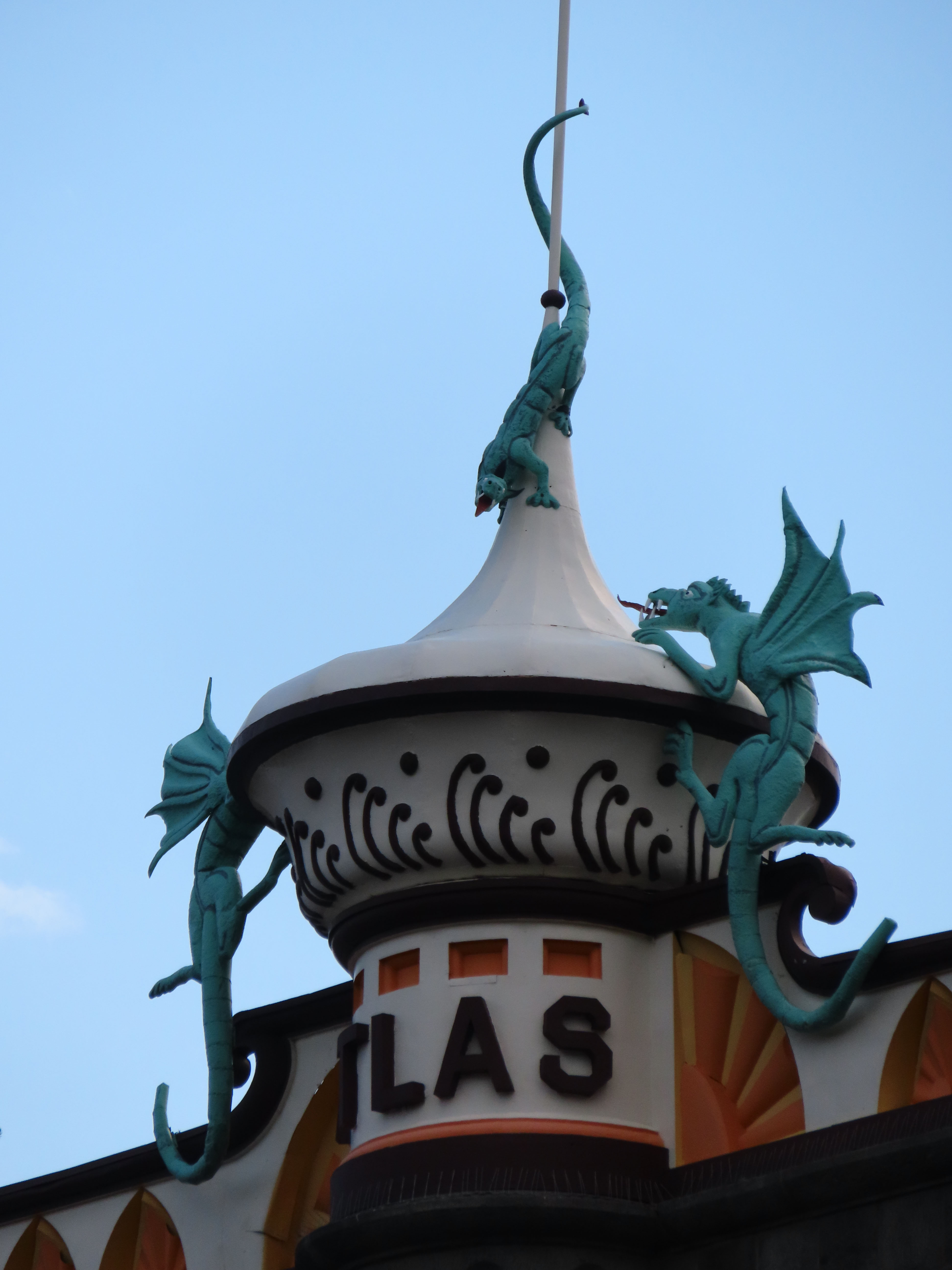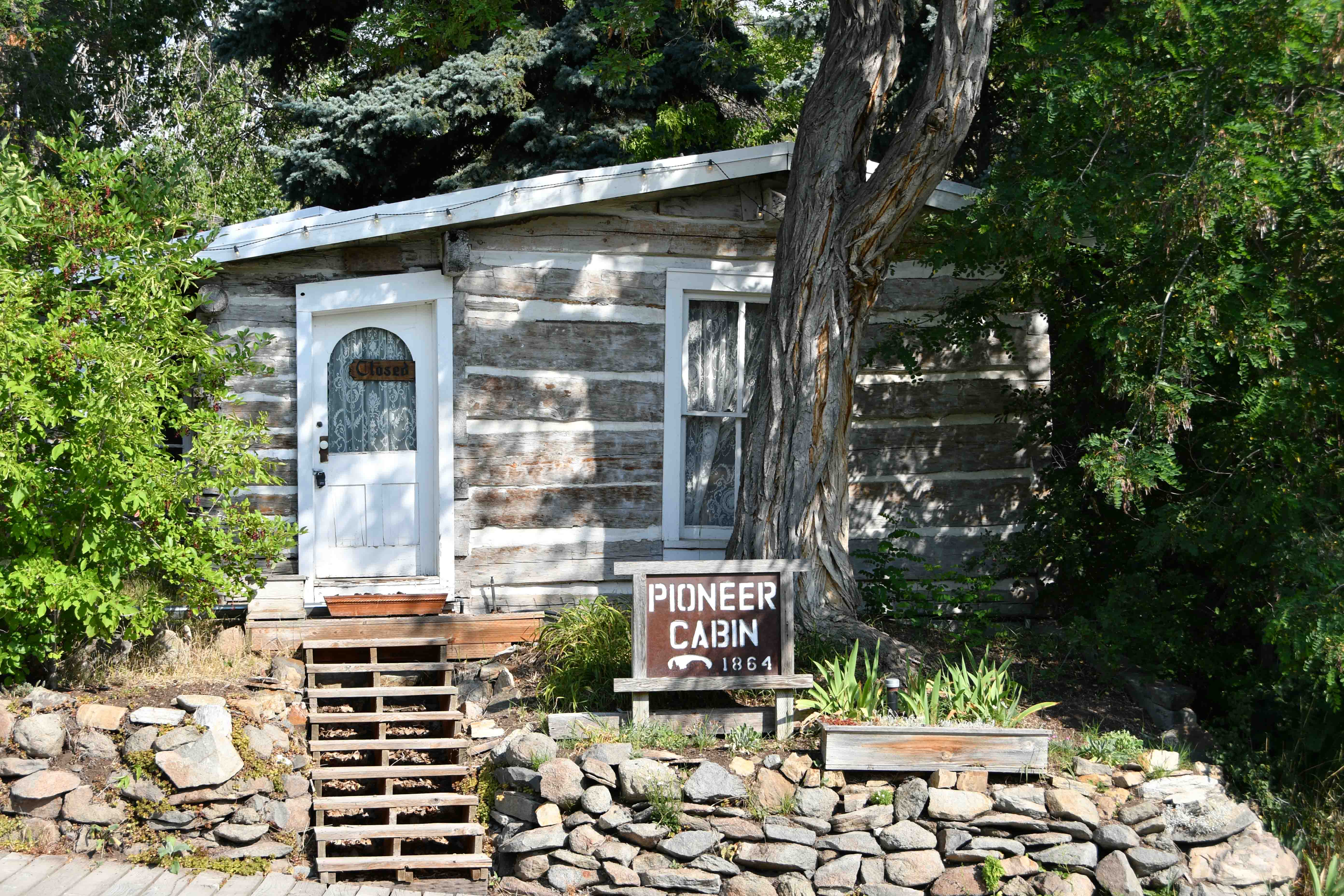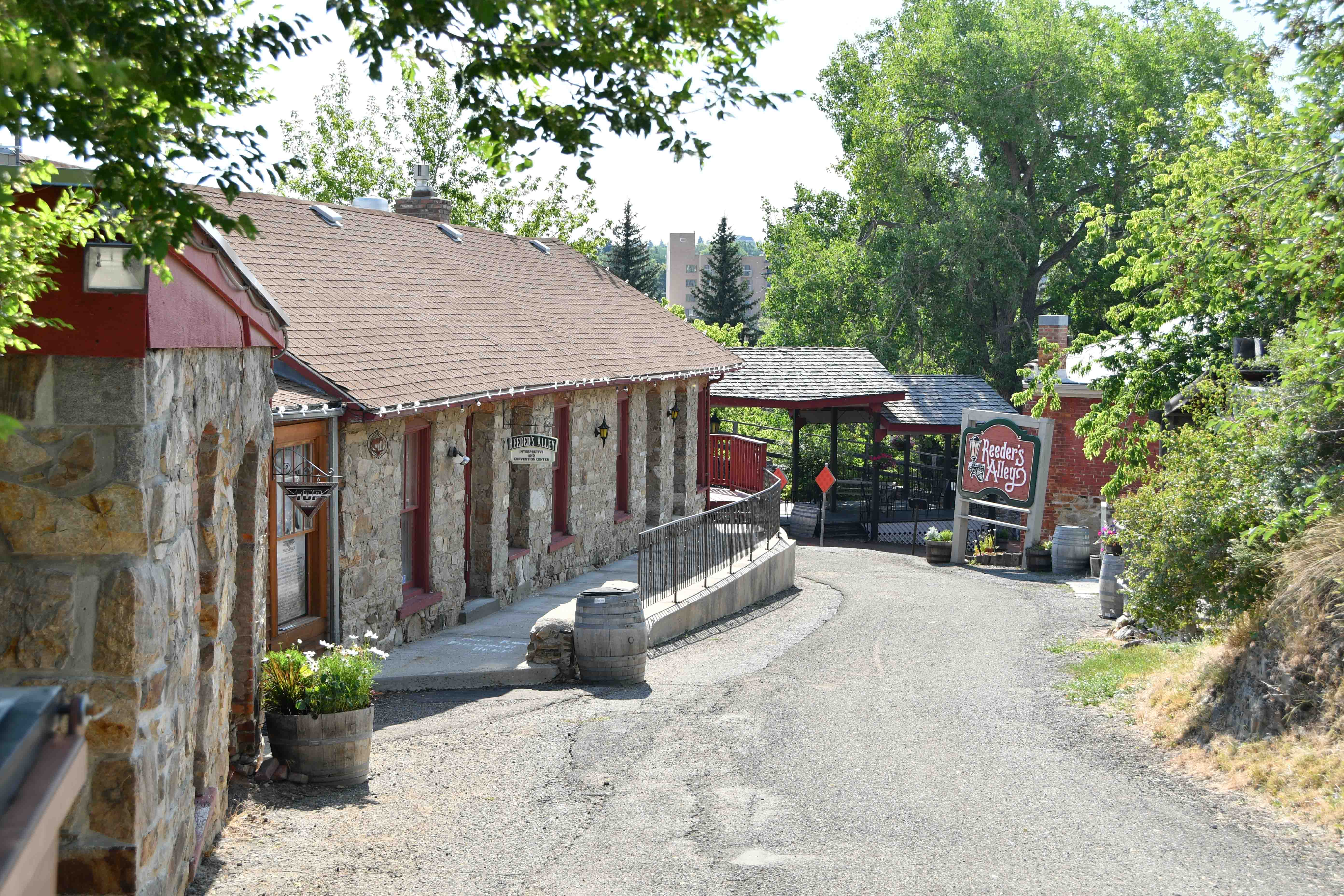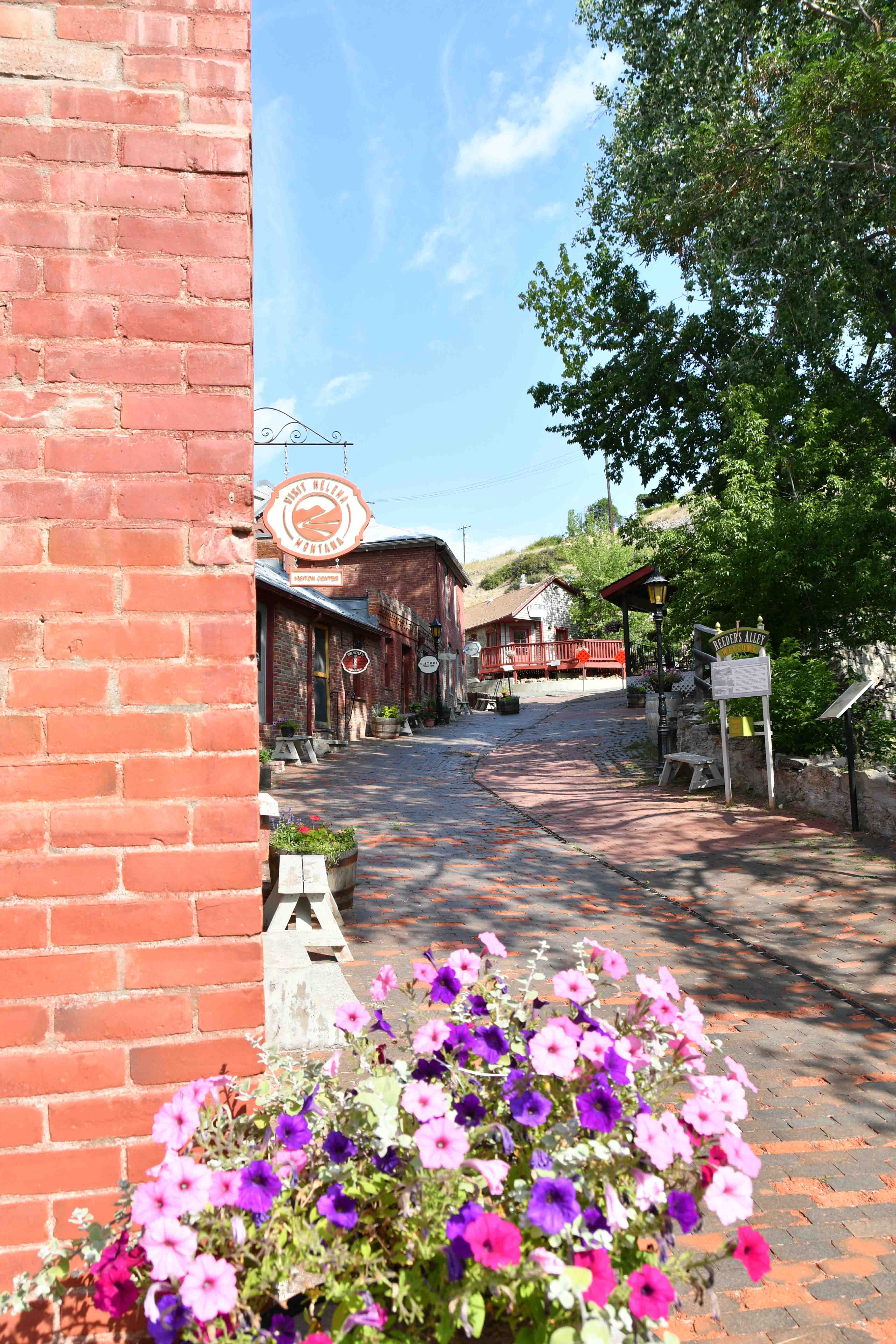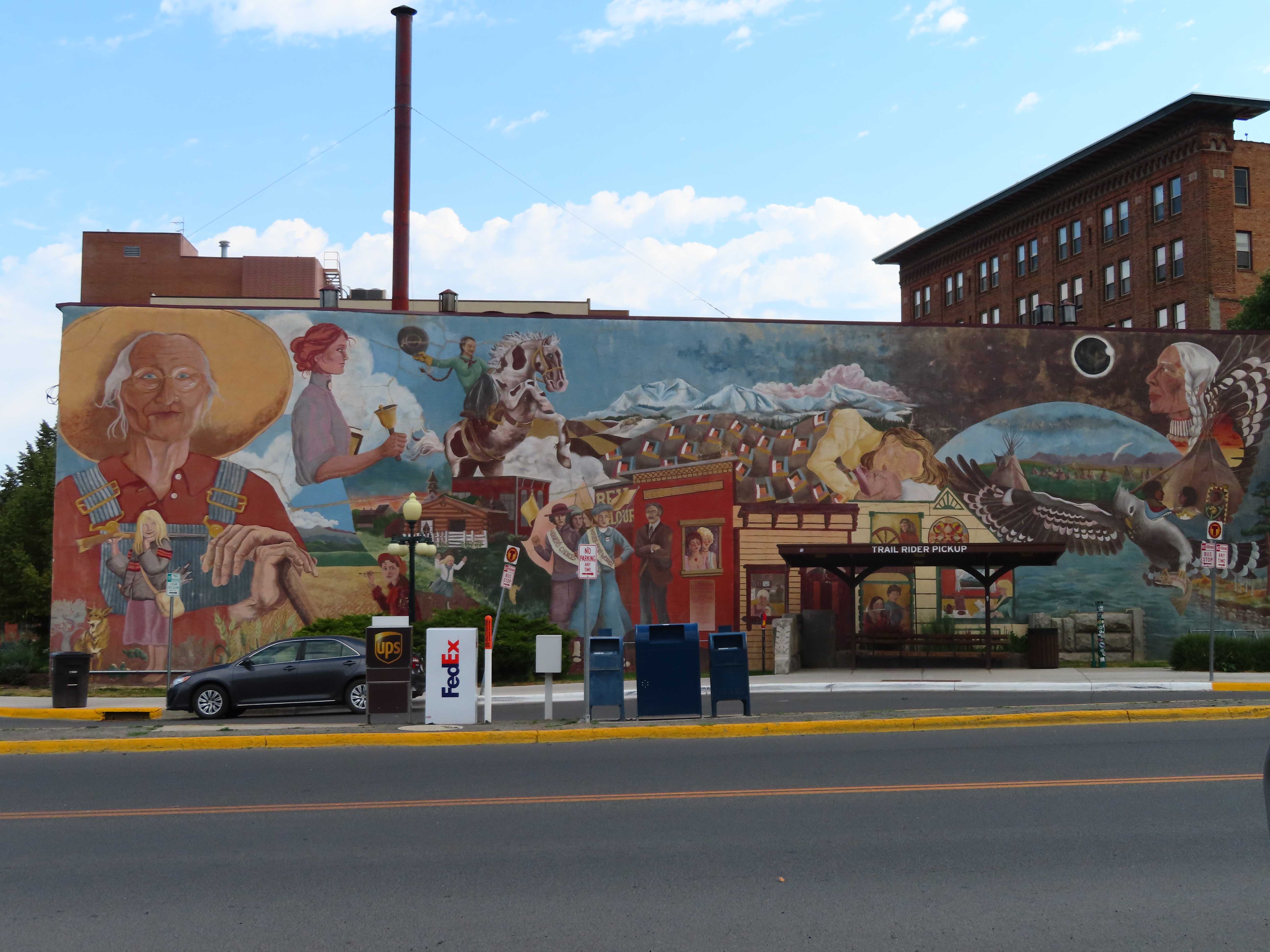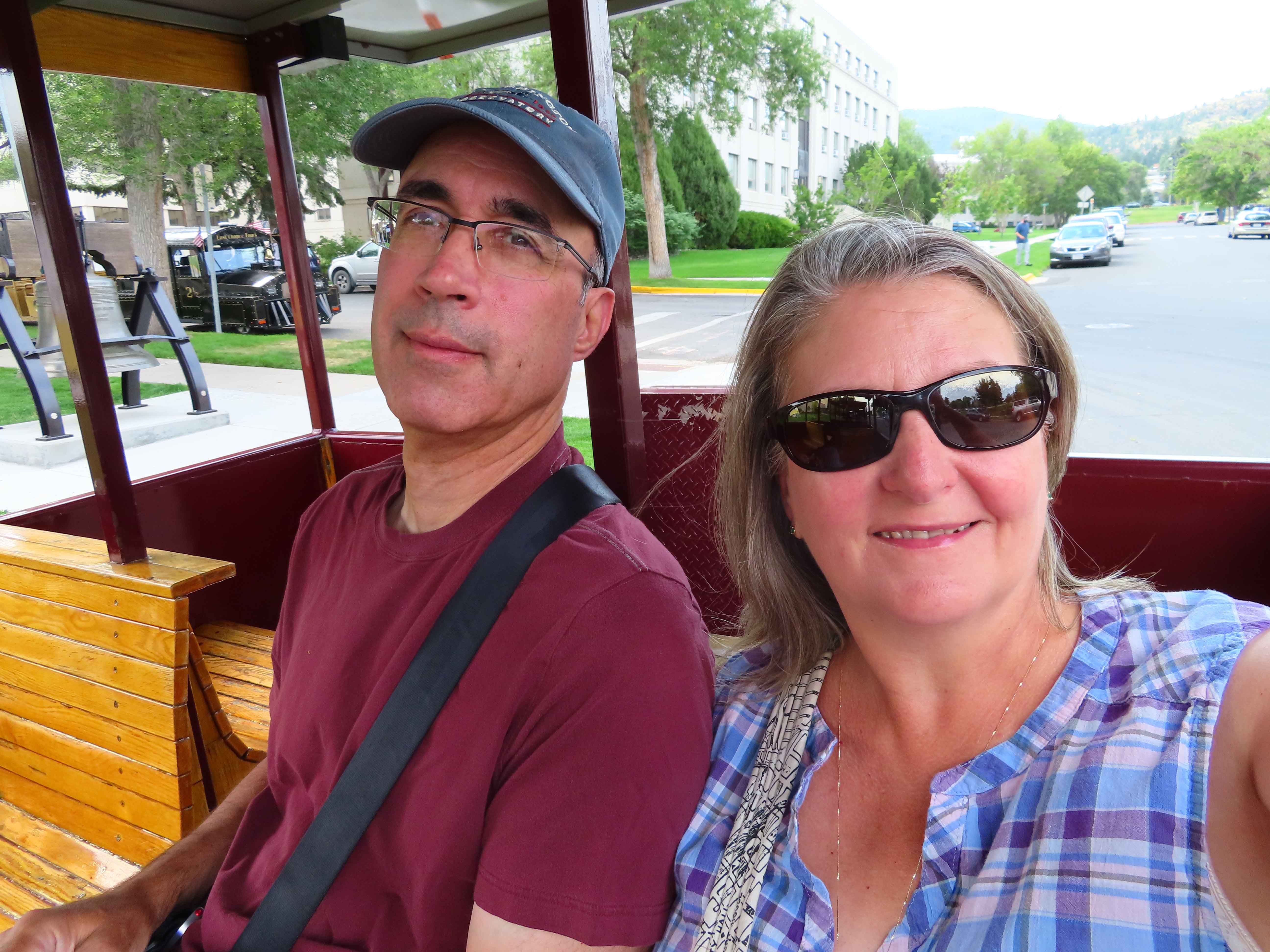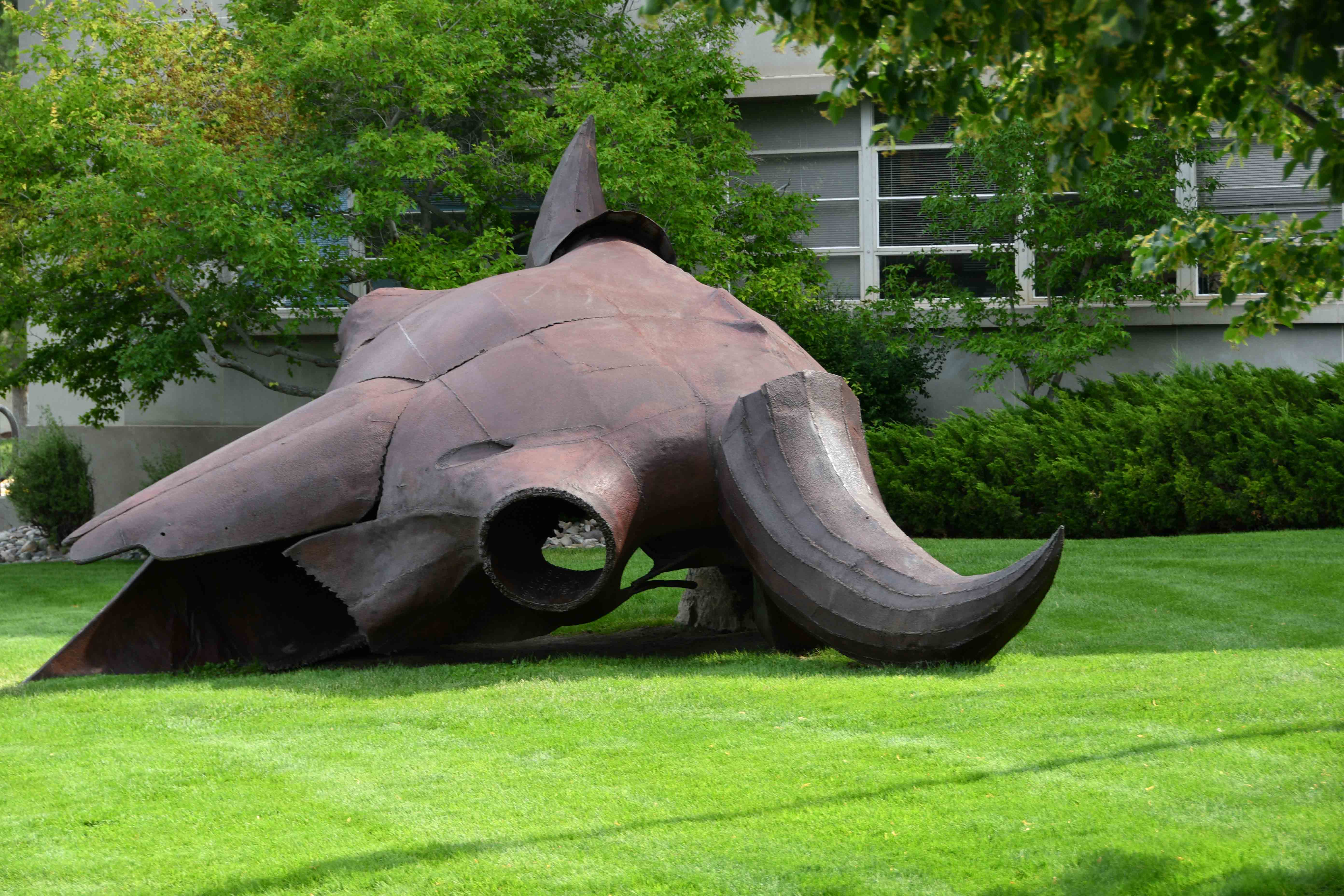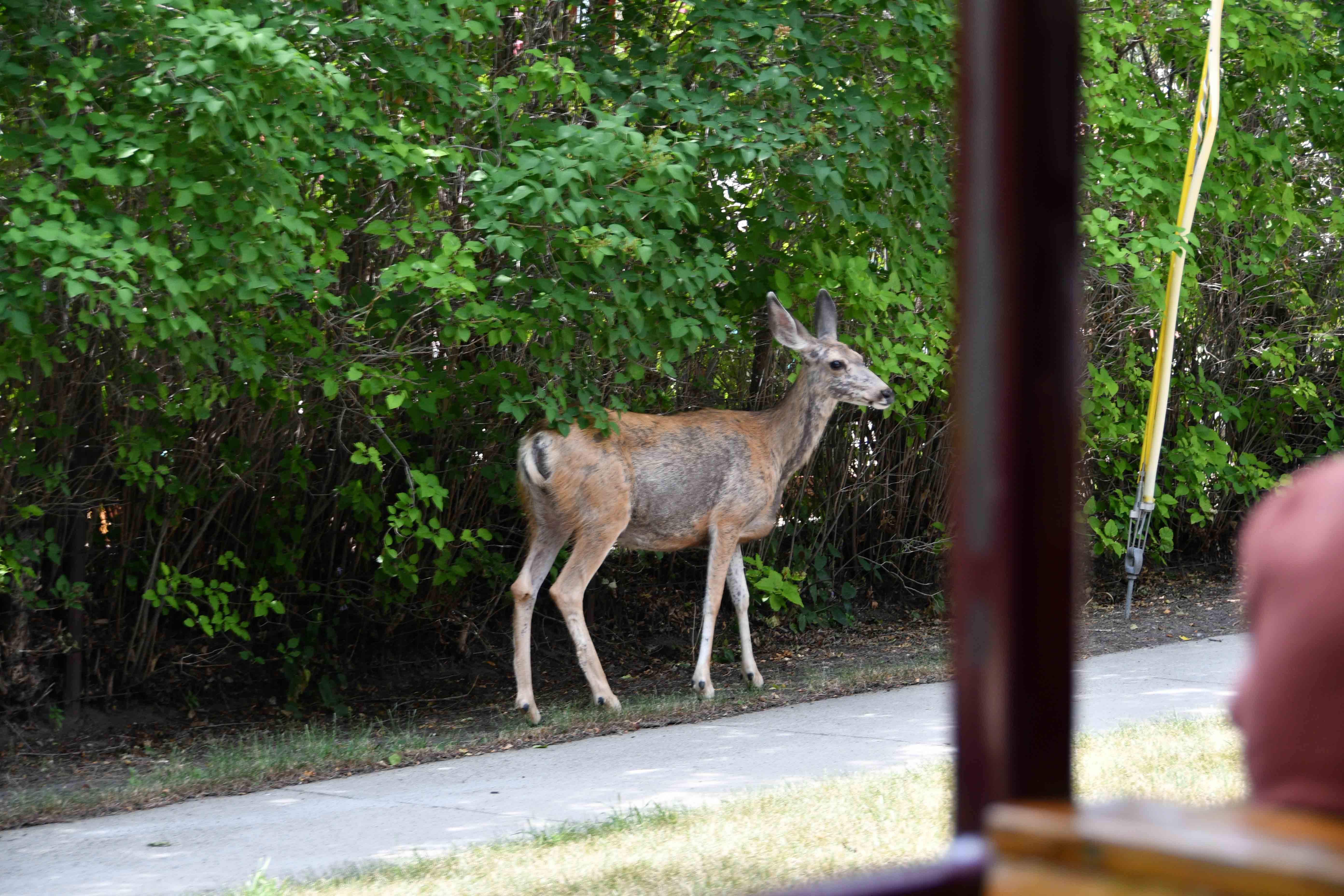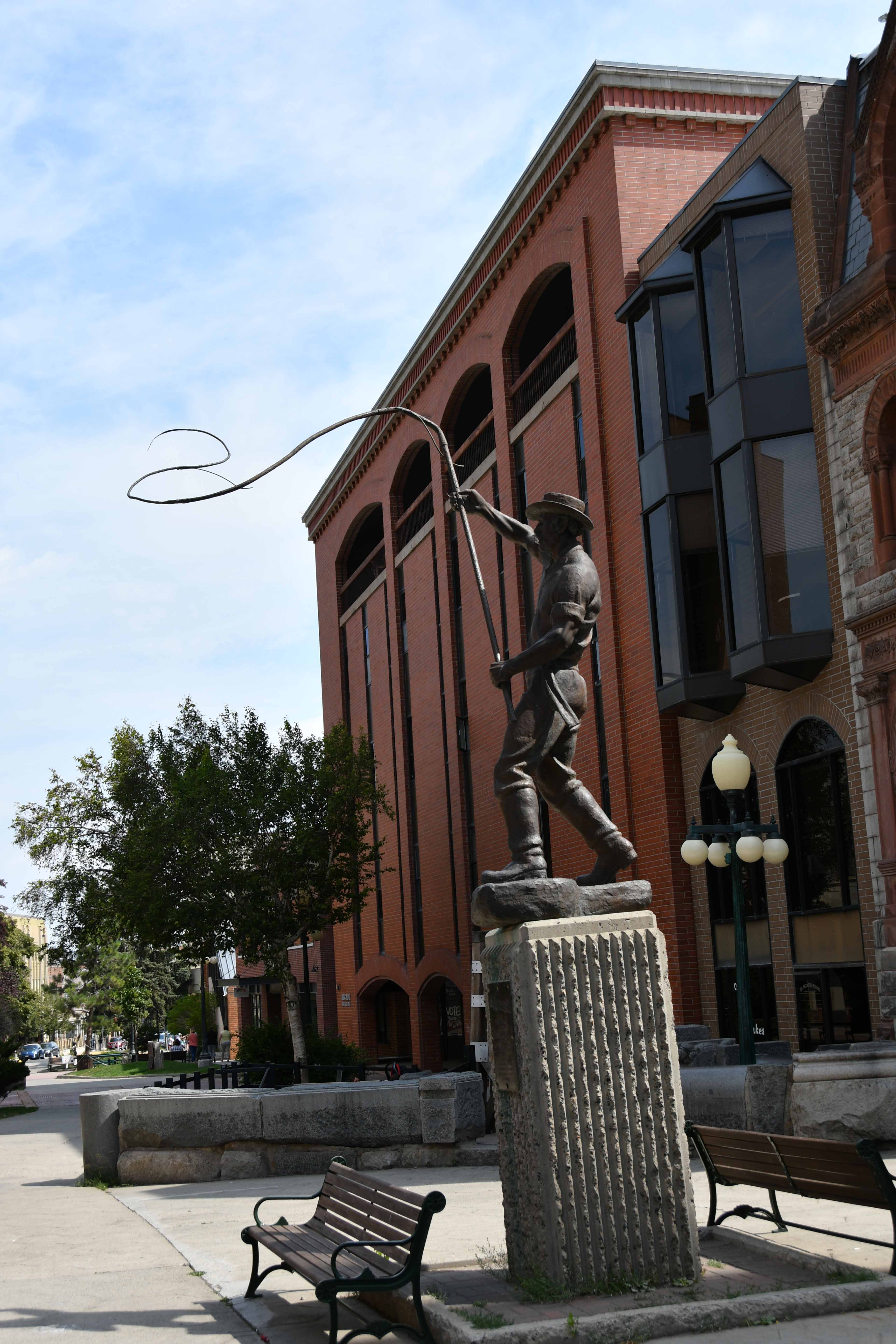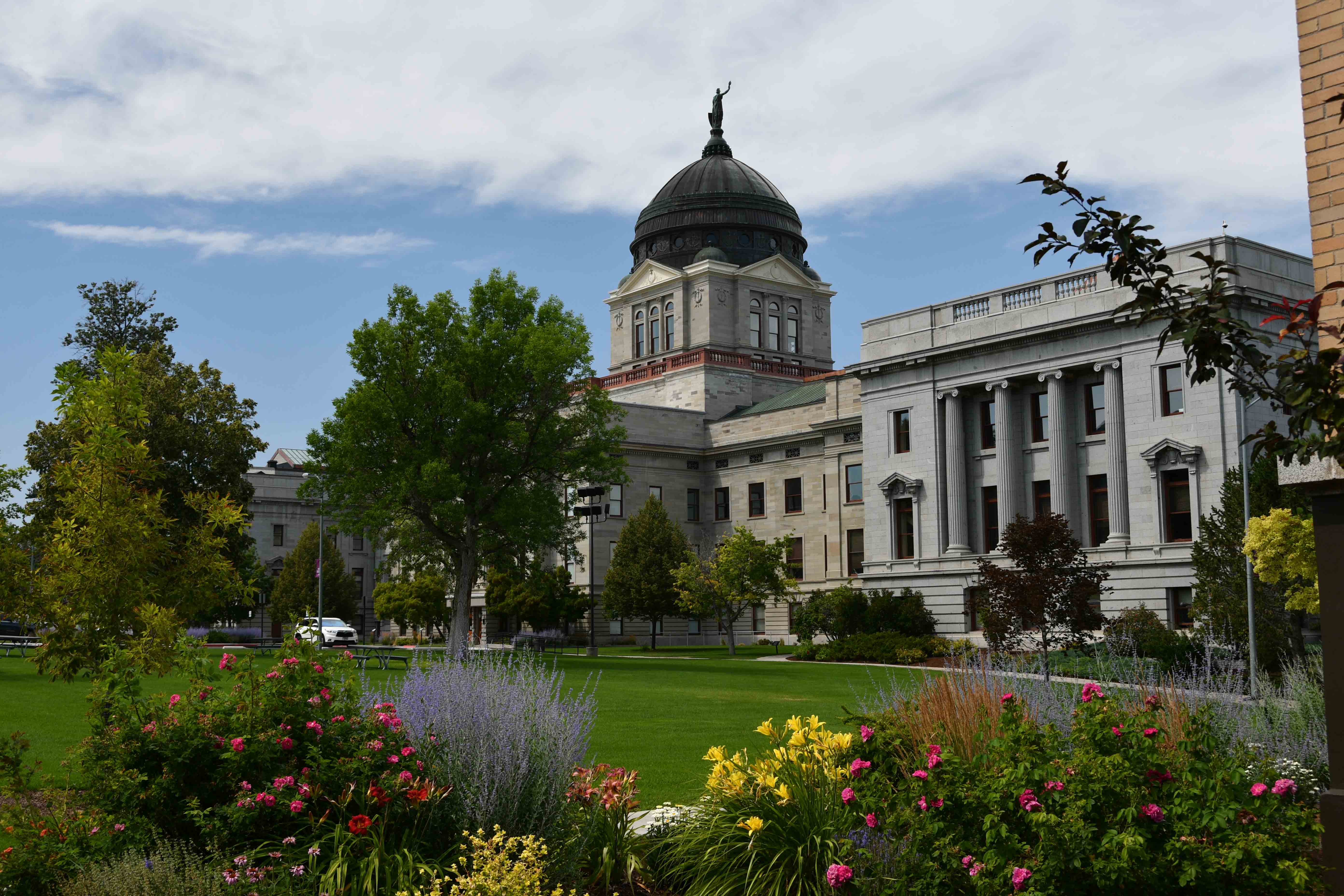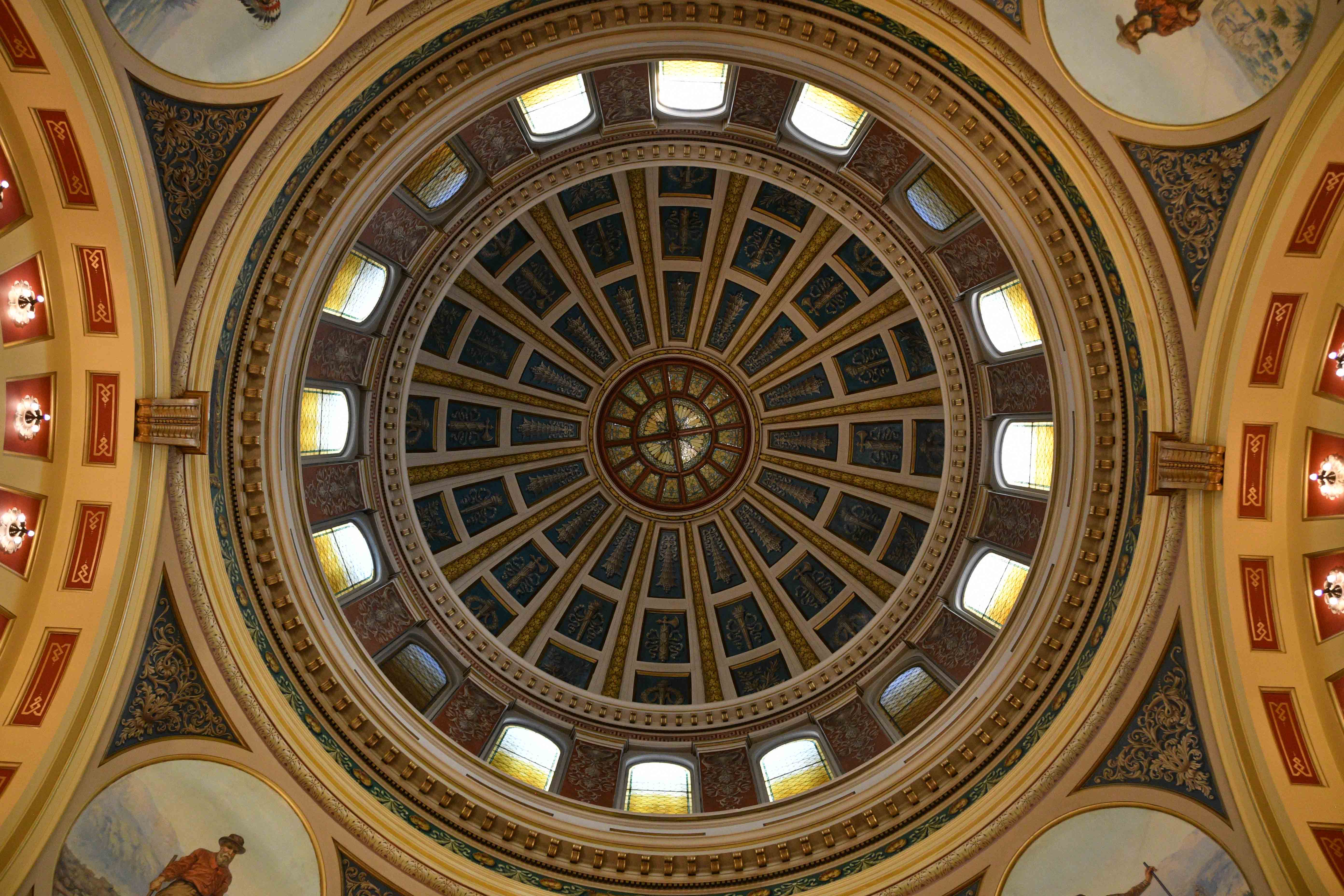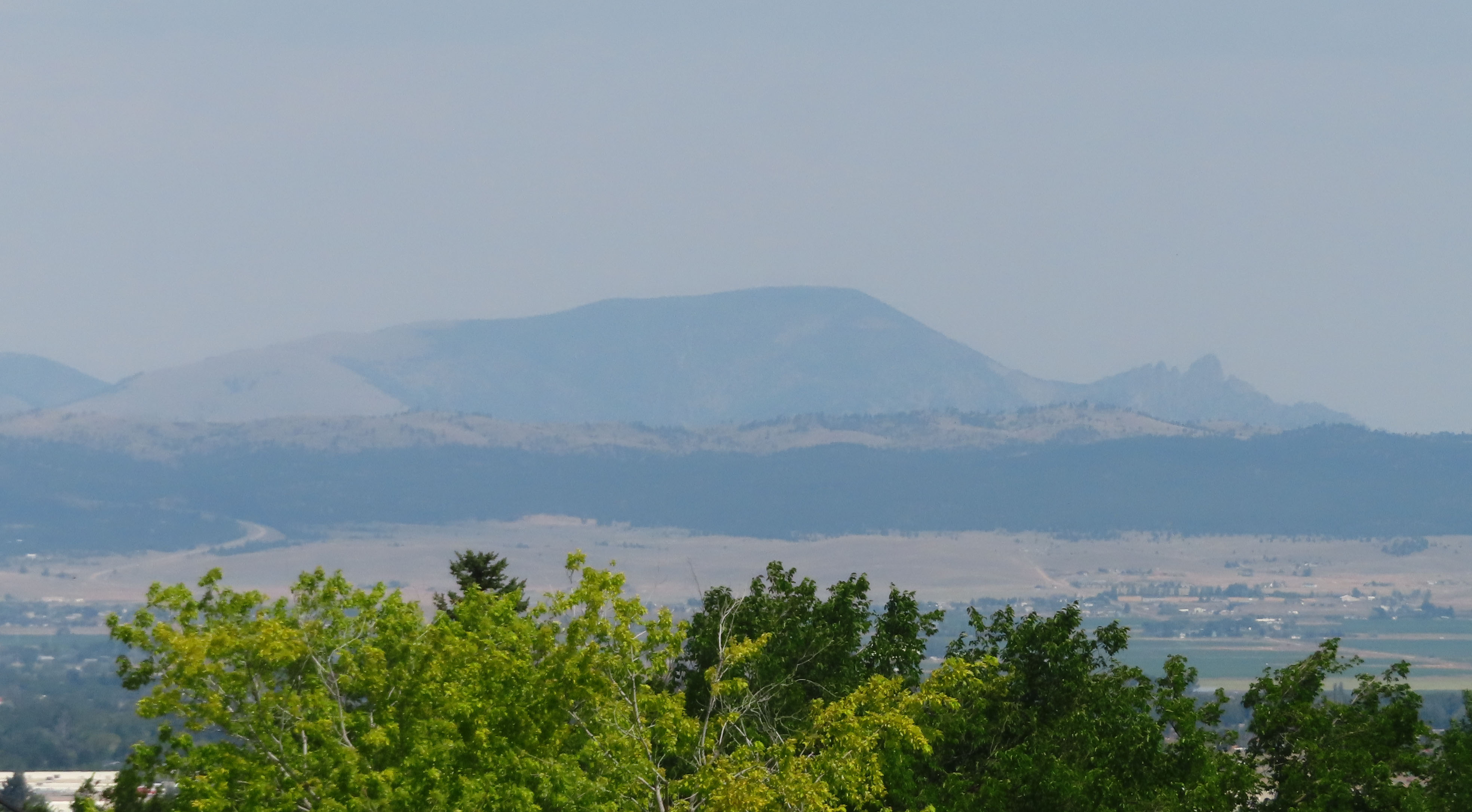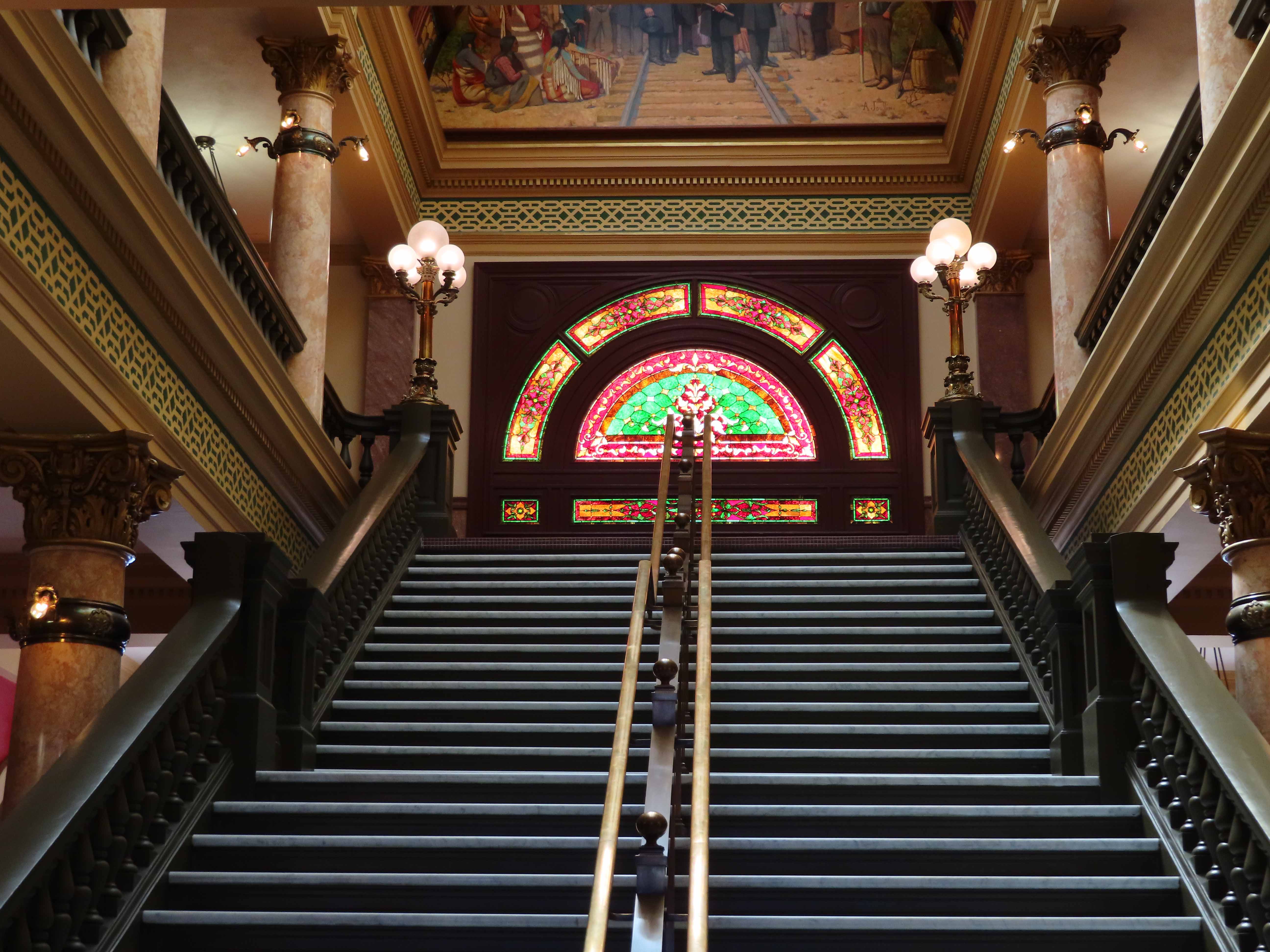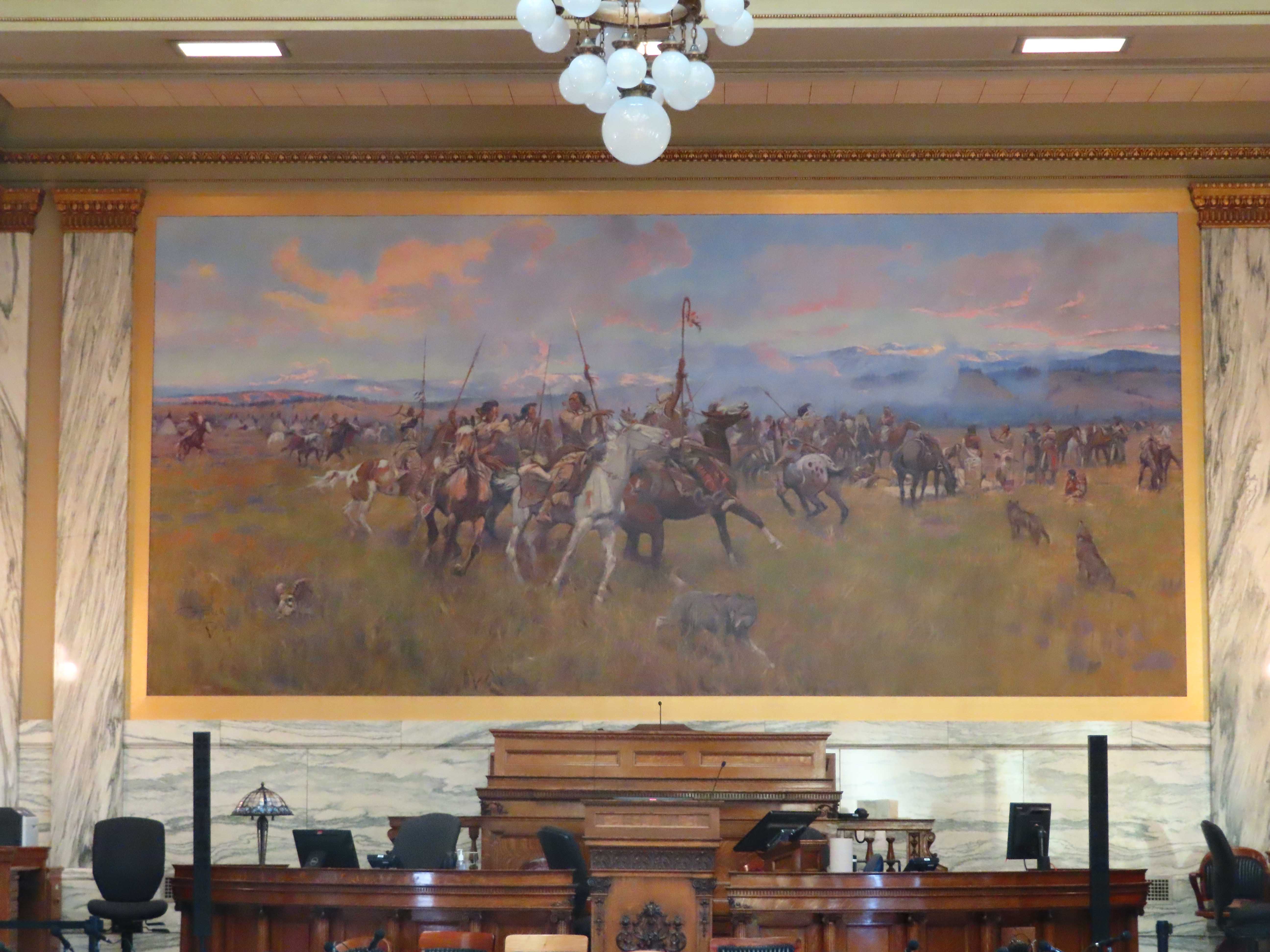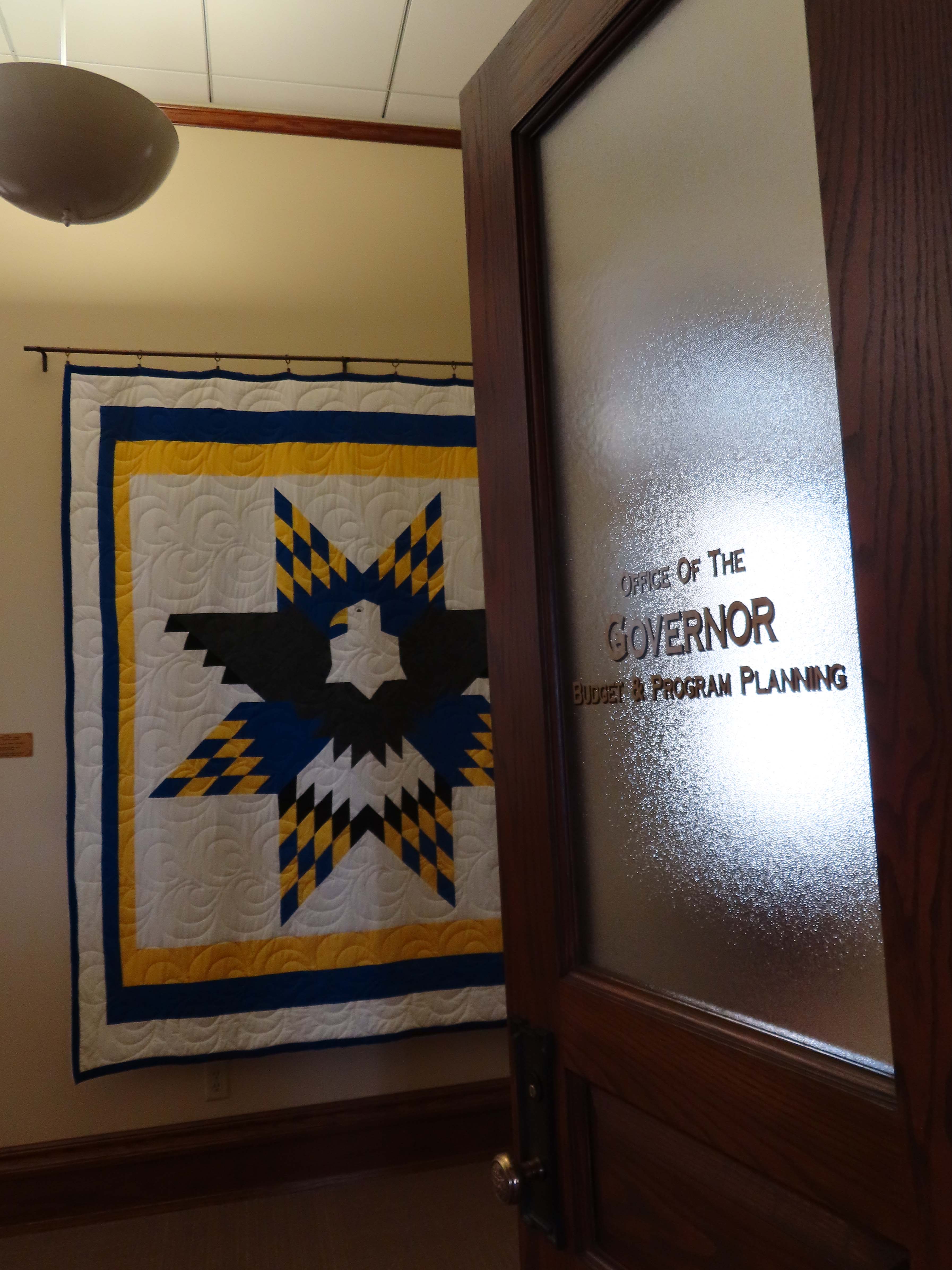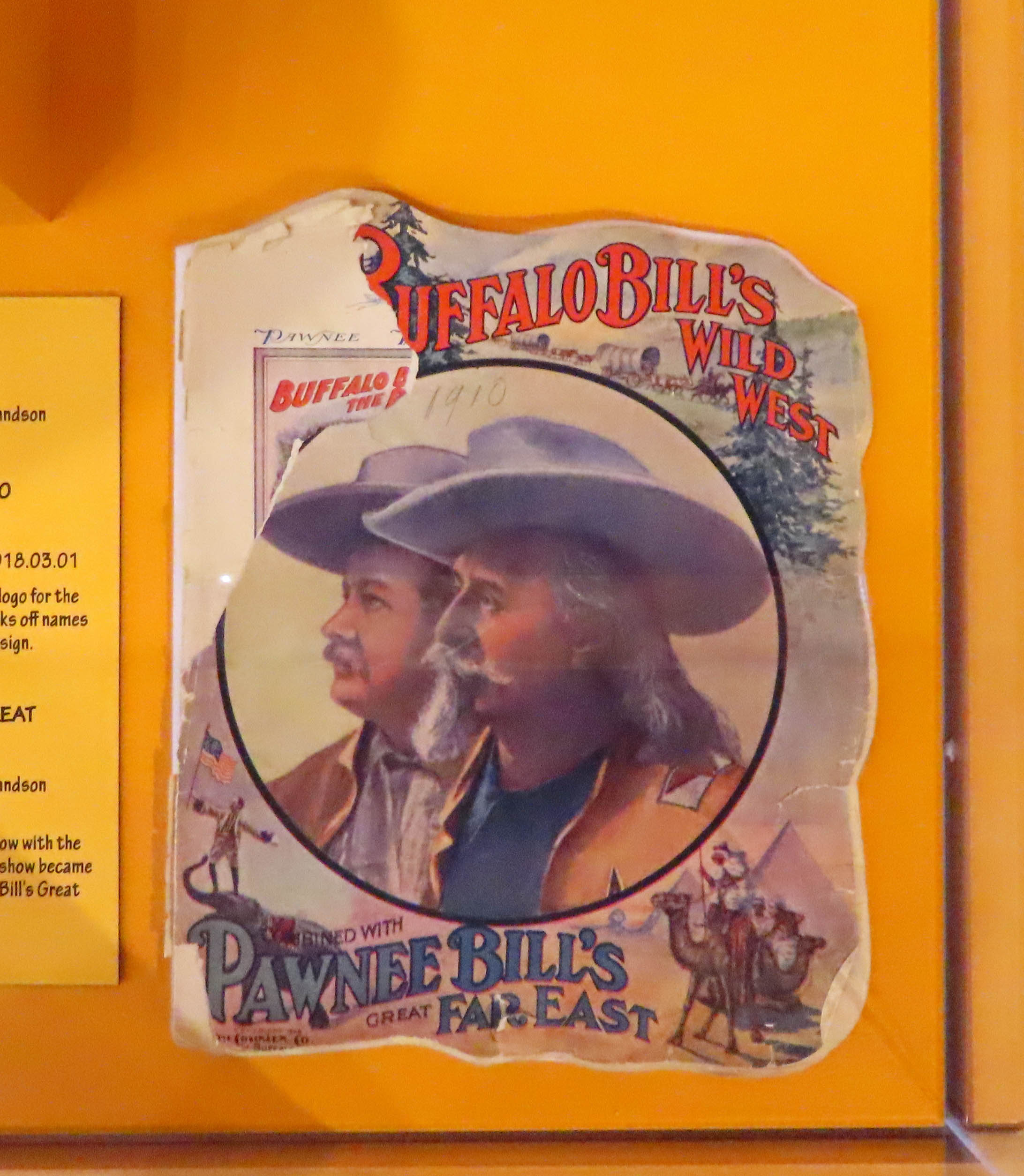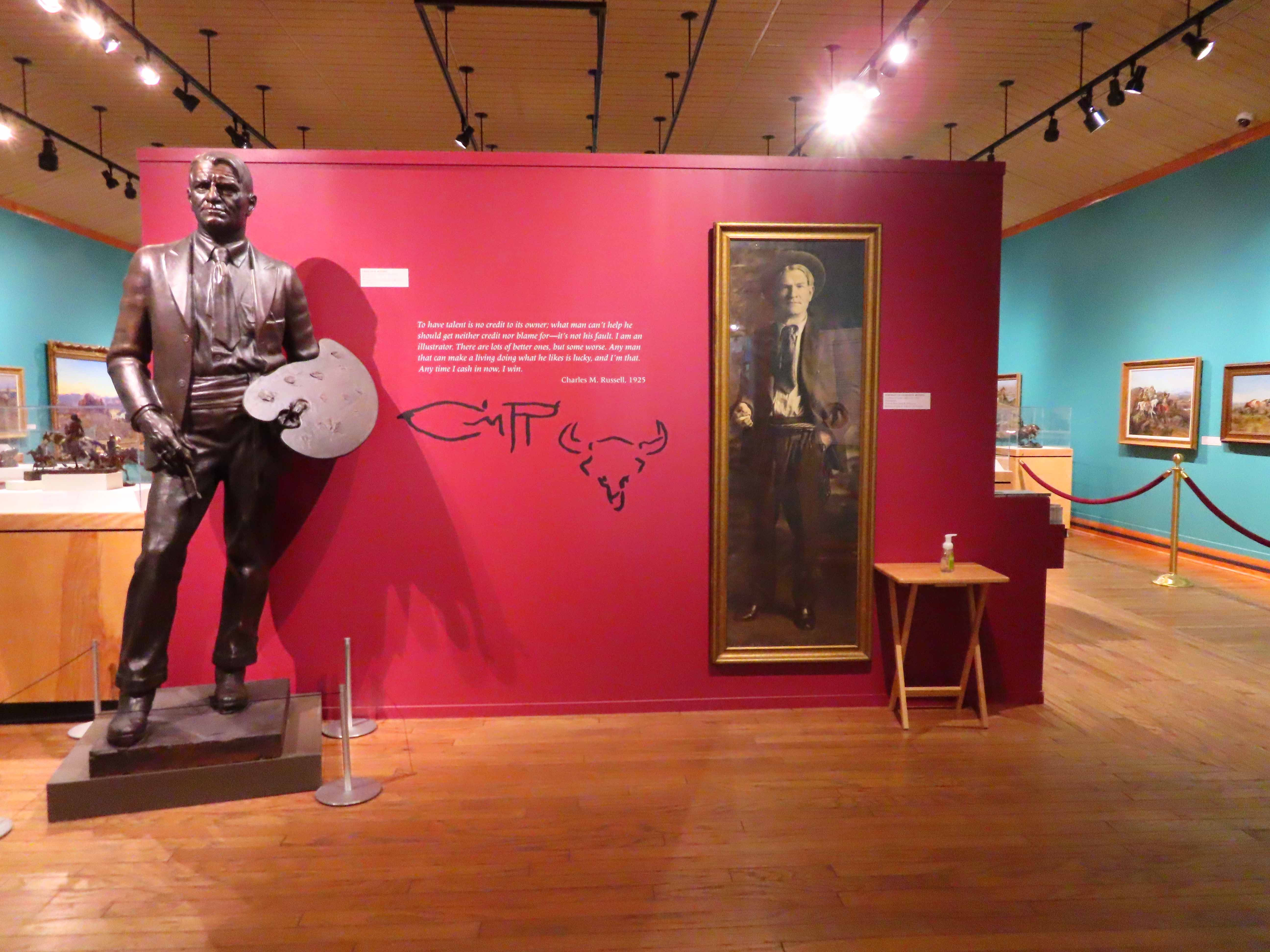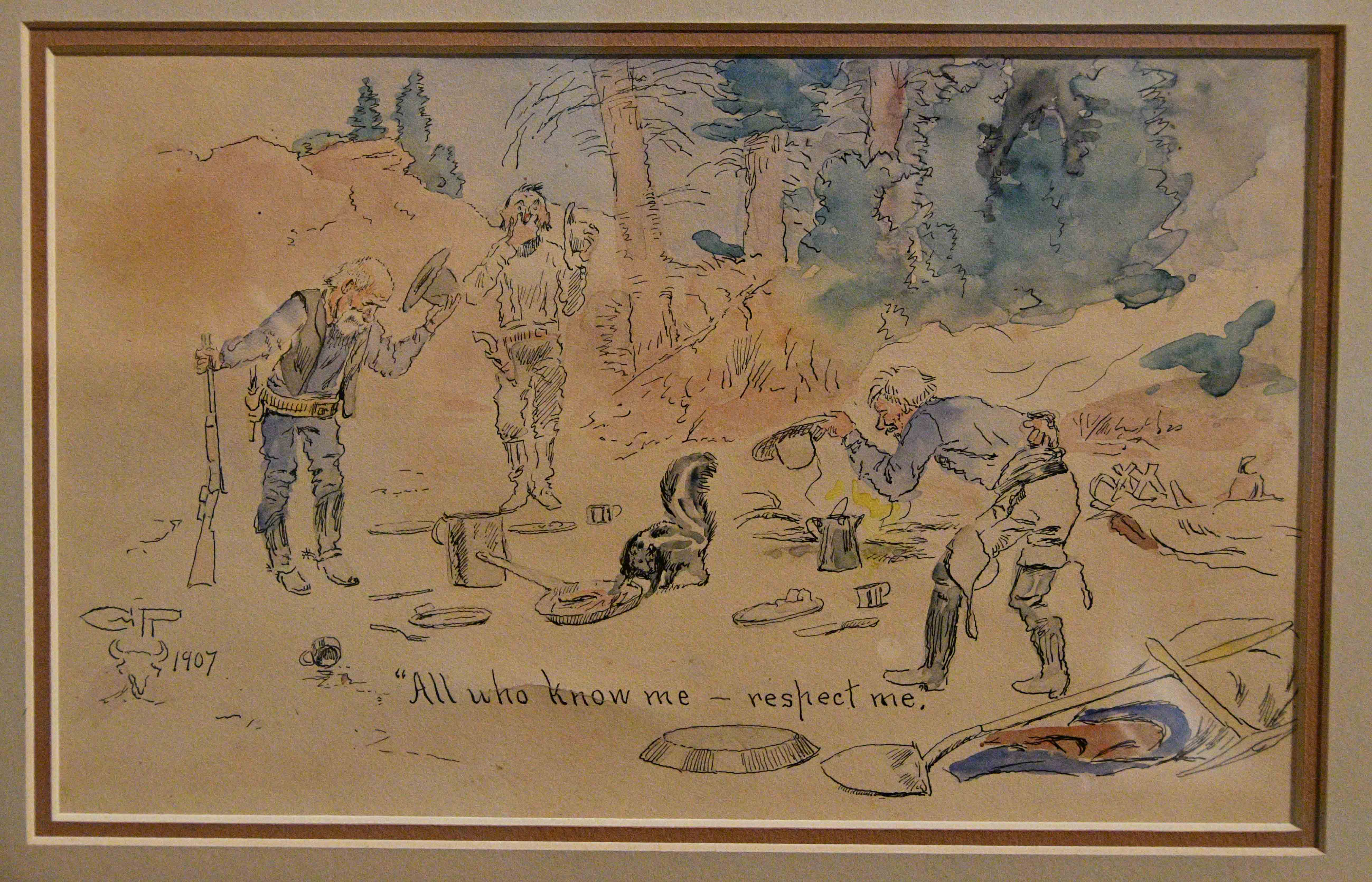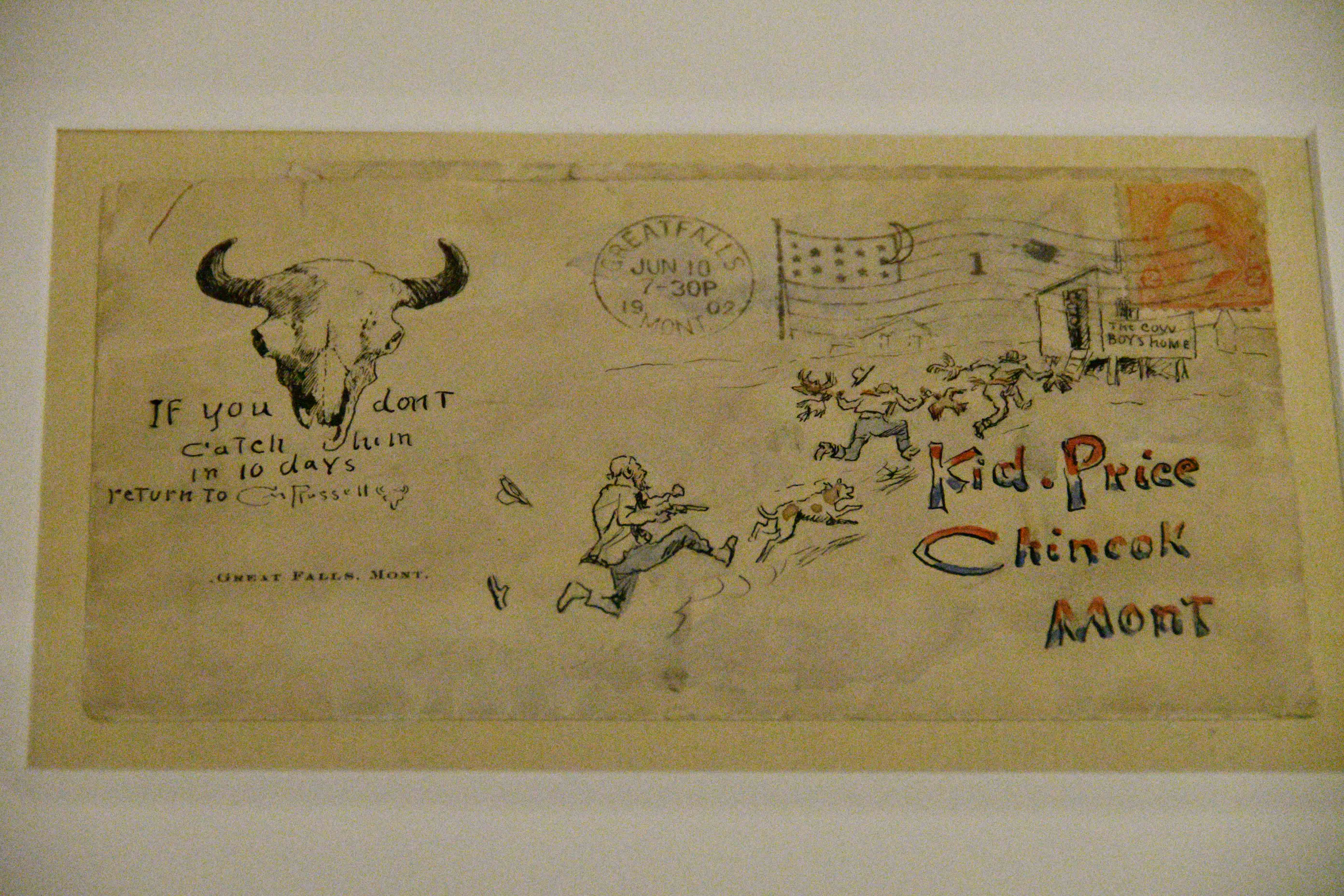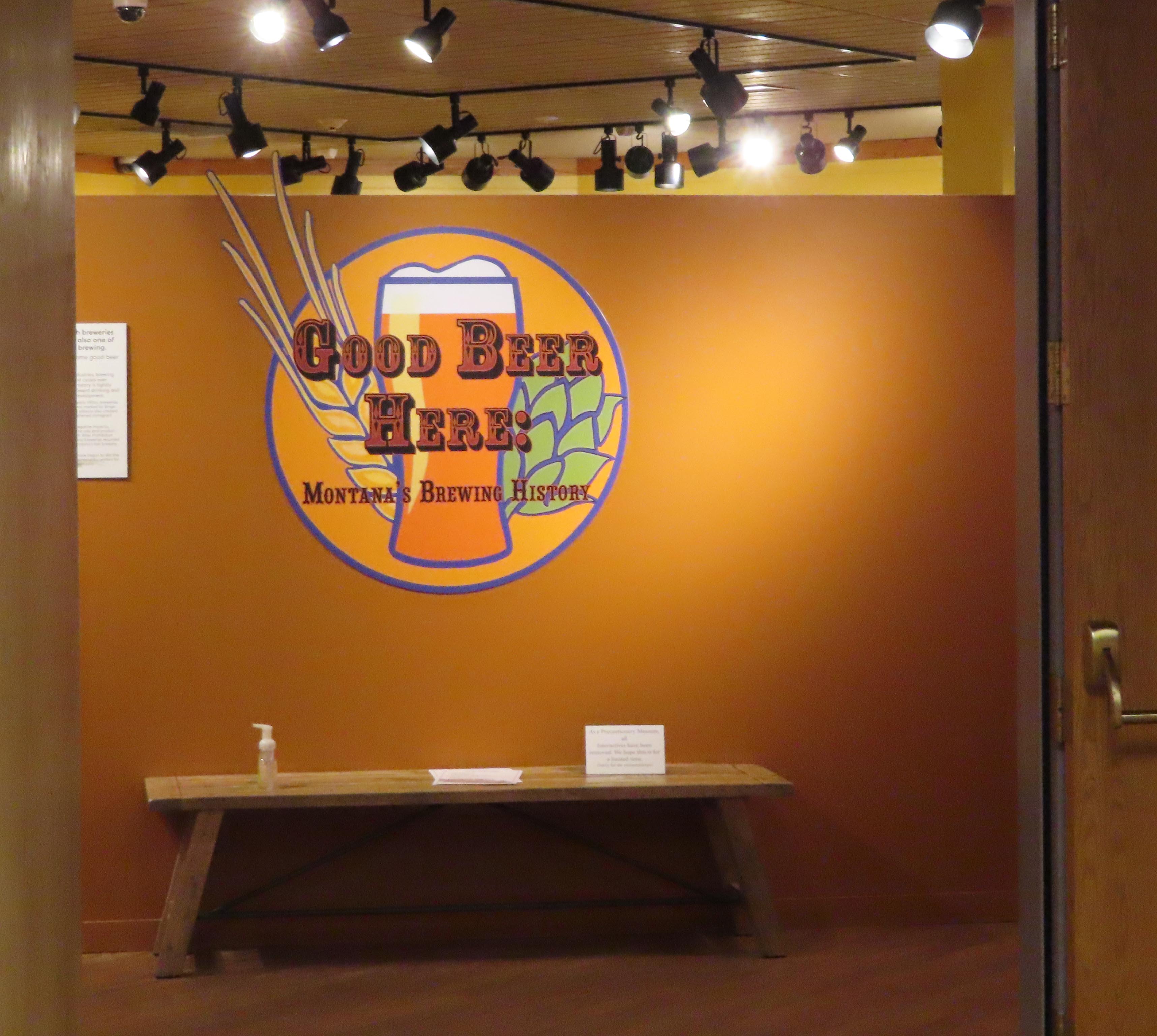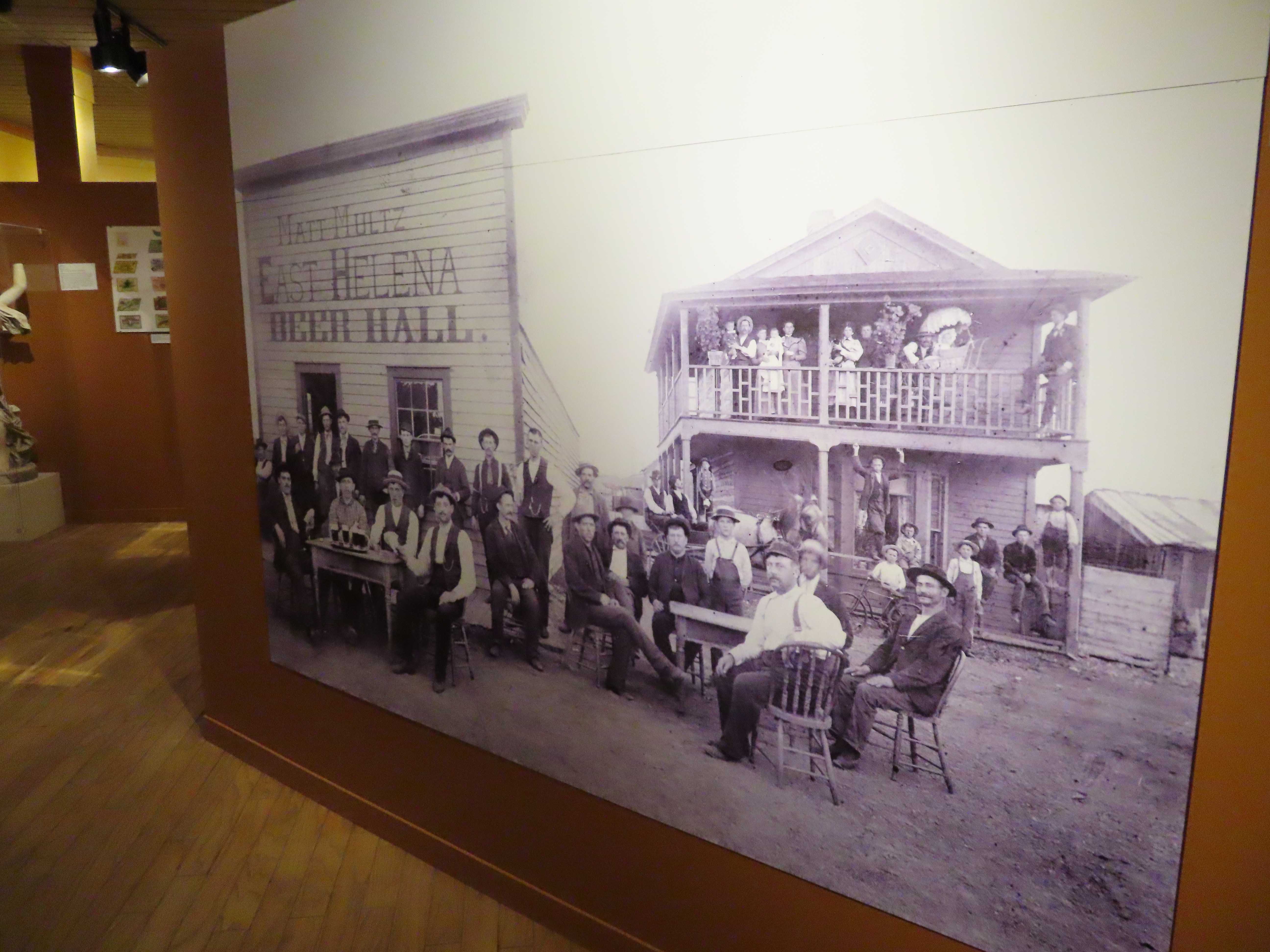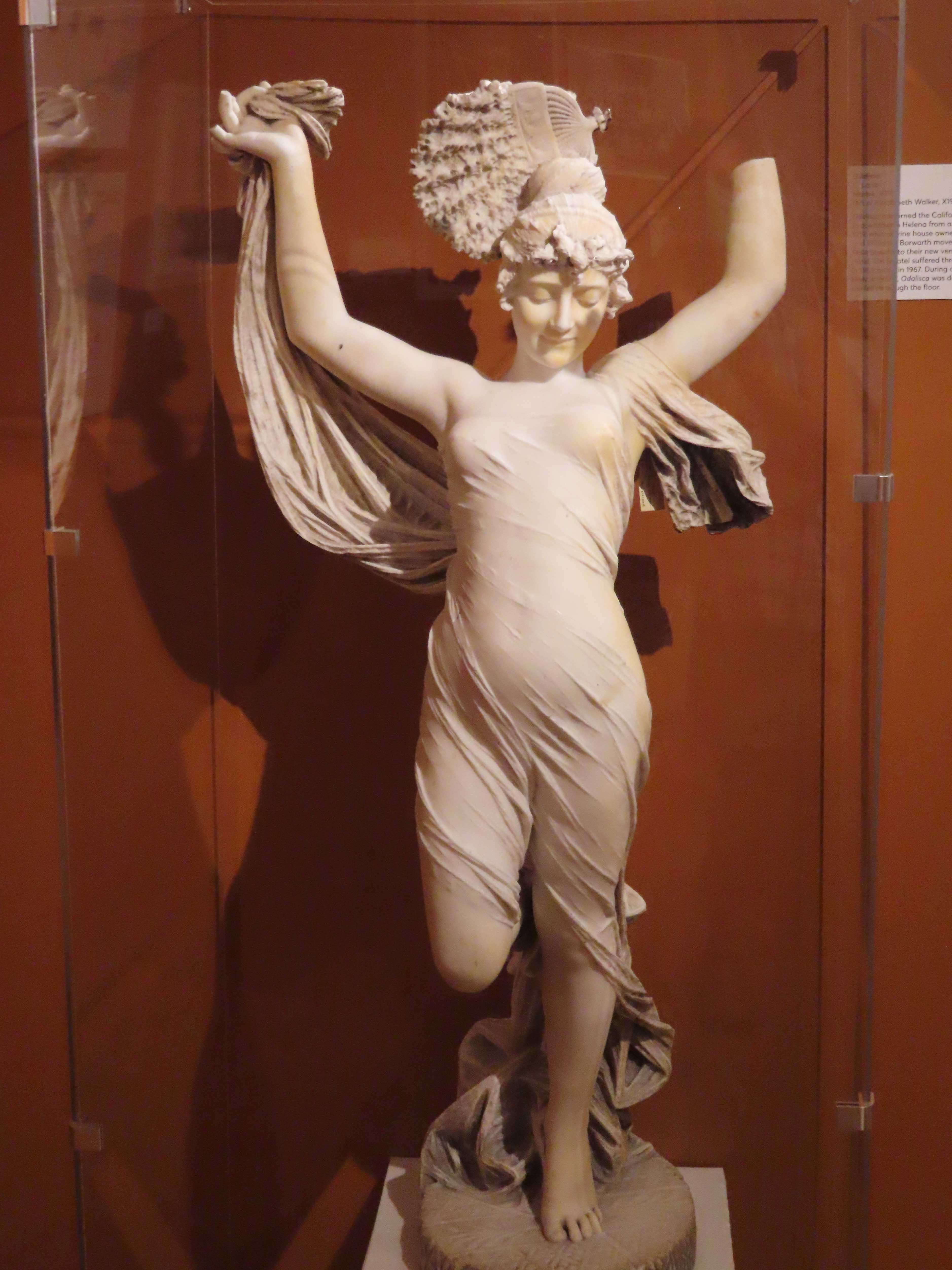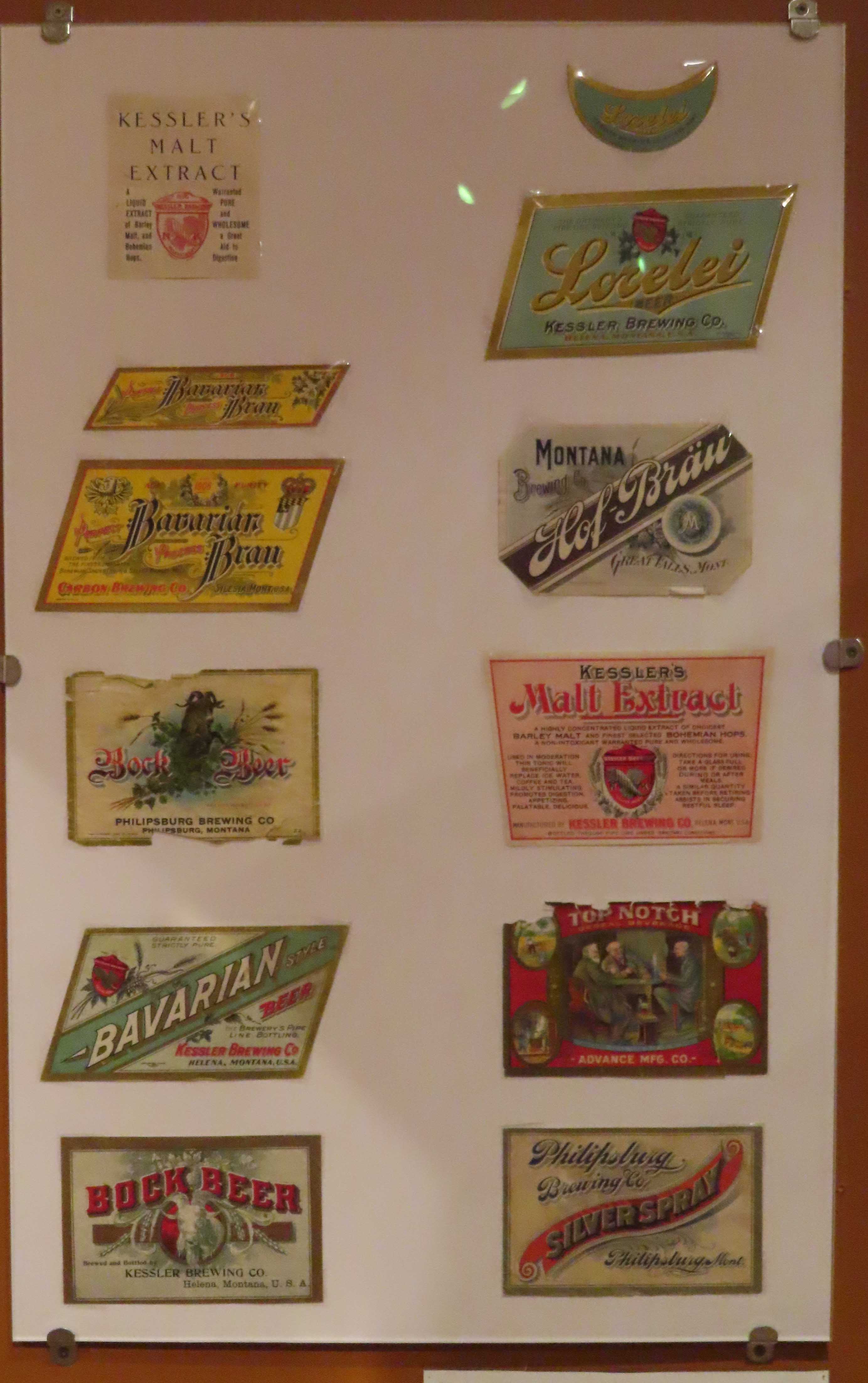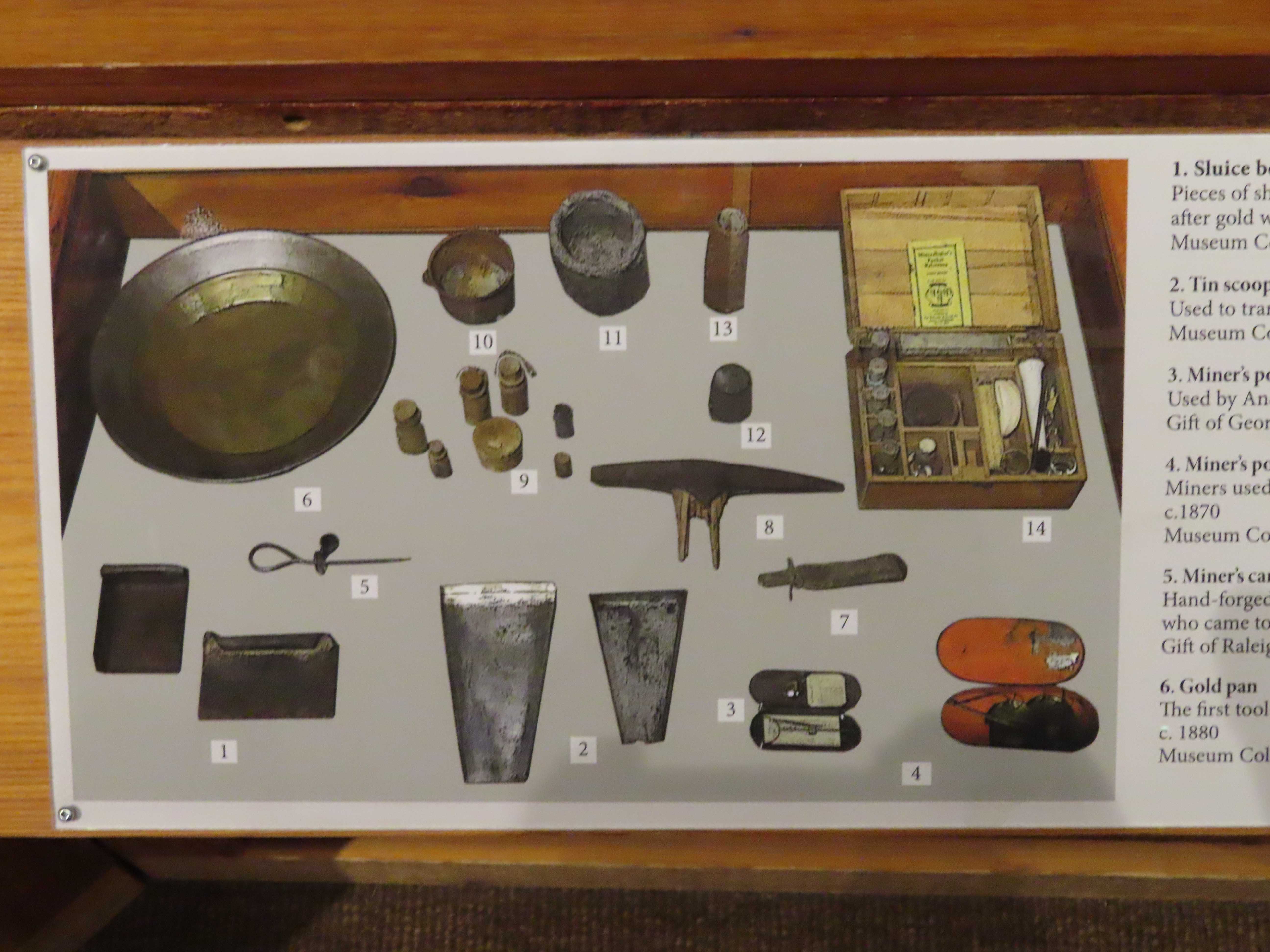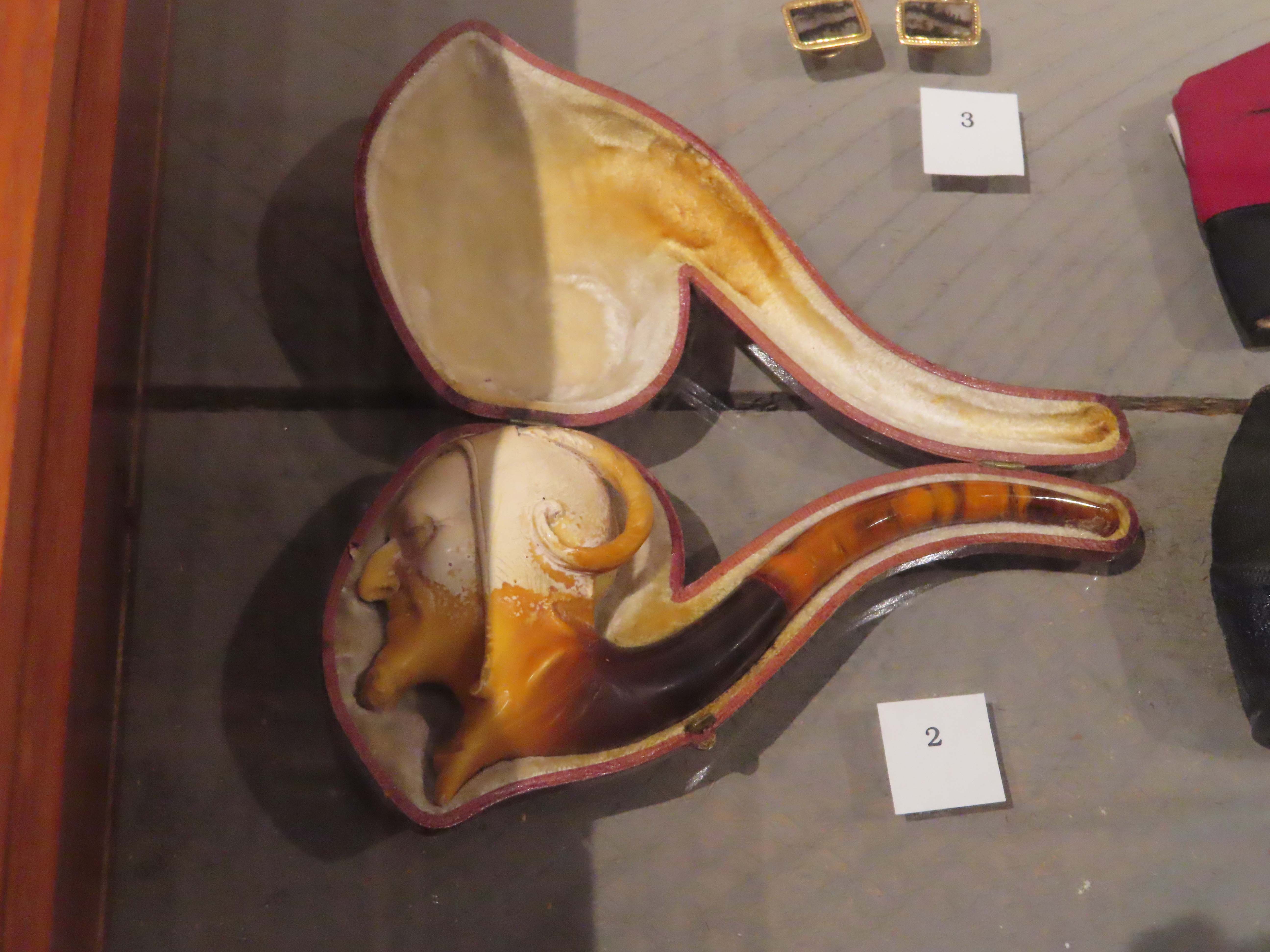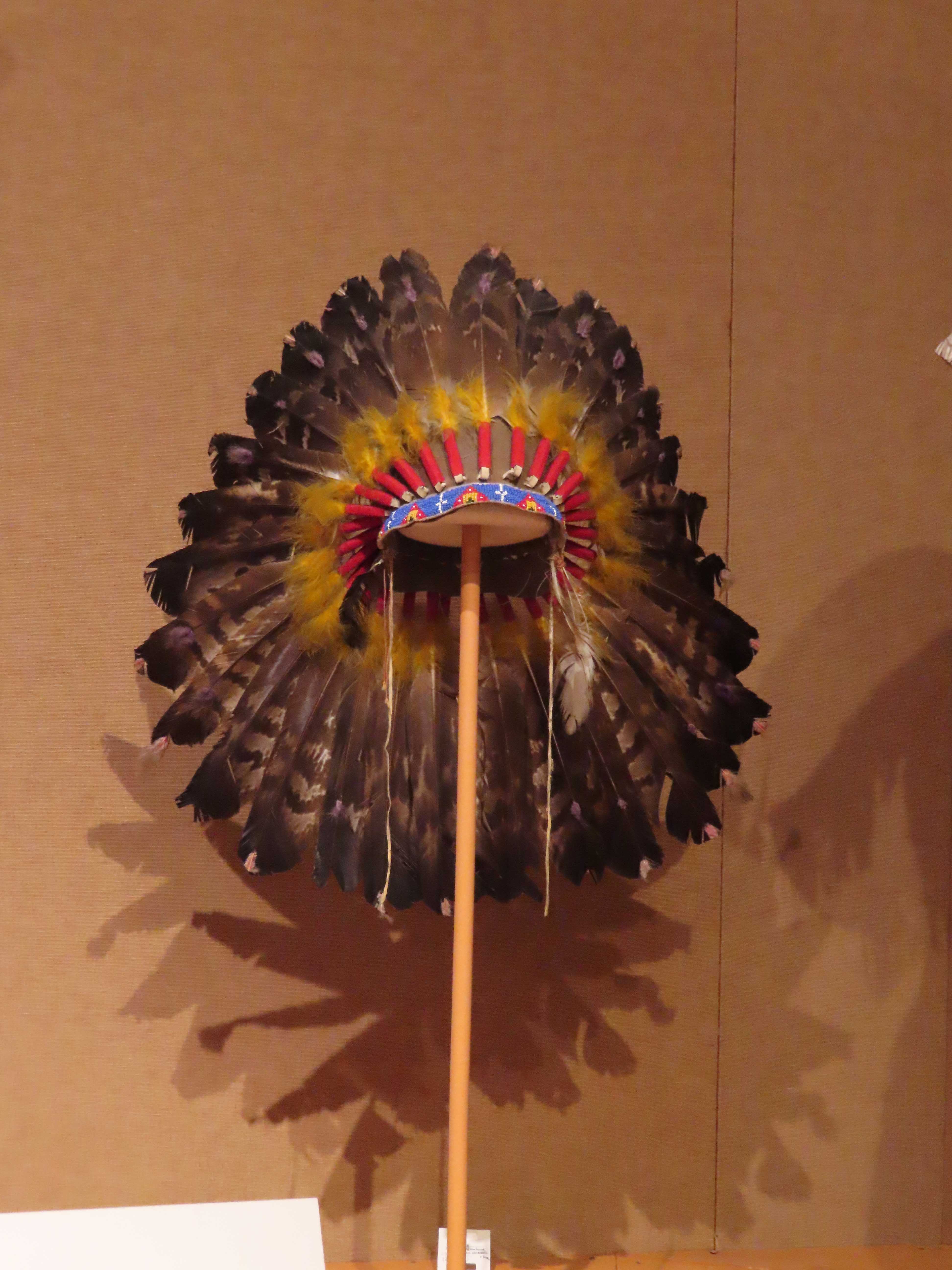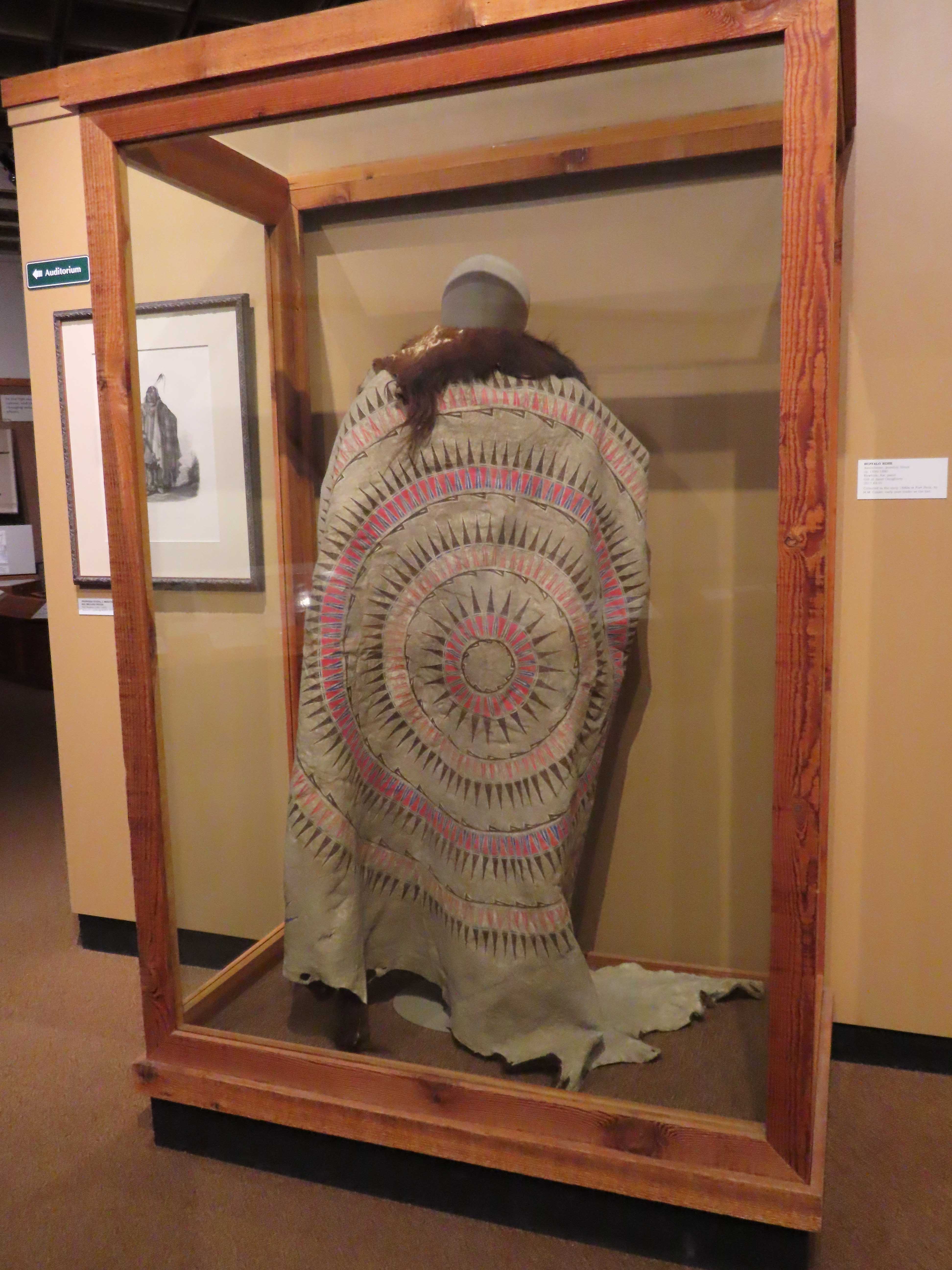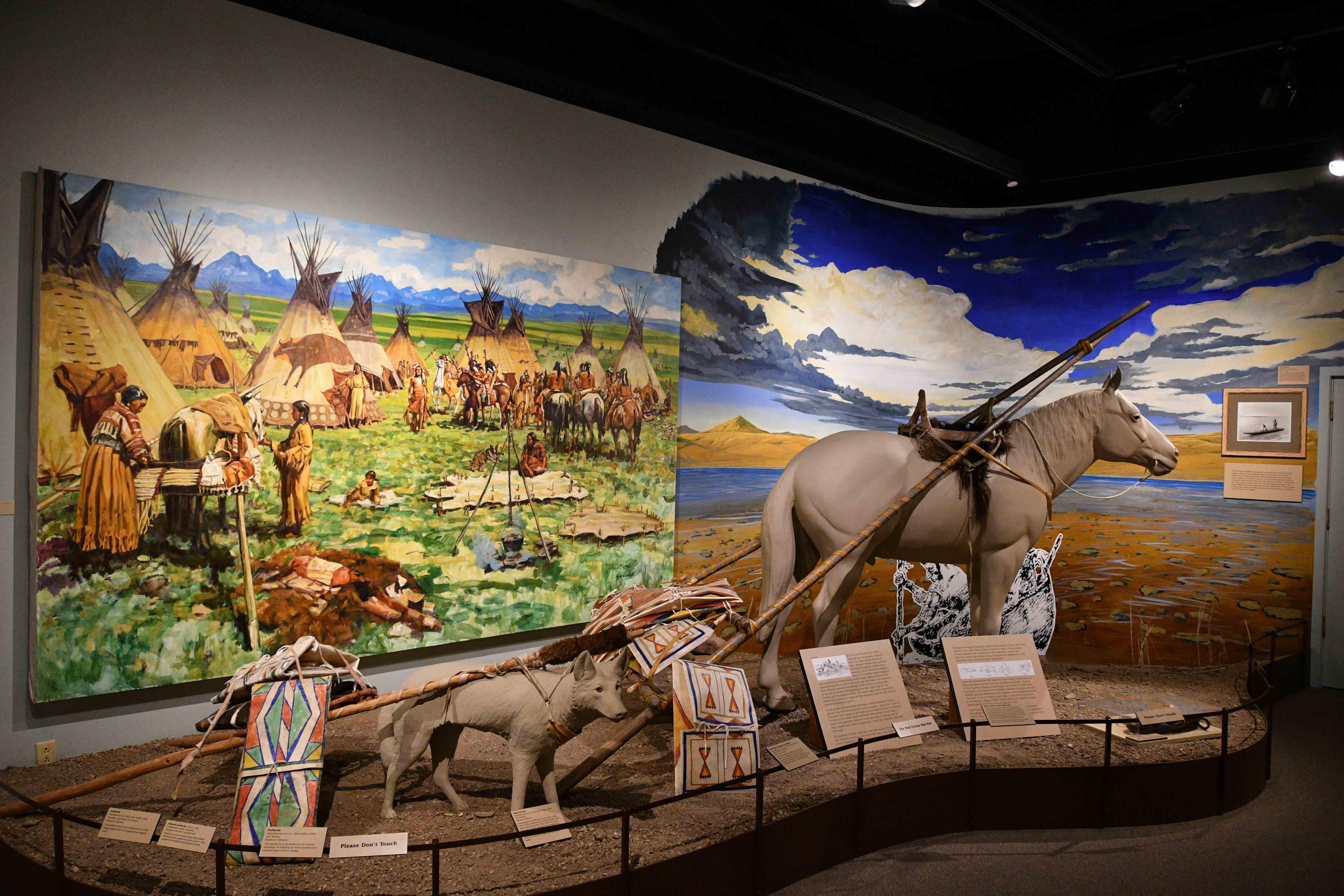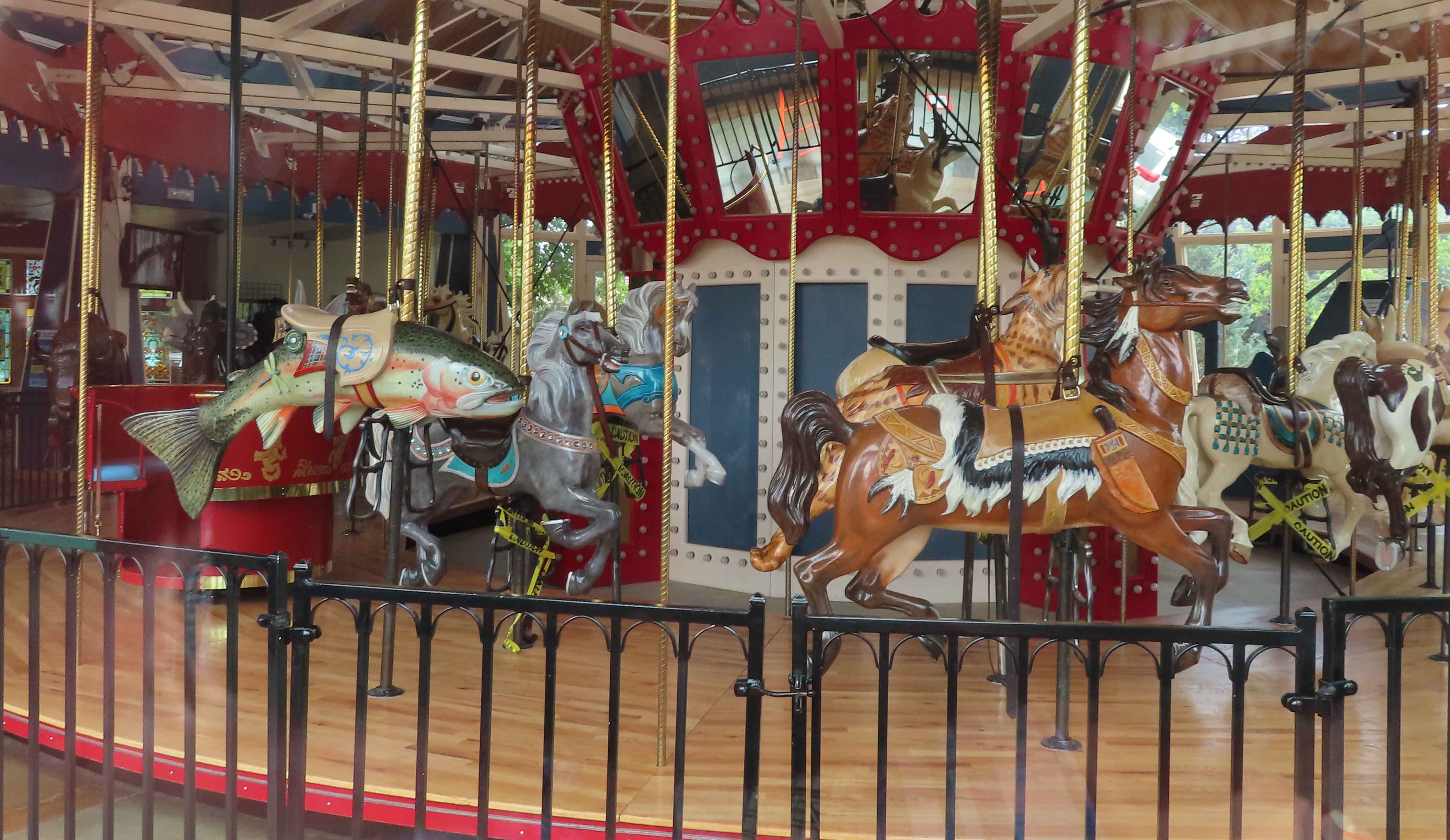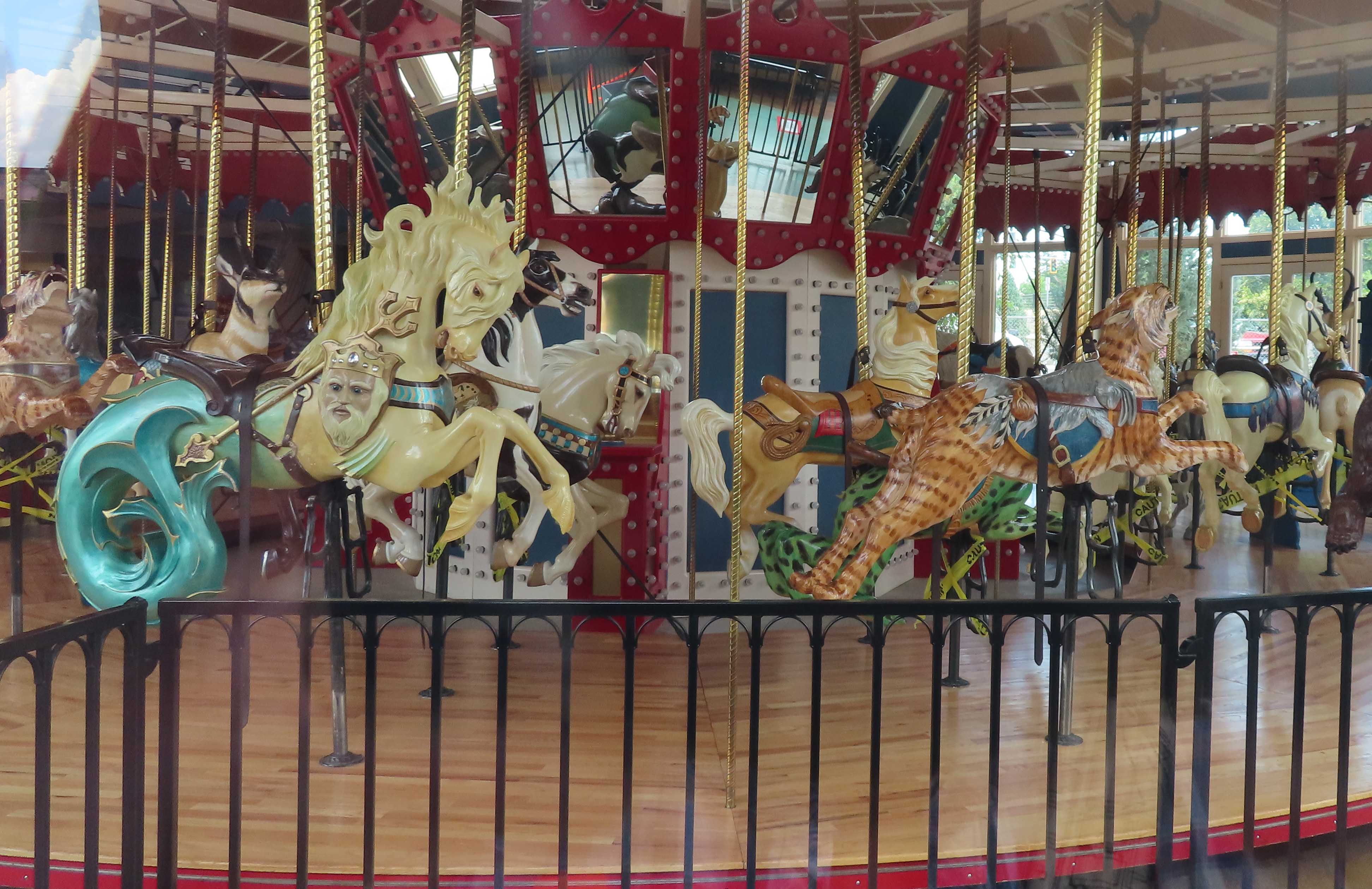 Tuesday, we nerded out today by visiting the World Museum of Mining over in Butte.  They have an underground tour into the Orphan Girl Mine.  It is no longer in operation and the museum belongs the local university Montana Tech.  Our guide was a student in geology and did a good job showing us around and giving us the history. Also, the gift shop was being overseen by a fellow quilter.  She was using a hand crank machine to make quilt as you go table mats. She let me try it.  Next, we stopped at Copper Stitches, a great little shop. There is a overlook of the Berkley Pit mine.  Back in 1982, the mining was stopped and they allowed the pit to fill with water. Unfortunately this allowed the water to absorb a large amount of sulfur from the mining operation creating a lake of sulfuric acid. It is one of the largest Superfund sites.  They are making progress in treating the site and estimate the treatment will be complete in 2023.  Lunch was at Butte Brewing Company. They had good pizza and beer, and our waitress suggested we also visit the local distillery, Headframe Spirits to get their bourbon cream.  We followed her advice. Next we tried to drive up to visit Our Lady of the Rockies.  A giant statue of the Virgin Mary.  We got to the road and saw a sign that said "Google is wrong, turn around." We sat there for a bit and a local farmer who we'd passed on the way there stopped by.  I got out to ask him if there was a way to get to the statue.  He explained that you have to visit their headquarters and they will drive you up in a bus.  He was a very nice man.  We decided to forgo the tour and just returned home.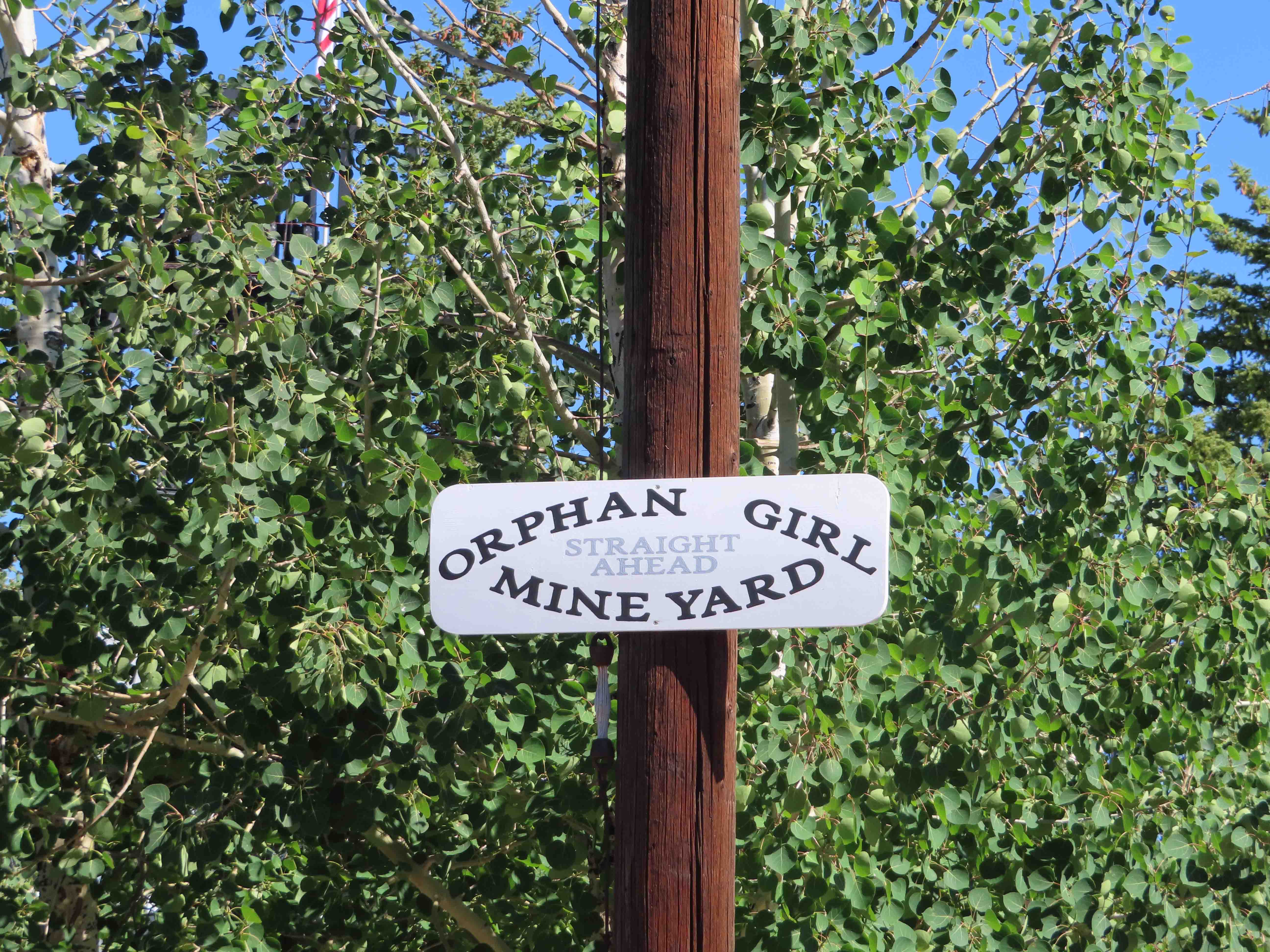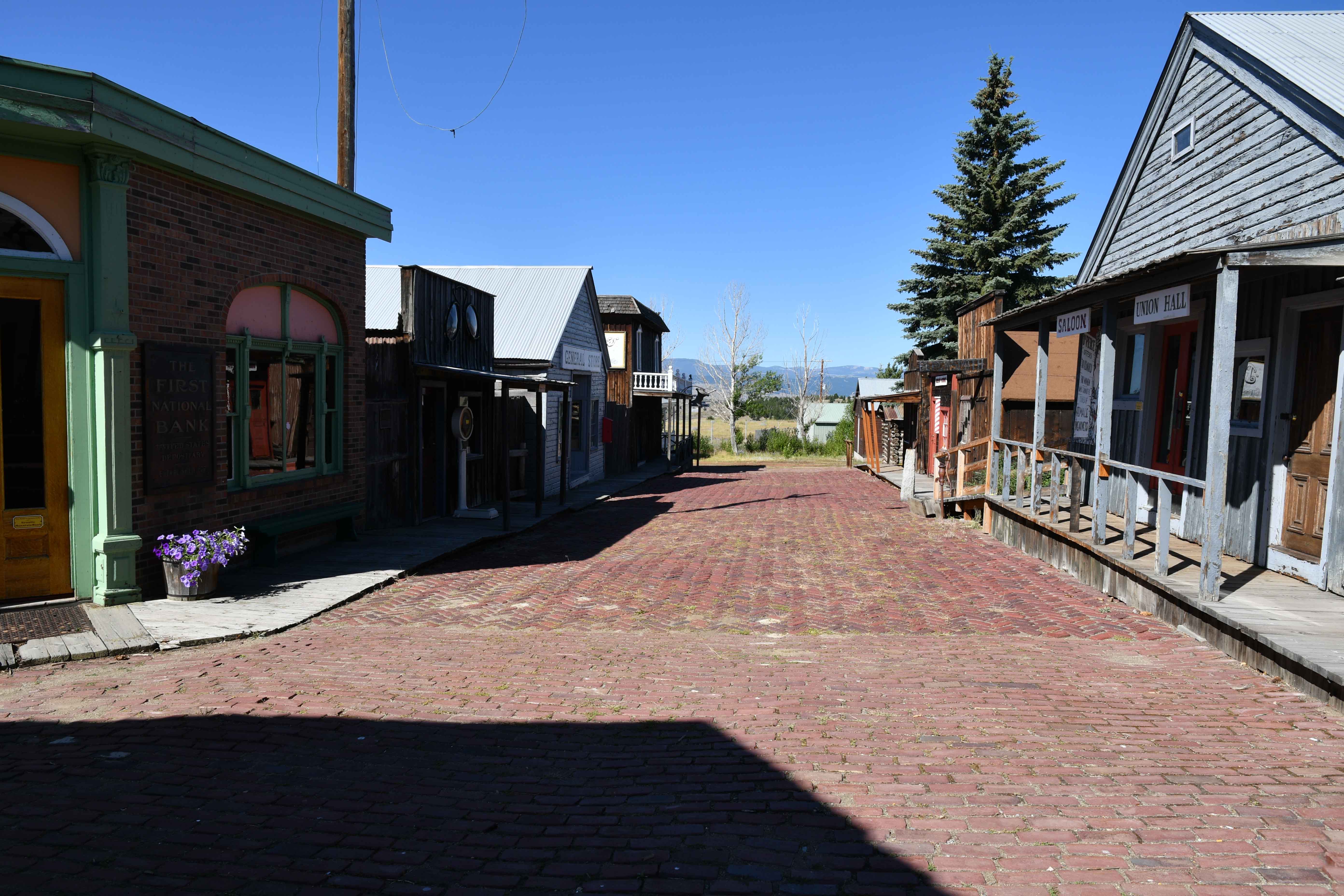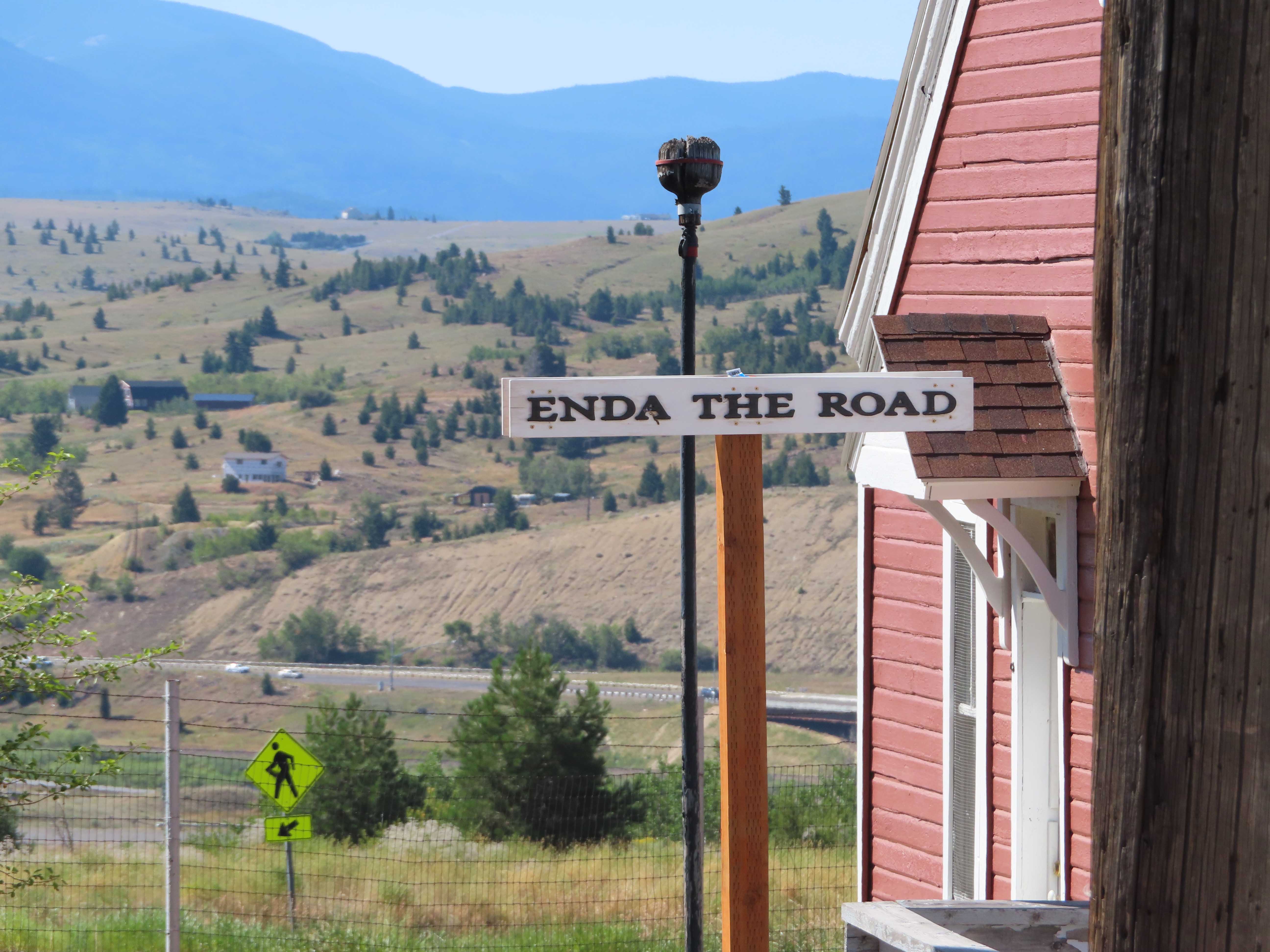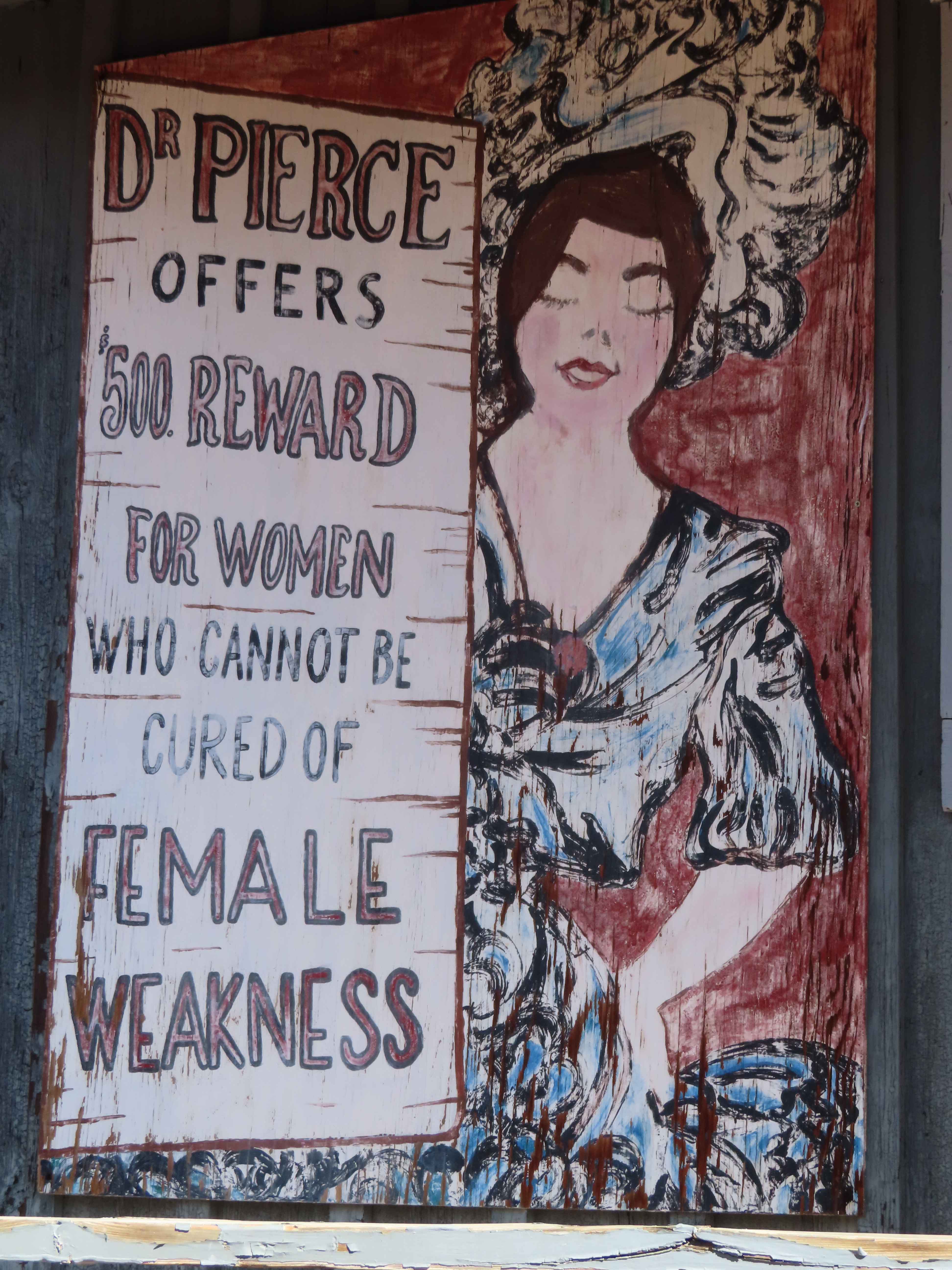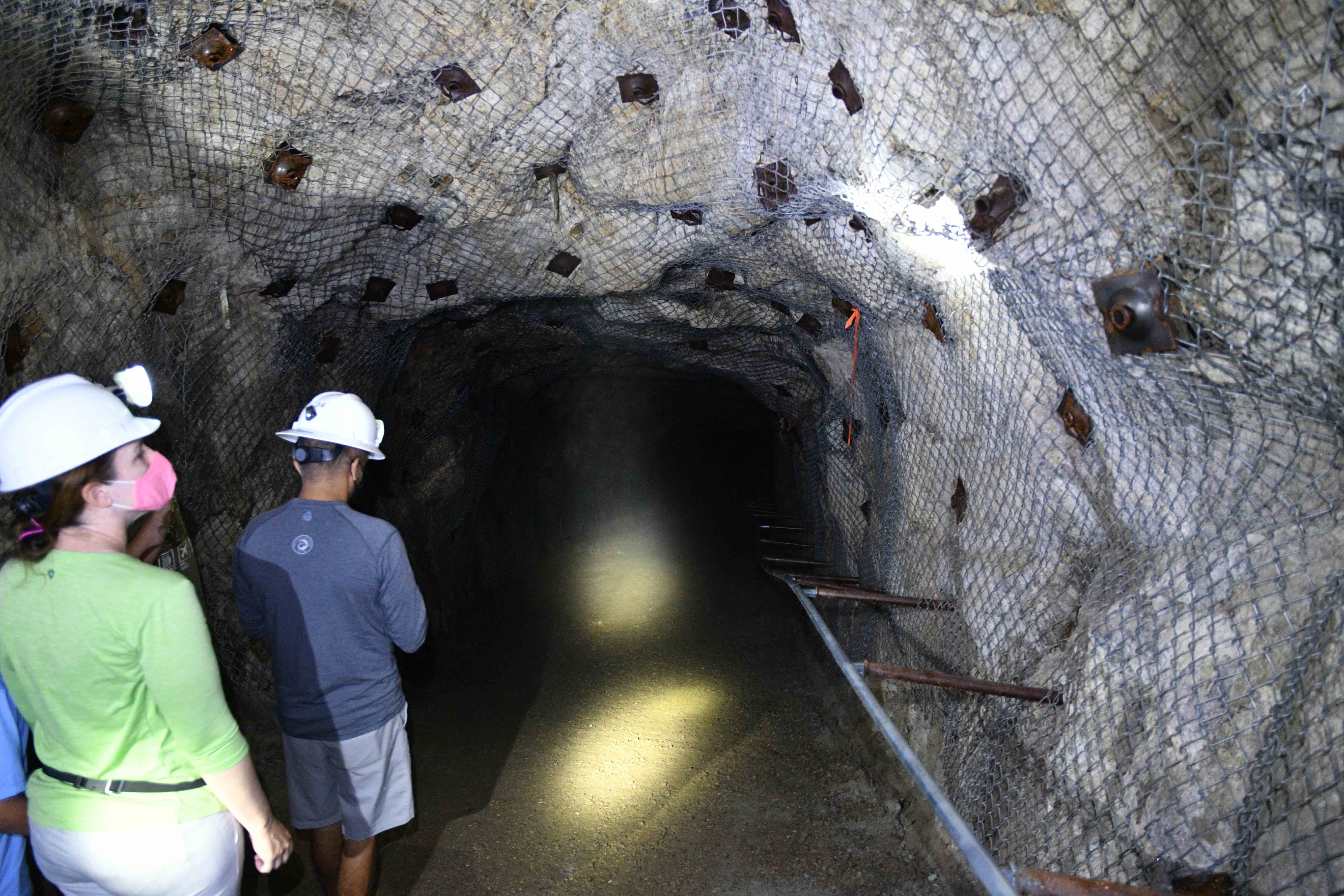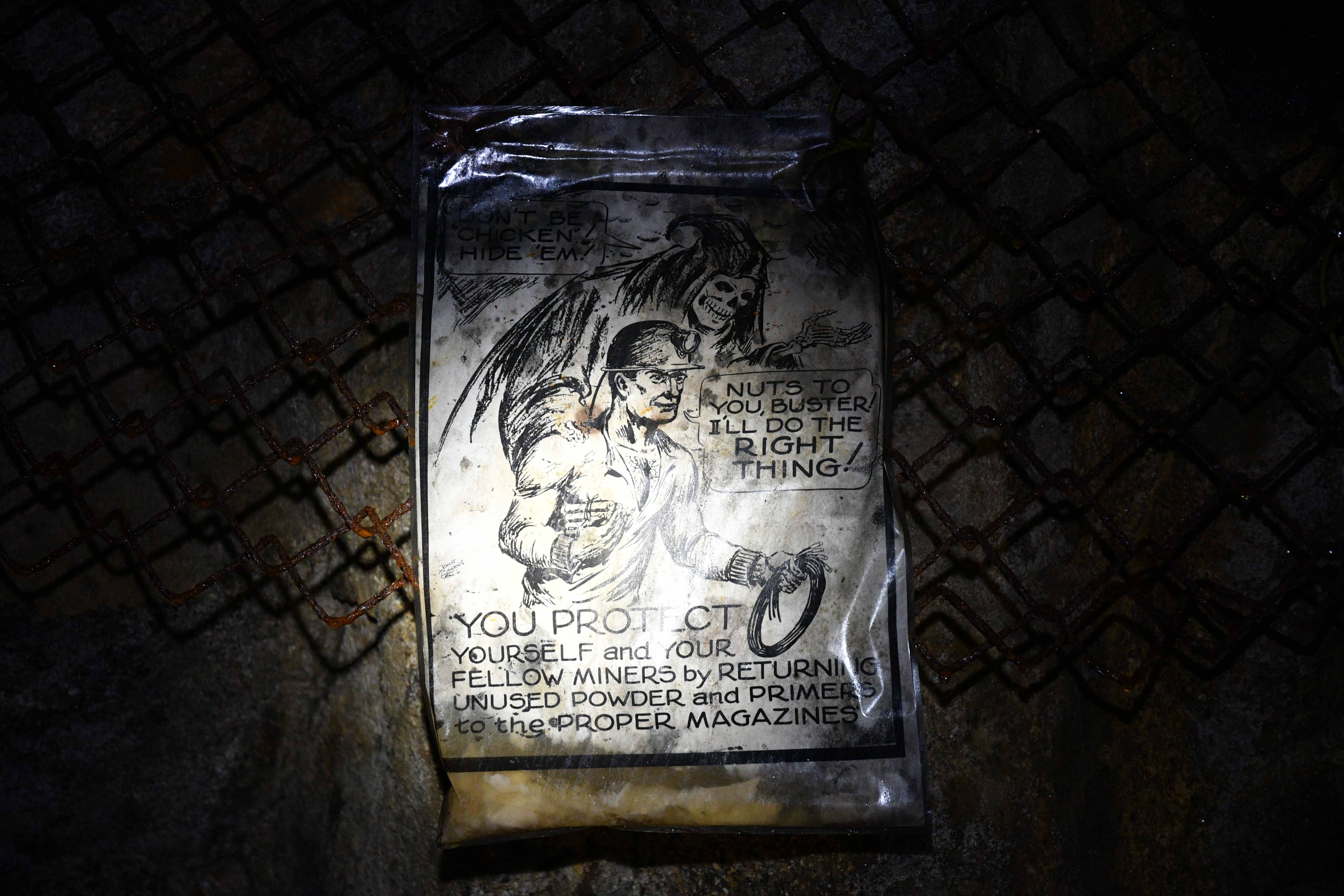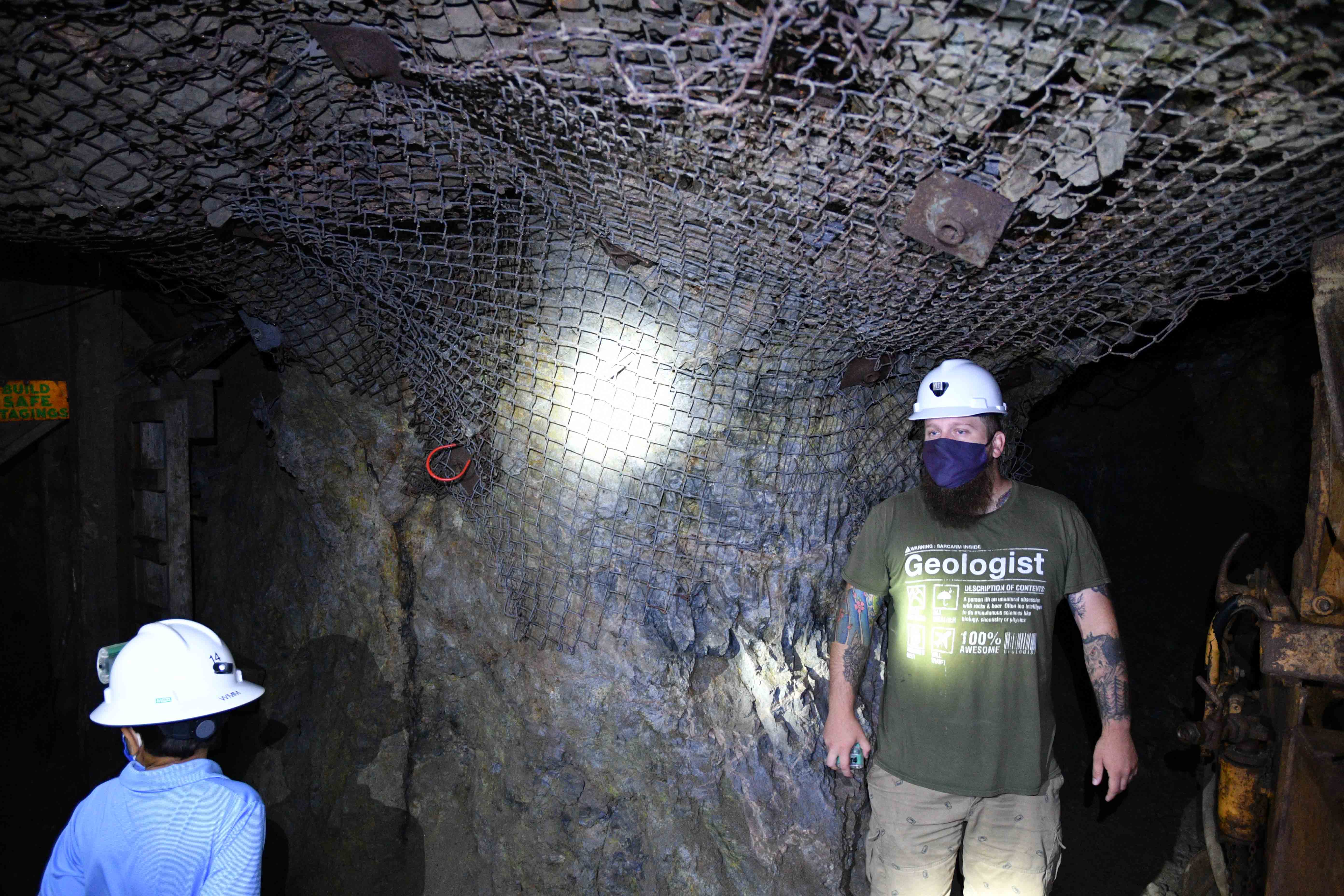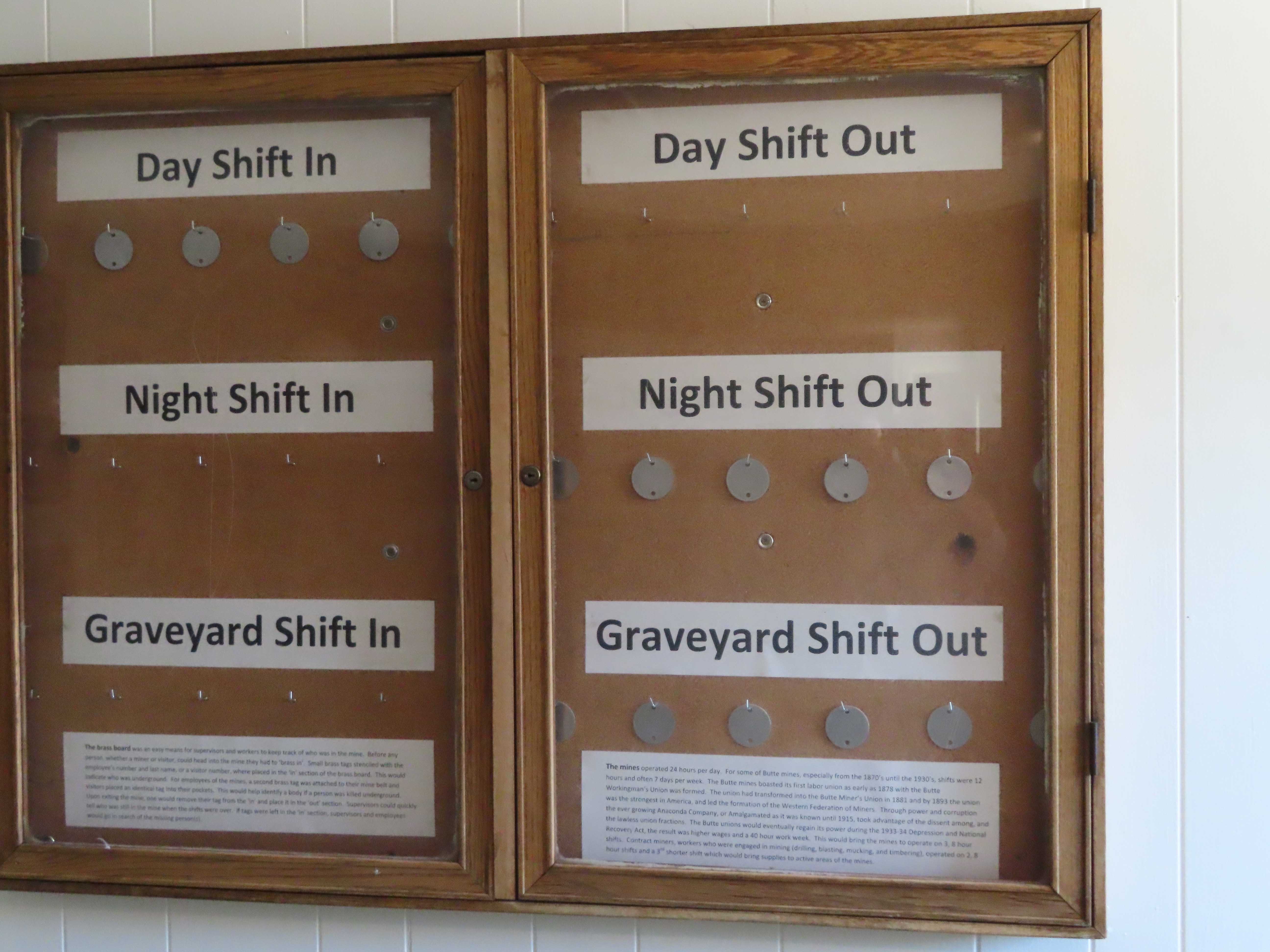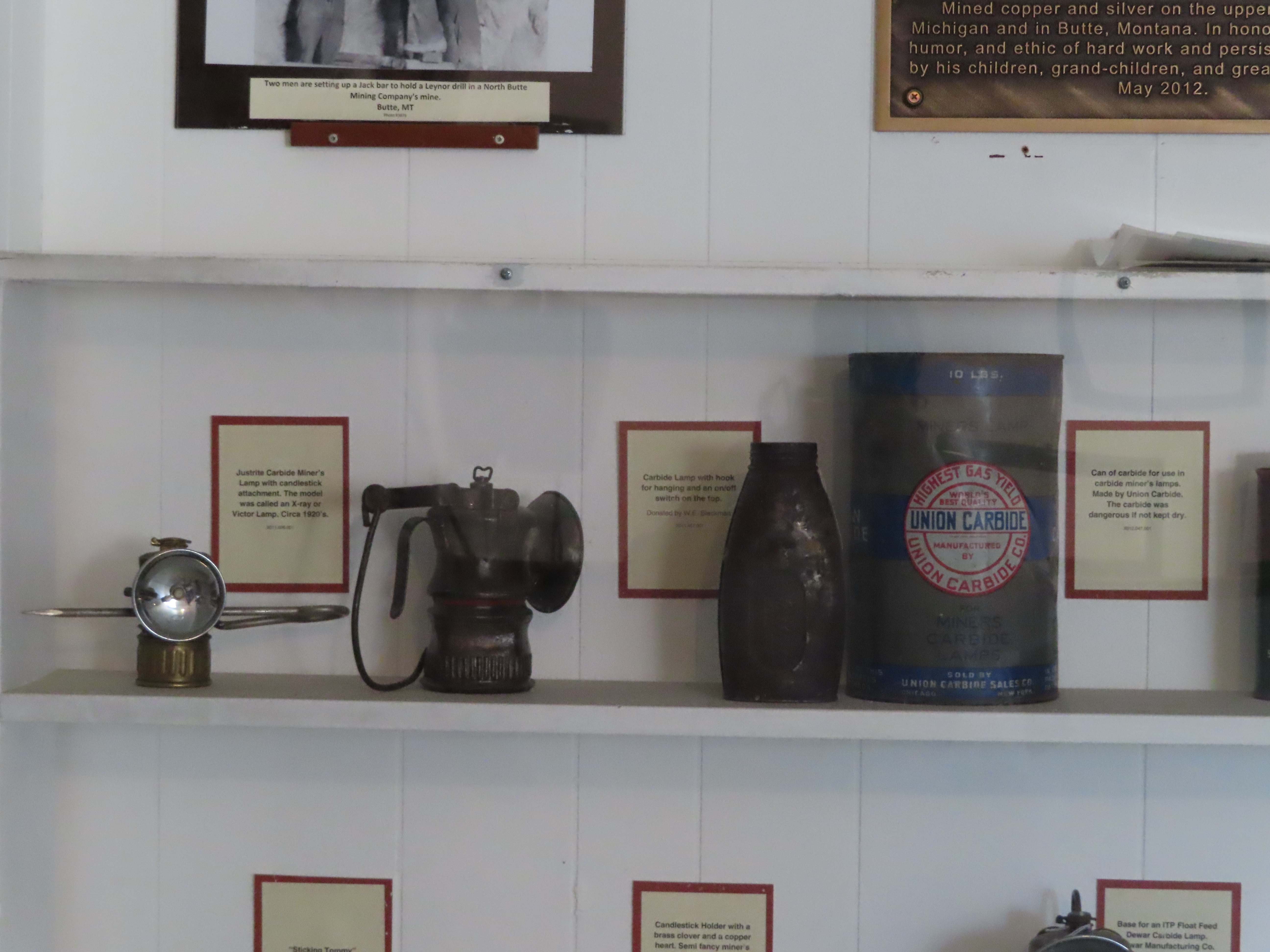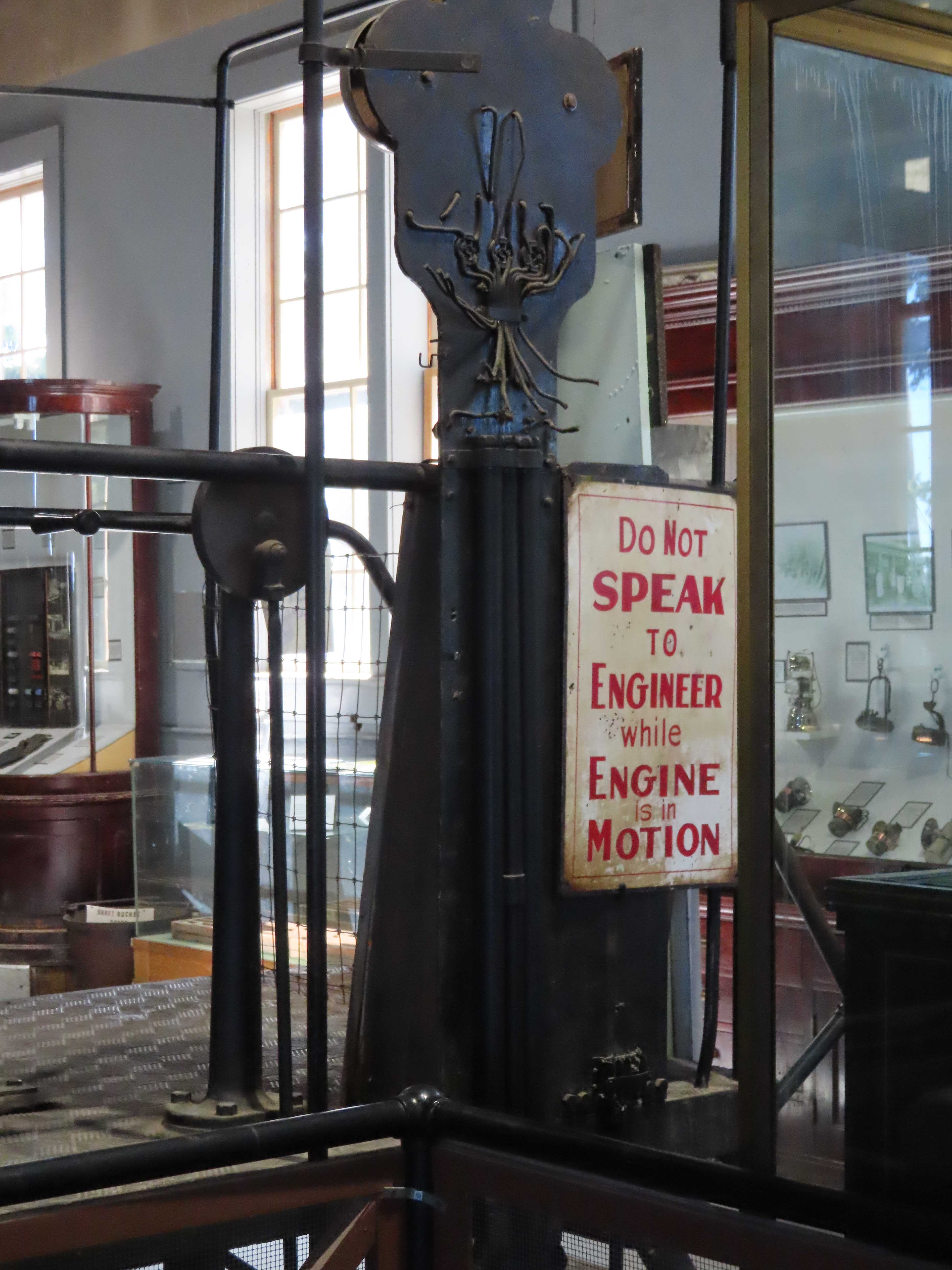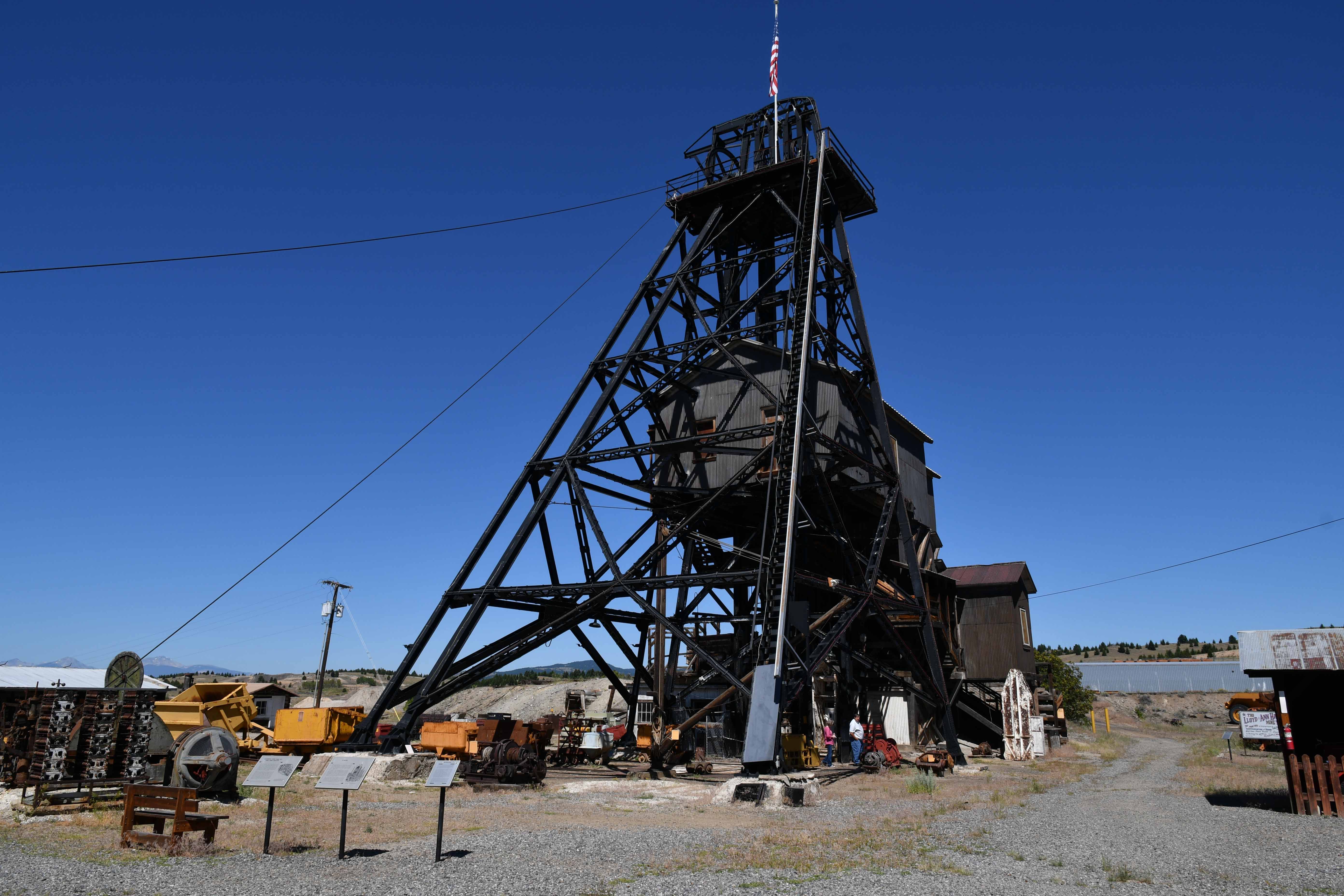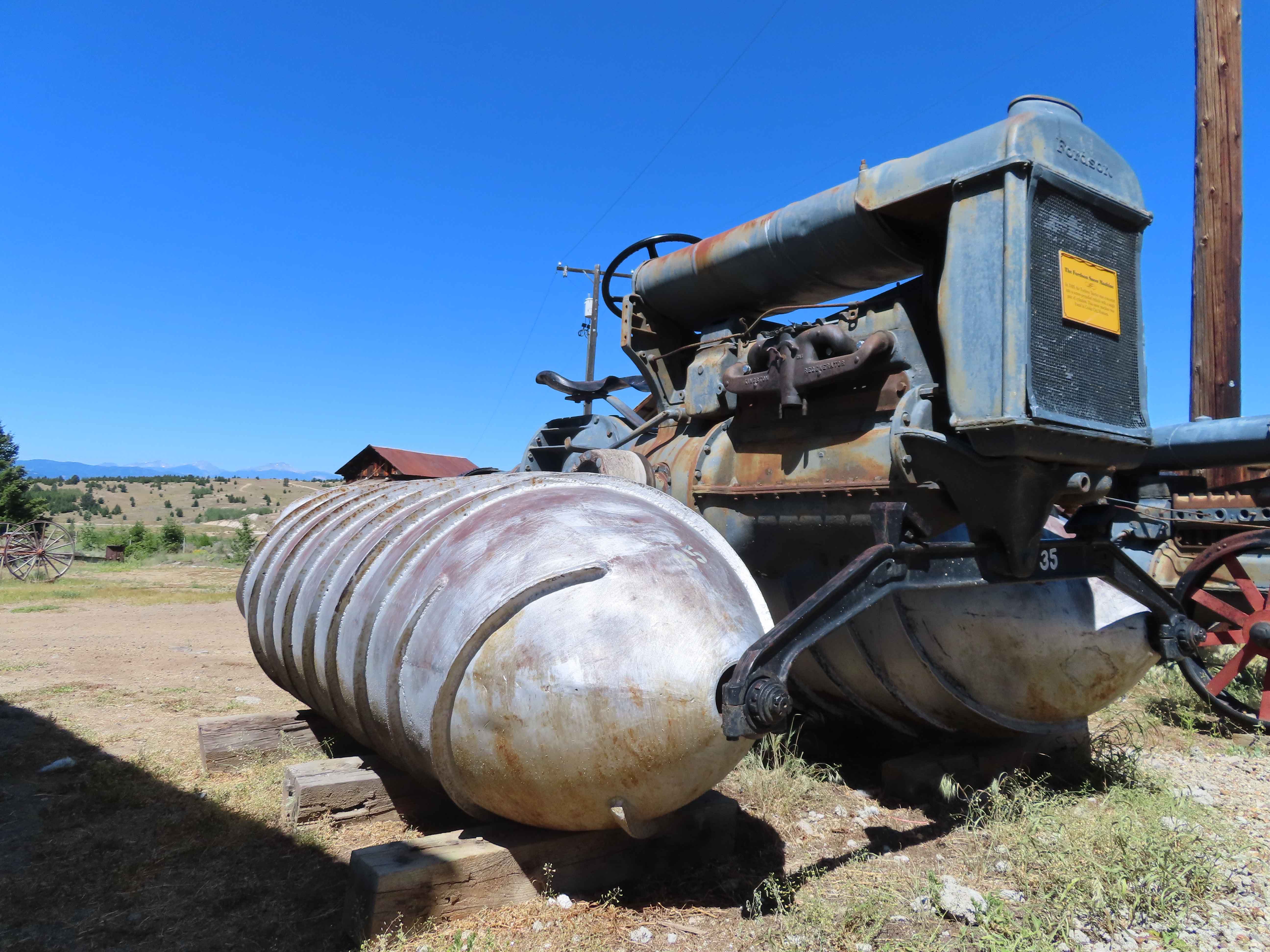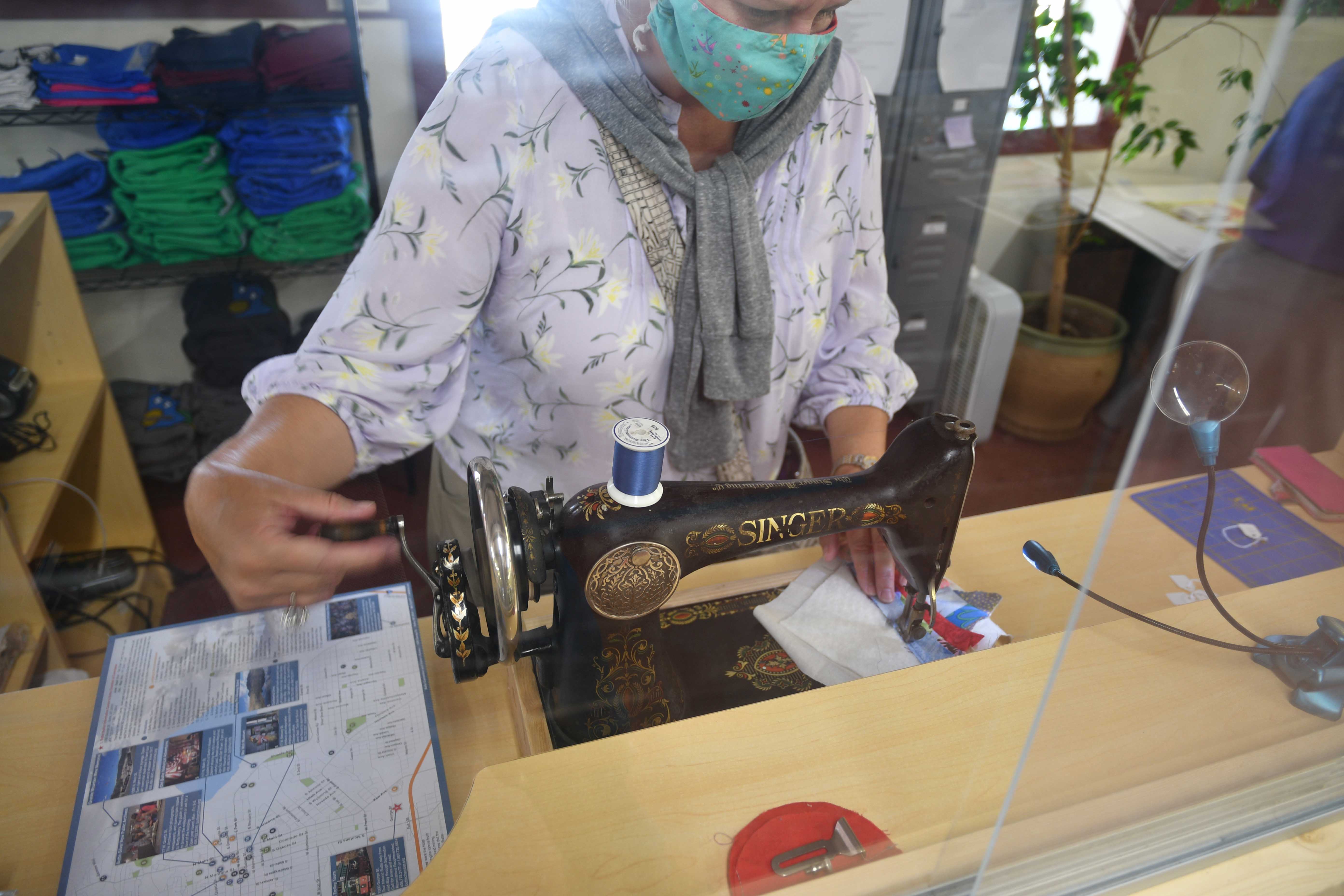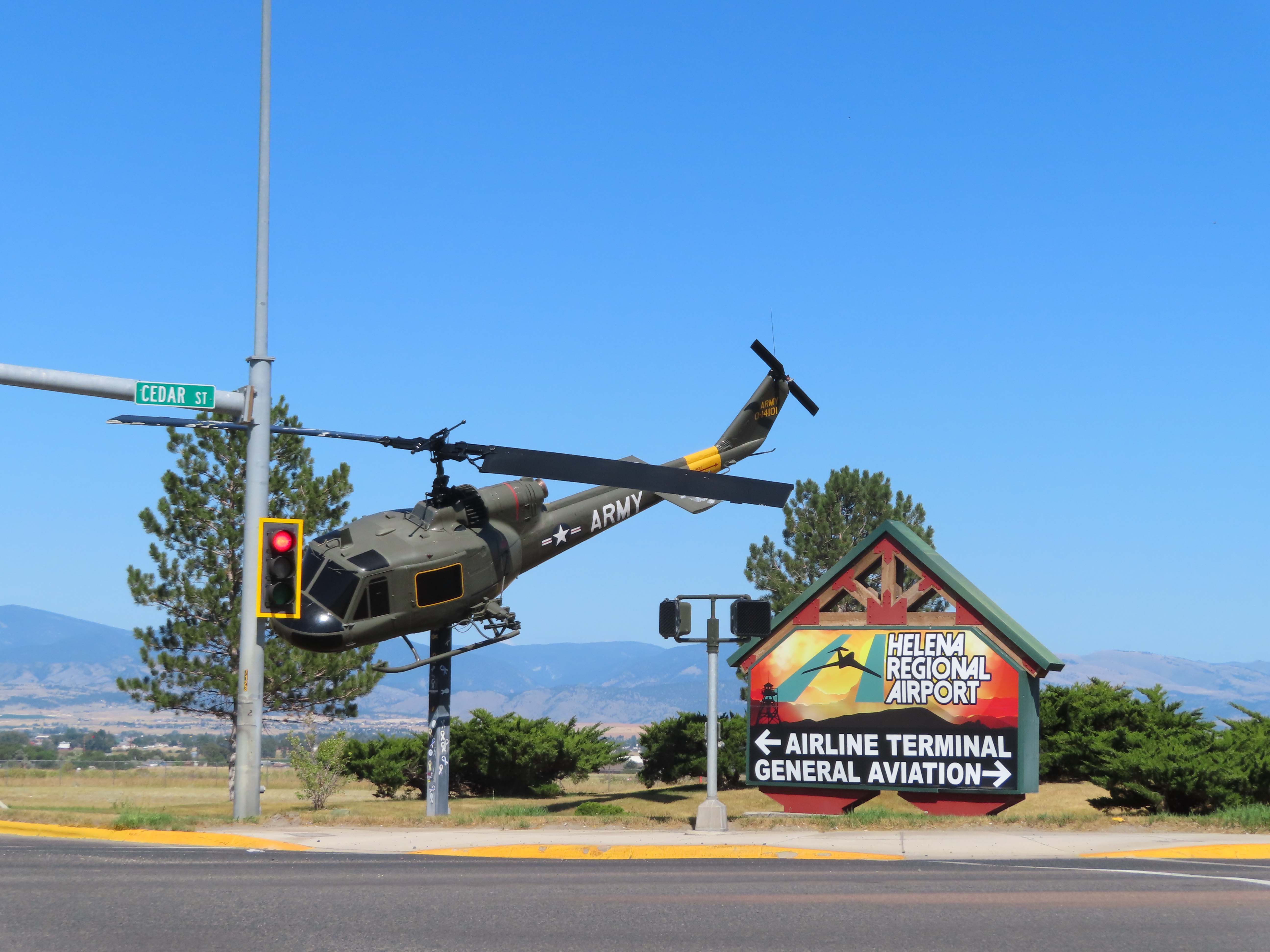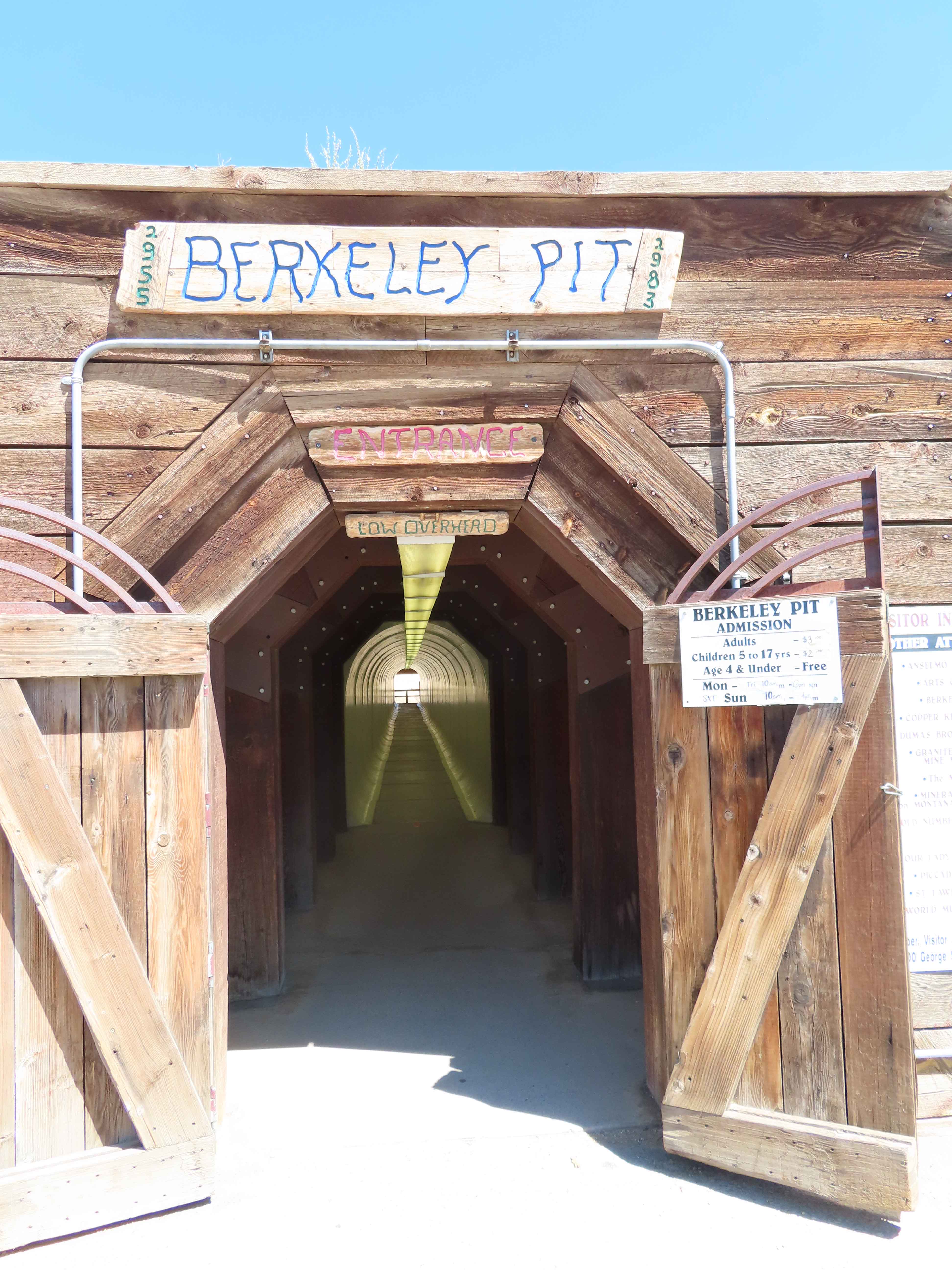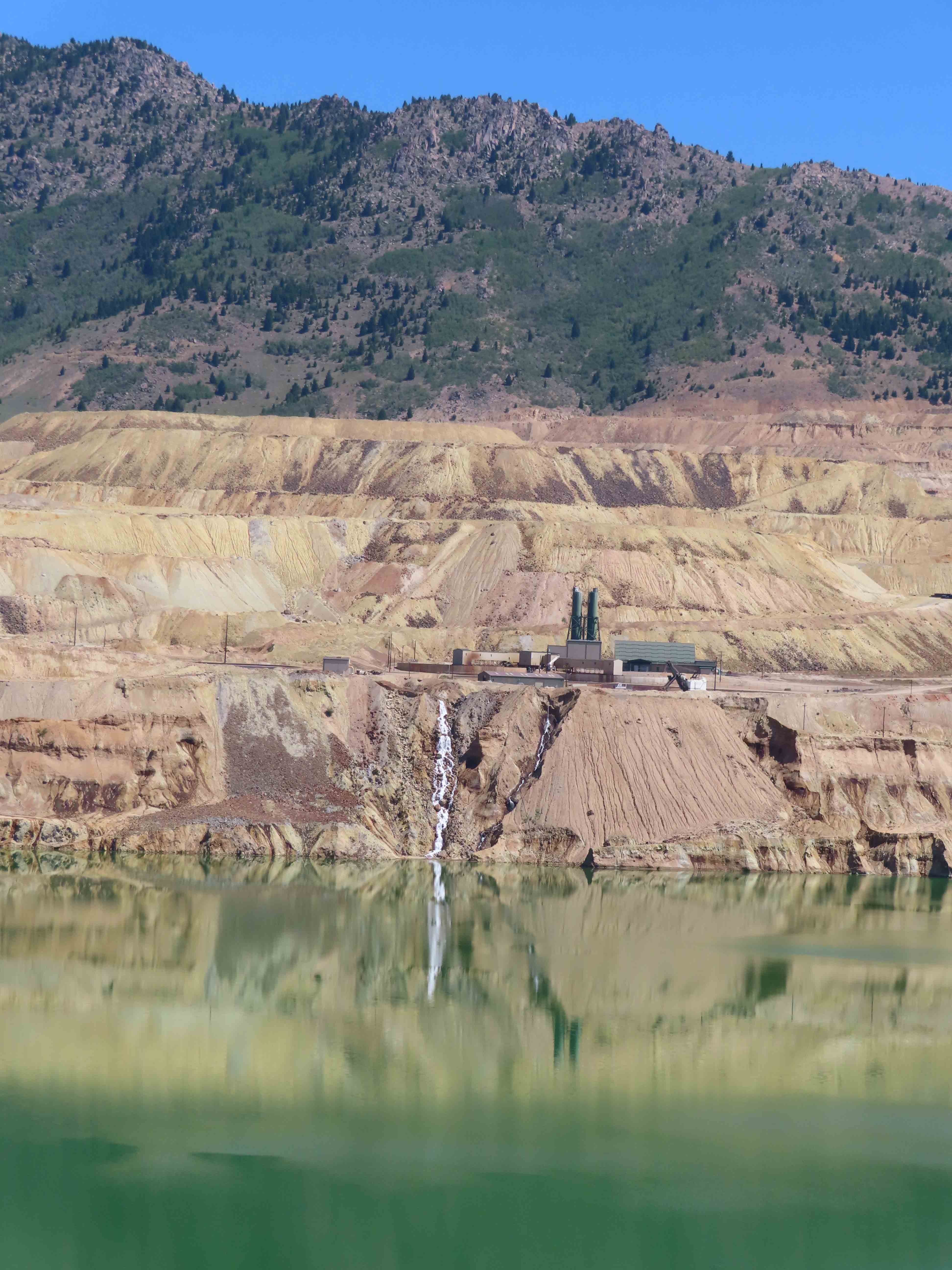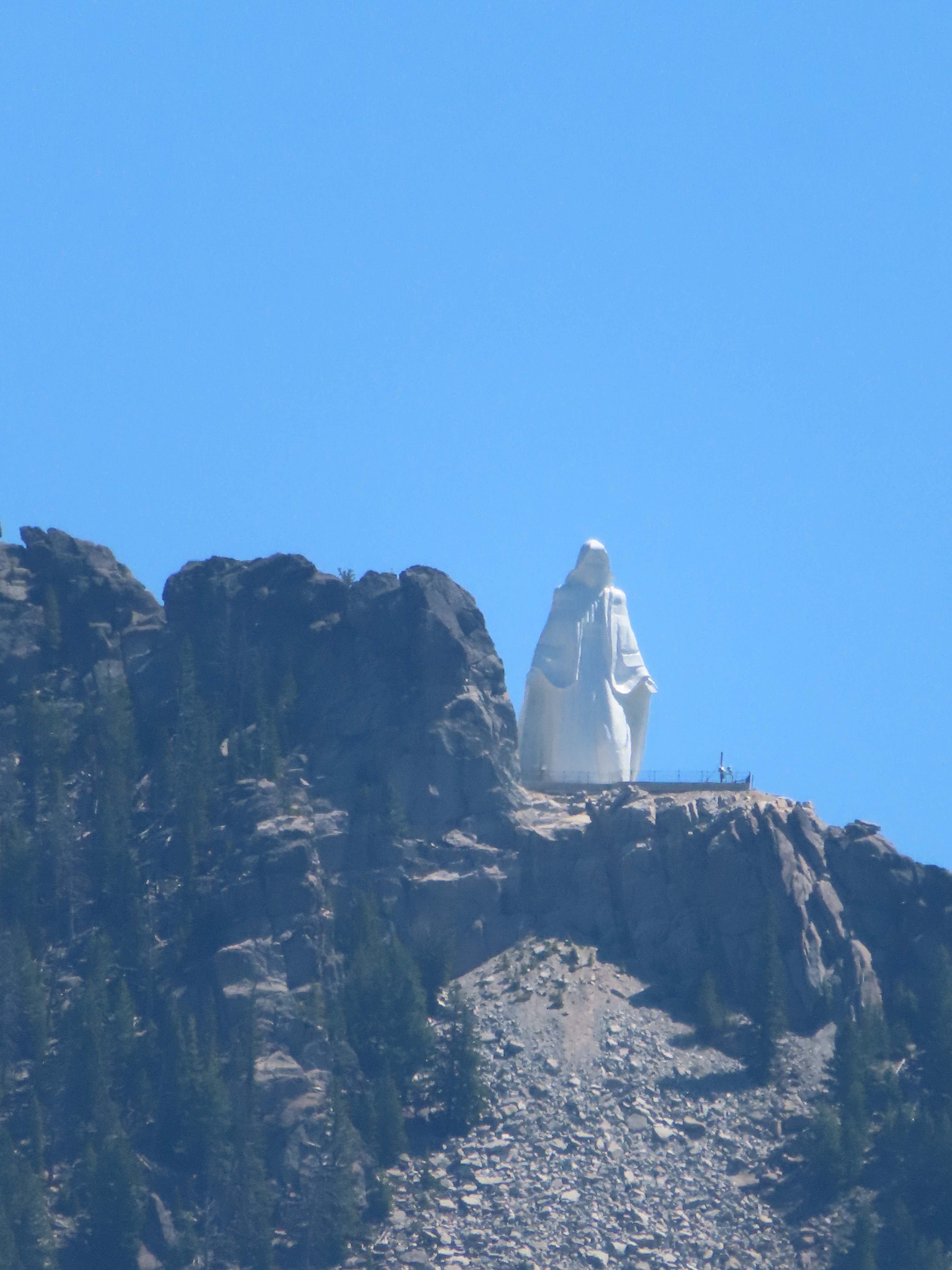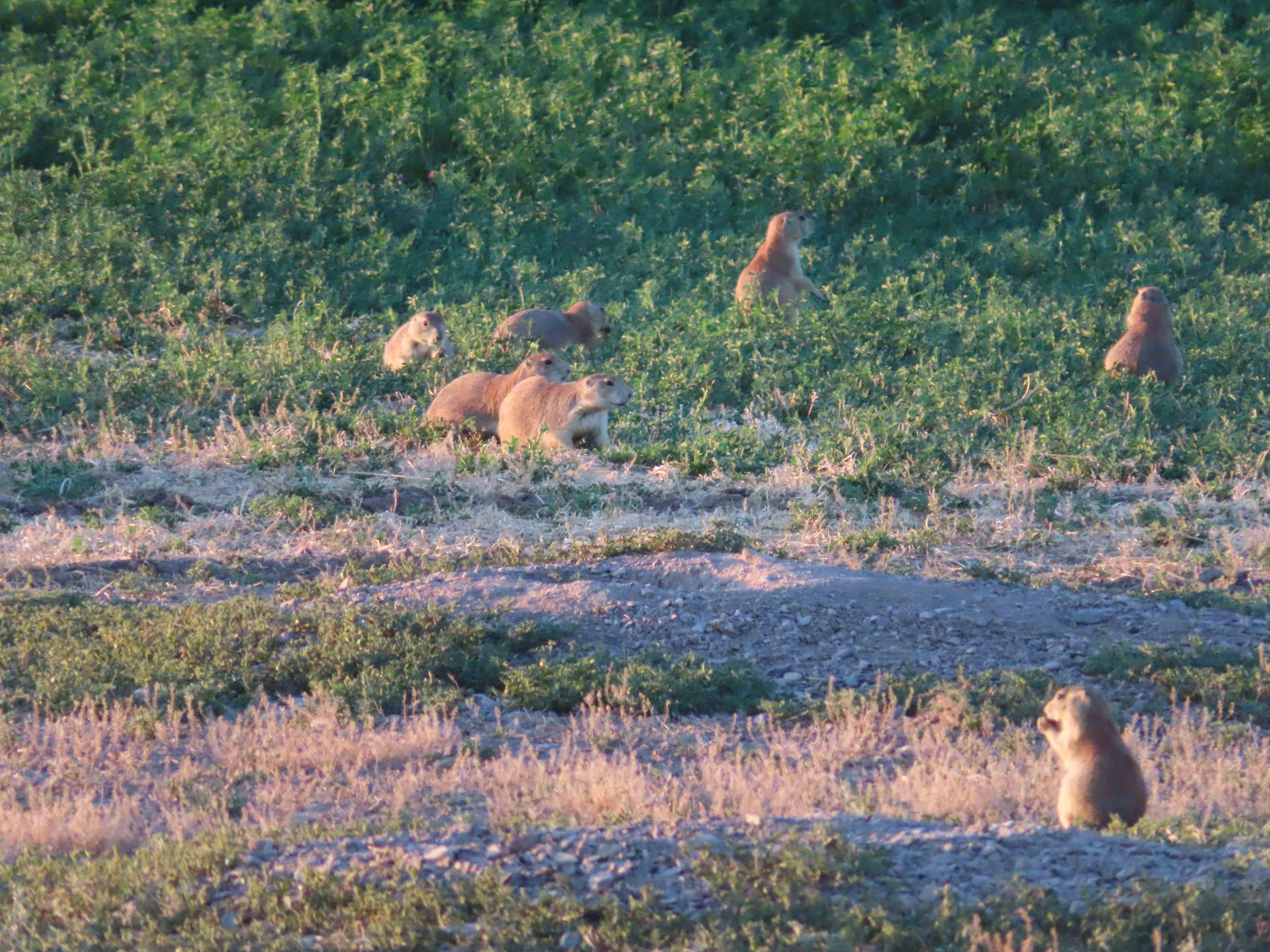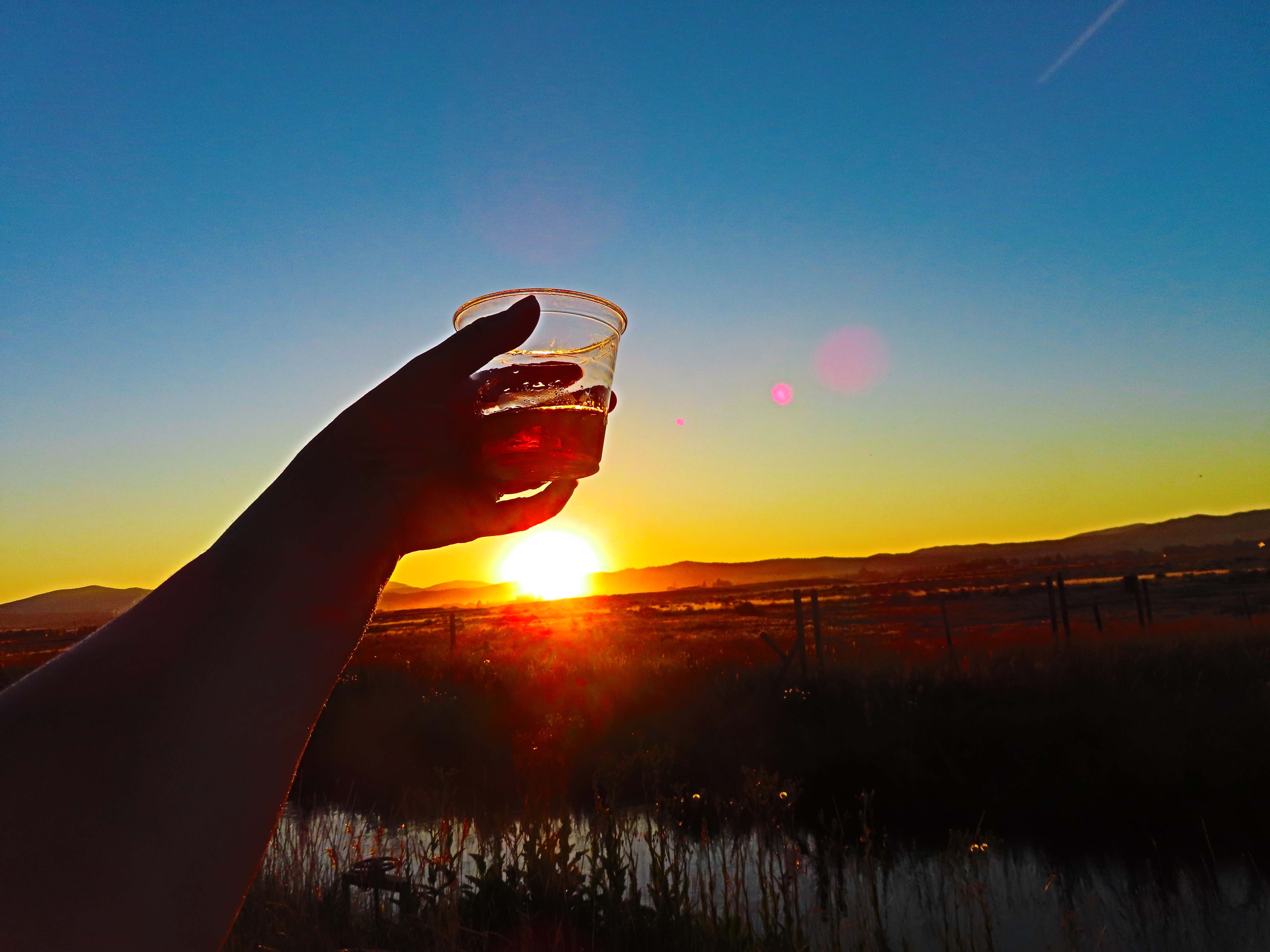 Wednesday, we visited the Missouri Headwaters State Park. I stood at the confluence of the three rivers that make up the Missouri River (Jefferson, Madison, and Gallatin Rivers). We walked several of the trails, found a USGS survey marker, and met 4 ladies on horse back.  They had a three legged dog with them who was keeping up with them with no problem. We traveled on over to Bozeman for lunch at another Triple D restaurant called Roost. Their fried chicken was very good as was their fried okra and collard greens. We ended the day with a visit to the Museum of the Rockies on the Montana State University campus.  They had a live reptile exhibit and a ton of dinosaurs.  There was the really strange reptile called a Frilled Leaf-tailed Gecko...very bizarre creature. We actually got a little rain this evening, I think this is the first rain we've seen since we got to Montana.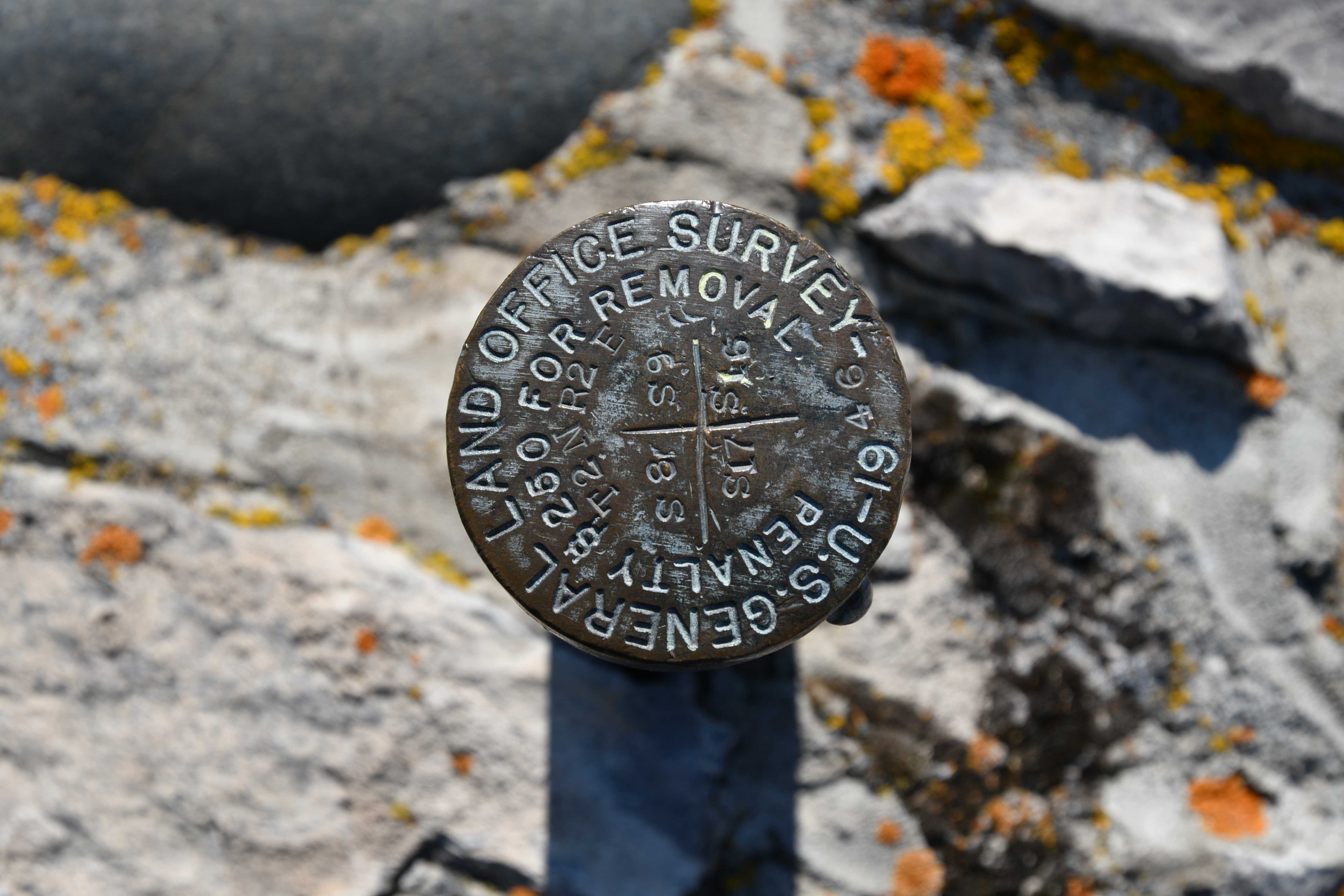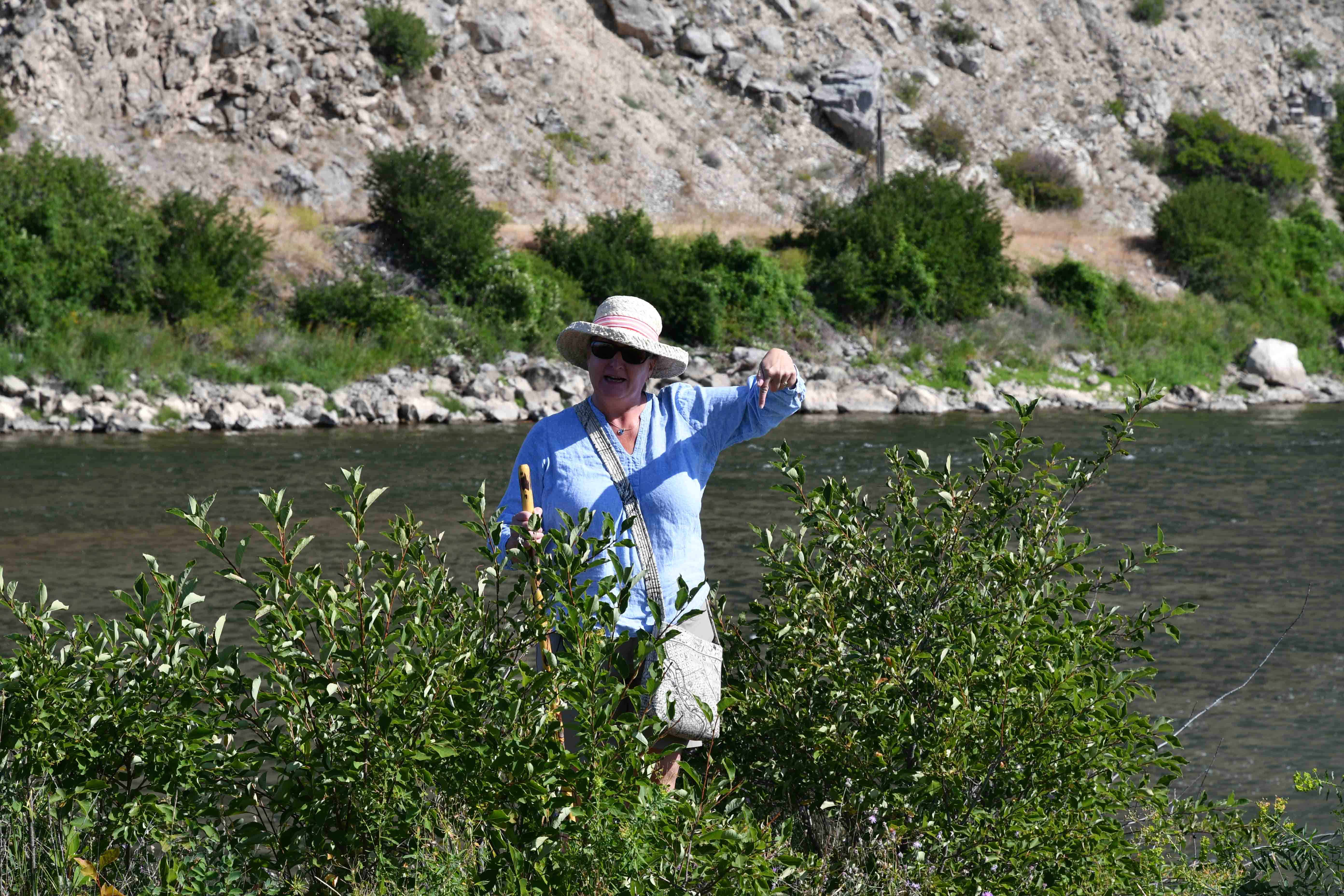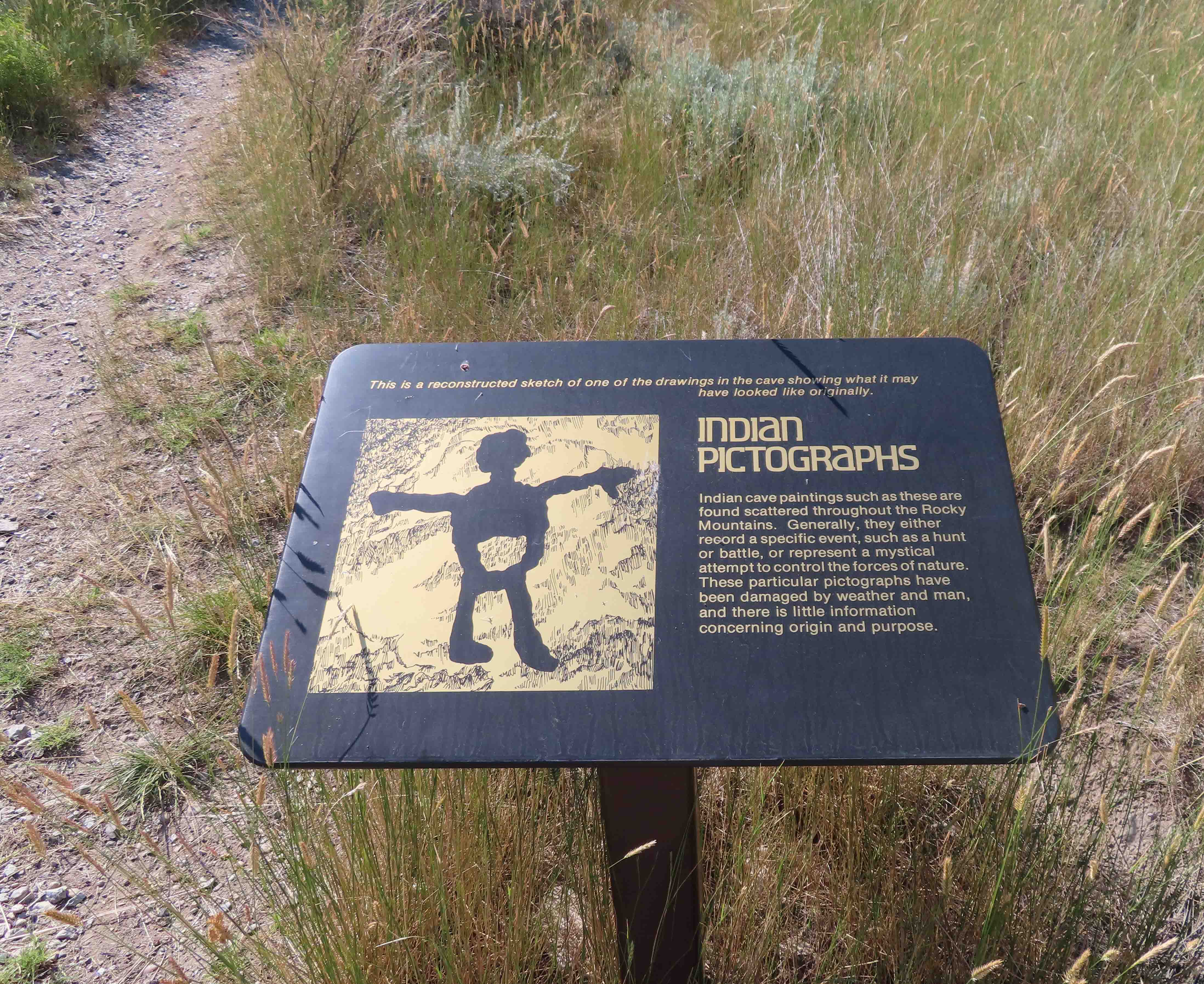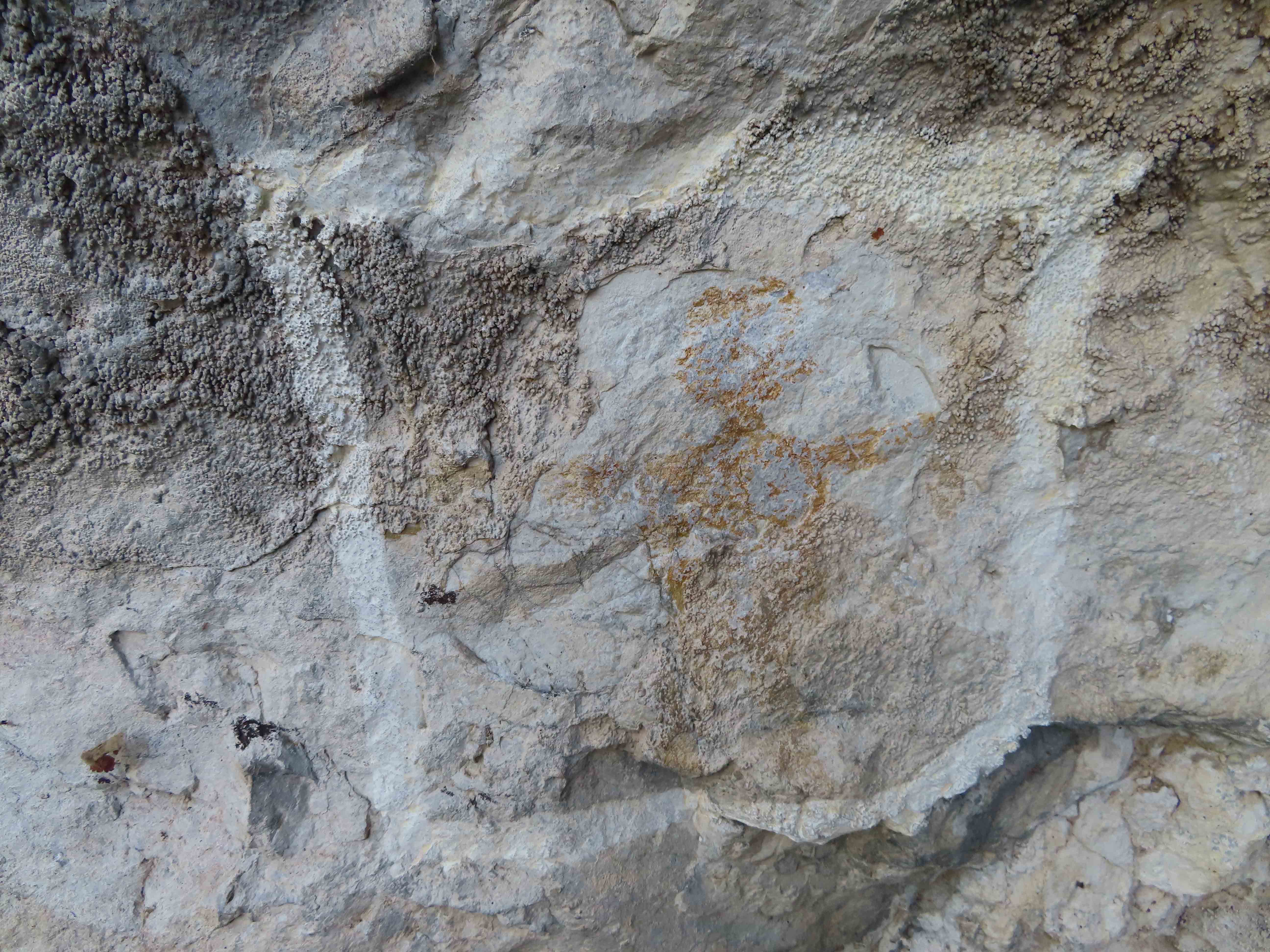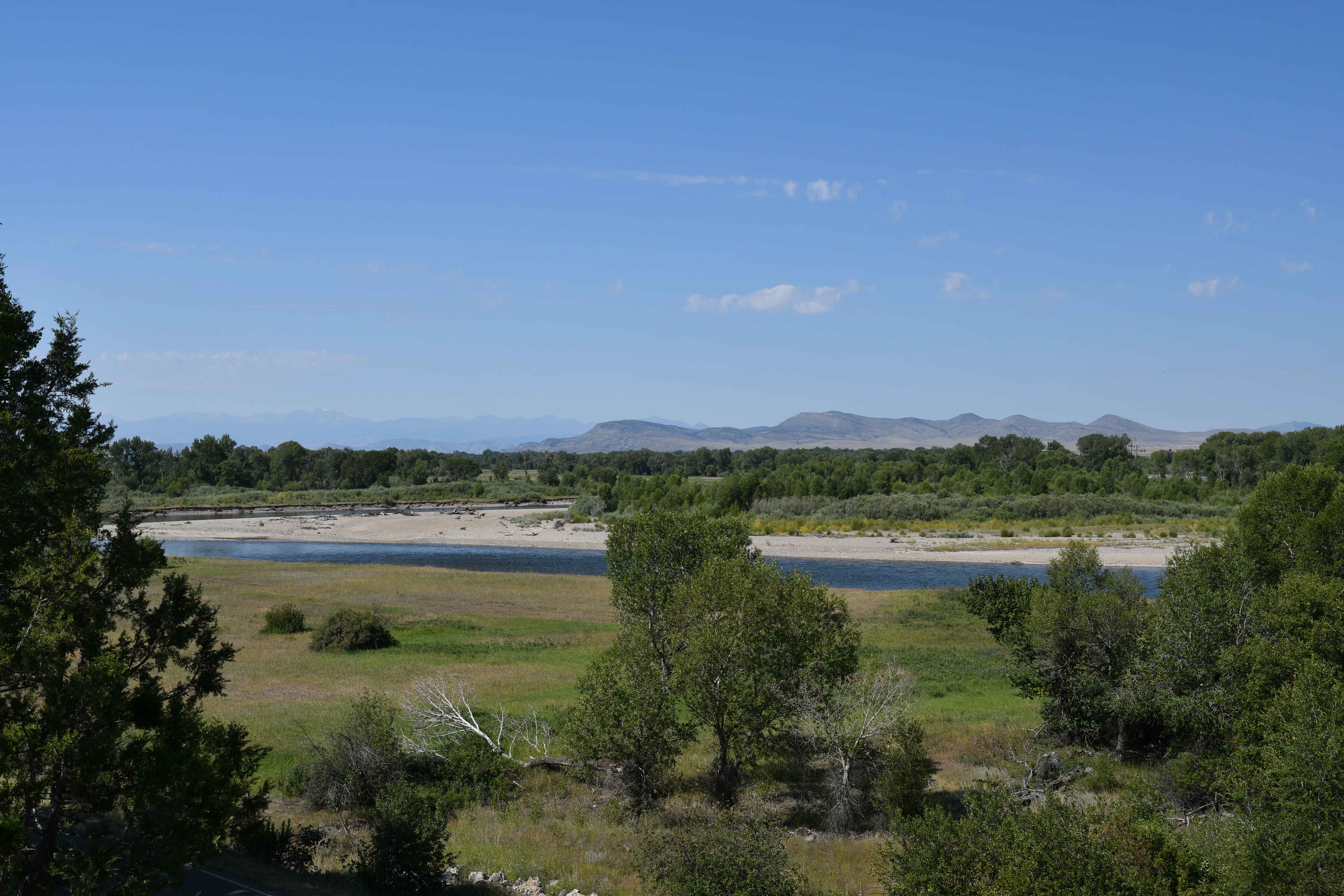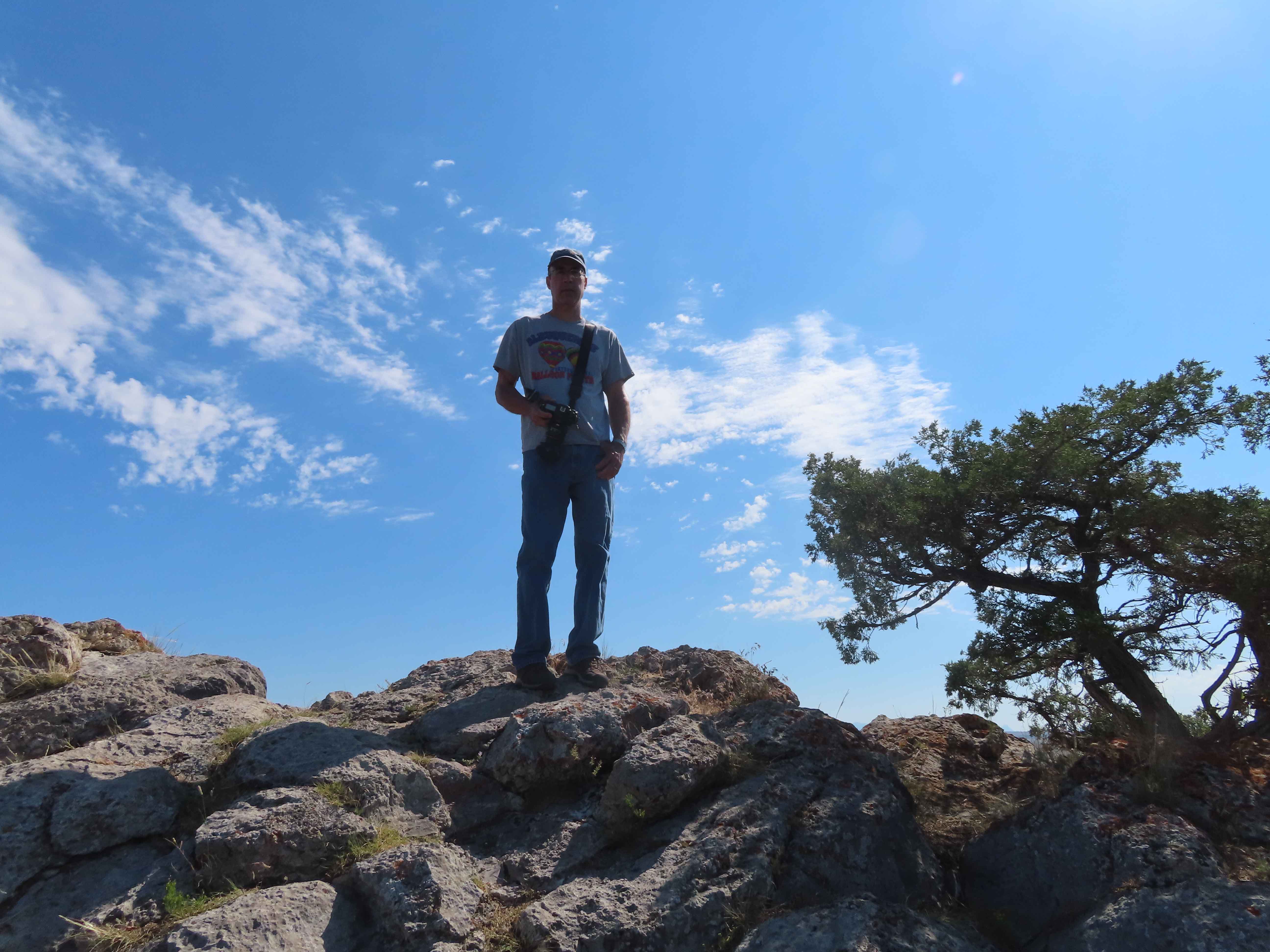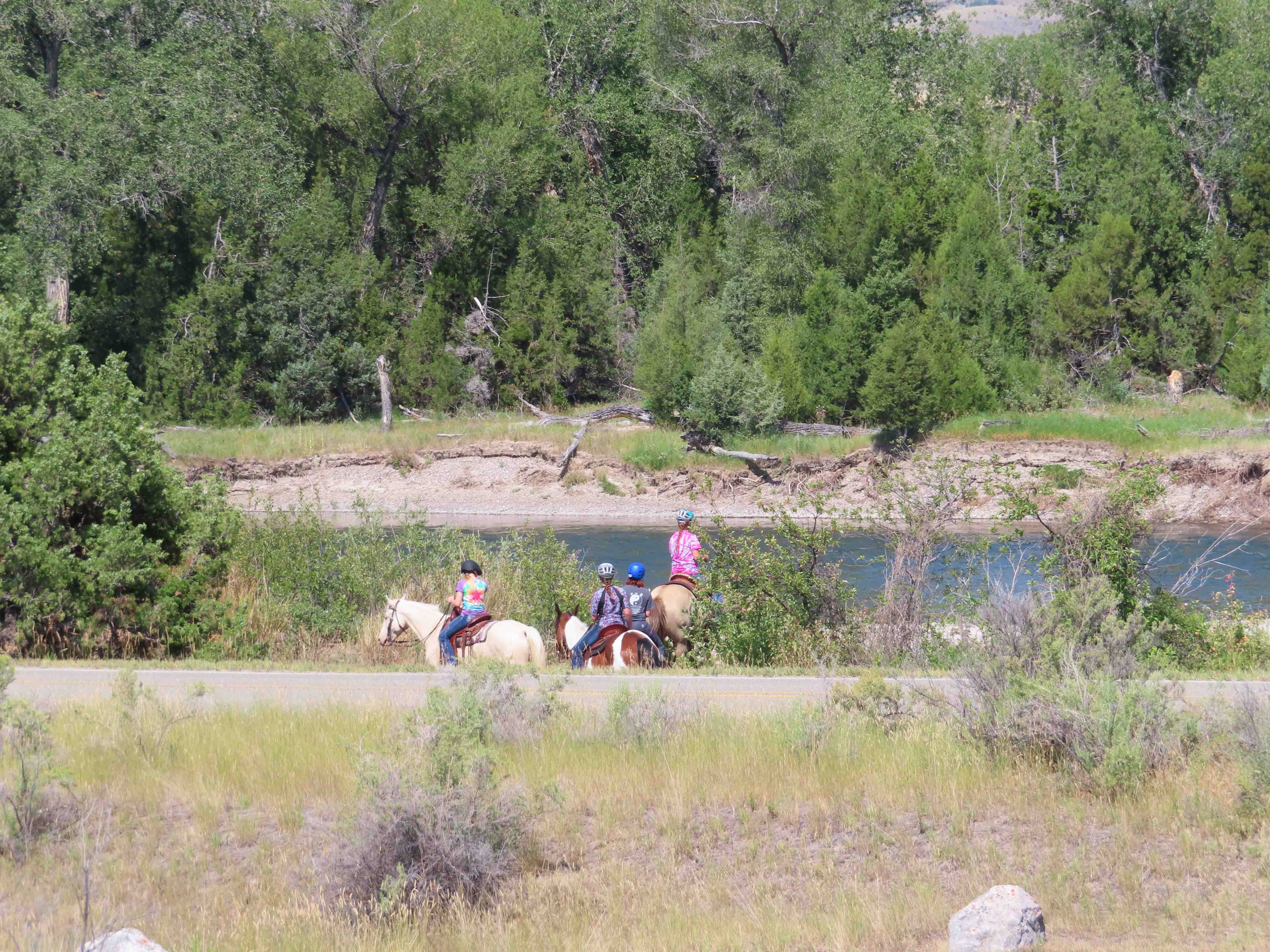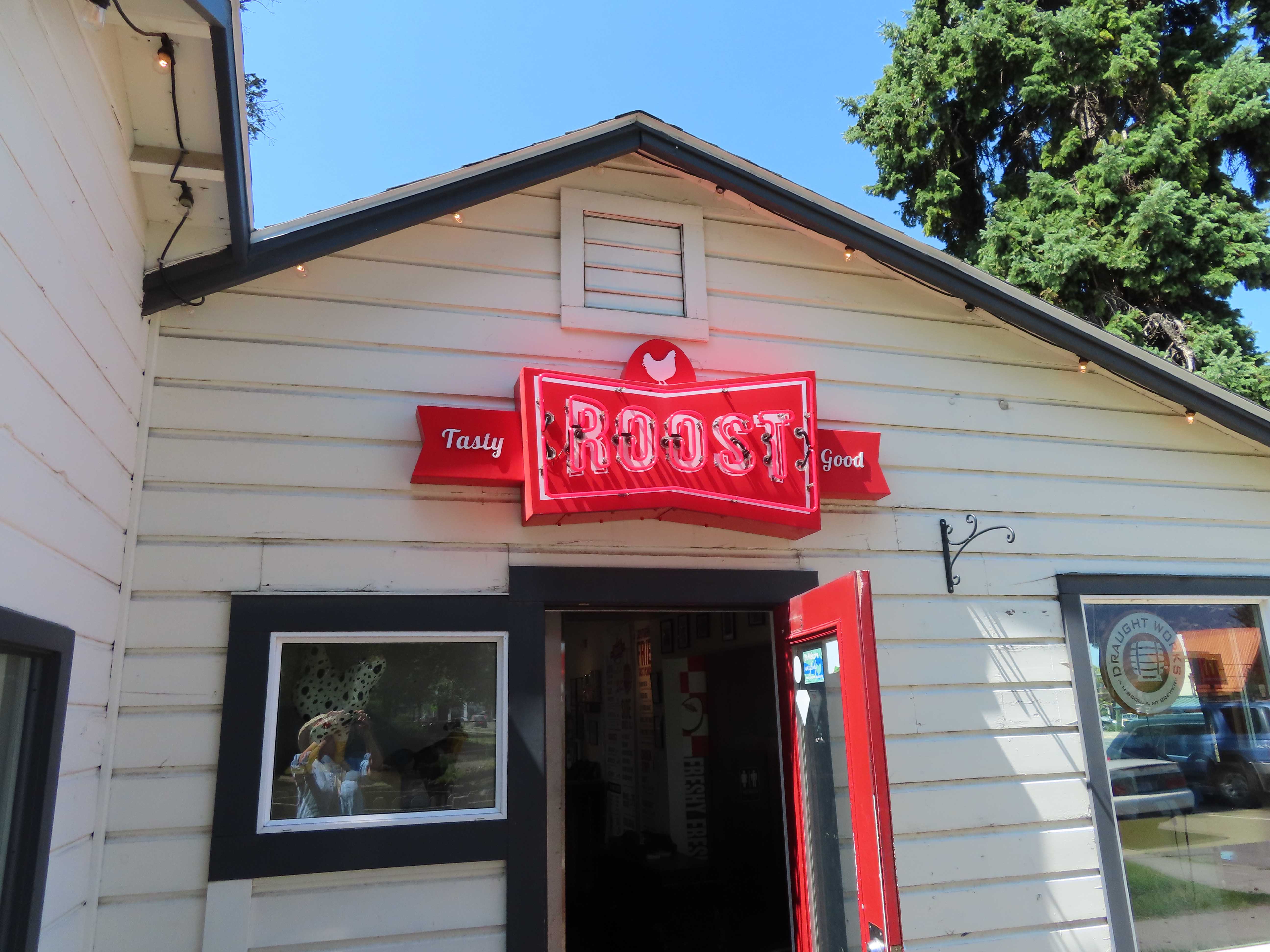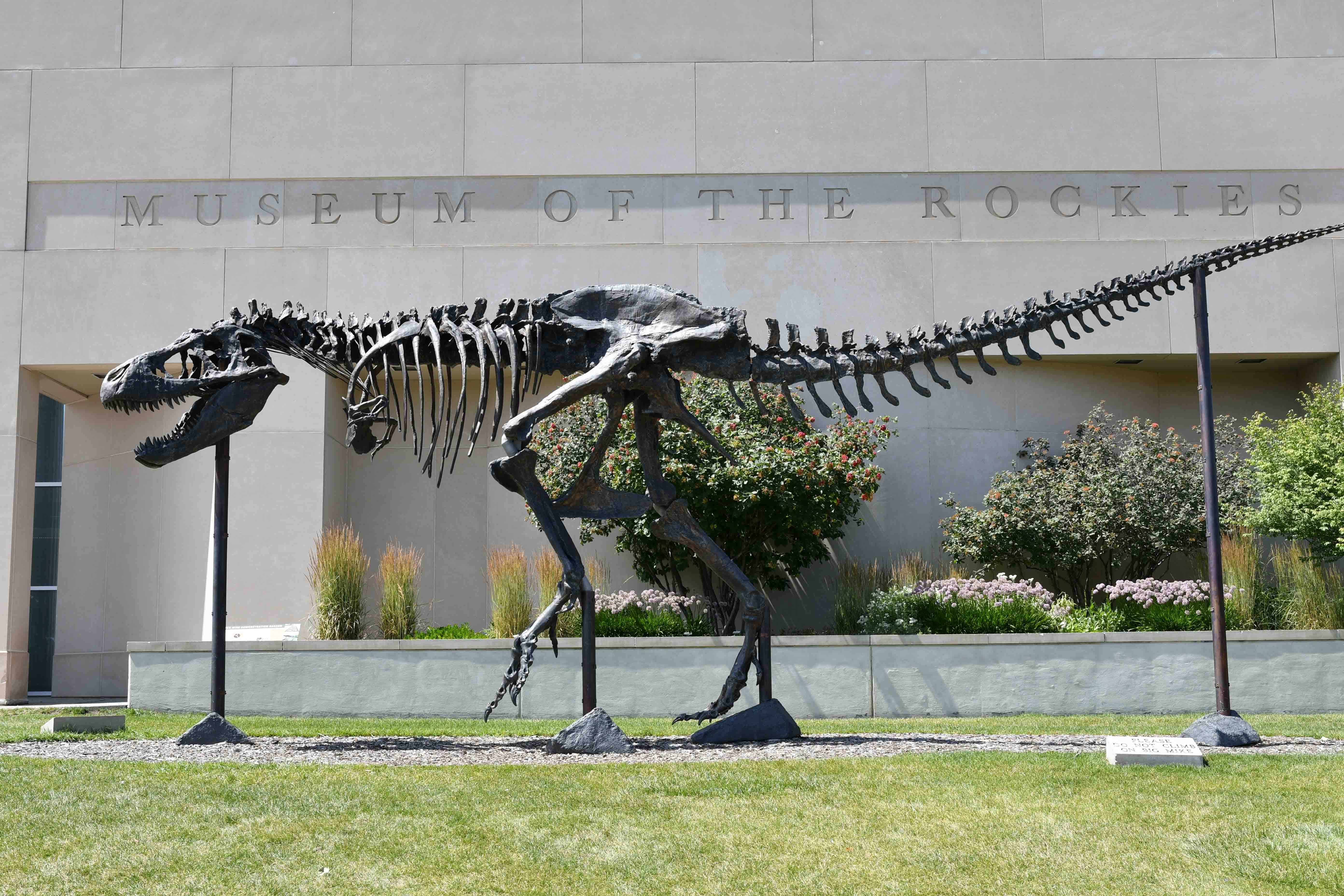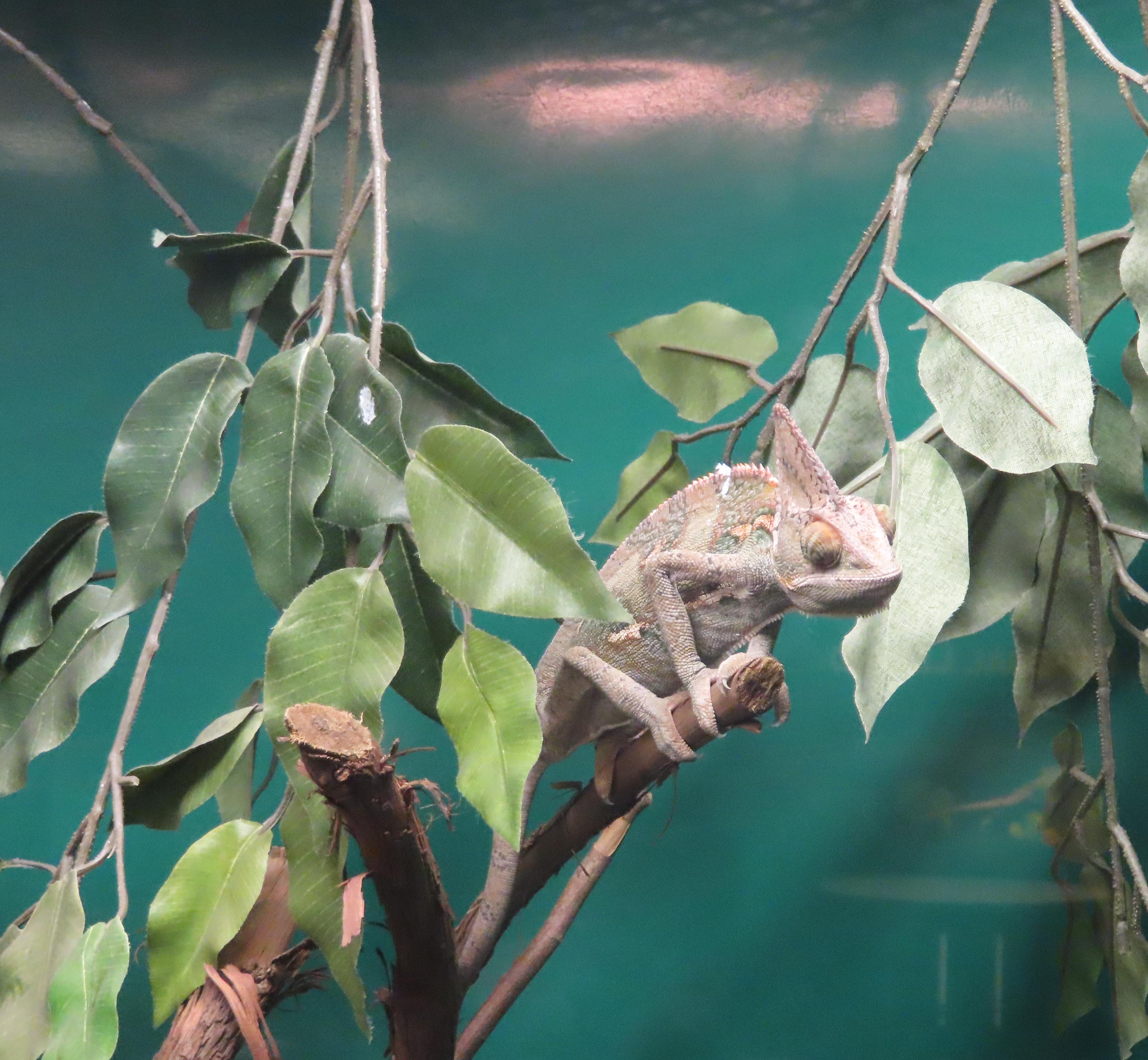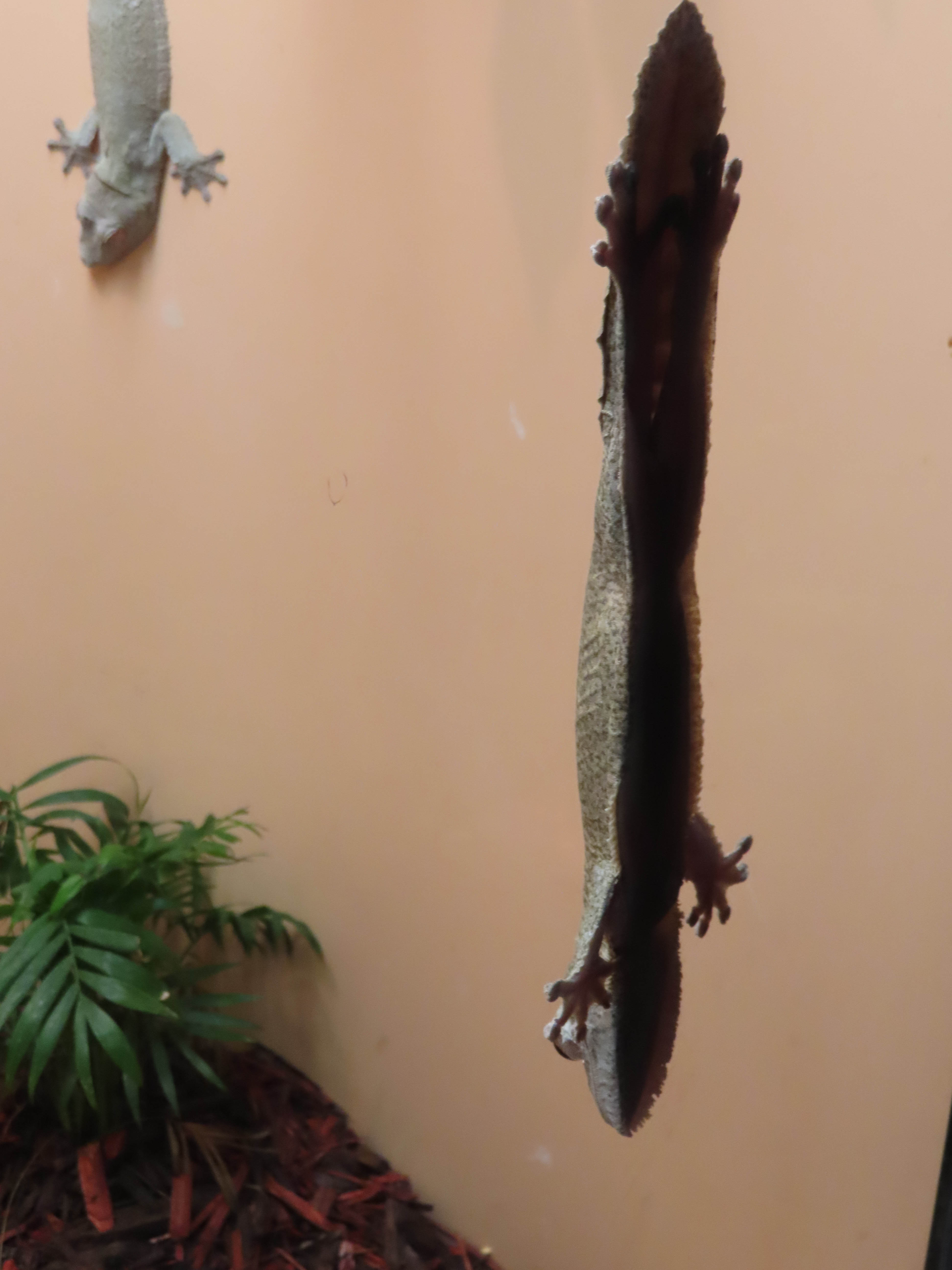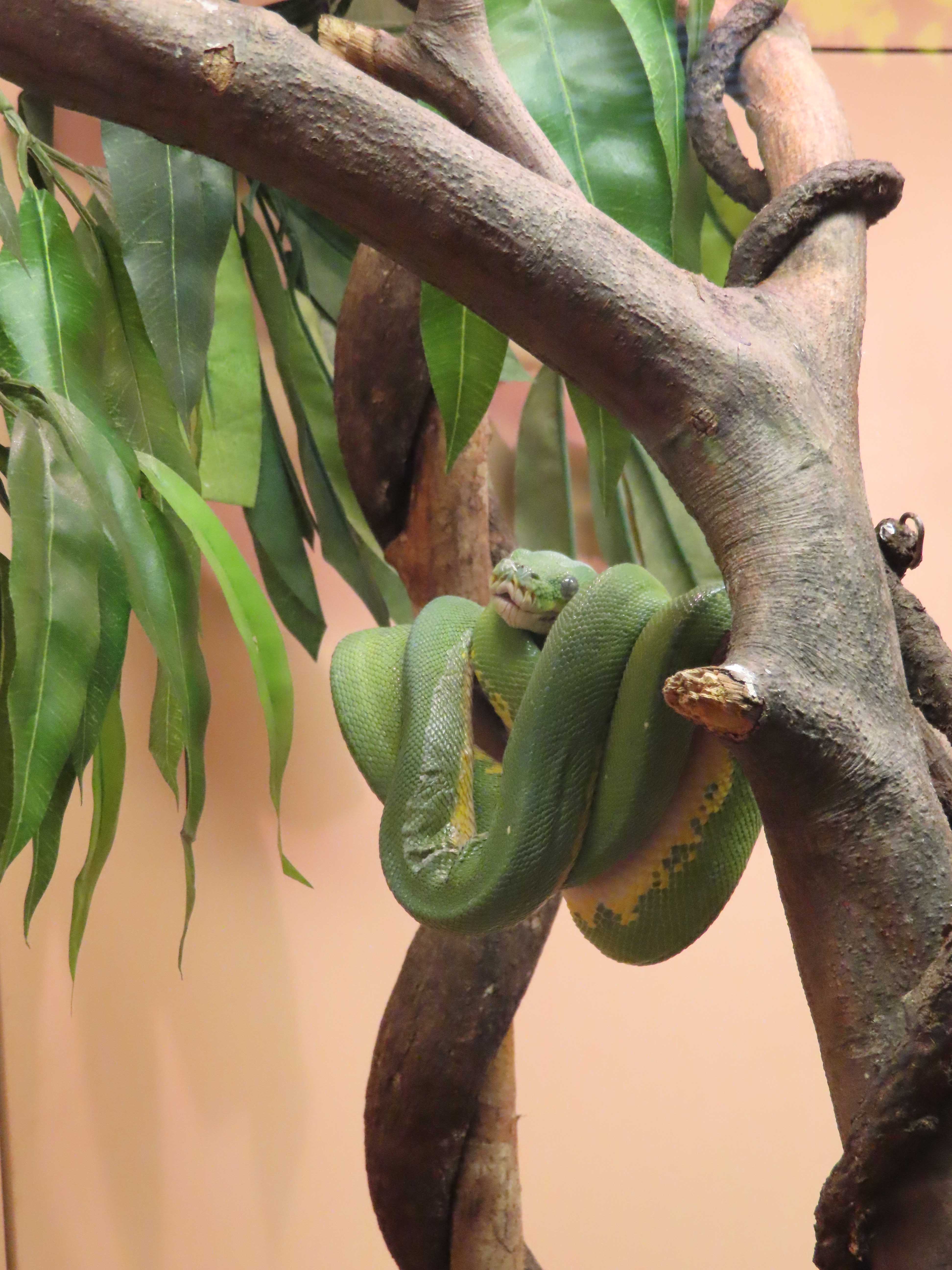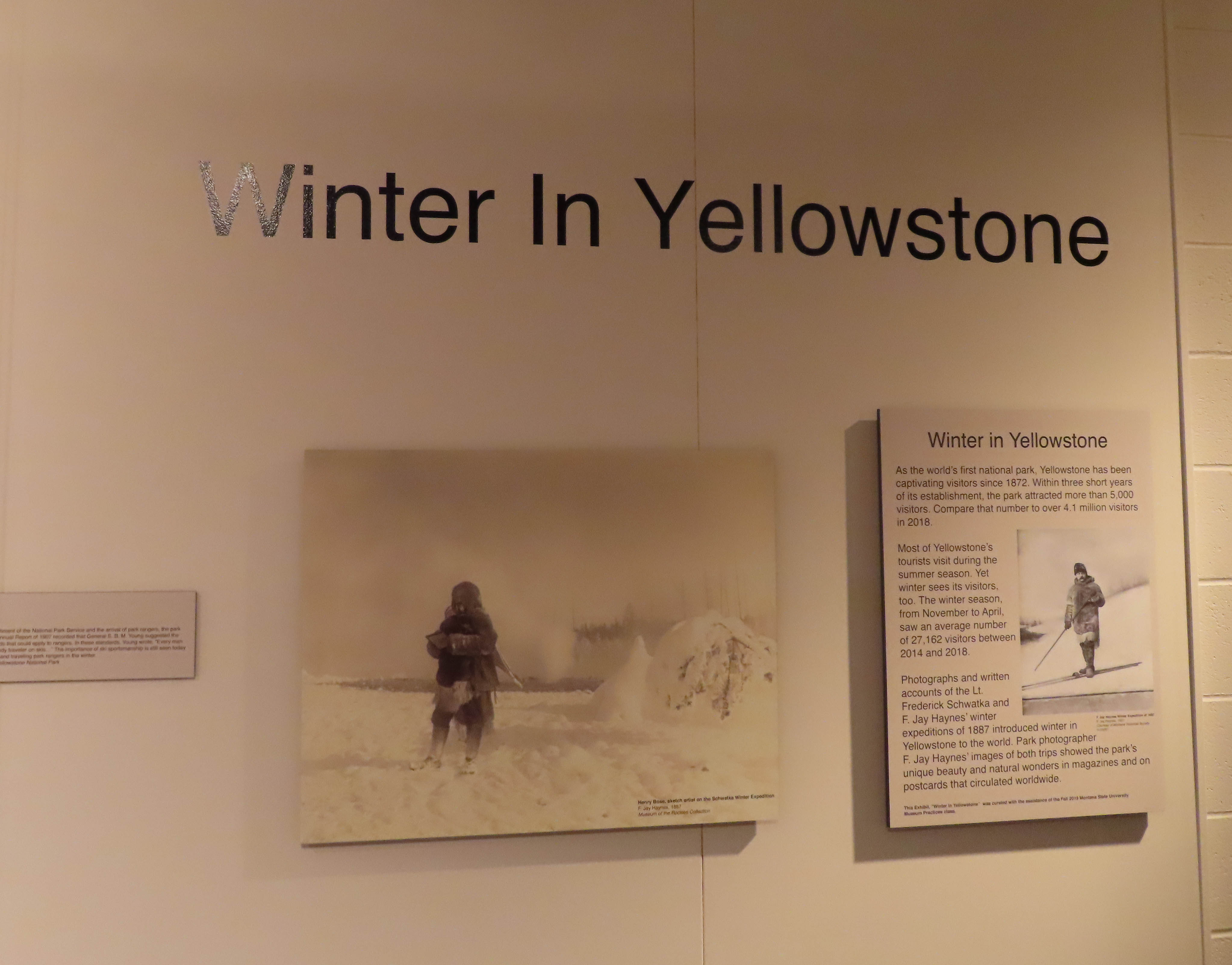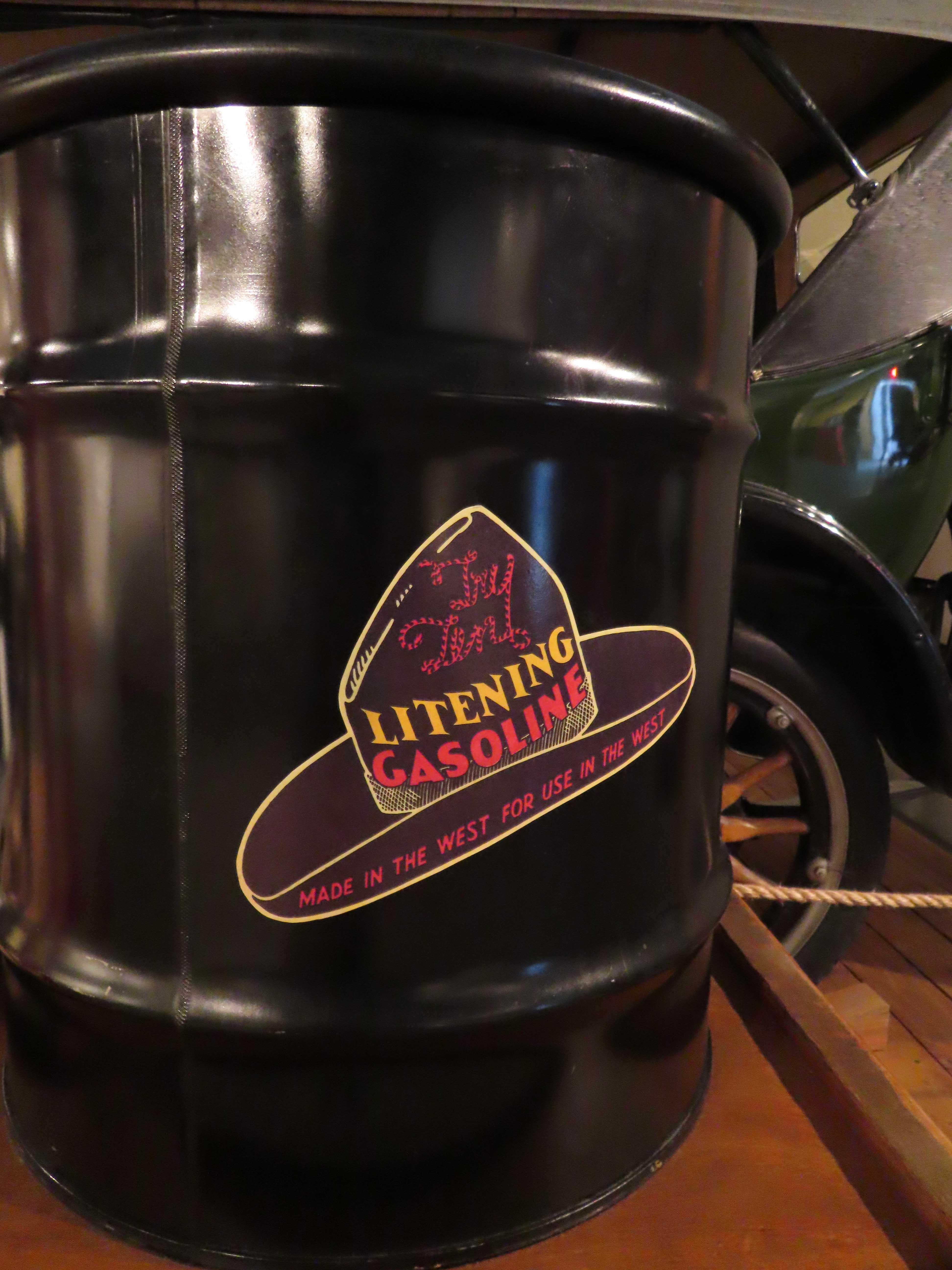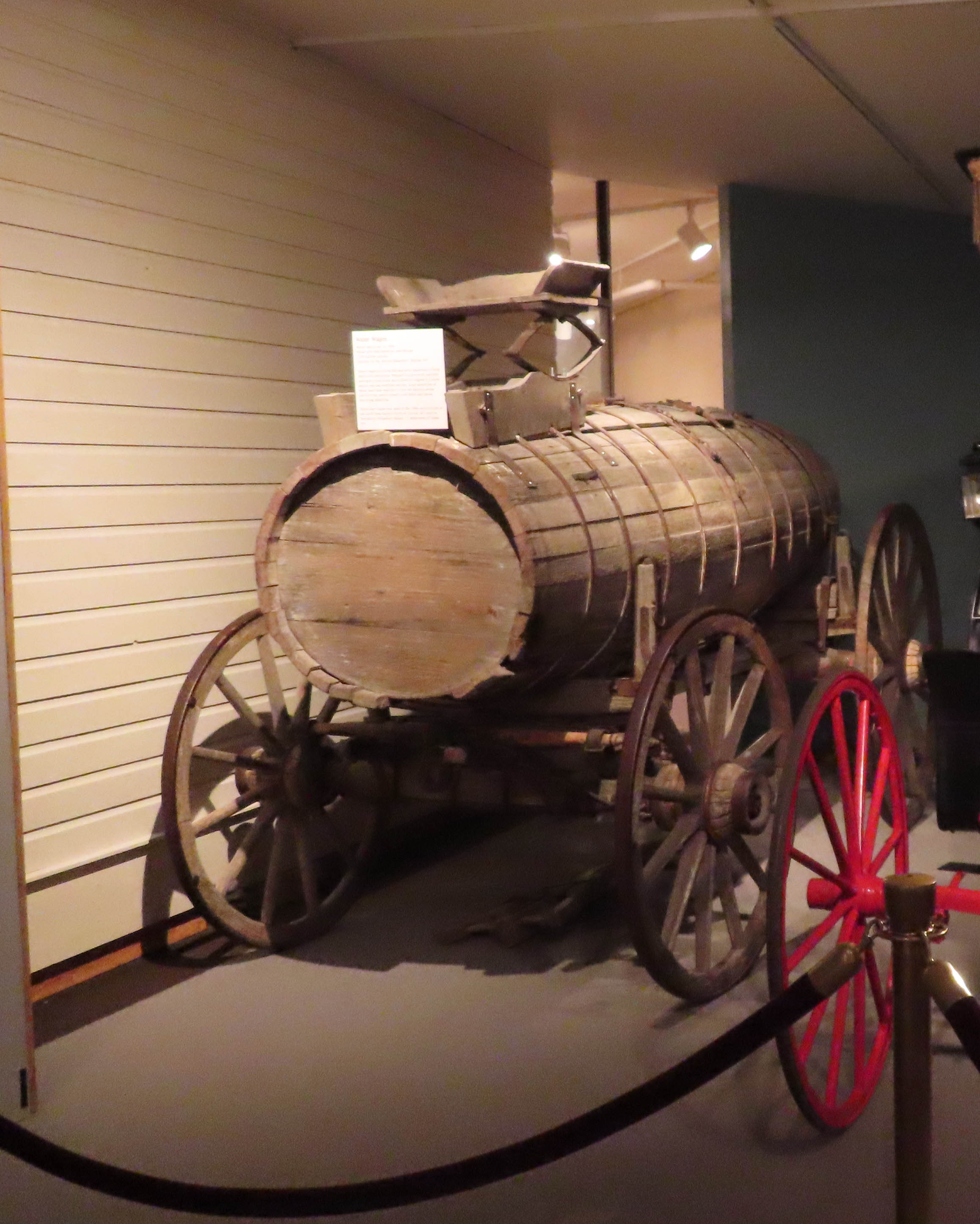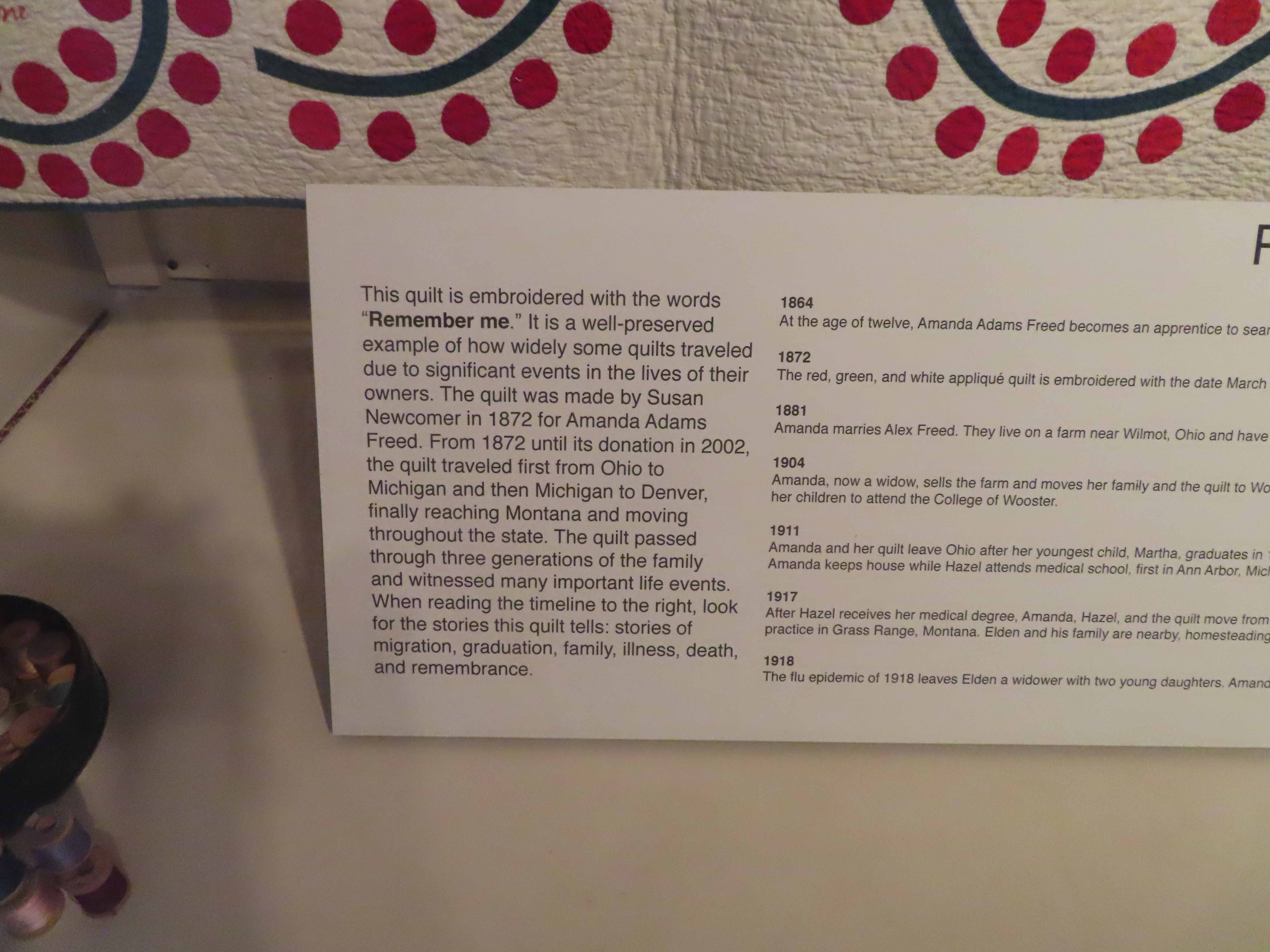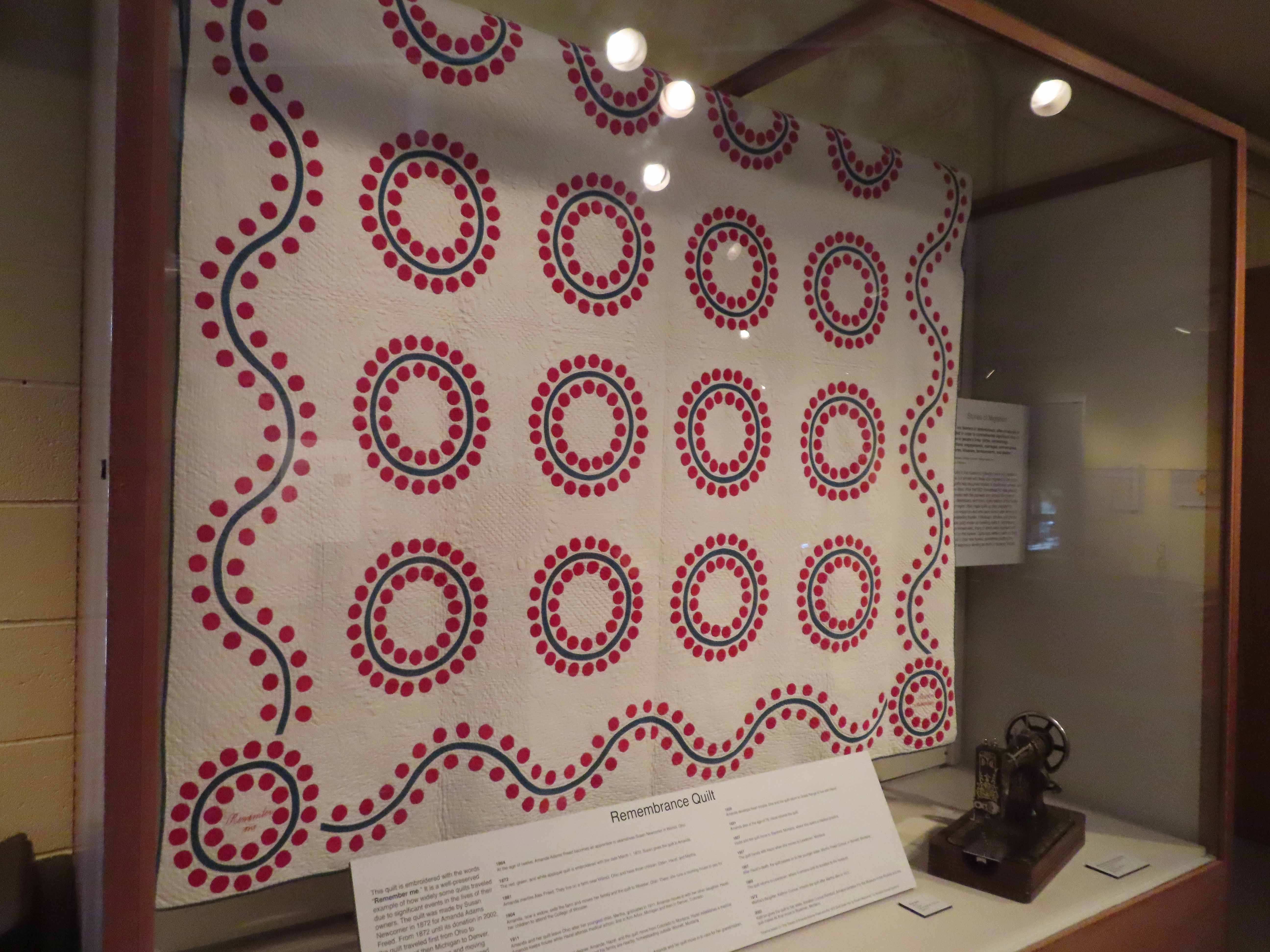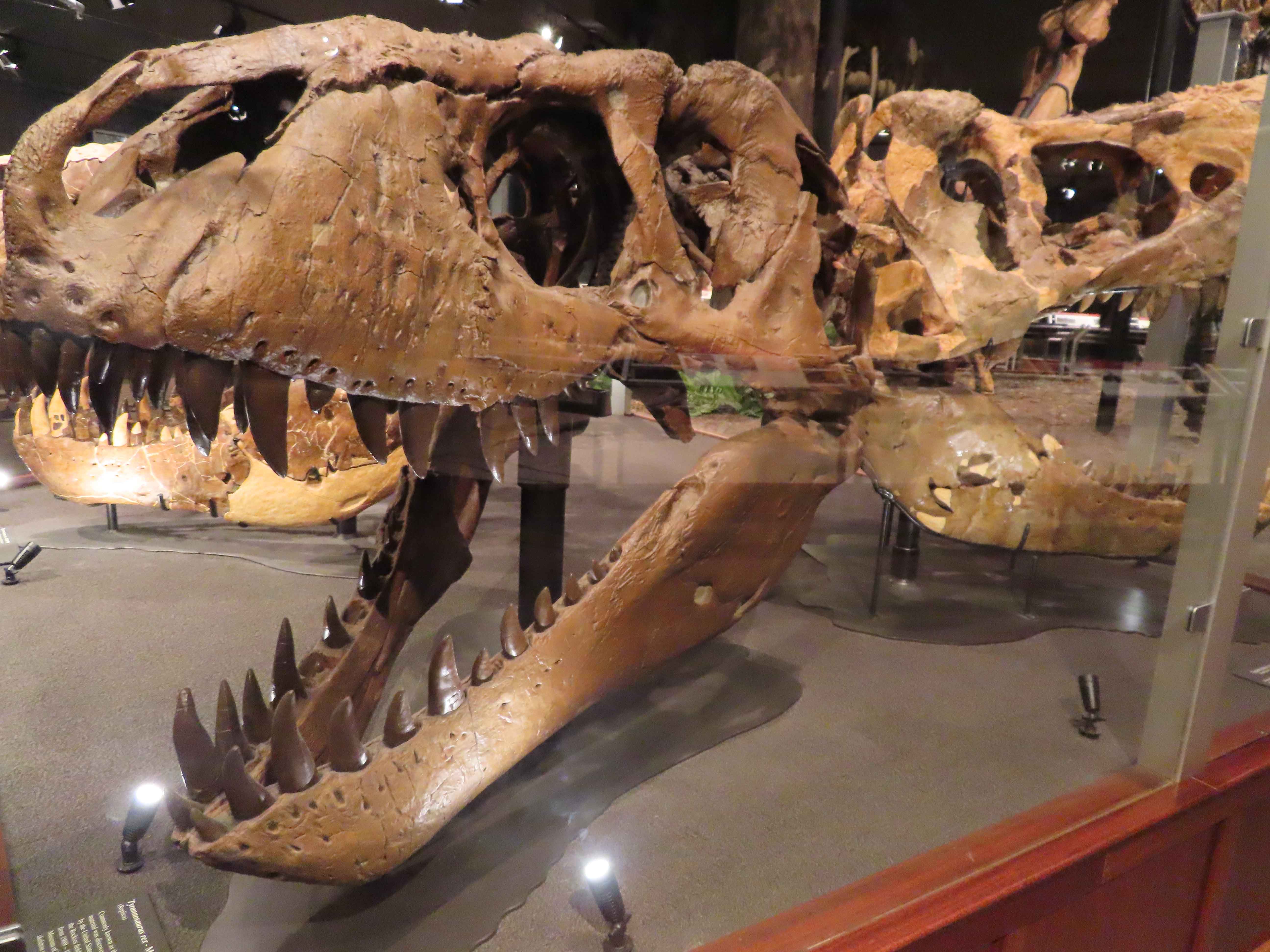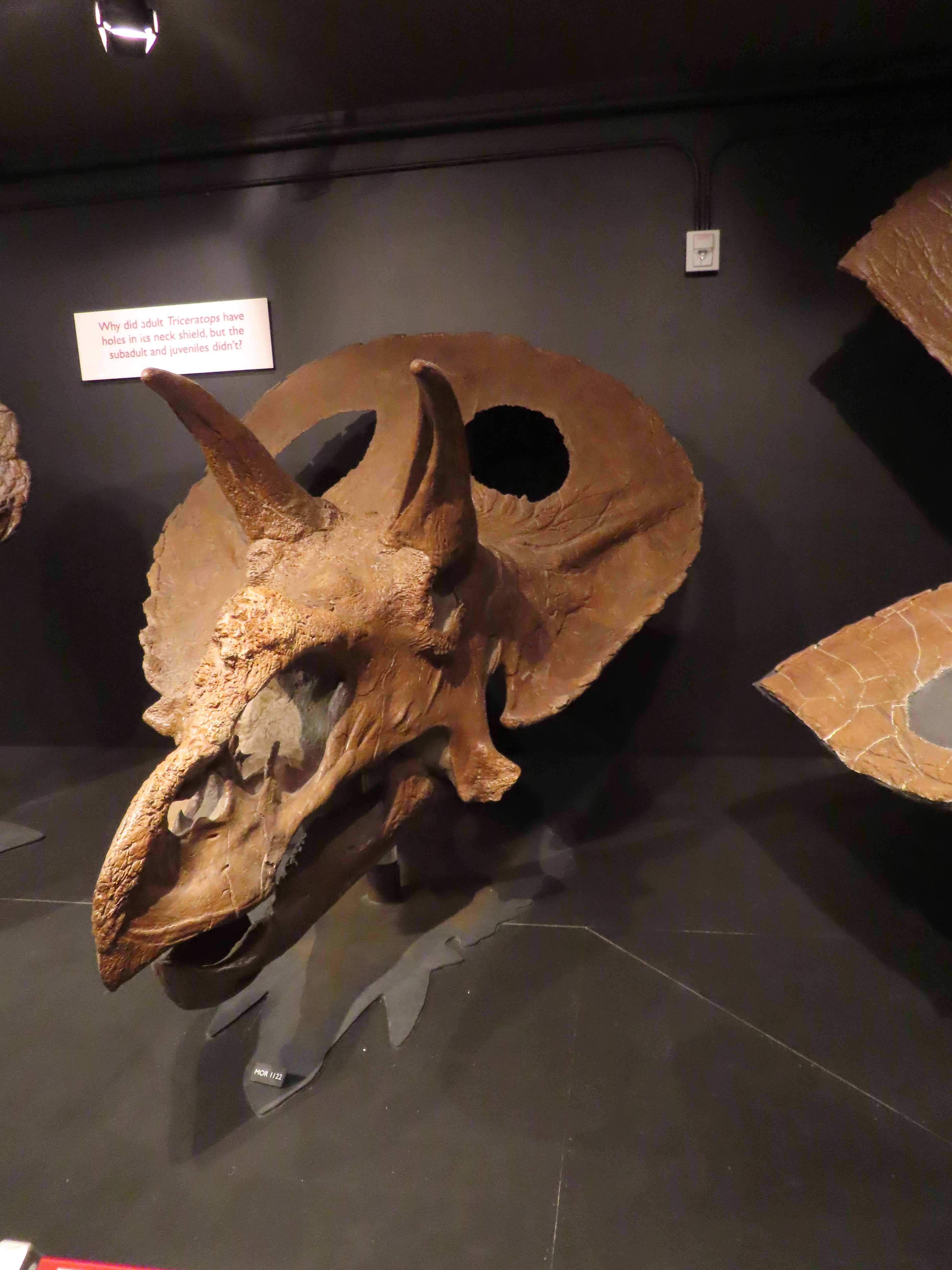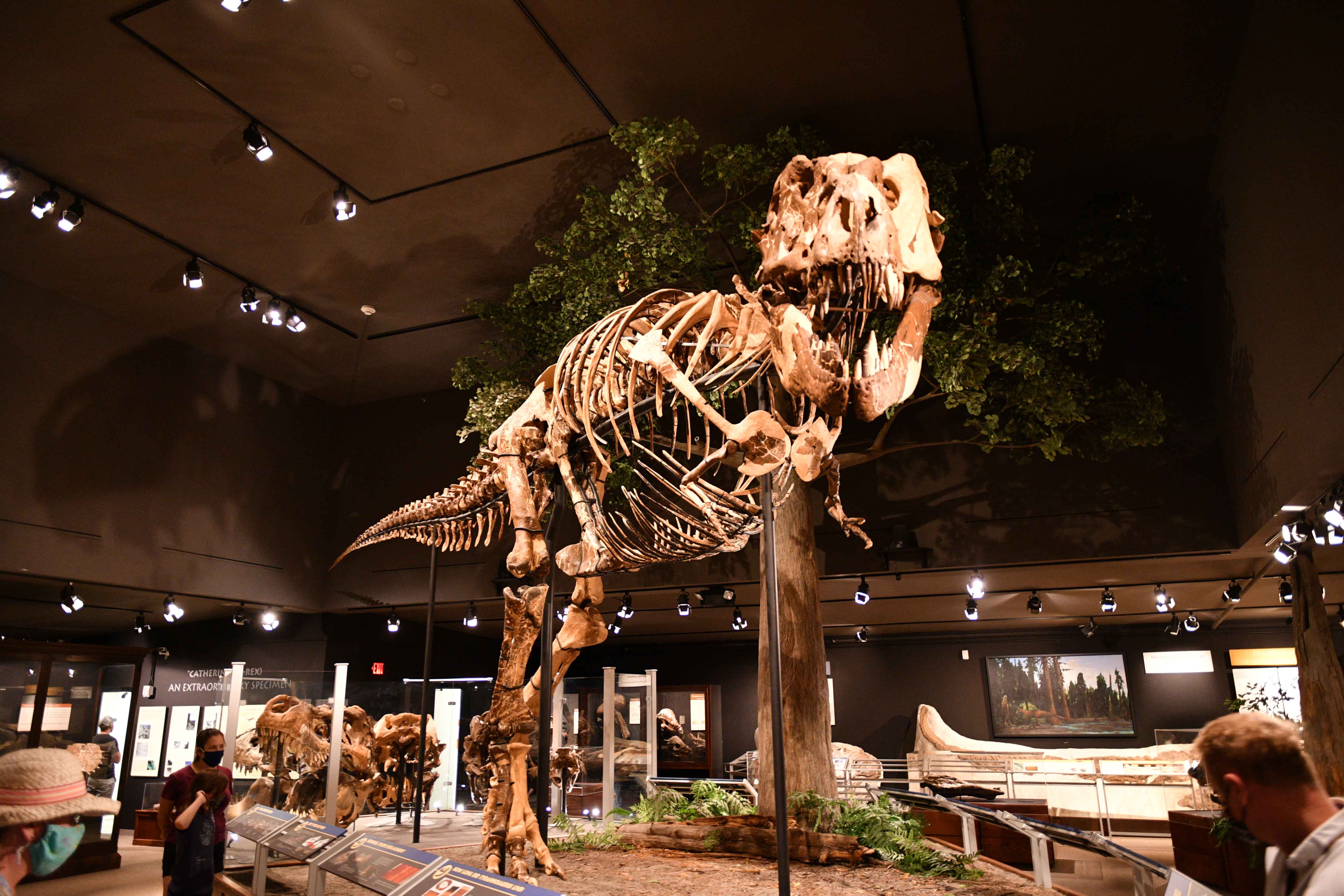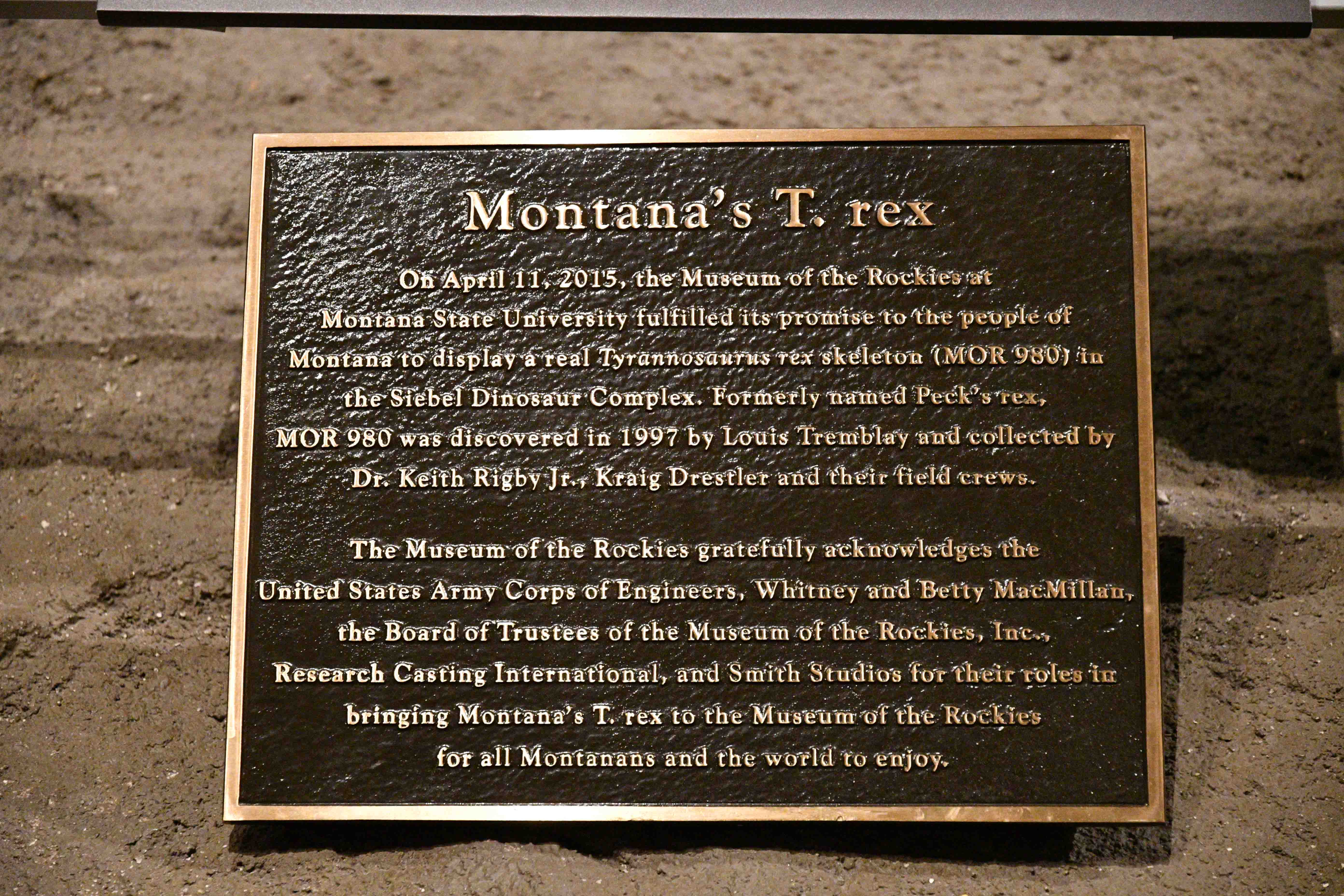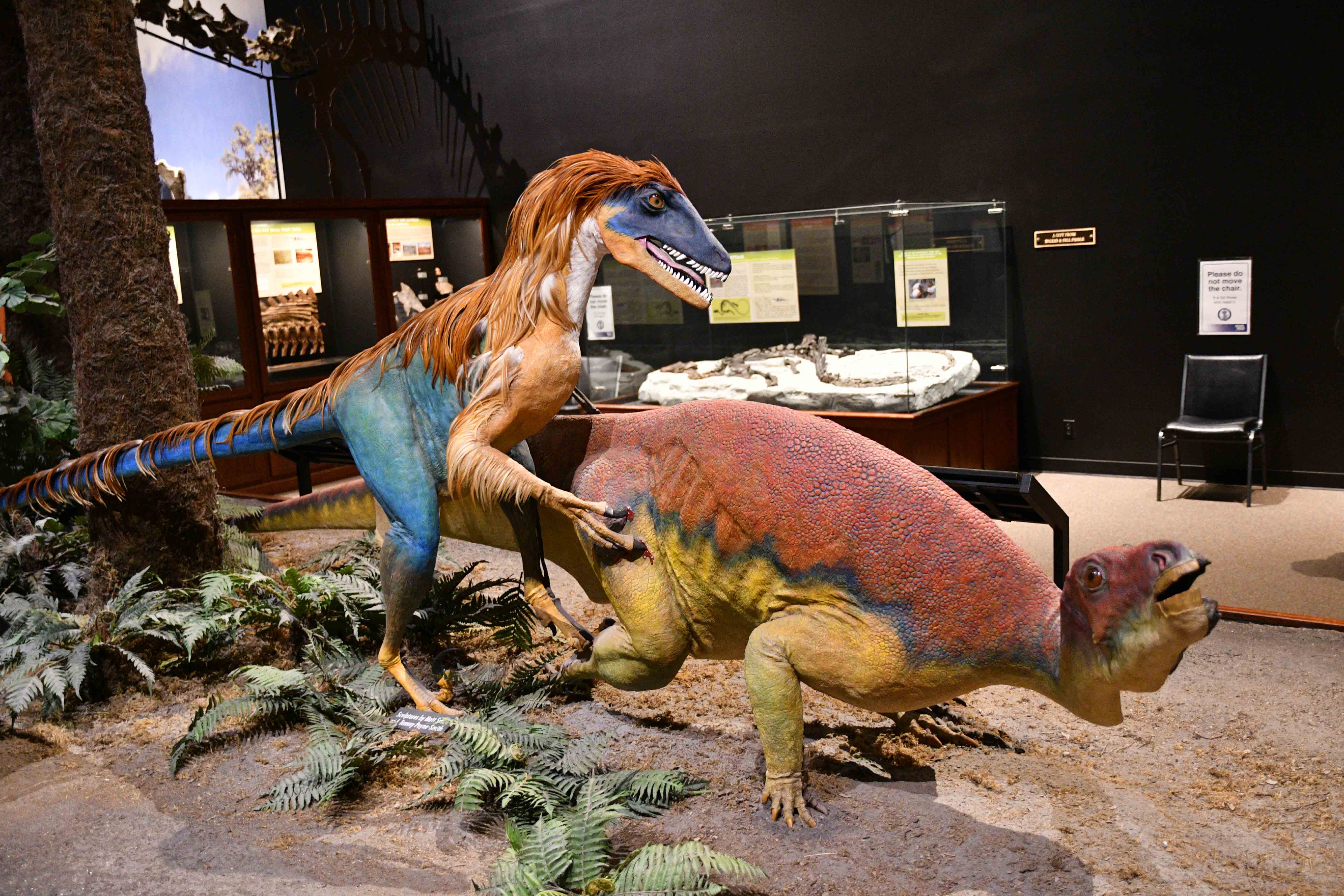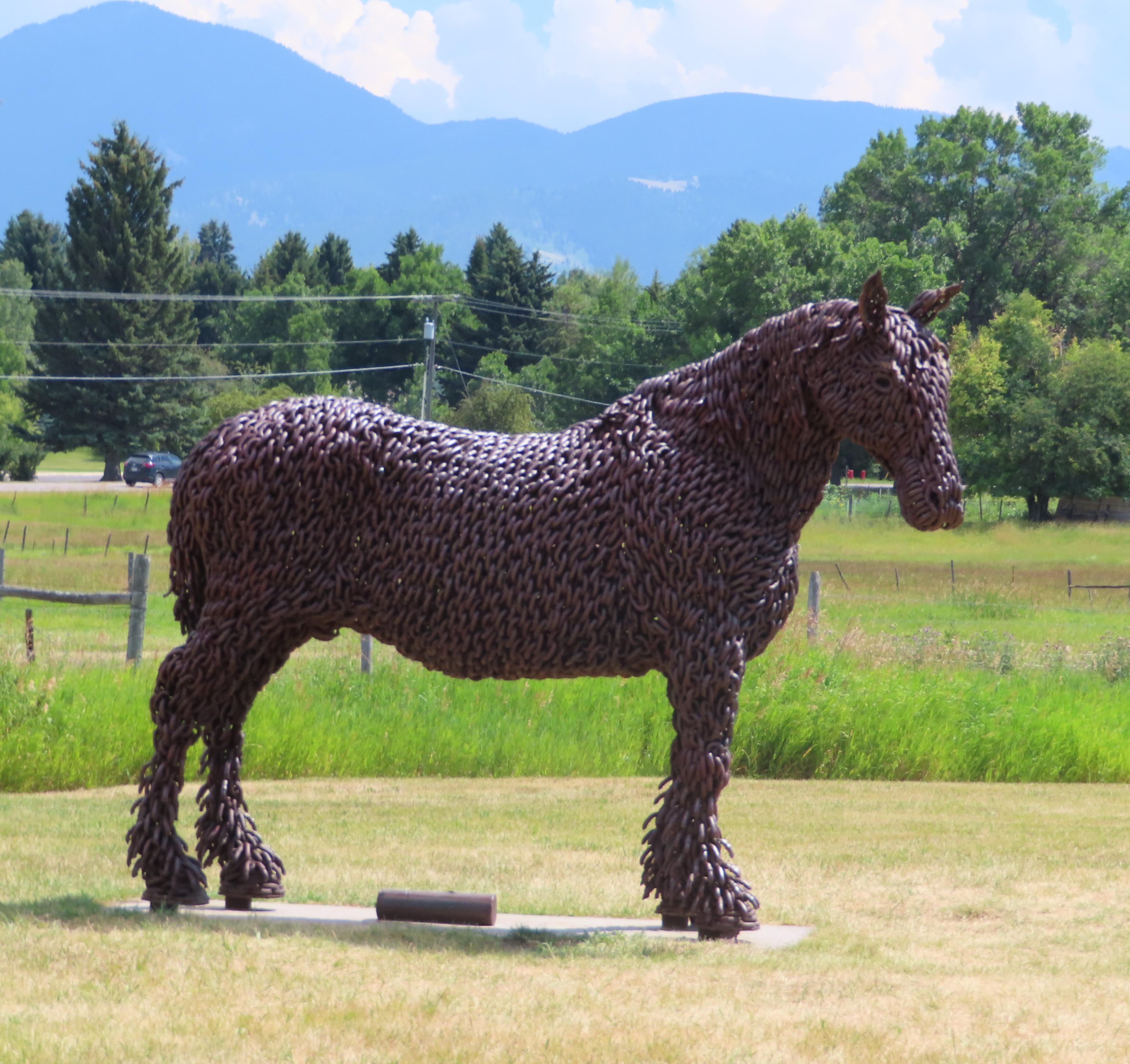 Thursday, we took today to do little to nothing.  I slept really late and then sat outside to enjoy the weather and catch up on cutting the fabric I've collected over the last few weeks. I got 25 clam shells cut to add to the travel quilt and also tiny house blocks cut out. I edited photos and created the narrative for last week's adventures and got the blog post made. 
Friday, we enjoyed another day of loafing.  I did some more photo editing and narrative creation so that I can get back on schedule with posting our adventures. We also got the car washed and restocked some bourbon...boy the prices for bourbon in Montana are ridiculous!
Saturday, we have left Montana for a bit.  We are now in Island Park, Idaho at Valley View RV Park Campground.  It is about 15 miles outside the West Gate to Yellowstone.  It is a beautiful valley. Once we got camp set up we went to a local Mexican restaurant that was pretty good, Cafe Sabor. It is right beside the Snake river and we watched tons of folks canoeing, rafting, paddle boarding and tubing.  We may have to go back and partake of the water fun. The sites at the park are the largest I've ever seen! I sat outside to watch the sunset, I had to come inside quickly after that because the temperature was dropping.  It is supposed to beautiful weather this coming week, upper 70's for highs and upper 40's for the lows.
Make Life an Adventure!