Week 171: Bakersfield, CA
May 08 - 14, 2022
Sunday, we just chilled. Moving day tomorrow so getting everything ready to roll.
Monday, we moved on to Bakersfield to the Bakersfield RV Resort.  It is a really nice place and it used to be drive in theater.  You can't tell it by looking at it now. Our neighbors told me that the restaurant on site is very good. Maybe we will fit in into our stay. I enjoyed a trip to Cherry Berry Quilts to add to the travel quilt. We found a new street art theme here, painted pickup trucks.  They are so cute.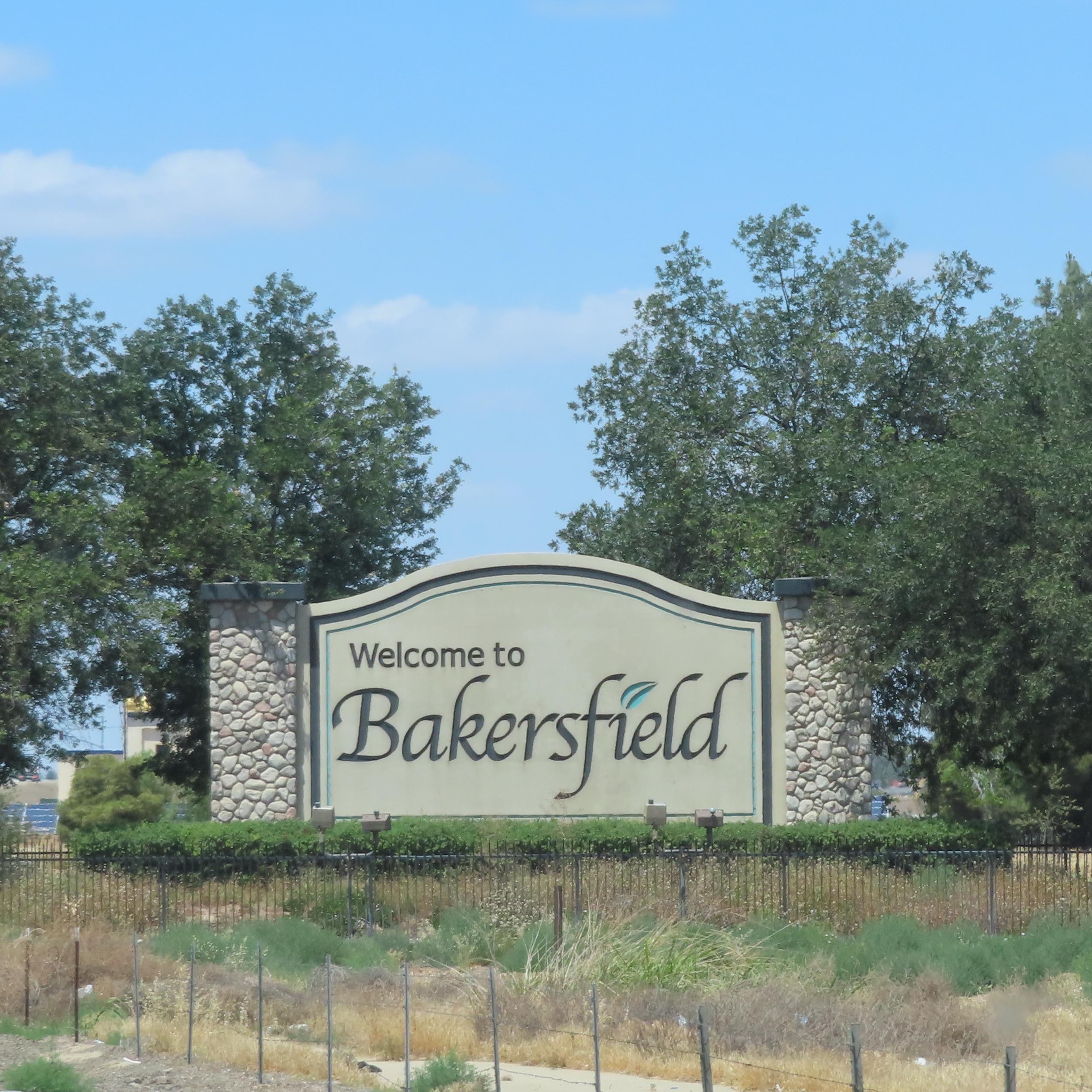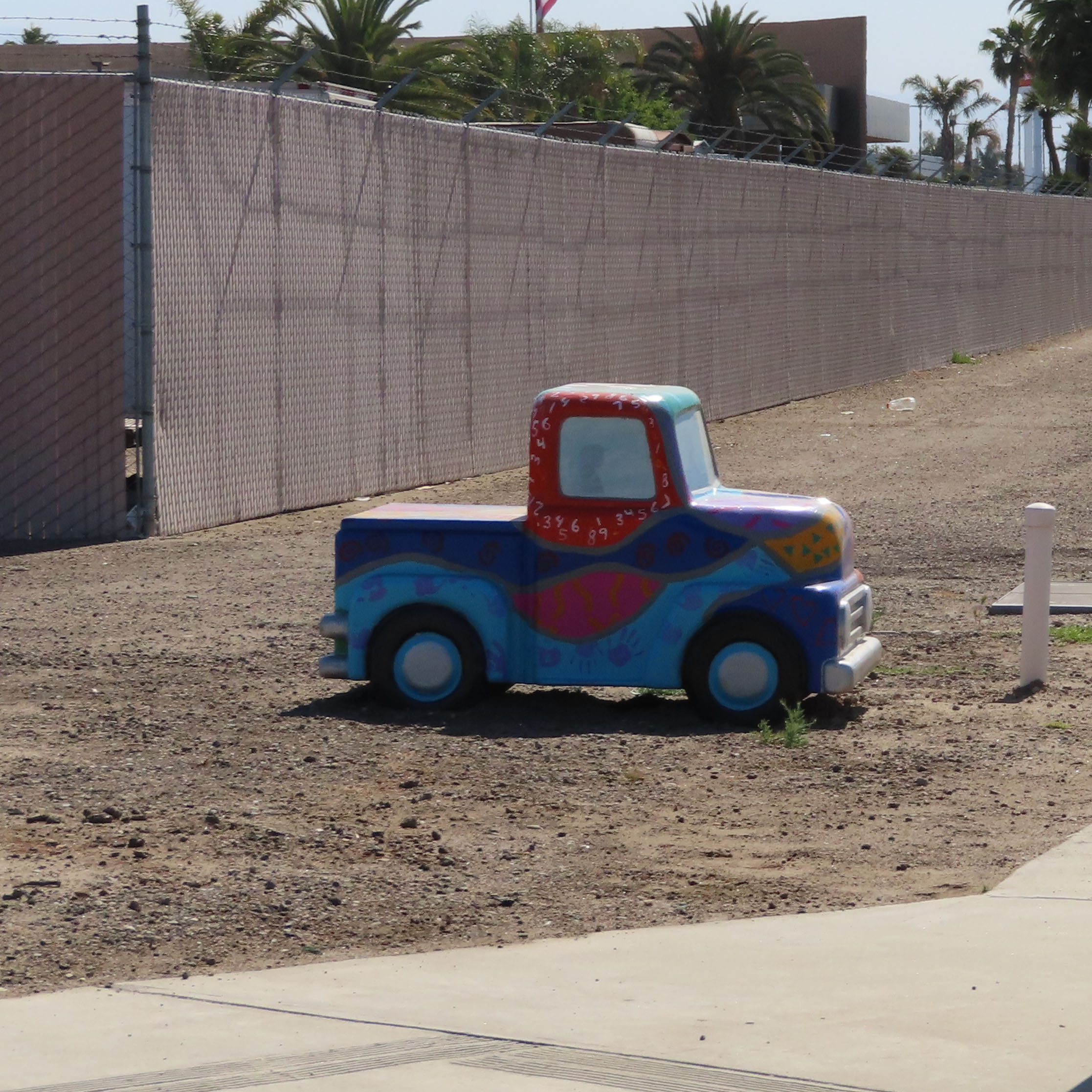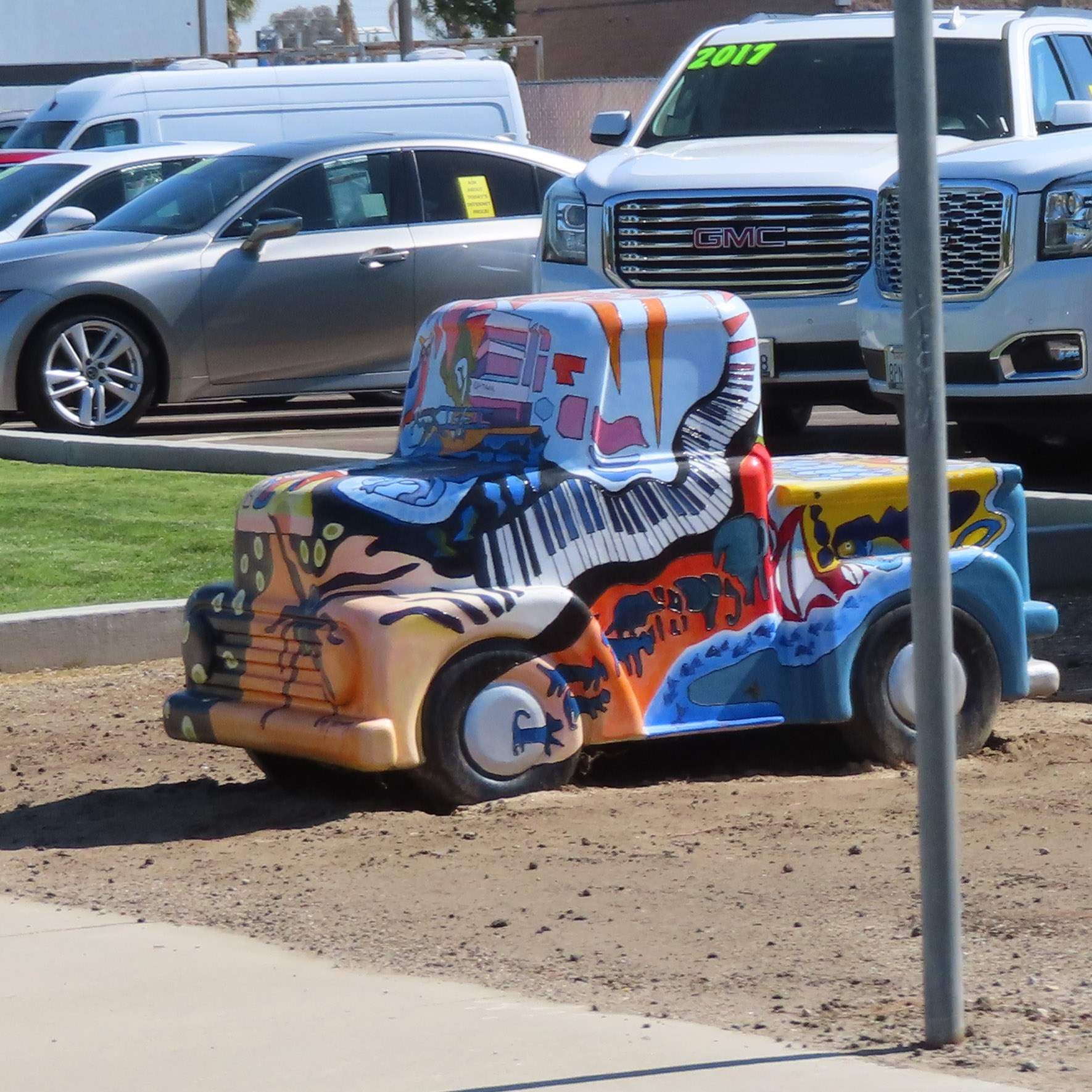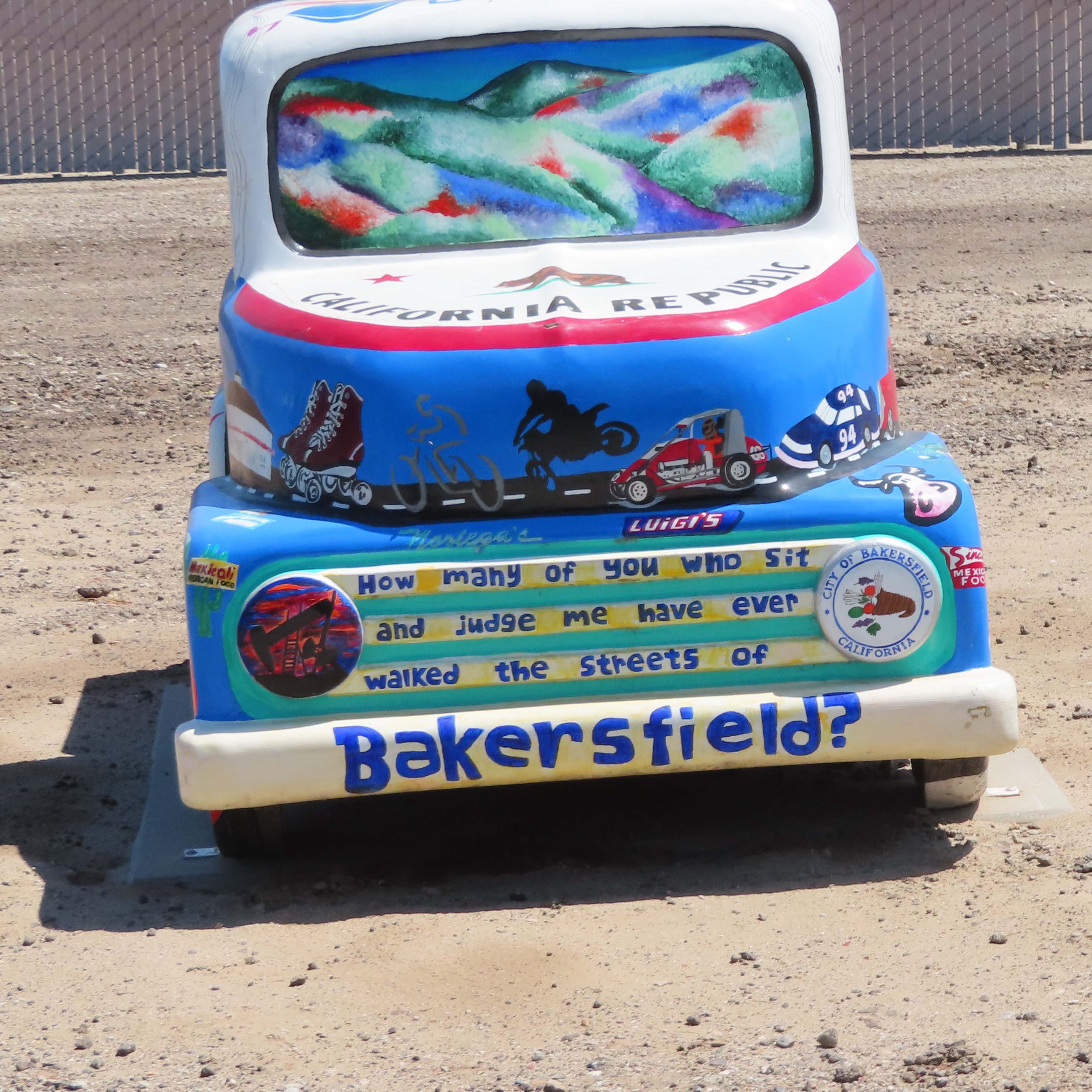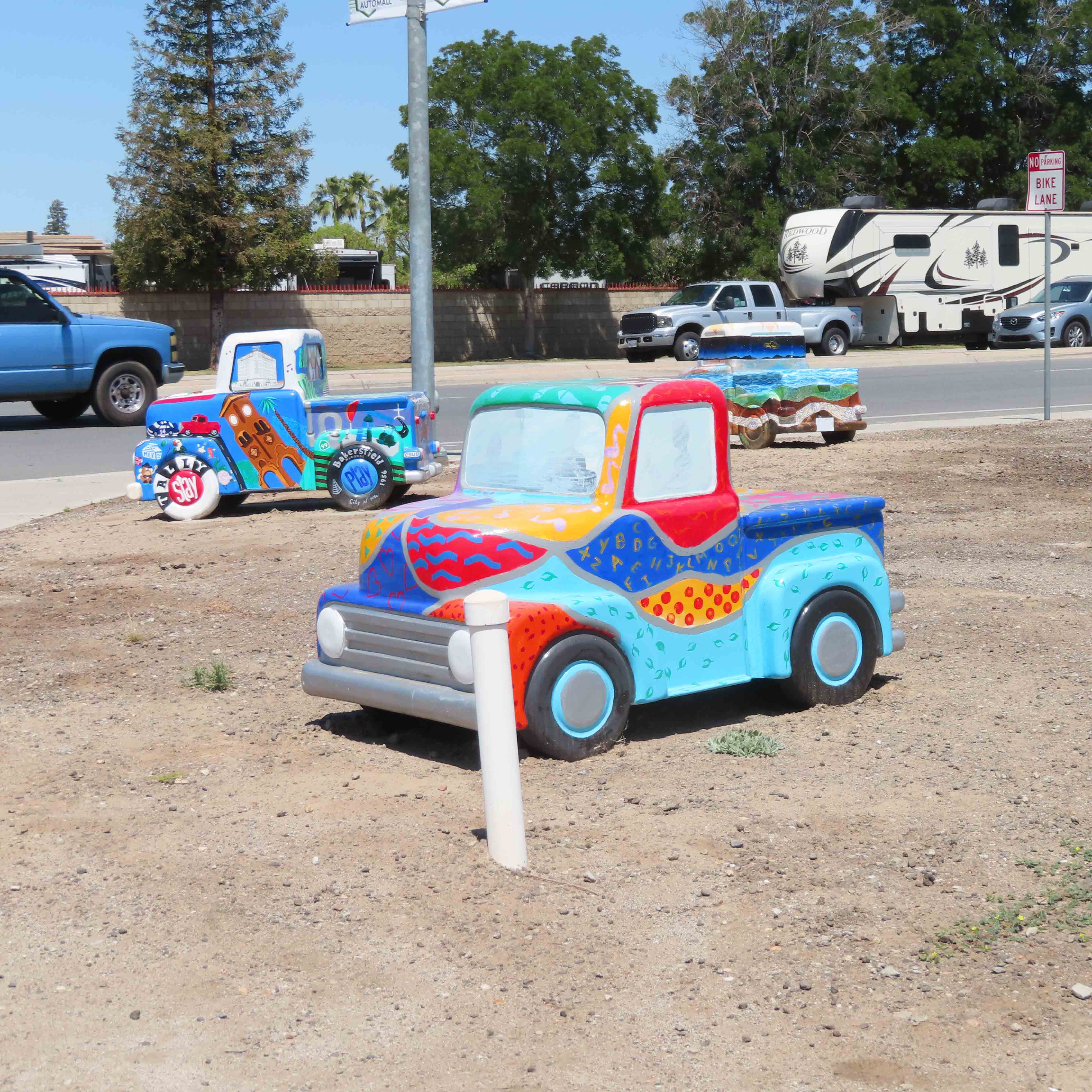 Tuesday, we drove through some of the farms in the area.  We saw some almond orchards, vineyards, and carrot fields. Very cool but Elard read that they are going to be rationing water soon so I don't know what kind of shortages the will bring with it.  Something like 80% of the U.S. carrot supply is grown here in Kern county. We had a late lunch at a Diners, Drive Inns, and Dives establishment, Salty's BBQ.  I had the ribs and spicy mac & cheese, while Elard had the Salty's Special sandwich, delicious!

Wednesday, chill day. I spent most of the day just enjoying the sunshine while reading outside. I also got a little pampering with a pedicure. A good day.
Thursday, weelll we tried to rent e-Bikes.  I made reservations online with the local Pedego dealer and got a reservation confirmation email. But when we got there, no one was there.  I had tried to call to confirm everything but couldn't get an answer, that should have been a sign. Oh well, maybe next time.  They do have a great trail here in Bakersfield but I don't see many people taking advantage of it.  Certainly nothing like Tucson or Phoenix, those trails were FULL of people.  I wonder if that is a statement on the safety of using the trail?  Next we drove to Panorama Park, WOW is it appropriately named.  You can see for miles.  I knew that Bakersfield was supposed to have a lot of pump jacks but knowing and seeing are very different things! There have to be thousands.  The park was beautifully kept and there were several people out enjoying the nice weather.  We saw a bunch of ground squirrels too, very cute.  We traveled on to the Gordon's Ferry Historical Marker. The ferry was operated by Major Gordon in the 1850's and it was a stop on the Butterfield Overland Mail stage route from 1858 - 1860. After crossing the bridge where the ferry used to be, we drove thru the Kern River Oil field for a close look at some of those pump jacks.  I was surprised that none of them were painted to represent that toy bird that would dip into water.... We ended the day with a grocery stop to replenish snacks and get some cash.  We were home early enough to enjoy the sunshine again. I enjoyed it a little too much and ended up with a sun burn.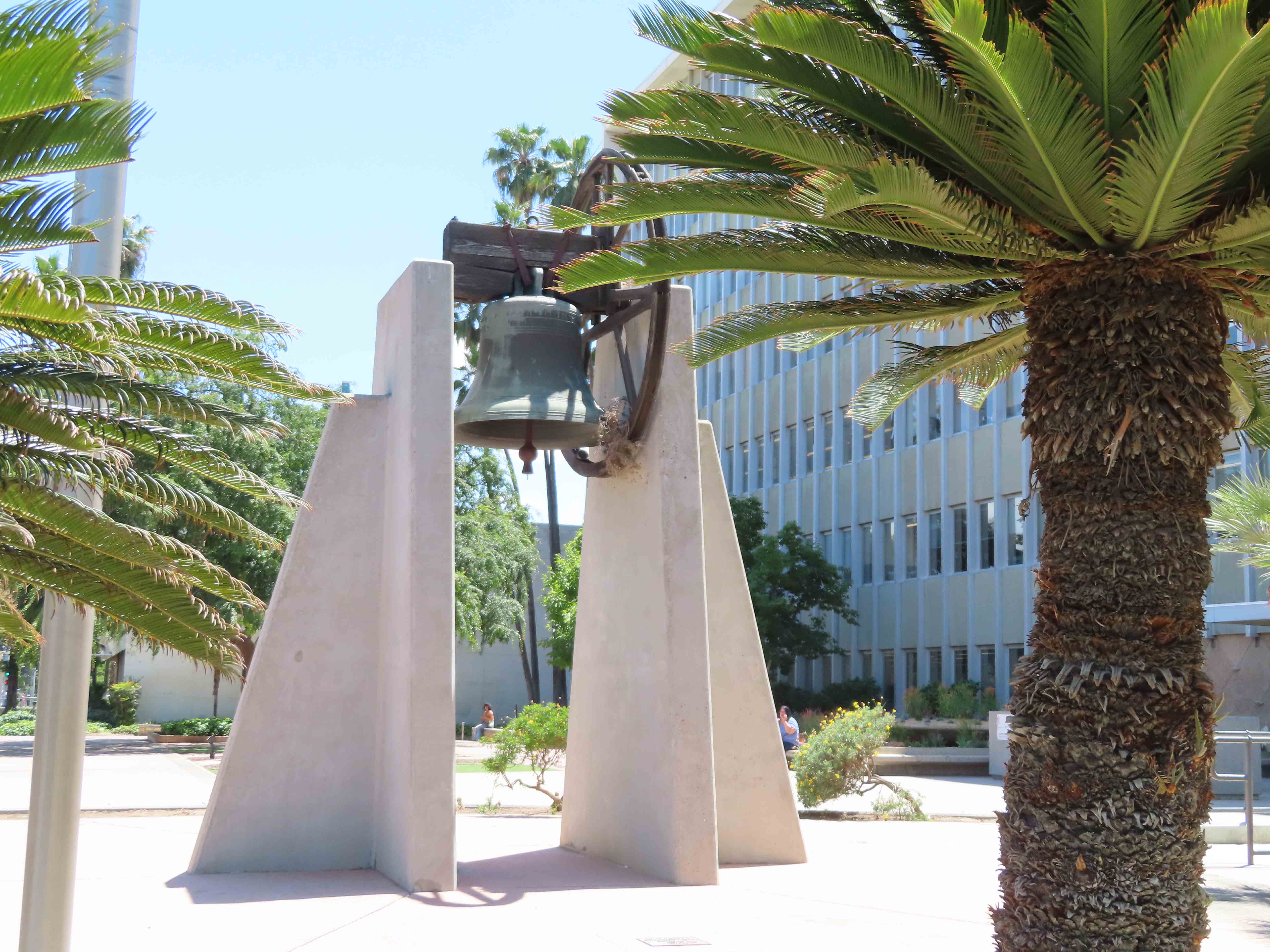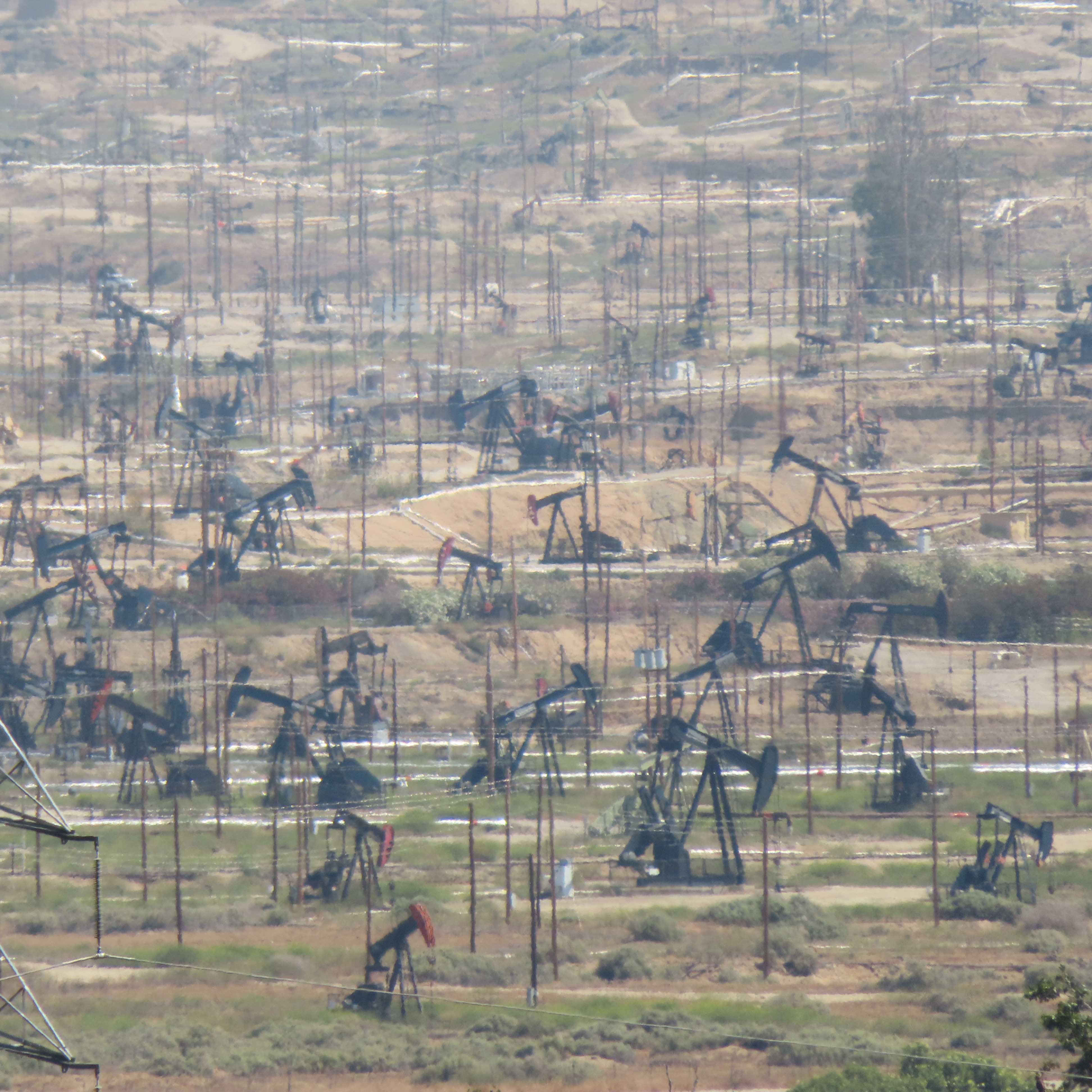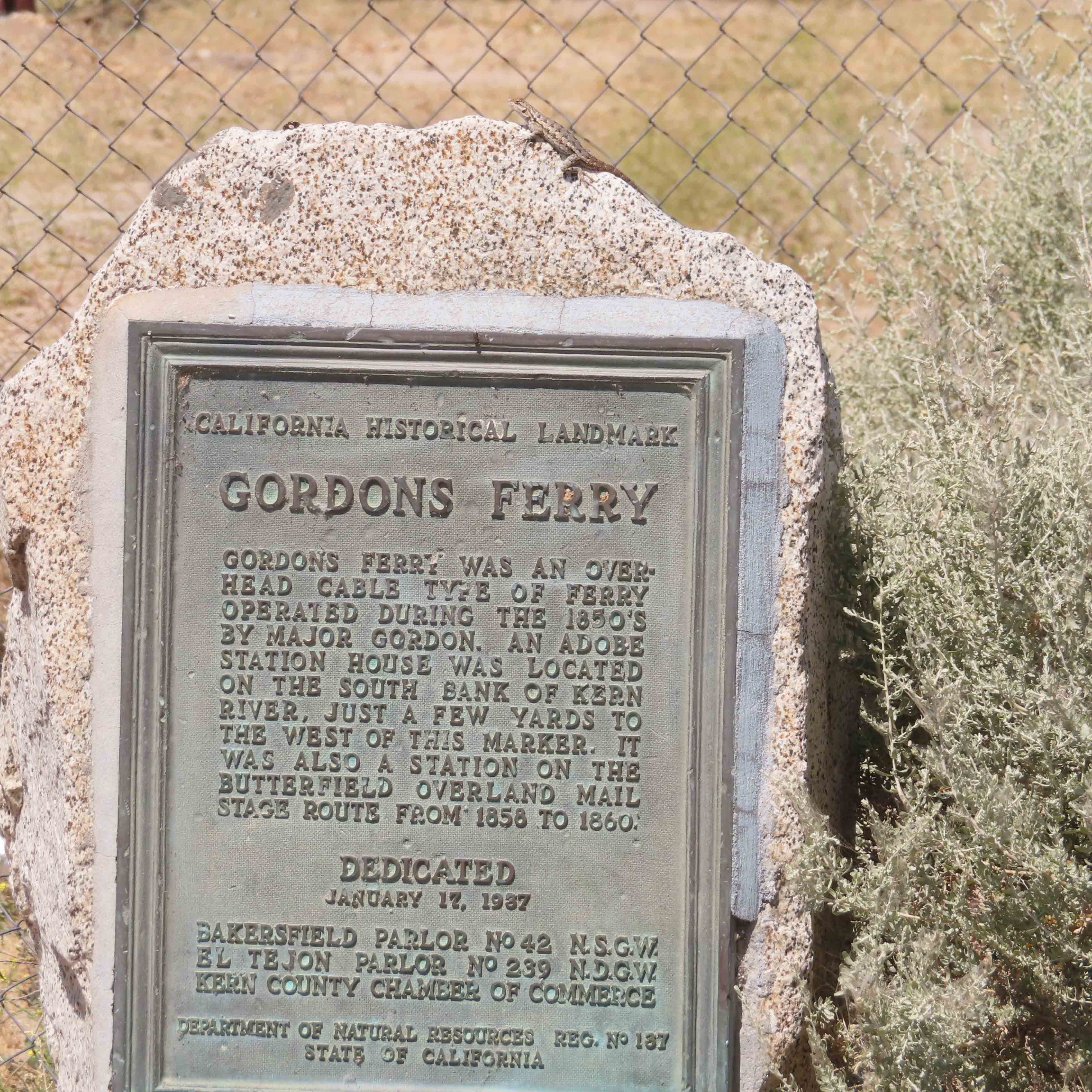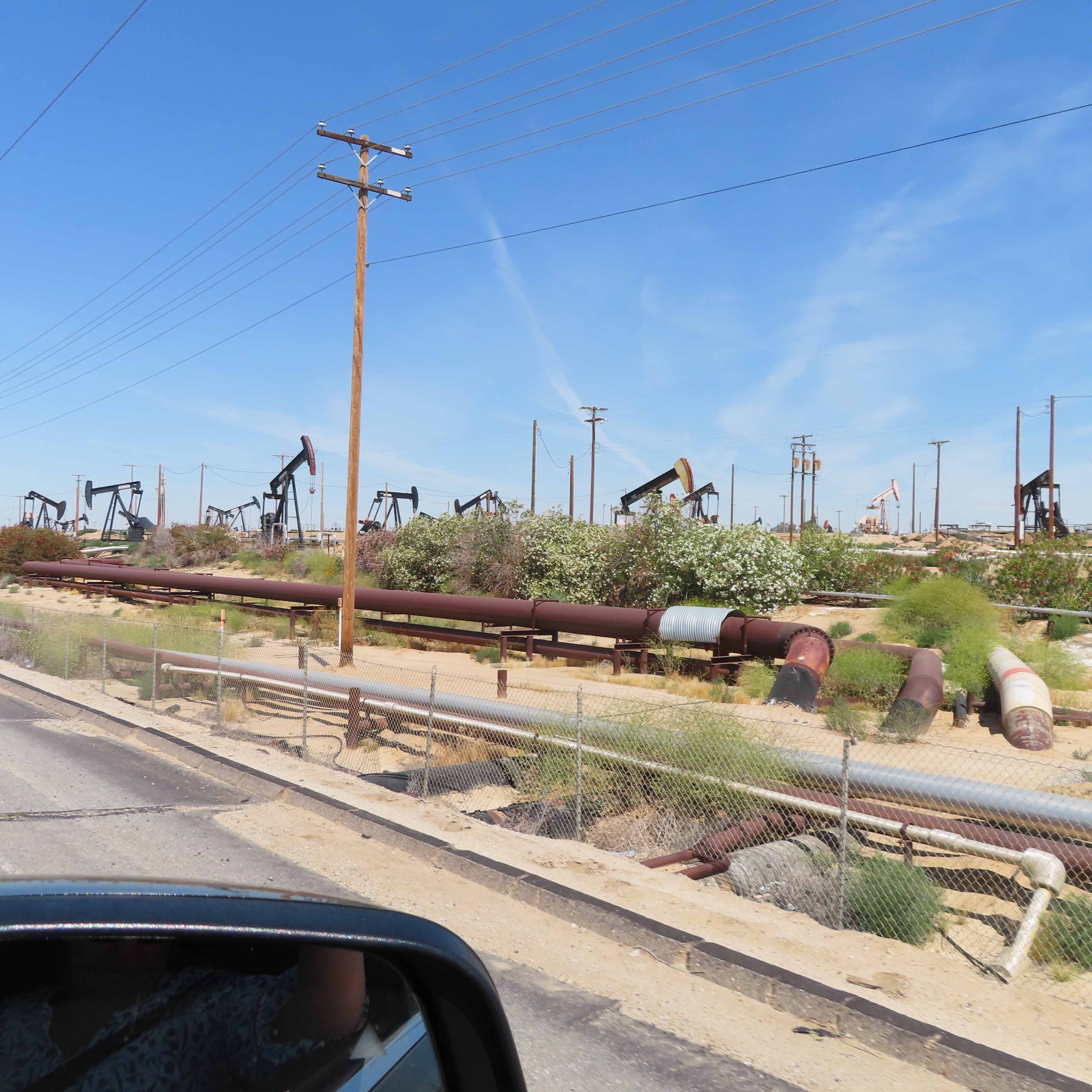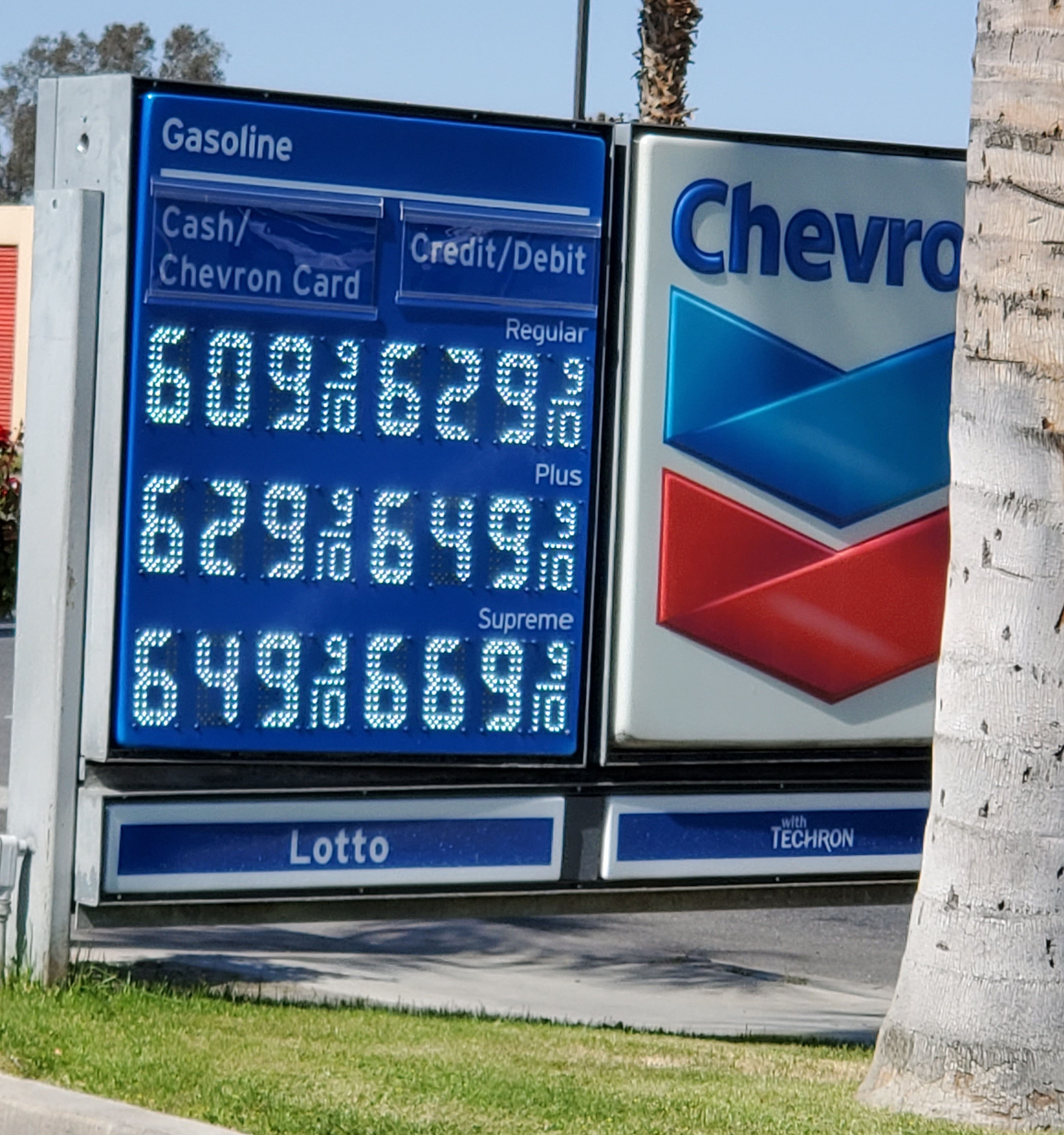 Friday, we visited a Basque restaurant called Wool Grower's Restaurant.  It has been around since 1954.  Their décor pays tribute to the Basque heritage of raising sheep. One of their specialties is pickled tongue, of course I had to try it.  It really didn't taste like much other than the vinegar and oil and spices of the pickling liquid. It was a lot more tender than I expected.  I didn't hate it but I probably won't ever order it again.  I had their fried chicken and it was delicious. Elard had the grilled pork chops and they were really good too. Next we visited the Buena Vista Museum of Natural History.  They had some awesome taxidermy of African and North American animals.  Their fossil displays contained a lot of locally found items from a place called Shark Tooth Hill.  The docent there was a hoot, she made us feel very welcome and was helpful about what to do in the area.  We had already done most of it.  There is really nothing much to do in Bakersfield and I didn't know before we arrived that it is a dangerous city.  We won't likely be back.
Saturday, household chores...YAY!
Make Life an Adventure!