Week 168: Lake Havasu City, AZ and Desert Hot Springs, CA
Apr. 17 - 23, 2022
Sunday and Monday were both sew days for me.  We enjoyed the days and got ready to move again.
Tuesday, moving day. We left Arizona and moved on to California.  The winds were horrible.  Elard found an interesting USGS marker along our route.  It is in the side of building that used to be a restaurant.  We were able to stop and get a photo but there was a very creepy vibe around the area so we didn't linger. We arrived in Desert Hot Springs, at Catalina Spa RV Resort with plenty of daylight left.  The wind is really bad, 40 mph with gusts of 60.  I asked the lady at check in if it is always like this and she said honestly April is always bad.  We are basically right in the gap between the San Gorgonio and San Jacinto Mountains so there is a funnel effect. The gas prices are starting to get crazy too.  We filled up the motorhome just outside of Quartzsite, AZ for $4.99 per gallon, once we crossed the state line into California the prices are $5.99. 

Wednesday, crazy wind again today. We just chilled and I made a grocery run.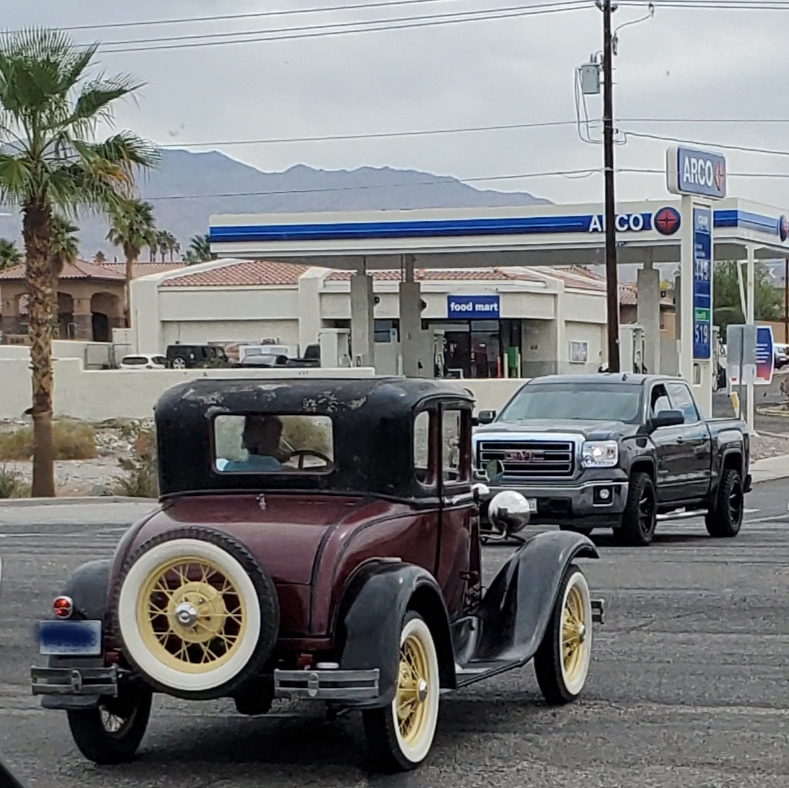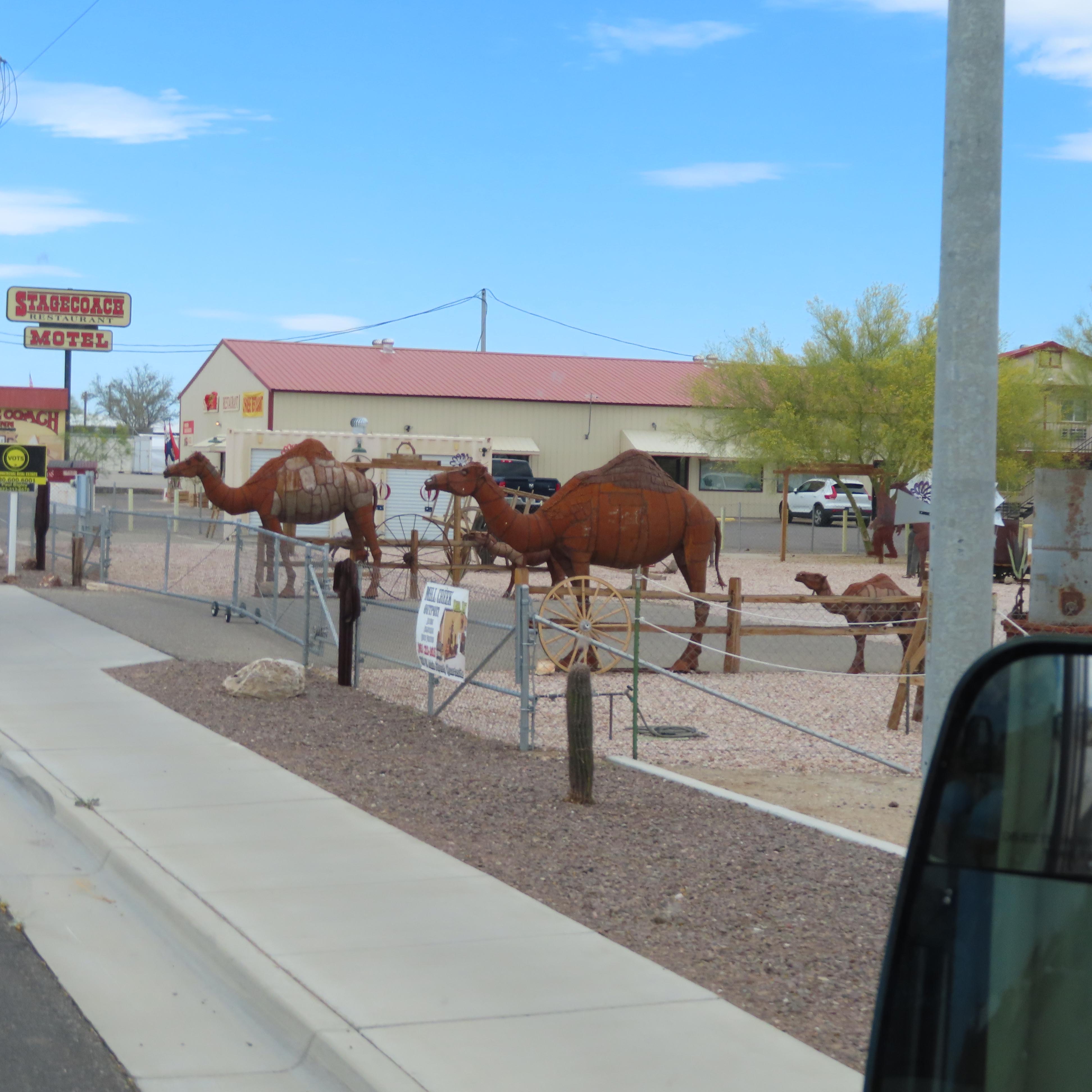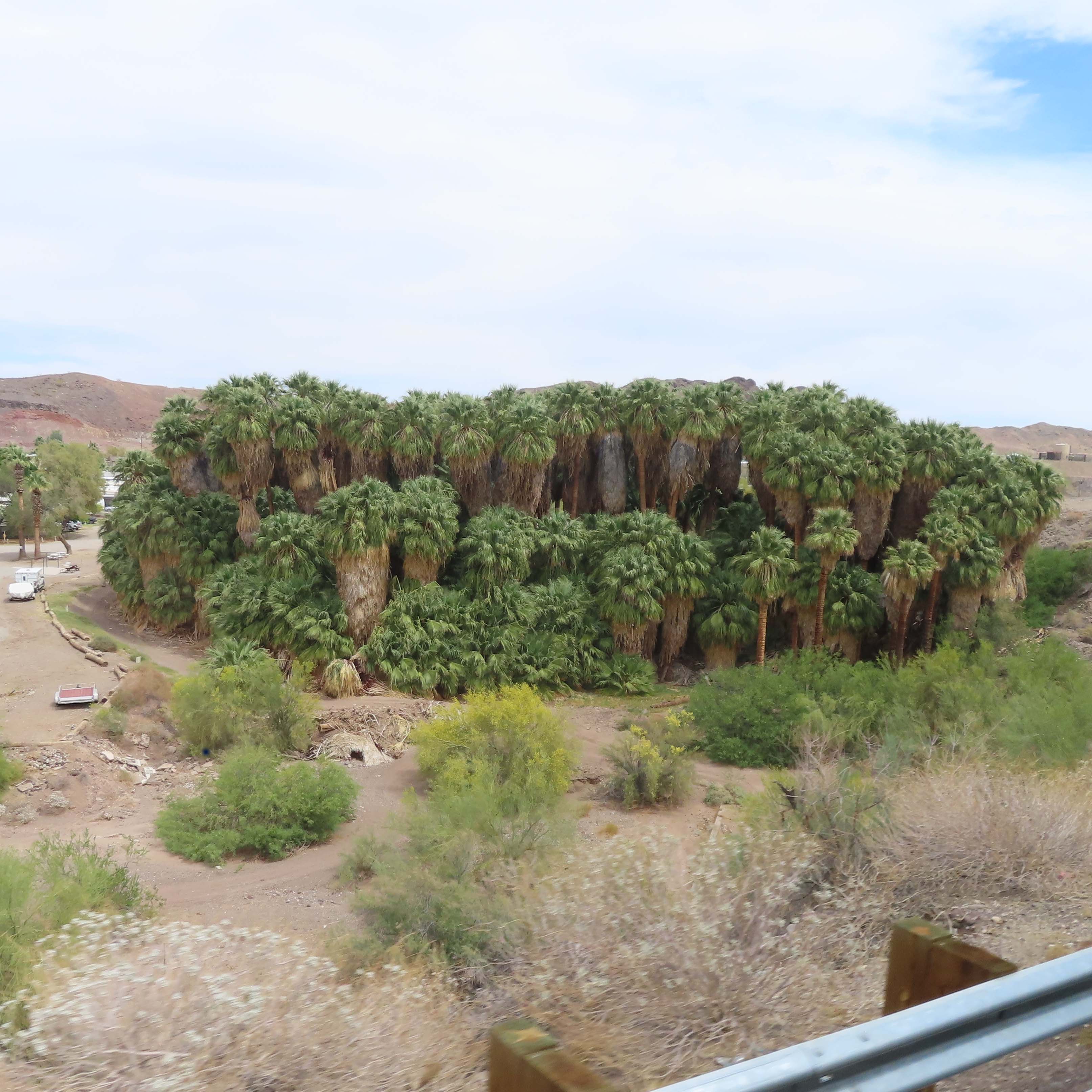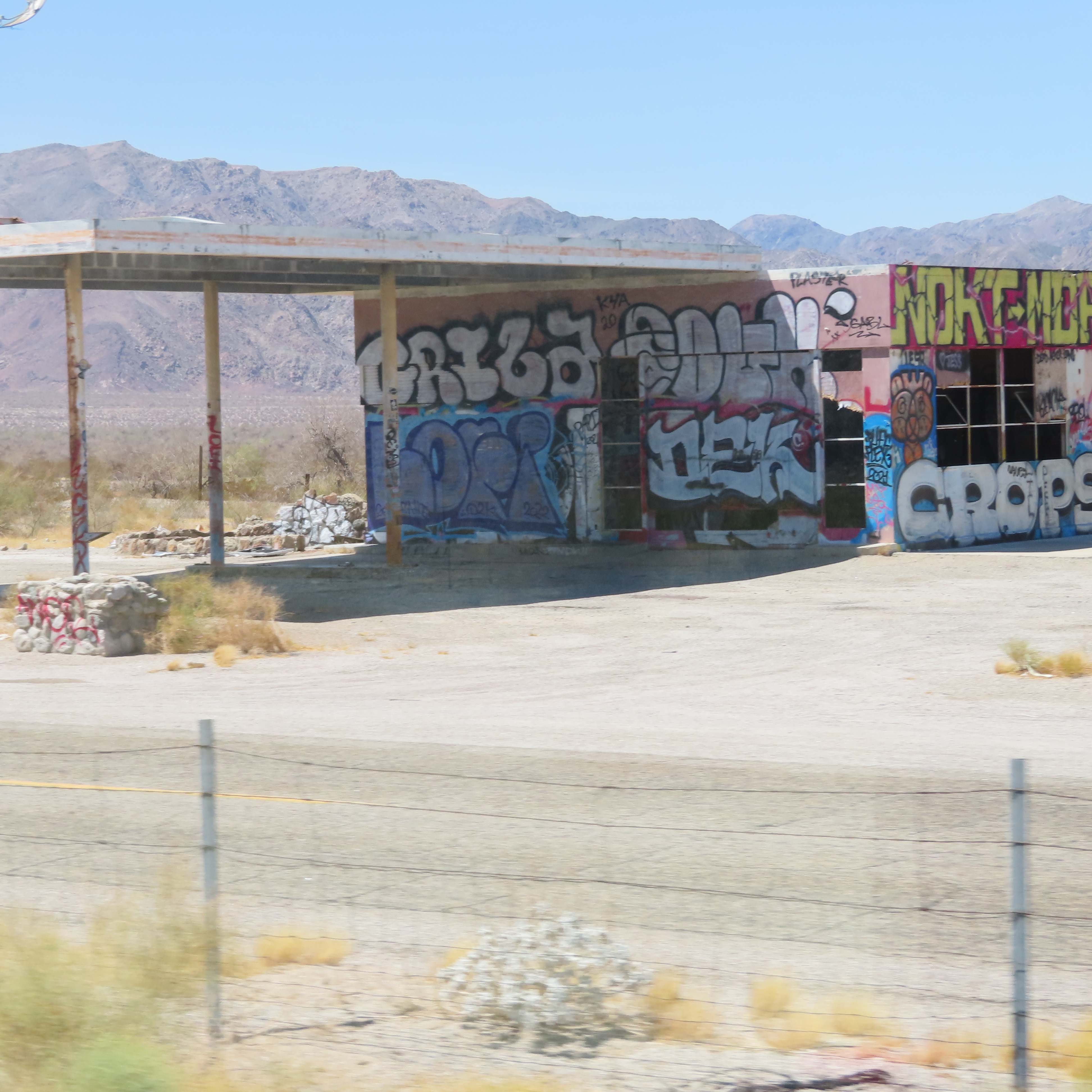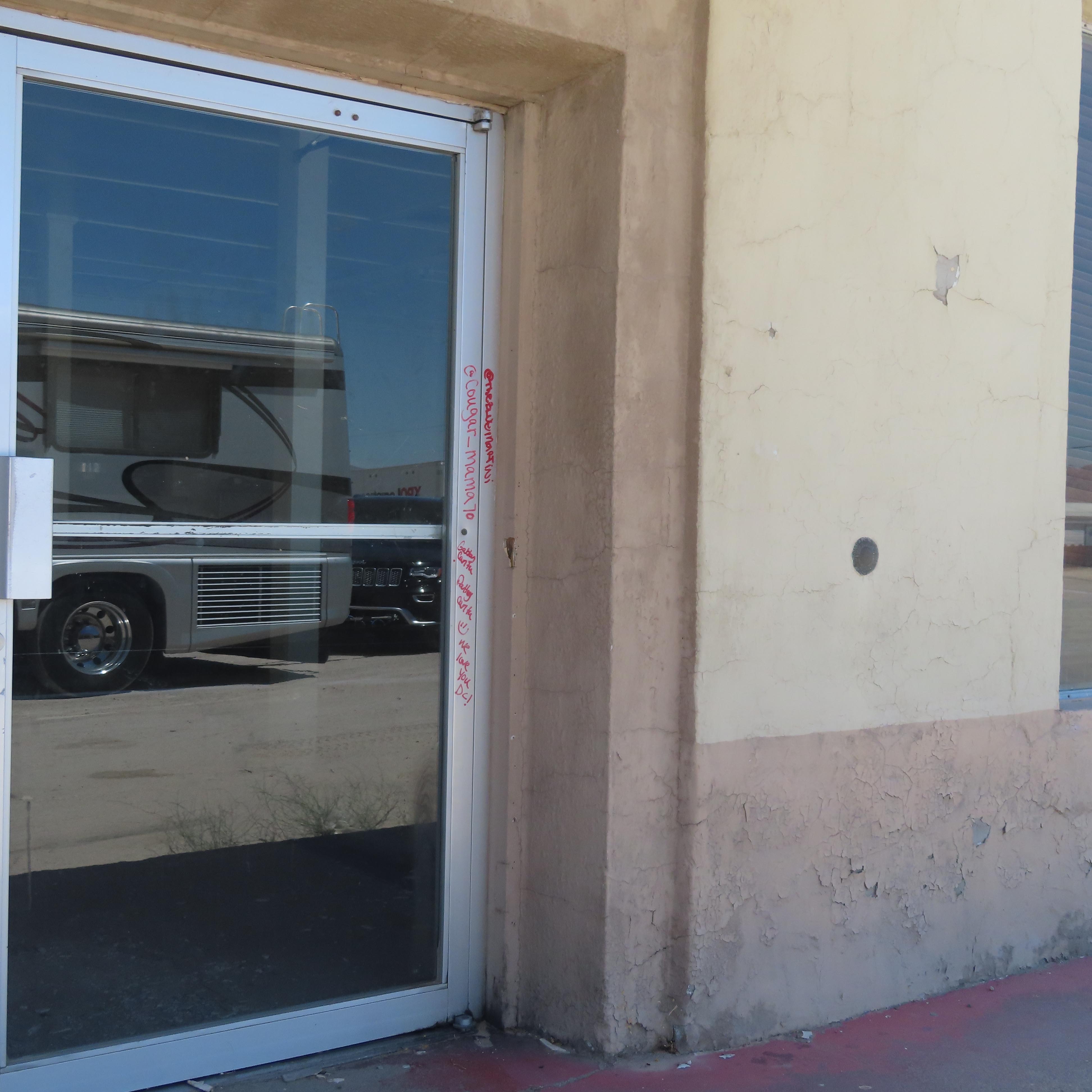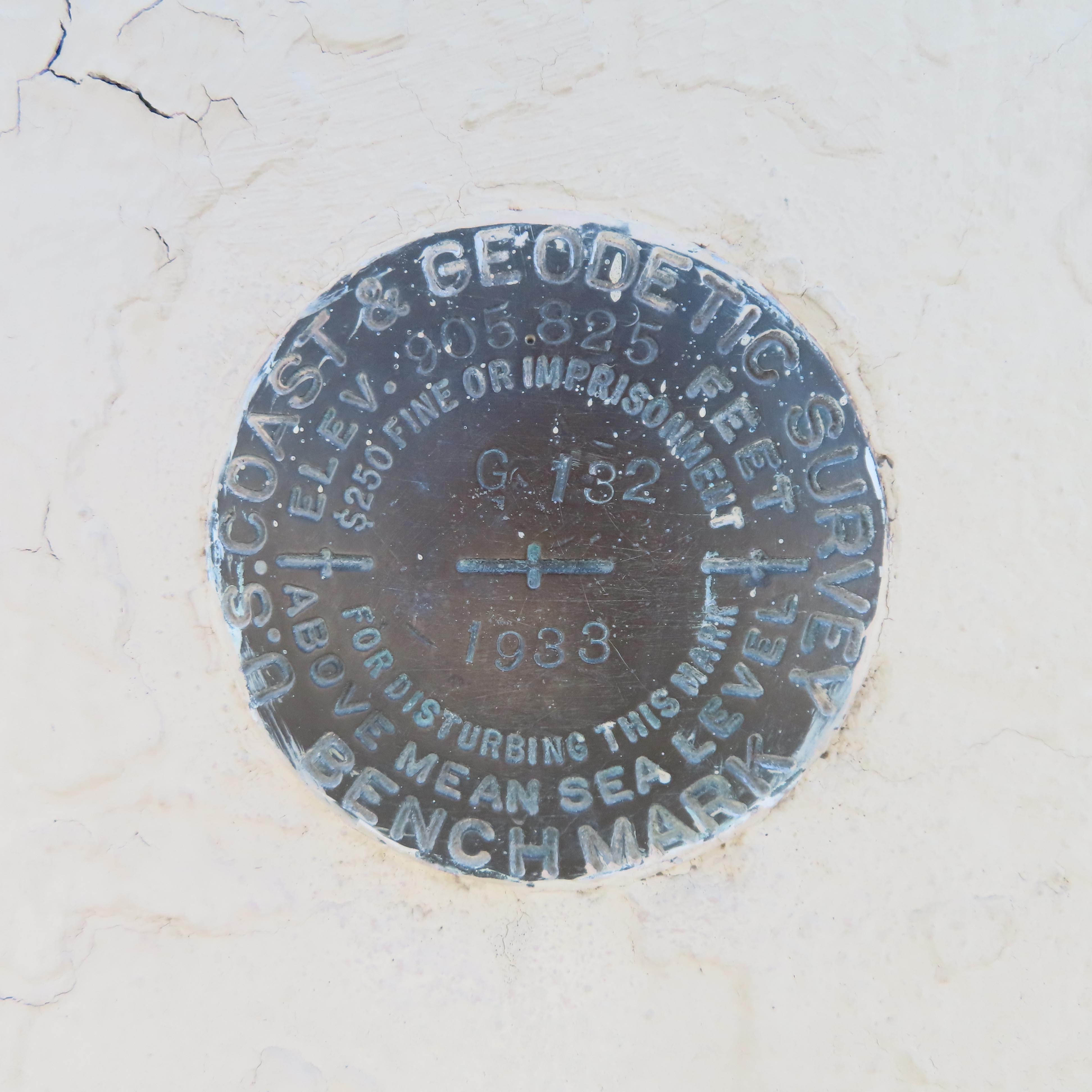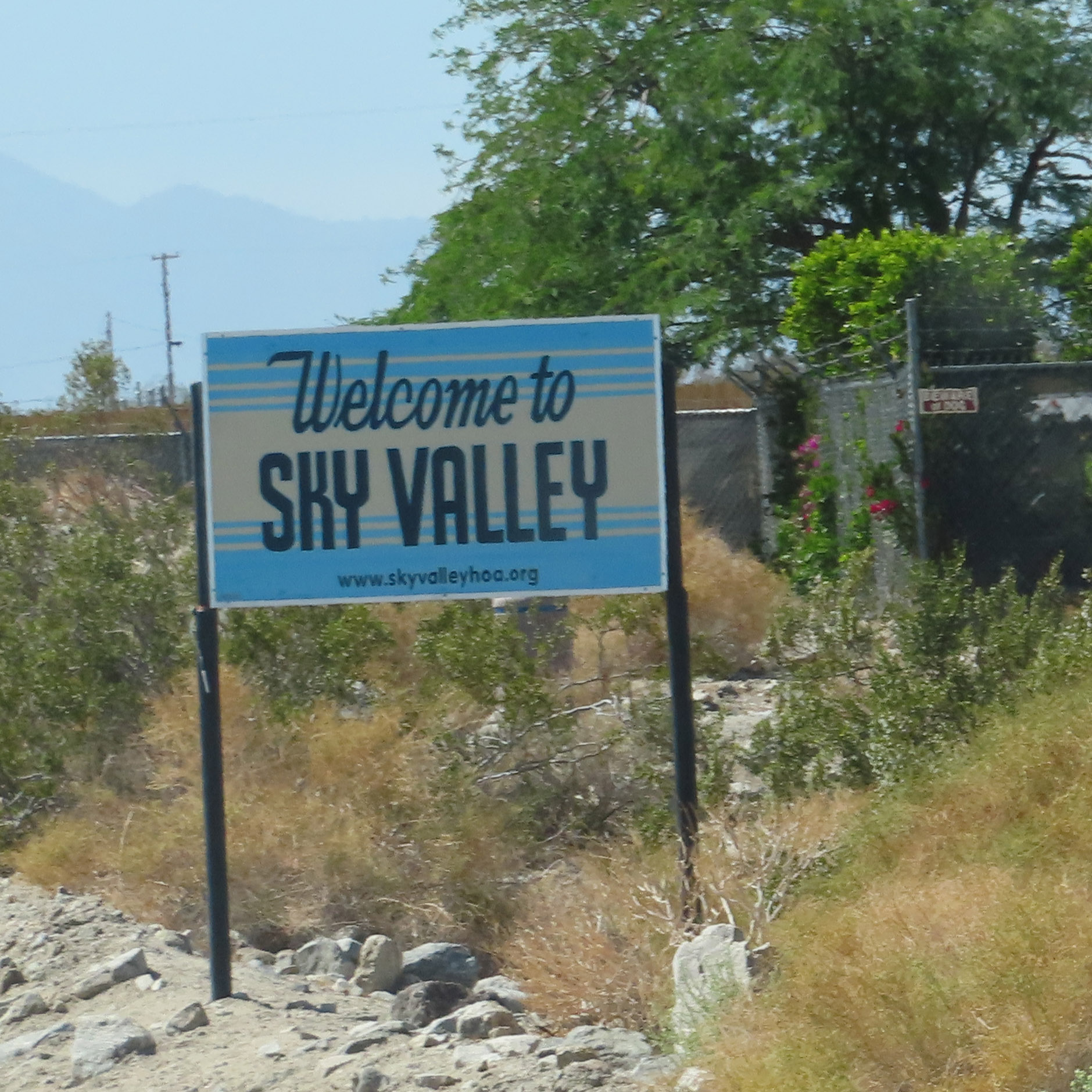 Thursday, the winds have eased up a bit and we did Drive #15, Joshua Tree Journey. We made a slight detour to visit the General Patton Memorial Museum first.  It is in Chiriaco Summit, CA and right on I-10 so if you're ever here you should stop.  This huge area in both CA and AZ was the Desert Training Center from 1942 - 1944, used for training tank operators. The exhibits here are well done. I enjoyed the USO exhibit and the contributions of Bob Hope. Look how young he was is that photo! They have a nice tank exhibit outside, when we went outside to look they had one of the tanks running, but they would not let me drive it.  They have two or three that are operational. They did have one tank with the turret removed so you could climb in, I was afraid I wouldn't be able to get back out so I sent Elard in. Next we headed over to the Joshua Tree National Park.  On the way there I saw several mile marker signs that had been paint with CIA...I wonder what is up with that? The first stop inside the park was the Cottonwood Spring Oasis.  The trail down into the palms was an easy walk but they had the springs blocked off. Apparently there has been some contamination of heavy metals to the water.  I have not seen un-manicured palm trees before.  The dead fronds form a kind of skirt all the way to the ground.  Interesting.  This park was created in 1936 as a National Monument and then a National Park in 1994.  I have found the trees a little fascinating since I first saw them in a movie back in the '90's.  I can't remember the name but the actor was broke down and the Joshua tree was the only shade.  They just look like they are from another world.  The park has a tone of hiking trails good for the novice, just bring lots of water.  The rock piles here are very interesting too. We did a couple of short hikes thru the rocks and did the Geology road drive.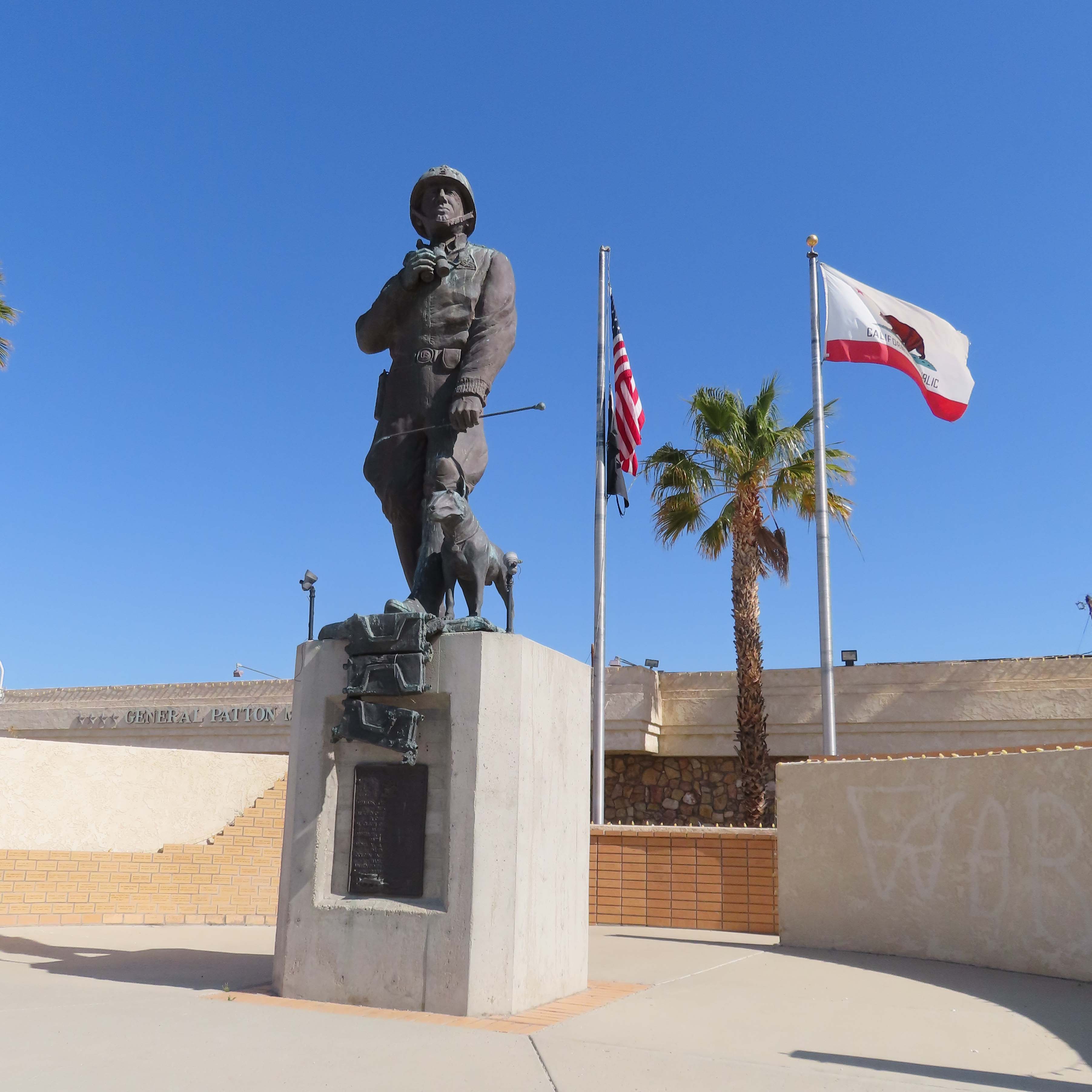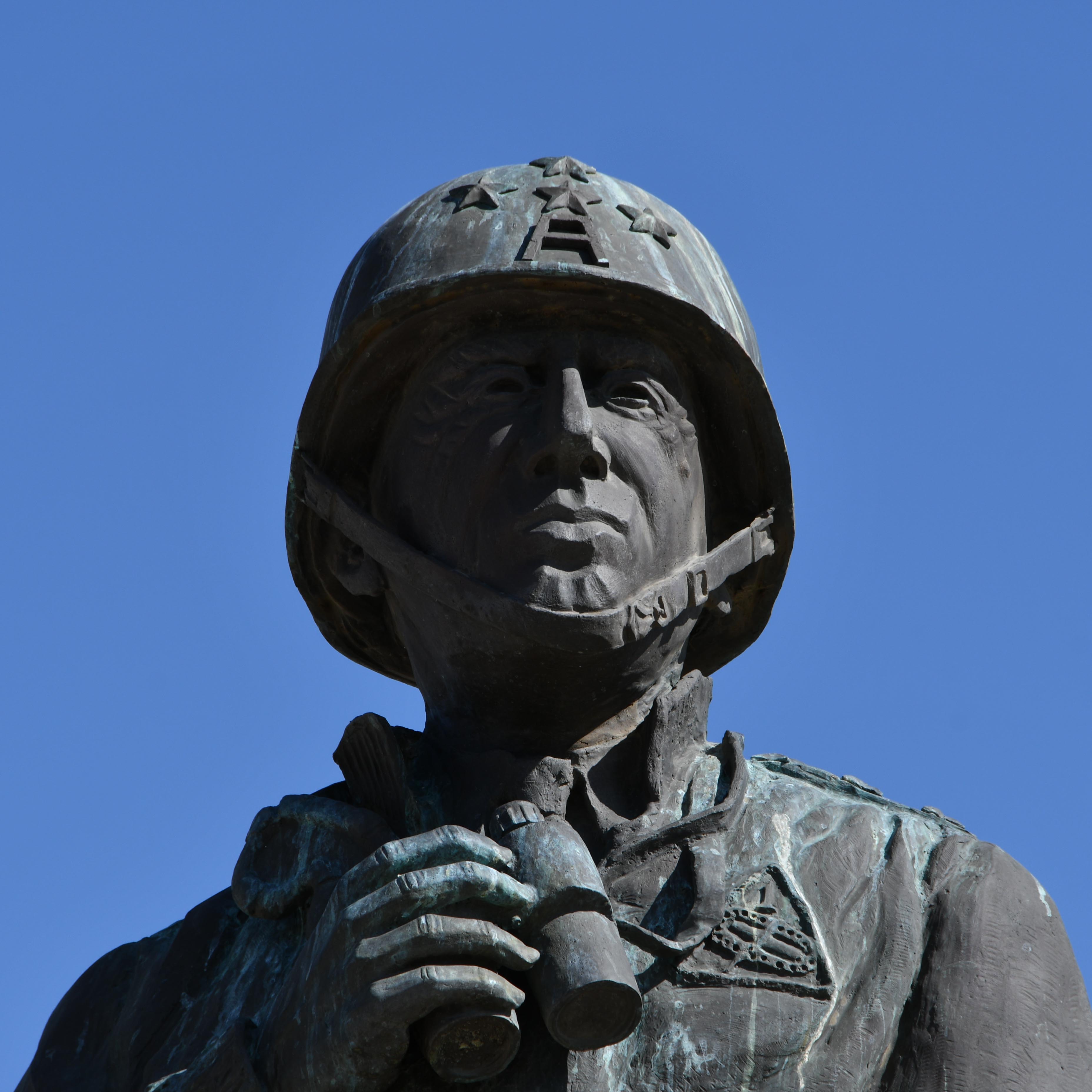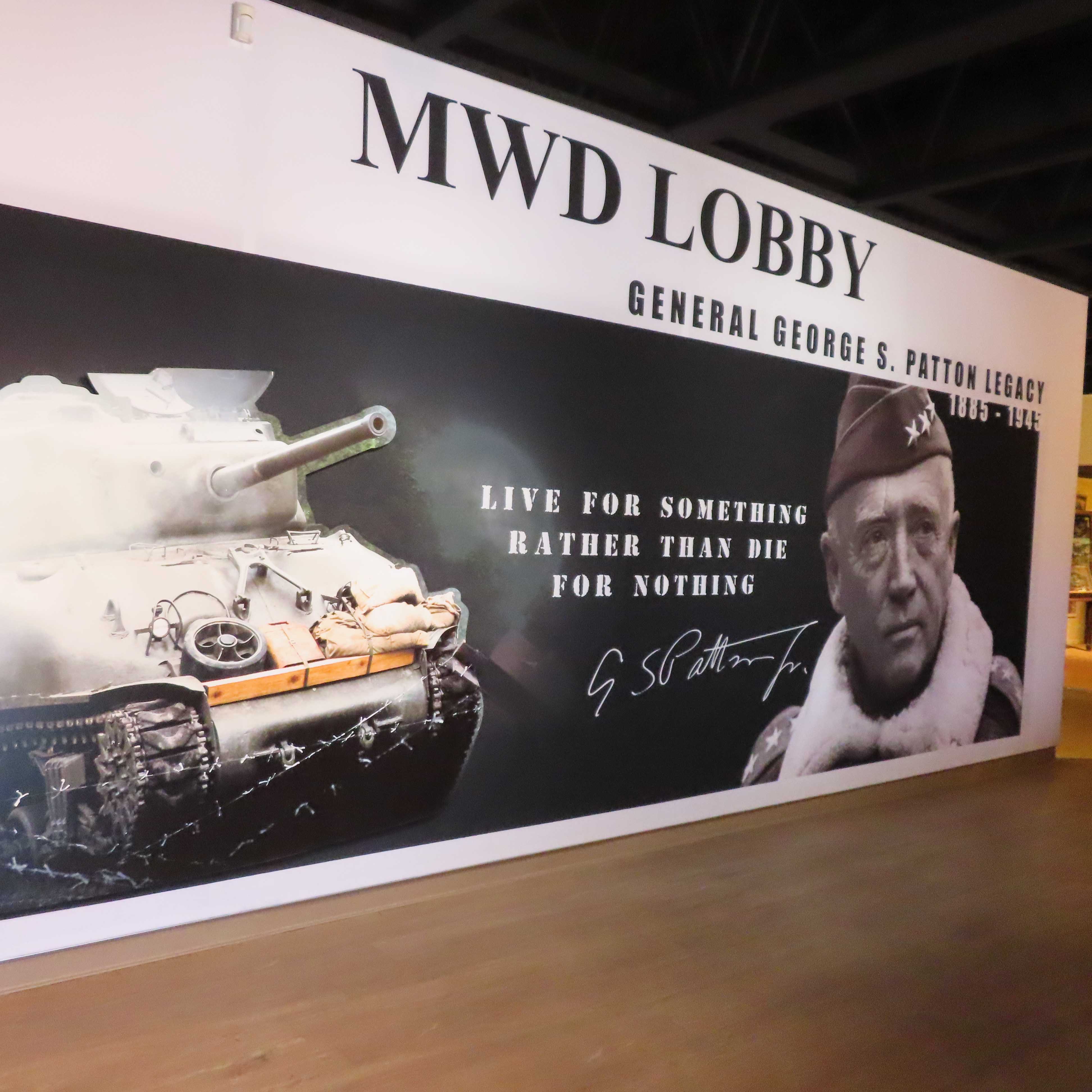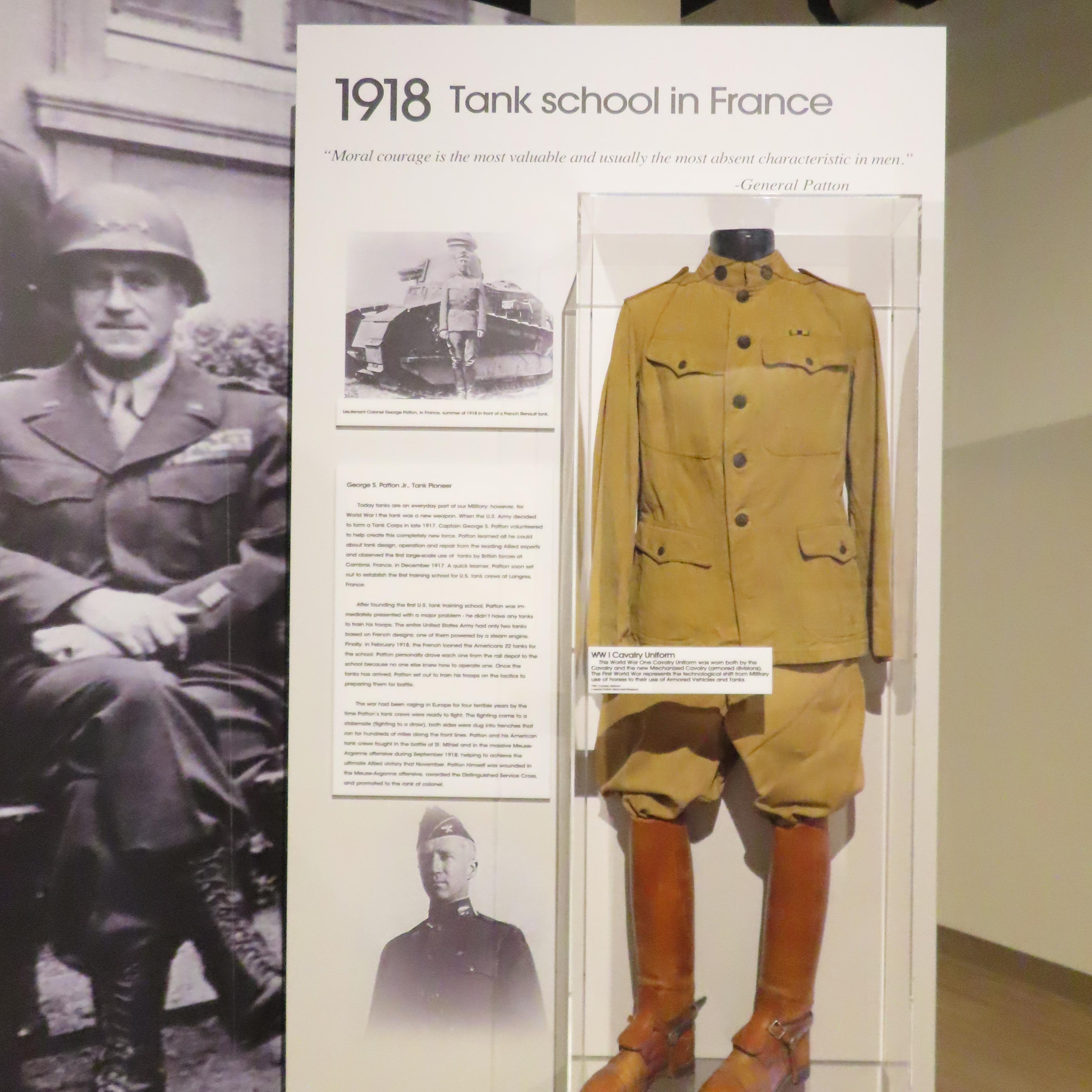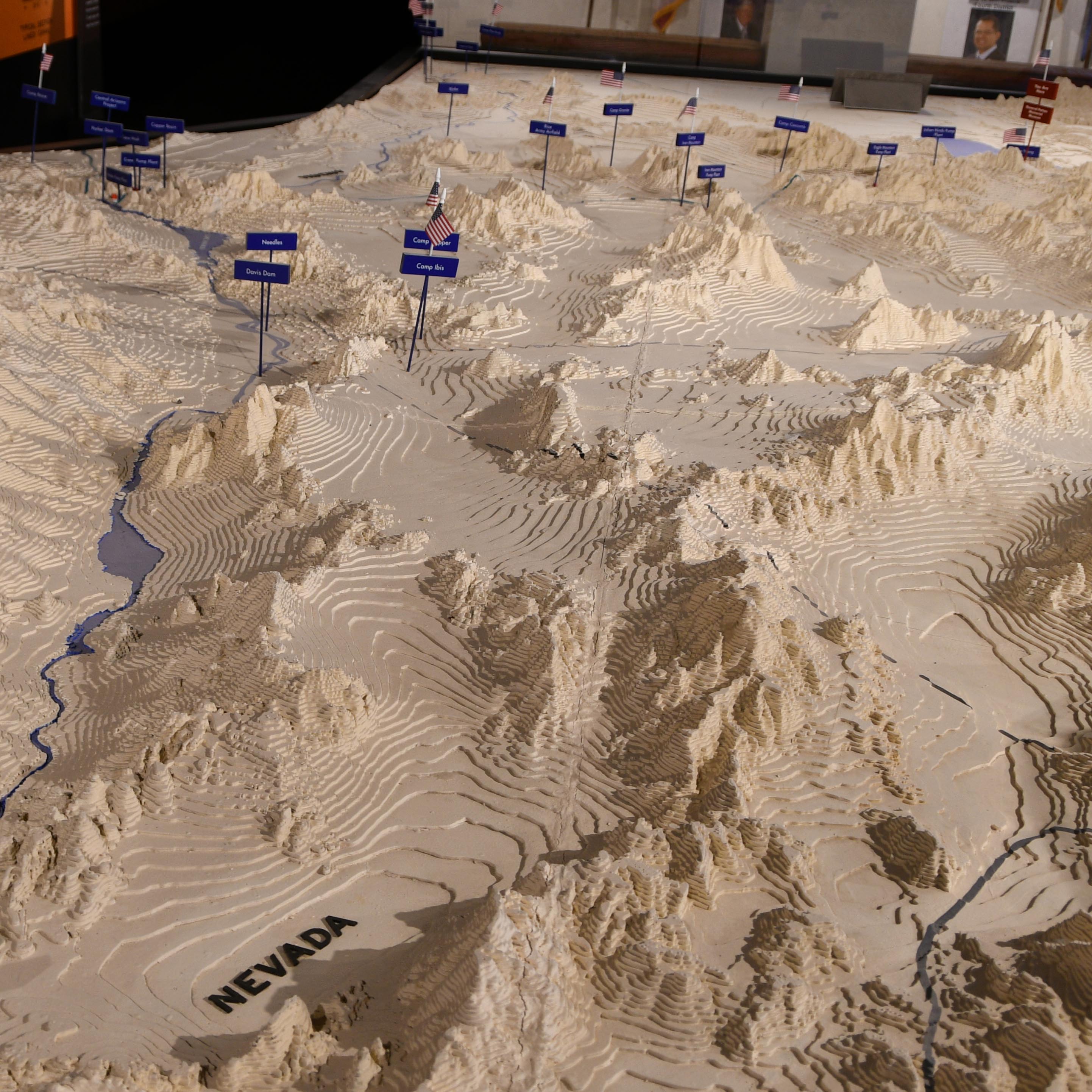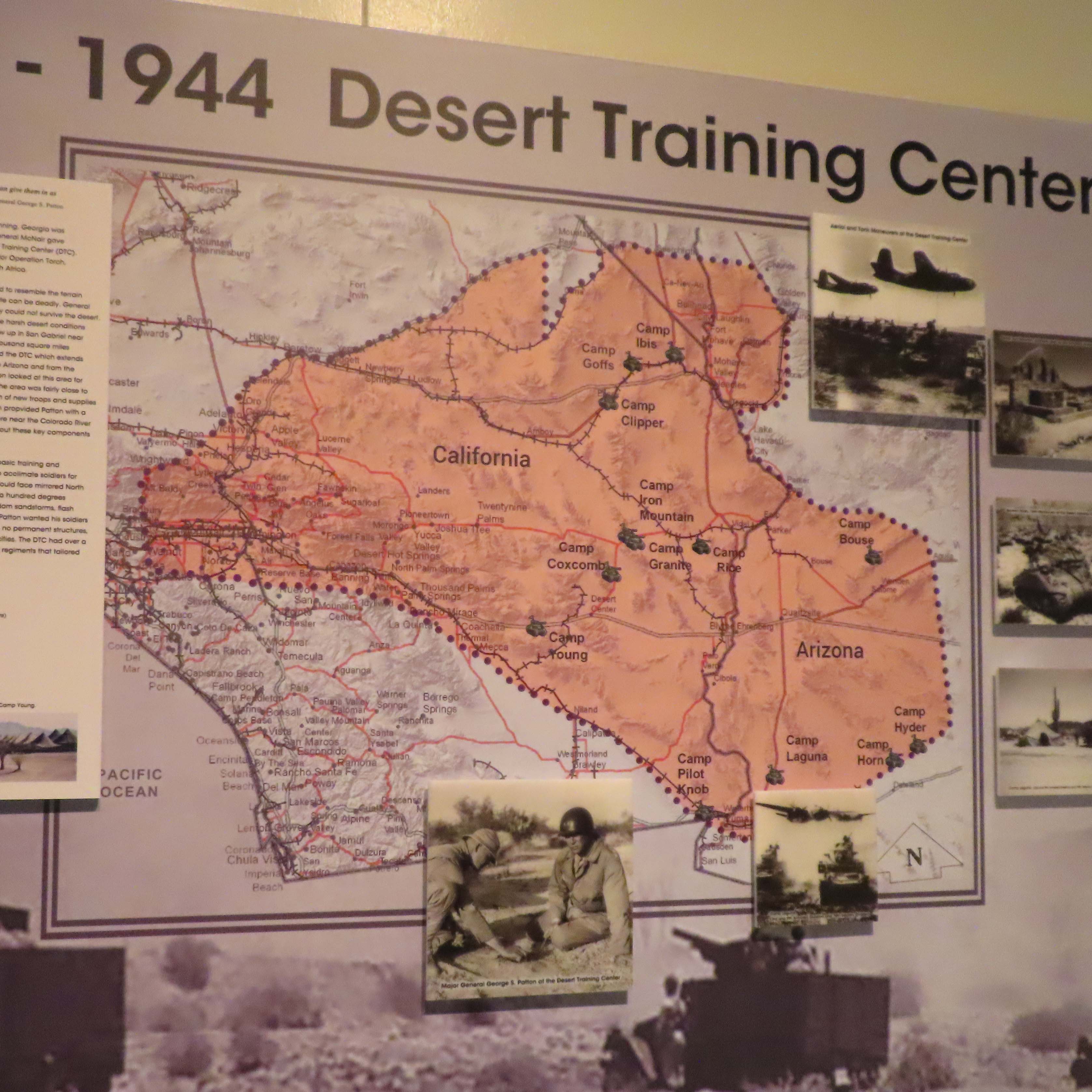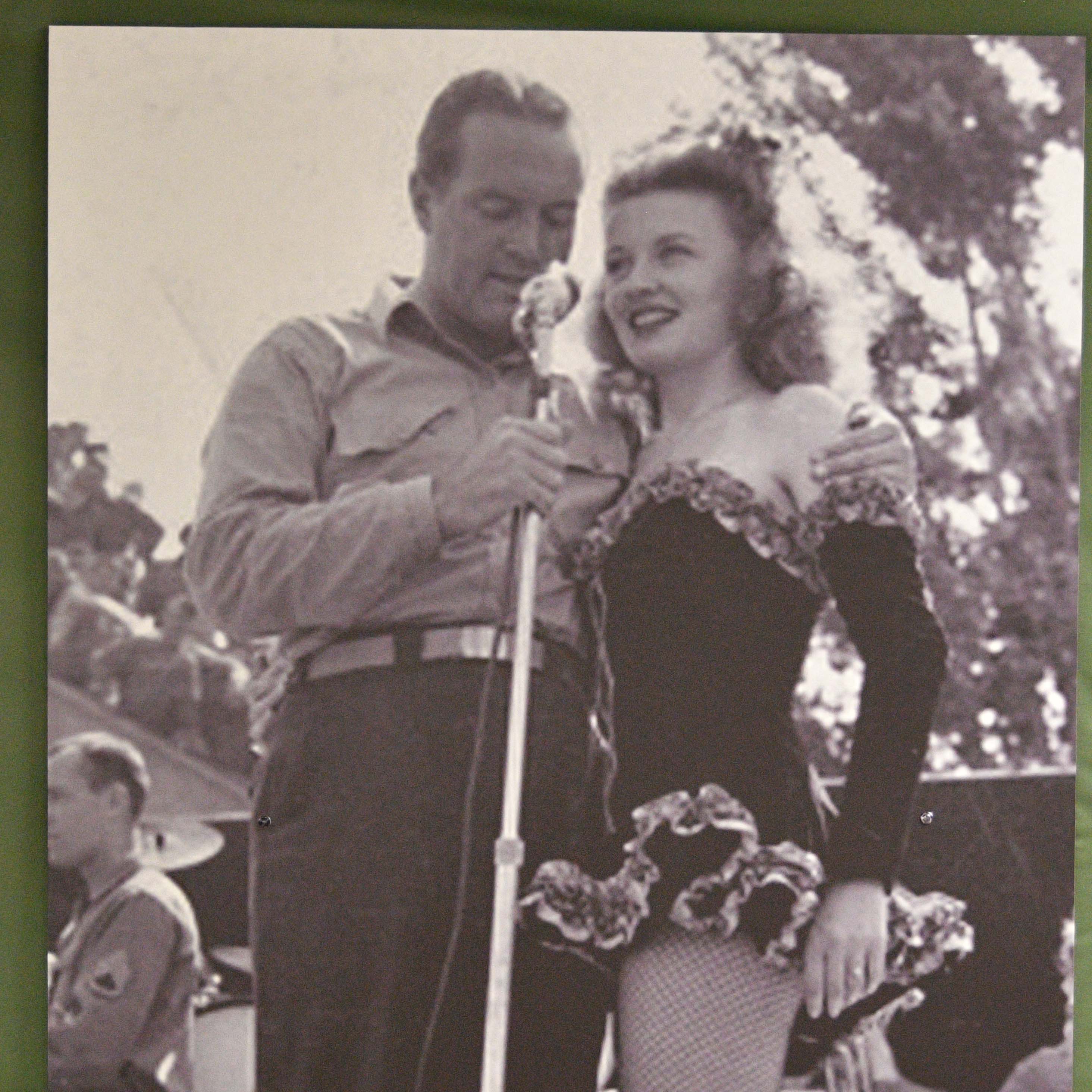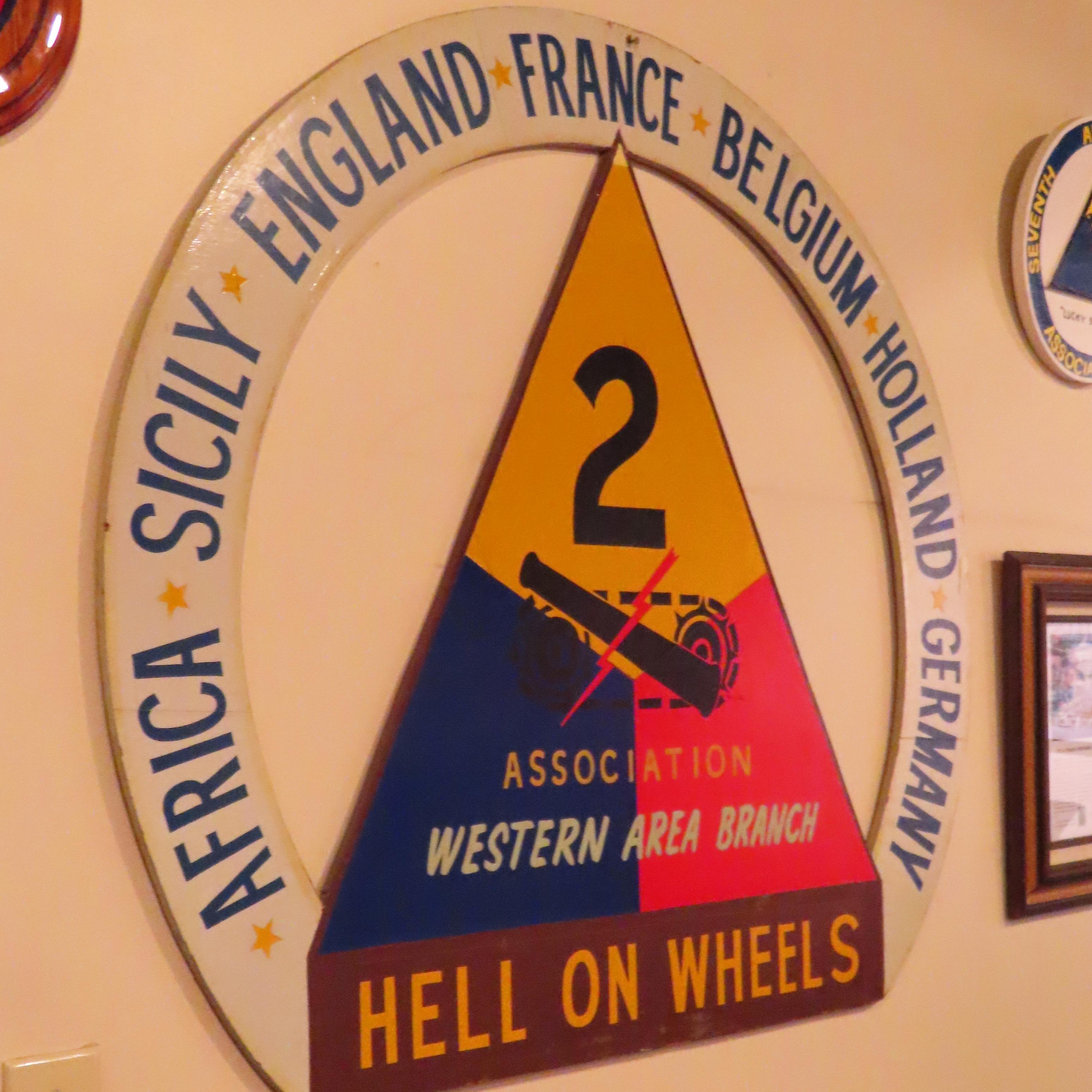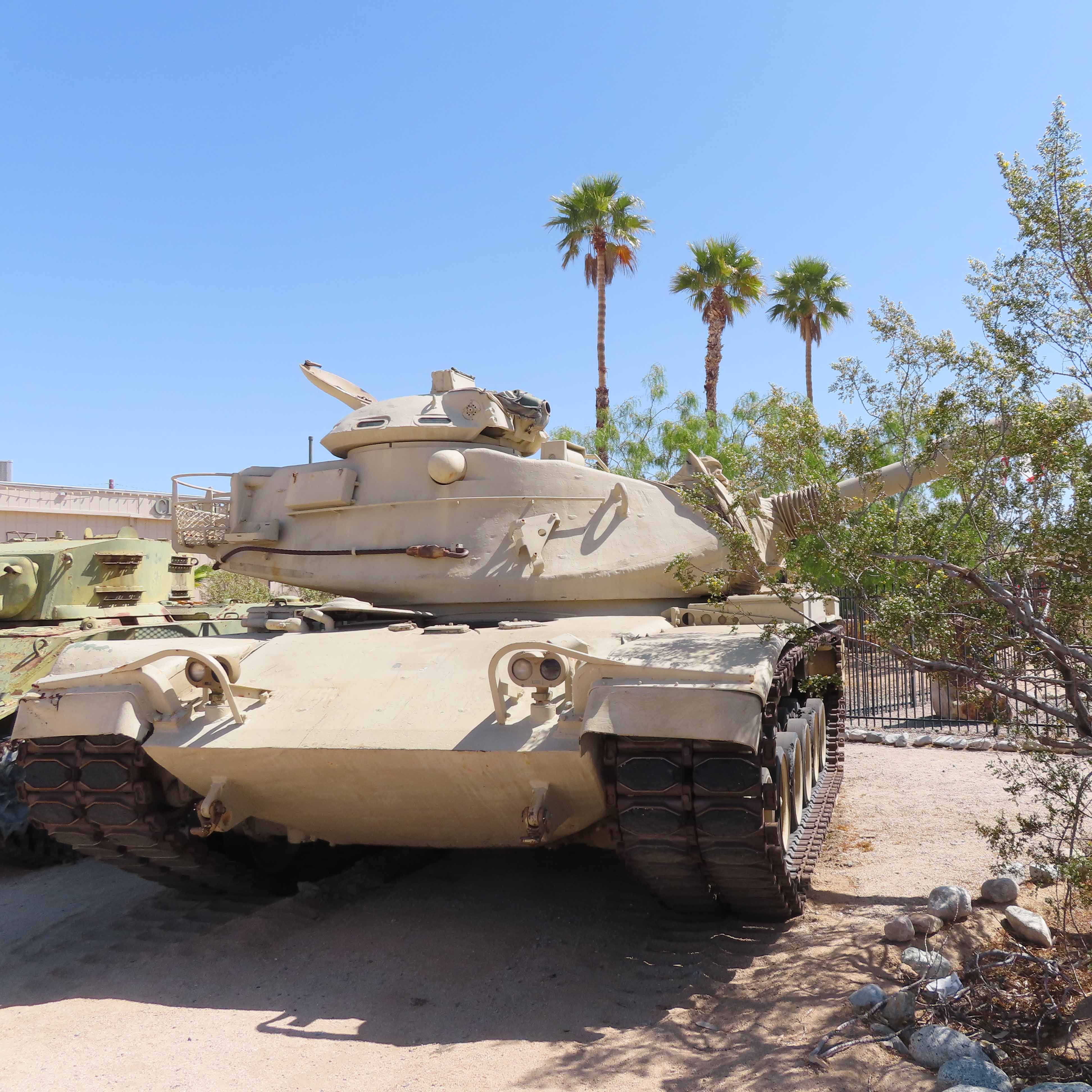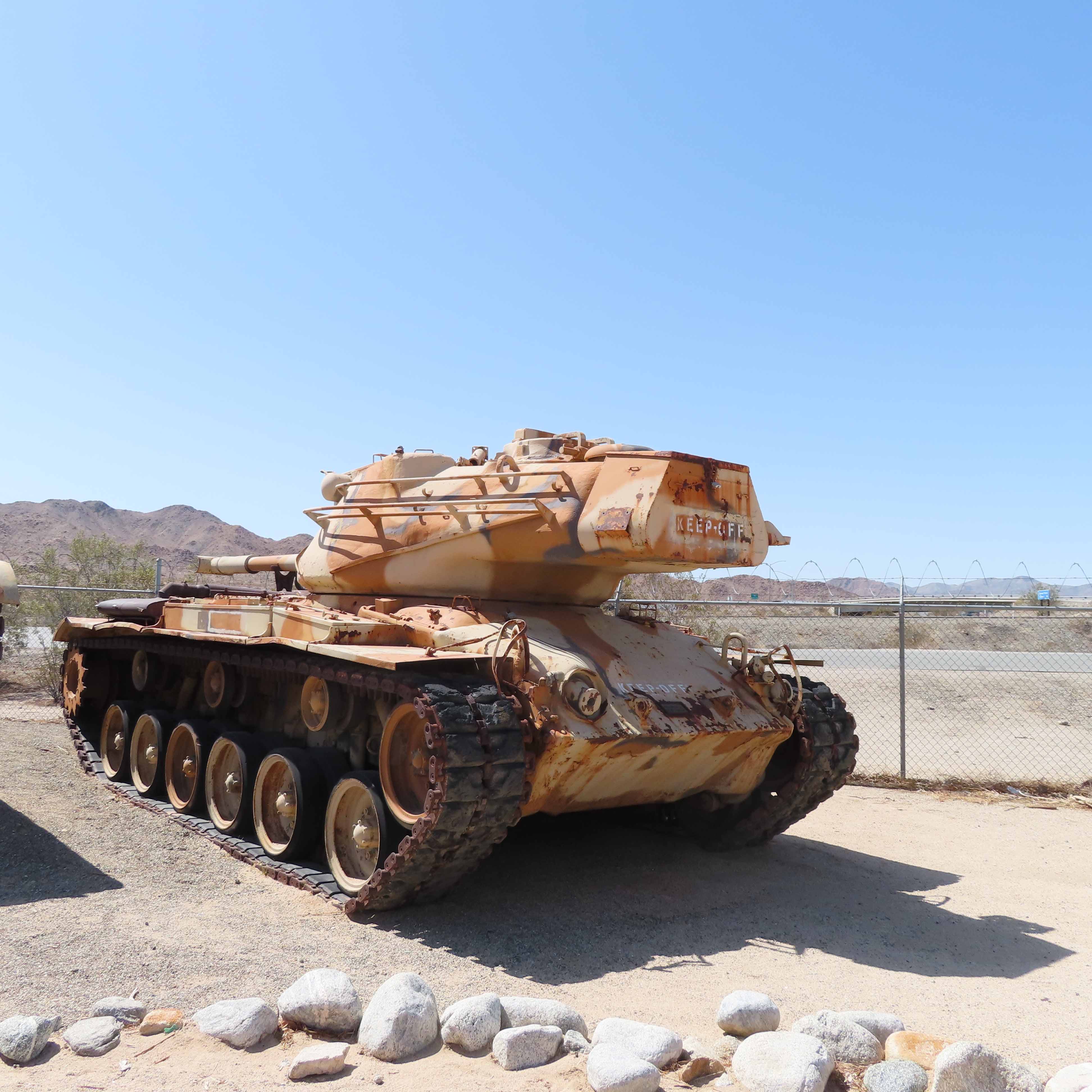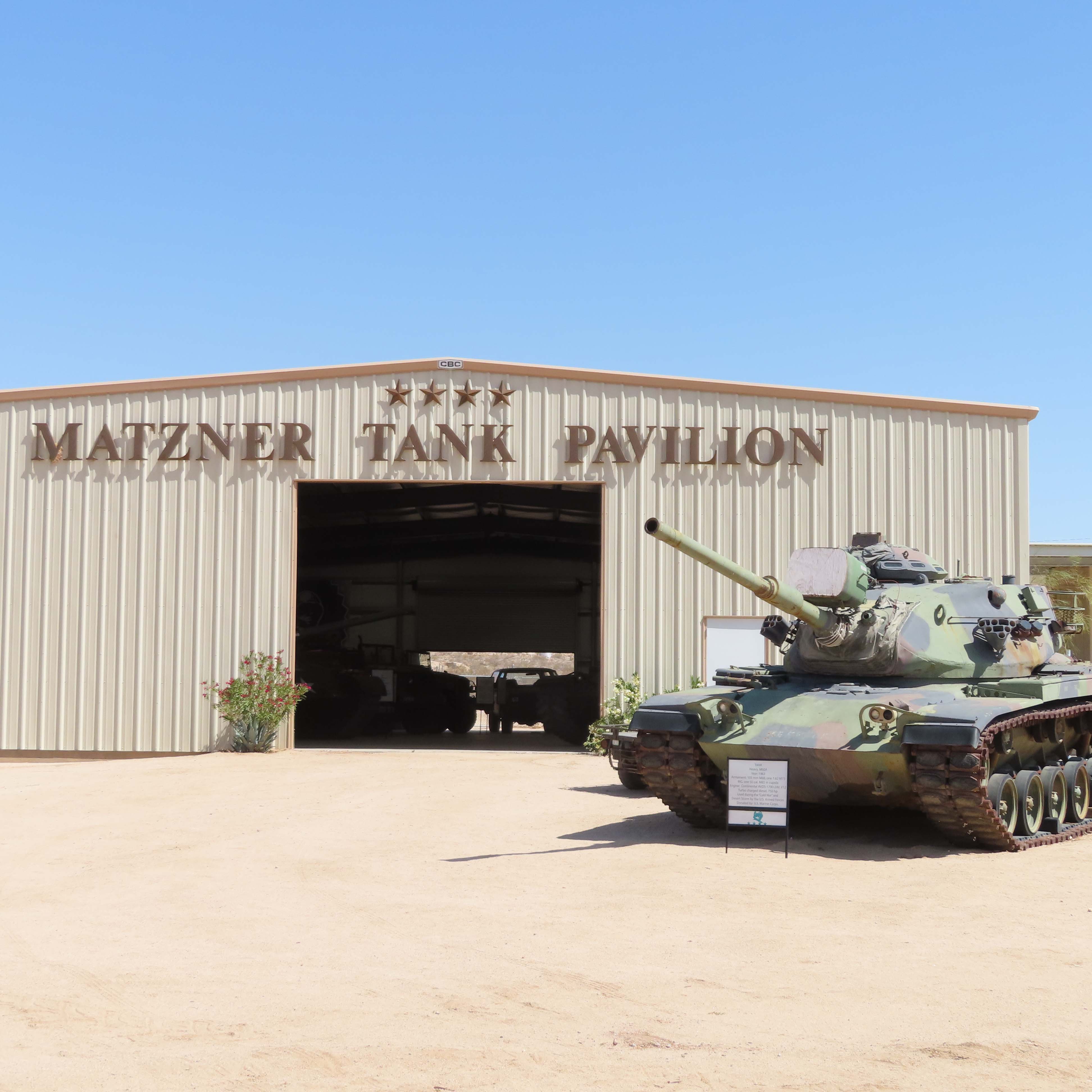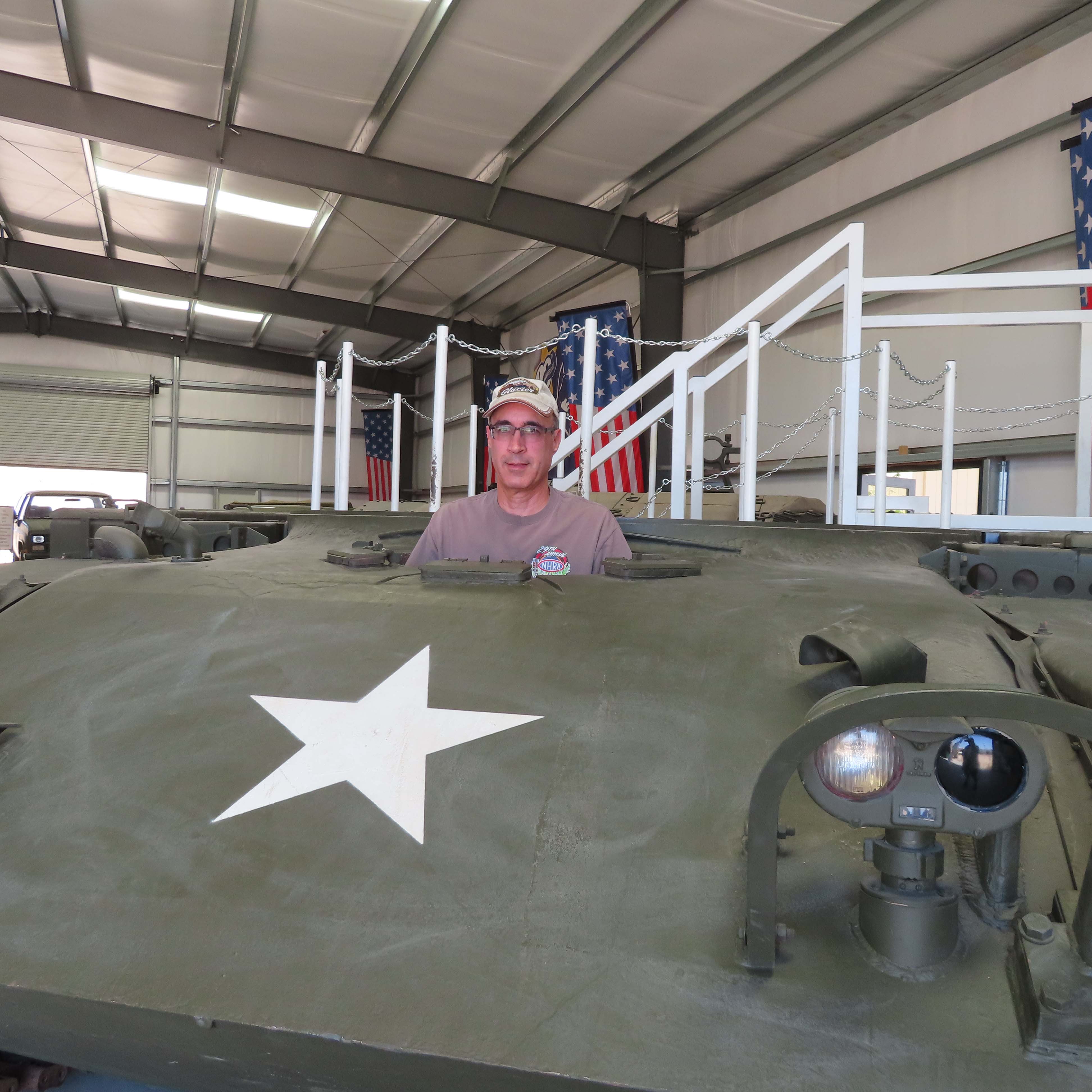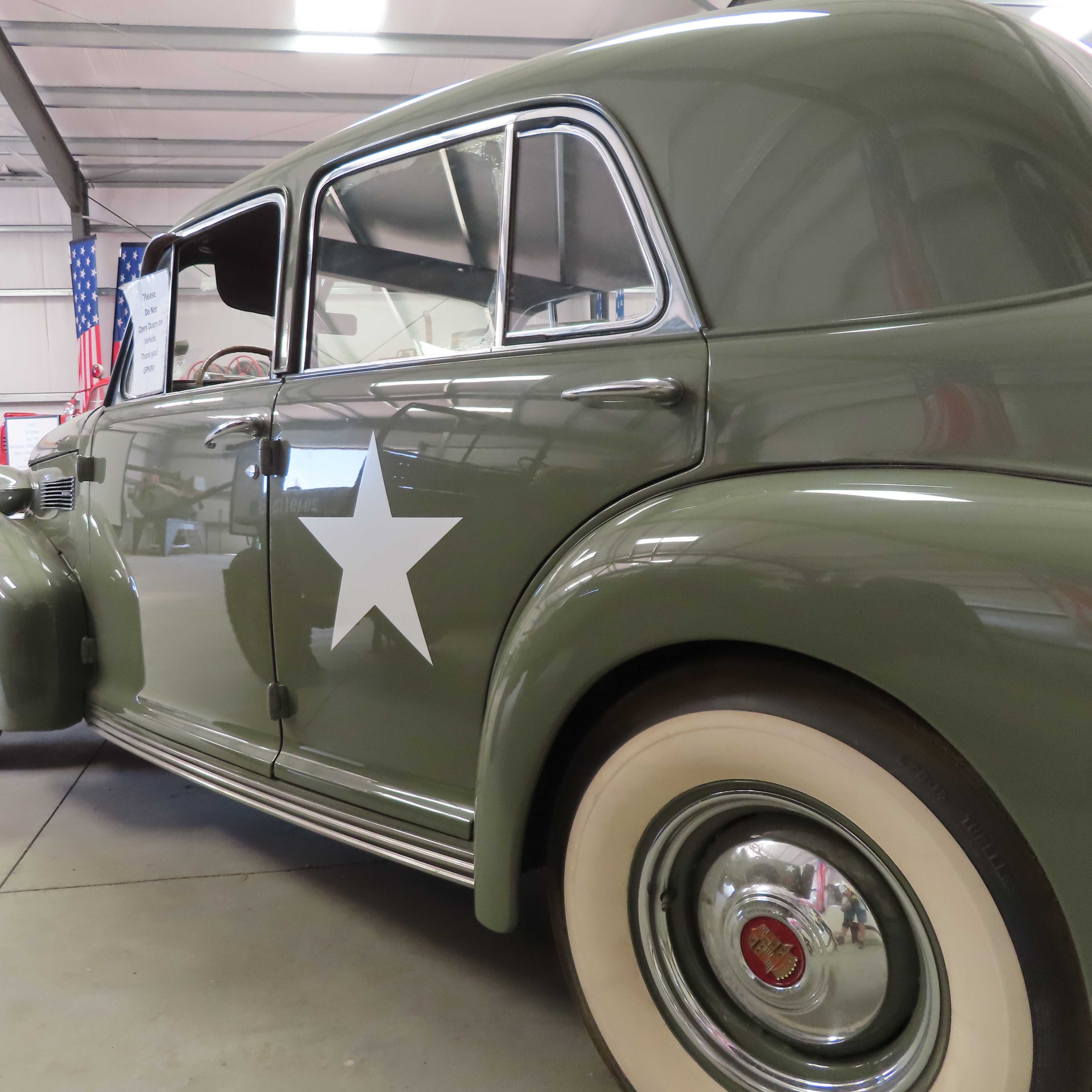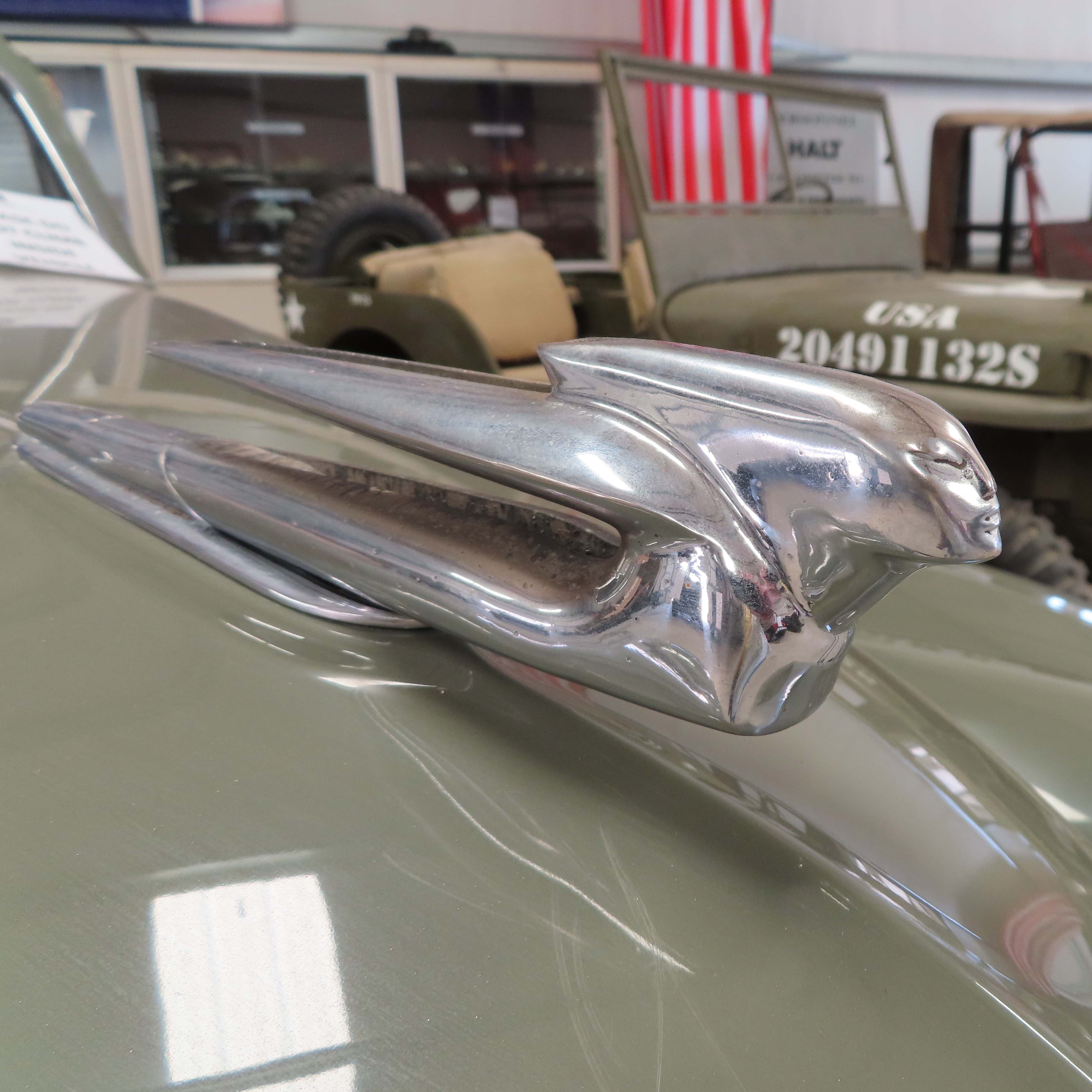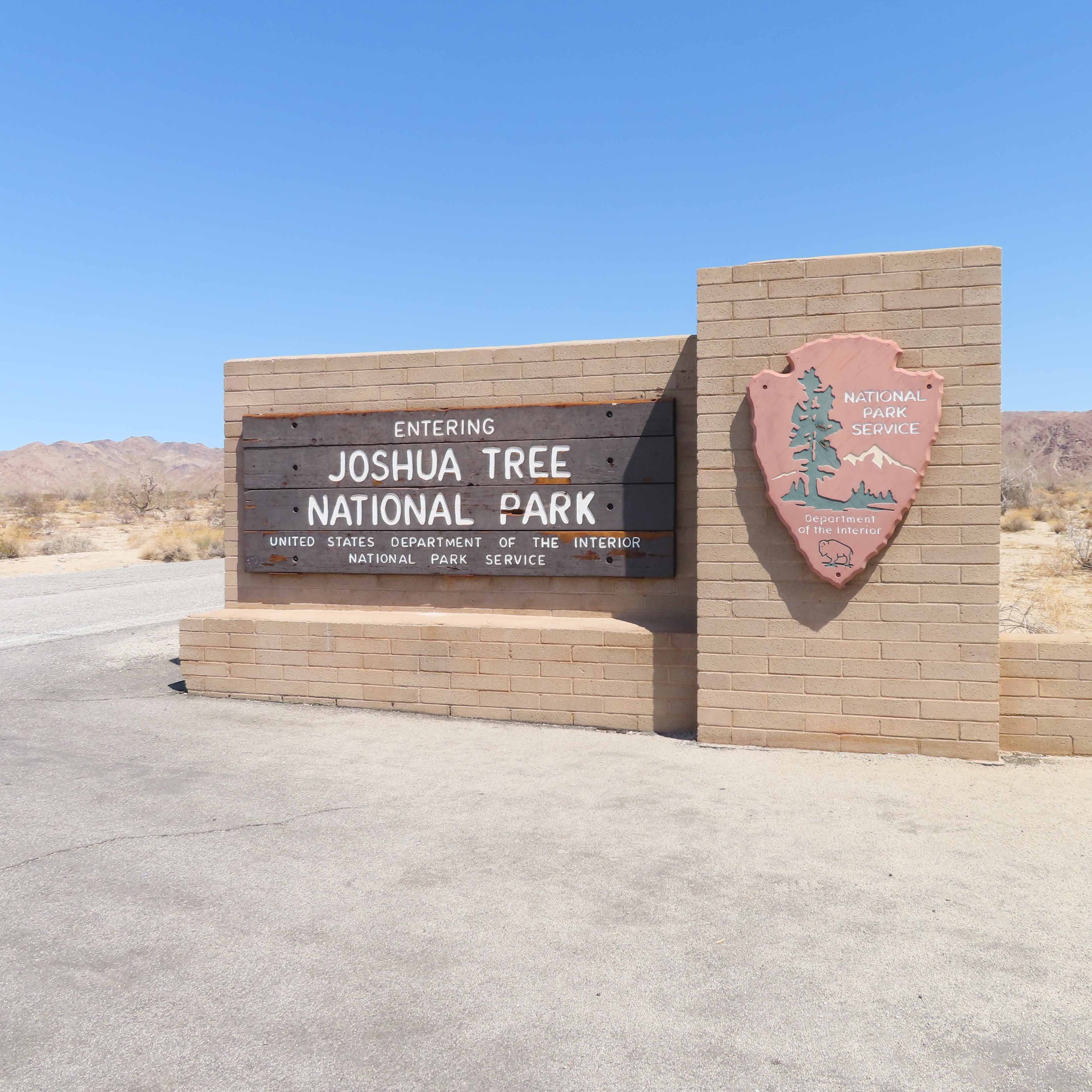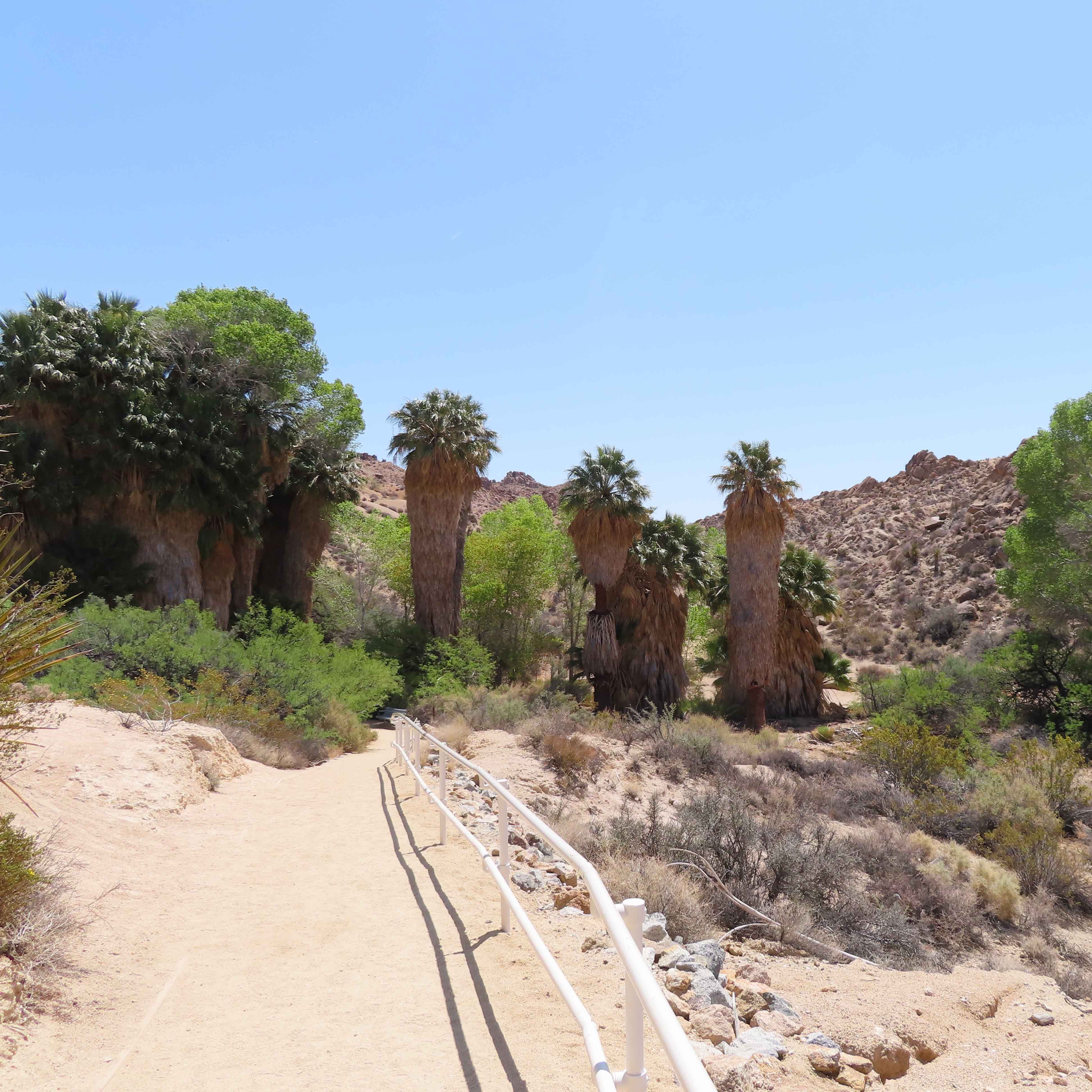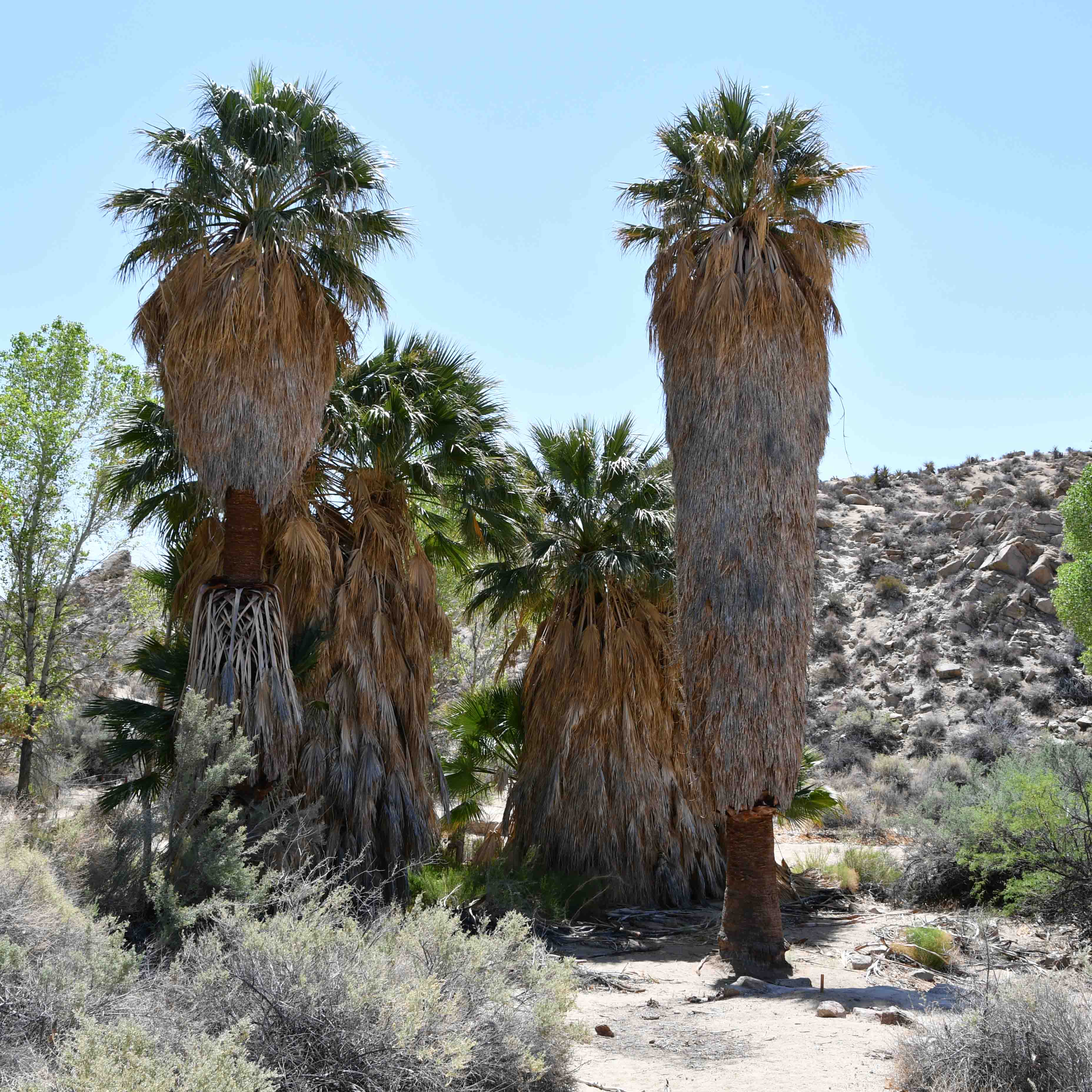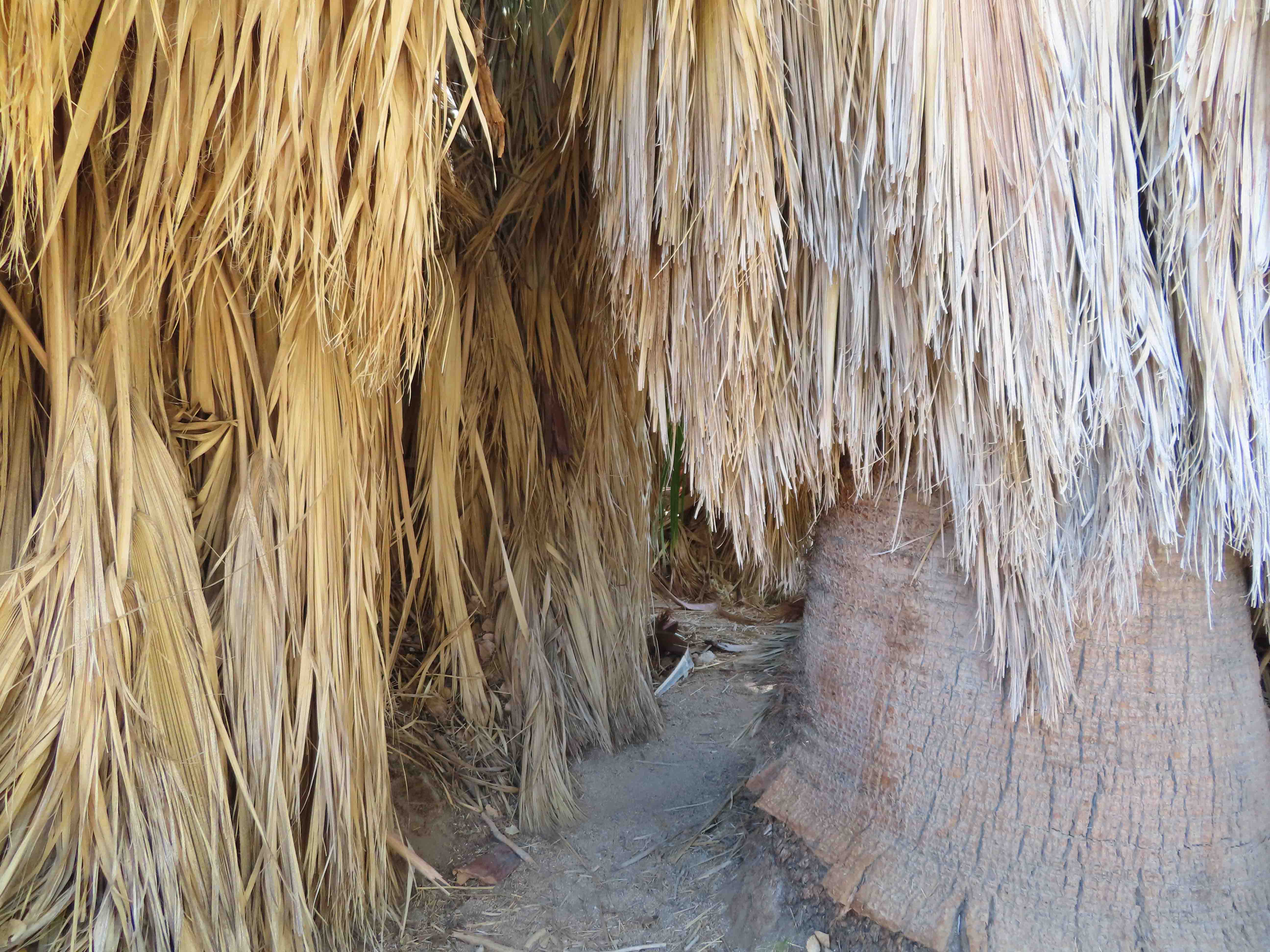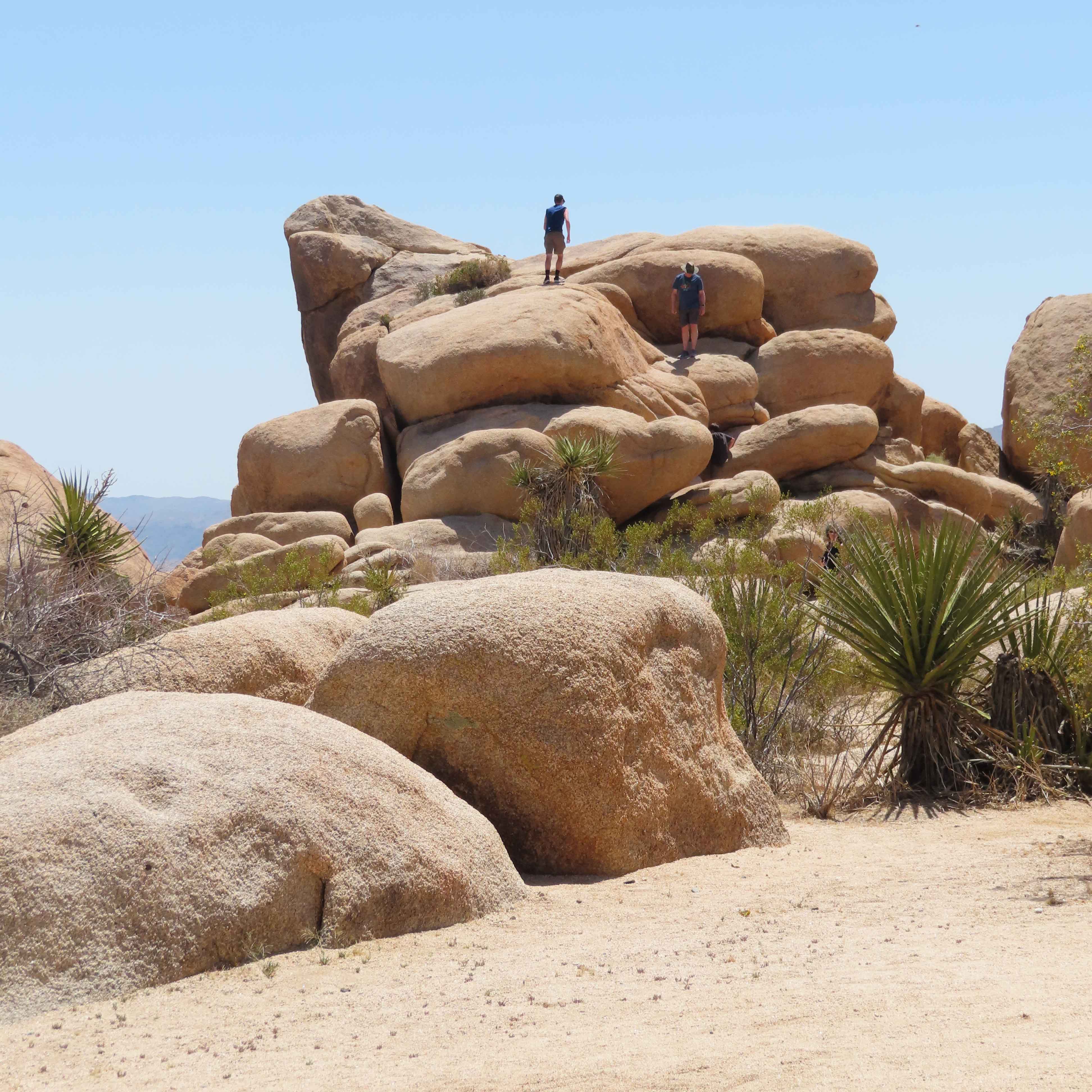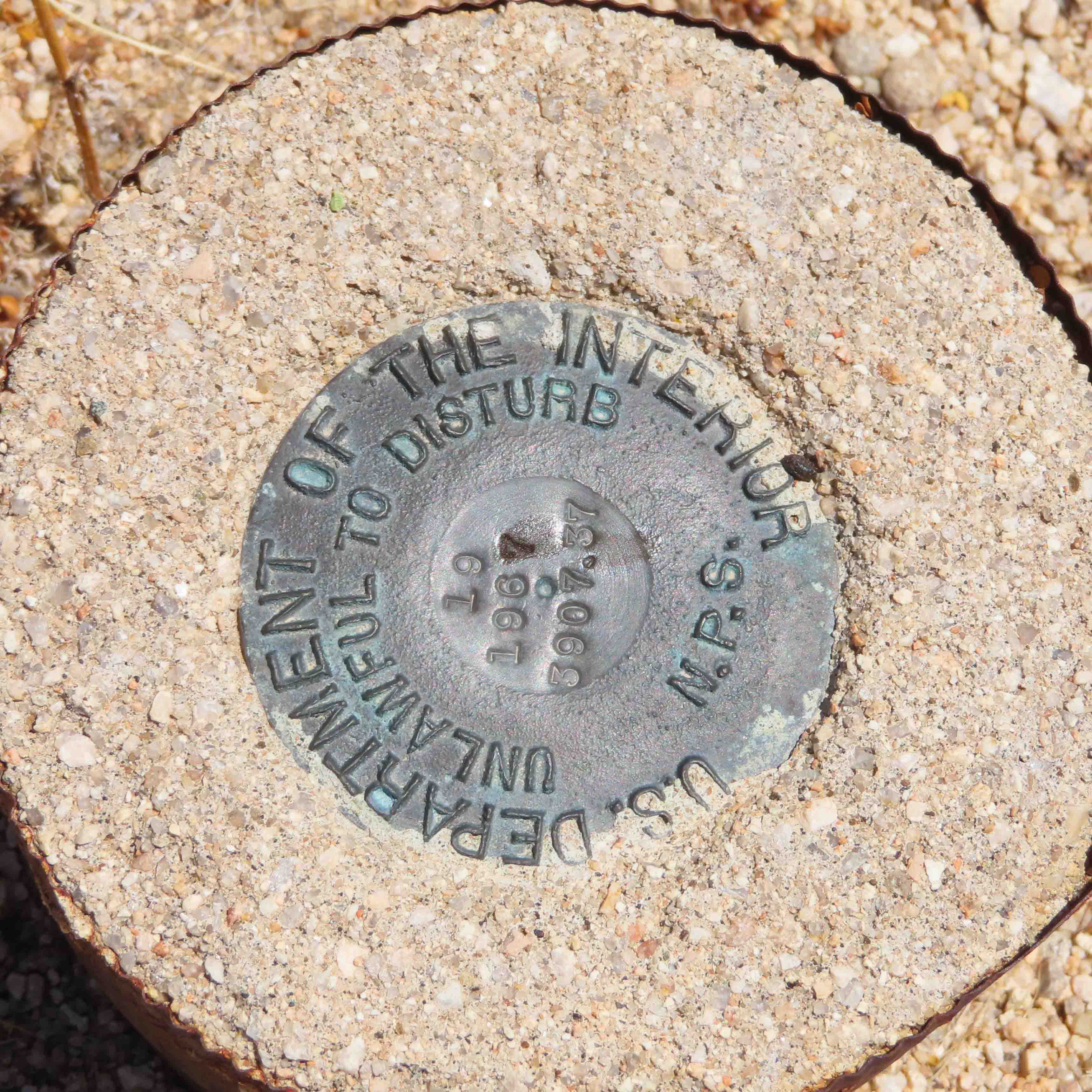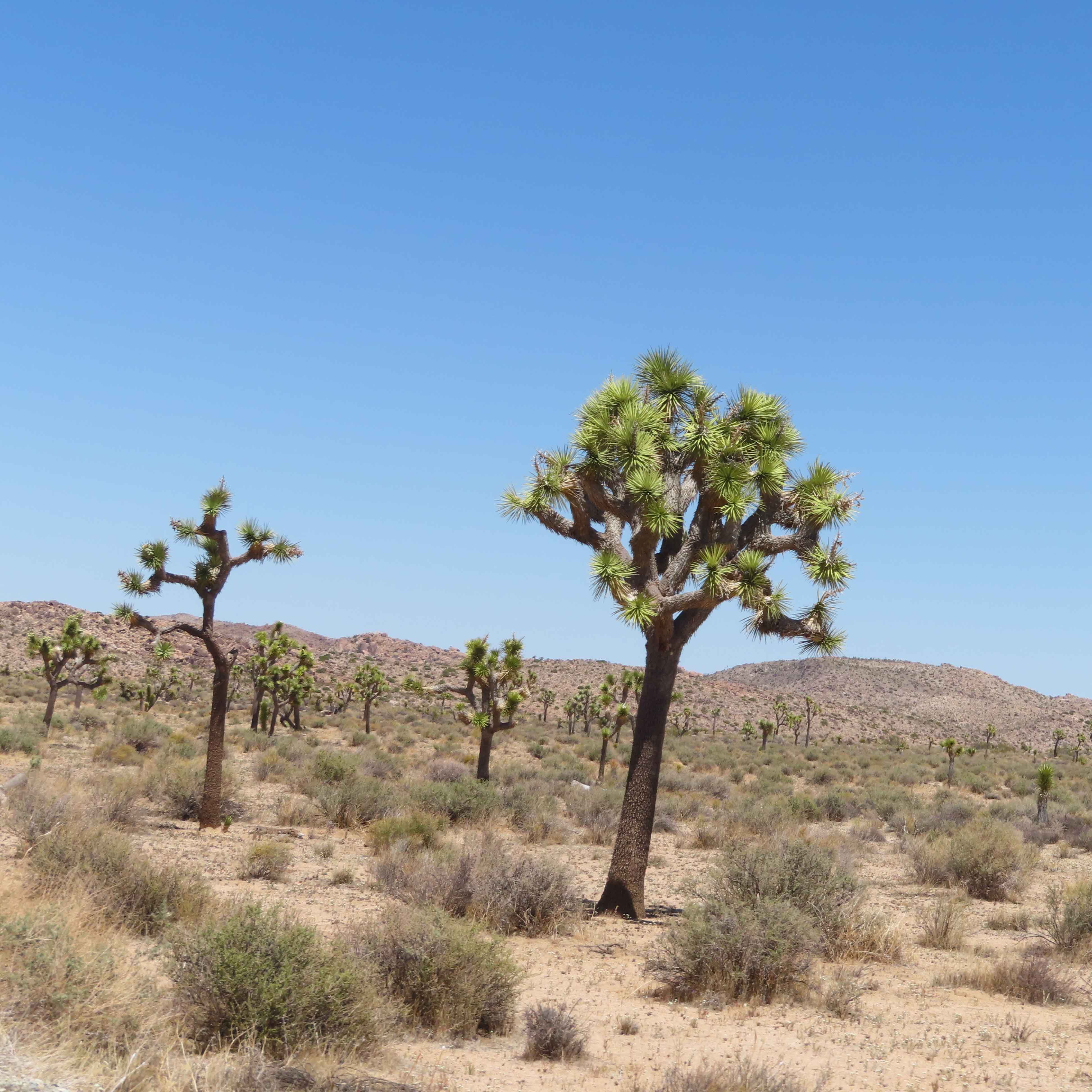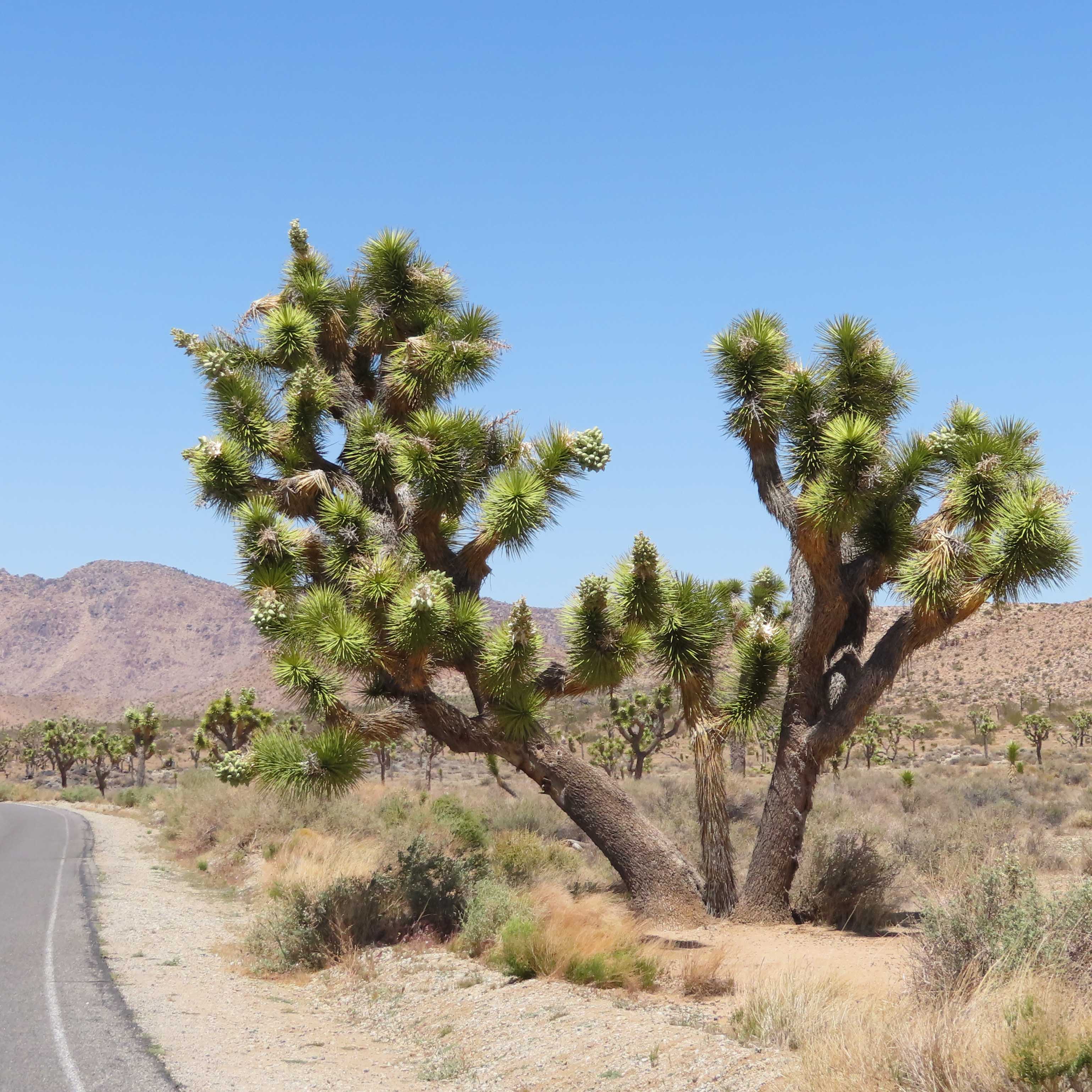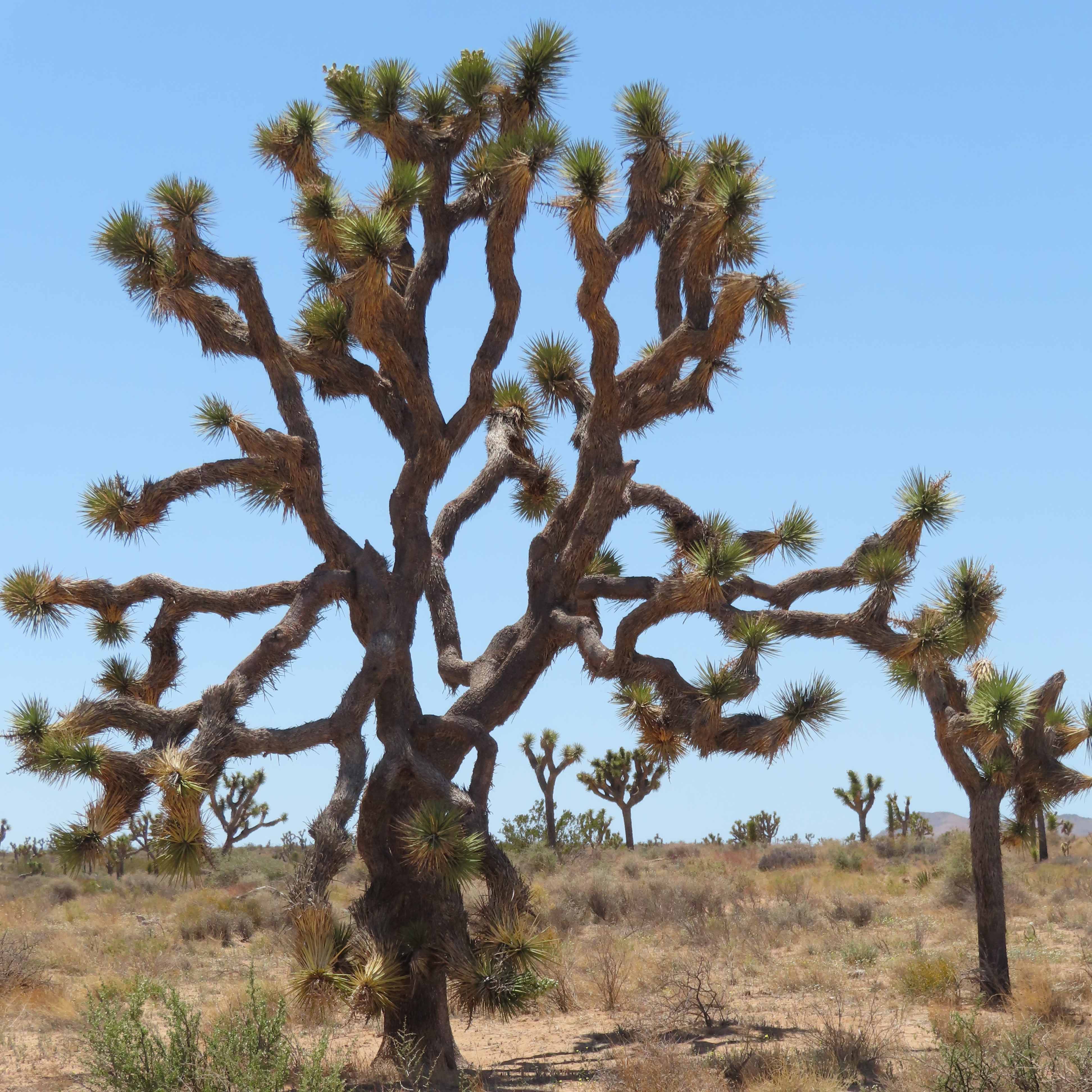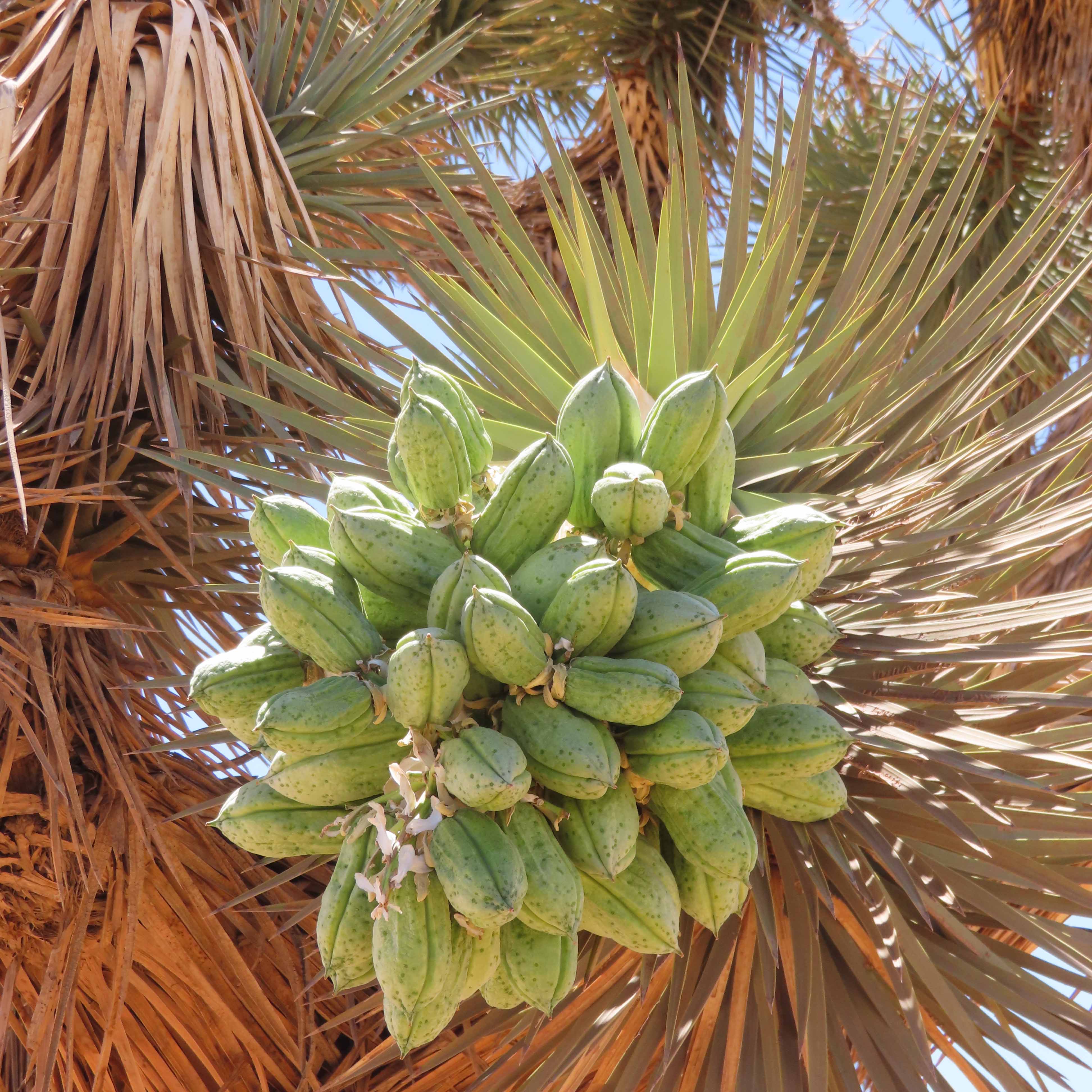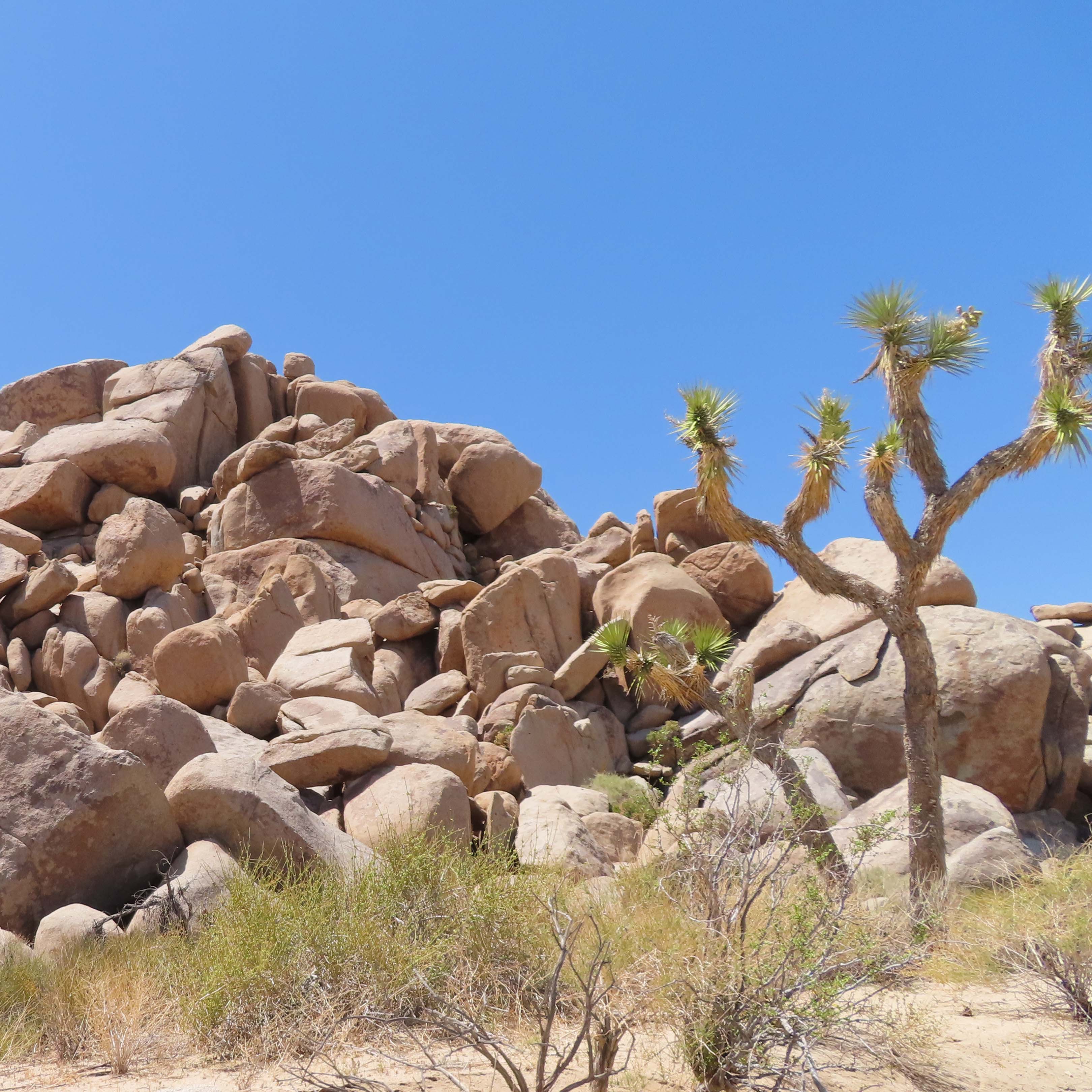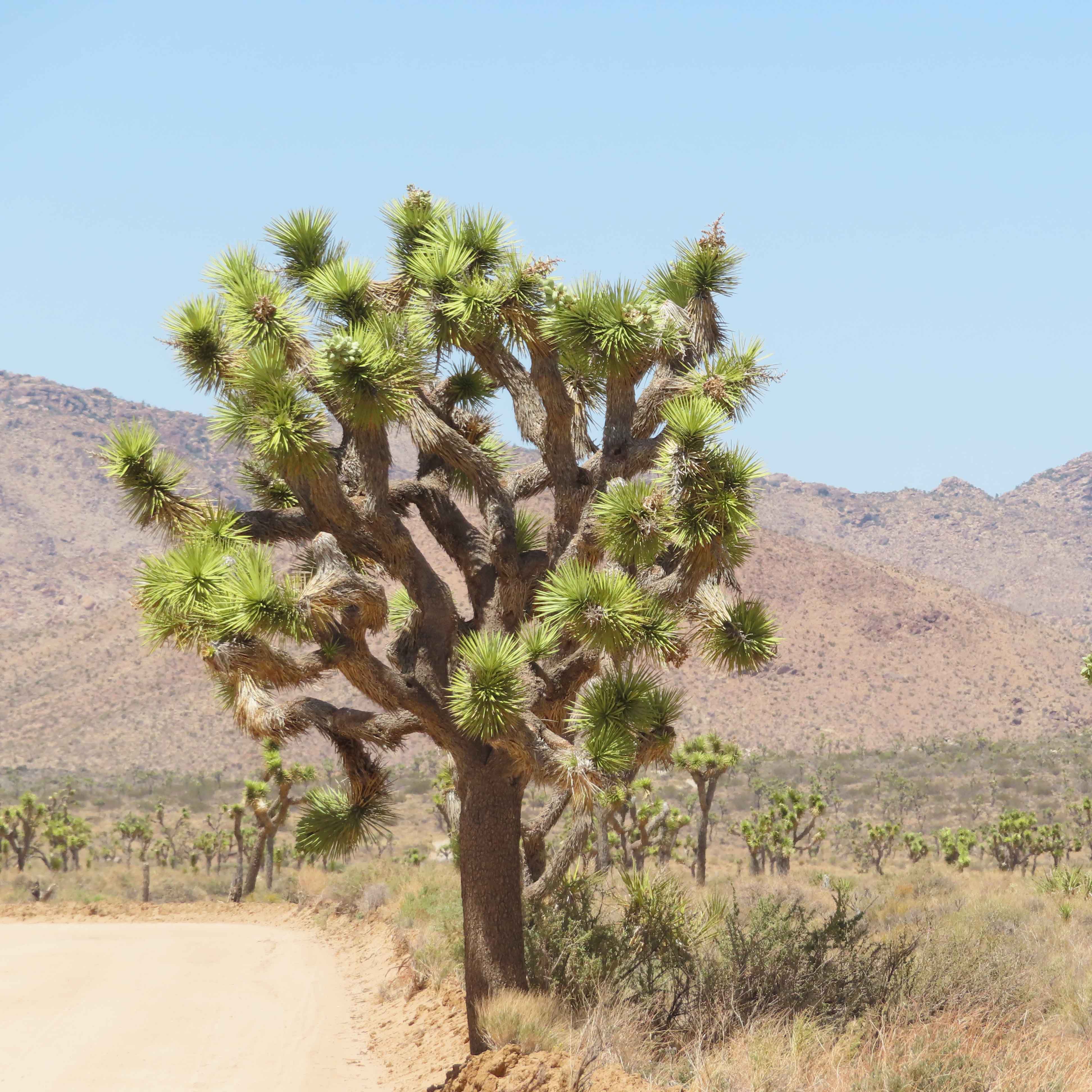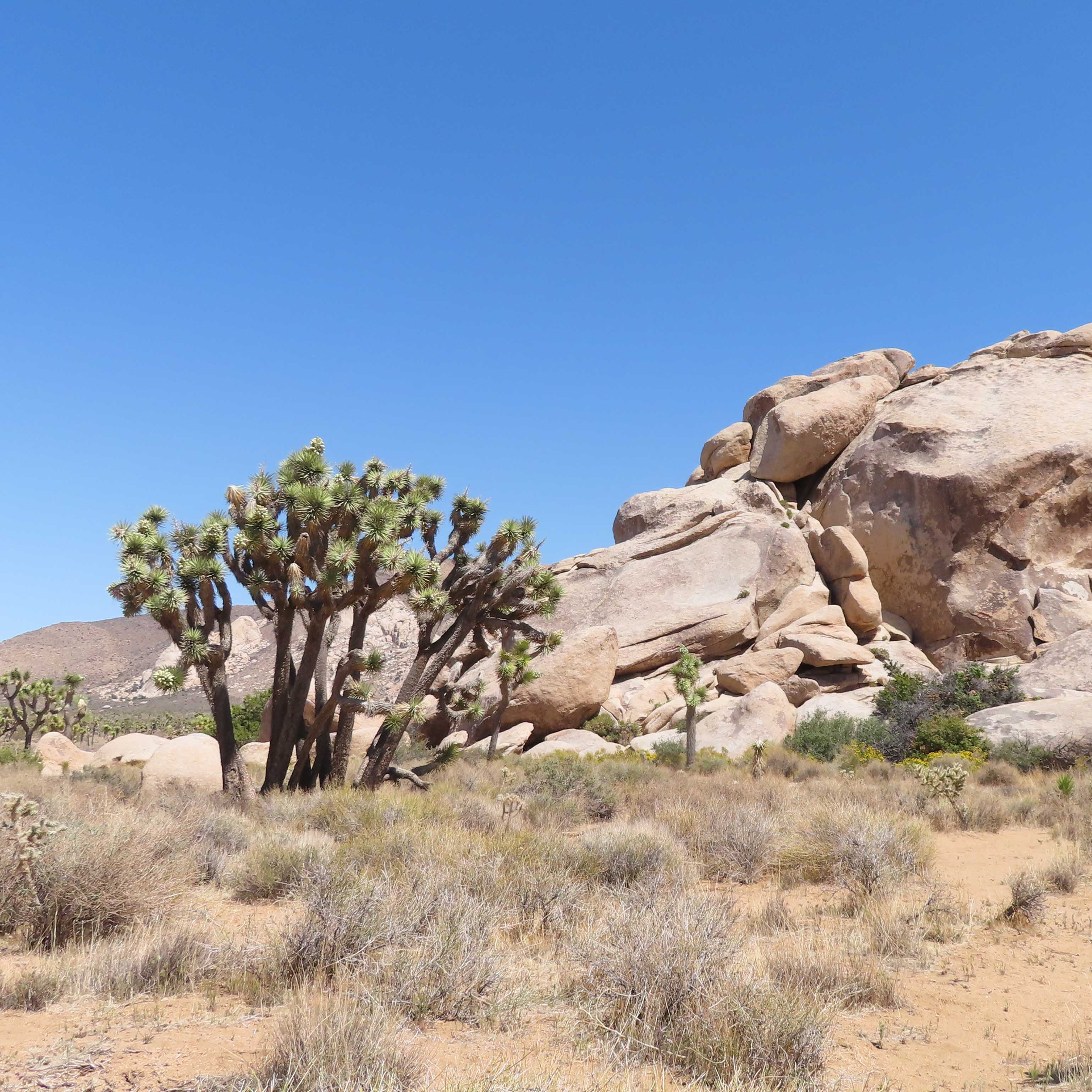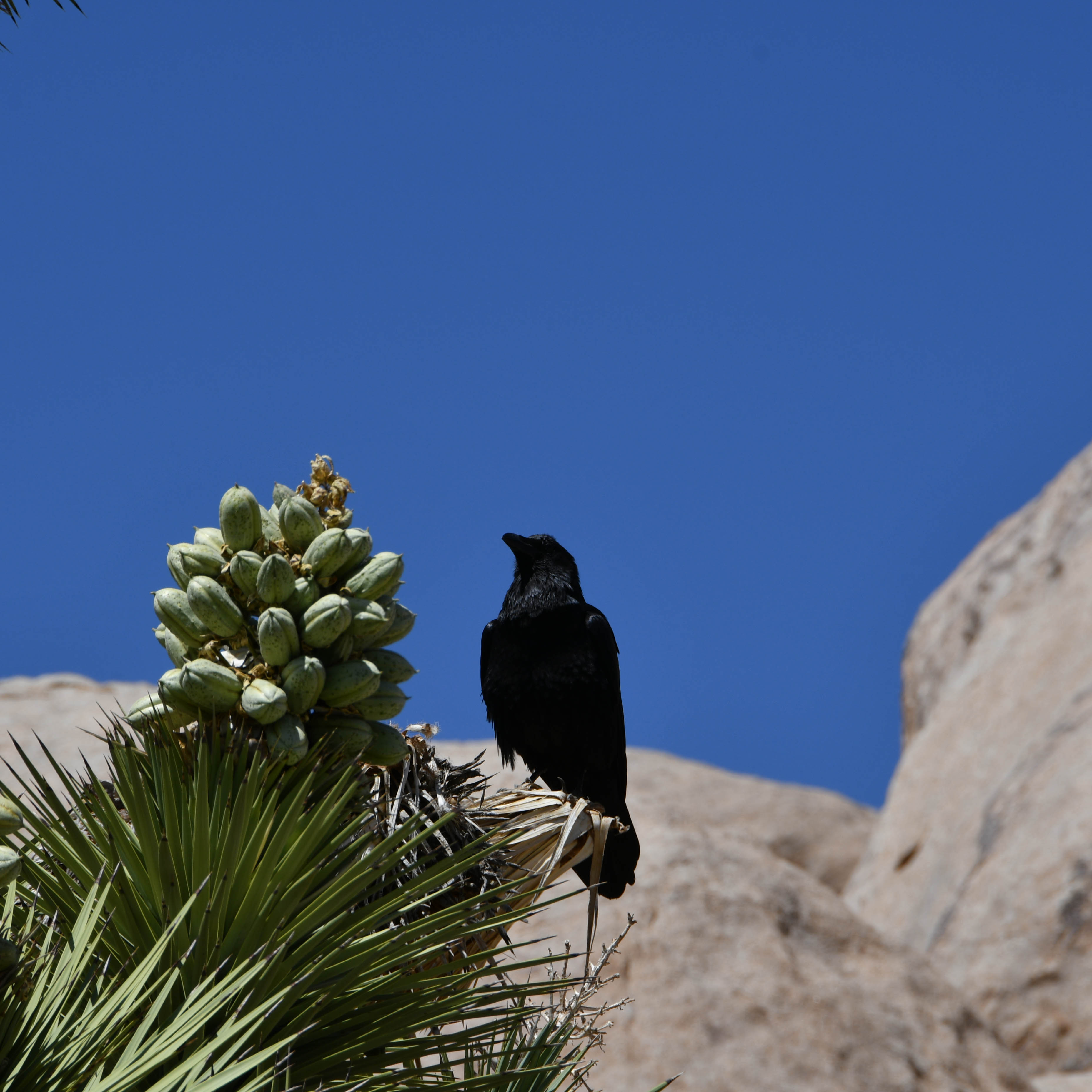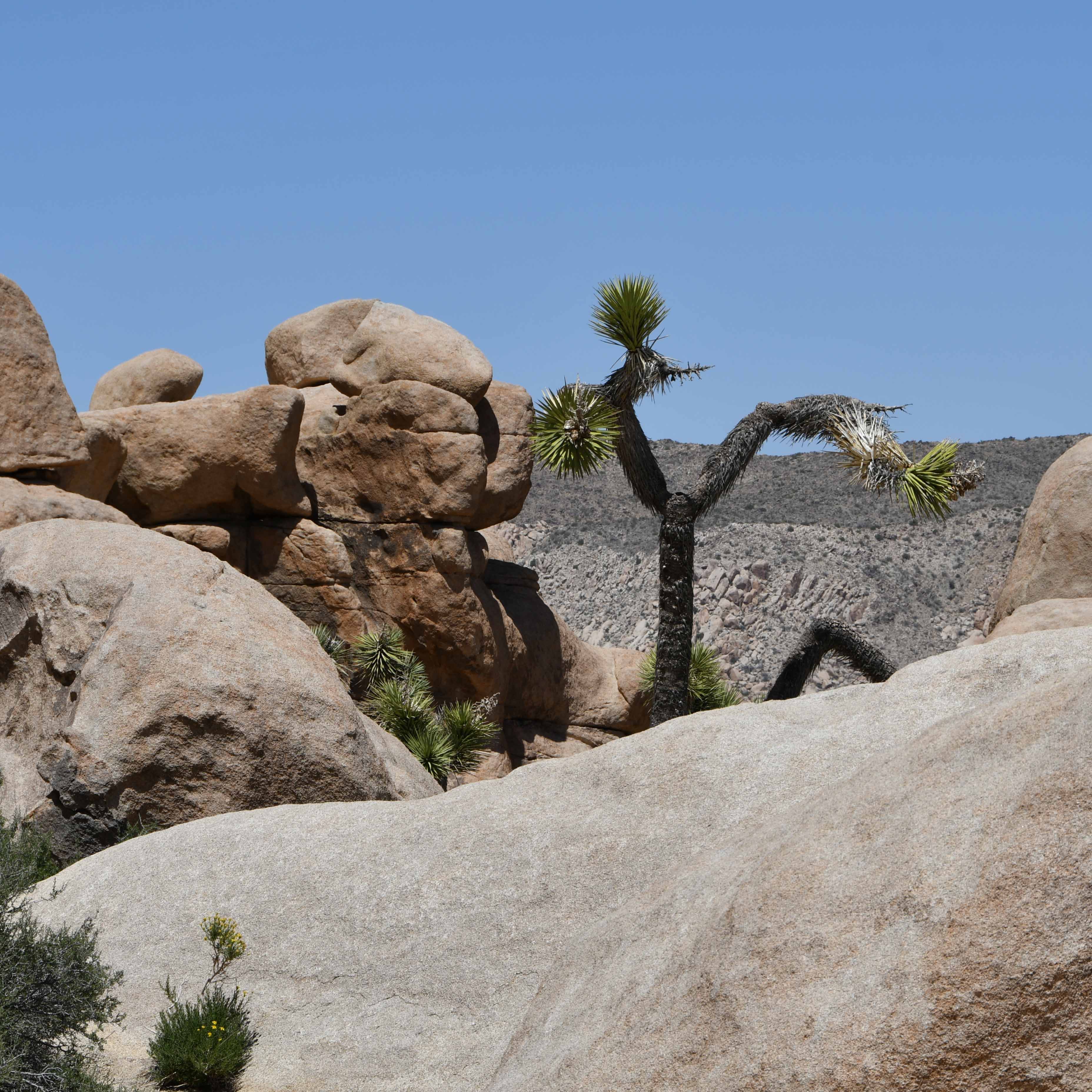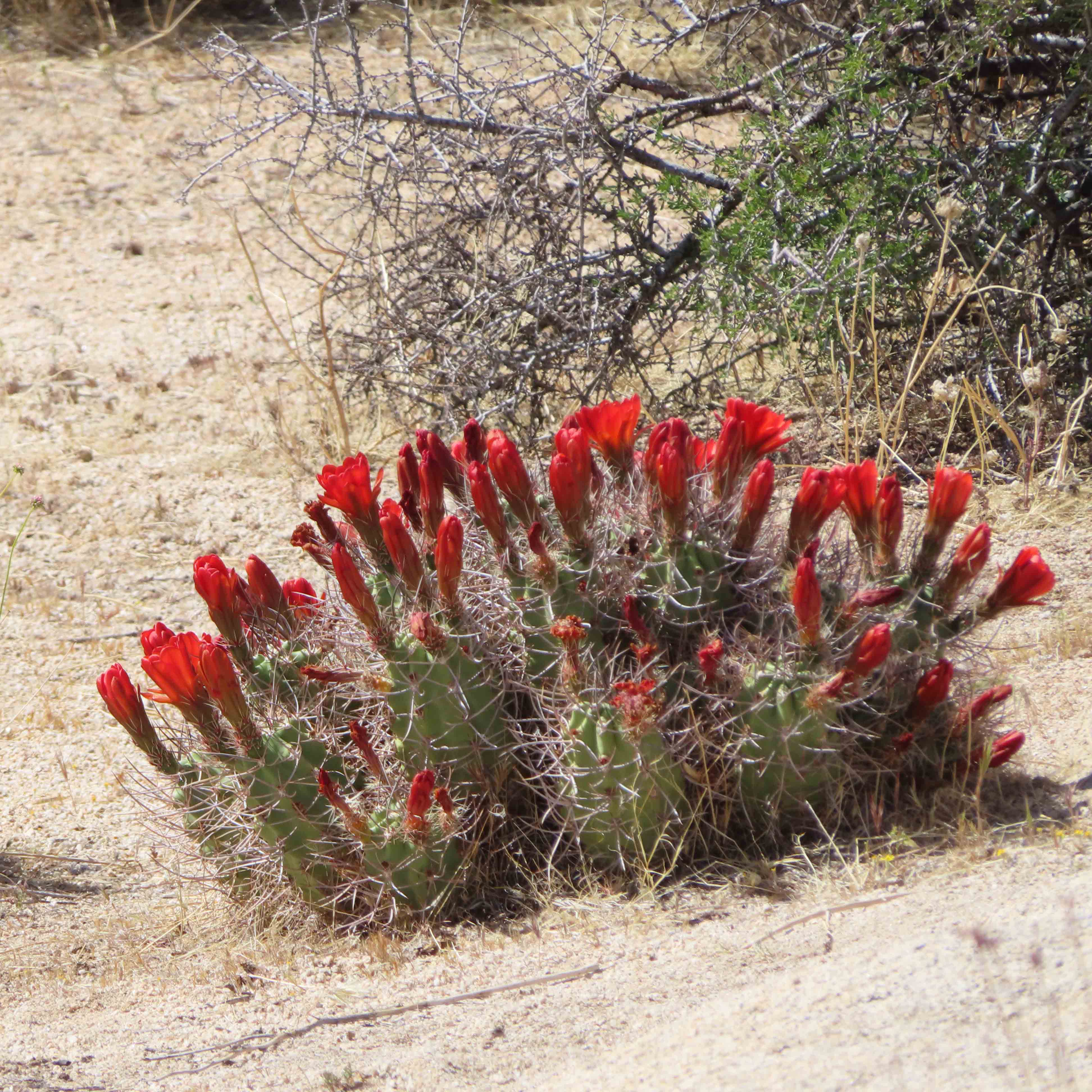 Friday, as we left the RV Park I spotted this cute grill at on of our neighbors site.  How adorable is that. Note to self, when you can see a wind farm from you RV park you should probably expect a lot of wind.  We started with visit to the Big Morongo Canyon Preserve.  There was a nice boardwalk trail thorough an area that is supposed to be a spring/marsh. It was dry where we walked.  We saw and heard a lot of birds and there were a couple of bird watching groups out on the trail.  Next, we did the Palms to Pines Byway, this drive is an additional route on Drive #15, Joshua Tree Journey.  The drive took us from 1000 ft. elevation here in Desert Hot Springs, to over 5,000 in the San Jacinto mountains. It was 70 degrees when we started, and at one point, near Idyllwild, it was 33 degrees. The views were exceptional and the drive exciting in places.  We could see it snowing on several of the mountain peaks.  We ended the drive at Grill-A-Burger for a no holds barred treat. Throwing diet rules to the winds I enjoyed a really good burger, some fries, and onion rings.  Elard had a date shake to go with his burger.  They are another Triple D recommendation and I would recommend them too.  On the way home we passed a plumber's pump truck from a company with a sense of humor.  Another successful road-tripping day. 
Saturday, I took care of laundry while enjoying the day outside. I had a nice conversation with our neighbor who gave me some things to do while we are here. 
Make Life an Adventure!