Week 207: Dixie Inn, LA - WE BOUGHT A HOUSE!

Jan. 15 - 21, 2023
Sunday, we enjoyed lunch at the Mexican restaurant next door to our RV park, Los Compas. I ordered the shrimp cocktail and had no idea what I was going to get. It was a masterpiece! And tasted pretty darn good too. After a few hours visiting with the fam, we enjoyed an evening of "1923" and Tulsa King. It is pretty impressive how well Sly Stone is doing in the show.
Monday, I enjoyed the day stitching with my sister. She is working on a cross stitch piece and I got some travel quilt piecing done. Elard and I did the final walk through at the house and we are so very pleased with how well it has been maintained. I still can't believe we found an almost perfect house.
Tuesday, we are now officially homeowners again! I'm so excited. We gave Willie and David the grand tour. We will remain on the road off and on for a while but it will be nice to get involved in a community again. I plan to transition the web-site more toward quilting over the next few months. I will also begin to "fill out" the remaining tabs, ie. the RV Parks, Quilt Shops, and Restaurants we've visited over the last 4 years. I hope that will be useful to our RVing friends.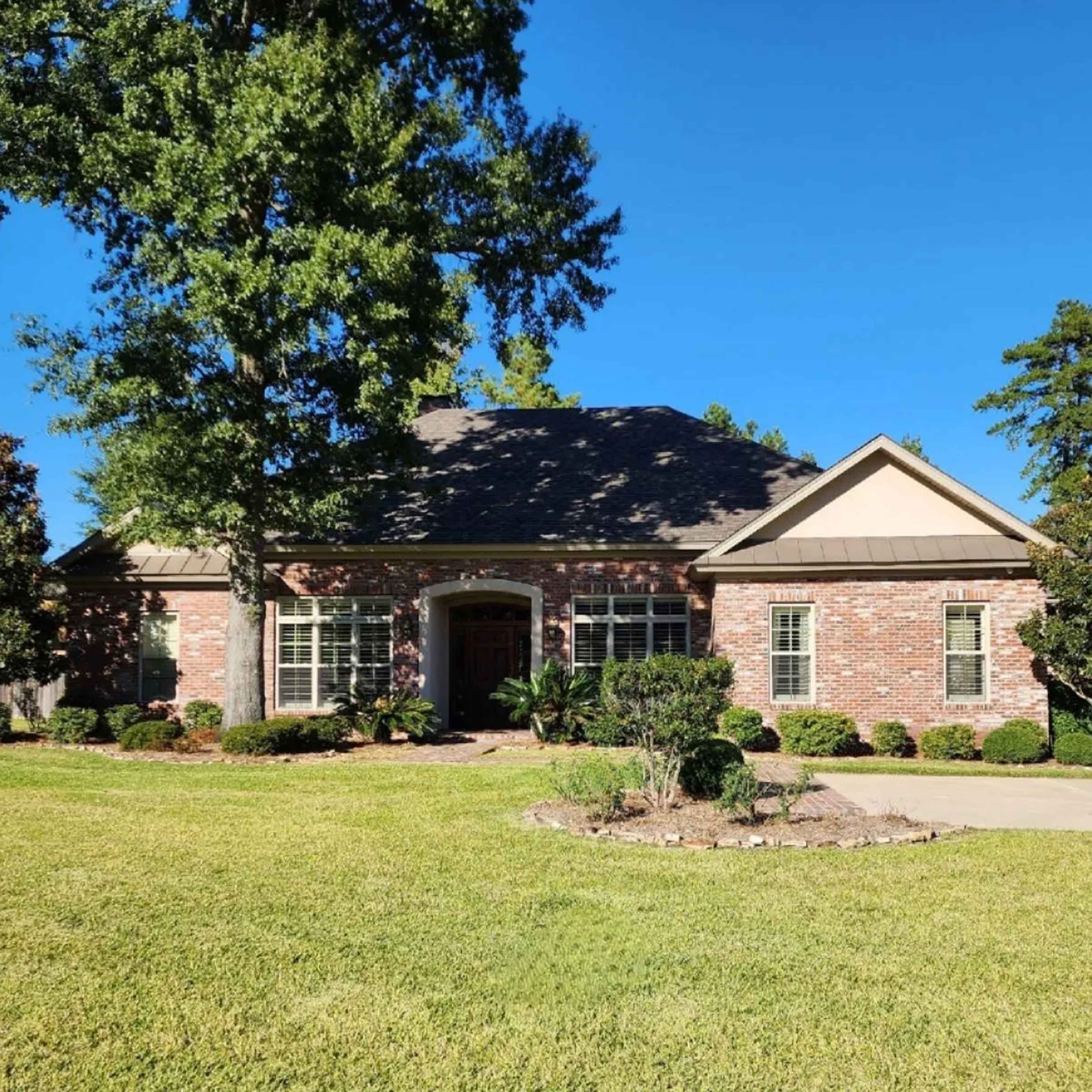 Wednesday, we had a couple contractors come by to give quotes on painting and flooring. I tried out the whole house vacuum system. Pretty handy. I also tried out the washer and dryer...It is awesome to have access to full size equipment again.
Thursday, we spent most of the day at the new house. Another contractor came to give estimates. We made a Walmart and Lowes run to pick up a few things for the house and enjoyed lunch at Pepe's Mexican restaurant. We also visited our local hardware store for few things. Ivey's is only a couple miles away so it will come in handy of the next few weeks as we ready the house.
Friday, more cleaning at the new house and I picked up the Nutella/Bavarian cream king cake from Lilah's. So good. I did all the laundry at the new house. Full size equipment made quicker work of the task.
Saturday, we spent the day doing more little things. Elard is setting up a new network at the house. He also found a cabinet door that needed a hinge replaced. As usual that little project took 3 trips to the hardware store.

Adventure On Y'all!