Week 165: Tucson and Phoenix, AZ
Mar. 27 - Apr. 2, 2022
Sunday, we enjoyed the Mount Lemmon Scenic Byway drive on the recommendation of our friends Tina and Johnny Roush. They also recommended the Titan Missile Museum so they are batting a 1000! The University of Arizona has created an APP that describes what you are seeing as you drive up the mountain.  It was cool to see the change in terrain, cactus until about 4000 ft, then the trees start, and ended in a little snow.  It was a beautiful drive.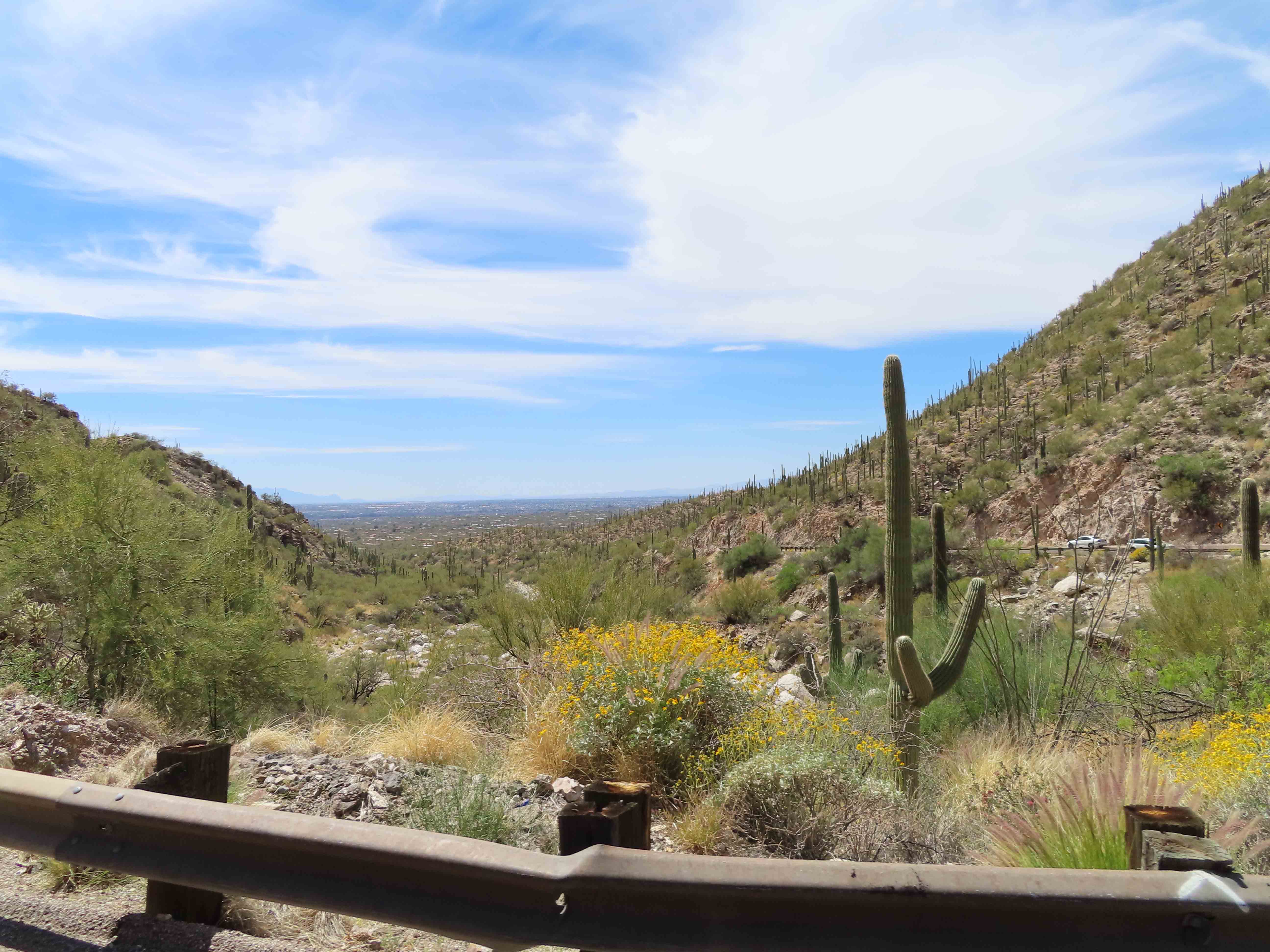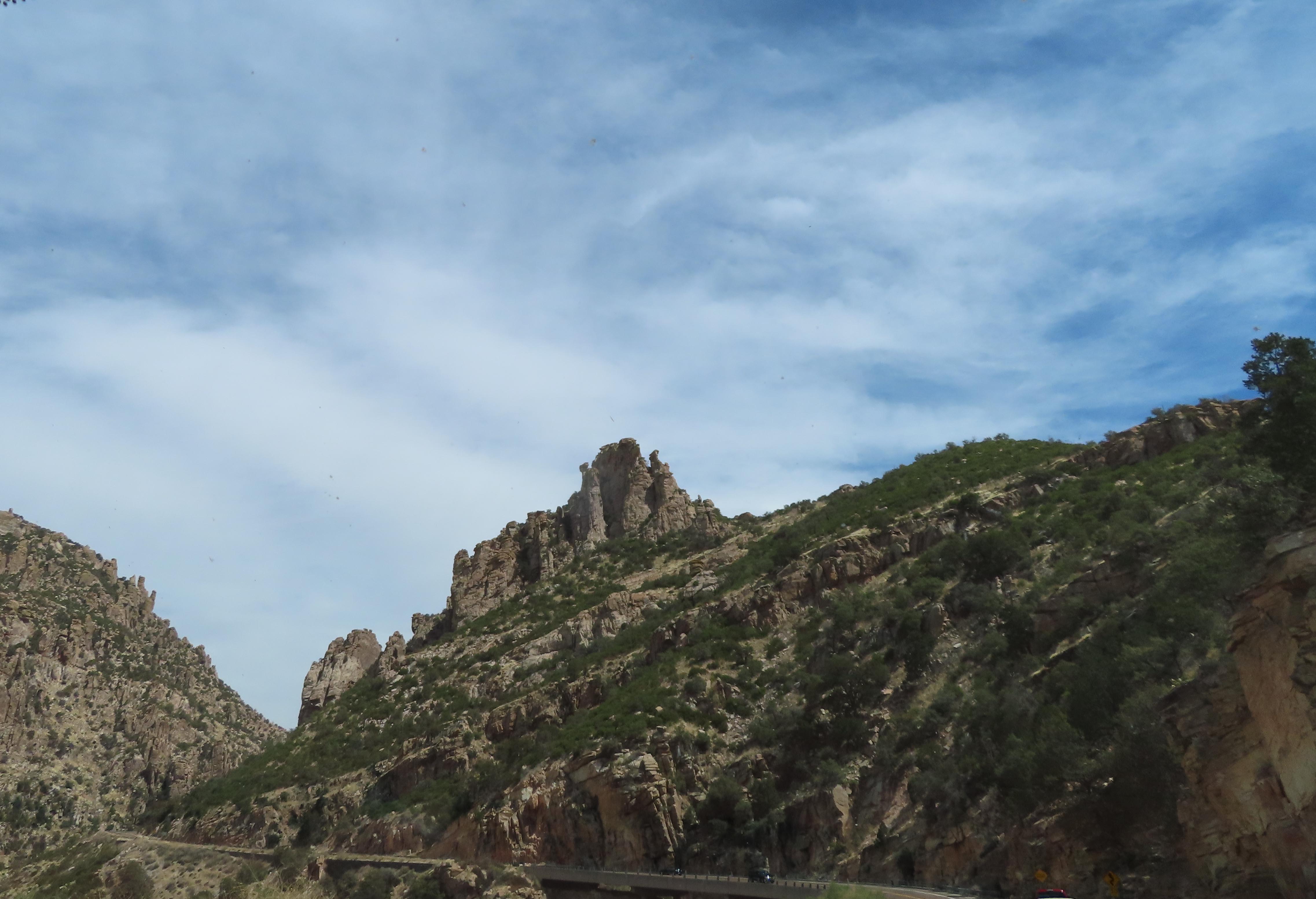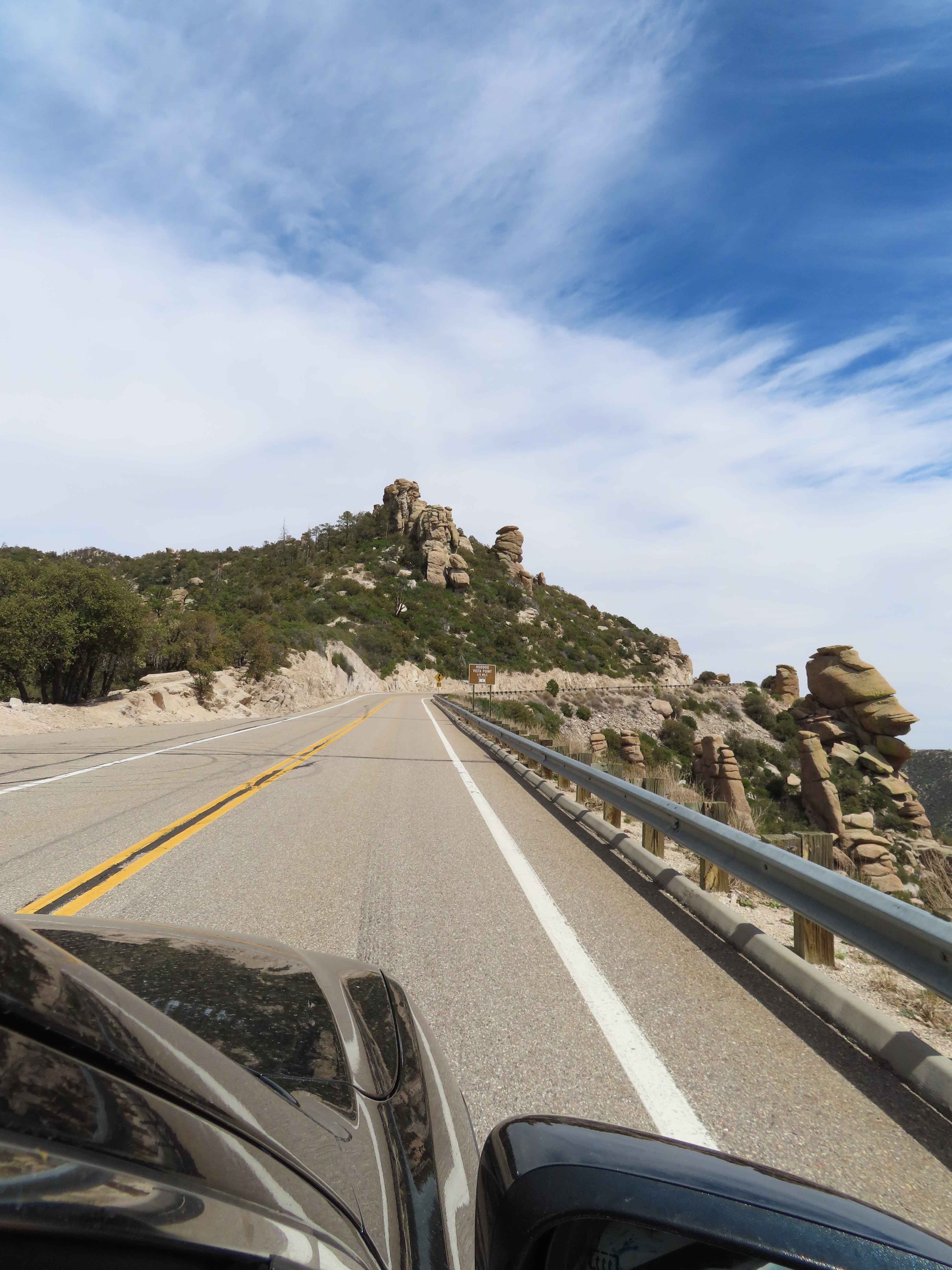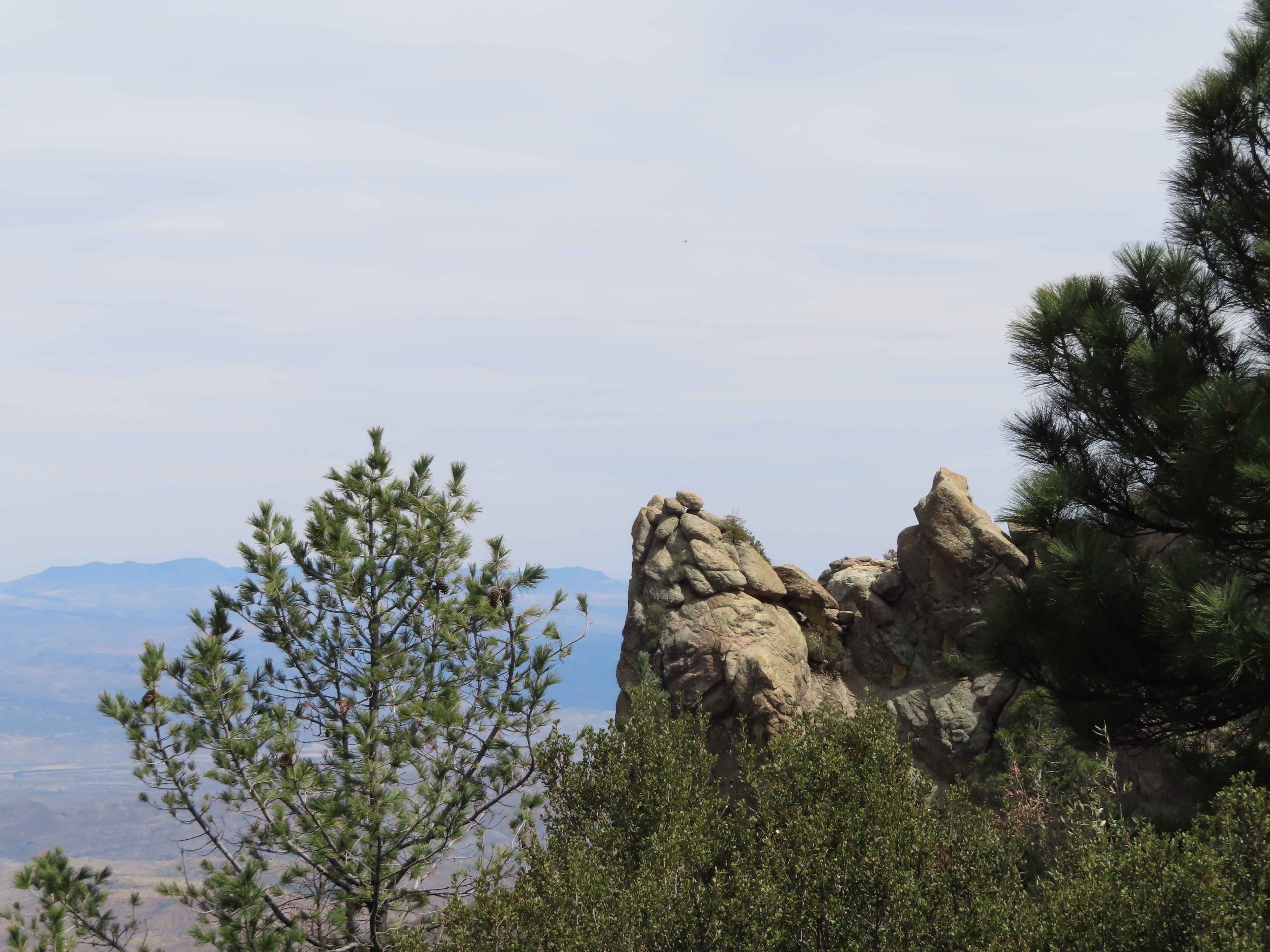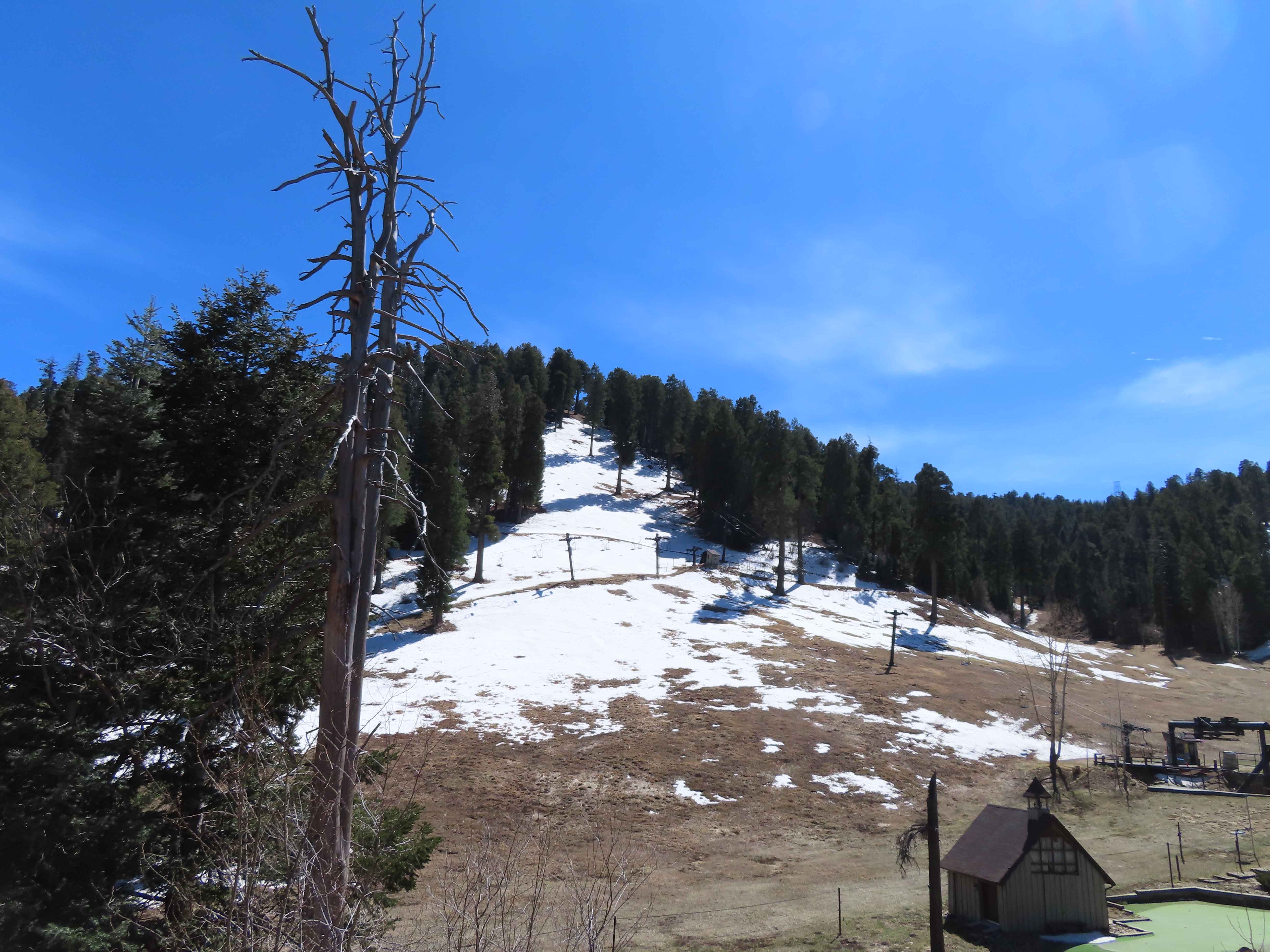 Monday, we stayed close to home. I think we've seen about everything we wanted to.  I took a walk around the resort for a little exercise. The residents here have a good sense of humor.  I saw a "pipe" cactus that I think I could keep alive. There was one neighbor a few sites down that apparently has Covid... I thought the crime scene tap was a bit over the top.  I'm not a hundred percent sure that this wasn't a joke.
Tuesday, it was a nice day to just chill out.  The clouds that gathered made for a nice sunset.
Wednesday, on the road again. We left Tucson behind and moved to Phoenix. Well really we moved to Mesa to the Mesa Sunset RV Resort. Along the way Elard found this matrix of markers out in the desert. Their purpose was to calibrate the cameras onboard spy satellites, part of the CORONA project. We were able to stop and get a picture of one. The RV park sites are TIGHT! It is too hot to be outside anyway, and the good thing is that we are right across the street from a grocery store, nail salon, hair salon, and Chinese restaurant!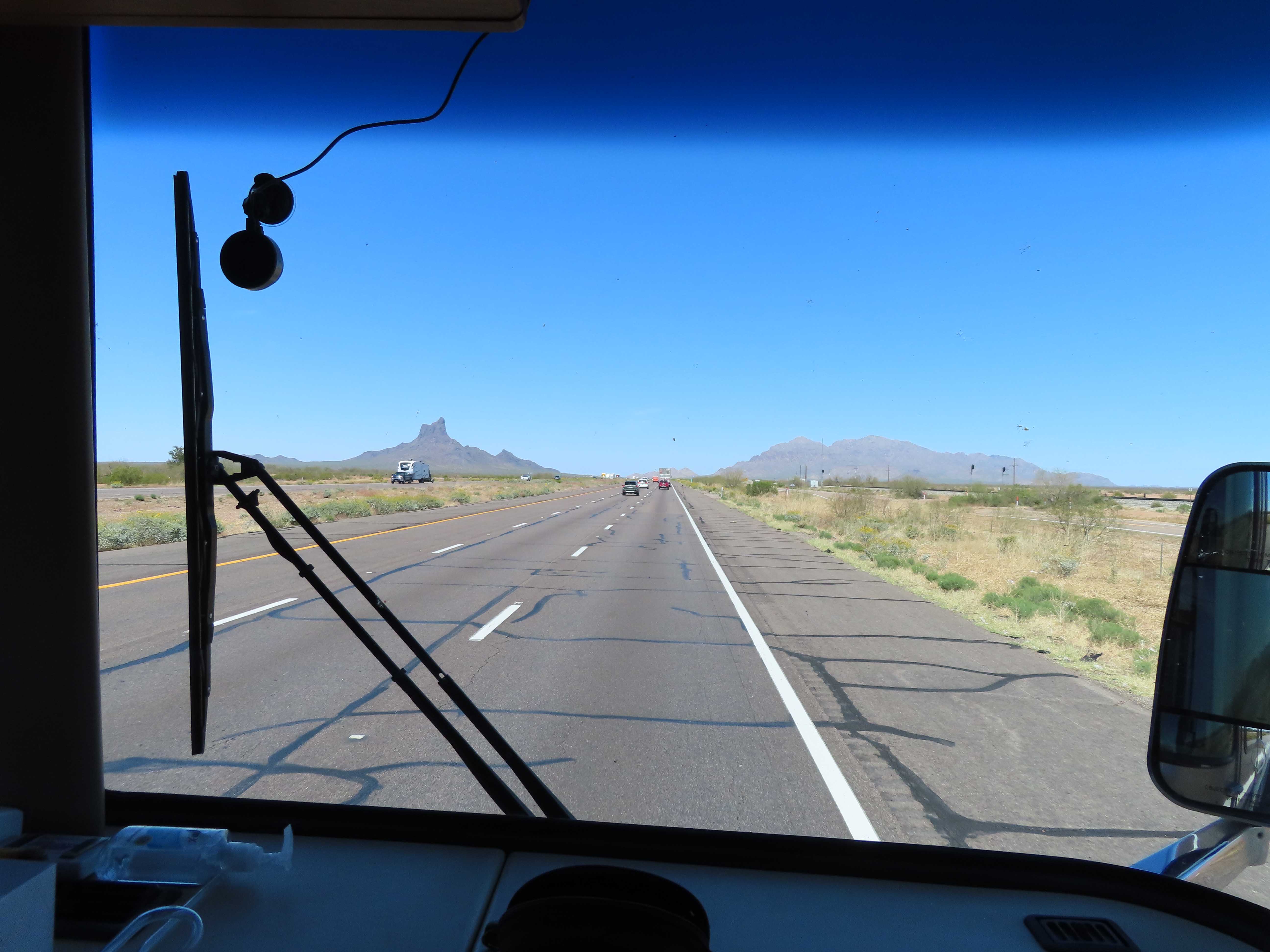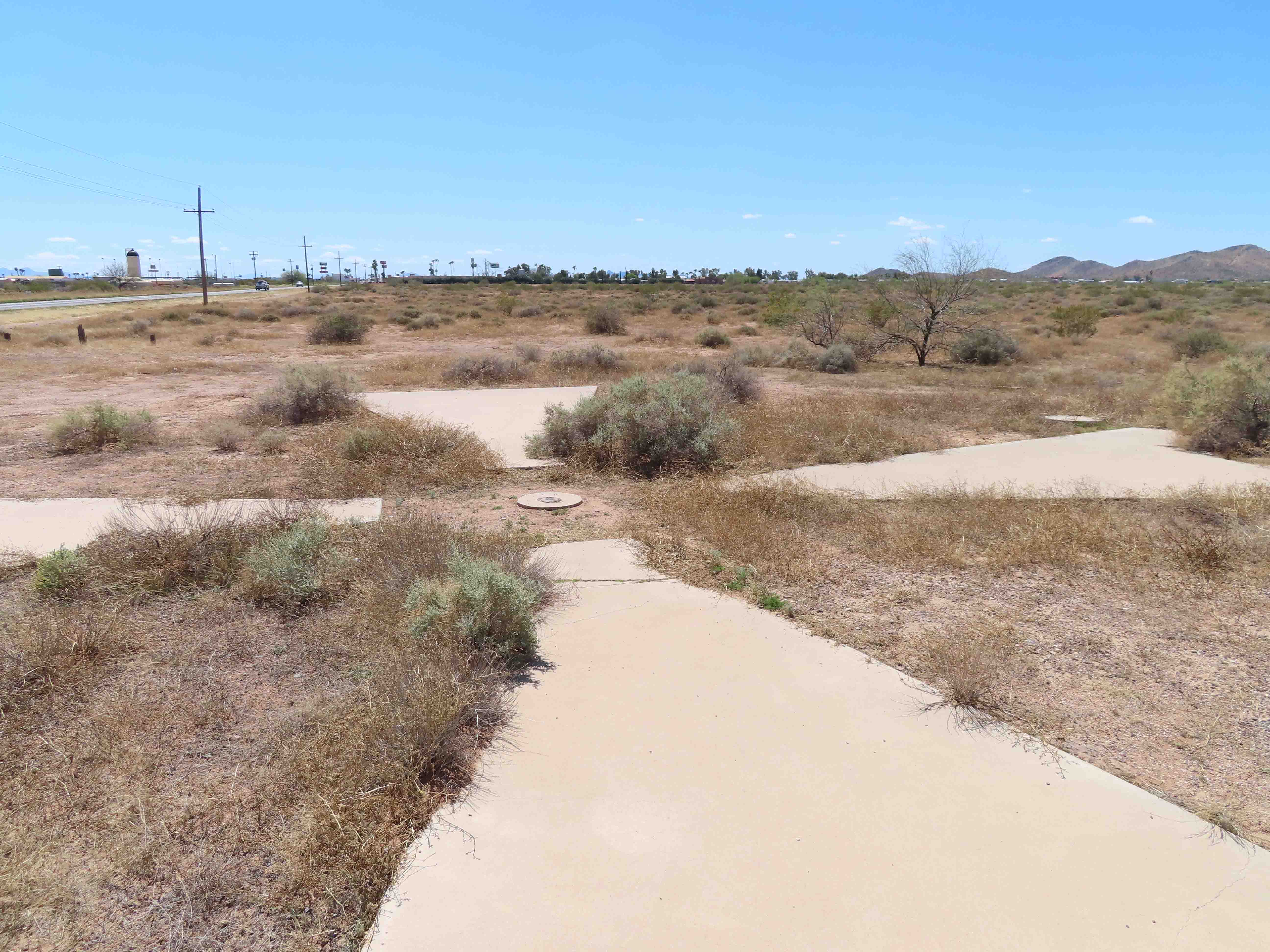 Thursday, TALIESIN WEST! But first we started the day with a visit to the Western Spirit: Scottsdale's Museum of the West. There was a huge collection of "cowboy" movie posters. Next was a HUGE collection of photographs by Edward Curtis, a famous photographer from the late 1800's who took some of the most iconic photos of native American peoples. The exhibit included some of his original copper plates from which the photogravures were made.  Other art work included saddles and saddle bags, paintings, ledger drawings, sculptures, etc.  It was a great museum.  Twenty years ago we visited Frank Lloyd Wright's winter home and studio on the outskirts of Phoenix, Taliesin West. It has changed a lot since then!  There is an installation of Dale Chihuly glass art going on too. I also found a great little quilt shop, Mad B's. They are having a sew day next Friday that I am going to join in on.  It was a wonderful day.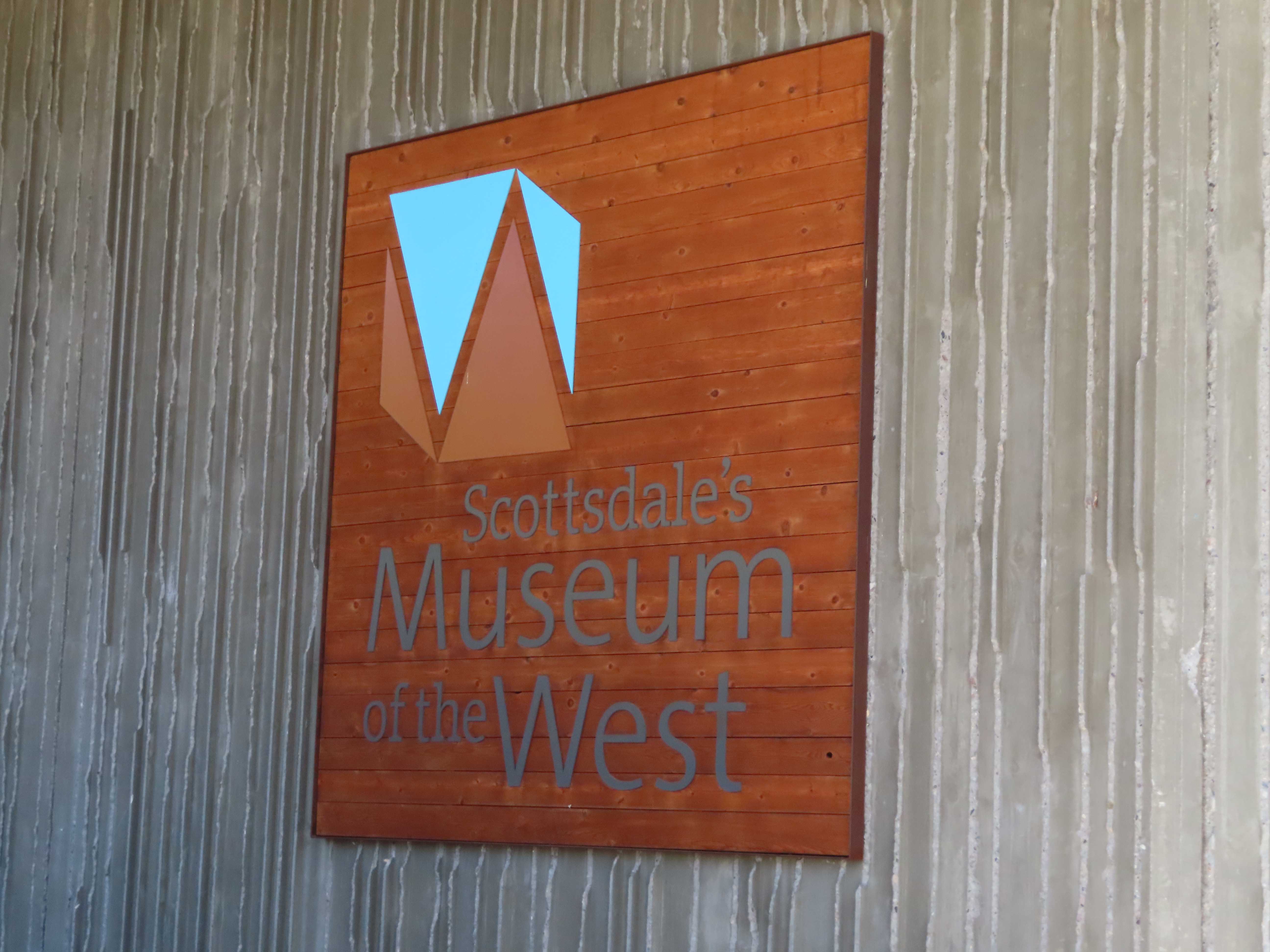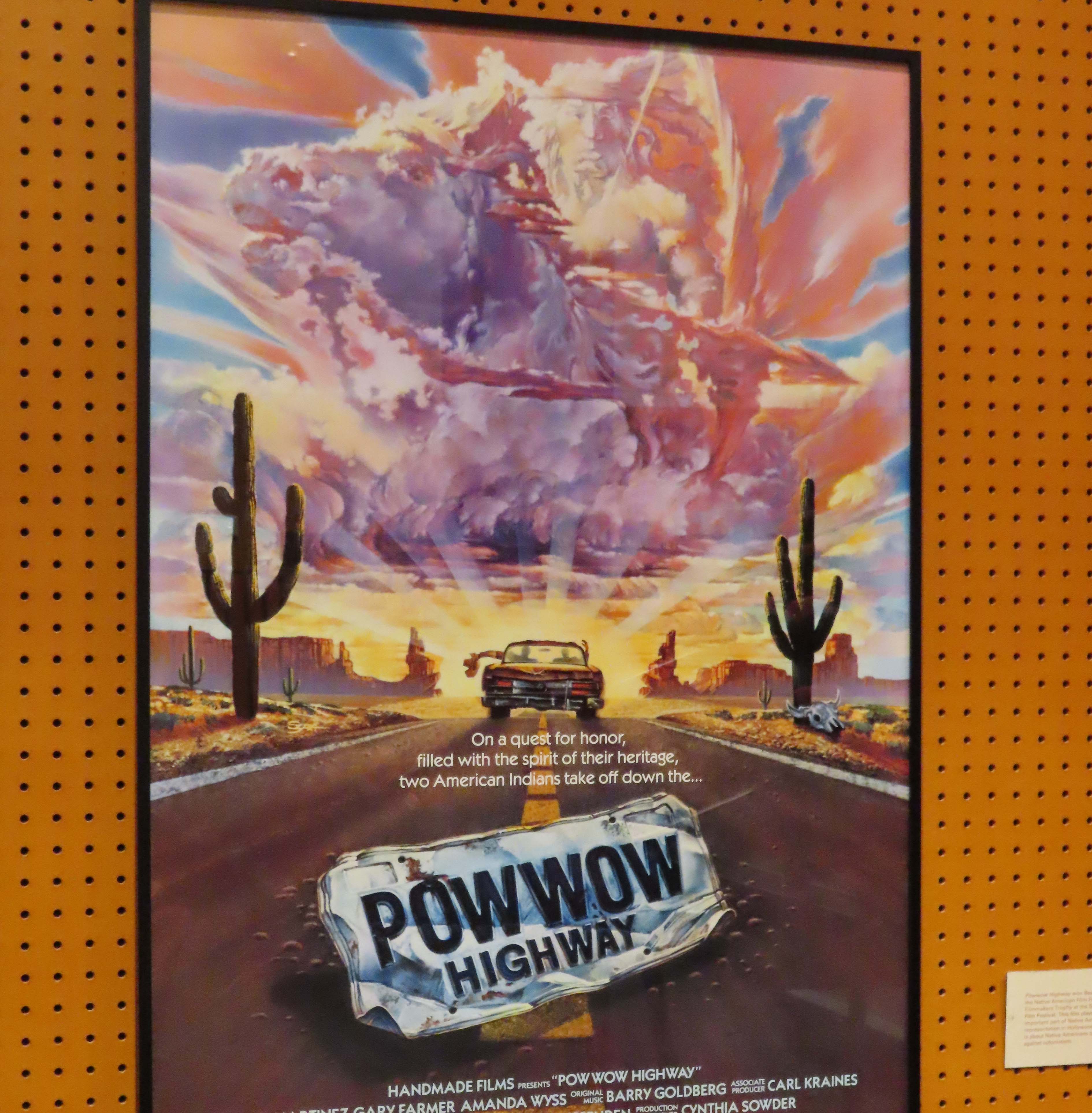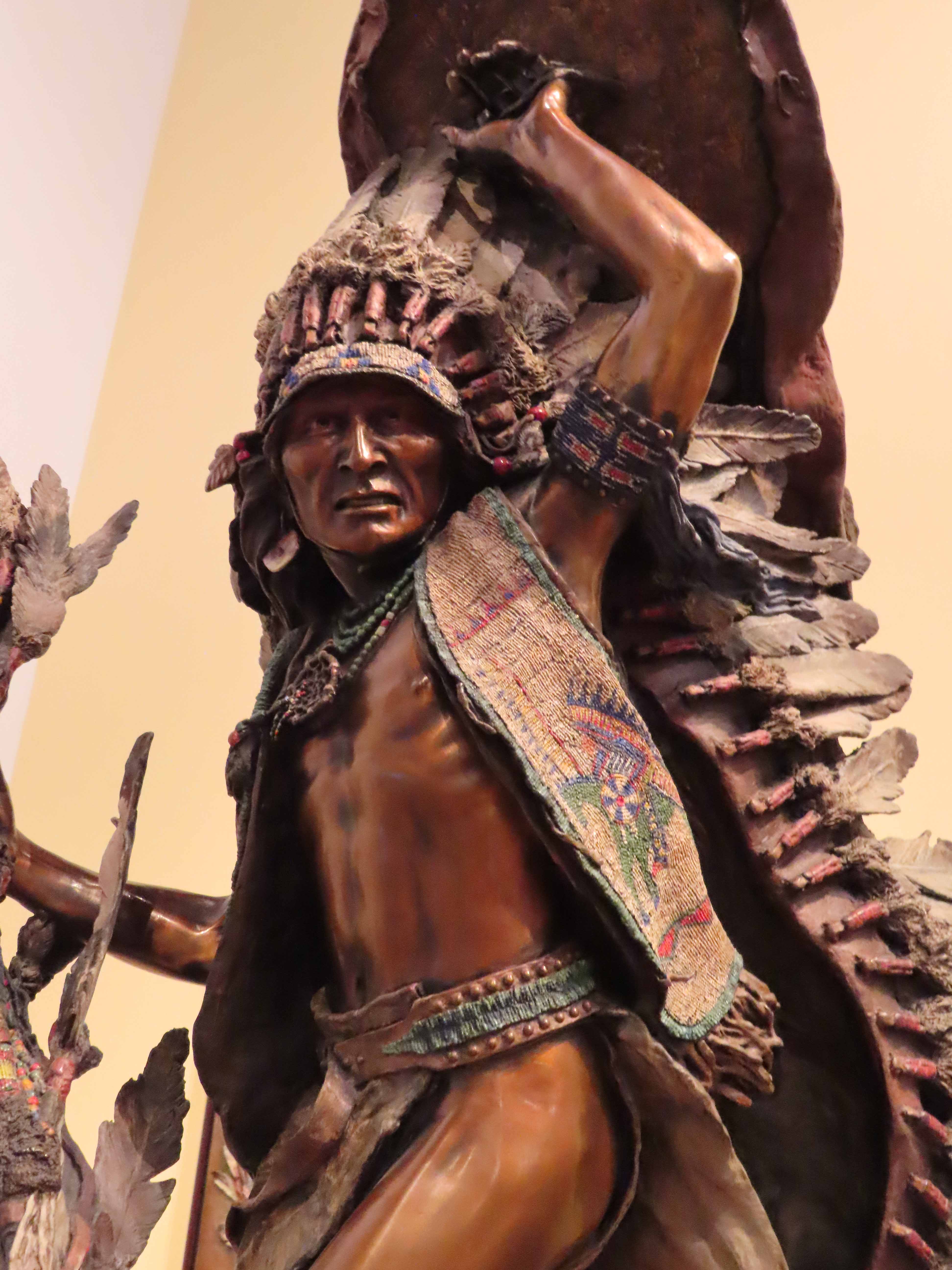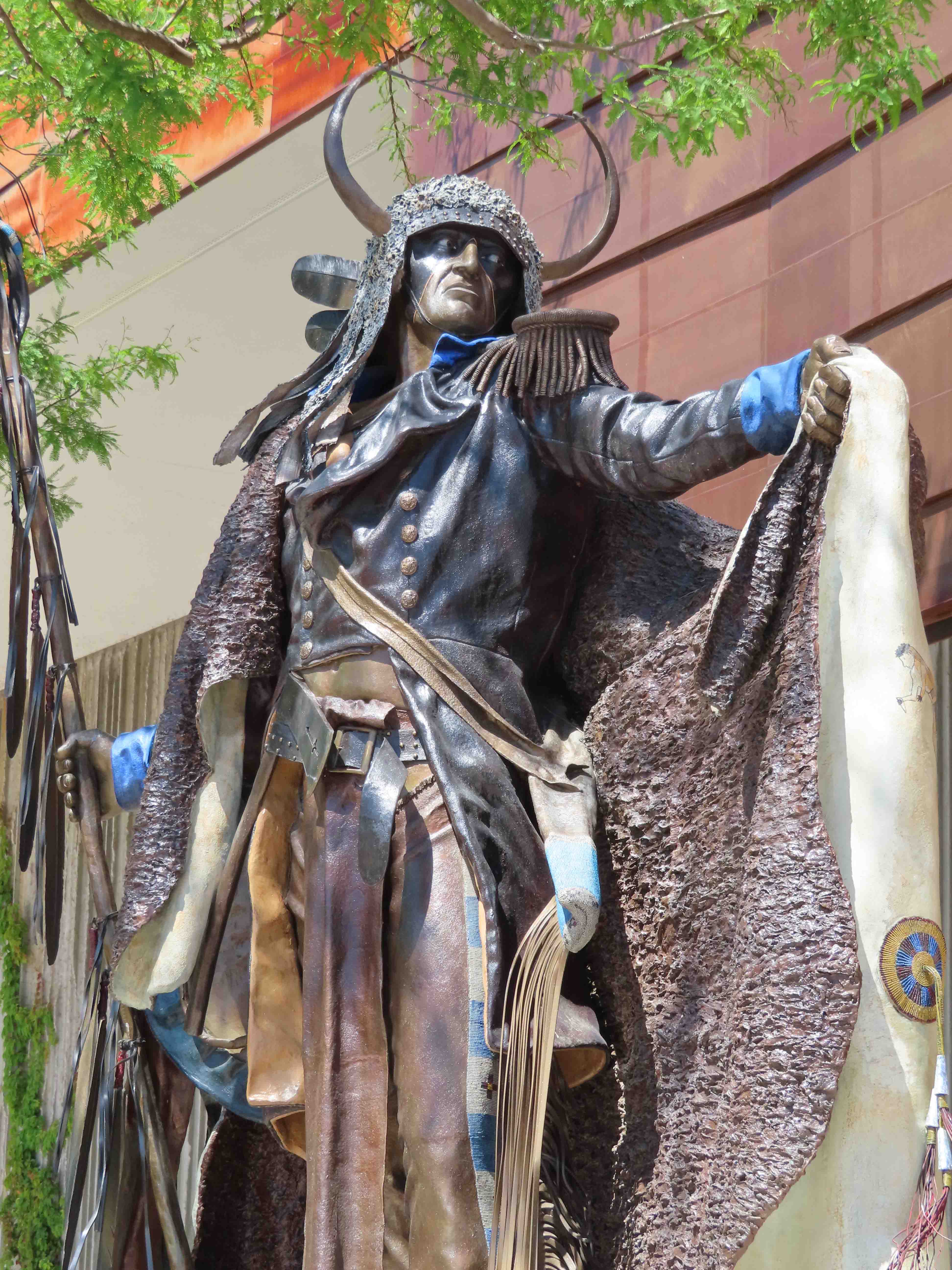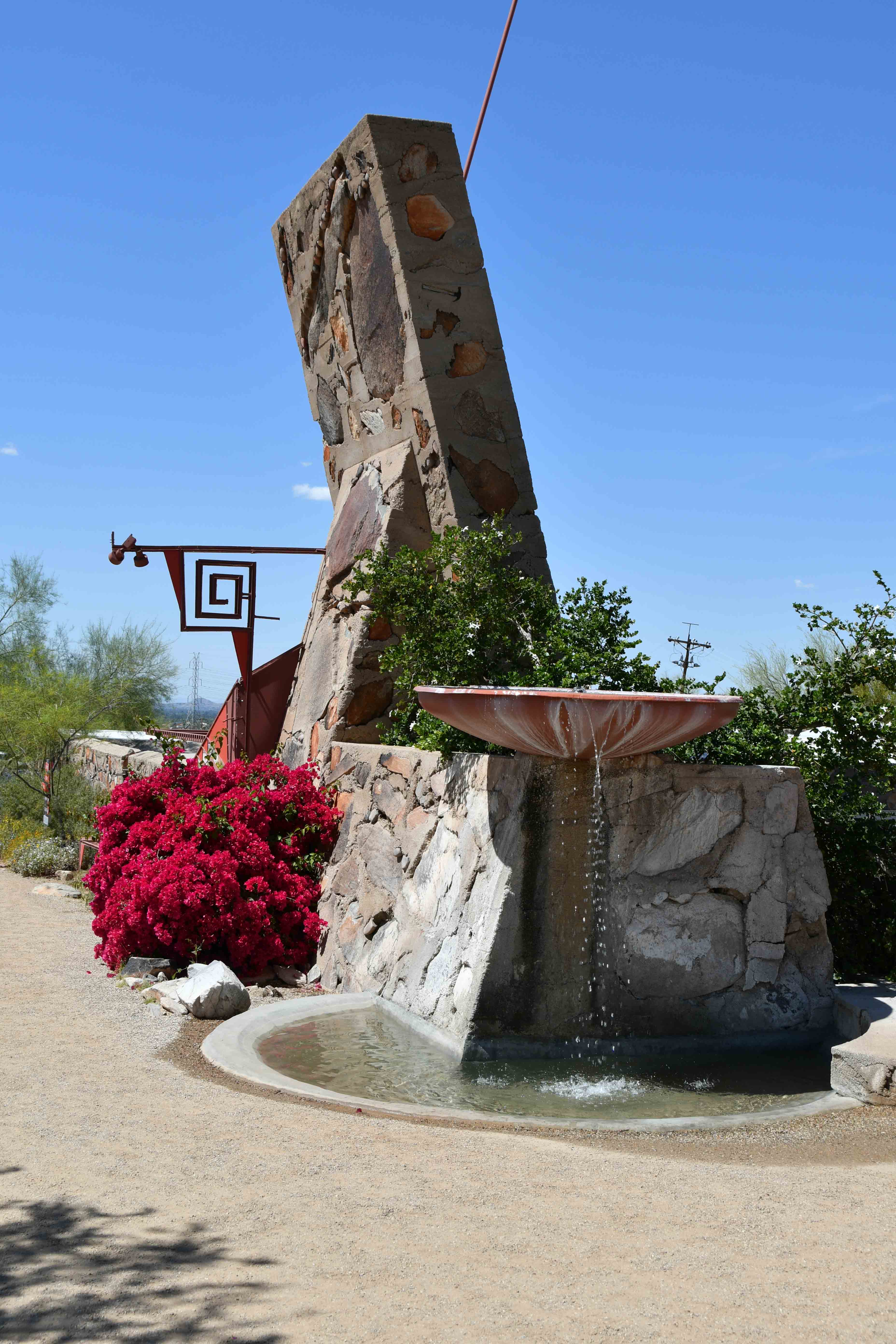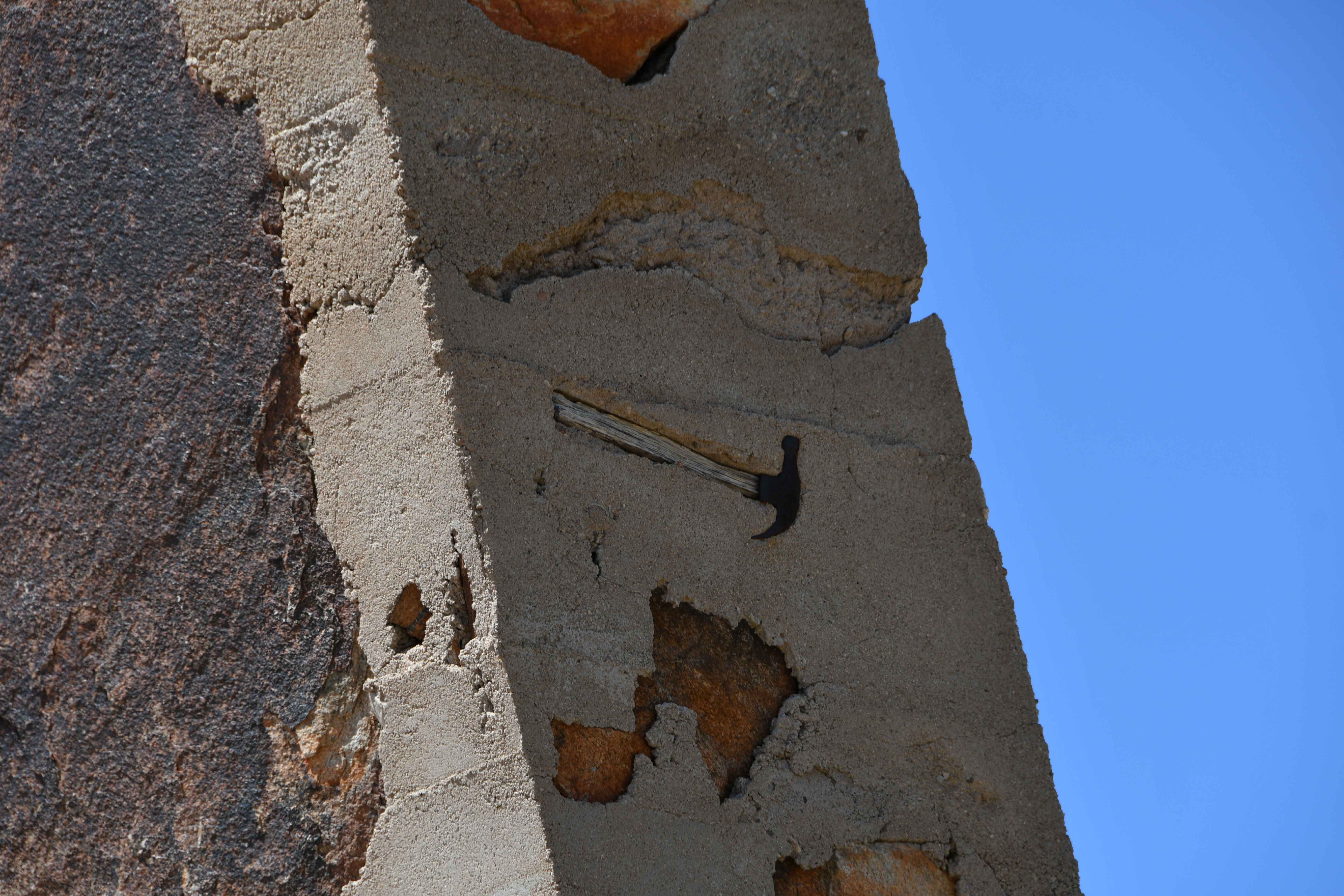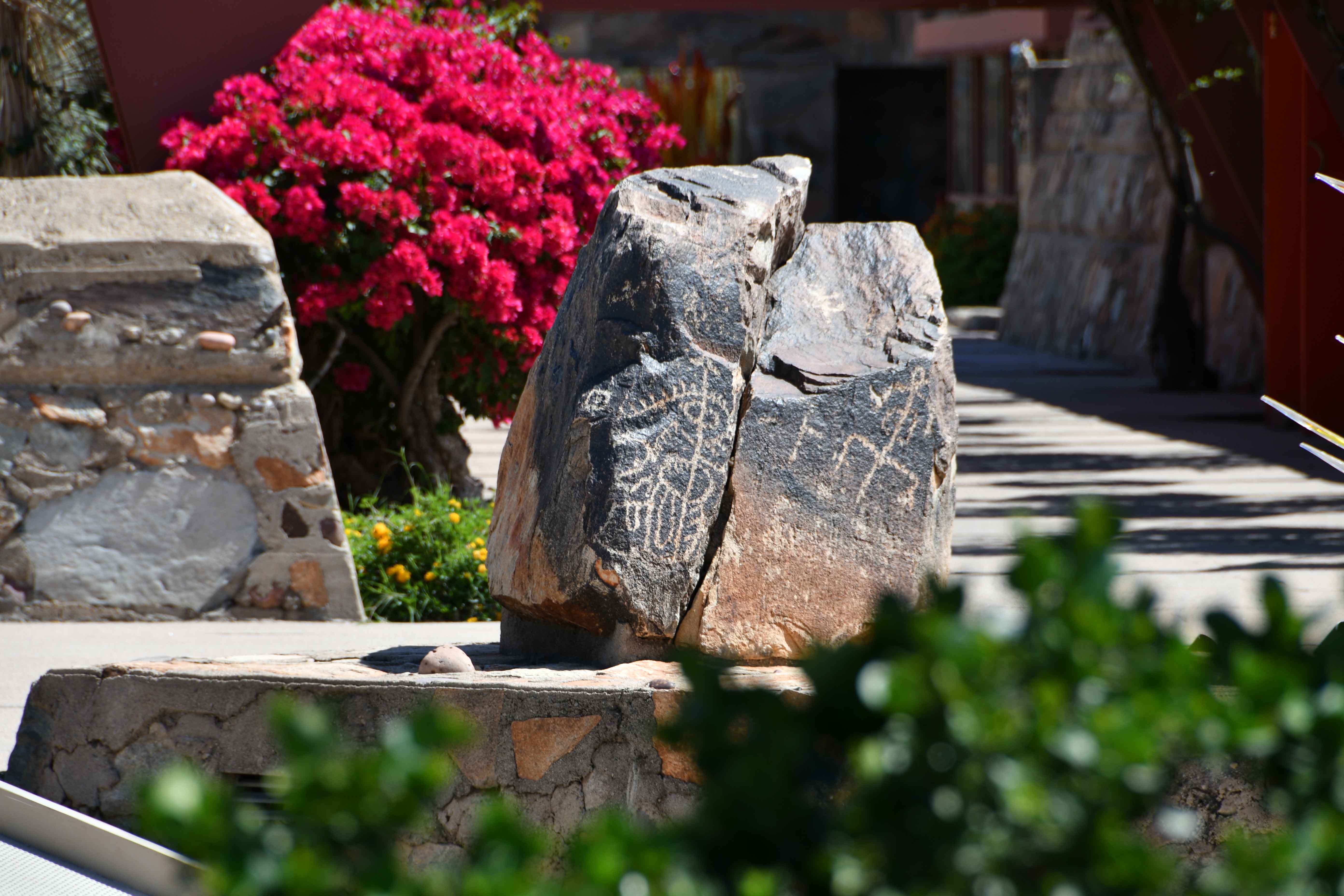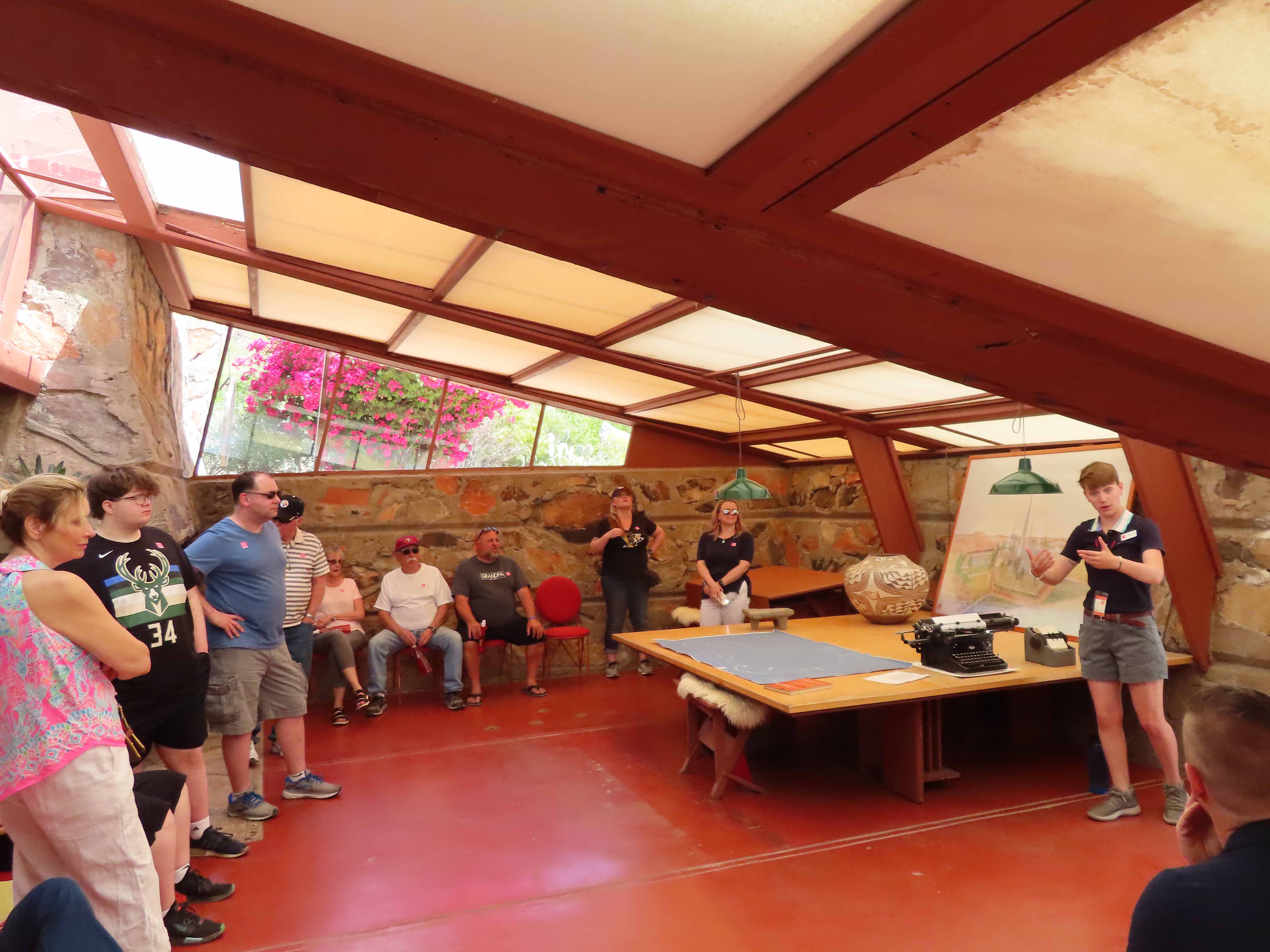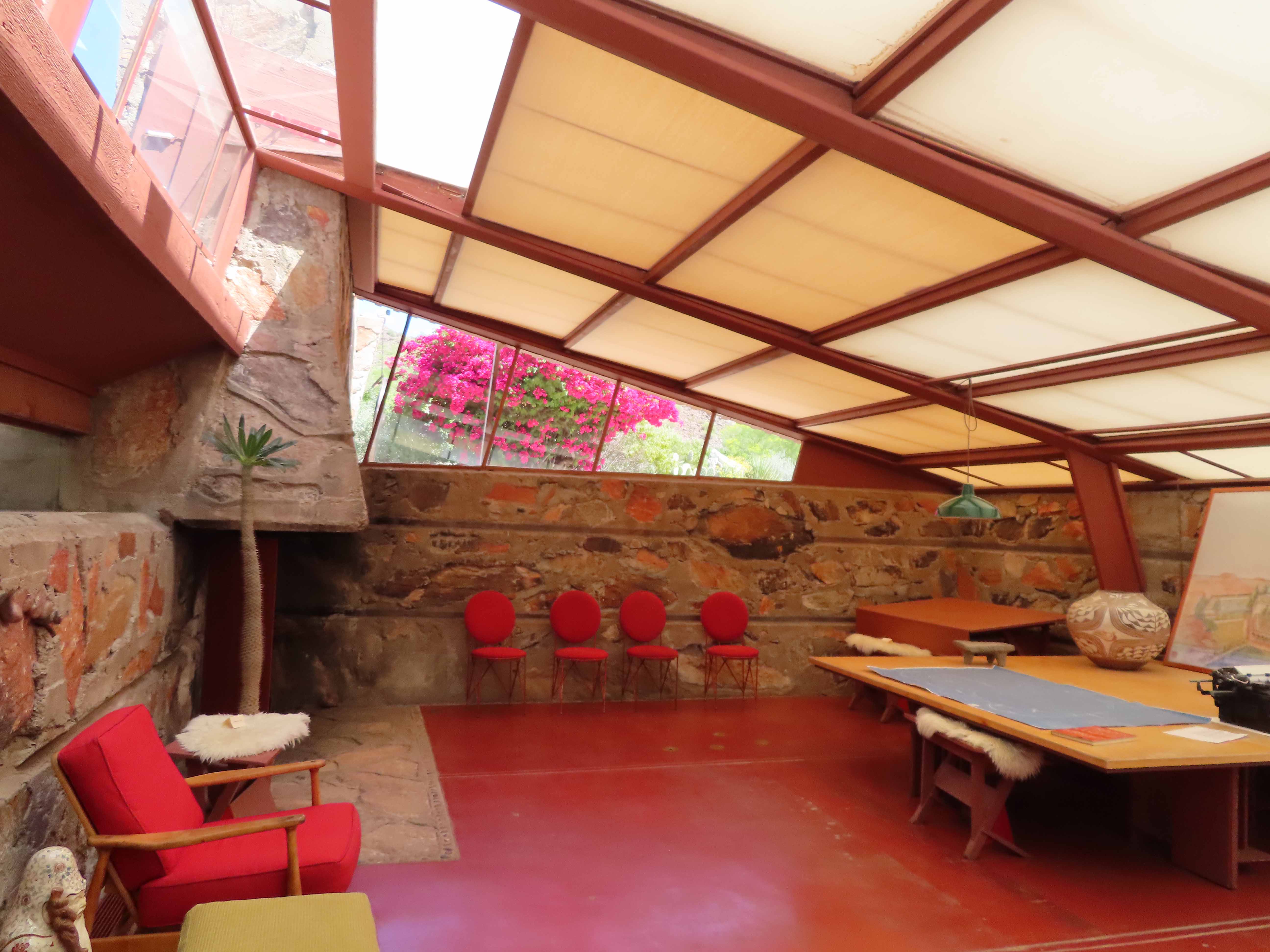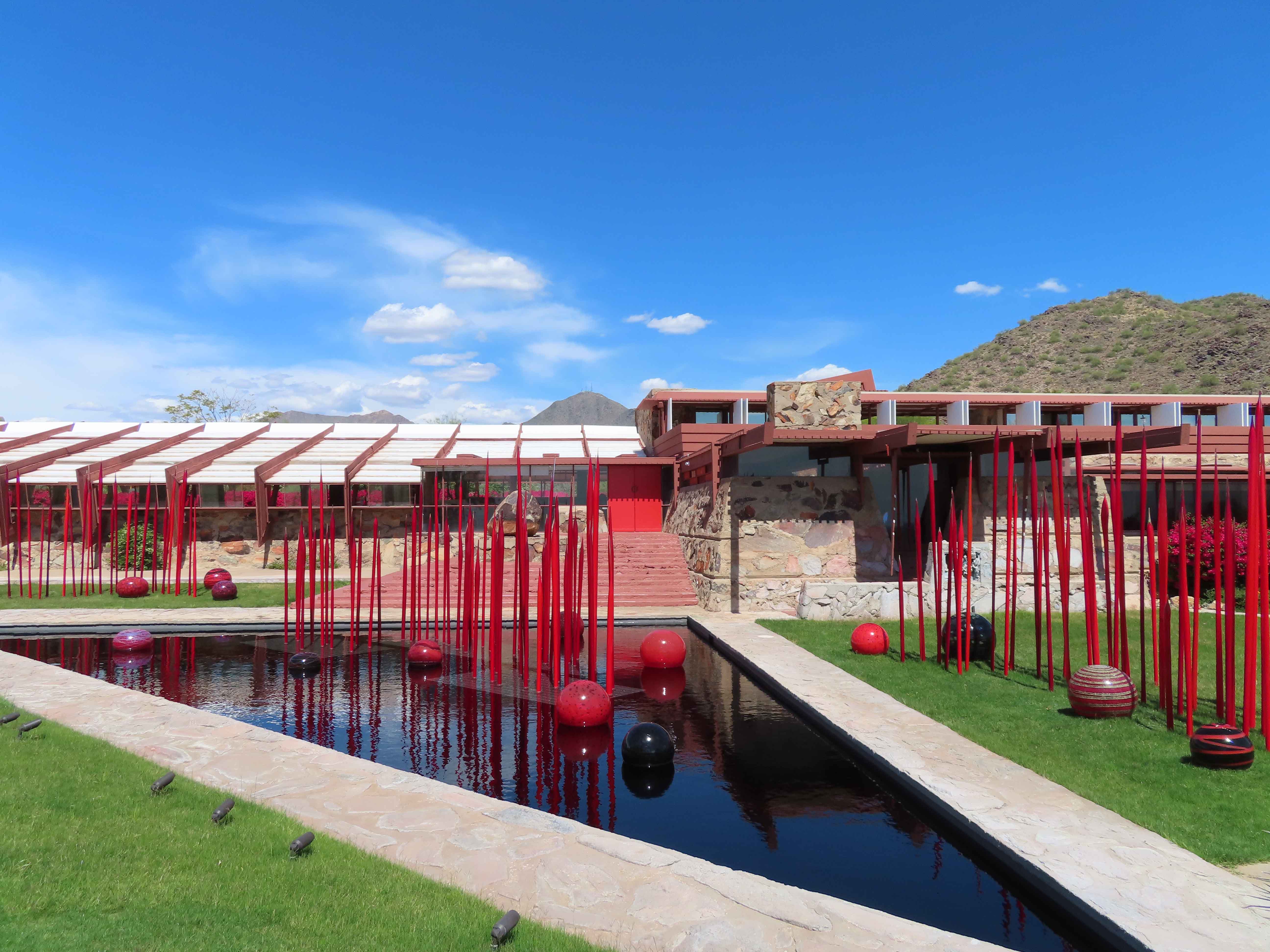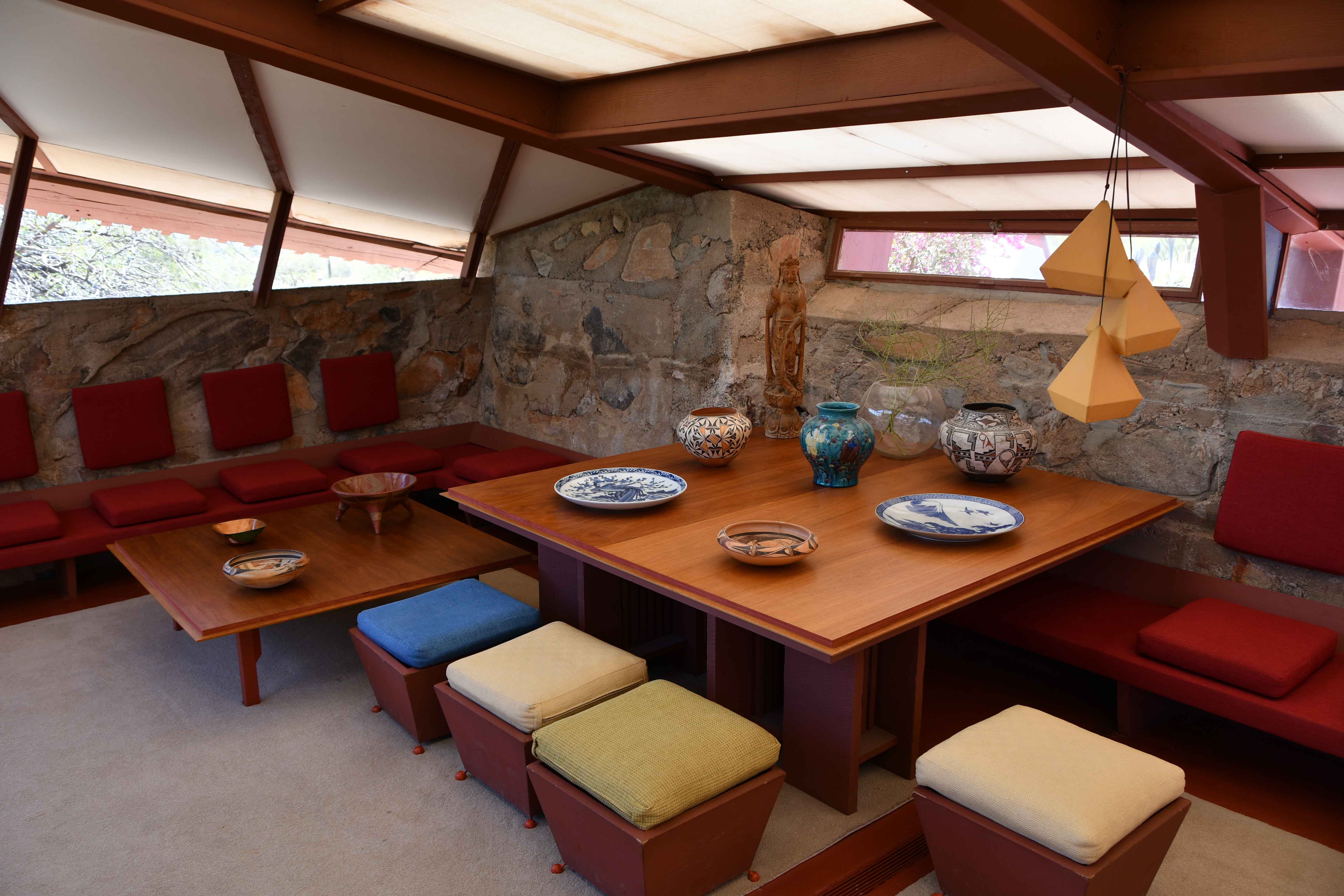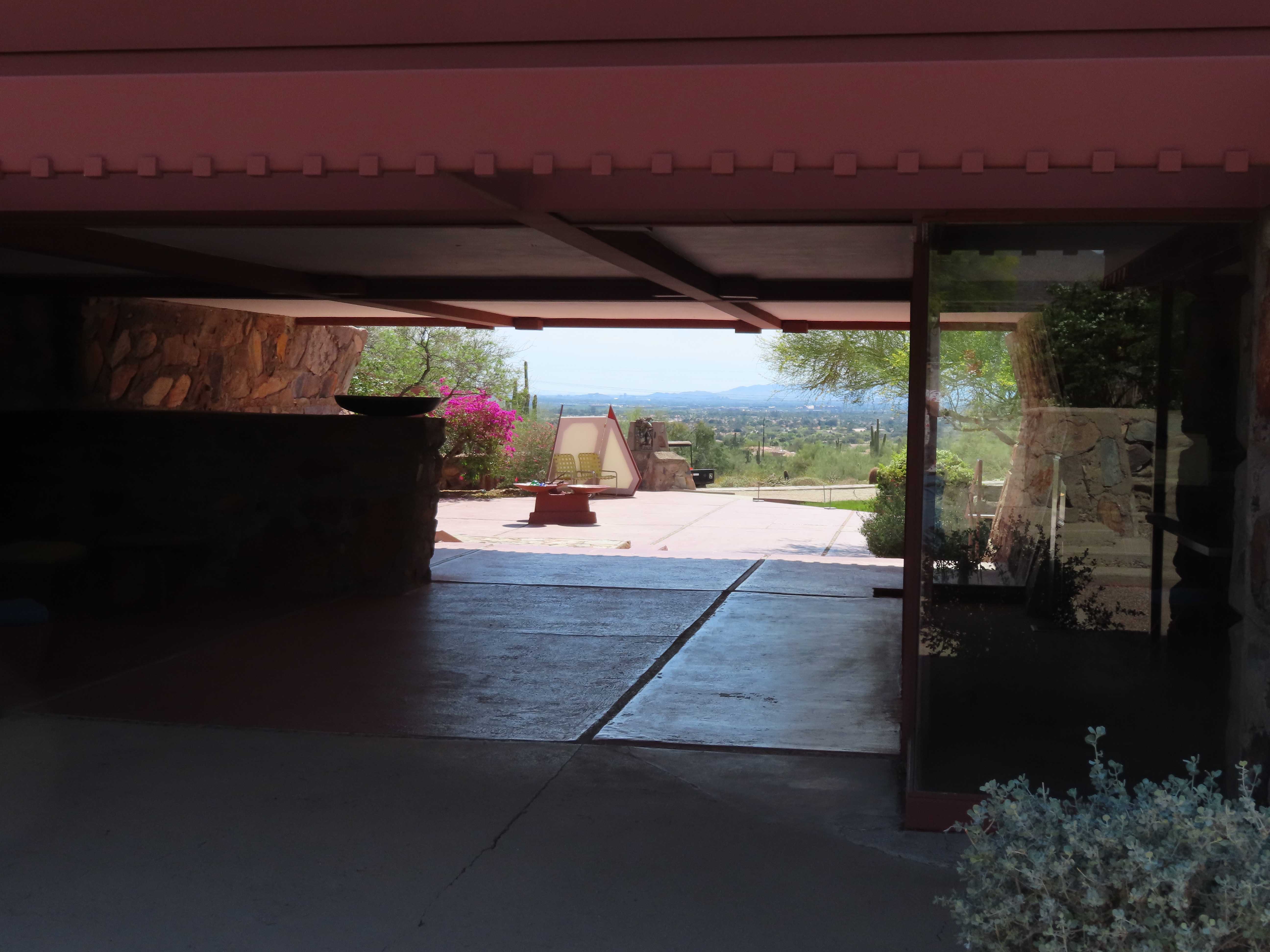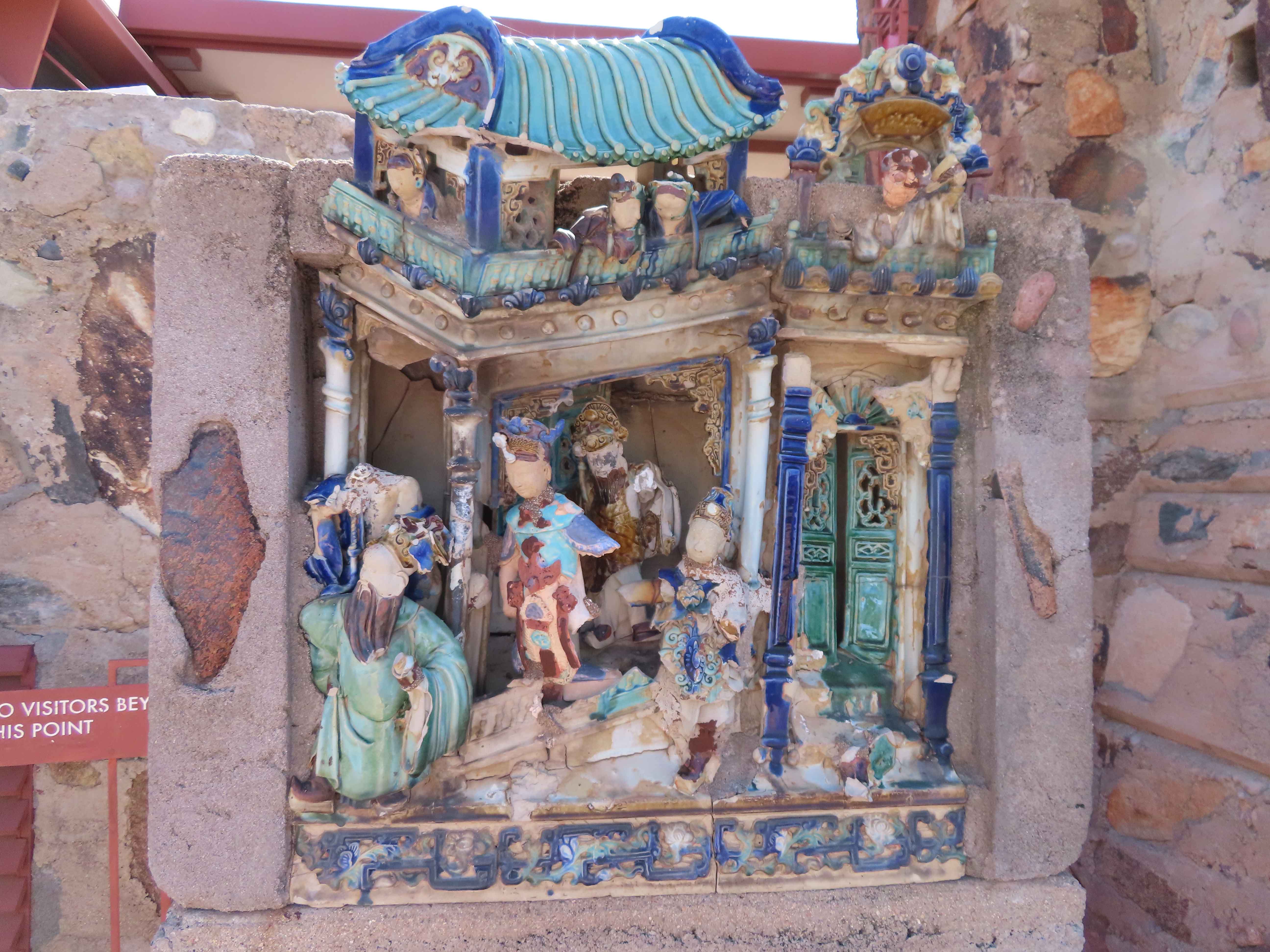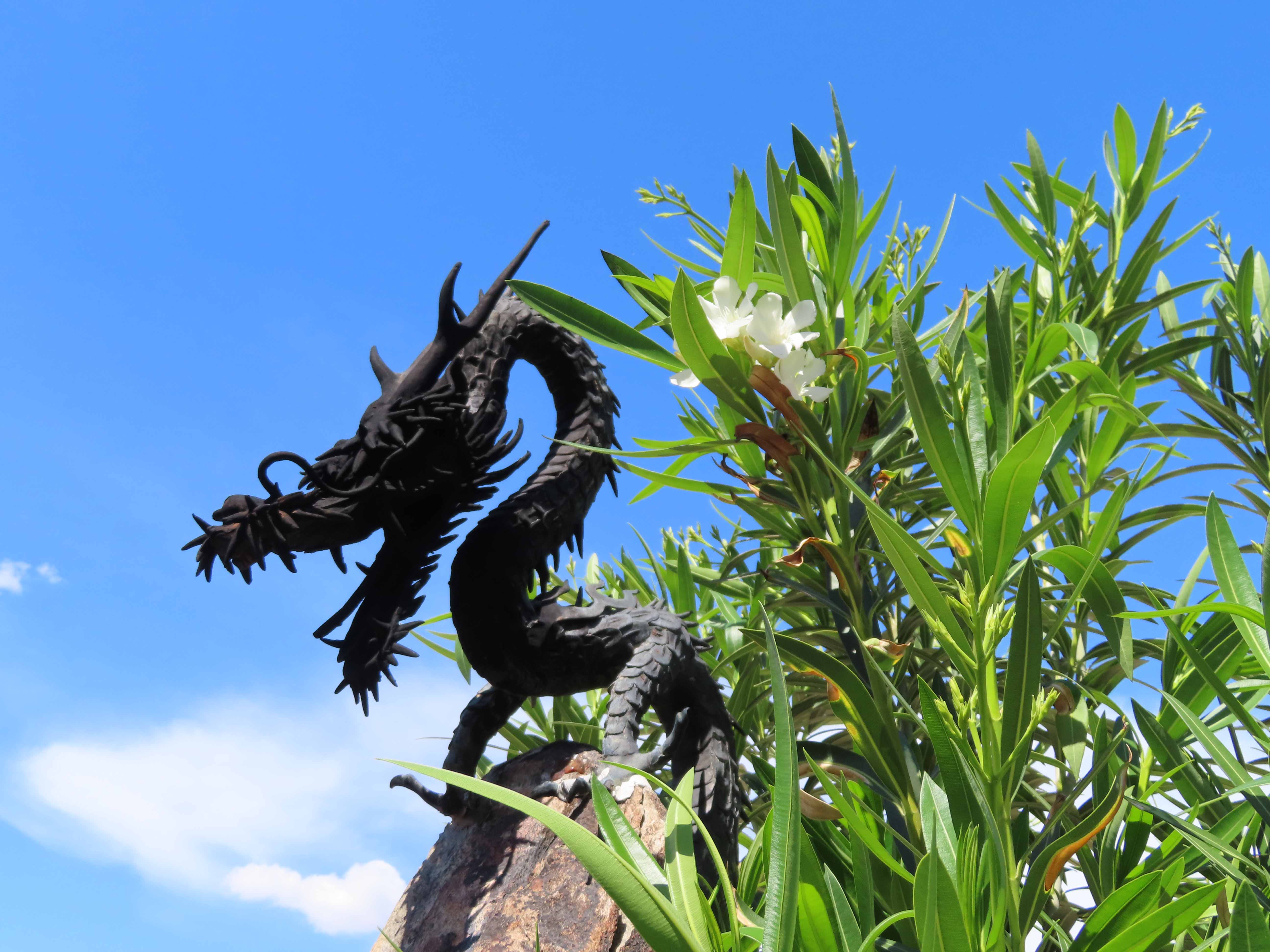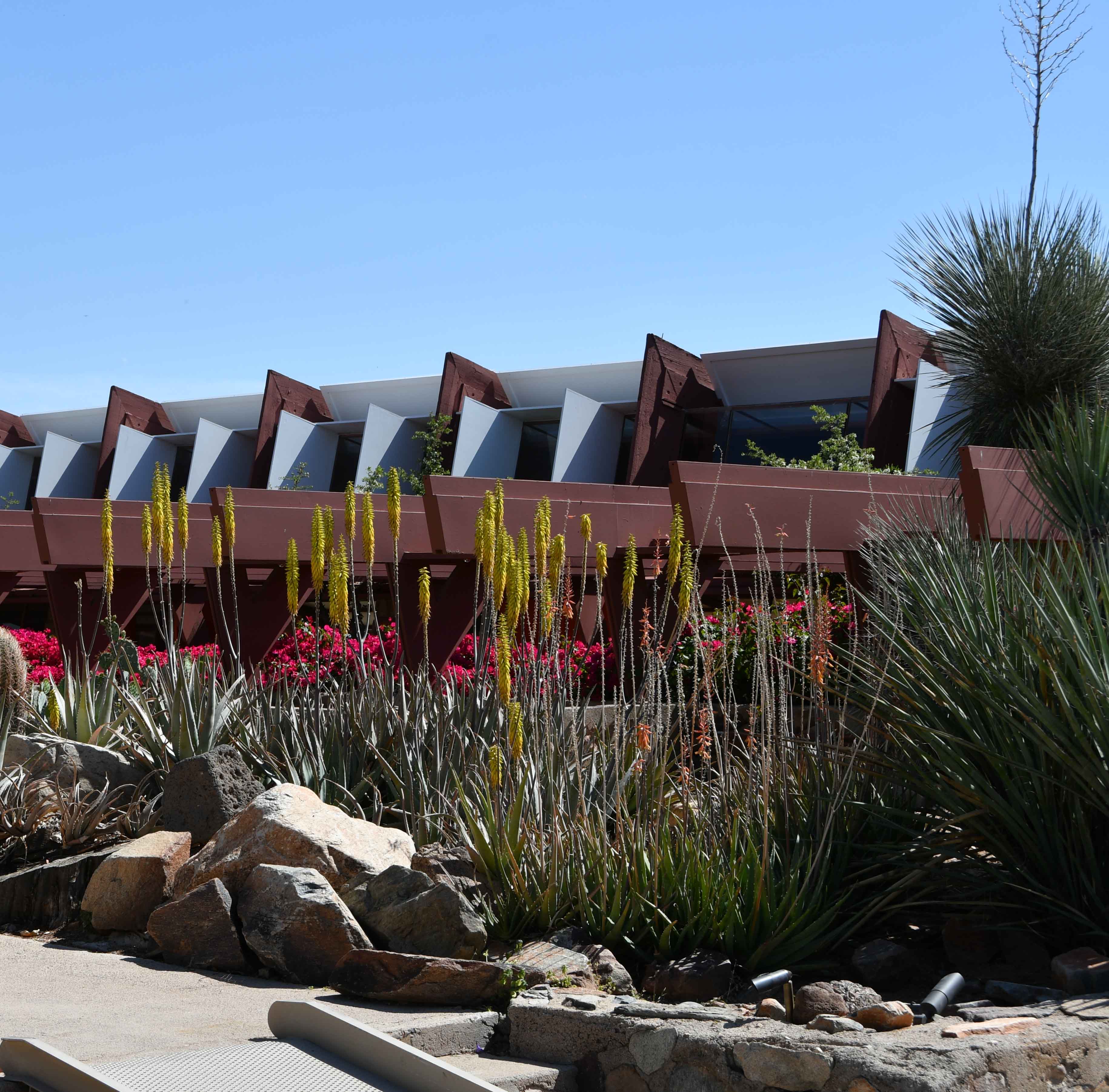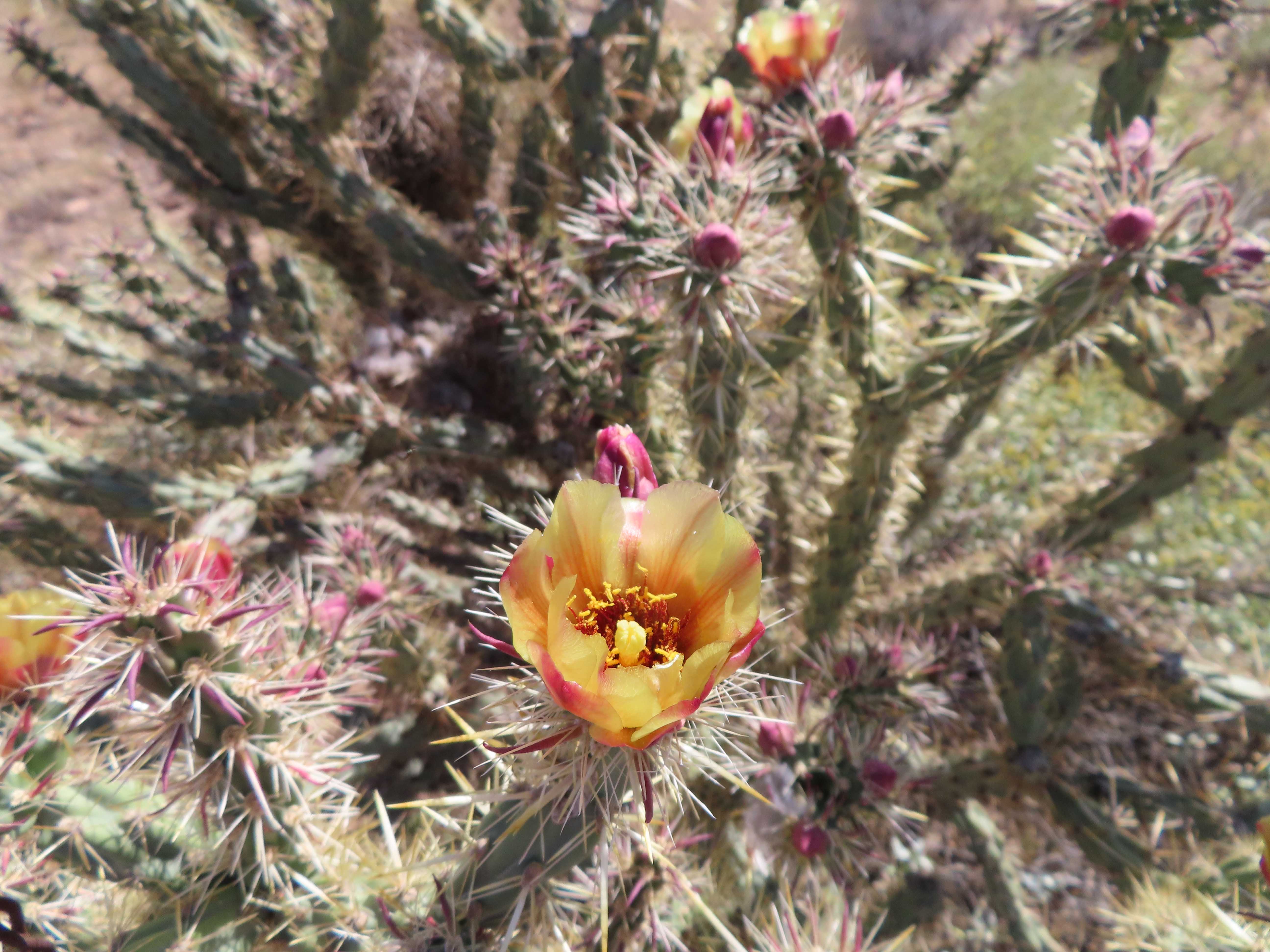 Friday, we had a great day of "exercise" with an e-Bike ride.  This one was a guided tour from Electric Bike Tours of Scottsdale. Our guide met us with the bikes at a coffee shop on the multi-use trail along the Salt river.  We road past the zoo into Papago Park and to the Hole in the Rock. There were a bunch of people there taking pictures of the city thru the hole in the rock.  I didn't make it all the way to the hole but Elard got some cool photos. Then we made our way back to the coffee shop.  It was nice to have someone telling us the history of the area as we rode. Nice way to spend a couple of hours. We also tried out another Triple D restaurant, Andreoli Italian Grocer.. it was sooo good. They had a table with several Italians sitting around it, they reminded me of the Soprano's LOL. I had to take home some prosciutto. 
Saturday, we just chilled.
Make Life an Adventure!