Week 193: St. Joseph, New Franklin, St. Louis, Missouri
Oct. 09 - 15, 2022
Sunday and Monday, we just hung out. It rained on Sunday and was pretty windy both days. I got the laundry done and we surfed the whole internet I think. We have explored all the sites nearby that we really wanted to see, so it was nice to just do nothing.
Tuesday, we moved to New Franklin, MO to the Katy Roundhouse RV Park. There is a 240 mile Rail to Trail bike trail that goes nearly all the way across the state along the Missouri River. The Katy Trail also goes right thru the RV Park, named for the old railroad roundhouse. The park itself is not fancy but it has full hookups. Rain and more high winds resulted in some pretty cool temps. We enjoyed lunch at the Main Street Diner and then went on a search for a piece of flat iron to create our light/license plate holder for our bike rack. We managed to find just the right thing at a local trailer manufacturer, Mellor Trailers.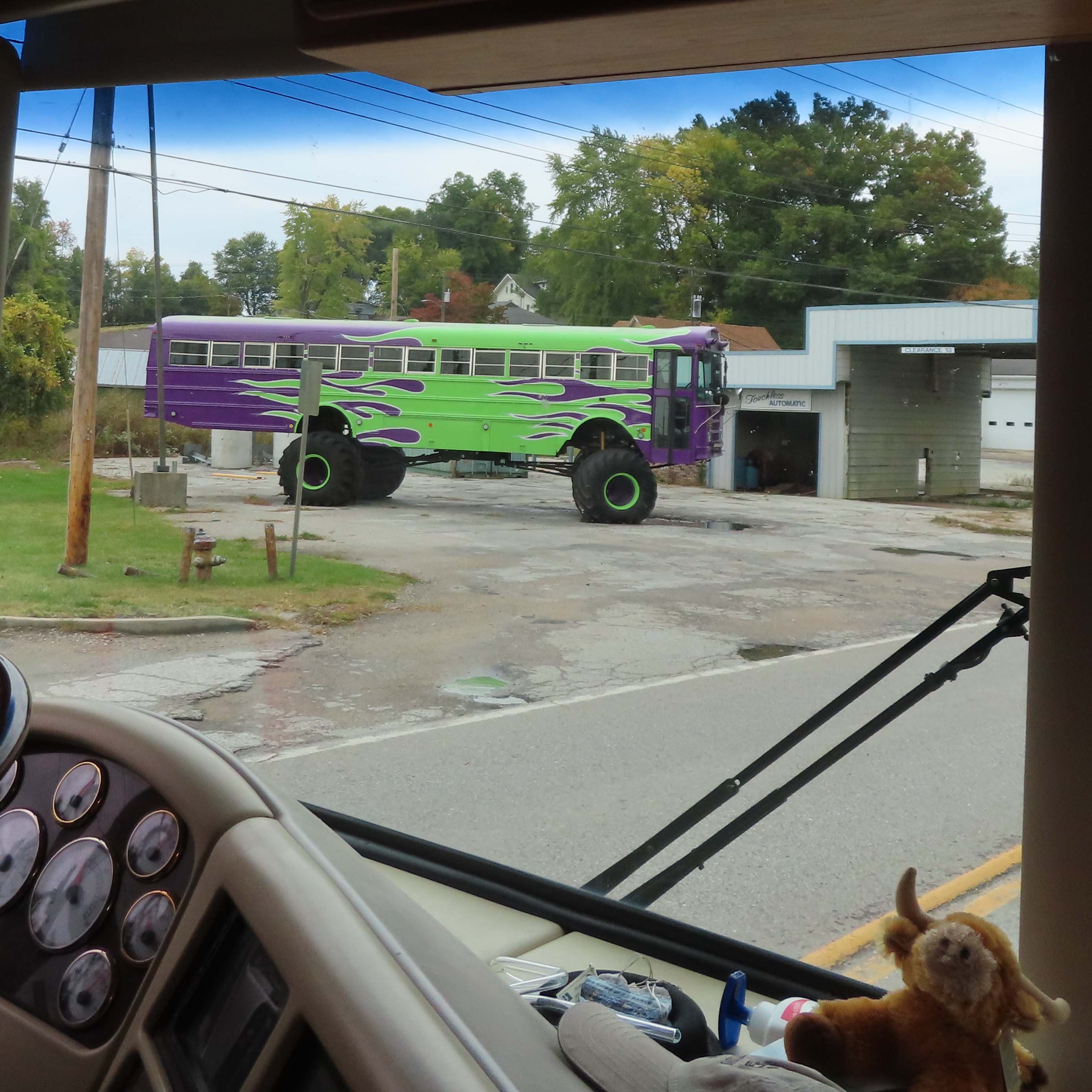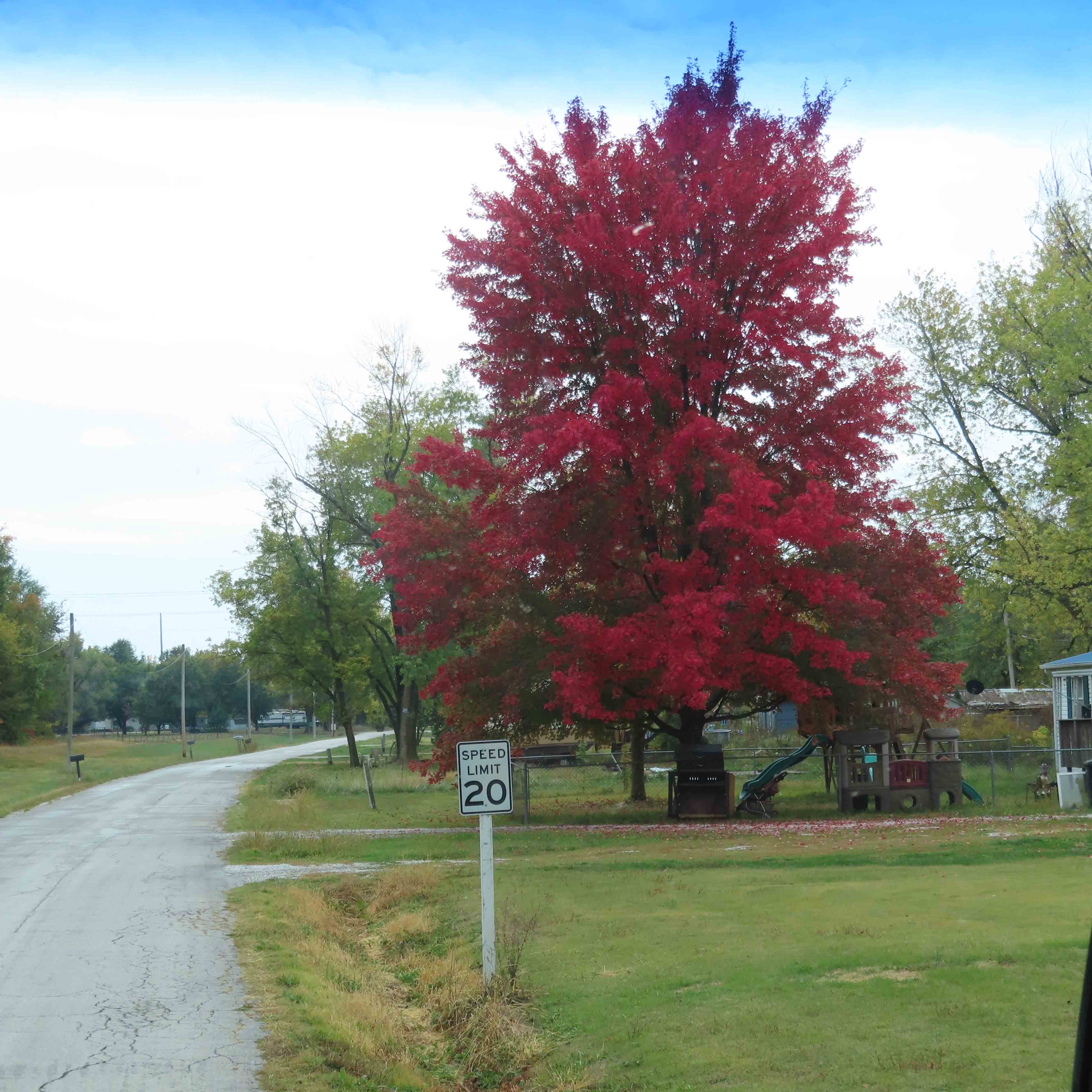 Wednesday, Elard spent most of the day working on getting our rear lights and license plate visible on the bike rack. He did such a great job. I did a grocery run. We wanted to jump on the trail but it keeps threating to rain and the wind is making it too cold. We are also struggling with FedEx getting a very important package to us. I hate FedEx. I won't go into the details but they are incompetent in rural deliveries. I wouldn't be so upset except that the package has our absentee ballots in it!

Thursday, we visited Warm Springs Ranch and took their guided walking tour. This ranch is were all the Budweiser Clydesdales are born and retire to when their time on the "Hitch" is done. It was beautiful. We got to see and pet several horses including two foals that are only about a month old. The babies were snoozing so we didn't get to pet them. It was a beautiful day and the horses were so pretty. Next we road tripped it a historic oak tree, The Big Burr Oak. It is estimated to be between 350 and 400 years old. I had hoped to visit the Brady Steam Engine Showgrounds but it isn't a museum, it is literally a showgrounds for steam driven equipment. They held a show back in September so there was nothing to see. We decided to drive down to the town that I requested the FedEx package be held just to see if might be there. It wasn't but we spotted a diner that looked like it would be good for lunch. There were 4 bikes and 6 cars in the lot, indicating it must have good food, Katrina's Cafe. It was indeed good. There were several folks who were traveling the Katy Trail enjoying lunch as well. We returned home and waited for FedEx text. Long story short, we did get the package and can now vote!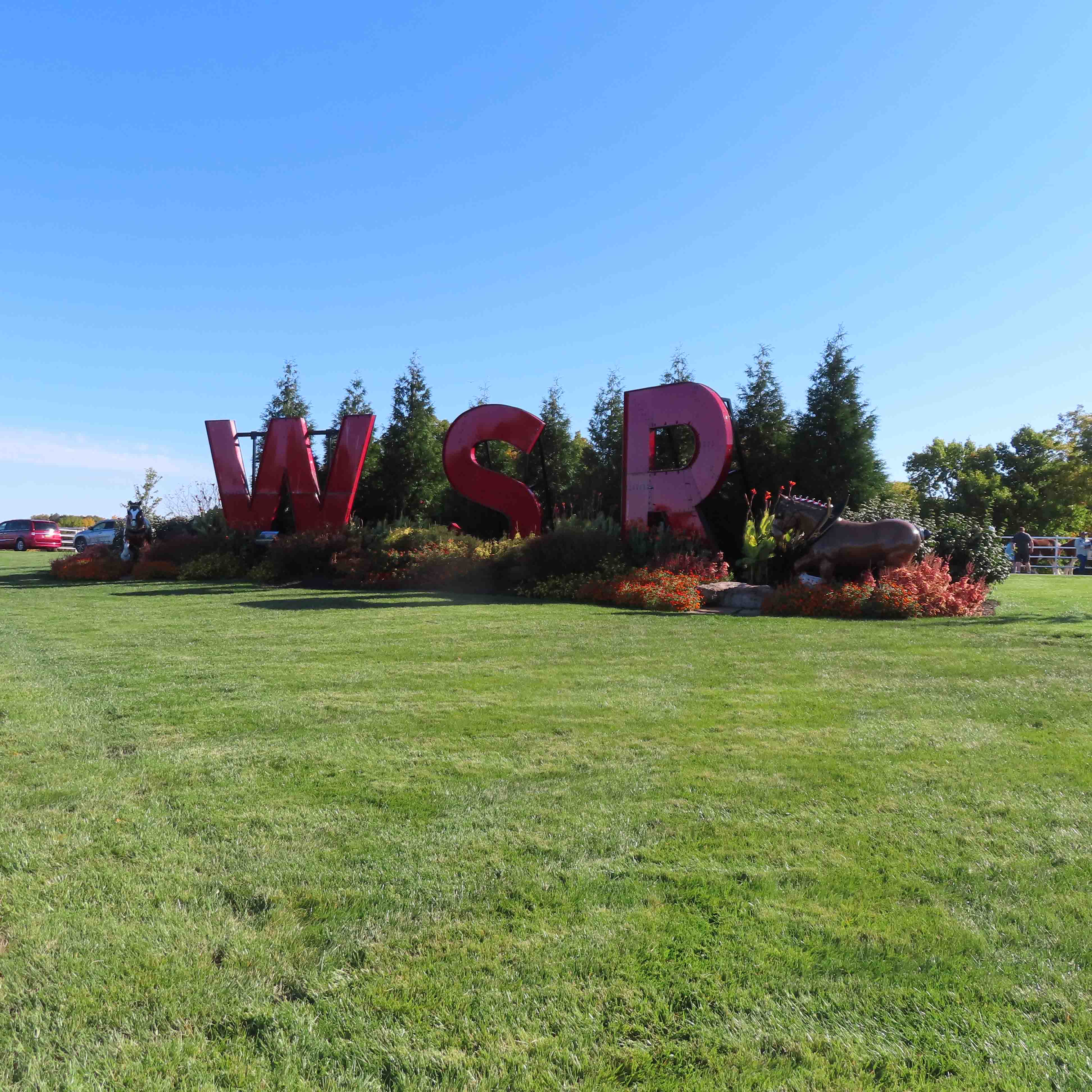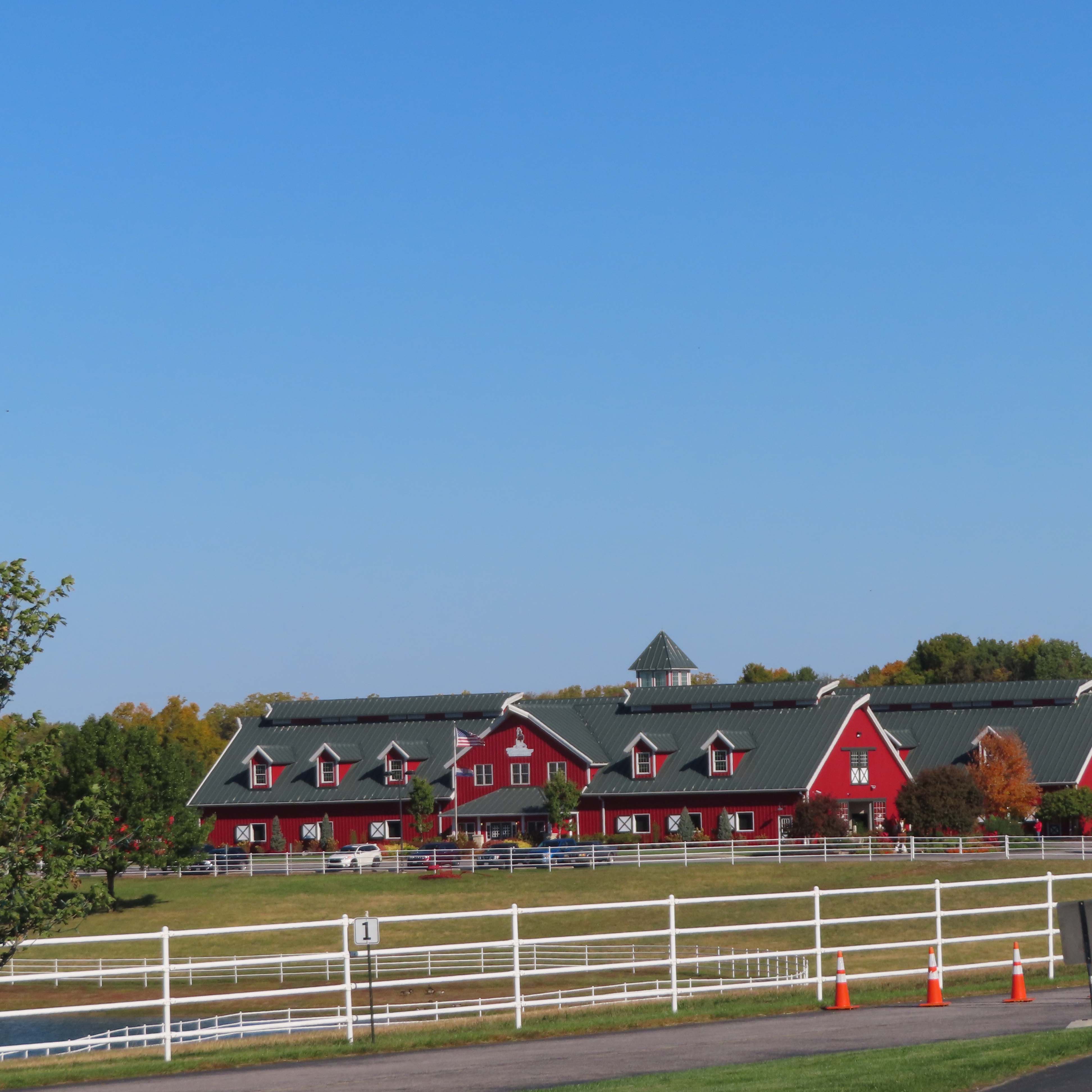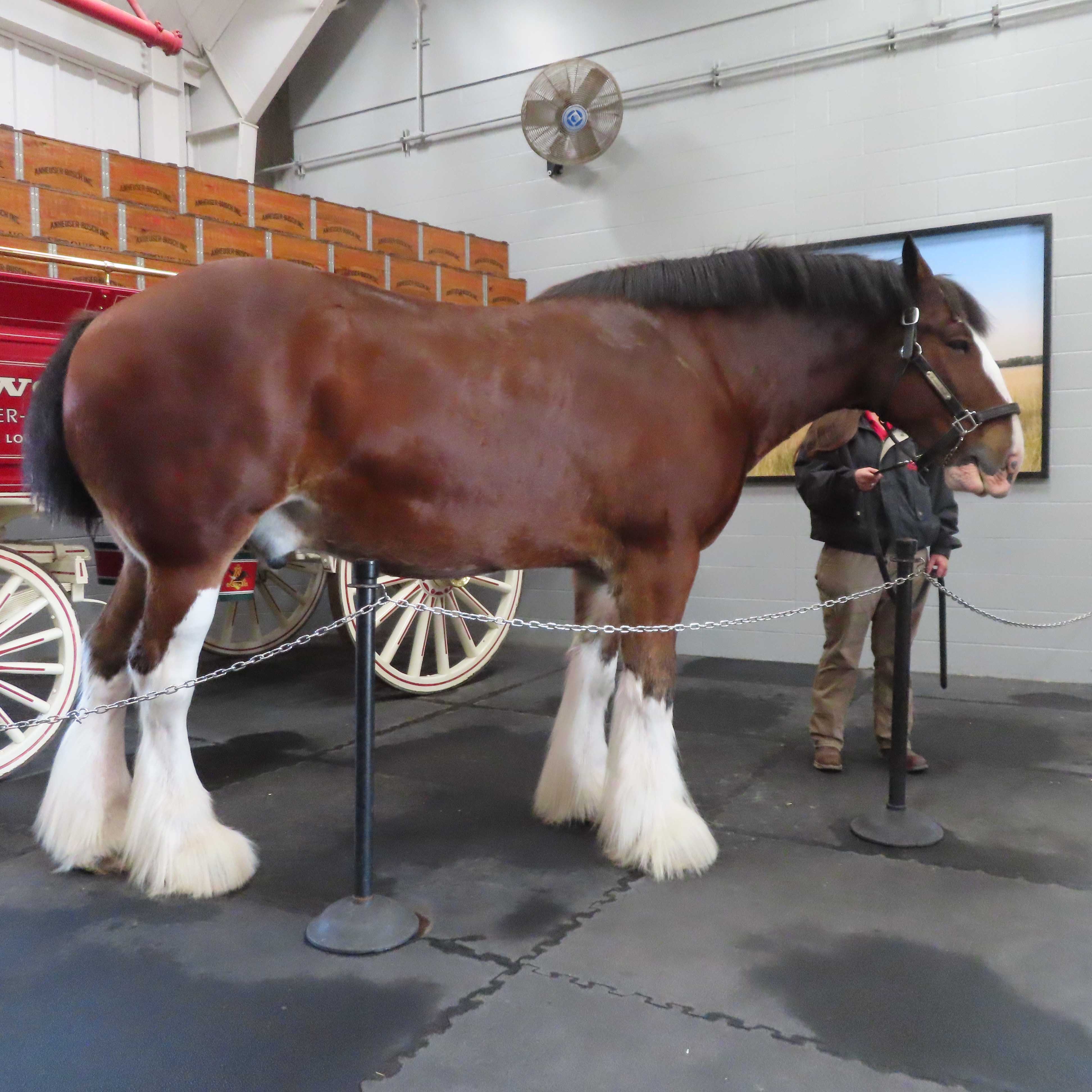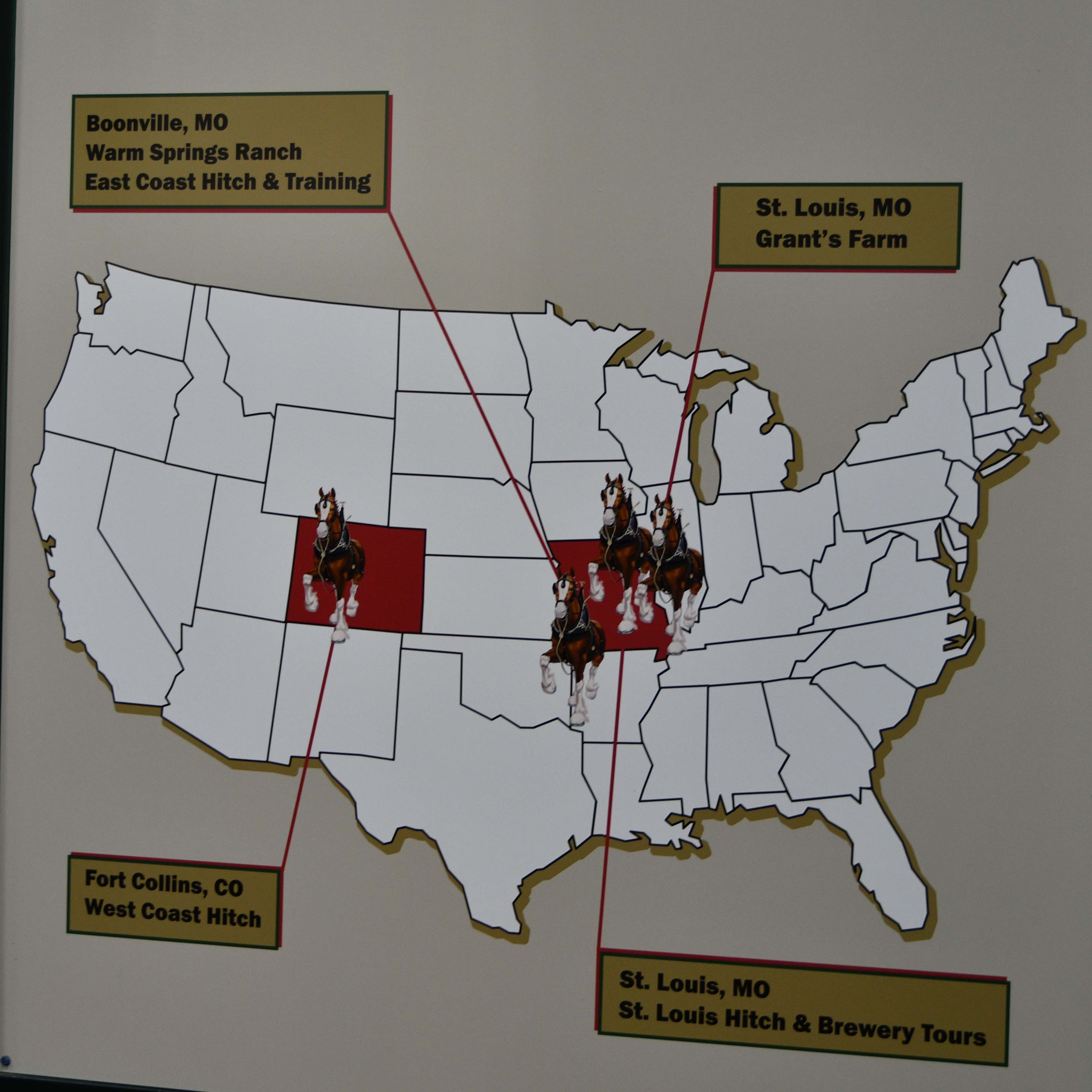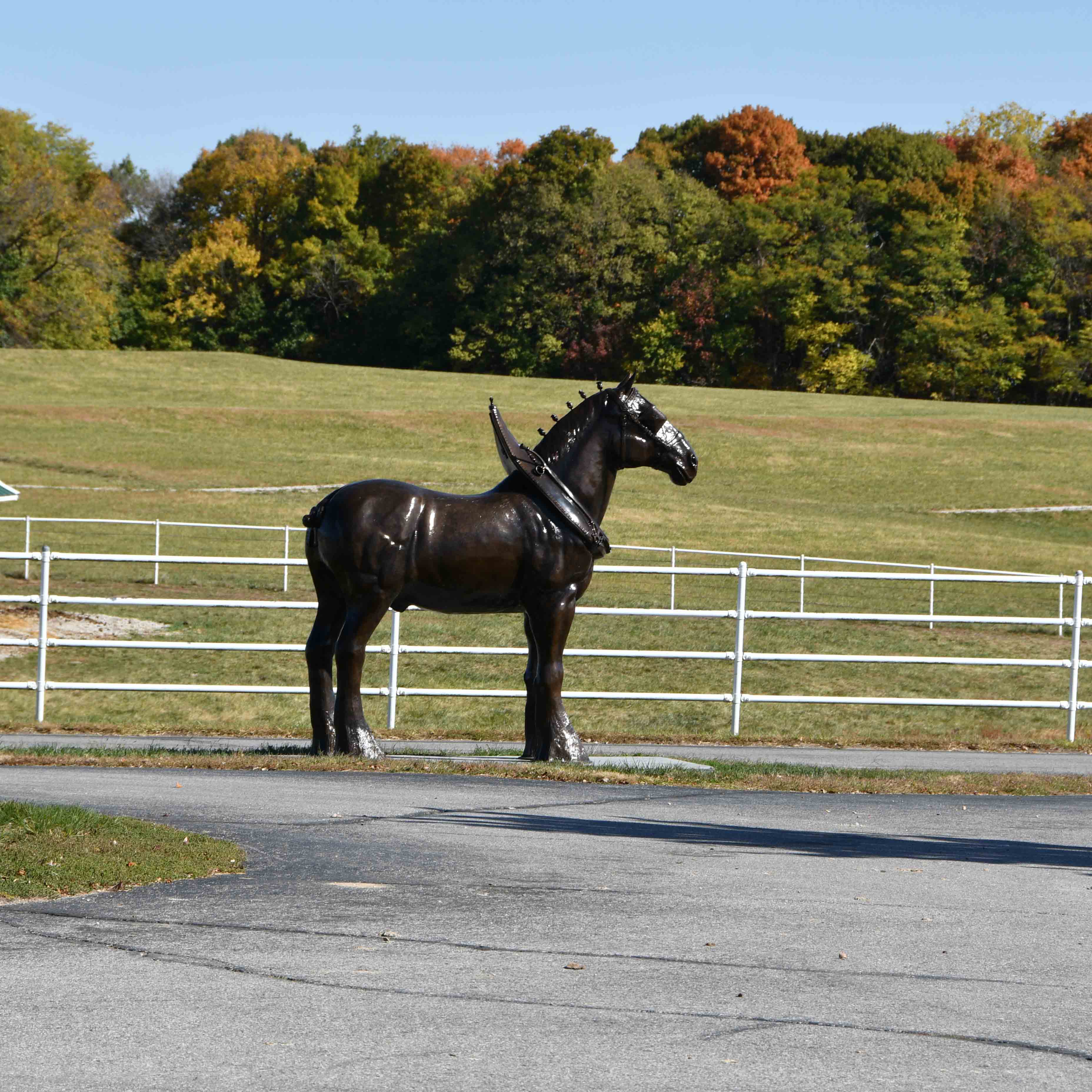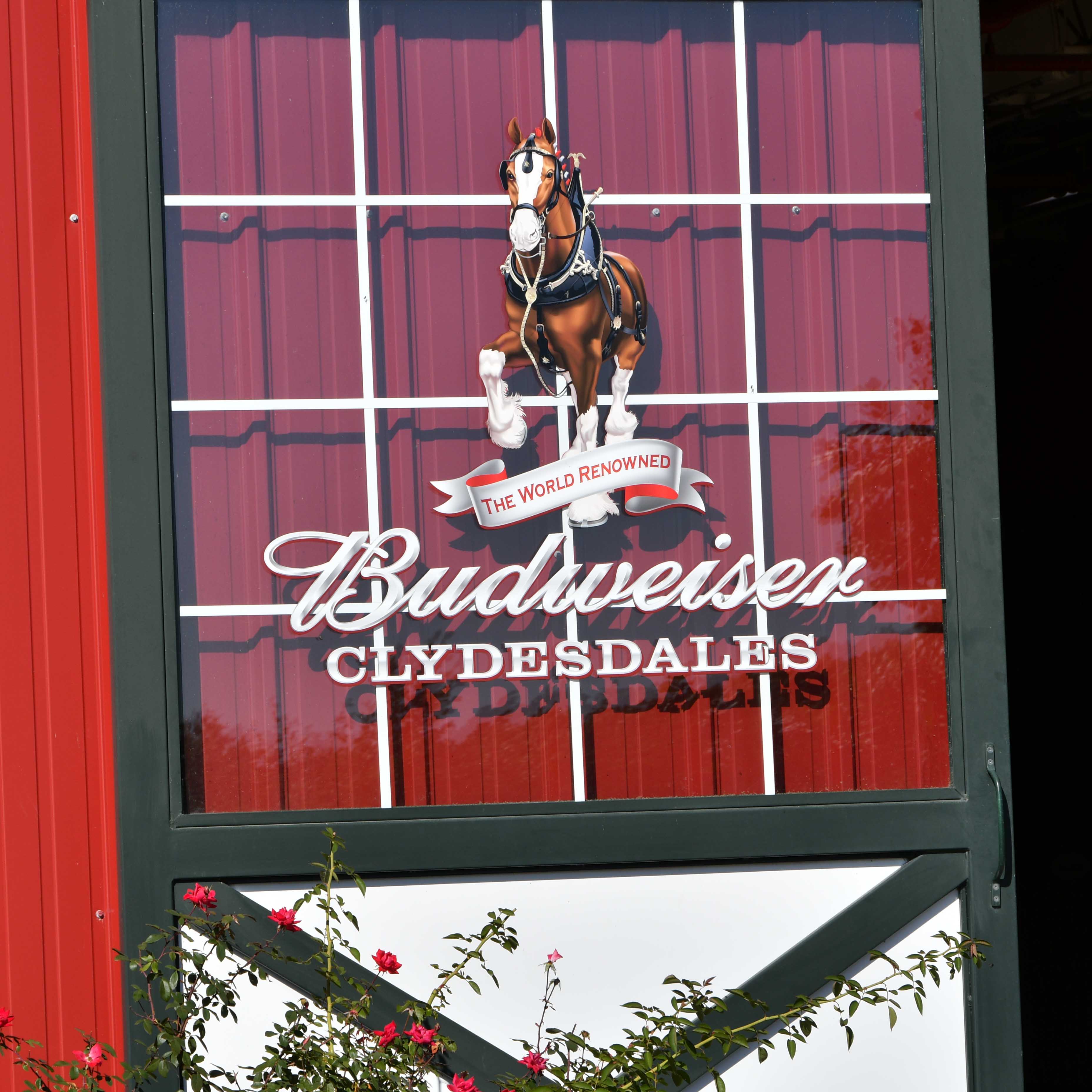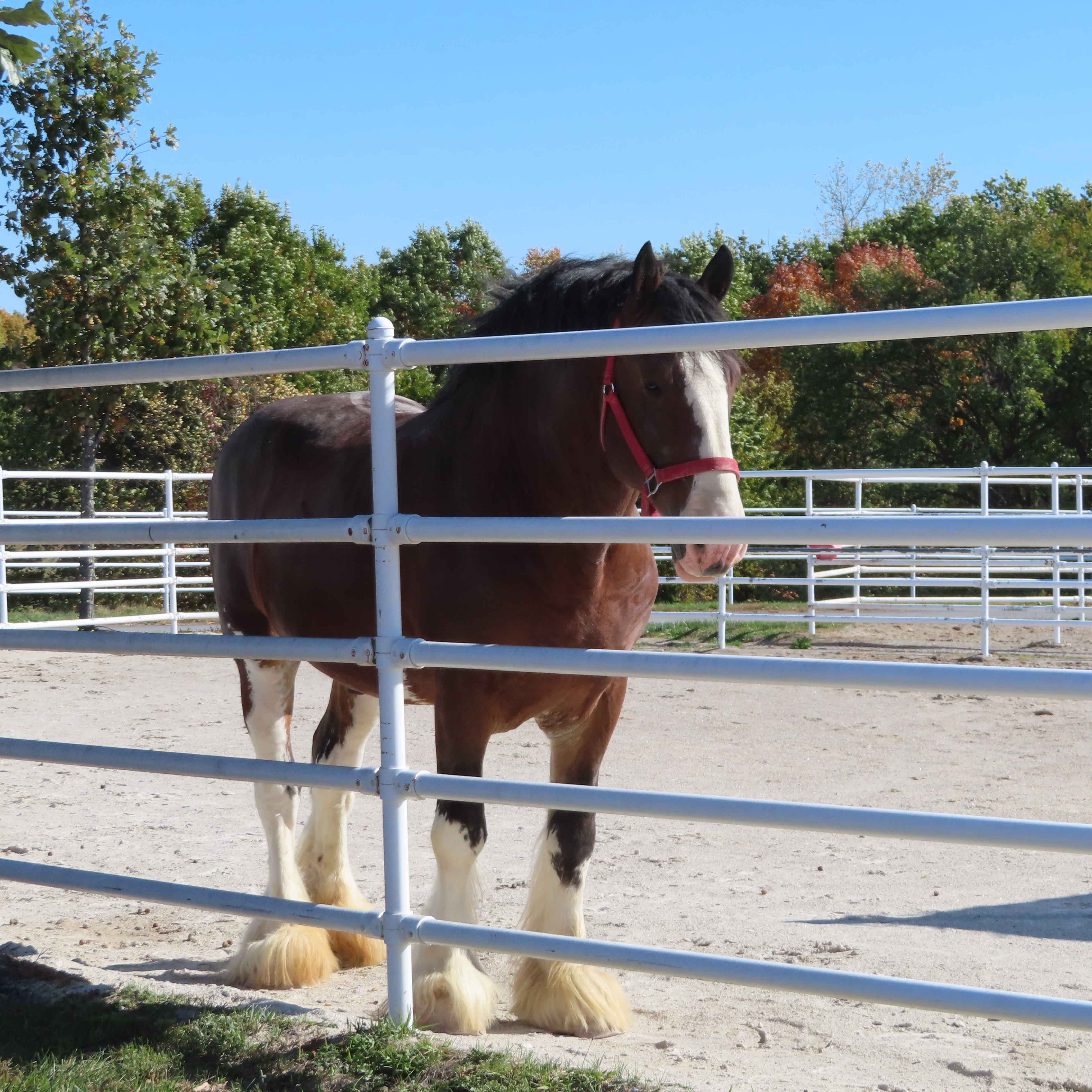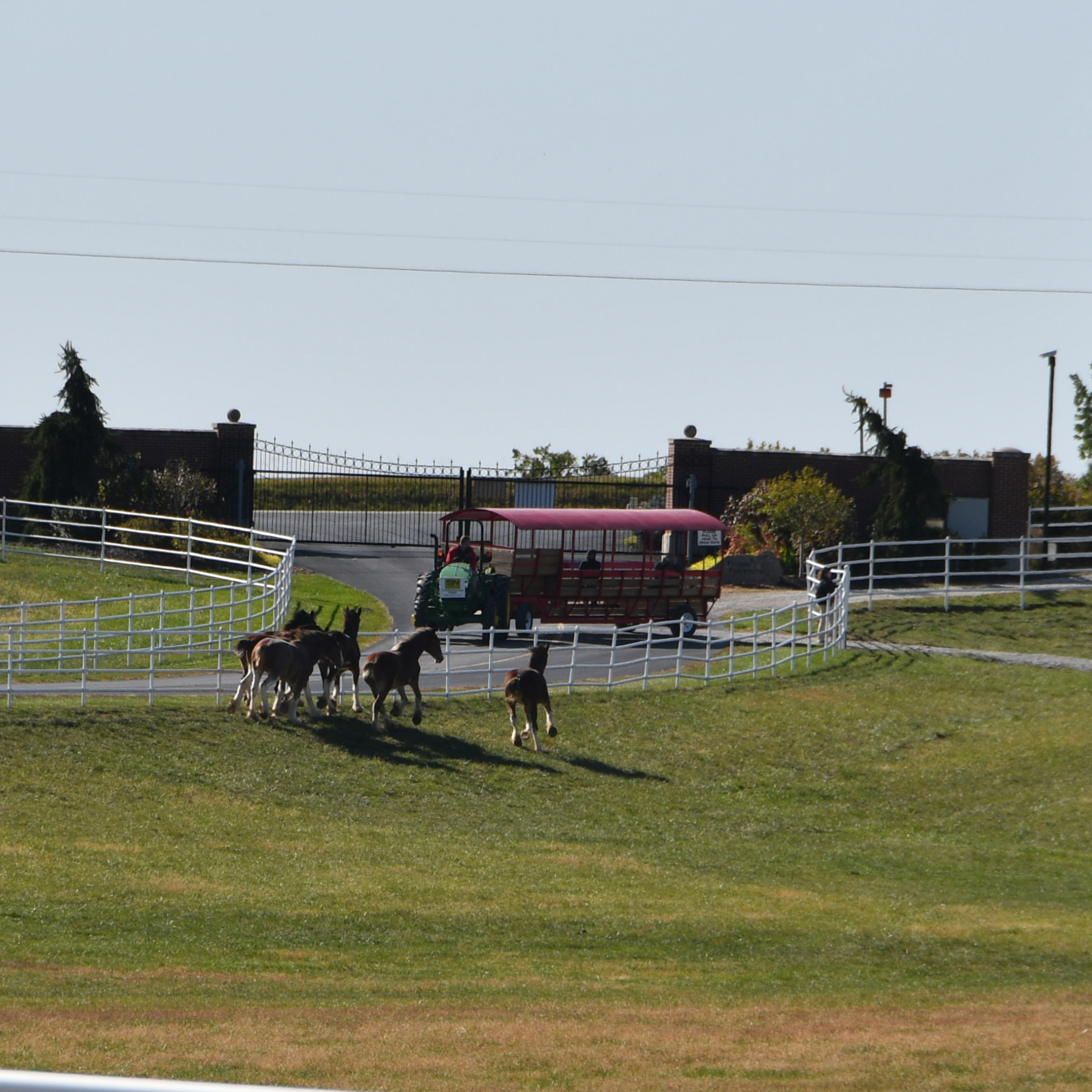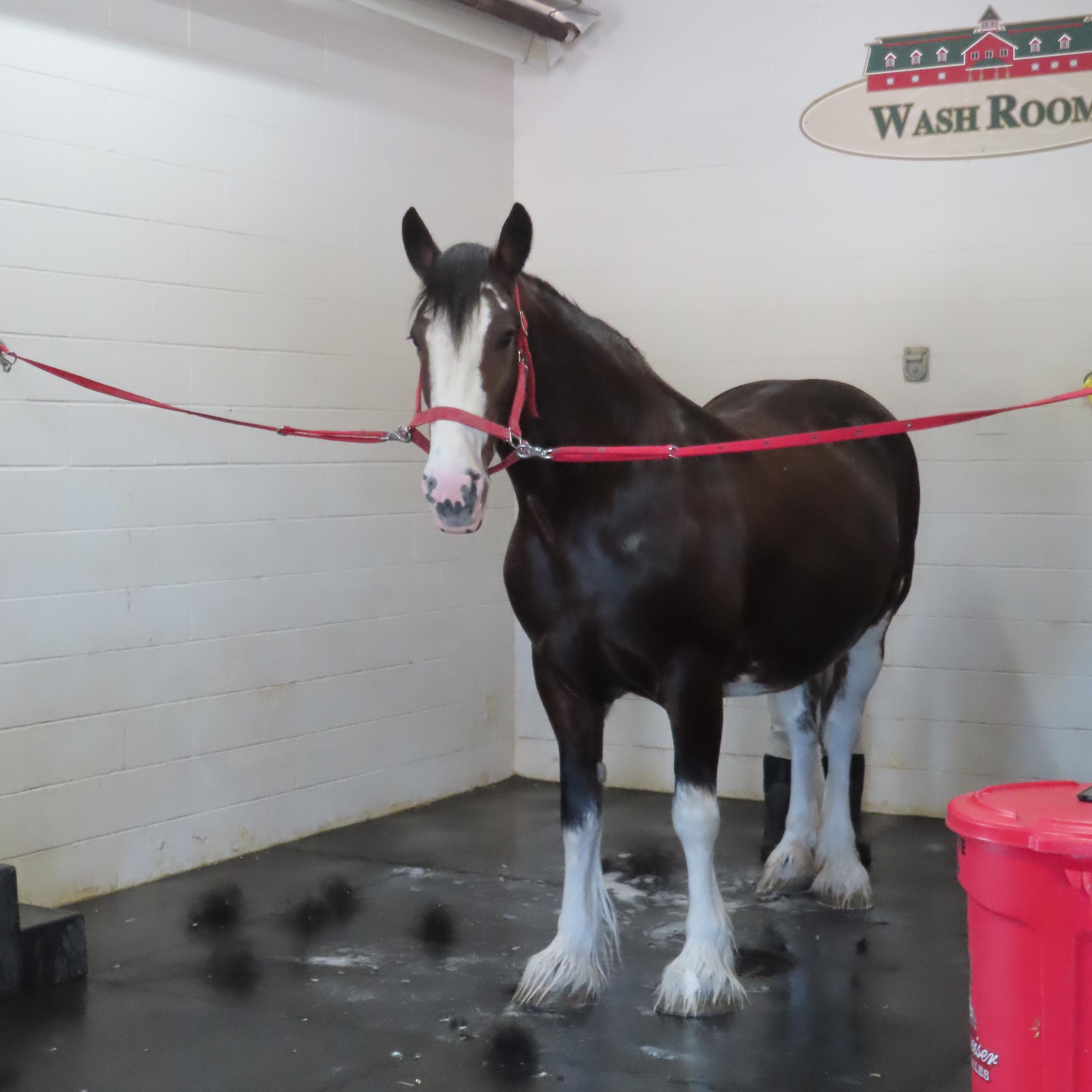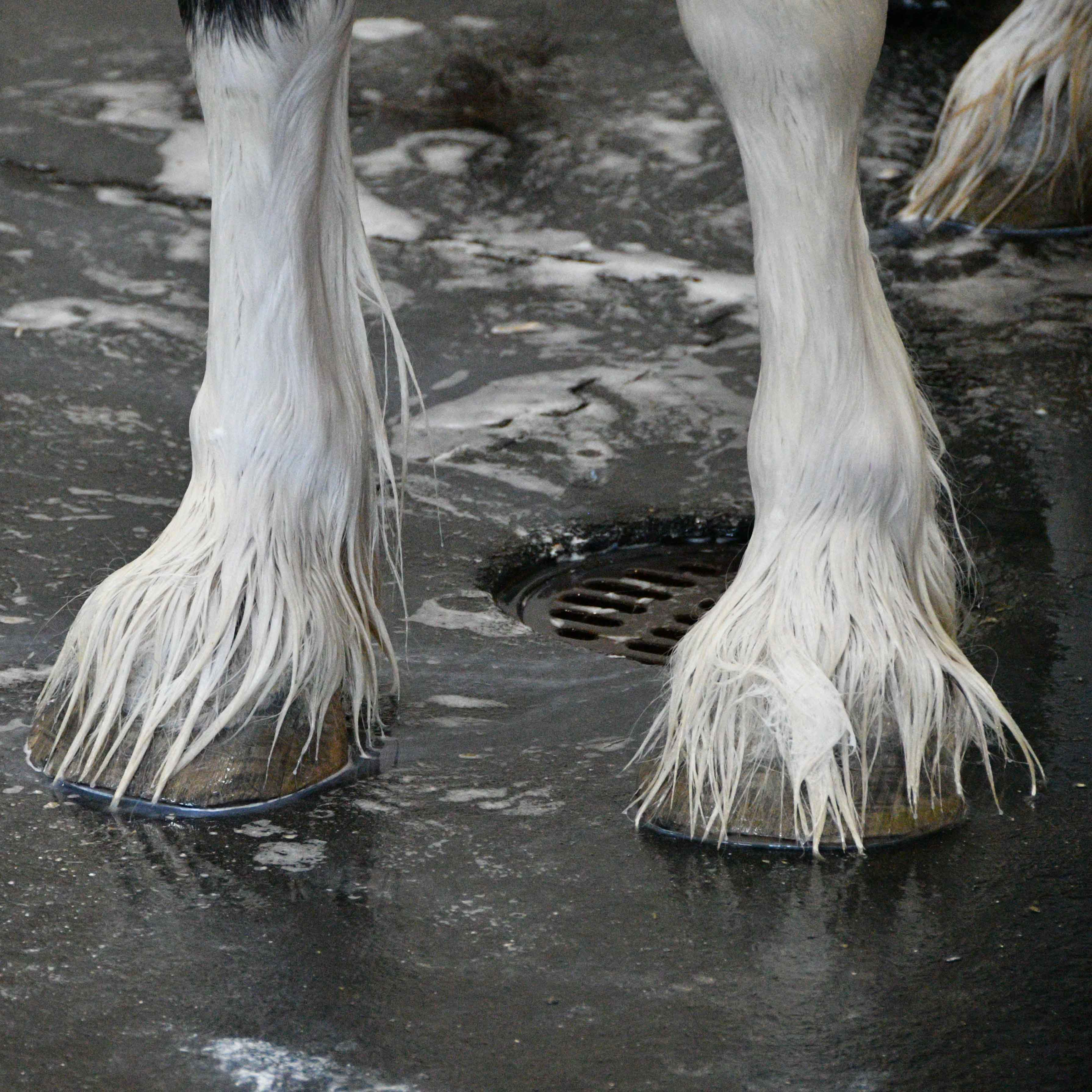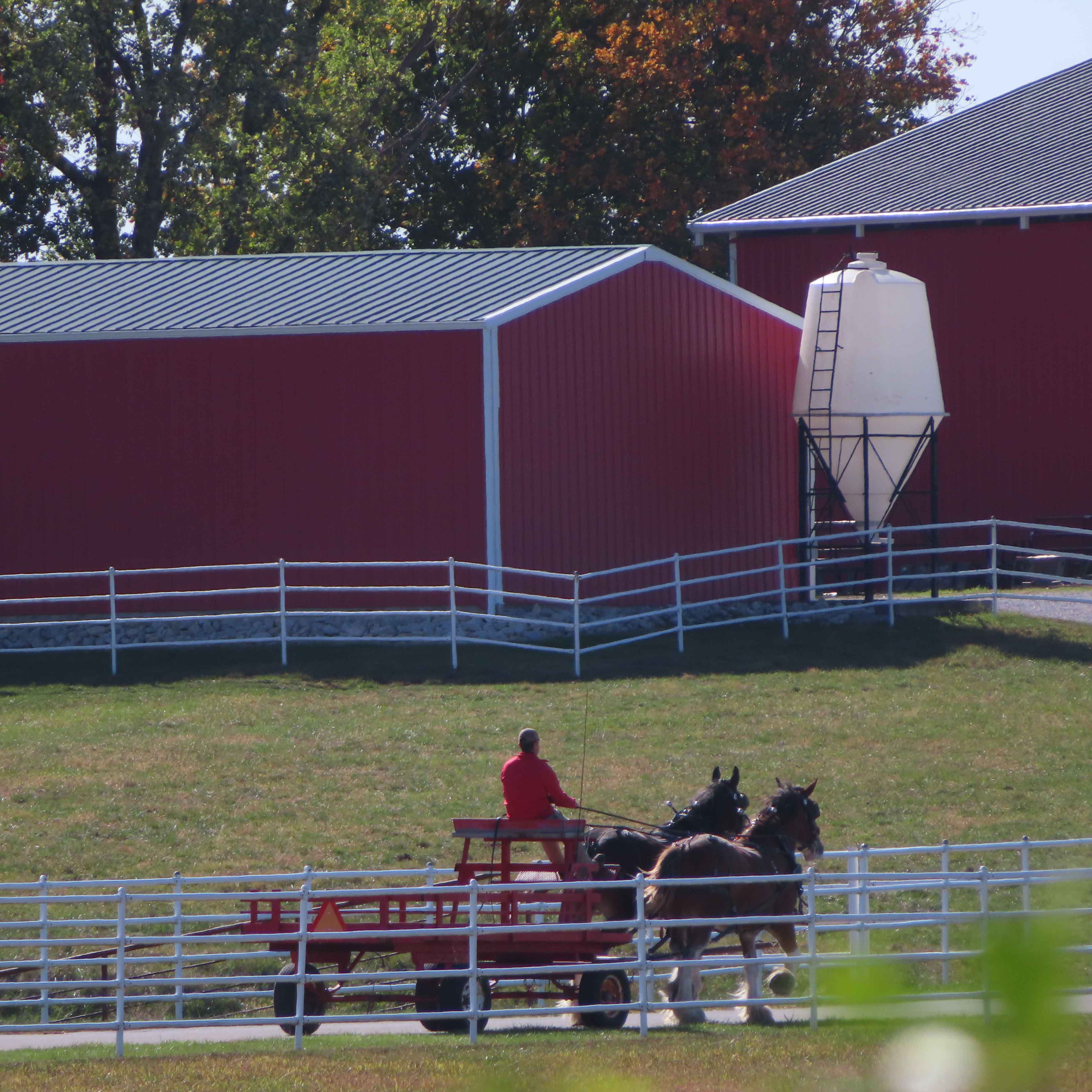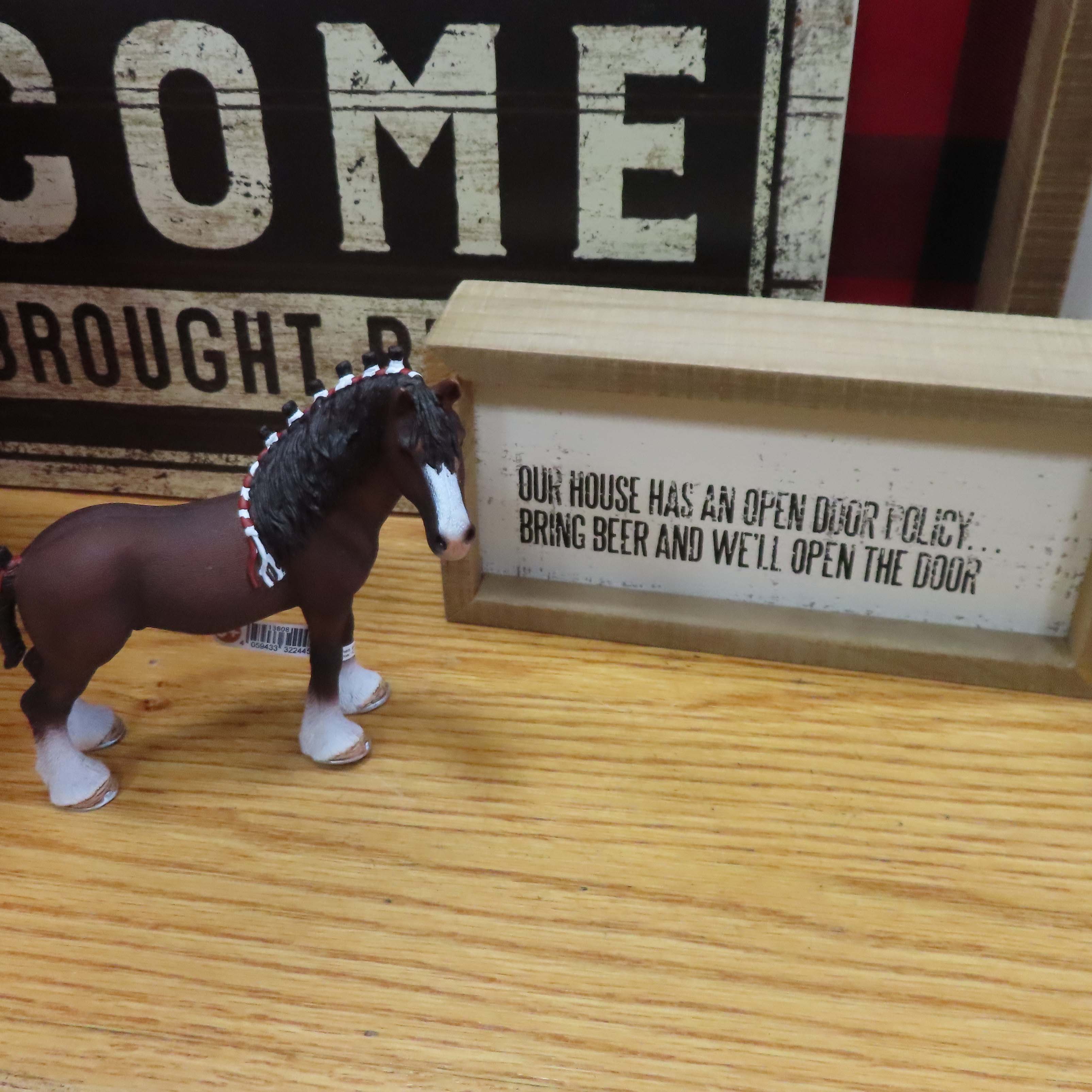 Friday, we moved to East St. Louis, IL today to Draft Kings RV Resort at Casino Queen. The drive was eventful, we saw a successful hunter, and some funny signs and there was a tragedy on the interstate. Just as we were coming into St. Louis the interstate was closed down, we were forced off for a mile or two. We later found out that someone jumped from an overpass onto the interstate. So sad, my heart goes out to the family and friends. The RV park is nice with views of the Gateway Arch just across the river. They don't have a lot of amenities but they are secure and the casino is right next door. We took advantage of the casino to have dinner at the Sportsbook Restaurant. We didn't do any gambling but the minimum bets were MUCH more reasonable than the last time we were in Vegas.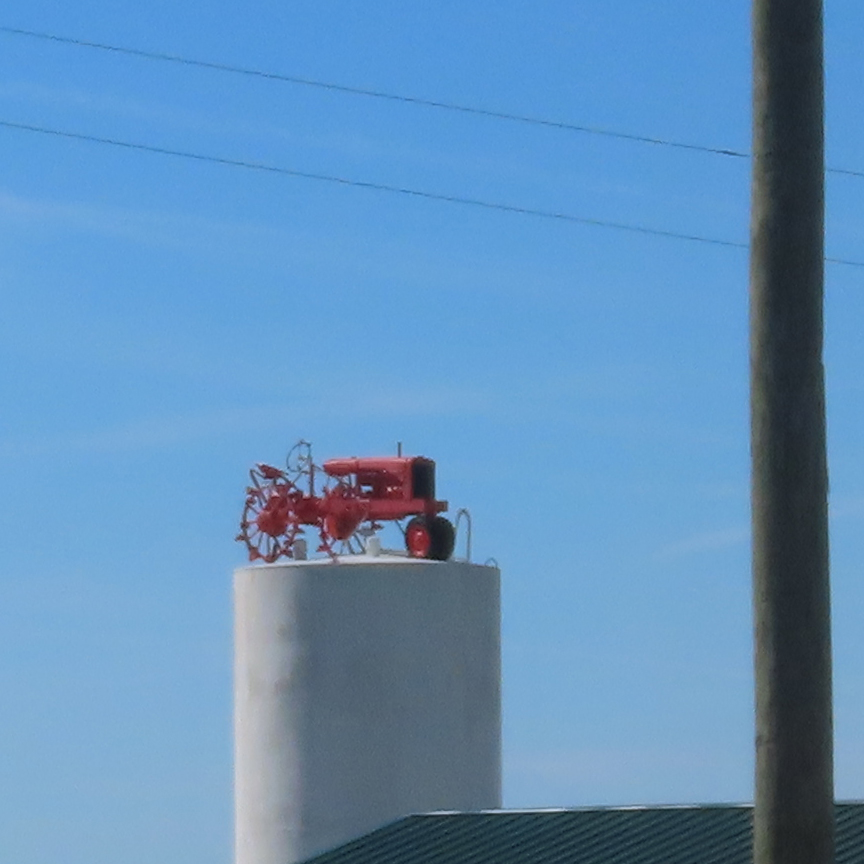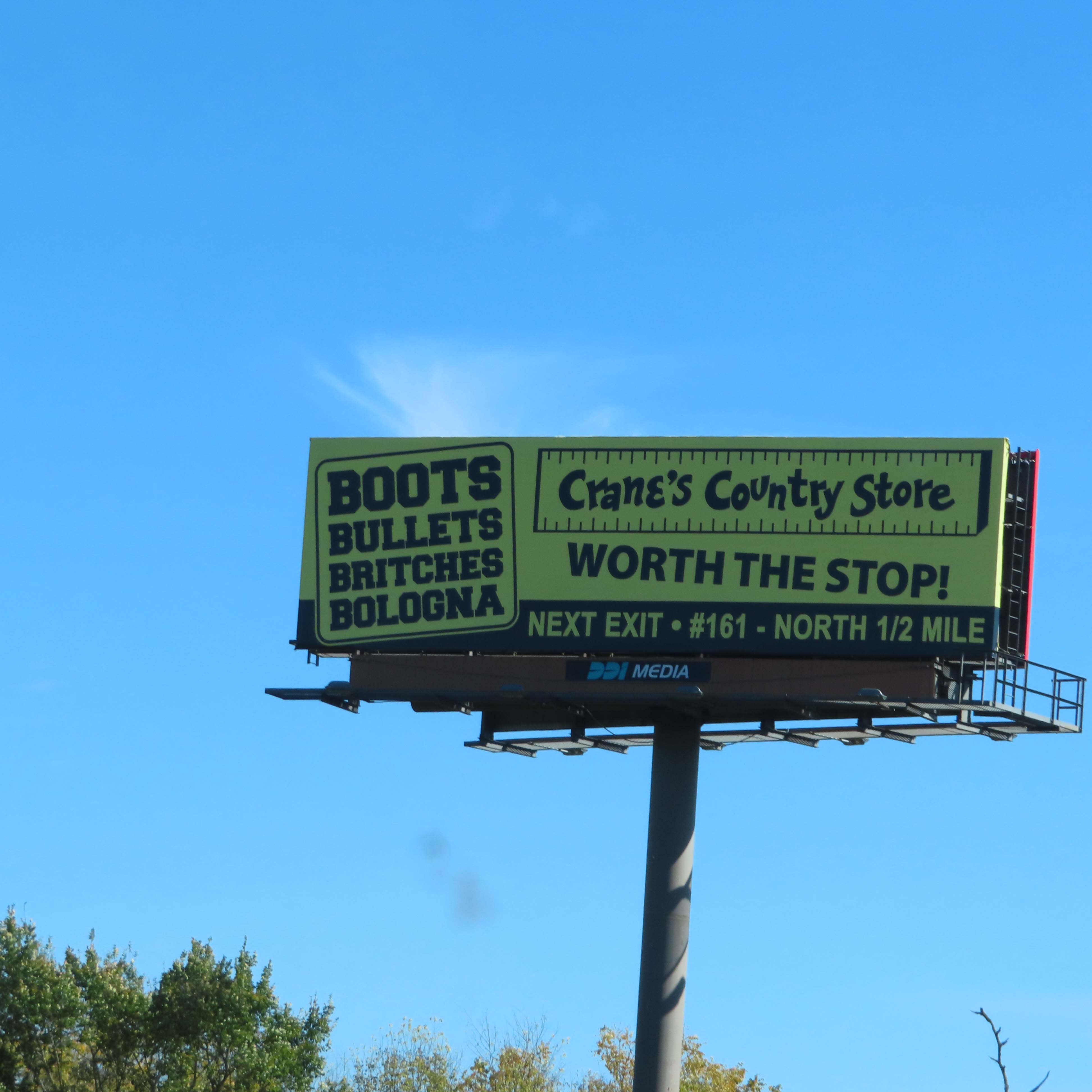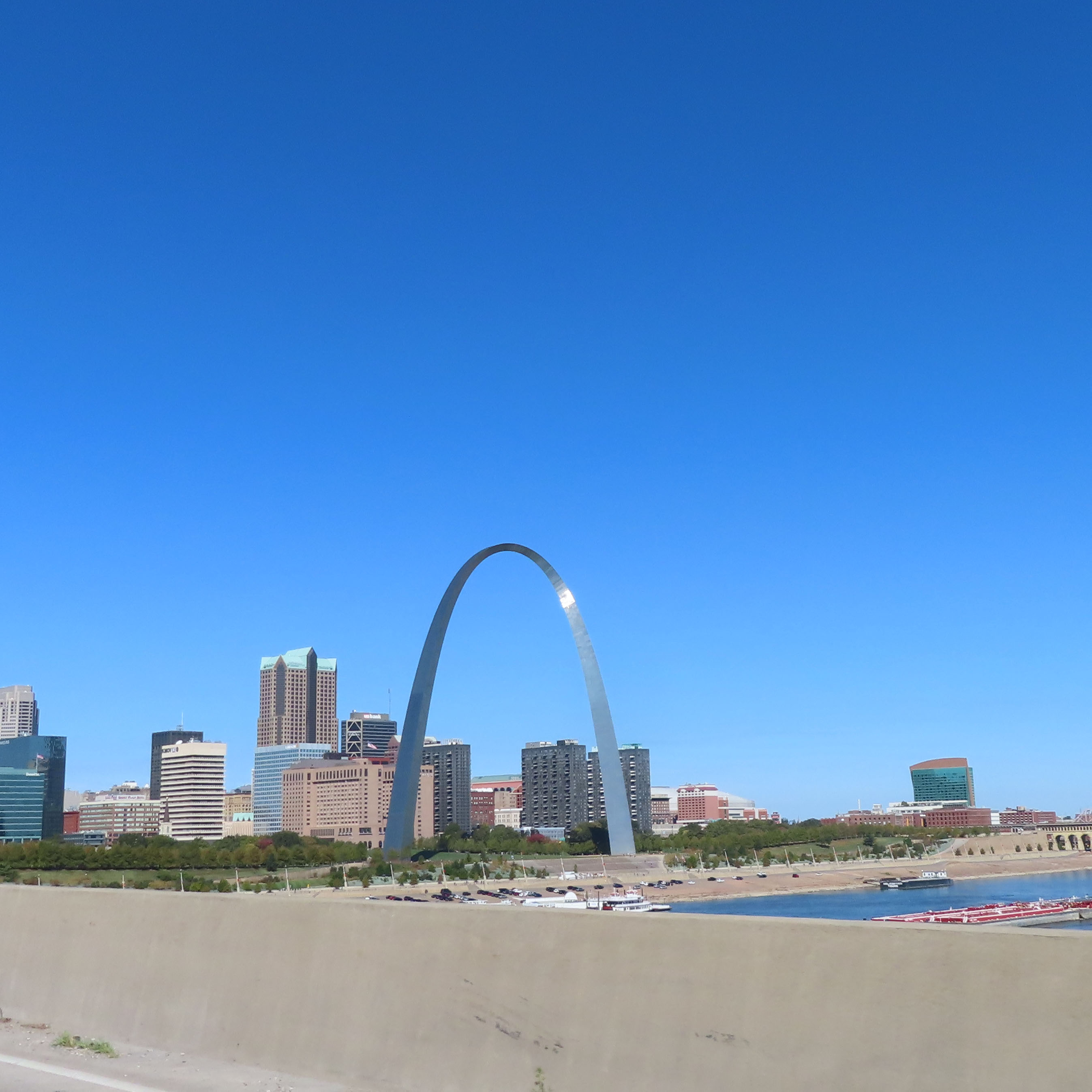 Saturday, we enjoyed a little exploration in St. Louis. We started the day with lunch at Landry's Seafood House, it was good but not very spicy. Next we strolled around the Union Station. They have a beautiful Koi Pond. The fish are definitely aware that people are a food source, however, it makes them an easy target for the crane who is also in residence. The carousel has some beautiful and unusual animals. The "Wheel" would provide some excellent views of the city I'm sure. Next we enjoyed looking around the Grand Hall of the old station, beautiful. It is now the grand ball room of the St. Louis Union Station Hotel. We ended the day with a stop at the ATM.
Adventure On!