Week 189: Boise and Declo, ID and Salt Lake City, UT
Sep. 11 - Sep. 17, 2022
Sunday, first let me say that we should NEVER forget what happened this day 21 years ago! Only 21 years and it feels like so many have 'moved on'.
We went fishing along the Boise River to the north of our RV park. We rented bikes so that we could travel a bit further than just on foot. We didn't catch anything but it was a beautiful day on the river so who cares right. It was warm but being able to wade into the river kept us cool.
Monday, we started the morning at Huck House Brunchette. Their breakfast/brunch is supposed to be wonderful. They were short handed and when we got there were told that there would be a bit of a wait to let the kitchen catch up. Fine, things happen, 40 minutes later we were seated, not a problem. Then our server took our order and told us the kitchen was behind and it would be a little while, okay. I order a version of eggs benedict and Elard ordered French toast. About 45 minutes later, yea 45 minutes for French toast, we got our order. Elard's toast was beautiful and enough for three folks. My eggs benedict was topped with hard boiled eggs...hard boiled. It was so bad I didn't eat it. The waitress offered to get me something else but when I said I didn't want to wait another hour she said that the kitchen was caught up now so it shouldn't be long....no thanks. At least they didn't charge us for what I didn't eat. Next we did a driving tour of the Boise River east to a couple of the state parks and dams. Lucky Peak Dam and Arrowrock Dam were the two we visited and boy, you can tell this area is in a drought. After the sight seeing drive I was starving and talked Elard into going to a little Italian restaurant, Romio's Greek & Italian Restaurant. The pizza and the service was fabulous.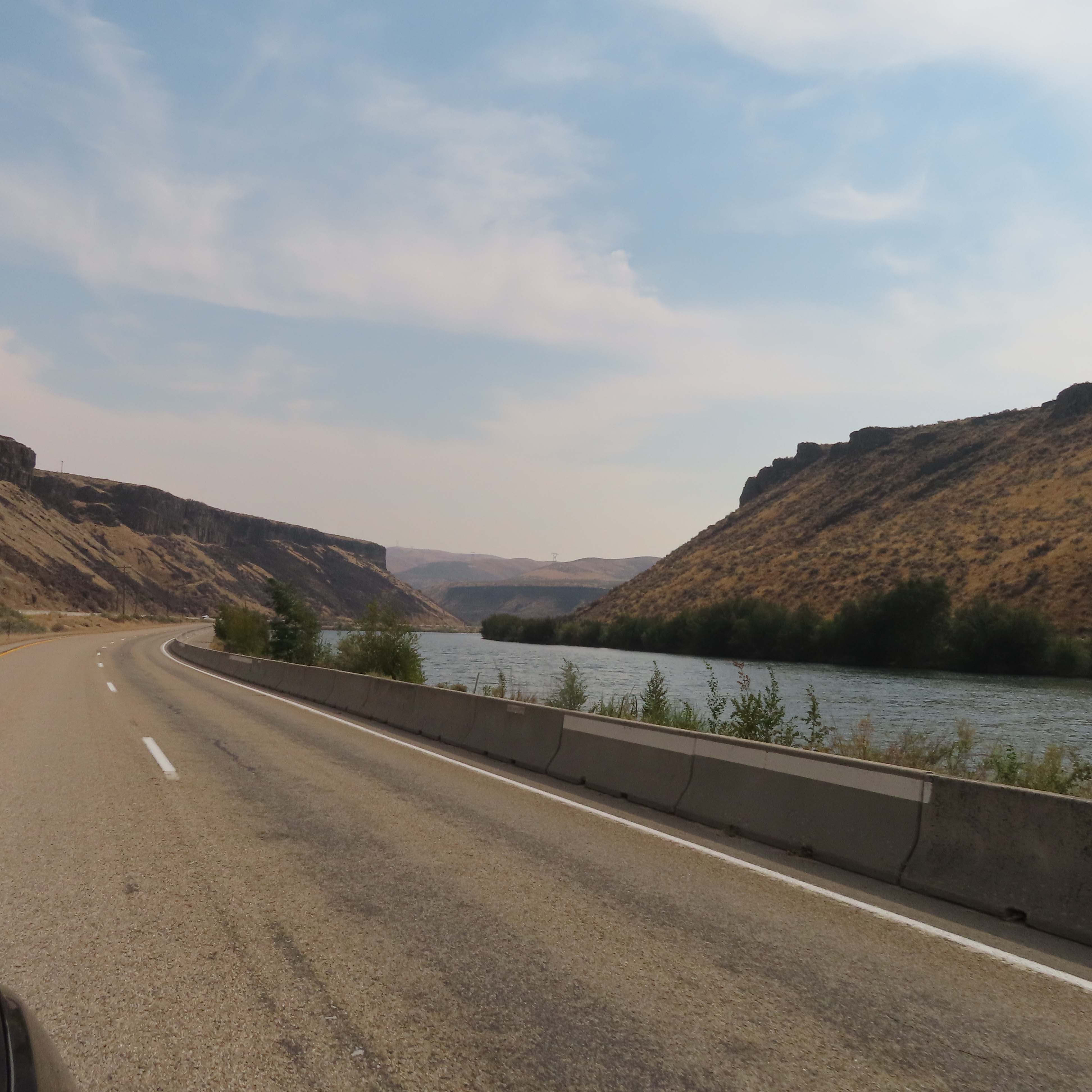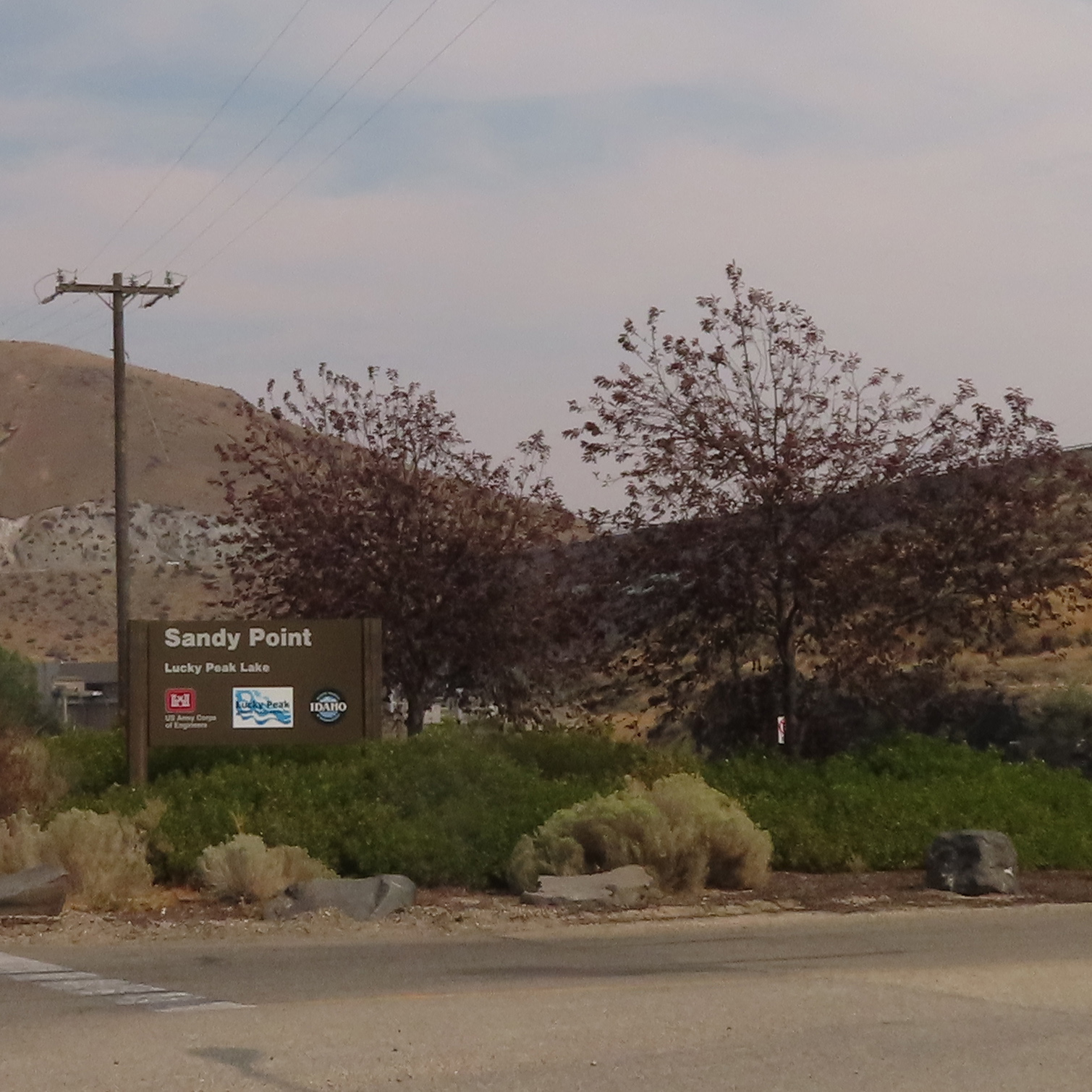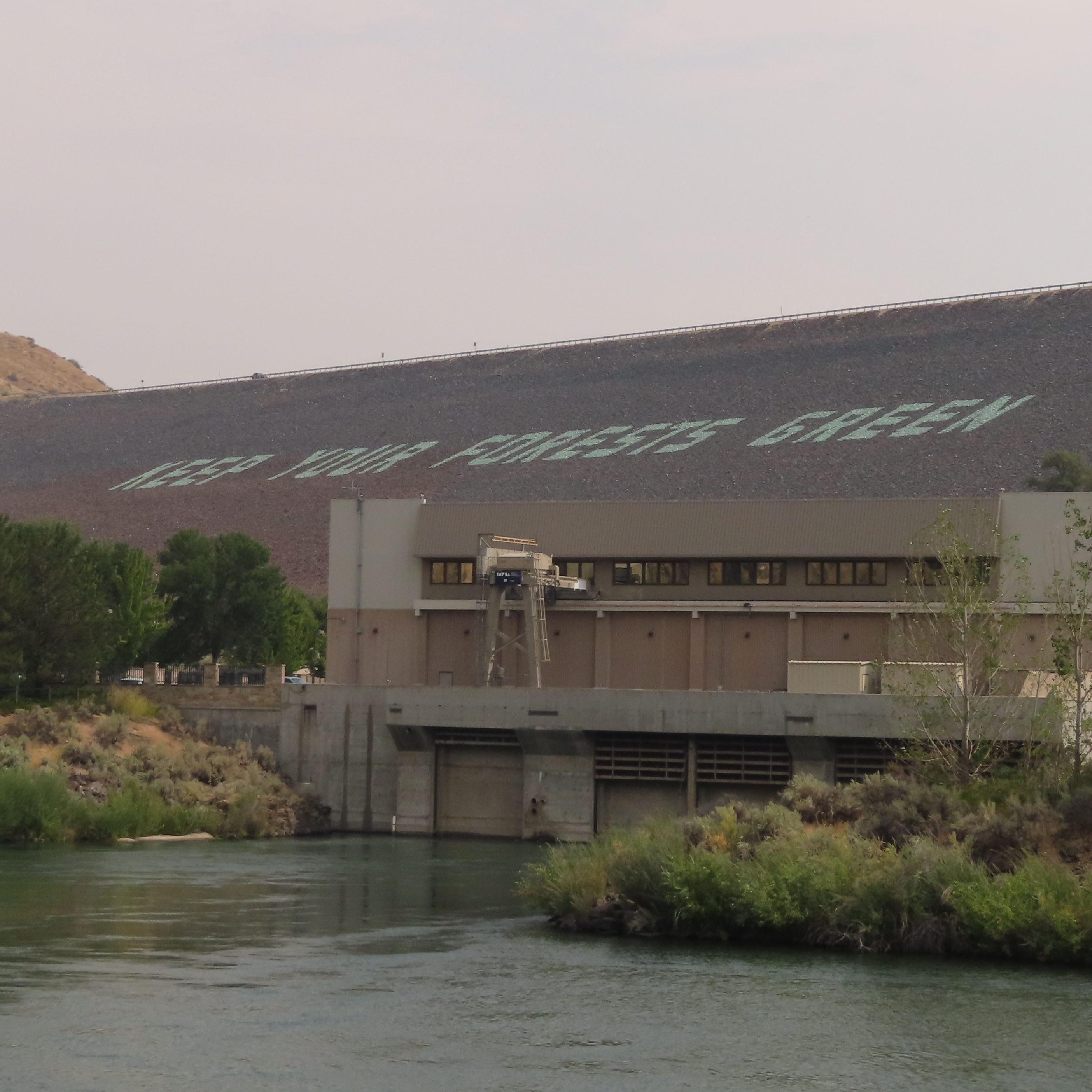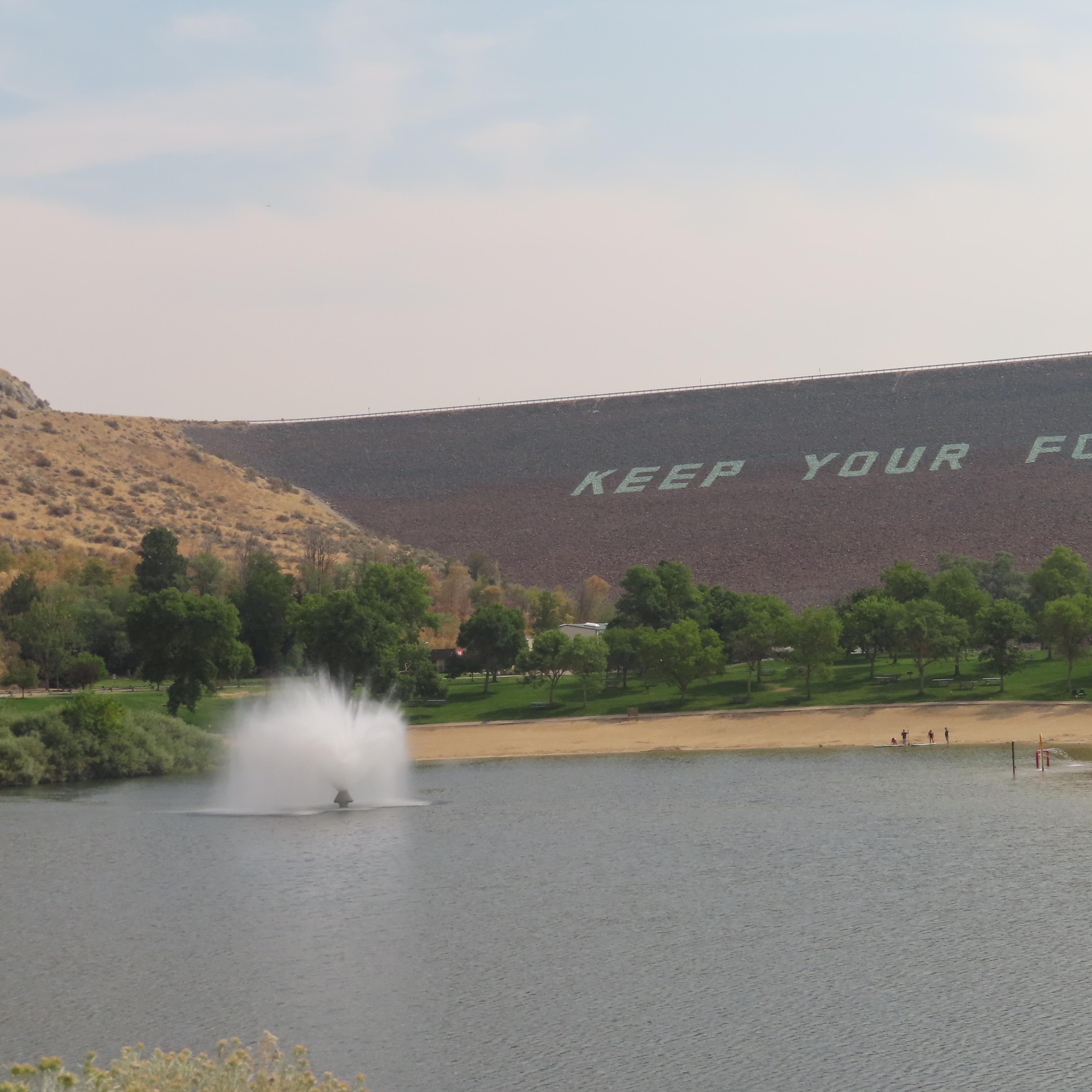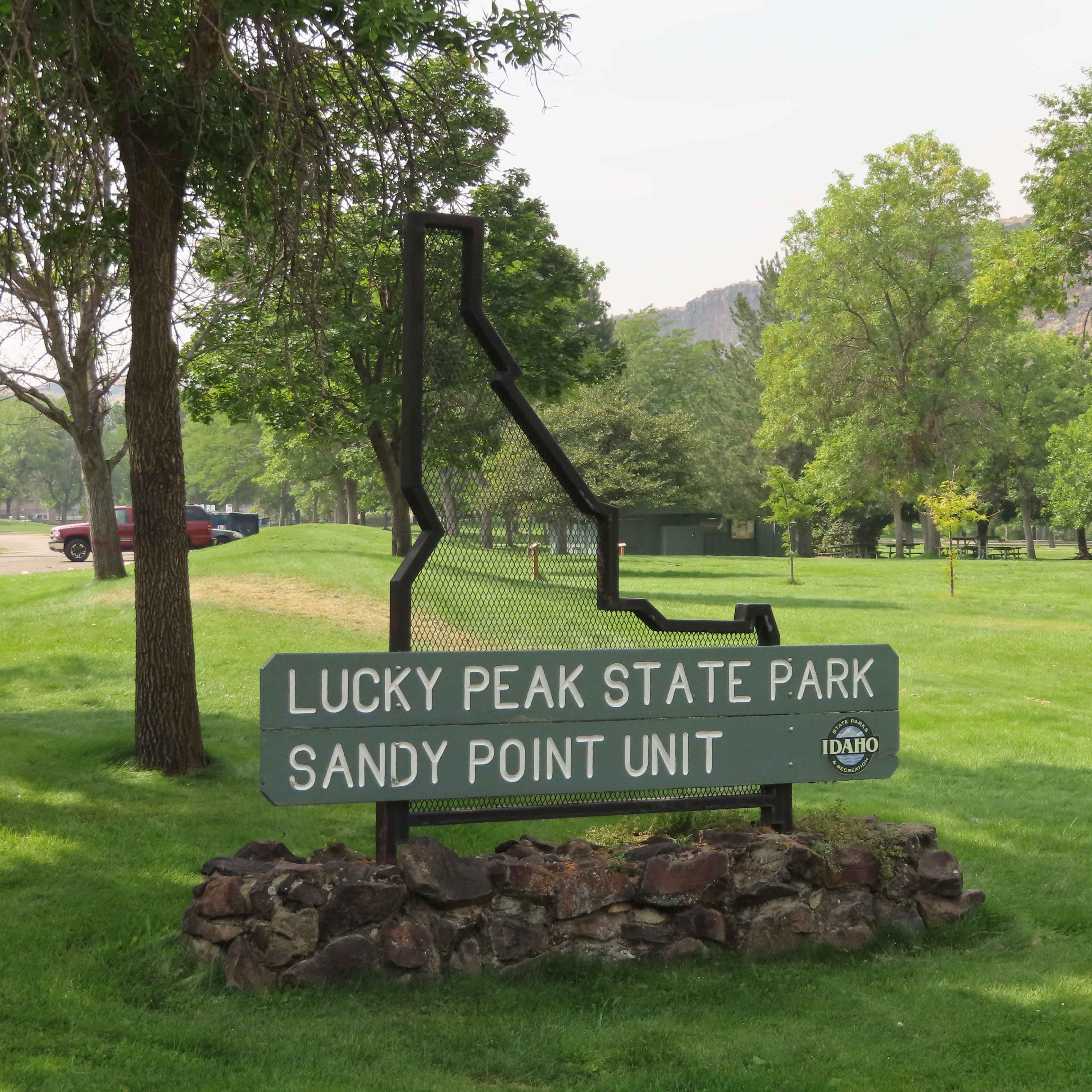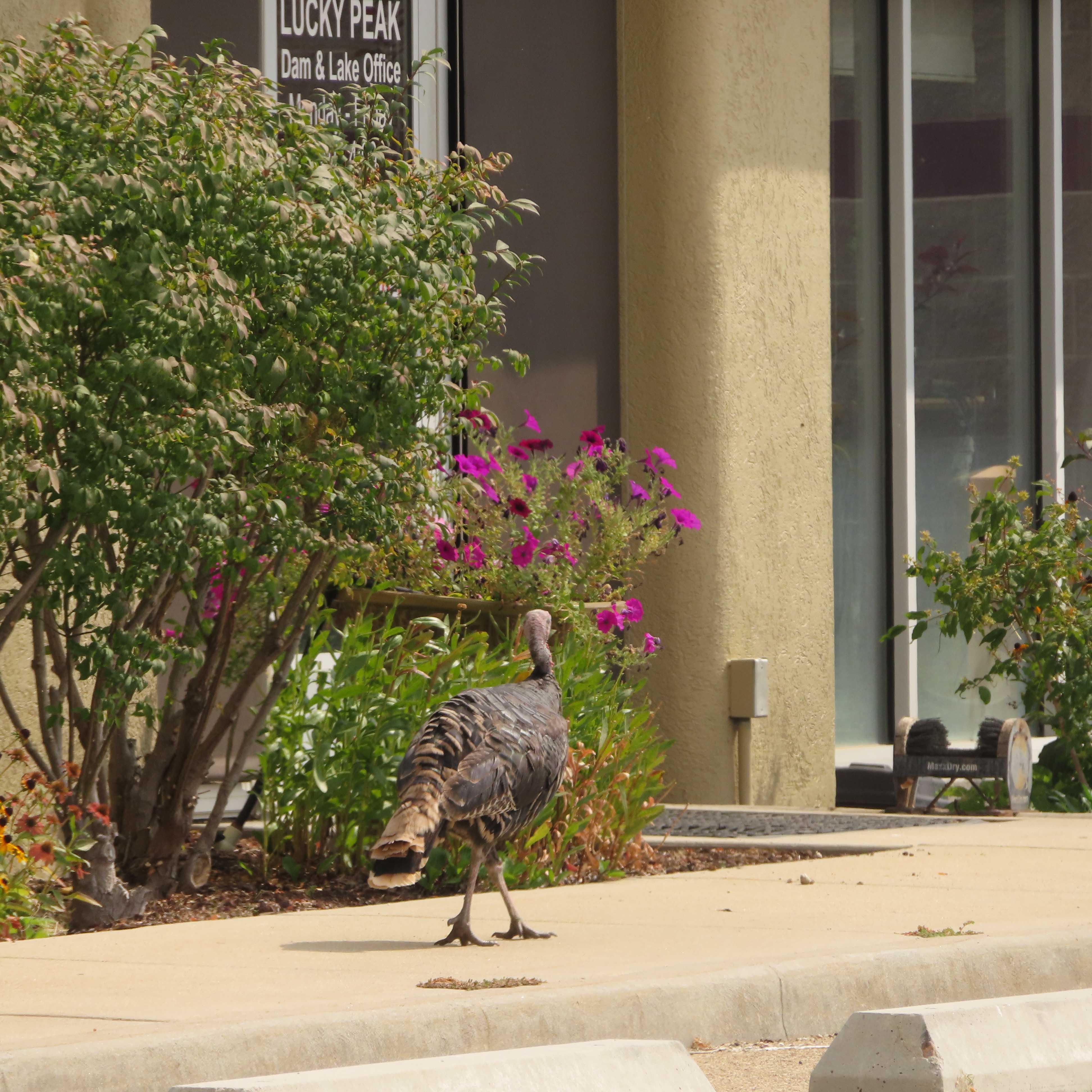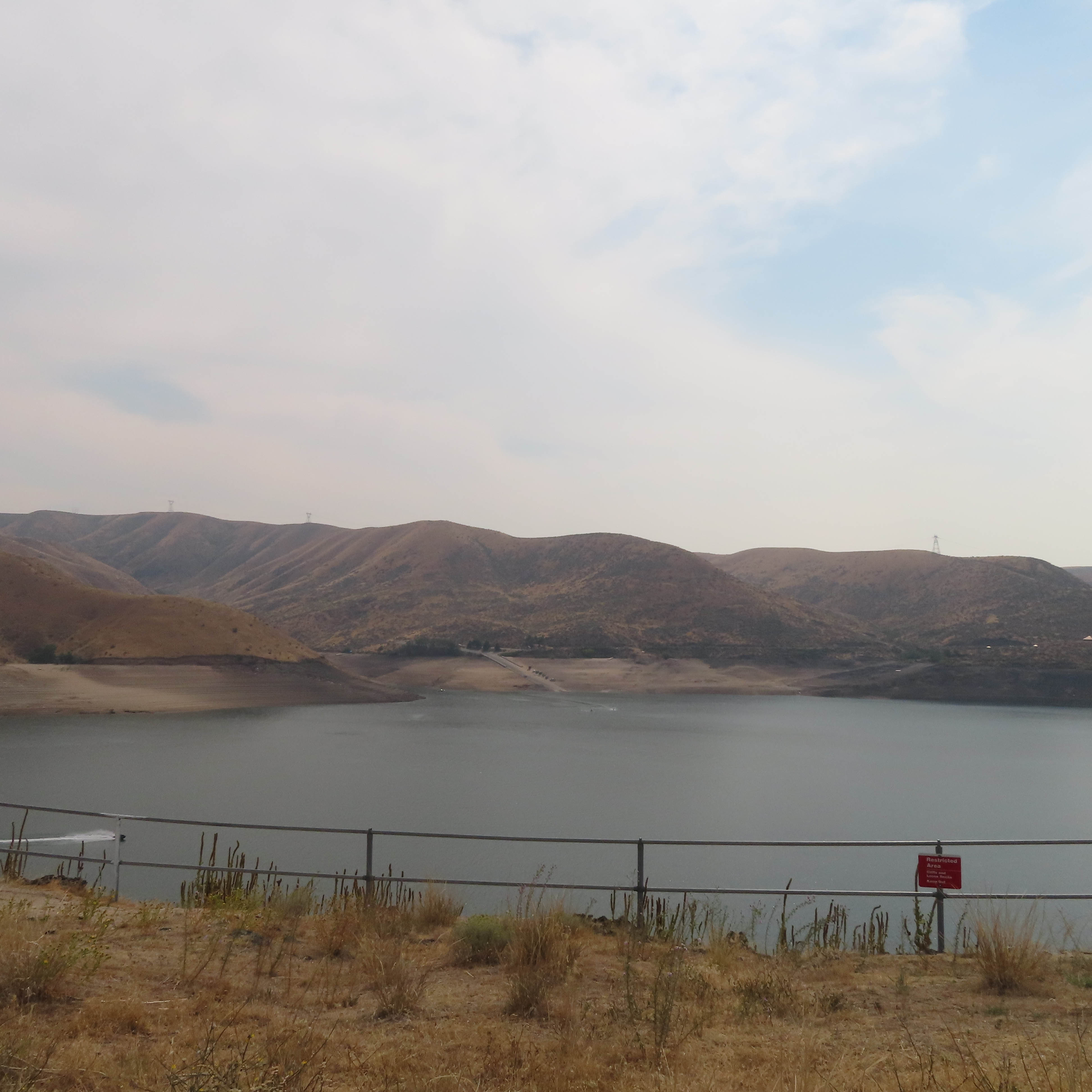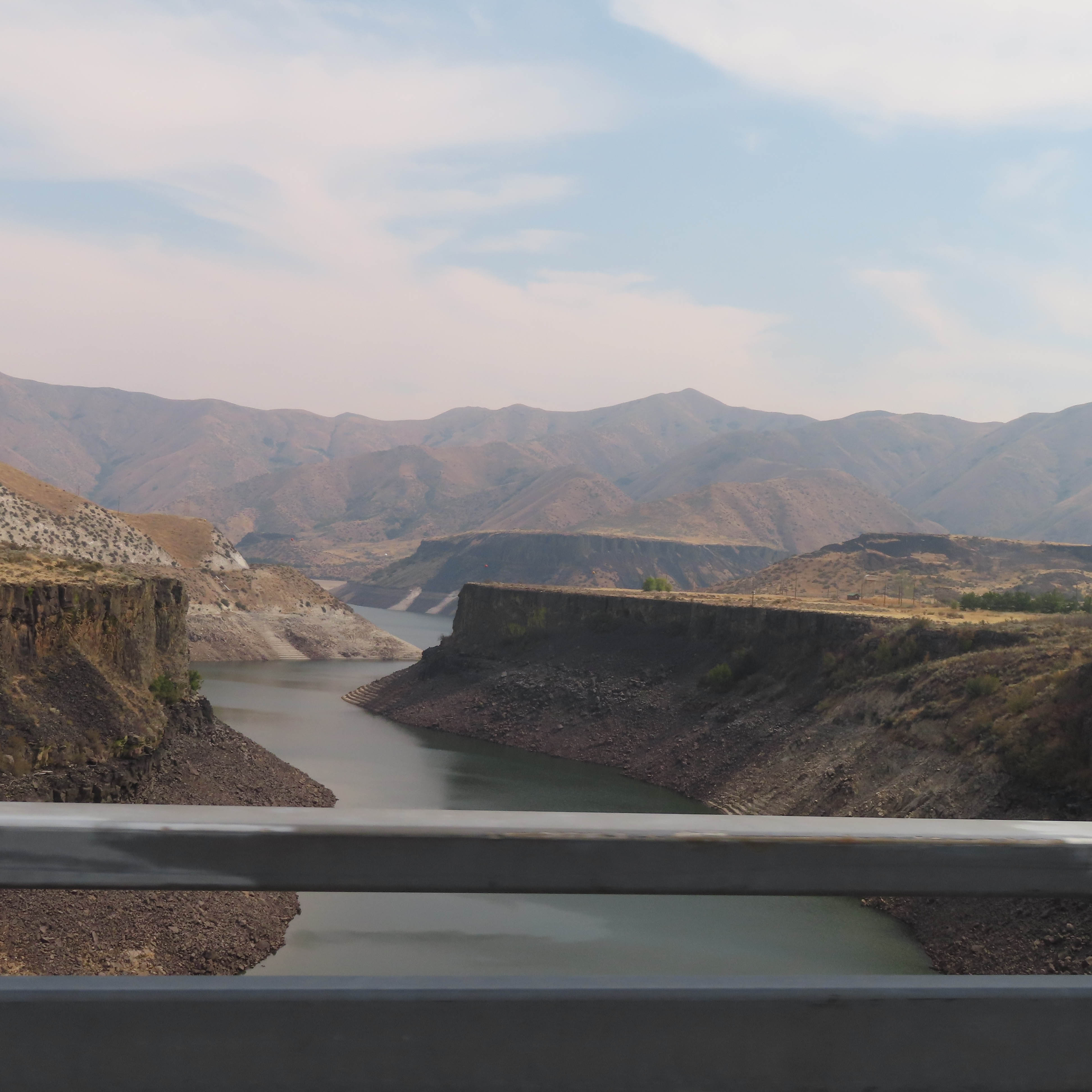 Tuesday, moving day once again. This time we moved to Declo, ID to the Village of Trees RV park. It is right along the Snake River so...fishing is definitely an option. We got checked in and enjoyed a peaceful evening.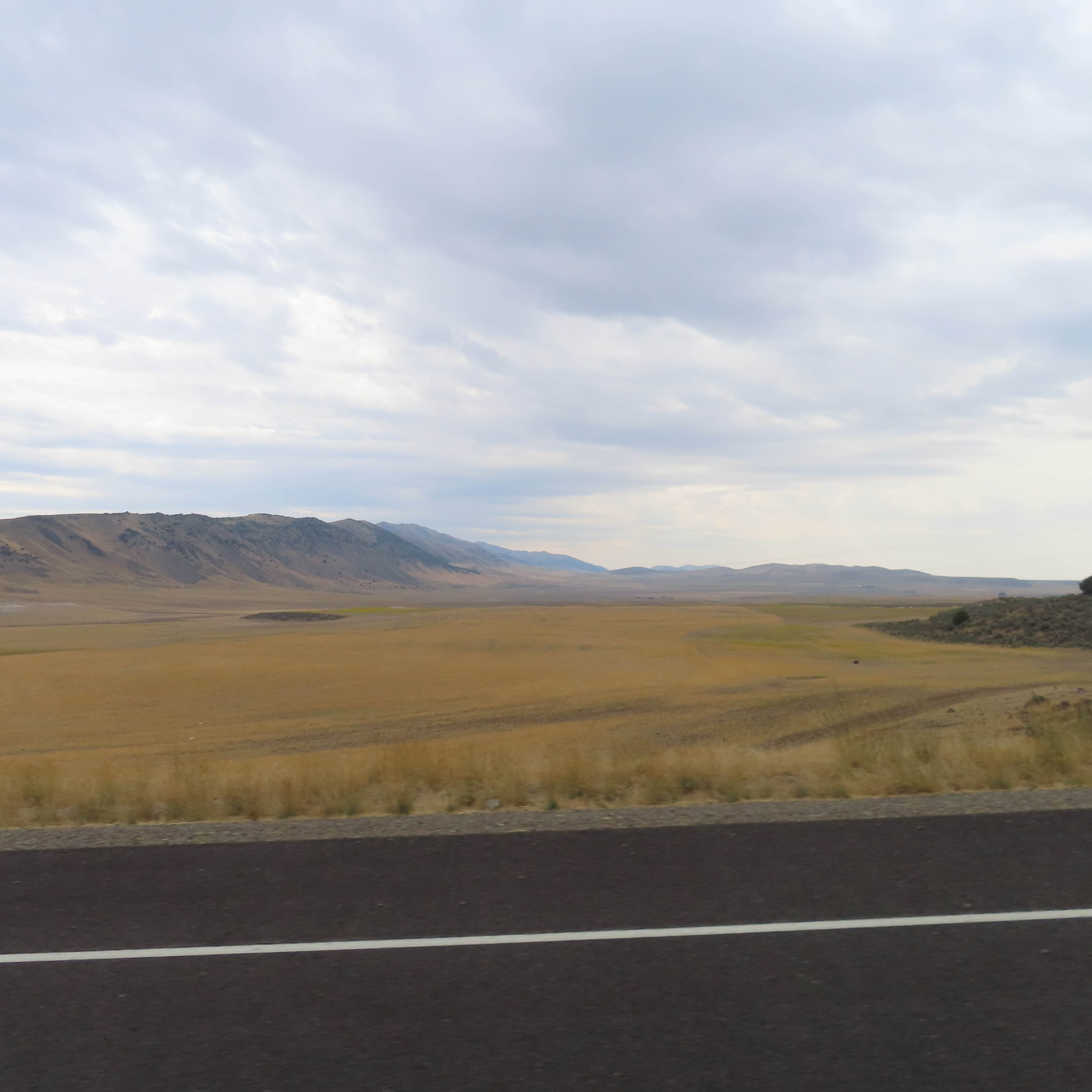 Wednesday, we started the day with a fill up and a quilt shop stop. At least gas prices are a bit better here. The Gathering Place was an awesome shop. At this point we discovered that the two museums we wanted to visit were not open. So we visited the Evel Knievel Snake River Canyon Jump Site instead. Wow. I can't even imagine attempting this. I mean this was 1974, 48 years ago, and we met a tour bus and two other vehicles at the site in the middle of nowhere. He didn't make it but it is still remembered. Next we visited Twin Falls and like all the lakes we've seen recently the levels are so low. The pictures of the water flowing over the falls and the reality are very different. We ended the day with a Walmart grocery run and I headed down to the river for a little bit of fishing. I caught a small mouth bass, I think, but he spit the hook back at me before I was able to get it landed for a photo. A good day indeed.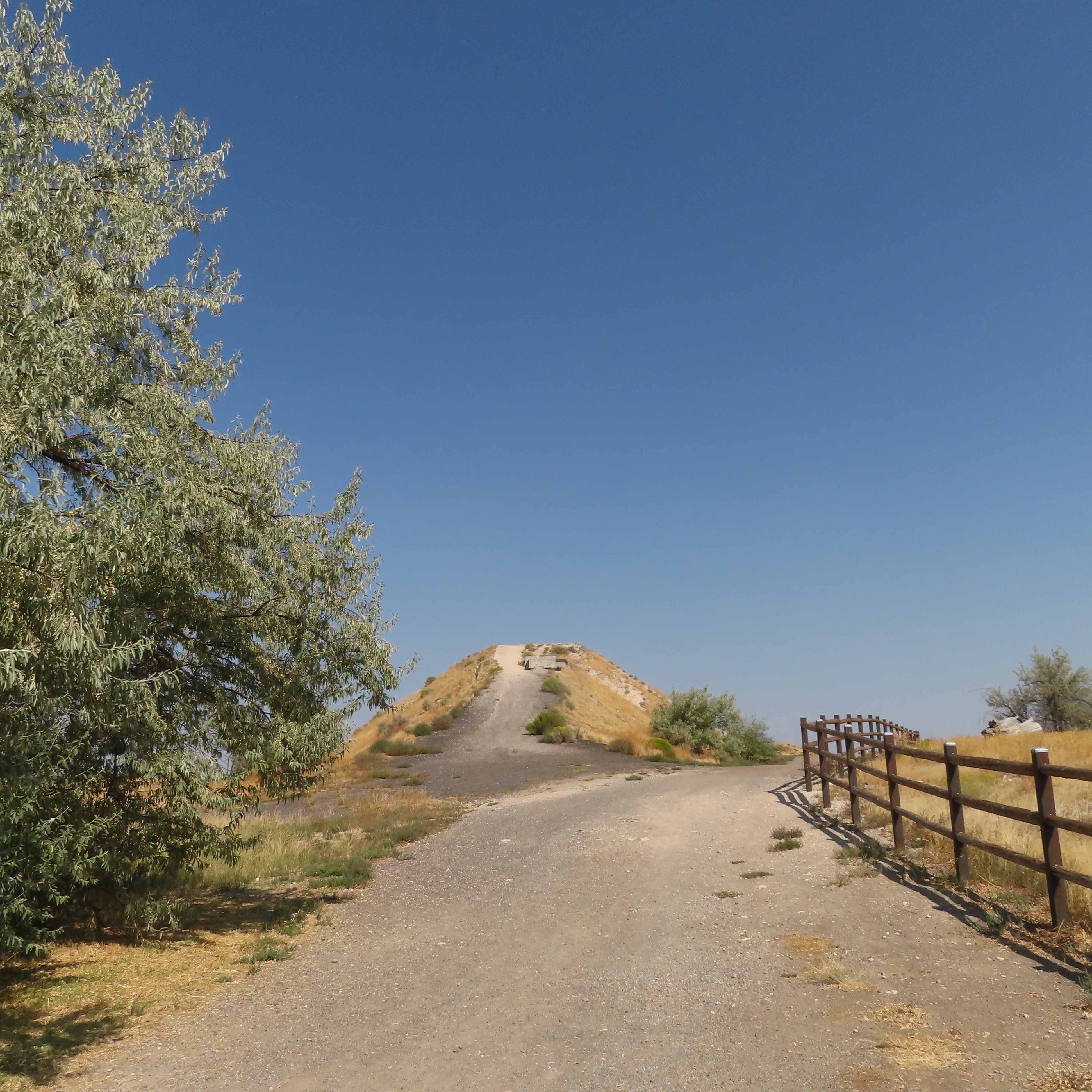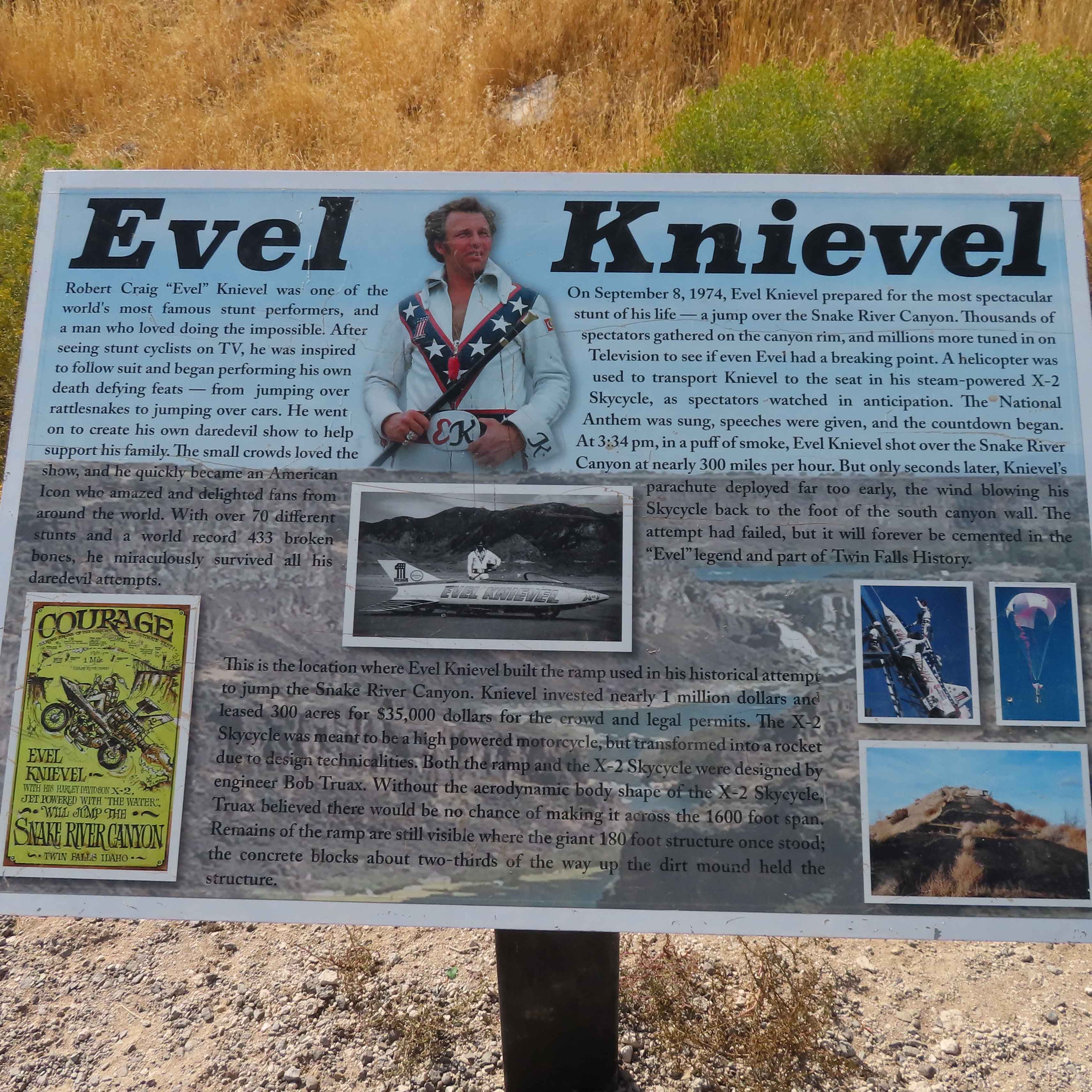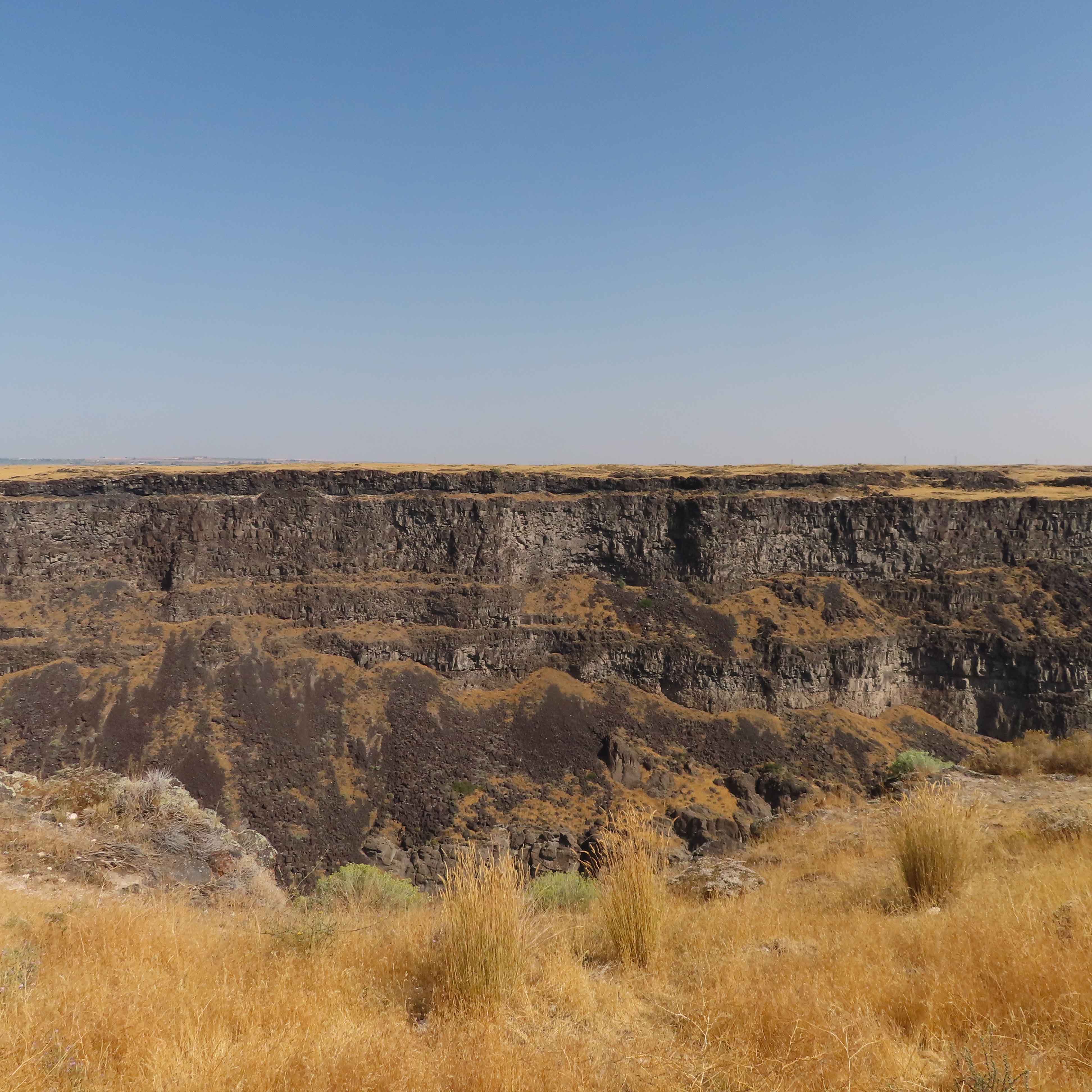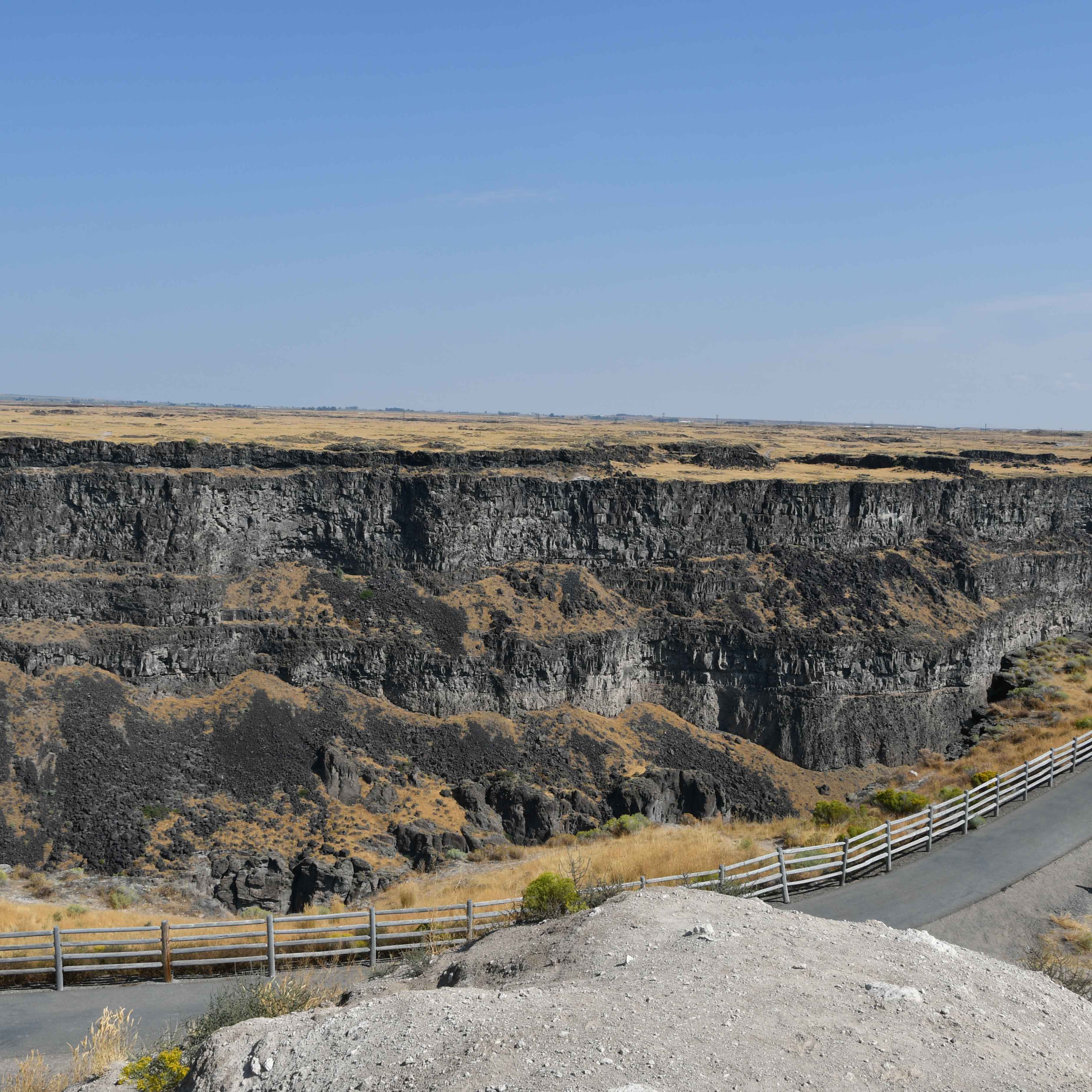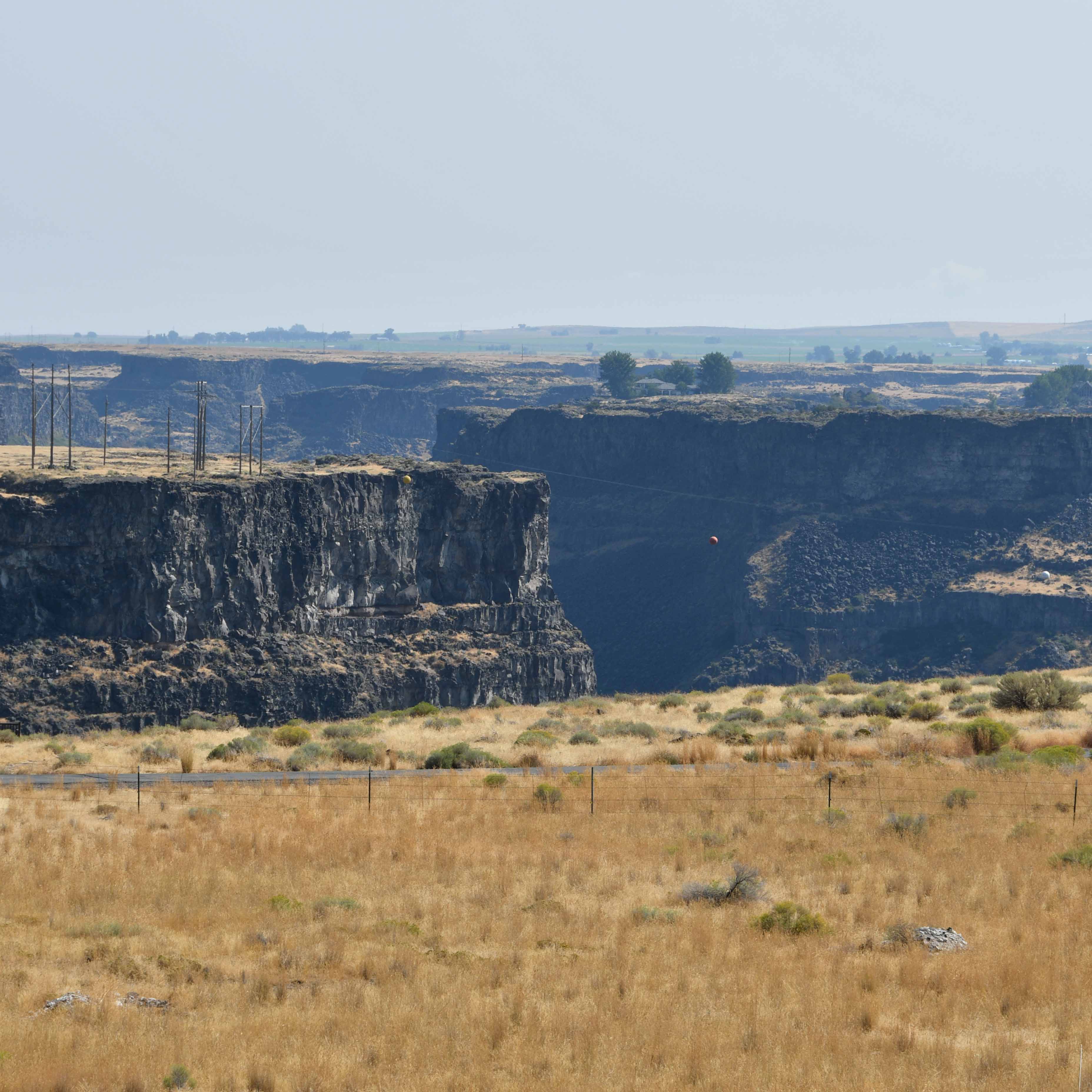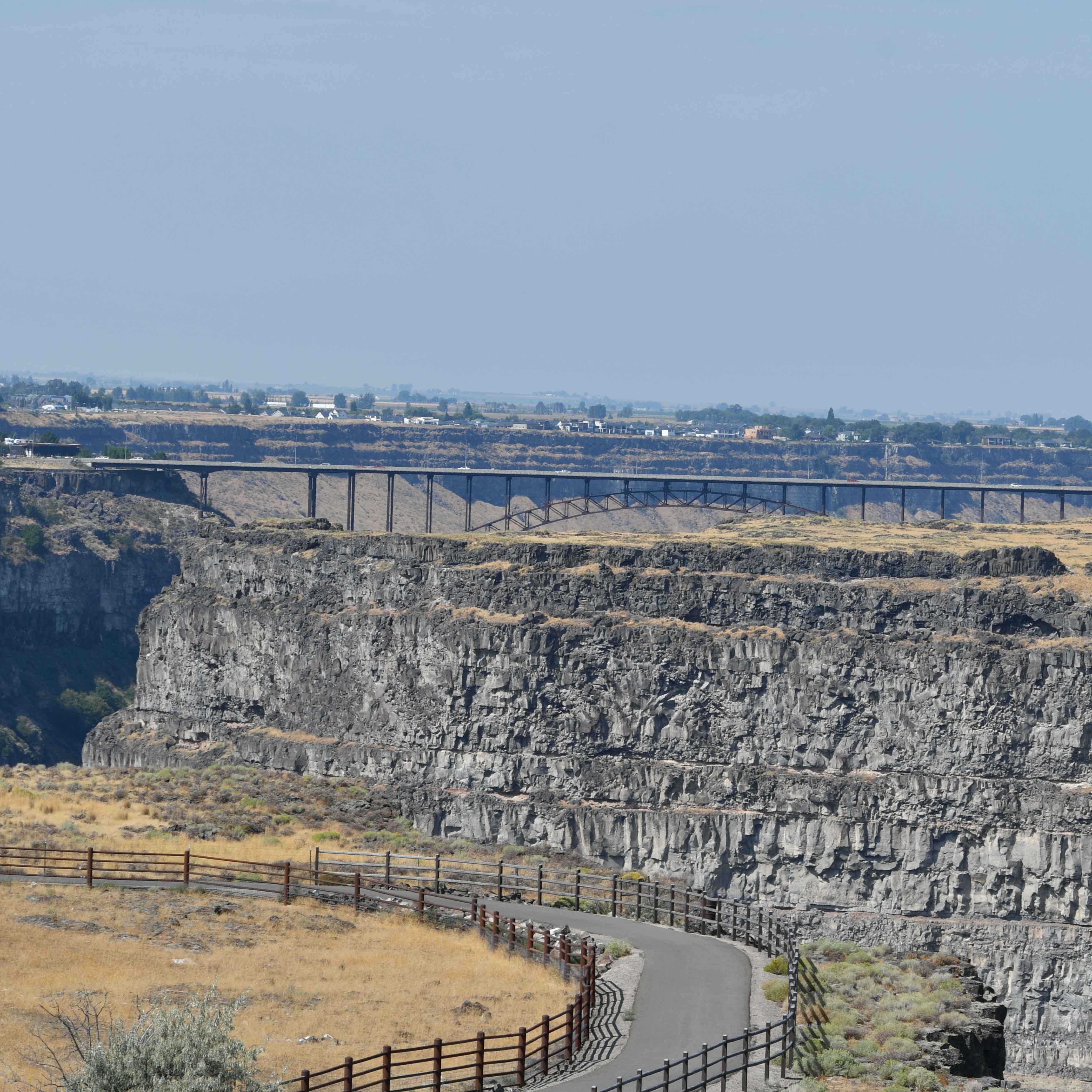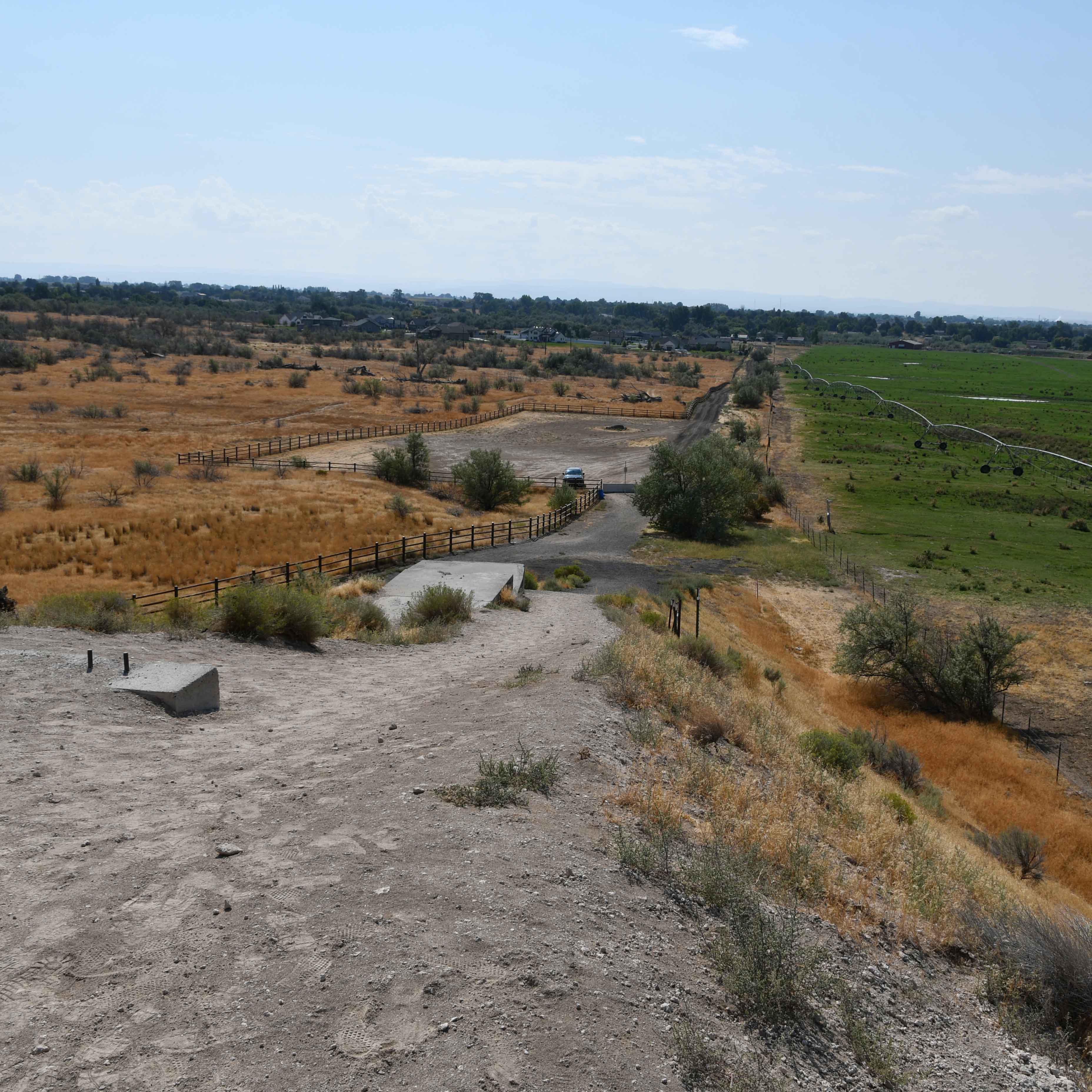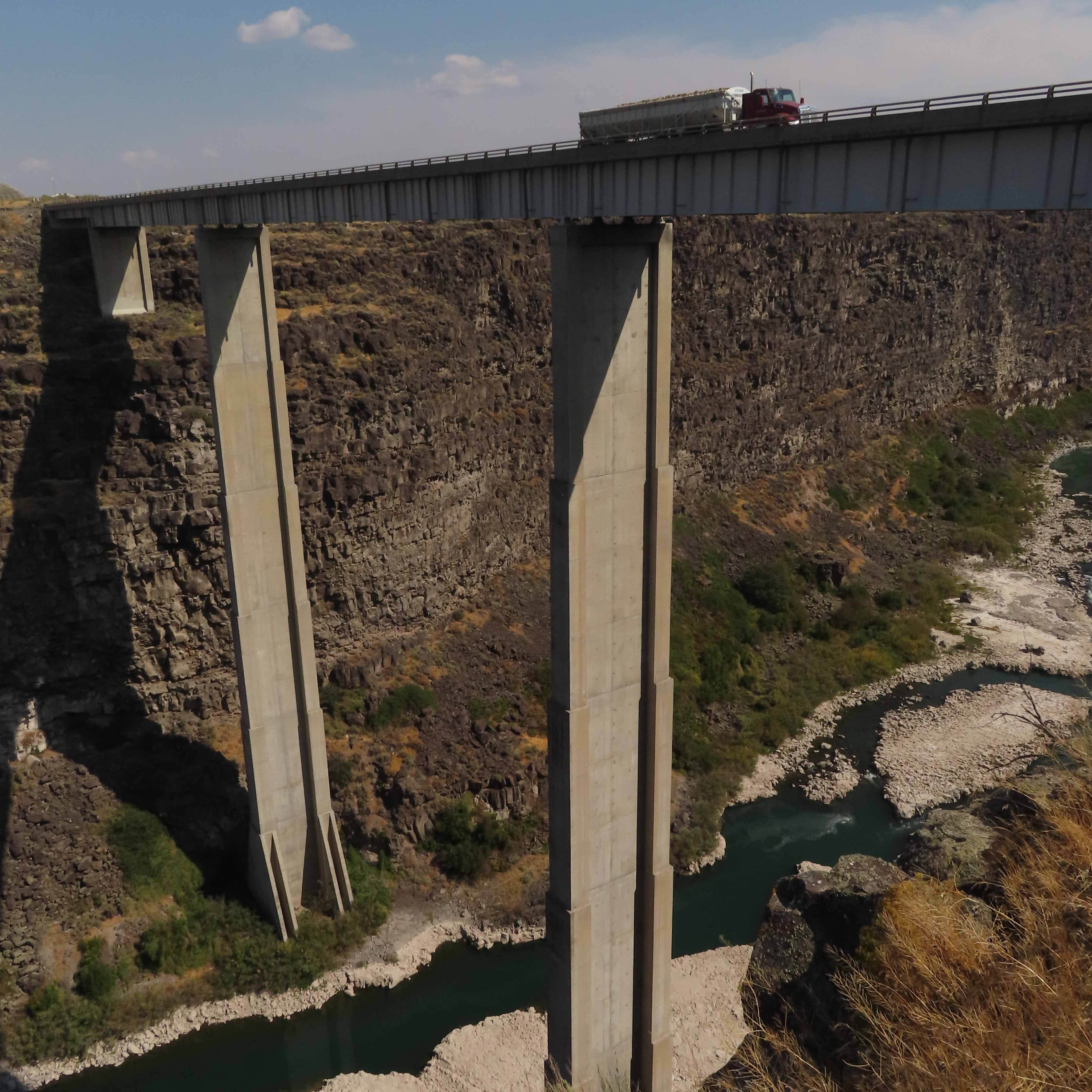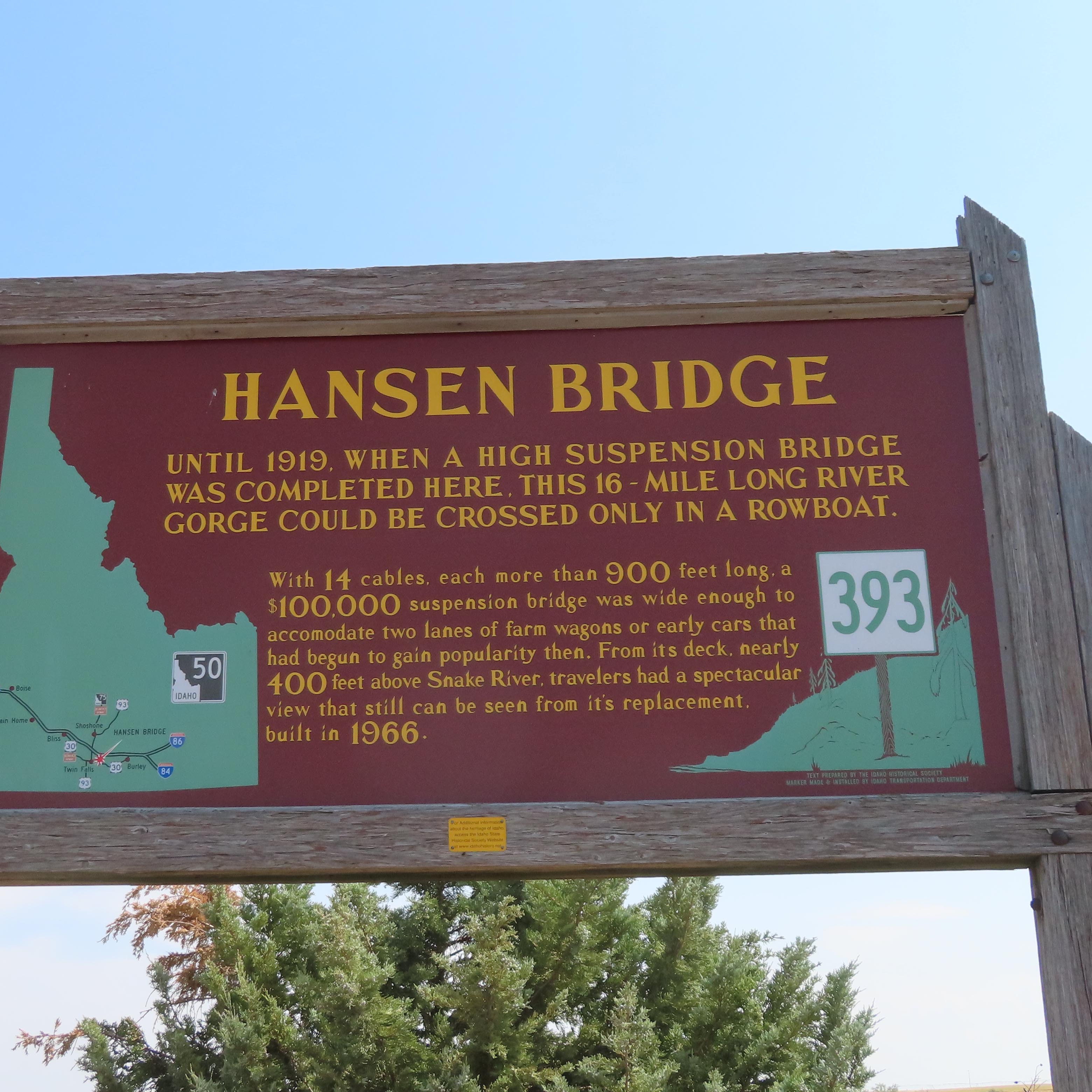 Thursday and we just chilled and there was some fishing involved, LOL. I think I caught that same smallmouth bass again.
Friday, we started the day with a visit to Minidoka National Historic Site. It is another Japanese interment camp from WW2. The visitor center was closed because they were reviewing the site as a wind farm but we were able to walk the site. It was huge and they have a few examples of buildings that would have been in place back in the day. Next we visited the Hagerman Fossil Beds Nat. Monument. It is an active archeological site. The visitor center at Thousand Springs has several examples of the fossils they've found and how the retrieve them. It was cool. Next we visited this small history museum, Hagerman Valley Historical Society Museum. There is an artist from here that also commissioned a home by Frank Lloyd Wright! Archie Boyd Teater, the home is named Teater's Knol and the only FLW home in Idaho. Archie Teater was an impressionist painter in the mid 1900's. We drove by the home but you really can't see anything but the gate and fence. Next we decided to have lunch down in Twin Falls at Elevation 486. As we crossed over the Perrine Memorial Bridge, which is 486 feet above the Snake River, we almost rear ended a car in front of us because we spotted this HUGE American flag suspended over the river. It was beautiful and everyone was slowing down to look at it. I also noticed, on the opposite side of the bridge, some folks walking across with helmets on...humm. The restaurant had an excellent view of the river, including that huge flag. It was so stunning. Once we were seated and had our orders placed, I walked down to the trail along the gorge to get a better photo of that flag. Our waiter let us know that the flag is actually a traveling tribute to 9/11! It travels the country and is 78 ft wide and 150 ft long, stunning! As we enjoyed out late lunch I caught a glimpse of a parachute! Remeber I mentioned people on the bridge walking around in helmets! Yup, base jumpers, jumping from the bridge. After we finished lunch we found a view point on the south side of the bridge and watched several people jump. Crazy...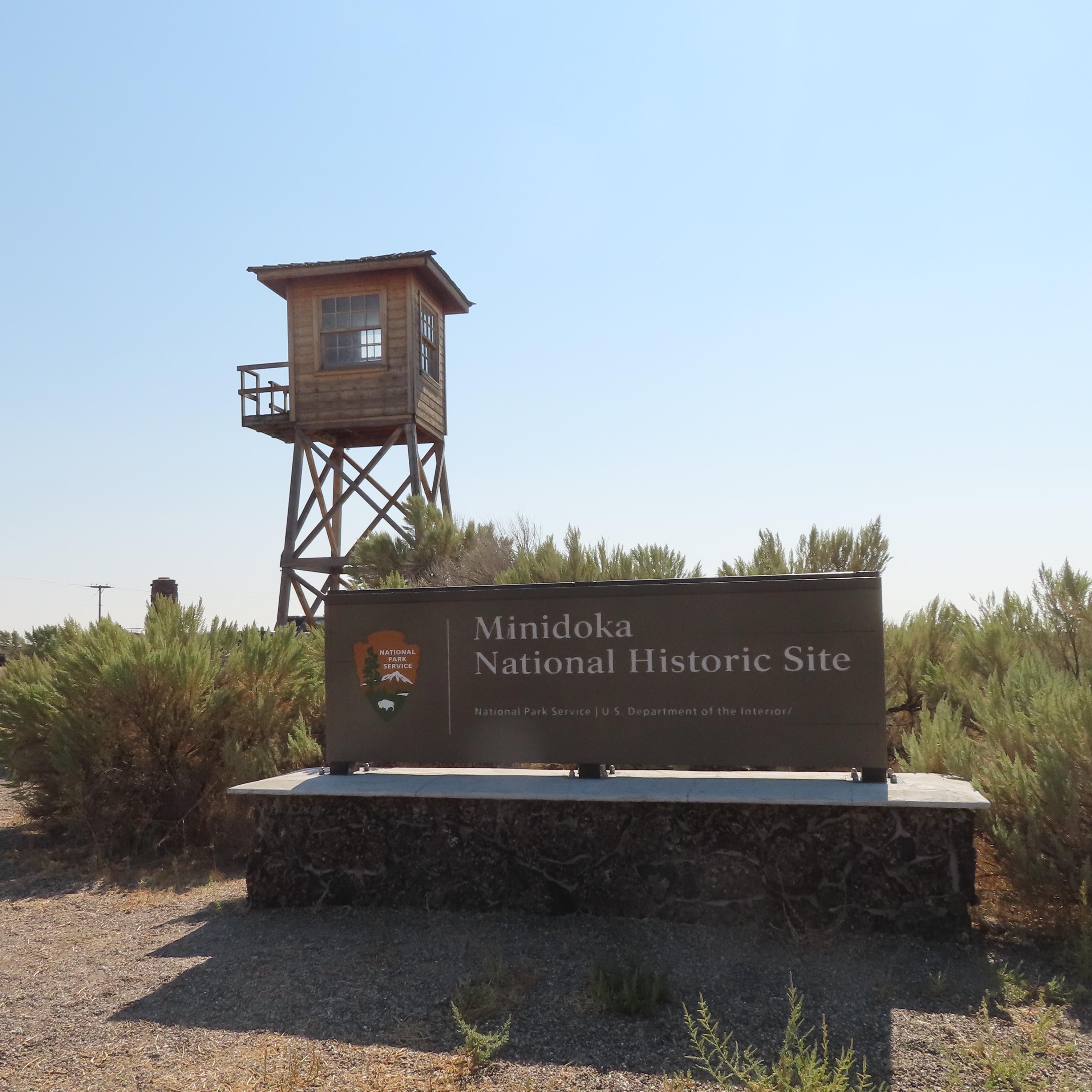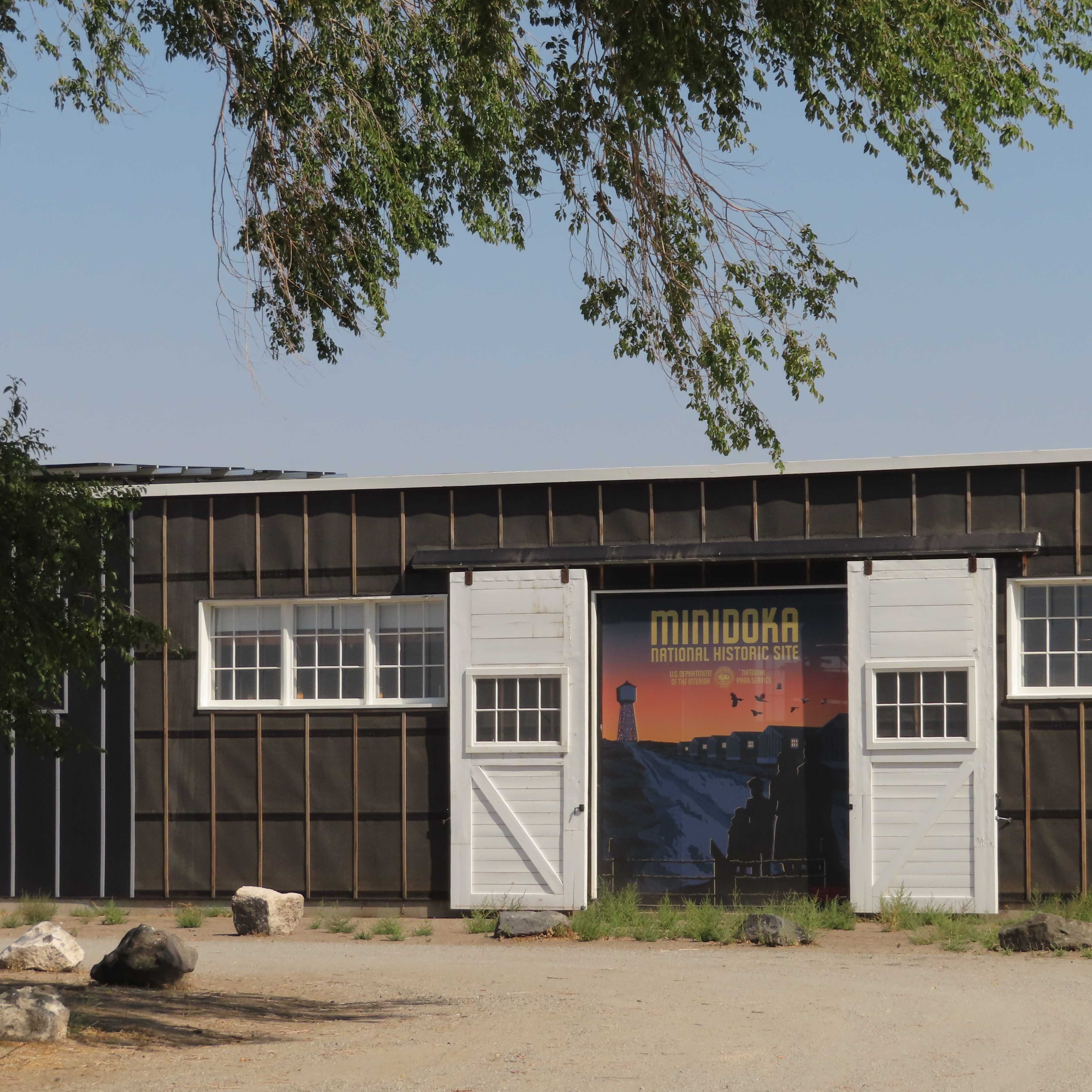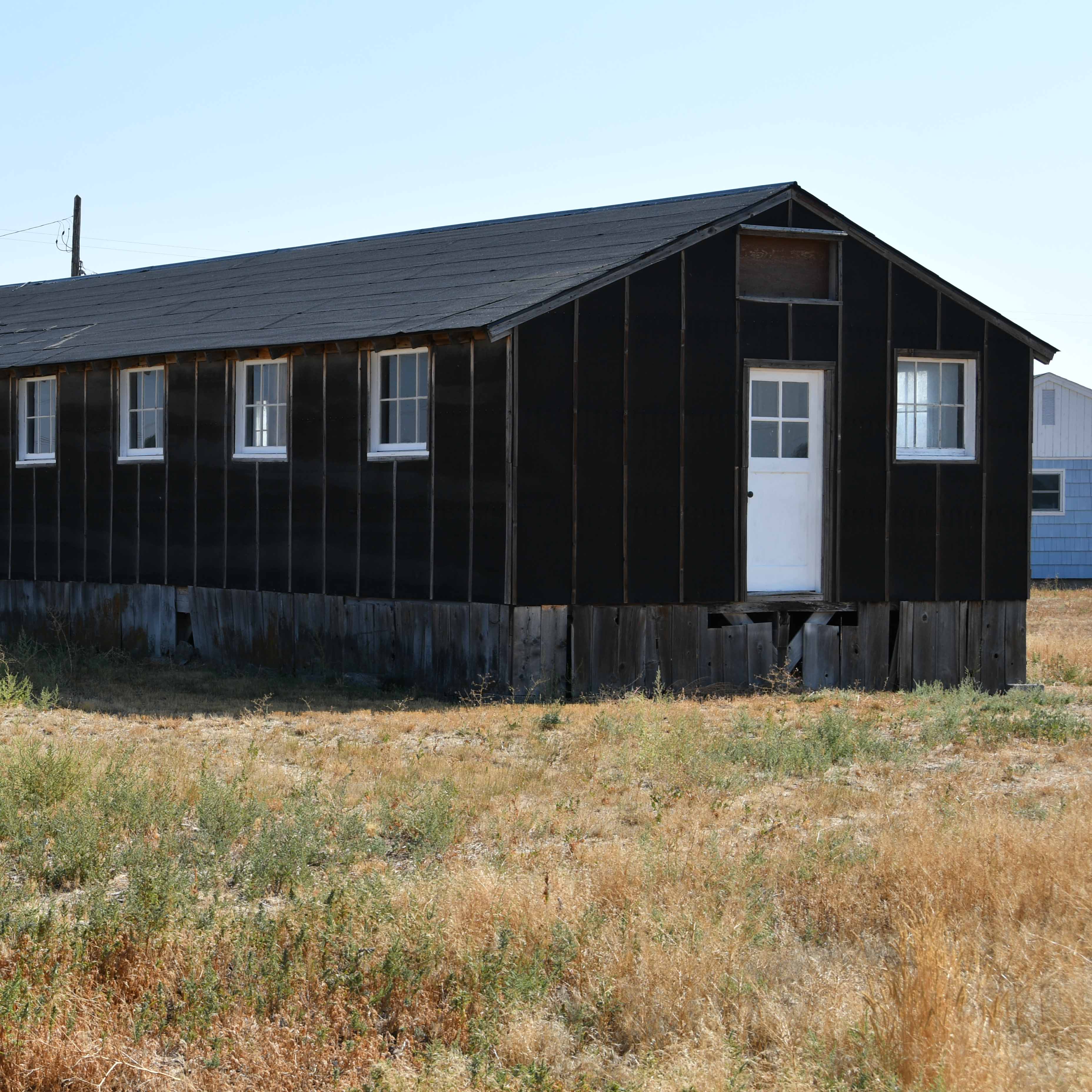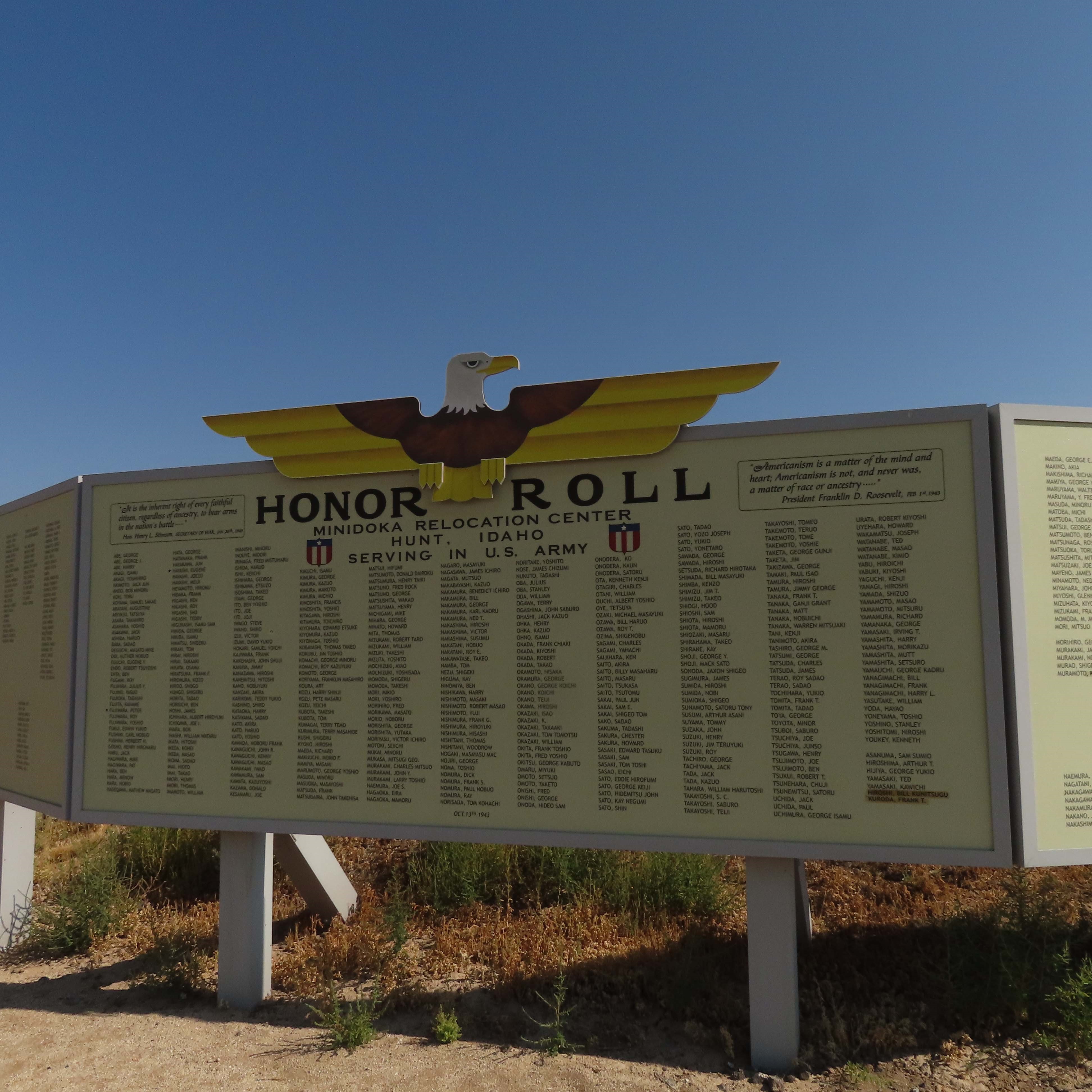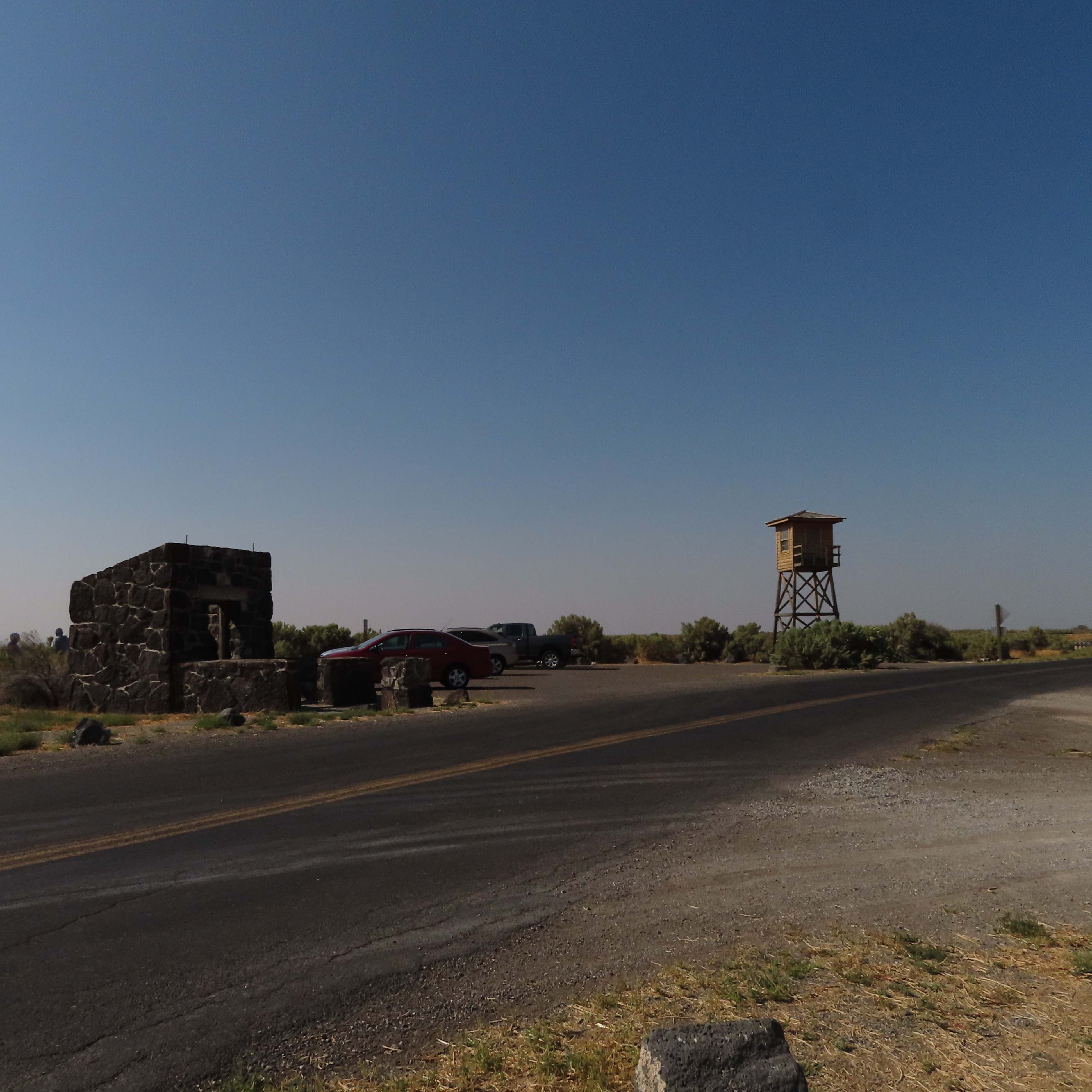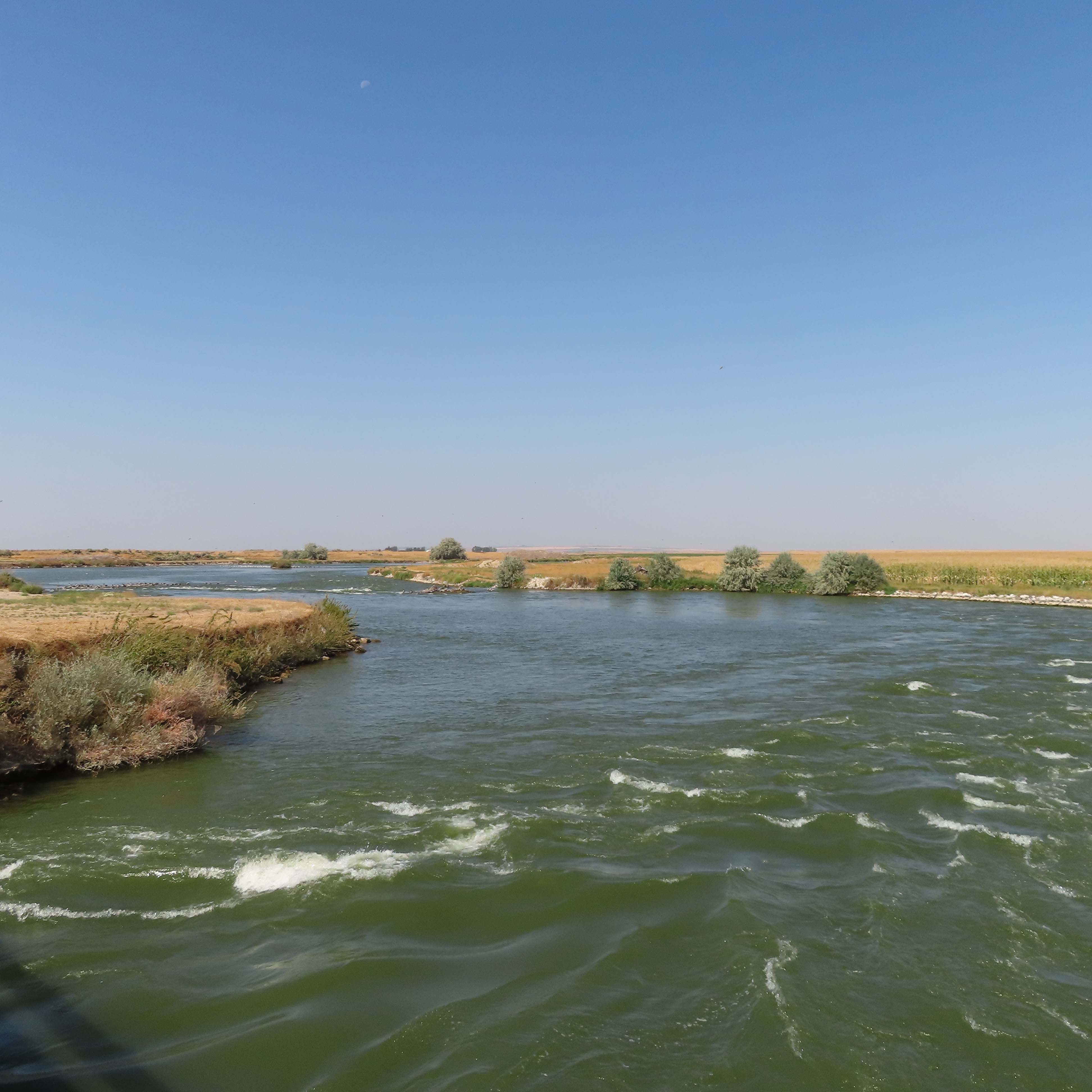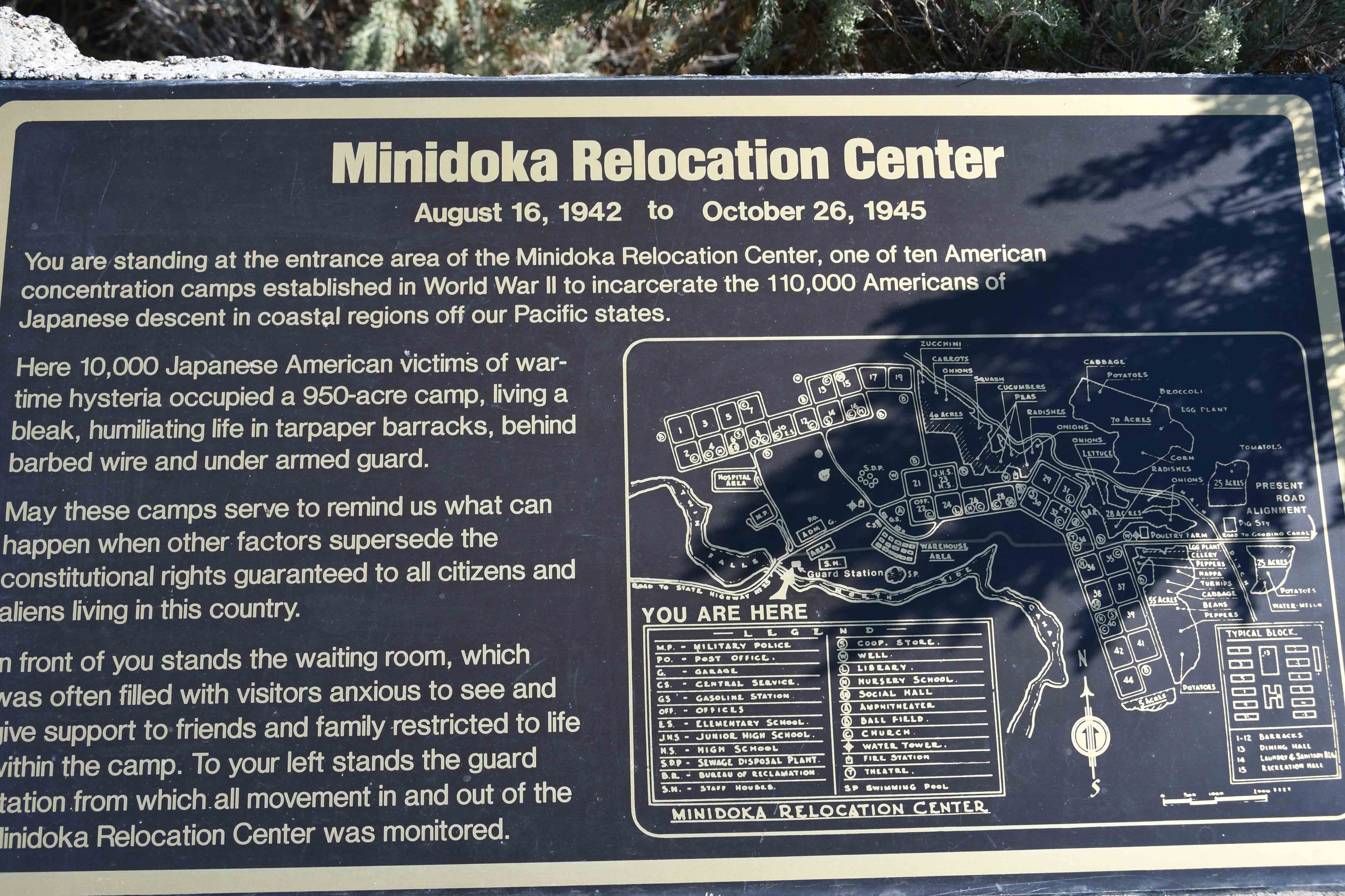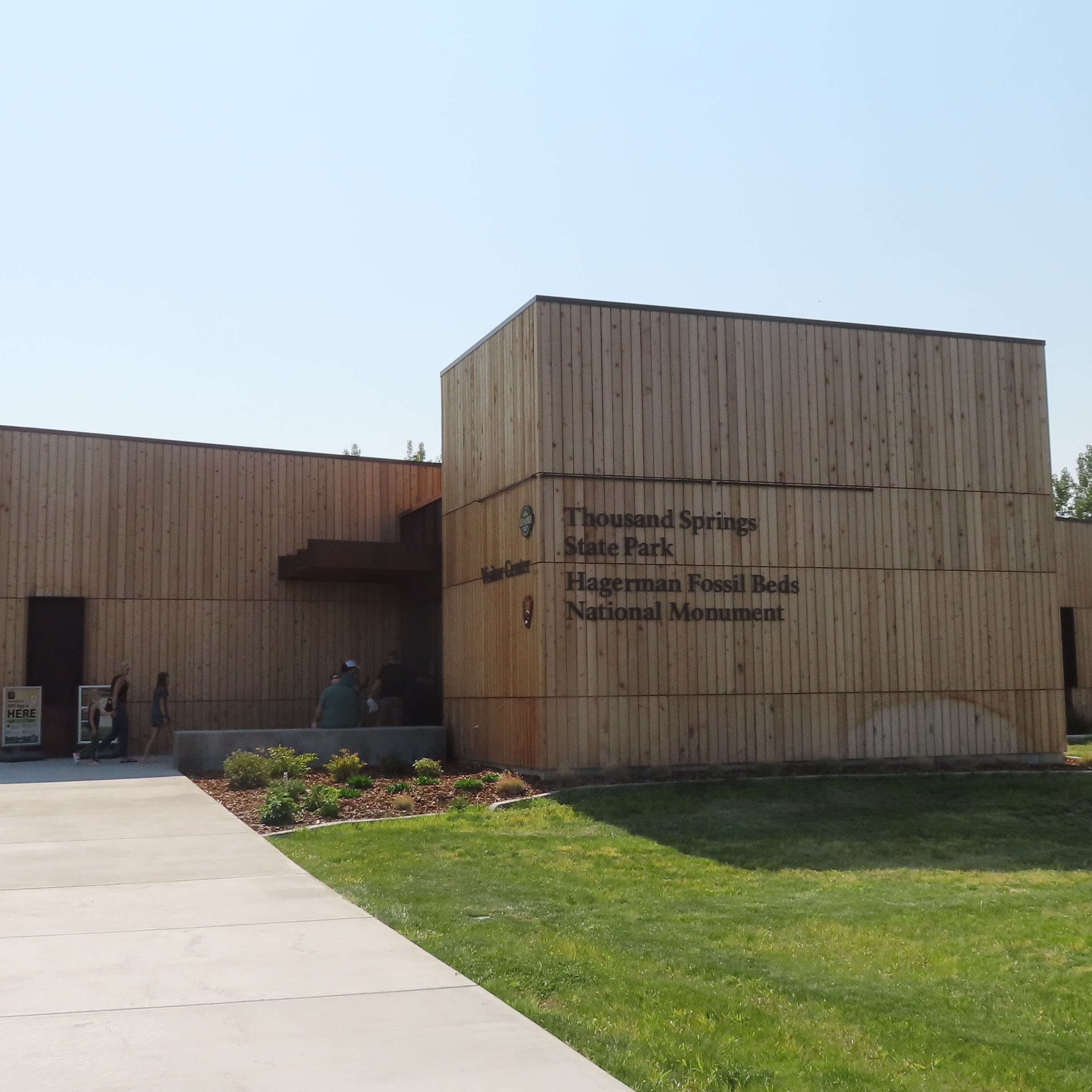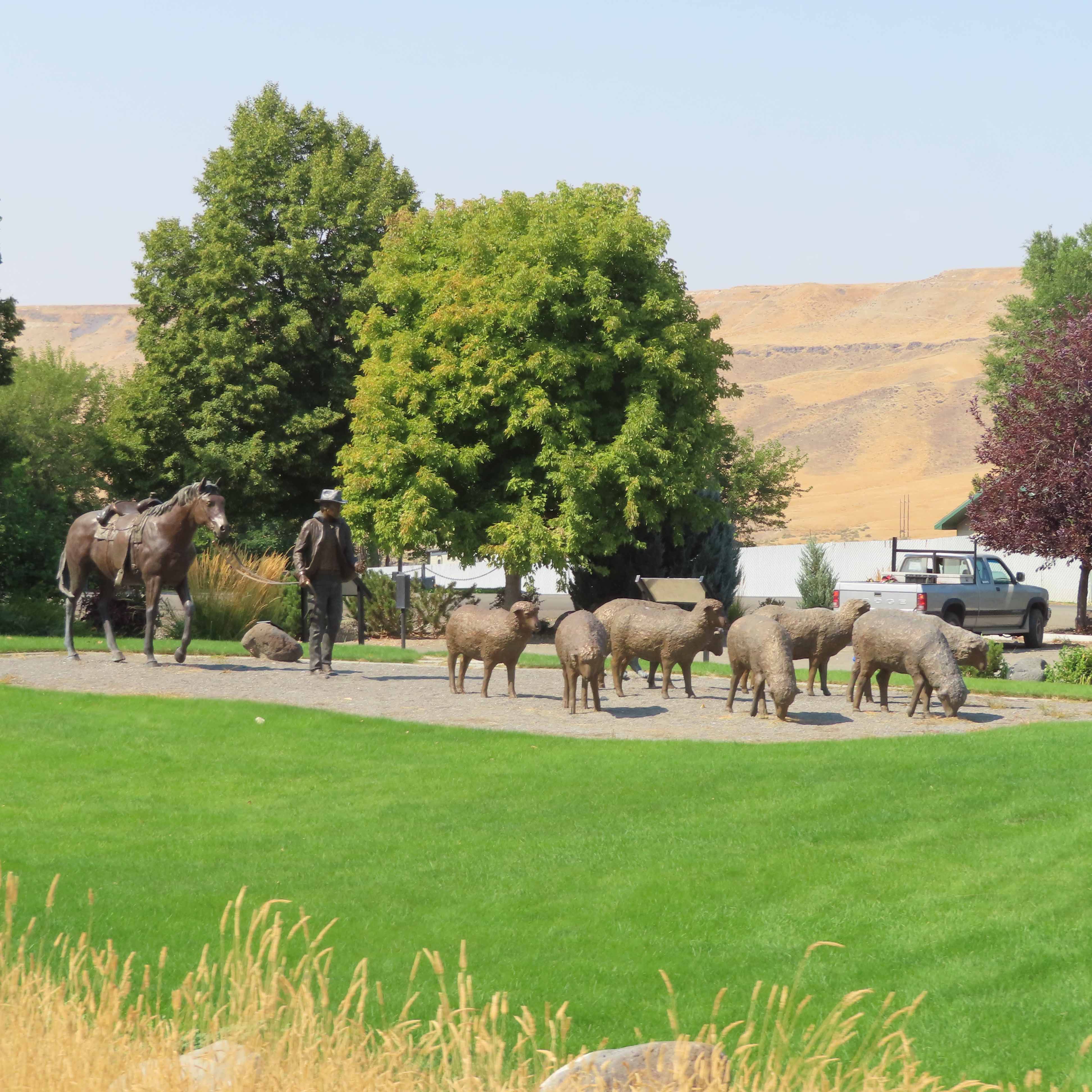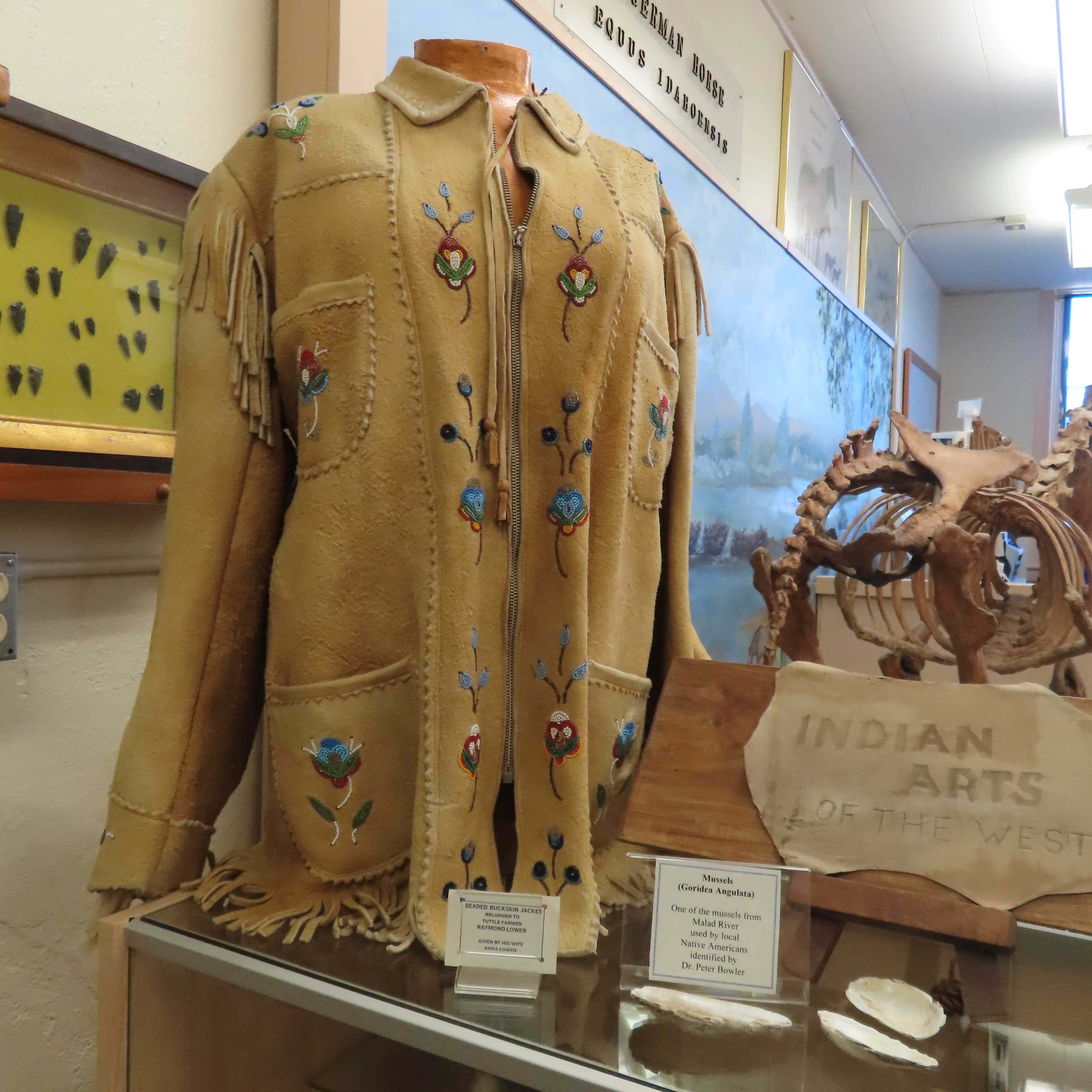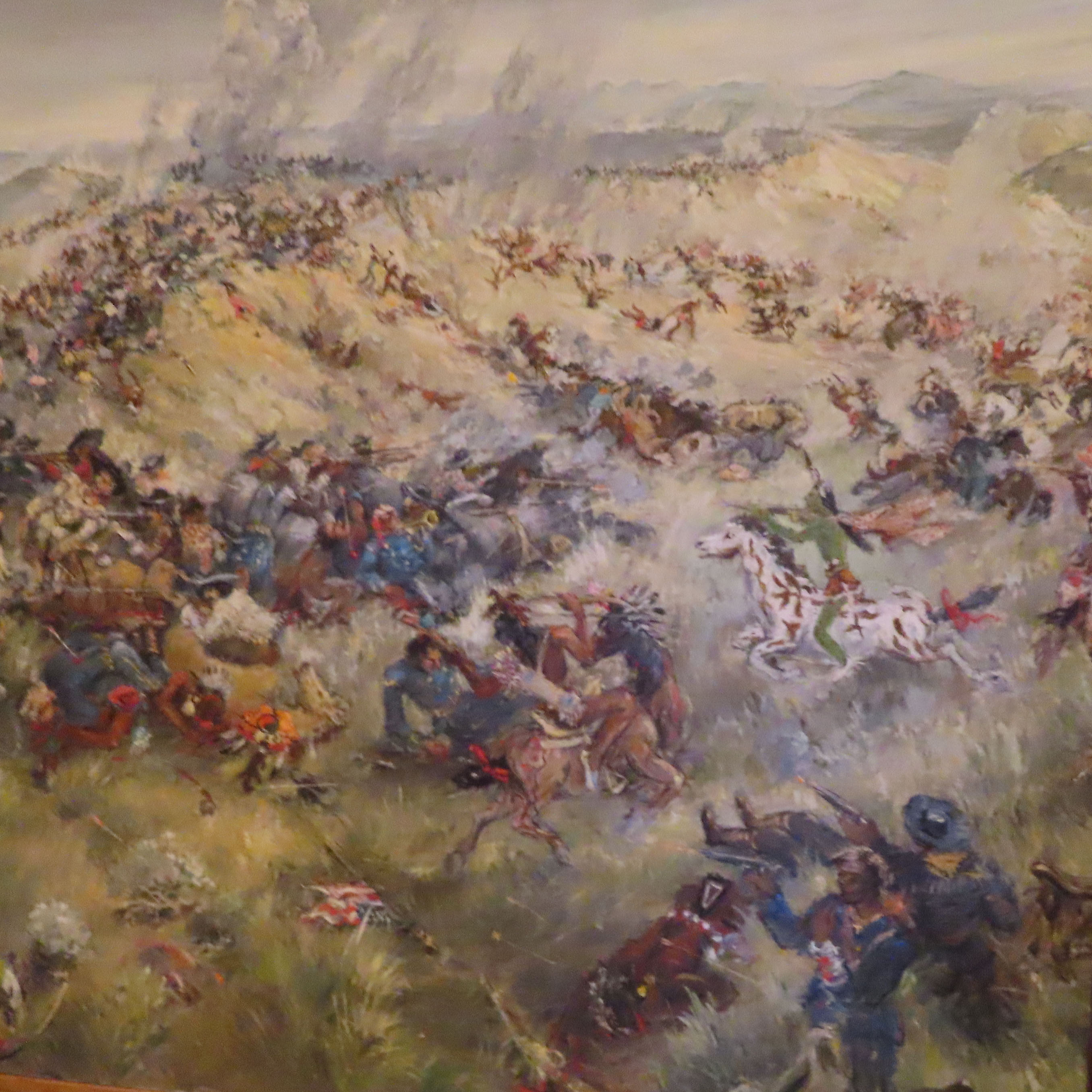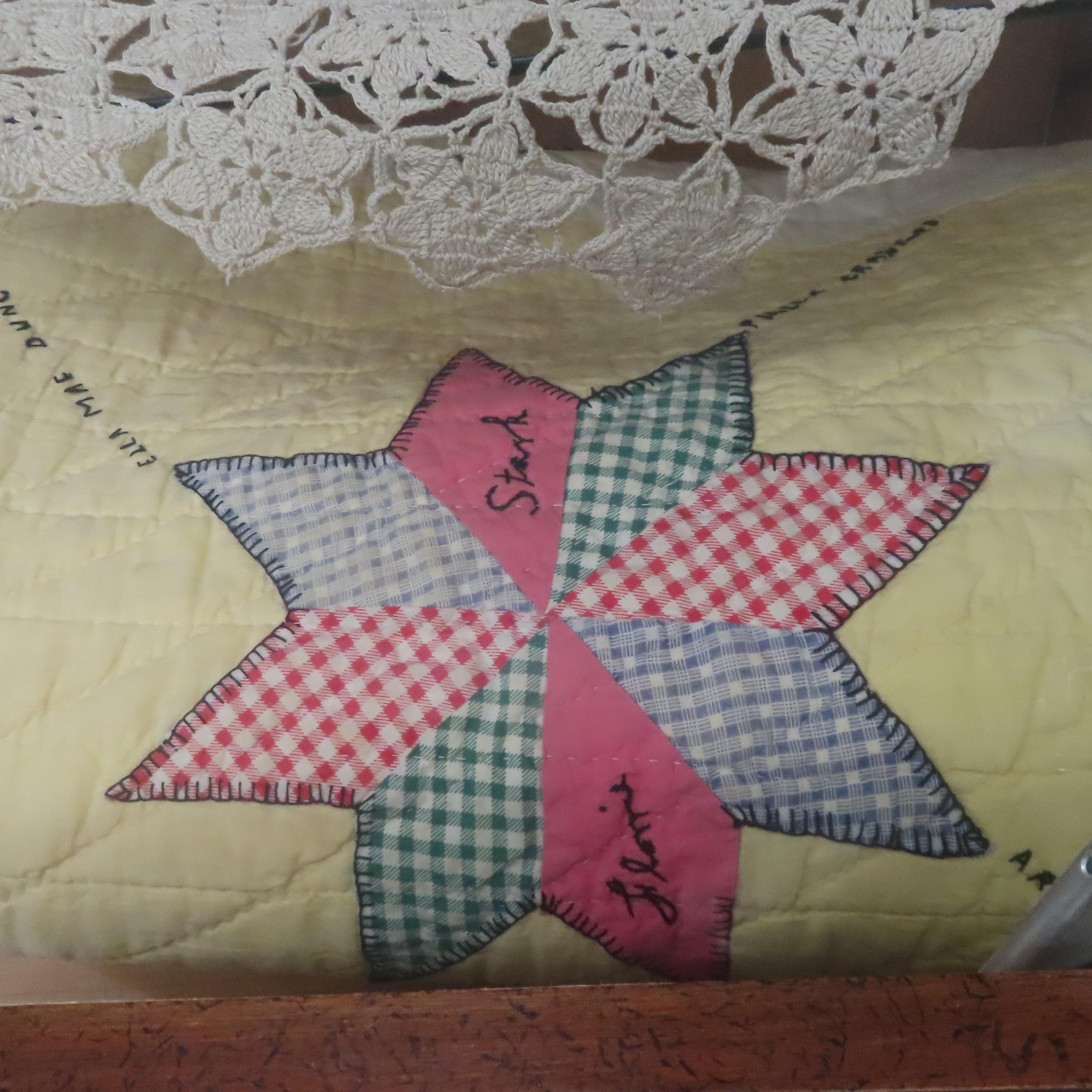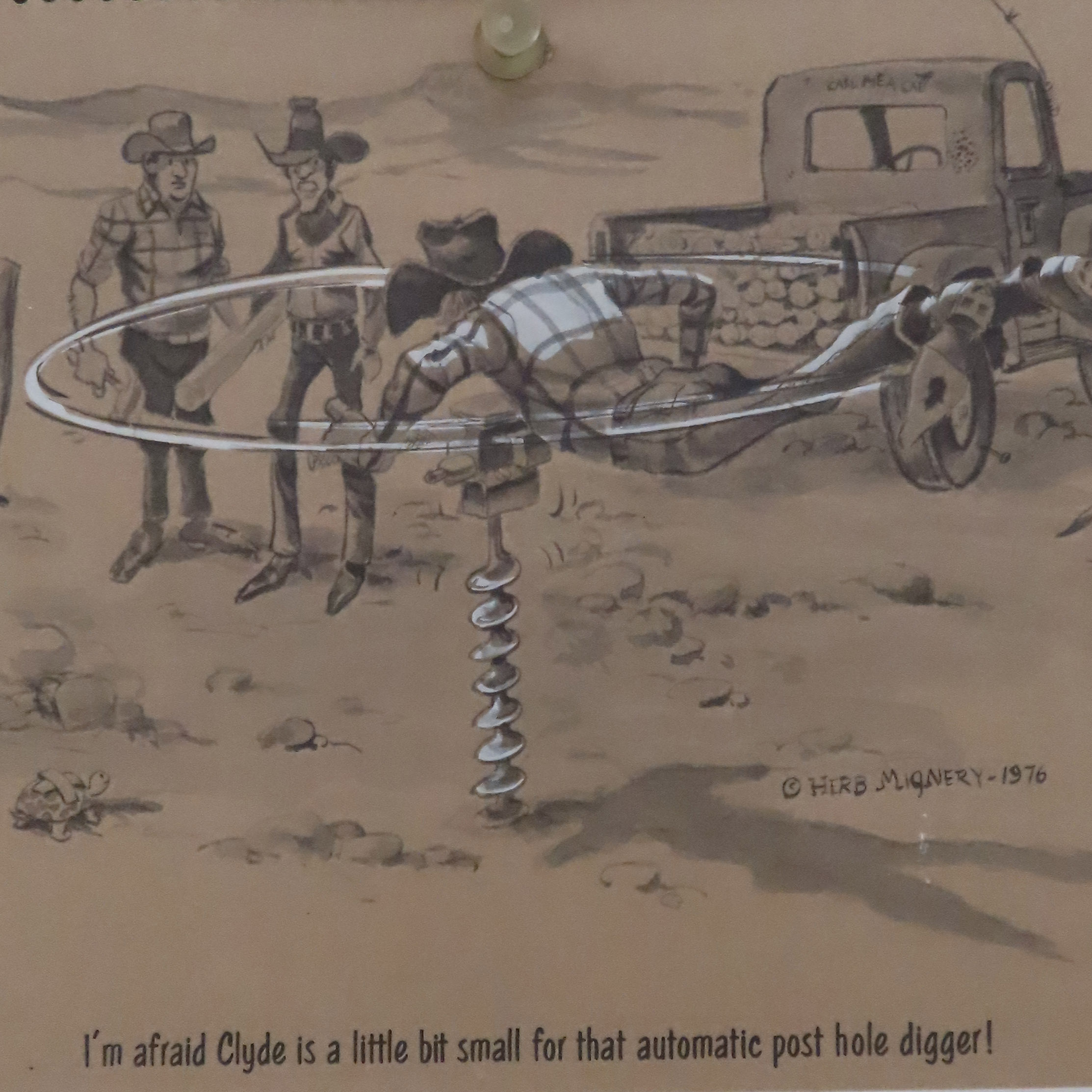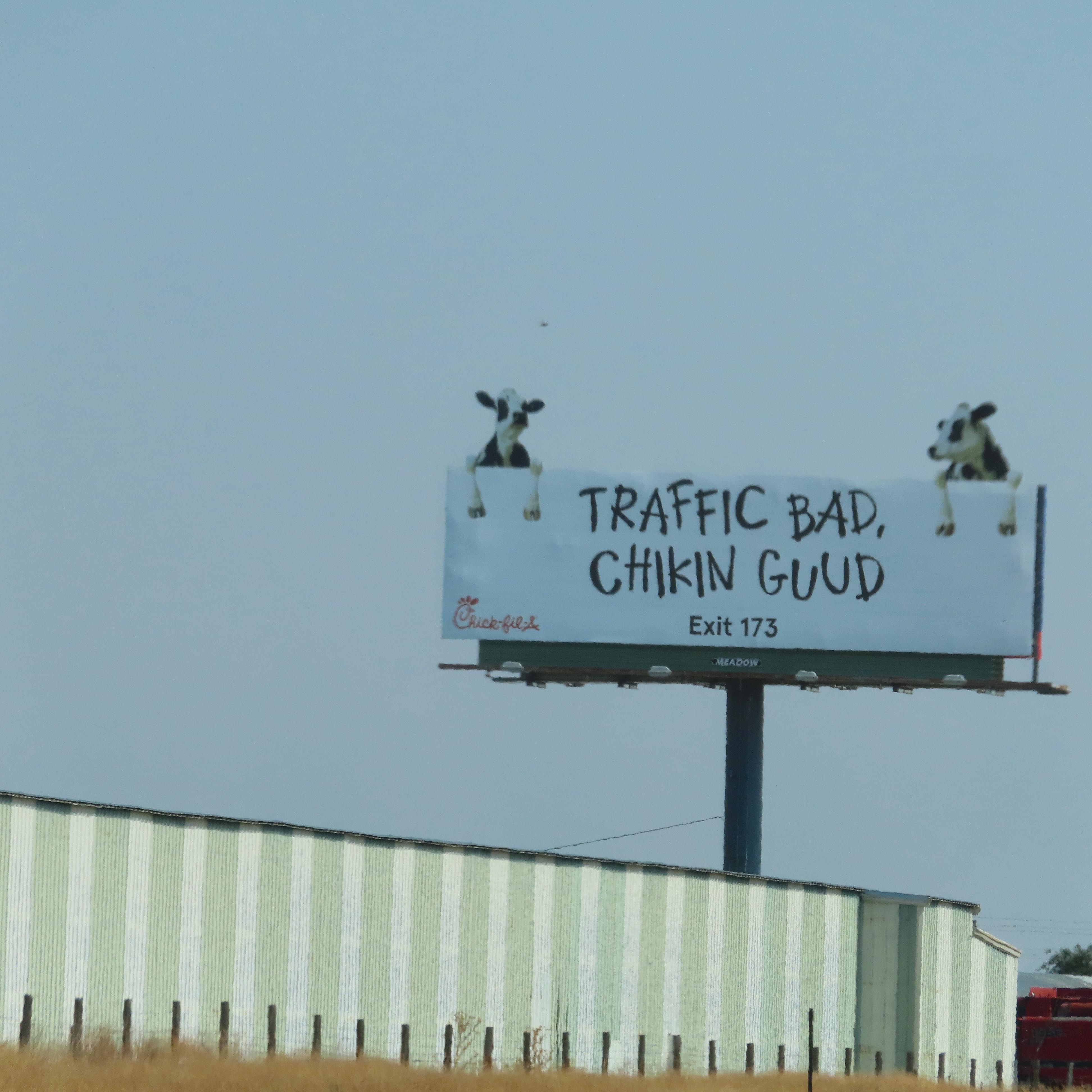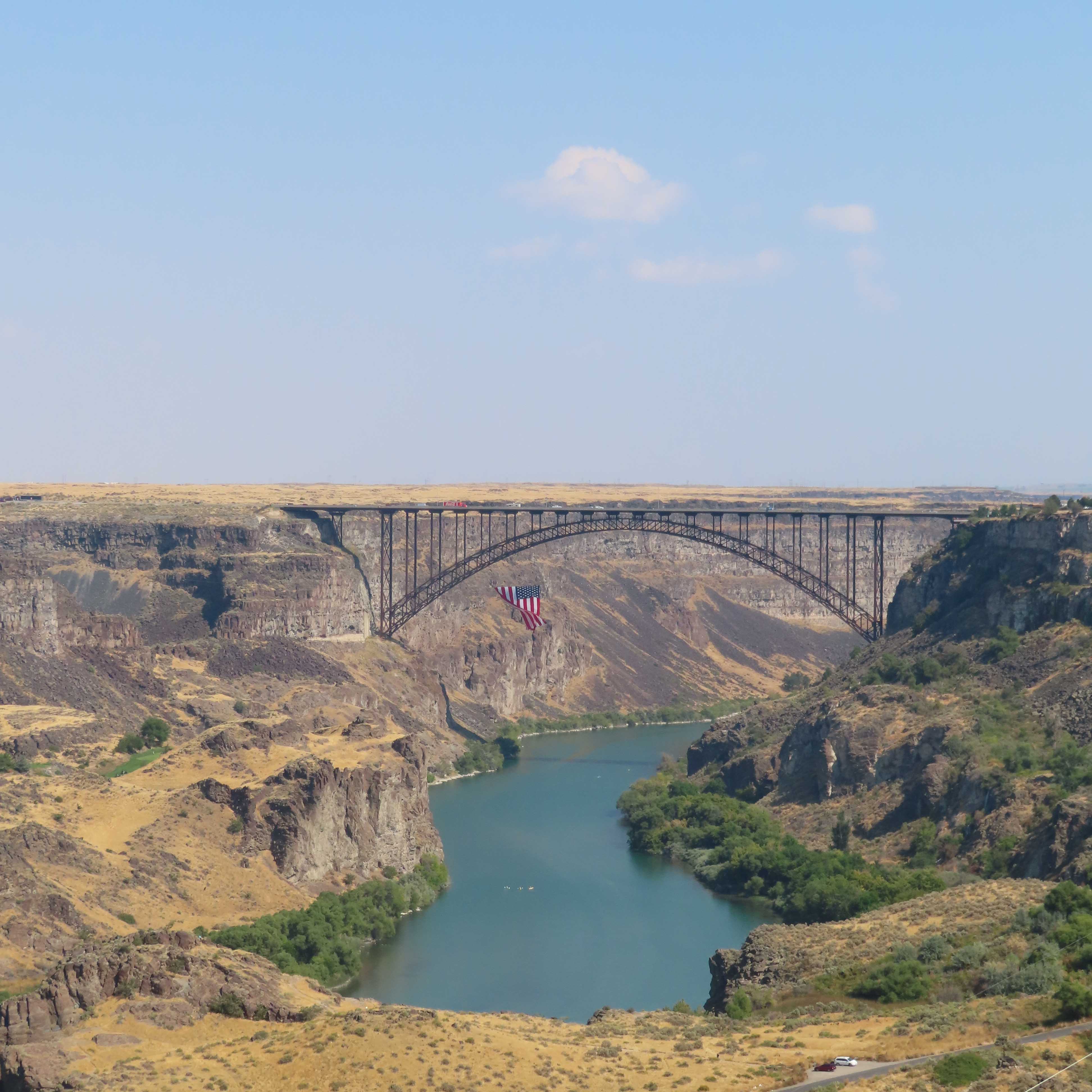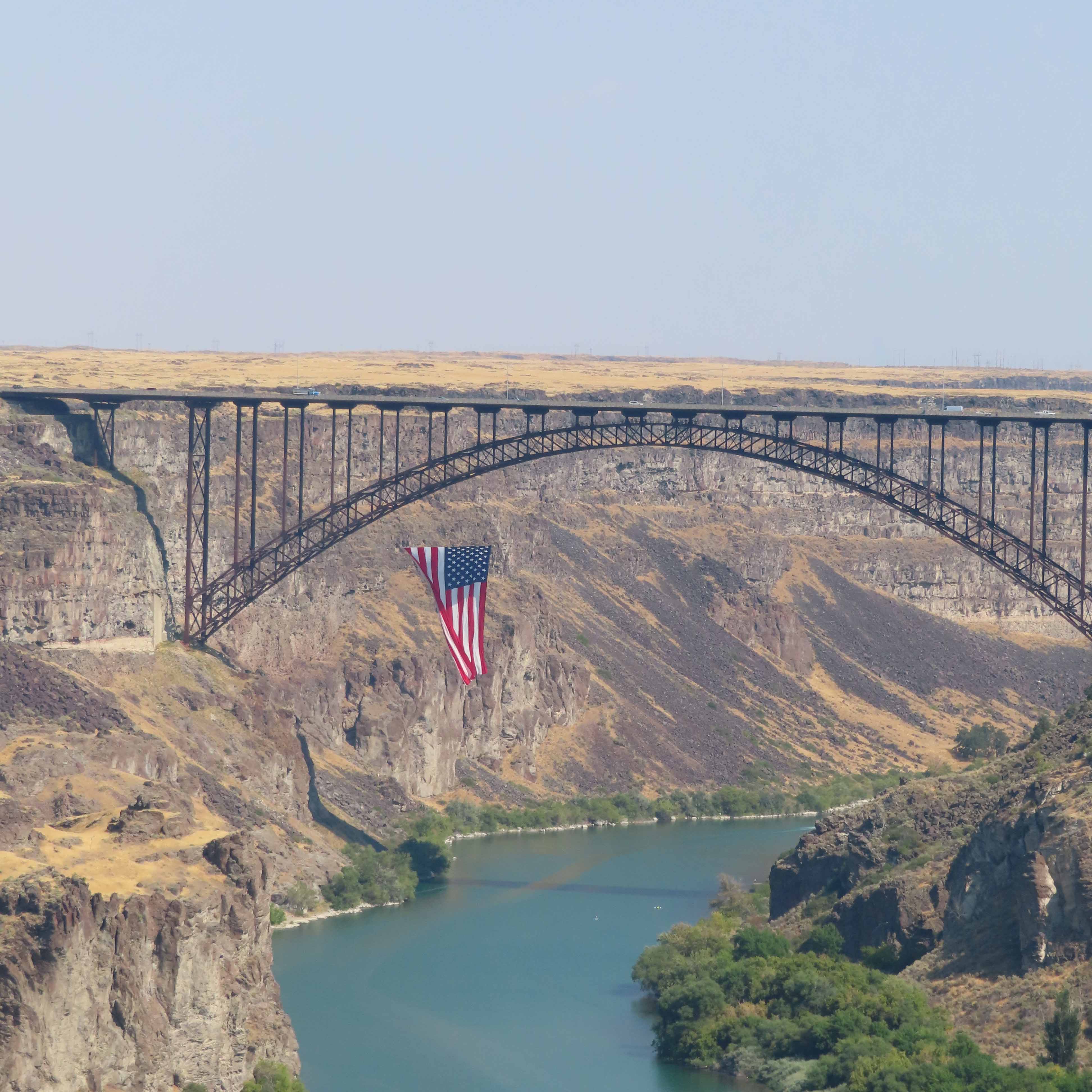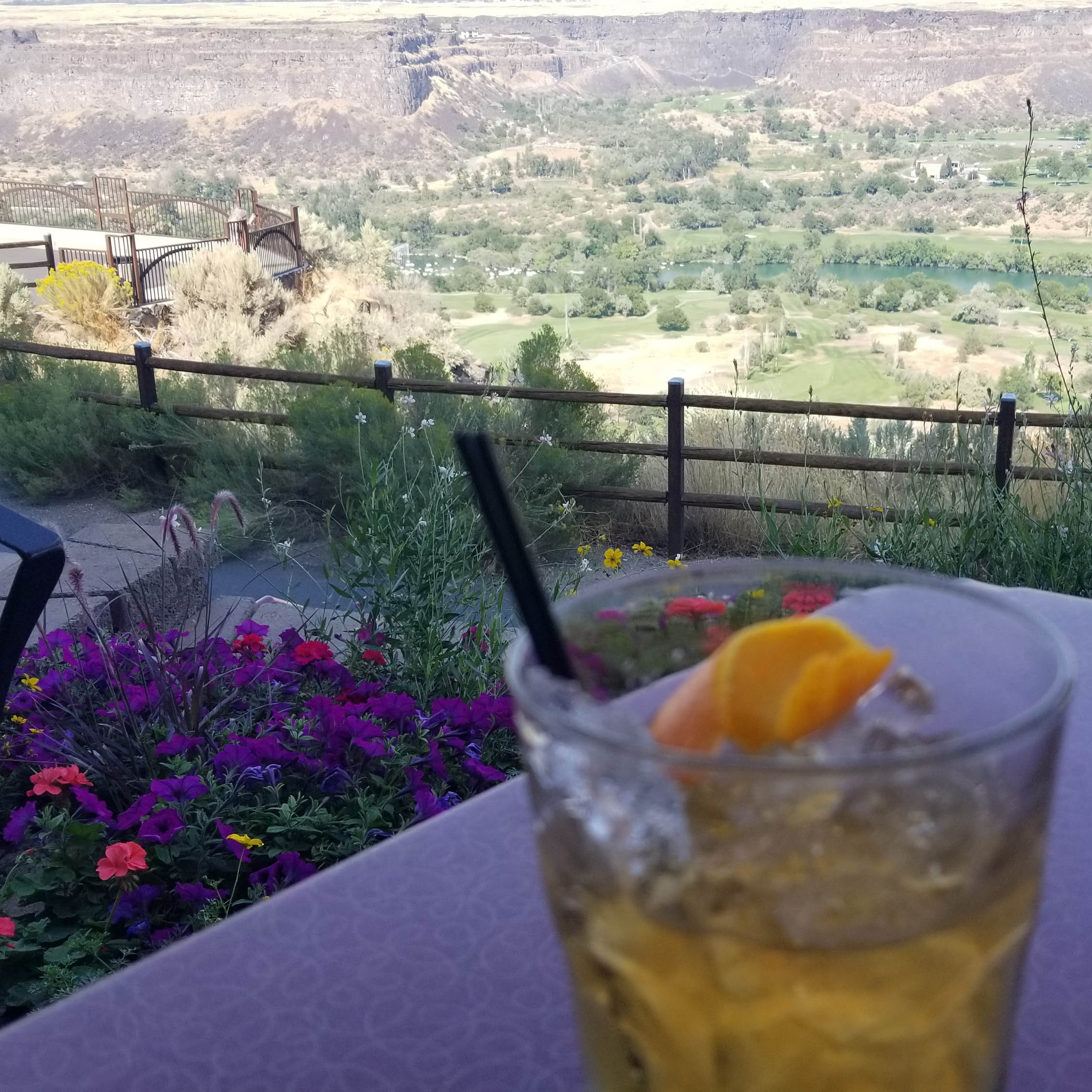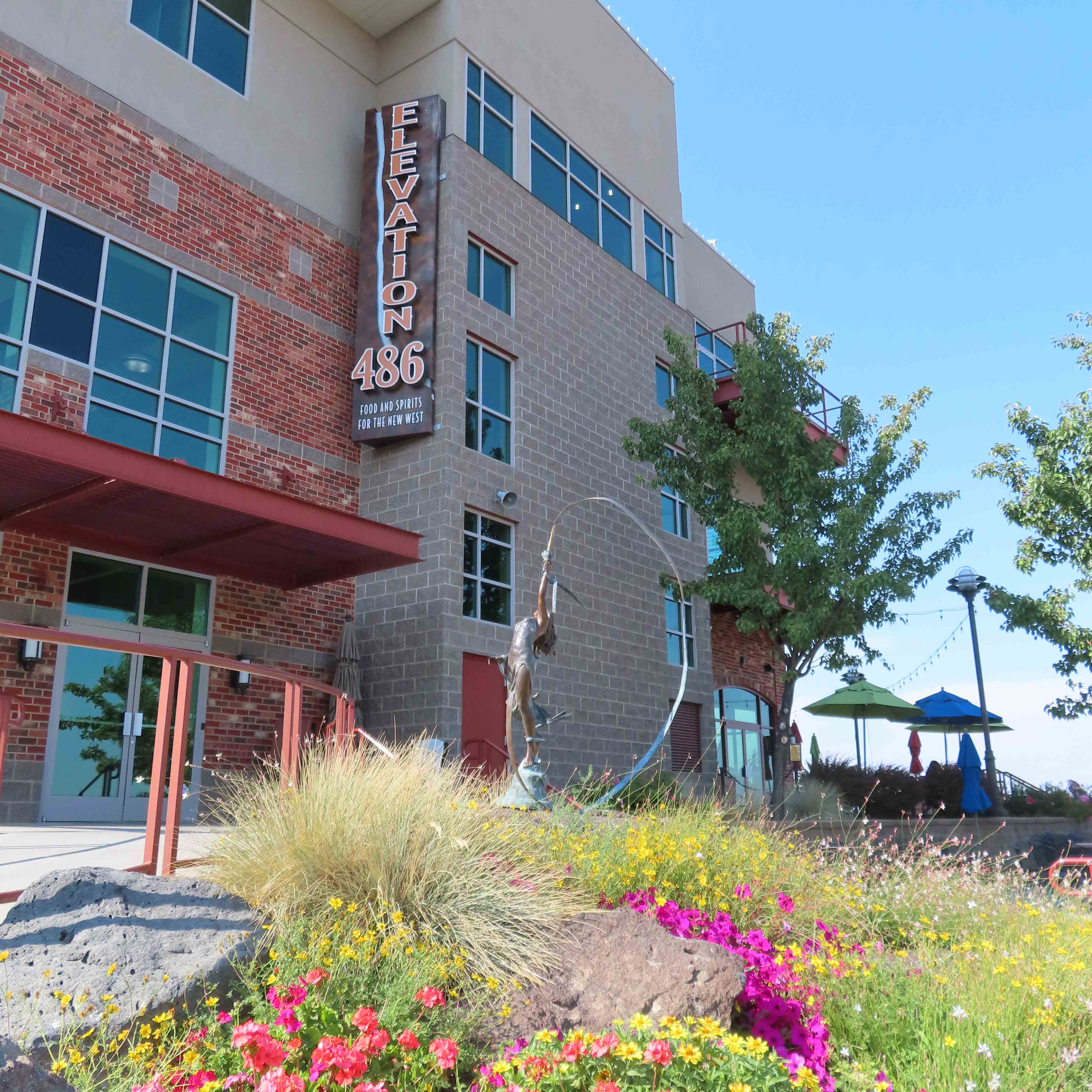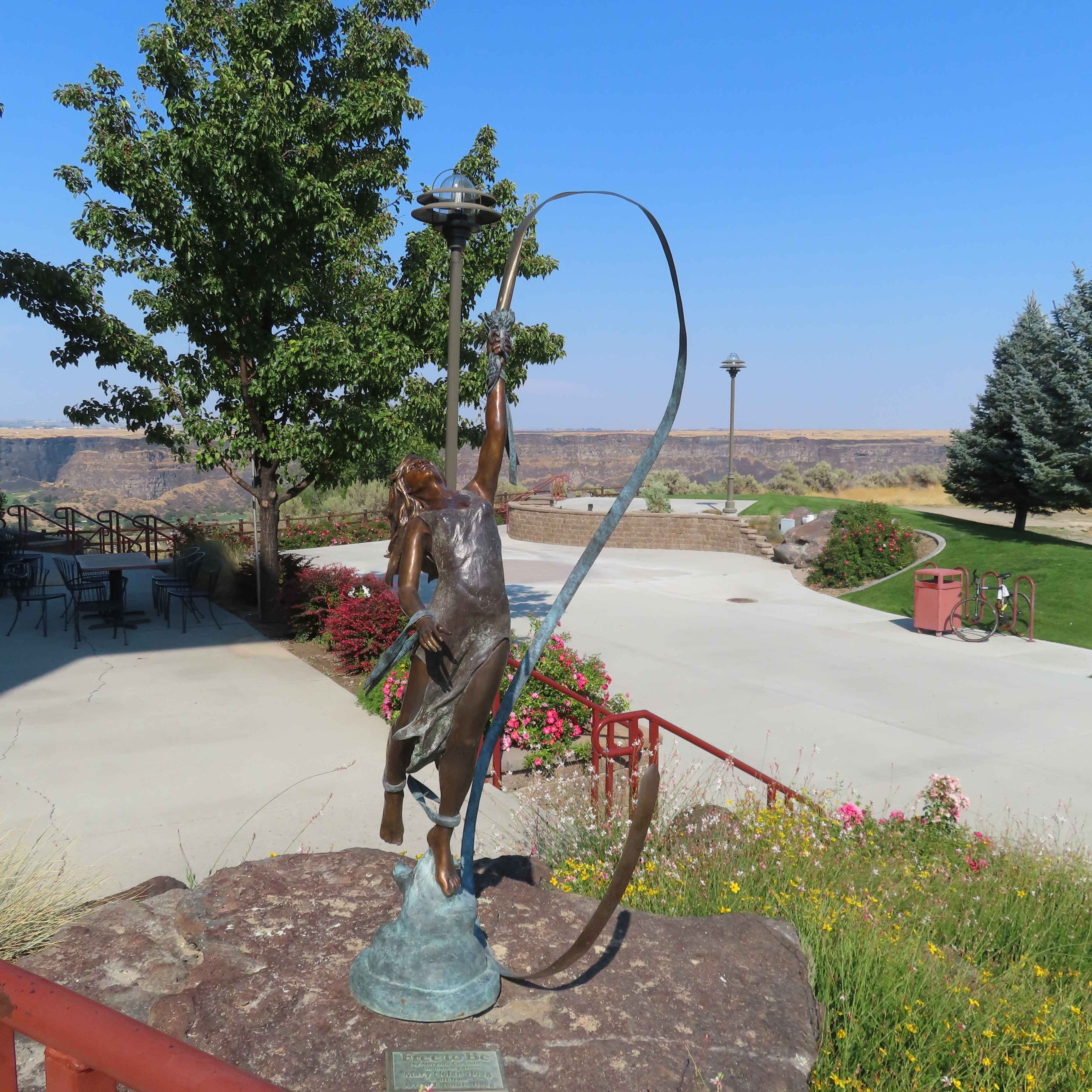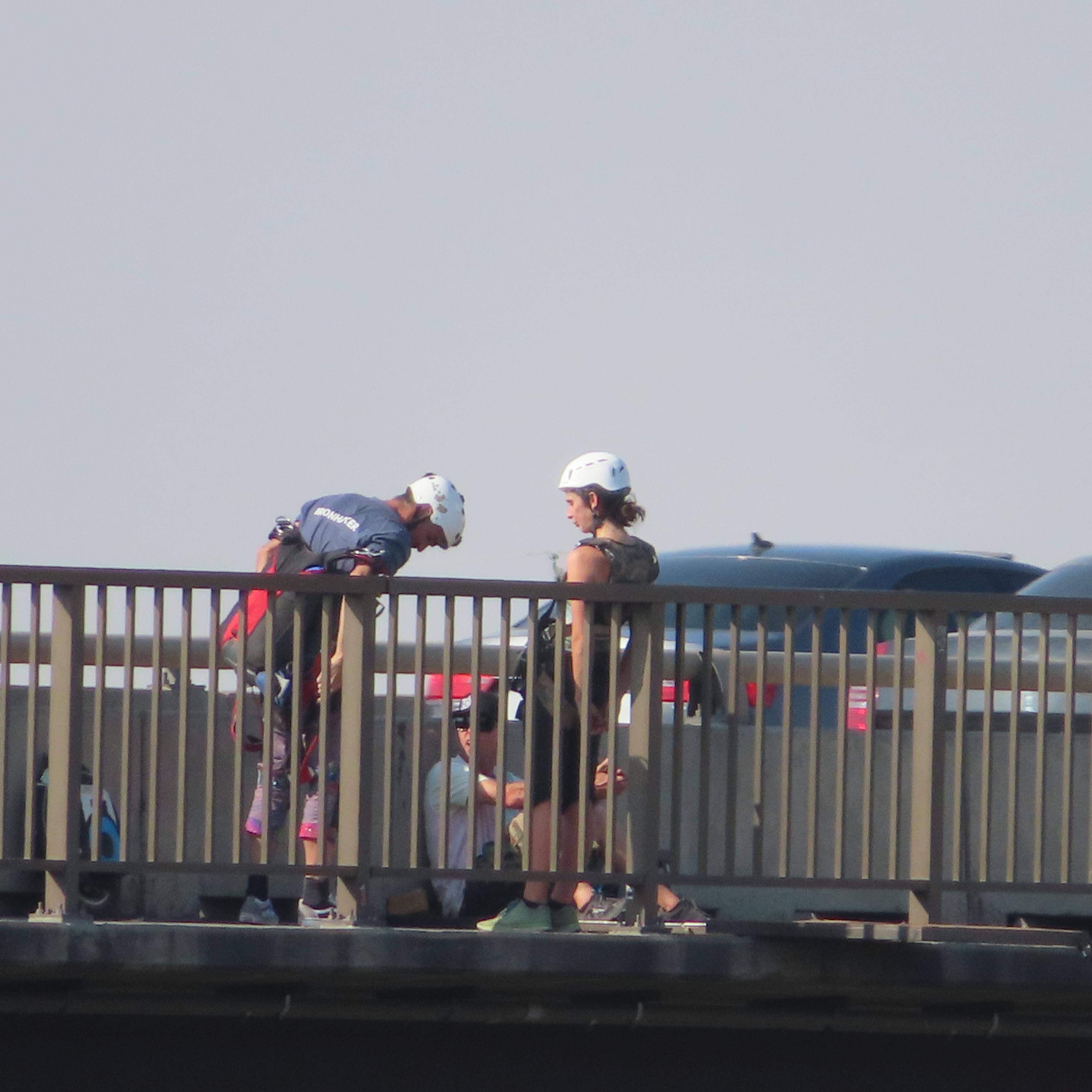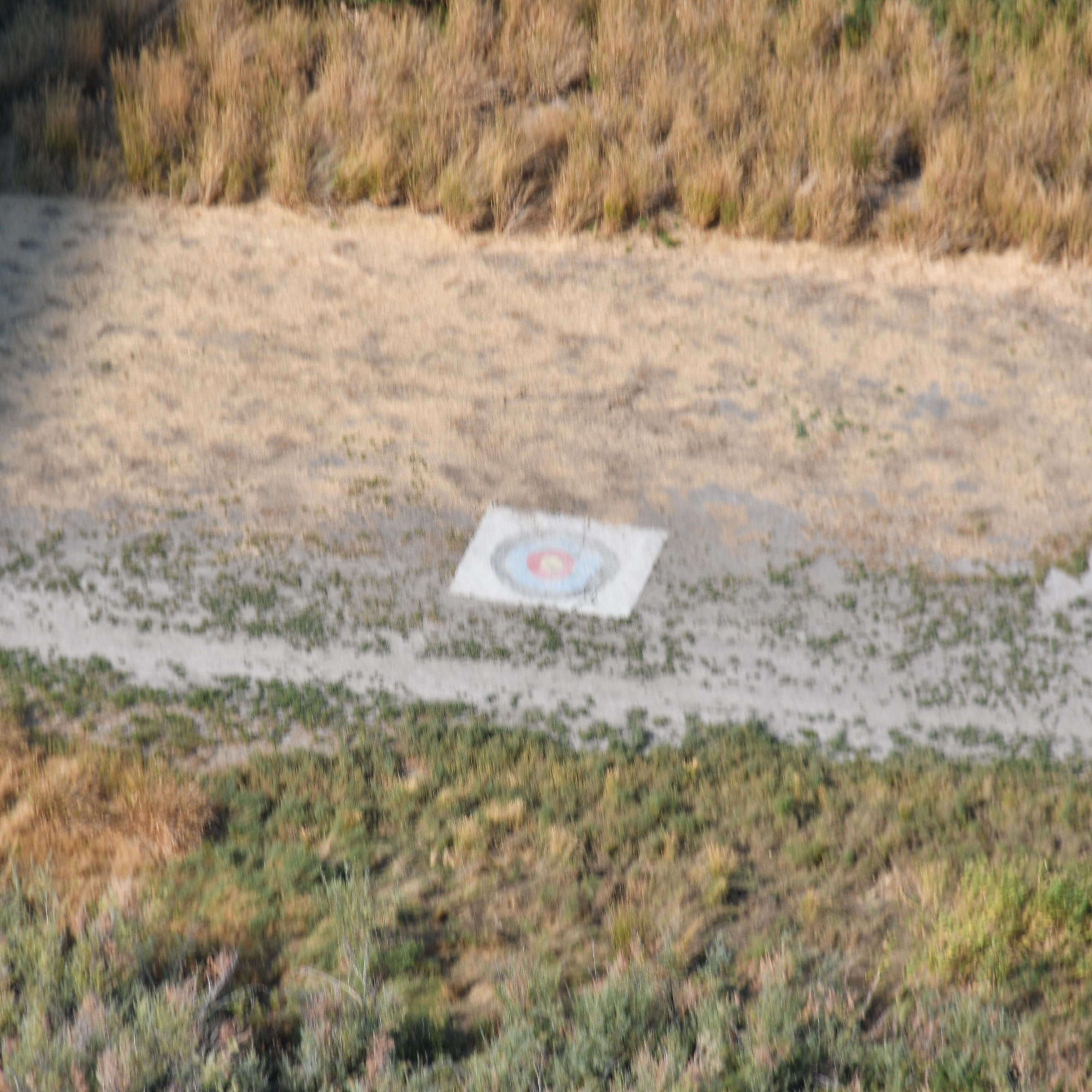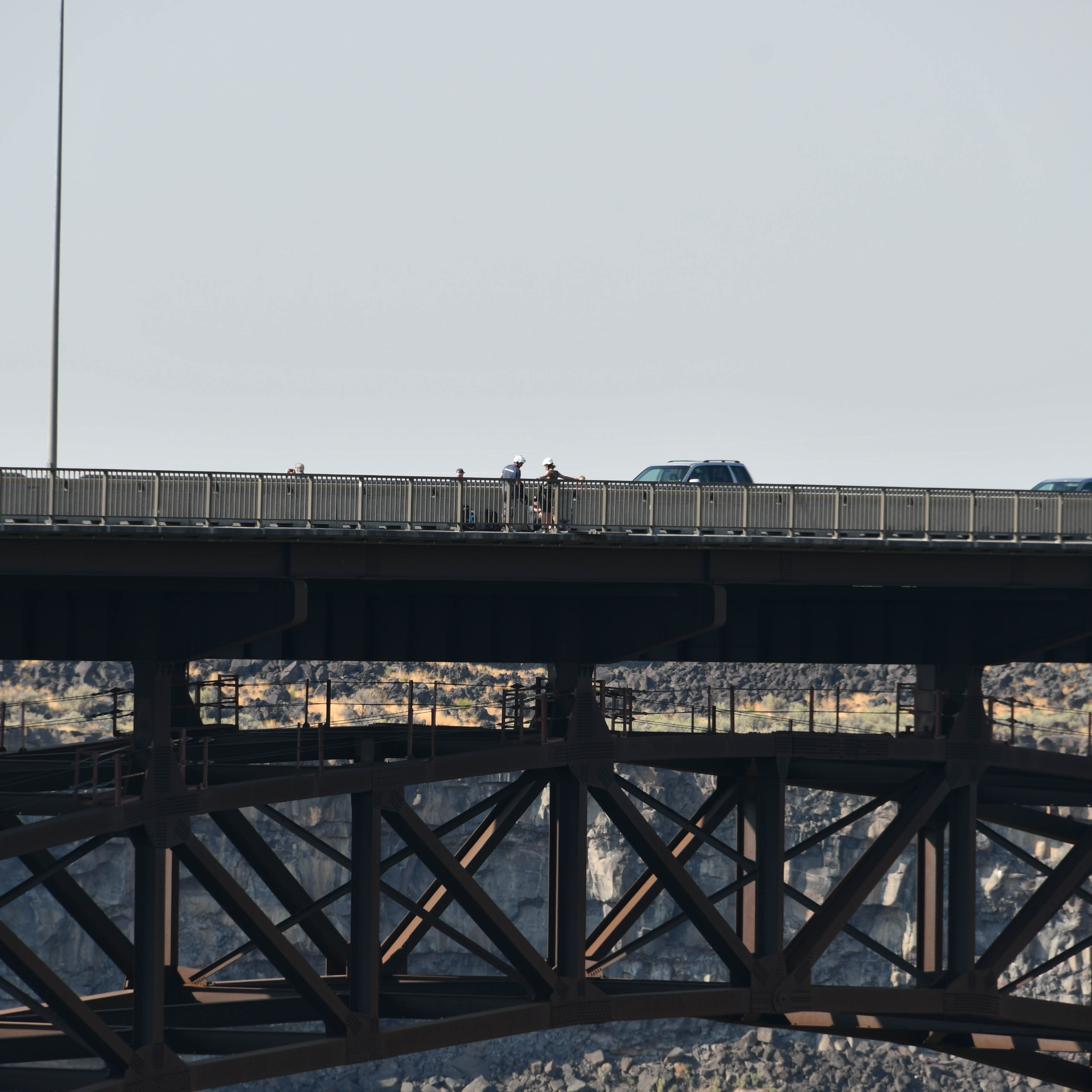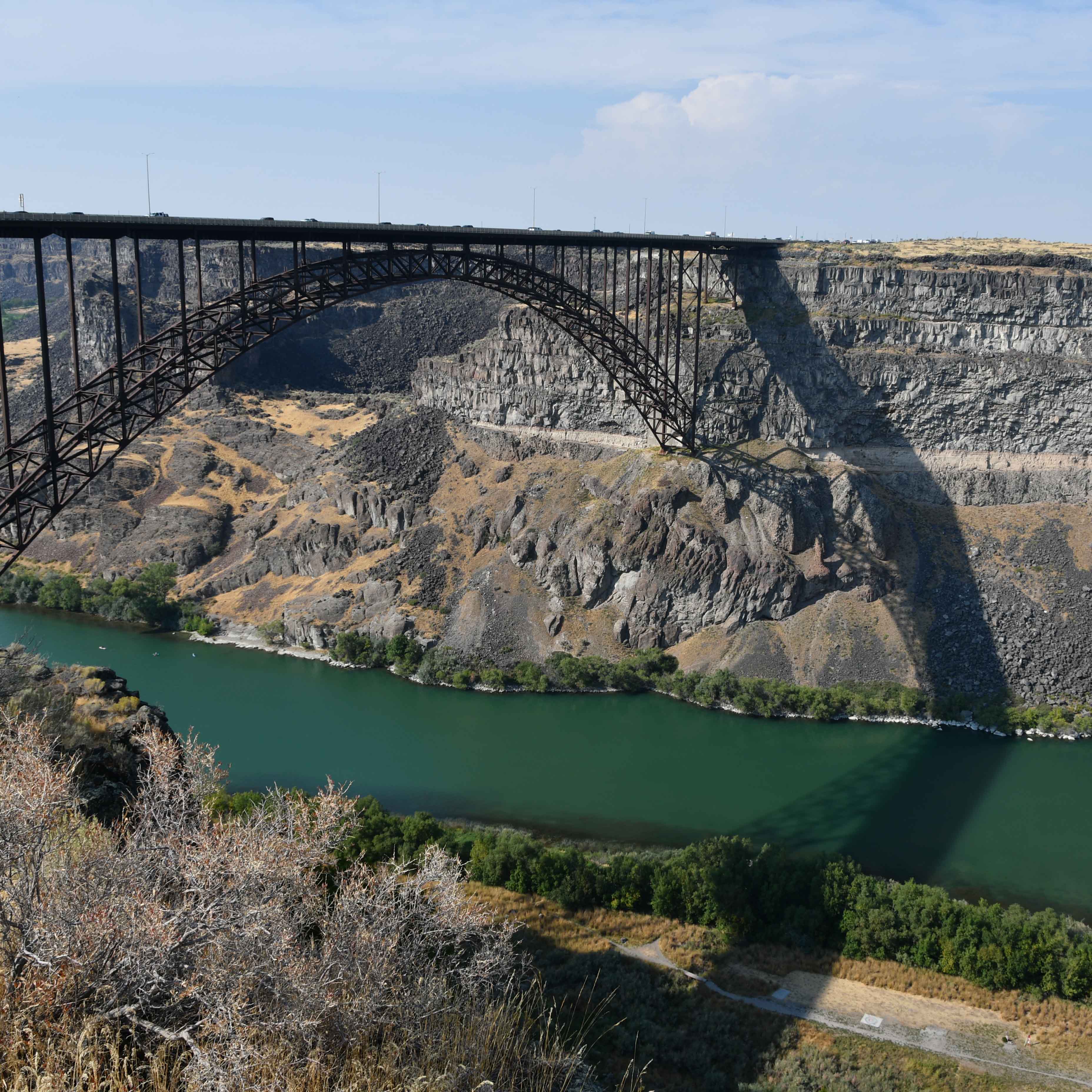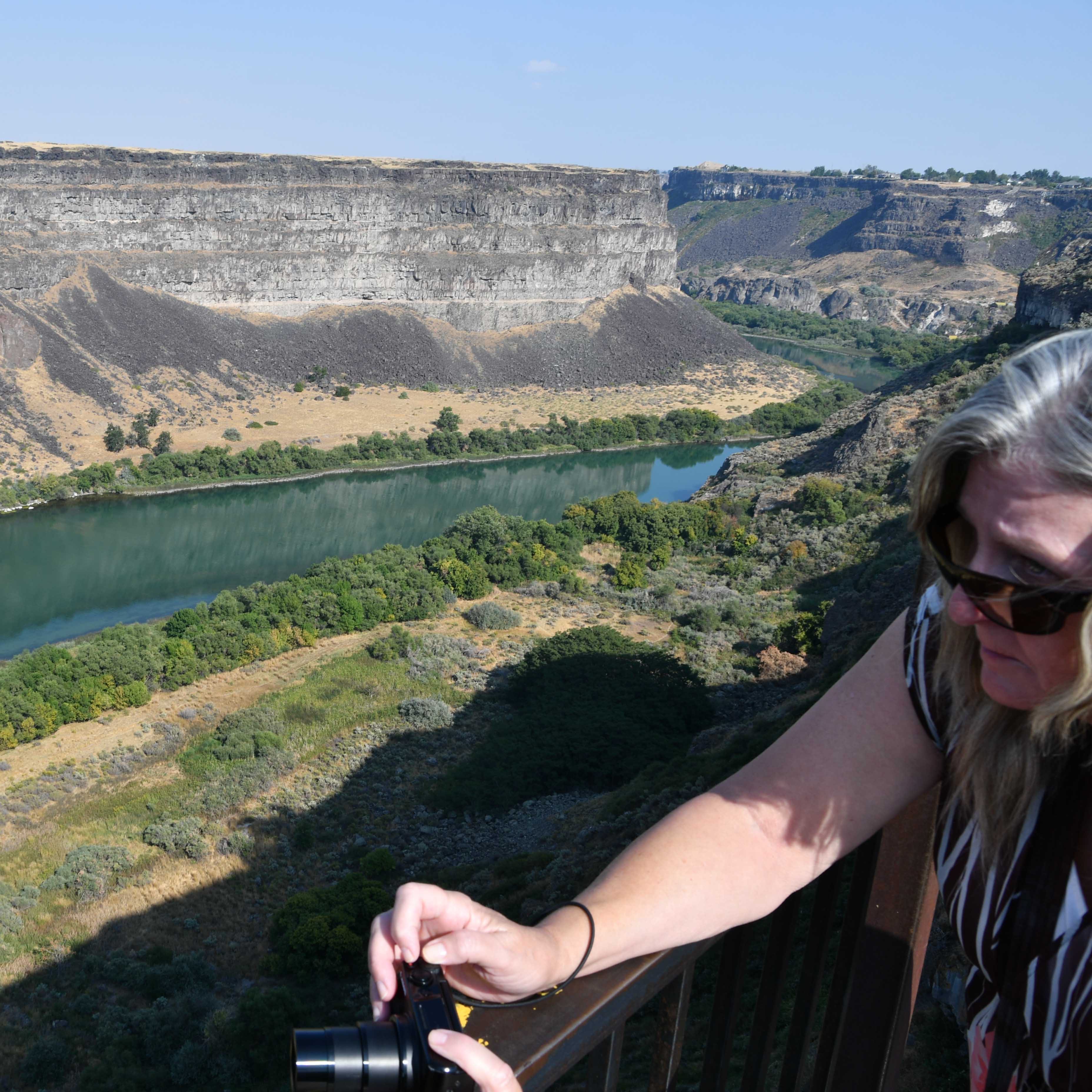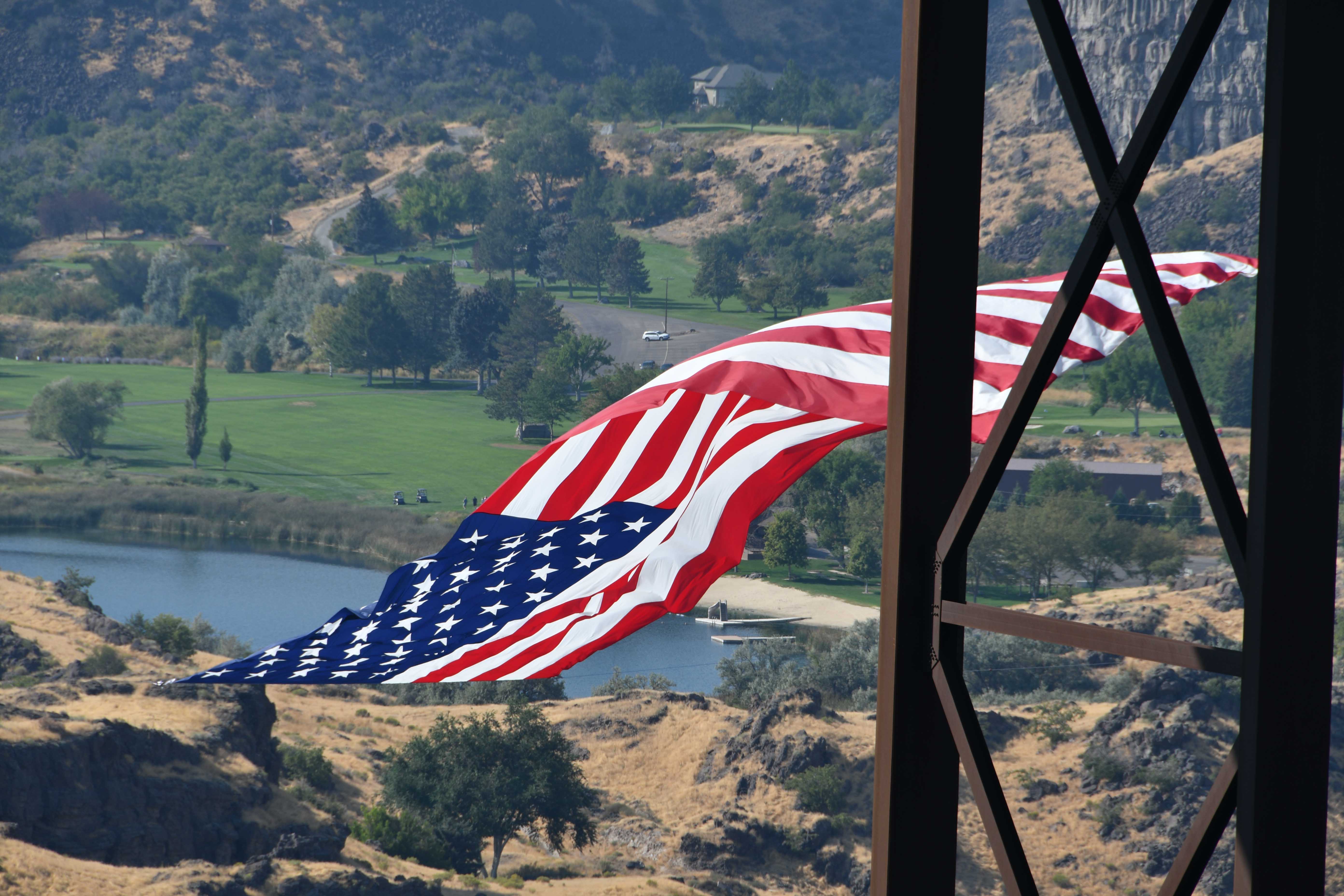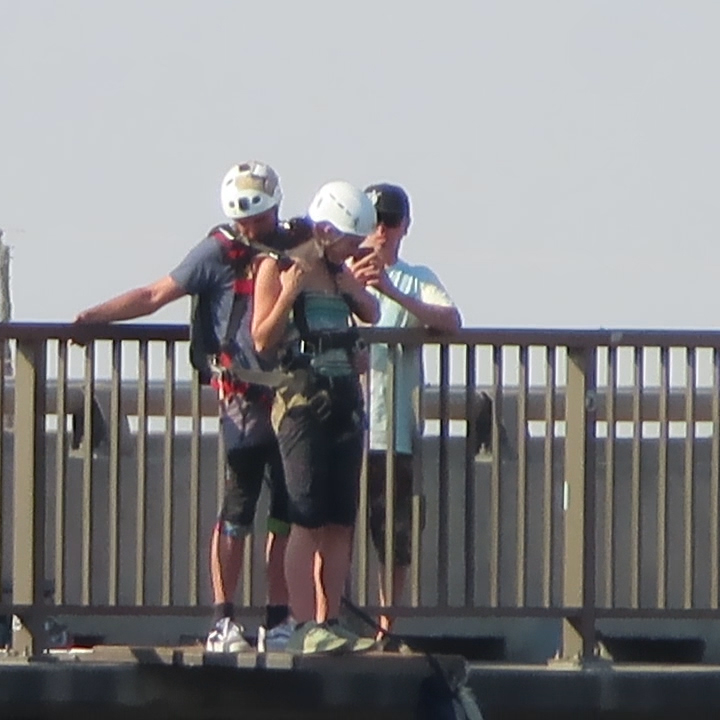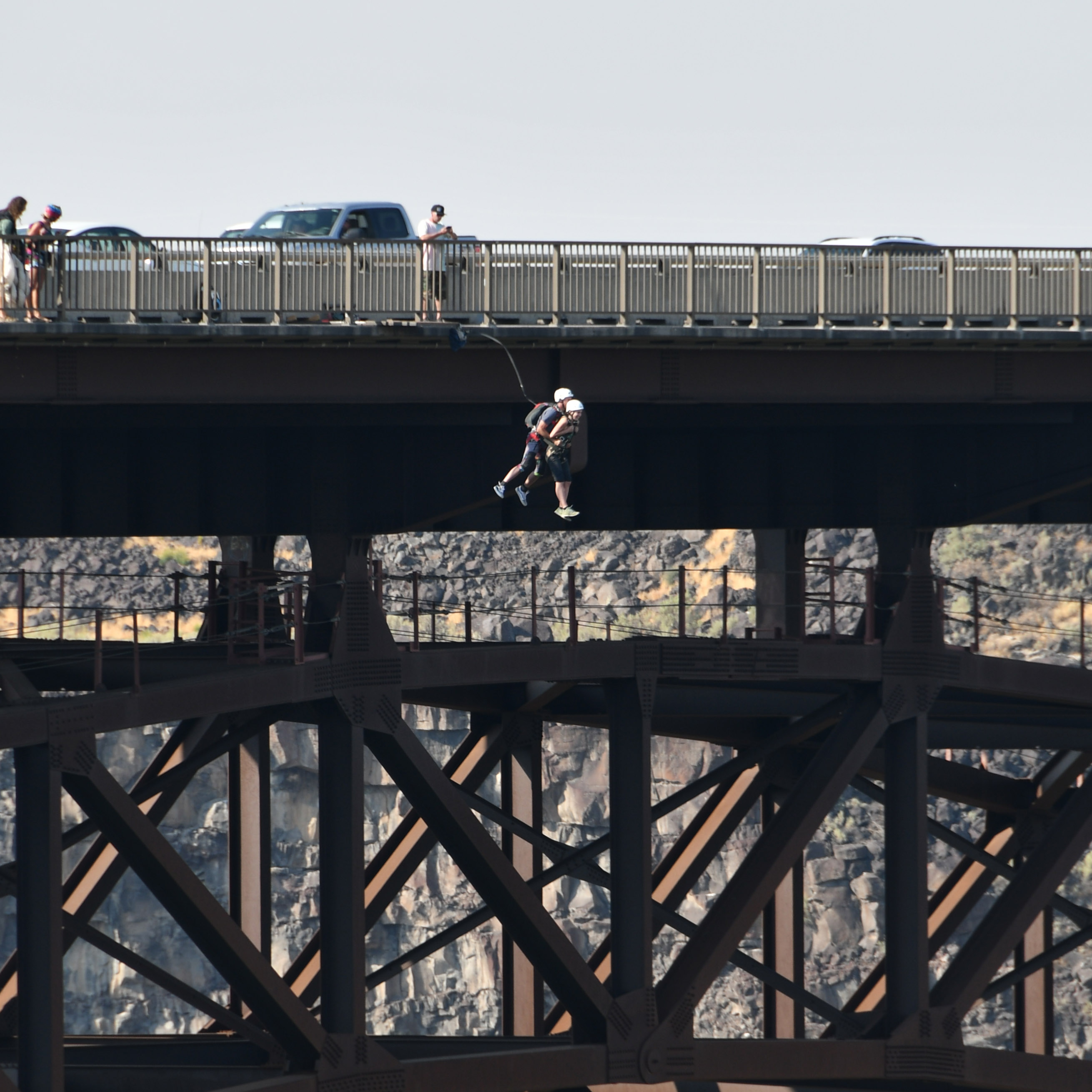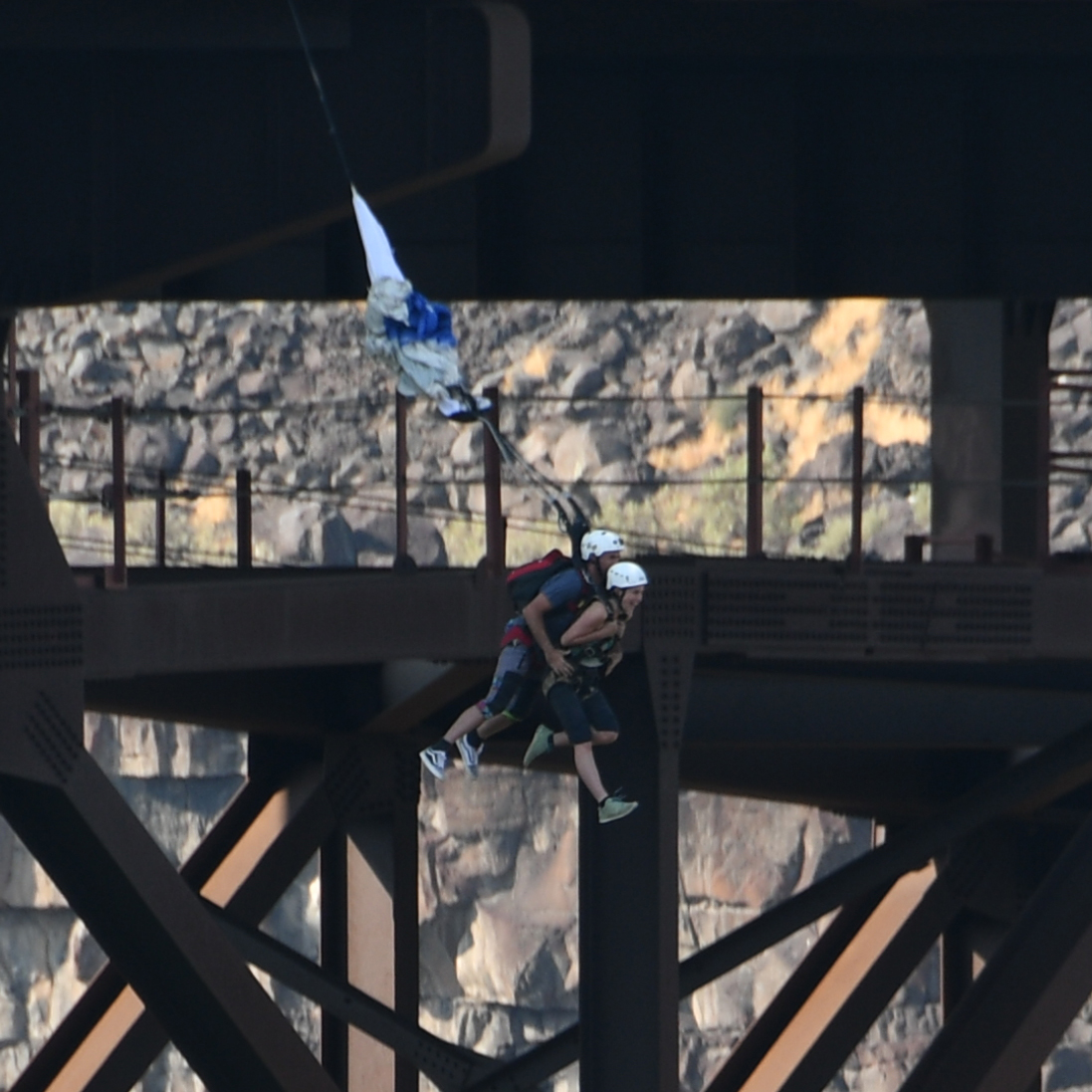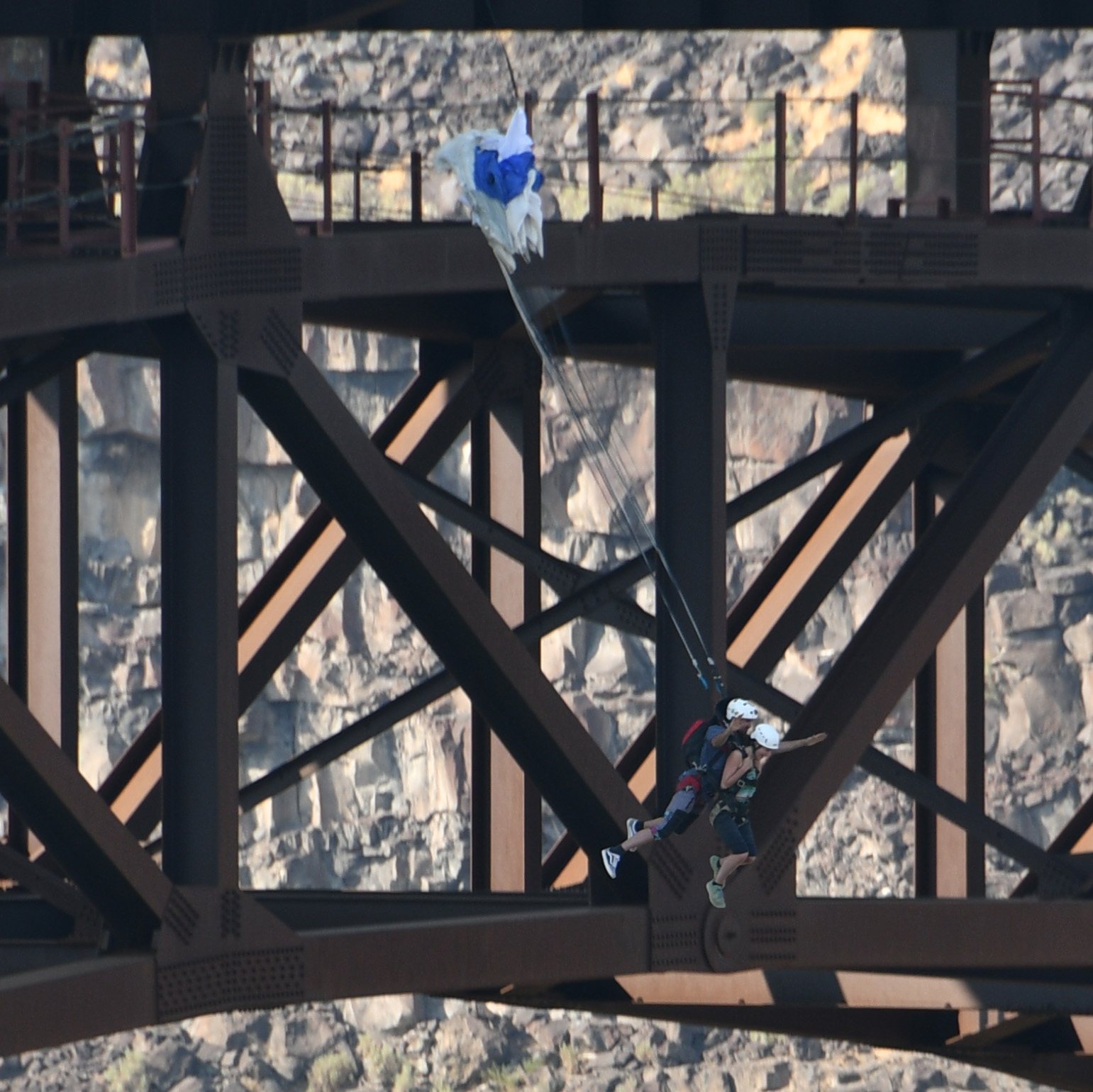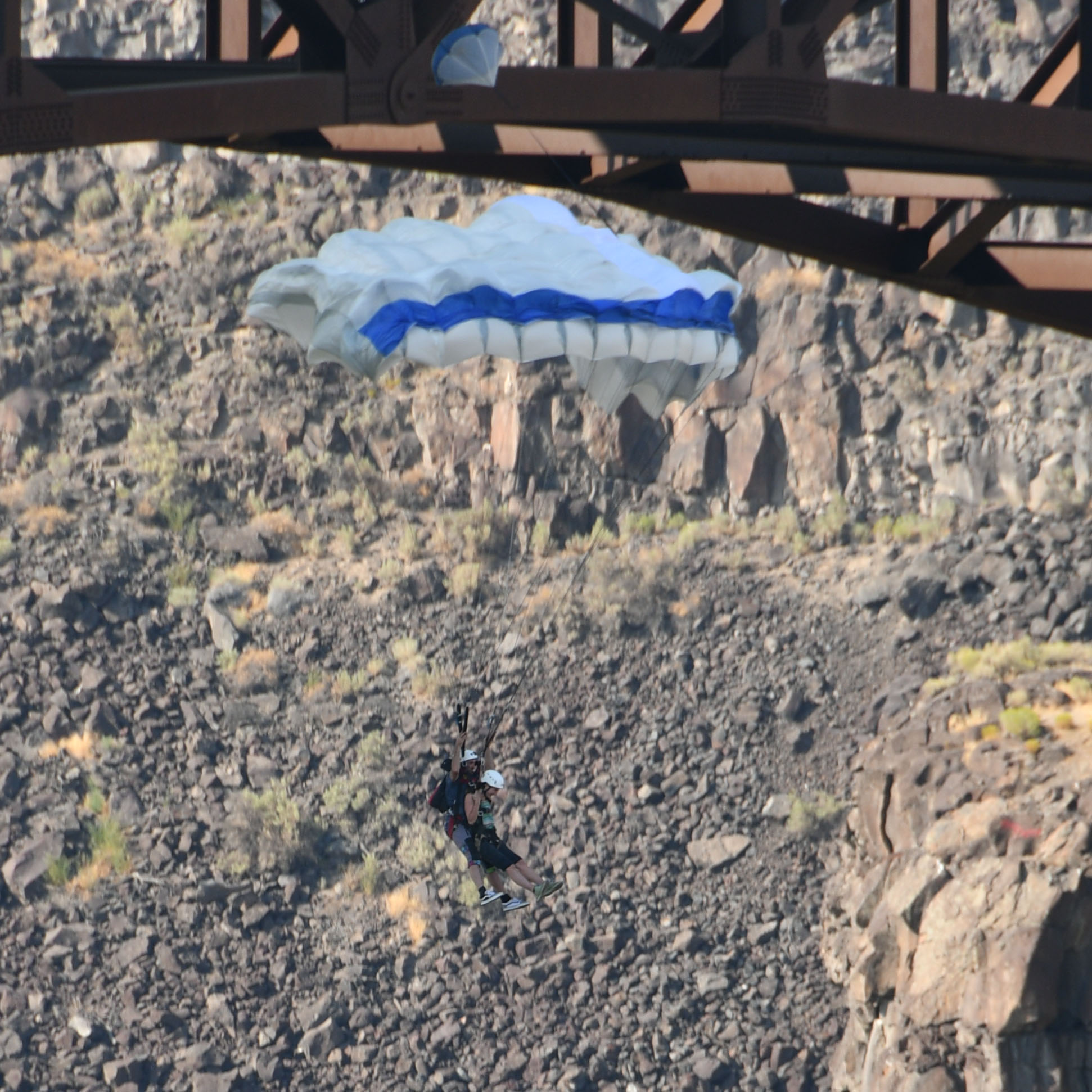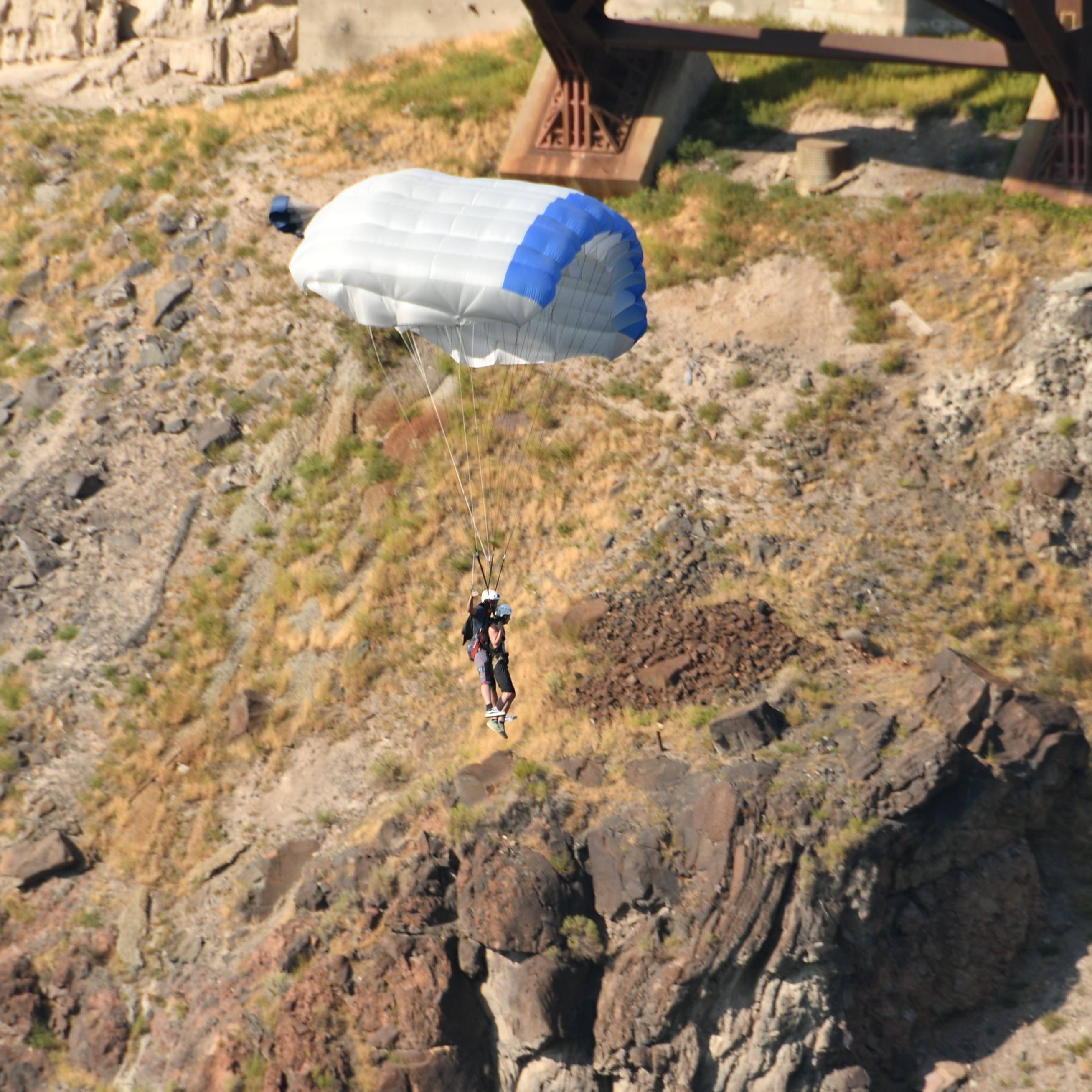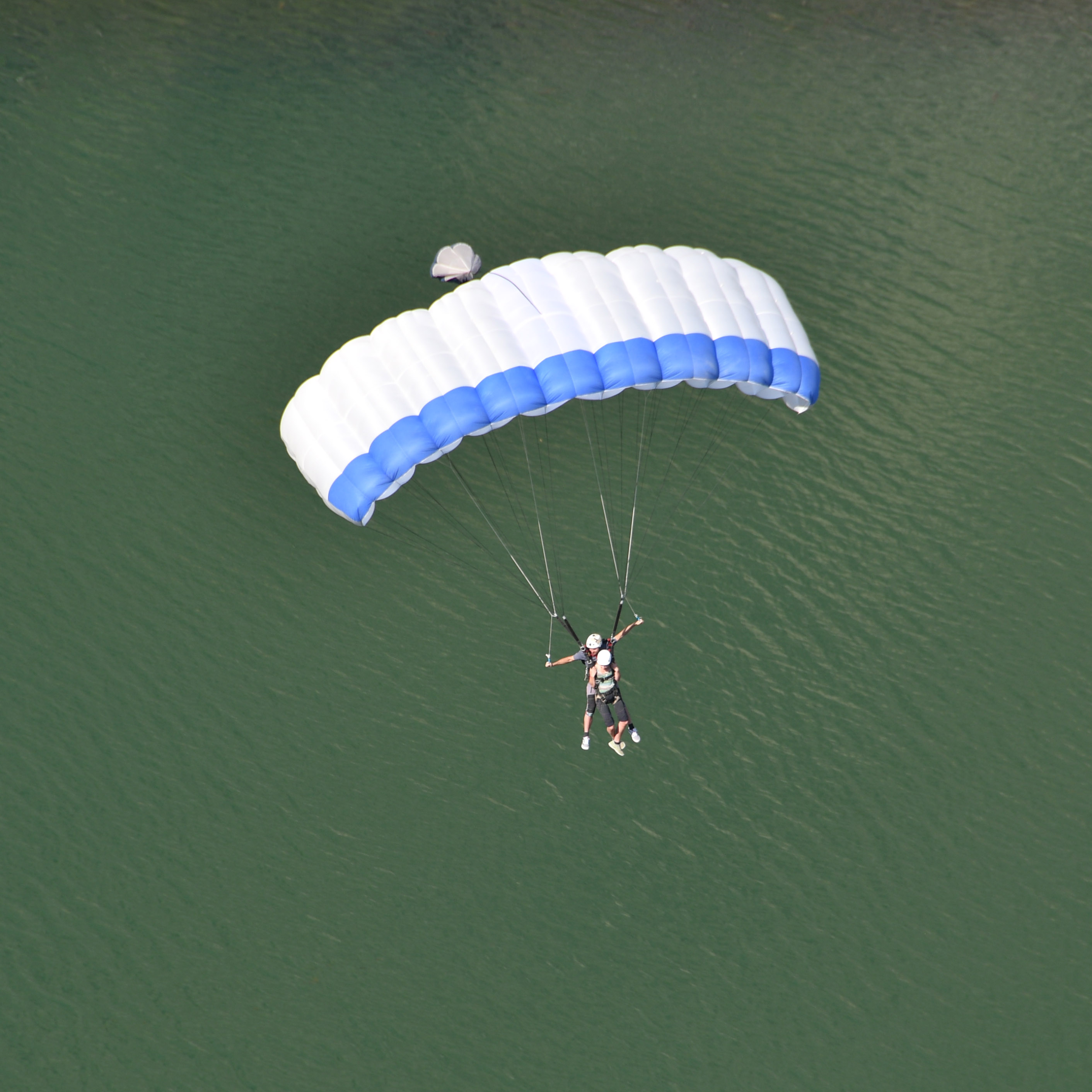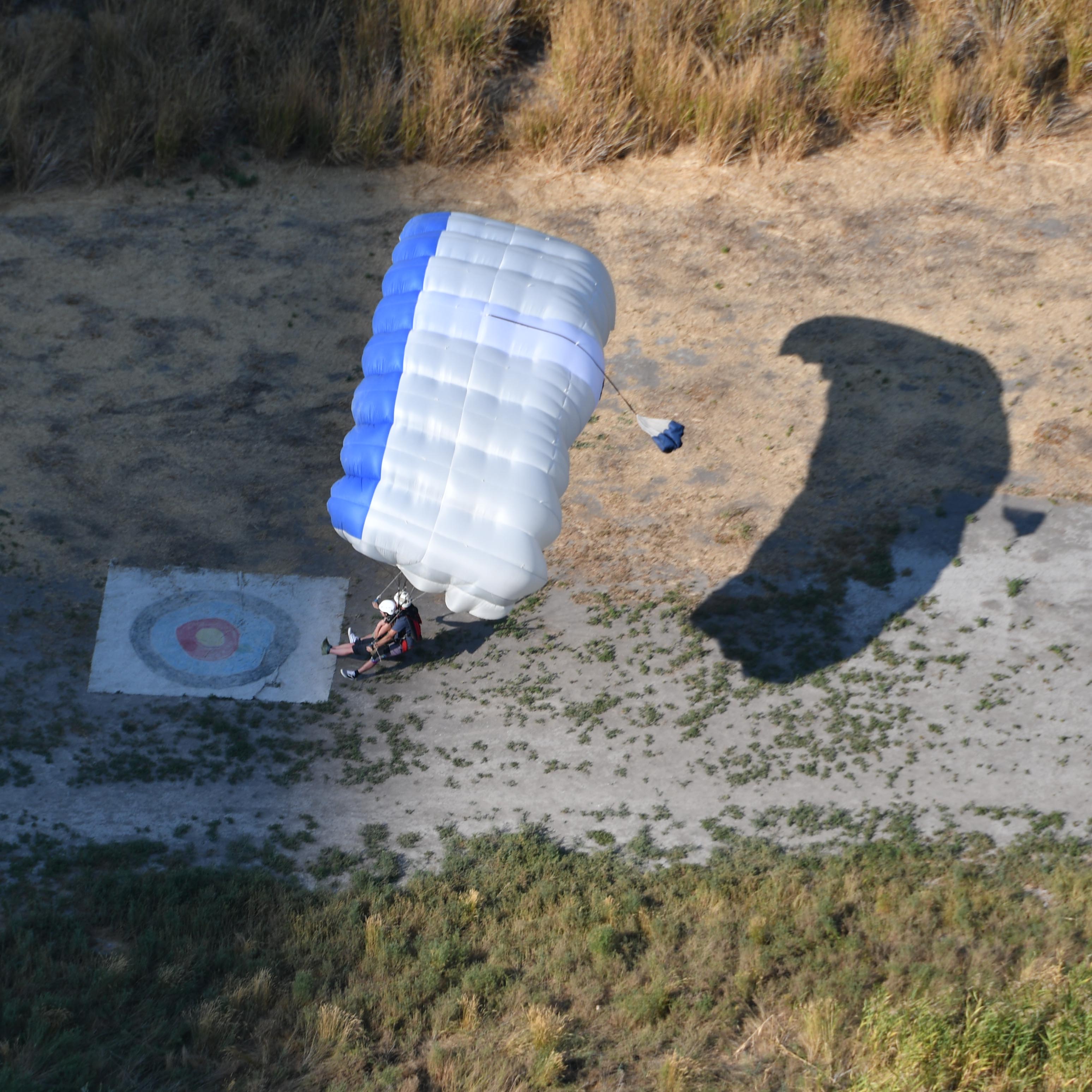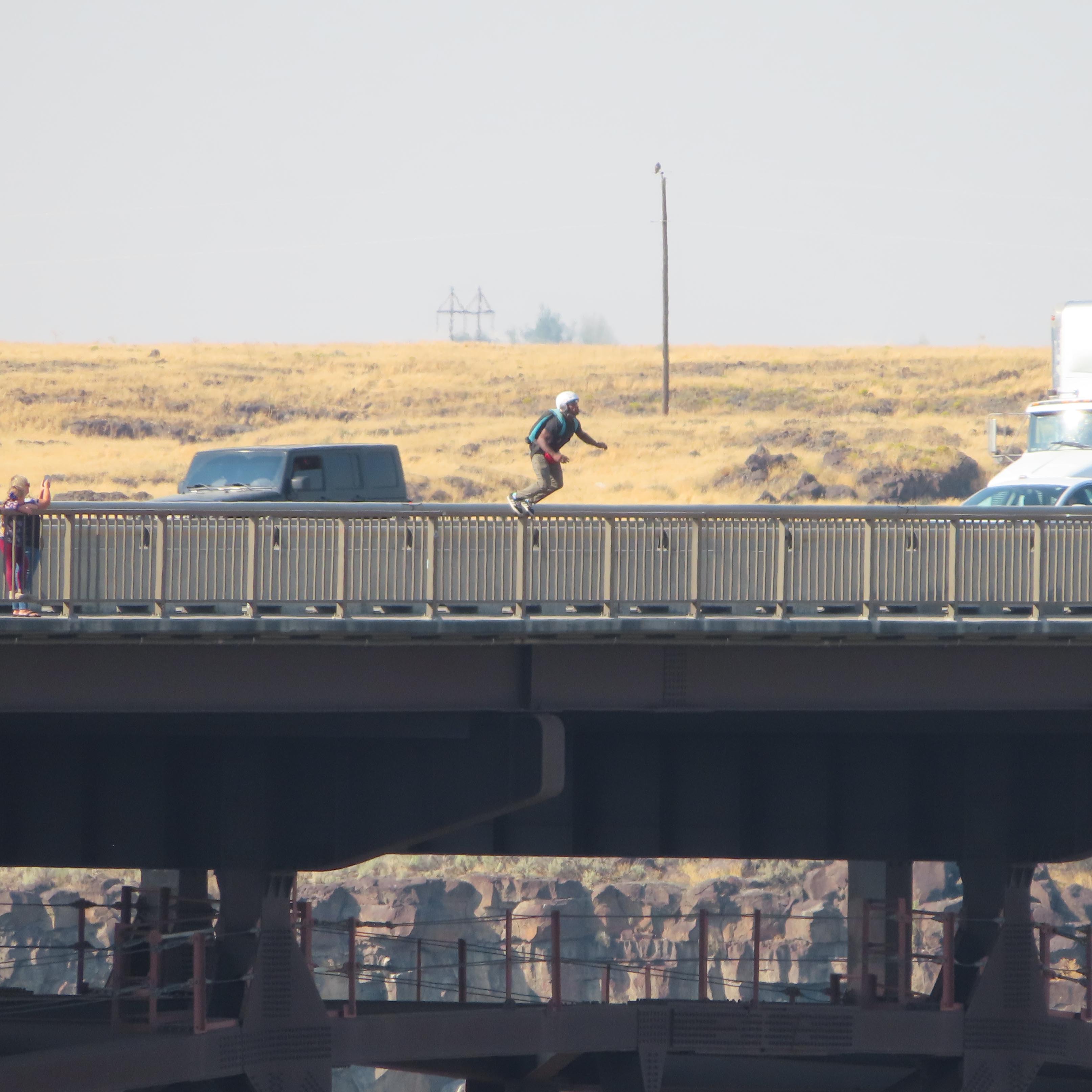 Saturday, moving day! We moved to Salt Lake City KOA. We actually drove thru some rain. First rain we've seen in a while. The park is very near the fairgrounds and the city wide bike trail. There are definitely some sketchy areas but the RV park seems to have a tight handle on who is coming into and thru the park. Another great week.
Make Life An Adventure!