Greenwood, Nebraska
May 25 - May 30, 2020
Sunday, the weather did get bad again early this morning but again no need to seek shelter.  We both slept late. I meant to do some sewing today but I worked on the blog post for last week instead.  I also washed the picnic table so that I can use it for basting the baby quilts that I have in the works. I plan to use basting spray this time because they are both small, but it is best to do that outside. The table was filthy. One of the rabbits showed up near dusk and the sunset was wonderful.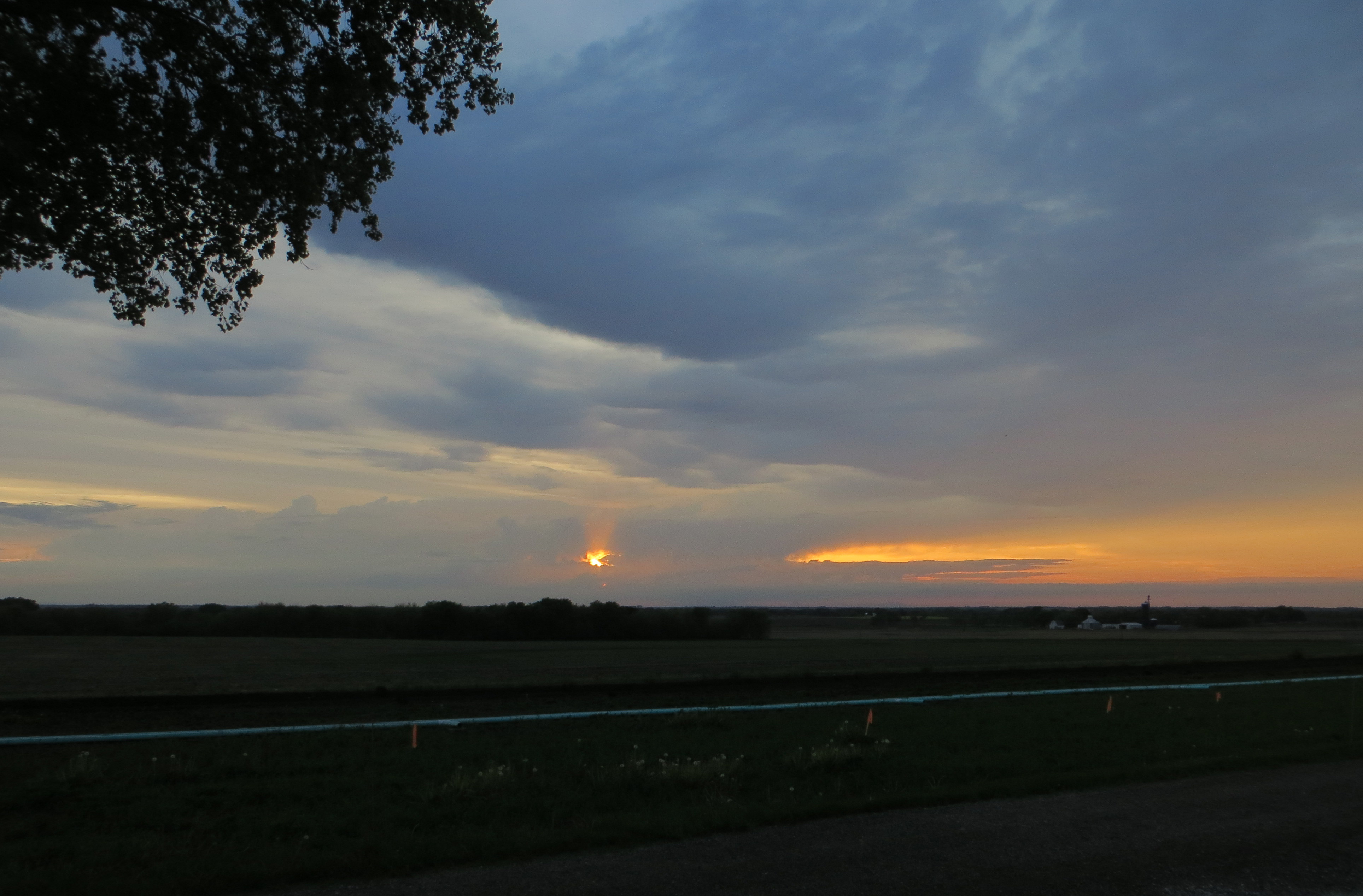 Monday, it rained all day today which made for a perfect sewing day.  I finished the second baby quilt top so now both are ready to be basted.  I haven't decided if I am going to hand quilt them or not. I'm thinking yes, again because they are small.  Elard spent the day with Realtor.com and Fox News.  I expected to see some Memorial Day parties going on at the park but most people are just hanging inside their rigs.  I did see two groups hanging out under their awnings and grilling.  Pretty subdued for a Memorial Day. I made a pretty darn good dinner from another eMeals recipe, One Pan Lemon Chicken Parmesan.  Its a keeper.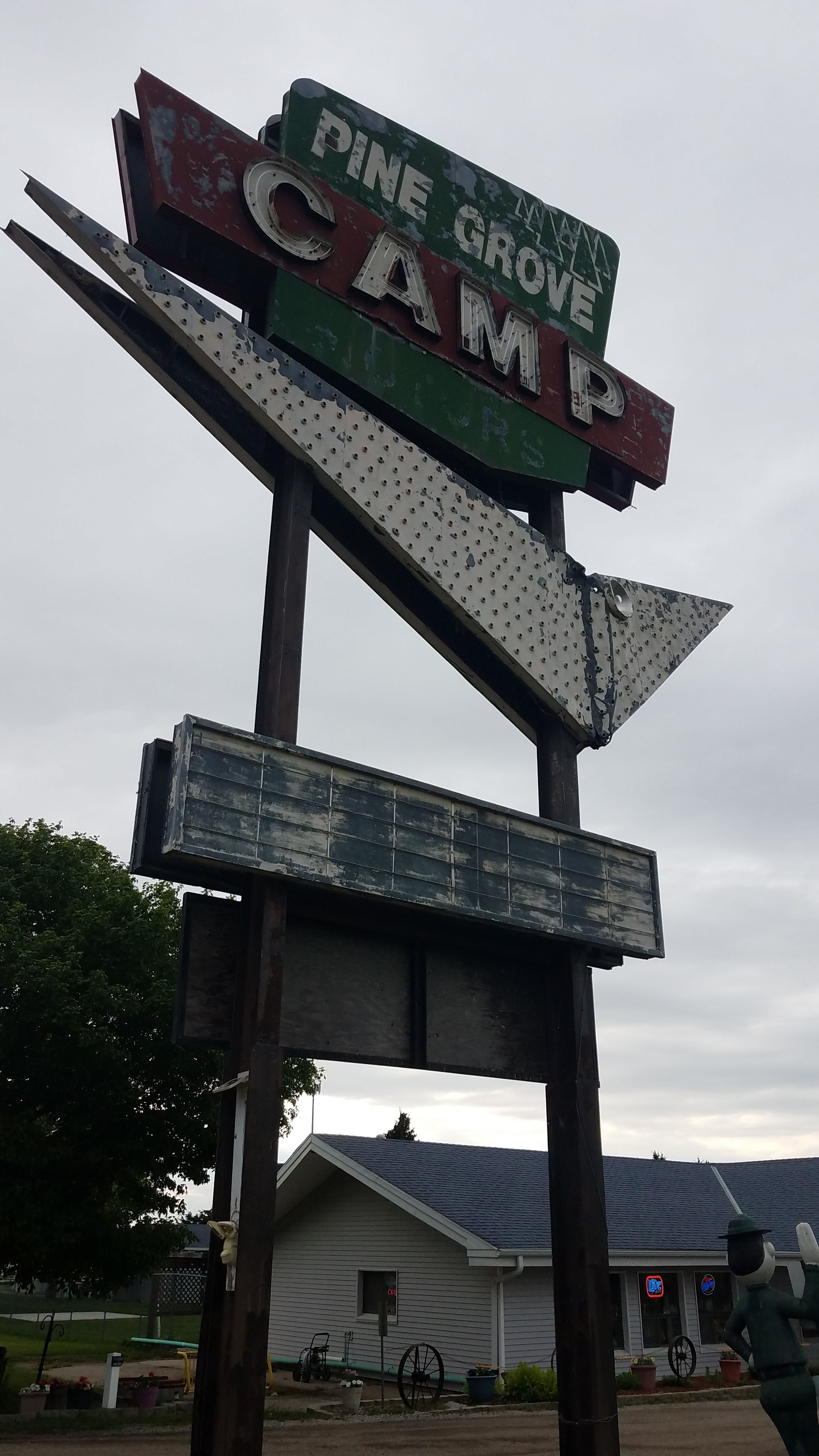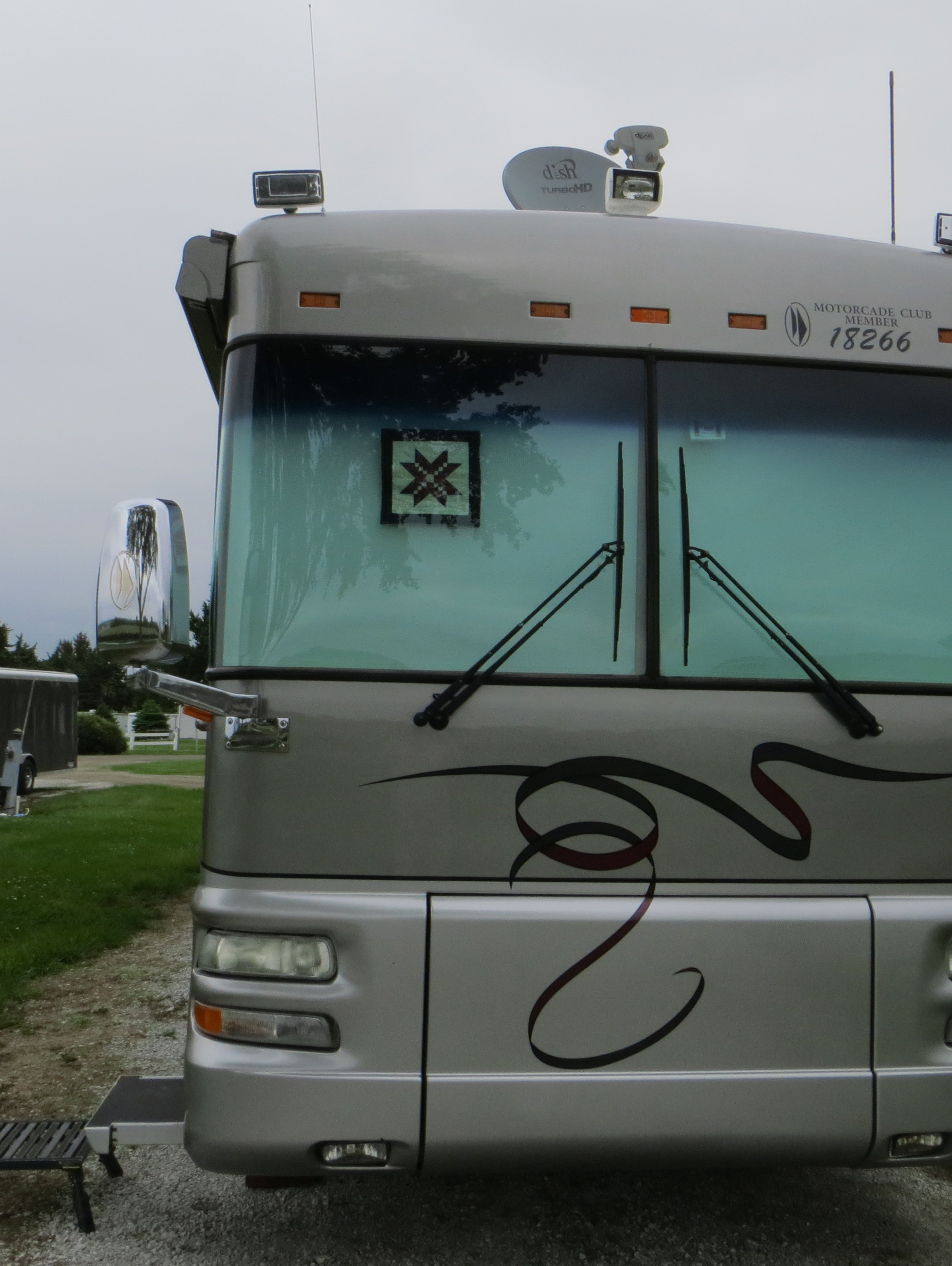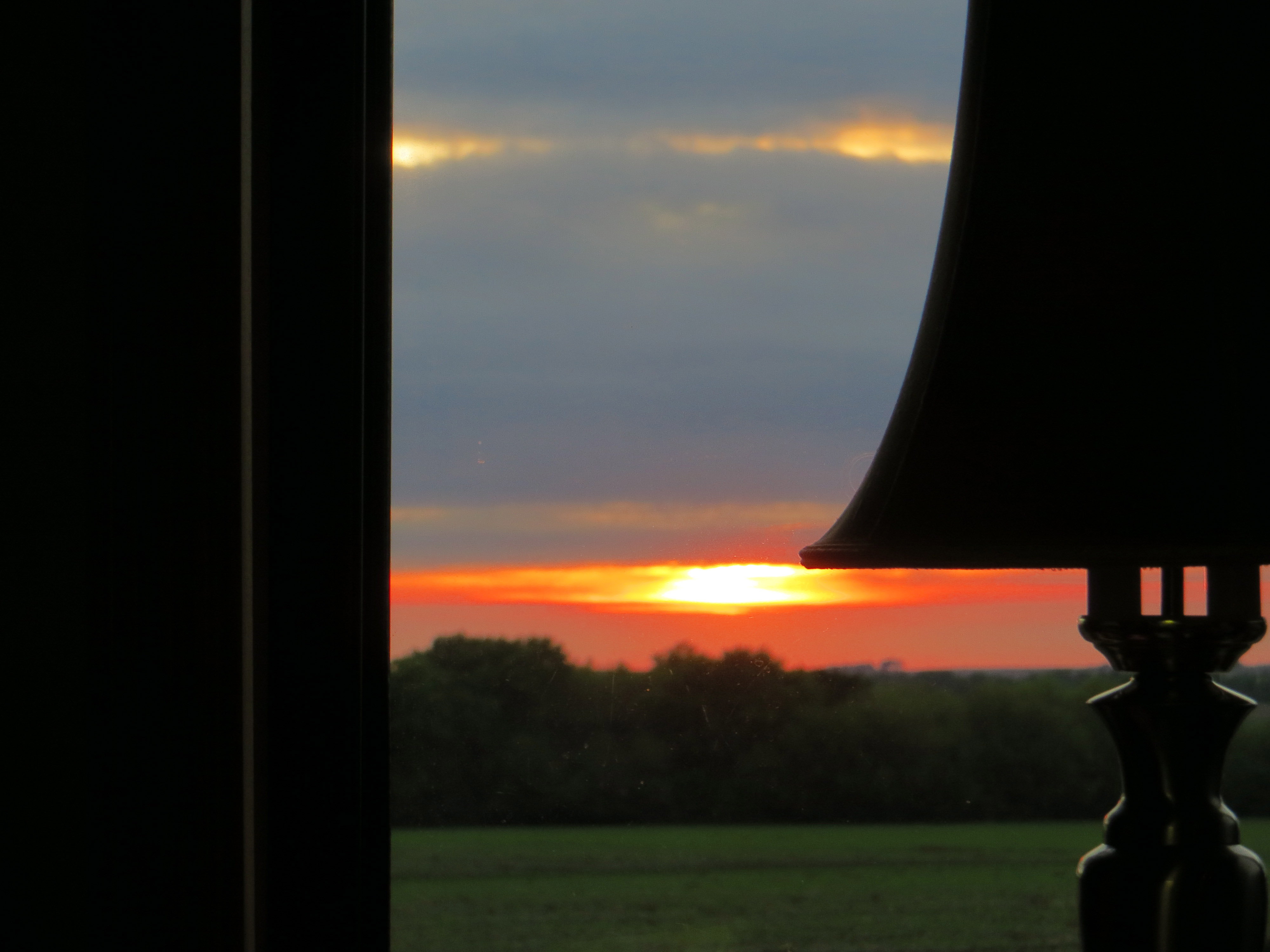 Tuesday, more rain this morning, we made a short run to Home Depot for some trim pieces for my rolling storage bin/sewing chair.  I also found an open quilt shop, so now I have something to add to the travel quilt.  The Calico House had a great selection of quilts and fabric.  They also told me that the University of Nebraska here has an awesome quilt museum, International Quilt Museum.  Alas it is closed because of Covid.

Wednesday, I didn't feel too pretty good so we stayed inside most of today.  I'm having a gallbladder flare up. I guess I have gotten sloppy with my diet.  I did go for a walk after dinner, I am definitely out of the habit since we moved from the trail in Oklahoma City.  
Thursday, we planned a visit to several outdoor spaces just to the north of us and just to the south of us in Lincoln, Nebraska. We started with the Holy Family Shrine.  A beautiful chapel a bit like the Thorncrown in Arkansas.  They have a very interesting sculpture in the welcome center that gathered water from the ground above it and directed it to a small pool that overflowed down a channel into the chapel itself. Very cool.  The grounds also included a trail of the 14 stations of the cross. On the way there we saw a sign for the Strategic Air Command Museum and Aerospace Museum, so we abandoned the outdoor spaces in Lincoln to visit the museum.  It was two large hangers connected by a wonderful glass reception area which held a diving SR-71 Blackbird. Impressive!  They had a great selection of aircraft and artifacts.  Worth the stop for any of you aircraft buffs.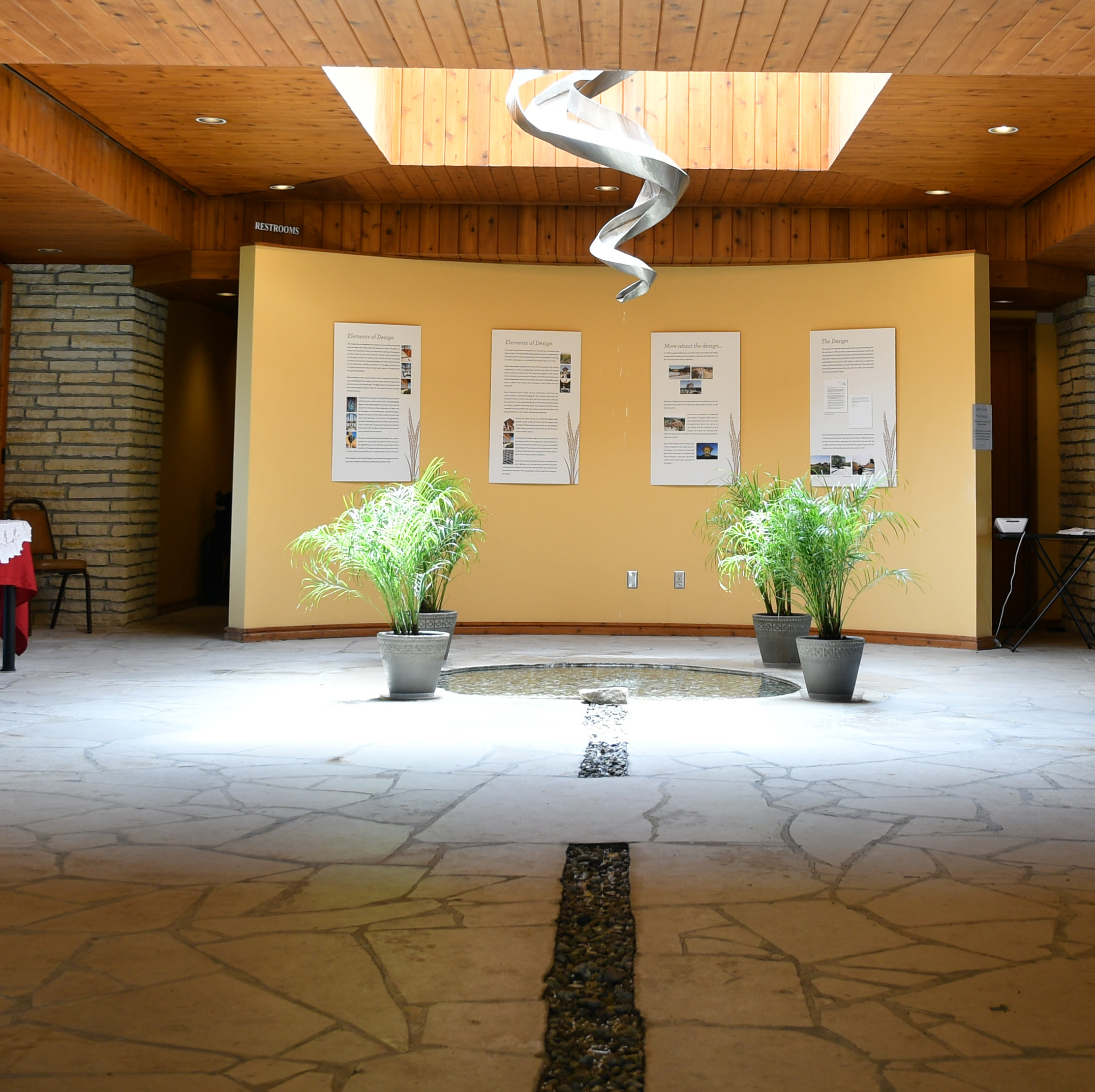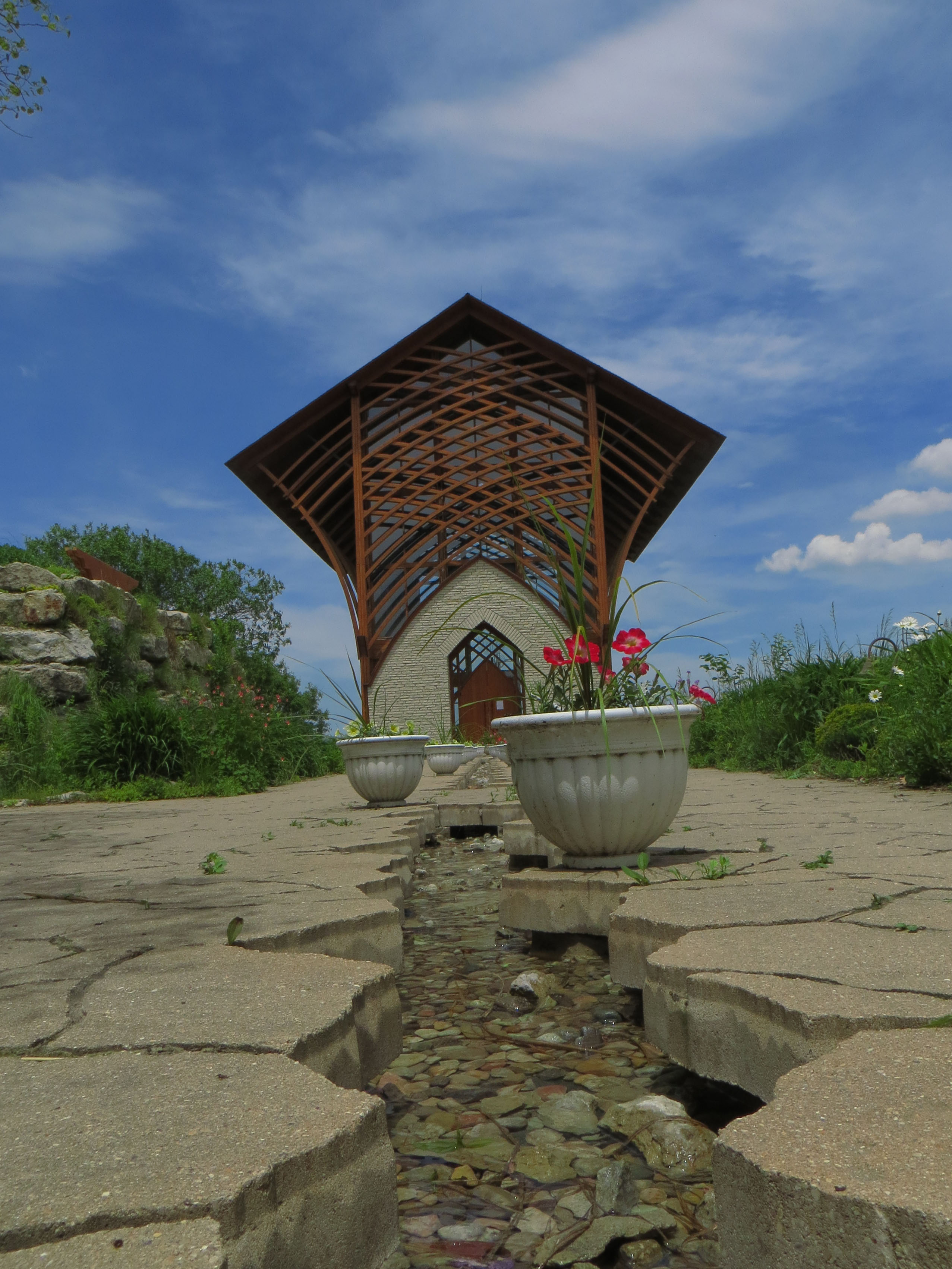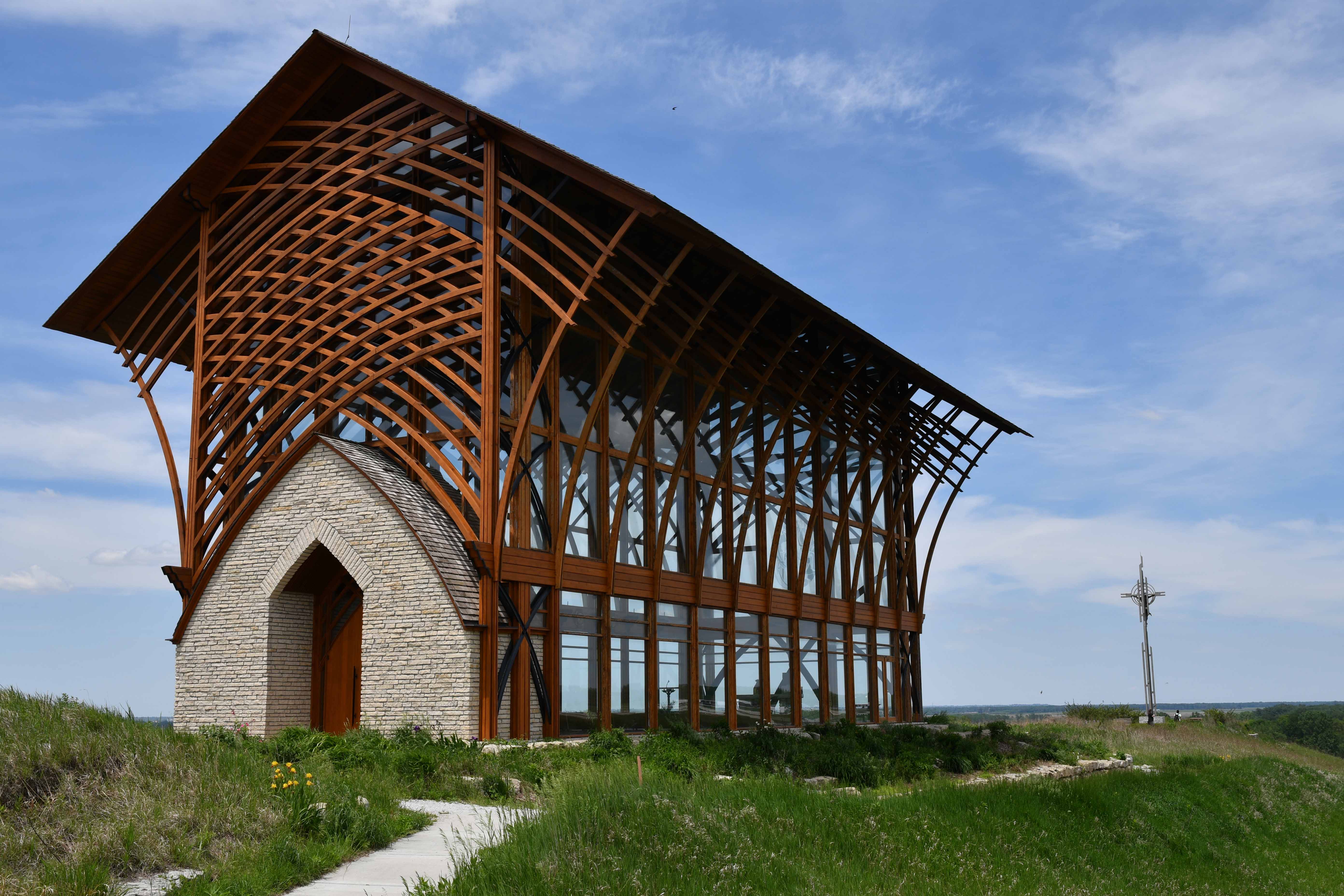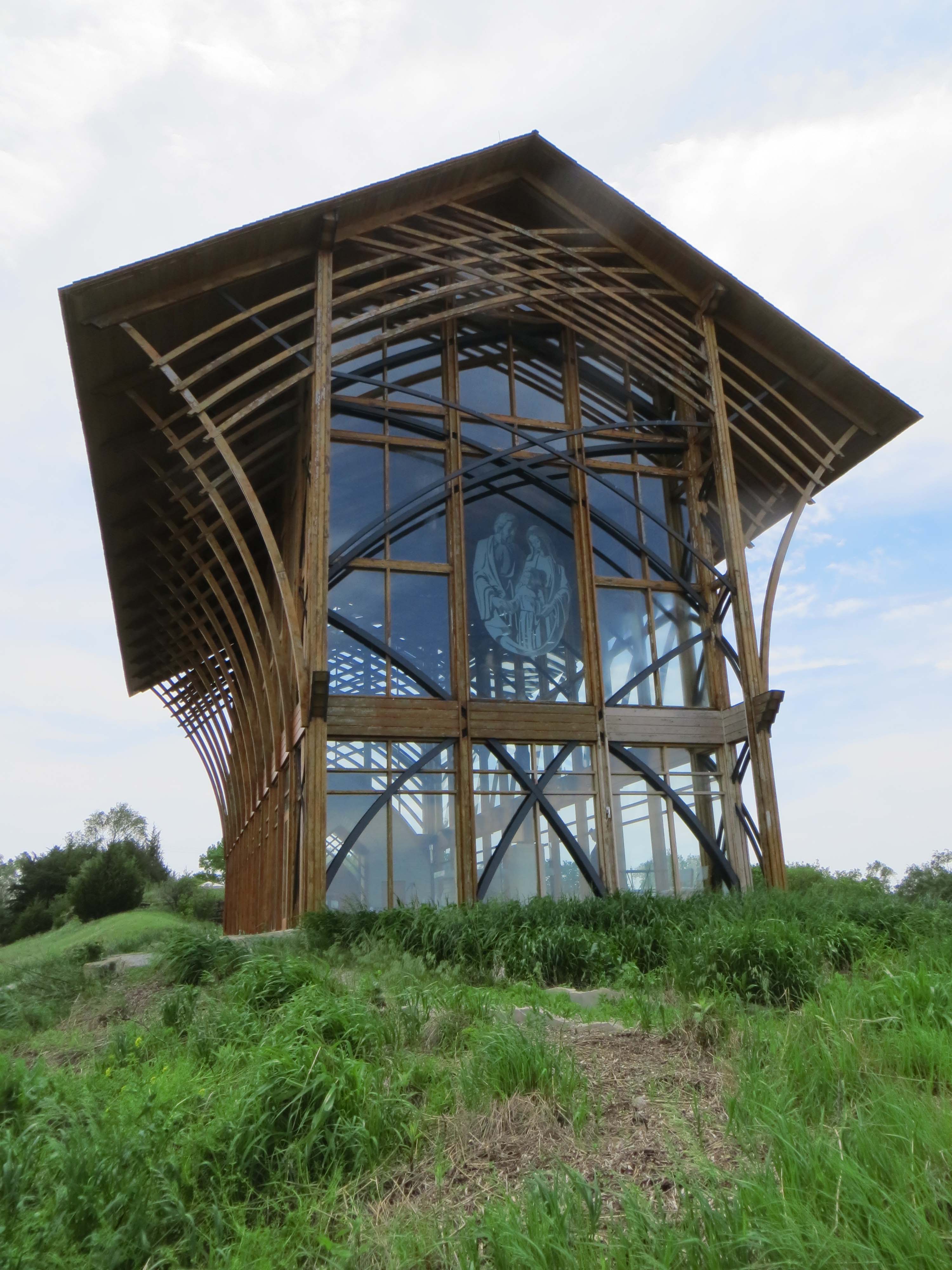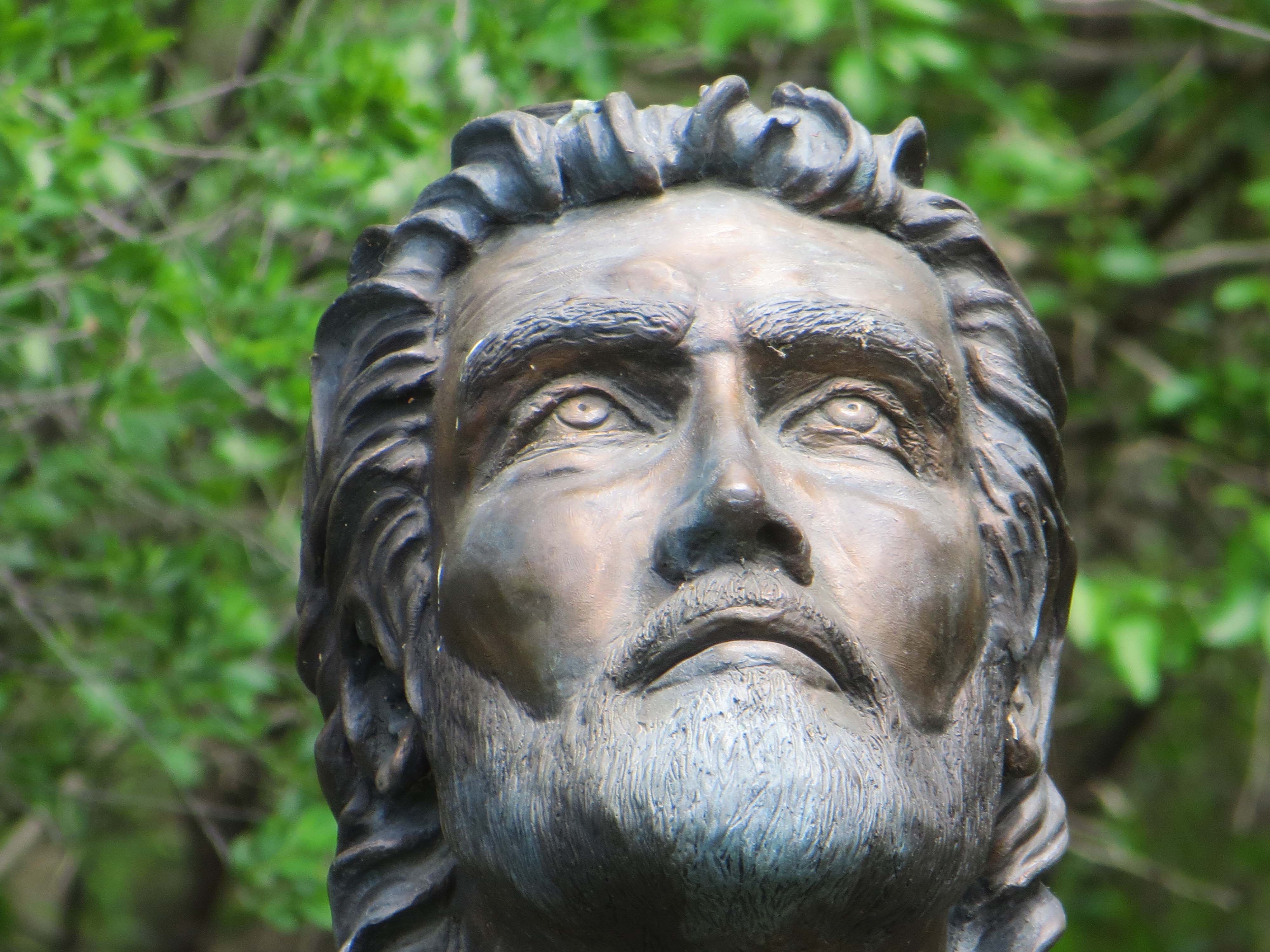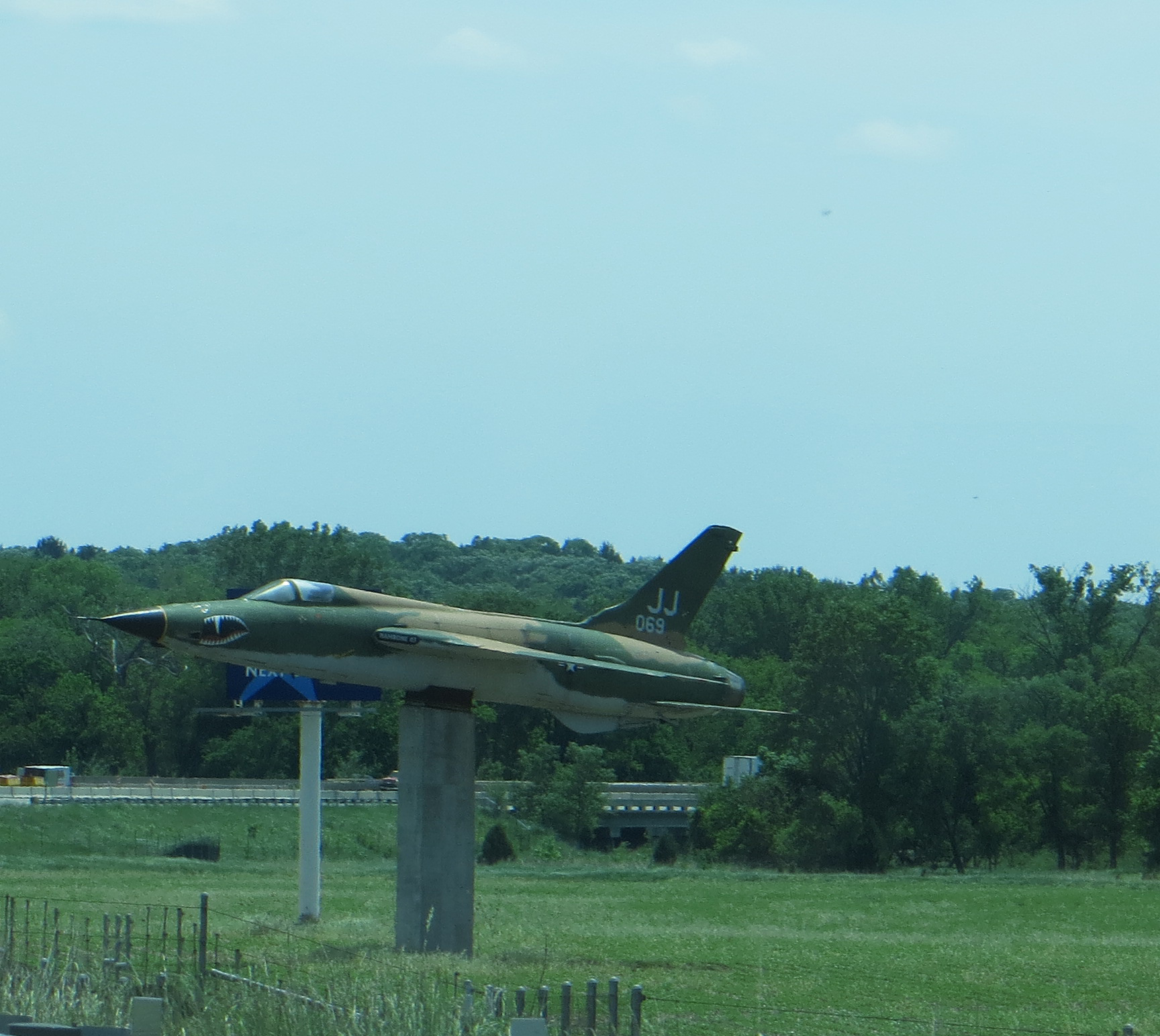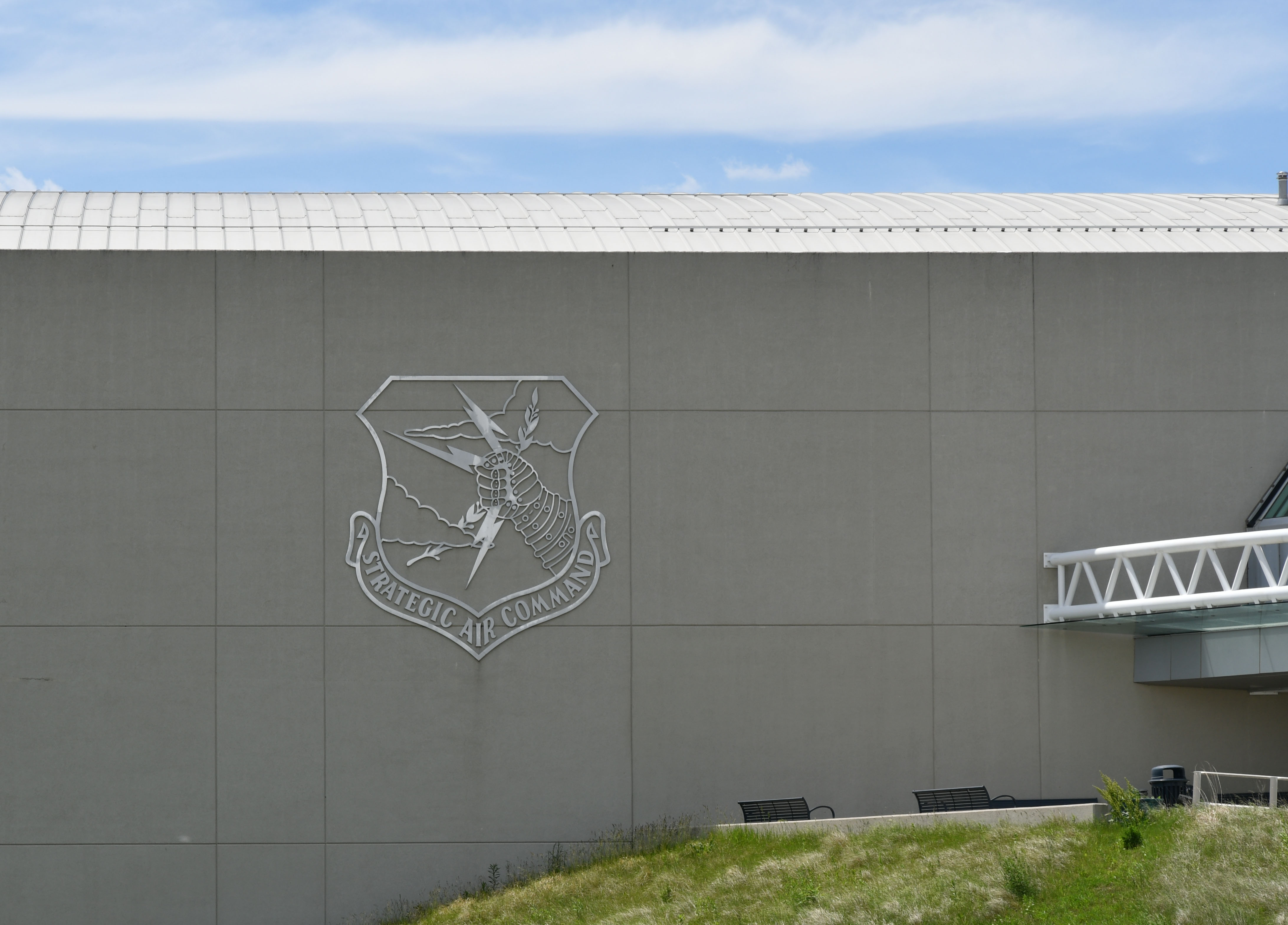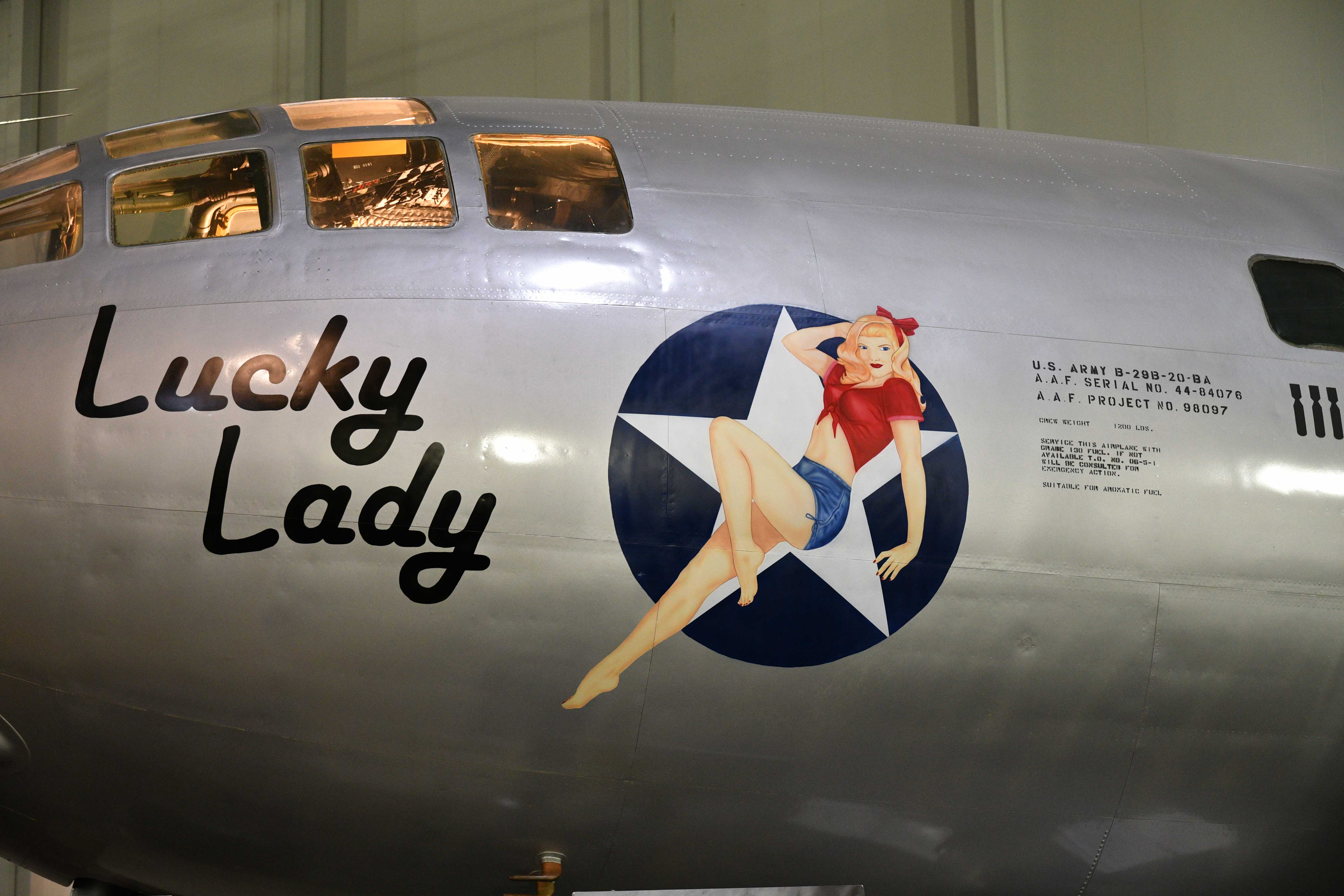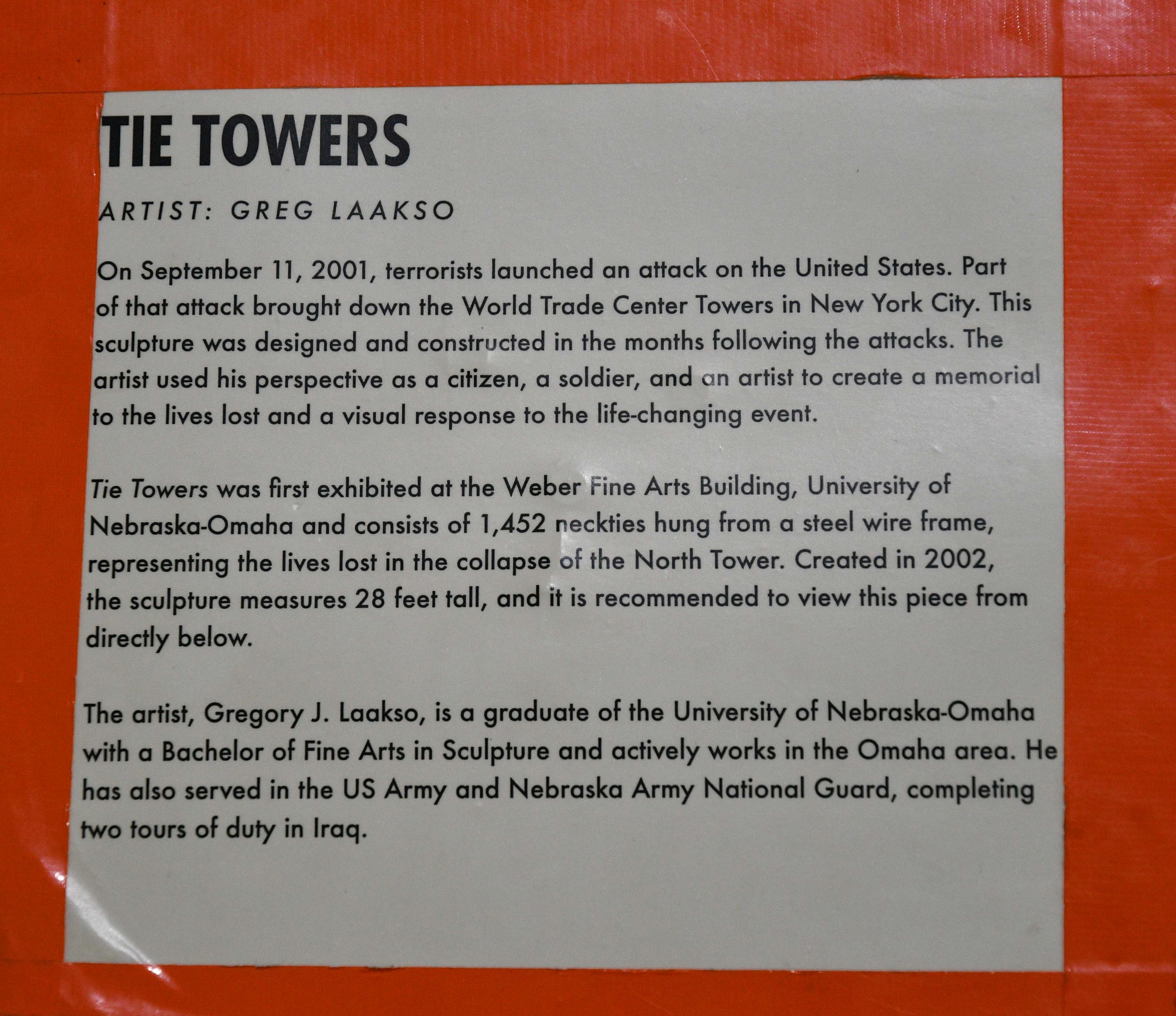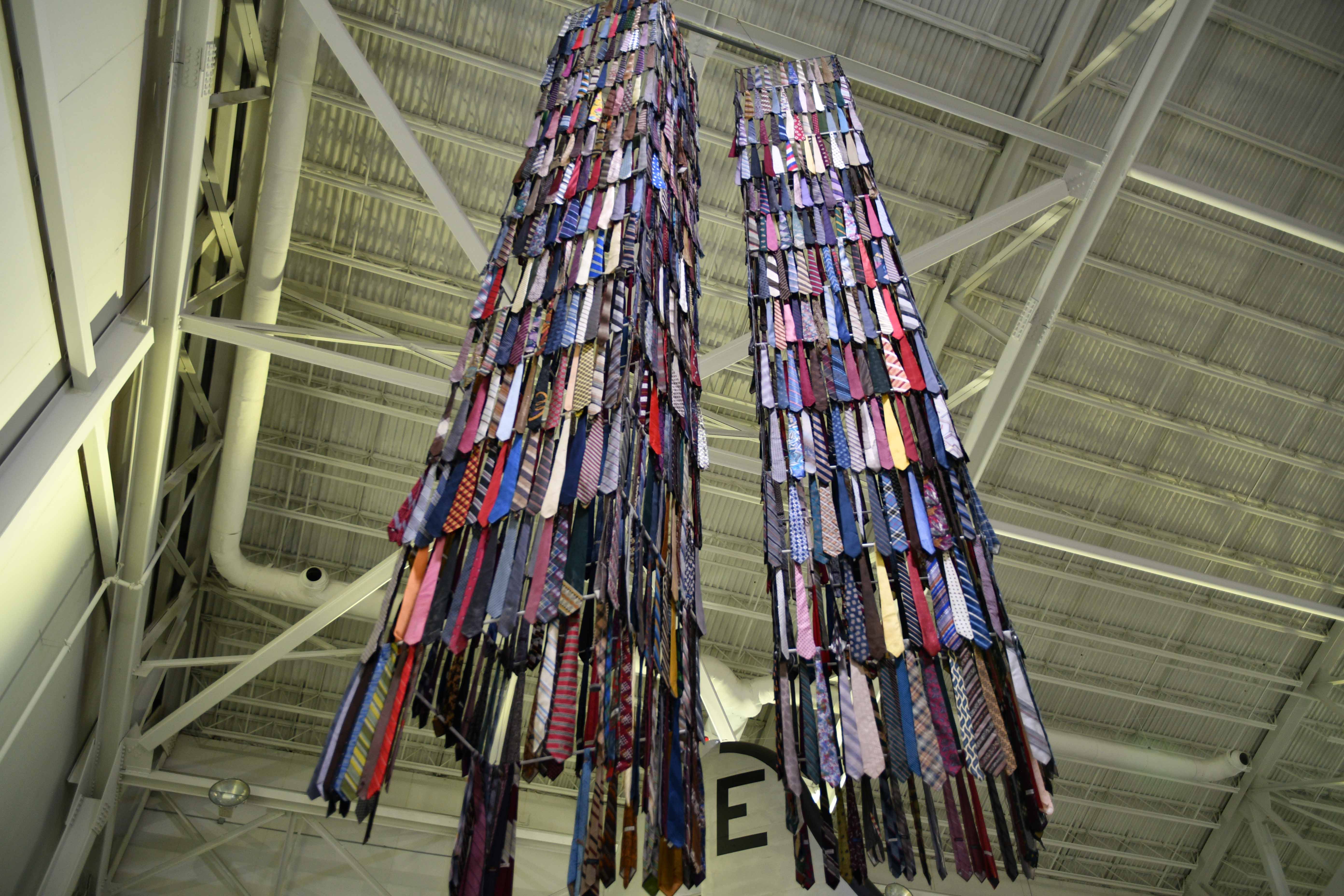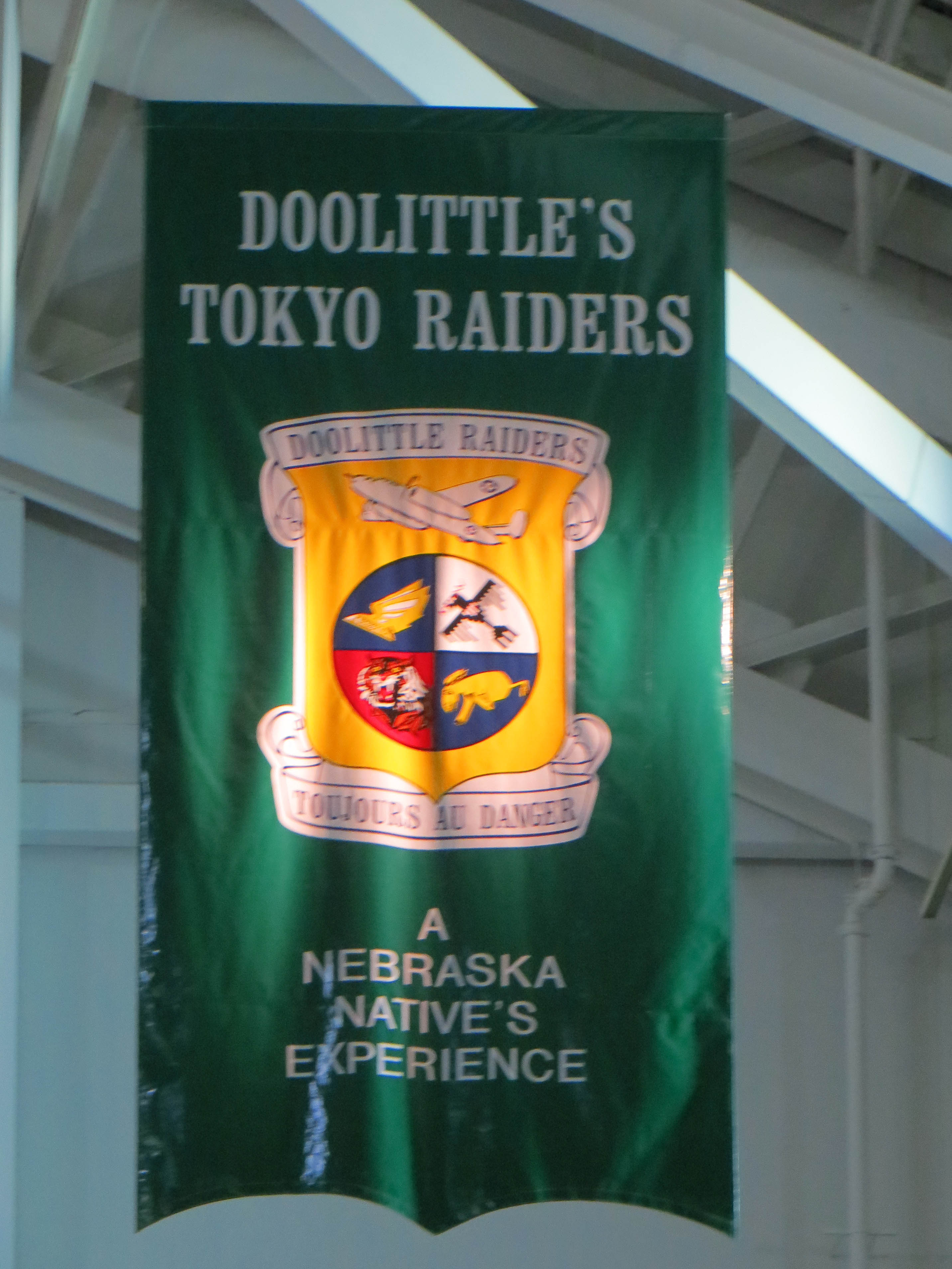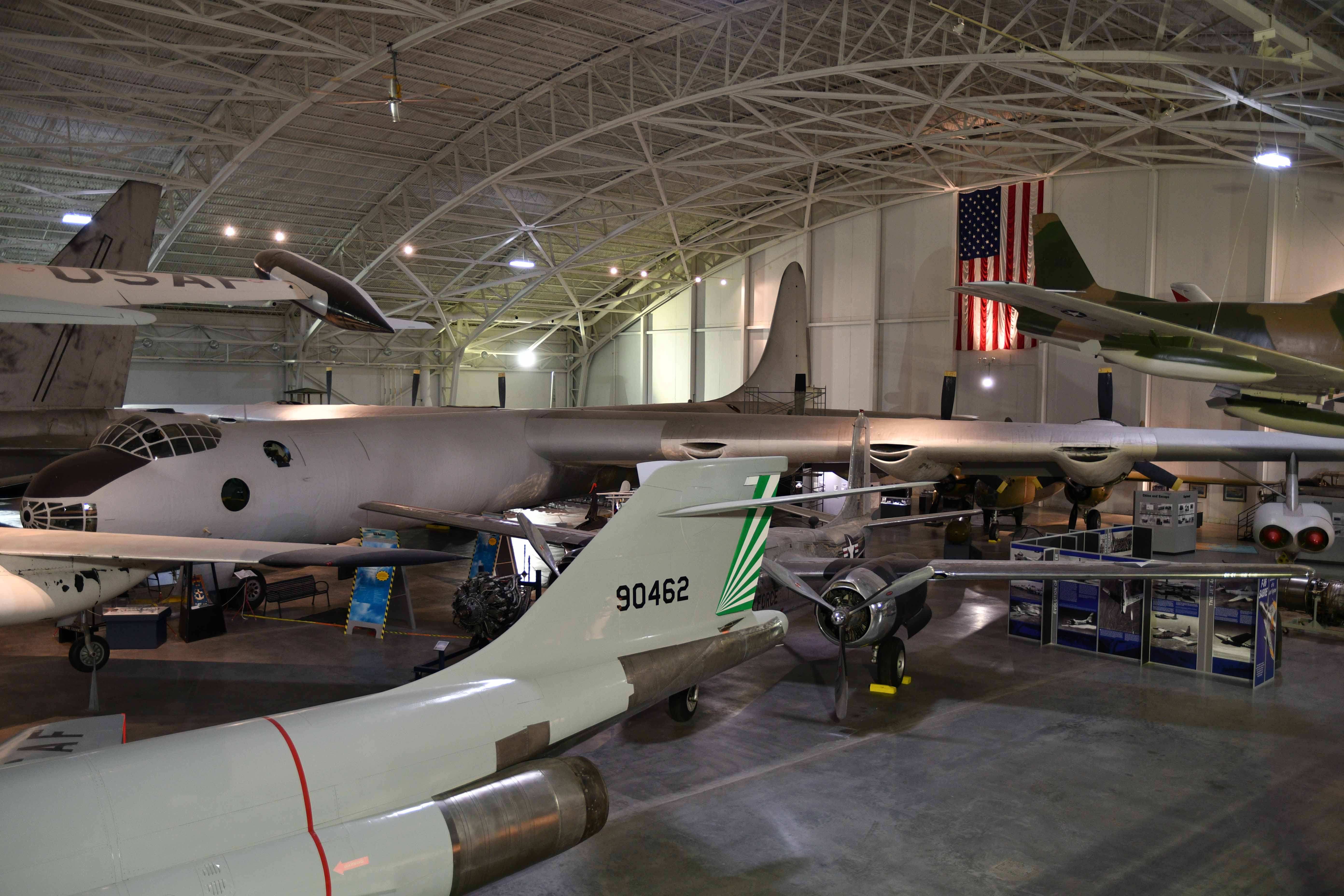 Friday, we went to Omaha to visit the Lewis and Clark Landing site and then on to do half of scenic drive number 66 from our book.  The landing site is a beautiful riverside park along the Missouri river. They had an interpretive marker to describe the landing site and along the south end of the path they had the "Union Walk". A line of signs, one for each union. We didn't read them all, there were a lot of them.  There was also a very cool sculpture dedicated to the working man called Monument to Labor.  It is a depiction of iron workers. There is a wonderful pedestrian bridge over the river, we walked up and to the middle. Great views of the river and the area. Next we drove over the river into Iowa to a scenic overlook along I-880 to start the scenic drive. There was an observation tower with sweeping view of Iowa farm land and the Loess Hills.  We drove the Loess Hills National Scenic Byway south to the Waubonsie State Park.  The farms are huge! The landscape is very pretty, all the hills are terraced to allow for farming.  We ended the day at a great steak house called Single Barrel. We ordered the Tomahawk for two, which was really enough for 4. Highly recommend.  They had online menus and they gave us individual hand sanitizer bottles.  The tables were widely spaced and the waiters wore masks.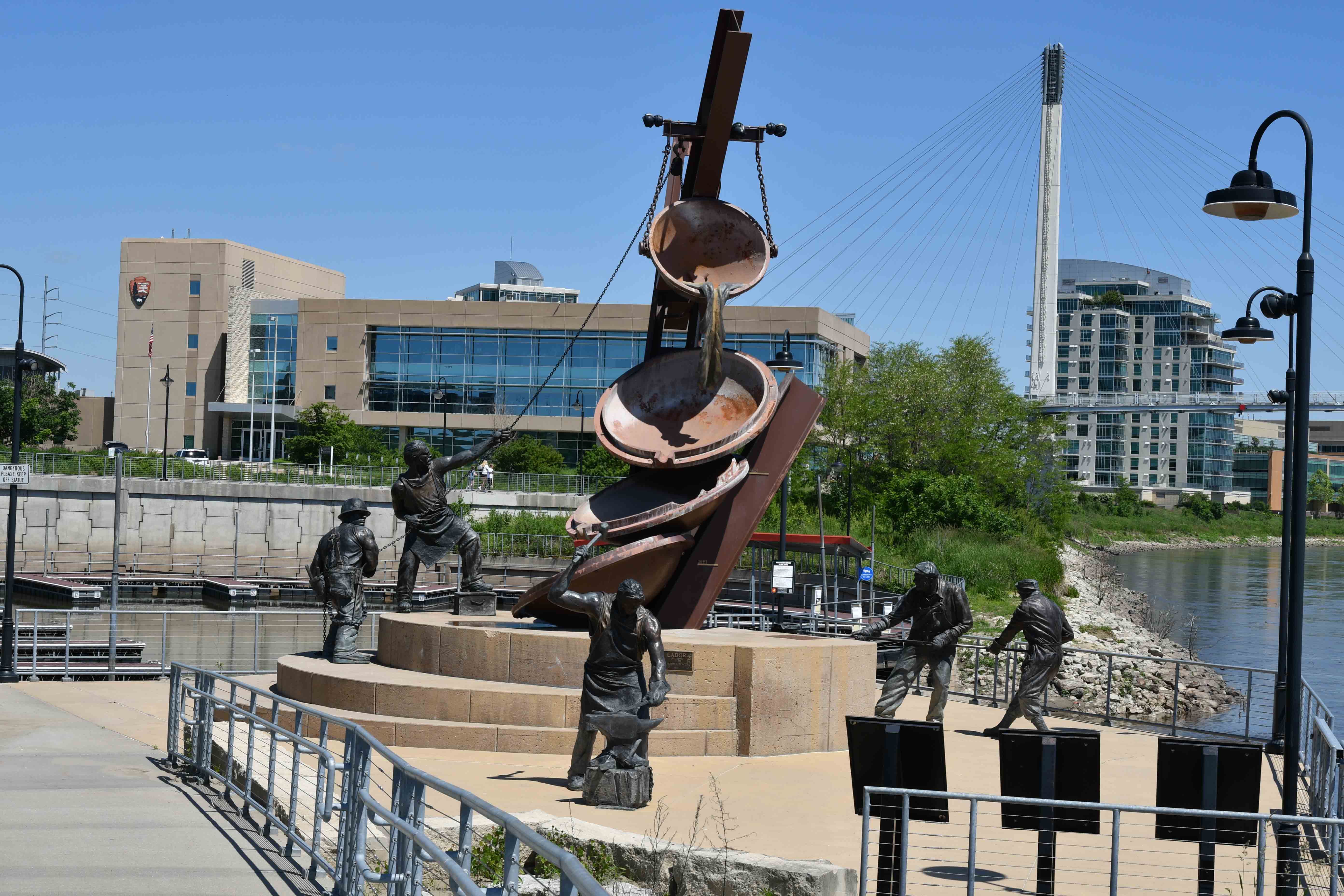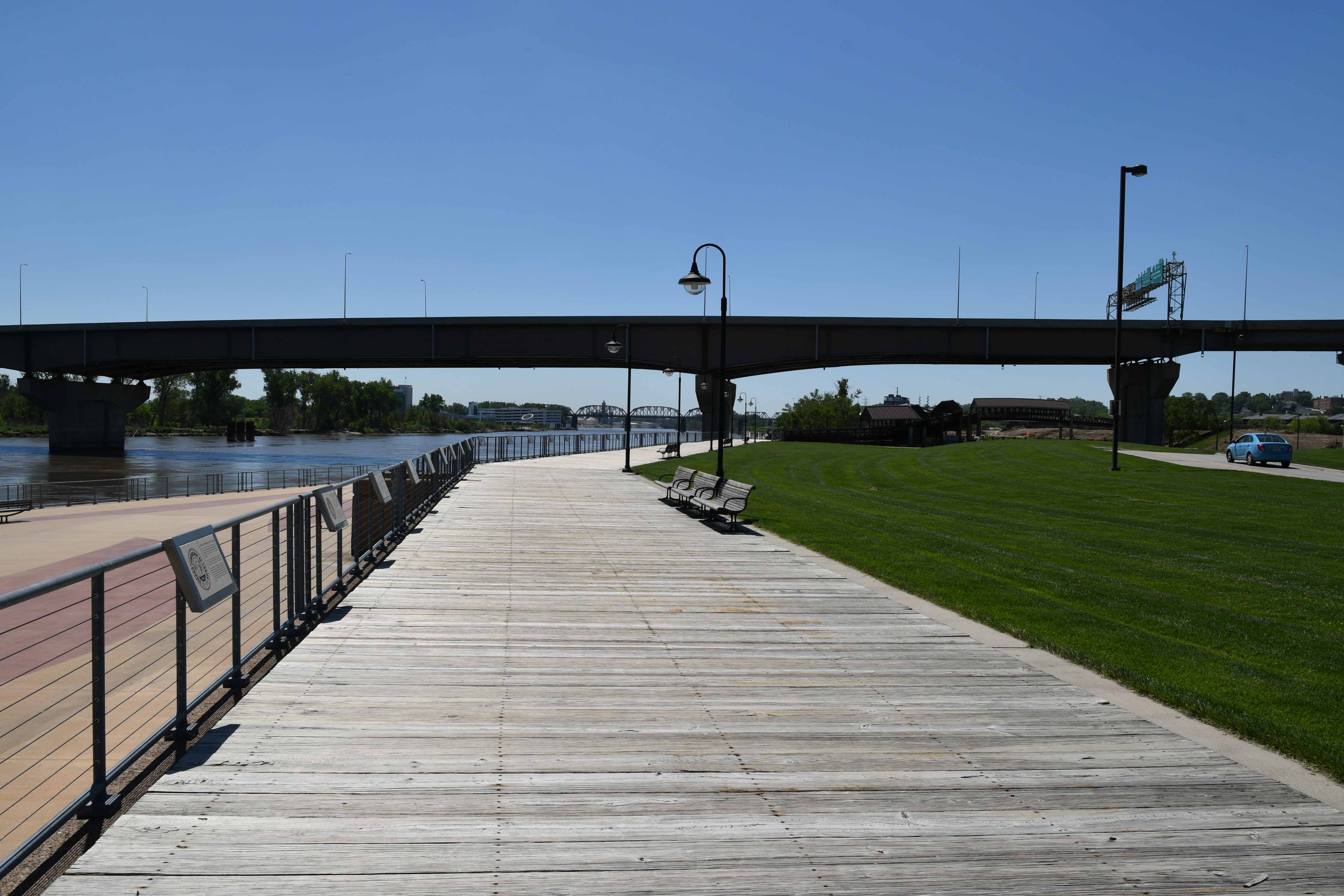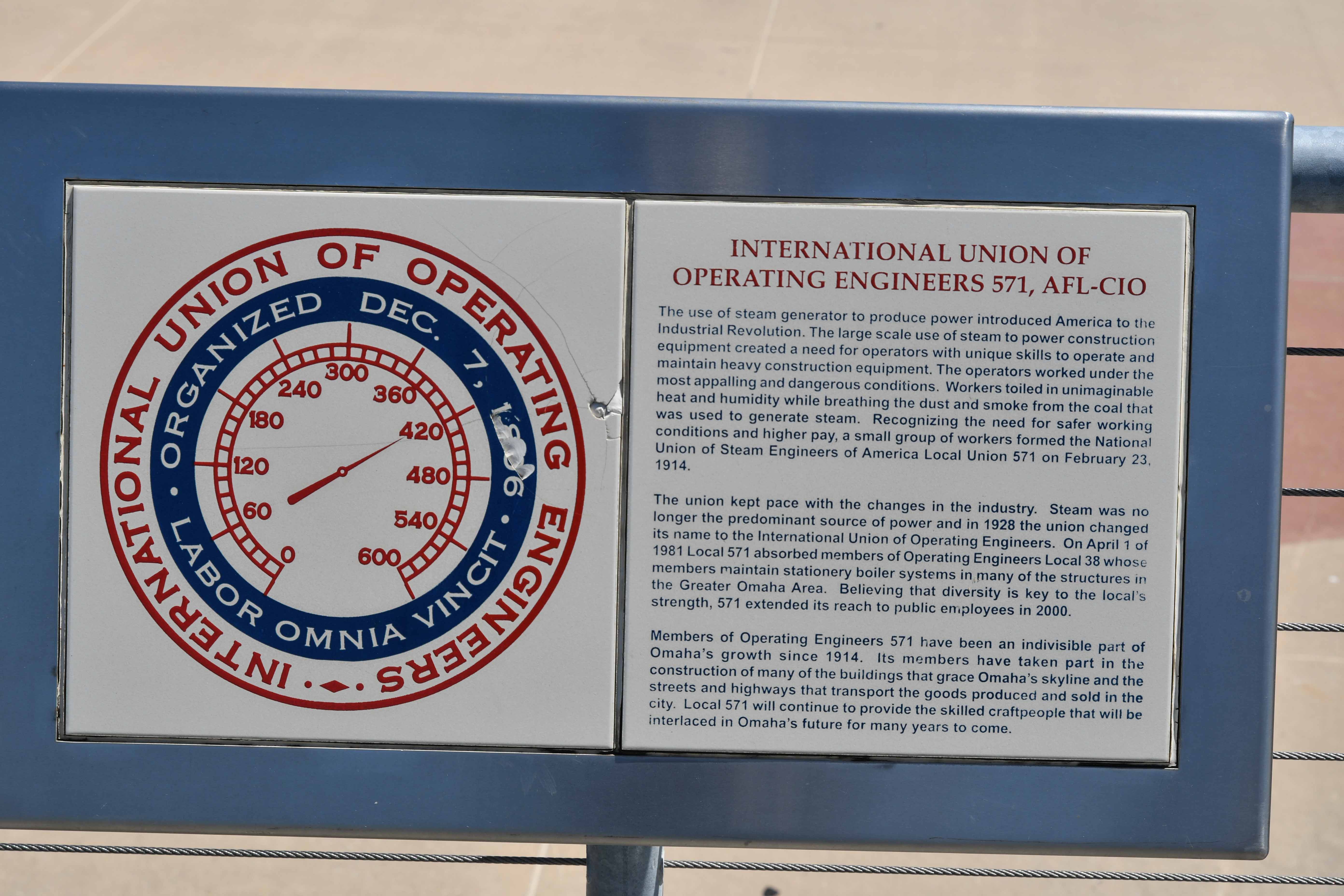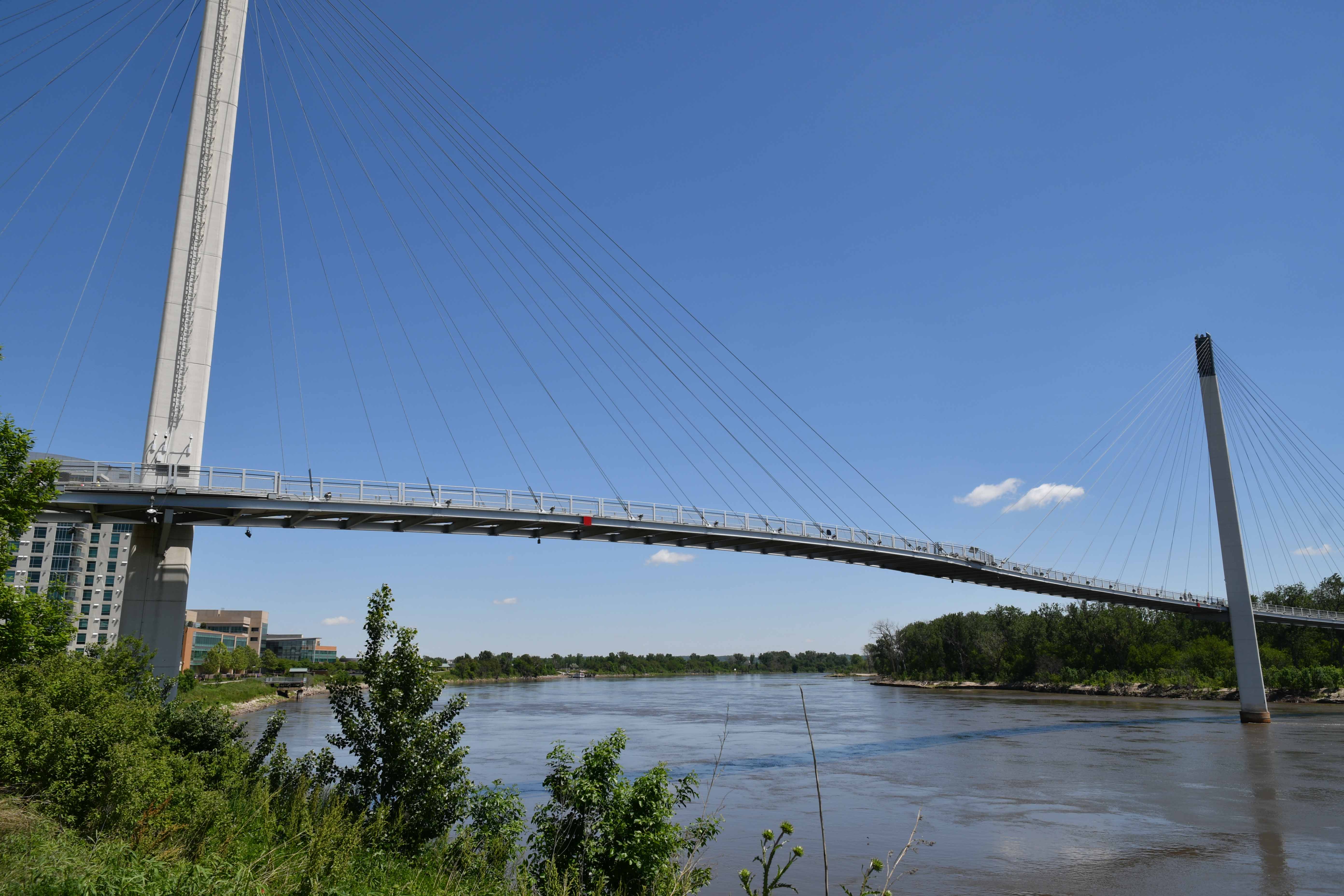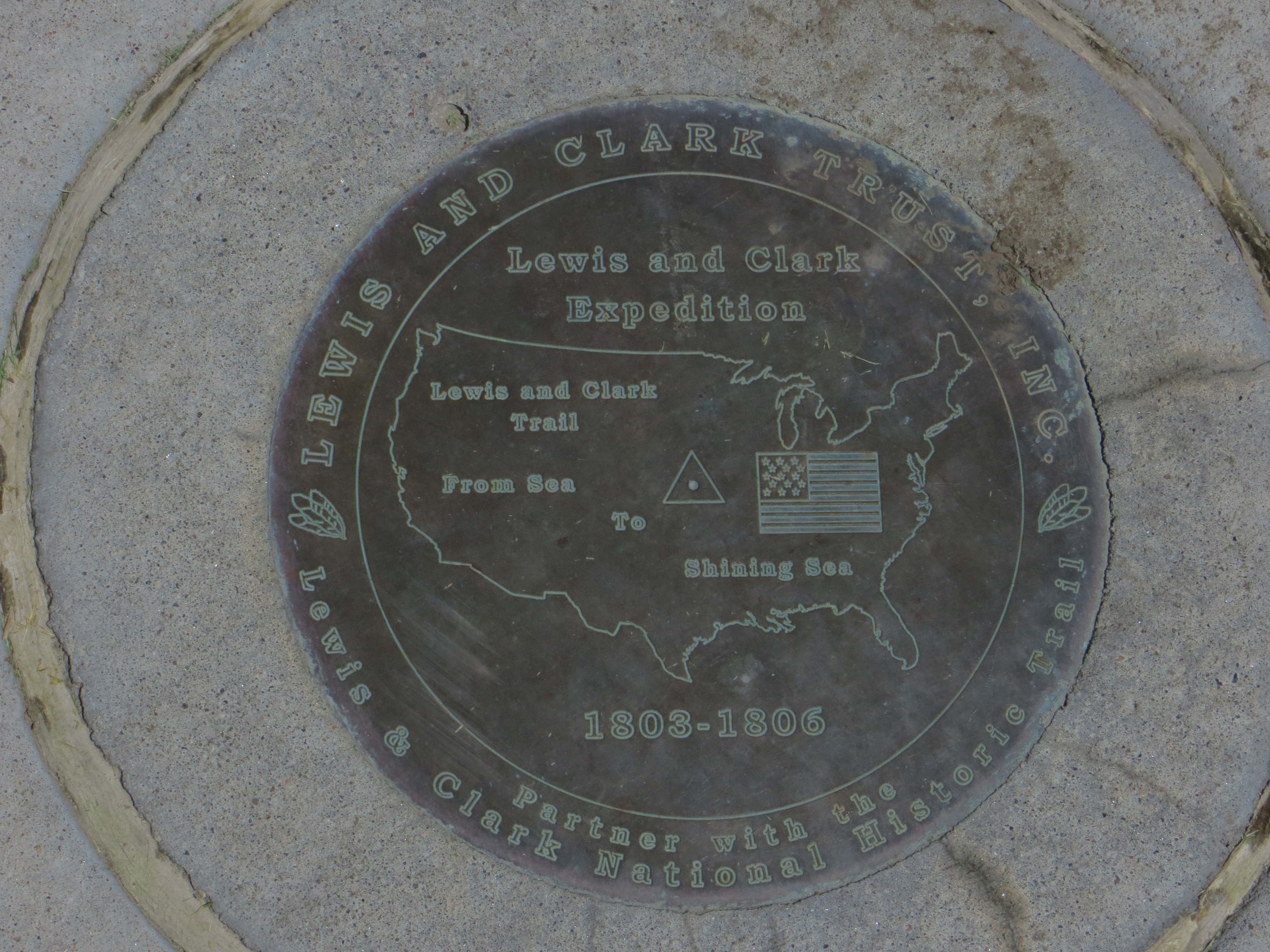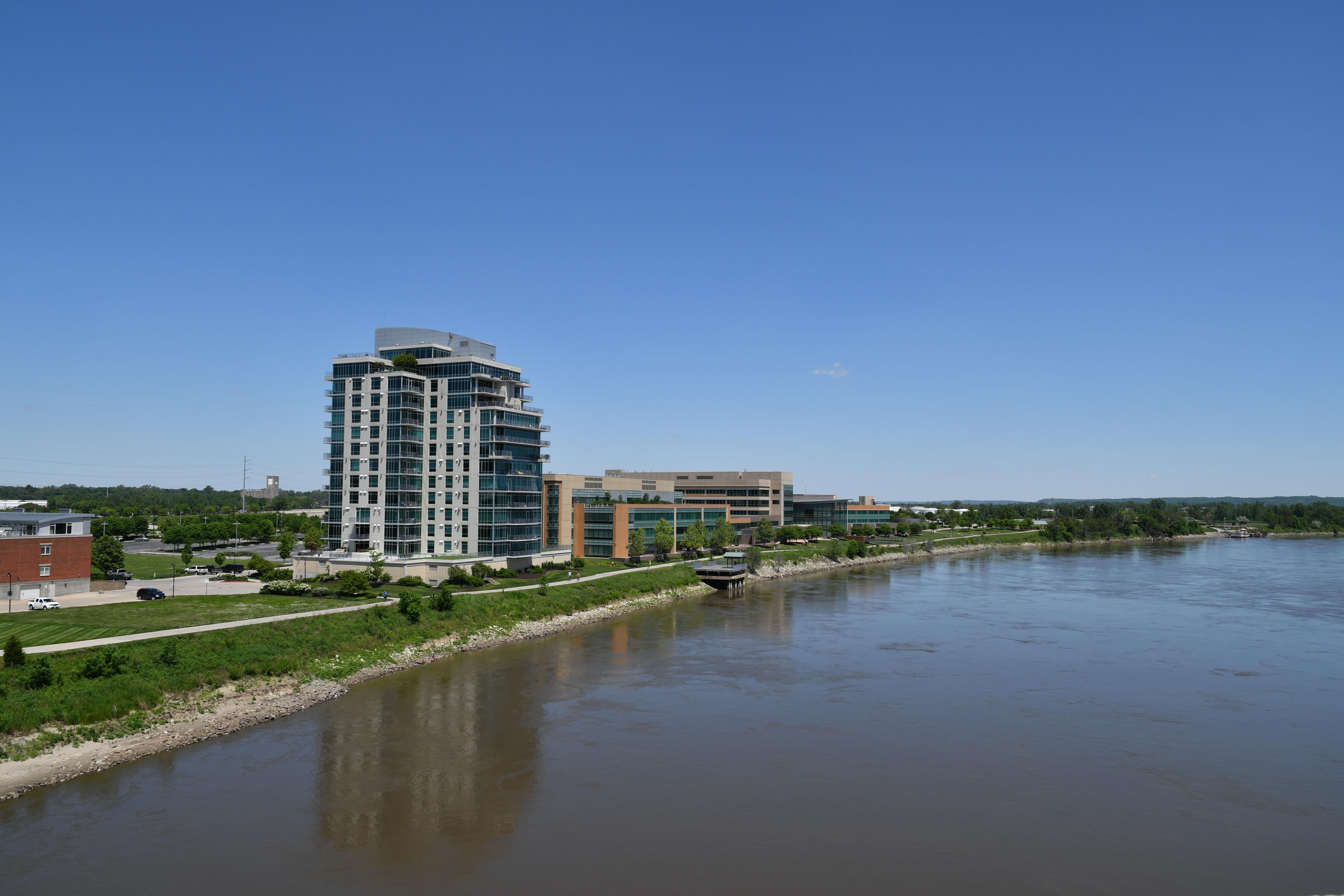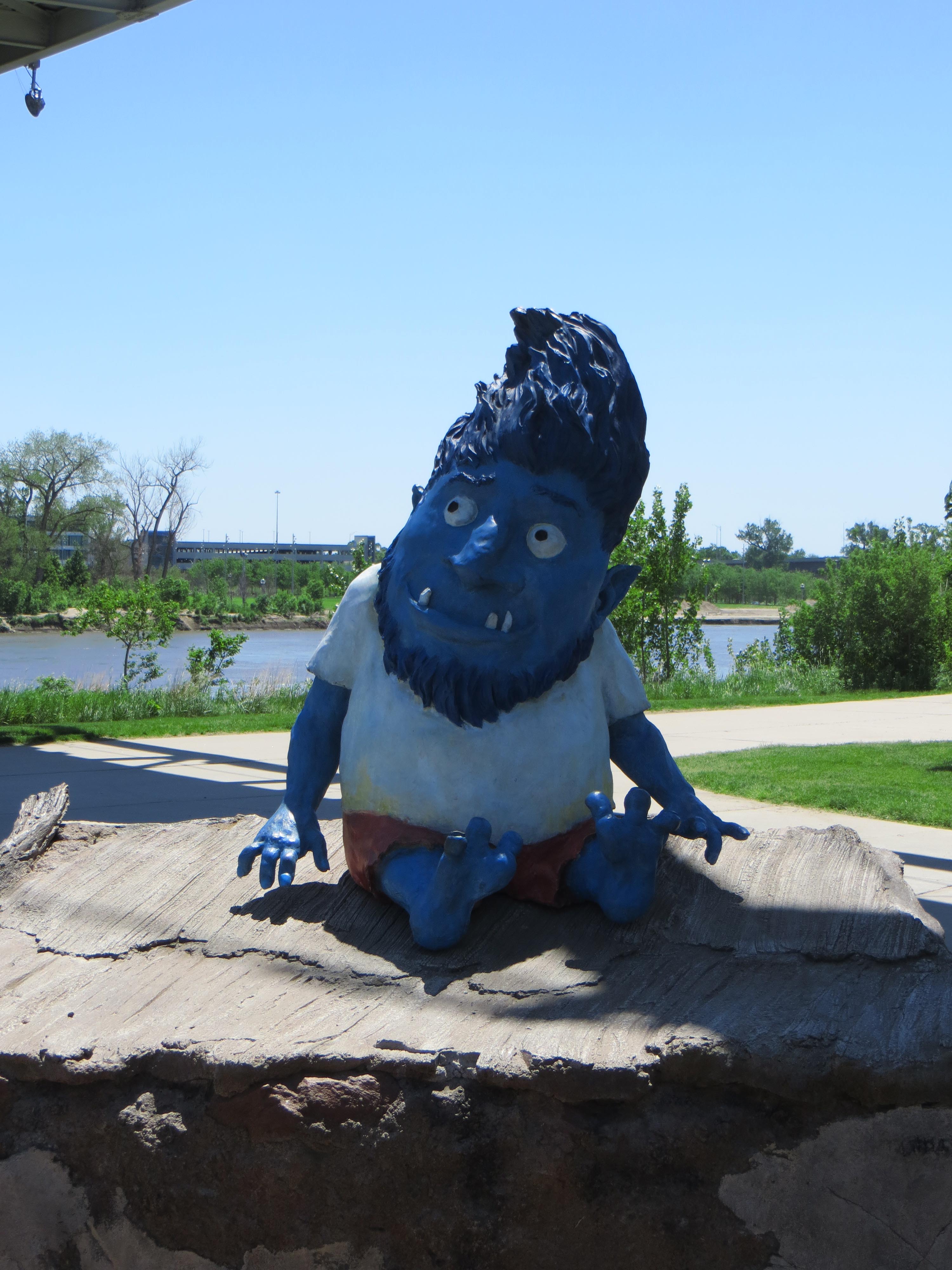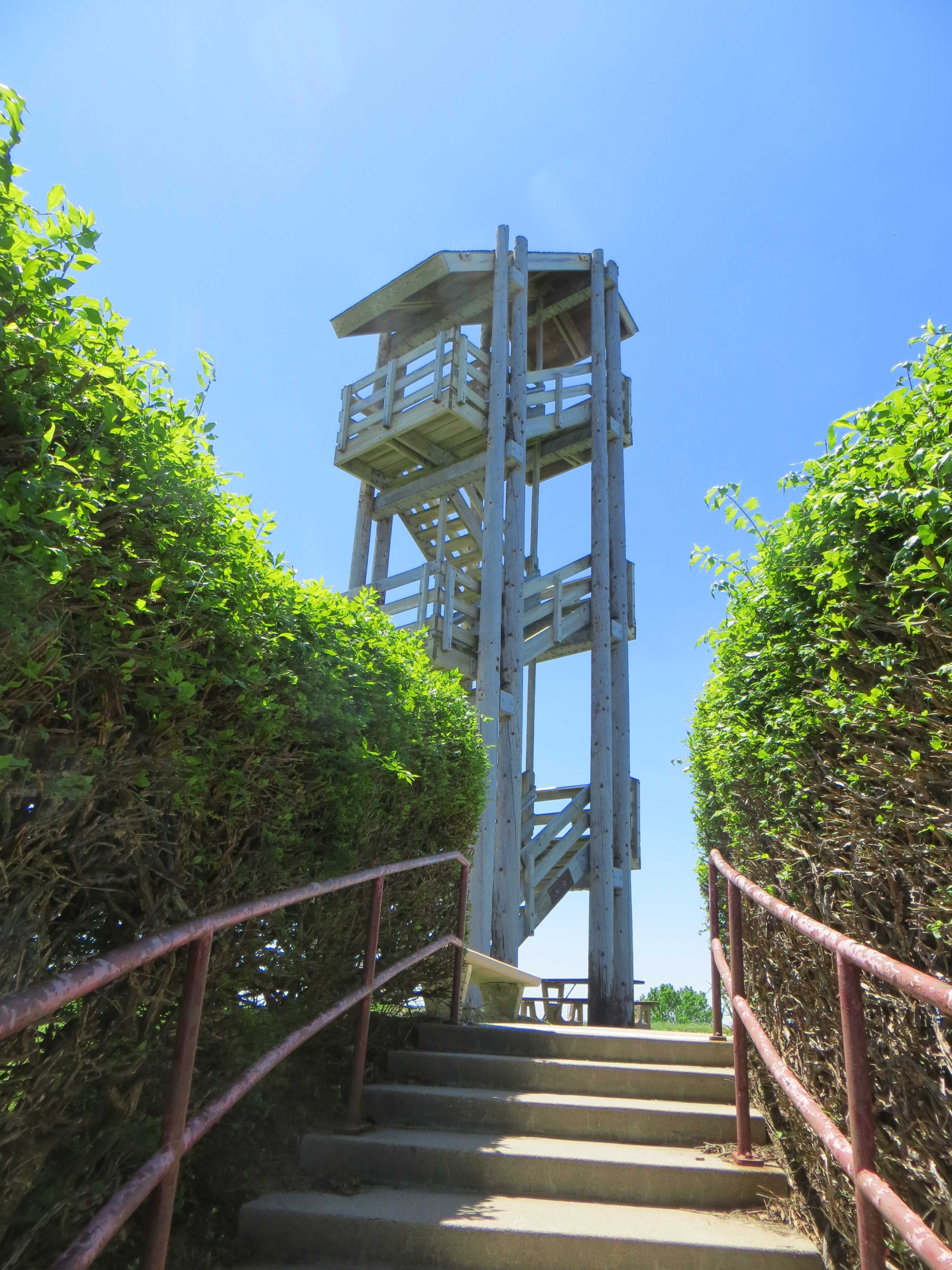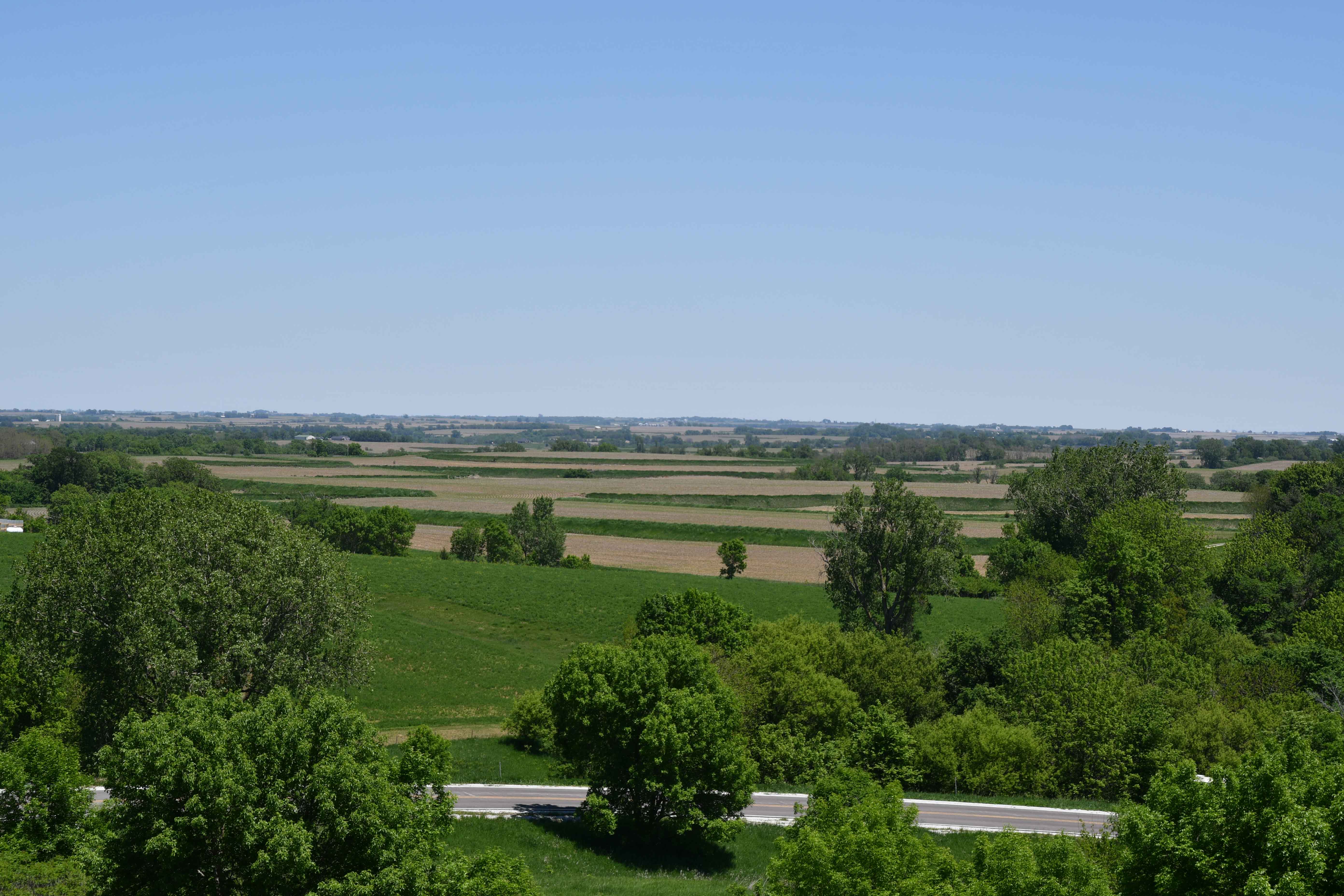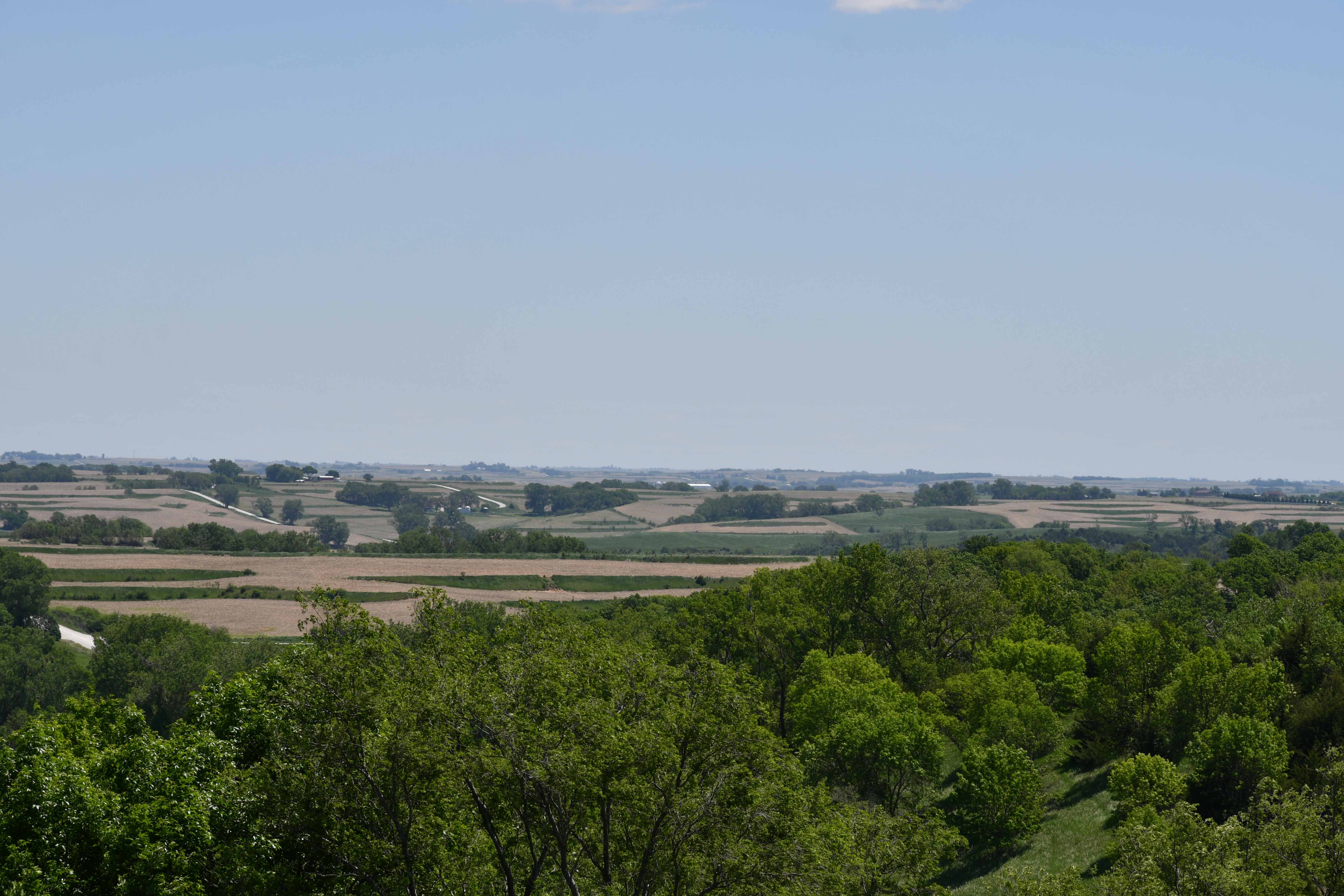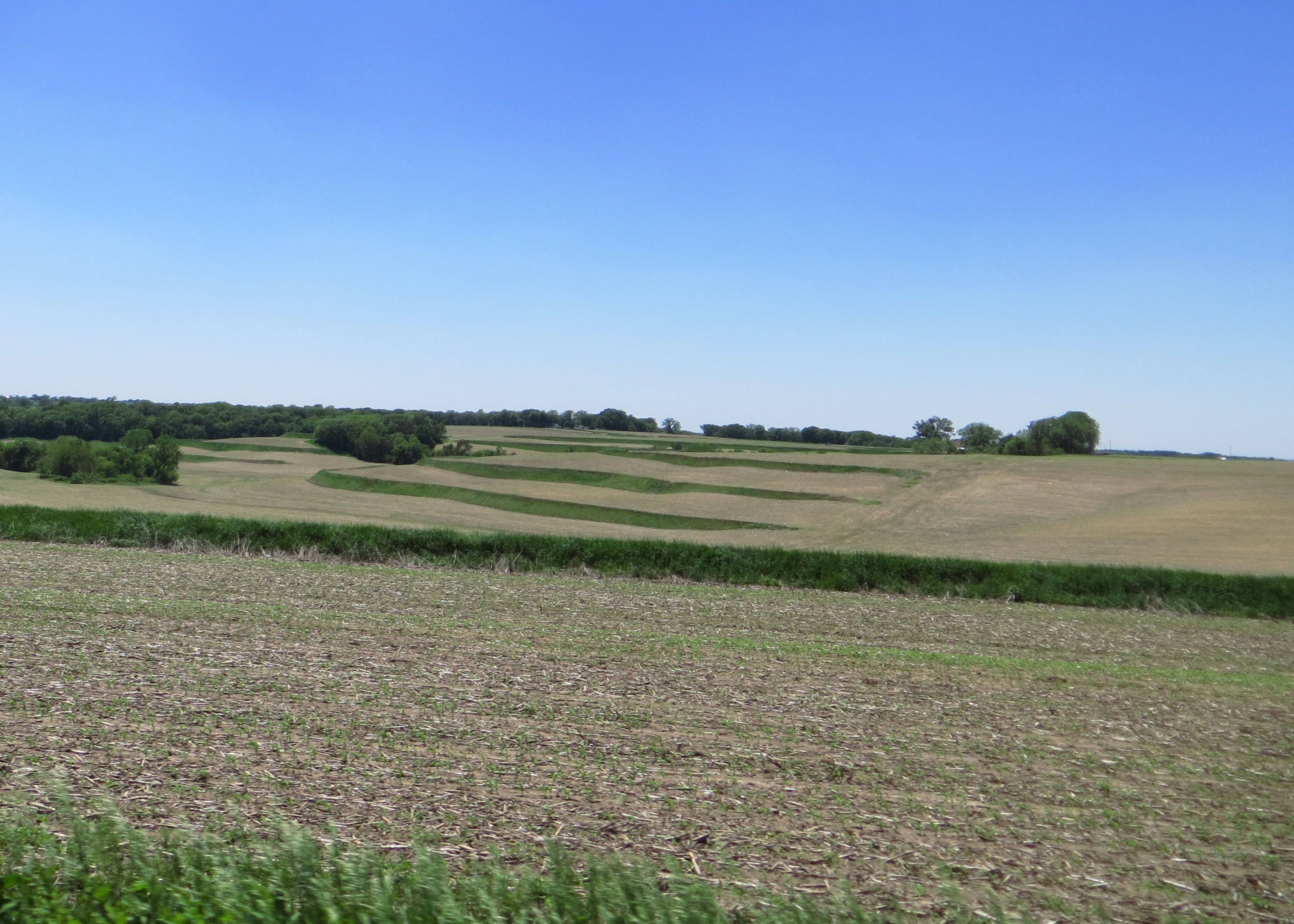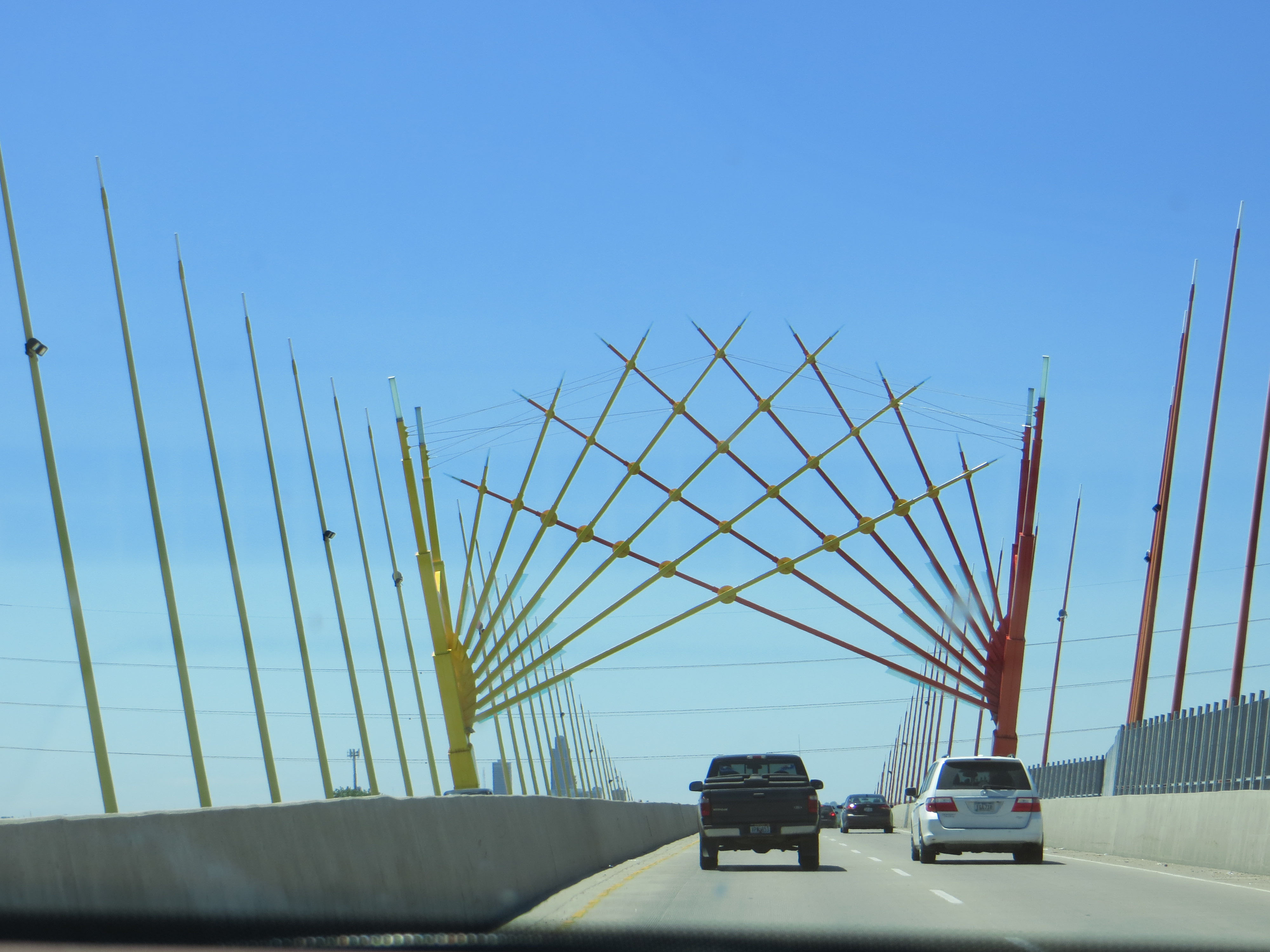 Saturday, moving day.  Elard discovered that we need new tires for the front of the RV so we had arranged for them to be delivered to a Boss Shop near us and that was our first stop this morning.  It took a couple of hours to get us changed out but now we are safe again.  We moved to South Sioux City, Nebraska to a city park called Scenic RV Park and it is AWESOME.  The park is right on the river and it is a part of a huge compound of soccer fields, baseball, tennis, hiking trails etc. I am still not feeling to great so we just chilled, but I plan to take advantage of the walking trails while we are here for sure.
Make Life an Adventure!