Miles City Montana
Jun 28 - Jul 5 2020
Sunday, another uneventful moving day. We are now in the great state of Montana and on Mountain Time. We will be in the state for almost 2 months.  We are starting in Miles City at the Miles City KOA.  The park is right on the Yellowstone River in a grove of cottonwood trees.  It looks like it is snowing with all the "cotton" from the trees.  I made some of the potato pyrohy for dinner and they were good.  I updated the menu plans to try the cottage cheese ones later this week.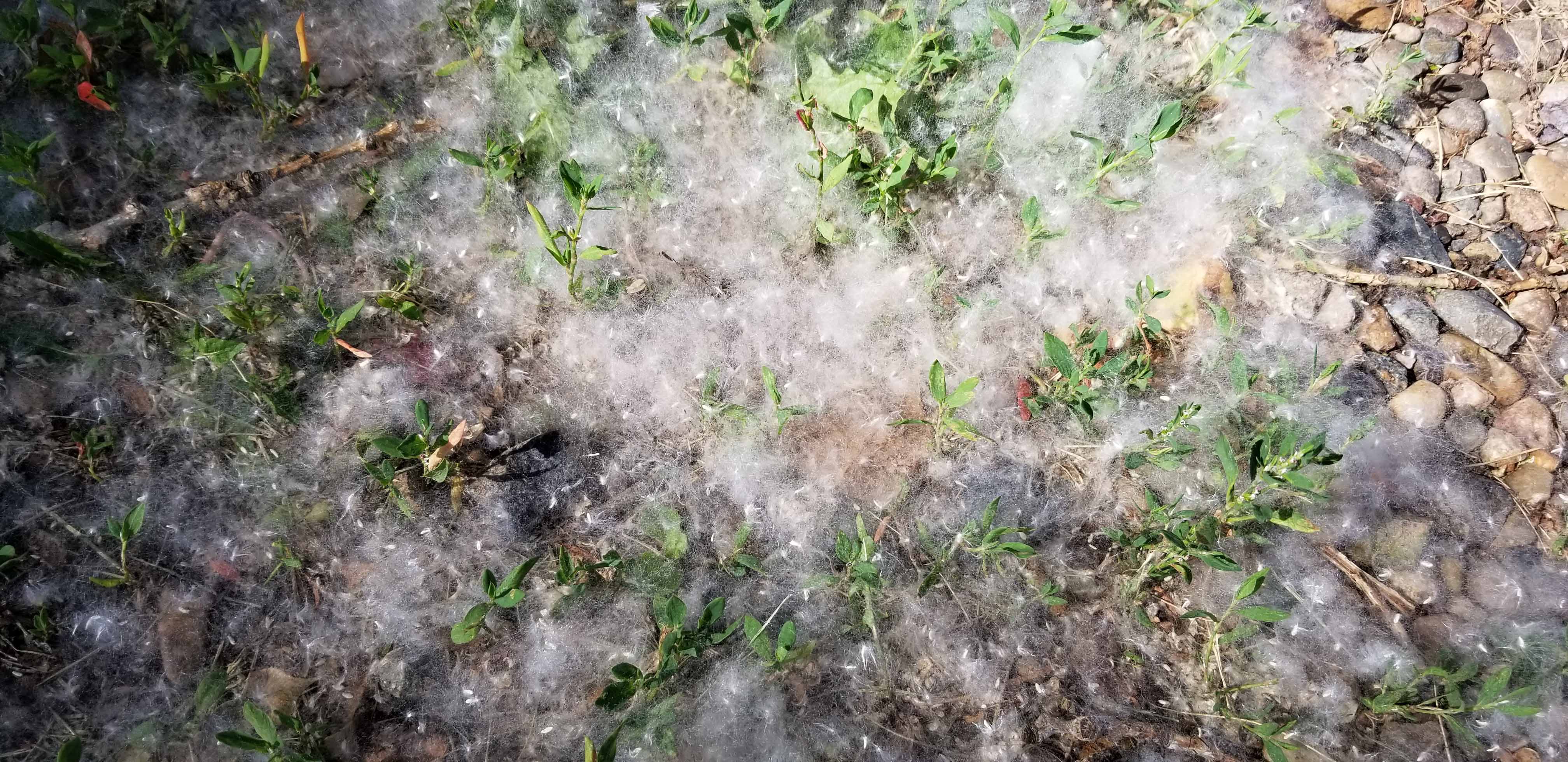 Monday, grocery pickup so that we have plenty to eat (like that is a concern). We planned to visit the Range Rider's Museum but when we got there they were closed...so we decided to try one of the local bars that has a large local brew selection, the Trails Inn Tap Haus. The beer was excellent and the food was pretty standard bar food. They did have something I've never had that was WONDERFUL, Cowboy corn.  Basically they were hush puppy sized balls of cream cheese corn dip deep fried. So good. After lunch we drove around the town a little and Elard found a historic rail bridge that is now a car bridge over the Yellowstone River. It is one lane and it sounded like we were a train going over it. On our return we came across a pheasant in the road.  He would not let us get very close. I ended the day with a walk along the river and we had salad for dinner to counteract the bar food earlier.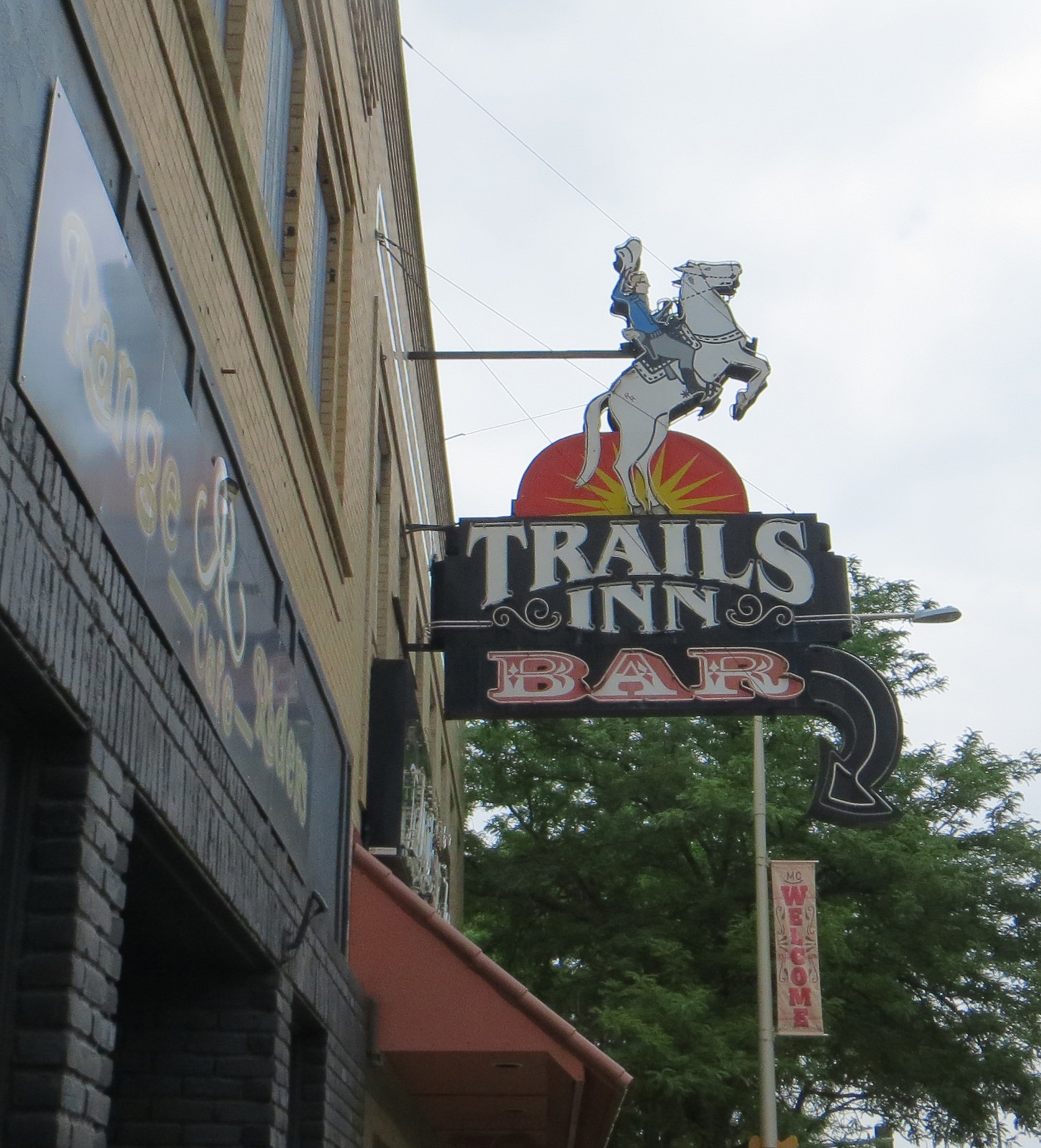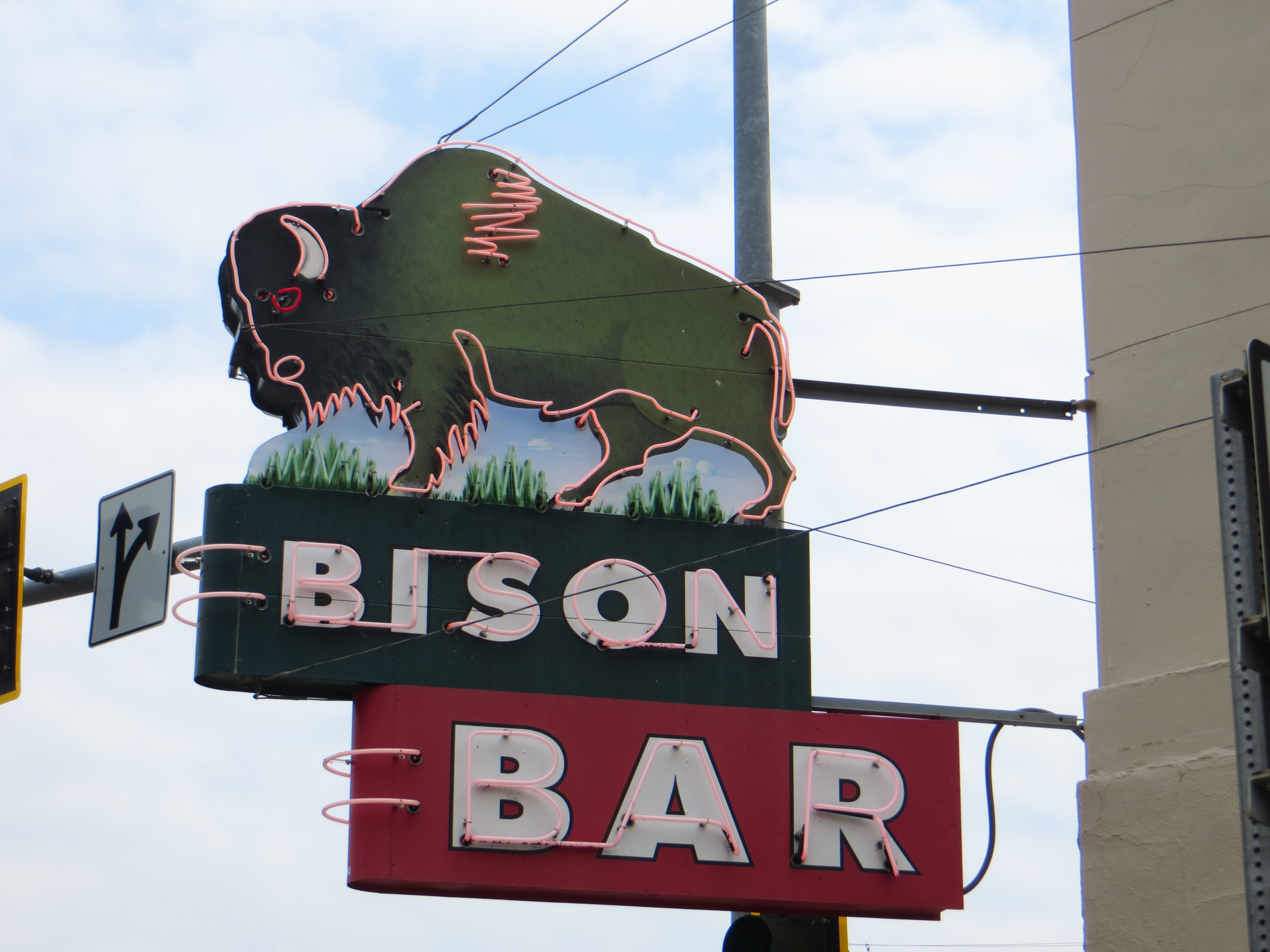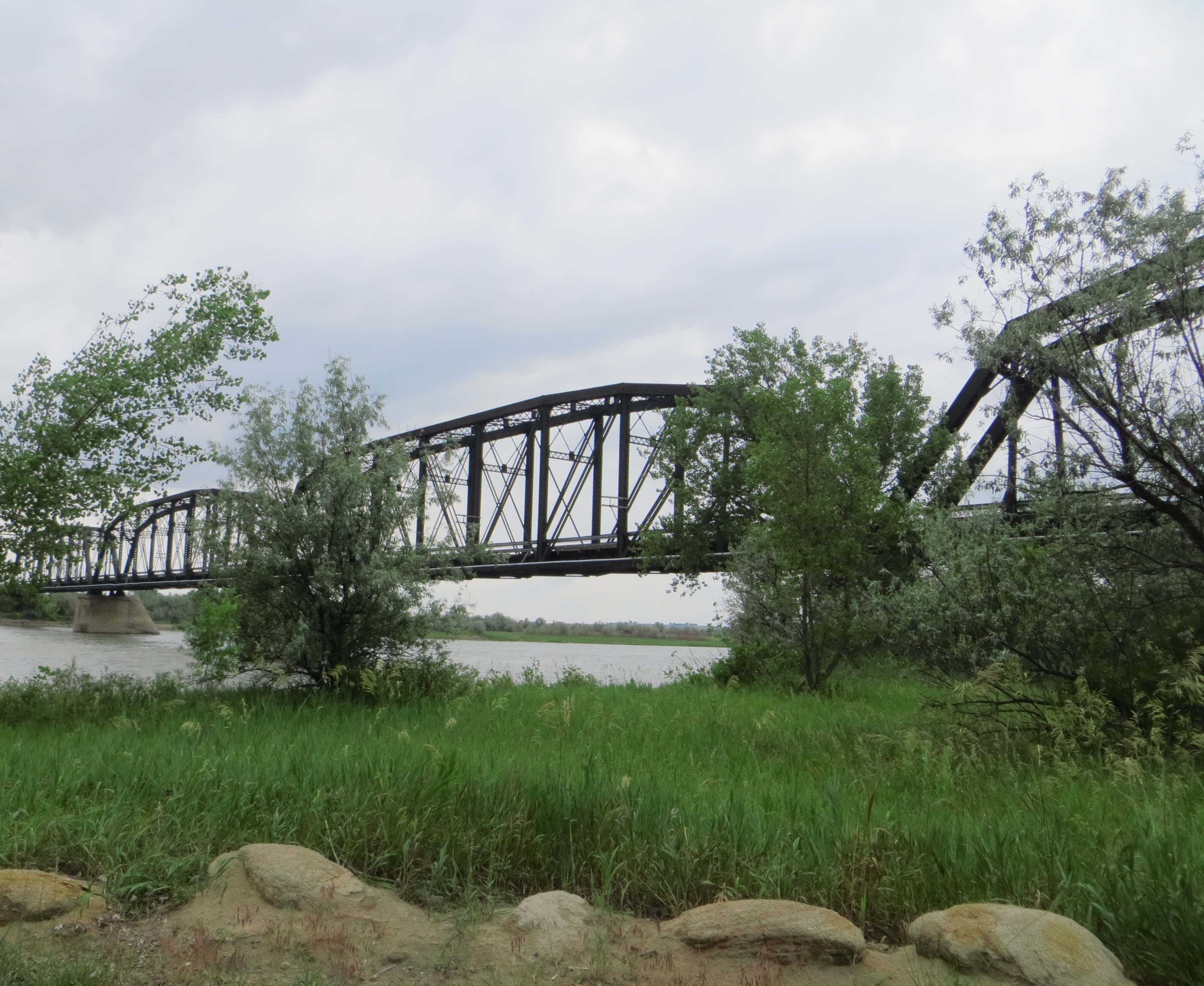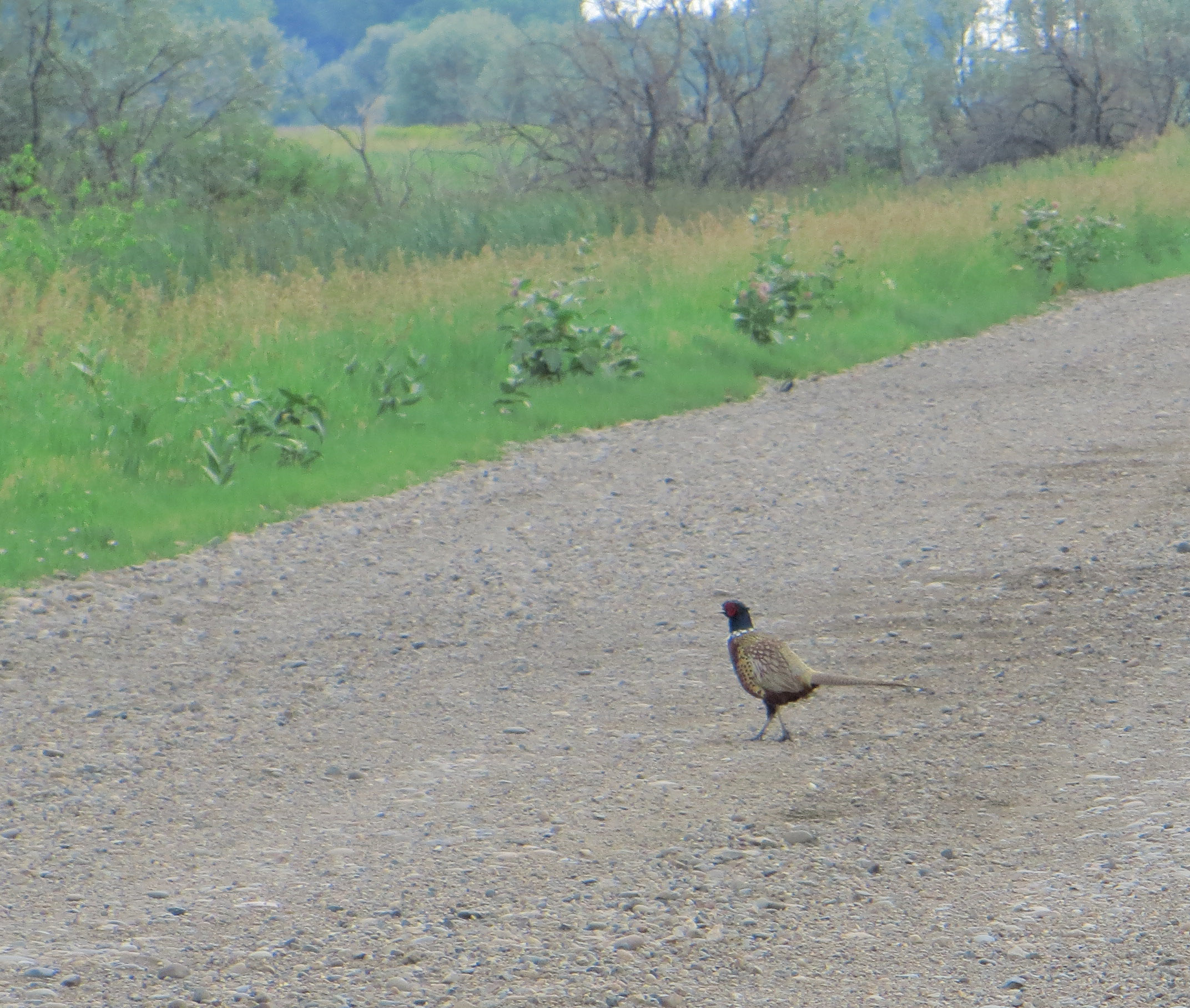 Tuesday, today we visited the Waterworks Art Museum. It is built in the original drinking water supply plant for Miles City. It was interested from a historical standpoint and the art work on display was good too. We saw something I've never seen before.  Gun powder exploded on paper to create a design.  It was very cool and I have to see if there are any YouTube videos on this technique. One of my favorites was an artist using scratch board to create the design. We had a great chat with Wanda about the history of the site and the artists.  She told us that they normally have an art auction as part of the Bronco Sale Days event in Miles City but that sale was cancelled this year.  Apparently Miles City is where Rodeo folks come to buy their bucking broncs. We also got a great tour of their ceramic arts area by a young lady named Bonnie Beth. She showed us several stages of the process.  It was hot near the kiln so we decided to visit the local brewery to quench our thirst. Tilt Wurks had a nice selection of local brew and their decor was made from old pinball machines. We had some cheese curds as well to tide us over to dinner. Next we stopped at a local store called BuyMT.  I found a wonderful coffee/soup mug handmade by a local artist. Dinner was at the Historic Montana Bar.  Cool tin ceilings and an excellent prime rib.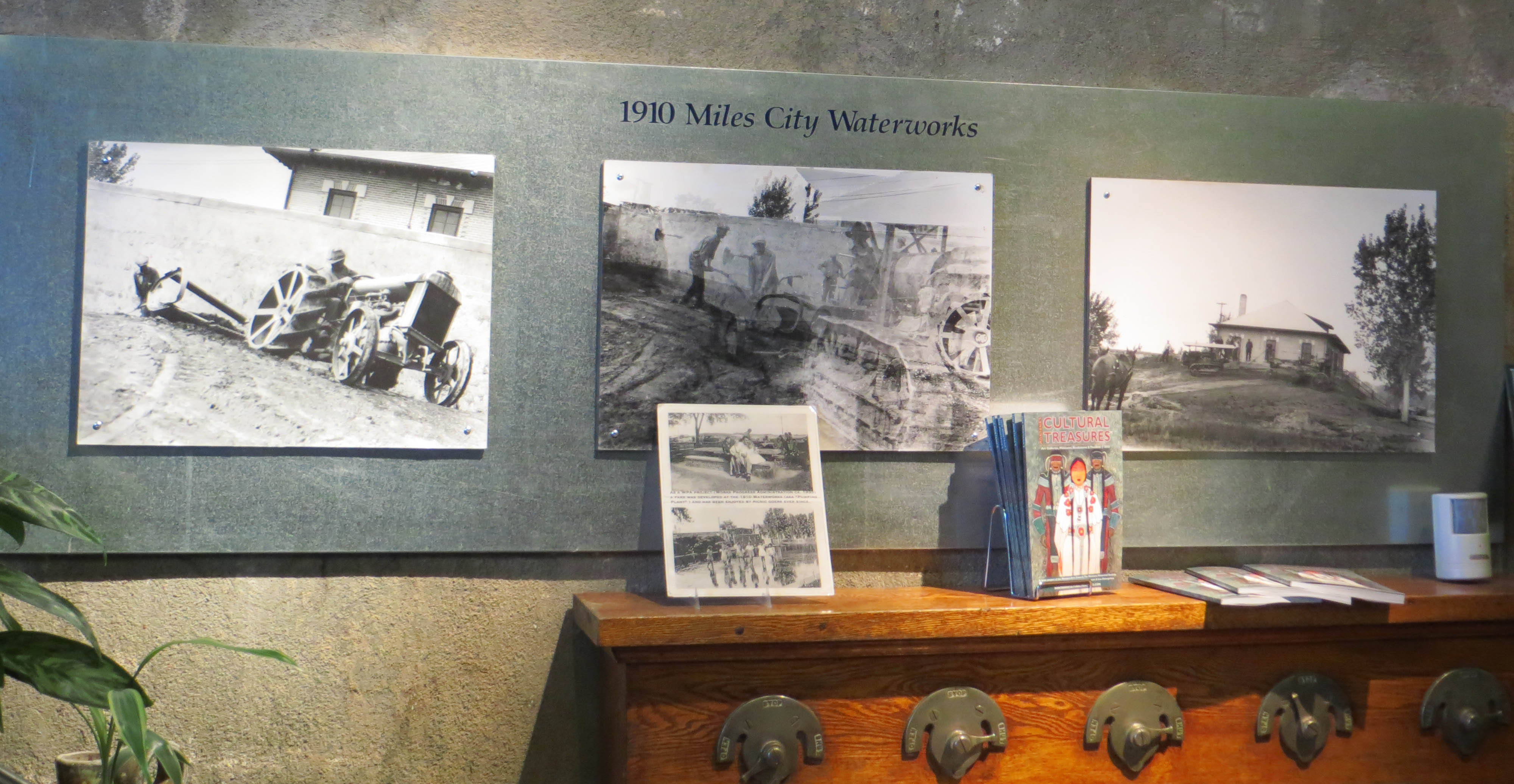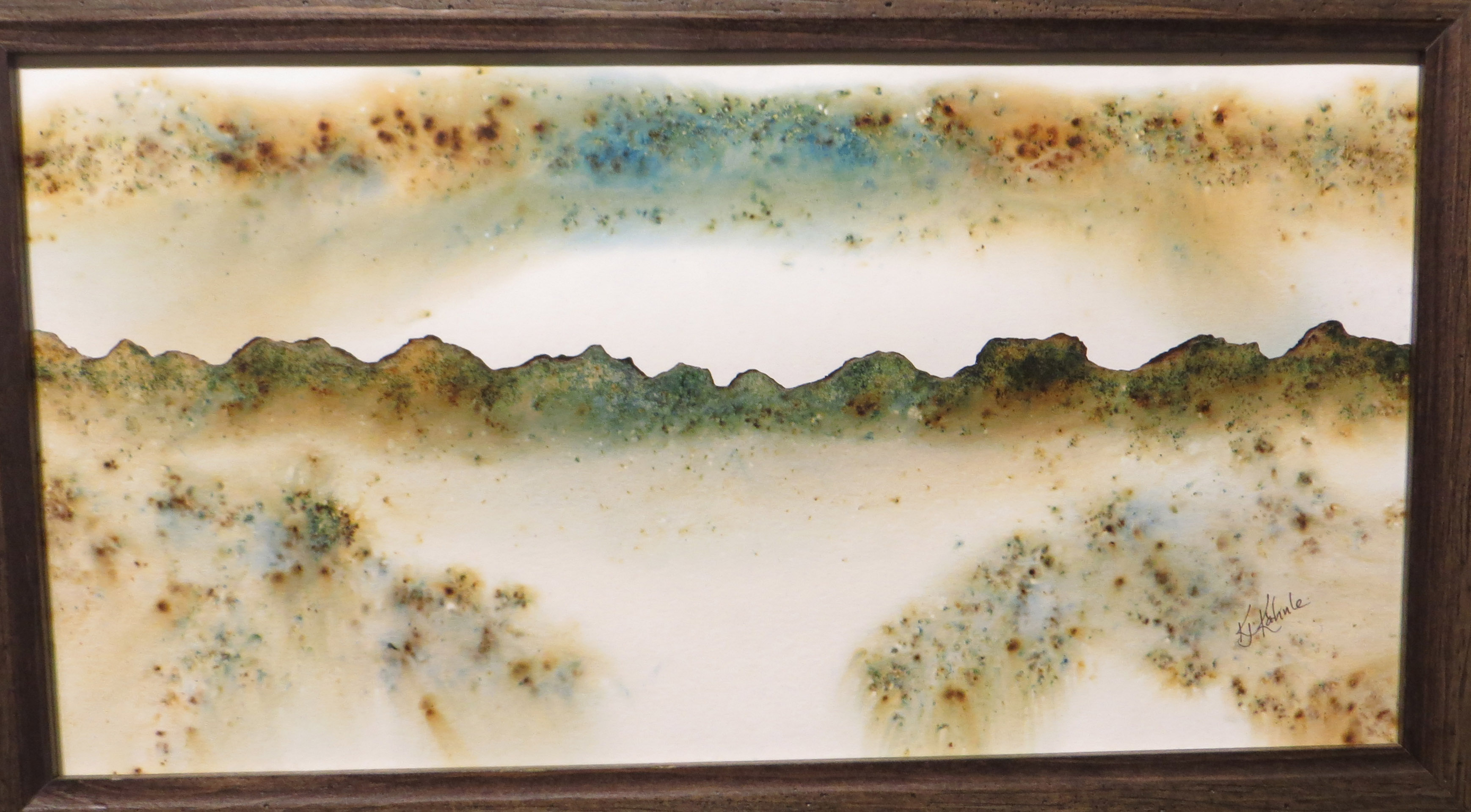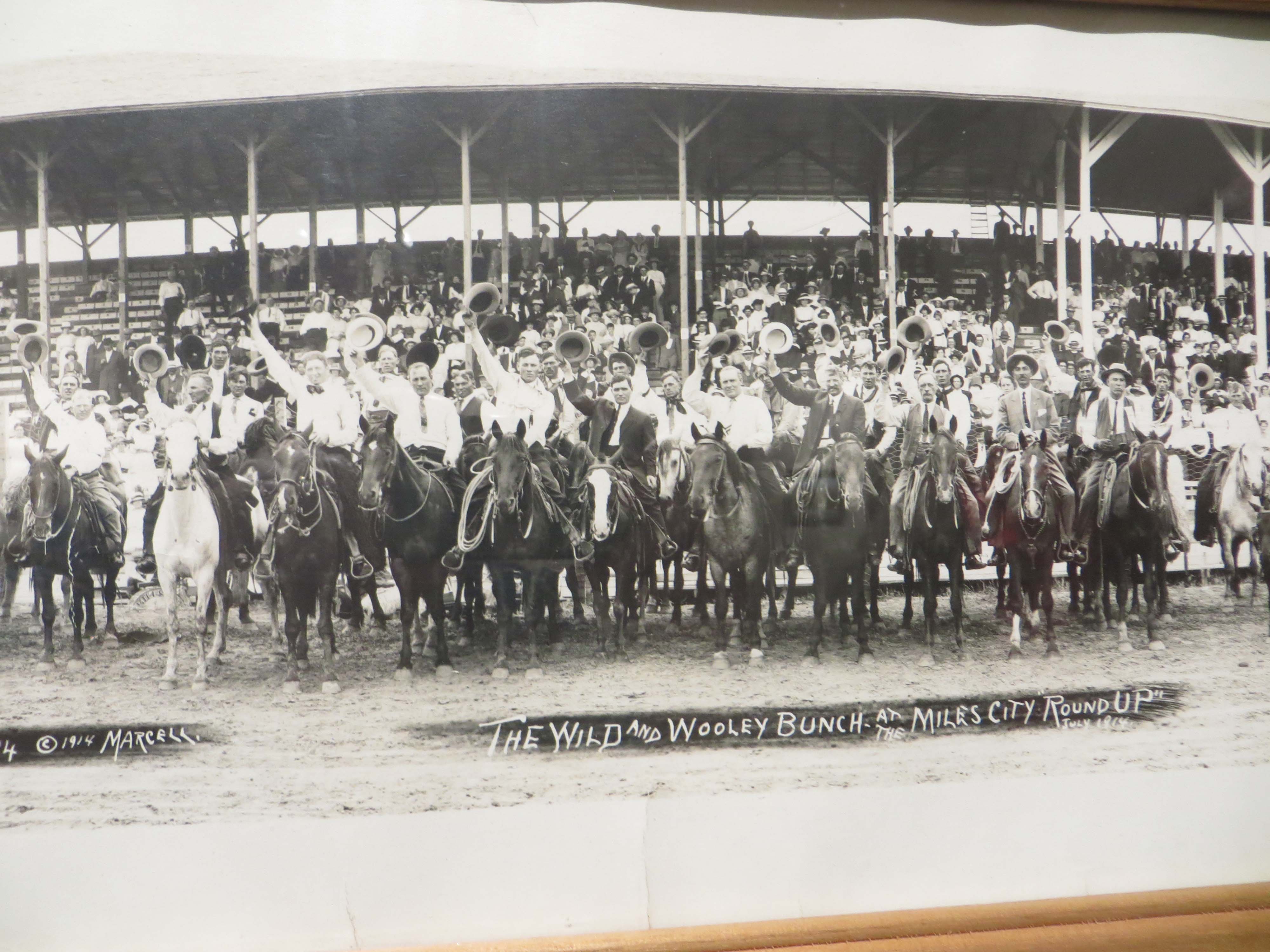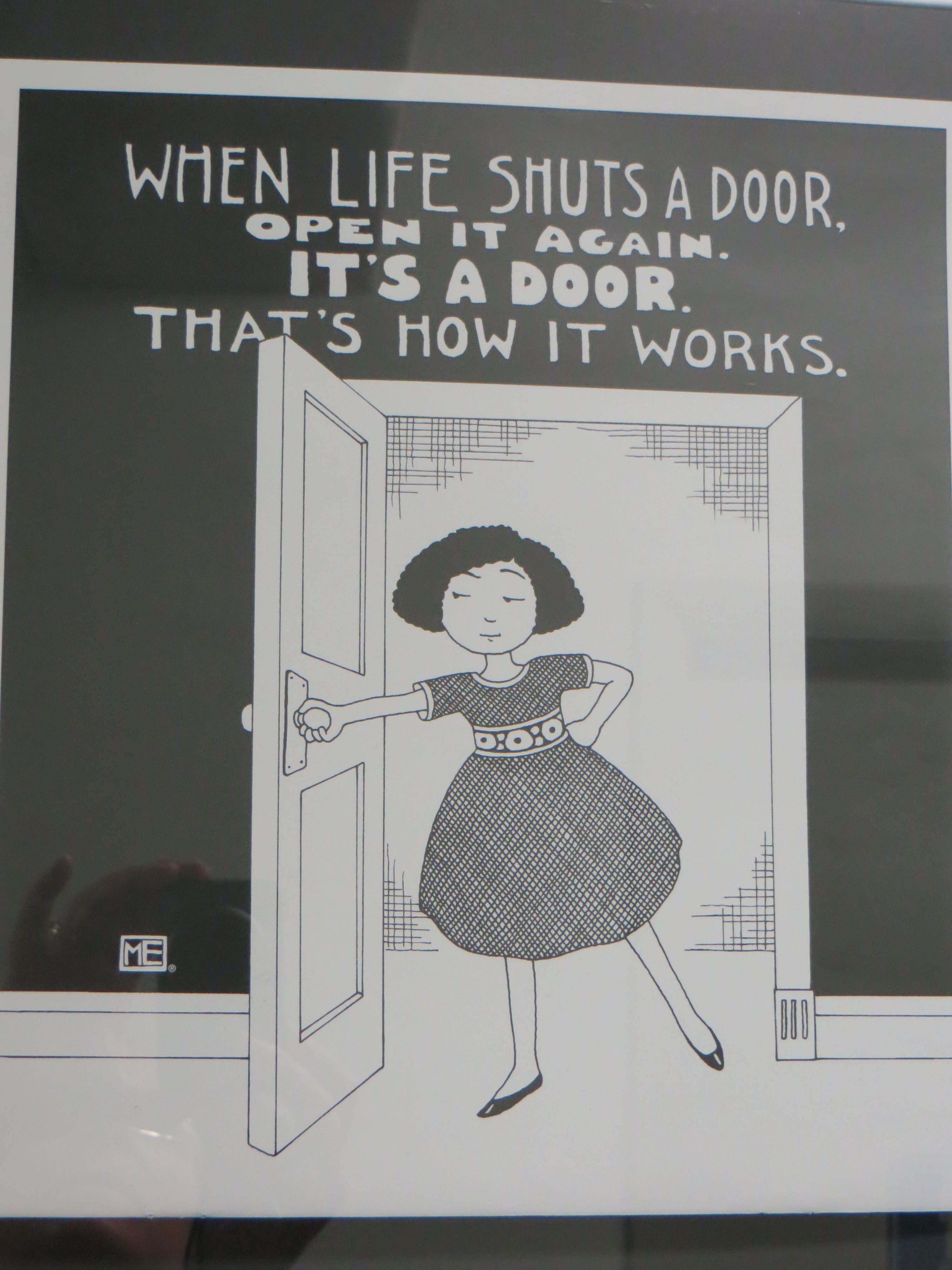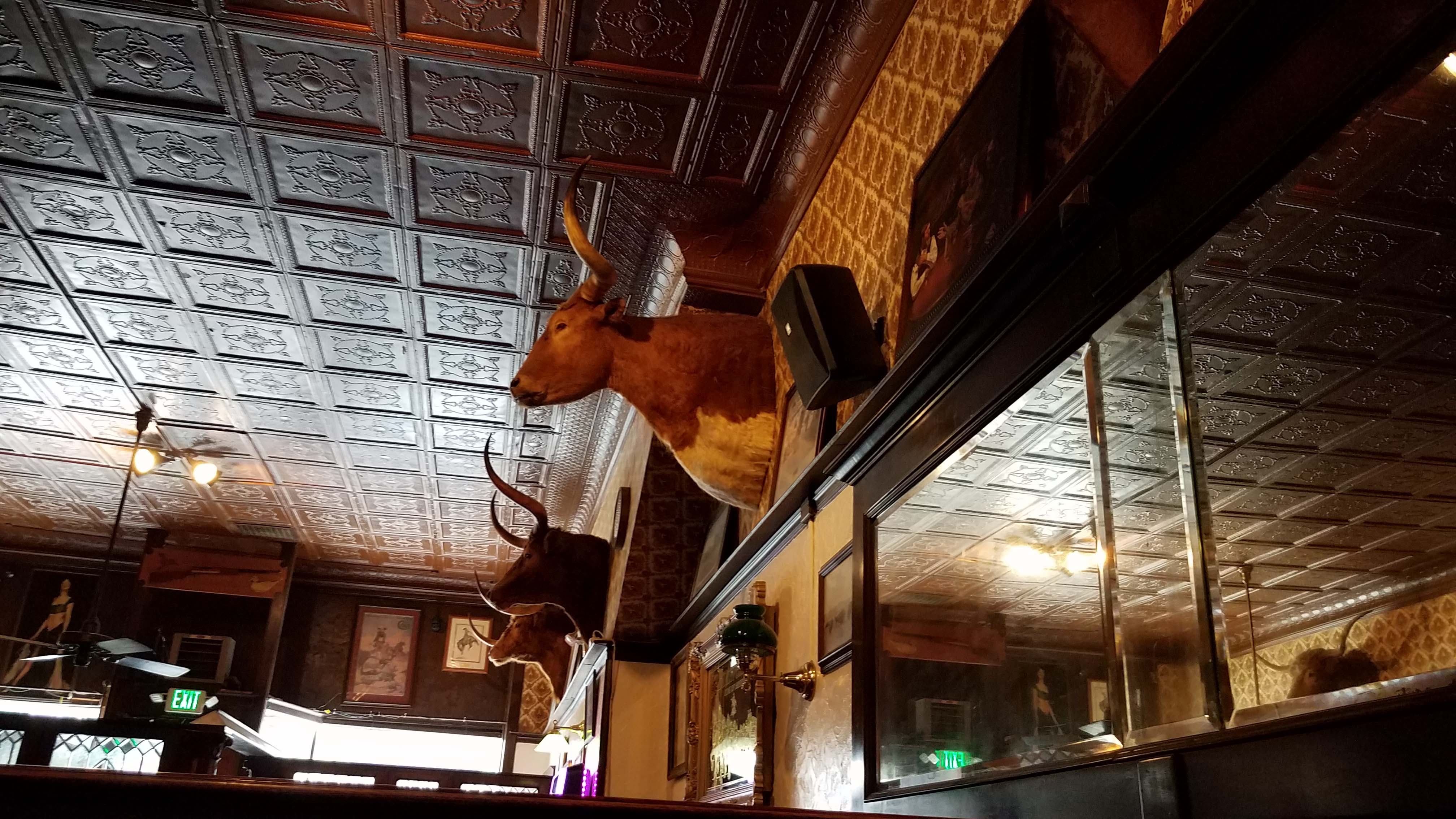 Wednesday, we started the day with donuts at Vintage & Rustic. Great little place for food, coffee, and three floors of antiques!  We will have to come back to look thru all this cool stuff. We drove over to Glendive Montana to visit the Frontier Gateway Museum and the Dinosaur Museum. The Frontier Gateway Museum was quite a gem.  They had a little bit of everything from the frontier age and later.  It took quite a long time to browse thru everything and we found a copy of the Pioneer Woman statue in Ponca City, OK. And right next door was the Glendive Dinosaur & Fossil Museum.  They present displays of dinosaurs and fossils from a creationists view point.  Interesting... I love dinosaurs. Next we headed for the Makoshika State Park but I spotted a quilt shop on the way.  Elard was good enough to stop for me.  We drove on to the state park and explored it.  It was hot so we didn't do much walking, just hopped out to take in the sweeping views.  We worked up a thirst and found The Gust Hauf to take care of that, cold beer and cheese curds. We drove home and had a peaceful evening walk along the river.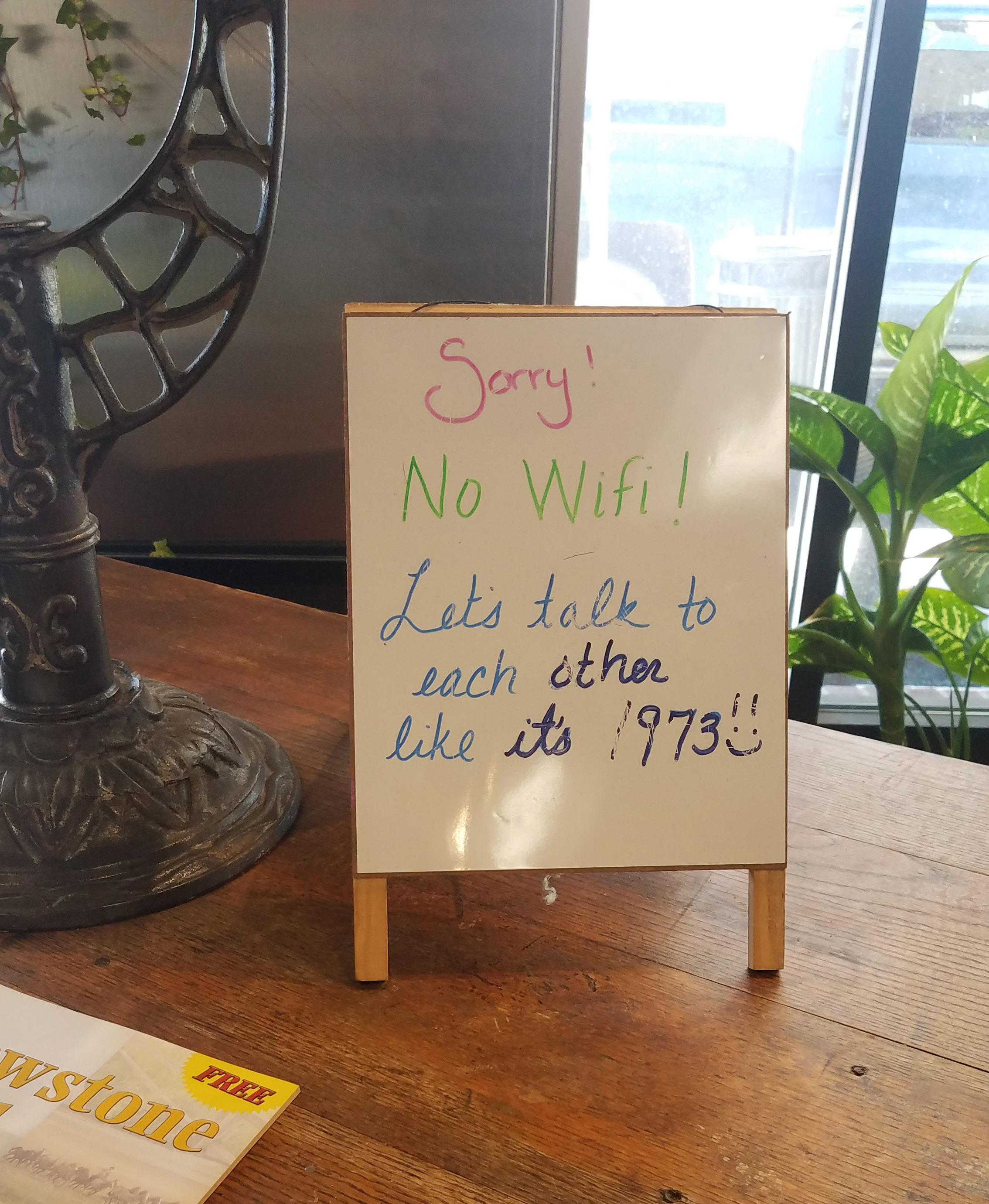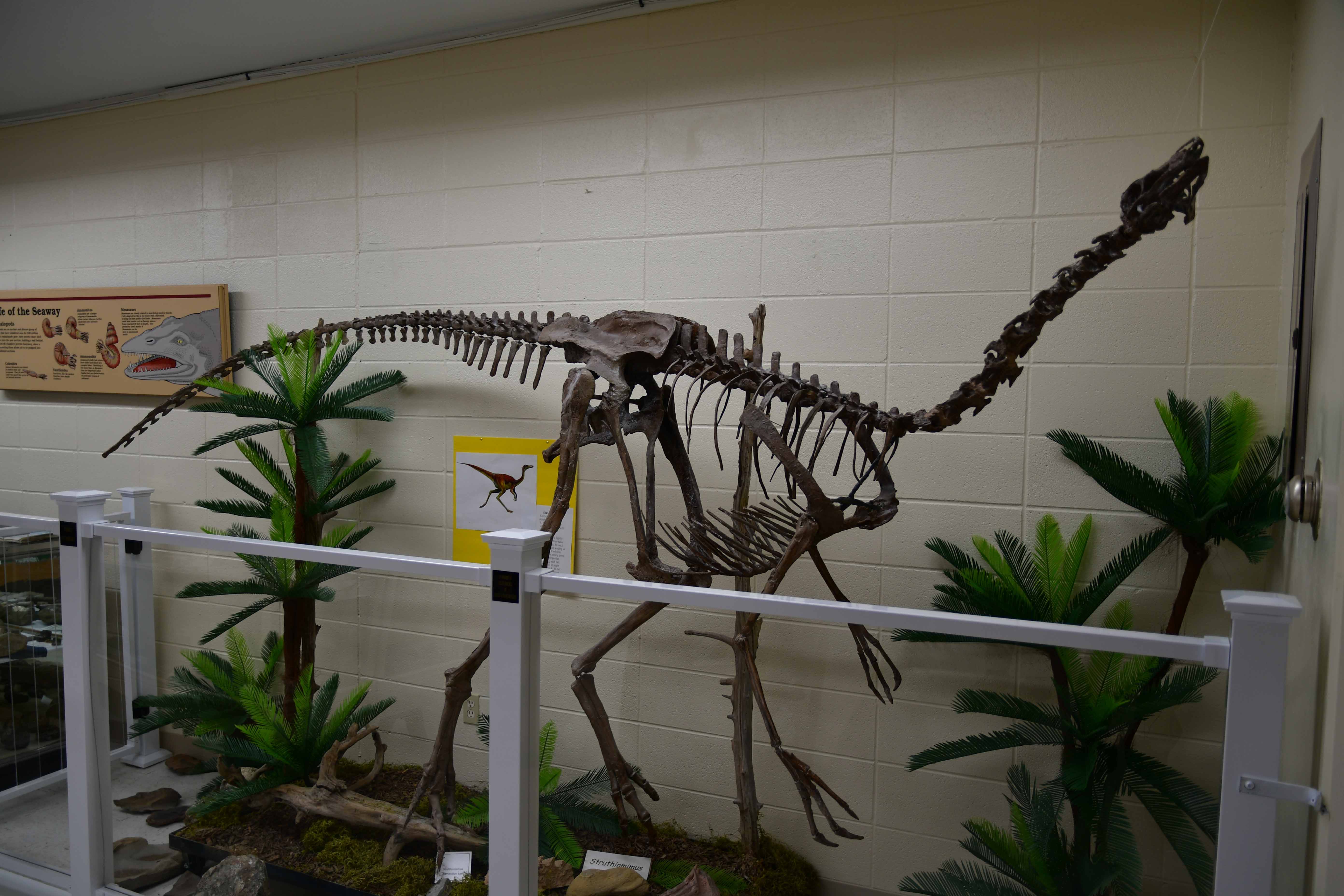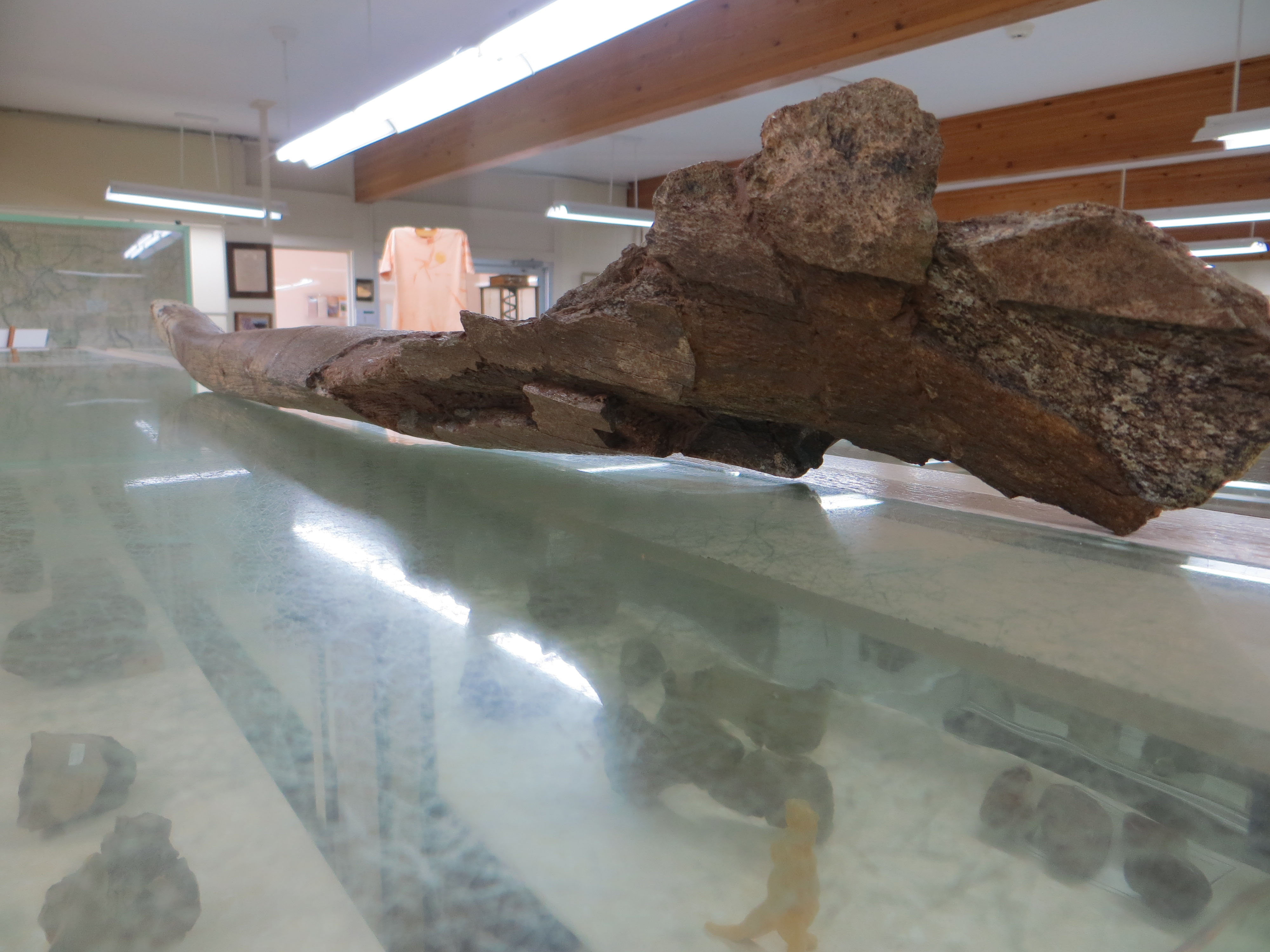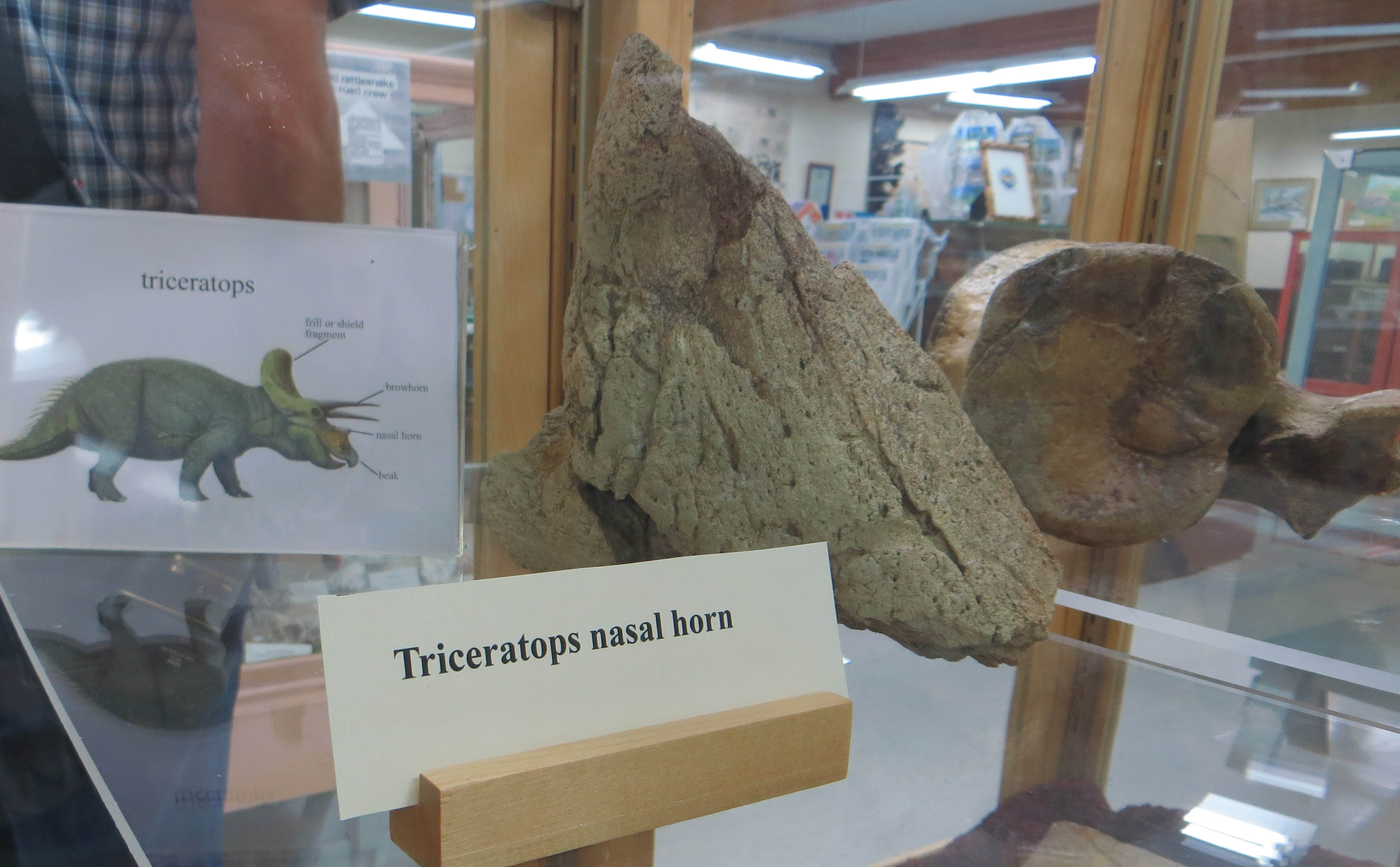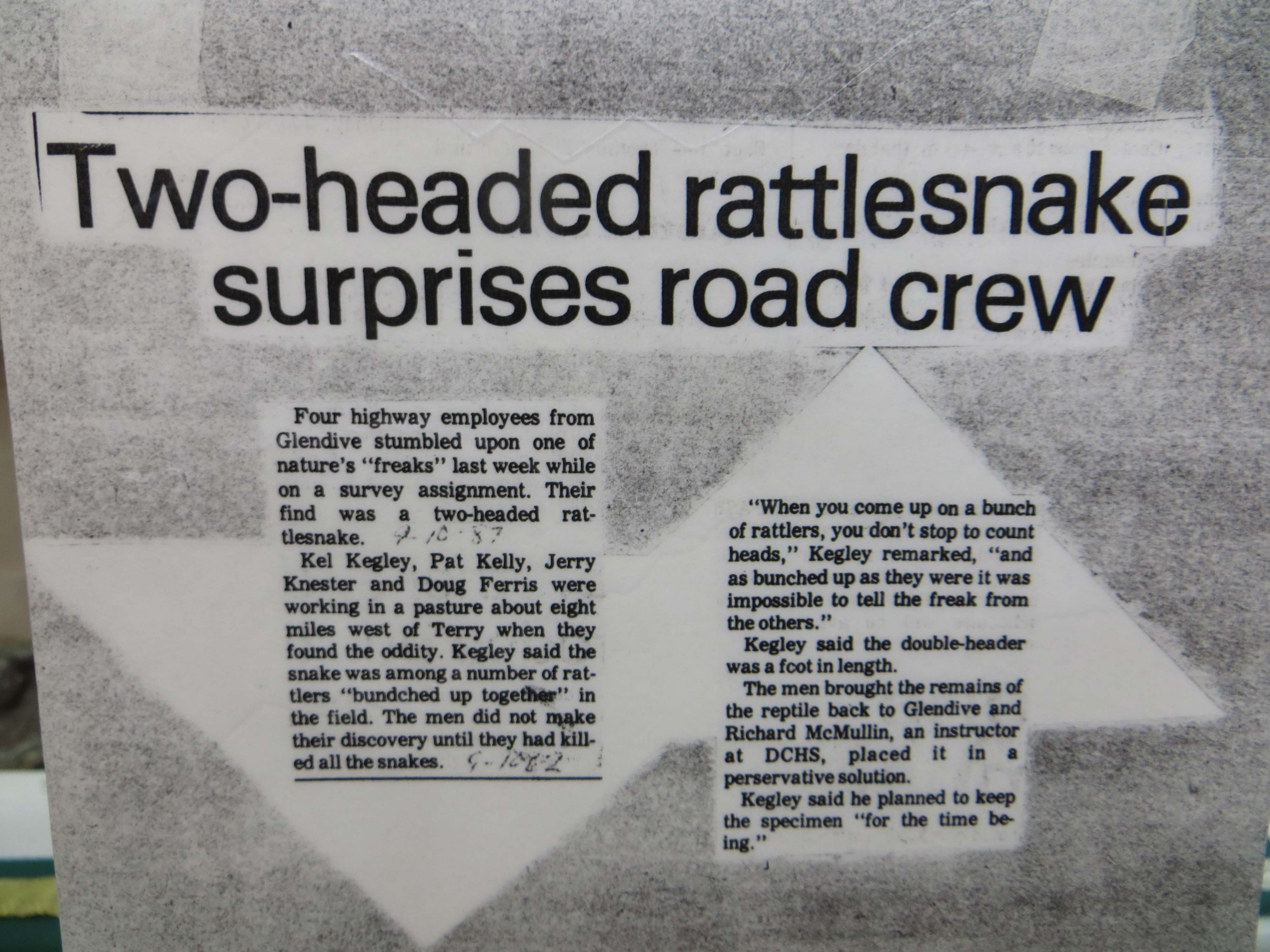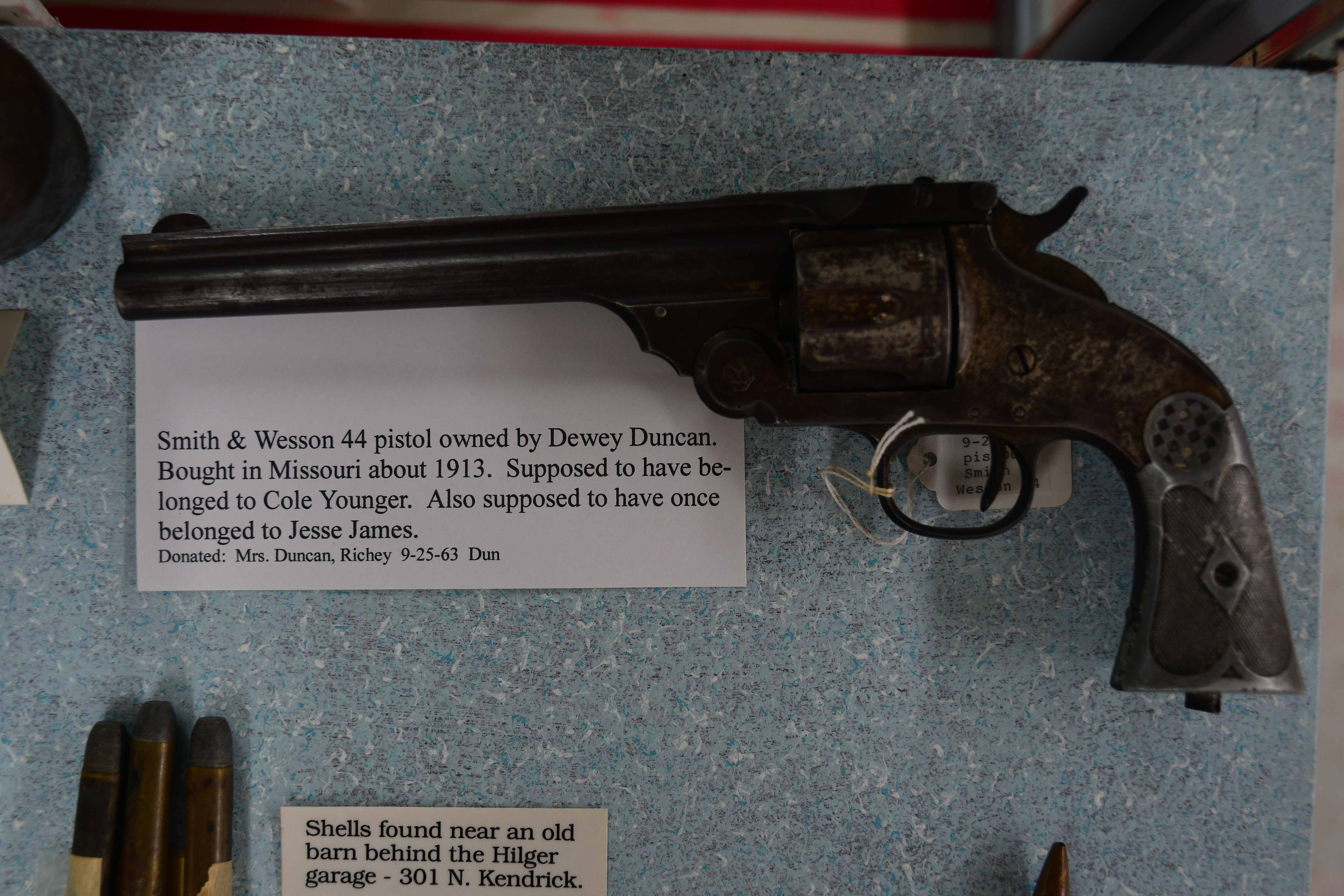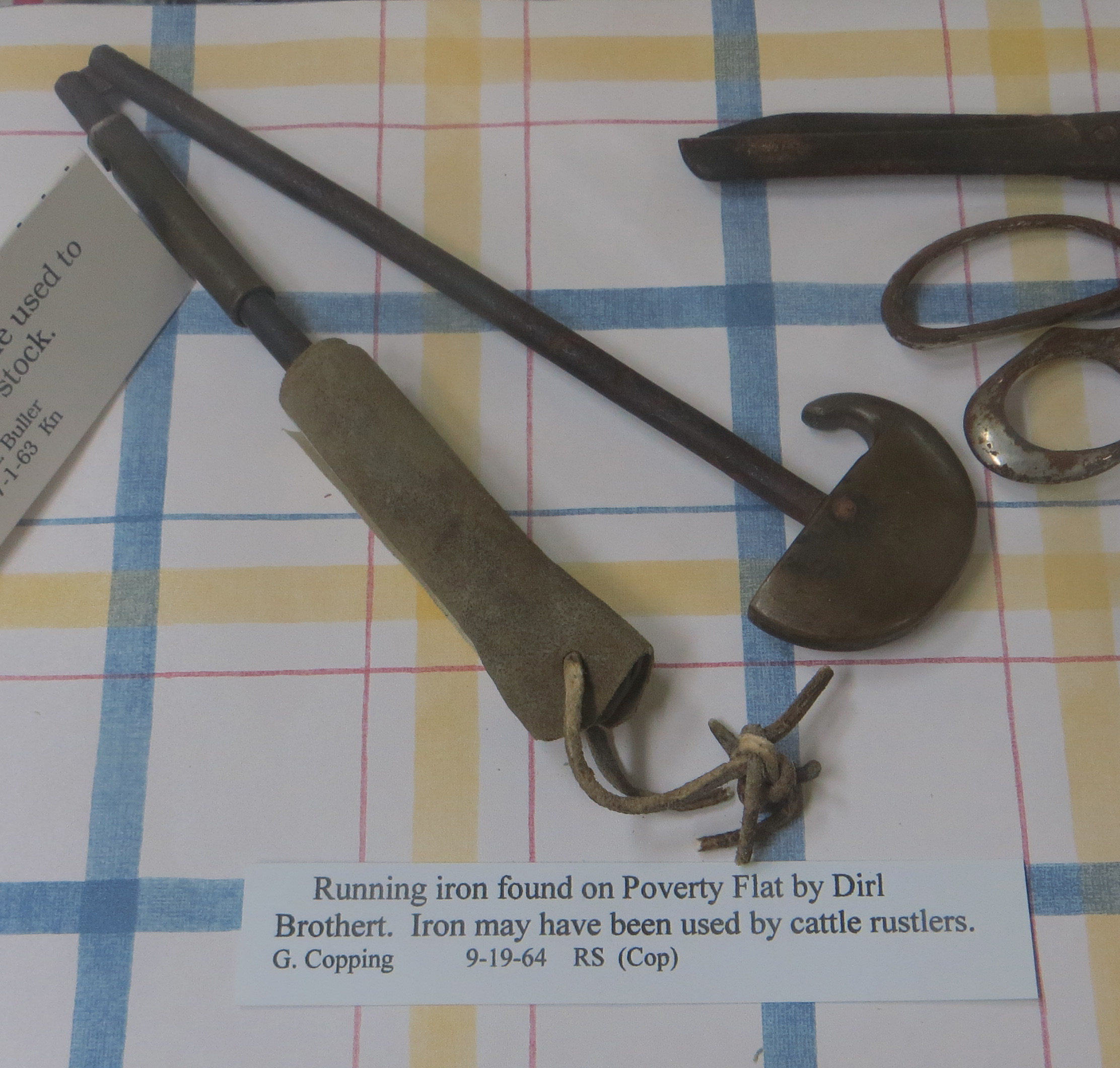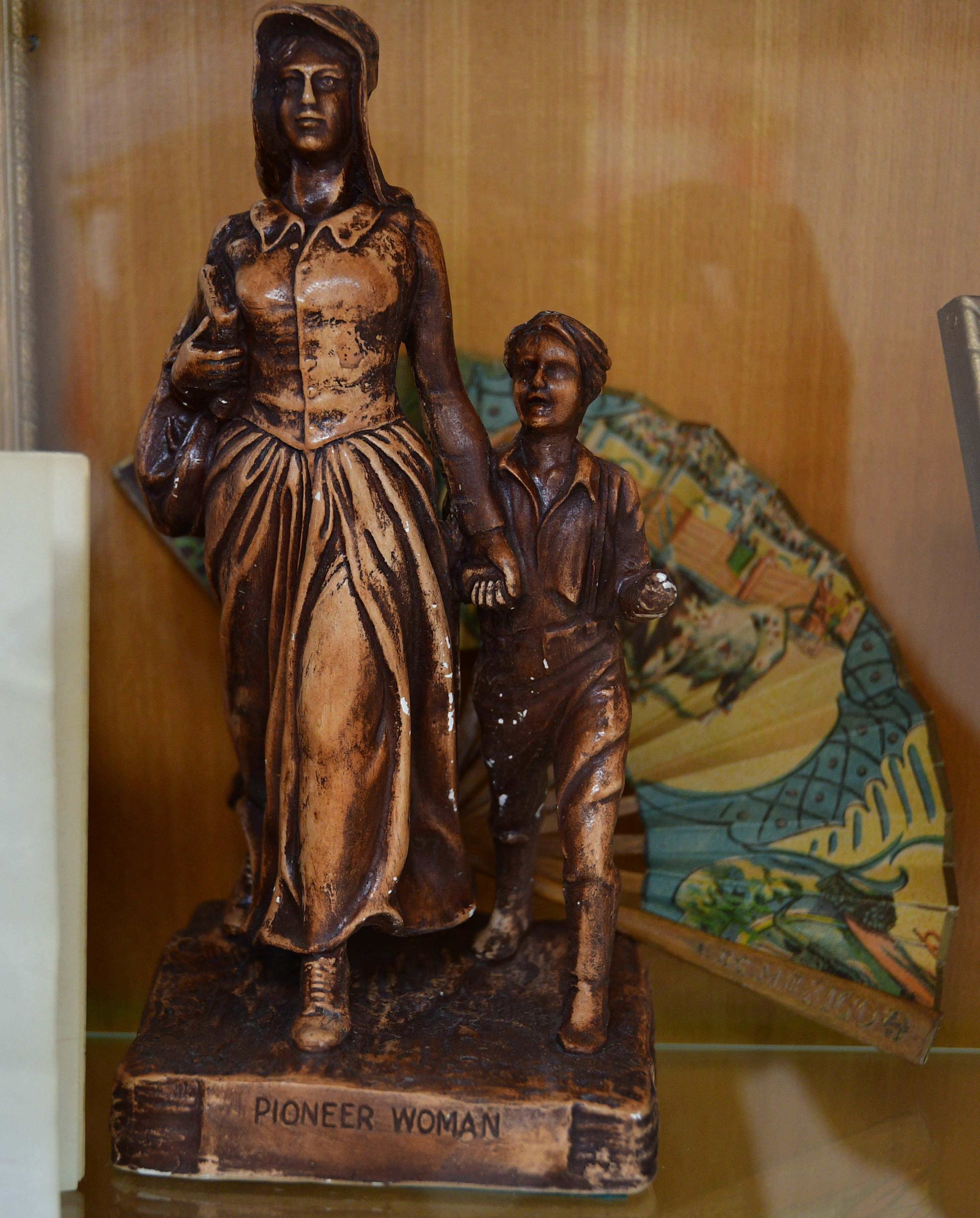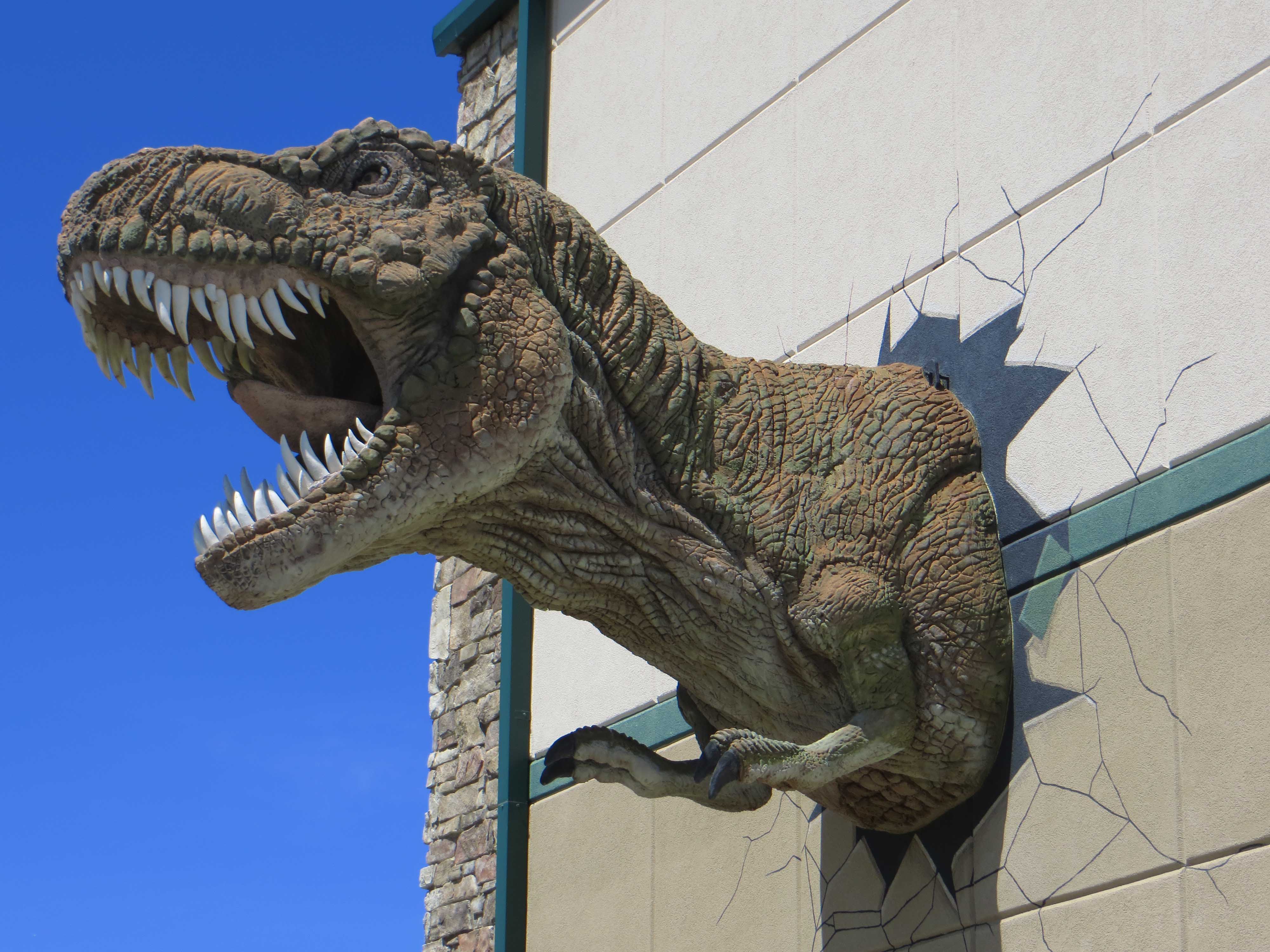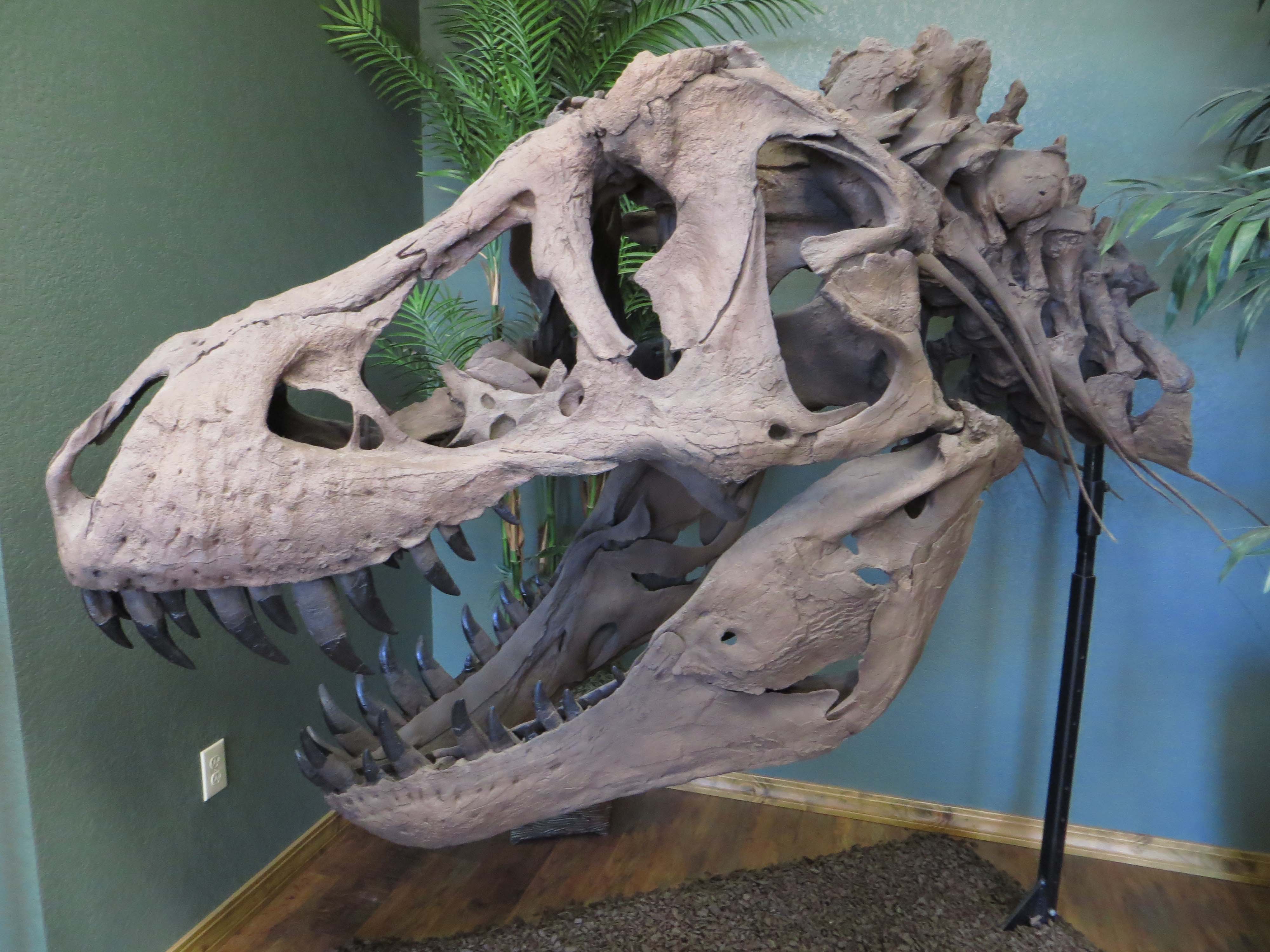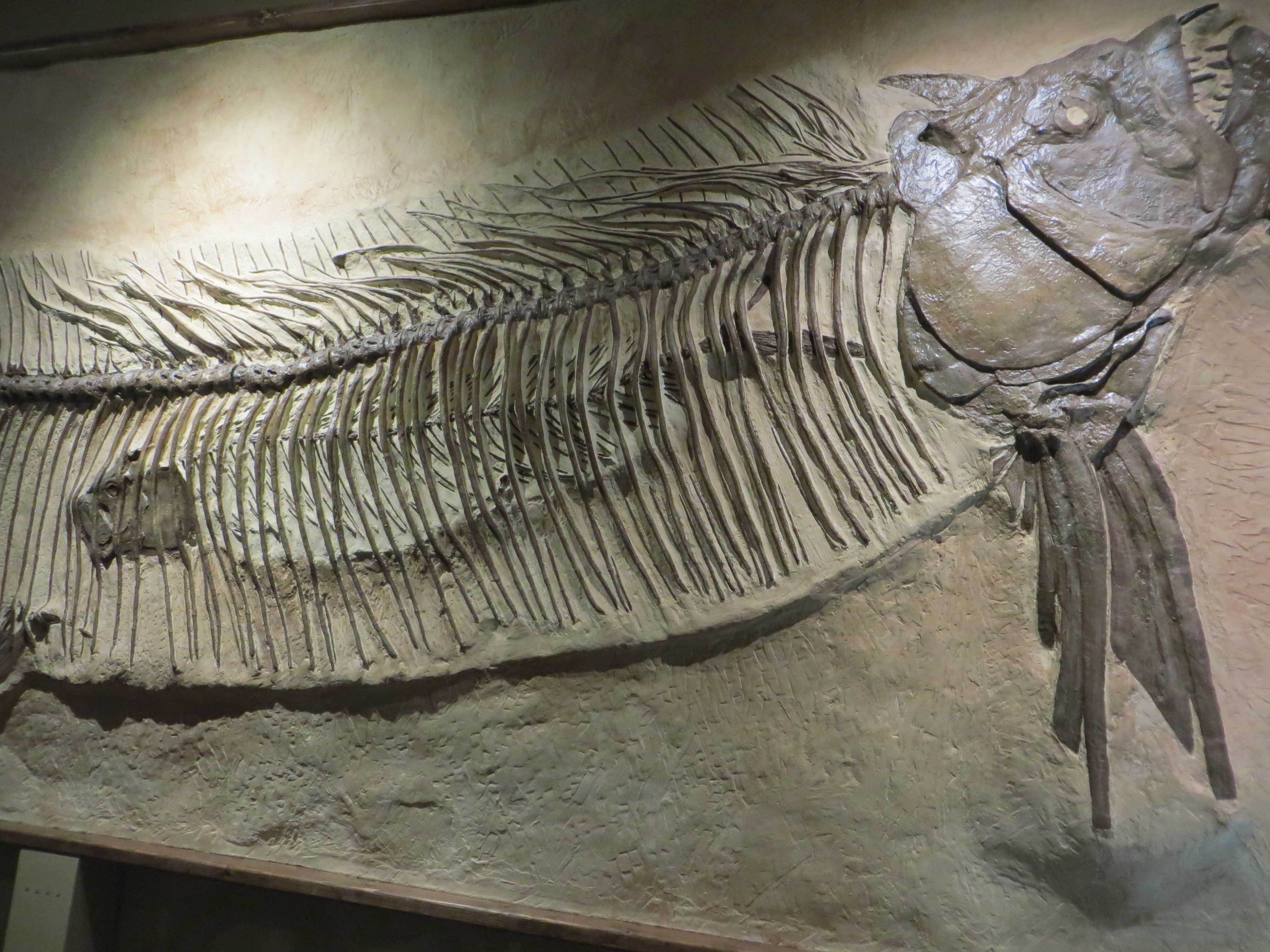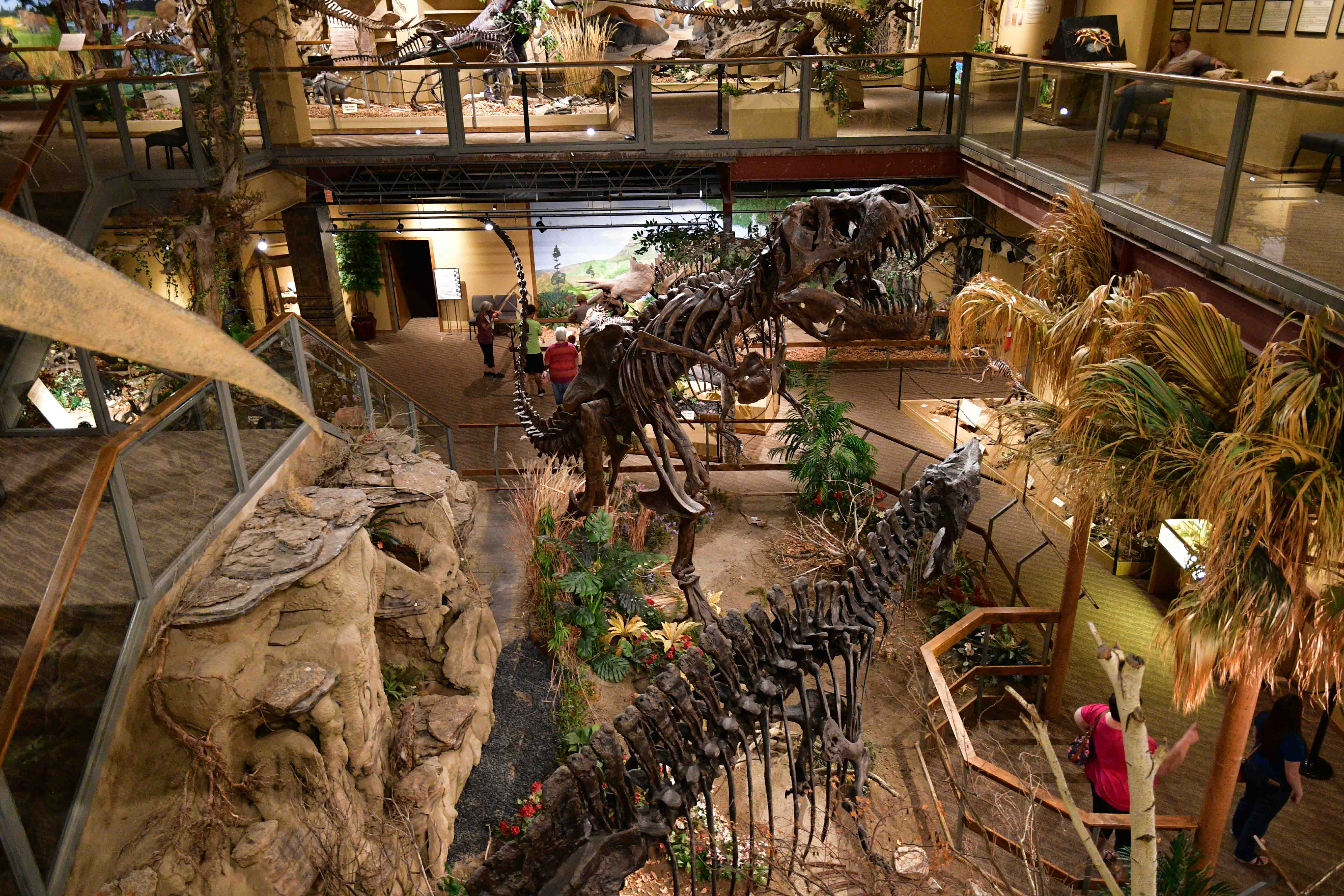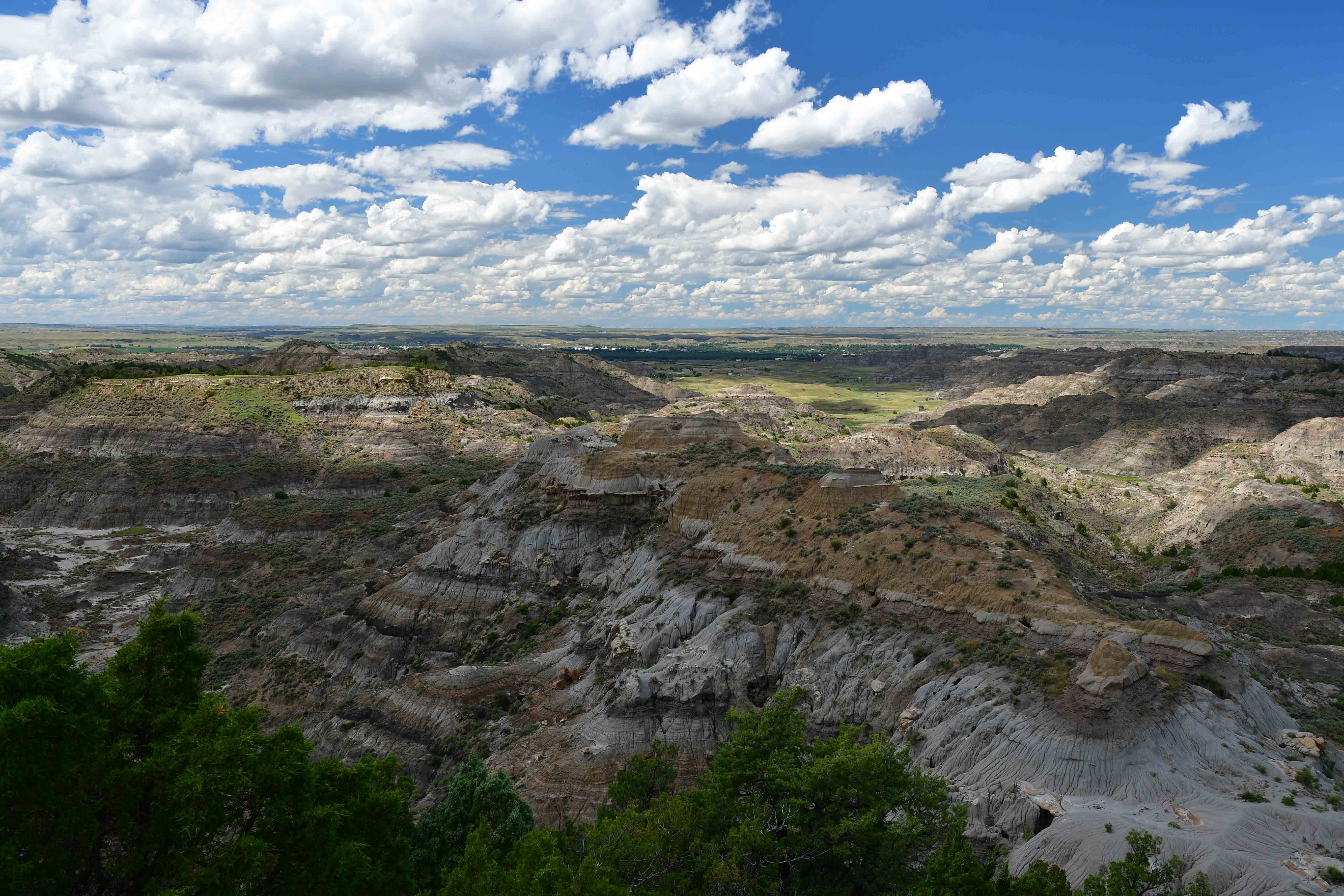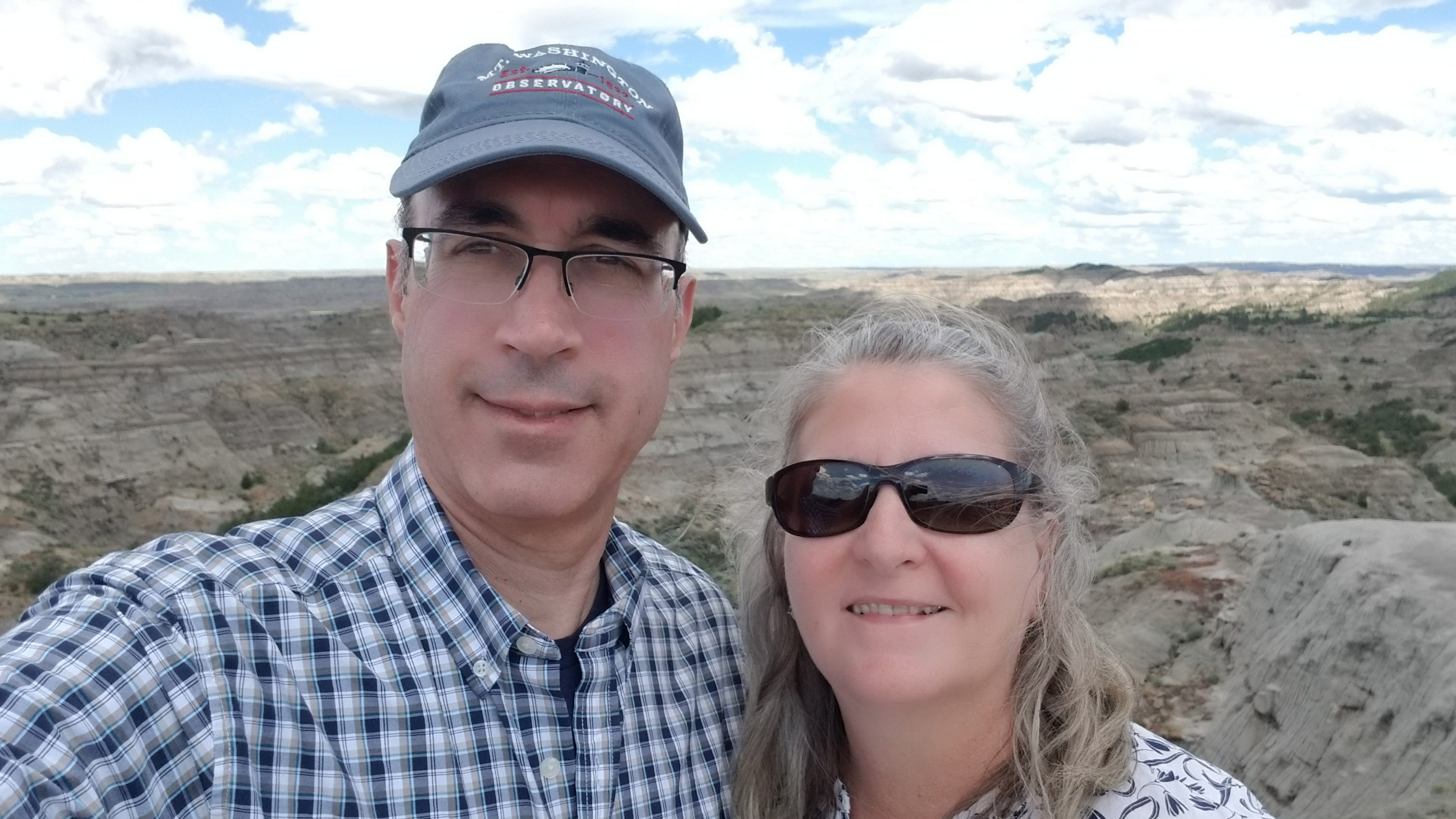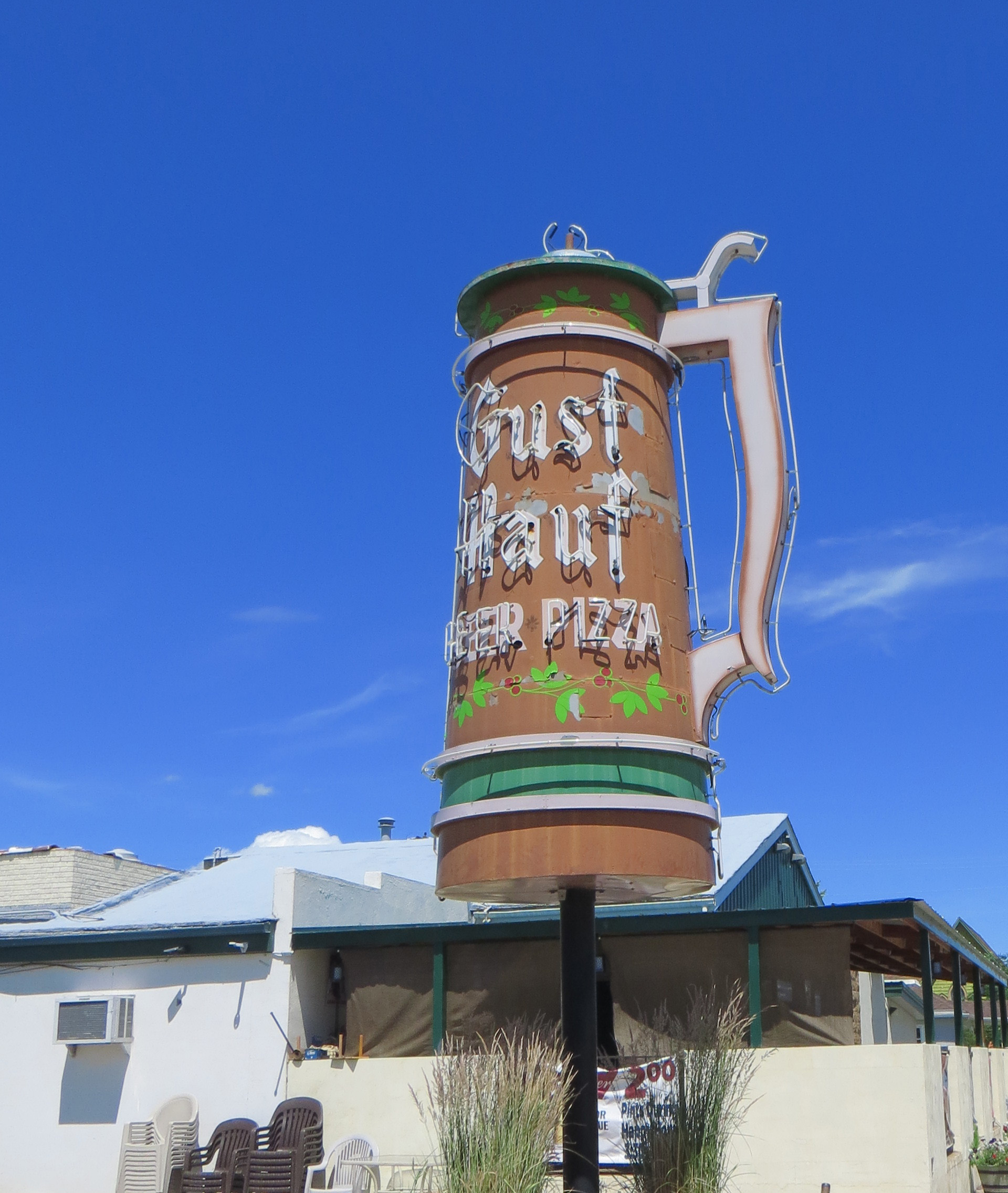 Thursday, we drove over to Terry Montana to visit the Prairie County Museum and Evelyn Cameron Gallery. We were the only visitors and boy did they have a lot of stuff to look at.  The Prairie County Museum is in the historic 1916 State Bank of Terry.  They have the old vault door with the internals visible thru a glass window. It was engraved where you can't normally see, I thought that was interesting.  Evelyn Cameron is known for photographing everyday pioneers and their life while all the other photographers of the day were focusing on the Cowboys and Indians. She was good, I enjoyed the photos very much. We found out this morning that the east entry to Glacier National Park will remain closed for the rest of the season so we have to make some changes to our route. We went in search of an old school road map of the state.  No luck anywhere so we stopped at Tilt Wurks again.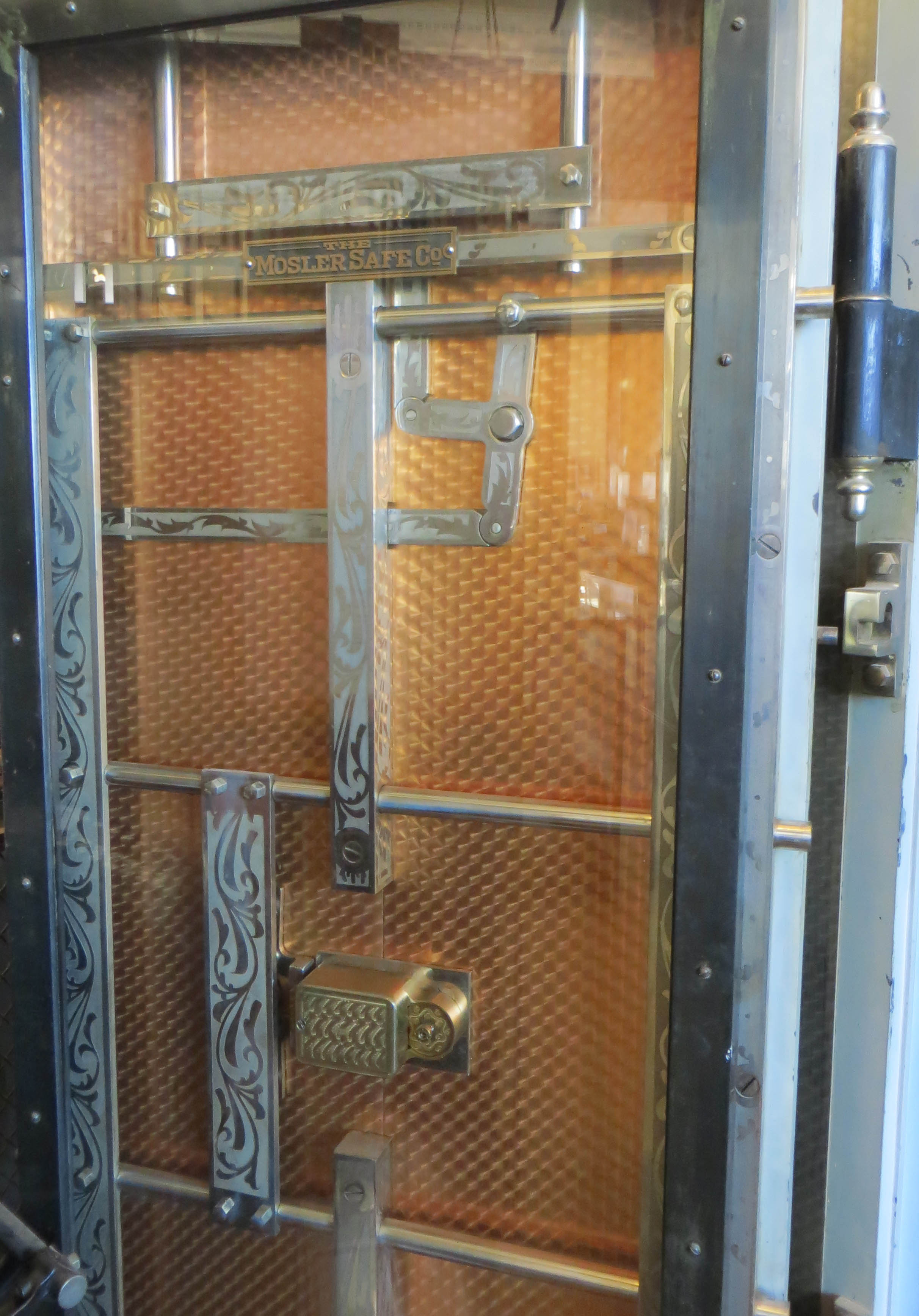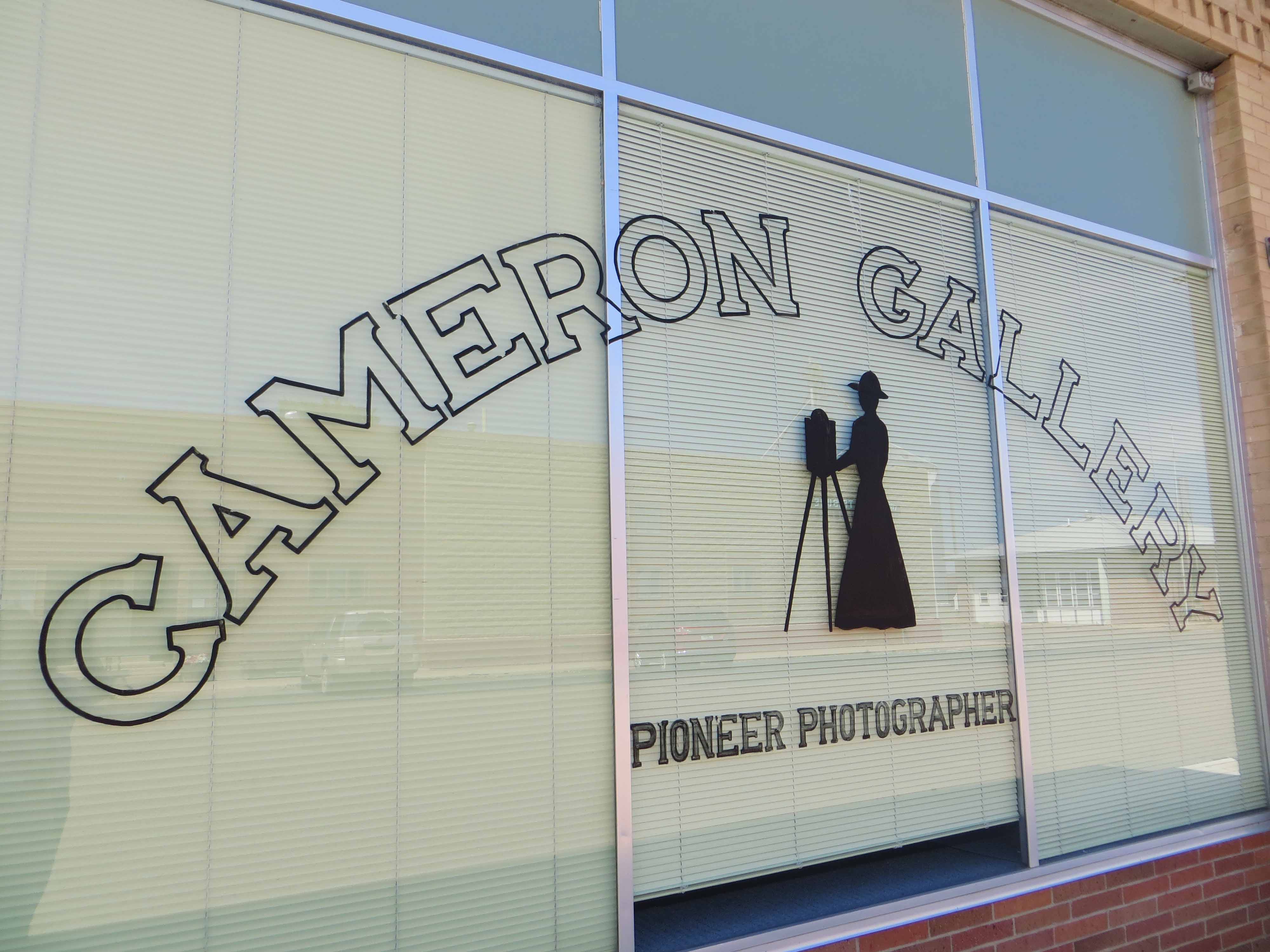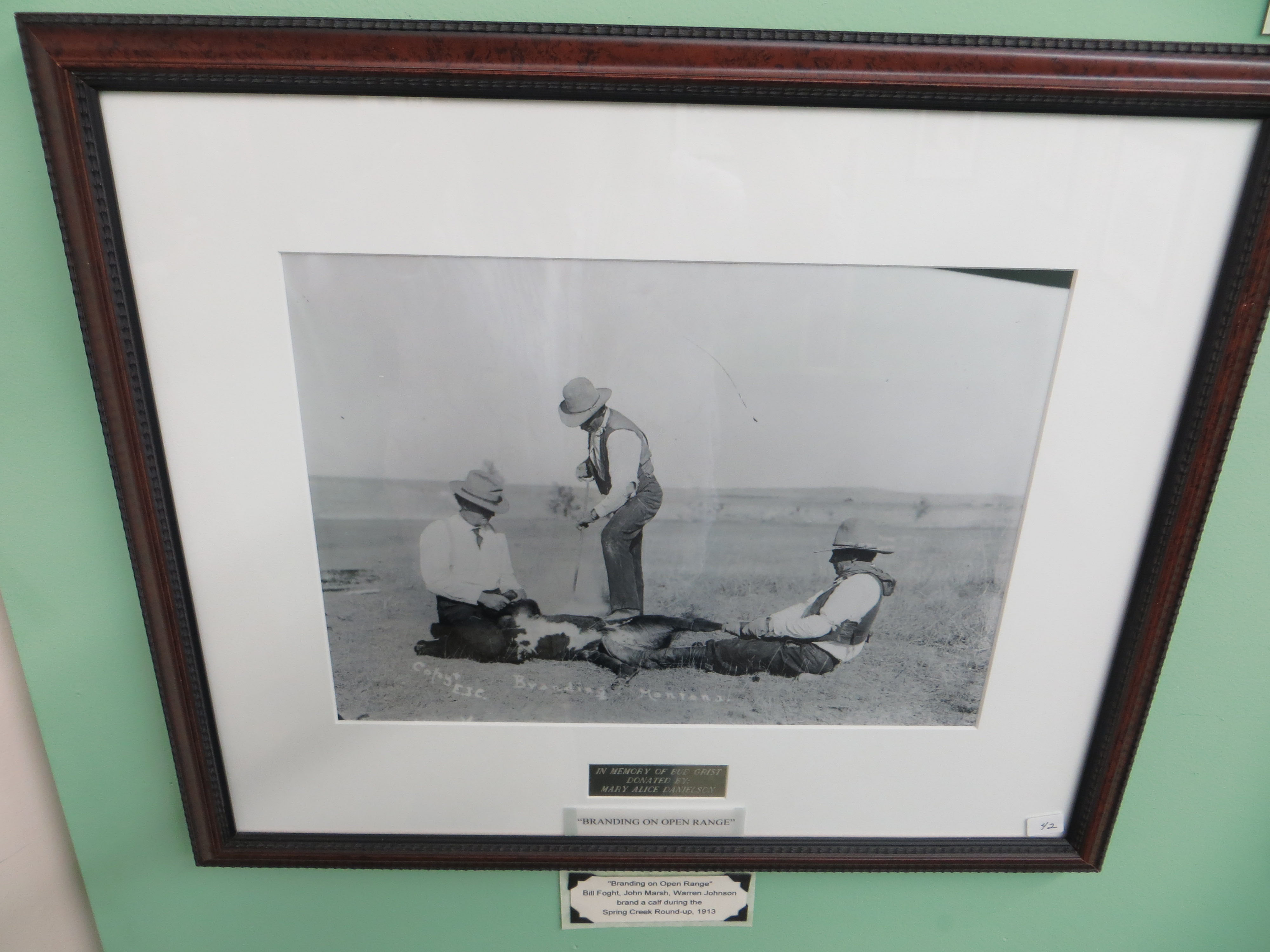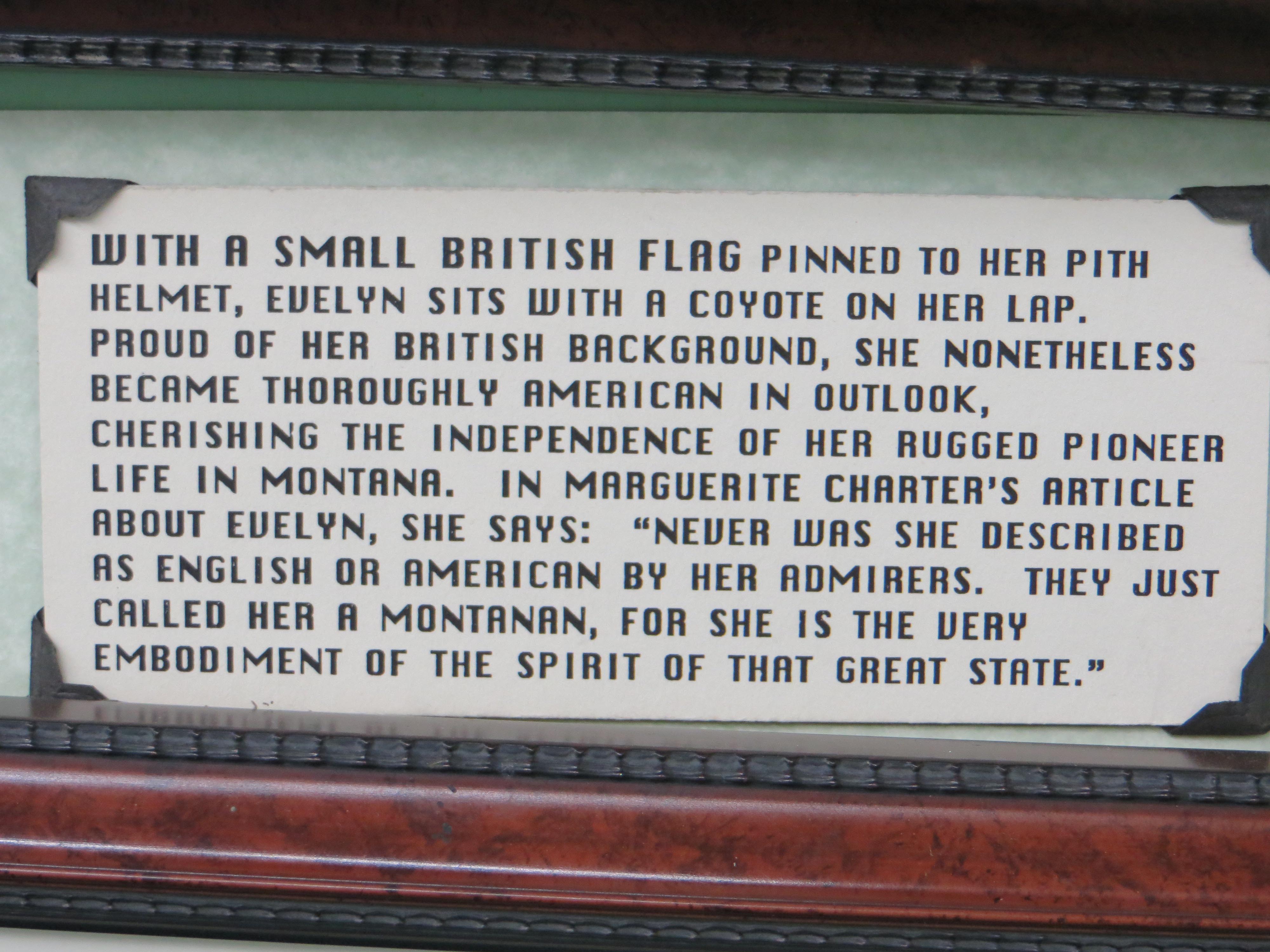 Friday, we were able to find a place to stay on the west side of Glacier so we don't have to make too many changes to our plans.  We took care of housework and chilled the rest of the day.  
Saturday, we visited Vintage and Rustic again today for lunch, and to explore the antiques.  We found some pretty interesting stuff.  Elard came across a industry report about the supply of cars in, of all places, Monroe Louisiana! It was from 1933.  How weird is that. I managed to resist buying anything but it was hard. We chilled the rest of the afternoon waiting for fireworks.  We were able to watch from the motor home!  They put on quite a display for a town of 8,000. Of course there were some locals that continued well past midnight.
Make Life an Adventure!