Tatum, TX Week 01
Jan. 24 - Jan. 30, 2021
Sunday, looks like the weather is going to be yucky for most of this week.  I found a "indoor" flea market in Longview that provided a distraction for a few hours today, Riverside Trade Days.  It is so interesting to see some of that old stuff.  I saw a bunch of Hot Wheels cars, and cast iron pots and pans. I found a Star Wars puzzle that I couldn't leave behind. That should help pass the time thru the yucky weather.
Monday, we have decided that we are going to settle in the Shreveport area.  It makes sense, we have family here and friends nearby, I know the quilting community is robust, it has an airport, and good healthcare facilities, and close to both Dallas and Houston, and temperate weather.  Next is to decide whether to buy or build.  We haven't found any place that gave us the feeling of home.  We loved Montana and Wyoming but I wouldn't like the cold.  I also finally put pen to paper comparing the taxes of the different cities we've considered.  Even though Florida has no state income tax their property taxes make the total comparable to the total tax in Louisiana.  So we visited with a builder in Haughton and saw several of the houses he has under construction.  We had a good time looking at a few neighborhoods to see what kind of lot options are out there.  Haughton and Benton are really growing. The sun came out in the afternoon and I managed a nice walk once we got back home.
Tuesday, we had a nice drive around Northwest Louisiana.  We covered a lot of ground looking at all the neighborhoods that might work for us.  There is a lot of water around here! We will definitely need to pay attention to flood zones.  We went as far north as Benton and then across the river to Blanchard.  There are a good number of homes on the market that would work for us but the ones we really like are a bit above what we want to spend.  For dinner, I did some experimentation making the green sauce that "The Jalapeno Tree" serves.  I am not sure if it is green because of avocados, jalapenos, or tomatillos, or all three.  My first attempt was a tomatillo/jalapeno salsa.  It is really good but not the creamy sauce I'm trying to duplicate.
Wednesday, more home exploration, Southwest Shreveport this time.  We went to Keithville and Stonewall.  It is pretty out there, but it is a bit farther out than I think I want to be.  We met with a second builder, he actually did the renovation on our rental properties in Shreveport. I'm leaning more and more toward building rather than buying. 
Thursday, we are going to build. It will allow us to get exactly what we "think" we want.  It will also allow us to control the timing to some extent.  We spent most of the morning outlining what we require in a lot so that we can communicate that to a realtor to begin the search. We are thinking we won't begin building until this fall. We drove over to Longview this afternoon to visit the Gregg County Historical Museum.  Unfortunately they weren't open, but they will reopen next week.  There will be an exhibit of quilts used as codes for the underground railroad.  That should be cool.  We passed by a nutrition business with some interesting posters in the windows...too funny.  We found a new take on street art, hot air balloons. We've seen horses, cows, crabs, herons, and fish before. They were cool.  Next we visited the Heritage Plaza and the J. T. Smith Sculpture Garden. We'd hoped to have a beer at Oil Horse Brewing but they weren't open so we called it a day and headed home.  The weather is very nice, a little cool to sit outside but nice all the same.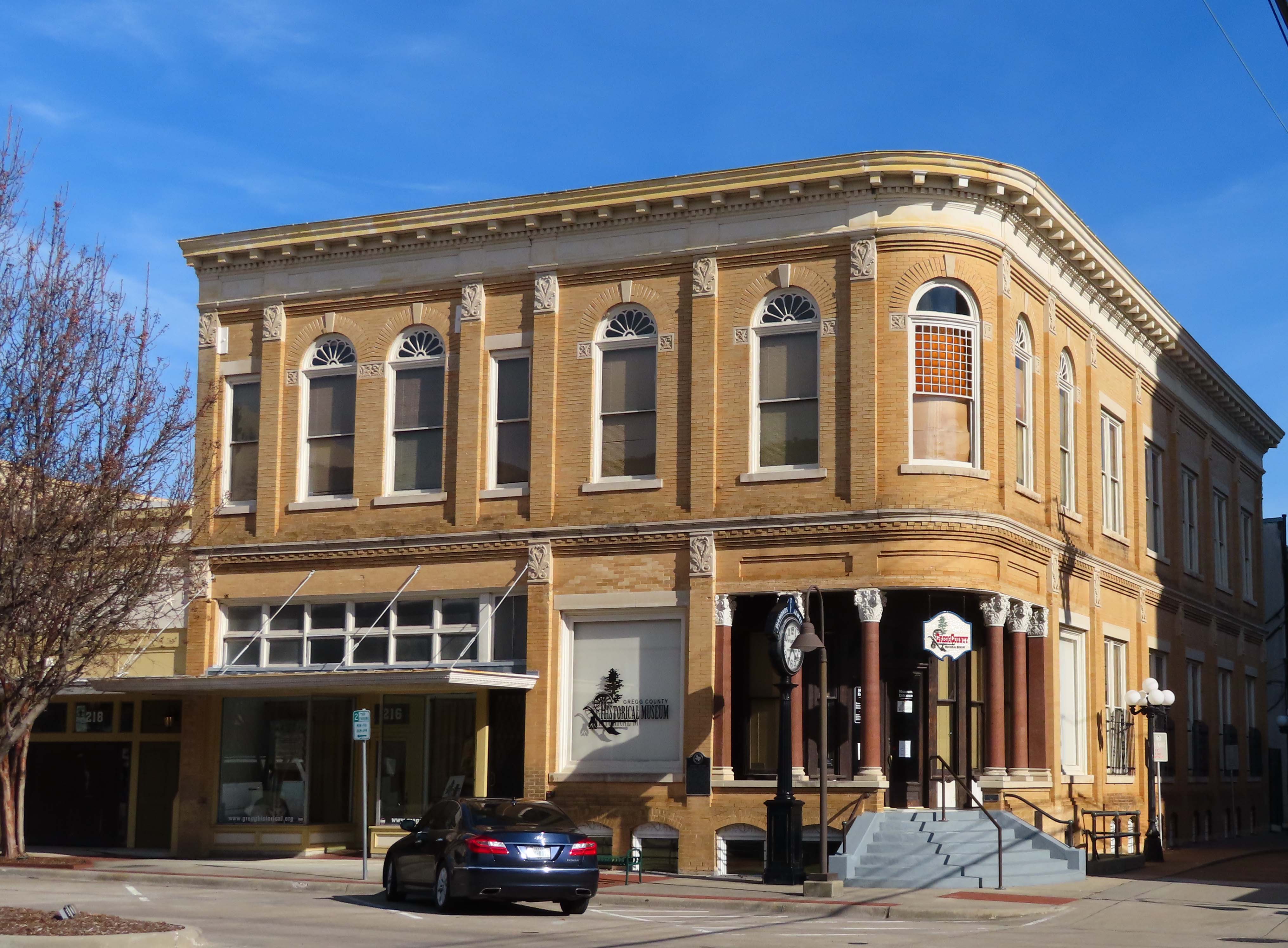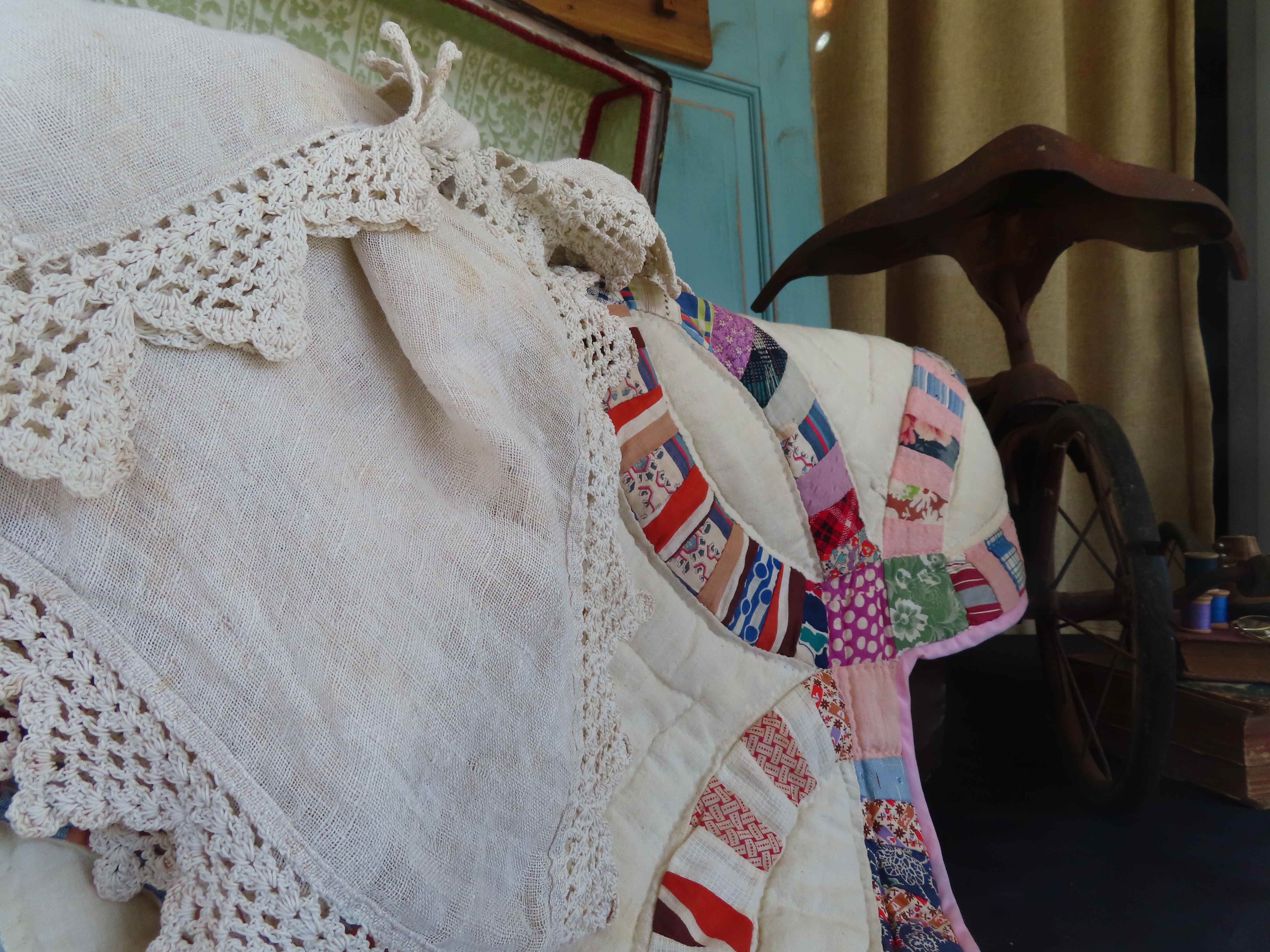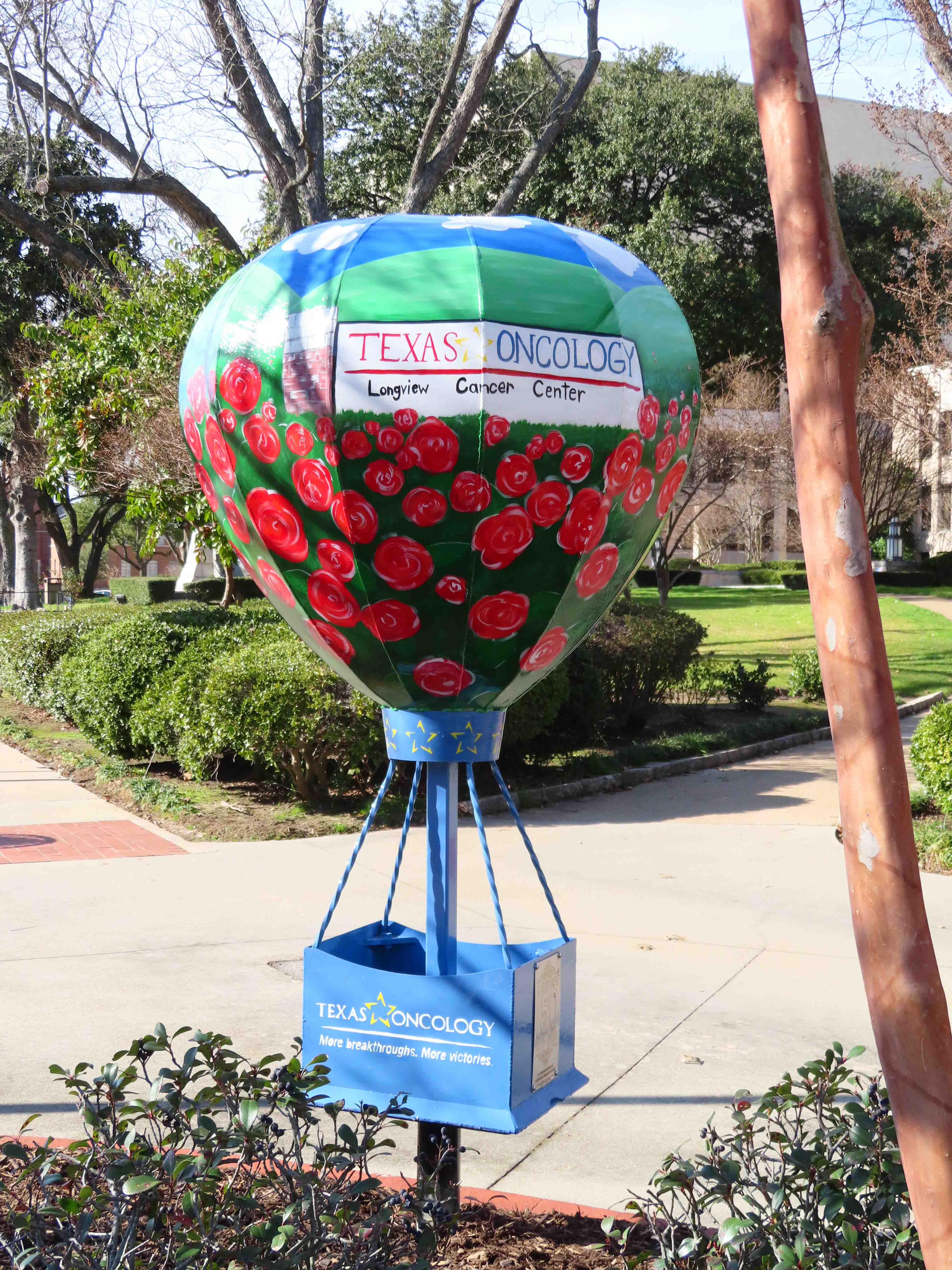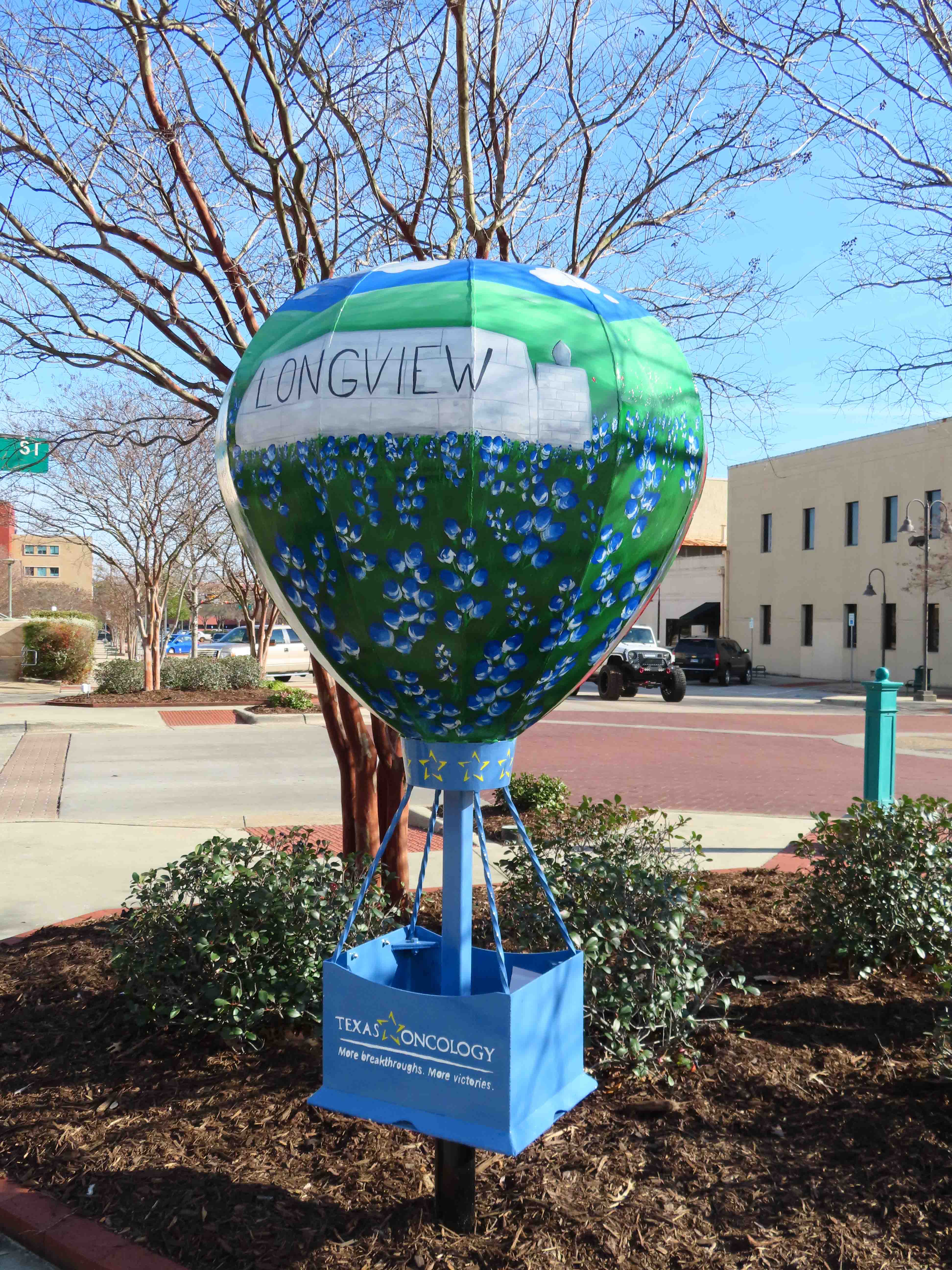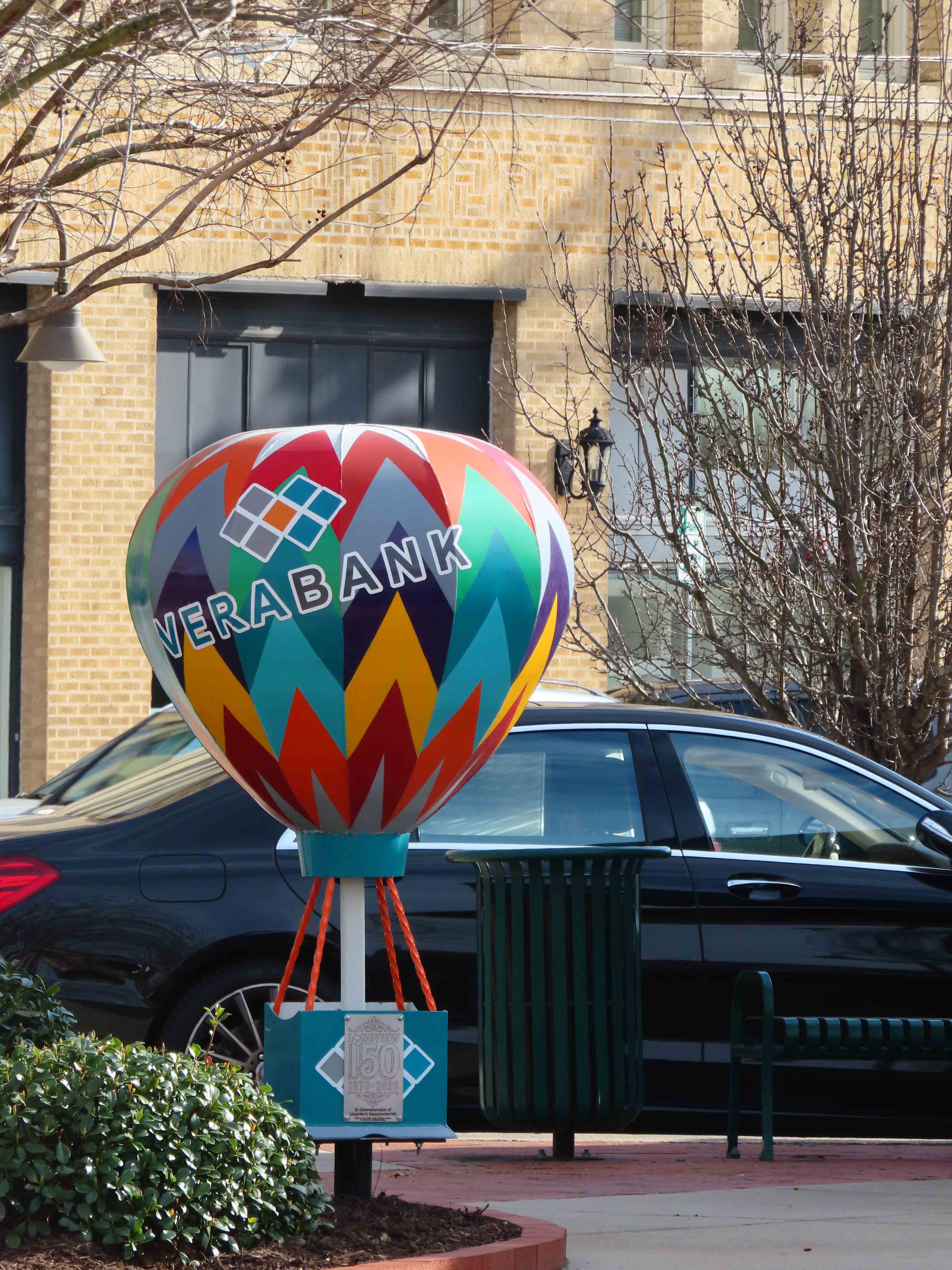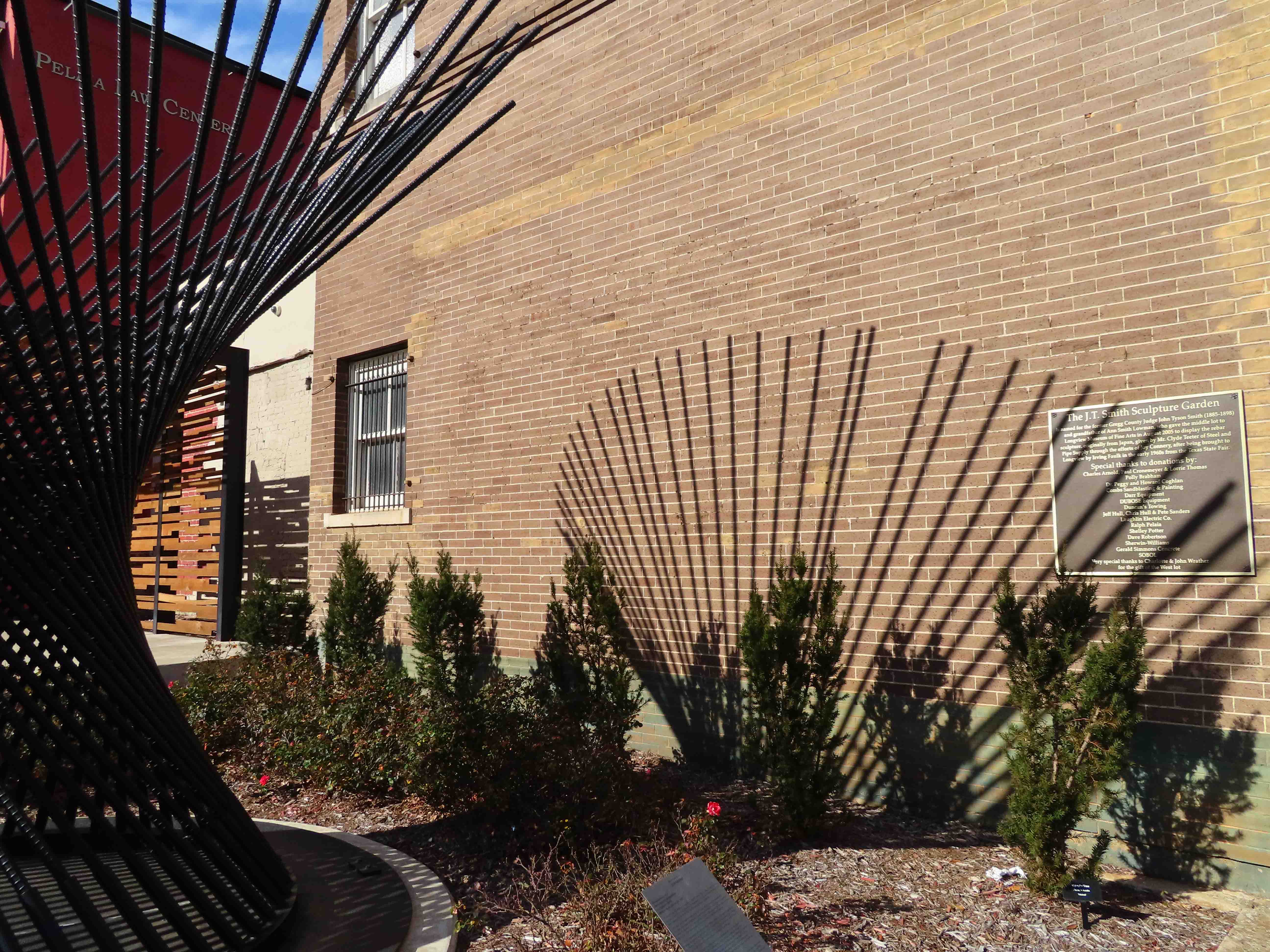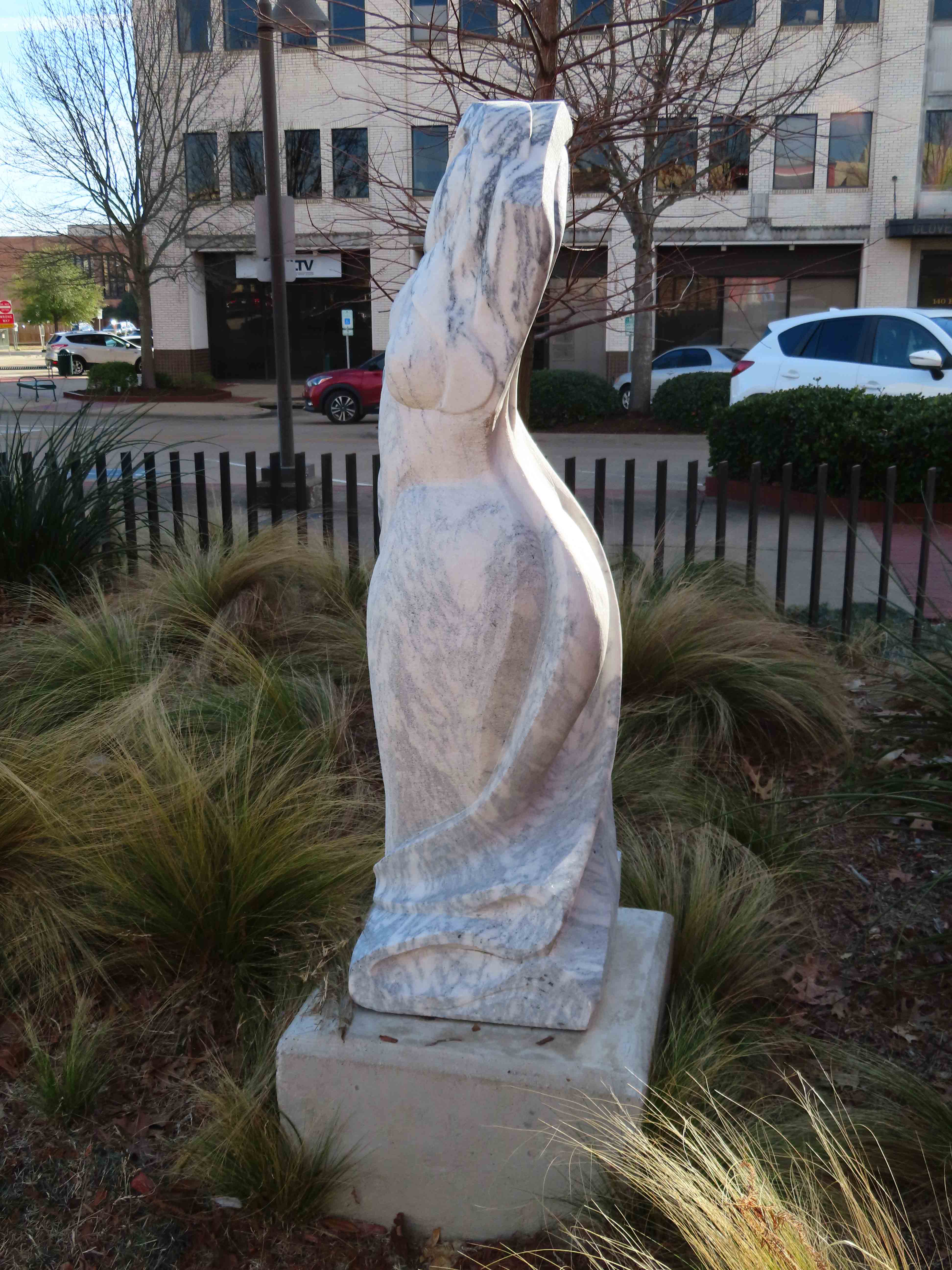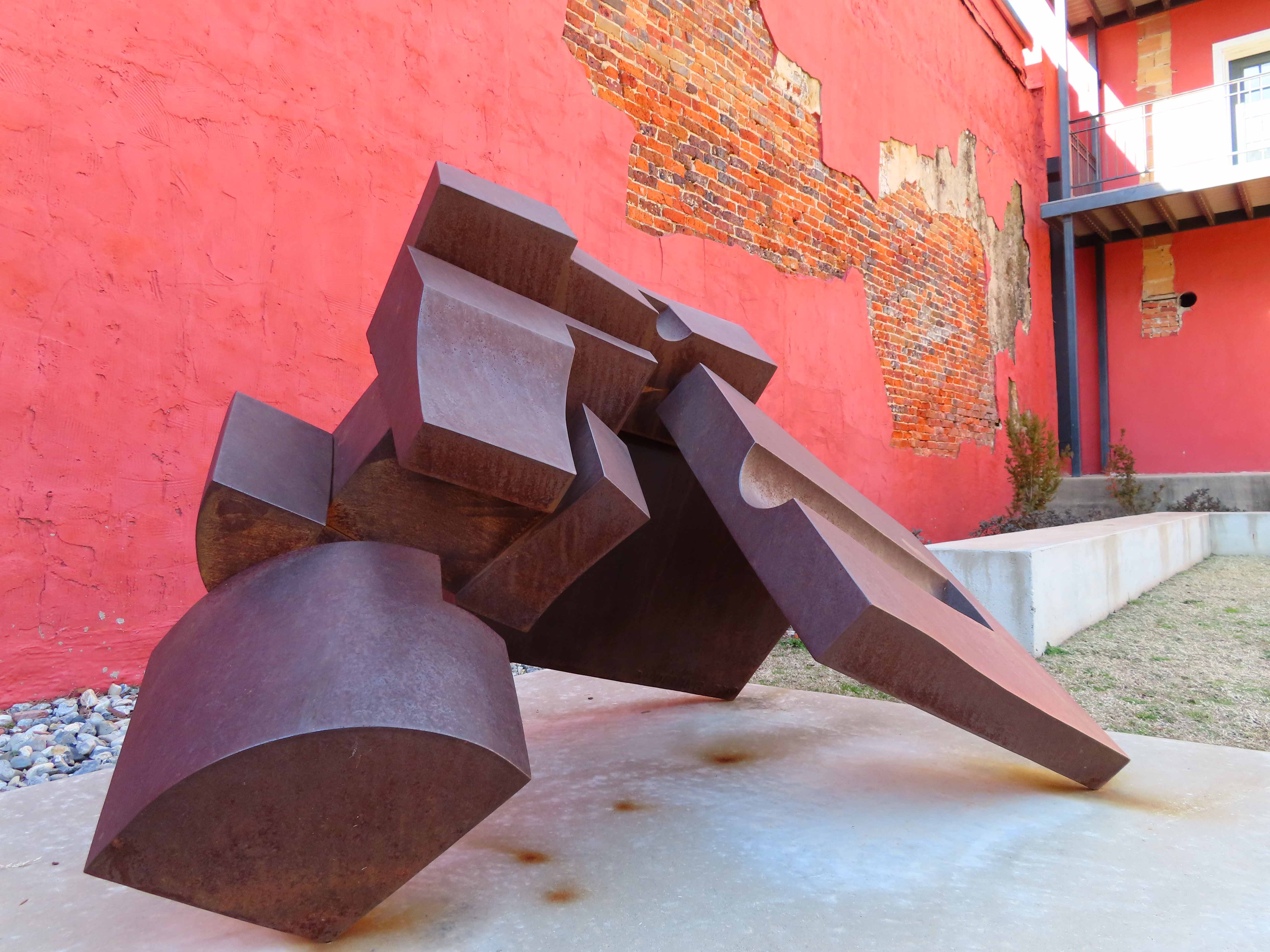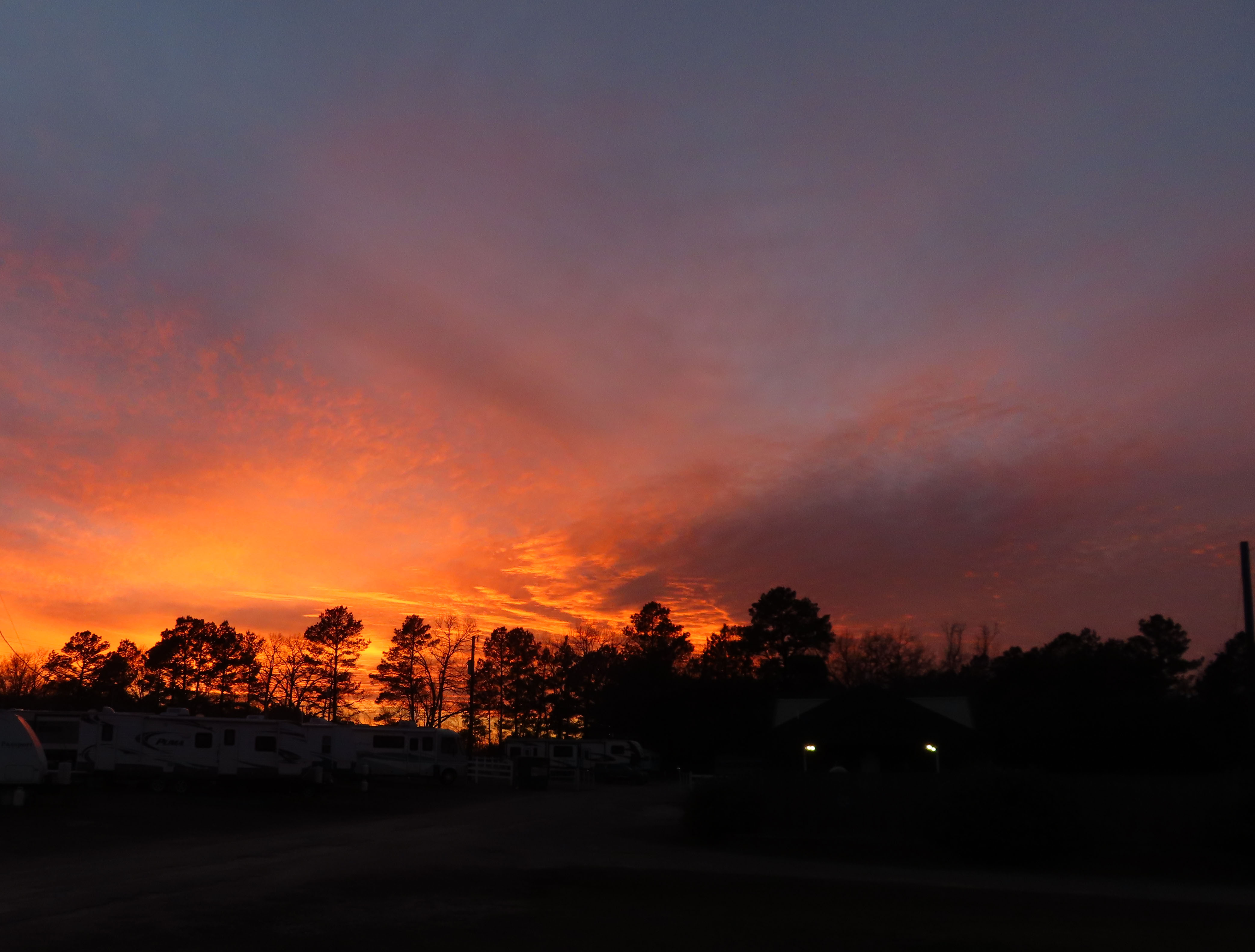 Friday, we visited the Texas Broadcast & Communications Museum over in Kilgore, TX.  It was so cool.  Our "tour" guide, Chuck Conrad, really knew his stuff.  They have the TV camera that caught the shooting of Lee Harvey Oswald. They also have a news studio set up so that you can pretend to be the newscaster ( I don't think I will replace Dana Perino anytime soon!). They have one of the first 3 ESPN broadcast trucks and one of the first mobile news buses. They also have a huge collection of old radios.  It was a very interesting way to spend the morning. We also visited the Worlds Richest Acre, they have a "derrick" representing where the original one would have been.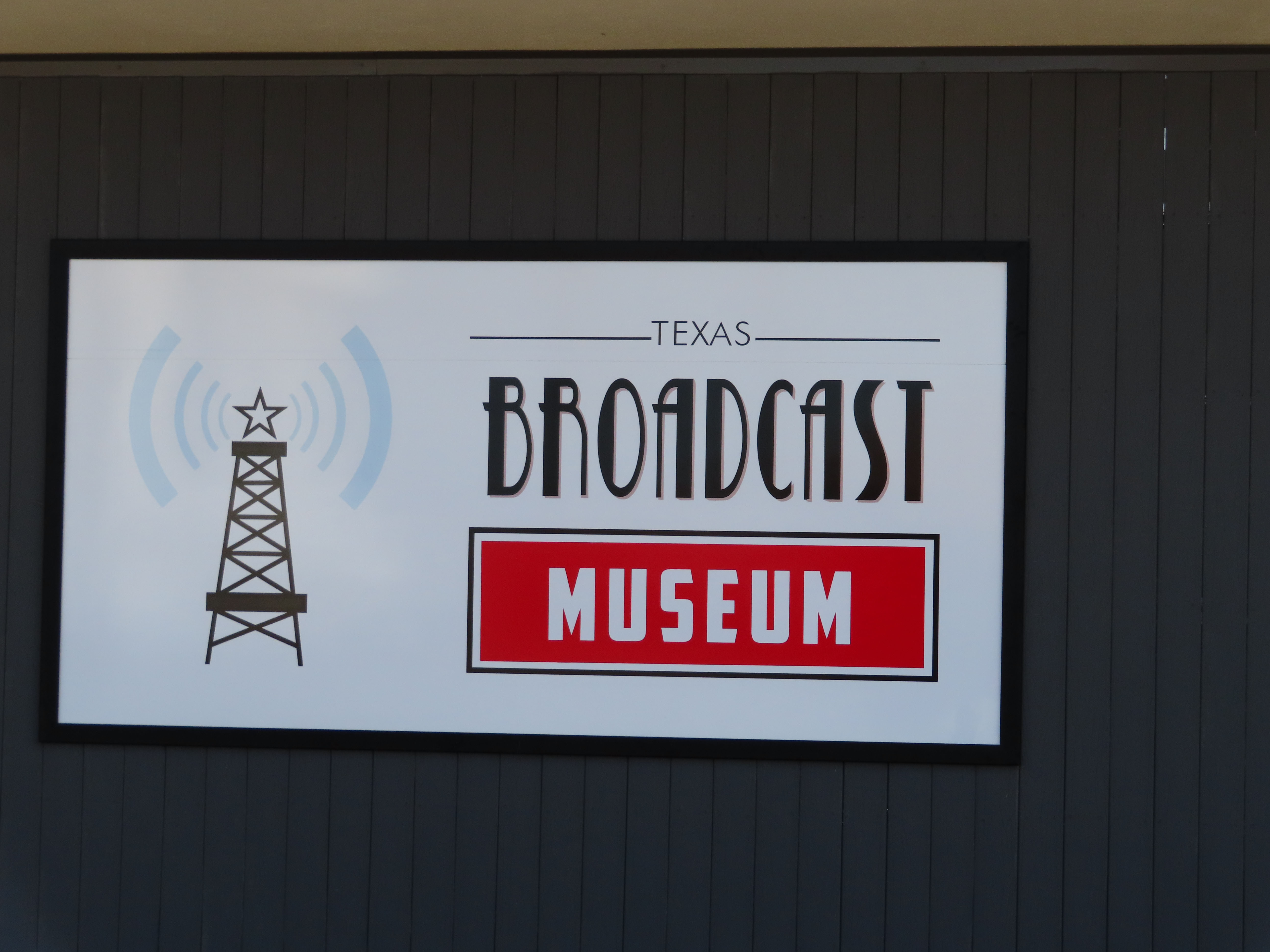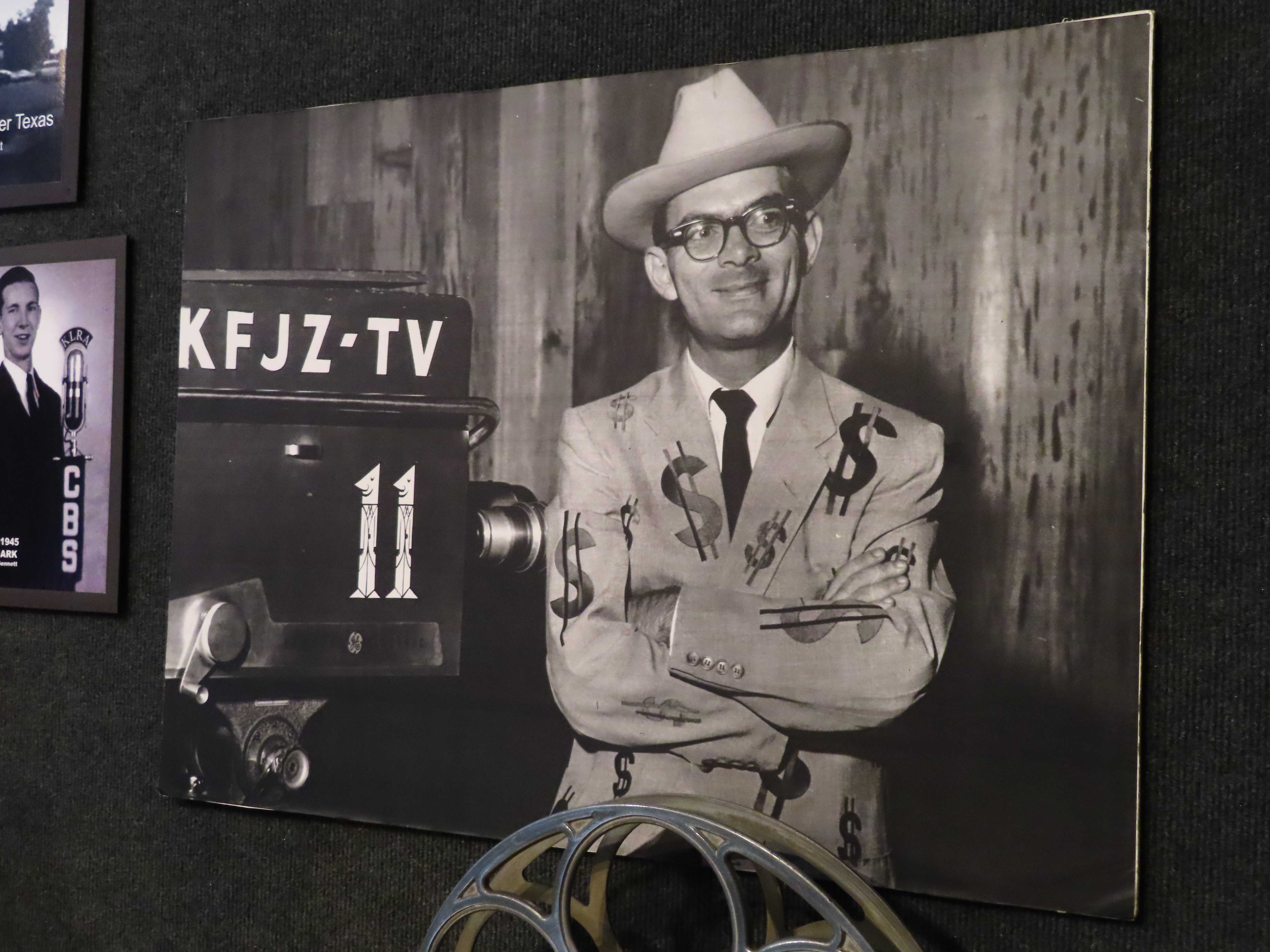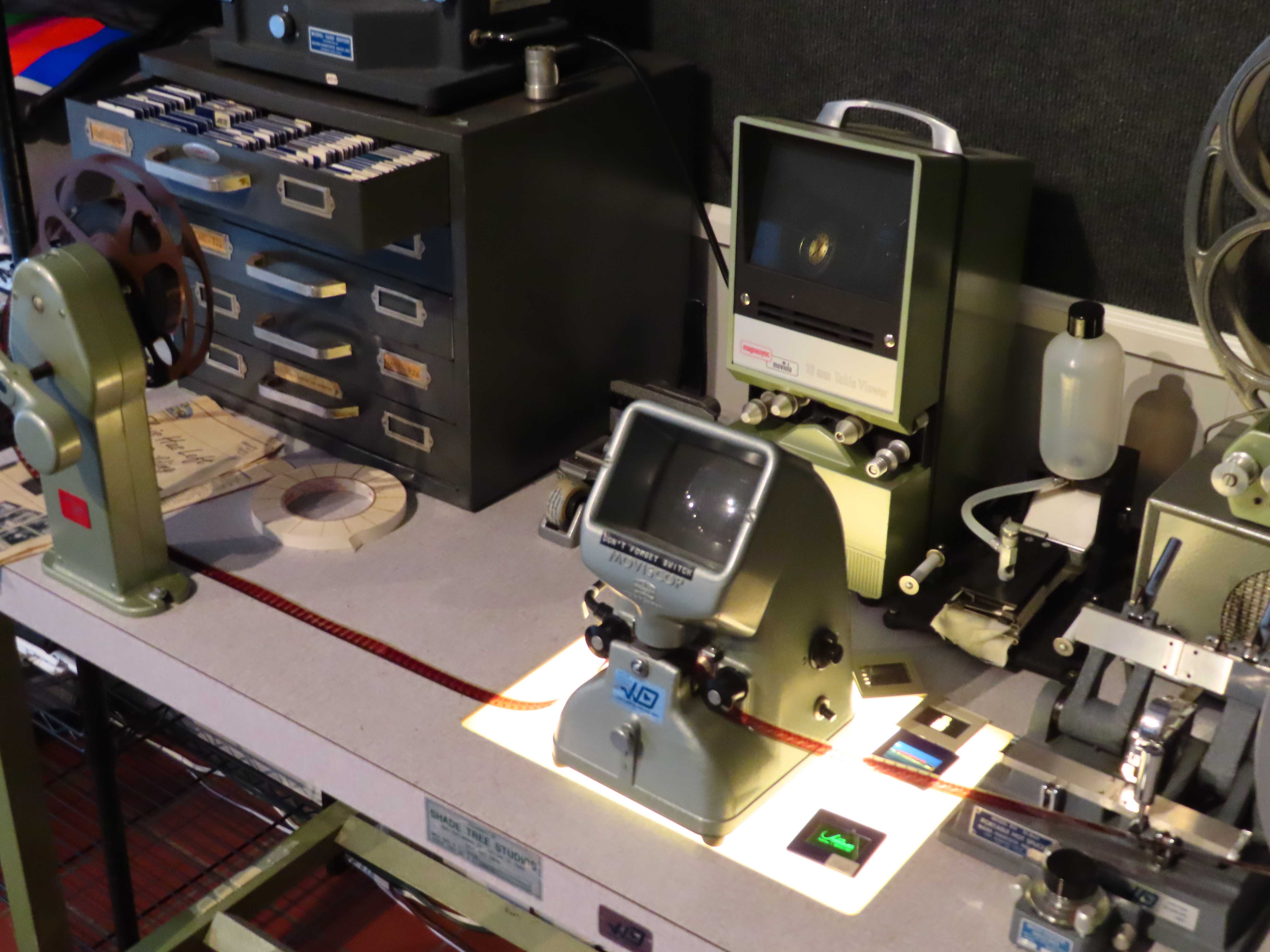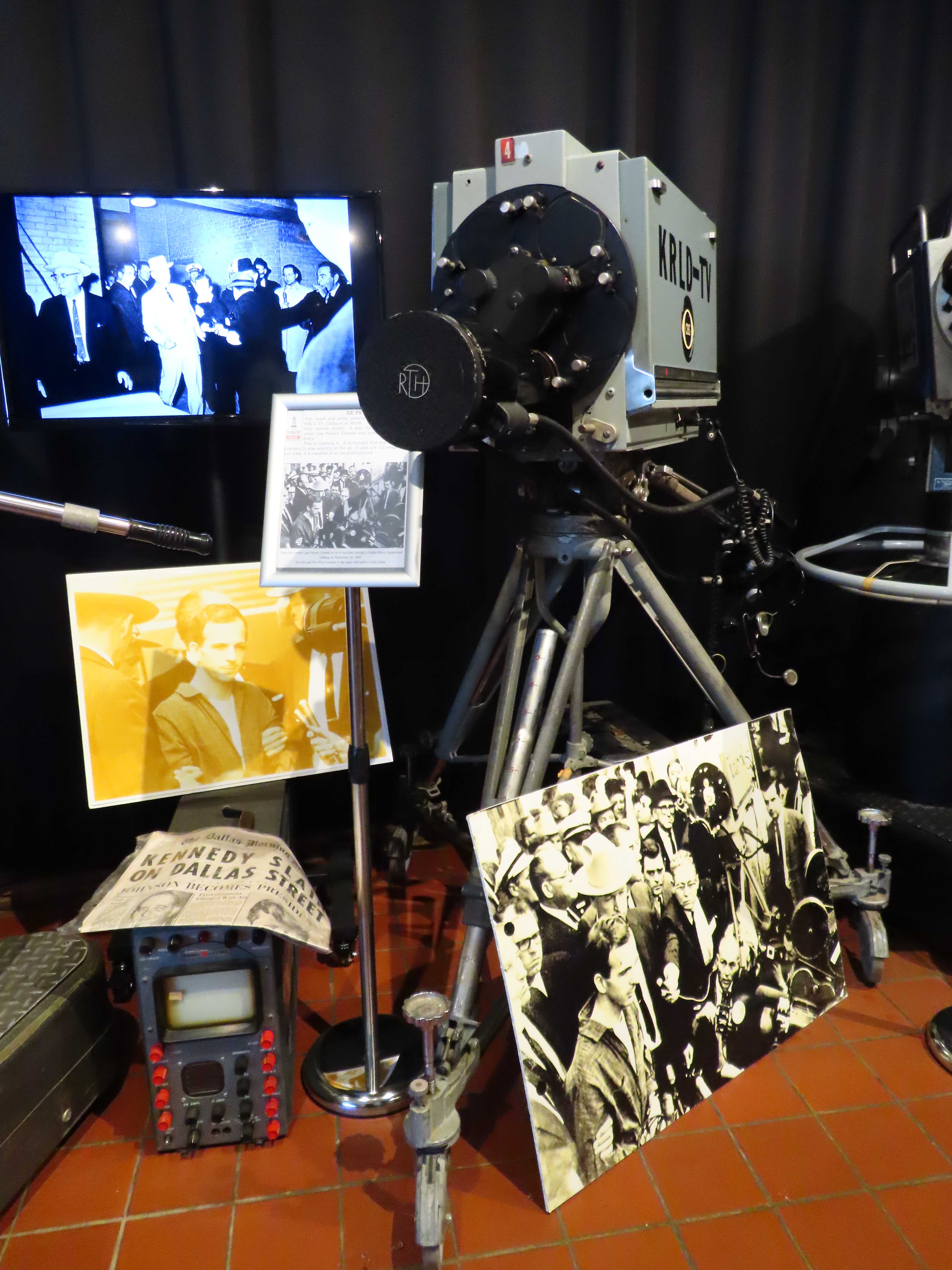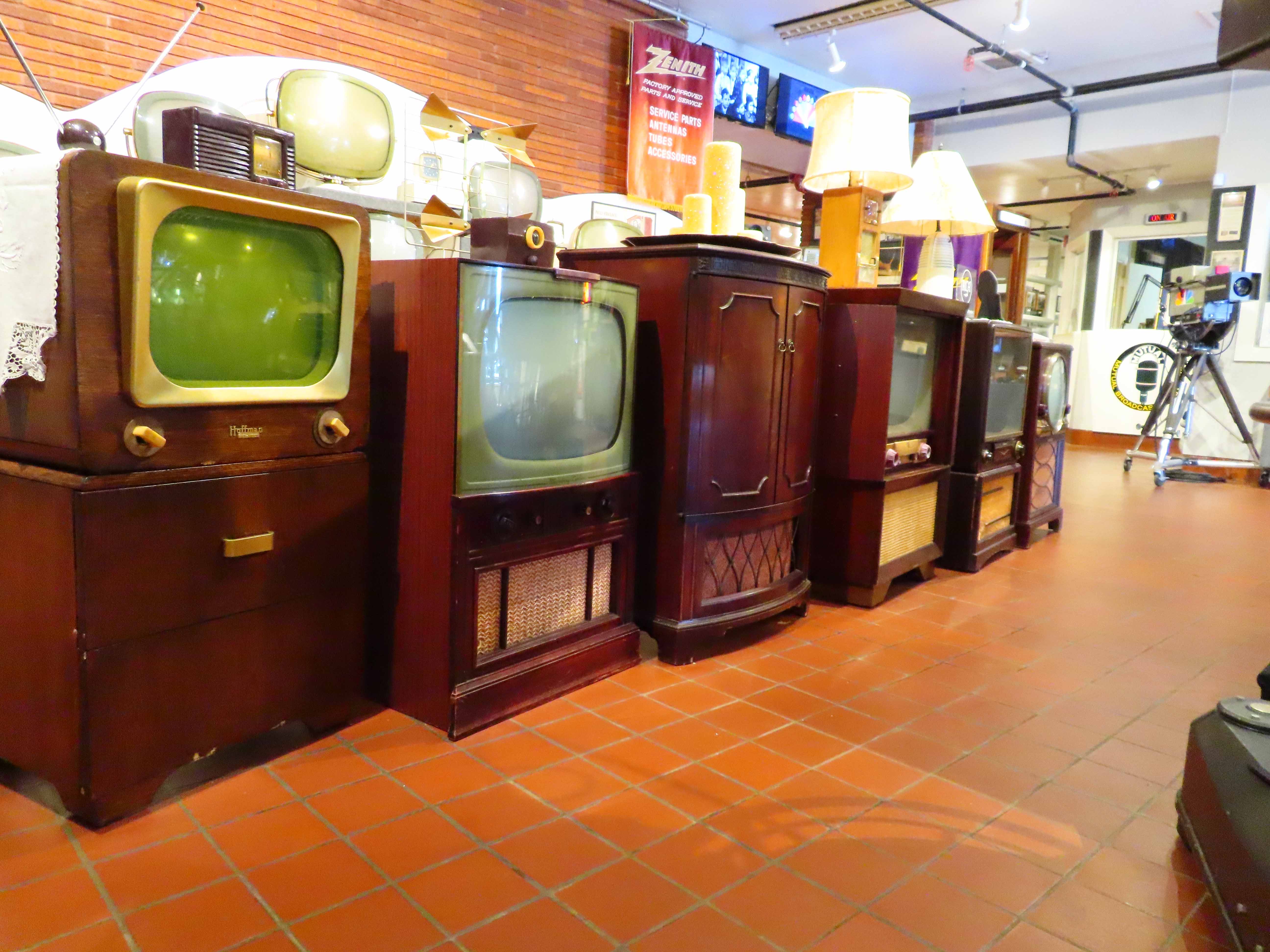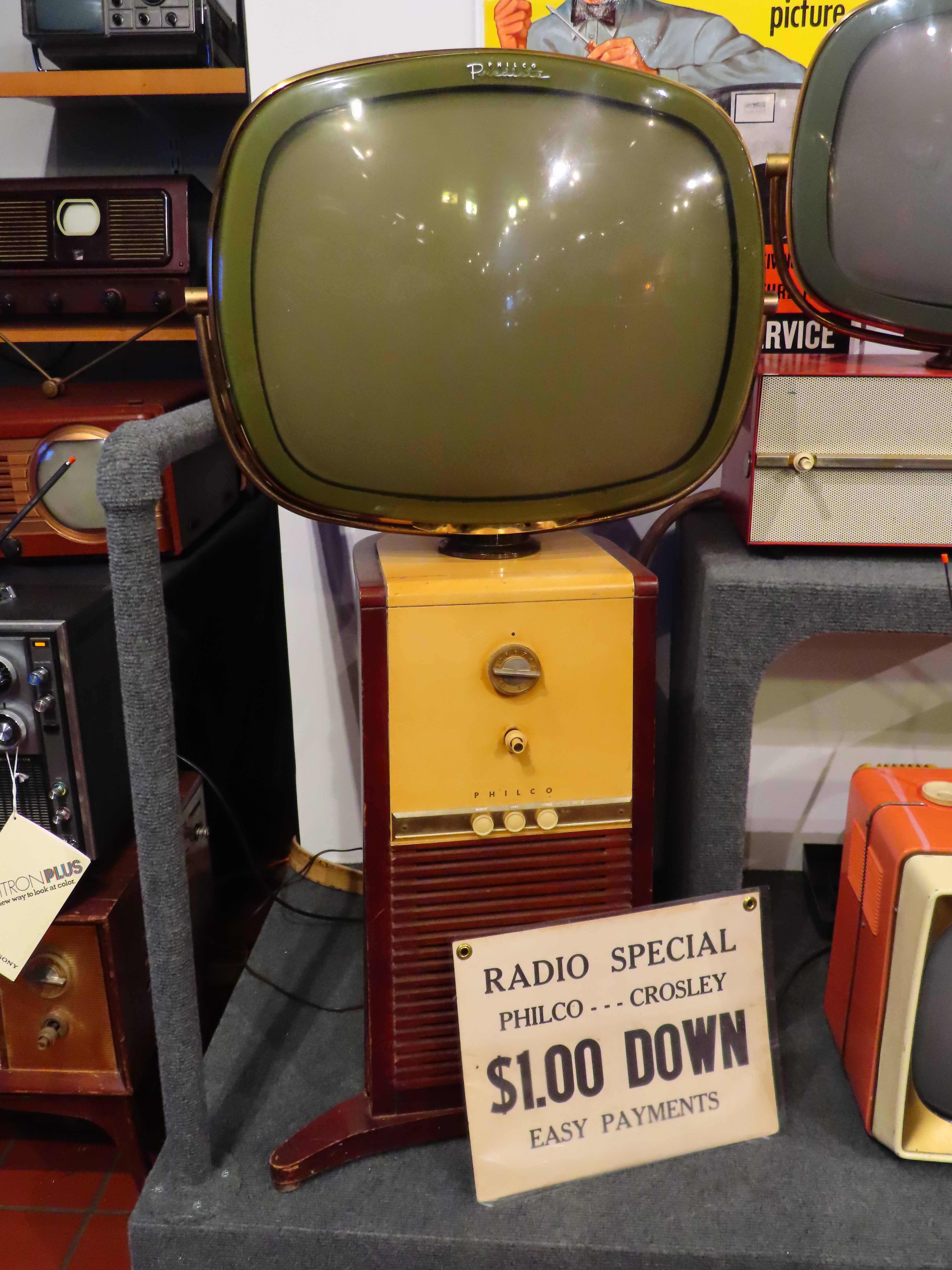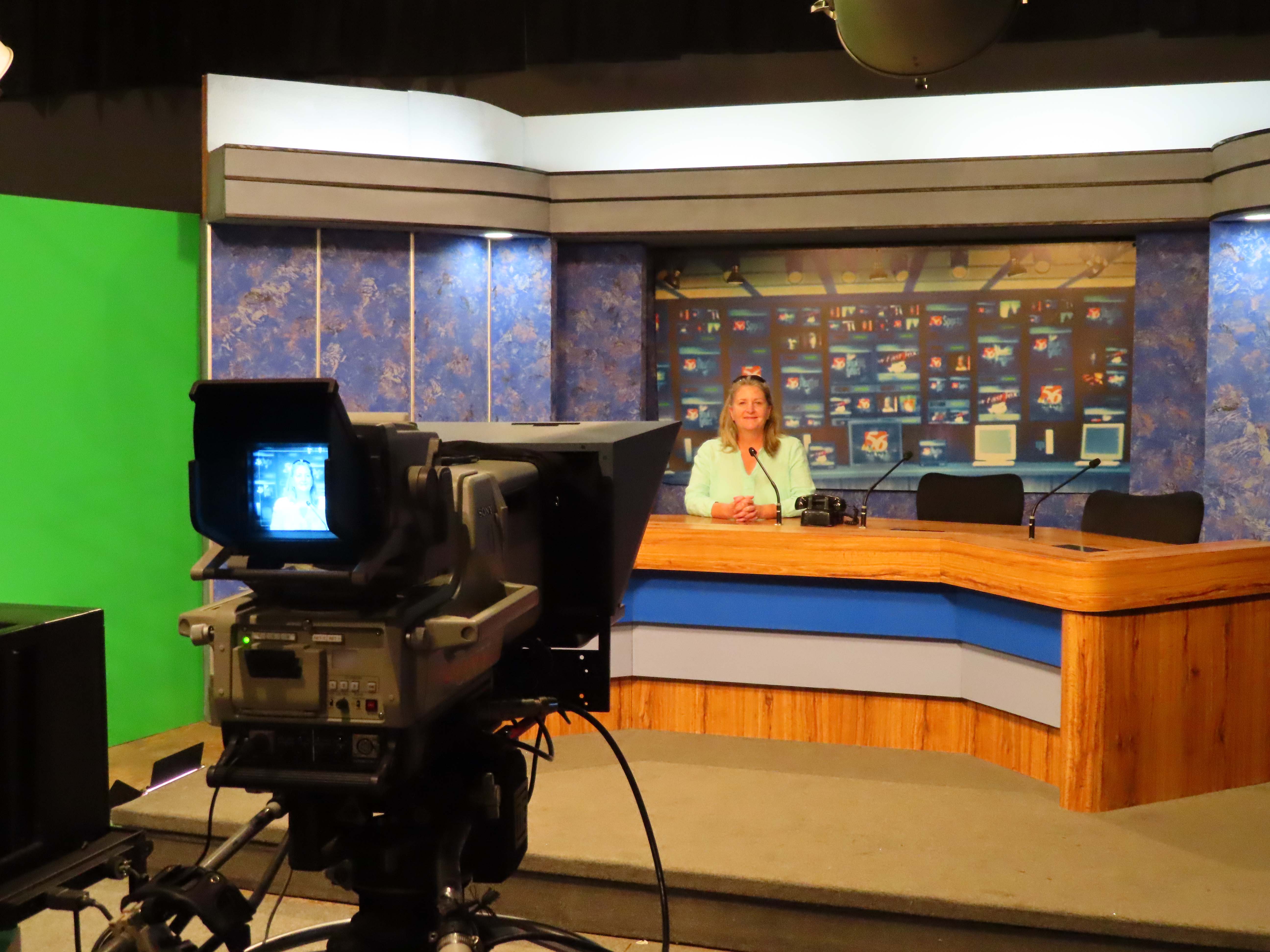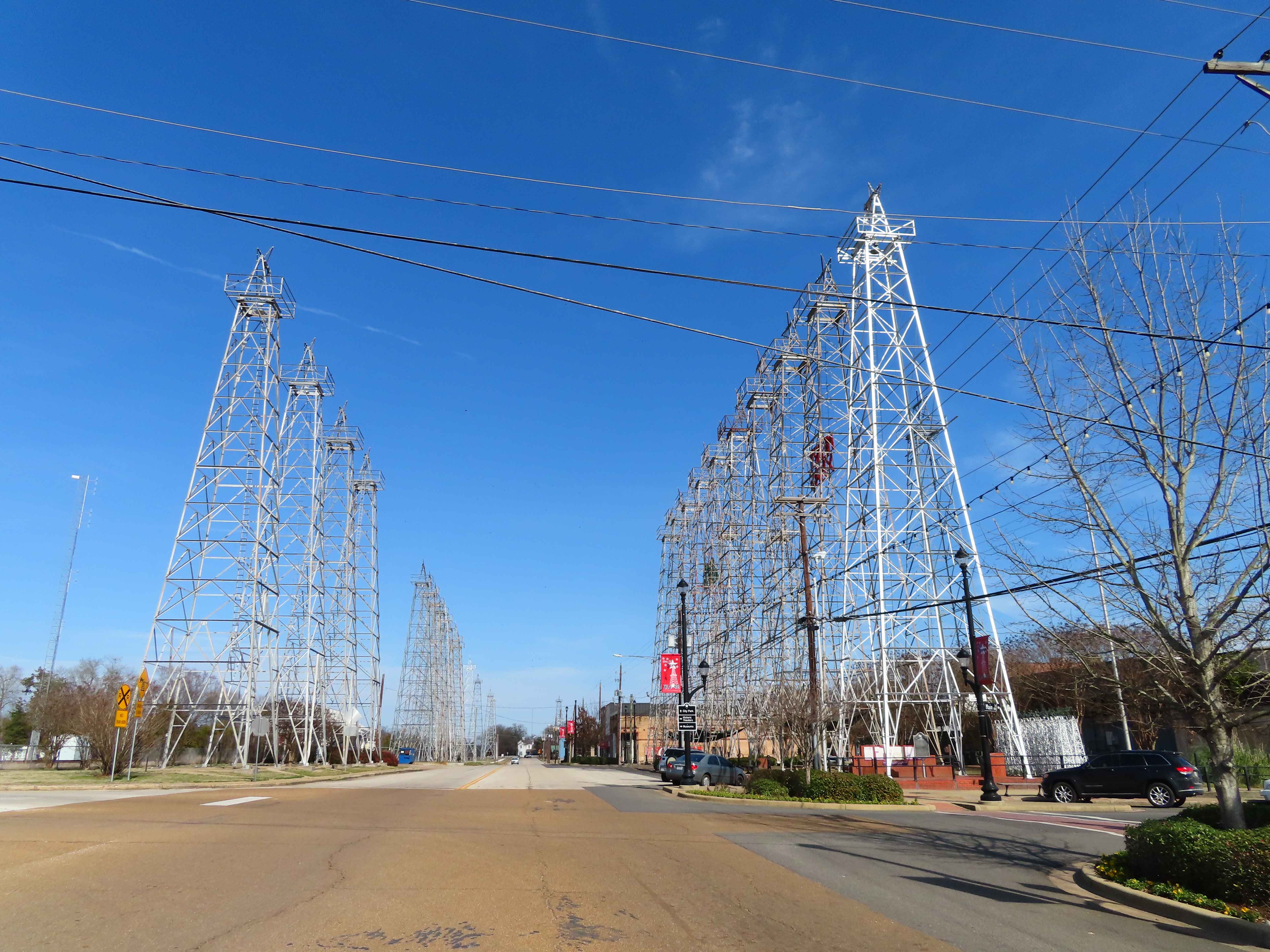 Saturday, we've reached our 2nd anniversary of being full time on the road!  We found a couple of possible lots over in Haughton.  We will have our builder go check them out before we choose. Next we stopped at the Greenwood Flea Market.  I've passed it for years but never stopped there.  It was a bit disappointing, but it was inside at least.  We managed to get all our exploration done before the rain started.  I spent the remainder of the day designing my quilt studio for the new house.
Adventure On!