Tatum, TX Week 07
Mar. 07 - Mar. 13, 2021
Sunday, we woke up early, had a nice continental breakfast and headed to Marianna.  We helped Willie and David finish loading all the stuff they have been storing for us since we've been on the road.  Murphy's law struck with my car in the form of a dead battery.  On the bright side we now know for sure the jump starter we bought a couple years ago really does work. I managed to get to AutoZone to get a replacement battery. We had a nice lunch with them and headed out to see the Kay's. I saw a bald eagle and a huge flock of white pelicans on the drive to their house near Andalusia, AL.  The Kay's have only been in their new house a few weeks and still allowed us to overnight with them. They win the hospitality award for sure.  Their new home has some awesome sunset views.  It seems that Max has settled in just fine!  Thanks again for the hospitality you guys.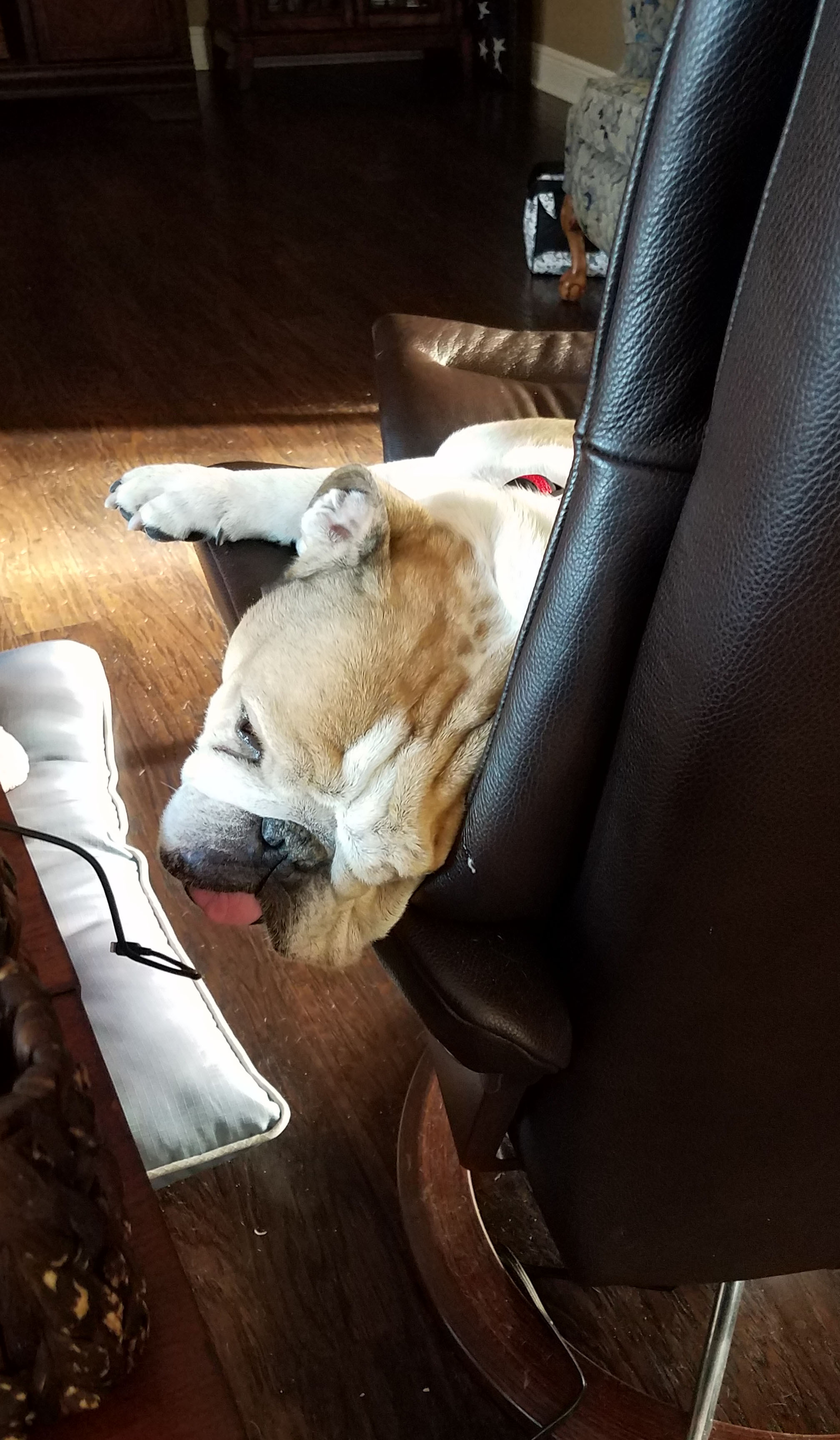 Monday, we got another early start with a hearty breakfast of homemade biscuits and Conecuh sausage...so good. It is sure a long drive back to my brother's home in Haughton, almost 9 hours but it was uneventful.  Melvin and Terrie welcomed us in for the night.  Willie and David supervised the moving company, Two Men and a Truck, and were on their way by about 11:30 am. The movers made it to Monroe for the evening so they will be in Benton early on Tuesday.
Tuesday, we got up early to meet the movers at Willie and David's new home.  Two Men and a Truck arrived around 7:45 and were done by around 11. The two young men were so nice and helpful.  We took a little break for lunch and then attacked Willie and David's U-Haul and our two vehicles.  Our wonderful niece Jessie came over around noon and pitched in to help unload everything. We had everything unloaded and the U-Haul returned by 2:45!  We sat around and visited (aka rested) for a bit and then Elard and I returned to the motorhome. I think it is going to be cool to be living near my brother AND my sister once our house is built. This will be the first time since I was in second grade we were physically this close.
Wednesday, I slept really late to make up for the last 4 days LOL.  Once up, I got a few chores done and got thru all my email. After dinner at The Jalapeno Tree, I got last week's blog post uploaded while watching Big Bang re-runs.
Thursday, I think we managed to get all our tax documents pulled together and uploaded to our accountant. Elard cooked a nice rack of ribs on the grill, and I sautéed some veggies to go with. The vegetables were not the best. It was a Beautiful day.
Friday, busy day. Started with grocery pickup and Elard had his tires rotated by Discount Tire. Got a carwash.  I used the last of my Don's Specialty Meats sausage to make black-eyed peas and sausage and rice. Kind of a twist on red beans and rice so good.  I need to stop at Bergeron's to replenish our Cajun food supply before we leave the area.  It is definitely spring around here, the daffodils are covering the medians, and redbuds, pear, and crab apple trees are in full bloom. 
Saturday, we went over to have lunch with Willie and David.  We introduced them to Johnny's Pizza, I've been craving it for two weeks.  Then they rode with us over to our lot.  I wanted to get a few pictures to be able to visualize where things are going to go. We took the long way back round to Benton and dropped them off at their new home.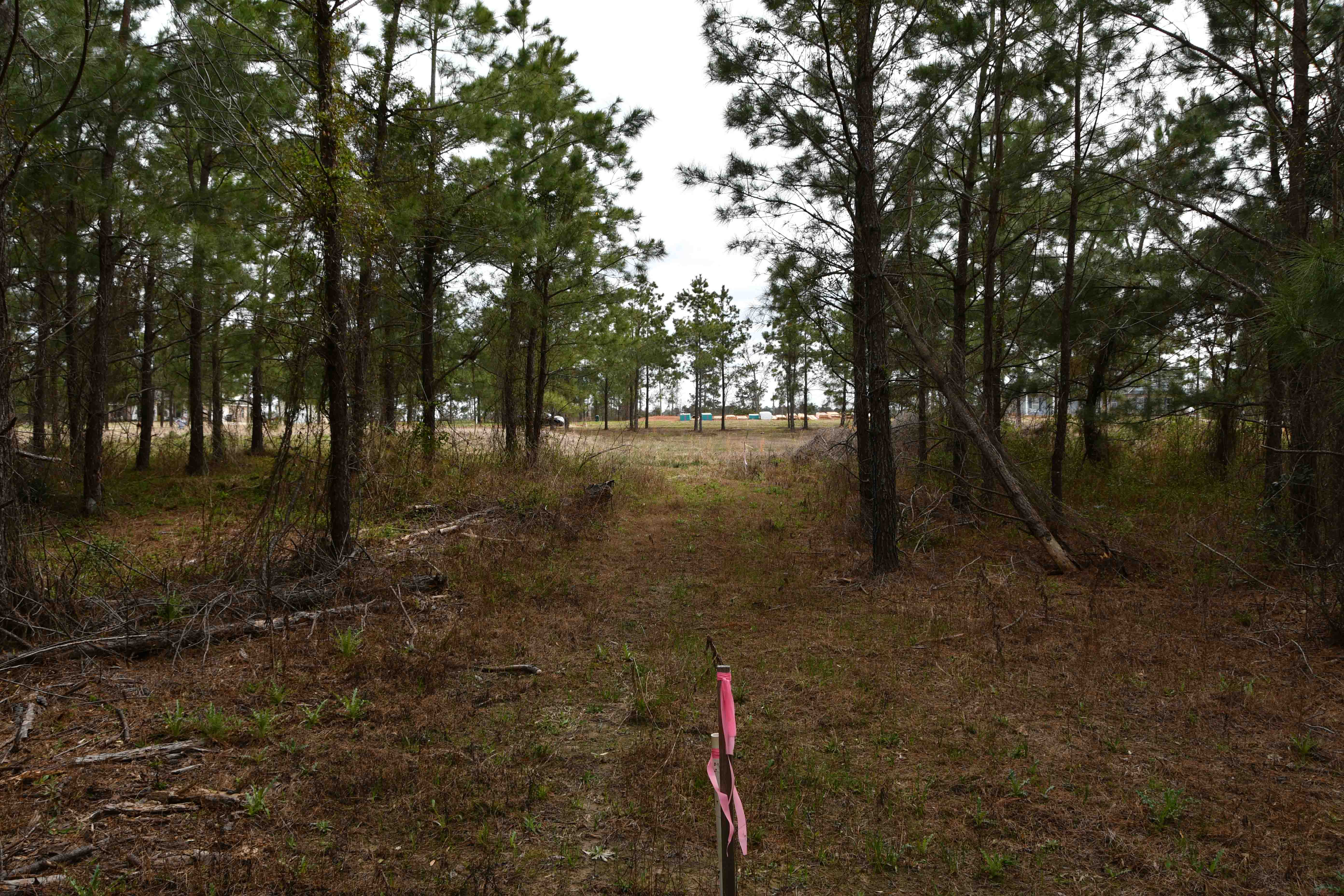 Make Life an Adventure!