Rapid City, South Dakota
Aug 30 - Sep 05 2020
Sunday, another day of working on the travel quilt.  I managed to get another row add but I had to do it inside today. It is actually raining, but it rains differently here.  It sprinkles for about 30 seconds and then stops.  I think it evaporates before gets to the ground.
Monday, we have moved to Rapids City, South Dakota.  The Rapid City RV Park & Campground is okay as far as the facilities go.  The terraced RV spots do allow for a nice view across the valley.  On our way here today just outside of Sheridan we saw an honest to god cattle drive.  I am sure they were just changing pastures, but there were 8 cowboys on horseback and a cow dog herding about 100 head of cattle.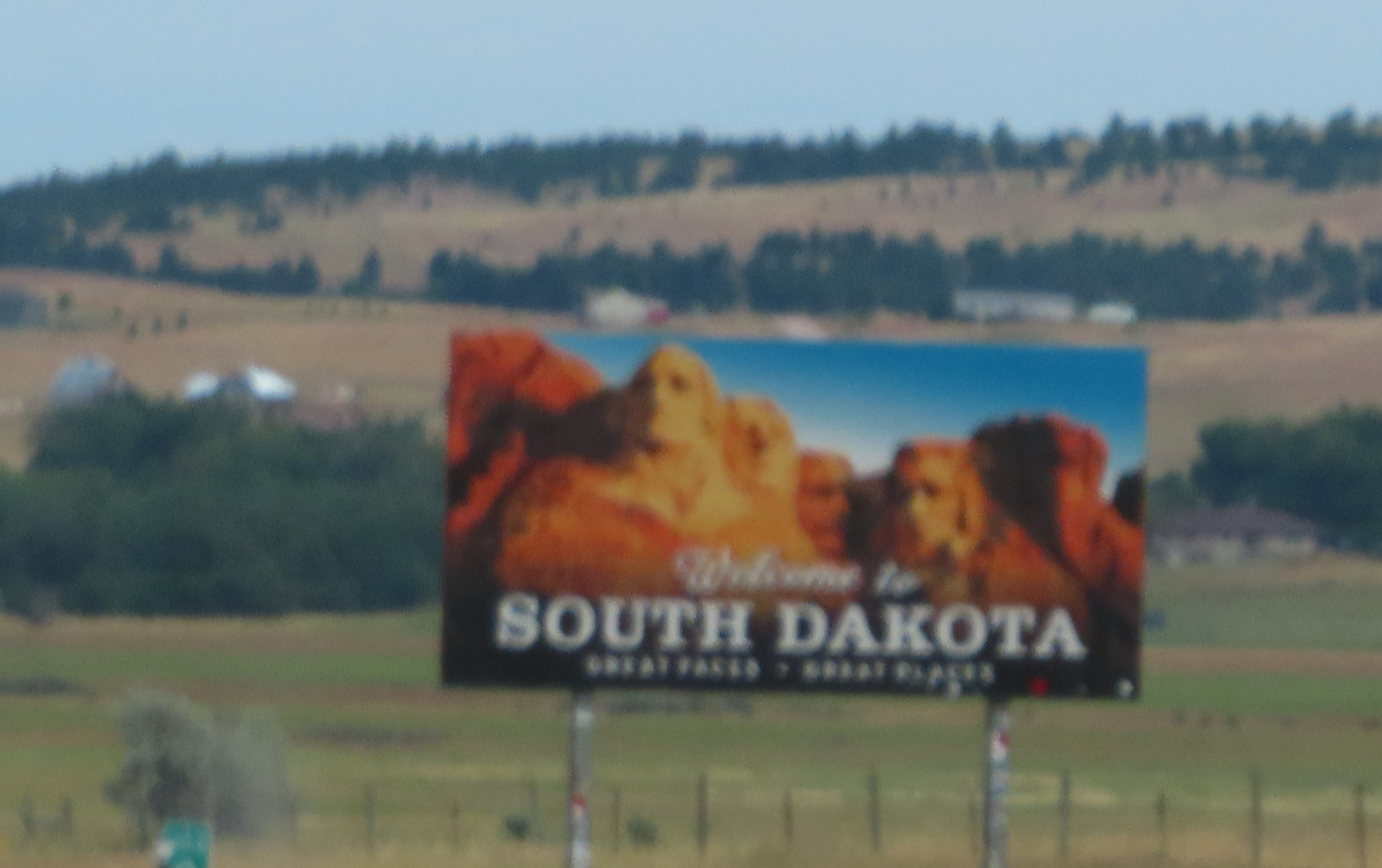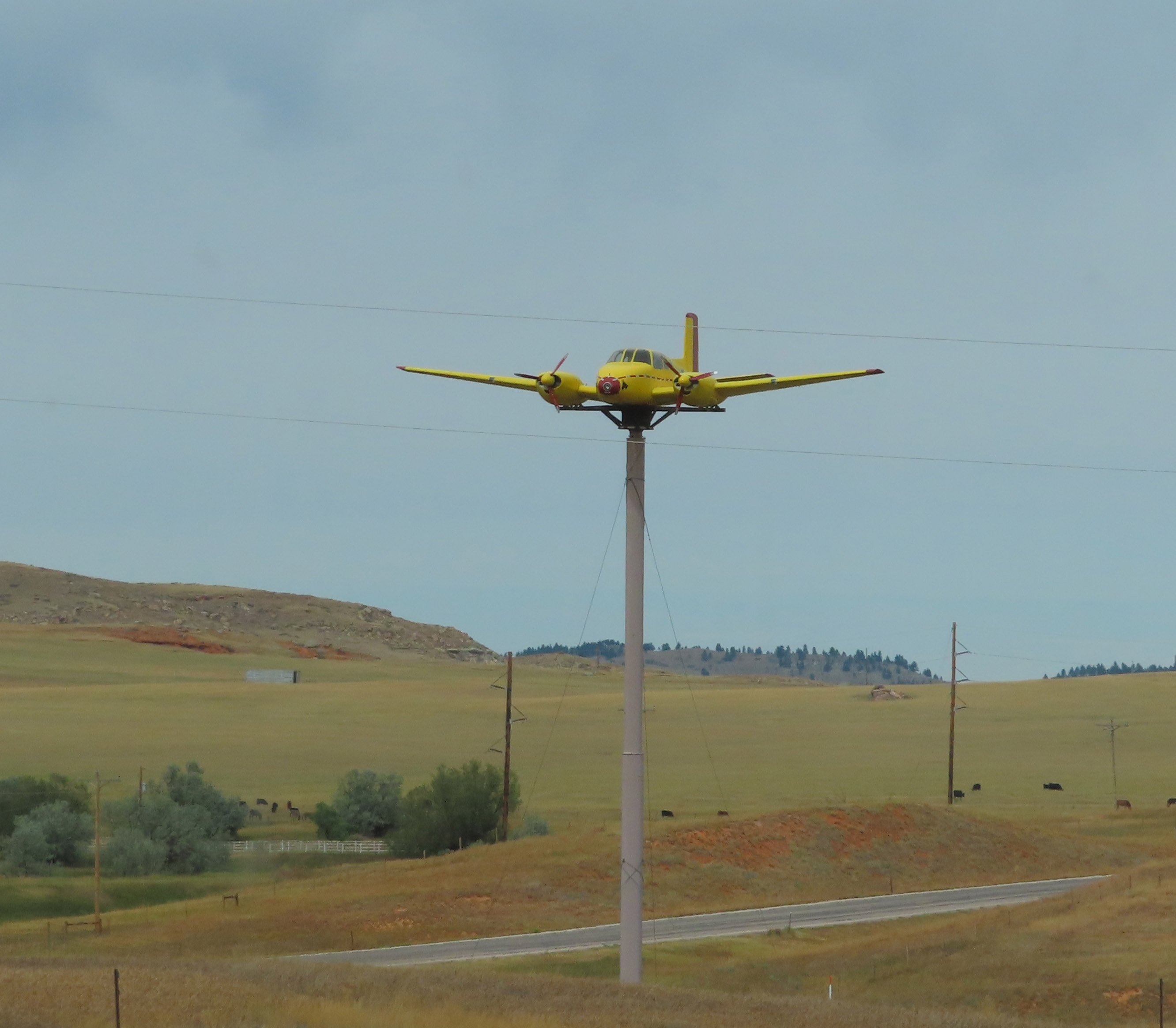 Tuesday, busy day today. We started at Sam's to restock the meat locker...well the one drawer I have in the freezer. Next a Walmart pickup for the other essentials.  I know that a lot of people don't like Walmart, but for convenience their pickup service is awesome.  I've been using it for 3 years now and especially with Covid it is really helpful.  We got everything put away and then went exploring.  Motion Unlimited Museum and Classic Car Lot, they do sell some of their collection.  I loved their welcome sign, which says they hope we enjoy their hobby that got out of control! It is a wonderful little museum well worth a couple hours of your time if you are in Rapid City, or if you are looking for a vintage vehicle. Next we drove a little south to the Black Hills Dinosaur Museum.  It was nice but didn't really take long to go thru.  I planted one of my painted rocks as we were leaving and saw the family that left behind us find it.  They looked like they found it funny, which is what I intended.  Anyway, it was still early so we decided to go see all the presidential statues they have downtown.  They have a bronze sculpture of every president thru Obama.  They have spots for future presidents just waiting.  I got tickled that some one gave John Quincy Adams a toboggan cap between the time we first passed him and the time we passed him on the way to the Firehouse Brewing Company.  Walking 16 blocks is thirsty work, we needed a refreshing beverage to well, refresh ourselves.  We ended the afternoon with a drive along the Skyline Drive, starting at the Dinosaur Park built by the WPA in 1936.  The last time we were here I wasn't able to climb up to the park because I'd just dislocated my knee.  The kids we say were loving the place. The view from Skyline drive is amazing and there are some very nice homes there to take advantage of that view.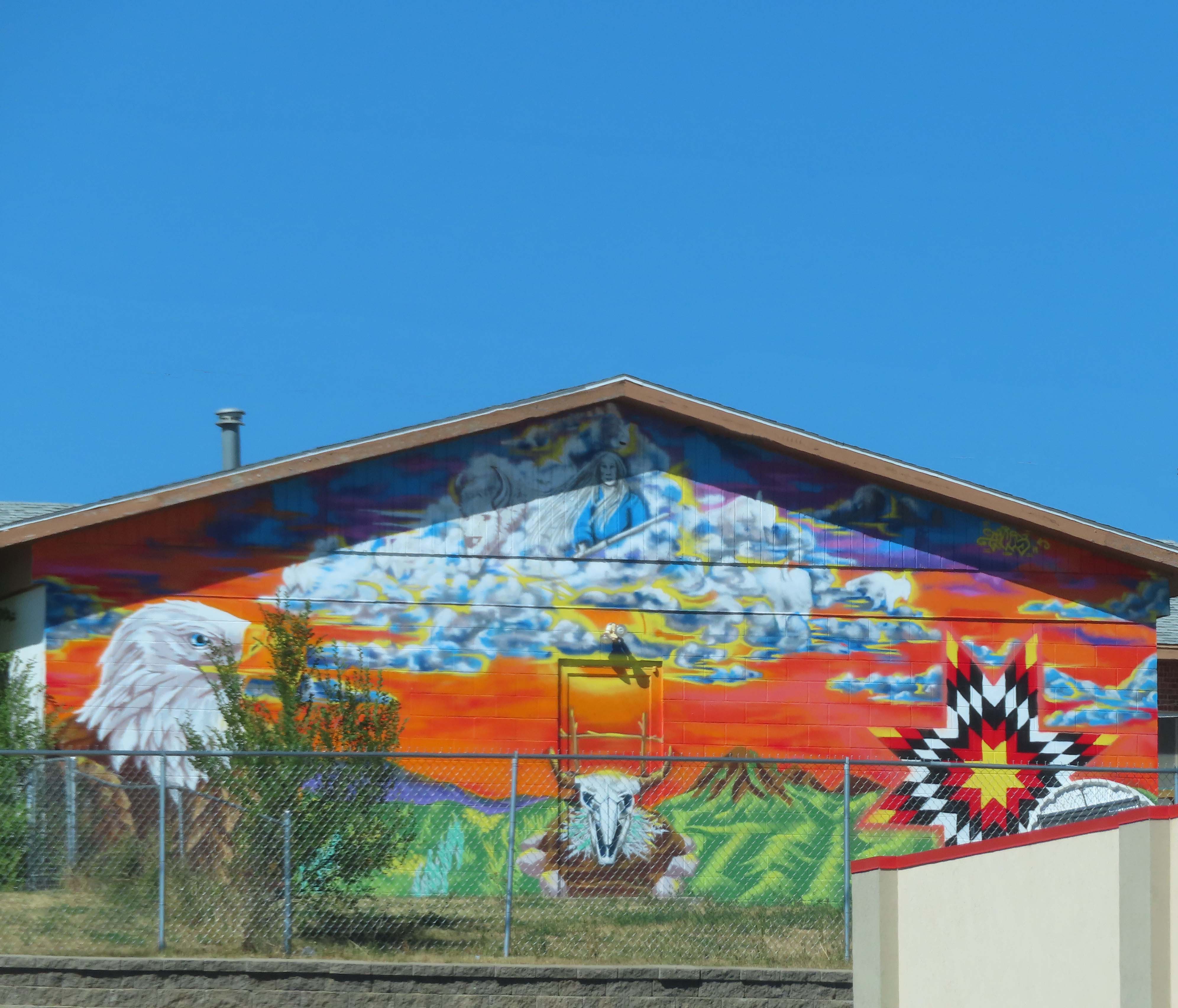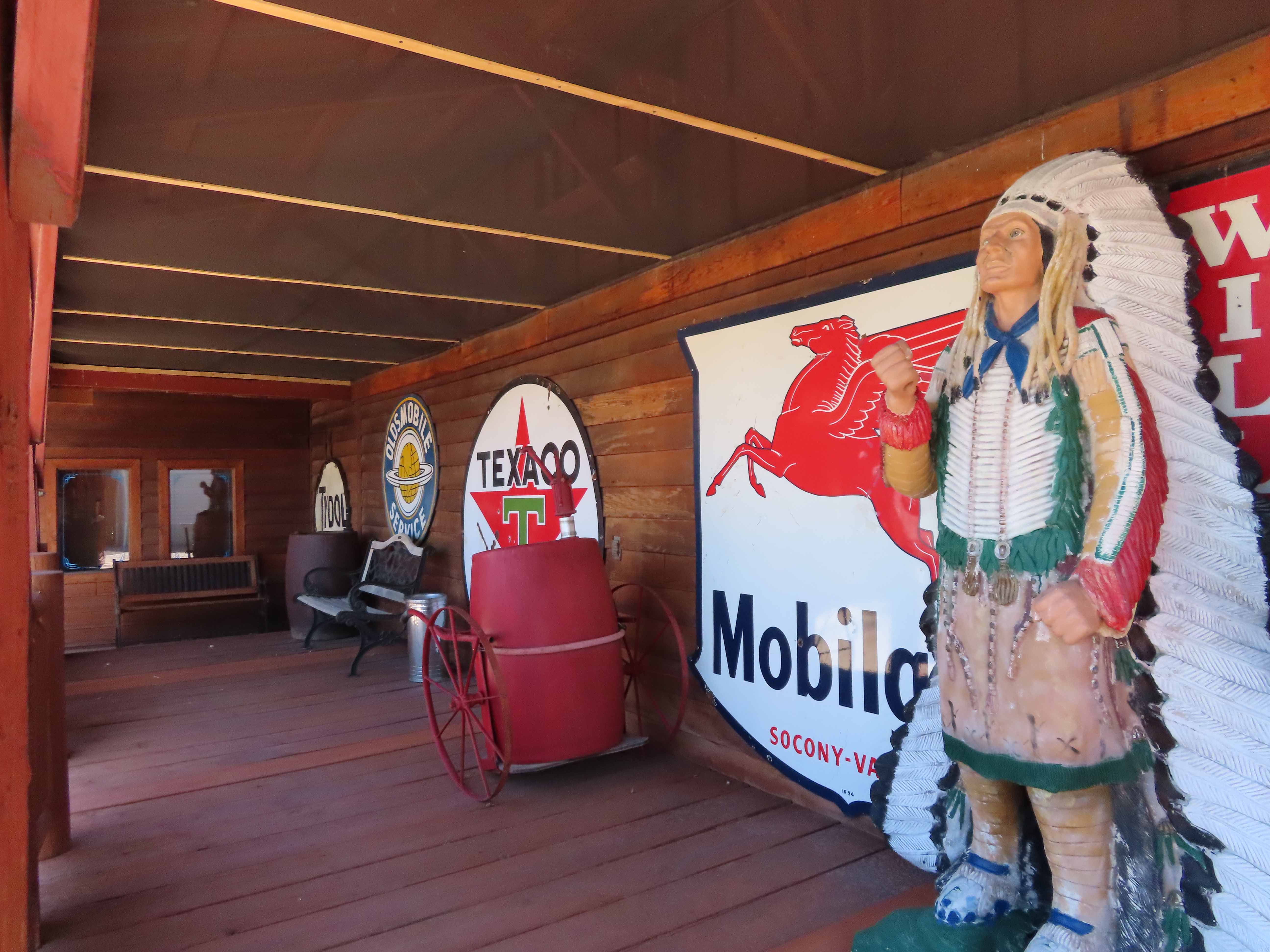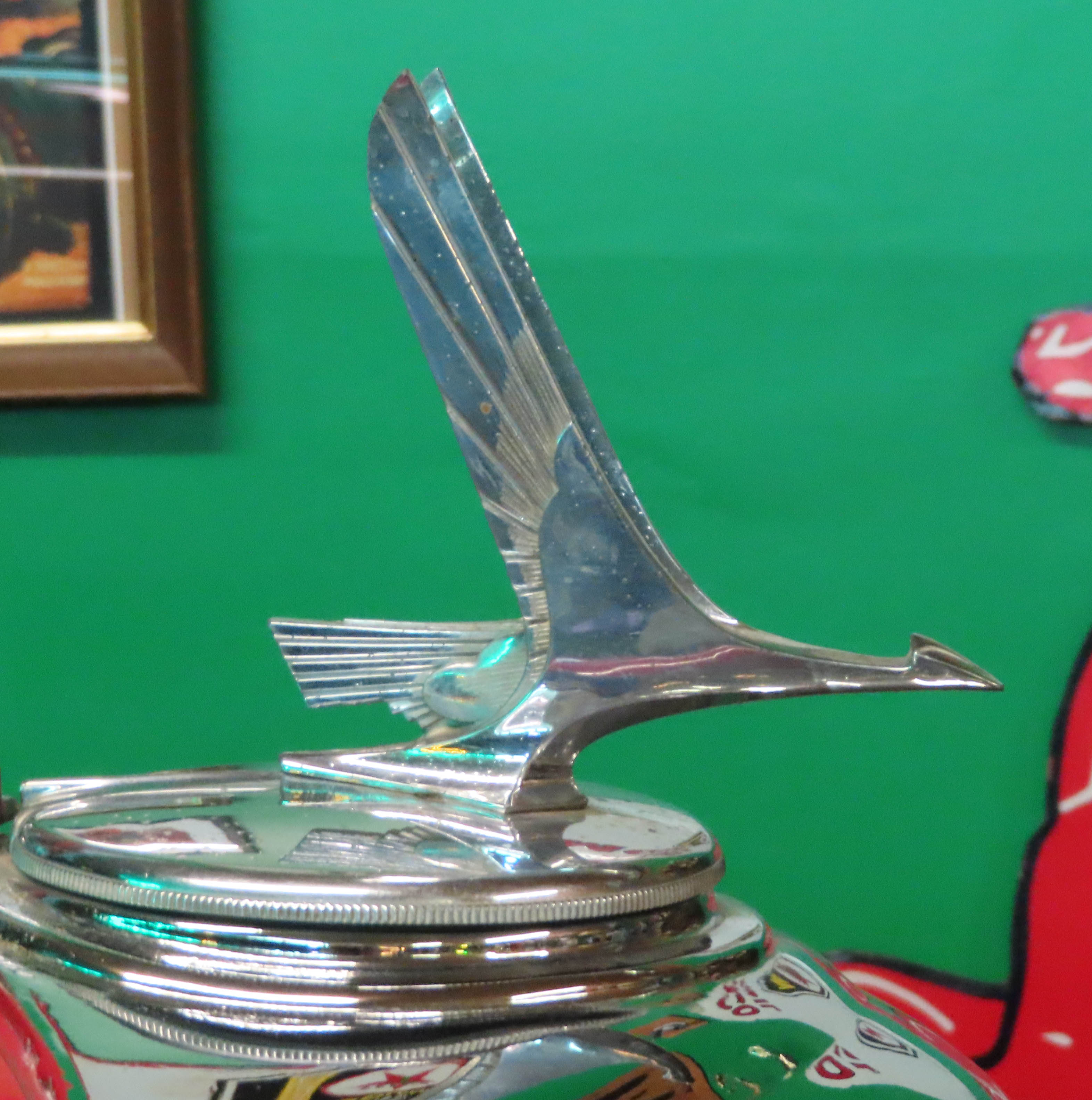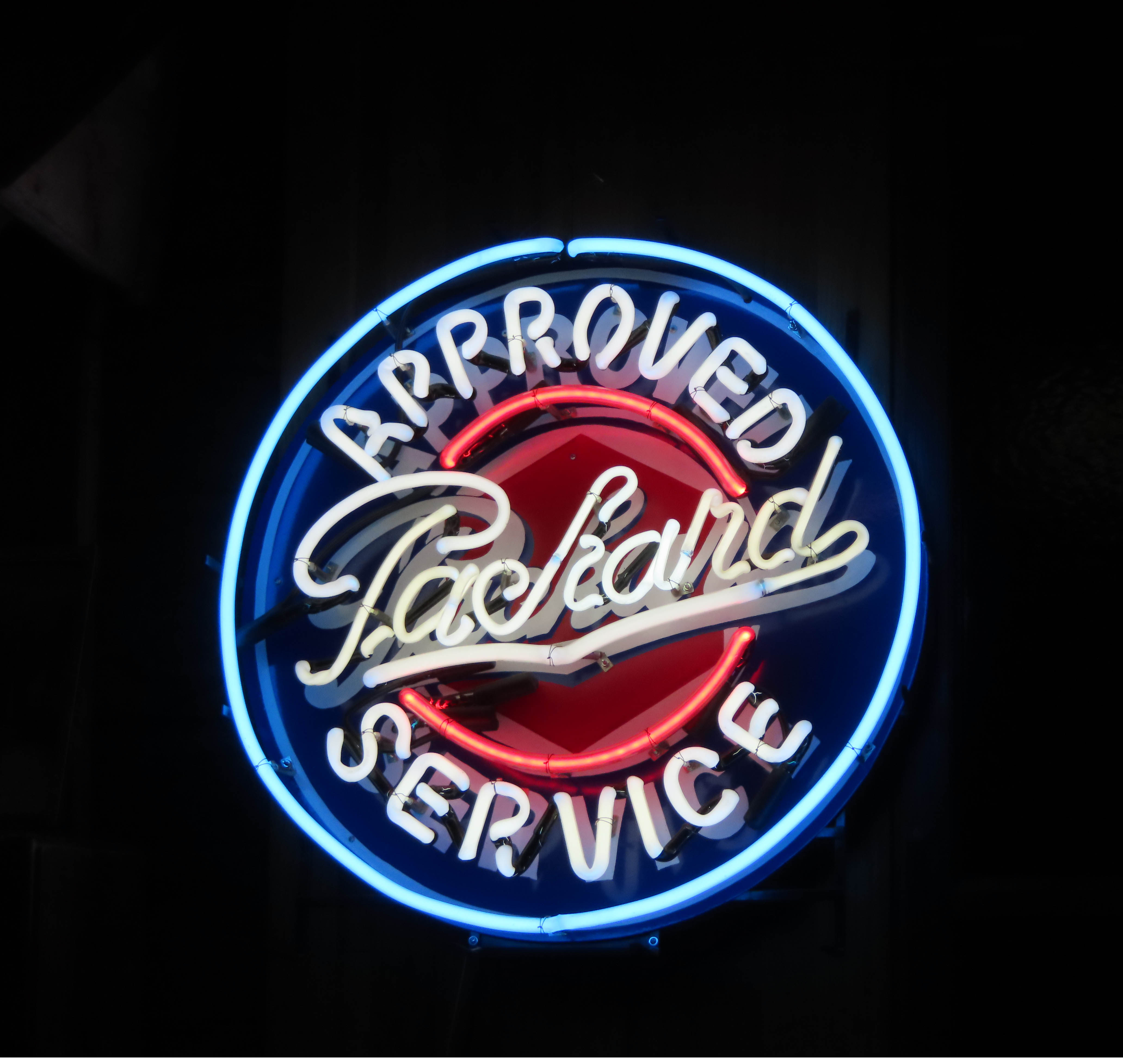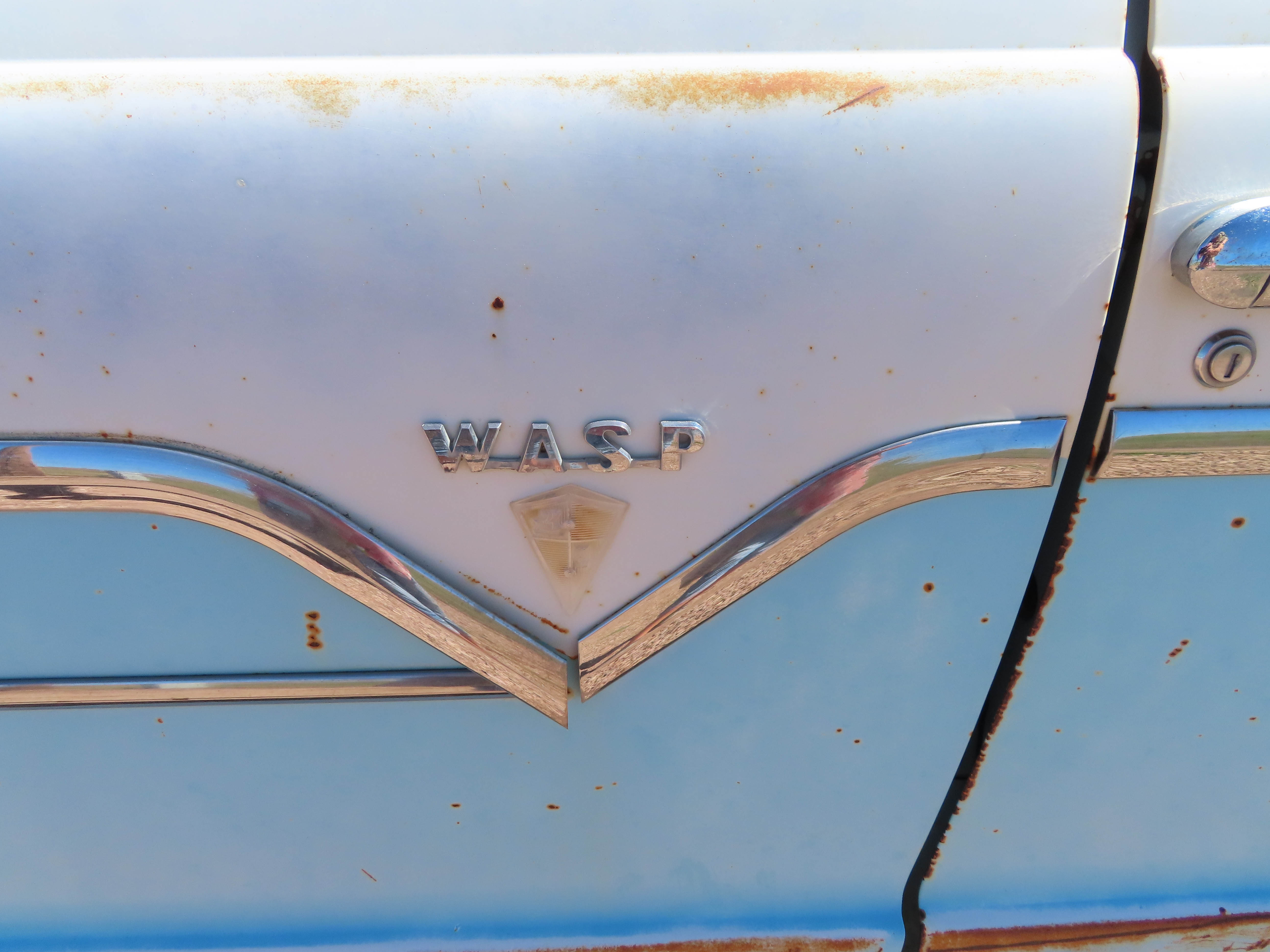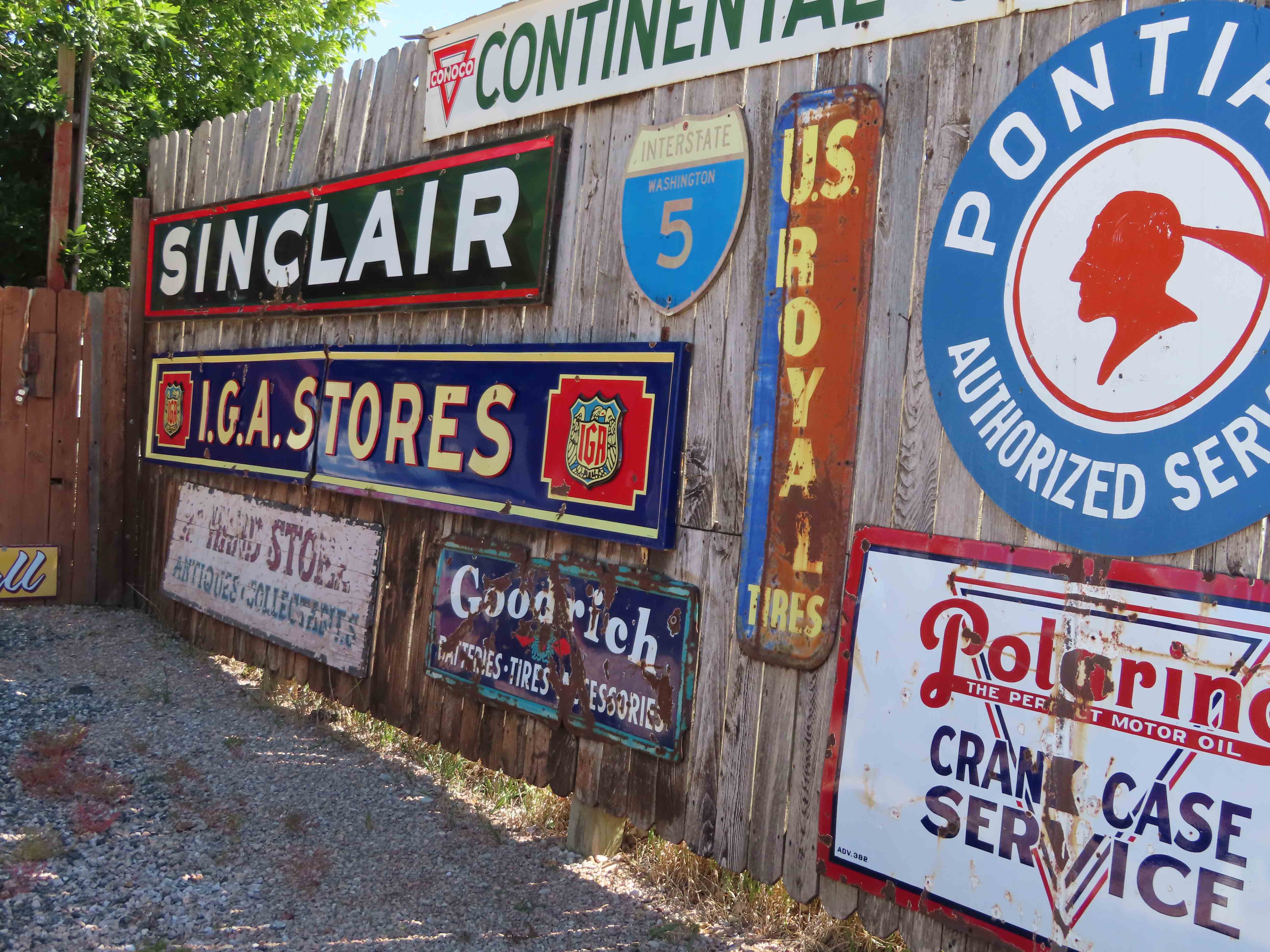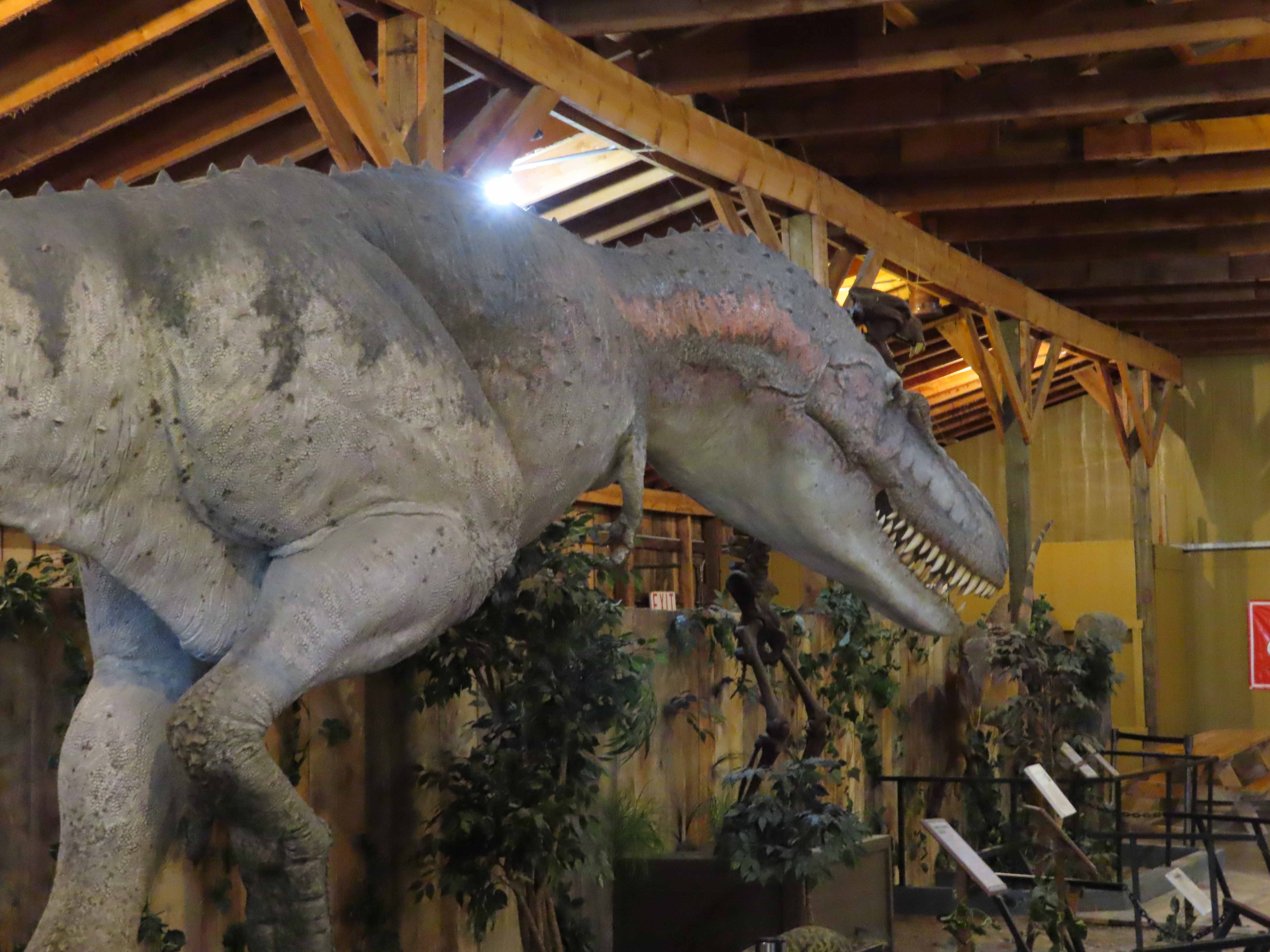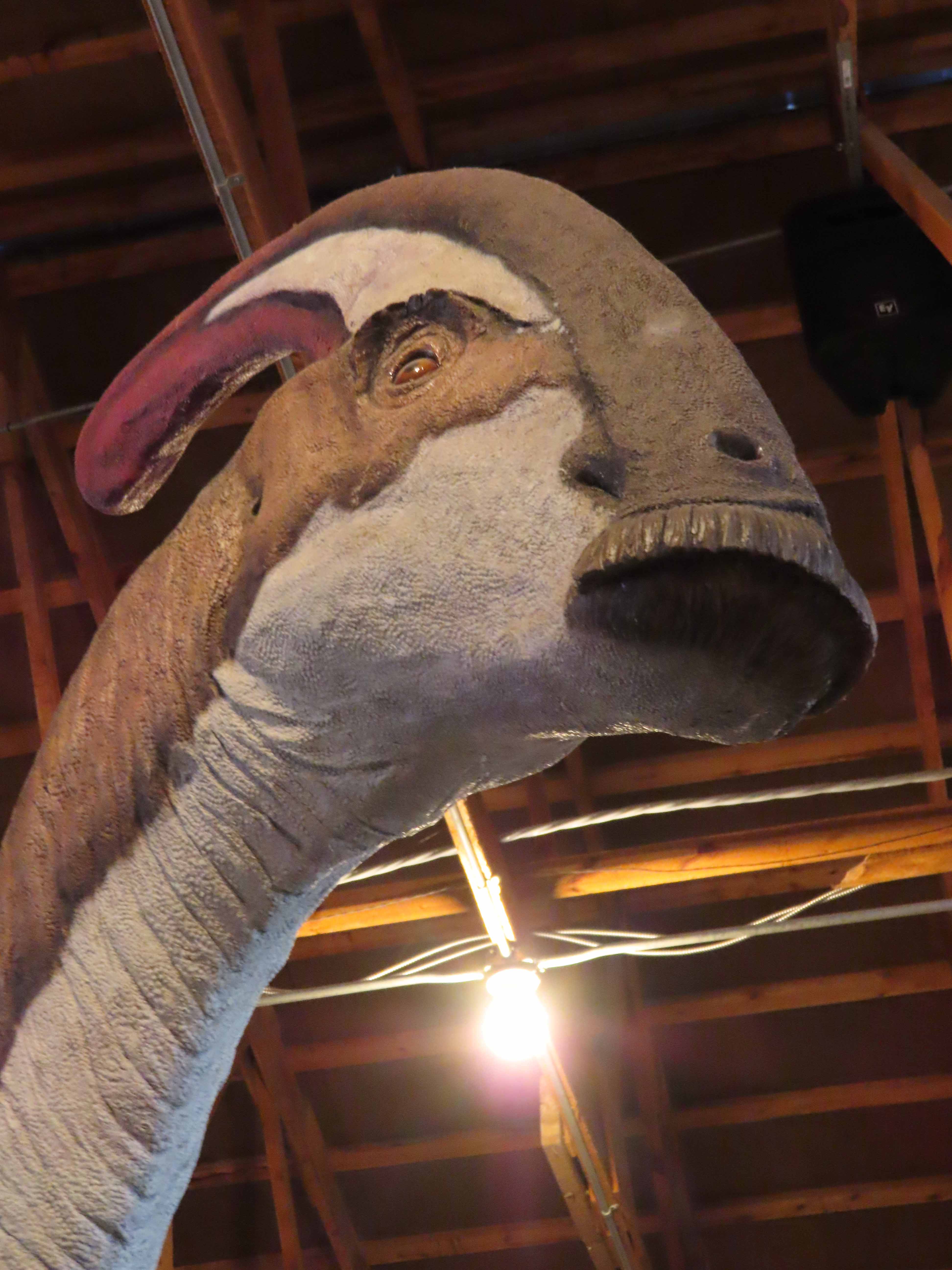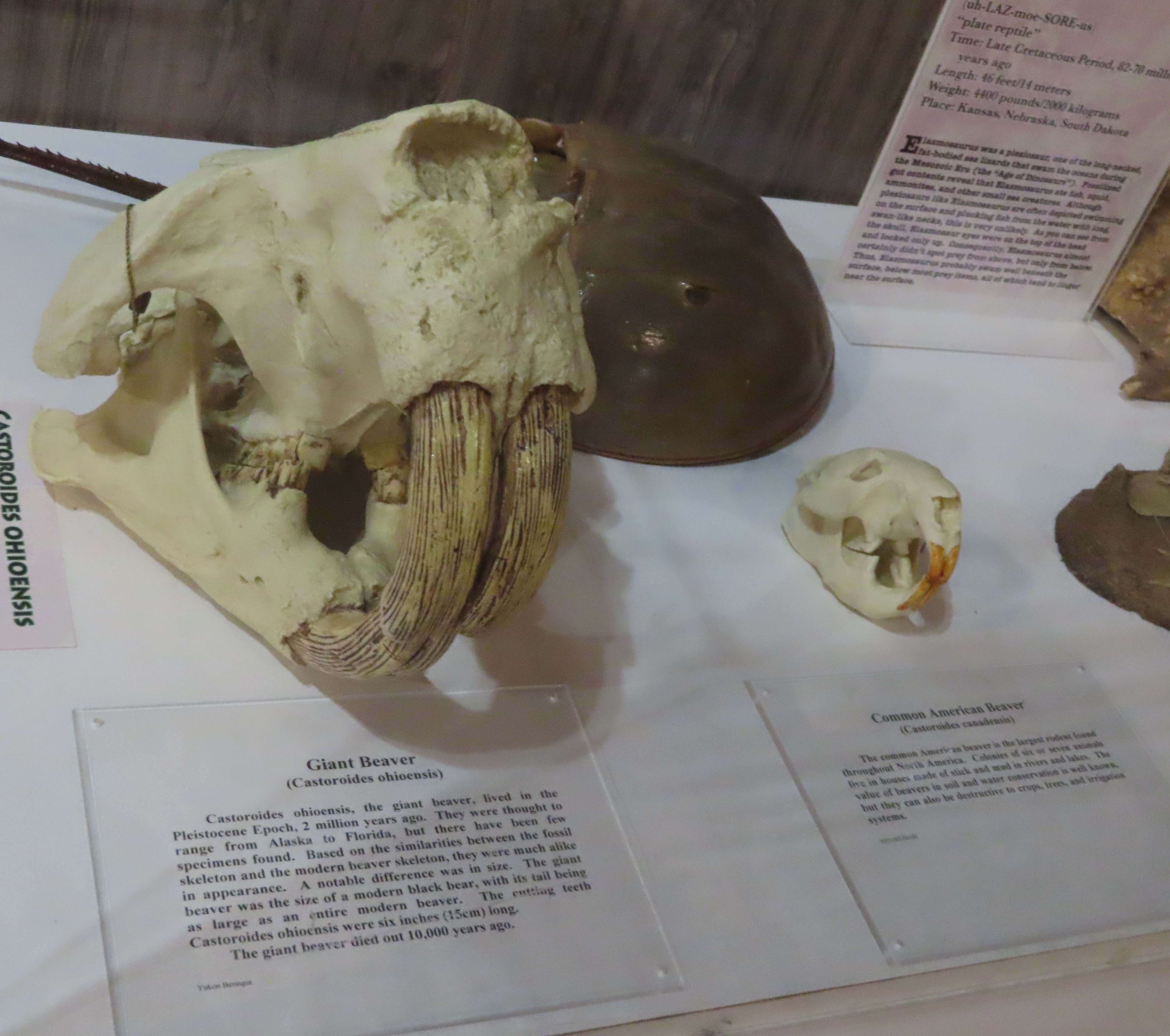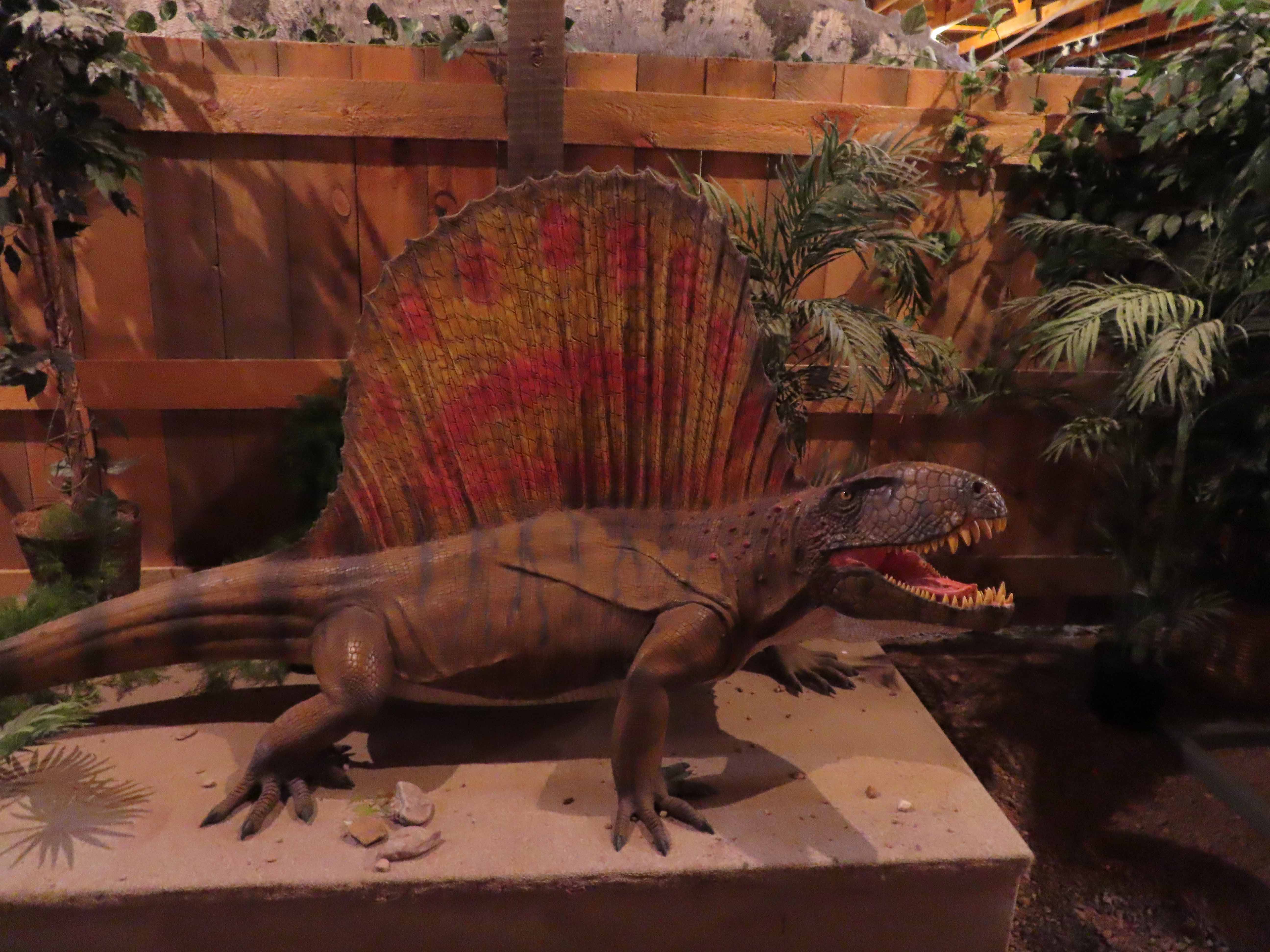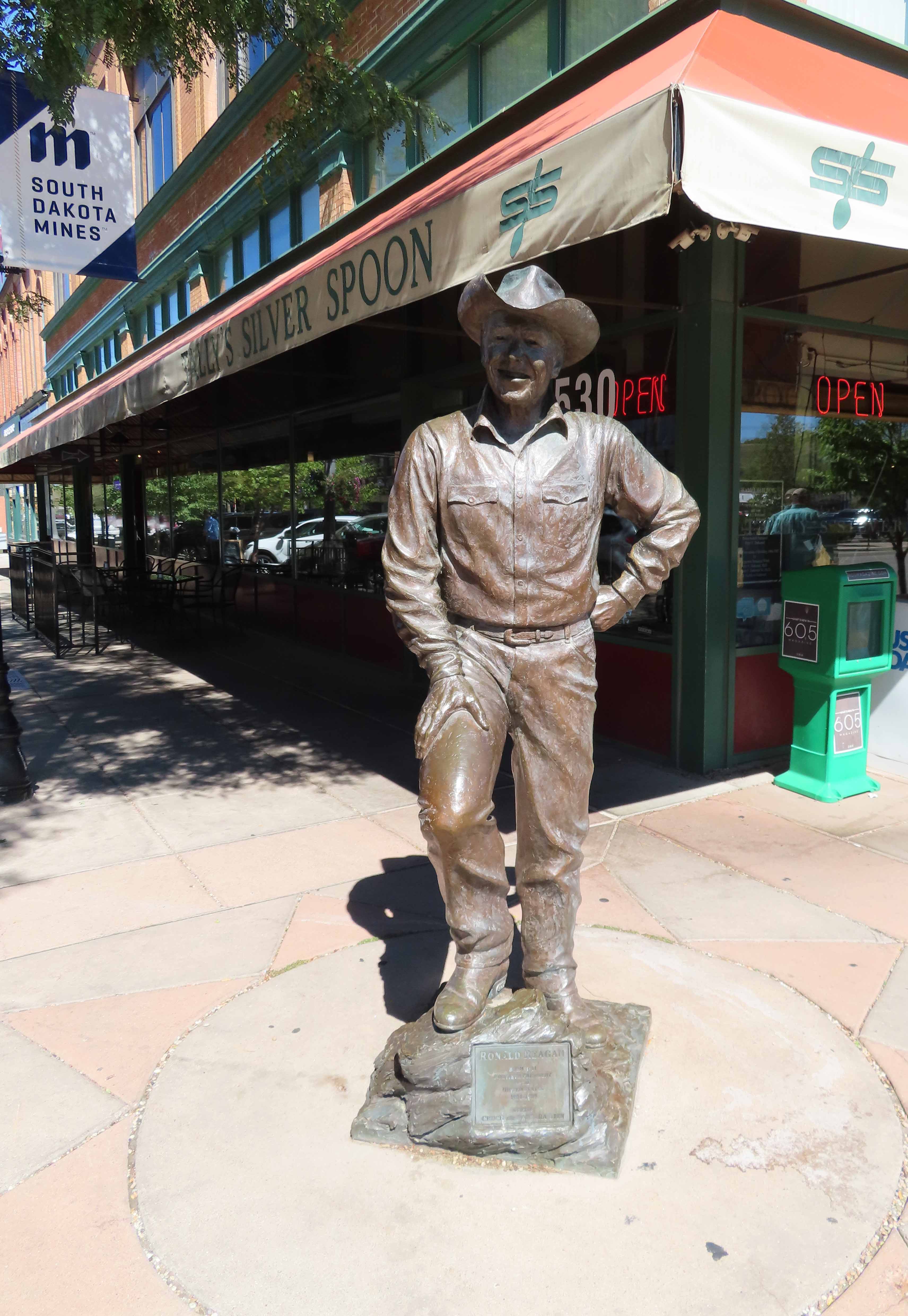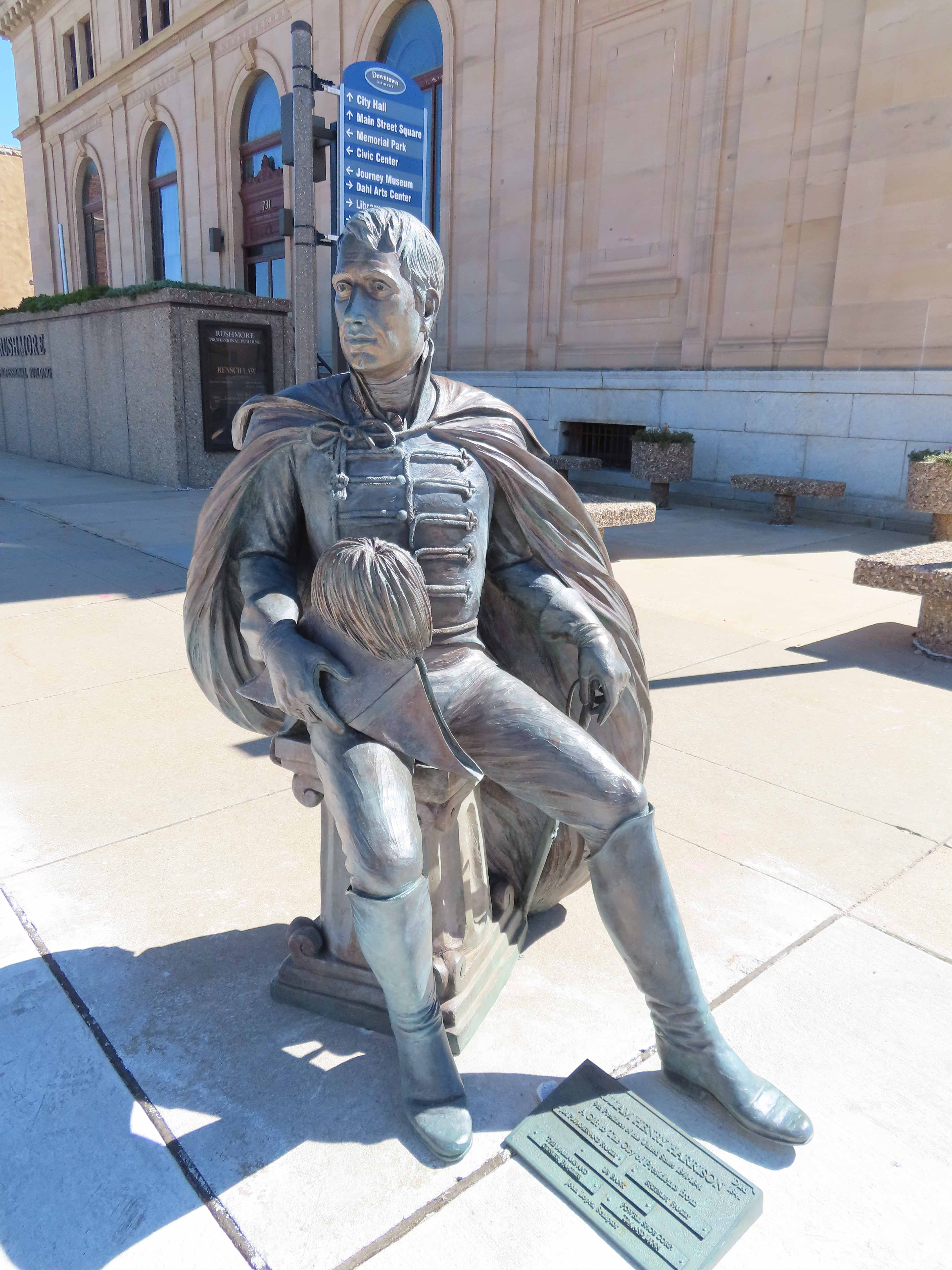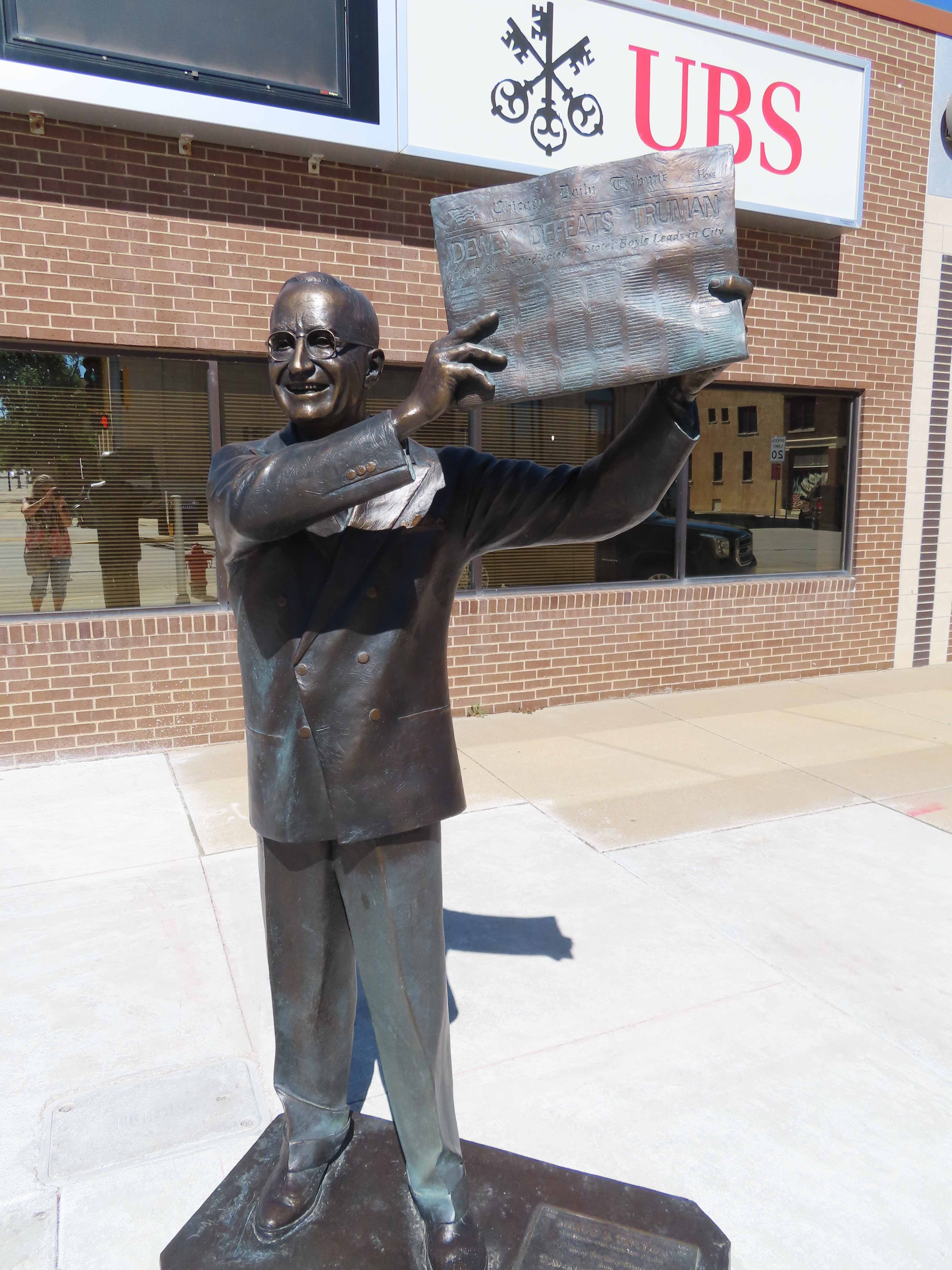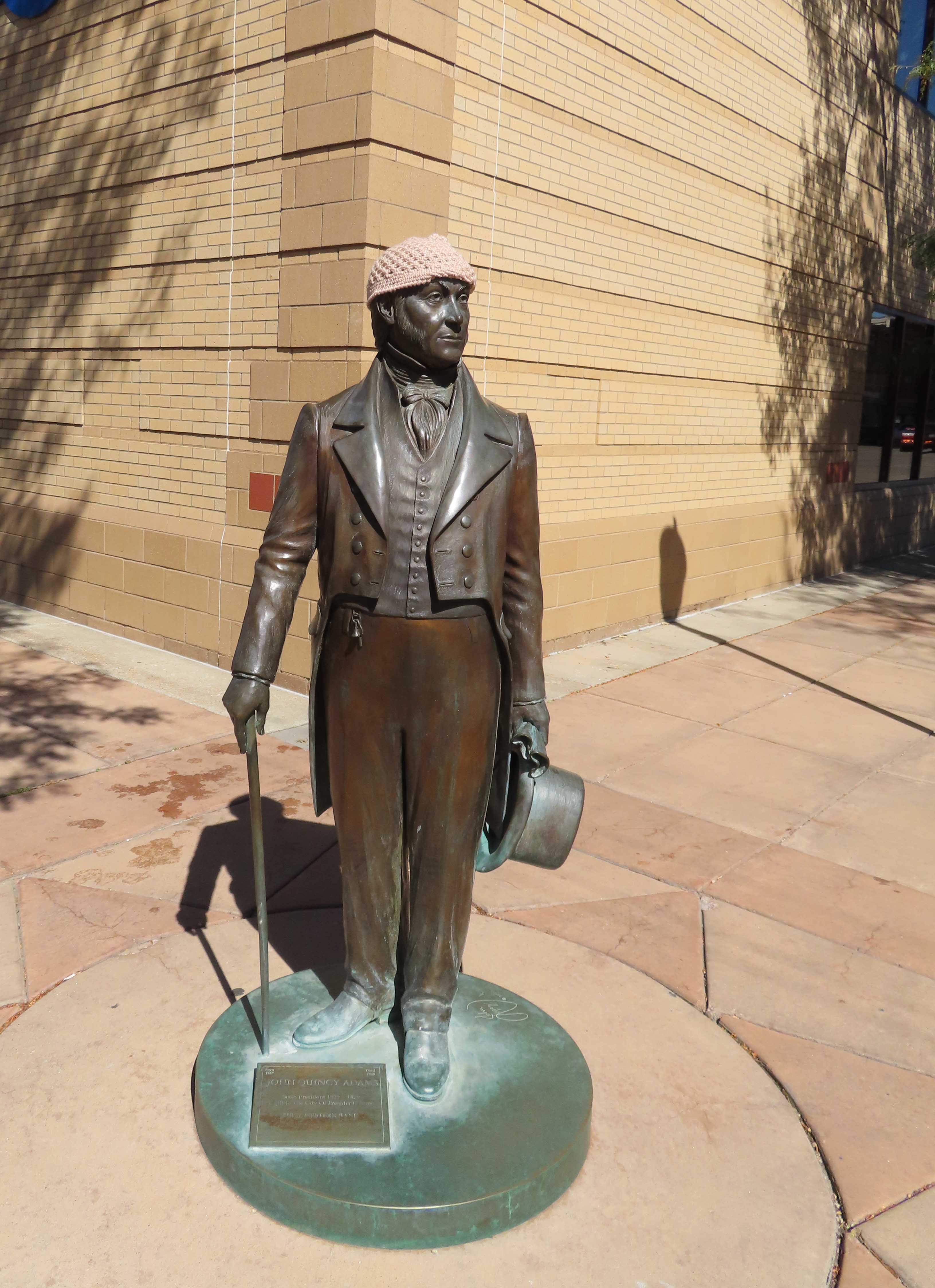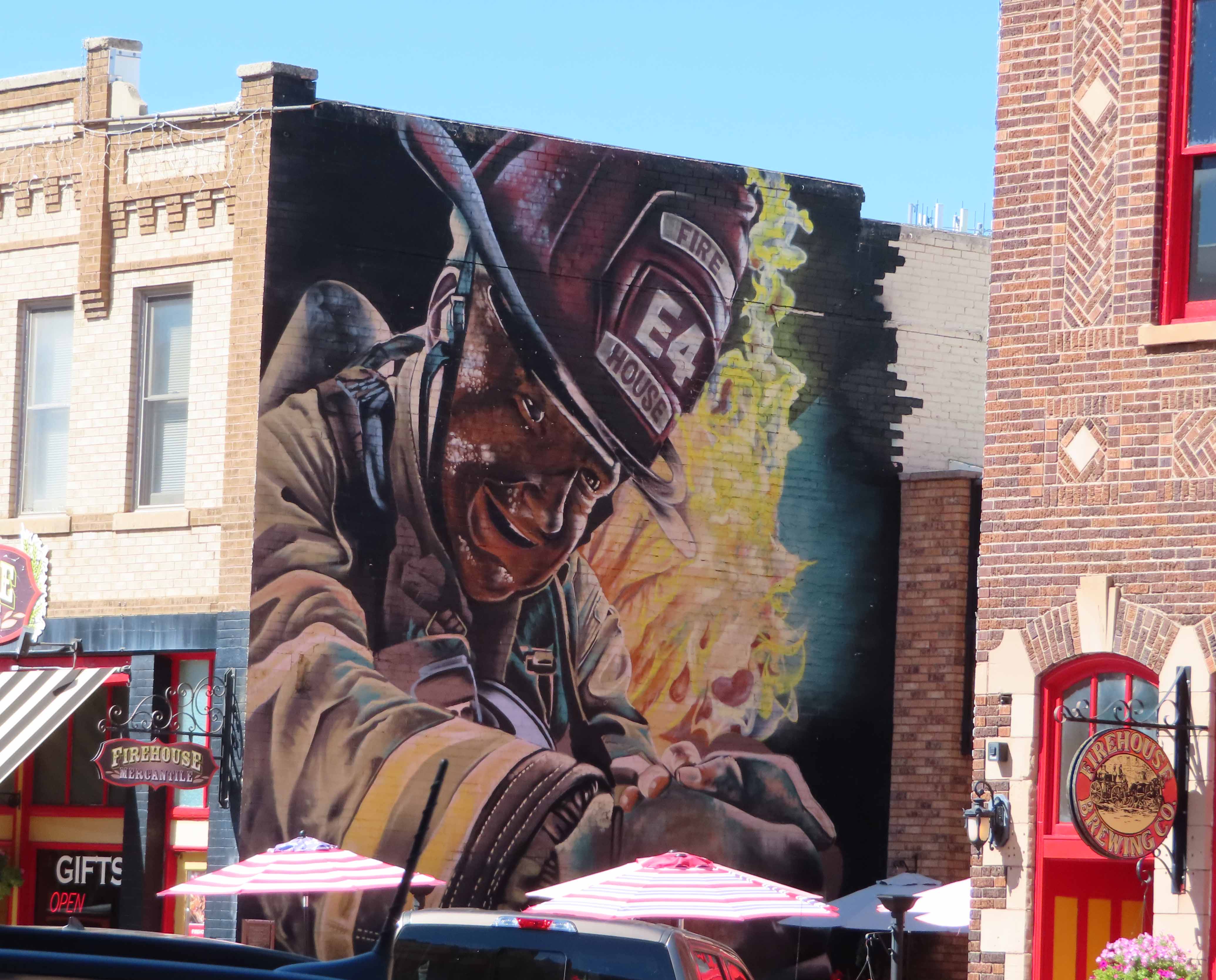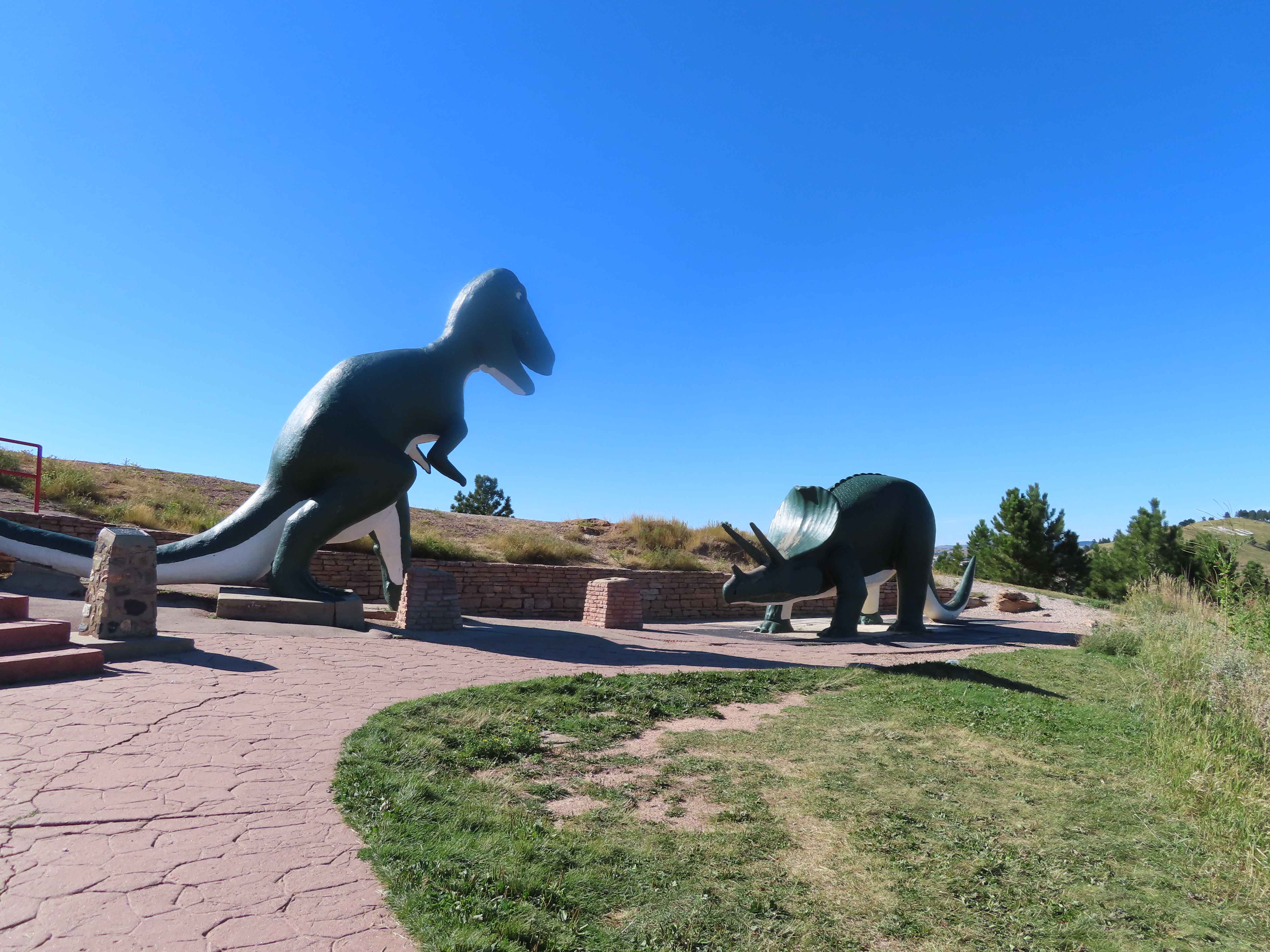 Wednesday, today we did several scenic drives thru the area.  First we did the Iron Mountain Road, built by the Civilian Conservation Corp it is an awesome drive, 17 miles, 314 curves, 14 switchbacks, 3 pigtails, and 3 tunnels. I would imagine it would be fun on the back of a motorcycle. I love how the tunnels line up with Mount Rushmore. We continued on into Custer State Park. You always see lots of animals here, antelope, prairie dogs, and of course bison.  We are just missing the bison roundup, it will be Sept. 25th. They have the roundup each year to manage the herd, they target a herd size of 1,400 so each year they sell some to get the number down to about 950 to leave room to grow. We left the Custer State park to head down to Hot Springs to The Mammoth Site (save the woolly mammoth).  In the mid 1970's a developer had bought the property with an odd, ugly hill on it.  He was having the hill bulldozed when they unearthed a bone.  So far they have discovered 63 Mammoth skeletons! The dig site is completely indoors, you can walk around the site inside and watch people working the dig.  So cool.  You can even volunteer if you like.  If I were going to volunteer for a archaeology dig this would be the perfect place, no rain, snow, cold, or heat!  We had lunch just down the street at Woolly's (of course).  We continued our drive back up thru the other side of Custer state park and along the Needles Highway.  We visited an old fire tower on Mount Coolidge still in use. We also drove thru a very, VERY, tight tunnel called the needles eye. We finished the day with a drive by the founding fathers at Mount Rushmore.  The day was very pretty, as was the scenery.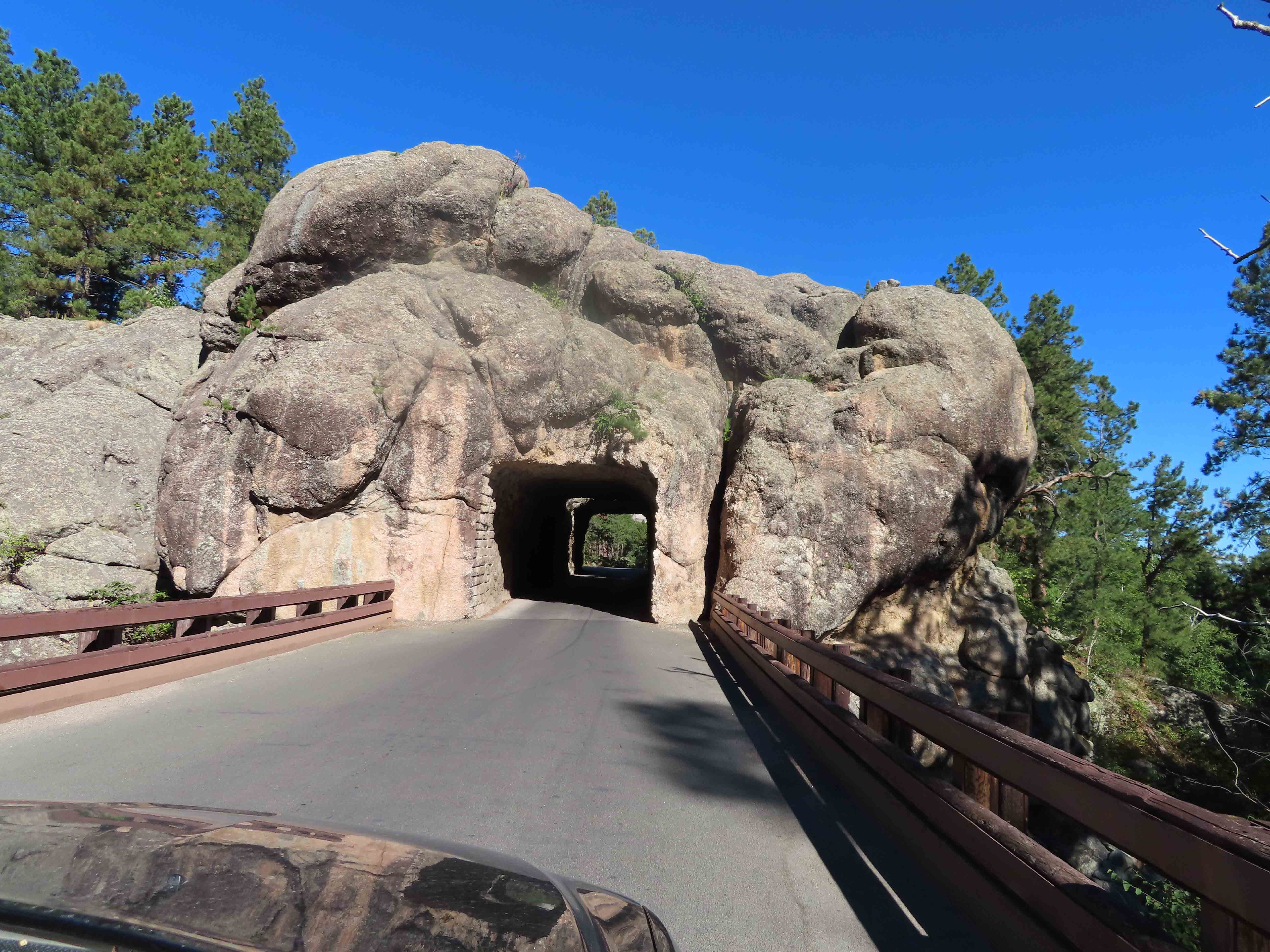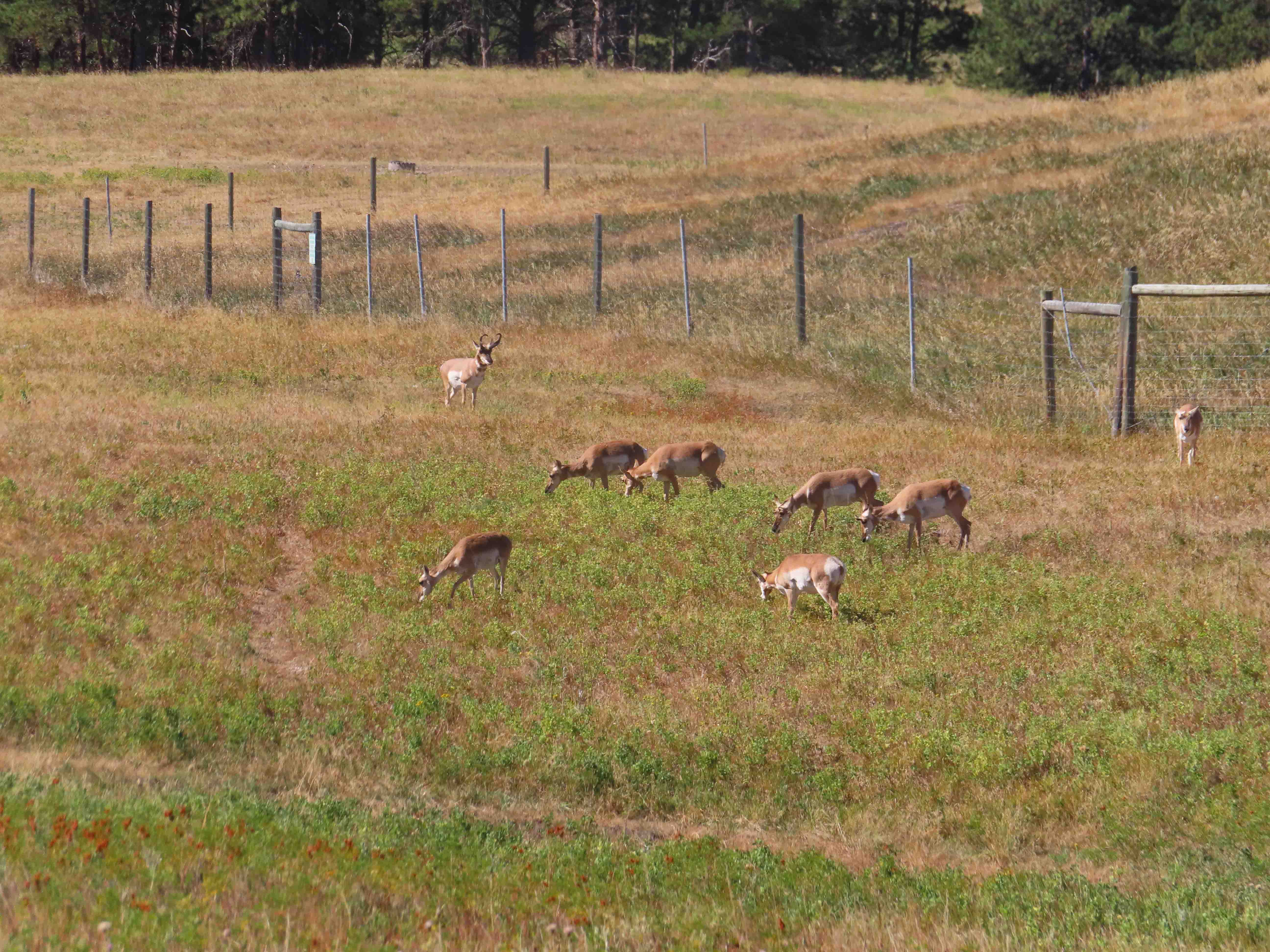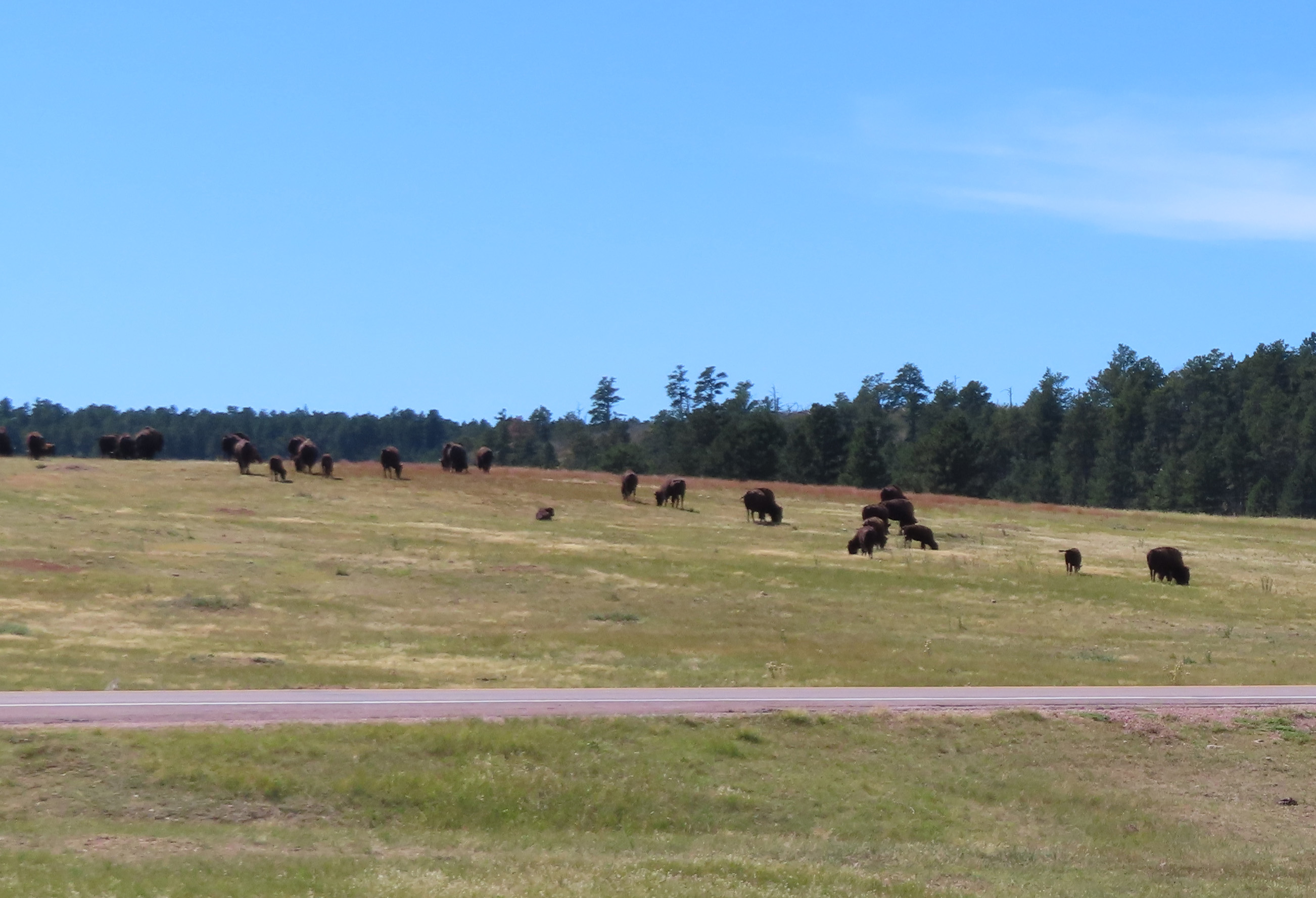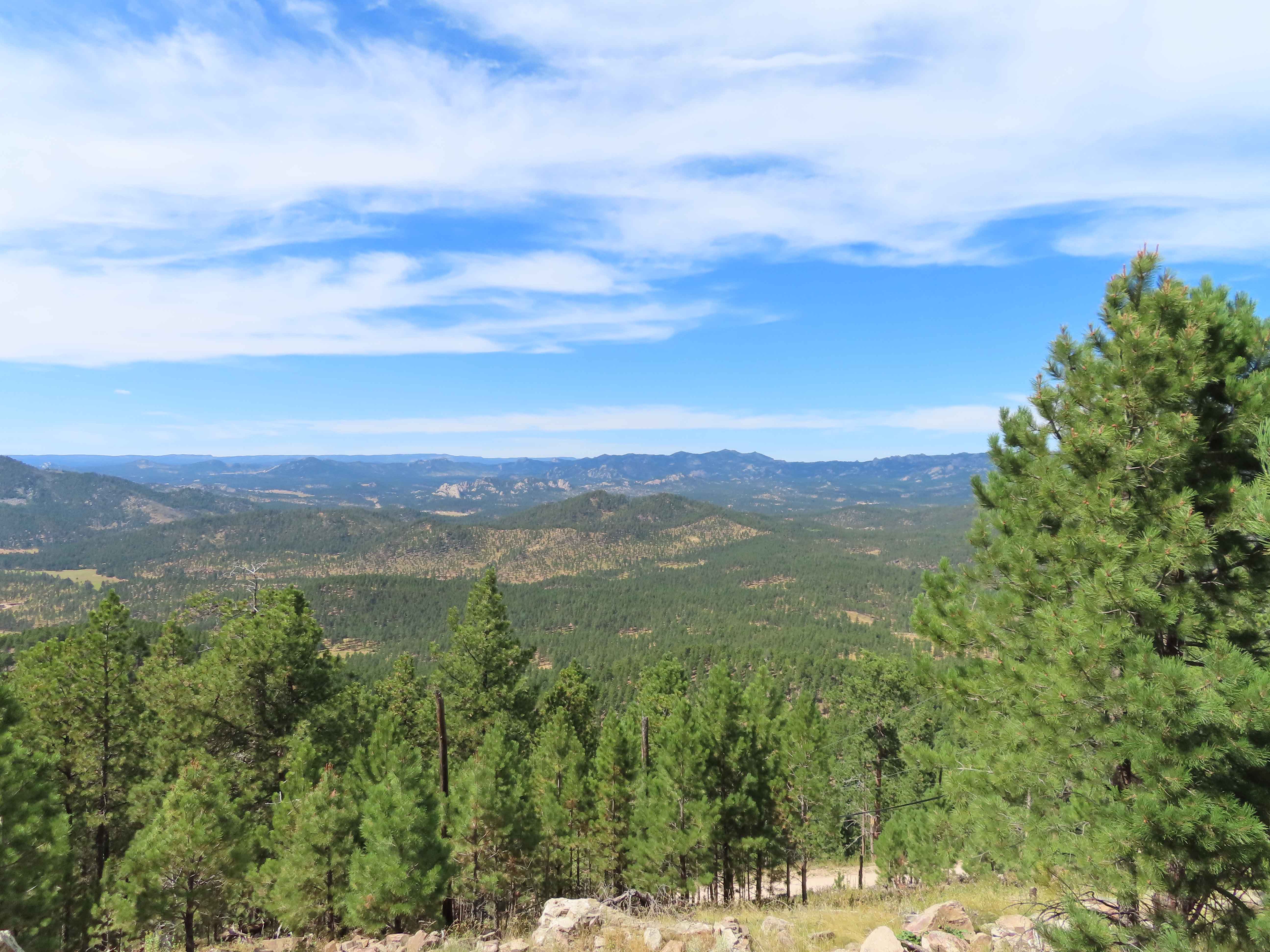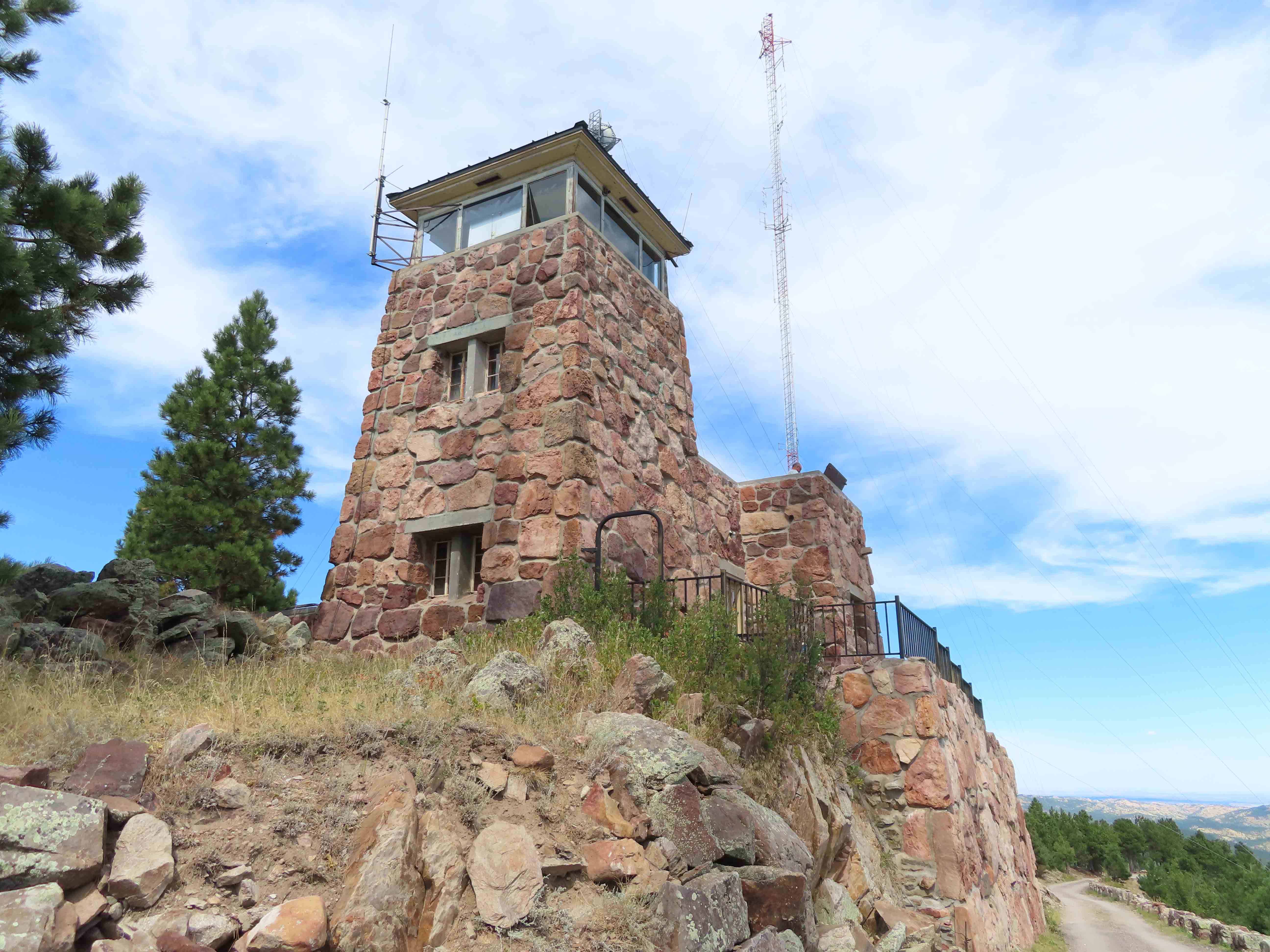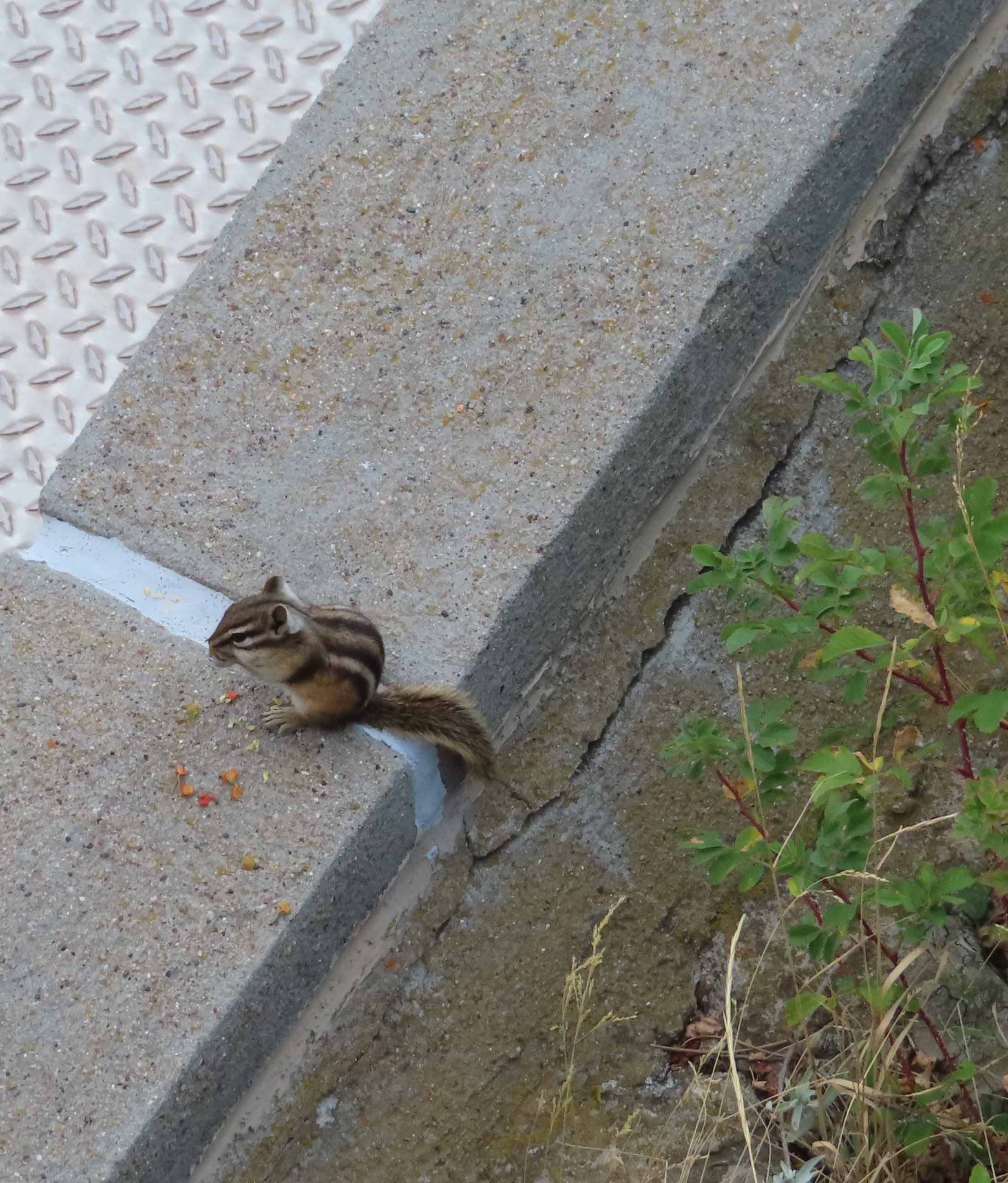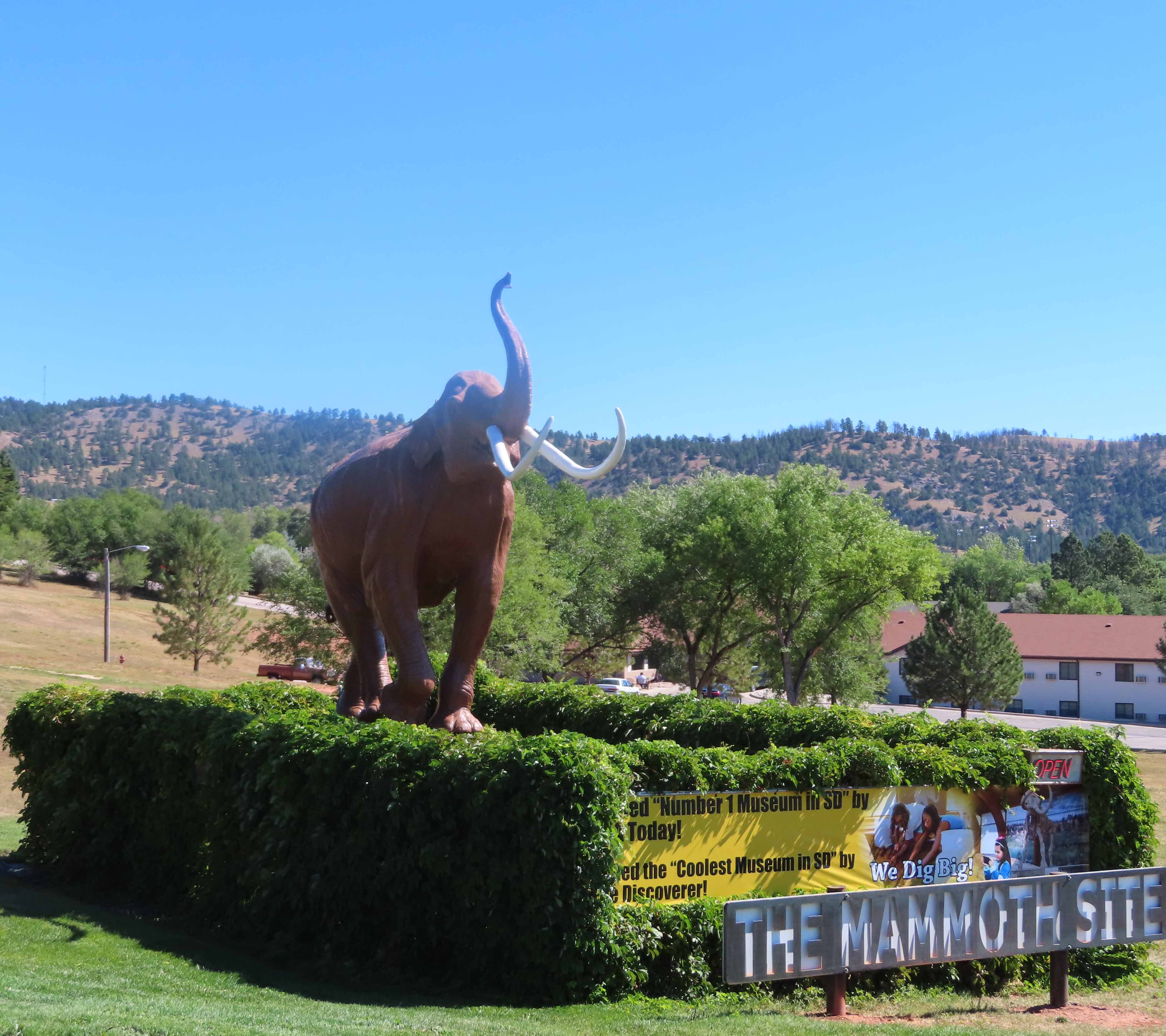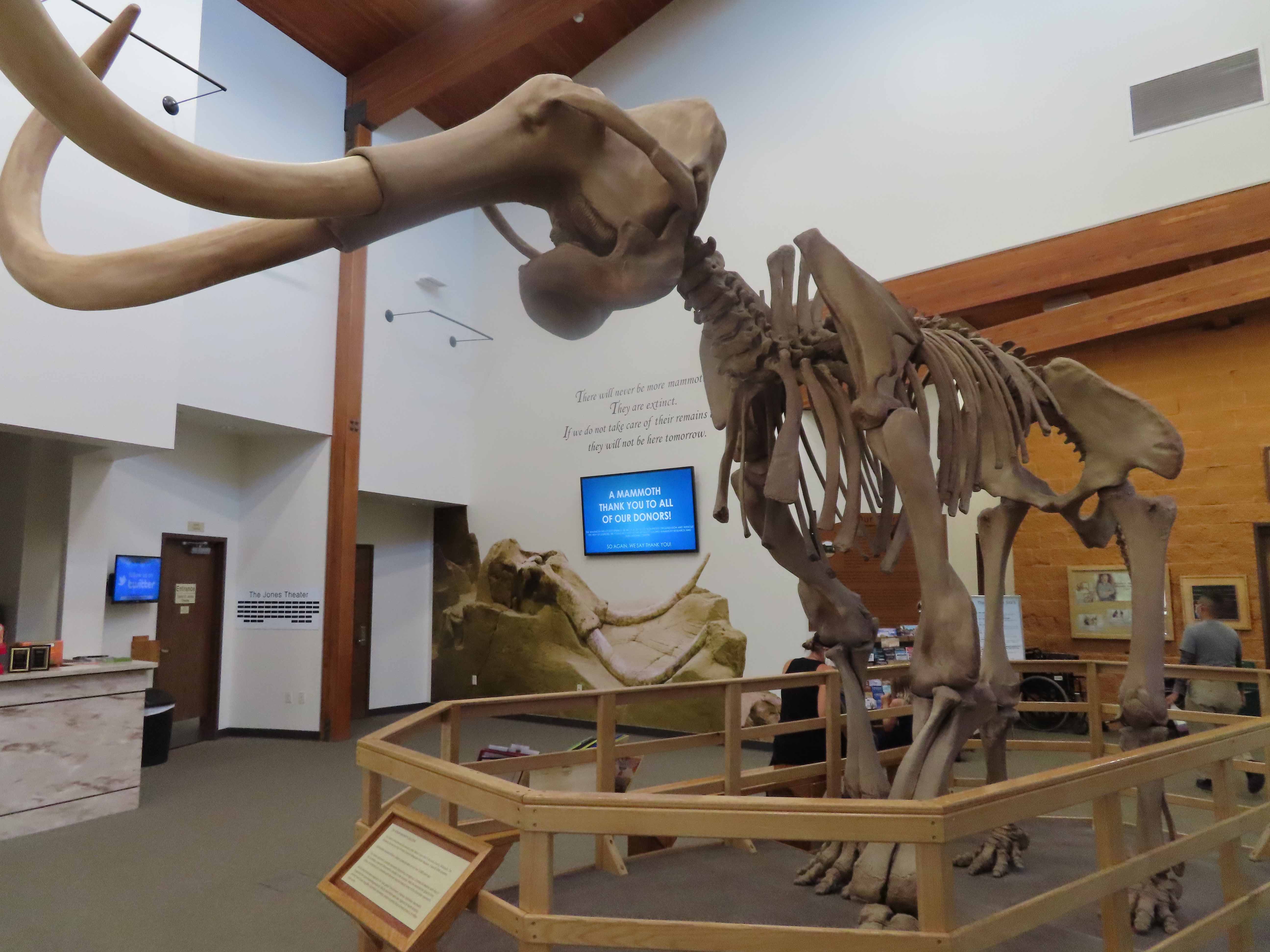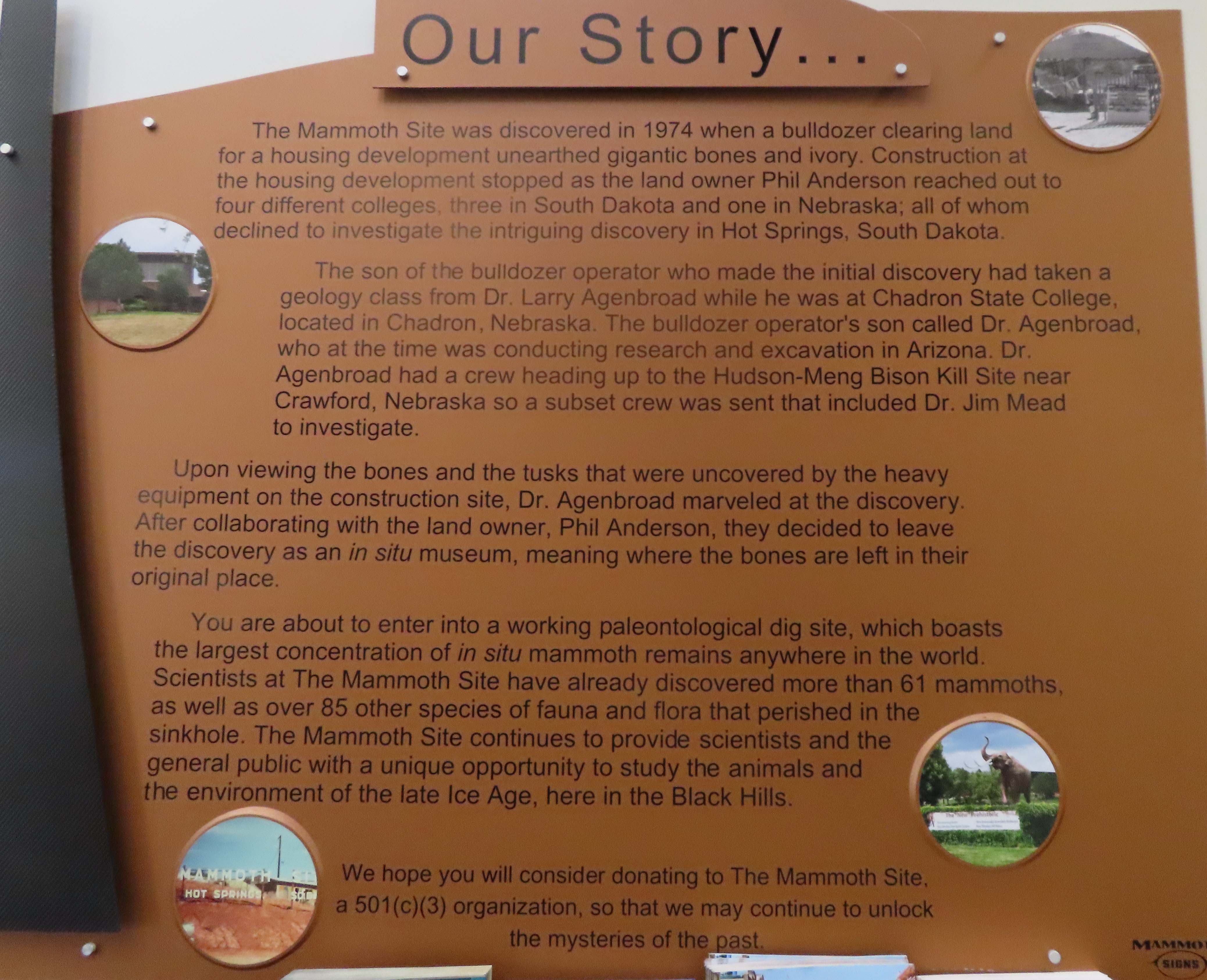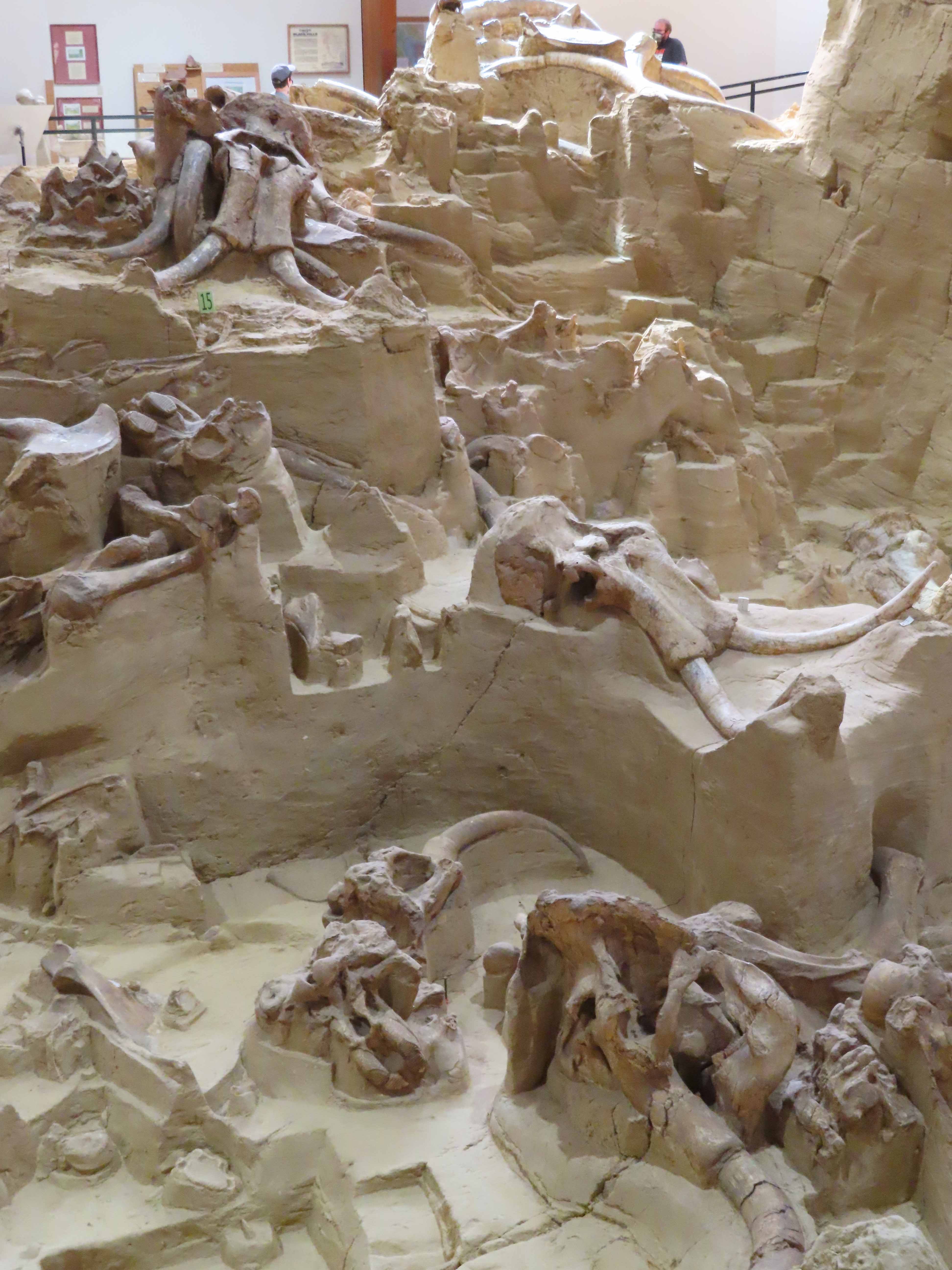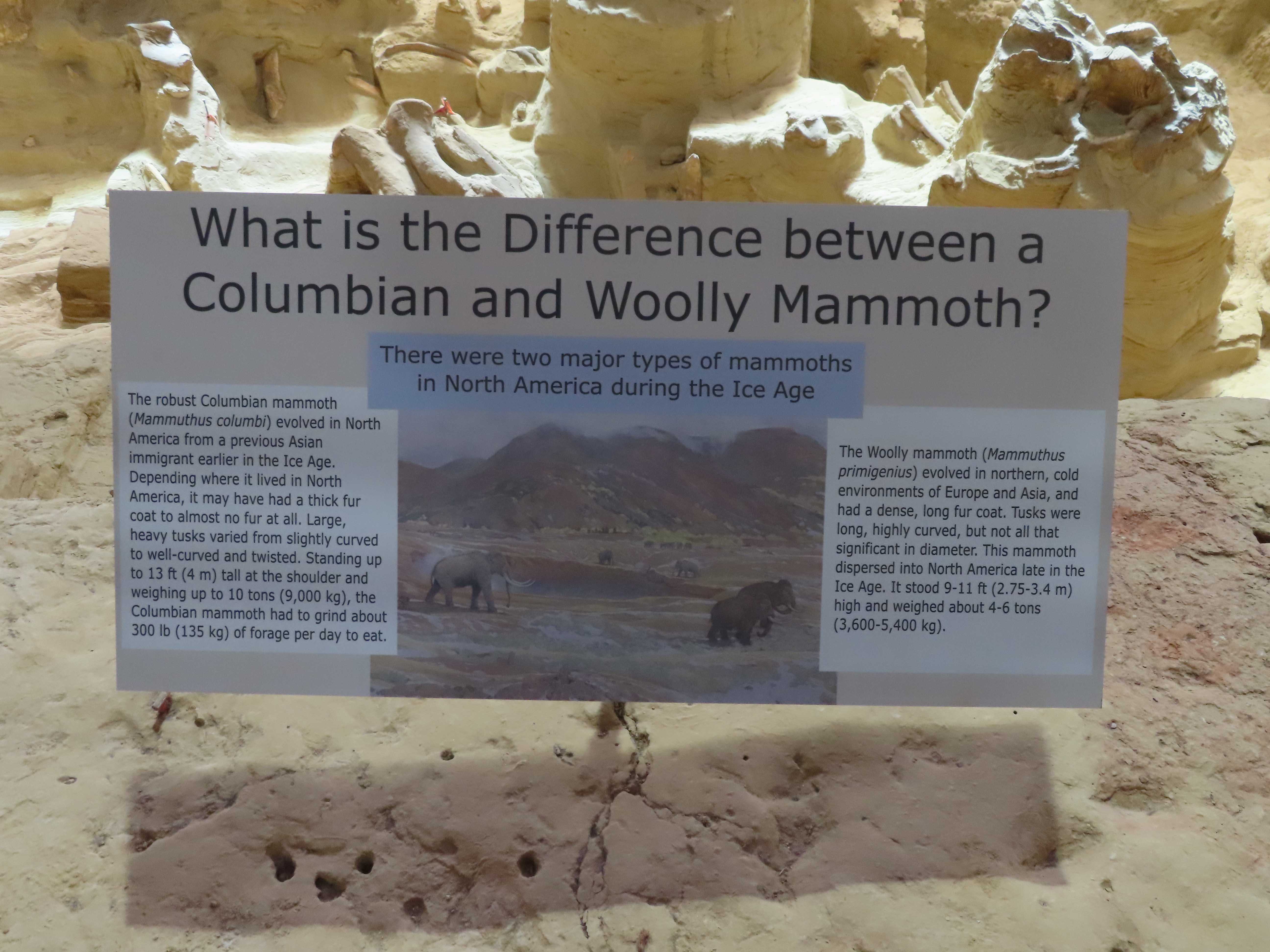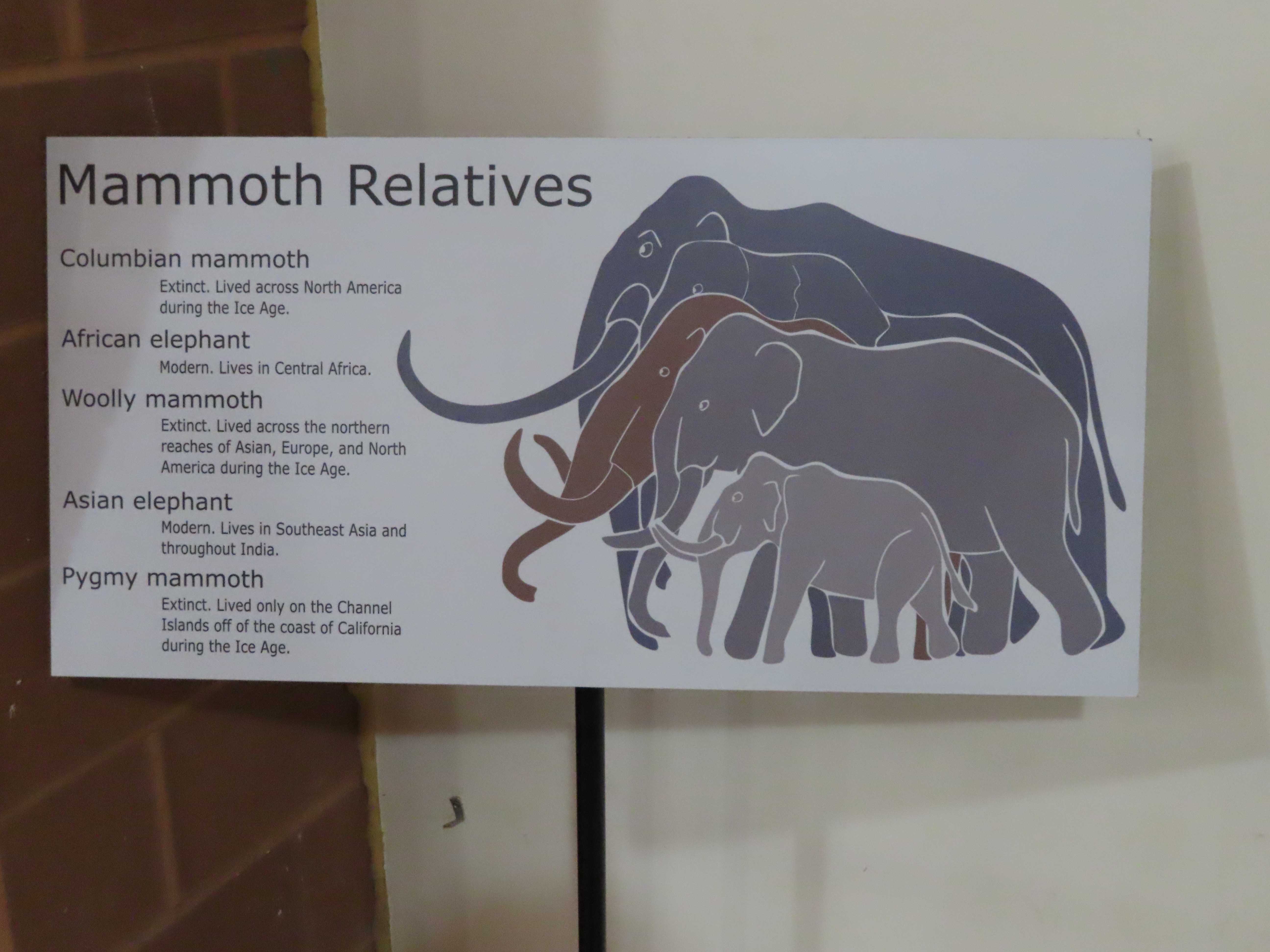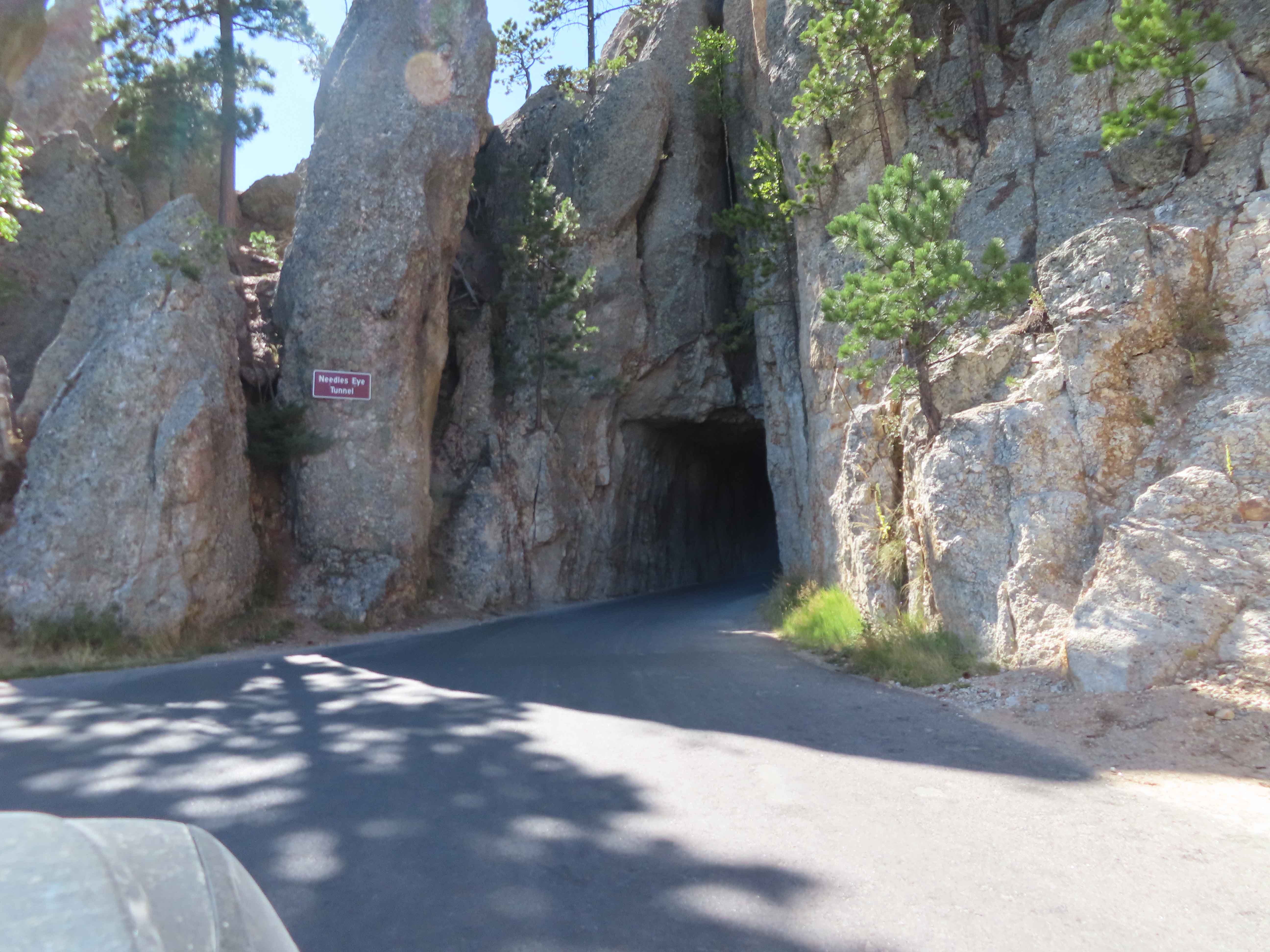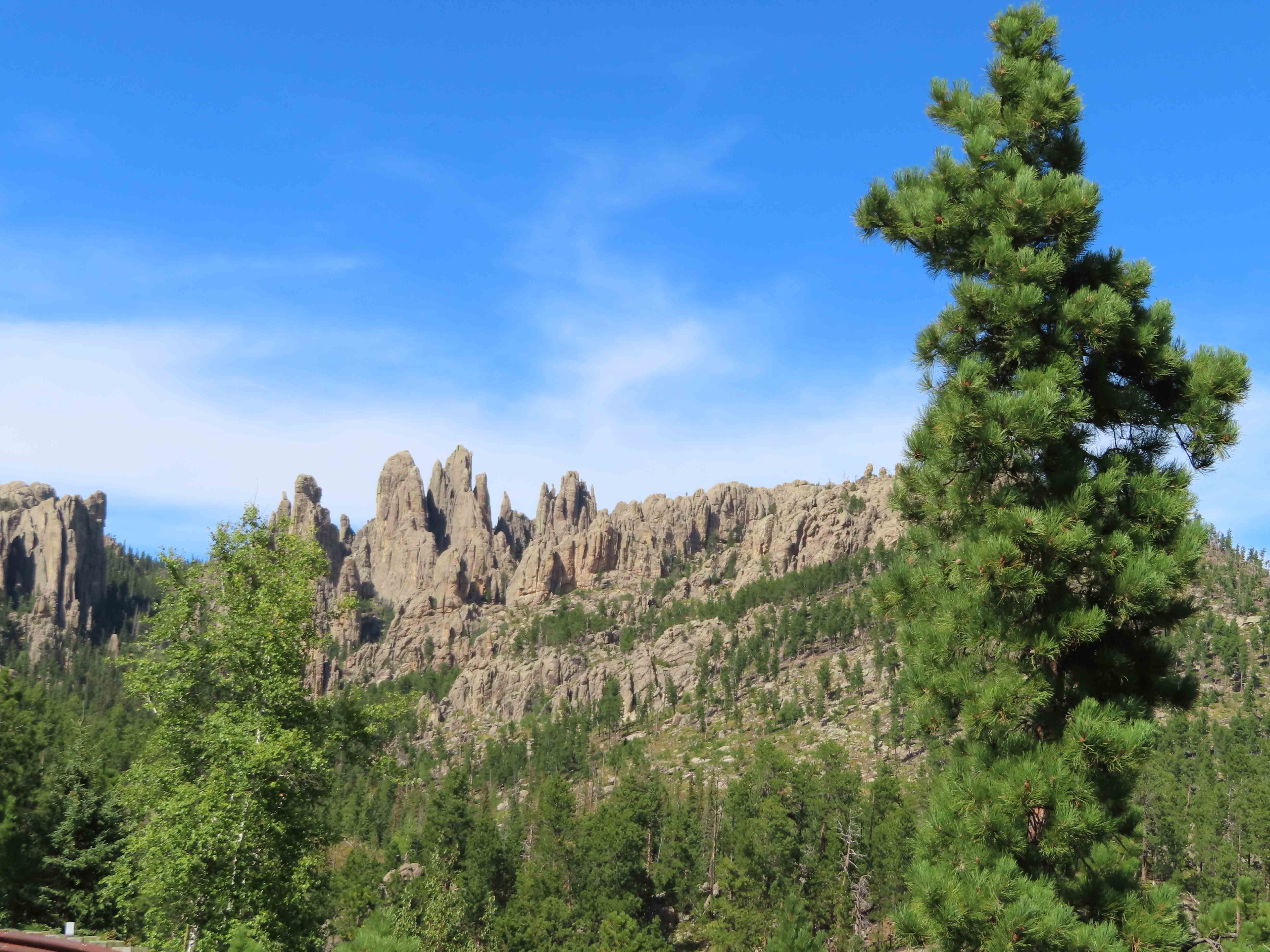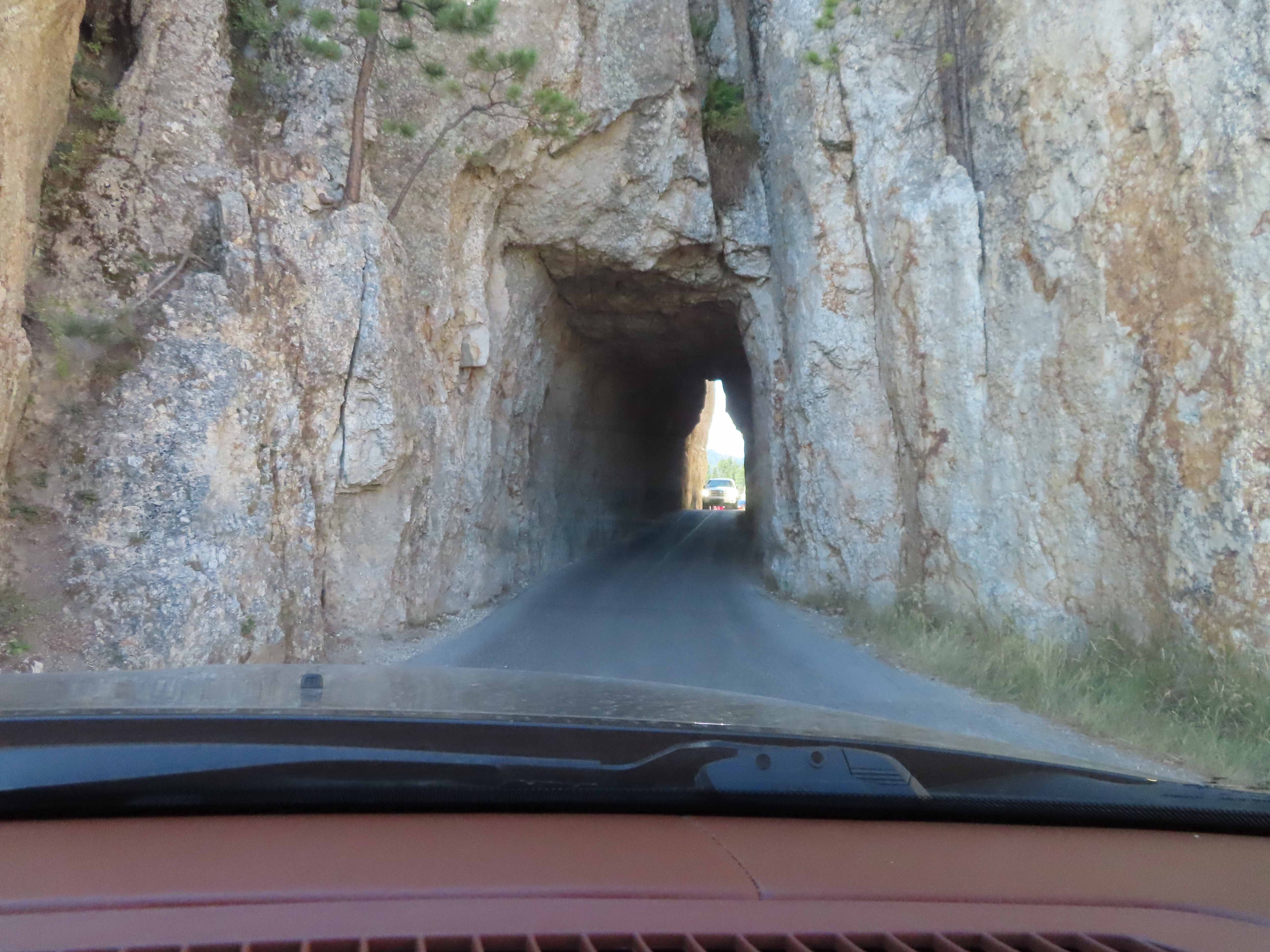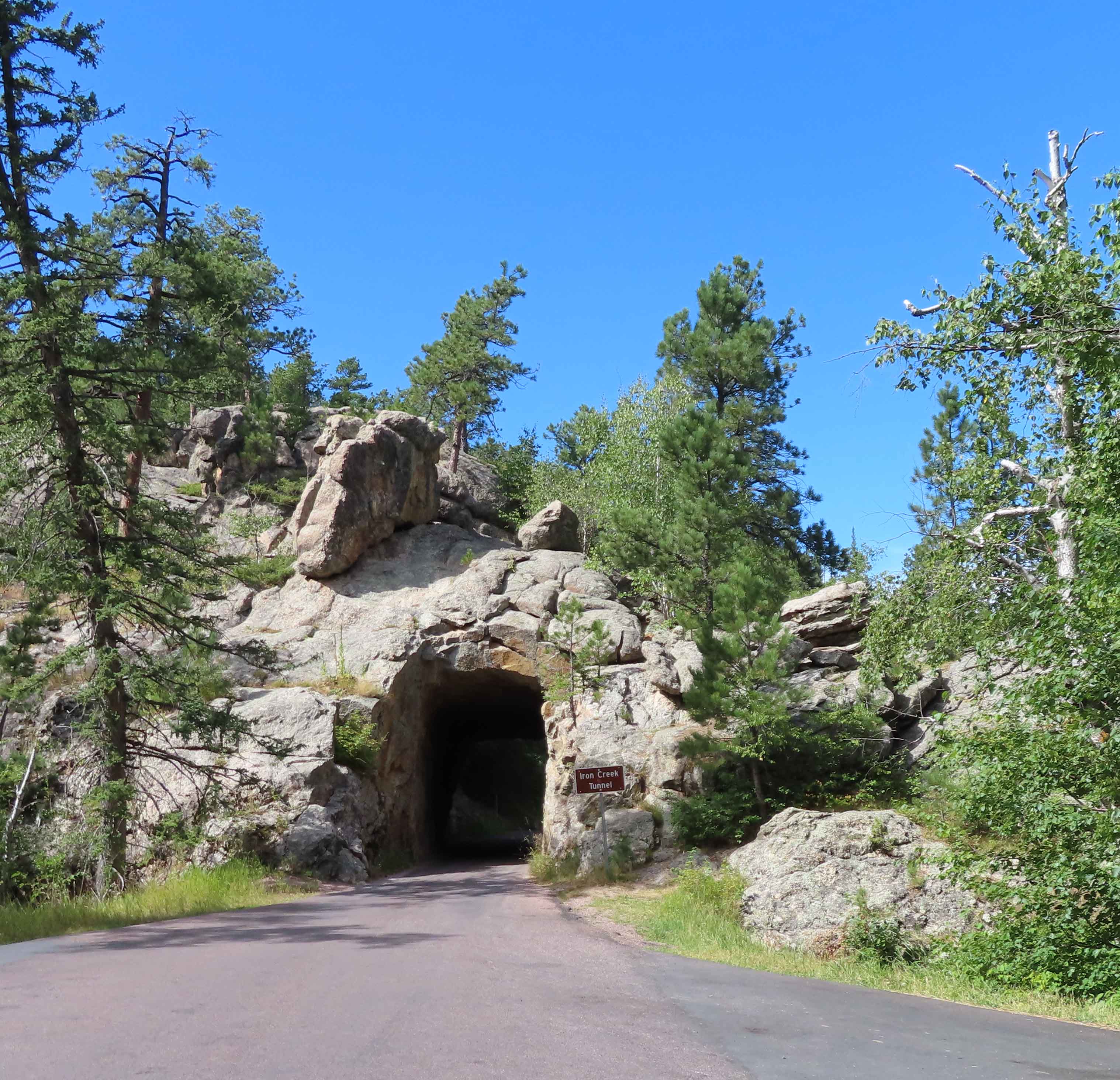 Thursday, I found a nice quilt shop to start the day. Quilt Connection had some Mount Rushmore fabric but what I really loved were these patterns for 42 inch round table topper quilts.  Next we visited the South Dakota Air and Space Museum.  They have a large collection of aircraft outside with very good information boards for each one.  My favorite was B-1B Lancer, or the B52.  They did not have the inside gallery open for visitors though.  We wanted to visit a nearby Nike missile site but couldn't find a way to get to it.  I really wanted to visit the Dakotah Steakhouse for dinner but when we got there they had a sign on the door saying they would be closed until the 14th...they said due to something beyond their control...probably had someone test positive for Covid. We settled for a chain steakhouse.  I took a late walk around the park and saw 7 rabbits and 3 deer.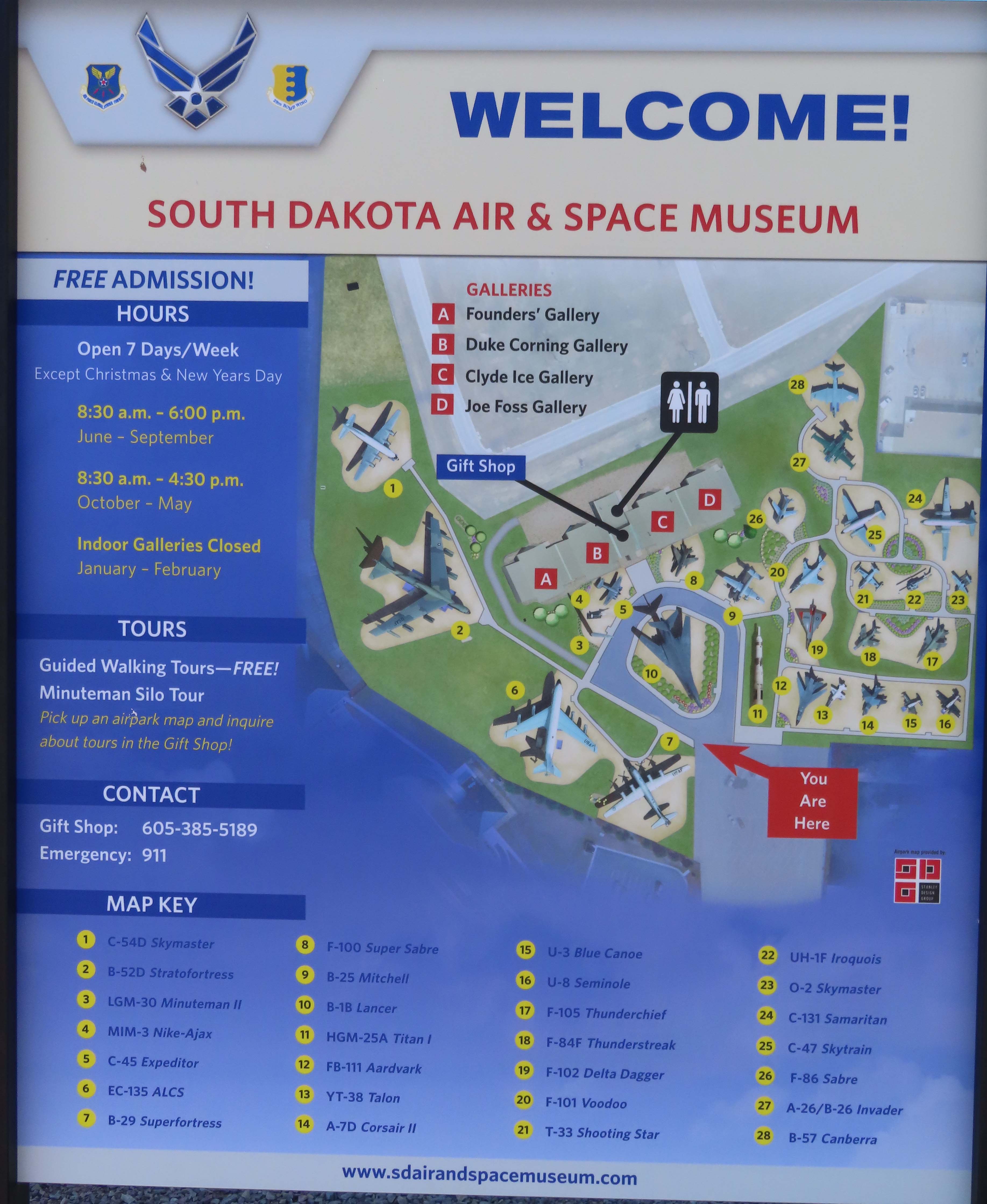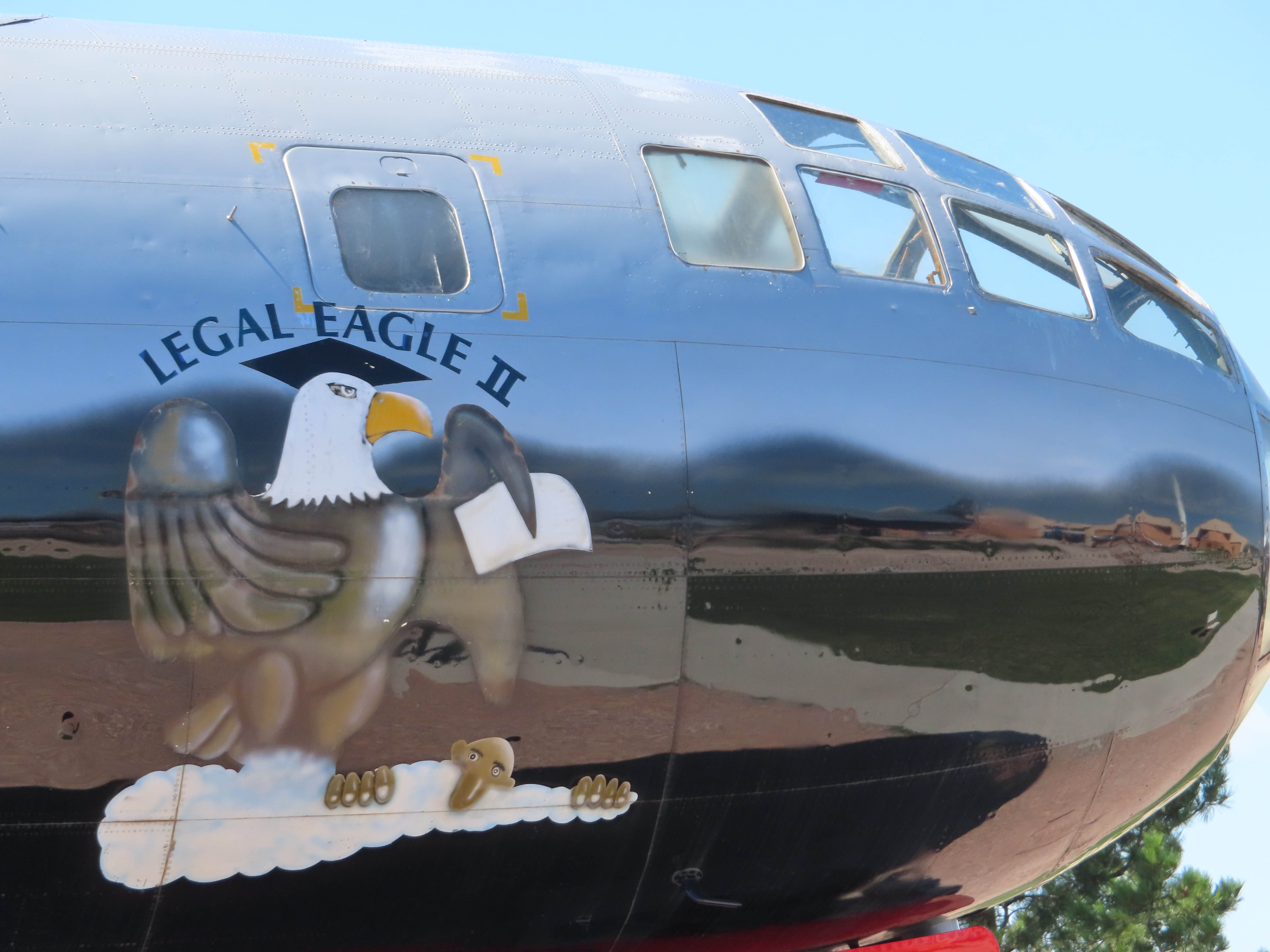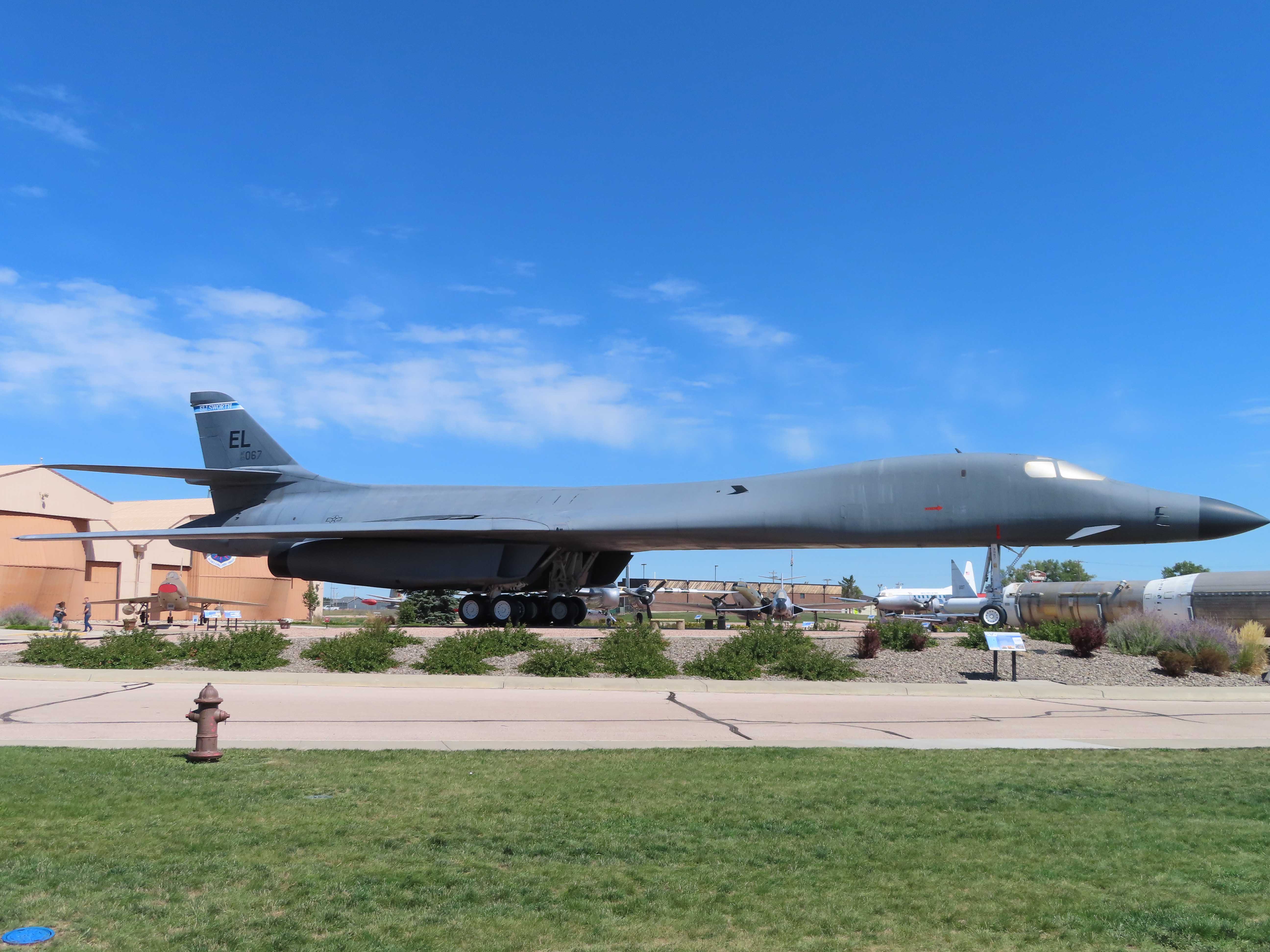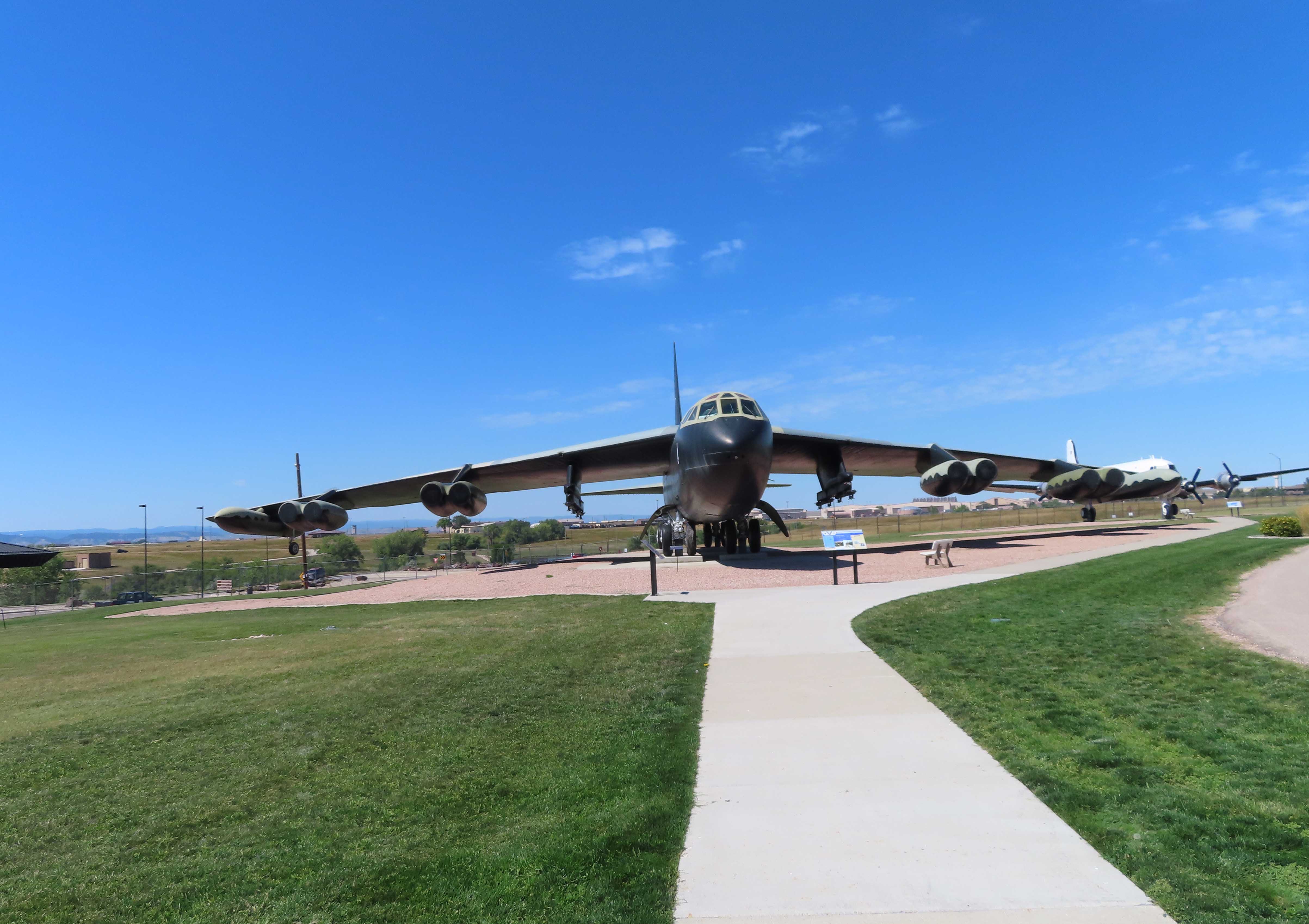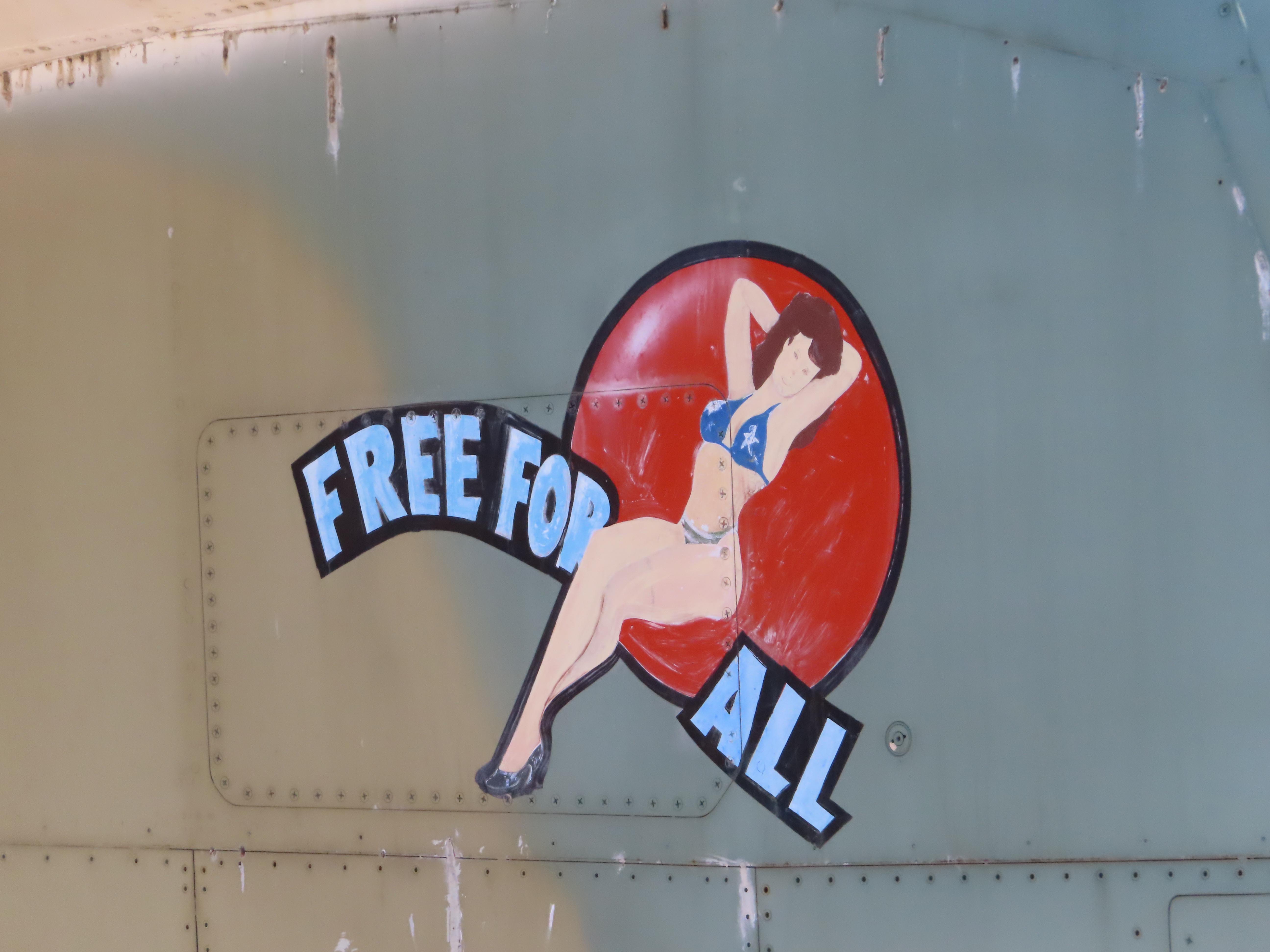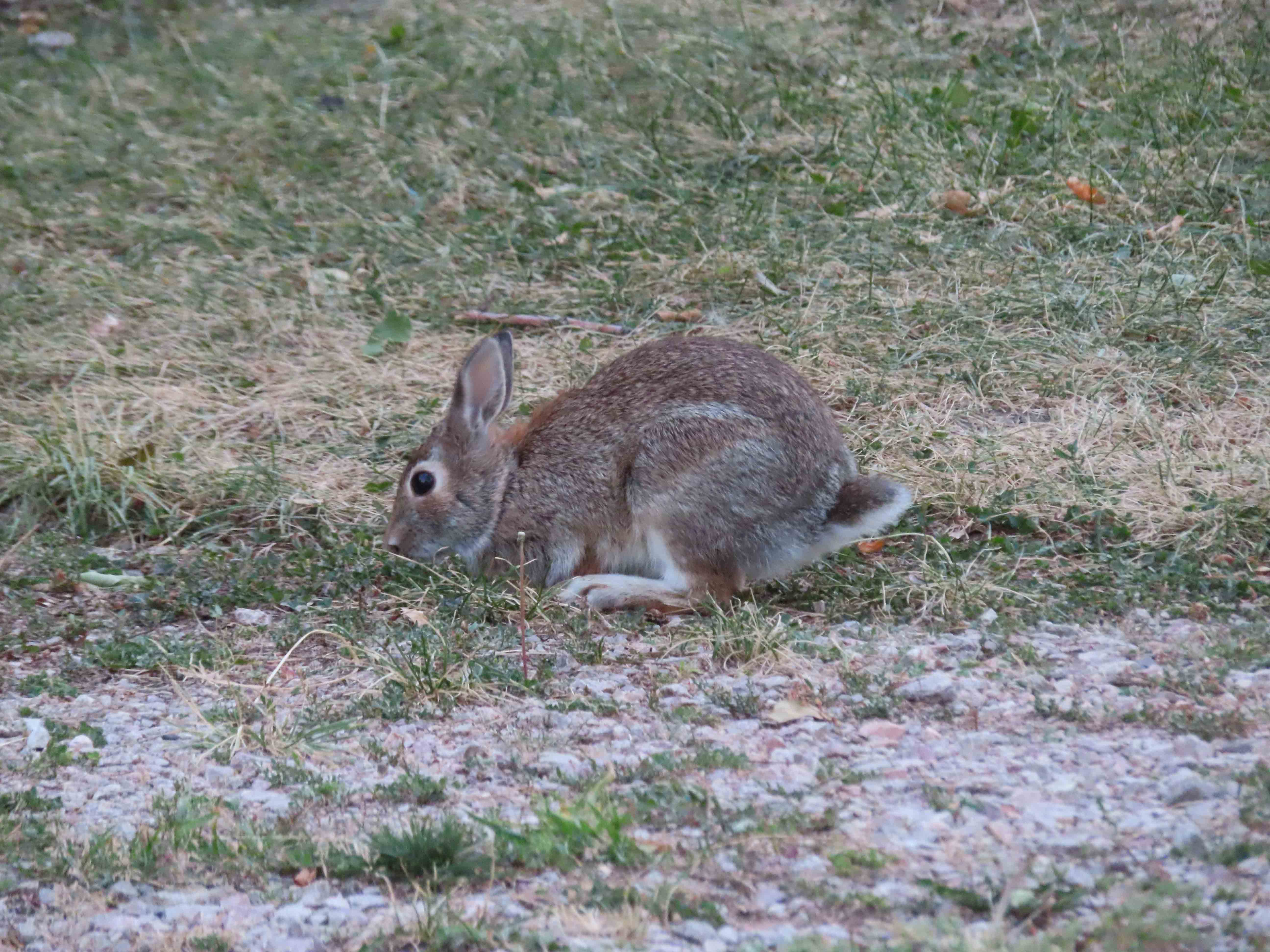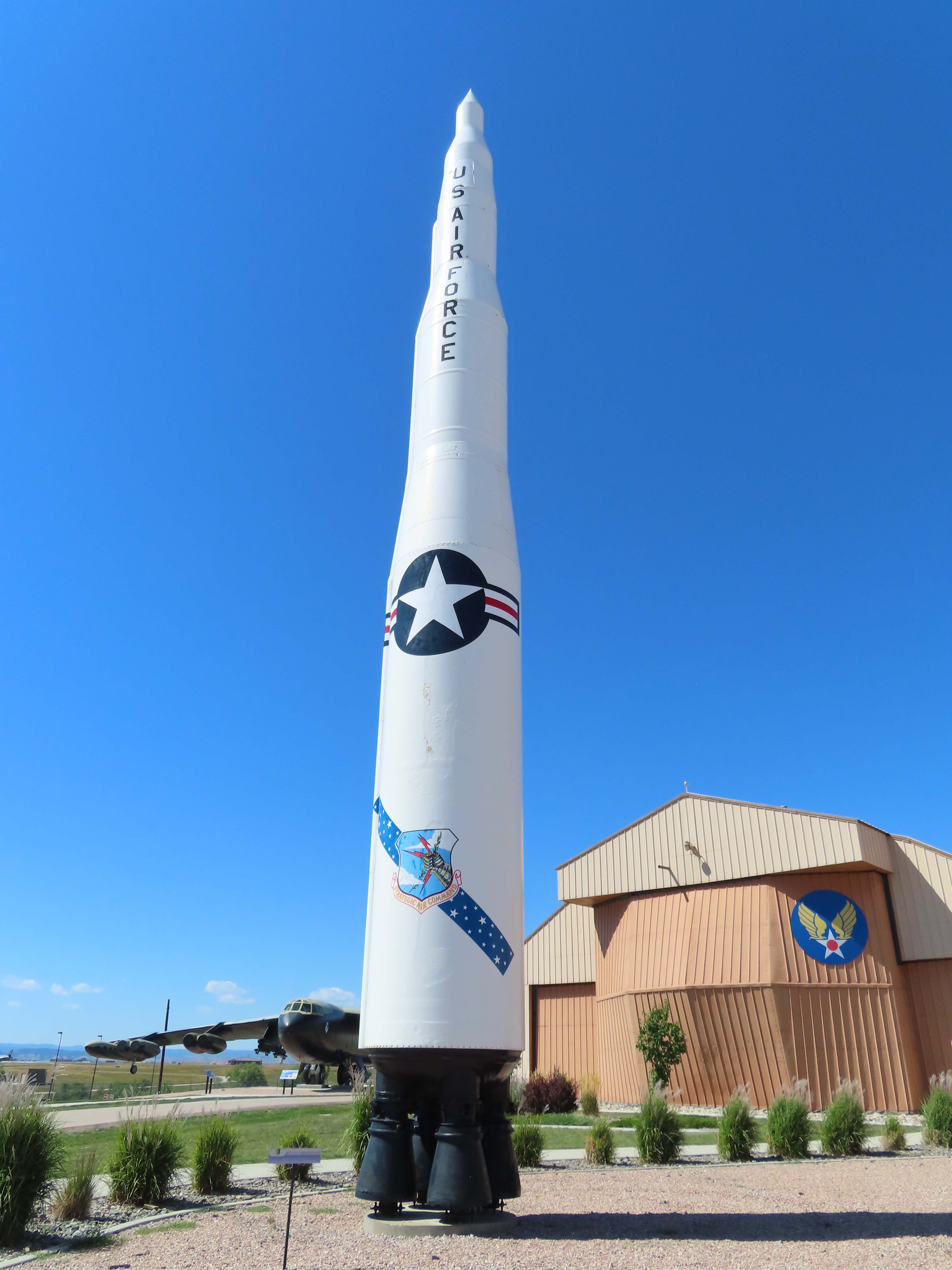 Friday, we did another scenic drive and museum day today. We did the western side of the central hills drive along US 385 and SD 44. We went thru Hill City, Custer City, and back up thru Silver City.  We started with the Civilian Conservation Corp (CCC) Museum in Hill City.  On the way there we say about 50 Mustangs parked at a convenience store, all kinds and years, Shelby, Roush, Steeda and standard Fords included. The CCC museum was small but held a ton of information about the CCC camps in the area. The museum is part of the visitor information welcome center.  The welcome center also had several quilts on display that will be in the quilt show the town is having next week.  I'm always too early or too late for the quilt shows.  Anyway, we wanted to also visit the Museum @ Black Hills Institute but it was closed.  I did get to talk to one of the Mustang owners though and found out they were all part of the Sturgis Mustang Rally.  I didn't know there was any rally but the motorcycle one.  Anyway, since the museum was closed we found a brewery.  Mt. Rushmore Brewing Co, their restaurant is named "Pounding Fathers" LOL.  The beer was okay but the food was just so so. Next we visited the Custer County 1881 Courthouse Museum. Great old building and they had a huge collection of area historical items.  The two folks working there were very nice too. I really enjoyed their exhibits.  We finished the scenic drive by going back up 385 to highway 44, beautiful. I also did another walk just before sunset but only saw rabbits.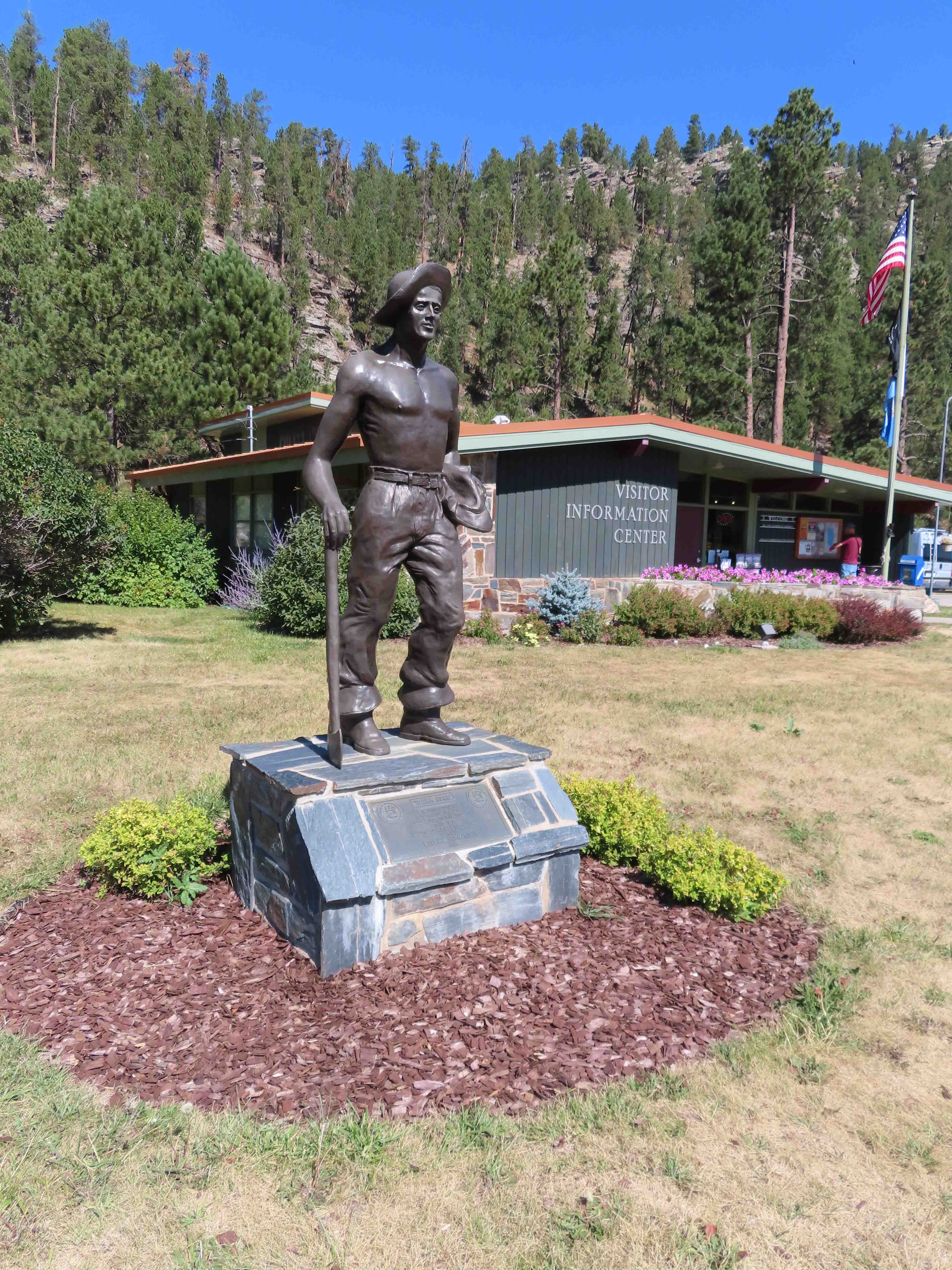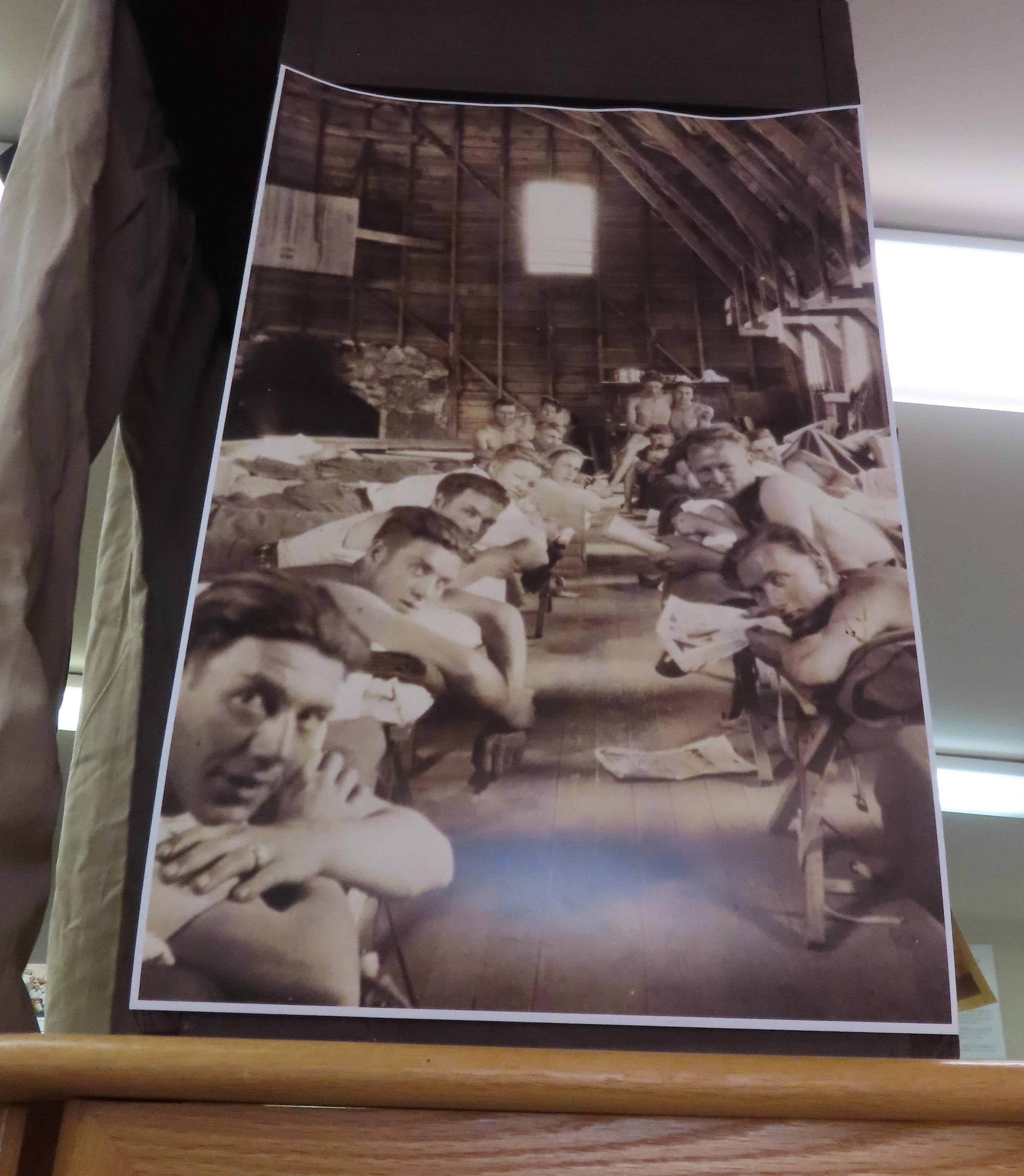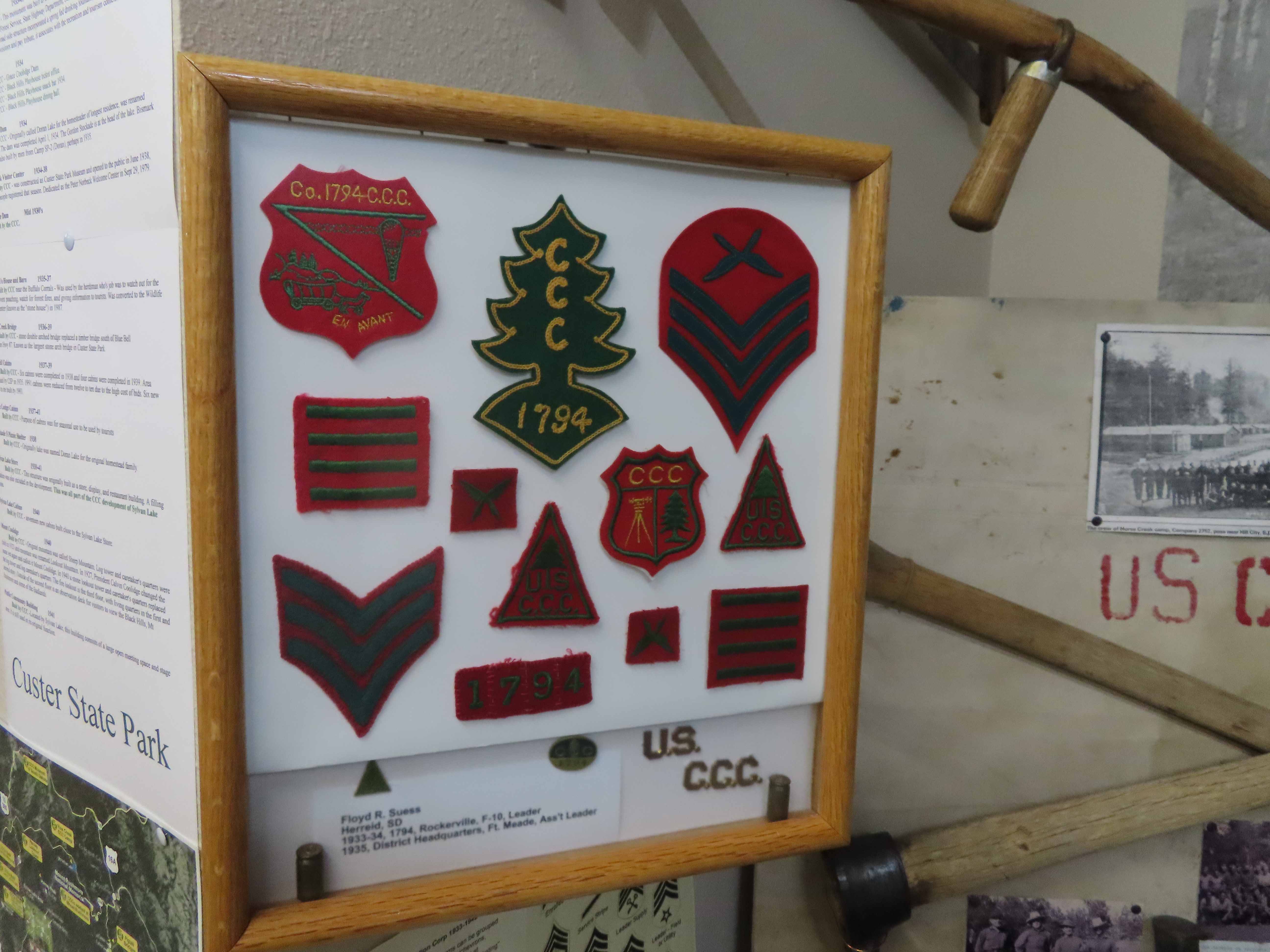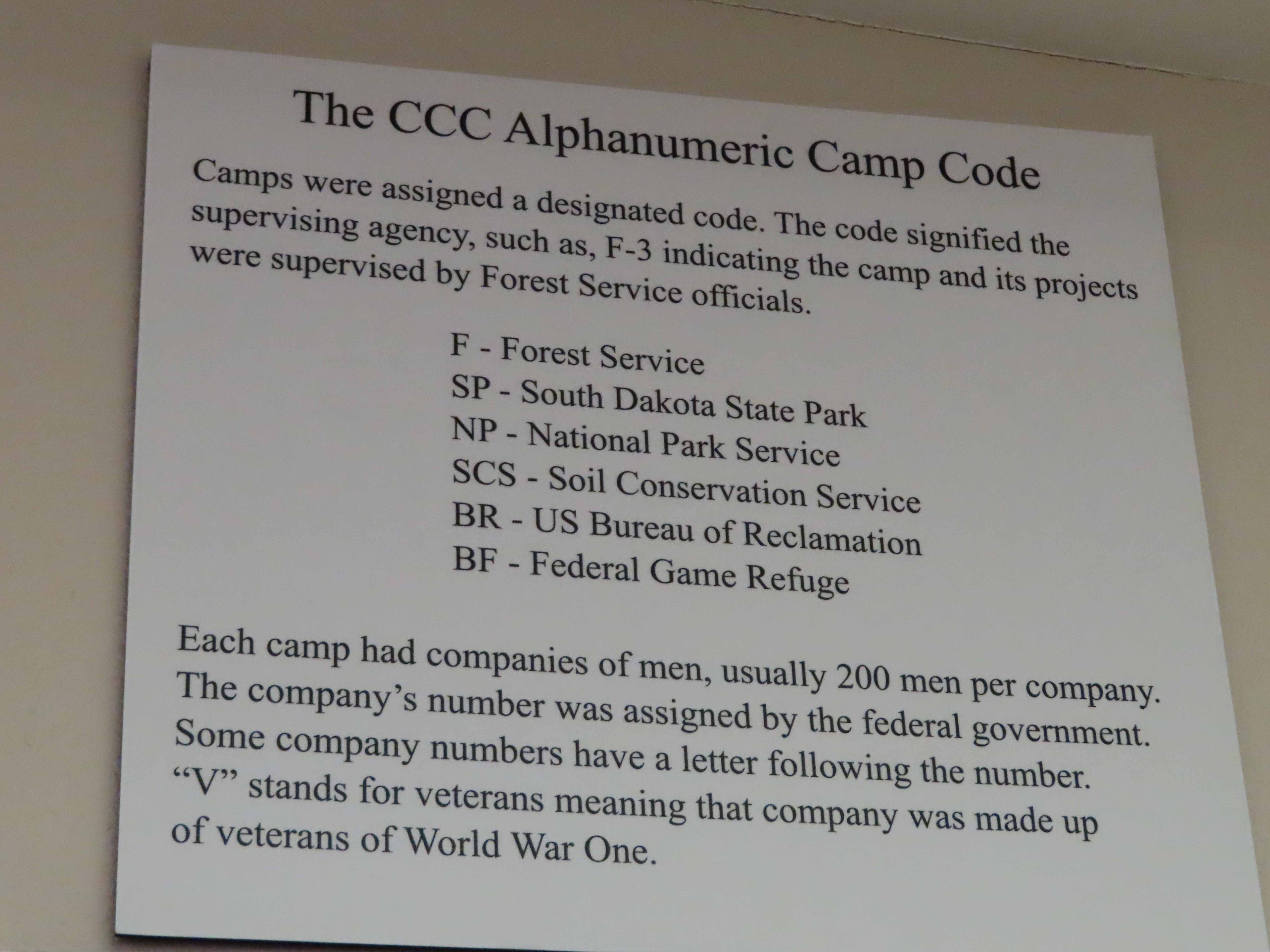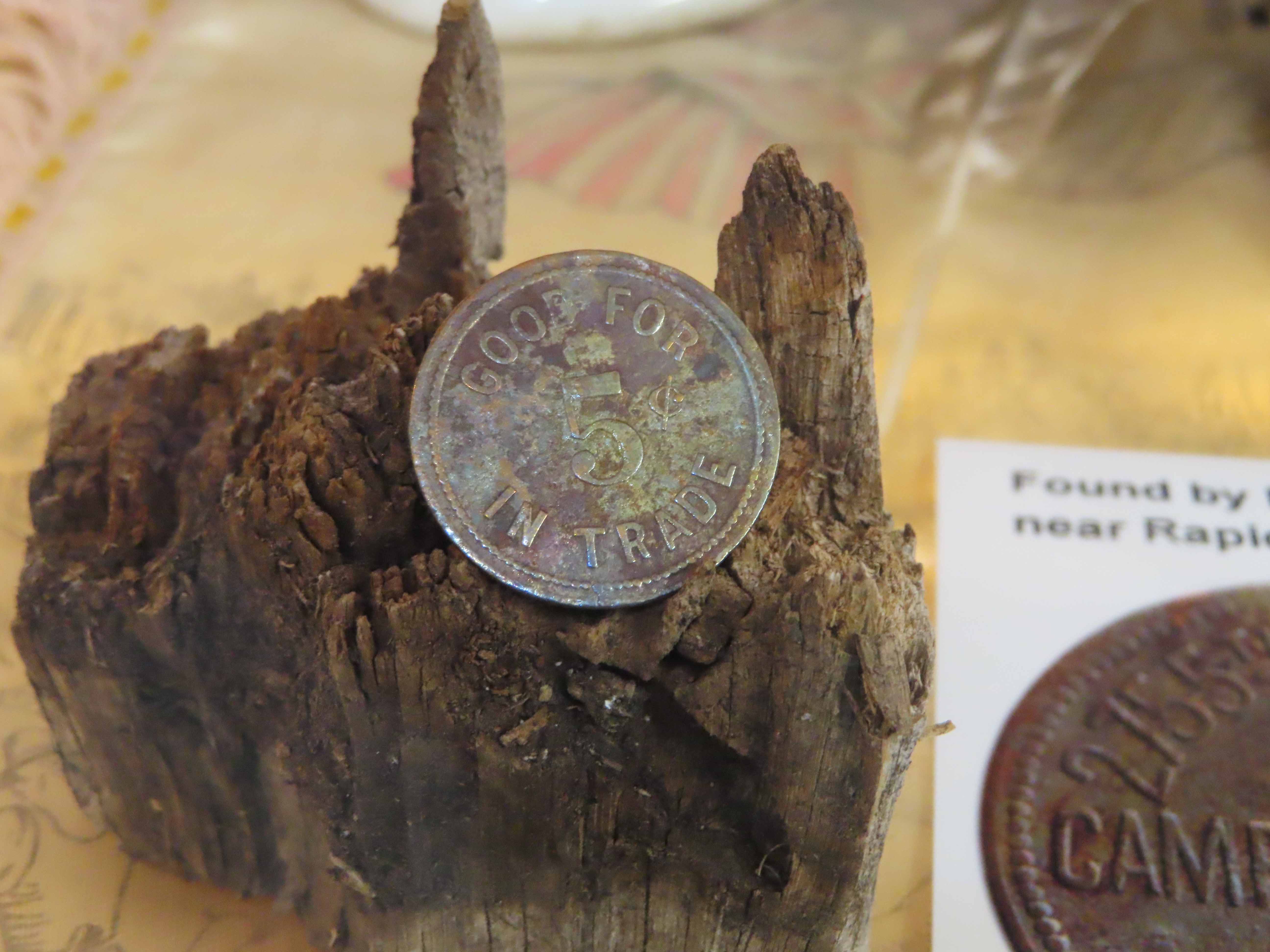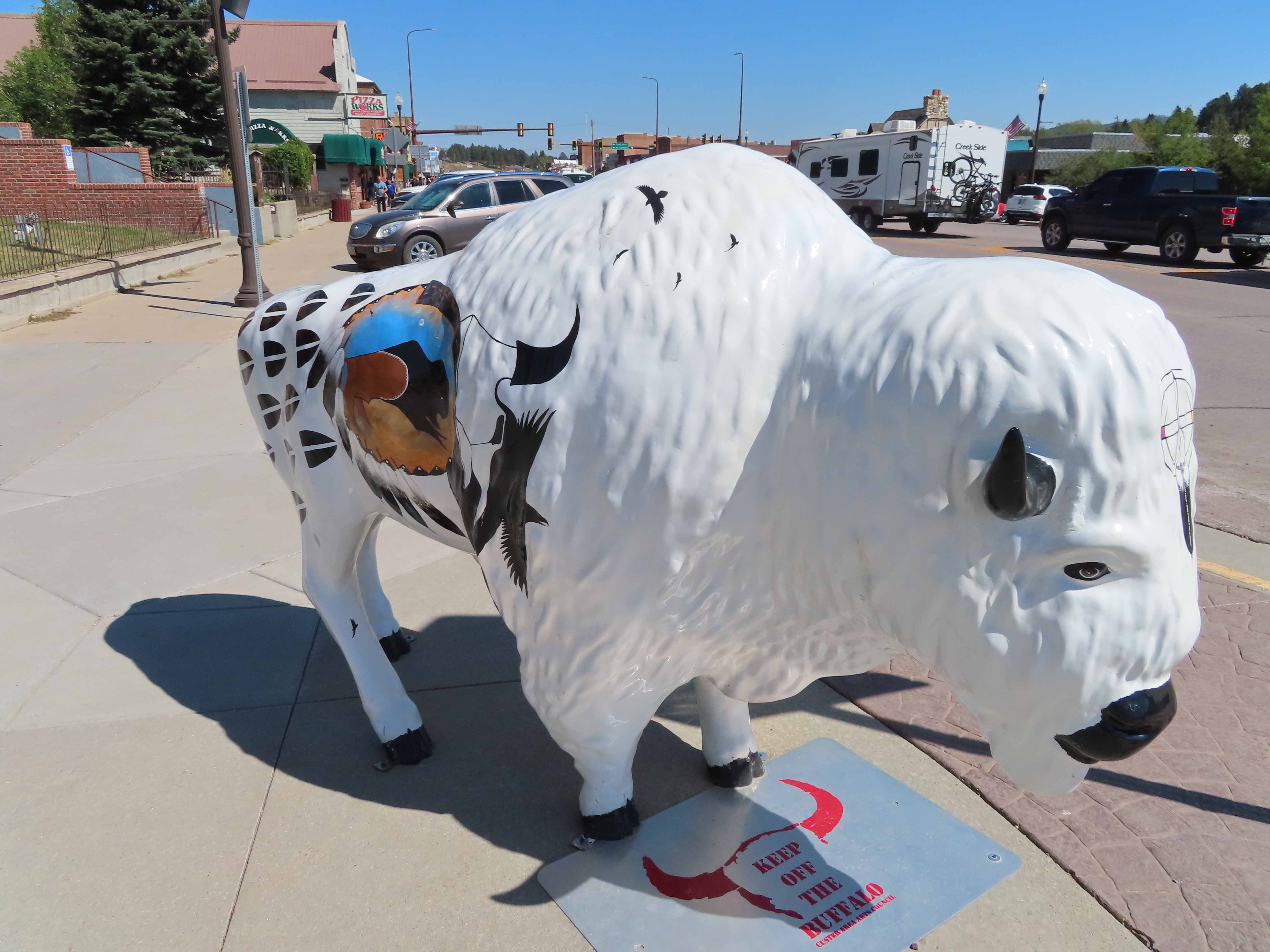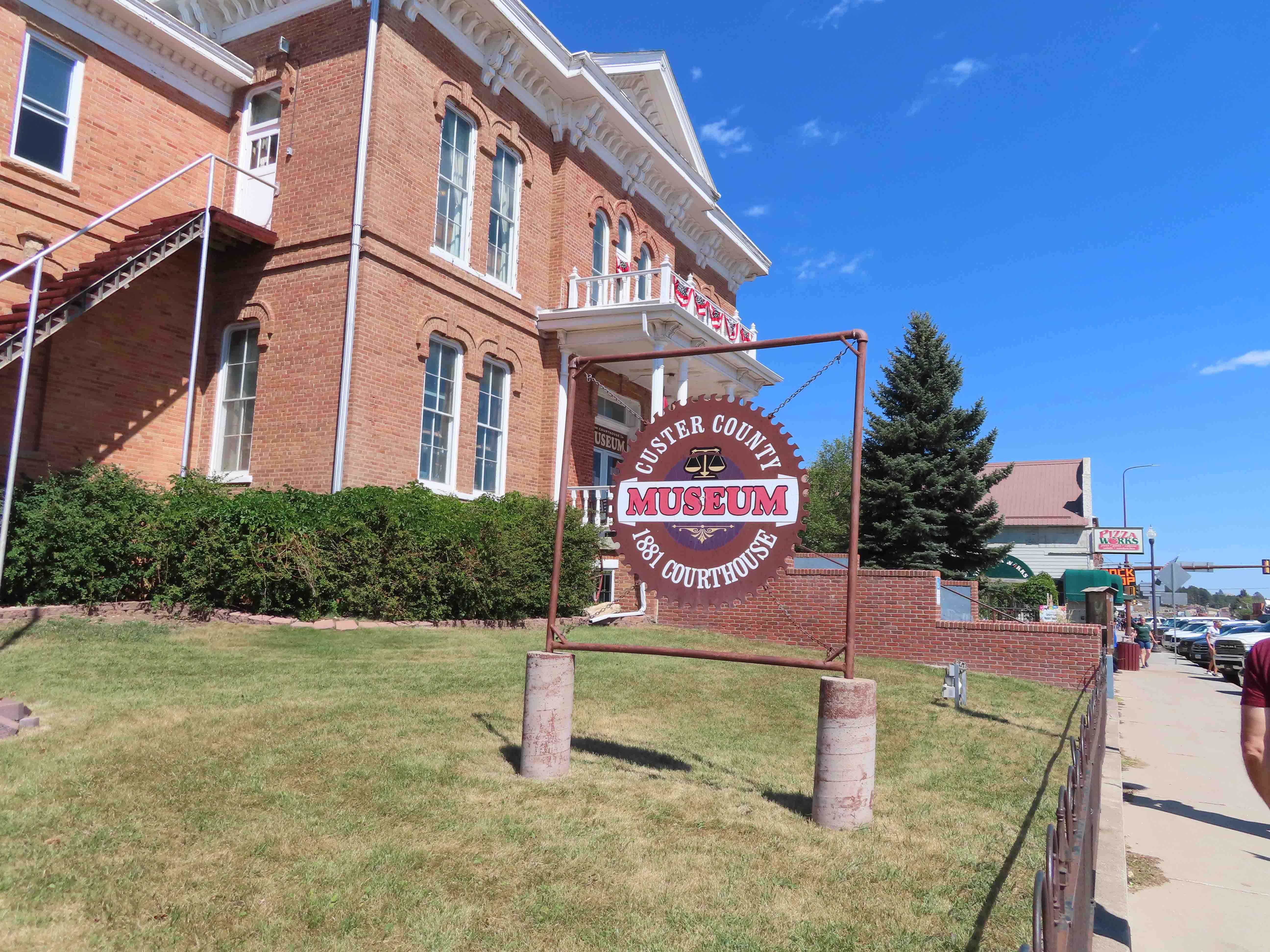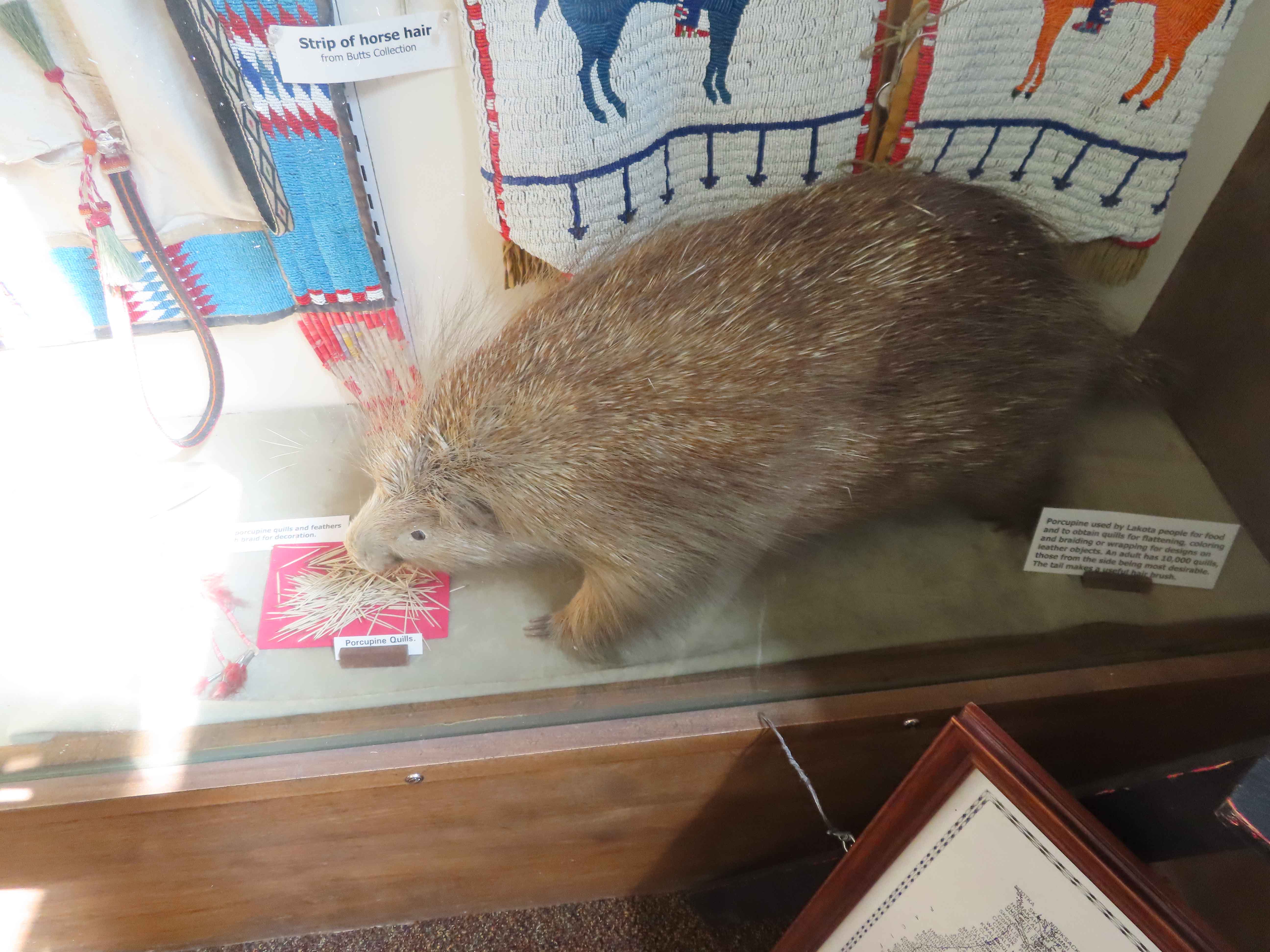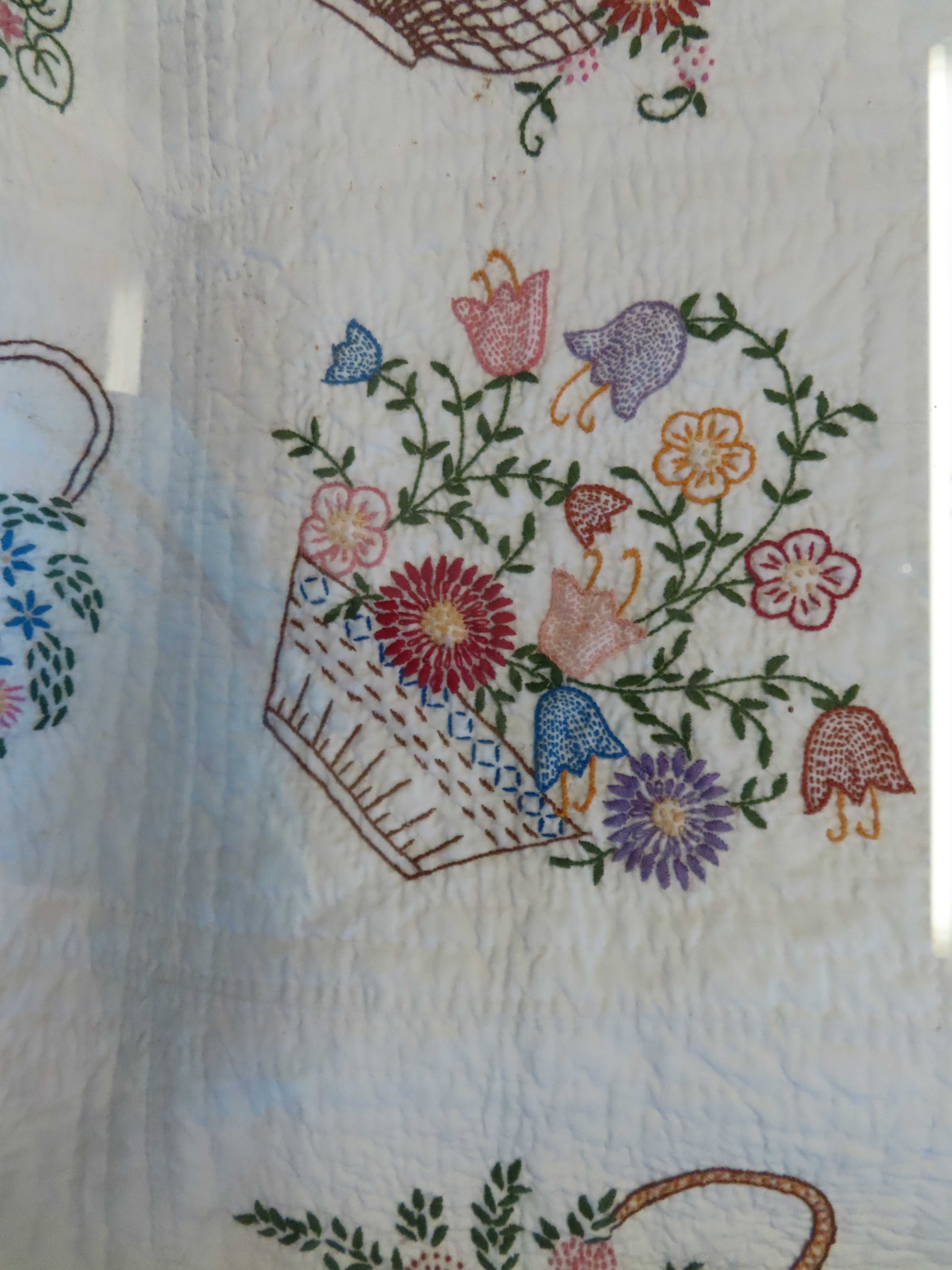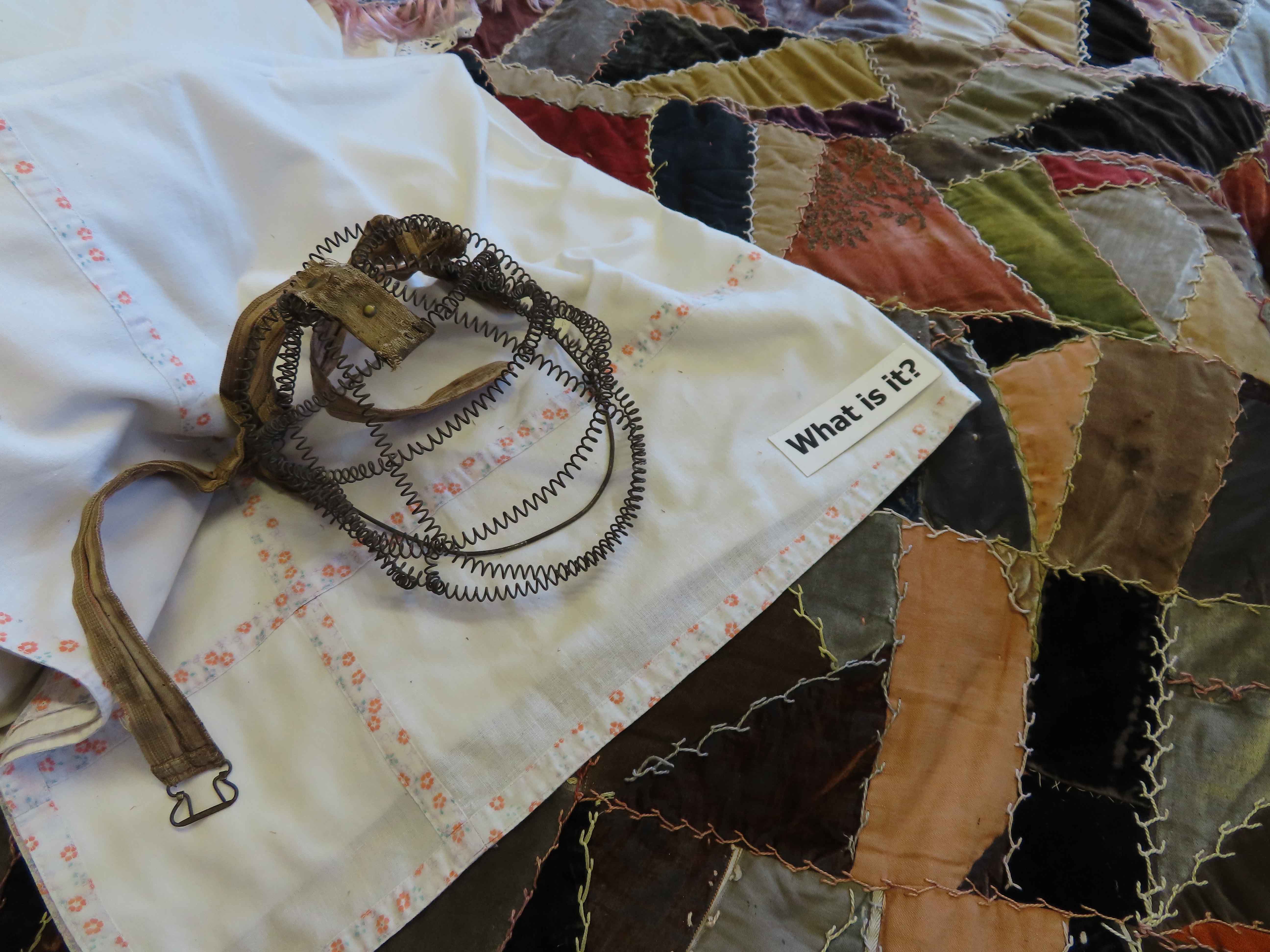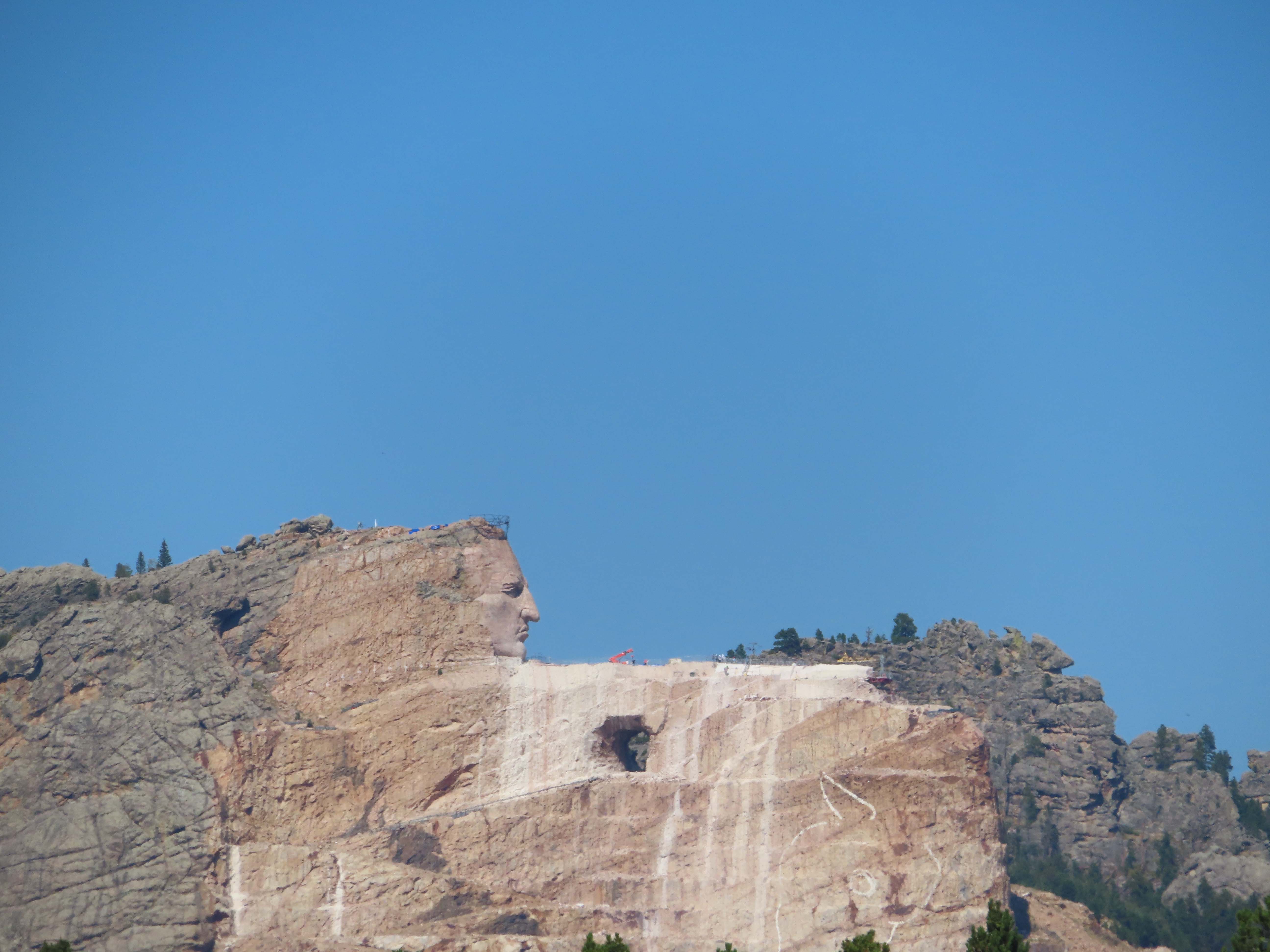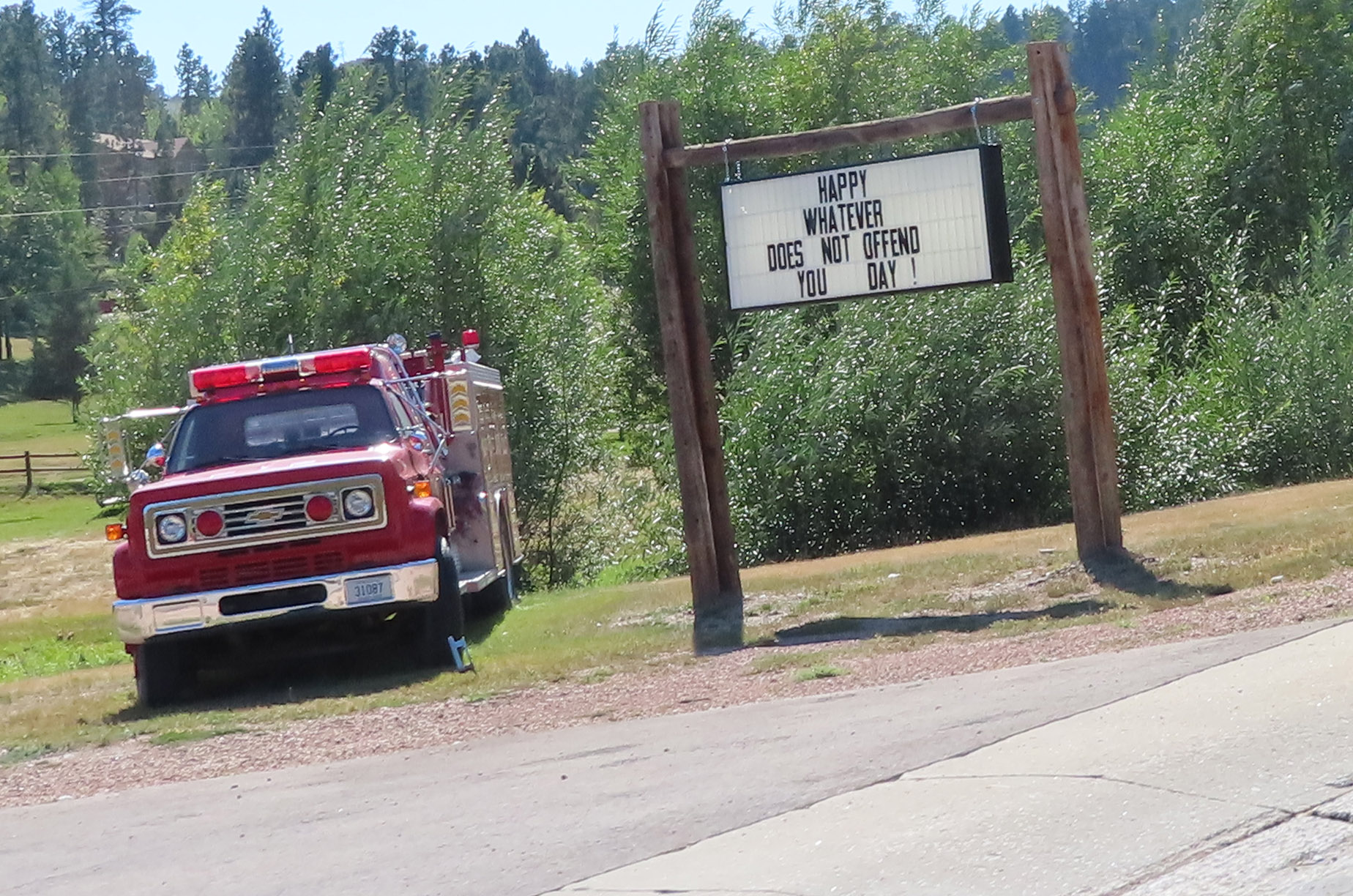 Saturday, we had another great scenic drive today. We started out in Deadwood with the Adam's House. It was actually built by the Franklin's and sold to the Adam's a bit later.  The house was really pretty and they have a large number of personal pieces of the family's.  Next we visited the graves of Wild Bill Hickok, Calamity Jane and Seth Bullock.  Seth's grave was at the very tip top of a very high hill, I didn't realize how high up it was, 750 ft elevation change.  If I hadn't been such a fan of the HBO series Deadwood, I wouldn't have bothered.  He certainly has a great view.  Next we visited the "Day's of '76" Museum. It had some good exhibits of the rodeo. We drove over to Lead next to the Homestake Mine site visitor center and had a picnic lunch at the little park there. We then drove the Spearfish Canyon and on to Sturgis.  I managed to get a picture of the Sturgis sign and we saw many of the Mustangs on display that we'd seen on Friday.  We returned home thru the Vanocker Canyon.  We have heard a couple of locals talking about snow next week! So we looked at the weather app and sure enough, it was 100 degrees today and will be snowing on Tuesday! Fortunately we plan to move down to Cheyenne on Monday, it is supposed to snow there too but hopefully we will be set up before any of that starts.
Make Life an Adventure!