Knoxville, TN & Asheville, NC
Sep. 29, 2019 - Oct. 5, 2019
Sunday we moved to Knoxville, TN to the Clinton/Knoxville KOA Journey.  The Journey KOAs are no nonsense, easy on and off the main drag, campgrounds.  This one is right next to a truck stop which is between the RV park and Interstate 75. When we pulled in I was a little concerned about whether there would be a lot of noise. Thankfully it was quiet. 
Monday was another road-trip day.  We started by visiting the Smokey Mountain Knife Works, wow! The store has at least 3 floors of knives etc.  We visited about 1 and half floors. So much stuff. We only picked up a new sharpener.  Then we did a small portion of drive number 110 from "the book" thru the Great Smokey Mountain National Park.  We drove around most of the Cade's Cove loop, as we approached the Cable Mill Visitors Center there were several people stopped in the road.  I jokingly said there must be a bear somewhere, harking back to our Yellowstone trip.  Sure enough, there was a bear!  We got several pictures.  At the gift shop I found a beautiful scarf, it is a scene of the mountains with a bear, so I had to have it.  Elard got a pretty cool cap too.  

Once we got back to the RV we were able to find someone to wash the RV for us.  Most of the campgrounds do not allow you to wash the RV which makes it really hard for full-timers to keep their coaches clean.  This young lady did a great job for a reasonable price...and we did not have to do it. It took her about 2 hours and she made about $60 per hour.  If people want to make money, there is no reason in the world why they can't if they are willing to work!
We brought a flock of stink bugs with us from Kentucky, I opened the awnings and they flew EVERYWHERE.  Somehow they are getting inside too.  Fortunately, they aren't angry so they aren't stinking but I've caught 3 so far.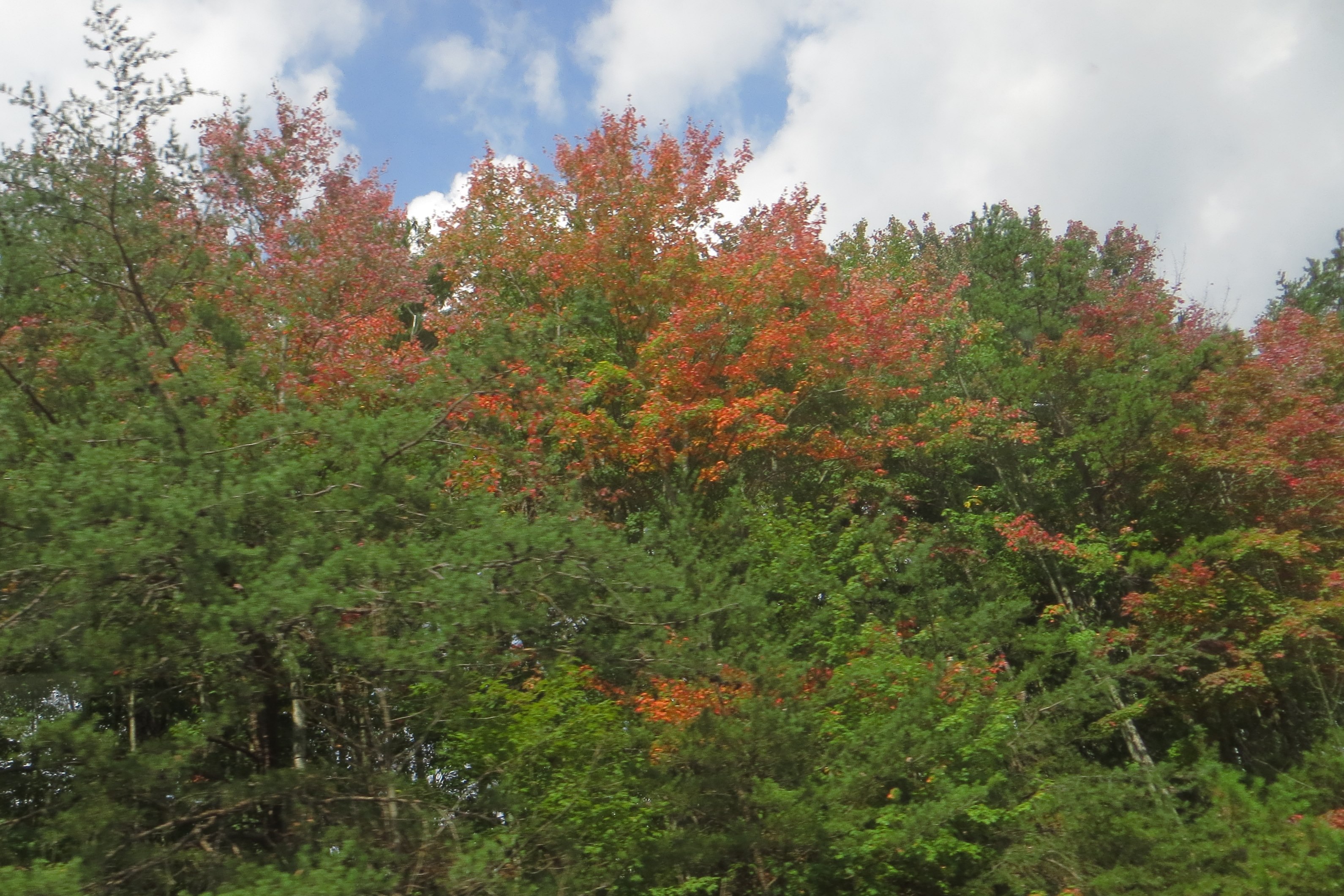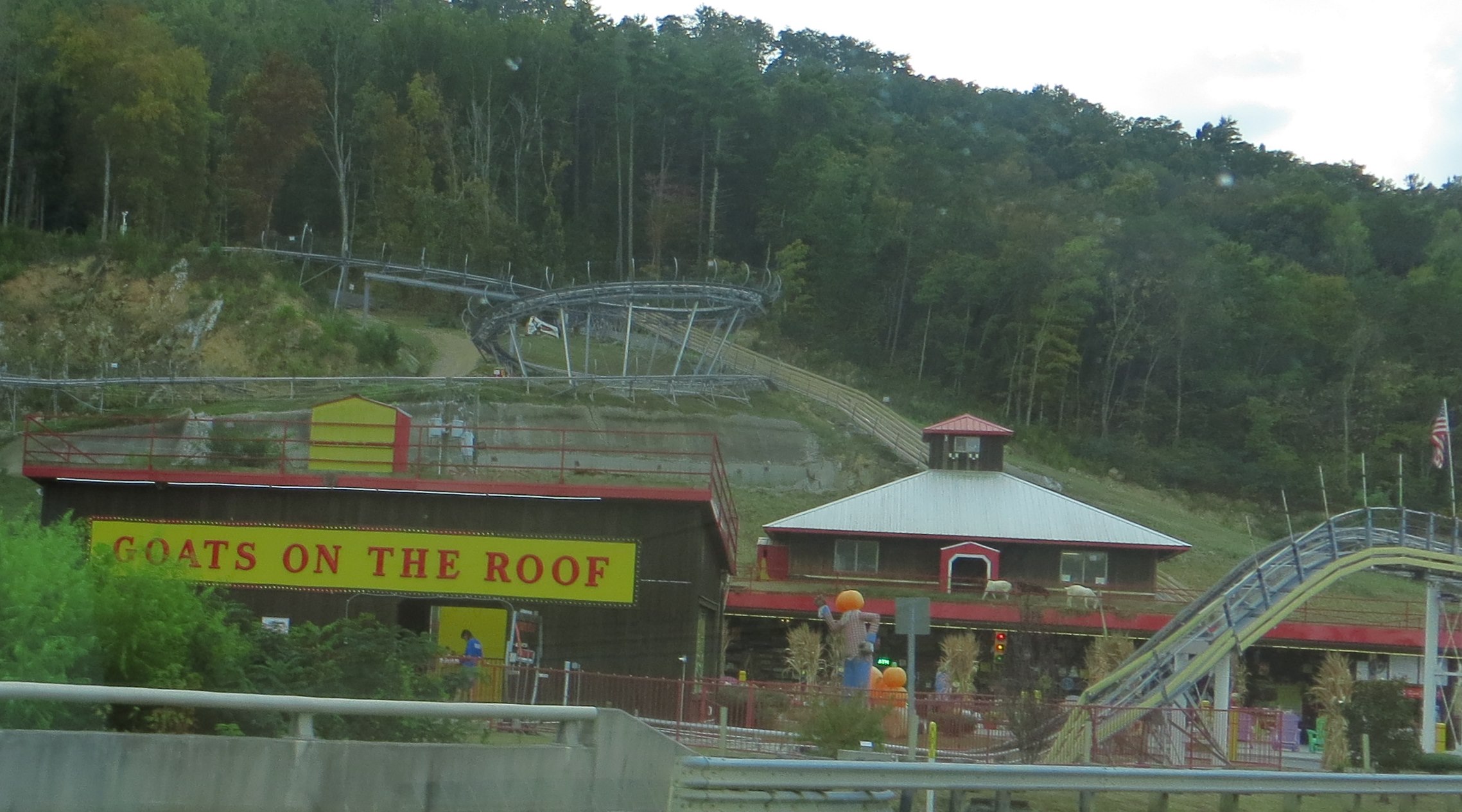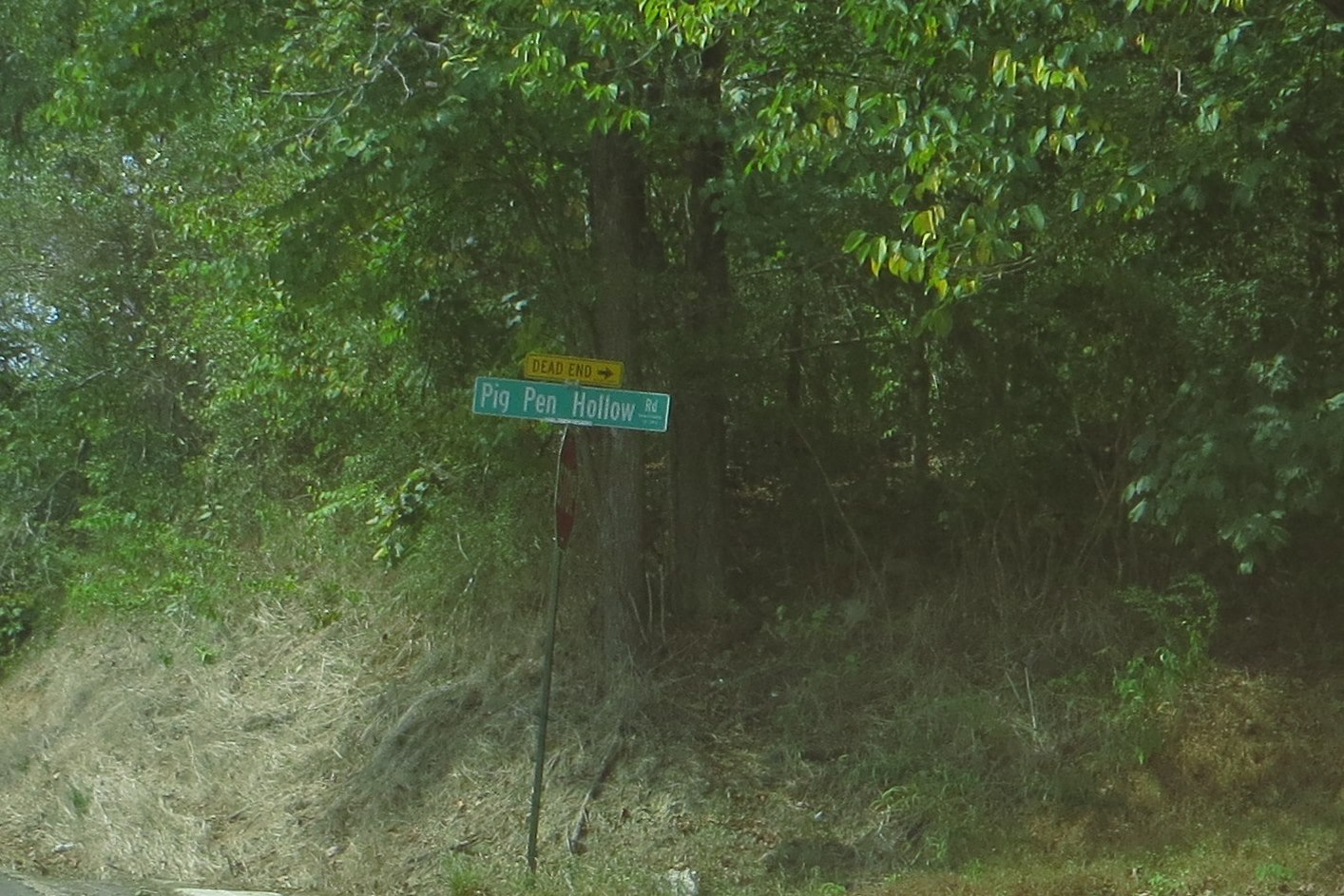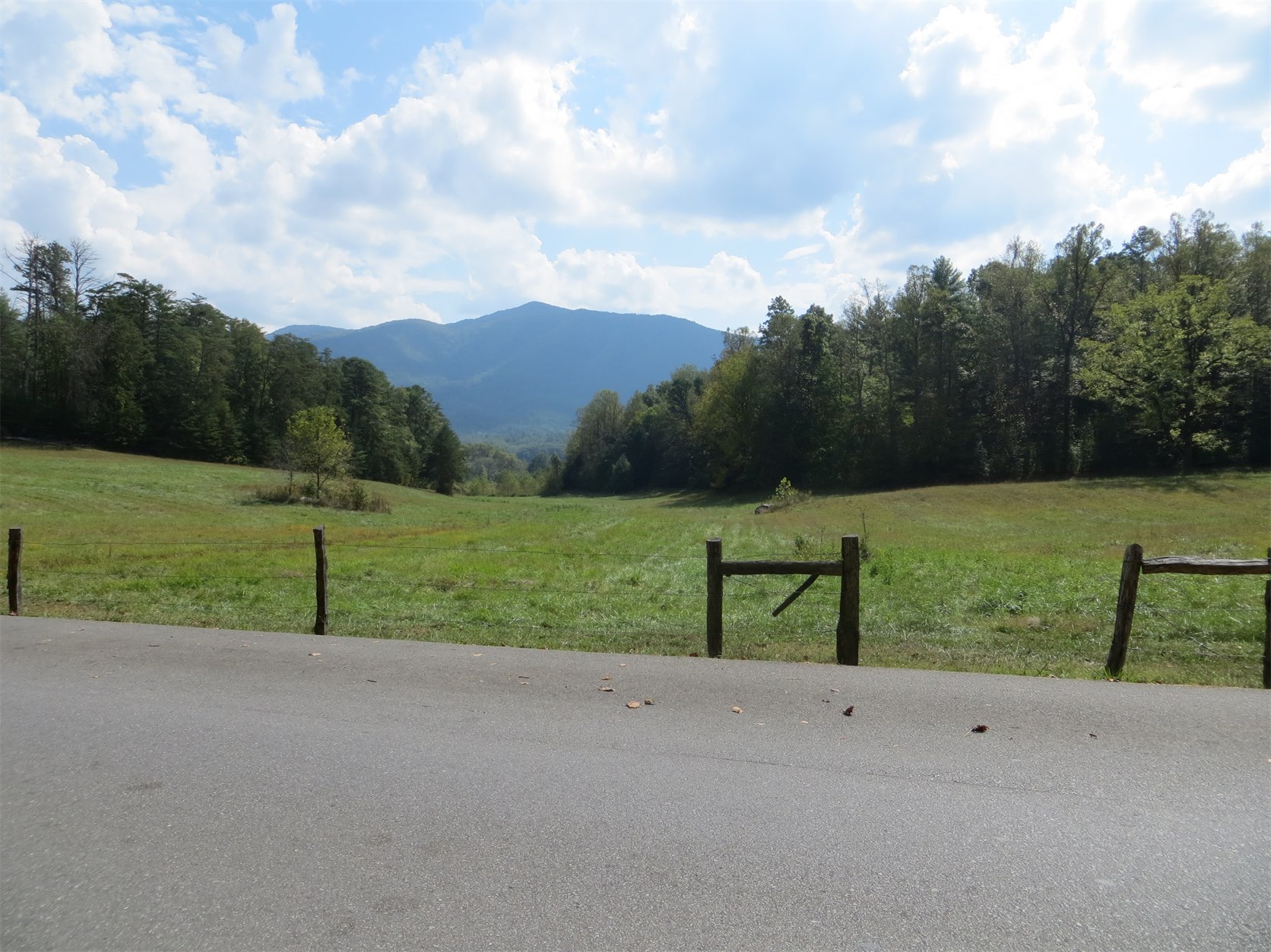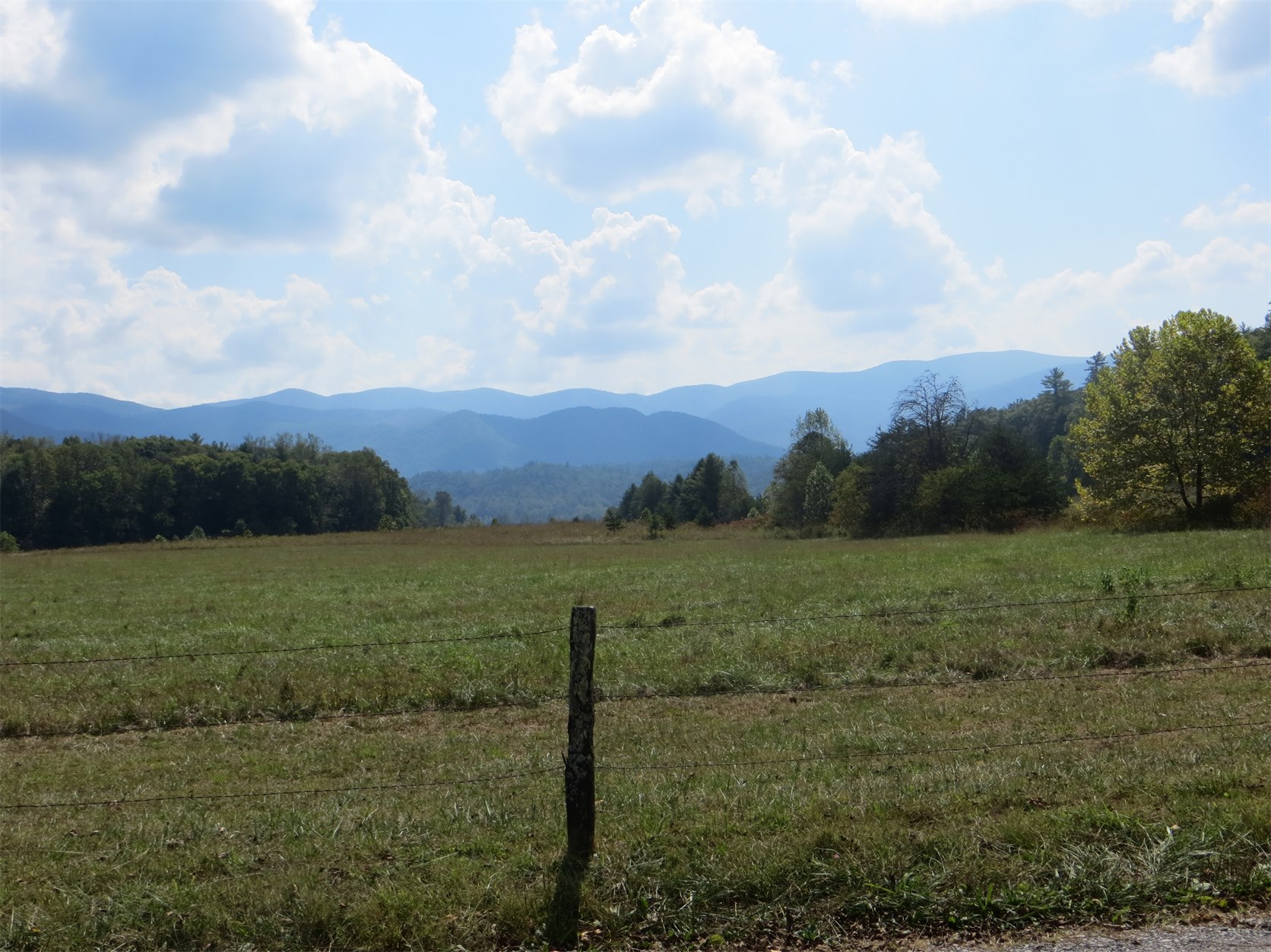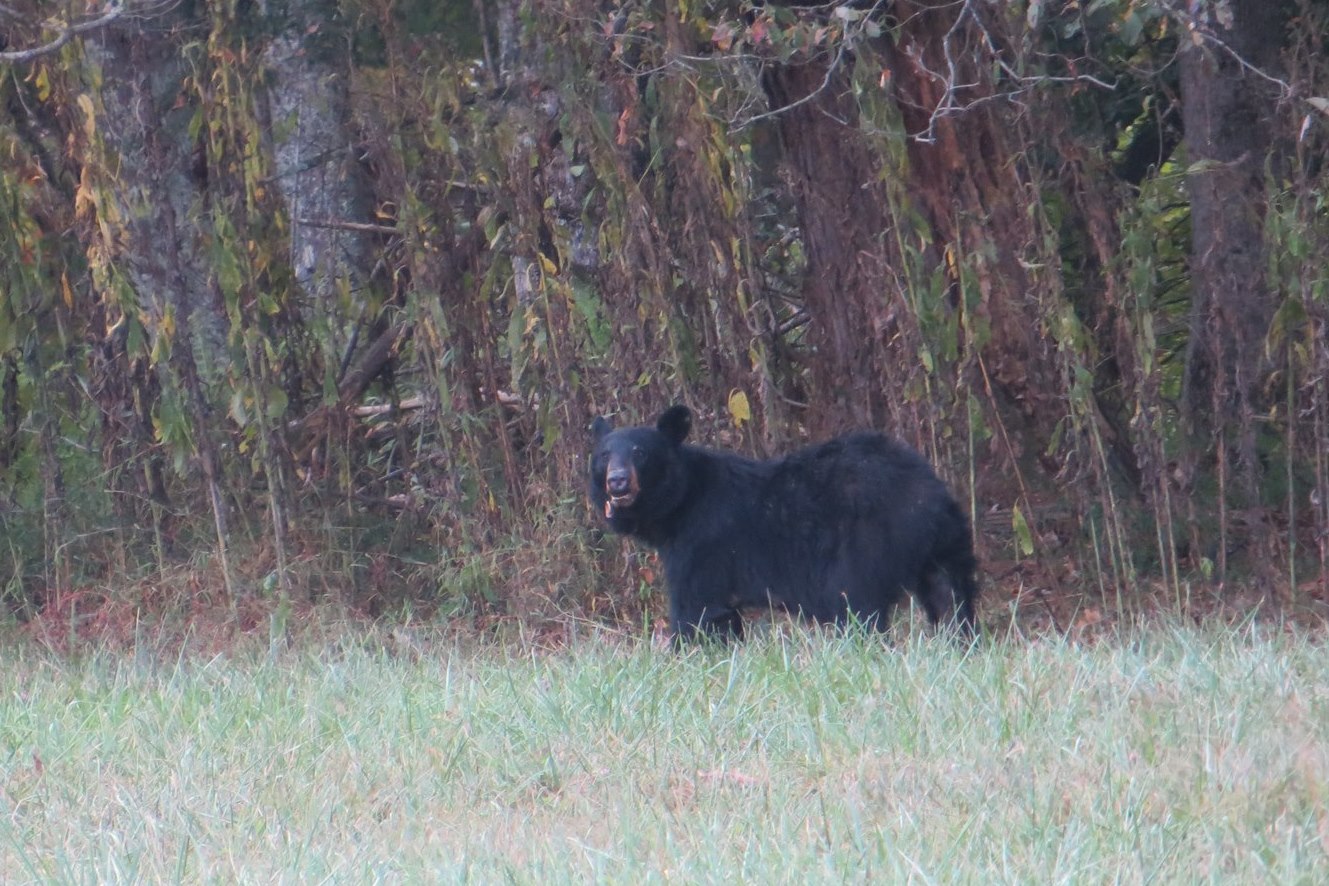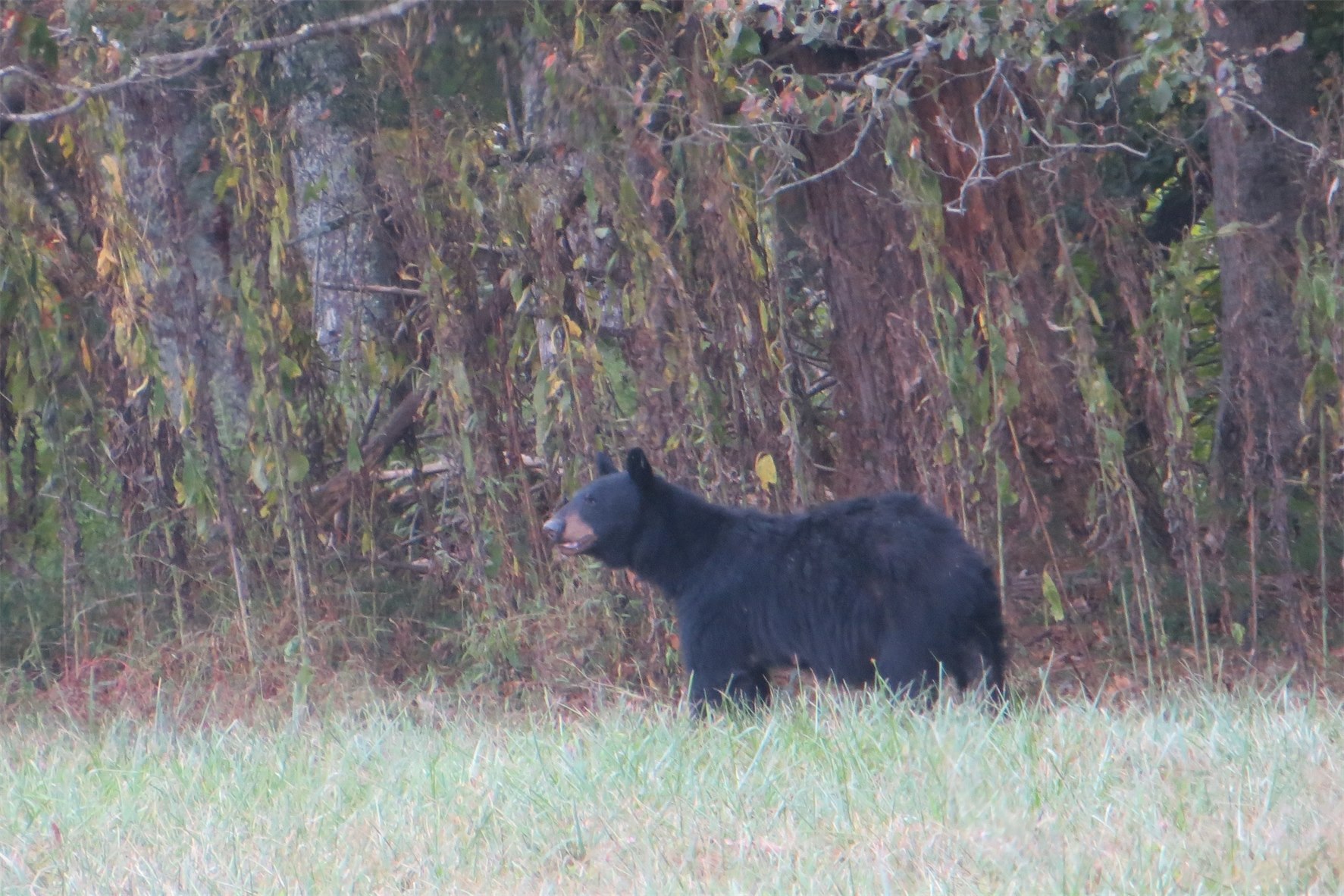 Tuesday, we visited Oak Ridge, TN and the American Museum of Science and Energy.  It was very interesting to see and hear about the Manhattan Project.  The museum has a lot of hands-on exhibits for kids (including those of us who haven't quite grown up yet).  We got to play with a Van de Graff generator.  They had a great photo exhibit of photos taken by the official photographer of the project, Mr. Ed Wescott.  He was the only person allowed on site with a camera.  He documented the project but also took photos of every day life in the "Secret City". One of my favorites was of a young boy bottle feeding a squirrel in his shirt pocket. They have a bus tour on Wednesdays and Saturdays where they will take you into the site and show you where the magic happens.  I'm sorry we missed that.  One of the main things they do here now is to decommission old weapons. We also visited the International Freedom Bell, just down the road from the museum.
Next, we went into Knoxville for lunch and to the observation deck built for the 1982 World's Fair, The Sunsphere. The observation deck is open to the public and gives a very nice view of the surrounding hills and the Tennessee river.  They are a little behind on cleaning the windows so the pictures are not so clear.  We drove across the river to Fort Dickerson park.  There is a lake there created from a quarry hole, there were several folks floating on the lake trying to cool off in the heat of the day. The park looked a little sketchy and there were several signs saying things like "no one intent on illegal activity are prohibited"...cameras surveilling the area, etc.  We didn't hang around.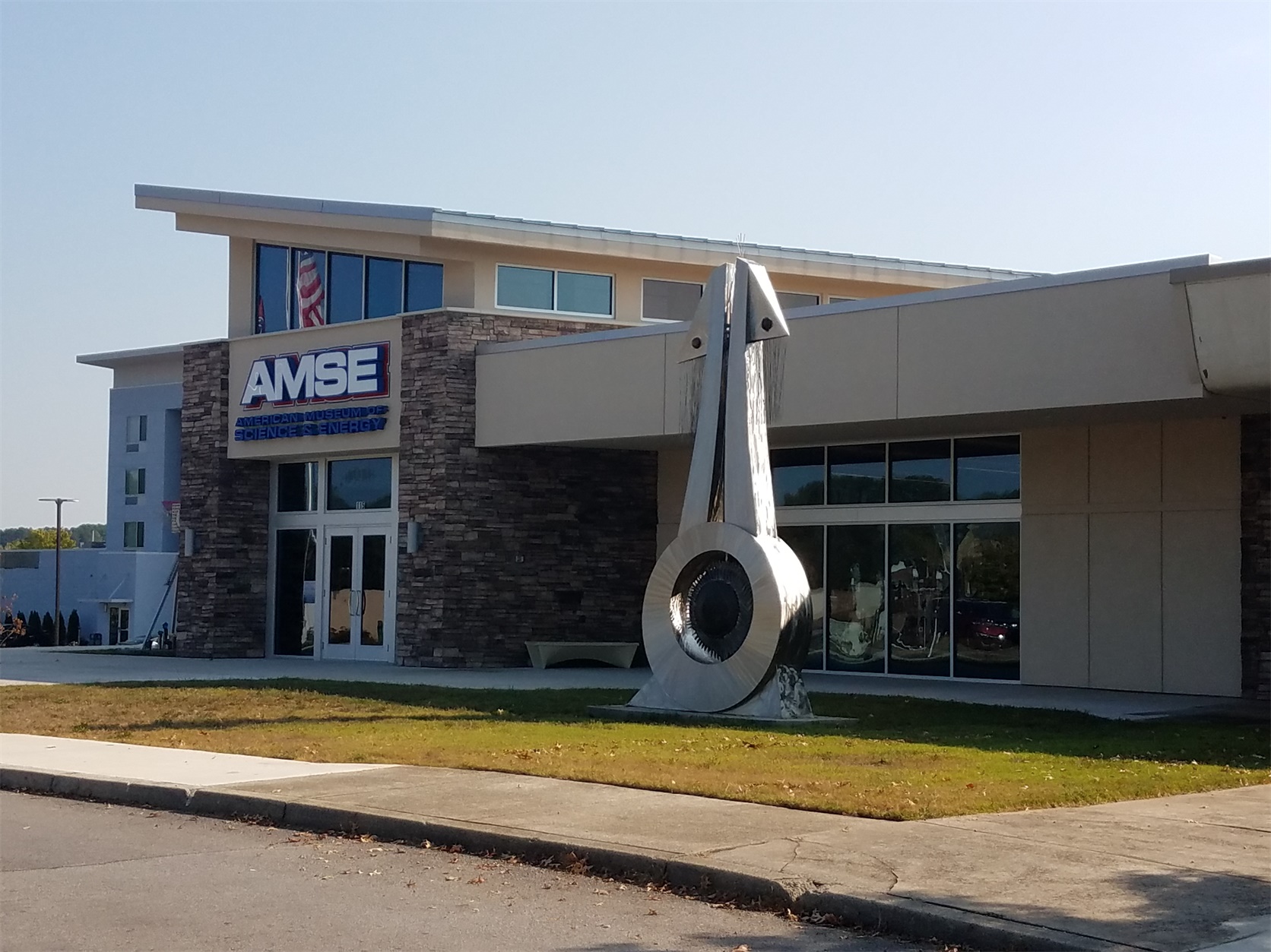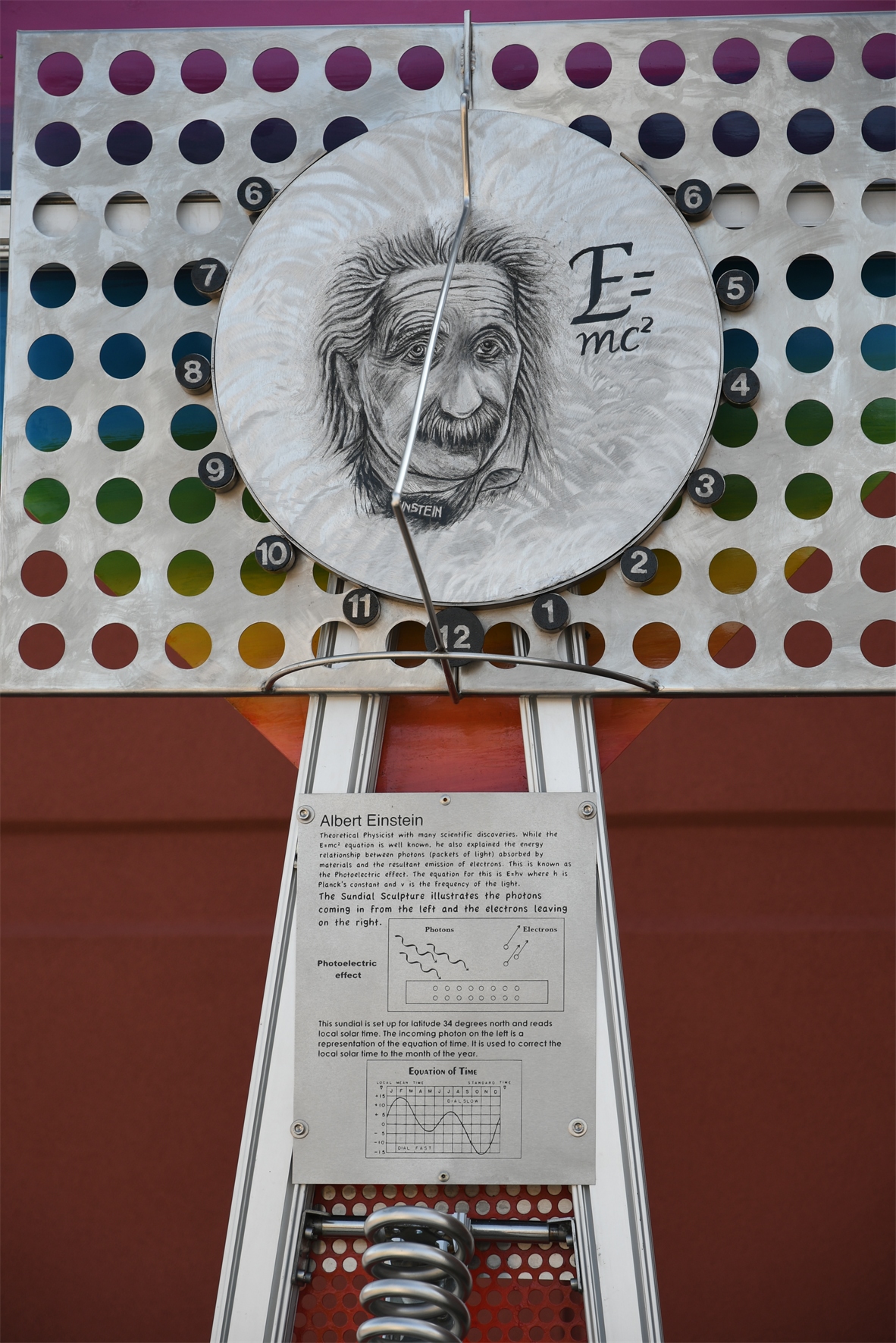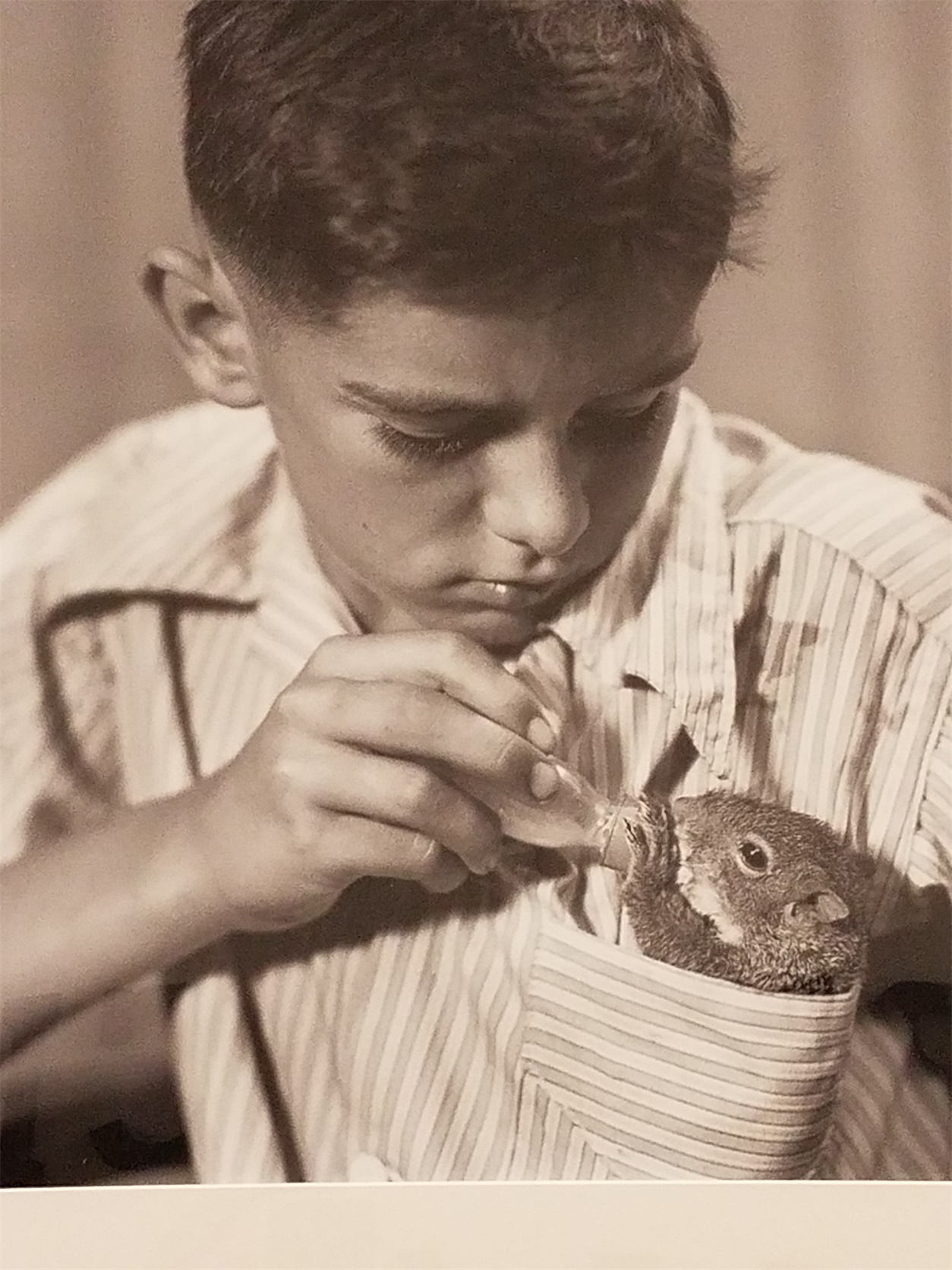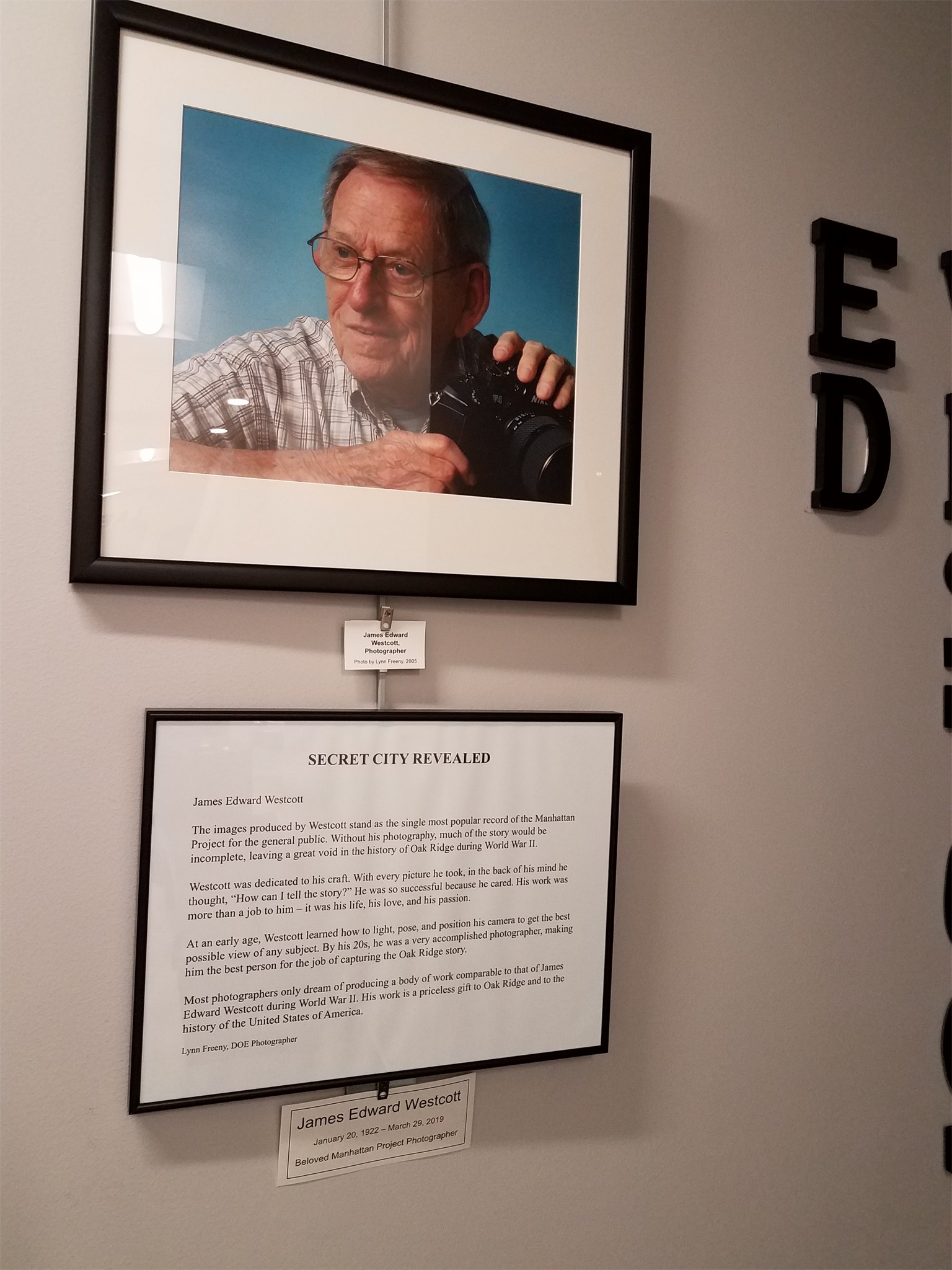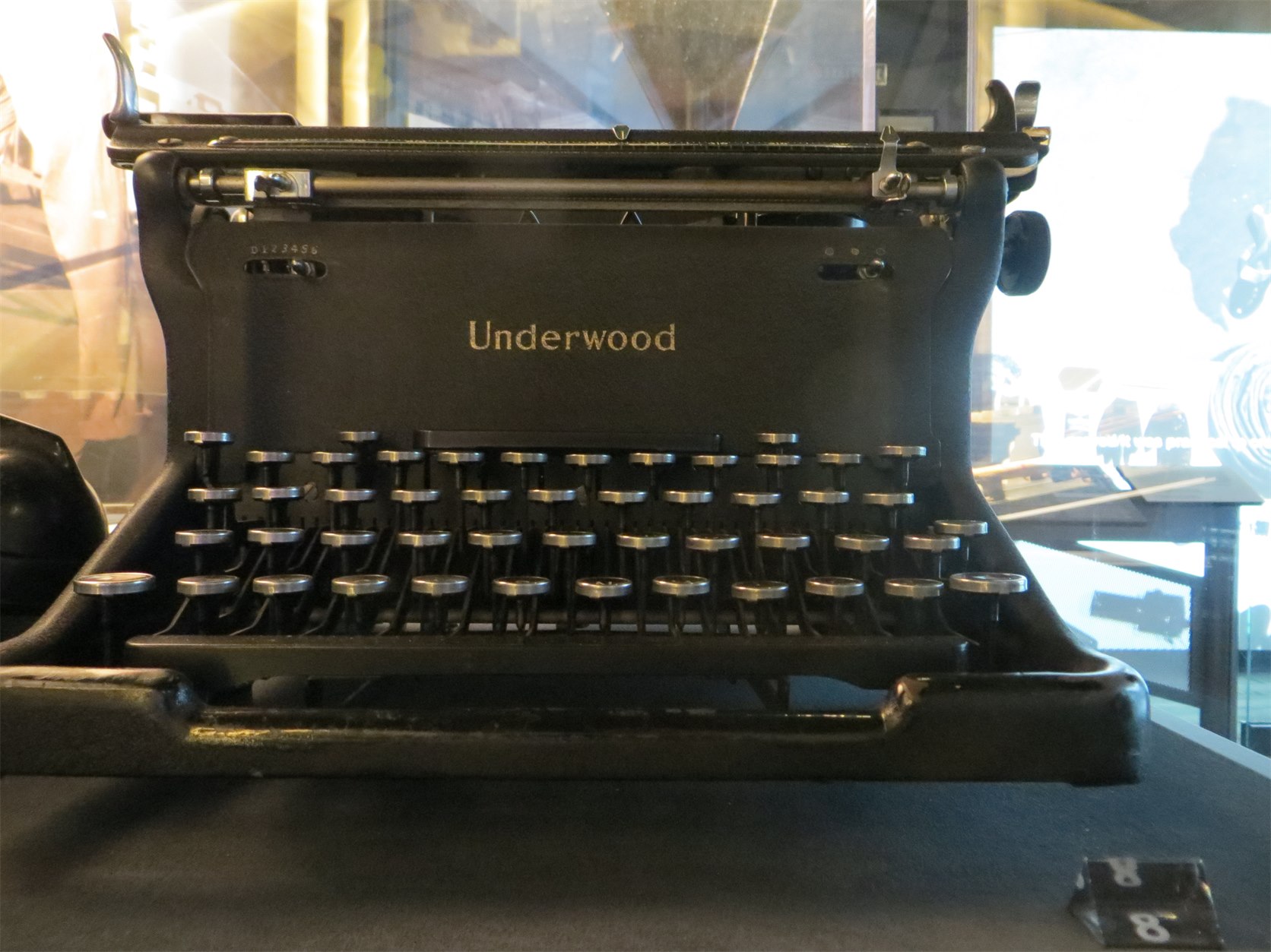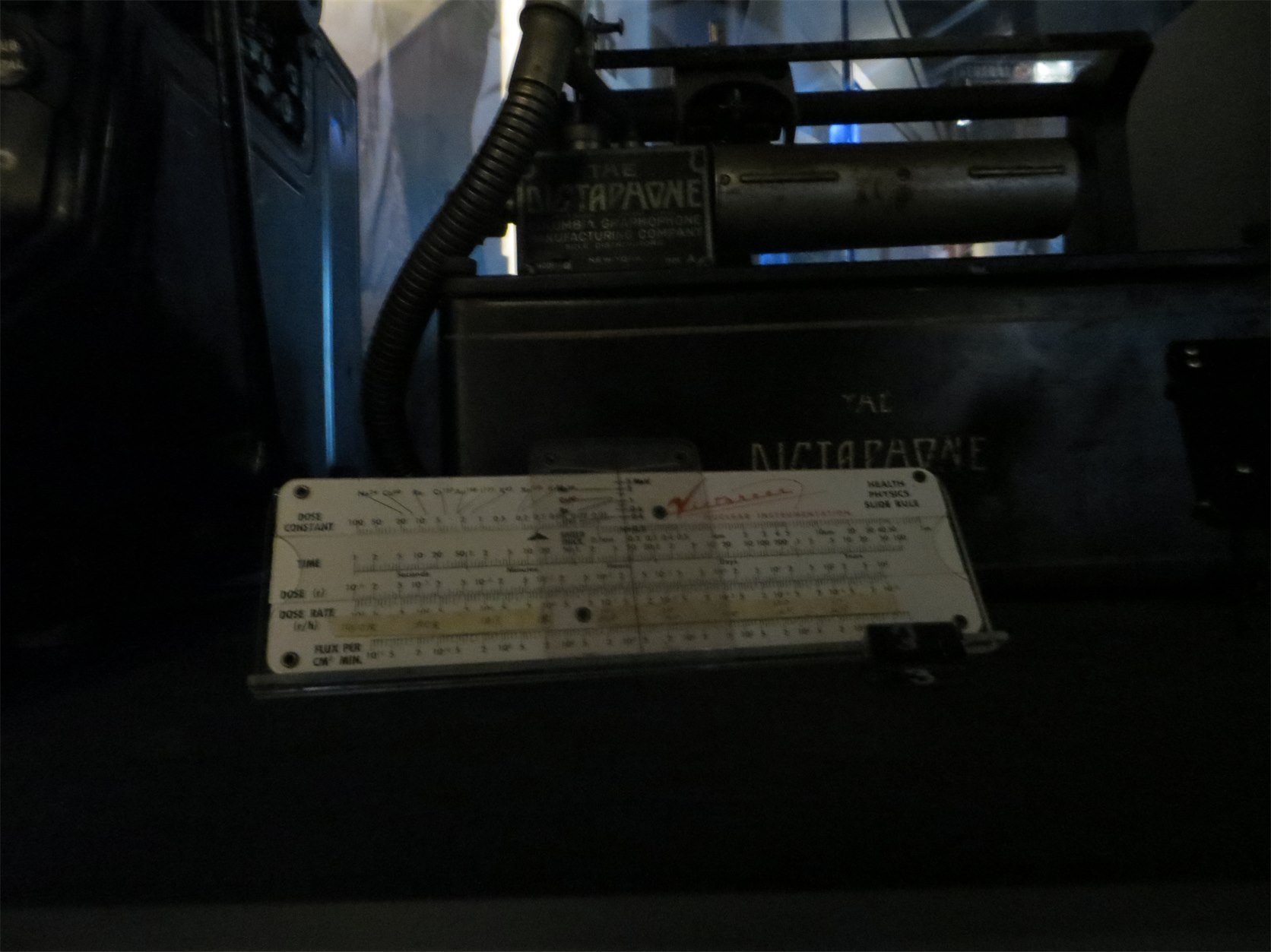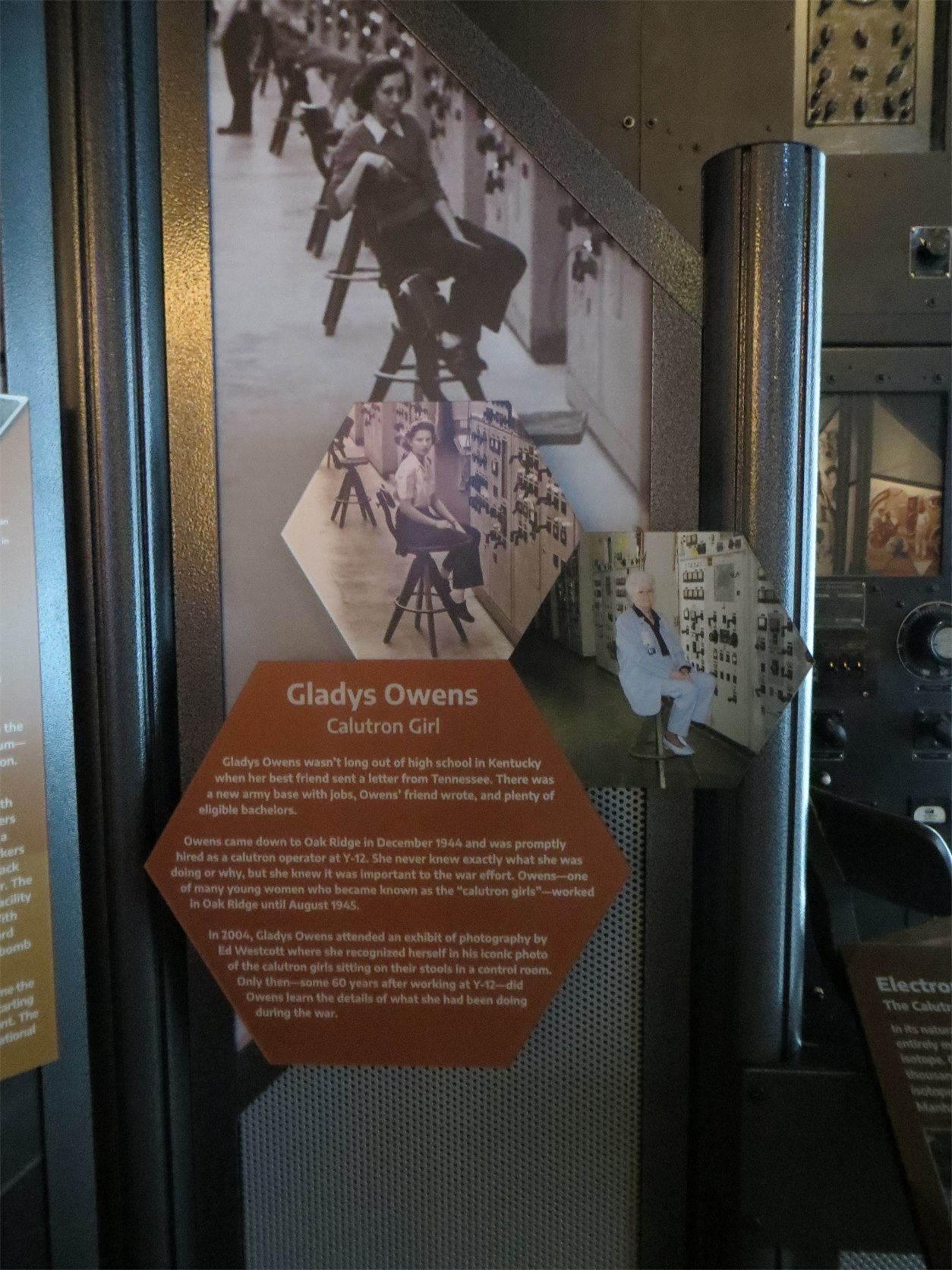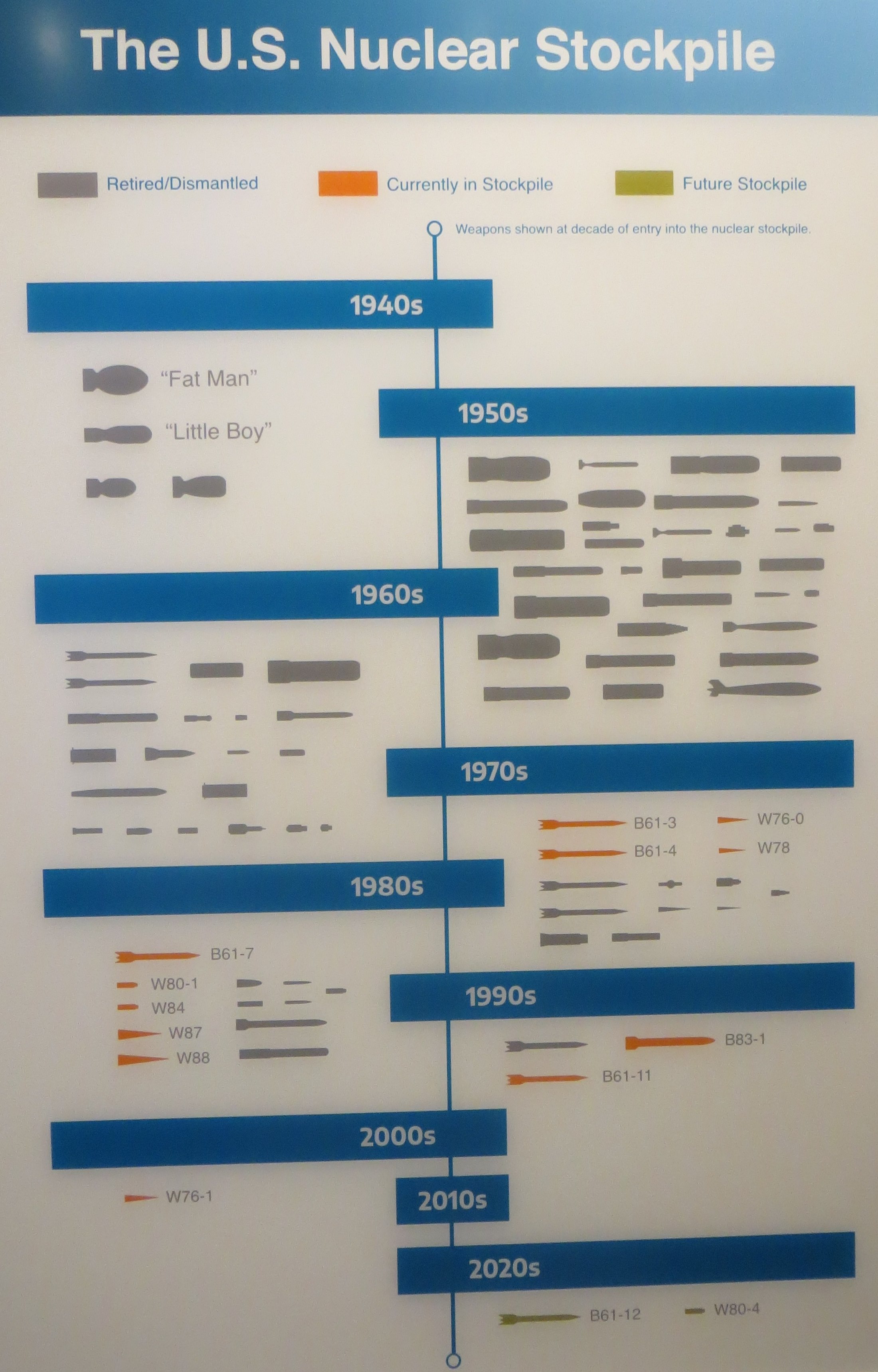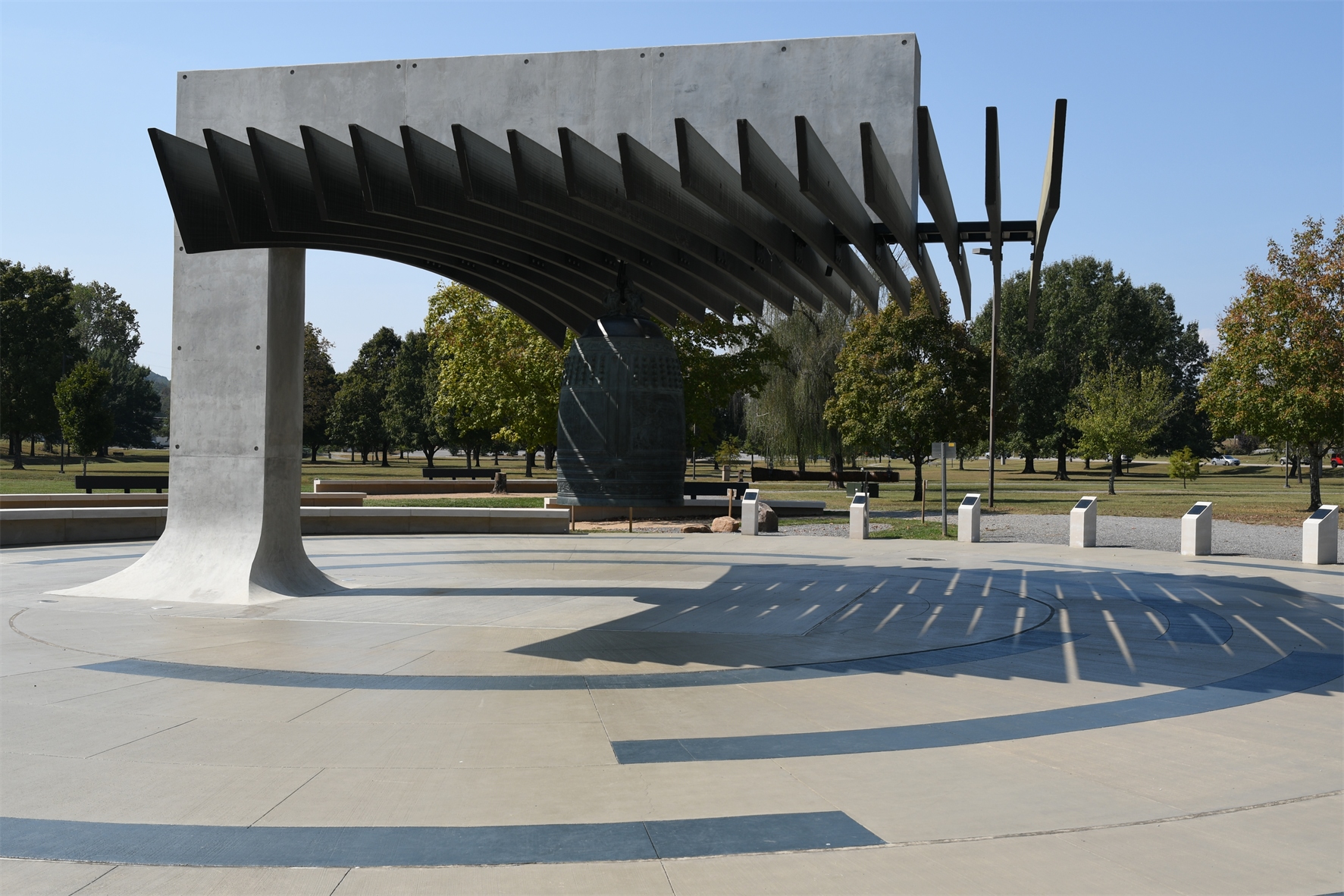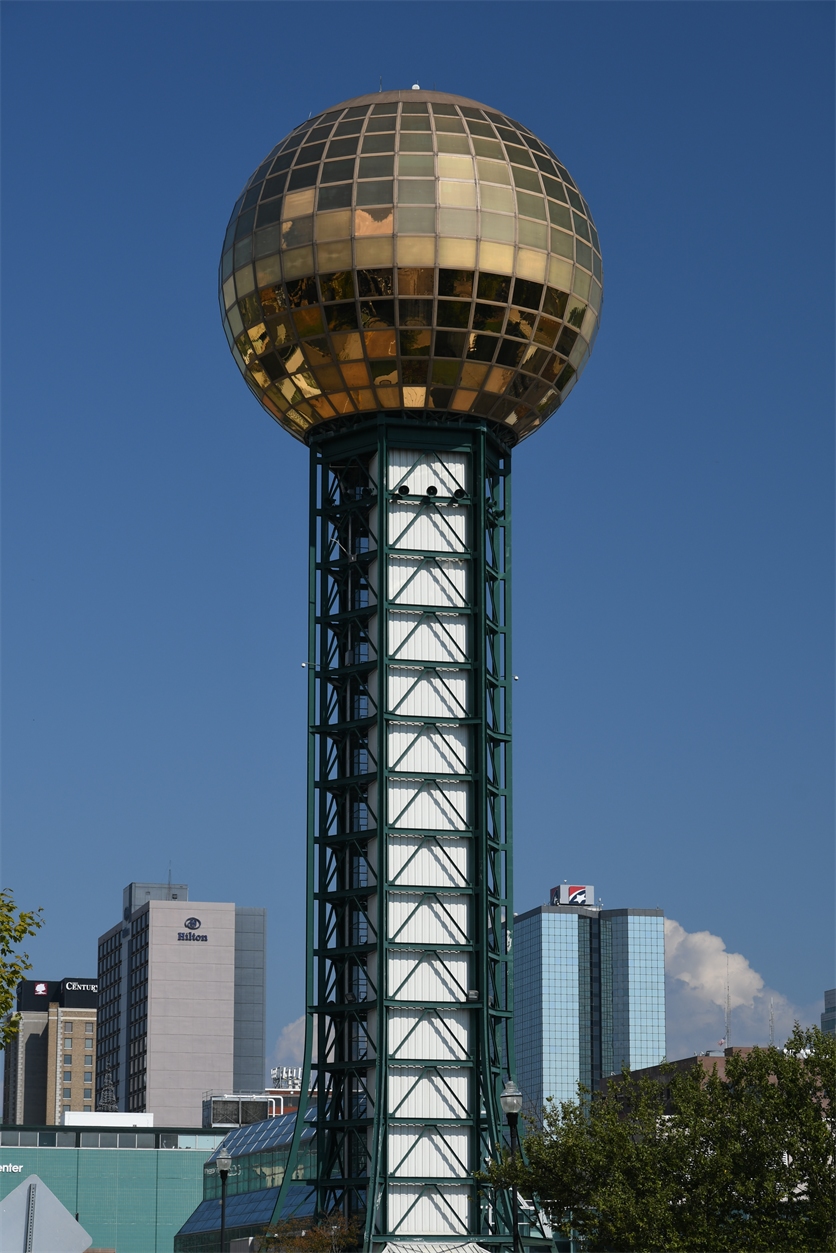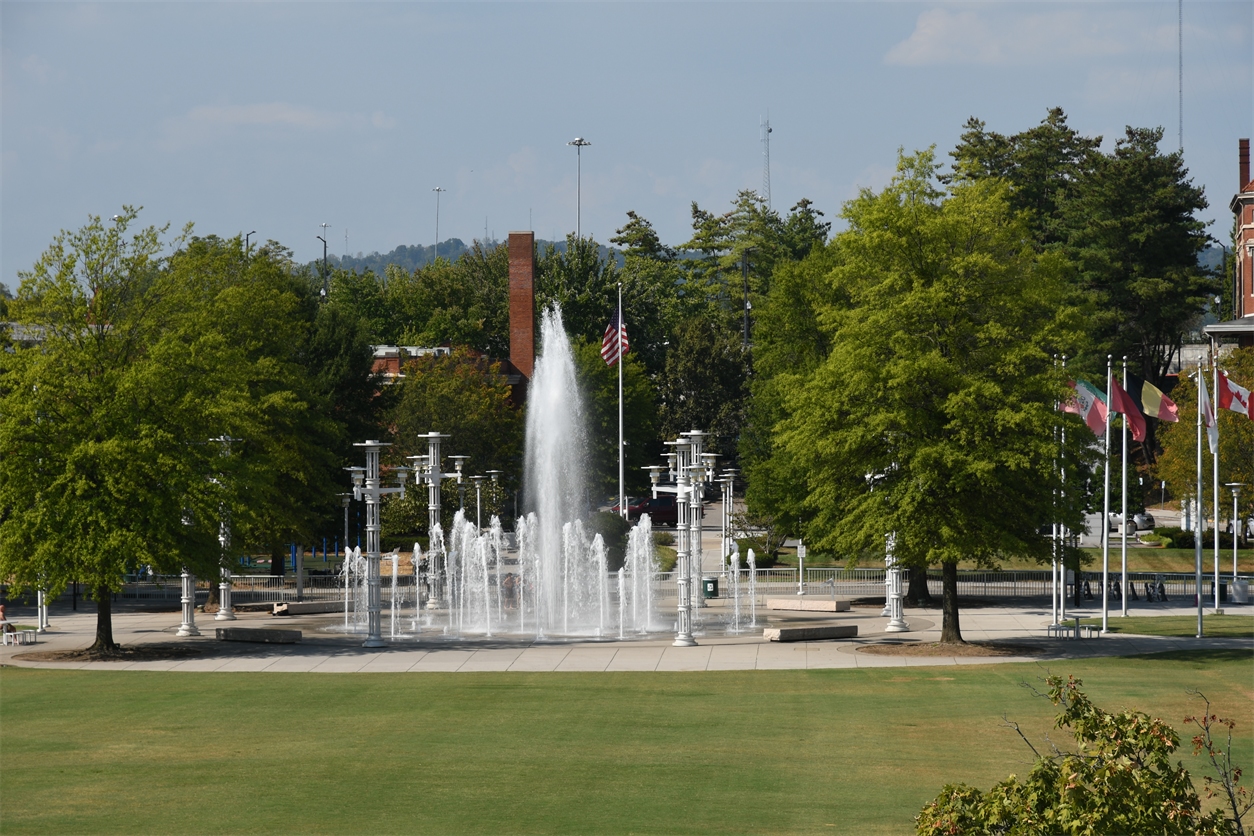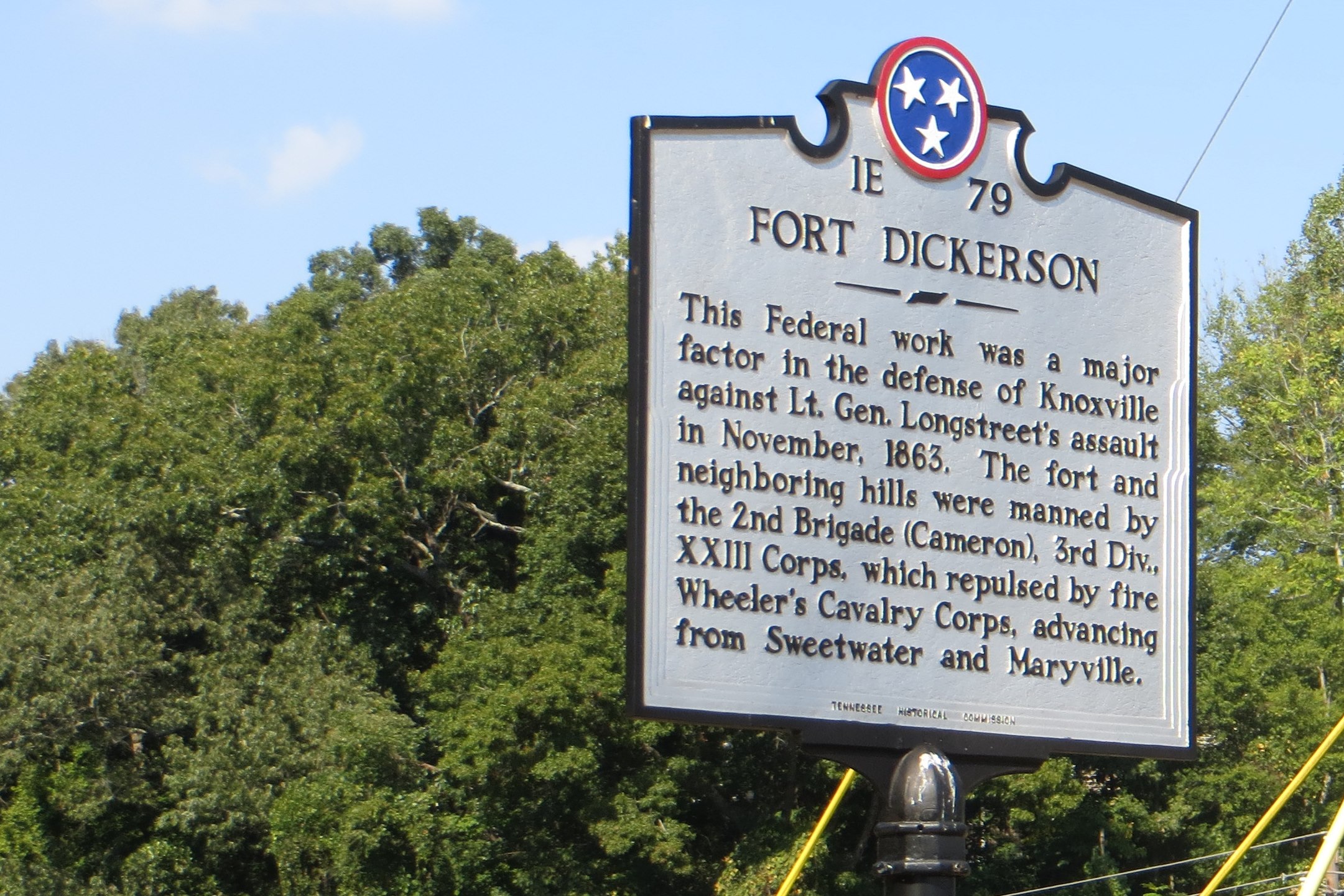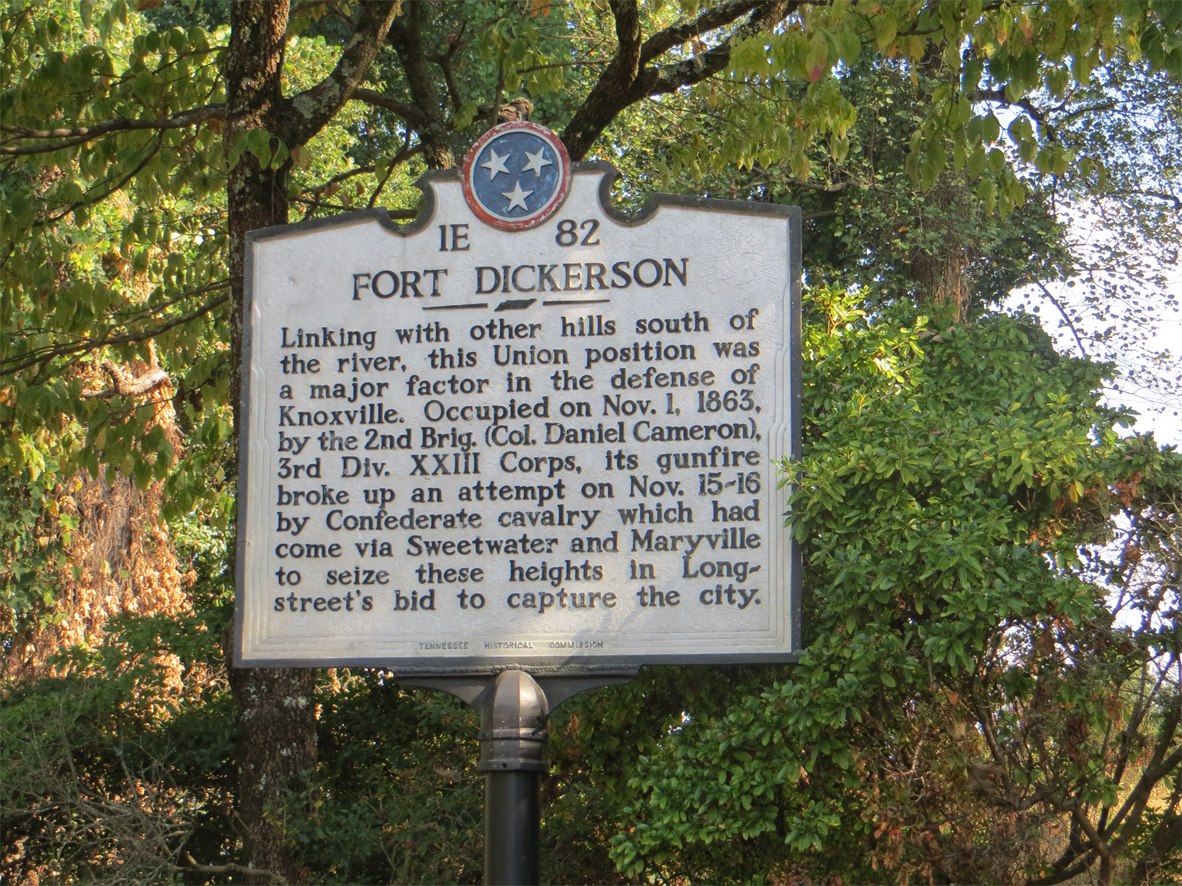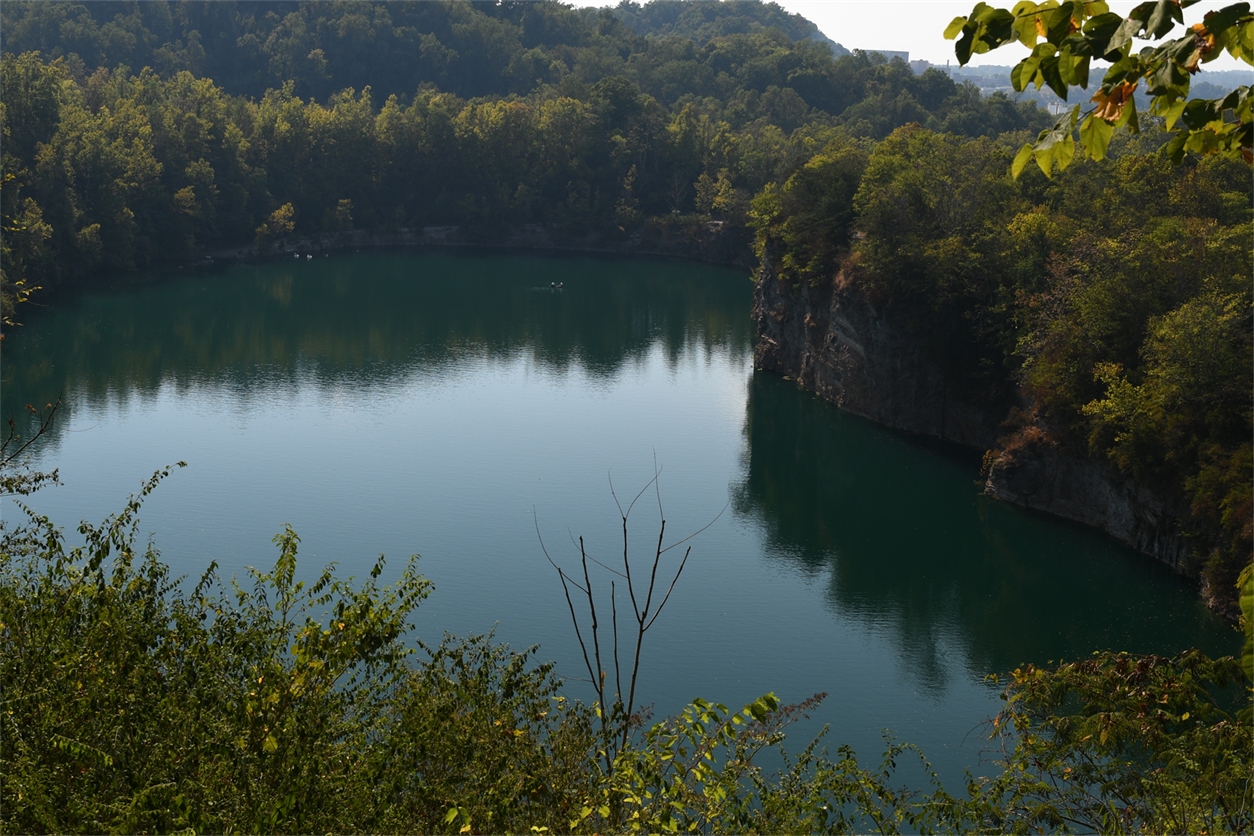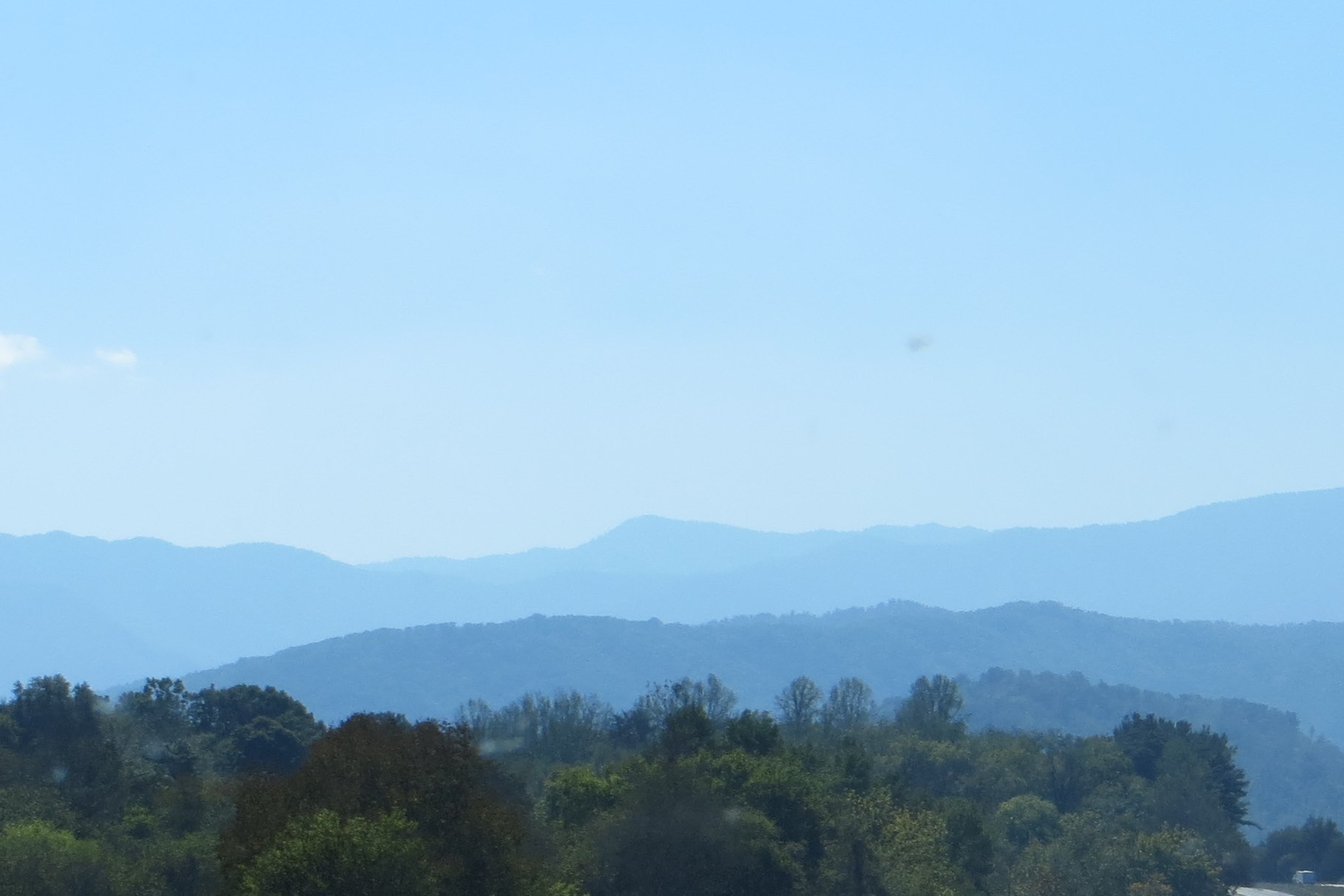 Wednesday I made time for a hair cut, and a pedicure. And we pretty much didn't do anything else that day.  Elard did a few fix-it things and we goofed off.
Thursday we moved on to Asheville North Carolina, to the Asheville West KOA.  Nice park but we are right beside I-40, some noise but not too bad from inside the coach.  If we were the type of campers to stay outside most of the time it might be annoying.   But we like air conditioning and TV, so its all good.
Friday we spent the day at the Biltmore Estate.  We started with a drive around the property and then lunch at Cedric's Tavern.  I had the lamb shepherds pie and it was so good. Next we did the tour of the house.  I just can't imagine having that kind of money.  The home is so pretty.  Mr. Vanderbilt's bedroom has 24 karat gold leaf walls, and apparently Mrs. Vanderbilt was an LSU fan, notice the purple and gold bedroom.  We cooled off with a couple of sherberts and then headed to the gardens.  There were not a many blooms in the Italian or shrub gardens but the walled garden was full of mums just starting to burst forth.  The rose garden was past its prime but still hanging on. The conservatory (greenhouse) was full of beautiful things.  Orchids of all colors, hibiscus, and I've never seen a bromeliad blooming before. Next we went to the winery for a tasting to decide if we need to buy any of their wines.  Of course we found a few. We ended the day with dinner at Ichiban, a hibachi style restaurant. The sky was beautiful on the drive home.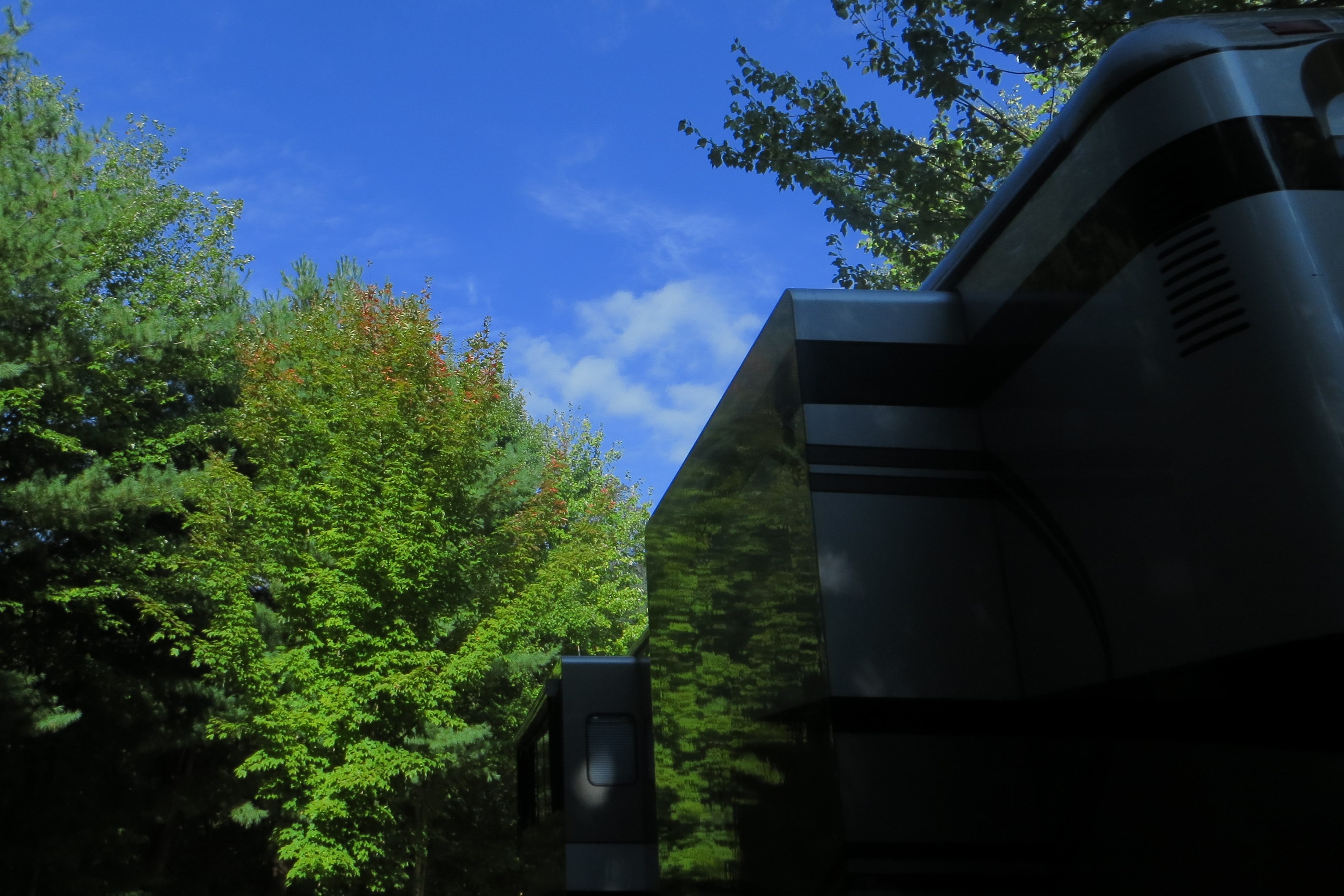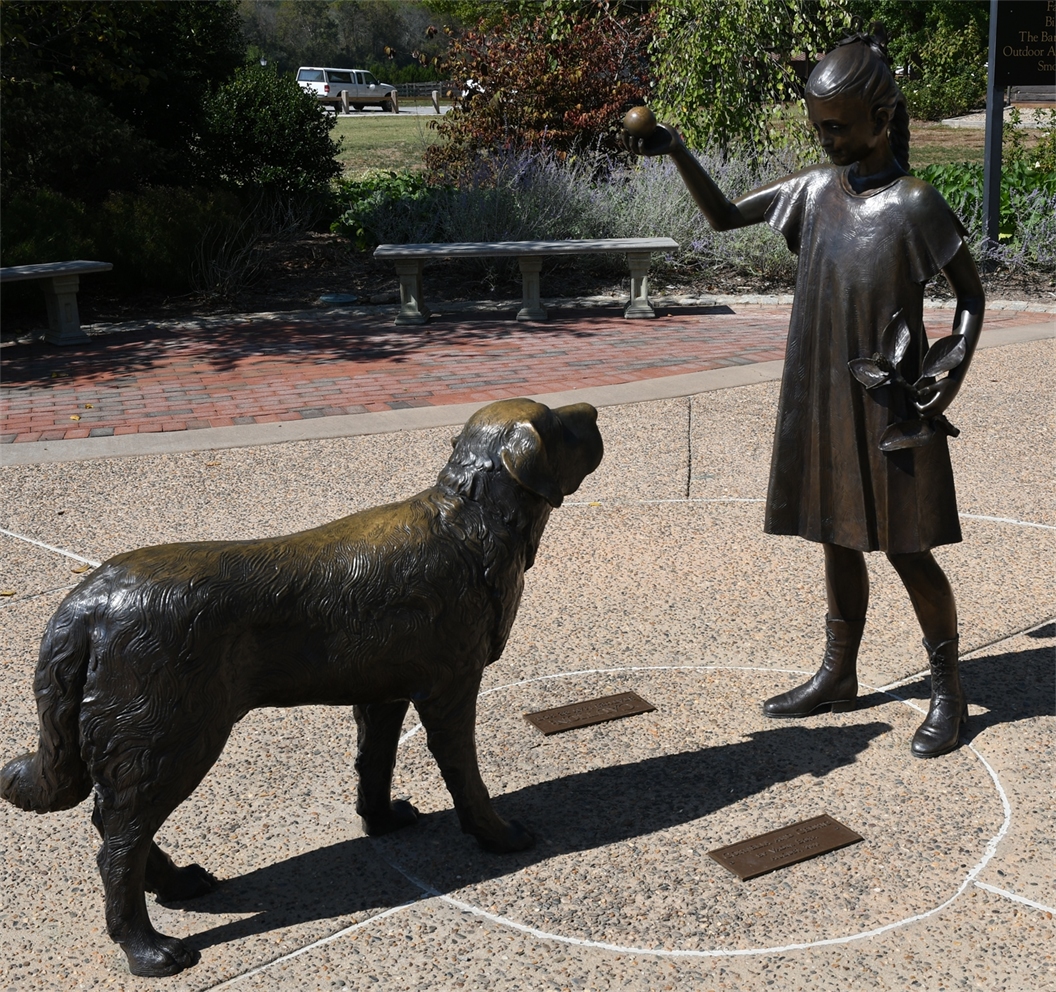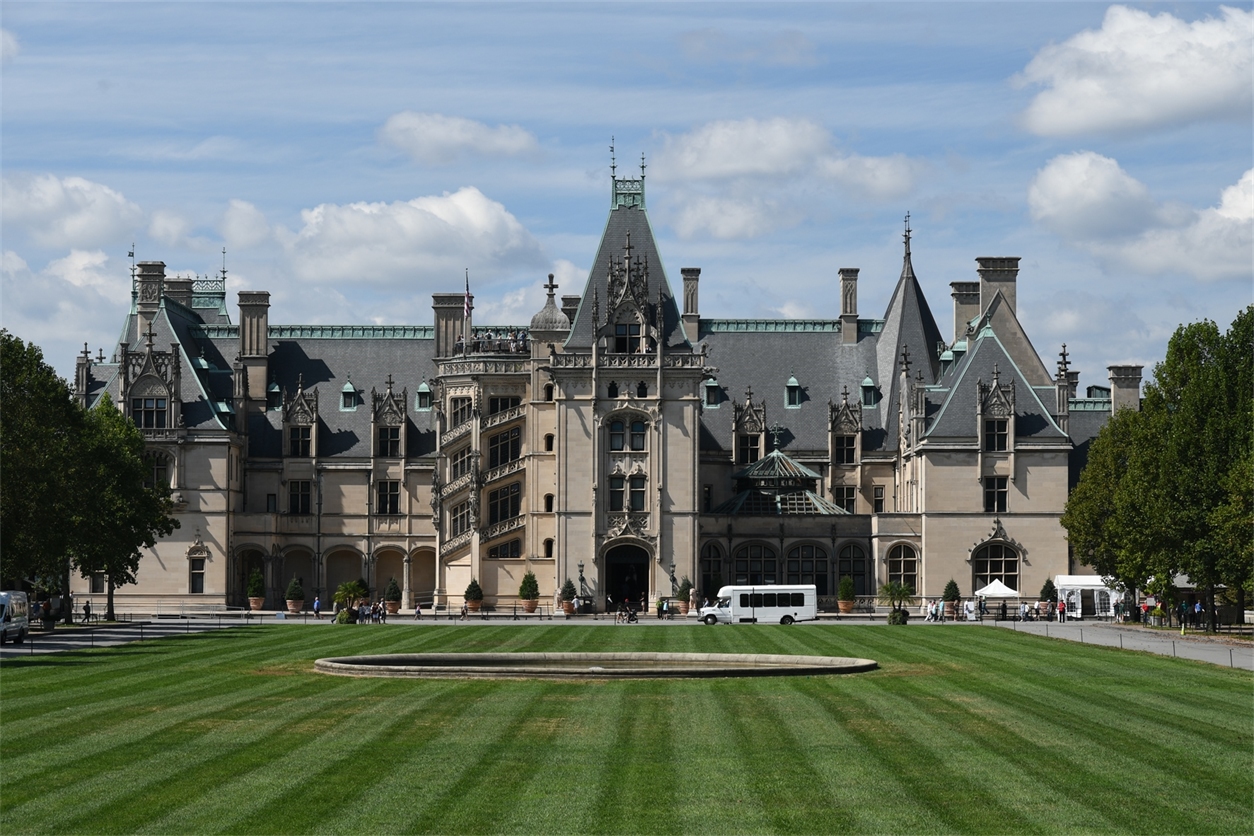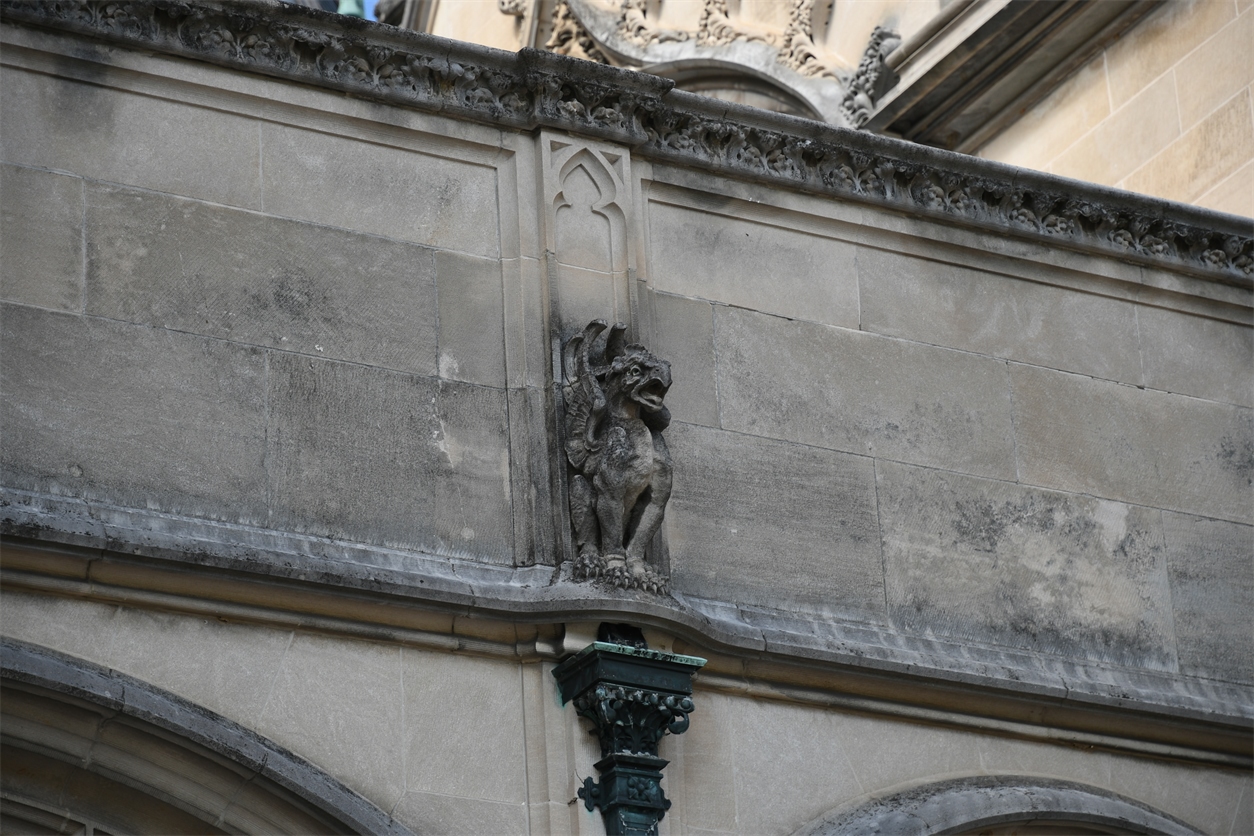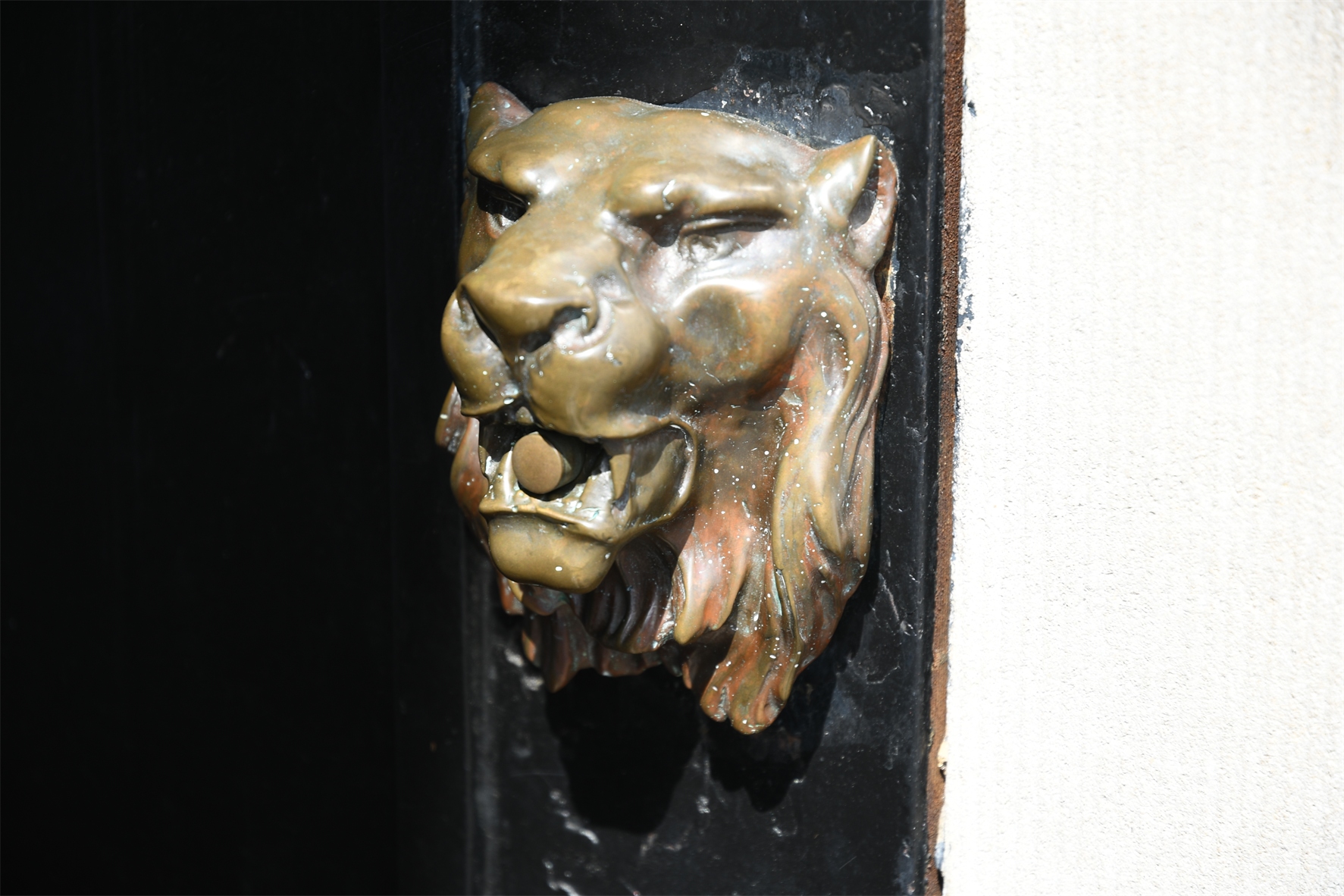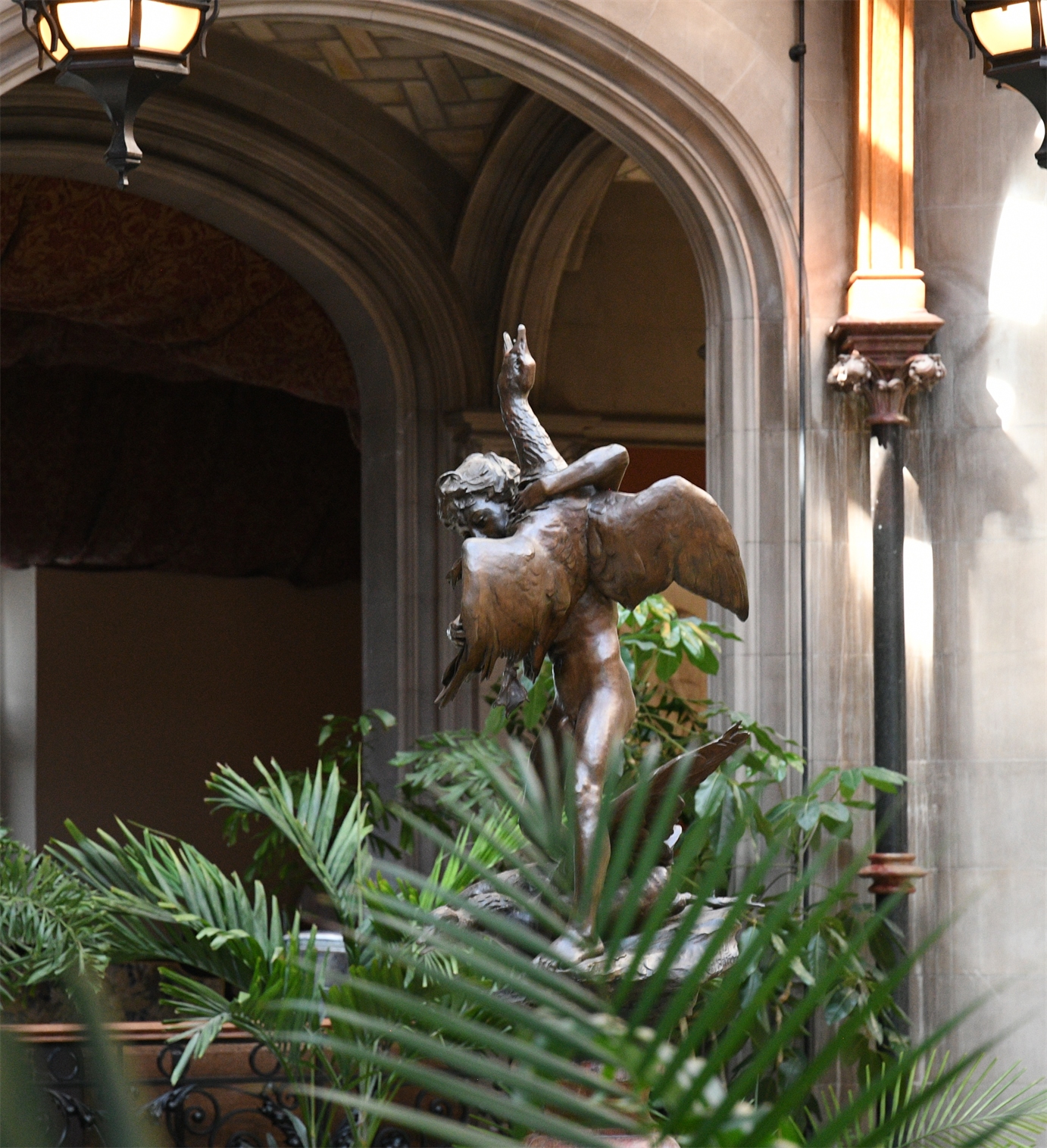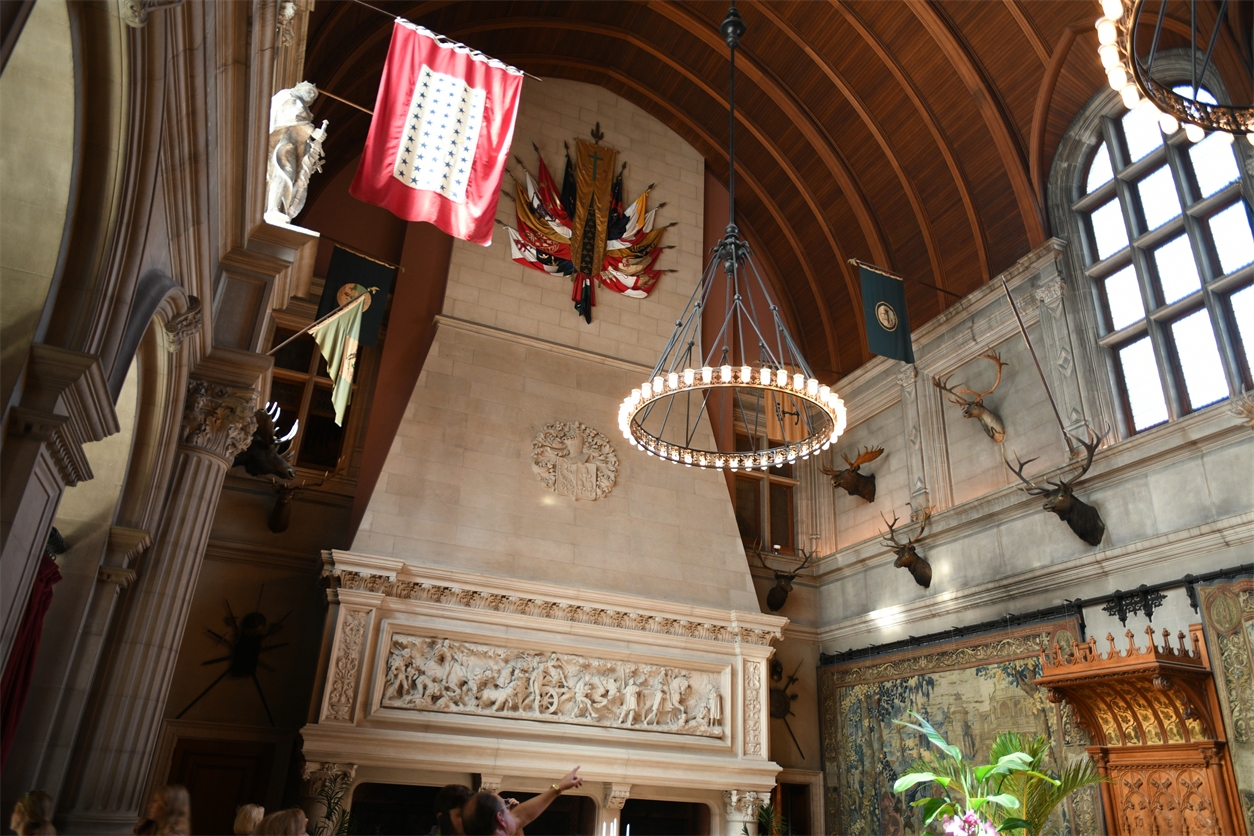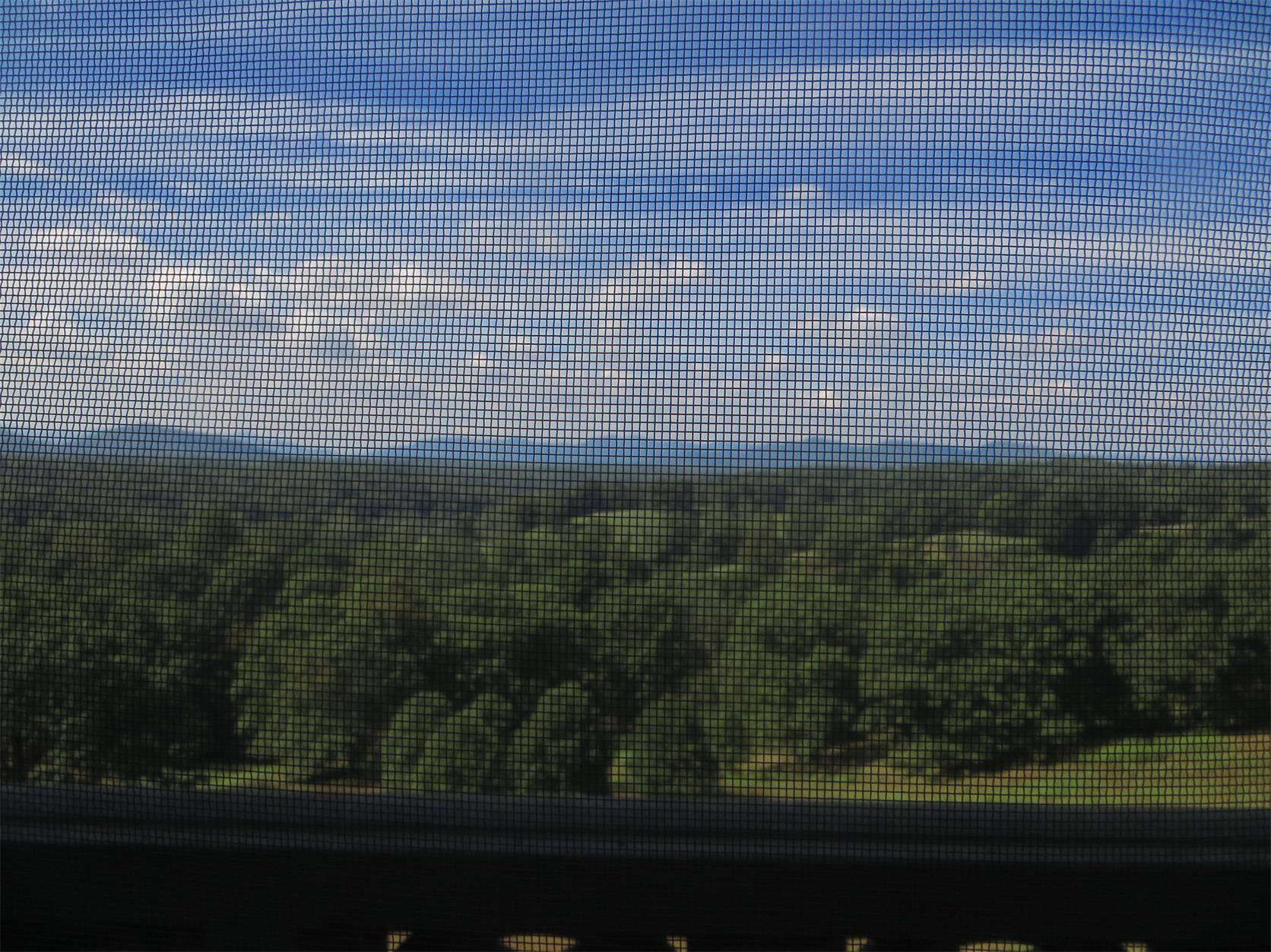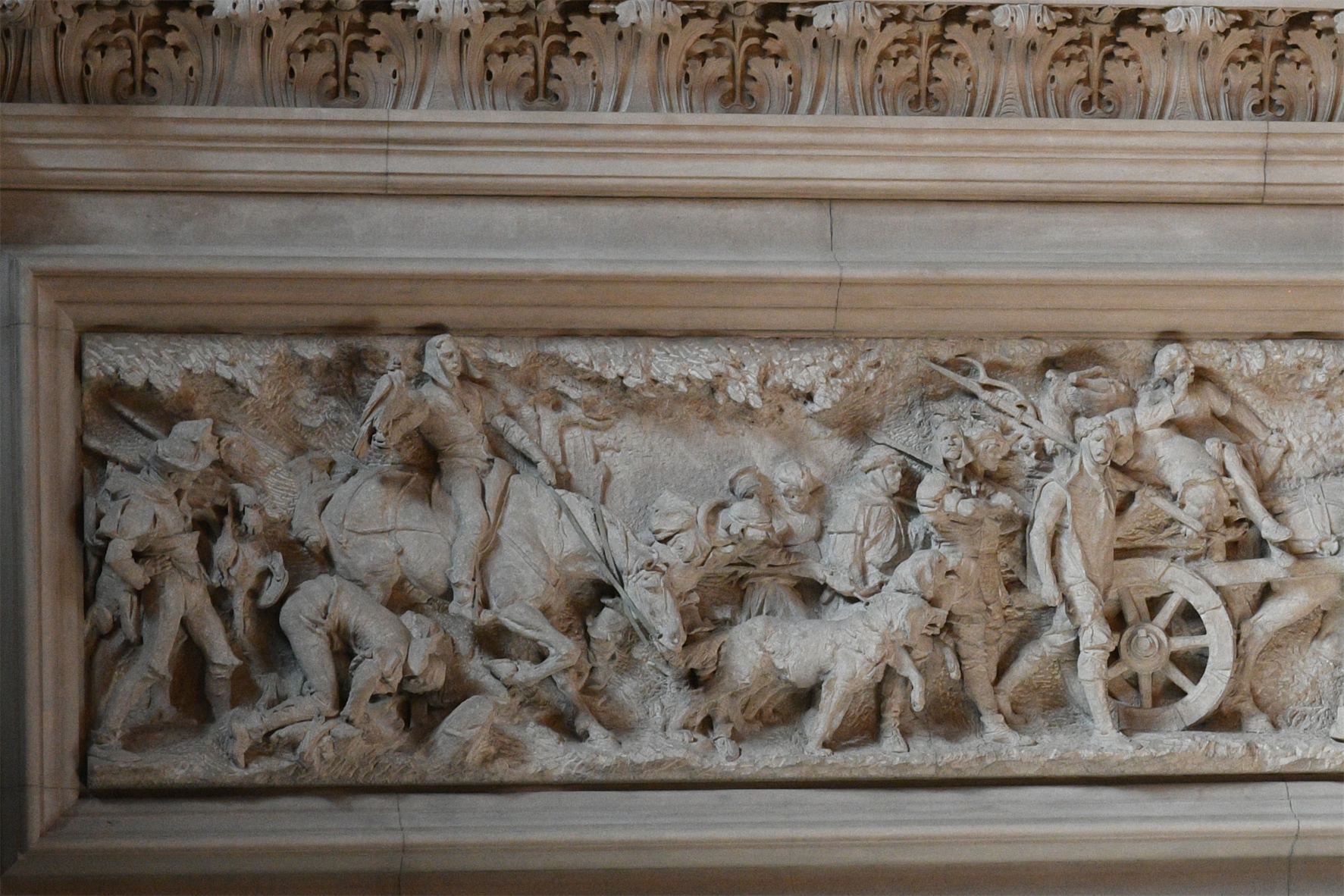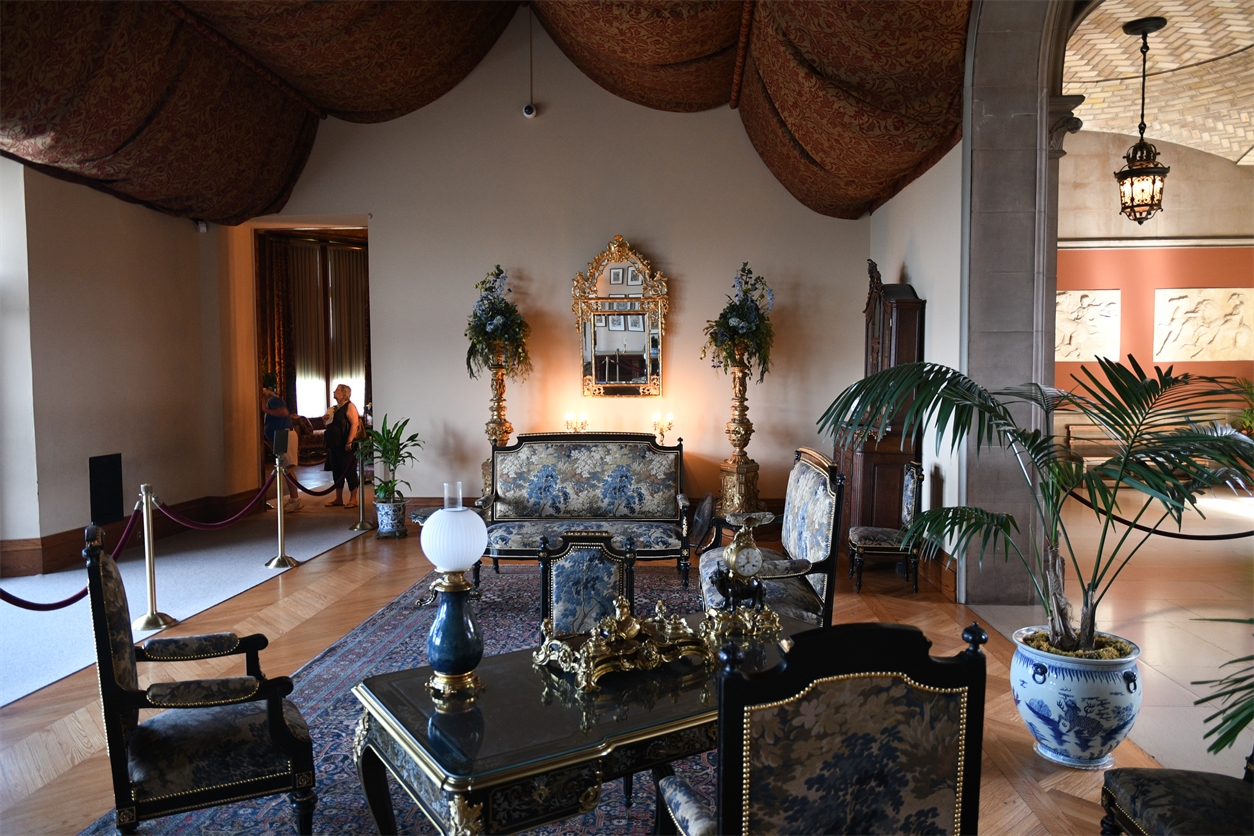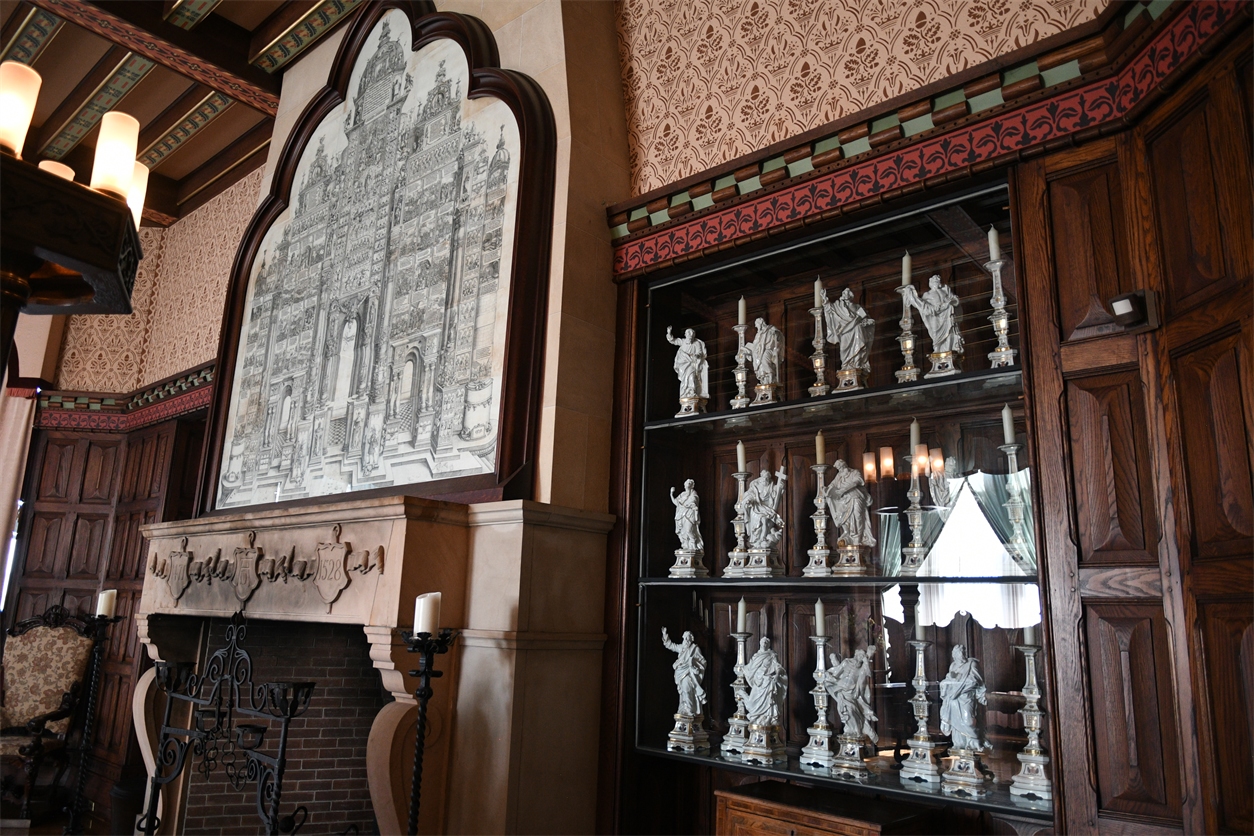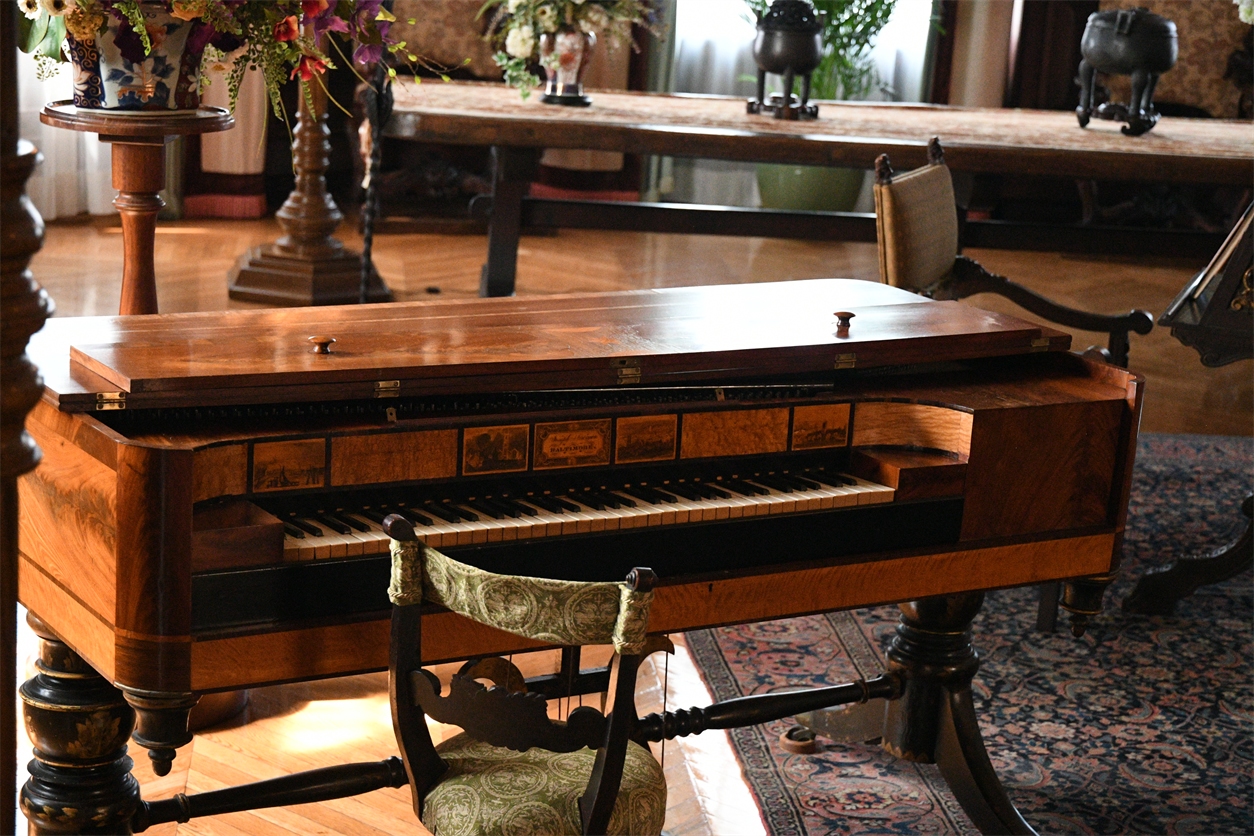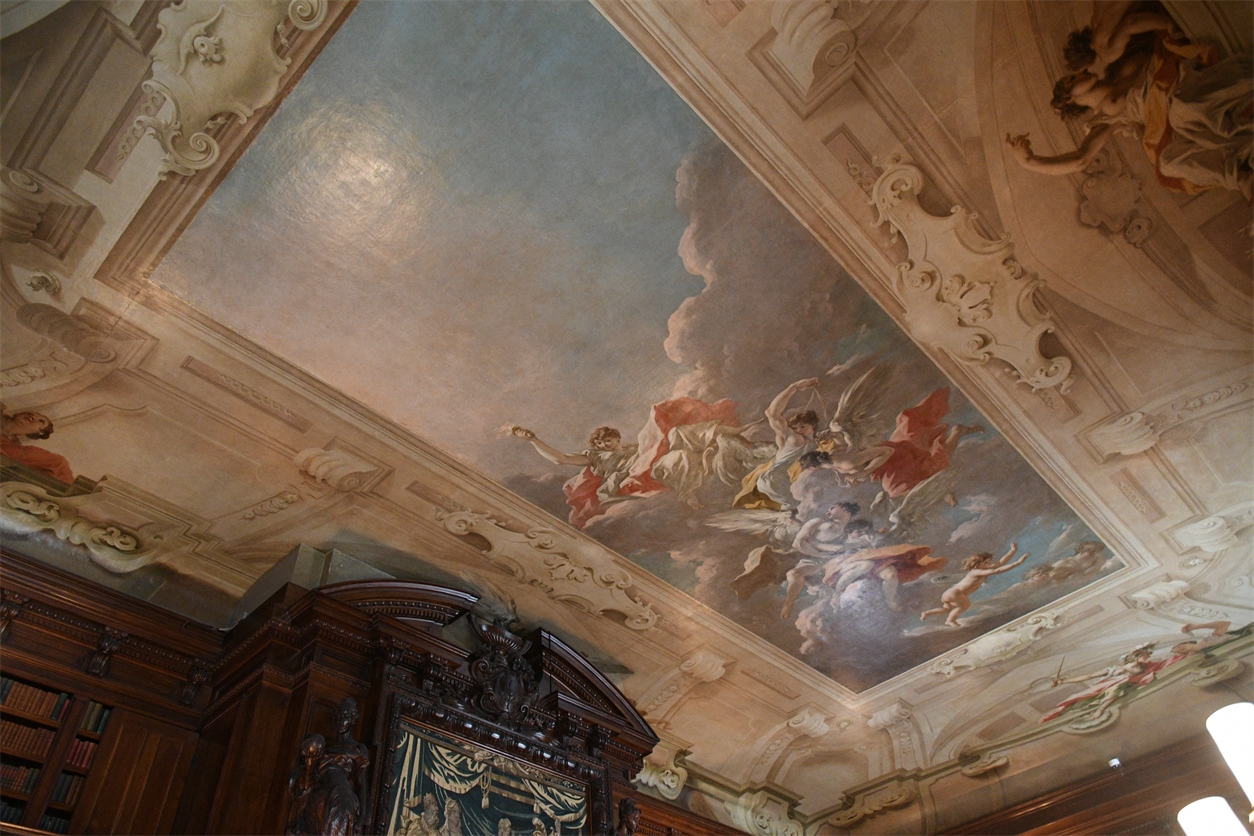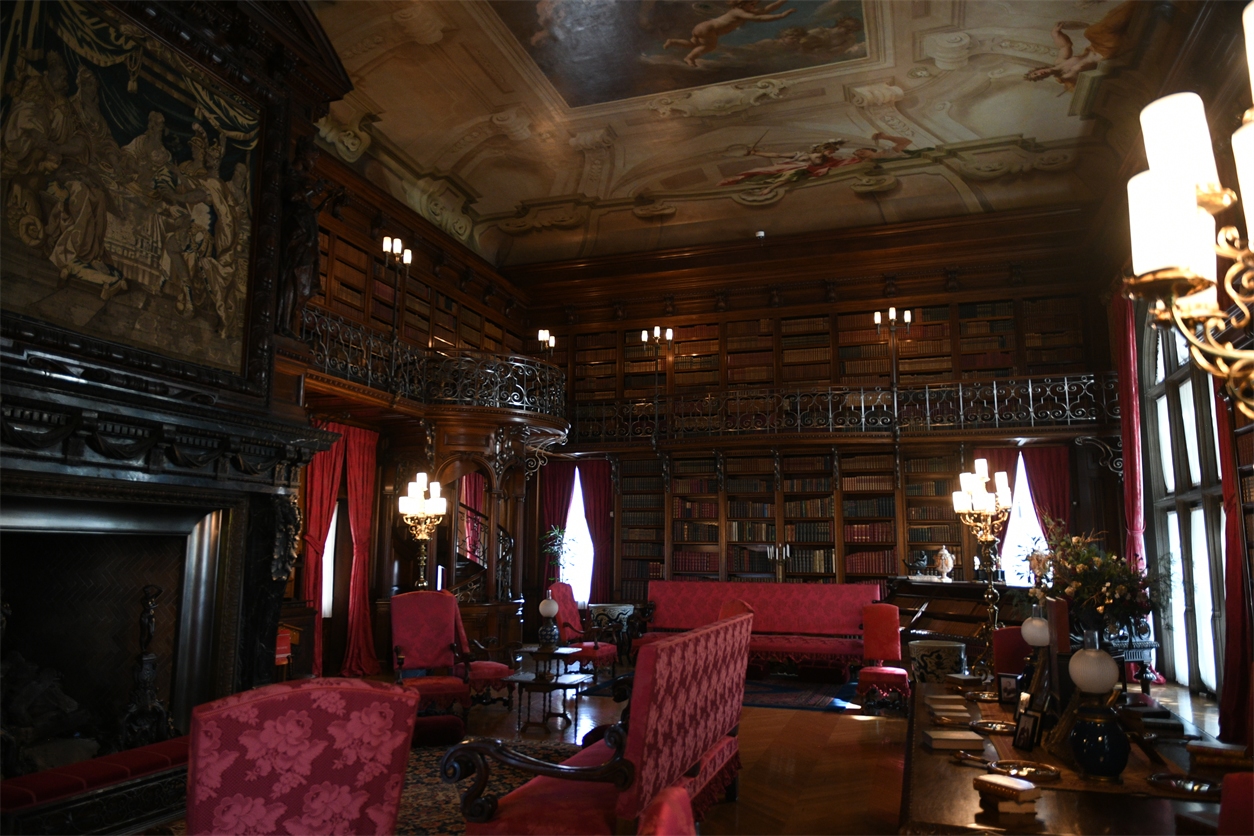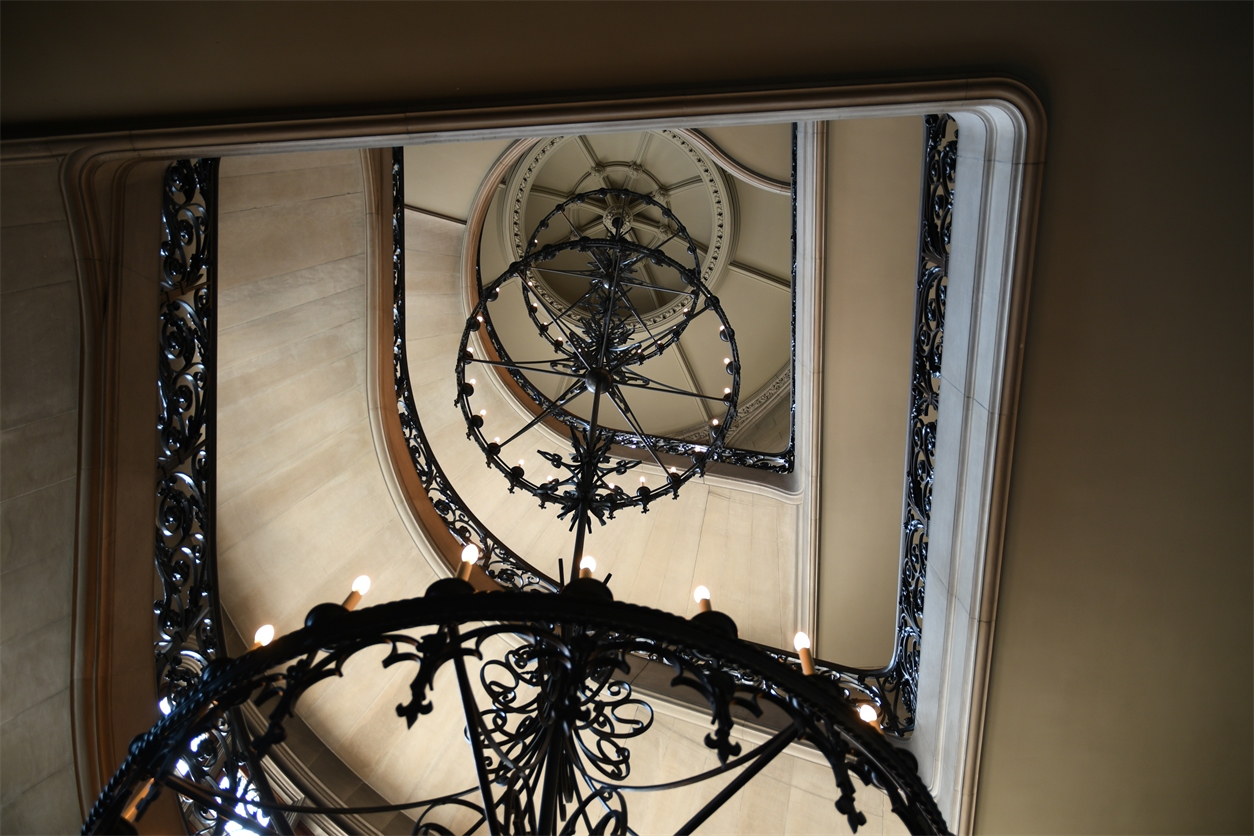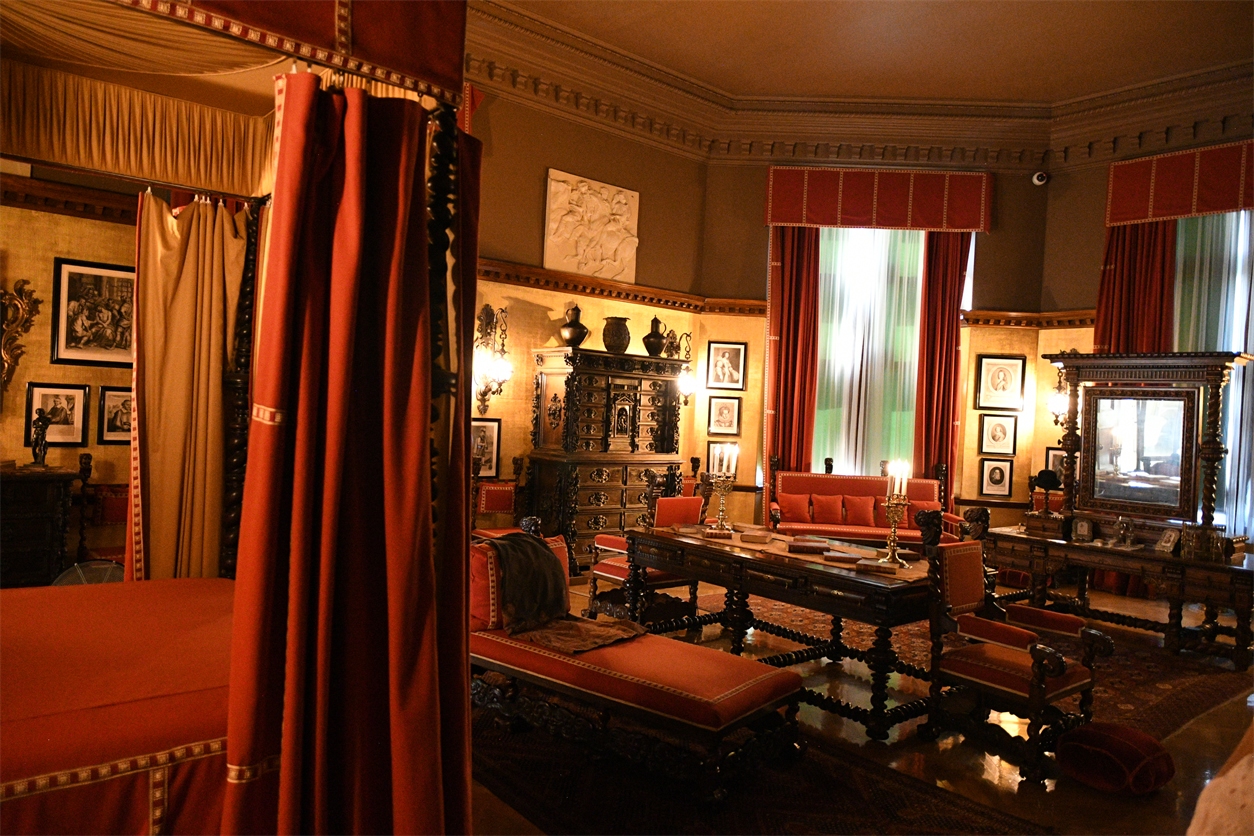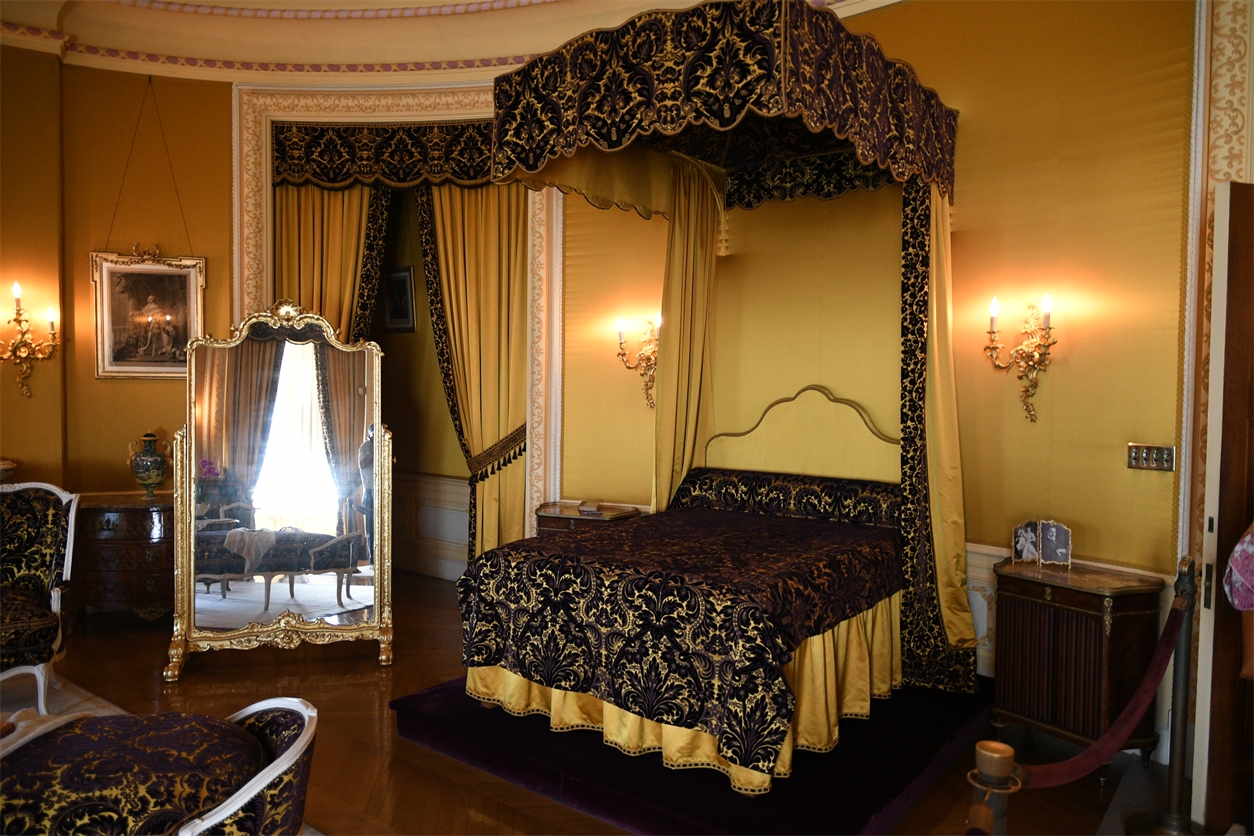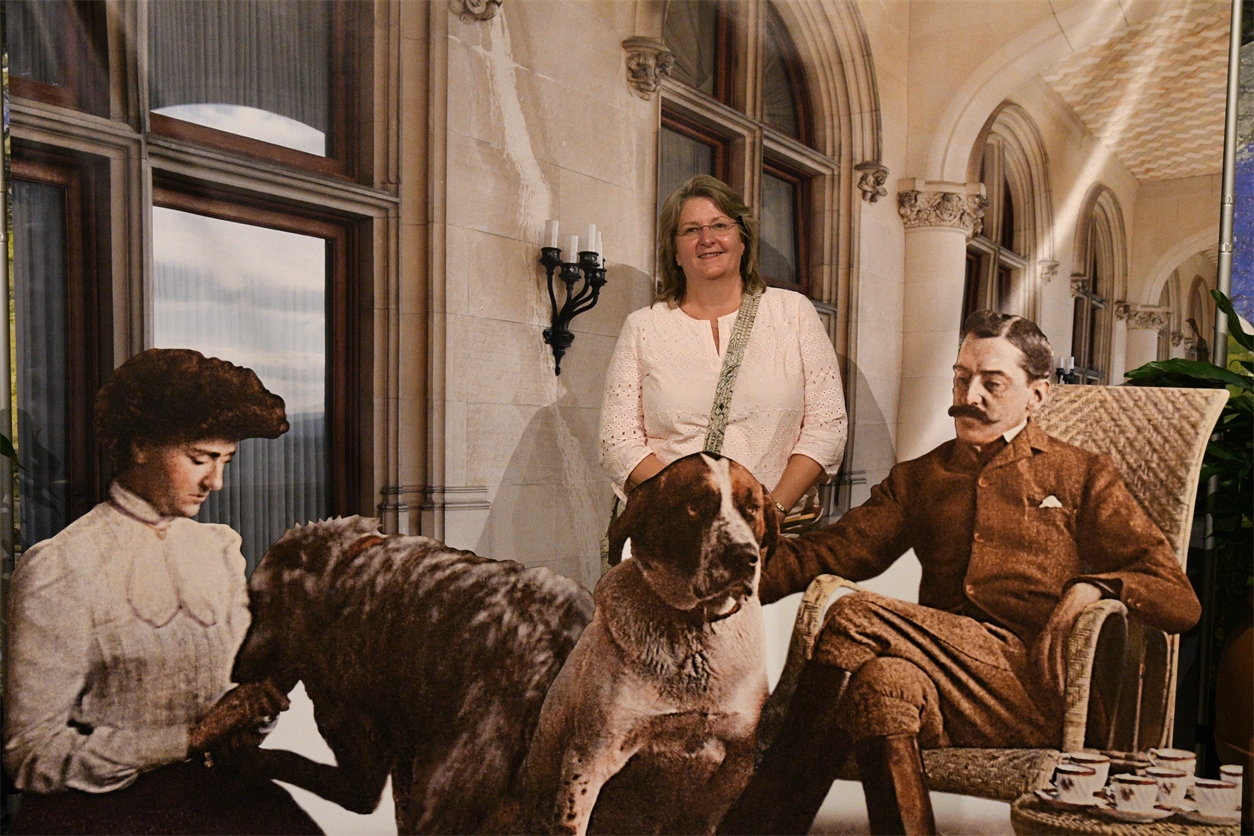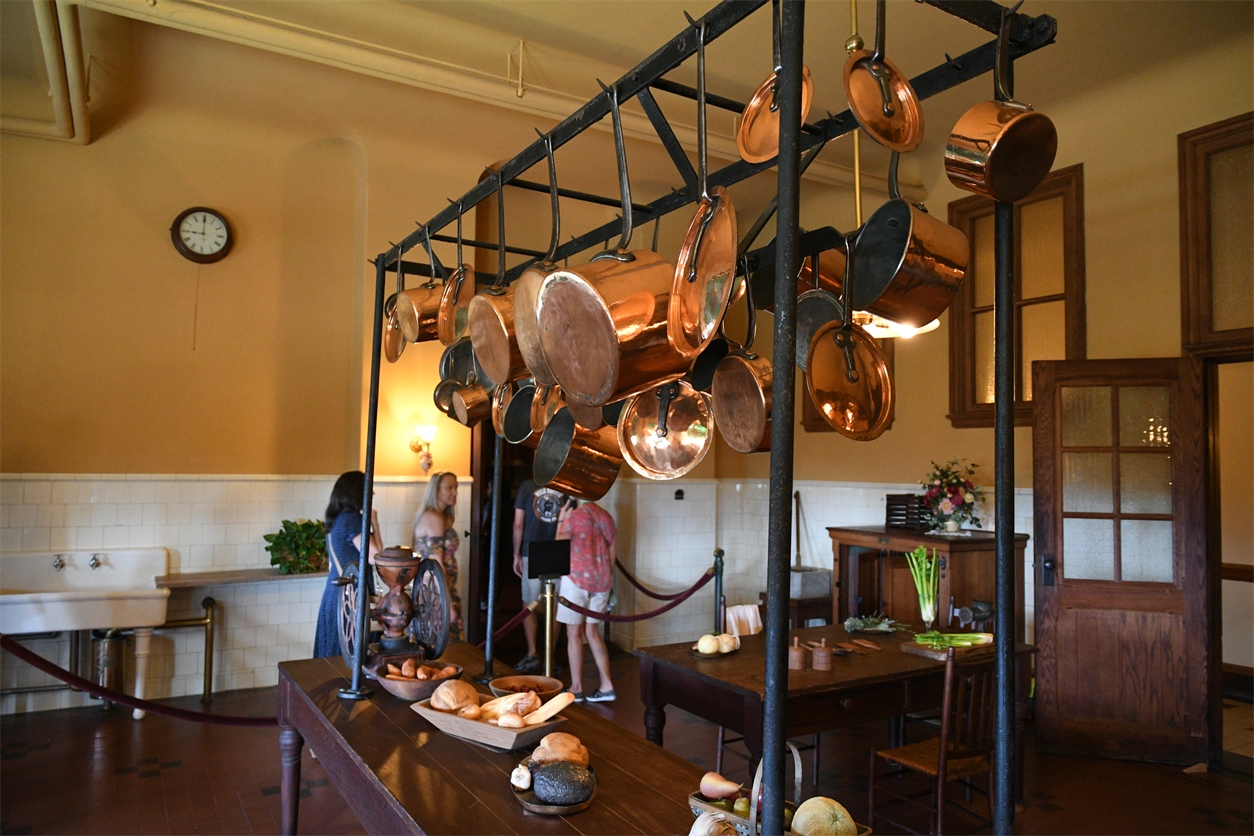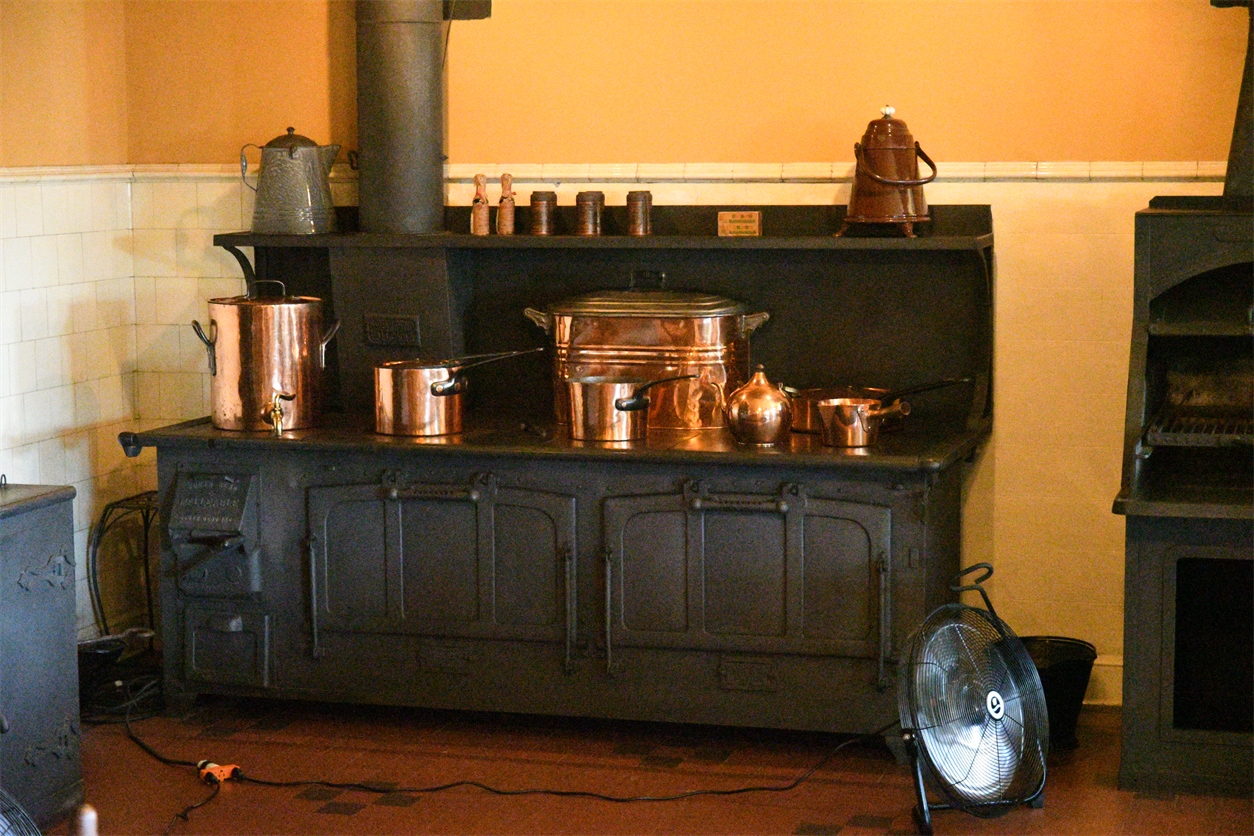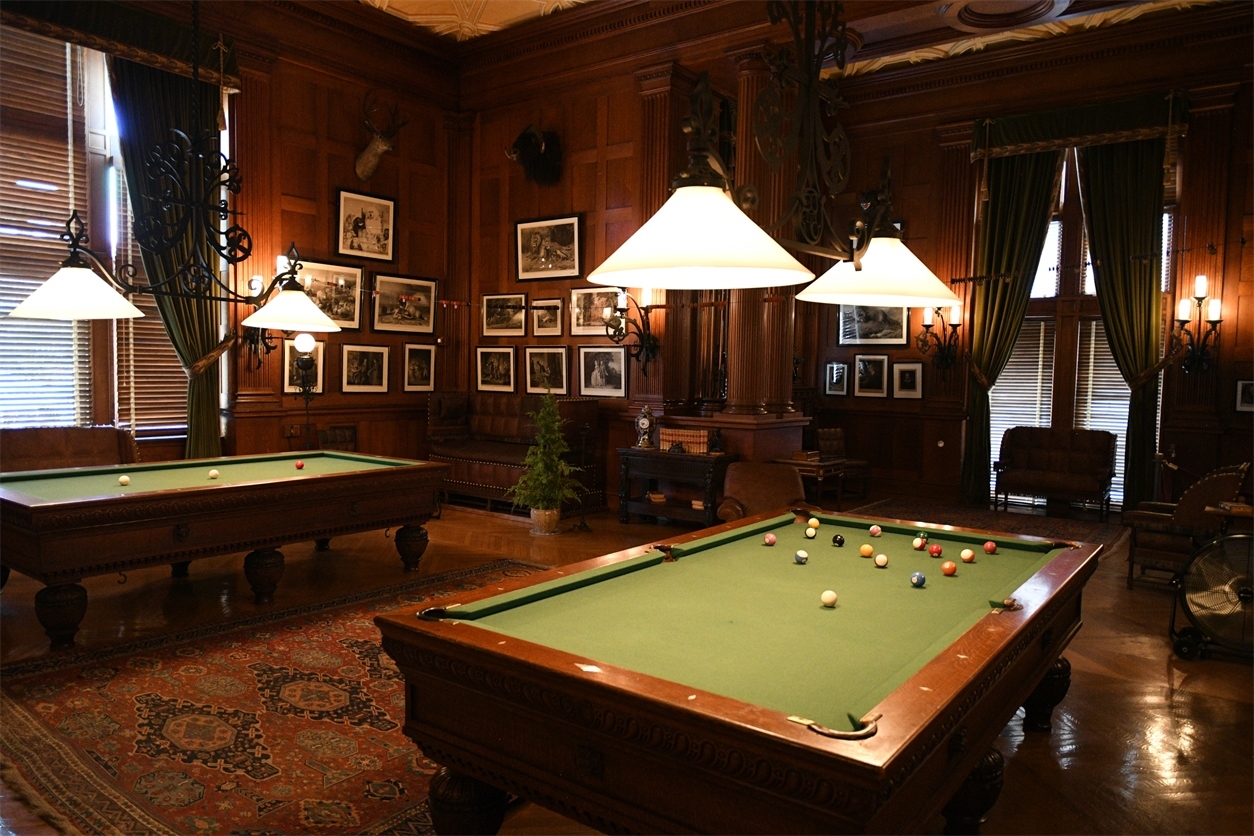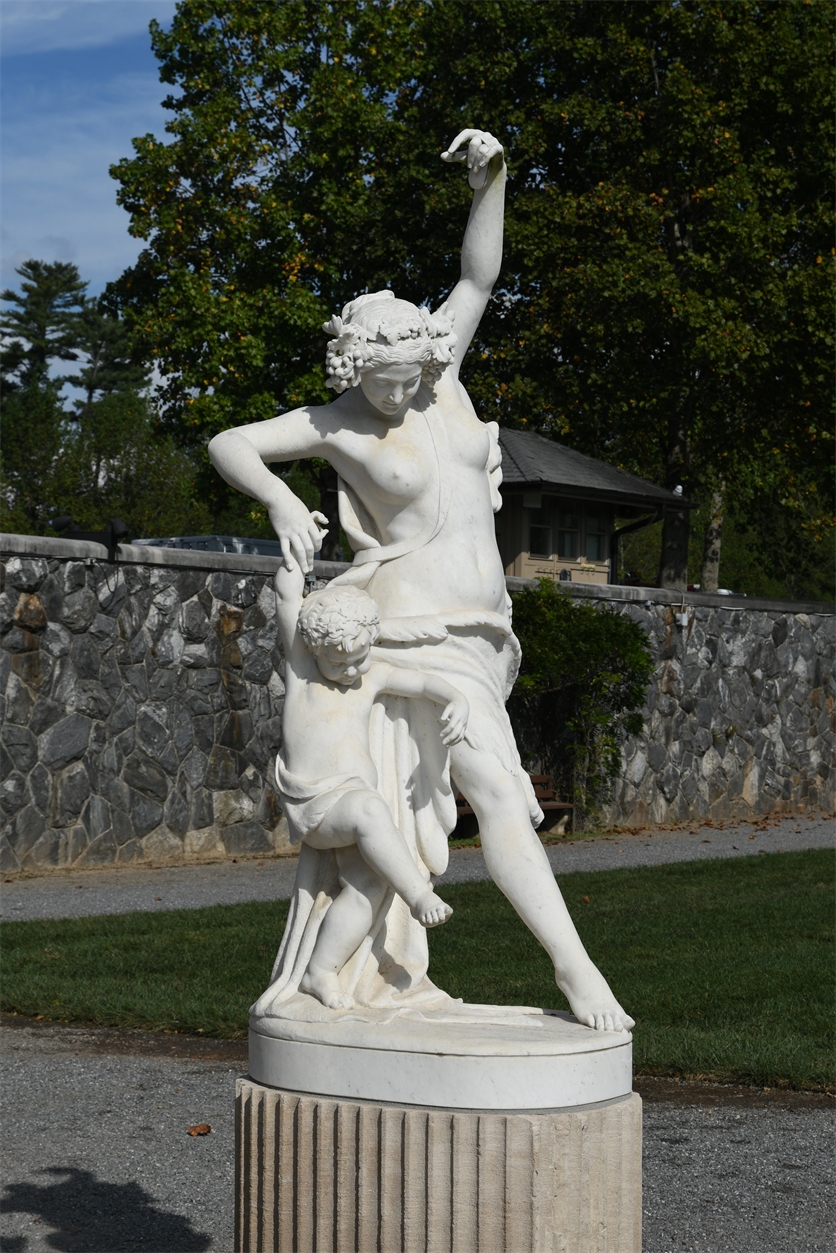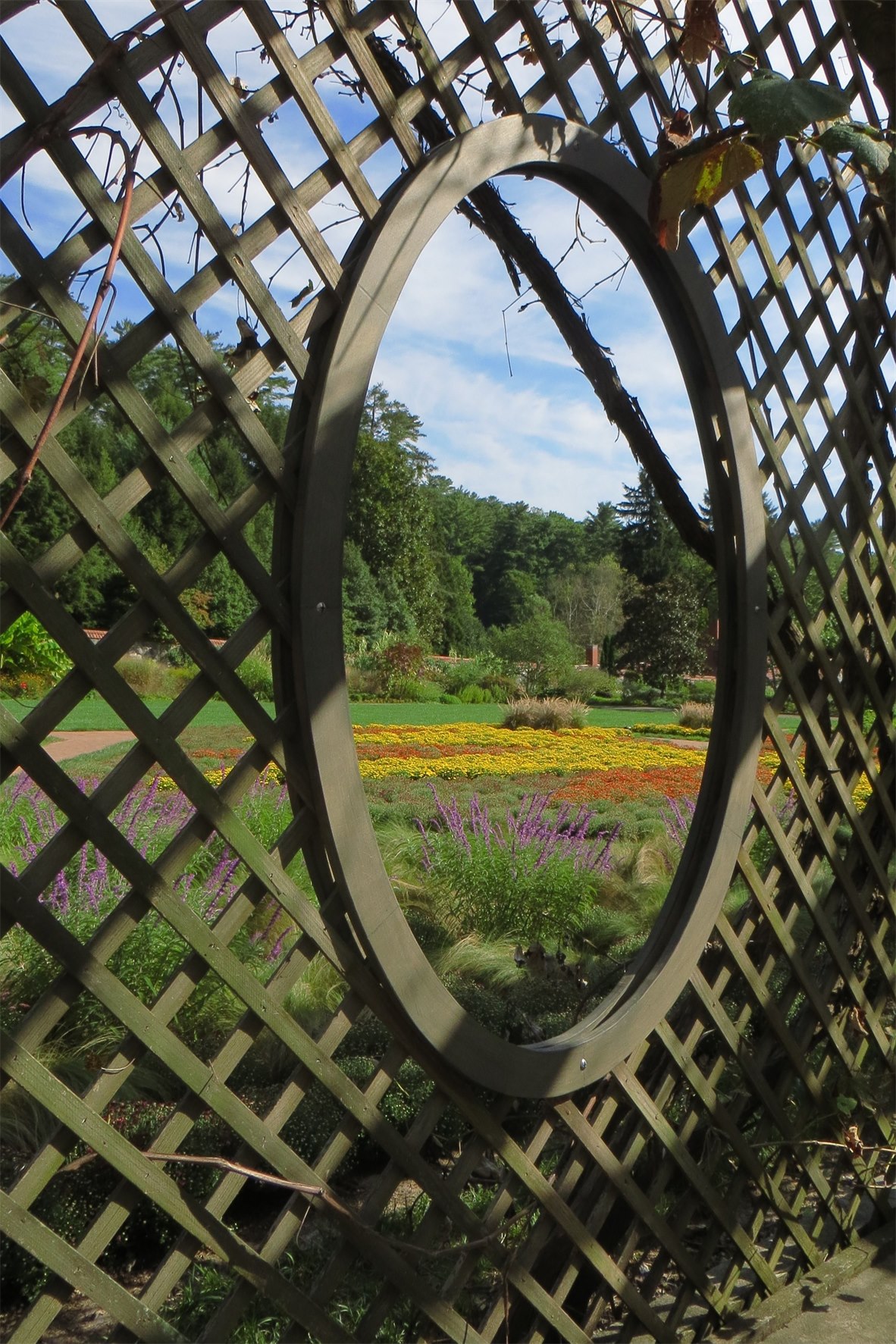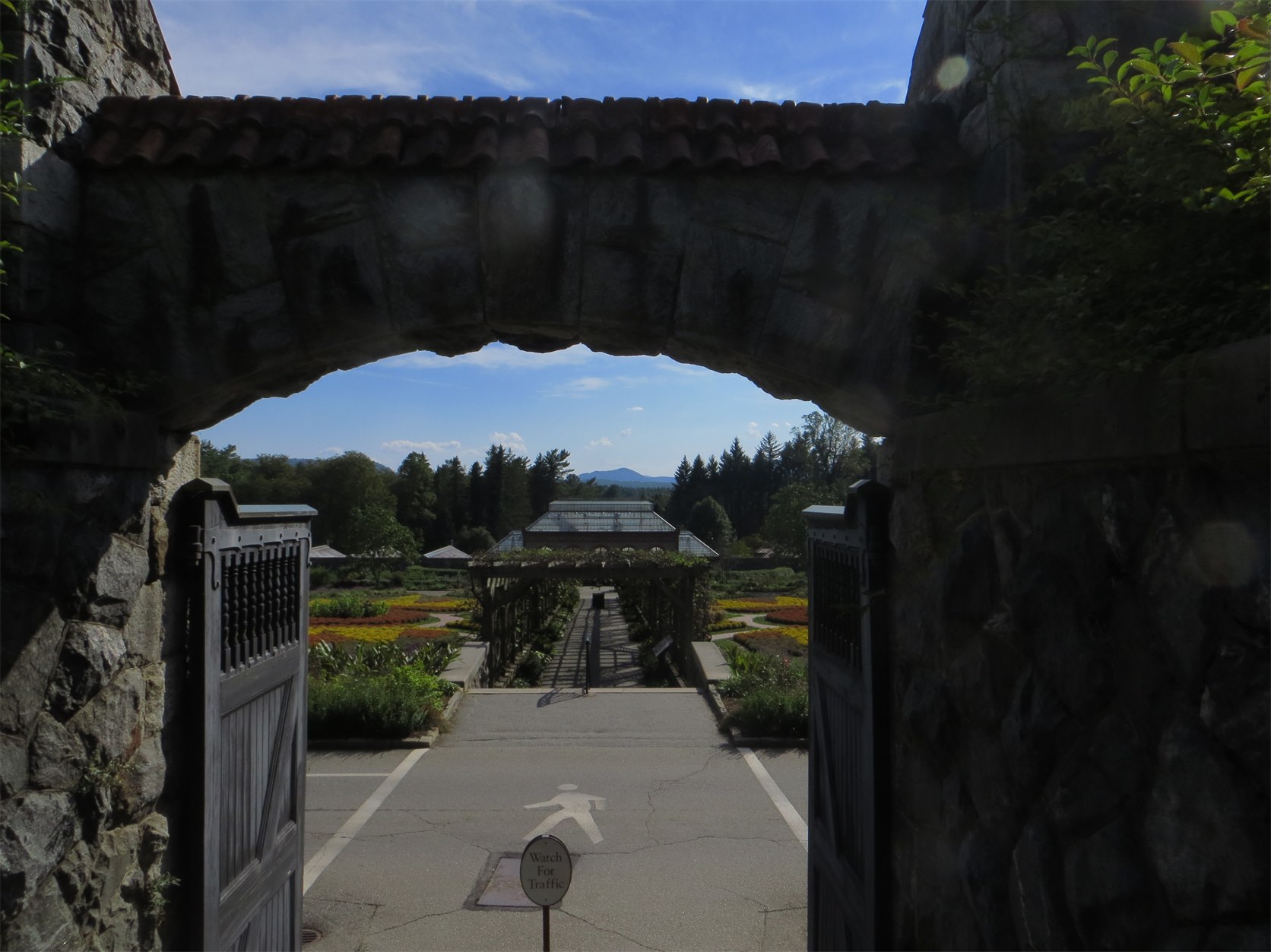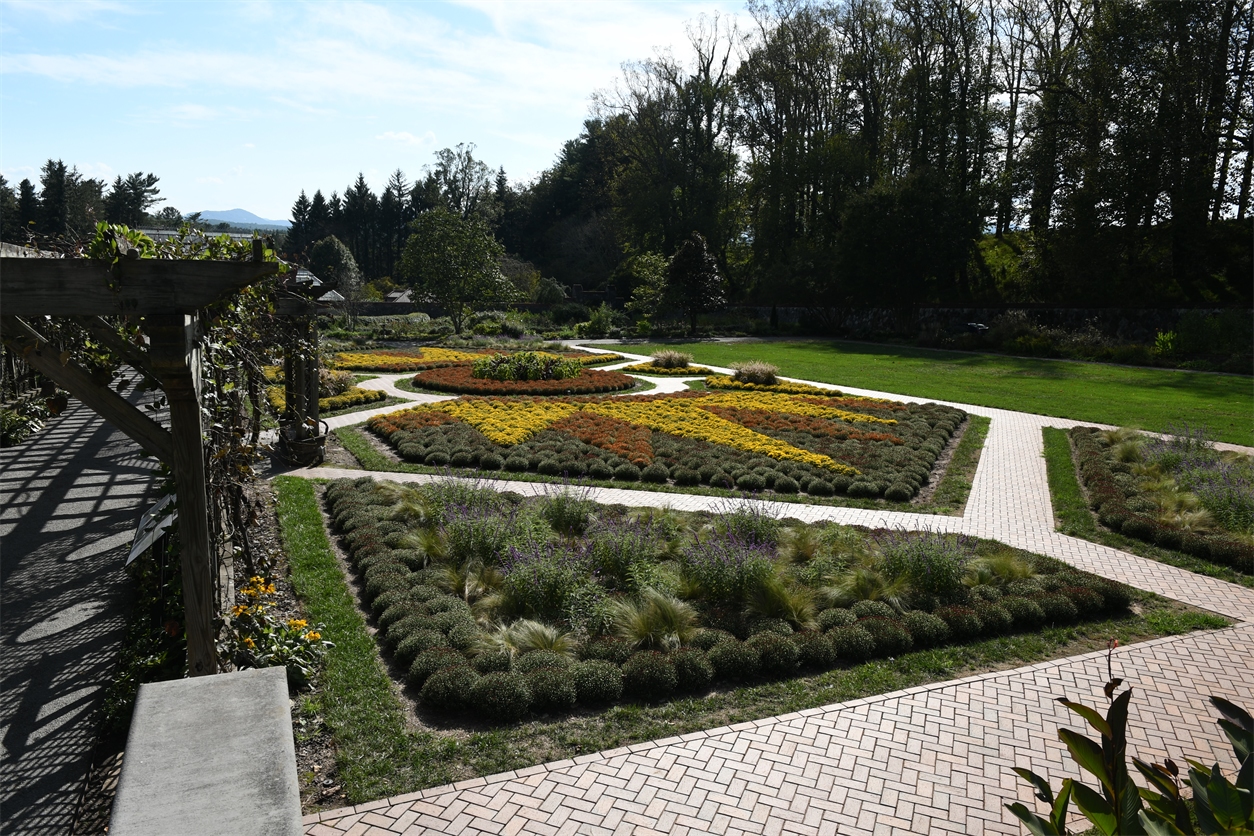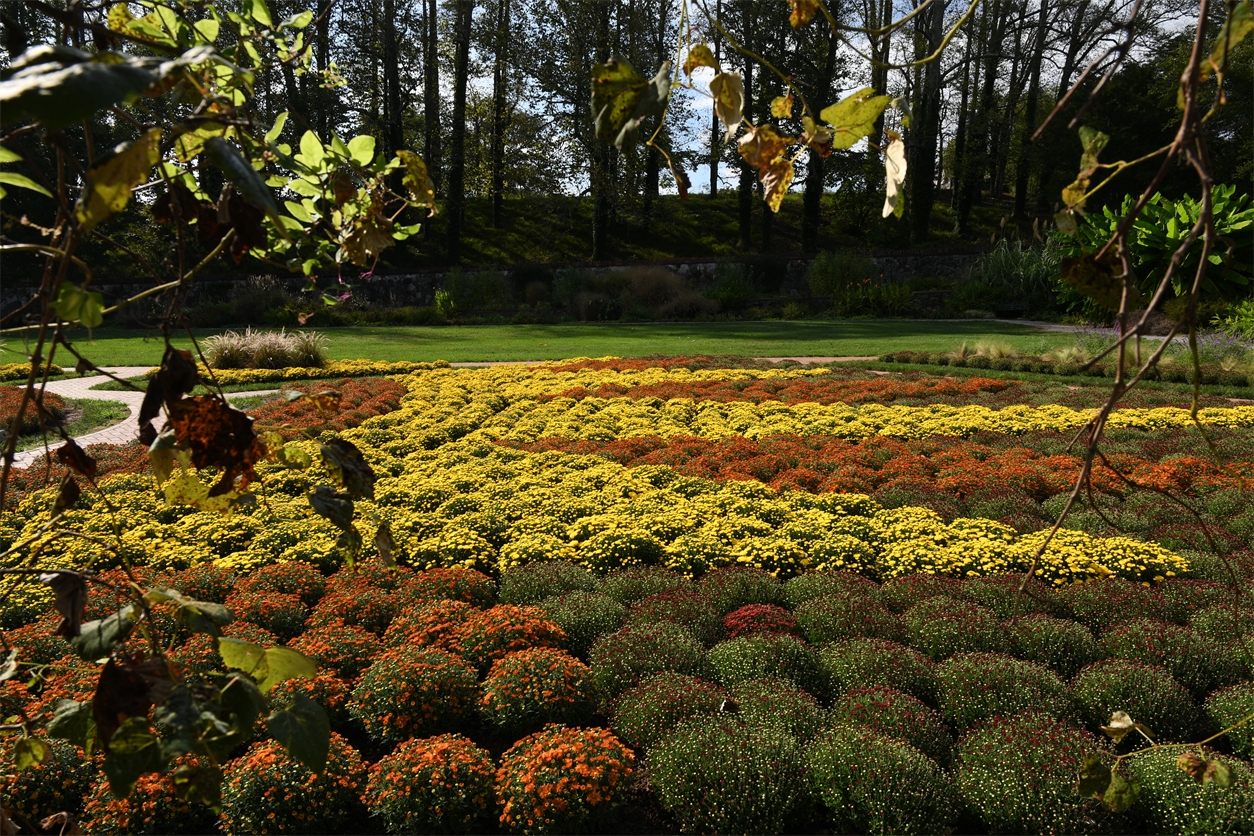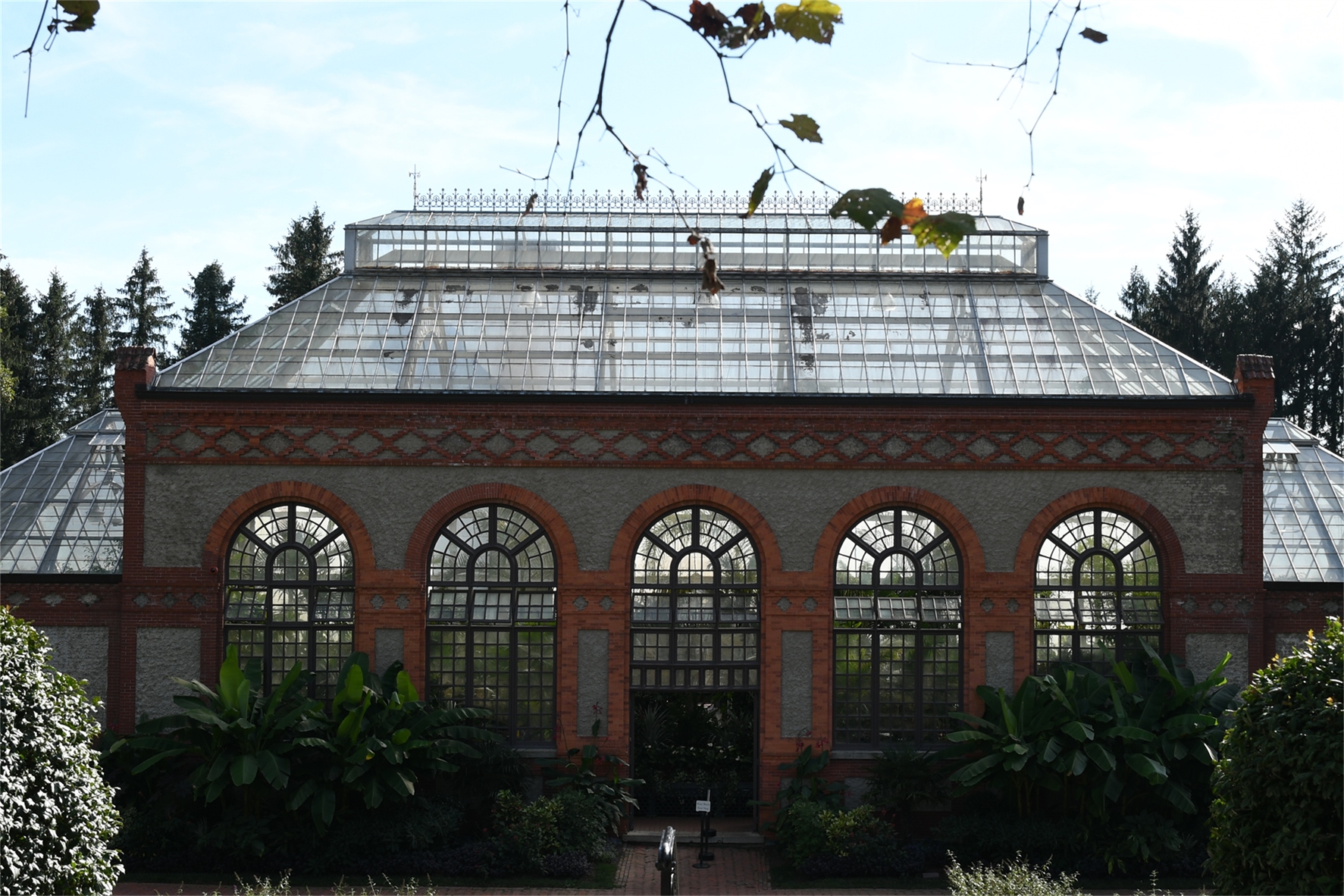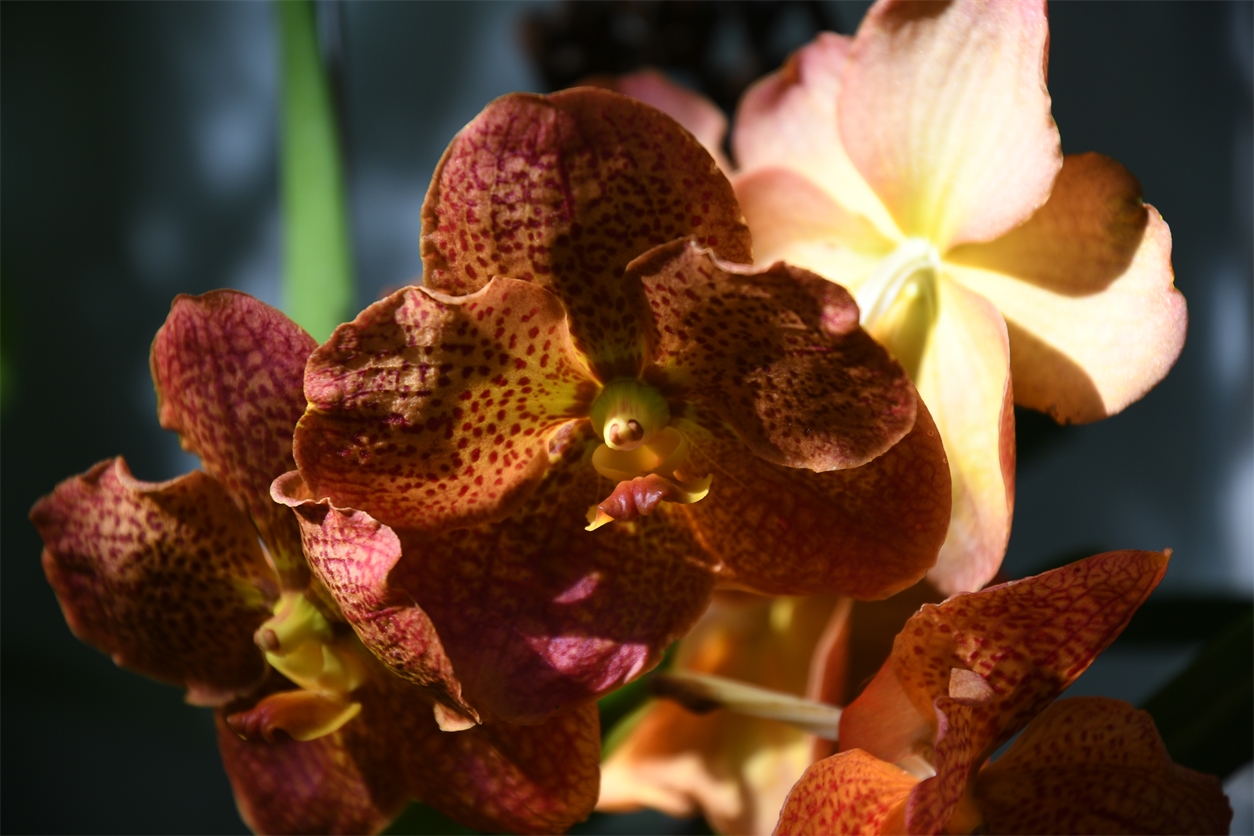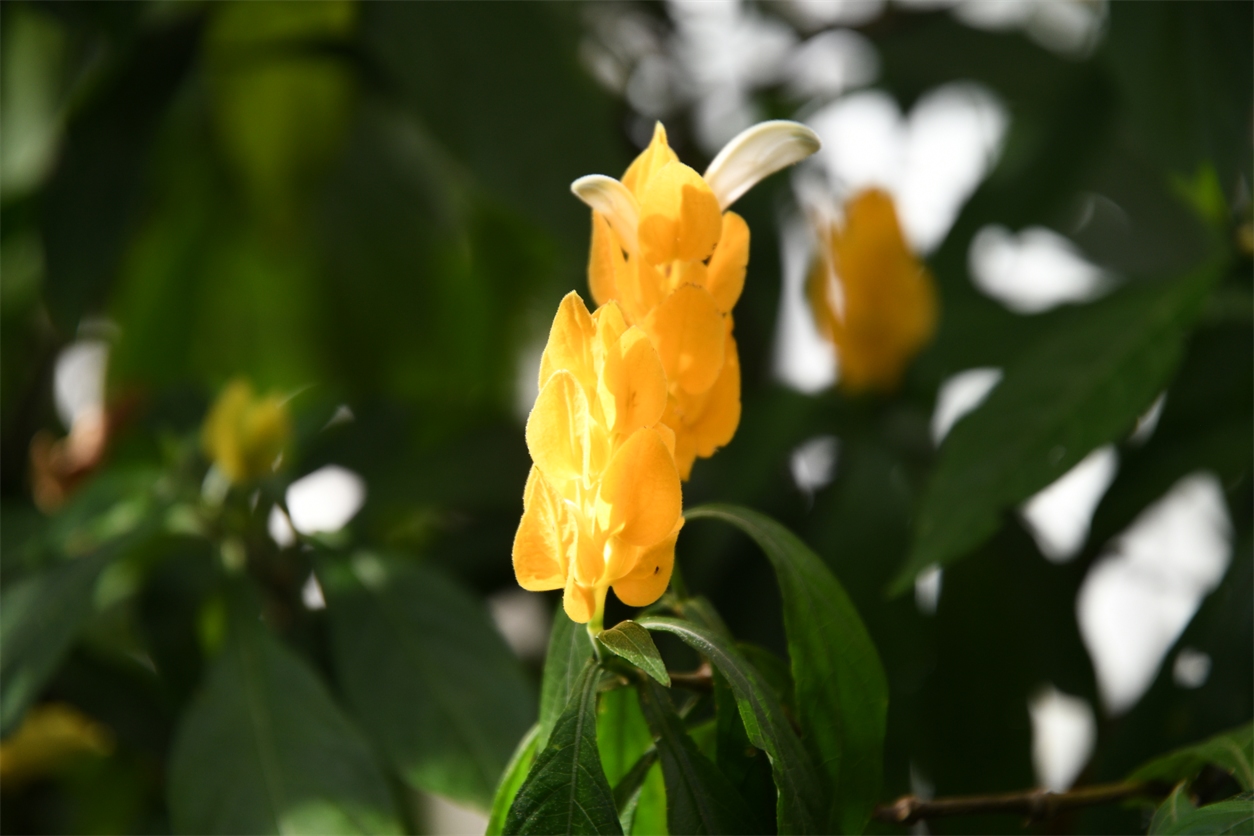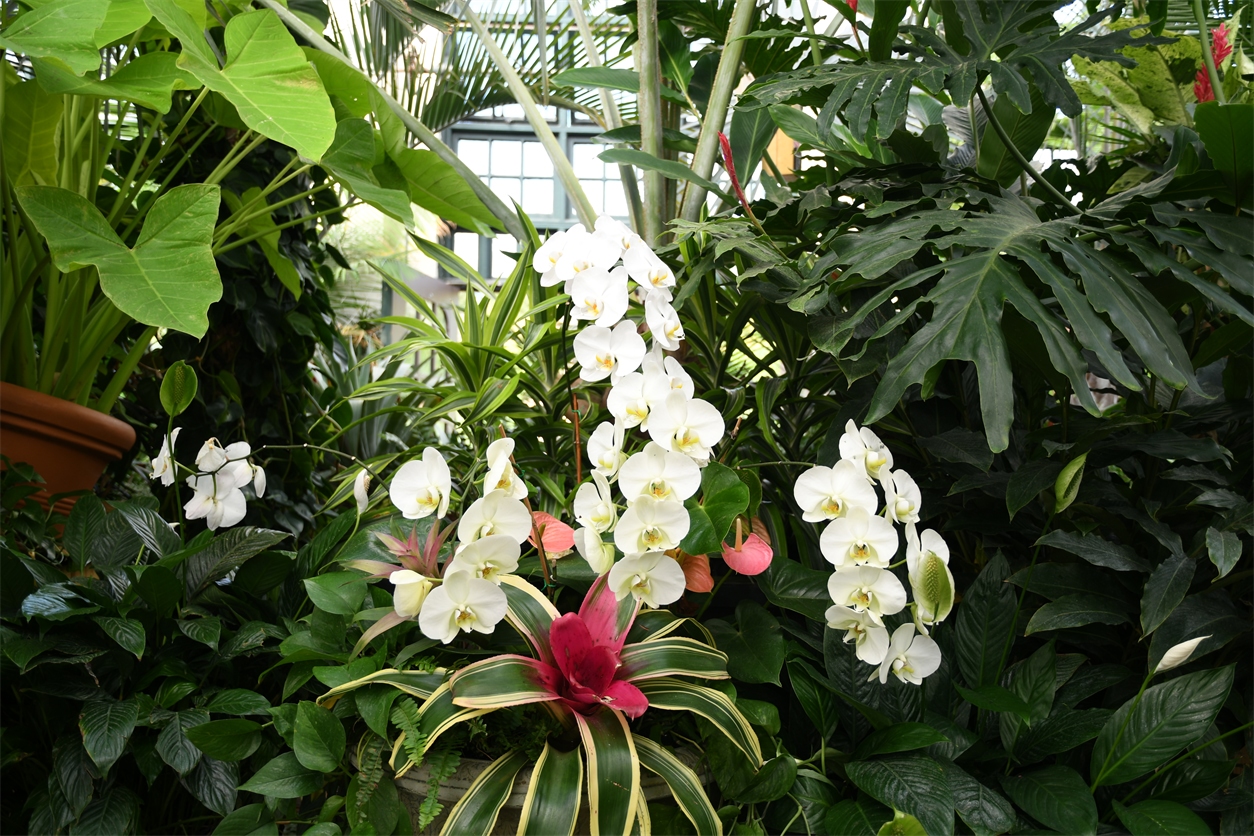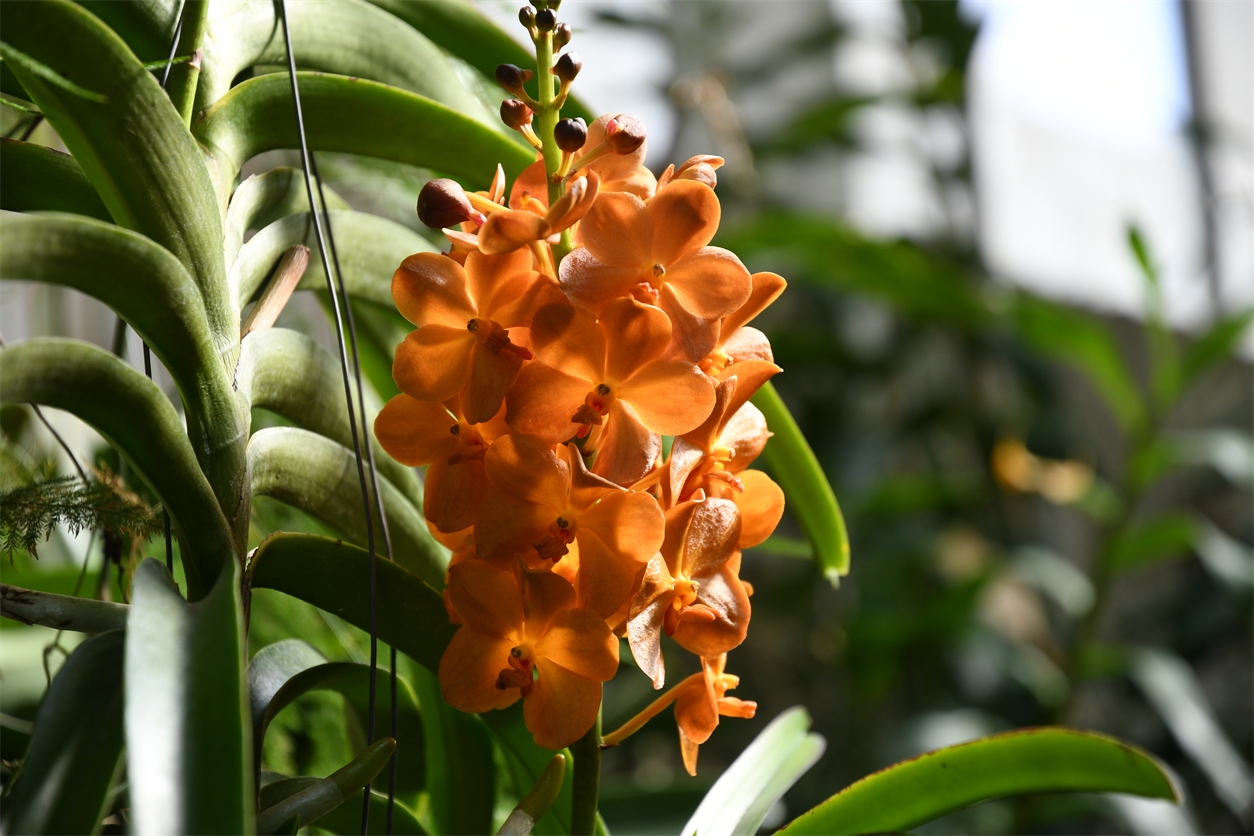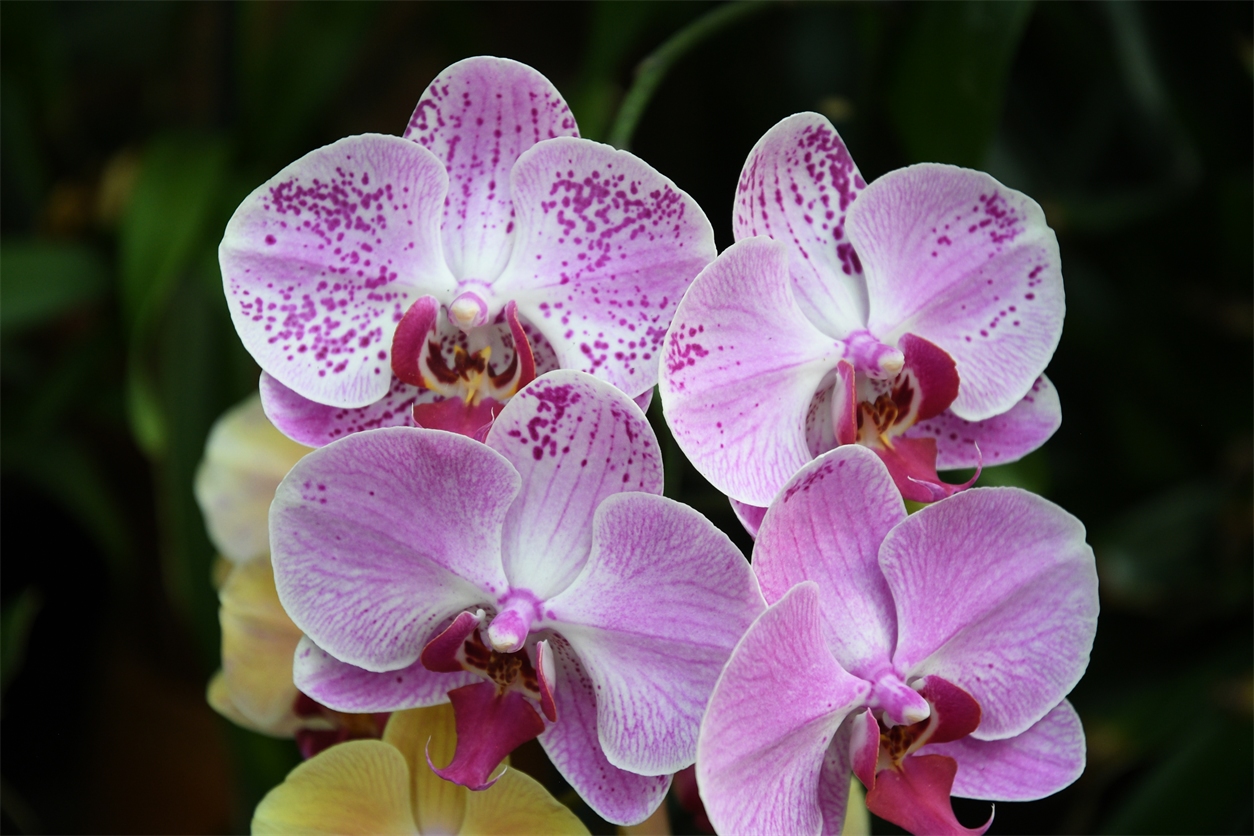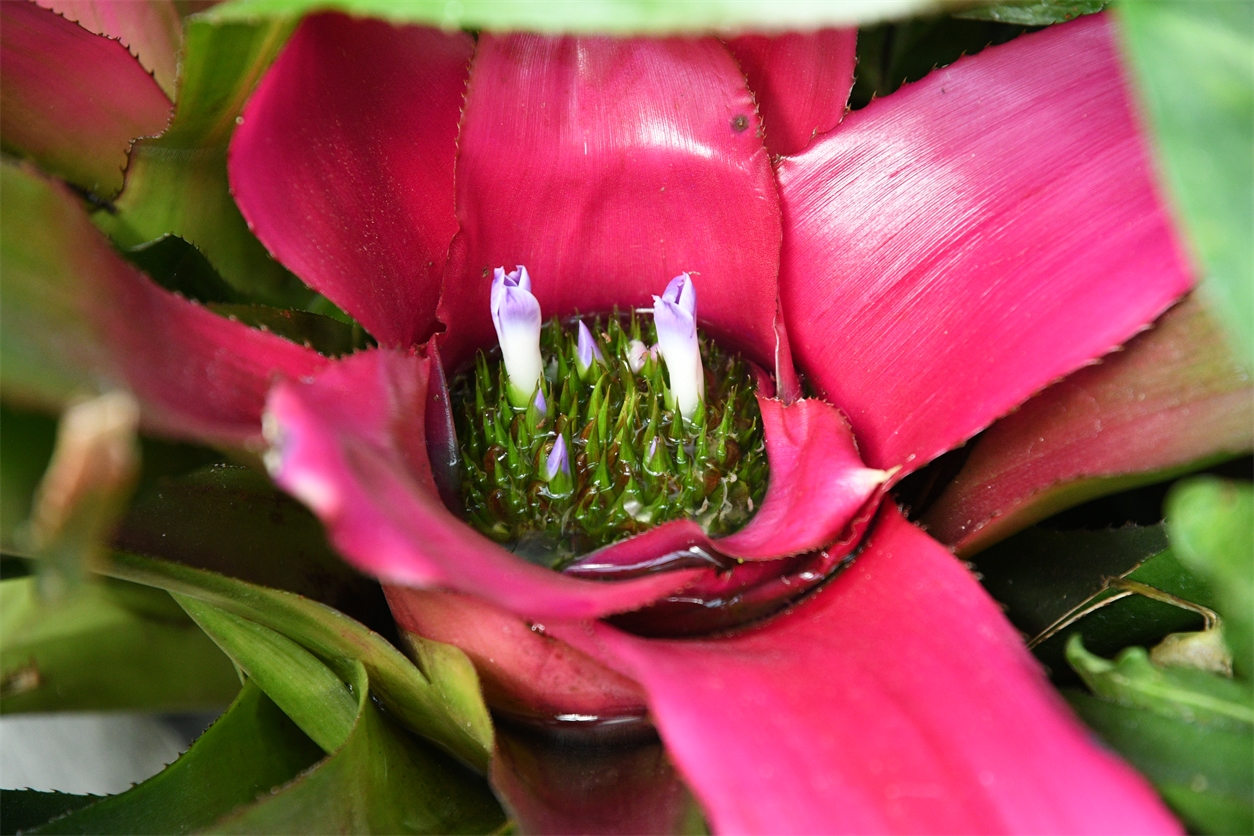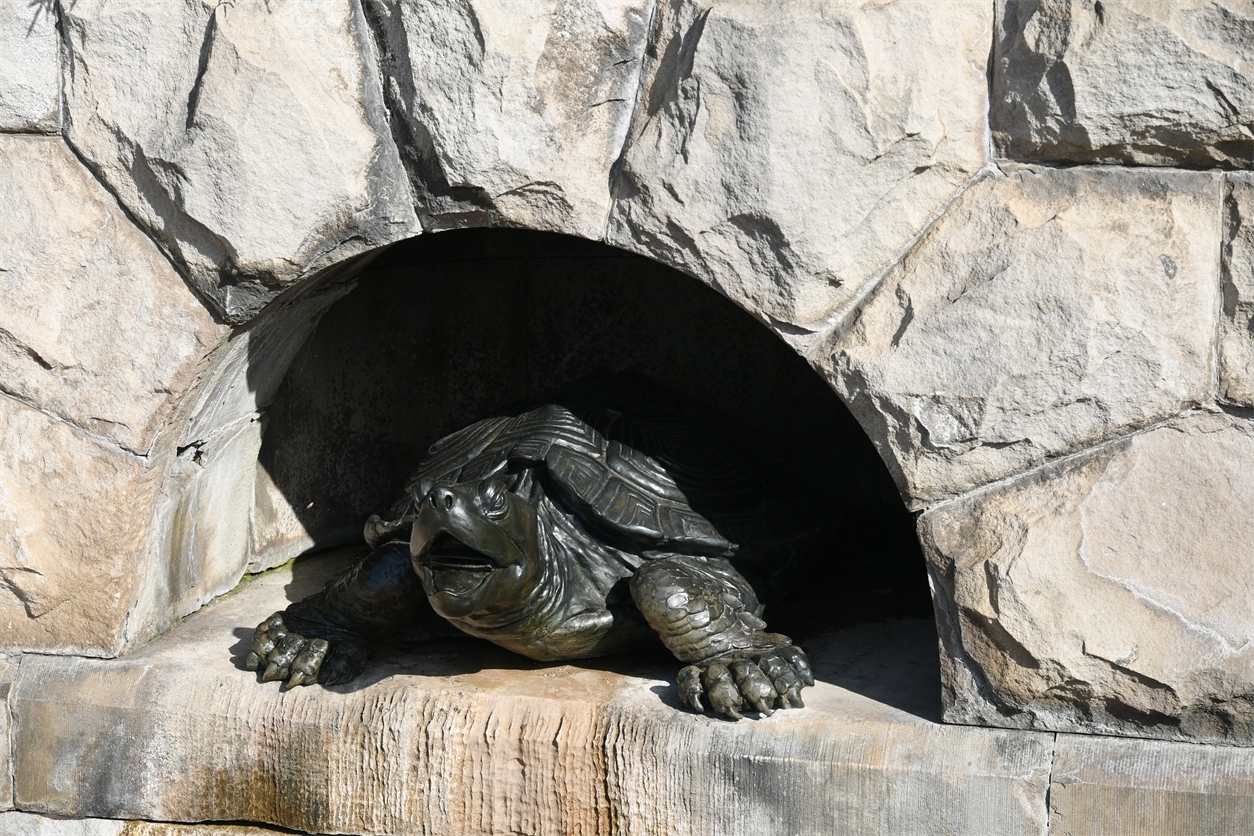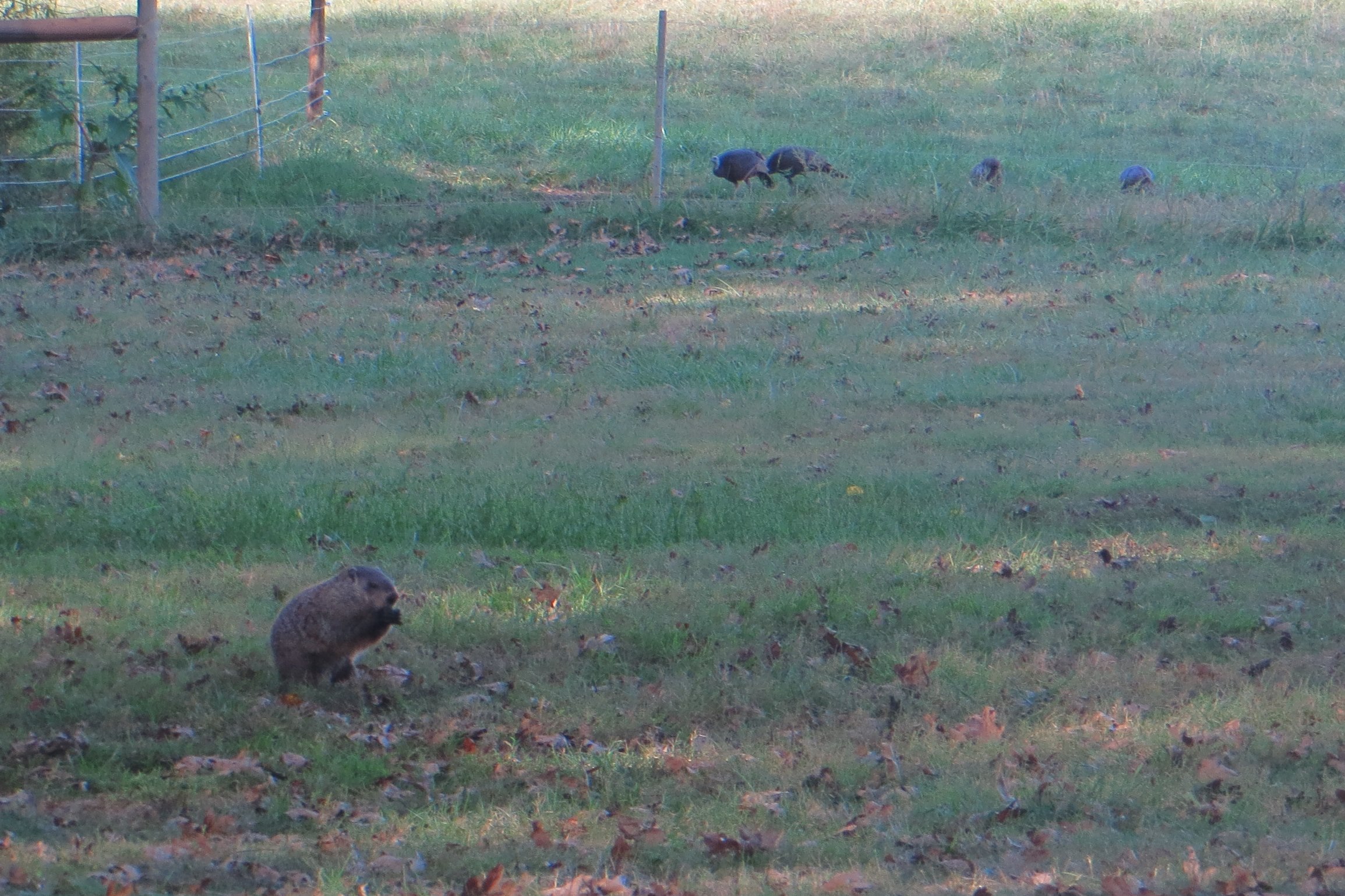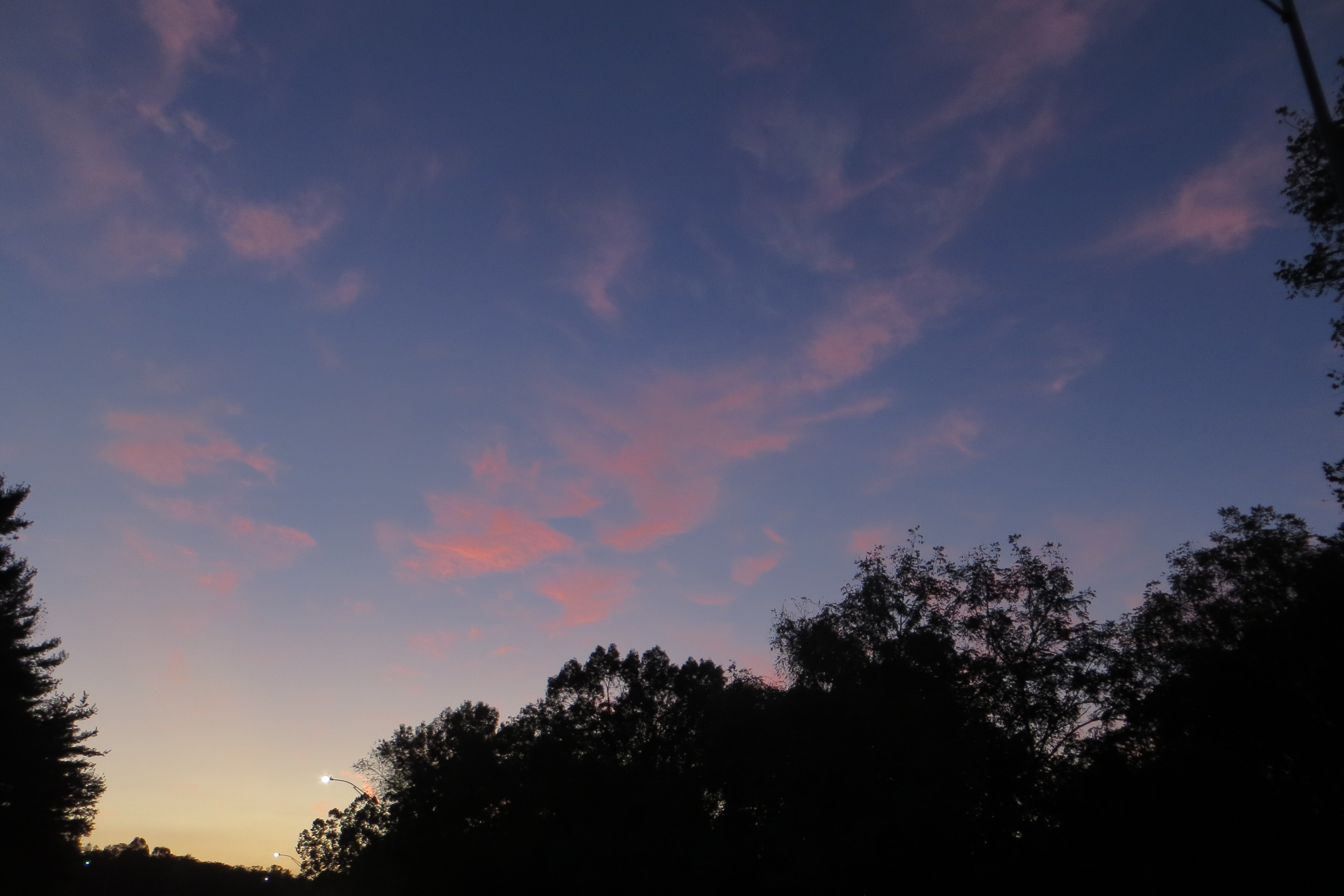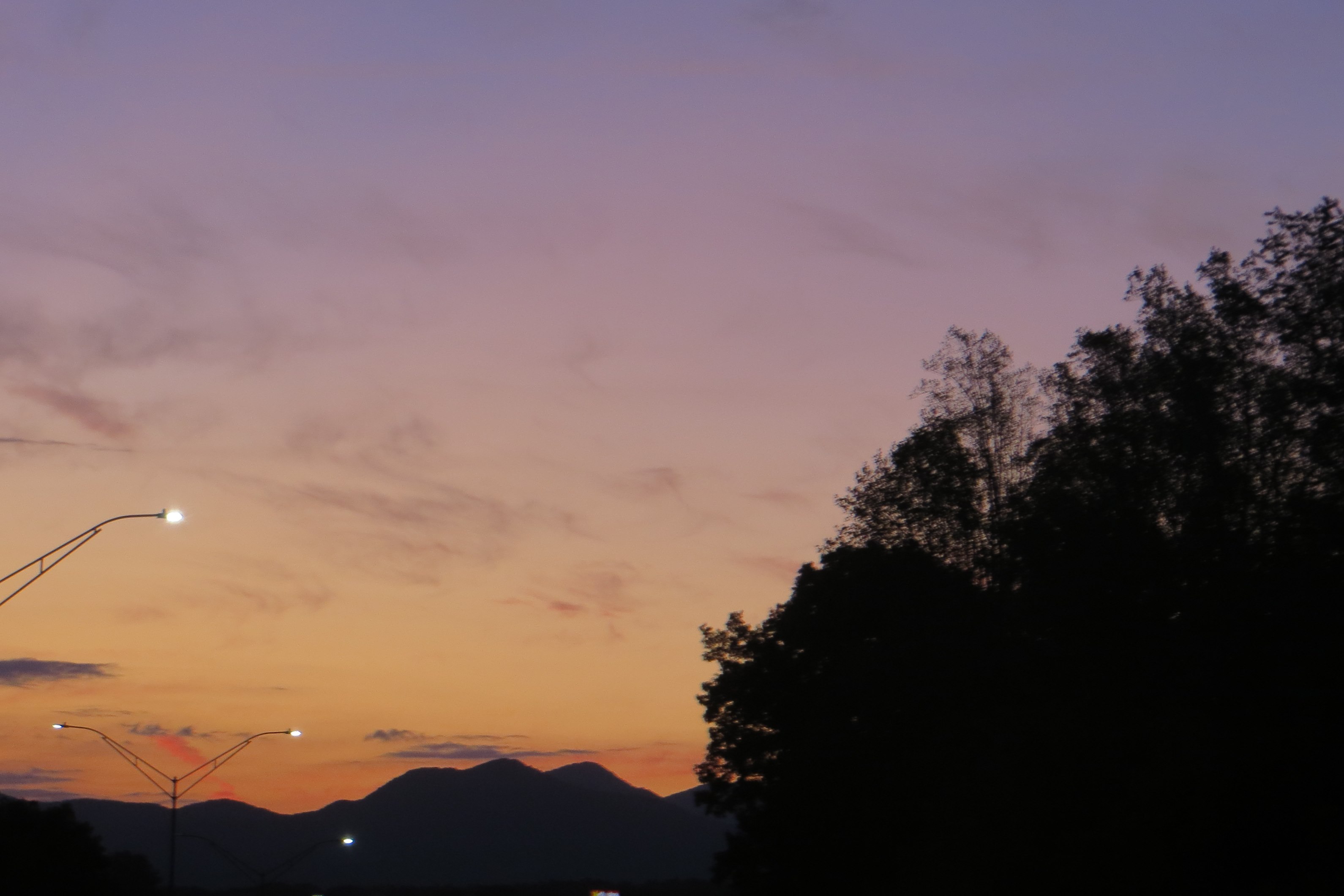 Saturday we tried to drive the south end of the Blue Ridge Parkway which we missed the last time we were here. It started out OK but we were soon socked in by fog. Maybe we will try again tomorrow.
Make Life an Adventure!