Minnesota Week 01
Aug. 8 - Aug. 14, 2021
Sunday, we moved just across the line into Owatonna, Minnesota. I can say there is A LOT of corn in Iowa! And quite a bit after we crossed into Minnesota. The RV Park is called Riverview Campground and is on the banks of the Straight River.  The river is anything but straight though. It is a pretty campground but for the first time in a long while we weren't able to get into position to get satellite reception.  Oh well, we are only here for a couple of days, we can rely on the Roku for entertainment.
Monday, Elard discovered a leak in a hose connecting the turbo discharge exit to the engine (or something like that, it was red) so he spent the morning replacing that.  Luckily there was a truck shop here in Owatonna that had the proper replacement part. I spent the day watching TV and sealing some painted rocks I painted.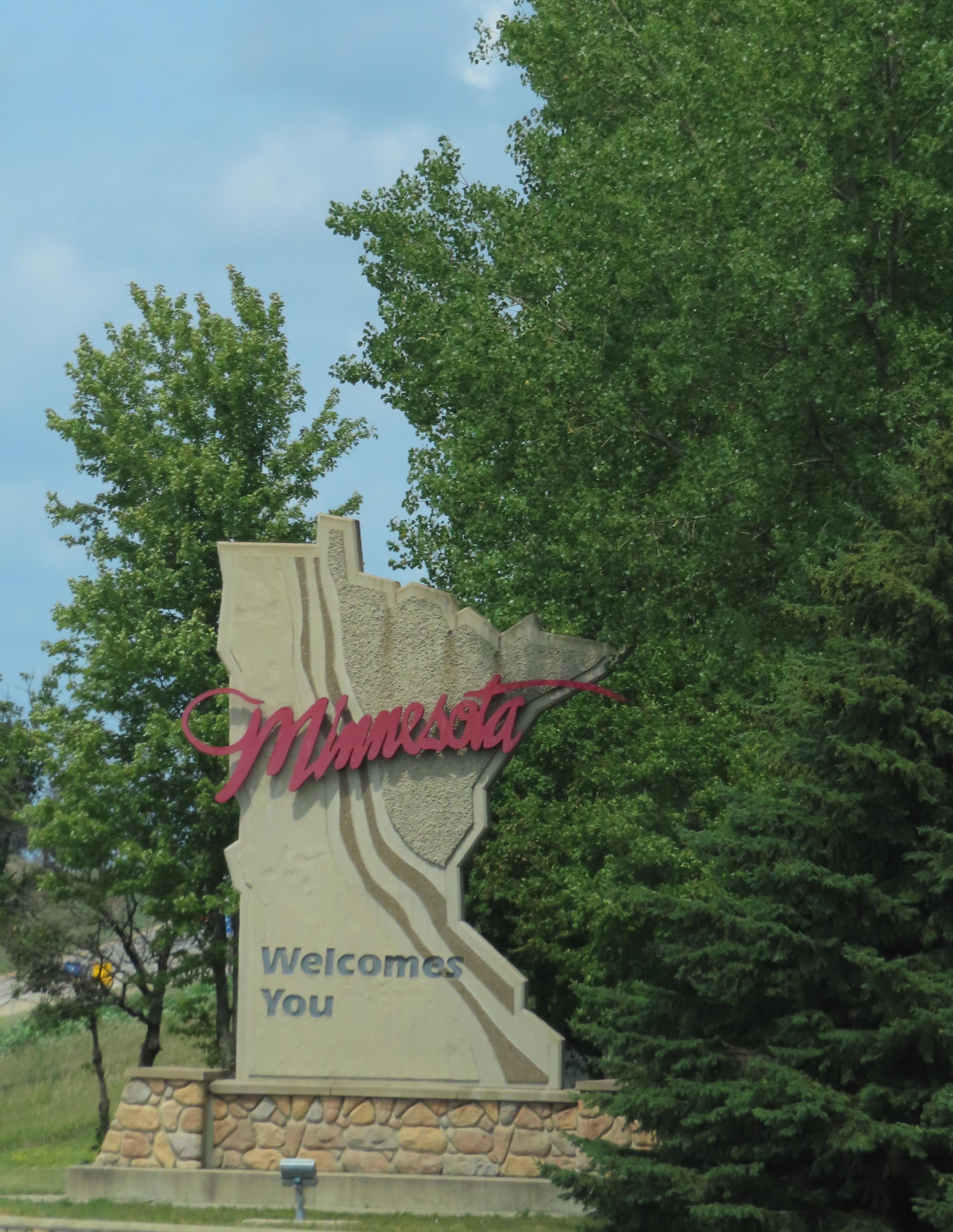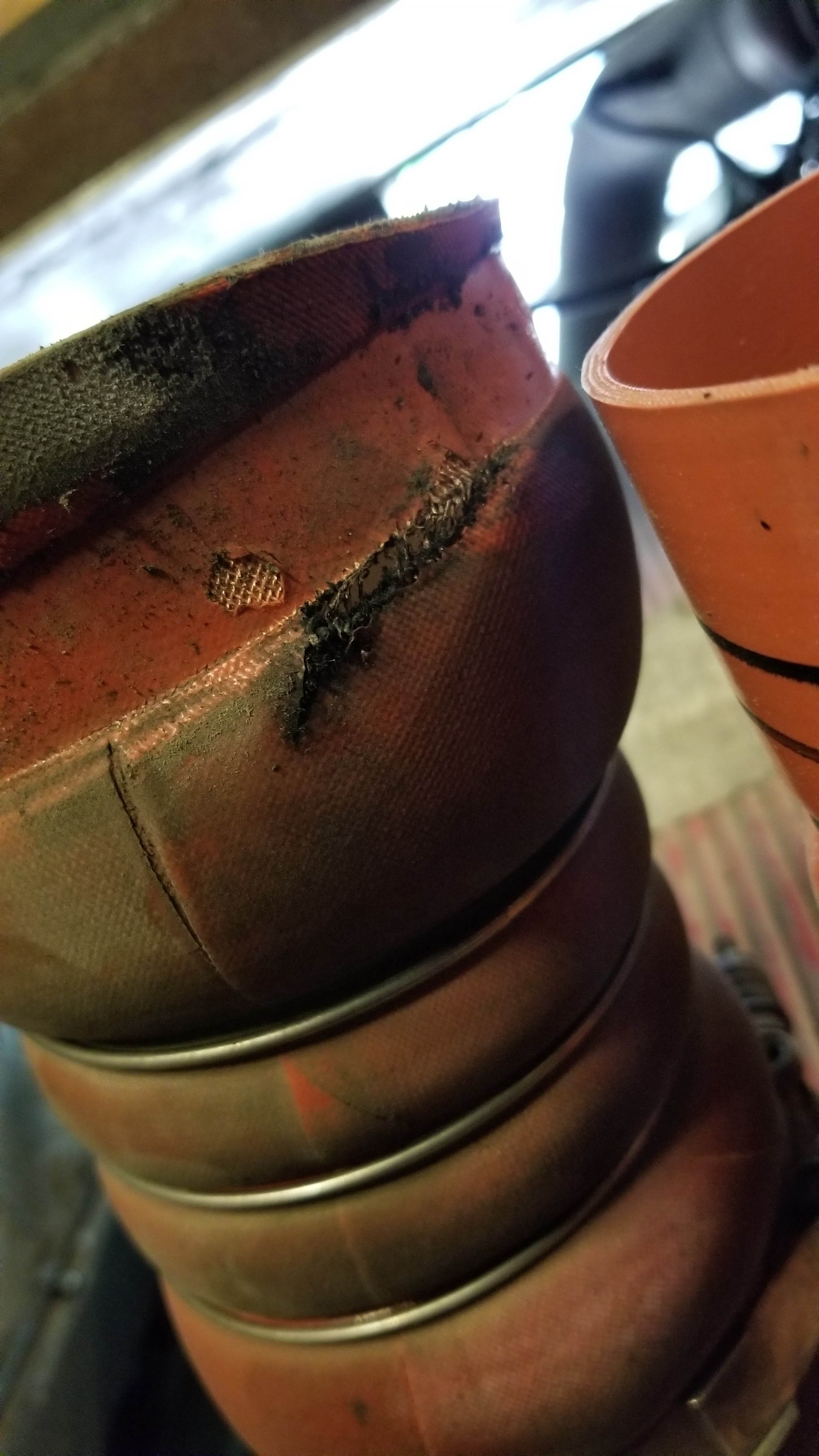 Tuesday, we did some exploring.  We started with a visit to the site of the plane crash that killed Buddy Holly, Richie Valens, and the Big Bopper, you know the day the music died.  I'd seen this on the Iowa Arial America episode. It is on private property but they allow you to walk down the side of their field to visit the little memorial.  The entrance is marked with a huge pair of horned rim glasses.  The rims are now covered with glasses left by people visiting the site.  I left a painted rock that I'd found while we were at Branson Ridge RV Resort a couple of weeks ago.  Next we visited the Surf Ballroom, the last venue the three had performed before the crash.  The Ballroom was built in Clear Lake, IA in 1933 but burned down in 1947.  The current ballroom was opened in 1948 and continues to operate as a music venue.  They have guitar's from musicians like ZZ Top, BB King, and Kevin Costner to name a few.  They are having a Beach Boys concert this weekend but it is sold out.  Next we drove over to Mason, IA to visit the Historic Park Inn, a hotel designed by Frank Lloyd Wright. It is open and you can stay there.  It is across the street from "Central Park" which has an impressive collection of sculptures.  I loved the beaver and the person with his dog, and I left one of my painted rocks for someone to find.  We planned to visit another FLW house, the Stockman House, but it was closed today. So we continued our journey back into Minnesota.  Austin, MN to be exact to visit the SPAM Museum....spam, spam, spam, spam, spam.....I loved it.  I had no idea there were so many varieties of SPAM. It is way popular in China, Japan, and Hawaii.  I could not resist buying some in the gift shop...I can't remember ever actually having it before.  I got the SPAM with Bacon variety, I'll let you know how it is.  They had displays from each country that it is popular in with commercials running in each one.  And of course they had Spam-a-lot playing and the Monty Python and the Holy Grail skit as well, too funny.  Austin also had a FLW house, the Elam house.  We drove by but didn't get to go in.  I believe it is a bed and breakfast now. On the way home we stopped at a quilt shop, The Calico Hutch and had a late lunch at Wings Tavern and Grill.  Their burger was good but the cheese curds were kind of disappointing.  It was a busy day.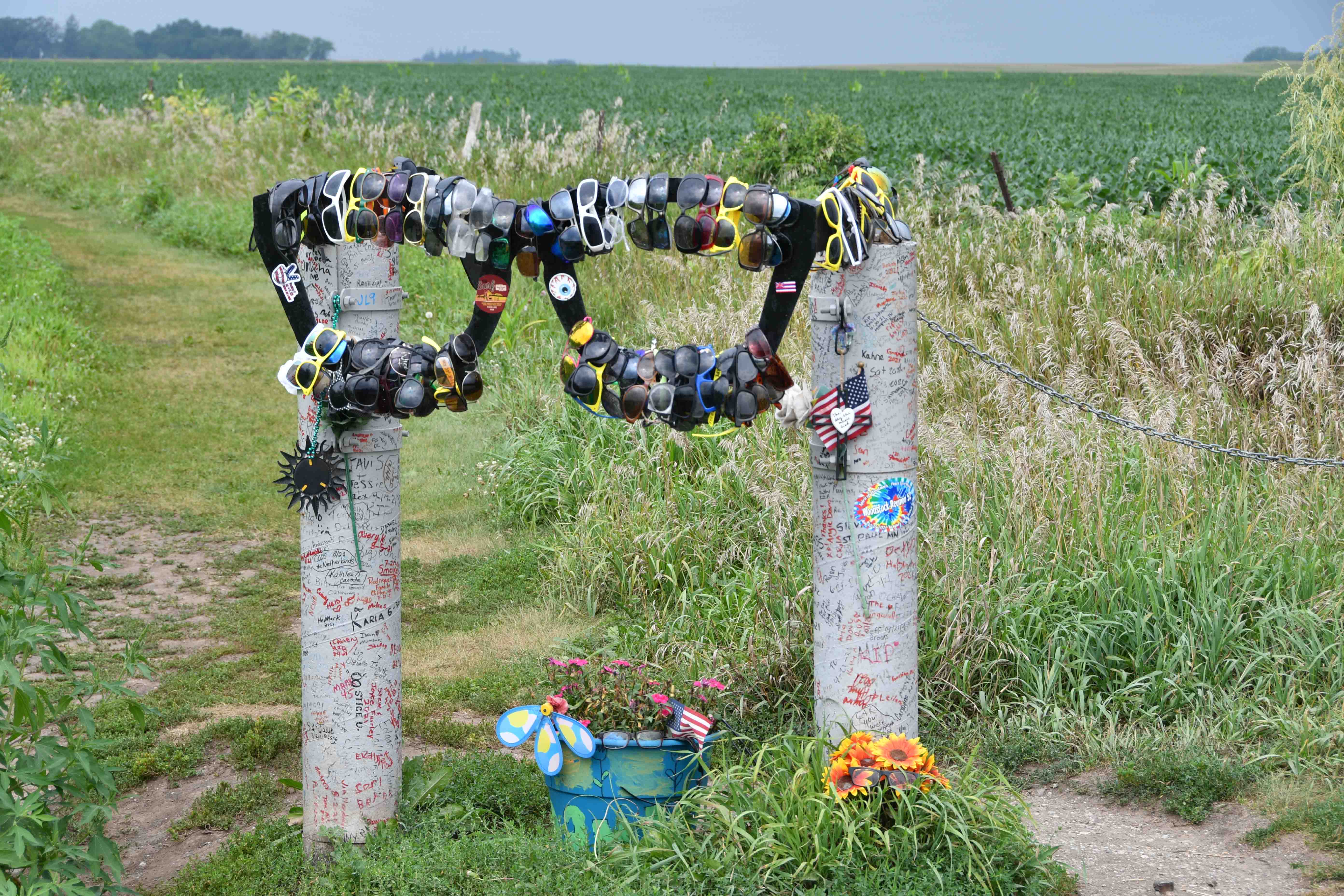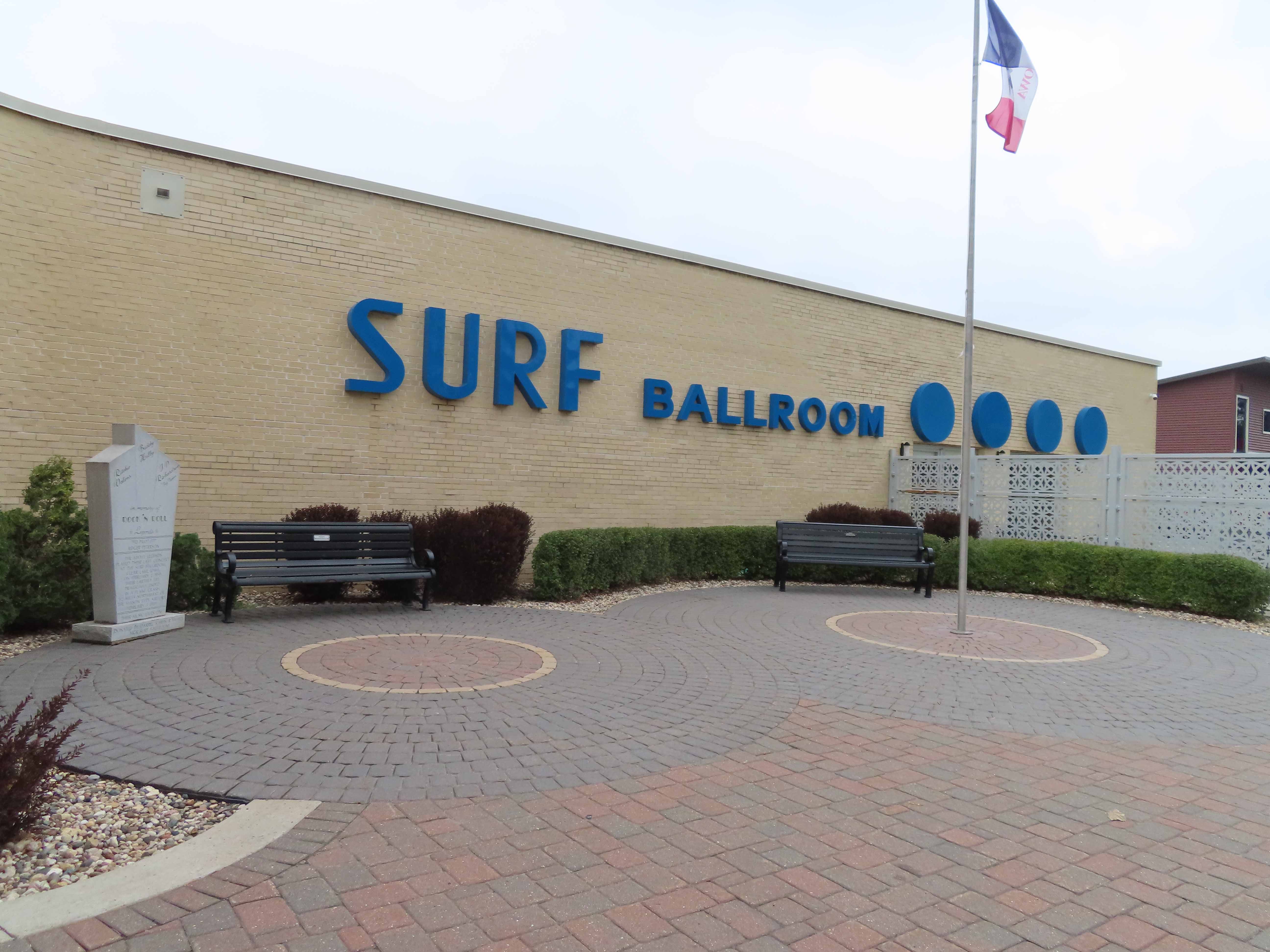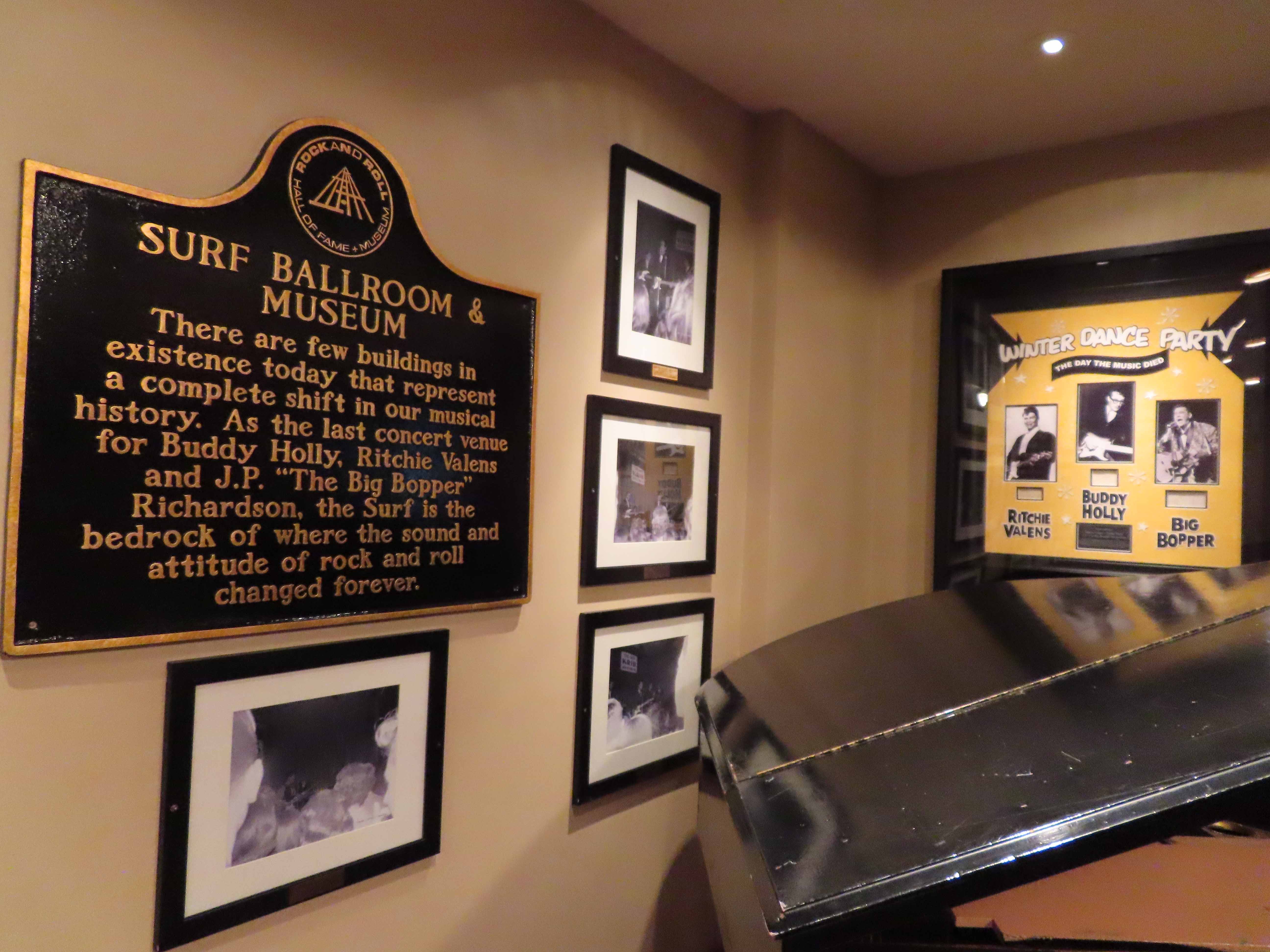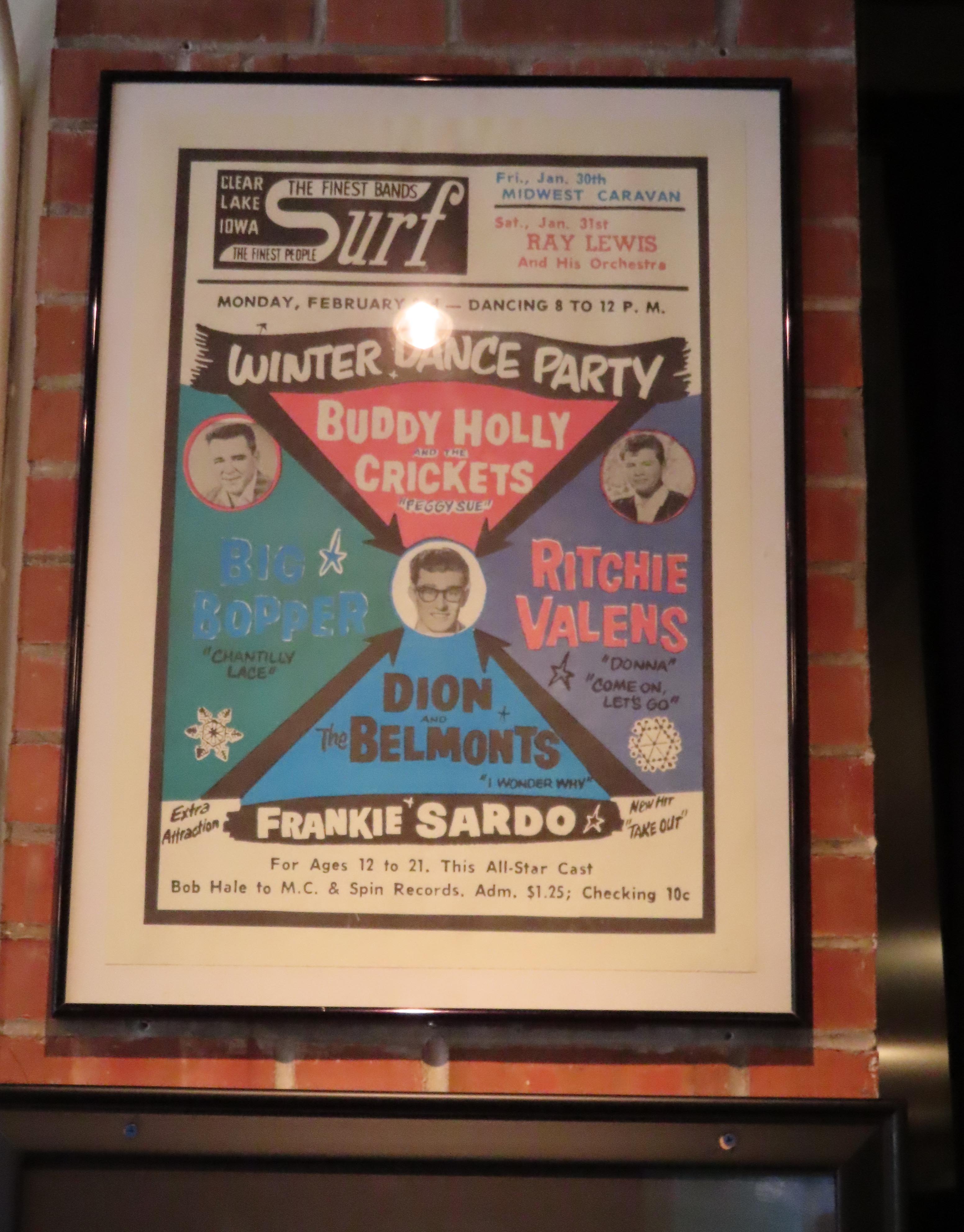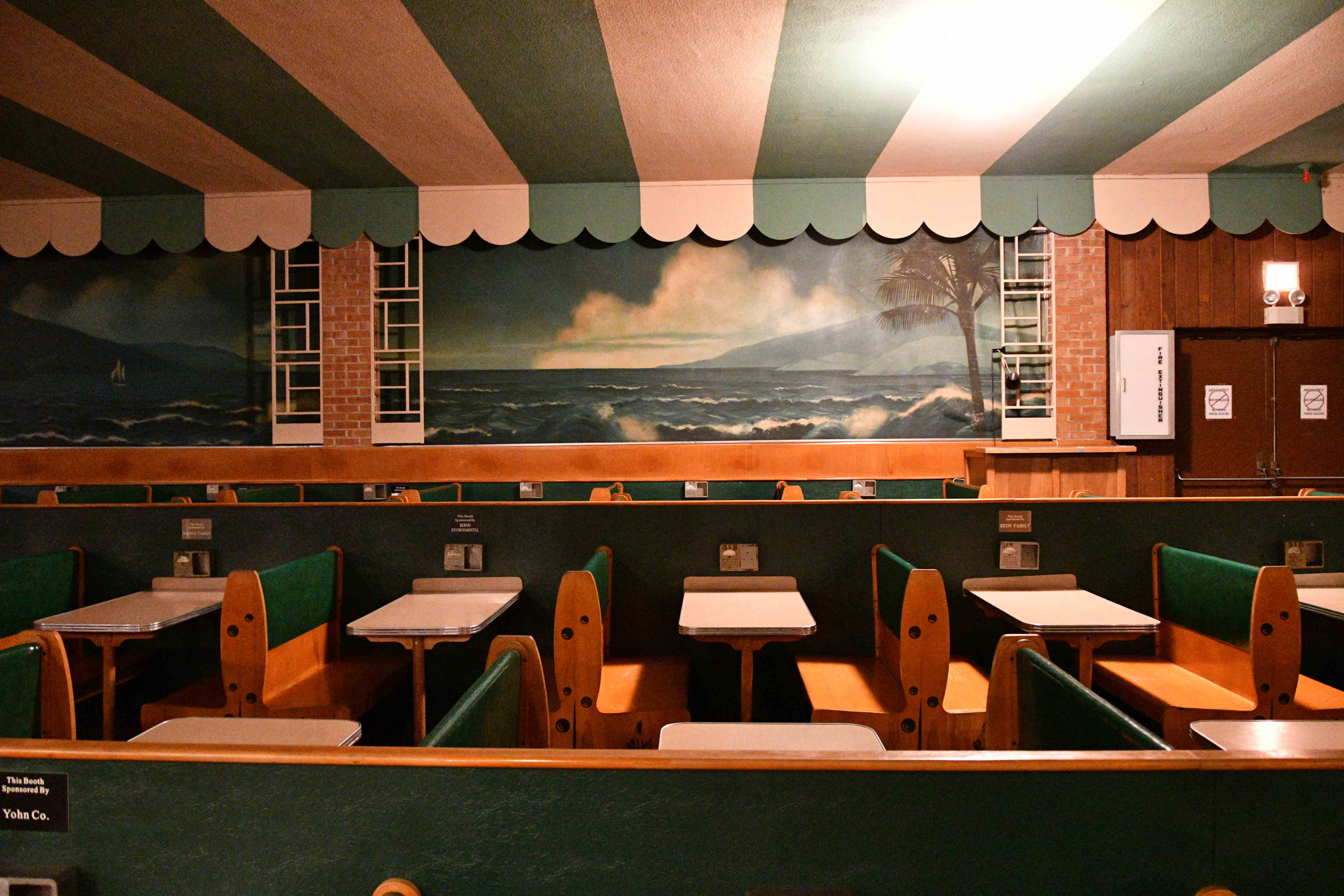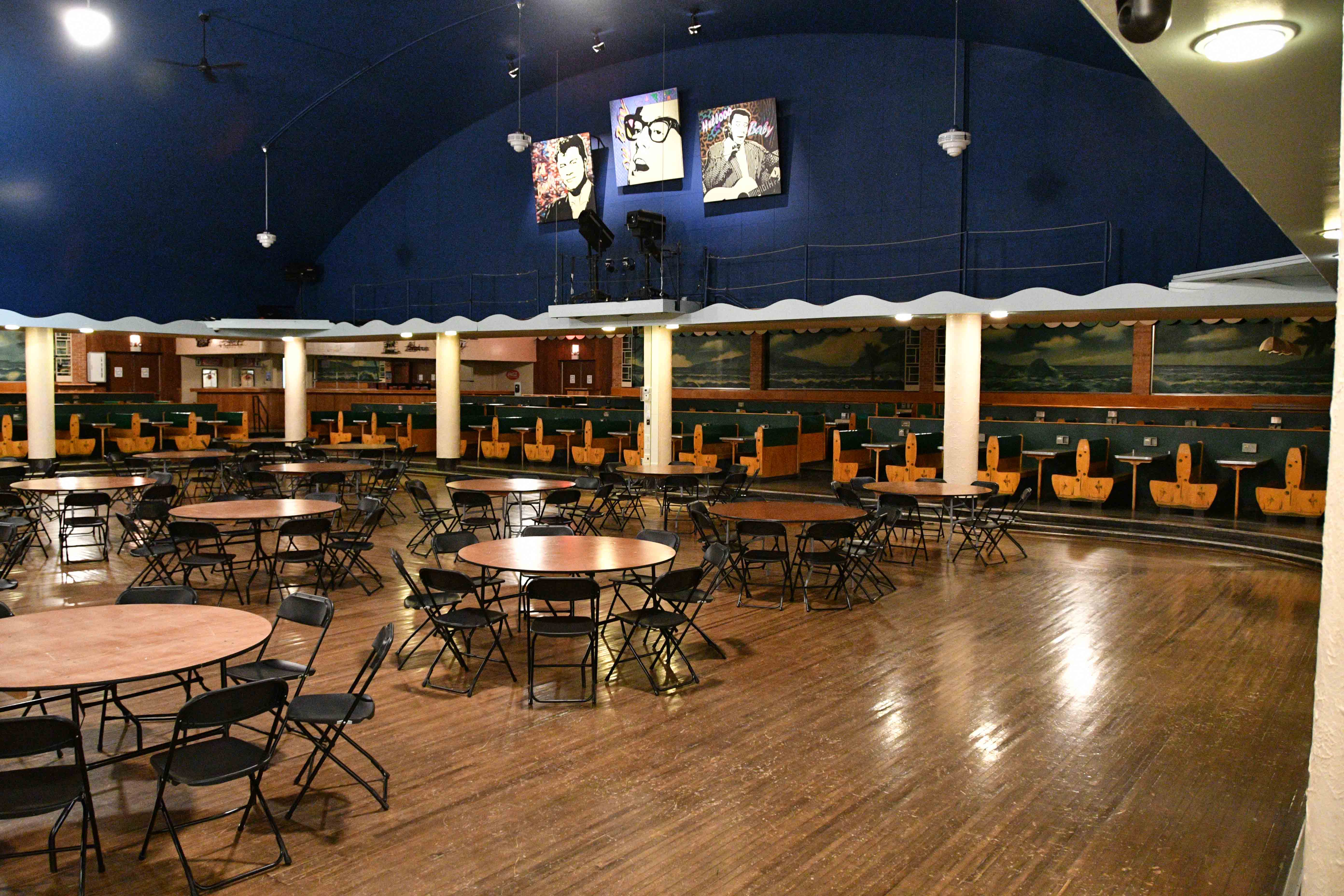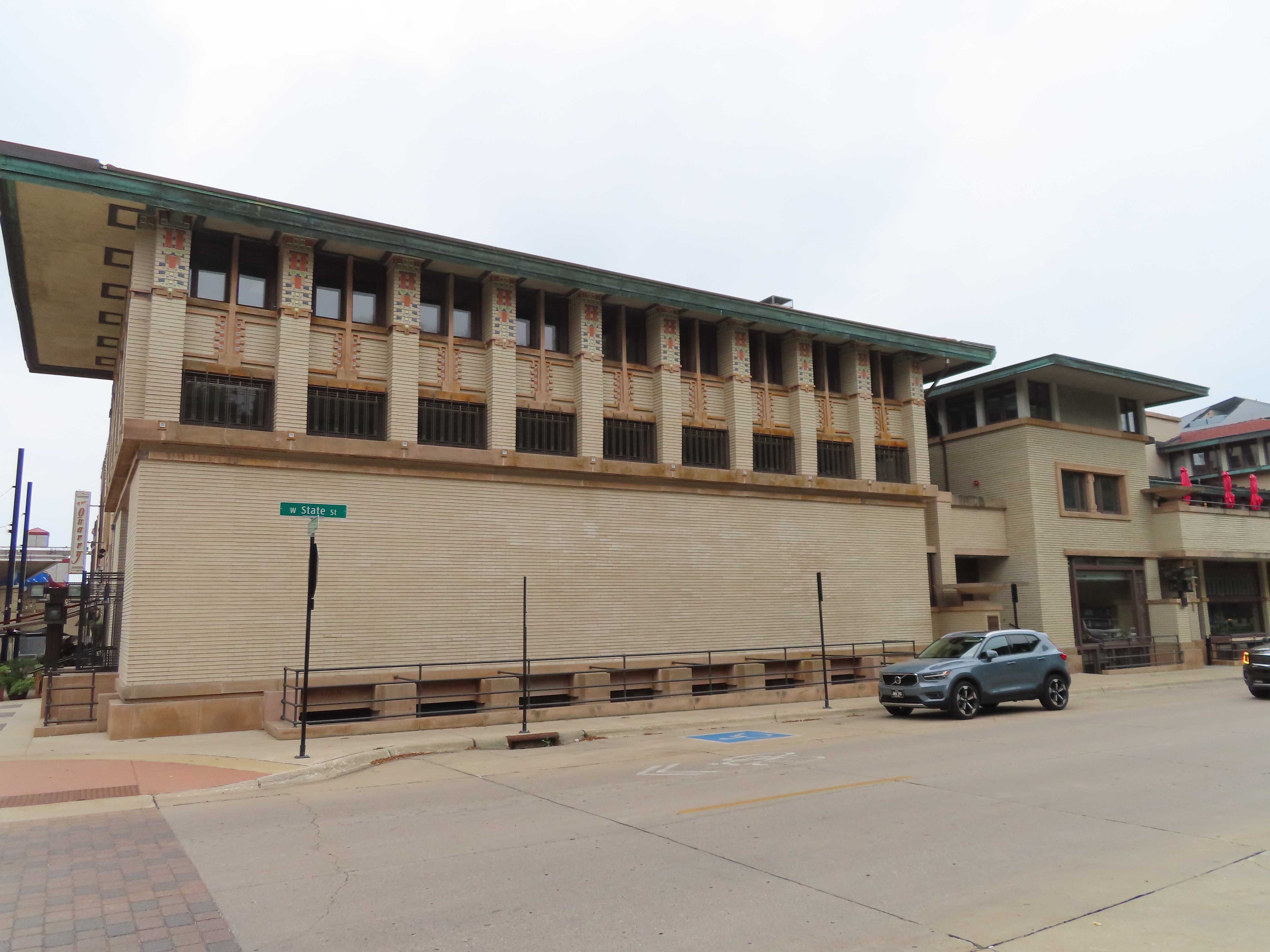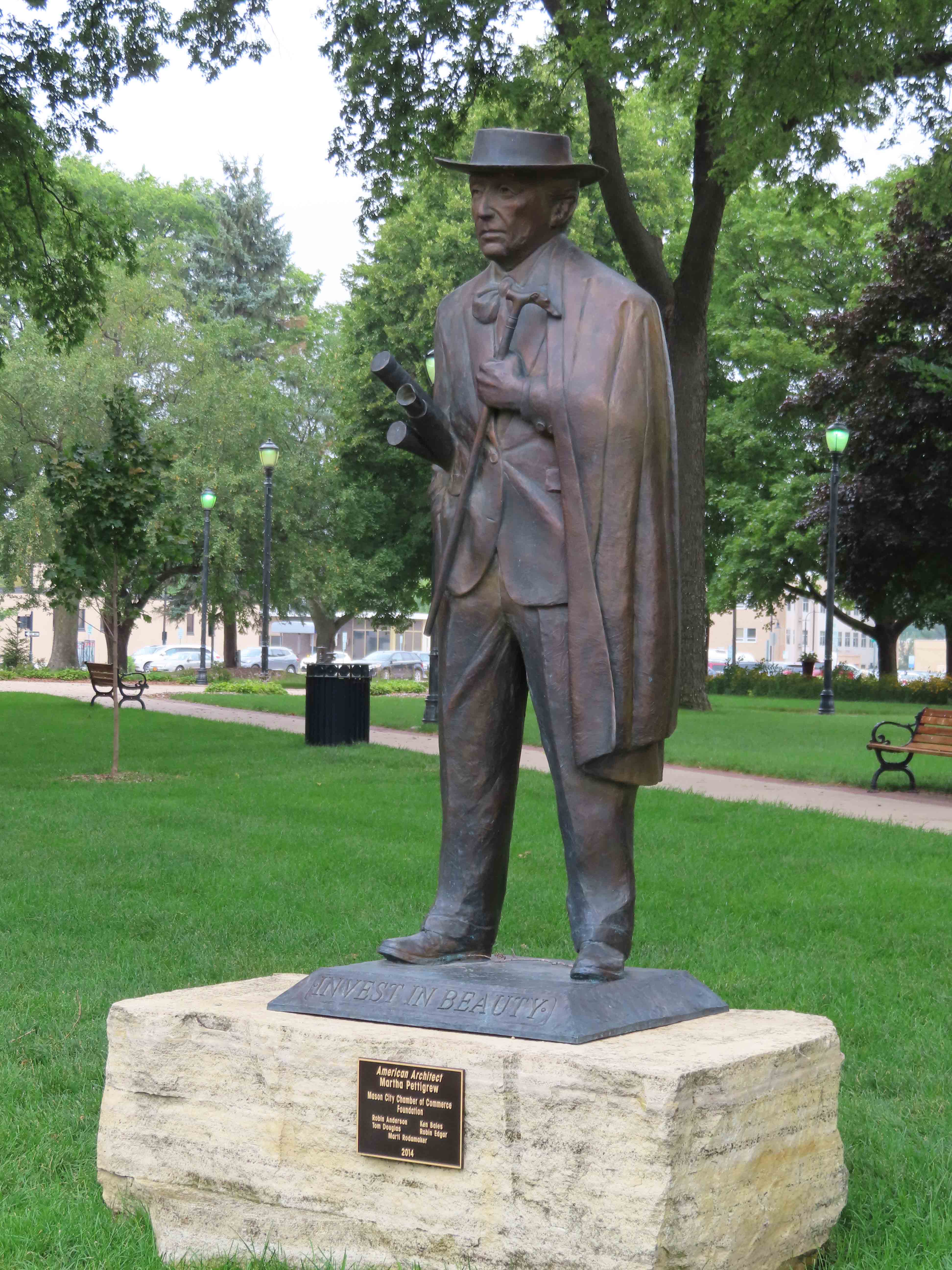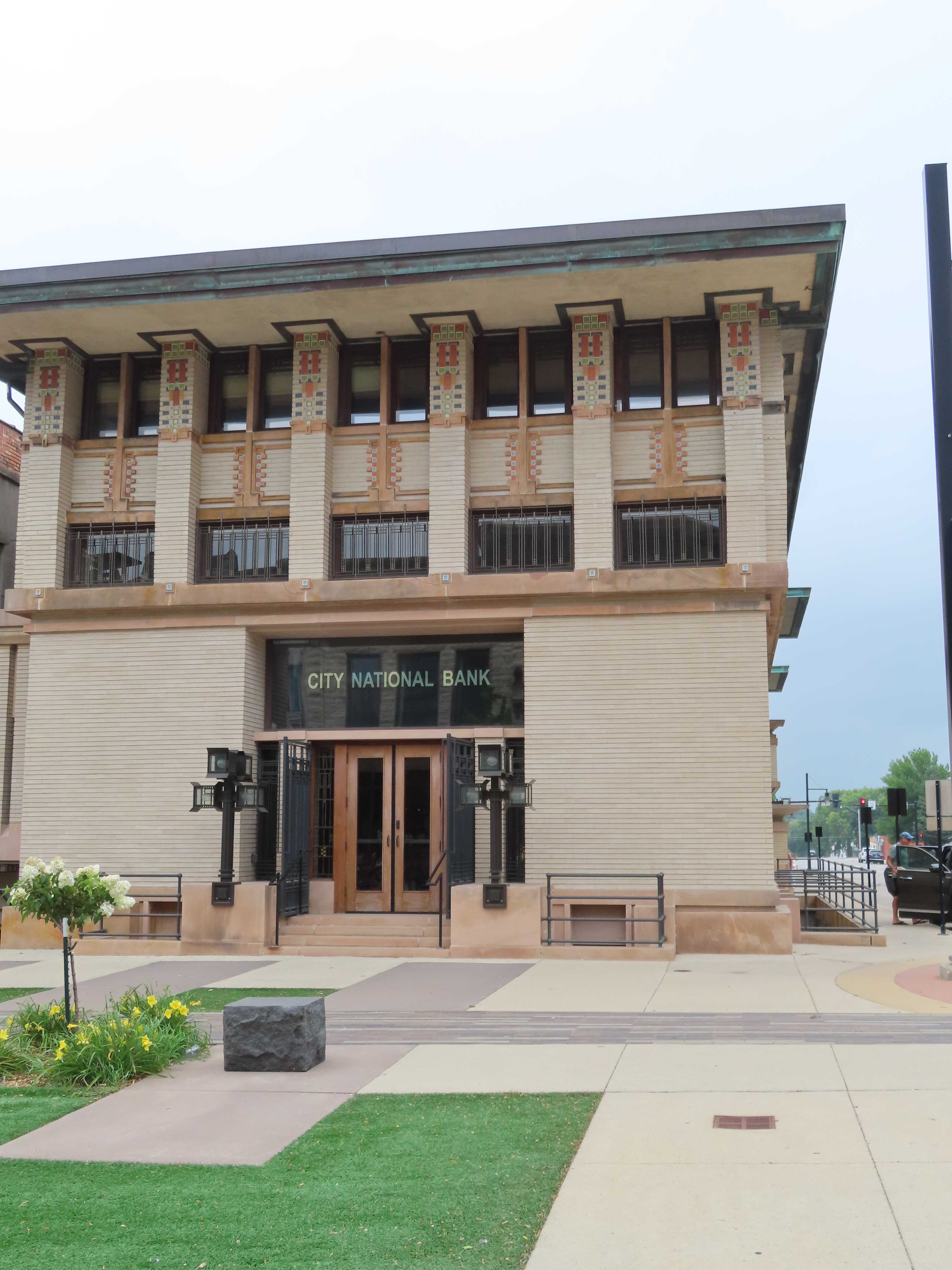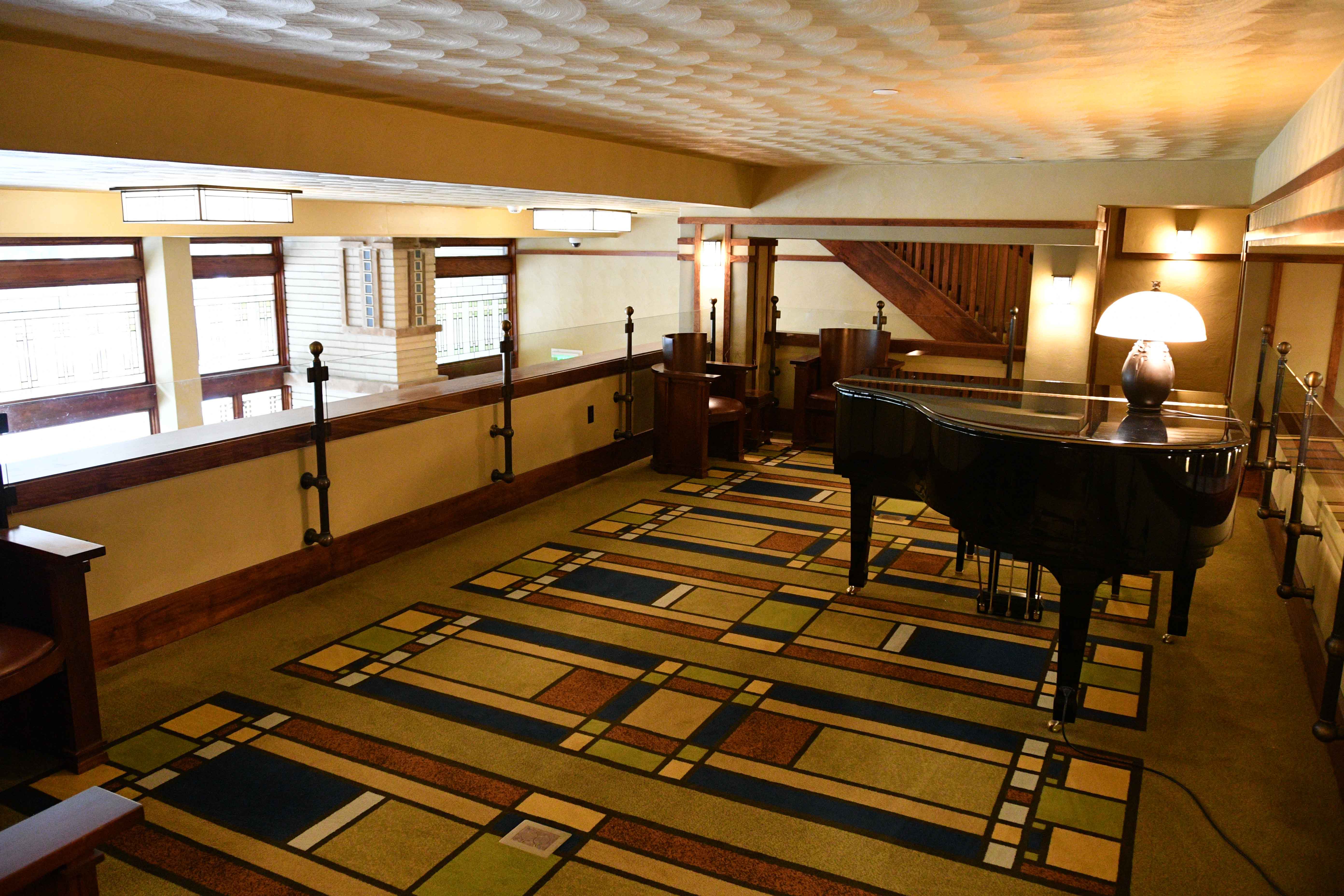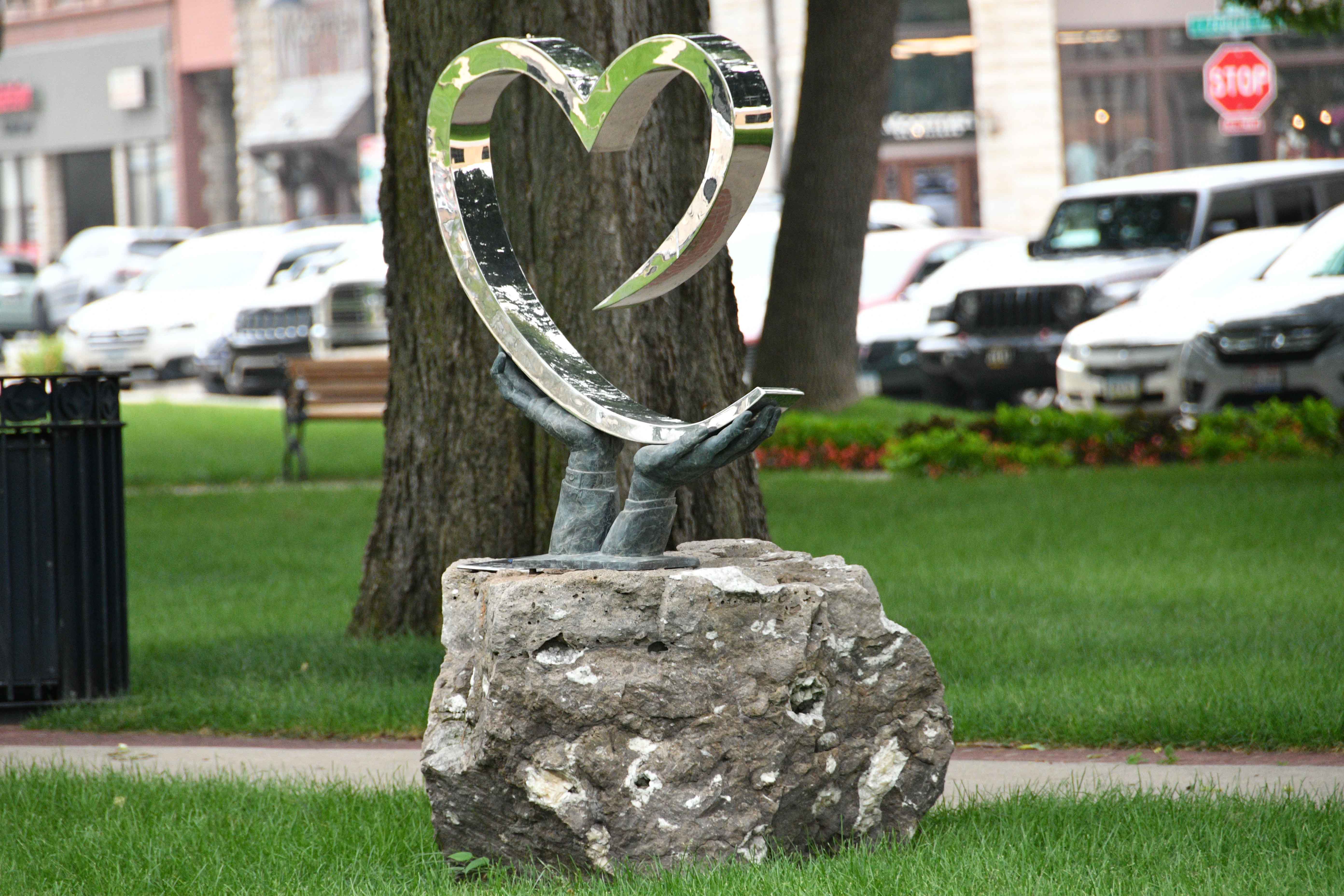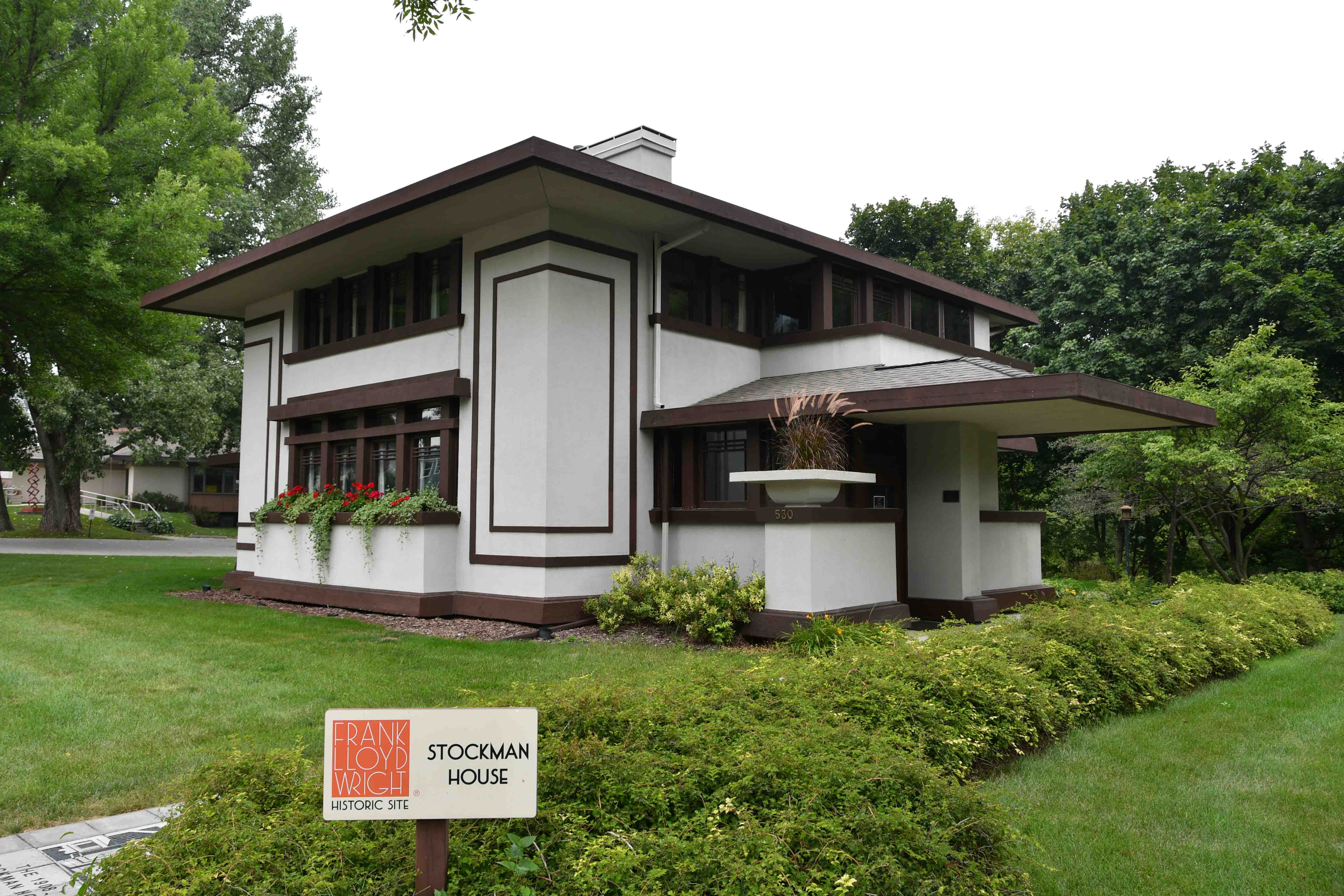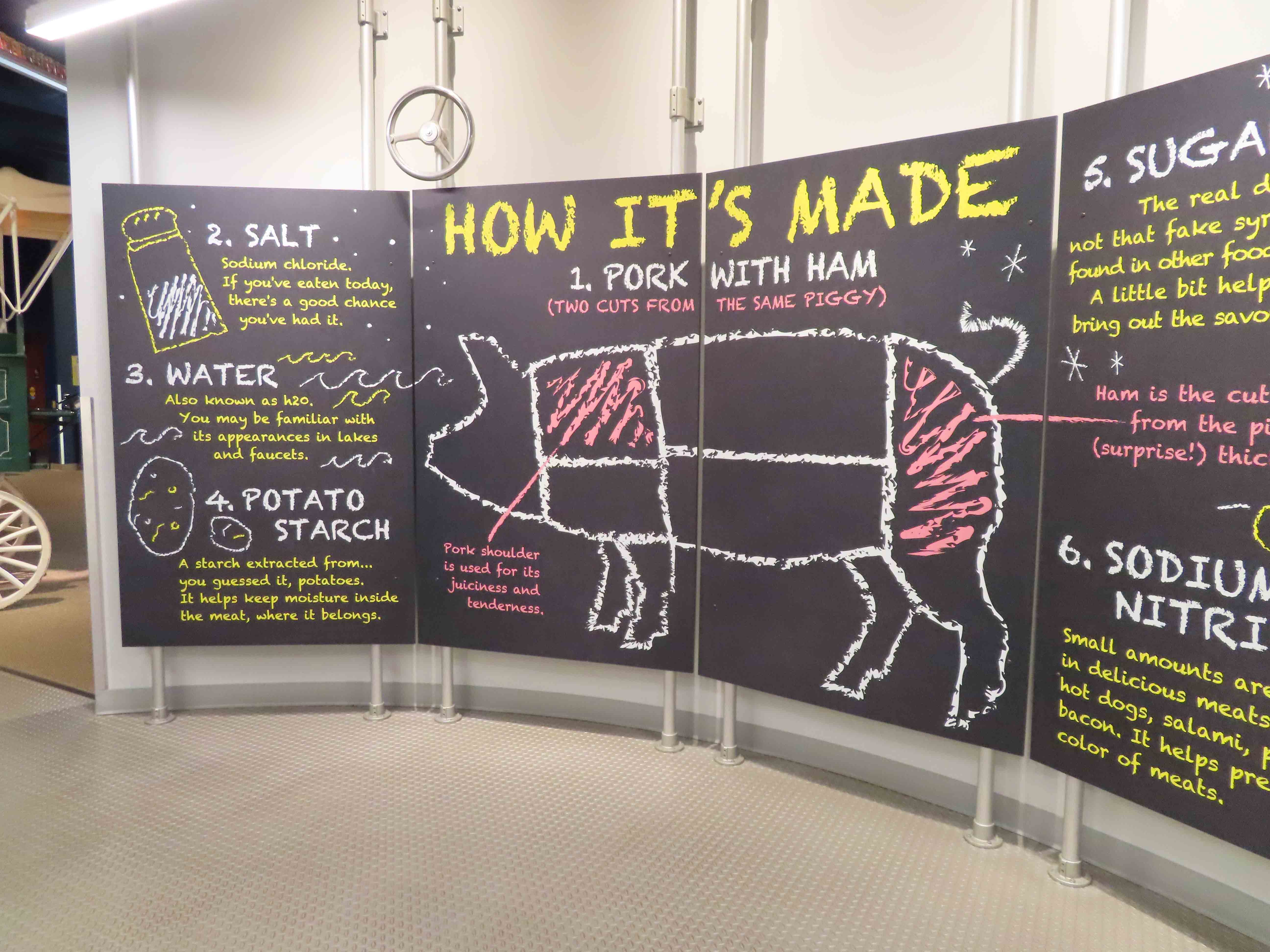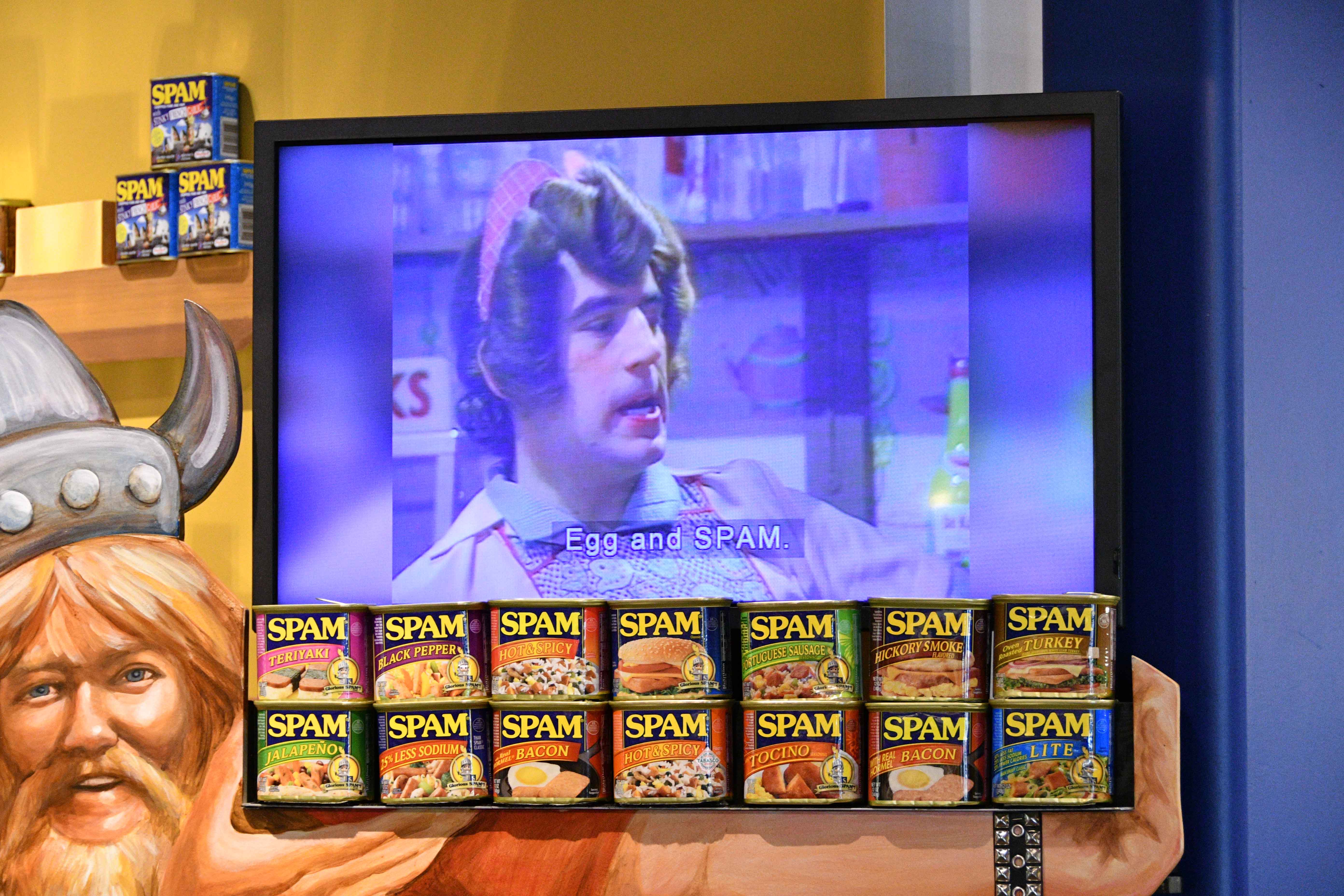 Wednesday, moving day again, this time to Walker, MN to Trails RV Park. I love this park too. It is right next to the Heartland State Trail and there is also a restaurant right next door, Mustangs Sally's Supper Club. We settled in and checked out the trail.  There are sooo many lakes, 10,000 according to their license plates LOL. We passed some protestors on the drive but I couldn't make out what they were protesting. It was a pretty day for them to be out for a walk.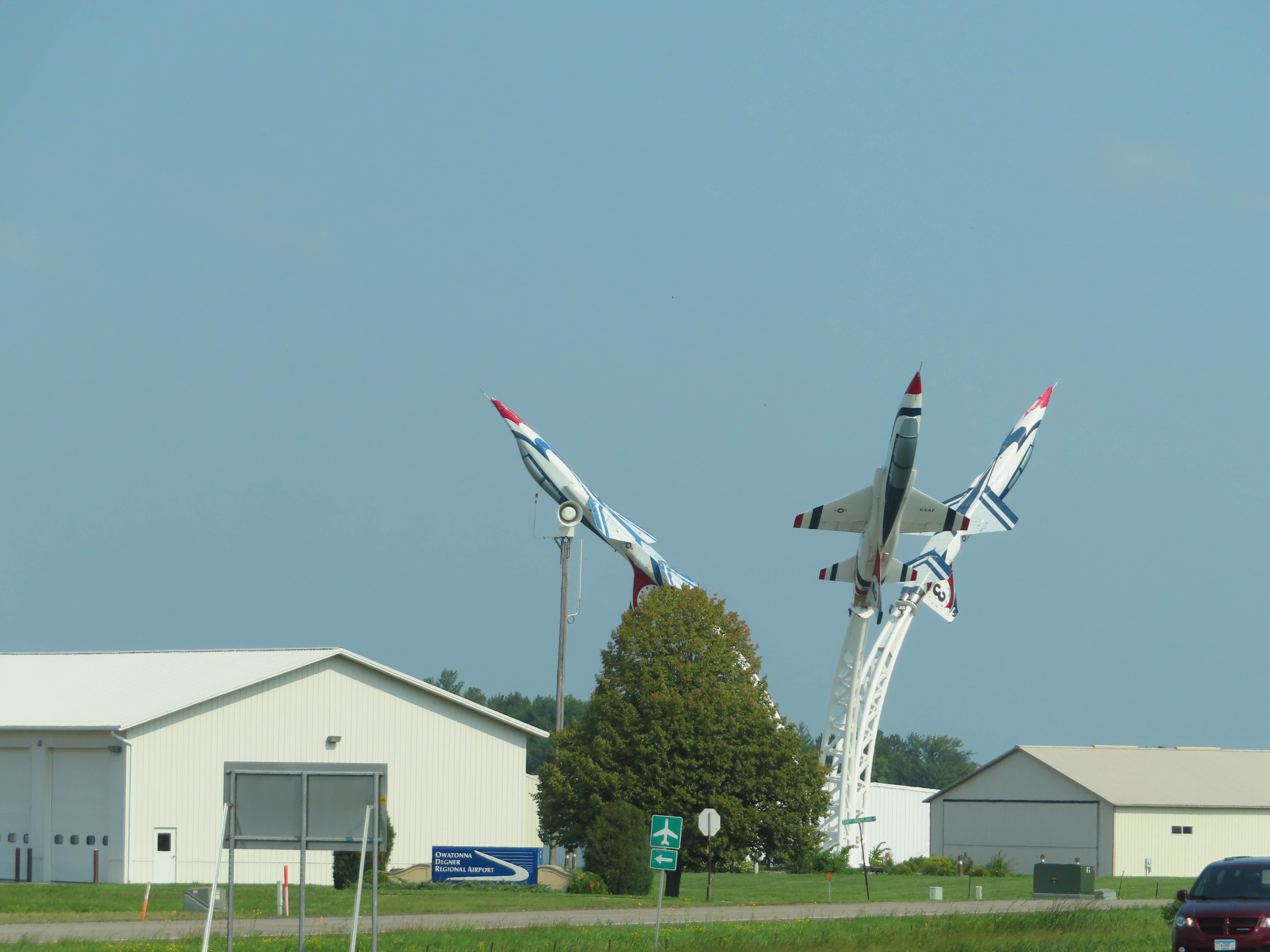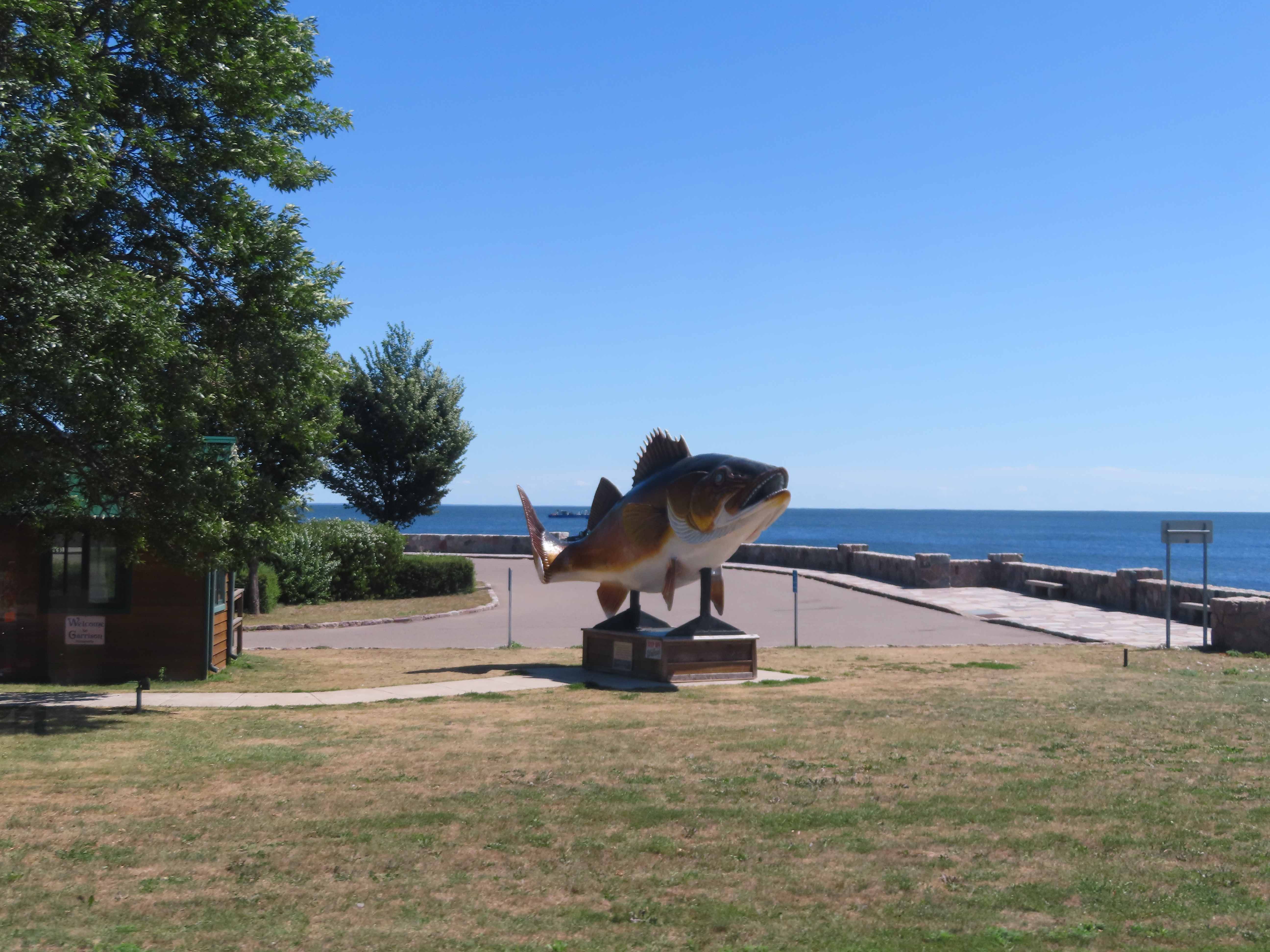 Thursday, we visited the headwaters of the Mississippi River.  We started with a quilt shop in Bemidji, A Stitch in Time, and a visit to their Paul Bunyan and Babe statues. Next we drove to Lake Itasca State Park where the head waters are.  It is really striking to see the tiny size of the Mississippi when you've grown up in Mississippi/Louisiana.  You can literally step across it here.  There were a lot of people wading around in it, Elard says that is why it is so muddy. Back in Walker we stopped at their quilt shop, Front Porch Quilts. They had some very cute fabric. Next we went to Portage Brewery and had a couple of nice brews on their deck and the weather was perfect.  We asked them where the best cheese curds are in town and they recommended Shingobee On the Bay.  They were not wrong. The cheese curds were wonderful as were their crab cakes. And they are right on the bay, so sitting on their deck on the water was a great way to end the day.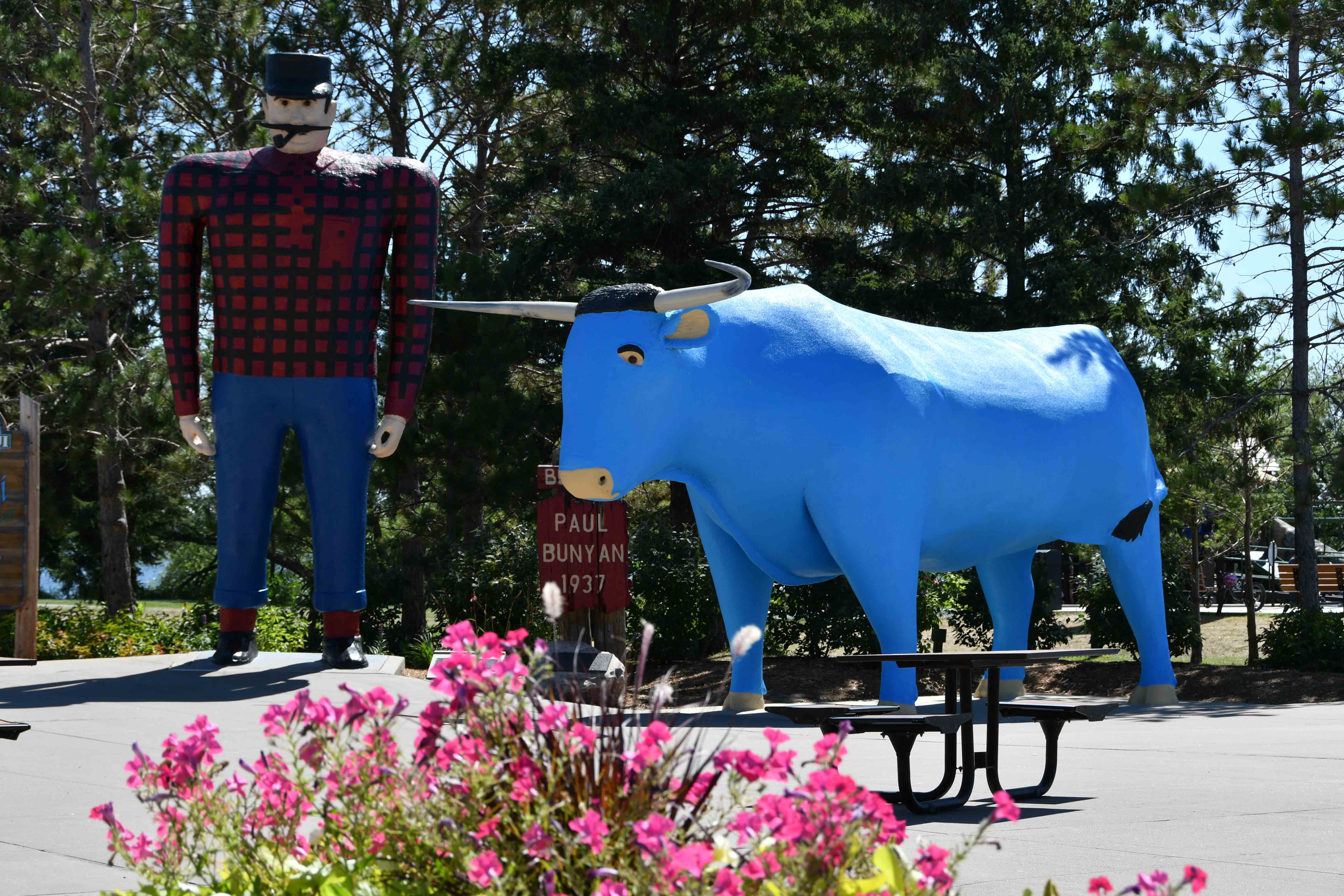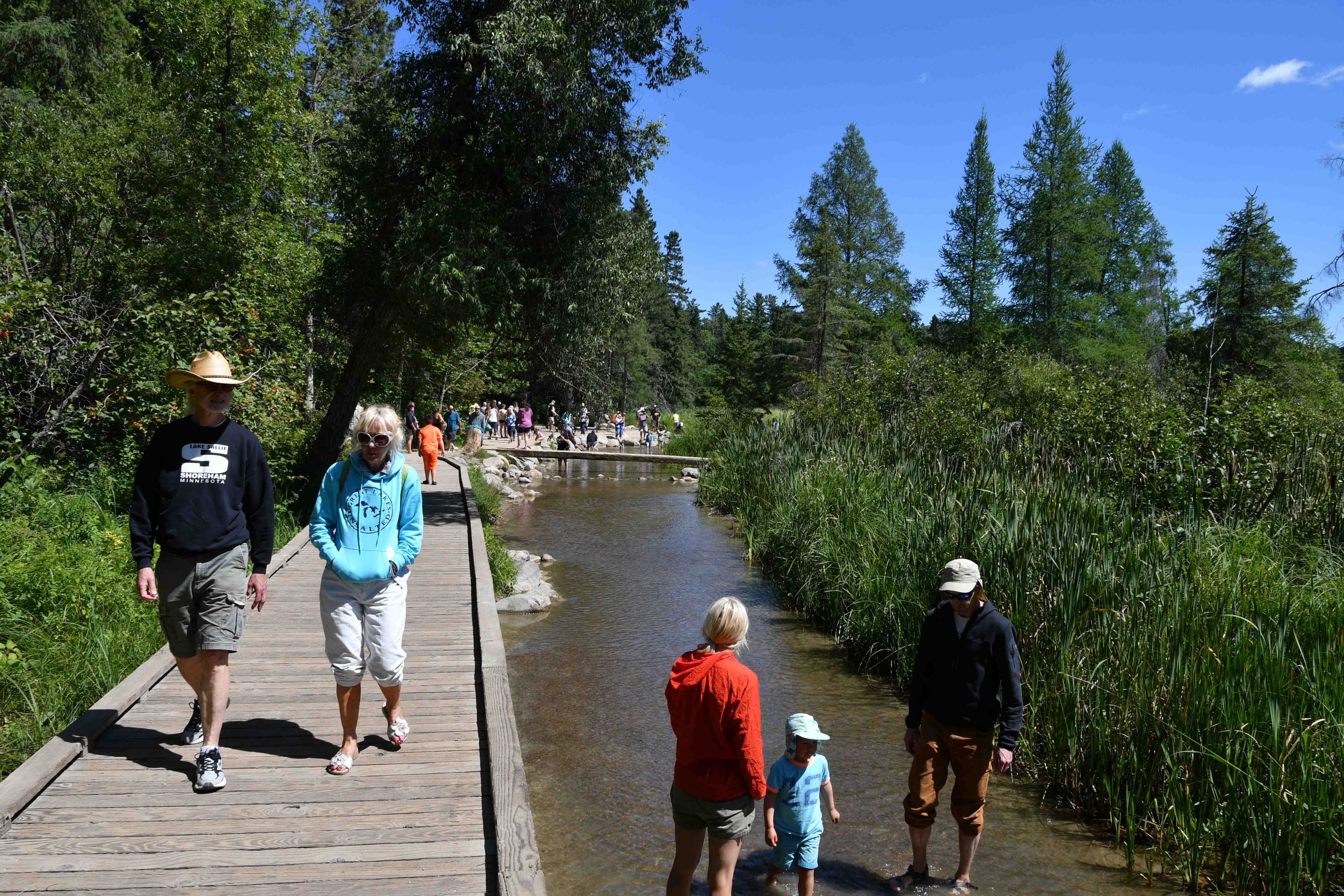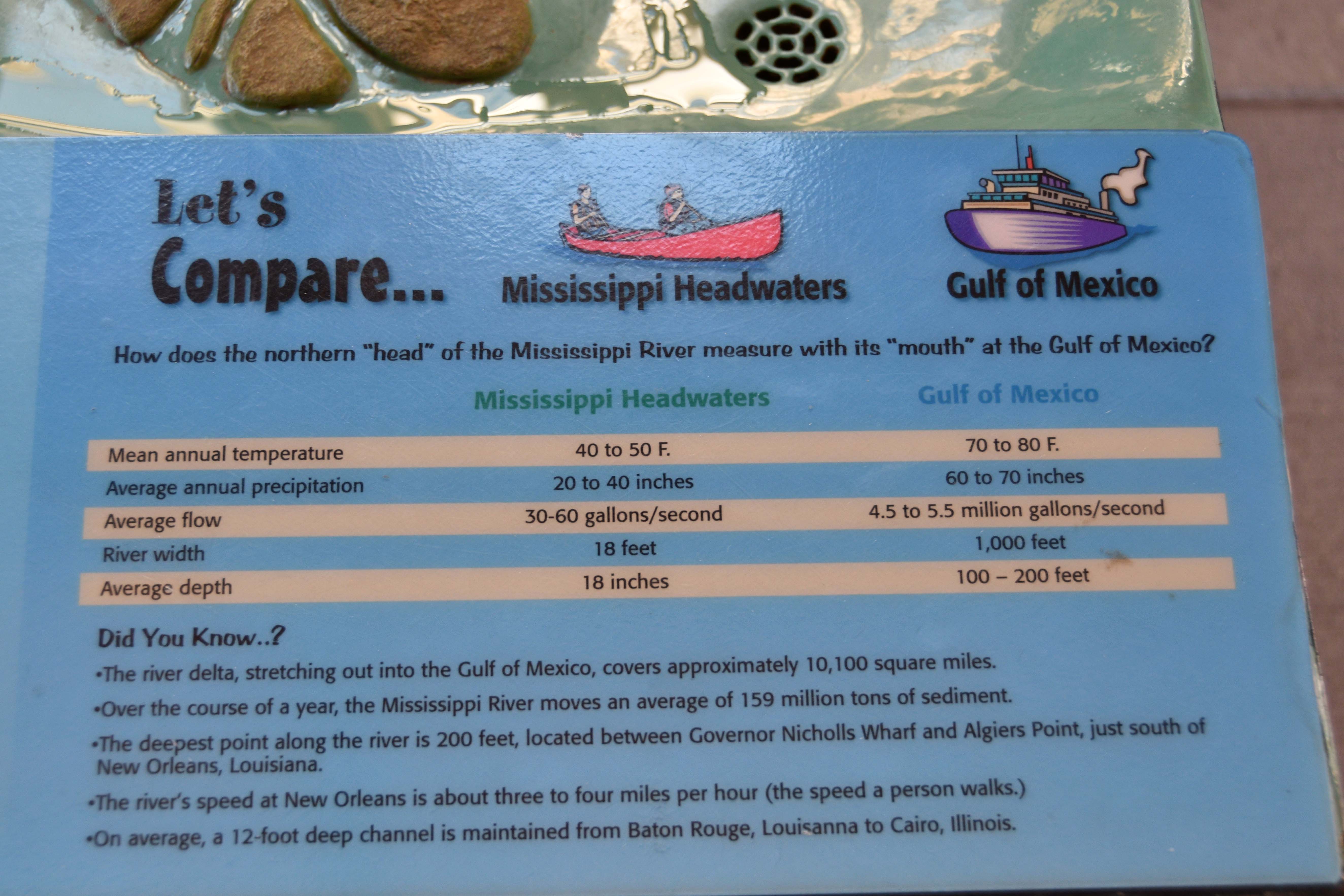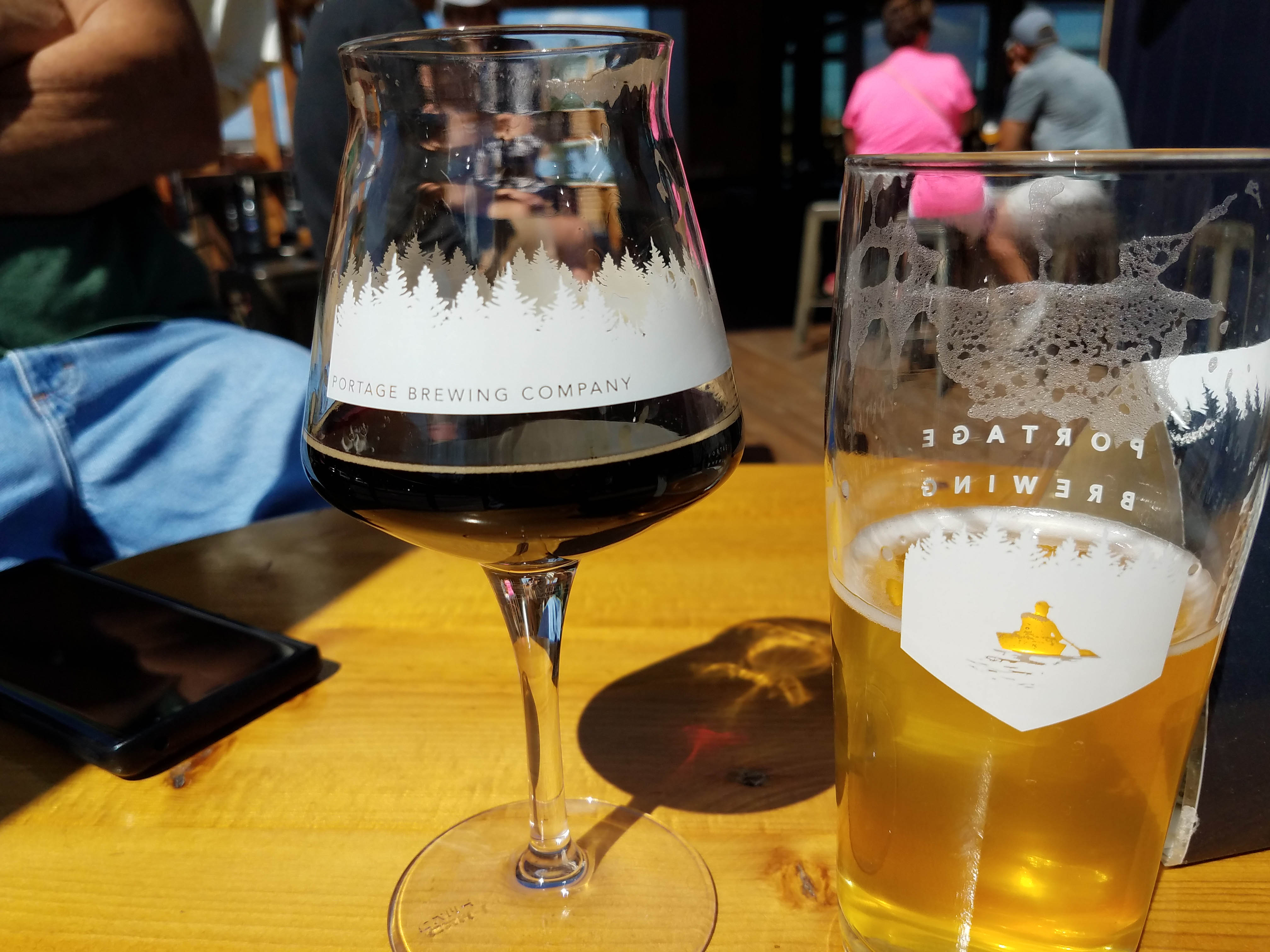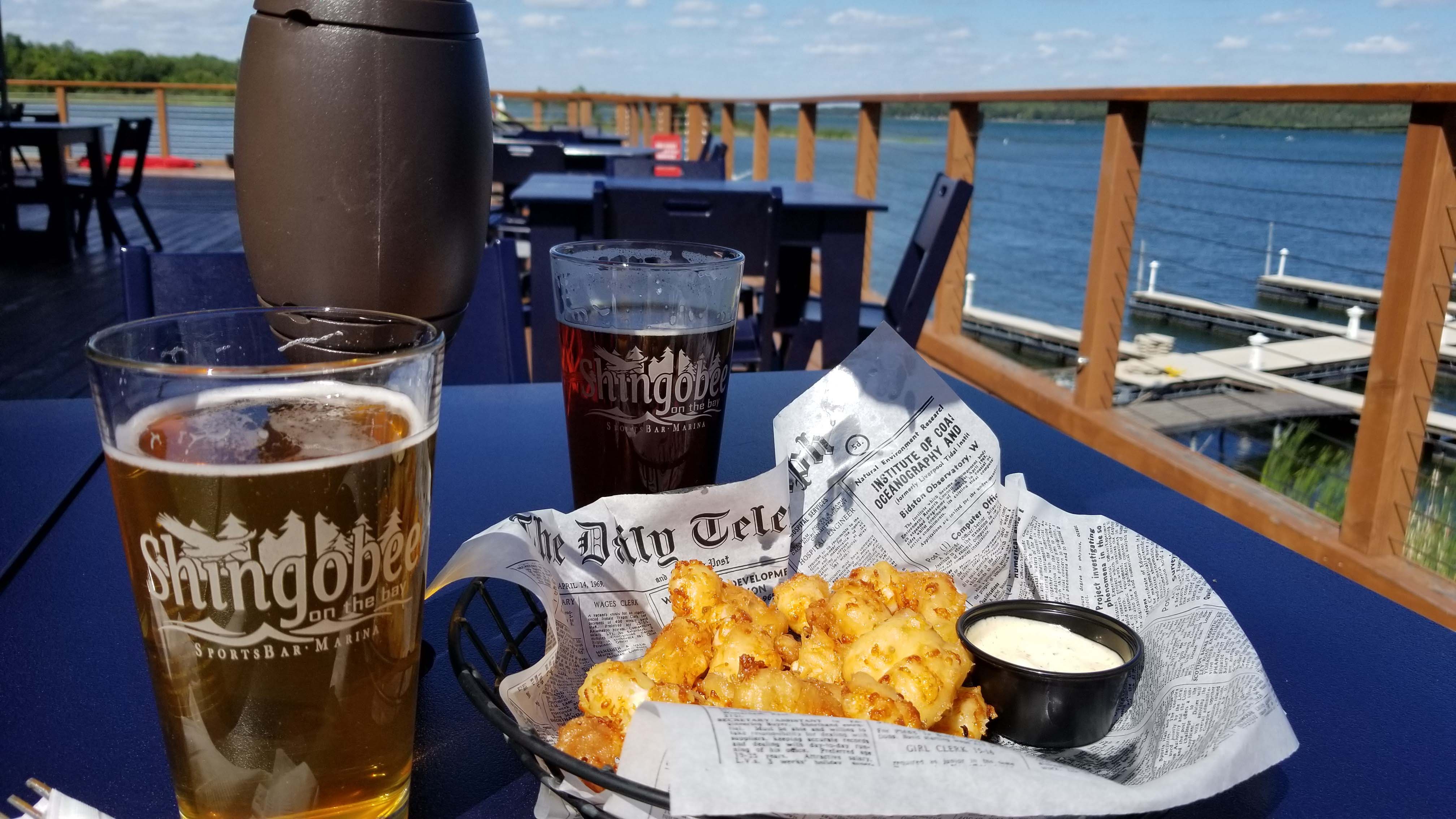 Friday, I spent the entire date sewing outside in my rocking chair. Nice. We also tried out Mustang Sally's.  They were pretty good.
Saturday, was also spent outside, the weather is awesome.
Make Life an Adventure!