Nacogdoches, TX - Week 68
May 17 - May 24, 2020
Sunday, boy when it rains, it pours.  We left Cave Springs, AR this morning heading to Foretravel down in Nacogdoches, TX.  We are going to have the seal around the large slide out replaced. Well it was a bit warm so I asked Elard to turn on the air conditioner...nothing but hot air.  Fine, I turned on the house air conditioner and we turned on the generator to keep the batteries charged.  The generator tripped off...some kind of fault.  We pulled over at a roadside monument to have a quick bite of lunch and enjoy the view.  The wind was really whipping but the view was awesome.  While I made sandwiches Elard went outside to check on the generator.  He got it started and we ate lunch.  We stepped out to get some photos and d@#n it, the generator stopped and there was a wet spot on the ground underneath it.  Couldn't tell if it was water or oil, so one more thing for the repair list.  It got pretty hot on the drive.  We stopped in Shreveport to fill up and headed on to Foretravel.  As soon as we pulled into Foretravel's parking lot we stopped to unhook the Jeep. I flipped the switch to open the stairwell cover...it wouldn't open!  We had to climb out and could hear a loud air leak. We went ahead and found a parking spot, Elard worked on the air leak, I went to grab something for dinner.  Elard managed to get the leak stopped so we don't have to listen to the air compressor all night ( and neither do our neighbors!). At least we are at the place where all this can be fixed.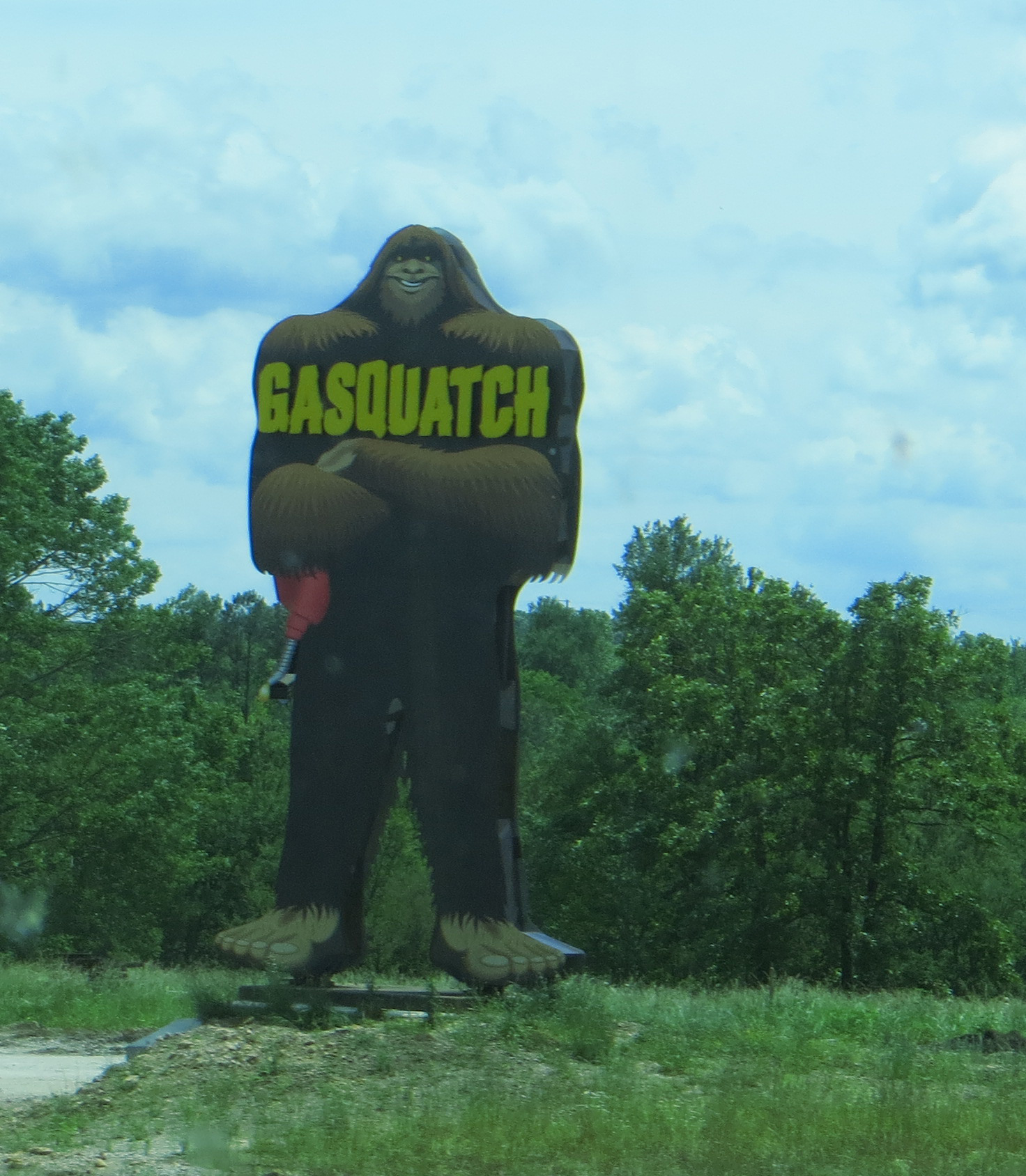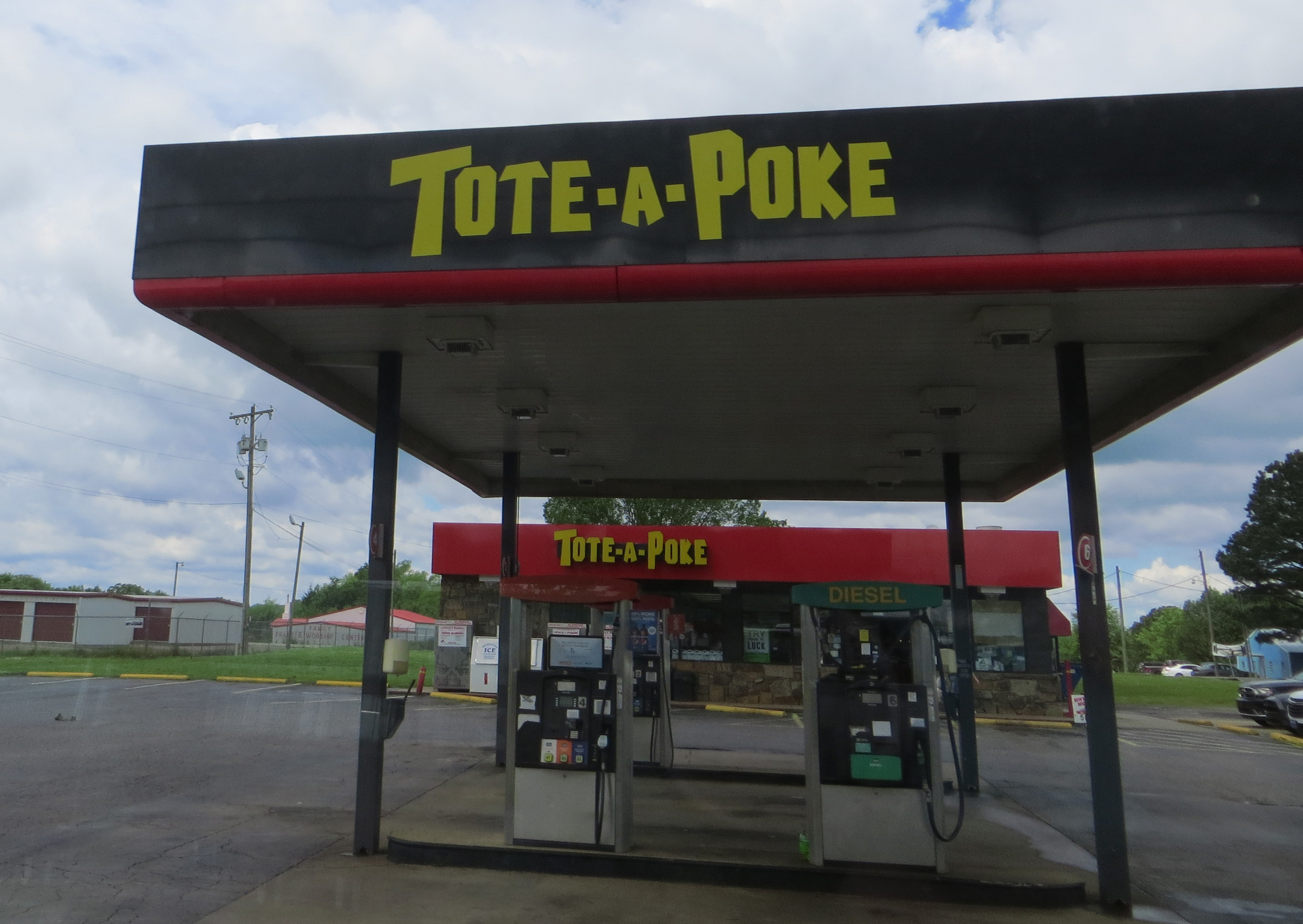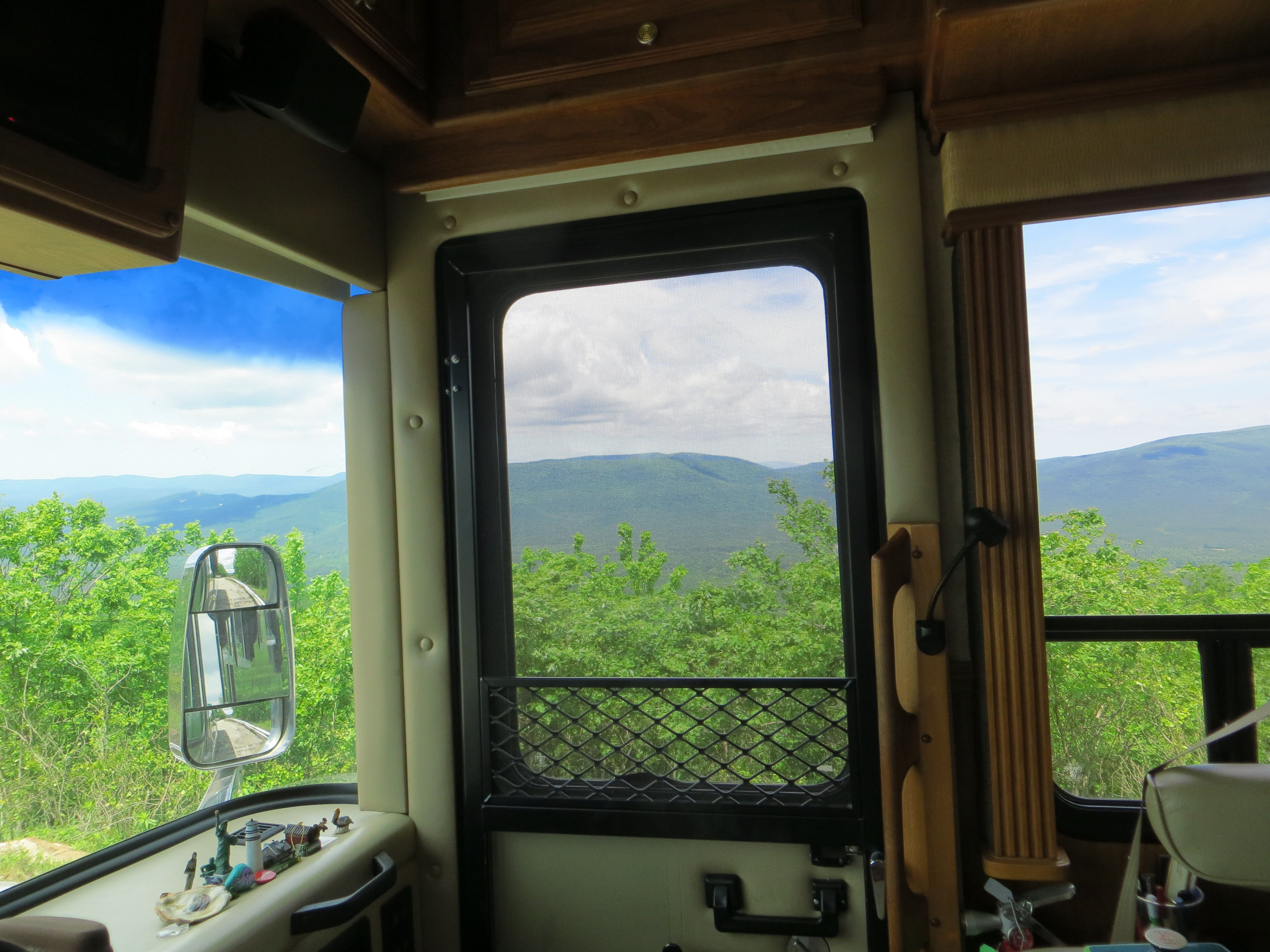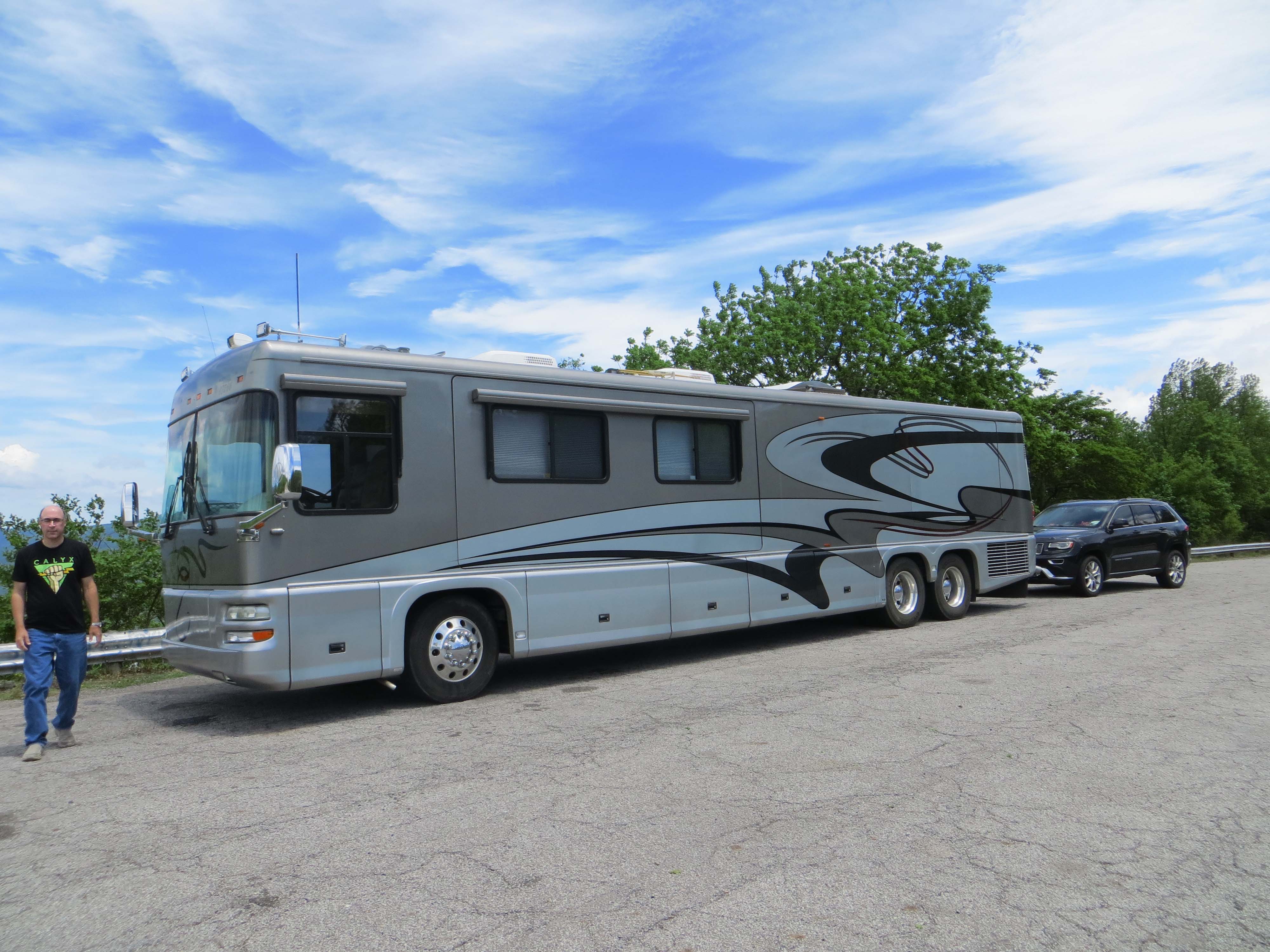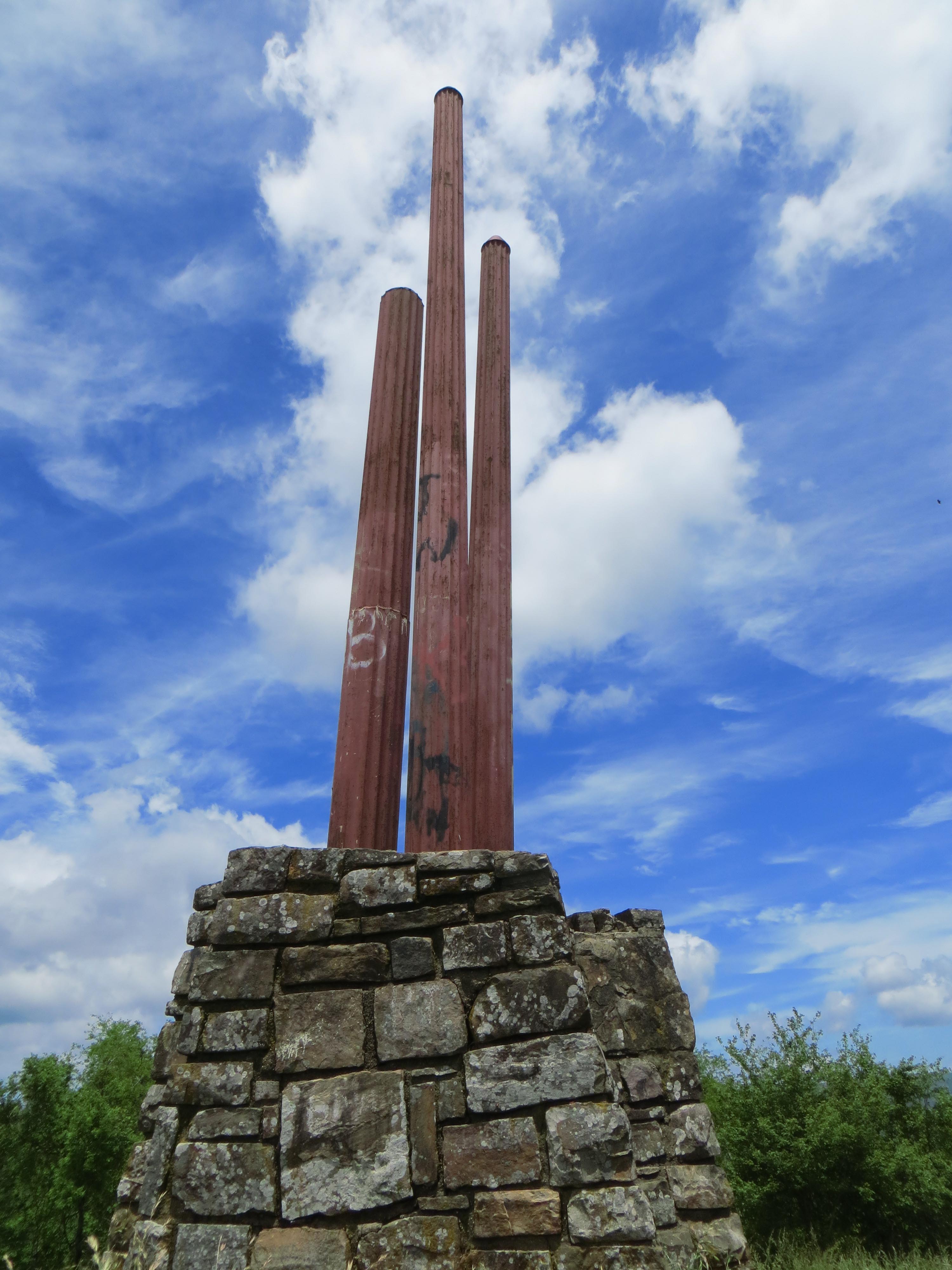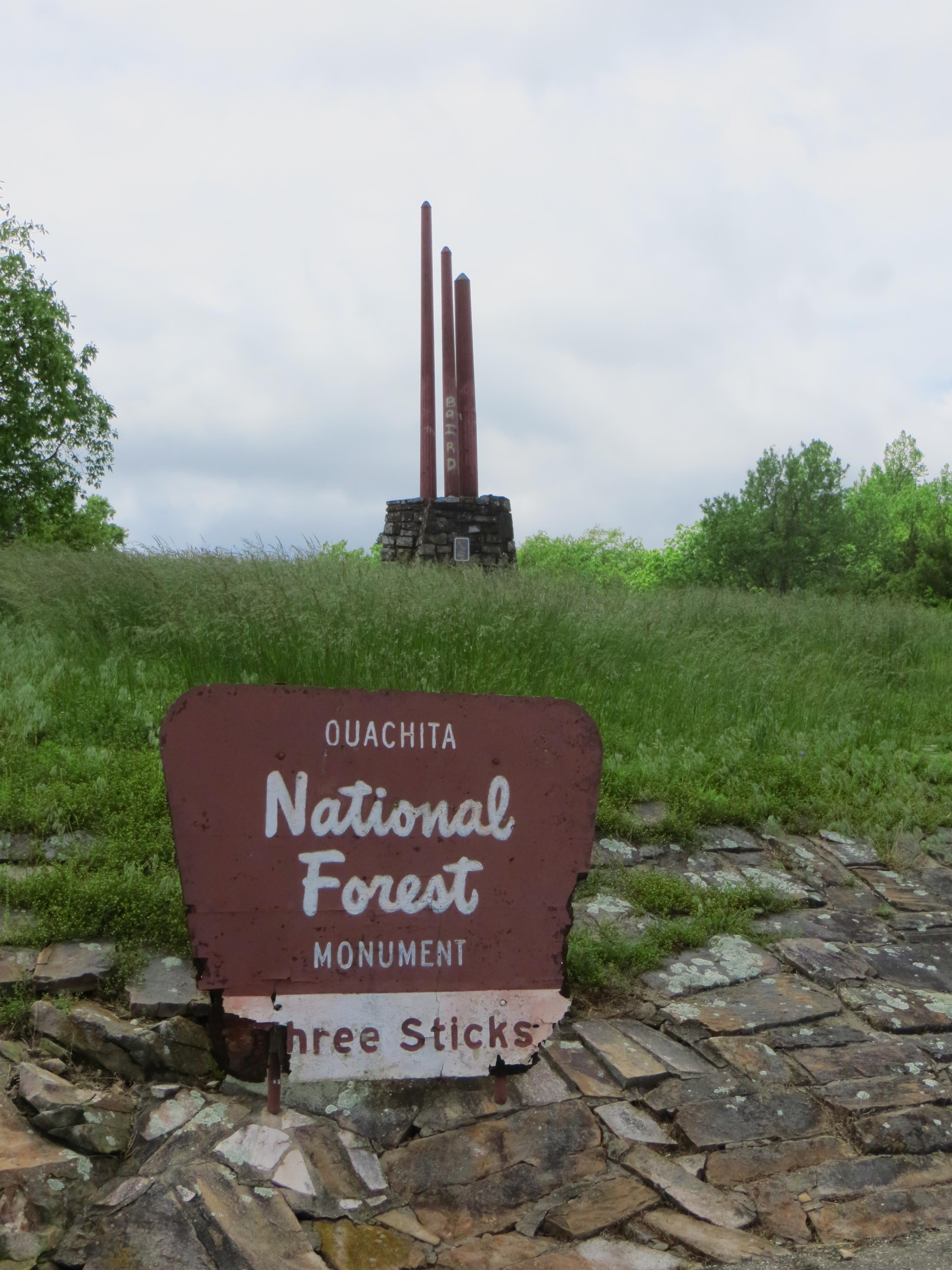 Monday and Tuesday were spent in the customer lounge.  I managed to finish adding all the clam shells that I currently have to the travel quilt, it is looking good. The crew managed to get nearly everything fixed. There is one more thing that should be finished in the morning. I needed to wash the rugs because their shoes were filthy.  Luckily they have a laundry on site.  We met a nice couple from Wichita, Kansas, the Fuschettis. They have a newer version of the Foretravel we used to have. They had a sweet black boxer who was chilling out with them. They deliver airplanes for a living, how cool is that?     
Wednesday, they managed to get everything finished by about 2 pm today and I scored some ribs from Walmart today! I spent the remainder of the evening making a few reservations.

Thursday, we hoped to get on the road by 9 because today was going to be a really long driving day. We were getting ready to leave and noticed a gap between the newly installed seal and the slide. Luckily they were able to make a few adjustments and we managed to get on the road by about a quarter to 11.  We drove to Guthrie, OK just north of Oklahoma City to Pioneer RV Park.  The park was pretty nice but I forgot to ask about the shelter.  Early Friday the wind was HOWLING! But, there was no hail and no reported tornadoes so we didn't need to find shelter.
Friday, we slept a little later because of the sleep deprivation. I spent the rest of the day doing laundry. And went out for a short walk. Elard cooked some ribs and they were awesome.  And I got some hummingbird watching in.  The RV next to us had a feeder.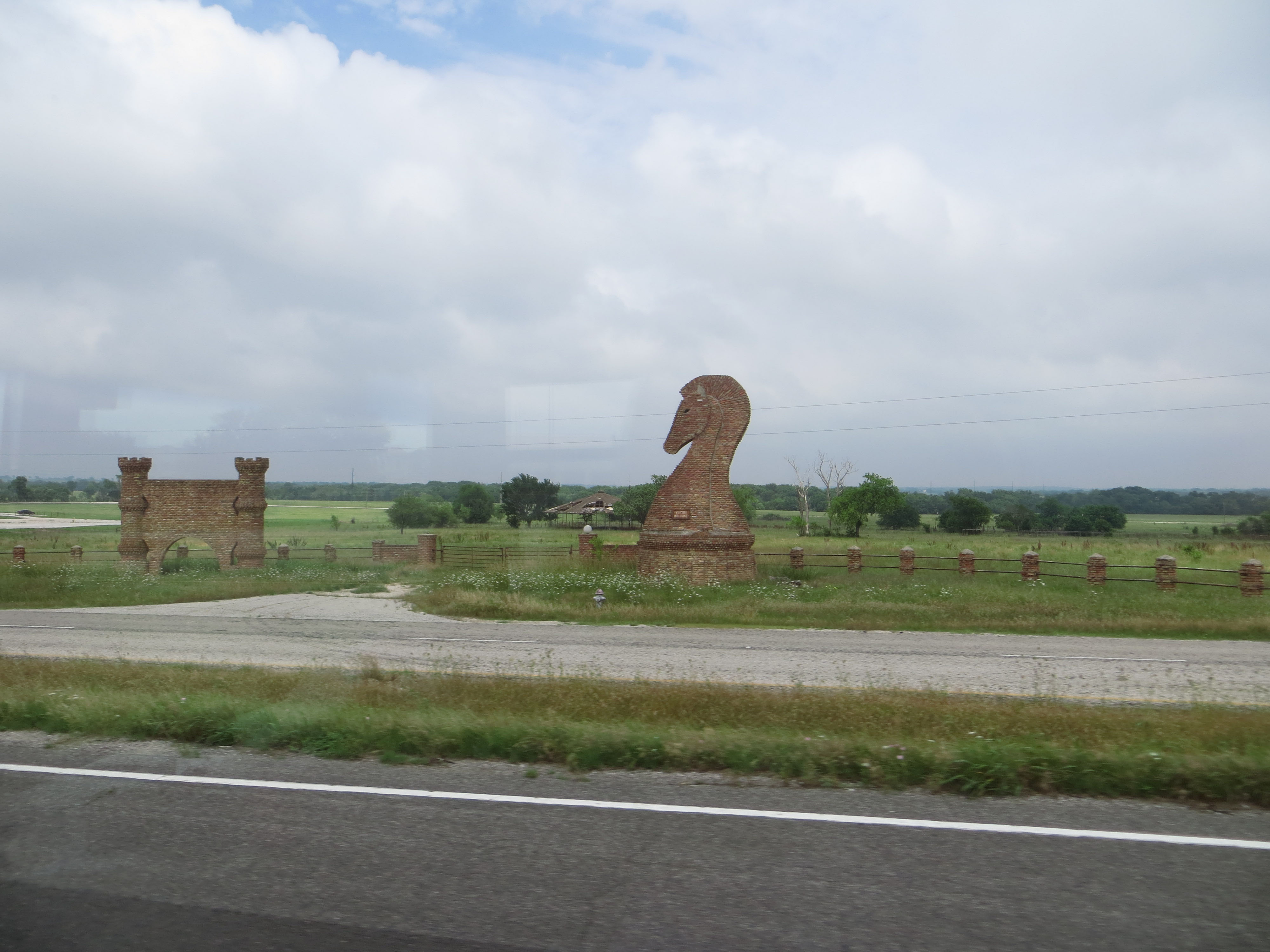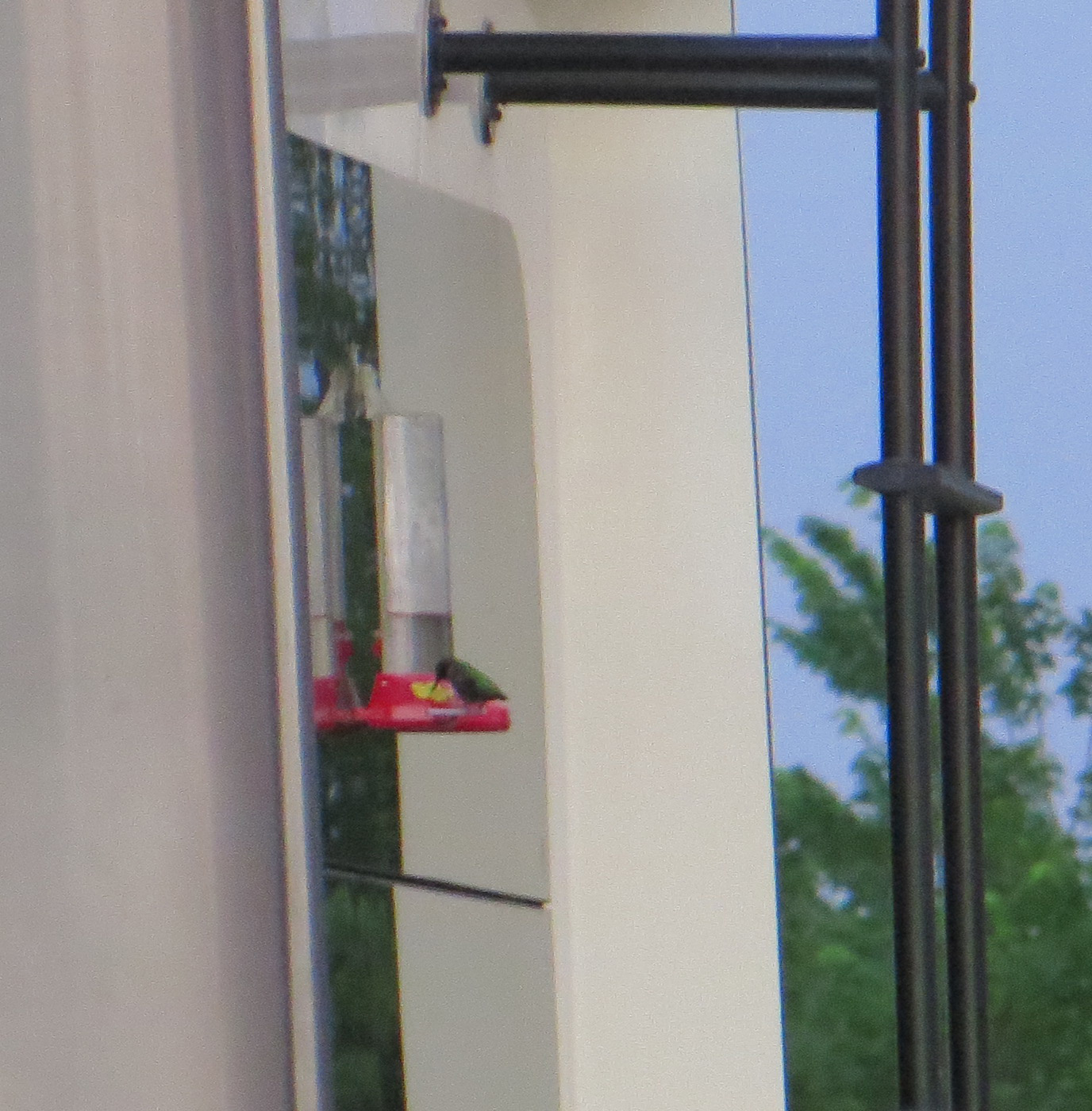 Saturday, we hit the road early for another long driving day, nearly 7 hours.  I've broken my rule of 6 hours max in a day three times now!  Poor Elard, but now we are back on track and the next move will only be 2 hours.  We managed to find a Blue Beacon truck wash to get both the Jeep and the RV washed at the same place we fueled up. They were quick and did a good job.  We got to Pine Grove RV park in Greenwood, Nebraska around 5 pm and had the rest of the rack of ribs for dinner.  This time I did ask about the shelter location.  The weather is supposed to get dicey again in the early morning hours. We are here for a week. There are at least 2 rabbits here, I love watching them, they are huge. The campground is near the interstate but not too much traffic noise, and the view is nice. It is a sweeping view out over a valley.  
Make Life an Adventure!