Week 202: Eastpoint and Milton, FL and Abita Springs, LA
Dec. 11 - 17, 2022
Sunday, we both slept late and enjoyed the day. We decided to take another bike ride. We went about 10 miles and visited a local pottery store. Frost's Pottery Garden has some really cool pots and garden paraphernalia. They have T-shirts that say " I got my pot in Eastpoint".   I cooked the trout we caught for dinner and it was excellent if I do say so myself.
Monday, I enjoyed watching the water some more. We visited the Blue Parrot for a late lunch over on St. George Island.
Tuesday, I tried to enjoy some outside time but it was just a bit too cool and cloudy out there. We spent a lot of time looking at floor plans.
Wednesday, we said goodbye to Eastpoint. This park is so beautiful and quiet. We were able to stop in Crestview to pick up the rest of our packages on our way to Milton, FL.  Avalon Landing RV Park is another nice park right on the water. It has a marshy area created by Indian Bayou and Escambia Bay. We stayed here a few years ago and I love that they have some pull in sites so you can watch the water through the windshield. We finished off leftovers for dinner and I made a Walmart pick up run that took forever.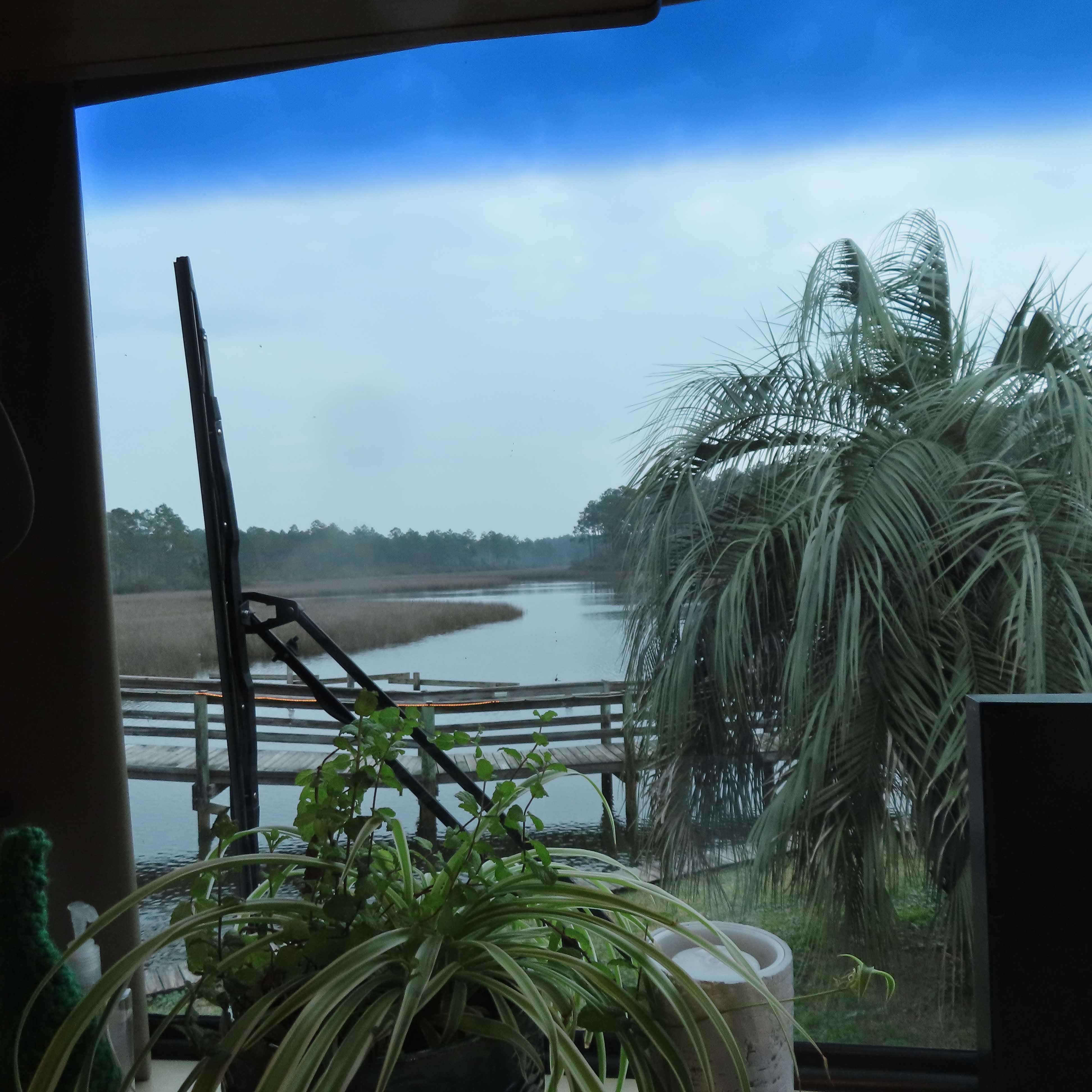 Thursday, we enjoyed a little road trip to Daphne to have lunch at the Dragonfly Tavern. I love this little place for their funky food, such as tempura turnip fries. Only way to eat turnip roots if you ask me. Next we made a stop at the Bass Pro Shop to look at wading gear. I was disappointed in their selection but I did find a couple of flies that I thought I needed.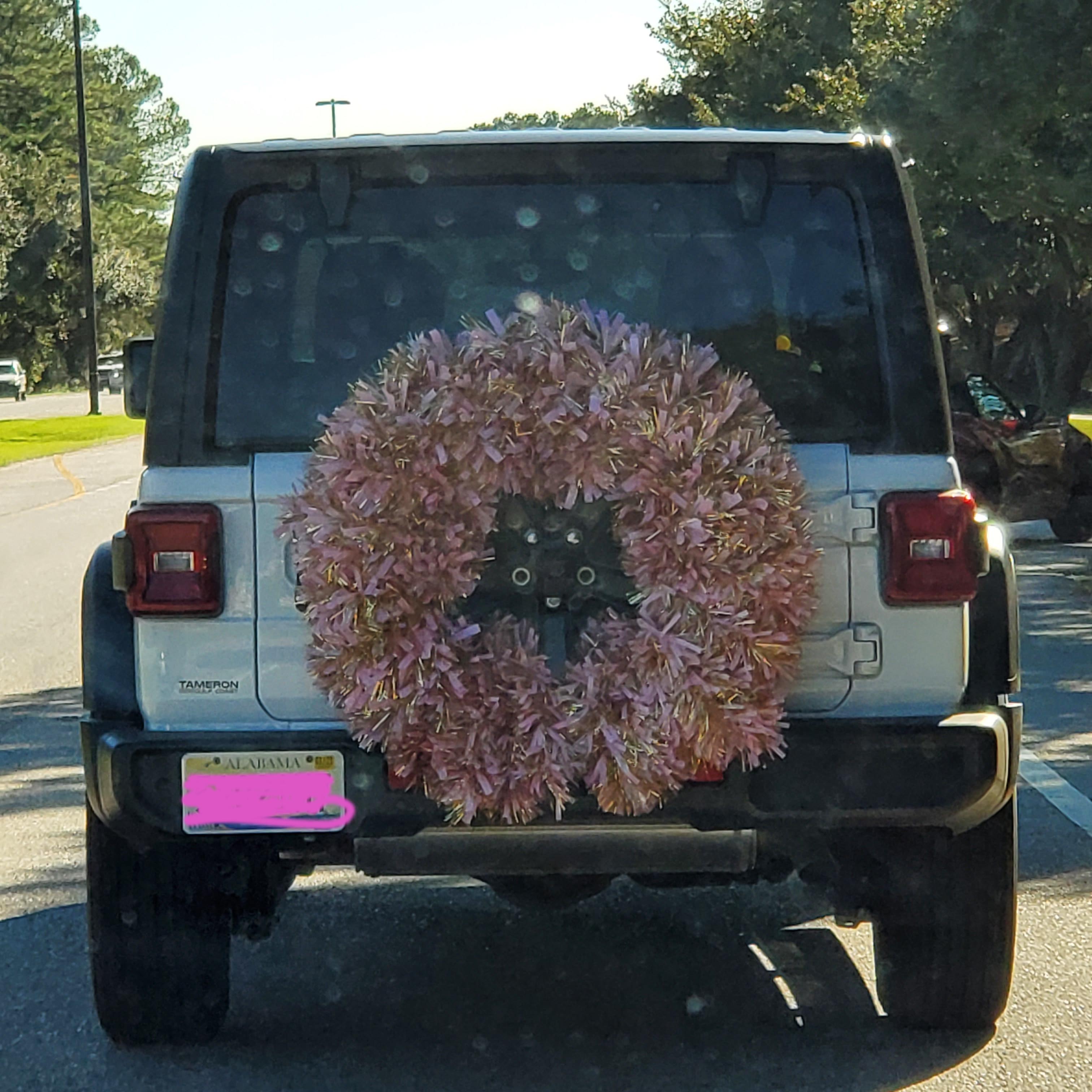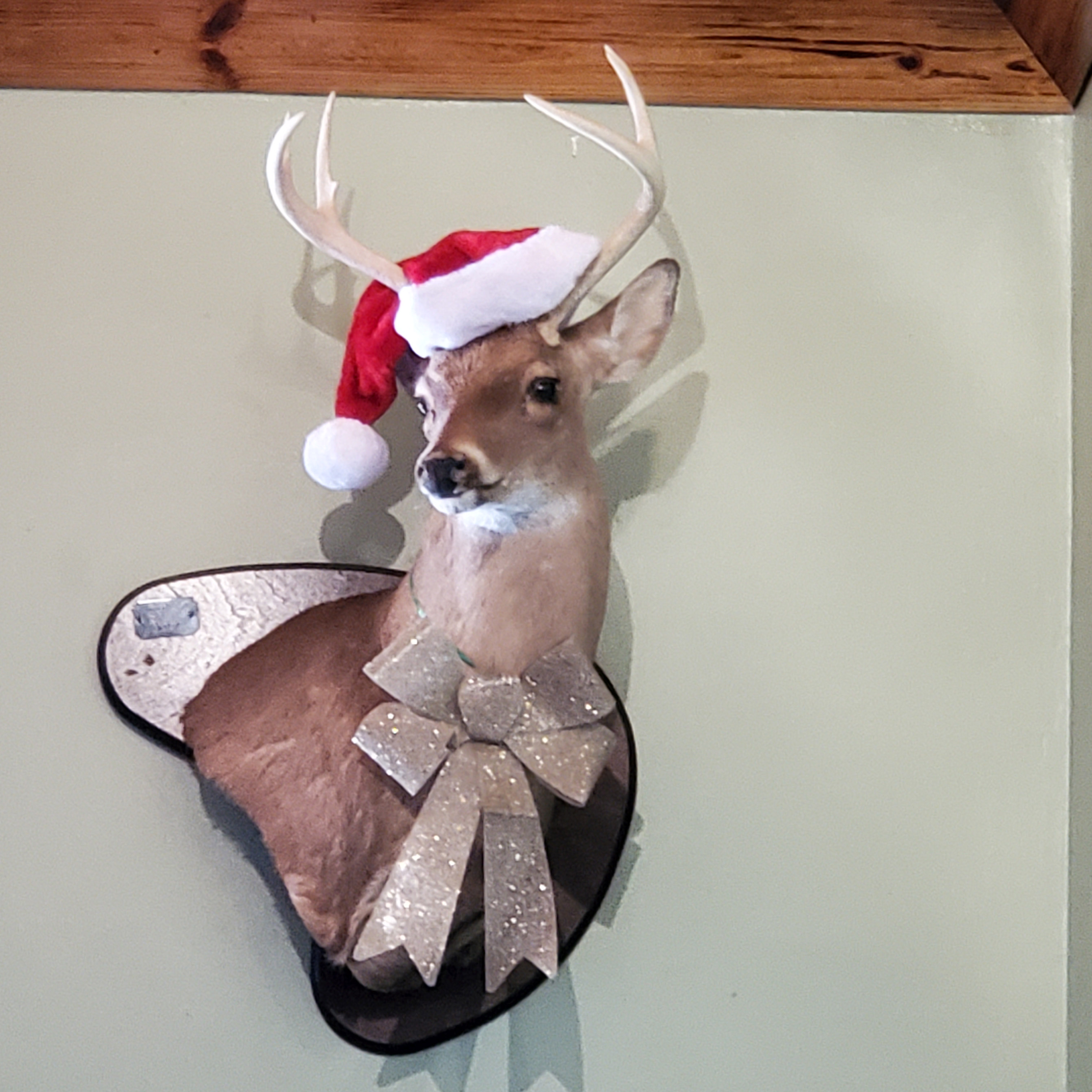 Friday, we visited the Shrimp Basket in Milton for lunch. I was a little disappointed in the fried crawfish. I tried out the new flies in the bayou. They did not lead to success but it is an enjoyable way to spend a couple of hours outside. I was visited by a great heron while I was fishing in his spot. He lit on a downed tree just as I made my first cast. I stood very still and he started walking toward me eyeing the water along the bank and me. He walked right around me and continued down the bank. I moved toward him to get onto the fishing bridge and he let me get within 10 ft of him. I just moved slowly while he watched. He stayed there for at least an hour. I saw a small school of some kind of fish that looked like they were chasing each other in a circle. They were small and silver with a vertical black strip behind their gills. They were not interested in my fly. It seems the fish know how far I am able to cast and stay just beyond that.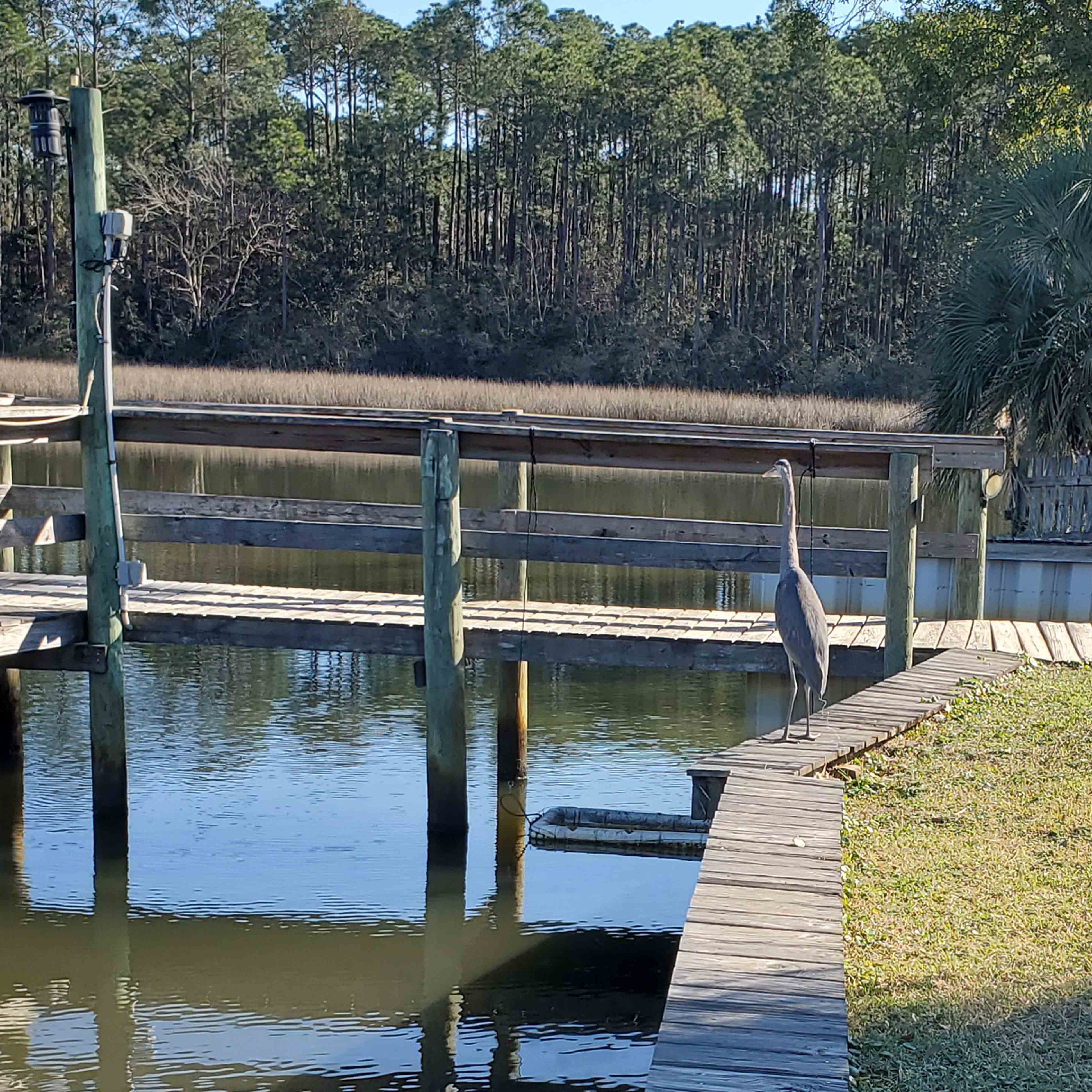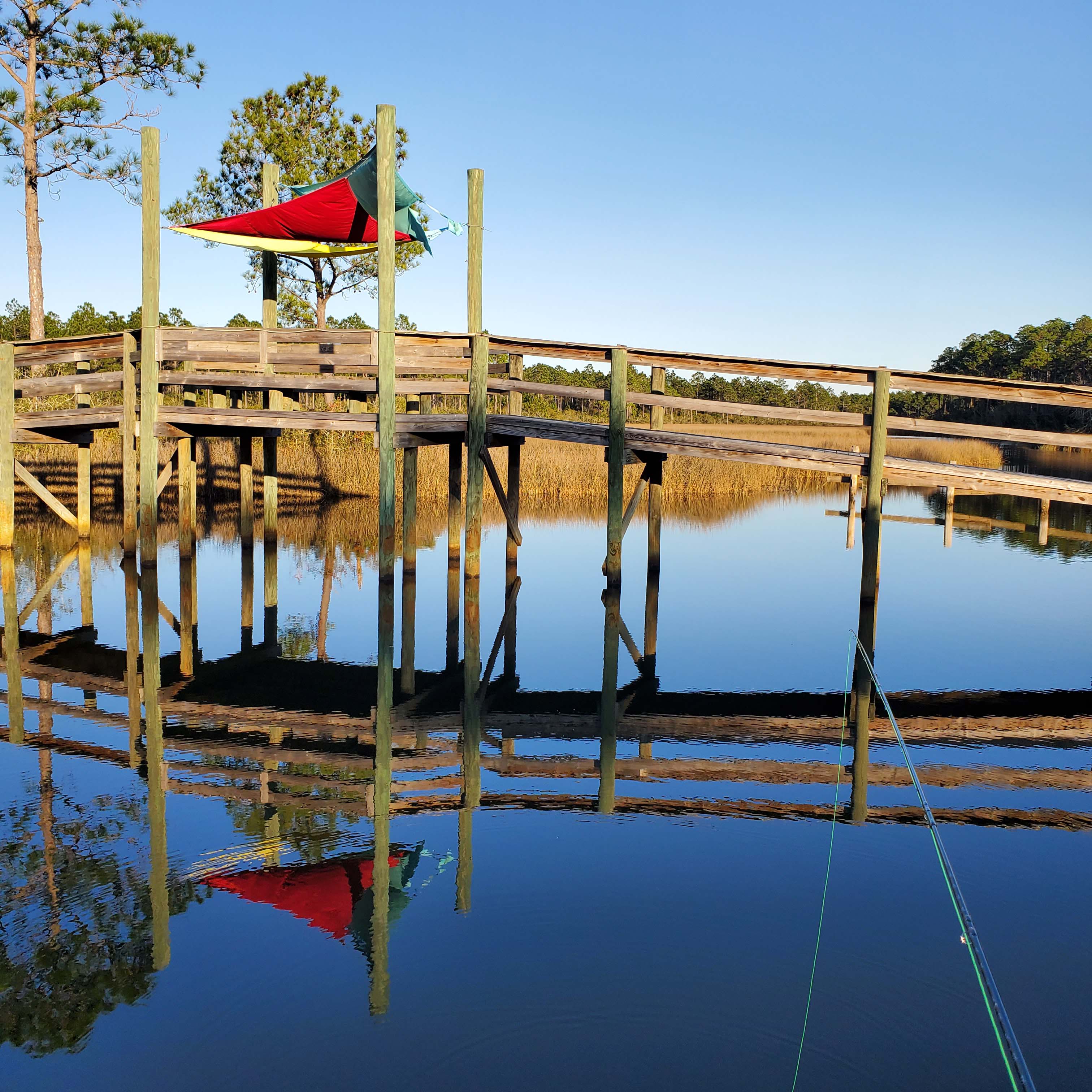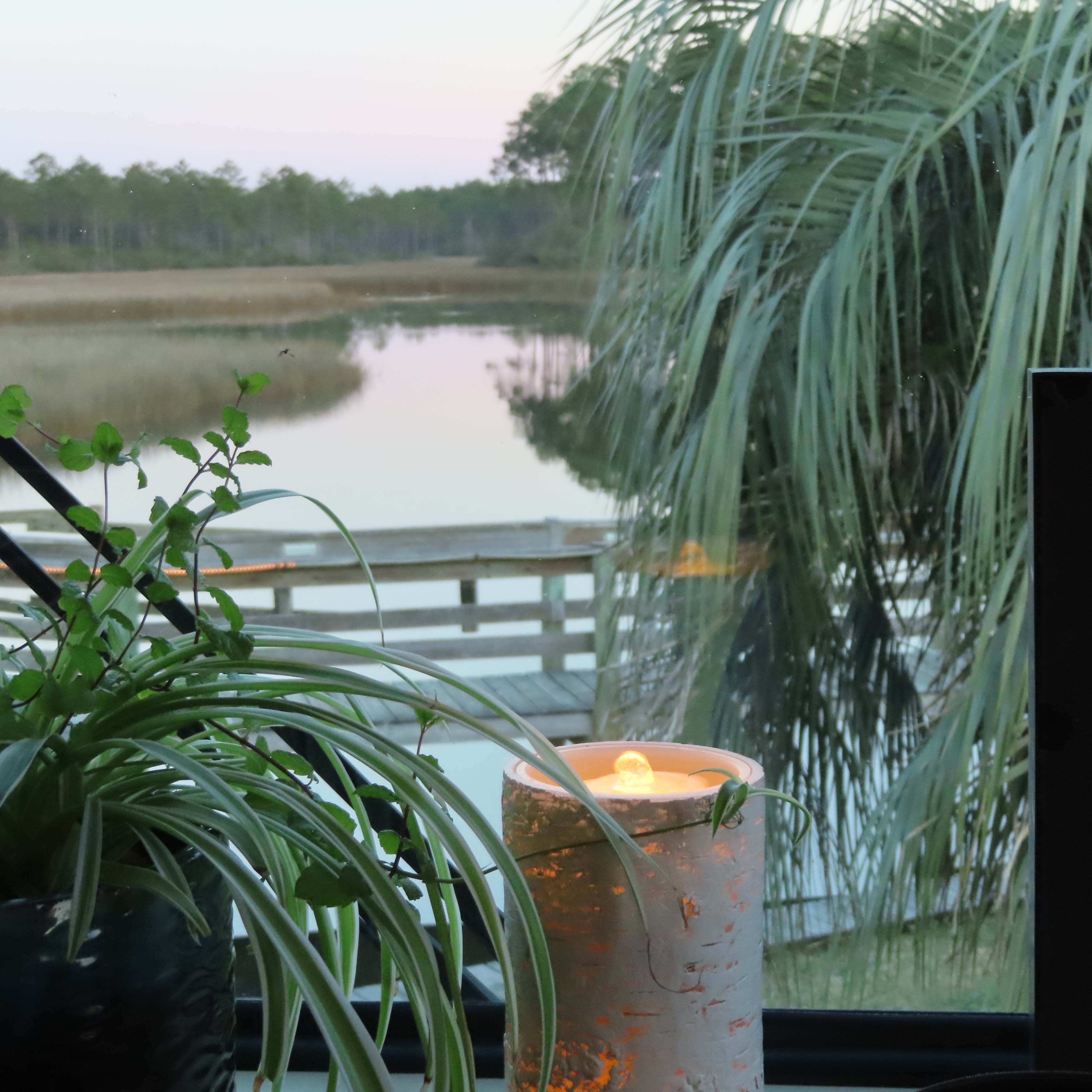 Saturday, on the road again.... We got a heck of a send off. Santa and the Avalon Fire Department came thru the park to wish us safe travels and a Merry Christmas!  We moved to Abita Springs RV Resort. We stopped for diesel along the way and this is the first time since February that we paid under $4.00 a gallon. Abita Springs RV Resort is an older park that could use some updating but the people here are great. They invited us to a Christmas potluck when we arrived but I didn't feel right about not having a pot of something to share. We should have gone. We went to Abita Brew Pub instead. The food was really good.  Elard ordered the catfish etouffee expecting a fillet with the sauce on top.  It came as a huge bowl of etouffee with a catfish crouton.  It was enormous and soo good.

Make Life An Adventure!