South Sioux City, Nebraska
May 31 - Jun 06, 2020
Sunday, boy, this flair up of my gall bladder is whooping my @$$. I finally made a Teledoc appointment, first time ever and it worked like a charm.  The doctor gave me a couple of prescriptions and by 8 p.m. I was able to hold down some liquids. I was also able to sleep.  I can recommend the Teledoc process.  
Monday, felt much better.  We spent the day planning our exploration for the next few days, and chilling out.

Tuesday, it was a beautiful day for a road trip.  We did the northern half of scenic drive number 66.  We started in Akron, Iowa to get a snapshot of the Stegosaurus of Akron. It is another kitschy roadside attraction, it looked like it had a fresh coat of paint. Next we stopped at the Dakota Point Overlook inside Stone State Park. I love this countryside!  Too bad the average winter temperatures are just above FREEZING! If it was a bit warmer I might add this area as a possible home.  We continued south along the Loess Hills National Scenic Byway nearly back down to Omaha. I'll bet this is a beautiful drive in the fall. We returned to the campground via US 75 on the Nebraska side of the Missouri. I love road trips like this.  Haven't seen an eagle yet but surely there are some around. We cooked a light dinner and Elard discovered that we should be able to see the International Space Station tonight at 9:38.  You can go to "Spot the Station" to find out where and when it is visible.  I went out a little bit early and saw a beautiful sunset and some lighting in clouds to the east of us.  We did indeed see the space station and waved to Bob and Doug, eh?.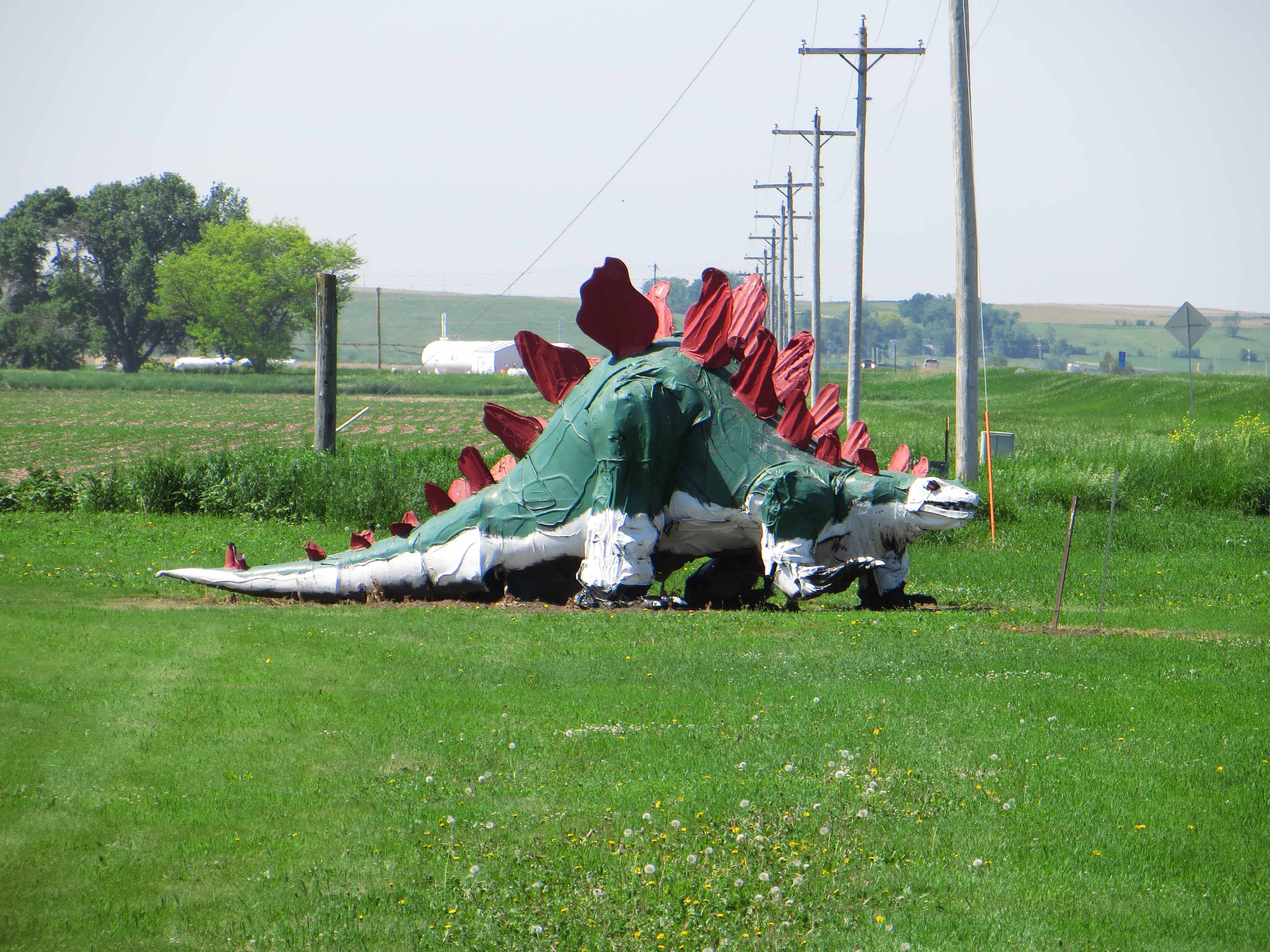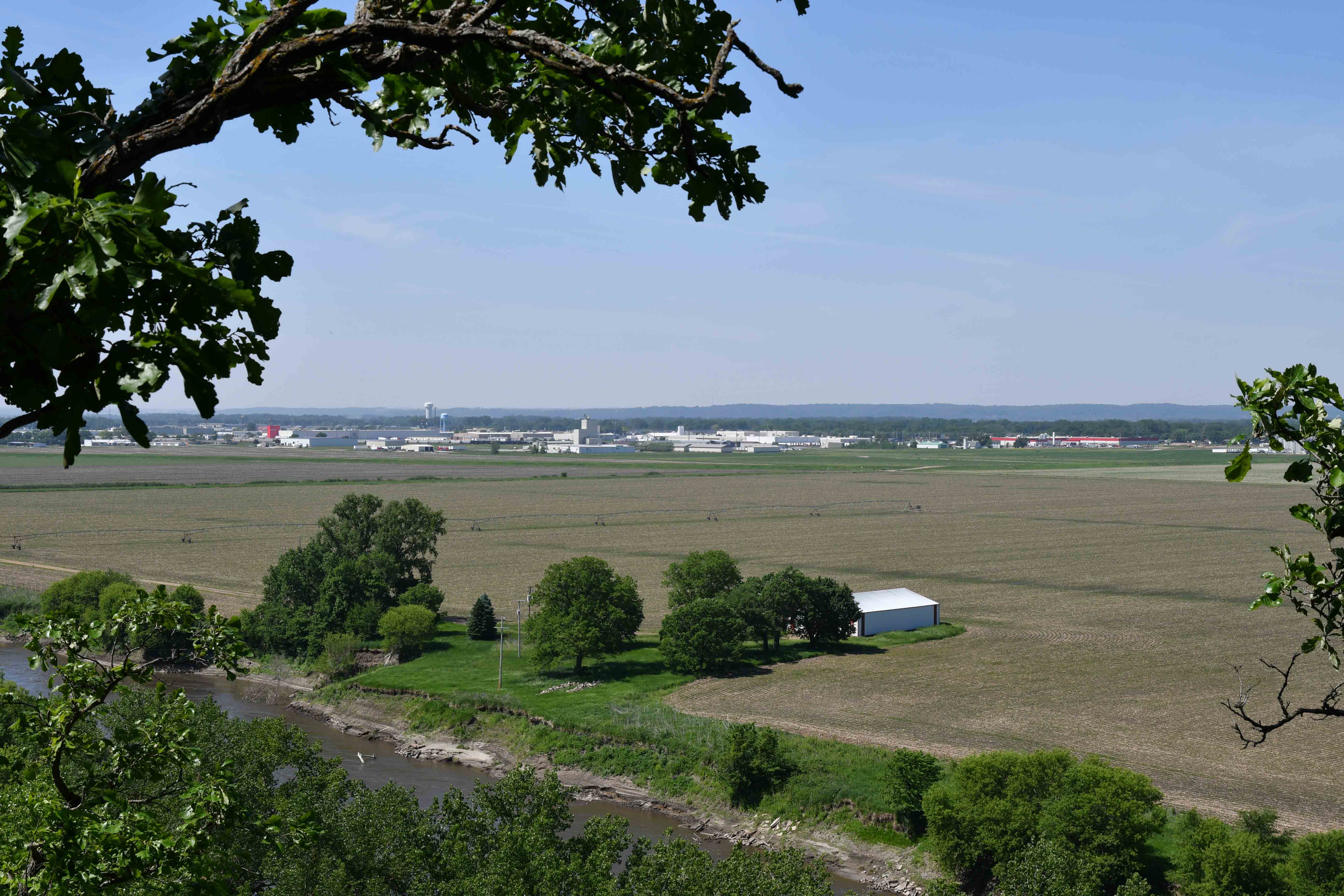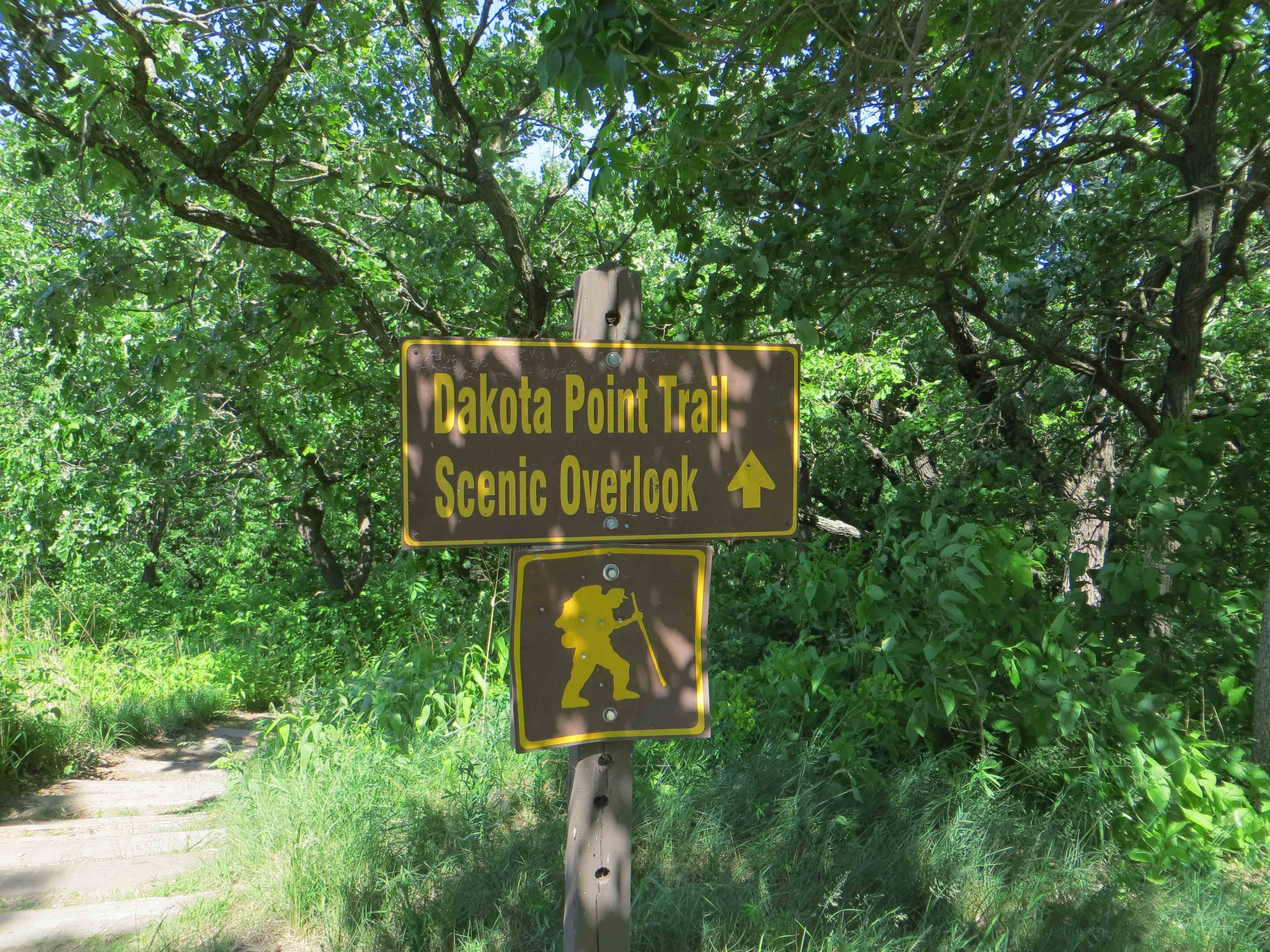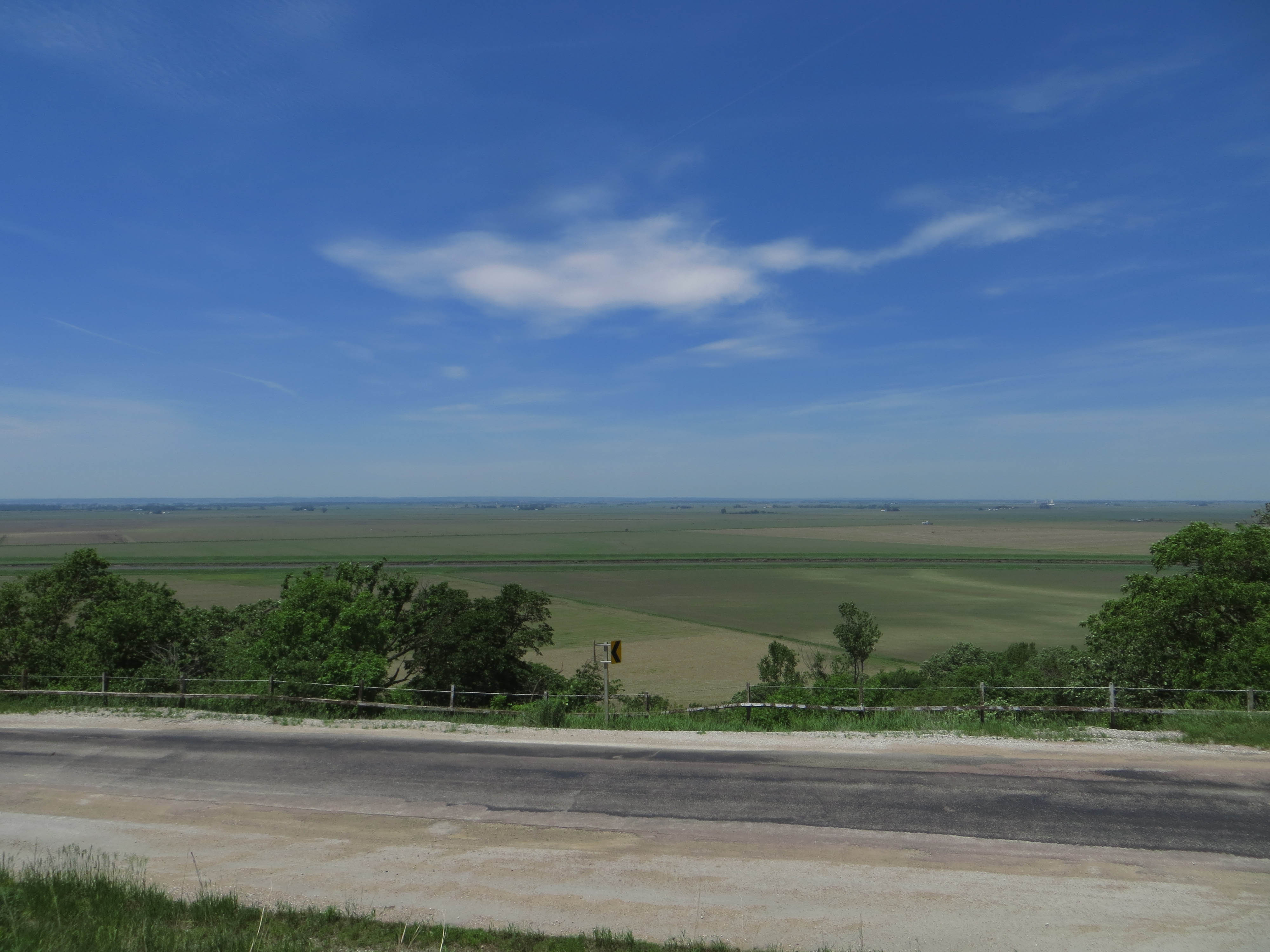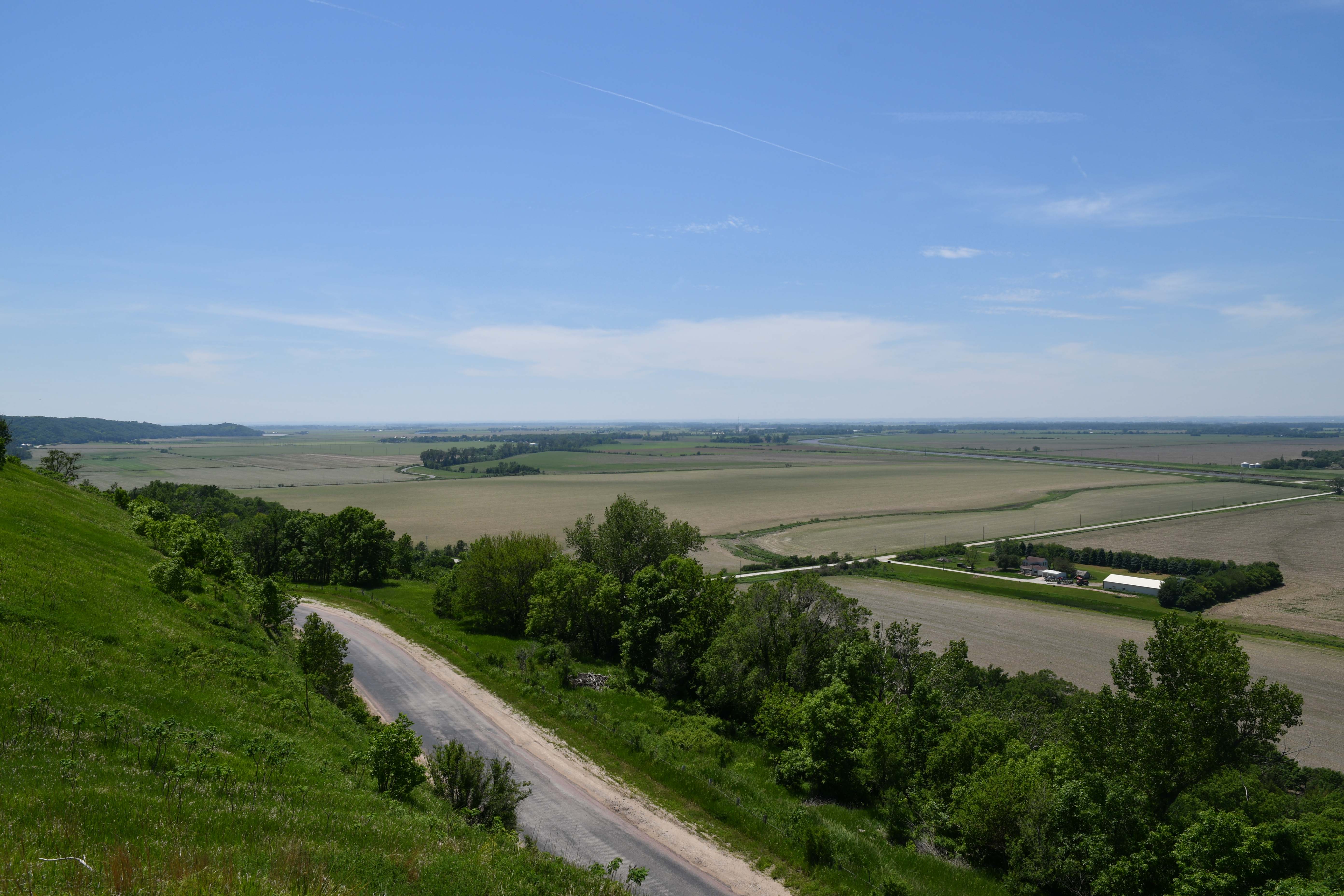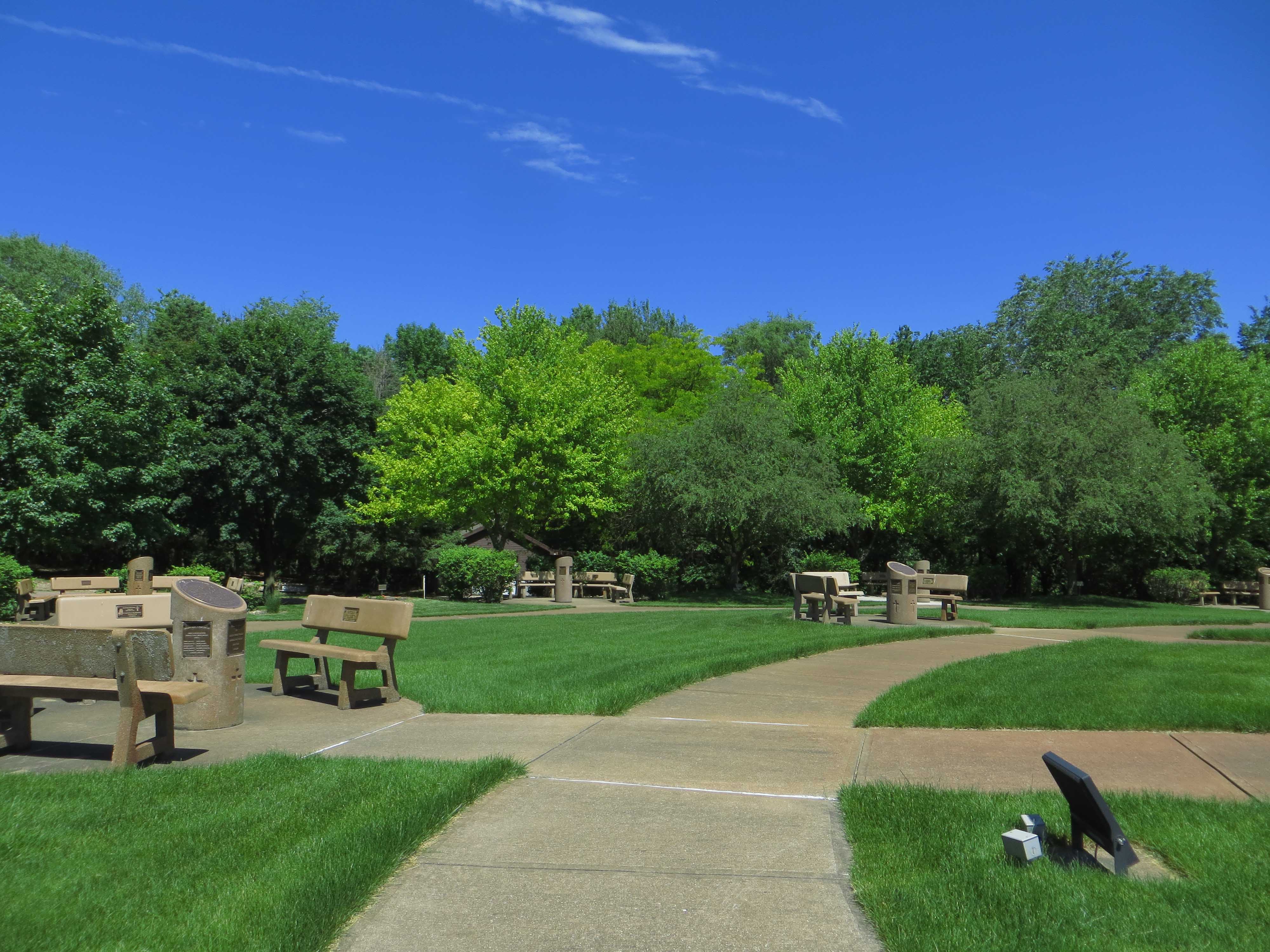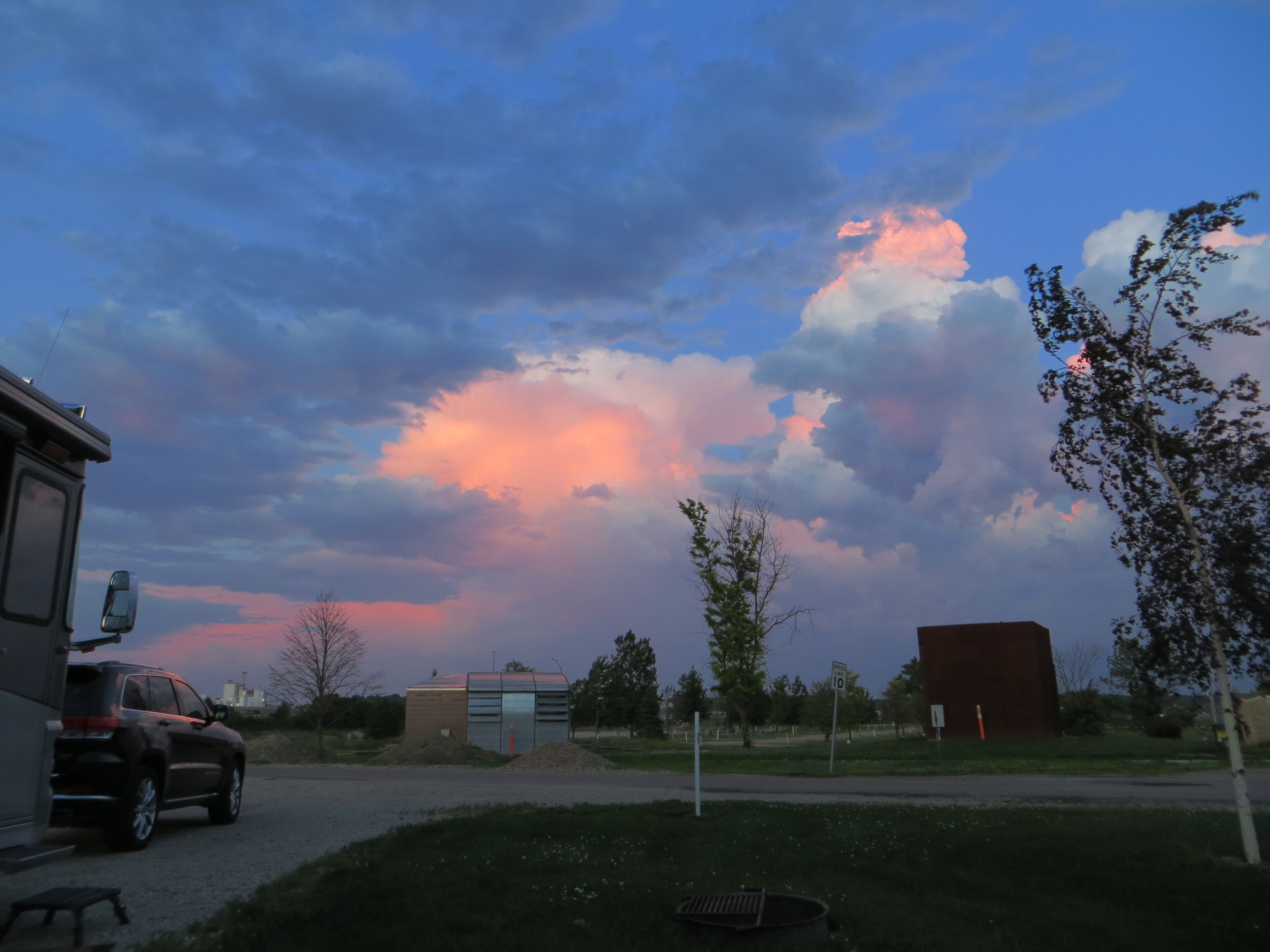 Wednesday, another day of exploration.  Iowa has allowed their museums to open but they must not have enough volunteers willing to work them cause they were all closed today.  We were able to get outside pics of course but I would really have liked to get in the Lewis & Clark Interpretive center.  We first tried the Sioux City Railroad Museum, closed.  Next we drove to War Eagle Park. It is a monument to Chief War Eagle who was instrumental in helping the Indian and white people work together without resorting to violence.  But it is a cool story. Next we drove to Trinity Heights Memorial gardens. It is a catholic college with a beautiful meditative garden setting.  Their are two huge statues, one of Mary, and one of Jesus.  They also have a life sized wood carving of the last supper but it was inside so we couldn't see it.  Next we drove to another overlook and could alllmoost see the RV from there.  The Sergeant Floyd Riverboat Museum and Lewis and Clark Interpretive center were next but we could only get outside pics. Next was the Sergeant Floyd Monument and grave-site.  It is a bit like the Washington Monument just not as big.  Apparently Sargent Floyd was the only fatality of the group during the entire campaign. We ended the day at the Siouxland Freedom Park which has a one half scale replica of the Vietnam Veterans Memorial Wall. They plan to add a Koren War Memorial as well.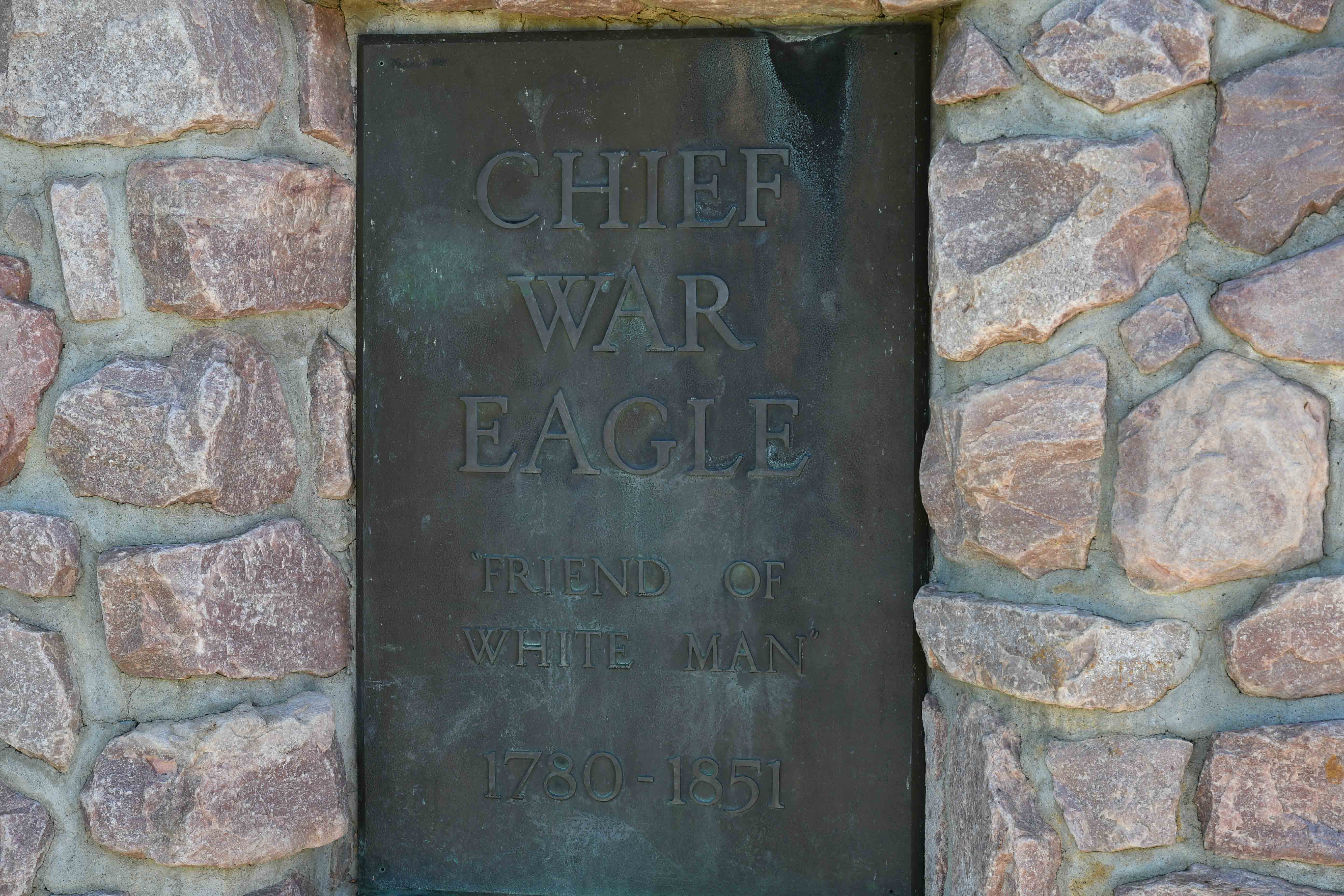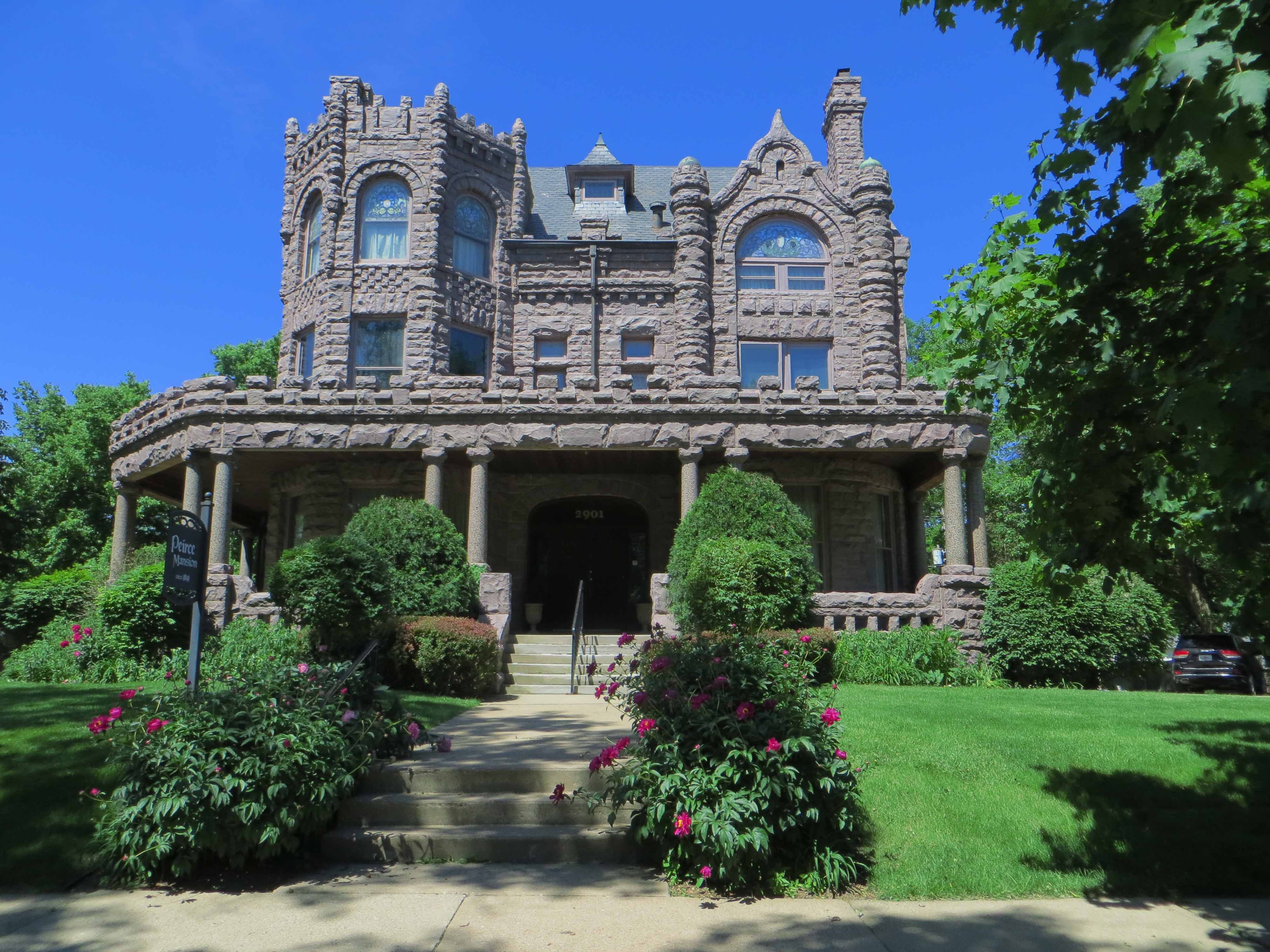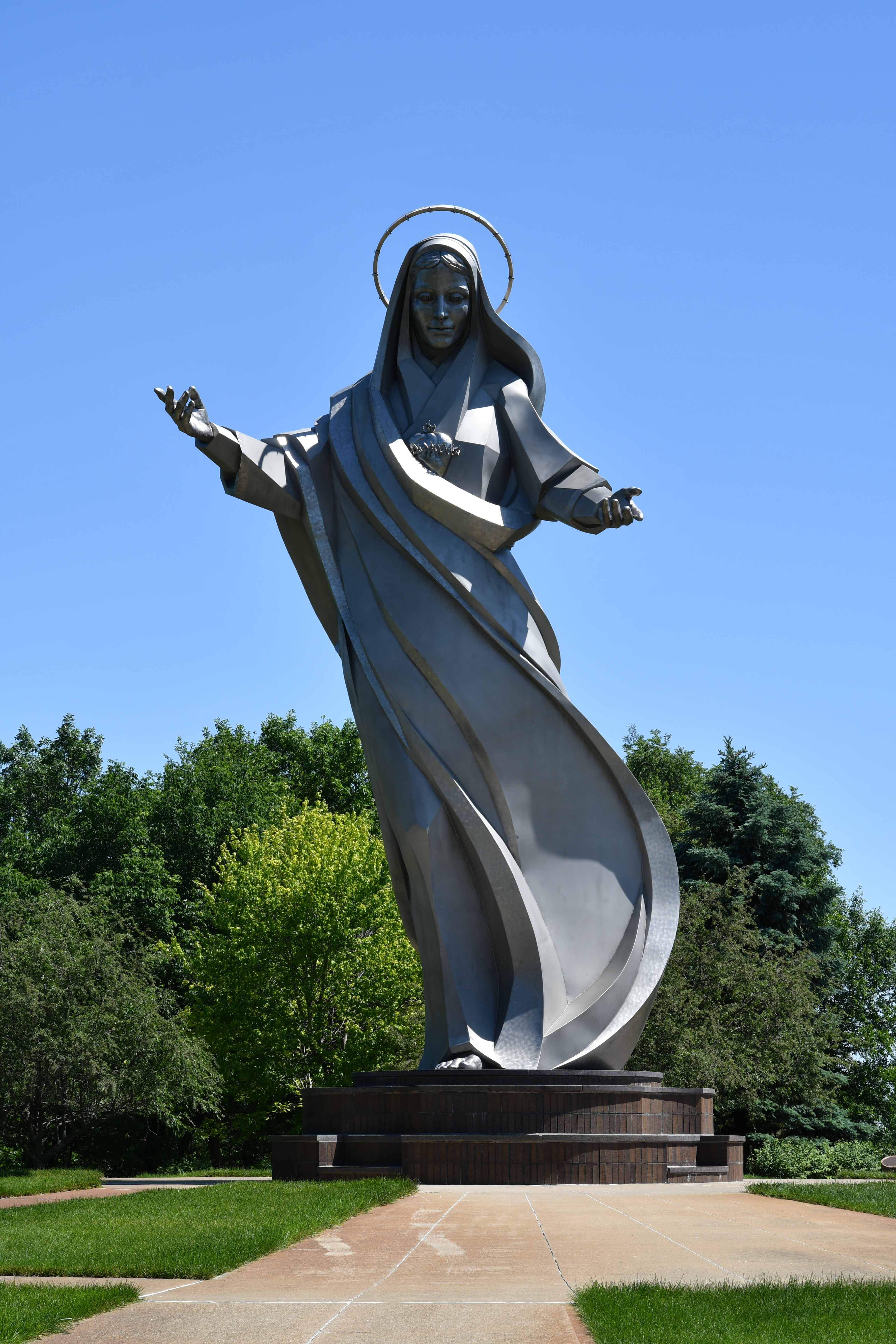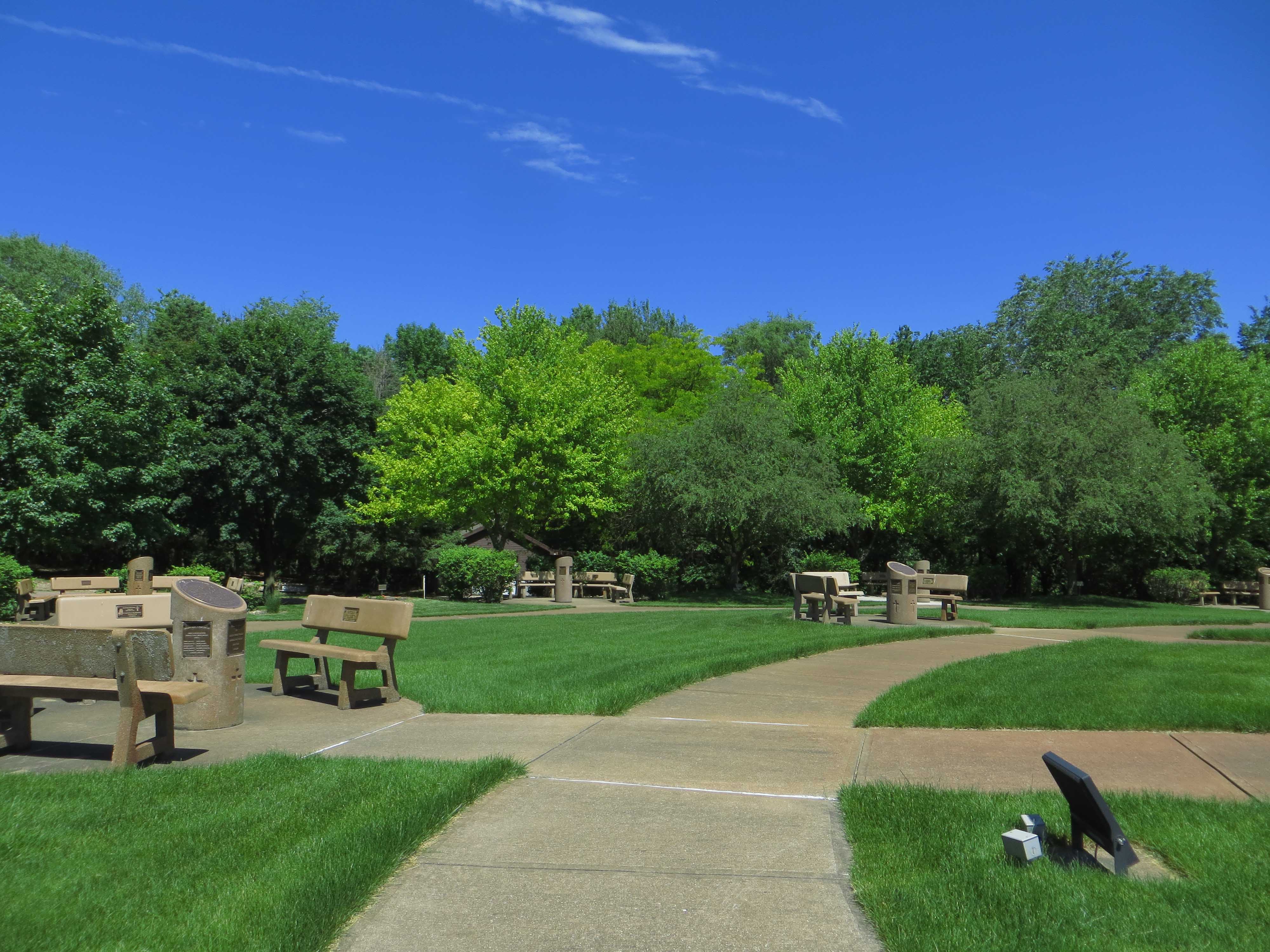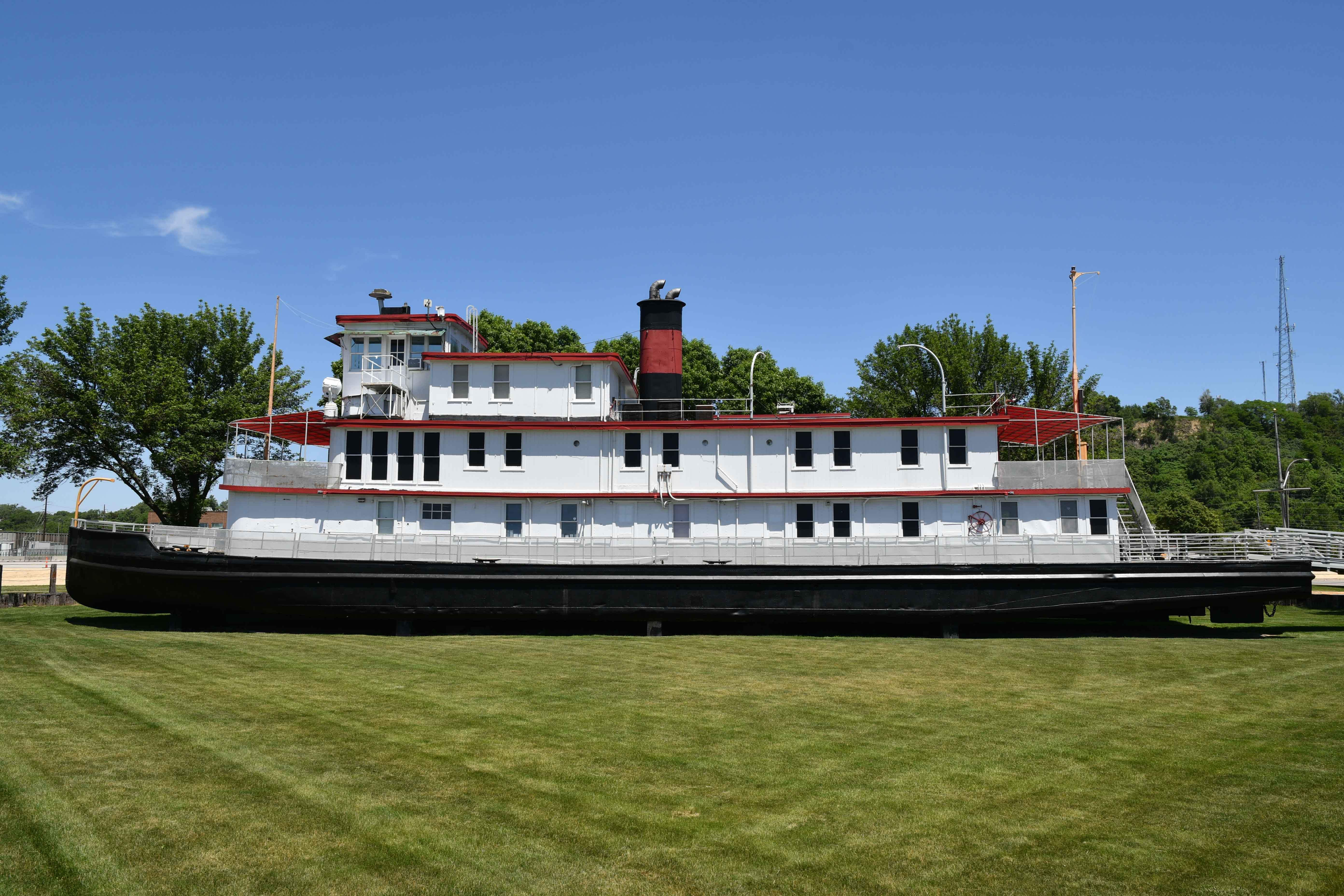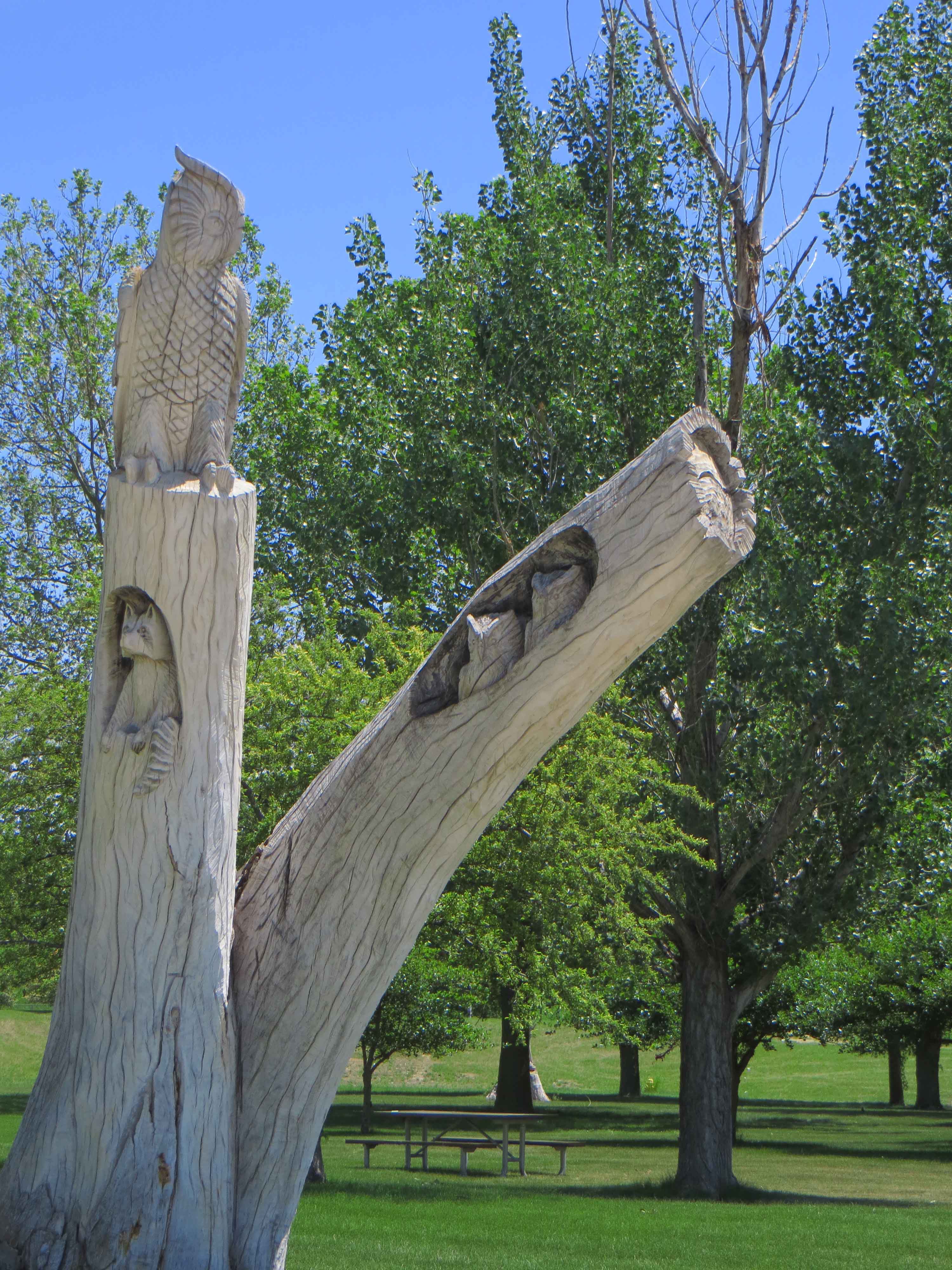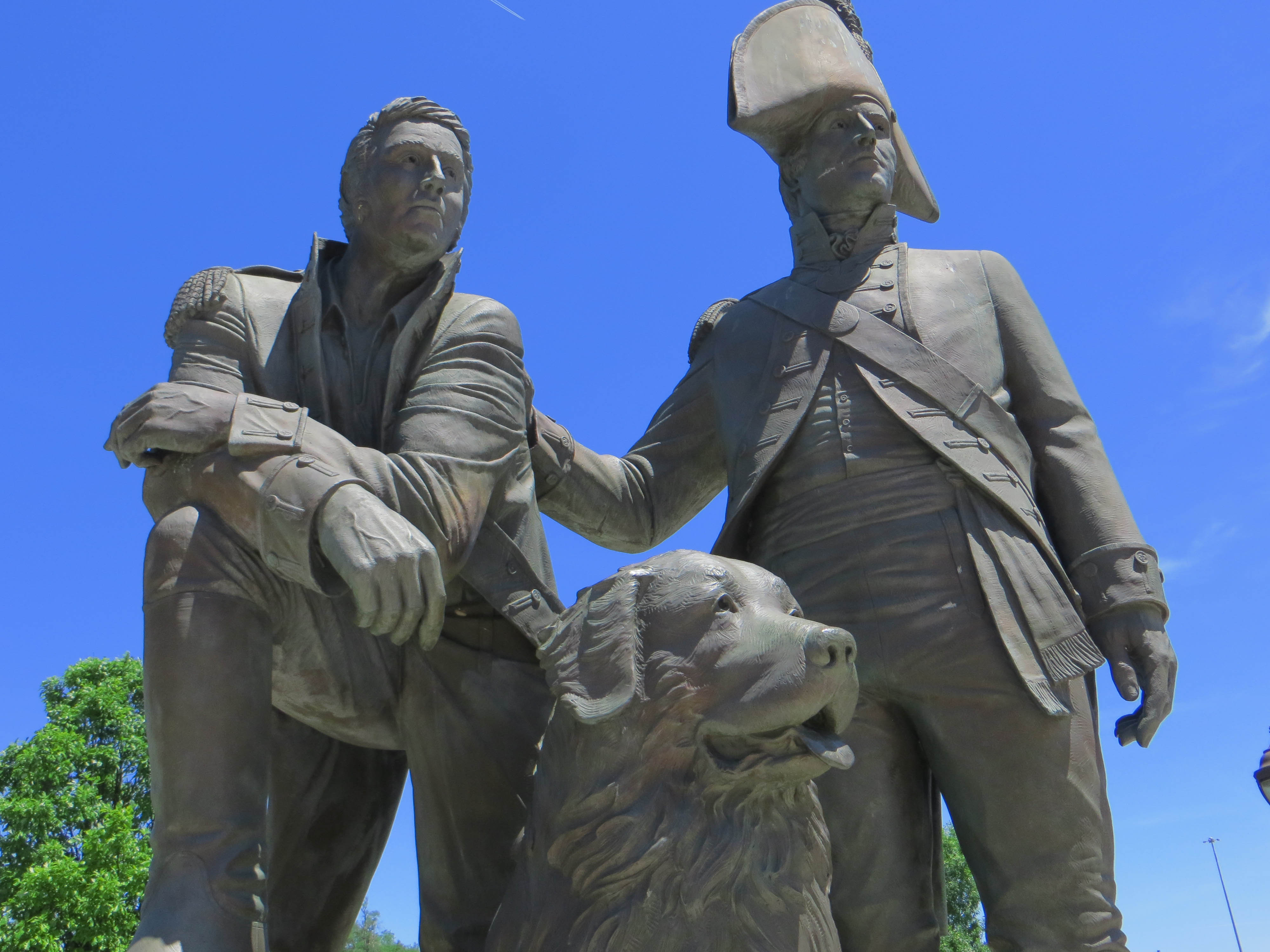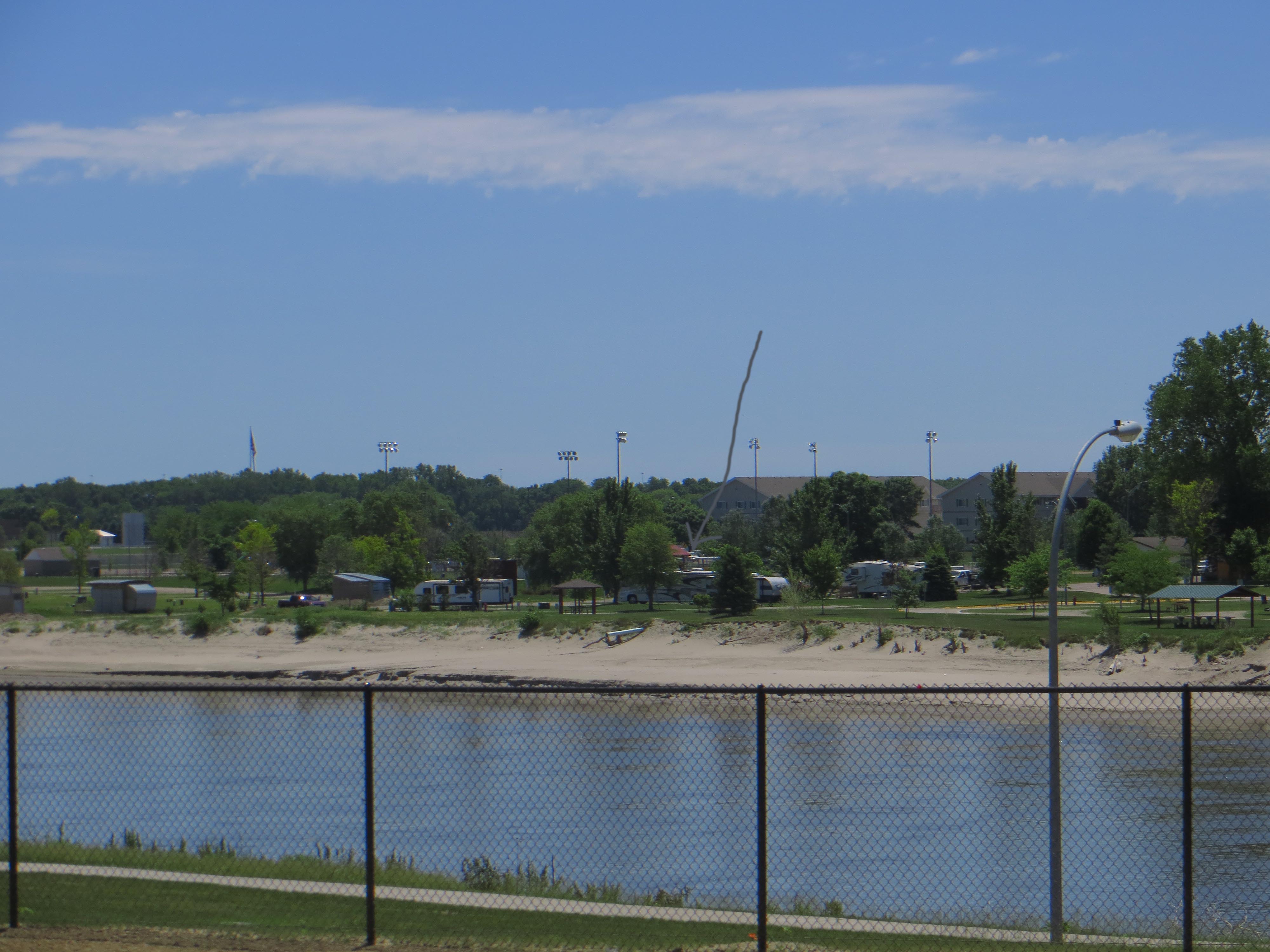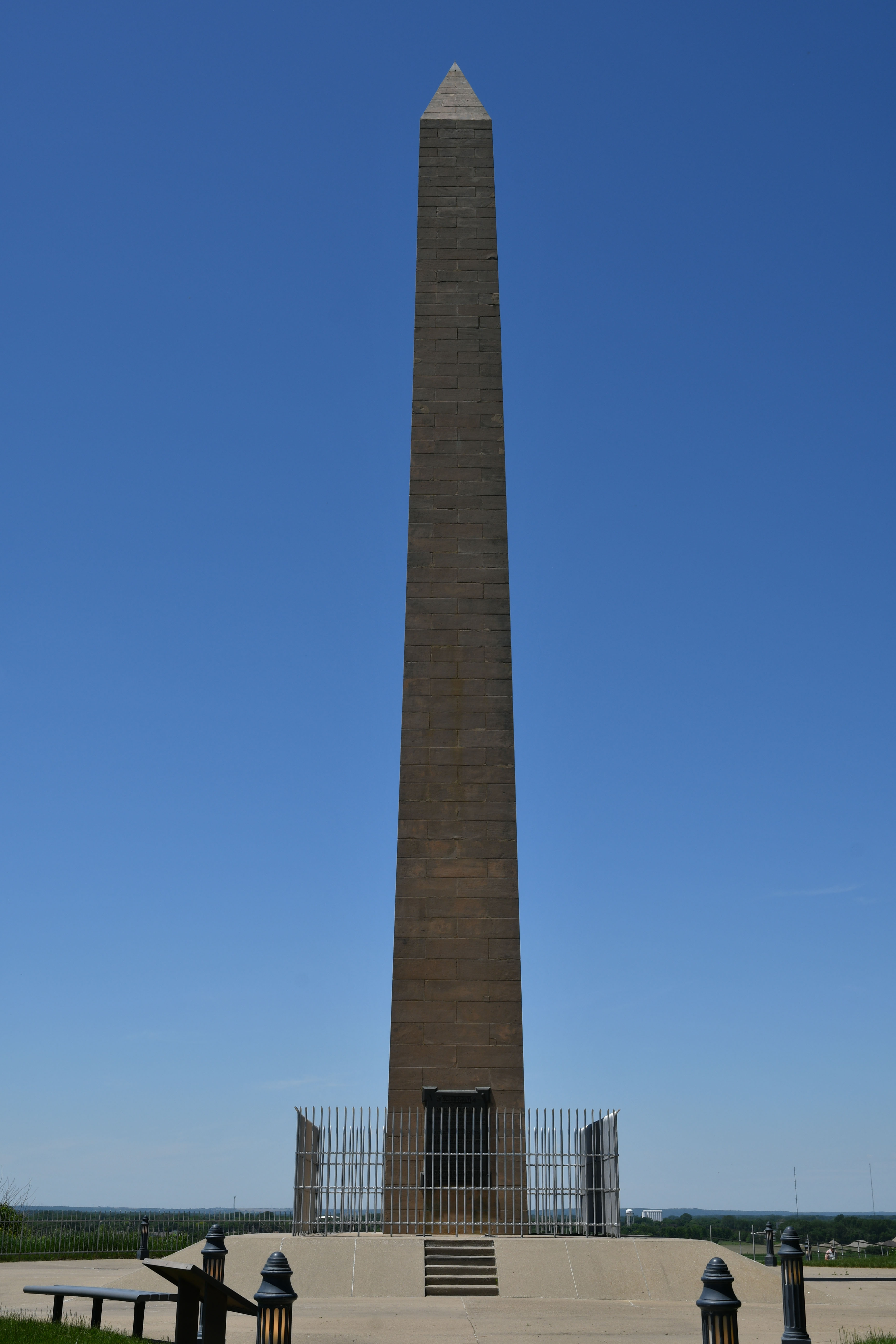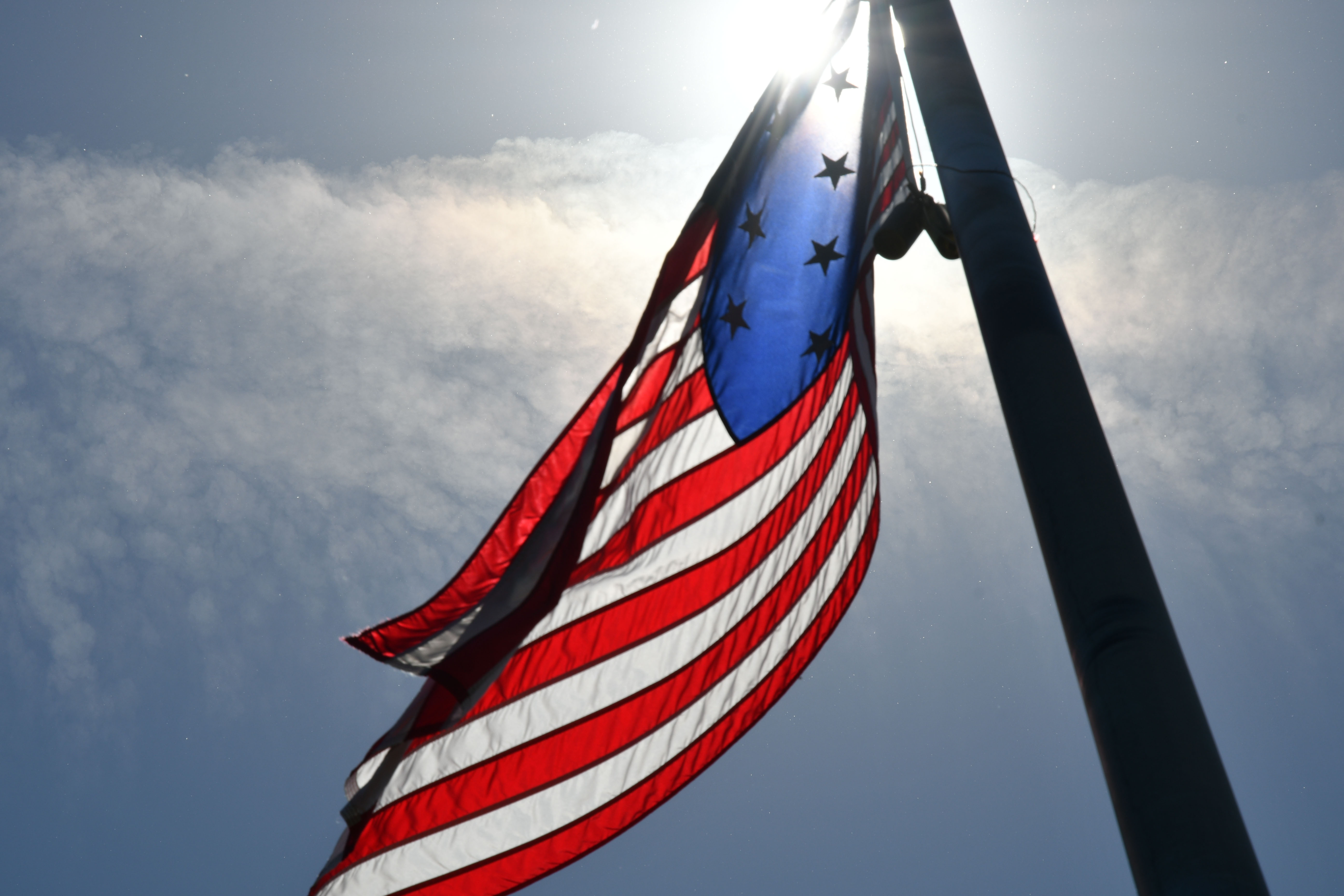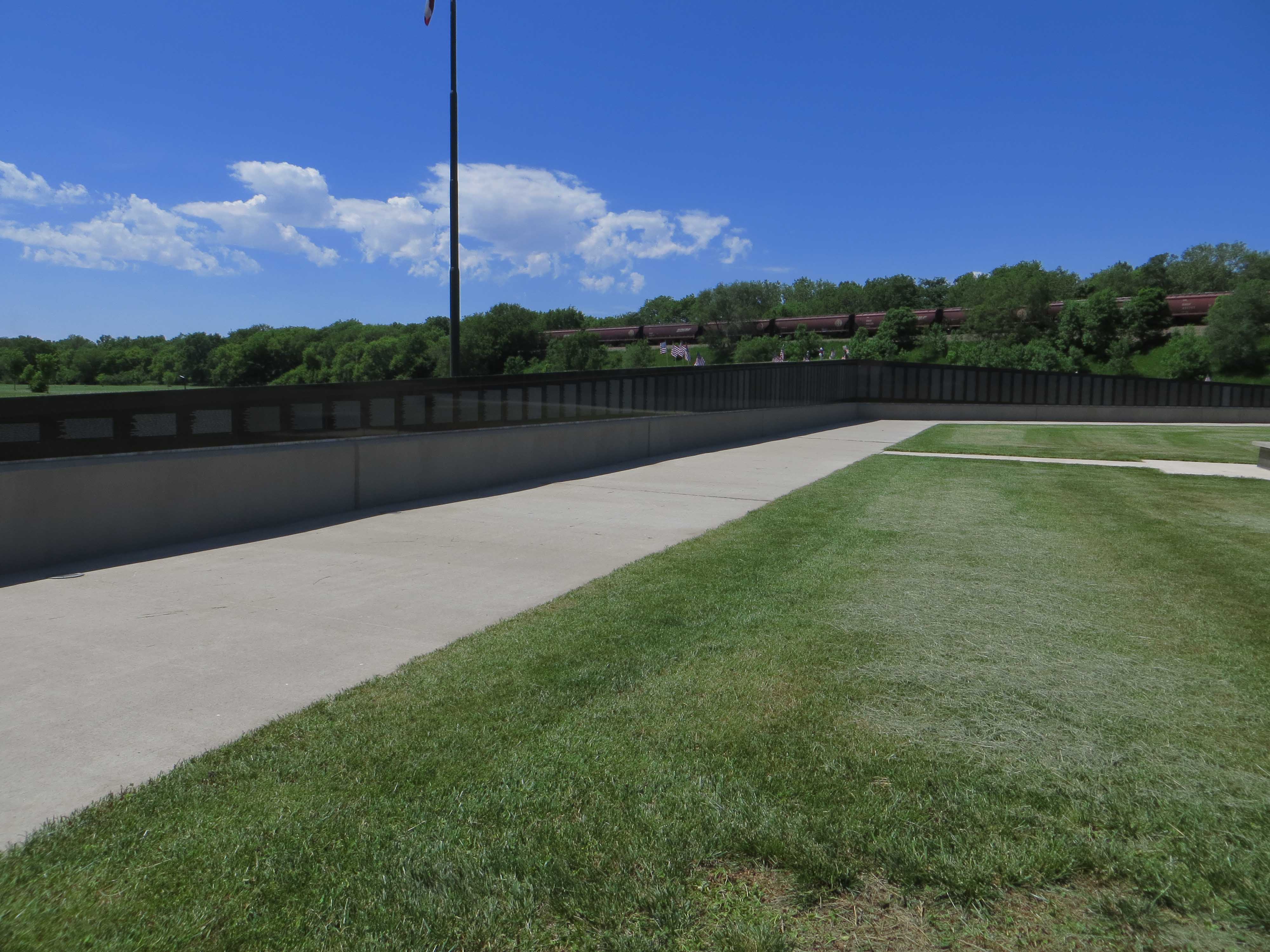 Thursday, we drove over to Yankton, South Dakota. We started with a drive along the Outlaw Trail, with the first stop at Ponca State Park, Nebraska.  They have an overlook with views of 3 states, an interesting Sculpture, and a 376 year old oak tree.  They also have some awesome looking cabins if you are looking for a place to fish and hike.  Next was the Mulberry Bend Overlook, which is a great view of the Missouri River delta. We ended the drive on the Nebraska side at the Gavins Point Dam near Yankton.  The visitor center there was closed so we just drove thru the RV parks on both sides of the river and across the dam itself.  I was amazed that I could actually see fish at the base of the dam as we drove across. There were a lot of folks out fishing, even a few that were bow fishing.  Next we stopped at Minerva's for lunch. They are a small chain but the food was good.  Next we visited the Dakota Territorial Capitol site down by the river and walked across the (now) pedestrian double-decker bridge over the river.  It was originally built for cars on the top and rail on the bottom.  In 2008 they built a new bridge over the river and in 2011 reopened this one to pedestrian traffic.  After our walk I talked Elard into stopping at the local quilt shop.  We got to Sassycat Quilting just before they closed.  I loved their quilted stallion out front.  We ended the day with a stop at the Lewis and Clark campsite that was the site of the 1st election held west of the Mississippi.  It was a beautiful day.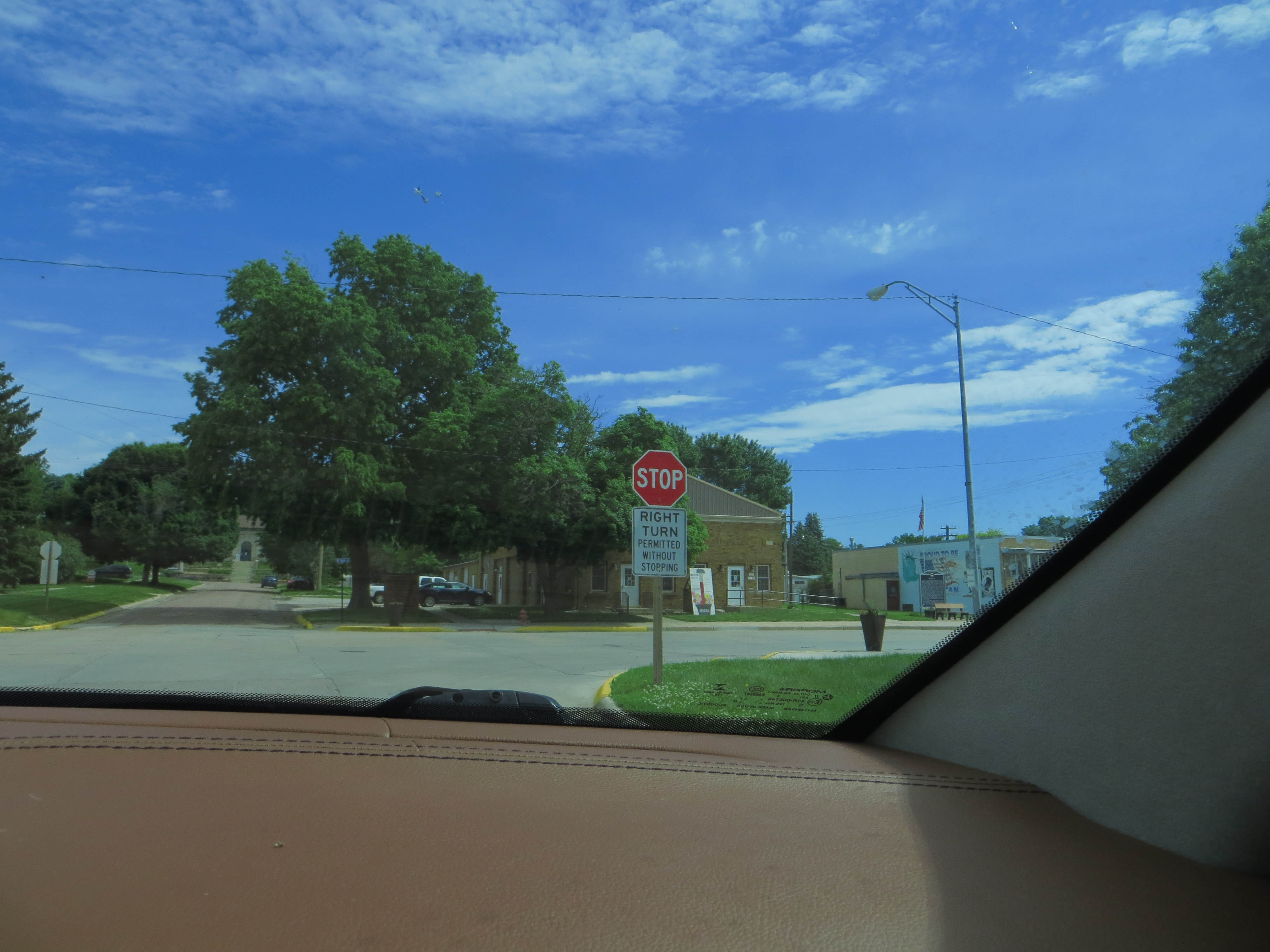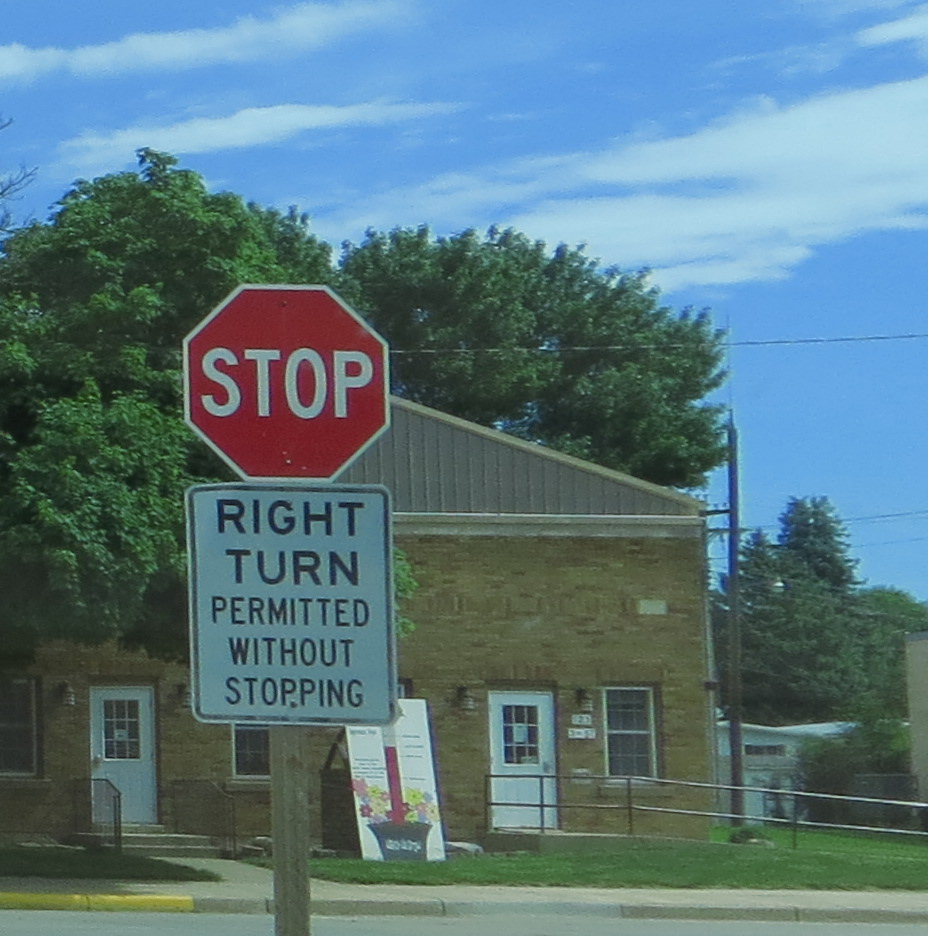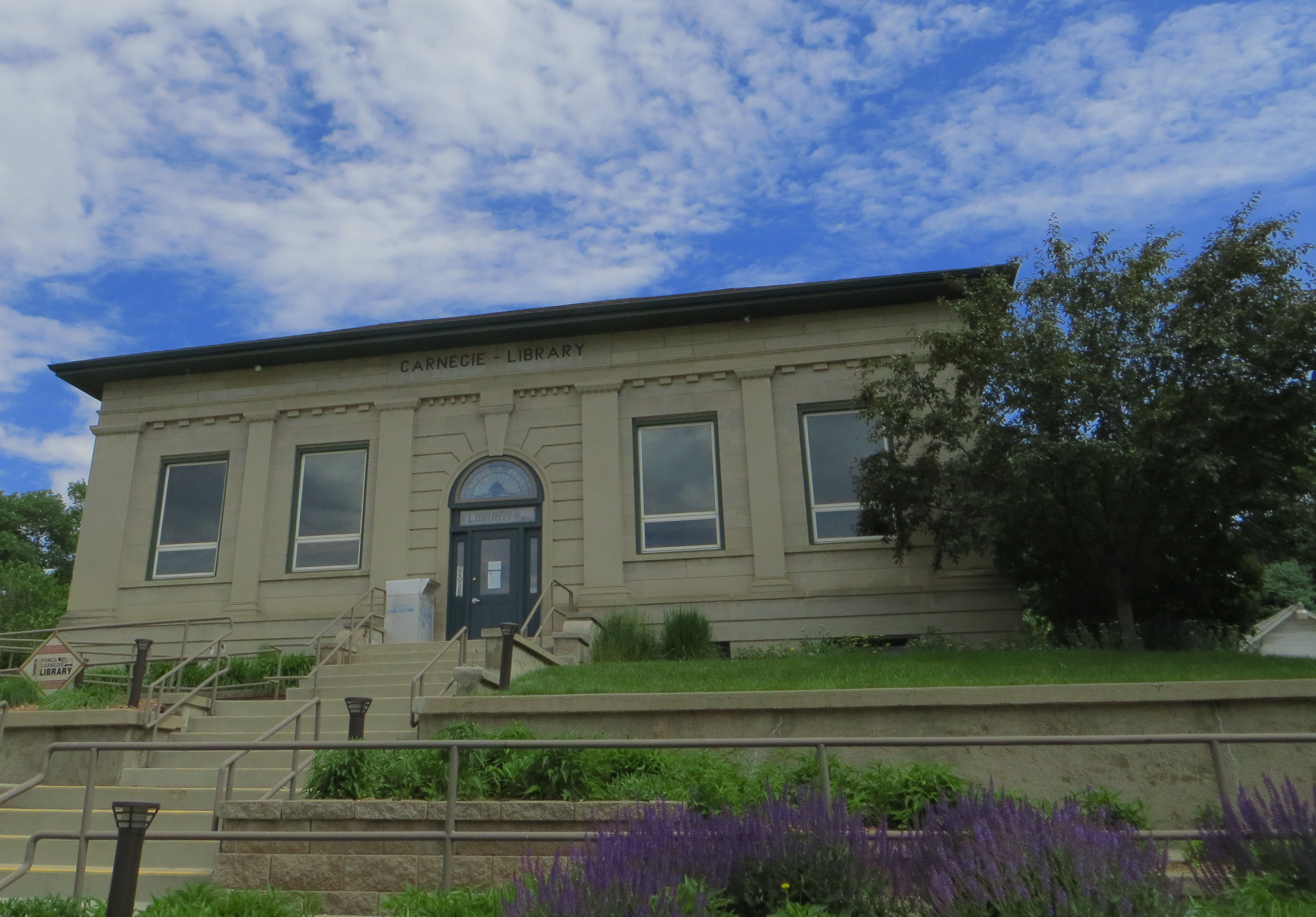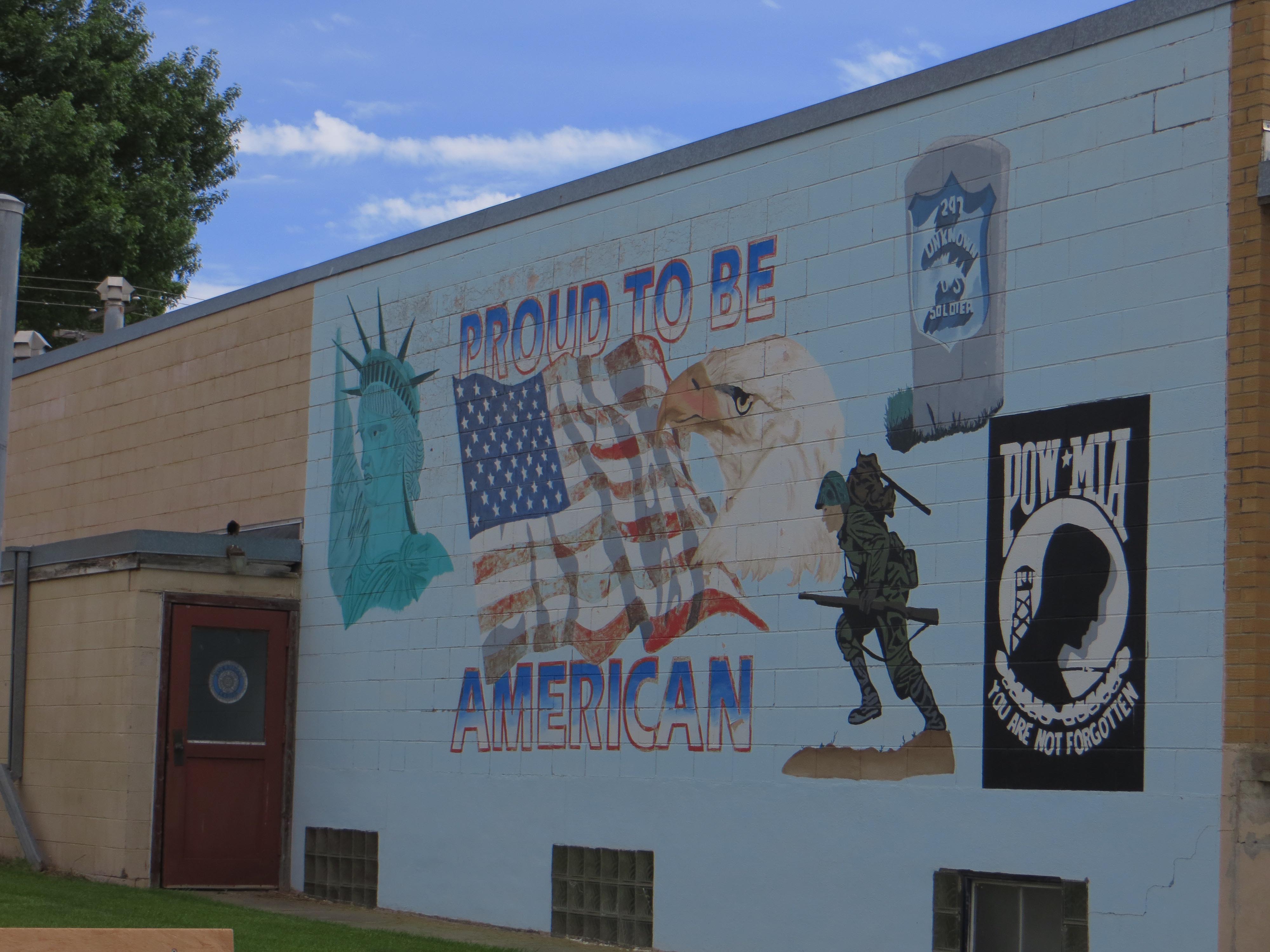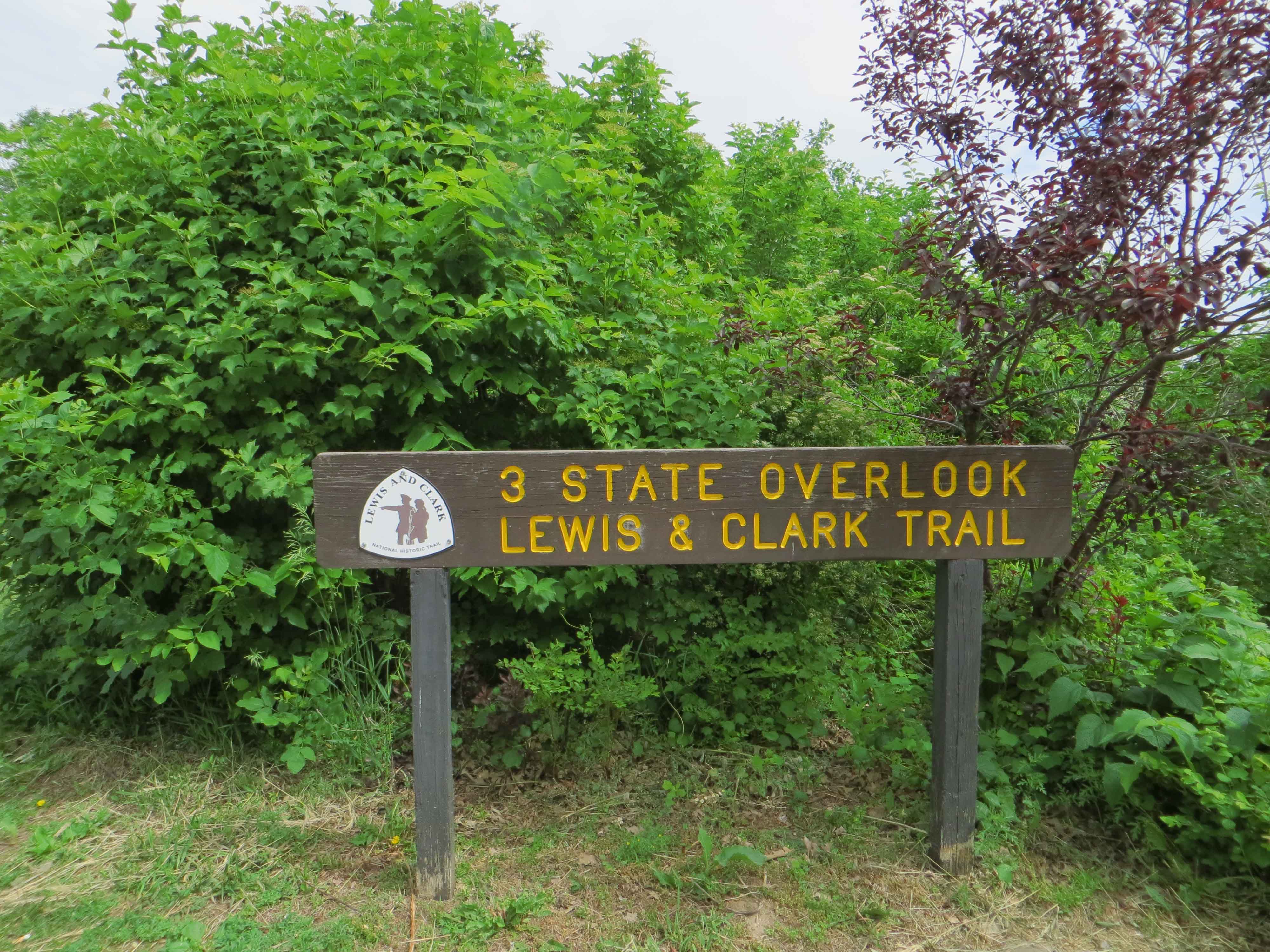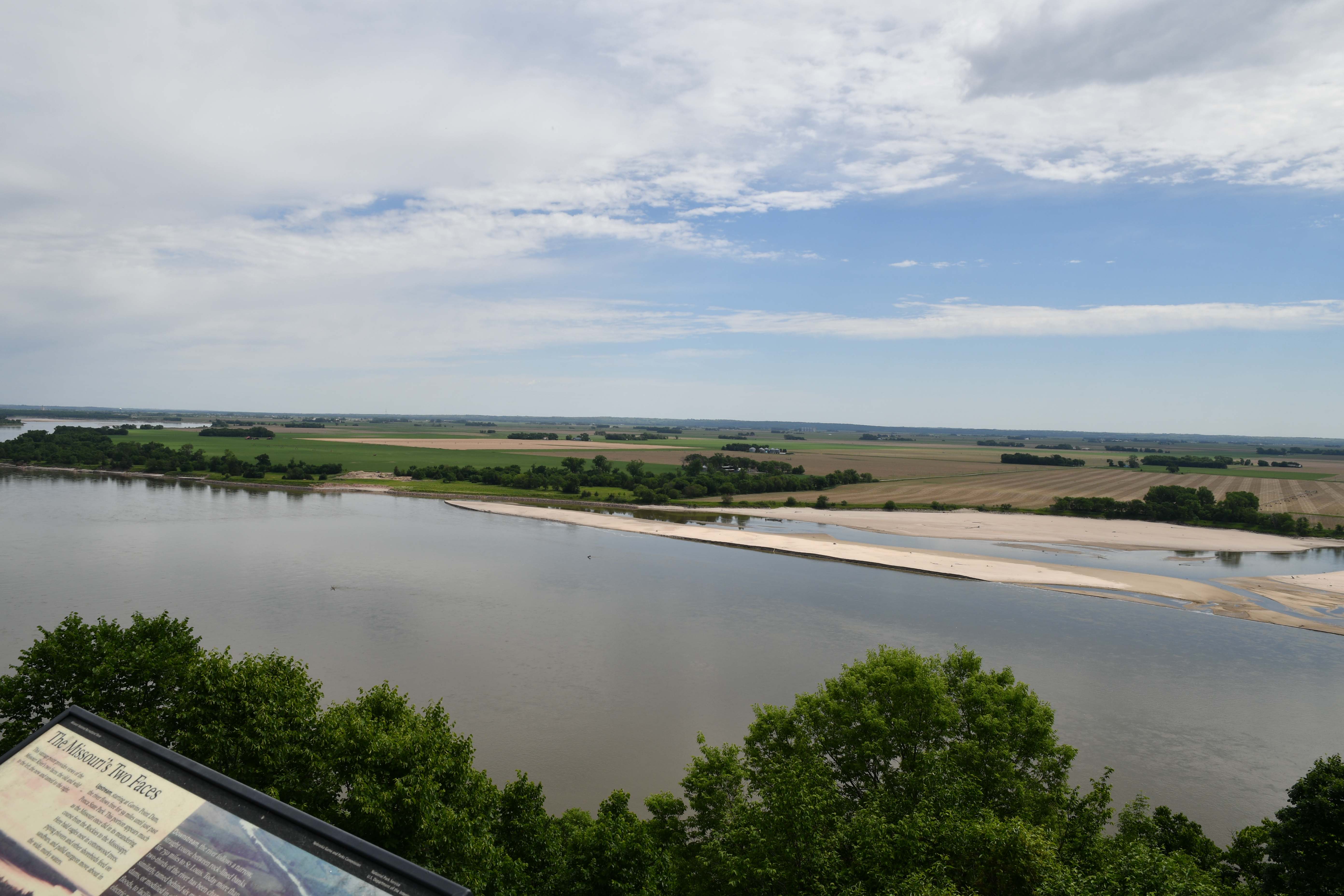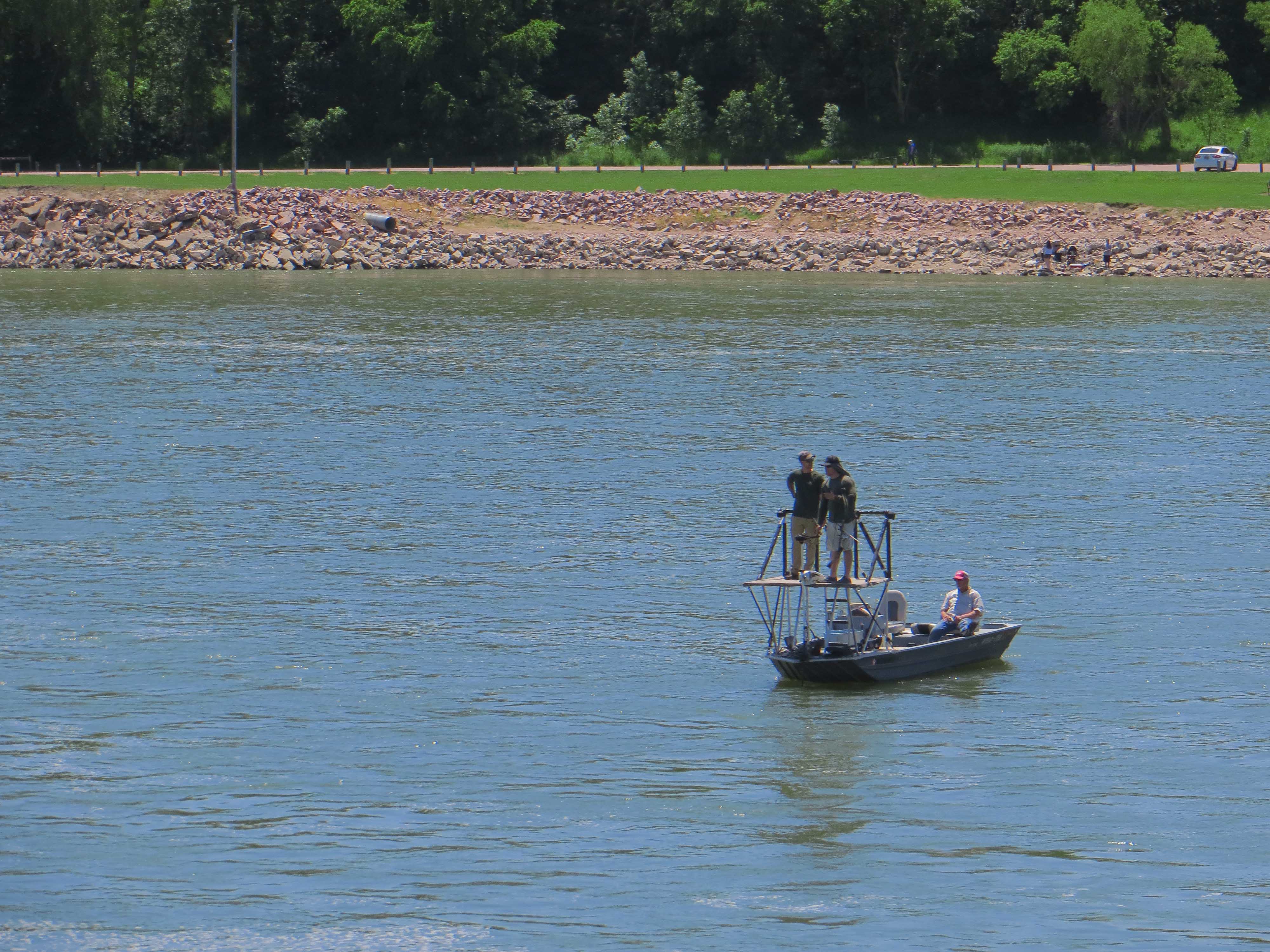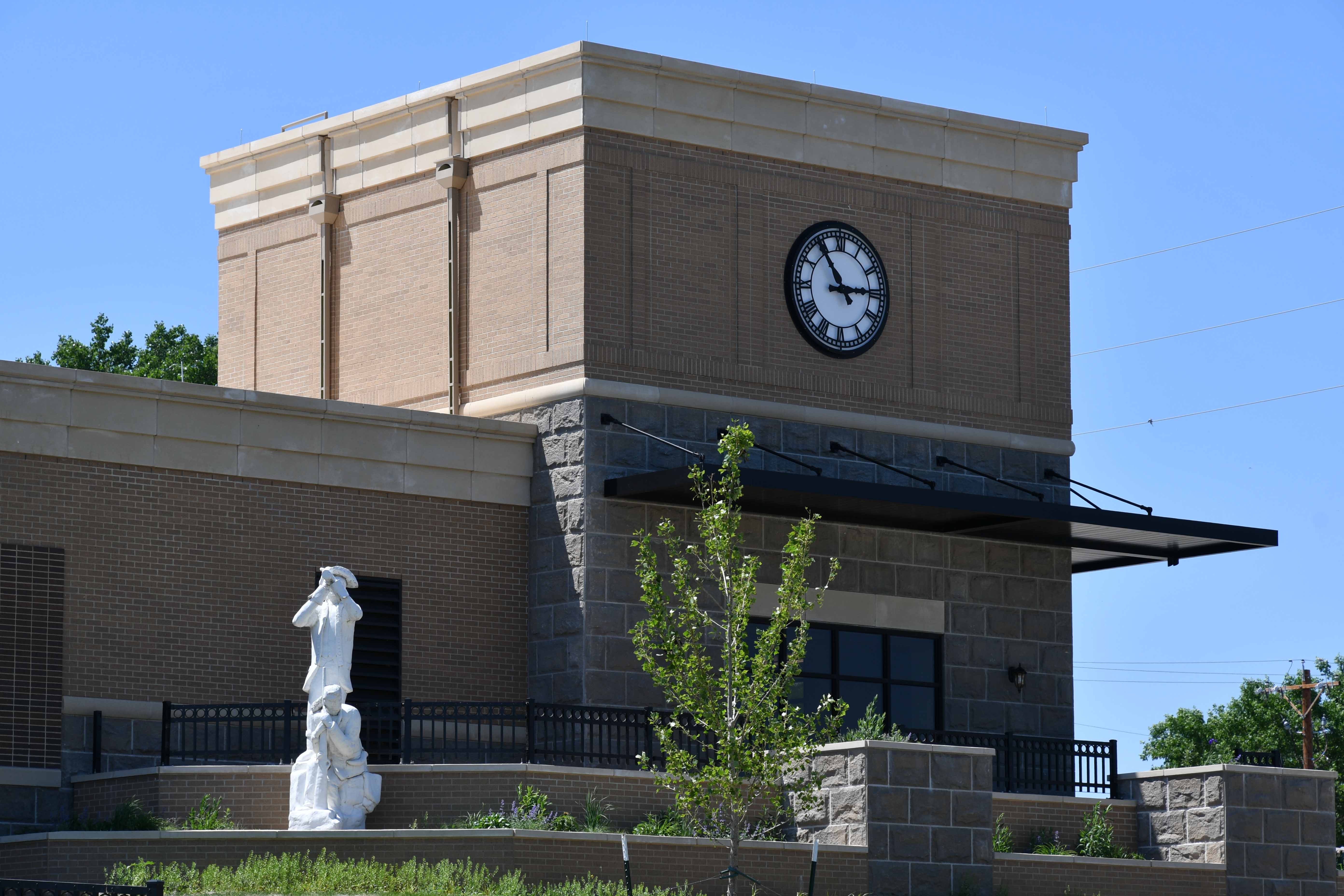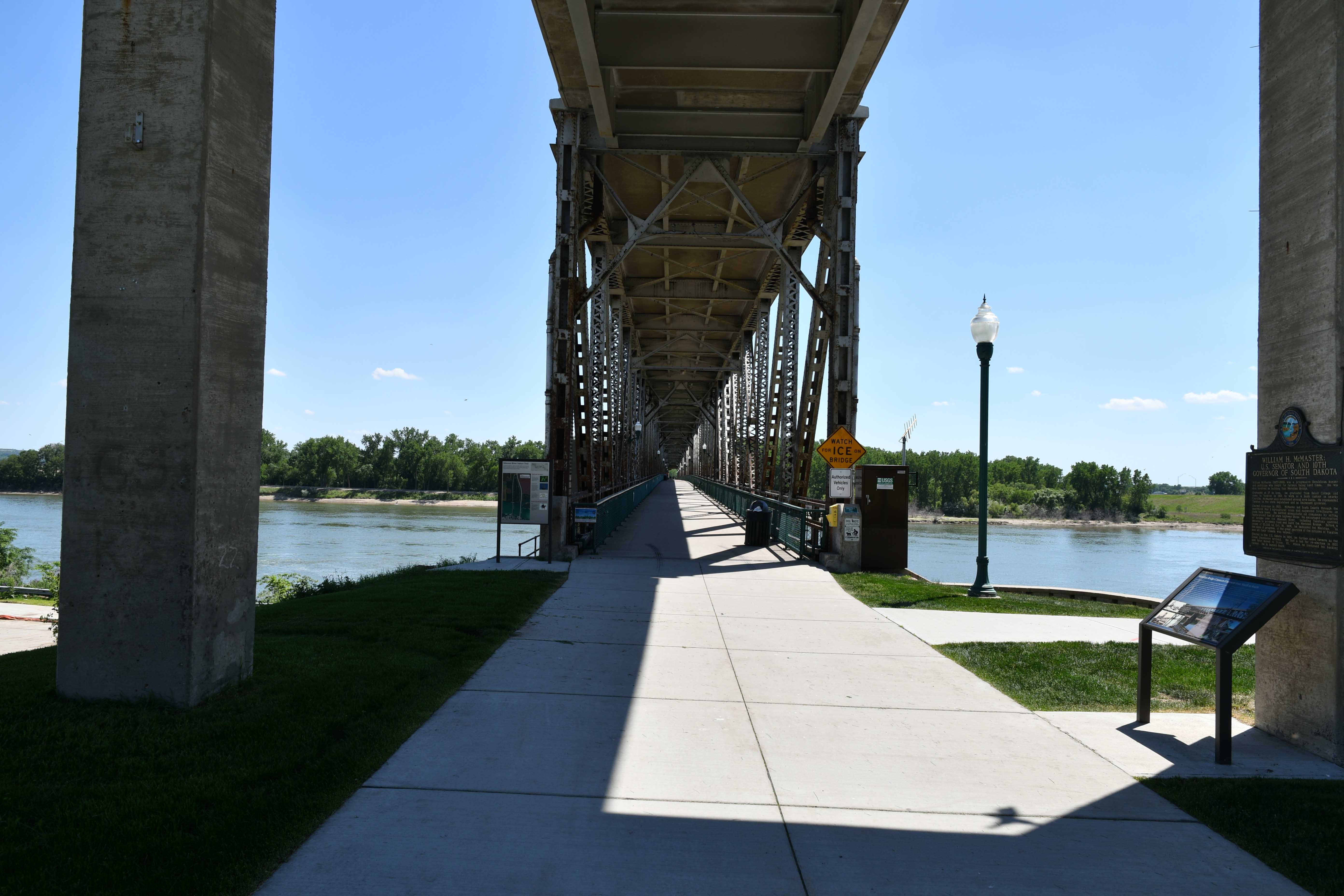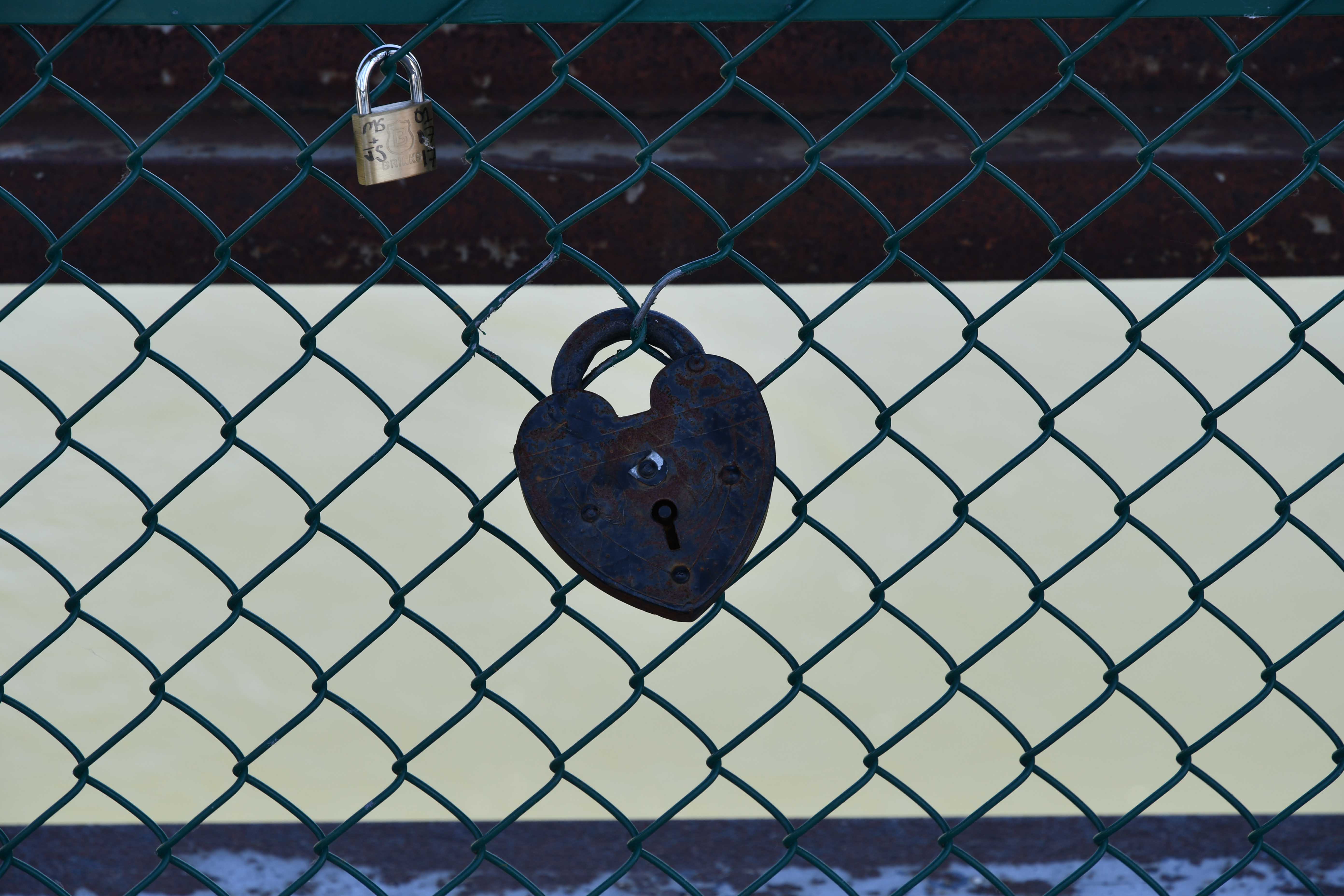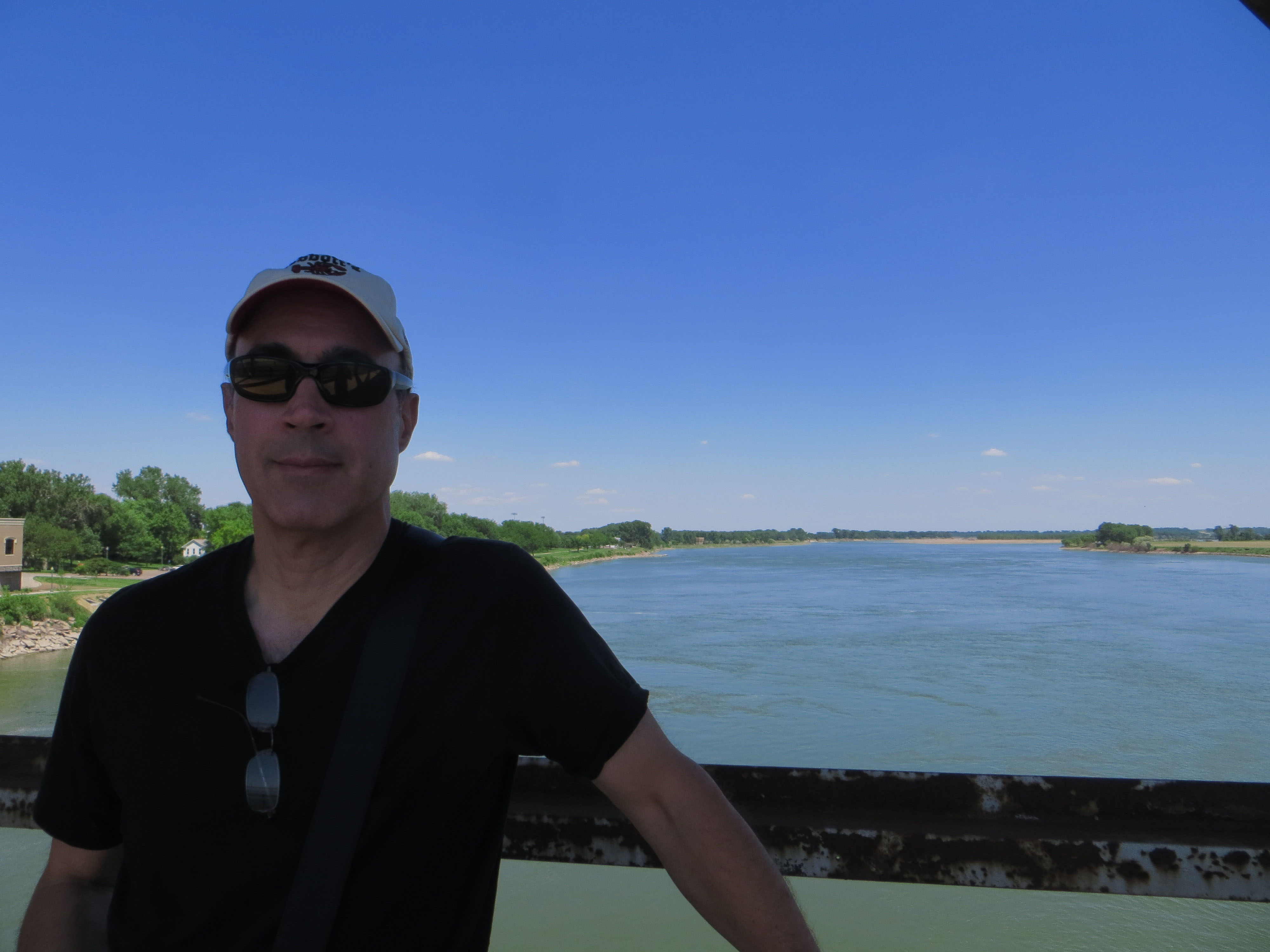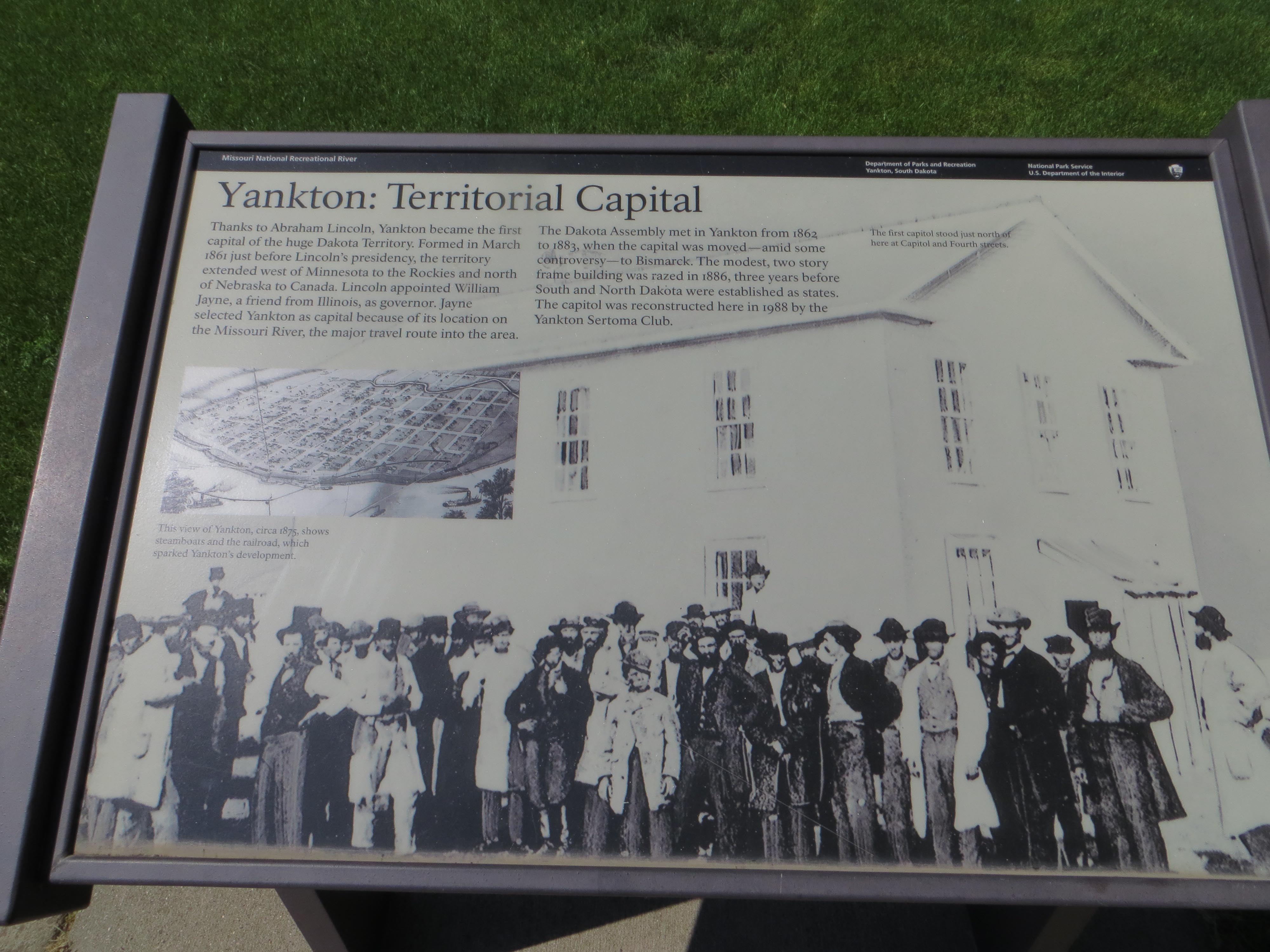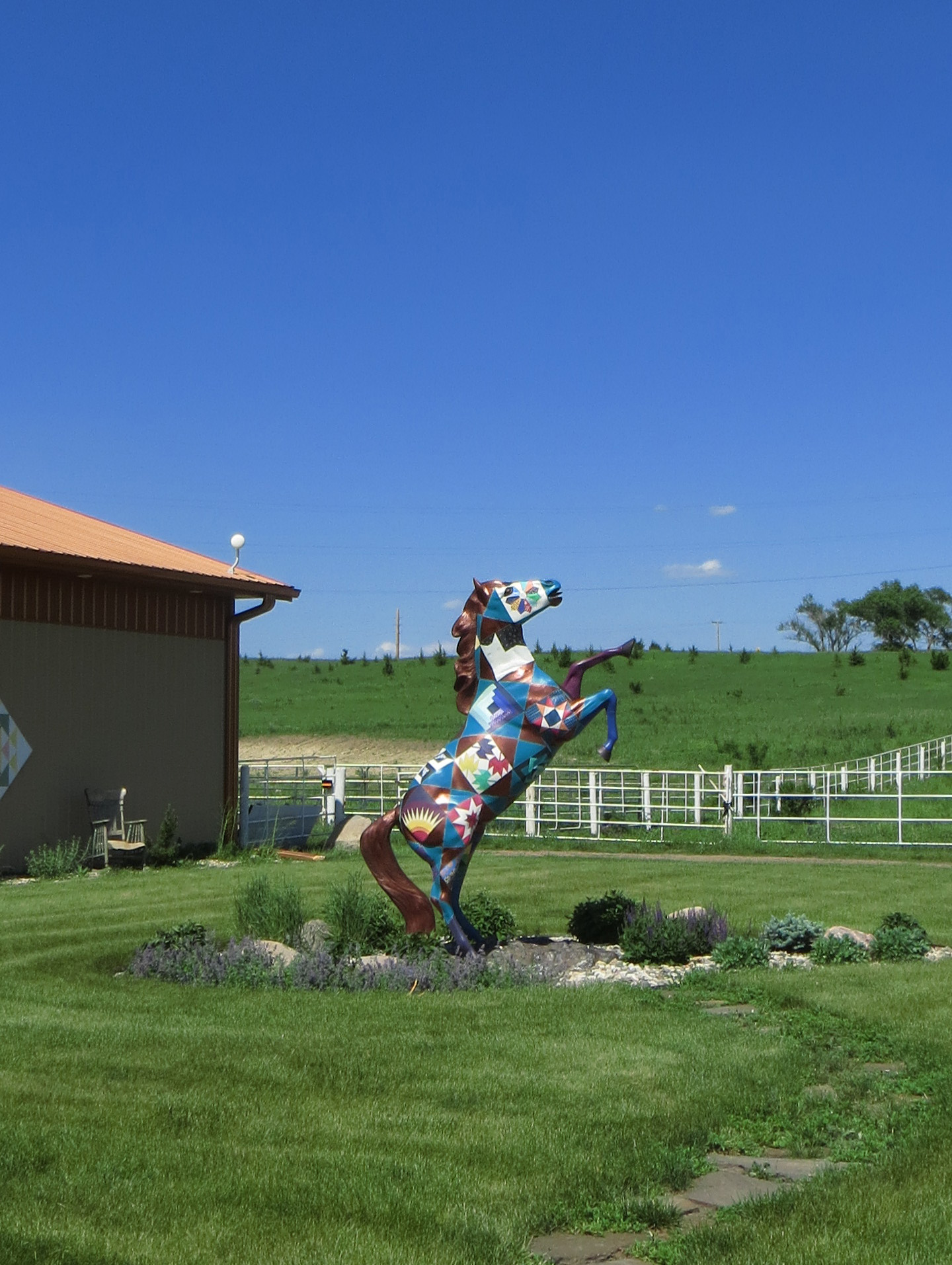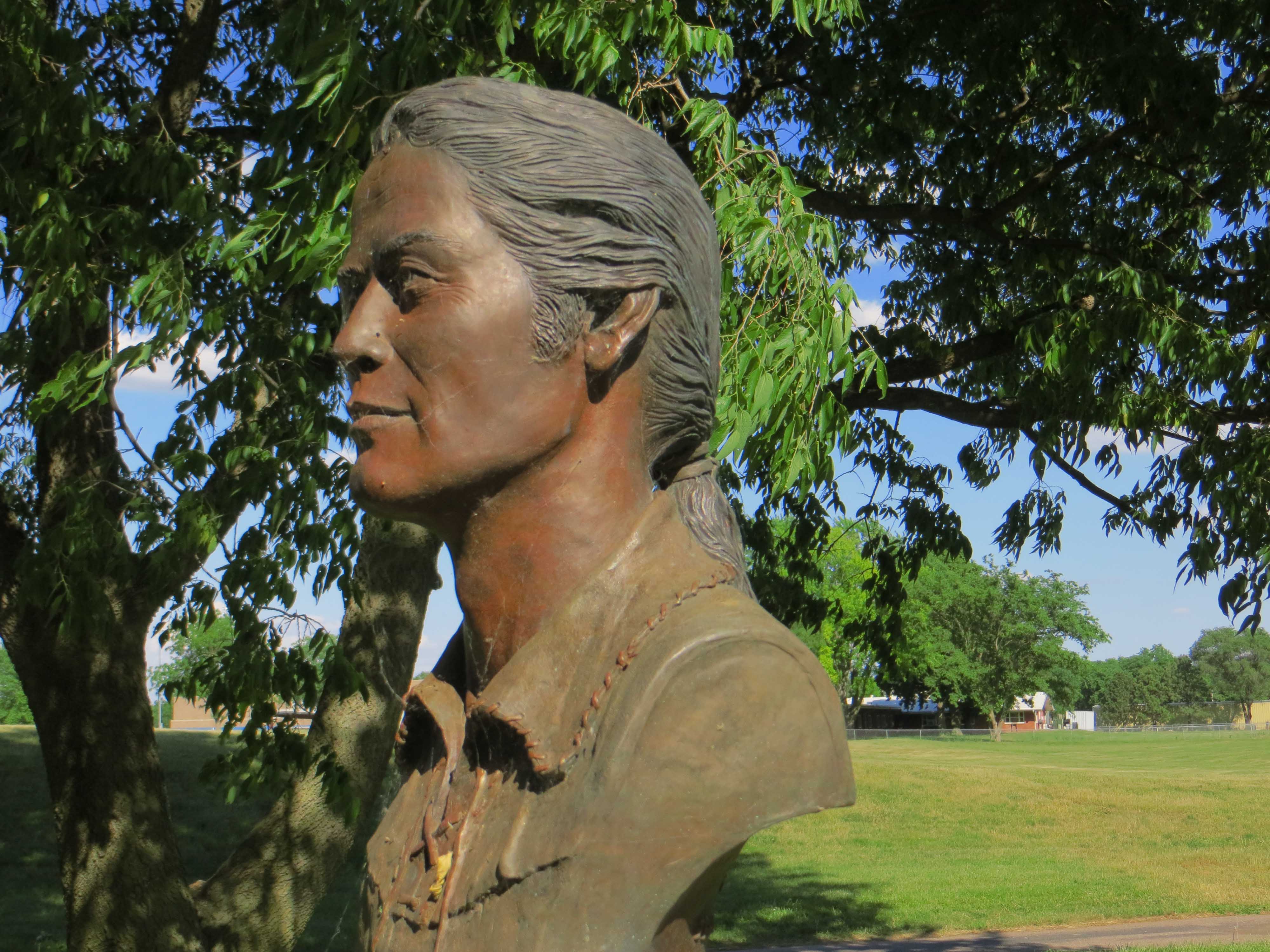 Friday, I seem to be over my illness.  I spent most of the day putting a few leftovers and some ribs in the freezer and making campground reservations for the next few weeks.  We even had time for a walk along the river trail.
Saturday, not much going on today, a walk, editing photos, and creating the blog post for this week. It does feel good to be on the move again, for the next few weeks we plan to move every seven days. 
Adventure on y'all!