Connecticut and Cape Cod
Jun. 16, 2019 - Jun. 22, 2019
Sunday, we survived our first boon-docking experience.  Of course we didn't shut the generator down until midnight and Elard was up at about 6:30 so 6 hours isn't really a hard test, ~grin~.  It was a quiet night at Bishop's Orchards. We hit the road at about 10:30 am to Strawberry Park Resort Campground.  We arrived a little before the 1:00 pm check in time but luckily our spot was empty so we were able to go right in.  It is a very large park but I'd say that over half the sites have park model mobile homes in them. We got set up pretty quickly (practice makes perfect I guess). Our site is wonderfully shady but of course that means zero satellite reception.  Not to worry, we have Roku!  We took off in search of lobster and found Captain Scott's Lobster Dock in New London Connecticut.  We ordered their lobster dinner which included a 1.25 lb lobster, corn on the cob, red potatoes, and coleslaw; so yummy!  "You order at the counter then take your food to picnic tables beside the marina.  We were really concerned that we would get rained on but it held off. We were there for a little over an hour and the line of people waiting to order never disappeared, and this was 2:30 pm.  Obviously a good place. Next we drove down to the New London Harbor Lighthouse. We weren't able to get inside but we were able to find a good spot along the beach area to get a picture of it. And also the New London Ledge Lighthouse that is out in the Long Island Sound on a big concrete pier. The overcast day did not make for great pictures.  We swung by a Walmart to pick up a few things and then back home to plan Monday's itinerary.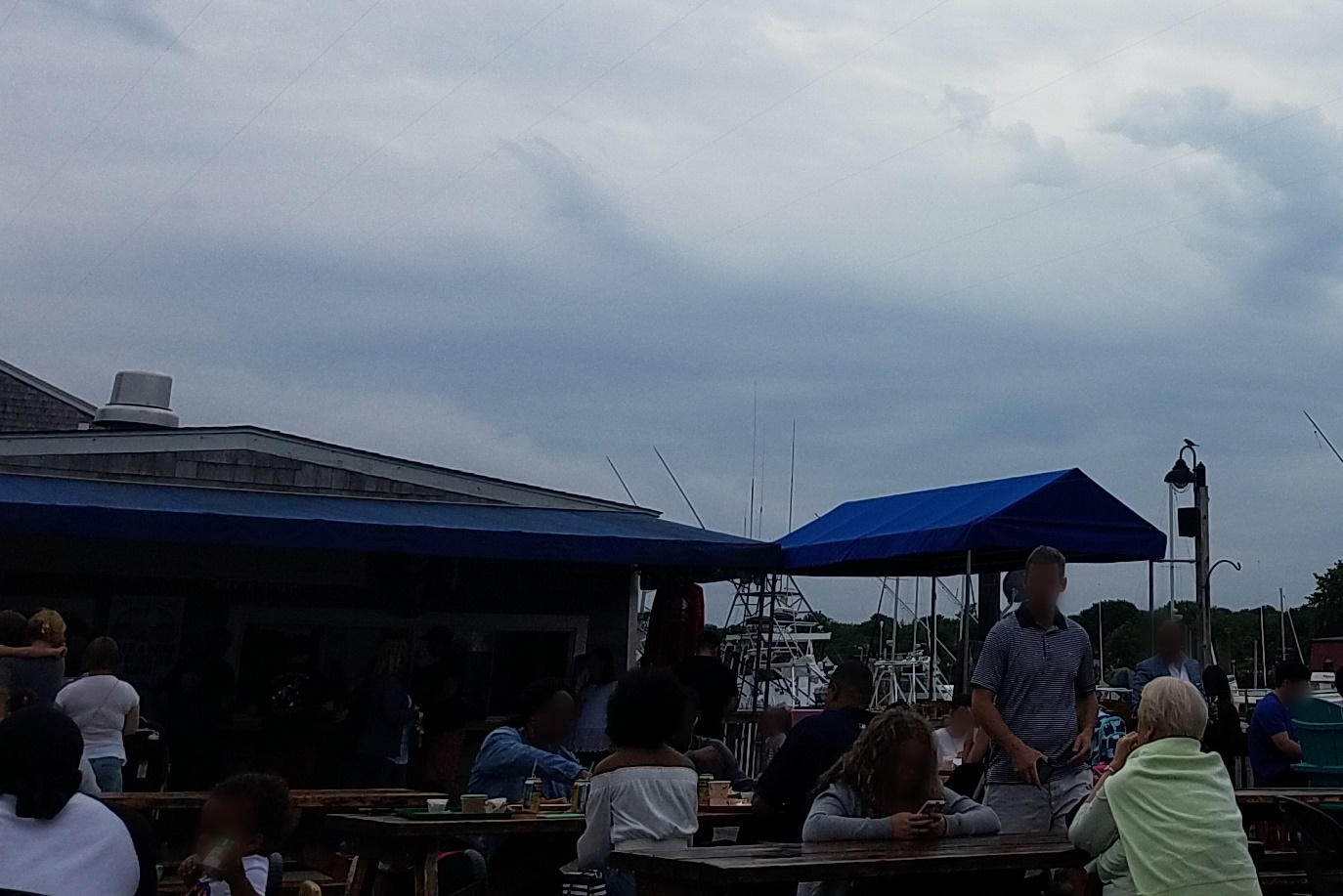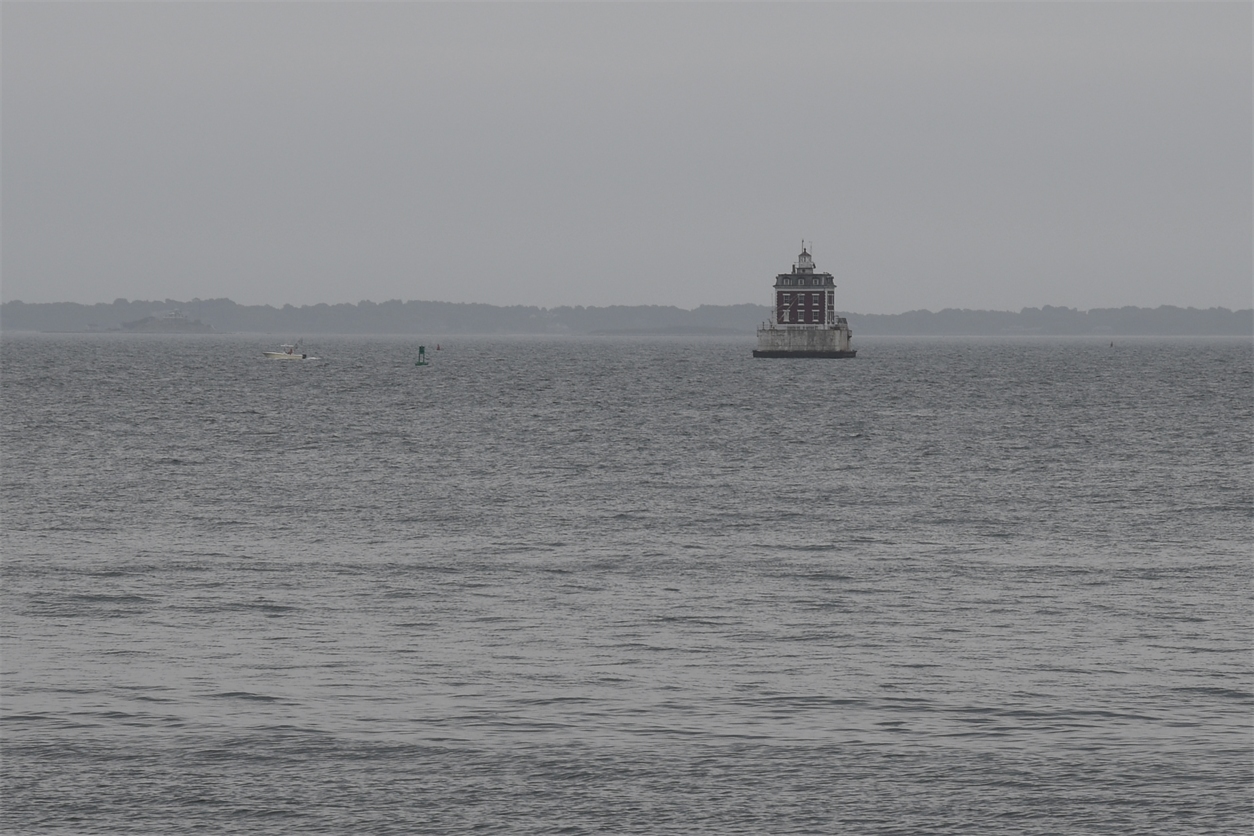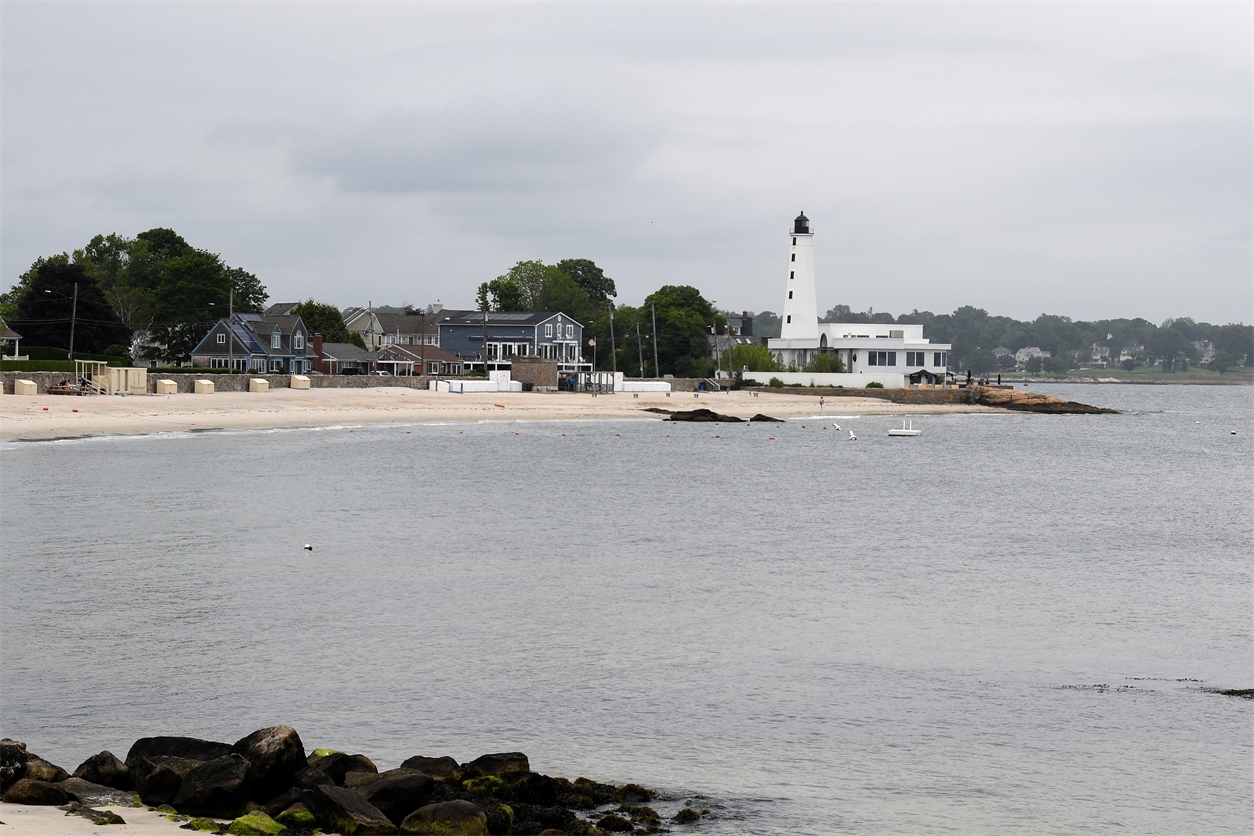 Monday we made some calls to handle some business then headed out for lunch Groton Townhouse Family restaurant. Pretty good but not as good as Captain Scott's. Their menu was huge! Next door was a quilt shop "That's Sew Debbie" so I was able to get fabric for a block. I mentioned that we were on our way to see the USS Nautilus and the lady helping get just the right fabric asked if I wanted to hear a funny Nautilus story.  Well of course right! Family had come to visit she and her husband for Thanksgiving and they were taking the grand kids to visit the Nautilus.  That had been talking about it all day.  She looked over at her 4 year old grandson to see him with tears streaming down his little face.  Well of course she went right to him and asked what was wrong.  He said he had been a good boy and didn't what to go on the "naughty list"!!  Bless his little heart, I giggled all afternoon. We a good time visiting the U.S.S Nautilus, the first nuclear powered submarine.  Very cool, you are able to go inside and they have an audio tour that explains what you are seeing.  It actually has a wooden top deck, making it easier to repair damage.  We chatted with a young submariner who answered a couple of questions for us. We also saw the U.S.S Colorado submarine heading out to the Long Island Sound while we were there. I saw a couple more pictures and stories about John P. Holland, the guy who designed and sold the Navy their 1st submarine.  You may remember that we first found out about him in St. Mary's, Georgia and I wondered if he might be a relative.  Have not gotten an answer to that yet.  There is a display at the entrance that illustrates the size difference between the first submarine and the current size, USS Holland SS1 and USS Ohio SSBN726, wow.  We finished up around 3 and headed back home to chill for the rest of the day. I managed an evening walk after dinner and was rewarded with a couple of rabbits. I saw chipmunks too but they were too quick for photos.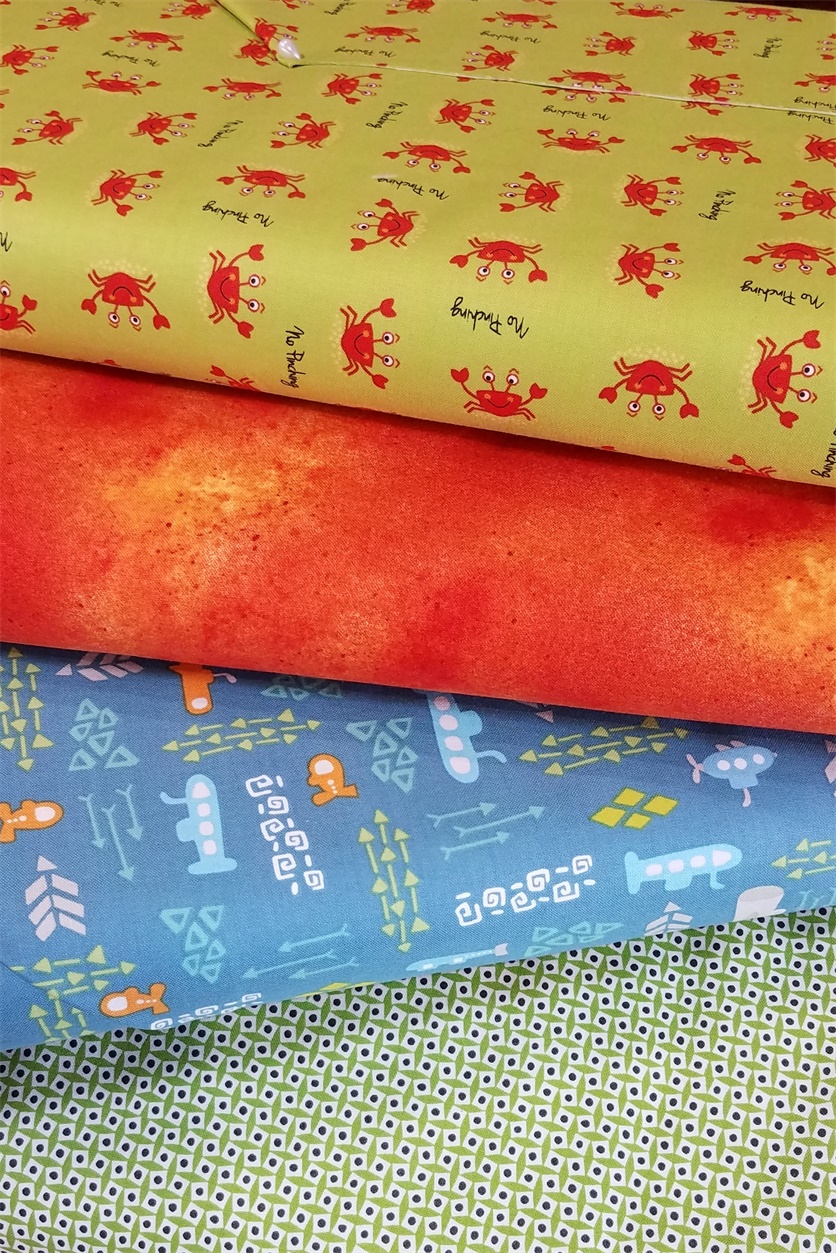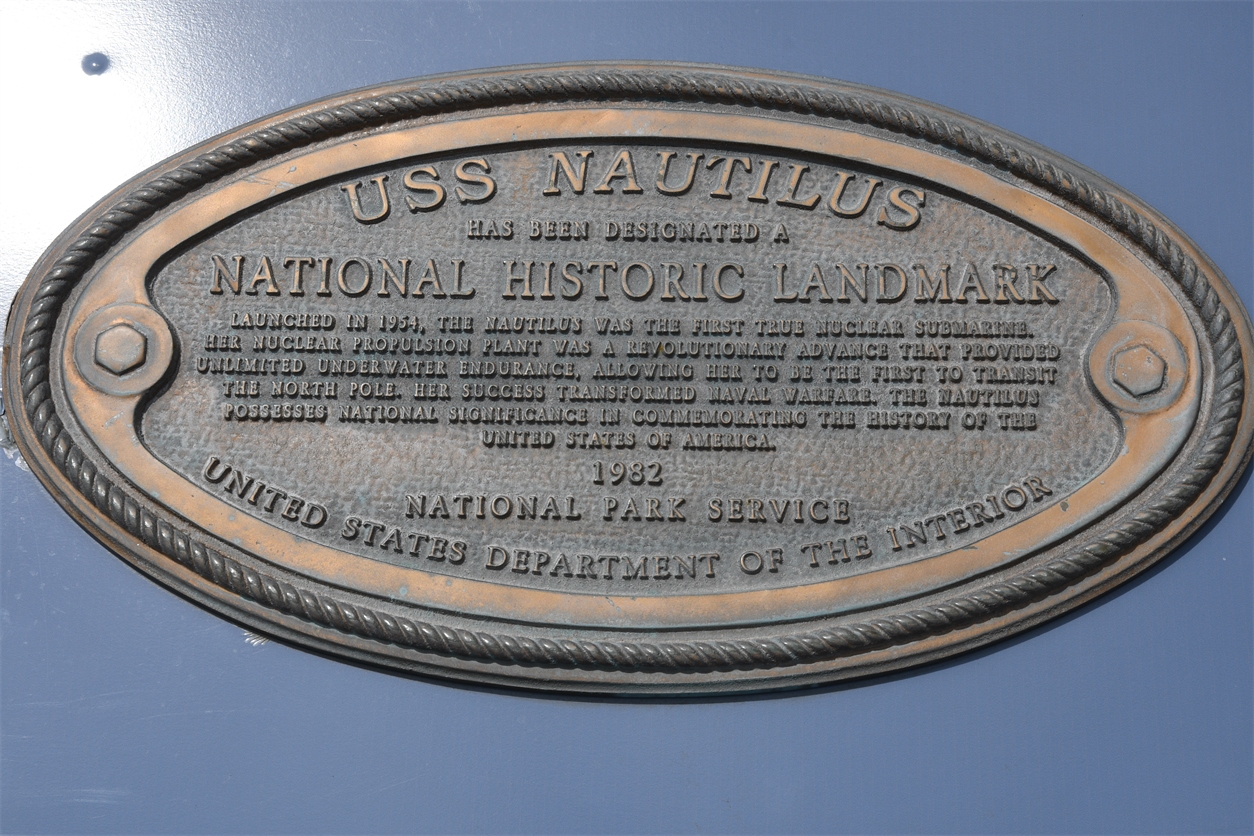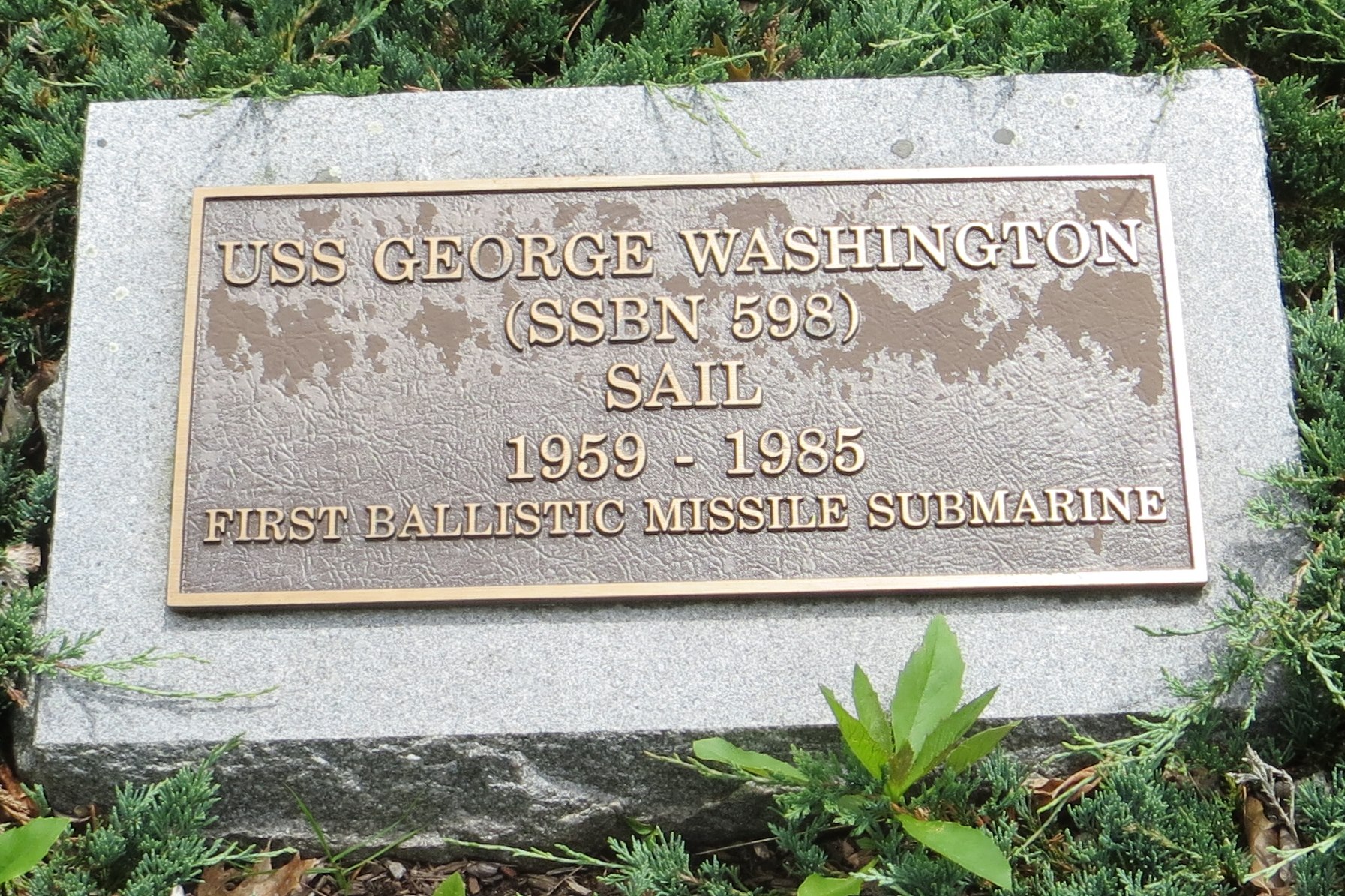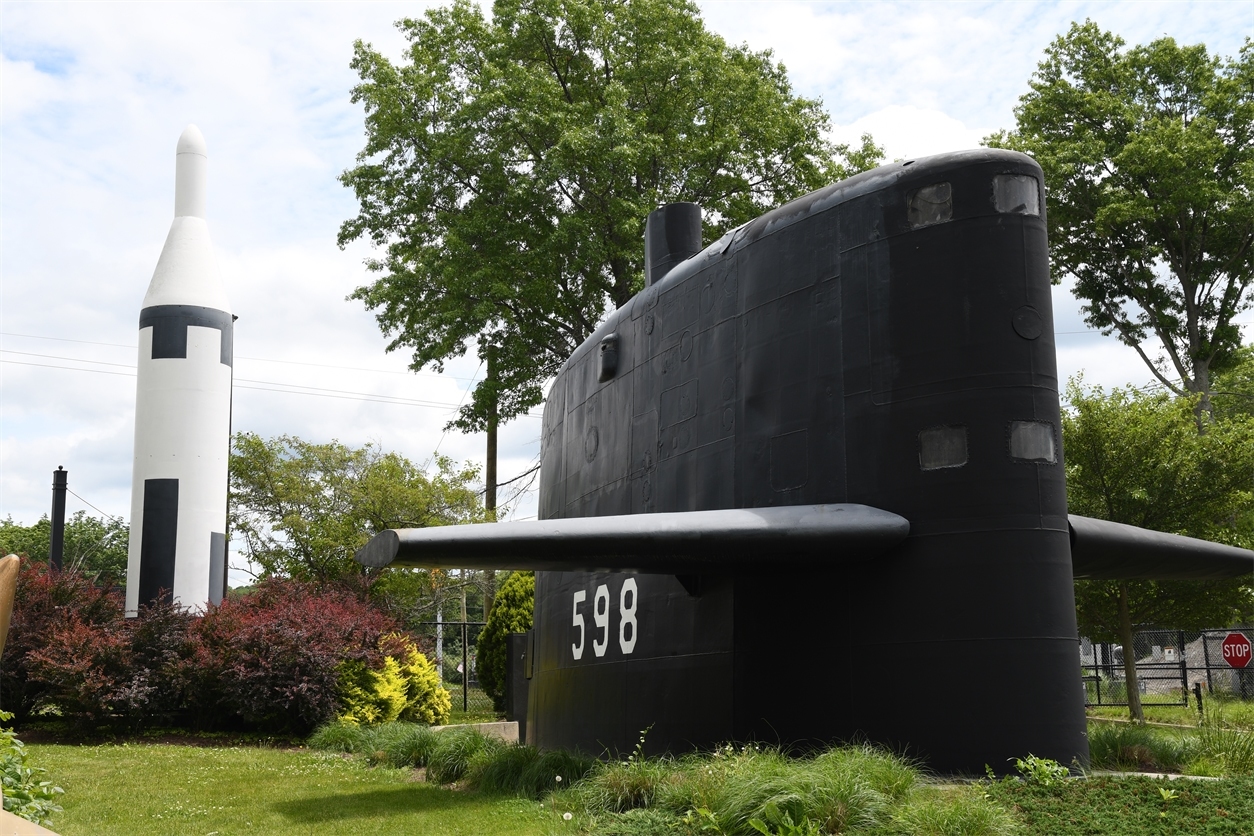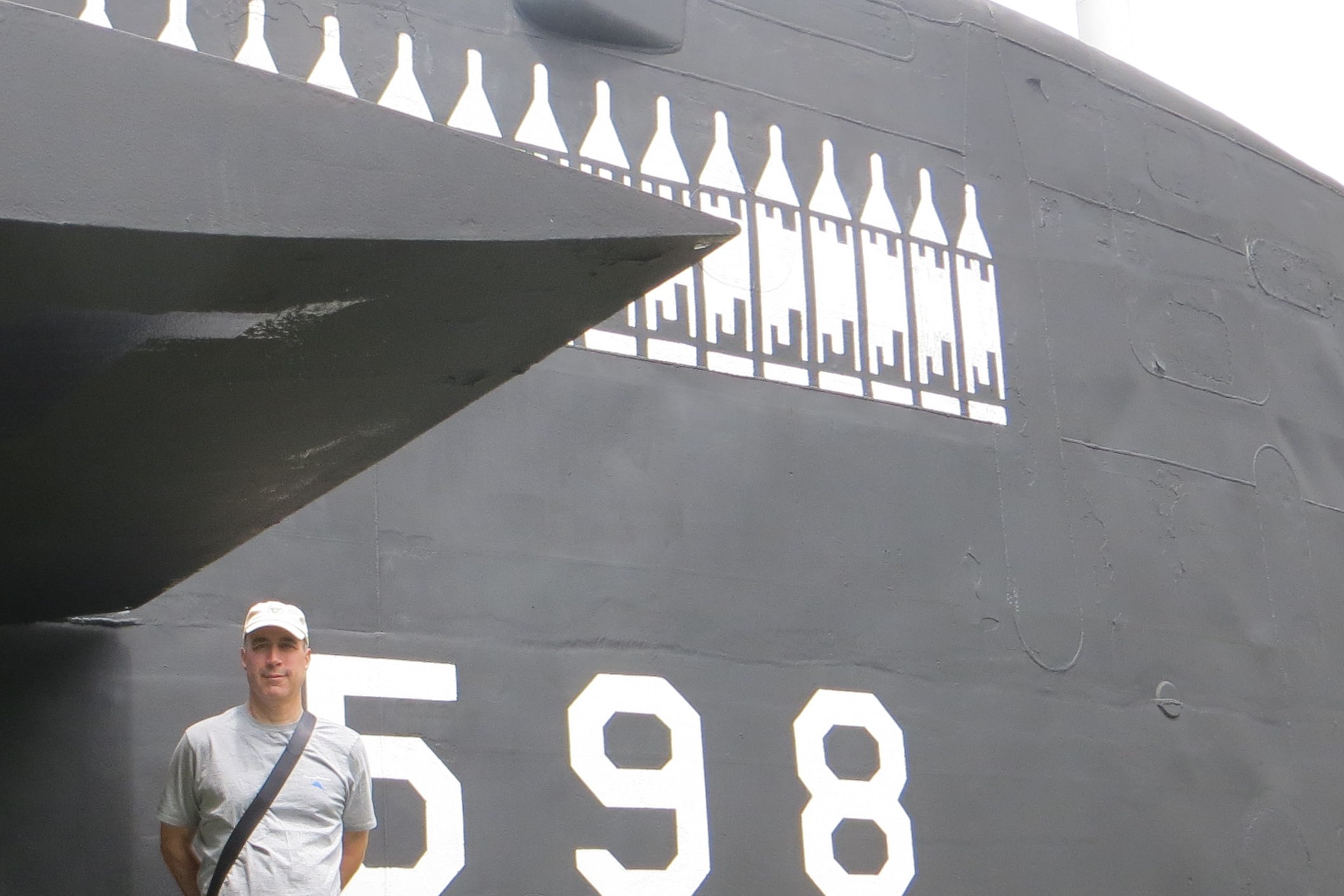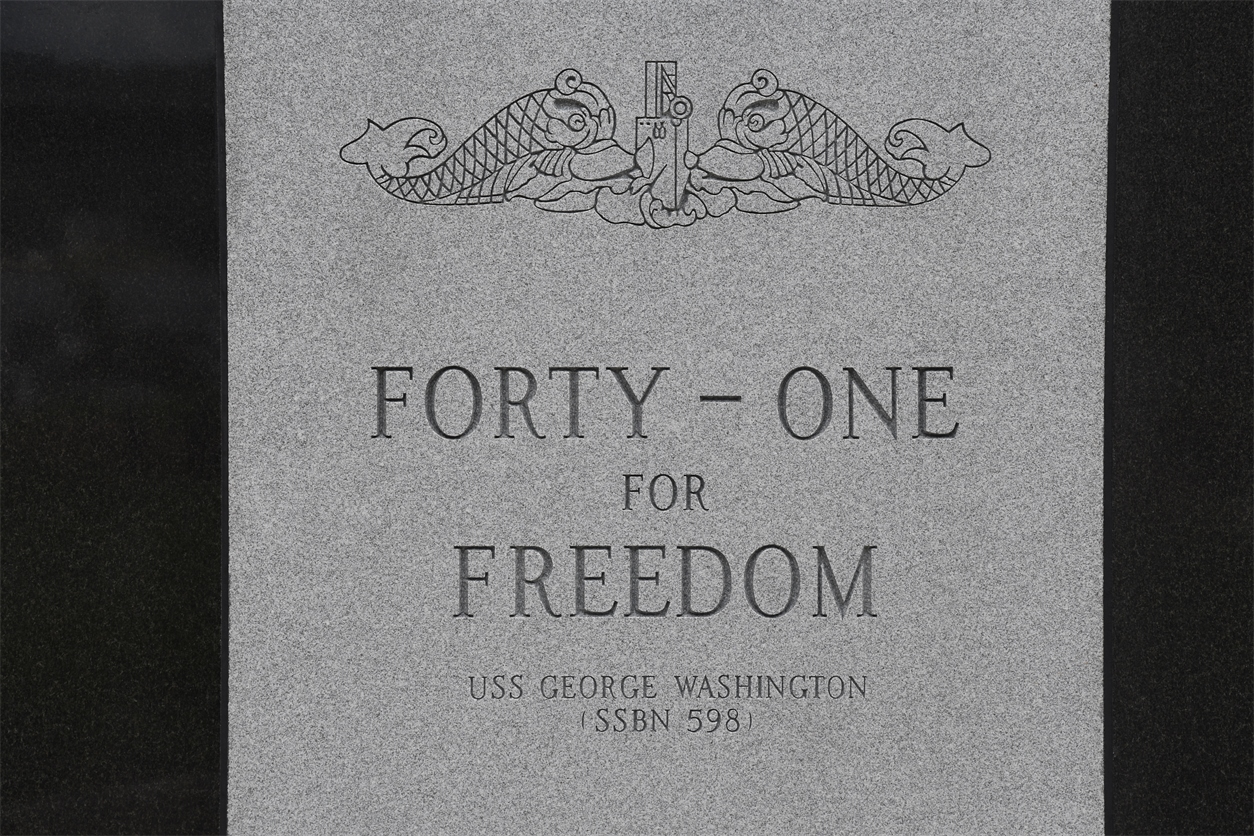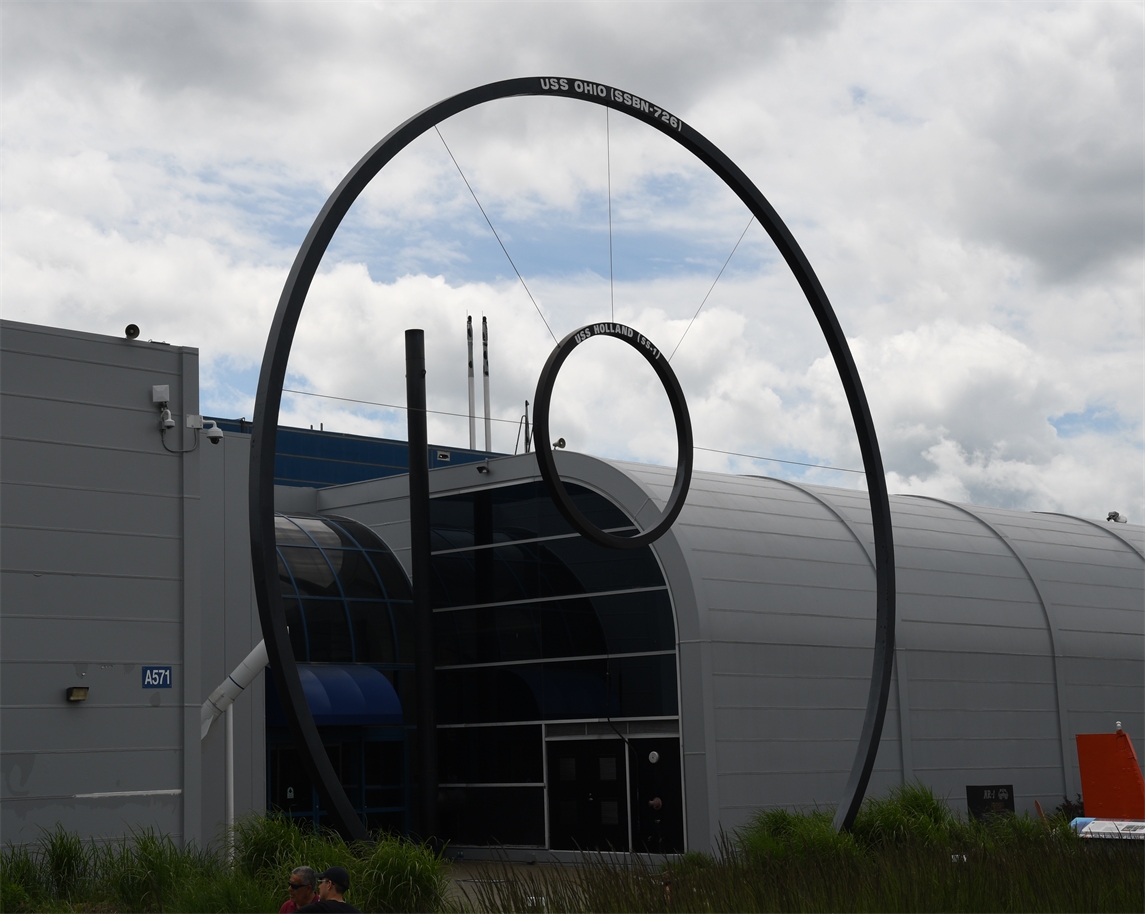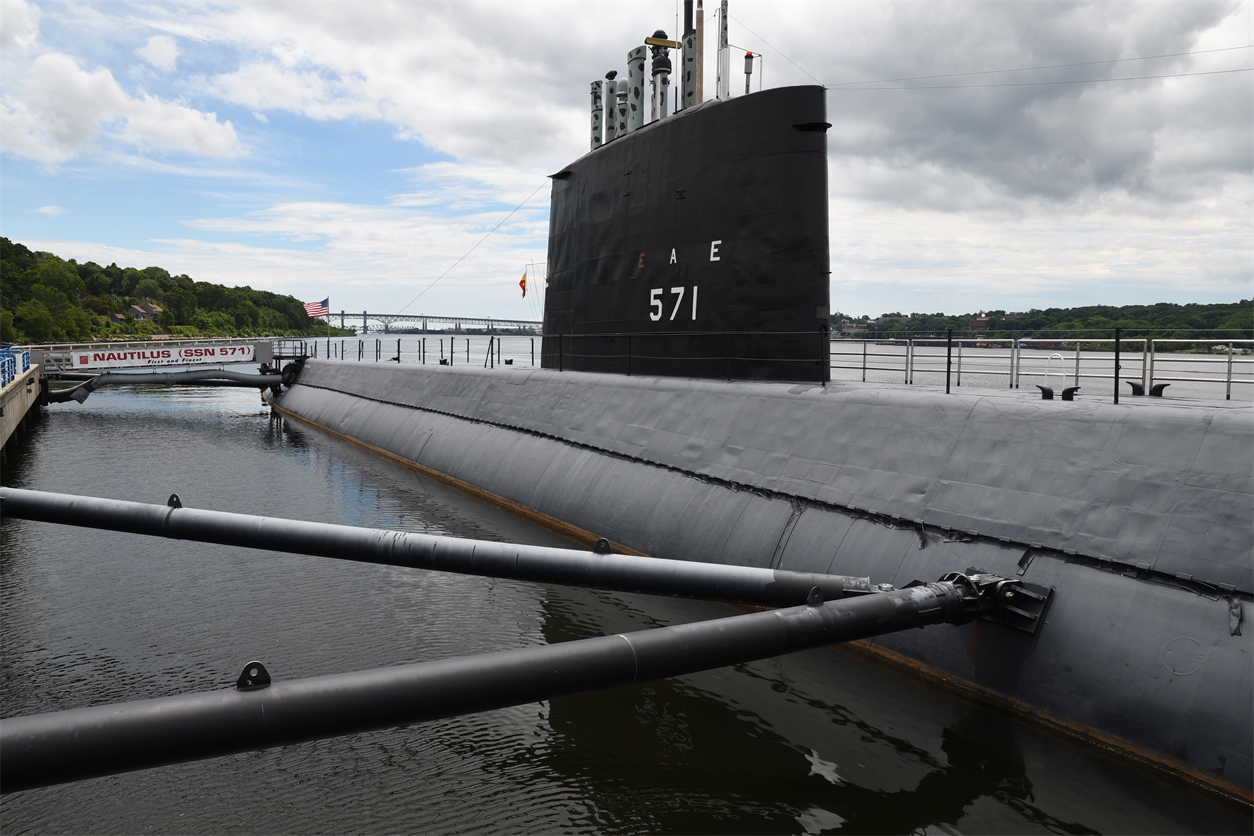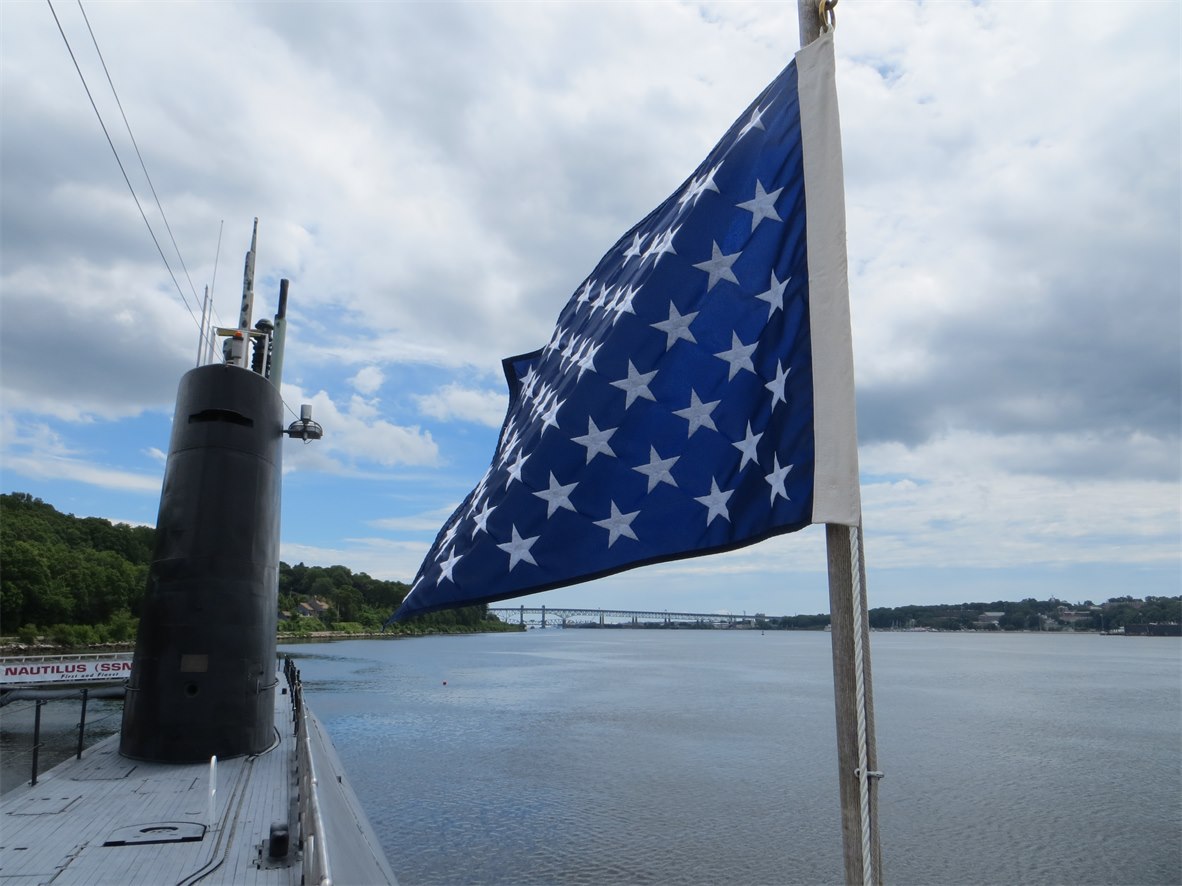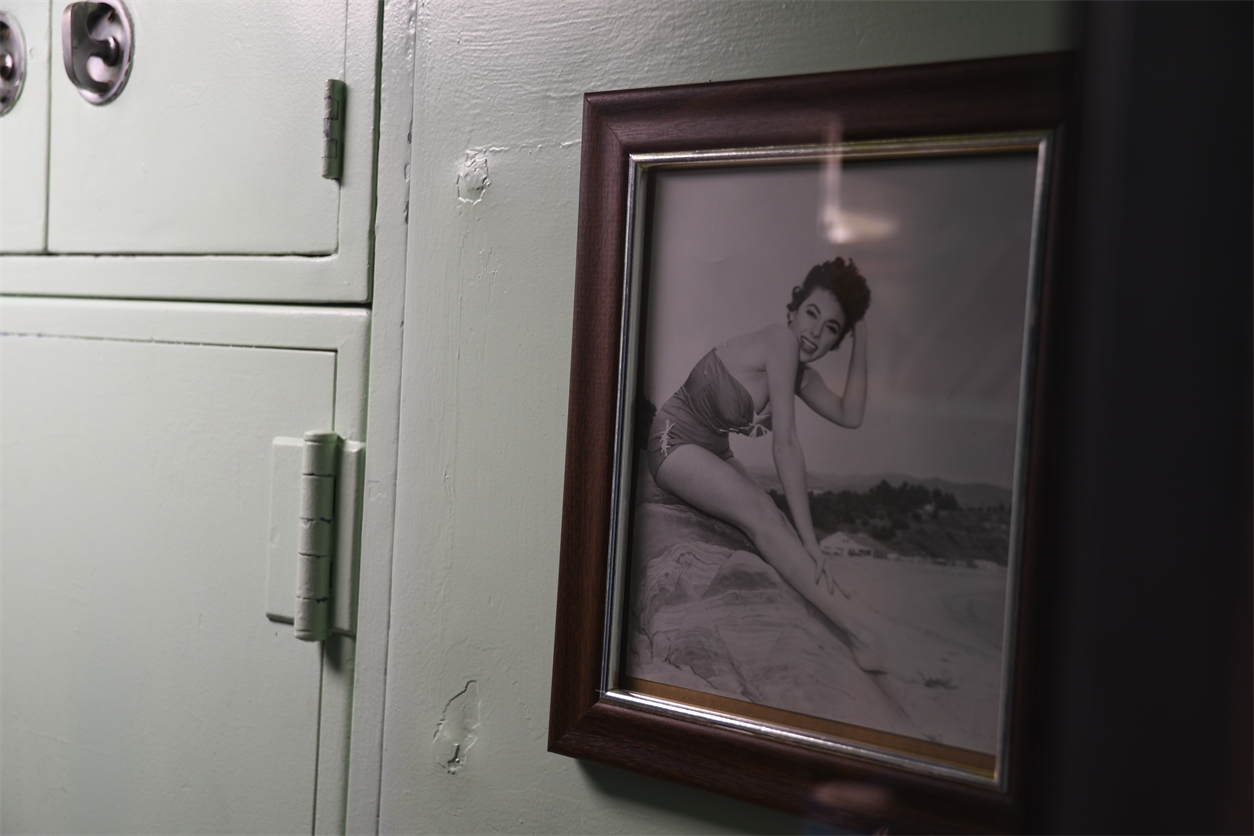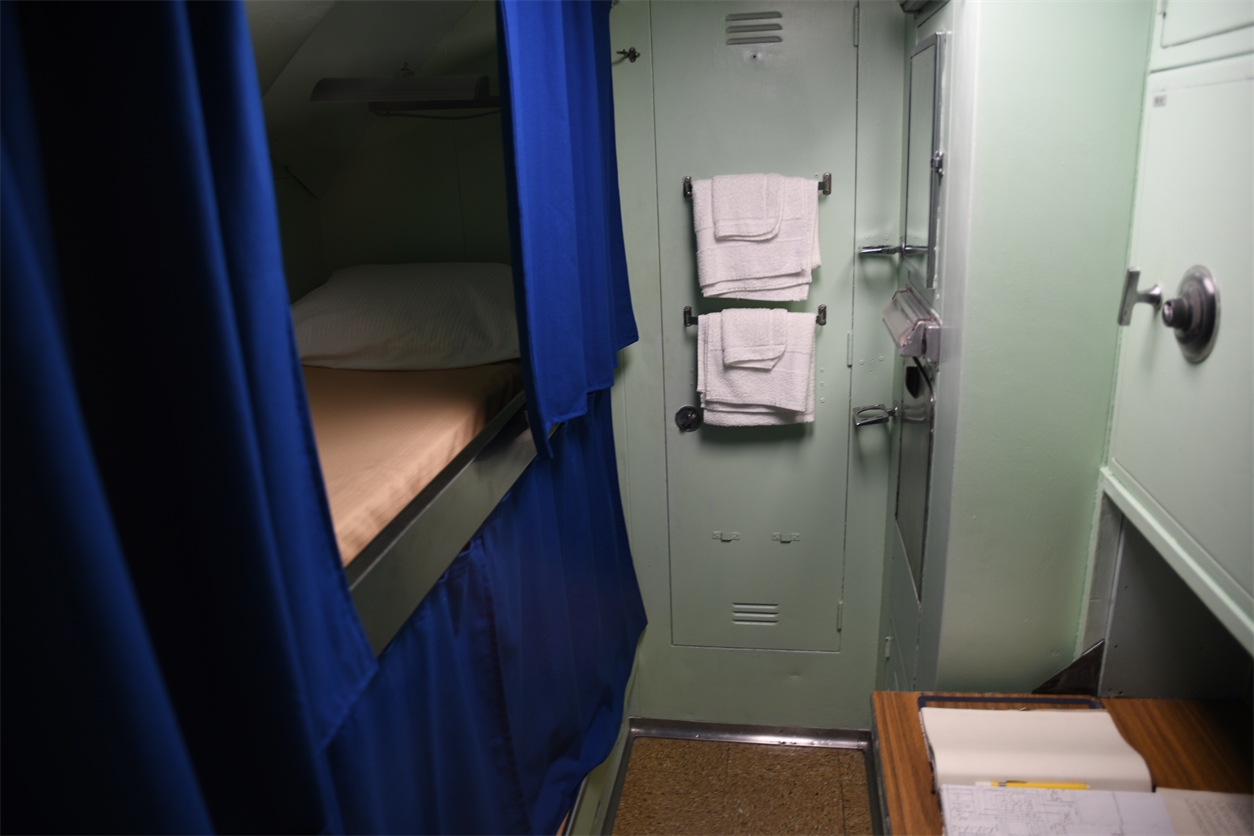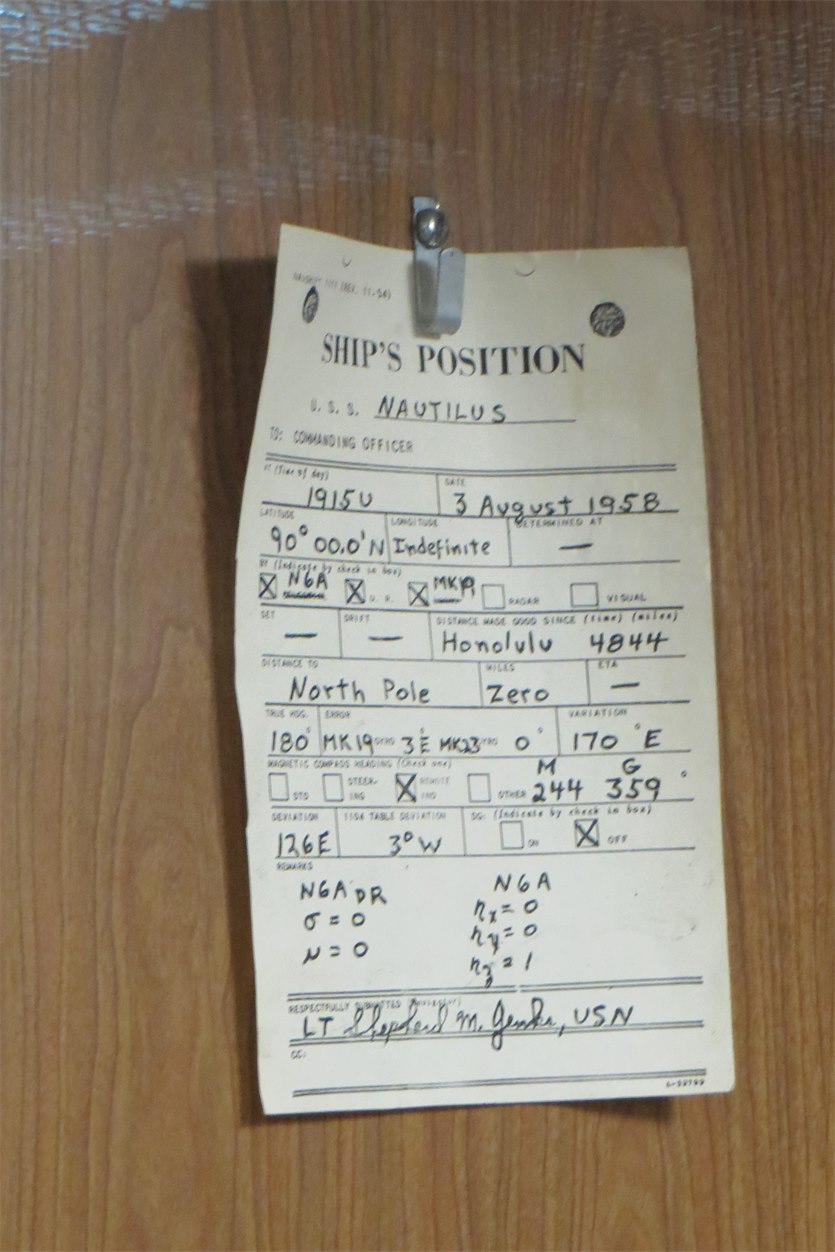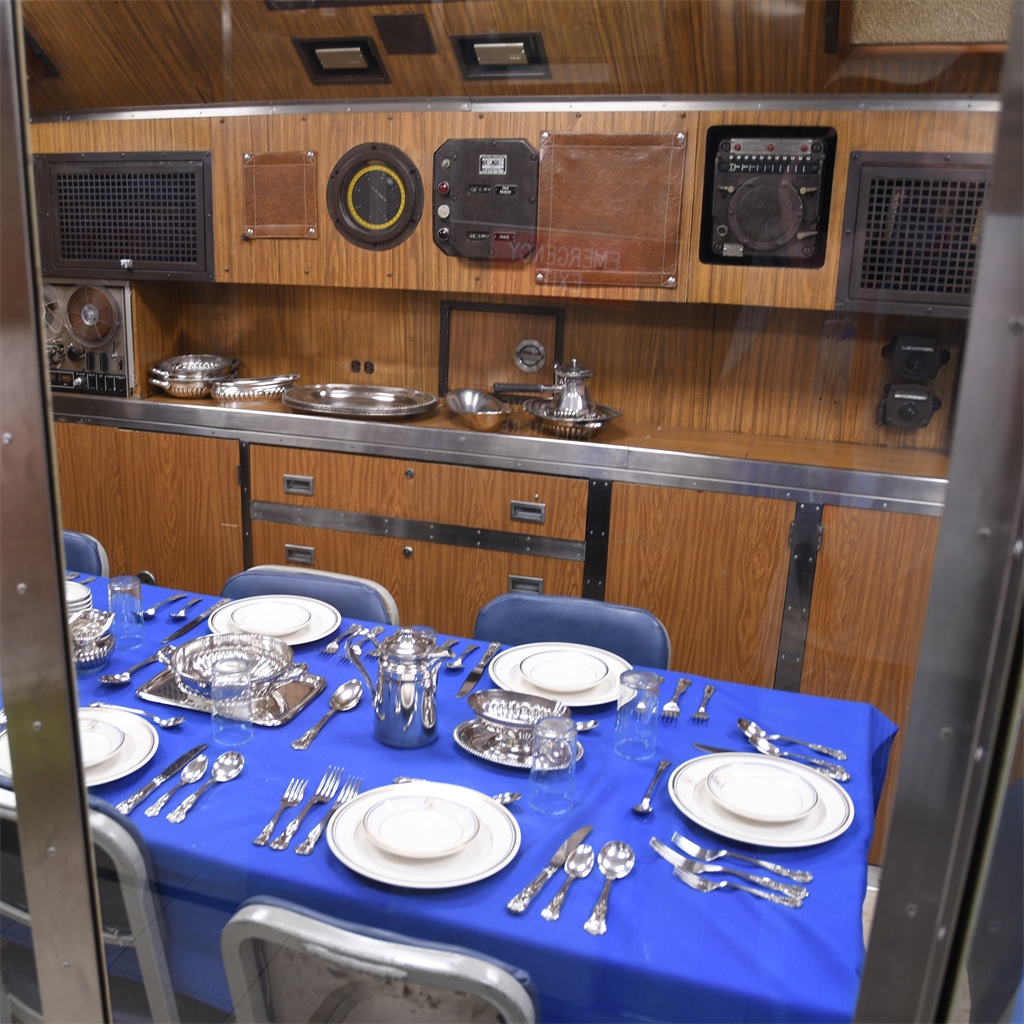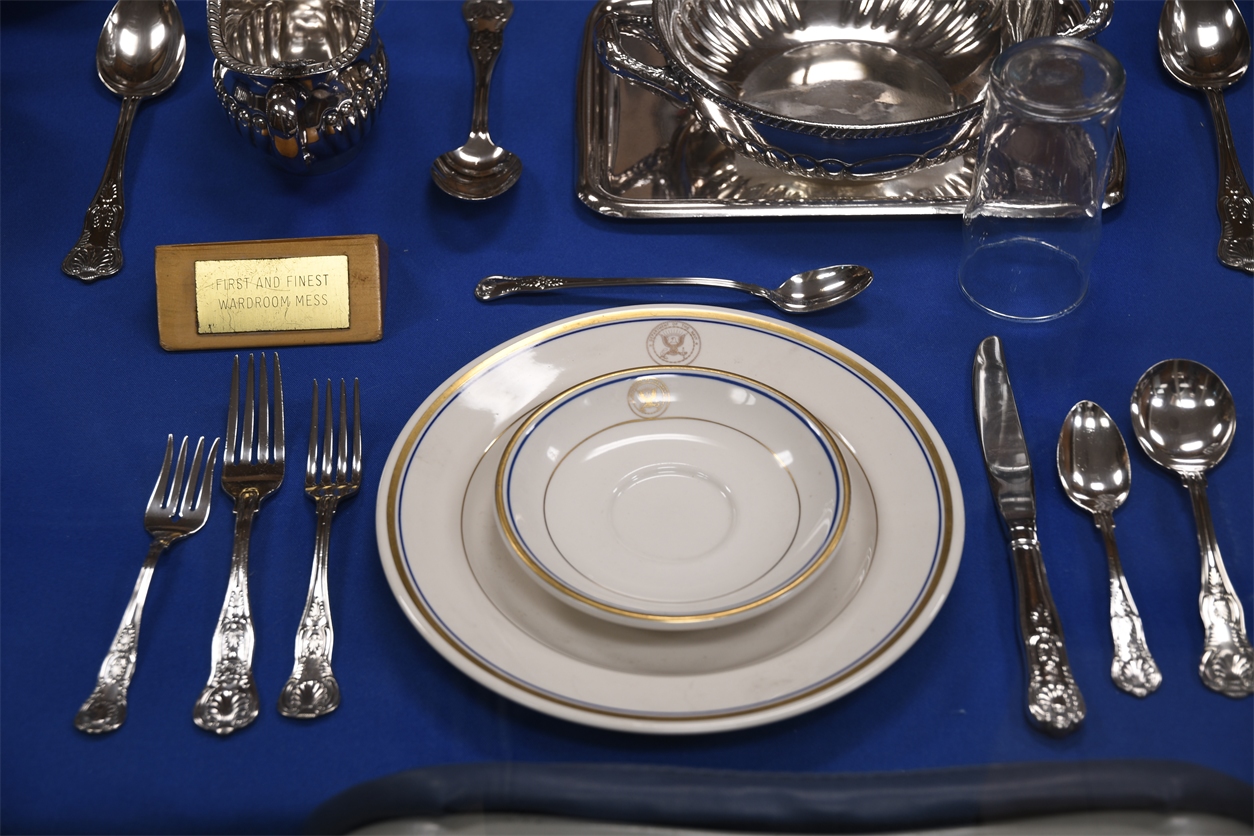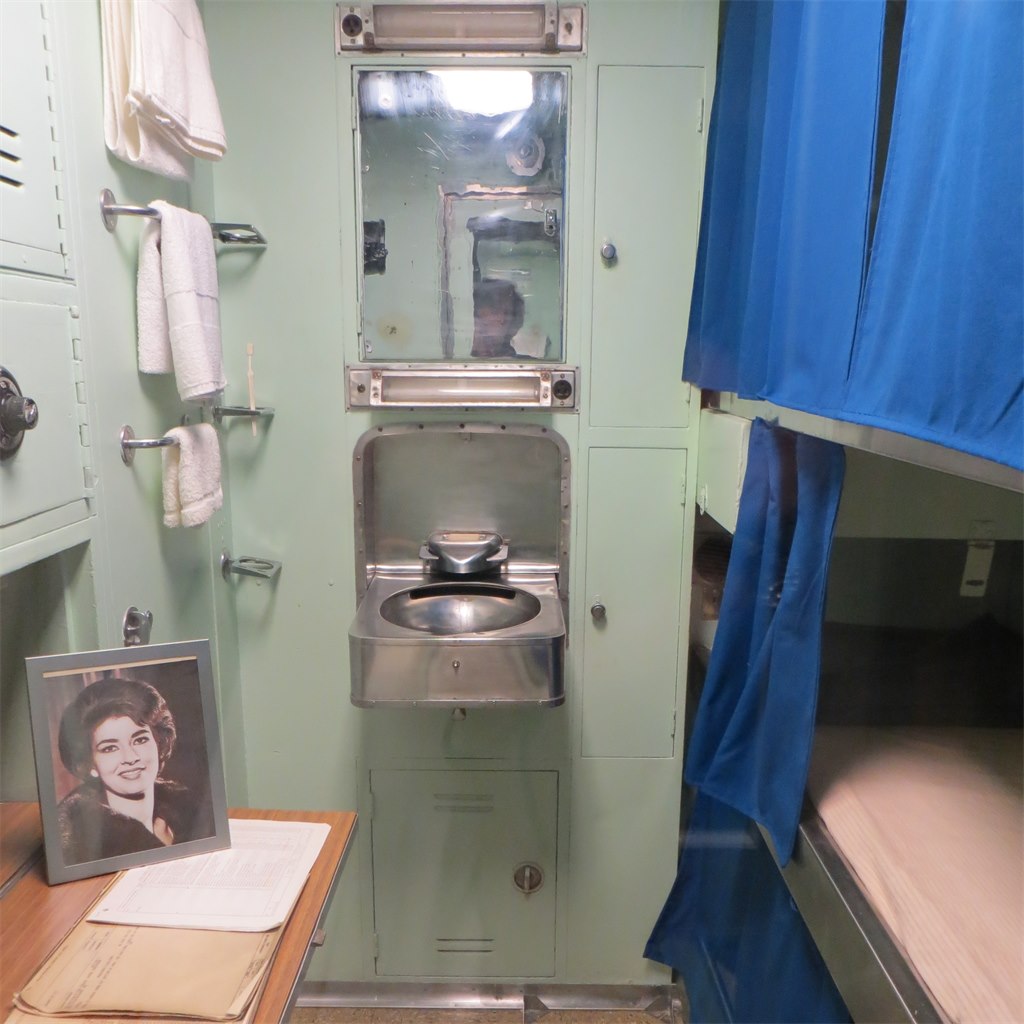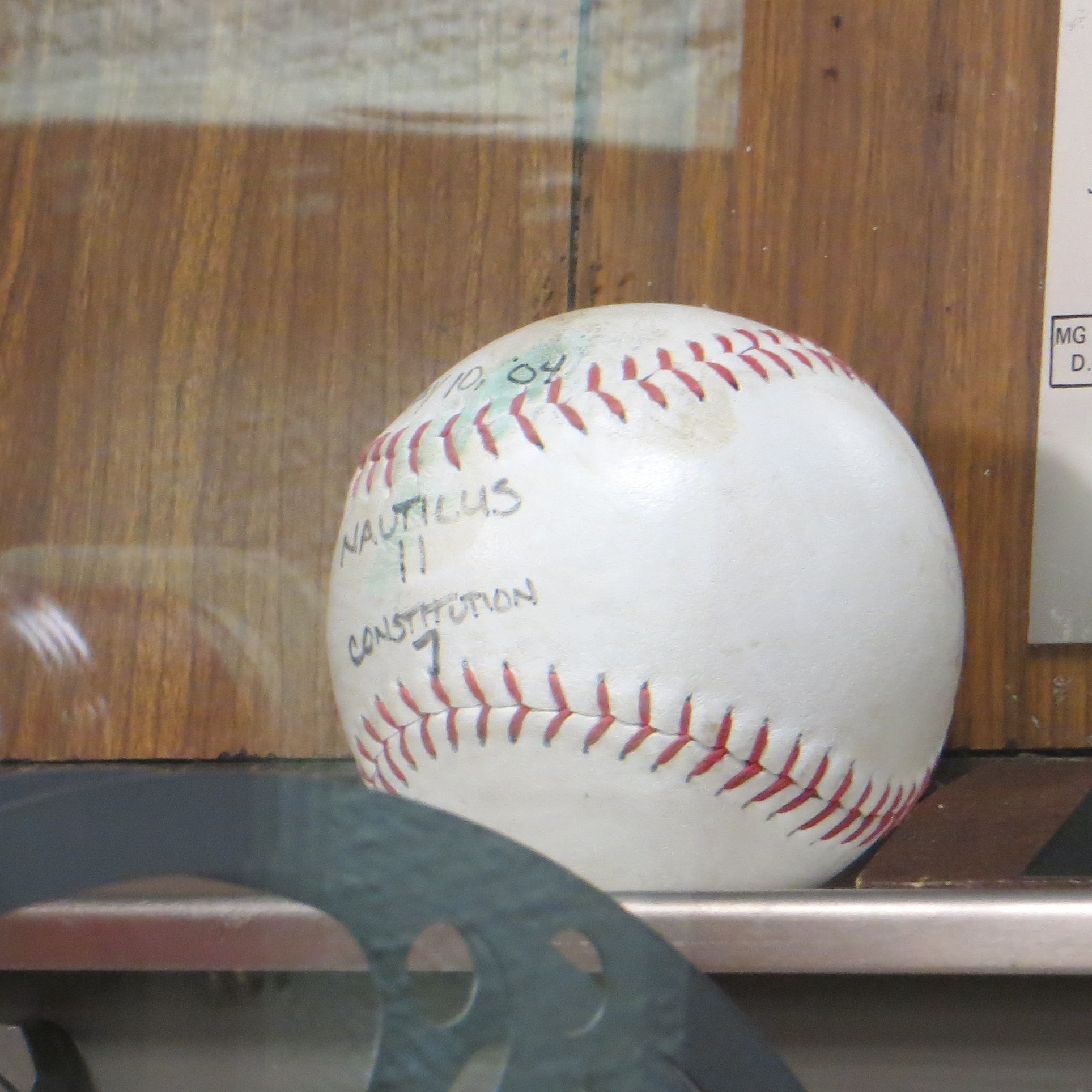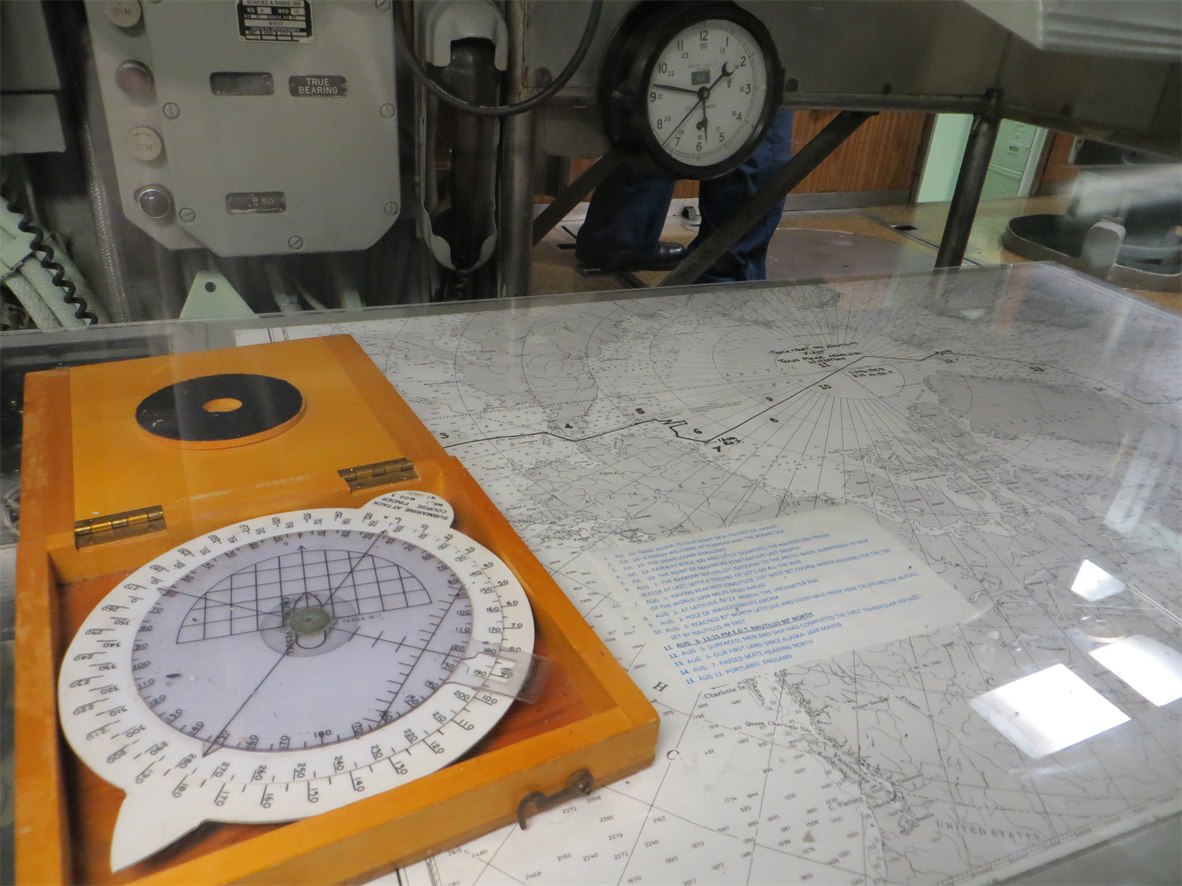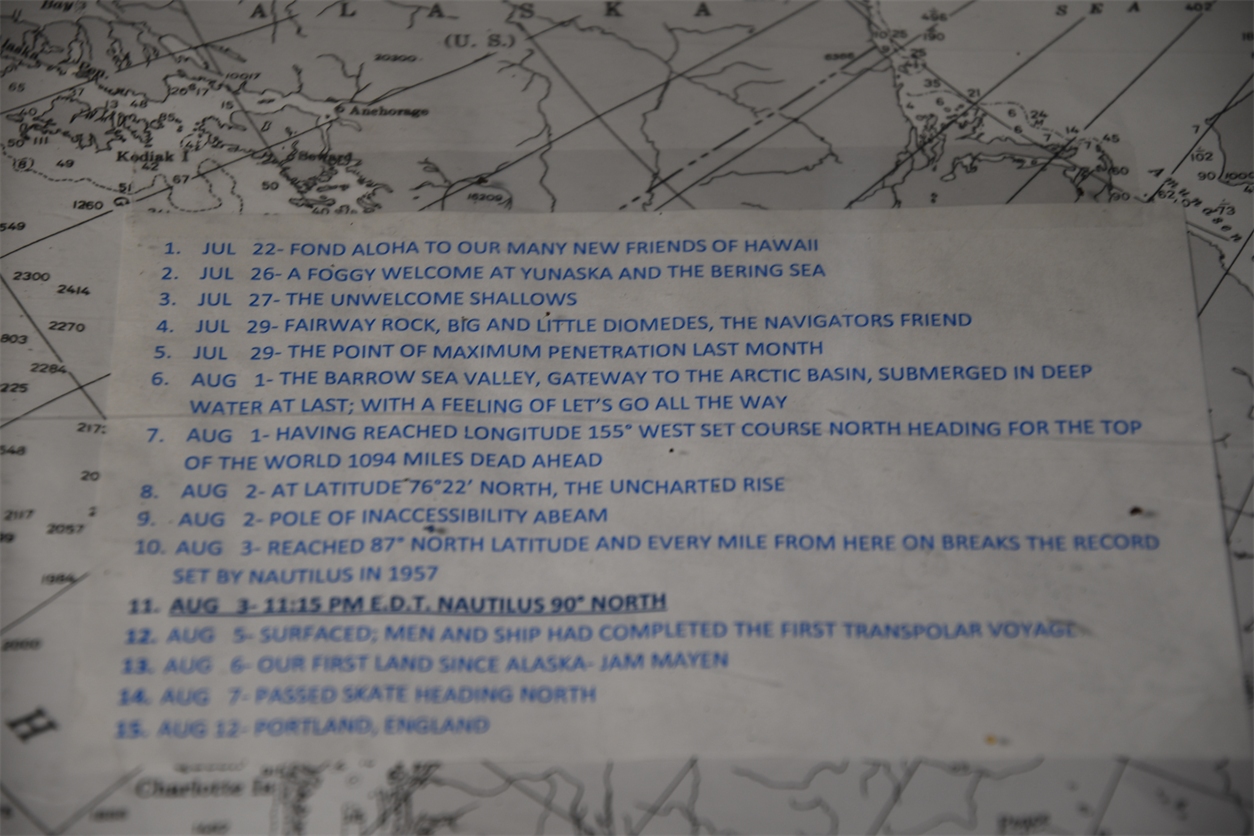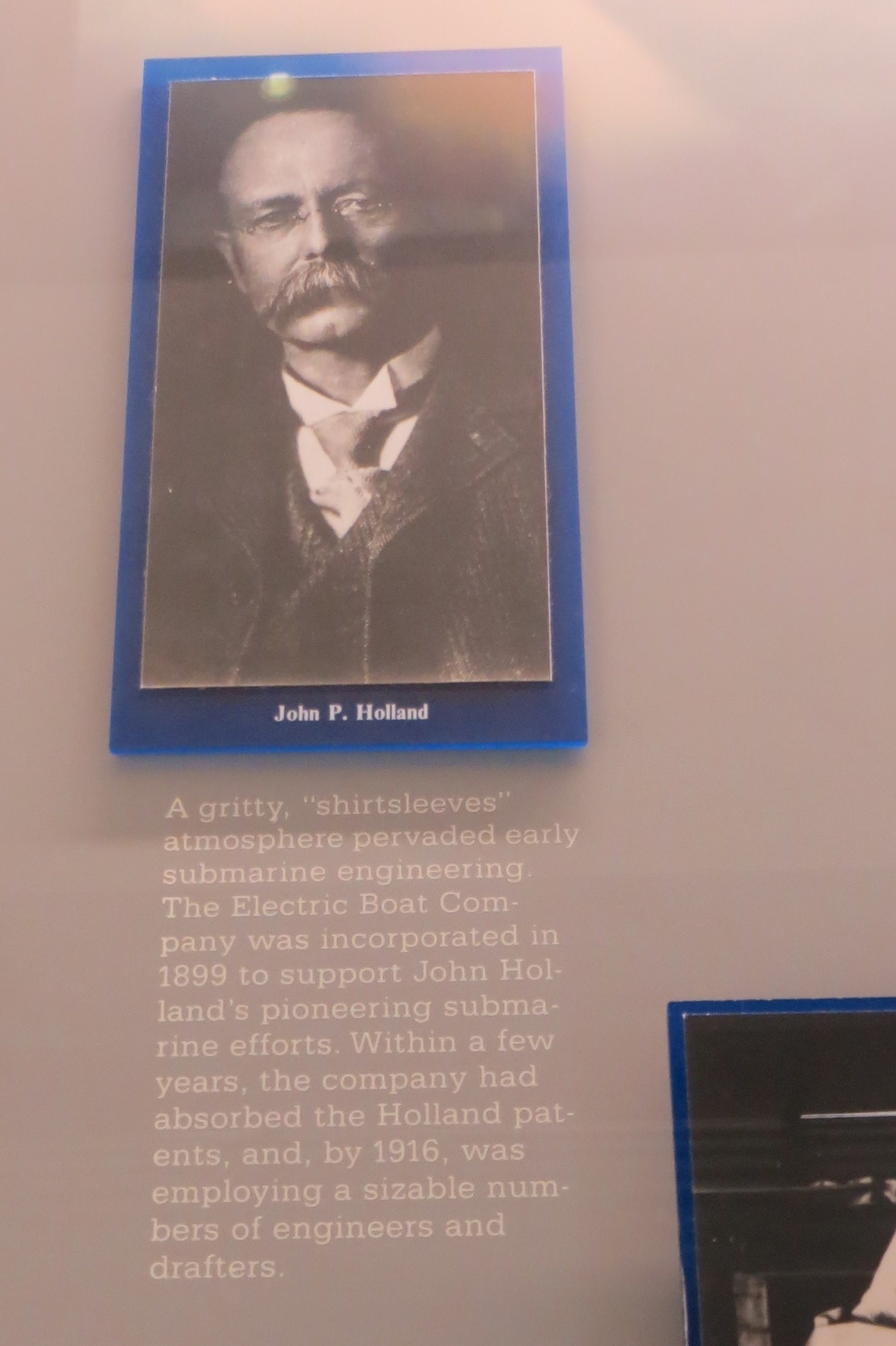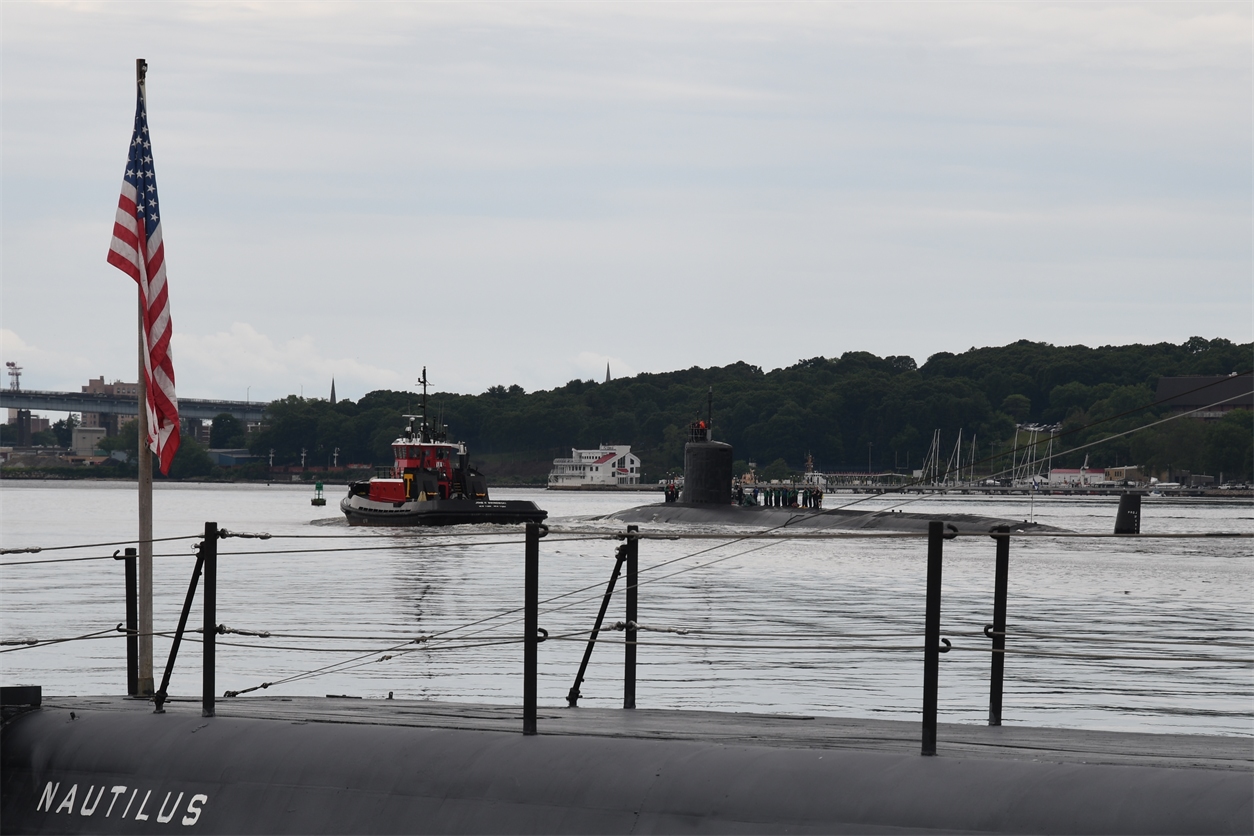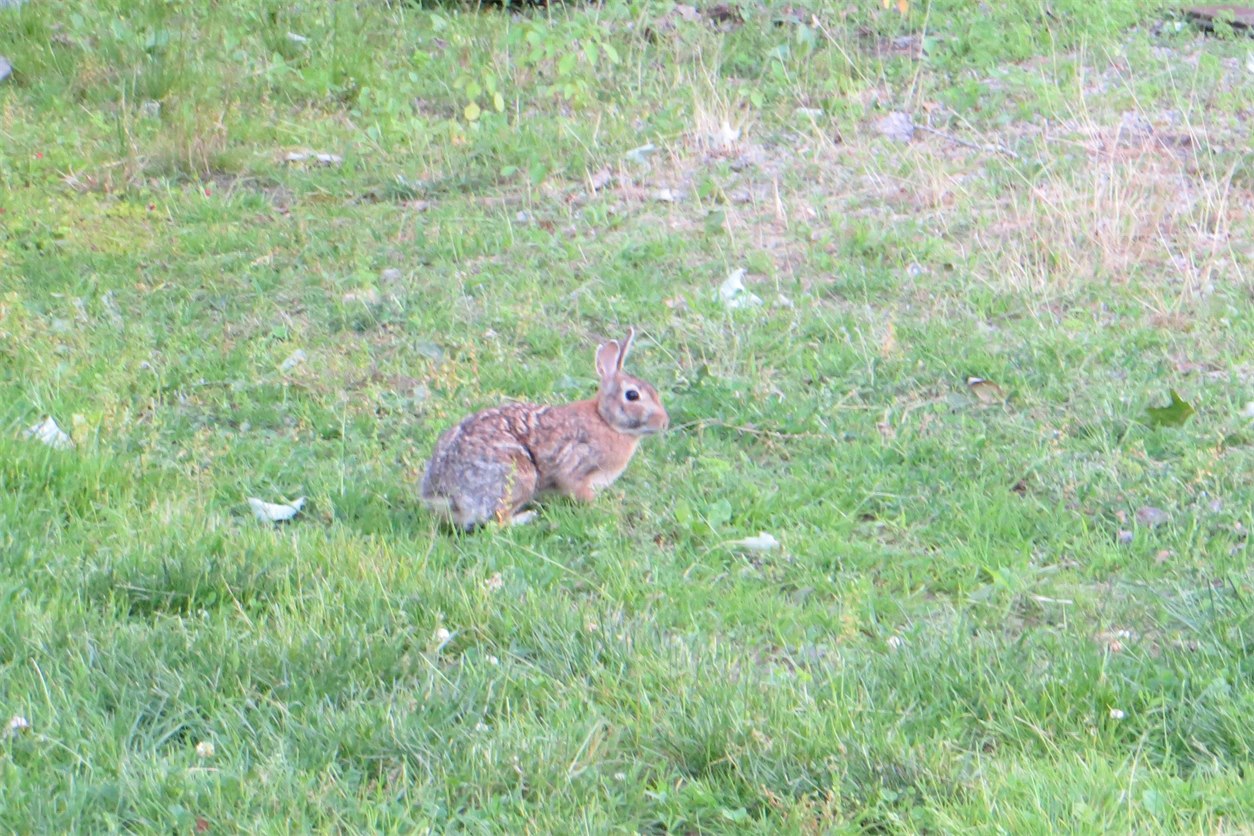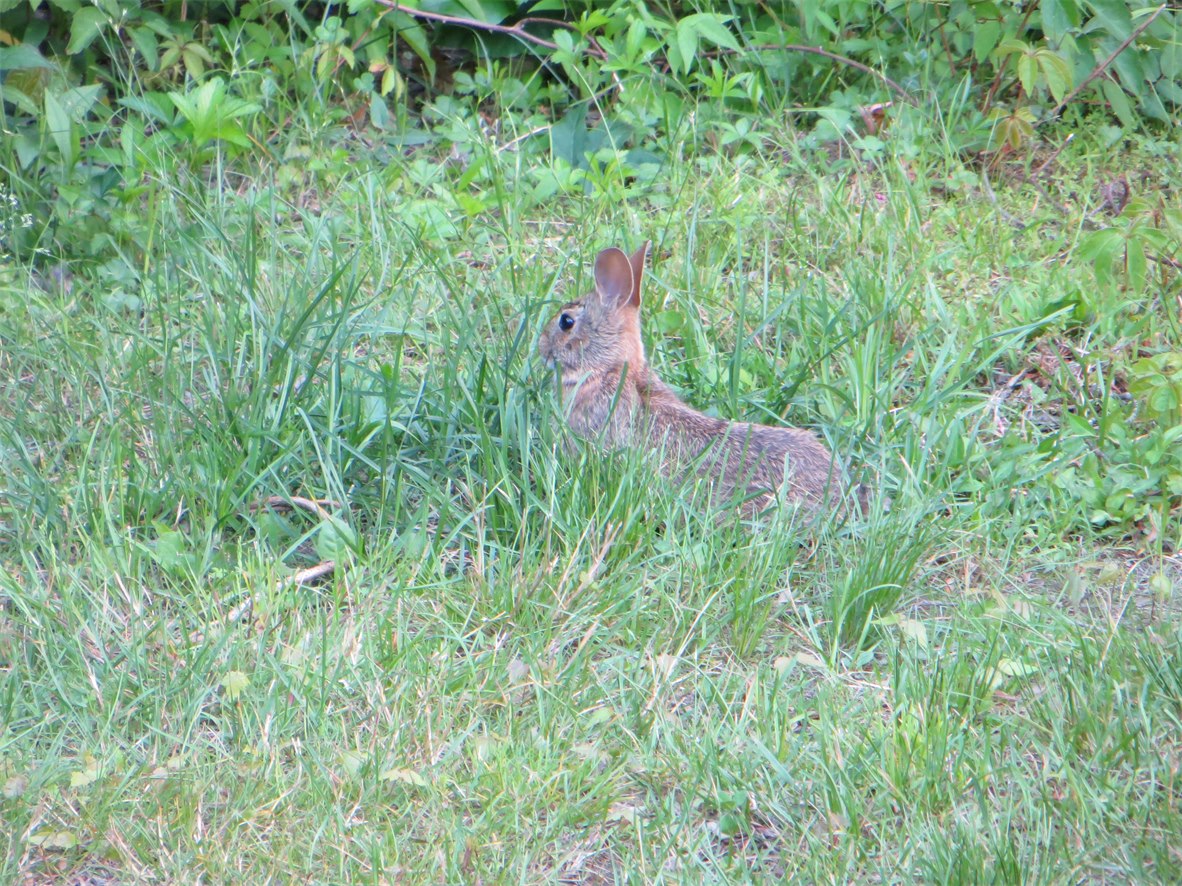 Tuesday is rained ALLLL DAYYYY Long.  Y'all, three years is not going to be enough time to see everything in the US! What a great country, every little town is different and pretty in its own way.  We drove down to Mystic for lunch at Abbott's Lobster in the Rough.  I had to try several different things, Elard had a lobster roll, I had crab cakes, and we shared an artichoke and lobster deviled eggs.  Yumm, Yumm, it was all good. They also run a clam shack down the road called Costello's....Abbott's and Costello's...bwaaahhaaahhaaa. And check out that price list from 1964. After lunch we drove around the Mystic River to take a look at the area, just beautiful.  We noticed a ton of homes with a sign by their front door with the name of the family that built it and the year.  We saw quite a few from 1824 - 1860, and one that said 1999.  You have to love their spirit right!? I was a little surprised by the prices on the homes around the water, they were a good deal cheaper than I expected. I spent the remainder of the day cooking a new chicken recipe I saw on Facebook posted by Tasty Co. Baked Chicken Roll but I left off the breadcrumbs.  This is a keeper recipe.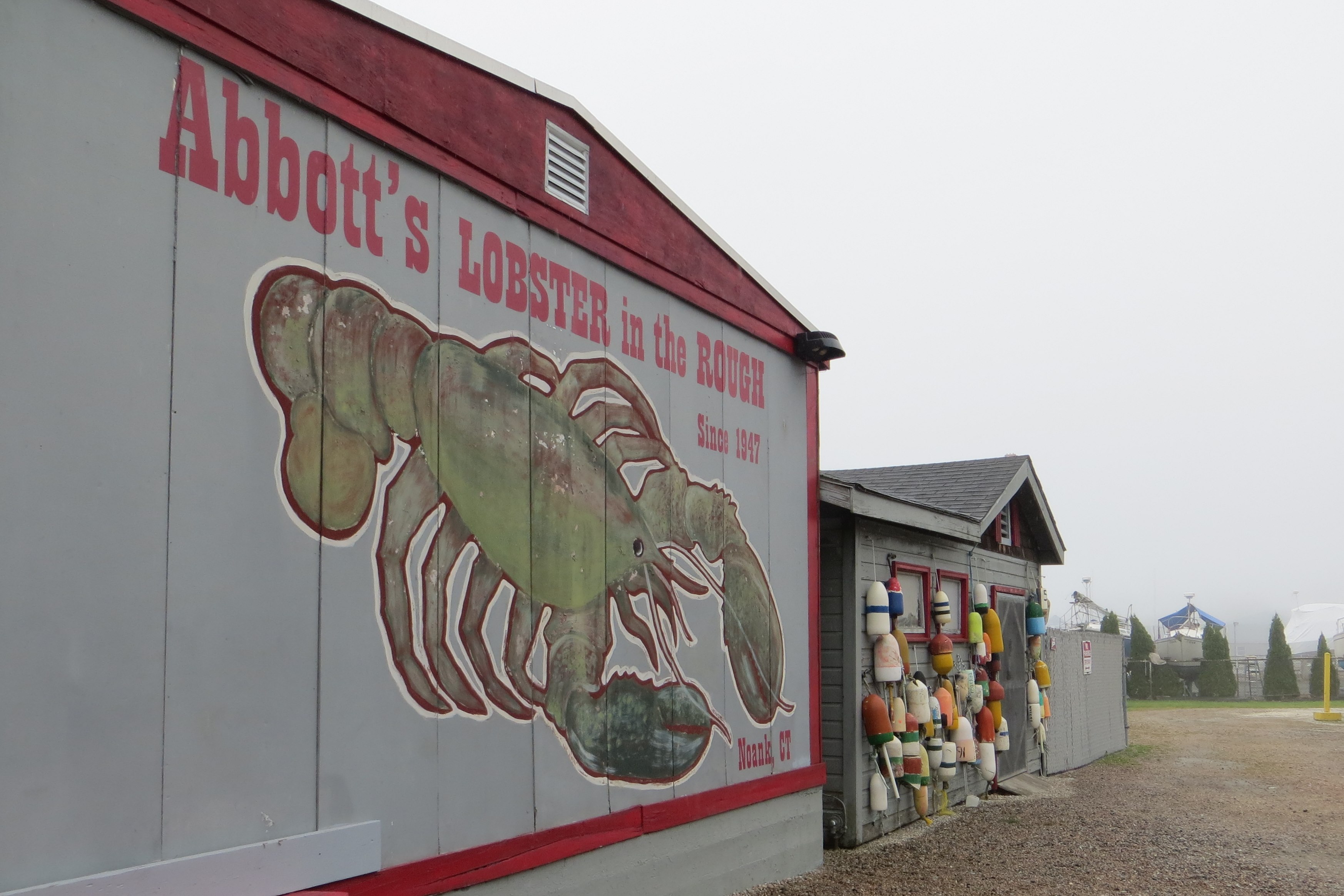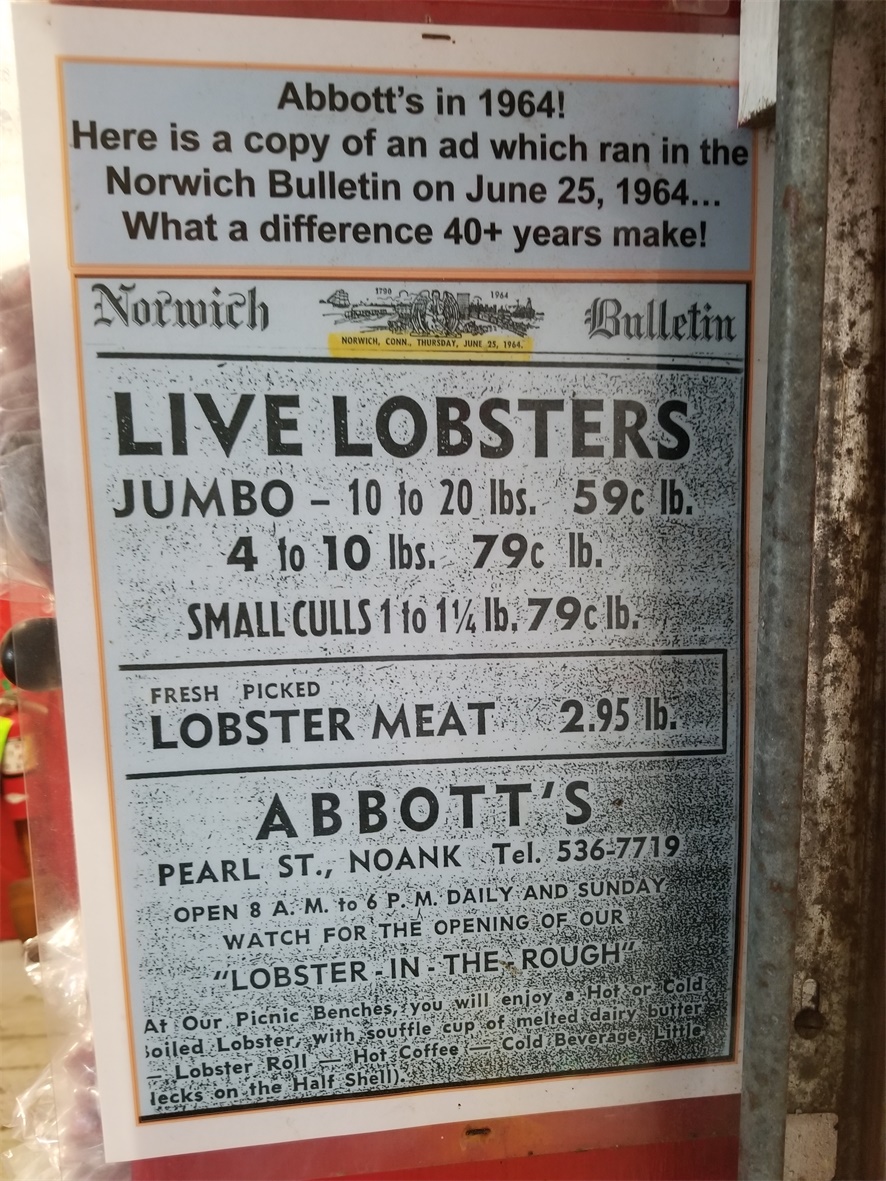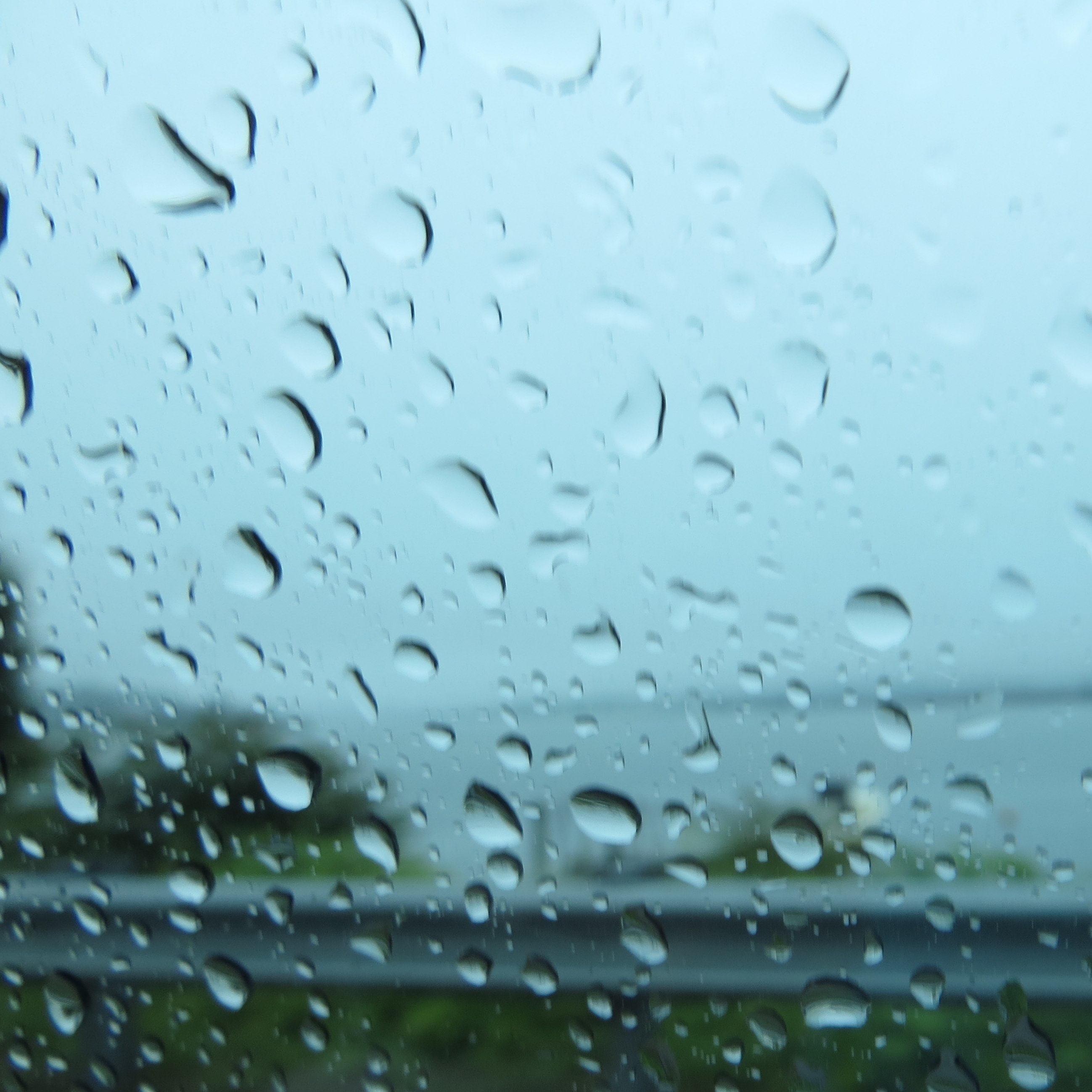 Wednesday was moving day, we moved to Atlantic Oaks RV Resort in Eastham, MA on Cape Cod.  The area in Connecticut had all the stone fences, I can just picture the poor farmers clearing all those rocks out of their fields. On the drive to Cape Cod we passed this HUGE railroad drawbridge over the Cape Cod Canal. I want to get a close view of that bad boy in operation soooo bad. We'll see. This campground is so great, the Cape Cod Bike Trail is connected to the campground so getting a good walk in is not an issue.  We actually used it to walk to a restaurant for dinner, Arnold's Lobster & Clam Bar, which was only a half mile walk. We got their seafood platter for two and it was more than we could finish and so good. Oh and they have ice cream so I can foresee we will be back there.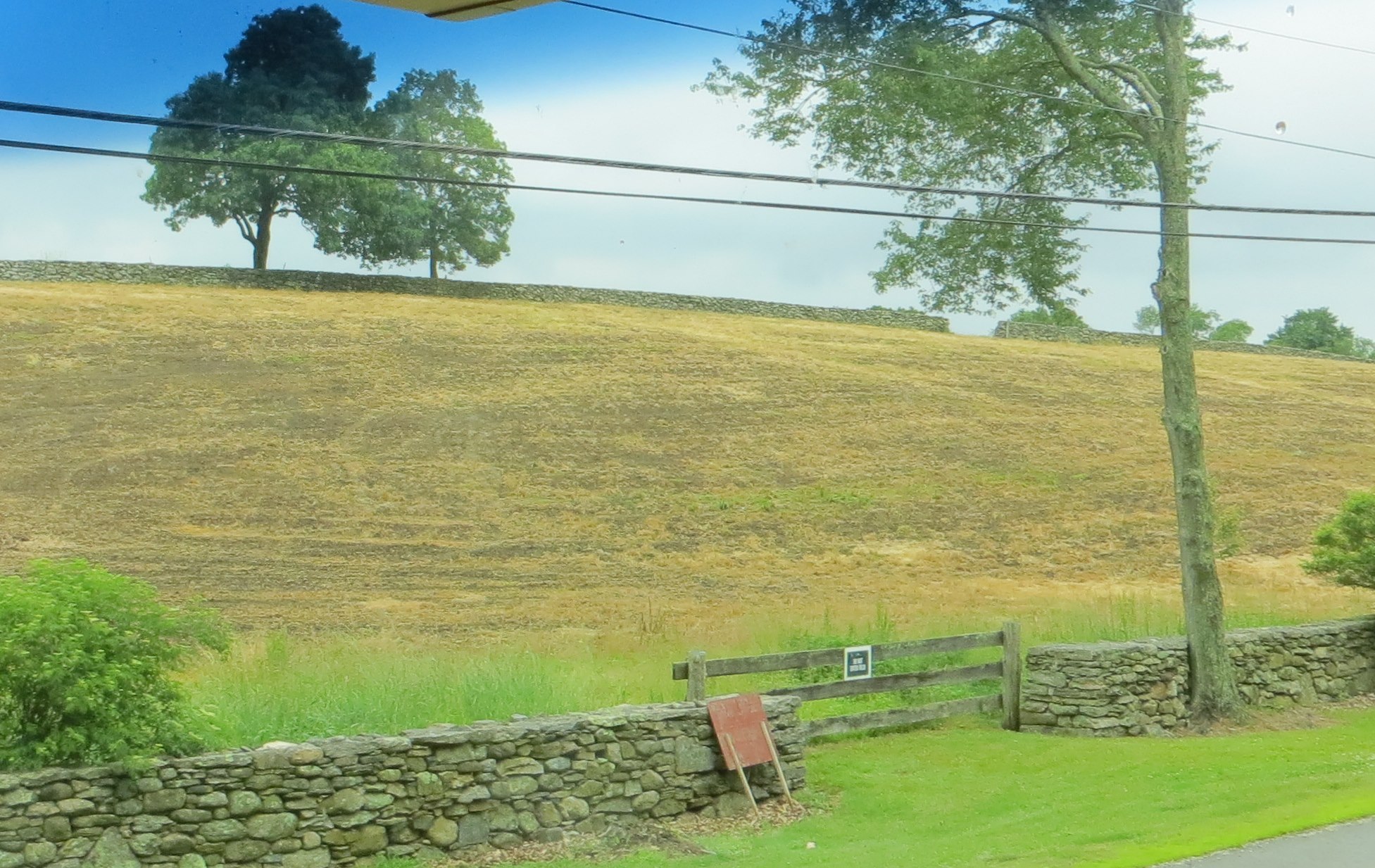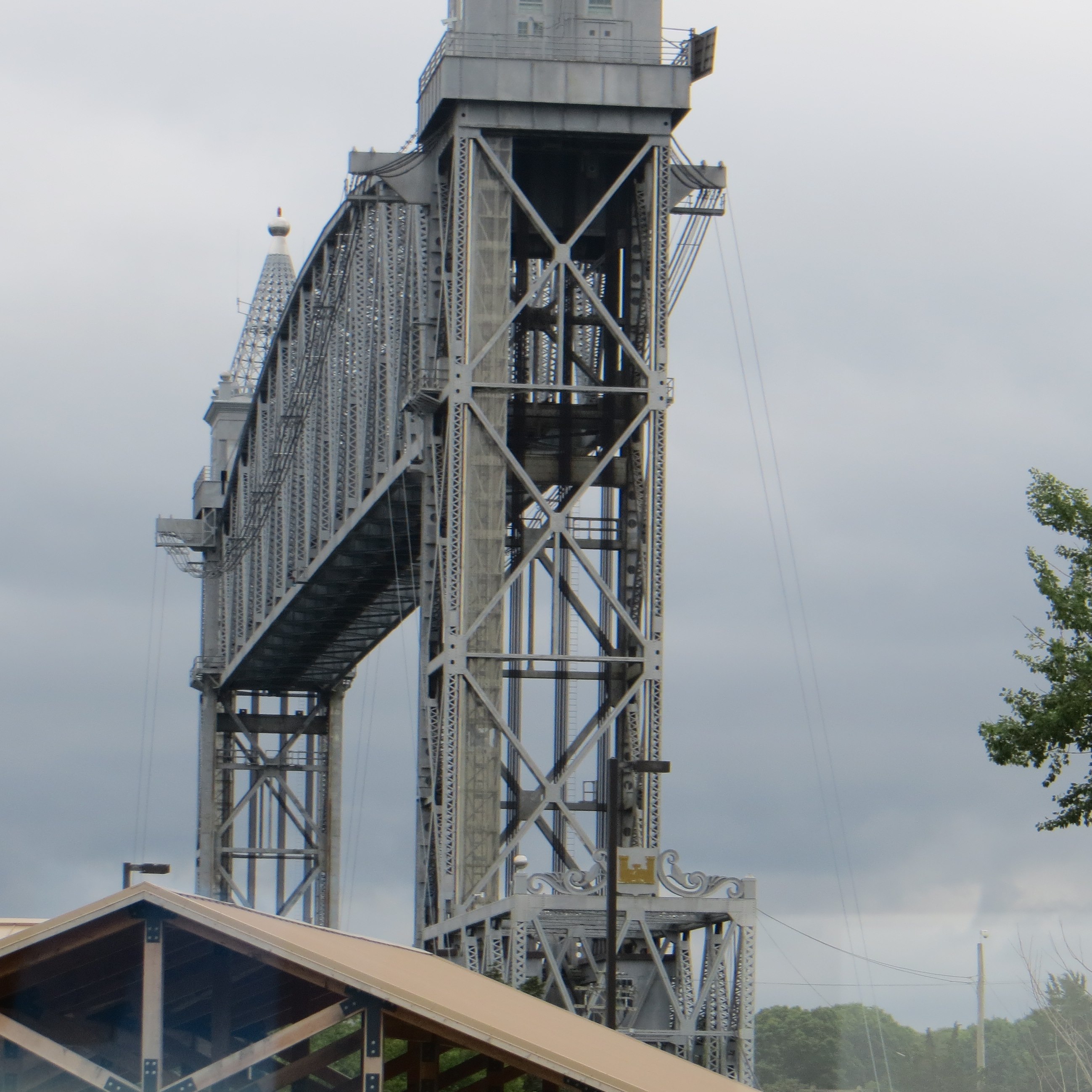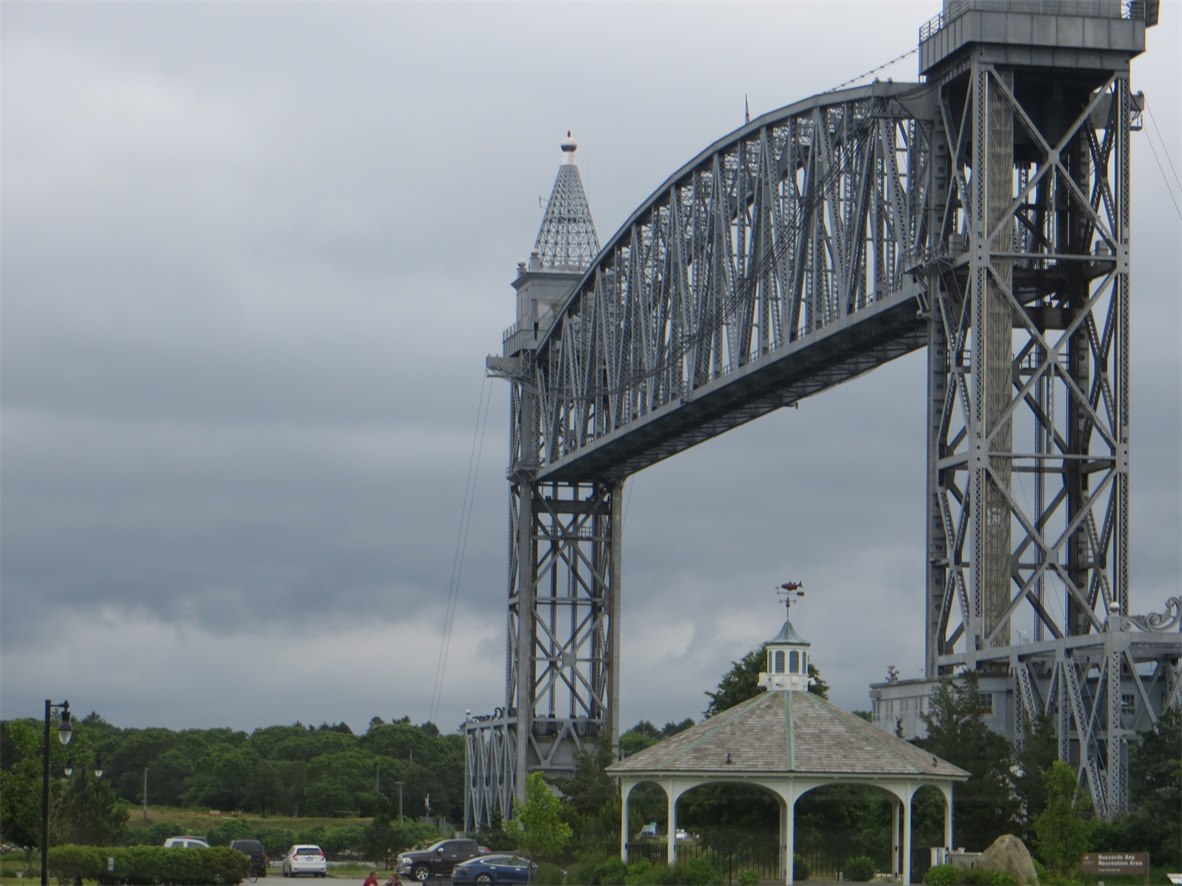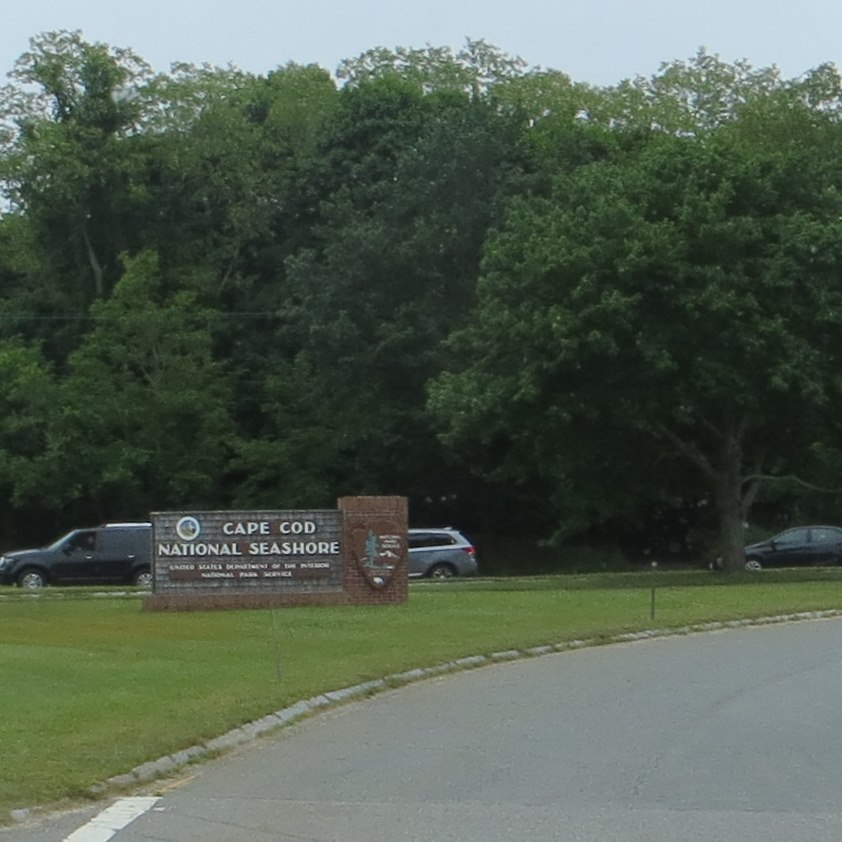 Thursday was a rainy day too. So I slept late and then went for a 4.5 mile walk on the Cape Cod Rail Trail. I didn't mean to go that far but my distance tracker app got paused. ~grin~  I saw a bright orange bird that I think is an Oriole and a Chipmunk.  Next I settled in to get started on my leather quilt.  I did some test samples then got out the real deal.  It was easier than I was expecting but it is going to take quite a while to finish.  I have to go really slow because there is no ripping out and correcting a line of stitching in leather.  Those needle holes won't reseal themselves. We went to dinner at the Lobster Shanty.  I had a steamed lobster again and Elard had the lobster roll; that lobster roll has about the same amount of meat and none of the work....hummm.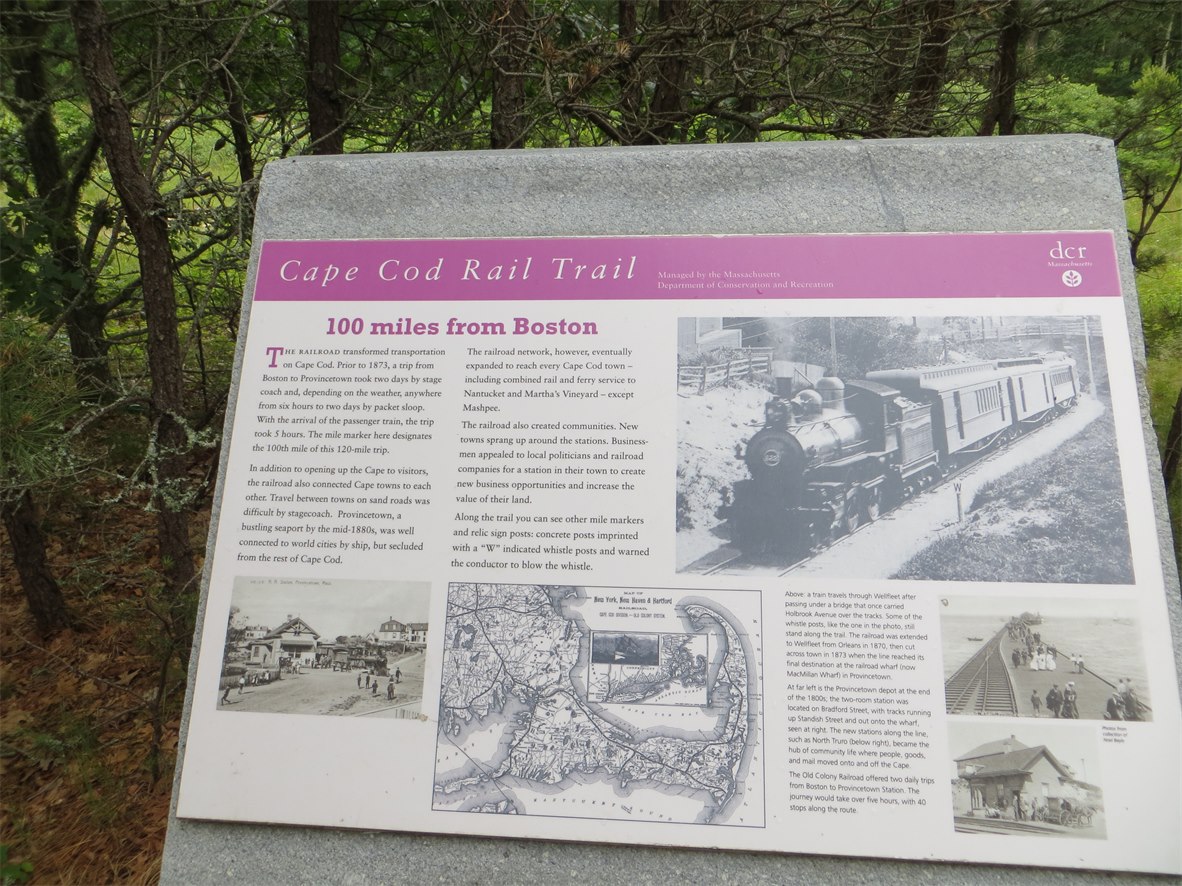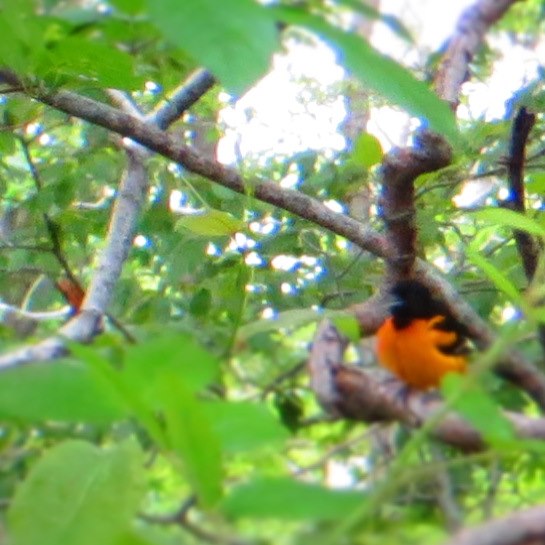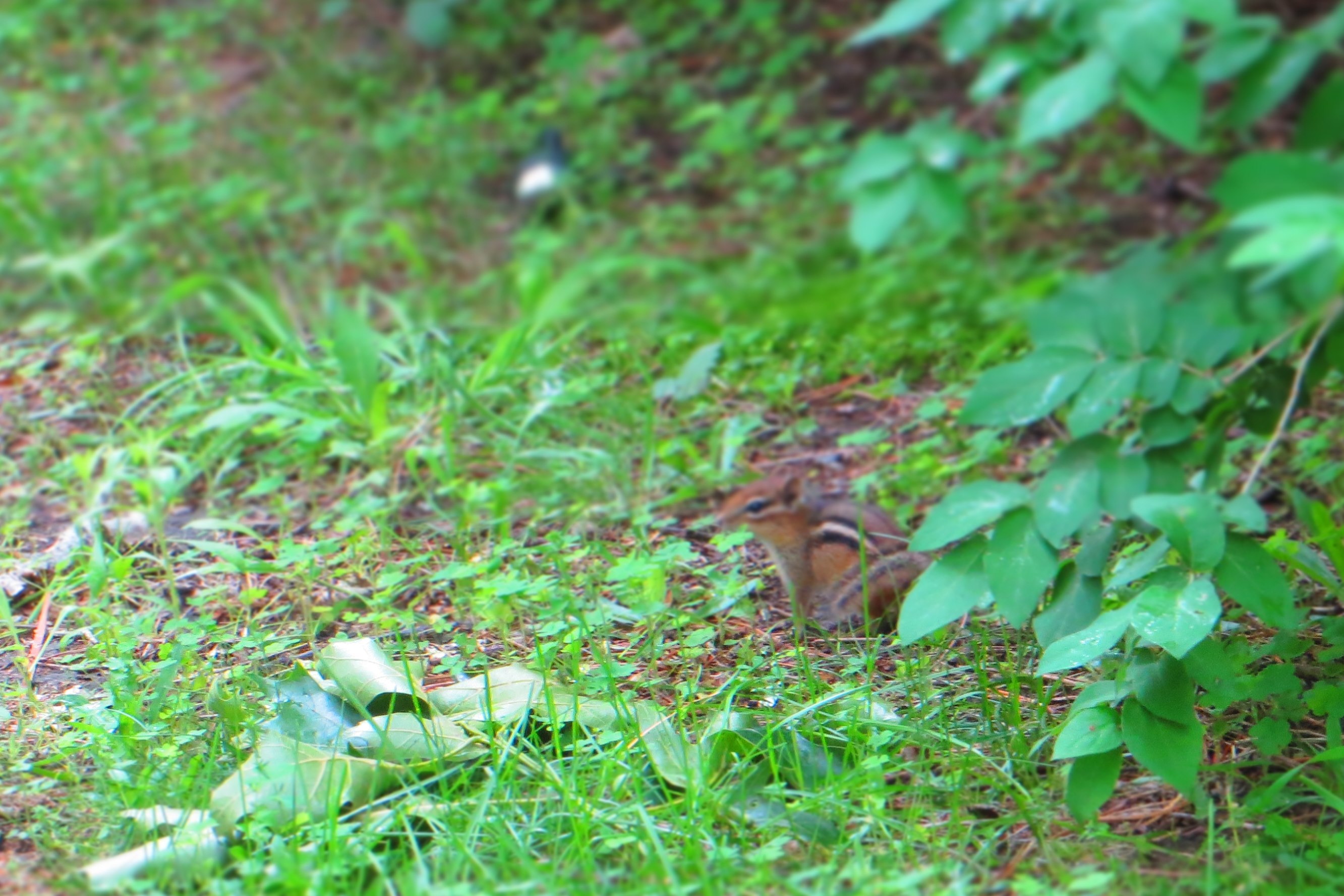 Friday it rained most of the morning but we got out anyway.  We went to Sandwich but we did not see the Earl. ~grin~ Our first stop was Rock Harbor (drive number 91 from "the book"), the tide was out and you could see the sandy bottom of the bay for a looong way.  Next up was the Sandwich Glass Museum.  There was a huge glass industry here in the 1800s. Such pretty things.  They actually had a glass blower doing a demonstration inside the building. I really wanted to find a small glass trinket for the dash of the motorhome (where I am gathering quite a collection). But alas, only pictures were taken.  Josiah Lilly, one of the Eli Lilly and Company family, created a museum in Sandwich called the Heritage Museum and Gardens.  The gardens and sculptures were awesome and they have a carosel from 1908. But the real treasure was the Auto Collection. WoW!  They have 40 autos, 21 of which run and they take them out for "exercise" regularly.  They have President Taft's car on display too. Next we drove to Hyannis for lunch at Captain Parker's.  Their clam chowder was very good, we will need to find it at the local grocery so we can have more later. Since we were in Hyannis we stopped at the JFK Memorial and Korean War Memorial. Finally we drove to the Nauset Light House and beach to watch the seals.  There were several but we did not see any sharks.  This will be a good place to come watch the sunrise....yes, I CAN get up that early if there is a good enough reason...besides I can take a nap after right!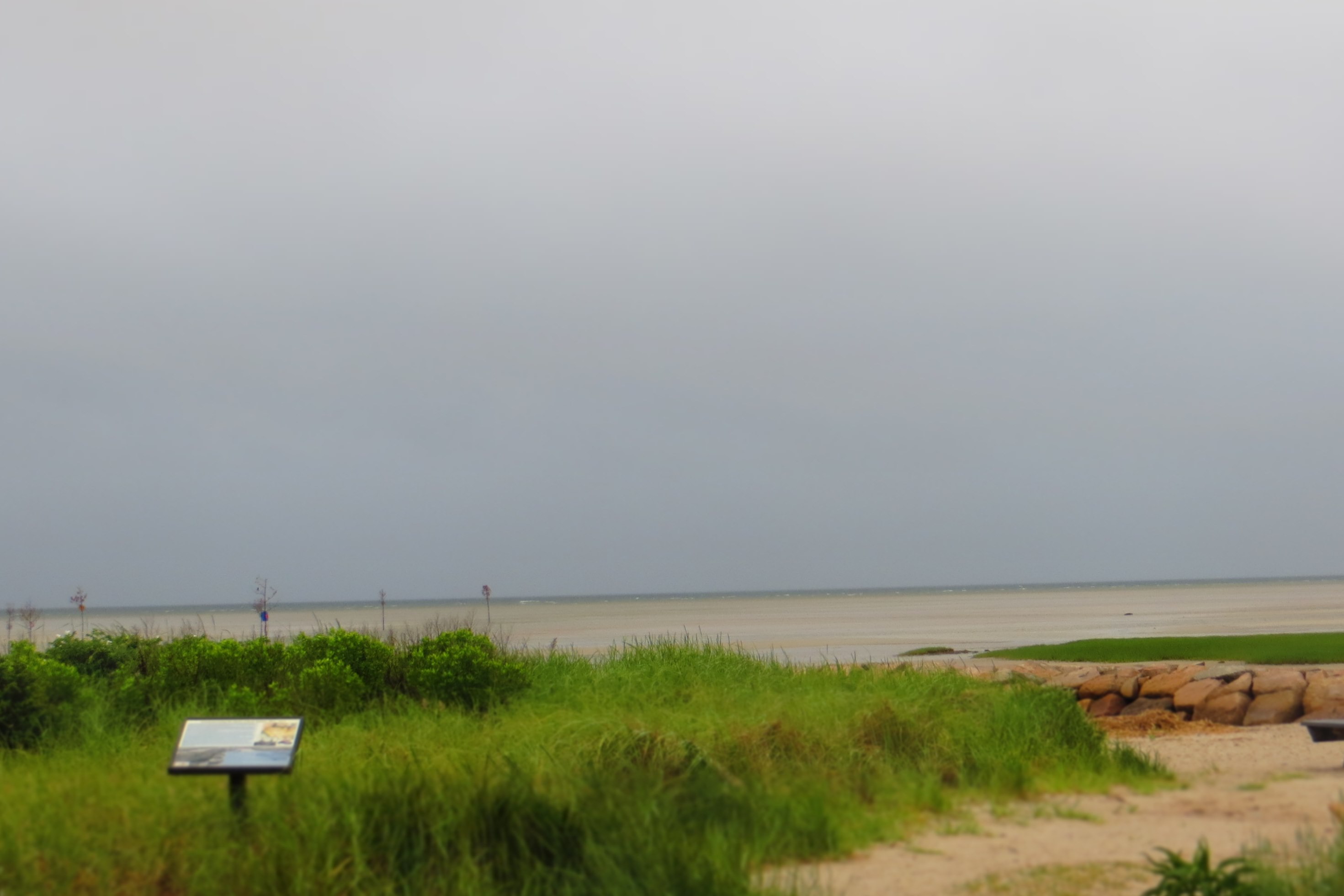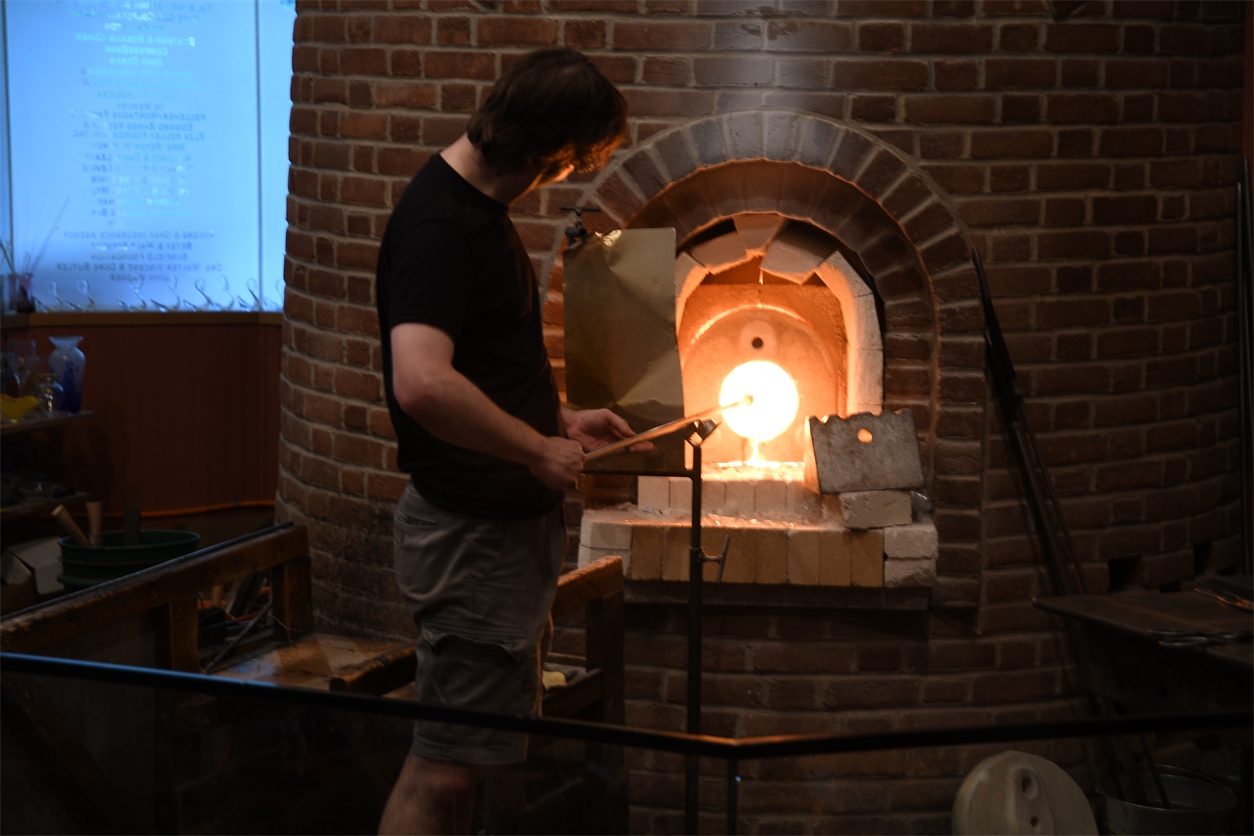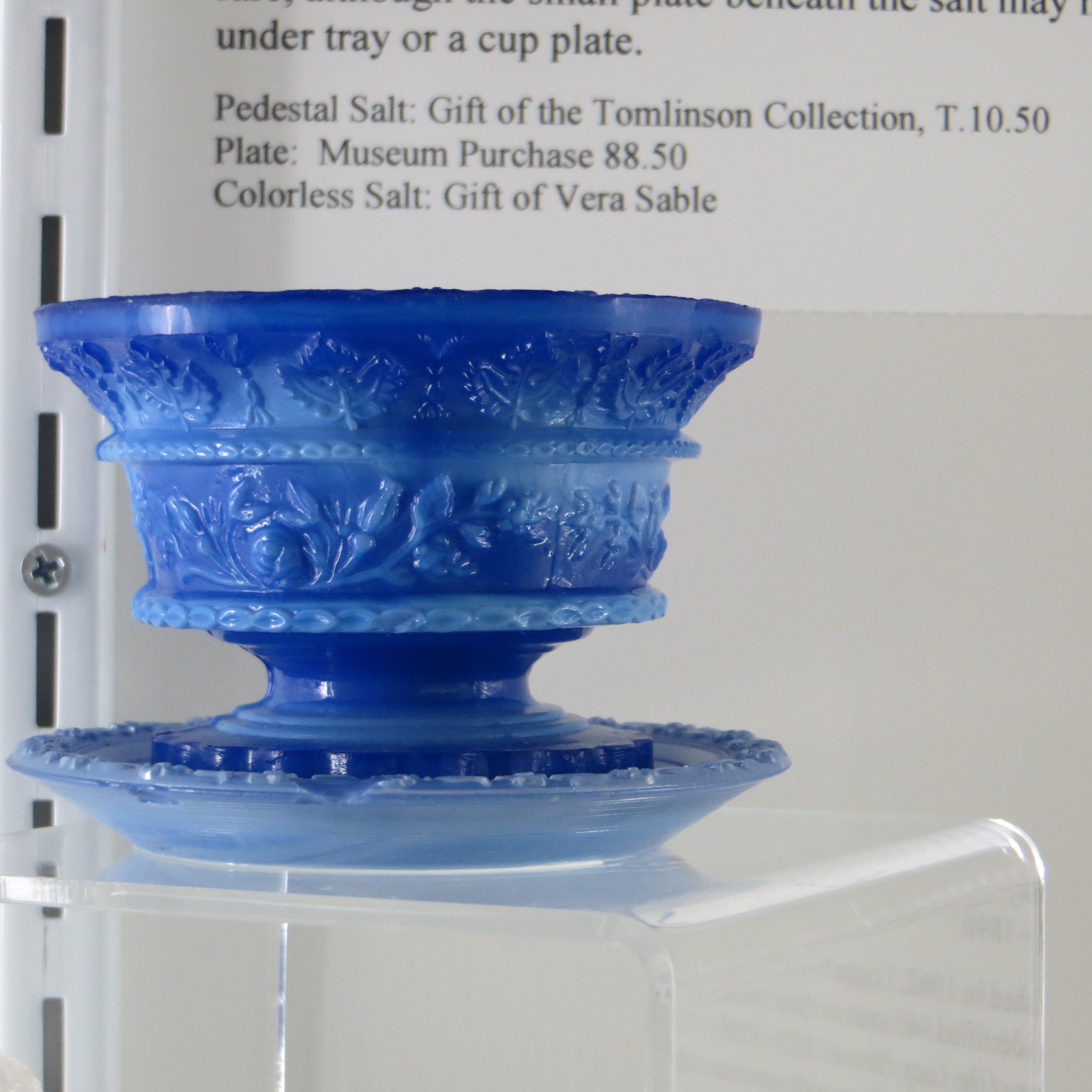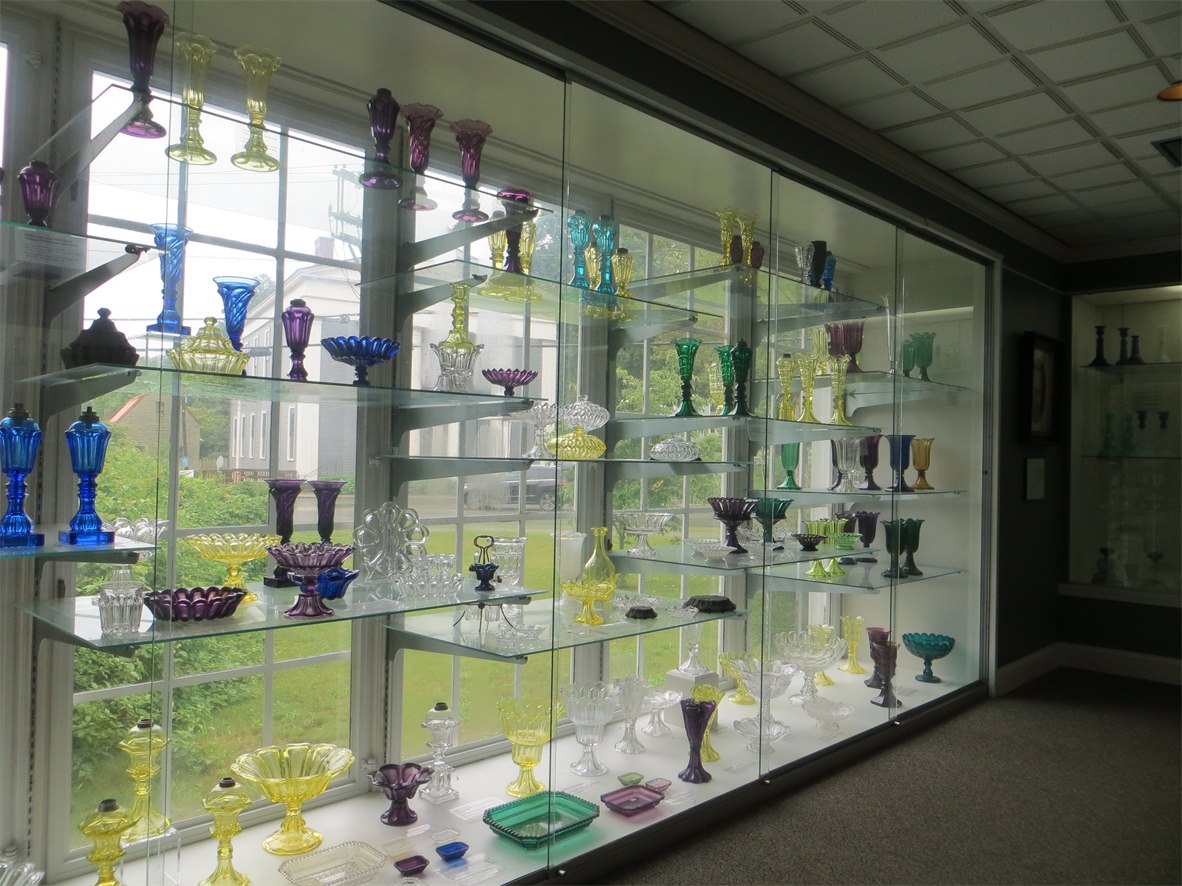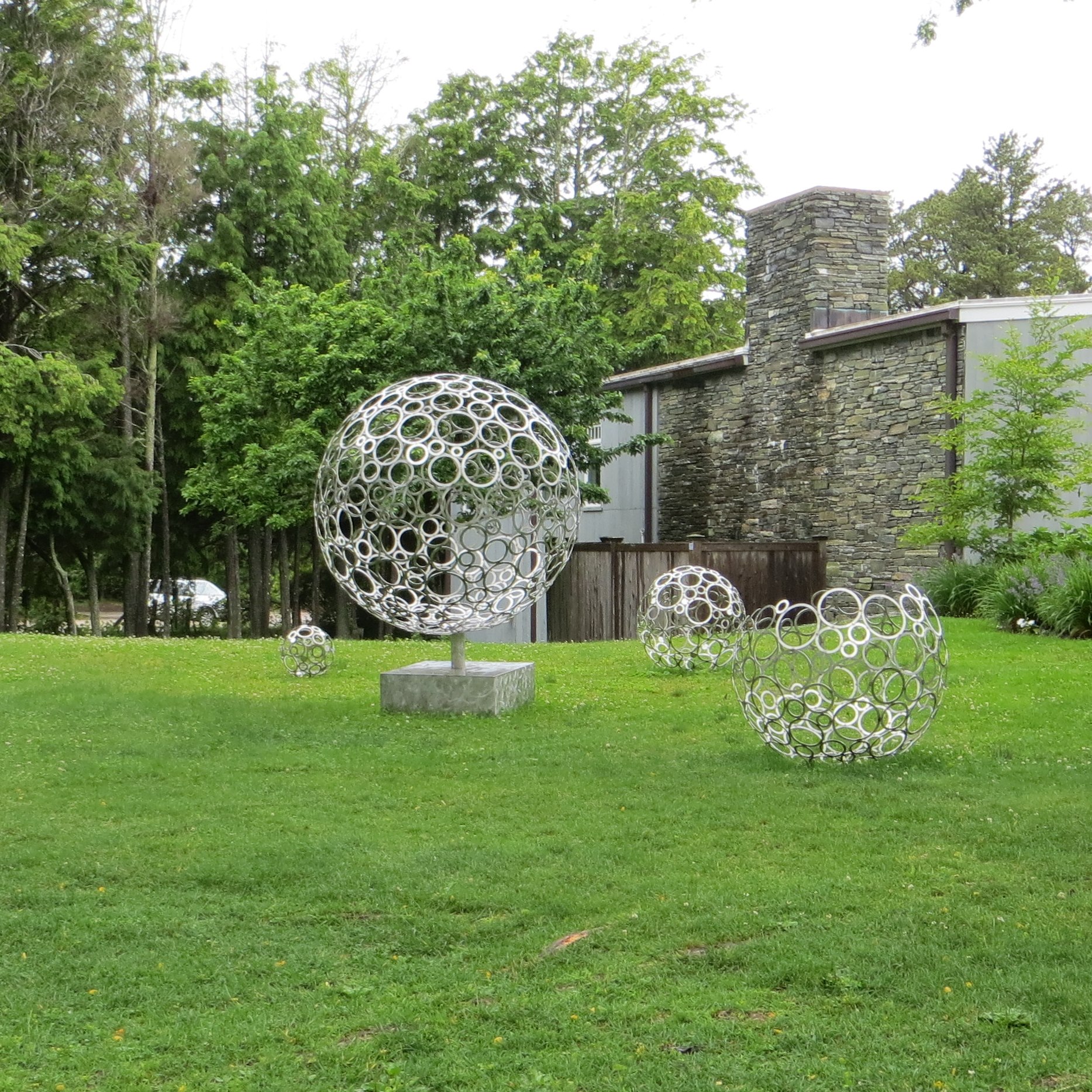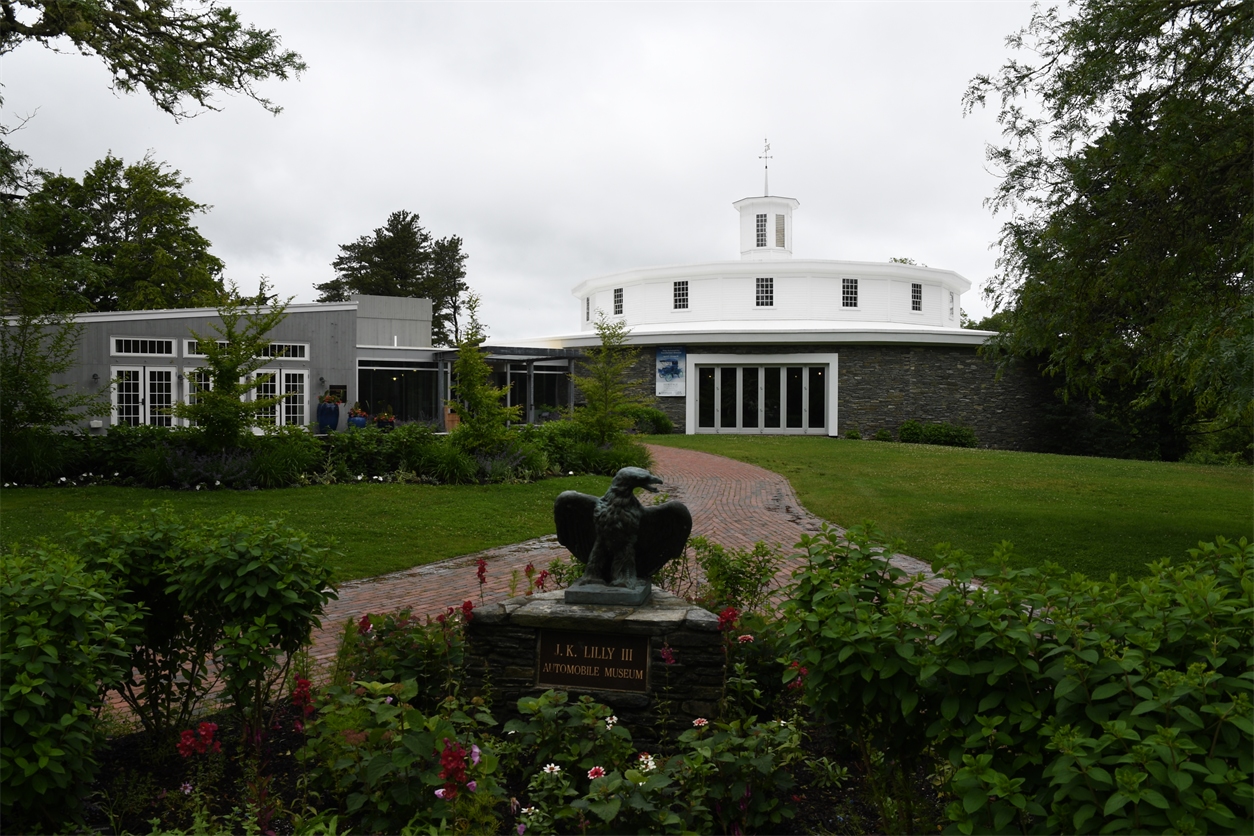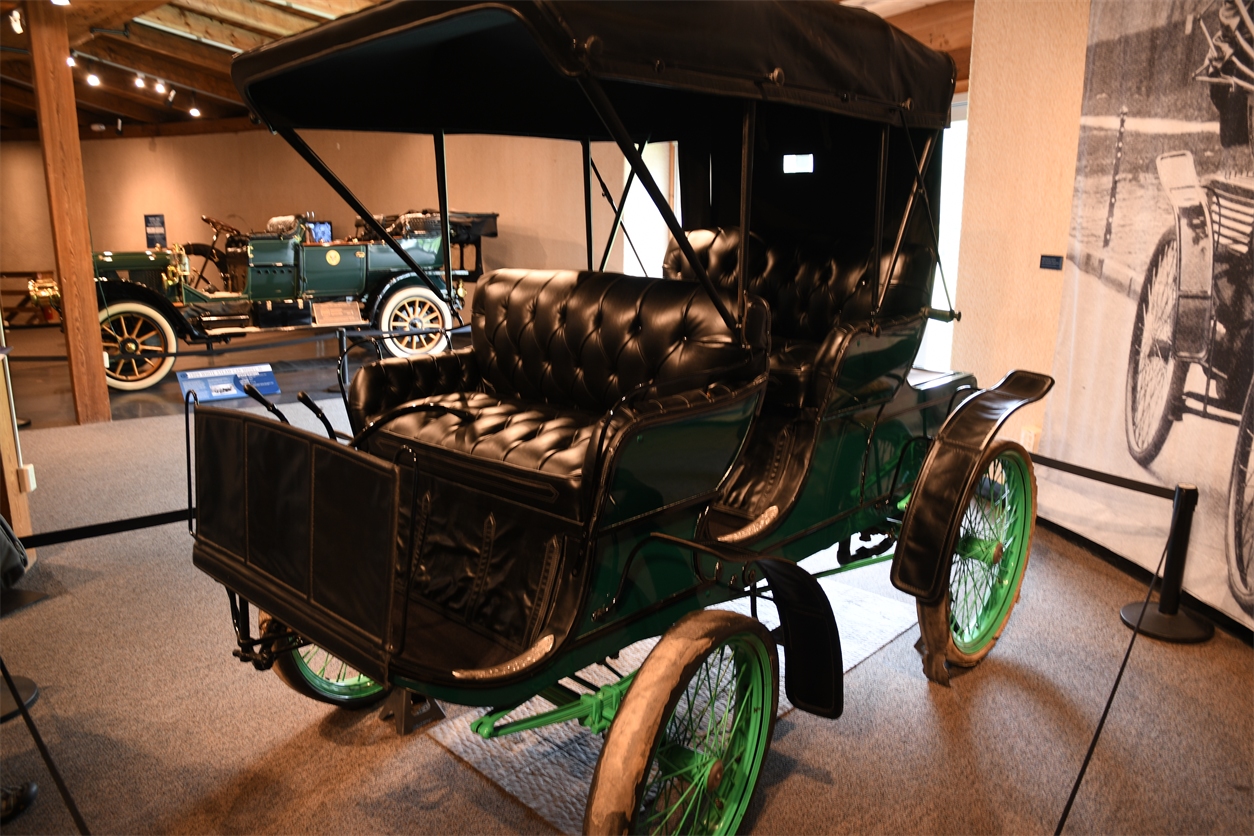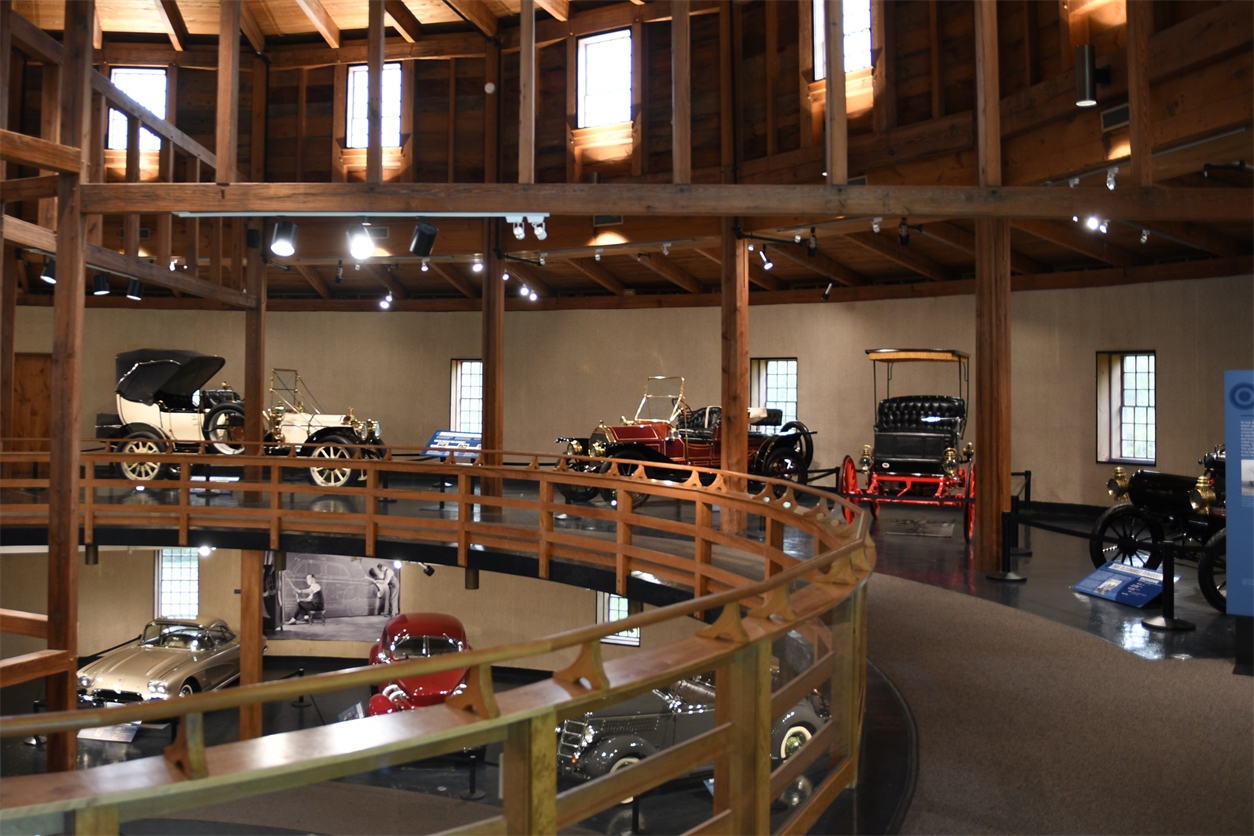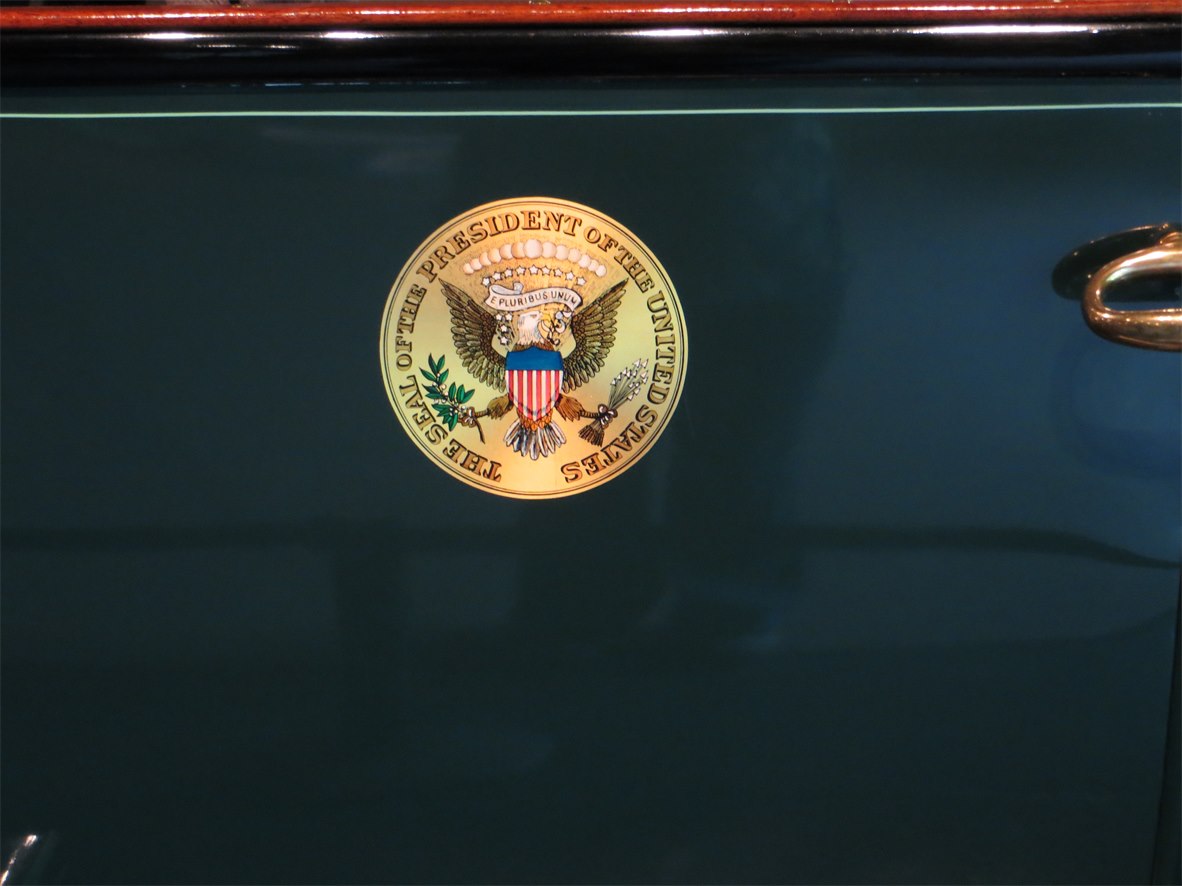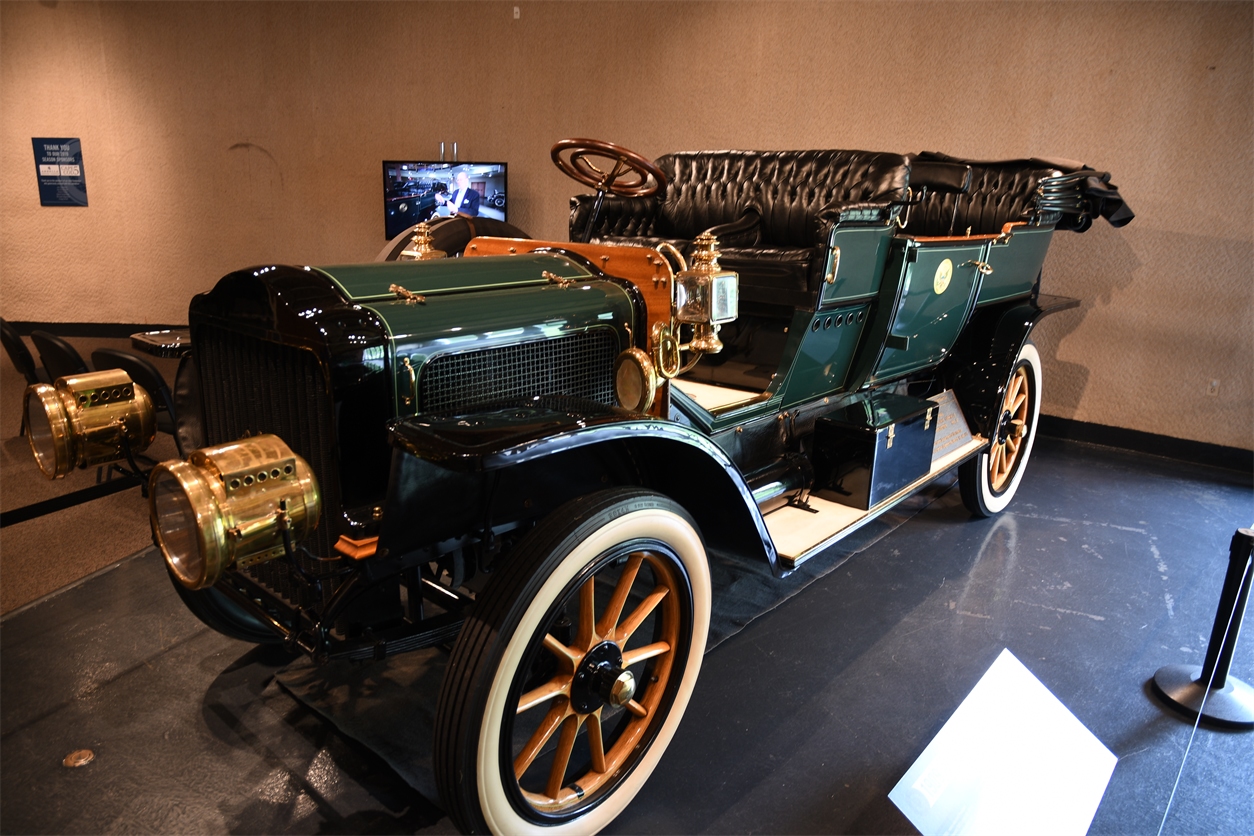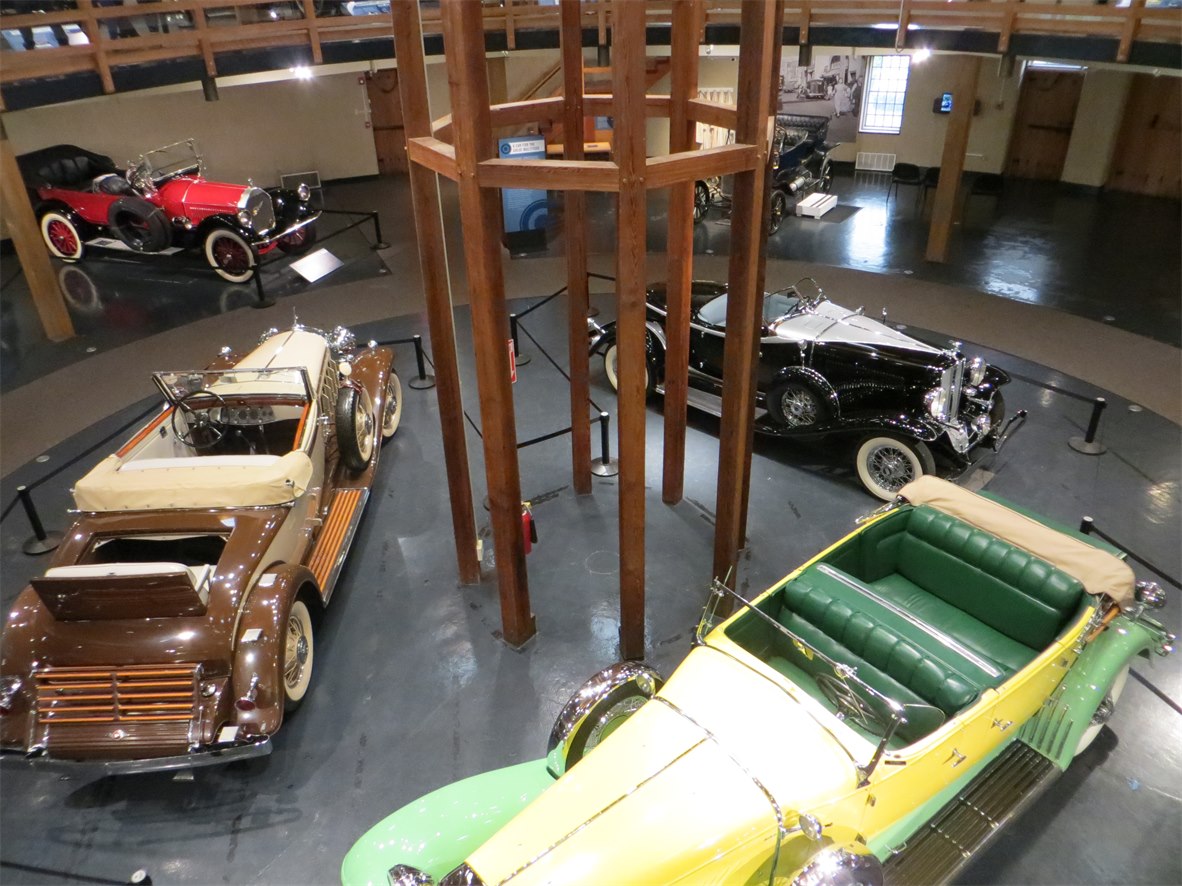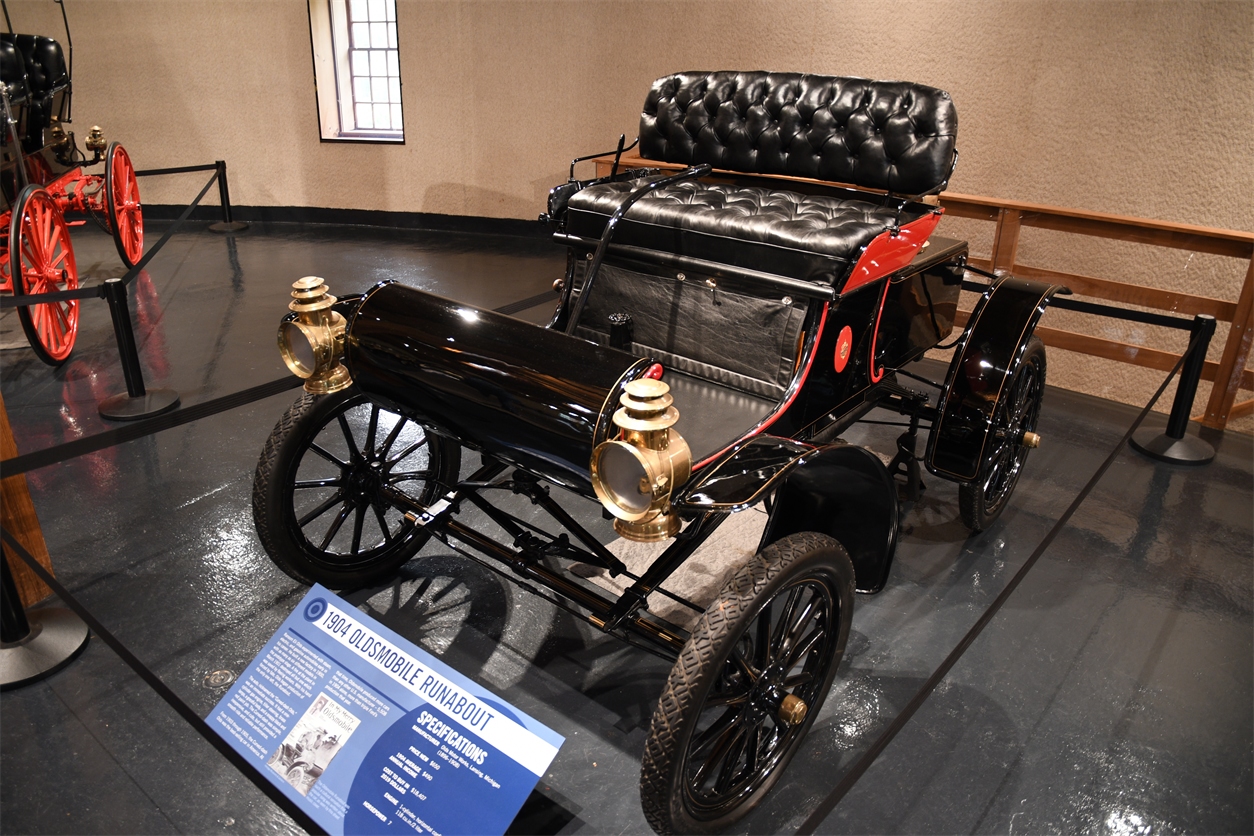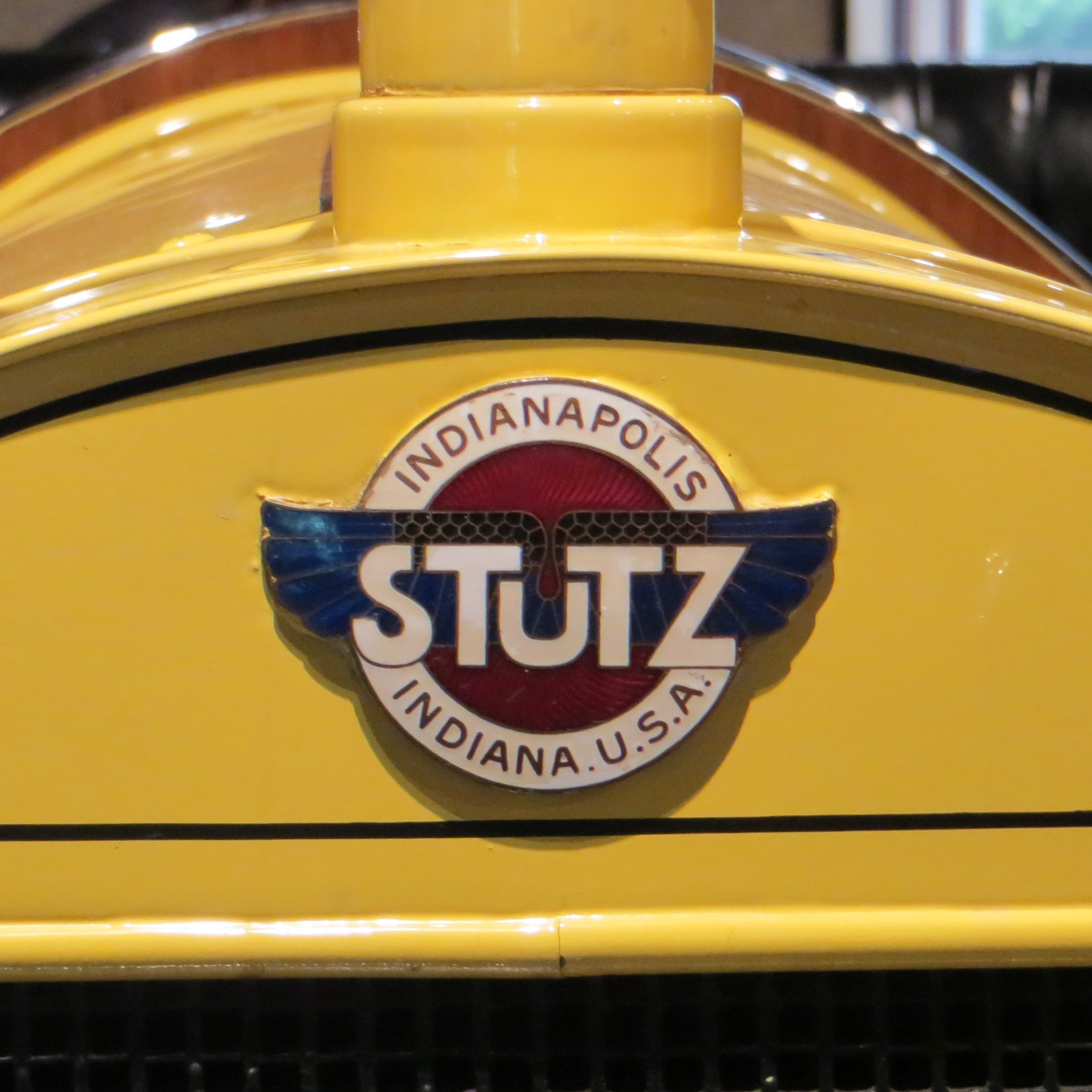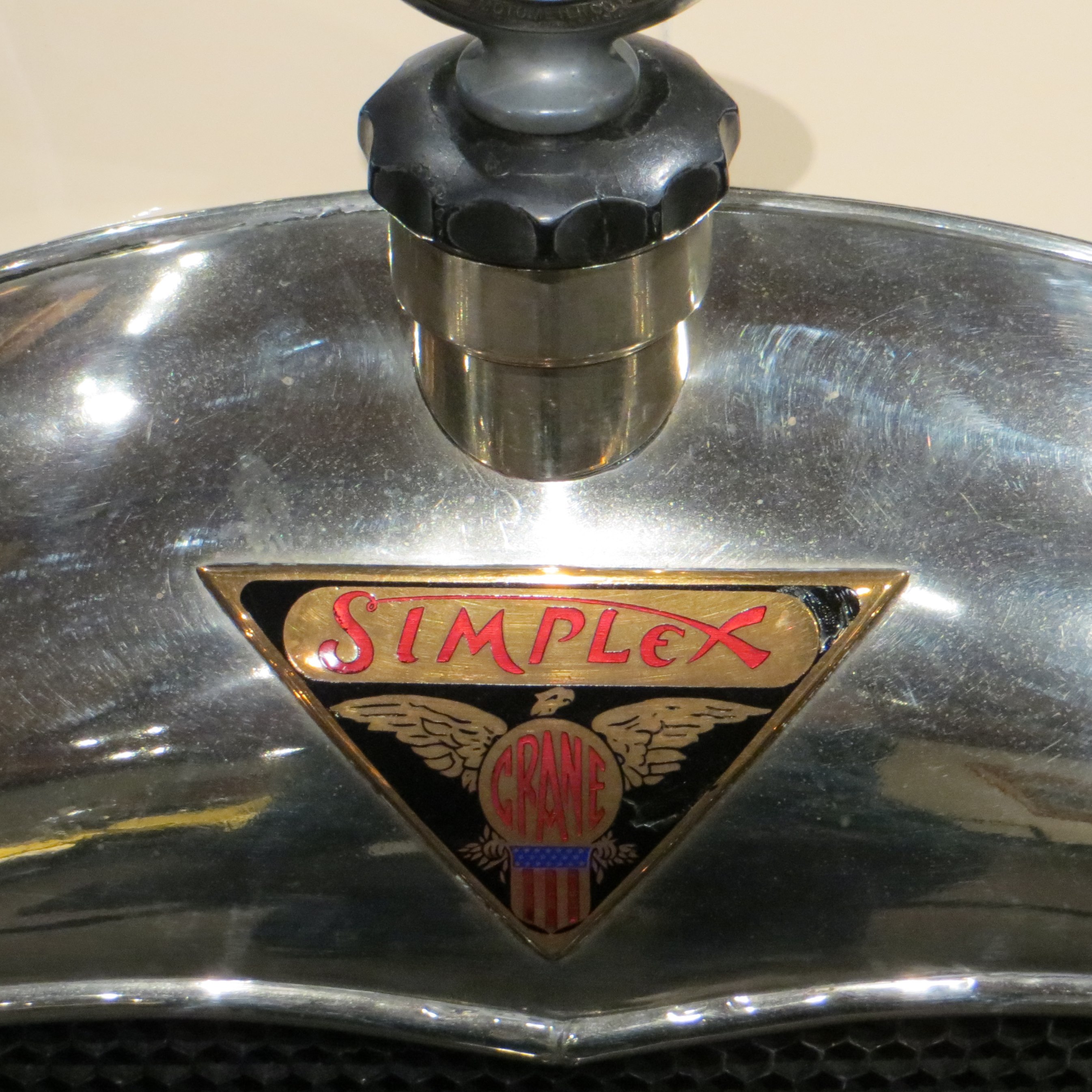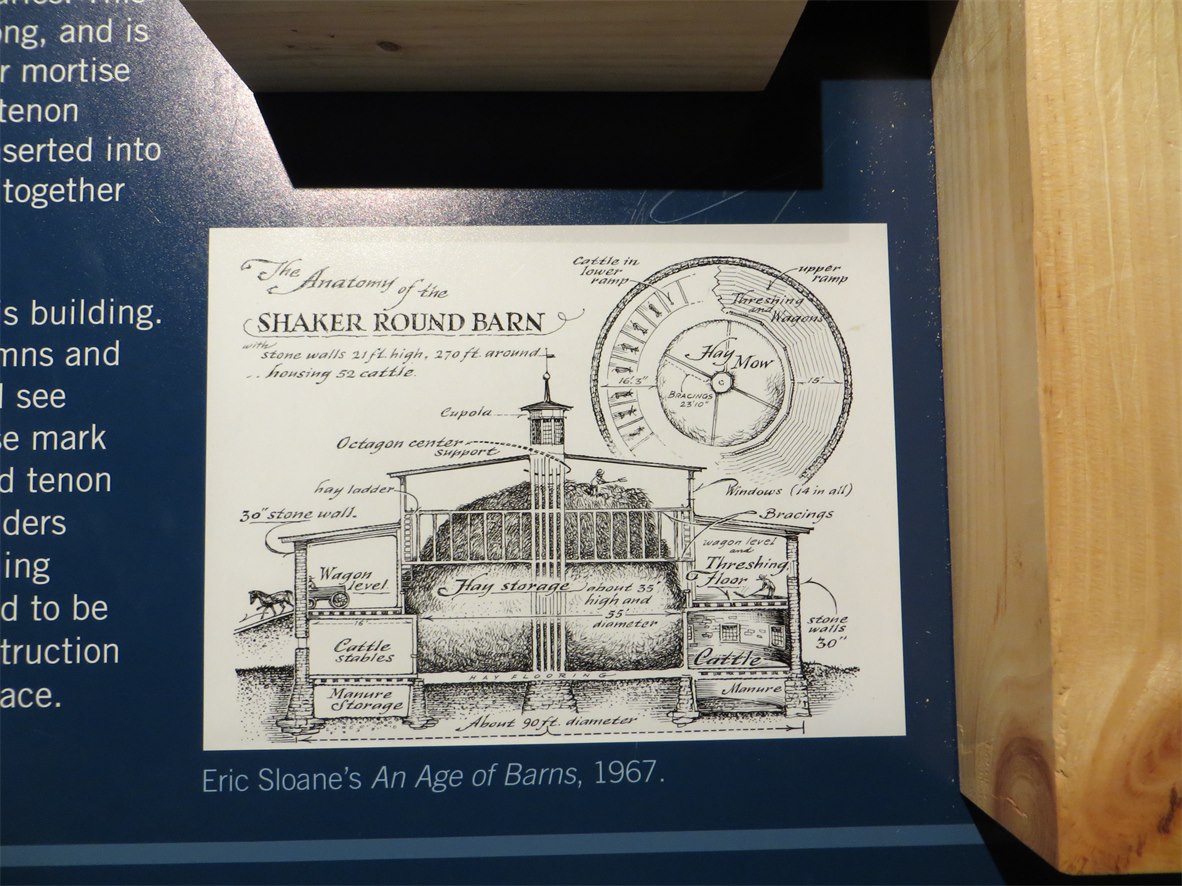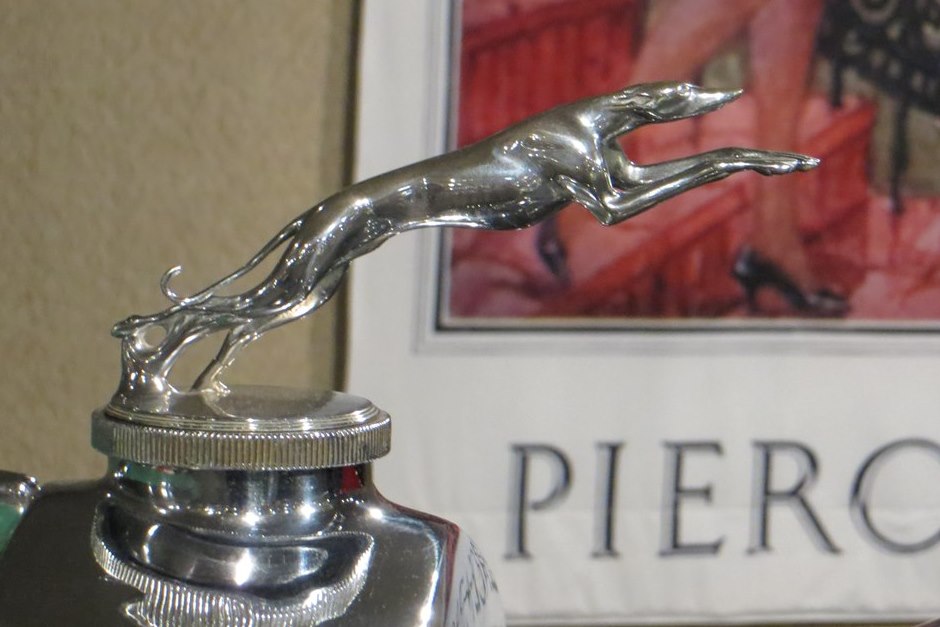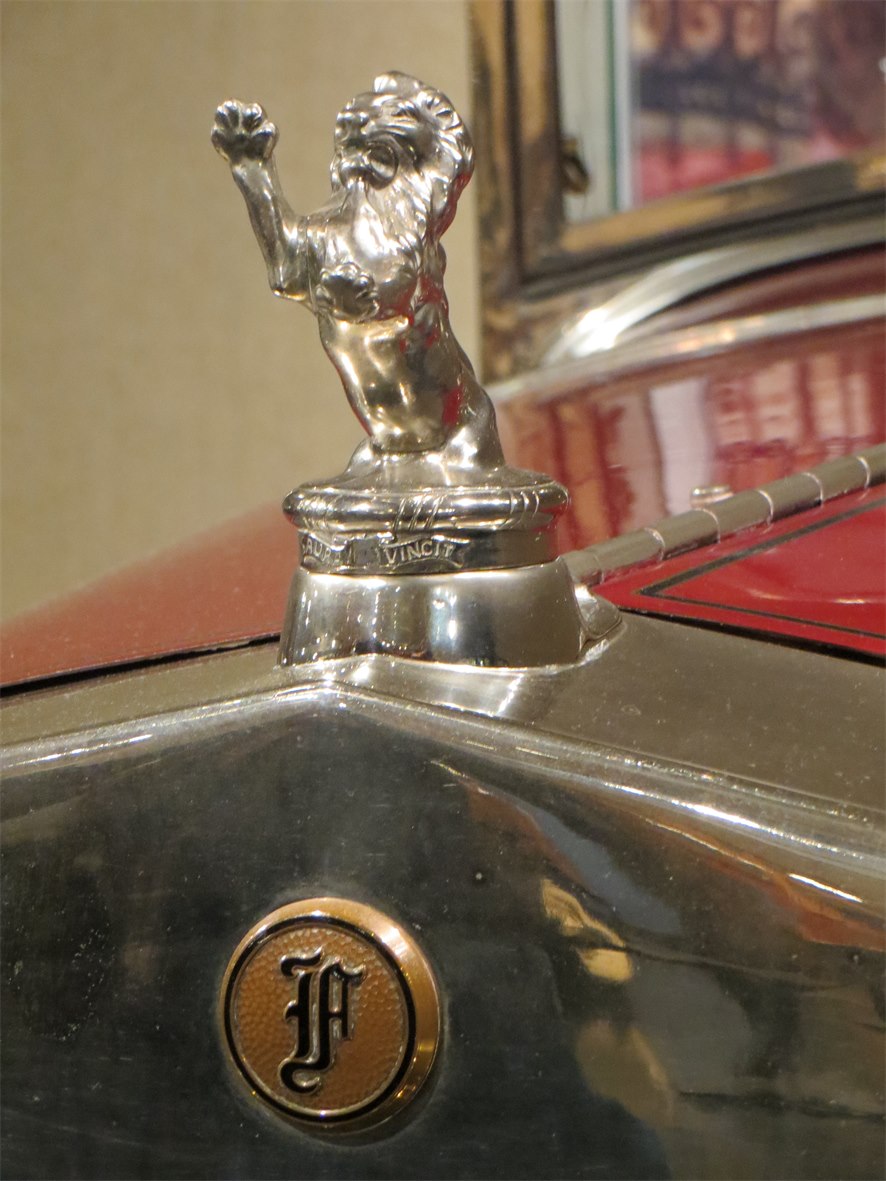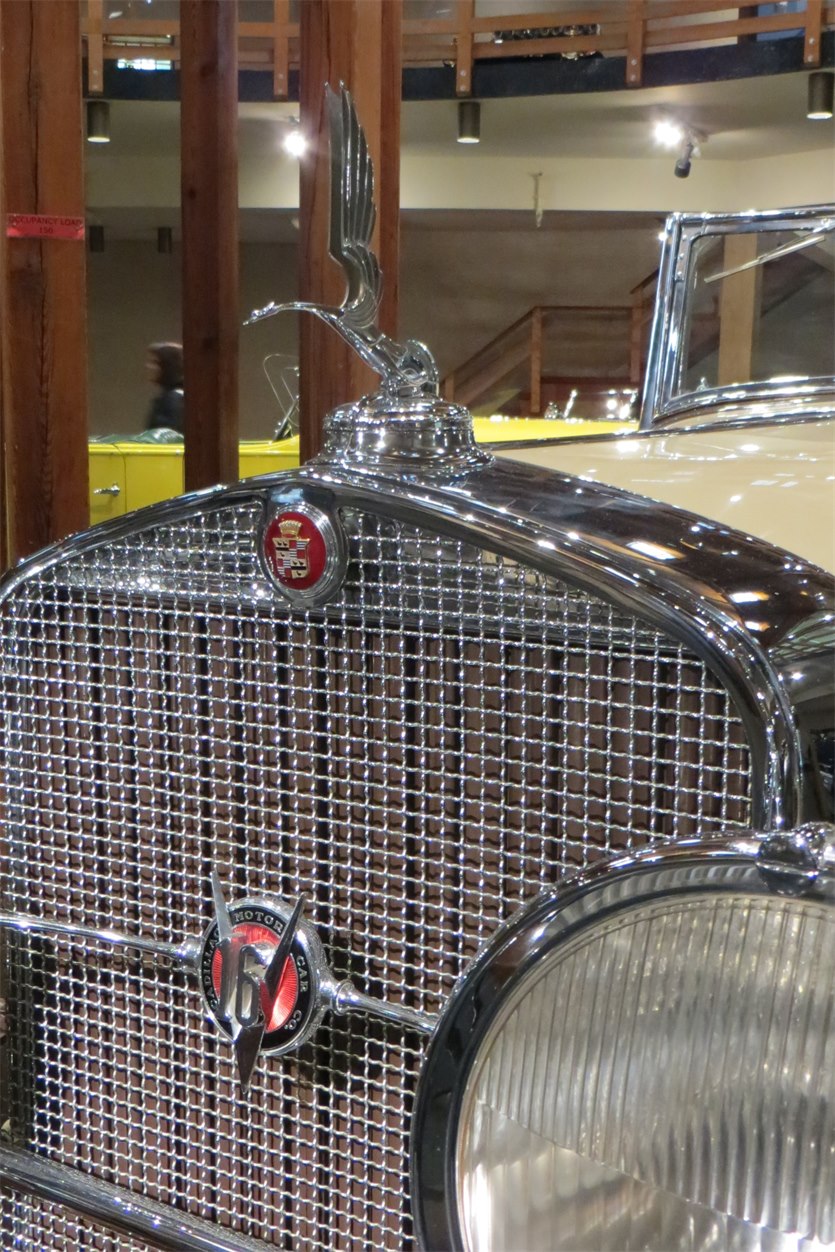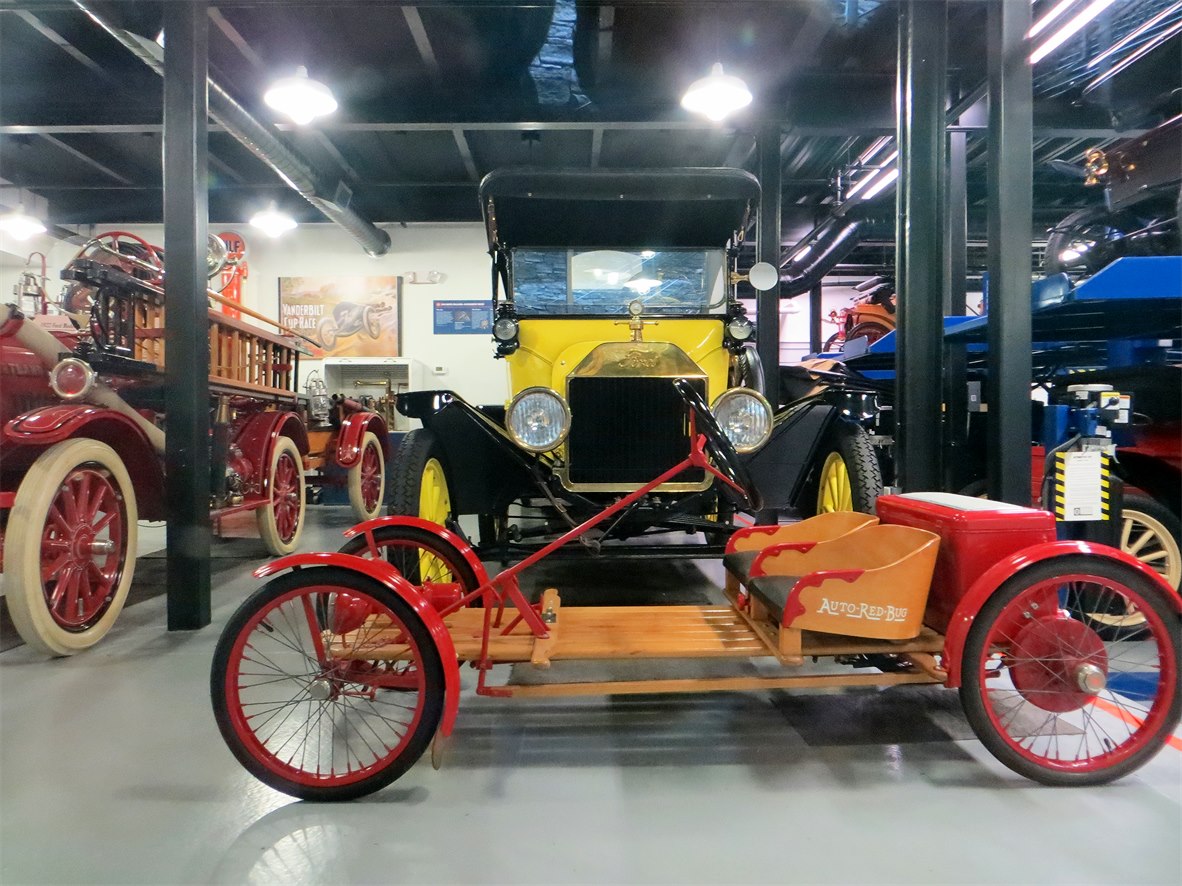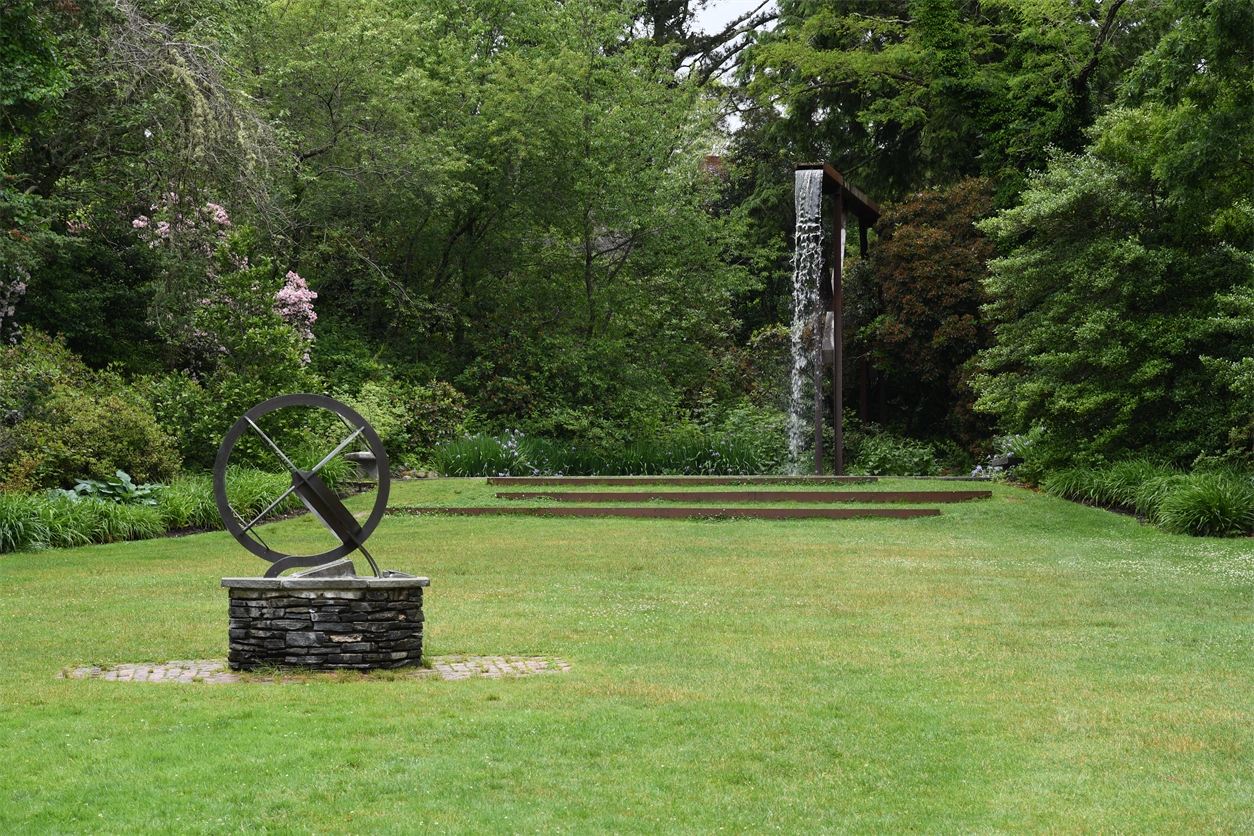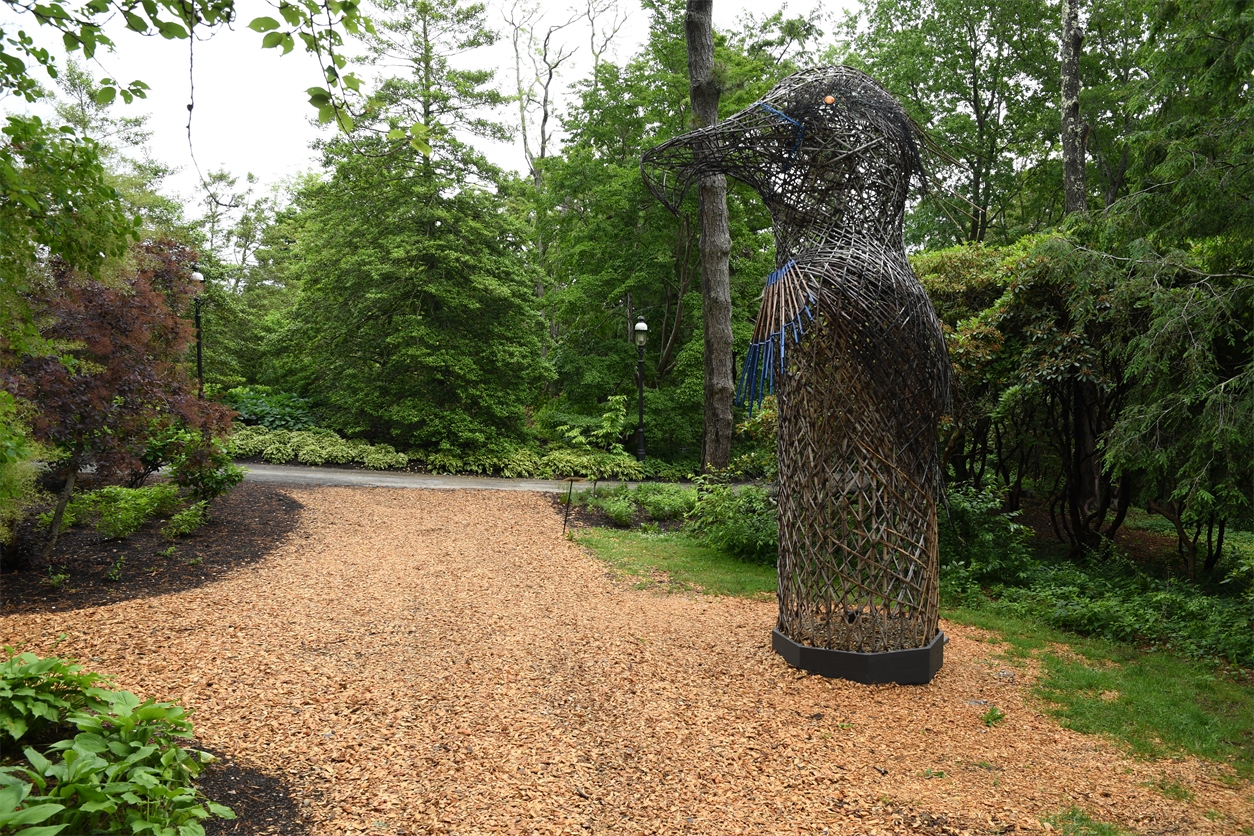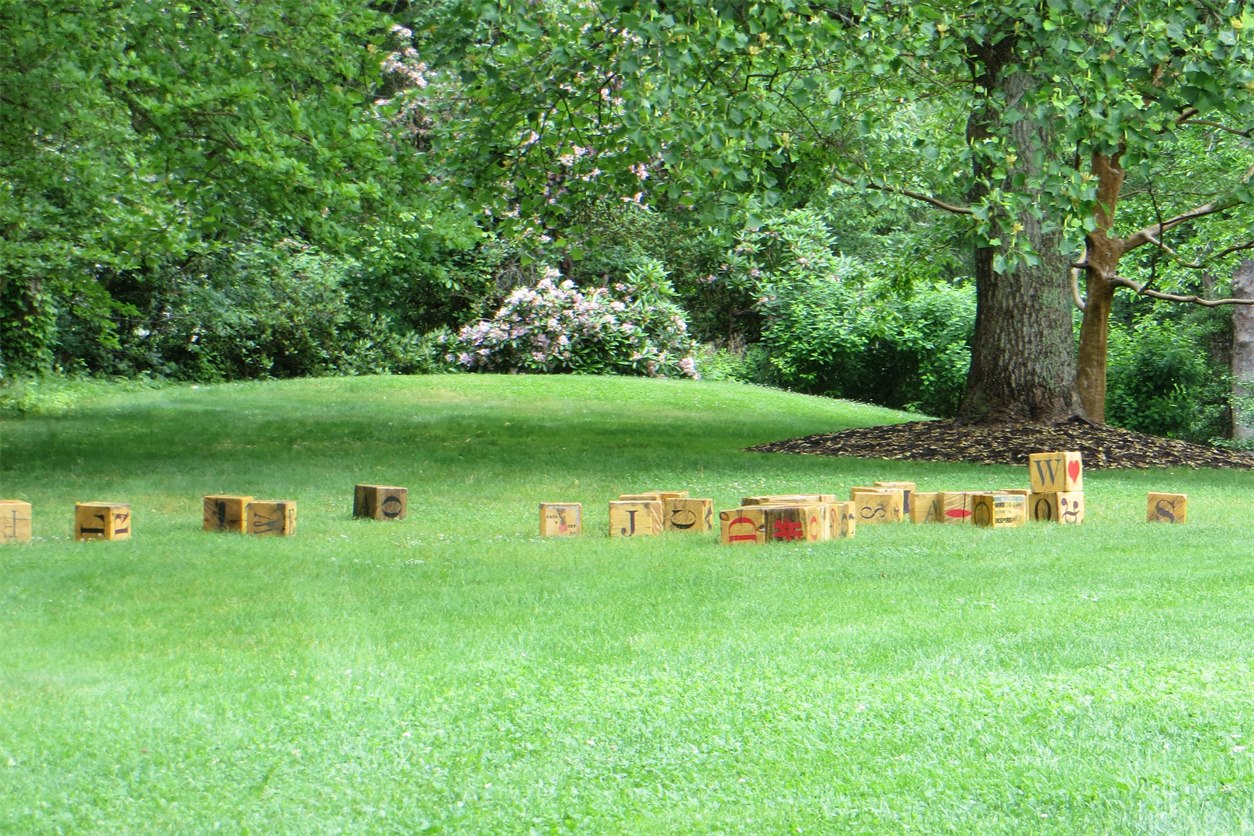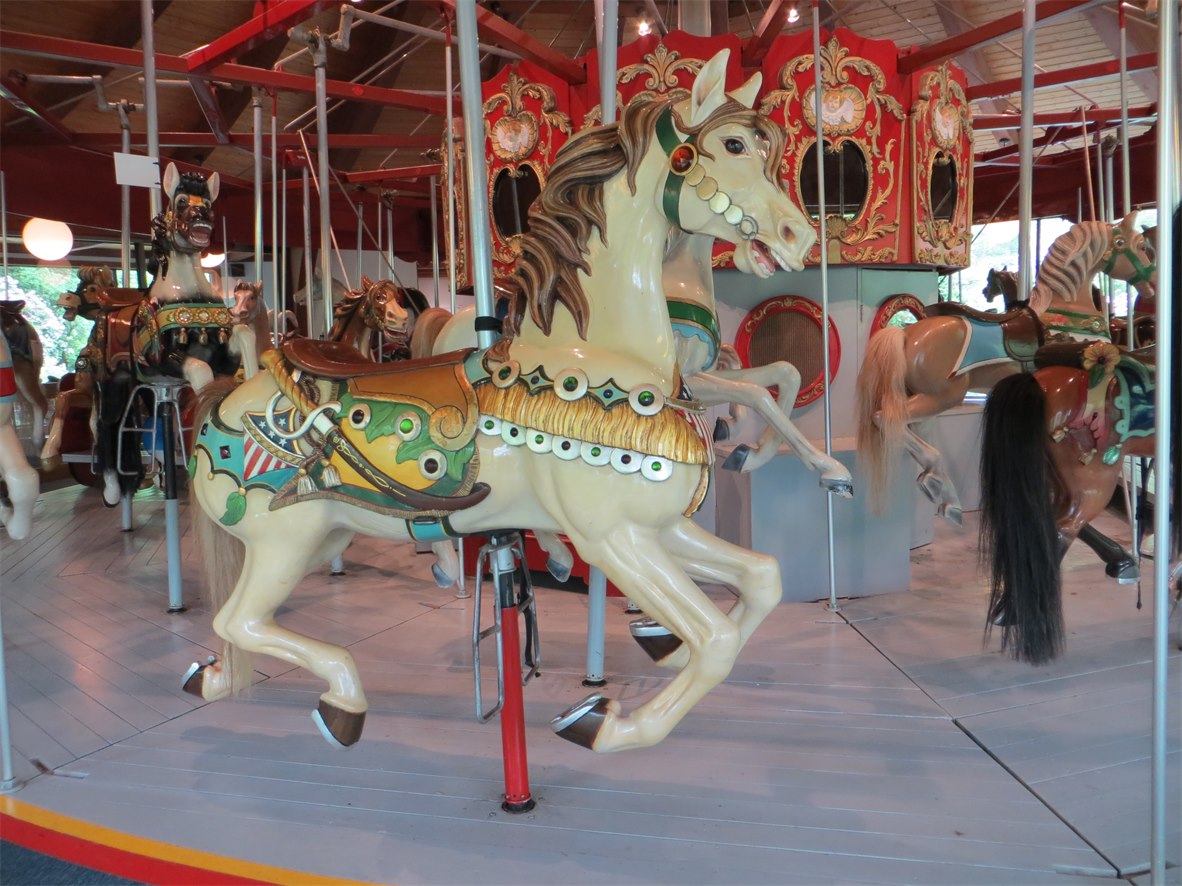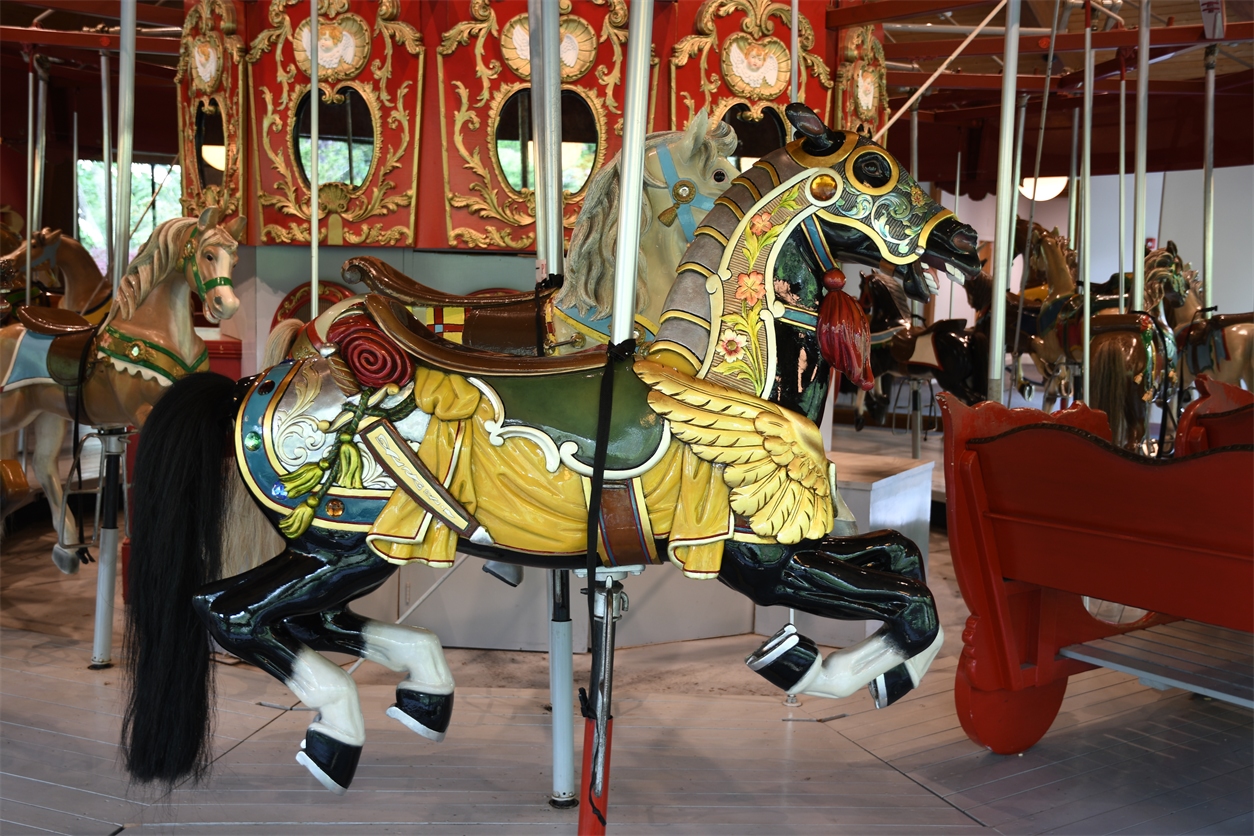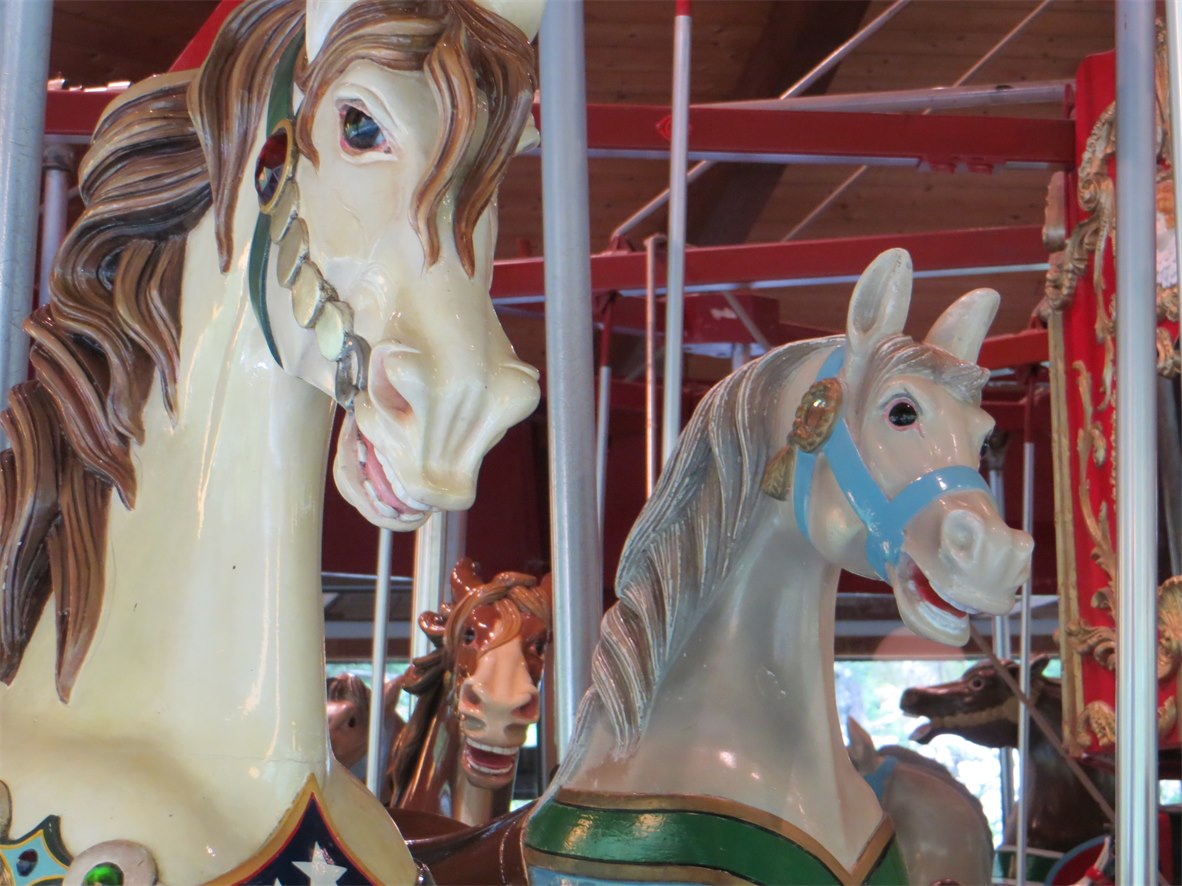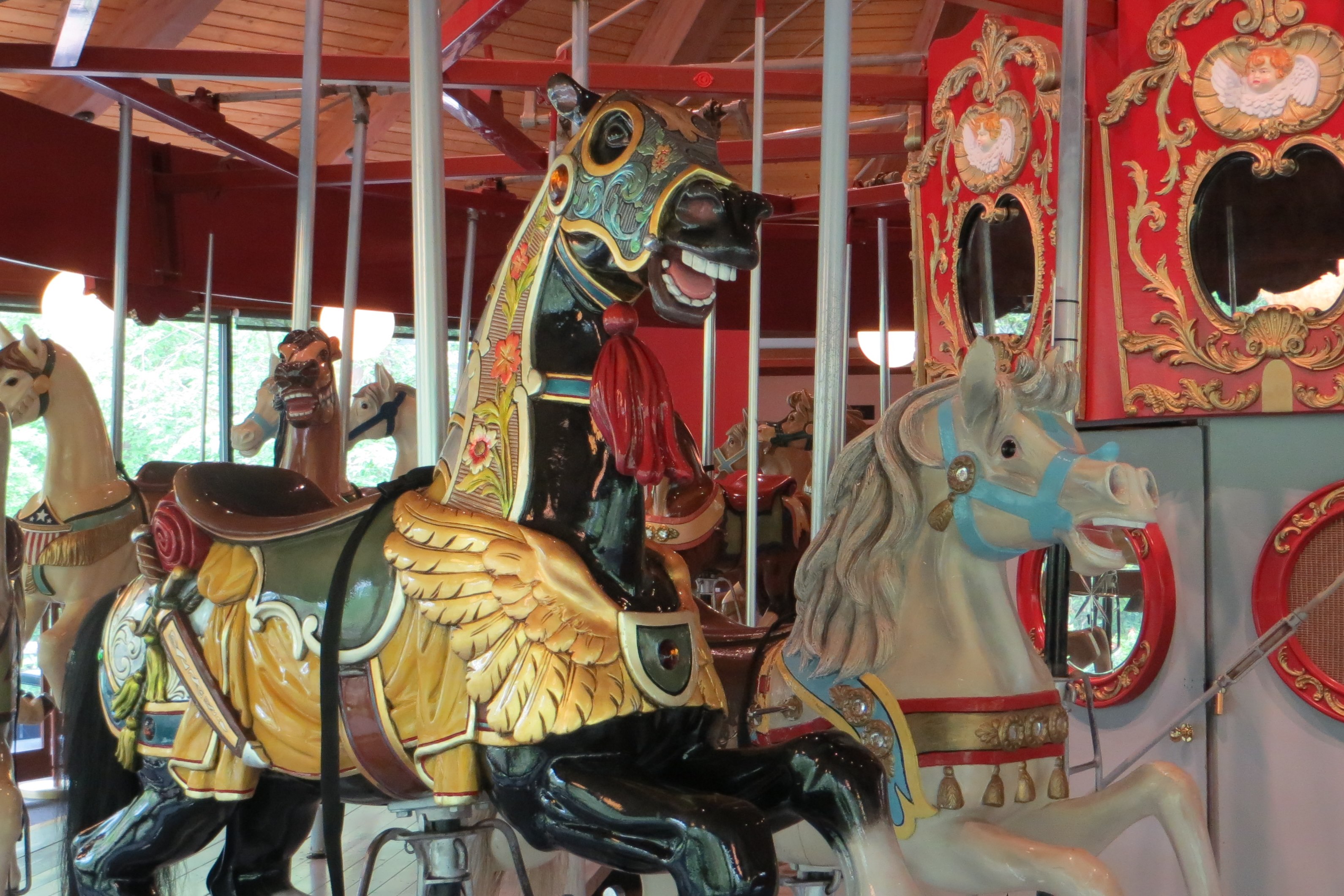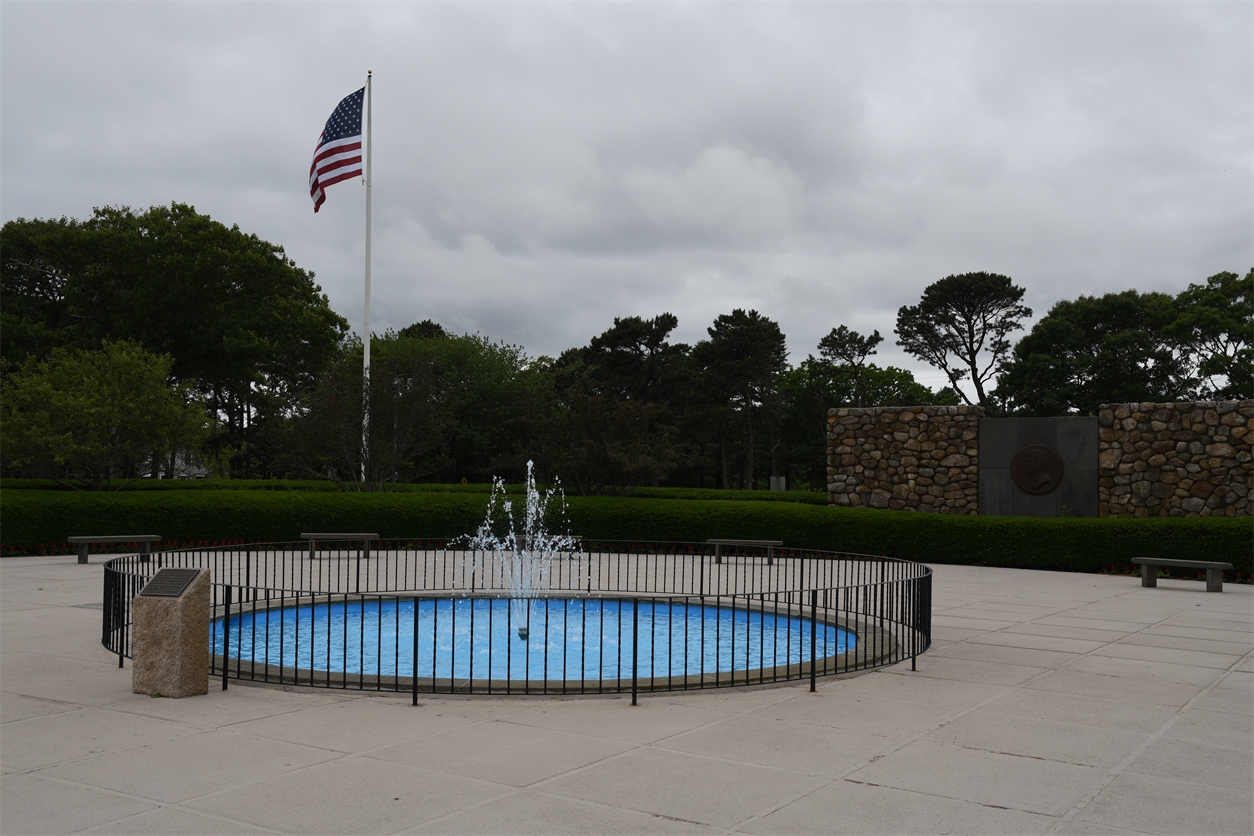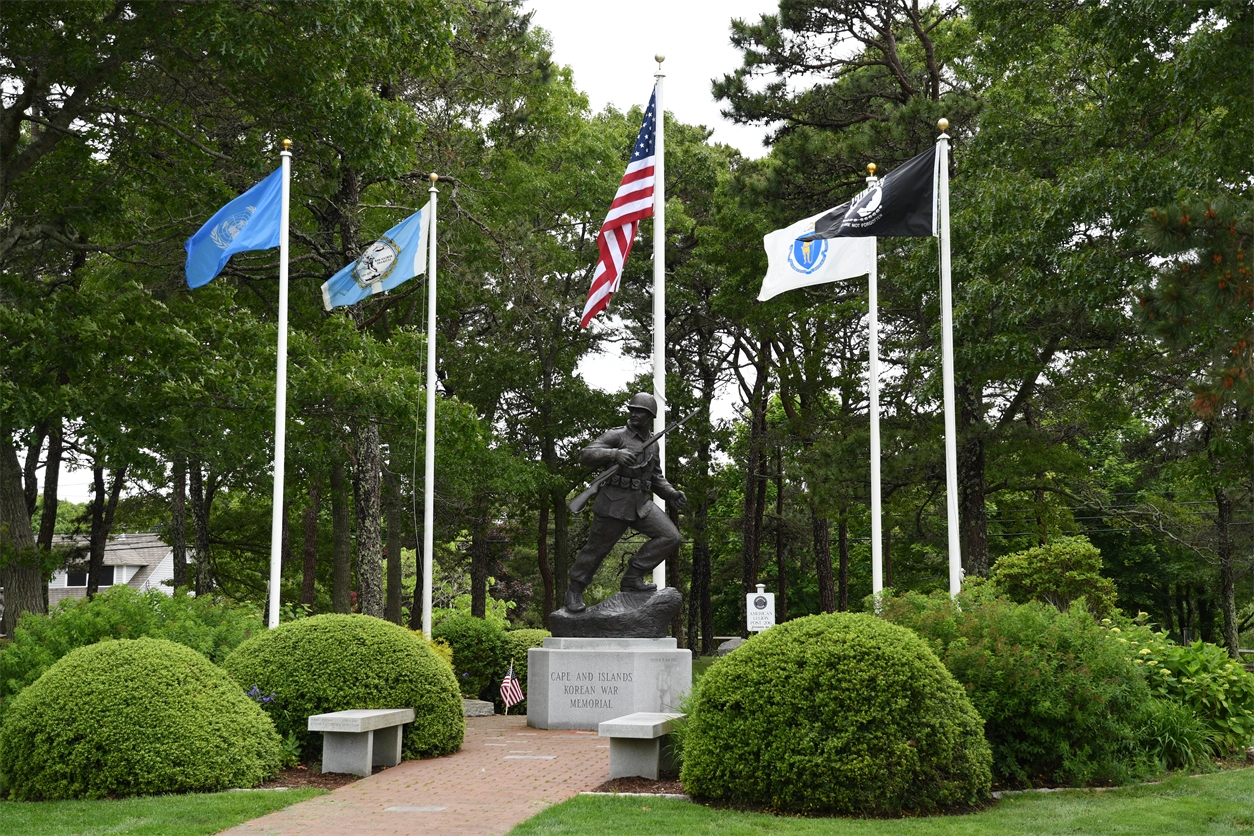 Saturday we drove to the north end of the cape and it is finally sunny!  Beautiful day.  This was the north end of drive number 91 from "the book".  We started at the Cape Cod National Seashore visitor center to confirm it is okay to park at the lighthouse for sunrise. Next we drove to the Marconi Station site where the first transatlantic wireless communication was broadcast from.  The radio towers are no longer there but it was a great view point over the ocean. The harbor at Wellfleet was cool too.  The Highland Light (AKA Cape Cod Light) was the next stop.  We were able to climb the tower and got a great little tour of the site.  I purchased a small model of the light for the dashboard. Provincetown is the last town at the tip of the cape.  We had lunch at Kung Fu Dumpling, very good.  There is a monument in Provincetown to commemorate the landing of the Pilgrims in 1620.  Elard climbed this one without me.  We stopped at the 1620 Brewery for a refreshing beverage after the long climb.  We had a nice conversation with the bartender whose girl friend is from New Iberia of all places.  Small world right? We drove along the coast around the tip and returned home to have dinner. Plan to do sunrise in the morning so have to get to bed early.
Make Life an Adventure!