Oklahoma City, OK - Week 3
Apr. 05 - Apr. 11, 2020
Sunday, it warmed up to 66 so I had a very nice walk, only 2 miles.  I saw at least 12 folks out fishing at the little lake near the RV Park, and a OK City police officer was actually driving on the walking trail.  Surprised me, but I guess he was making sure people weren't congregating. All the fishermen were well spread out.  It is called Crystal Lake....hope Jason isn't around!  I also got passed by at least 12 cyclists. I found a quick bread pudding recipe that I tried out tonight. It was a hit, but I think that I will increase the milk a little so that it is a bit more moist. I wish I'd taken a photo. I made it in ramekins instead of coffee mugs and it was very pretty.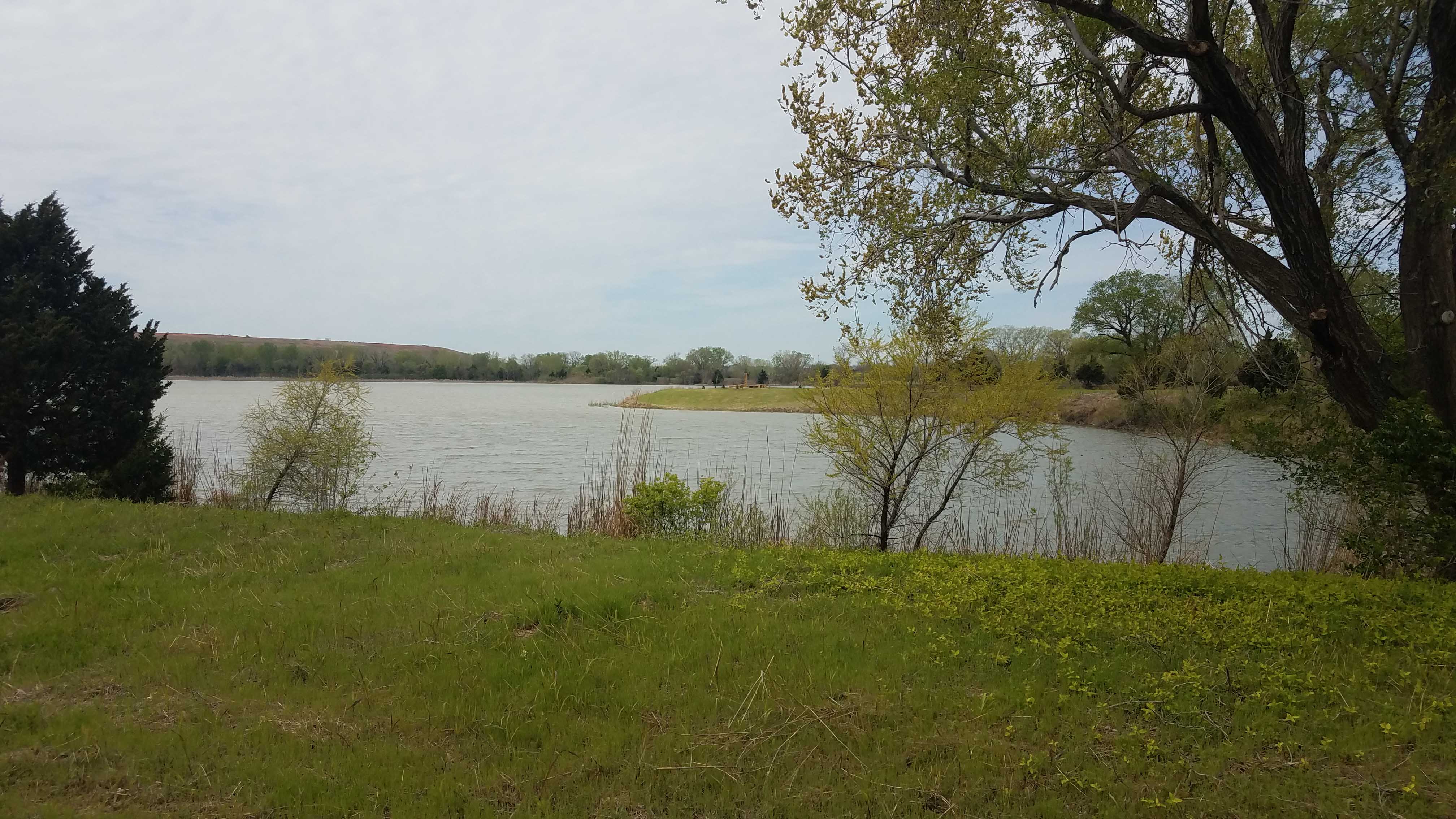 Monday, I made it to out for a walk again today but there were no other people out.  It is kind of dreary and I actually took an umbrella with me just it case it rained.  Maybe there were no people out because it is Monday and were back to work. Didn't do much else but listen to the news. Glad to see that just MAYBE things are leveling out in New York.

Tuesday, it was a beautiful day today.  I made another Walmart pickup run and think we are good for a while now...although I can't understand why I can't find any grits!  I'll have to find something to make besides Shrimp and Grits....wonder how cornbread would work?  We scored some 91% alcohol last week on our Sam's run and I have a bottle of bleach so I've been making homemade sterilizing wipes.  DO NOT MIX THESE TWO!! EVER!! I had bought these compressed paper towels last year at the recommendation of Robin on Creativity RV (she's awesome.) They are called coins and expand when wet.  So first I took a 1 cup canning jar and filled it with the coins and then filled it with Alcohol.  These wipes are for hand sanitizing only, unfortunately I could not find any Aloe Gel so I'll follow the wipe with some hand lotion.  I took a quart jar and filled it with the coins.  Then I made a bleach solution using the ratio recommended by the CDC web-site.  It says use 1 cup bleach in 5 gallons of water or 4 teaspoons bleach per quart of water. I made 4 cups of the bleach mixture and poured that into the quart jar.  Keep the jar lids very tightly closed and DON'T MIX THESE TWO!  That's why I used two different jar sizes so I wouldn't confuse the Alcohol and the Bleach!  I use the clorox wipes for the counters, door handles, faucet handles etc.  You can see how big the wipes get when you unroll them.  I find it interesting that the coins don't expand as quickly or as much in alcohol as they do in the bleach. (That's because I am a huge nerd!) We managed a 3 mile walk today and there were a lot of folks out also enjoying the day.  I tried another new recipe for shrimp.  It would make a great appetizer but we ate it as our entree'. I would say that if you are using a small oven like I have don't try to cook the shells and the shrimp at the same time. Not all the shells got as crispy as they should. It's a keeper.  I also found the recipe for the Rosemint Tea we always used to get at Jazz Fest! It is just Red Zinger and raw unfiltered honey! Yum.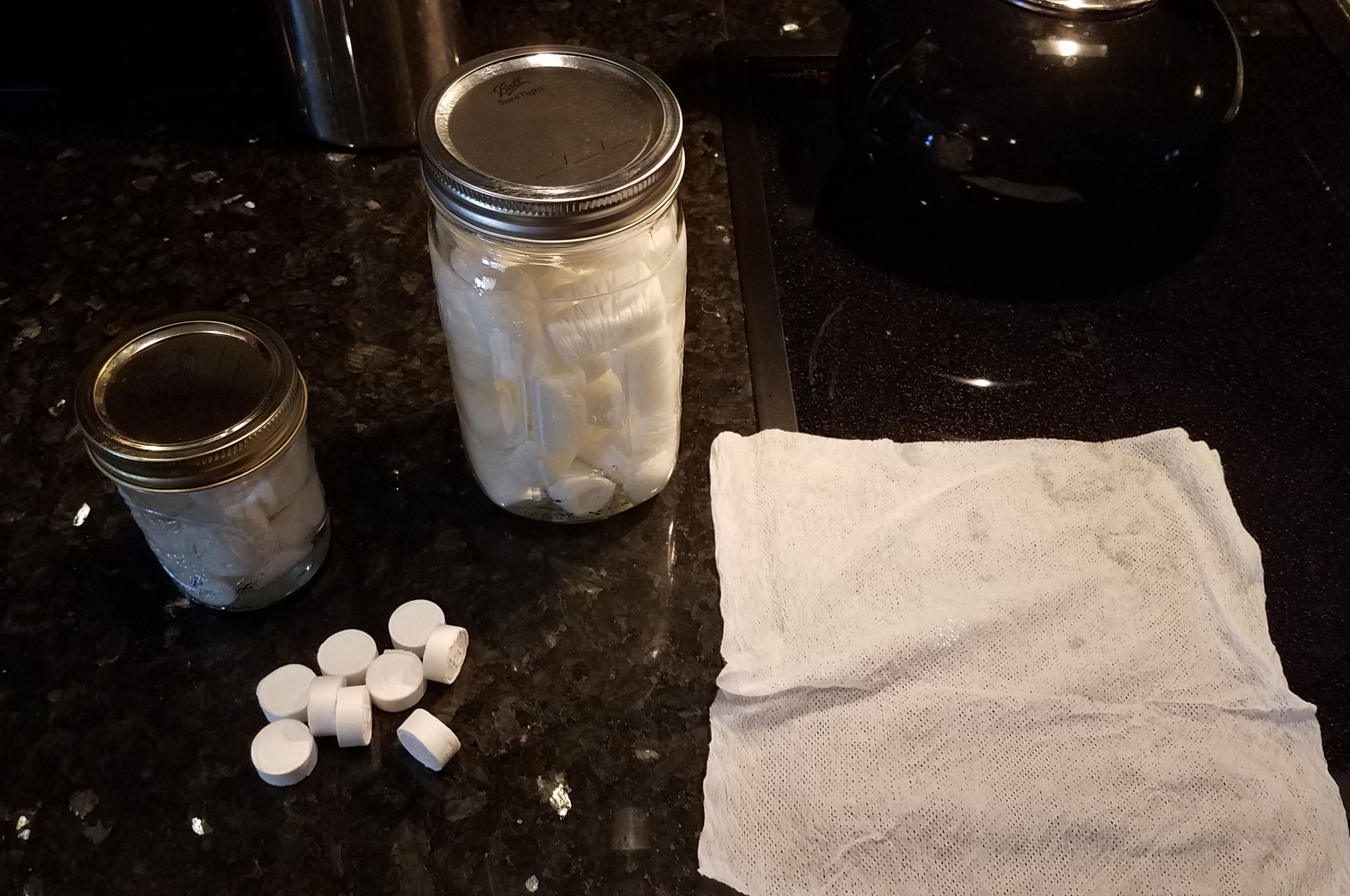 Wednesday, I got my hummingbird feeder up but no sightings yet. We did a two mile walk today and the temperature is up to 88 degrees. At least there was a nice breeze to keep us kind of cool.  I started reading America by Dinesh D'Souza, an actual physical book, haven't done that in a long time.  It makes it impossible to do anything else. There was a movie made of the book in 2014, I might watch it on Amazon Prime when I finish reading it.  Steak and fancy potatoes for dinner. Creamy Dijon Garlic Potatoes Dauphinoise, yum yum, but I really need to do a little work to lower the calorie count! I also planned a road trip for tomorrow to see some of the Route 66 landmarks in the area.  It should be okay to stay in the car and just jump out for photos.  We just have to get out....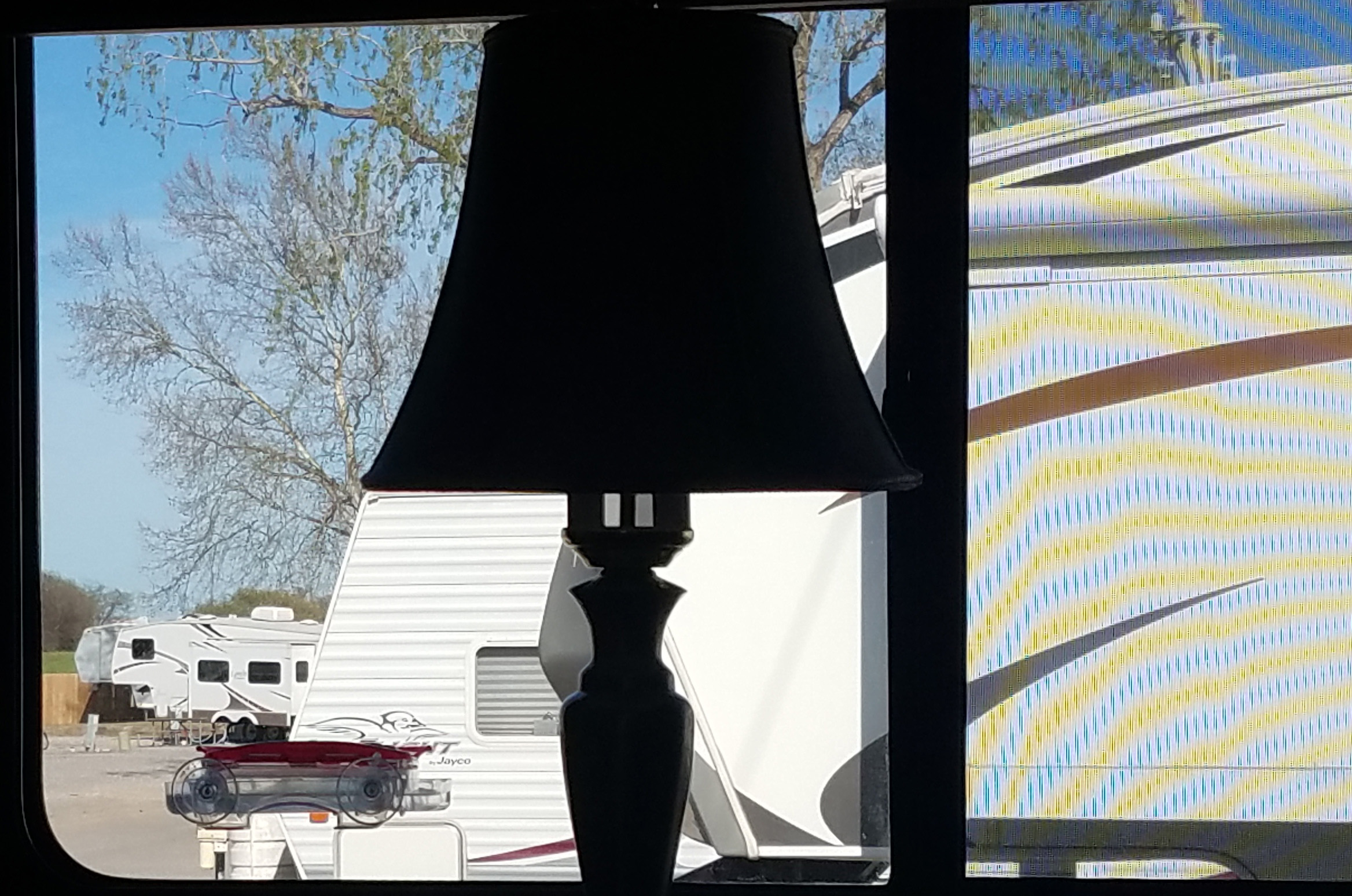 Thursday, was a beautiful day for a drive.  It was a bit cooler today and we traveled about a 120 miles total and only went into a building once so I don't think we exposed anyone or got exposed to the virus today. We started in Oklahoma City with the Tower Theater, we were actually supposed to see Heather Land at the end of March at this theater. Next the Golden Dome that looks like it is under construction, cool though.  Just down the street was the Milk Bottle grocery, a landmark for Brahms dairy, and just across the street was a nice Vietnam War Memorial.  Heading west from there we visited and crossed the Lake Overholser Bridge where there were a couple of geese chilling on the shore.  Next stop was Fort Reno located just North of El Reno. The city of El Reno has a cool Route 66 monument.  The Fort has an interesting cemetery and it also has a Calvary Museum.  Of course we couldn't go into any of the museums.  Our final stop was Lucille's Historic Highway Gas Station. Once we returned home I got a walk in before cooking dinner. Pork pot stickers and leftover potatoes from last night. It was really nice to get out and see somethings today.  I will plan to do the east side of Ok City while we are here.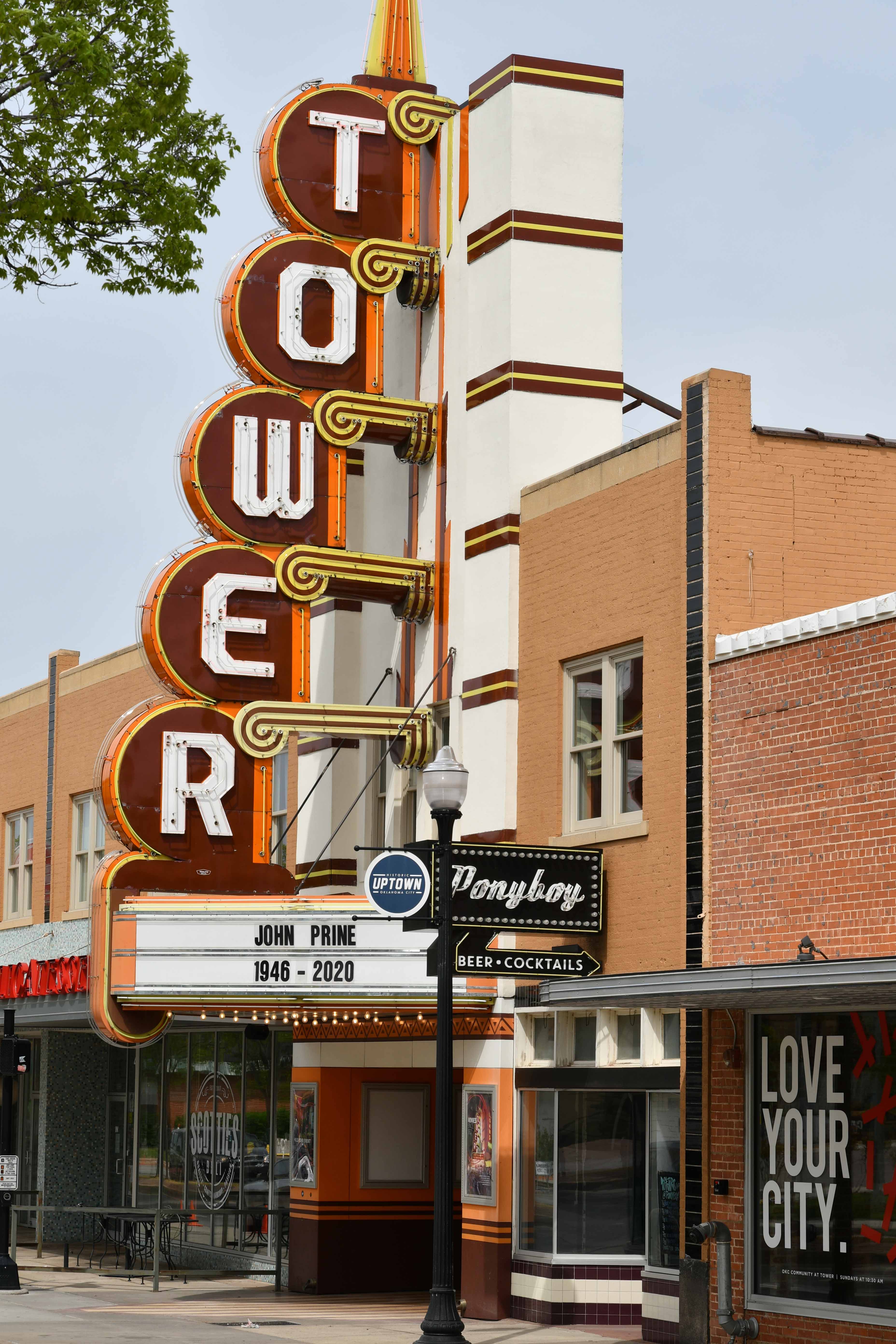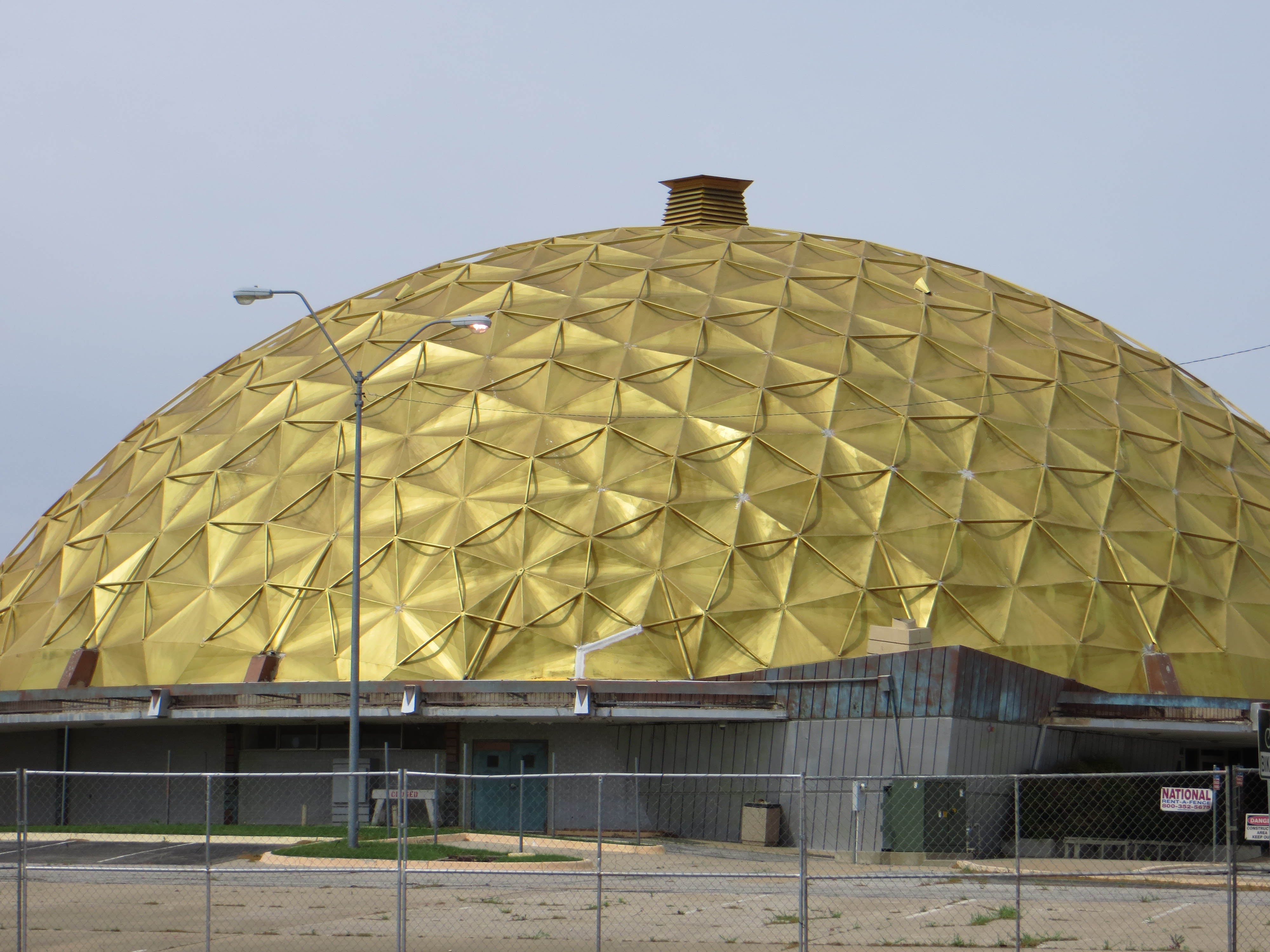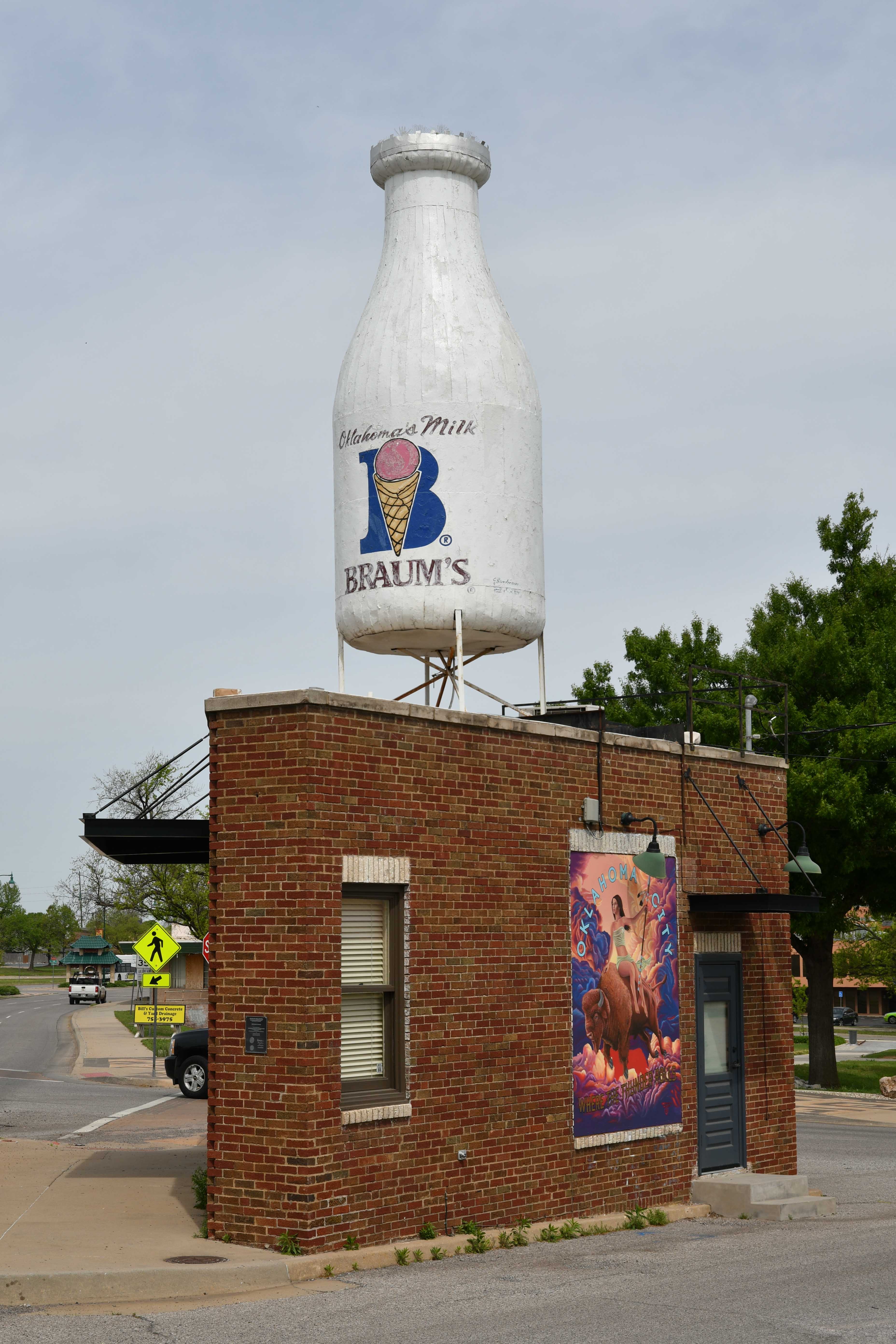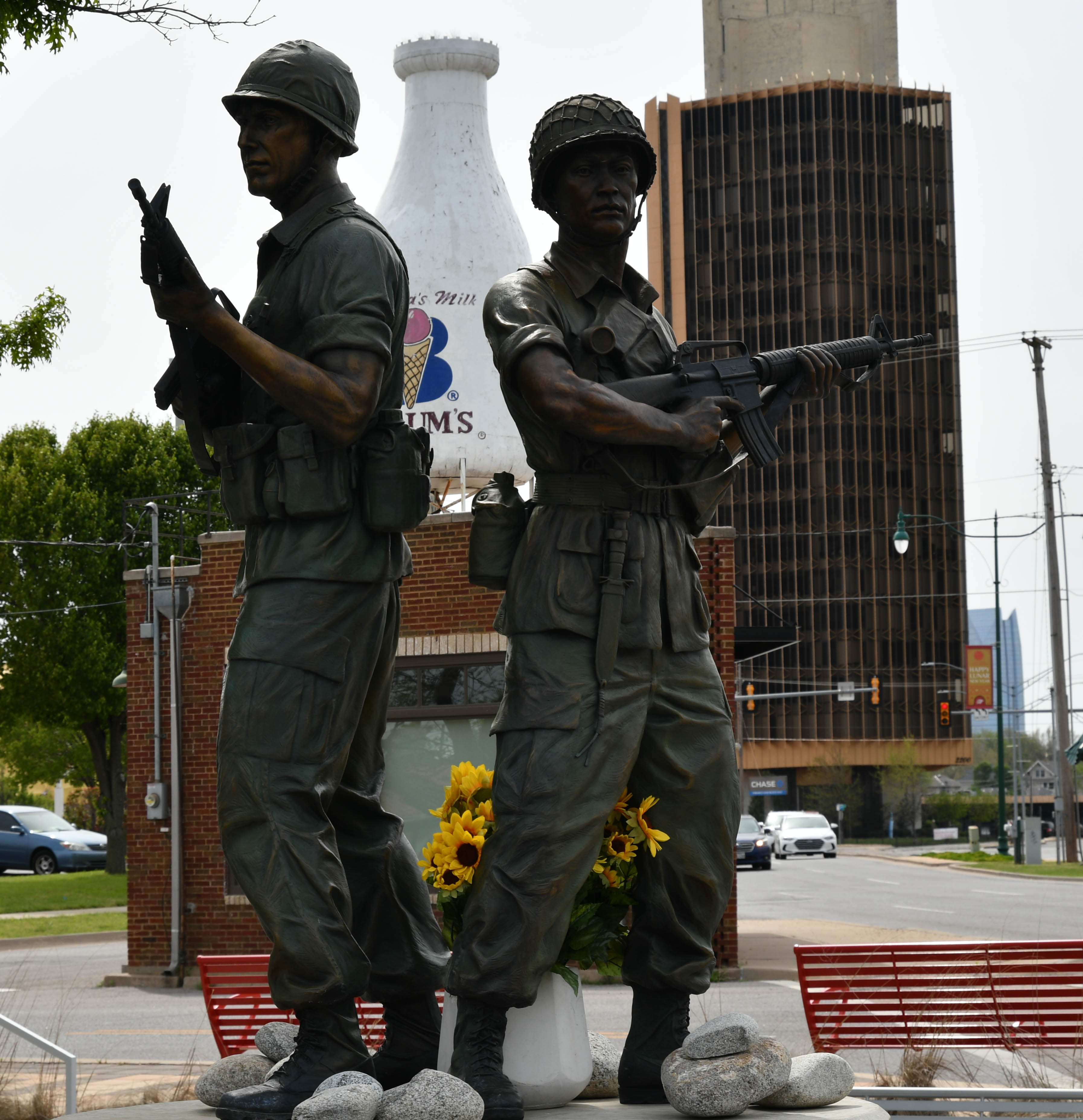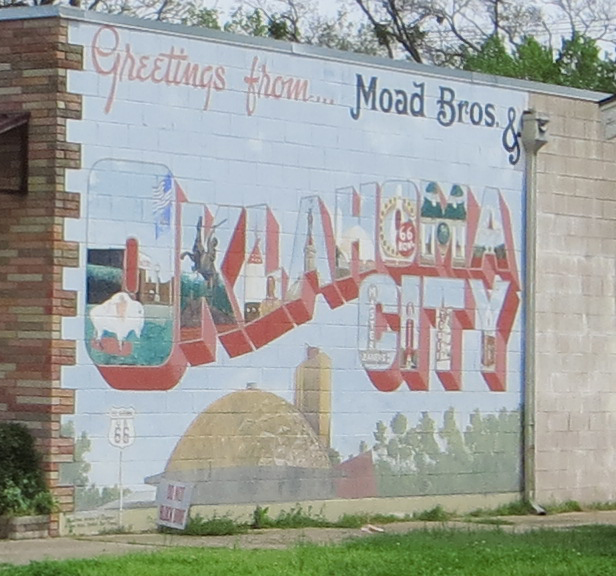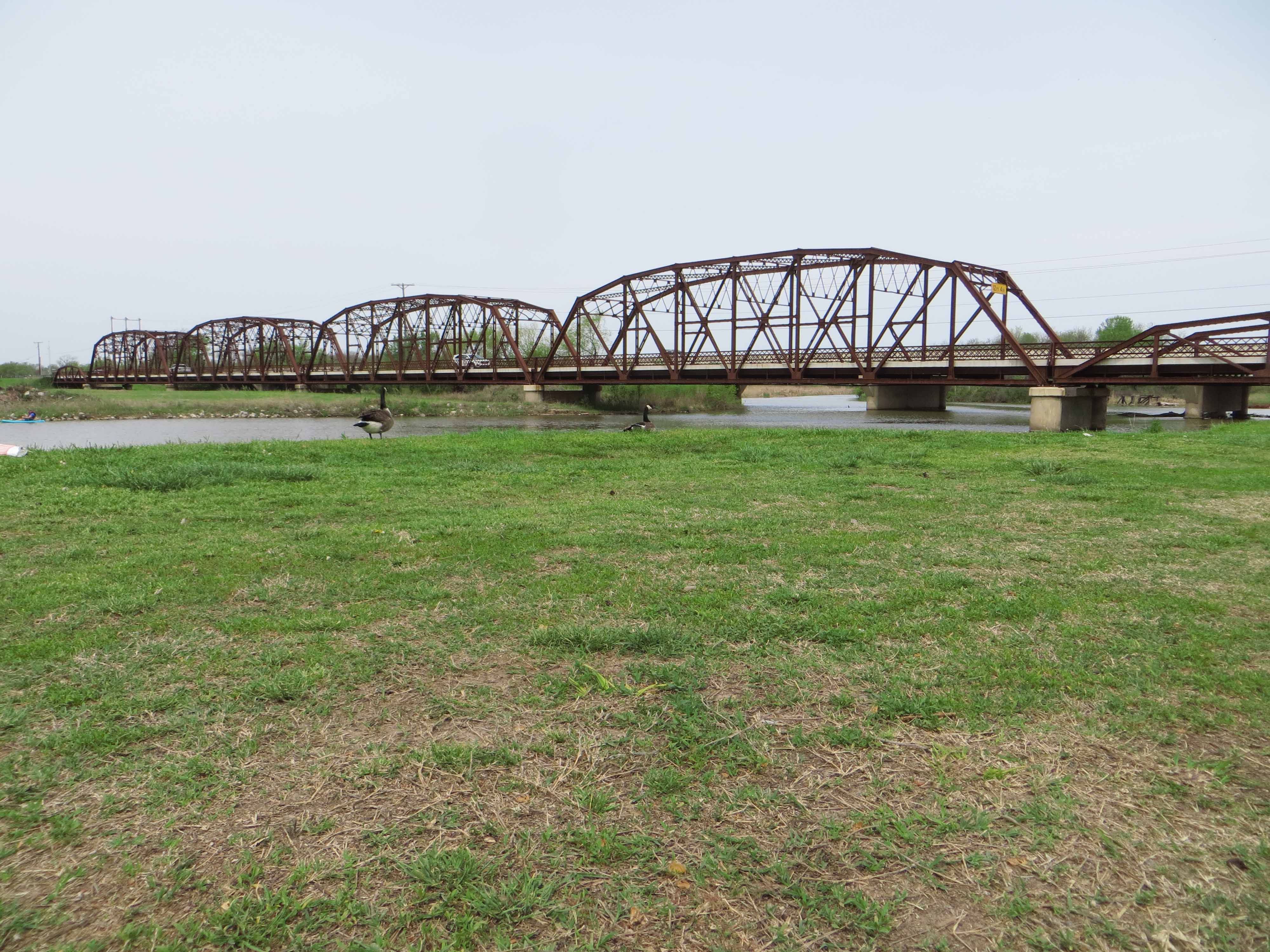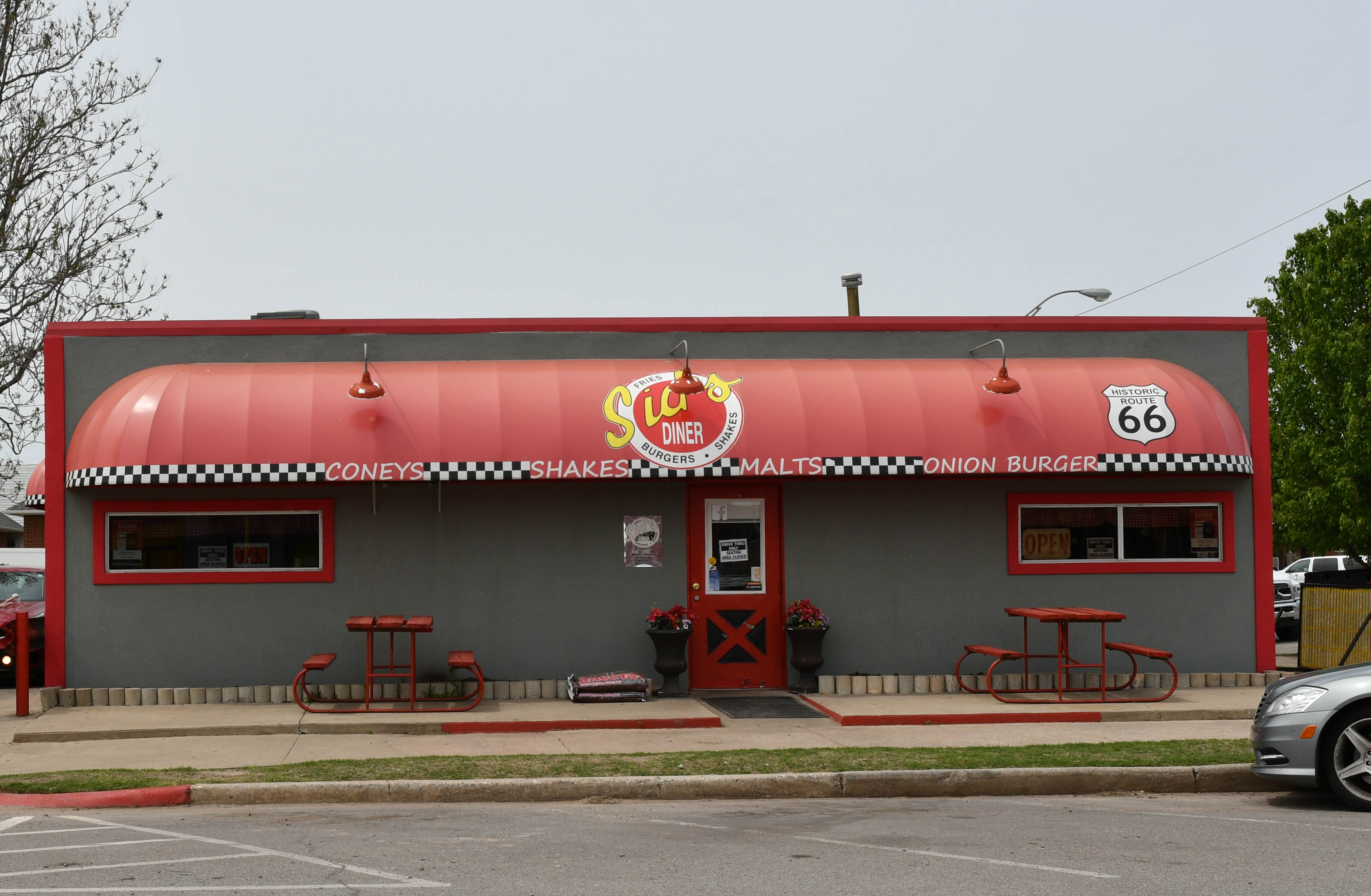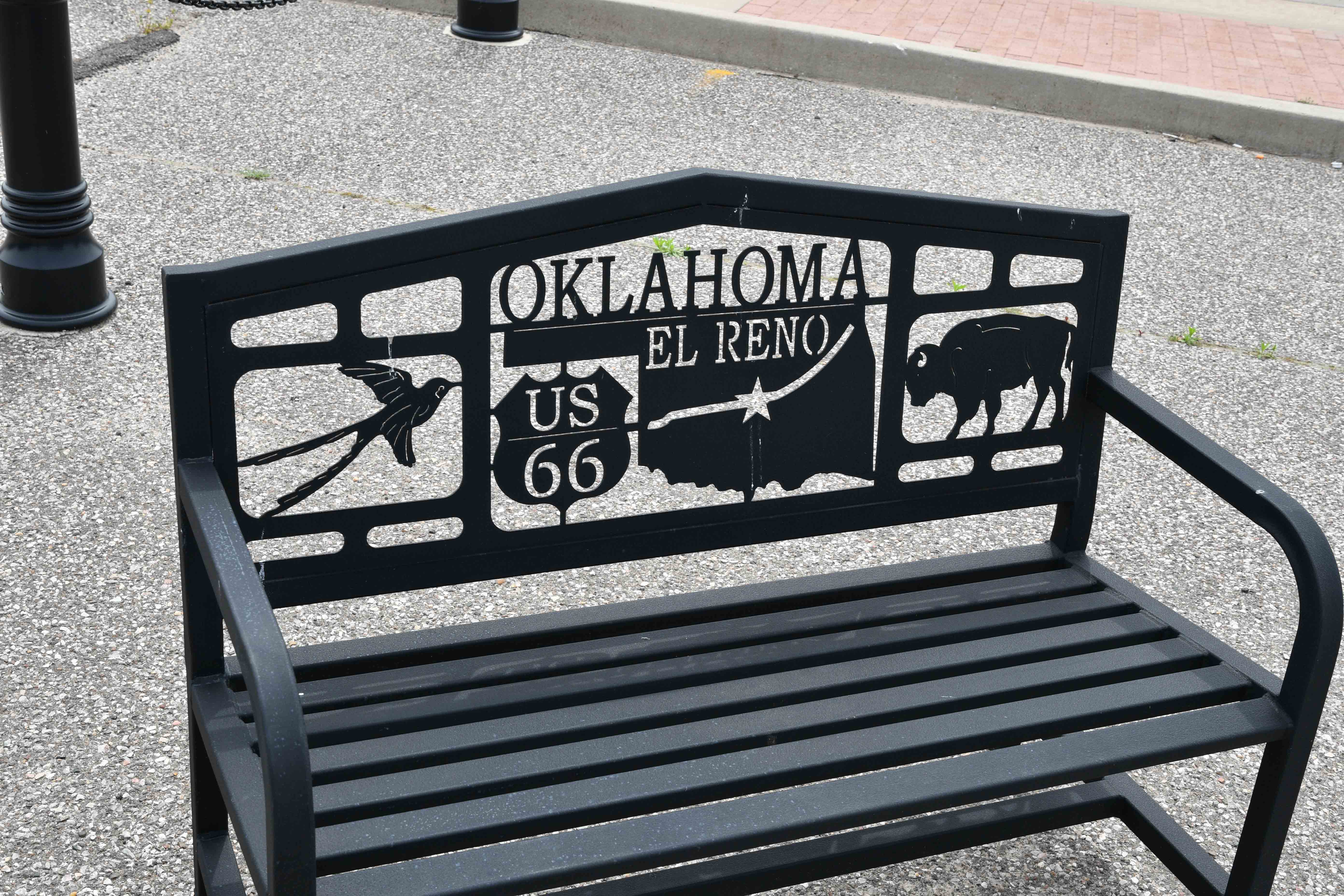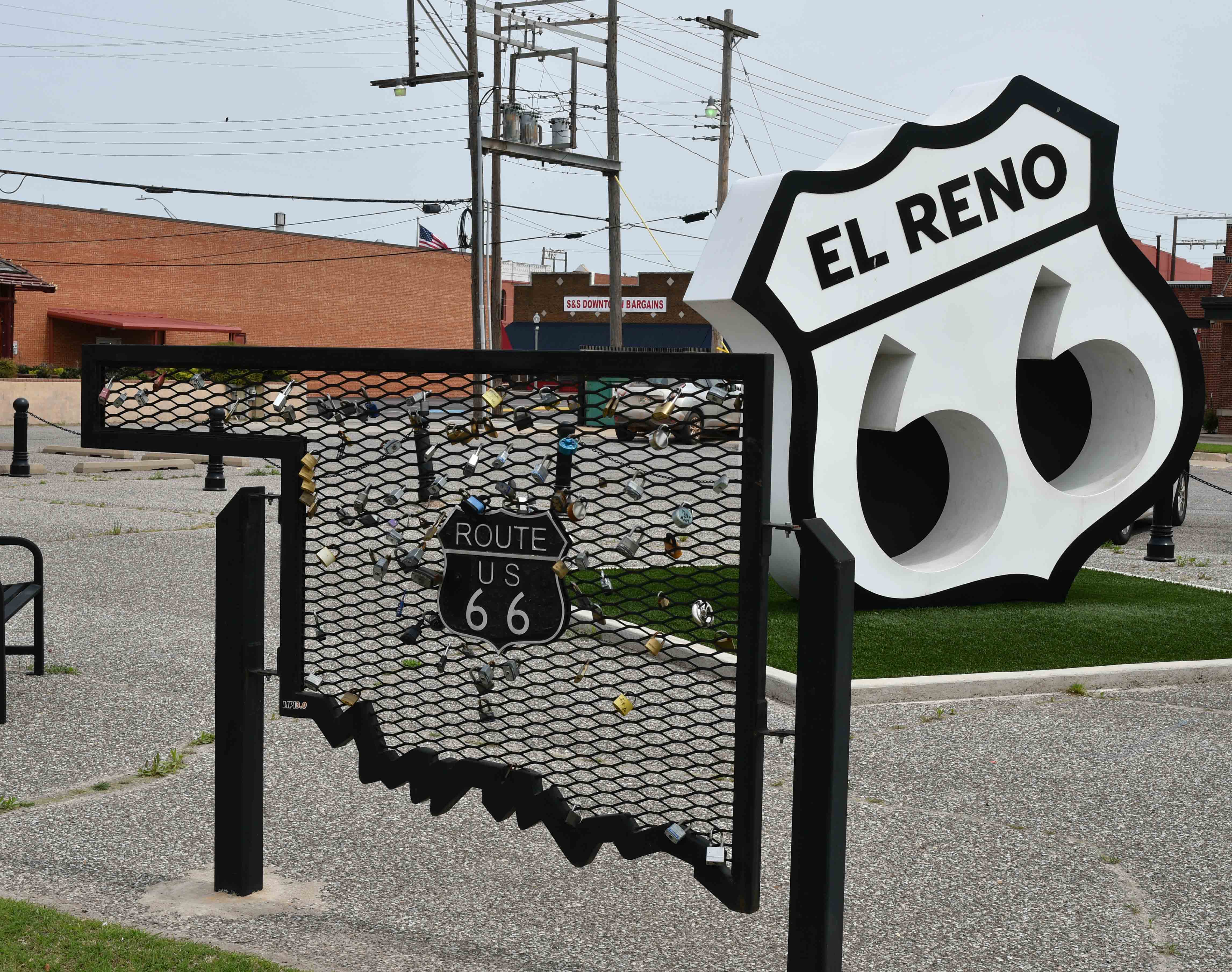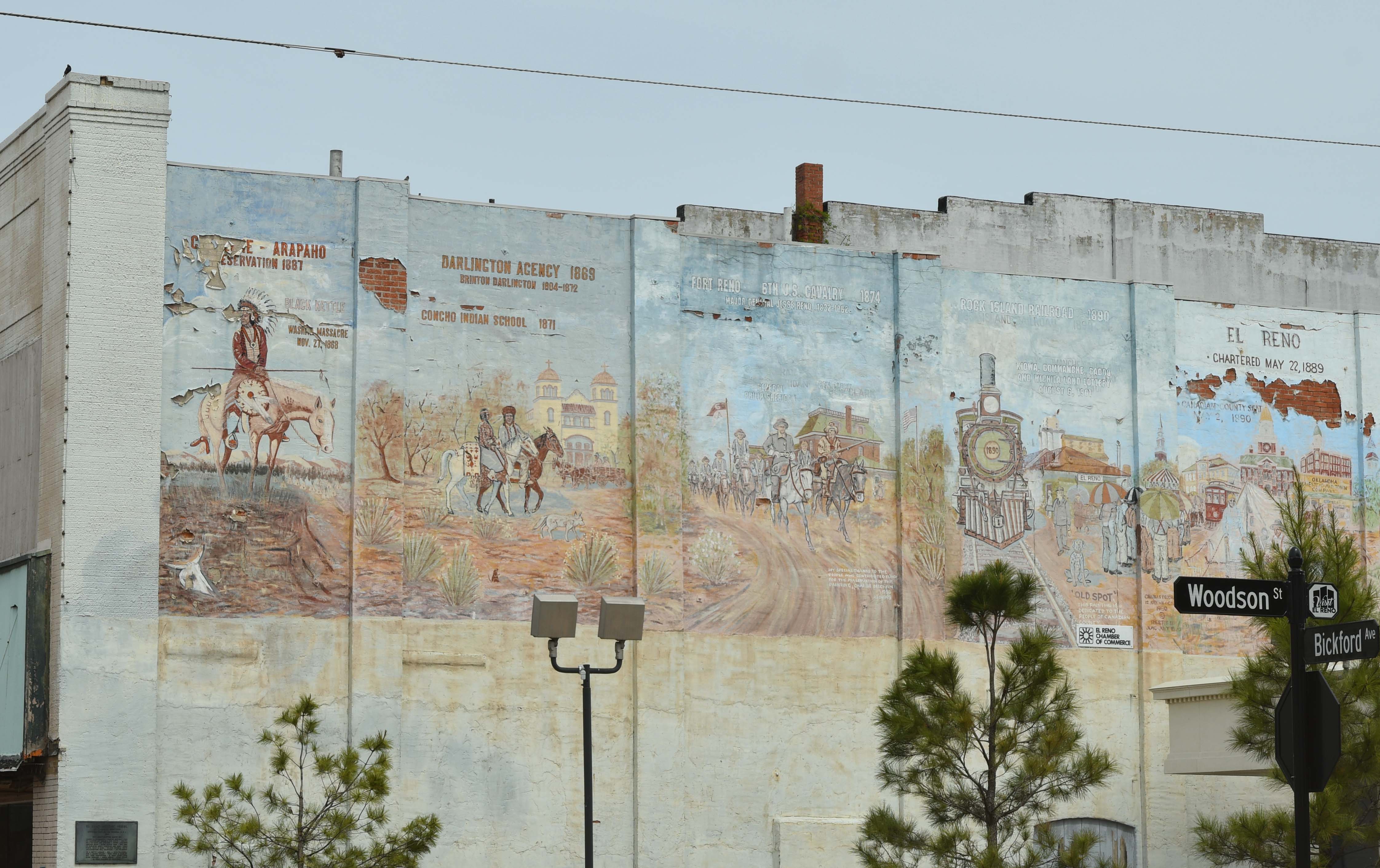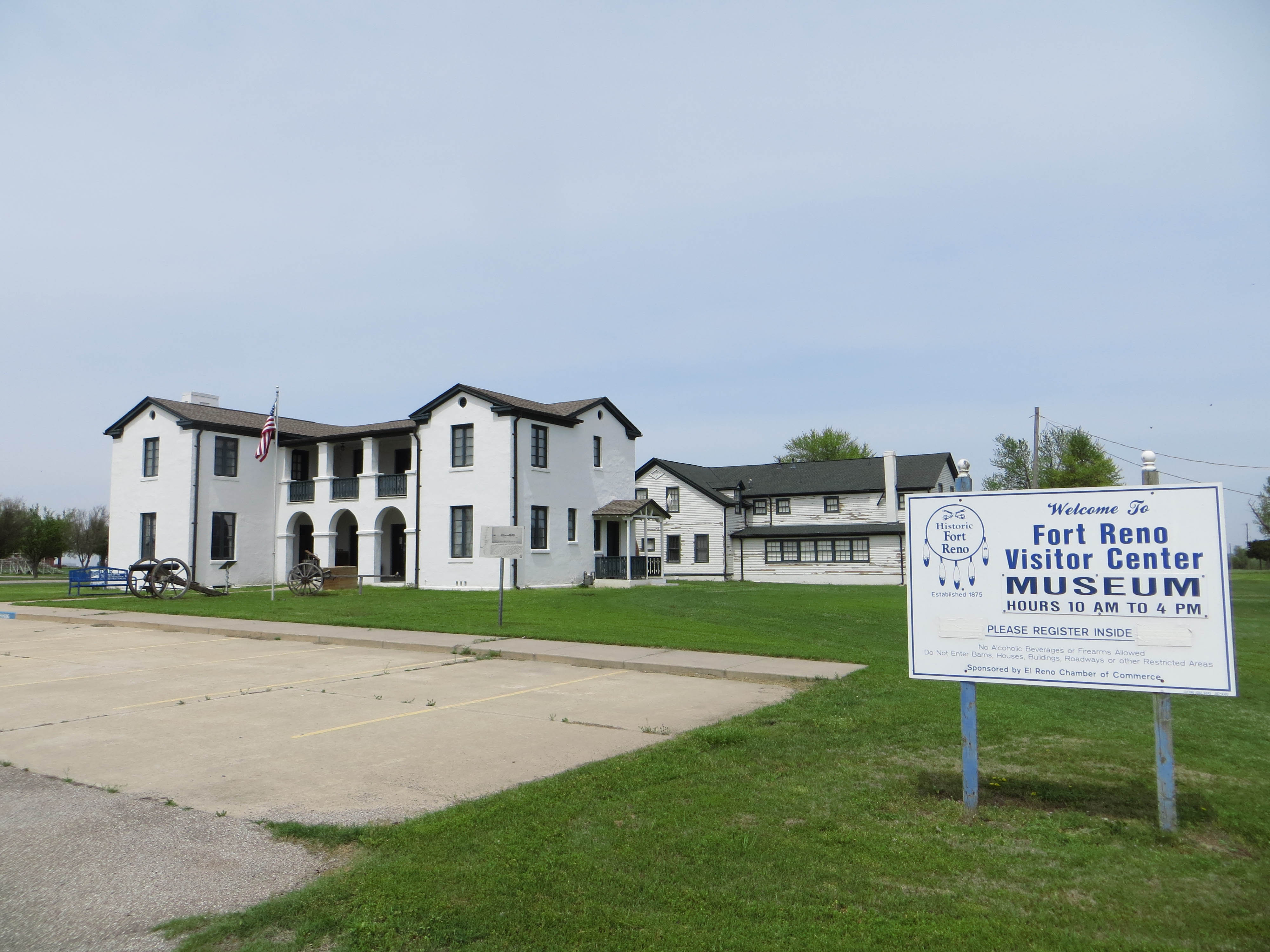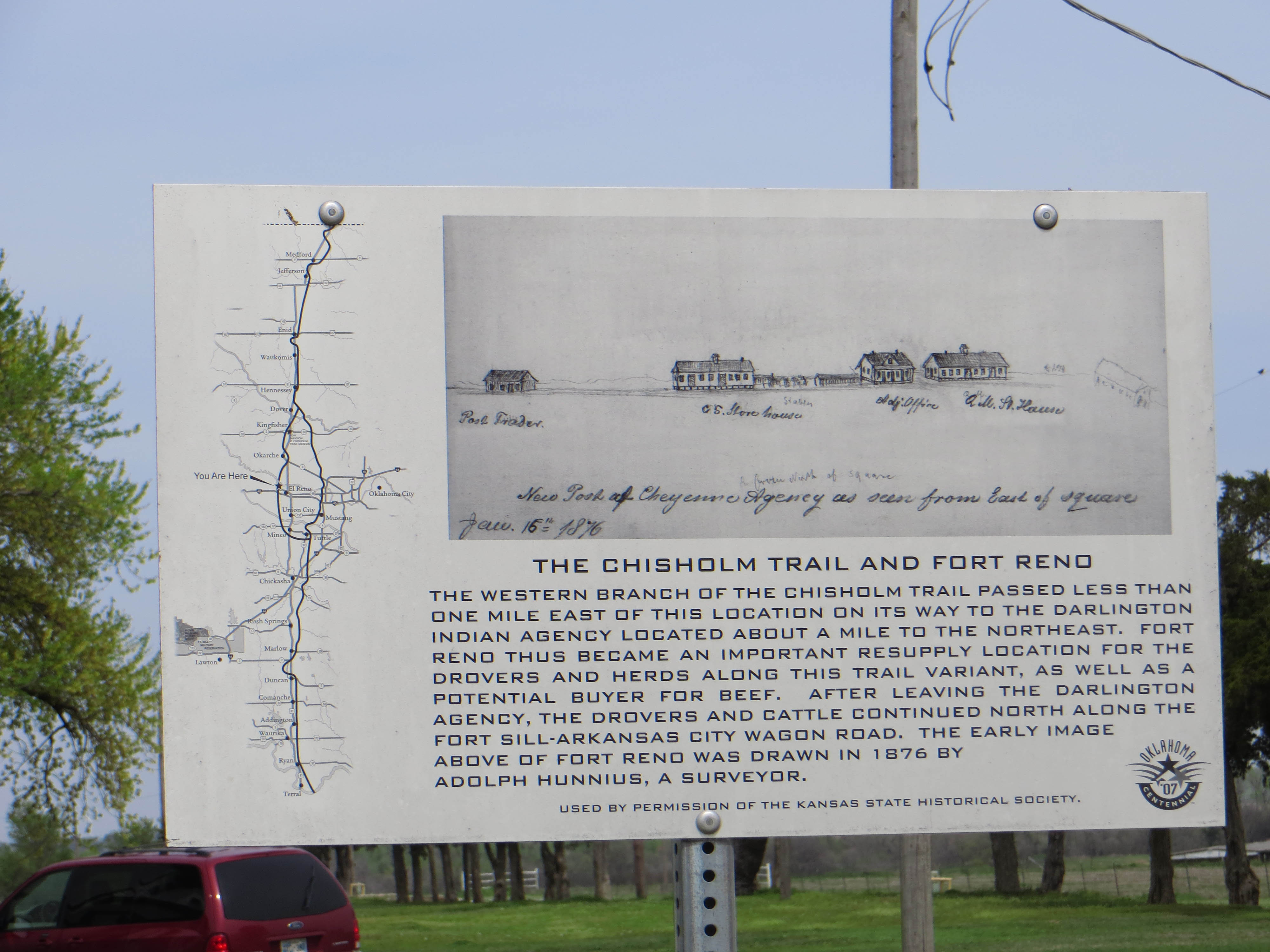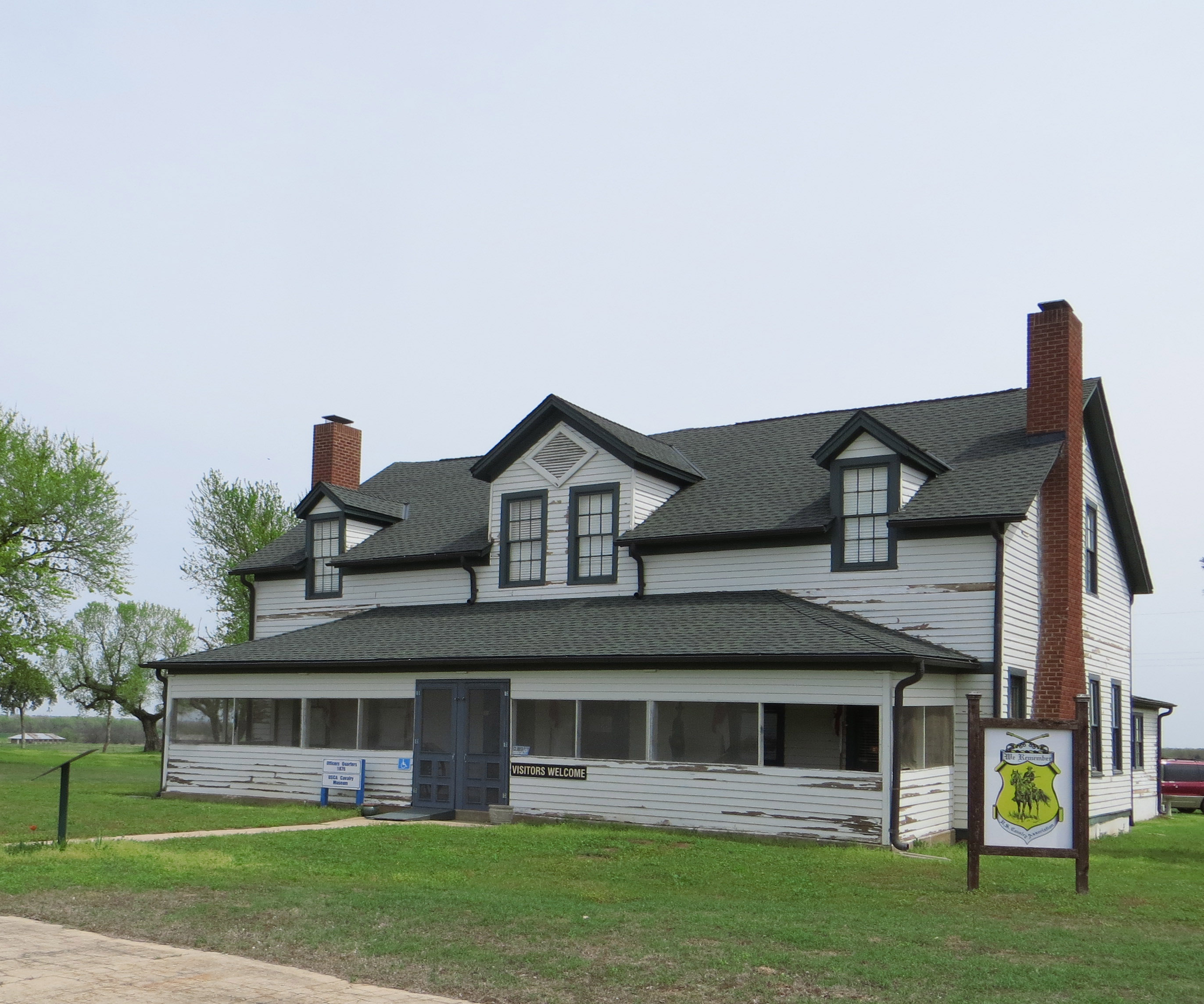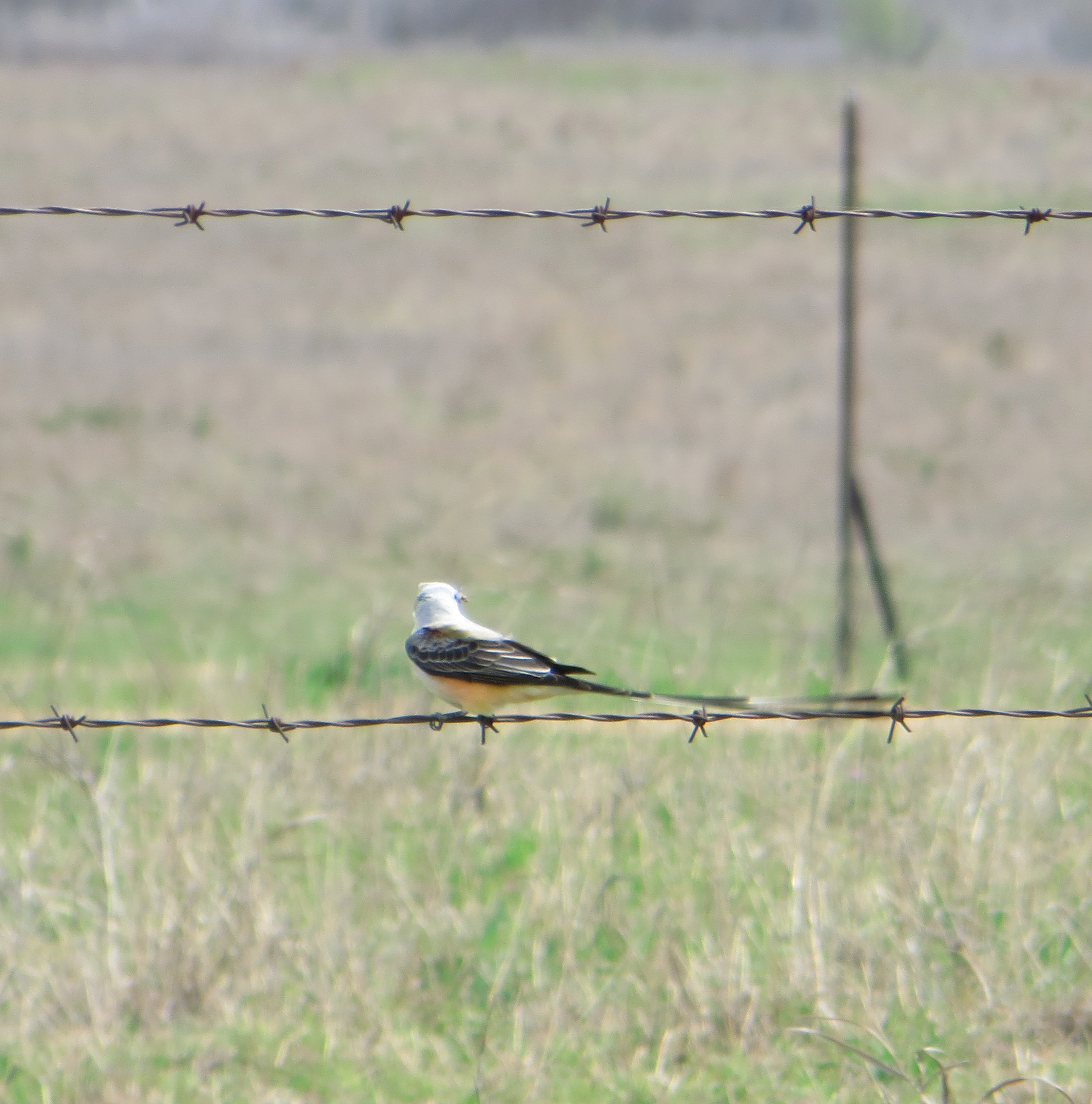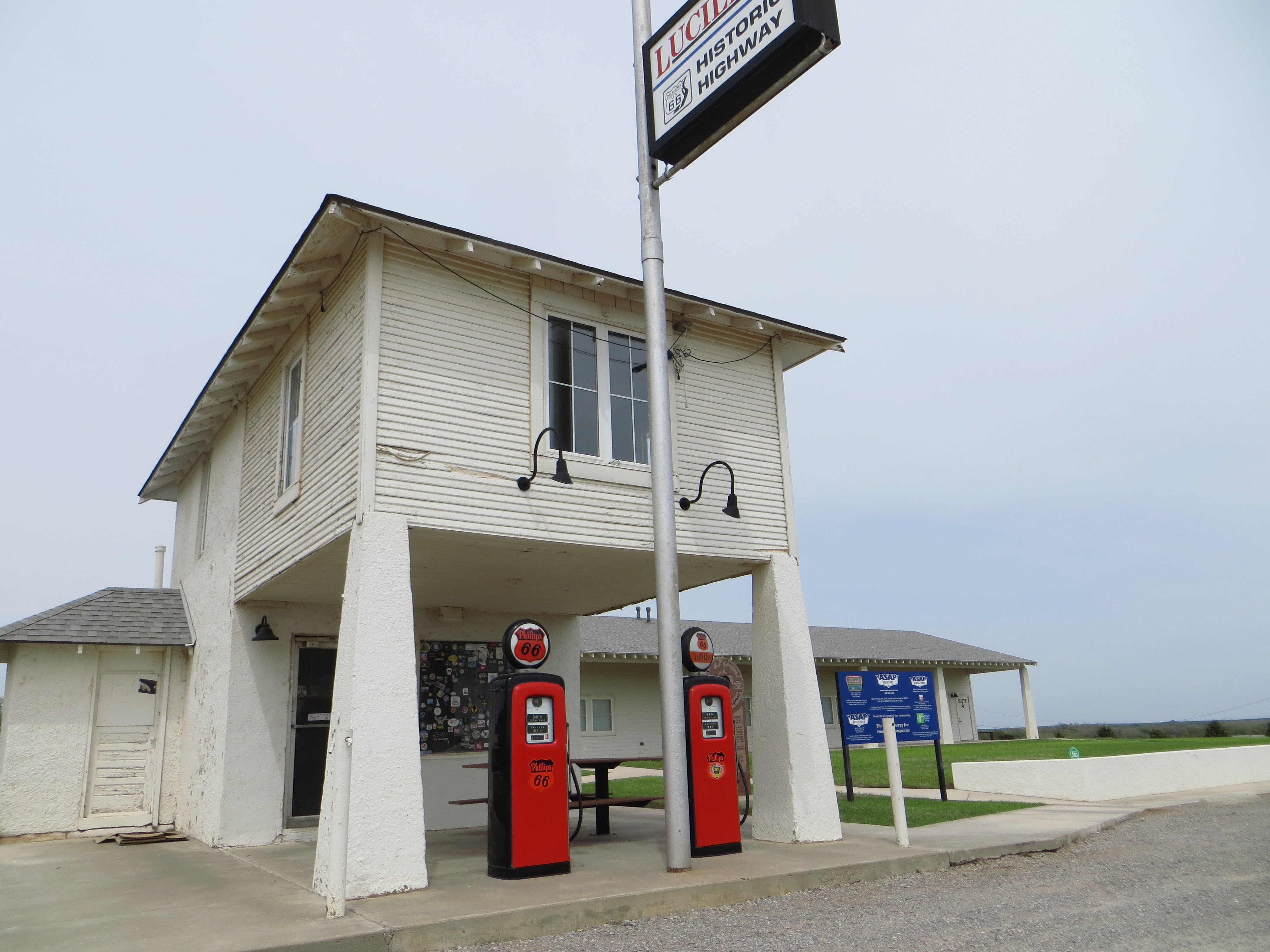 Friday, another very pretty day.  We didn't do much other than our walk today, although we did up our game to 3 miles instead of 2. We noticed several mounds of freshly dug dirt, I googled them later, discovering they are gophers.   I did wash the picnic table at our site with the idea to do some work on dying my leather longhorn quilt. I can't risk doing it in the house because I am way too clumsy, and there is no removing leather dye! Maybe tomorrow.  I tried making our friend Rob Galbraith's BBQ shrimp recipe but I cheated with Tony Chachere's and it was way too salty.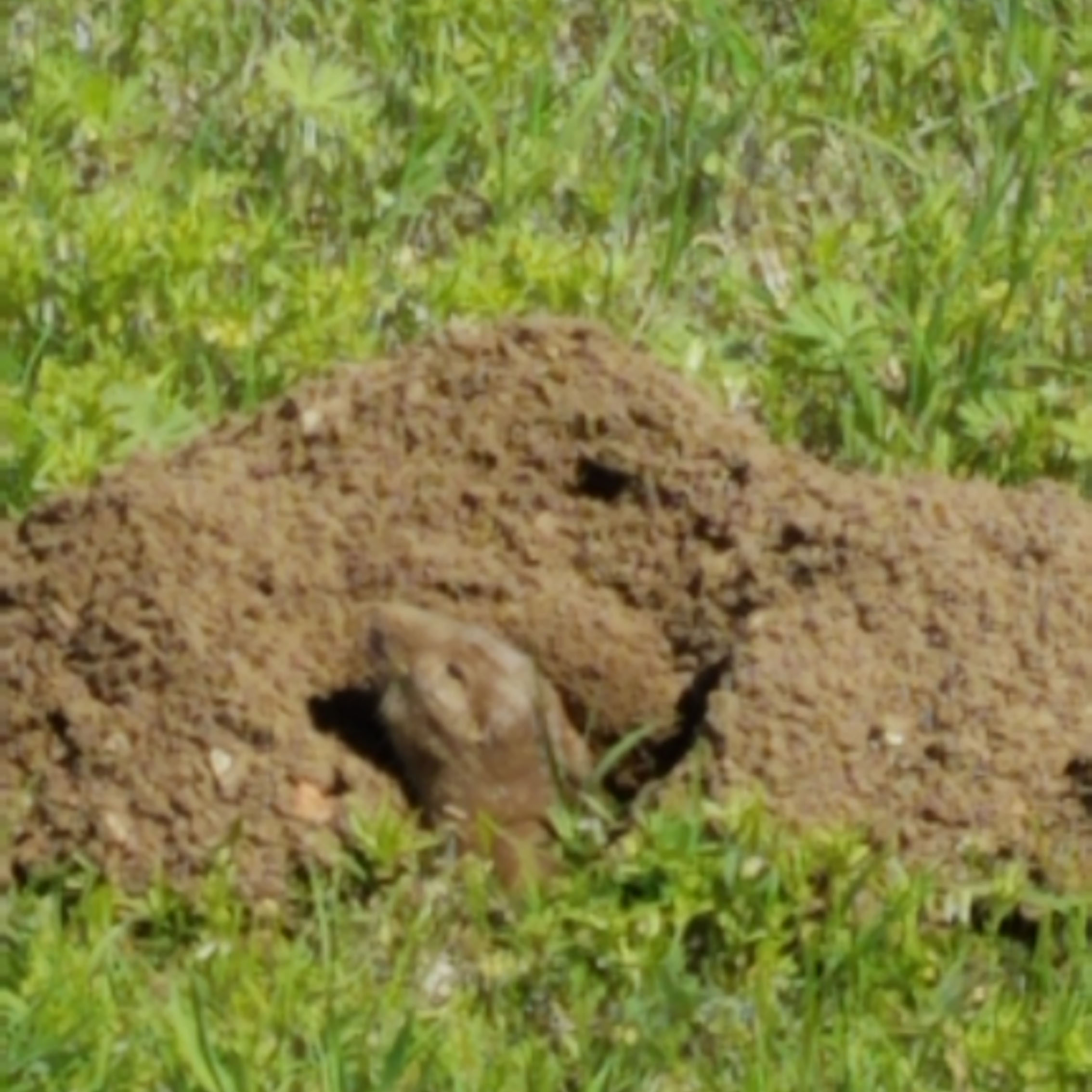 Saturday, so it was way too windy to try dying the leather quilt today. I can just see the cup of leather dye being blown into my lap. another very beautiful day for a walk though.  We managed 3 miles again today.  I received a fat quarter bundle of Tula Pink fabric Thursday, so I started planning a new lining for my purse.  It needs more and better placed pockets. I was thinking that I might make a couple of masks for Elard and I.  The pattern I created uses 1 fat quarter including the tie straps. I make them with 3 layers of fabric rather than 2 and leave the long edge open to allow the insertion of a filter. Although I have no idea what to use for a filter cause nothing readily available to laypersons adds any better filtration than the fabric itself. At least my research has not found anything. Chicken, sausage, and shrimp jambalaya is on the menu for dinner.  We've started watching "The Iron Fist" on Netflix, pretty good. No Hummingbirds yet.  

Everyone stay safe and Make Life an Adventure!