Week 178: Hat Creek and Redding, CA
Jun. 26 - Jul. 02, 2022
Sunday, our last day in Reno we enjoyed a road trip down to Carson City.  It is a pretty little town.  The capitol building was awesome but we couldn't get a good picture because it was completely covered with scaffolding.  The city has a walking trail past historic homes called the Kit Carson trail.  It goes past the governor's mansion and about 20 other historic homes.  We didn't finish the whole trail, it was just too hot. Luckily we found a local watering hole to get a refreshing cold beverage, Great Basin Brewing Company. I enjoyed their Bitchn' Berry so much we took home a 4 pack of 16 ouncers.  Next, we stopped at the Nevada State Railroad Museum.  They have the cleanest locomotives I've ever seen. Elard found a waterfall to visit too.  Kings Canyon water fall was up a short but steep trail, it was a good 10 degrees cooler near the falls.  There was a beautiful home at the base of the trail.  But being right at the trailhead to the falls isn't a great addition to home value.  As we headed home we saw a deer with her two fawns, so cute.  I've really enjoyed our stay here in Reno, I think this might be a good place to live...except they are in the high desert so there are water supply concerns.  It is really pretty around here and the temperature was good.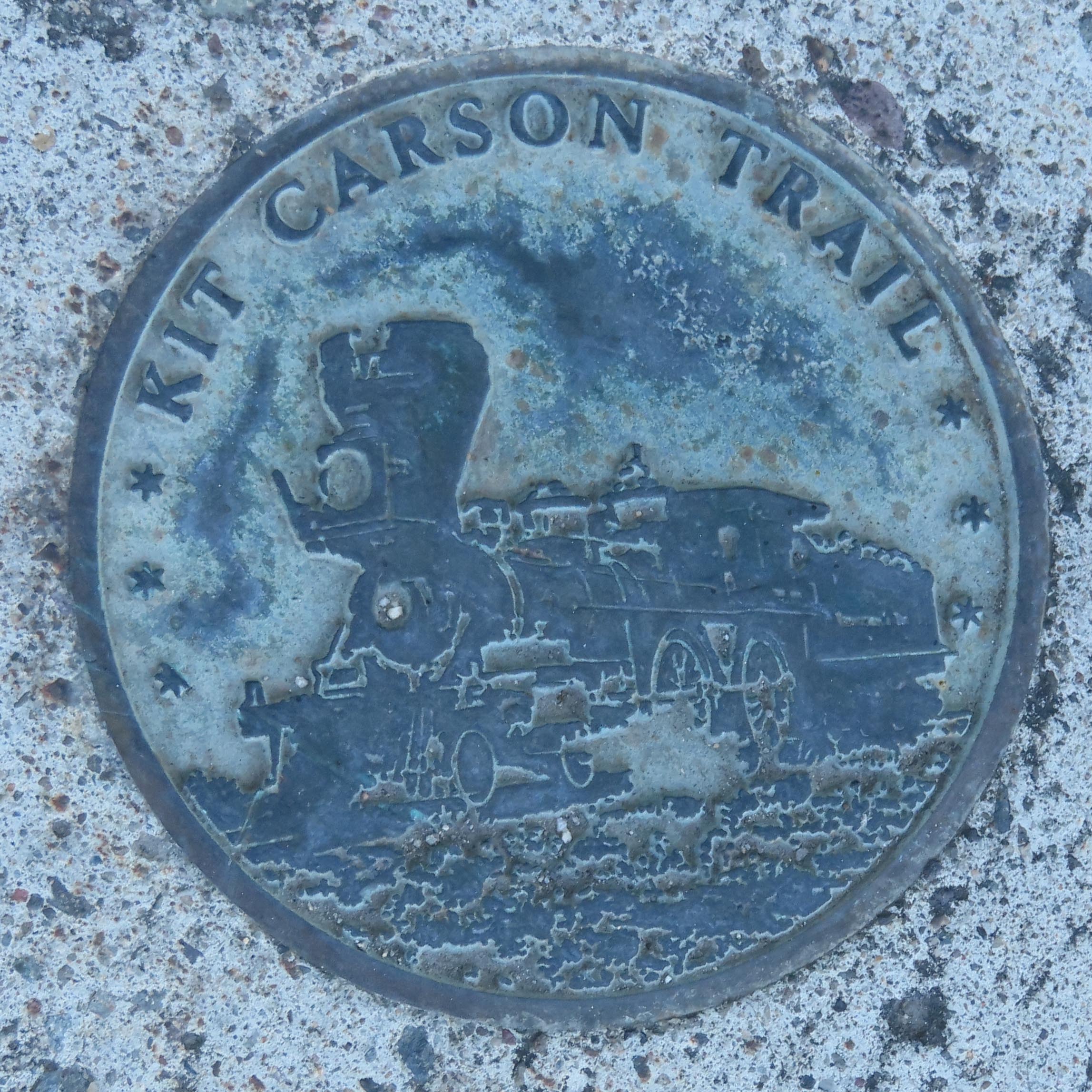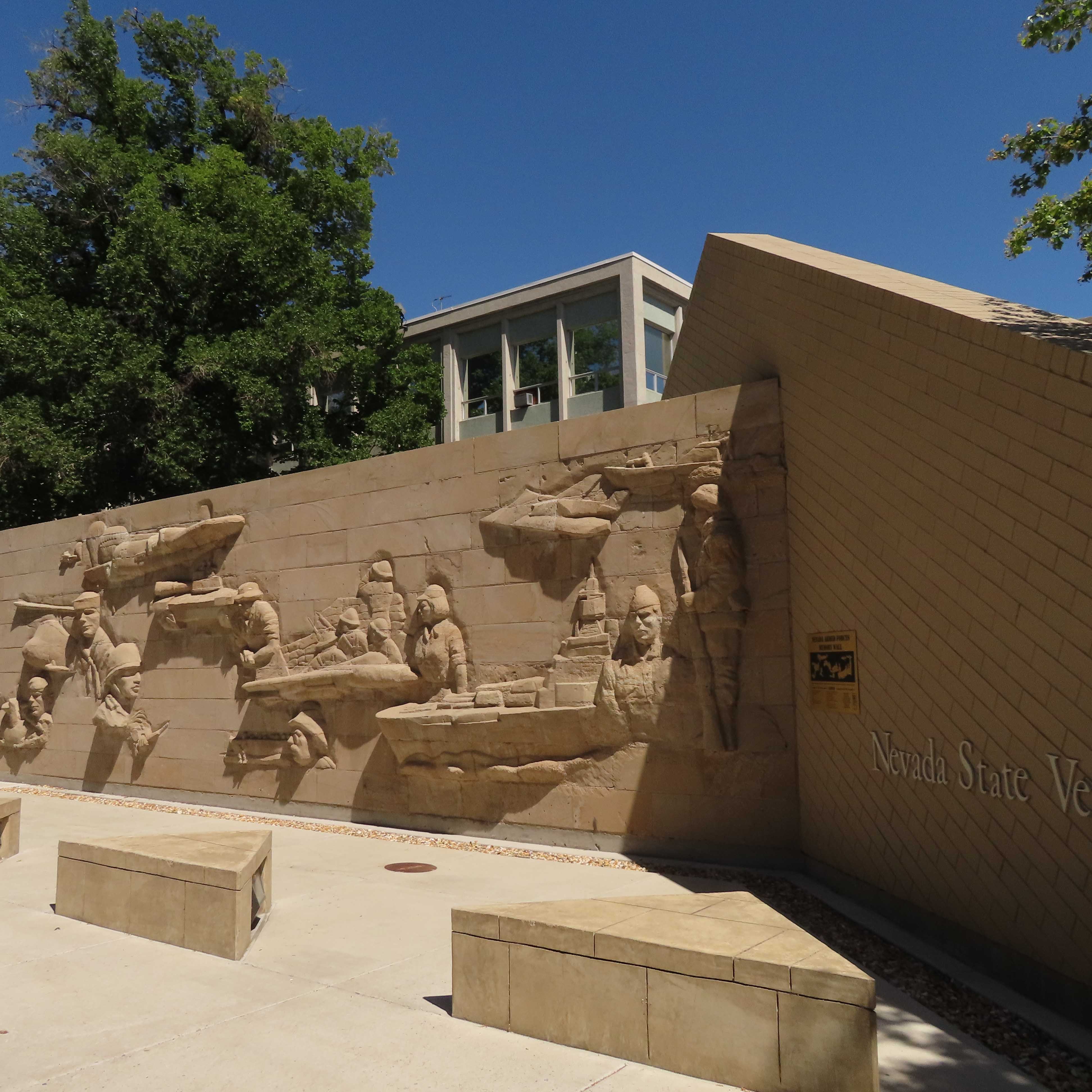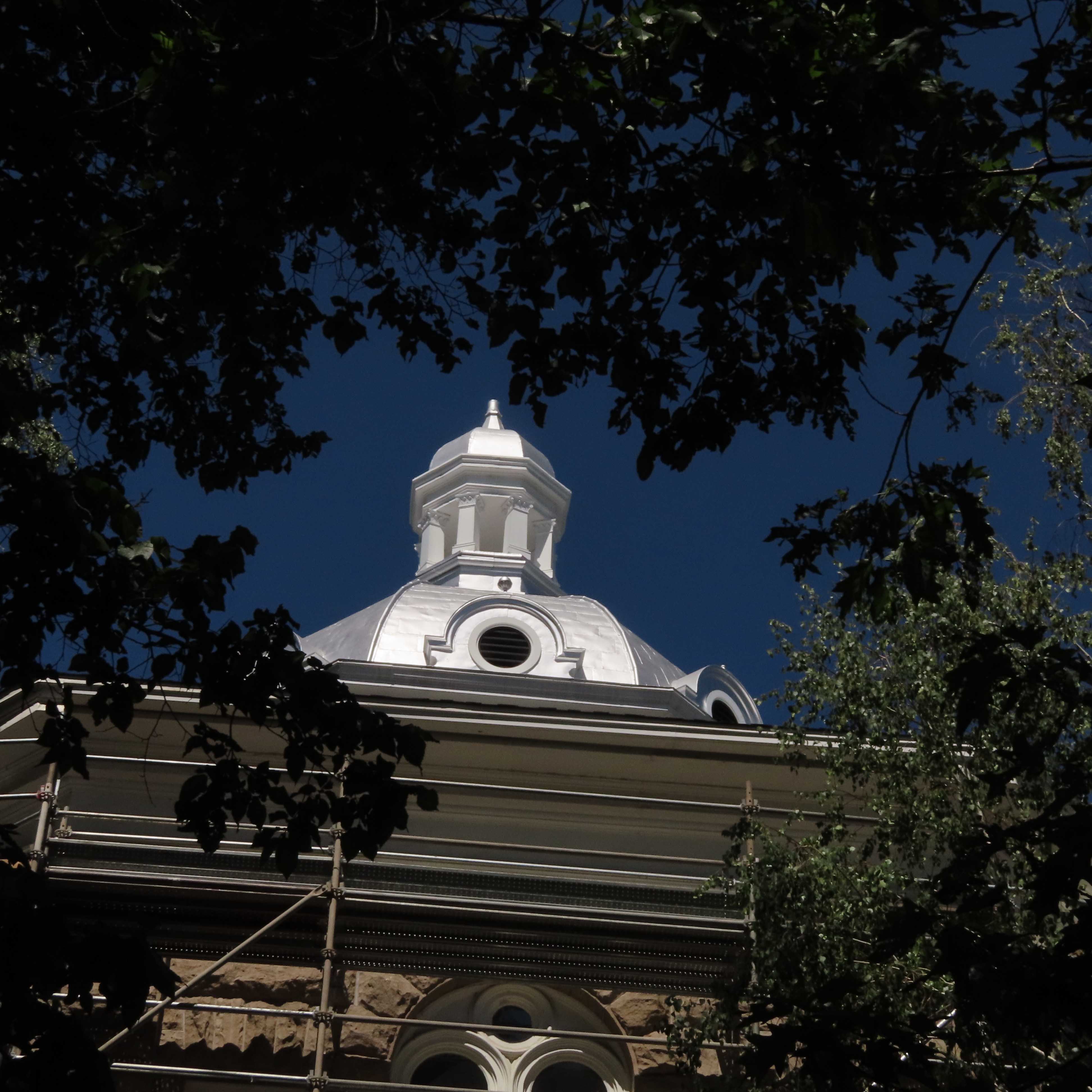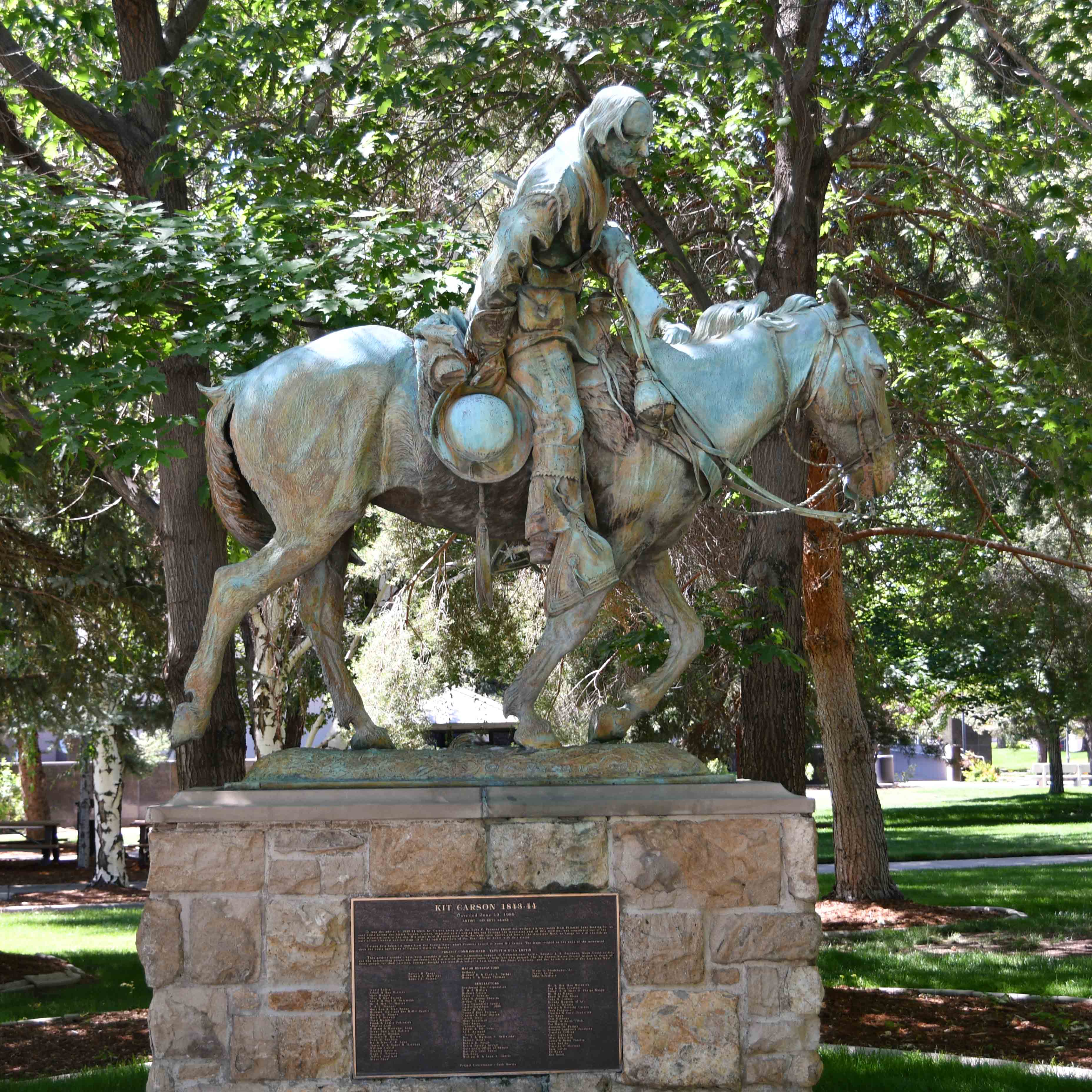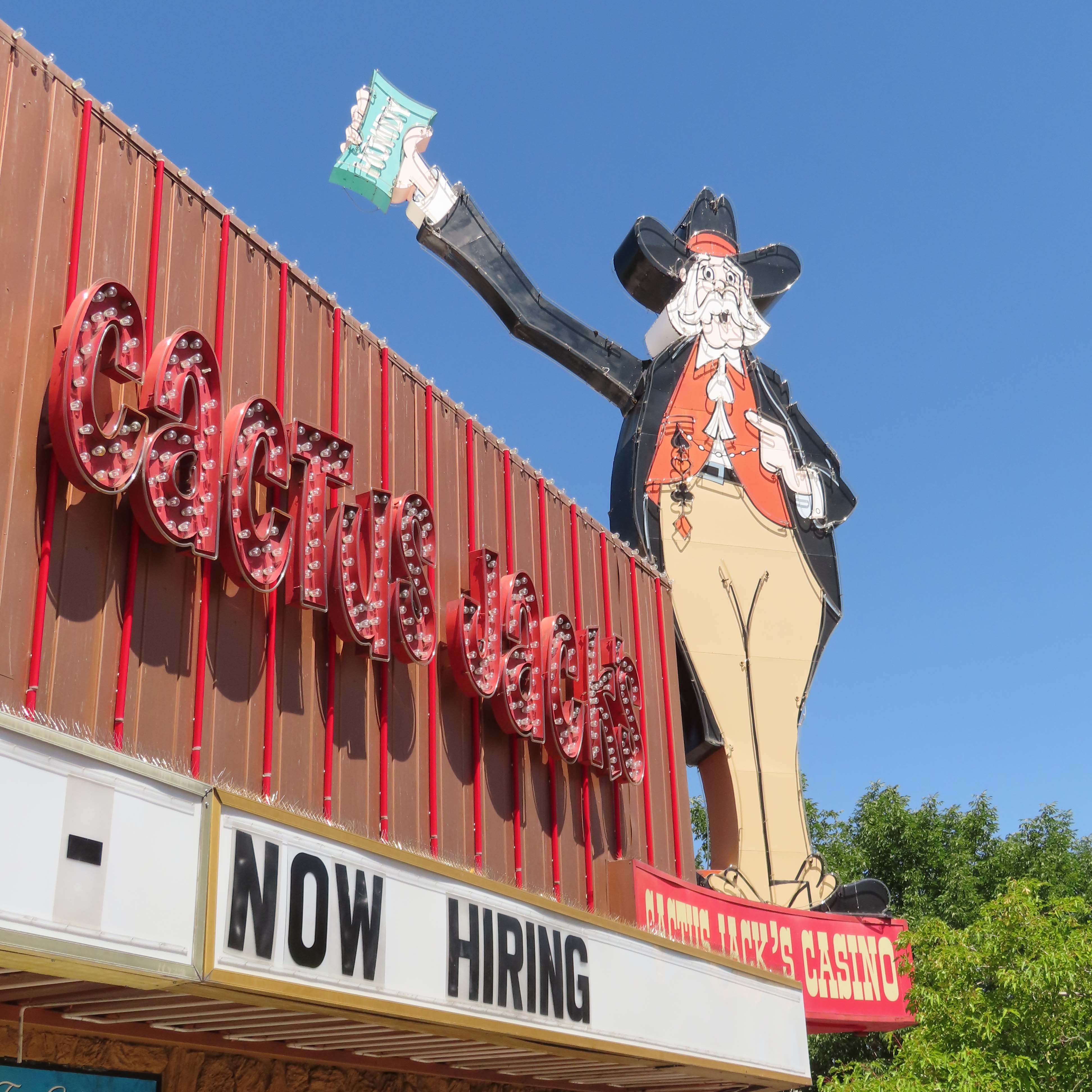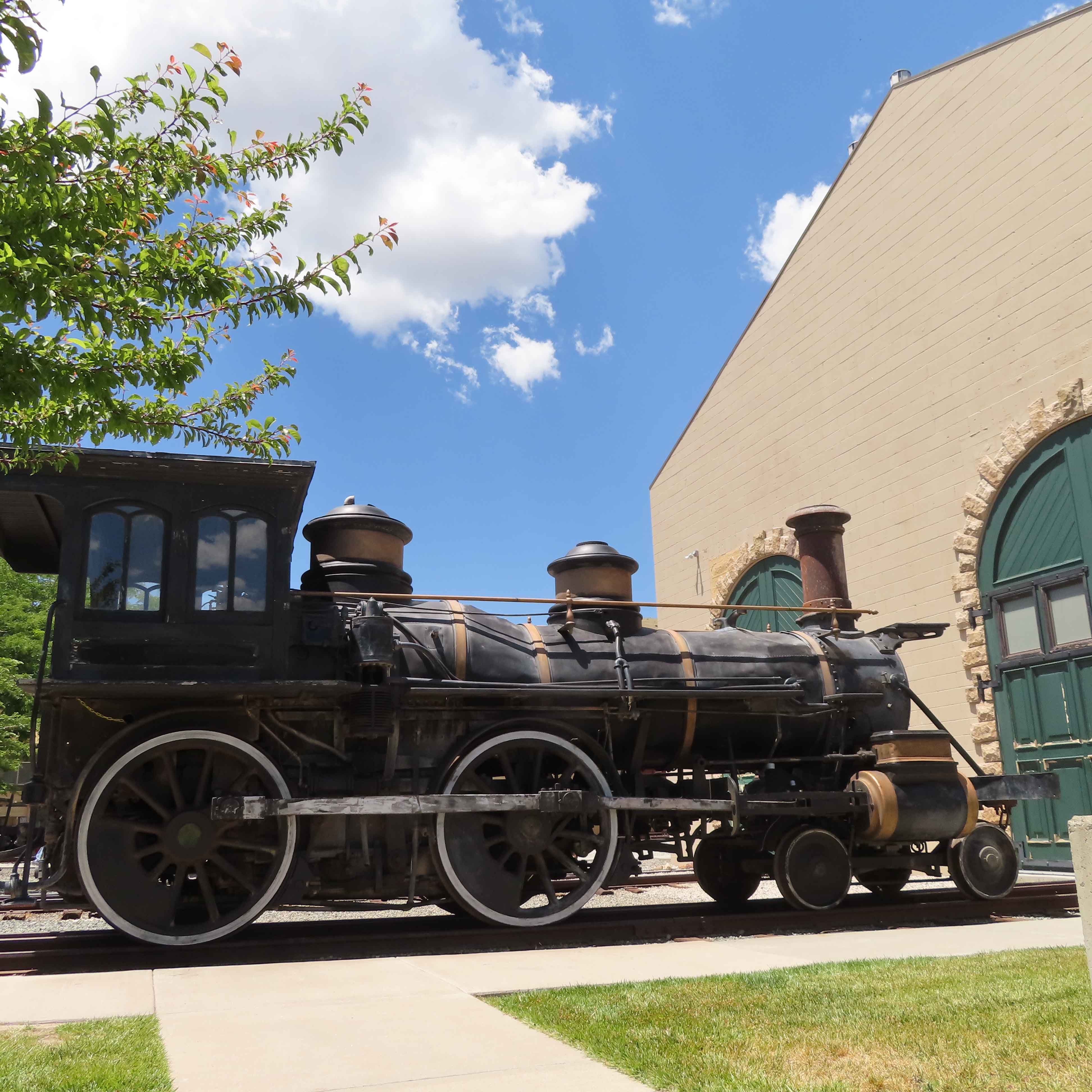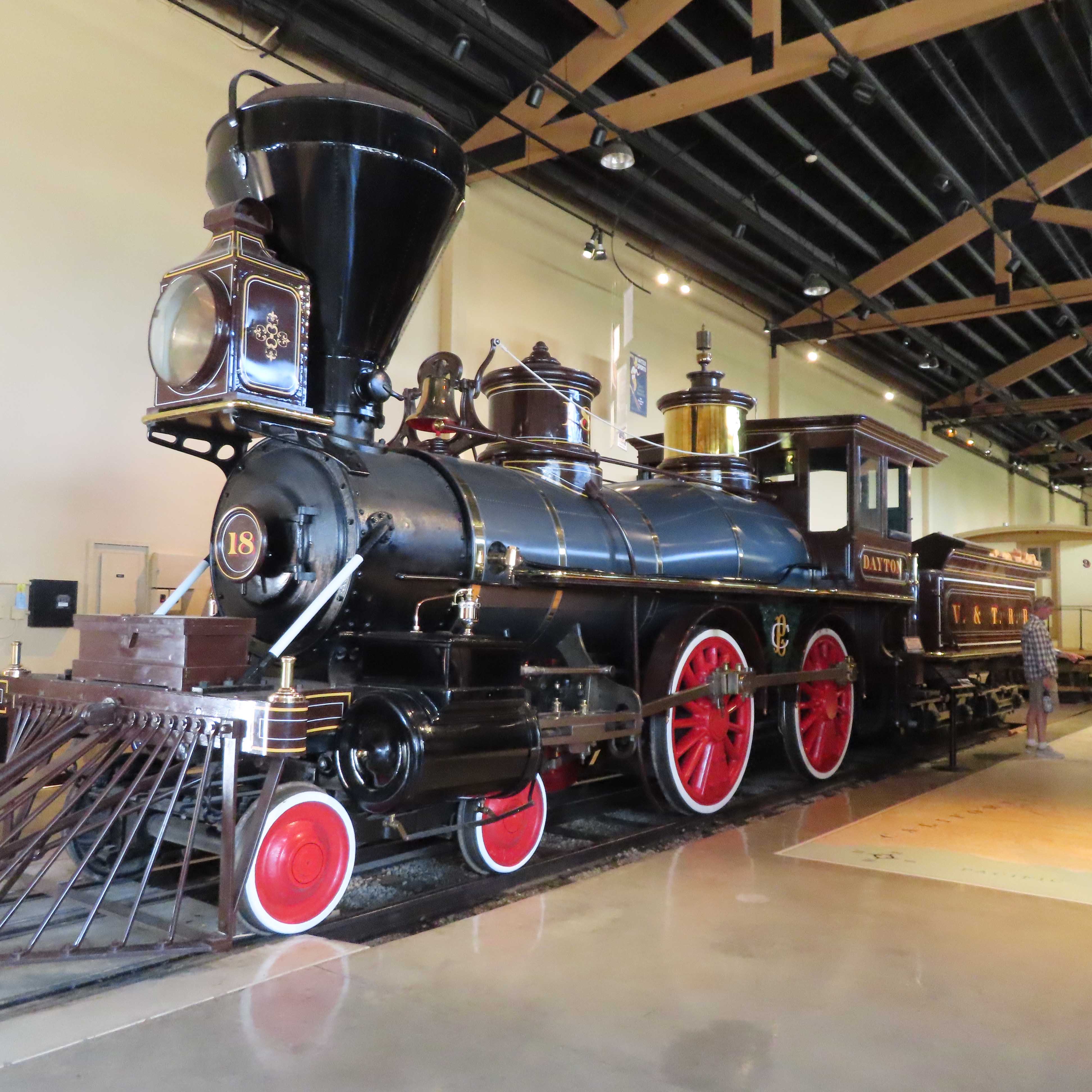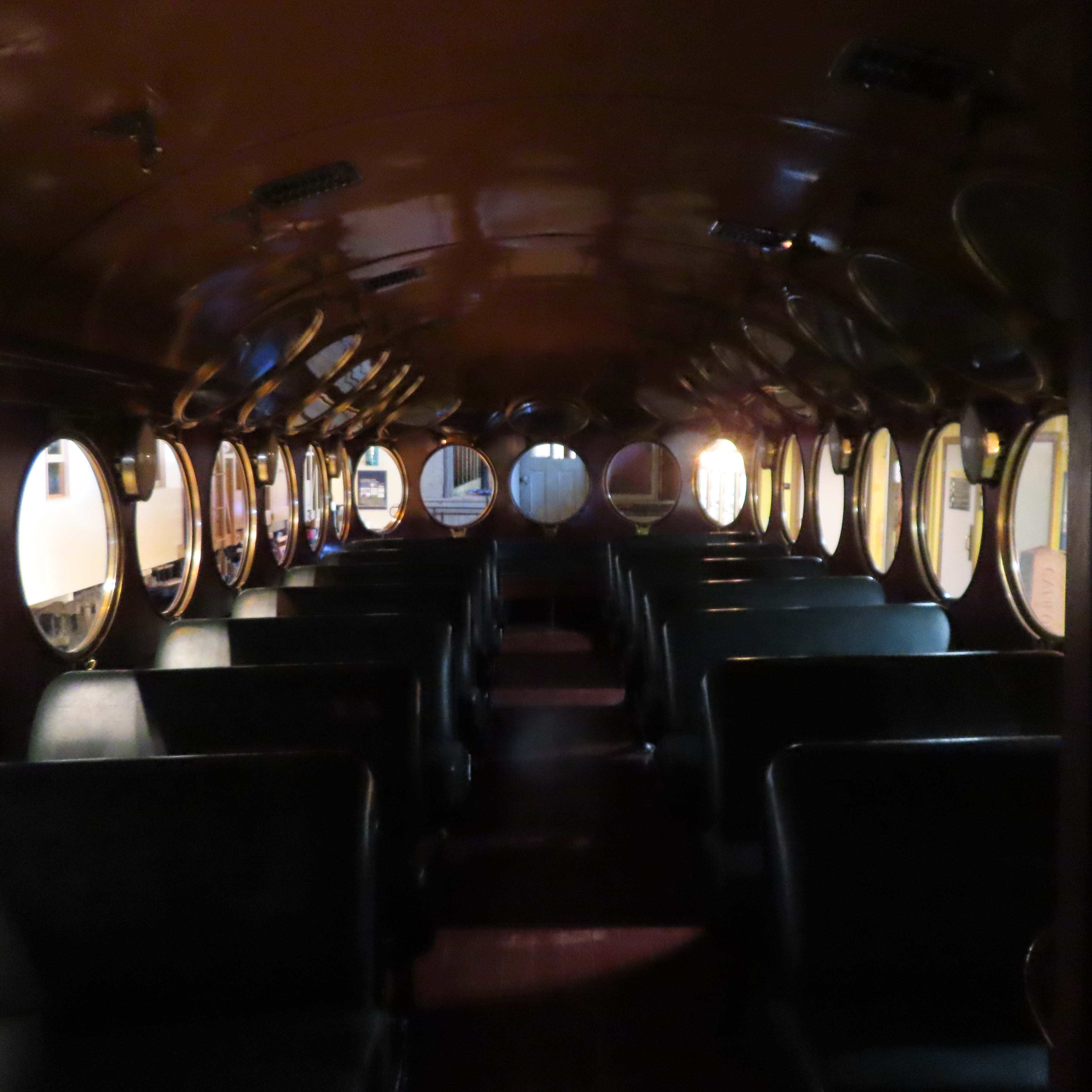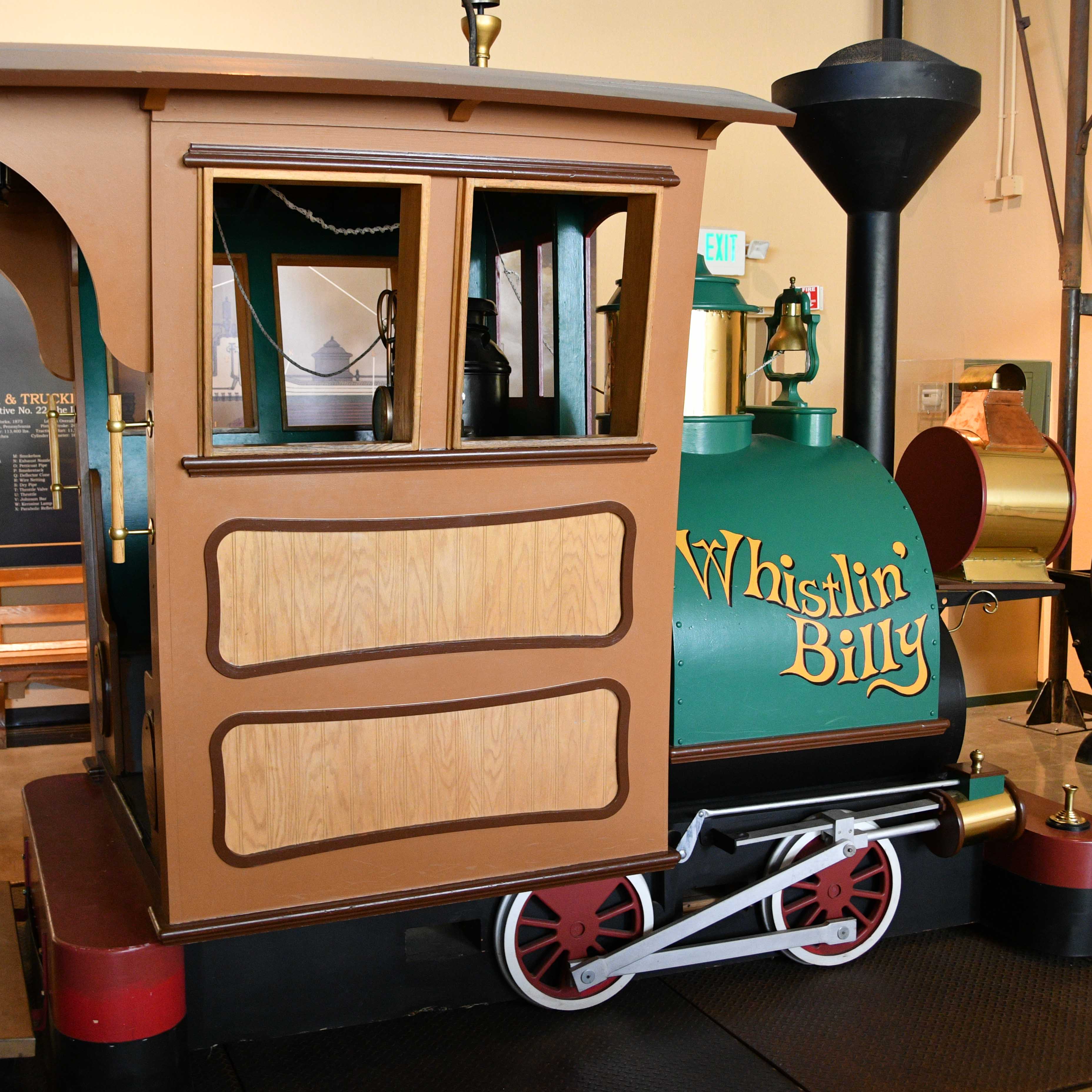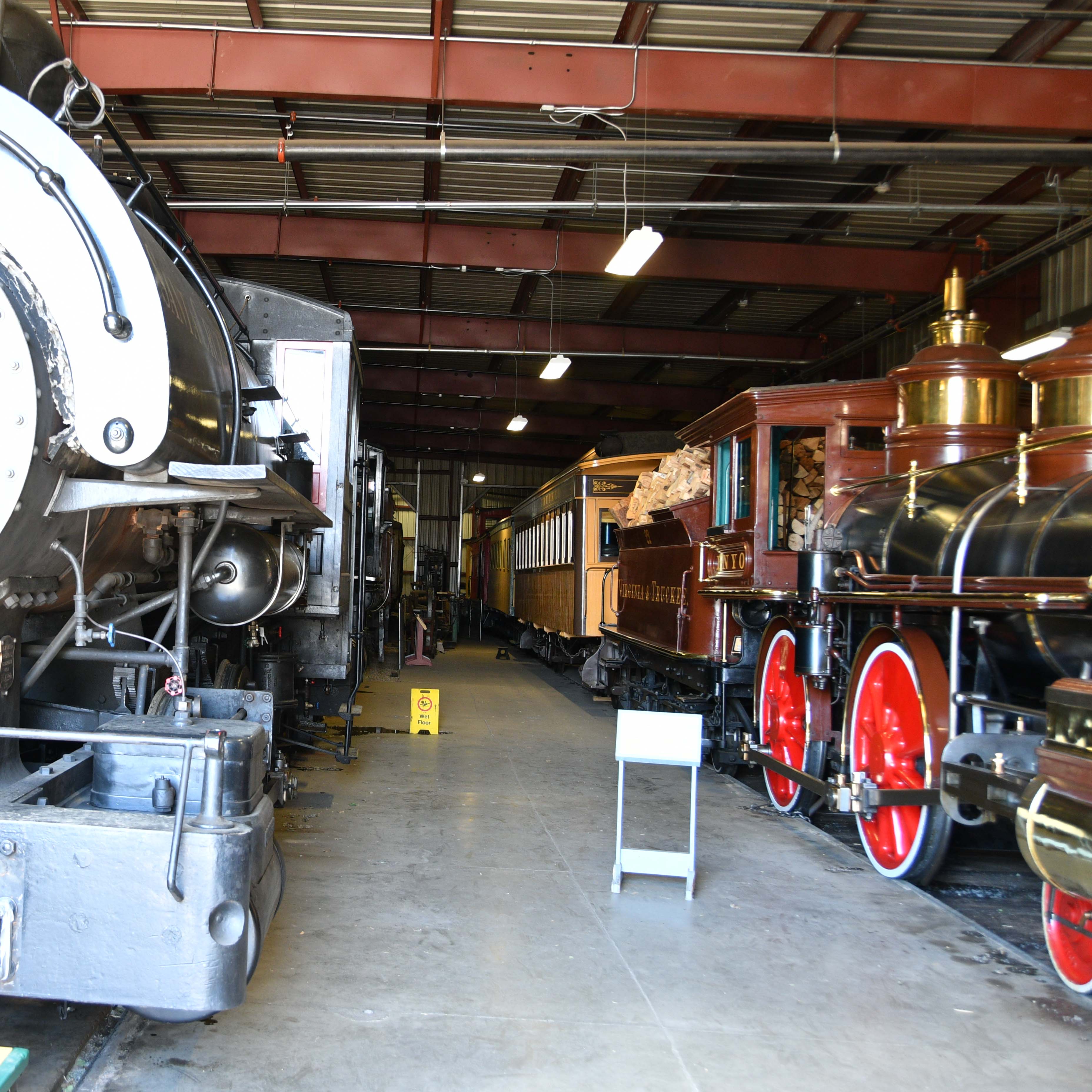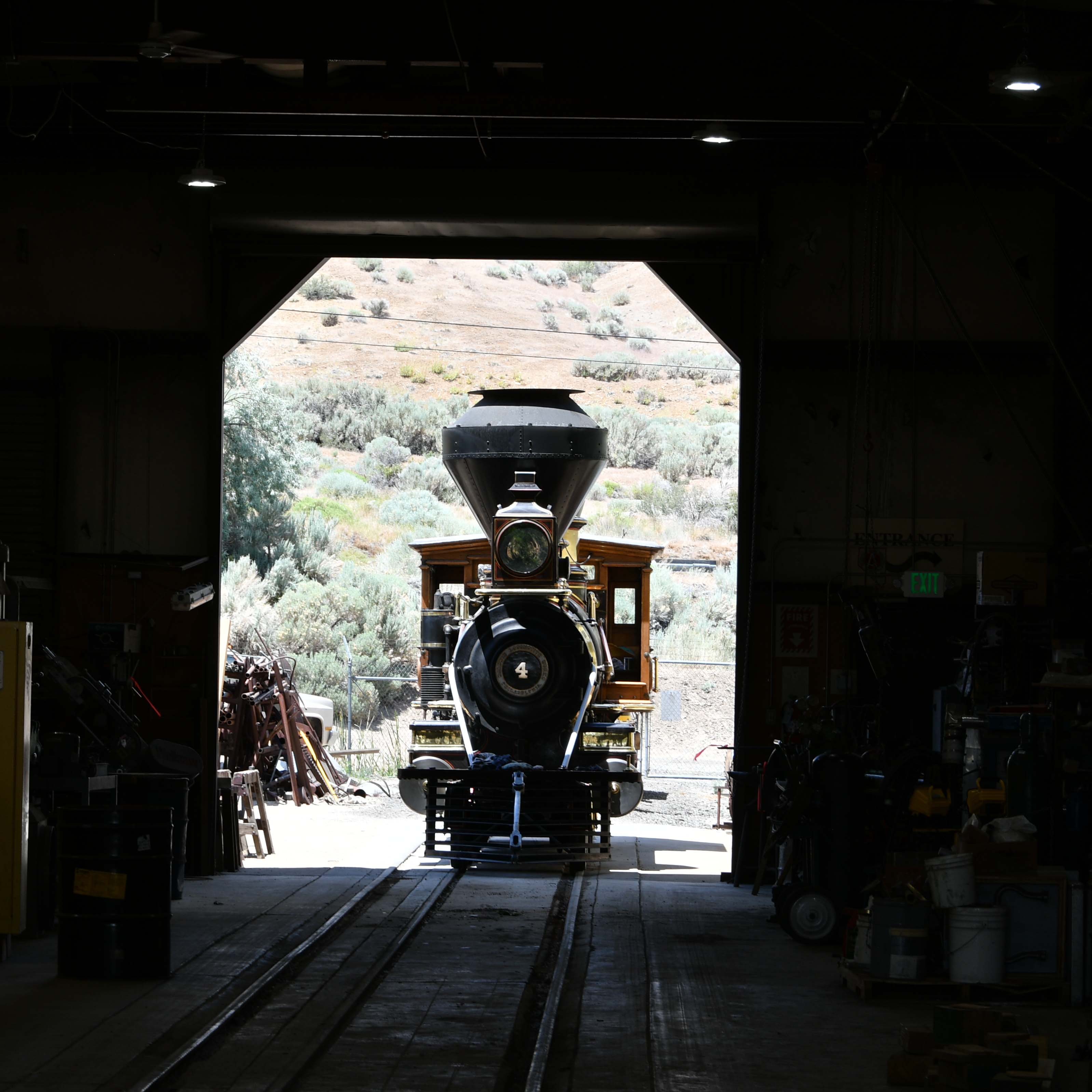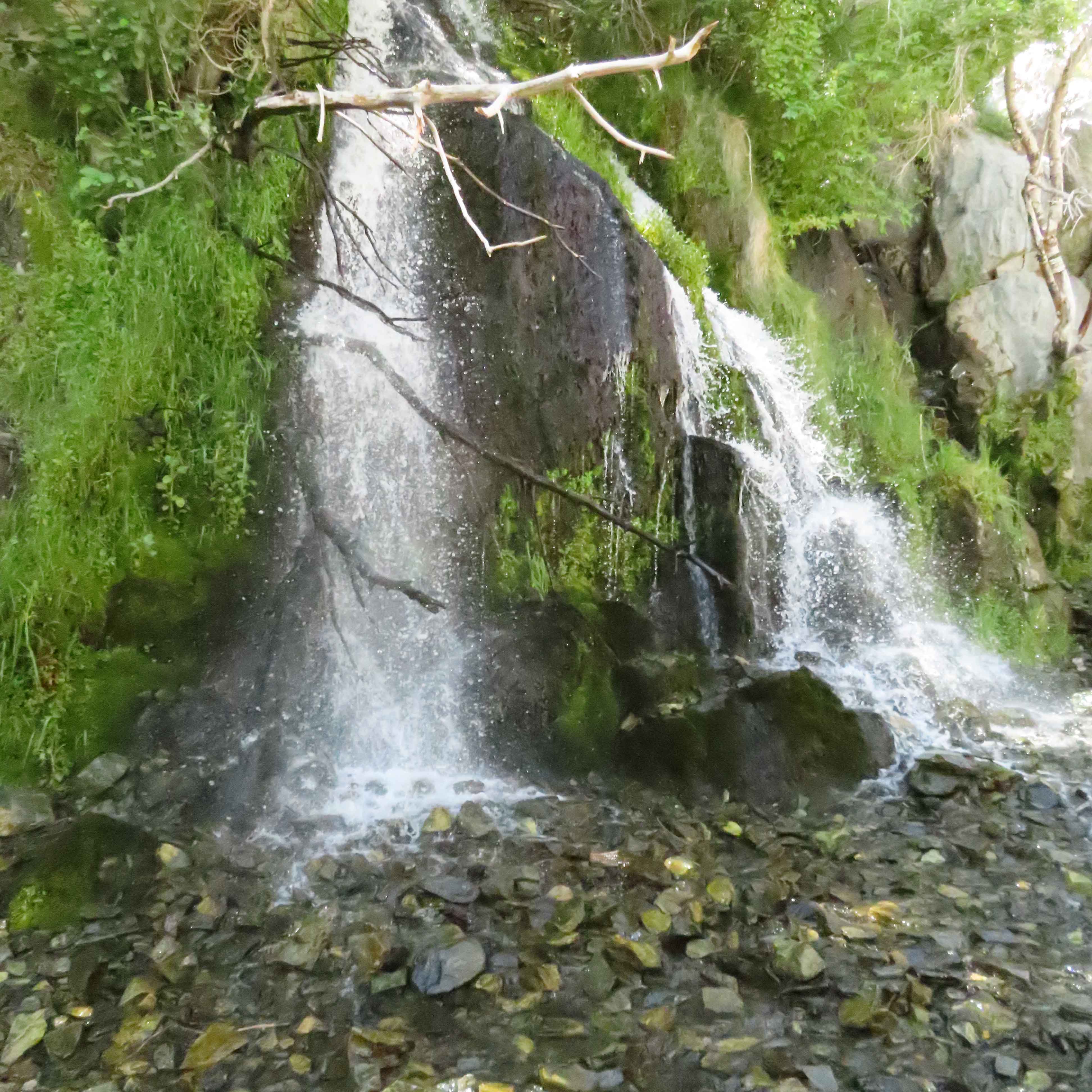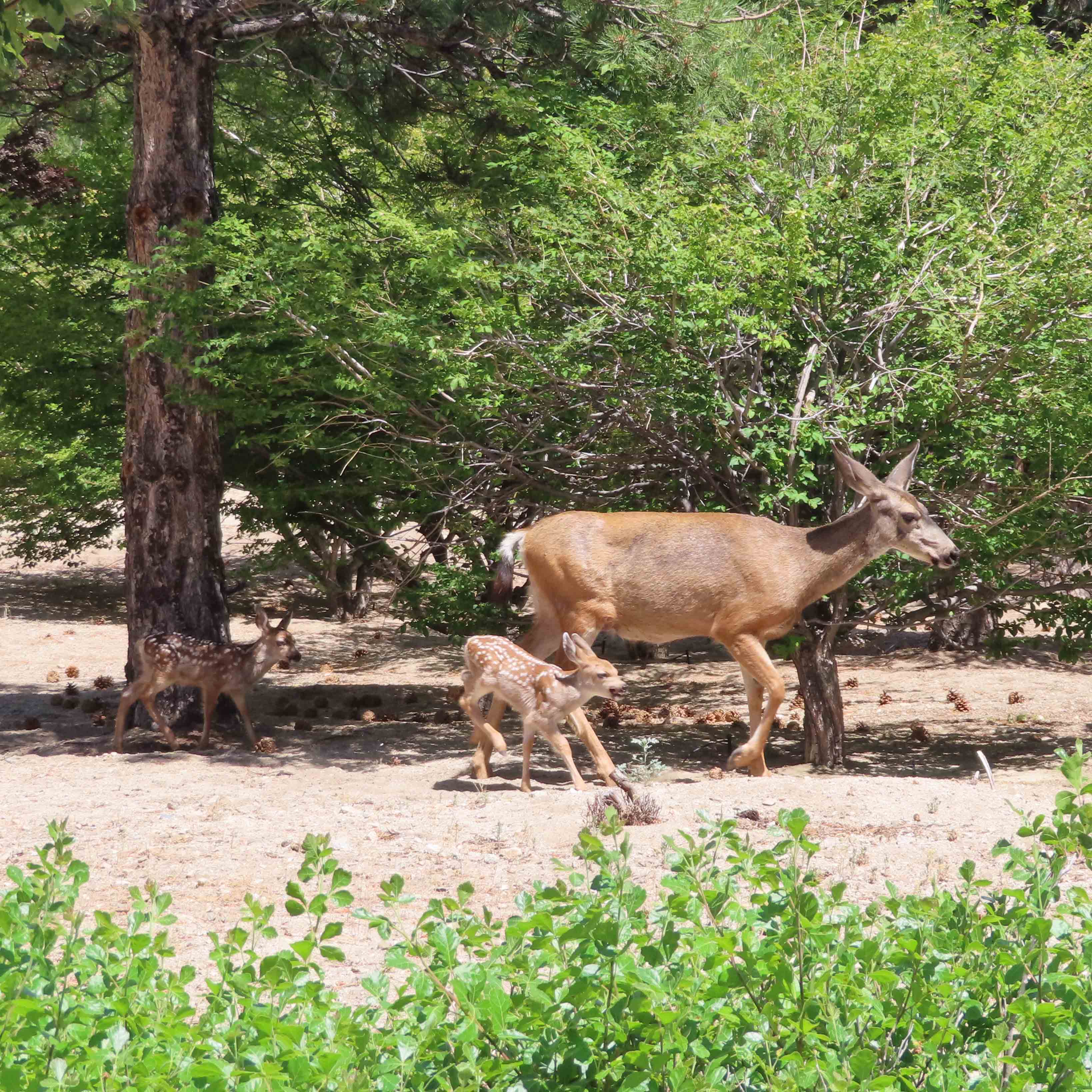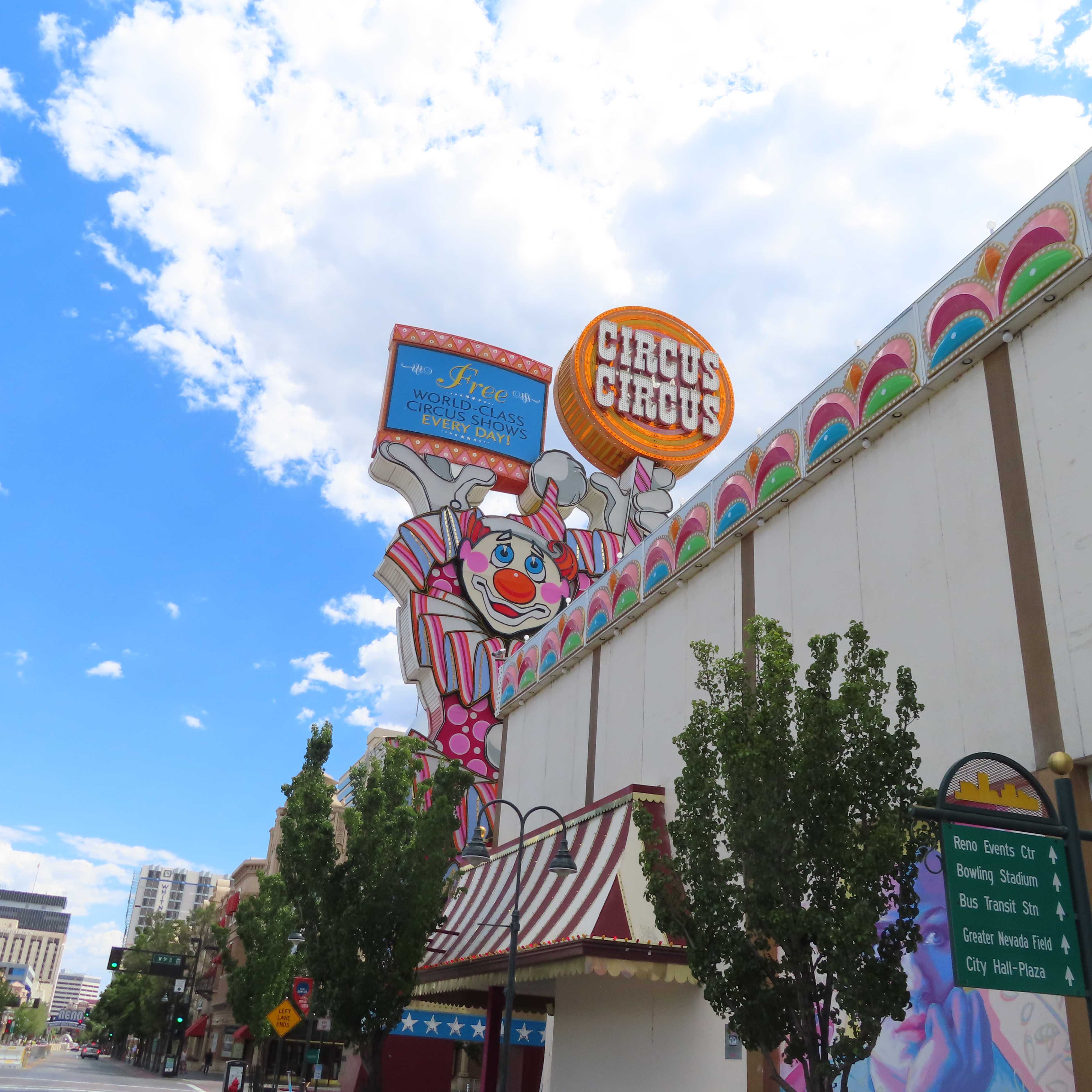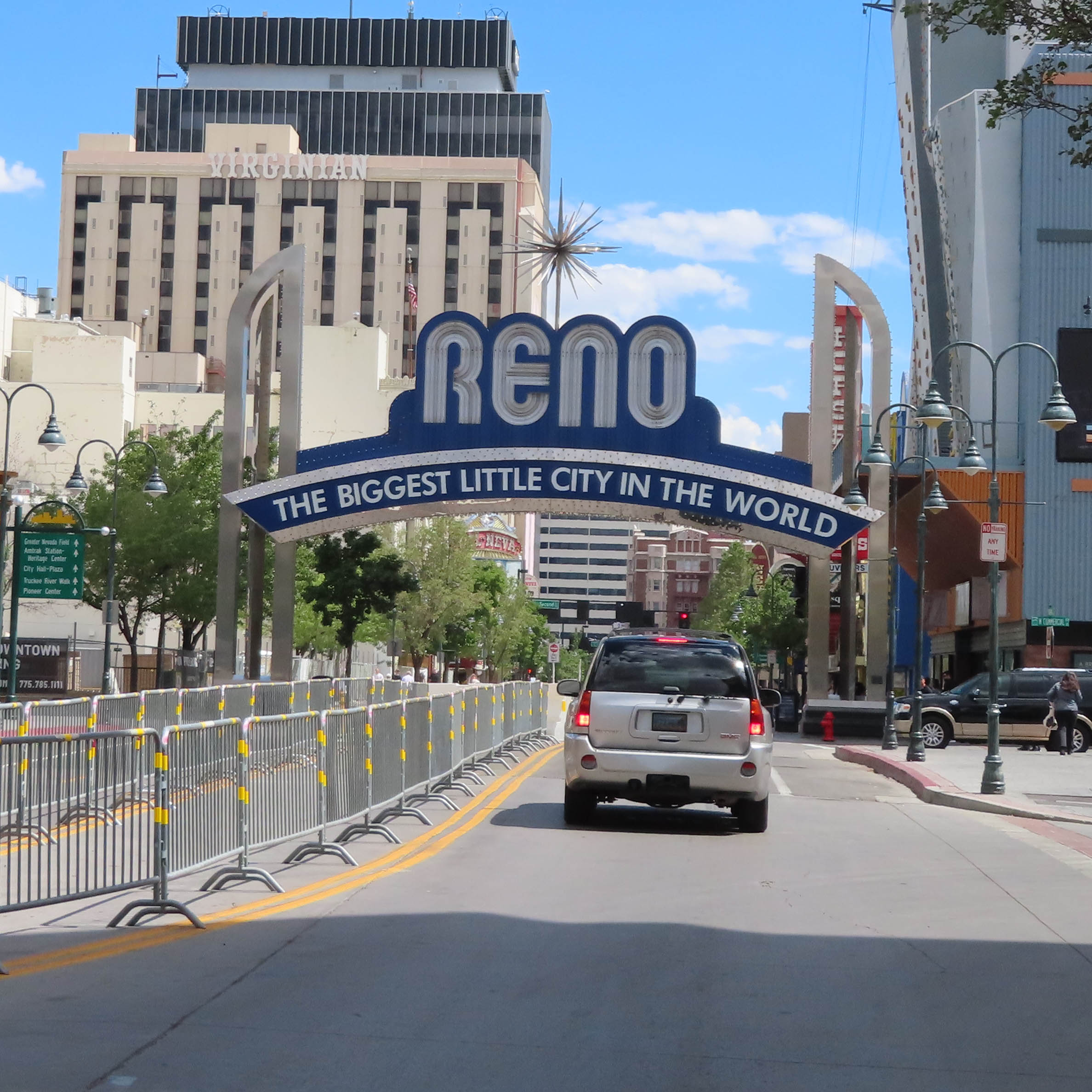 Monday, moving day. We headed north to Hat Creek, CA.  It is near Burney Falls and Lassen Volcanic National Park in the northeast corner of California.  Our RV park is an newly rebranded KOA Holiday.  It could use some improvements.  It is in the middle of nowhere and there is zero cell signal.... The first site they gave us, the electric didn't work.  The second was fine and we have good satellite signal, at least the sites are level!  We are only here for a couple of days so we can survive the no cell signal issue. After we got camp set up we drove over to Burney Falls State Park.  They have a great walking trail down to the bottom of the falls and the falls are beautiful.  The photos we took just don't do it justice.  It was late in the day and the shadows really made photos difficult.  On the way home we could not find a good cell signal anywhere.  It makes me a little concerned about navigation for our drive tomorrow.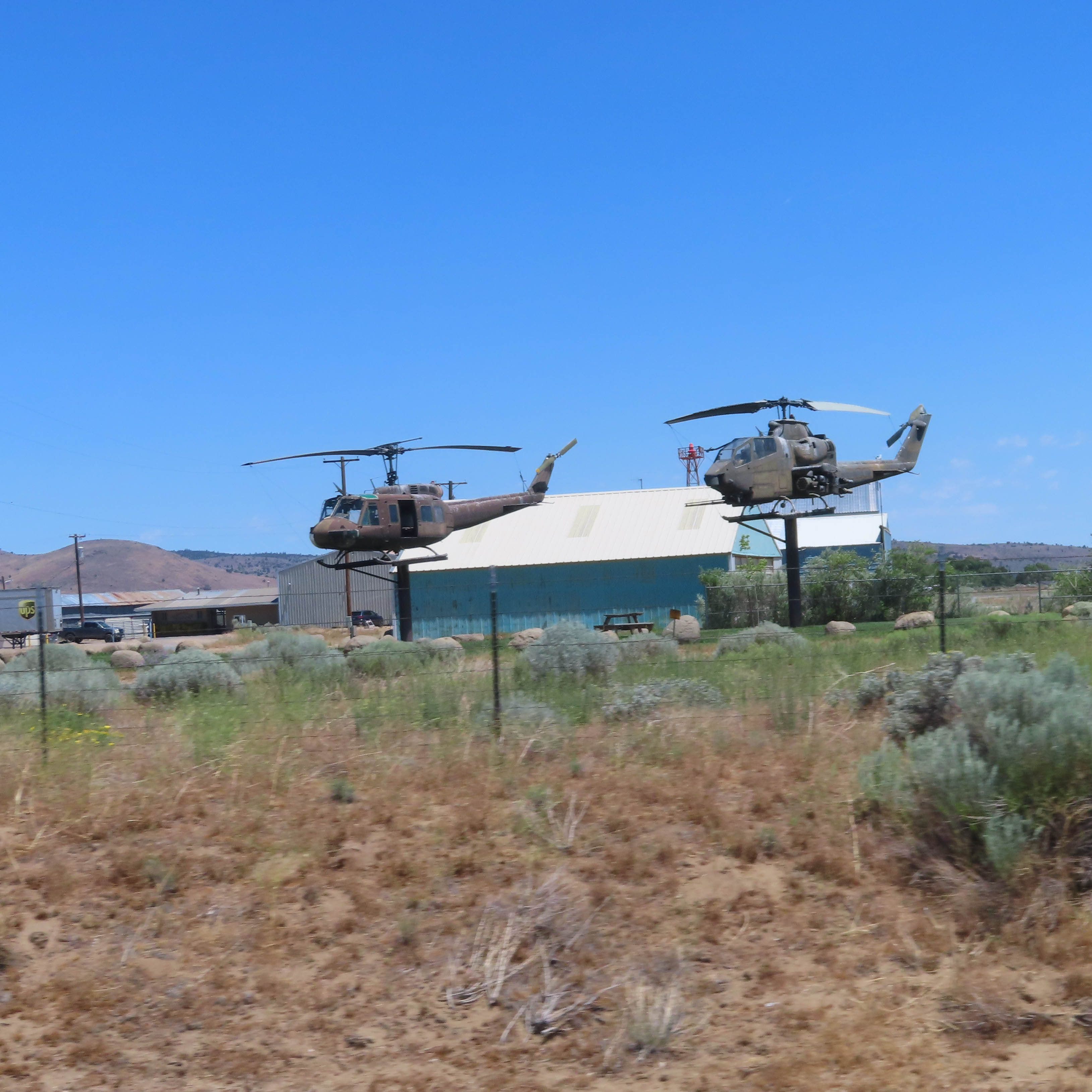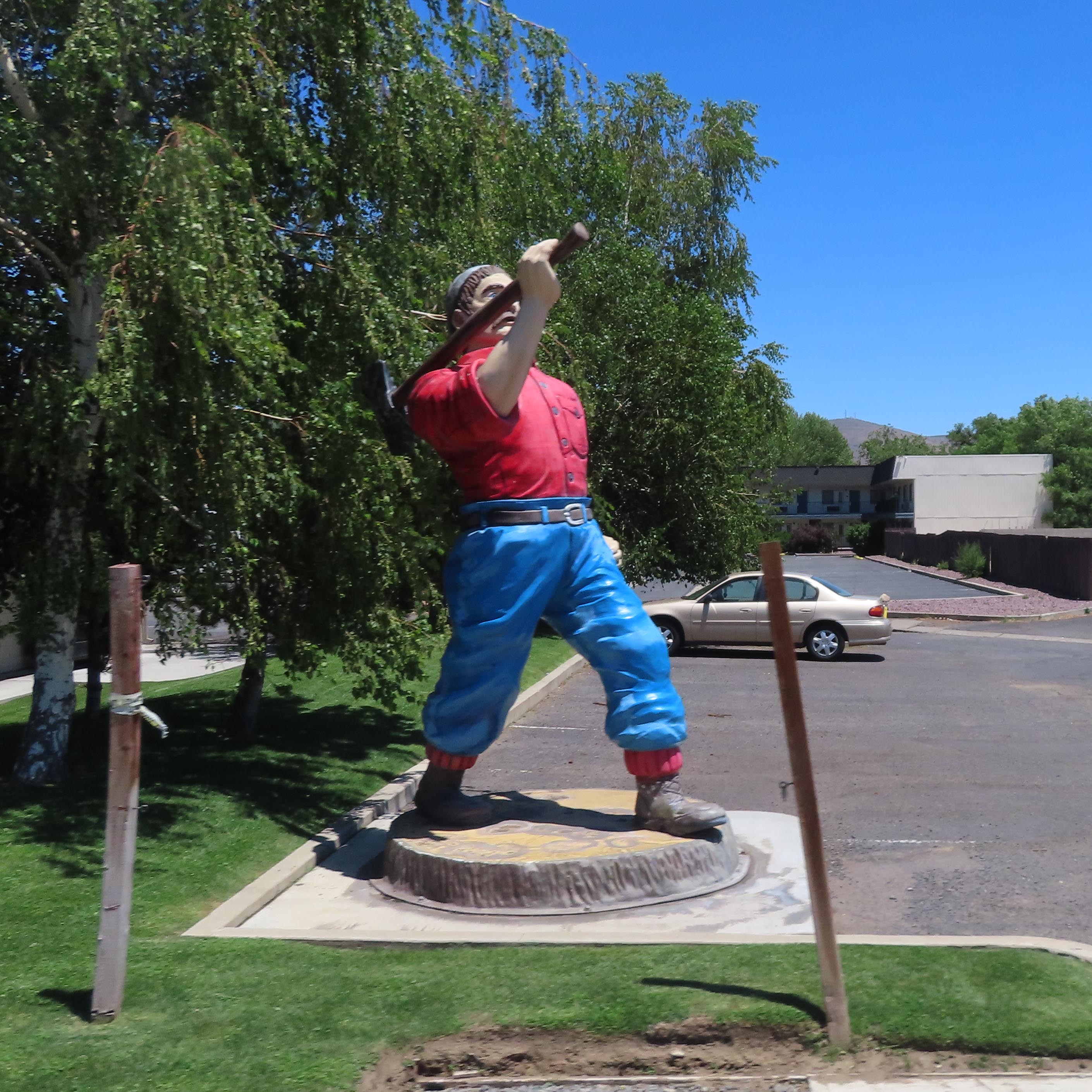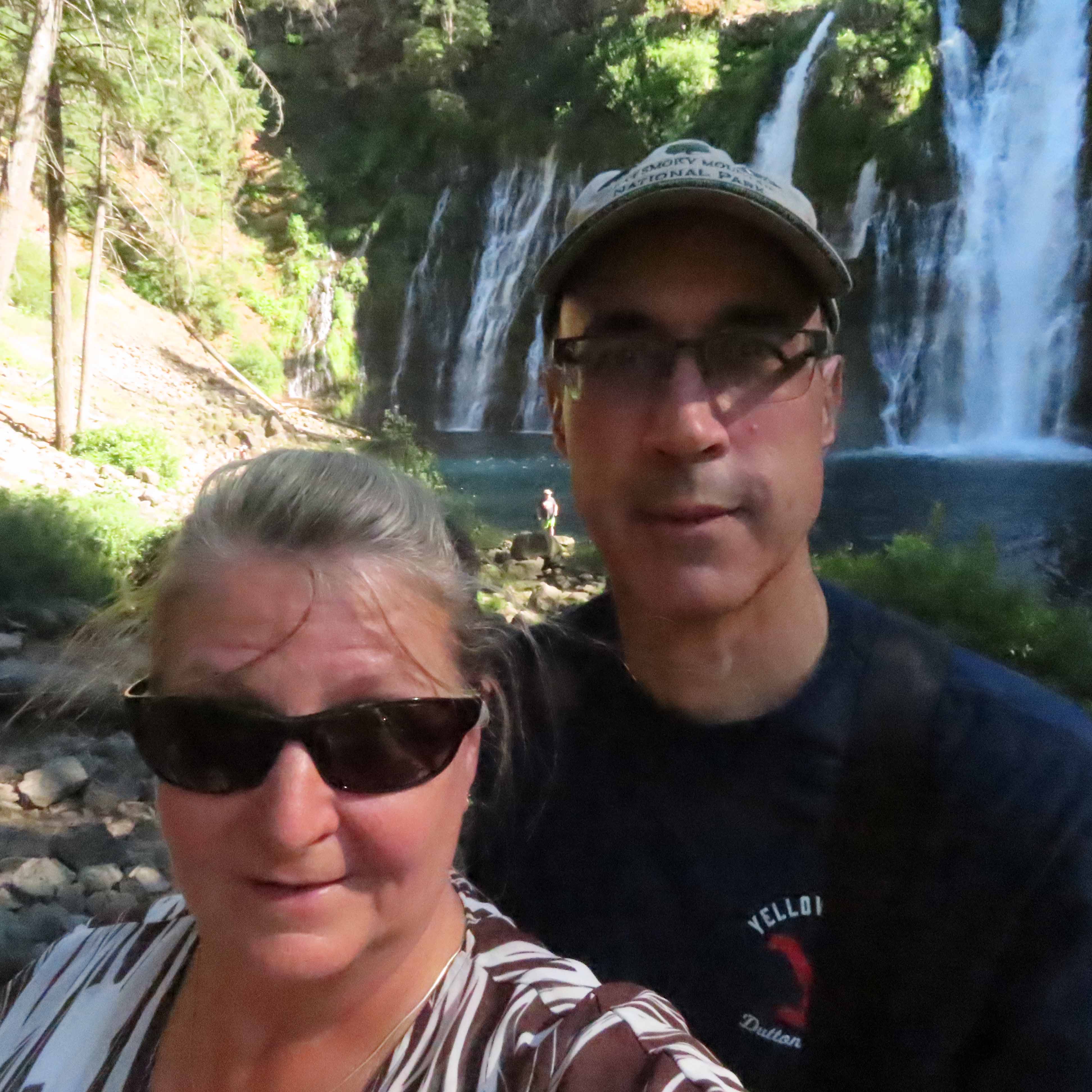 Tuesday, we did a small portion of drive #10, Mount Shasta - Cascade Loop, which includes the Lassen Volcanic National Park. Our first stop on the drive was Hat Creek Rim Scenic Viewpoint. As we came up to it my cell phone started dinging like crazy. All the texts from yesterday came thru, the cell signal was screaming up here.  The view was spectacular, you could see both Lassen Peak and Mount Shasta, and the sunset view would be fantastic.  We decided that we would come back here tonight to get my daily sunset picture and get our emails and navigation for tomorrow downloaded.  We continued along the drive and passed thru the area destroyed by the Delta Fire in 2018.  It is heartbreaking to see the destruction.  There is a lot of cleanup still going on, and we noticed that the construction guys who are cutting down the dead trees have a sense of humor.  Nearly every stump has a rather large rock sitting on top of it.  Clearly these rocks weren't put there by hand but by the big equipment LOL. We also saw some rather large cairns, also obviously not make by hand. Lassen Volcanic National Park was the next stop and it was great.  There is a pretty active geothermal area here.  The hiking trails were closed on the east side of the park because of the fire damage. As we moved farther north into the park the fire damage fell away and the lakes and streams in the area were so pretty.  We stopped in a meadow for a quick snack and saw a group of people gathering and looking into the meadow.  You guessed it, it was a bear.  People were waaay to close to it and he finally got tired of being gawked at.  We had gotten back in the car to get photos and caught him on his way across the road.  He was blond, but the park says he is a black bear, not grizzly.  One of the most interesting interpretive sites had pictures of Lassen peak before and after the last eruption in 1913-1915.  It was beautiful drive.  At the end of our drive, almost back to the RV park, was a lava tube cave that you can walk thru.  Subway Cave Lava Tubes was way cool.  We got home in plenty of time for me to make a list of internet tasks I need to do before we made our drive back to the overlook.  We were right, the sunset was spectacular from the overlook.  We were not the only people there to enjoy it.  I got my daily photos, downloaded email, and did a couple of searches.  It was a great day.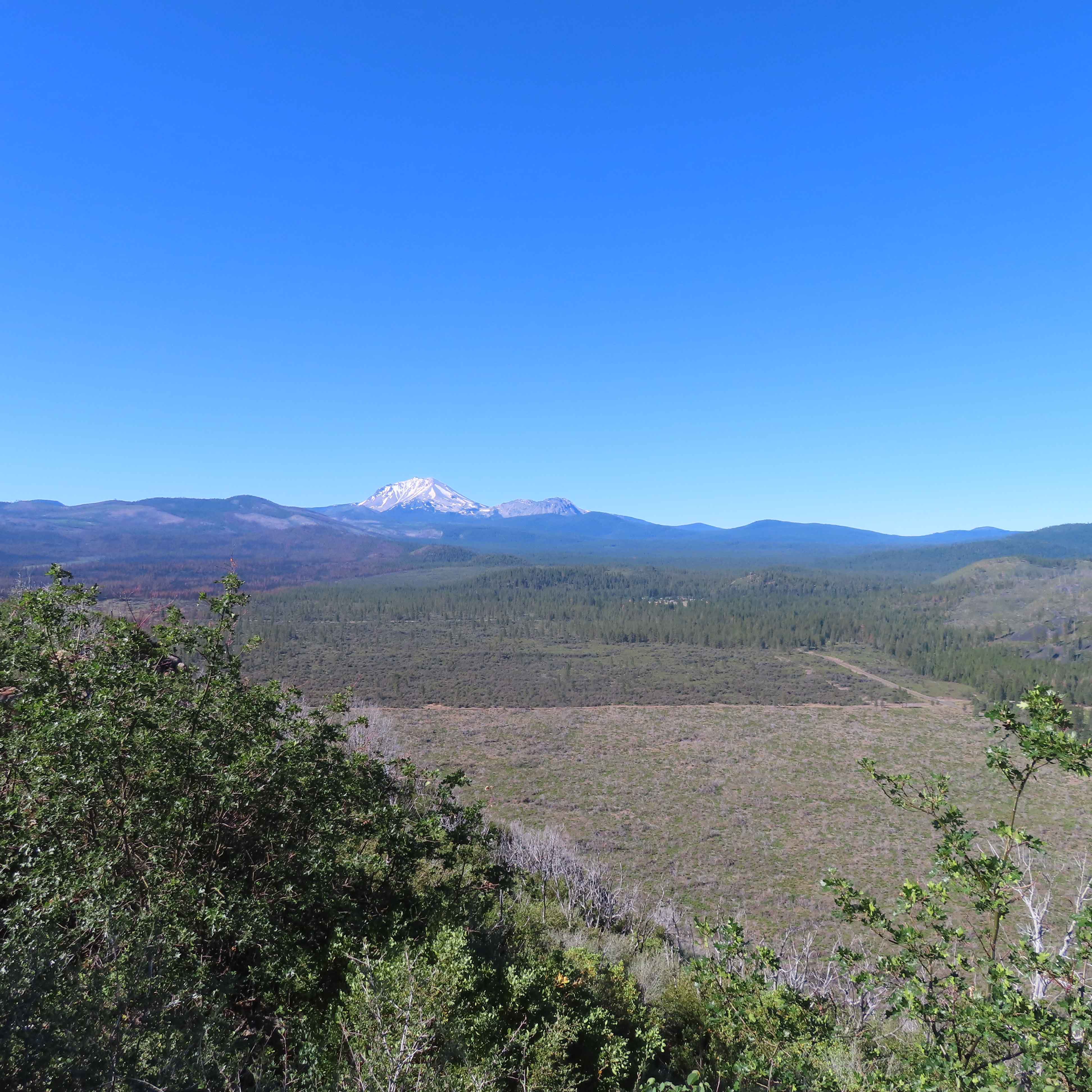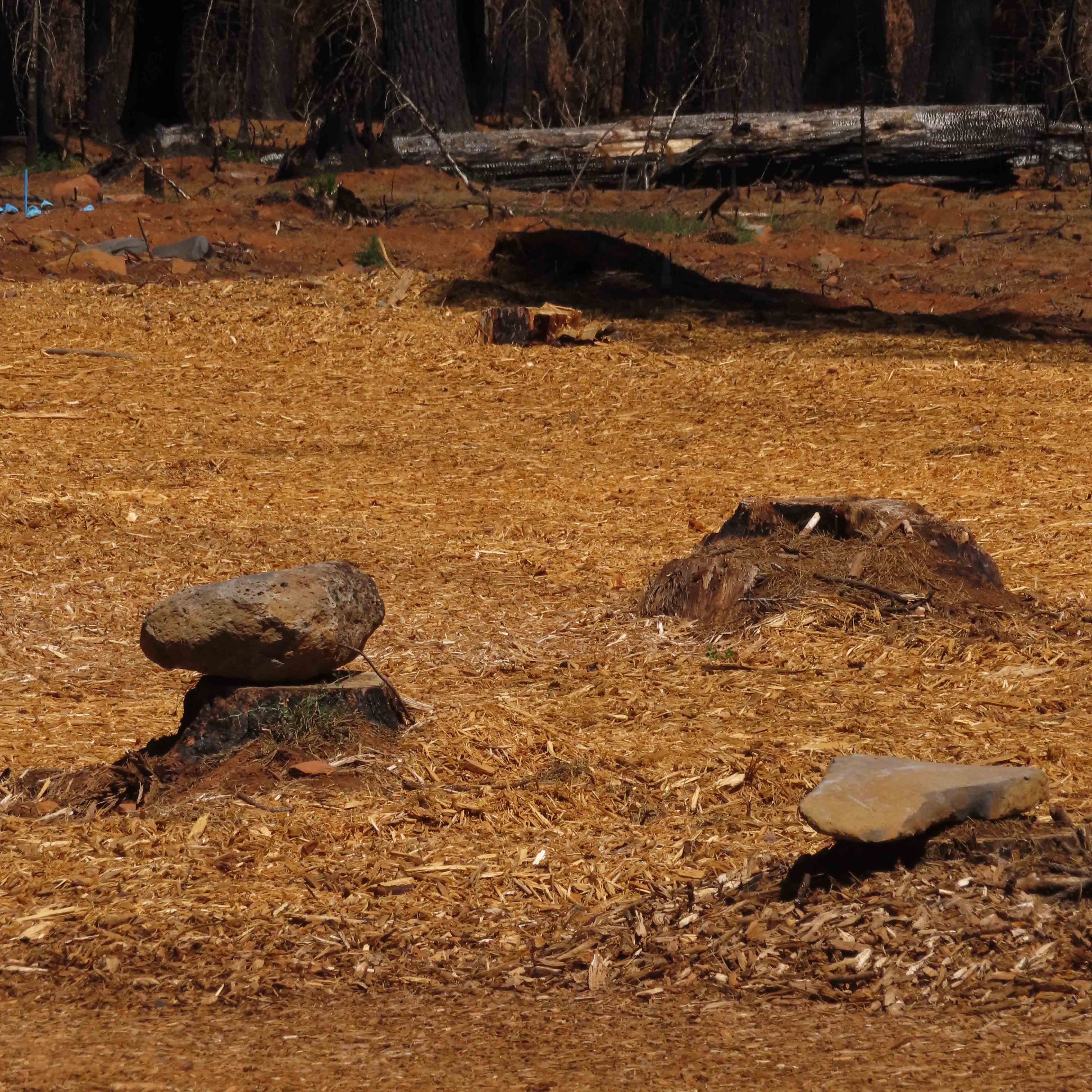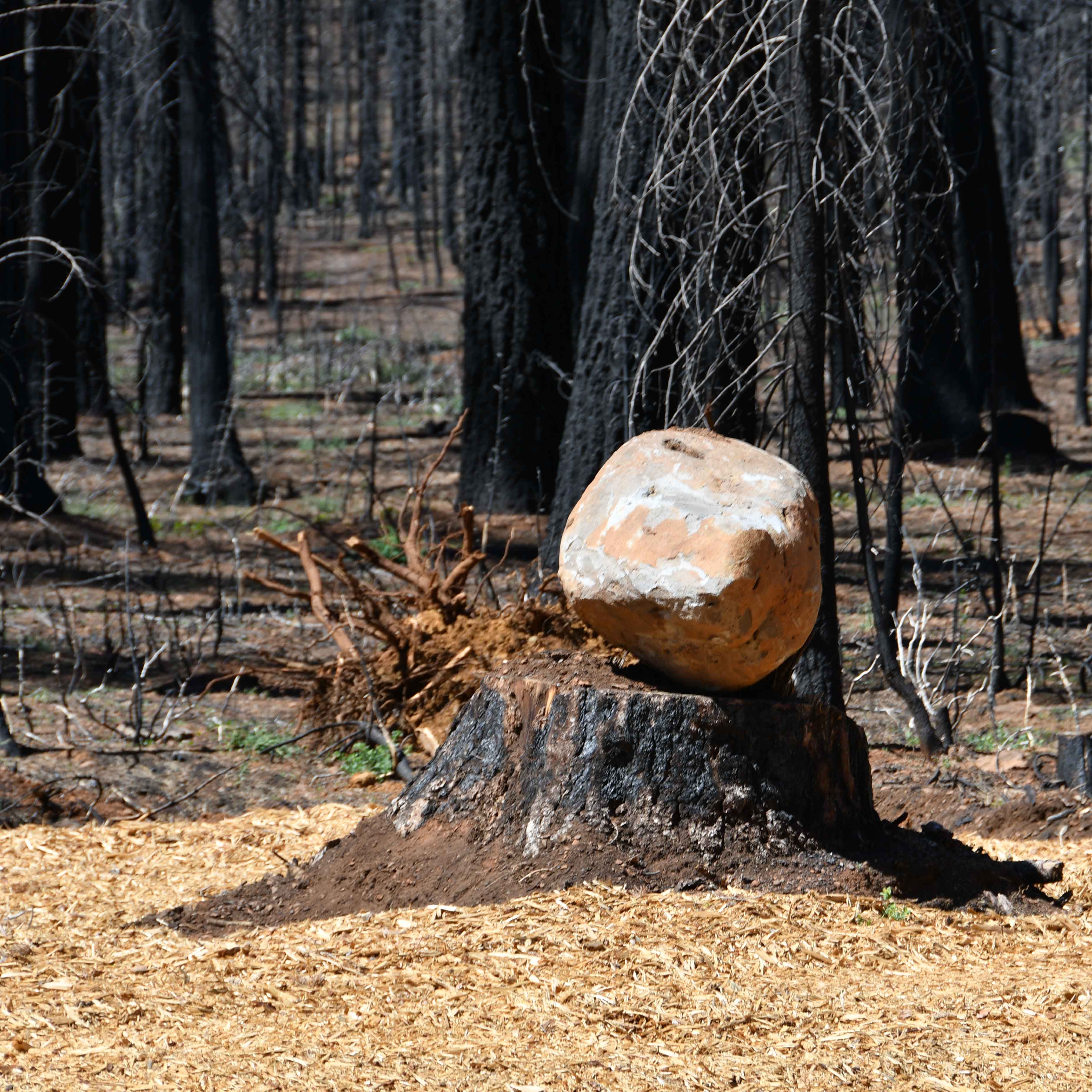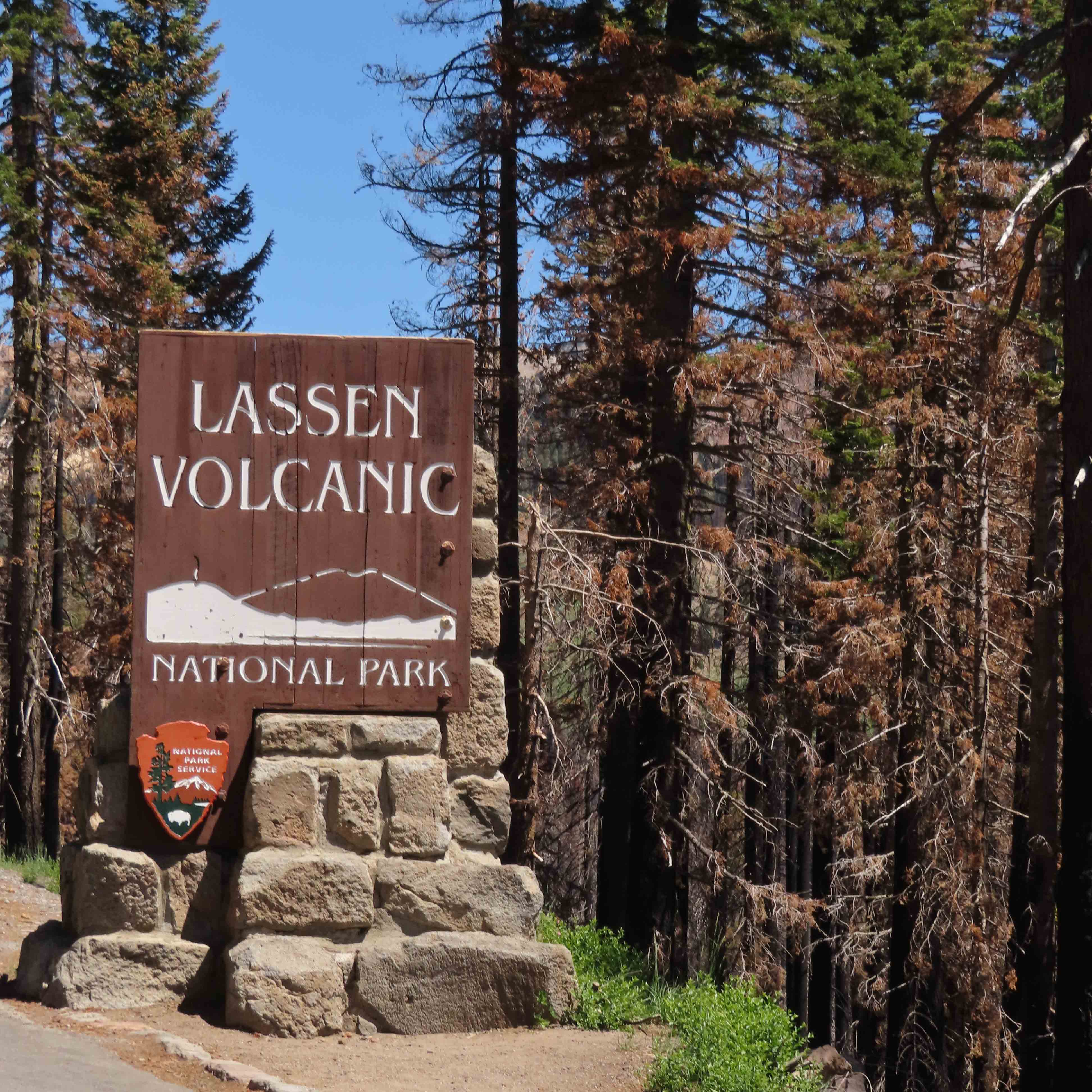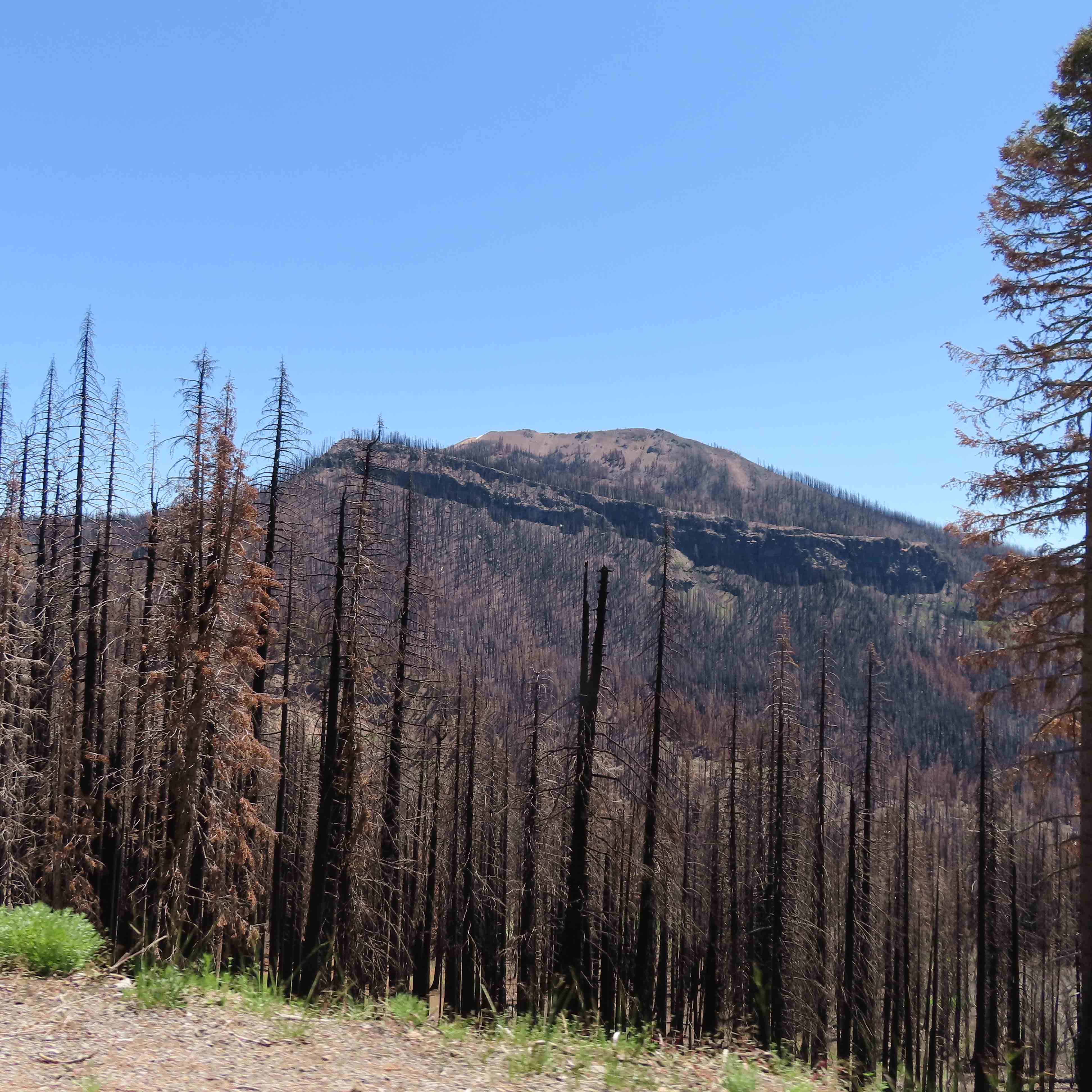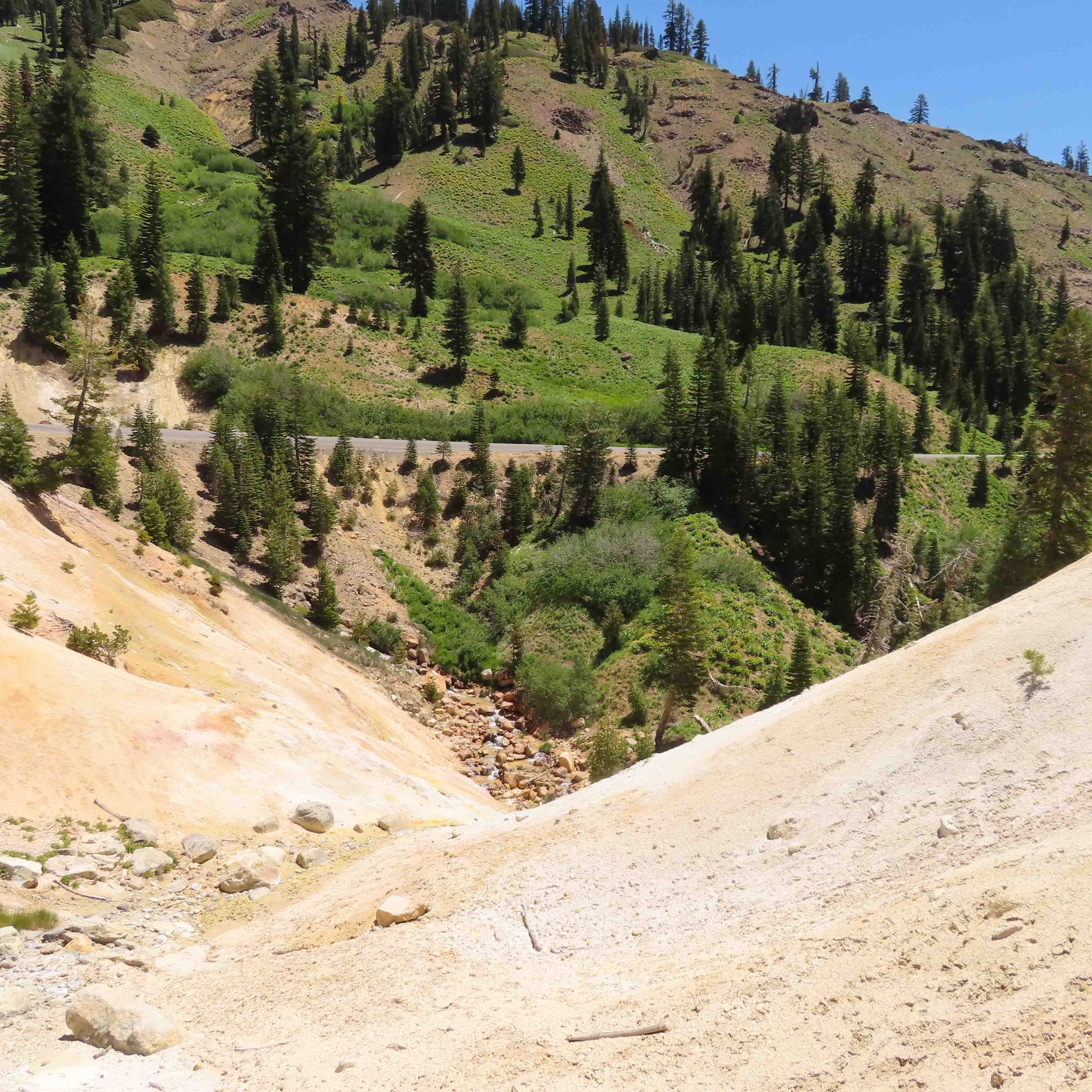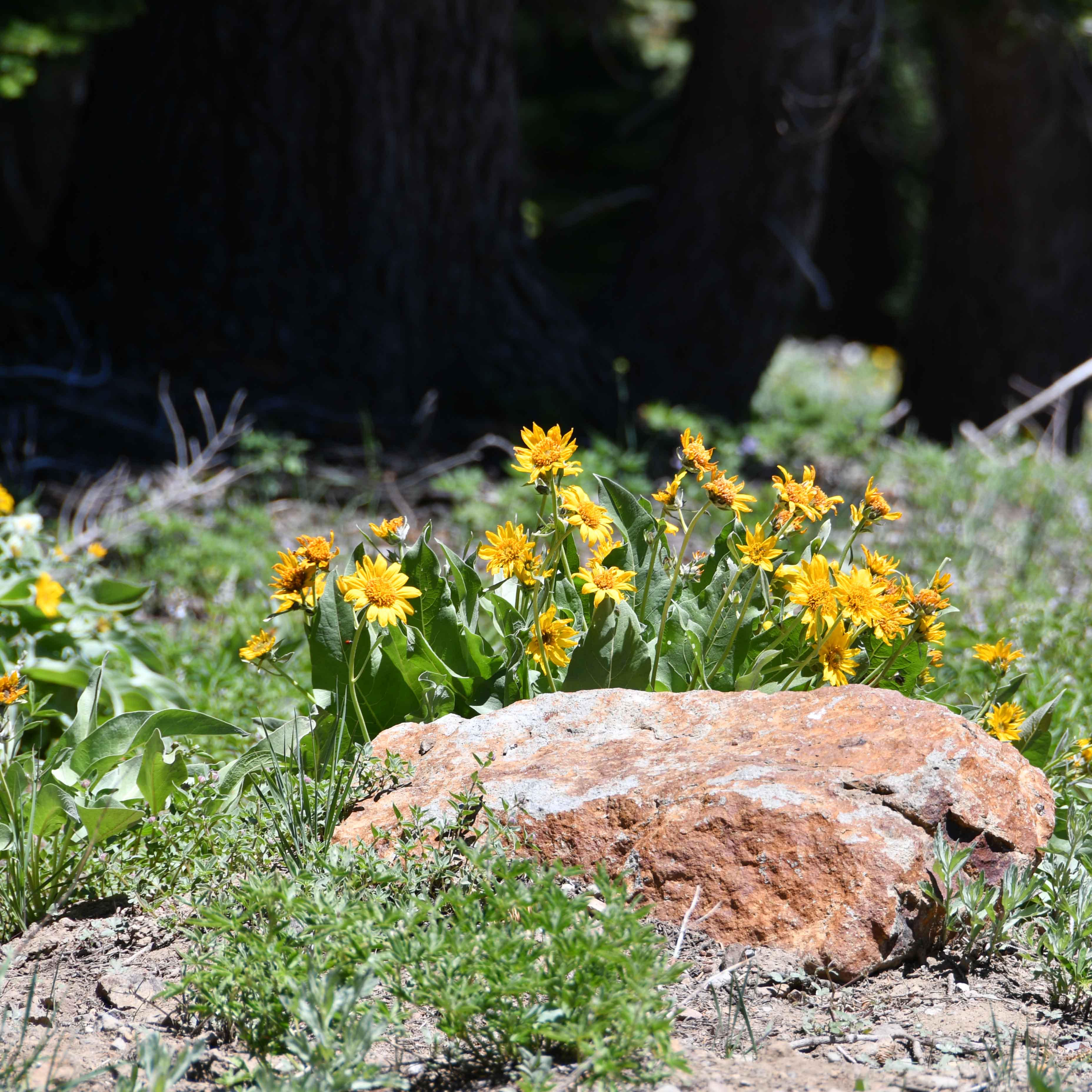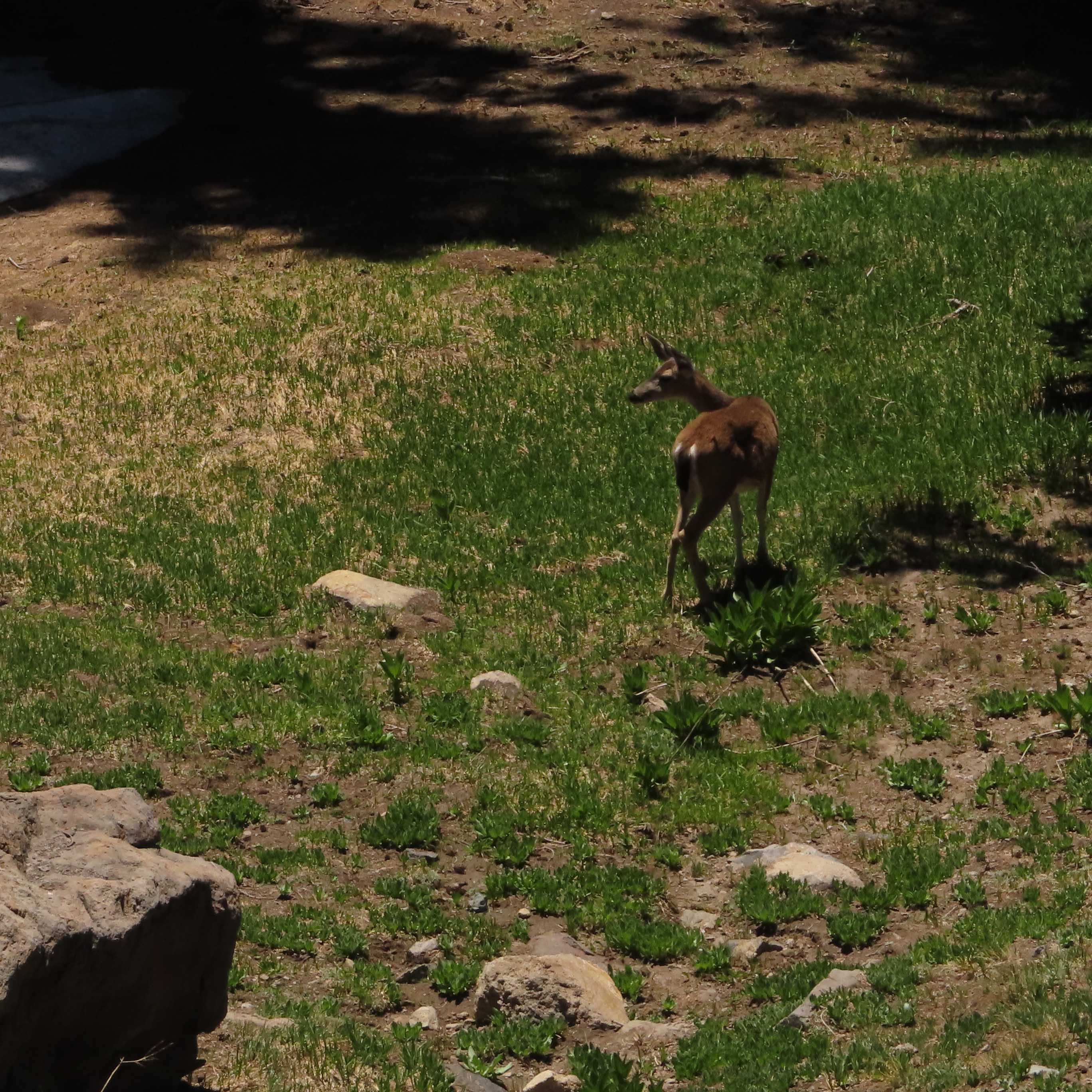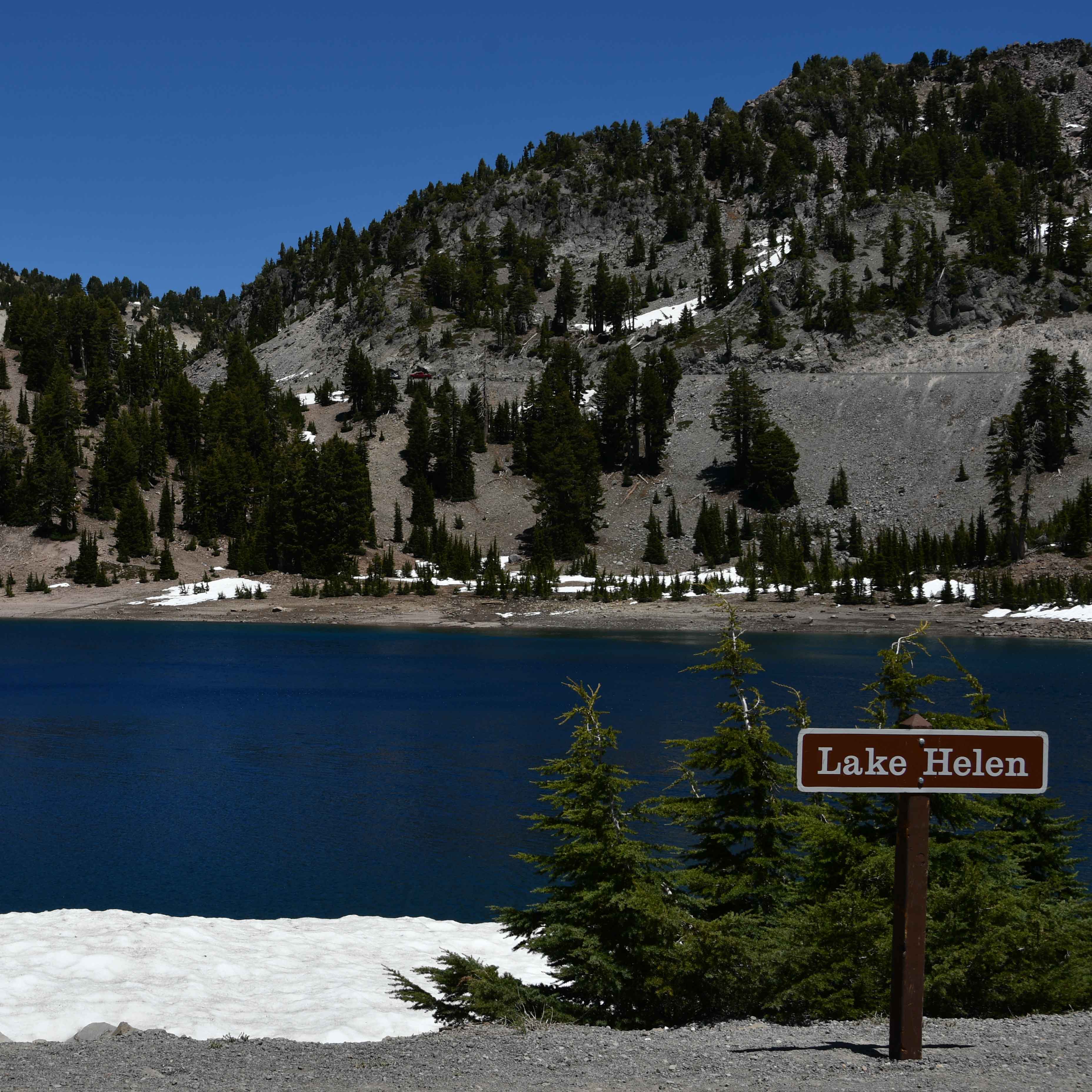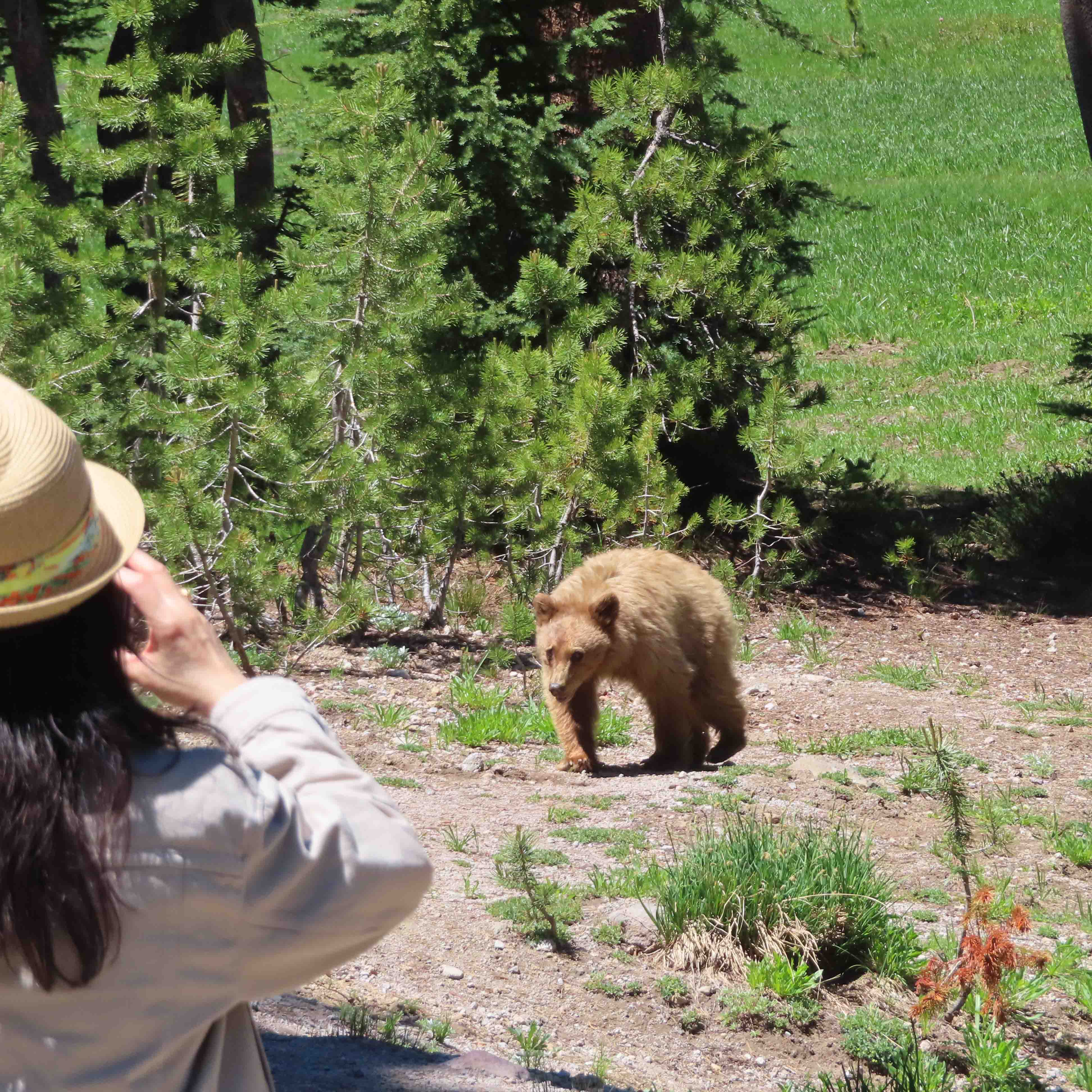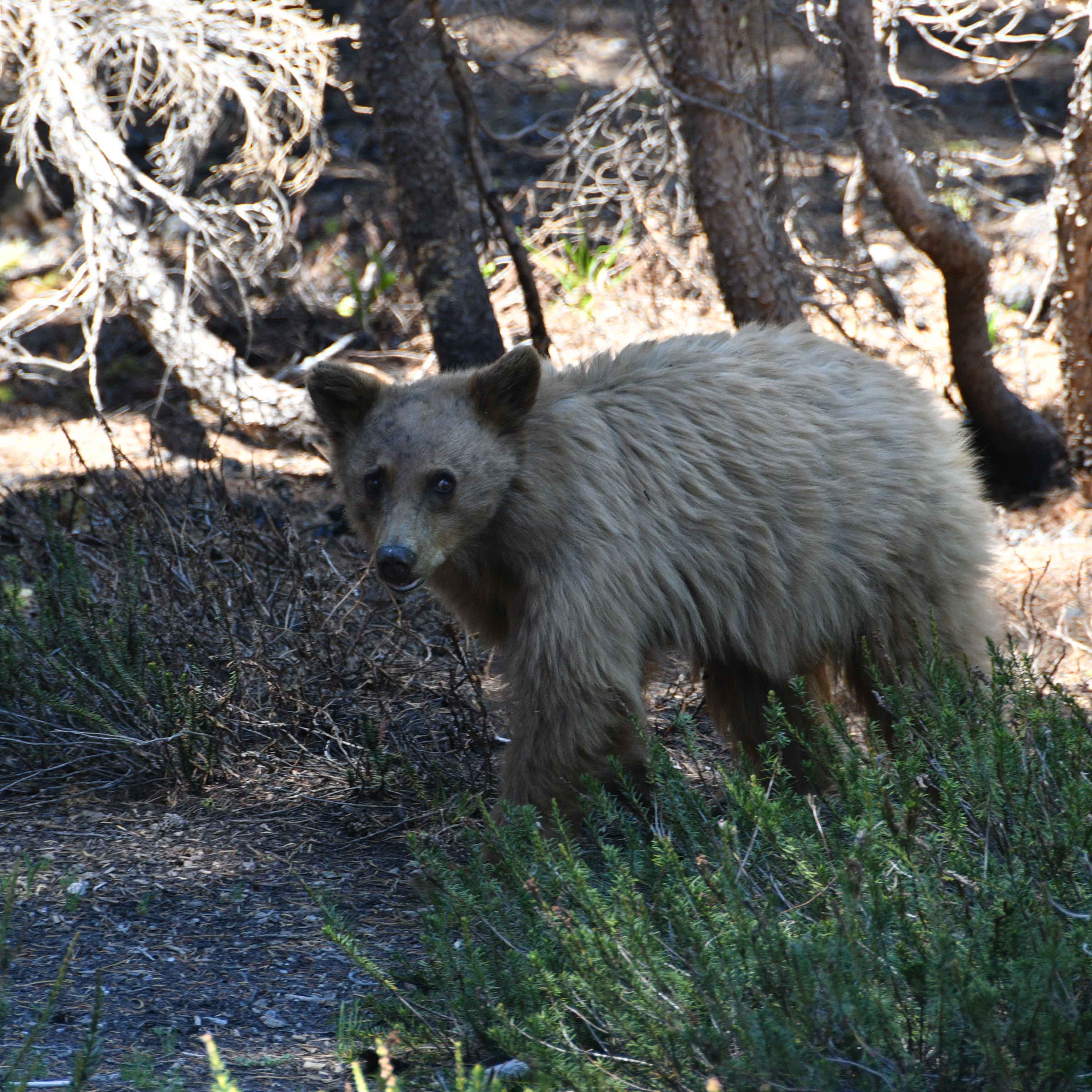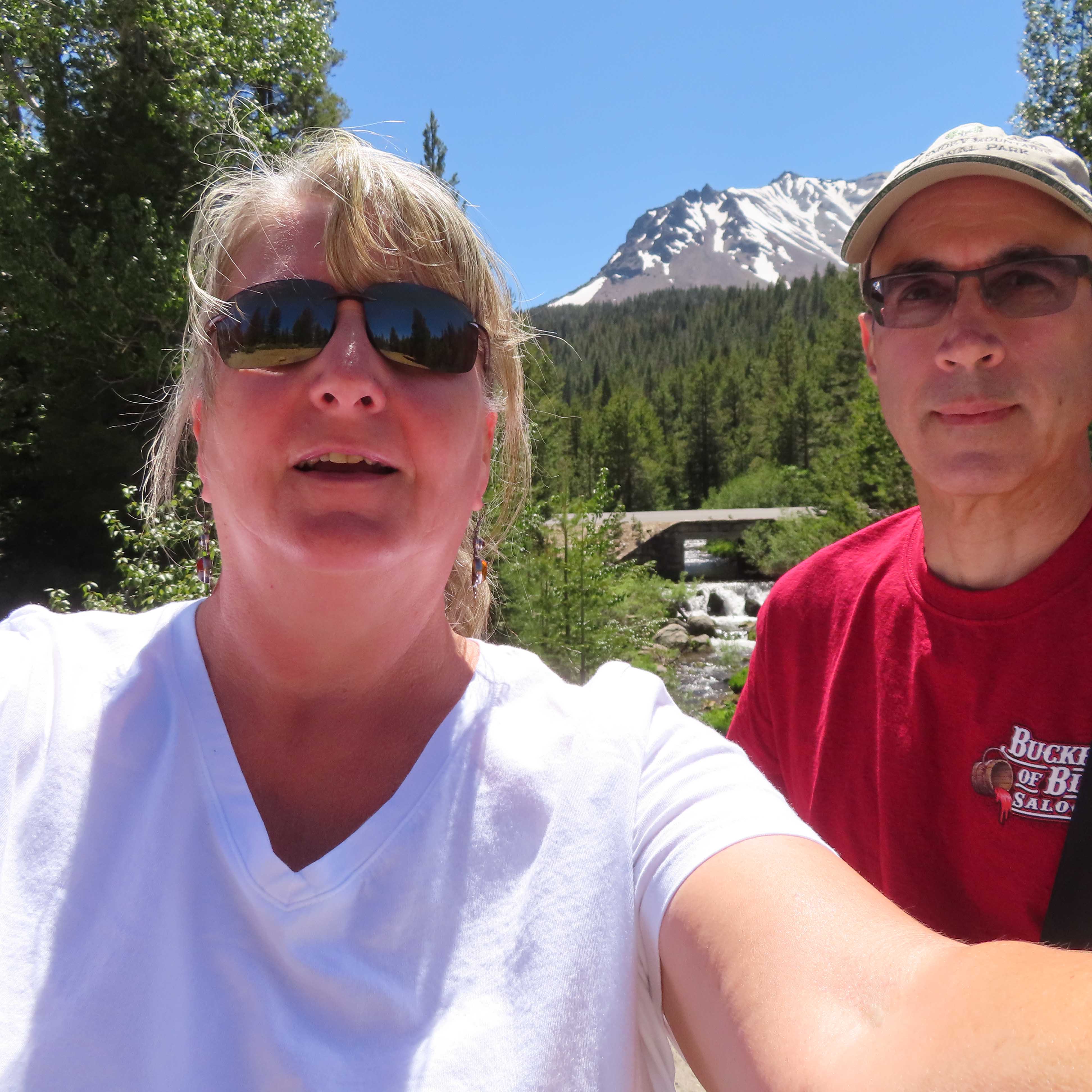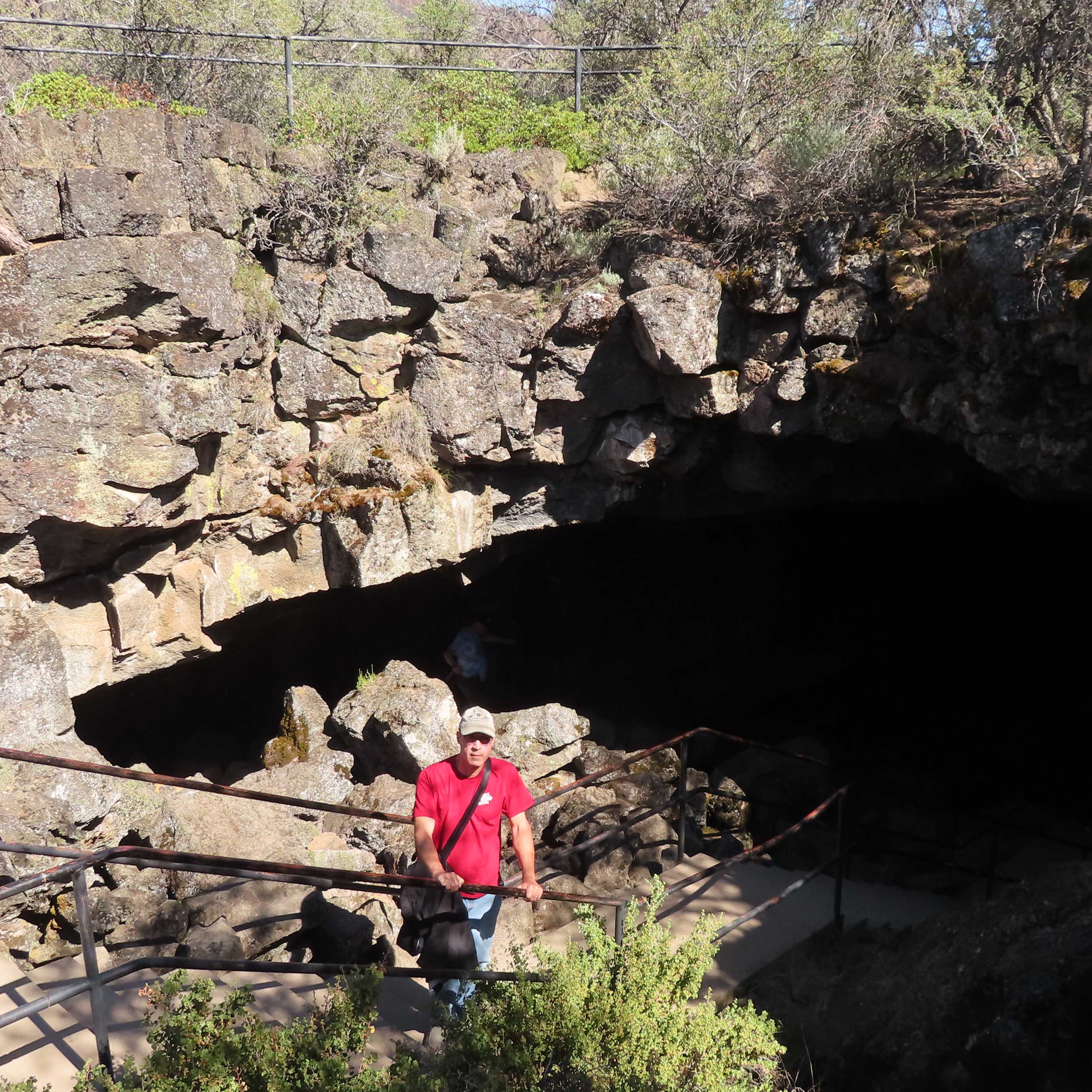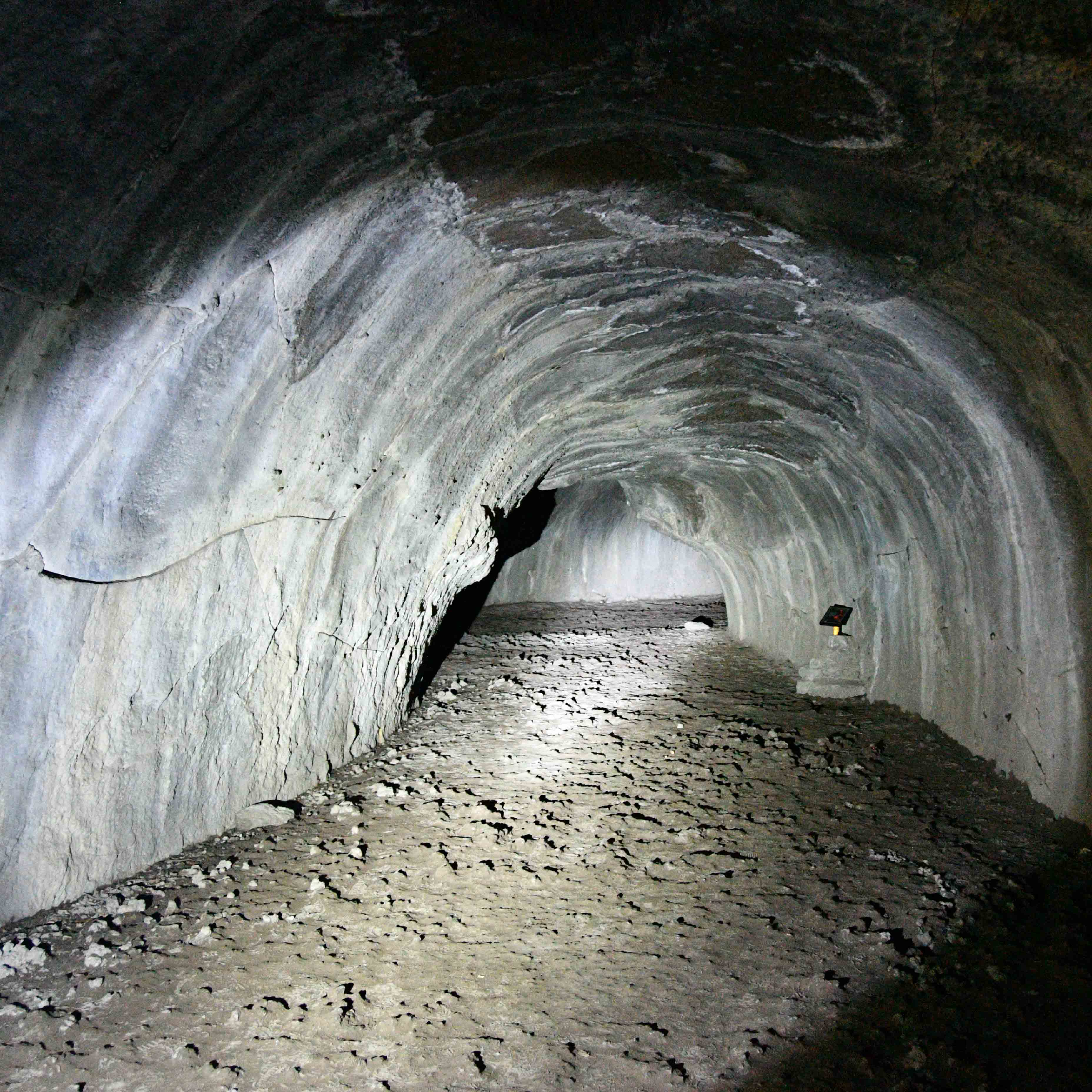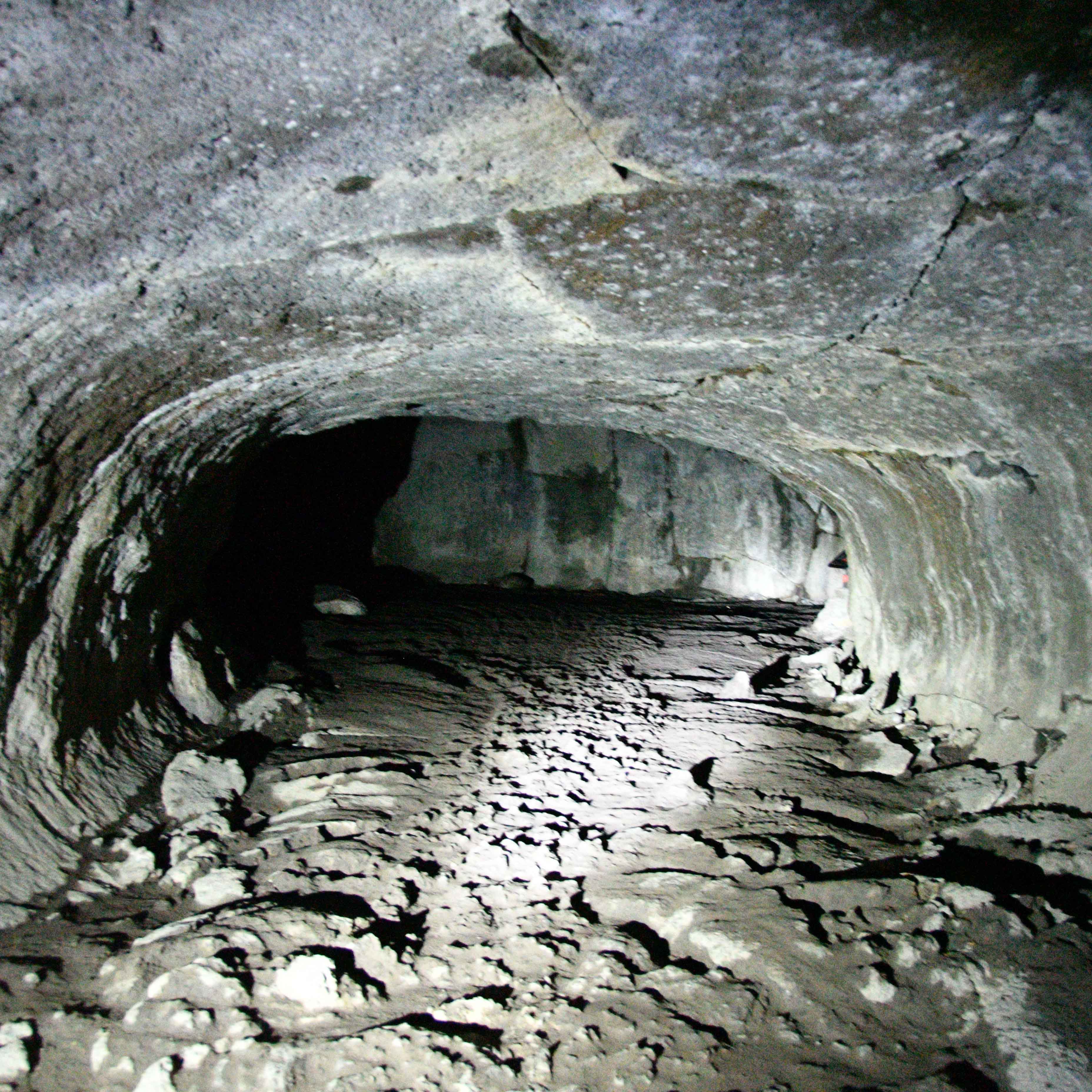 Wednesday, on the road again.  Next stop, Redding California. Premier RV Resort is very nice. The temperature is kind of brutal.
Thursday, the day was spent looking for a good gas price, making a quilt shop stop, and making a grocery stop.  It was too hot to enjoy some outside time until after 7.  I did enjoy some after that while watching the Cowboy Channel 100 Rodeos in 100 Days series.

Friday, we found a Frank Lloyd Wright designed church here, Pilgrim Congregational United Church of Christ. It was closed but we got some photos of the outside.  Next, we tried to fill up at a station with under $5 gas but the lines were ridiculous.  We visited the Sundial bridge and Turtle Bay Exploration Park next.  The bridge was something else and was telling the correct time (imagine that).  The Turtle Bay Exploration park was interesting too, I enjoyed the butterfly house.  As we entered there was a sign that suggests you must be veerry specific with your instructions in California.  I wanted to go there because of the King Tut exhibit.  All but 3 of the exhibits were reproductions of the actual items.  It was still interesting.  There was a Kookaburra that we really wanted to hear but he did not oblige us.  There were several other interesting birds and animals, including a golden eagle and red fox, but the fencing made it really hard to get photos.  The park has a connection to a Sheraton hotel and their restaurant has an entry from the park so we decided to get a refreshing beverage once we were done with the park.  Mosaic was a nice place to cool down.  We found another gas station with a decent price and managed to get the Jeep washed before heading home.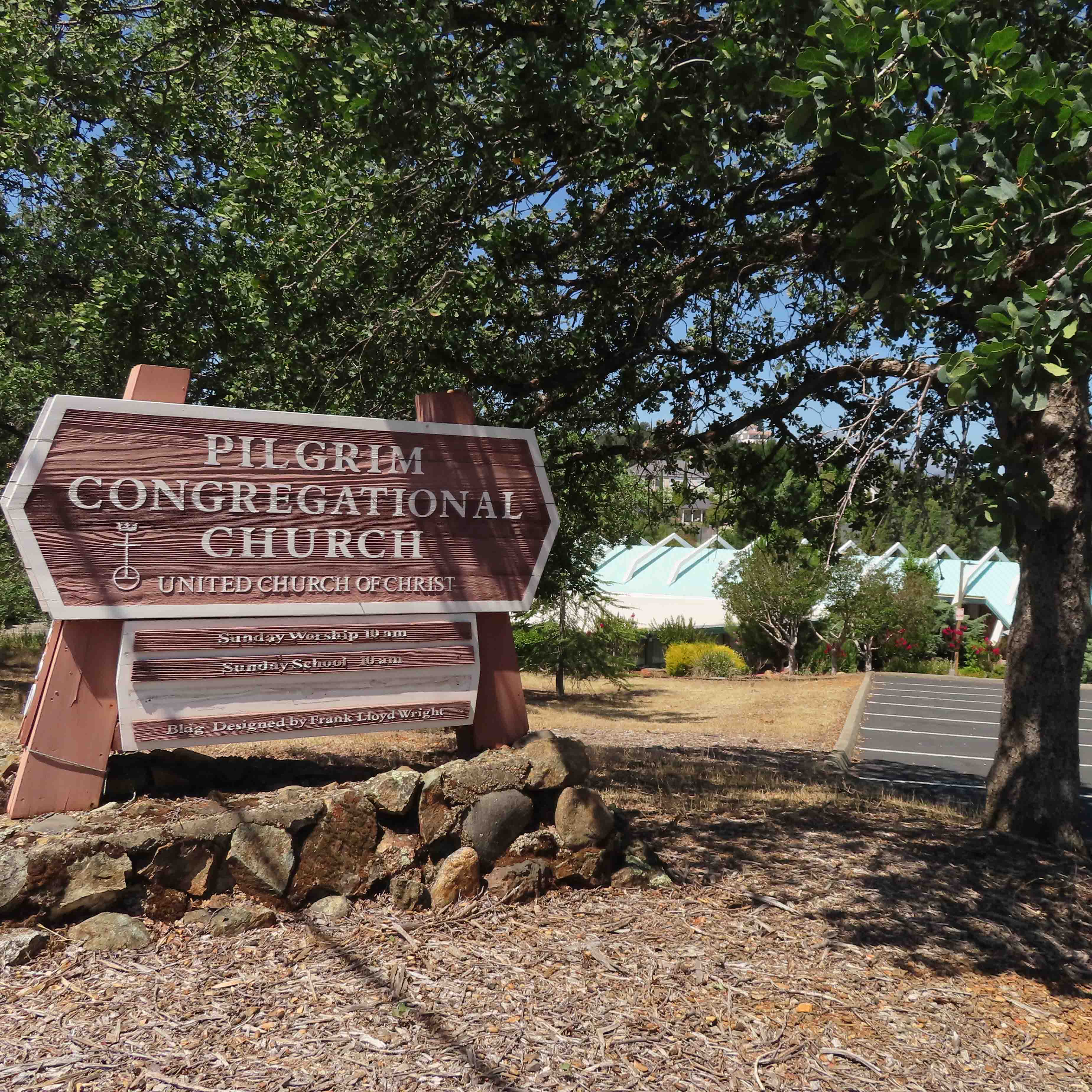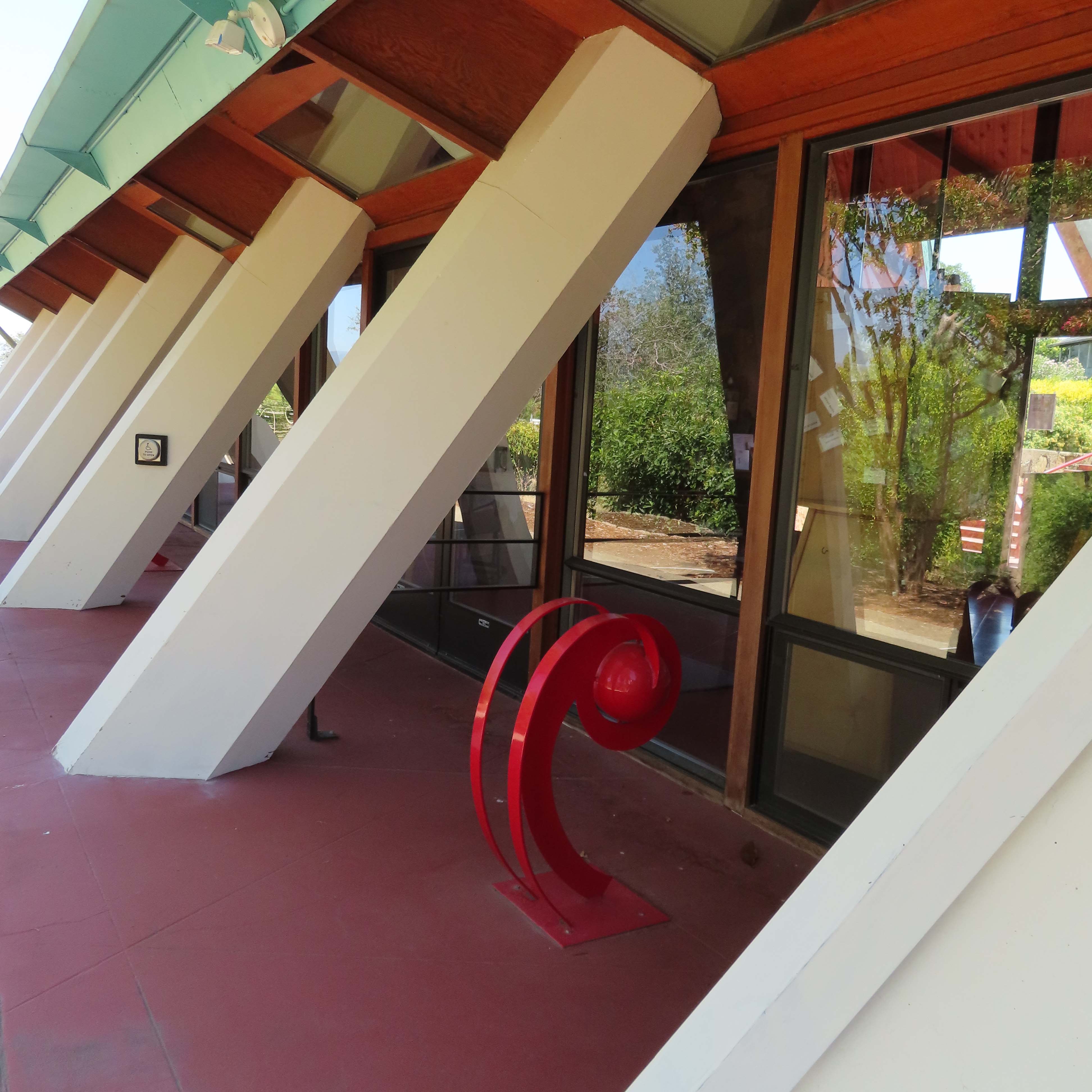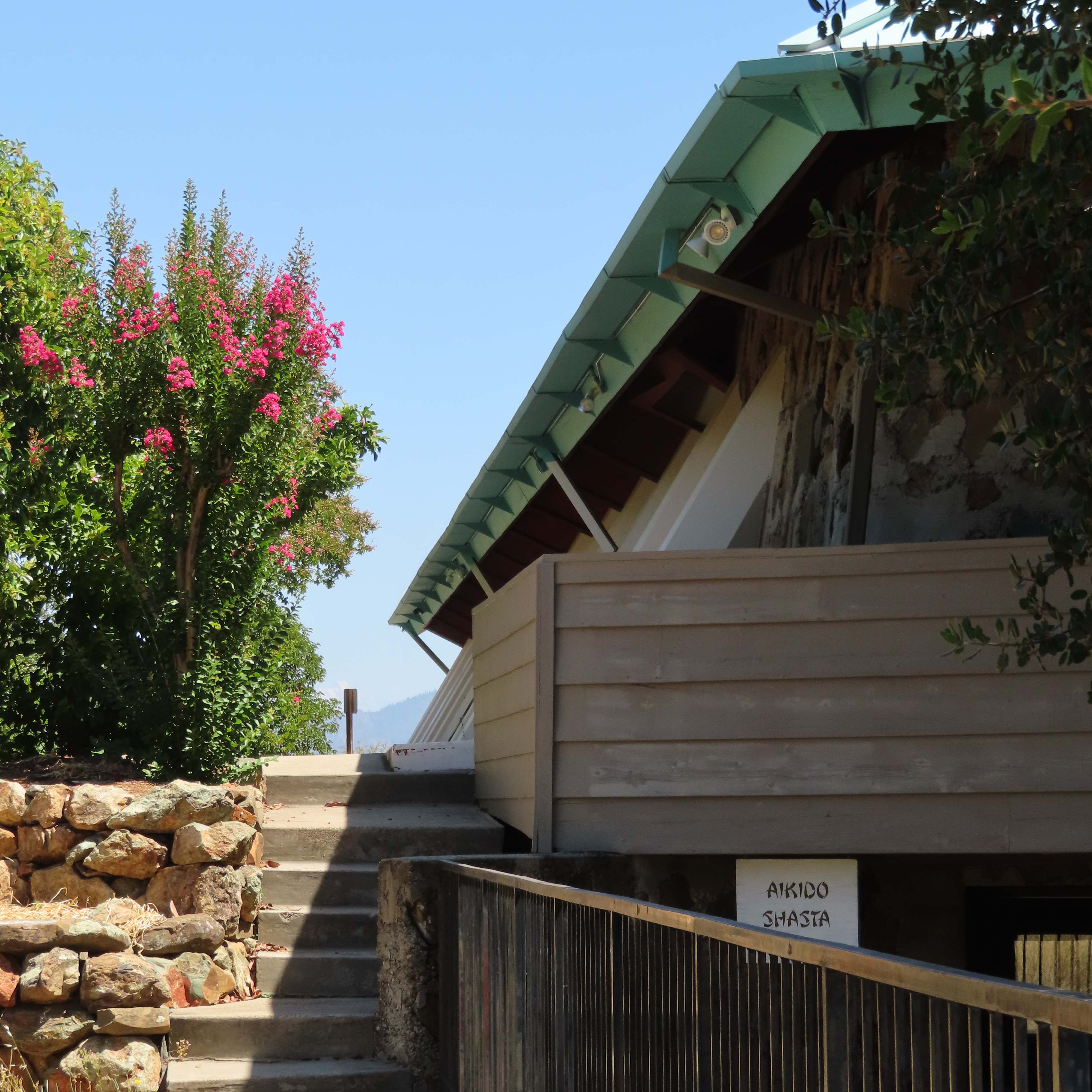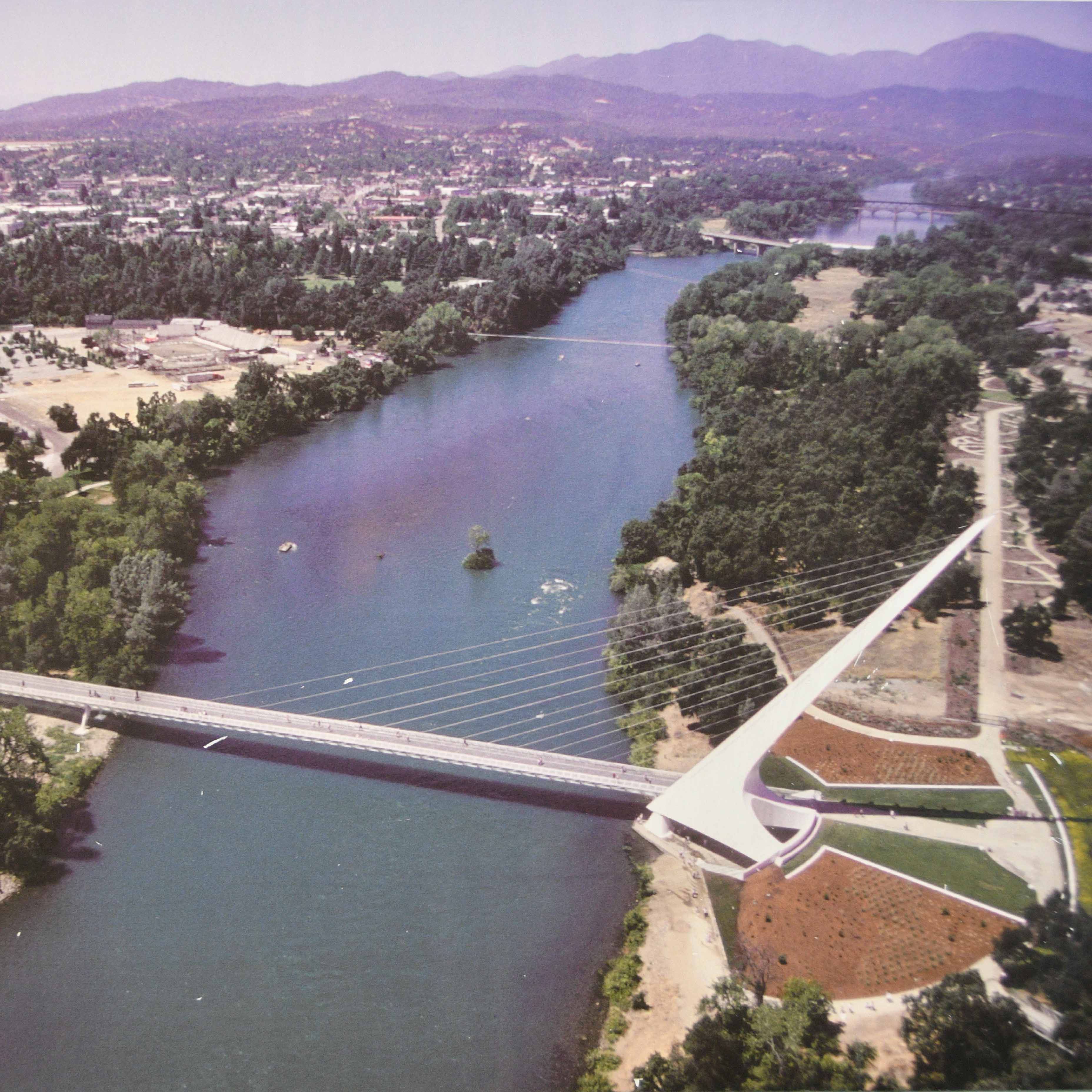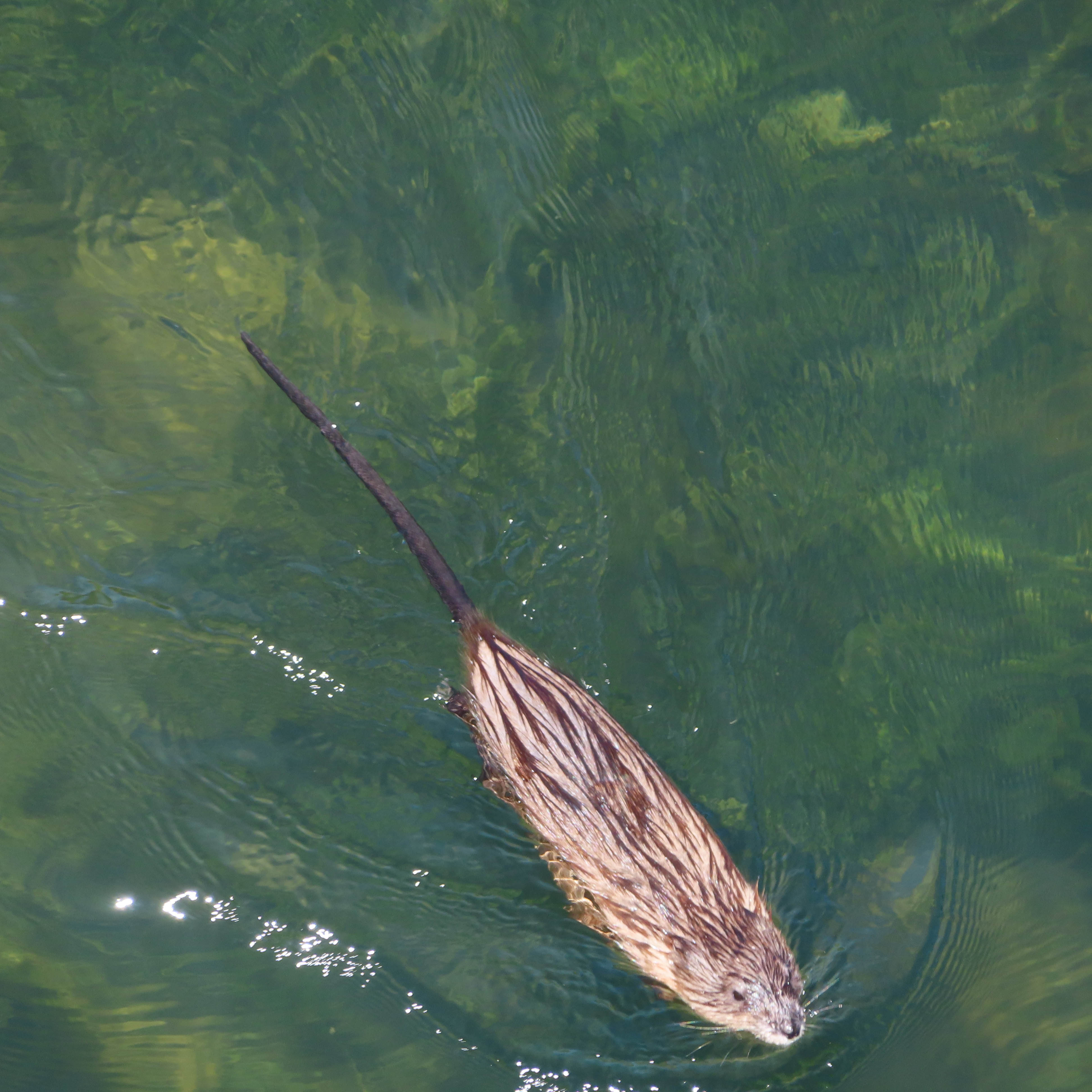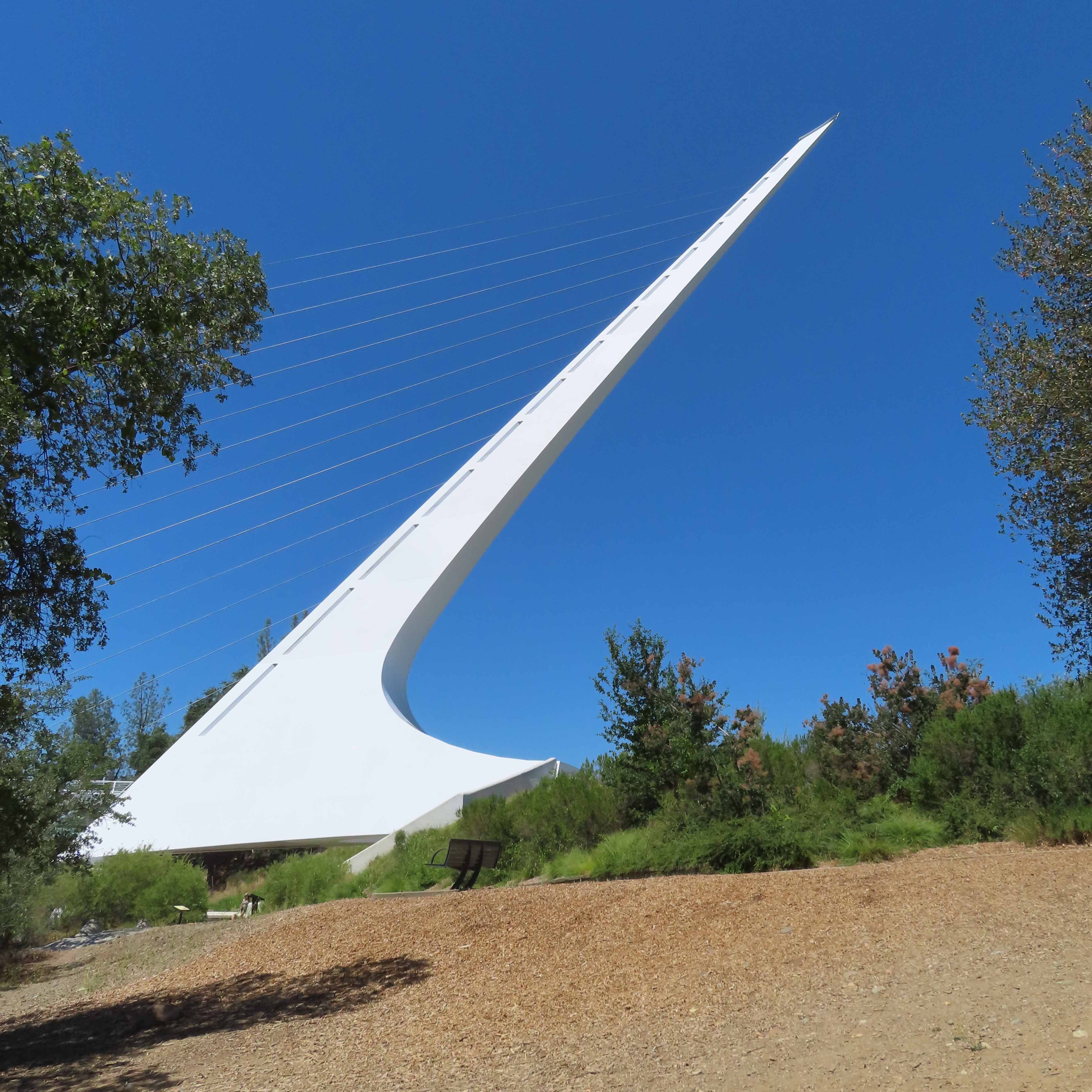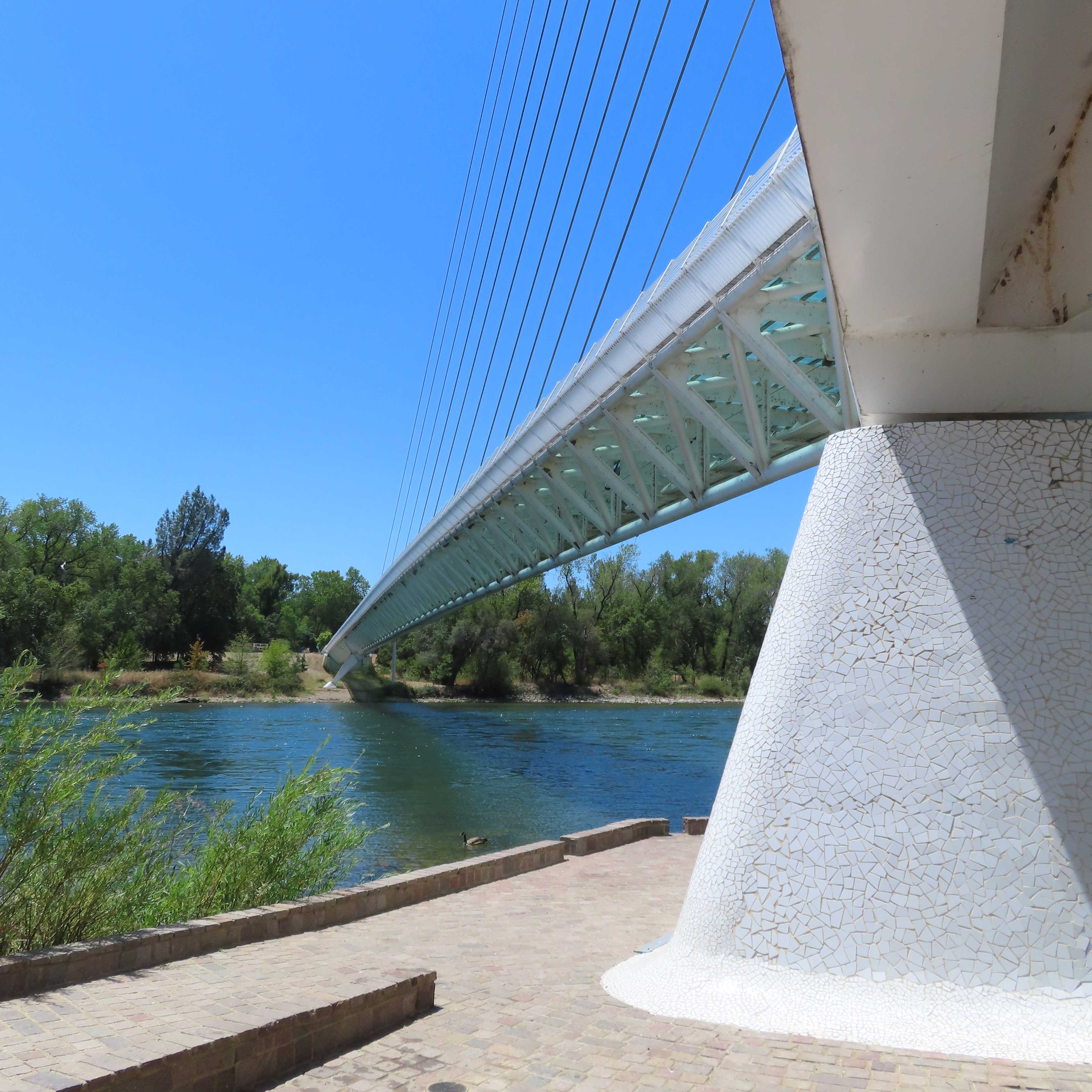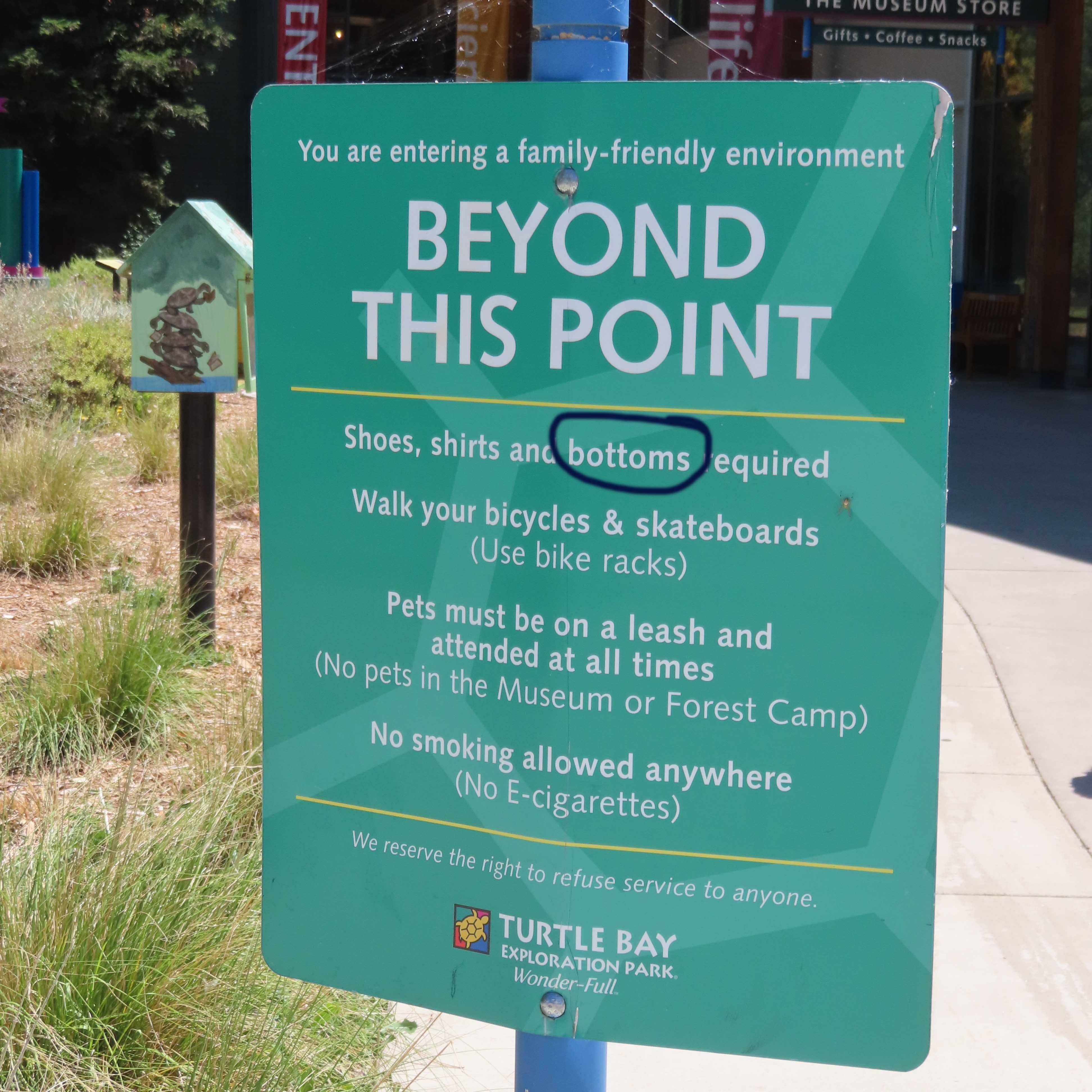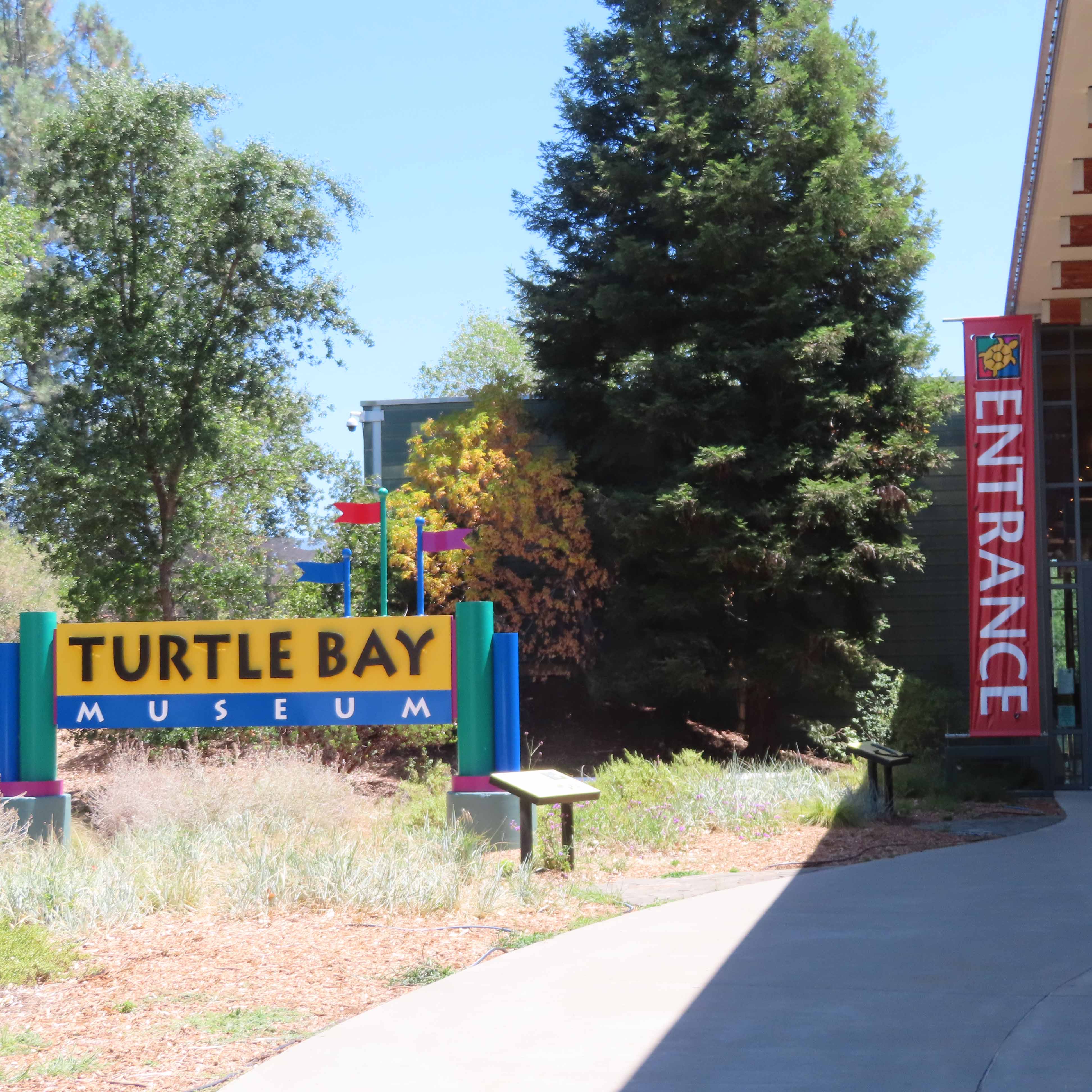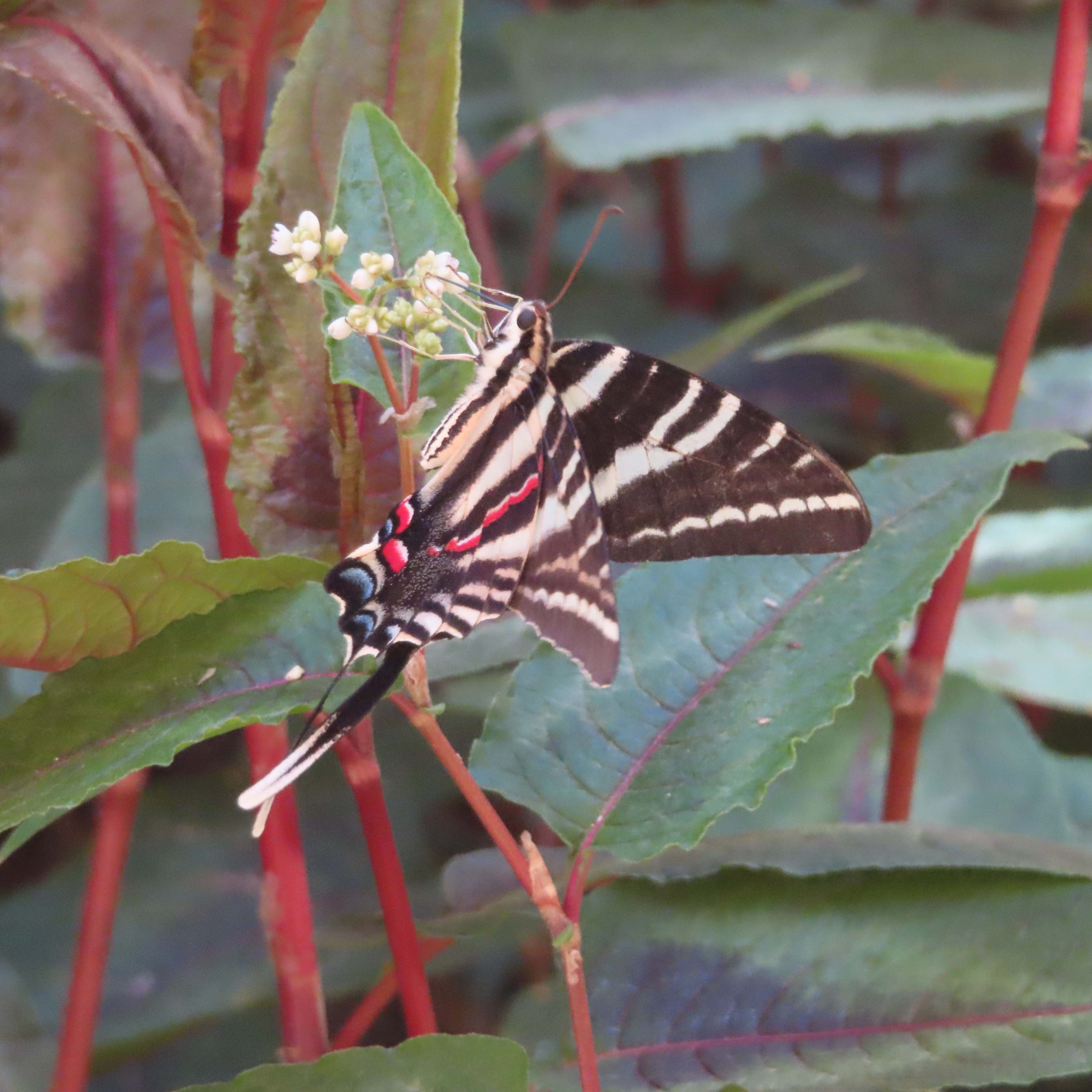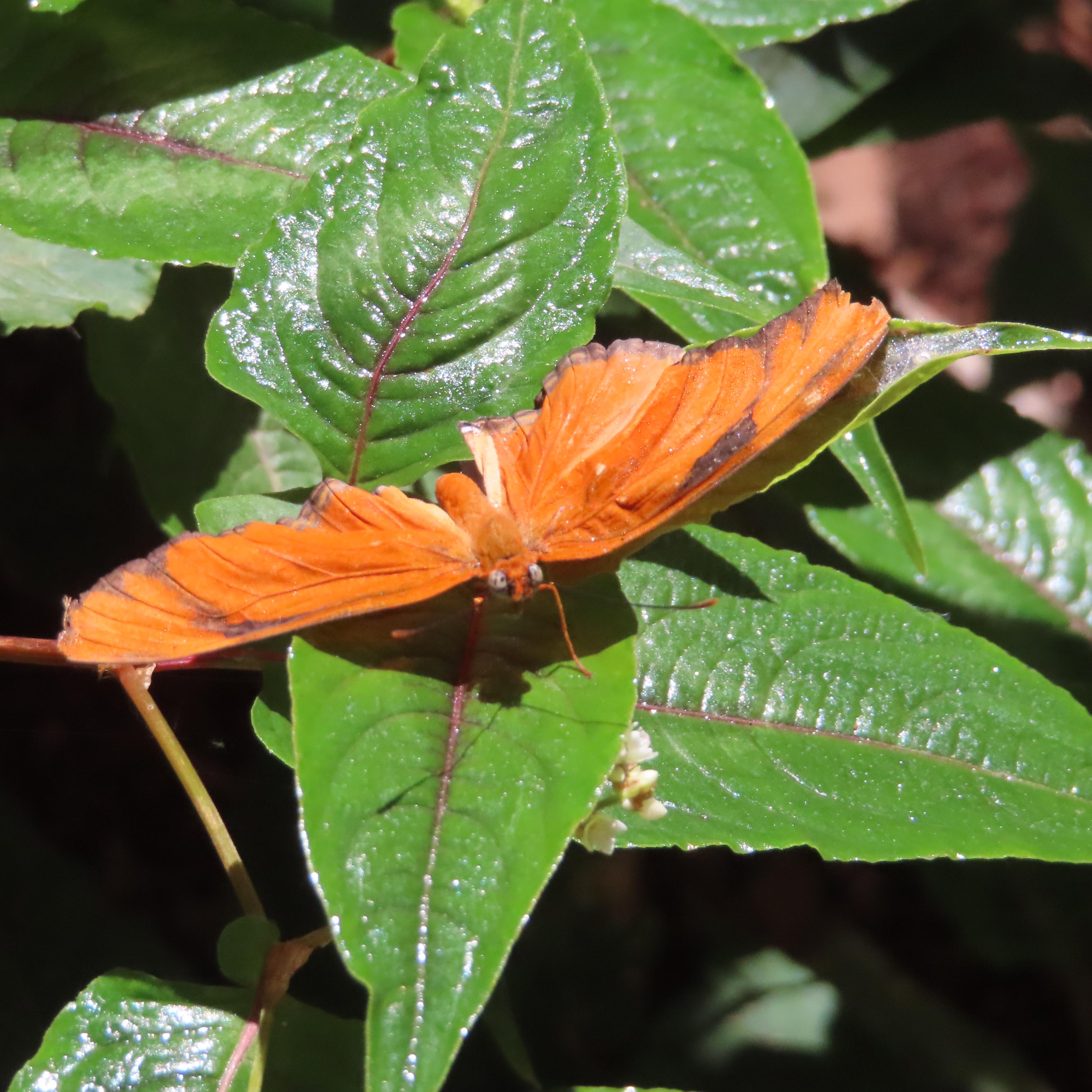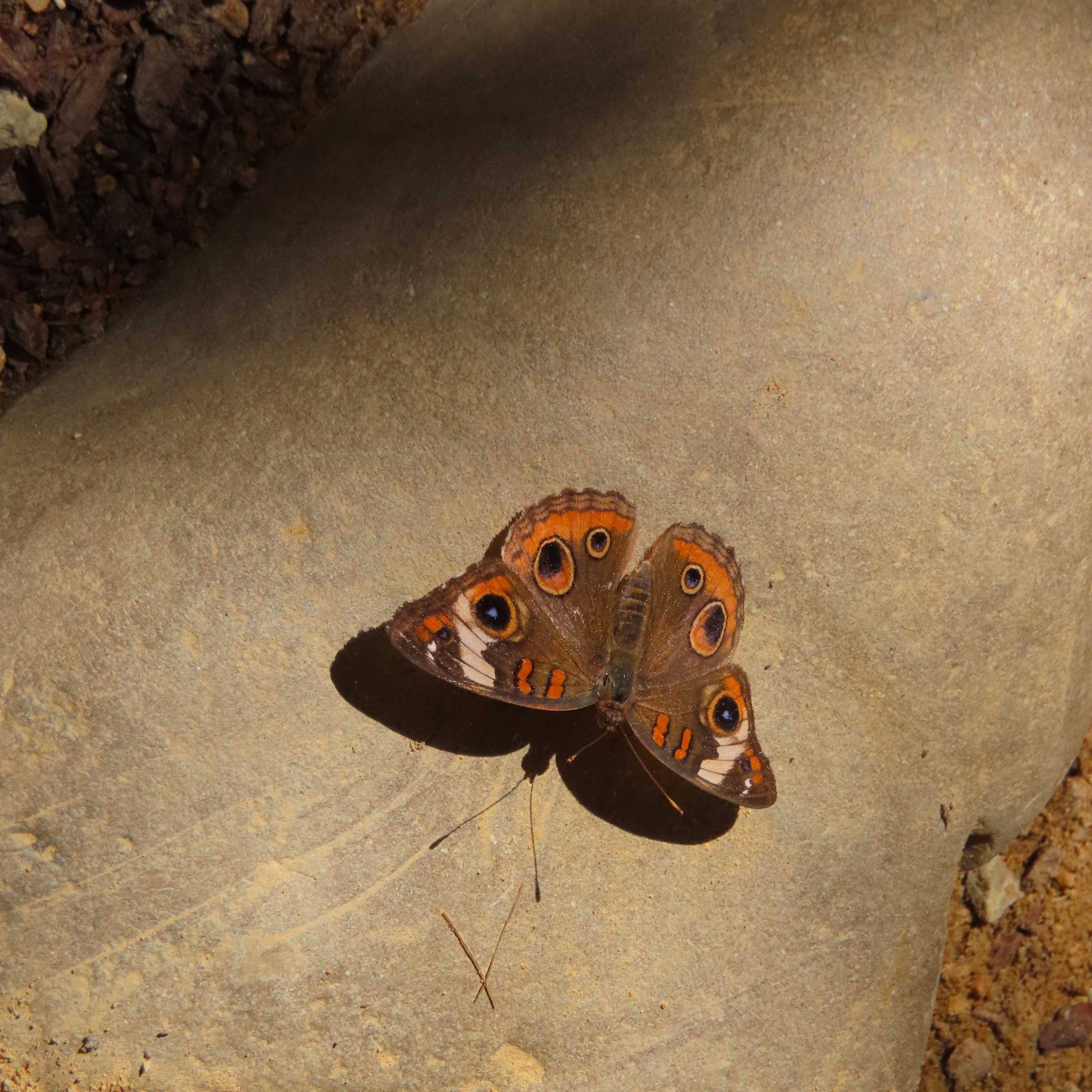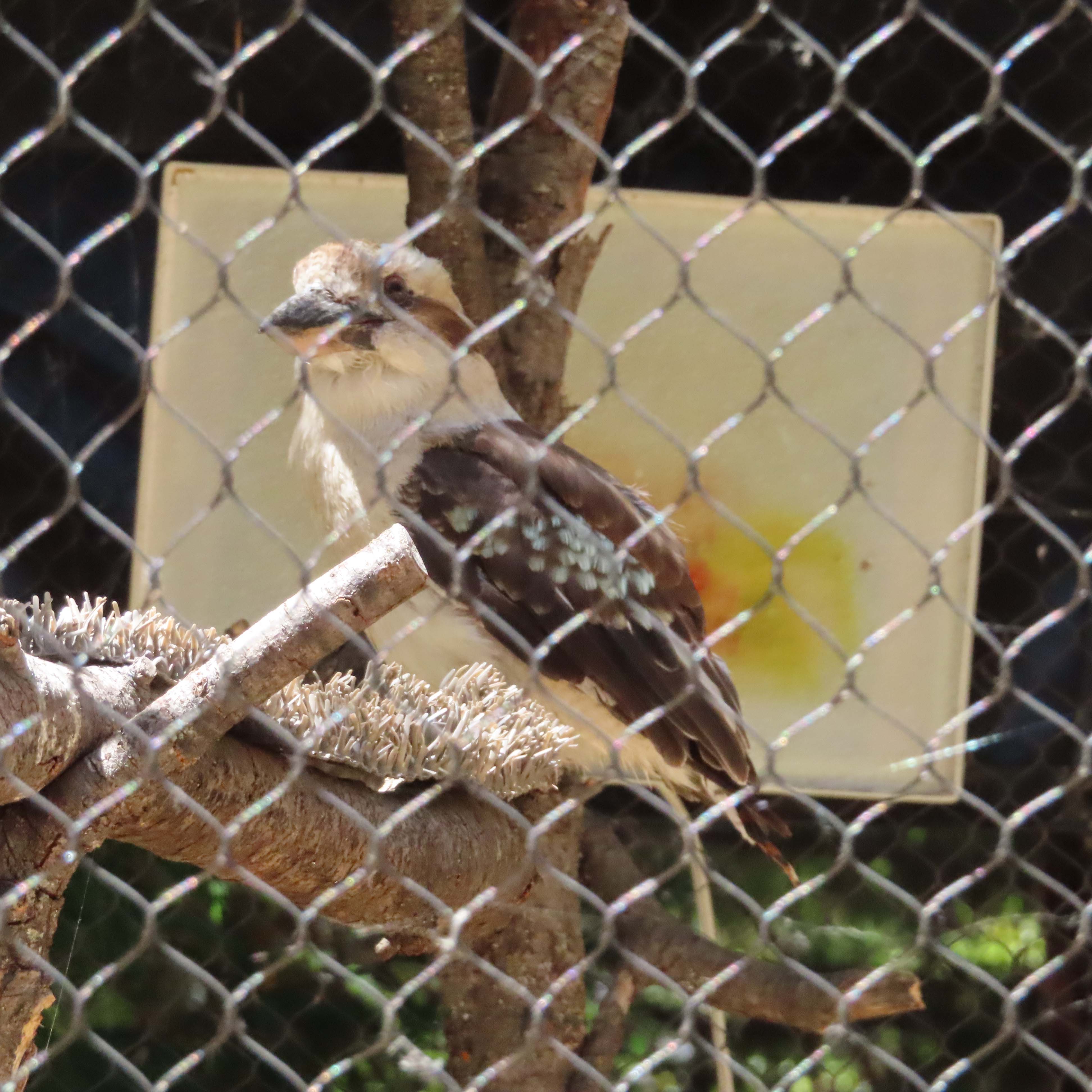 Saturday, first I'd like to say Happy Birthday! to my sister. My sister's sister has the best sister! I love you!  We started the day with a visit to the Lake Shasta Caverns.  They were awesome, there are 5 "rooms" to see.  There are a LOT of stairs to climb but it was beautiful in there.  You start at the visitor center on the north side of Lake Shasta and take a boat ride across the lake to get to the actual caverns.  The lake is currently the second lowest its ever been and luckily they have shuttle buses so you don't have to climb out of the lake to get to the caverns.  It was a really nice way to spend a couple of hours.  Next, you know we had to go visit the Shasta Dam. Unfortunately the visitor center was closed but the dam was pretty darn impressive.  I think they are having staffing issues like everyone else.  There is a water park just outside the RV Park and it was PACKED when we came home.  I'm surprised that we don't hear the crowds from there at the park.  I'd say this has been another satisfying week. 
Make Life An Adventure!