Holt, Fl Week 4
Nov. 29 - Dec. 05, 2020
Sunday, rain and more rain but at least no wind or hurricanes brewing.  I managed some menu planning and grocery list making.  I thought about sewing, but didn't actually do any. 
Monday, we spent today doing not a lot of anything but trying to stay warm.  I have done a little research on locations to visit next year but I haven't started in earnest yet. I also started listening to Game Of Thrones again too. That should kill a few hours (grin), each book is like 36 hours long!

Tuesday, we both had dental cleanings.  Everything was fine except for the cracked filling I have...crown needed. I received two of the new cookbooks today, 30-Minute Cooking for Two: Healthy dishes without all the Fuss, and The Complete Cooking for Two Cookbook.  I am not too sure about the Healthy claim on the 30 Min. cookbook, several of the dishes have over 50 grams of fat per serving... The Complete Cooking for Two is done by the folks at America's test kitchen, it doesn't include the nutrition info on all the recipes. I love the test kitchen's work.  I also got a waffle maker.  I know, I know, is a waffle maker worth the space it will take up? Well, we will see, I've been craving hash browns made in the waffle maker.  Then there is cinnamon rolls done in the waffle maker.... it is small, I think it will make the cut.  We ended the day with a festive drive thru Sowell's North Pole Christmas Light Display just north of Milton. It was a short drive thru area with lights. The drive thru may have been short but there was NO shortage of lights.  We didn't do the train ride or pictures with Santa but we did see the train. Christmas music along the drive was fun too. It was COLD! I felt bad for the folks standing outside directing us. We thought about stopping by the Beardless Brew Haus for a festive beverage but decided it was too cold to sit outside.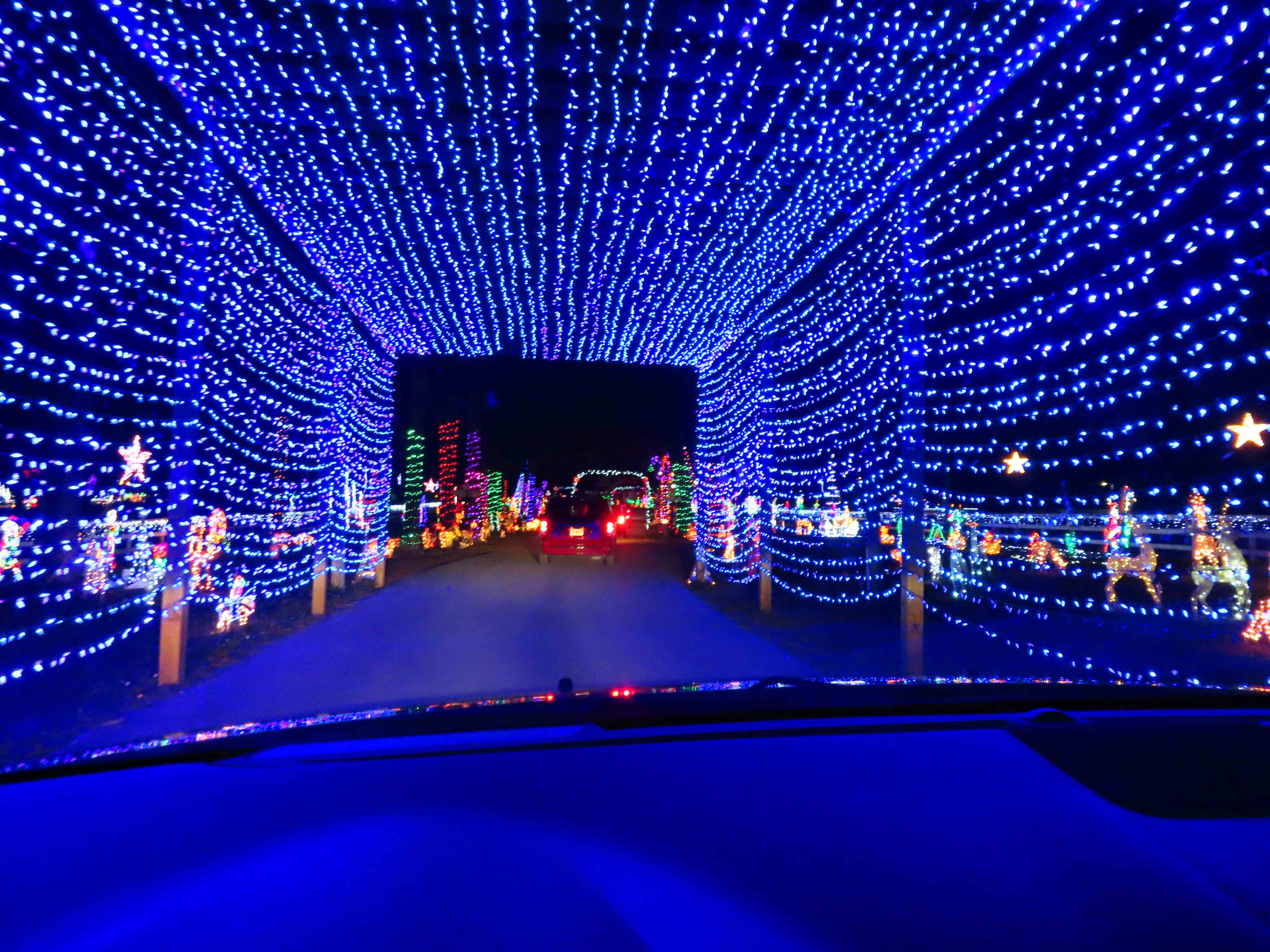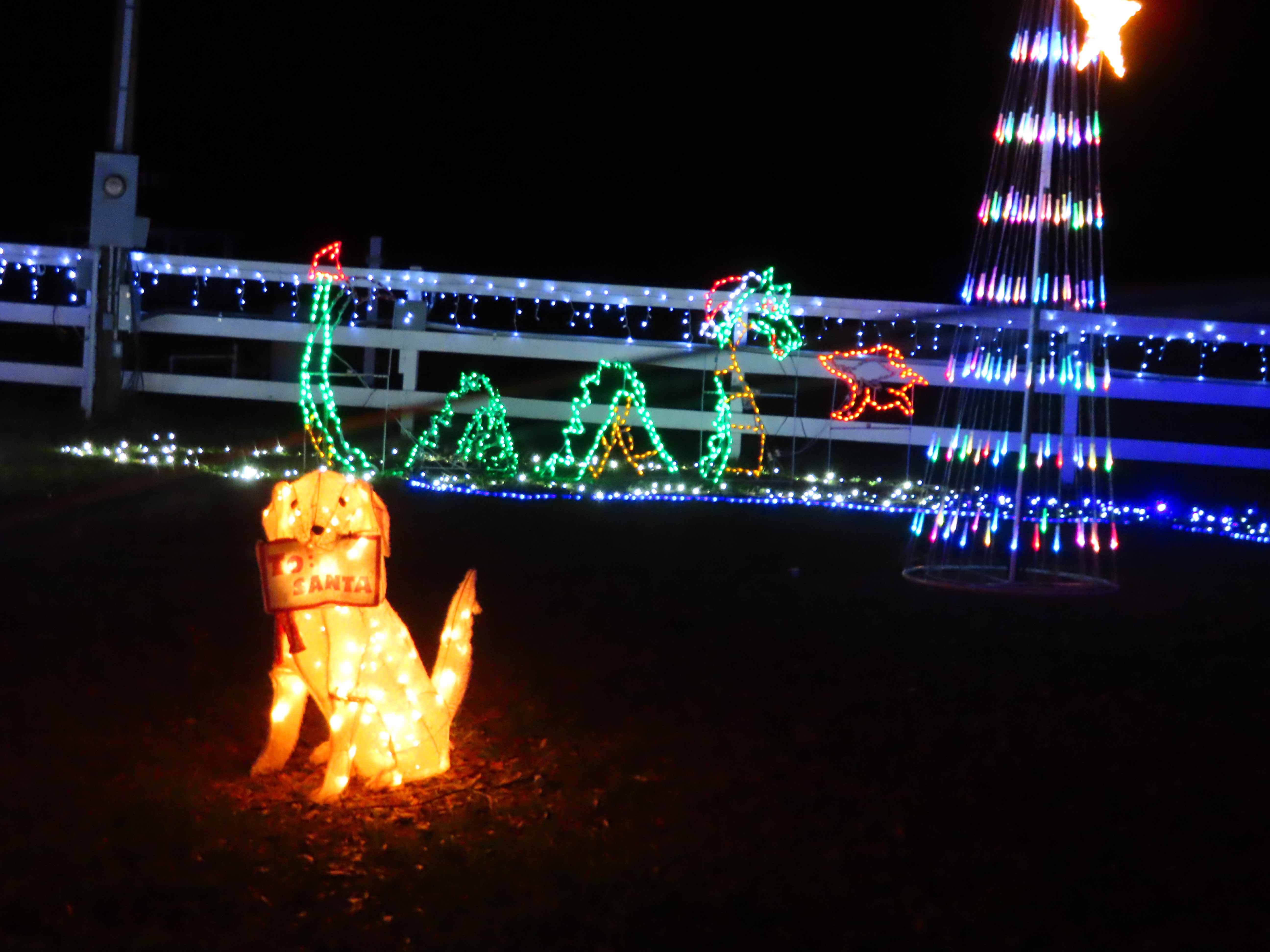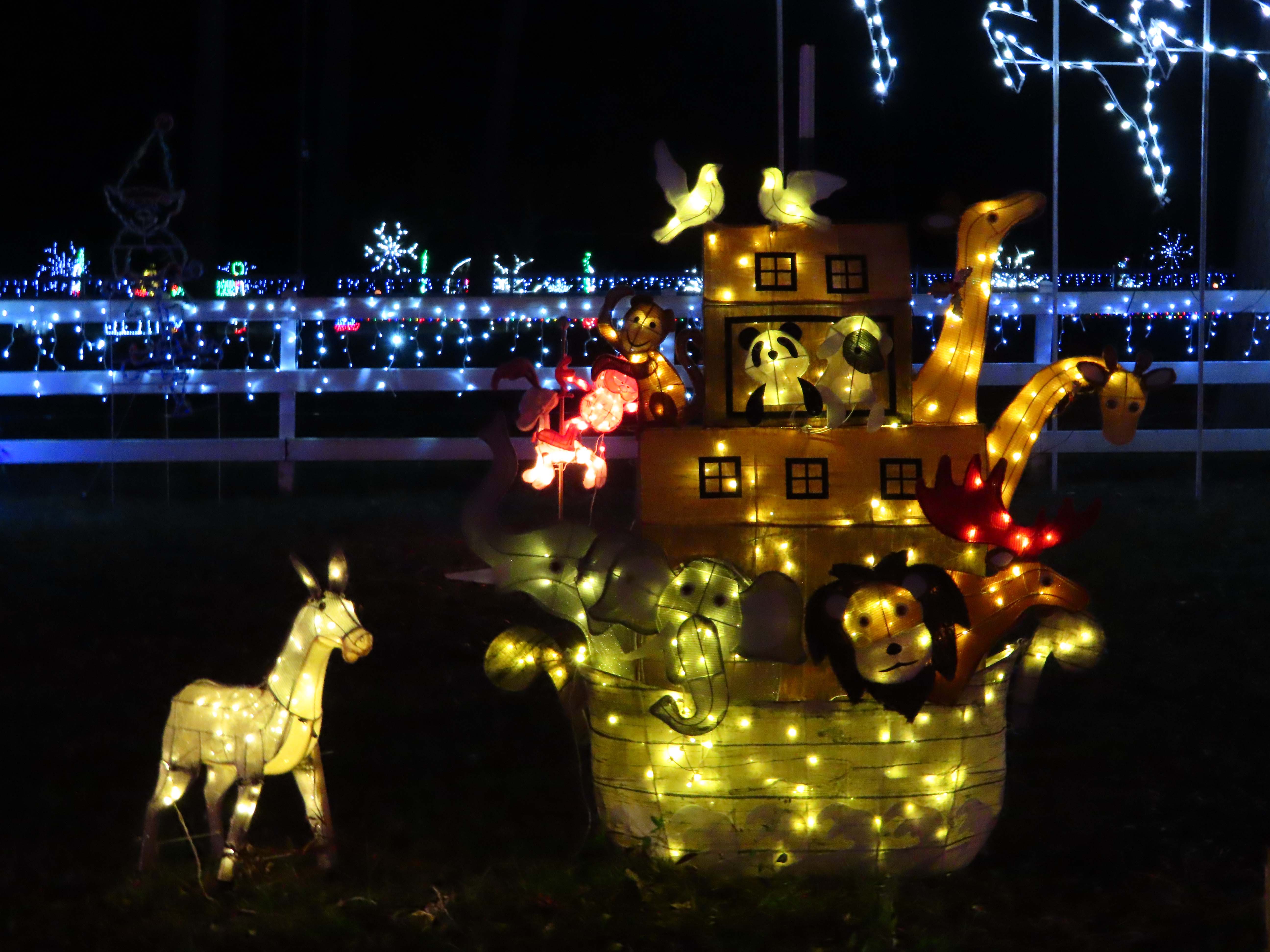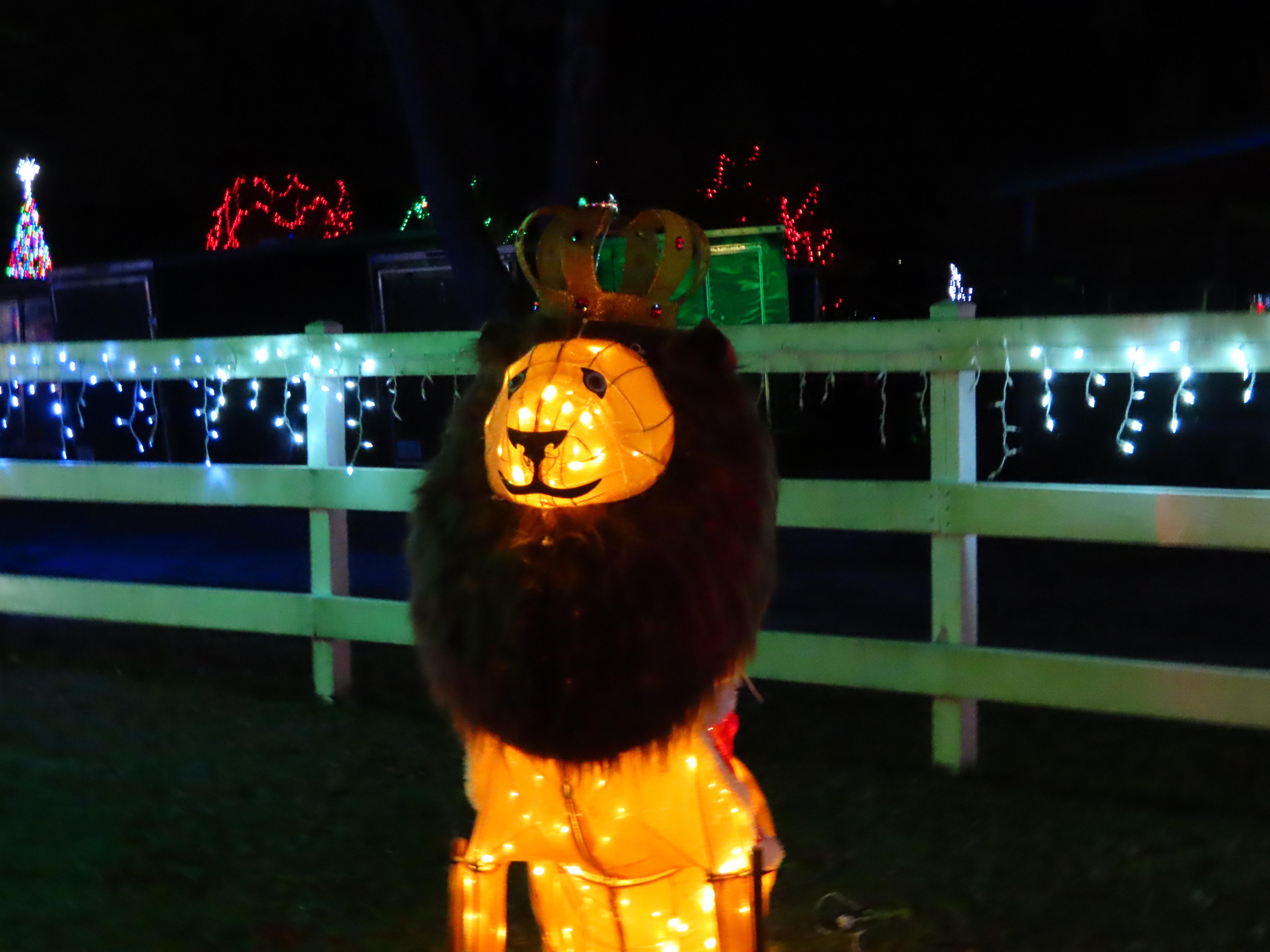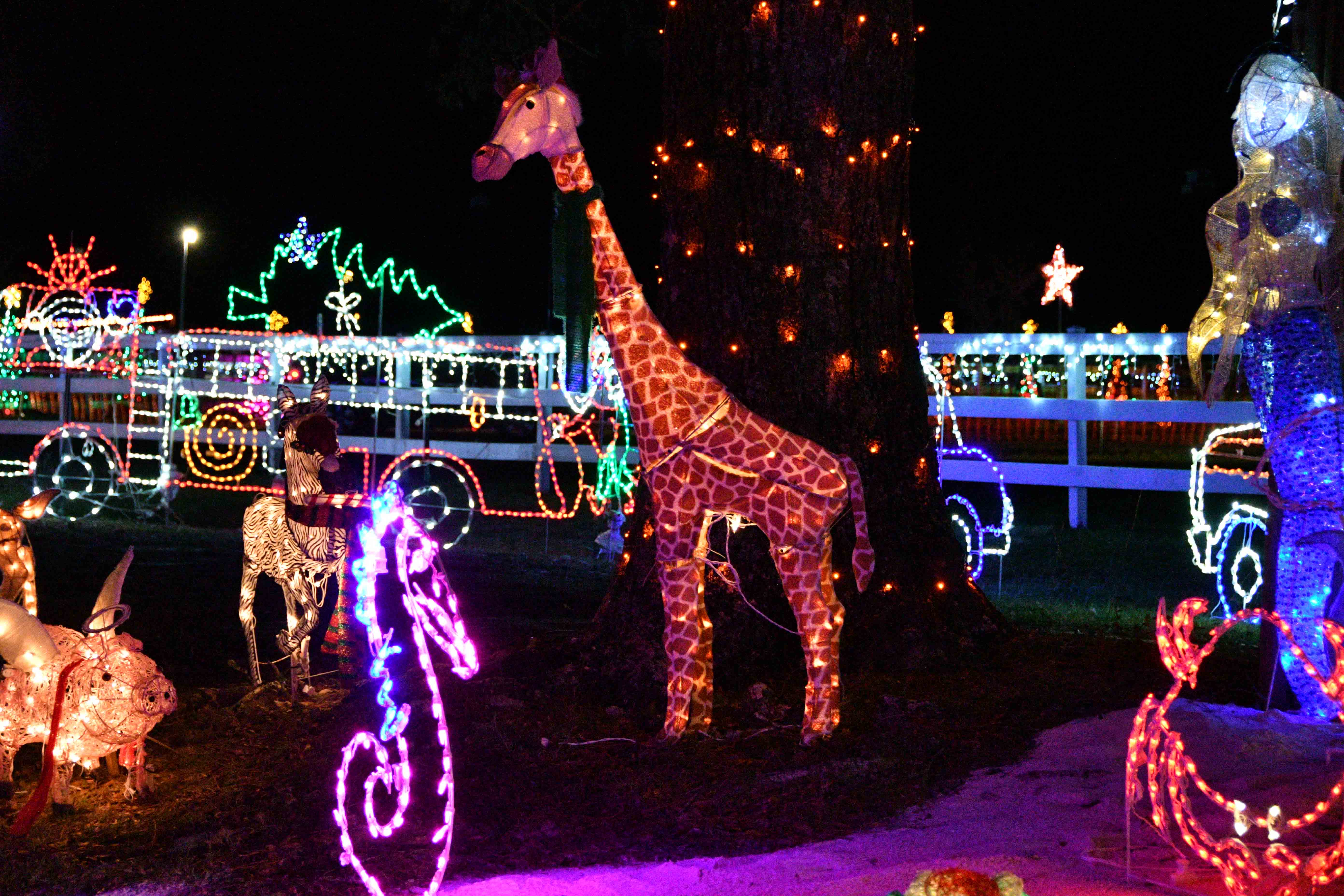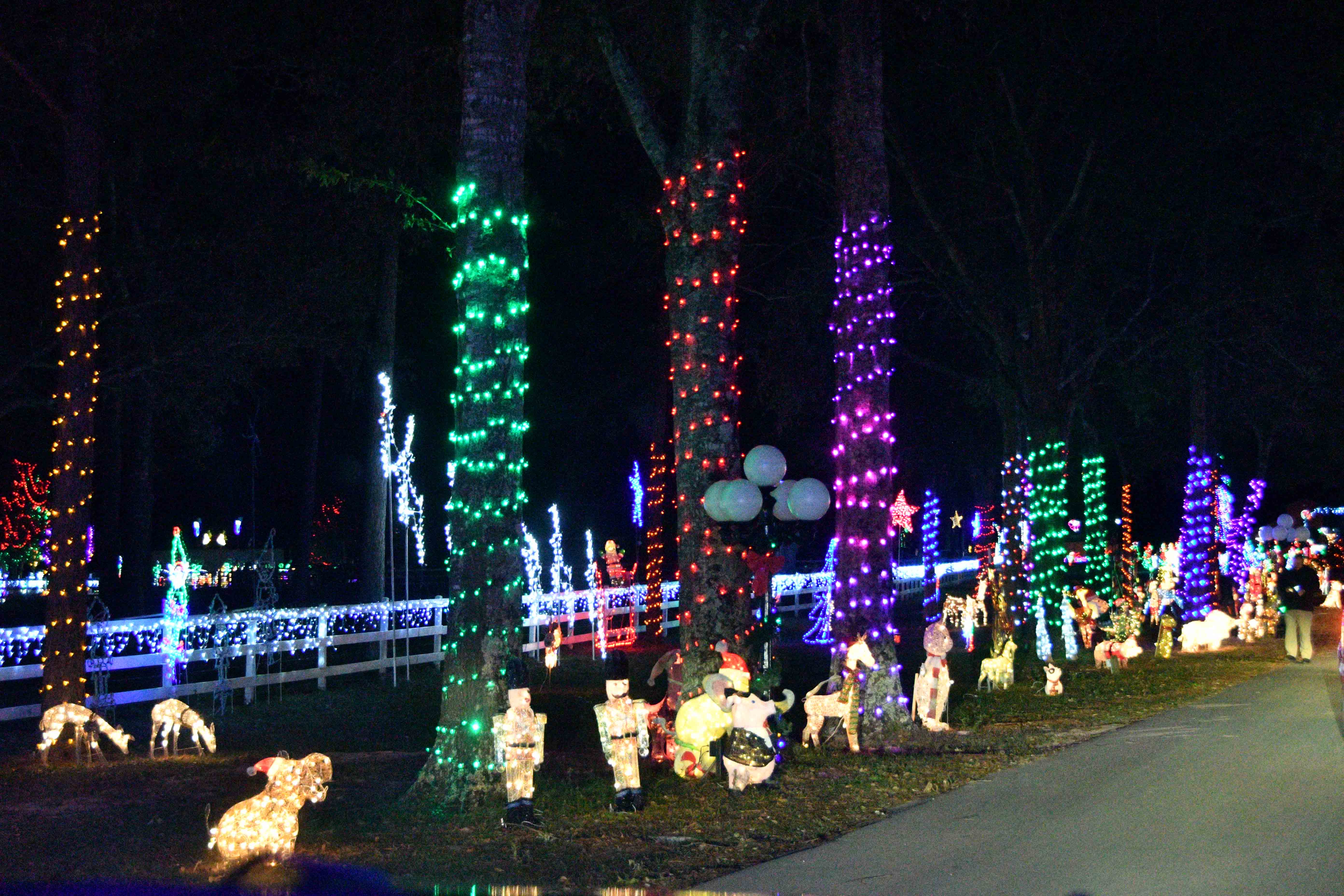 Wednesday, it has been a long time since I've had my mouth numbed at the dentist. It is so weird. I got the prep work and a temporary crown installed for the tooth with the cracked filling. They should have the permanent crown in a couple of weeks and I will be good to go.  Elard took care of getting propane for the grill and we went to You Sushi & Hibachi for a late lunch after he picked me up at the dentist.  I've been wanting to try them but today might not have been the best day.  With my mouth being numbed I had to be really careful not to bite thru my lips and tongue.  I managed a few bites and took the rest home for later.  Once the feeling started coming back my jaw was hurting so I decide that a good nap would fix that.  After a few hours I was able to eat the leftovers and they were really good.
Thursday, busy day starting at the eye doctor. I have been trying multiple types of contact lenses since I haven't worn them in over a year.  I think I've settled on the right pair but wanted to try single focus lenses.  The sight is perfect at distance but I can't read the dash when driving so that is NOT going to work.  I have been very happy with Dr. Batson at Okaloosa Eye Care.  I did a little shopping to kill time before my appoint with Dr. Kolmetz.  I visited Margie's Sew Much Fun quilt shop and found some cool items for the Modern Quilt Guild Meeting next week. I also found a great deal on a Bernina coverstitch sewing machine....I showed REMARKABLE restraint by not buying it LOL. My appointment with Dr. Kolmetz went very well.  He and Dr. Stewart (the surgeon I want to use) are in the same office and I was able to get in to see Dr. Stewart as well. That was very unexpected and he agreed my gallbladder needs to come out.  I was able to get an appoint next week to take care of that. It must be meant to happen since everything just fell right into place to make it happen before the end of the year. We managed to get Eagles Landing RV park to extend our stay thru Dec. 30 so that we don't have to move before I am recovered from surgery. Elard spent most of the day finding the problem with the washing machine. It would not drain yesterday while trying to do a load.  He got a new motor ordered.
Friday, I got all my pre-surgery lab work done this morning including a COVID Test, the one that scrapes your brain thru your nose LOL.  We spent the afternoon with the Kay's. Ron made homemade fried chicken...sooo good. Great way to end the day.

Saturday, we drove over to Marianna today to visit with Willie and David and pick up the new motor for the washing machine.  We enjoyed a great afternoon in their front porch rocking chairs...ahhh the simple life!

Make Life an Adventure!