Week 170: San Dimas and Castaic, CA
May 01 - 07, 2022
Sunday, moving day.  We originally had no intention of visiting the Los Angeles area but not knowing how bad traffic was going to be, I kept the move thru the area to an hour and a half. And well, I have planned to stay a few days in each place so that we can hit some high points.  We arrived at the Bonelli Bluffs RV Resort at about 1:30.  The park is AWESOME! It is part of the Frank Bonelli County Park and includes Puddingstone Lake. It is on a hilltop with great views of the mountains and the lake. There is also a golf course and an equestrian center, and lots of hiking and biking trails.  We got set up quickly and headed out to a Triple D recommendation, Belly and Snout.  It was delicious! AND we can see the Pomona Drag Track from the park, if we ever decide to follow the whole season of drag races we know where to stay!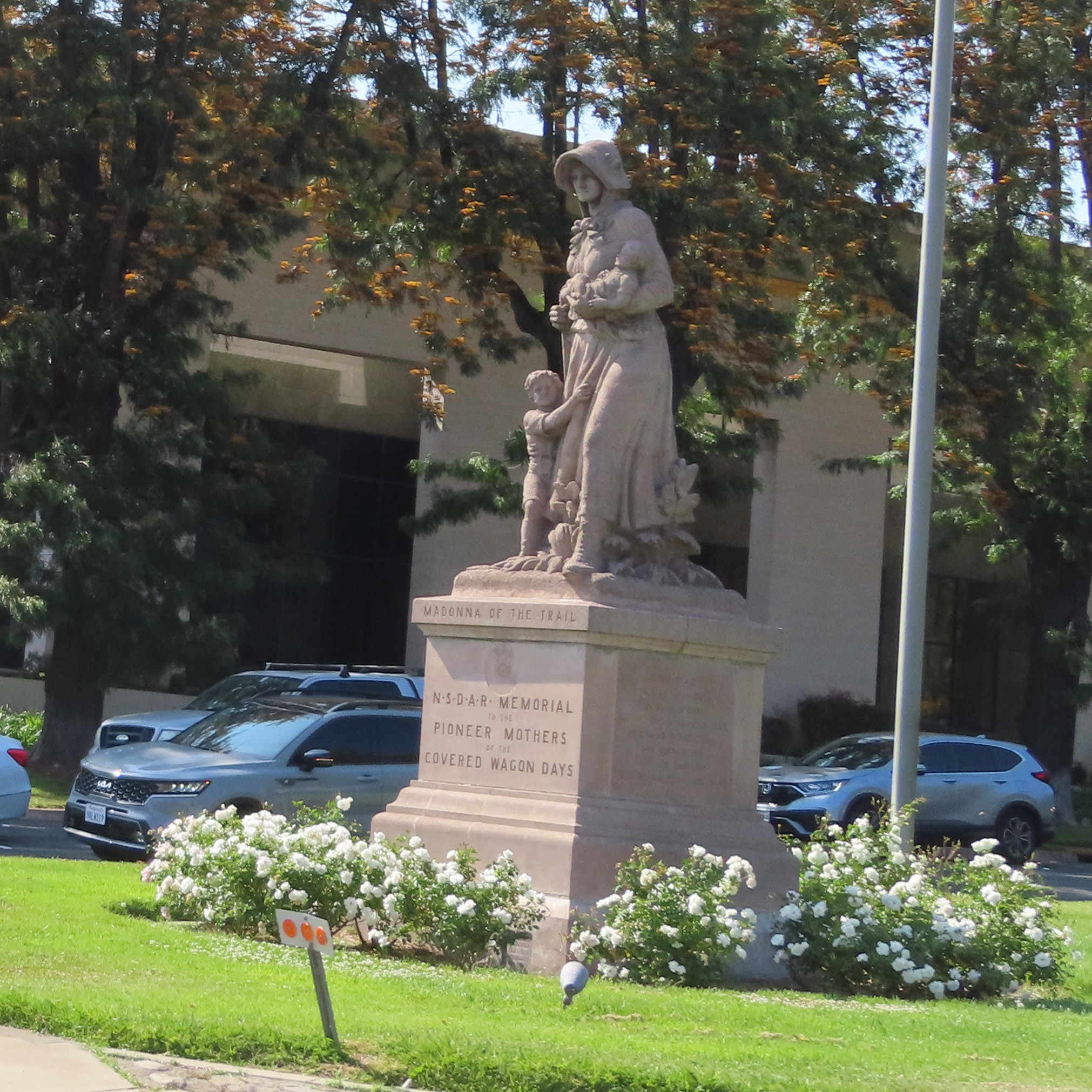 Monday, we did a bit of exploring.  We hit a couple of Route 66 spots, the first McDonalds, area kinda sketchy so we just did a drive by. We were on our way to Big Bear Lake.  We did not find Sarah Connors mother's house but we did find a quilt shop, Bear Country Quilts & Gifts. The lake was way lower than I expected.  We wanted to visit the Big Bear Solar Observatory there but it was closed because of Covid. It was a pretty drive and we got home in time to enjoy some sunshine.  I enjoyed watching the birds starting a nest.  There is another nest, I can here it but I can't see it.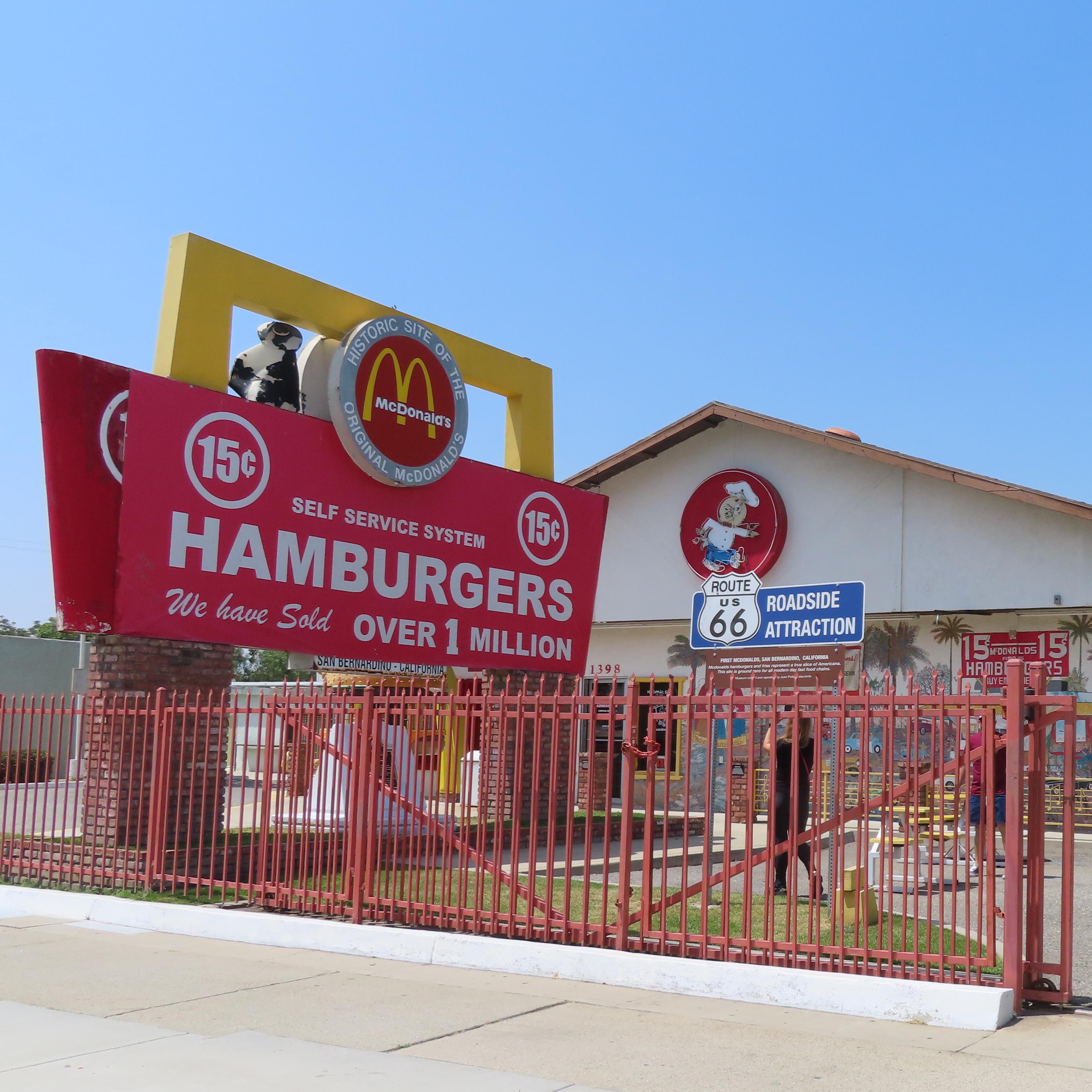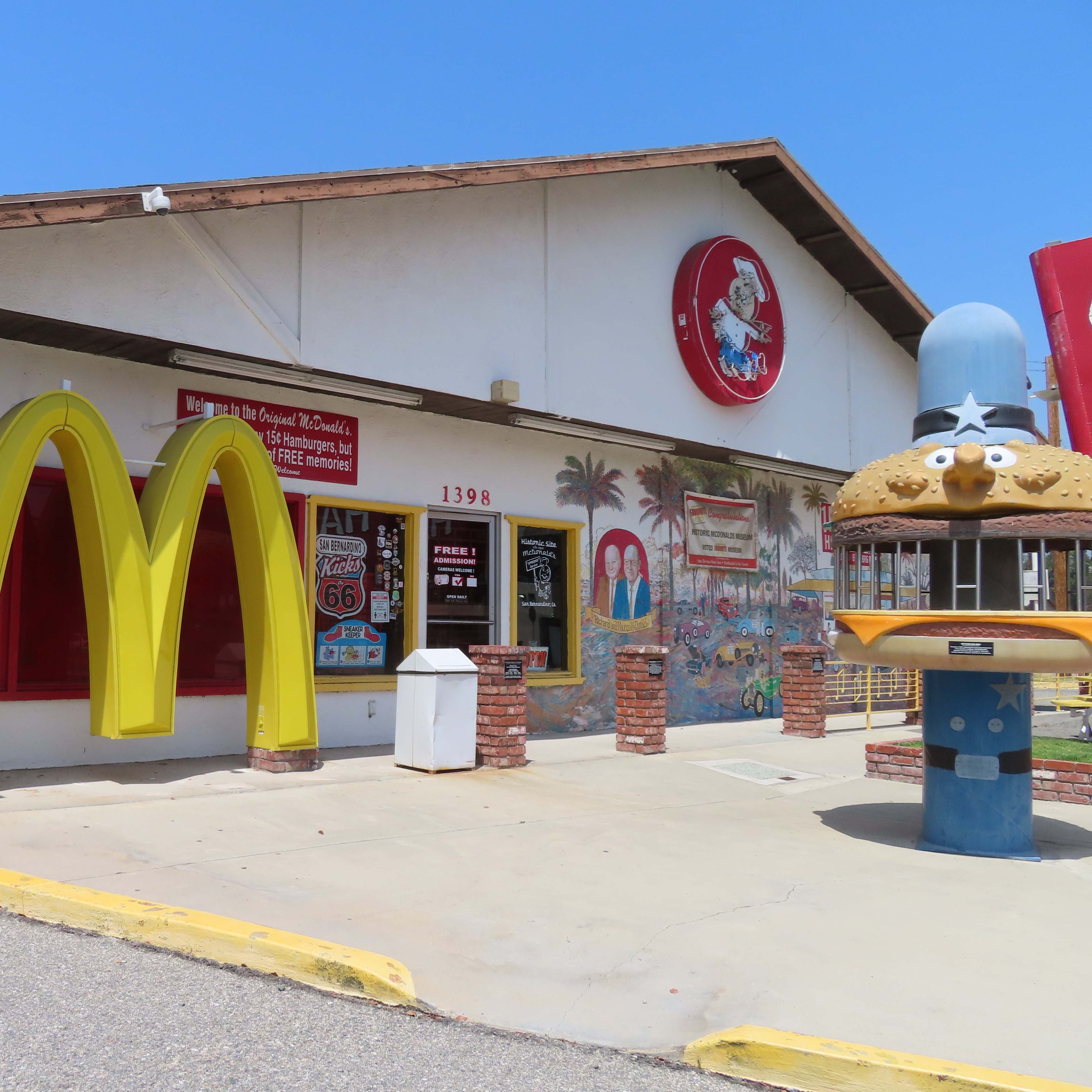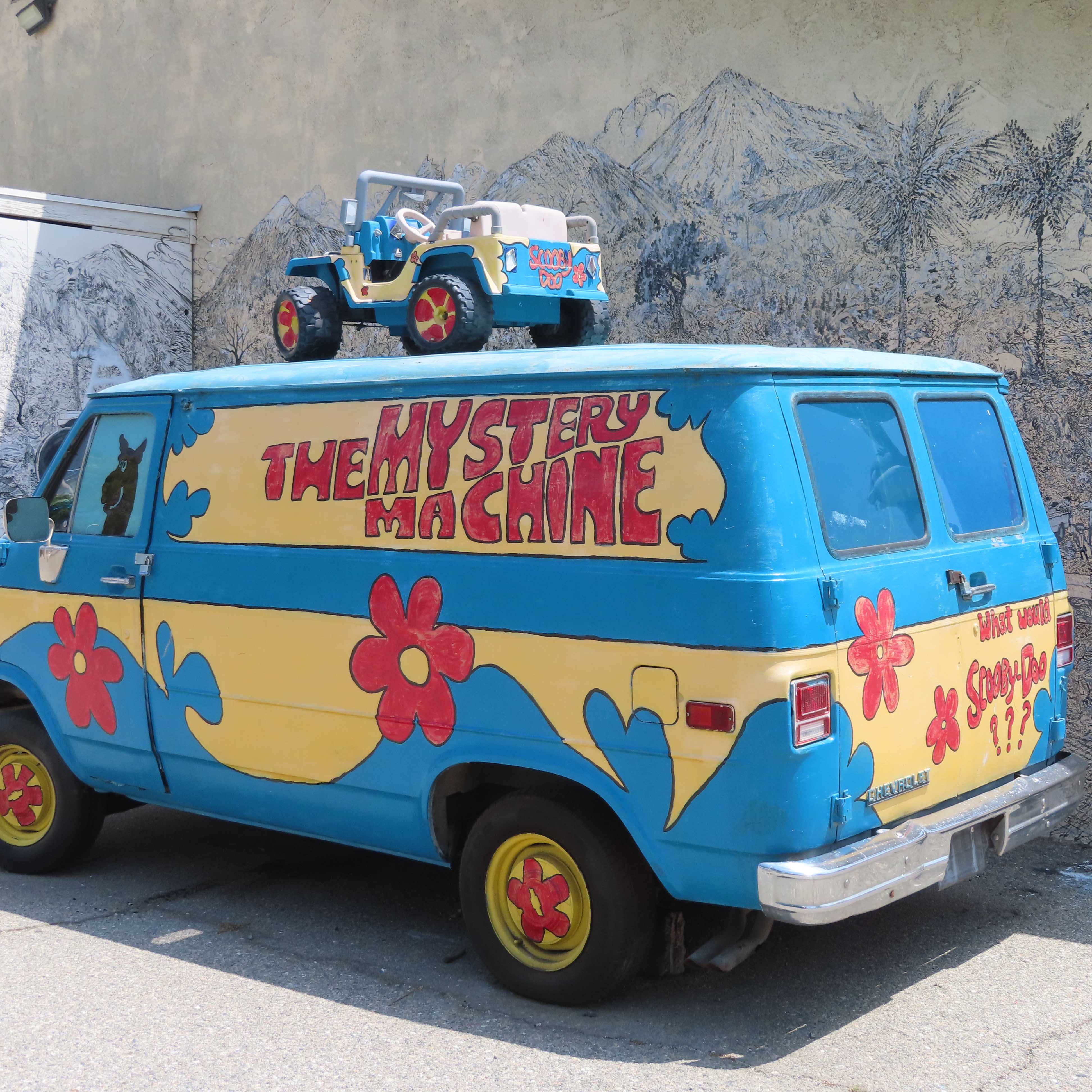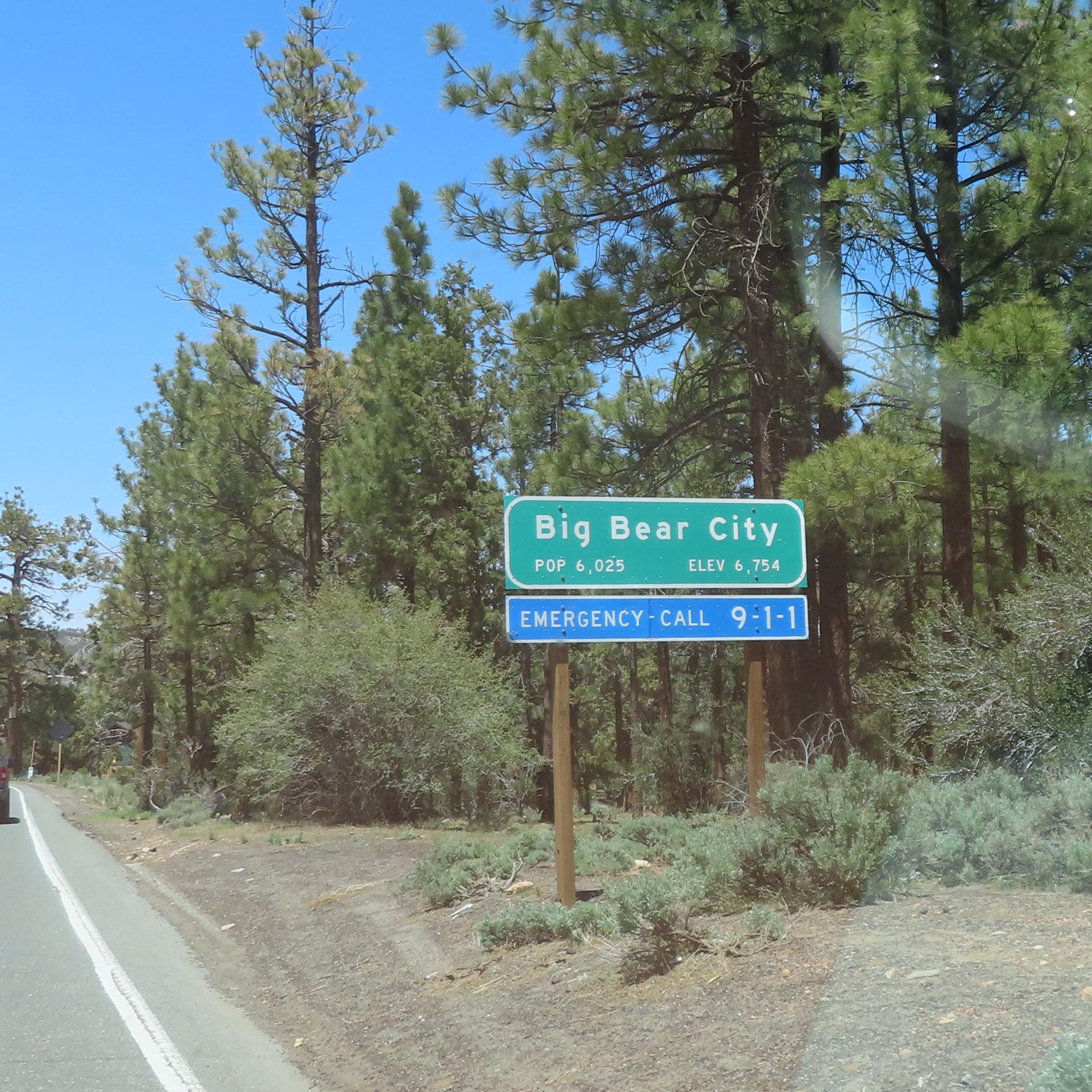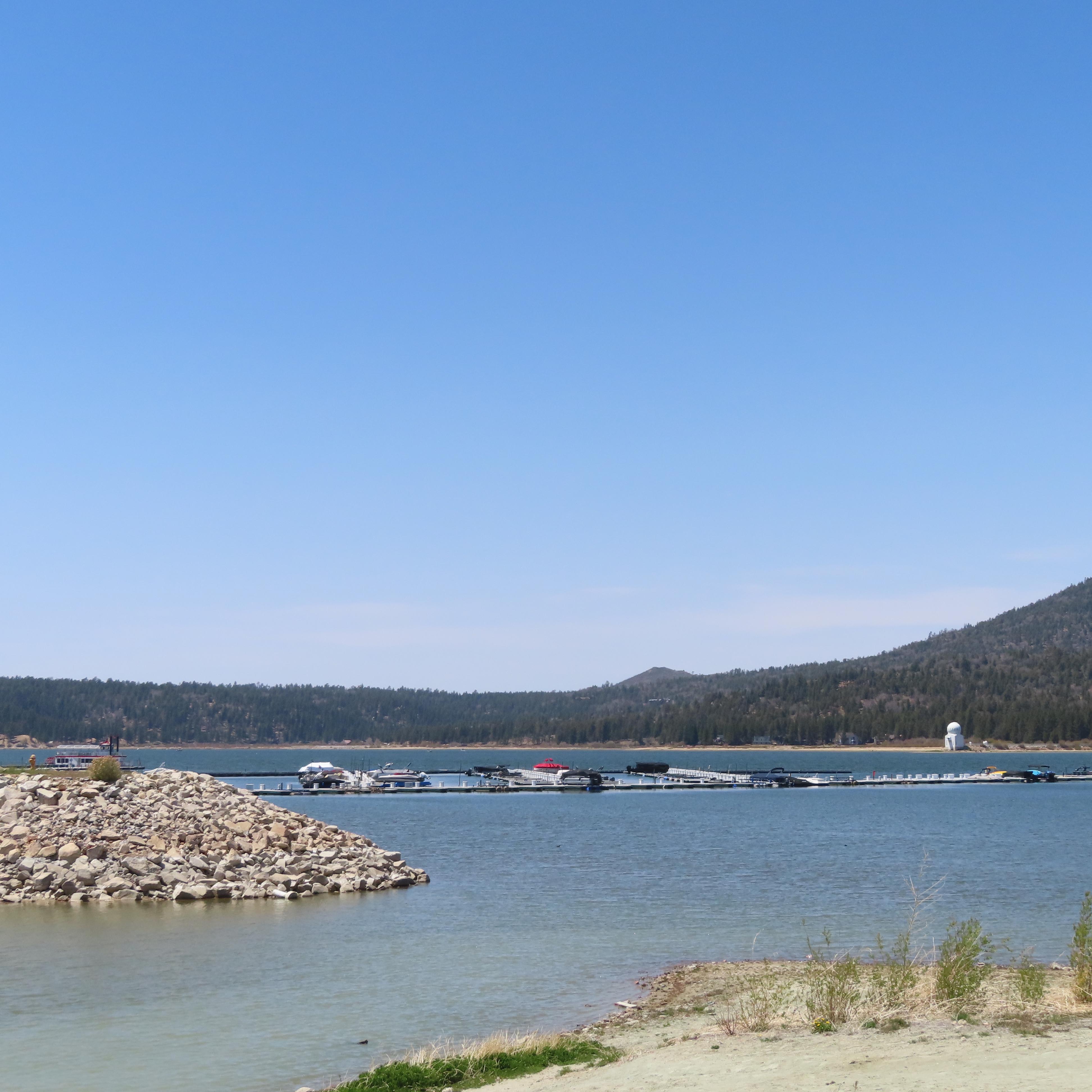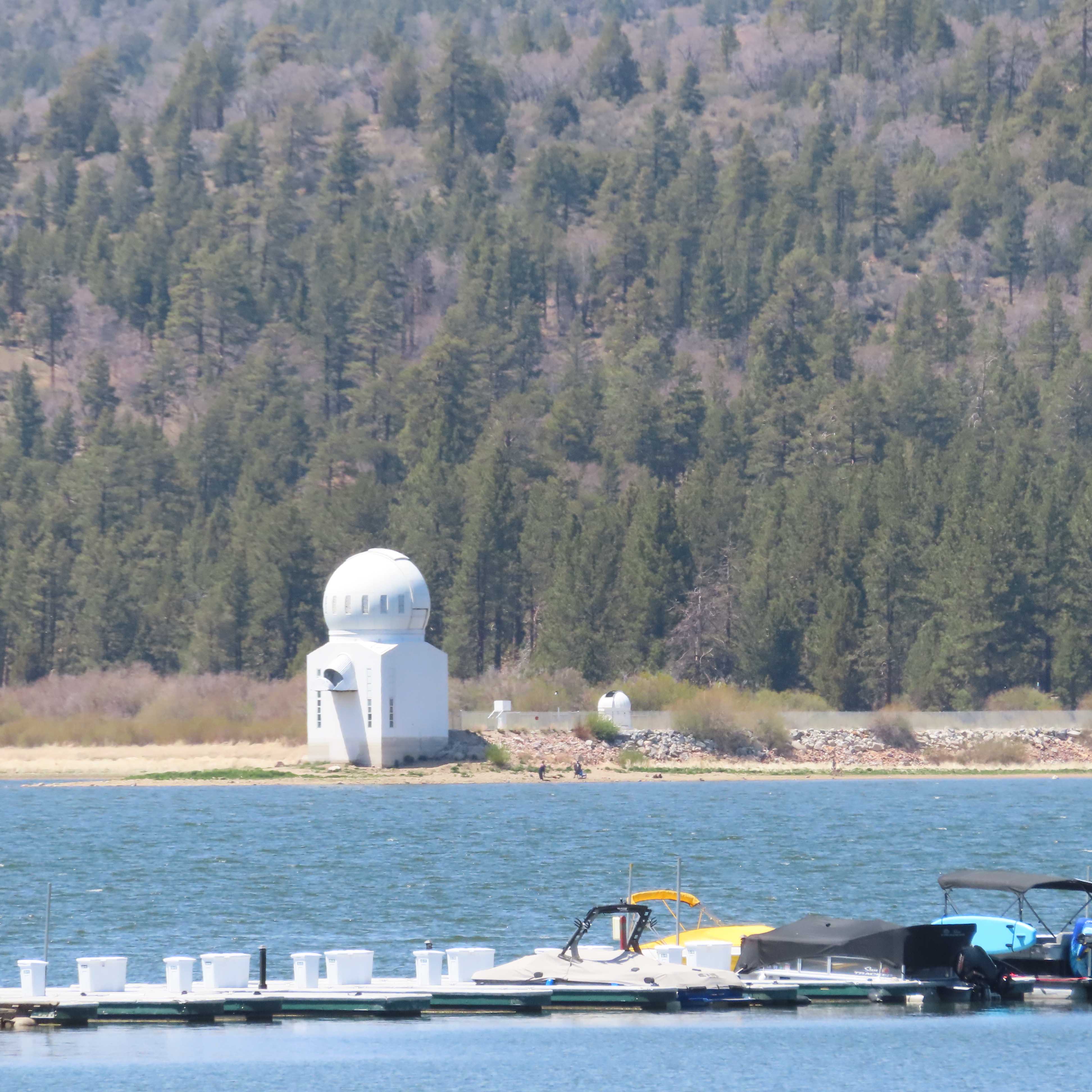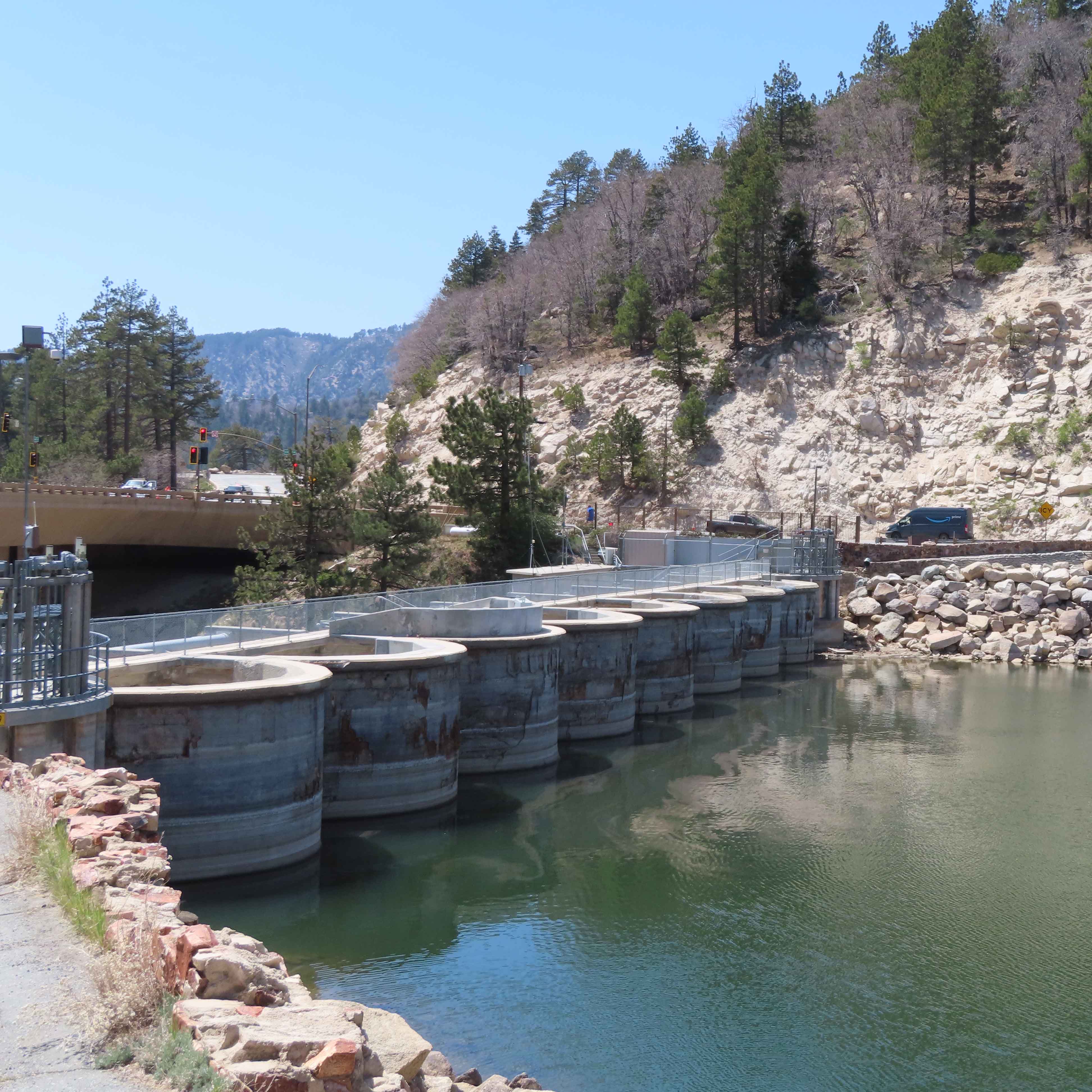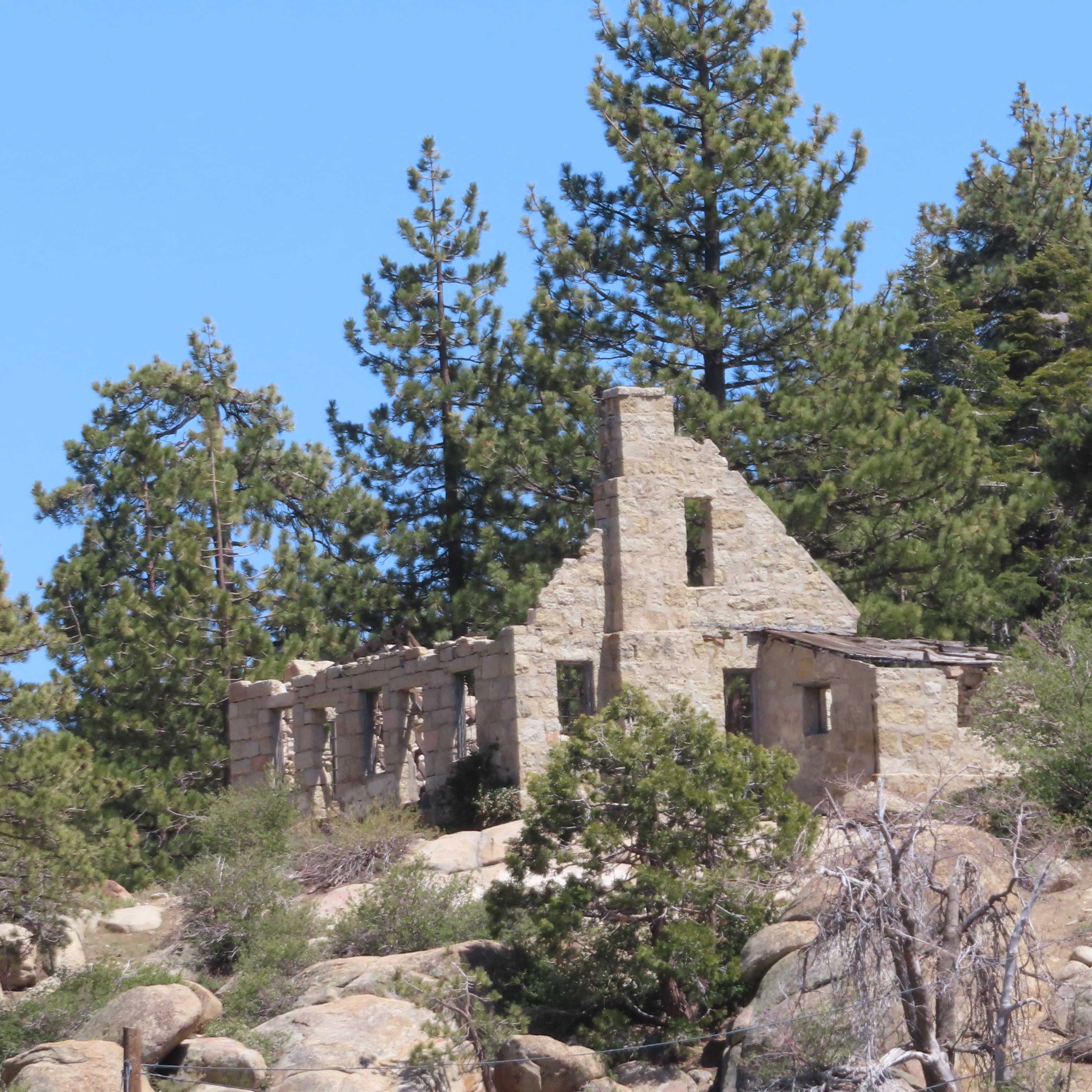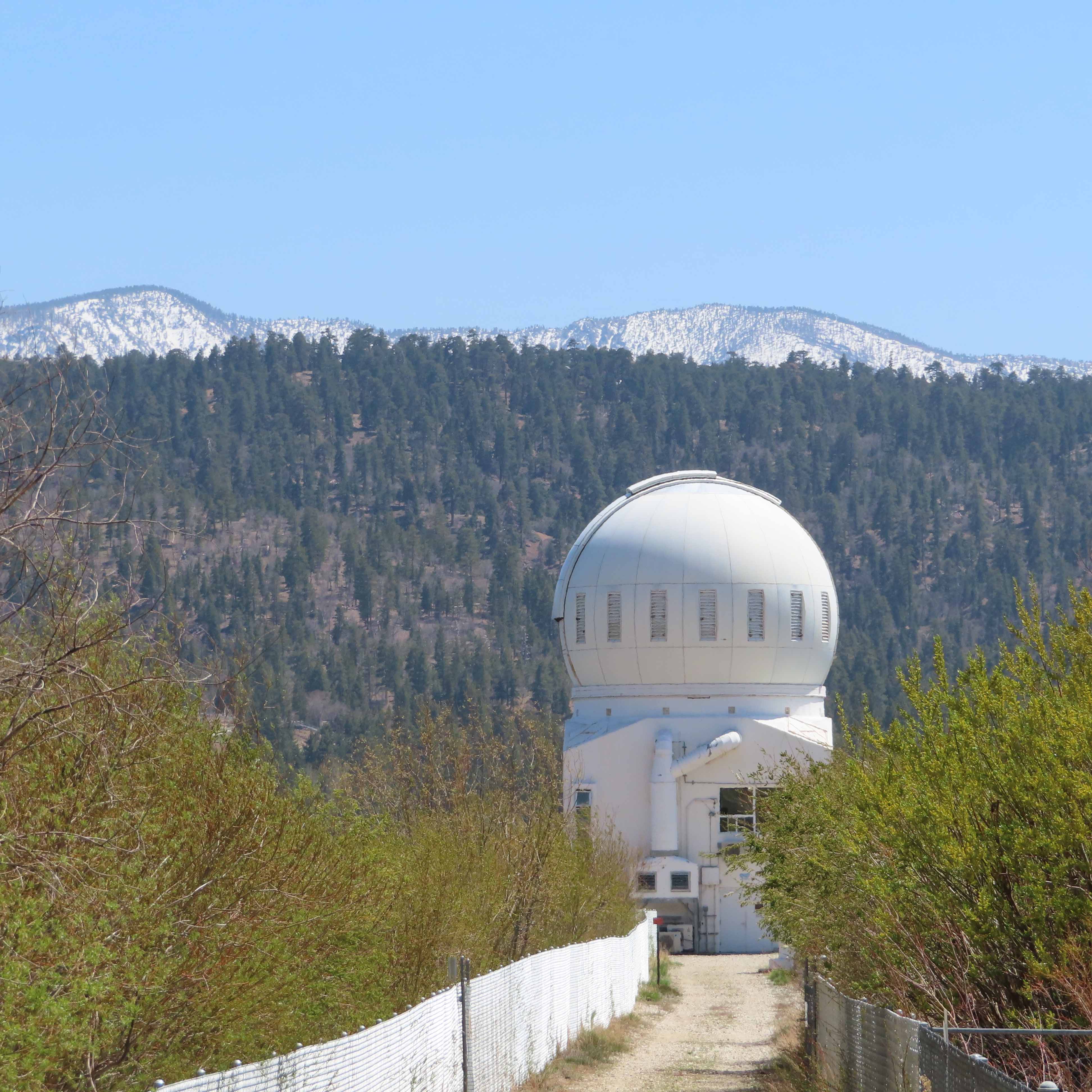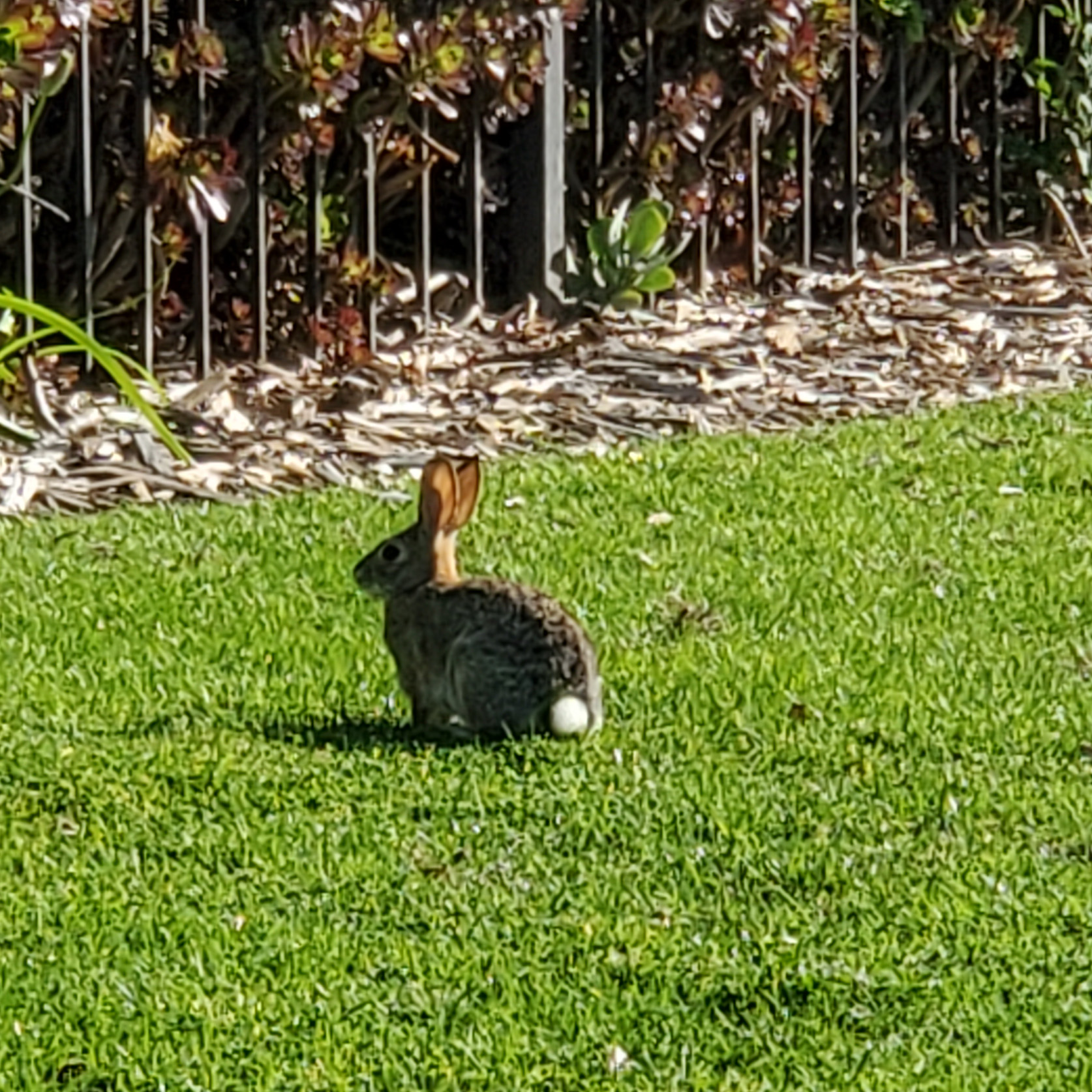 Tuesday, we visited the Nixon Library. I am ashamed to say that I'd forgotten he was Eisenhower's VP. It was a very nice museum, even if you are not a fan of Nixon. They had a replica of the oval office set up as it was when Nixon was in office.  The ending of the Vietnam War, opening relations with China, hanging out with Elvis.  They had a display of several items gifted by visiting dignitaries.  And of course they had a huge exhibit on Watergate, I mean how could you not?  The recording system was actually started with FDR...I didn't realize that. It was touching to see the love letters between Dick and Pat. The museum is actually built on the property owned by Nixons's dad and they have the house his father built and that he was born in.  The last exhibit we saw was Marine 1.  It was very cool.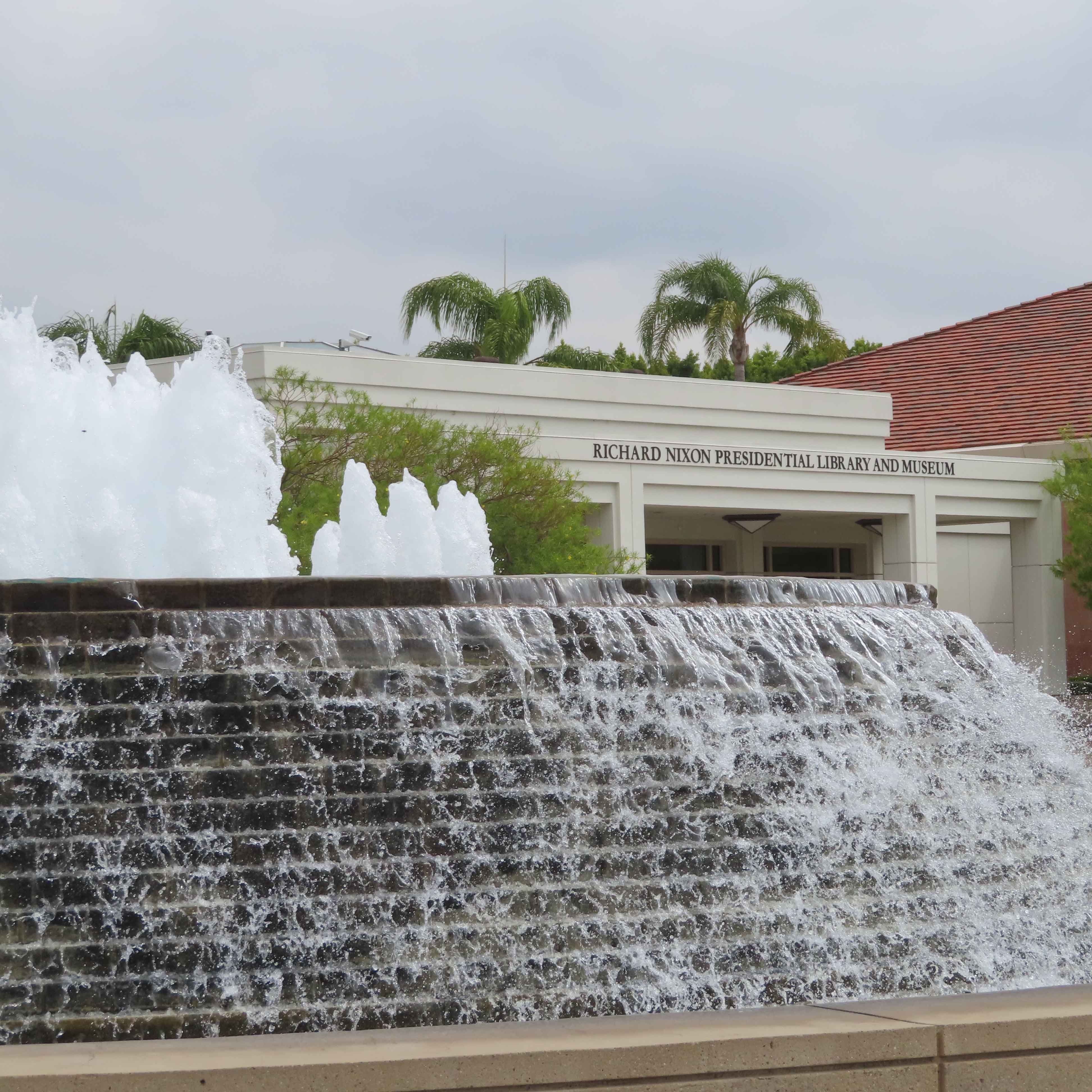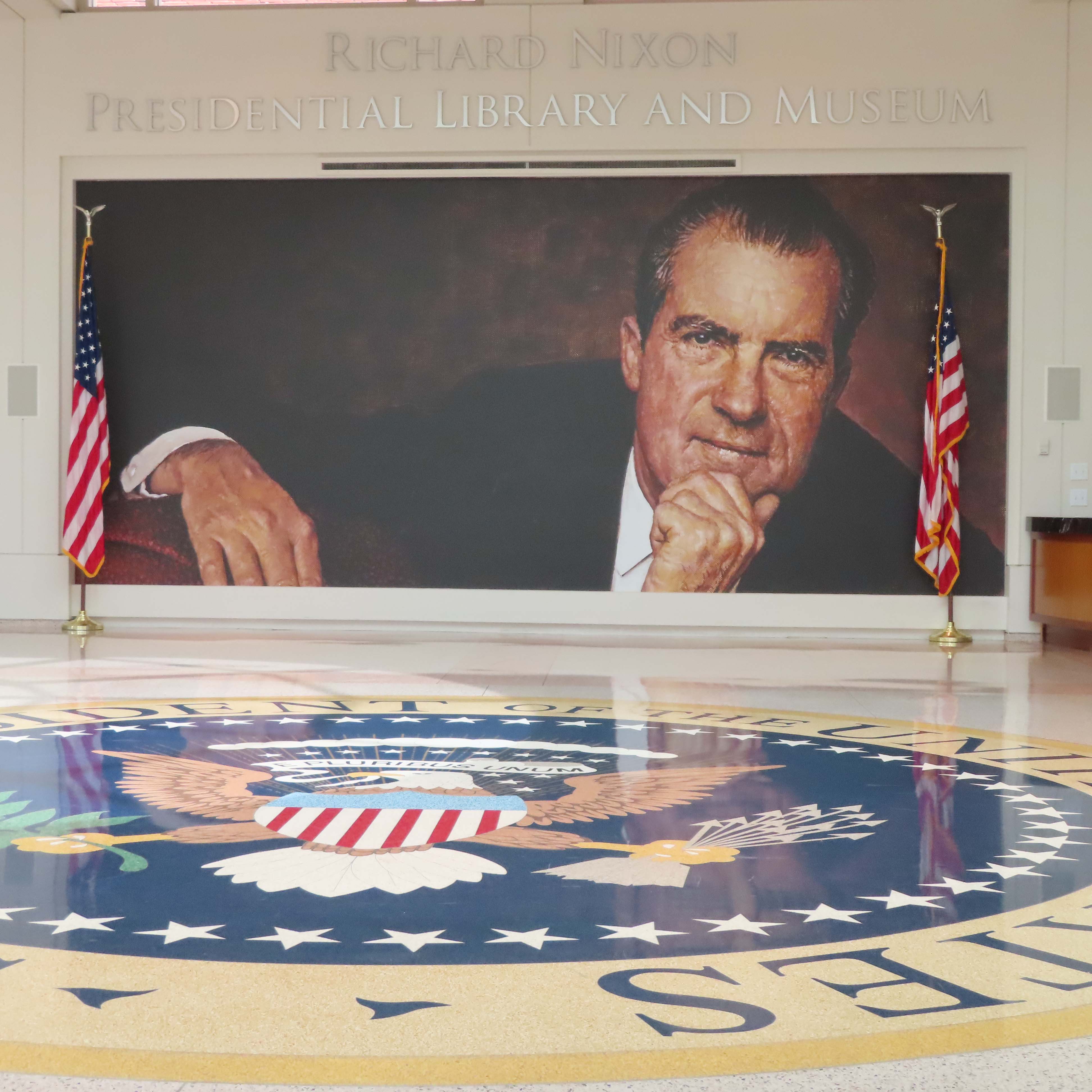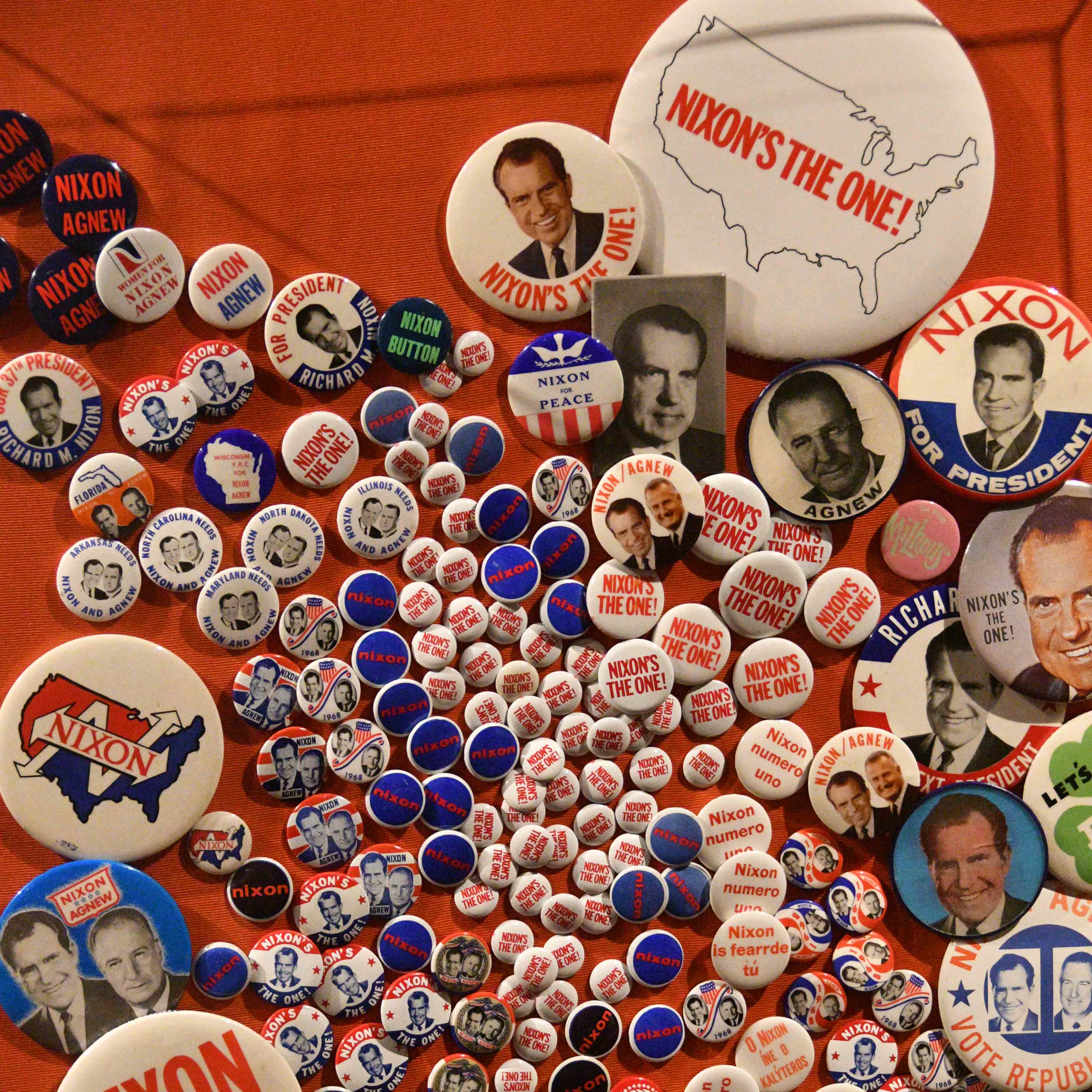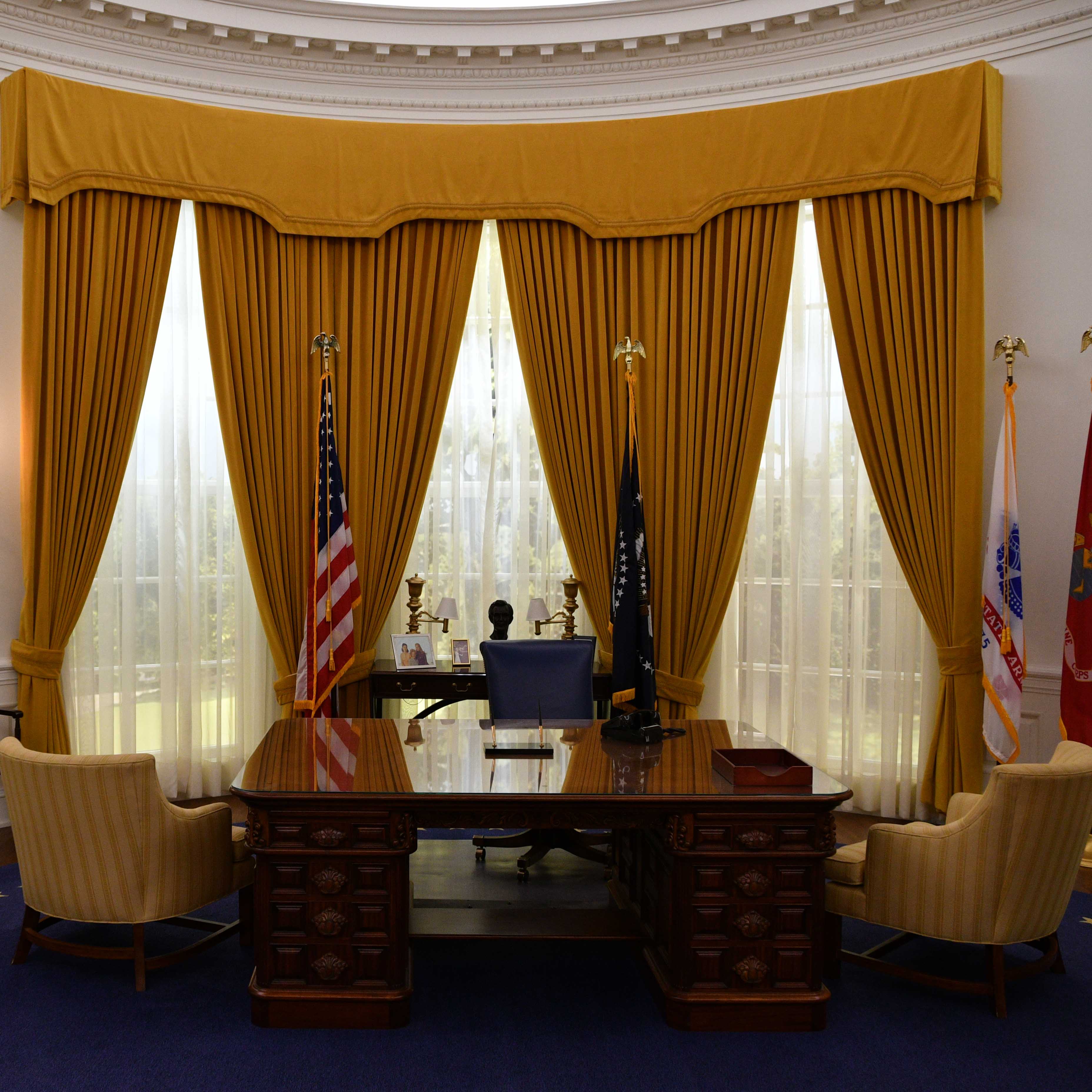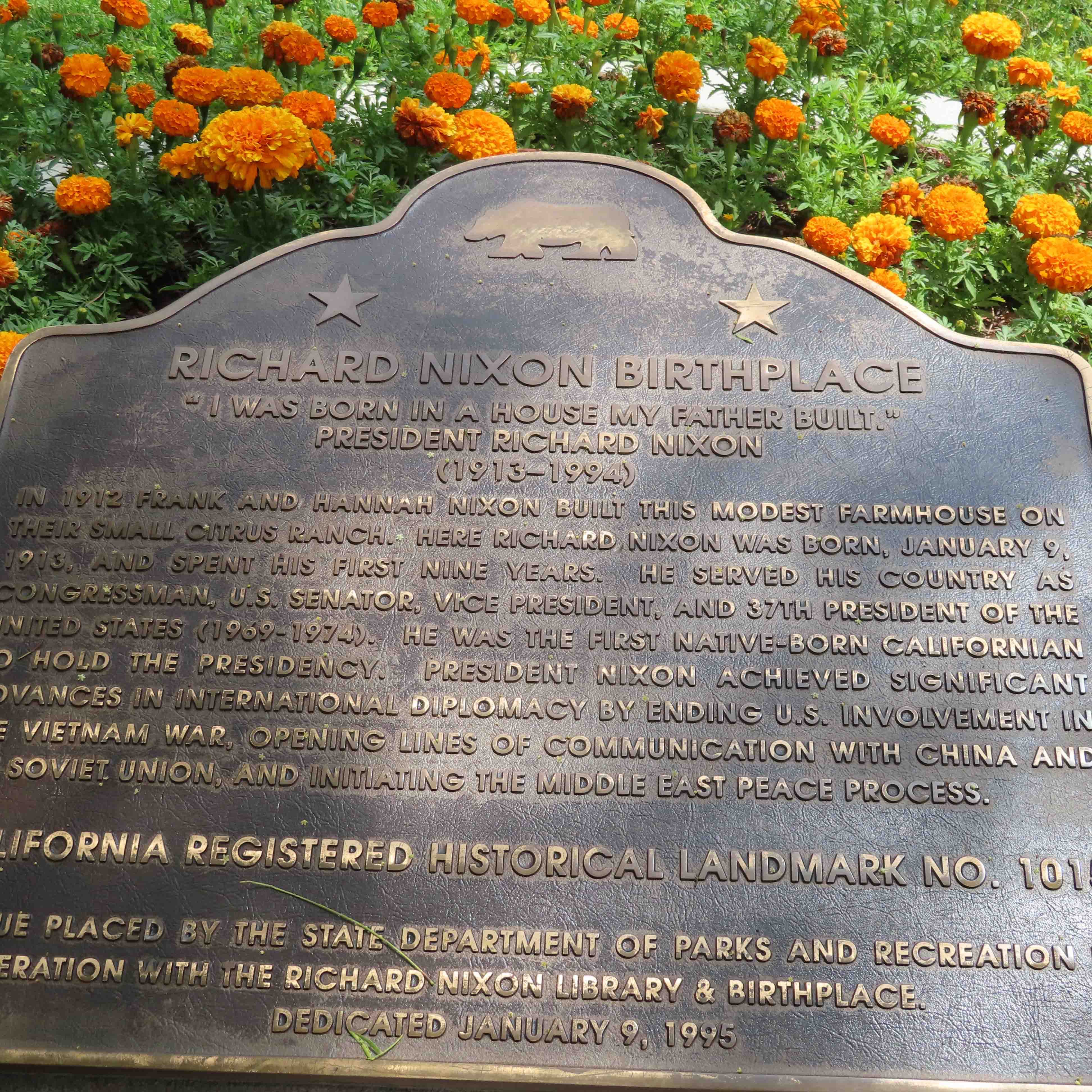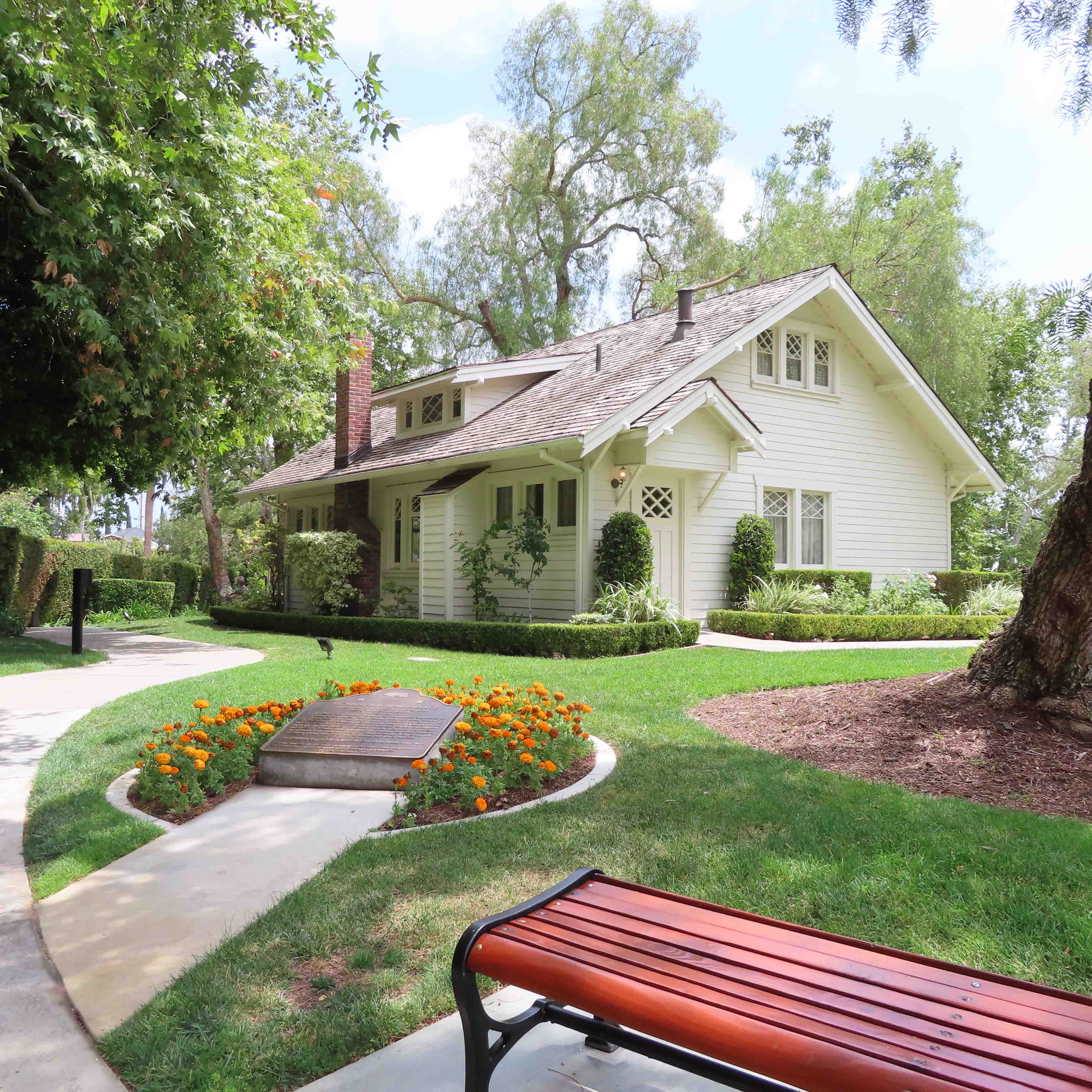 Wednesday, we enjoyed a visit to the NHRA Museum.  So cool. Not quite as many cars as at the Don Garlit's museum in Gainesville, FL. but very cool.  We went for a stroll around the RV park and got some great sunset photos.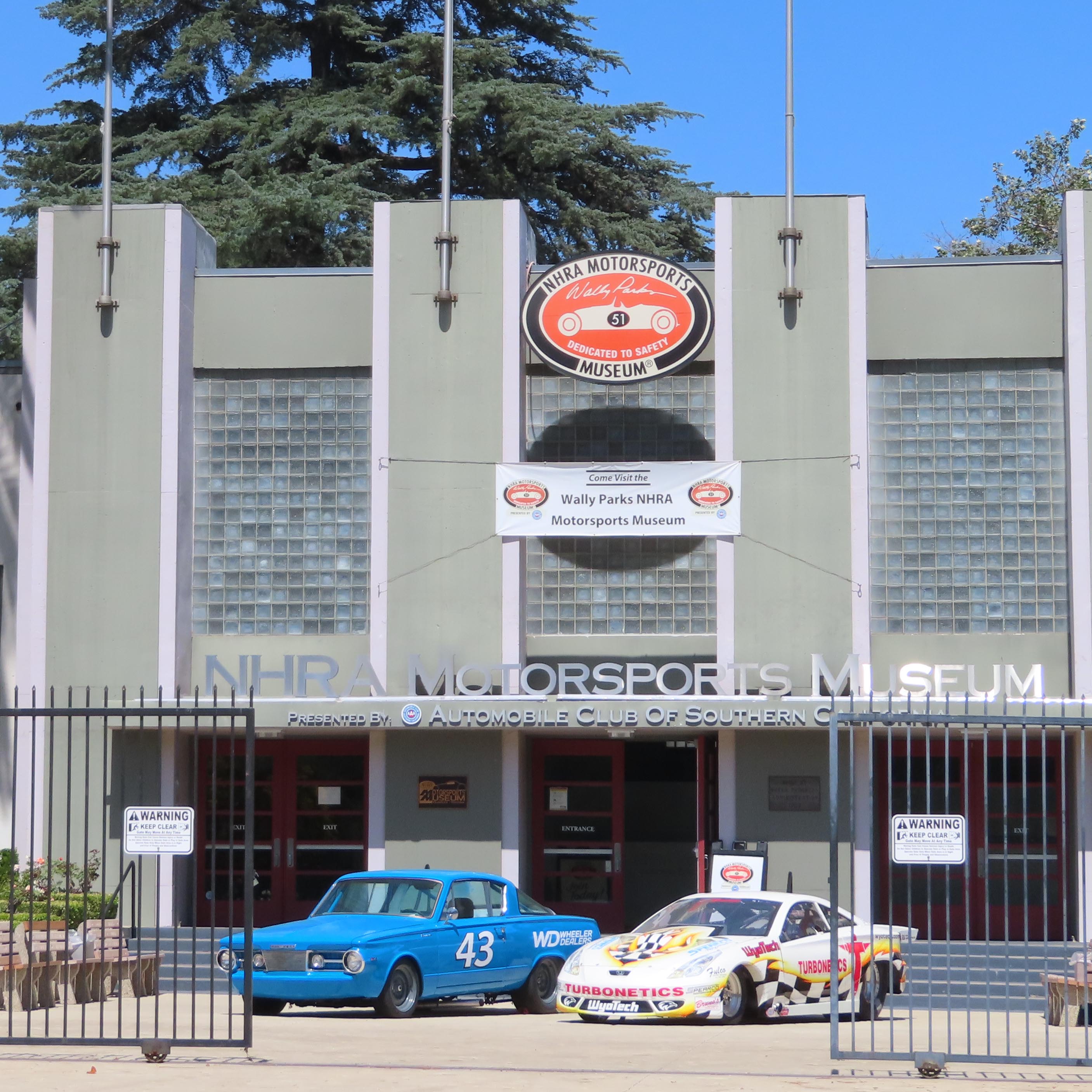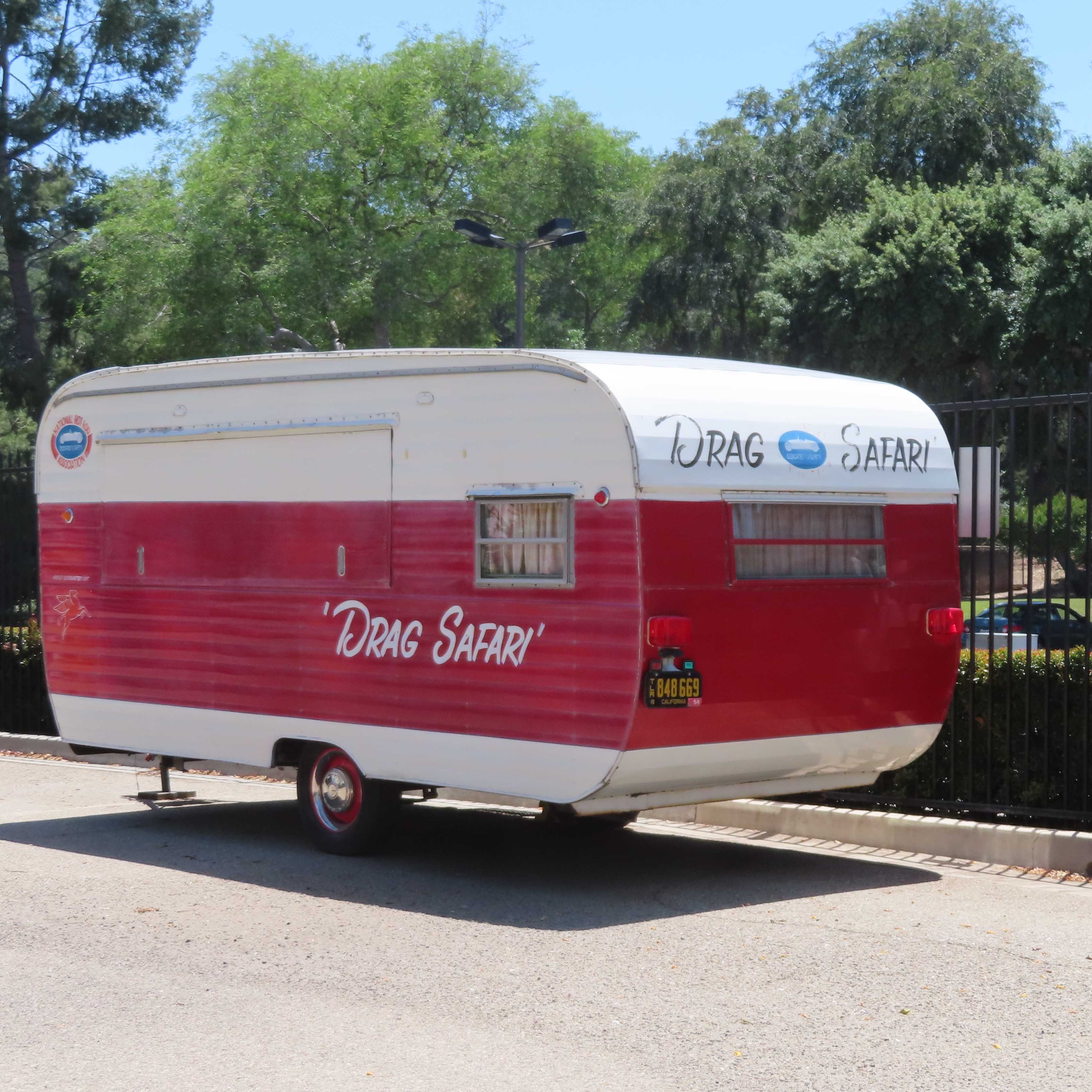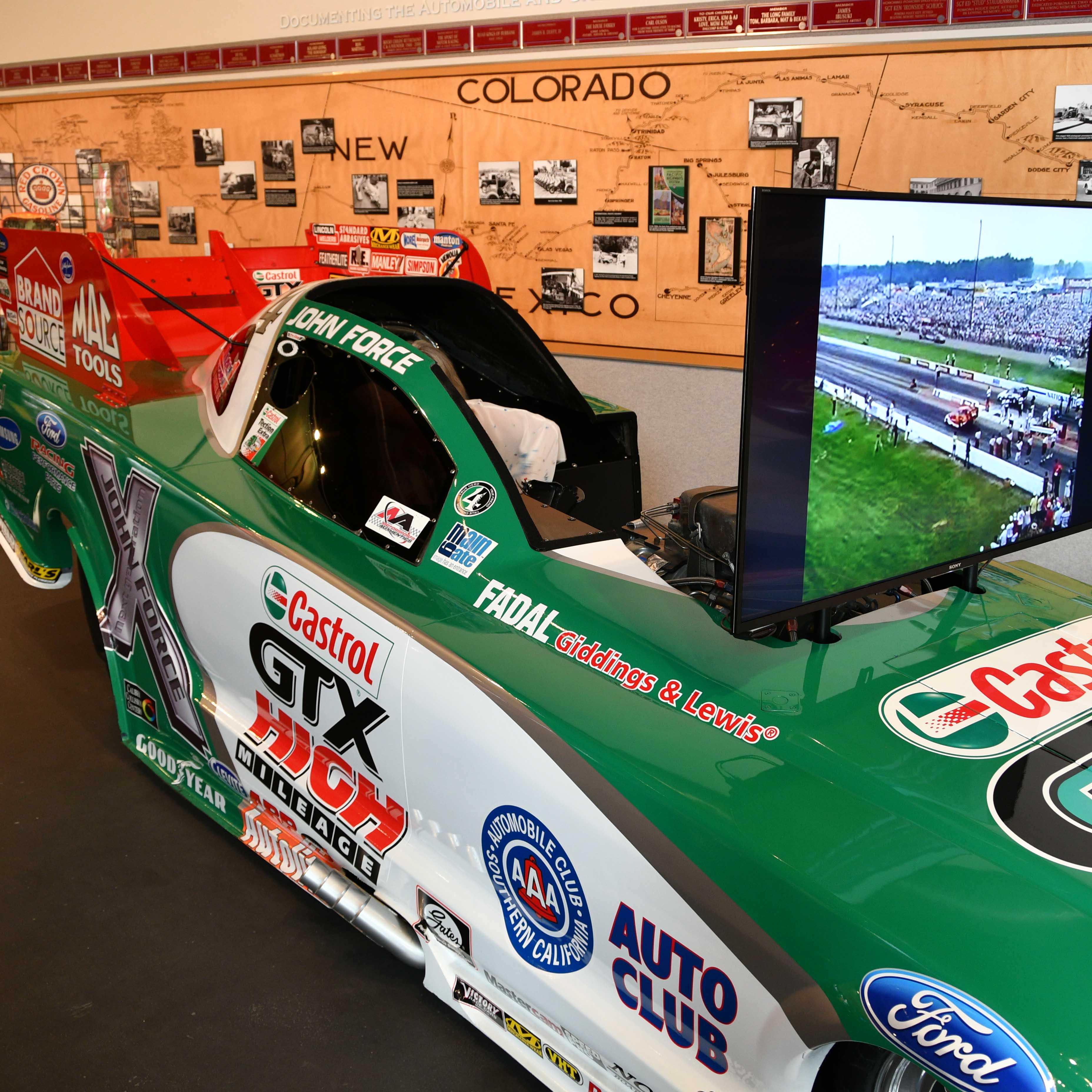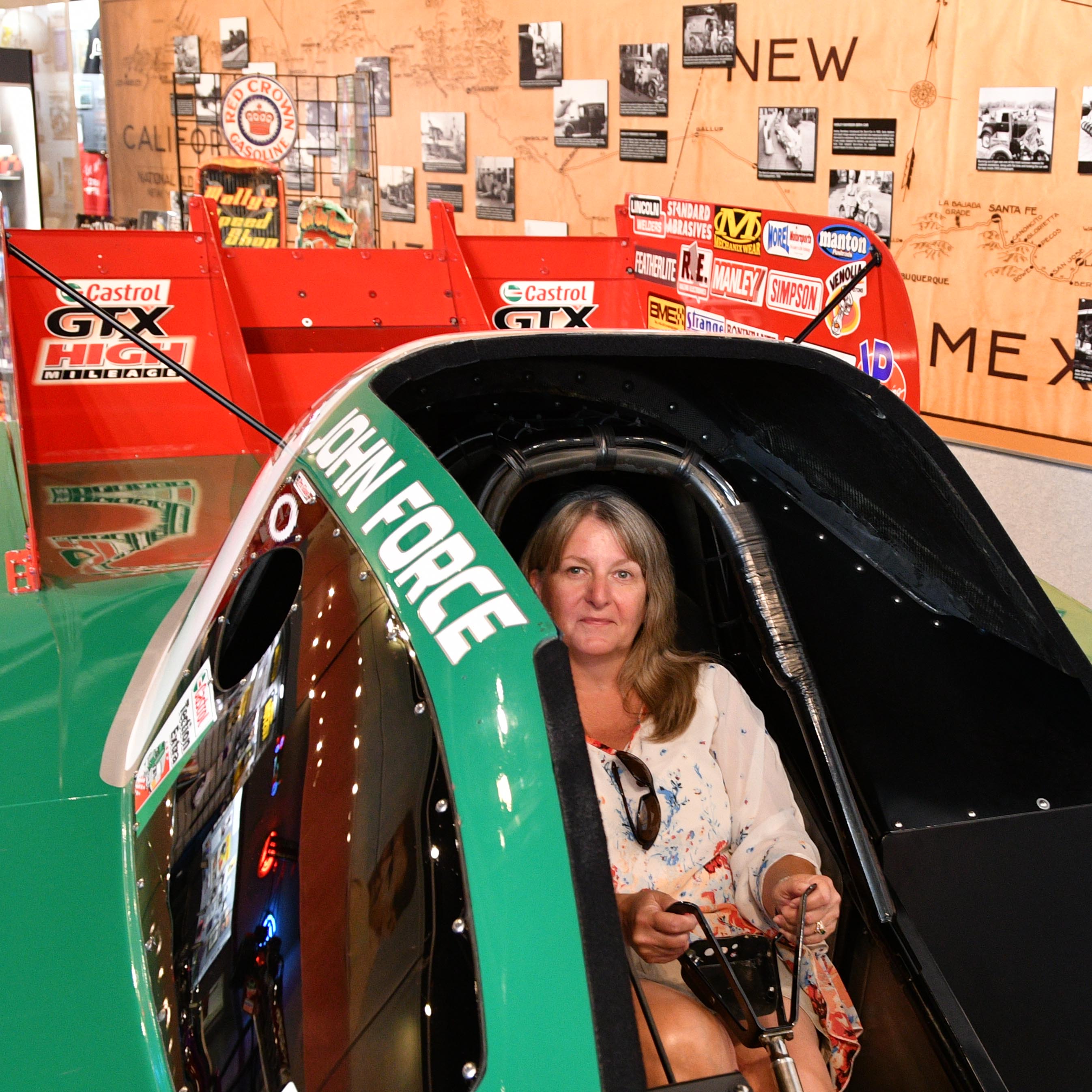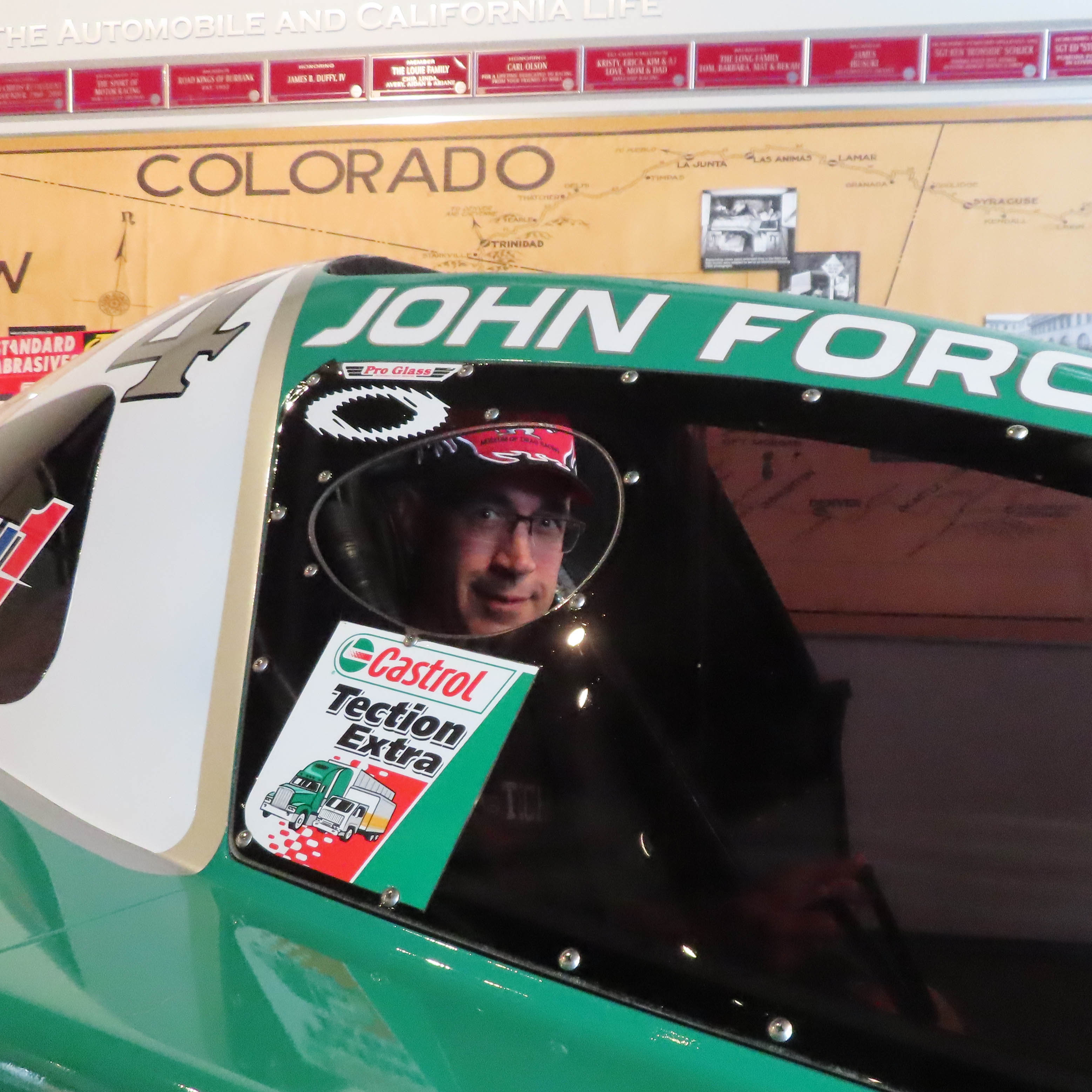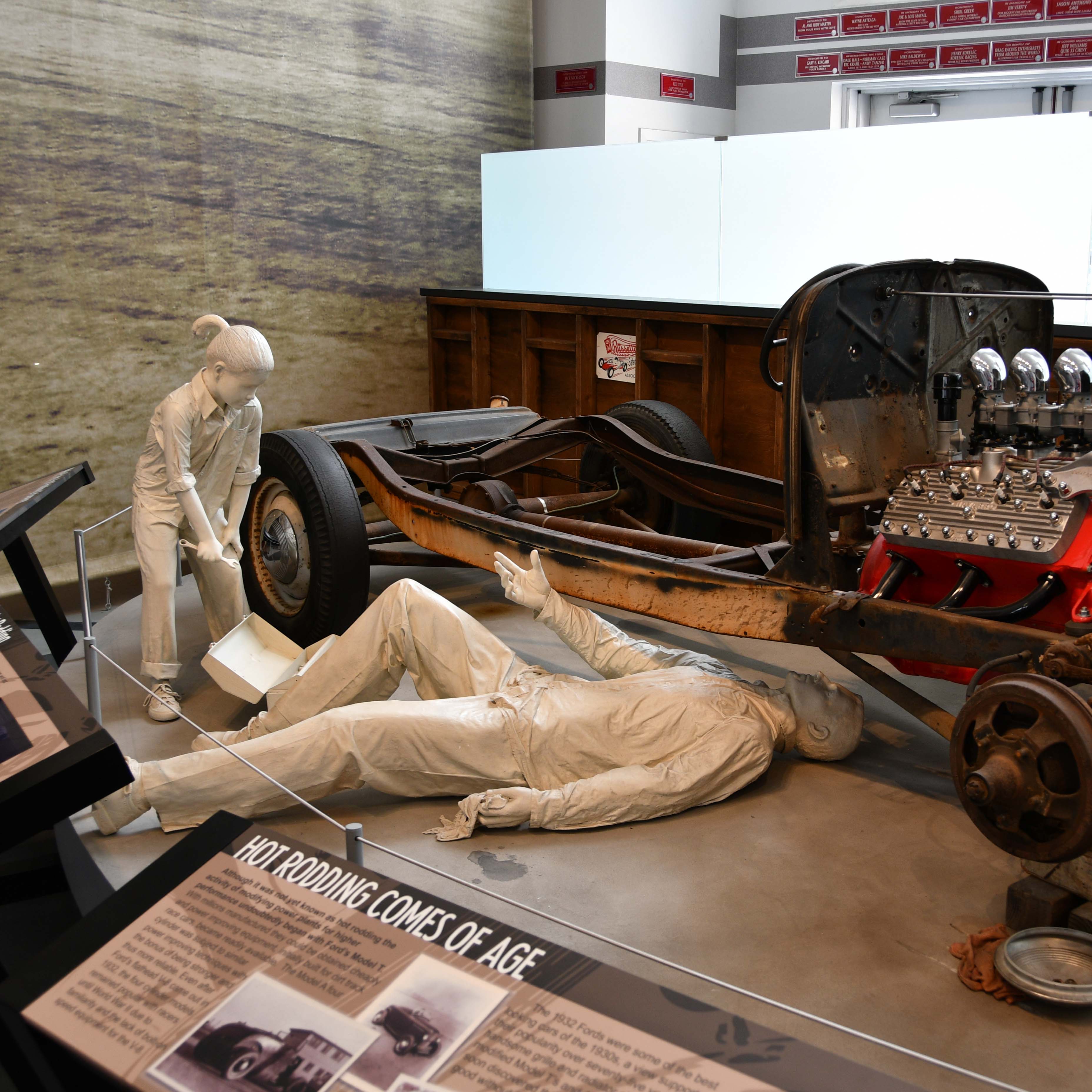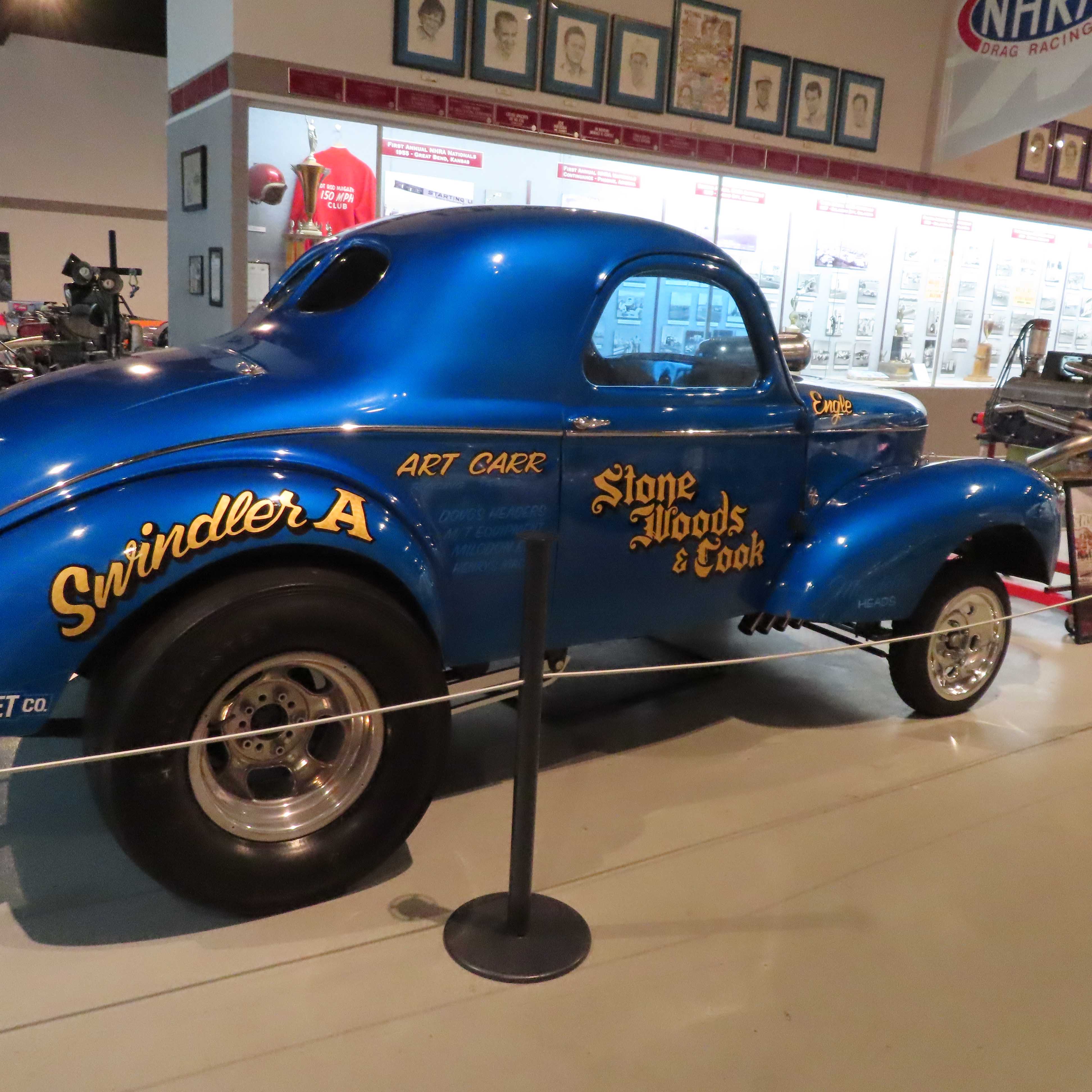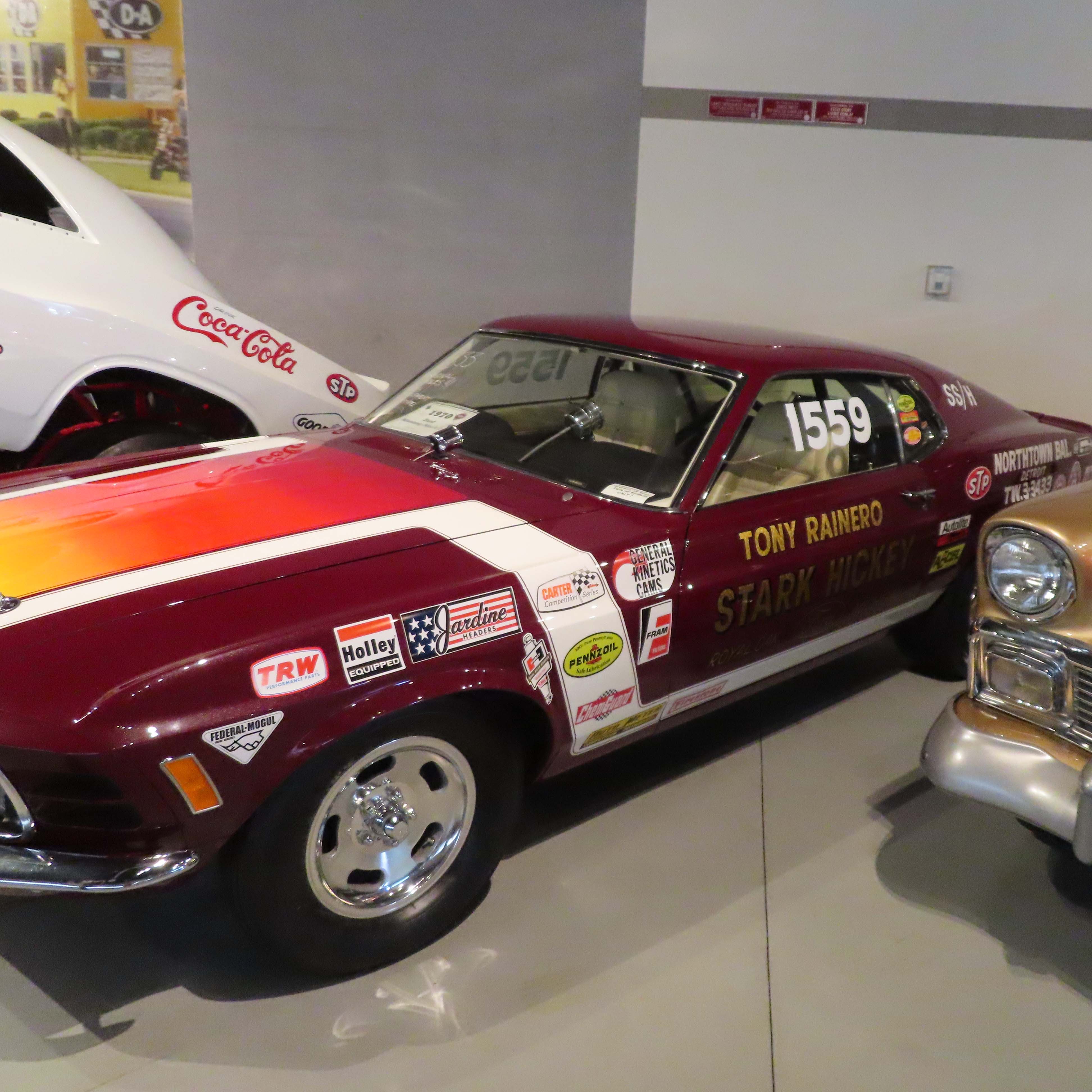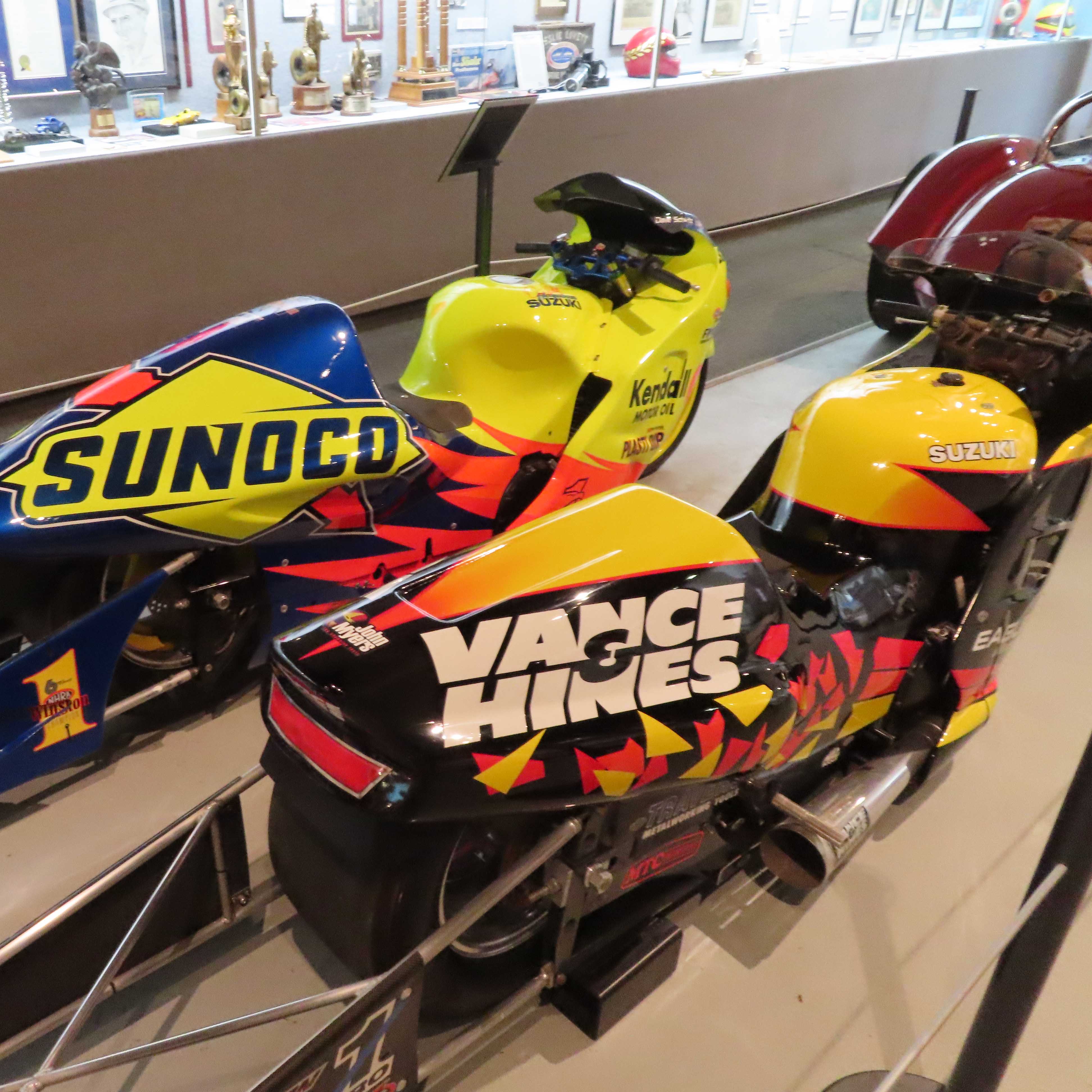 Thursday, moving day.  I have finally seen a hummingbirds nest!  We didn't move far but the traffic is crazy. Our new park, Valencia Travel Village, isn't quite as nice as the last place but there is grass!  And we found another Foretravel there.  It is a 1991 like we used to have but a bit shorter.  The owners spotted us too and stopped to say hello LOL.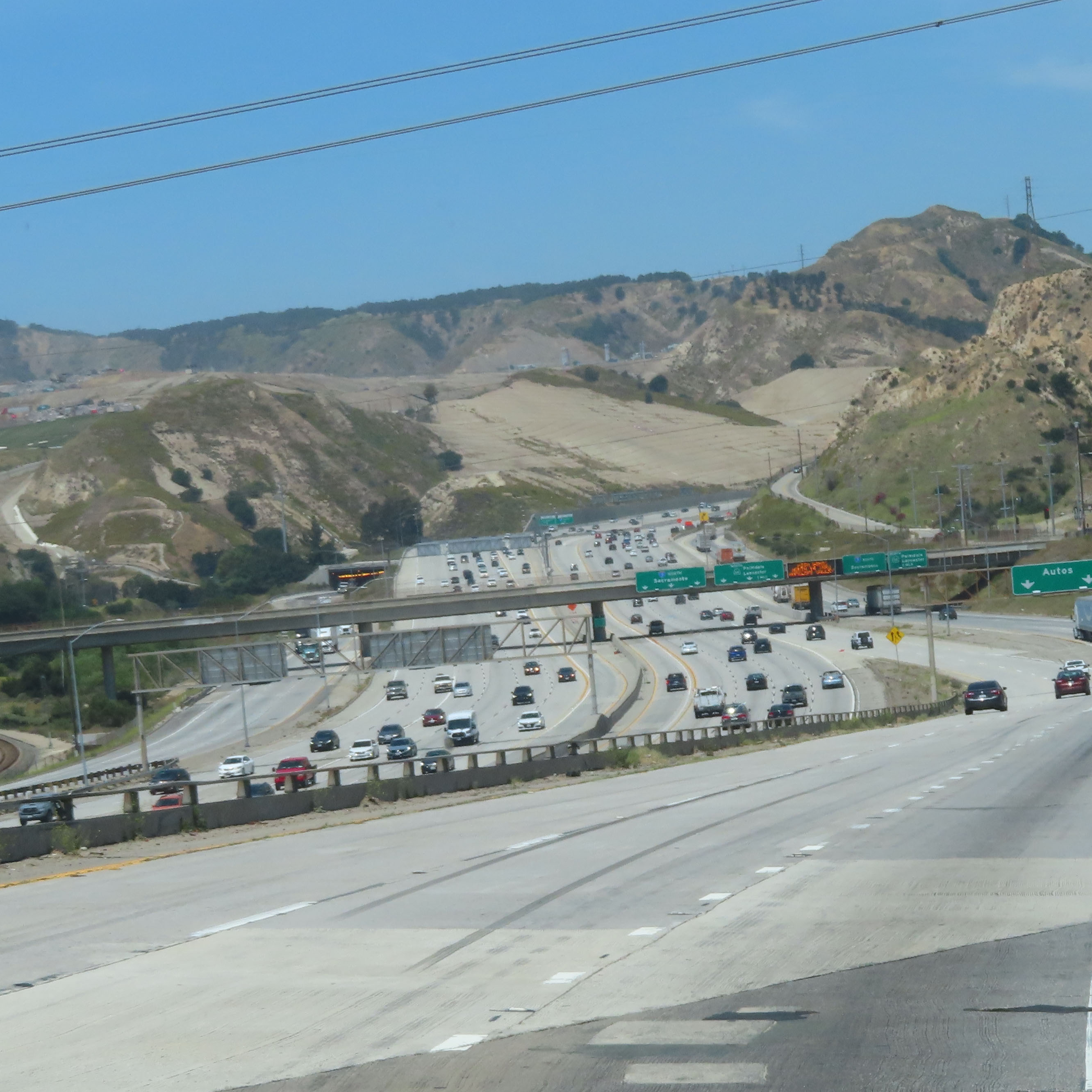 Friday, well...we broke $100 filling up the Jeep! $114.23 for 20.6 gallons @ Sam's Club, the lowest price we could find. That put a damper on a mostly fun day exploring the Ronald Reagan Presidential Library.  We enjoyed it sooo much. The 1984 election was the first presidential election that I was able to vote in but I was very interested in the 1980 election.  I had forgotten that he won both by a landslide and that he actually increased that landslide in his second election.  What a great speech maker! You forget just how good as time passes.  As we were watching the "A Time of Choosing" speech I had a fellow visitor ask me, "Can you IMAGINE Biden giving this speech?"... Not even with the teleprompter! This library also had an oval office replica, I had to ask the docent where the jelly beans were because they weren't on the desk.  They were beside one of the sofas.  We were able to go inside both Airforce One and Marine One, and got our pictures take as we entered both.  I normally don't have those taken and if I do, I don't buy them.  I just couldn't resist this time. There were jelly beans on Air Force 1 too. There was even a portrait of Regan made of Jelly Belly's too funny.  There was an interesting WWII exhibit as well. Outside they also had a stealth fighter and (according to my good friend and "cousin", Danny Collins) a VF-41 F-14 Black Ace. The place was huge, we spent nearly 5 hours there.  On the way out I picked up a couple of acorns.  I'm populating our new home with trees from around the country. Next we drove down to Malibu for a drive along the coast.  The highway was lined with parked cars and folks headed out to surf. Really beautiful.  We also drove Sunset Boulevard for some interesting people watching, the only down side is that it was 5 pm so we hit rush hour on the 405...1 1/2 hours to go 30 miles....Which brought us to the gas station...OUCH.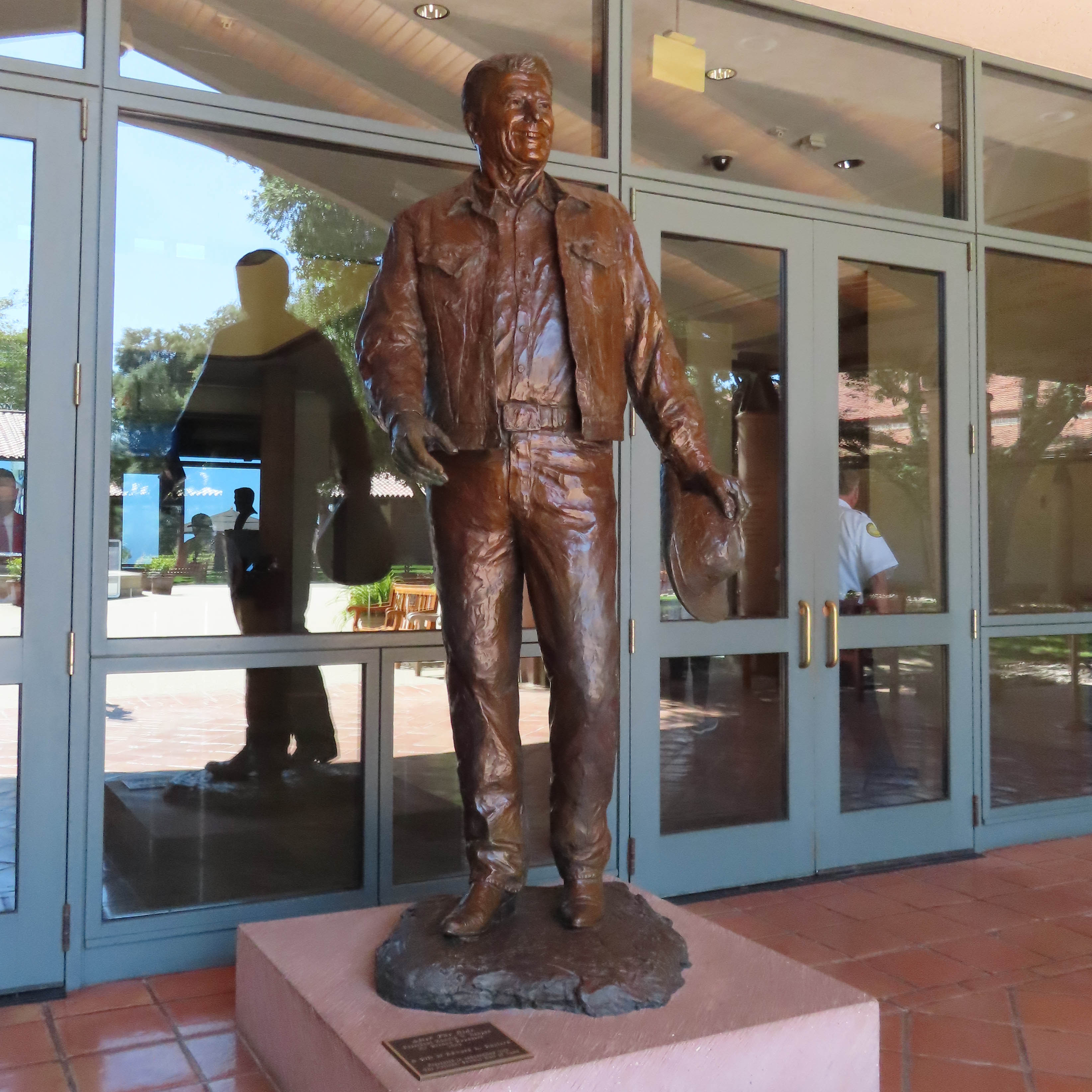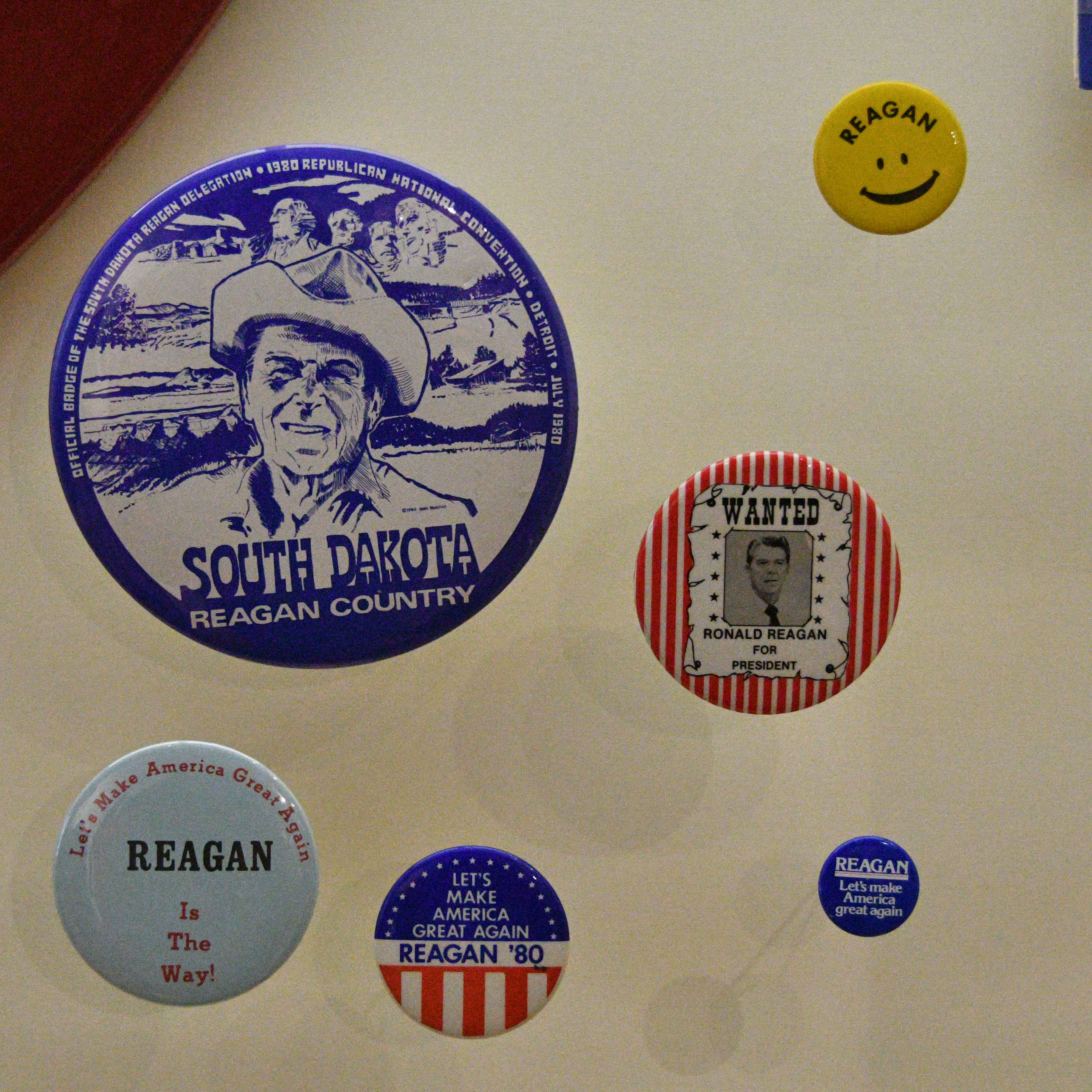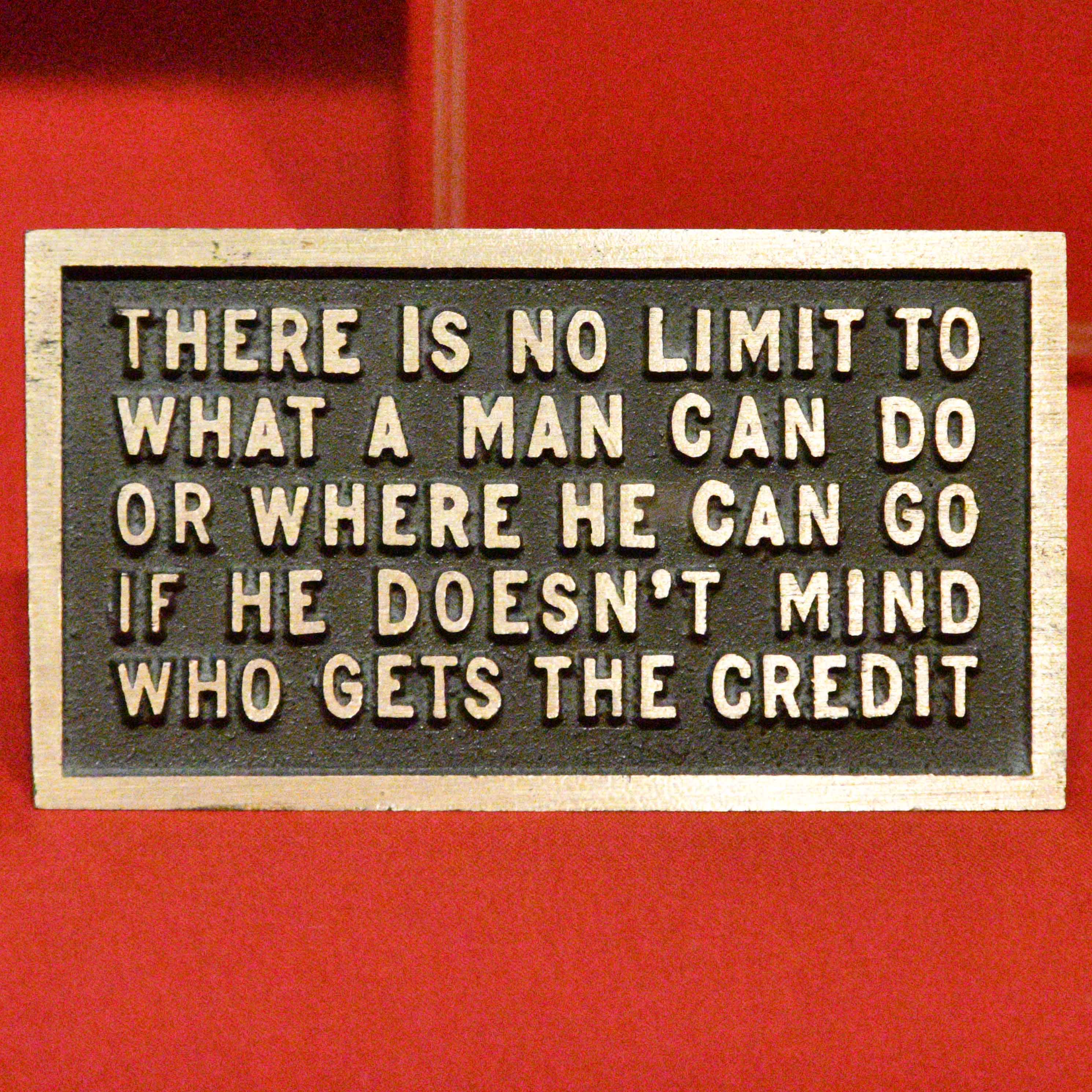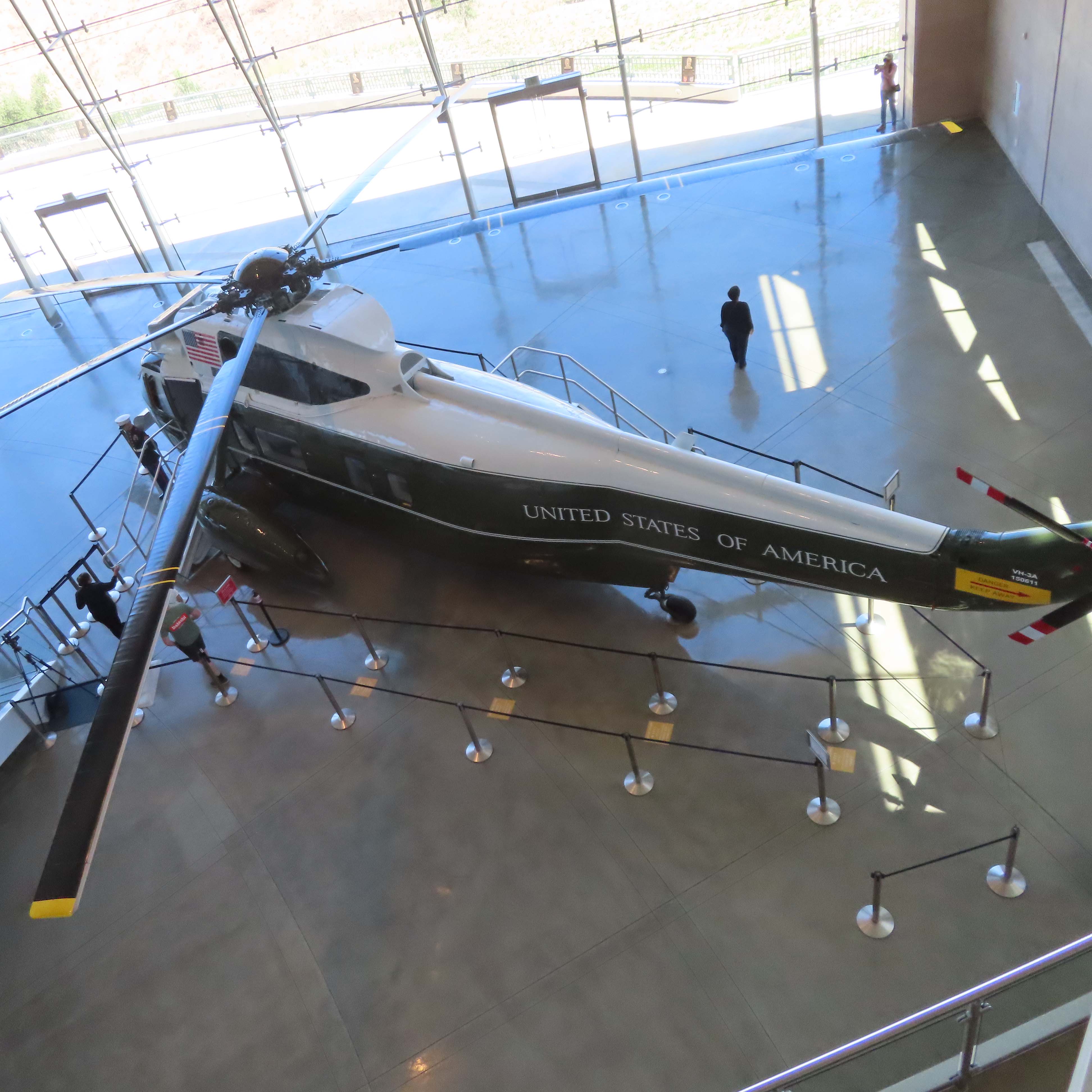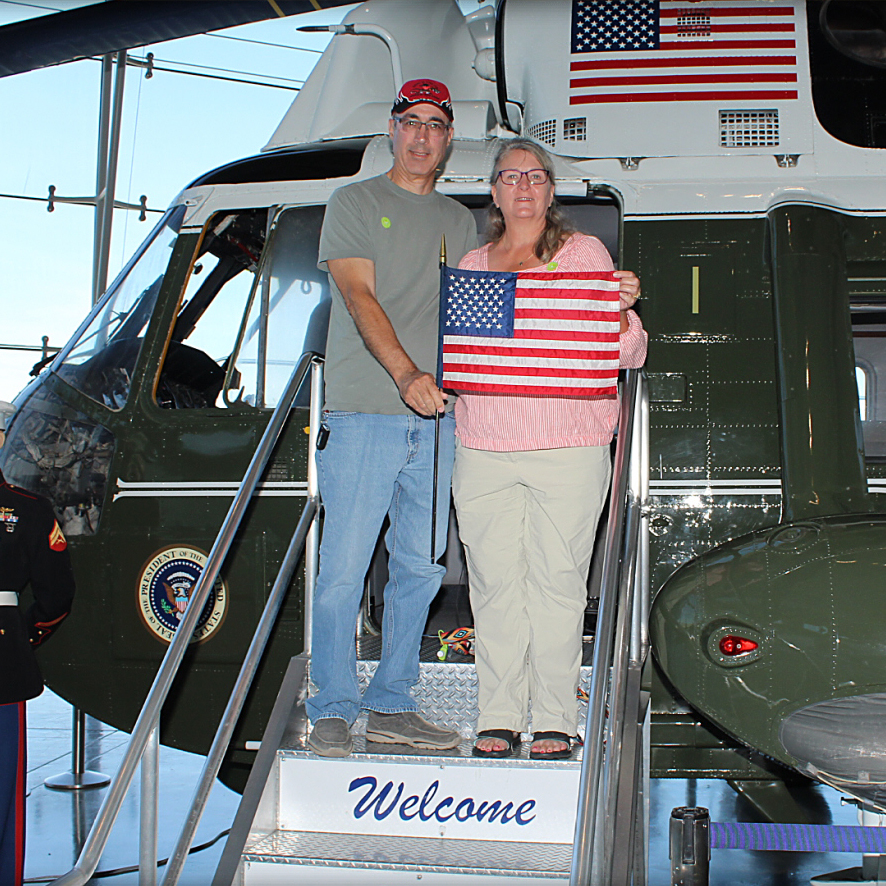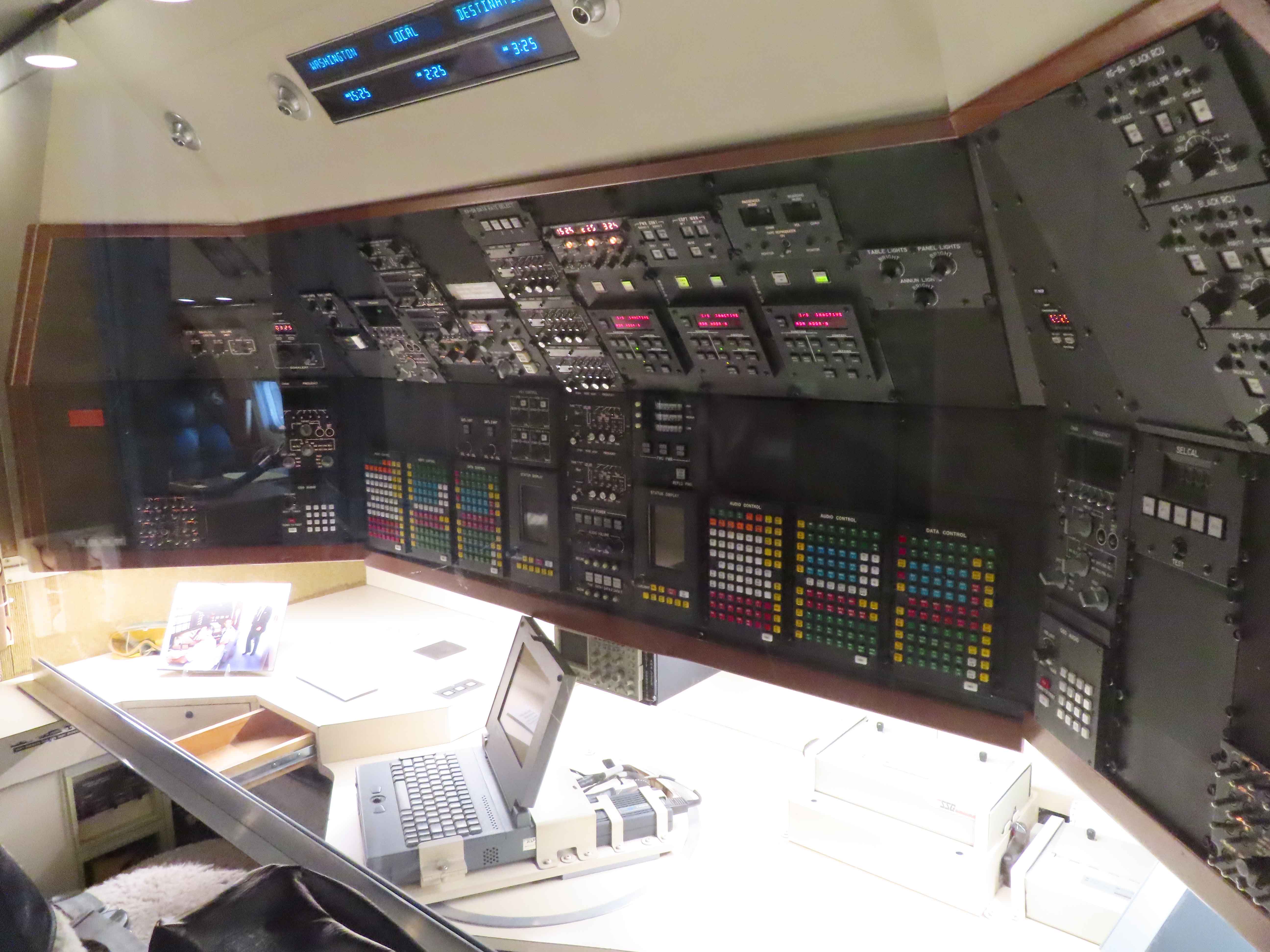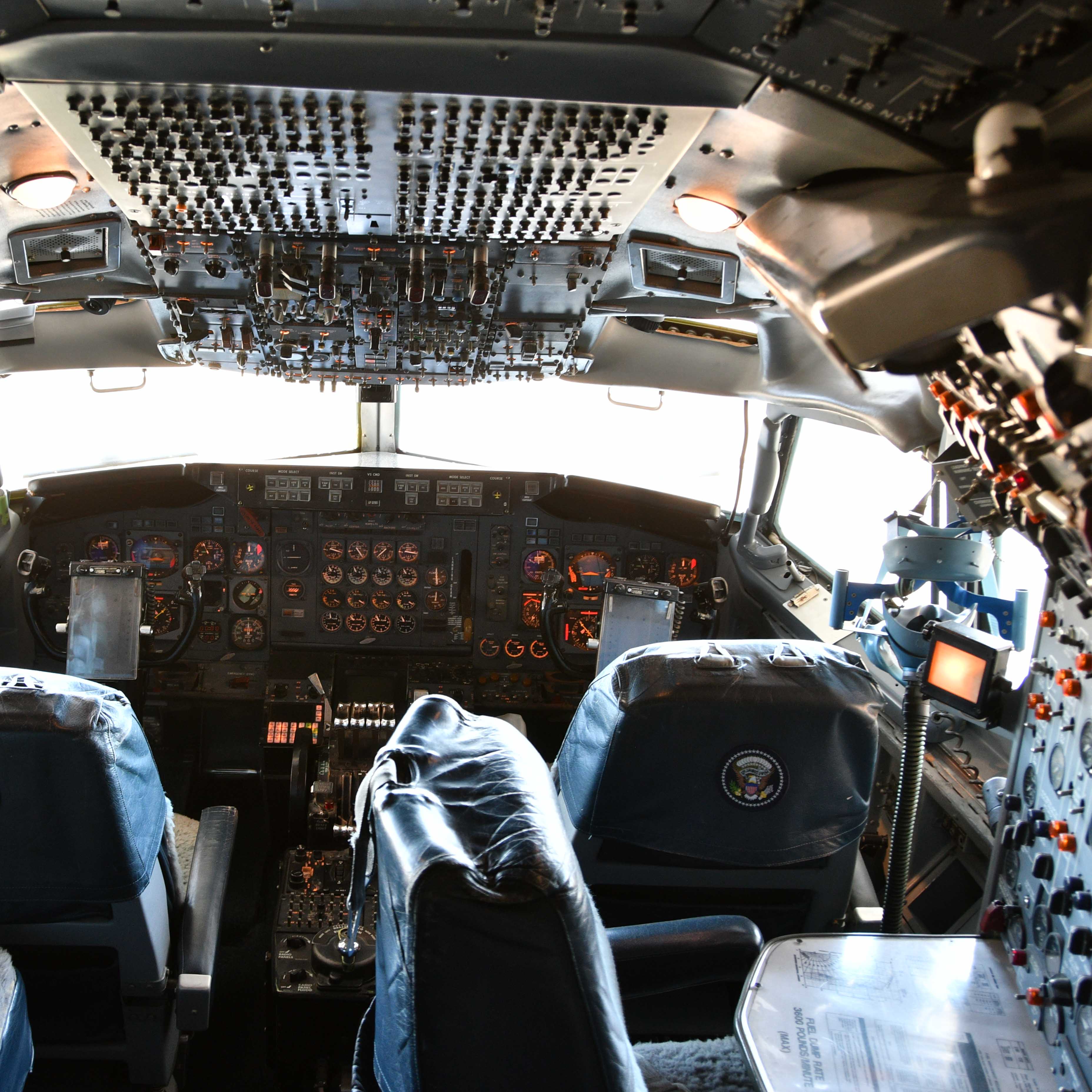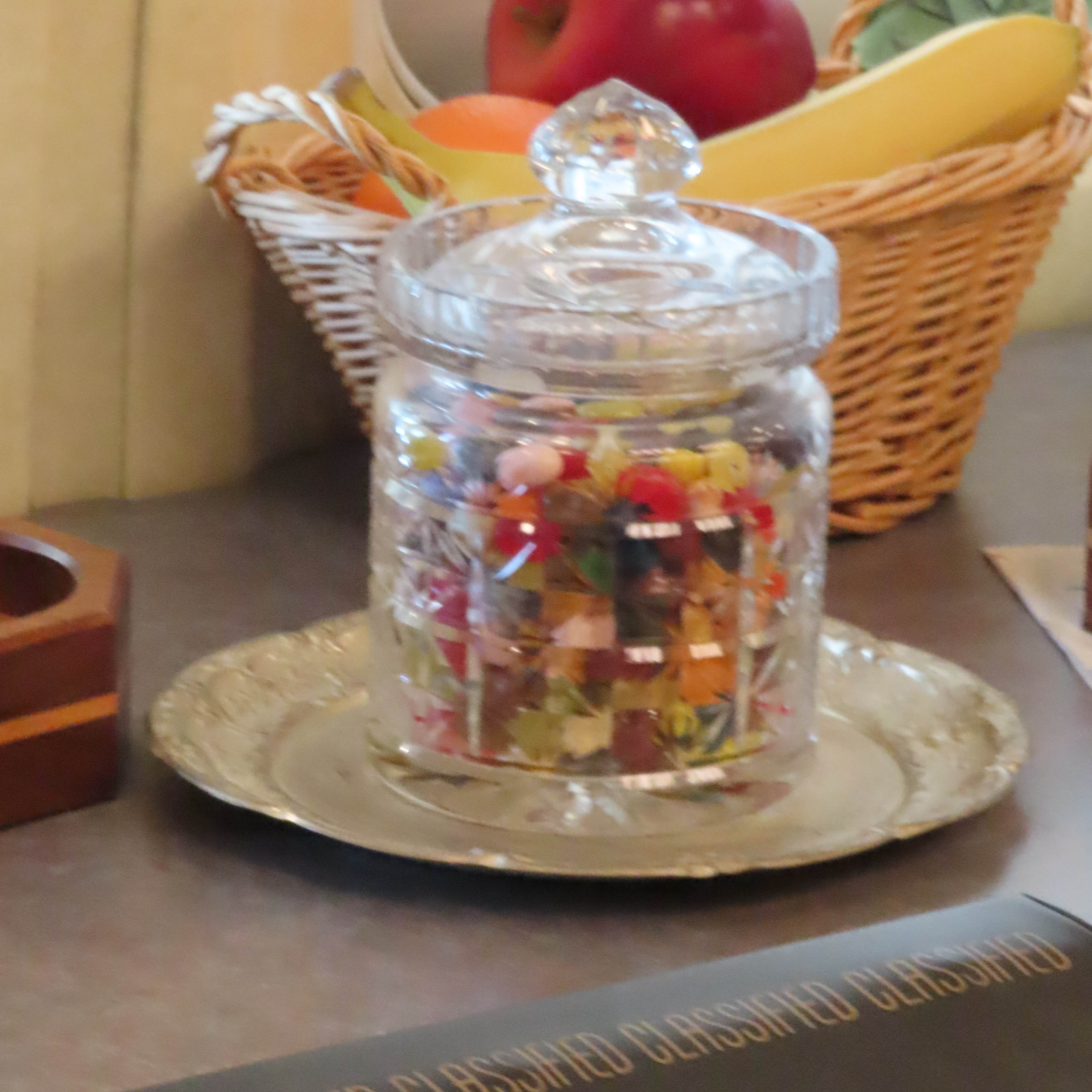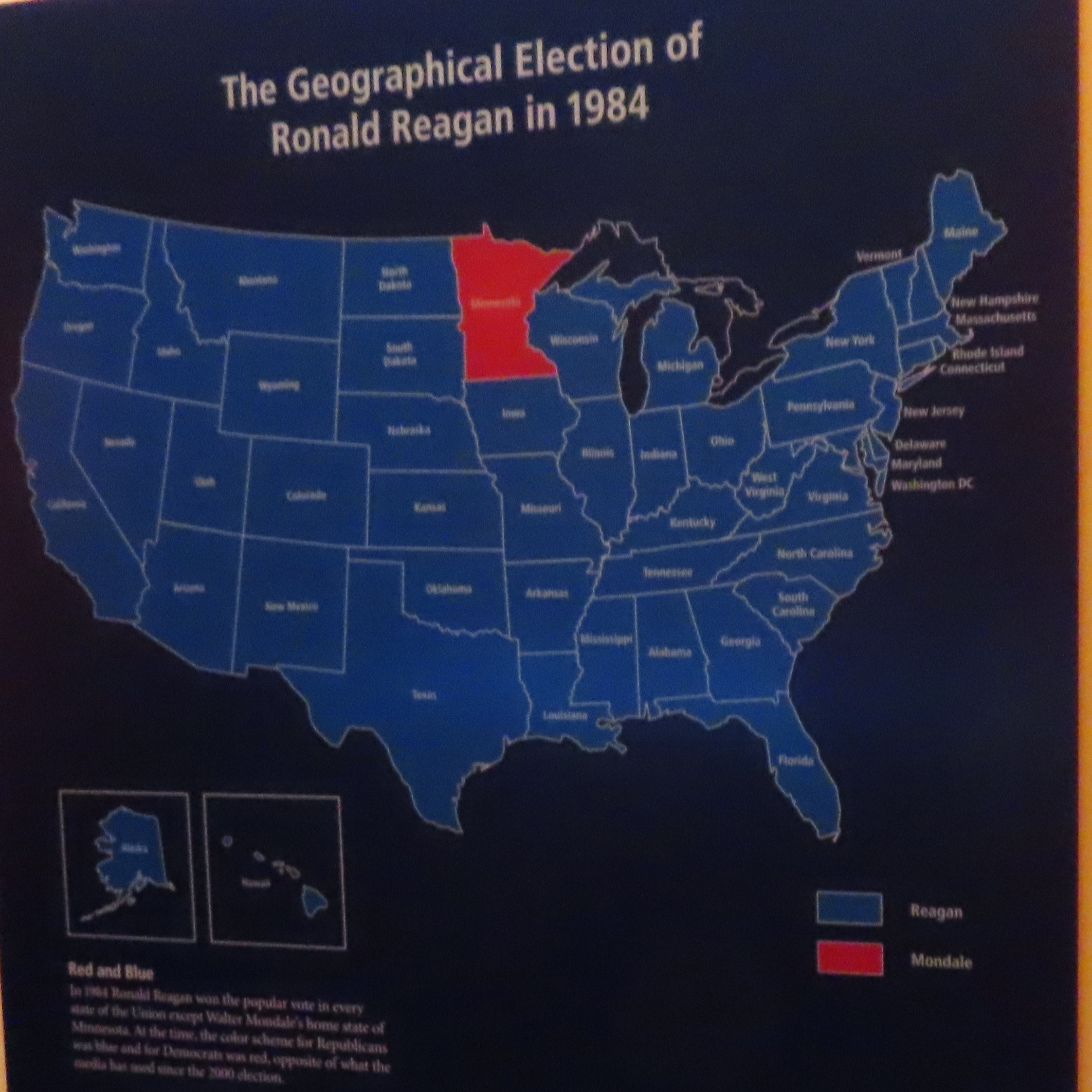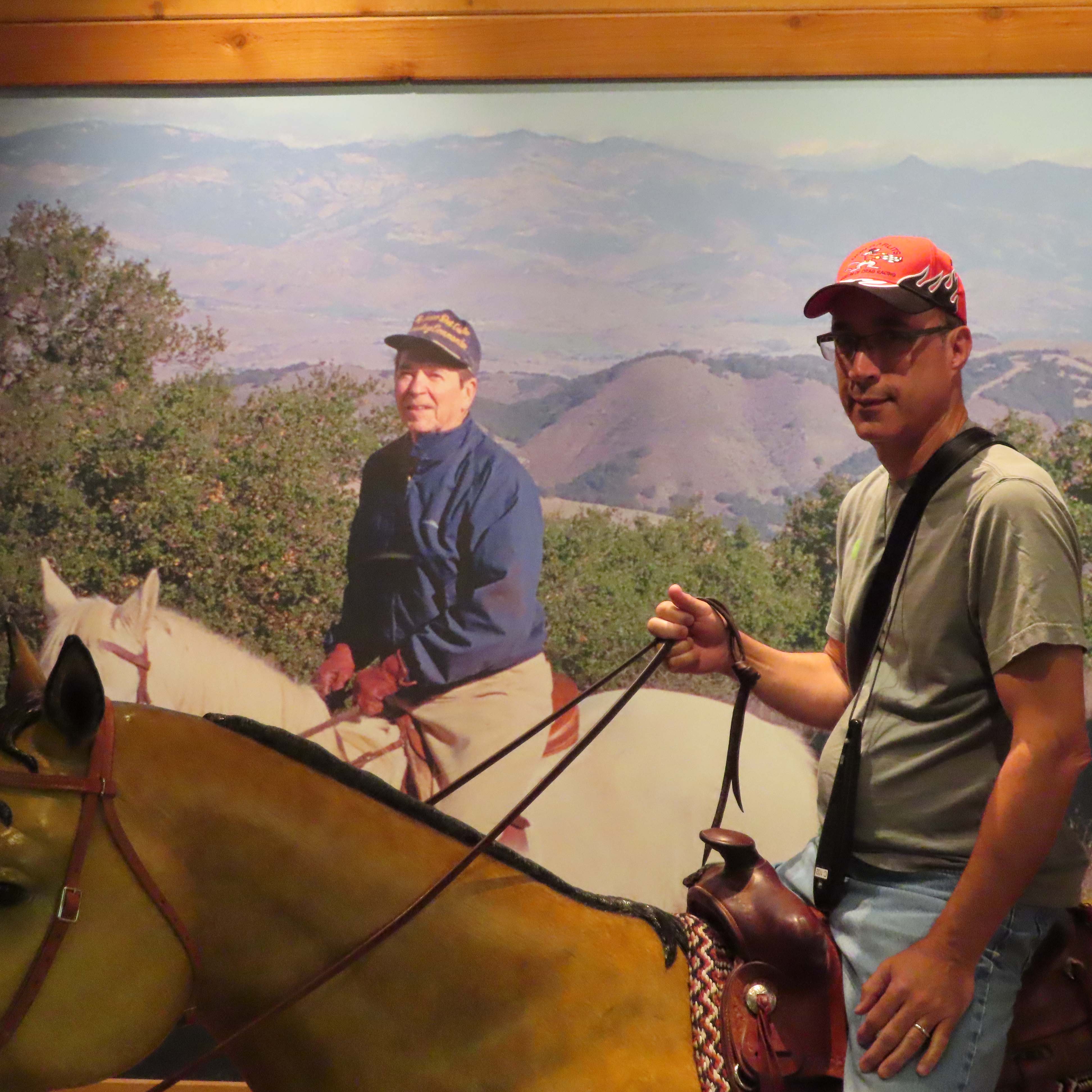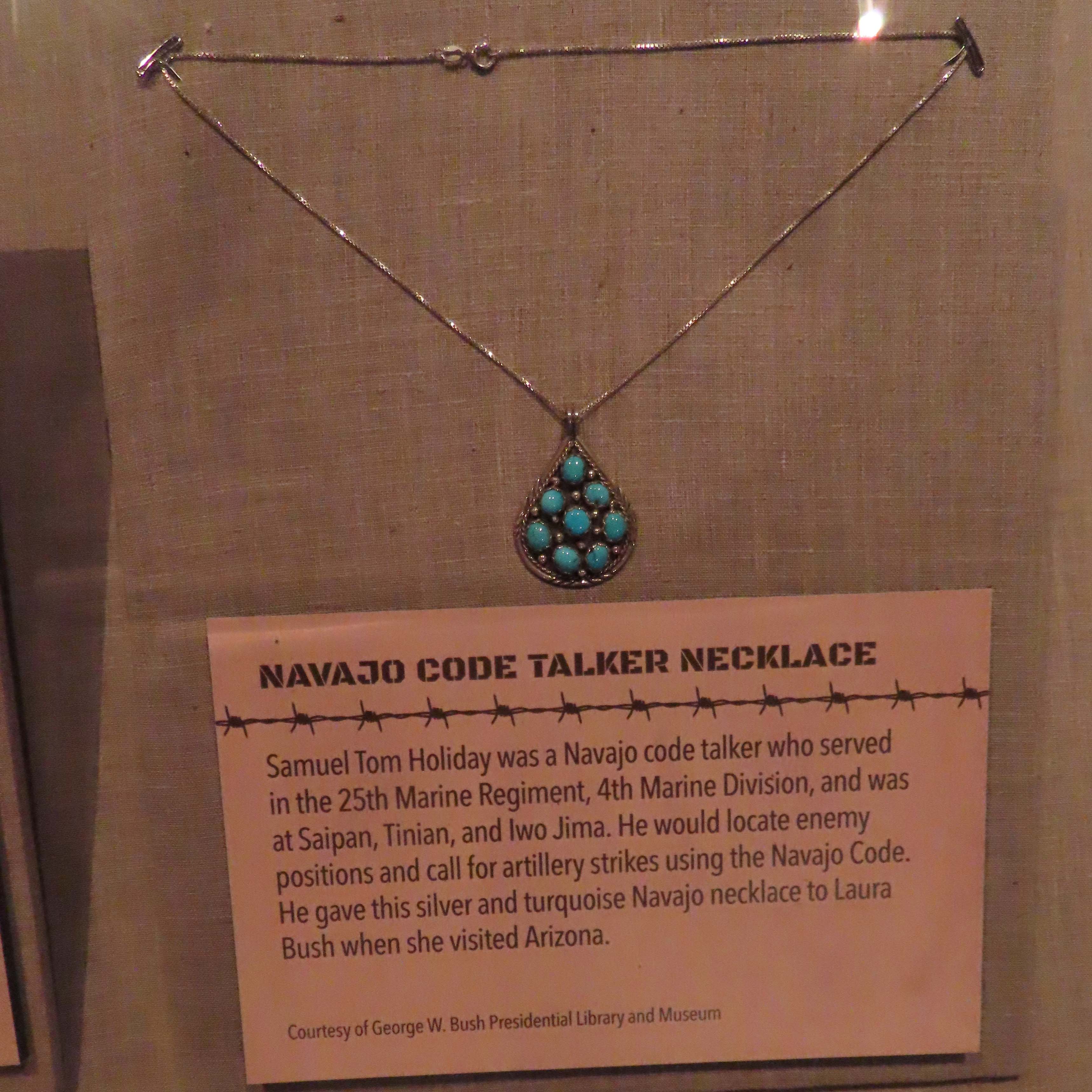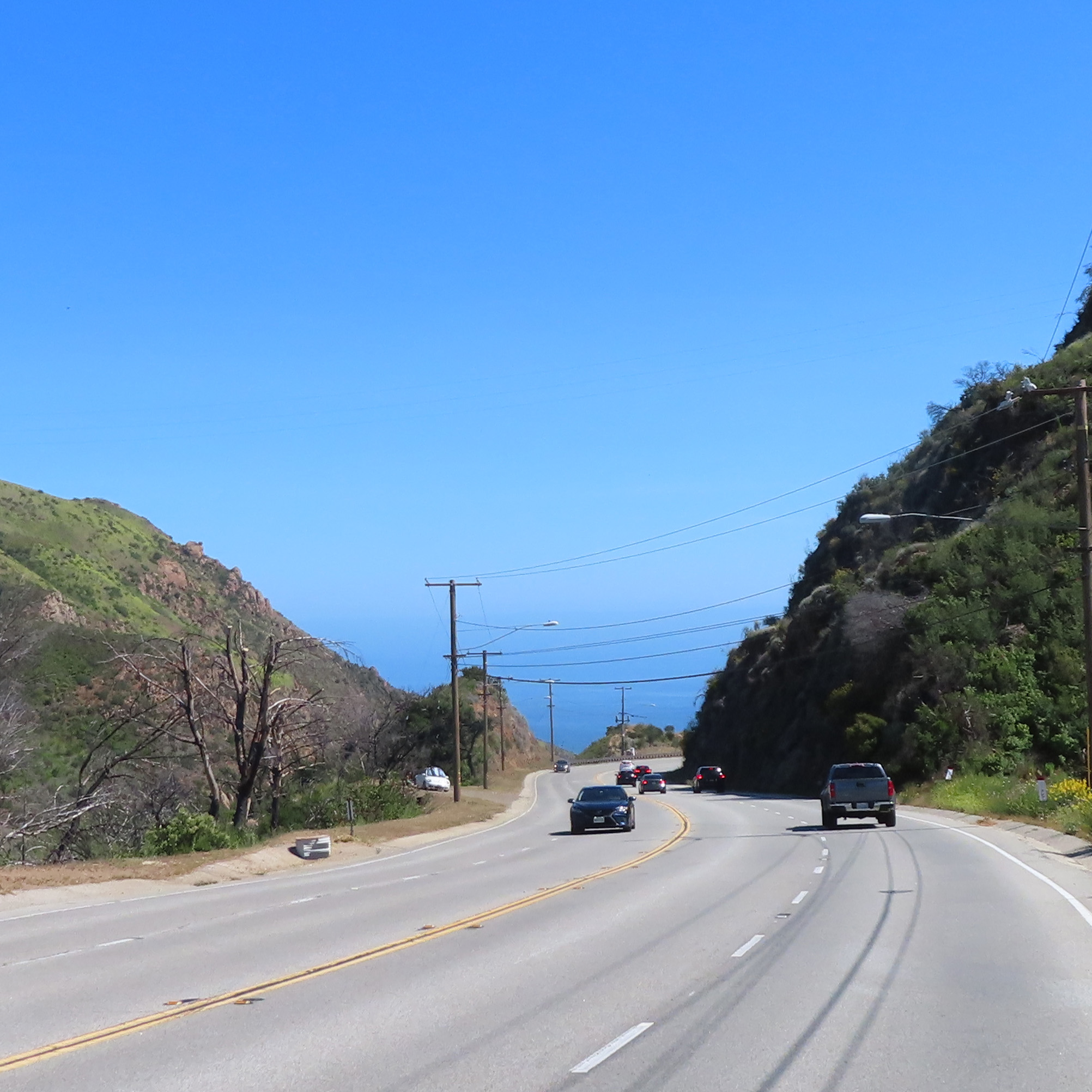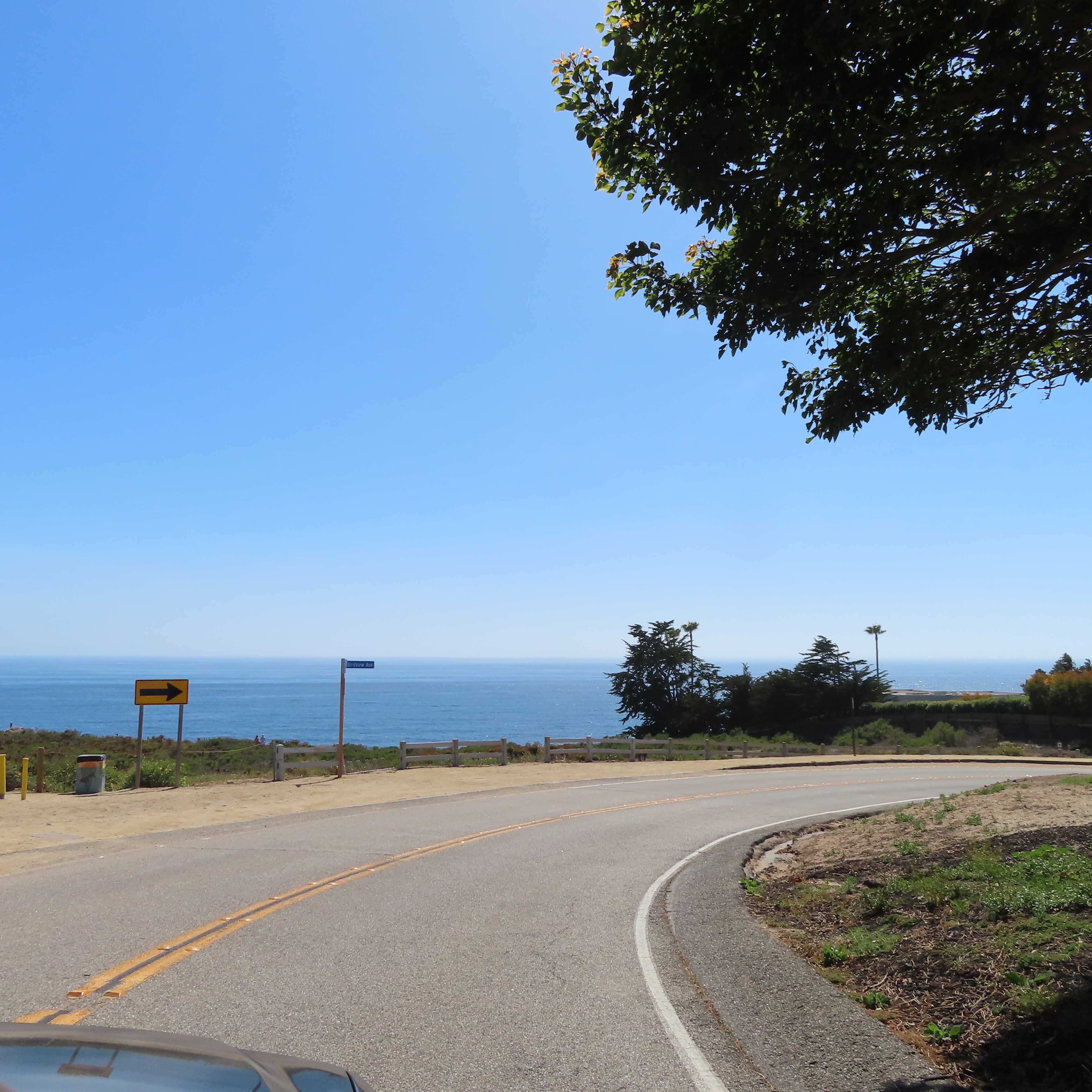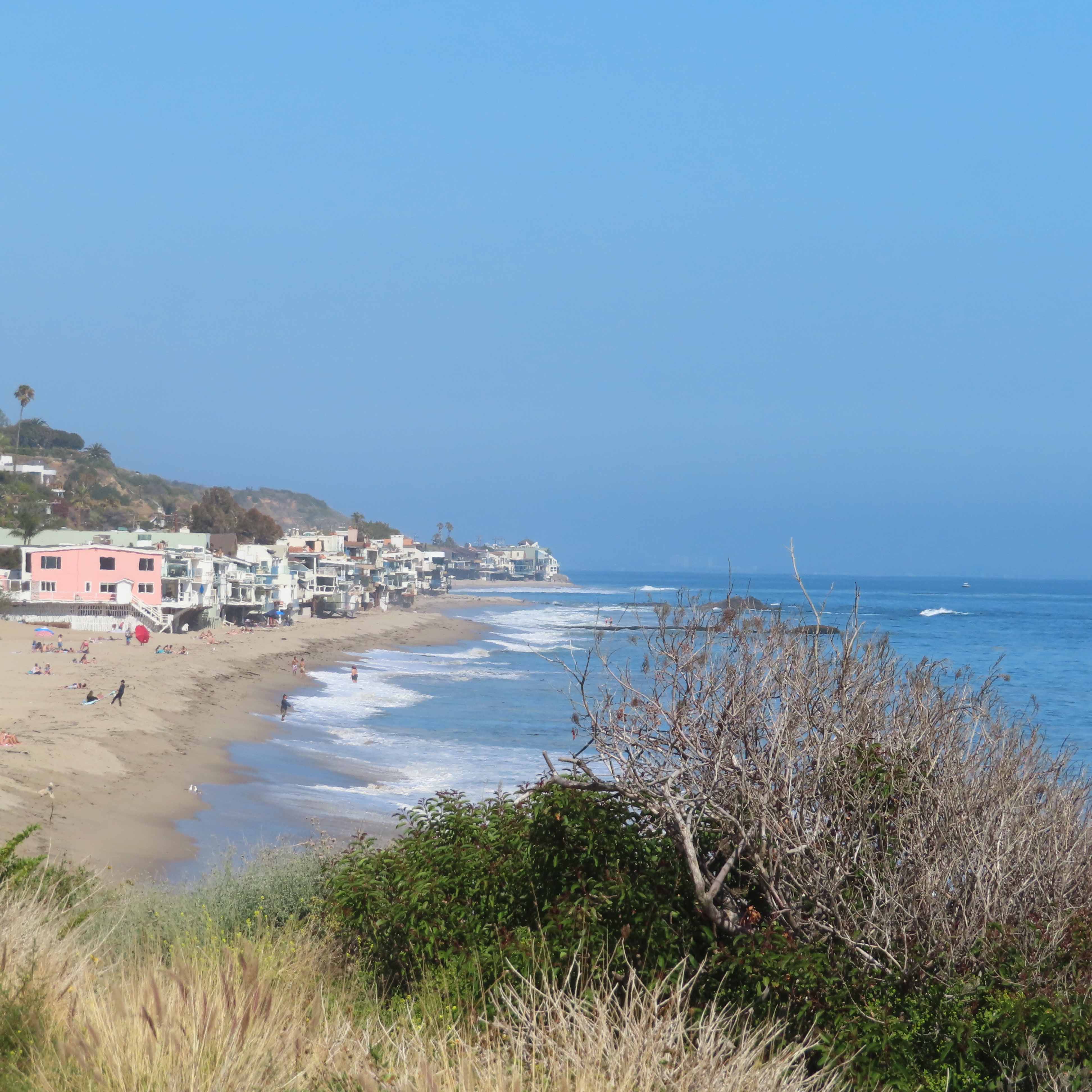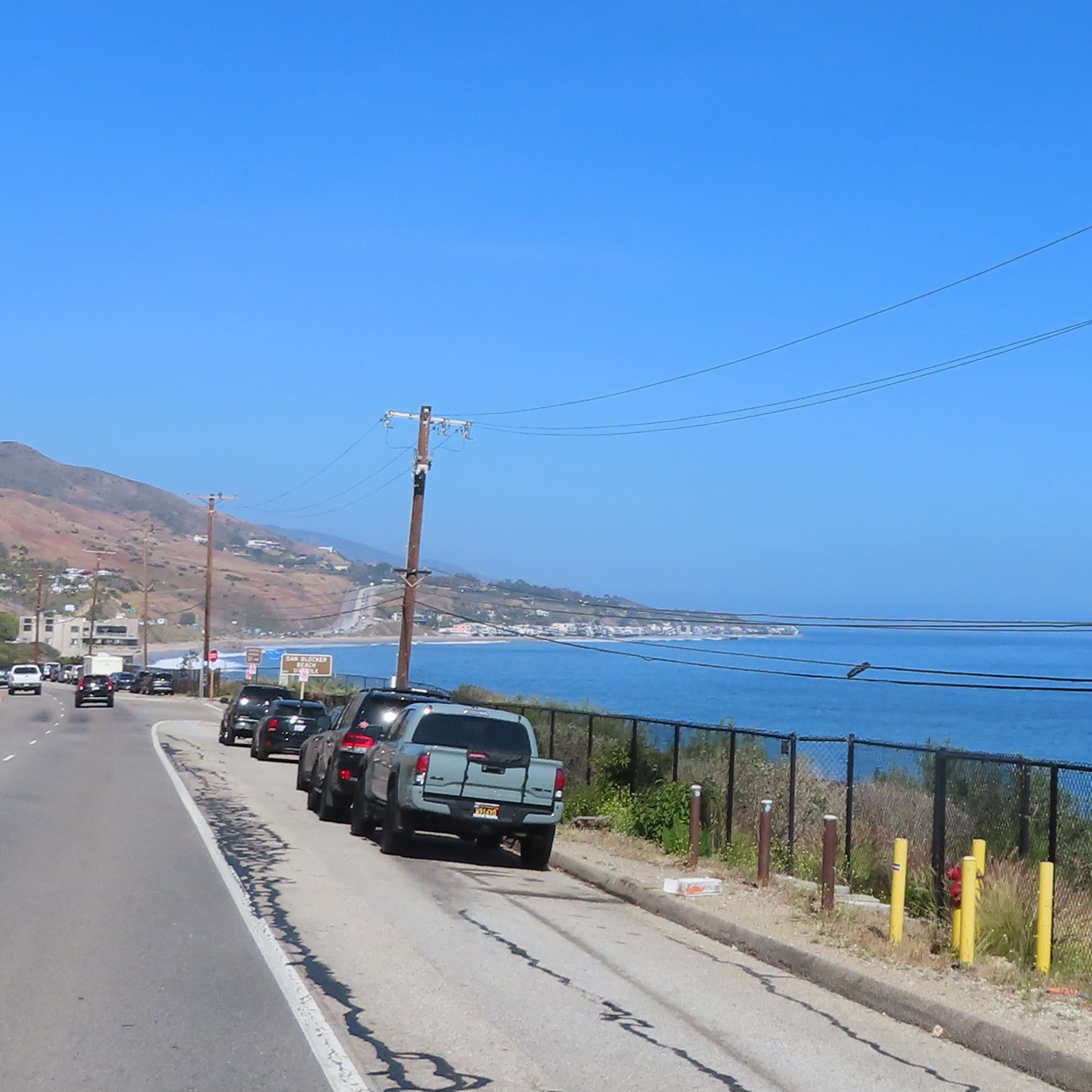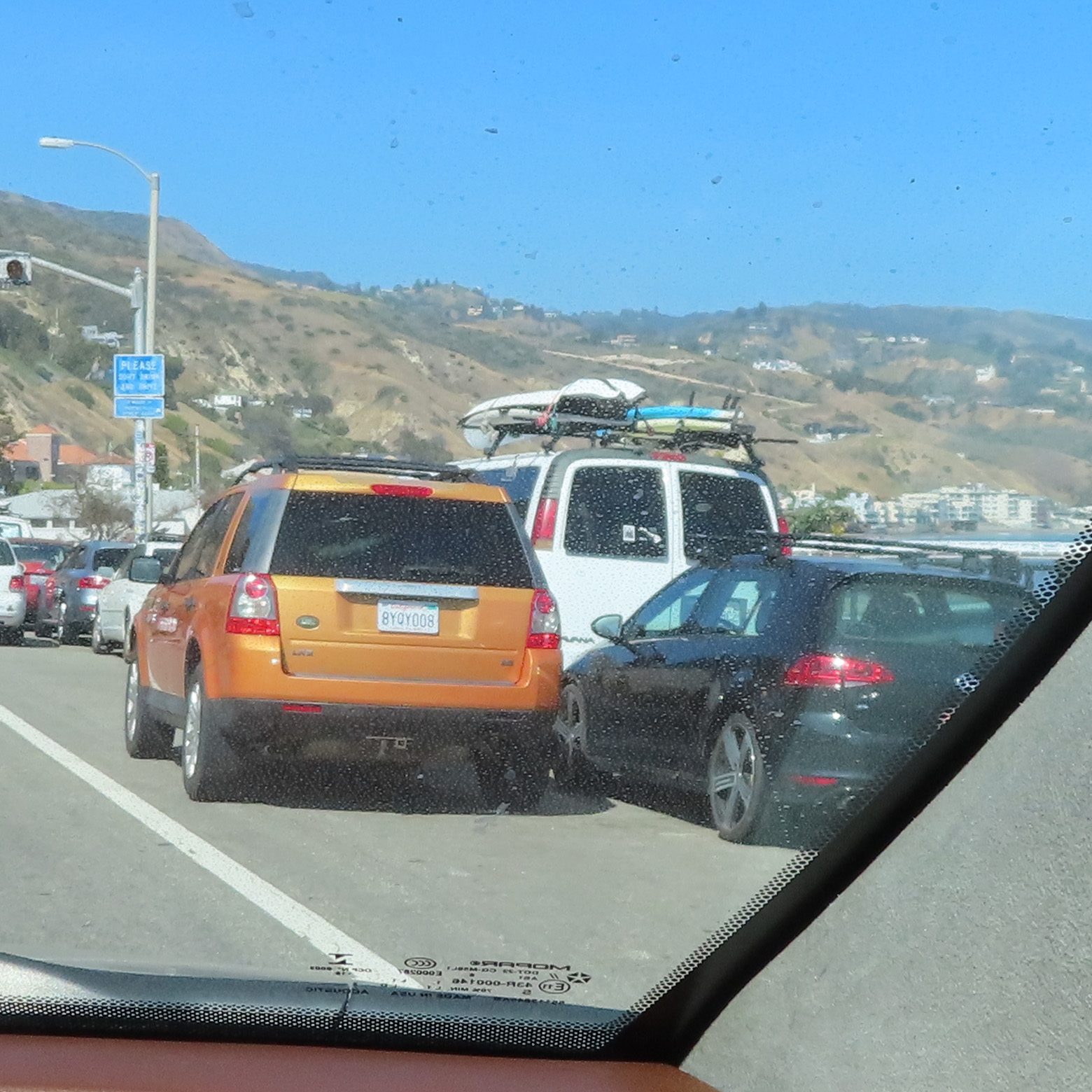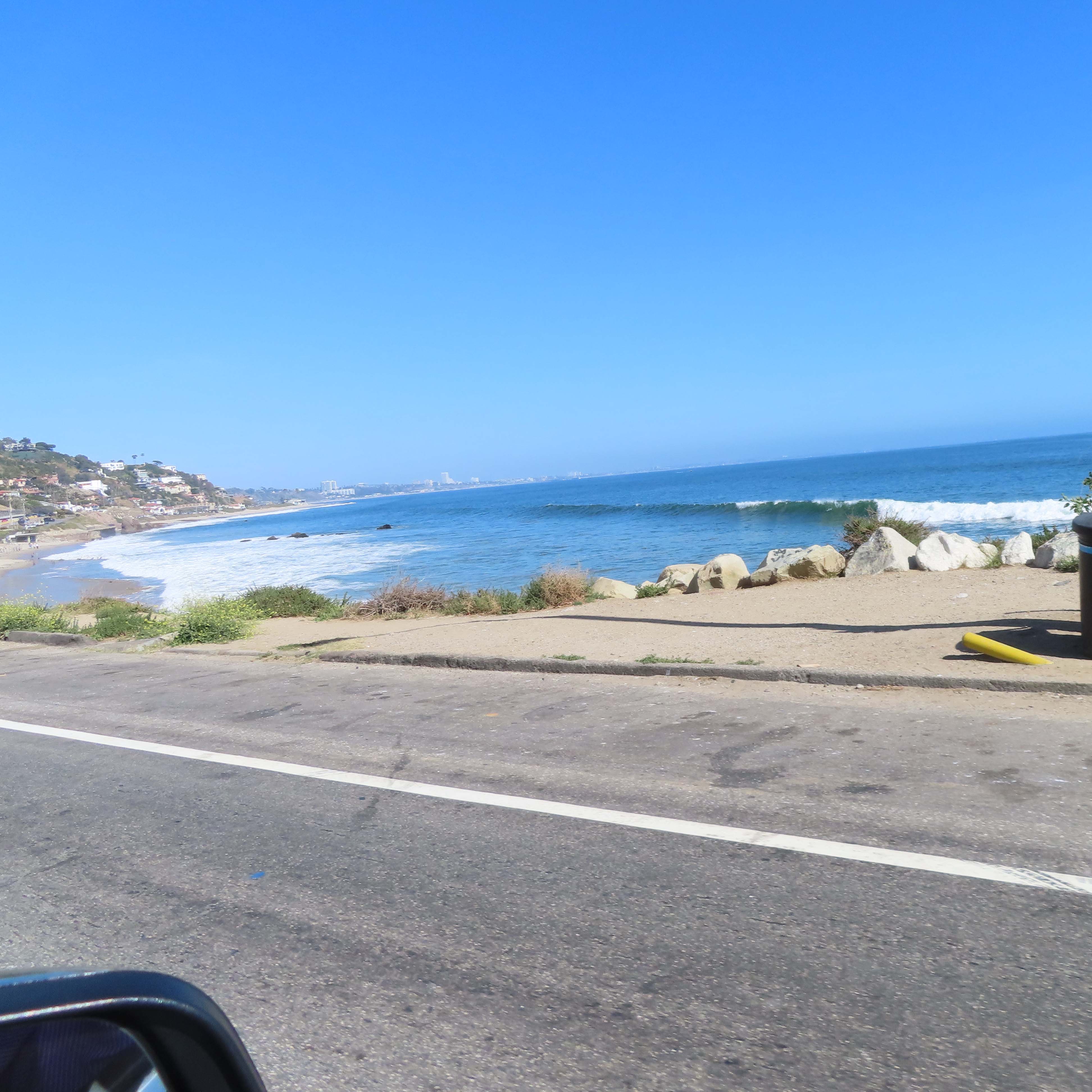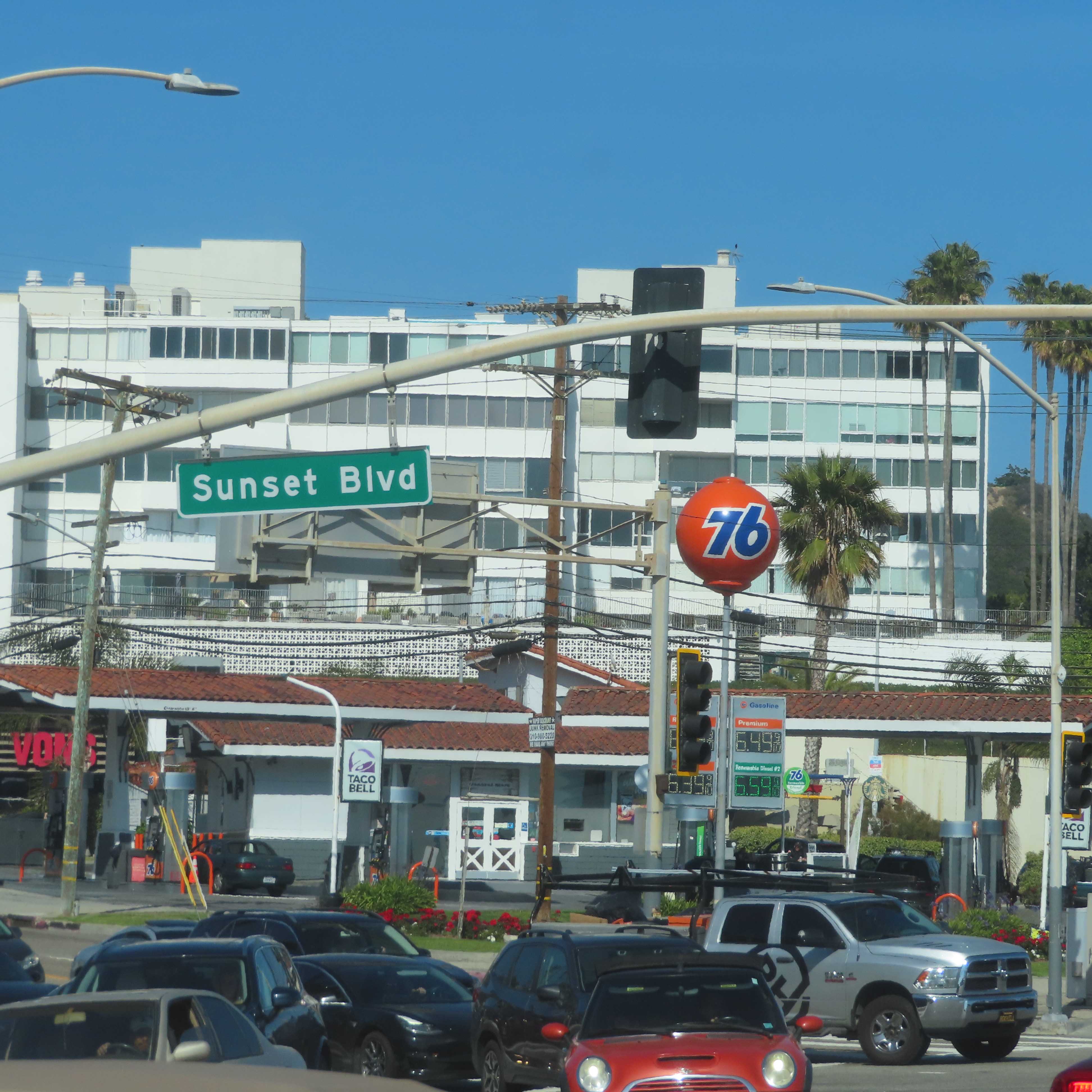 Saturday, so we hit out to drive Mulholland drive and visit some Frank Lloyd Wright buildings.  Mulholland drive sure provided some good views of the city but I wouldn't want to live on it LOL.  It also gave us a pretty darn good view of the Hollywood sign. Getting to the sign required traveling some pretty darn narrow streets.  We also passed by the Griffith Observatory, we didn't have tickets so we didn't go inside.  We also saw a skywriter working on a message.  We couldn't get into any of the FLW buildings but one of them, the Samuel Freeman House, has been in several movies, Predator 2 is one of my silly favorites so now I have to go re-watch it to see this house.  We did get to see the outside of Hollyhock house, one of his more famous designs.  I sure wish we could have gotten a tour of it.  It is an art center now and has a nice lawn that is a city park so there were a lot of people there enjoying the nice day.  It is also pretty close to Hollywood Blvd. so there were some questionable folks about.  We also drove along Rodeo Drive, people were definitely dressed to impress on this street. And one of the shops is a FLW design. One thing I have been surprised by after entering California is that hardly anyone is wearing masks.  I expected to see many more that we have.  I think they just got rid of the mandate a couple of weeks ago and it seems people are done with them.  There are still a few but we haven't been asked to wear one in any shop or restaurant that we've visited. 
Make Life an Adventure!