Livingston Montana
Aug 16 - Aug 22, 2020
Sunday, we chilled out today. We met Mildred and her sister for ice cream in the afternoon at Espresso West.  We had a great 2 and a half hour chat.  A great day.  We did laundry and I painted a couple more rocks. As I was outside one of our neighbors said hey, there's a buffalo walking thru the park!  I heard another guy say, "I just drove over 100 miles to see a chipmunk and a goose and when I get home here is the buffalo!"  He just strolled thru the park and went on down the road. I was worried about the folks trying to get pictures, I am glad he didn't charge them.  We spent the evening watching the TV show Yellowstone...wow, one more episode this season.  Such drama.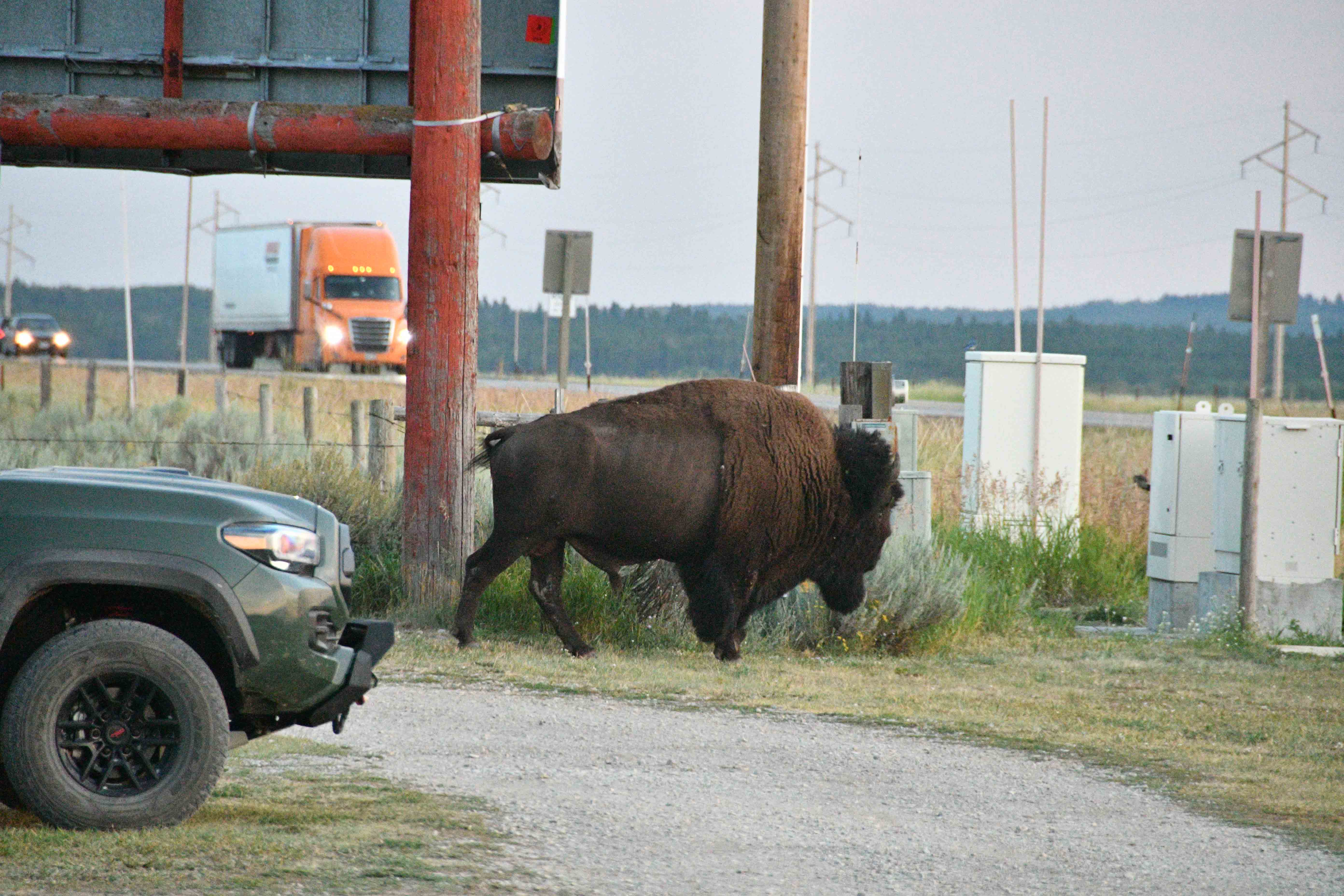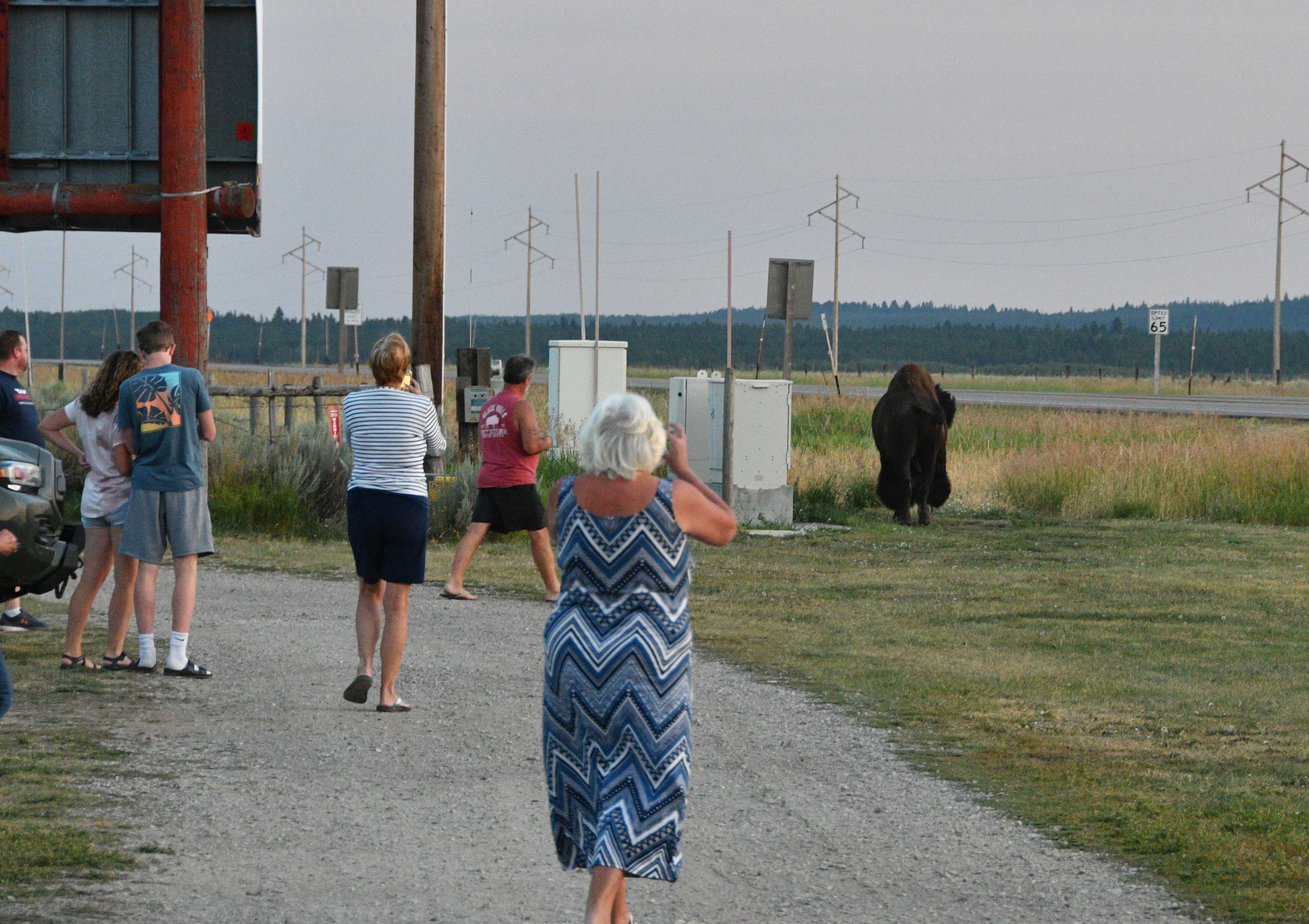 Monday, we didn't do much today either. We just enjoyed the weather and went for dinner at Cafe Sabor again.  Pretty good food and when we got back I went for a walk around the park.  Apparently the buffalo made another walk thru the park this afternoon too but I missed him.   
Tuesday, we moved to Livingston Montana today to the Paradise KOA.  It is right alongside the Yellowstone river and there is a great view of the mountains. We found a butcher shop nearby and got some steaks. We only have 5 days here and plan to do the north side of Yellowstone while we are here.
Wednesday, we started the day at another Triple D restaurant called Storm Castle Cafe over in Bozeman.  The food was really really good, I recommend it. I had eggs, hashbrowns and pan fried trout. Not a combination I'd have thought of on my own but it was good.  Next we got the oil changed and I went to Main Street Quilting Company.  We were going to get the tires rotated but the line was outrageous and we were going to visit their county history museum but it was closed. So we went home and had a beer instead.  I spent about an hour outside cutting fabric and then it started to rain so I went inside to cook dinner.
Thursday, another interesting day in Yellowstone.  The wildlife started before we even got in the park, we saw an elk family cross the road, beautiful.  Next we had to drive thru the Roosevelt Arch and get a couple of nice pictures.  I was amazed that there weren't more people there.  We walked the boardwalk around the Main Terrace of Mammoth Springs.  This area doesn't have all the colors that the lower geyser basin down near Old Faithful does, but it is cool formations non-the-less.  We just drove around the Upper Terrace and then drove on down to Norris Junction.  We walked around most of the Norris Geyser Basin.  Along the way we were steady looking for animals, but they were all hiding, well except for these weird large birds. Turns out they were Sandhill Cranes.  We drove back north to do part of the north grand loop road.  Still no bears. We did the Blacktail Plateau Drive, only 7 miles and I was certain we would see something....there were alot of tree stumps and rocks masquerading as bears but no real bears.  We think that the haze we've been seeing all day is smoke from a forest fire about a 100 miles away. We ended the day by grilling a steak just ahead of the rain.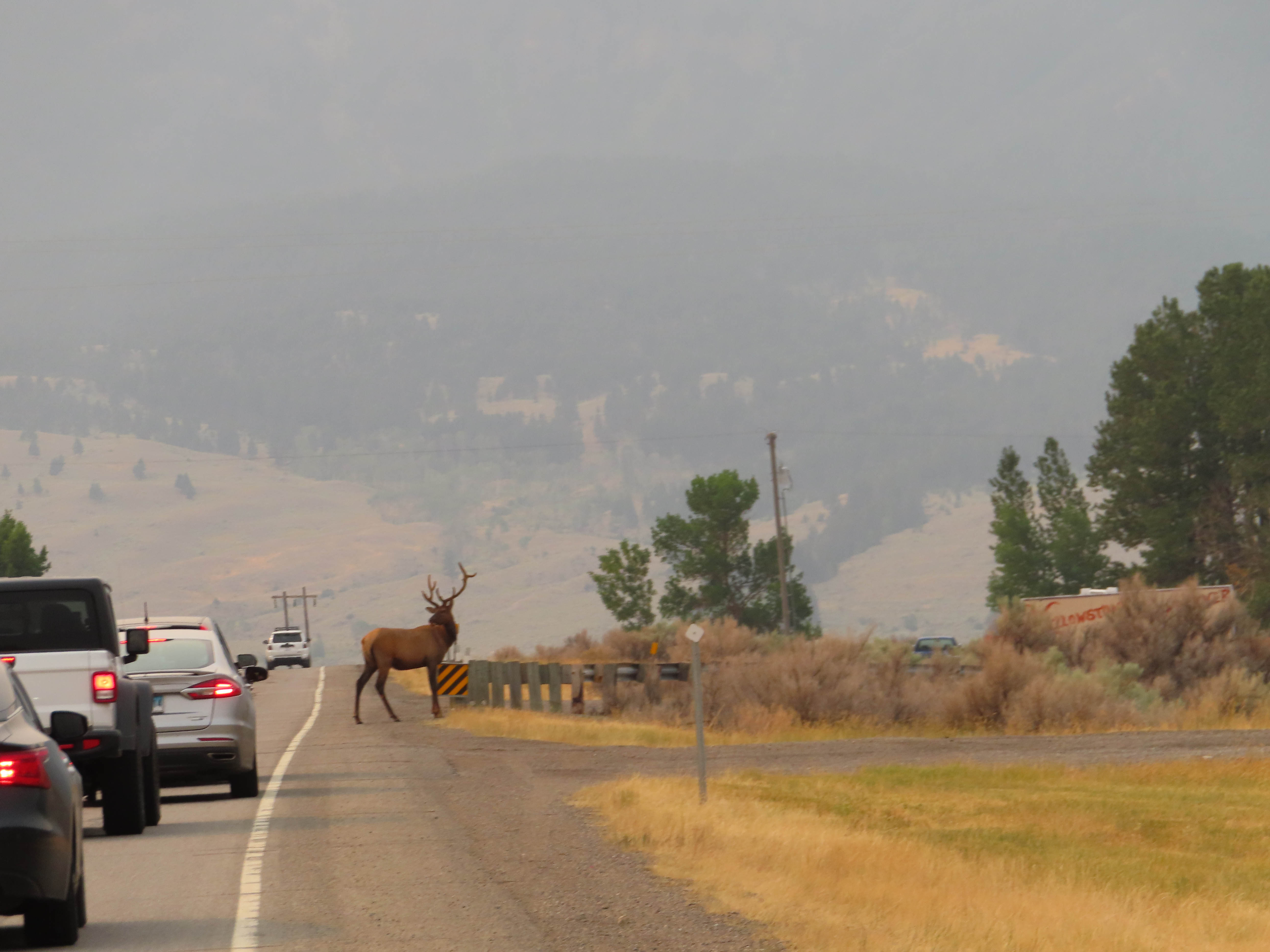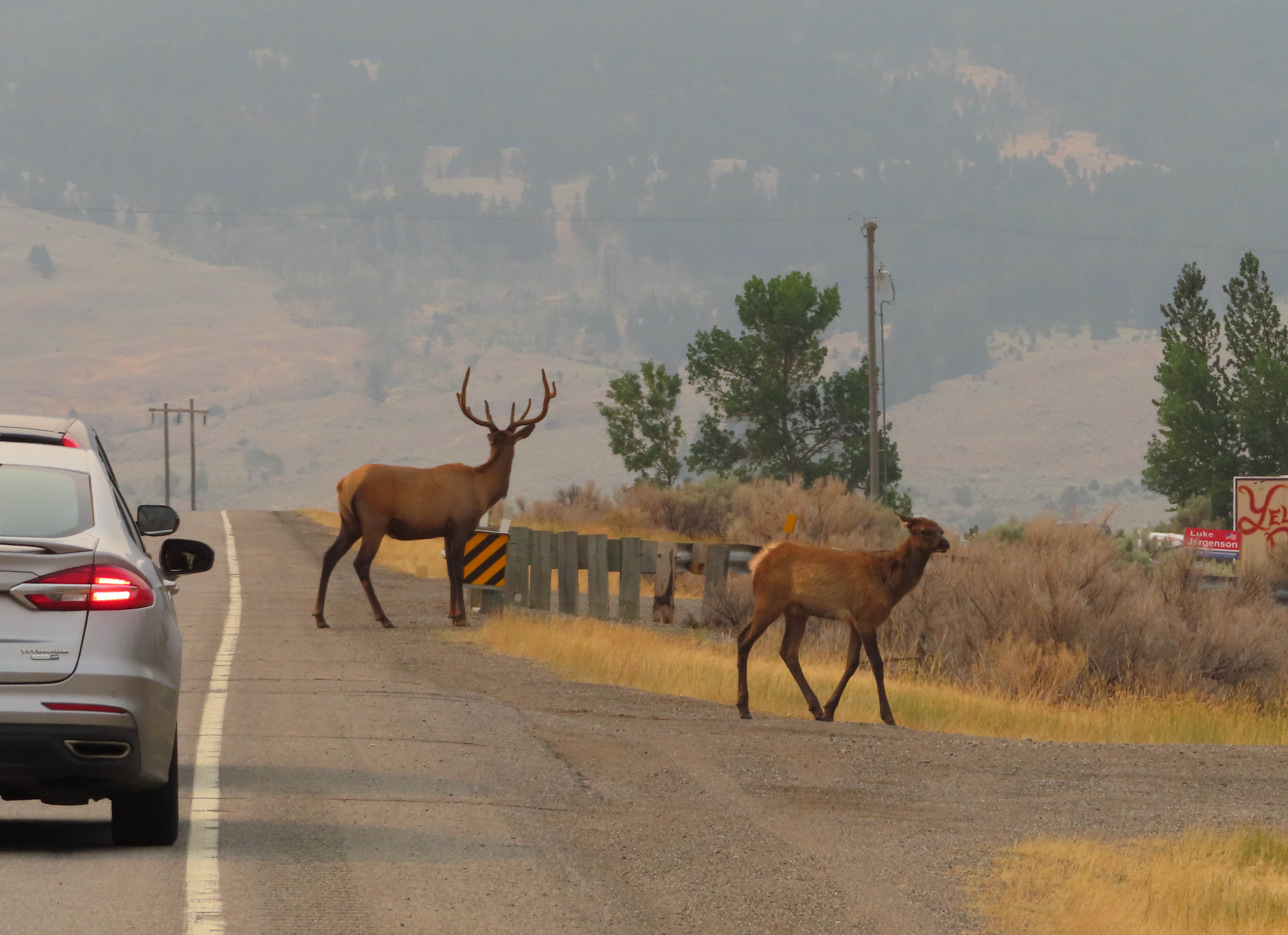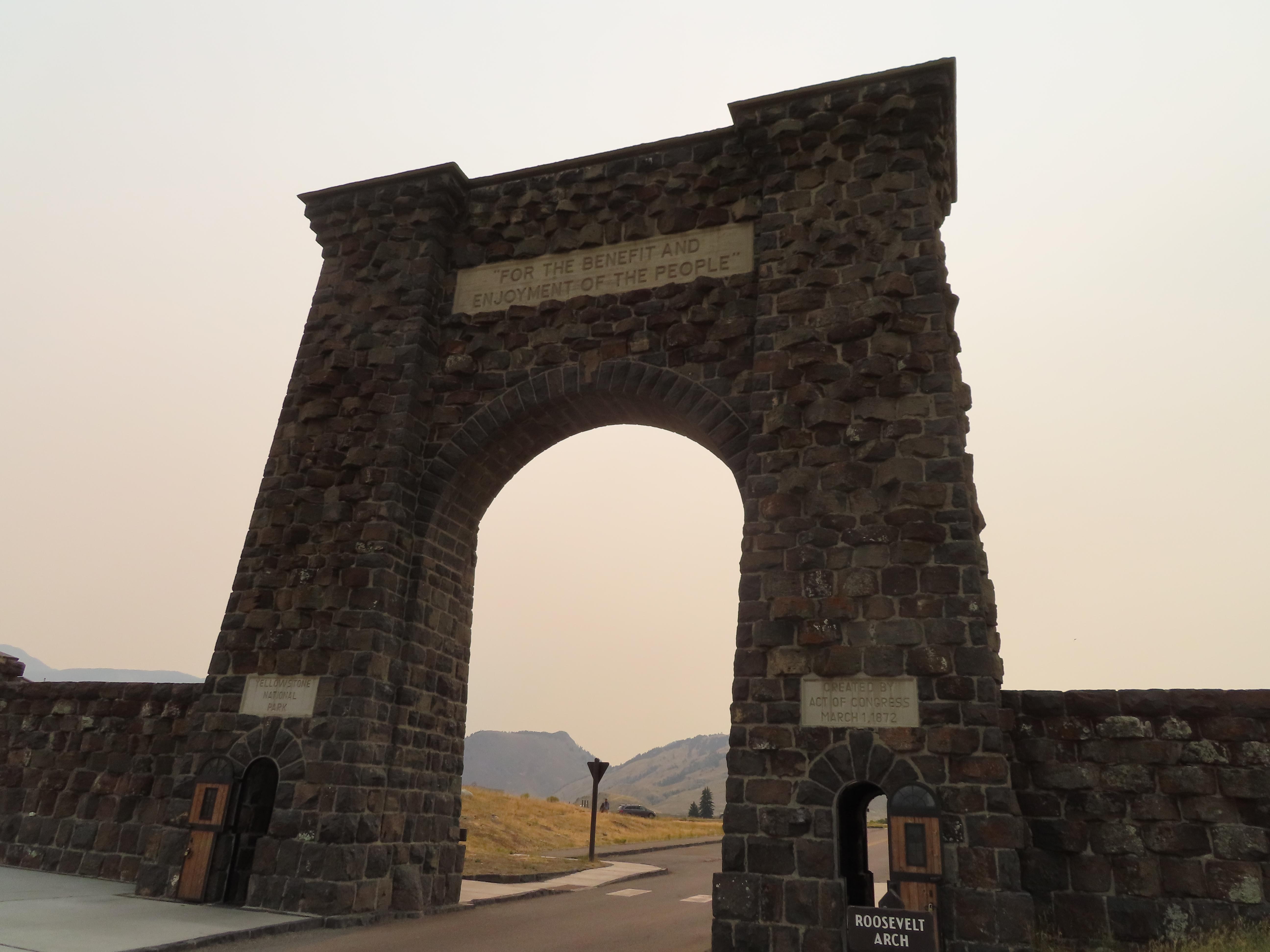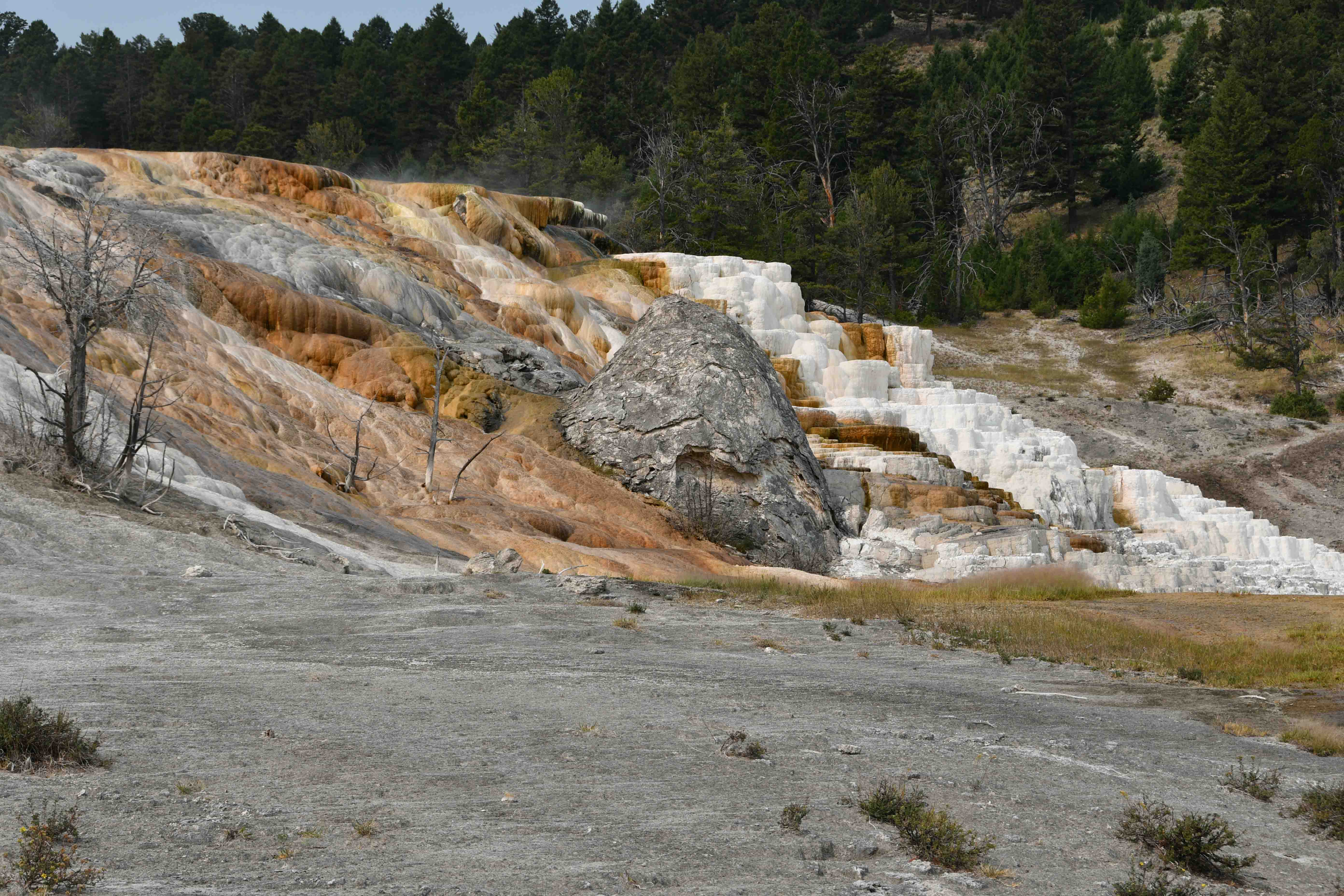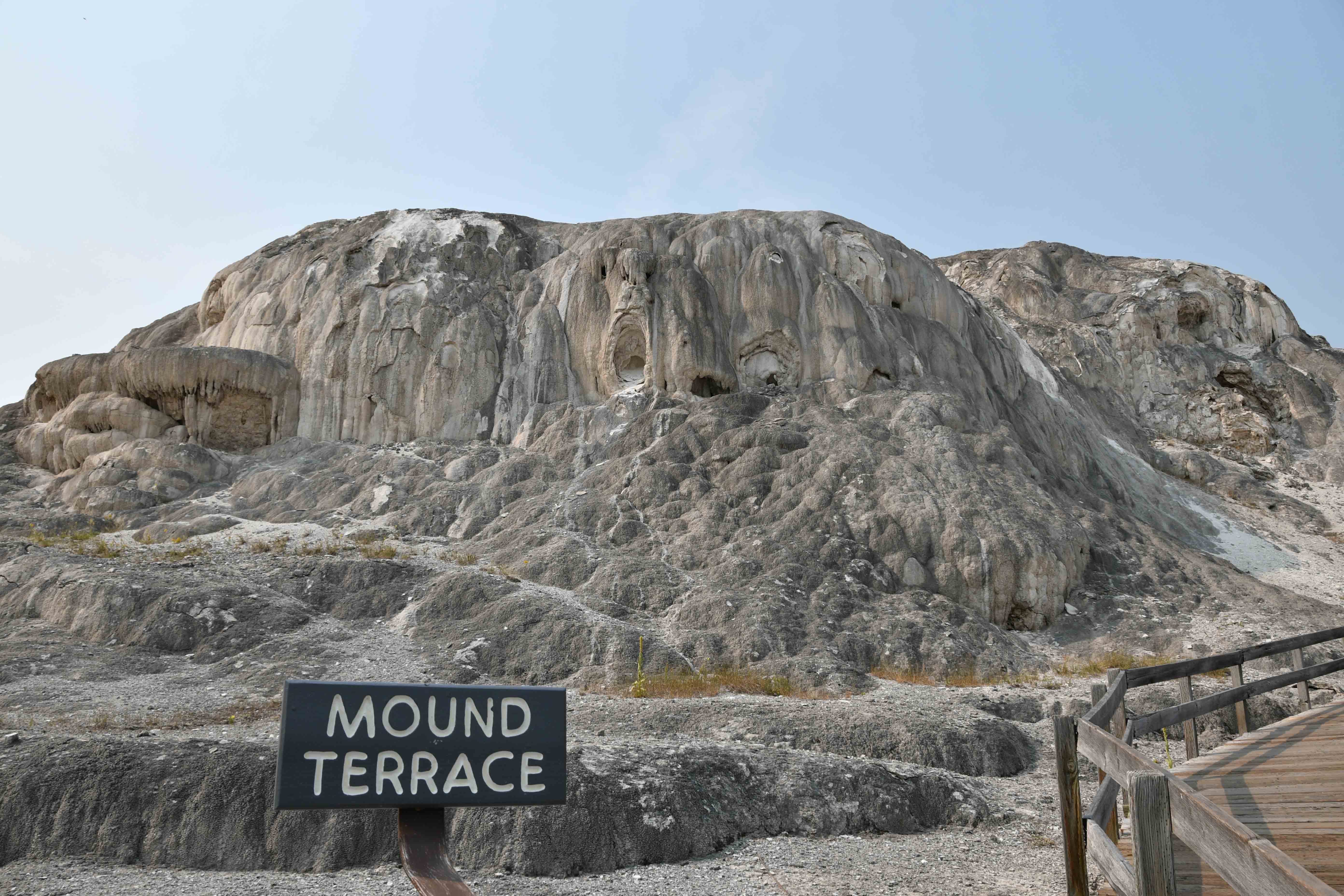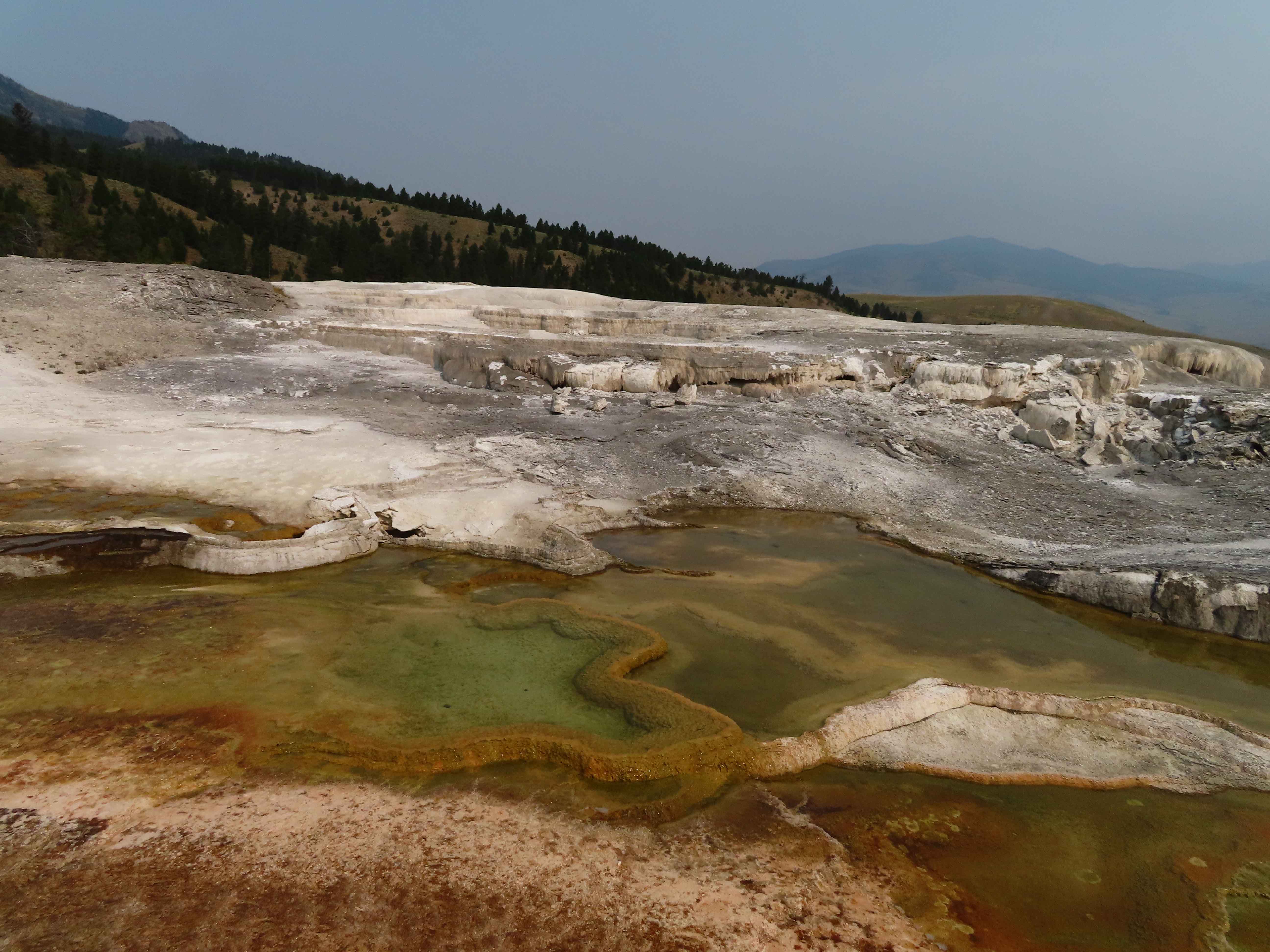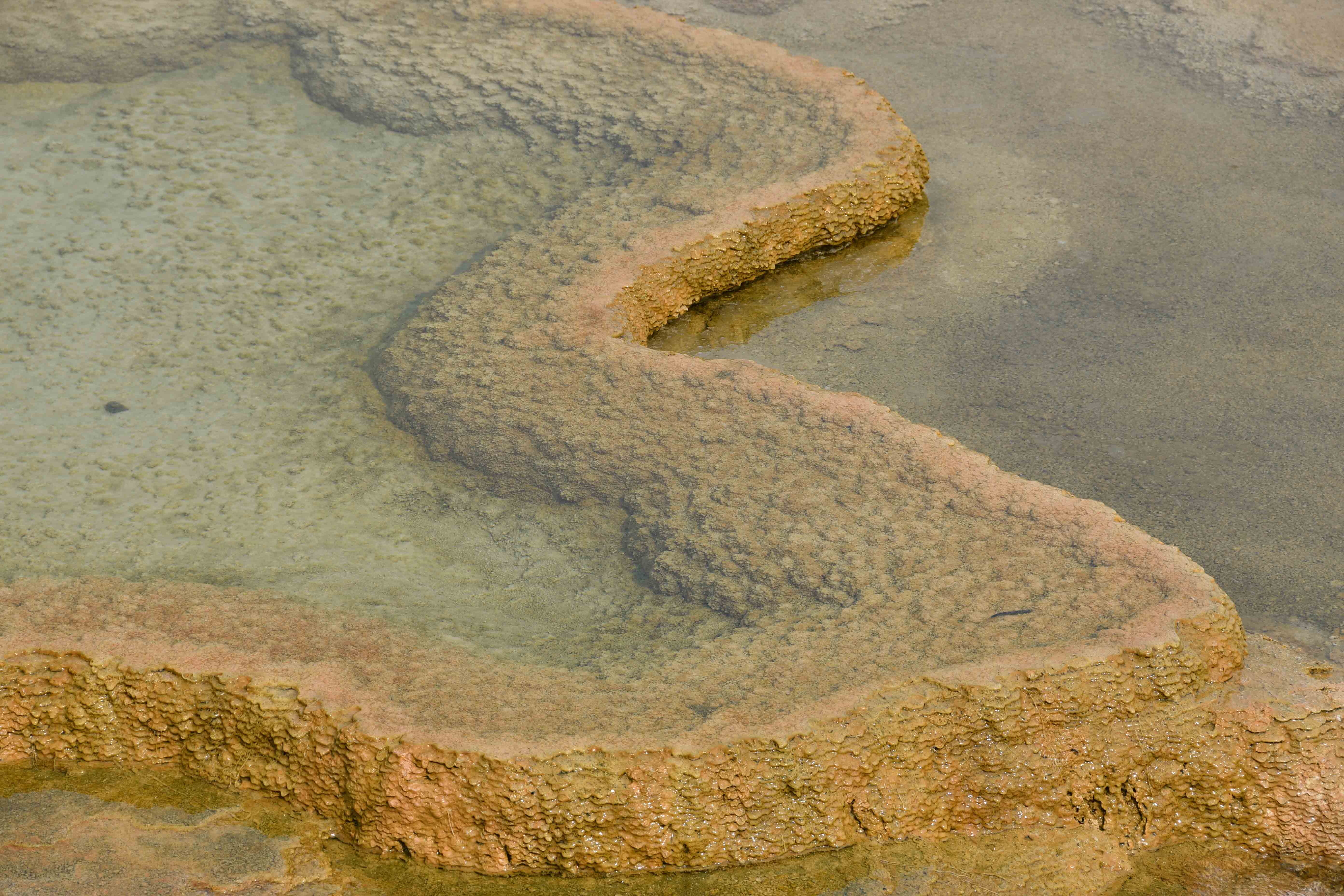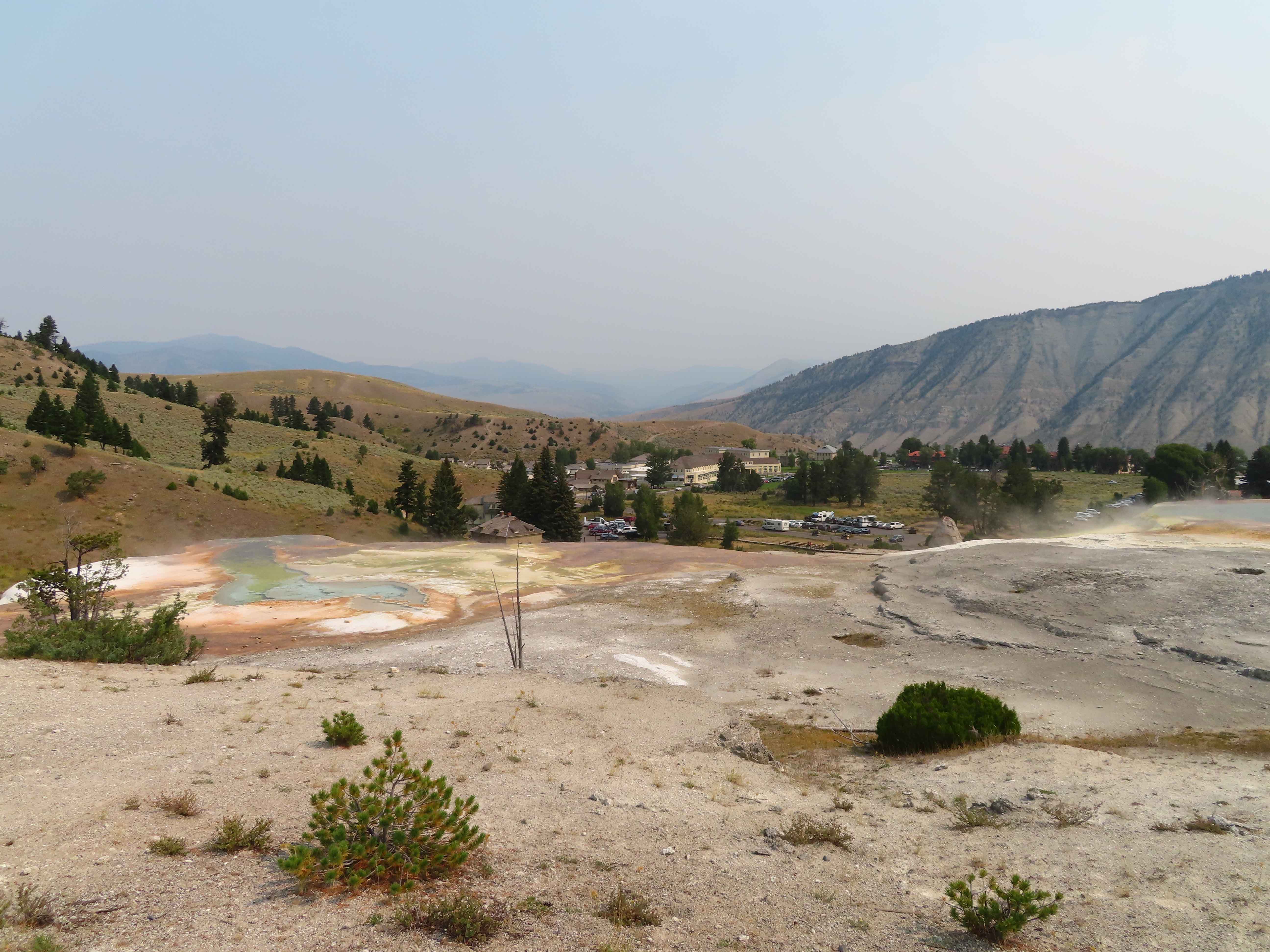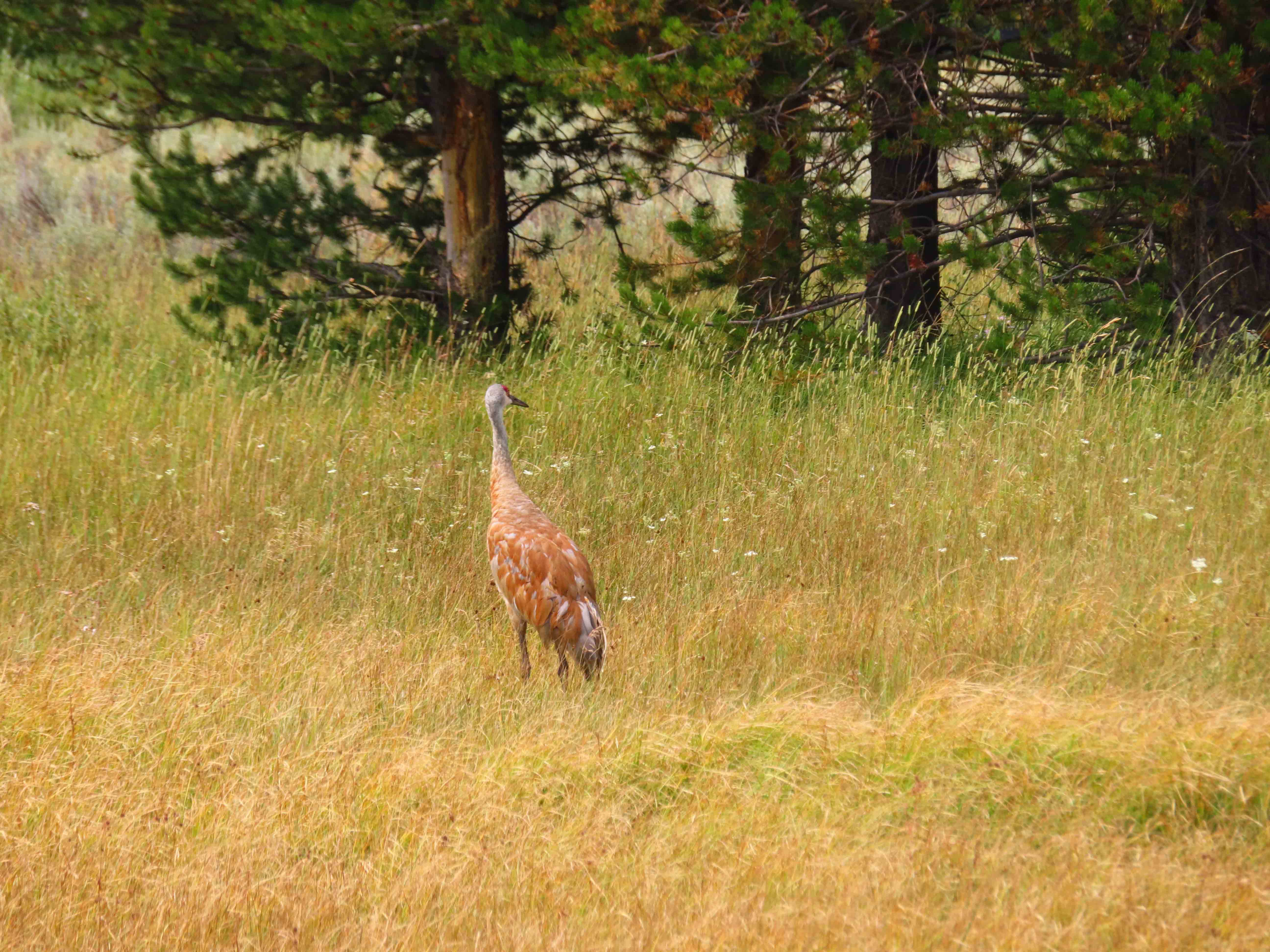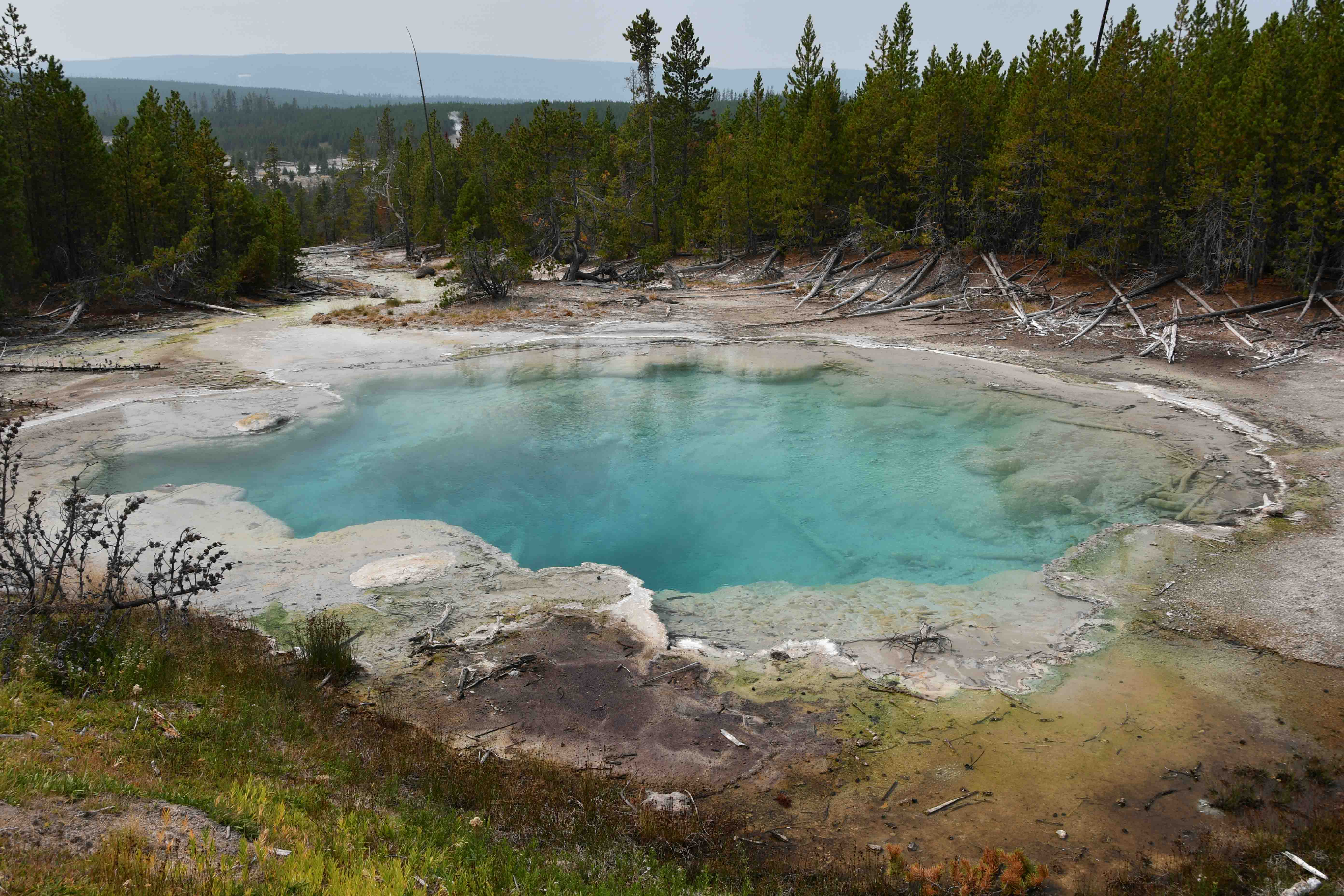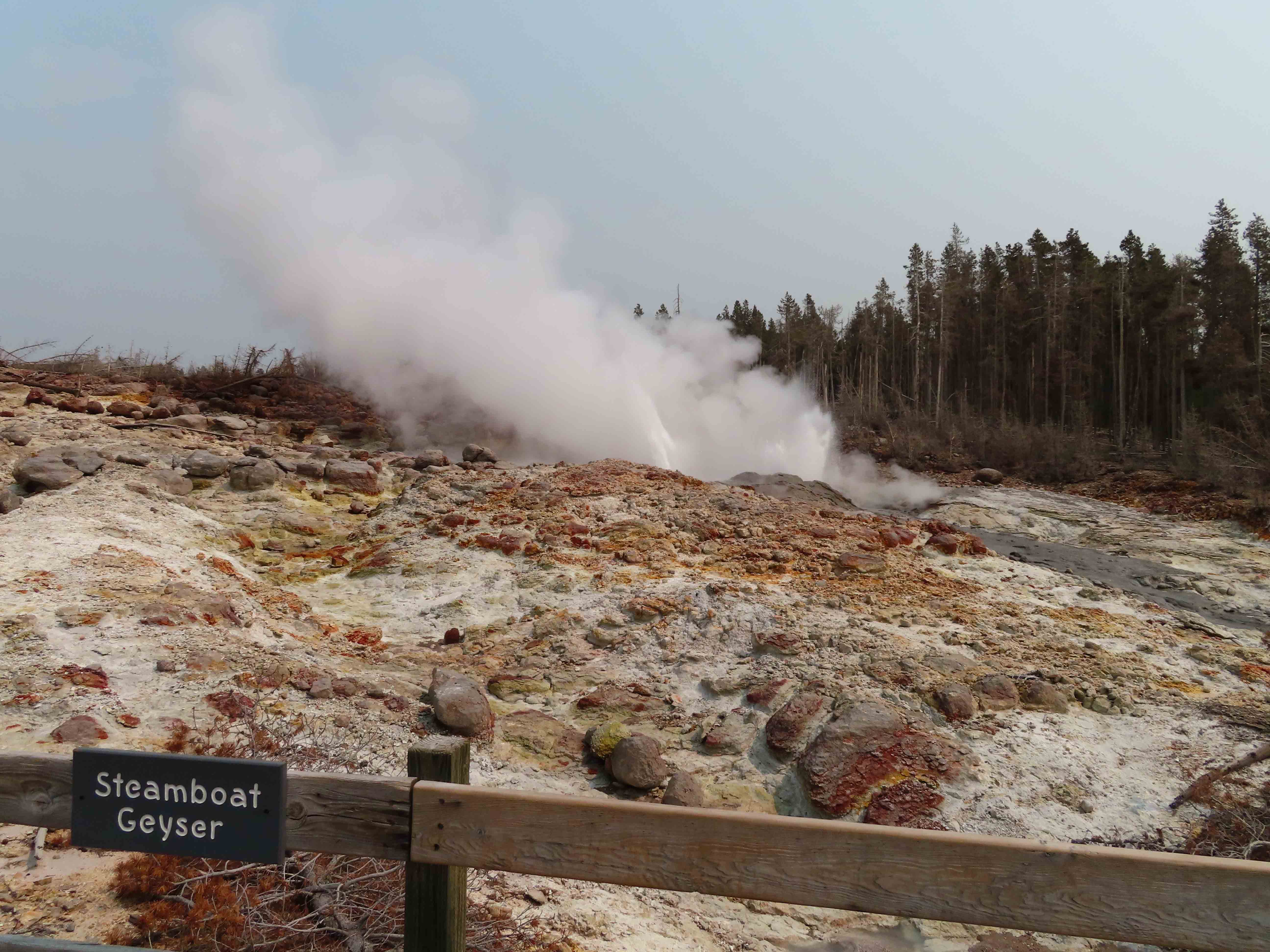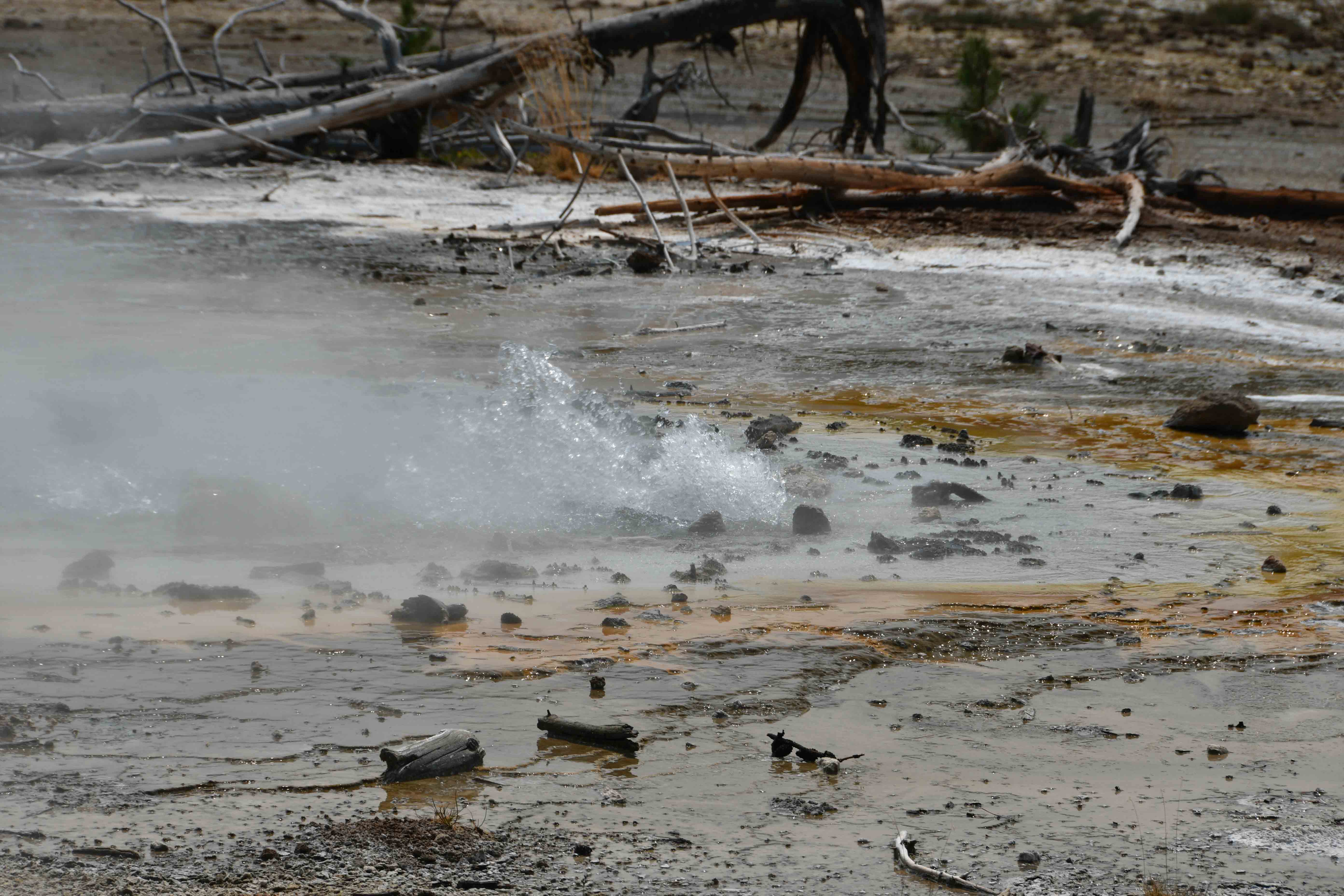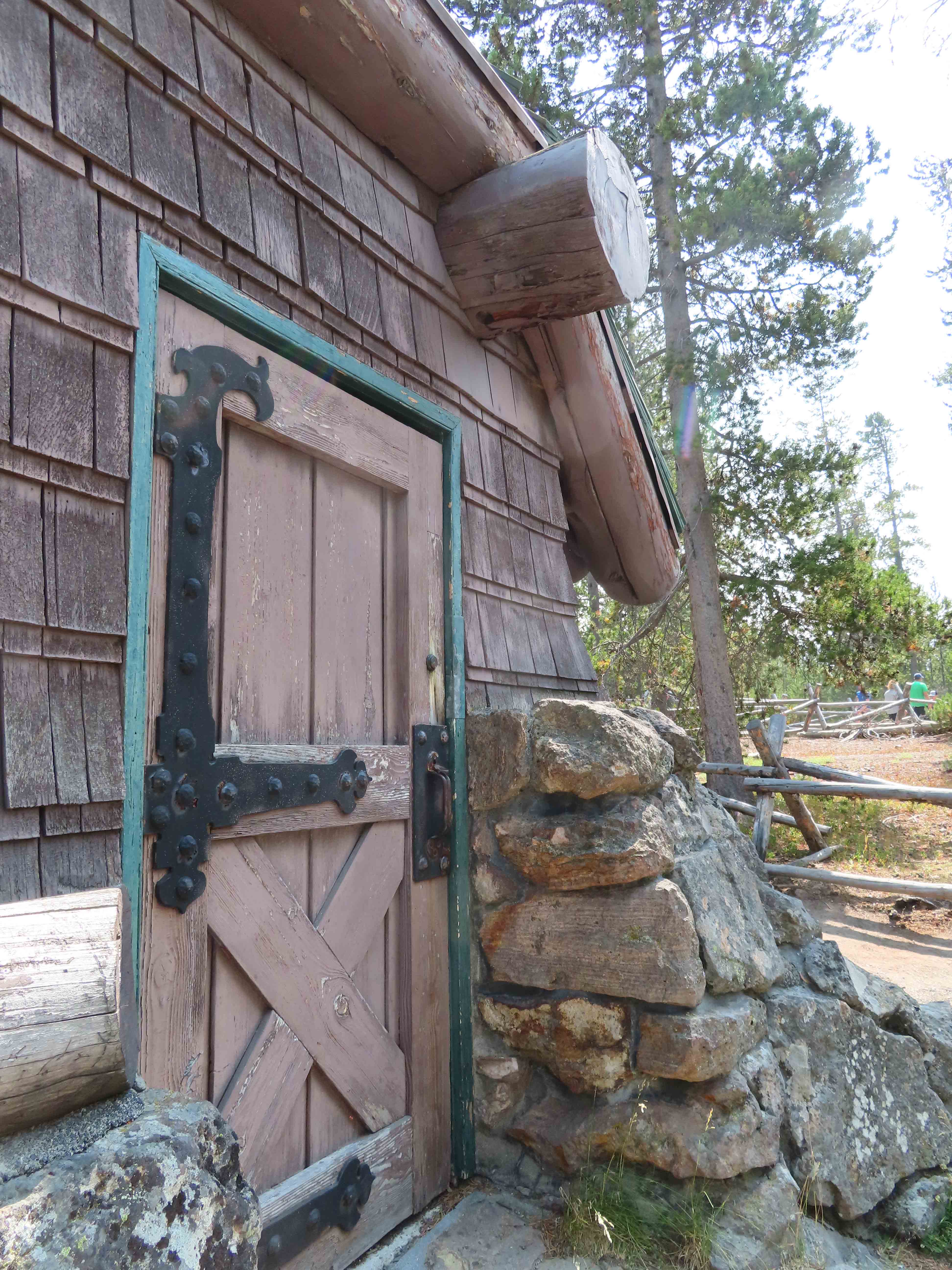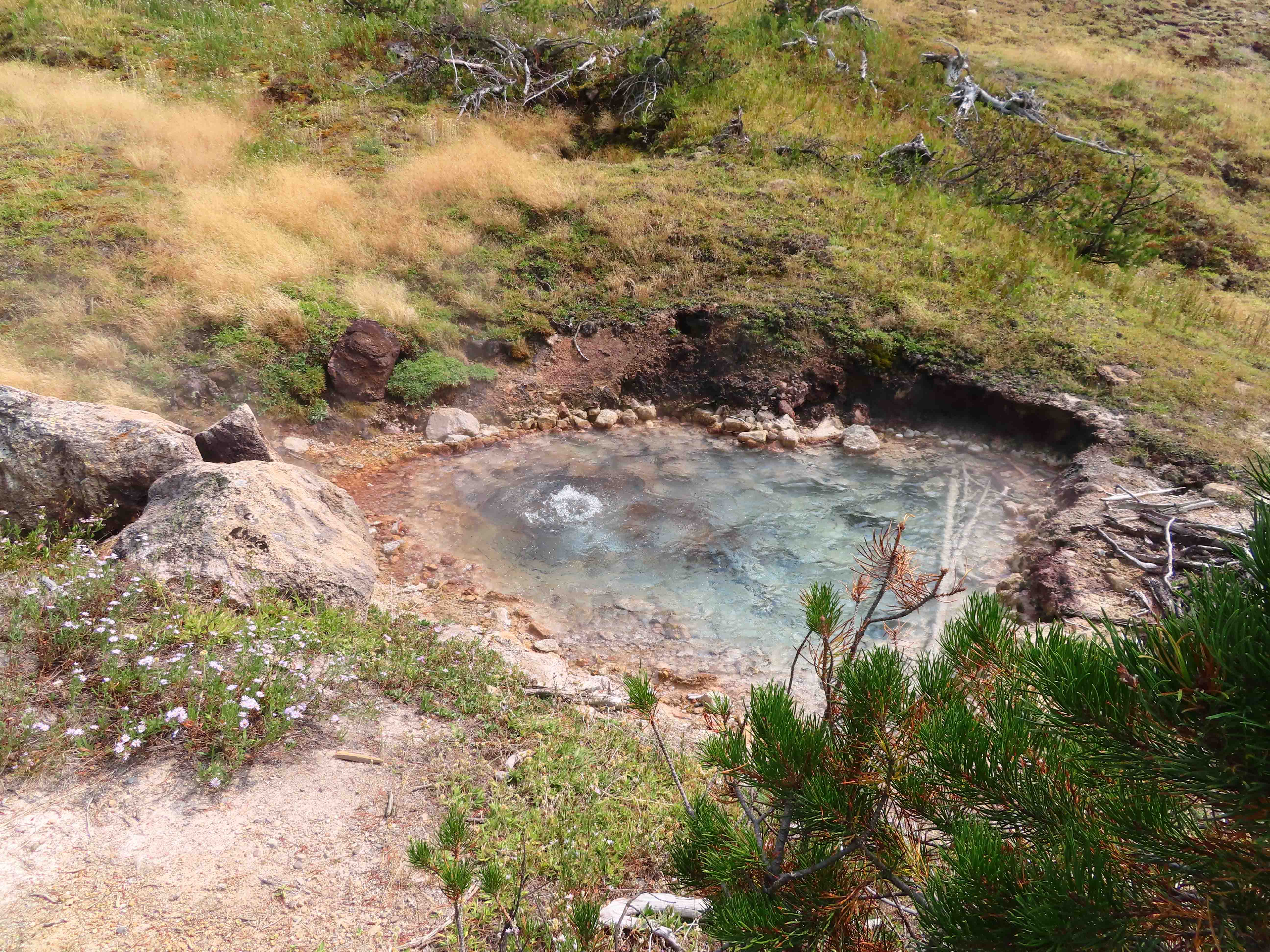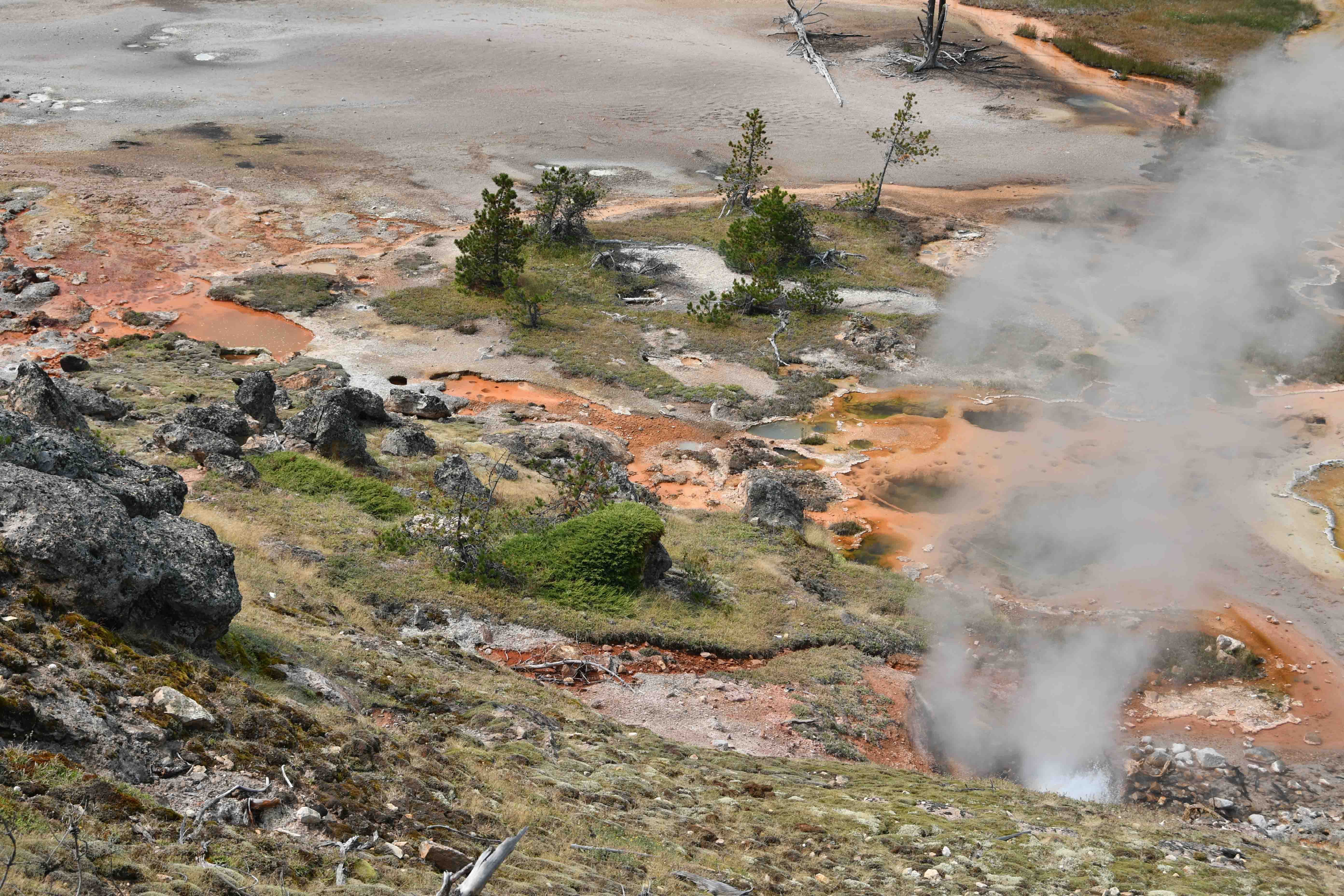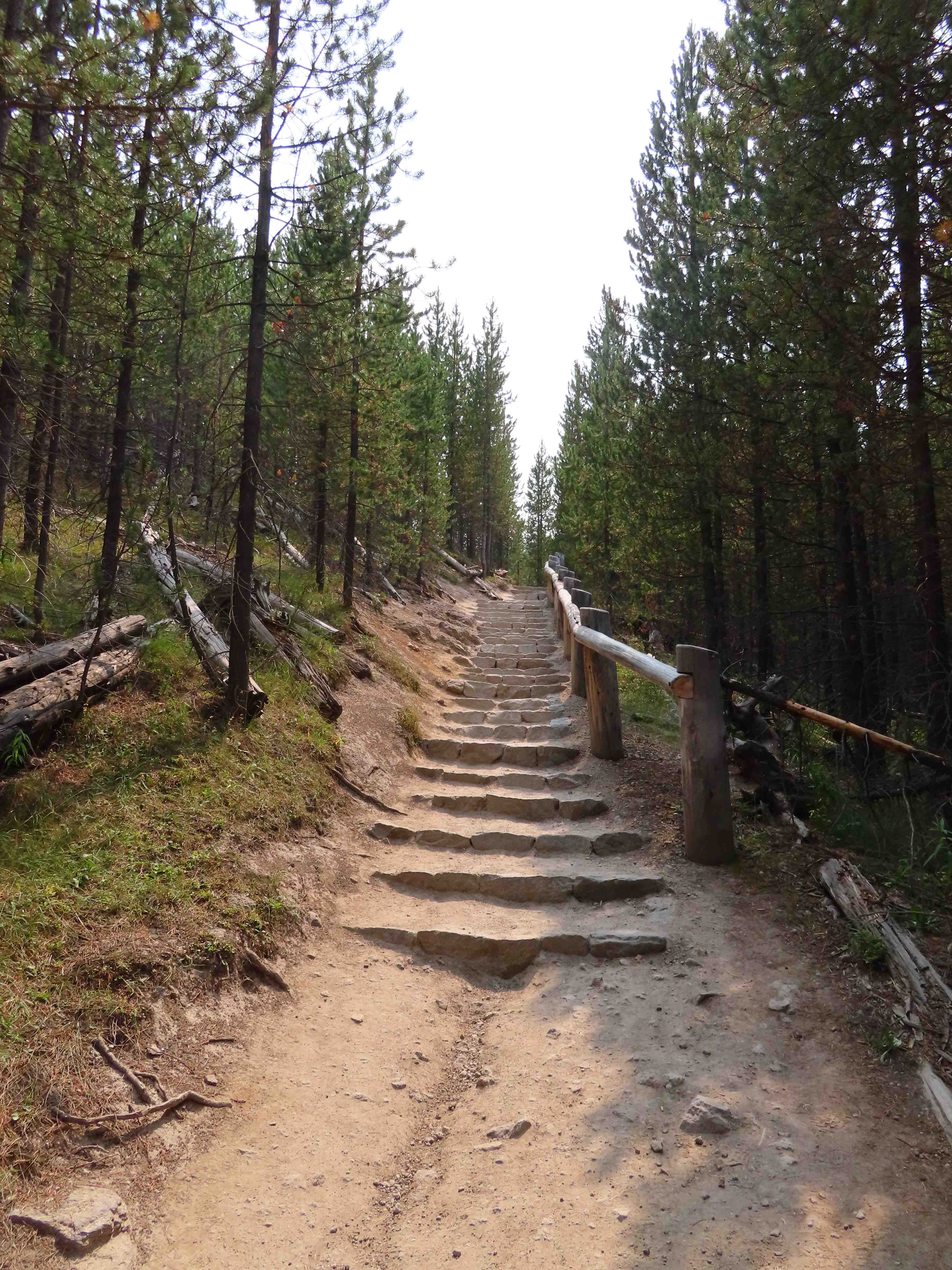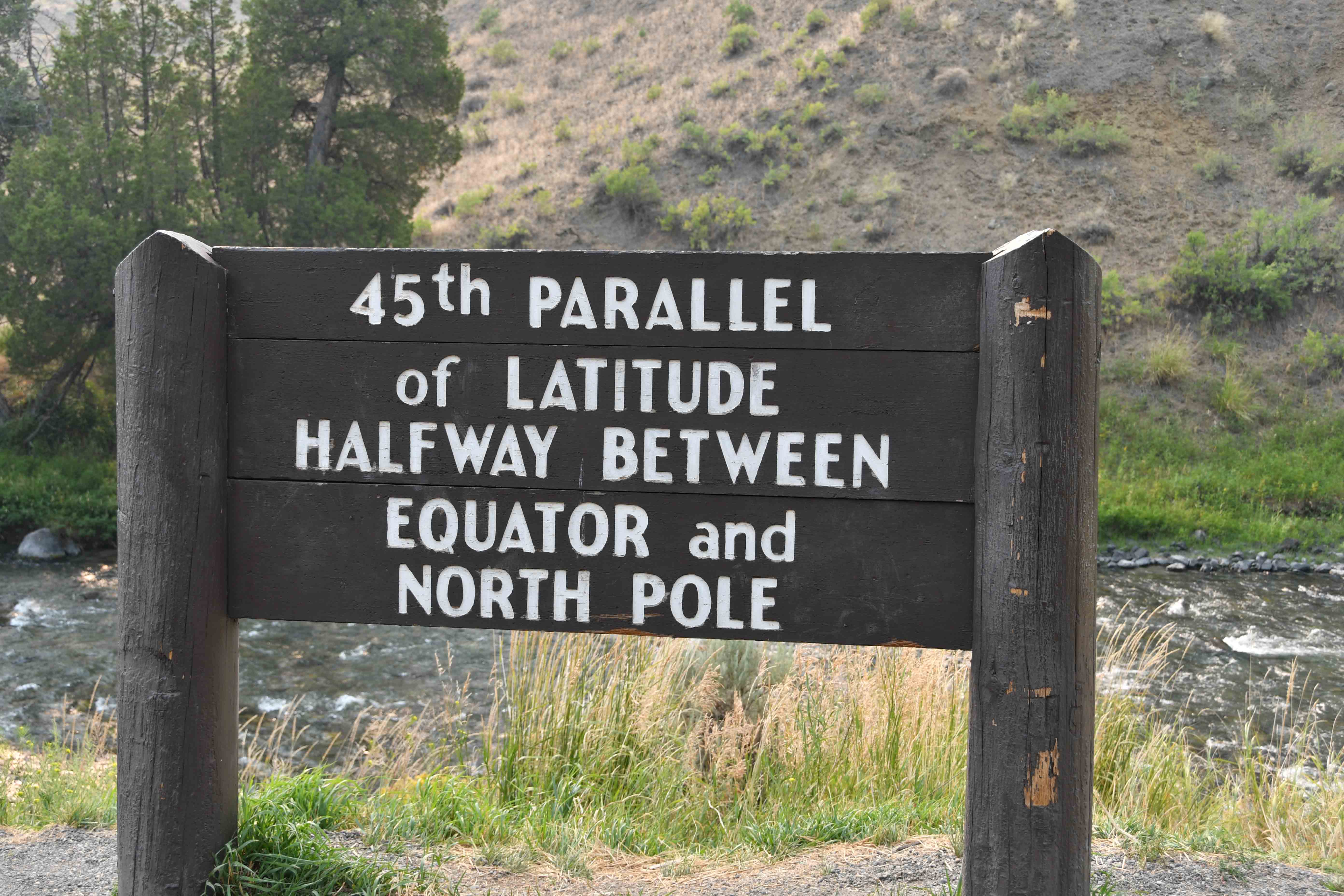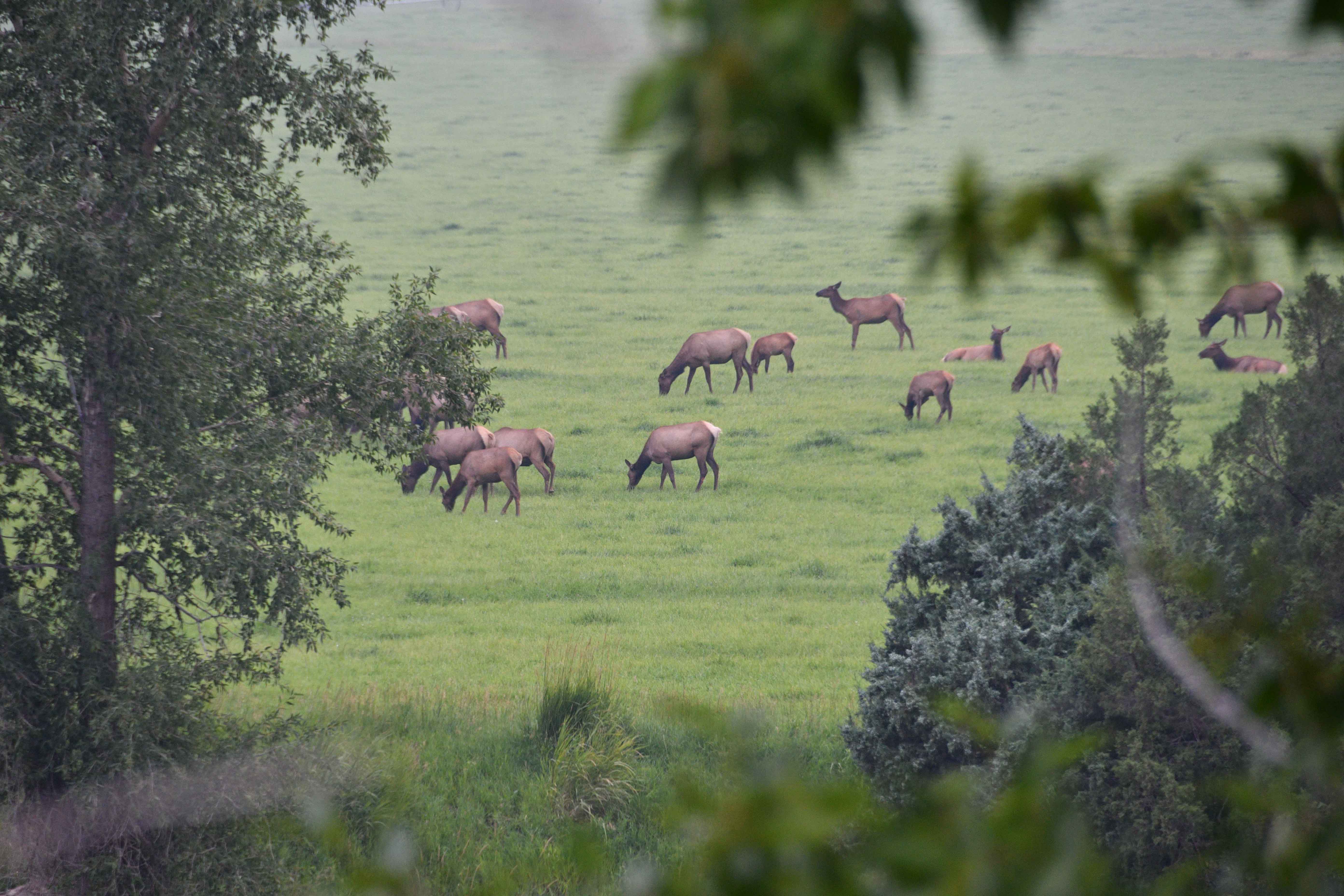 Friday, we drove back into the park to finish viewing what we could along the north road.  As we entered there were several antelope grazing right by the road.  As we approached the intersection at Tower-Roosevelt junction we noticed several folks parked on the side of the road.  Of course it was a bear, he was too far away for me to get a good picture of him.  You can definitely see the haze in today's photos.  We continued on toward the northeast entrance and saw a petrified tree and a large herd of buffalo.  Several were along, and in, the road.  For once the caution signs were accurate!  We continued out the north east gate and drove the Beartooth Mountain Scenic Byway.  We saw all kinds of critters, from chipmunks to wild turkeys.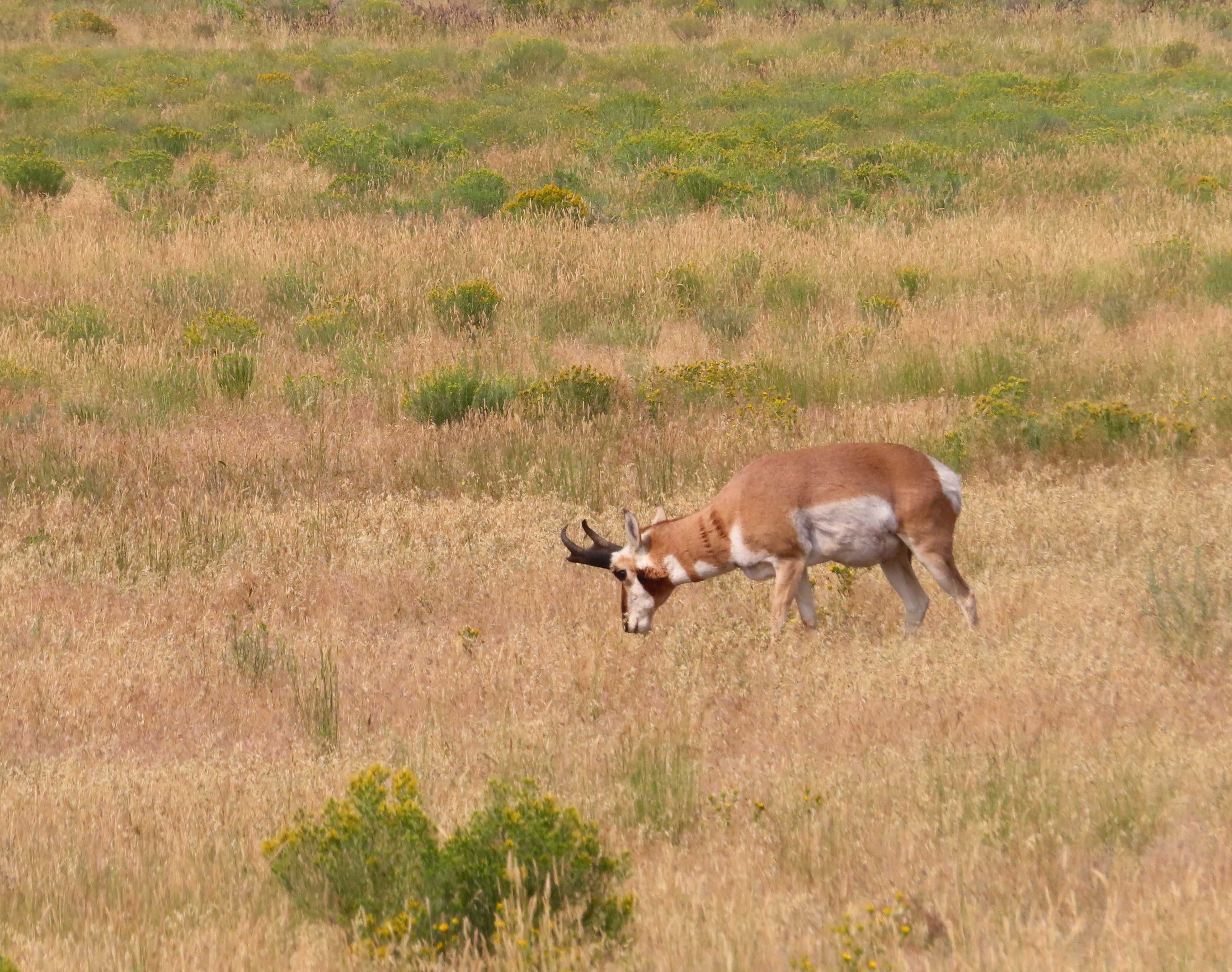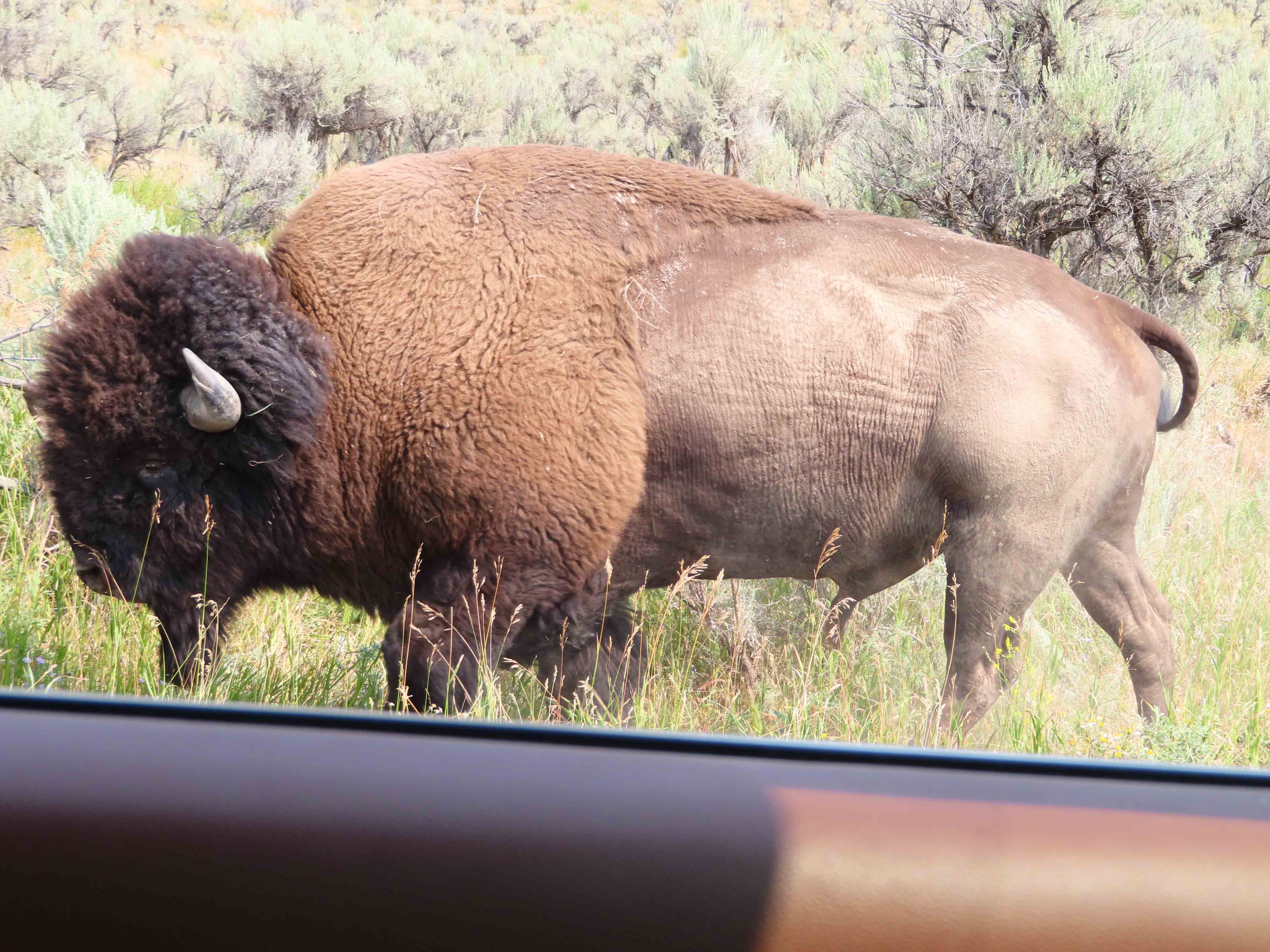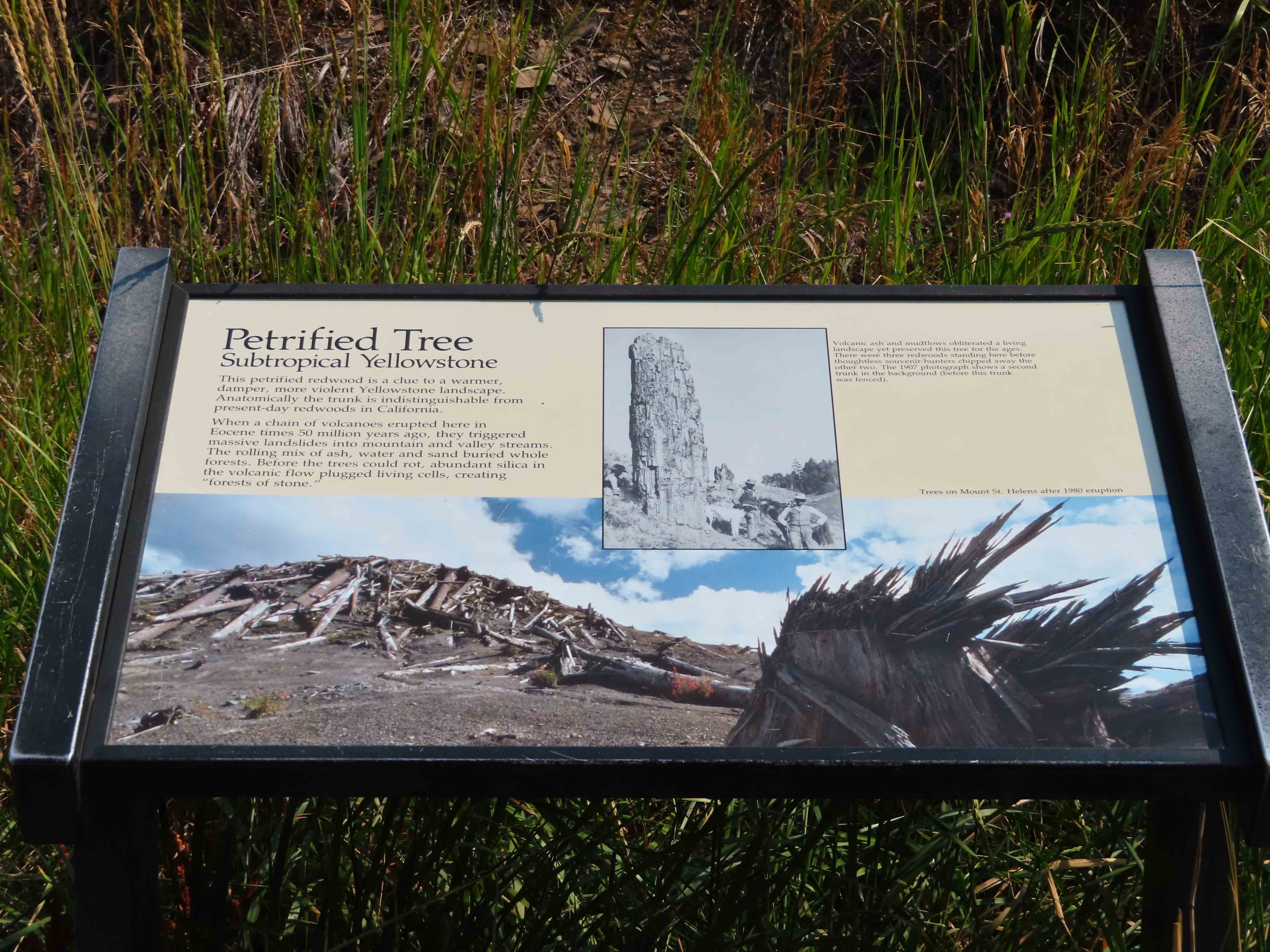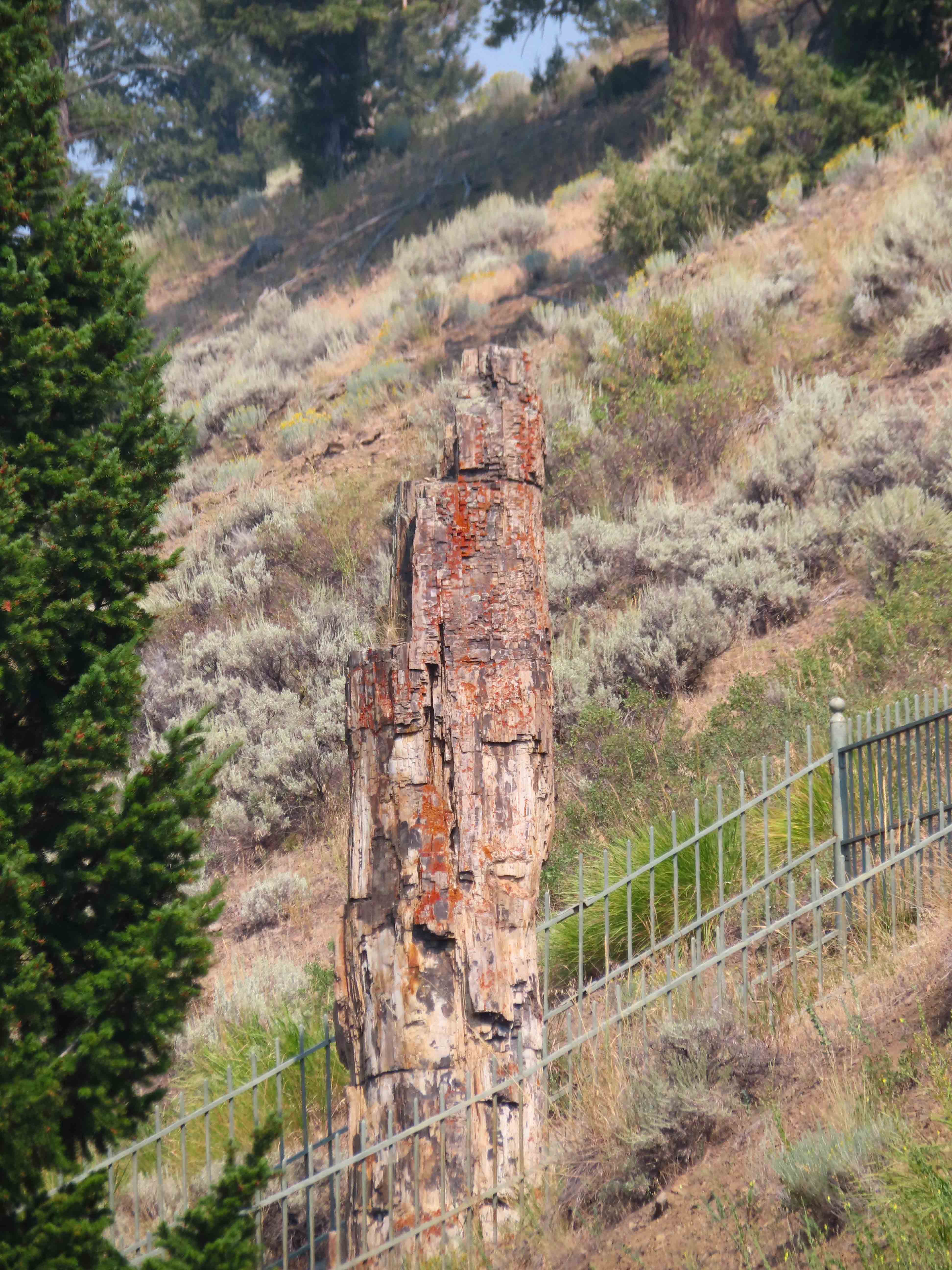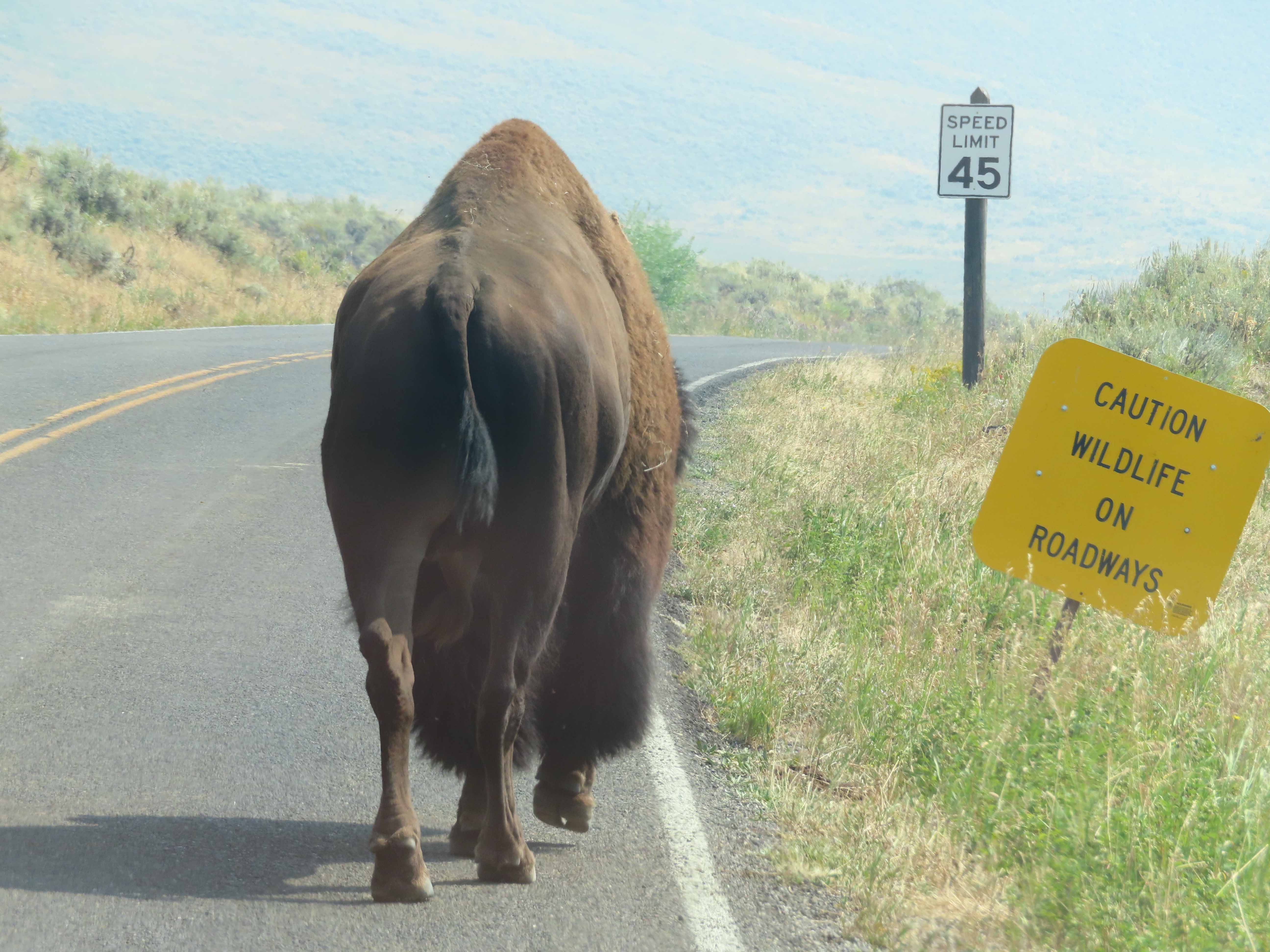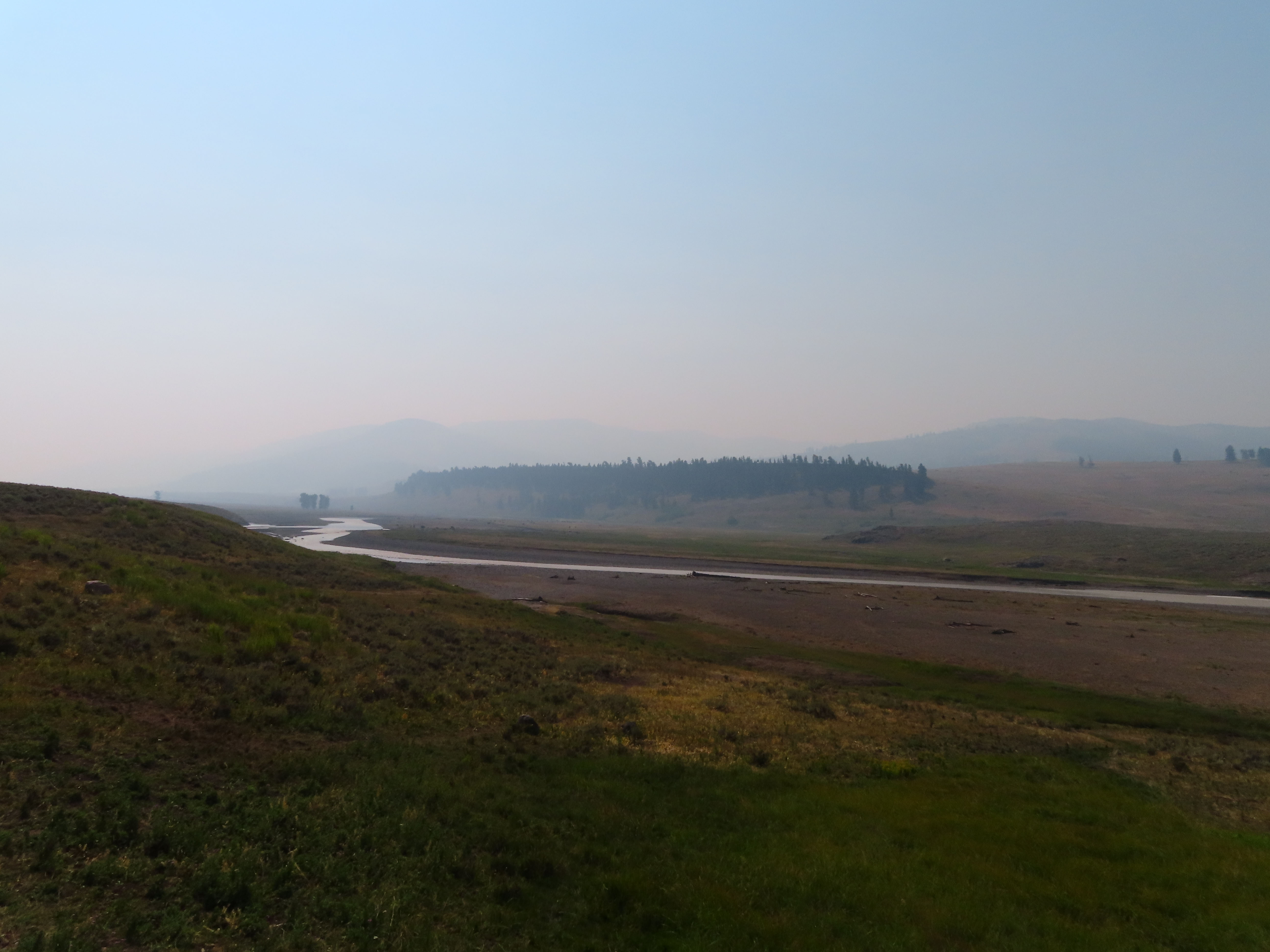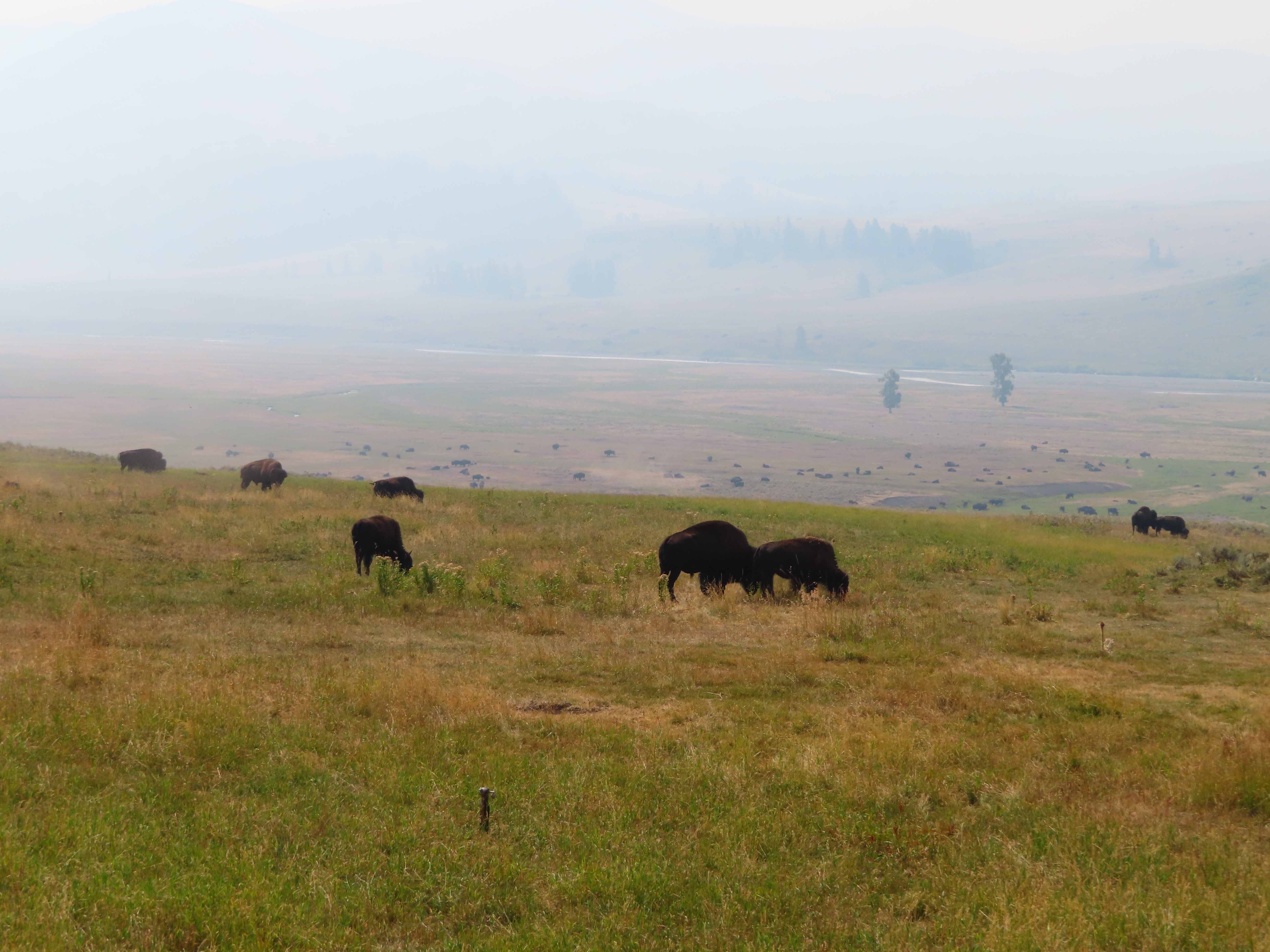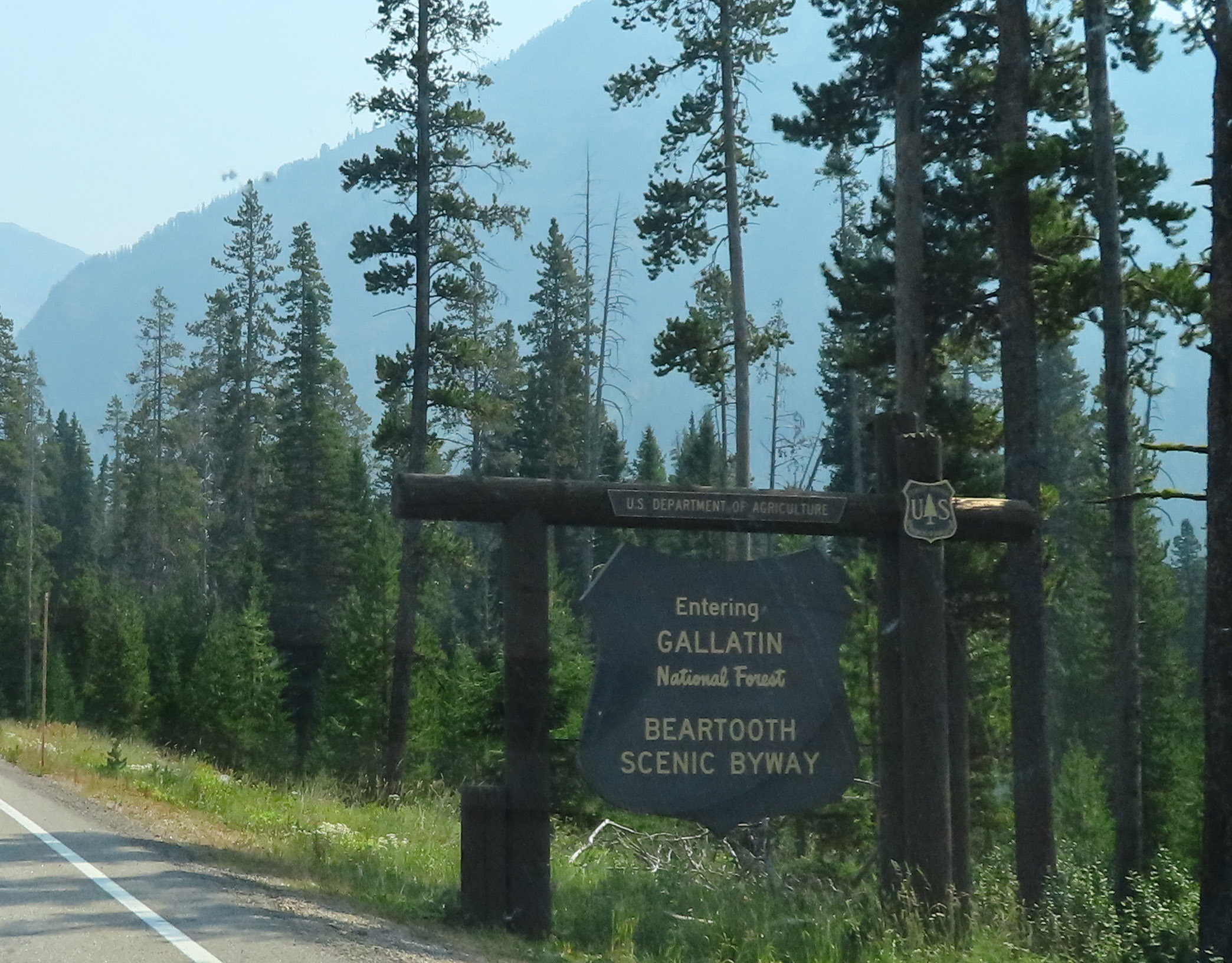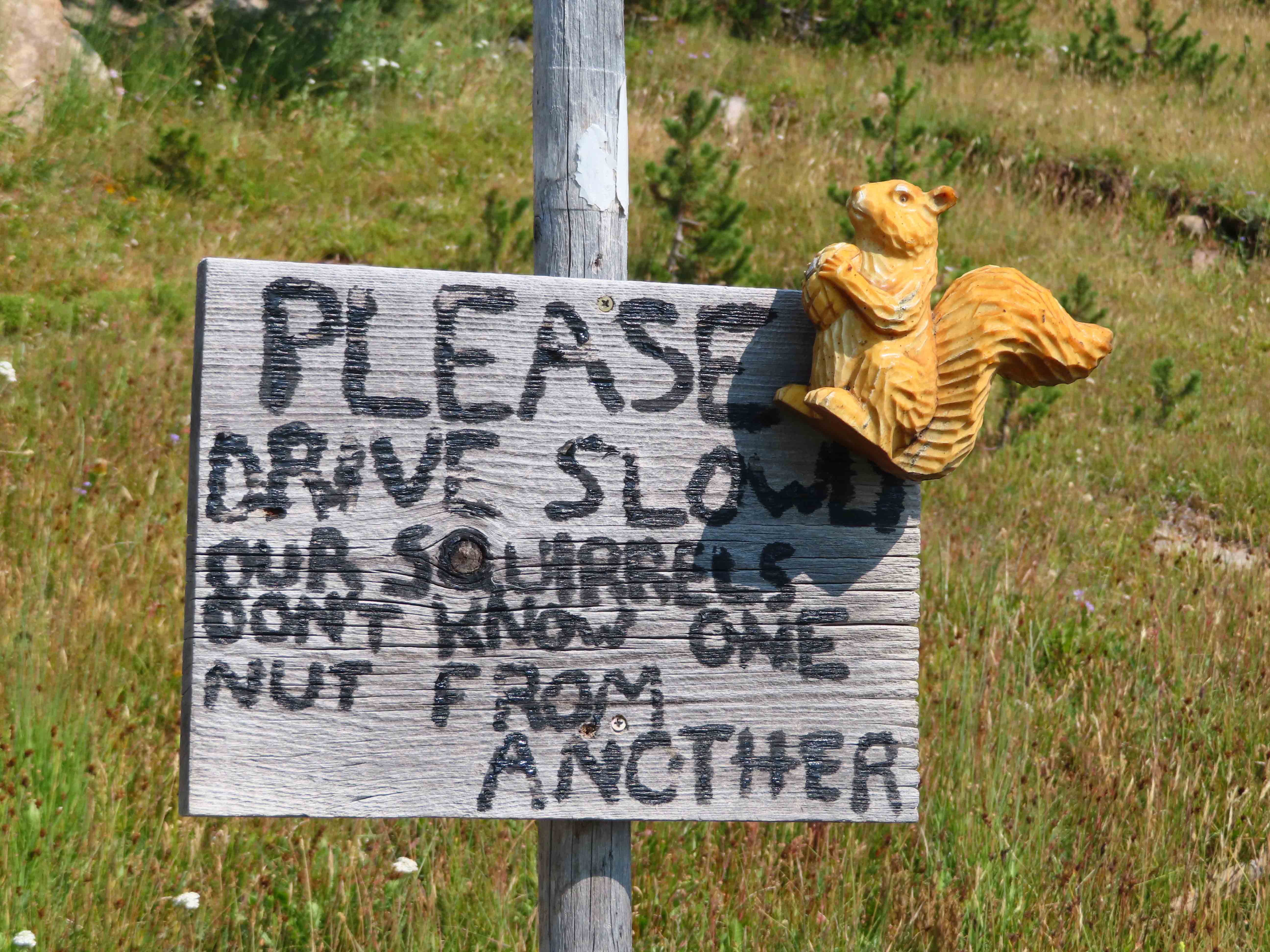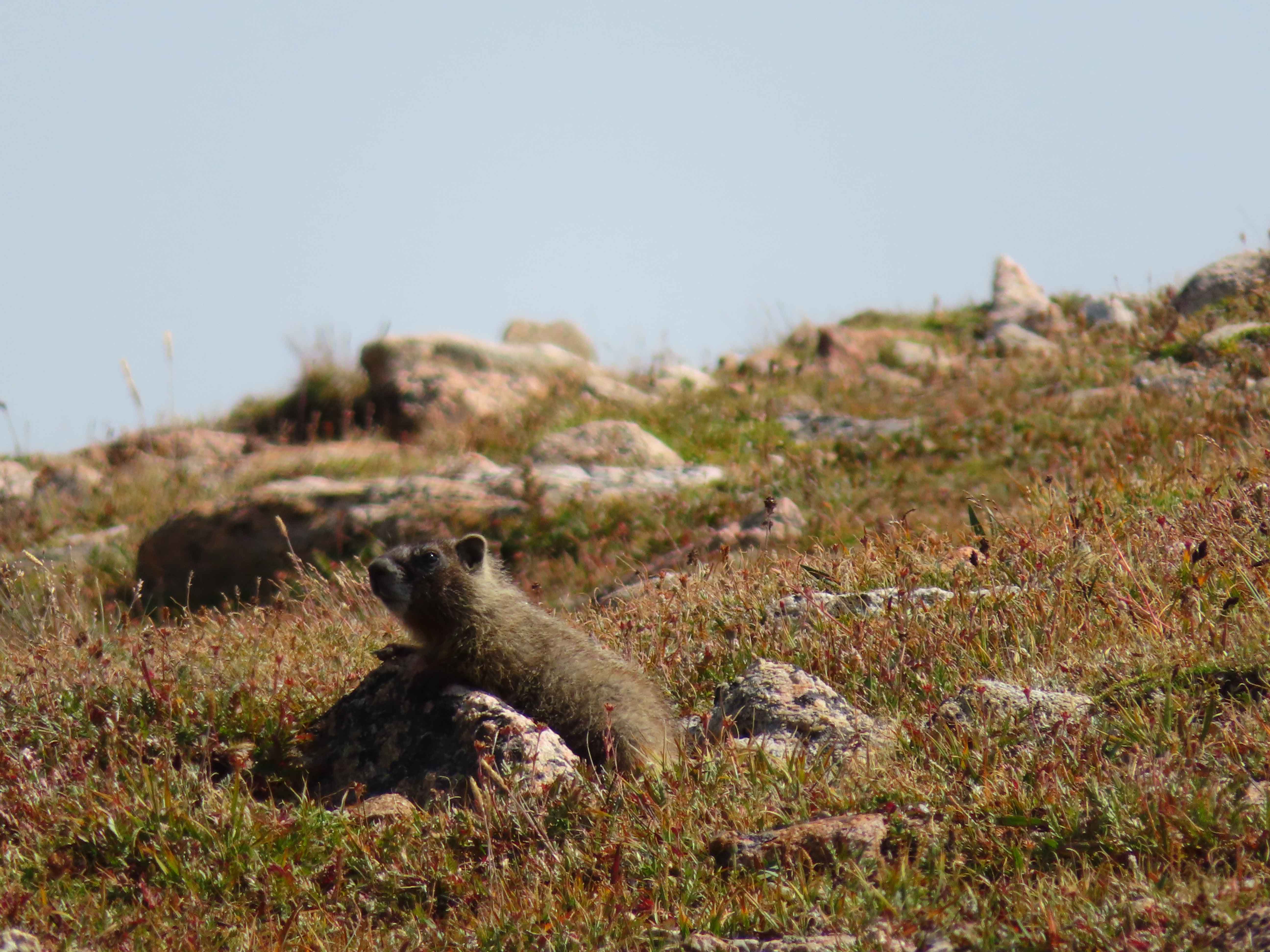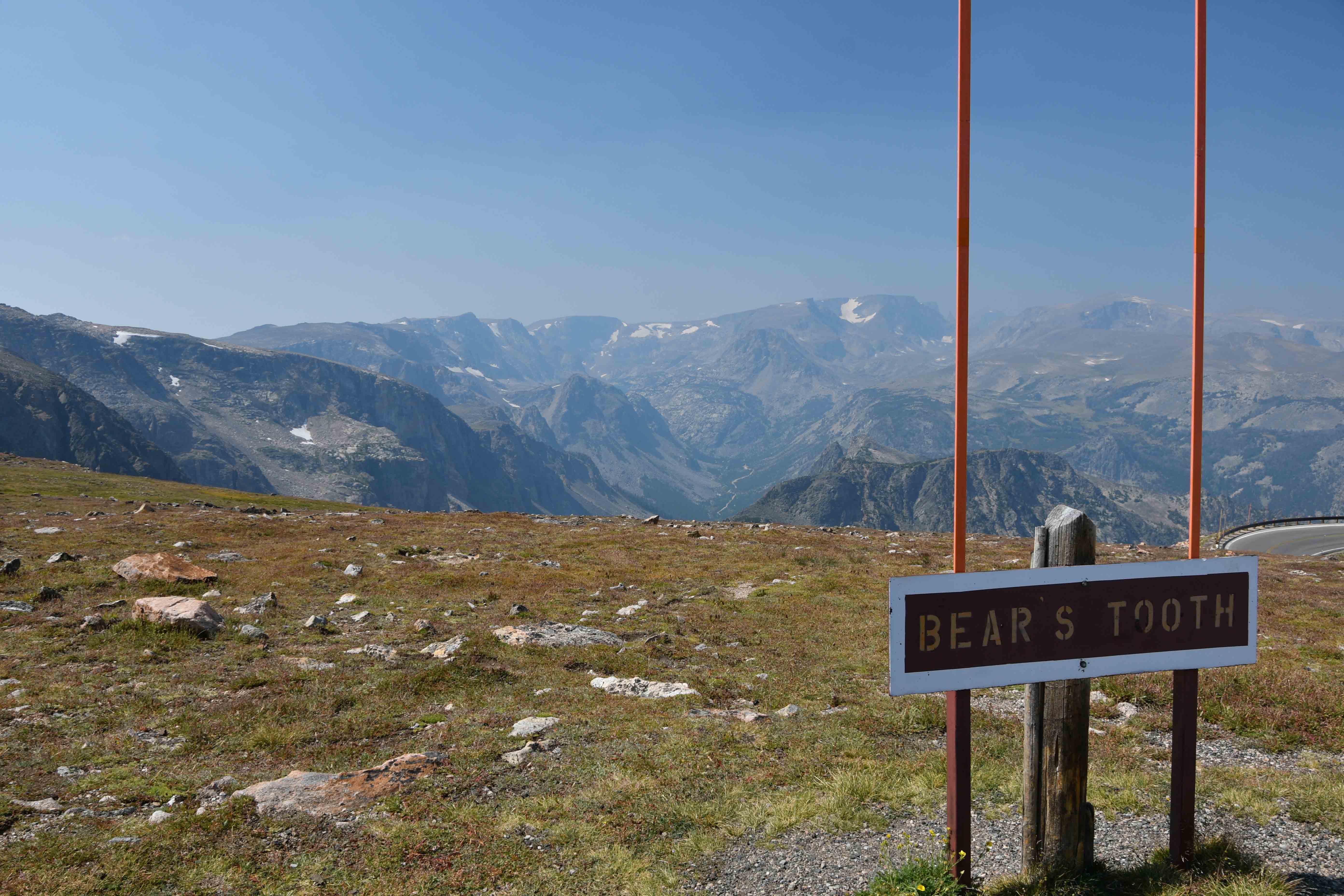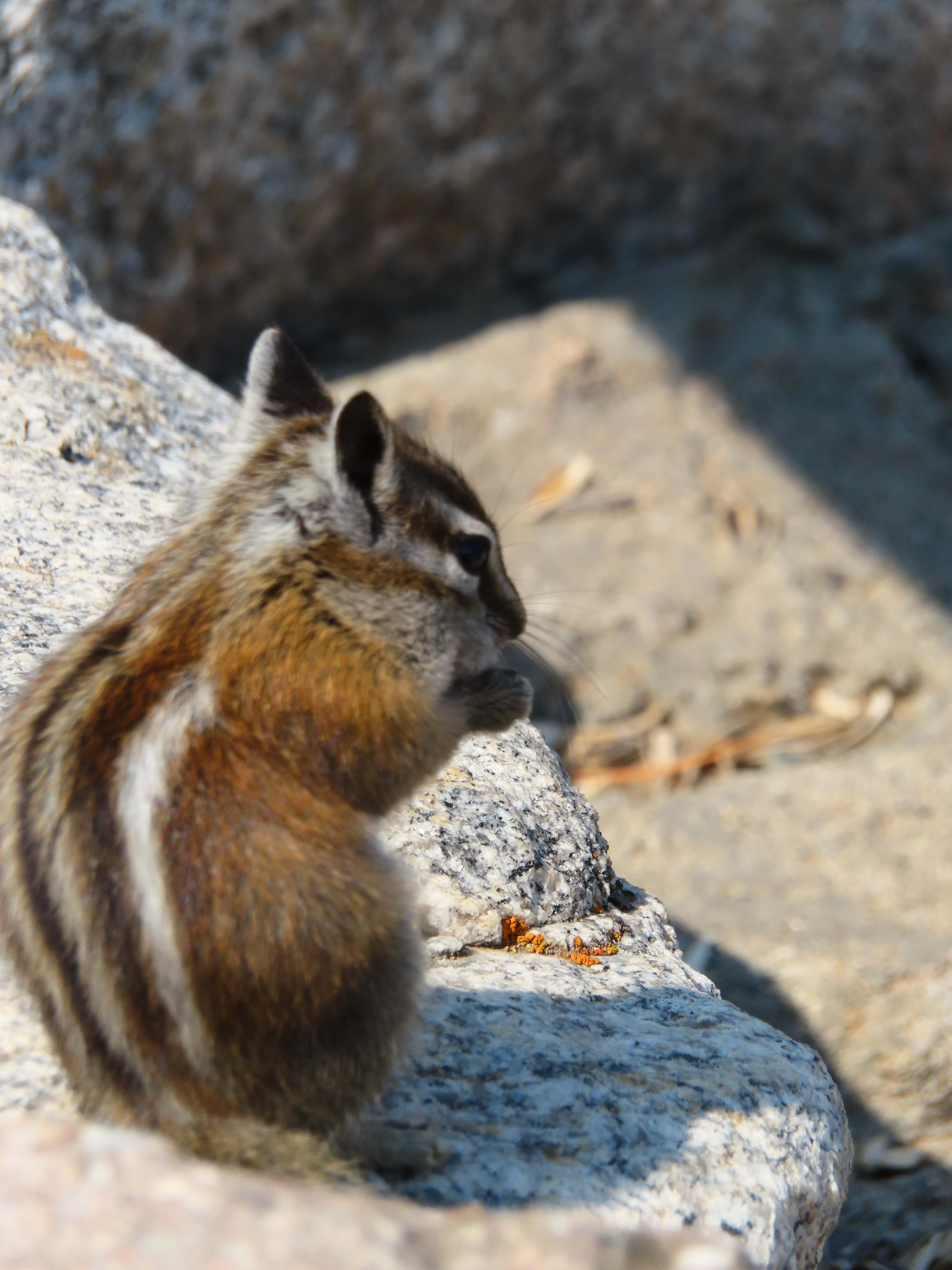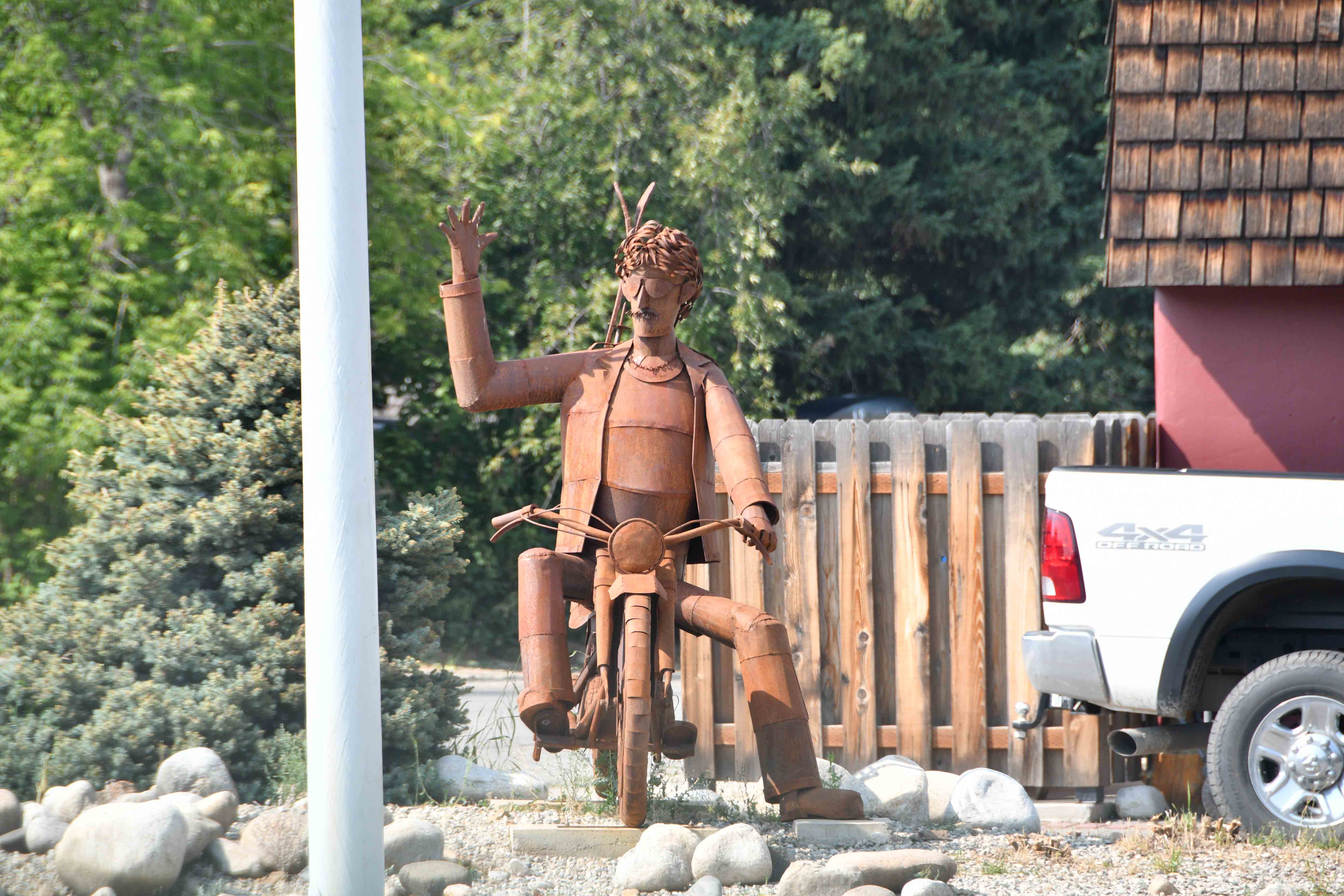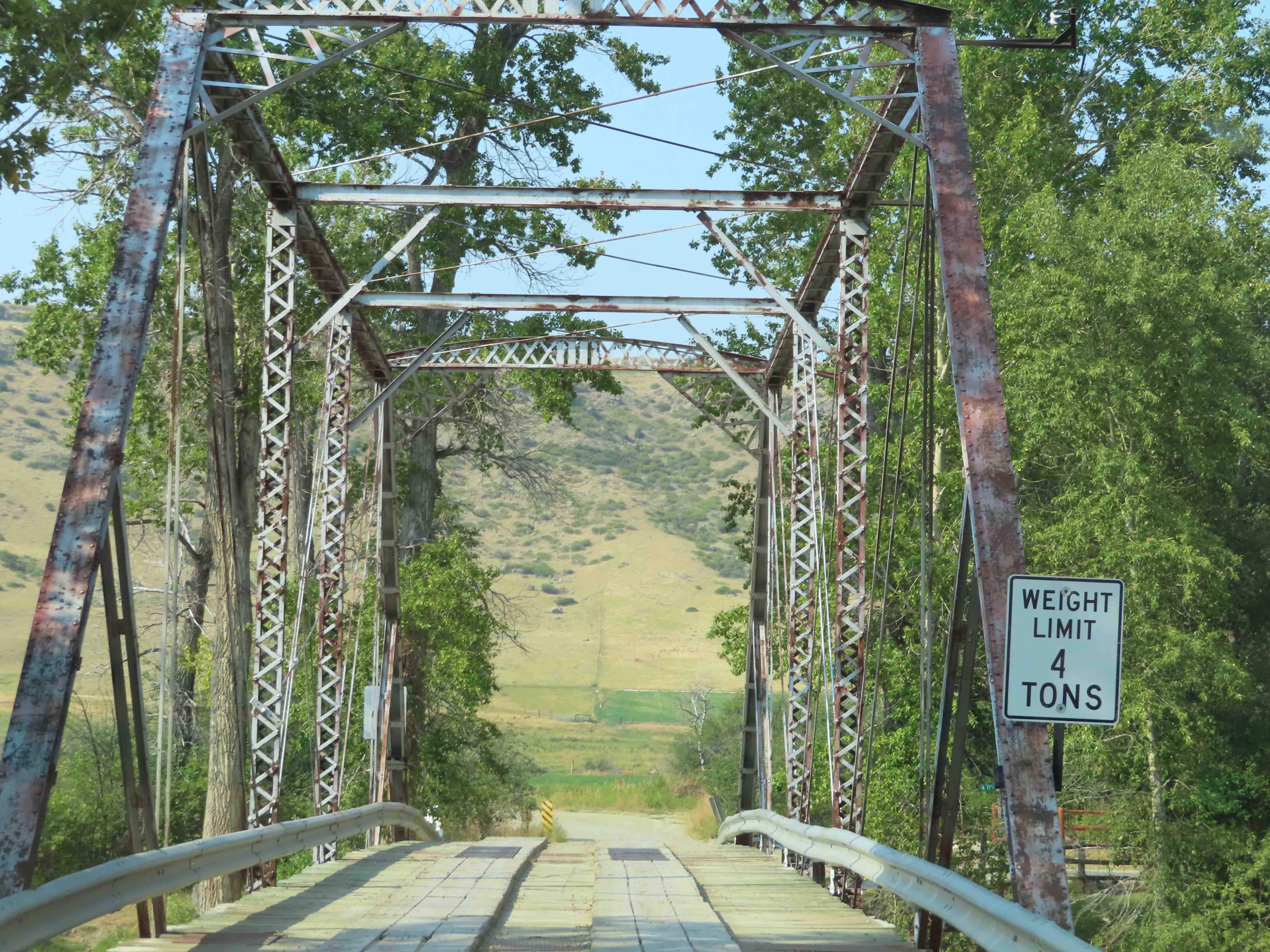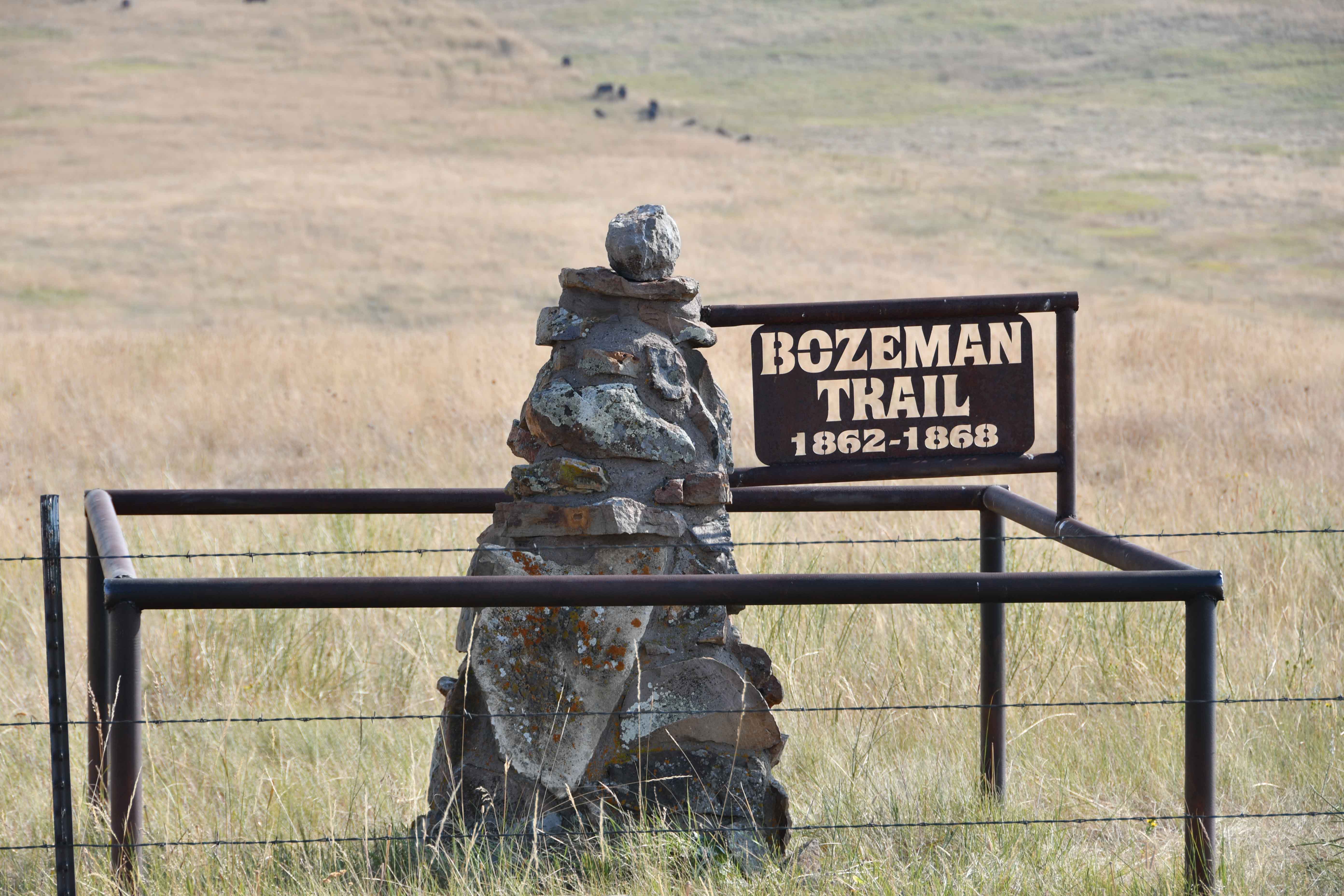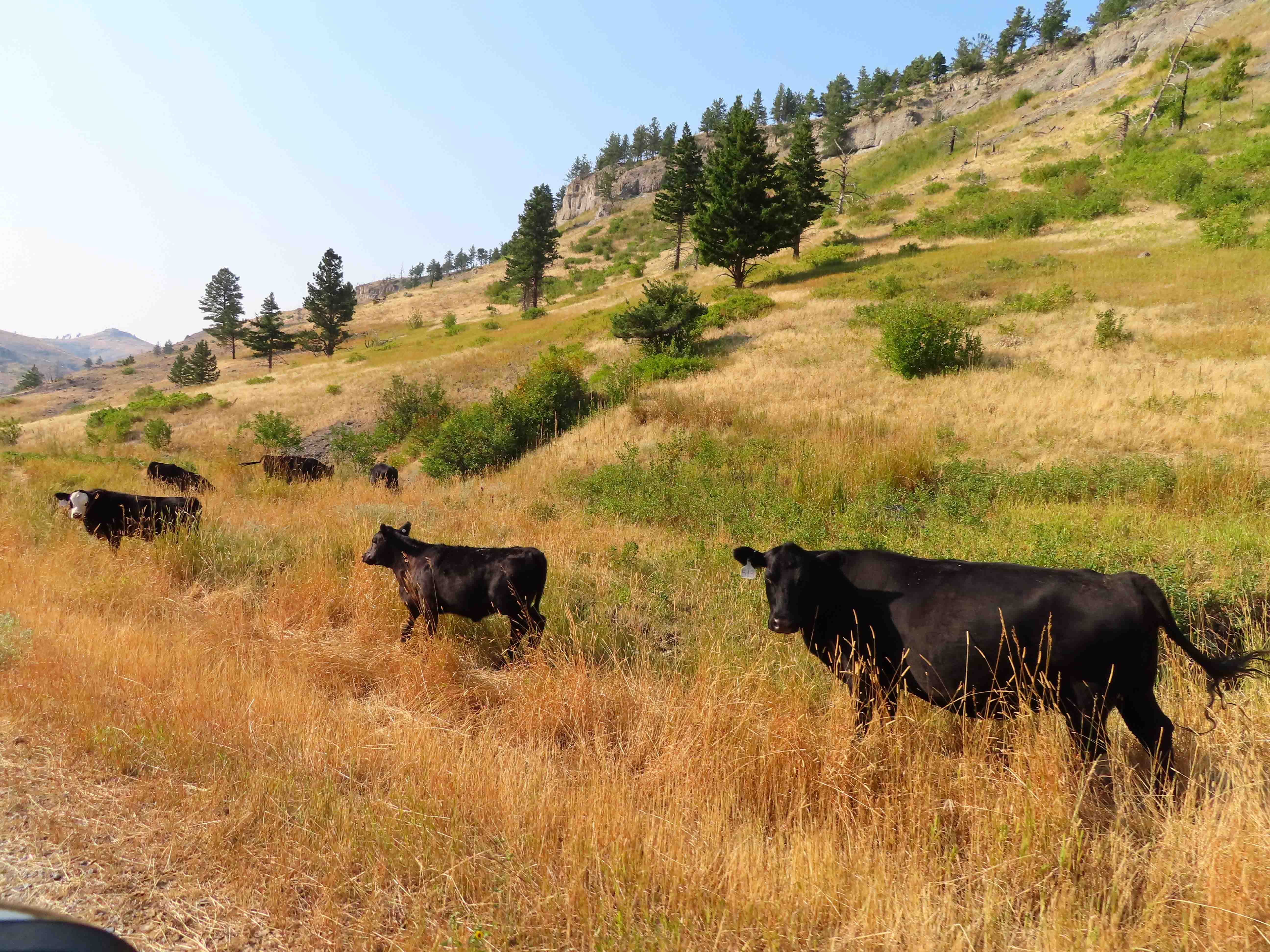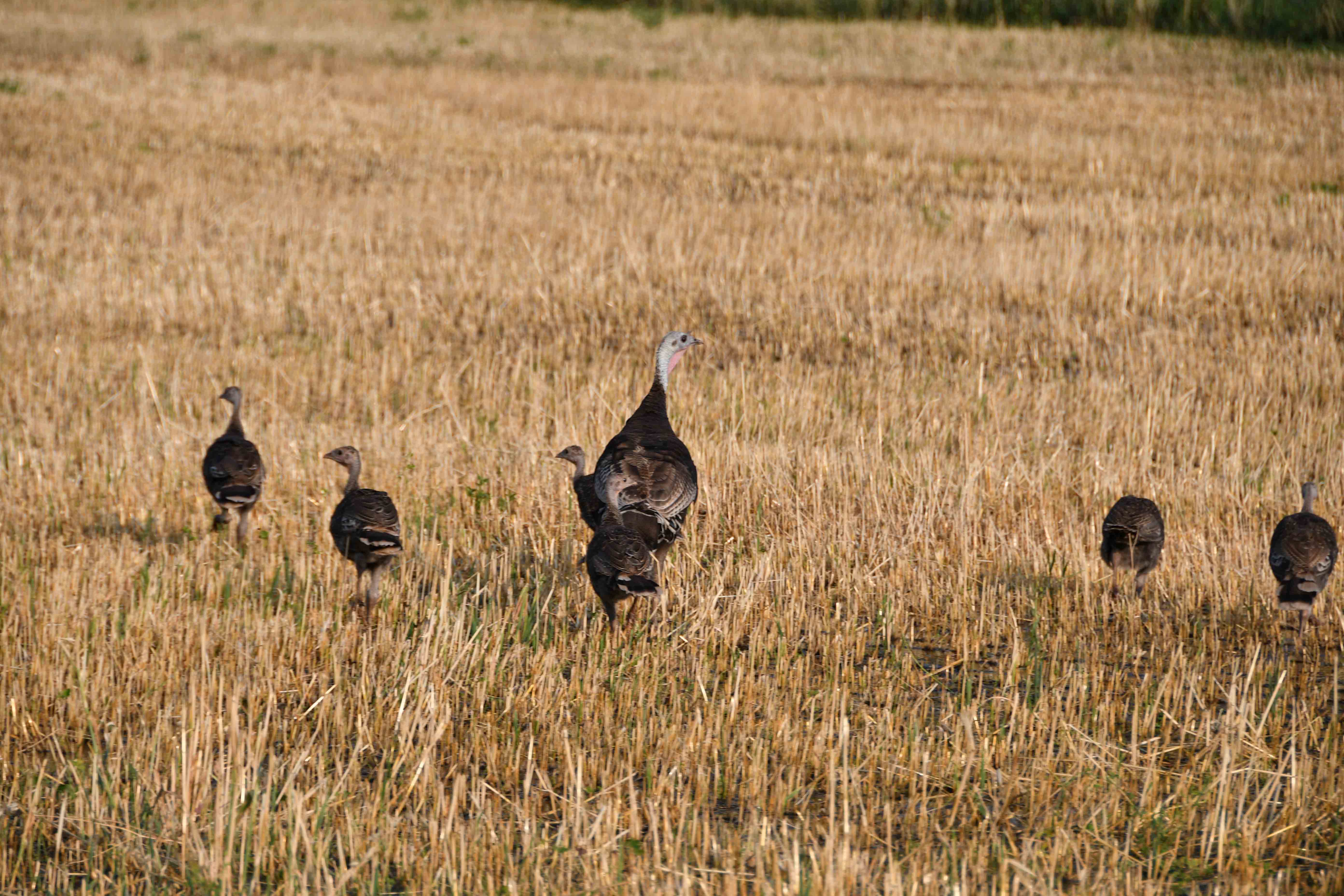 Saturday, we explored the little town of Livingston.  We wanted to start with the Yellowstone Gateway Museum, but it was closed. It was in a great old school building. Next we visited the Livingston Depot Museum.  It is a truly beautiful building built by the same guy who designed Grand Central Station.  The docent there was very funny and is a former rail road worker.  He had some good stories.  My favorite things there were the model of the old roundhouse and pictures of snow plow rail engines. We found another quilt shop (Thimbelina's) beside a liquor store, something for everyone! We got the tires rotated and since the first museum was closed we found a brewery. Neptune's, pretty good stuff.  We sat outside on their porch and chatted with a young man who works for a local mine that produces palladium and platinum.  It was a good day.
Make Life an Adventure!