Langston, AL
May 16 - 22, 2021
Sunday, we hit the road pretty early to go visit my sister for a few days and check out any progress on the clearing of our lot. We got to Shreveport around 6 and had dinner at Nicky's with Willie, David, Terrie, and Melvin.  Had fun with them and I always like Nicky's.

Monday, we spent the day helping my sister move some things.  I also picked up a new rocking camp chair at the local academy sports.  Its pretty  cool. It has rocking "legs" but you don't have to use them. You can use it as a regular camp chair.  We got lucky, just as we put the last load of stuff in the house the bottom fell out. I lead a charmed life. Next we drove by our lot to see if any clearing had been done yet.  Unfortunately  no clearing yet,  it has been too wet for any work to be done. We enjoyed the rest of the day just visiting.

Tuesday, we met with two builders to review their quotes for our house.  The number keeps getting larger.  At least now we have three options and will be able to make a good decision. We will keep an eye on lumber prices and interest rates to decide when to start building. It may mean waiting a little while longer.  We went out for some crawfish at Shane's.  I couldn't be back in Louisiana this close to the end of crawfish season and not partake.  They were pretty darn good.  I even managed a walk before calling it a day. 
Wednesday, was spent returning home.  We got back to the coach around 5 so there was time to set up my new rocking chair and enjoy the sunset.  The piece was shattered by the family next door returning to their coach at about 7.  Three little boys, including very young twins, 3 dogs and a cat. The sunset was nice though. I like my new chair but it doesn't rock very well on the grass.  I might still get the chair that rocks using shock absorbers.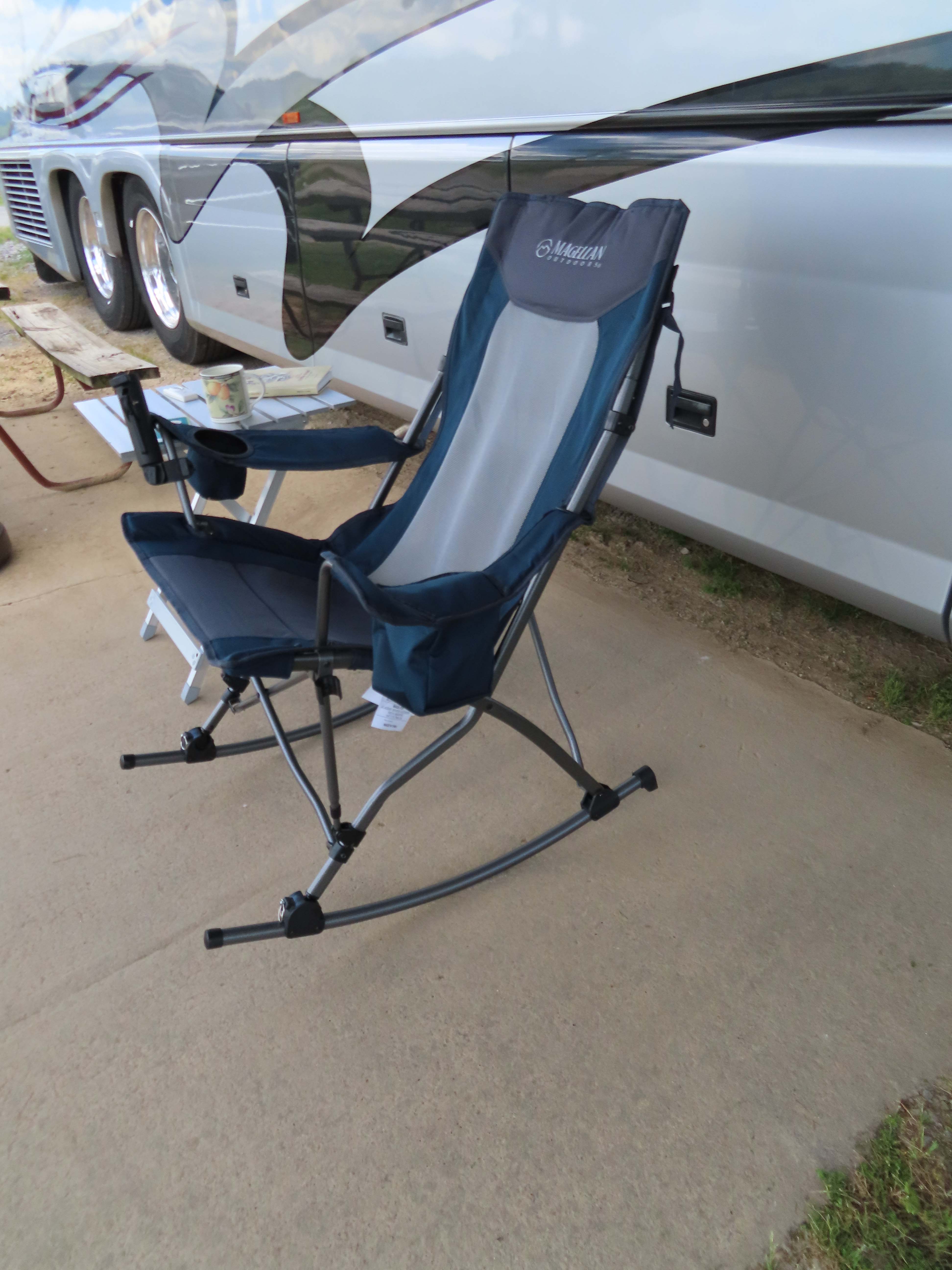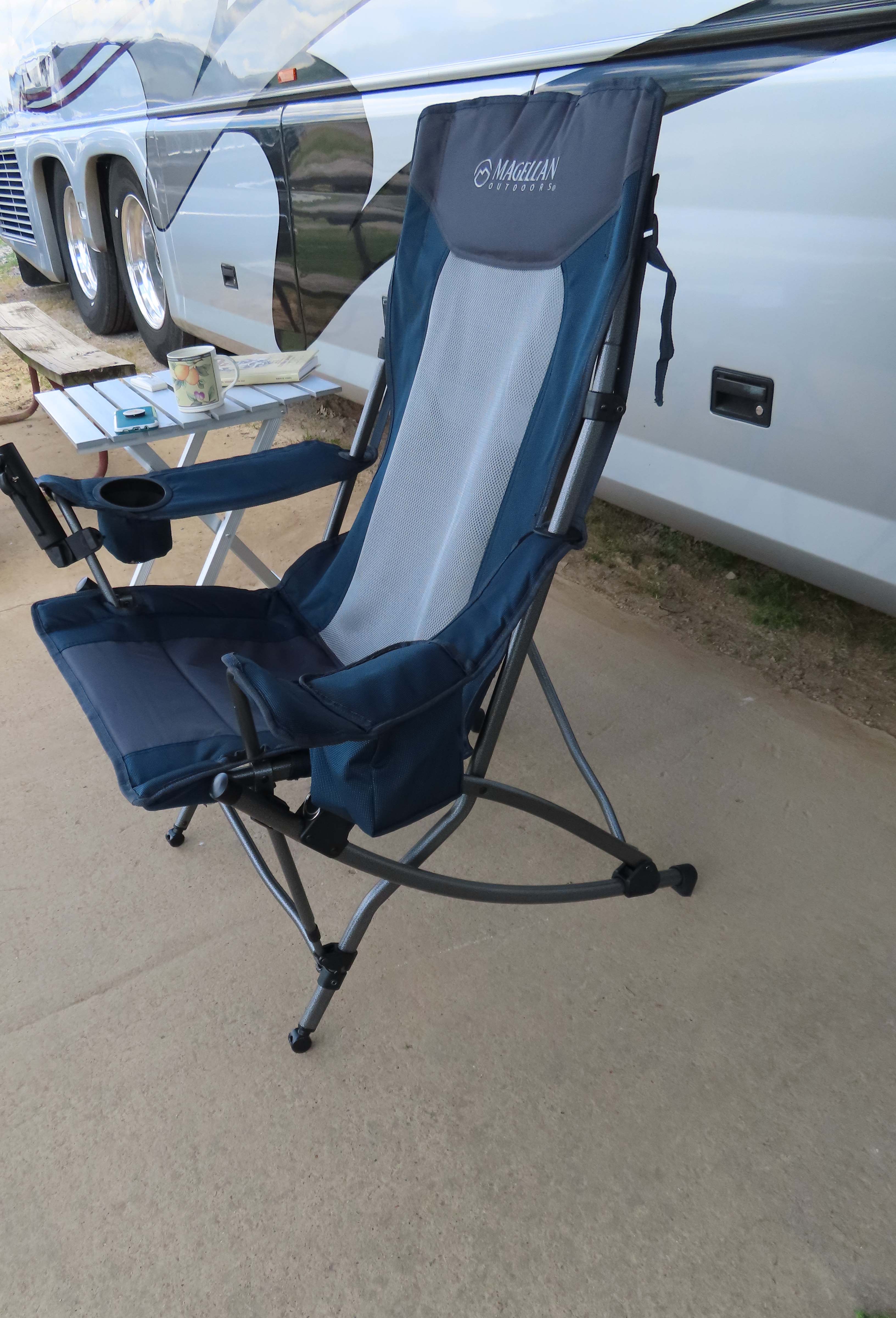 Thursday, after sleeping in, I enjoyed my new rocking chair out on the patio.  Our neighbors with all the kids and animals had left so it was quiet and I now have a completely unobstructed view of the lake.  That didn't last long, a new neighbor showed up before 12:30, but they were incredibly nice and parked so that the view wasn't obstructed very much.  There was a slight breeze, just enough to keep me cool while watching a family of bluebirds and enjoying a cup of coffee. The colony of snake birds (real name is Anhinga) are slowly killing the trees on the little island where they are roosting.  The purple Martin's seem to be keeping the bugs and mosquitoes at bay.
Friday, we tried out Moe's original BBQ for lunch and their wings were great.  We got there just in time, there was a line out the door right after we got there. That is always a good sign right?  Next we made a Sam's run over to Huntsville to restock the meat drawer. It was a beautiful drive over there.  We didn't do any sightseeing because we needed to grocery shop, but I have several points marked for later.  It was a bit warm after I got all the groceries put away but I enjoyed it anyway.   I know there are eagles around here, I saw one while we were driving.  I'm hoping to capture one from my seat on the patio. I did catch a squirrel savaging from the neighbors patio, and the black birds found their dogs food bowl as well.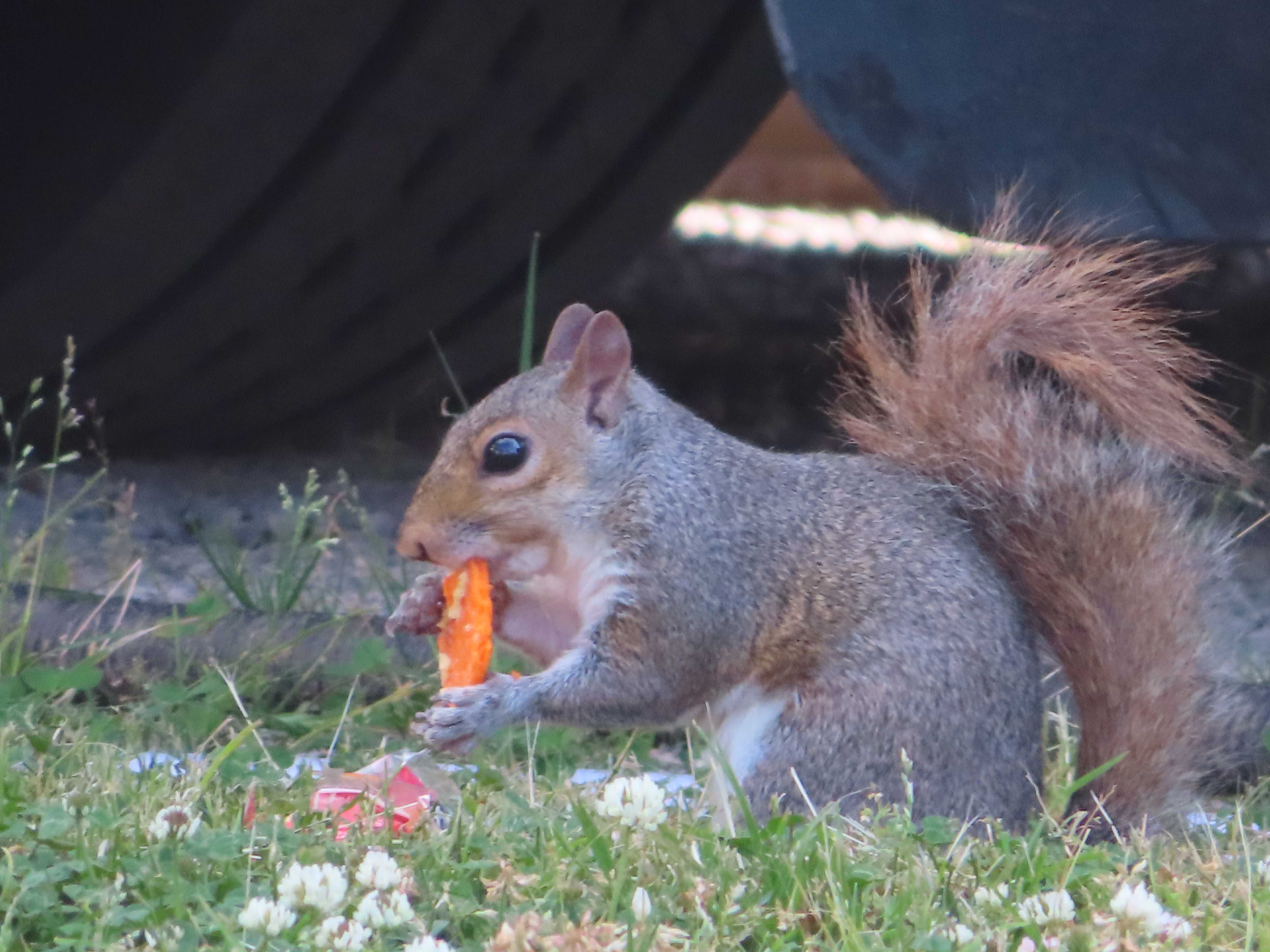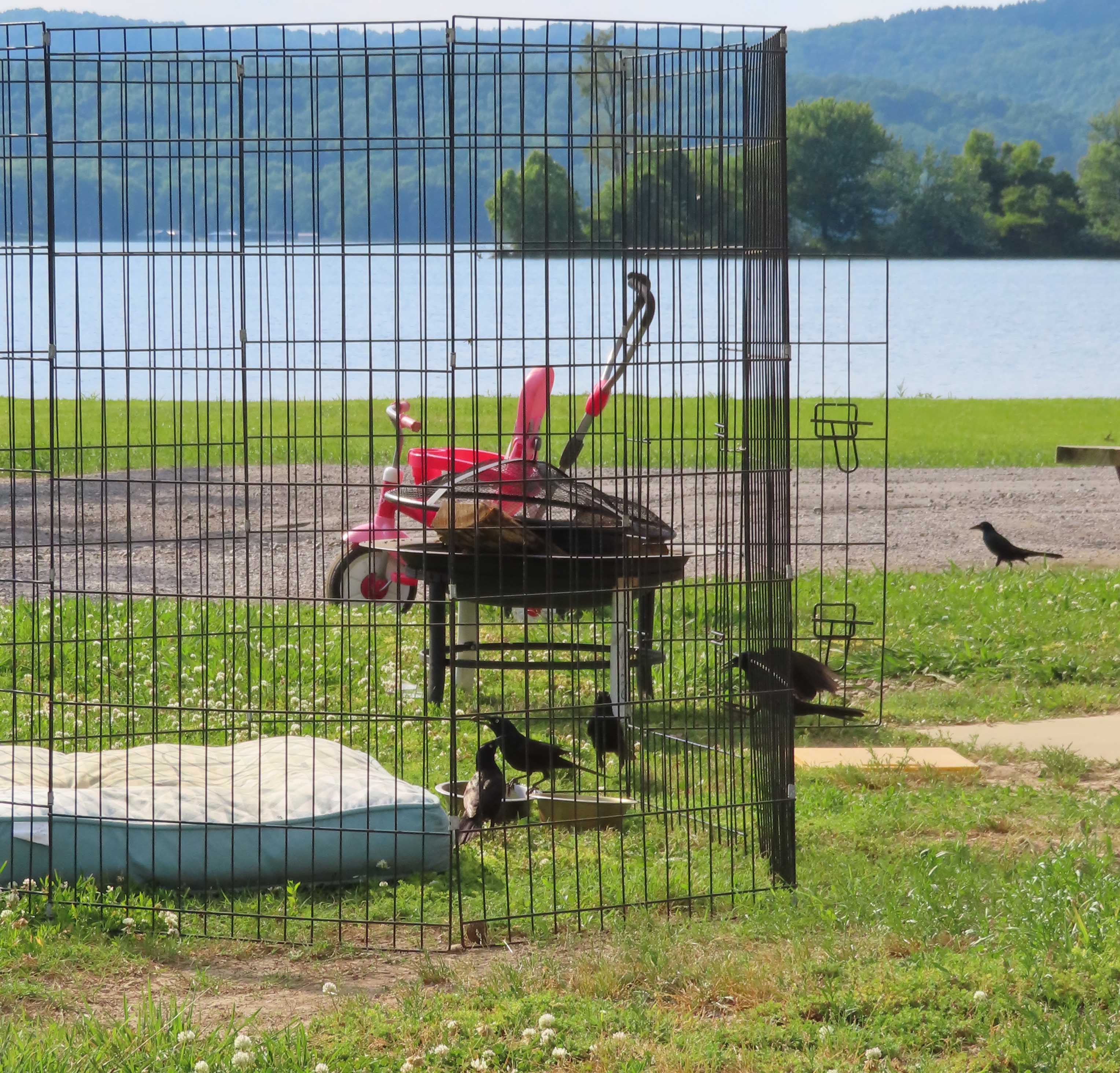 Saturday, CRAWFISH! One of the local breweries had a 1st Annual End of Season Crawfish Boil, naturally we had to go.  The Goat Island Brewery in Cullman, AL hired the Red Mountain Crawfish Company to cook the crawfish and they did a good job. The flavor was spot on but they cooked them just a touch too long. The beer was good and cold and we met an interesting couple from Huntsville.  We didn't get their names but he works for NASA keeping the people on the International Space Station breathing and she teaches teachers.  They were fun. Next we visited the Ave Maria Grotto.  It is located at the St. Bernard Abbey and was started by Brother Joseph Zoetl in 1912.  He built miniatures of historic buildings from around the world.  They are very charming and it was a nice stroll thru the grounds.  We then tried to visit Larkwood Falls waterfall. Alas the falls were dry as a bone, and since we'd already had a beer we just went home.
Make Life an Adventure!