Week 162: El Paso and Las Cruces, TX
Mar. 06 - 12, 2022
Sunday and Monday, we just chilled out. We did enjoy one more good restaurant, Carlos and Mickey's Mexican Restaurant & Cantina. It was really good. 
Tuesday, moving day once again. We moved to the KOA in Las Cruces, New Mexico. It was only an hour away so I had time to visit a couple of quilt shops.  Be Sew Creative and ThreadBear, both were great shops.  We also enjoyed a nice dinner at the Double Eagle. It was a very cool building and the food was really good, if a bit pricey.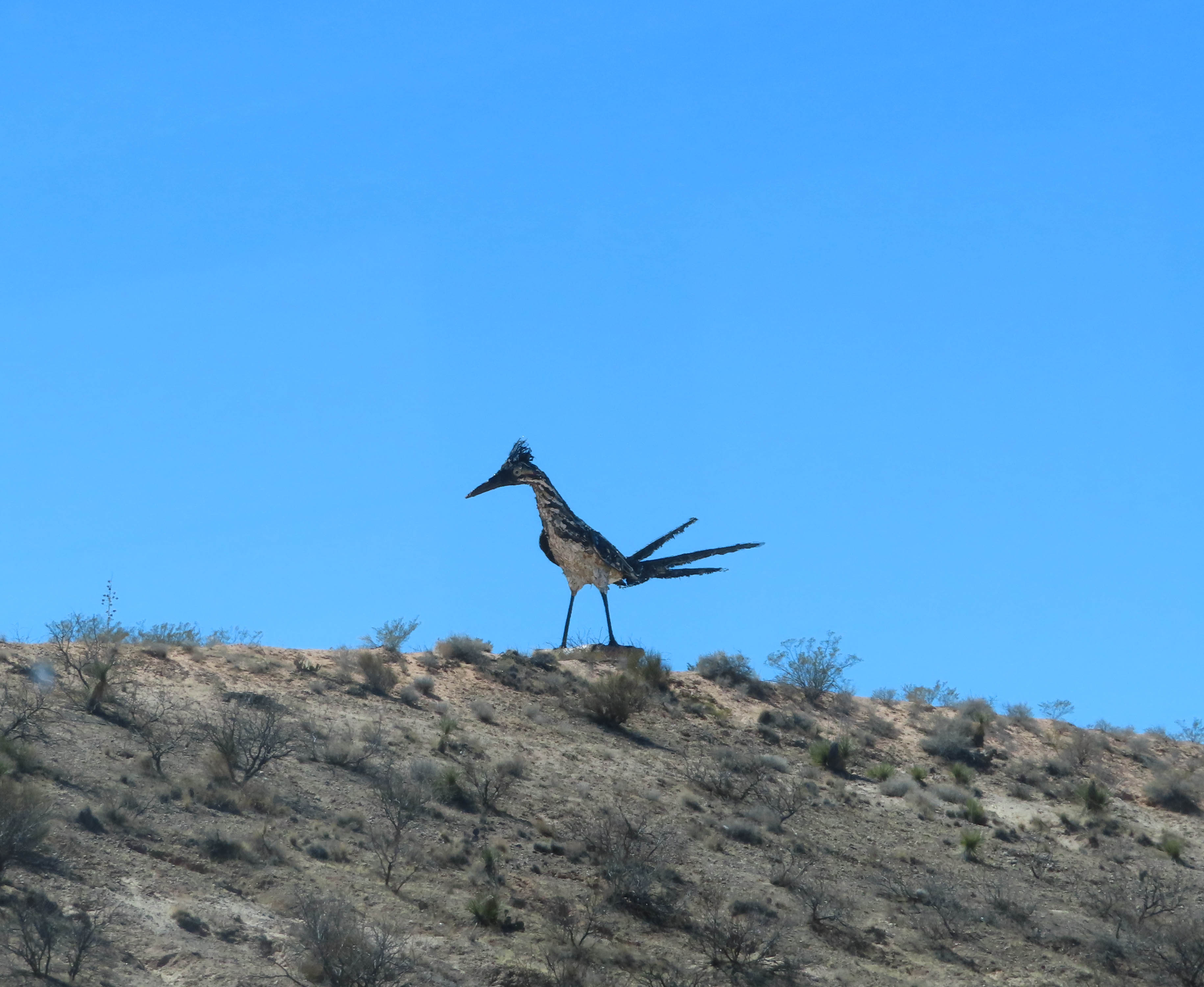 Wednesday, we did Drive 53 from the scenic drive book.  We started at the White Sands National Park. It is soo bizarre, these huge dunes of sparkling white sand in the middle of the desert. It was very cool.  Next, we drove past the World's Largest Pistachio at Pistachio Land on the way to Three Rivers Petroglyph Site. This site was awesome, so many petroglyphs.  We spent a little over 2 hours walking around the area.  Back on the road to Capitan we passed thru some pretty terrain.  Capitan is a tiny little town and is home to the Smokey Bear Historical Park!  Smokey was found near here after the Capitan Gap Fire back in 1950. They have a great fire prevention museum and Smokey was laid to rest in the garden, along with other memorials to fire fighters. Cool stop. The remainder of the drive was thru beautiful mountains.  We even saw several elk near the little snow skiing area.  It was a very long day, not getting home until after sunset, but it was a beautiful drive.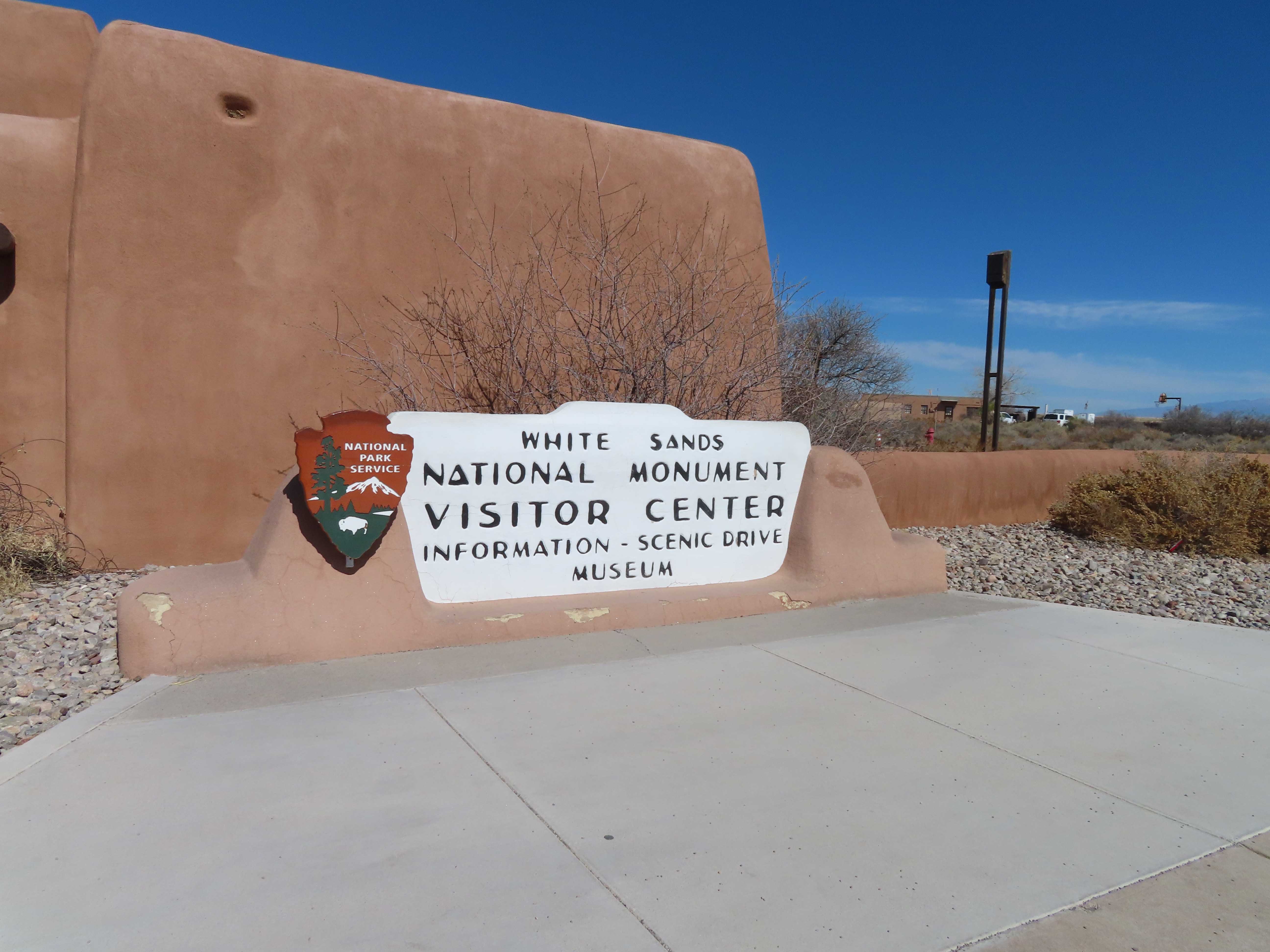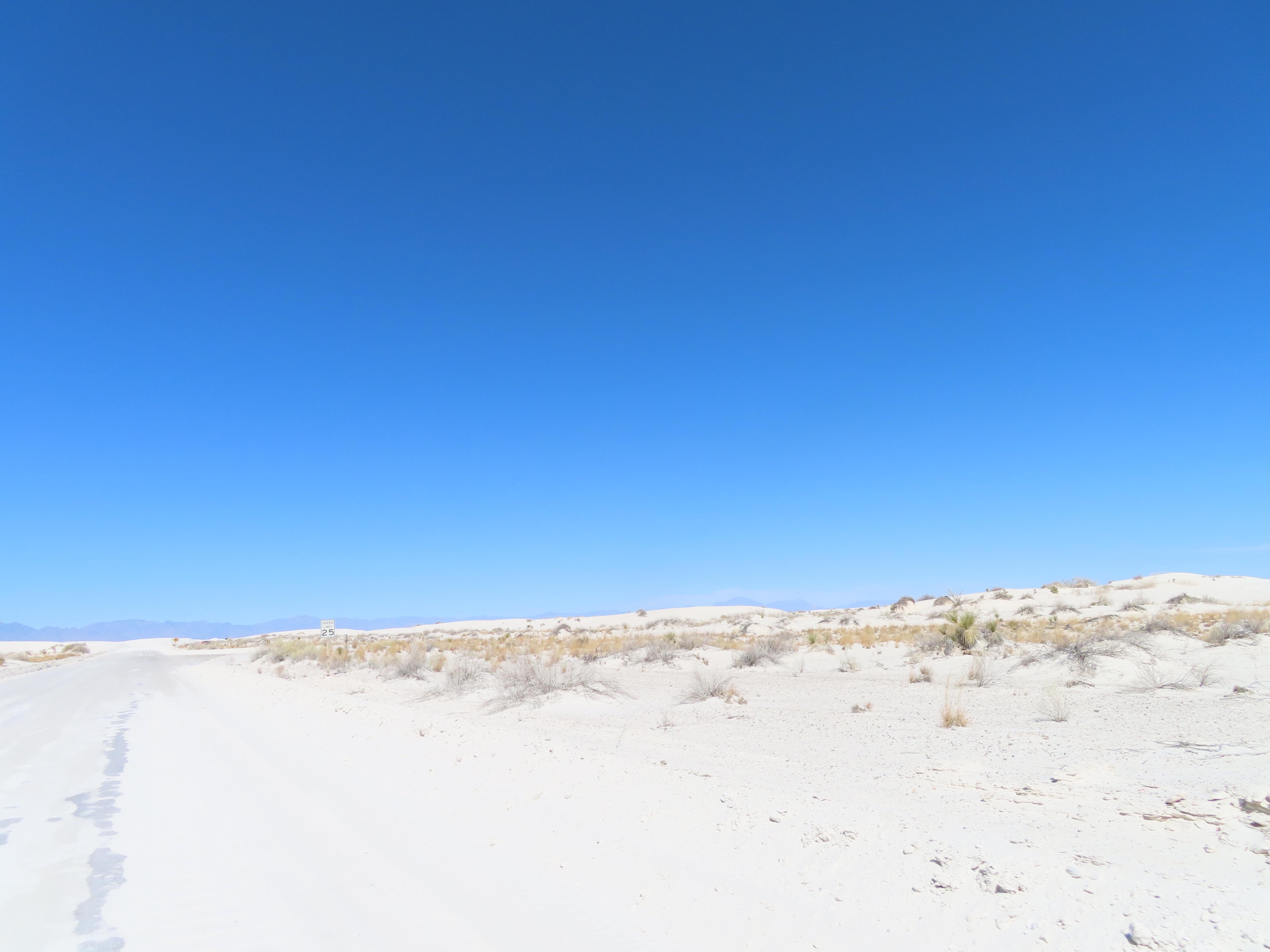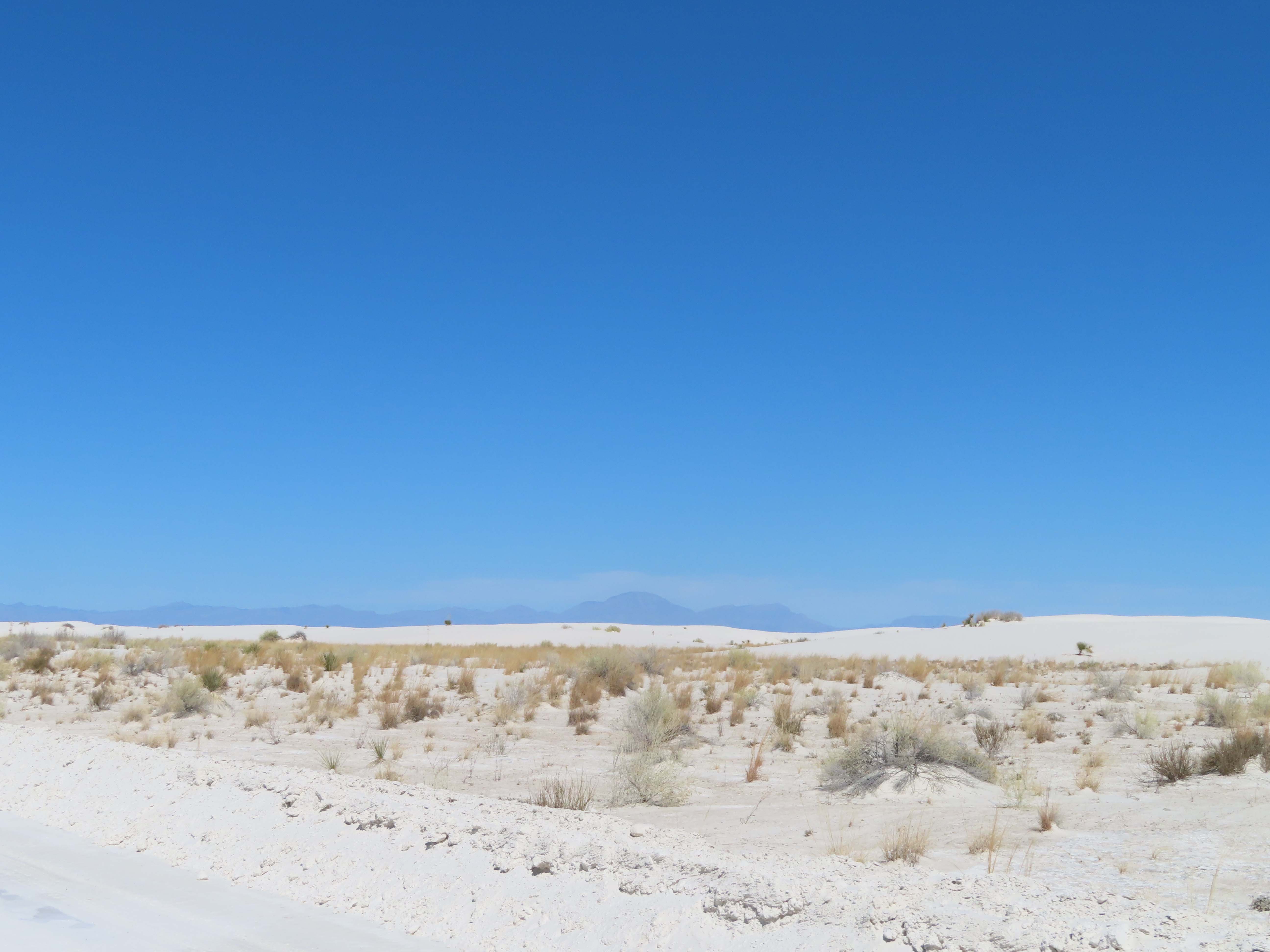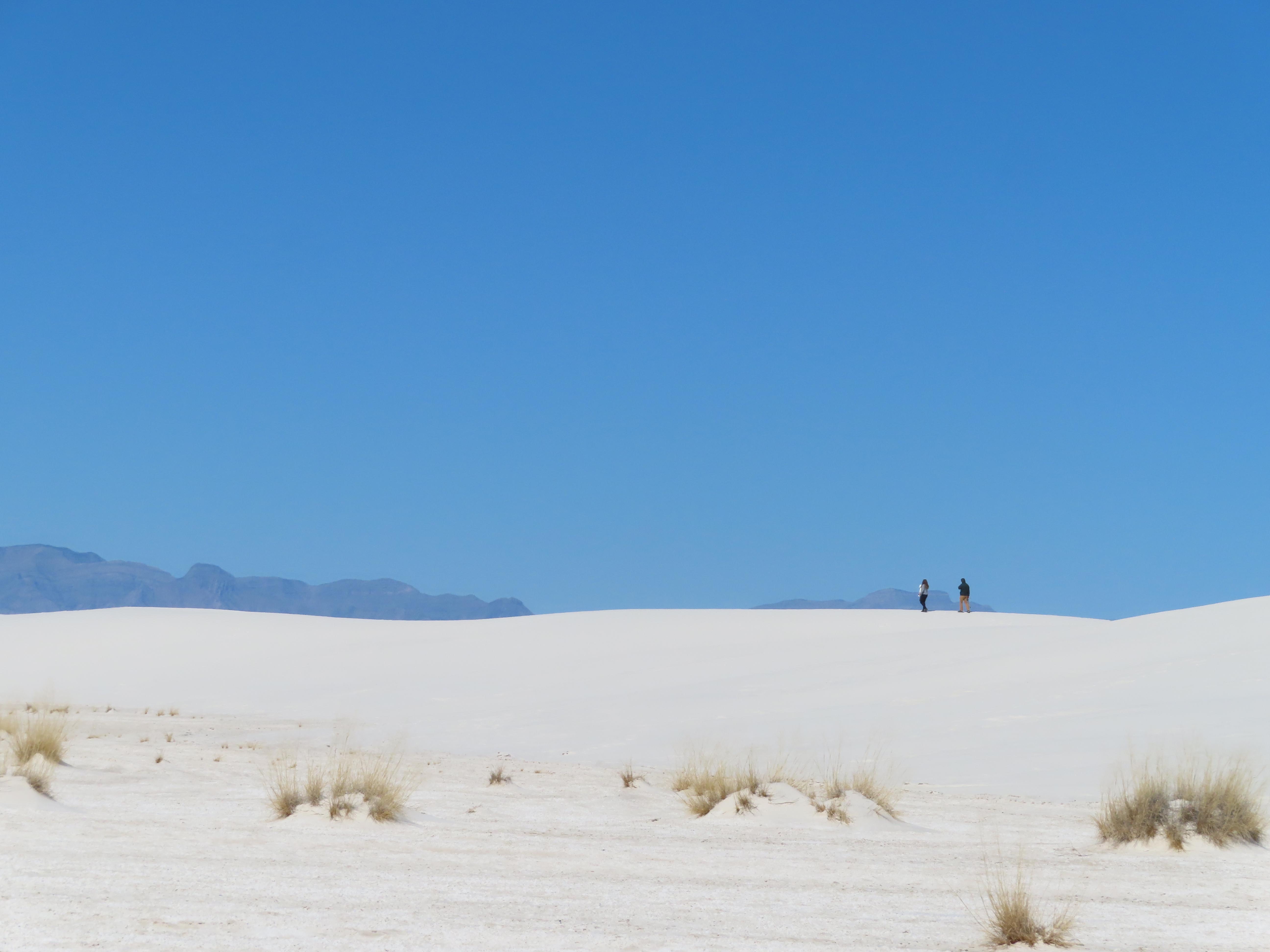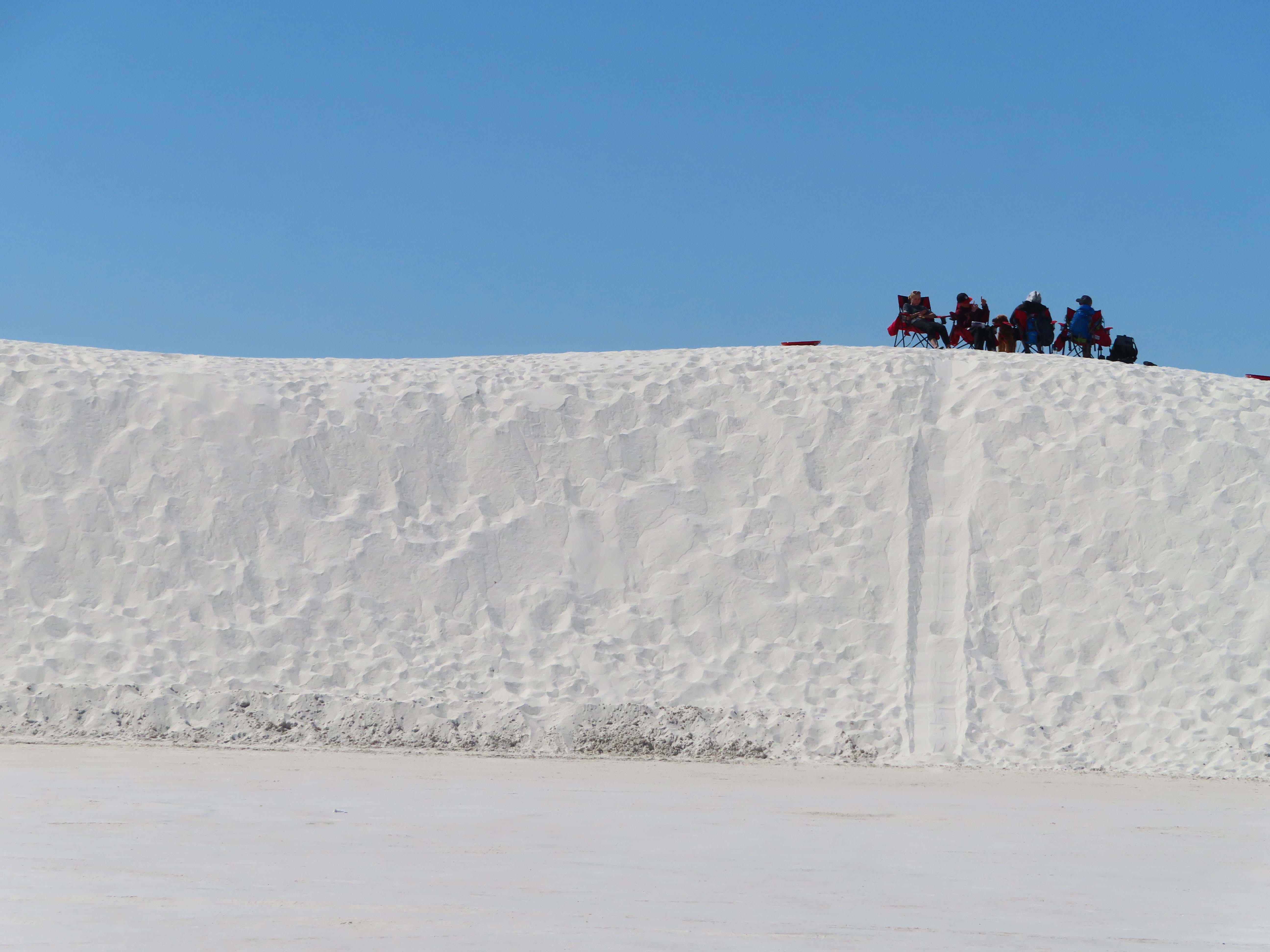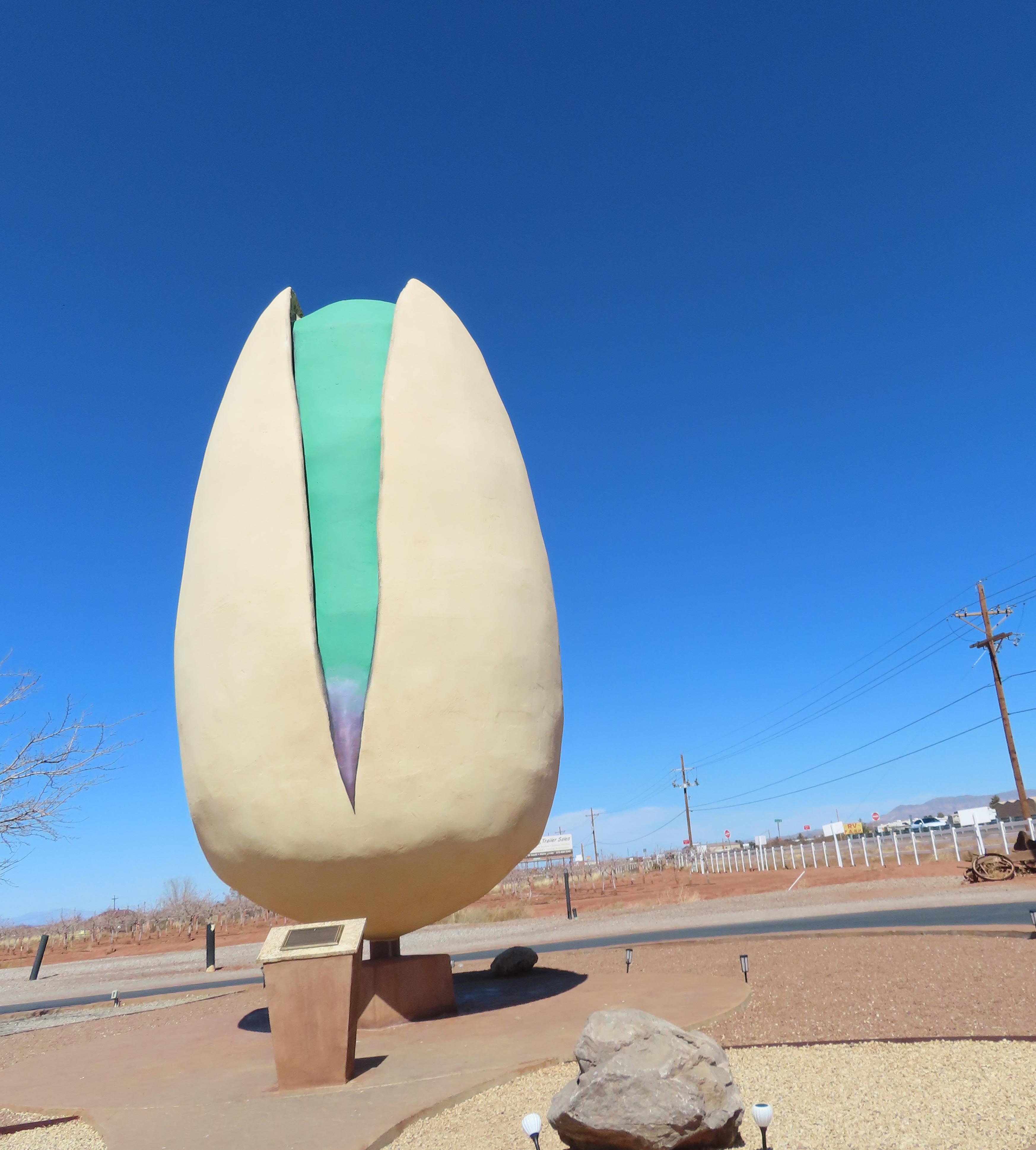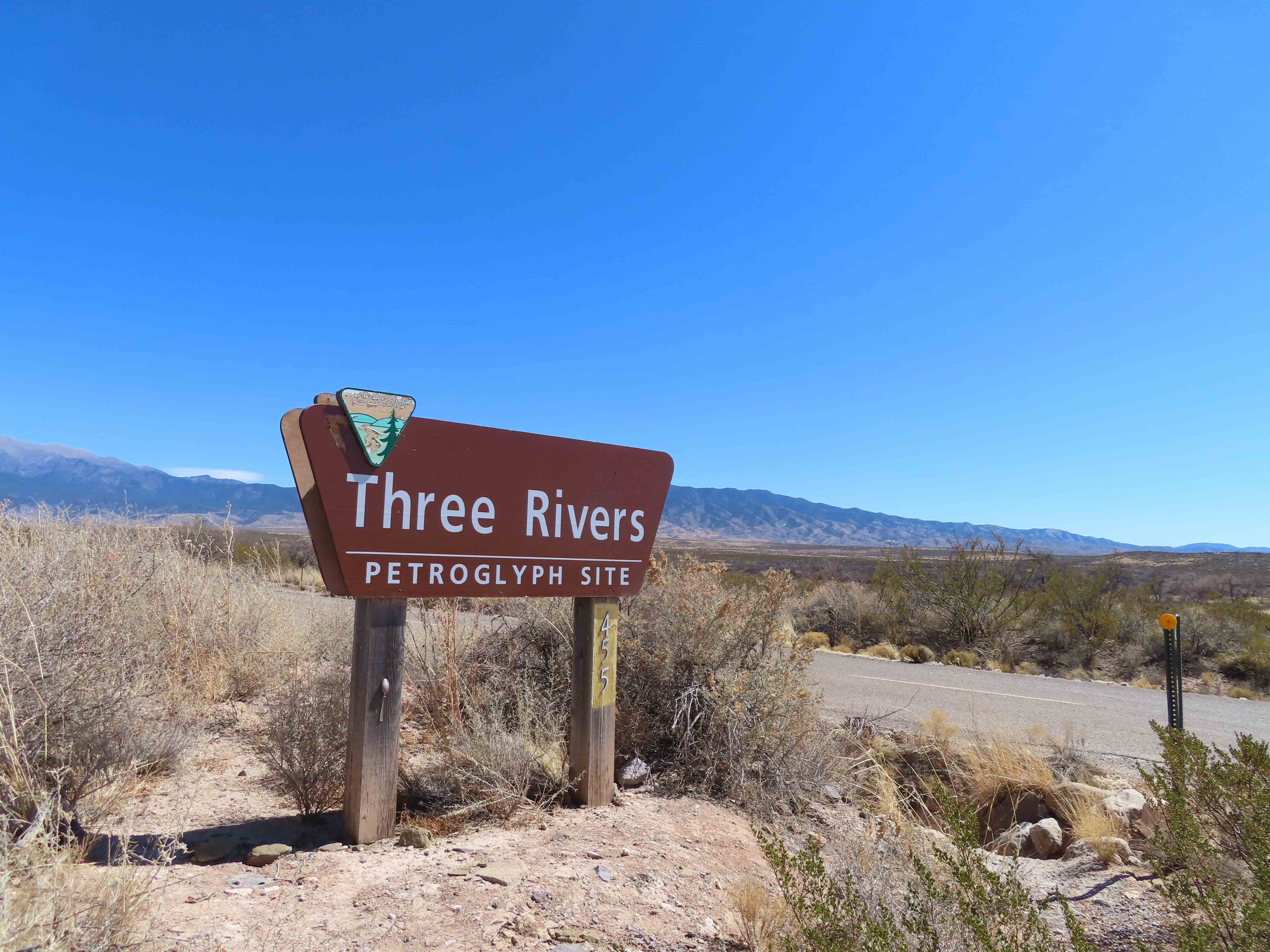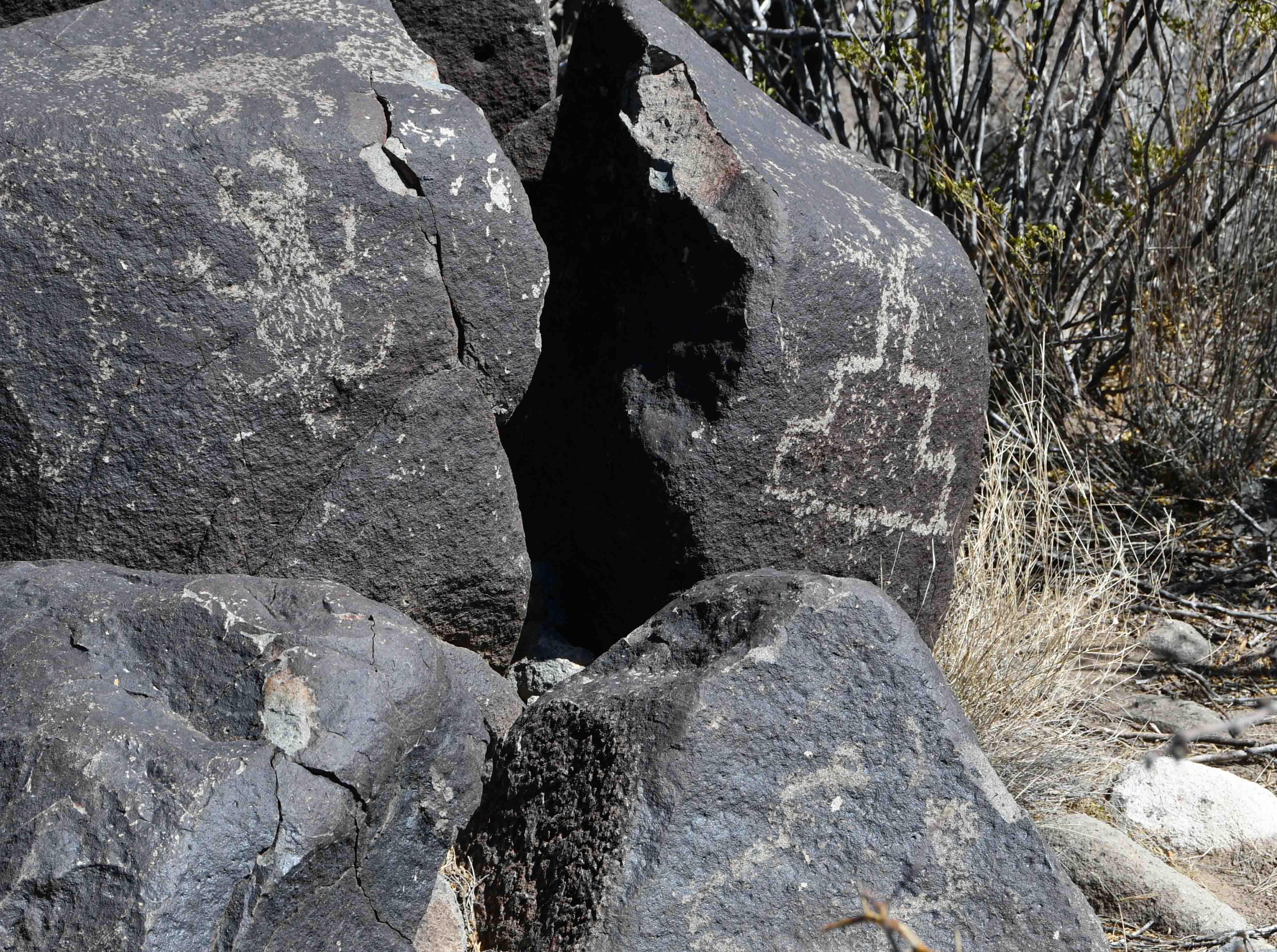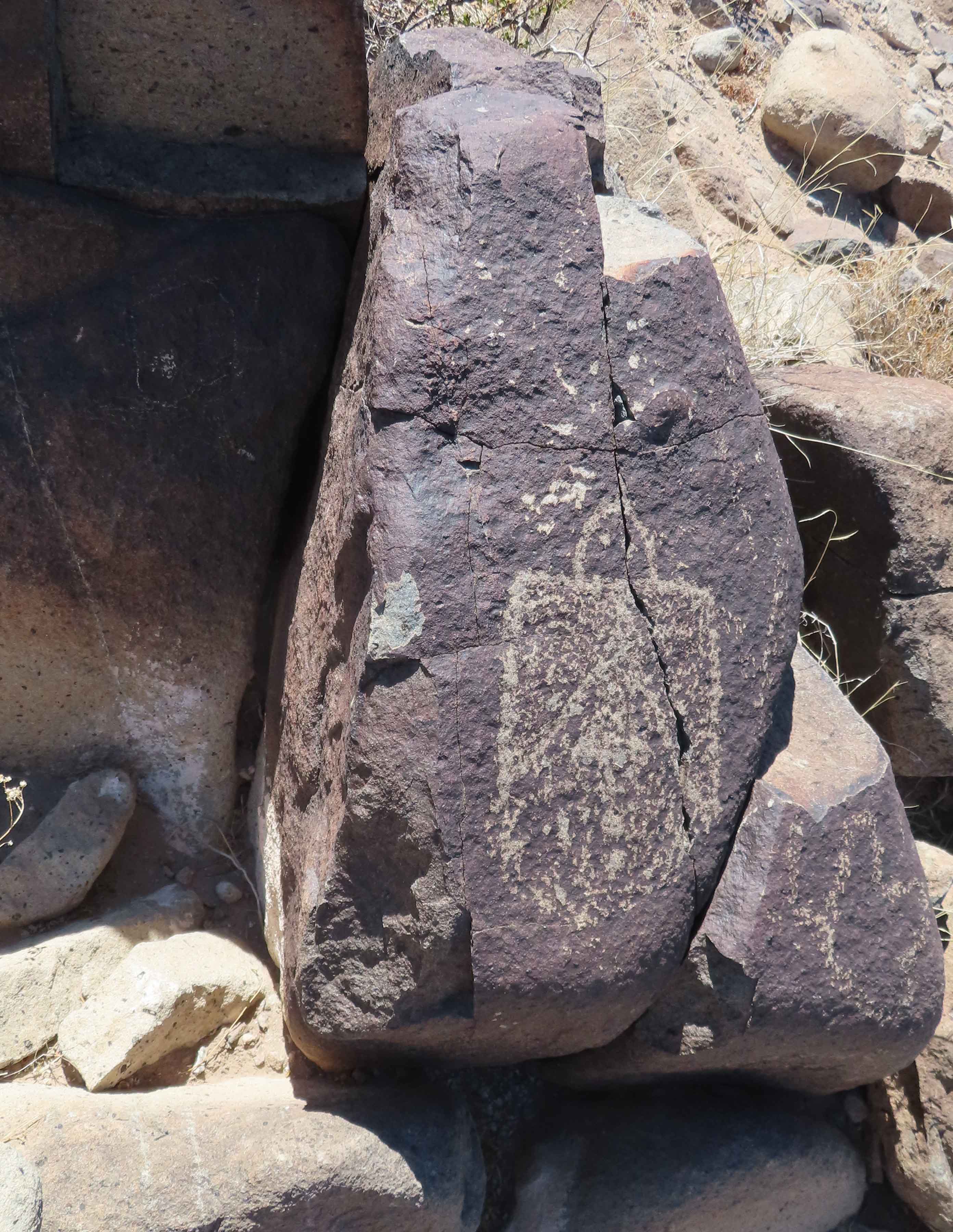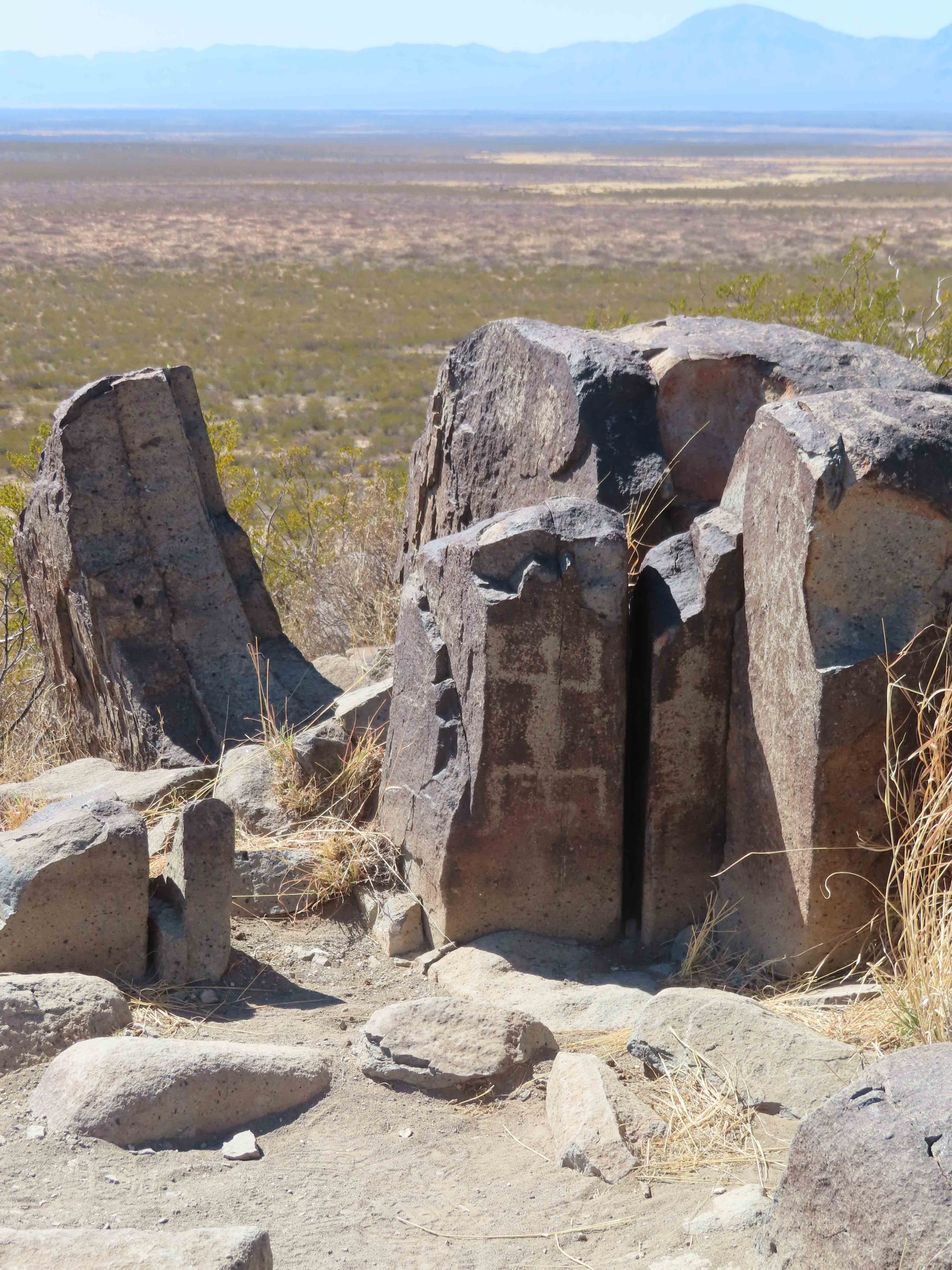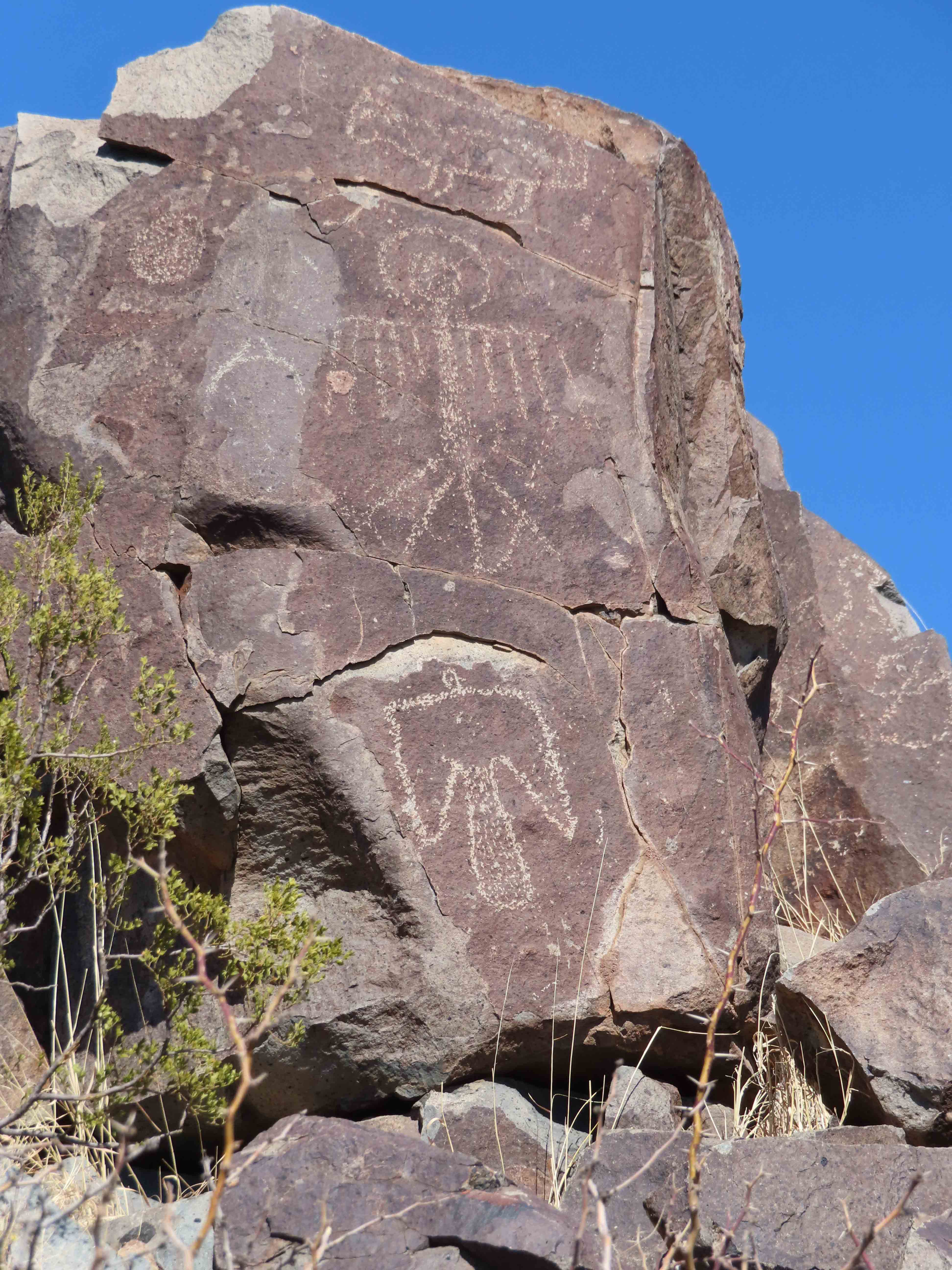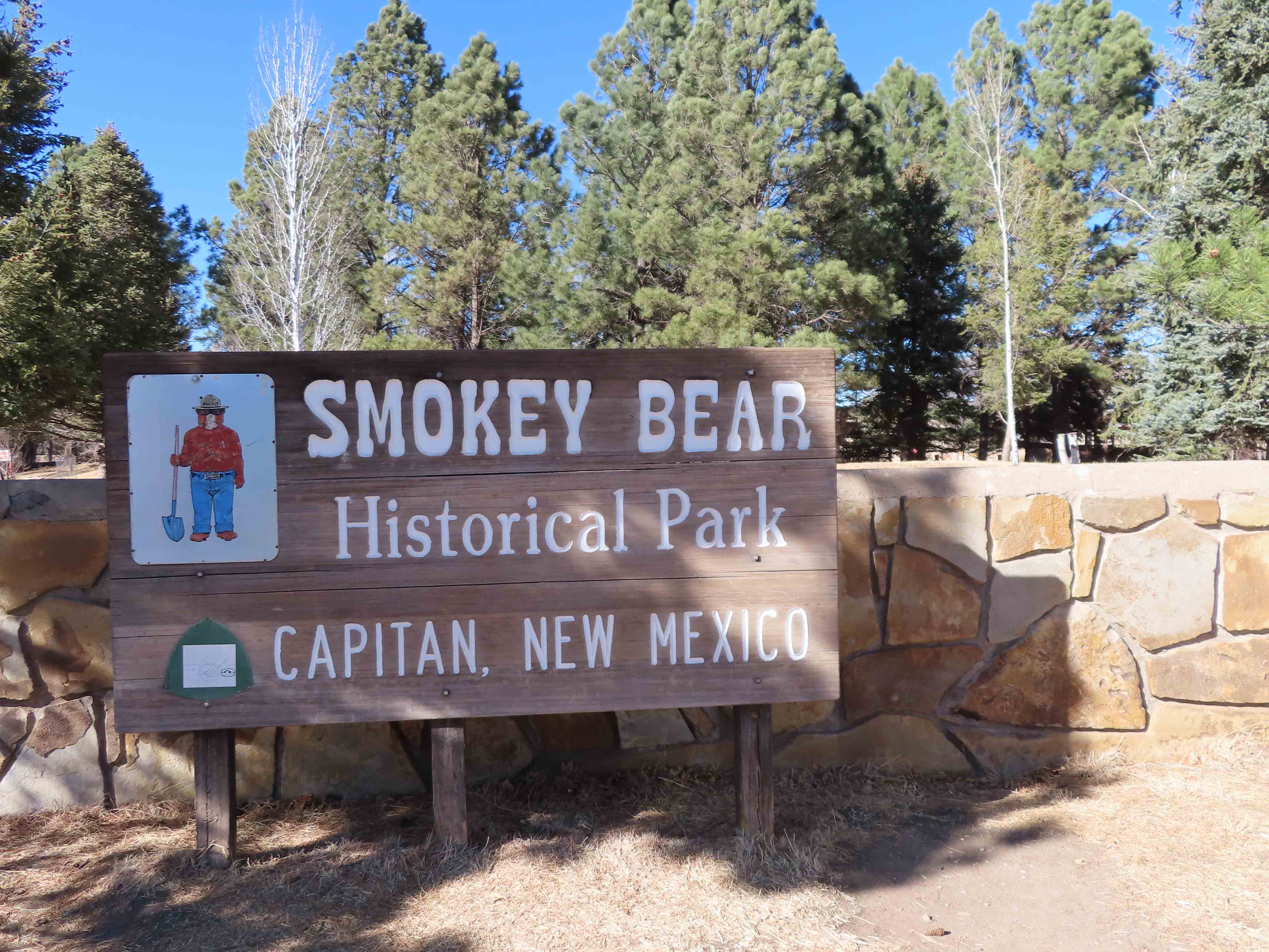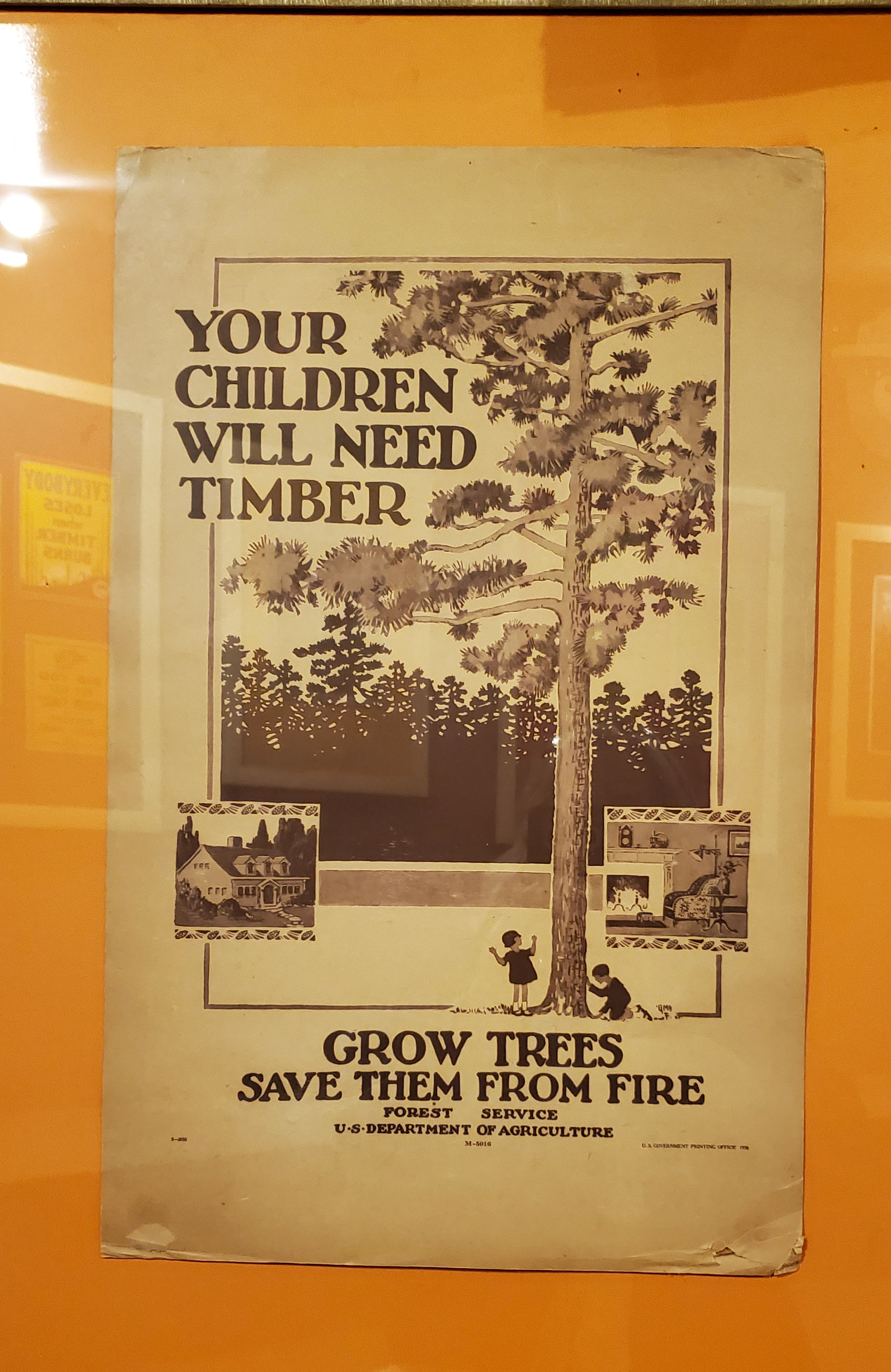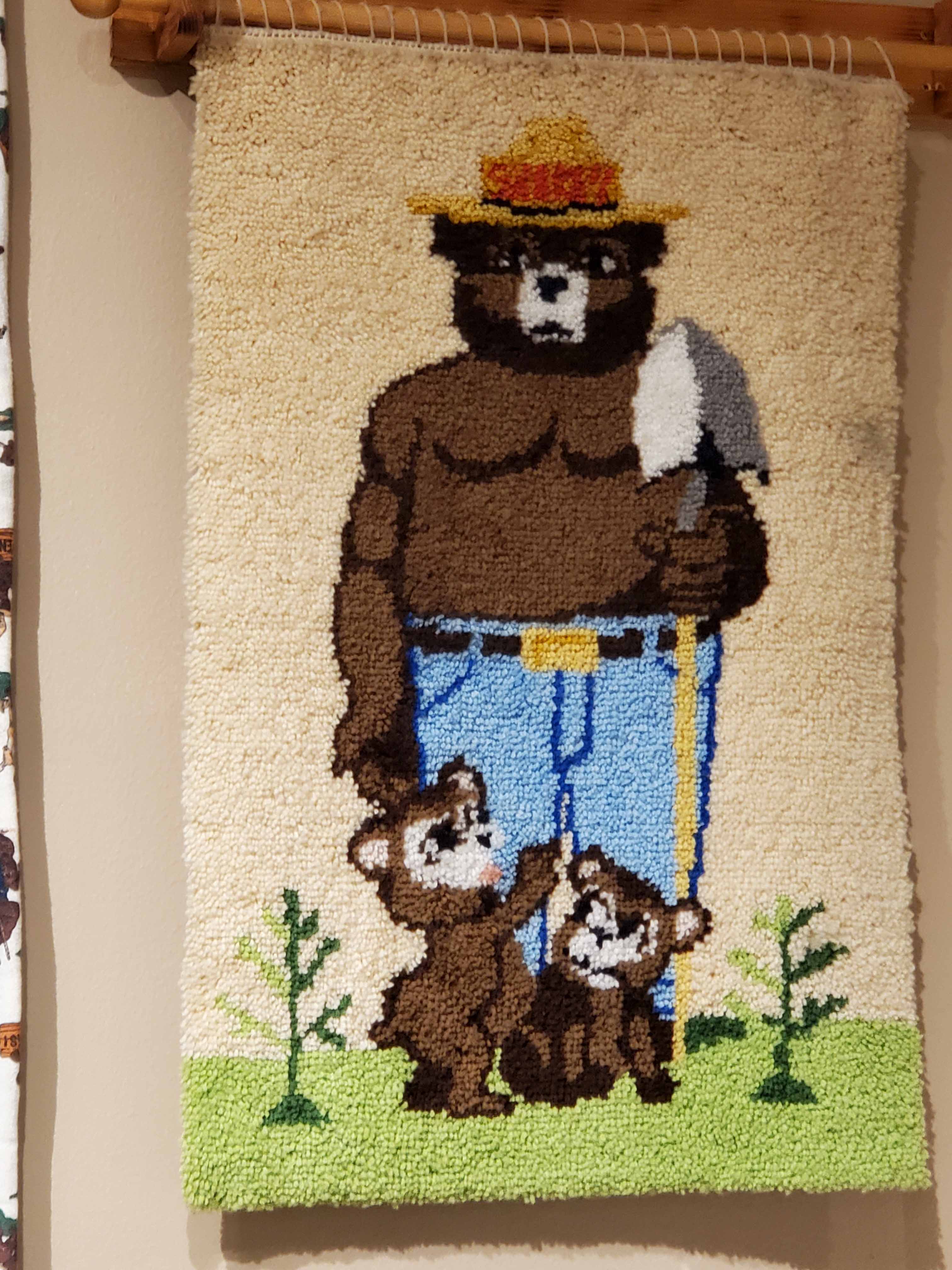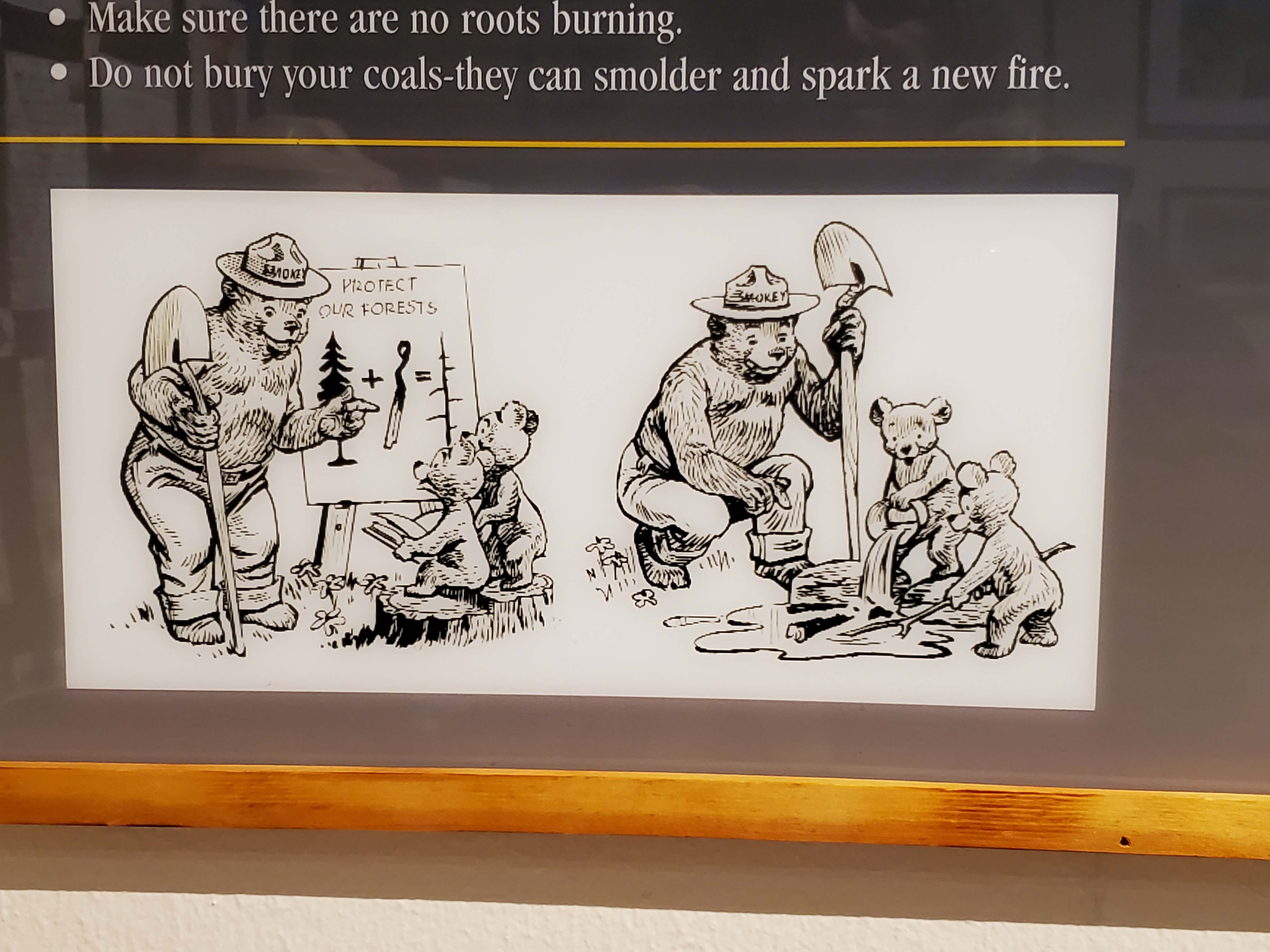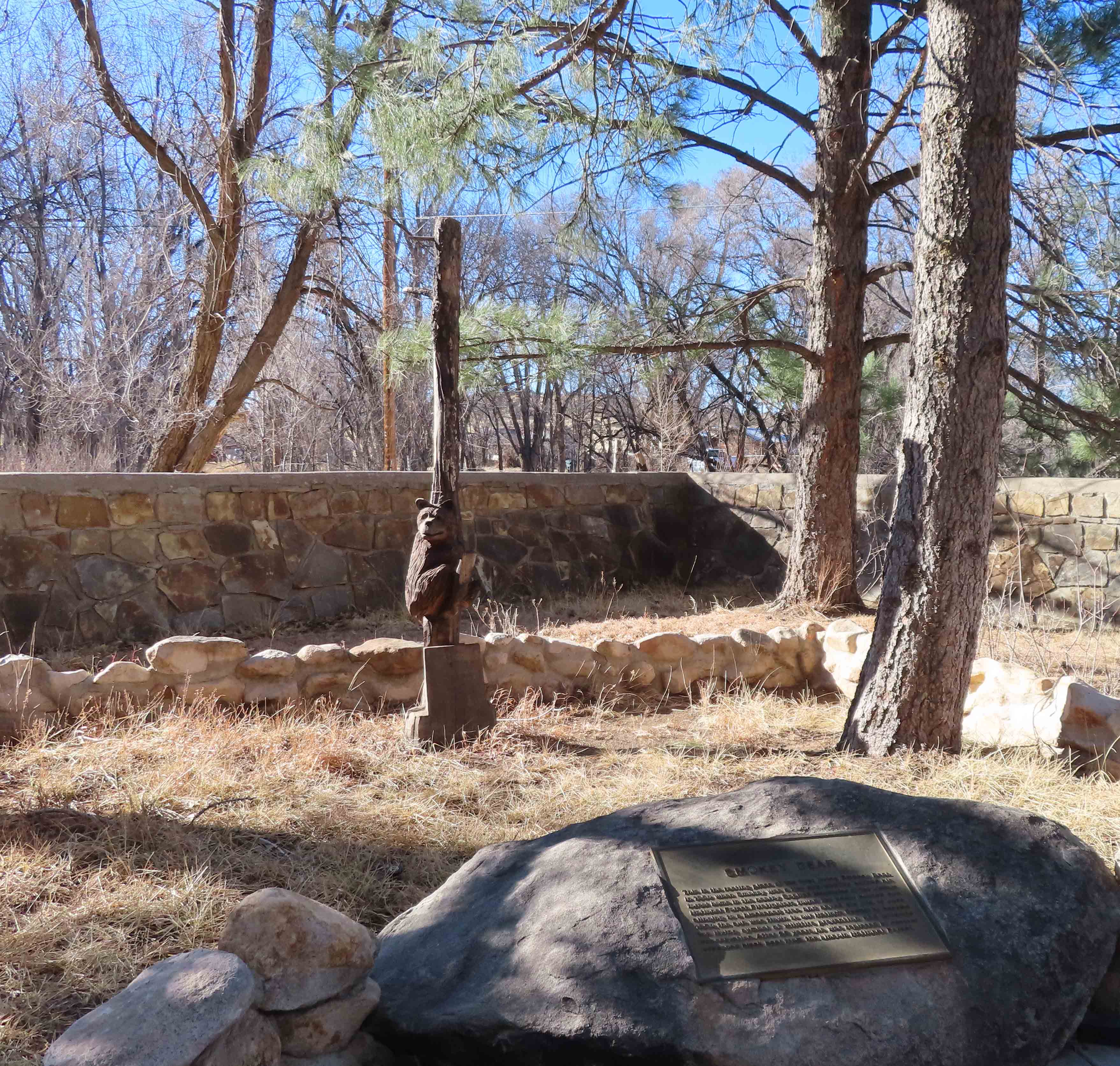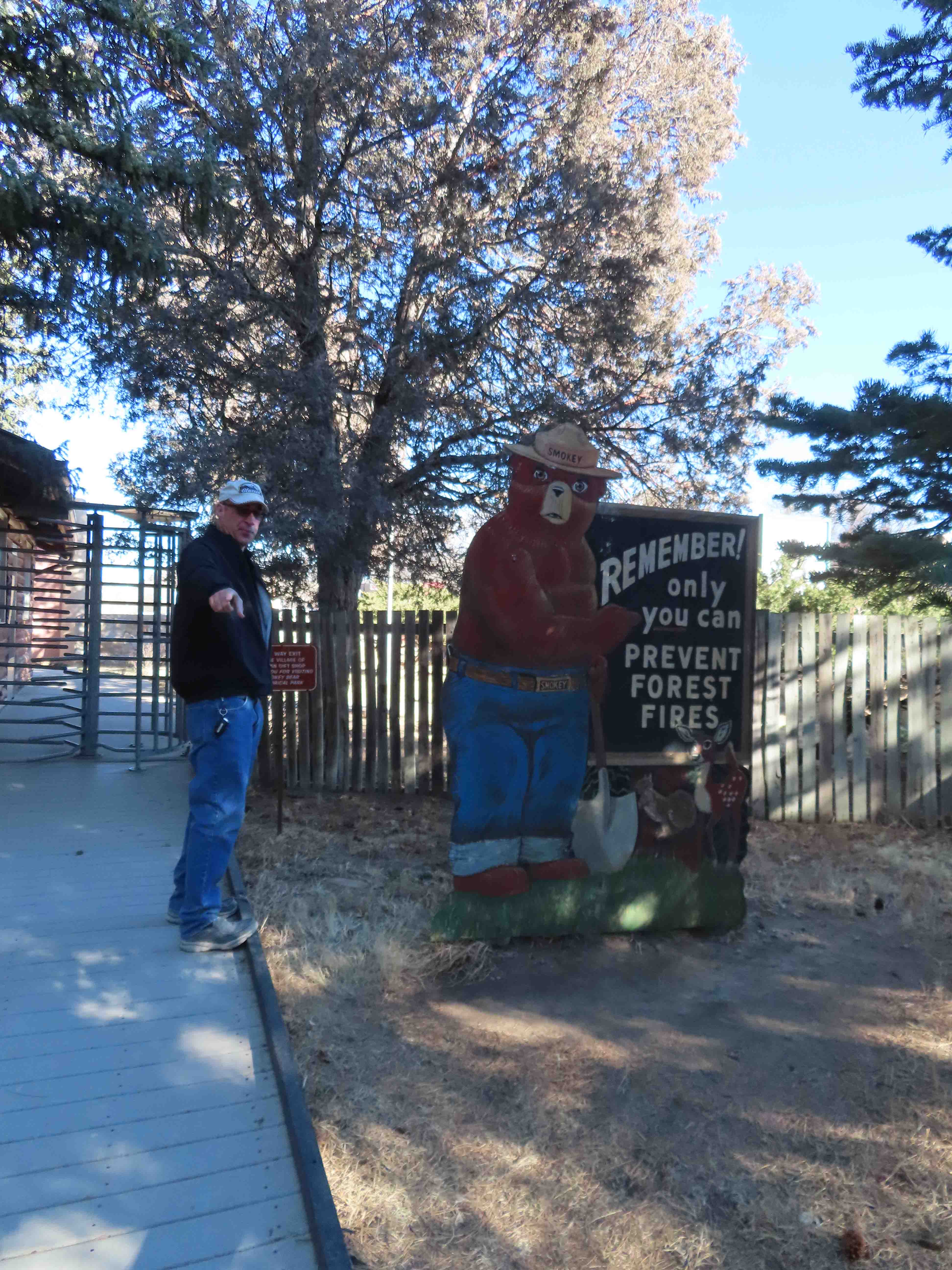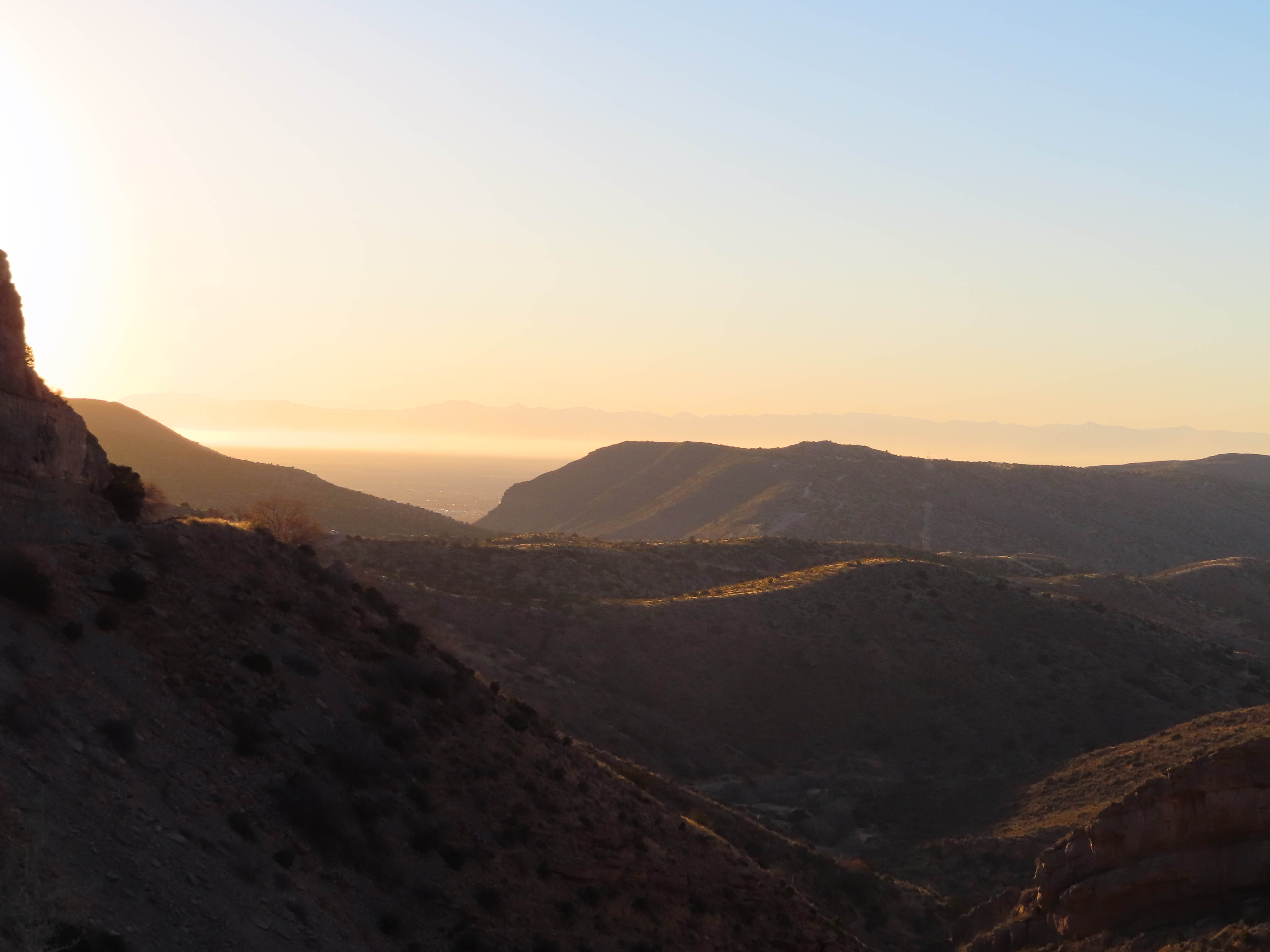 Thursday, we drove up to the Very Large Array near Magdalena, NM.  A great nerd spot, it is a huge antenna array, arranged in a Y shape with 19, 80 ft. diameter antennas. So Cool.  Next we visited the town of Truth or Consequences. We had a good lunch at the Sierra Del Rio Golf Courses restaurant, The Turtleback Taphouse and Grill. Next we drove up to the Elephant Butte dam.  The water is really low but it looks like a great lake when the water is higher. Las Cruces seems like a great town, I think we will need to come visit here again and spend more time.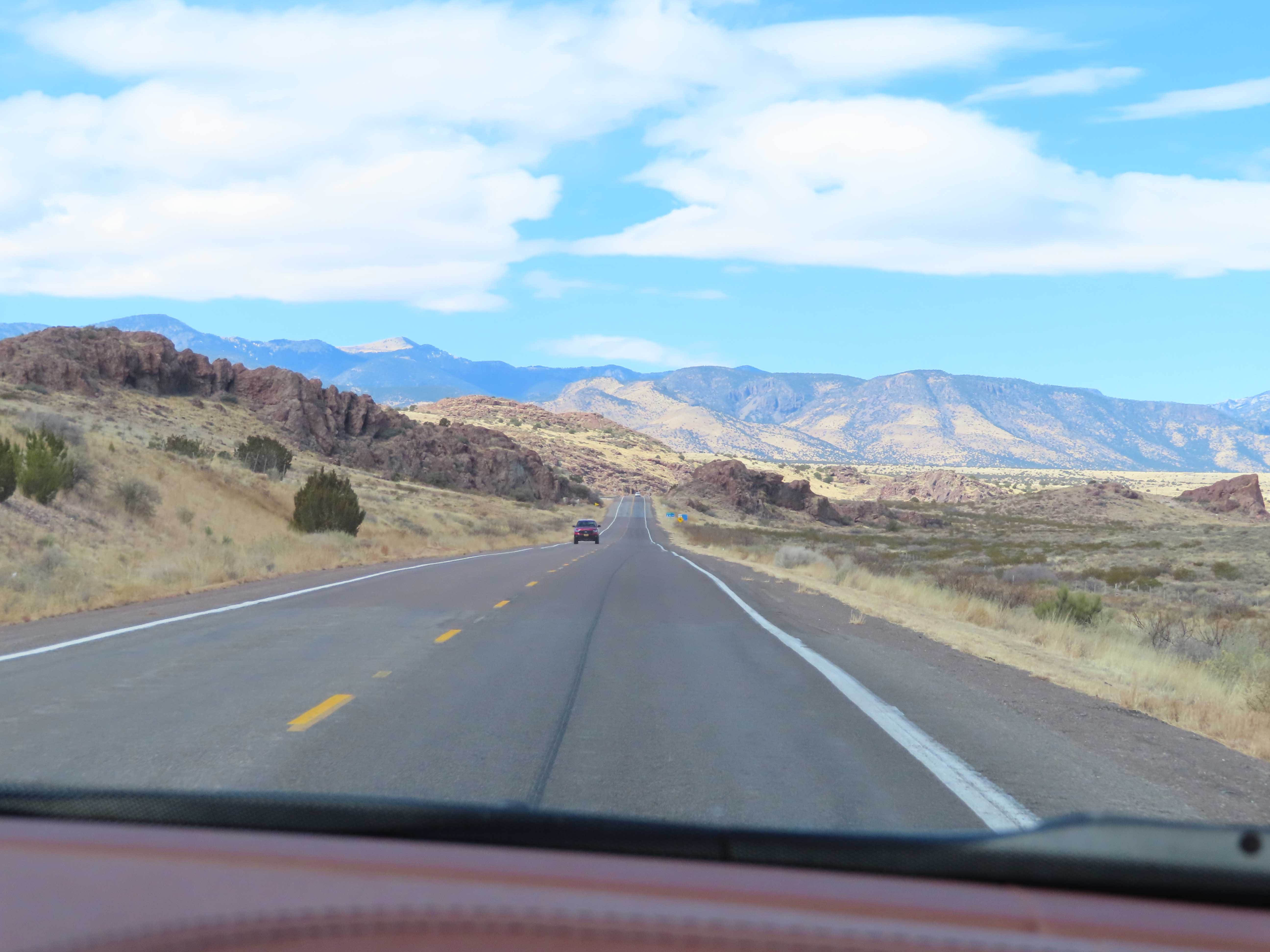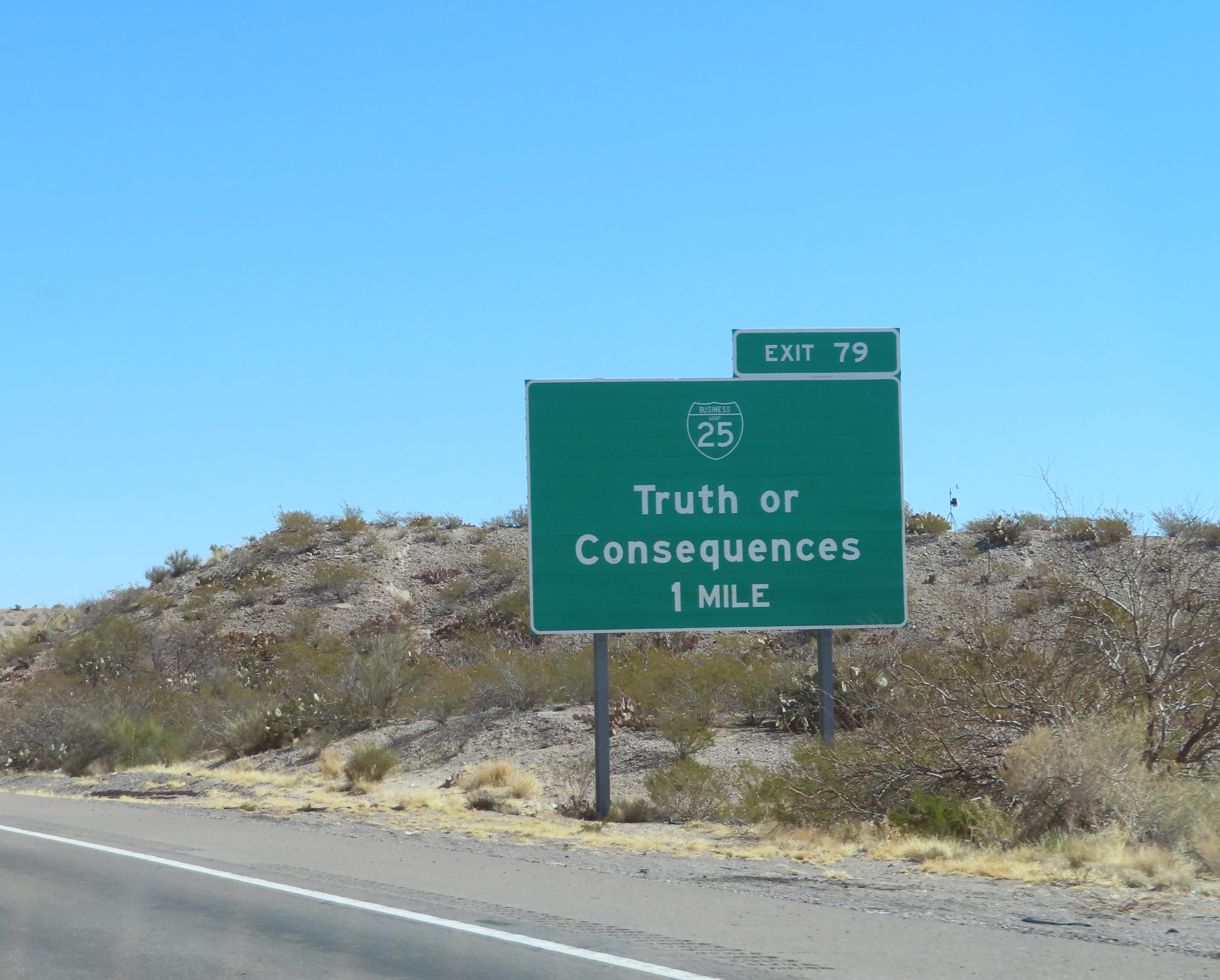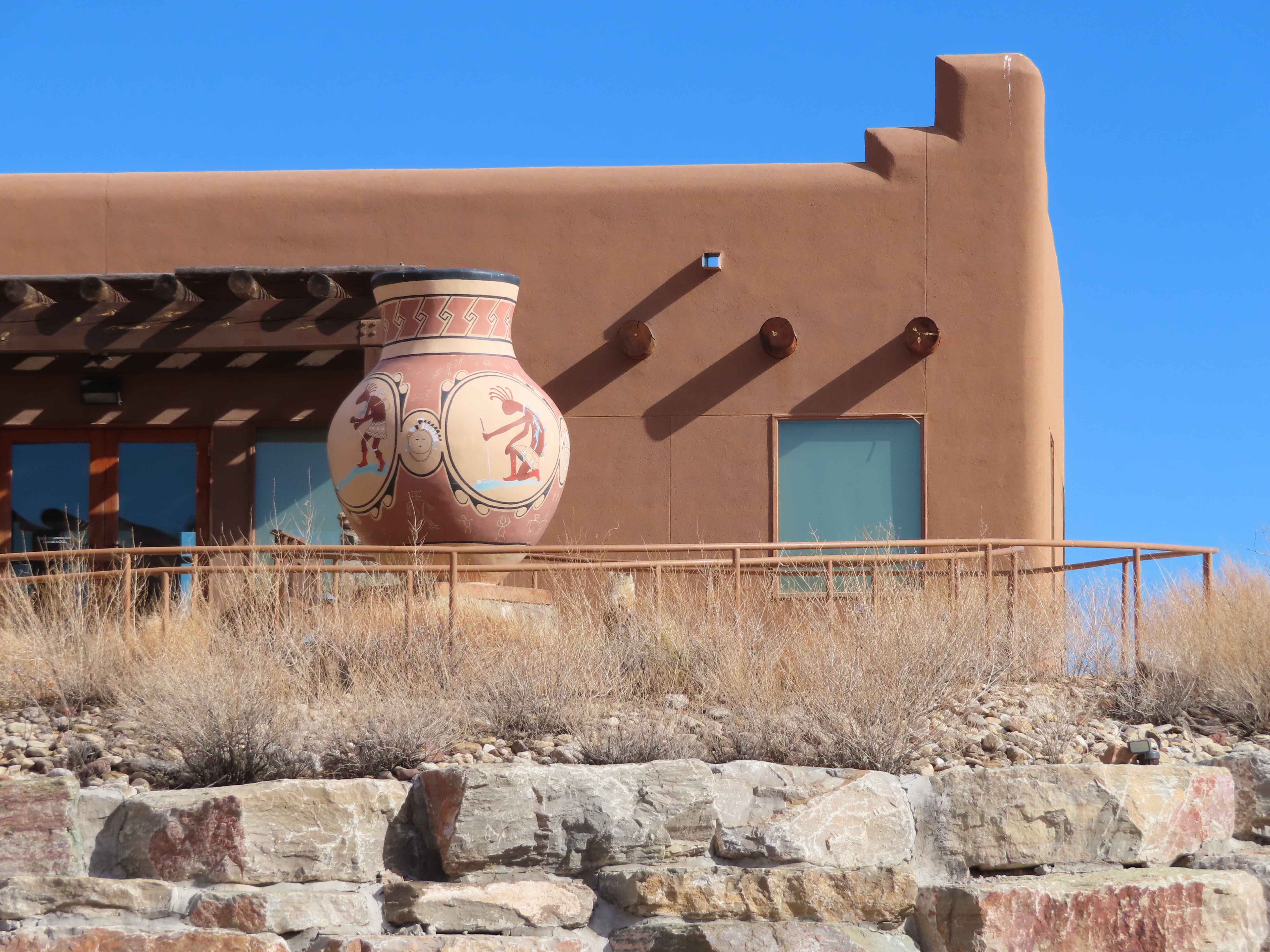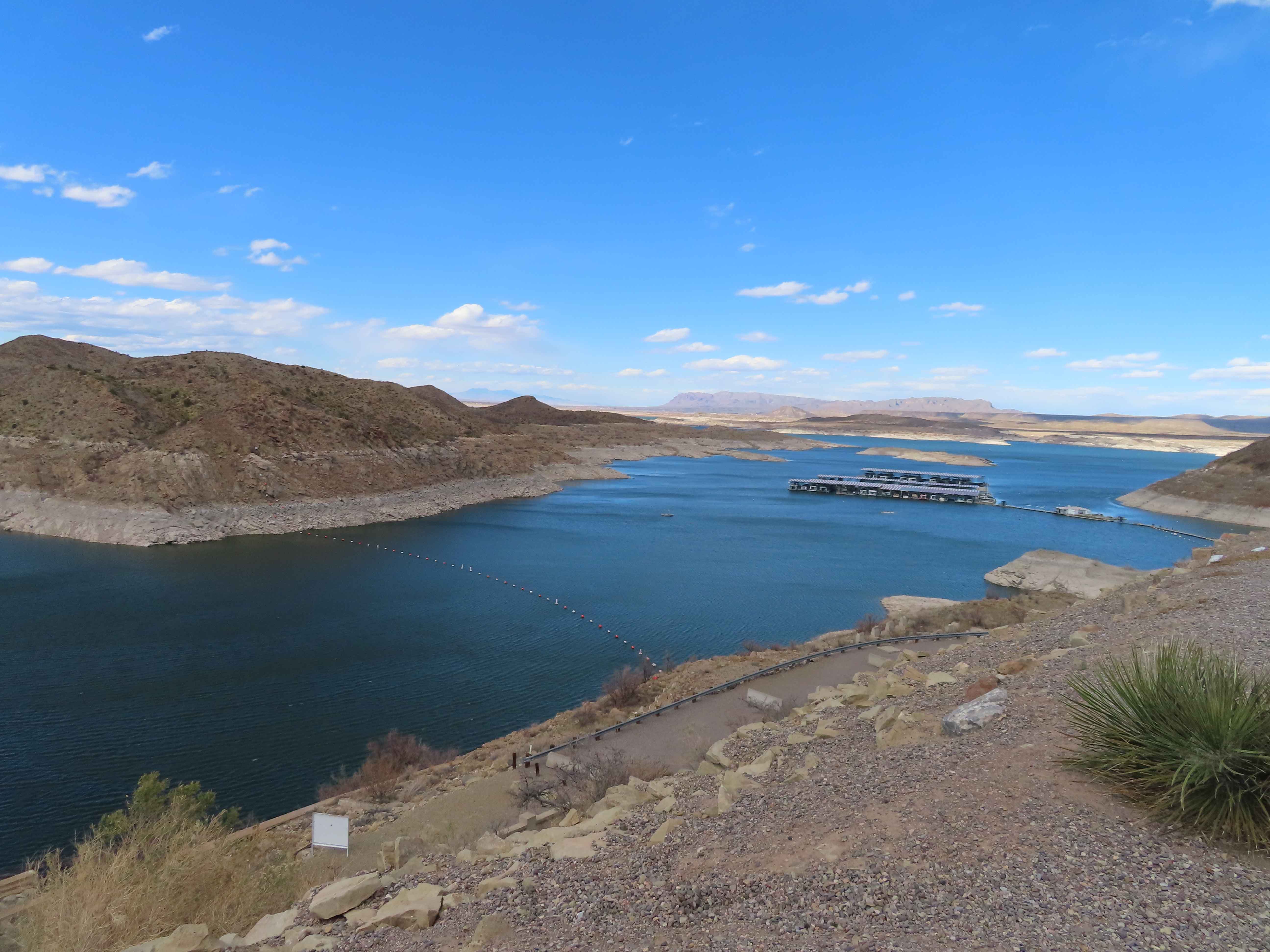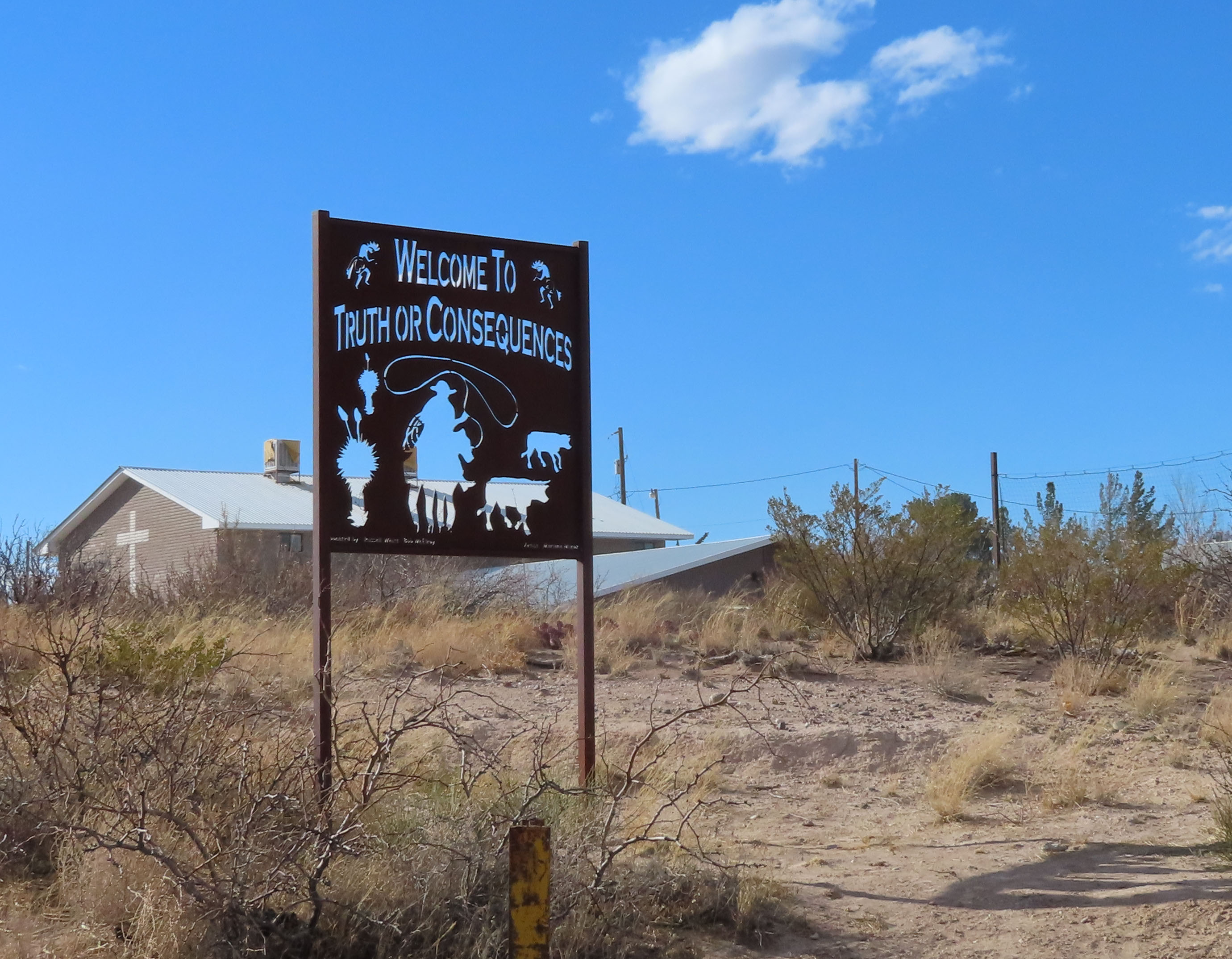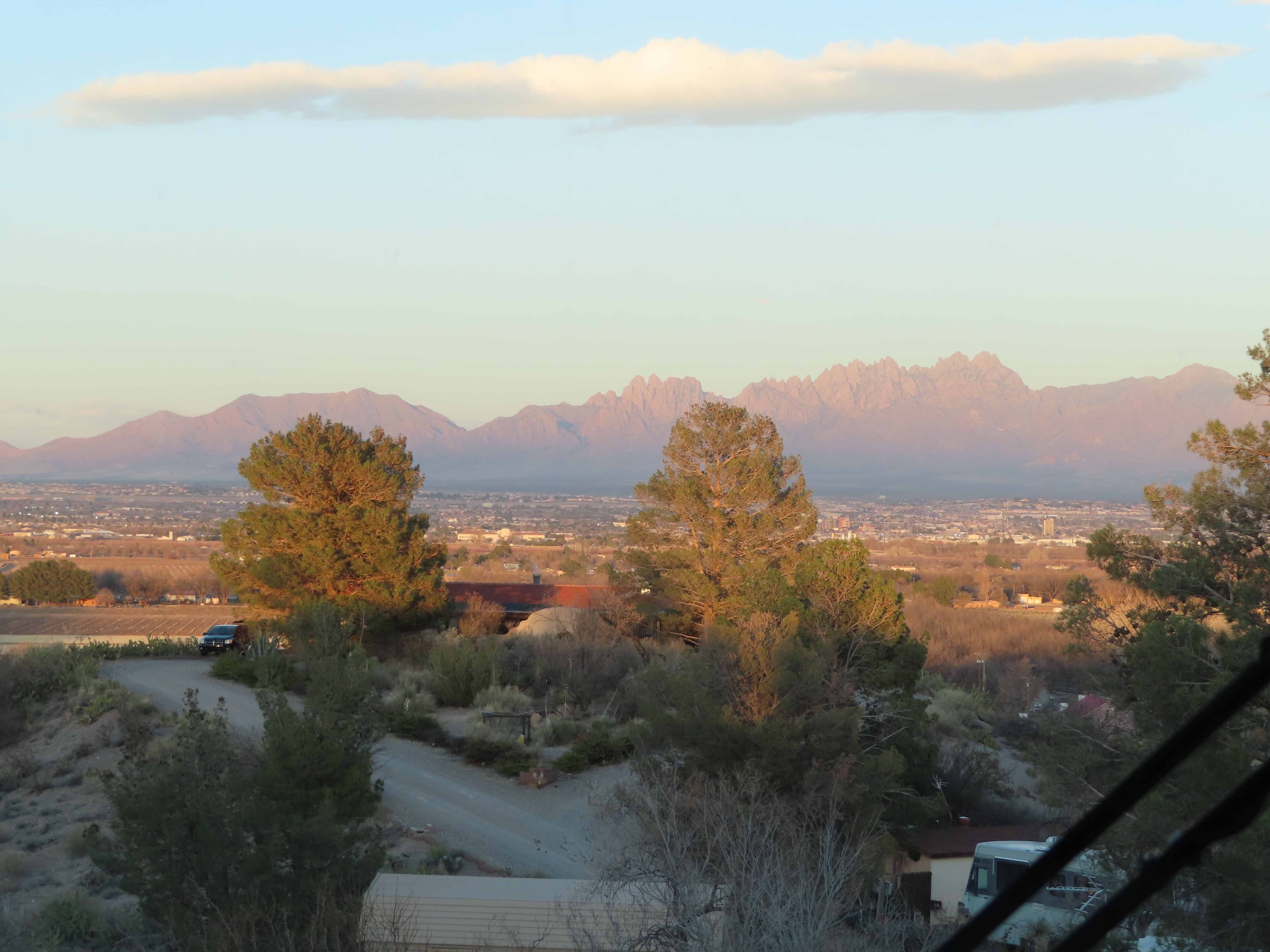 Friday, we moved to Willcox, AZ and the Sagebrush Mobile Home and RV park.  We passed thru some interesting terrain and there was one area with dust storm warning signs for about 30 miles...This park also has sites that are all rock, we haven't had grass at our site since we left Bandera, TX. I understand we are in the desert but it sure makes for a dusty existence.
Saturday, we visited the Gila Cliff Dwellings. The drive there took us up a twisty turny mountain drive that I would NOT want to do in the dark. The dwellings are so cool.  The trail up to them is well maintained and relatively easy even for those of us with bad knees.  I don't know how close the creek used to be but the guys who built these homes had a beautiful view.  I wonder if they had time to enjoy it. It was a beautiful day for a drive.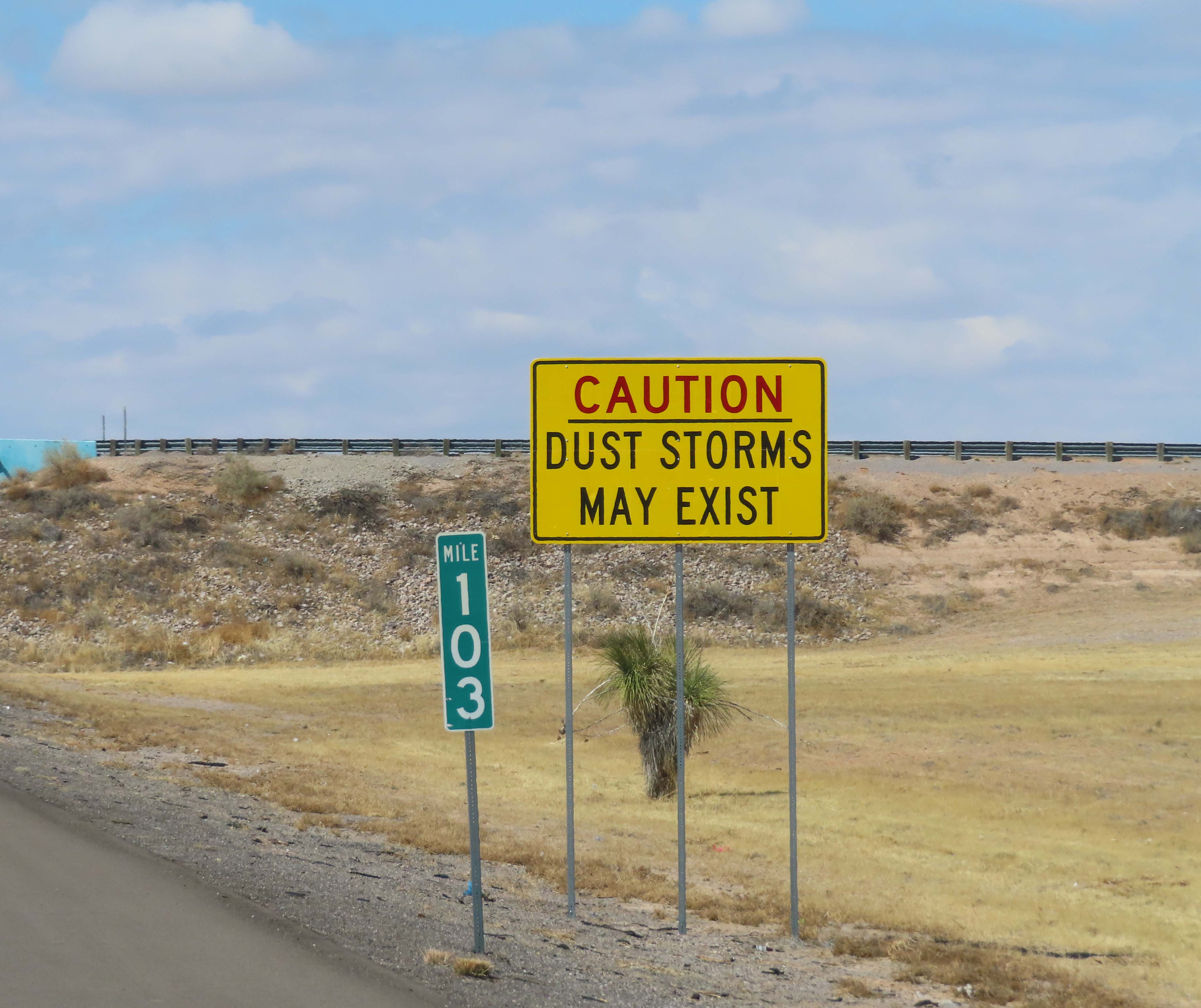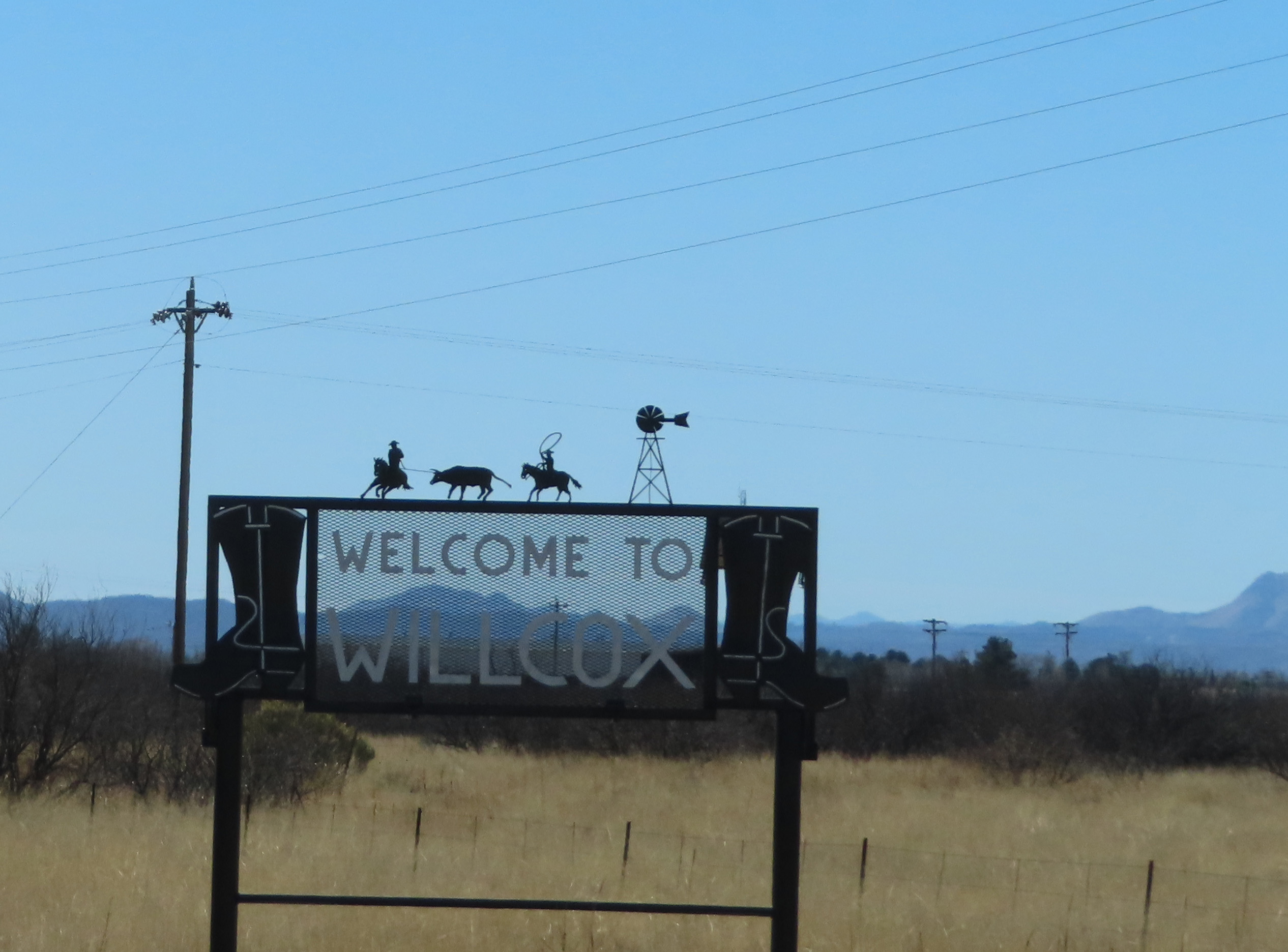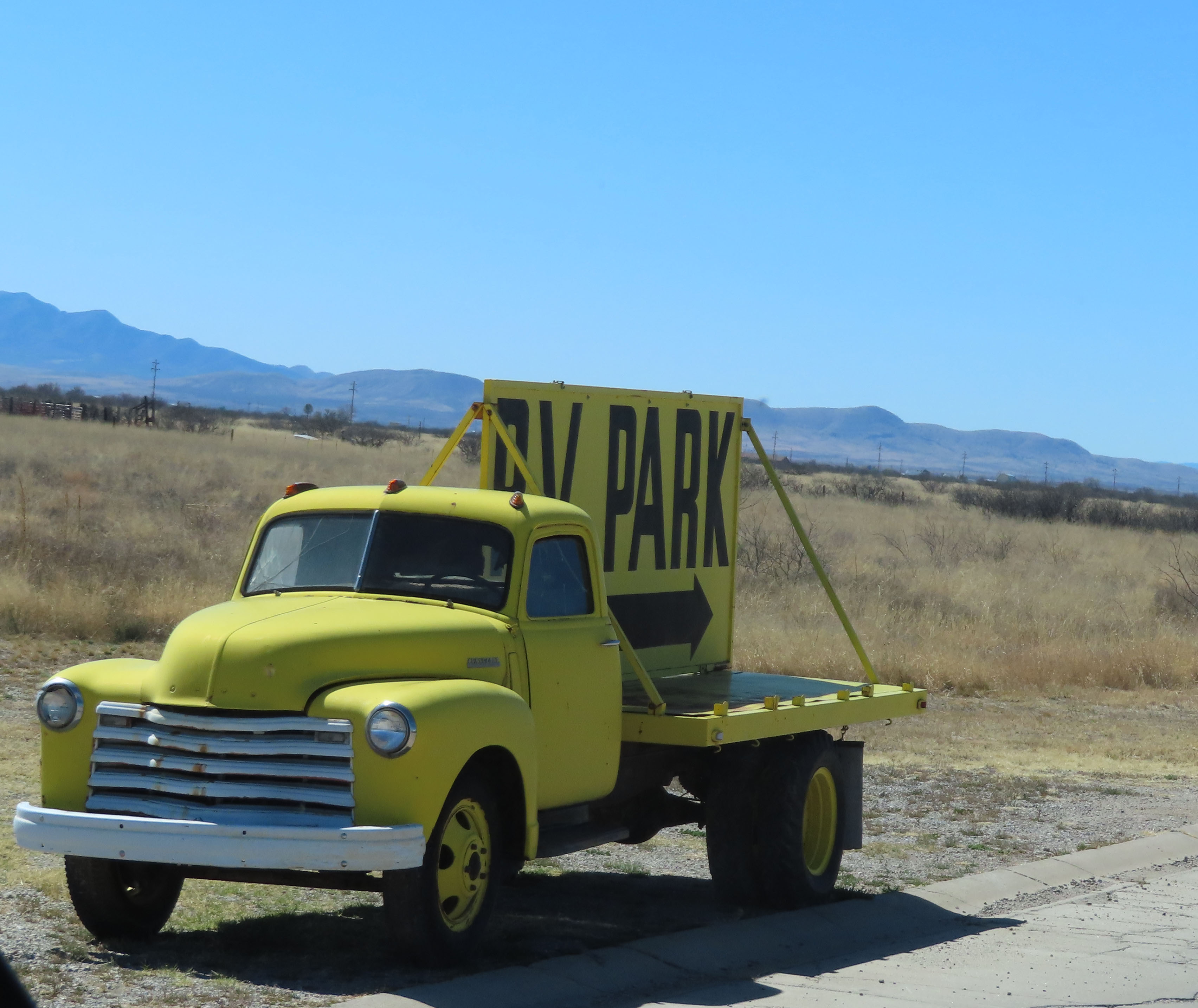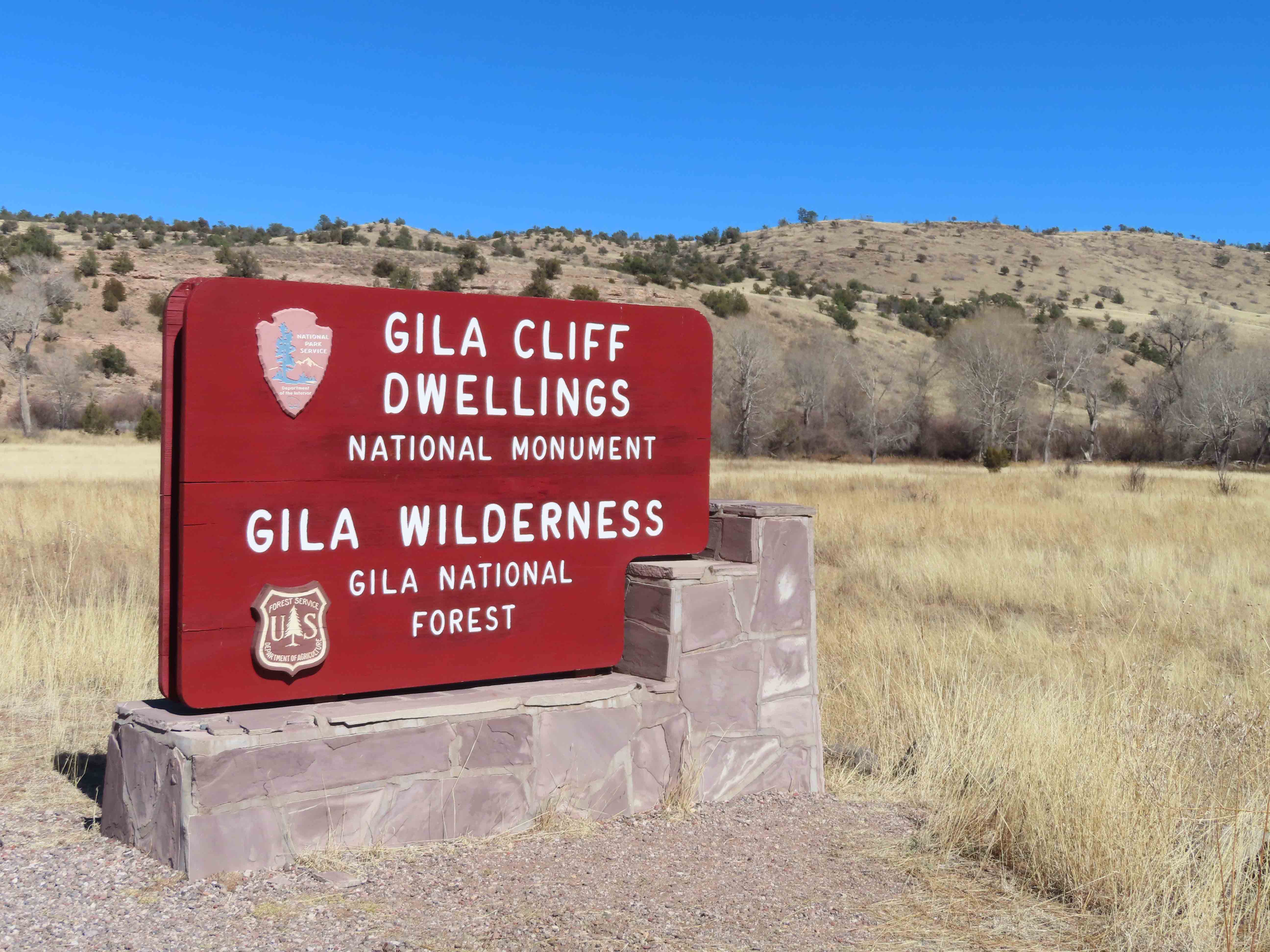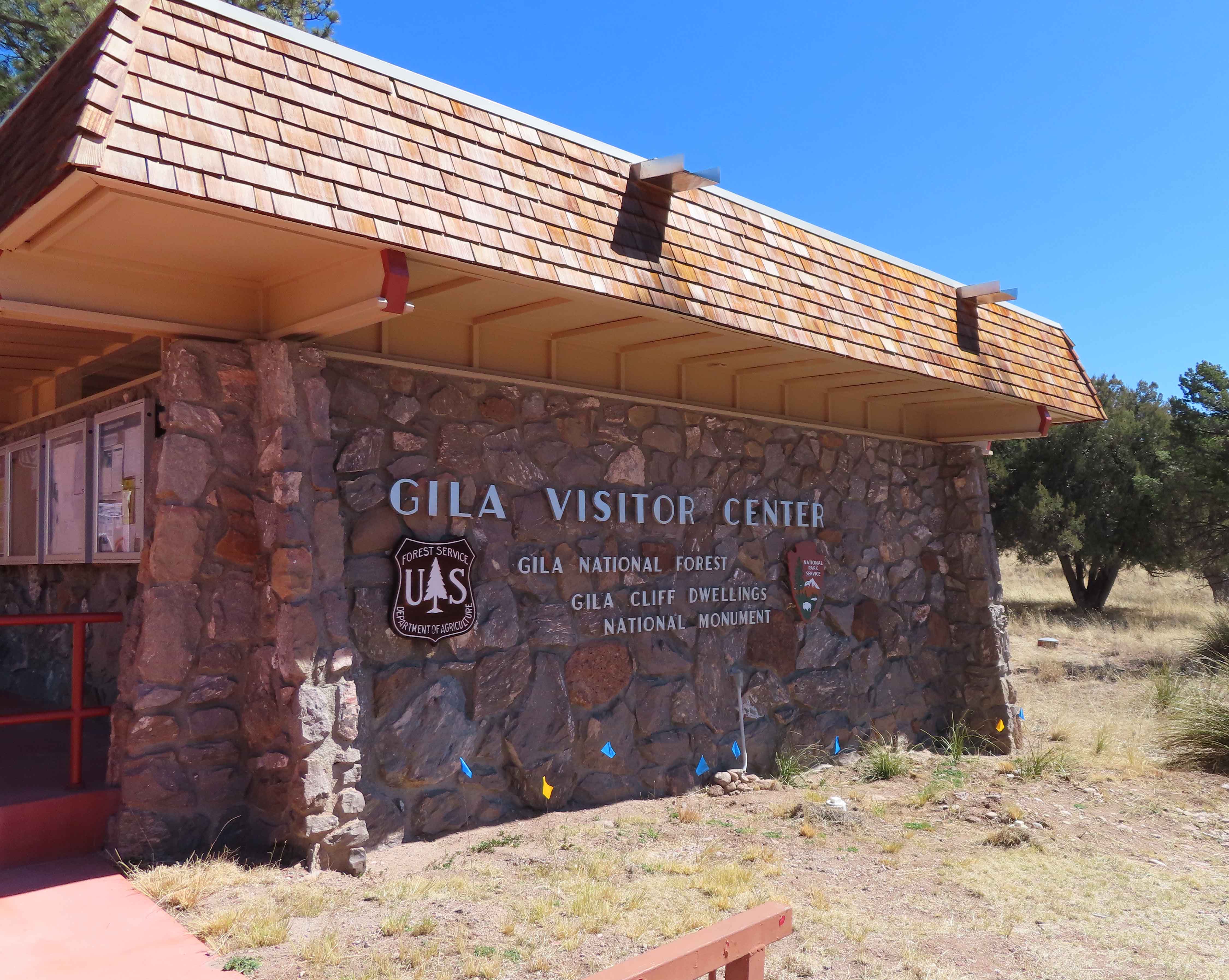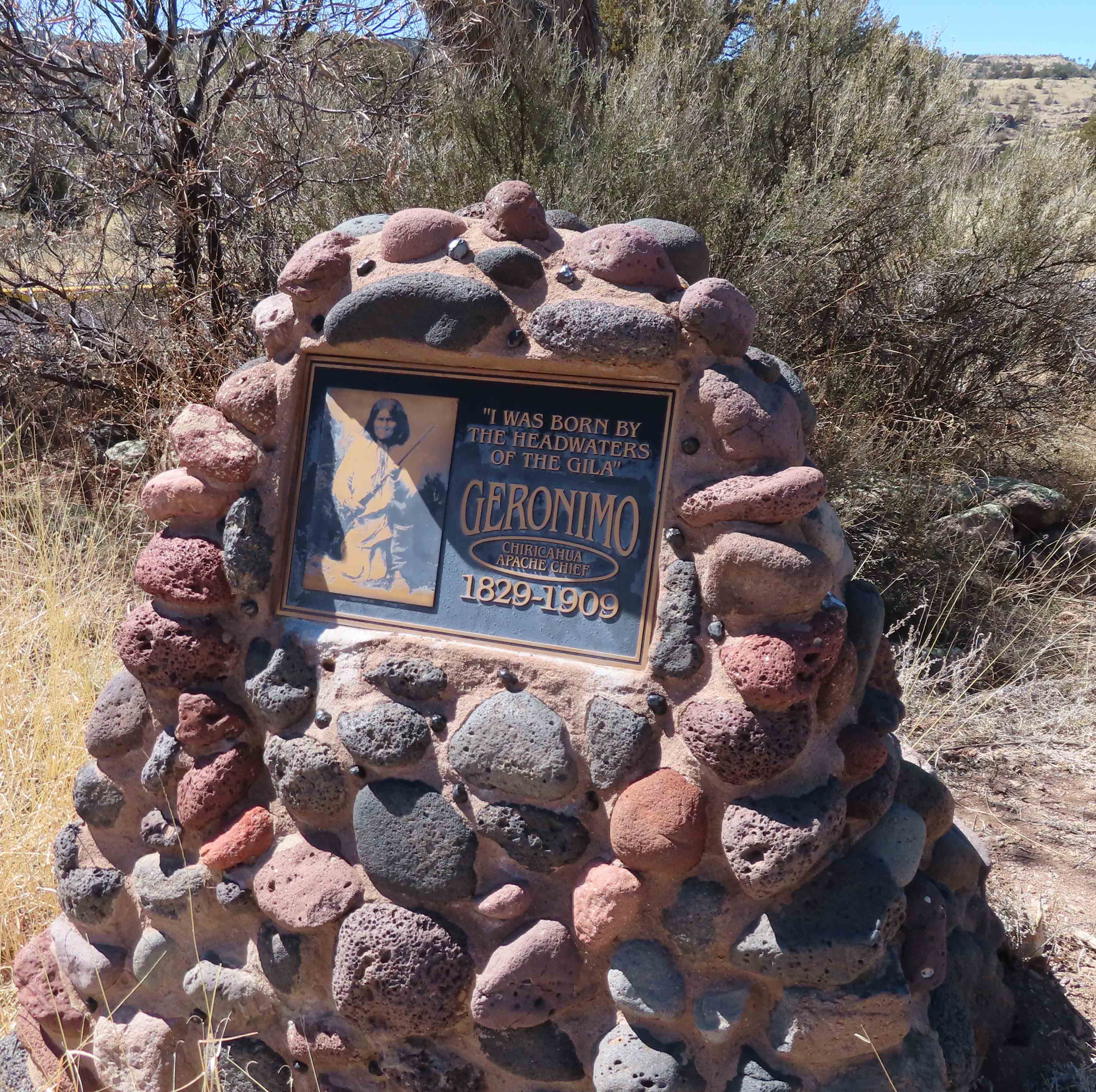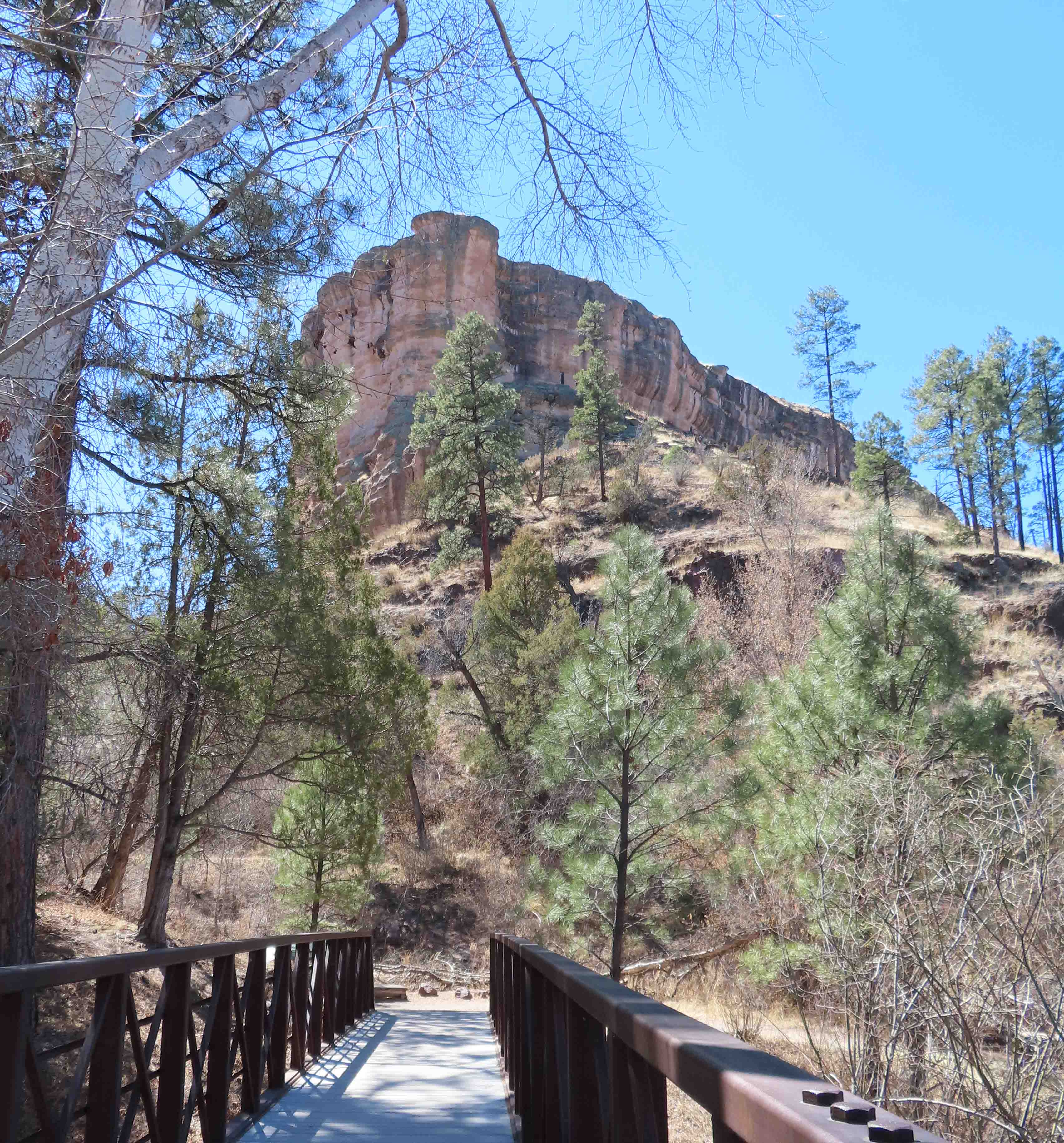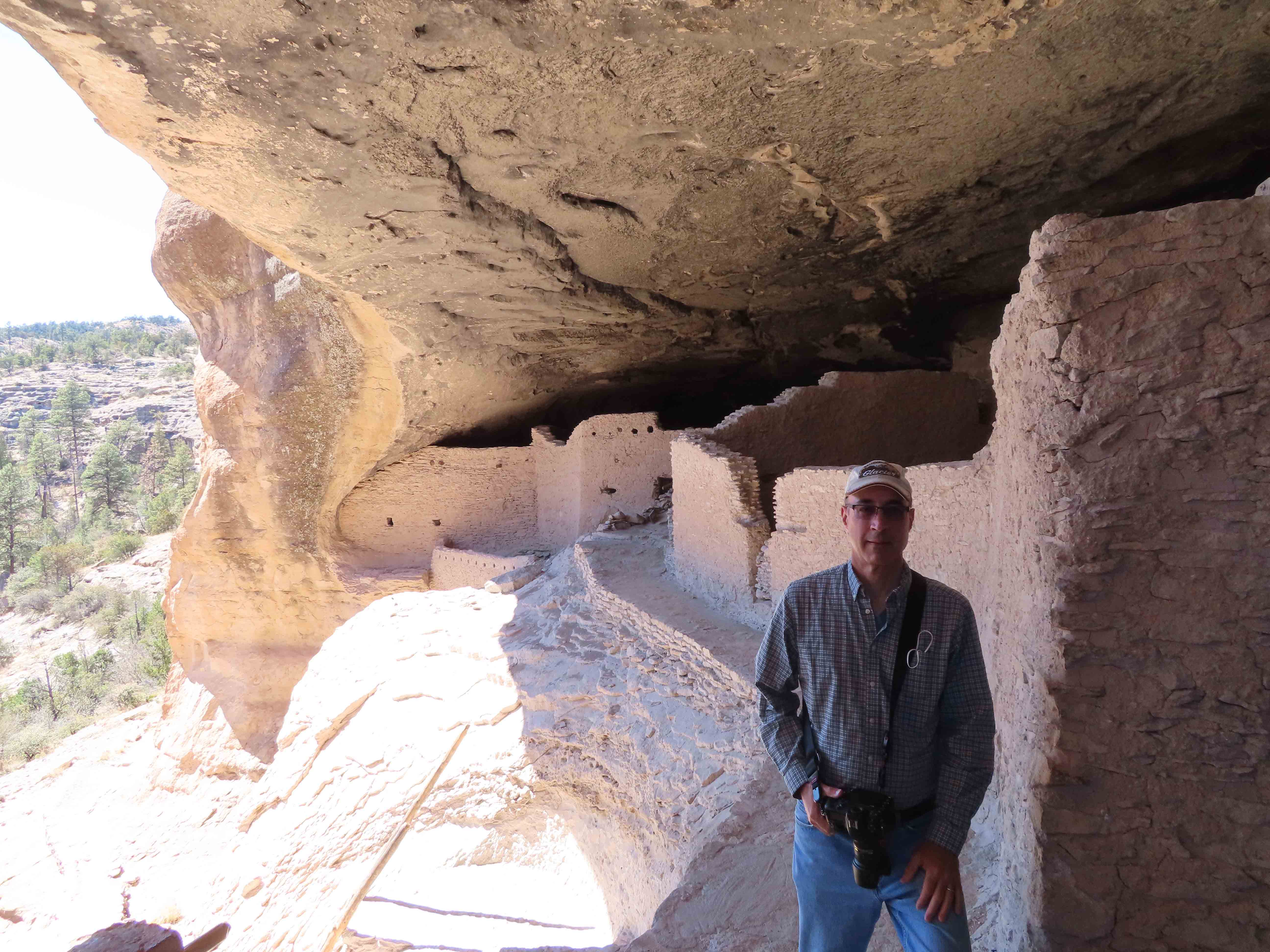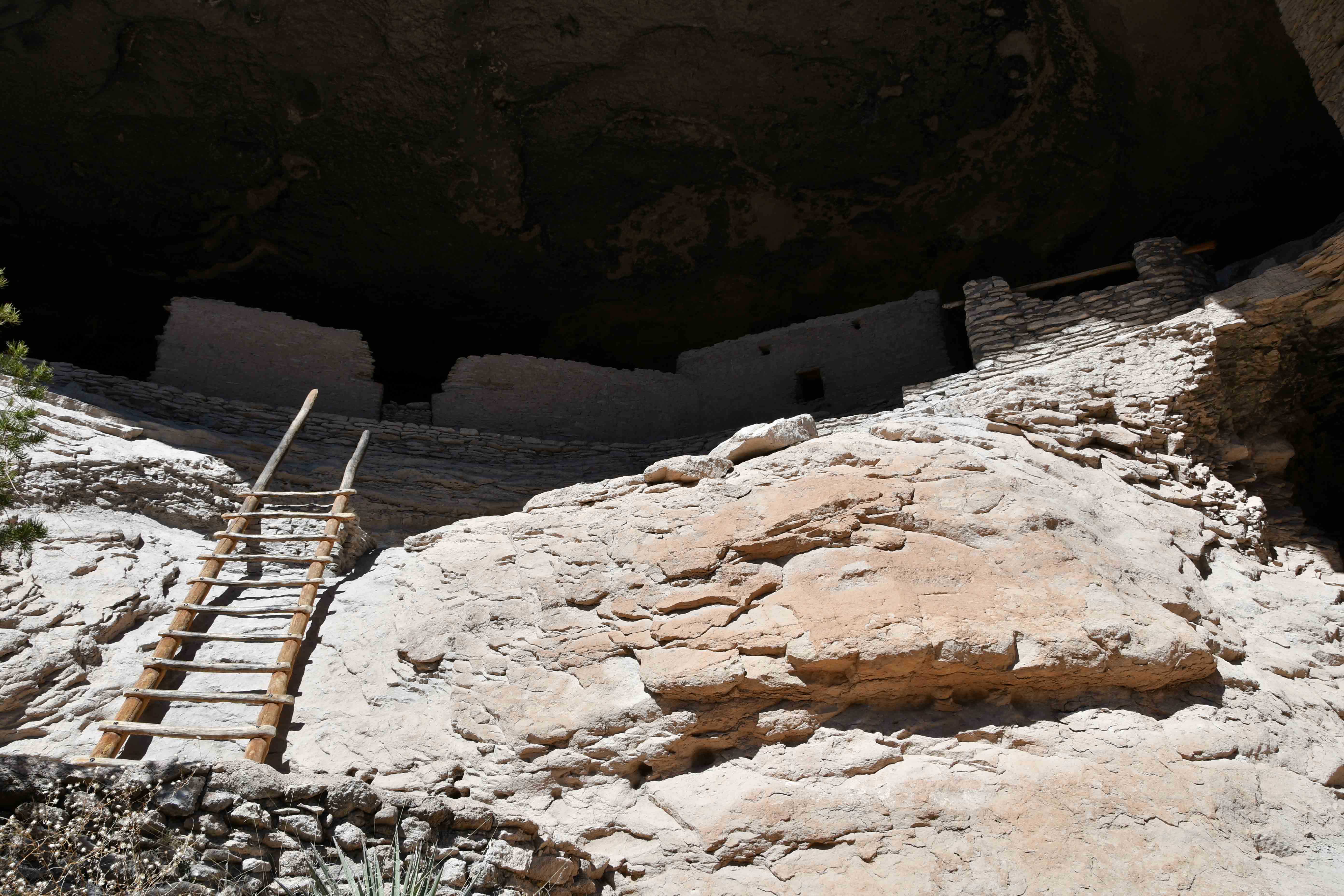 Adventure On Y'all!