Week 154: Glen Rose, TX
Jan. 09 - 15, 2022
Sunday, I slept REALLY late, I did stay up till like 3:30 am so that's my excuse. I spent the day shopping and exploring Granbury, TX today.  It is a pretty little town and the resting place of Elizbeth Crockett, Davy's wife, is nearby in at Acton State Historic Site. Acton State Historic site is the smallest state park in Texas.  I spent the rest of the day chilling and started re-watching the Mandalorian because I think the new season starts soon.
Monday, I found a couple of quilt shops today.  Sew Krazee Quilts and Pattie's Last Resort Quilt shop and retreat center.  Pattie's looked like a great place to do a retreat. They can hold up to 12 quilters and the cost is only $400 a night for the whole center. That's only $33 per night per person if you have 12 folks.  I took a PCR Covid self-test.  I don't have any symptoms but several people we visited in the last two weeks do have it so I thought why not. I set up my sewing machine but didn't actually sew anything.  It is nice to be able to leave it out cause Elard isn't here.  It was warm enough for a walk so I explored the trail down by the rivers.  The water levels are really low.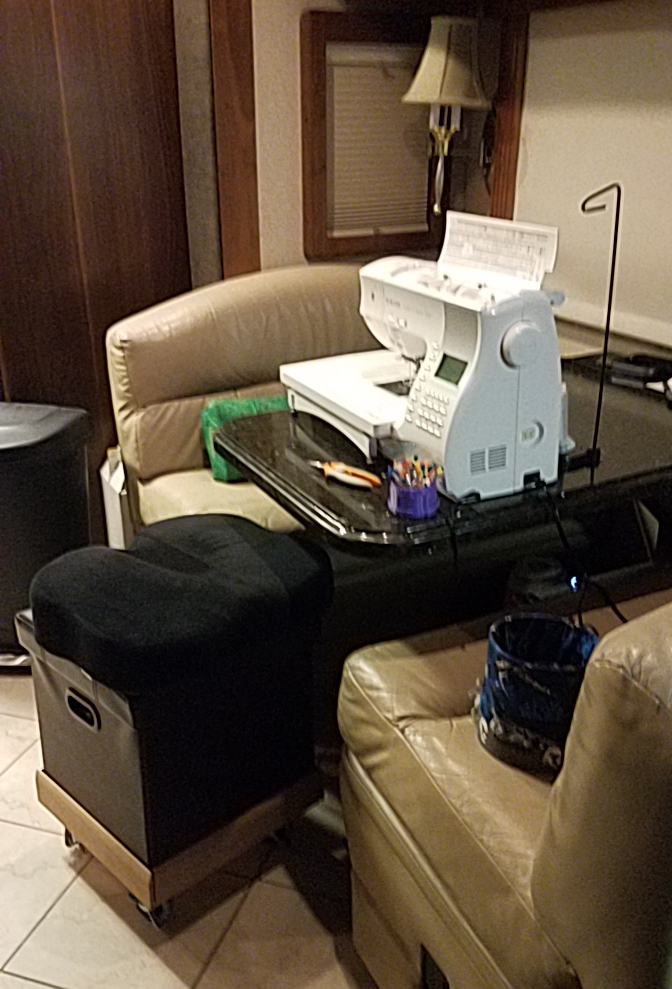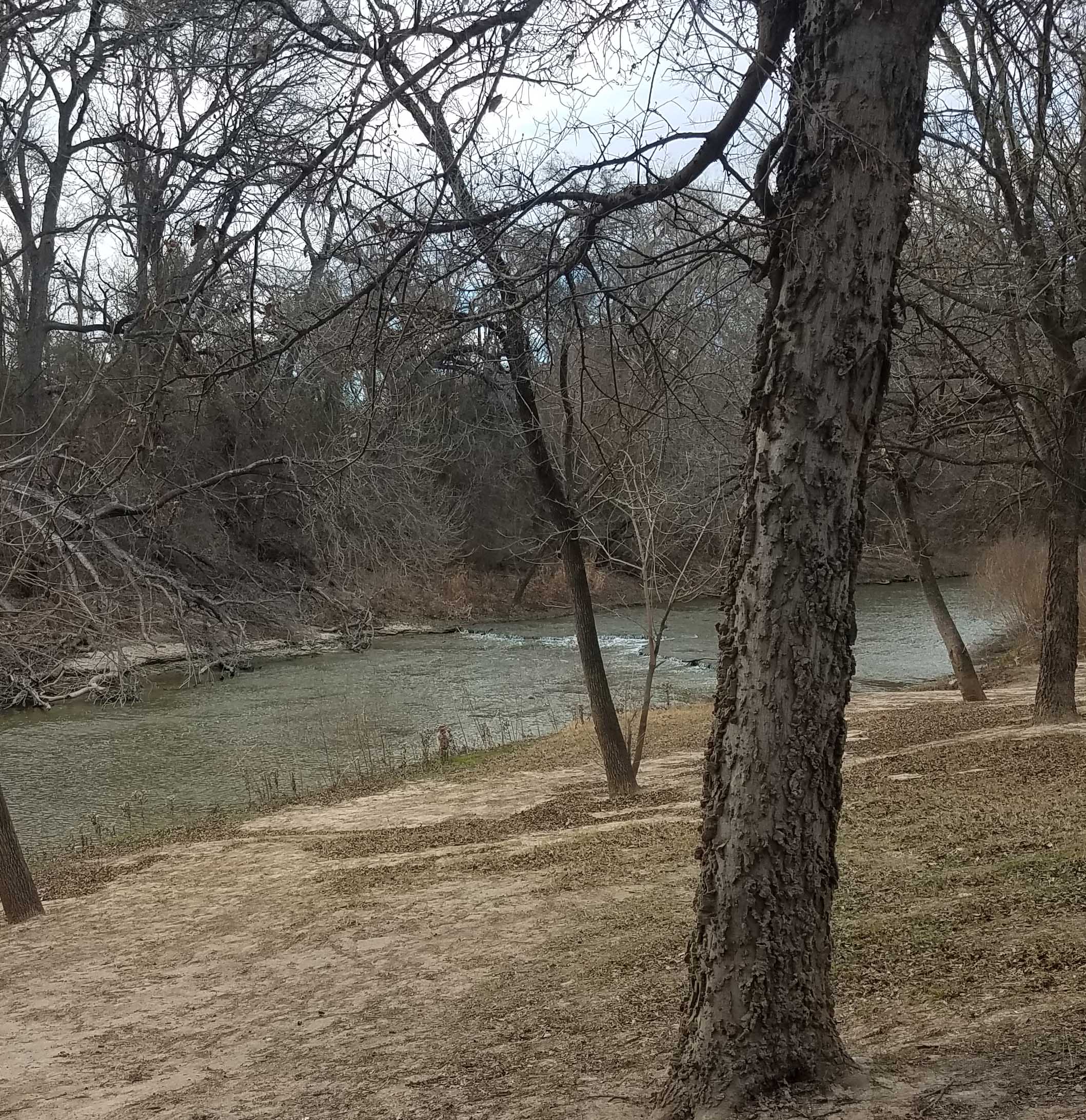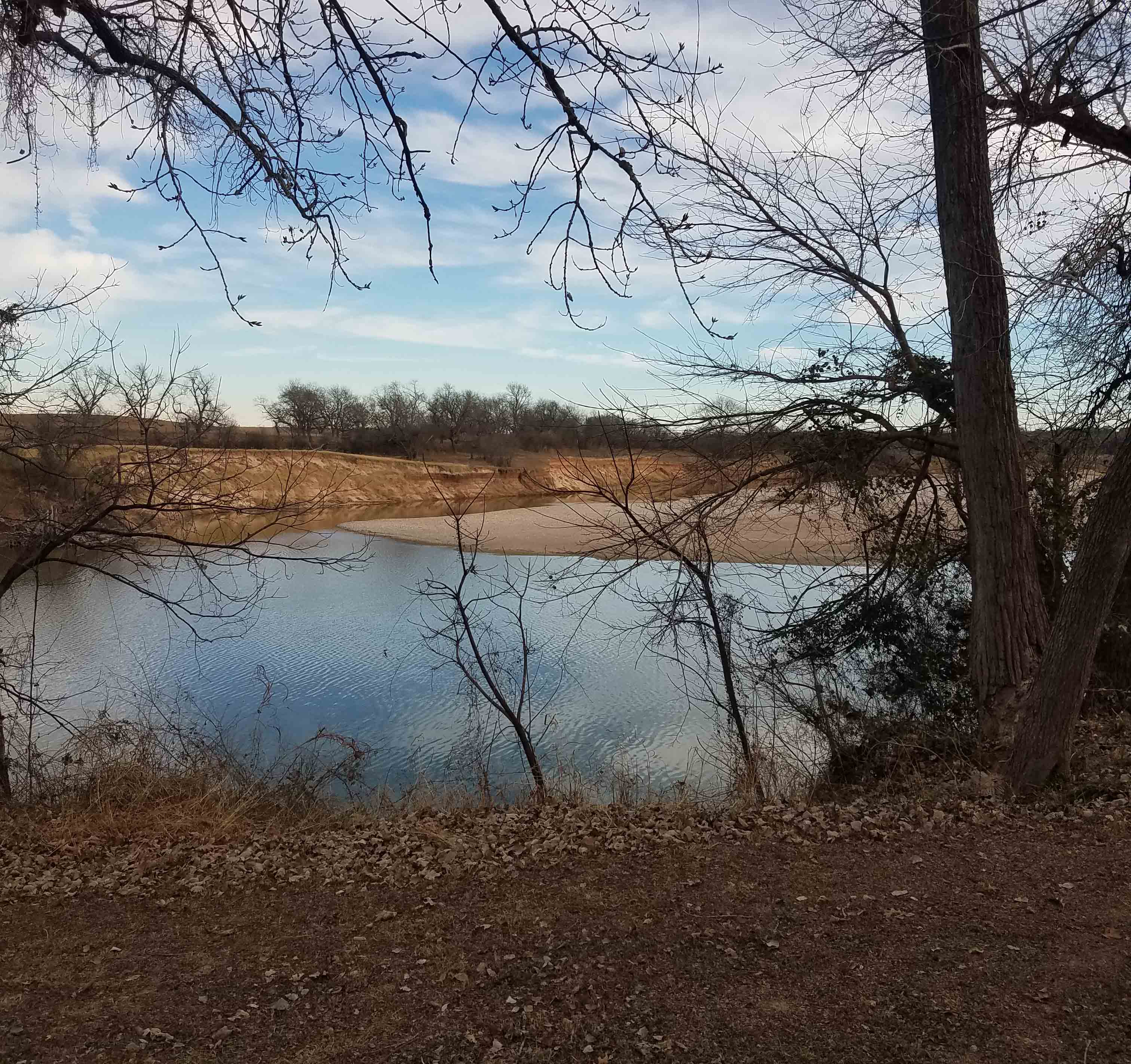 Tuesday, I spent most of the day closing out my 2021 Sewjourn spreadsheet. If you don't count the expense for the Lot we purchased, we spent less last year than we have the previous two years of our travels.  I'm not sure how this year is going to go. I'm hoping the rv parks in California, Oregon, and Washington are not too outrageous.  On a side note, all those veggies I bought last Saturday, they are getting cooked. I got my Covid results and I am negative. I thought when I ordered the test that the PCR tells you if you've ever had it, but apparently that's not the case. At least they only gave me negative result. It was too cold for a walk today.
Wednesday, I stayed "home" today and it was warm enough to get in another walk.  This park will be awesome when the leaves come back and the grass gets green.  They have several event rooms here and I would imagine they have a lot of activities most of the year.  Everyone in the office is very friendly. I would recommend this campground.
Thursday, I made it to one more quilt shop in Granbury. They didn't have anything that spoke to me and they wouldn't do fat quarter cuts so I didn't buy anything.  It made for a nice drive though.
Friday, well after having the machine out for three days I finally did some sewing.  I created a reversible cover for my foot stool. It came out just as I'd imagined, I just need some elastic cording to secure it underneath. I did go ahead and put everything away since Elard will be home Saturday.  I also managed to get a walk in before the high winds started.  It was crazy windy with wind gusts of 60 mph. It got so bad that I put the satellite dish down, and the motorhome was rocking!  It woke me up a couple of times. At least it was just wind and not a storm or freezing temperatures.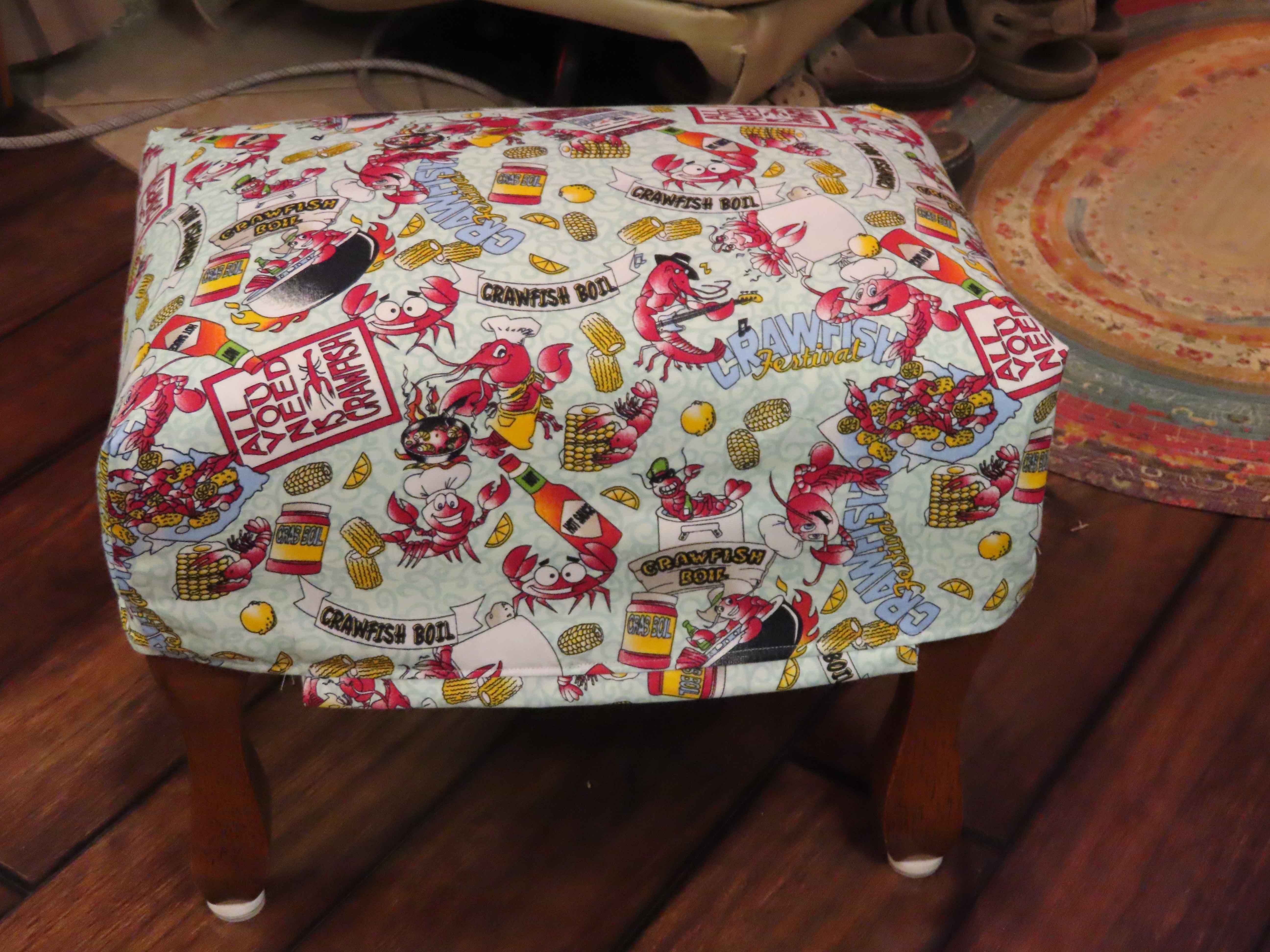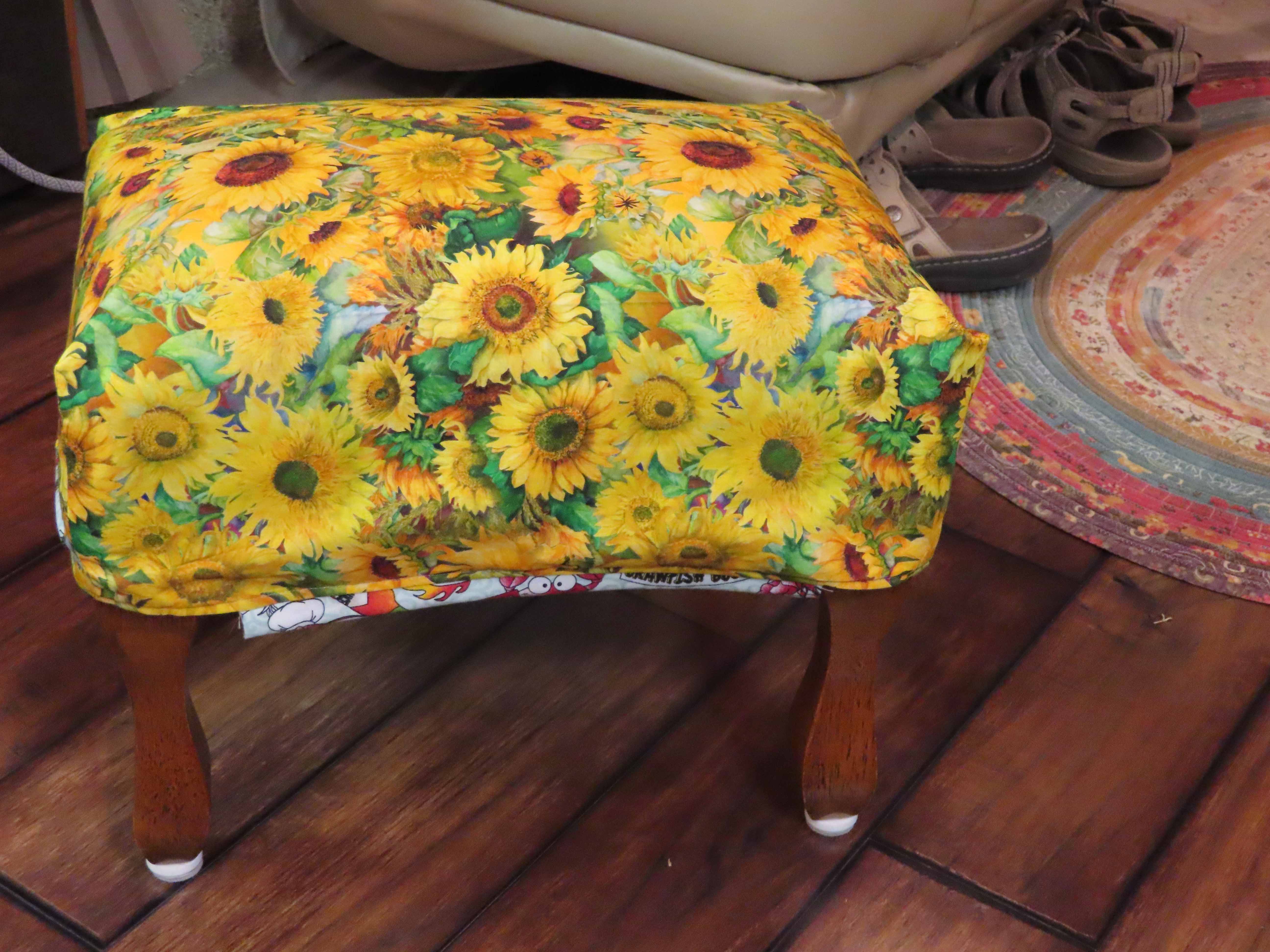 Saturday, I spent the day watching the Mandalorian while I waited for it to be time to go pick up Elard.  His flight got delayed a couple of times.  I was glad because the winds have been crazy most of the day.  I had to take my sunset picture on the road to the airport.  I picked up Elard at 5:30 and we finally got to try Twisted Root Burger Company. I enjoyed it very much and not just because I didn't have to cook it. I am also VERY happy to have Elard back home...truth be told I was pretty bored without him.   
Adventure On!