Branson, MO to Grove, OK

Jul. 18 - Jul. 24, 2021
Sunday, laundry...how exciting... I wanted to spend some time outside but it was just too hot.

Monday, we took the recommendation from the Kayak Branson folks and did a float on the James River with James River Outfitters.  These were the best kayaks yet, that is after I dunked myself in the river trying to get on the darn thing.  At least my camera was safely in the dry bag.  The river was very pretty and the current was just fast enough to not have to paddle too much.  I should have taken my fishing pole 'cause you could see tons of fish.  I also spotted a bald eagle along the way.  The kayaks were seriously better than anything we've tried so far, they actually stayed straight and the seats were comfortable.  We finished the float in about an hour and a half.  We decided to have lunch at the Farmer's Daughter Cafe.  It was very good. We got back home and after showers I decided to visit another local quilt shop, Quilts & Quilts.  The shop was huge and I found the cutest fabric counting book and matching blanket panel Kit.  I have a great nephew turning 1 who will like it I think.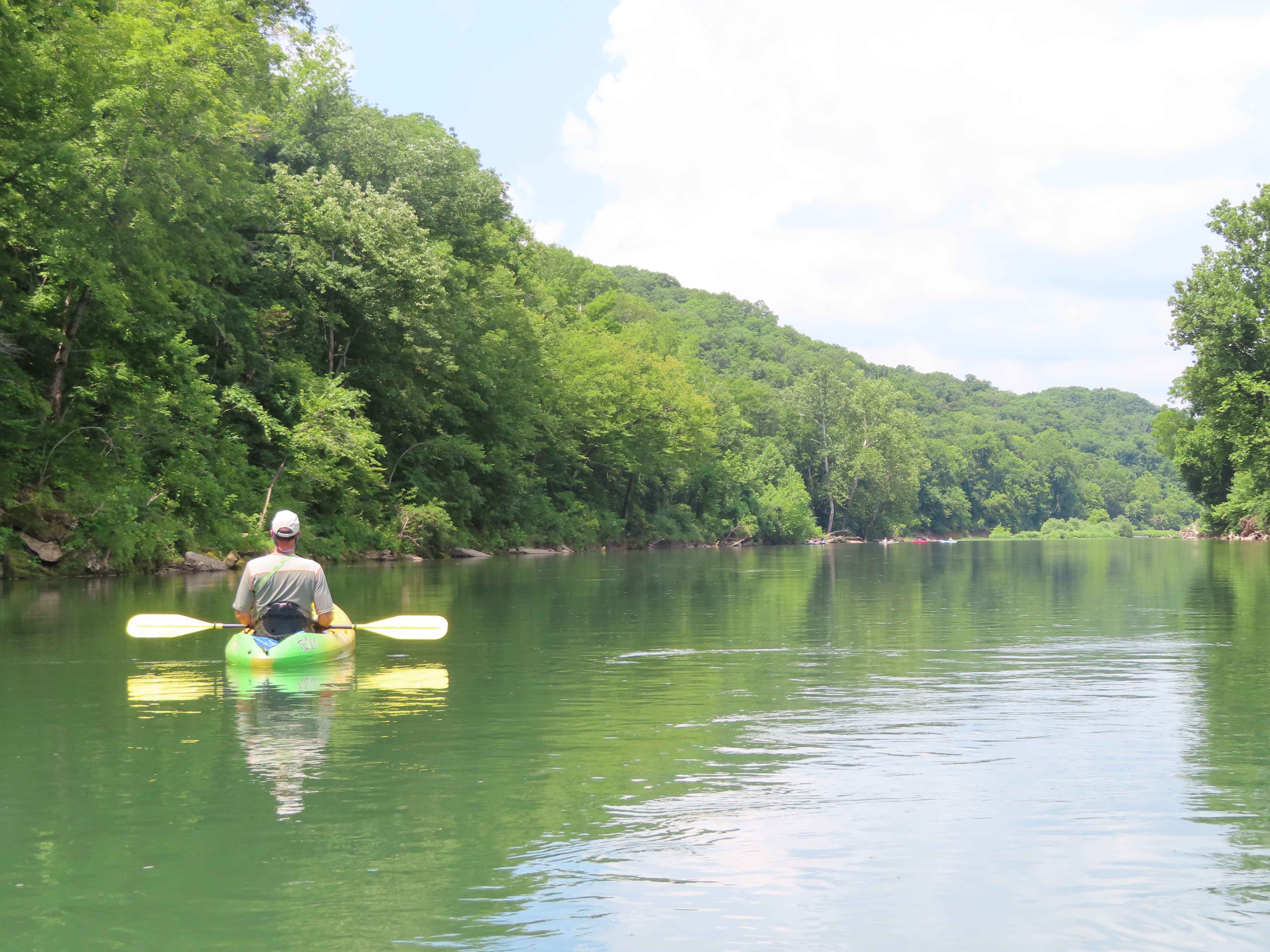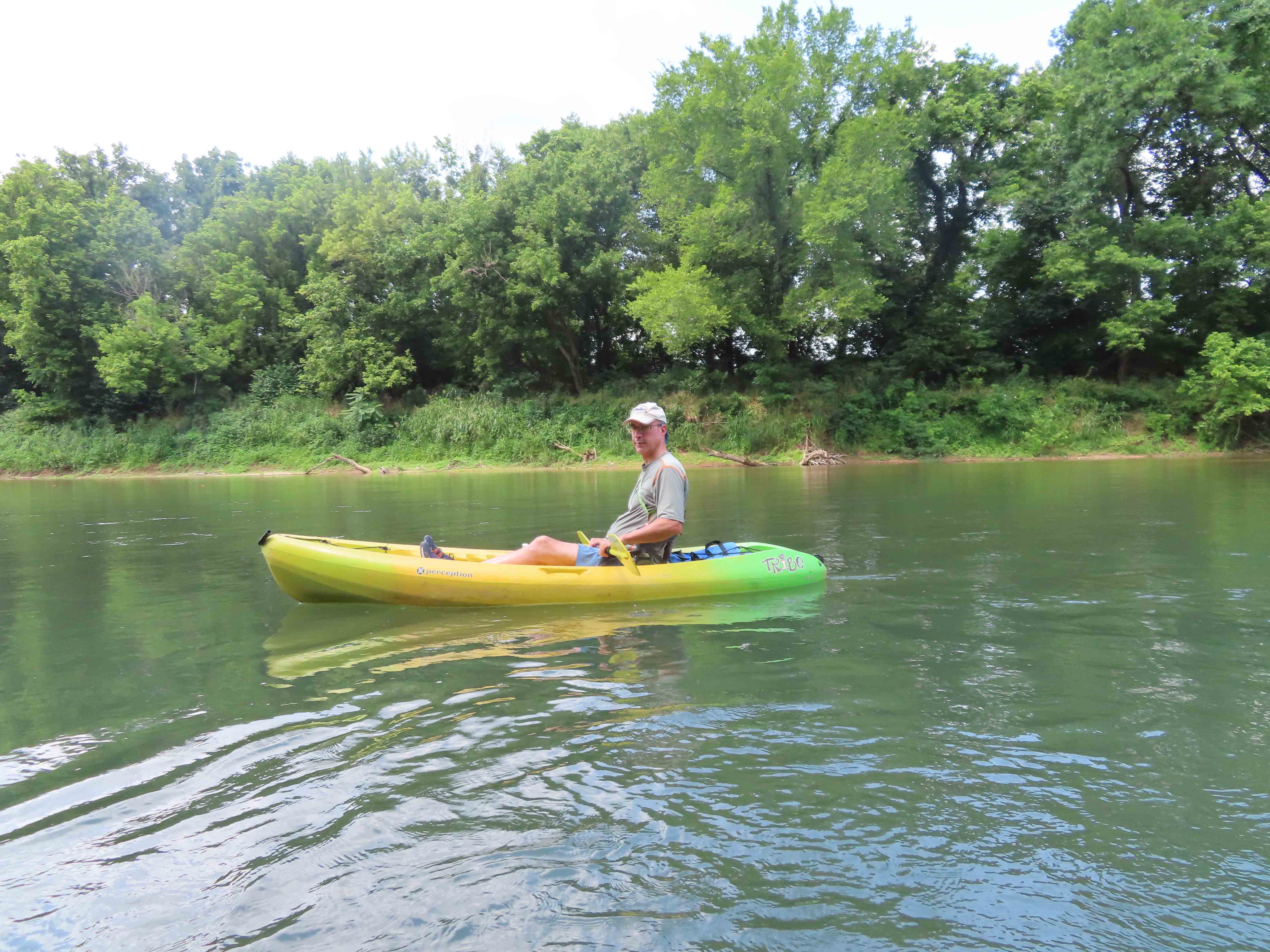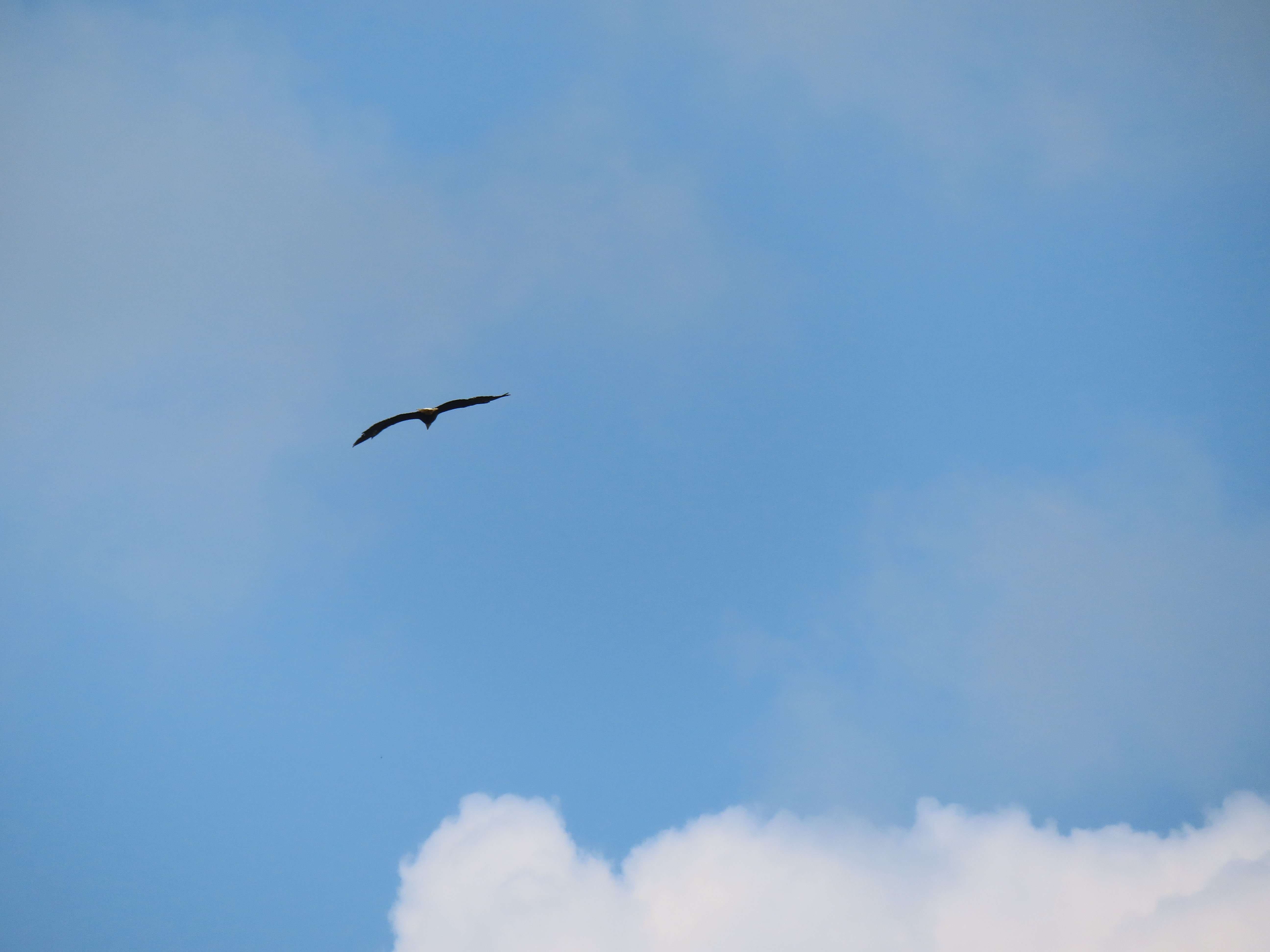 Tuesday, we just chilled out at the RV Park today.  We did walk over to Billy Gail's for a late lunch.  It was pretty good, and I liked being able to walk to it from the park. The fried fish was fresh but I think the shrimp and oysters were frozen.  We spent the rest of the day putting things a way.  It is amazing how things migrate when you stay in one place for awhile.
Wednesday, dang it's hot. We moved to Grove, Oklahoma and another Coast to Coast park, Eagles Landing Resort.  It is nice and right on the Grand Lake of the Cherokees.  Just don't try to check in early.  They wanted a ridiculous fee to check in one hour early. So we went down the street to the casino and had lunch in the parking lot and waited for the official check in time. We had a nice (but VERY HOT) walk around the park.
Thursday, we visited Oolagah, OK, the birthplace of Will Rogers.  What a cool person. We got to visit the farm he grew up on and the Memorial Museum dedicated to his life down in Claremore, OK.  What an interesting life he had and it is kind of amazing the influence he had.  The gift shop had the complete series of his writings and I really wanted to purchase them but no place to keep them right now.  I didn't realize that he was killed in a plane crash.  Next we stopped at a Route 66 attraction, Ed Galloway's Totem Pole Park.  It was interesting. We finished the day with a Triple D restaurant, Clanton's Cafe.  It was okay, I think that Covid may have affected their quality. We passed several weed dispensaries on the drive but I think the Ire Oakie is the most offensive.  That name is just not right.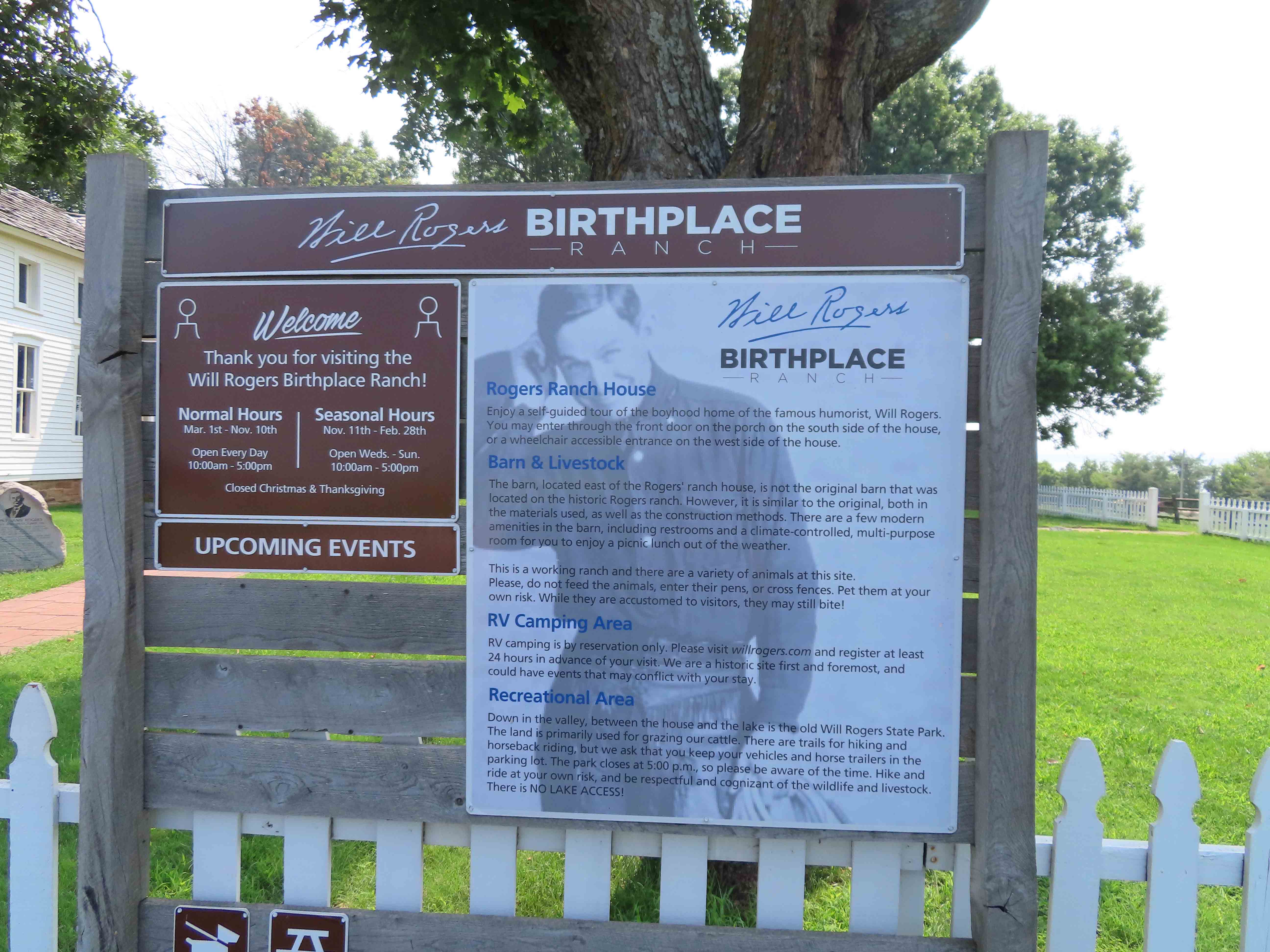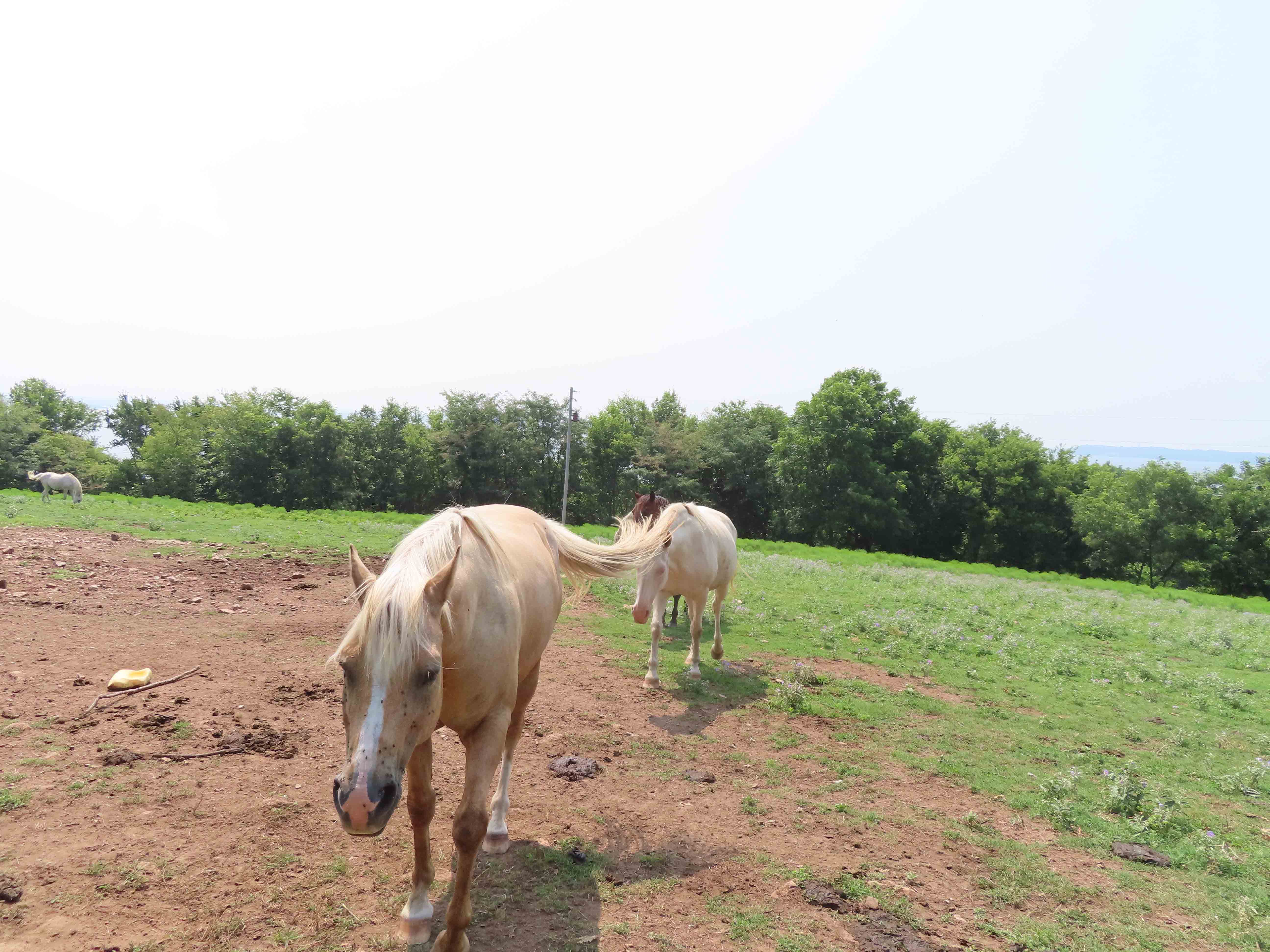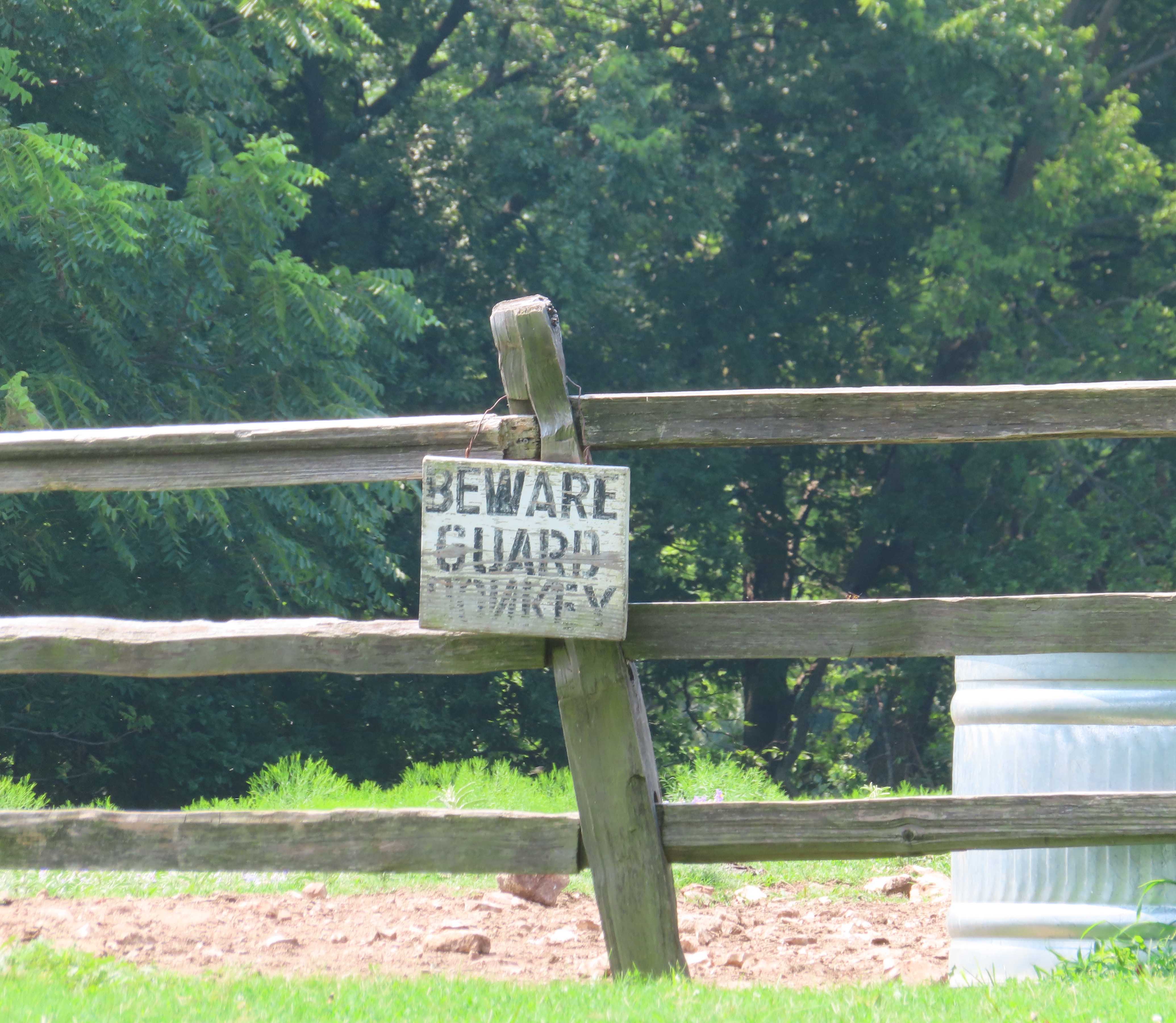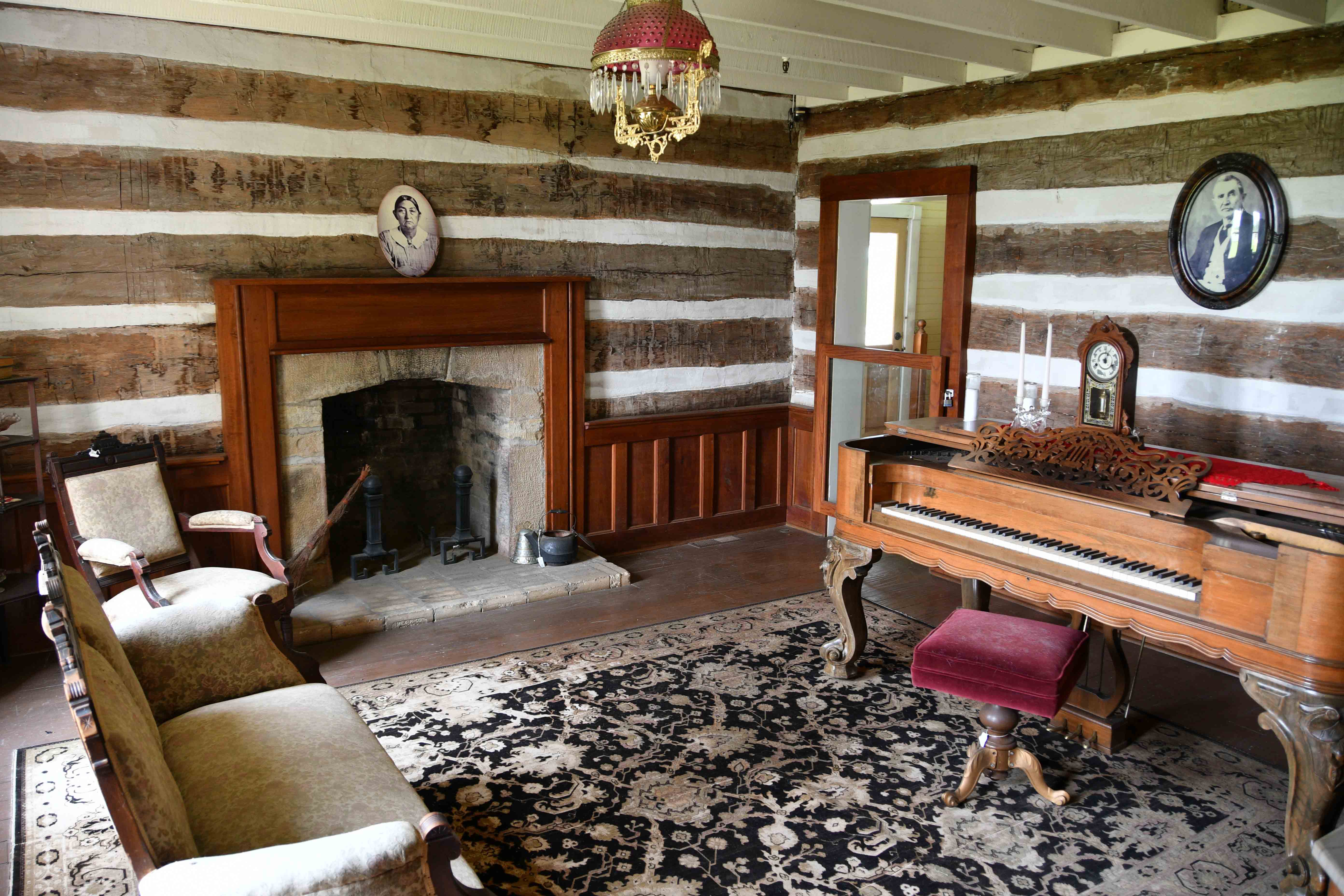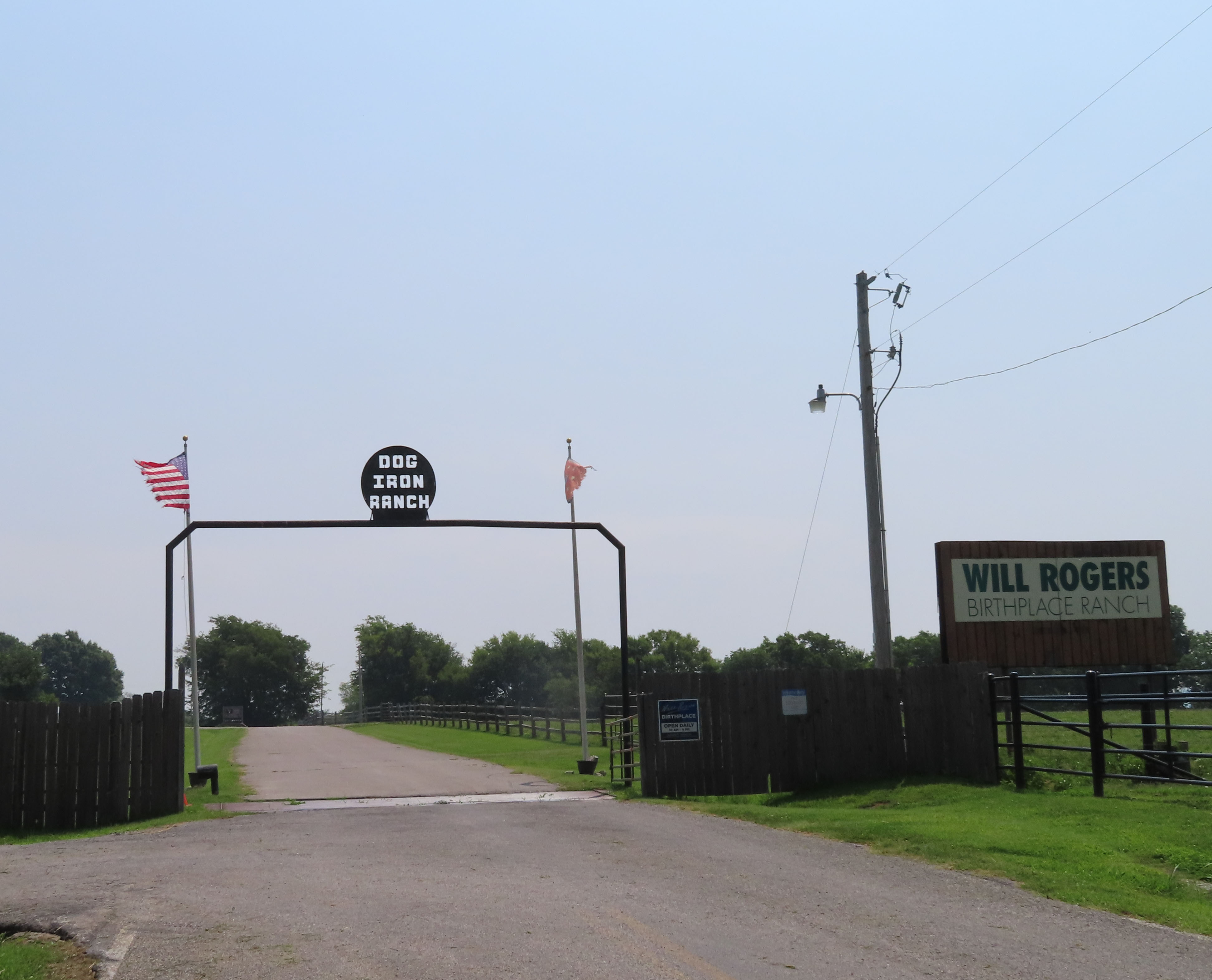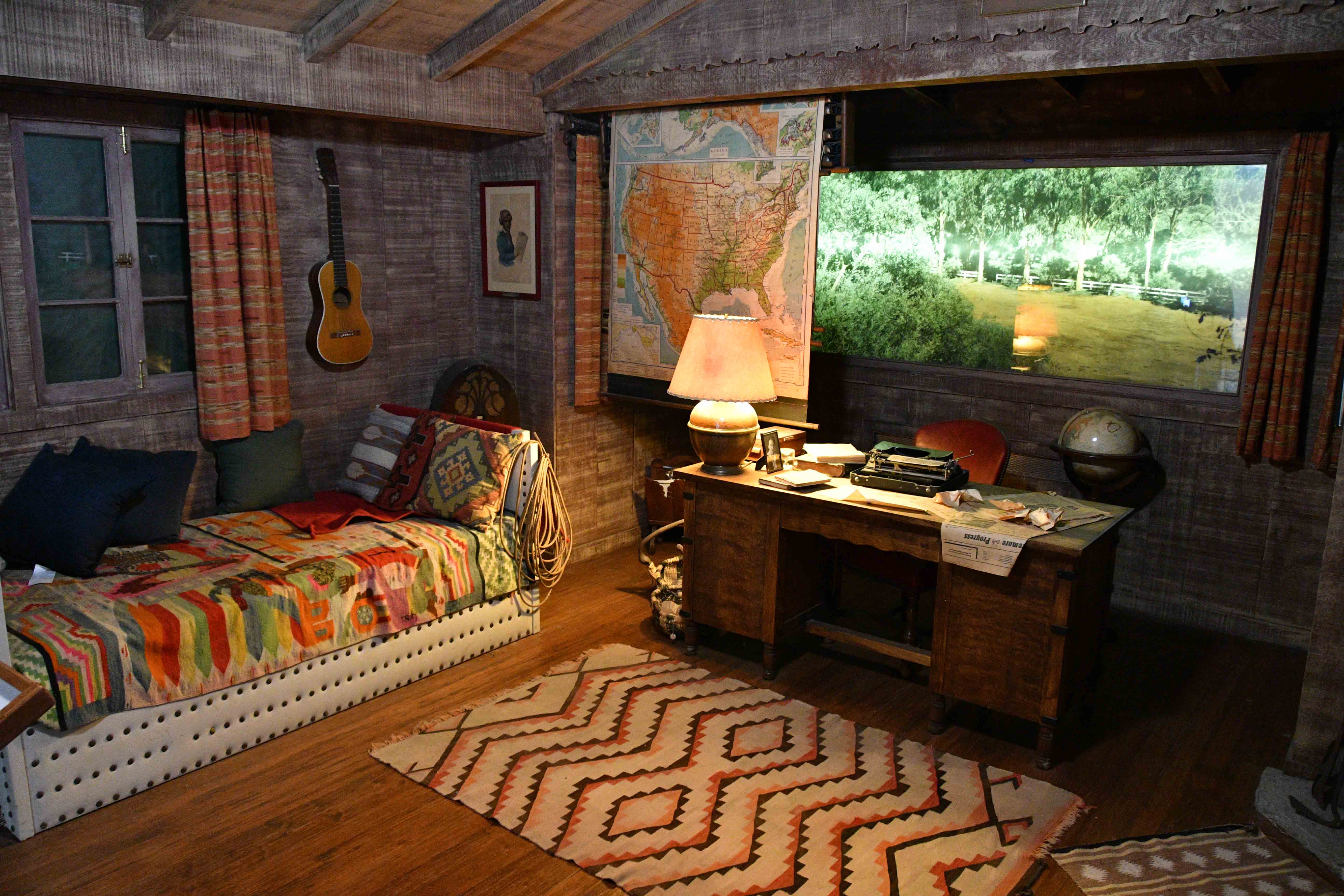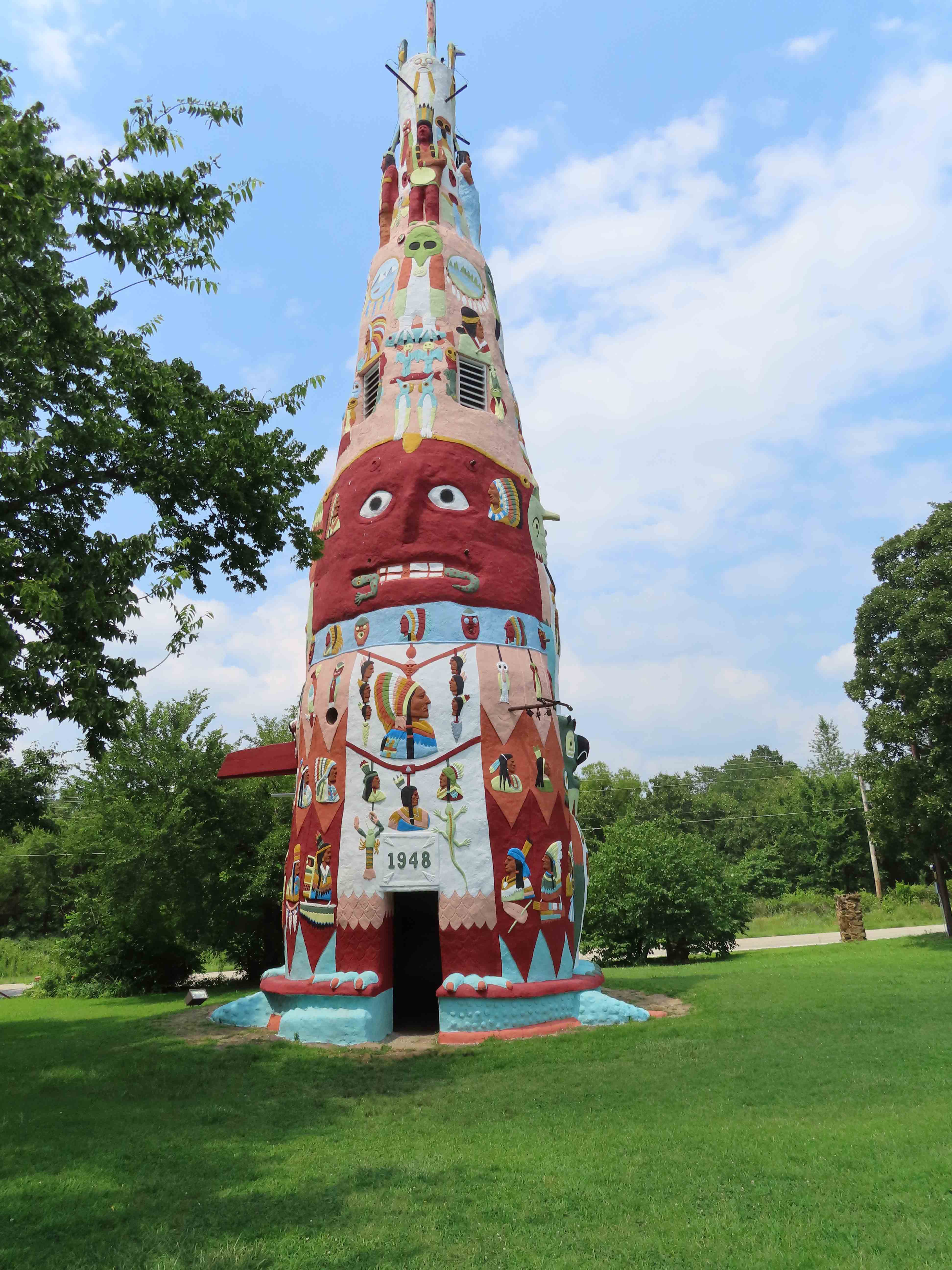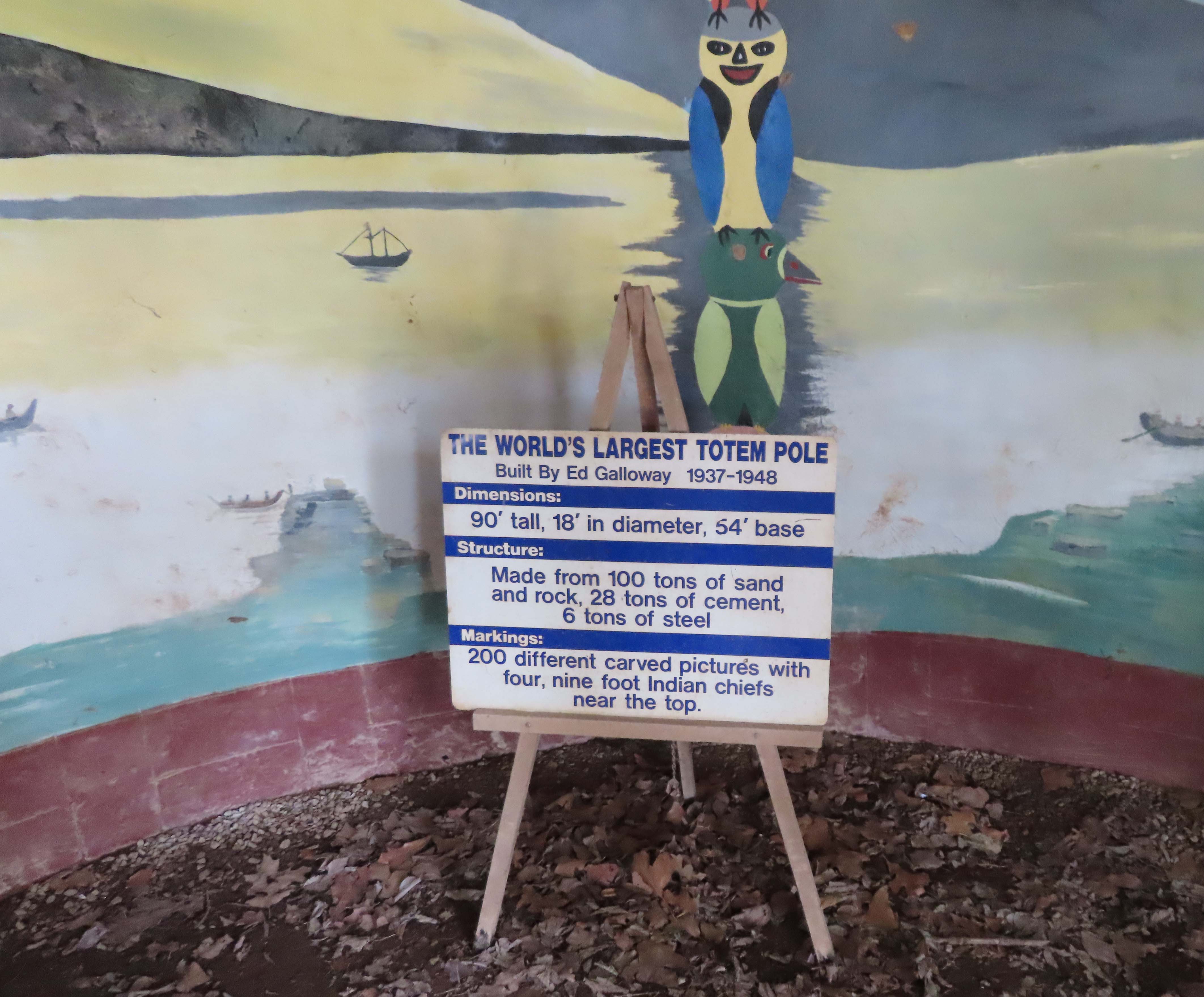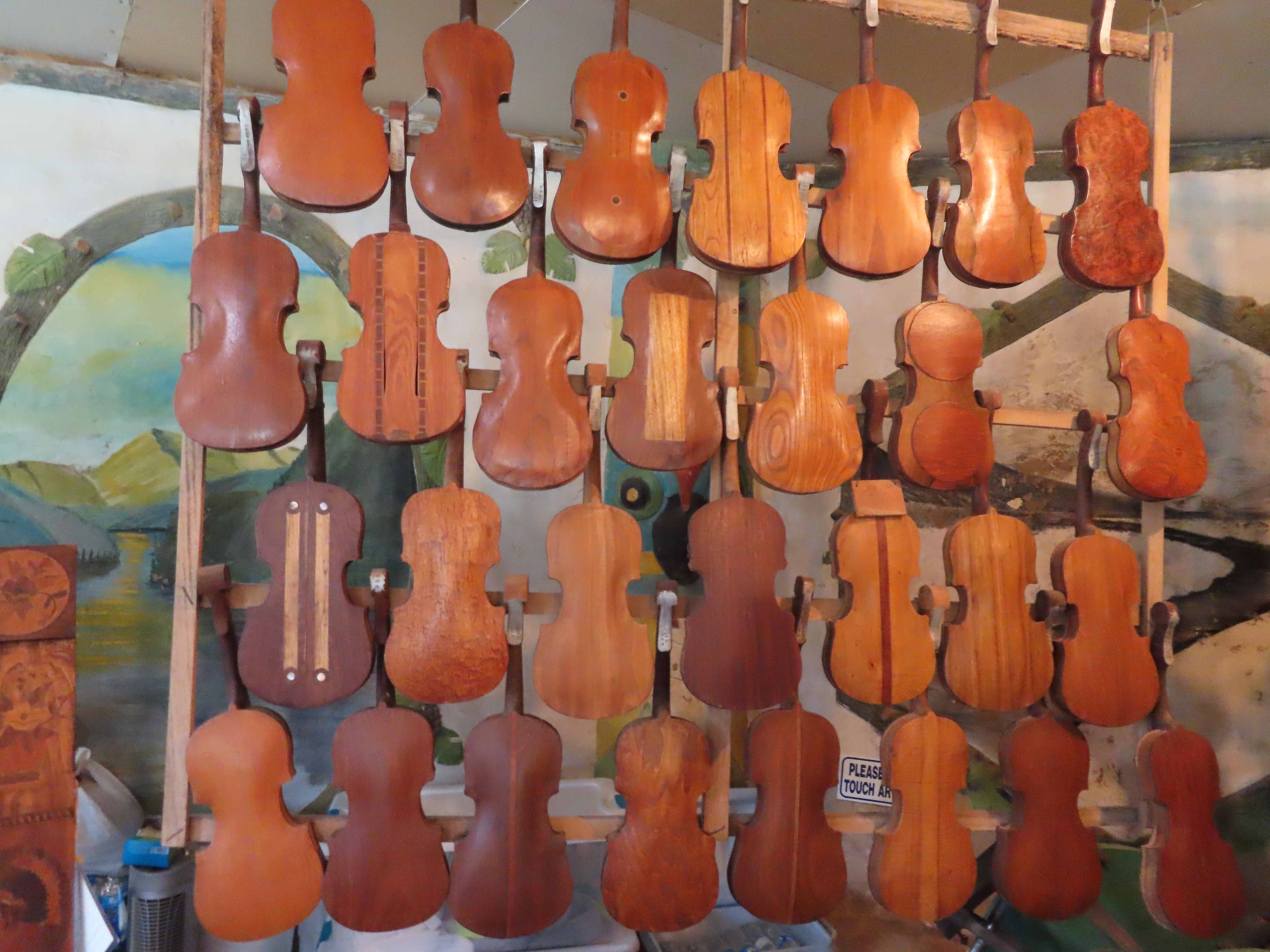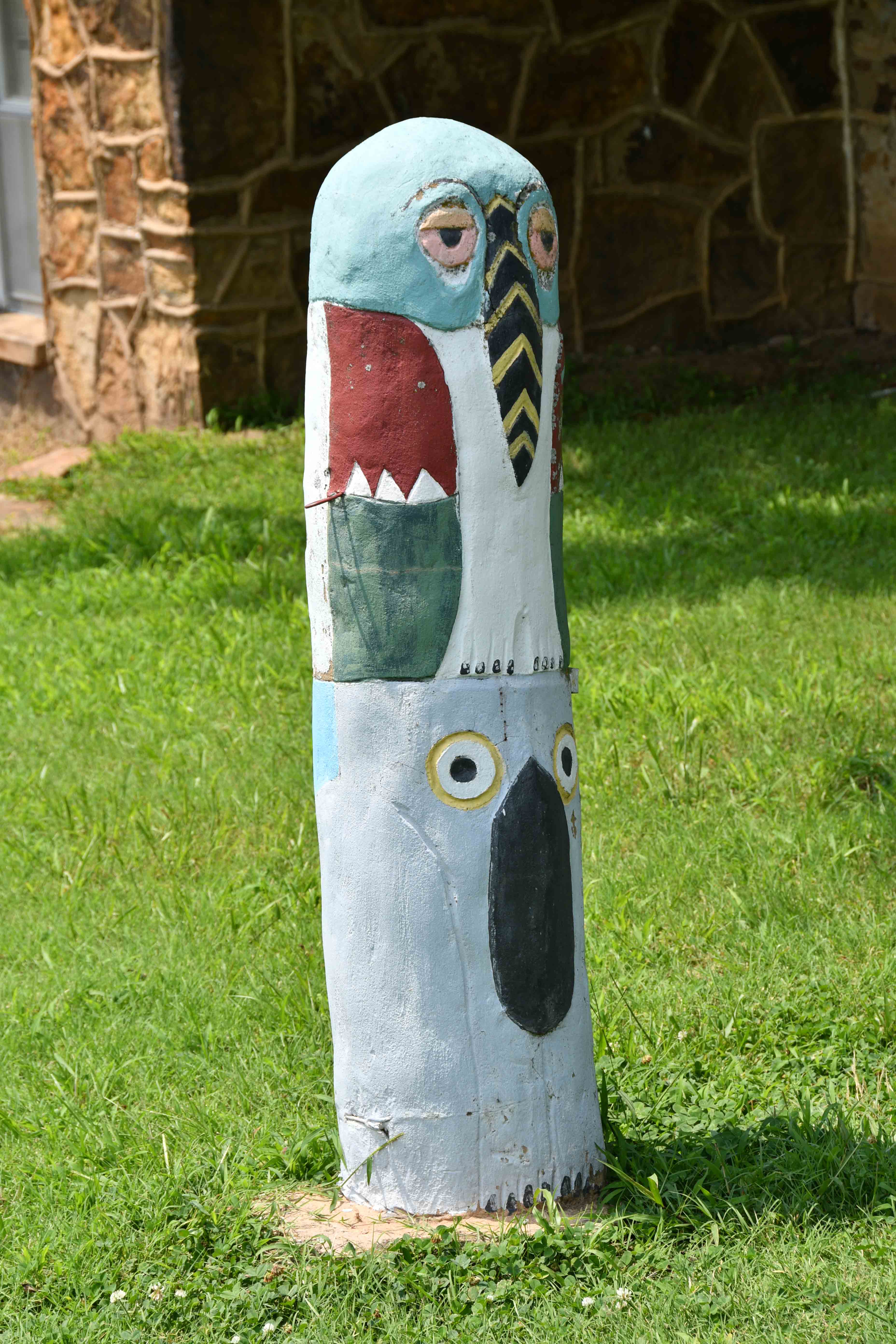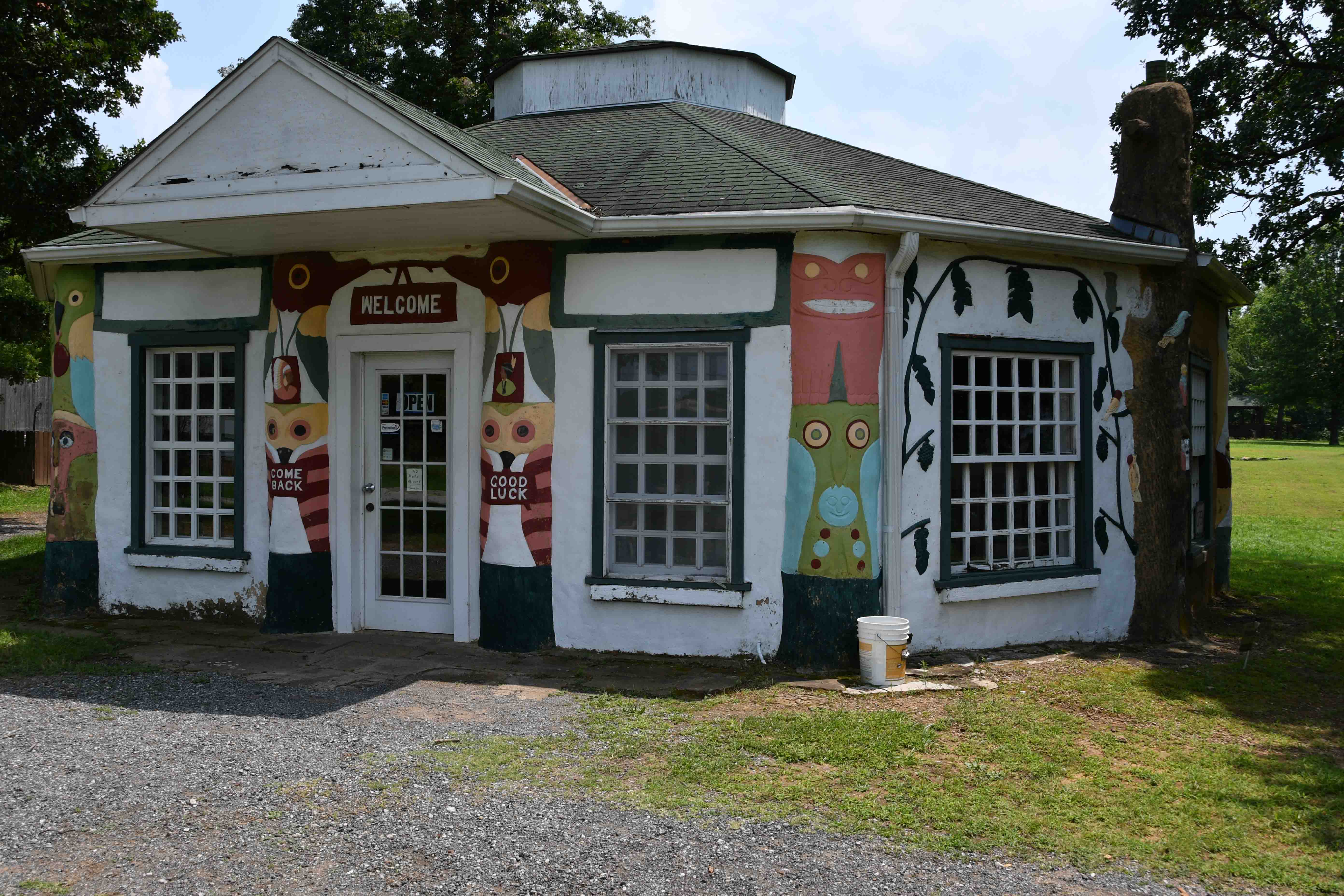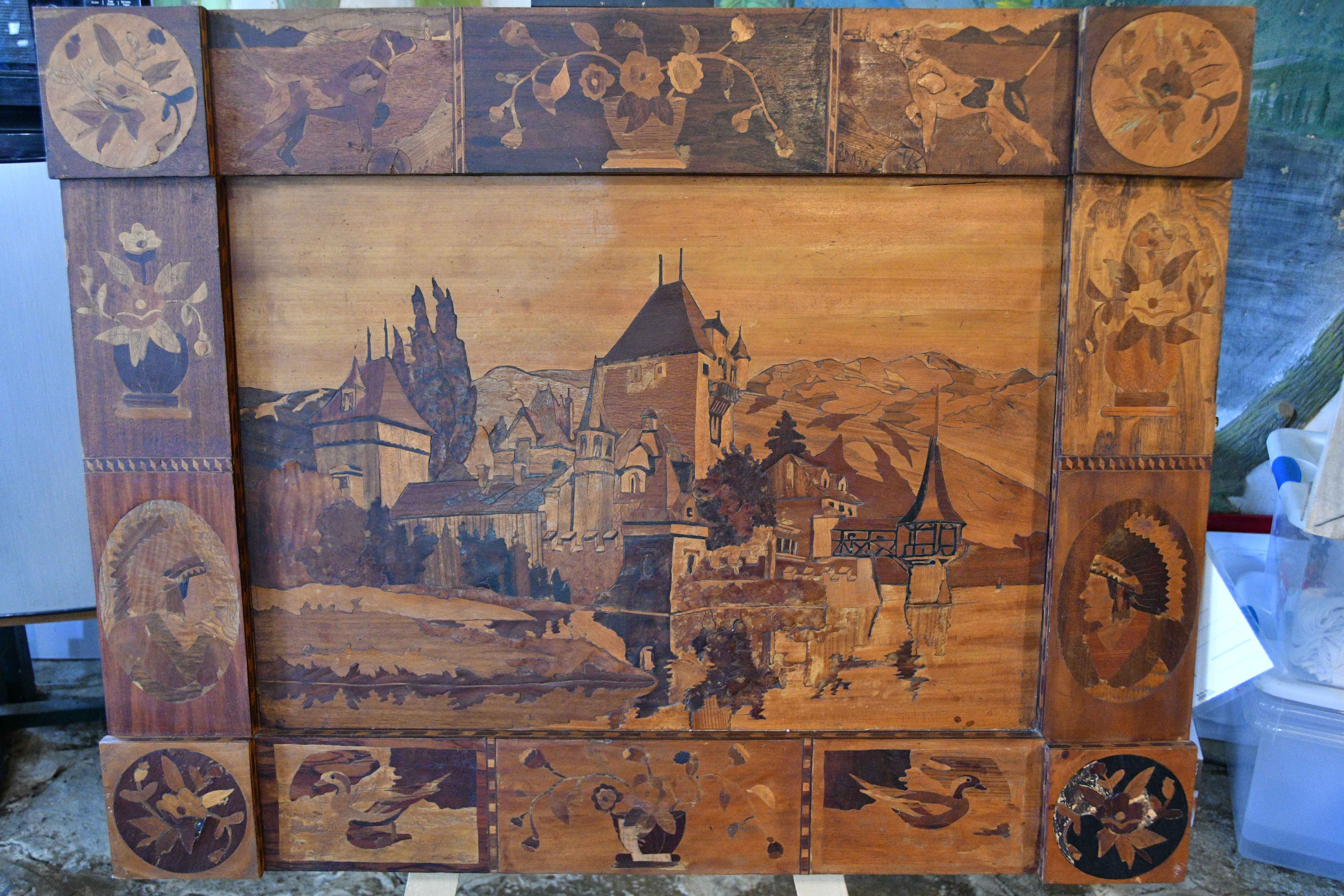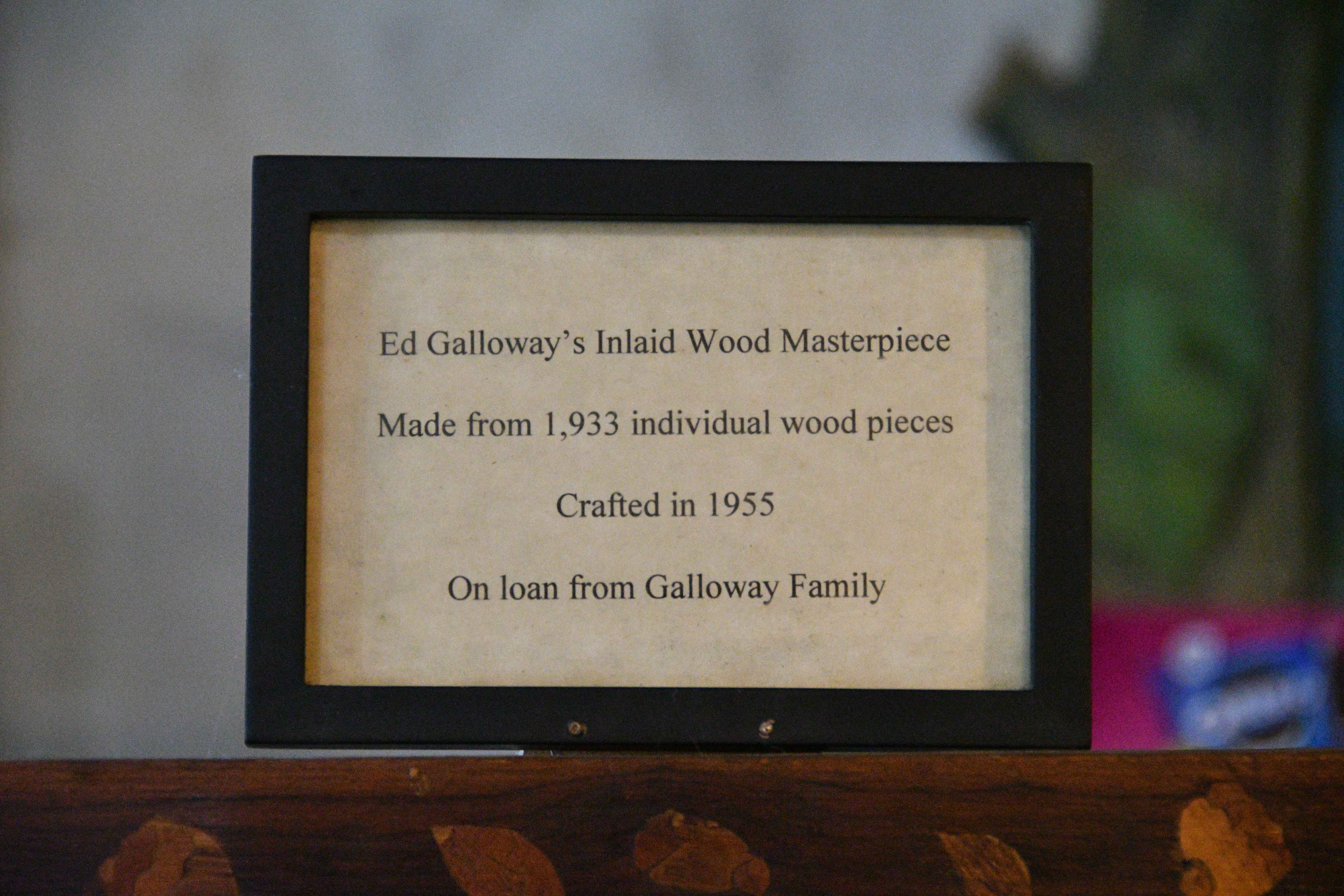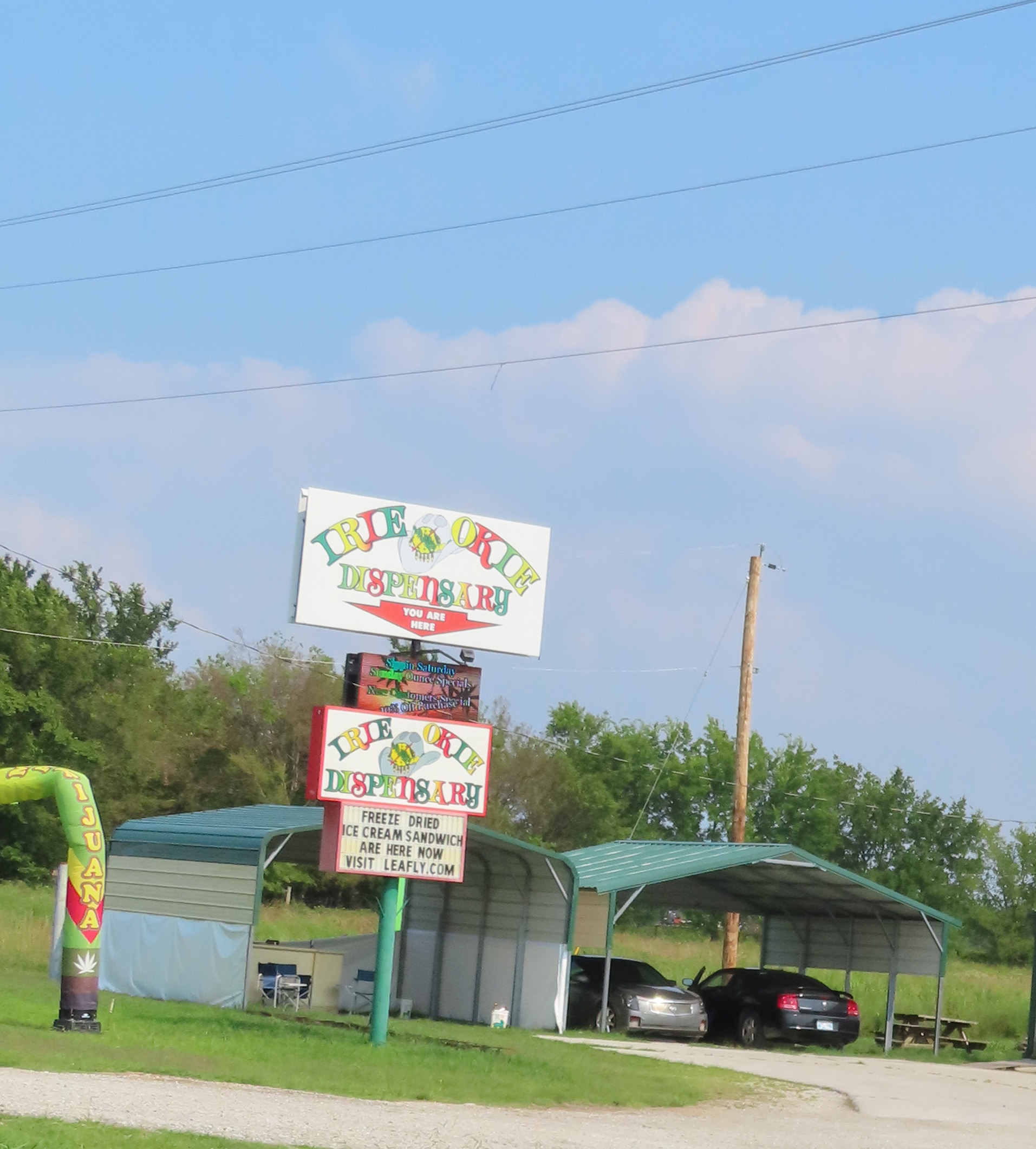 Friday, we managed to get a tour of the Newell Coach manufacturing site in Miami, OK (pronounced My-am-uh, not sure why).  Newel Coaches are pretty awesome. They build their own chassis so they are able to put their slide outs and other features where ever you want them to be.  If we ever hit the lottery maybe we can afford to buy one.  They build about 25 coaches per year so you can imagine how expensive they are.  They have some really, really cool features for sure. Just behind the facility is a baseball field with a statue of none other than Mickey Mantle.  A couple blocks away is his childhood home.  Very cool.  I also found a quilt shop, Cotton Picking Quilts, and we had a  quick lunch at the local Braum's.  On the way out of town I saw something I've not seen before, a flamingo with a saddle, too cute.  Next, we found a small stretch of the original Route 66, so narrow.  Next we drove around the Grand Lake to see the dam and to visit the other two Coast-to-Coast parks on the lake.  I don't think either park is as good as the Eagles Landing Resort so if we are back in this area we probably with stay there.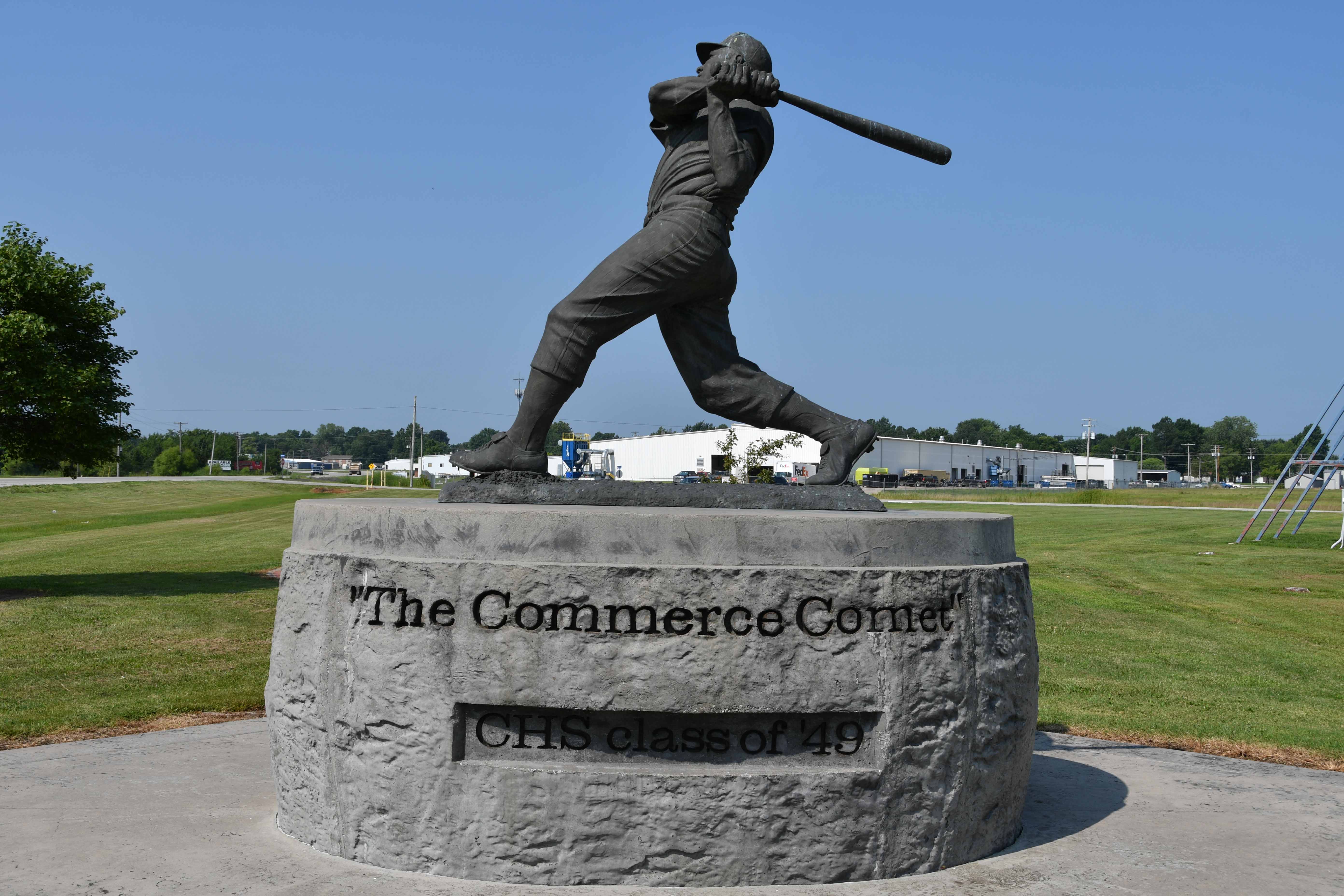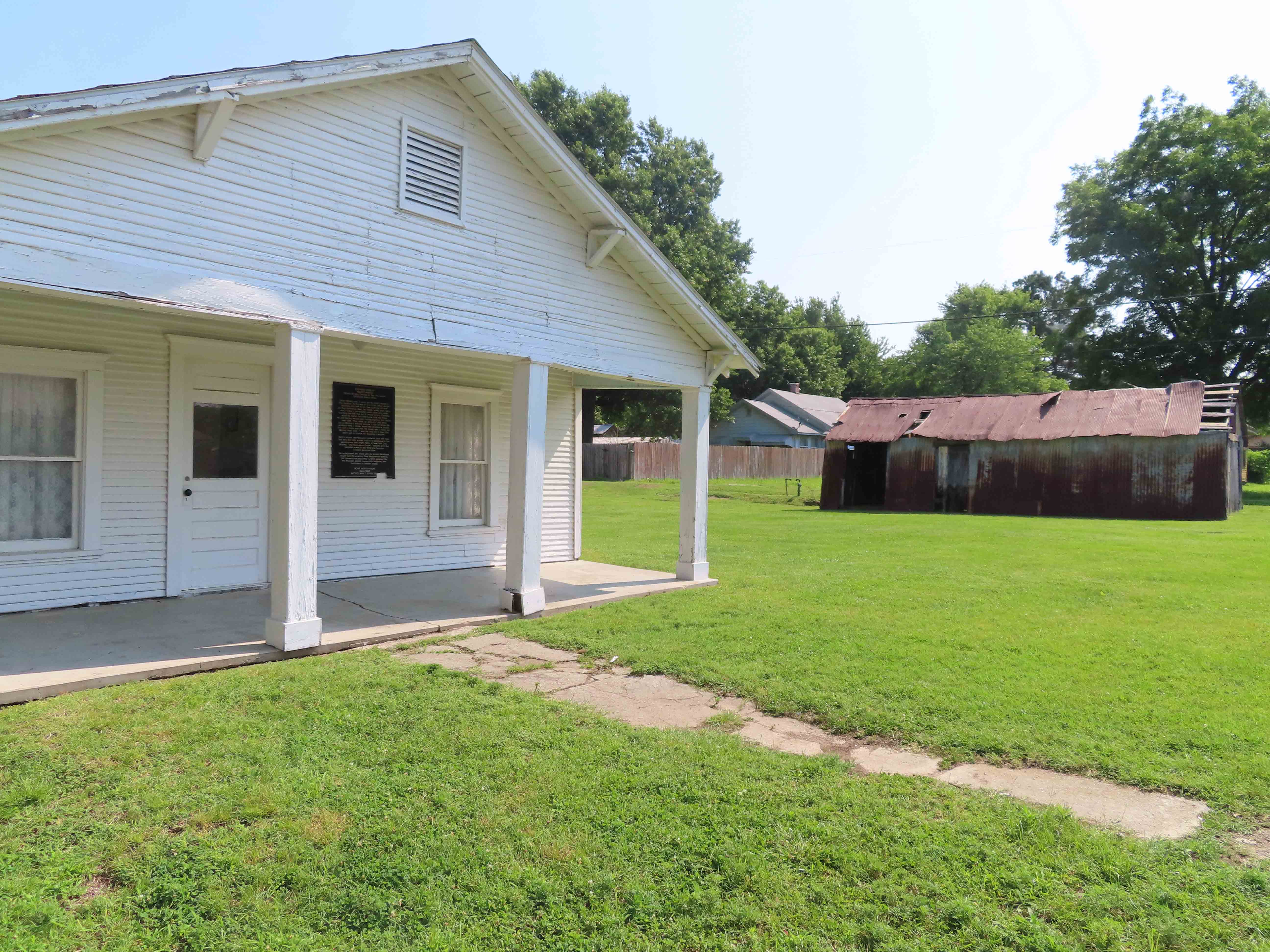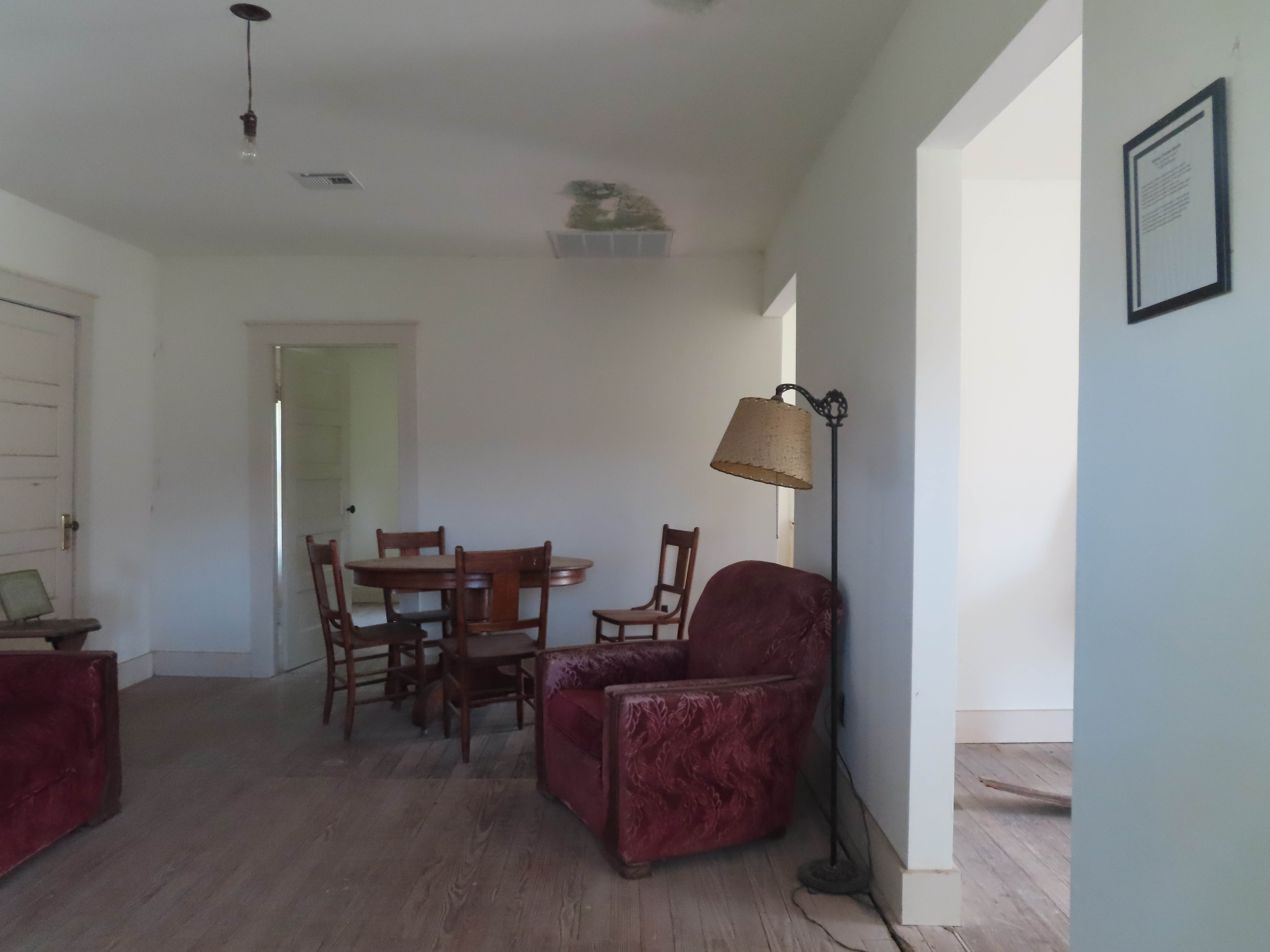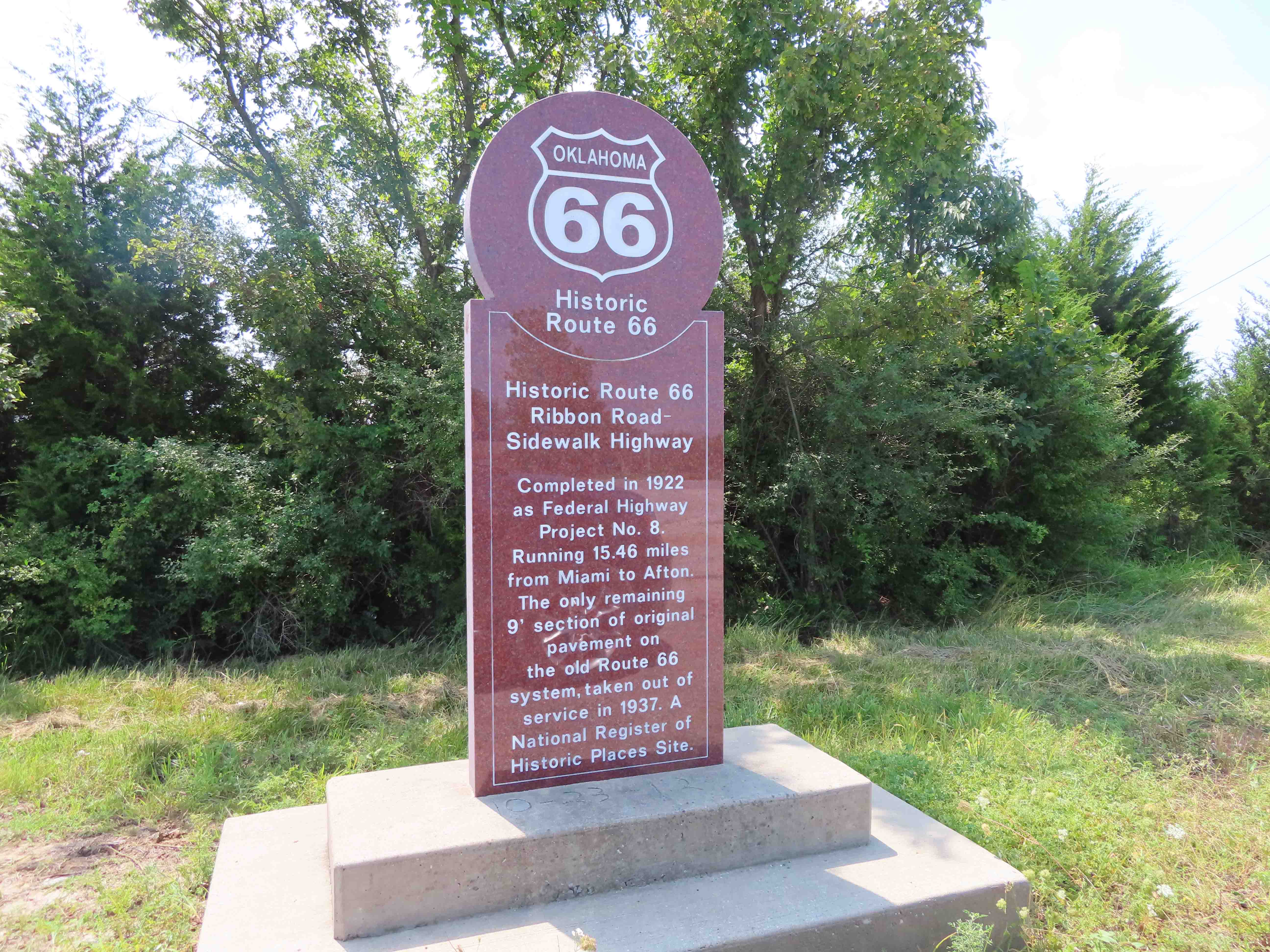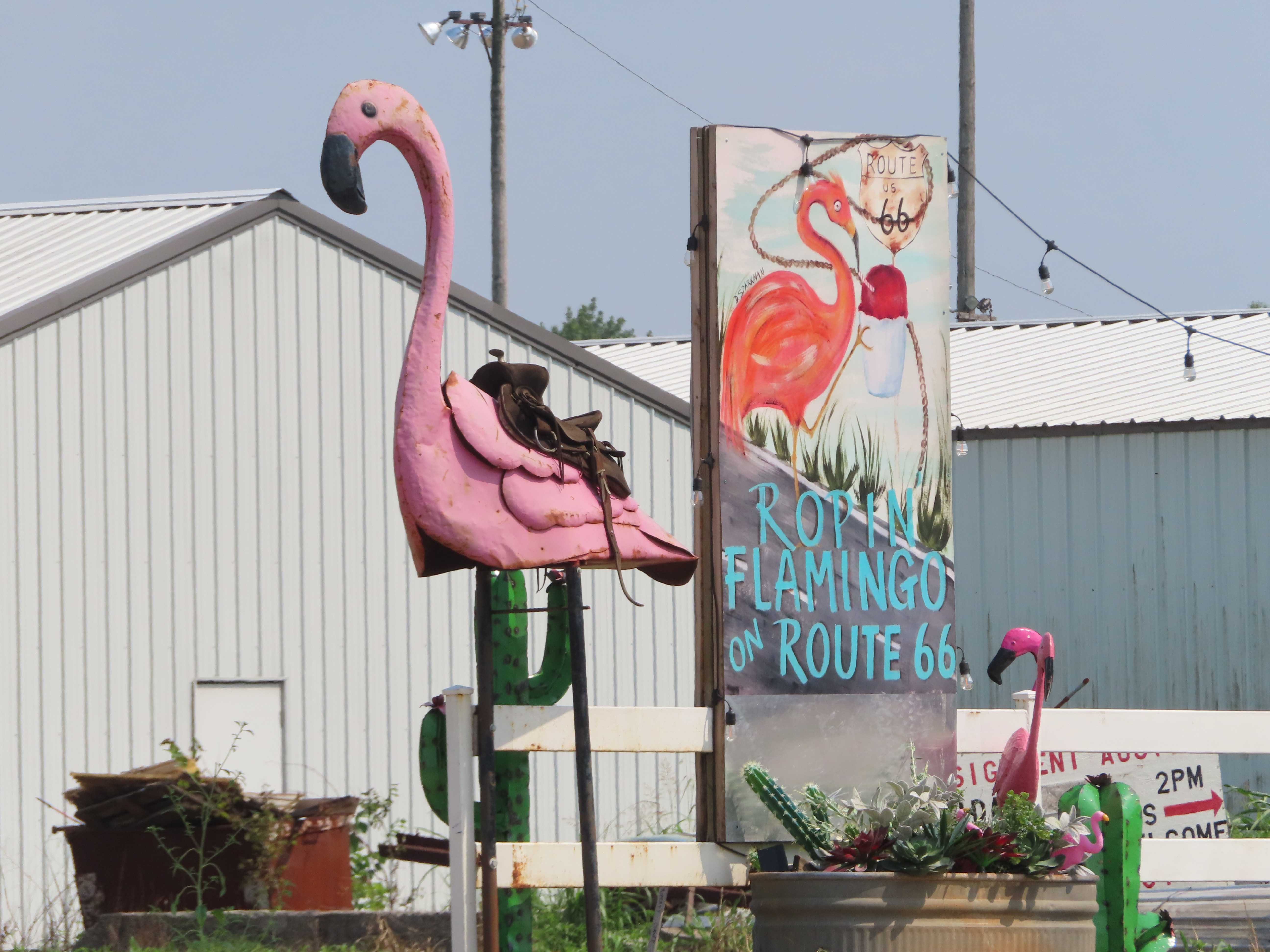 Saturday, we invited my cousins, Linda and Hope, from near Tulsa to join us on our museum tours today.  We started at Darryl Starbird's National Rod and Custom Car Hall of Fame Museum.  Wow, there are some cool cars here.  But what they did with the Corvette is just wrong. It was interesting to see how he manufactured the bubble windows. The paint jobs were pretty amazing.  Next we visited the Second Kick Cycle Works Motorcycle Museum and the Checkered Past Cafe. The food was passable.  The motorcycle collection was very cool.  They had a little bit of everything.  We had a nice chat with the owner who shared a couple of interesting stories.  We spent the rest of the afternoon and evening chilling and catching up with the cousins.  A good end to another good week.
Make Life an Adventure!